Weekly Events
On this page we will share the main events of each week. Remember to check each year group's page for even more information and up to date news and images. We also provide regular updates on our Twitter feed (@CCPSLichfield).
Each term we will transfer these events to the Gallery section of our website.
Please find photographs from 2018/2019 in the 'Gallery' section of our website.
Week beginning Monday 2nd December 2019
Year 6 Police Cadets
Year 6 are continuing to enjoy and gain a lot from their Police Cadet sessions. This week the children learnt about the importance of communication, in particular the phonetic alphabet.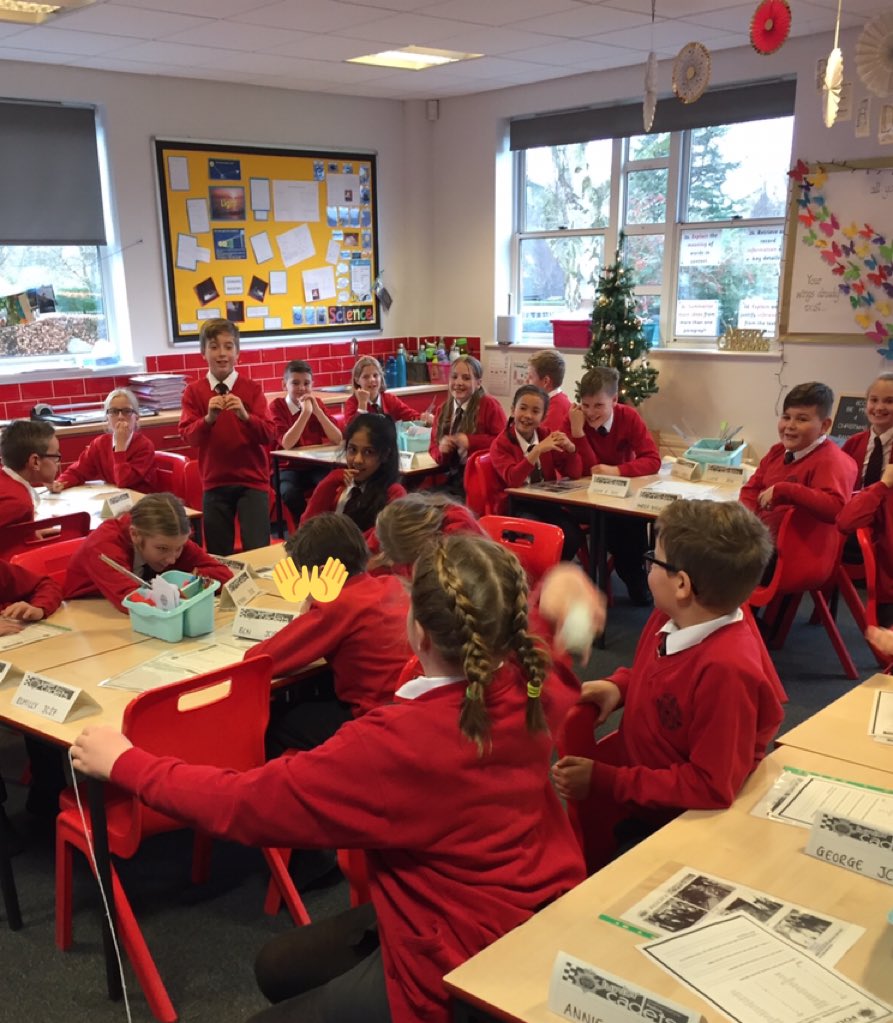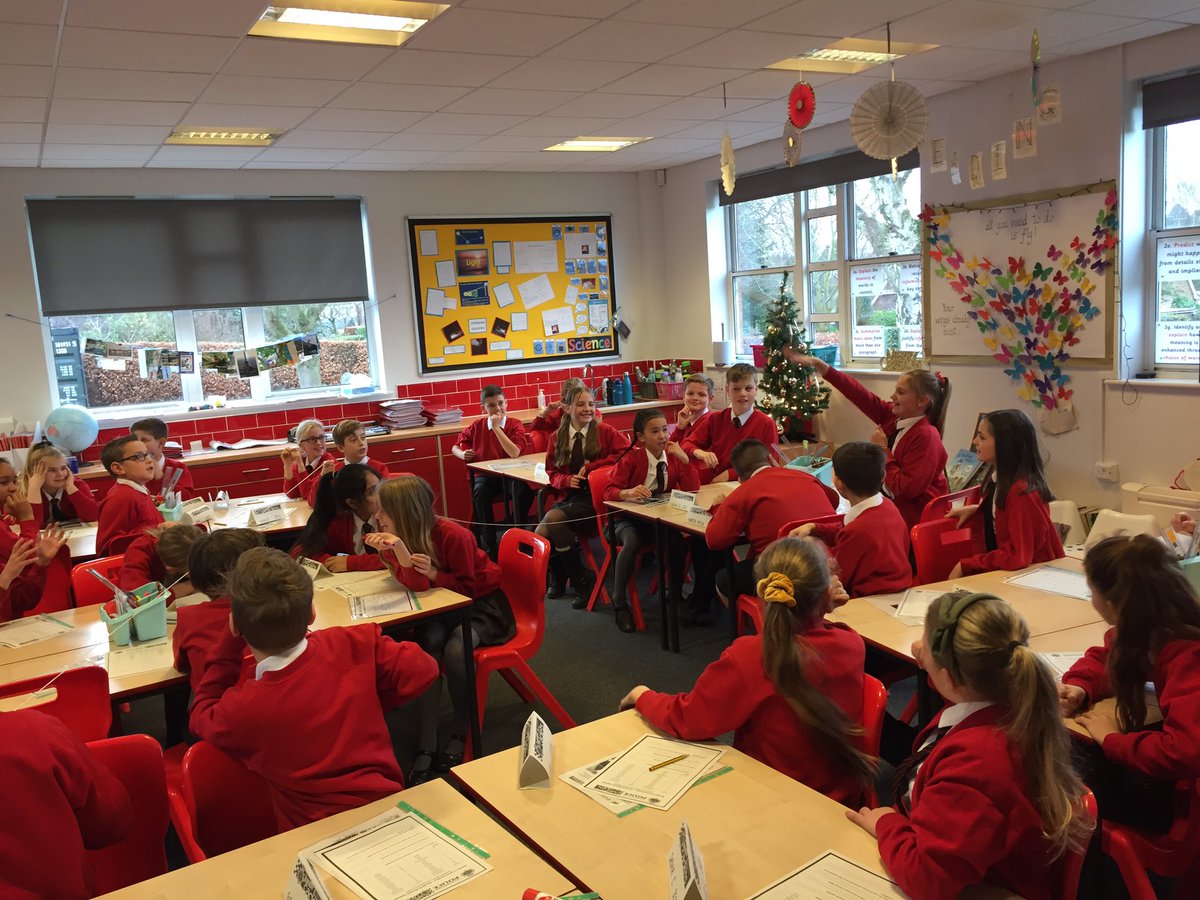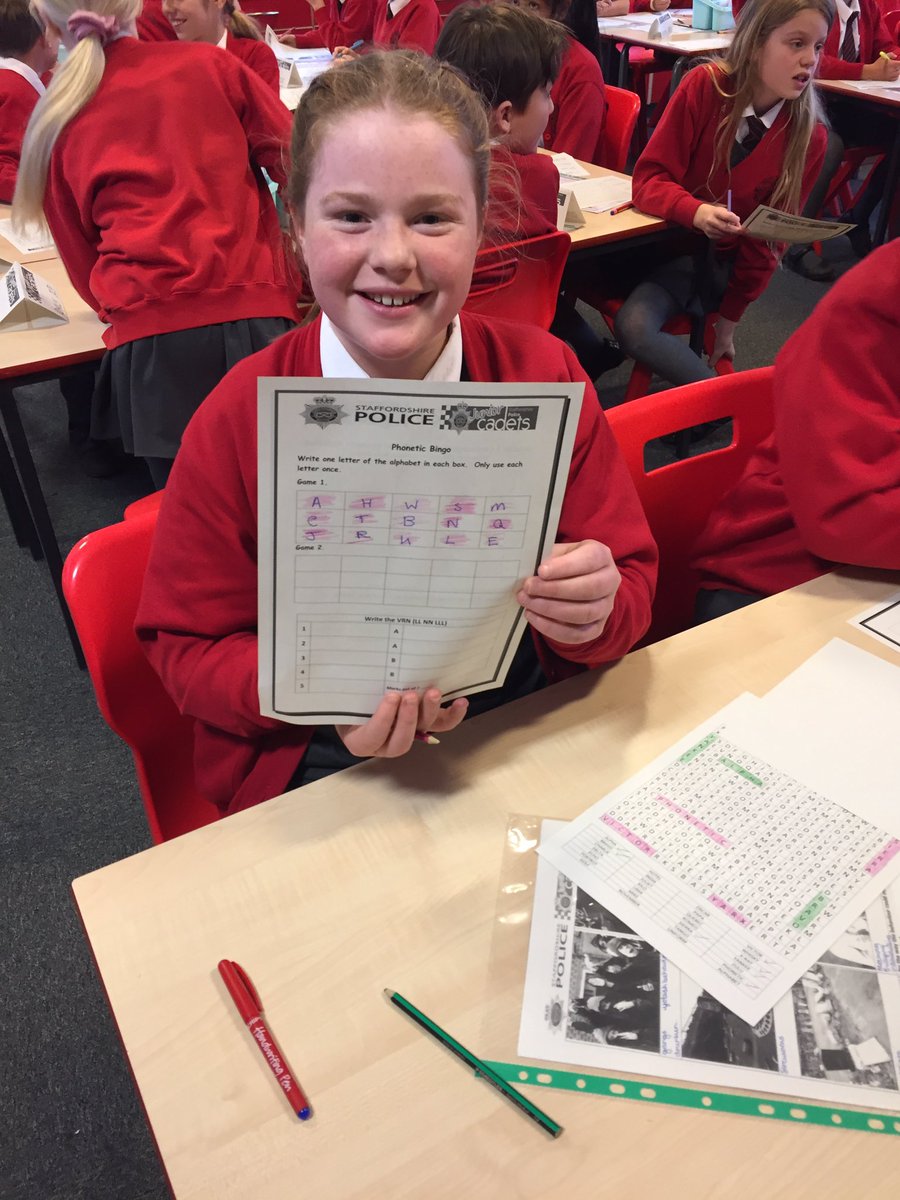 Year 6 Worship in Church
A huge thank you to Mr Hindley and Mr Elliot for teaching Year 6 all about the Reredos that is in Christ Church. Thank you also to the parents/carers who attended this service.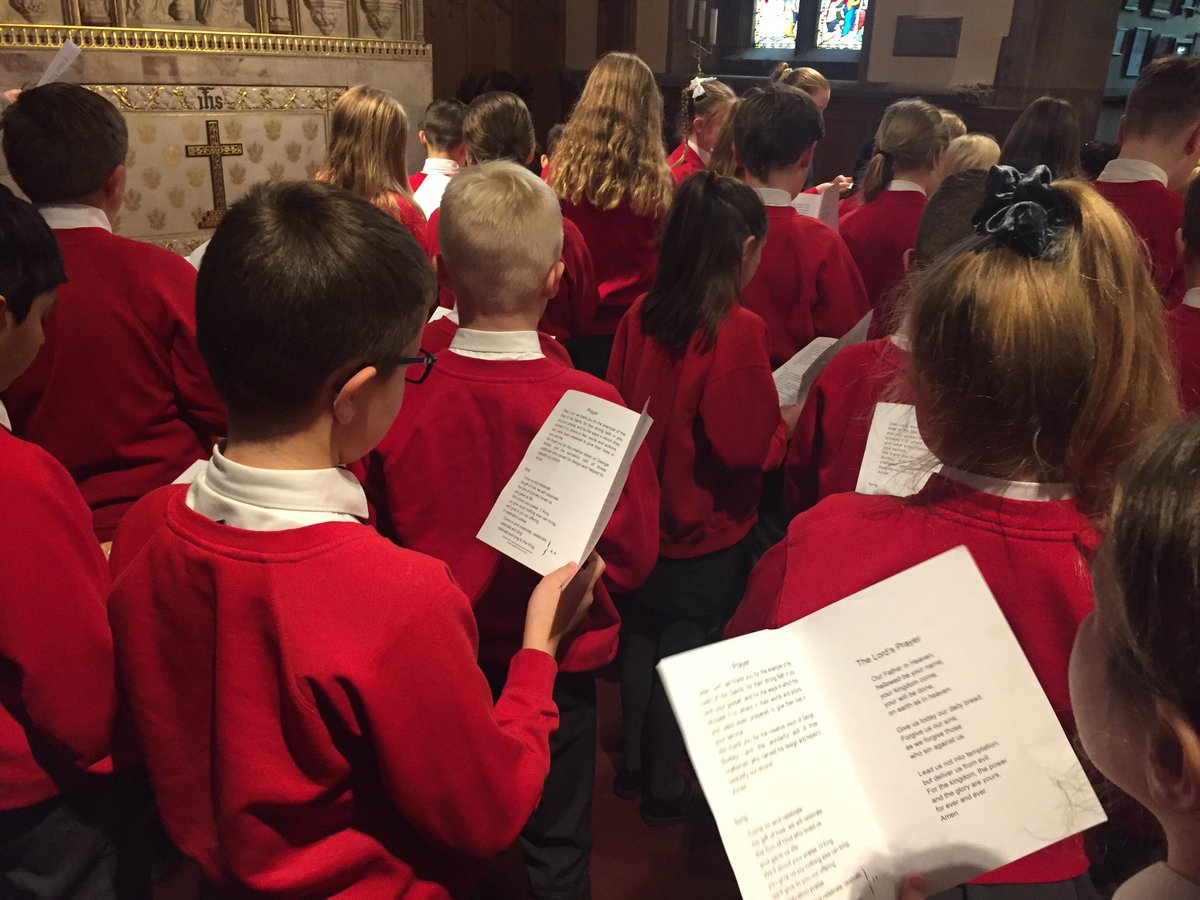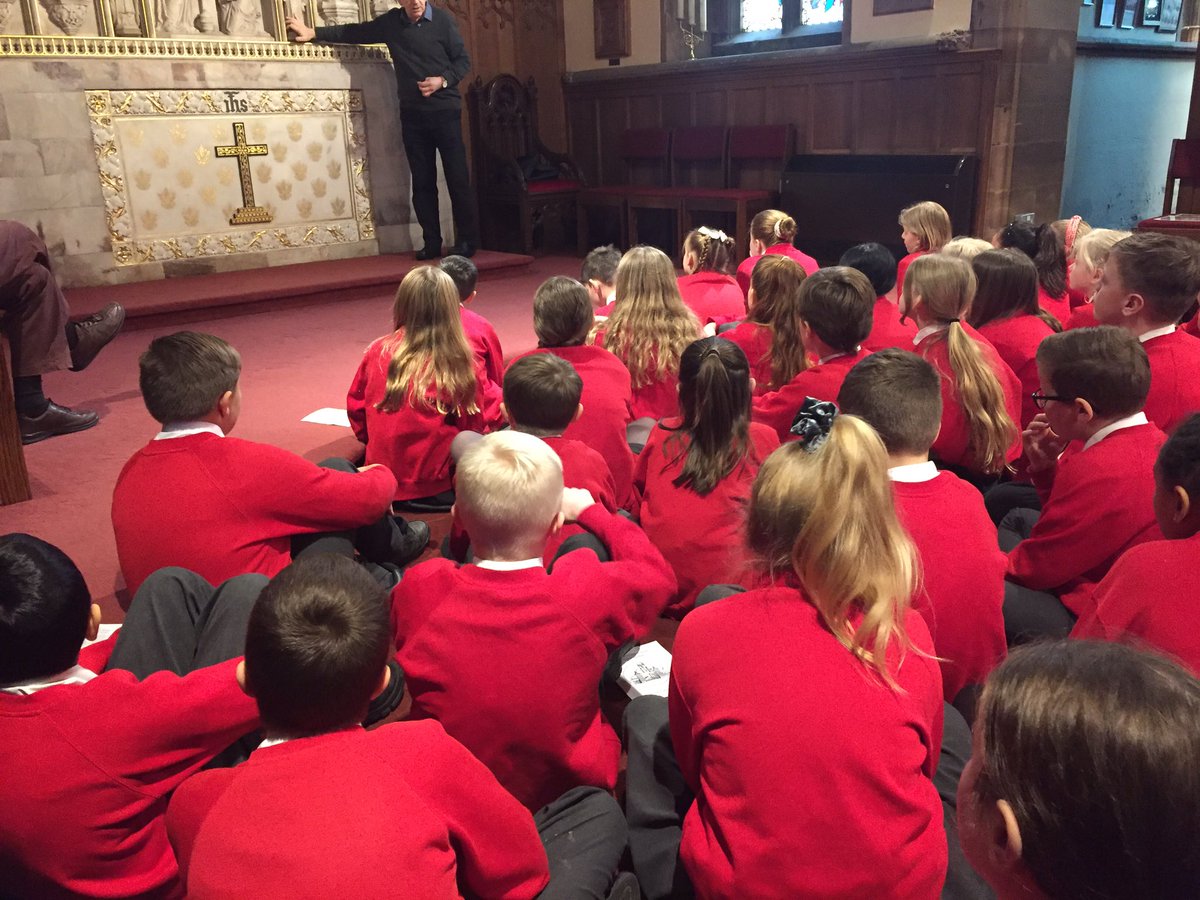 Year 2 PE
This week Year 2 have been refining their tactics - will they be successful?!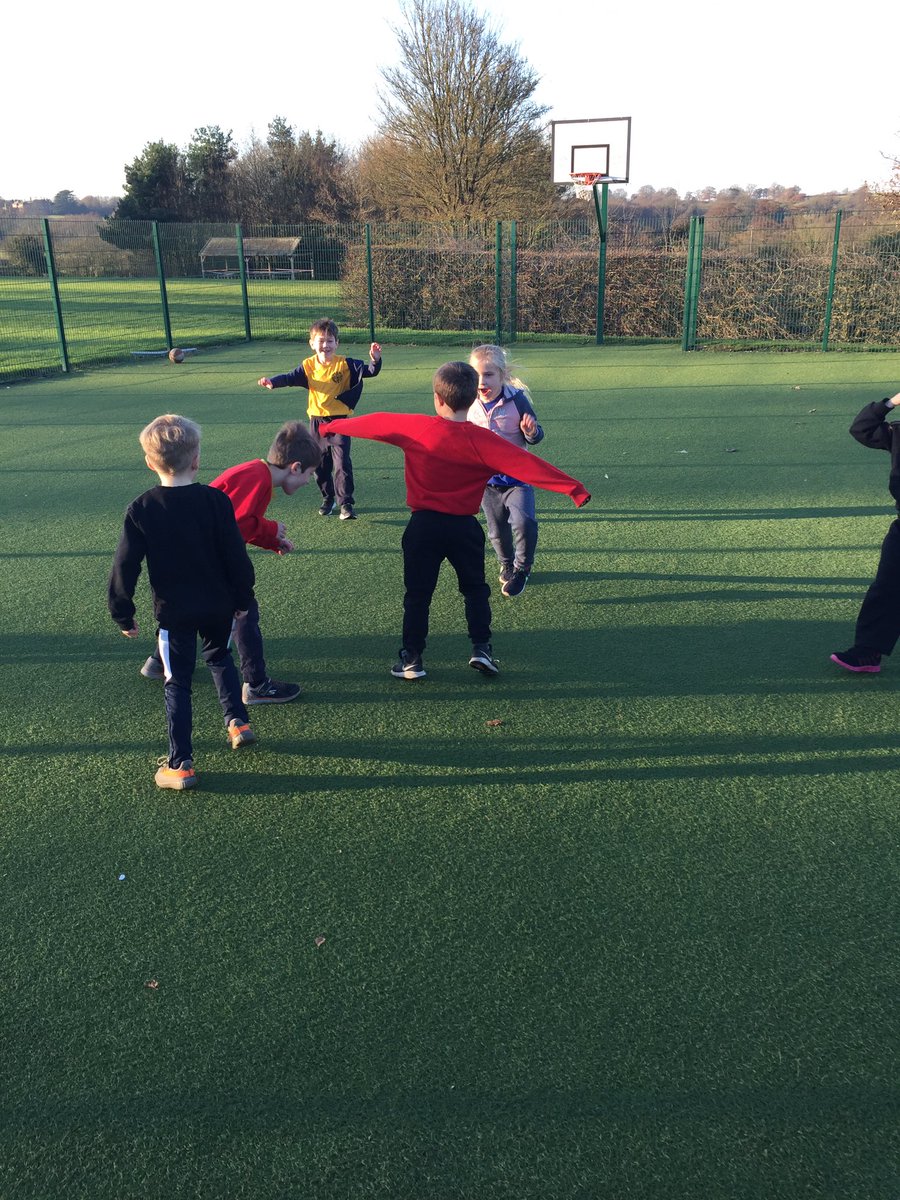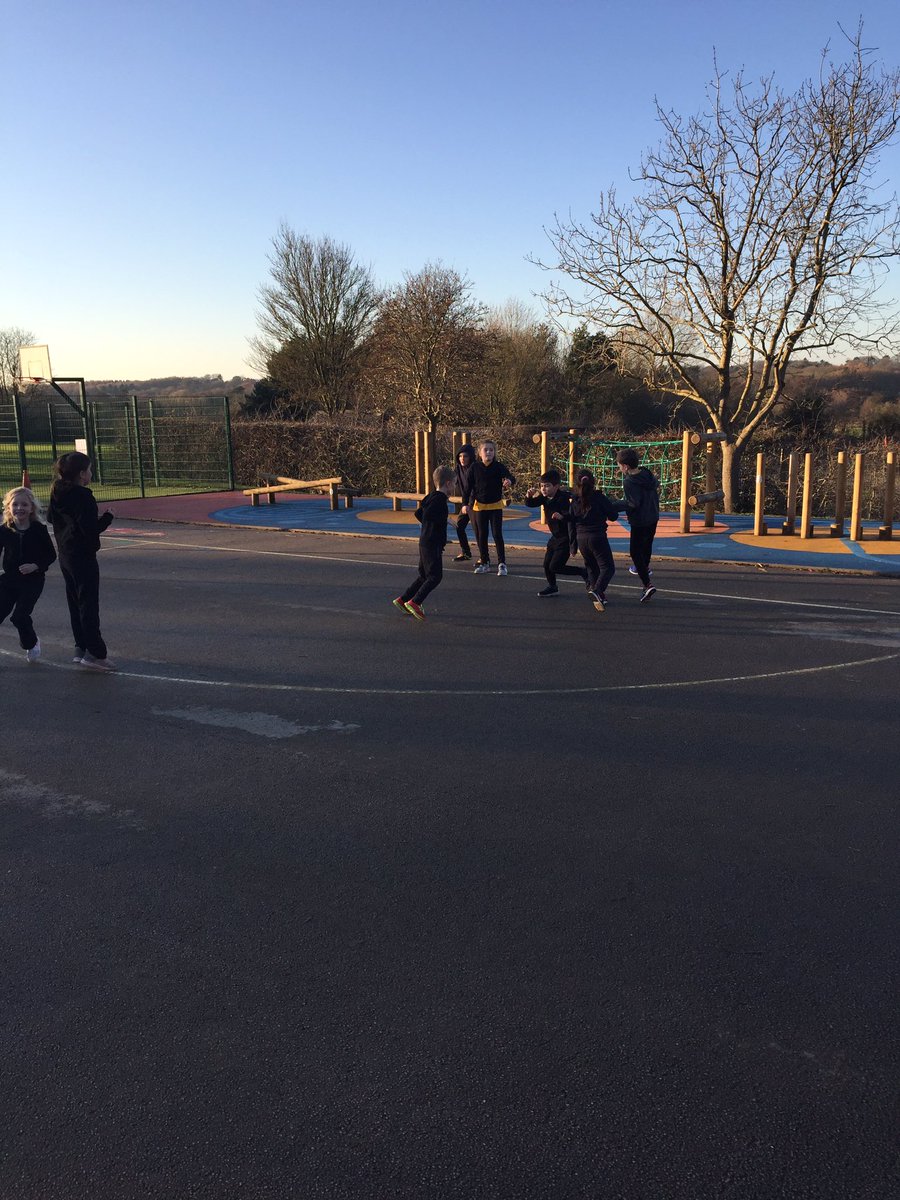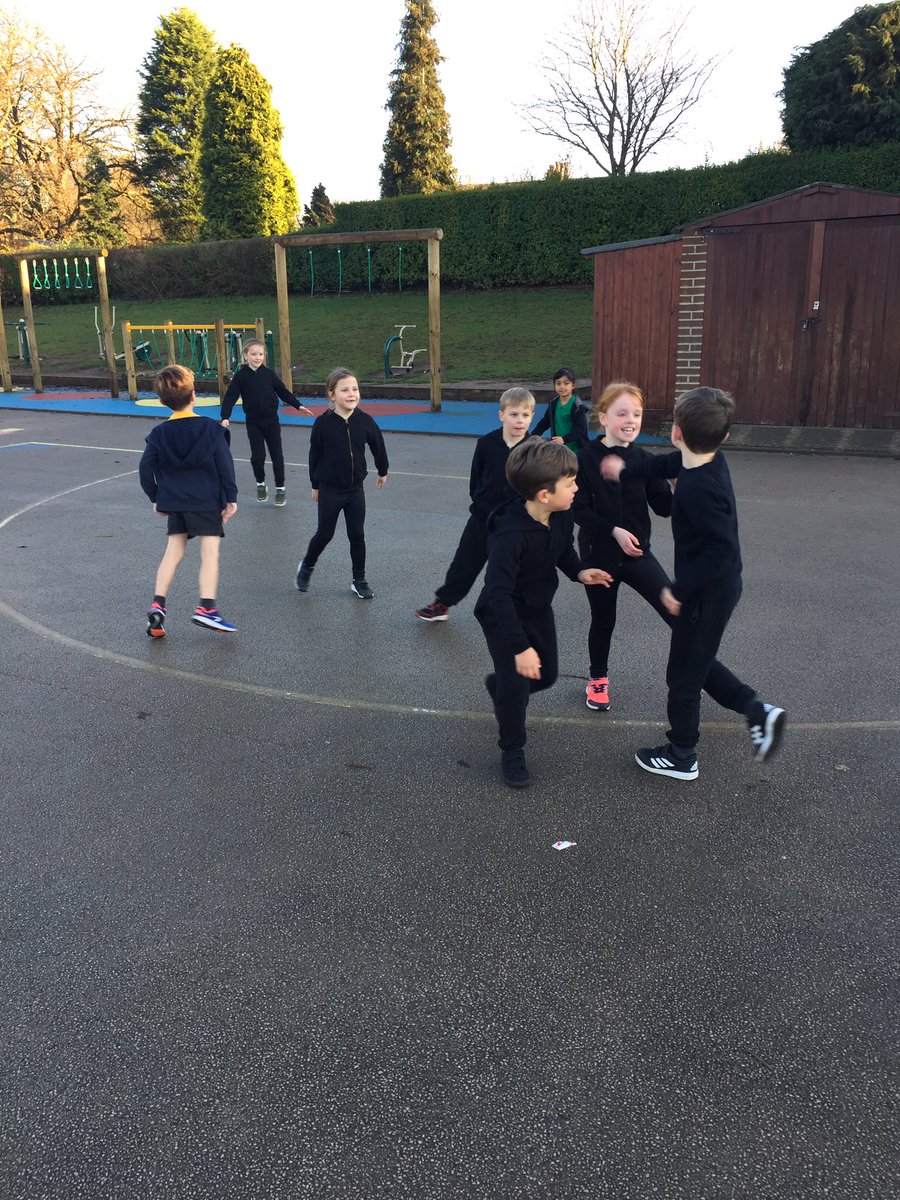 Reception Nativity
Well done to our fantastic Reception children who performed a great Nativity on Friday afternoon!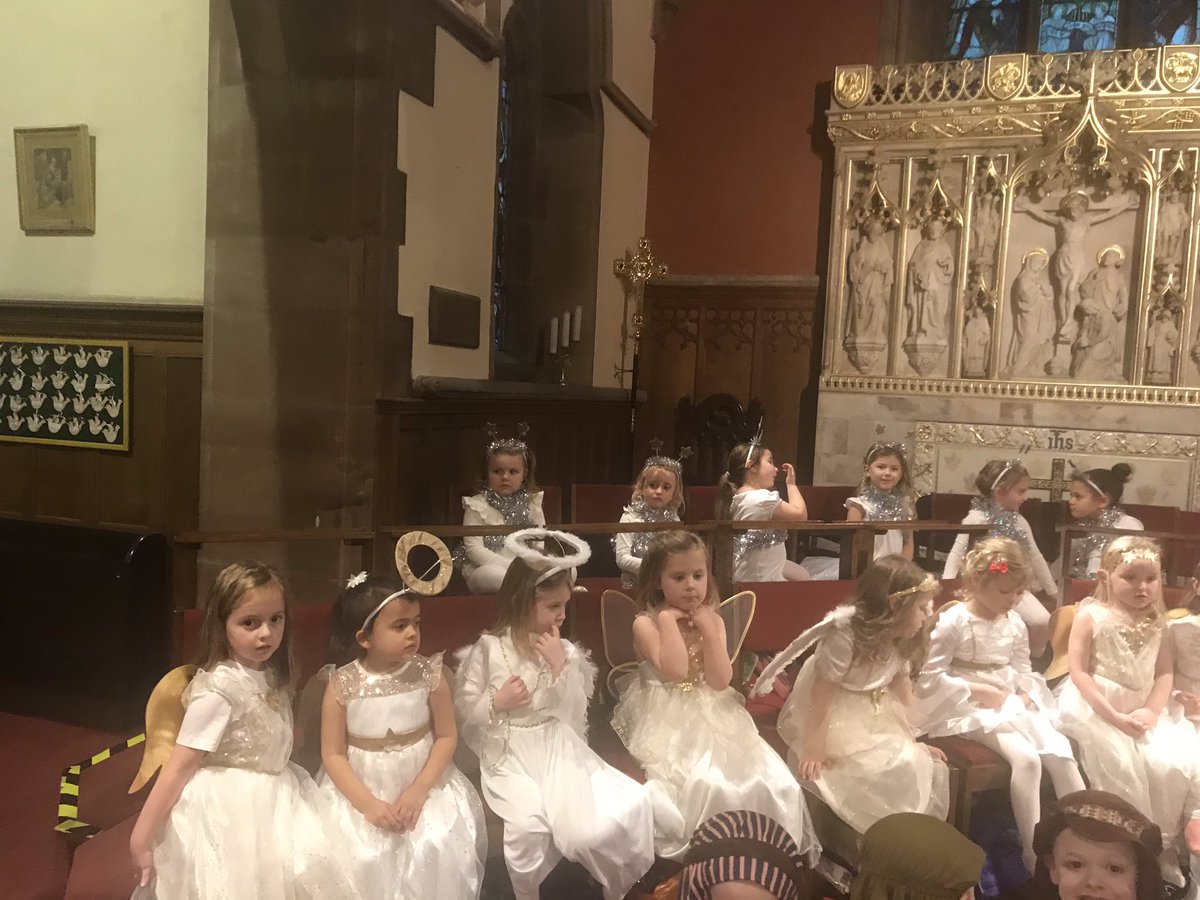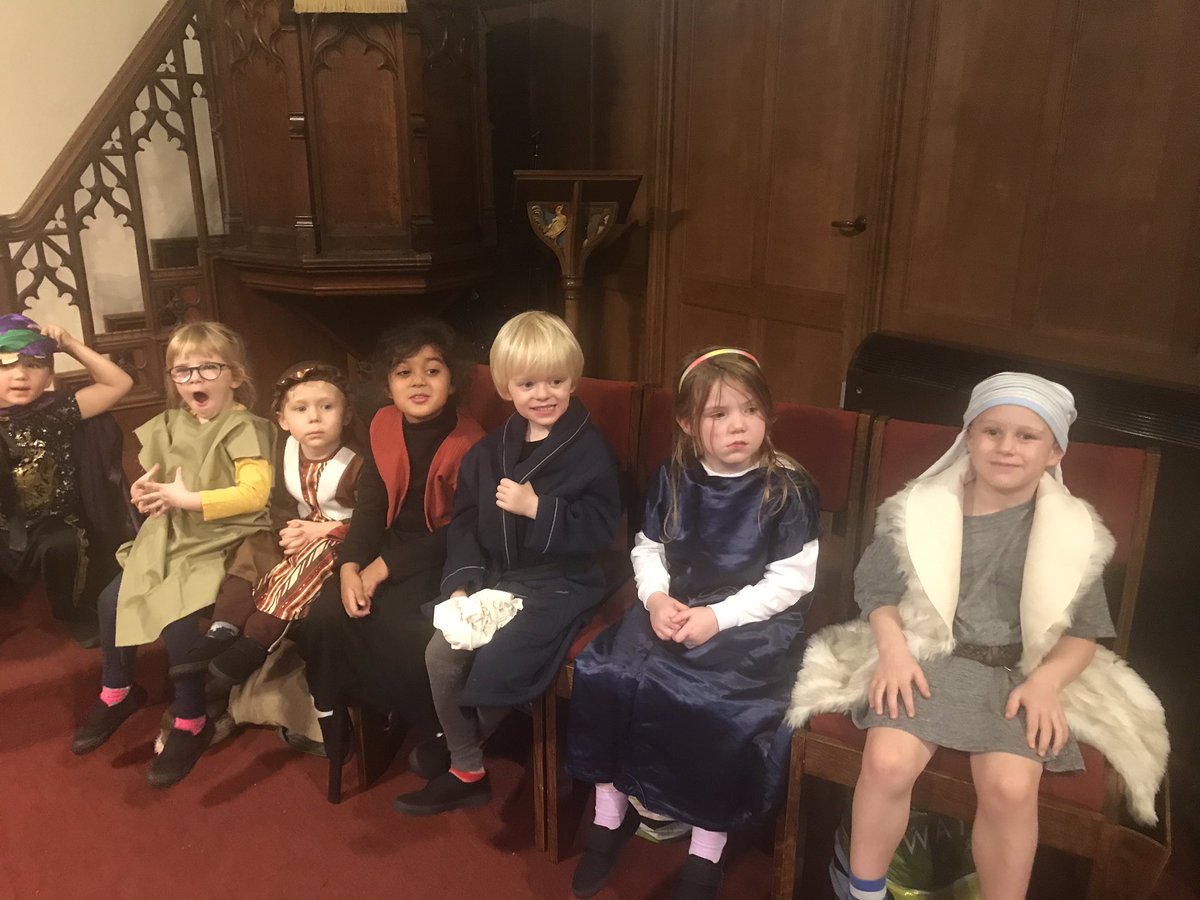 Year 3 Visit Beacon Park Retirement Village
In preparation for their visit to Beacon Park Retirement Village this week, Year 3 have been learning Christmas songs and writing poems to share.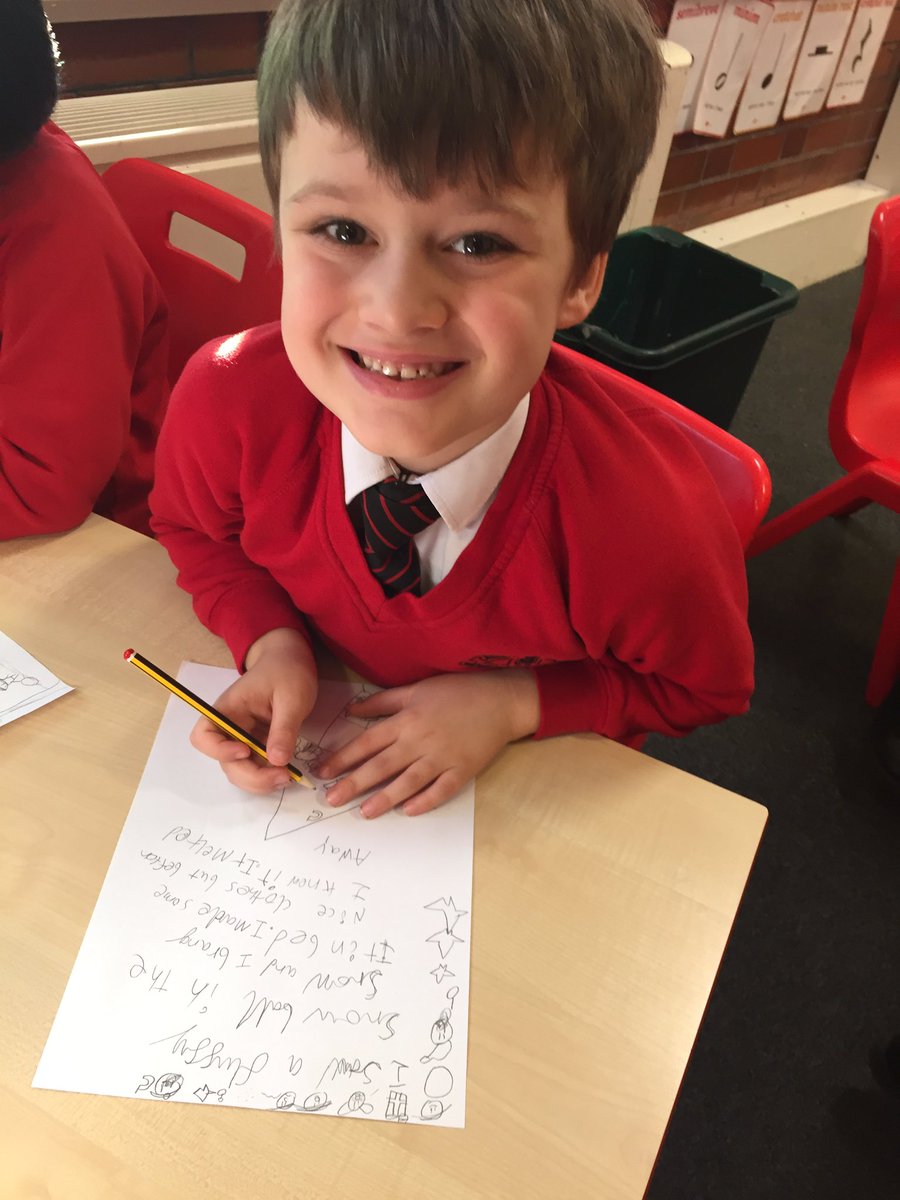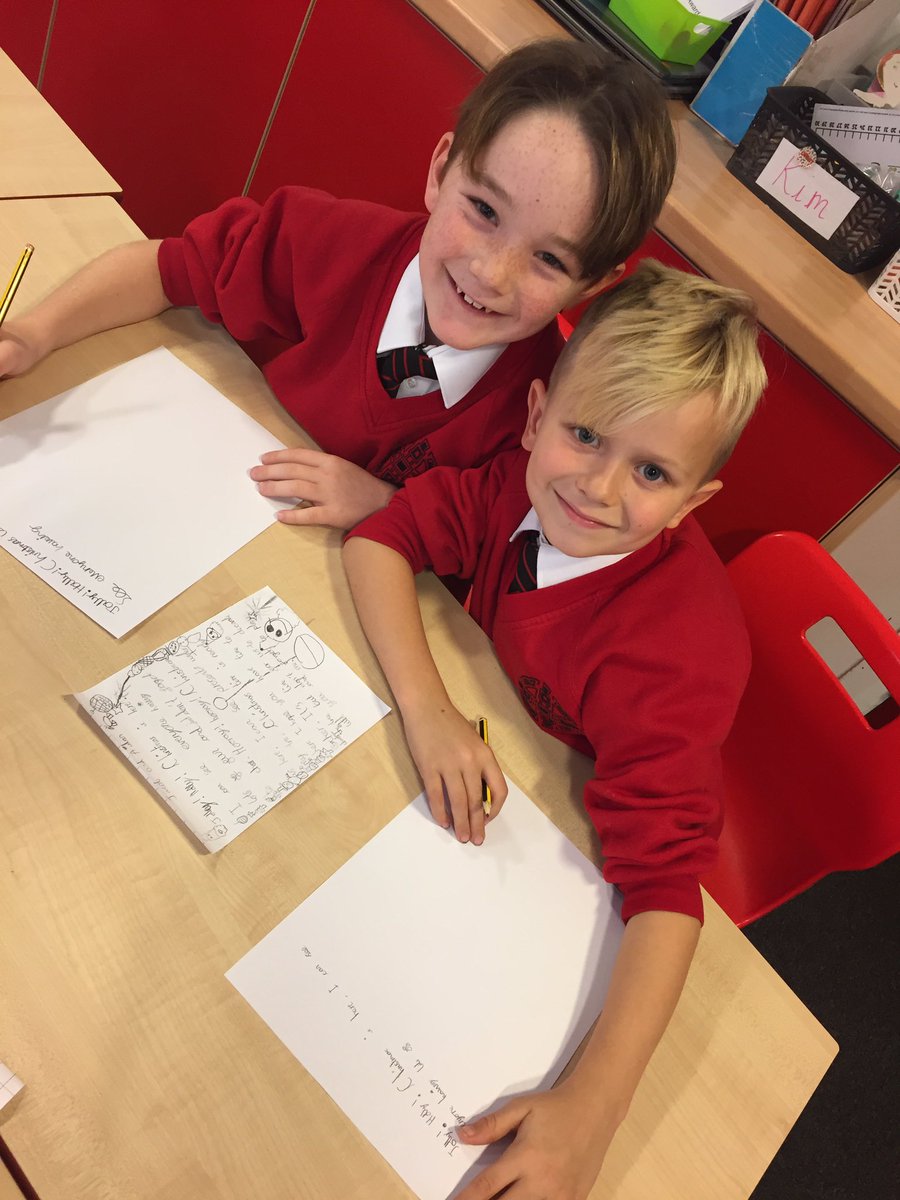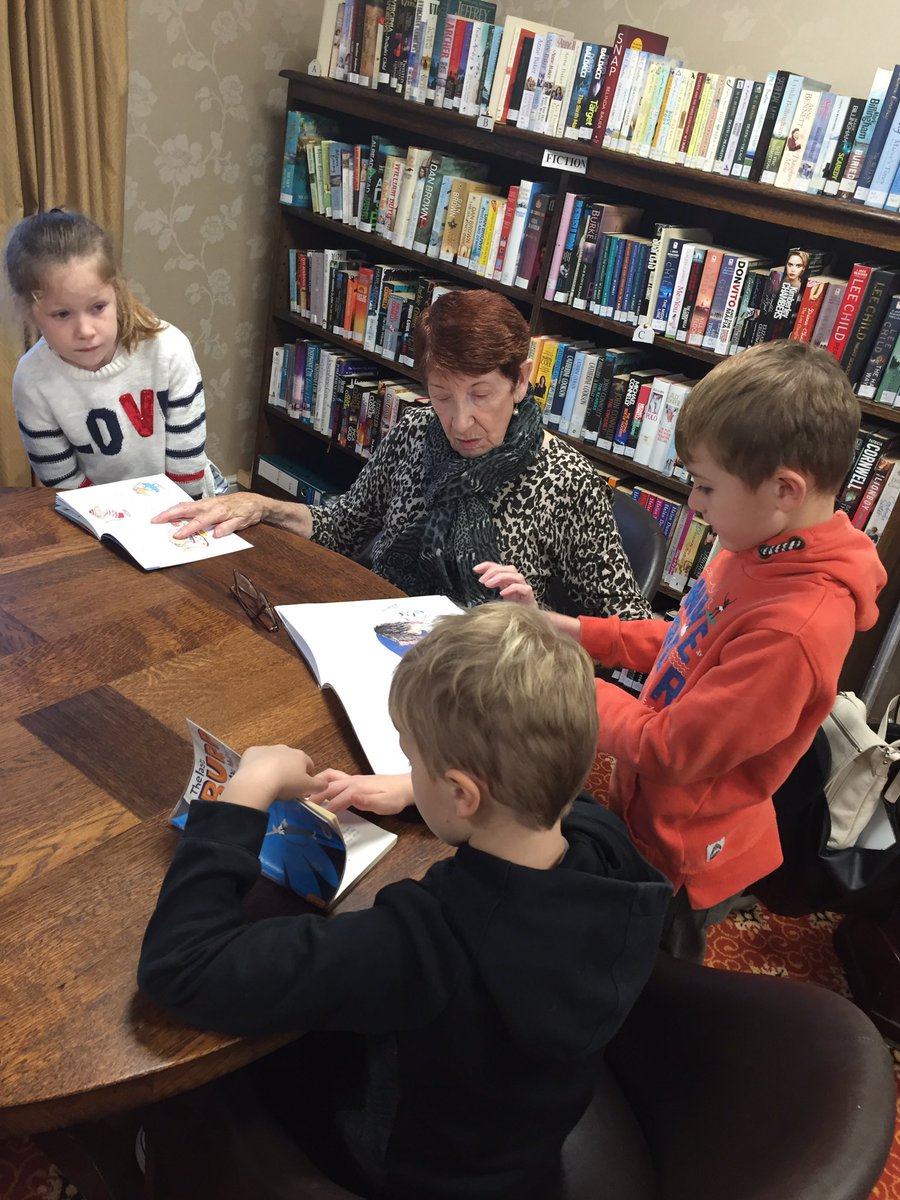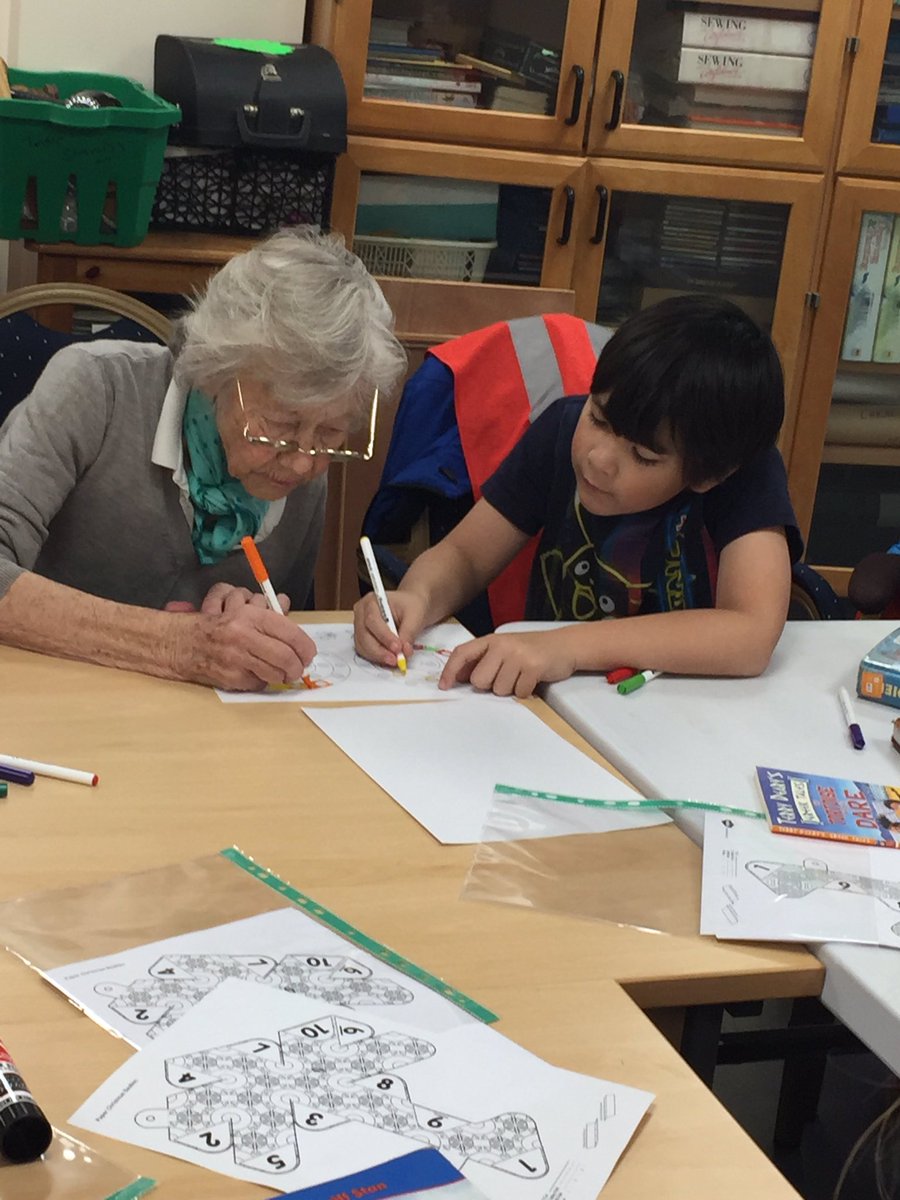 3GR's Inspire Workshop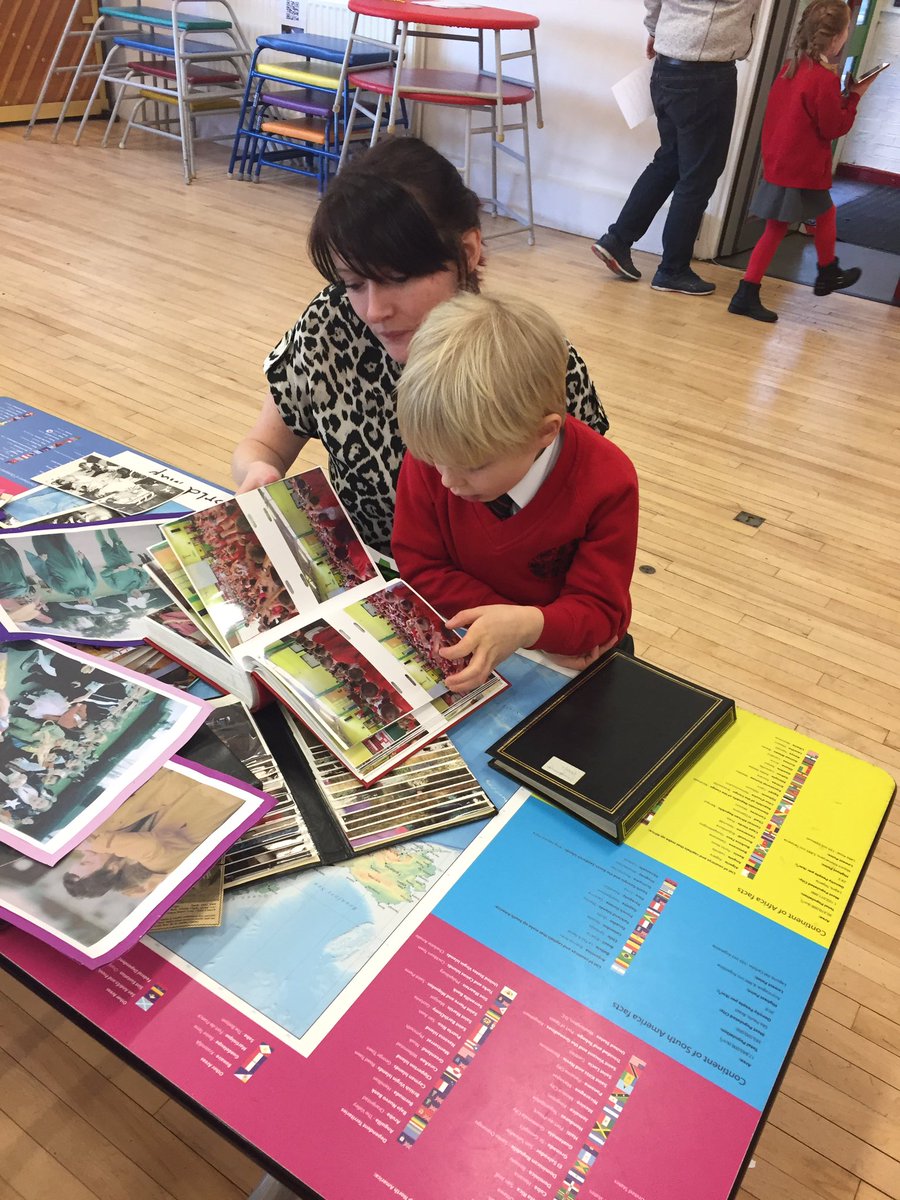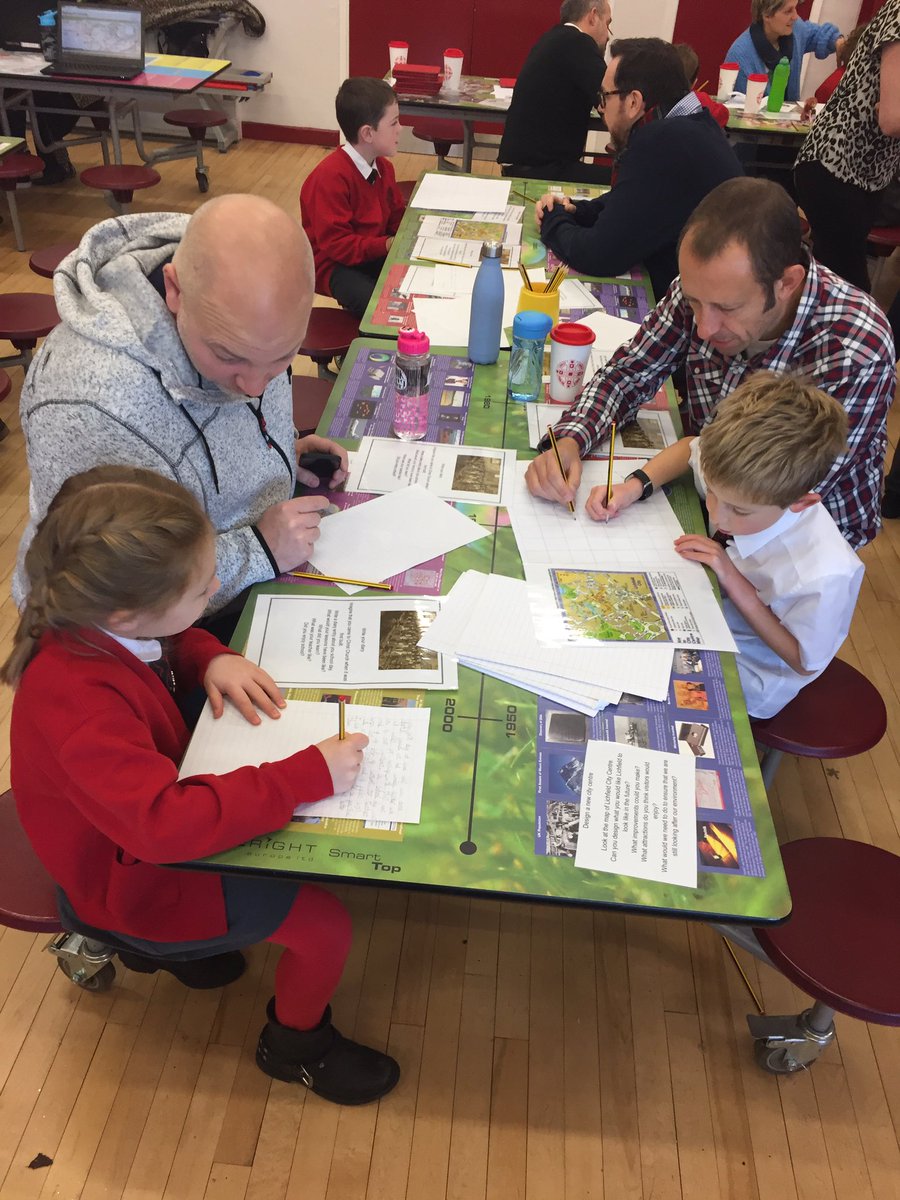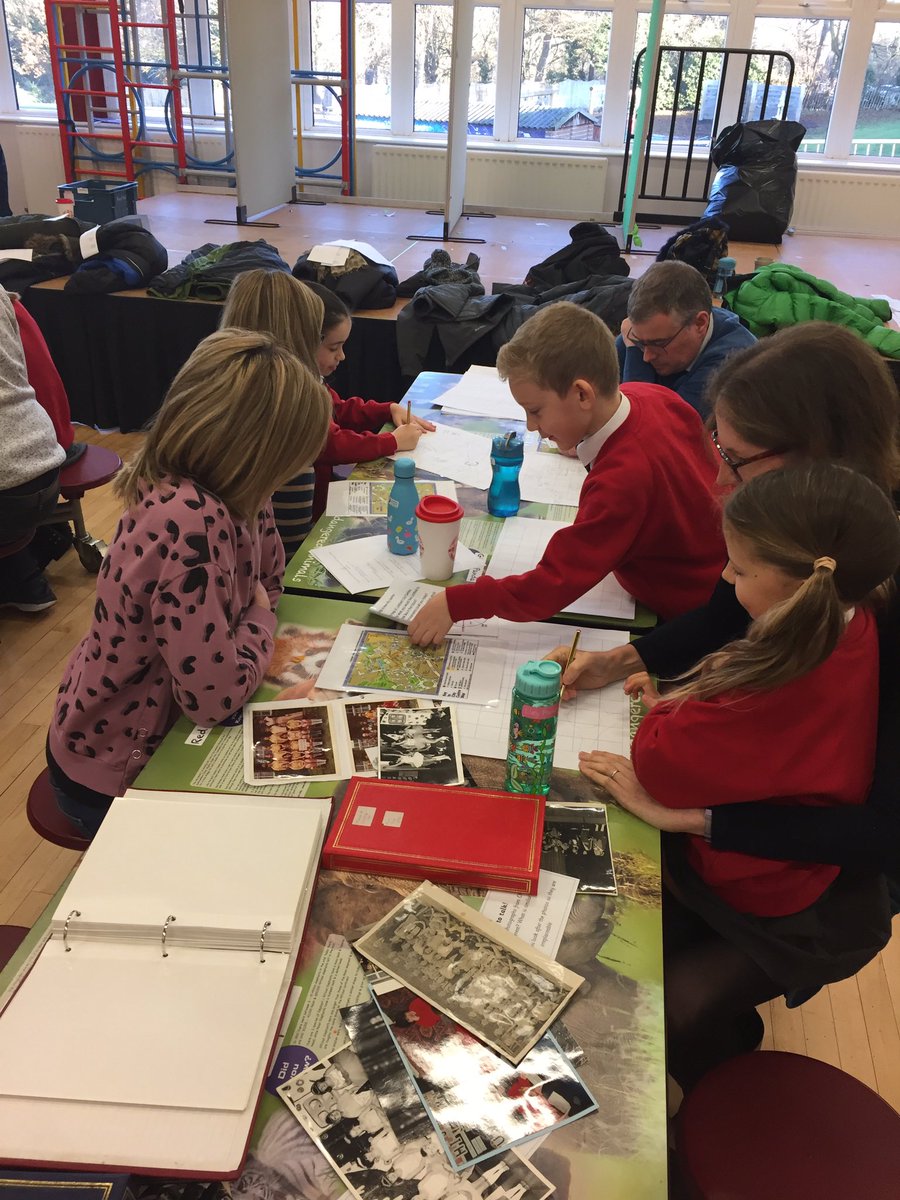 Year 4 Maths
Year 4 made use of our outdoor space this week whilst they were learning about shape in maths.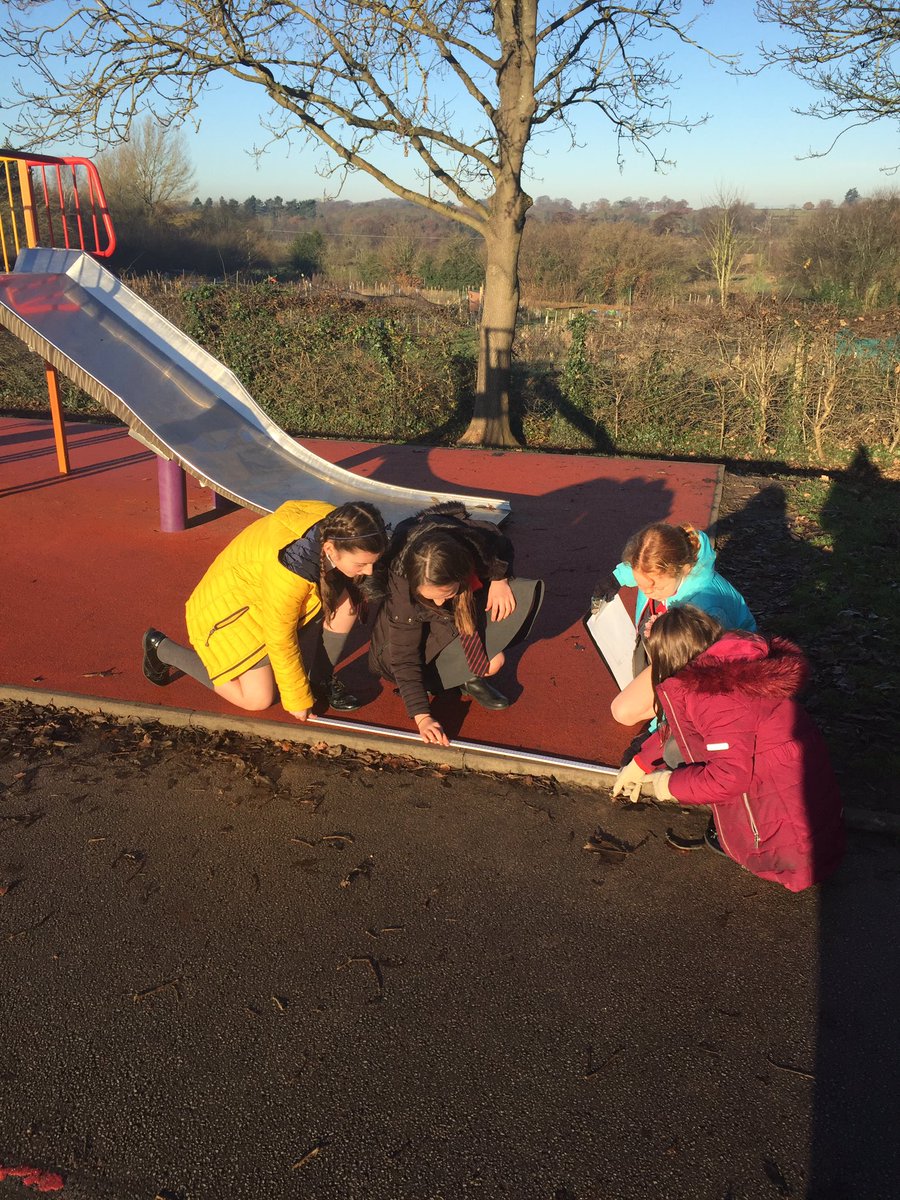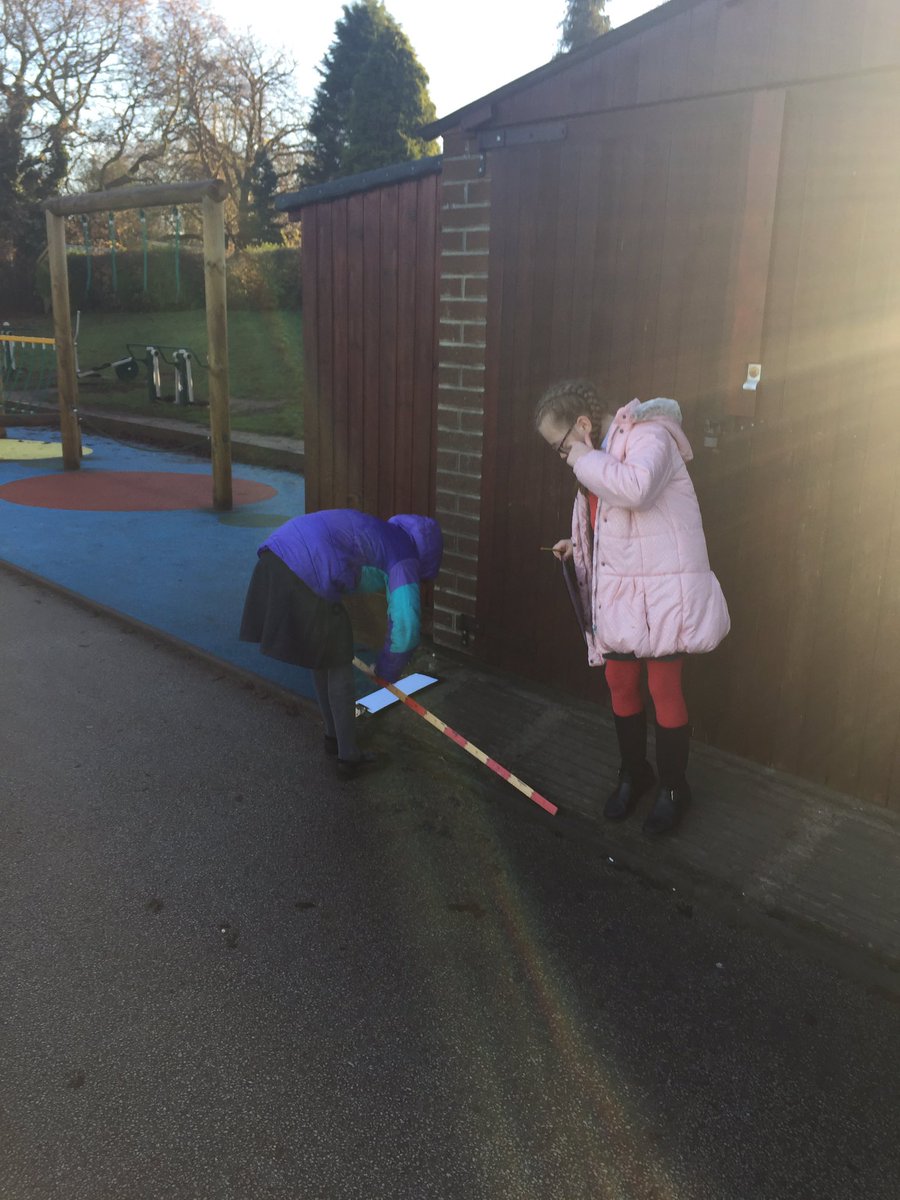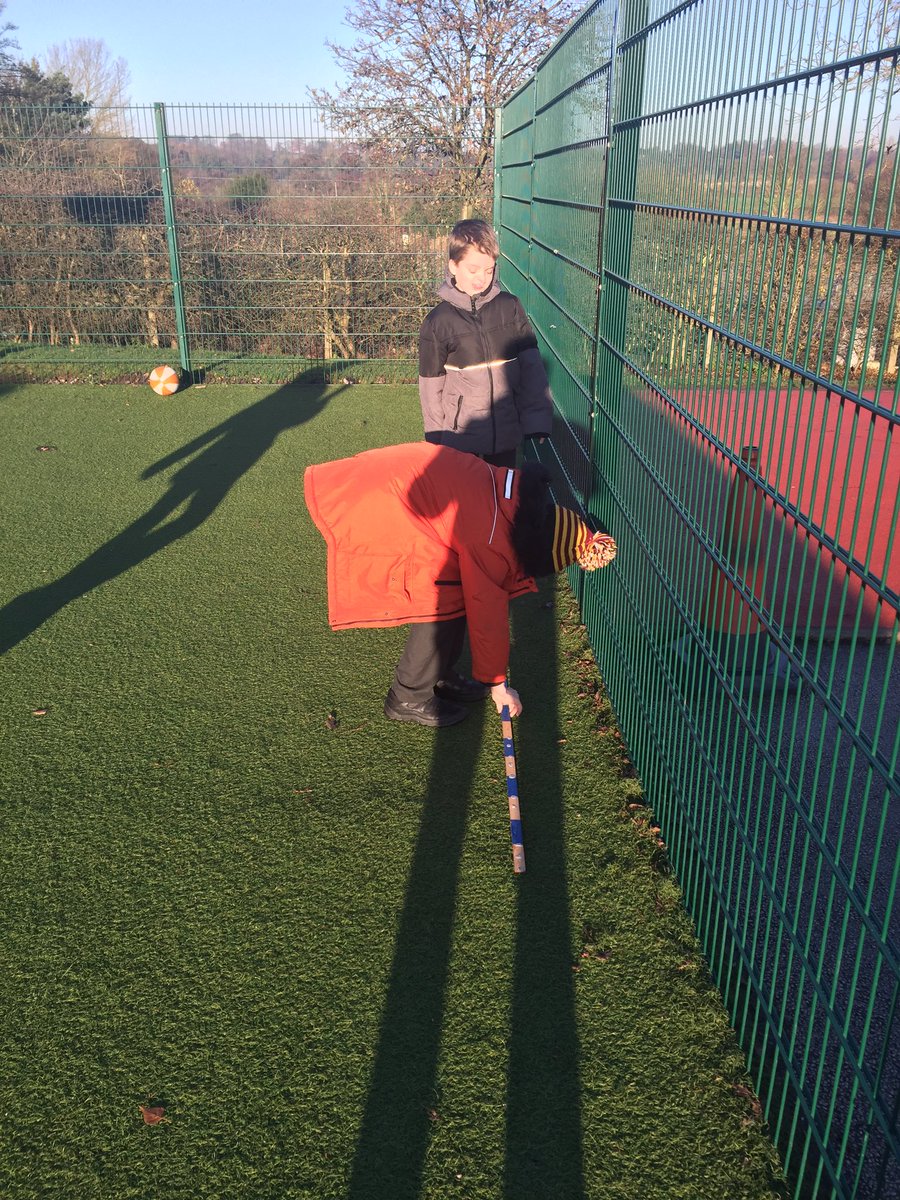 Week beginning Monday 25th November 2019
Christ Church Christmas Tree at Lichfield Cathedral
Our amazing Sewing Club have been busy designing and making decorations for our Christmas Tree and on Friday they visited the Cathedral to put their fantastic decorations on our Christ Church tree.
Well done to Sewing Club - we love our tree. A big thank you to Mrs Deans and Miss Lewis for their hard work too.
Please vote for our tree if you visit the Cathedral over the festive period.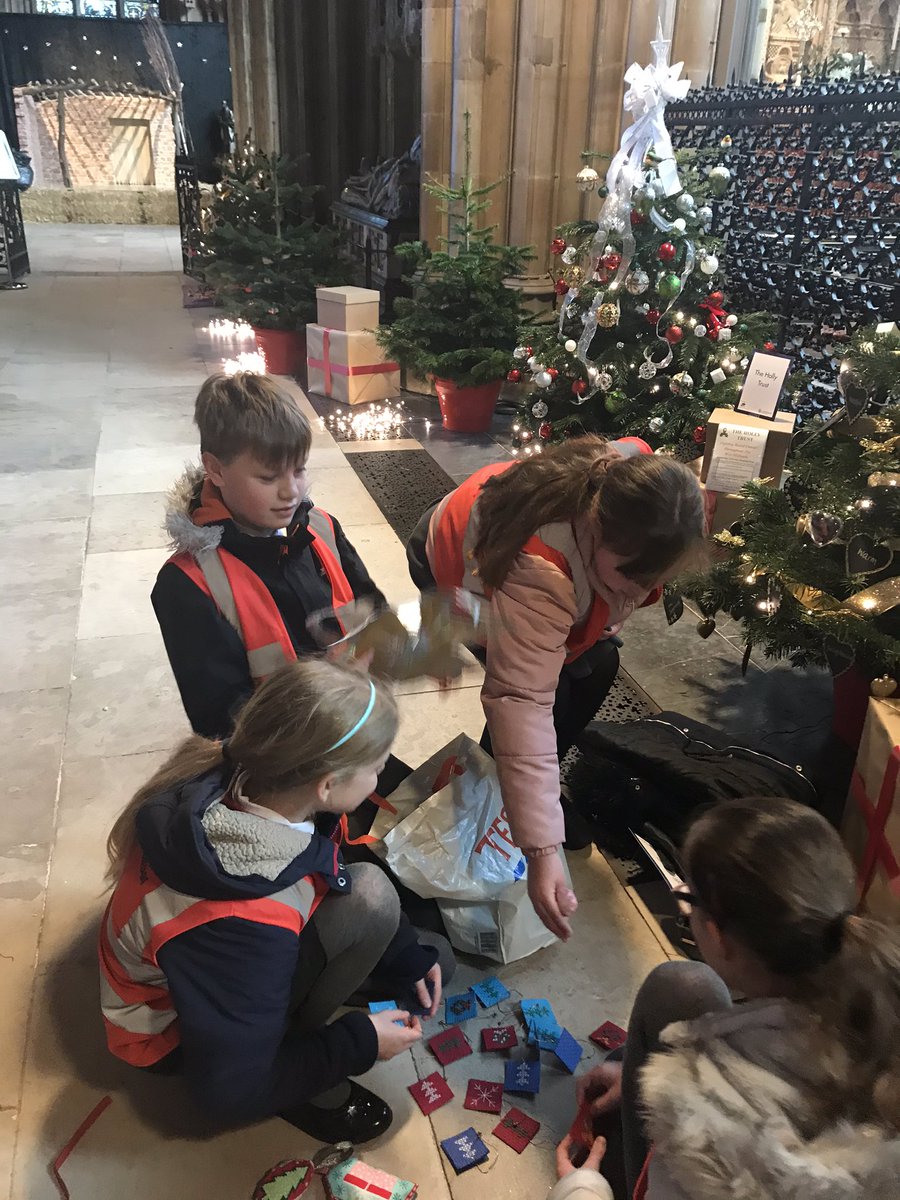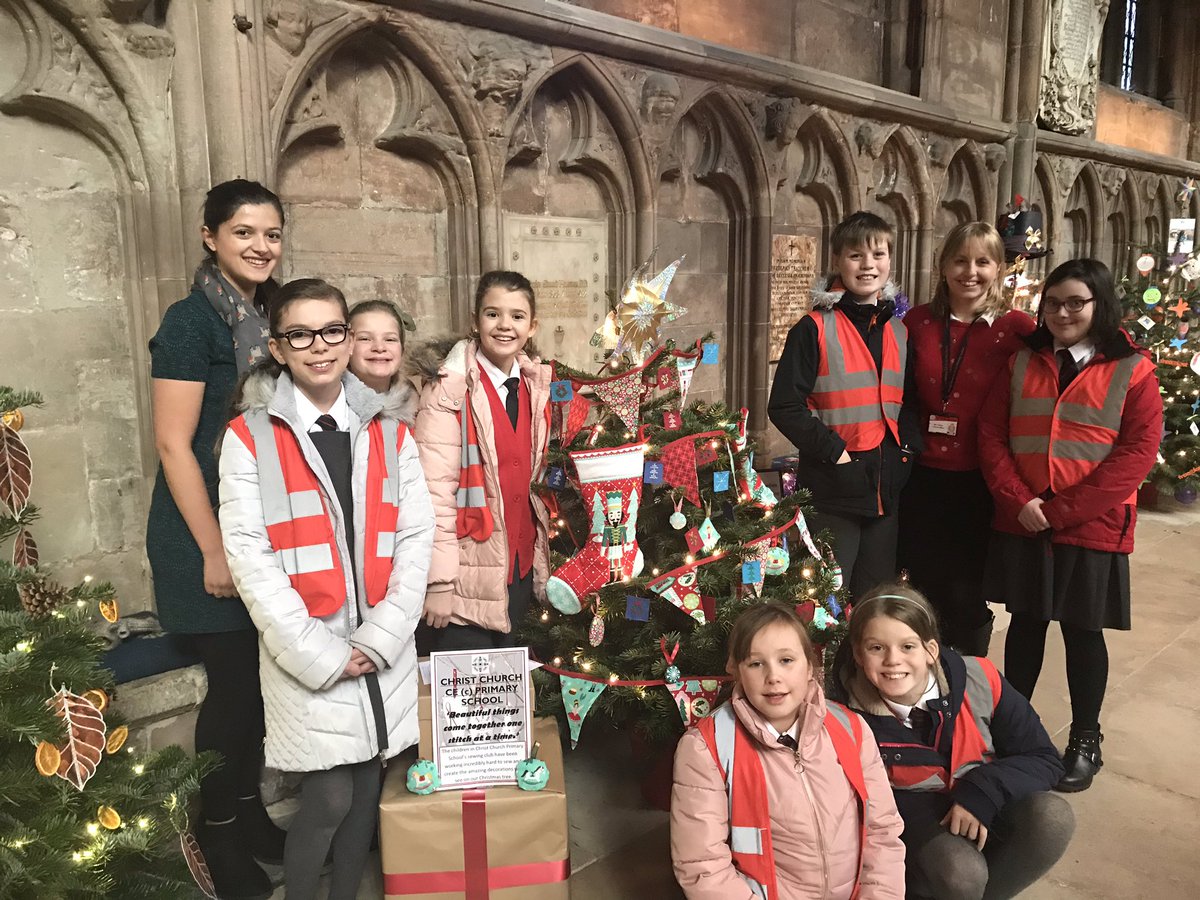 Olaf Falafel Visit
As a school we were extremely excited on Friday morning as we had a special visit from children's author and illustrator Olaf Falafel!
He was amazing and shared with us his journey to becoming a successful author. We loved his workshop and hearing him read his latest book, One Giant Leek for Mankind.
Thank you Olaf, you really have inspired us all.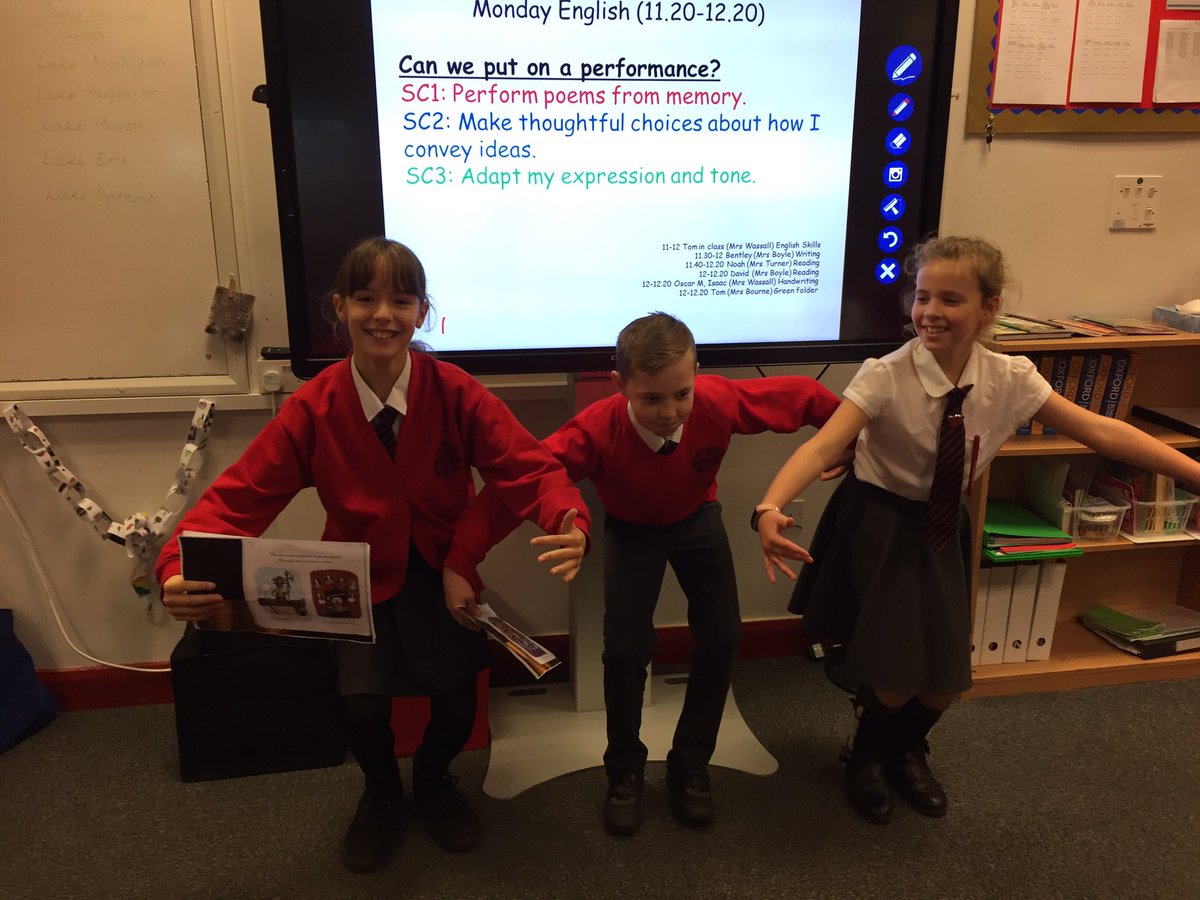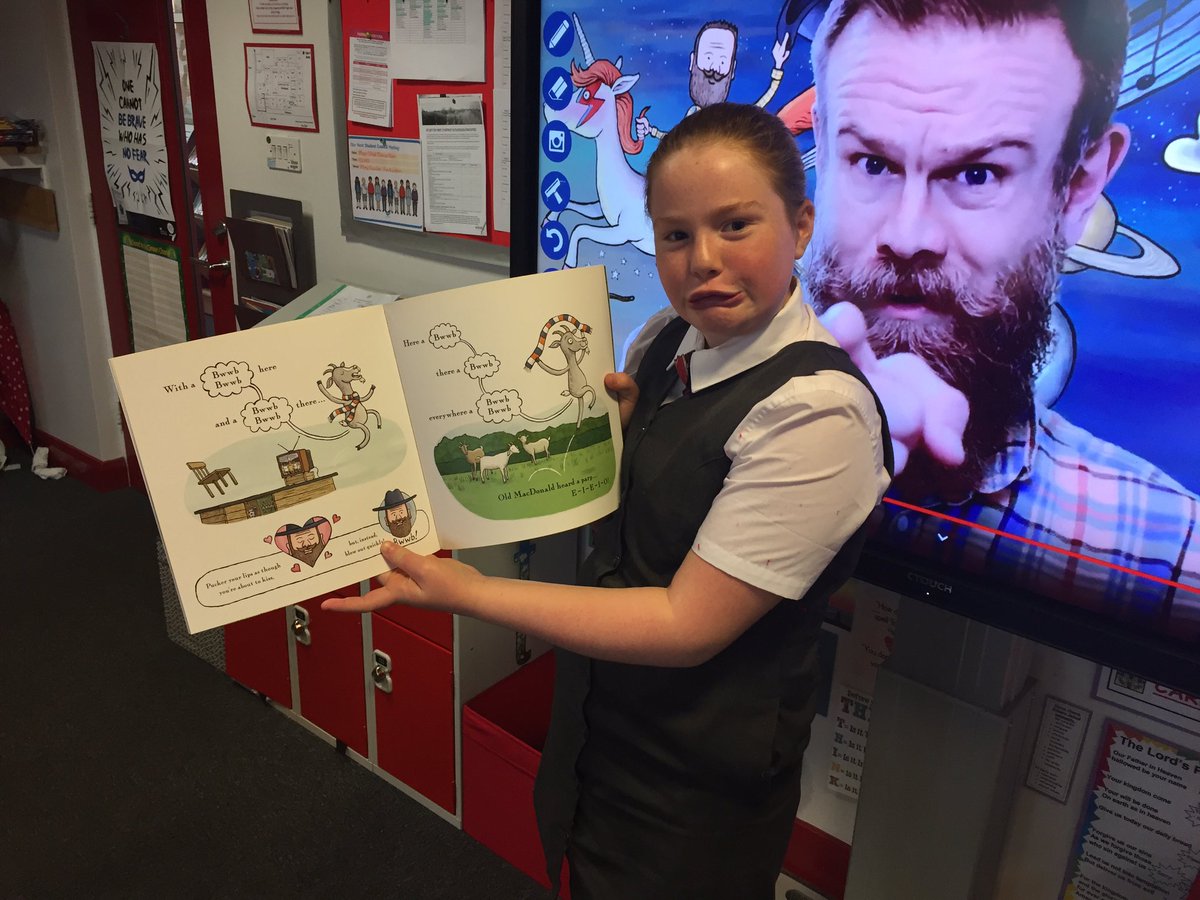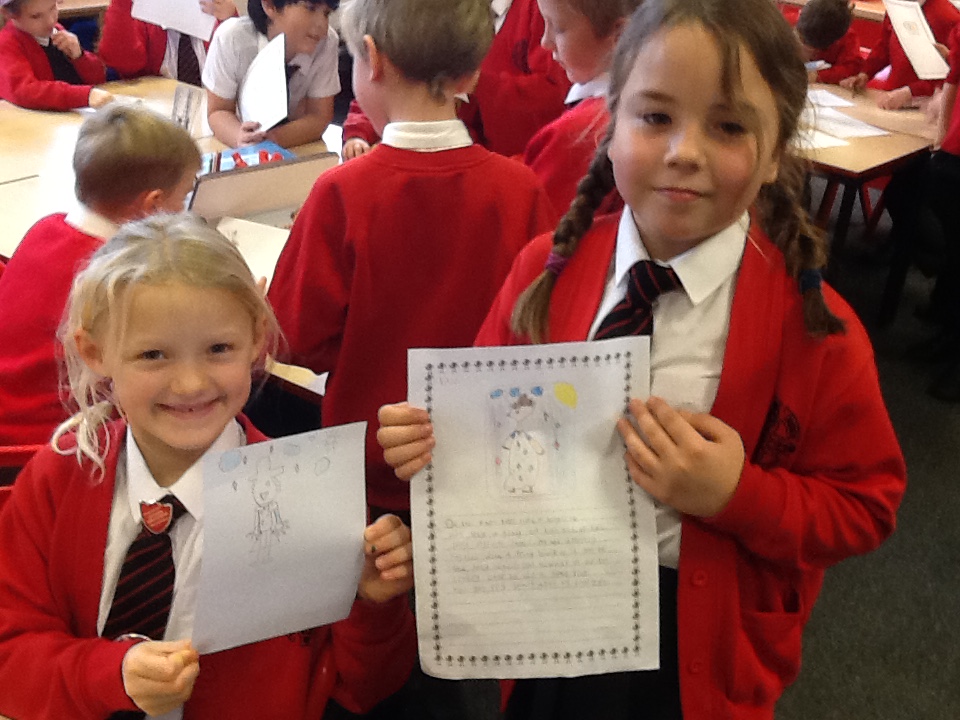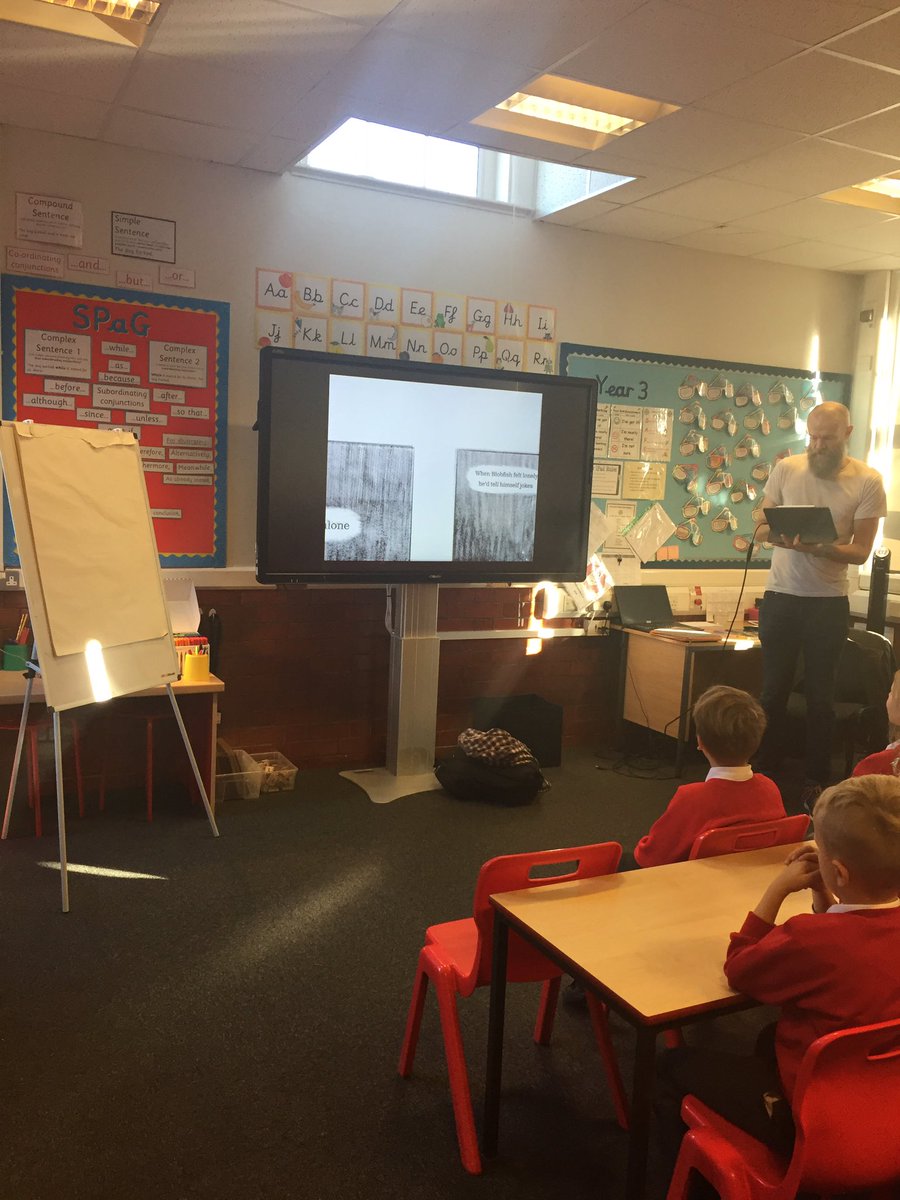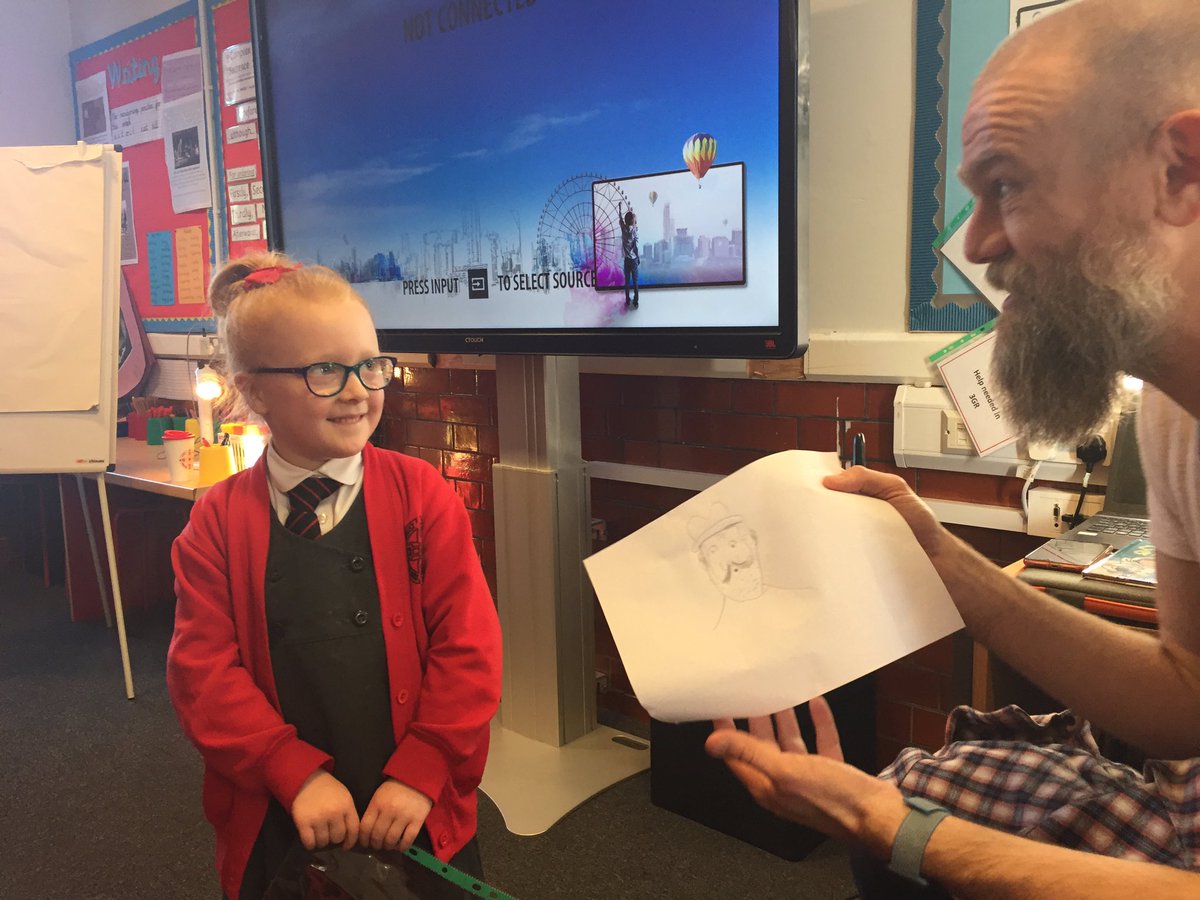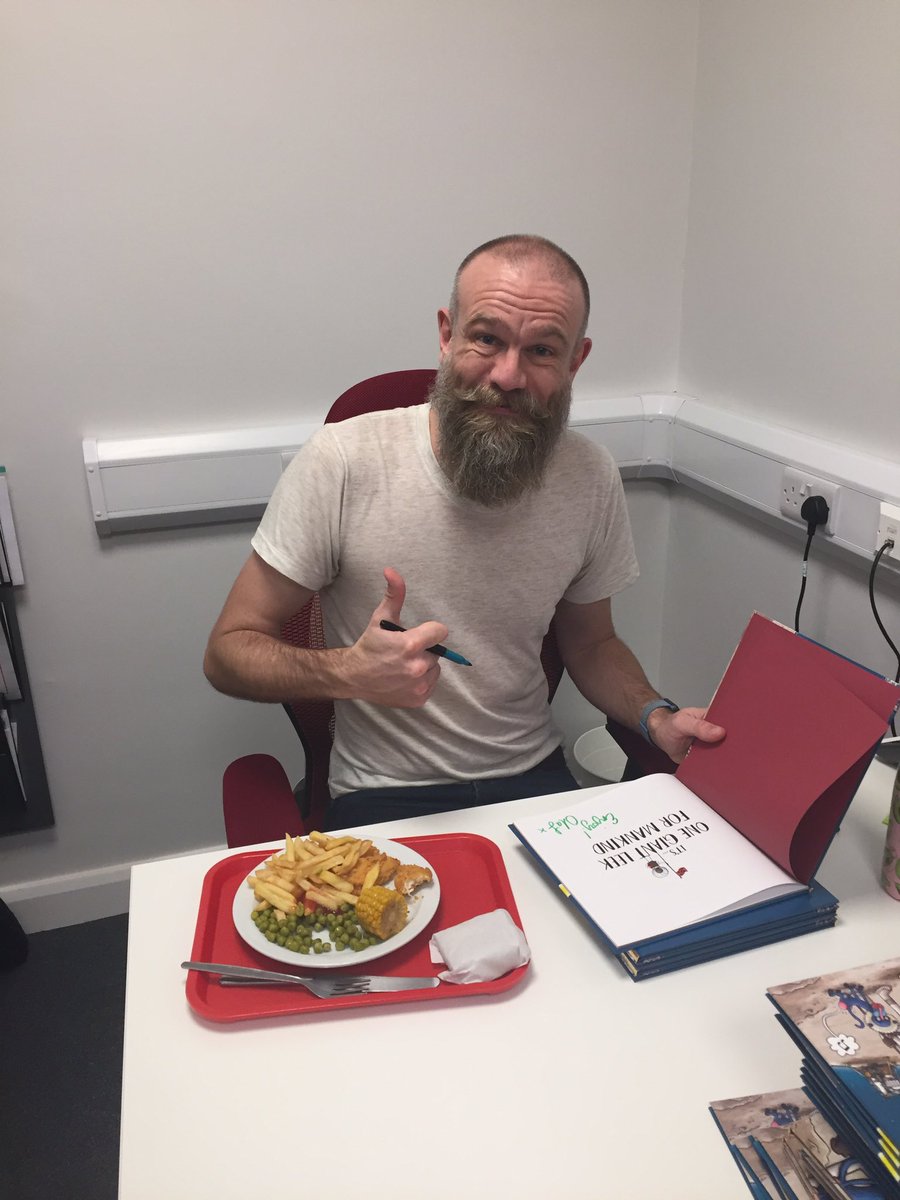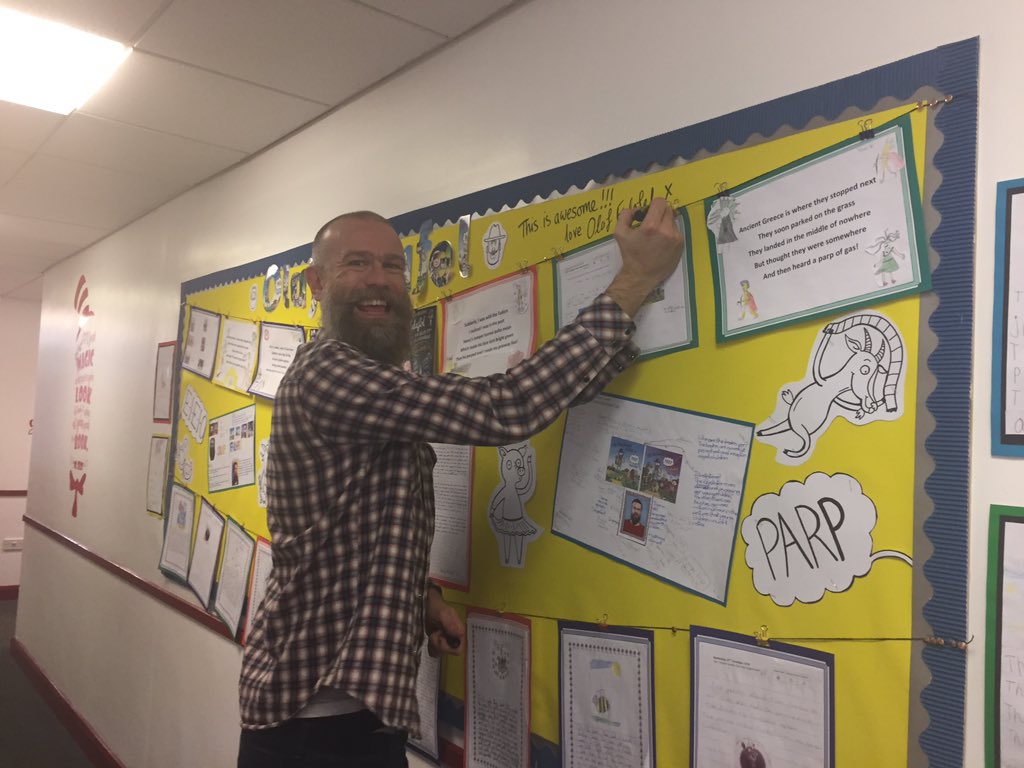 Learning Showcase
A huge thank you to all the adults from home who were able to attend our Learning Showcase on Monday afternoon. We thoroughly enjoyed sharing our learning with you.
Look out for our Spring term Learning Showcase - this will include Reception too.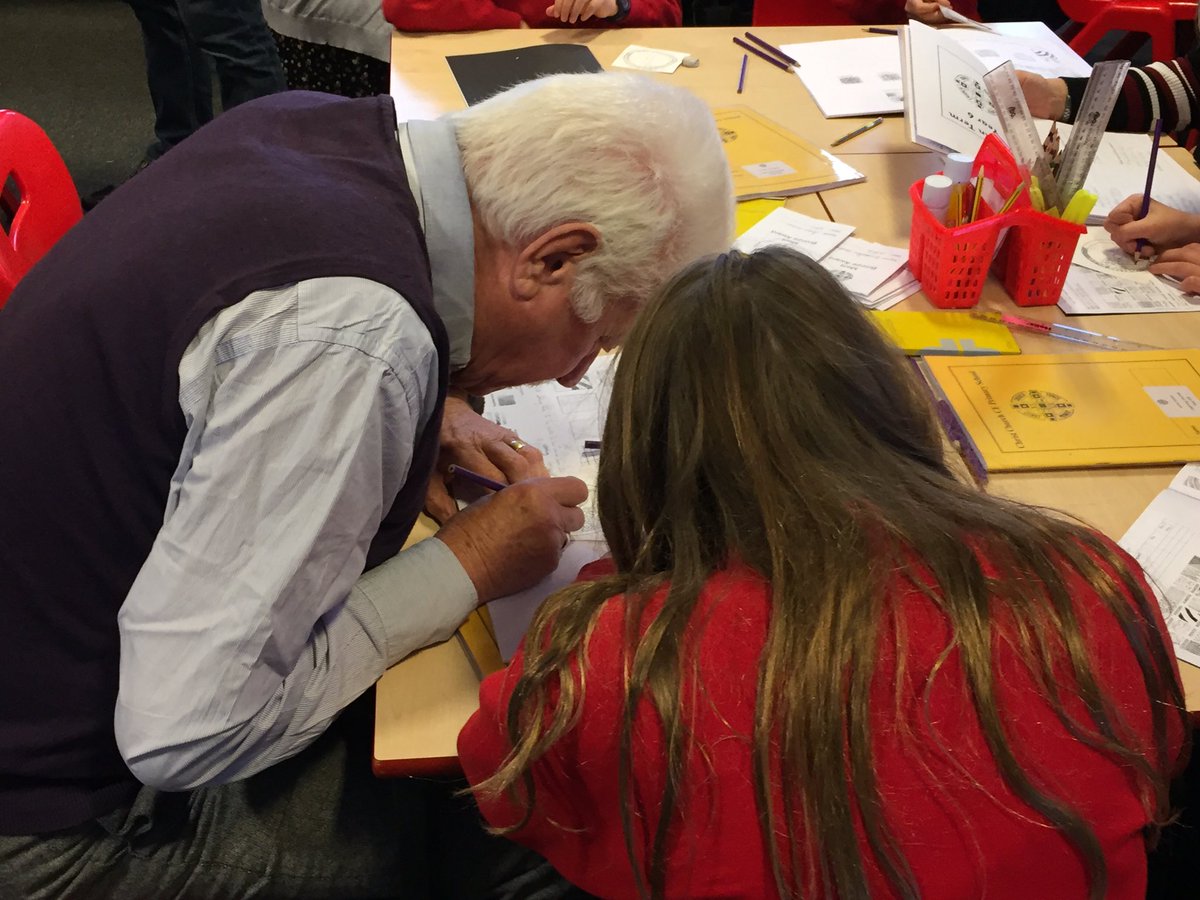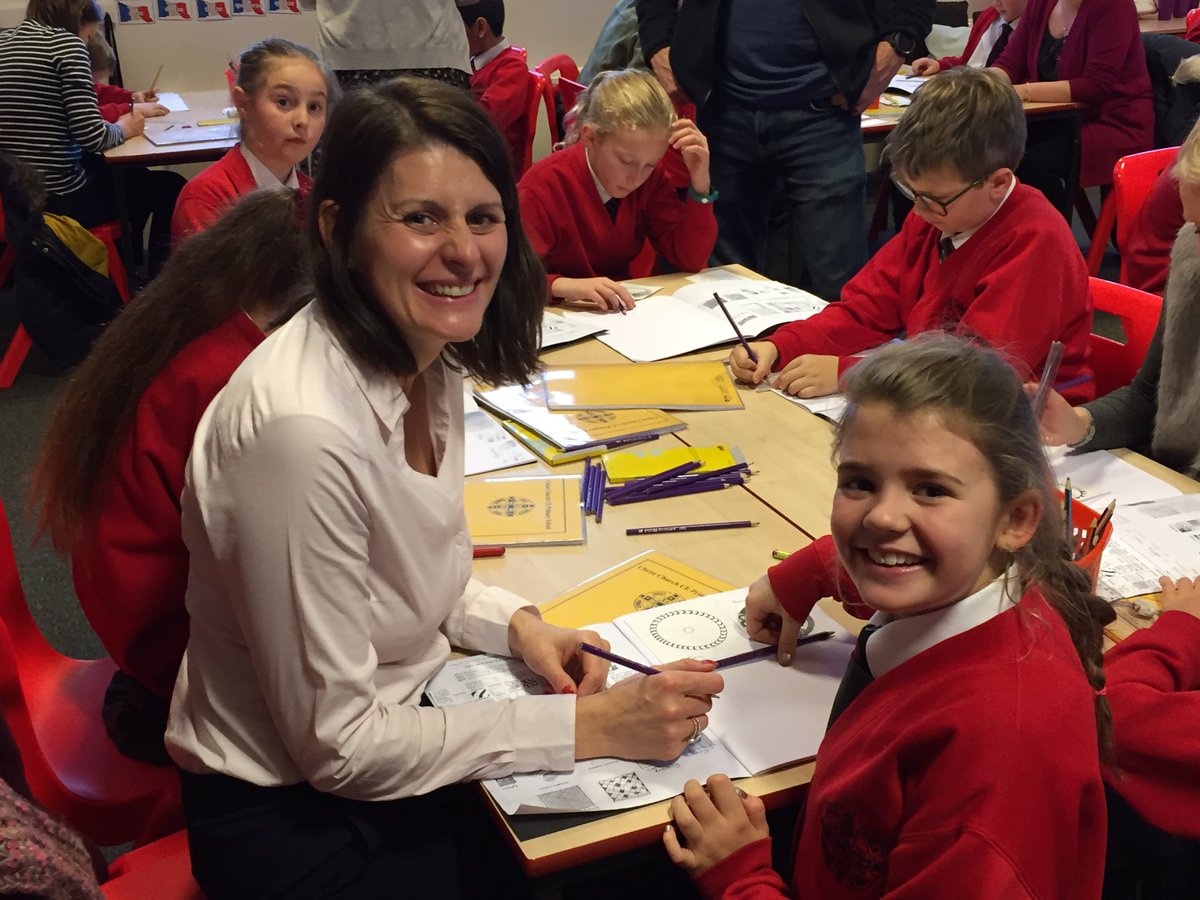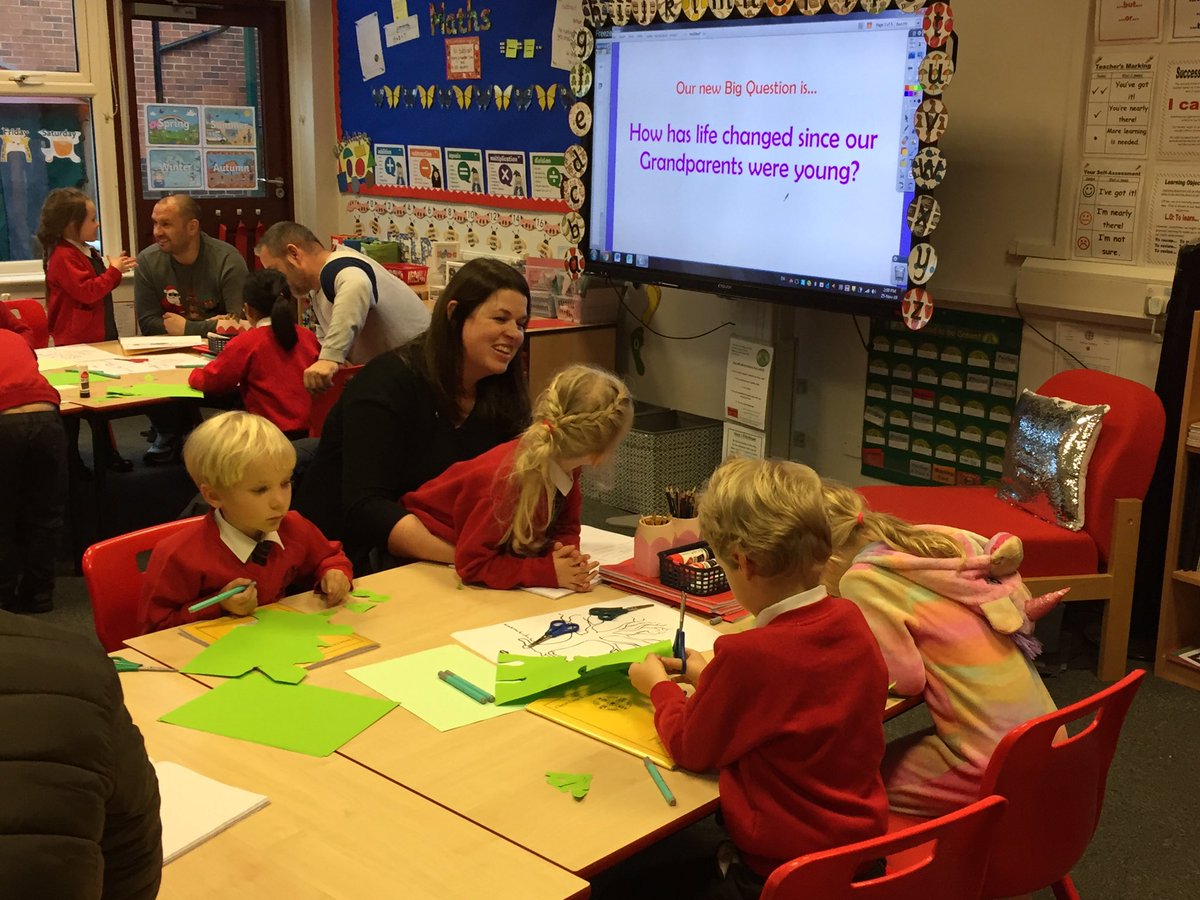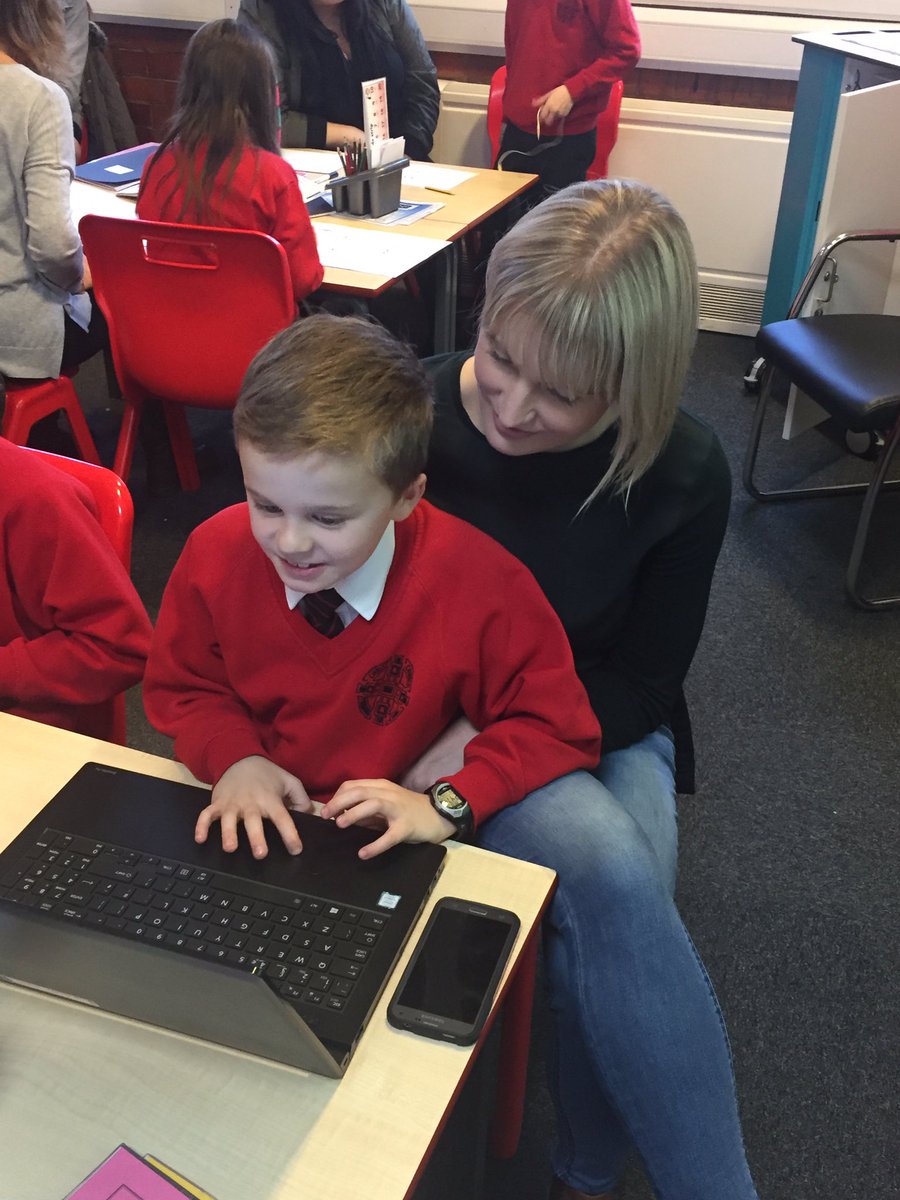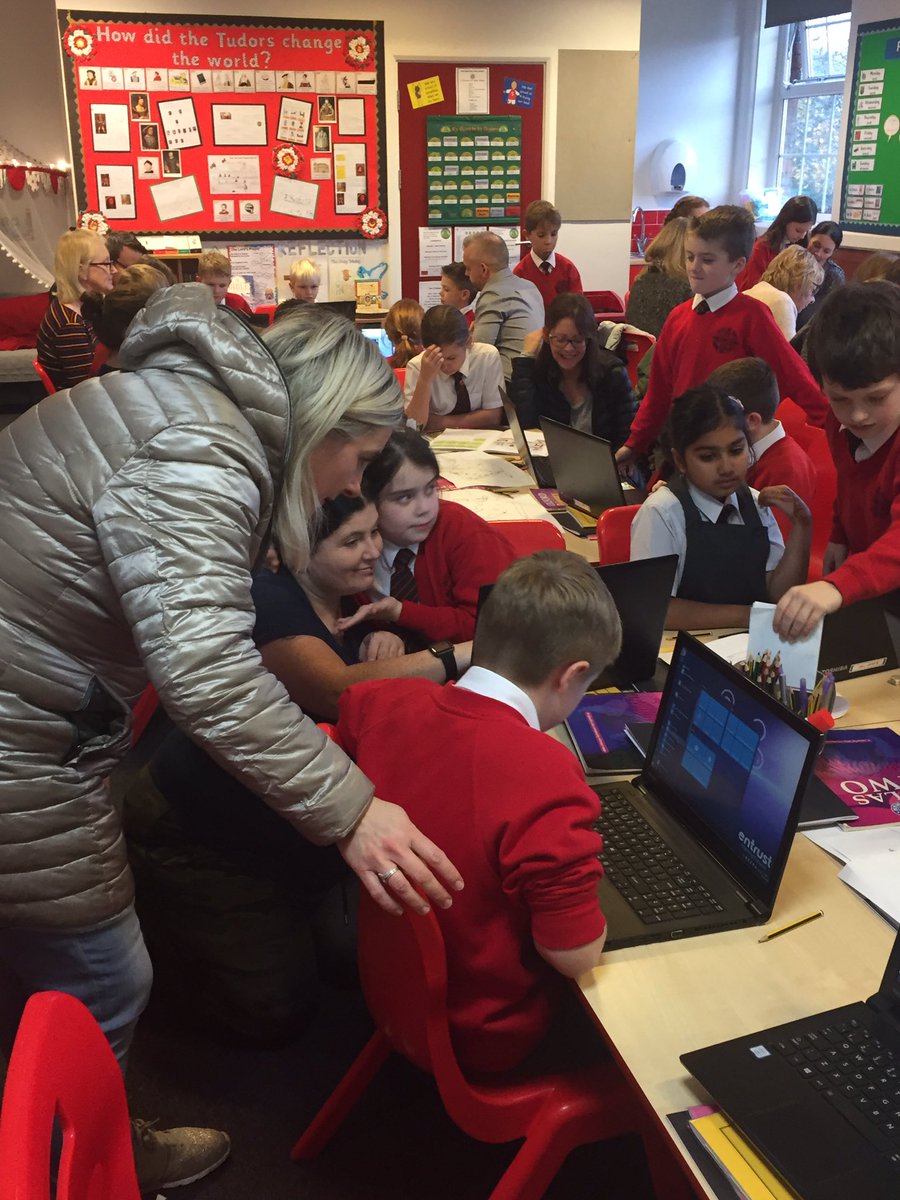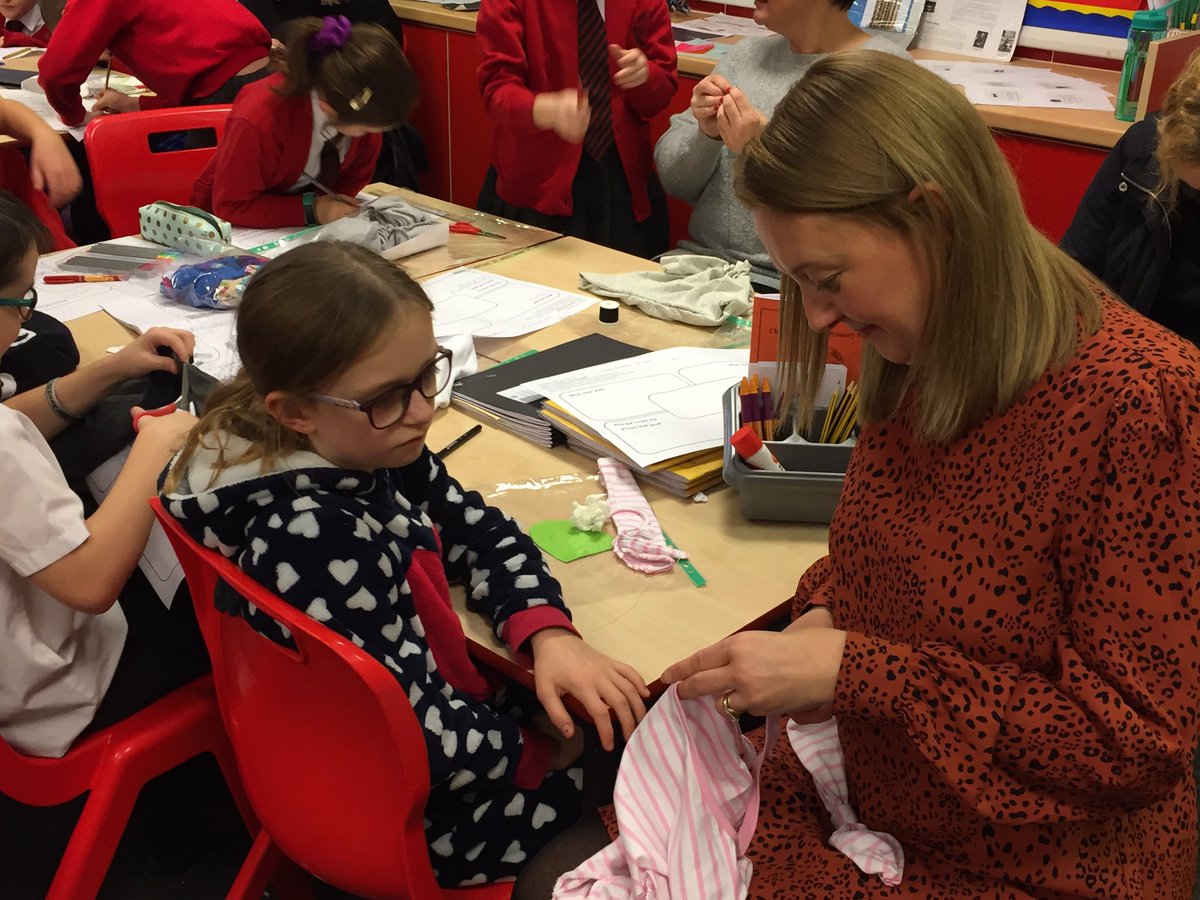 Christmas Light Switch On
Well done to our wonderful Year 6 children who sang carols in Lichfield on Sunday. It was a great way to kick-off the festivities!
Week beginning Monday 18th November 2019
Year 3 visit to Beacon Park Retirement Village
Mr Roper's Year 3 class had a super time visited the residents of Beacon Park Retirement Village. They loved getting to know their new friends and are already planning their next visit.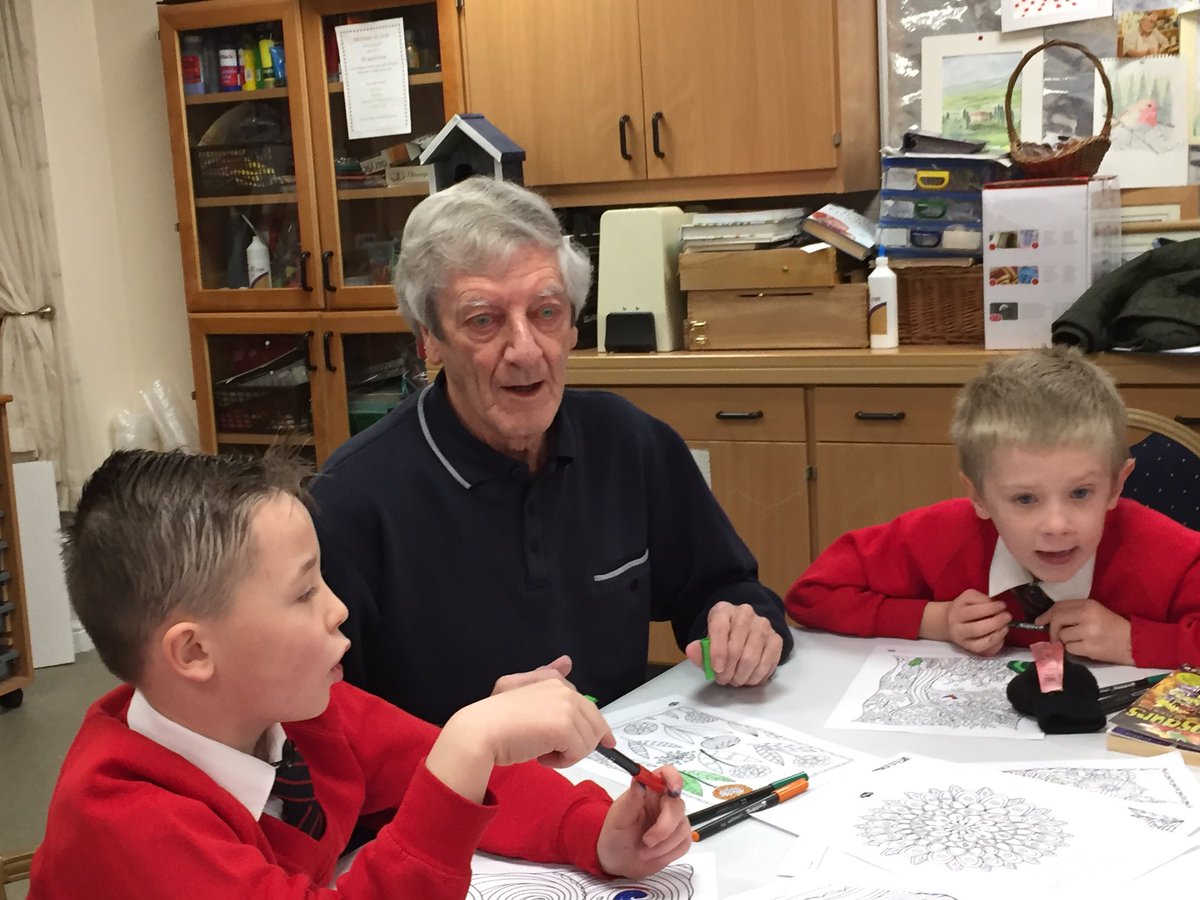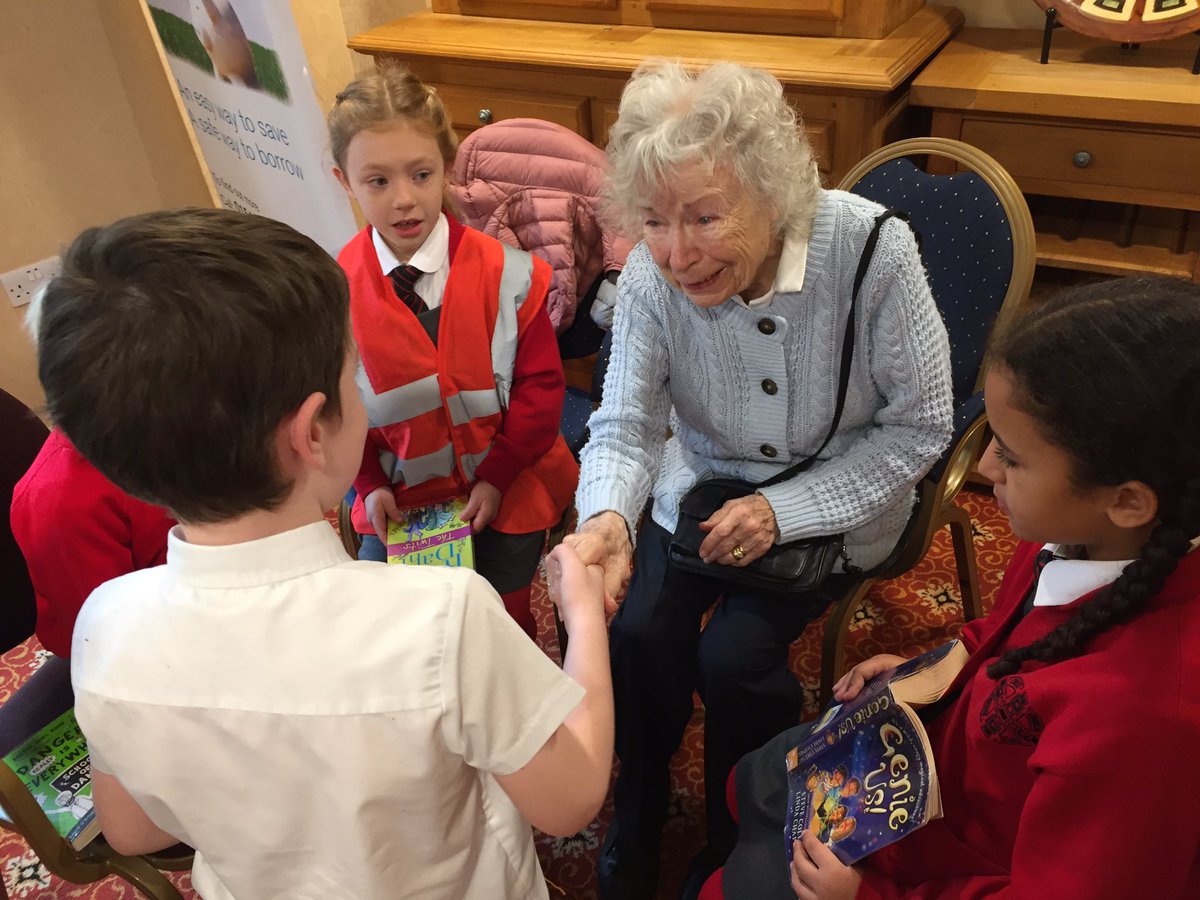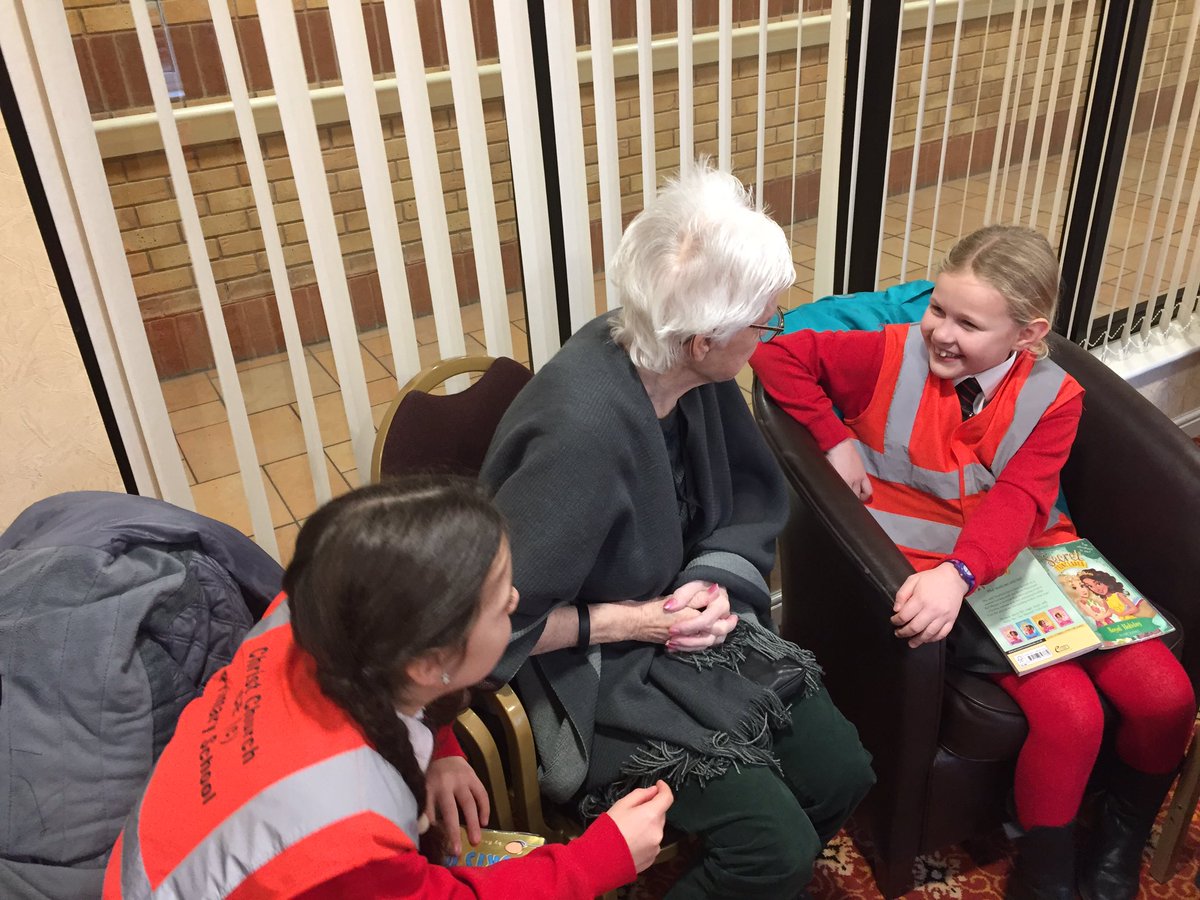 Year 2 Writing
Mrs Benniston and Mrs Cheek were extremely proud of the writing that took place in Year 2 this week. Well done everyone!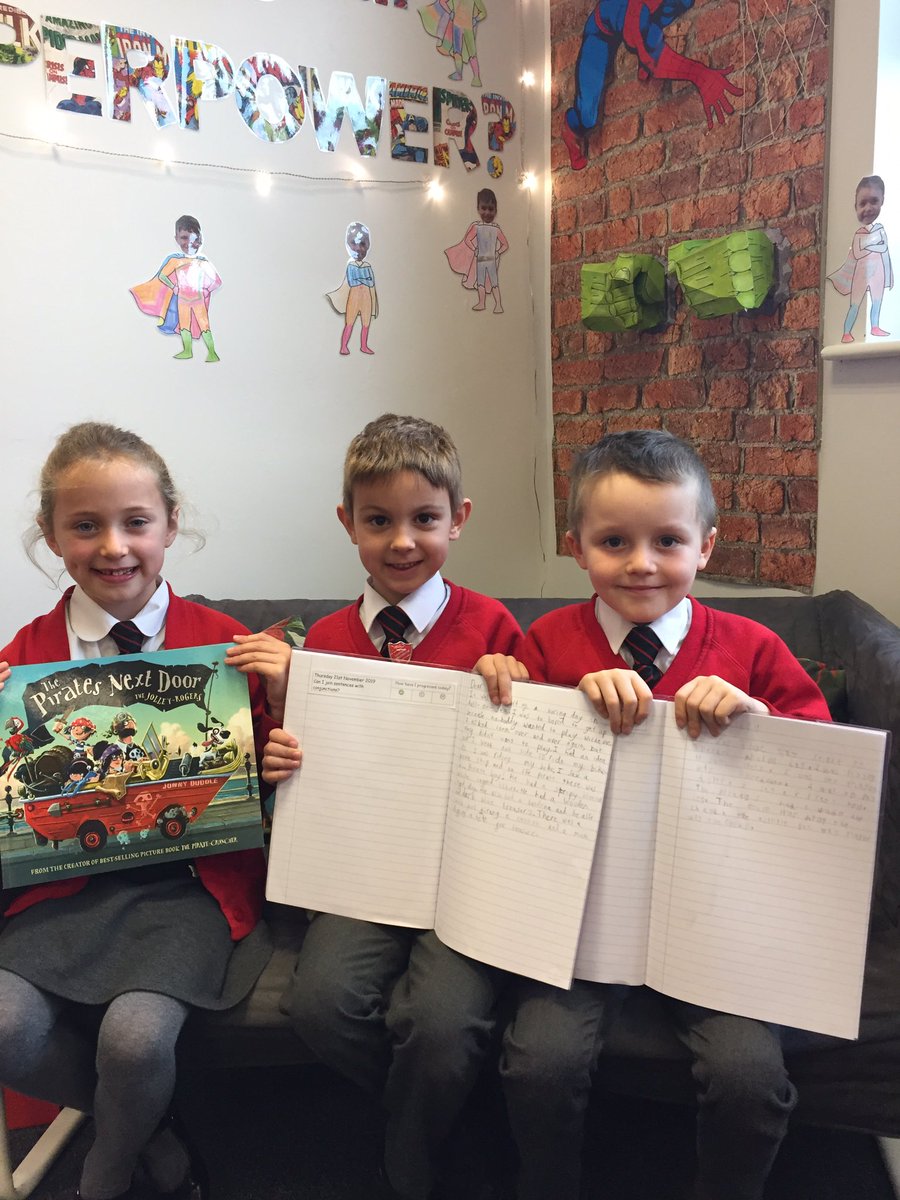 PE in Year 5
This week Year 5's PE lessons were about refining their jumps and rolls - lots of action shots!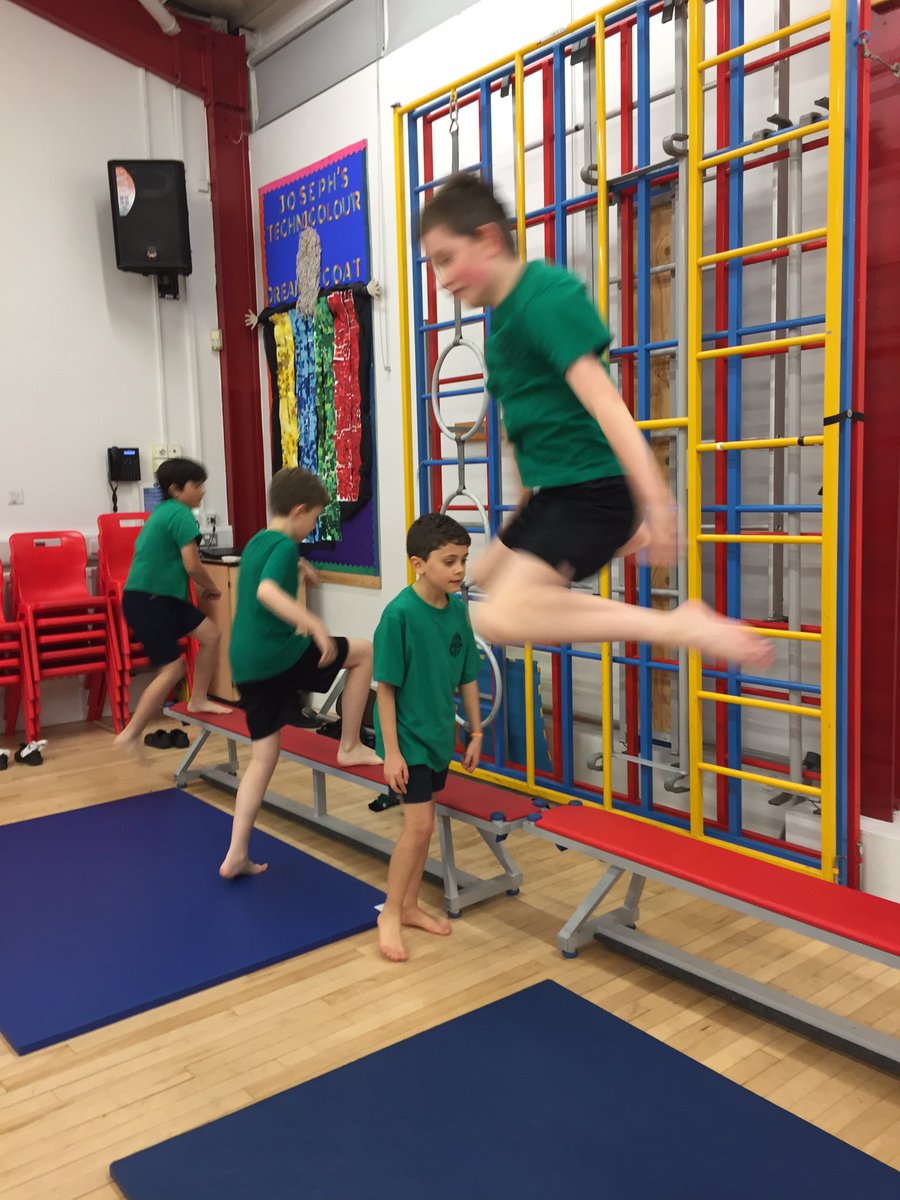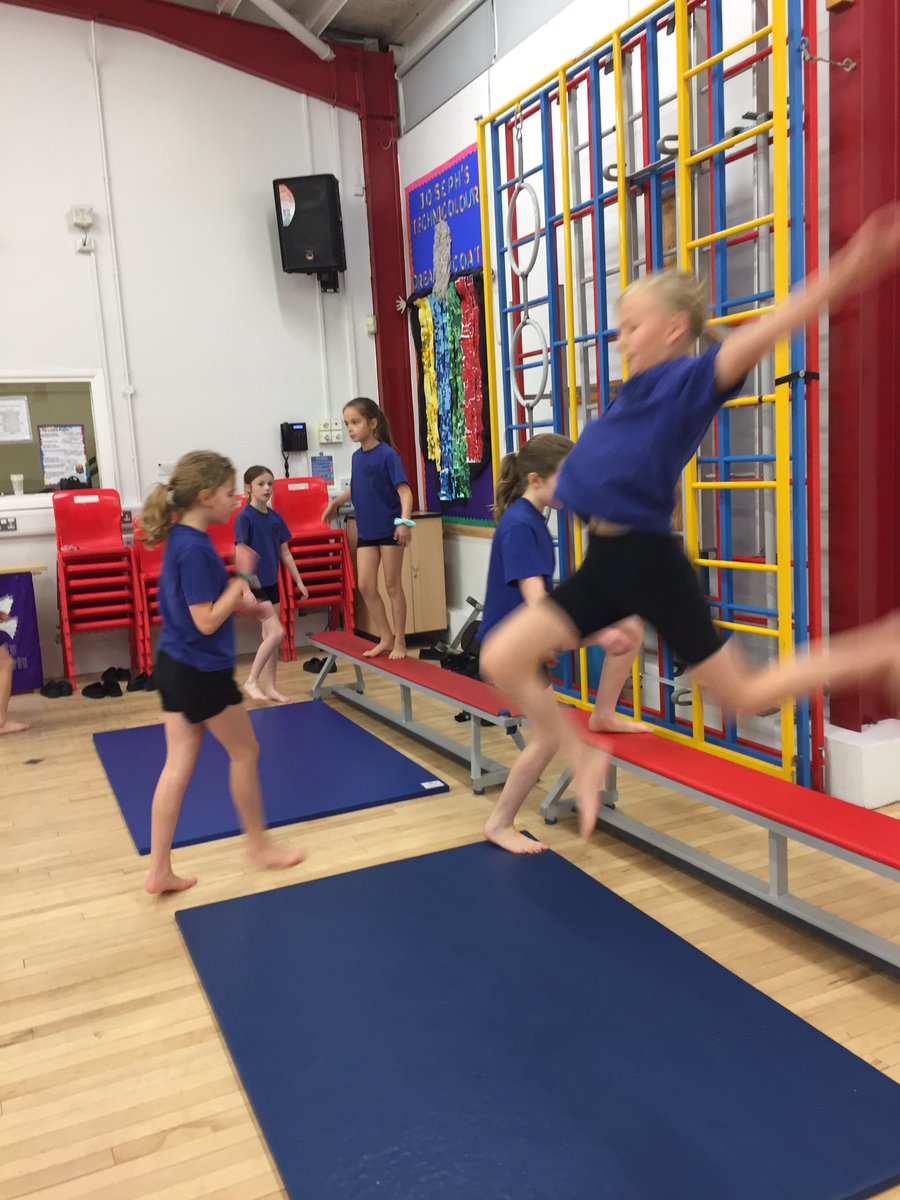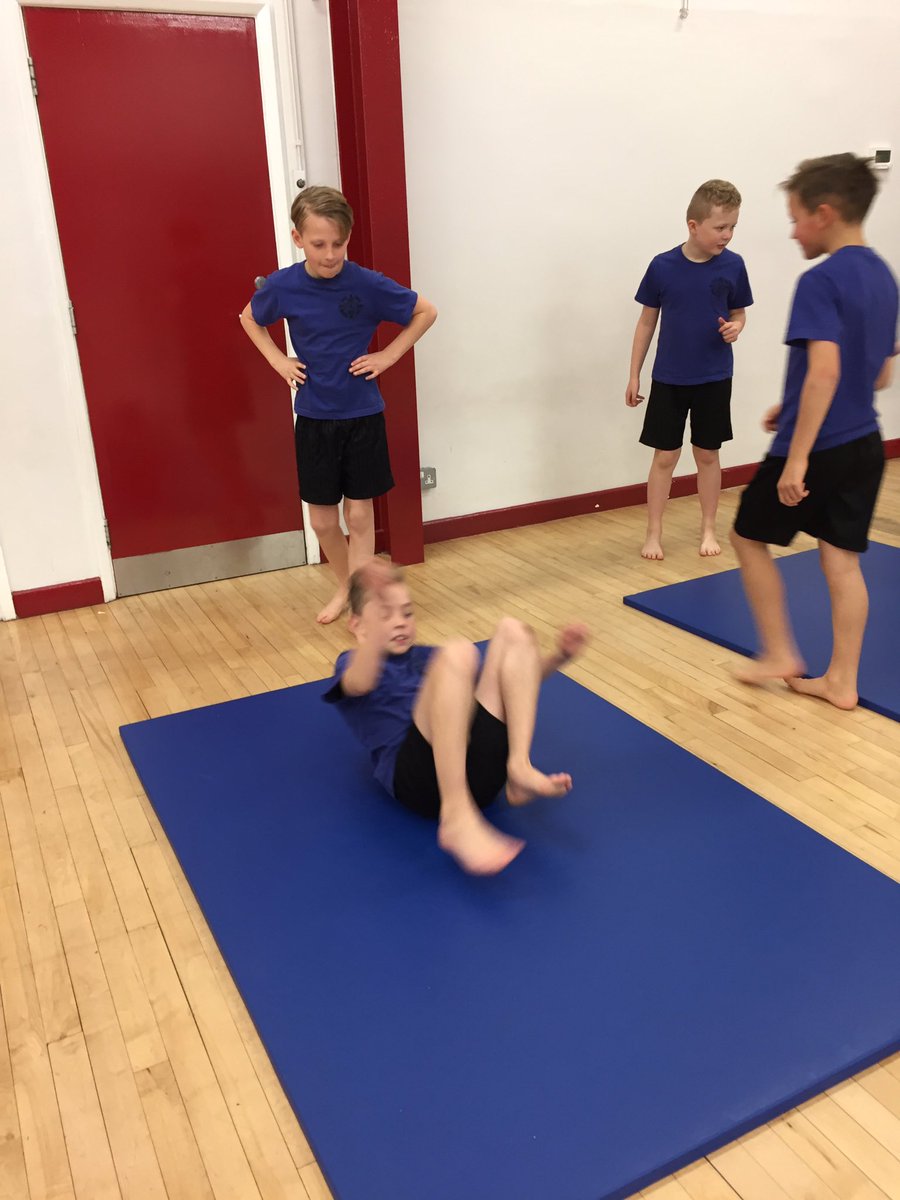 DT in Year 3
What an exciting day for Year 3 on Thursday! The children worked together to make (and taste) their own fruit crumble. Each child had a role and the children really developed their Design and Technology skills.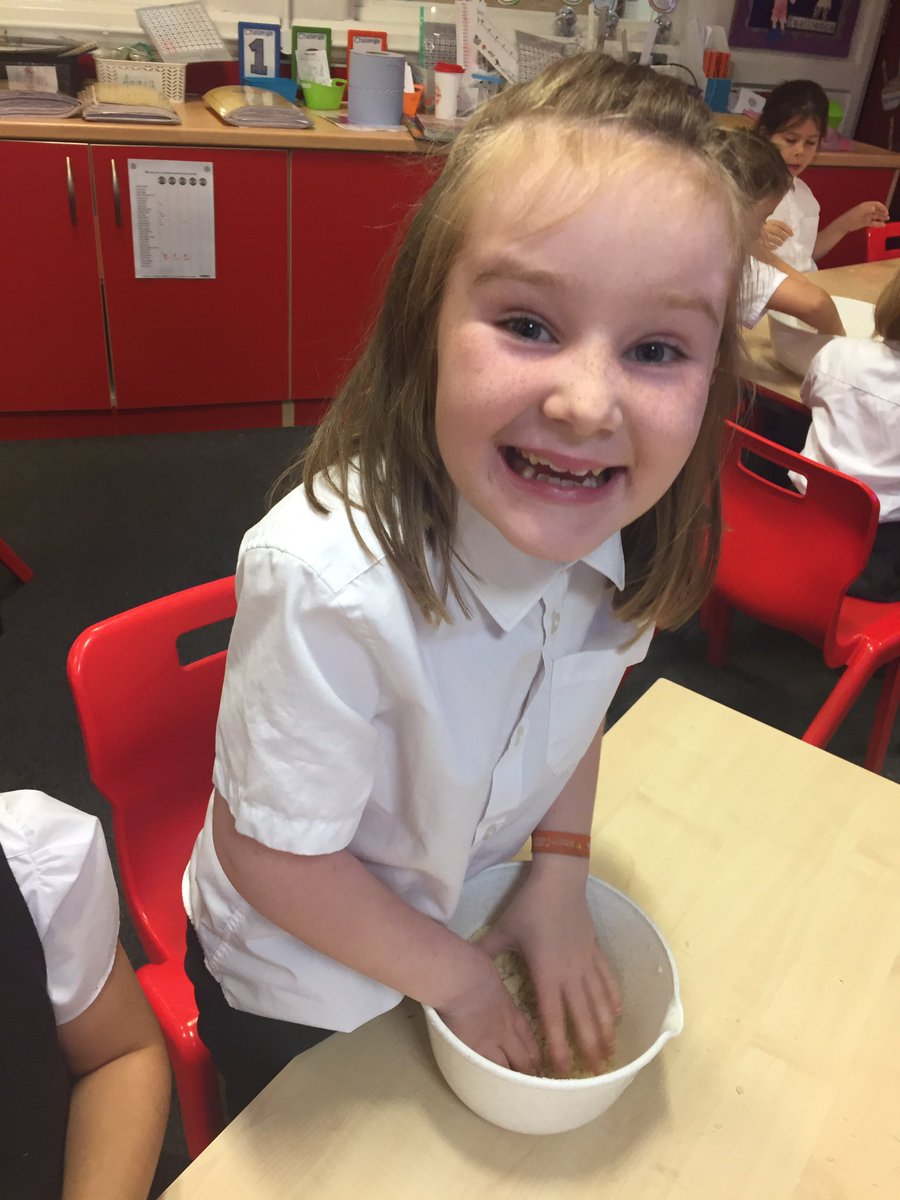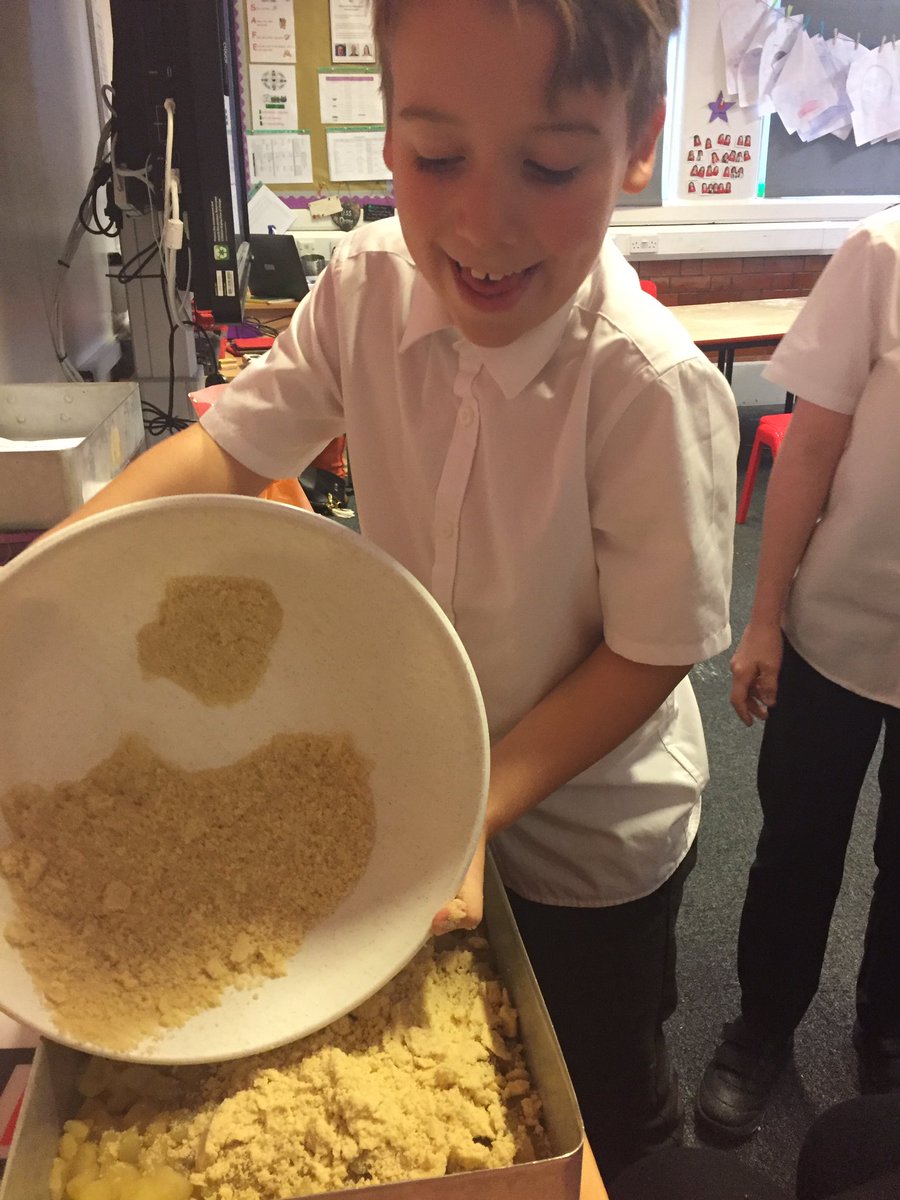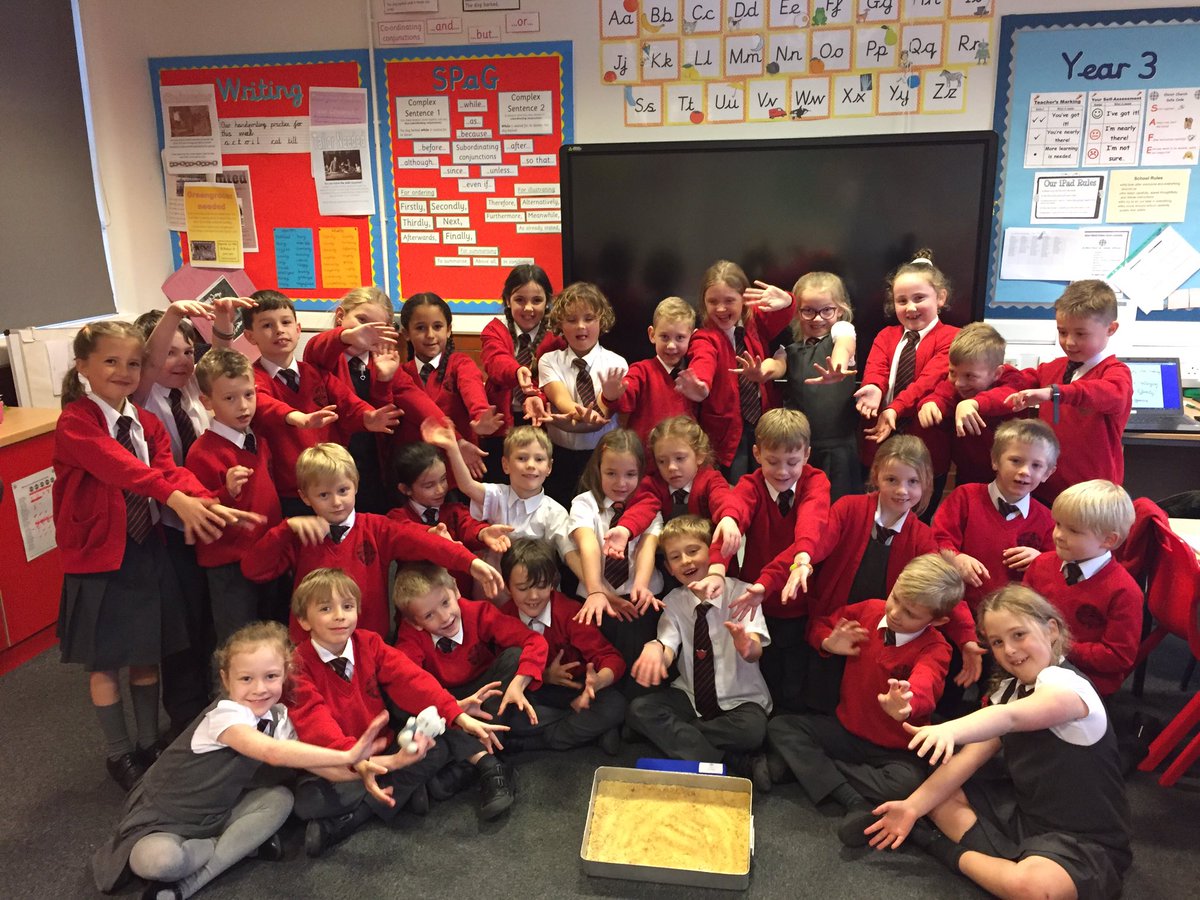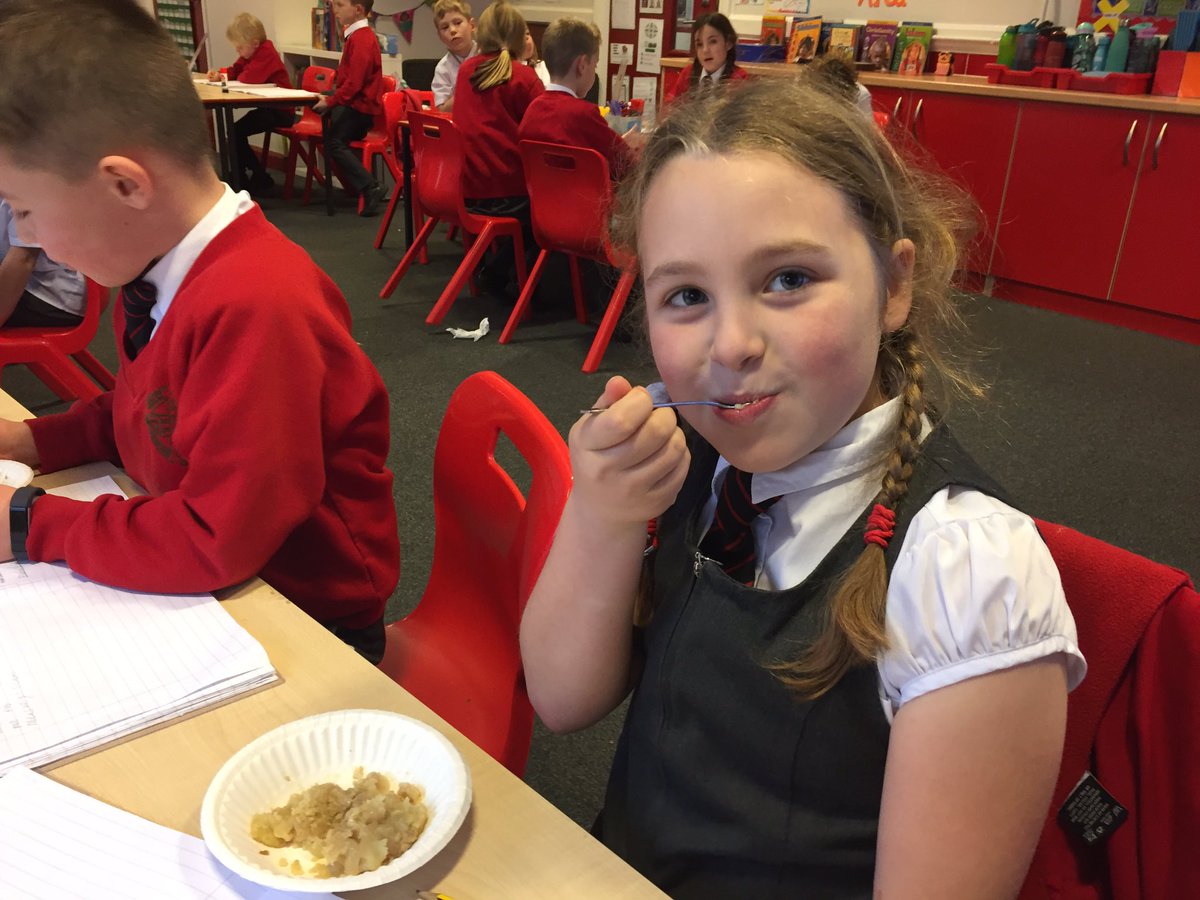 Year 5 Worship
Thank you to all the parents/carers who were able to attend worship in Church on Wednesday morning. Year 5 really enjoyed the service and they contributed, once again, to the Lichfield food bank.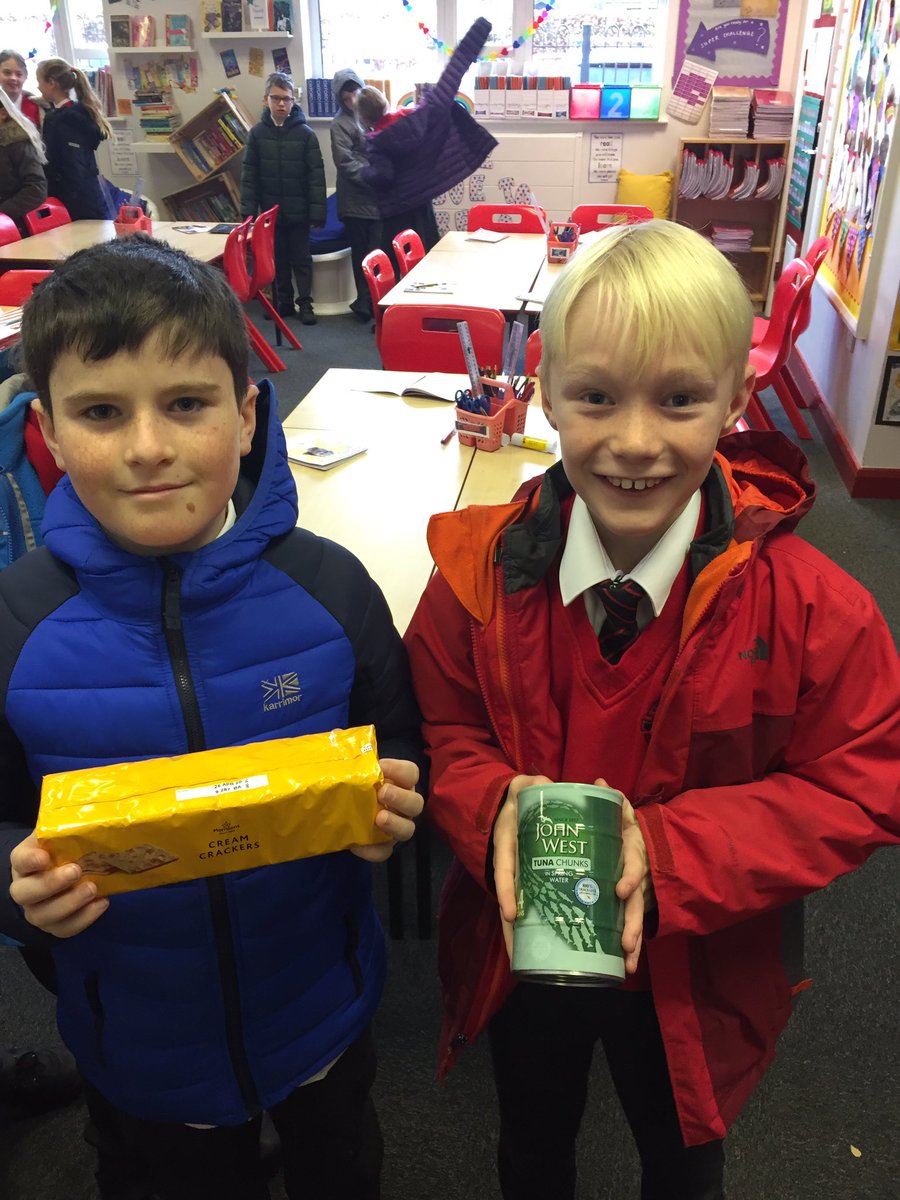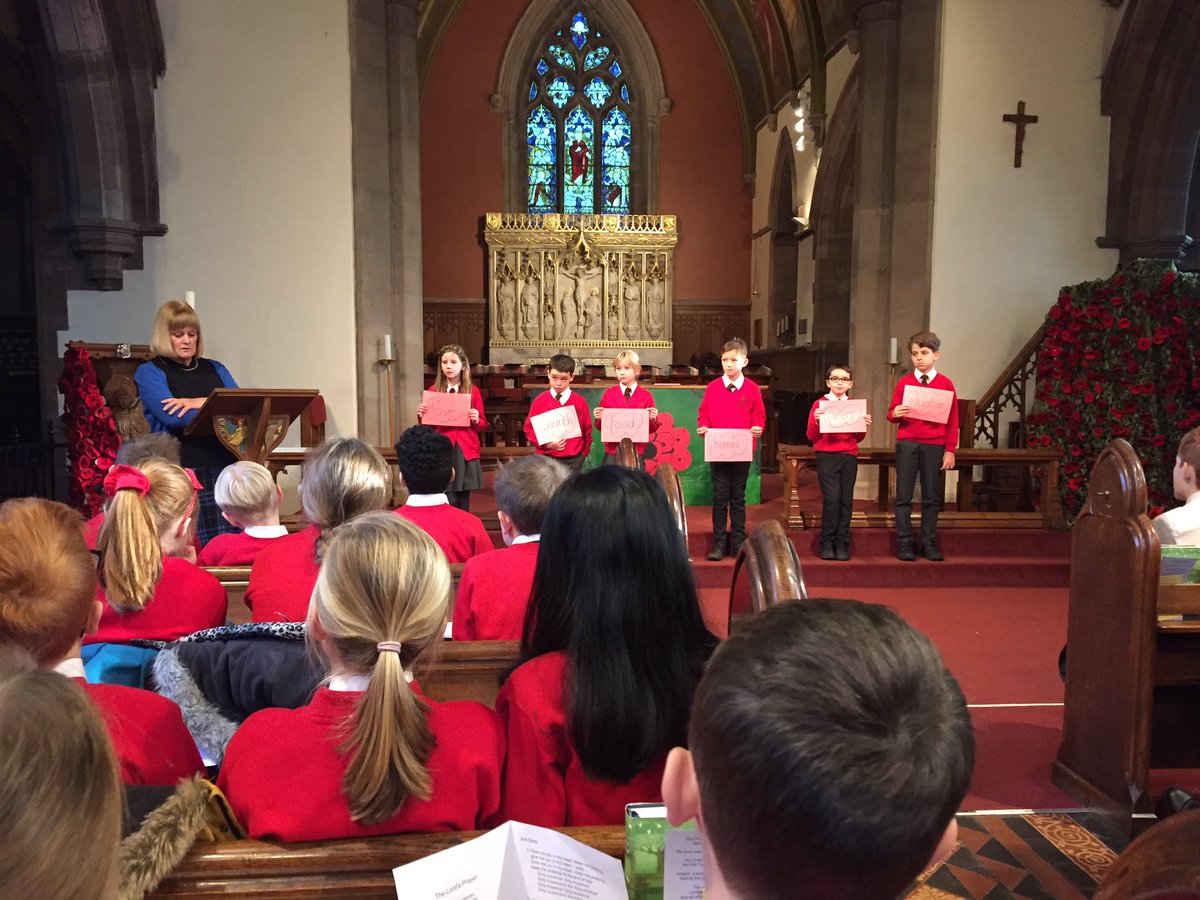 Science in Reception
Reception have loved carrying out a science investigation this week.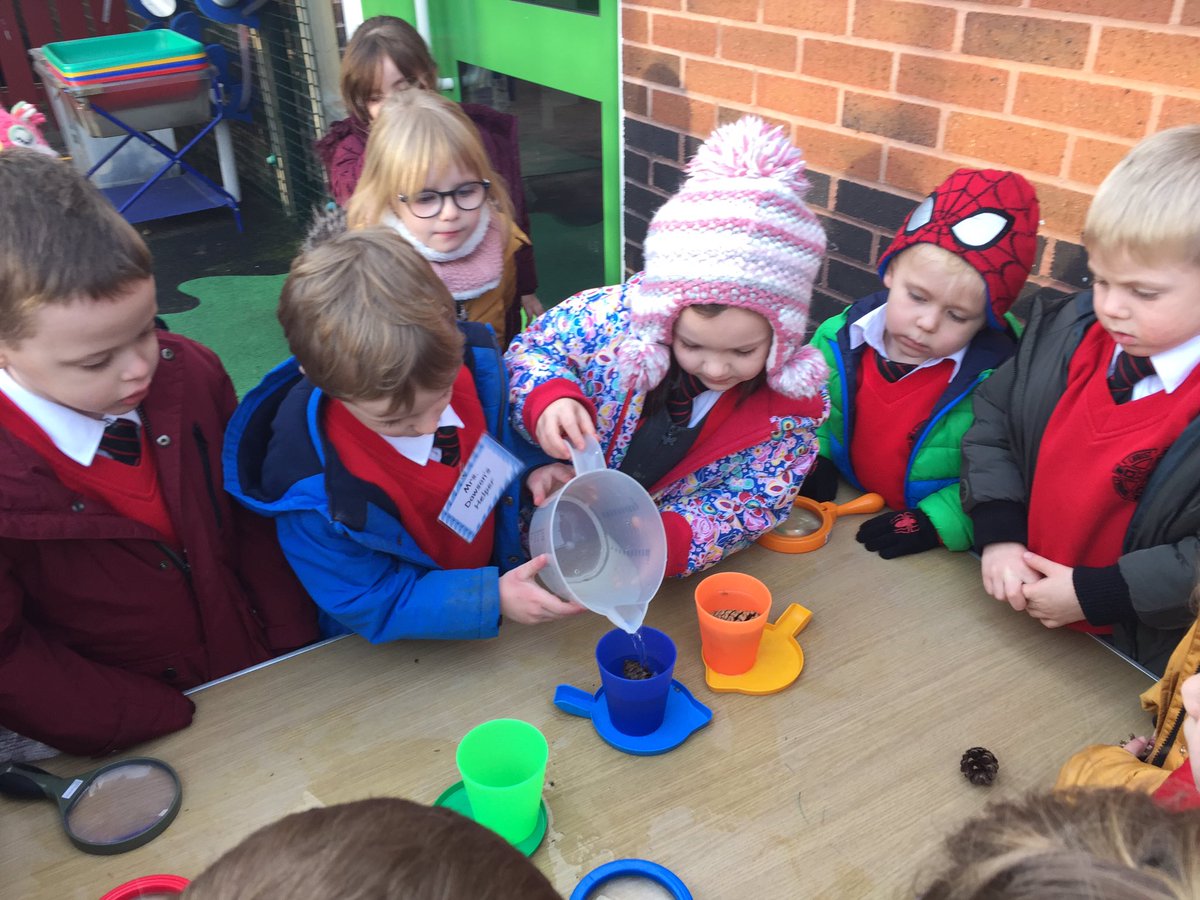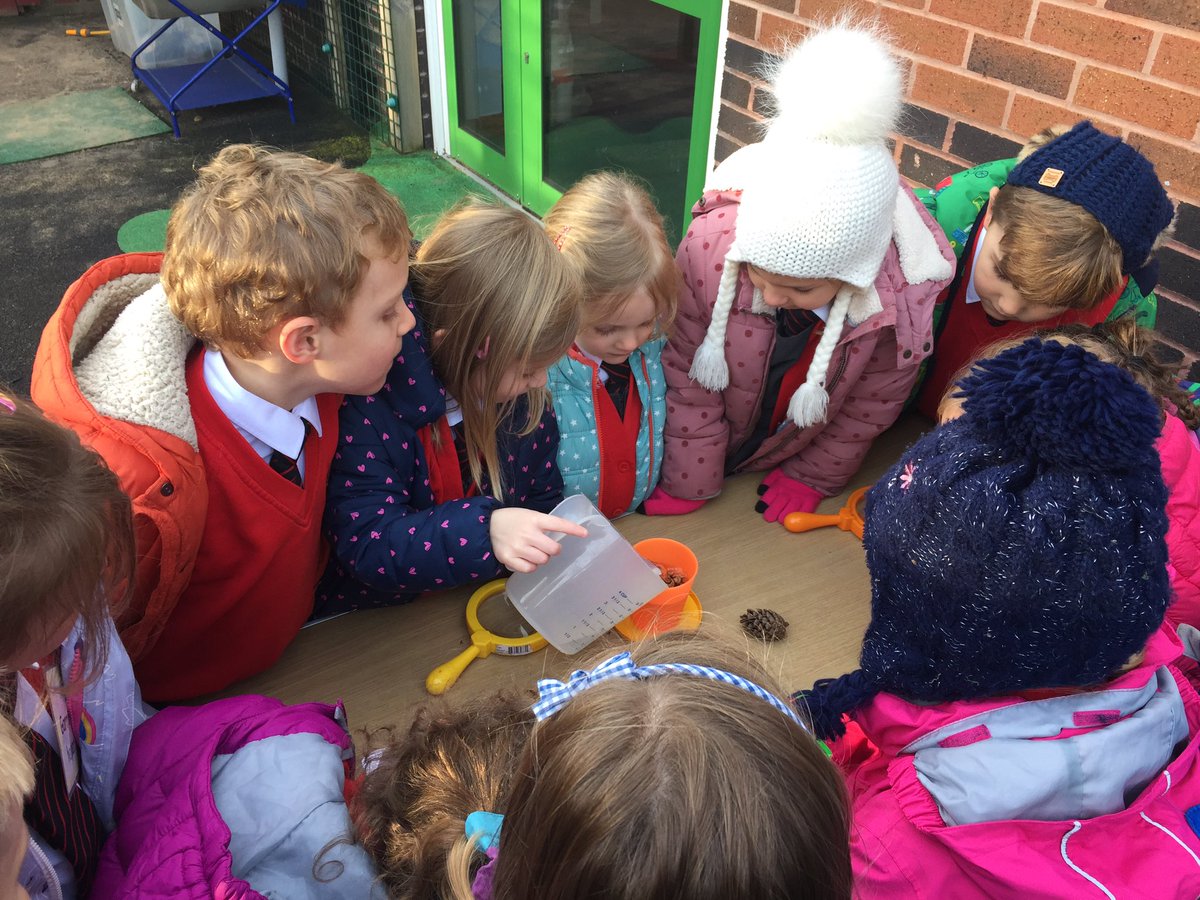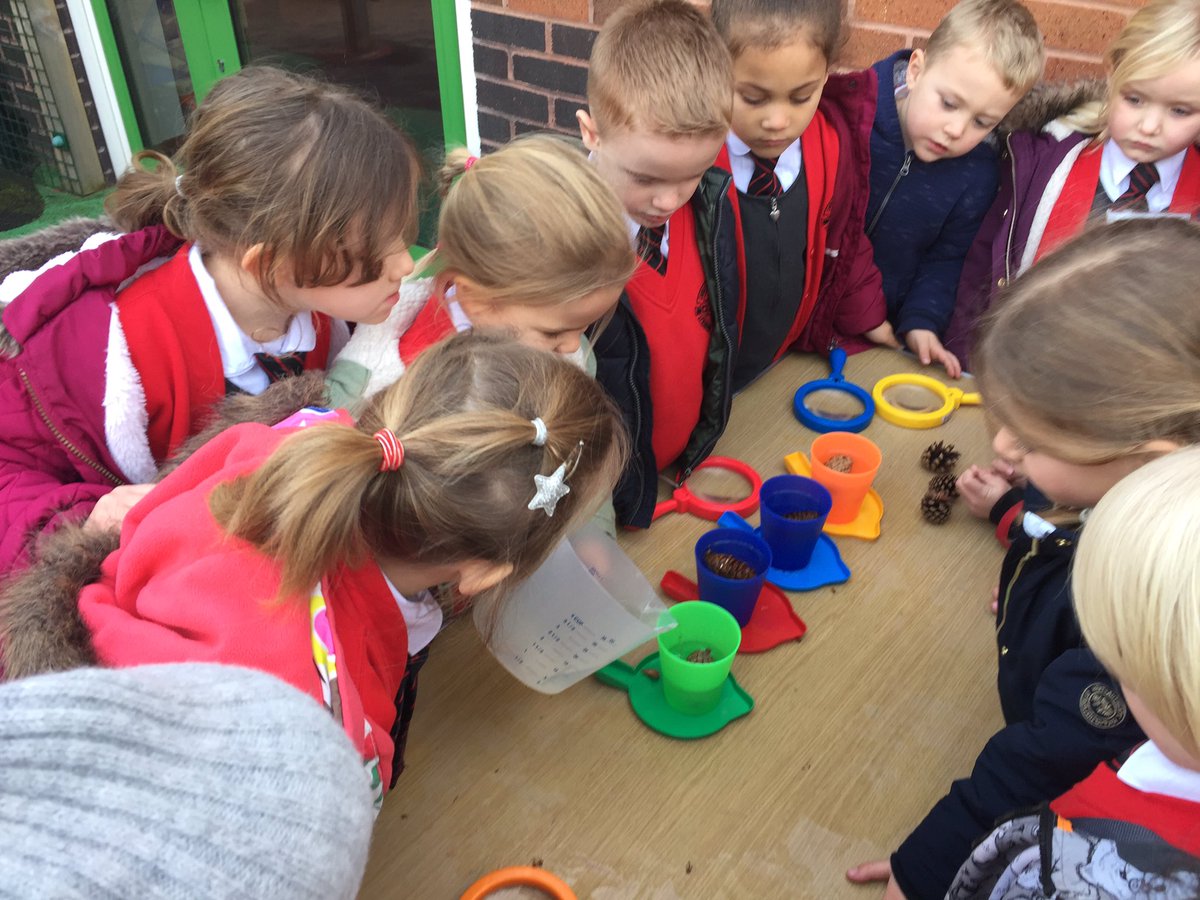 4ST's Inspire Workshop
4ST had a great time on Tuesday morning learning all about the Tudors with adults from home. Thank you to all of you who were able to make it, we loved welcoming you into school.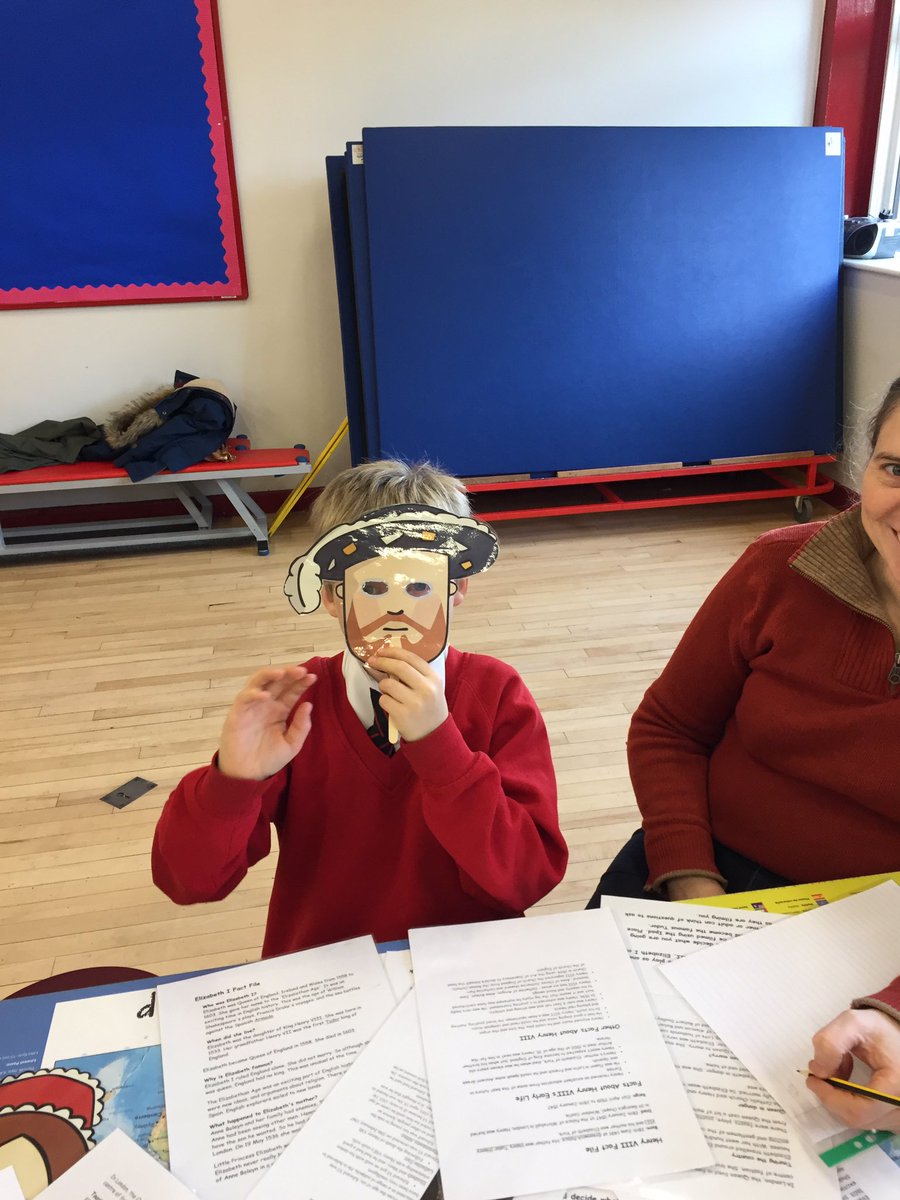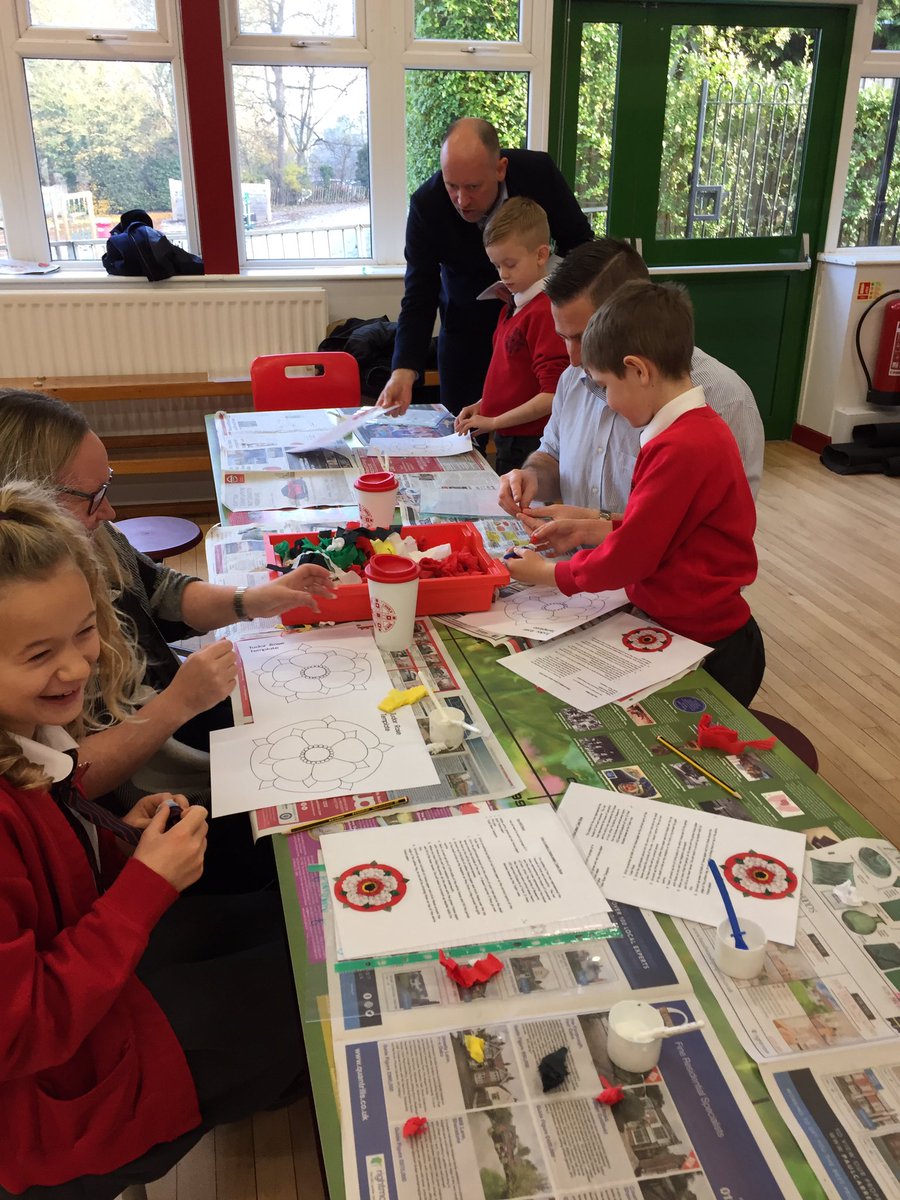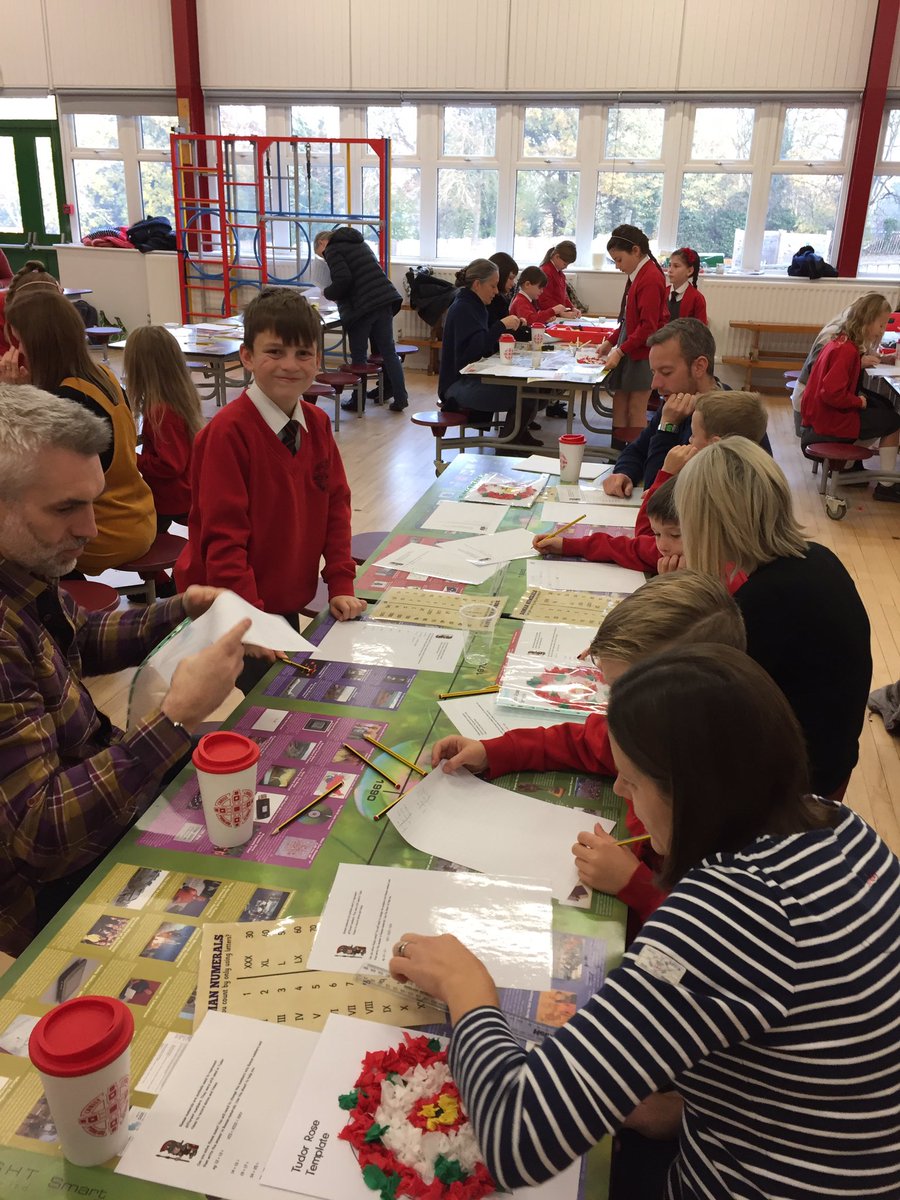 Year 2 Big Question
Another year group to discover their new Big Question this week has been Year 2.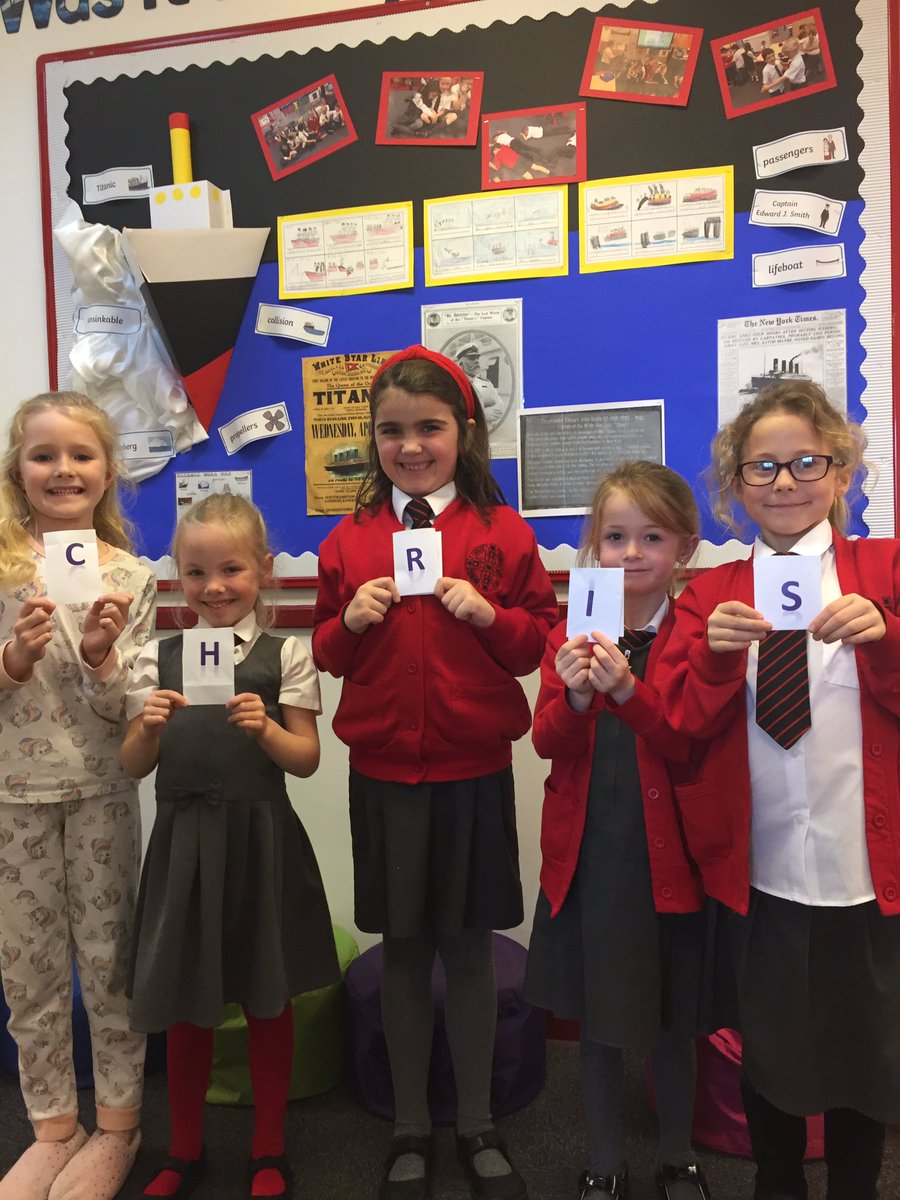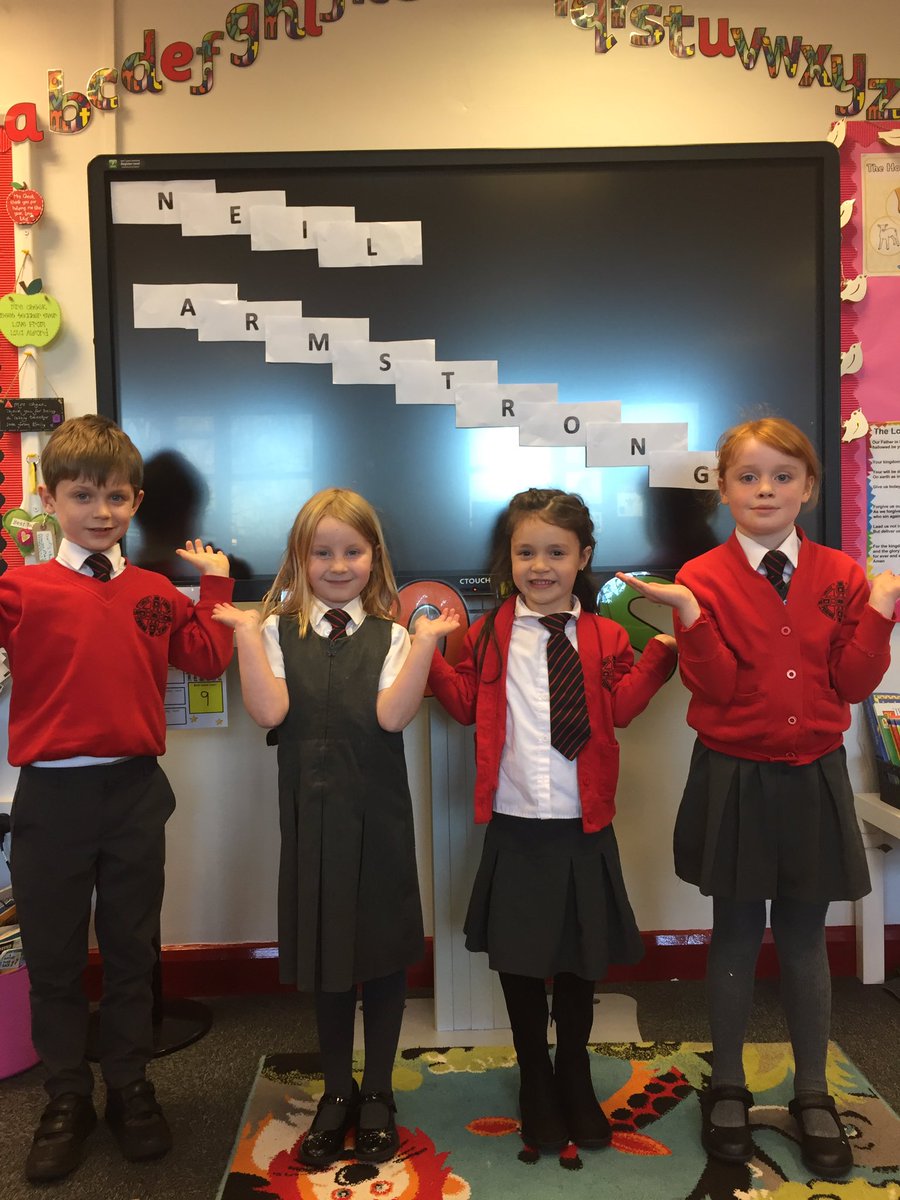 History in Year 6
Before finding out their new Big Question, Year 6 revised the different time periods that they have learnt about whilst being at Christ Church and tried to order these in chronological order.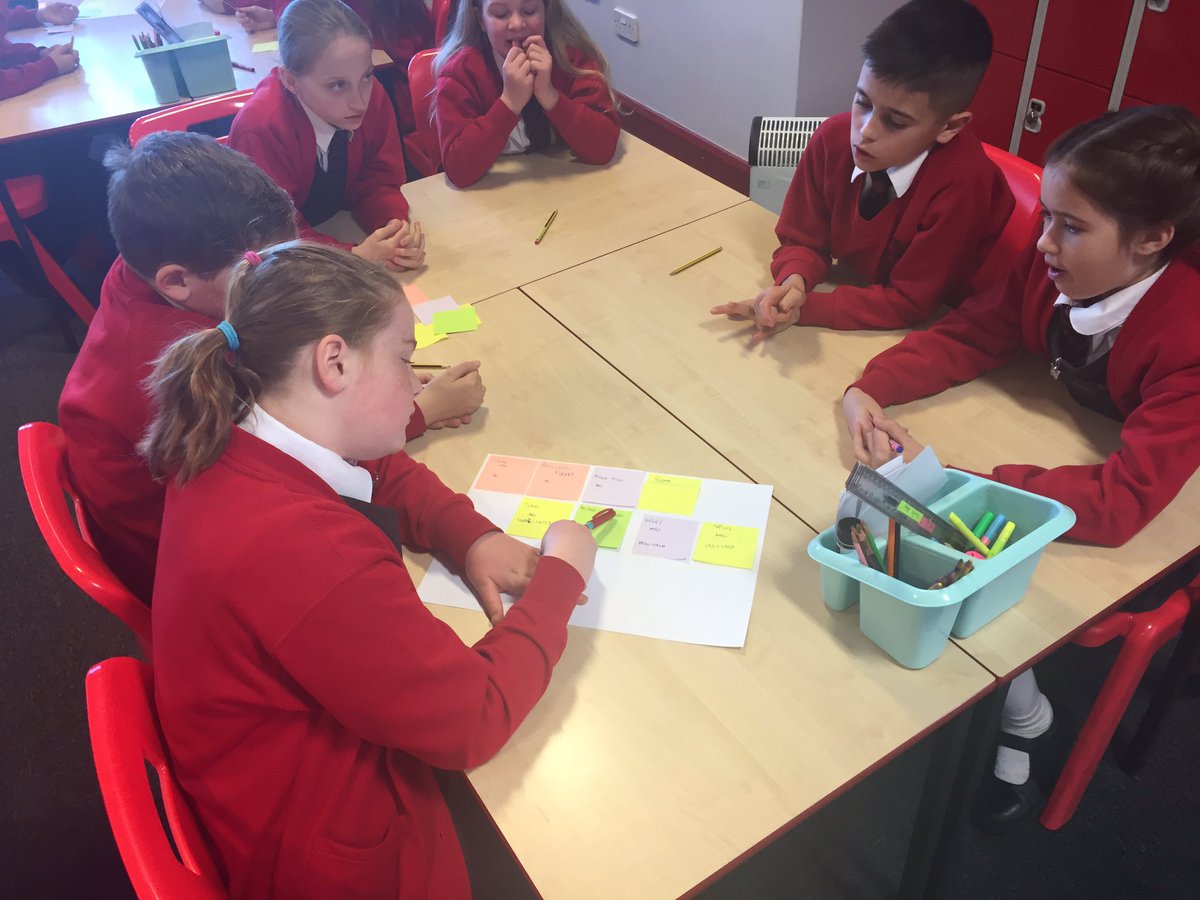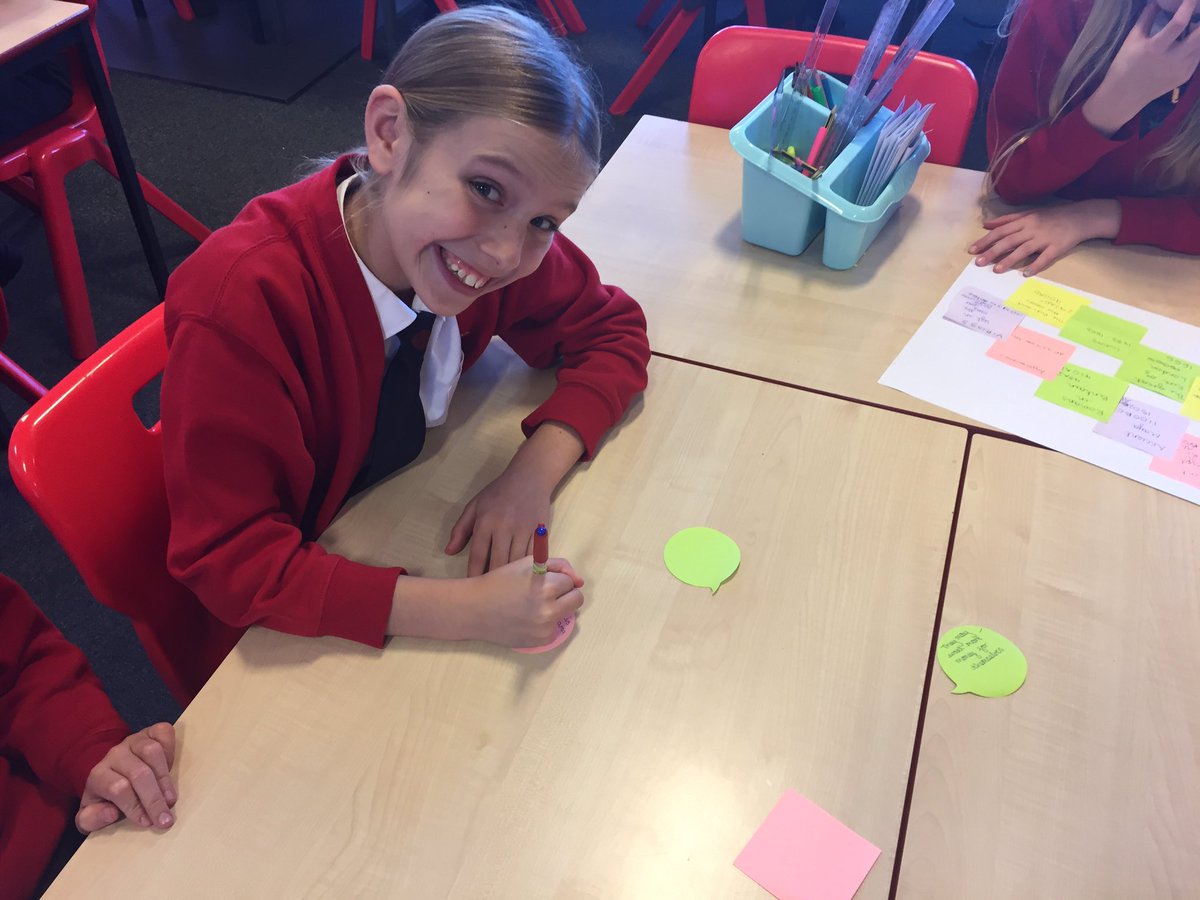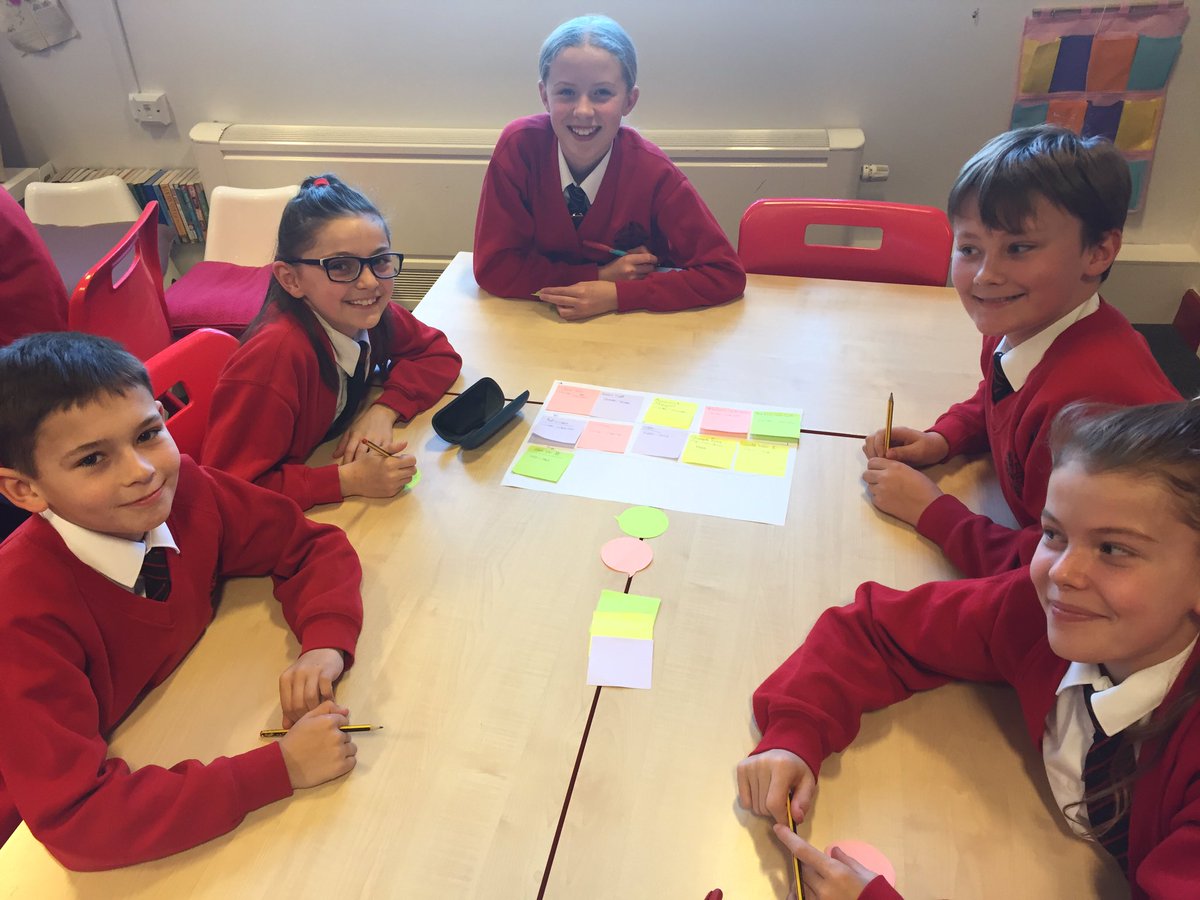 Orienteering in Year 5
Year 5 have loved putting their orienteering skills to the test this week in order to find out the location of their brand new Big Question.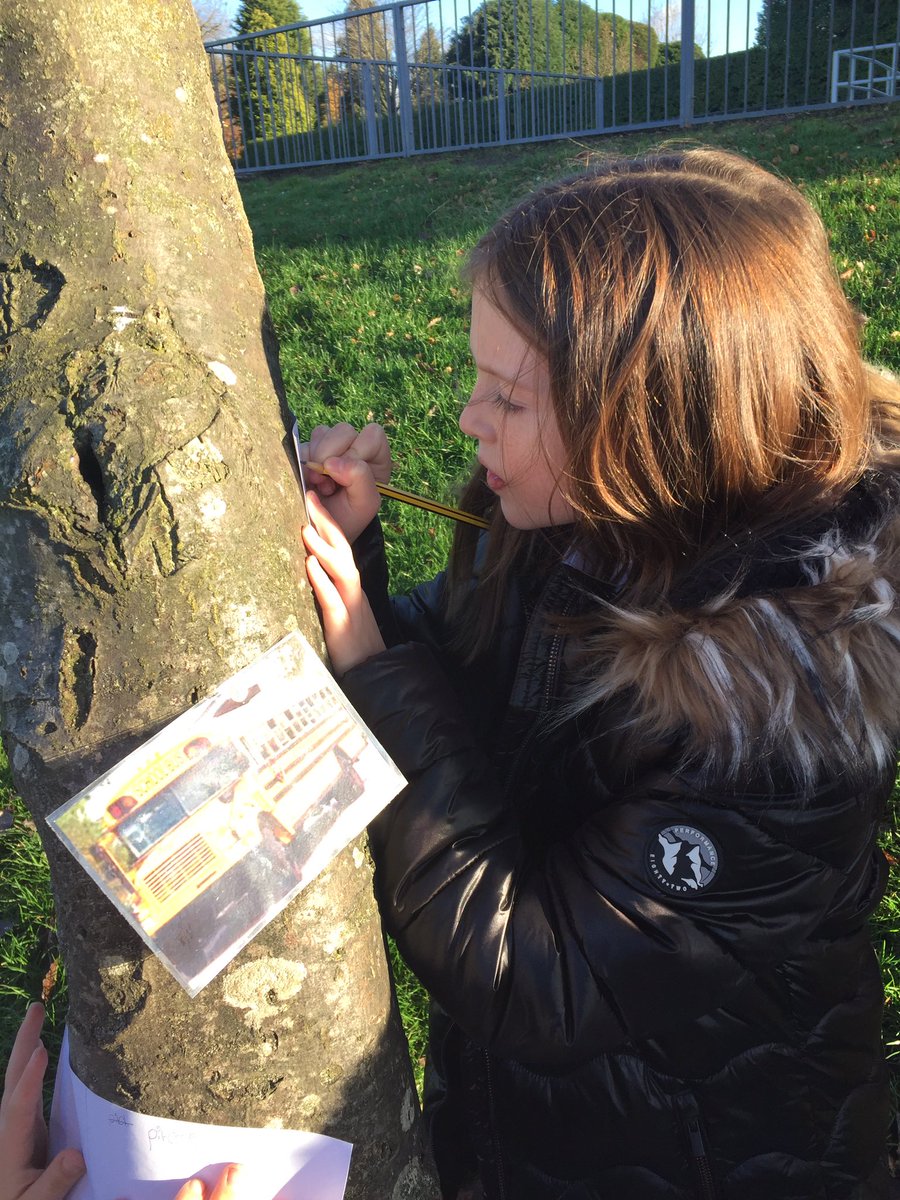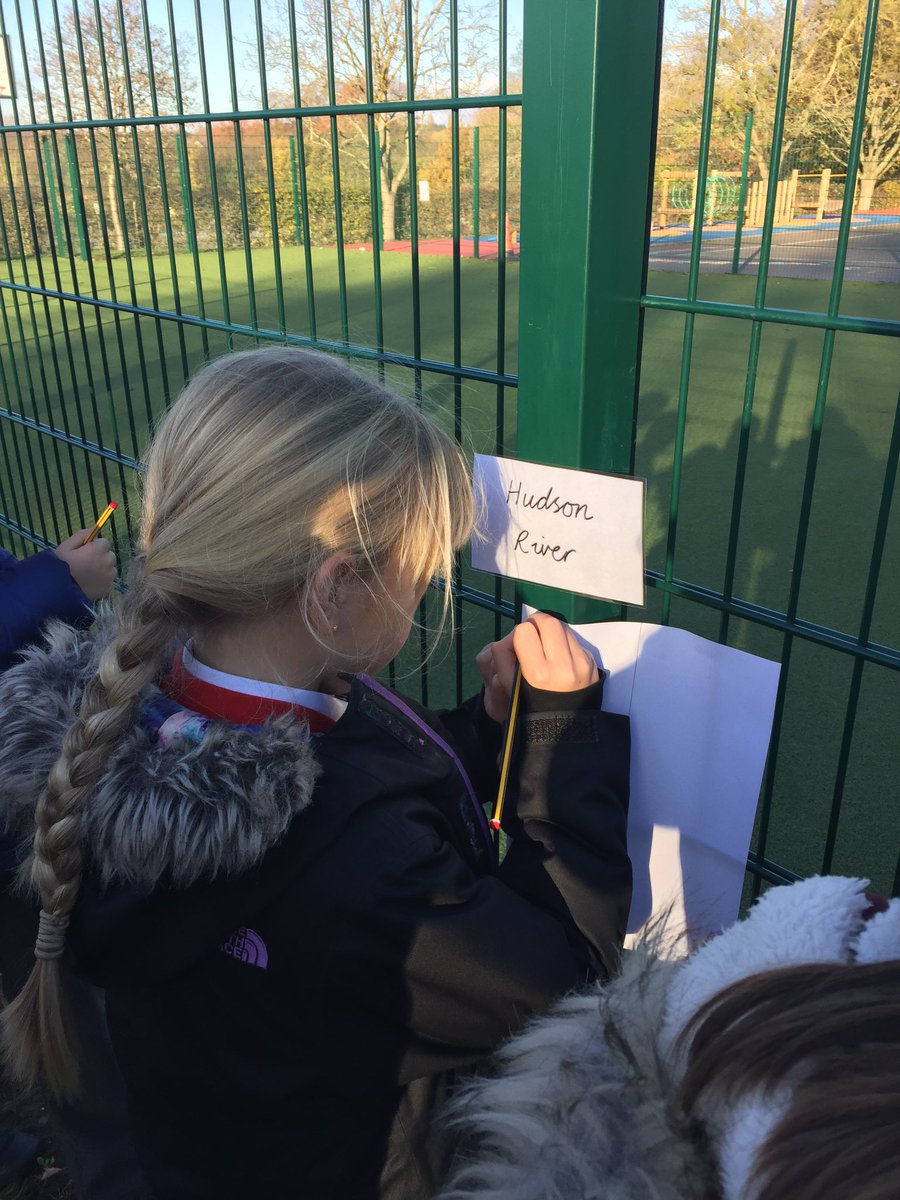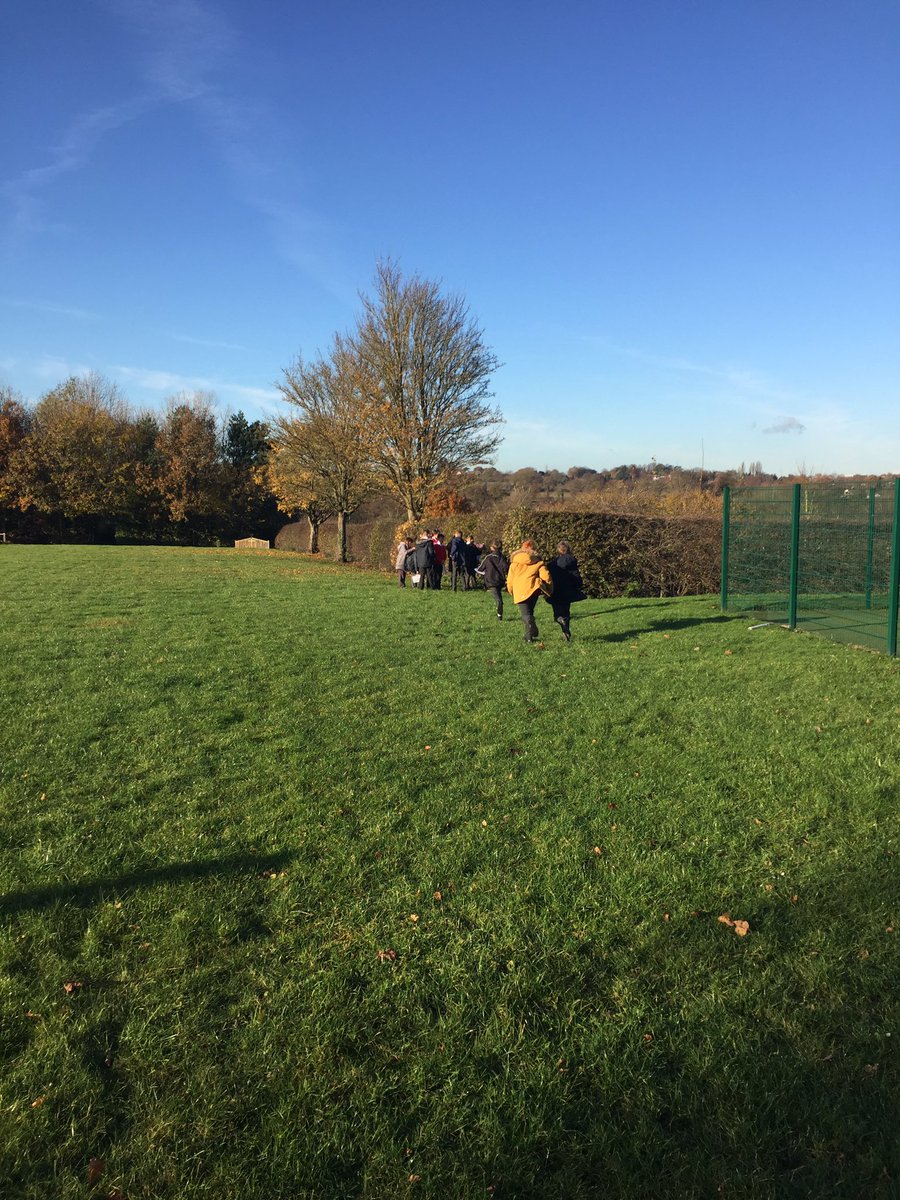 Week beginning Monday 11th November 2019
Children in Need
It was great to see the children (and staff) dressed in their sports clothes on Friday to help raise money for Children in Need. Also thanks to Year 5 for a great worship to start the day off and inform us all about the fantastic work Children in Need do.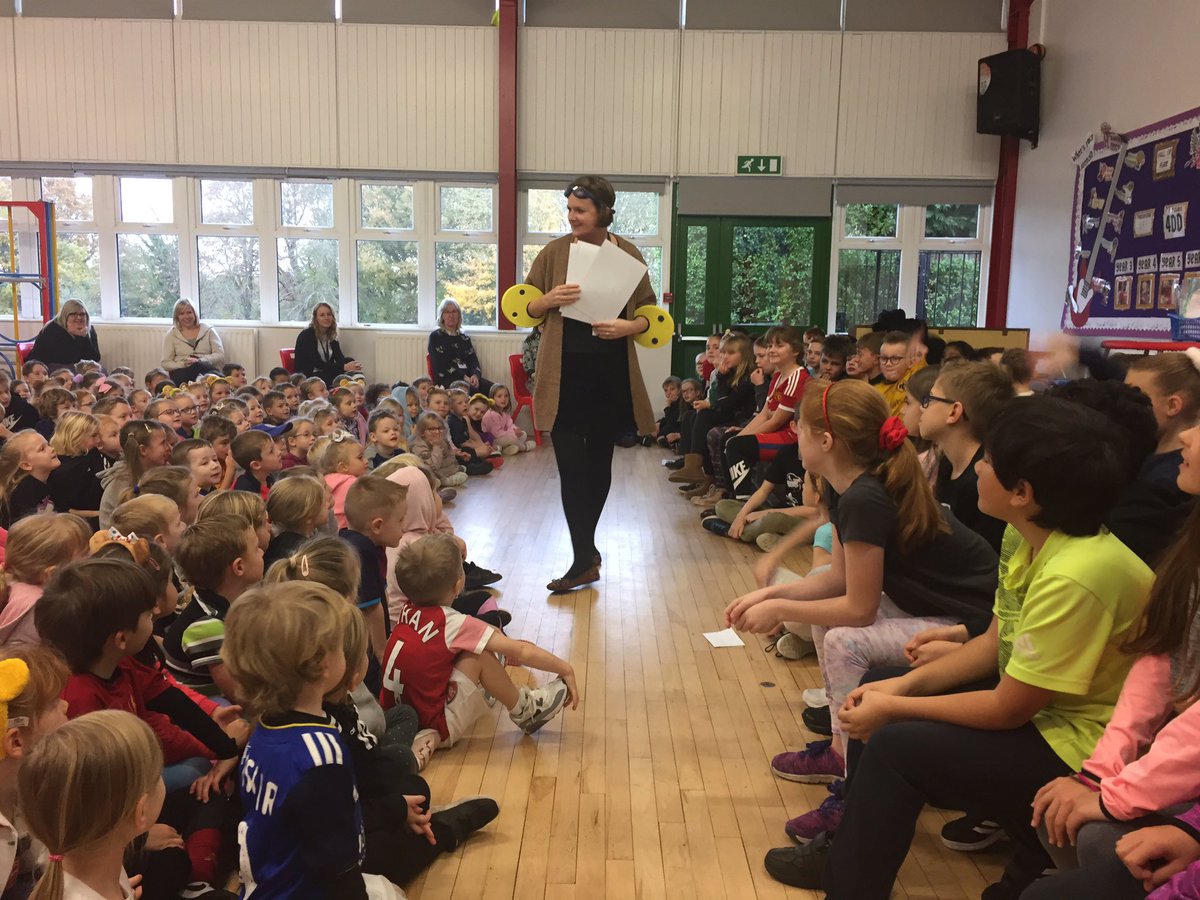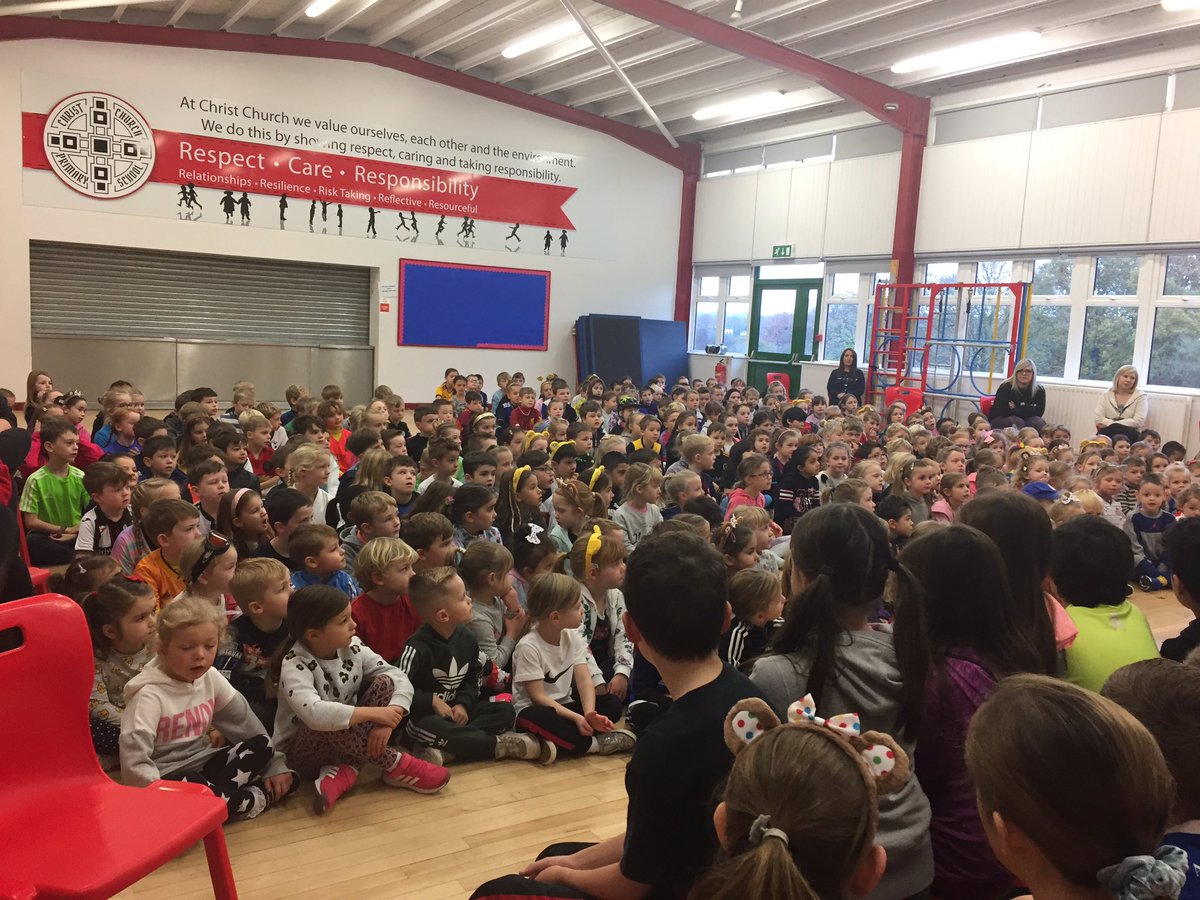 Learning in Reception
Reception loved exploring outside this week whilst on their Autumnal walk.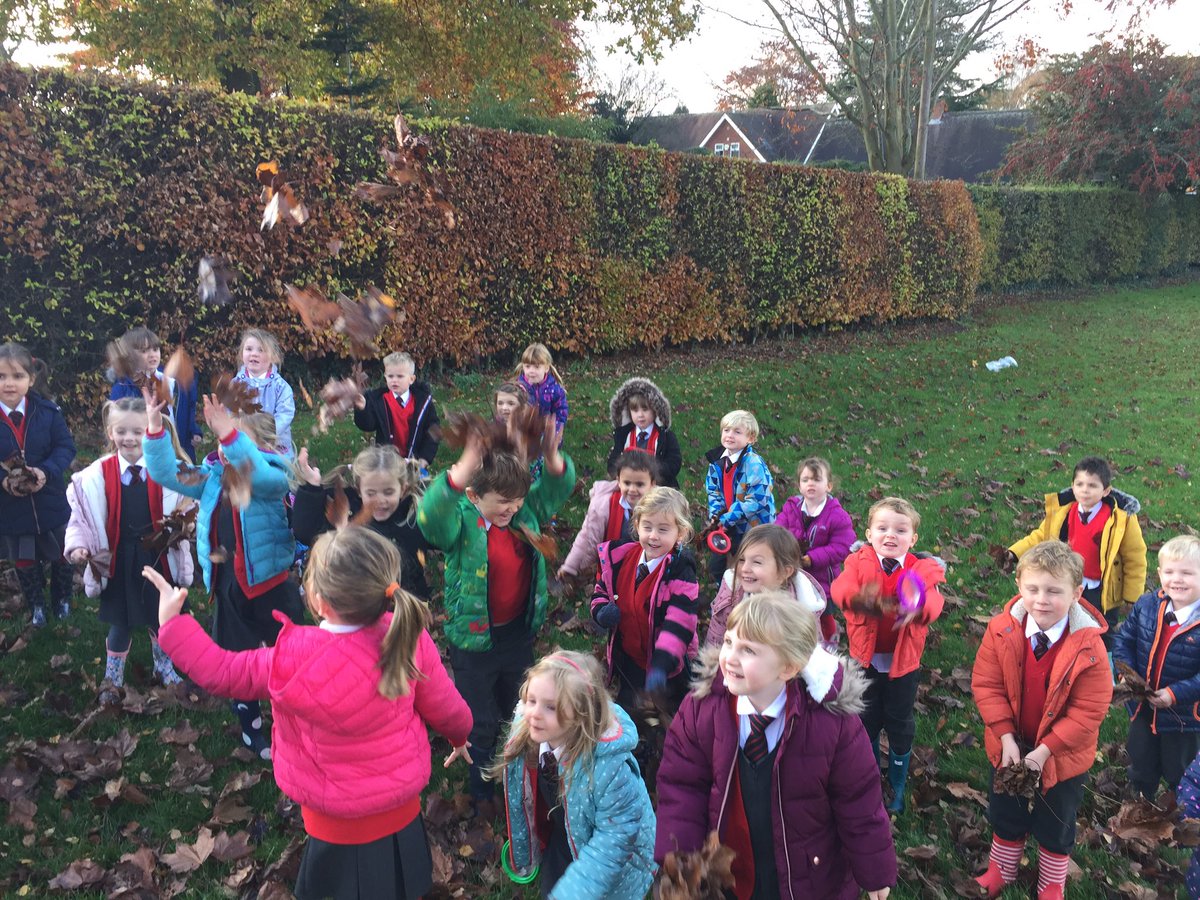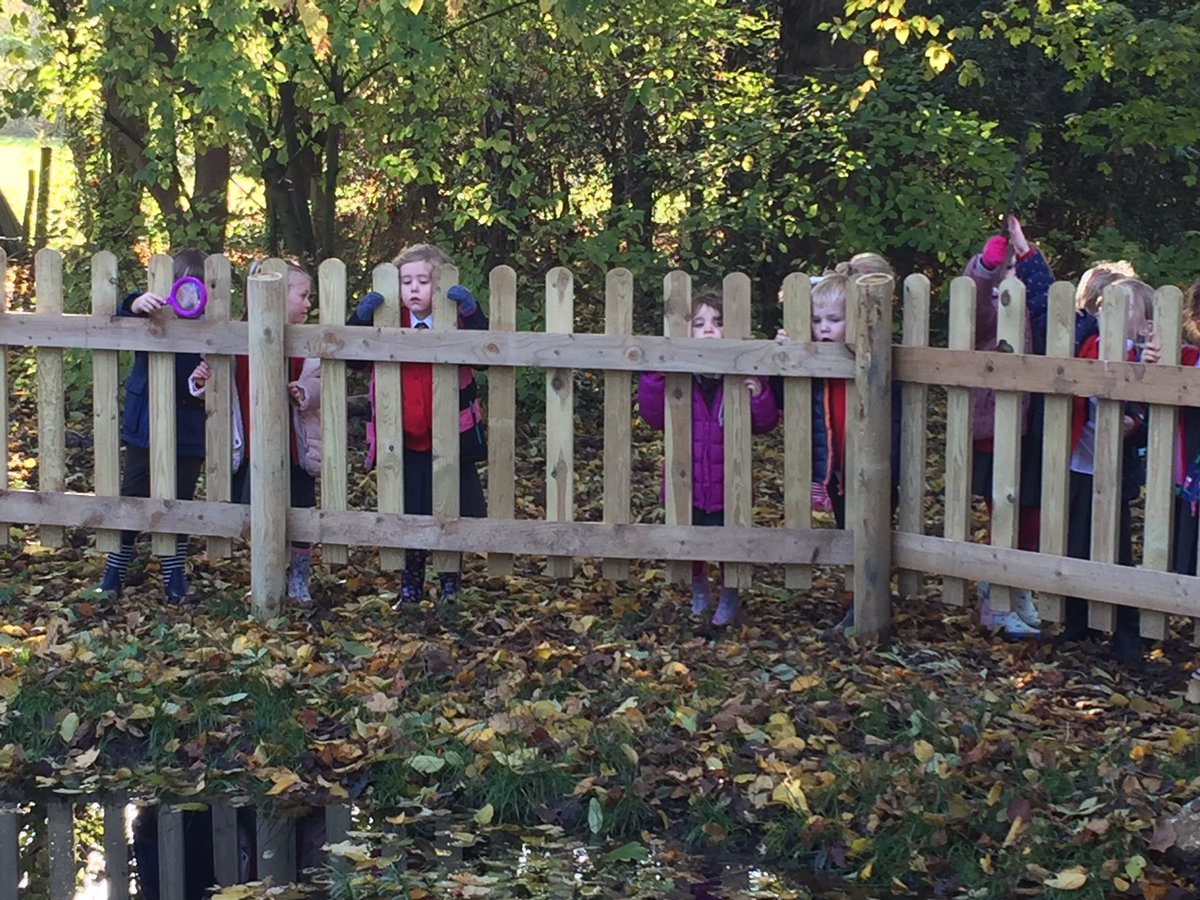 Year 6 Residential to Laches Wood
What a super week Year 6 have had! We are so proud of each child and the way that they handles themselves whilst away, they truly are a credit to themselves, their family and Christ Church. The week was packed with fun and adventurous including: Archery, Climbing, High Ropes, Caving and BMX.
Thank you Year 6 for being outstanding all week!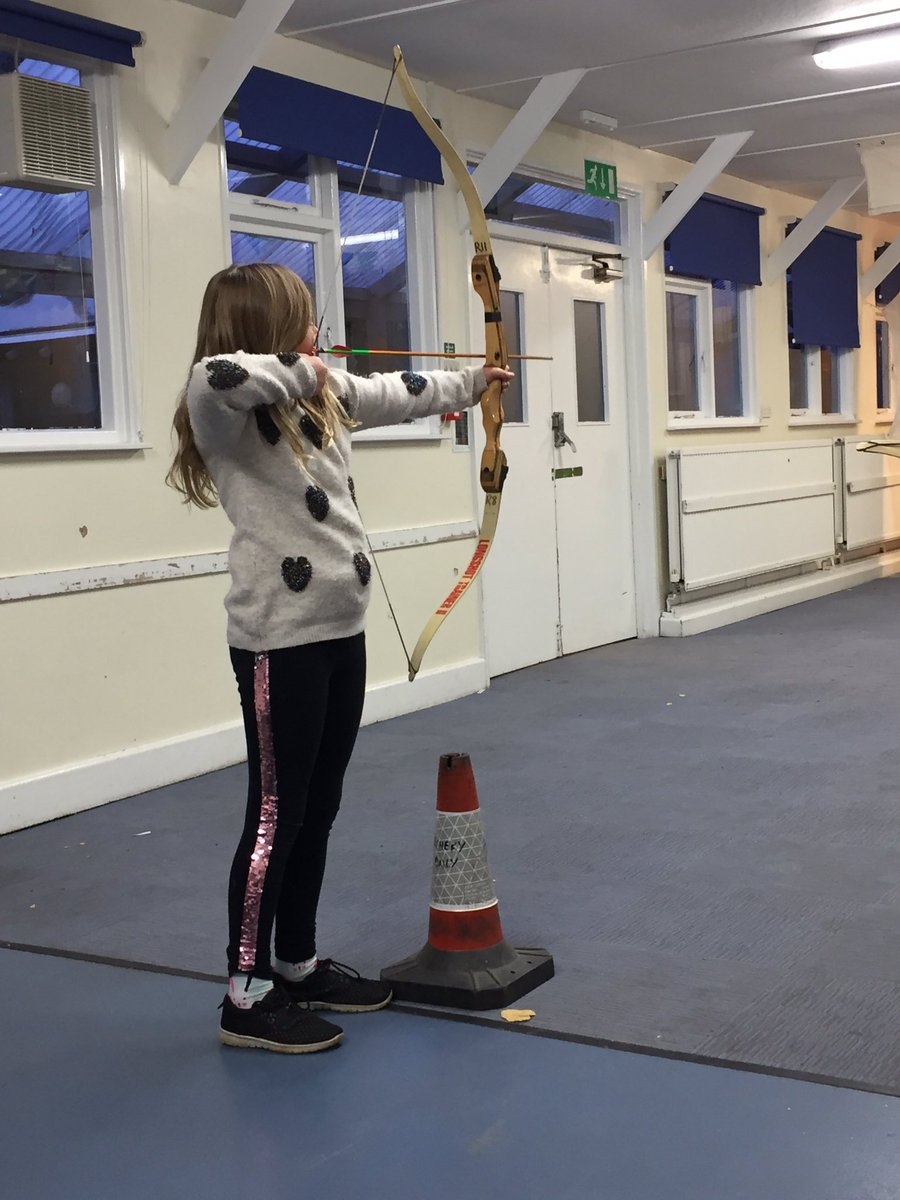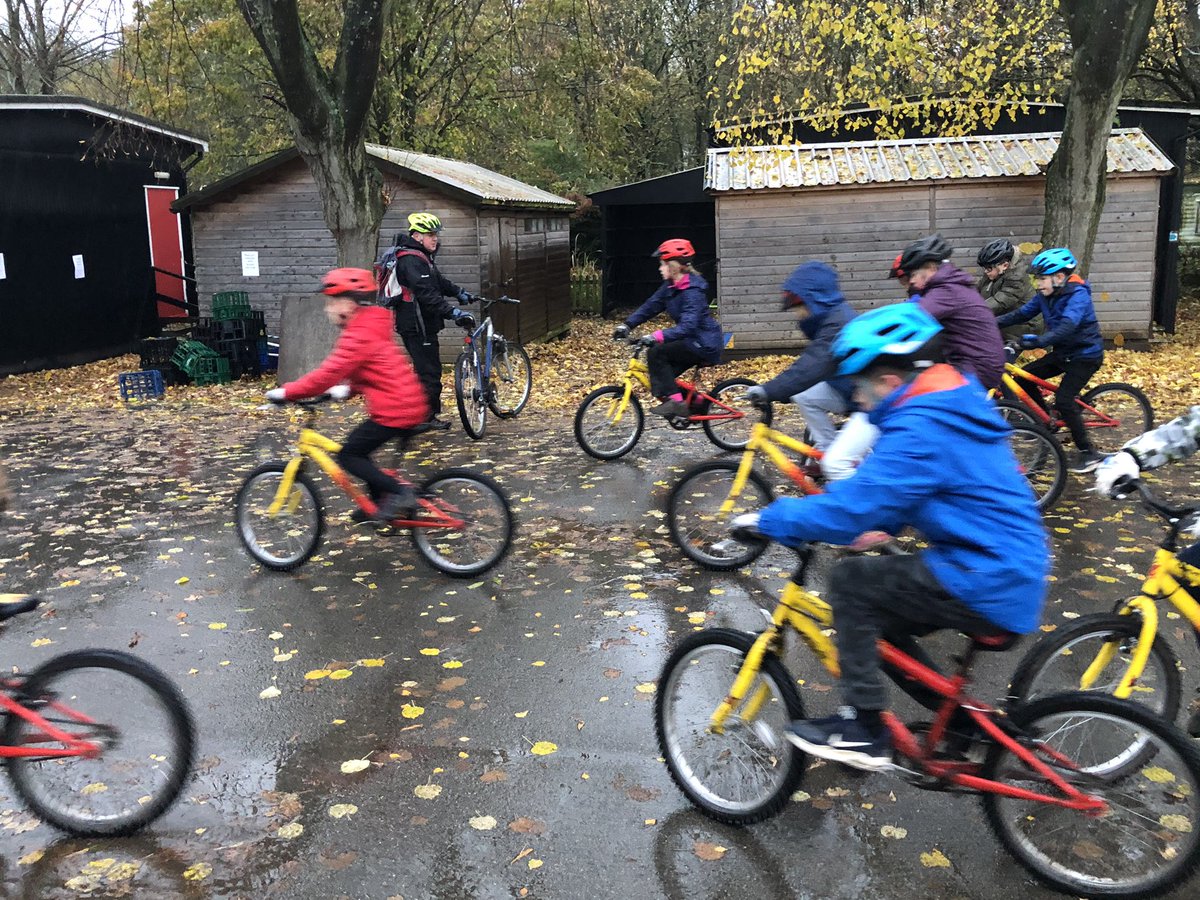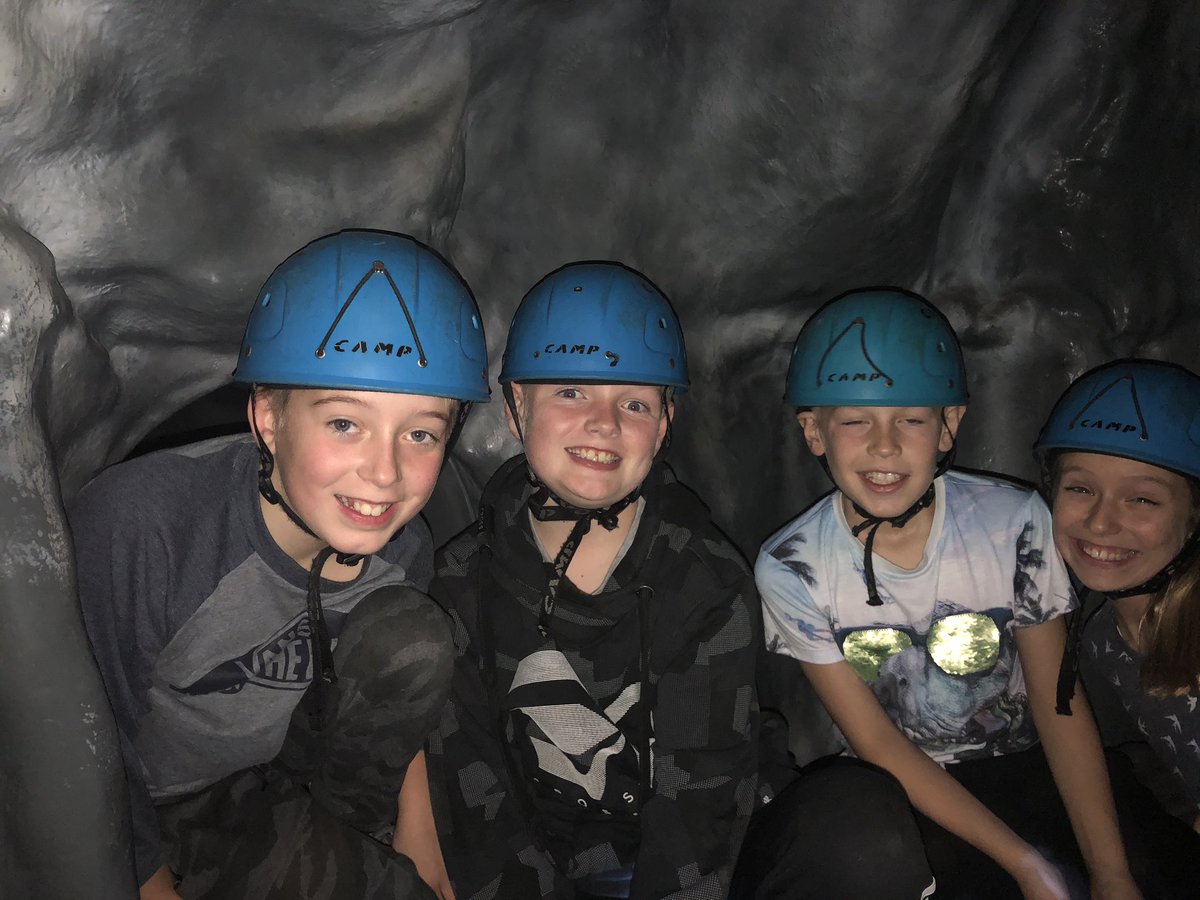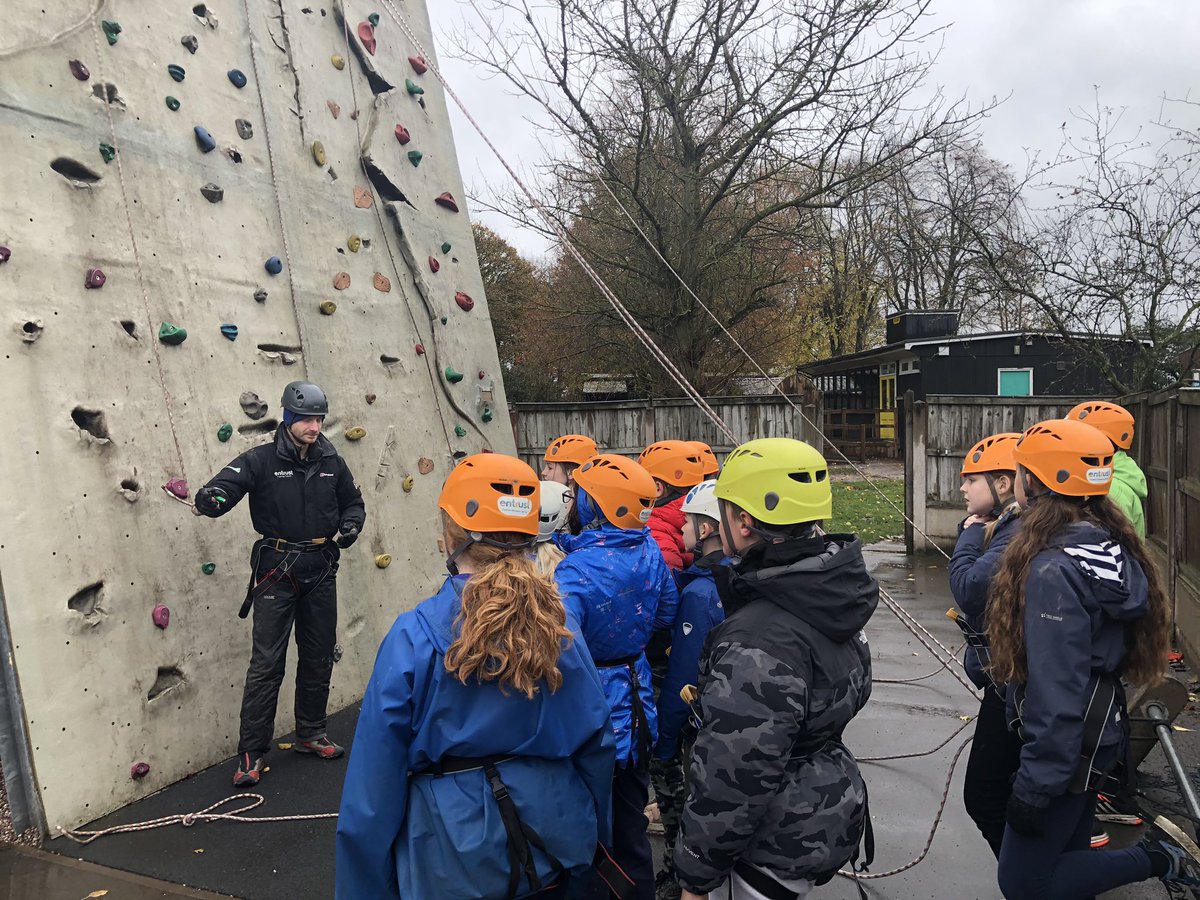 Week beginning Monday 4th November 2019
Year 1 Art
Year 1 have enjoyed demonstrating their Art skills this week through firework inspired art.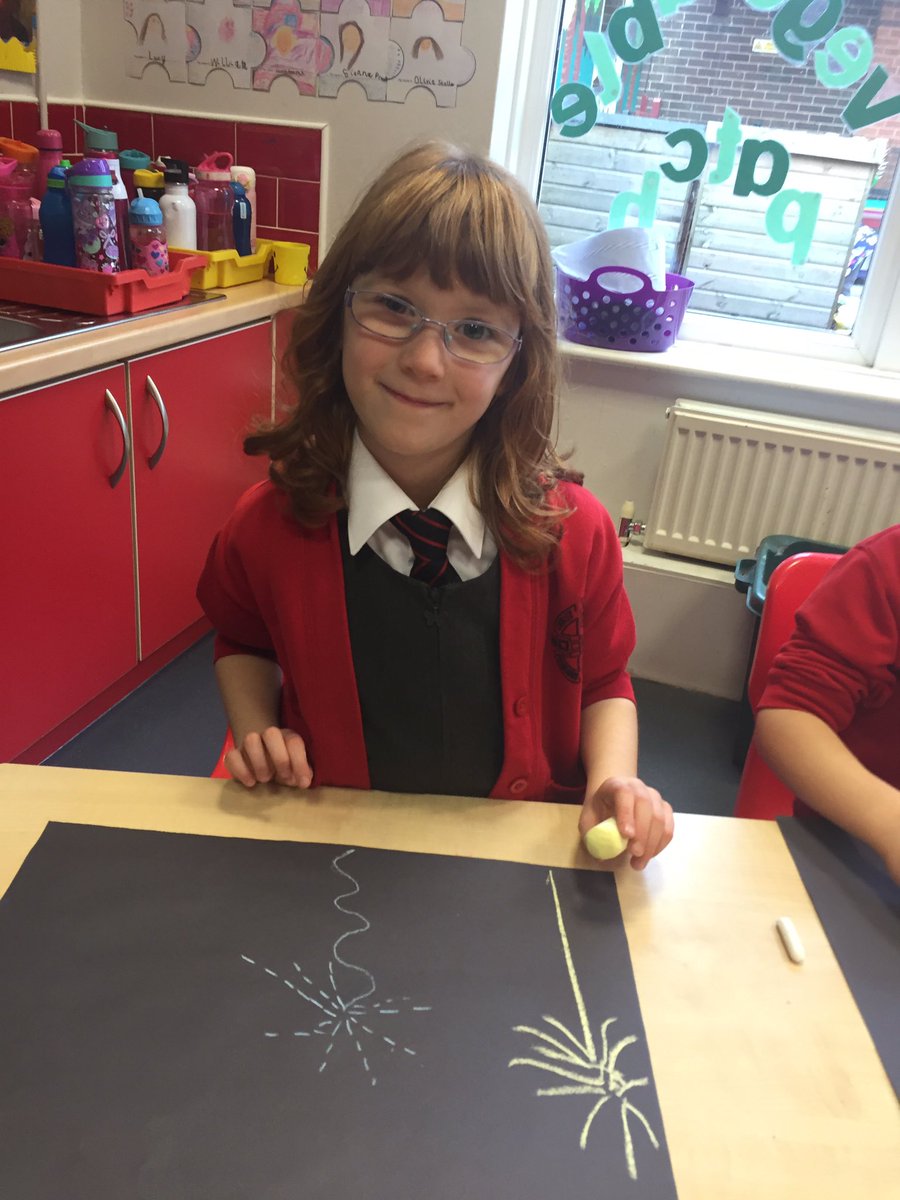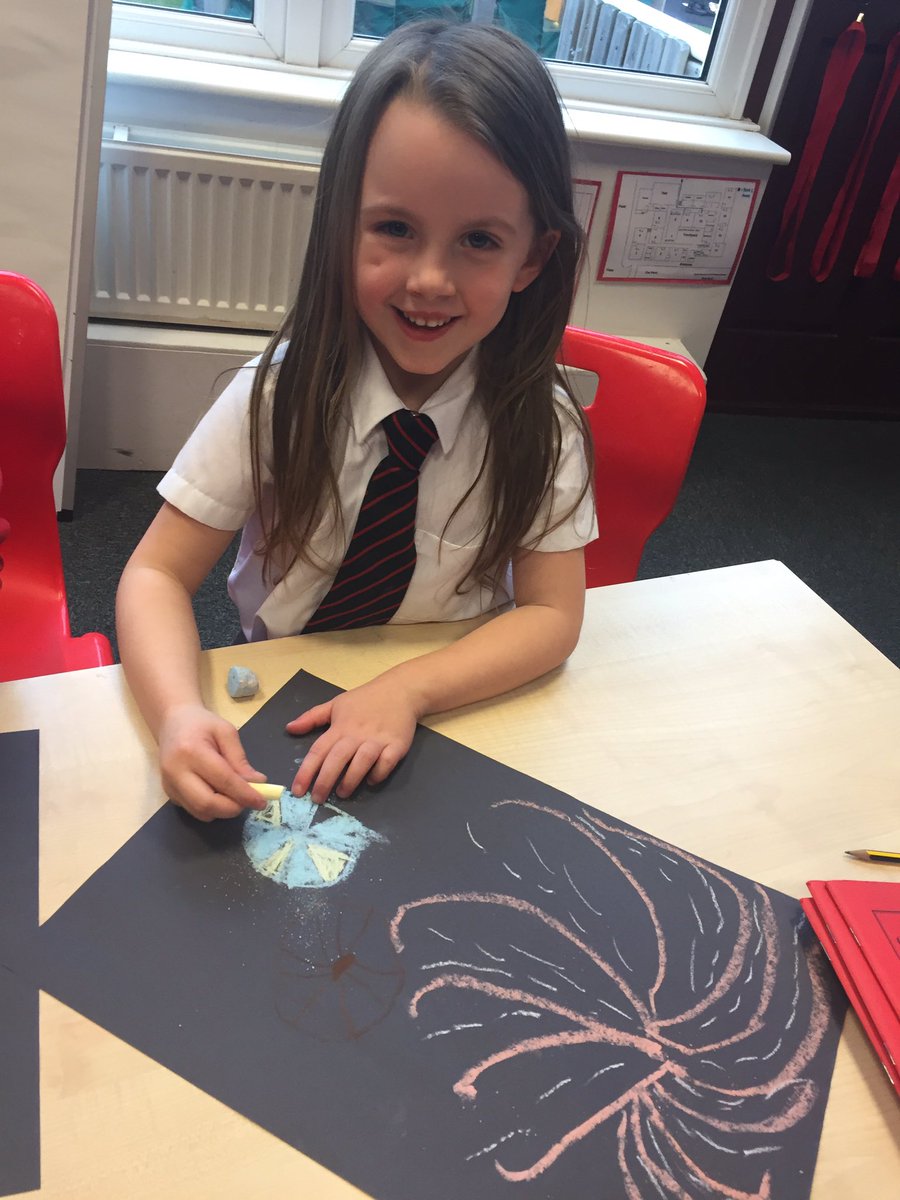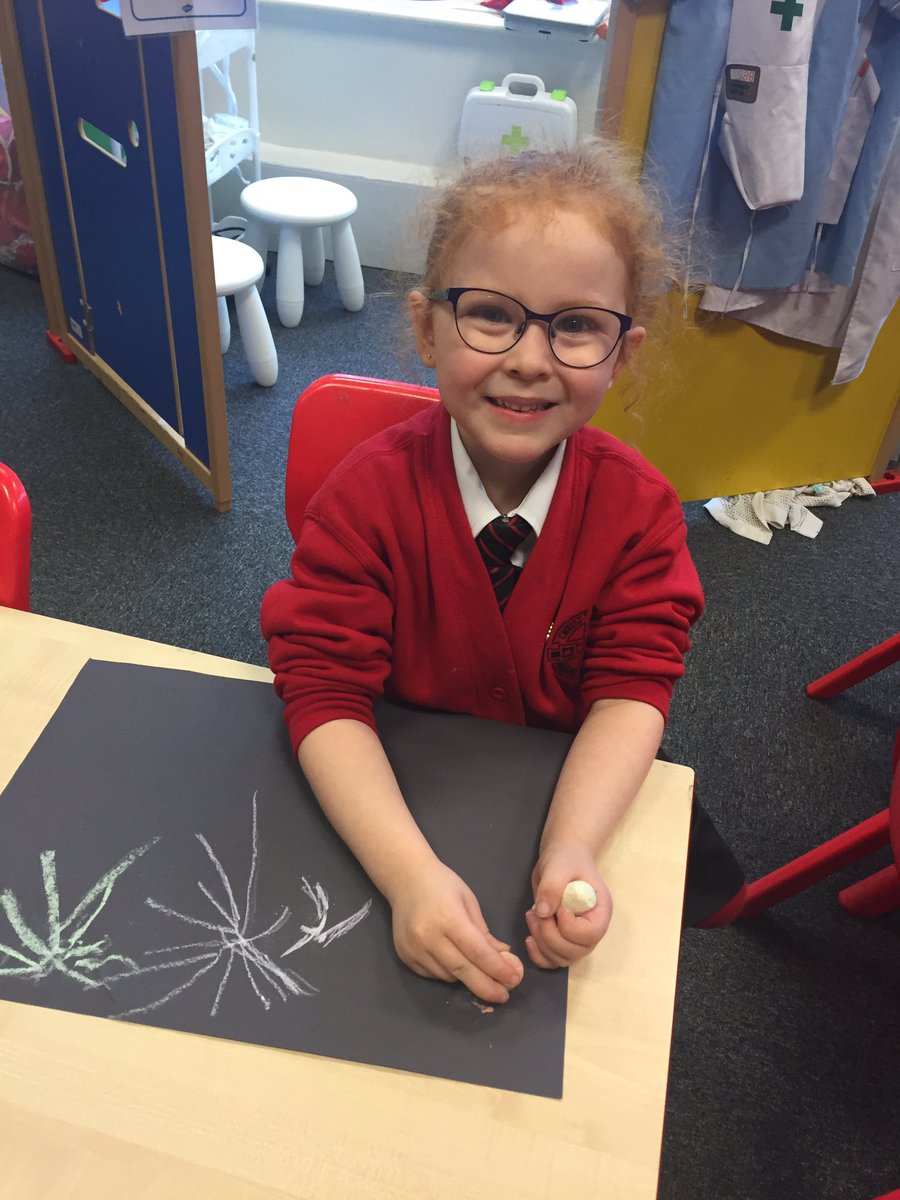 Year 2 PE
Year 2 have loved their Big Question inspired PE lessons this week where they learnt elements of the waltz. This would have been the dance of the first class passengers onboard the Titanic.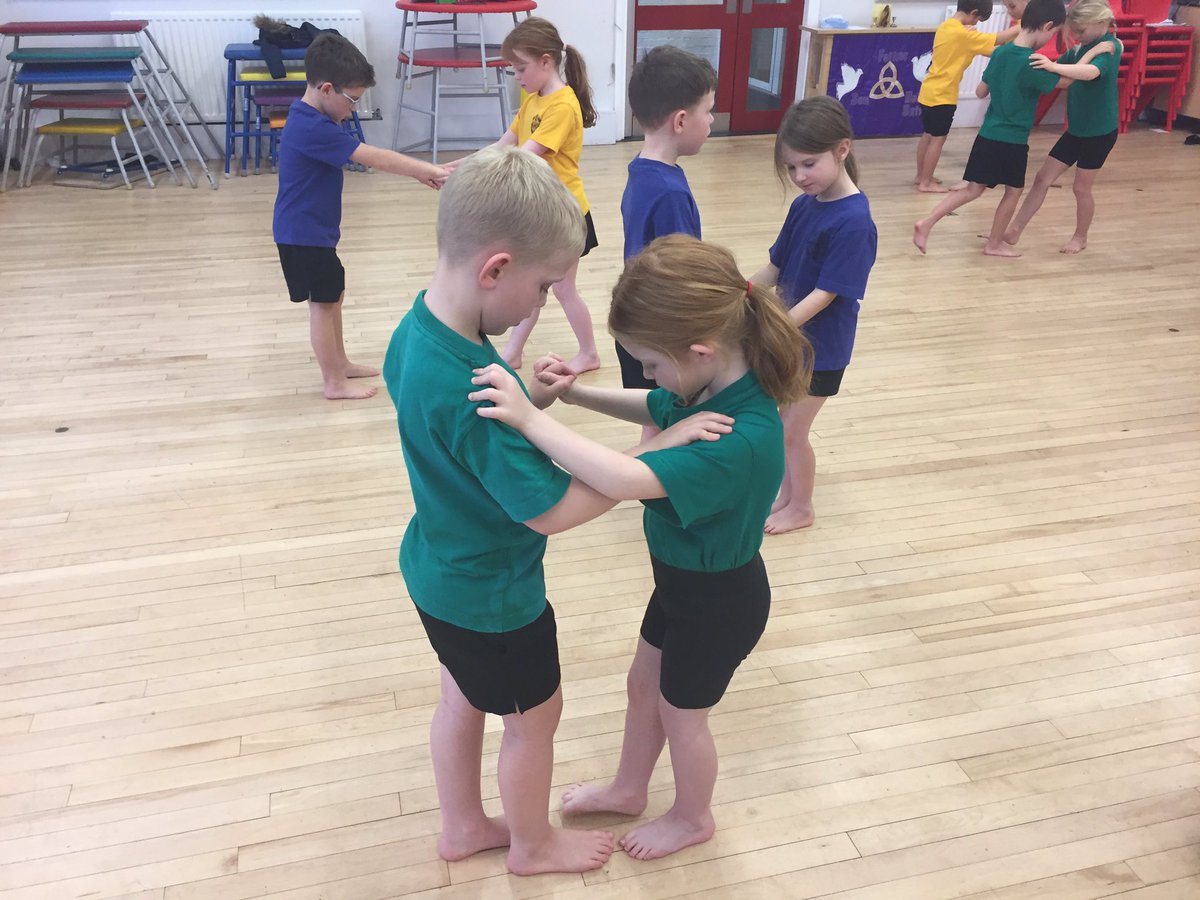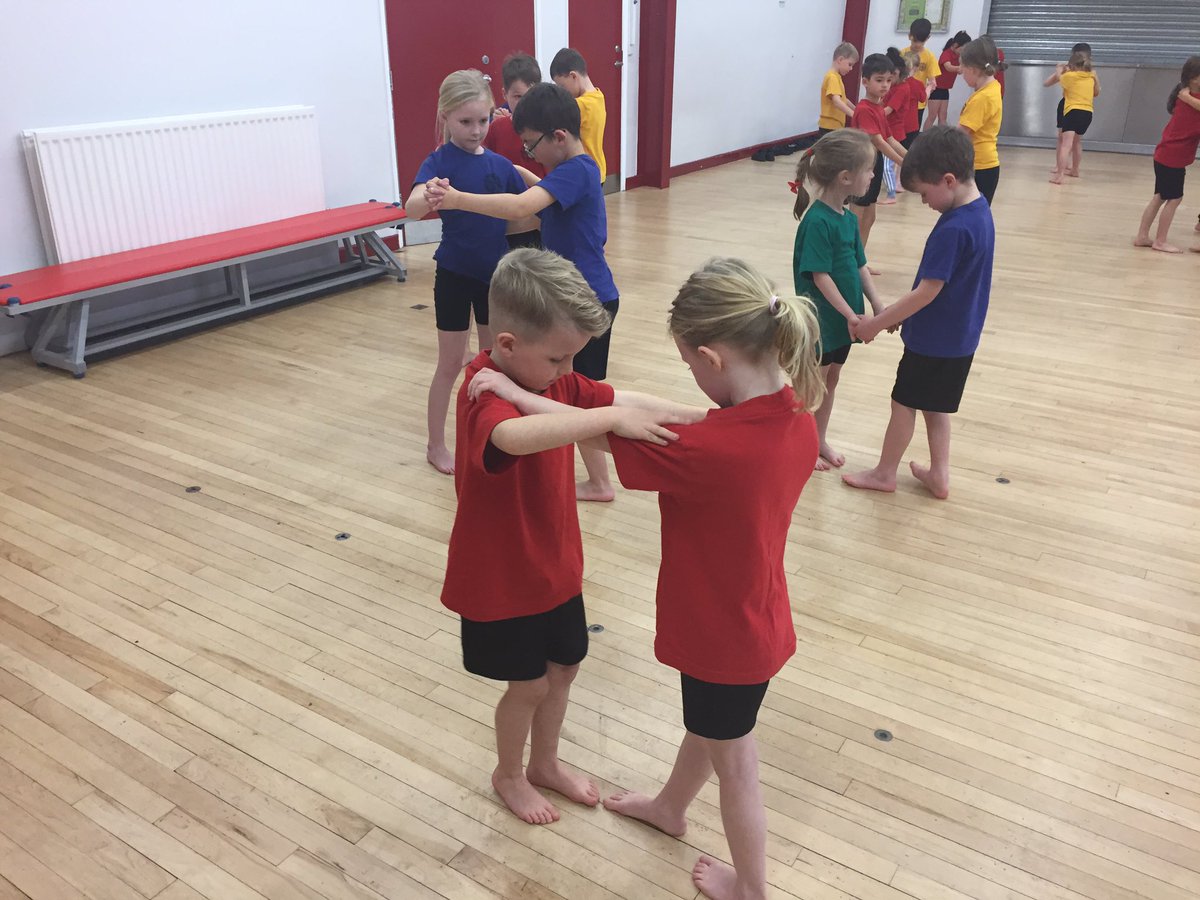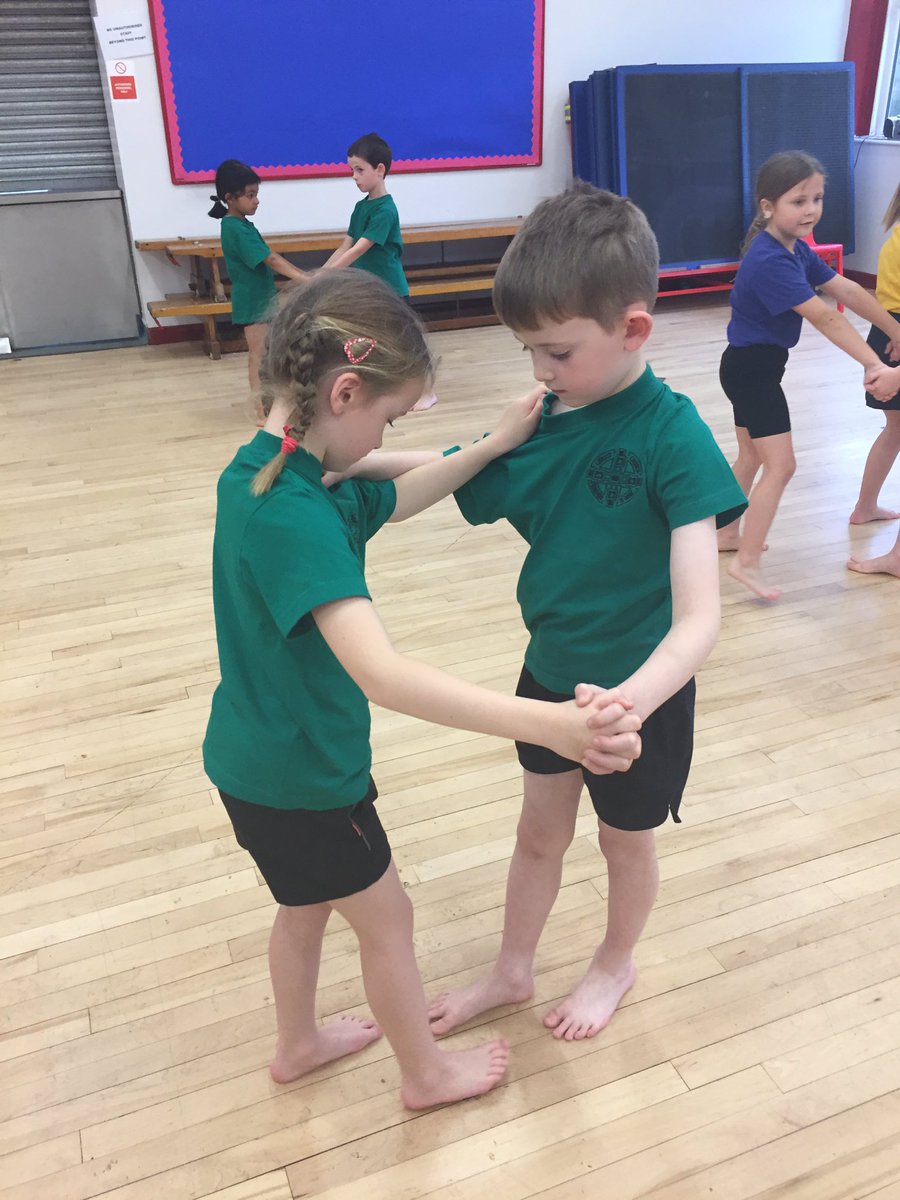 Year 5 Foodbank Donations
Thank you to the families of Year 5 who contributed so generously at the Year 5 Harvest Worship last half term. Their kind donations to the foodbank have meant that over 100 meals can be provided.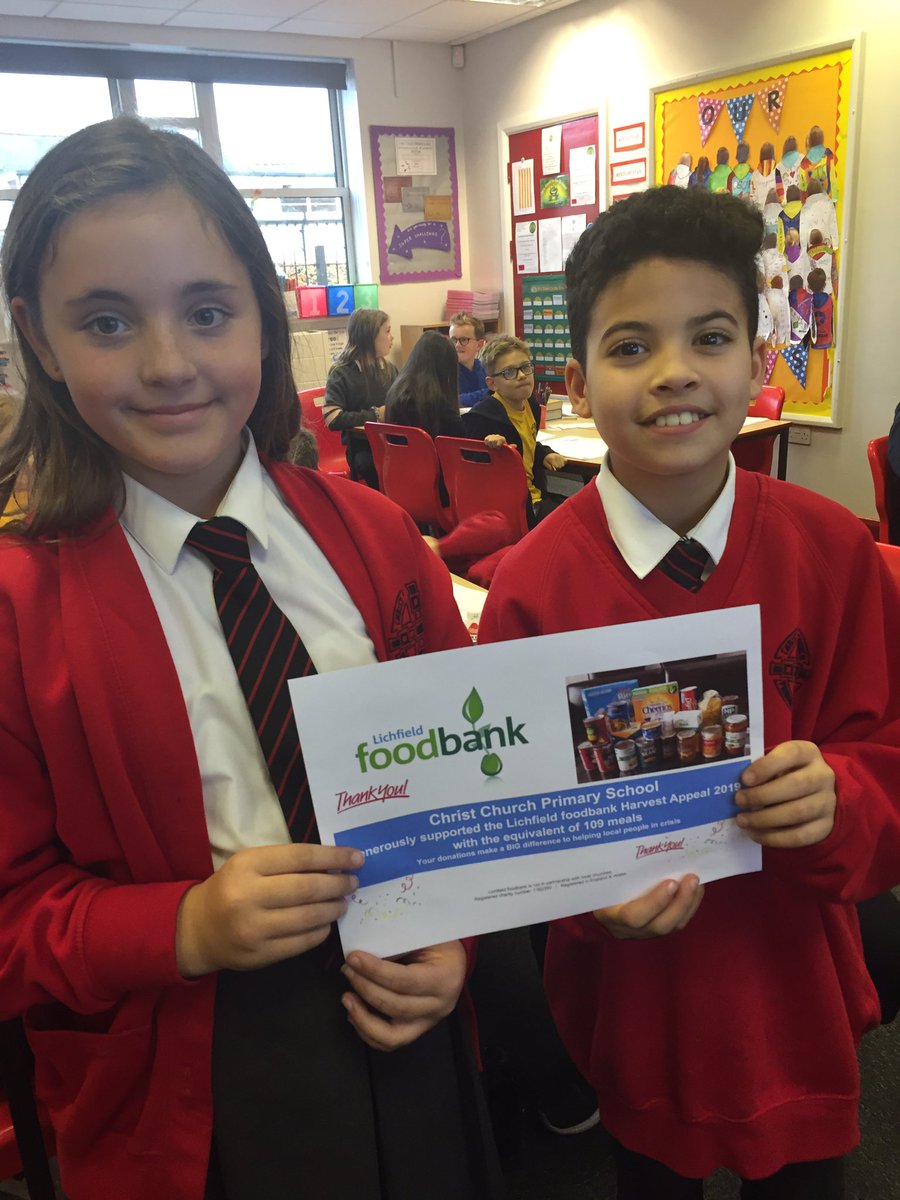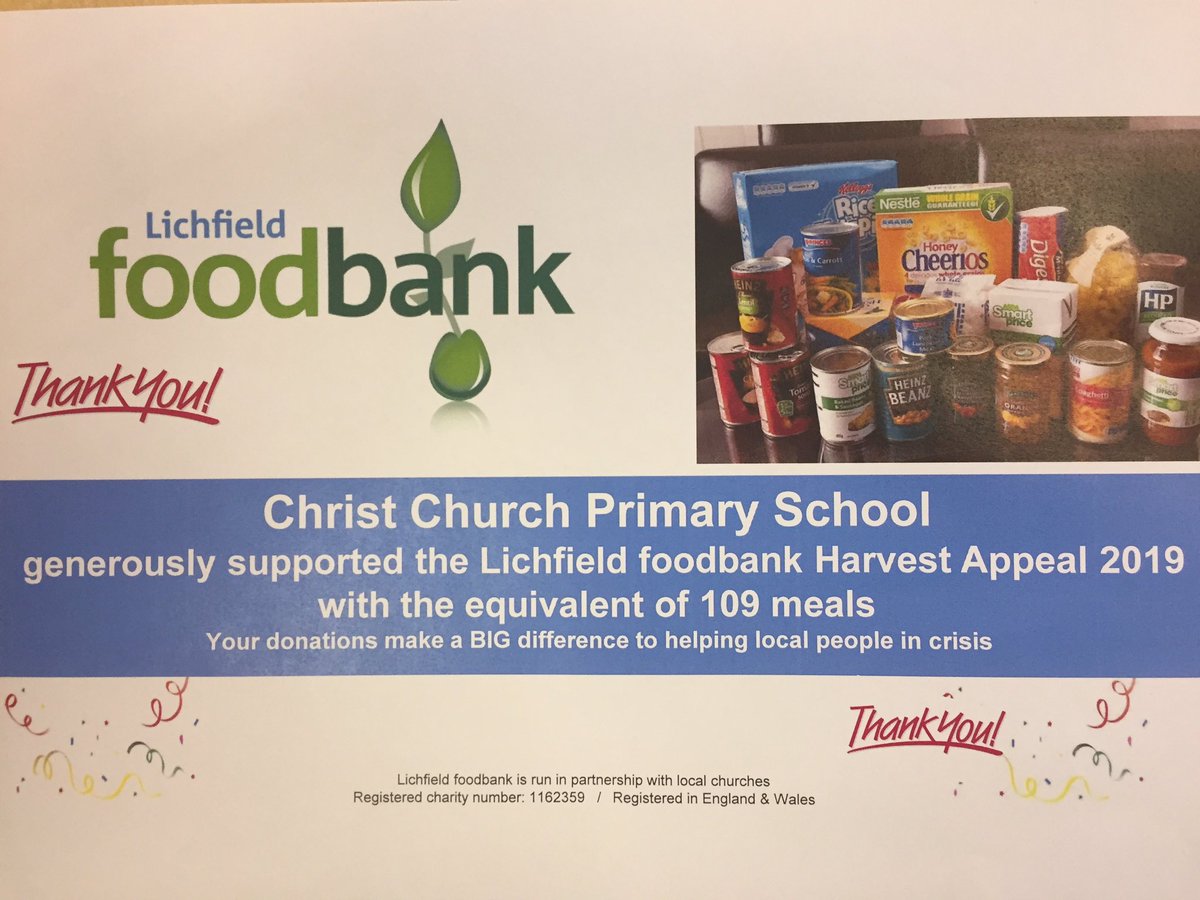 Year 5 get mail!
Our wonderful Year 5 children were excited to receive letters from their friends at Beacon park Retirement Village this week.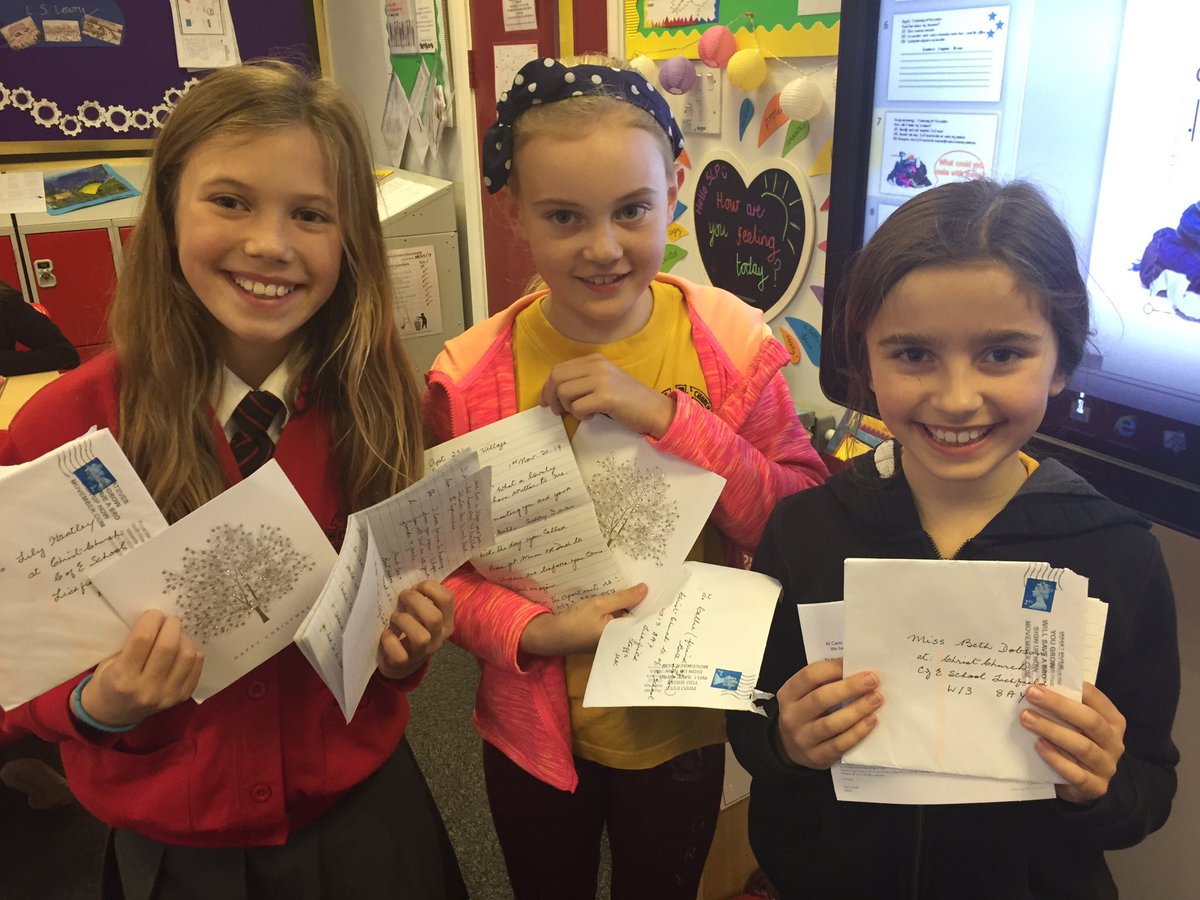 Learning in Reception
Now in their second half term at Christ Church, Reception are continuing to love school life.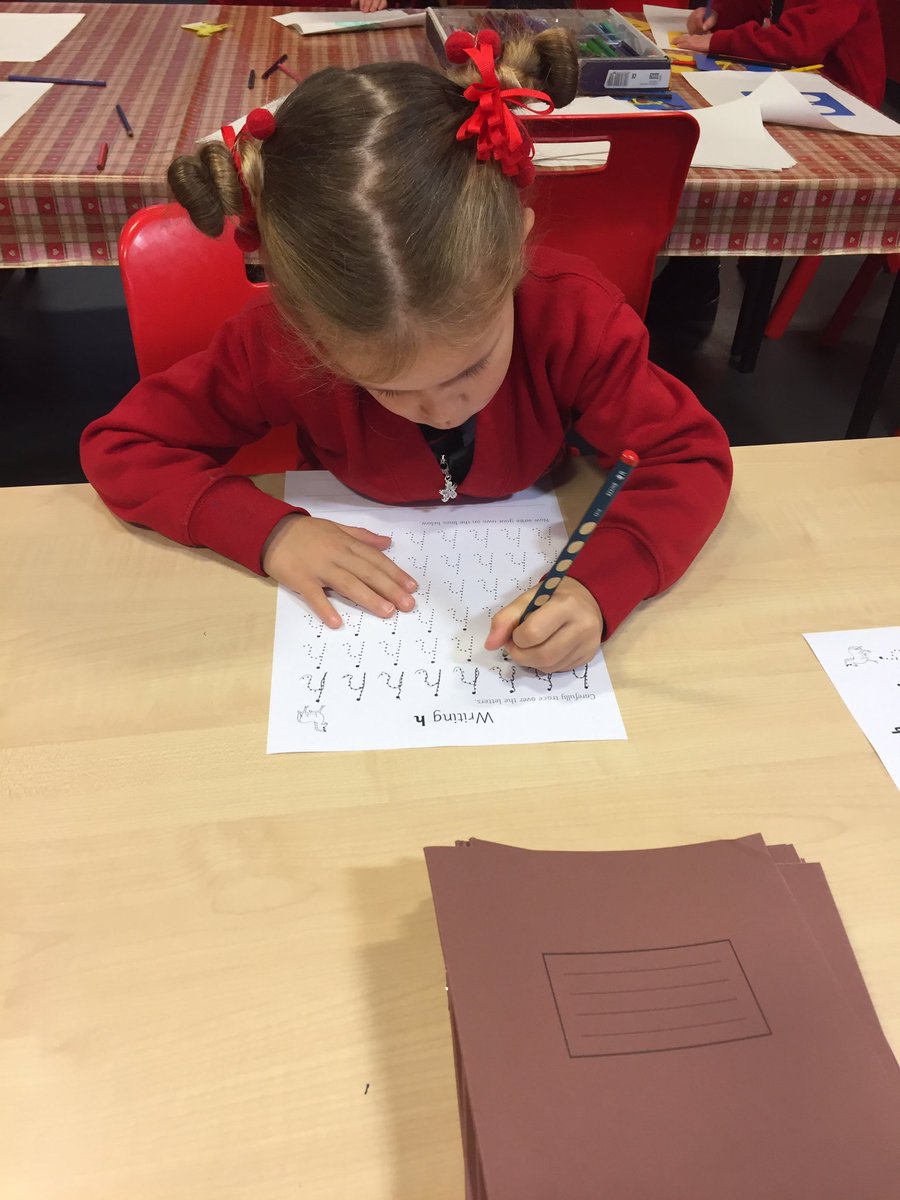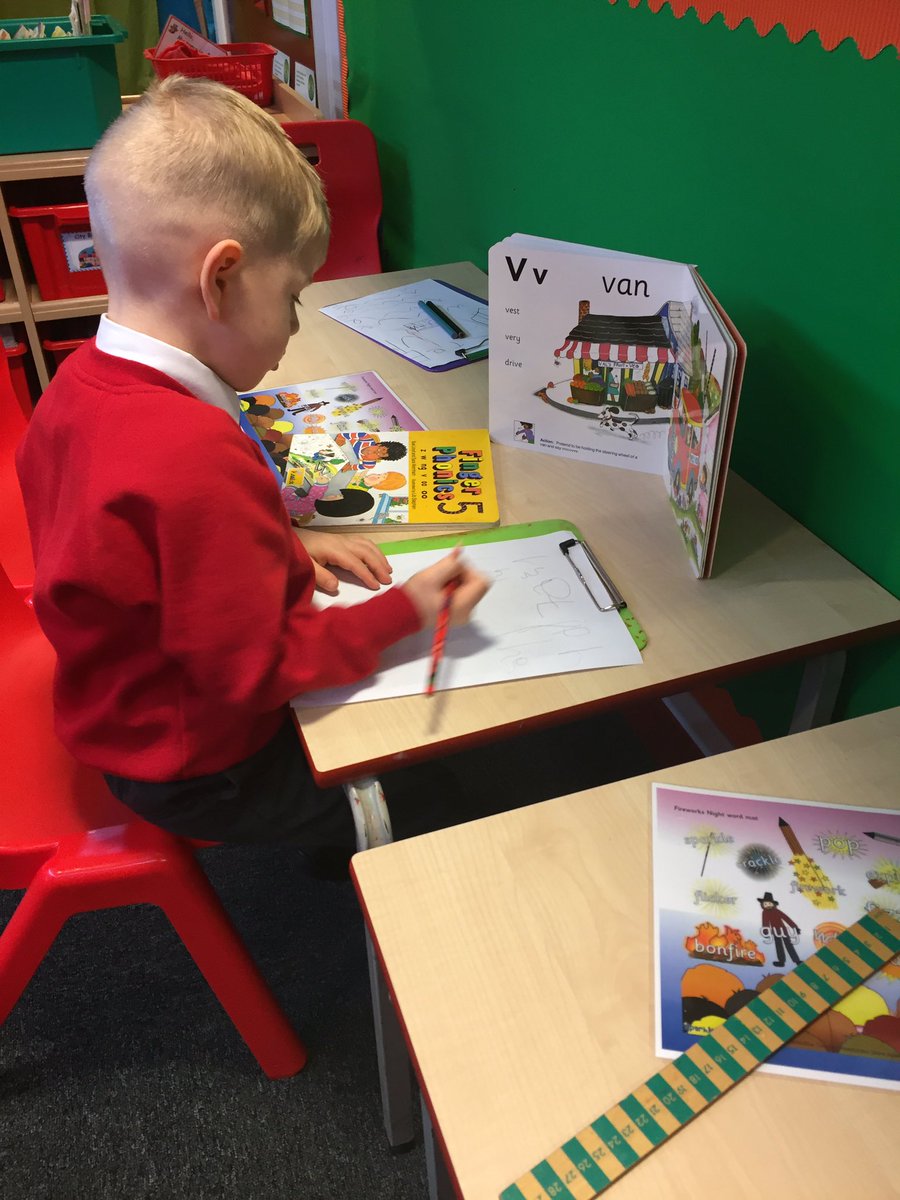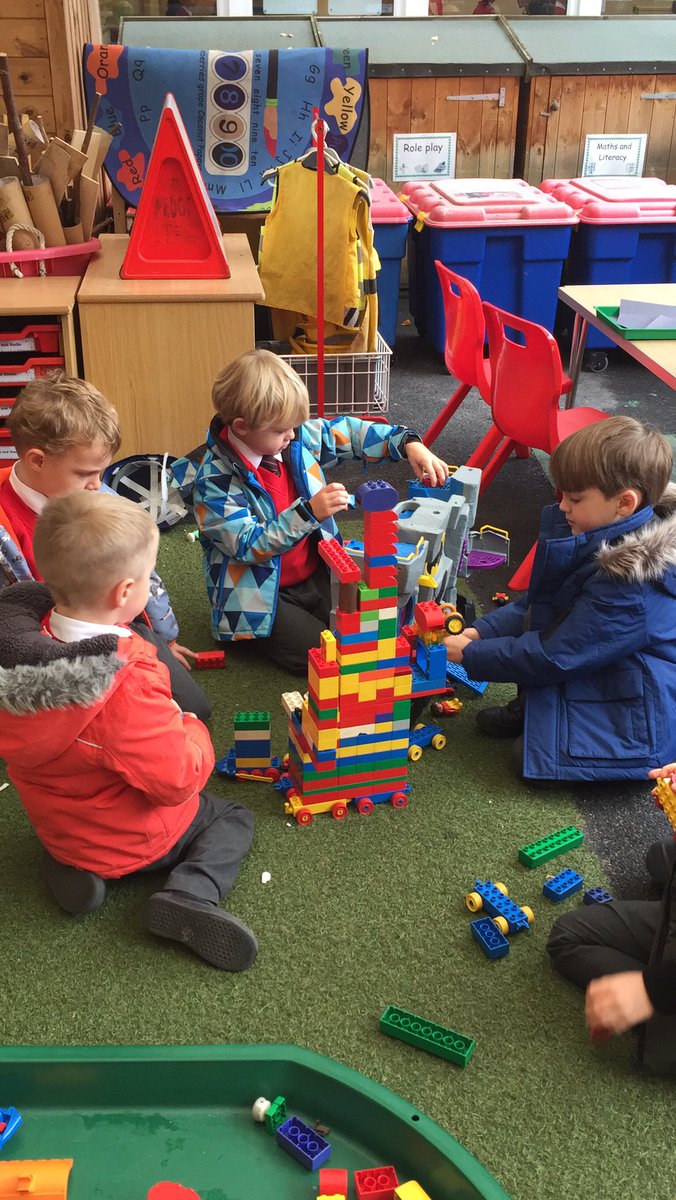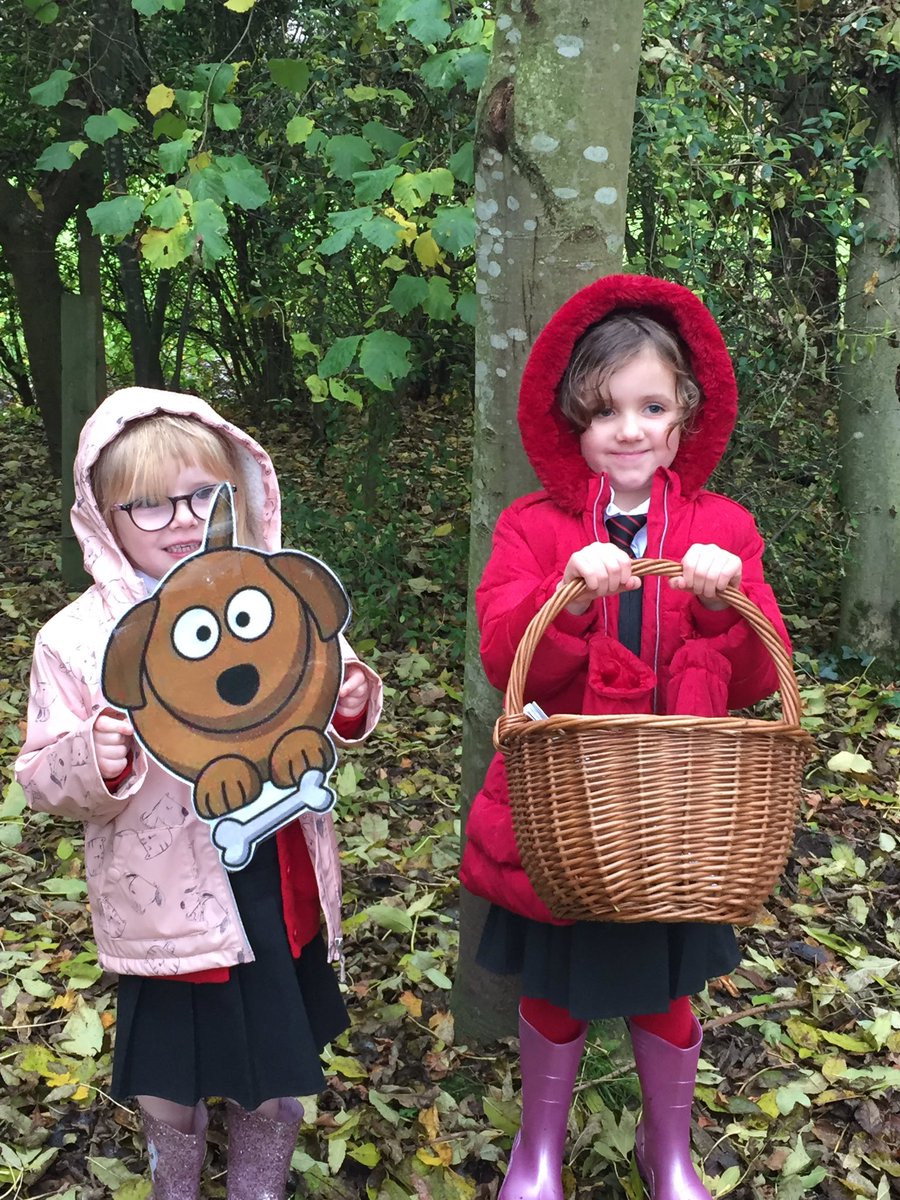 Week beginning Monday 21st October 2019
Good to be Green
Wow, what a start to the new school year! We are so proud of the amount of children who have remained Green this half term. There were so many certificates to hand out in worship on Friday morning.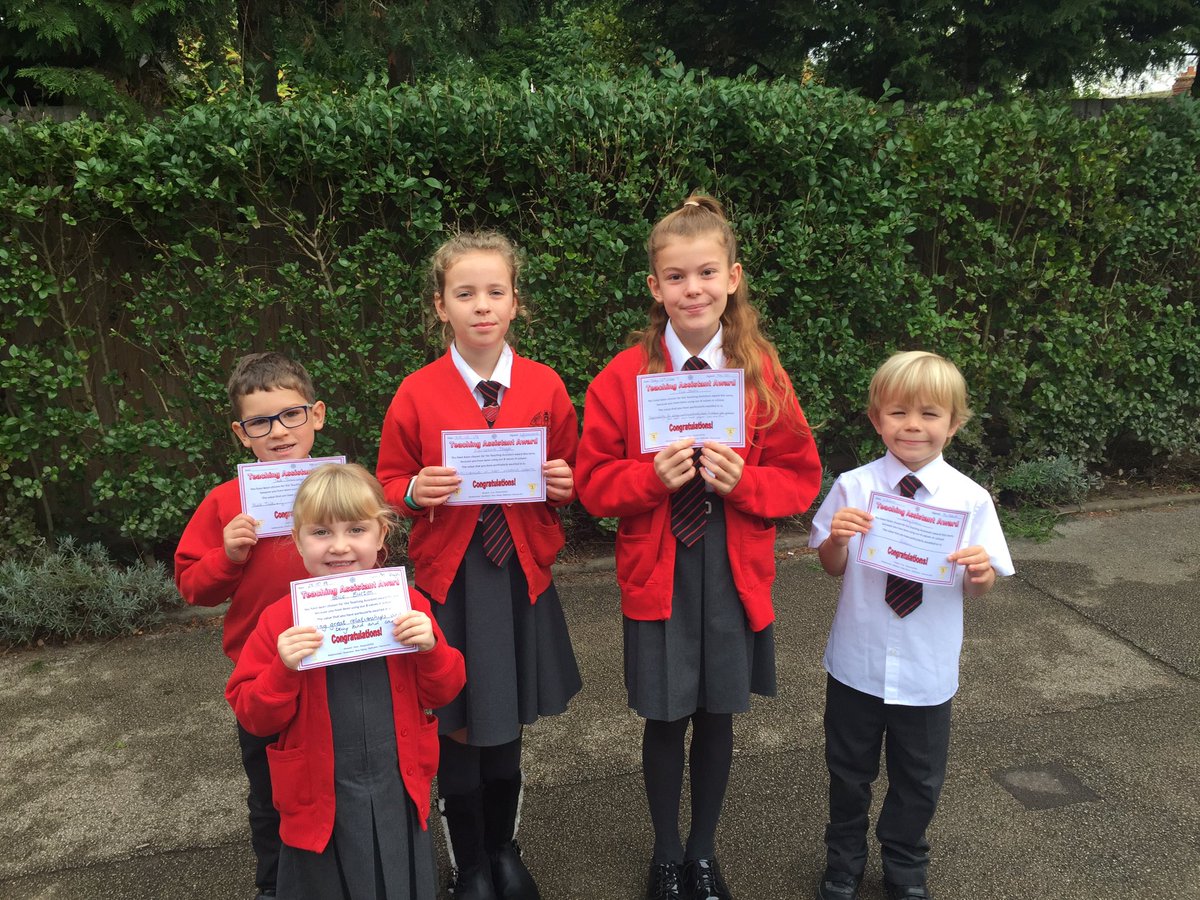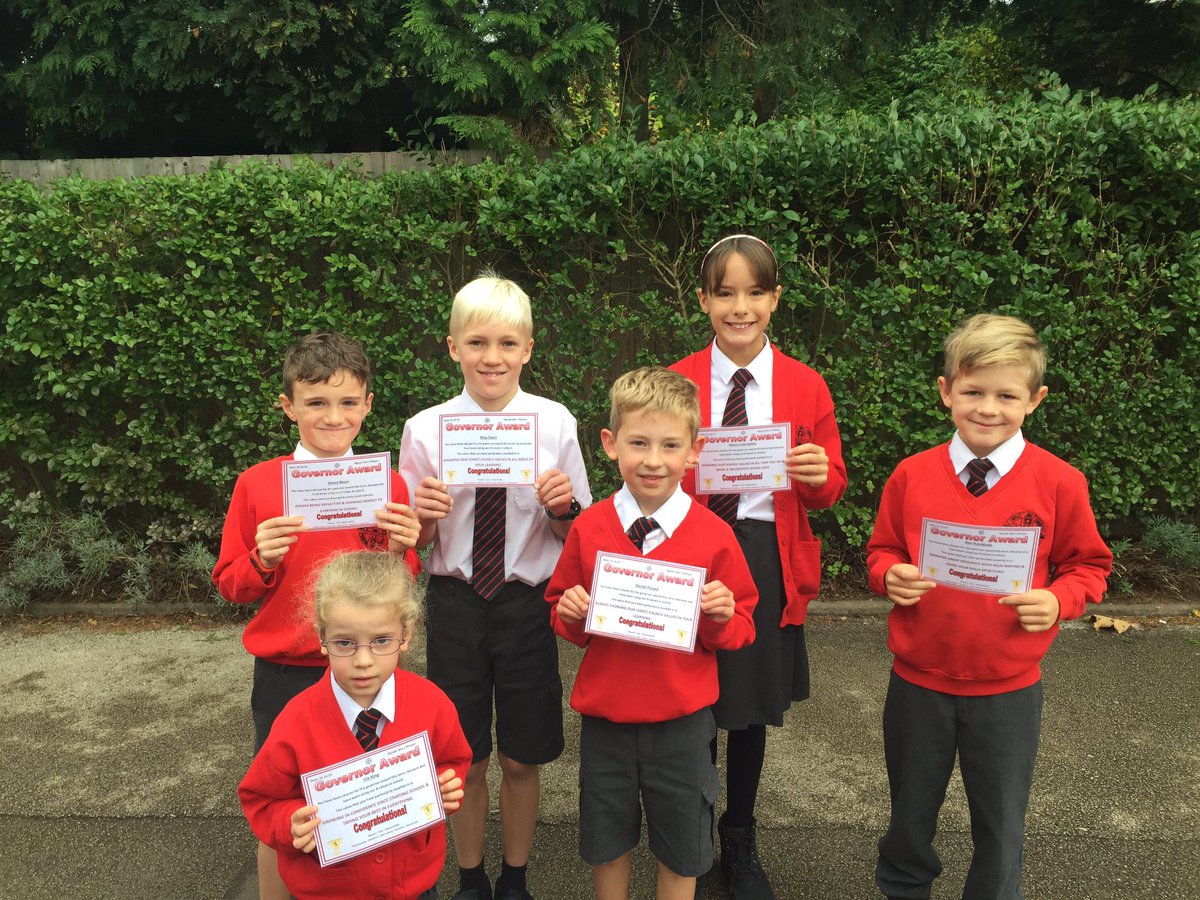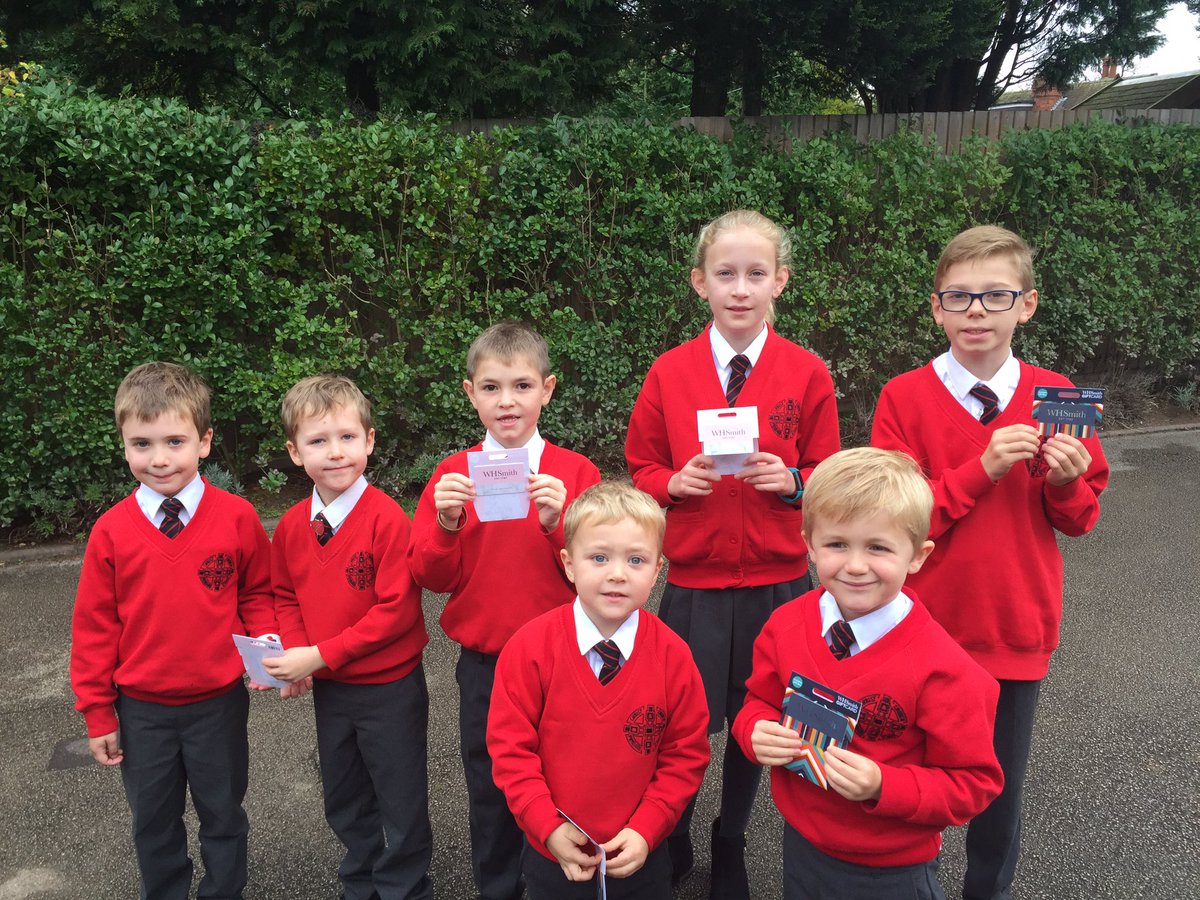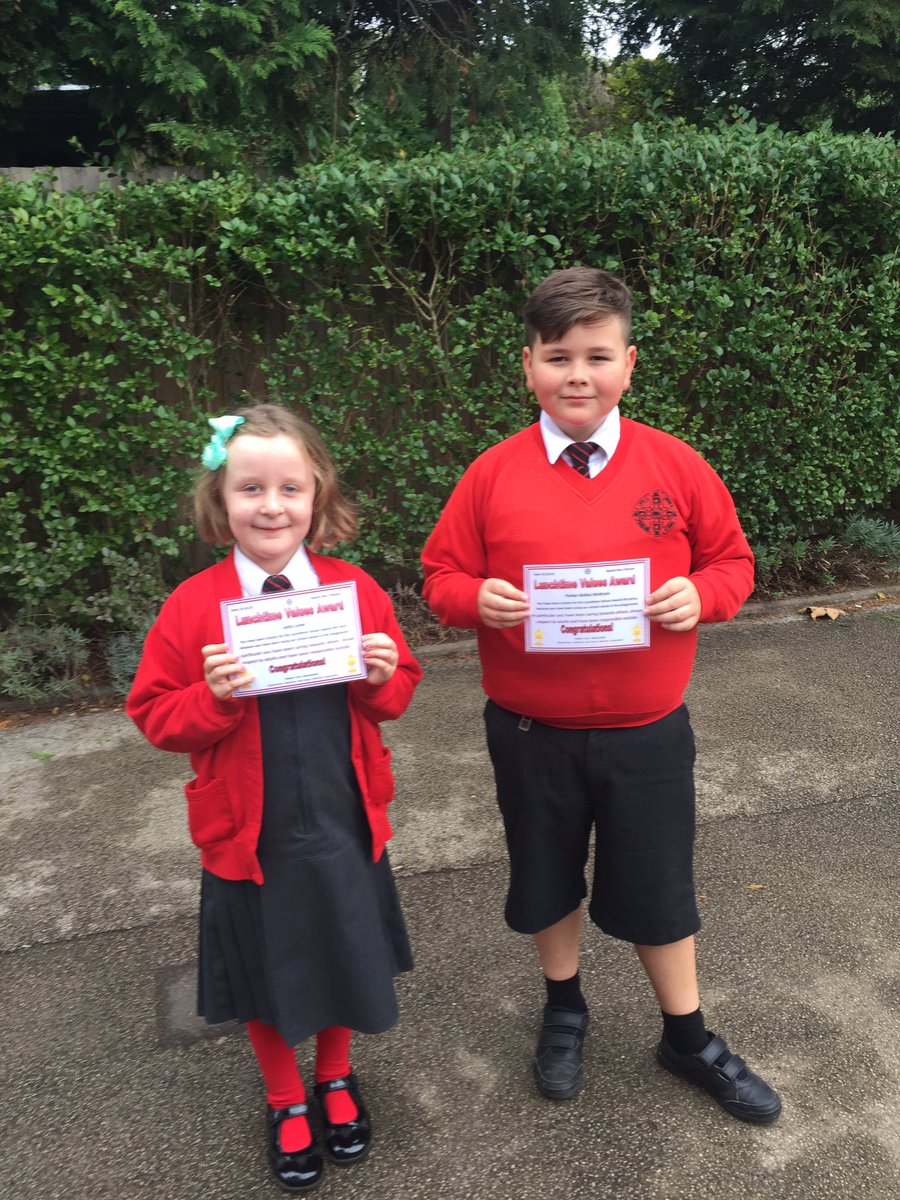 Cross Country Competition
A huge congratulations to the boys who took part in this week's Cross Country Competition at Christ Church. Every single member of the team were absolutely outstanding. The Christ Church A Team came first overall.
Well done boys!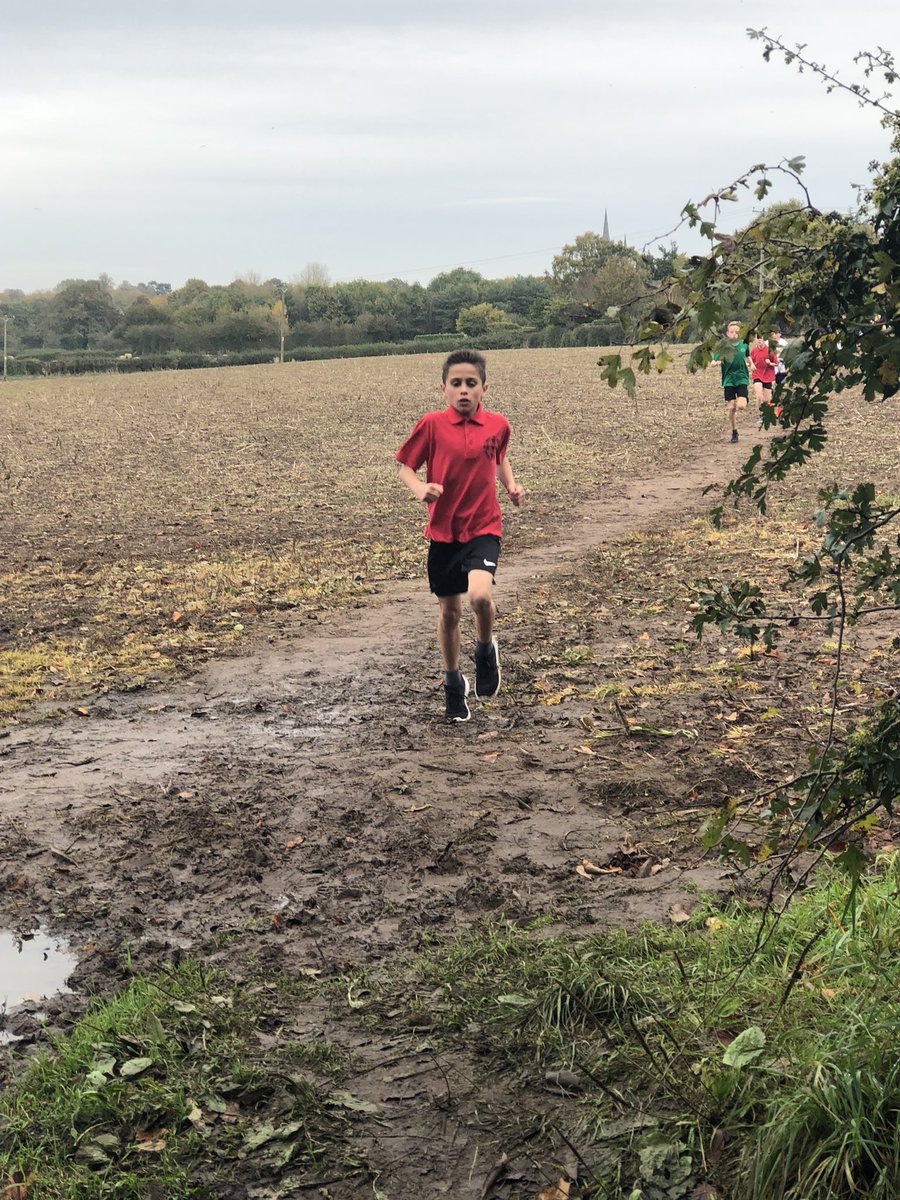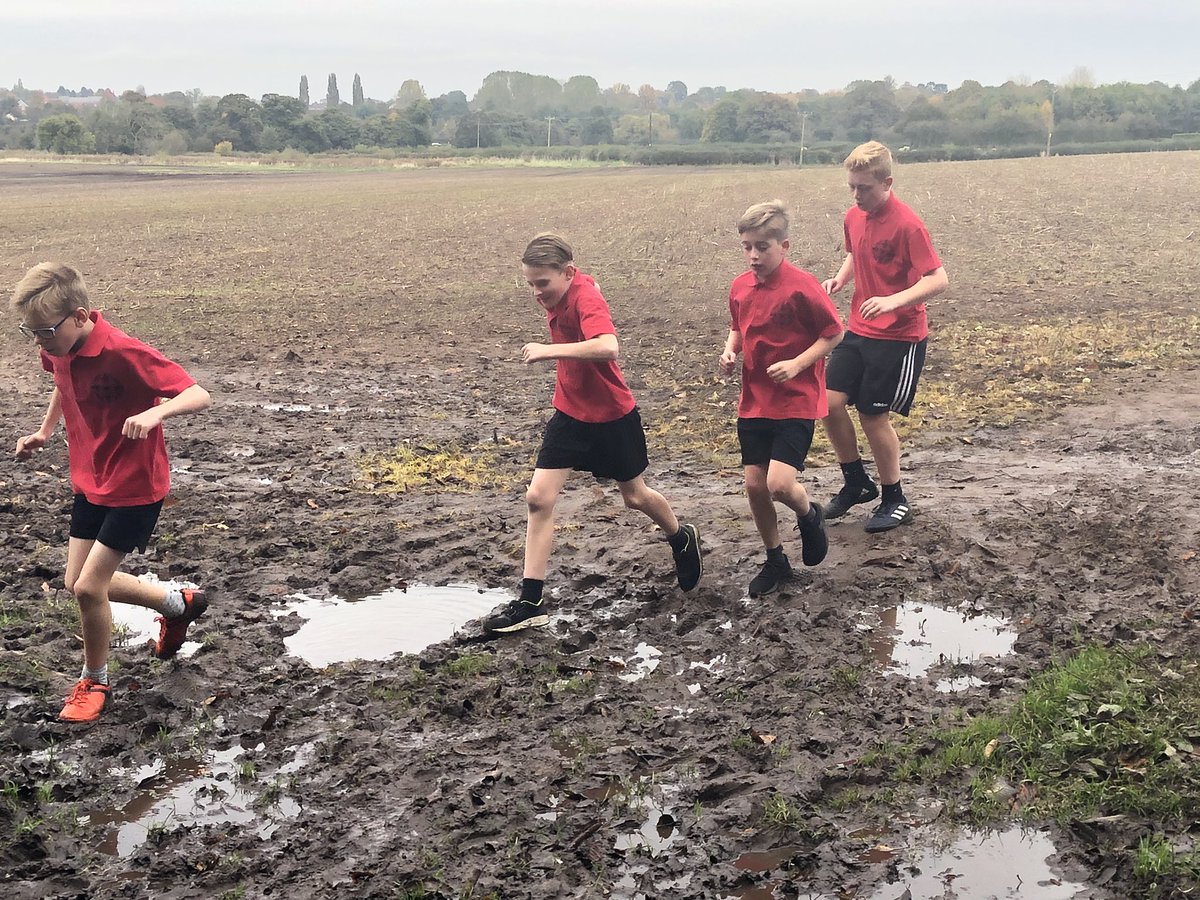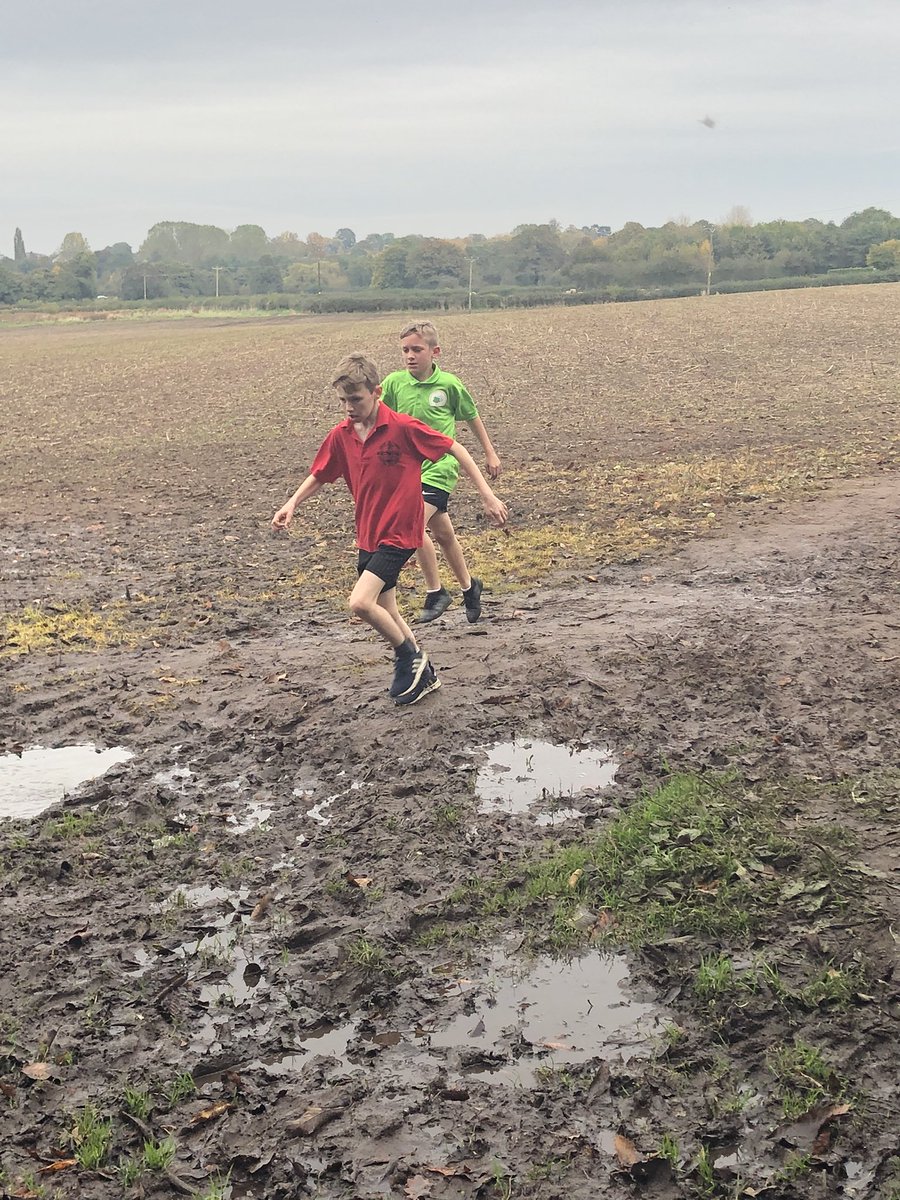 Gymnastics in Year 1
Some great gymnastic work this week from Year 1 - they've really been developing their PE skills.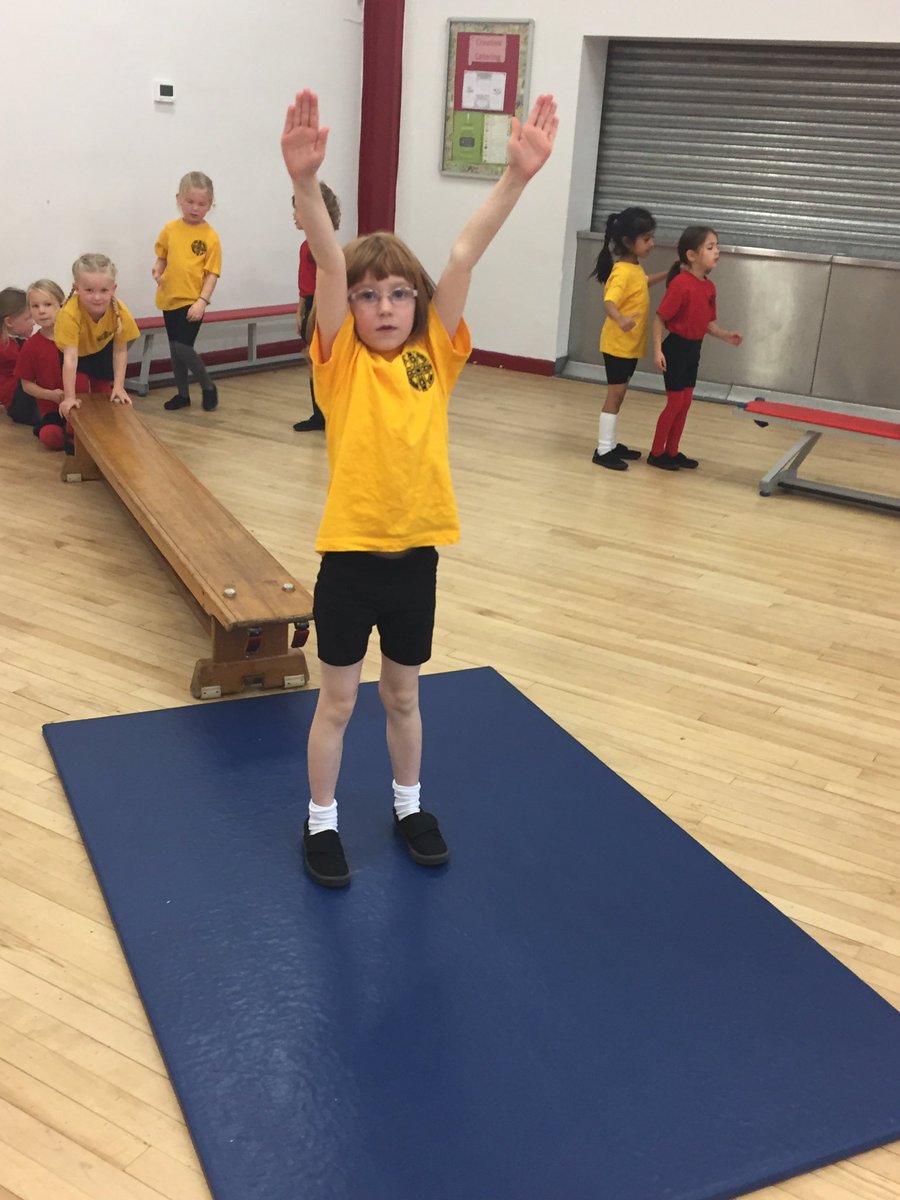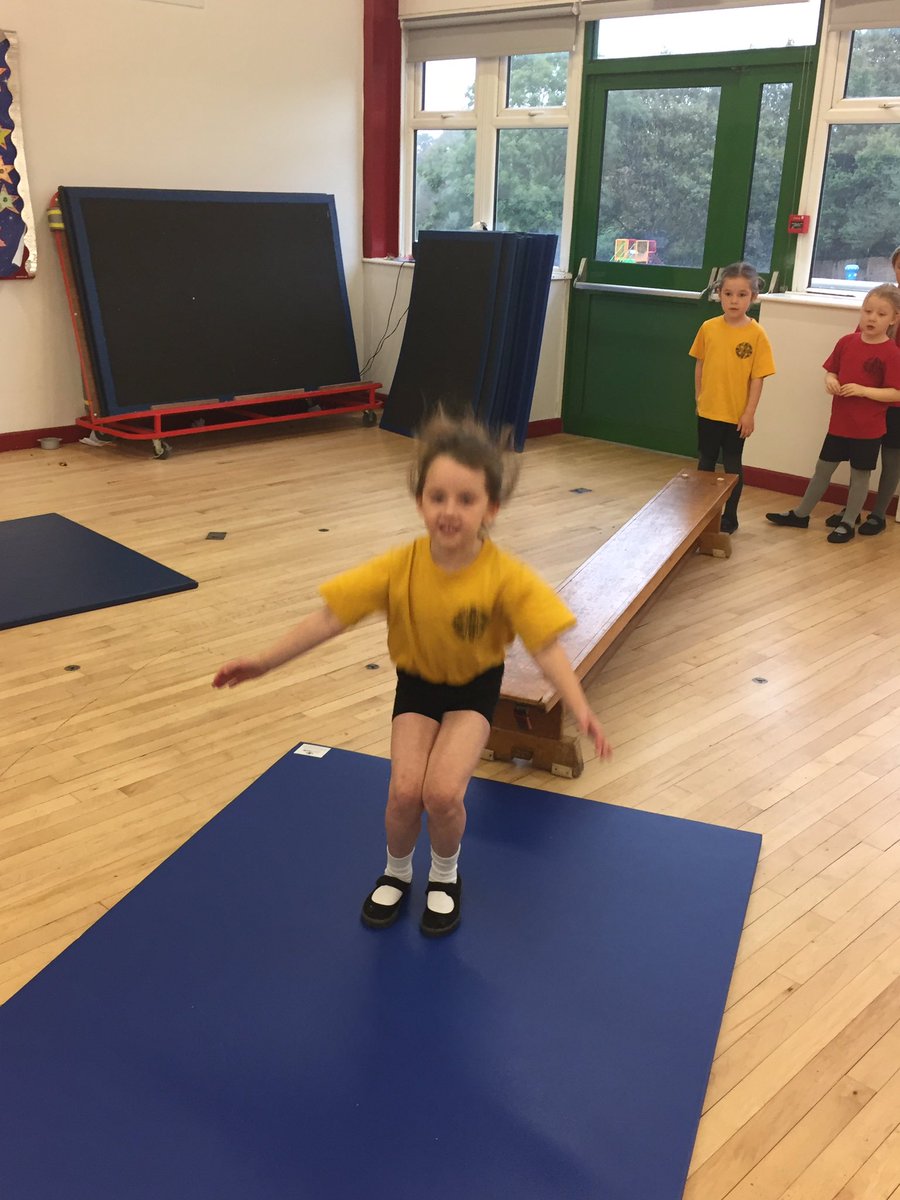 Big Question Work in Year 2
As part of their Big Question, Year 2 have learnt all about the Titanic. This week they have built on their science skills, and have been learning about floating and sinking.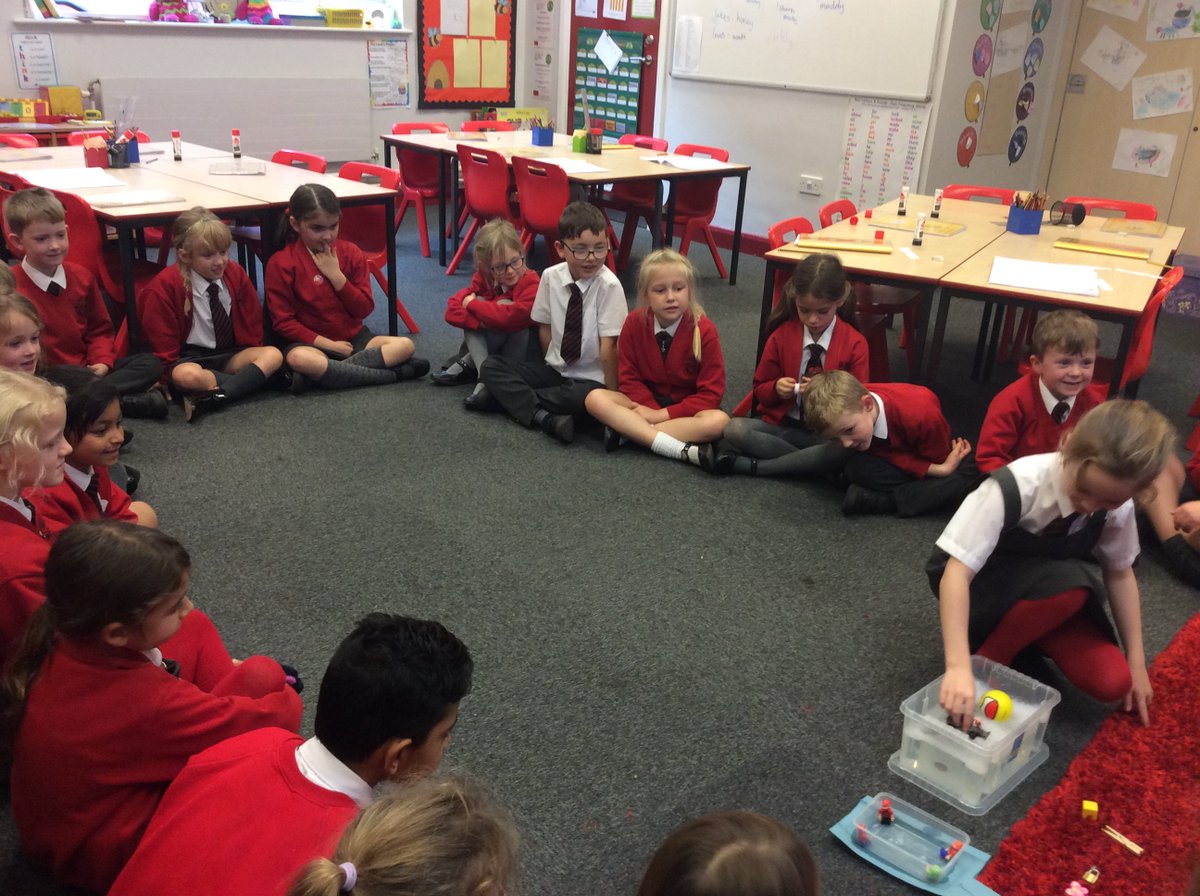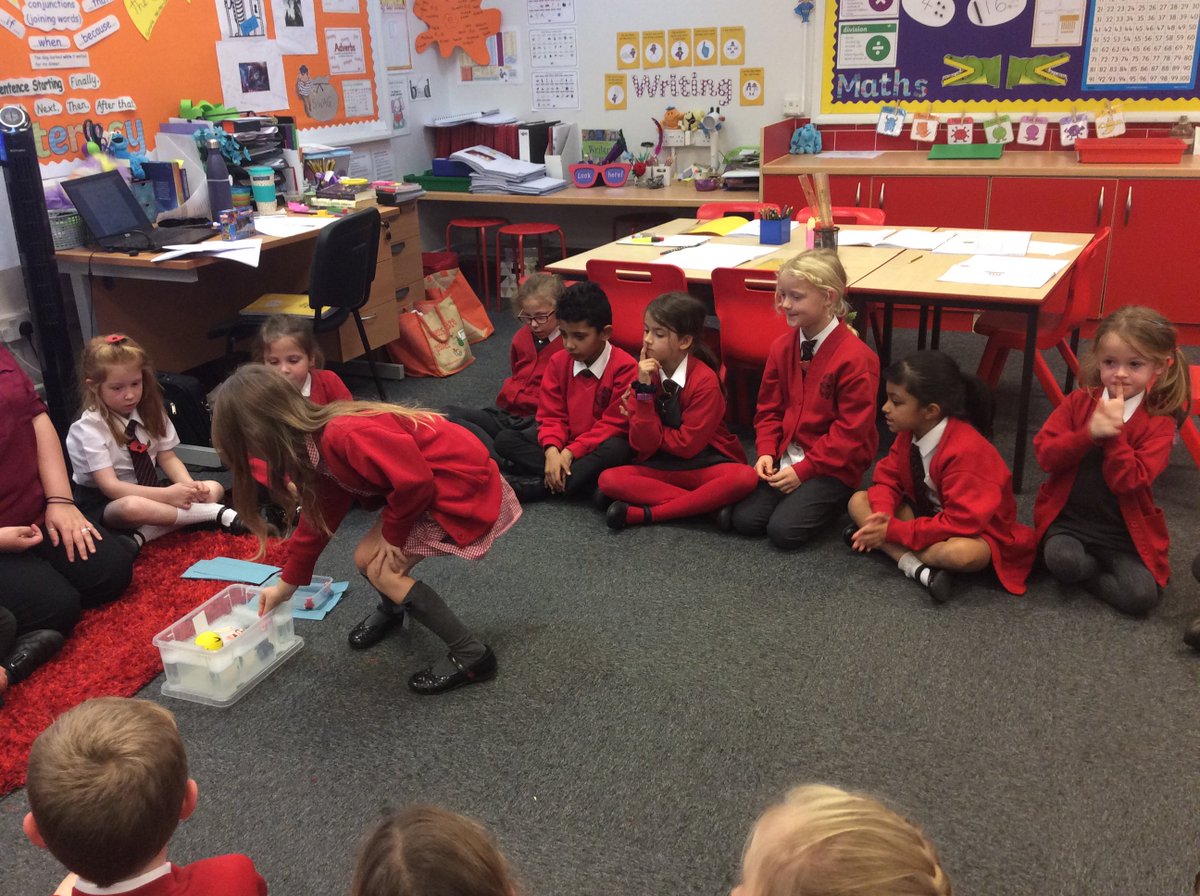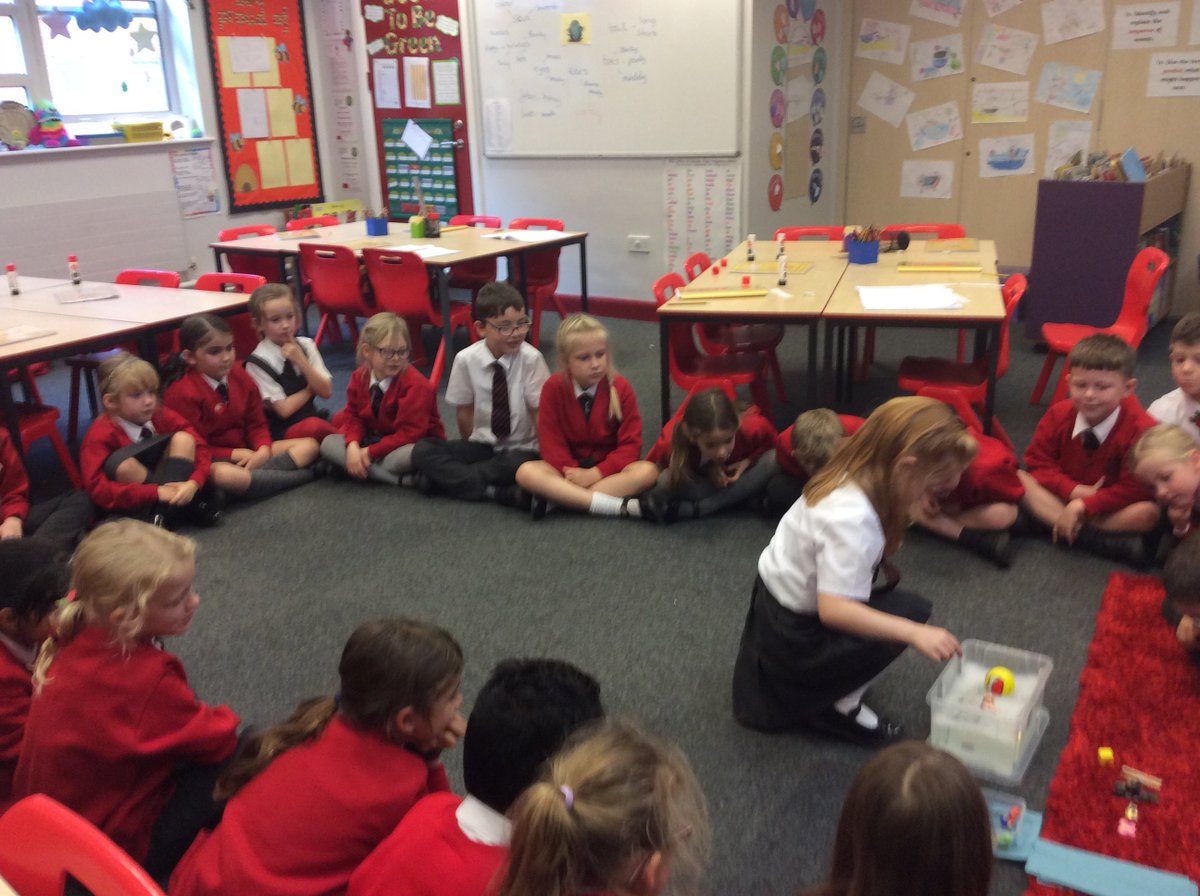 Learning in Reception
The children in Reception have continued to explore their outdoor area this week.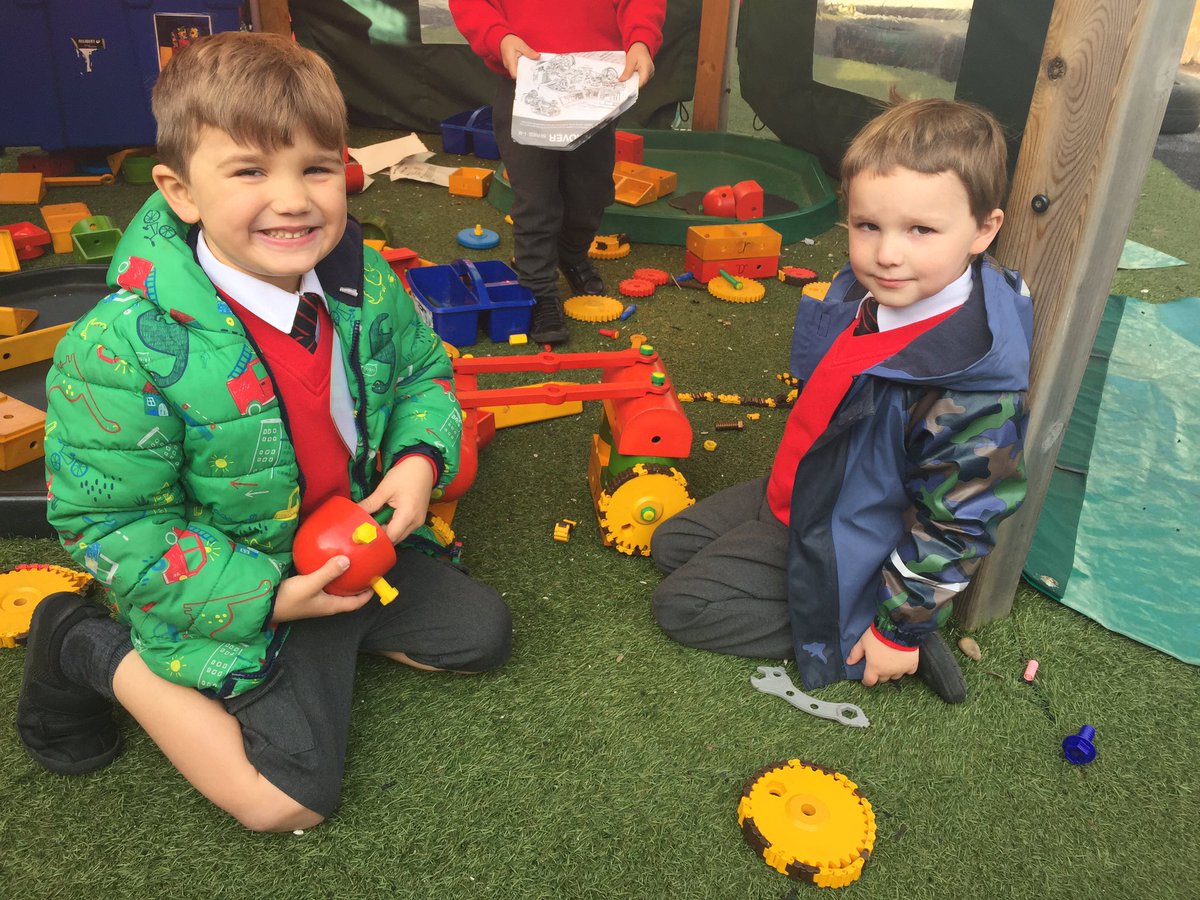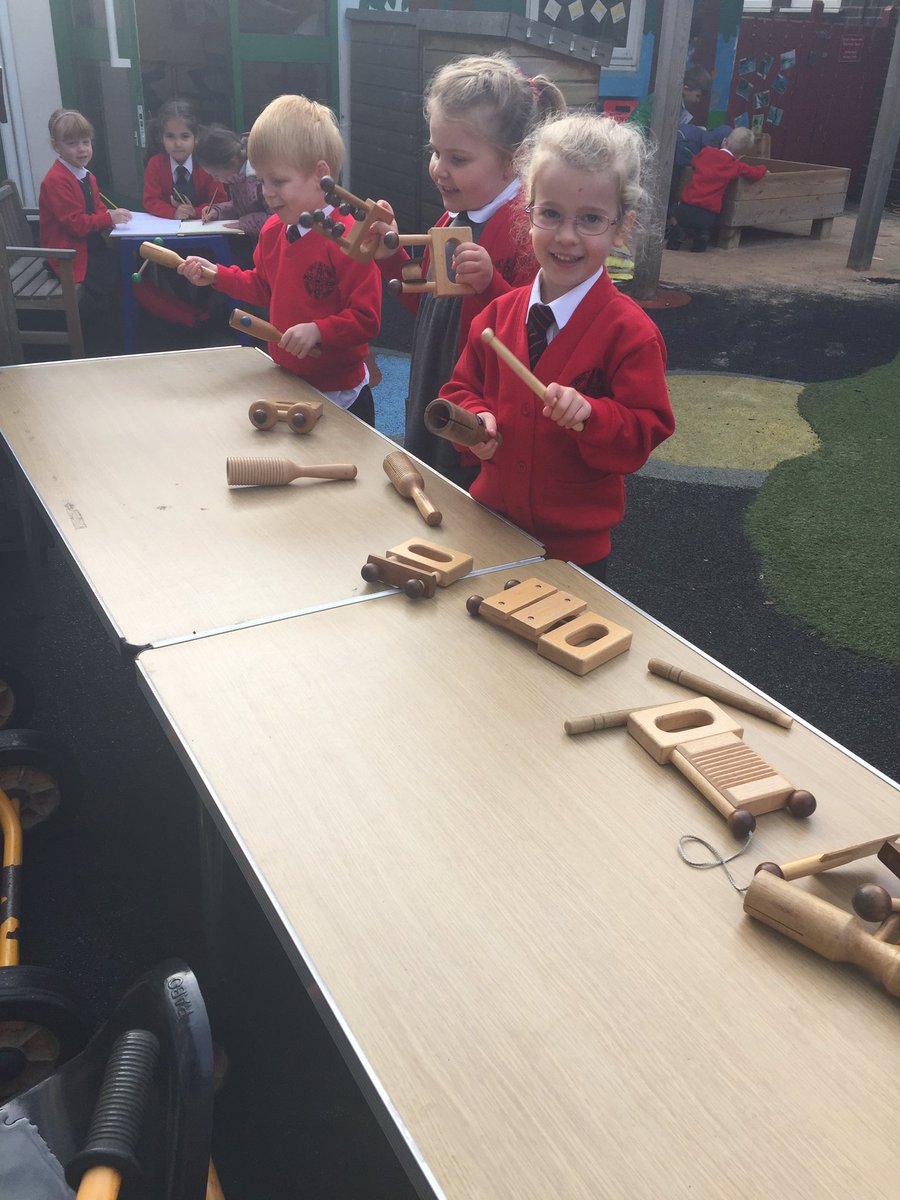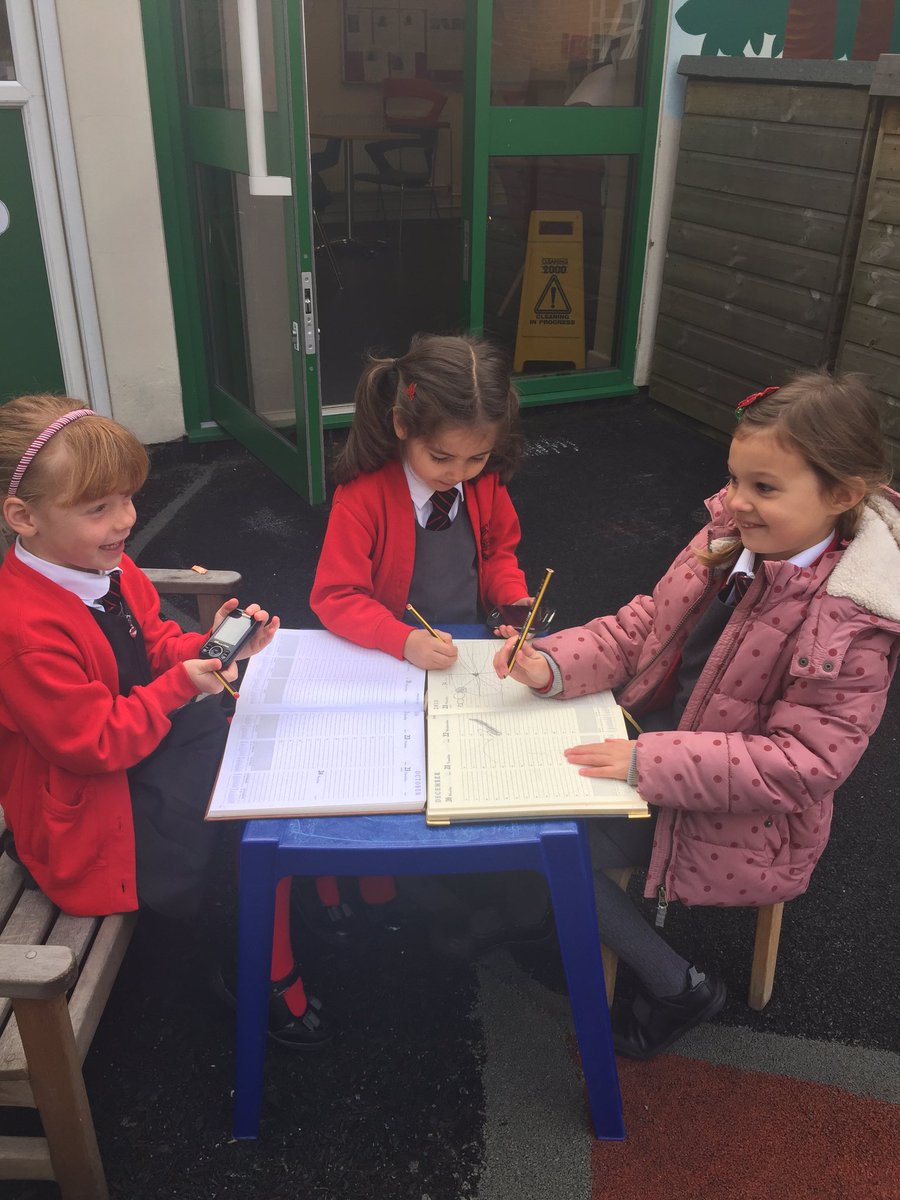 Year 5 Harvest Worship
Well done to our wonderful Year 5 children who performed a fantastic Harvest Festival Worship in Church on Monday afternoon for parents/carers. The singing in particular was outstanding!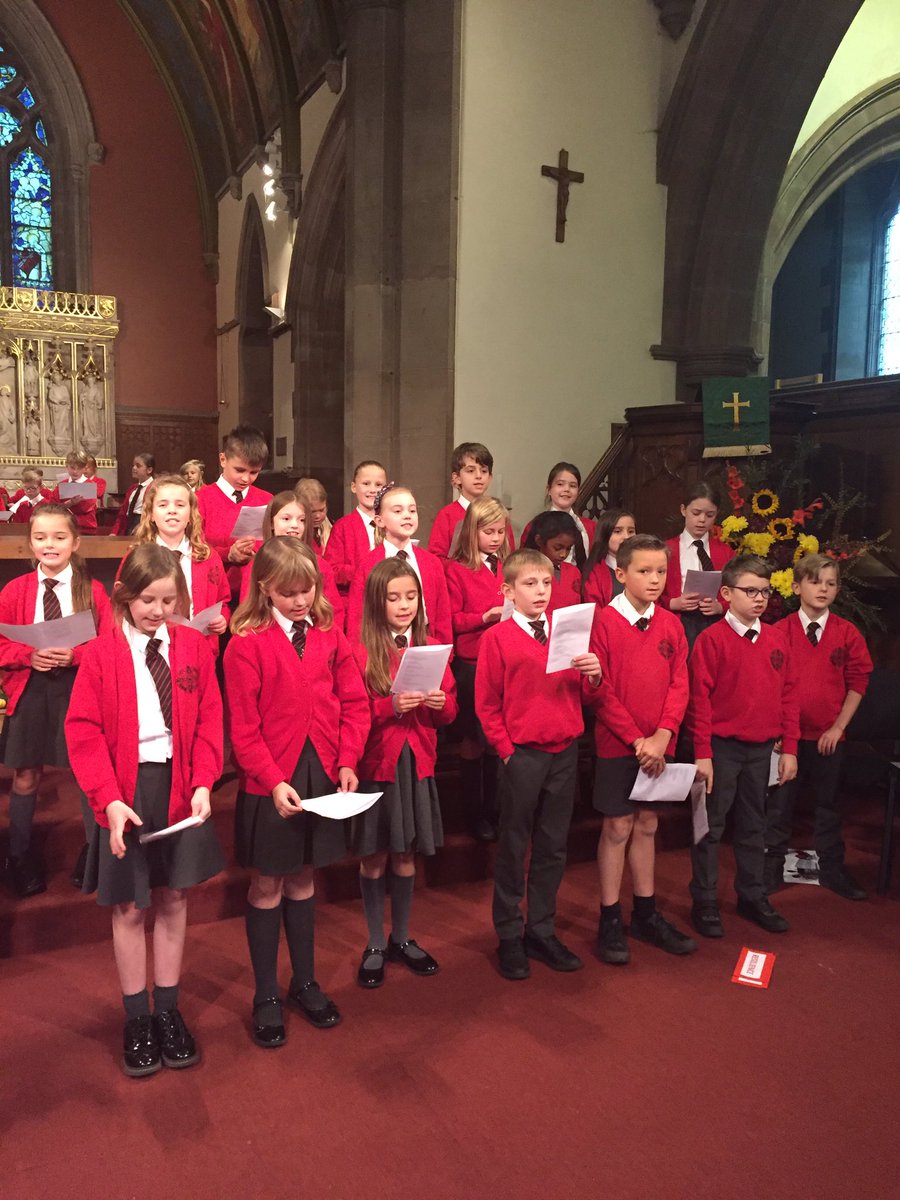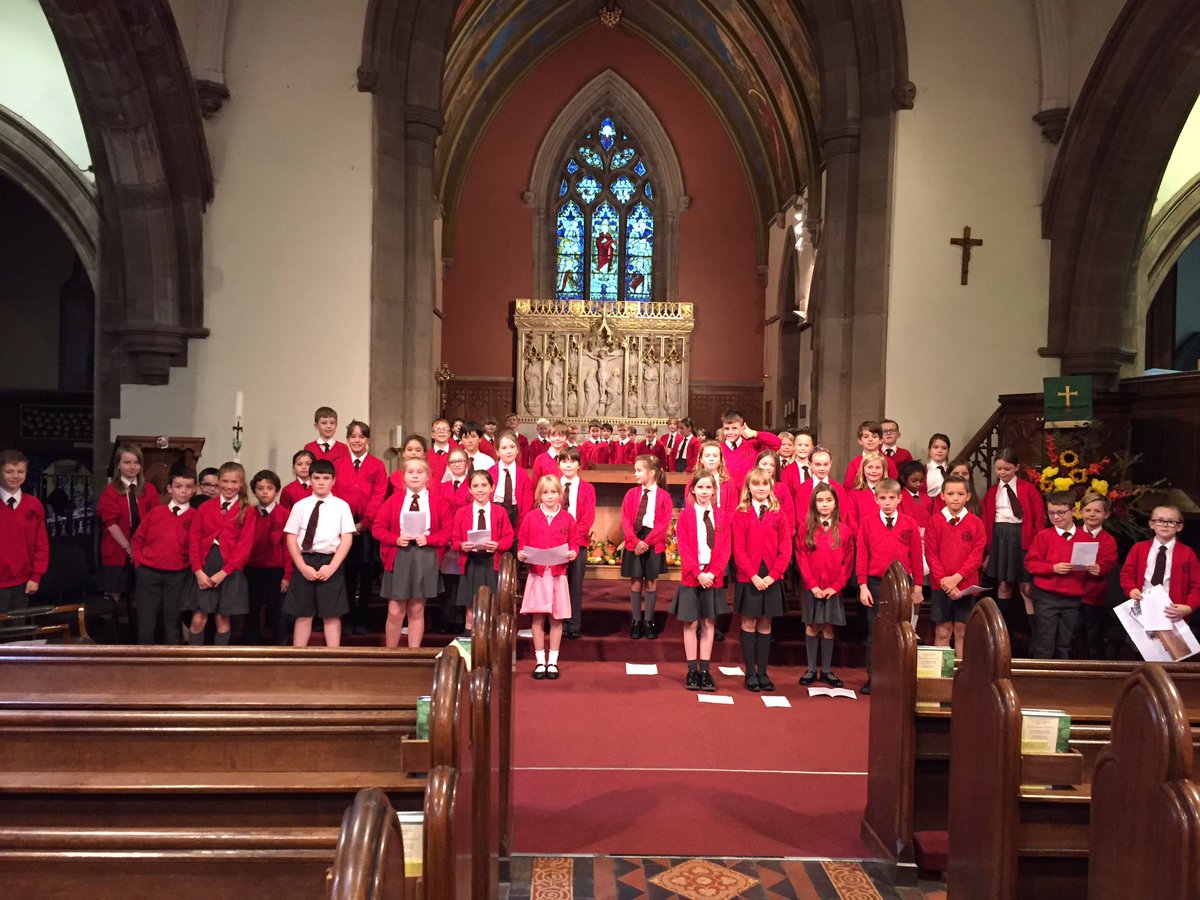 Computing in Year 1
Year 1 had a great time this week as they created their very own obstacle course for their Sphero. Great application of their Computing skills.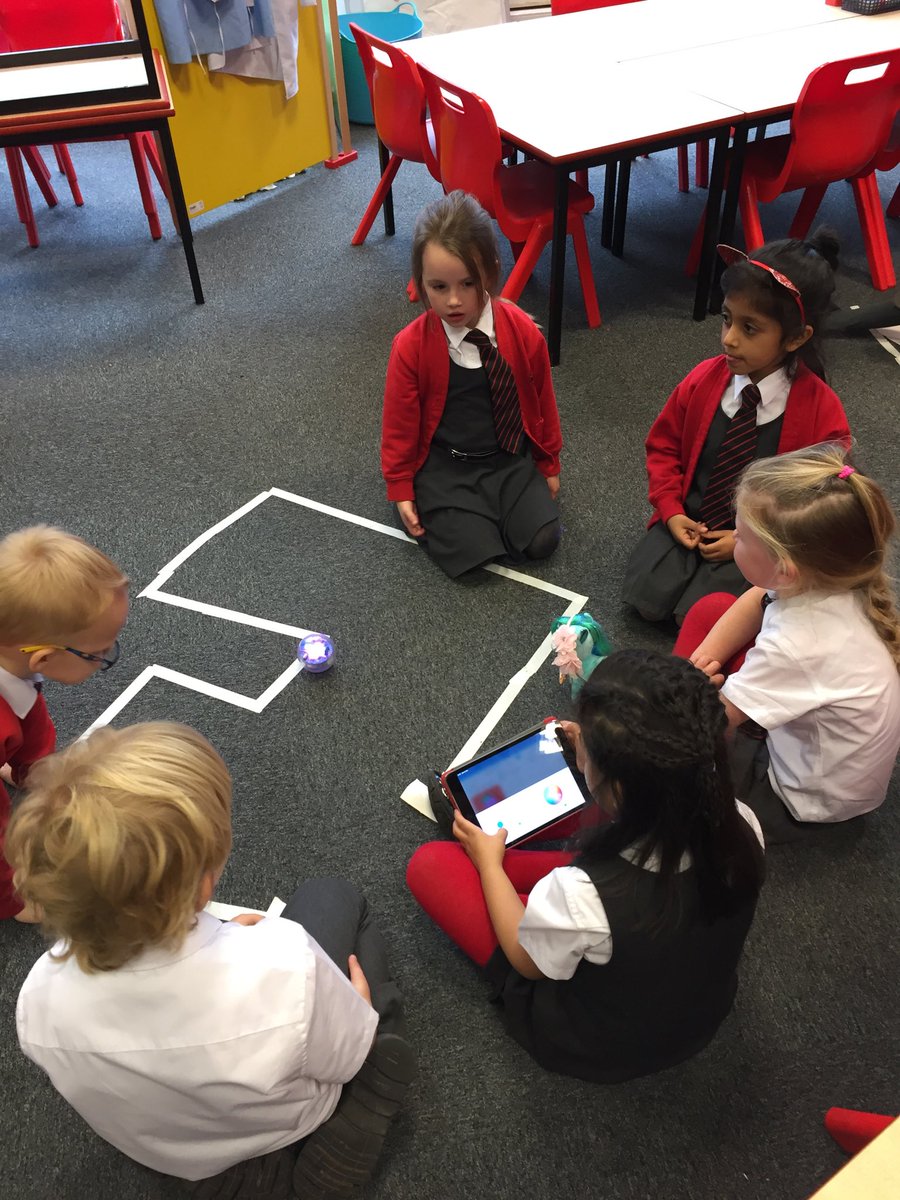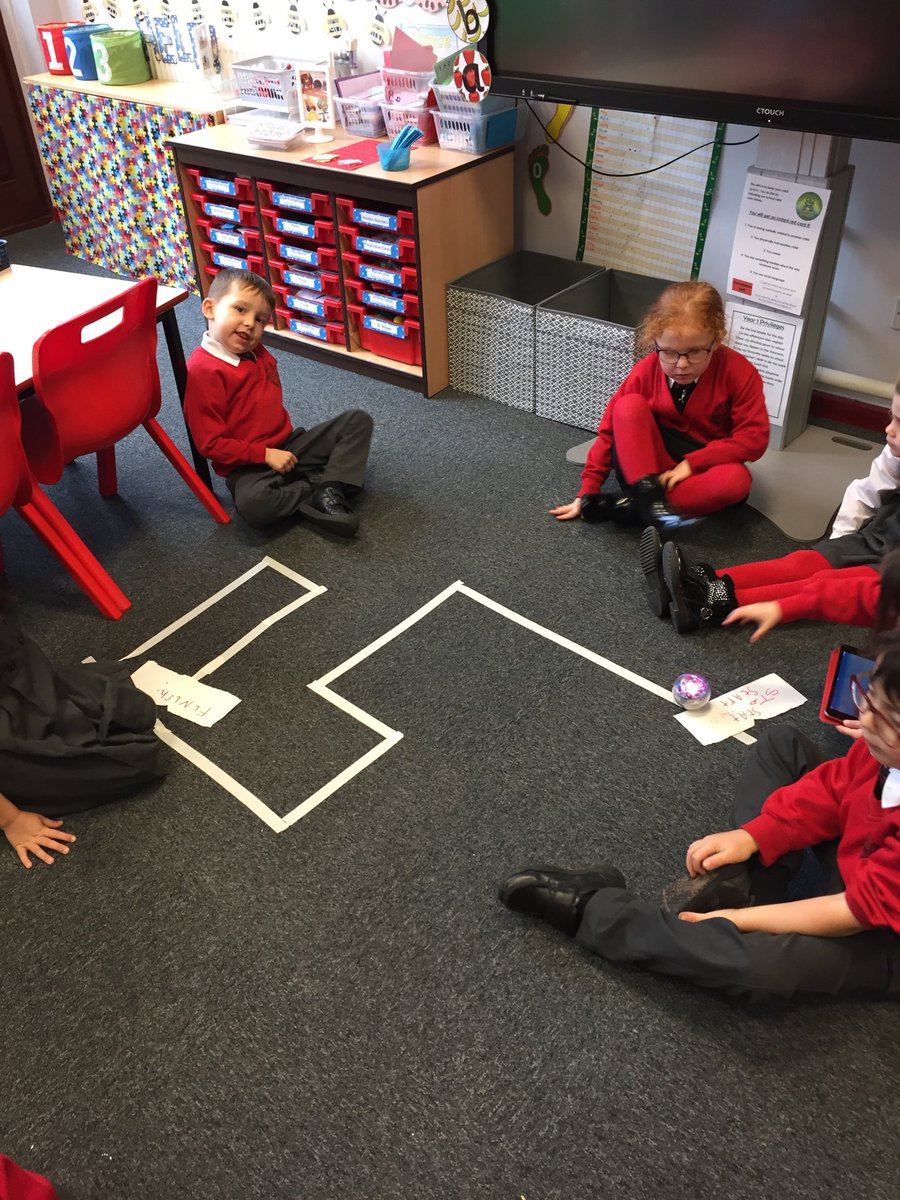 PE in Year 2
Year 2 have loved having a sports coach from Progressive Sports to join them in PE. This week the children have developed their movement and balance skills.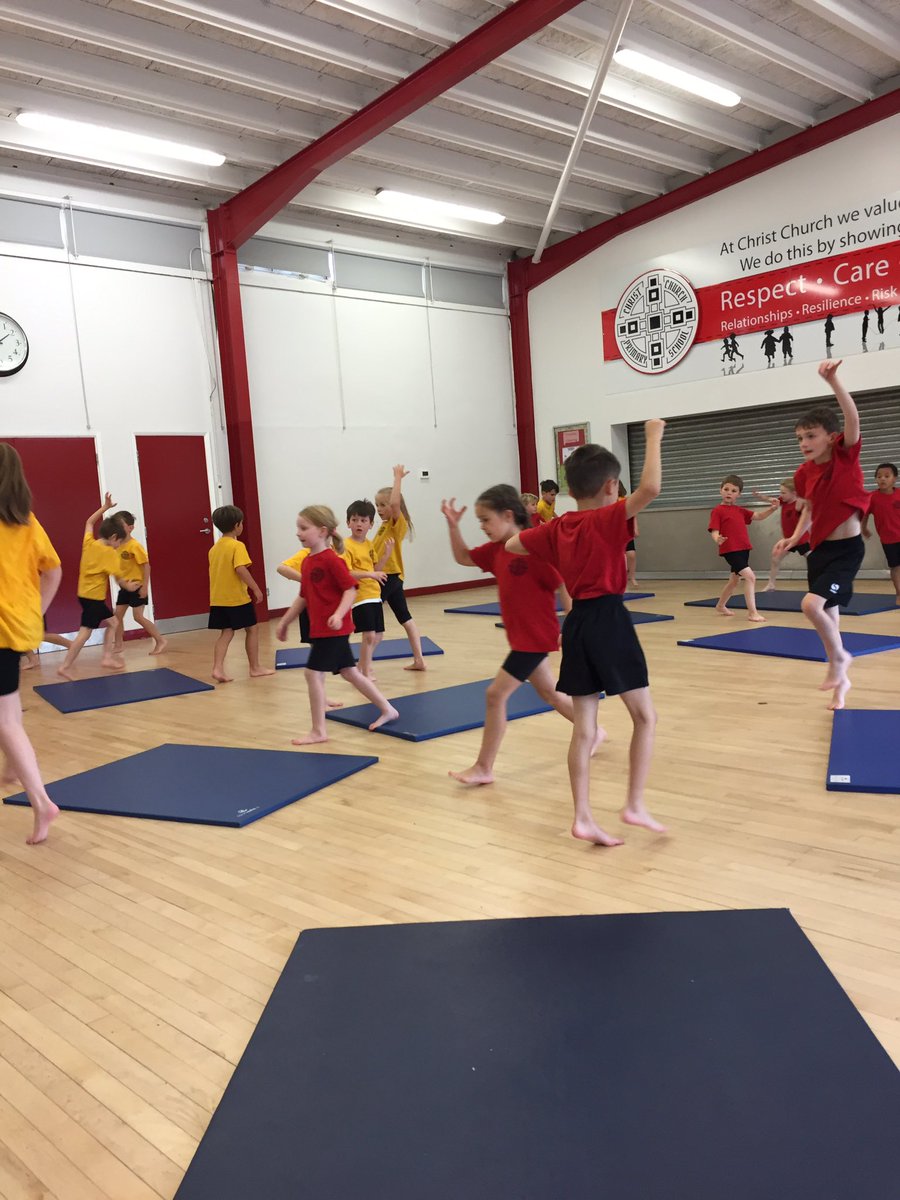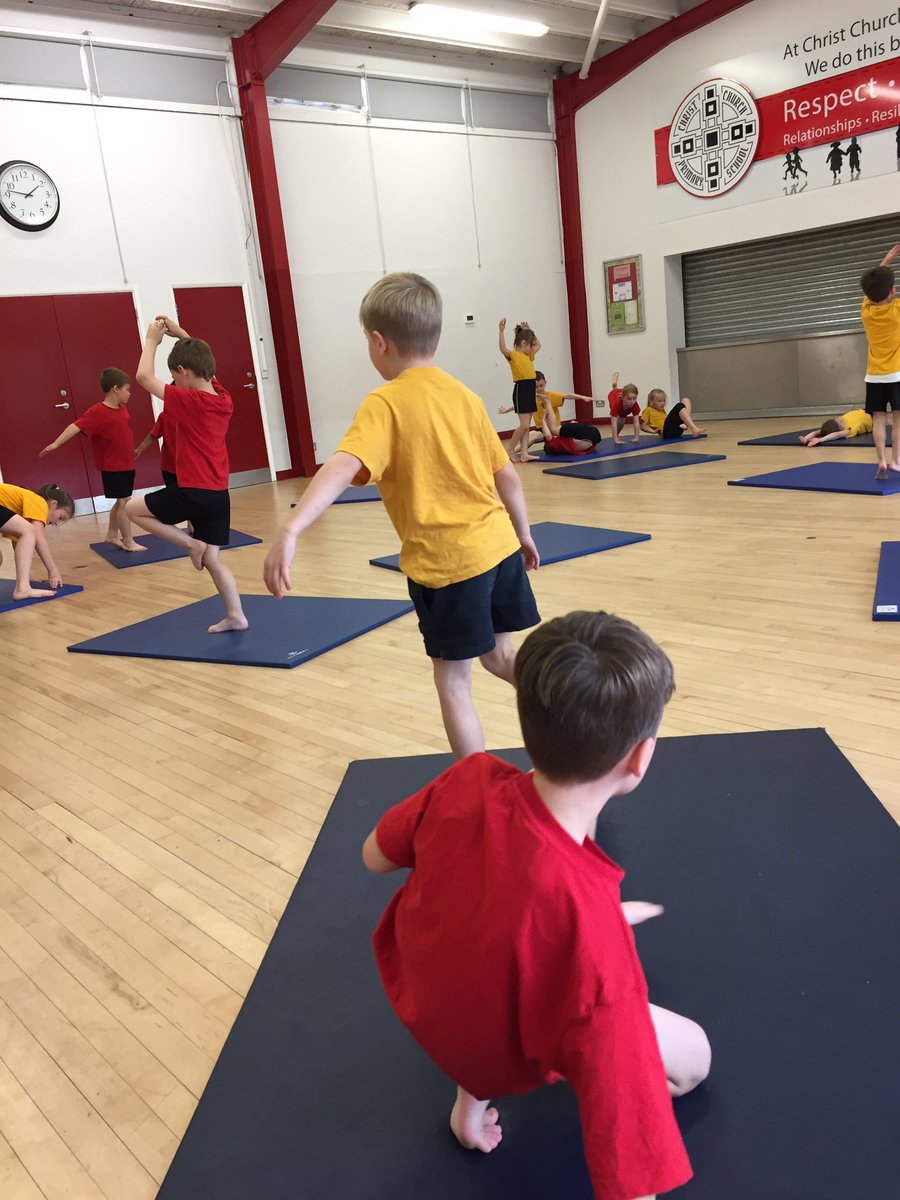 Week beginning Monday 14th October 2019
Year 5 visit Beacon Park Retirement Village
Year 5 enjoyed their visit to Beacon Park Retirement Village on Friday. It was lovely to see the children interacting with the residents and sharing stories.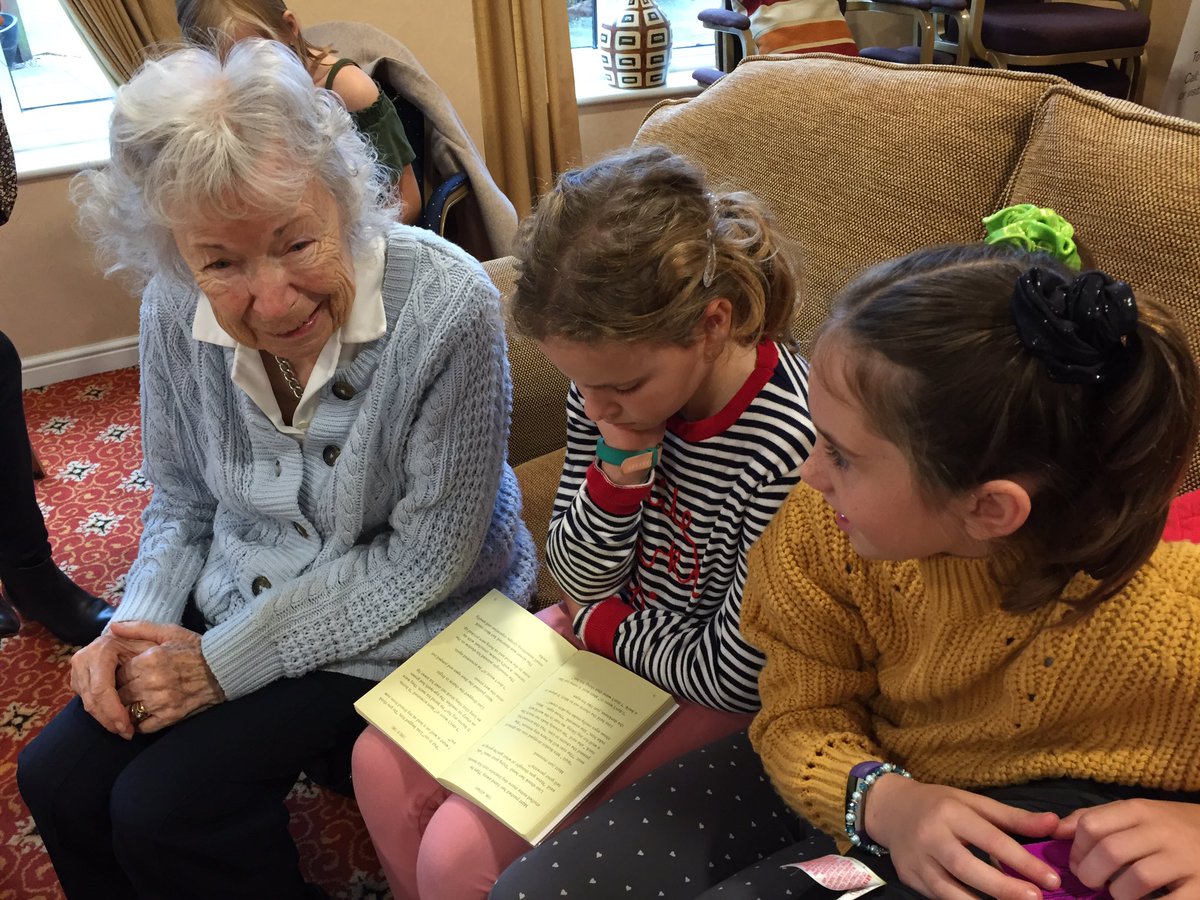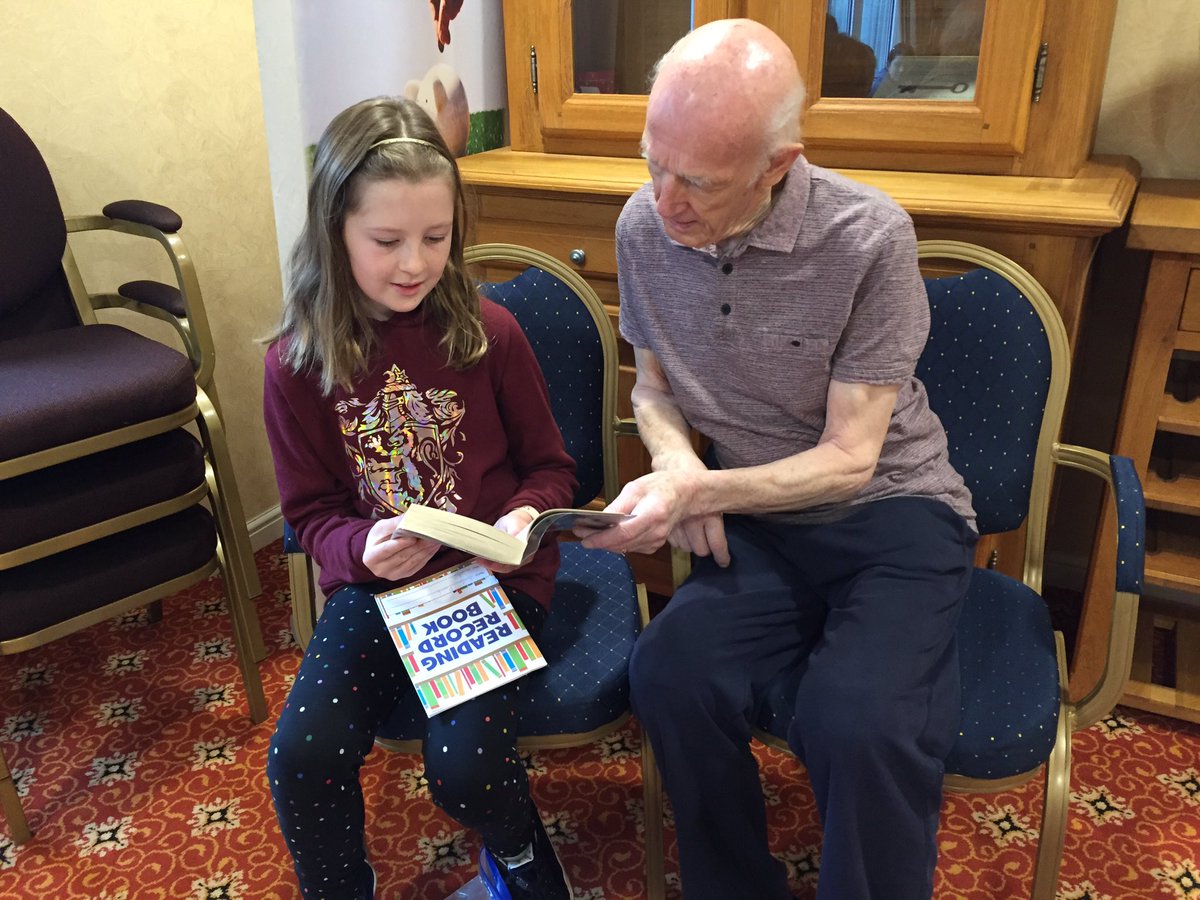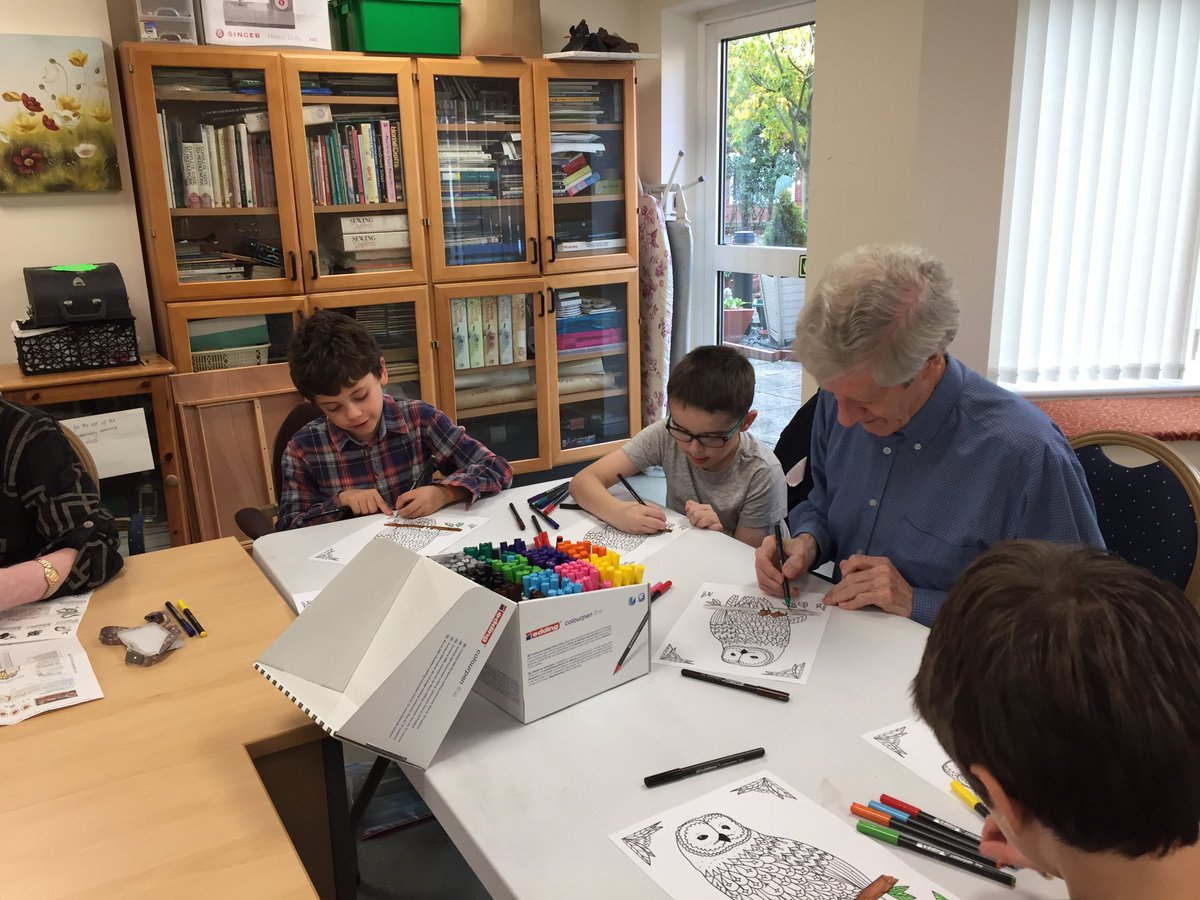 Year 1 Worship
Year 1 performed a great worship on Frida all about things that are special to them.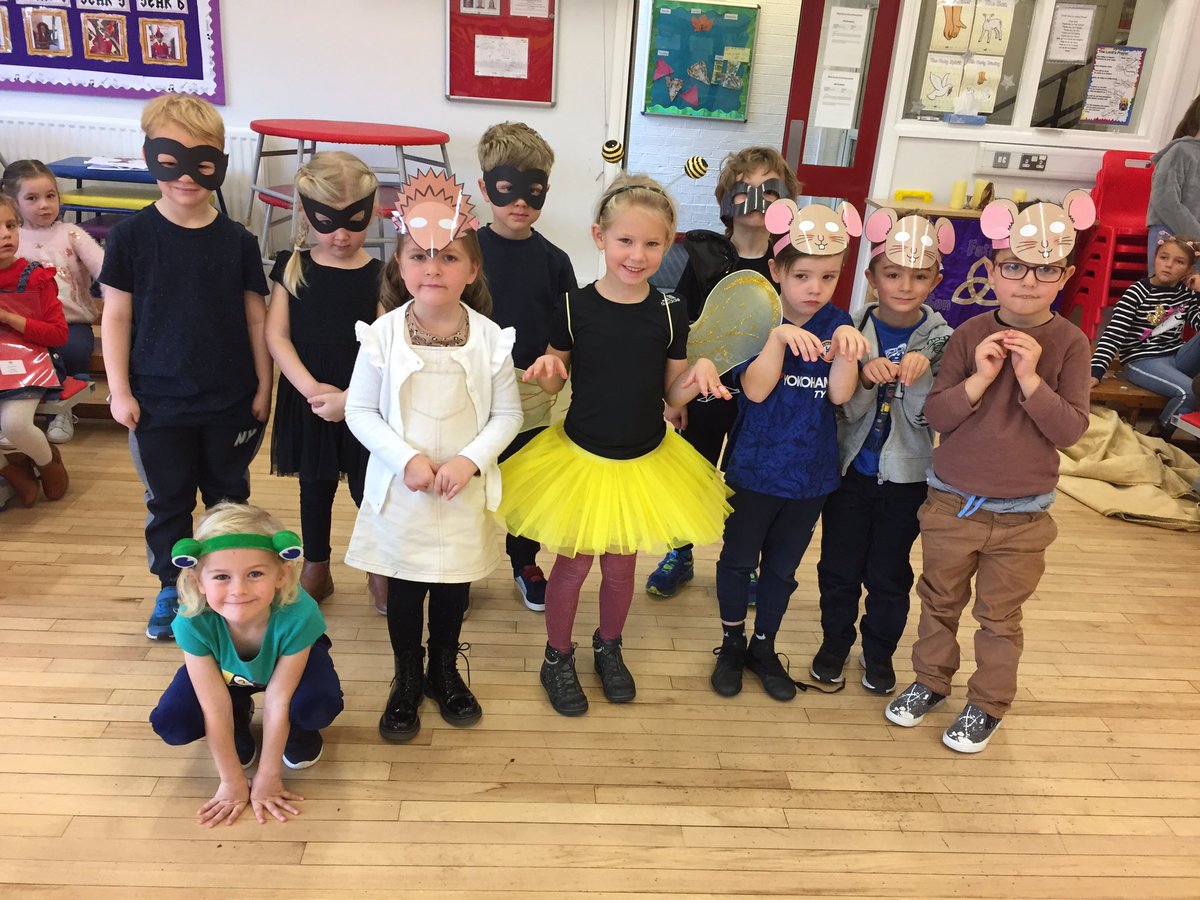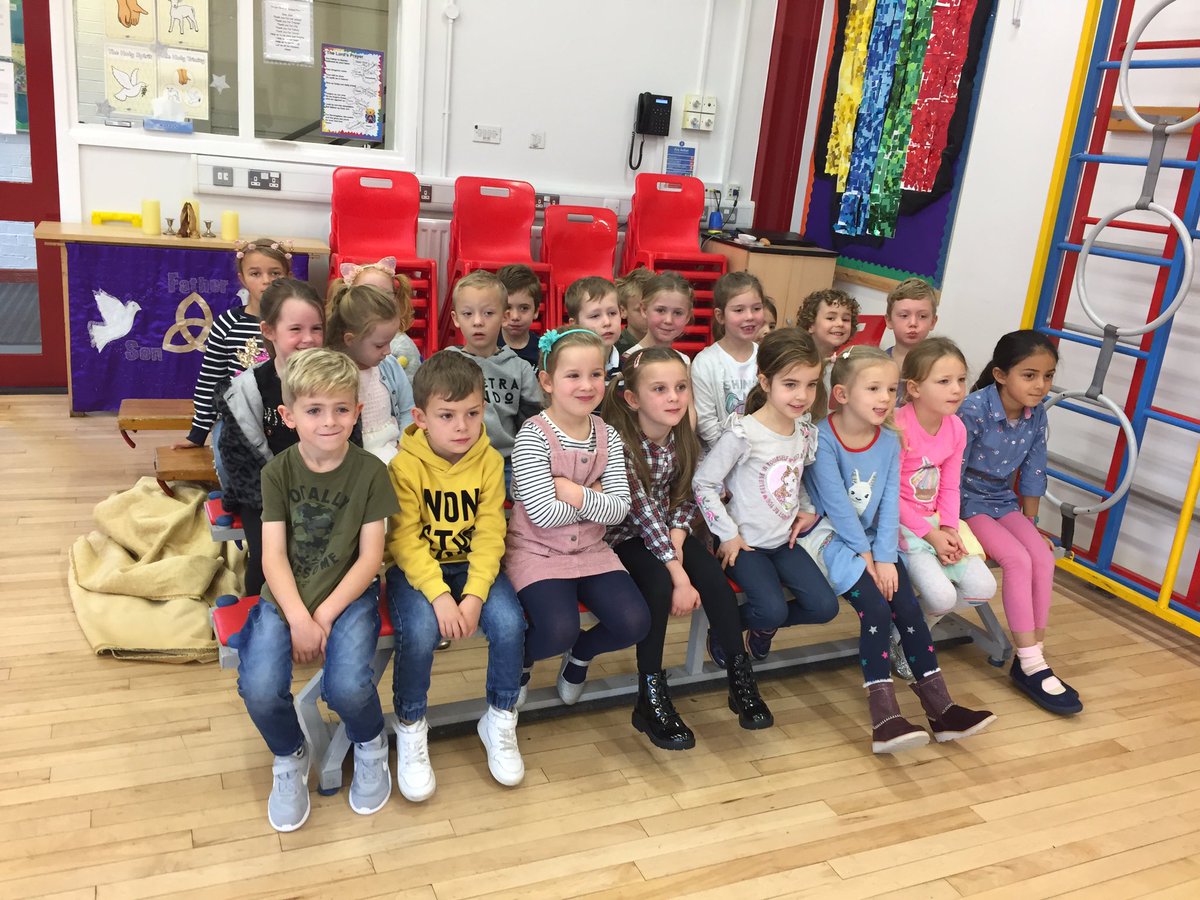 Reception Superhero Day
What an exciting time for Reception on Wednesday! The children have loved learning all about our School Values and celebrated by dressing up as their favourite superhero.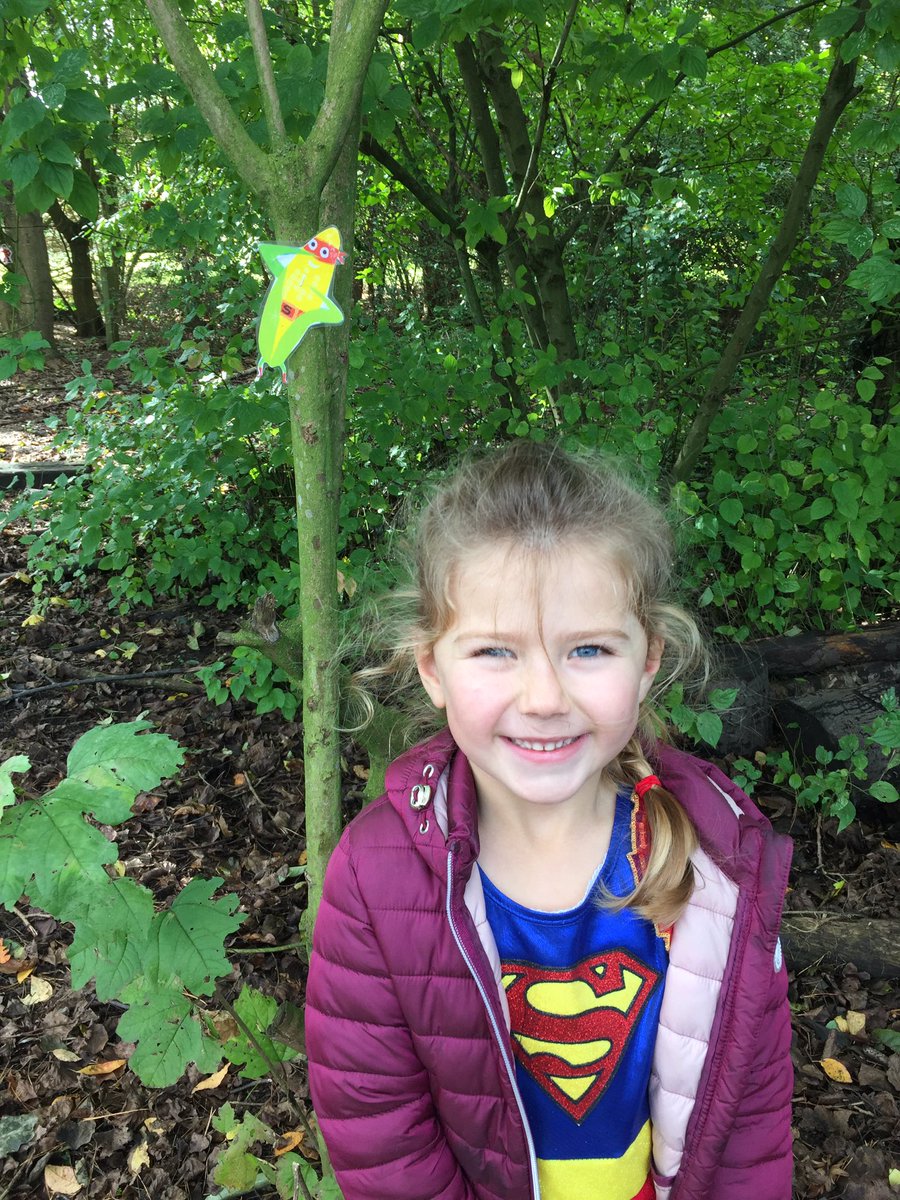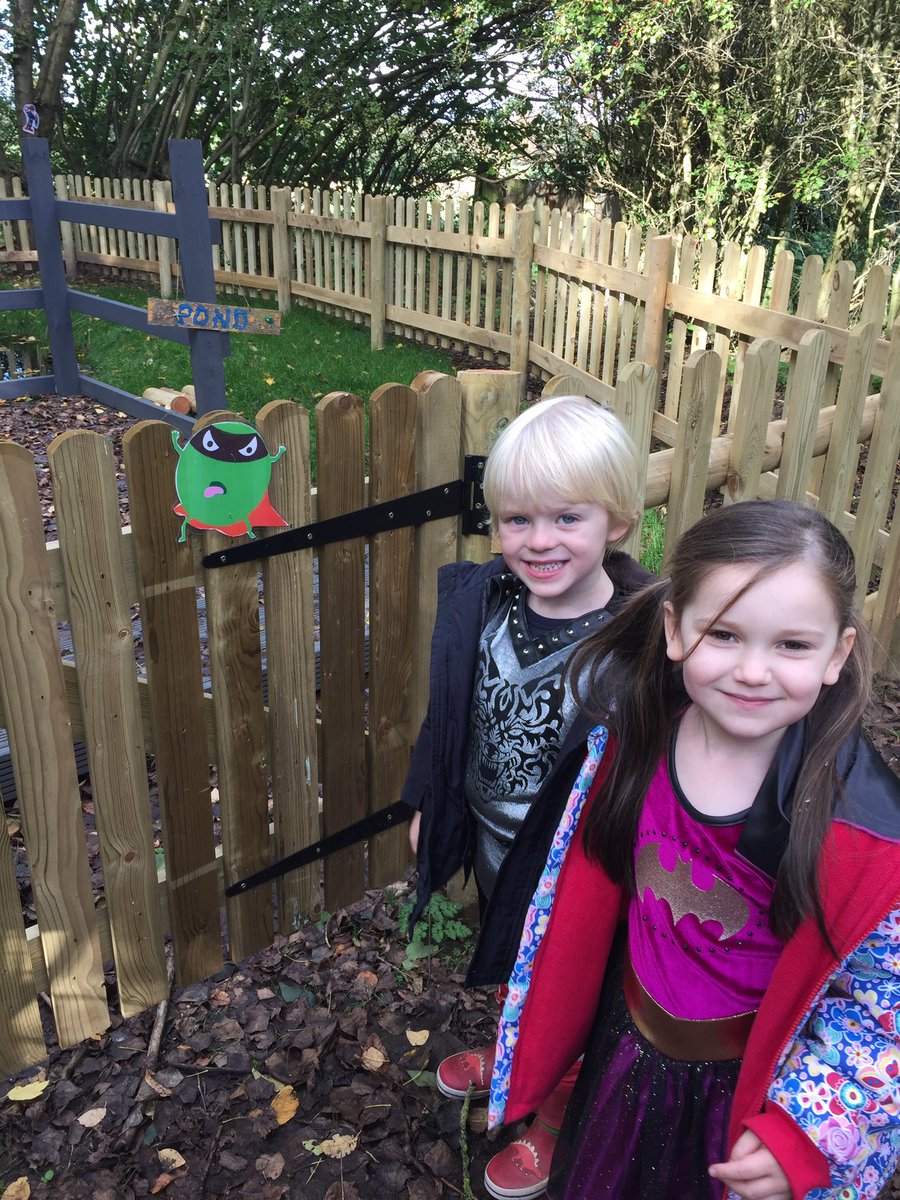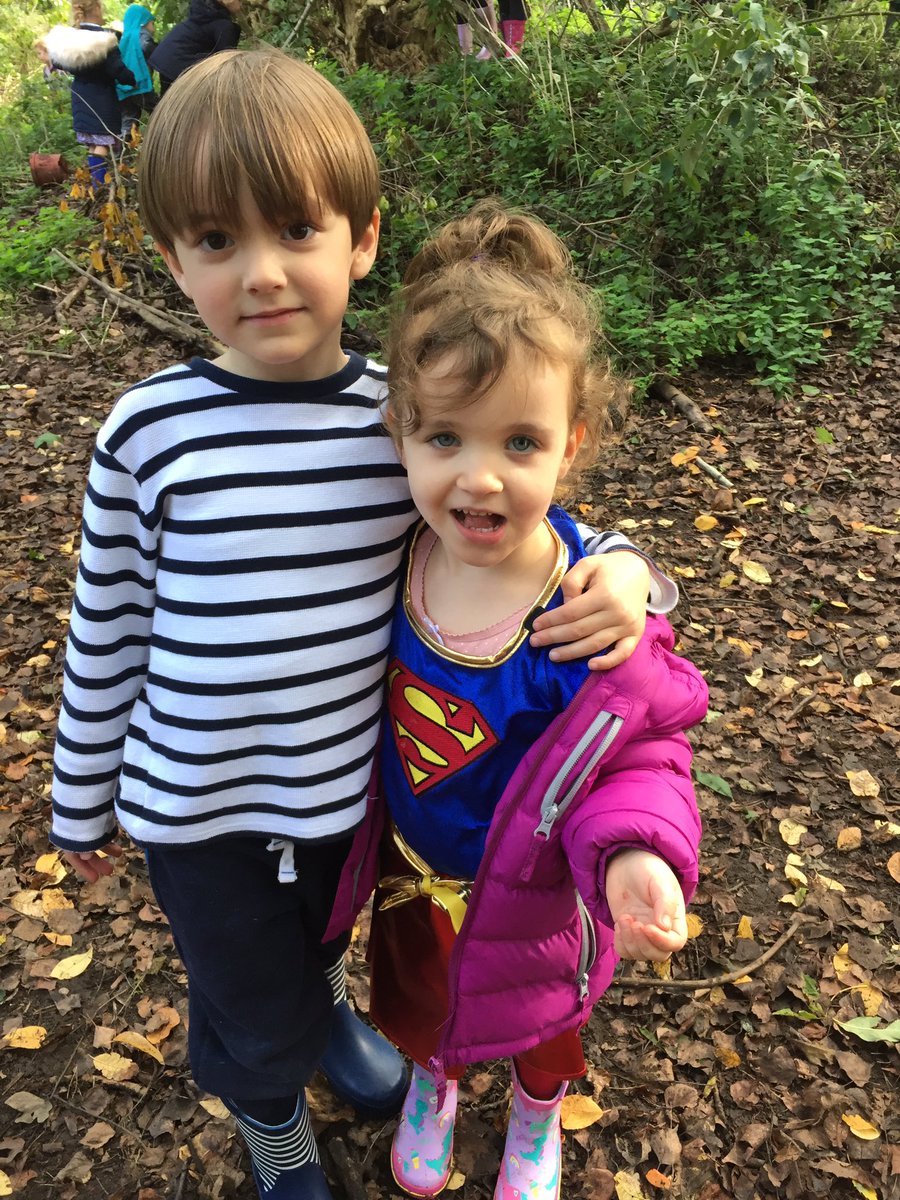 Learning in Year 3
This week Year 3 have been improving their writing their week with their work on expanded noun phrases.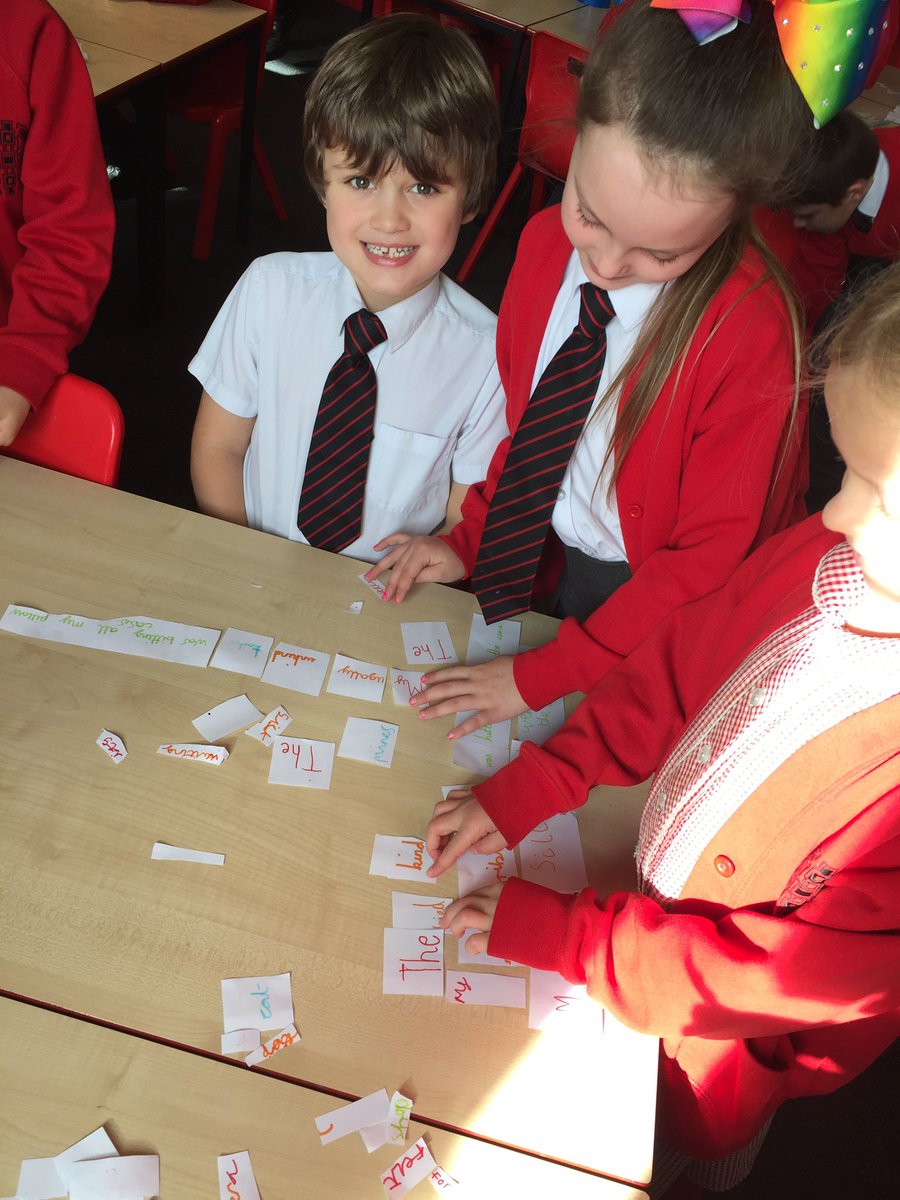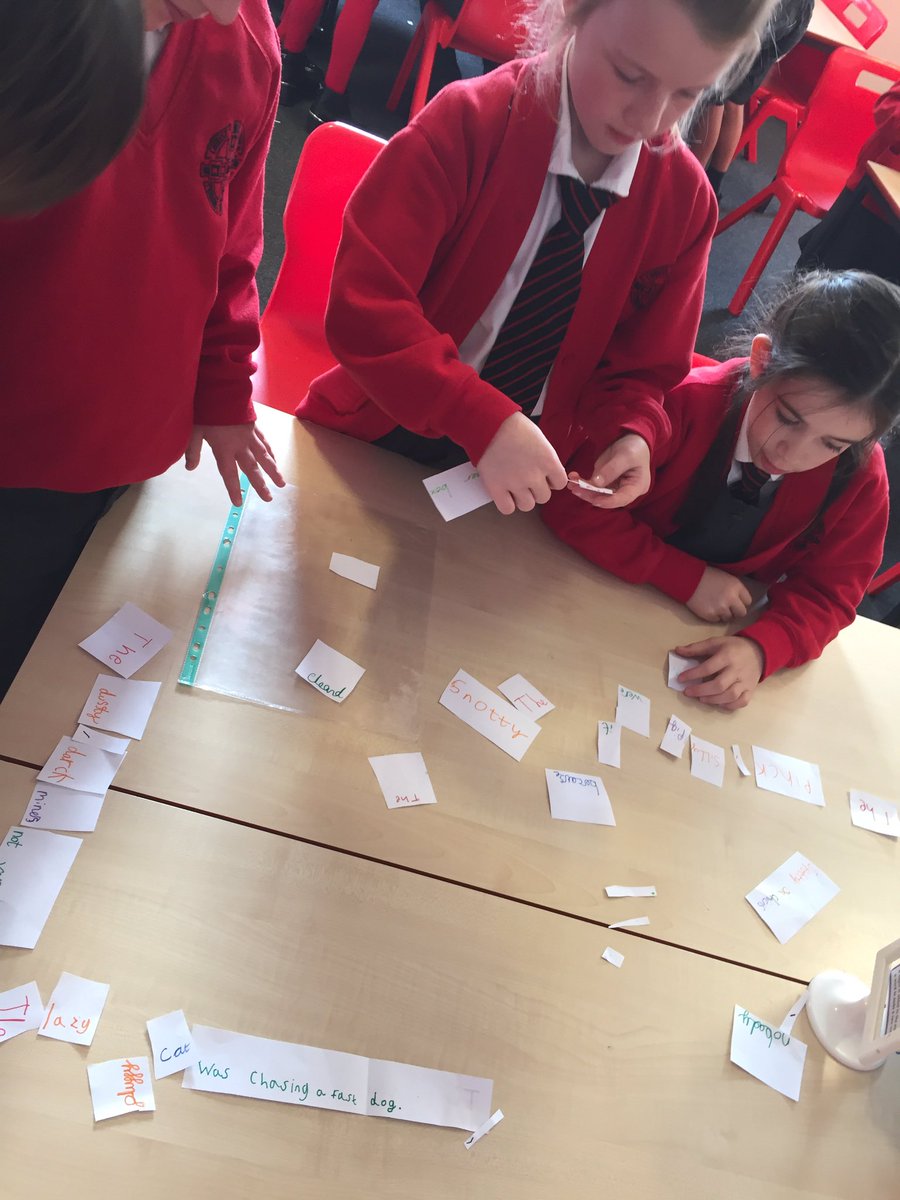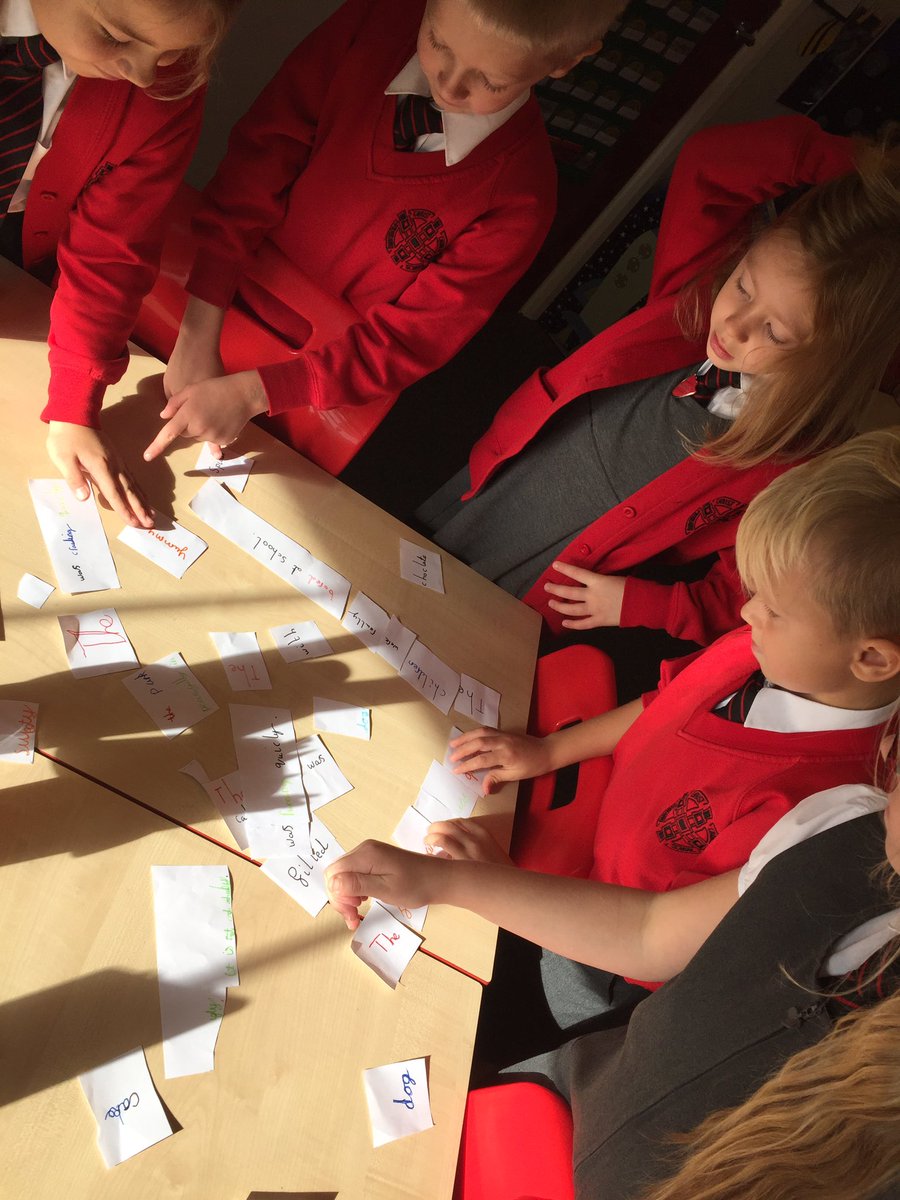 Science in Year 6
This week Year 6 have been building on their skills about Electricity. They have made the brightest bulb and loudest buzzer they can.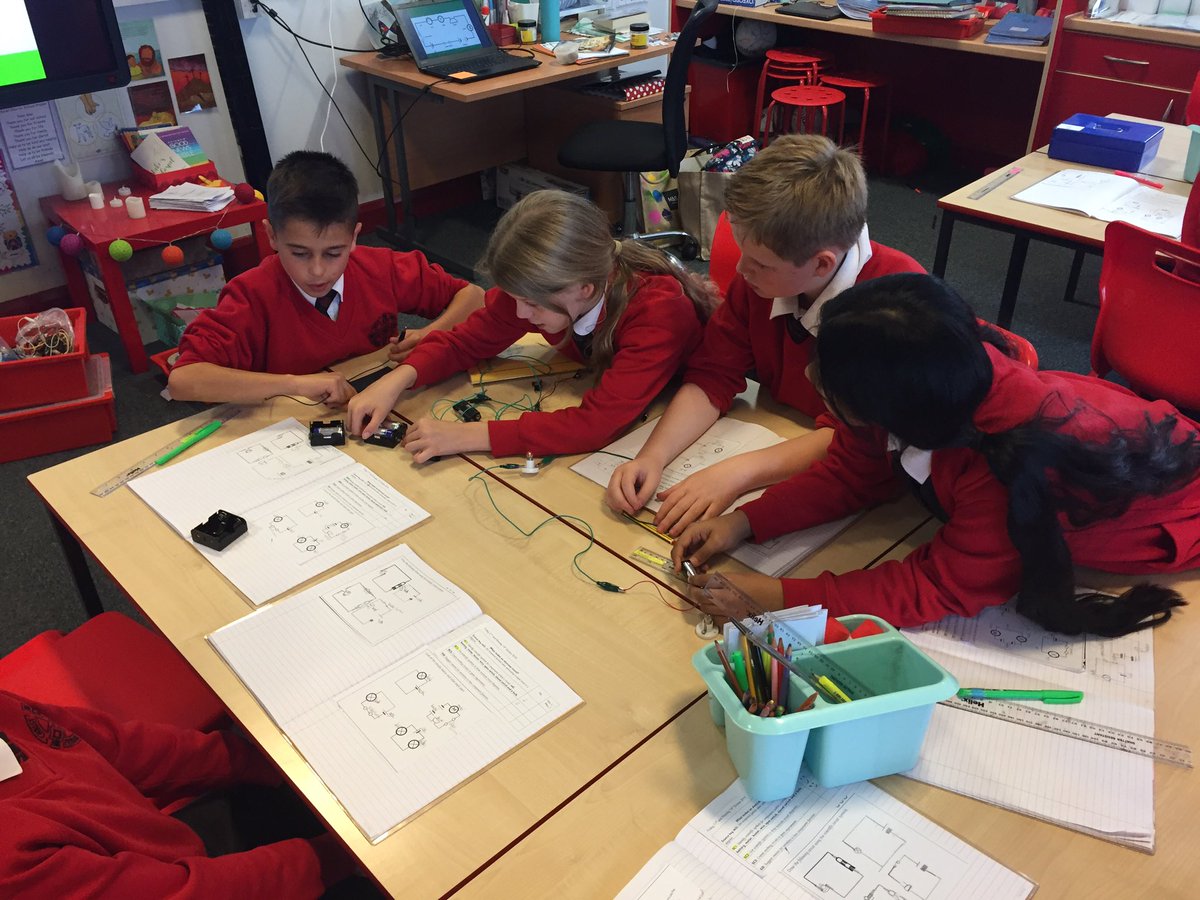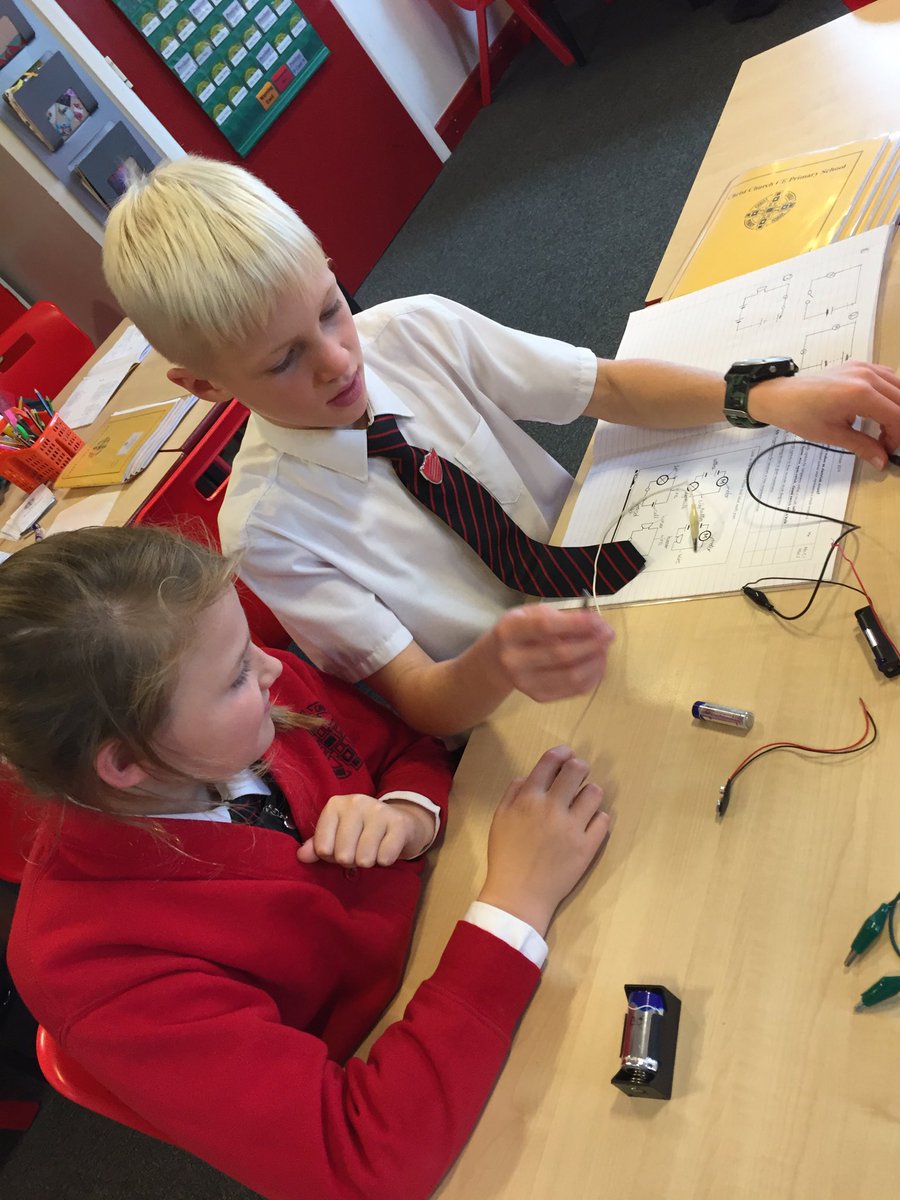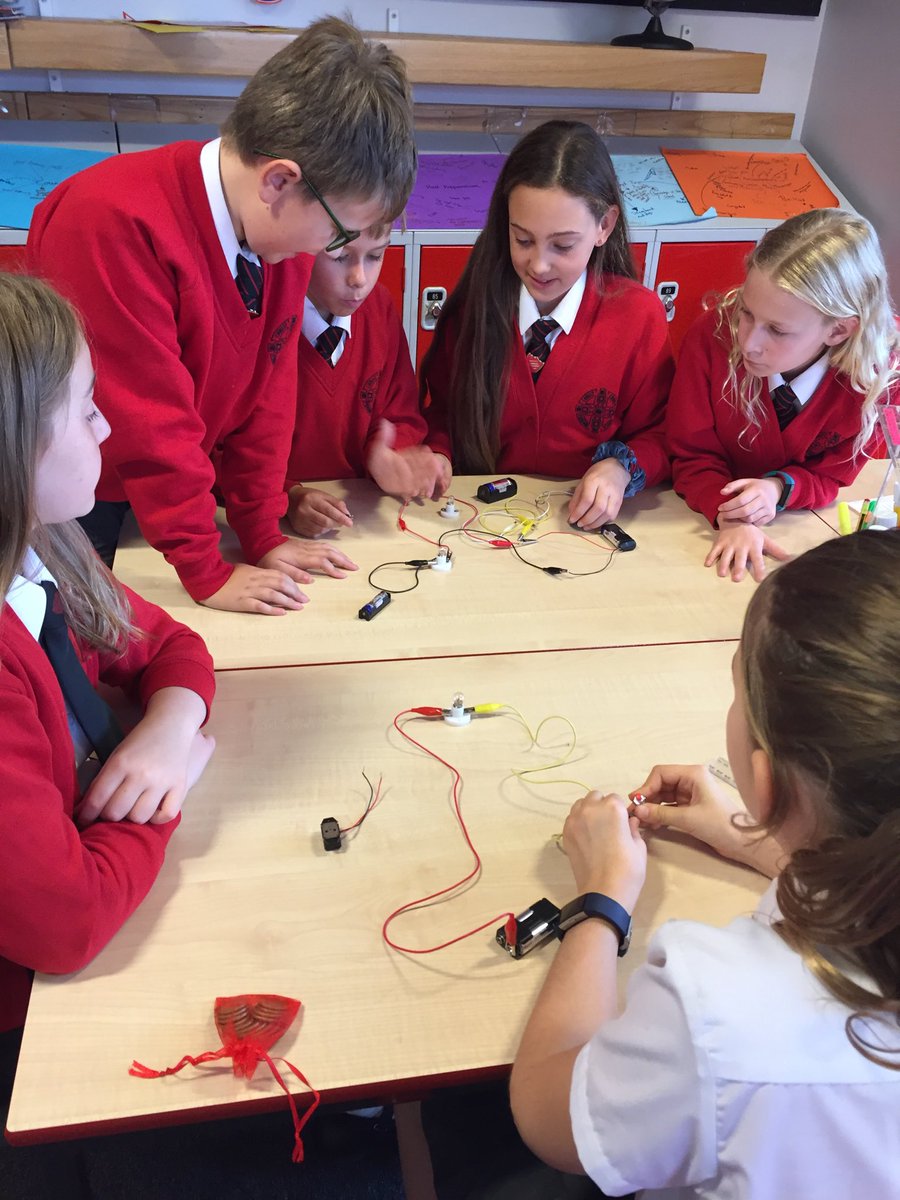 Learning friends in Reception
Our Reception children are loving meeting their new learning friends. This week they were introduced to Robbie Robot and Max.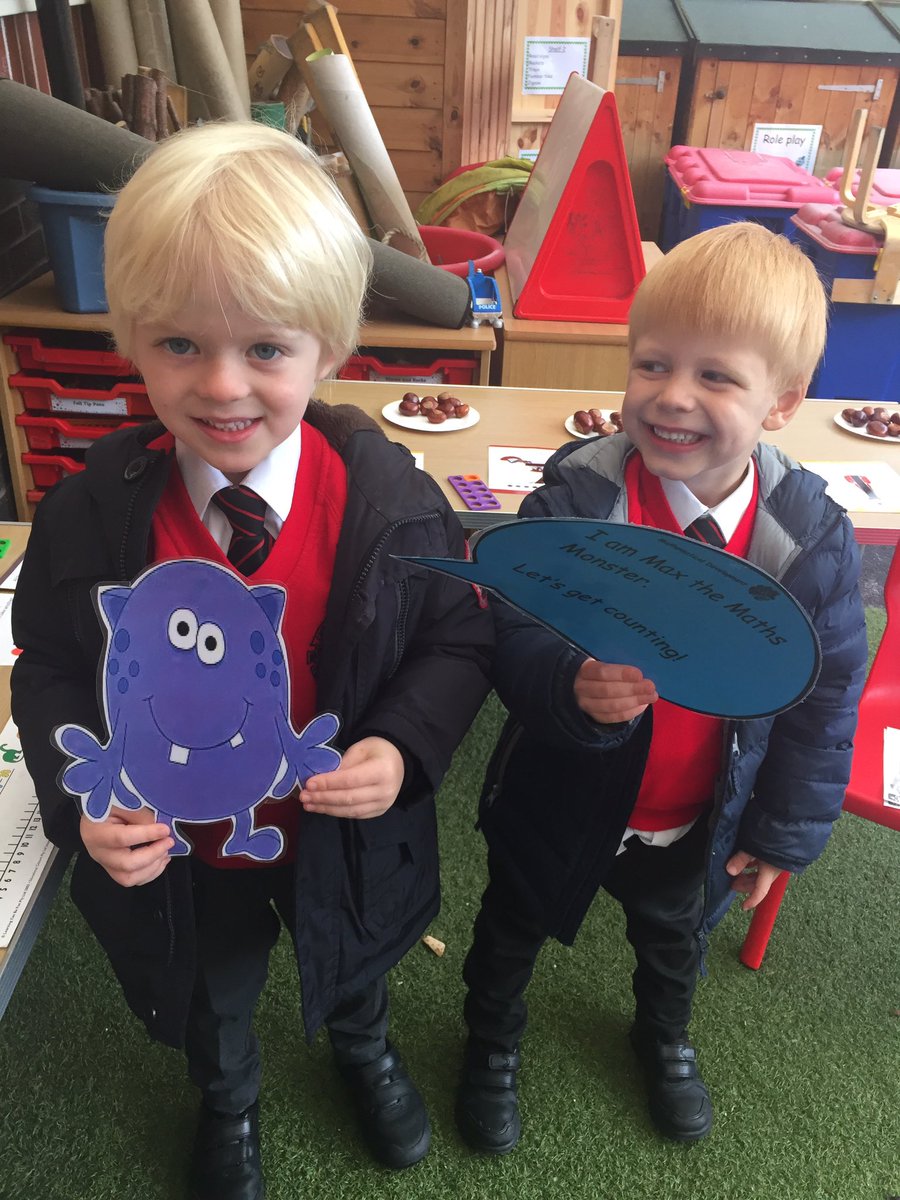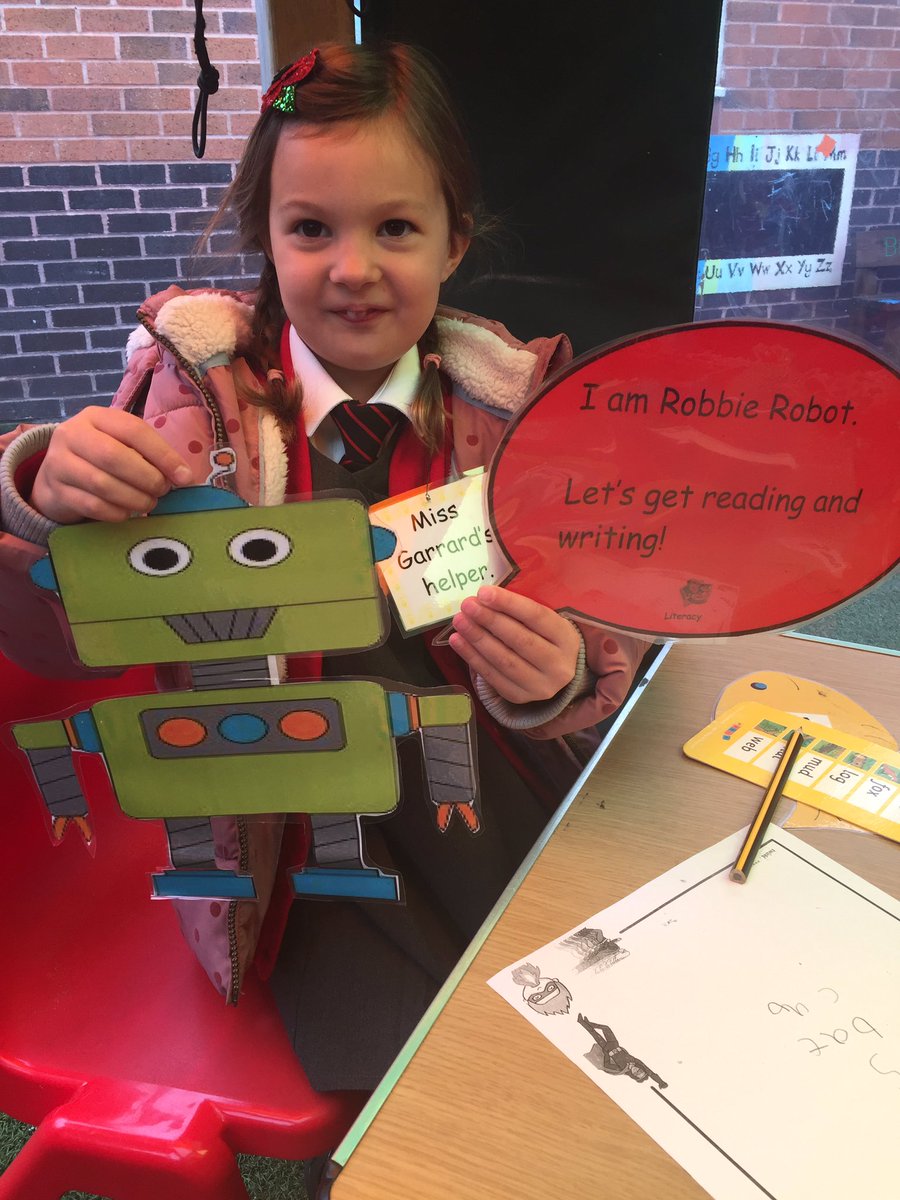 1KL's Inspire Workshop
Thank you to all of the adults who were able to attend 1KLS's Inspire Workshop on Tuesday. It was great to see so many adults in school learning with their children.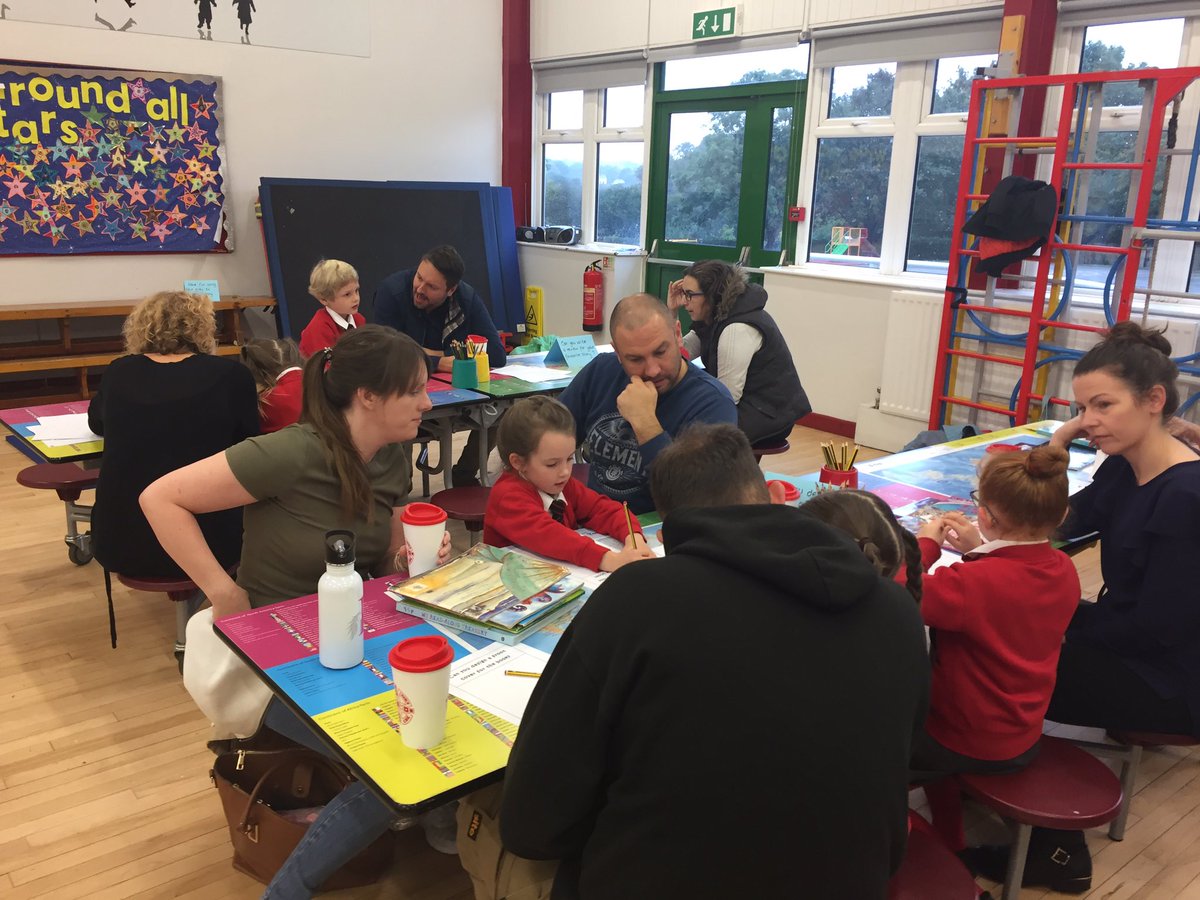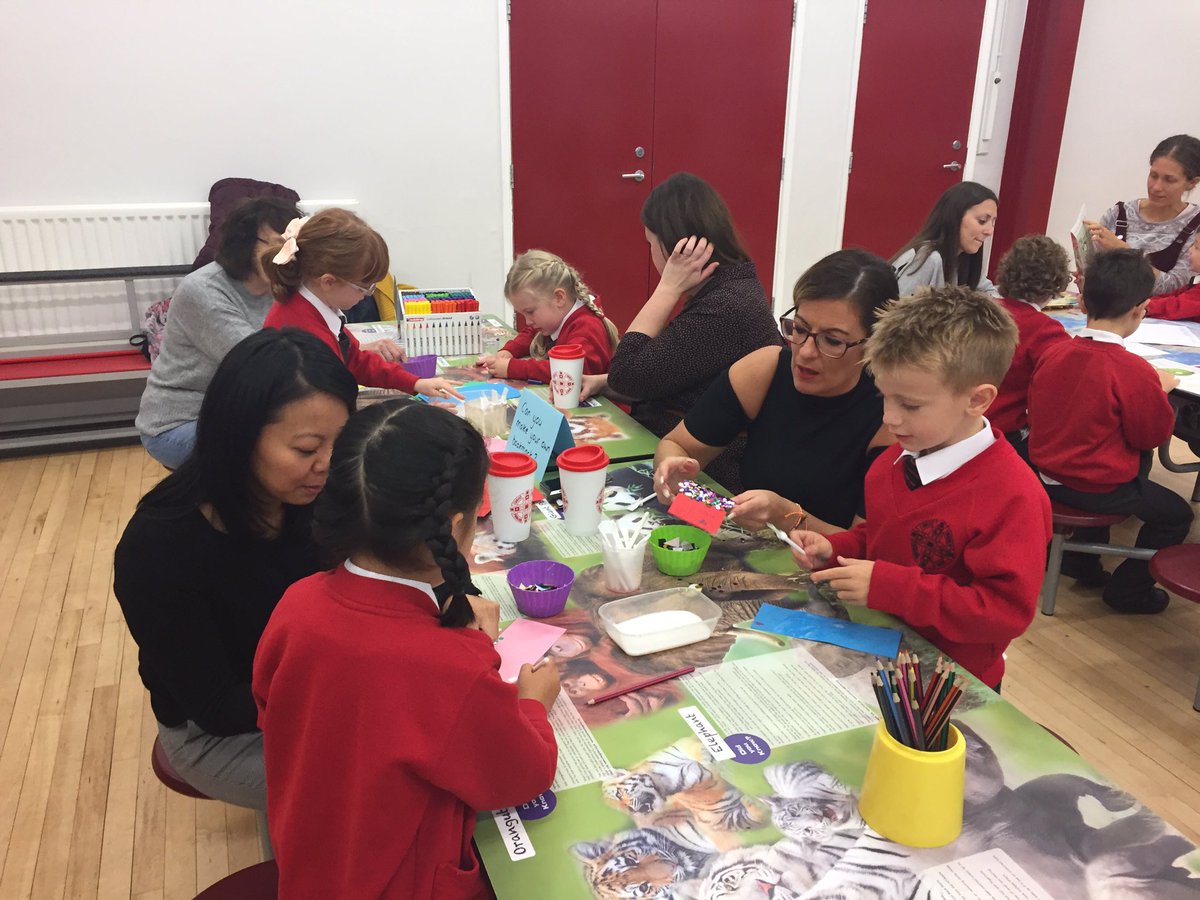 Week beginning Monday 8th October 2019
Football Success
Well done to all of the boys who took part in this week's football tournament. The success at this competition means that Christ Church have qualified for the district finals!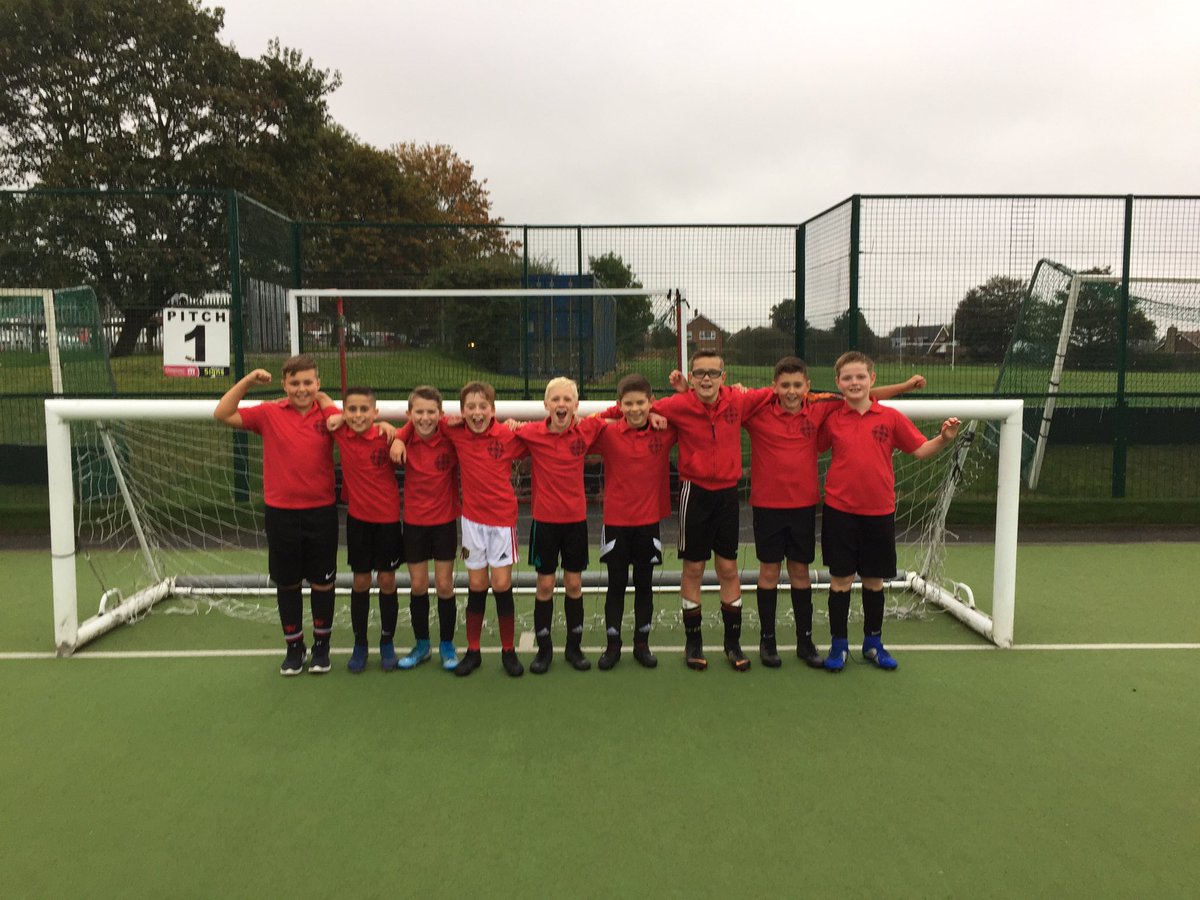 Cross Country Success
We are hugely proud of all of our runners from Key Stage 2 who took part in this week's cross country at the Cathedral School. What super team spirit they all showed!
Cross Country club have also been preparing for their upcoming competition at Christ Church.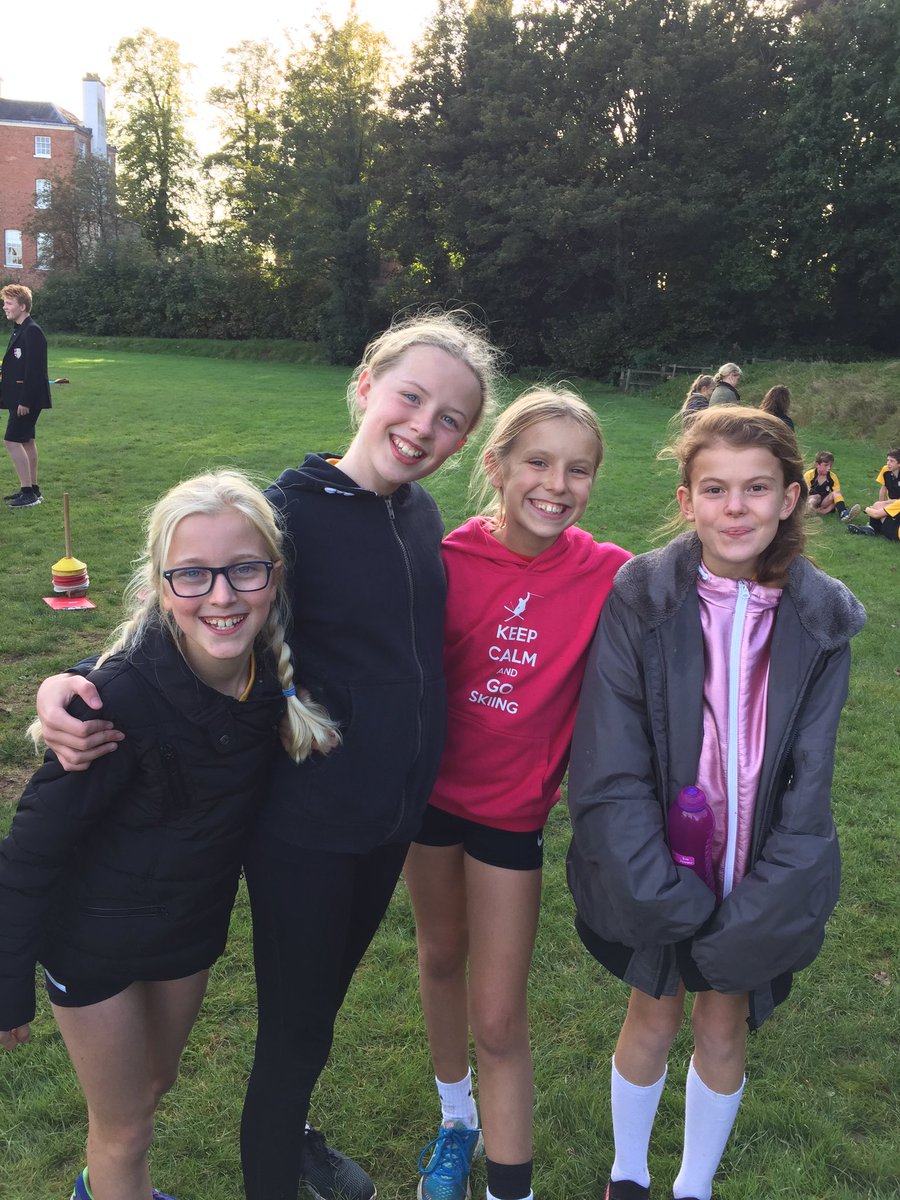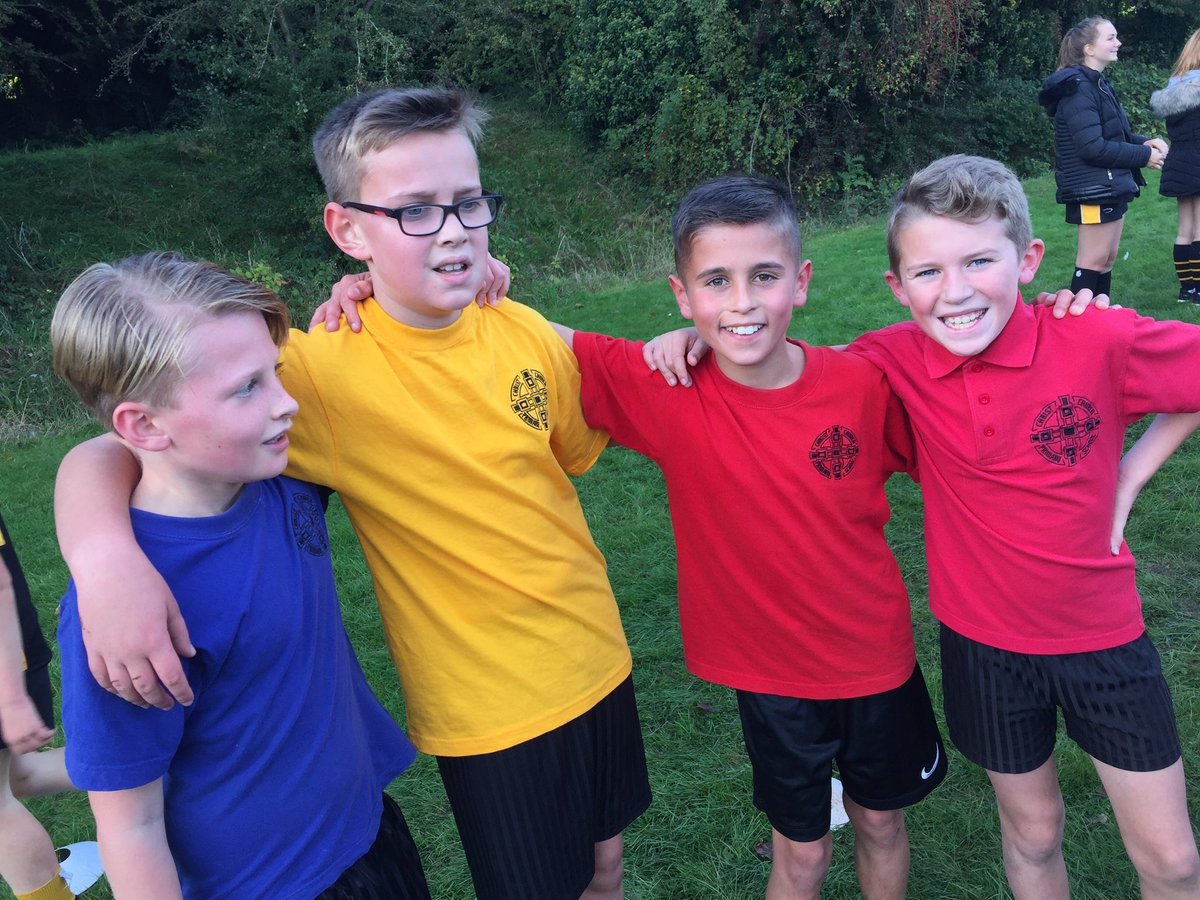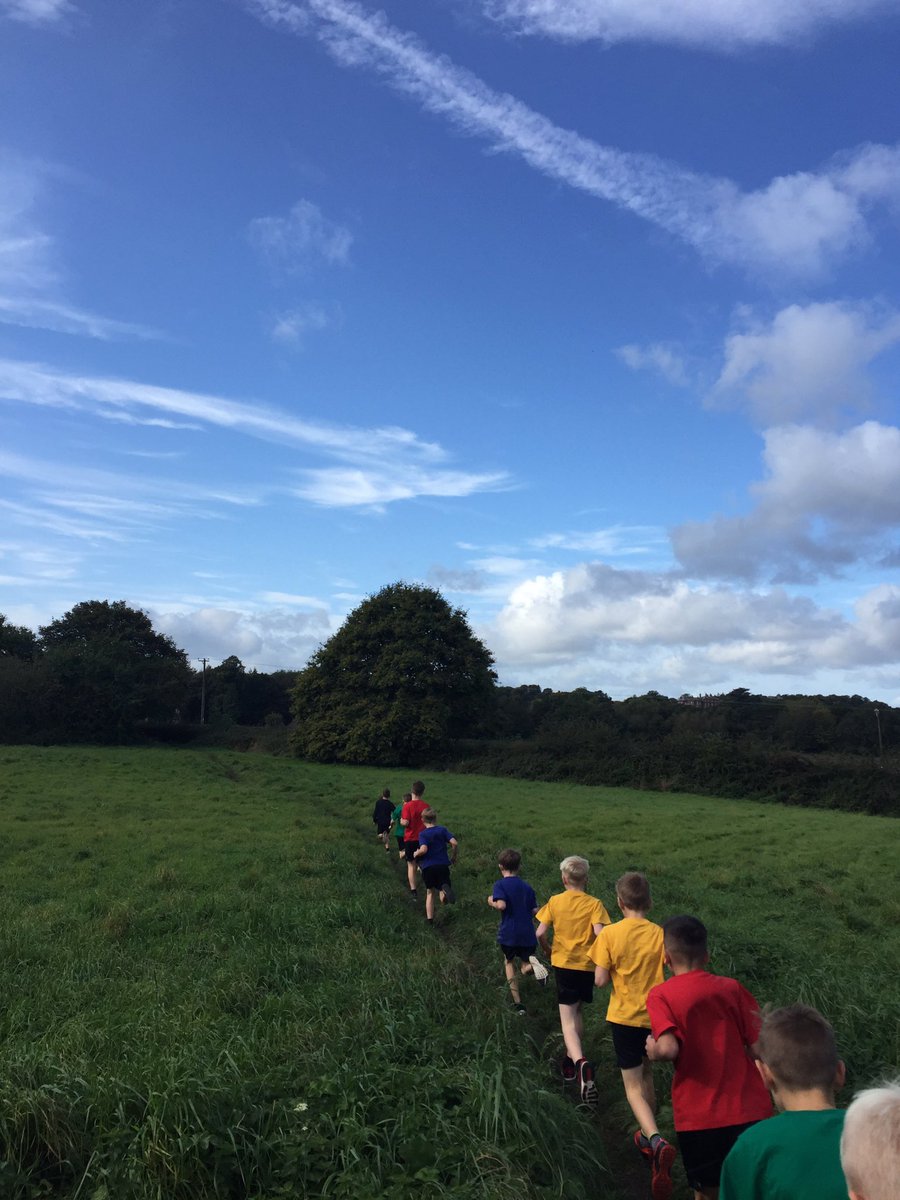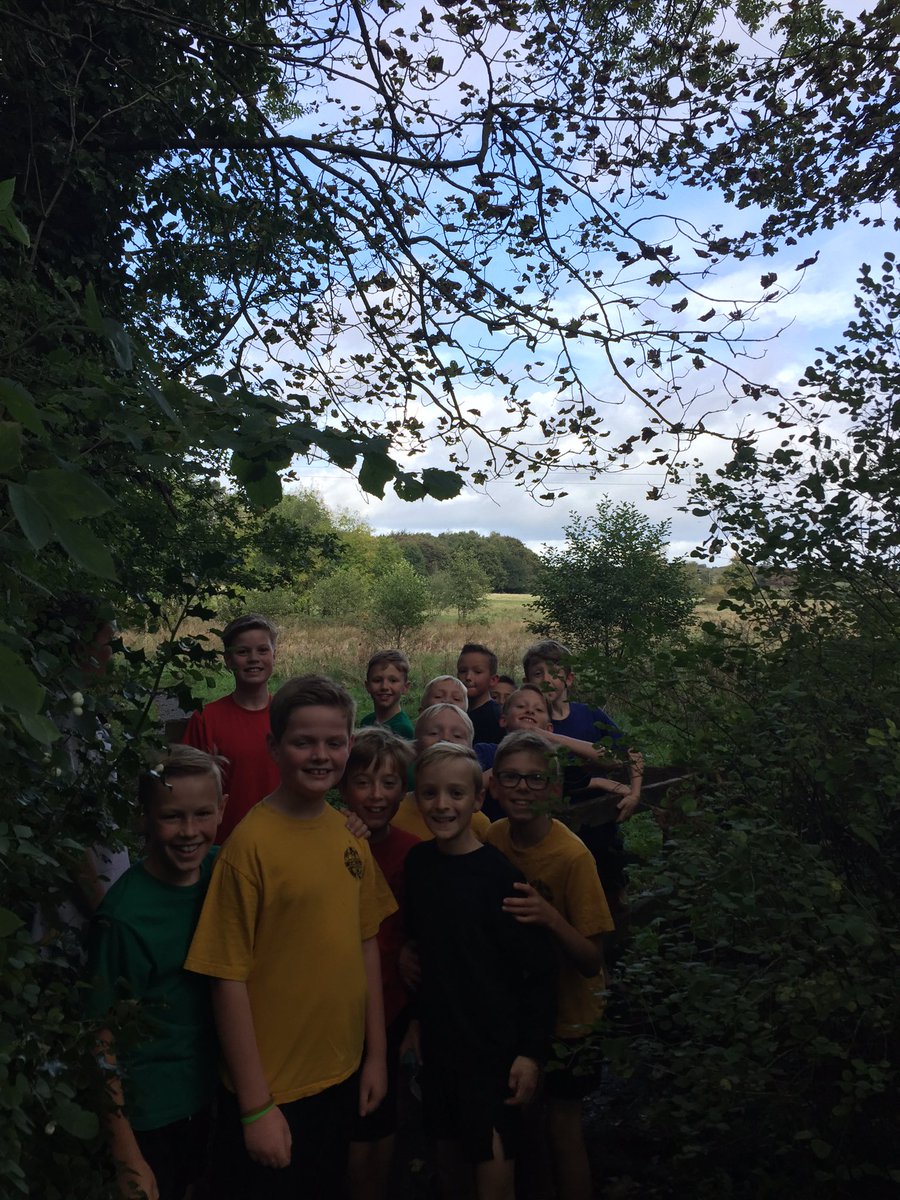 Art work in Year 1
Year 1 have been learning all about the skill of collage this week; using different media to create an autumnal picture.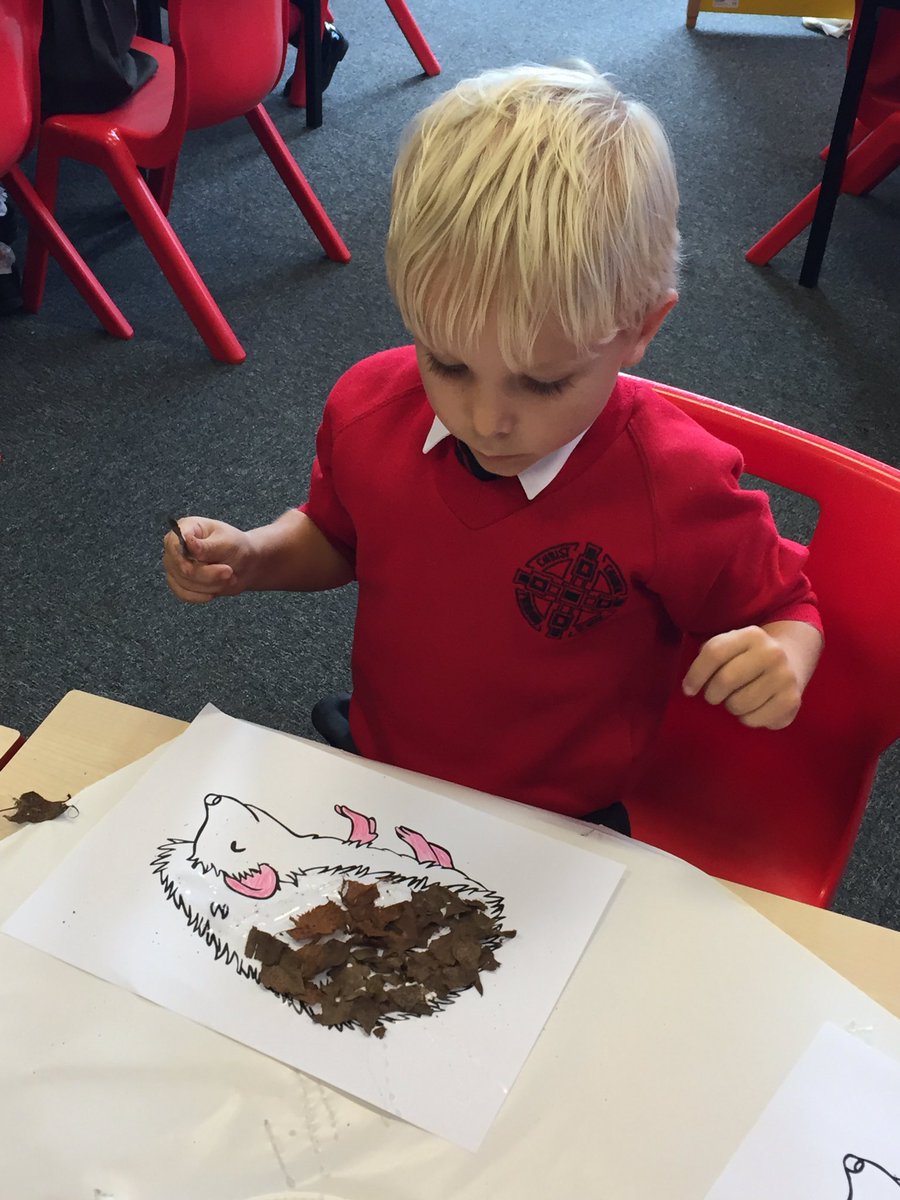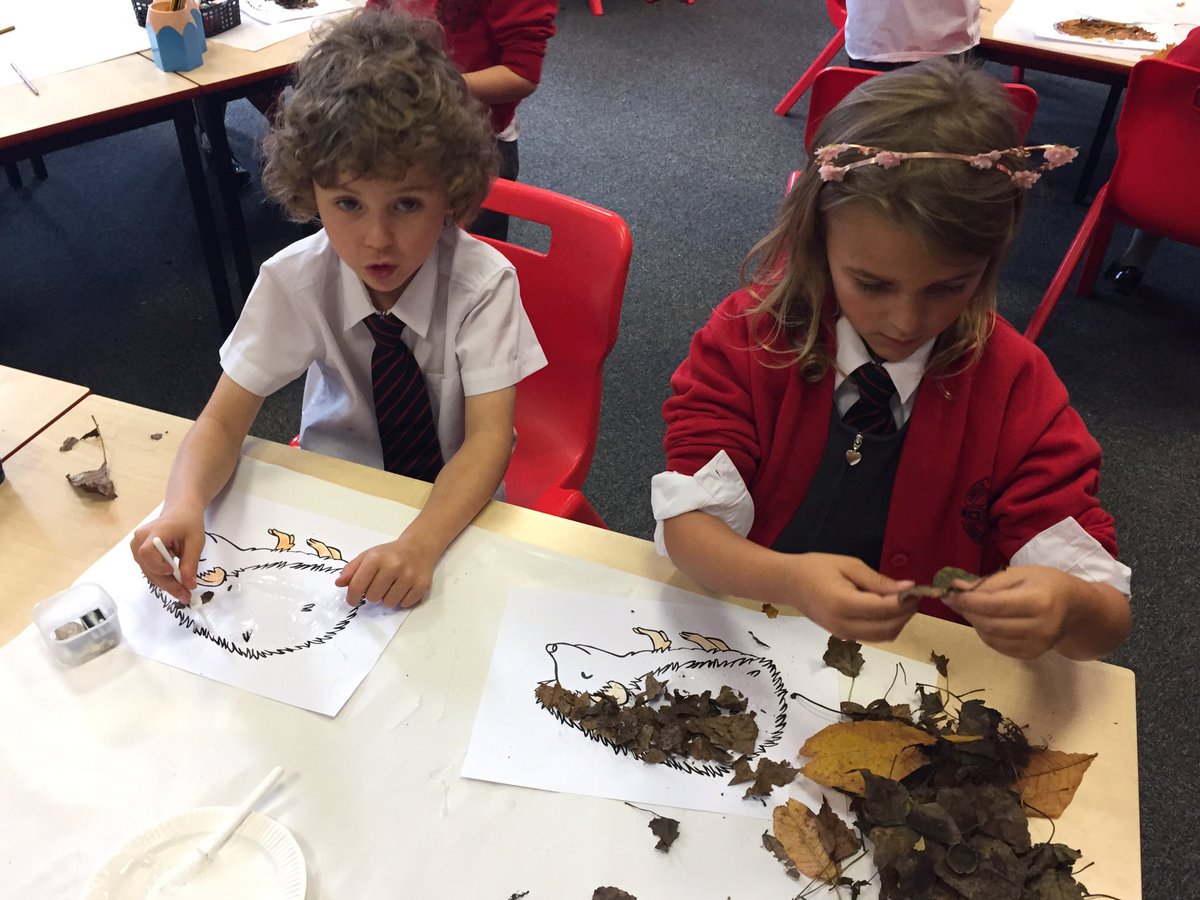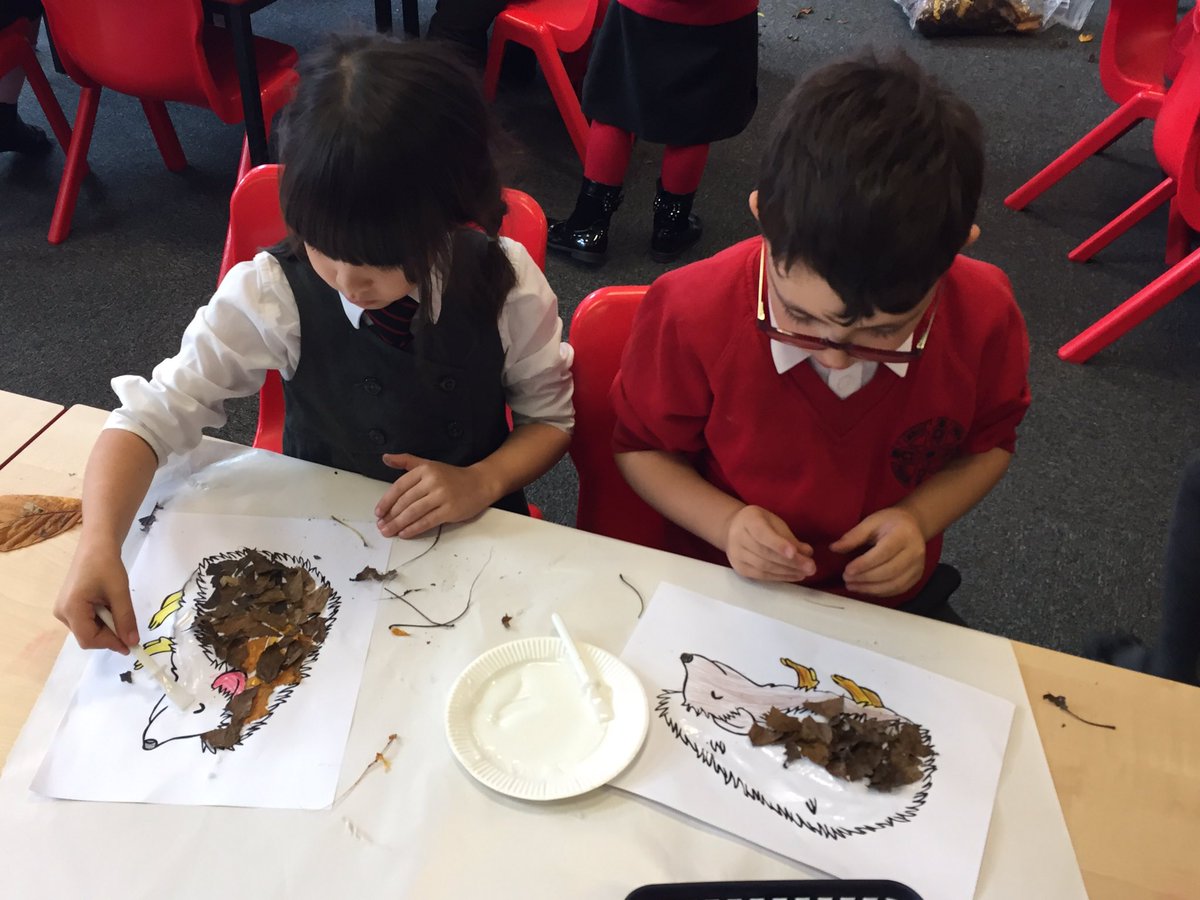 Year 2 Games
This week Year 2 have been focussing on accurate throwing and catching. Some children managed to do this from quite a distance!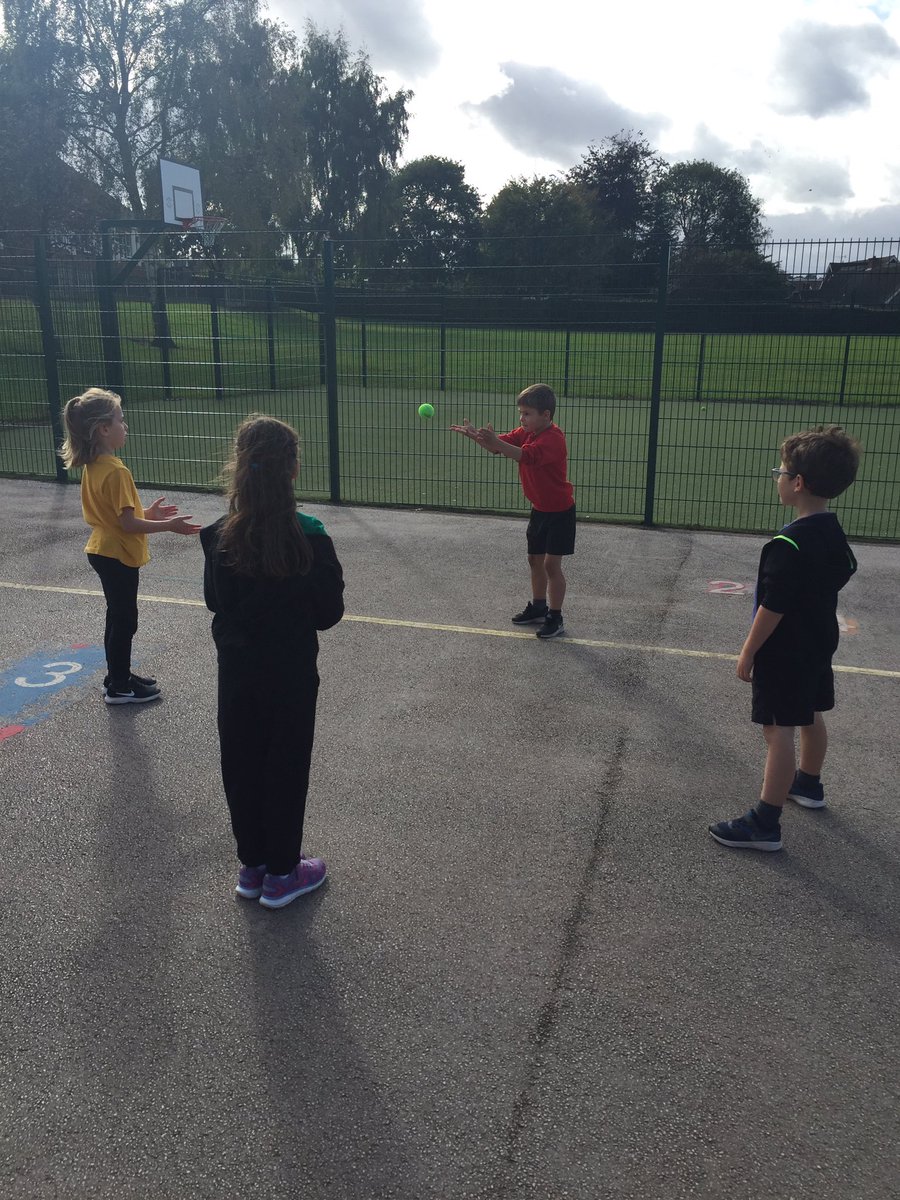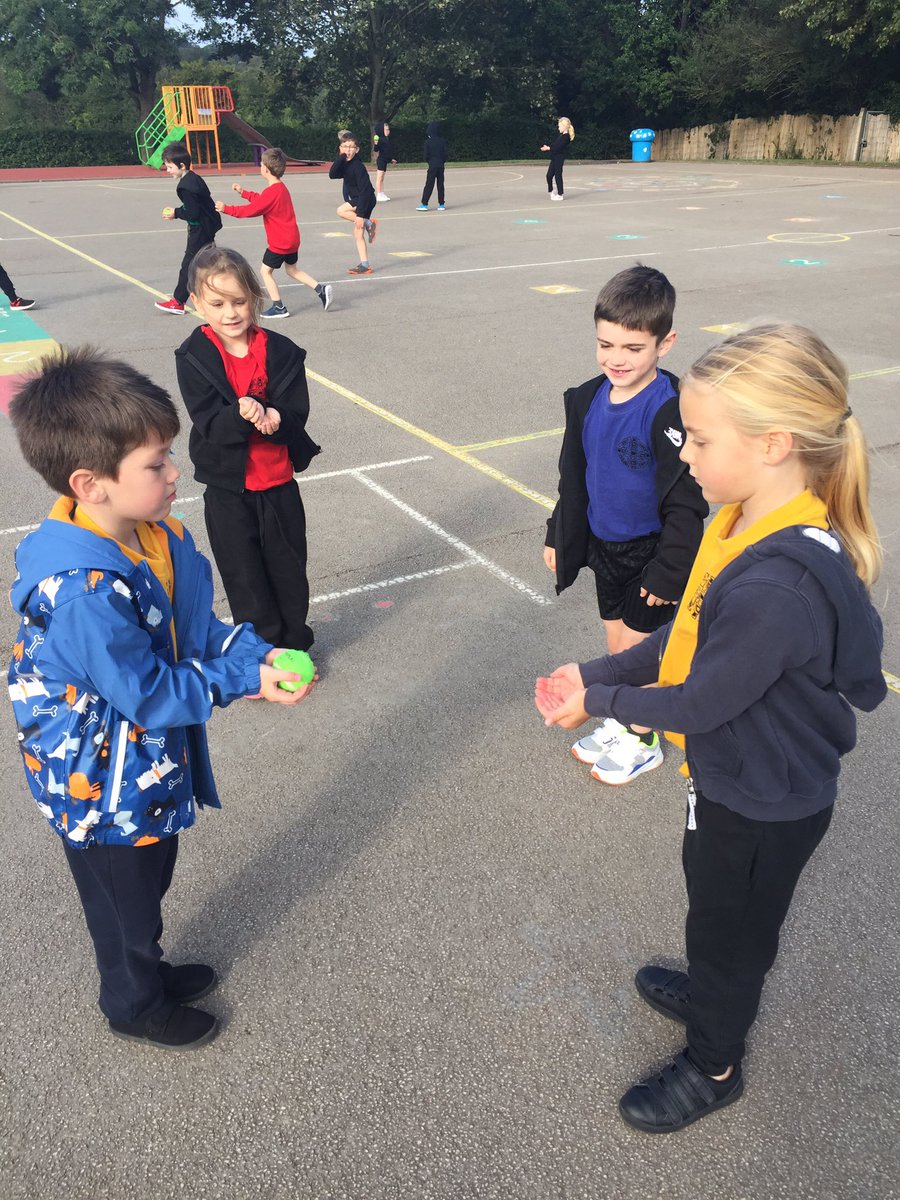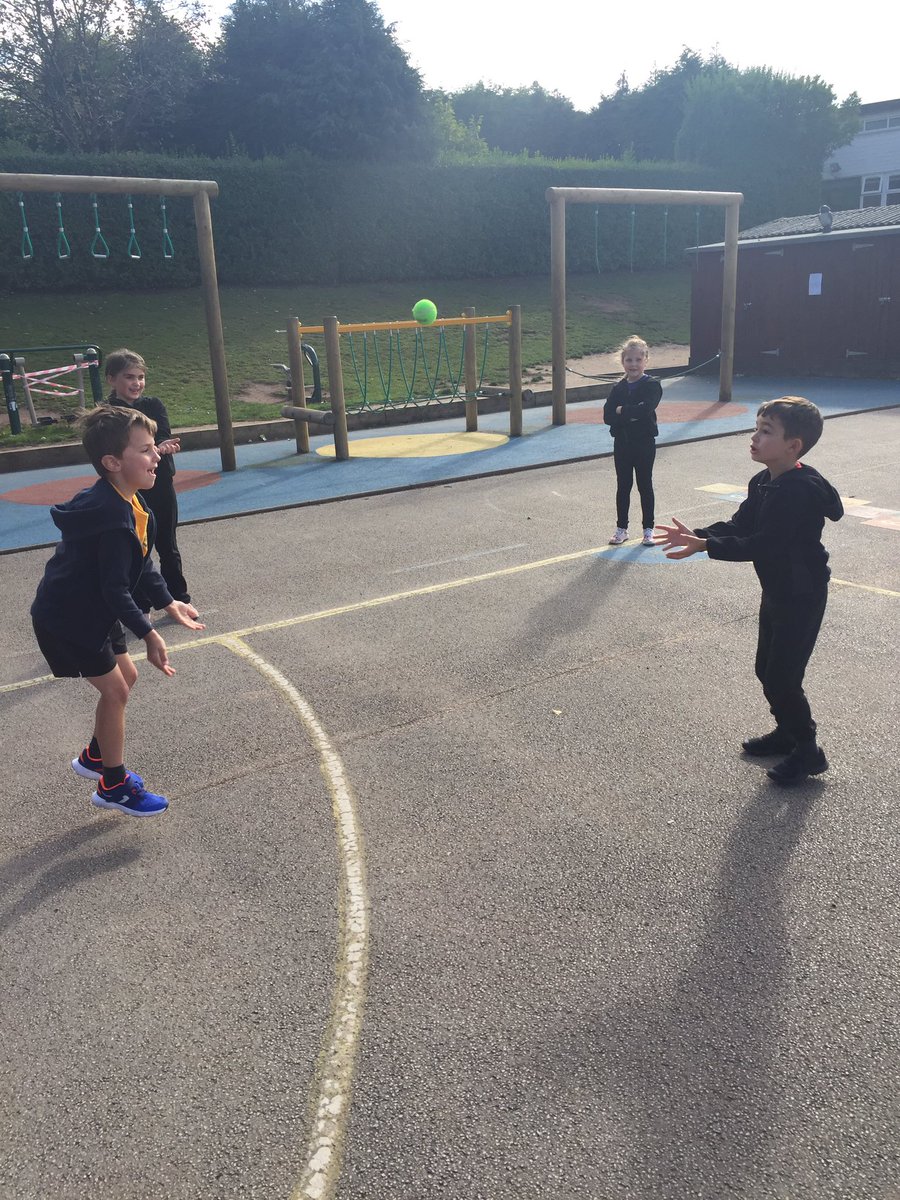 Junior Leadership Team
This week we were very proud and excited to announce our brand new Junior Leadership Team. It was a great worship where parents/carers were invited to celebrate with us. We can't wait to see how this team will help lead Christ Church this school year.
Congratulations to everyone!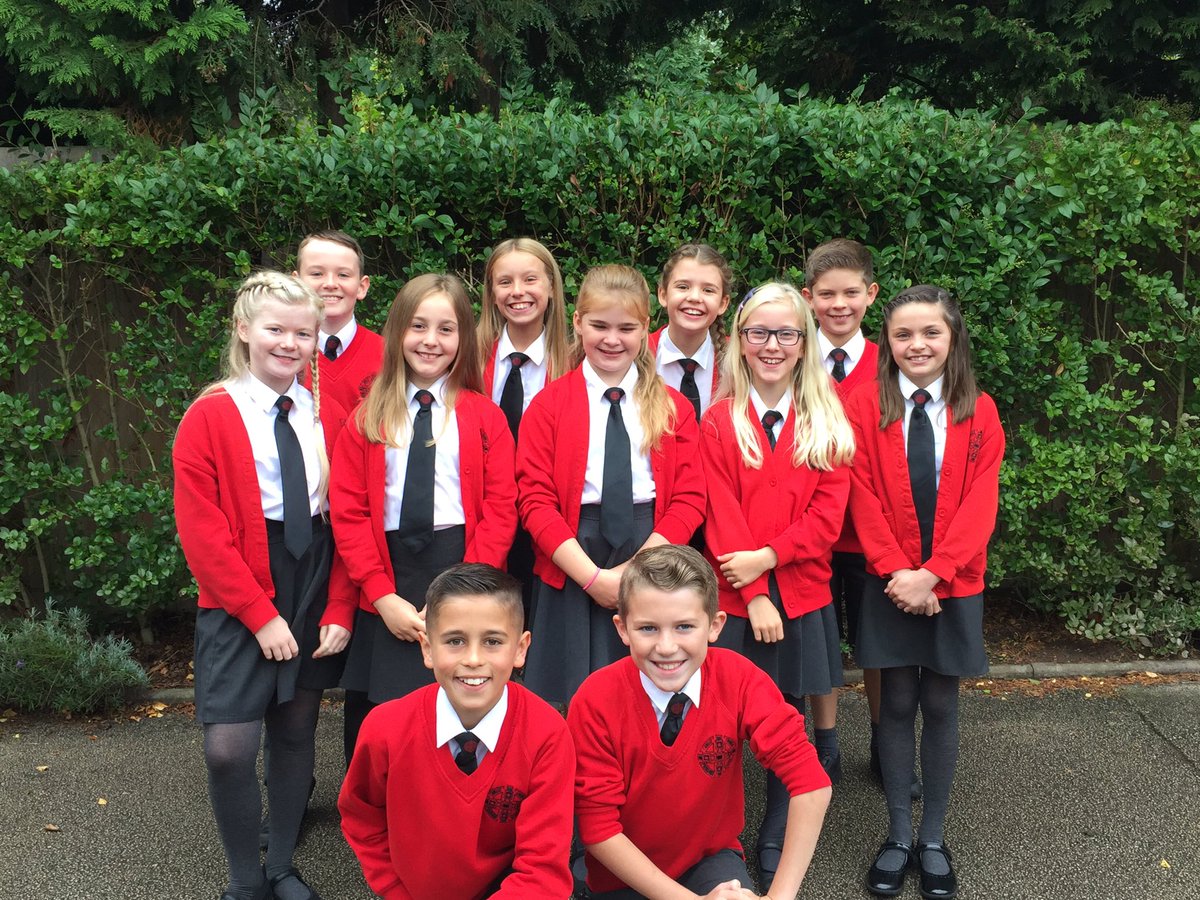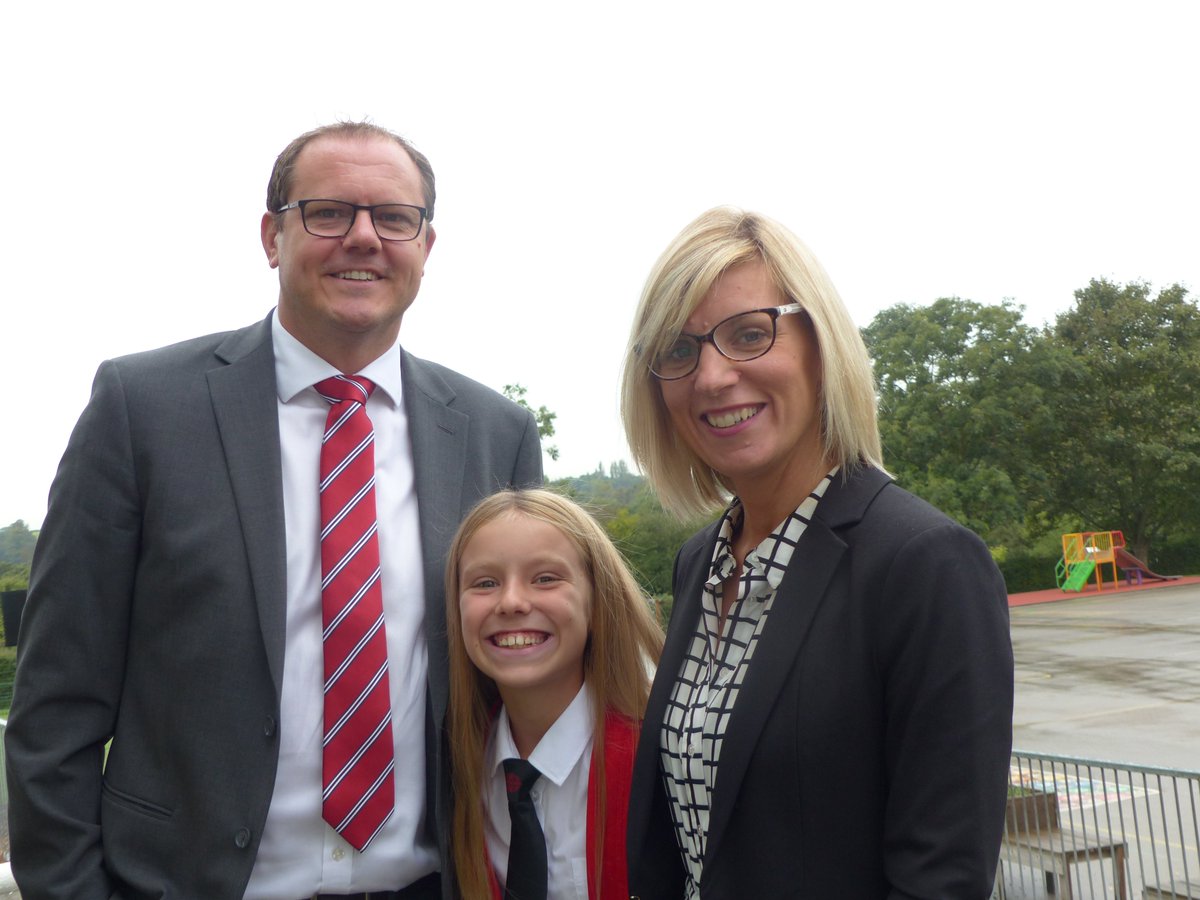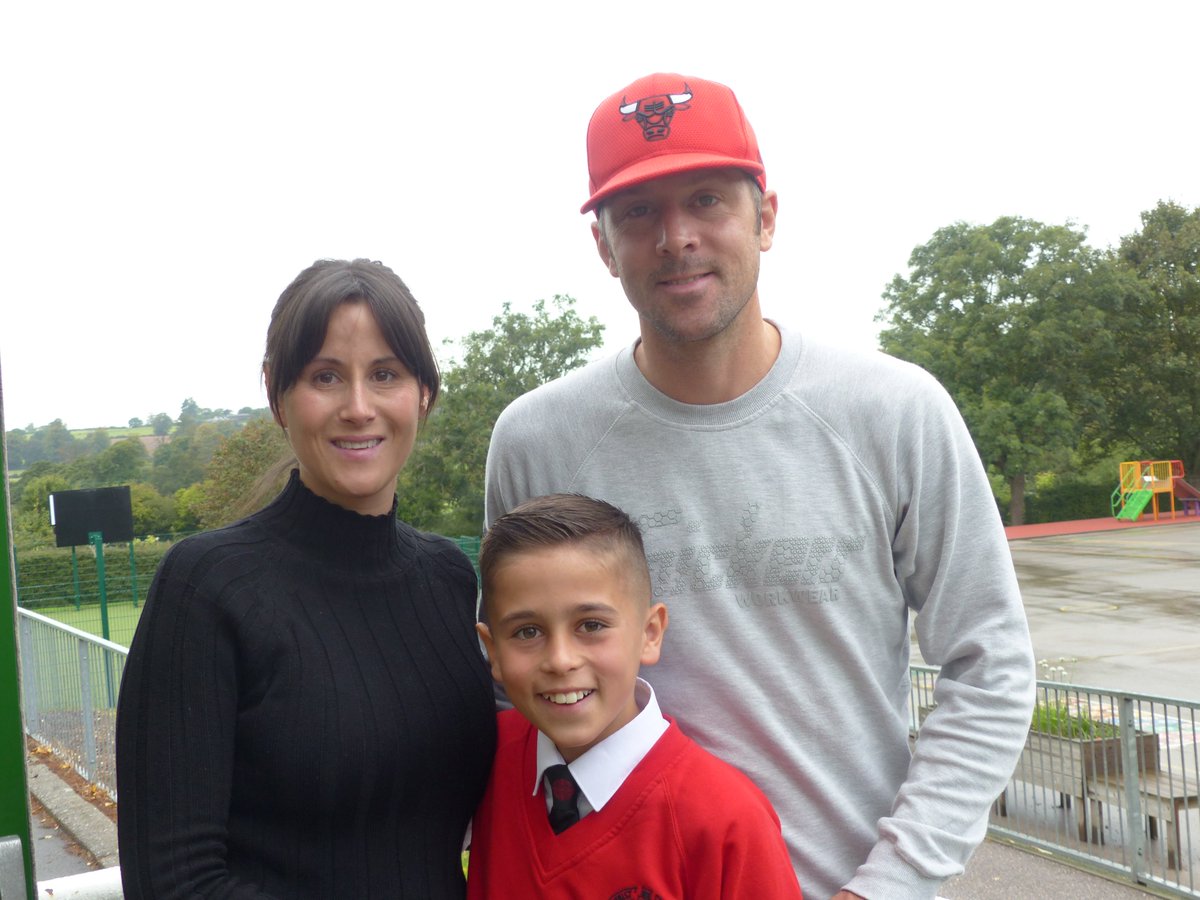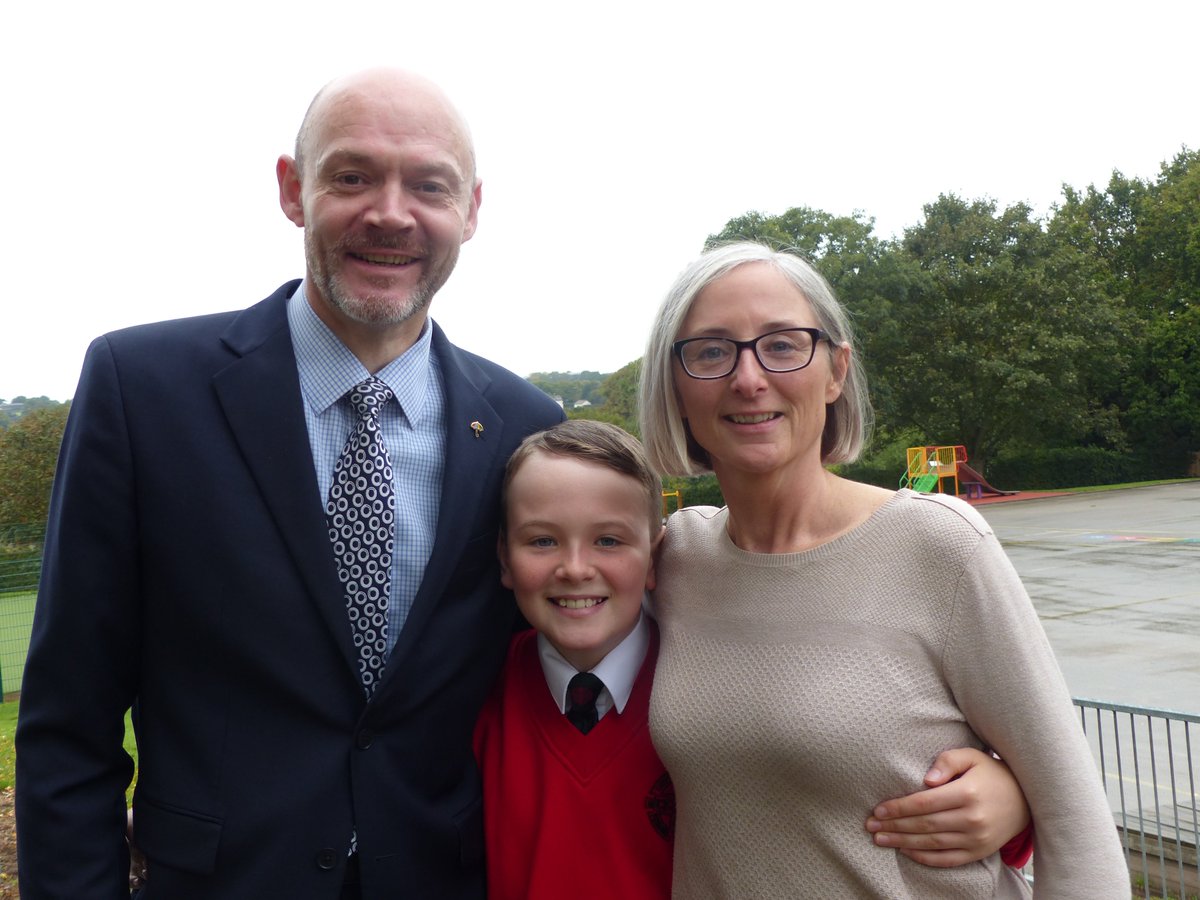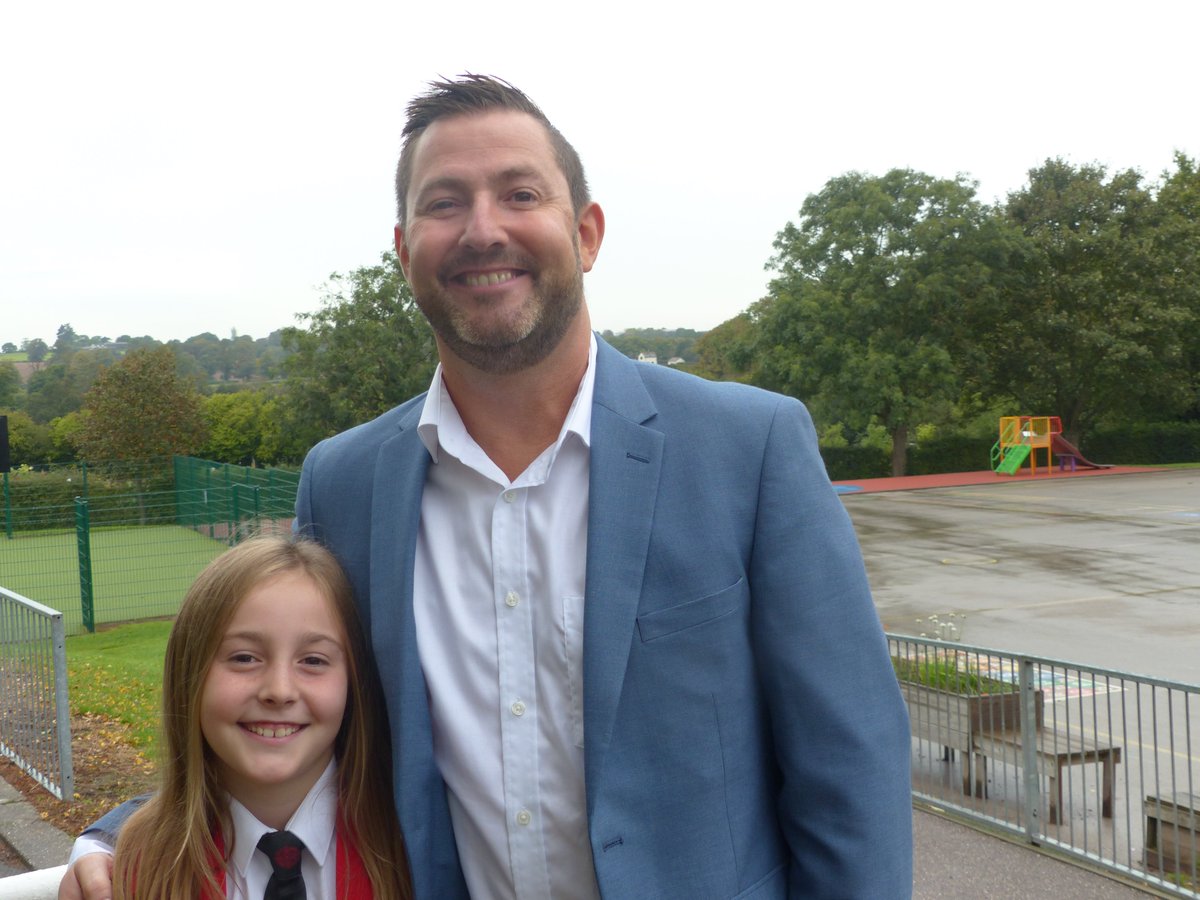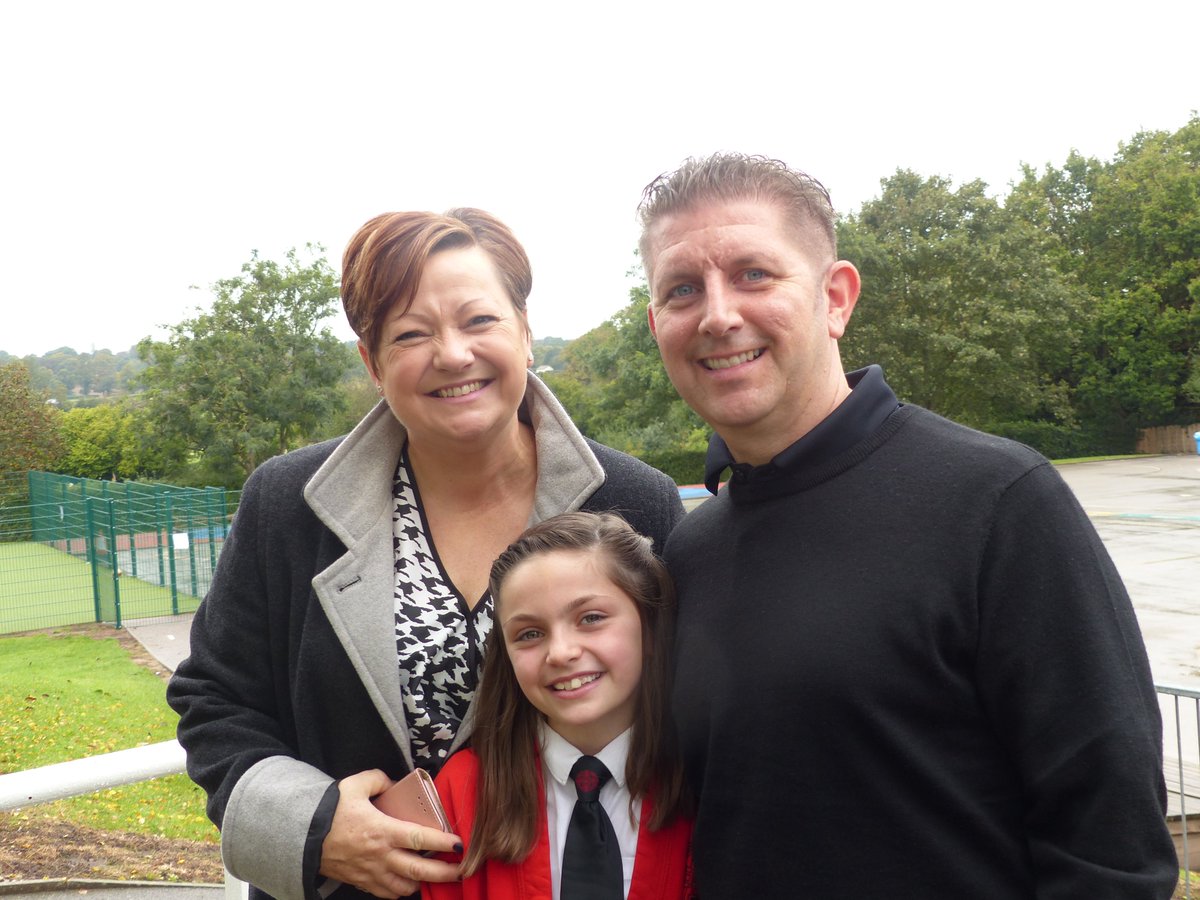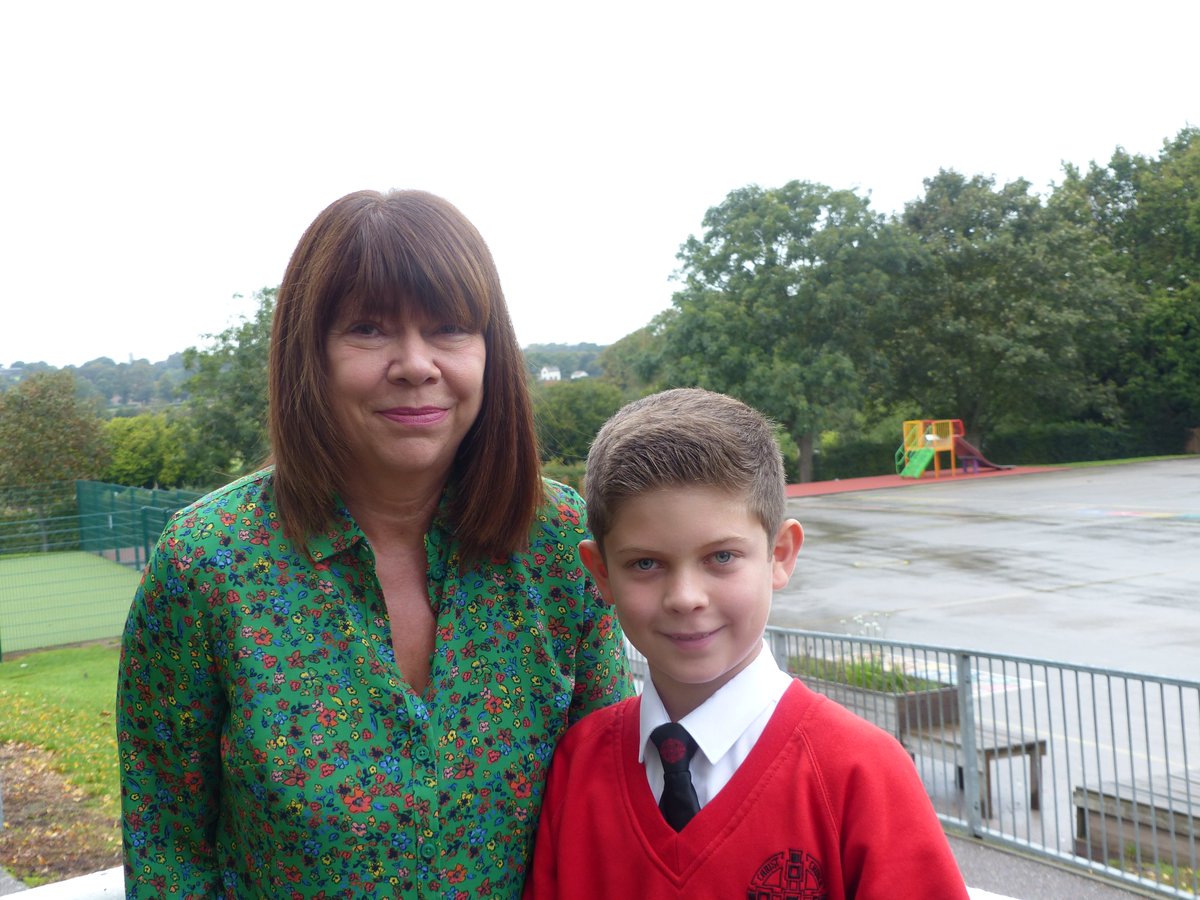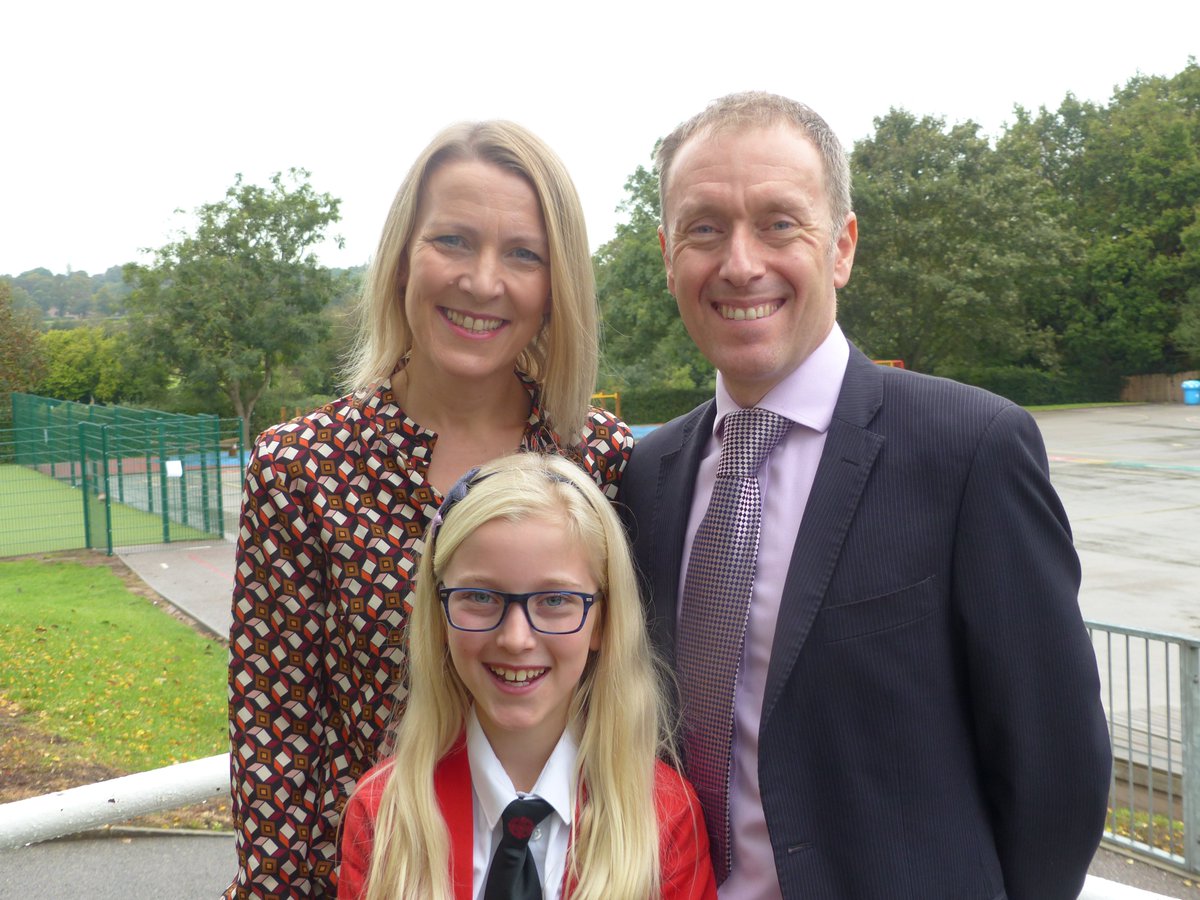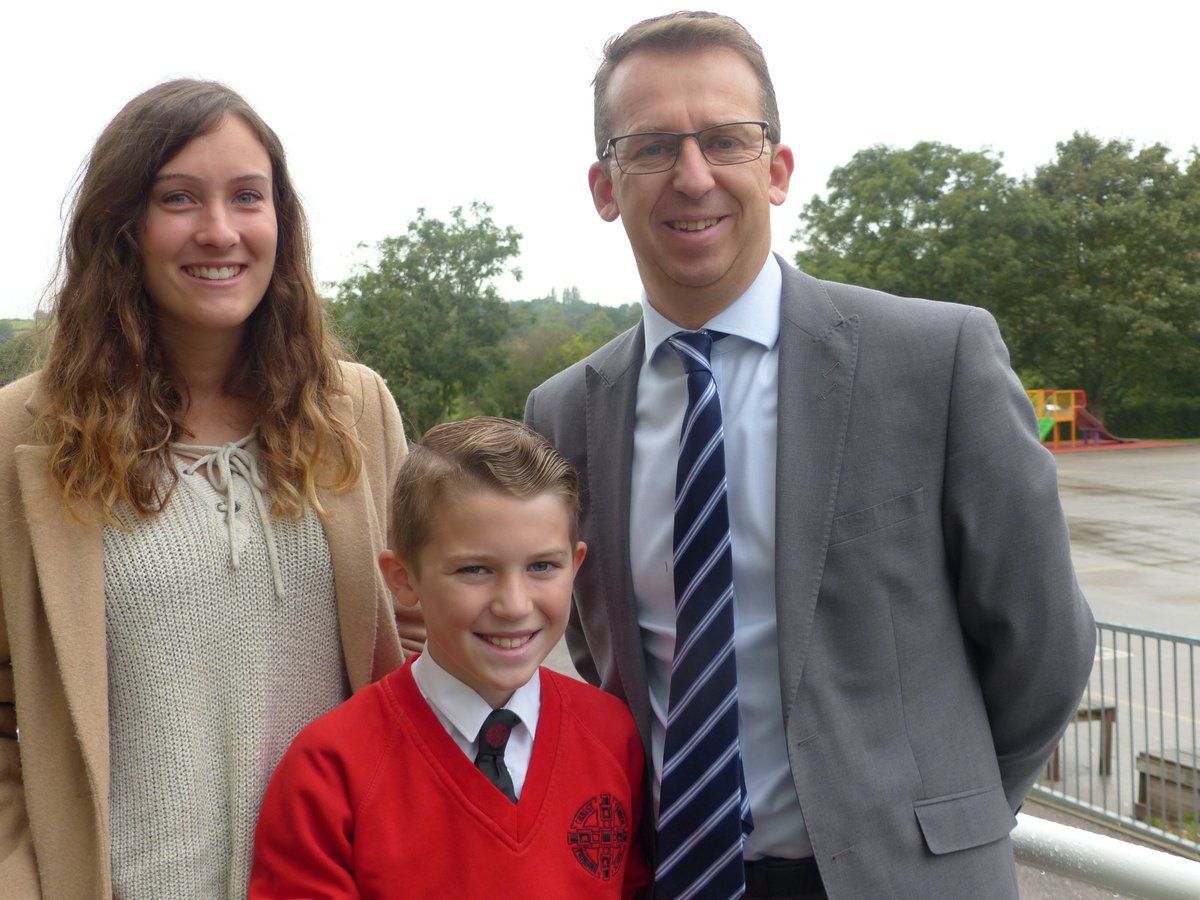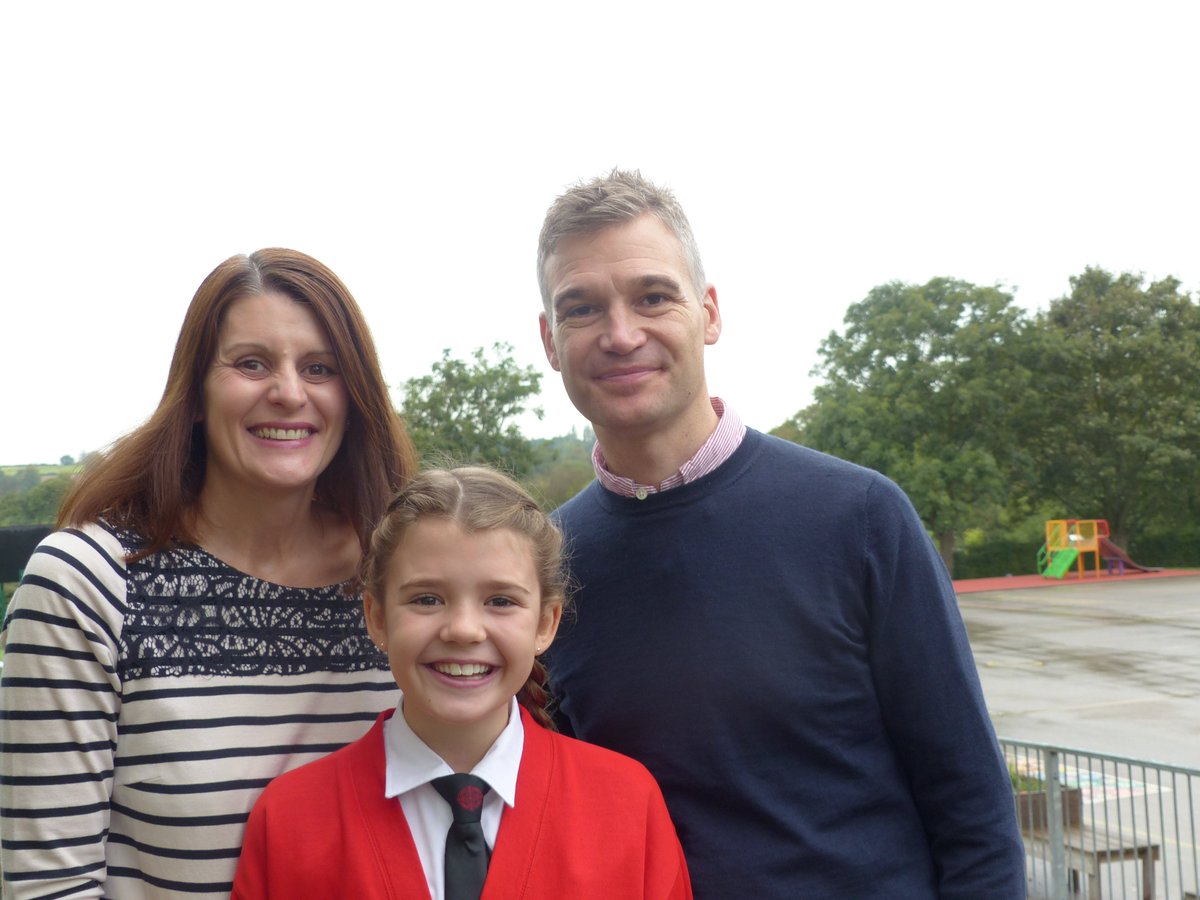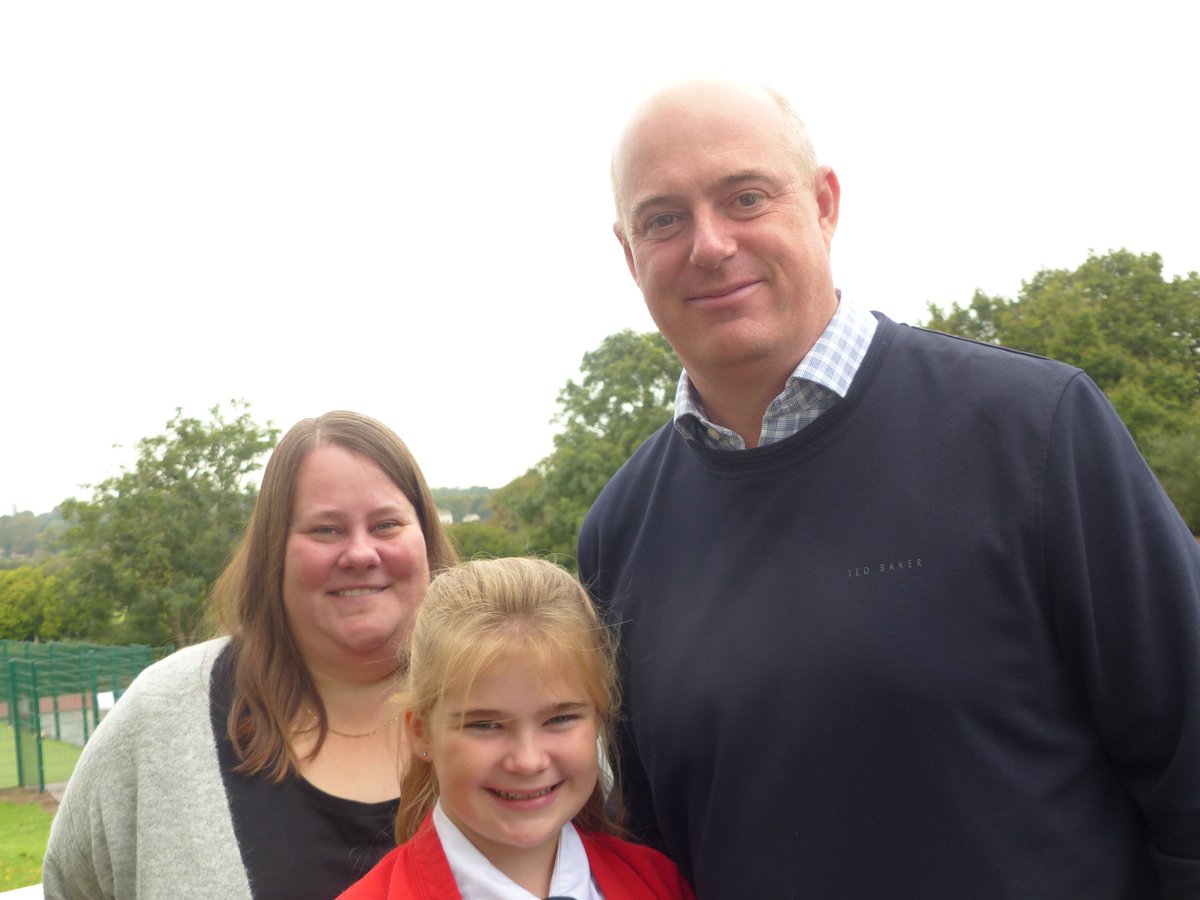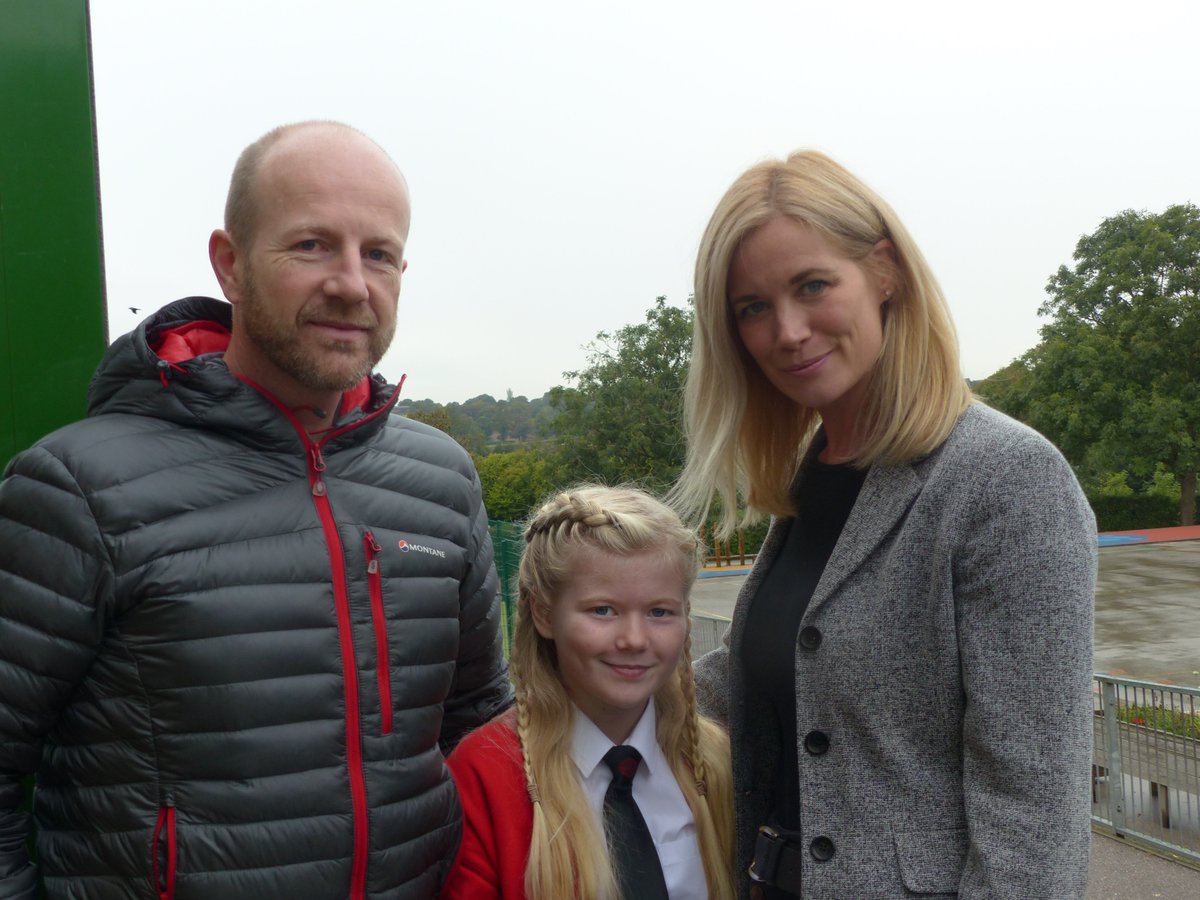 Week beginning Monday 30th September 2019
Year 6 Worship
Year 6 performed a wonderful worship on Friday about different religions.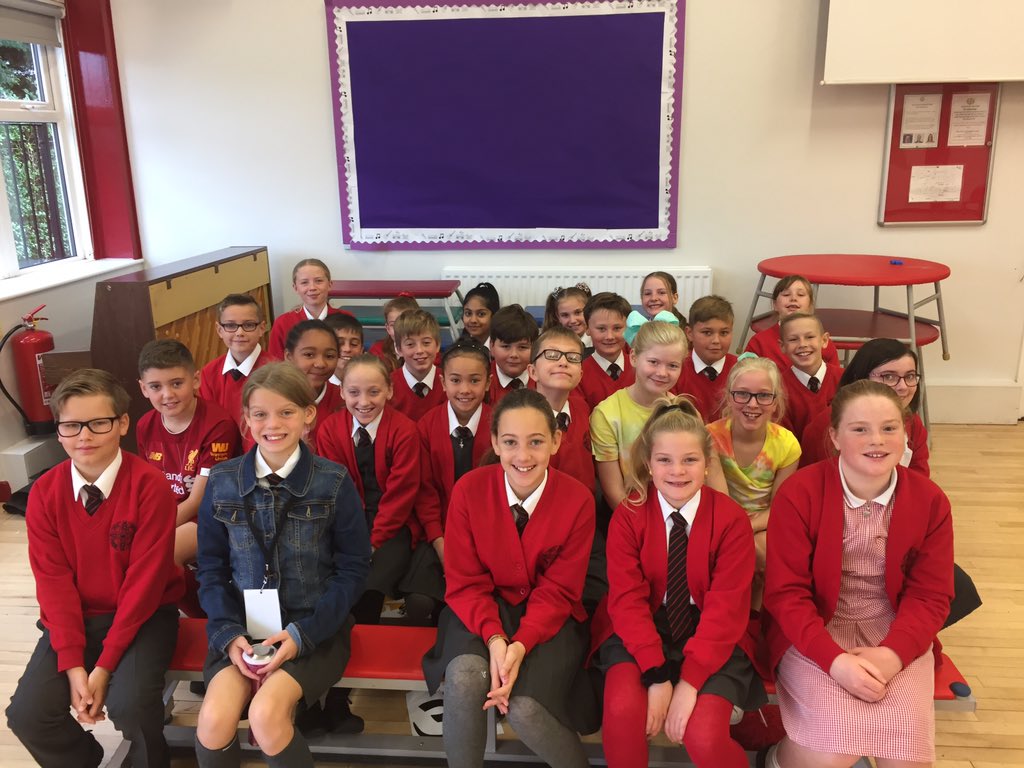 Beacon Park Retirement Village
Children from Year 5 had another lovely morning visiting their friends at Beacon Park Retirement Village.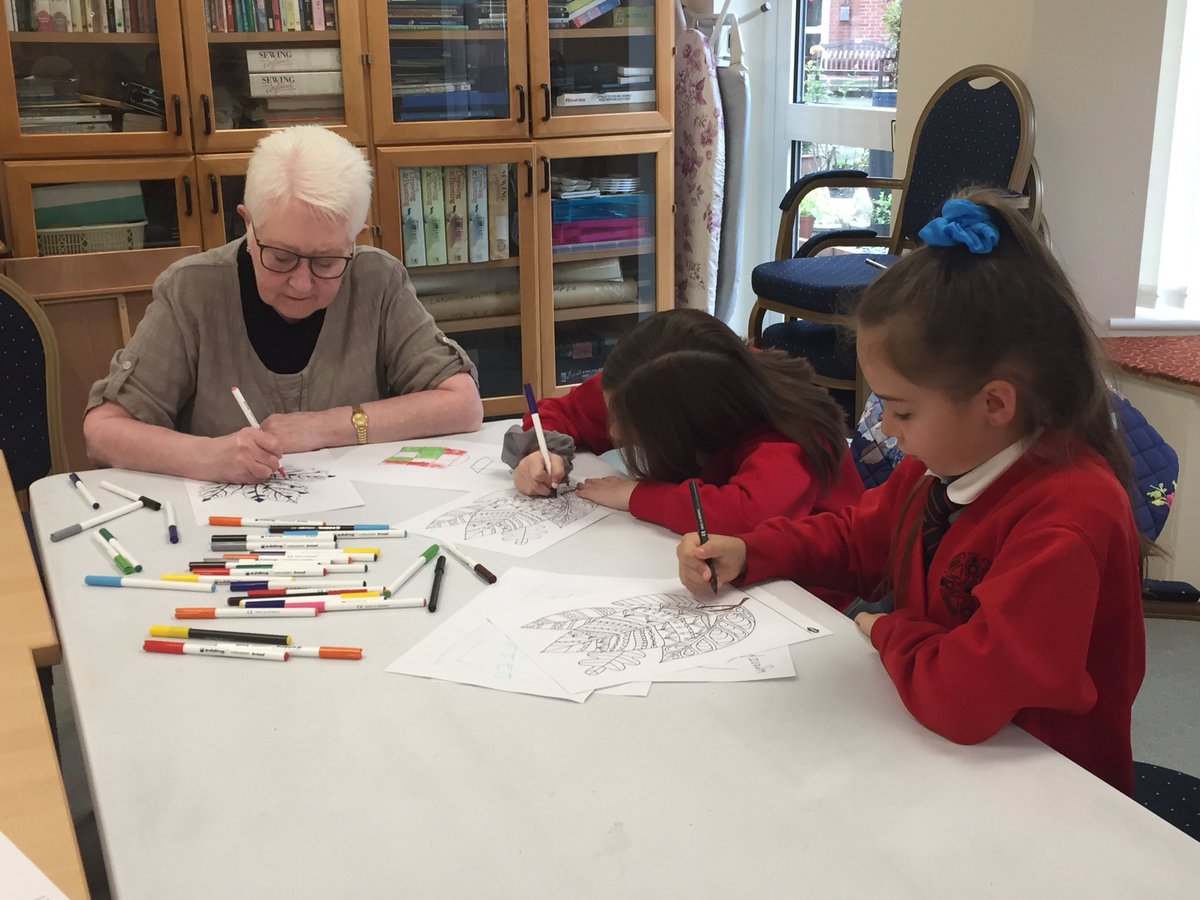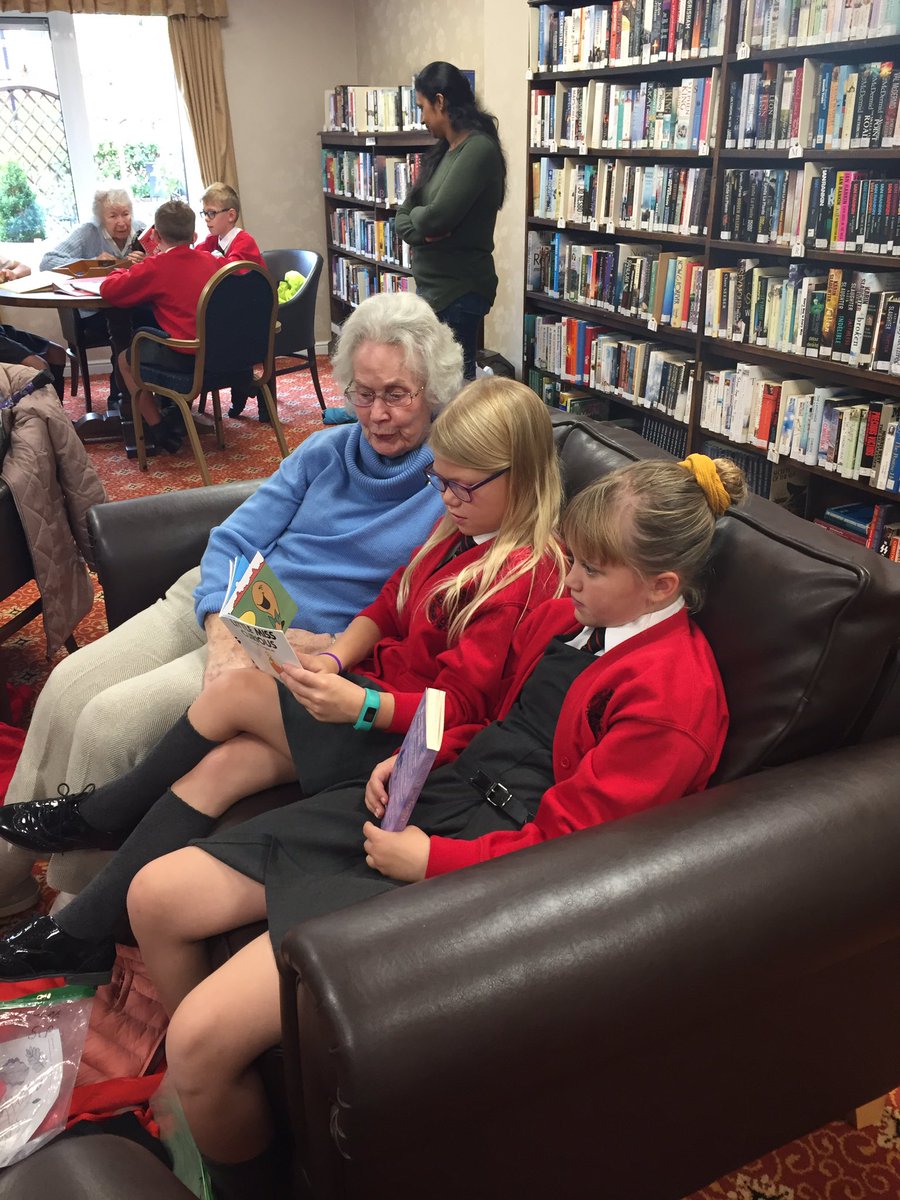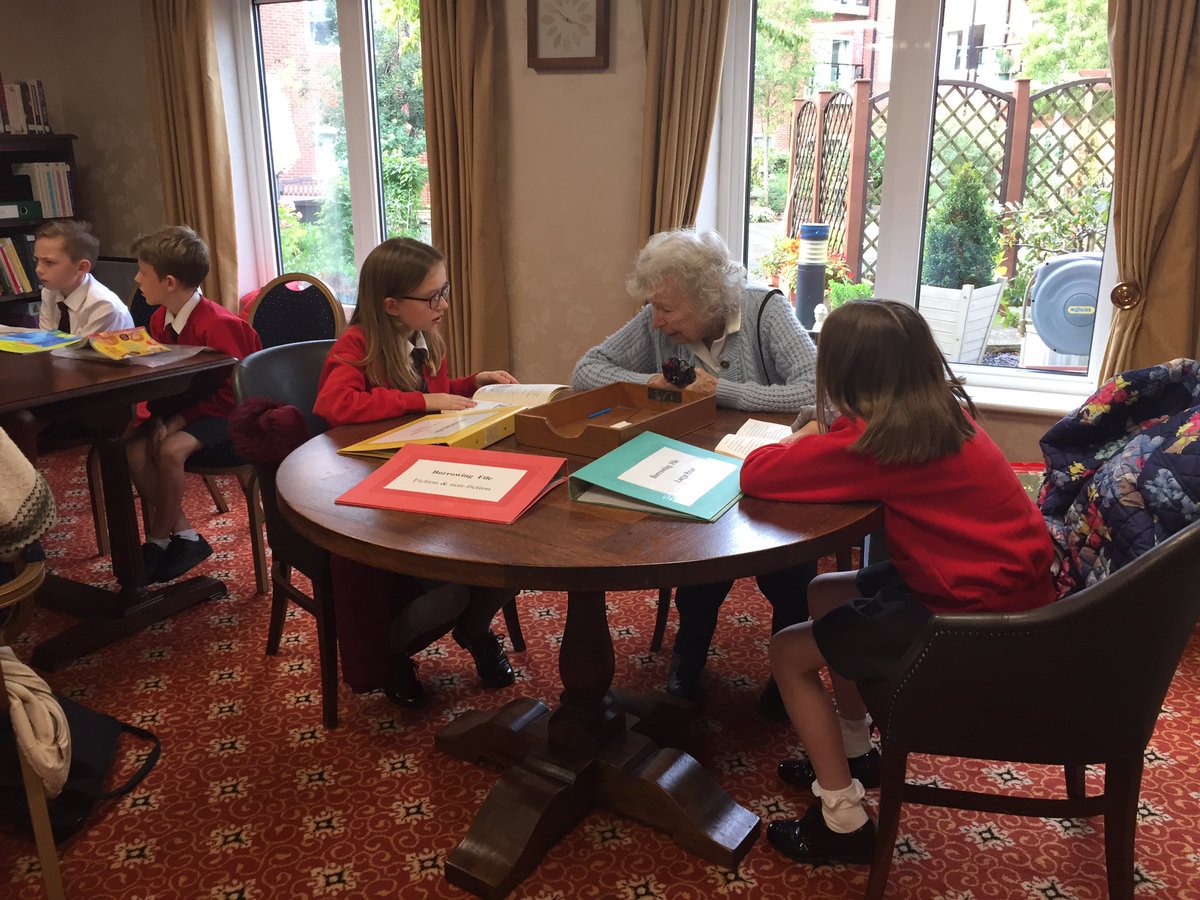 Year 2's Big Question
Year 2 have enjoyed exploring even more about the Titanic. This week they have learnt all about the 1st and 3rd class passengers.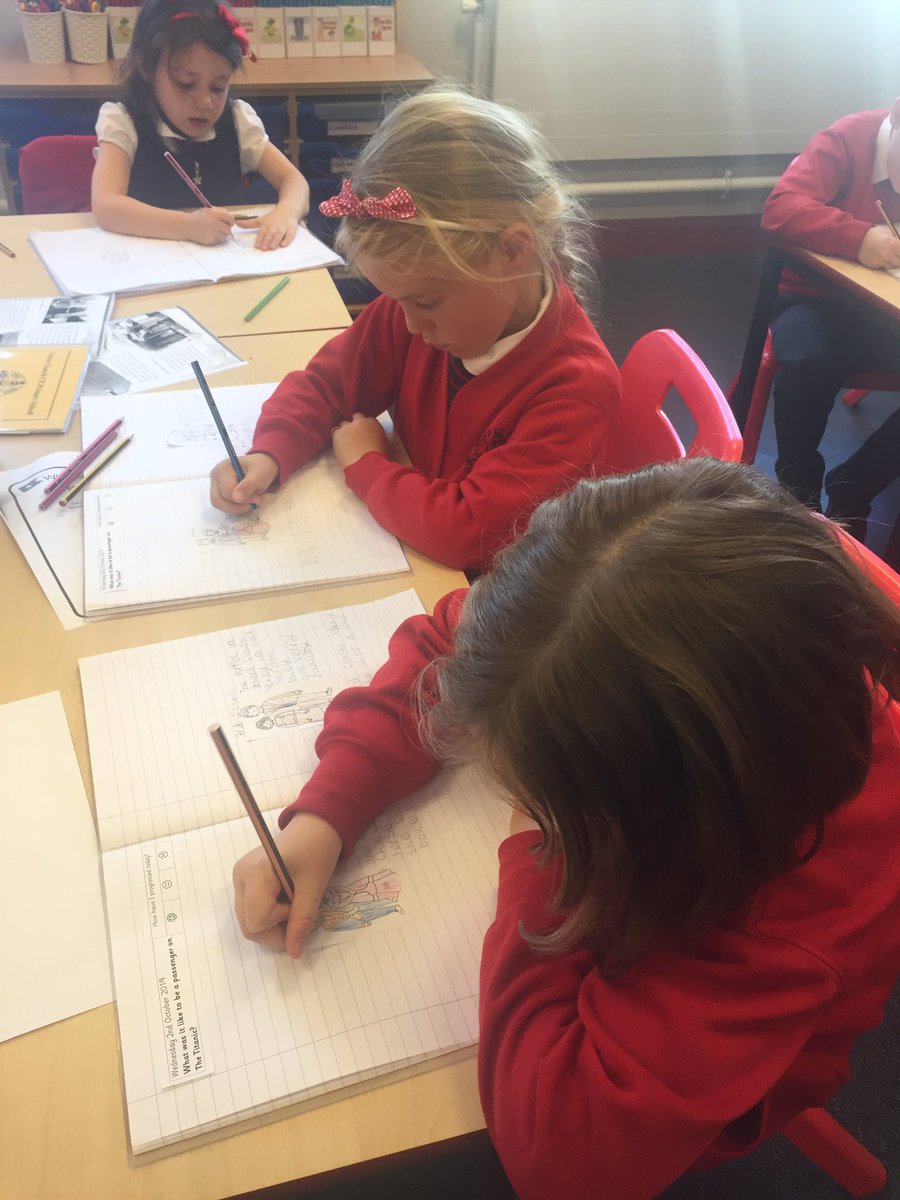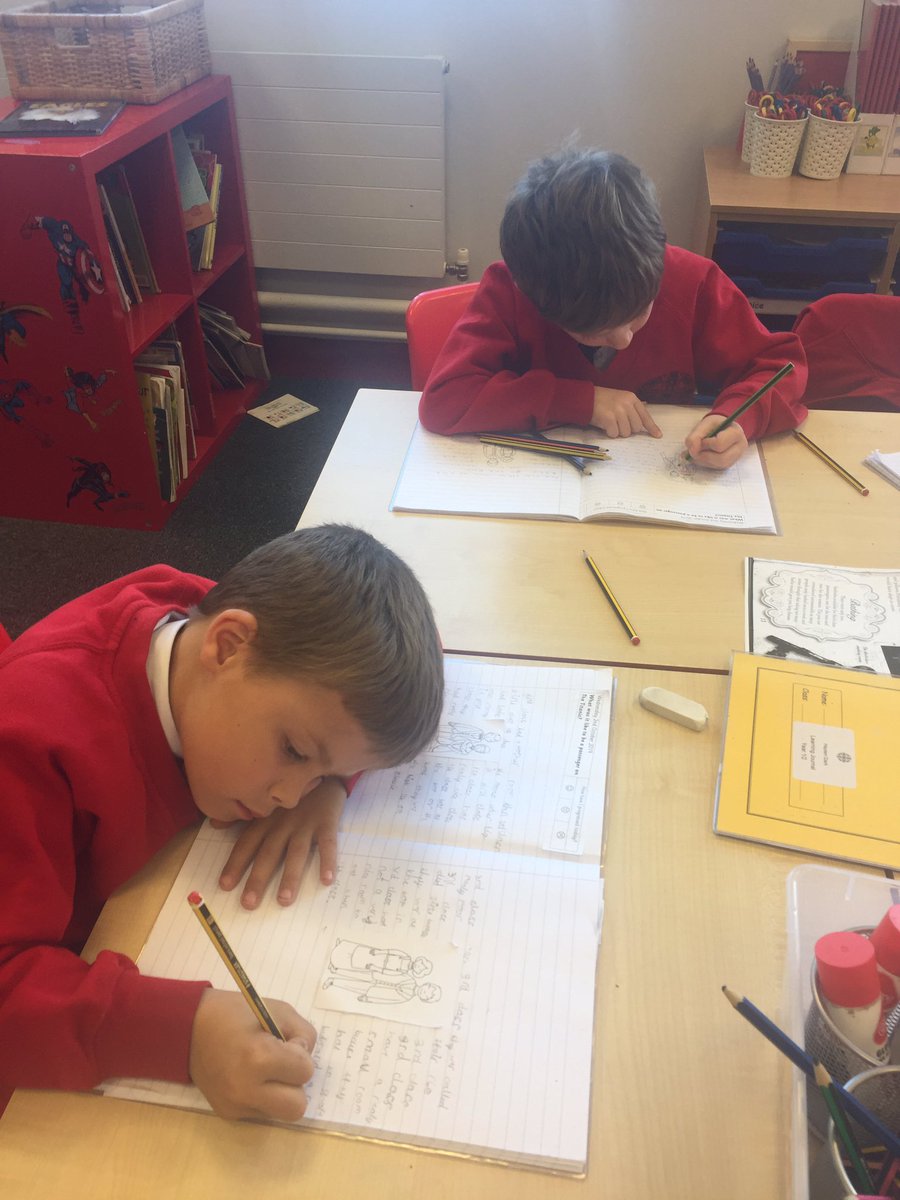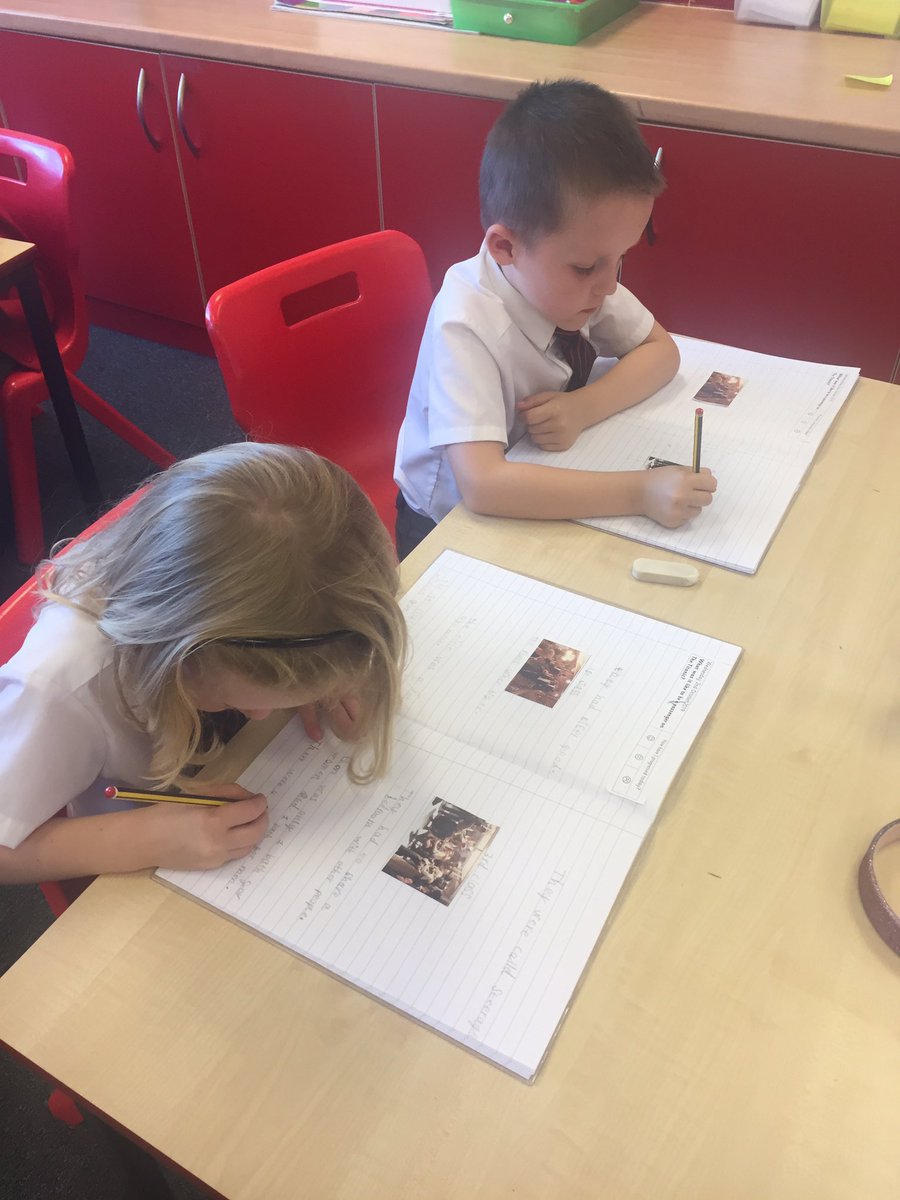 Getting Active in Year 5
Year 5 have loved their sport this week. They have improved on both their hockey and tennis skills.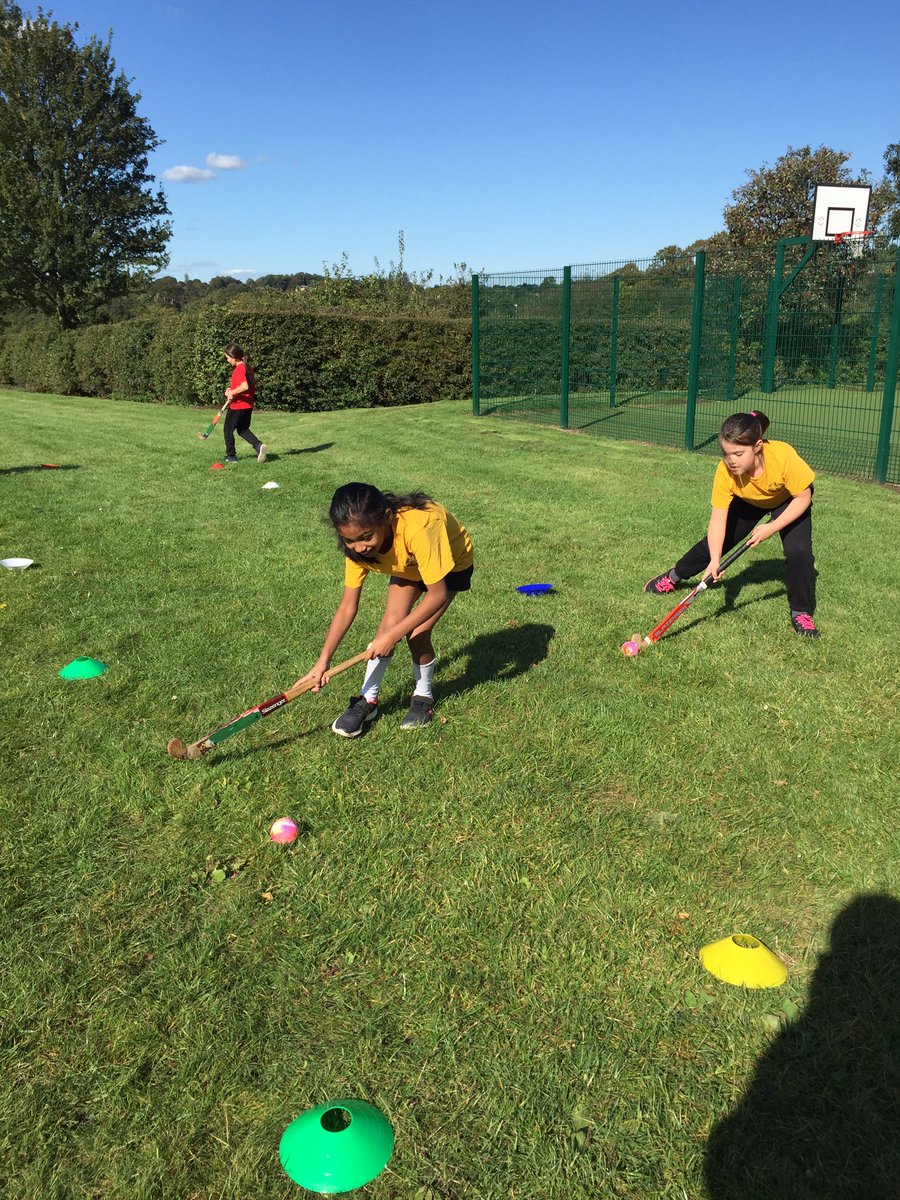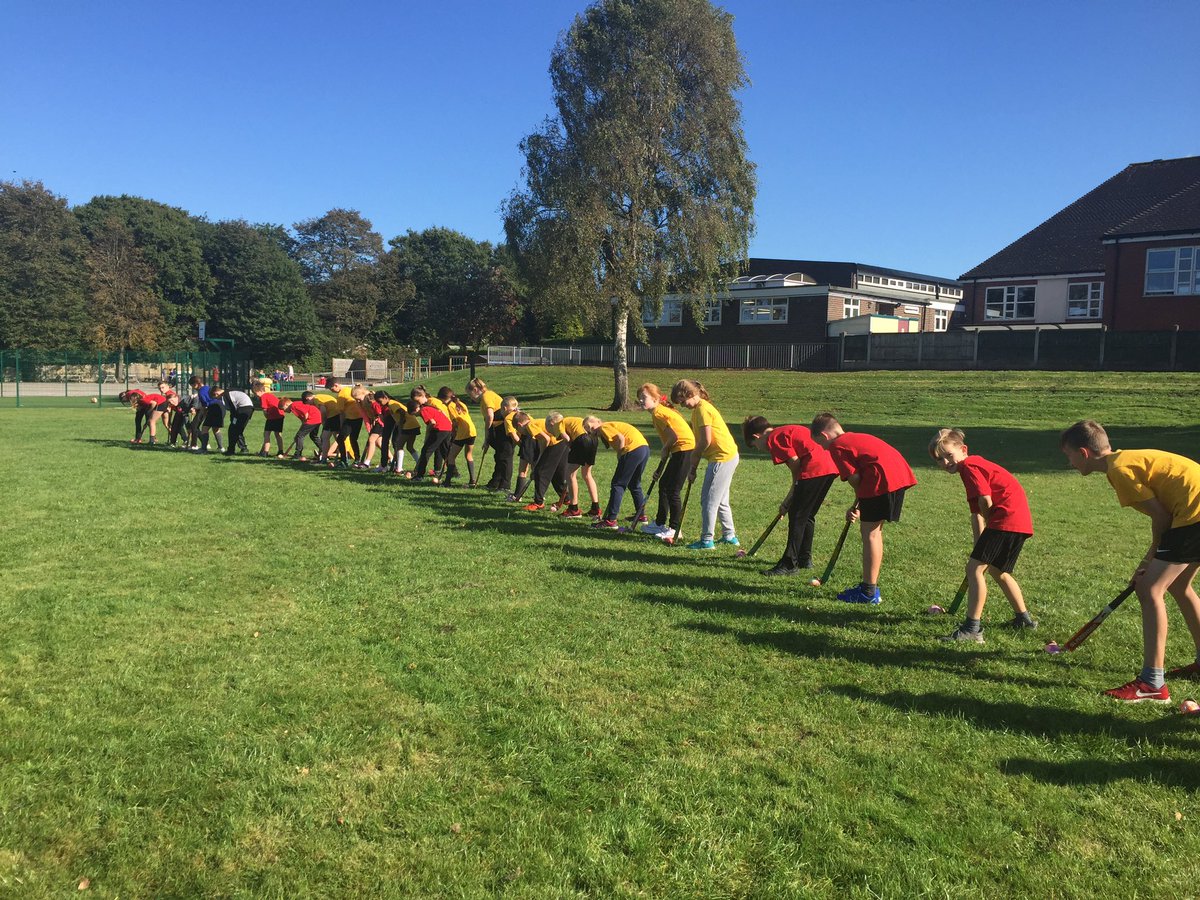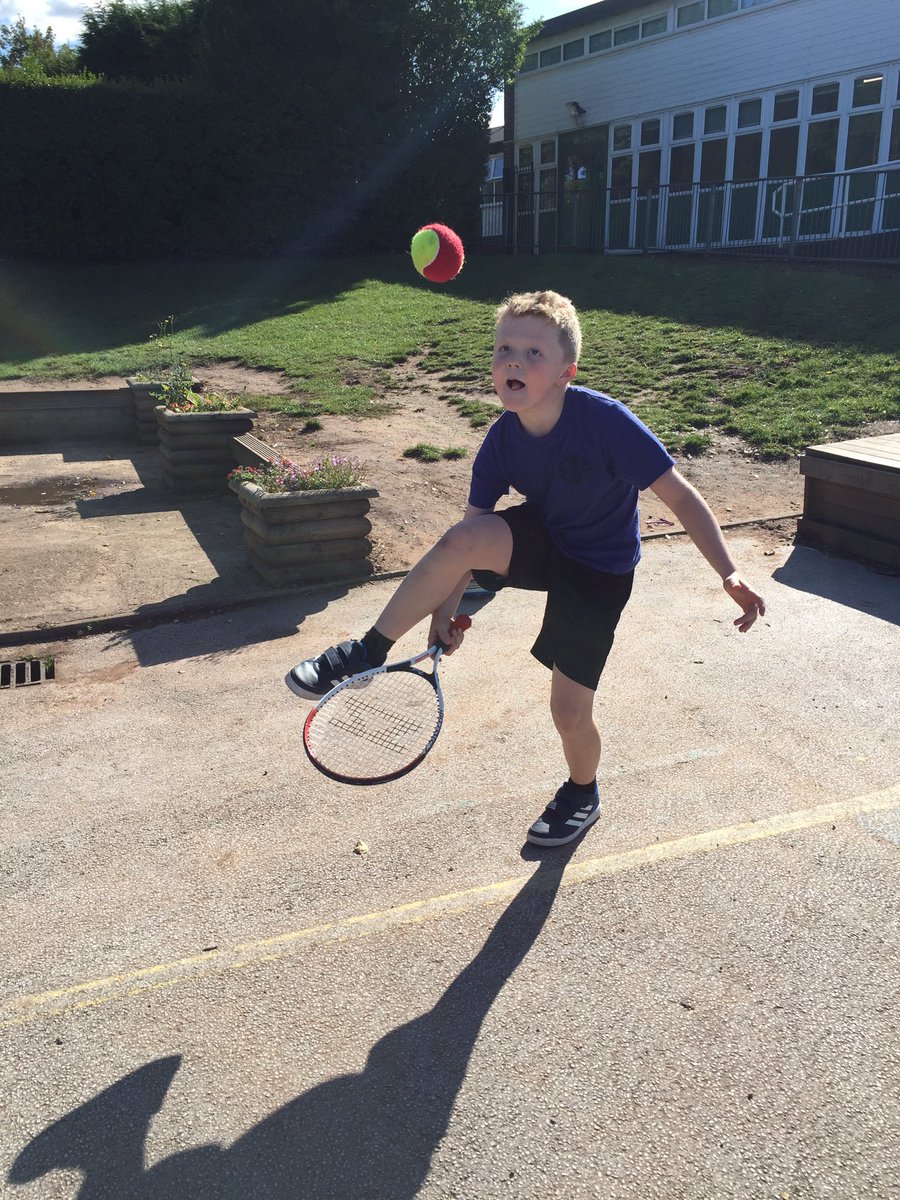 Year 1 visit the Environmental Area
This week Year 1 pulled on their wellies and headed down to the Environmental Area. Whilst their the children used their senses to see what they could hear, smell, see and touch.