English Curriculum
At Christ Church, our overarching aim for English is to equip pupils with a strong command of the spoken and written word and to develop their love of literature through widespread reading and writing for enjoyment. A strong command of the English language is essential in supporting children to deal more successfully with all curriculum subjects, while enriching their lives beyond school.
English Long Term Plans:
Teachers use these long term plans to guide the progression of lessons and skills which they teach to the children over the academic year.
Reception ELG Reception Year 1 Year 2 Year 3 Year 4 Year 5 Year 6
Writing at Christ Church
At Christ Church we give all children the opportunity to be skilled, creative writers. We aim to develop a love of writing through text and cross curricular based writing opportunities from Reception through to Year 6.
Our teaching of writing at Christ Church is progressive, challenging and carefully planned to meet the needs of all pupils. We aim for our children to acquire a wide vocabulary, a strong understanding of grammar and punctuation and a secure knowledge of the linguistic conventions for writing. We aim for our children to be able to write clearly, accurately and coherently, adapting their language and style for a range of contexts, purposes and audiences.
We ensure writing opportunities are varied, wide-ranging and stimulating. High-quality texts, images and shared experiences are used as inspiration for writing. We carefully plan for cross-curricular writing opportunities within our 'Big Question' curriculum to ensure our children have experience of writing a range of genres and for a variety of purposes and audiences.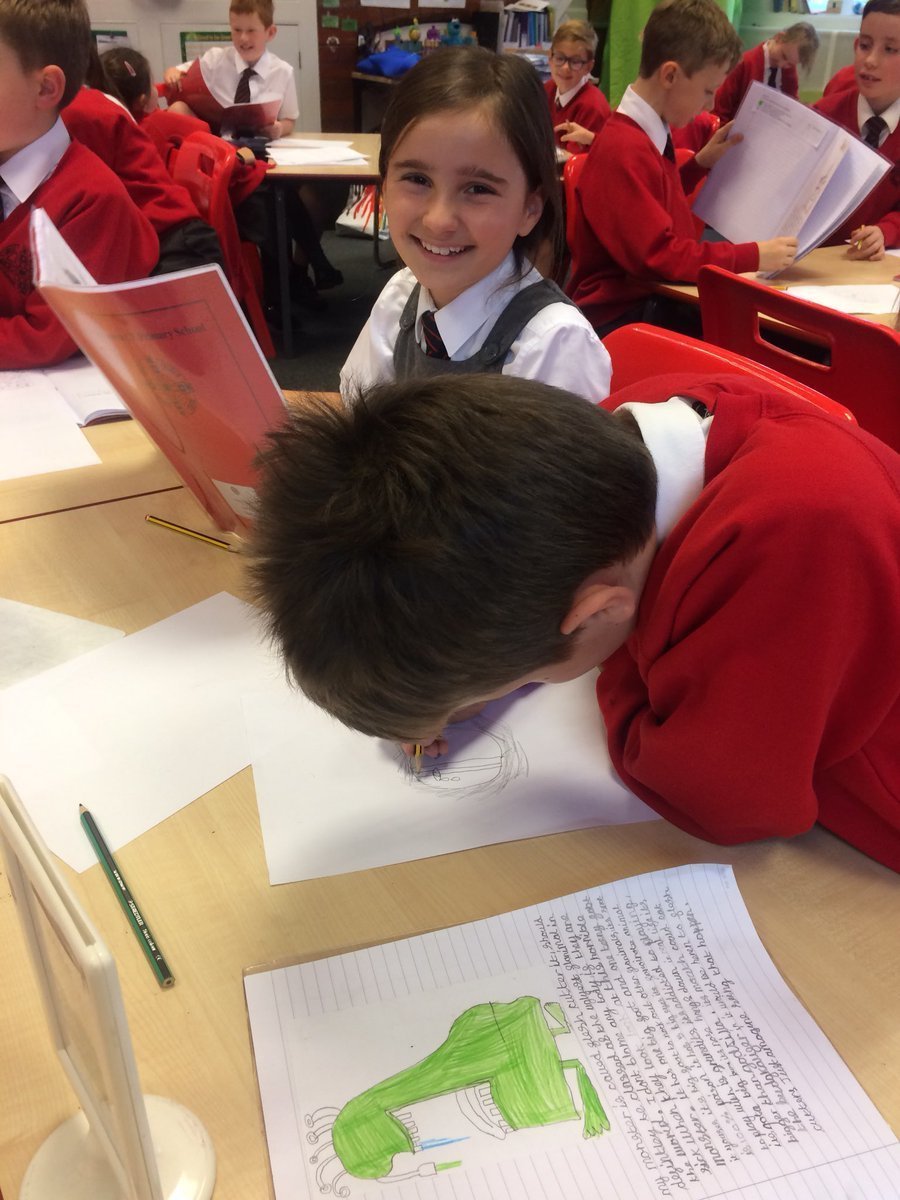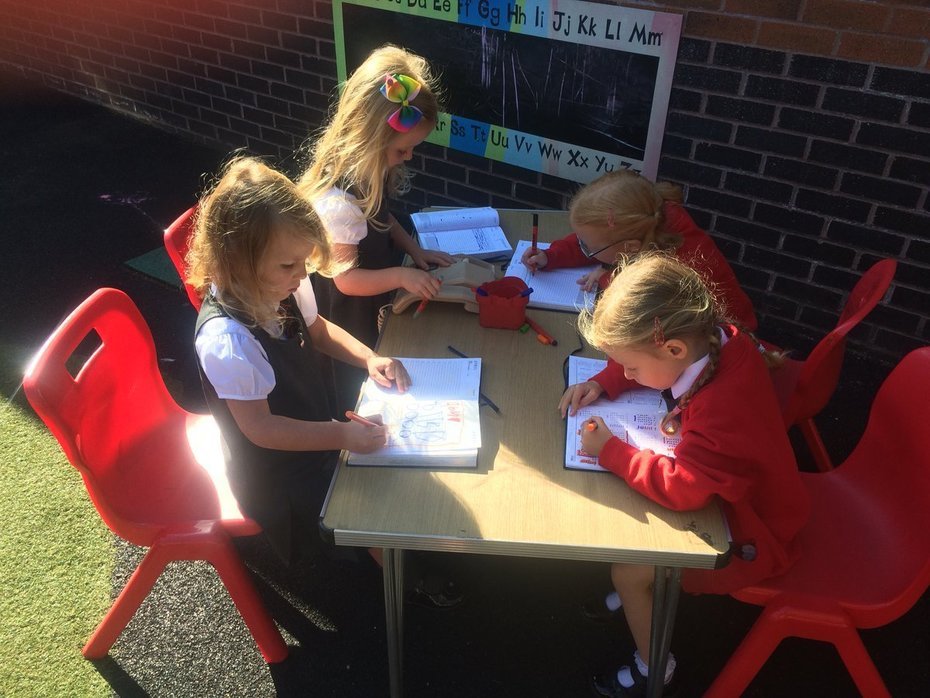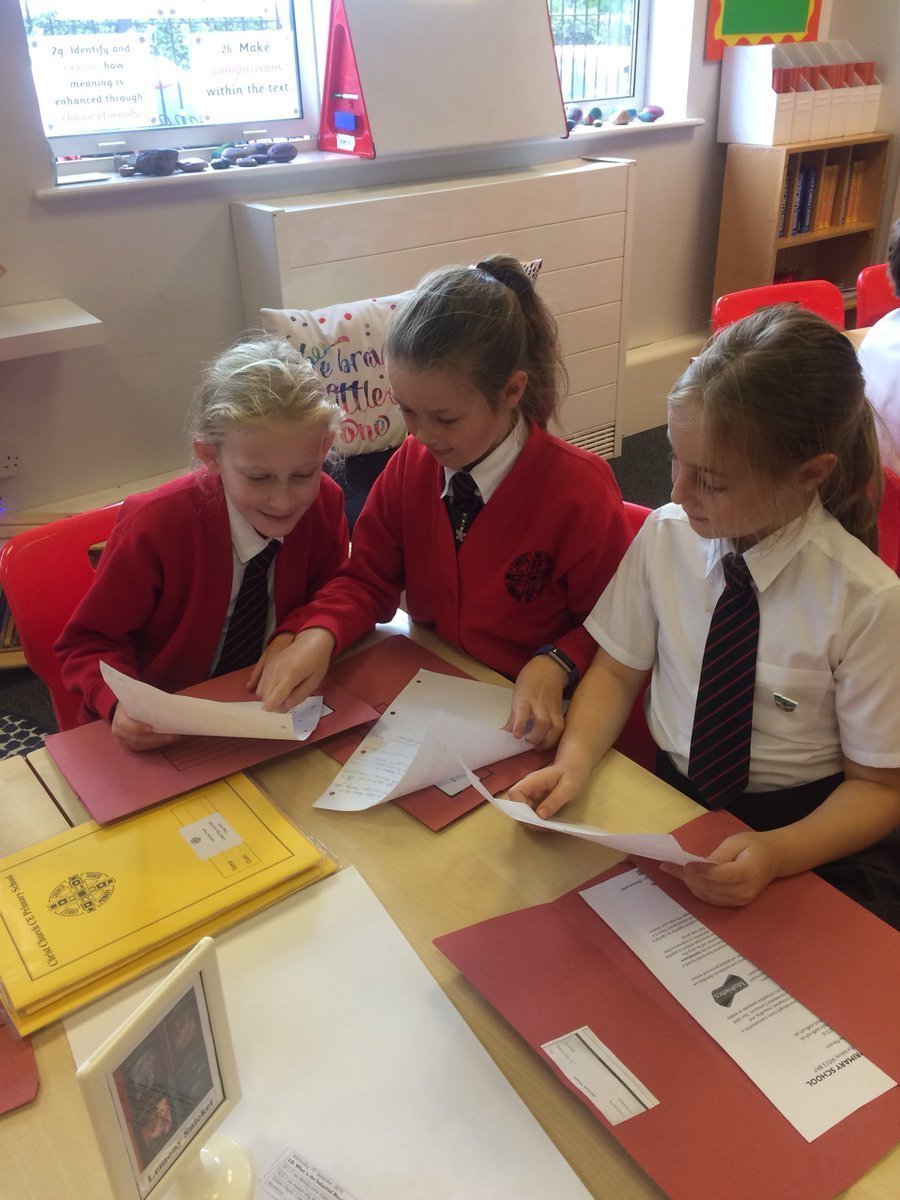 Writing Skills
Please click on your child's year group below to see the main writing skills covered
Year 1 Year 2 Year 3 Year 4 Year 5 Year 6
Spelling
Our teaching of spelling is in line with the National Curriculum expectations and we strive to teach strategies for spelling to enable children to become confident and competent spellers.
Spelling is taught weekly within a dedicated session and each week, children take home a spelling list to learn which reflects their current learning in school. Spelling is also addressed within the marking of children's extended writing. Spelling progress is monitored during weekly spelling tests.
Grammar and Punctuation
Grammar and punctuation are given high priority at Christ Church.
We teach grammar and punctuation in the context of children's own writing, as well as through discrete lessons.
Children learn about key grammatical terms including word classes (types and groups of words) and how these are used to build good sentences.
Click here to see examples of sentence types and conjunctions.
Click here to see a basic grammar glossary and the way we use red, blue and green conjunctions within our writing.
Phonics and Reading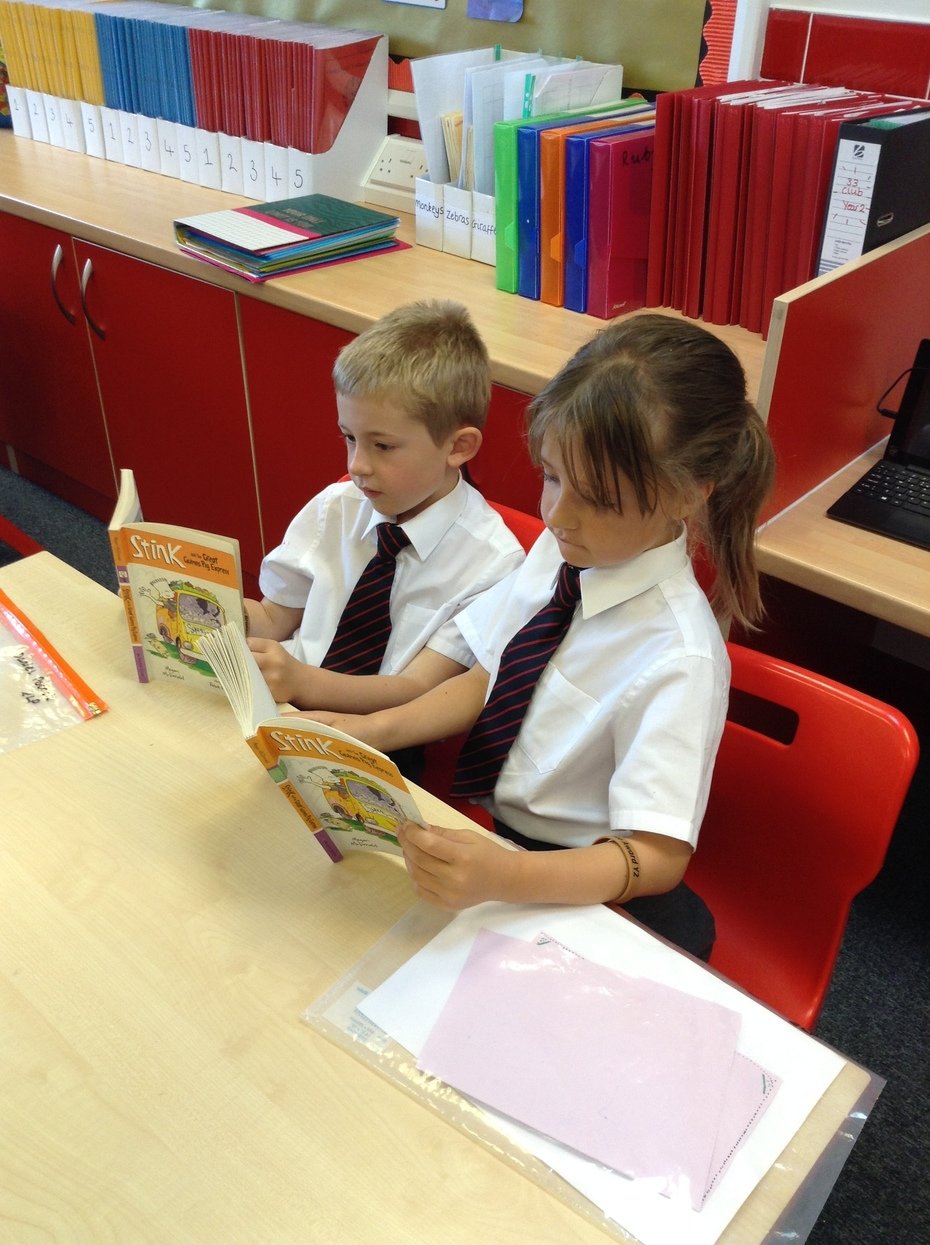 Throughout Reception and Key Stage 1, Phonics is taught, every day, in discrete, 30 minute sessions at 9am. It is also a focus throughout the school day and children are encouraged to apply their phonic knowledge at every available opportunity. At Christ Church we teach systematic, synthetic phonics through Bug Club Phonics, which is a Government approved phonic scheme. The children are allocated books from the Bug Club scheme of books which are matched to Bug Club Phonics and their developing phonic knowledge. The children's phonic knowledge is tracked from Reception and throughout Key Stage 1 using phonics tracker.
Please click here to access our whole school phonics overview.
Phonics screening results
2019-2020: 97% of children passed the phonic screening in Year 1
2020-2021: 100% of children passed the phonics screening (due to COVID-19, the screening was taken in the Autumn term Yr2)
2021-2022: 100% of children passed the phonics screening (due to COVID-19, the screening was taken in the Autumn term Yr2)
Additional Reading Support & Intervention
Children across school and of all abilities will receive reading intervention, when appropriate during the academic year.
However, a specific group of children in each year group have been identified as those who require additional, daily support.
In order to support these children with their reading, we will:
 - Hear them read during a teacher led guided reading session each week
 - Model how to read aloud, including how to decode tricky words and the different strategies that can be used
 - Support them through 1:1 or small group intervention where reading fluency is the focus in order to further improve their fluency in reading
These children have formed this group for a number of reasons. These include:
 - Teacher assessments – both informal and formal
 - Children who did not achieve the Early Learning Goal in Reception
 - Children who did not pass the Phonics Screening in Year 1
 - Children who are Working Below or Working Towards their end of year expectations
When compiling this group of children we have also taken into account a child's home life, how COVID-19 has impacted upon their learning and their prolonged absence from school and other personal factors that contribute to our understanding of a child and their level of reading.
Every child deserves to feel valued, know that they are respected and experience success, regardless of ability, ethnicity or social background. Following this targeted intervention, it is our aim that these children will become fluent readers who have a greater confidence when reading. It is our responsibility to fuel them with a love of learning and equip them with the skills necessary to learn effectively and in doing so we hope that these children will become independent, resilient and confident as they move through primary school.
Please click here for our English Policy.