Our Church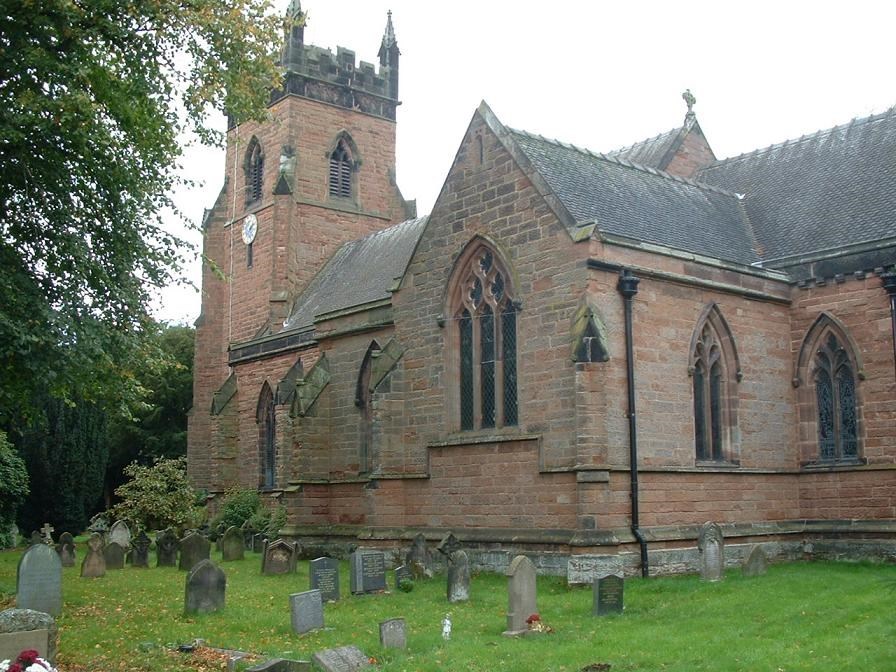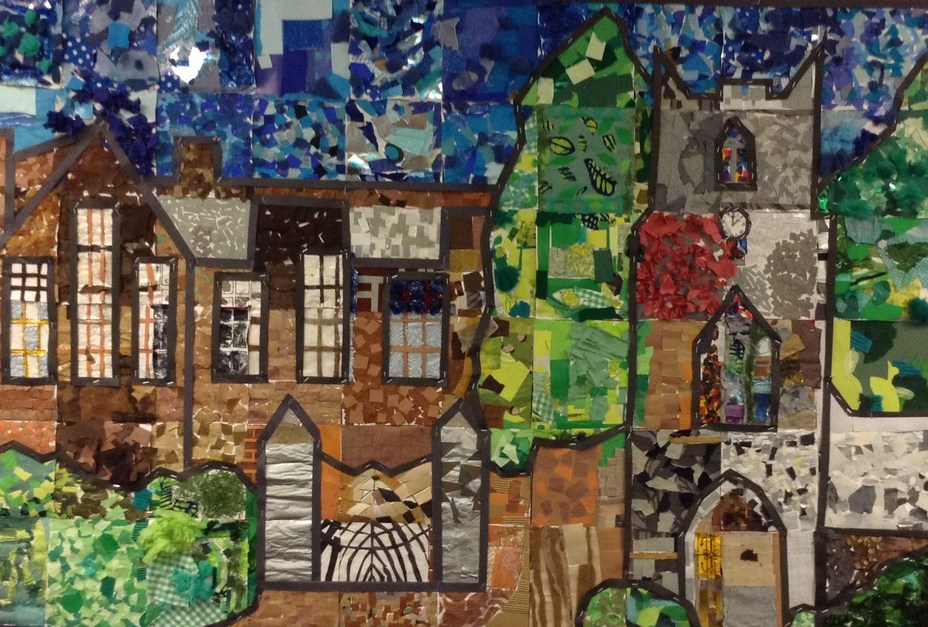 Our Church
'Our Christ Church community is underpinned by a strong shared ethos of high expectations, enthusiasm for challenge and our unique Christian values. Our values are the foundation of our engaging, balanced curriculum, which enables all children to flourish. Our strong links with our Church and community help to build resilient learners, well-equipped to contribute to society.'
Click here to see the Church of England Vision for Education: Deeply Christian, Serving the Common Good.
Our Christian Values
Click on each picture to read a story from the Bible which helps us to learn more about our school values.
Respect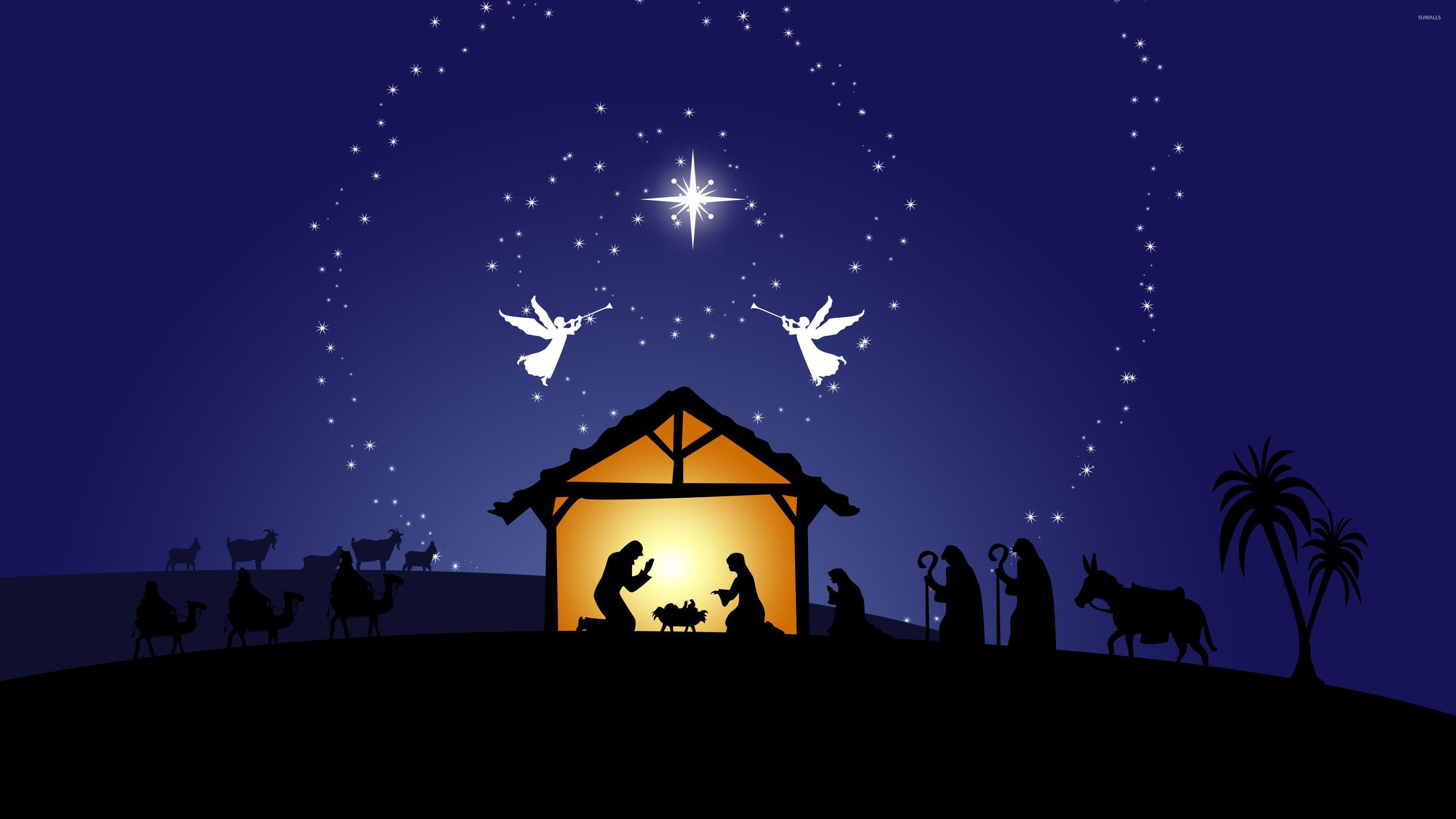 Care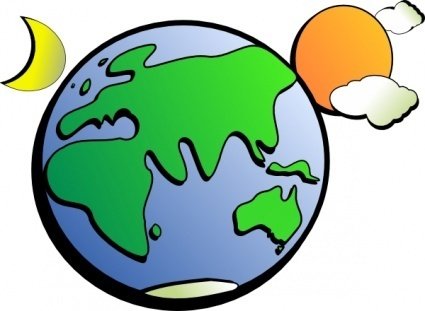 Responsibility
Reflective
Resourceful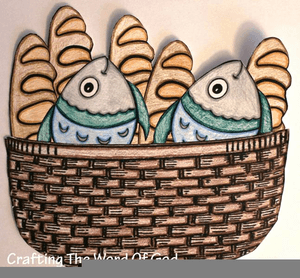 Resilient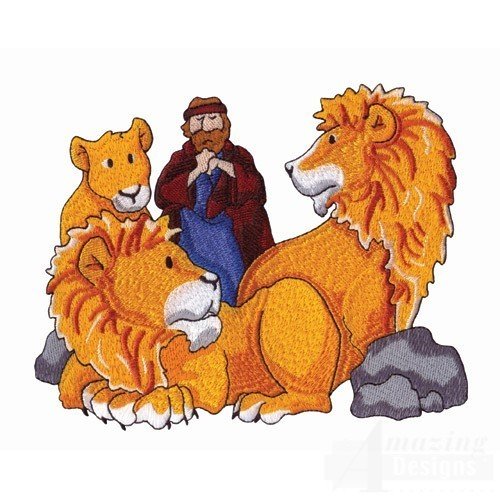 Risk Taking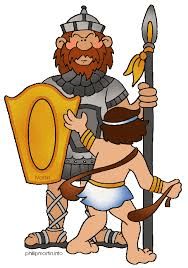 Relationships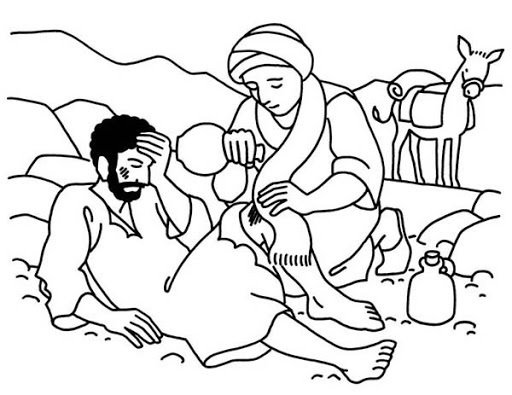 Our Religious Education Curriculum
At Christ Church we follow the Understanding Christianity Materials, further supplemented with the Staffordshire Religious Education syllabus as advised by the LDBE. The children also receive many opportunities to learn about a wider range of religions, both through our curriculum, world religion days and worships. Please see the overview below for further information.
Religious Education Knowledge and Skills
New RE Statement of Entitlement
Mental Health and Wellbeing Policy 2020
Collective Worship Policy 2020
Parental Questionnaire 2019 Outcomes
We have recently conducted a parental questionnaire to find out what our parents/carers think about our school. Click here to find the results of the questionnaire (a summary of the questionnaire can also be found on the home page).
School Improvement
As a school we continuously monitor and review our school's successes, along with our next steps for improvement so that our children always receive the best education possible. Our School Improvement Plan outlines our priorities for the current academic year. Being a Church Of England School, our Christian Values and beliefs play a significant part in our School Improvement process. Therefore, we have specific priorities on our School Improvement Plan to continue to support us to be a successful Church of England Primary School.
Our Christian Character
Our school thrives on close links to our parish church:
Termly year group visits to church for worship.

Church Representatives leading whole school worship.

Pupil-led worships held in church for significant events in the Christian calendar.

Visits to Lichfield Cathedral.
We ensure strong links within our curriculum:
Bible story links to our Big Question curriculum and school values.

Understanding Christianity Materials taught in school.

Regular visits to church from Reception onwards.

Many cross curricular links e.g. Music workshops and performances at Lichfield Cathedral.
Opportunities to be reflective:
Reflection areas in all classrooms.

An outdoor reflection area.

Reflection time.

pupil-led worship.

Daily collective worship in school.

Reflective learning encouraged in lessons.
Living Our Christian Values
It's the start of another fantastic year at Christ Church! As always, we warmly invite parents and members of our community to join us in worship and celebration. Please click here for whole school worship dates this academic year.
Click here to see our worship theme overview for the school year.
Red Nose Day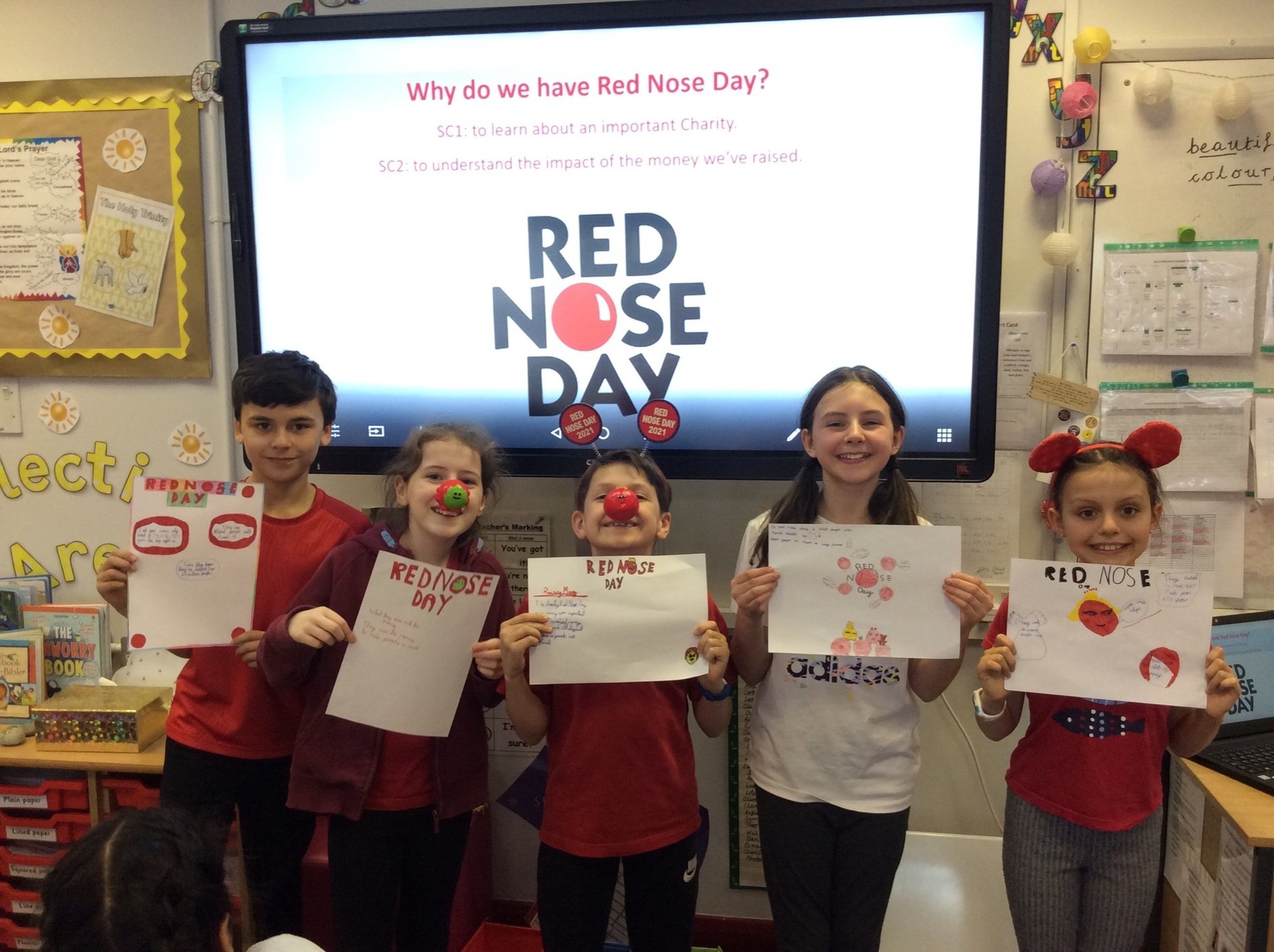 Children at Christ Church have enjoyed fund raising and, most importantly, learning about the history of the charity 'Comic Relief' and all the excellent work they do supporting vulnerable people around the world.
Christmas Angels
A big thank you to the lovely members of Christ Church community, who have knitted each of our children a Christmas angel decoration and given them a book telling the Christmas story. The children and their families have truly enjoyed sharing in the real meaning of Christmas and really appreciate your kindness and generosity in these challenging times.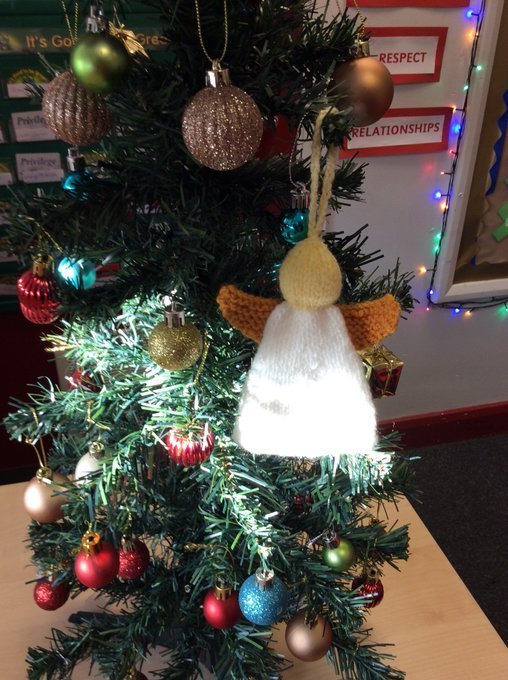 Christmas Performances
Our Reception, Year 1 and Year 2 pupils have thoroughly enjoyed performing their Christmas Nativities and Carols by Candlelight concerts this year. Although this year was a little different, the children have enjoyed sharing the performances with their families at home.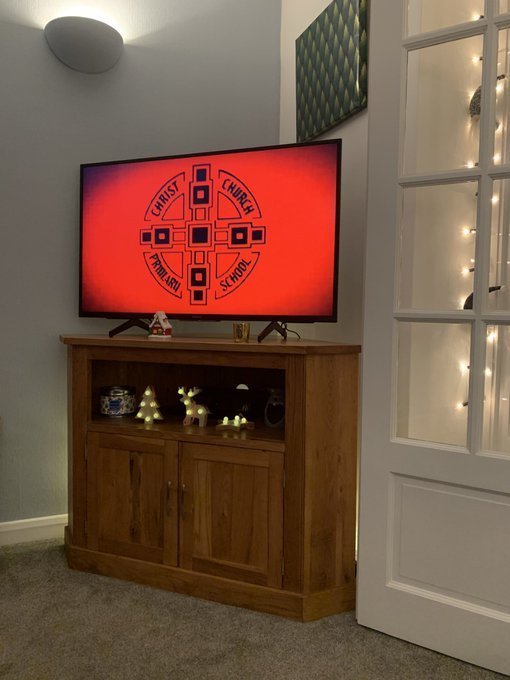 Christmas Jumper Day
Well done to all the staff and children for raising so much money for save the children - and looking fabulously festive at the same time!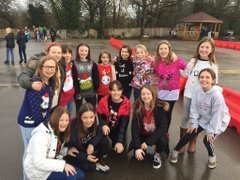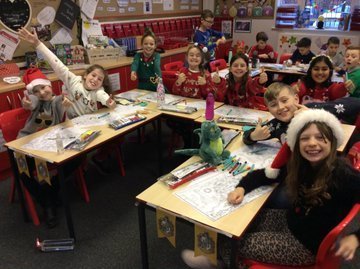 Christmas Celebration Day
Thank you to our lovely School Association for our Christmas treats. The staff and children had a wonderful day celebrating!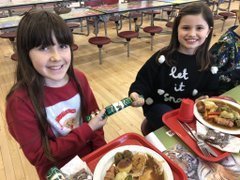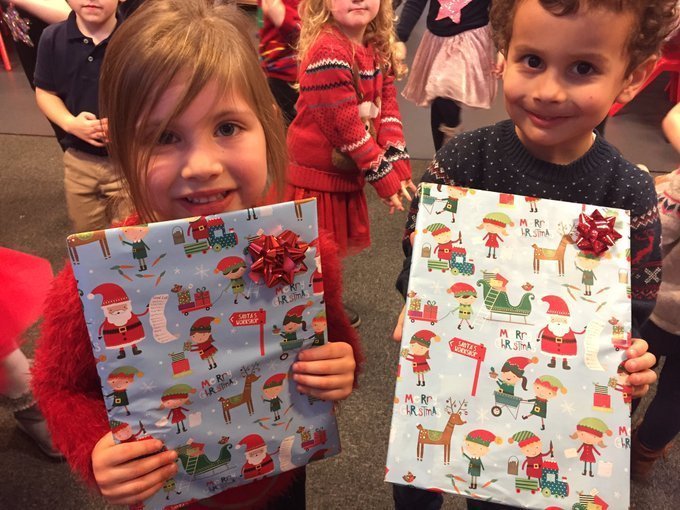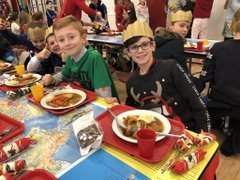 Virtual Christmas Concert
Well done, Year 5! You've done a super job practising and recording a Christmas song for a virtual Christmas concert this year.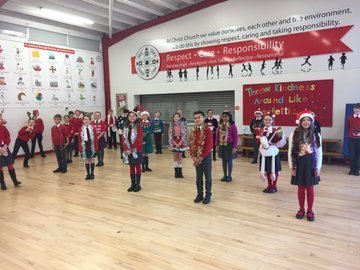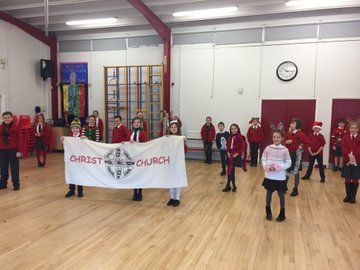 Junior Leadership Team
Congratulations to our new Junior Leadership Team for 2020! These children consistently show our school values, are fantastic role models and we hope they enjoy this fantastic opportunity.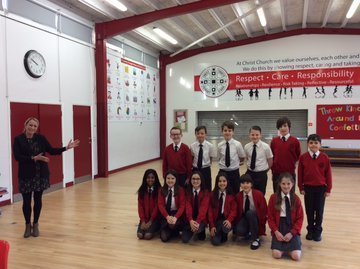 Children in Need
This year our staff and pupils have celebrated with a 'Feel good Friday'
and have raised money, whilst learning about the importance of helping others and ourselves.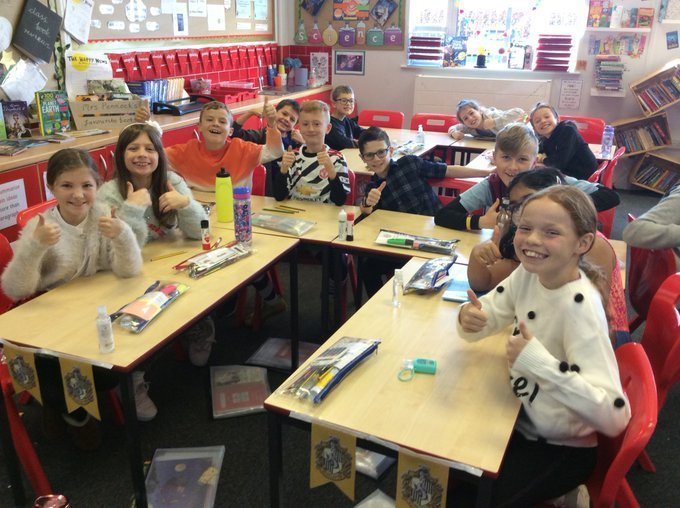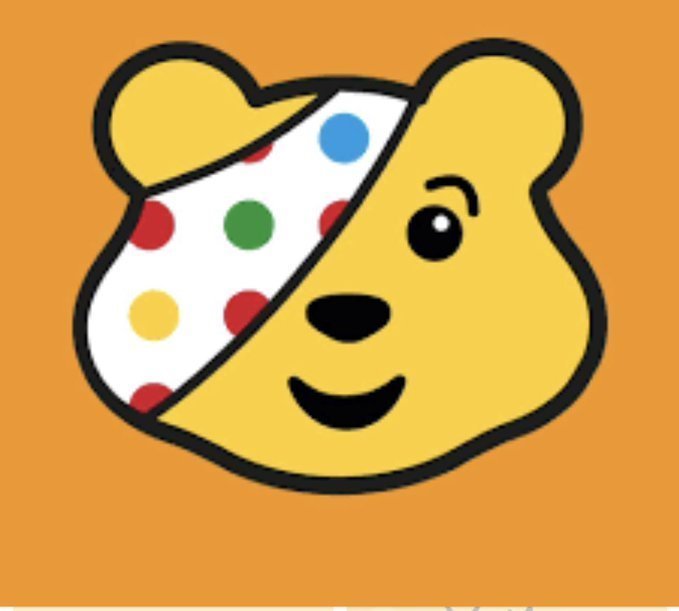 Remembrance Day
This week, the children have created Poppy inspired art for the residents at Three Spires care home who may not get to join a Remembrance service this year.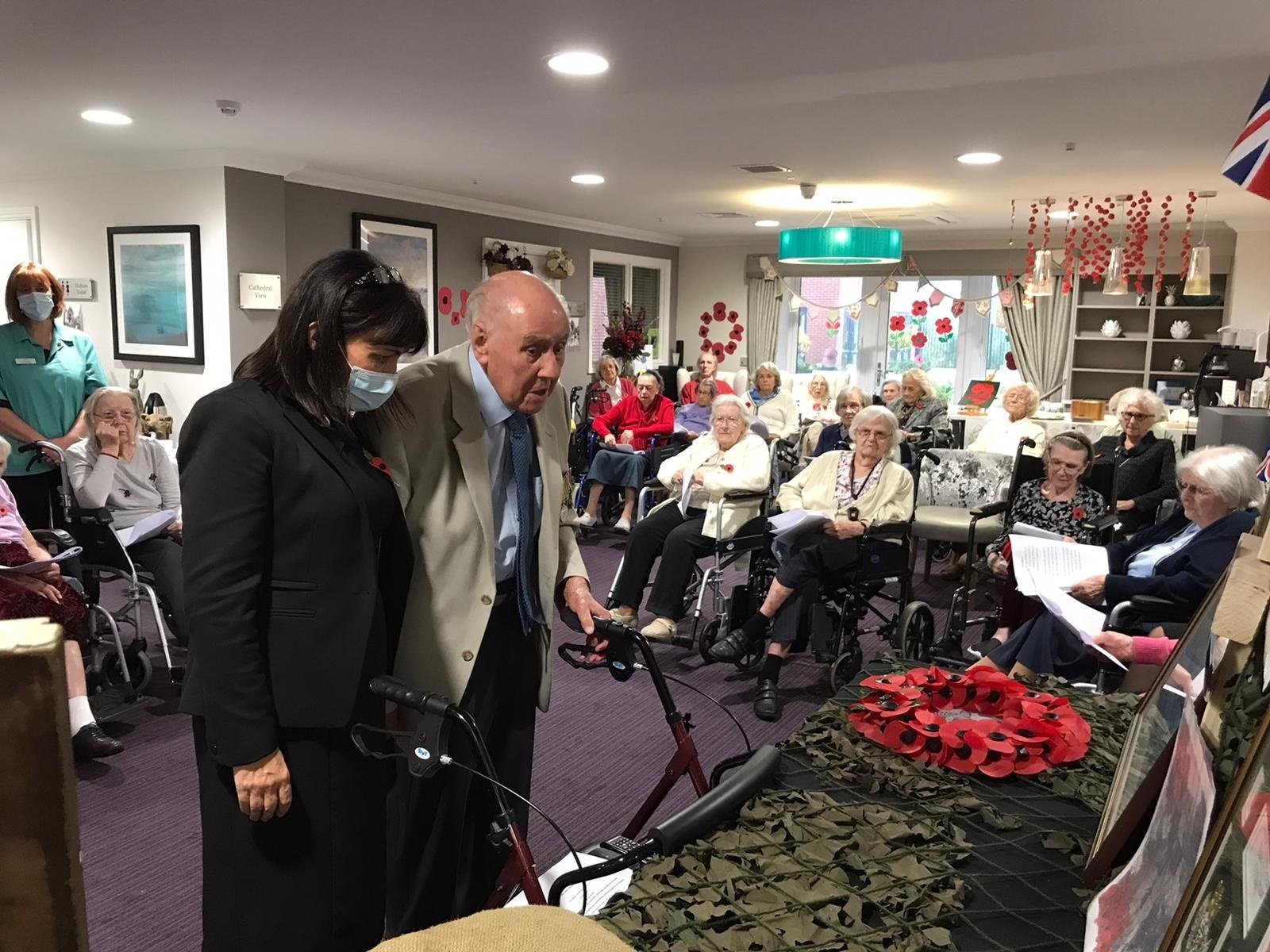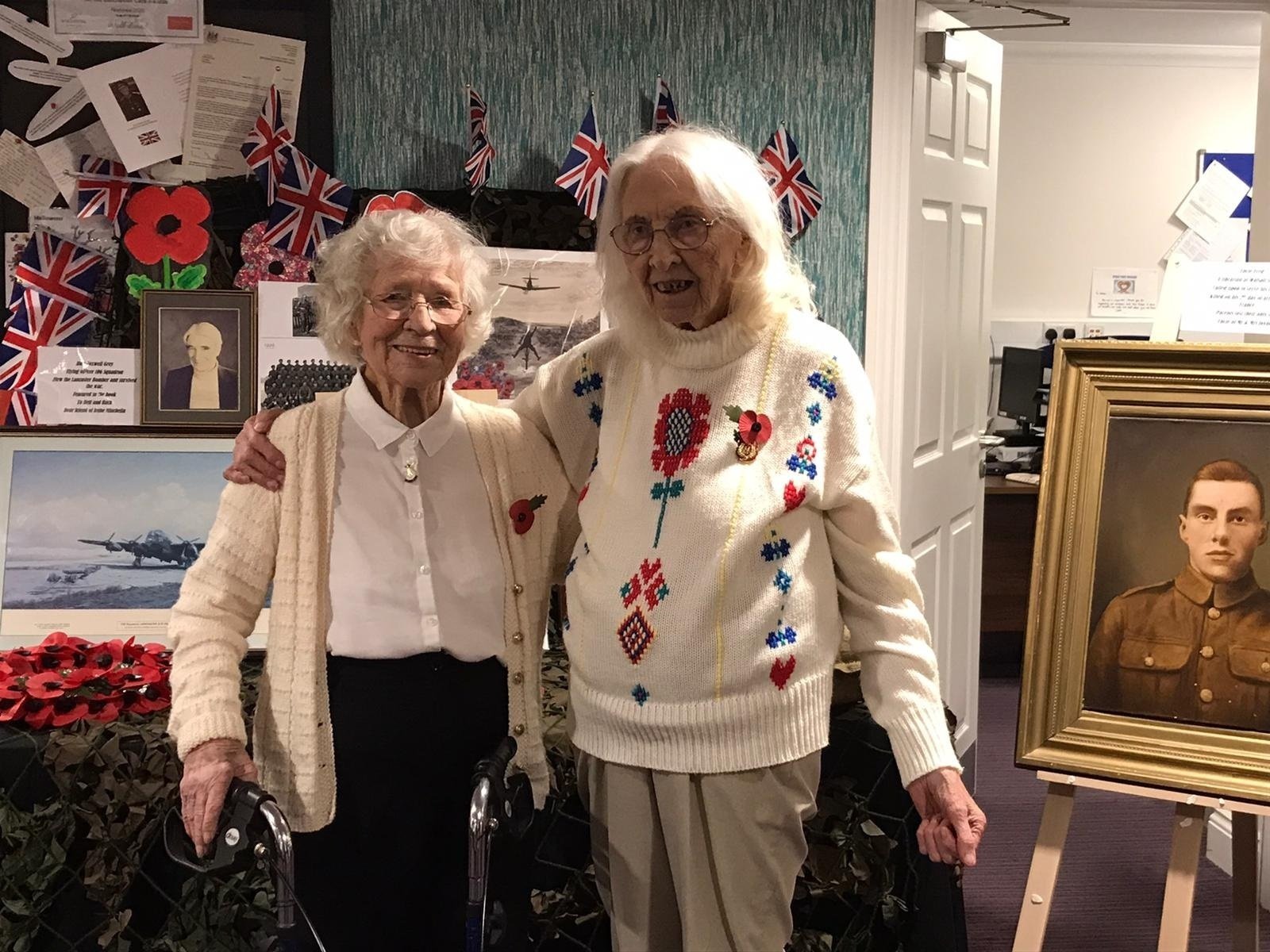 World Mental Health Day
This year we showed our support for world Mental Health Day by wearing yellow and raising money for Young Minds. The children learnt all about the importance of good mental health and how to look after their own.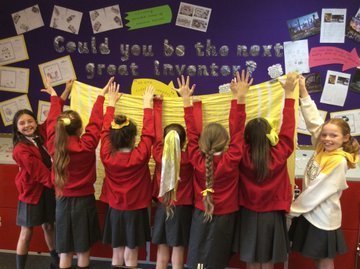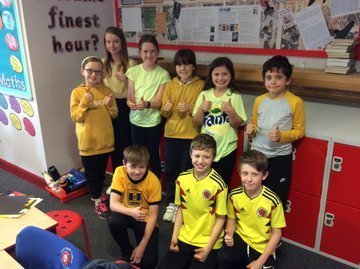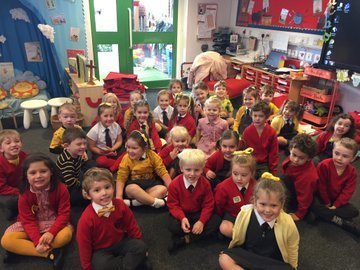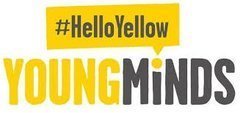 Harvest celebrations
Year 5 have been learning a great deal about the importance of Harvest time and sharing n communities. They have collected for Lichfield Foodbank this year. Thank you for your kind donations.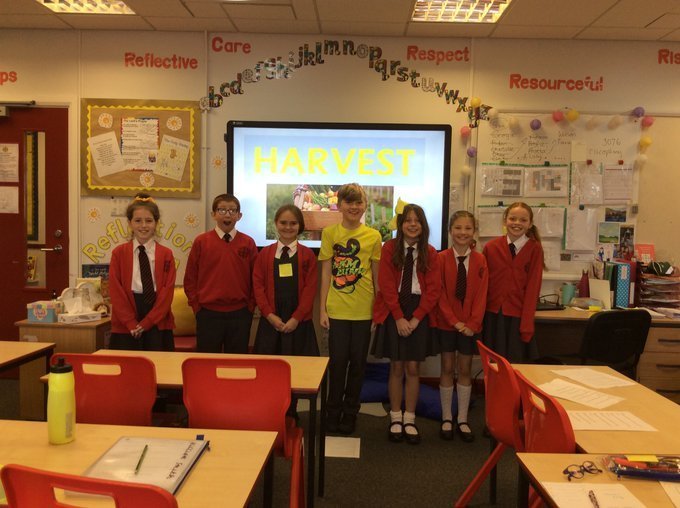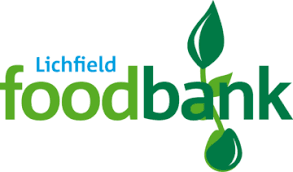 Loneliness
This week, our children have been considering the importance of supporting our community and have written to the residents of Beacon Park retirement village, offering their support and friendship.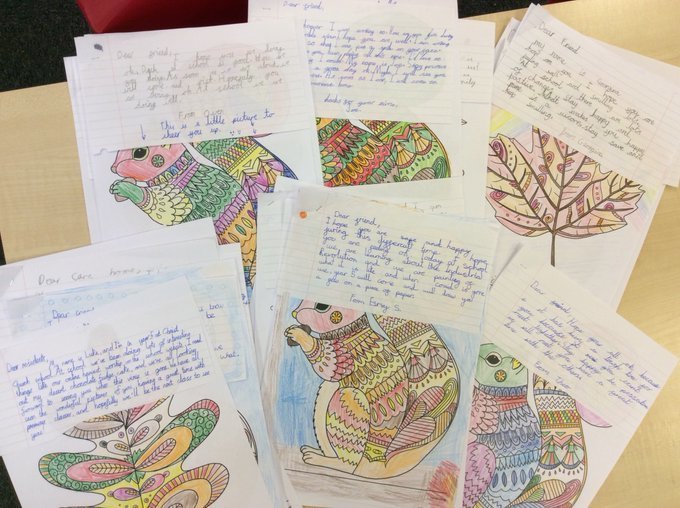 Celebrating achievements
Well done to all the children who've received an award since we've been back at school. Whether it's a Good to be Green certificate, times table wrist band or you've been writer of the week, we're really proud of you!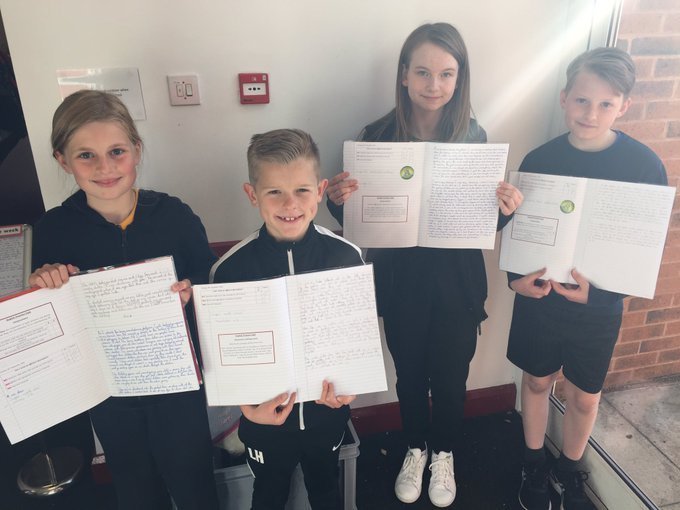 Well-being
At school, we're ensuring our pupil's well-being is well taken care of through a range of curriculum opportunities.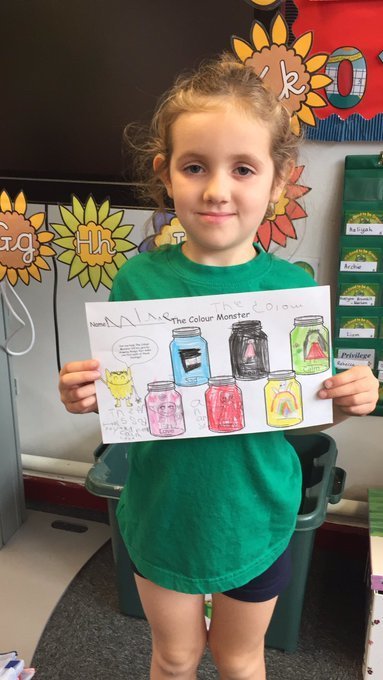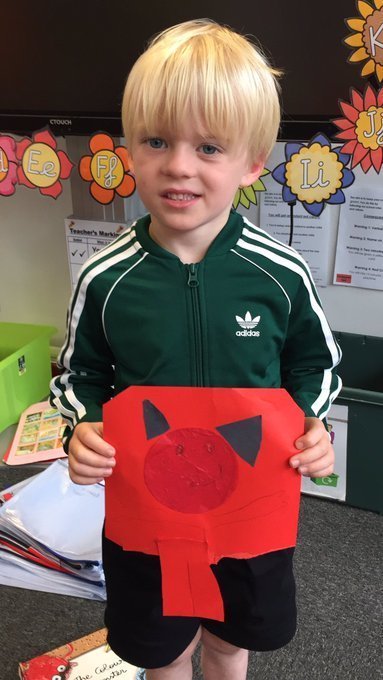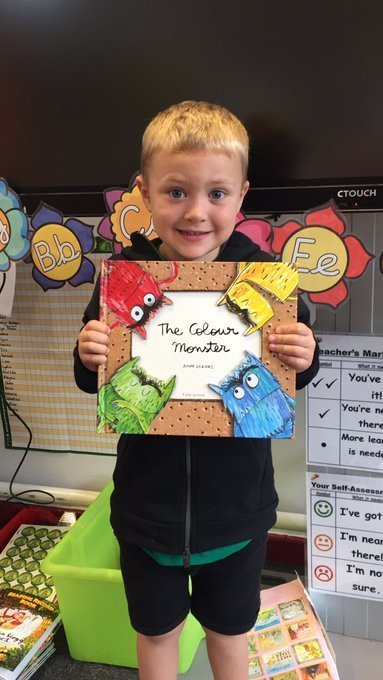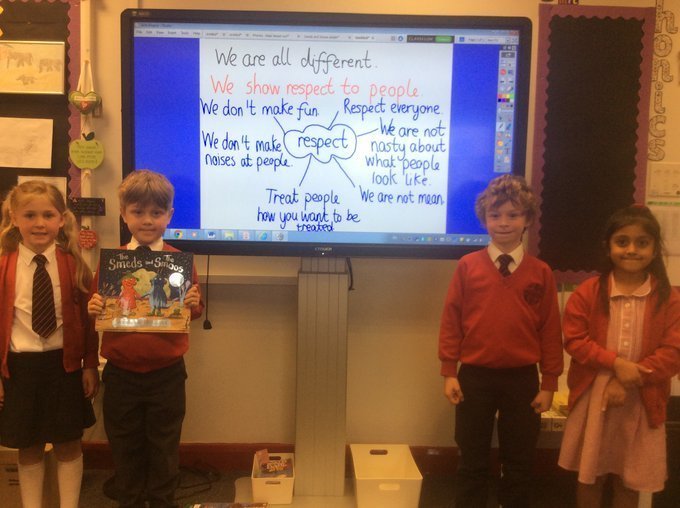 School Values
So many examples of pupils using our Christian school values this week. Well done, everyone!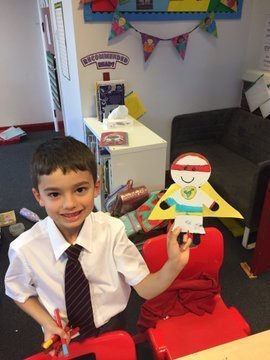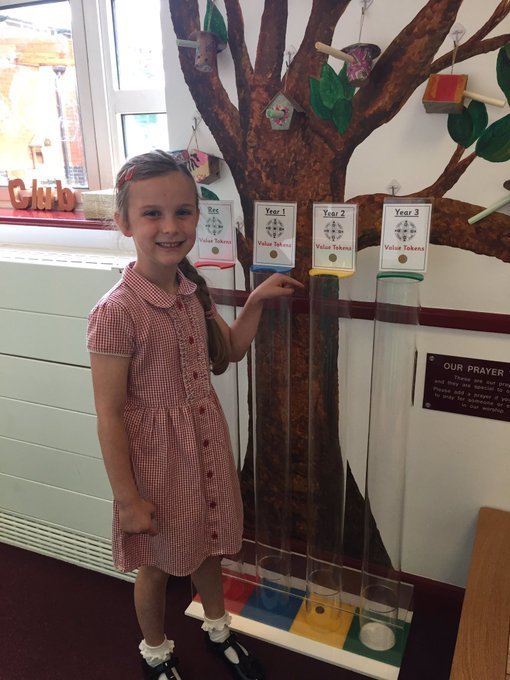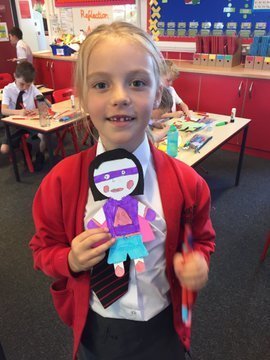 Welcome Back!
We are thrilled to have all of our pupils back at school and to have our Christ Church school community back together again, including everyone from our new Year 6, to our even newer Reception children!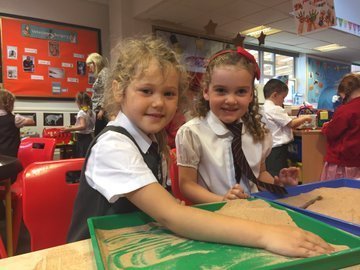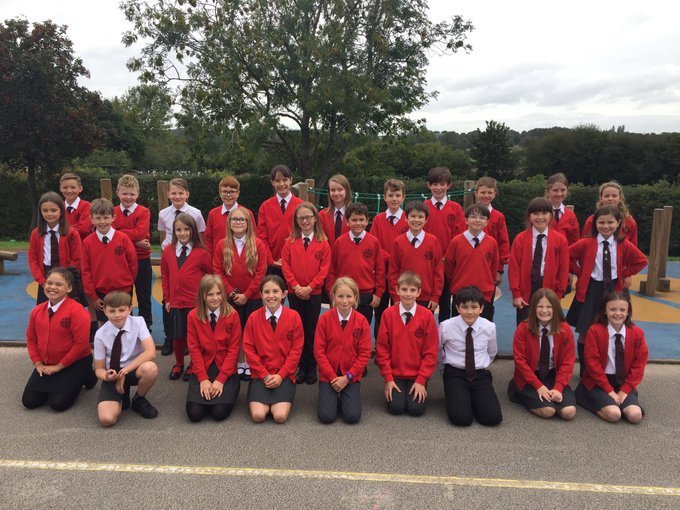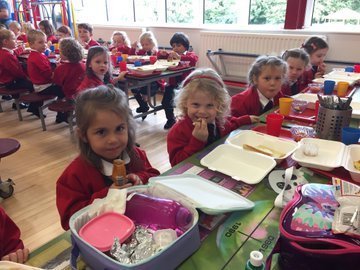 We are thinking of you!
We've loved having you all in to visit this week, and hope you've enjoyed the postcards we've sent you, along with weekly videos from your teachers. We are missing you all very much.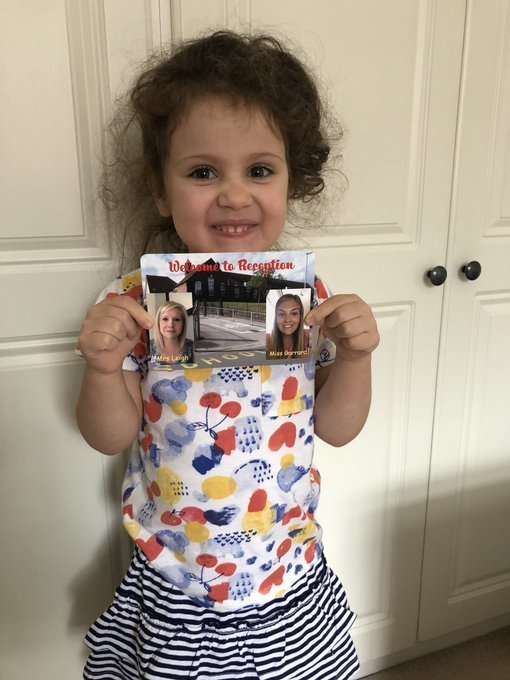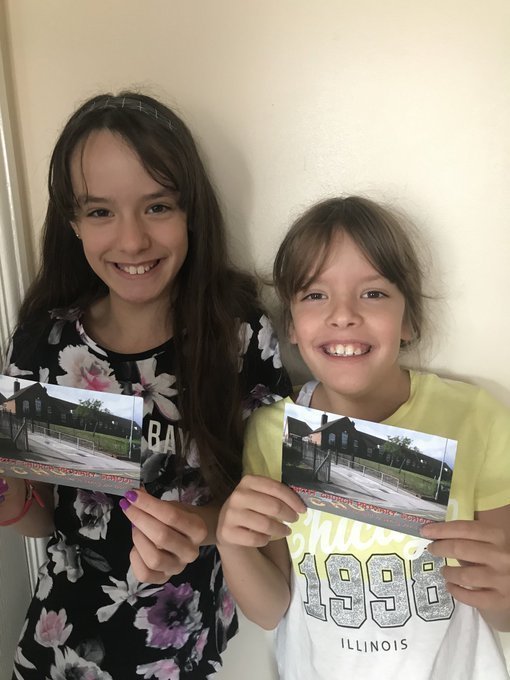 Home Learning
We are so proud of all of our Christ Church pupils for the wonderful work they are completing at home during lockdown. Using our school values at every opportunity!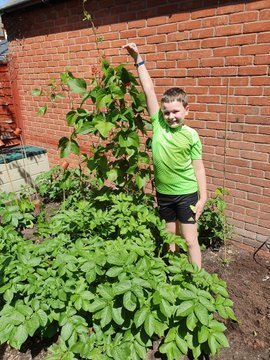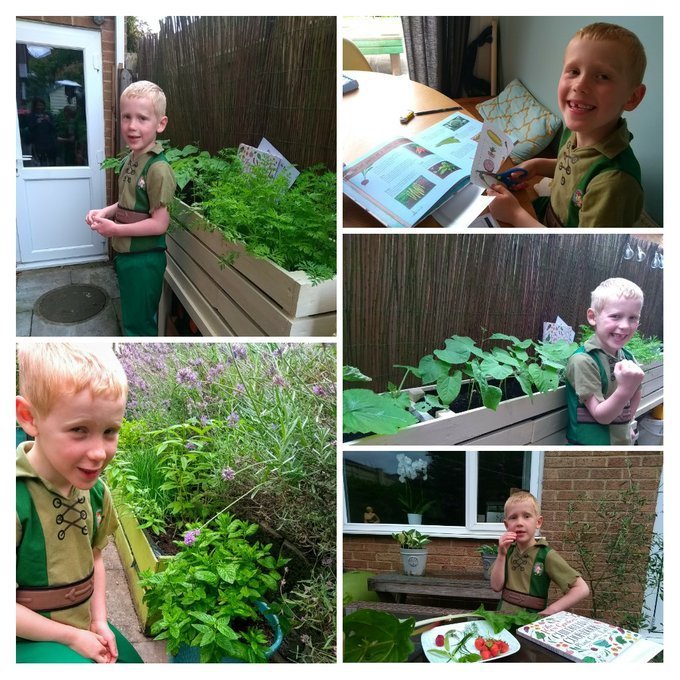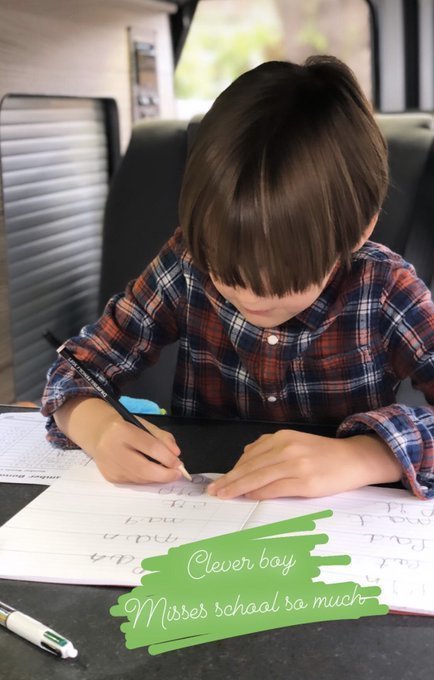 YEAR 2 MAKE NEW FRIENDS

More fun and friendship at Beacon Park Retirement Village this spring term.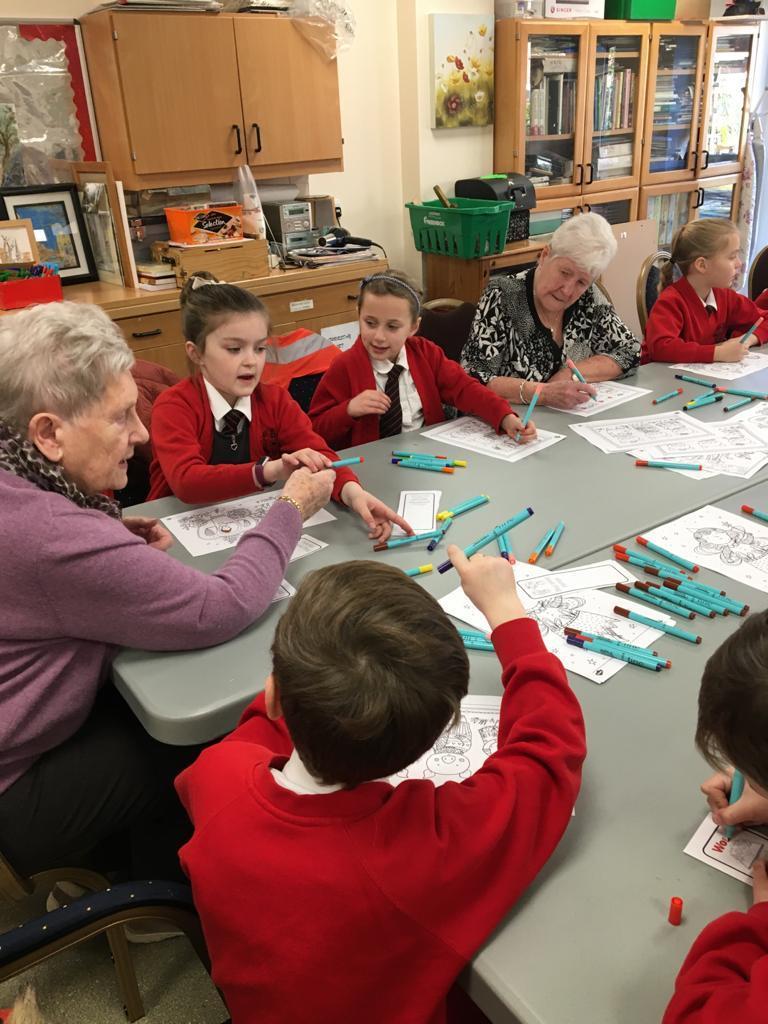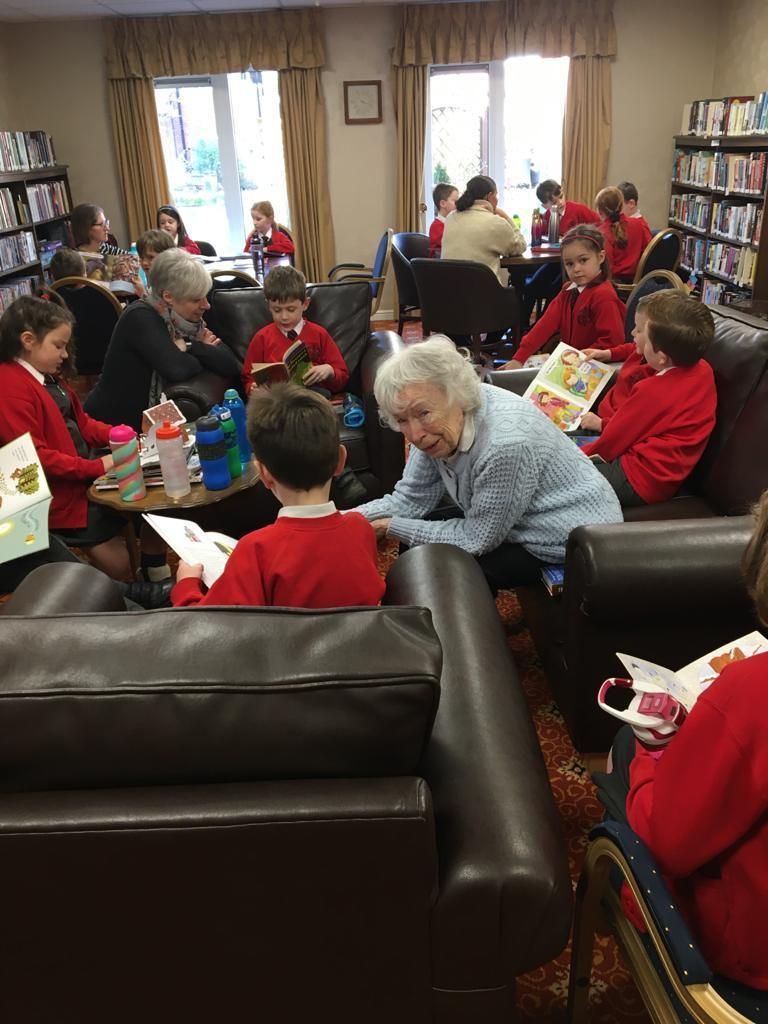 SAFER INTERNET DAY
We have all been learning about how to stay safe online this week as part of 'Safer Internet Day'.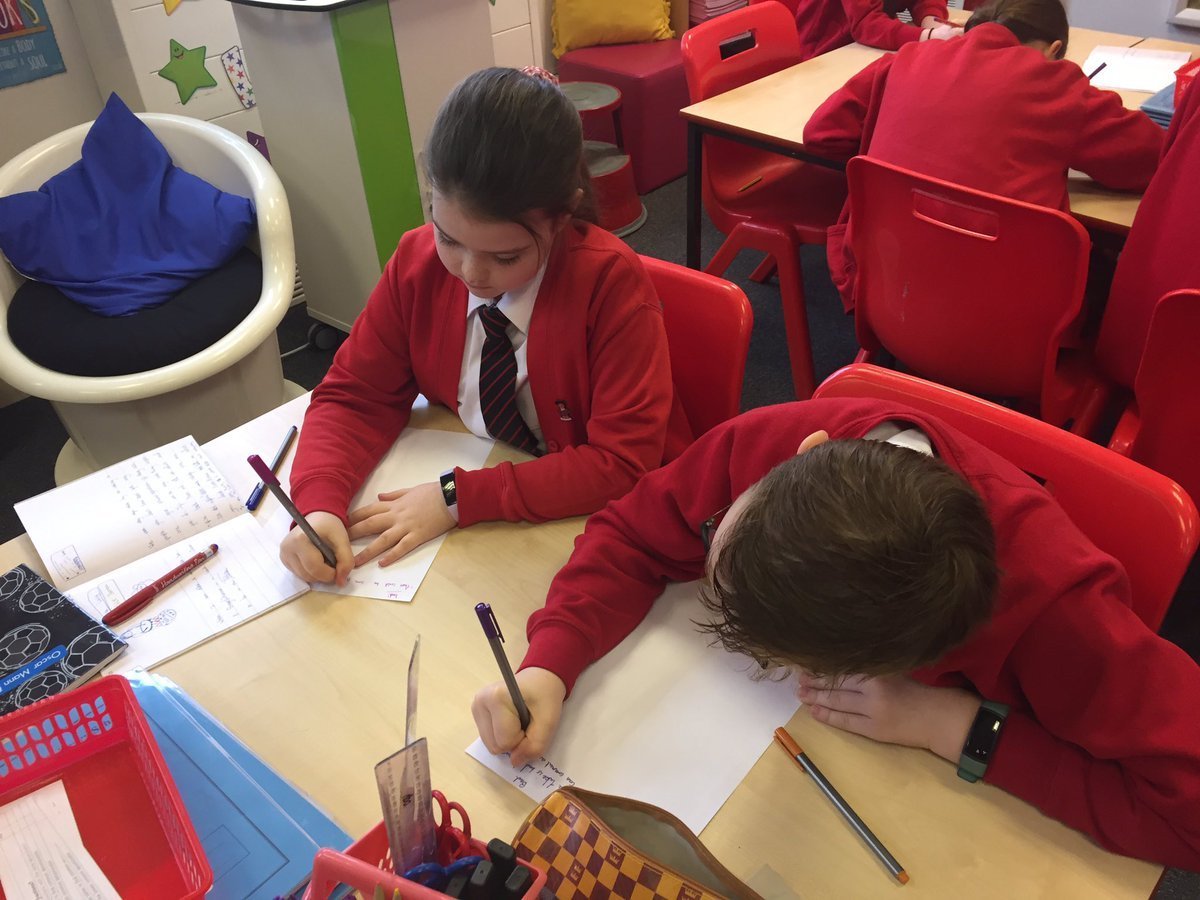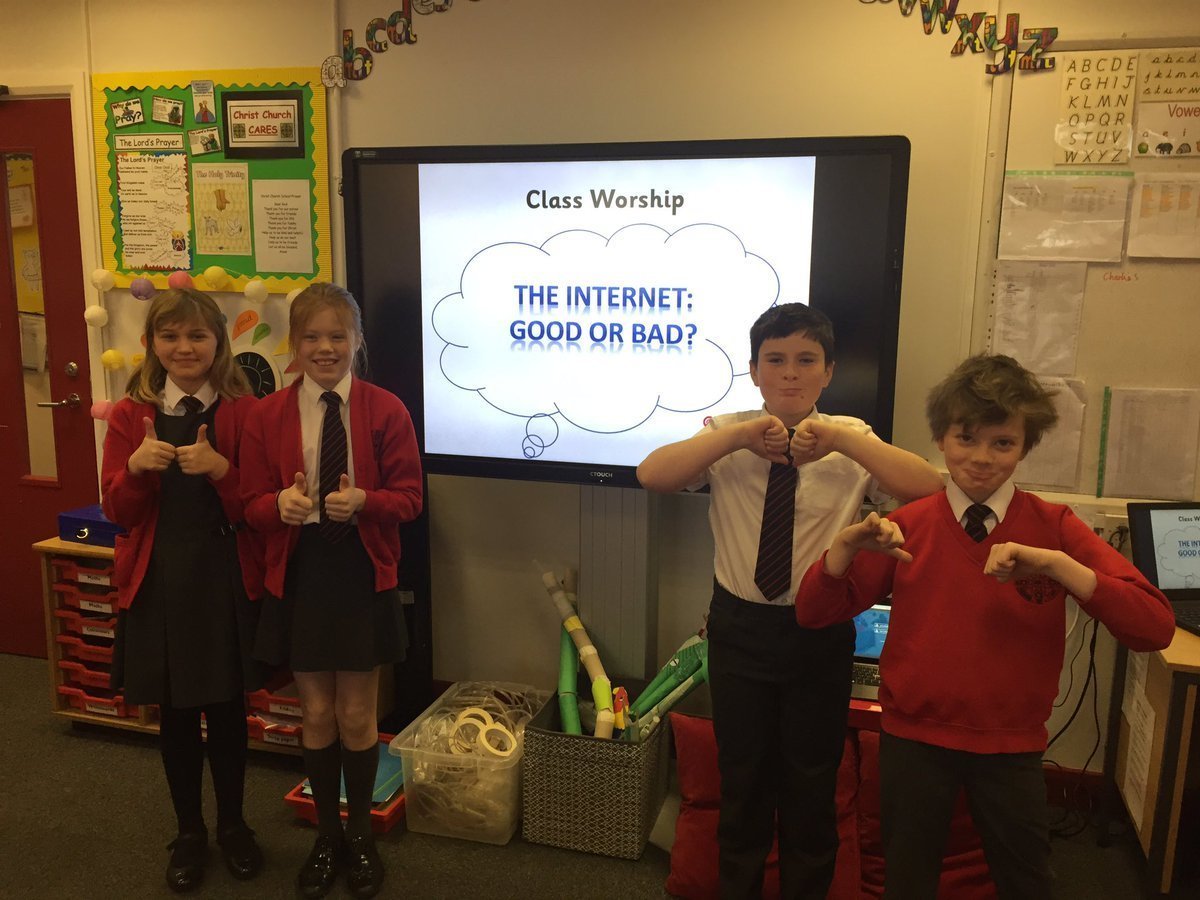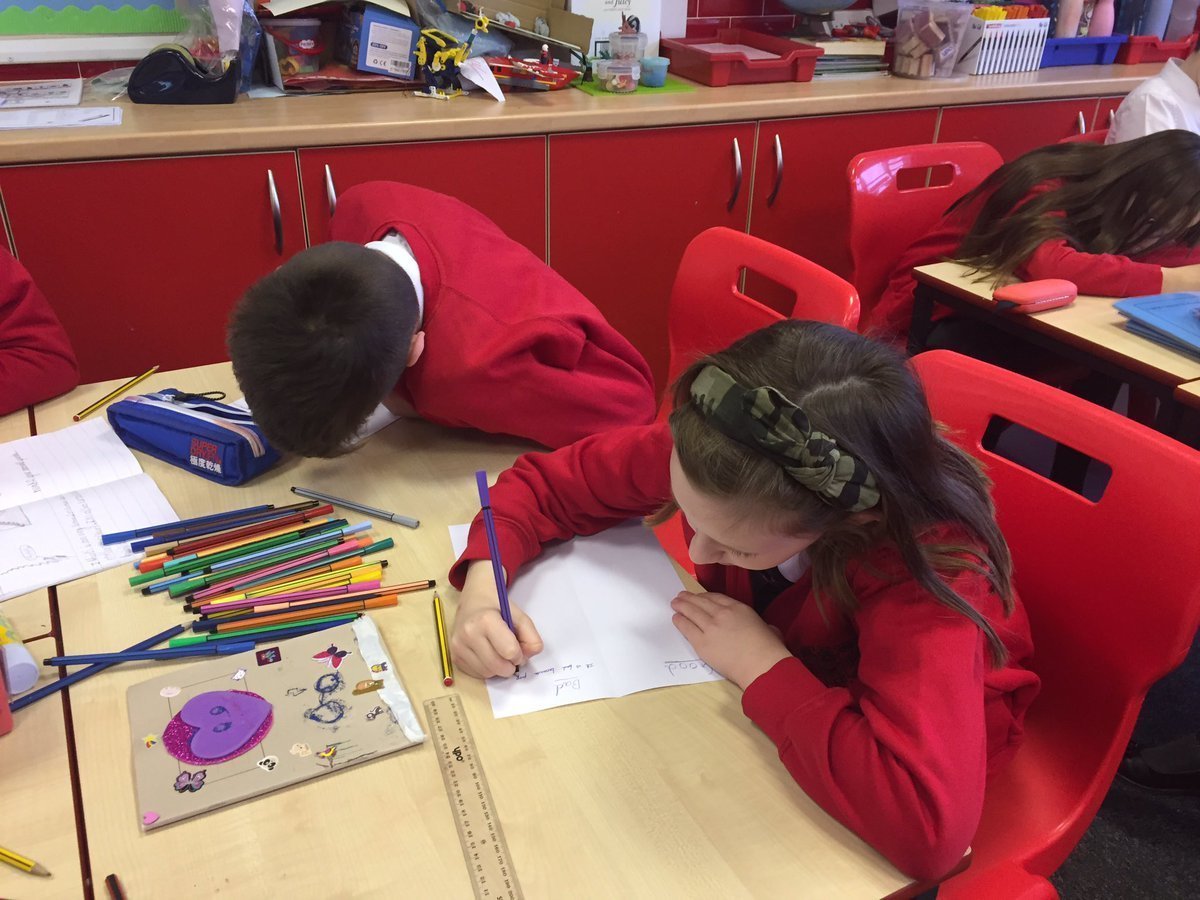 DEBATING WORLD ISSUES IN YEAR 5
Were the bush fires in Australia caused by Global warming? Should we be chopping down the rainforests and what has Greta Thunberg got to say to us all?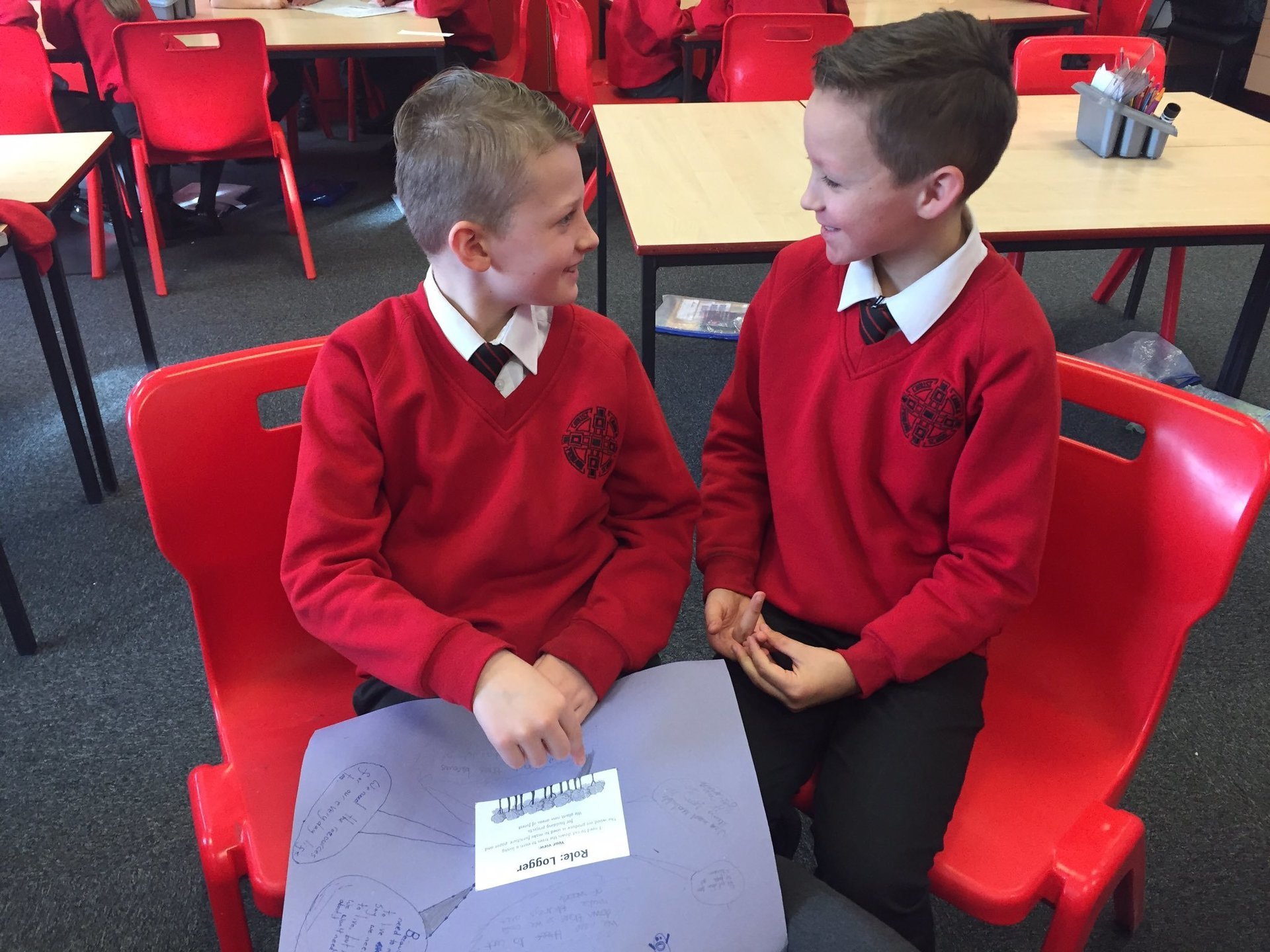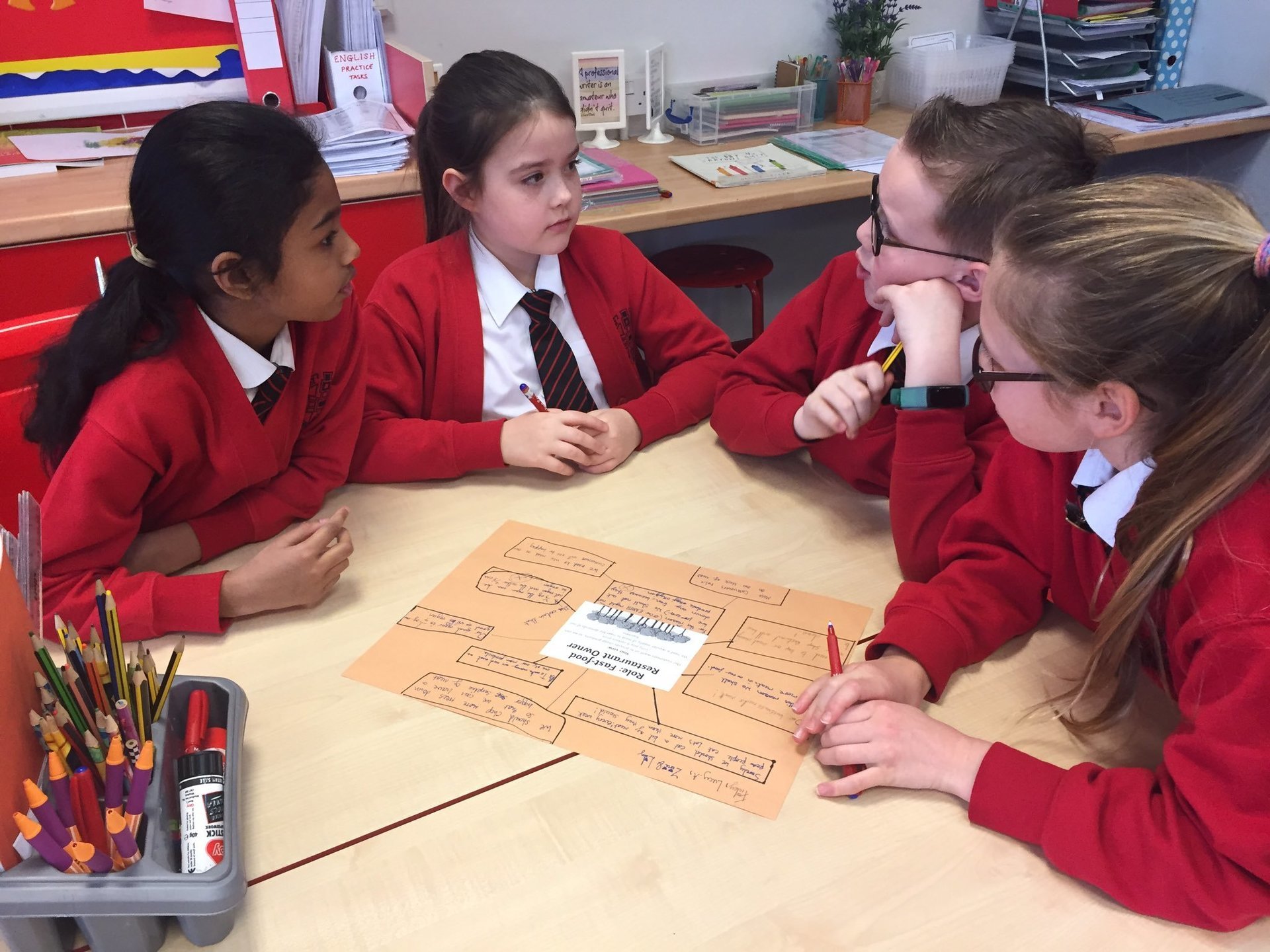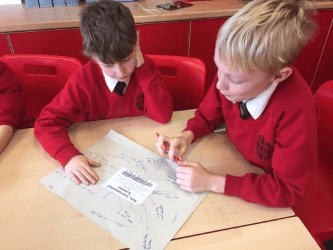 SHARING A STORY
Another lovely visit to our friends at Beacon Park retirement Village.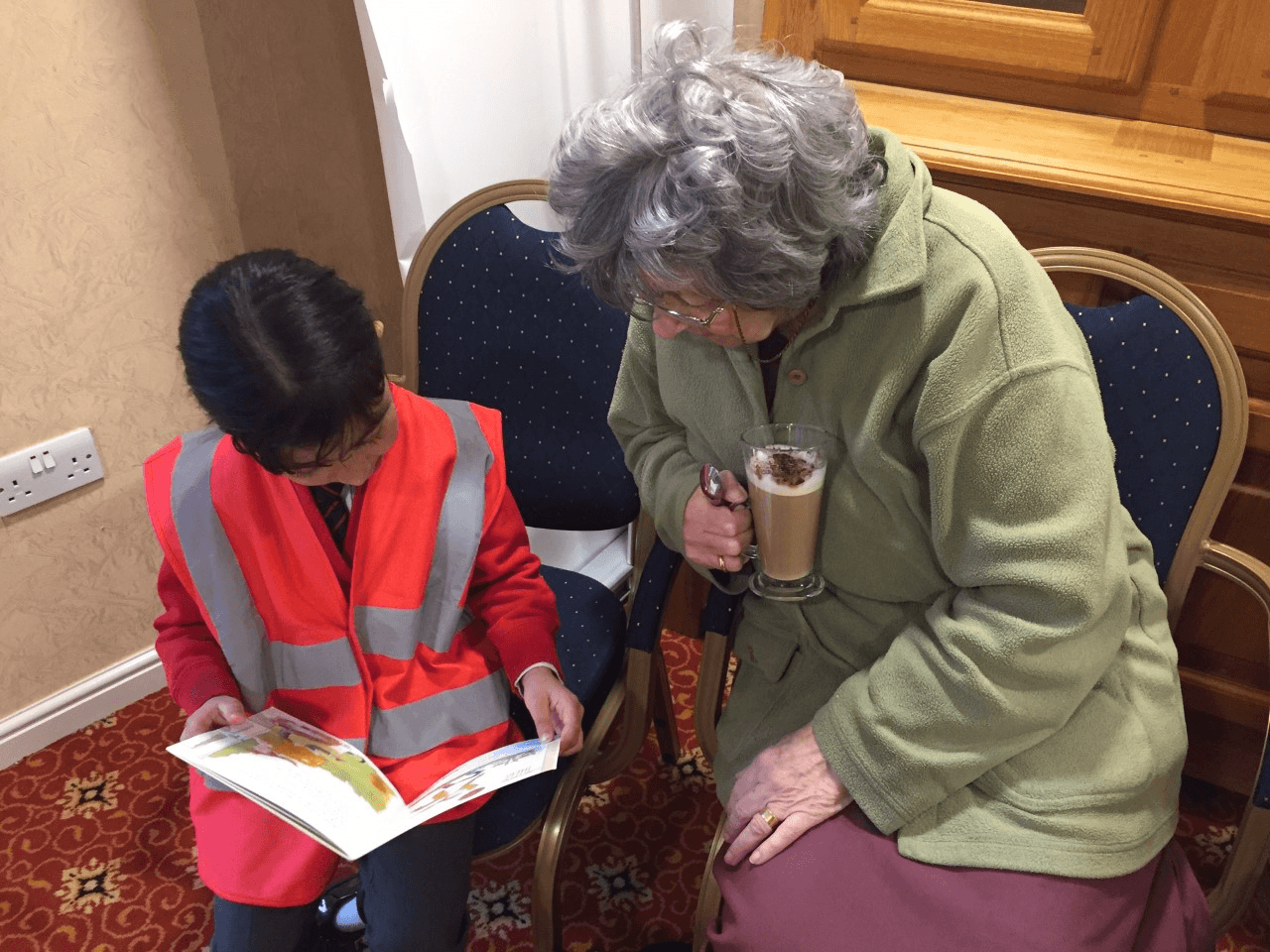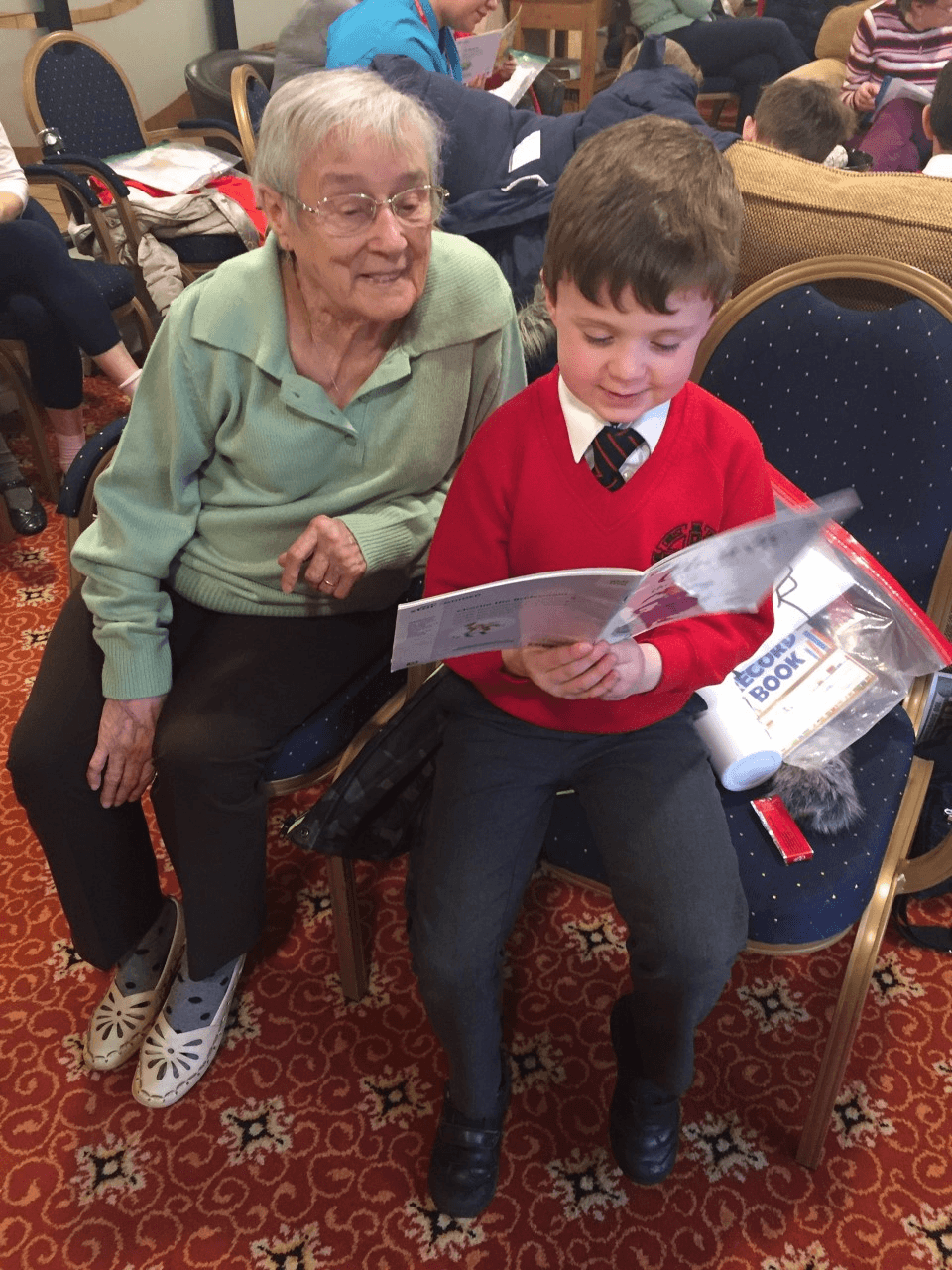 FIND YOUR BRAVE
Our pupils learn to become more resilient during children's mental health week.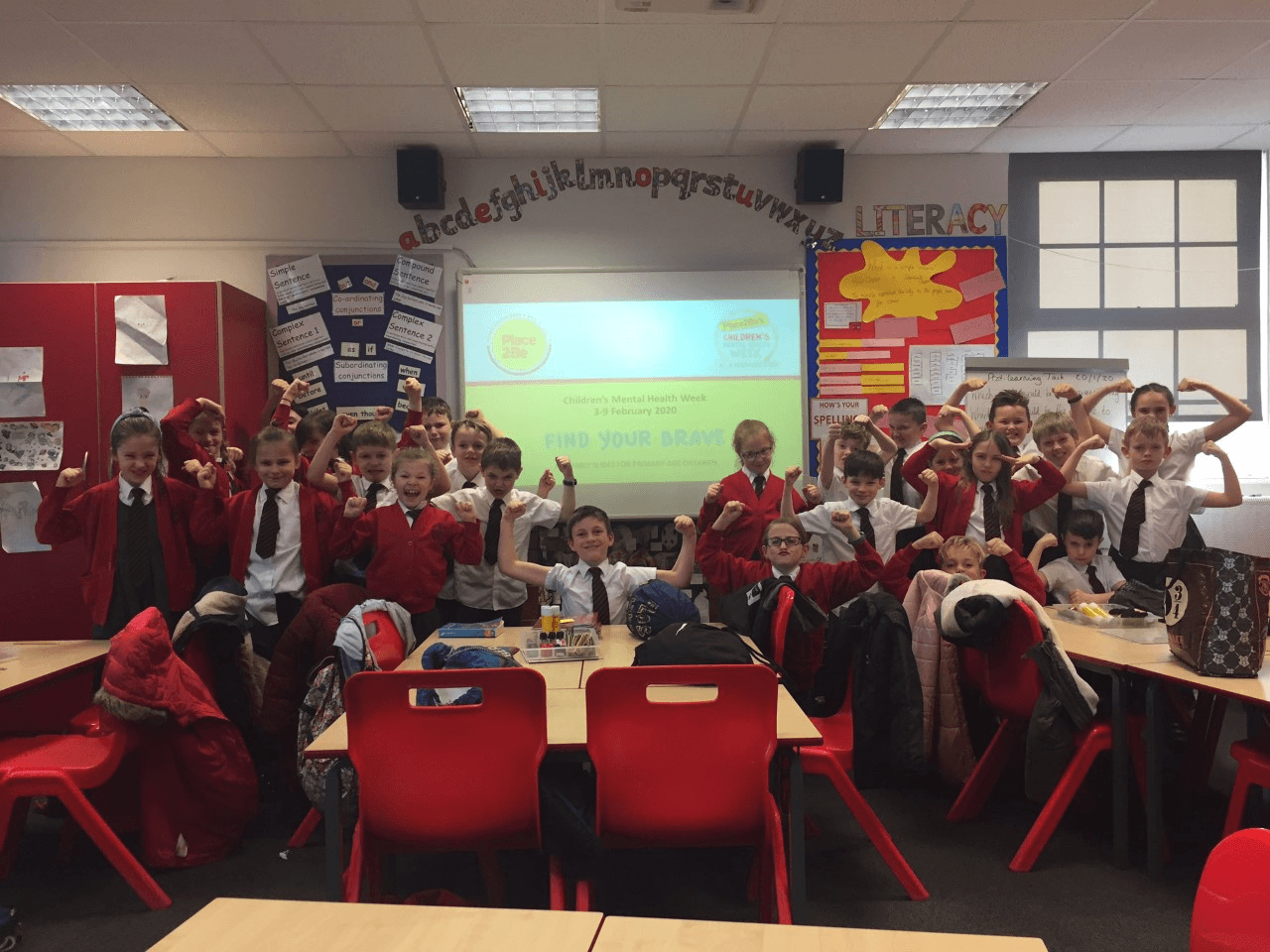 RISK TAKING
This week Year 3 pupils led a whole school worship on the theme of 'risk taking'.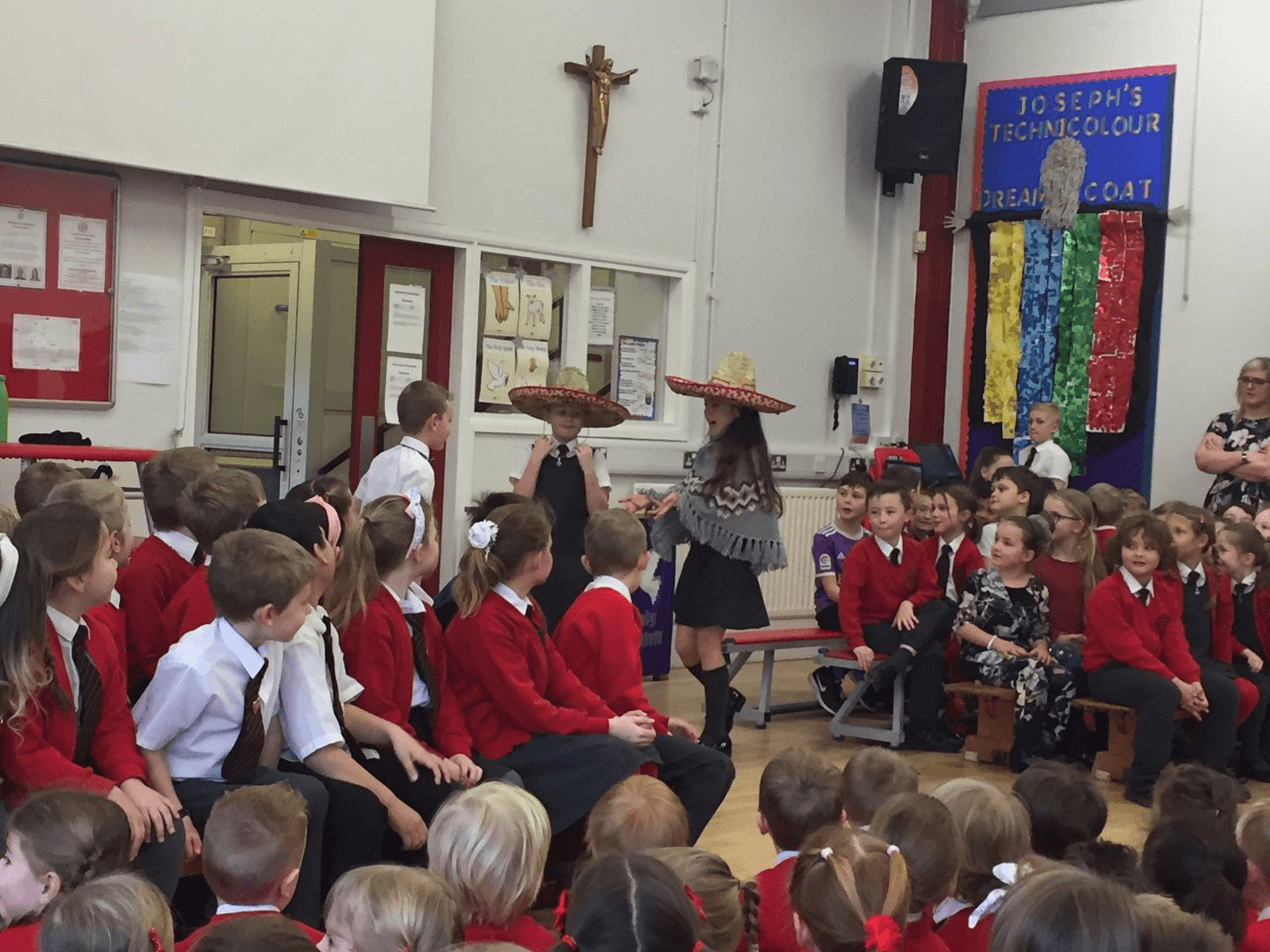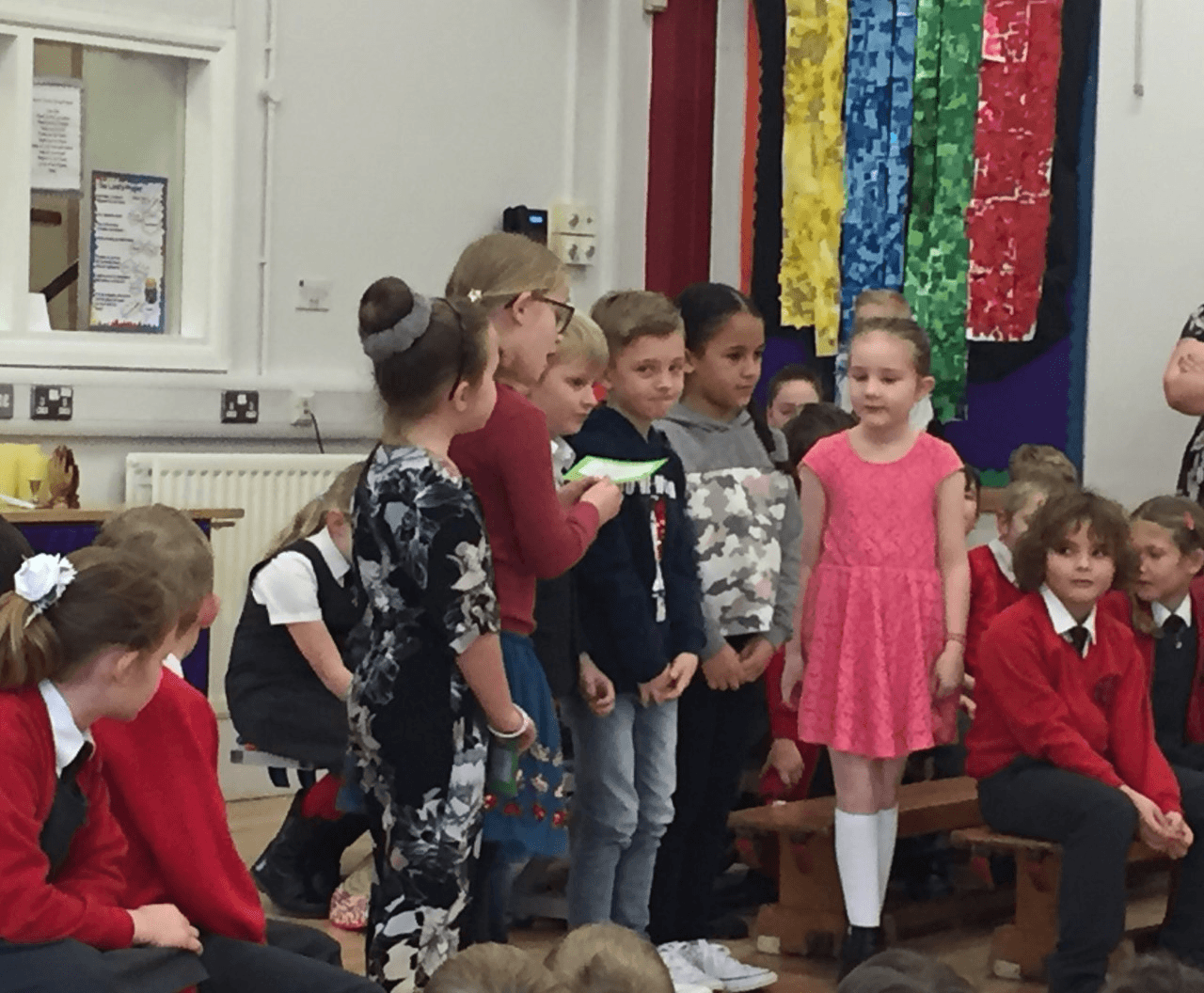 COURAGE
Year 5 led a brilliant worship on courage this week. We re-visited the story of Daniel and the Lon's den.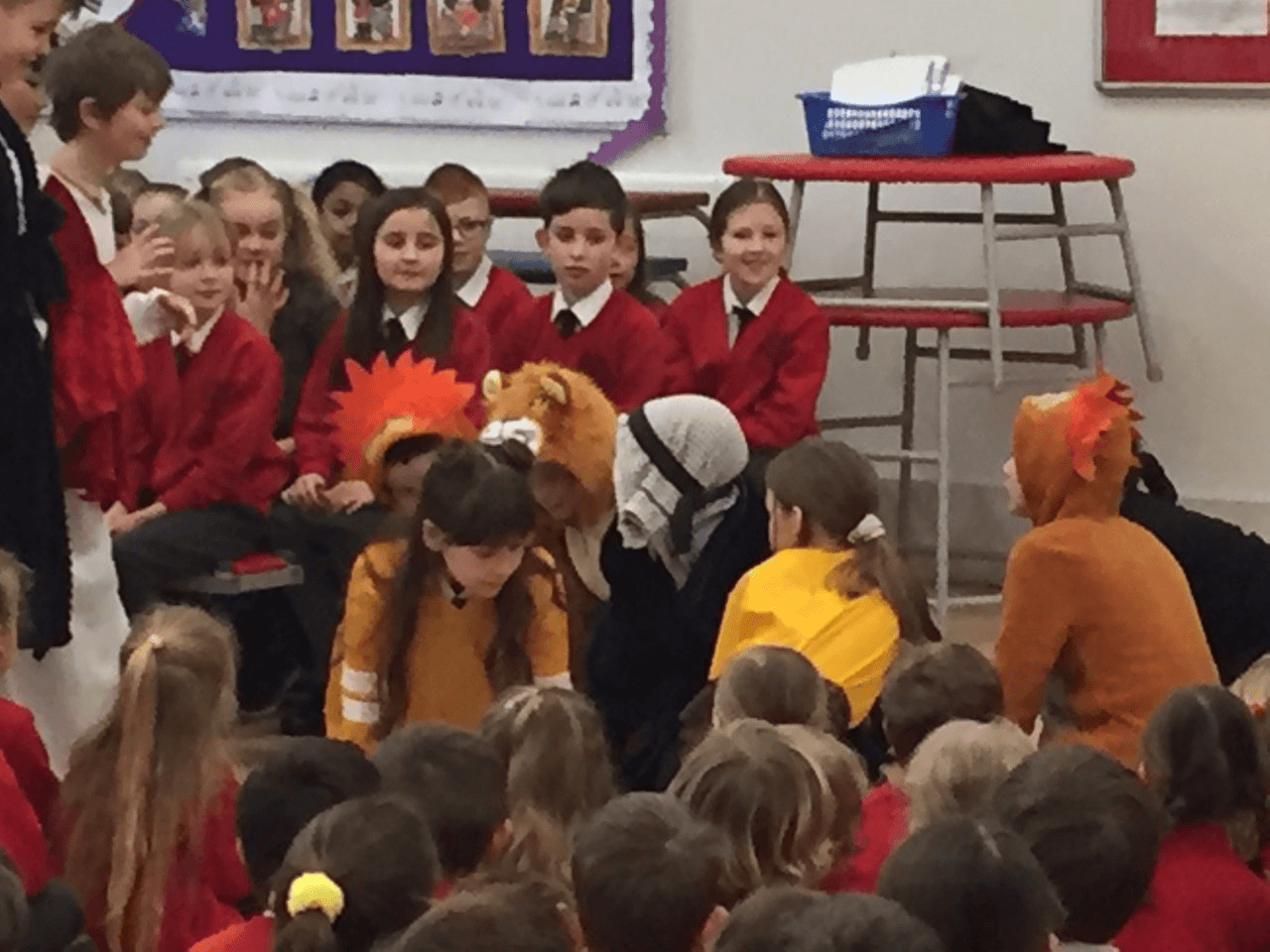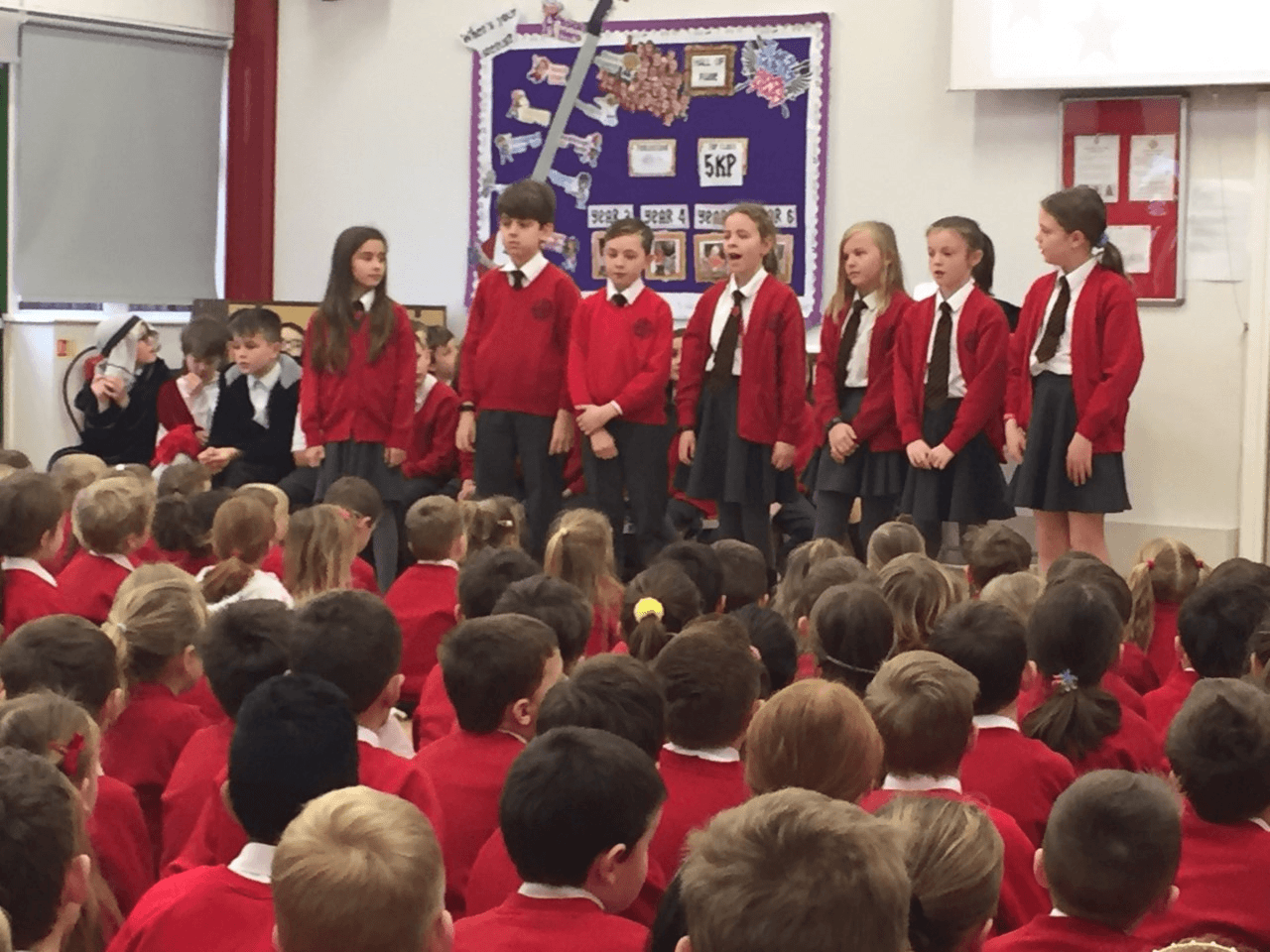 WORSHIP
Year 1 enjoyed worship in Church this week.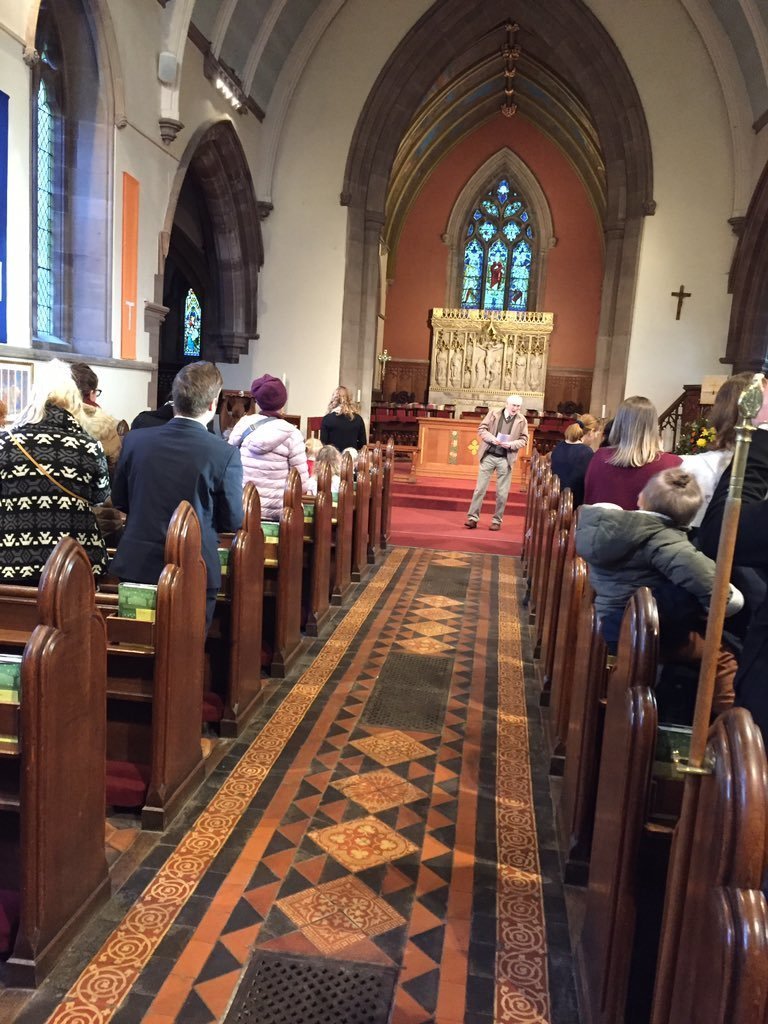 CELEBRATING OTHER CULTURES
Our Reception children have been celebrating Chinese New Year in all their learning activities this week.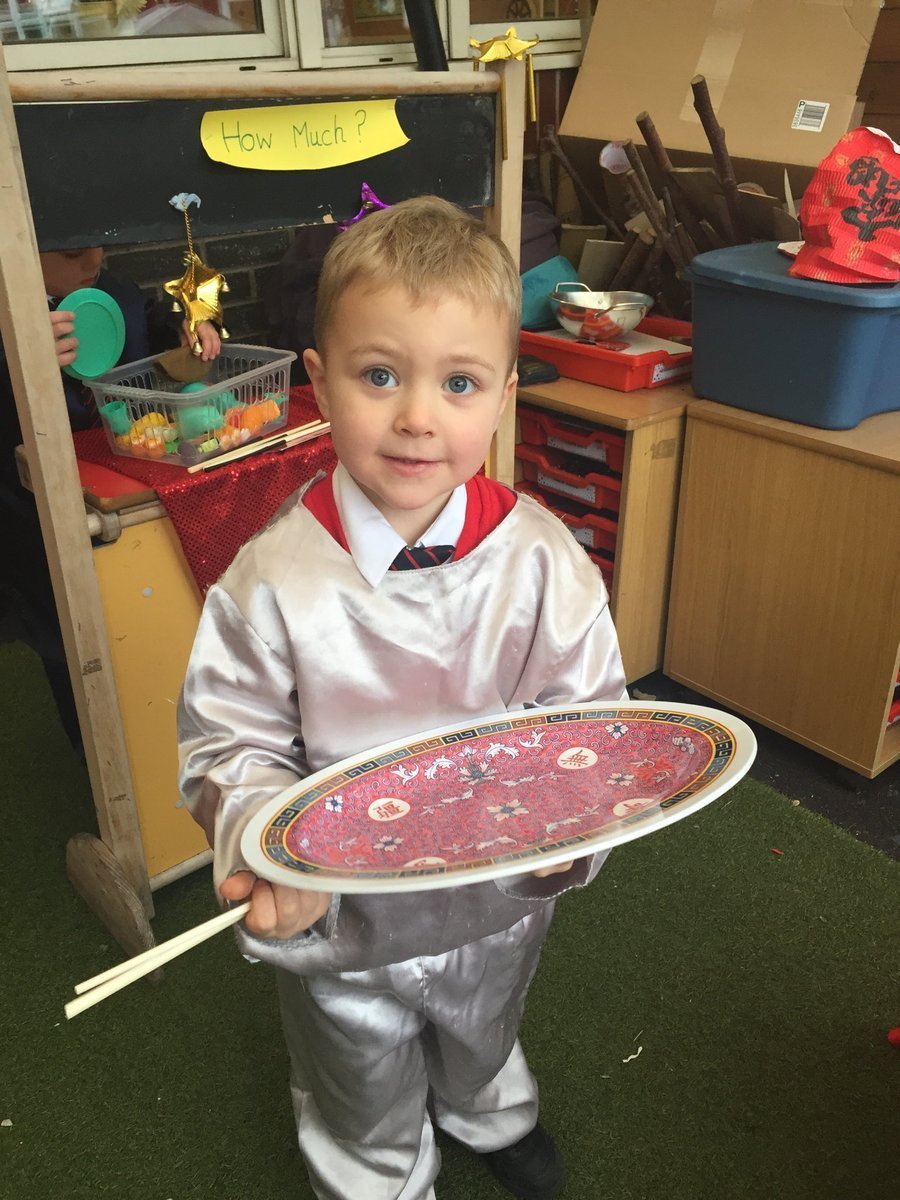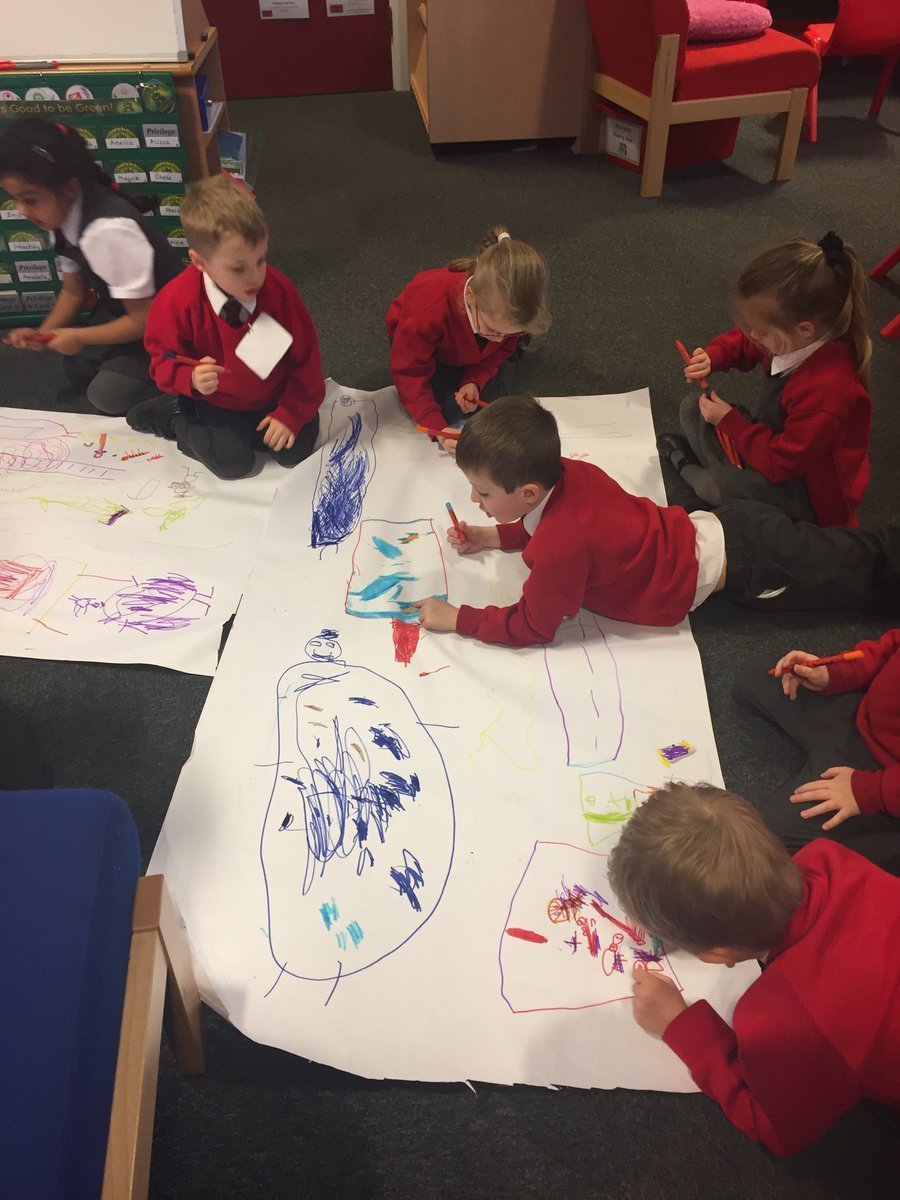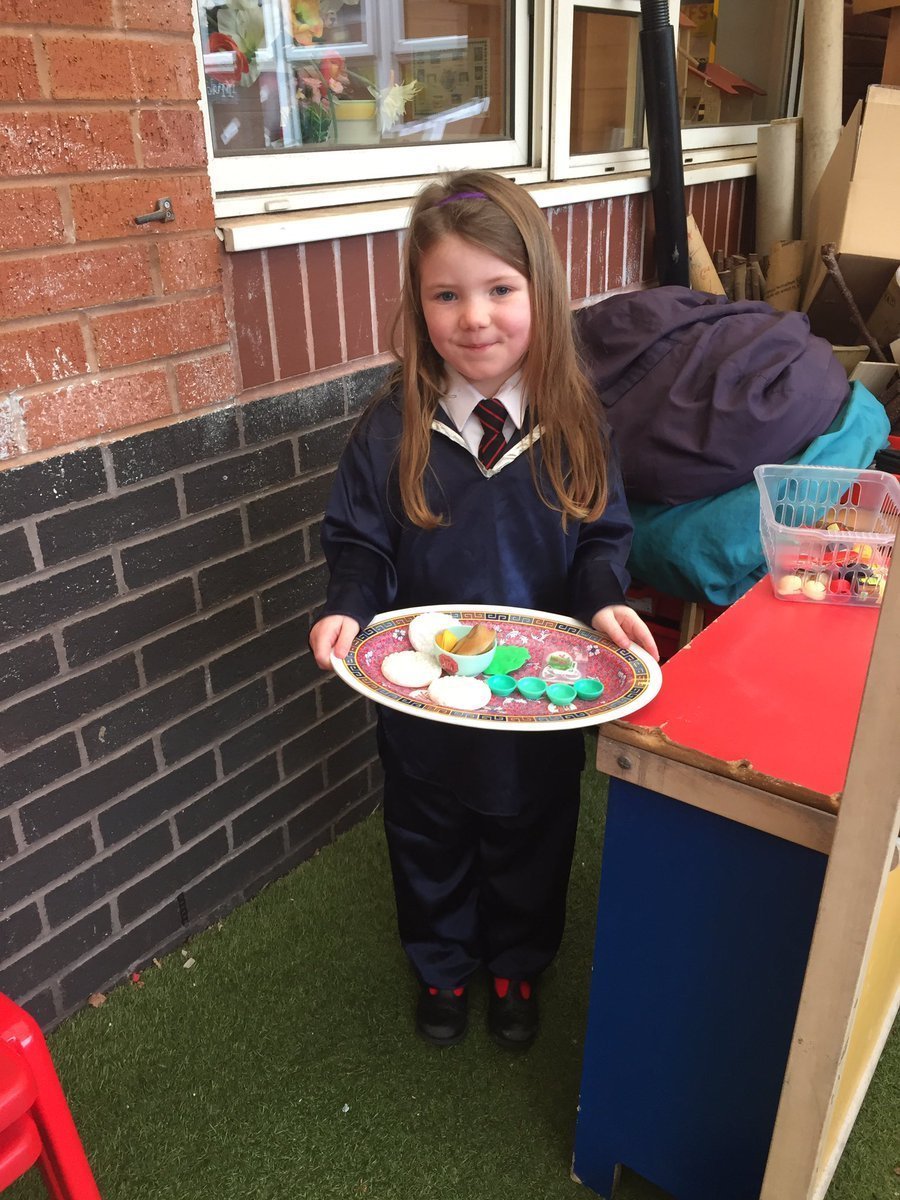 INSPIRE
Year 2 loved working with adults from home in school for their INSPIRE workshop. Sharing our learning and building good relationships.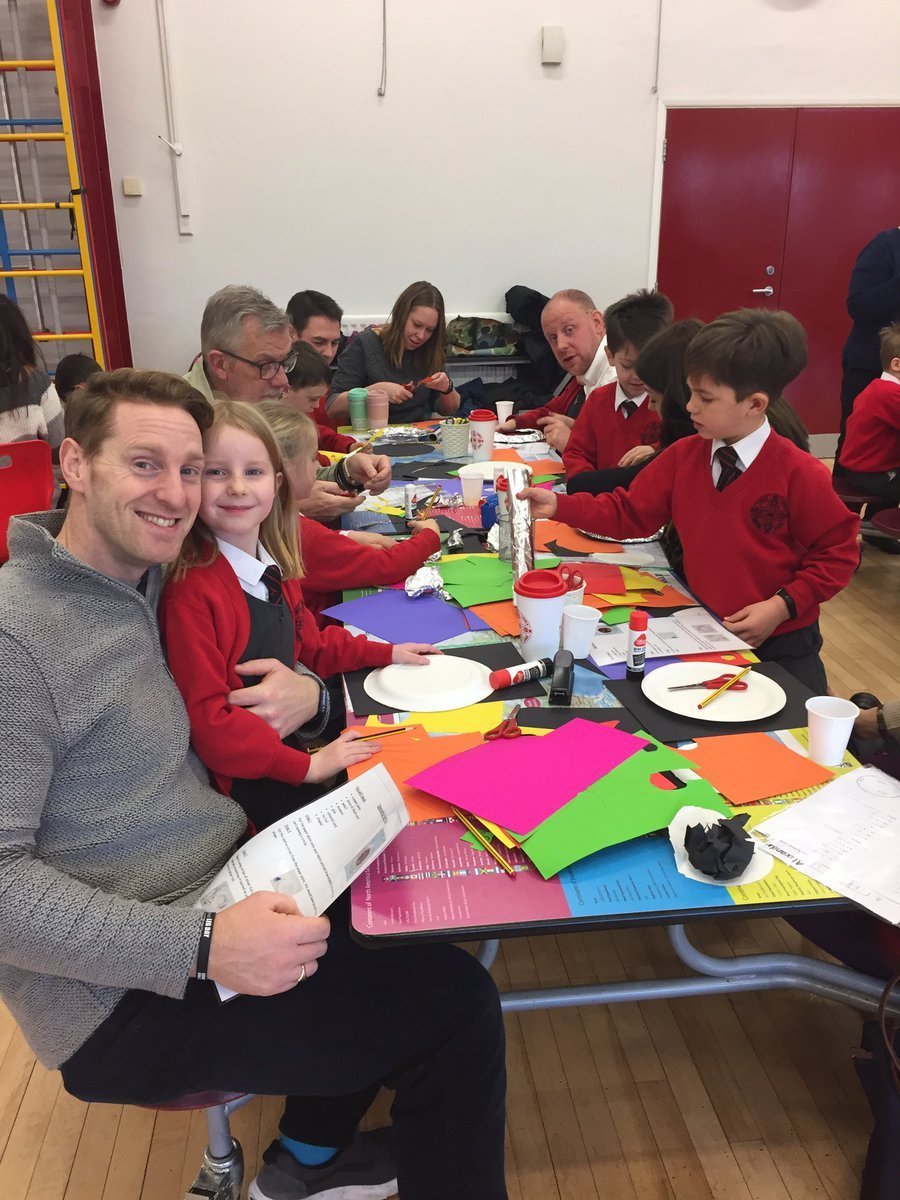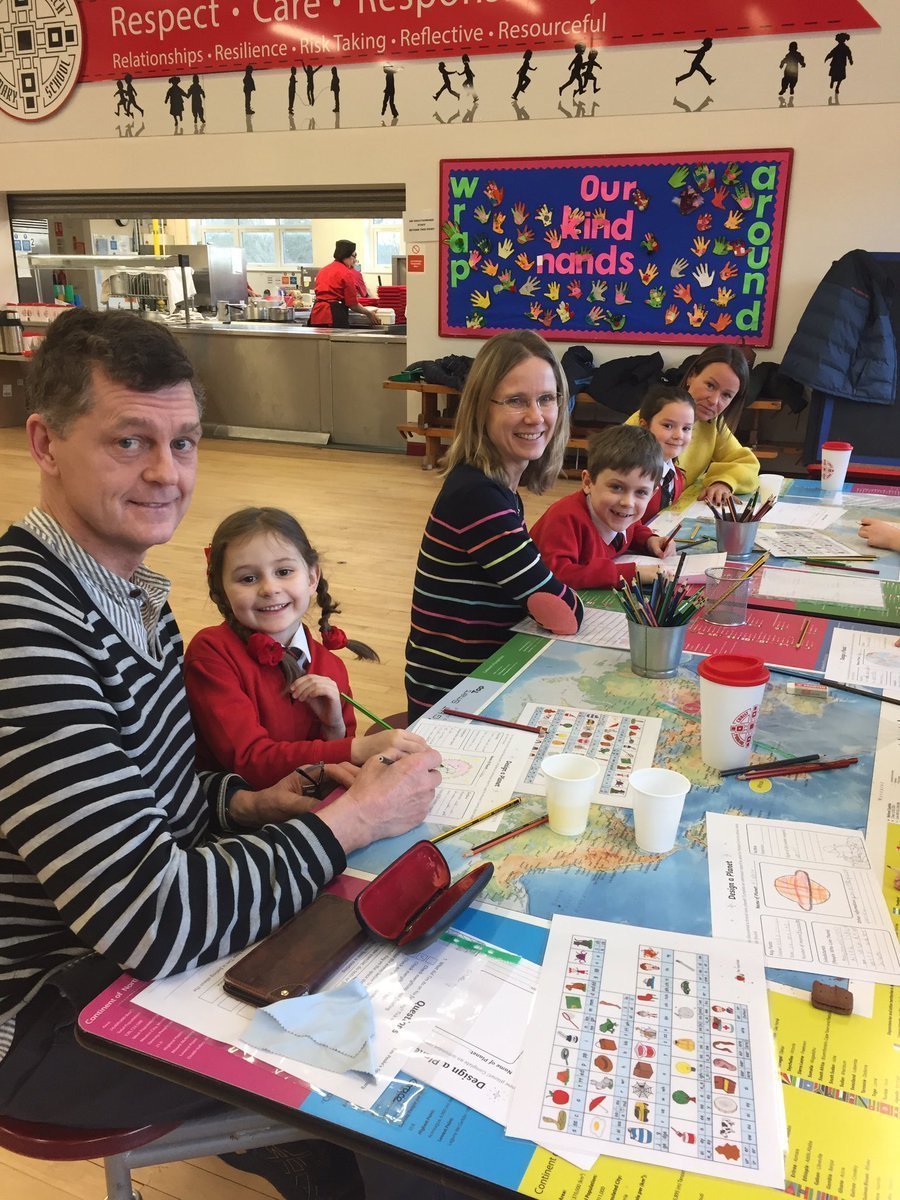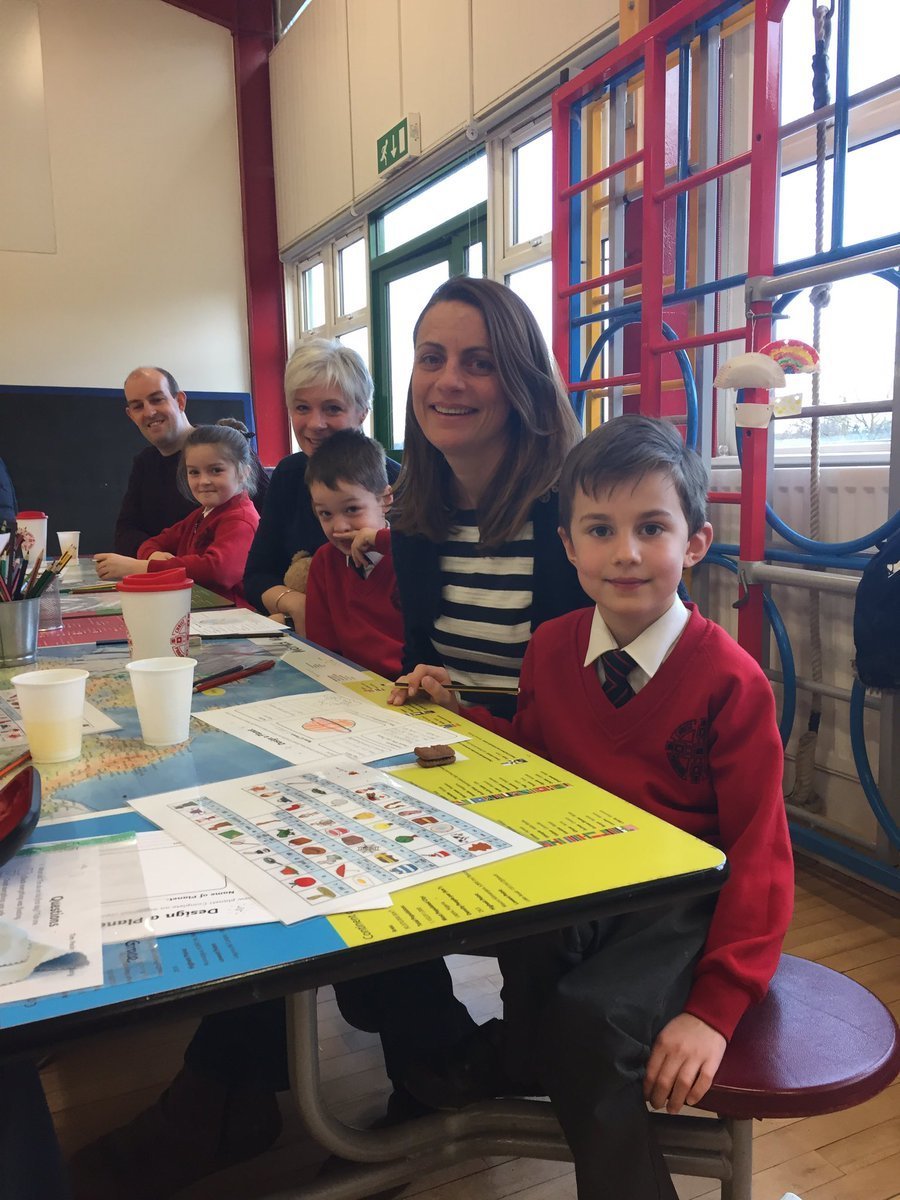 PSHE
Lots of super learning in Year 1 about how words can make us feel on the inside. An important lesson about relationships.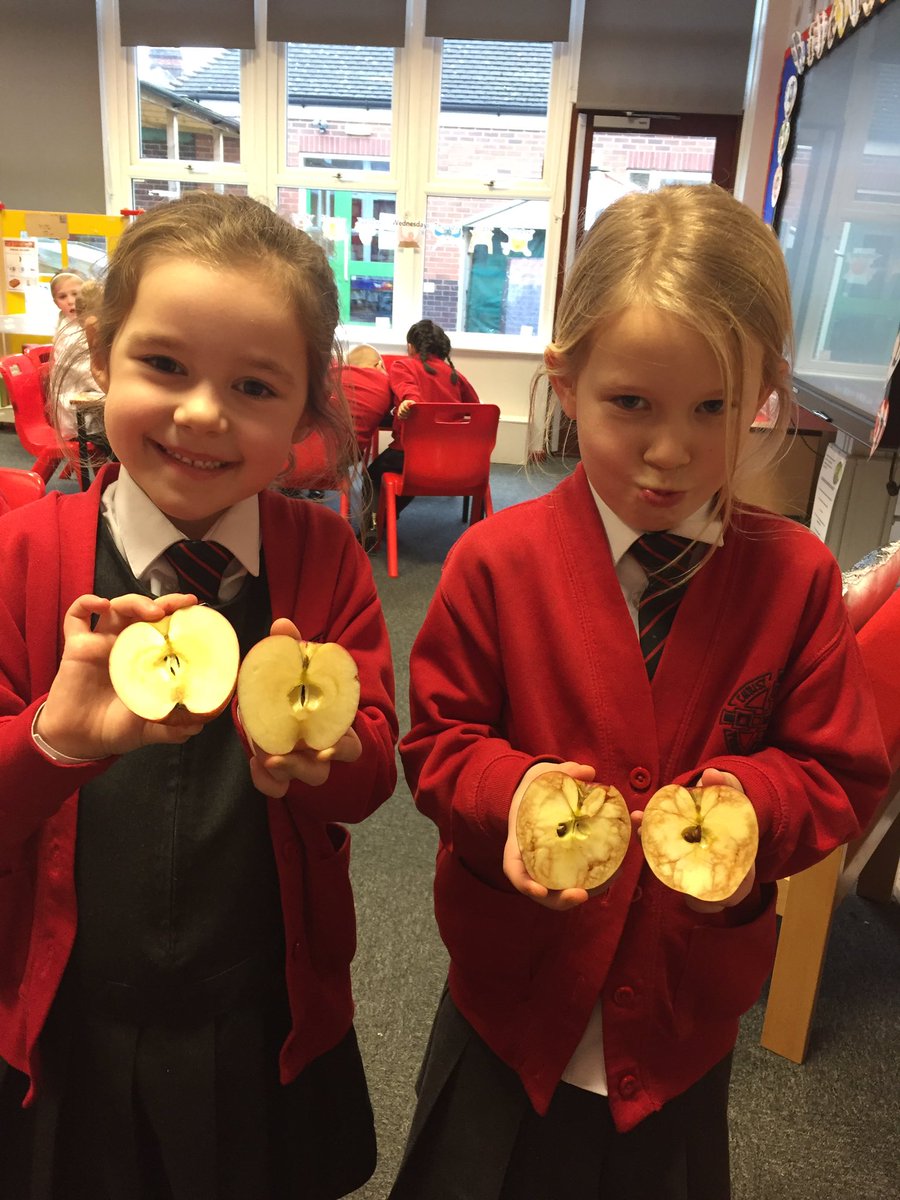 Eco Schools and Church
Our wonderful Eco councillors made bird feeders for our Church grounds this week. We love helping our environment.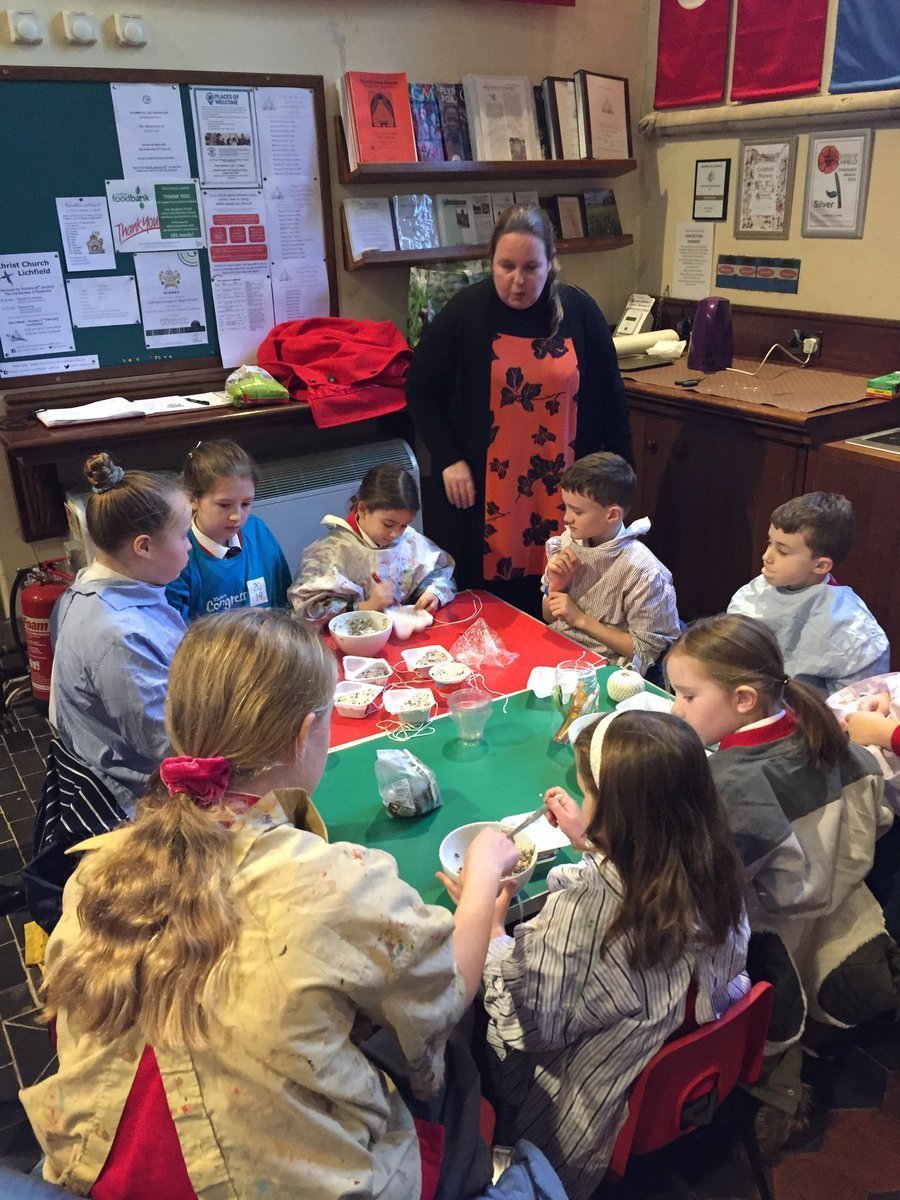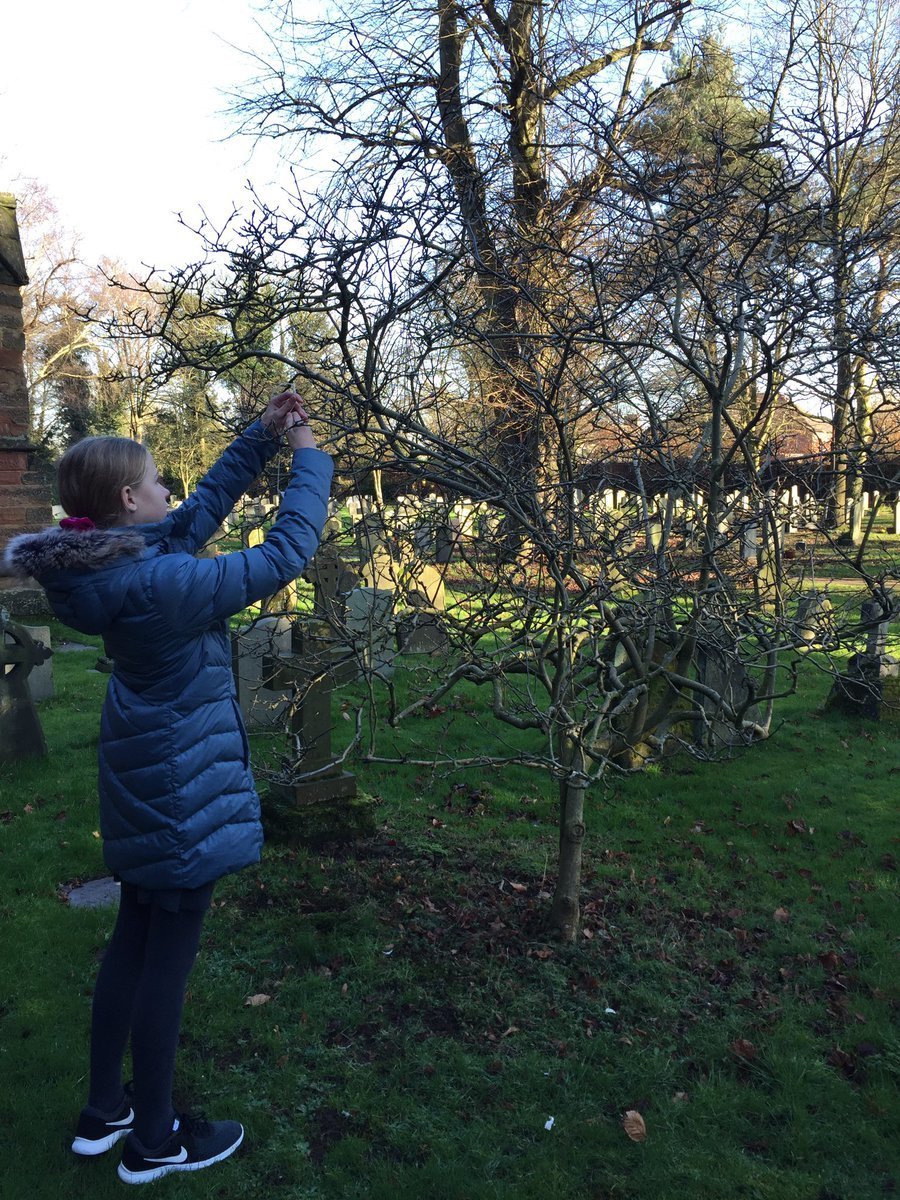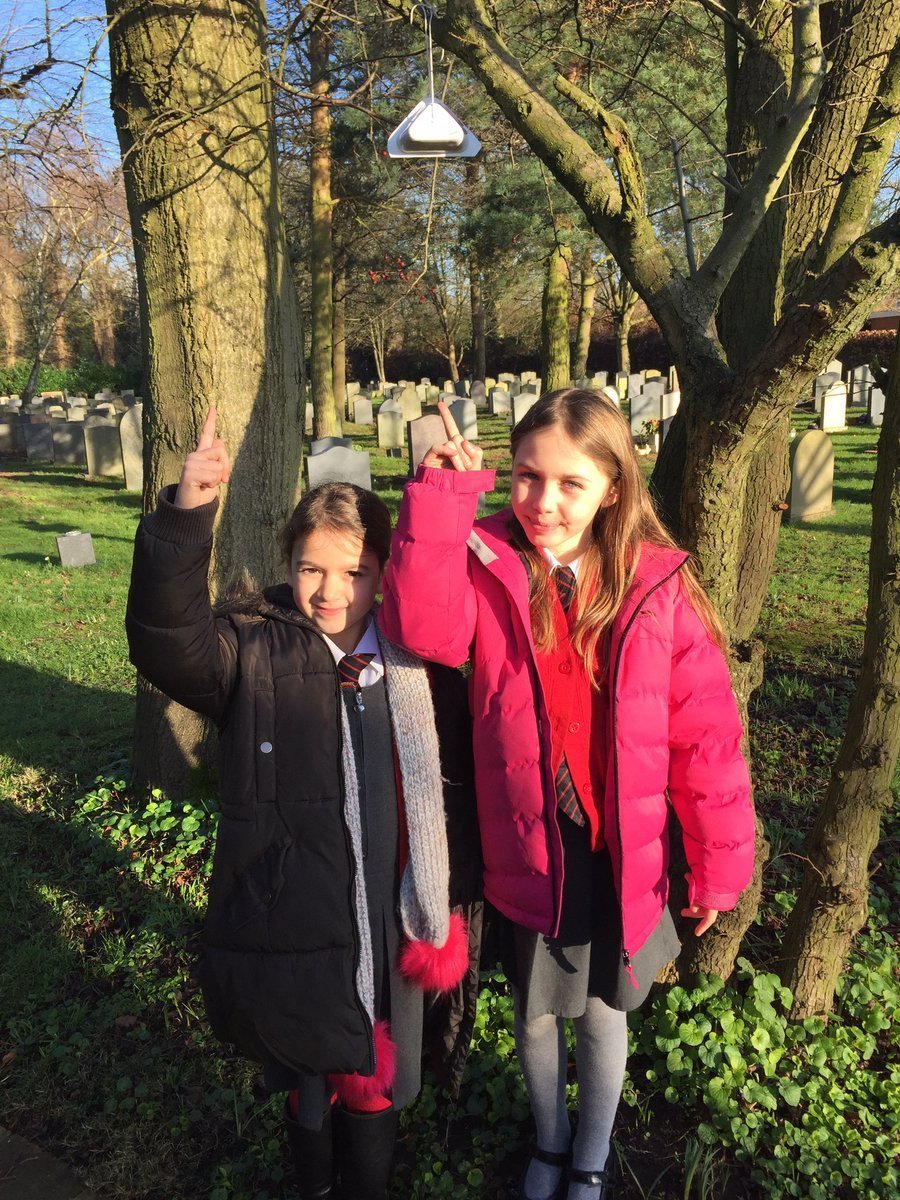 Police Cadets
It's a brand new year in school and Year 6 have been thinking about how they can be valuable members of society.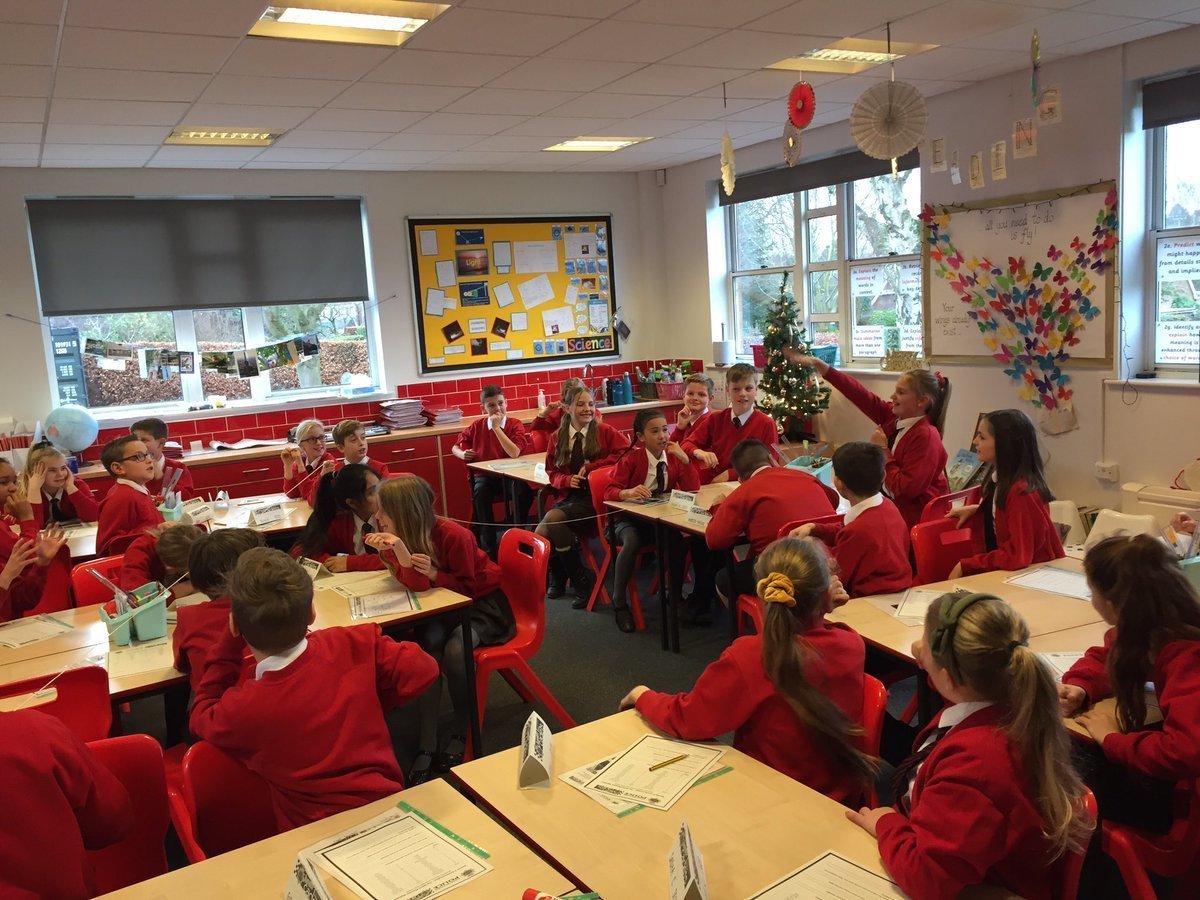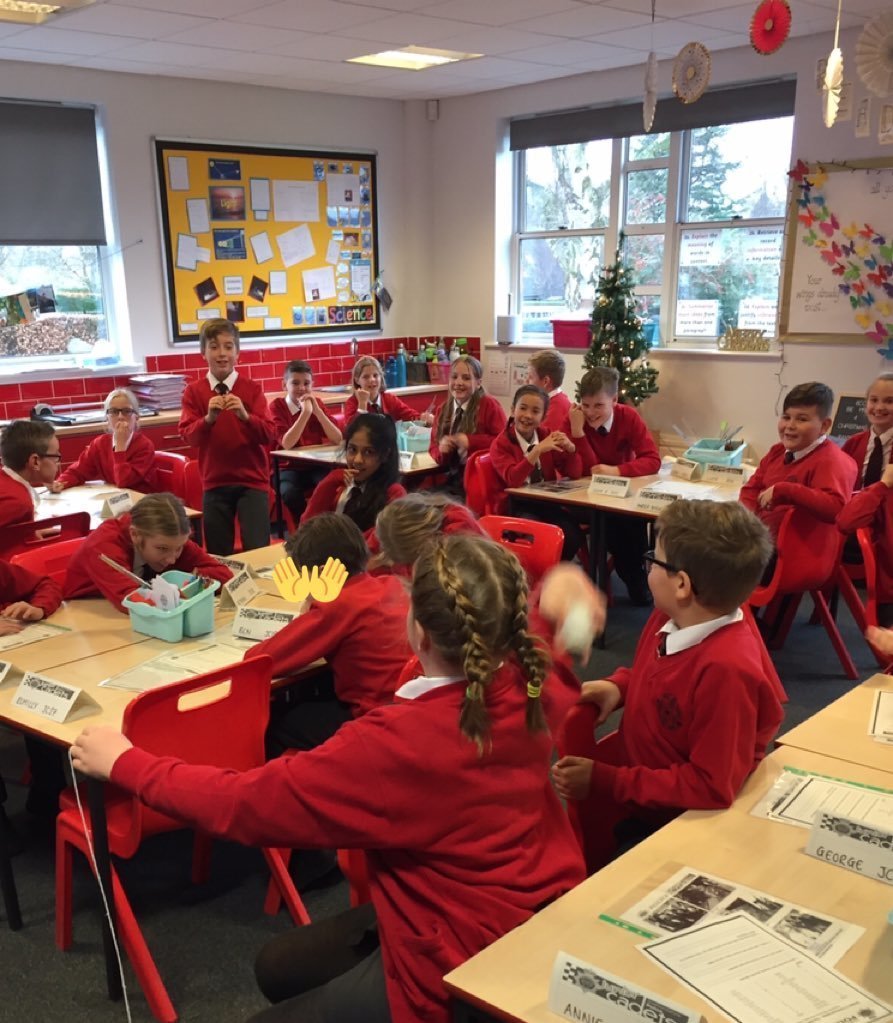 Christmas Tree Appeal
Many thanks to all who donated to our Christmas tree appeal for Pathways this year. So many gifts were delivered, and so gratefully received.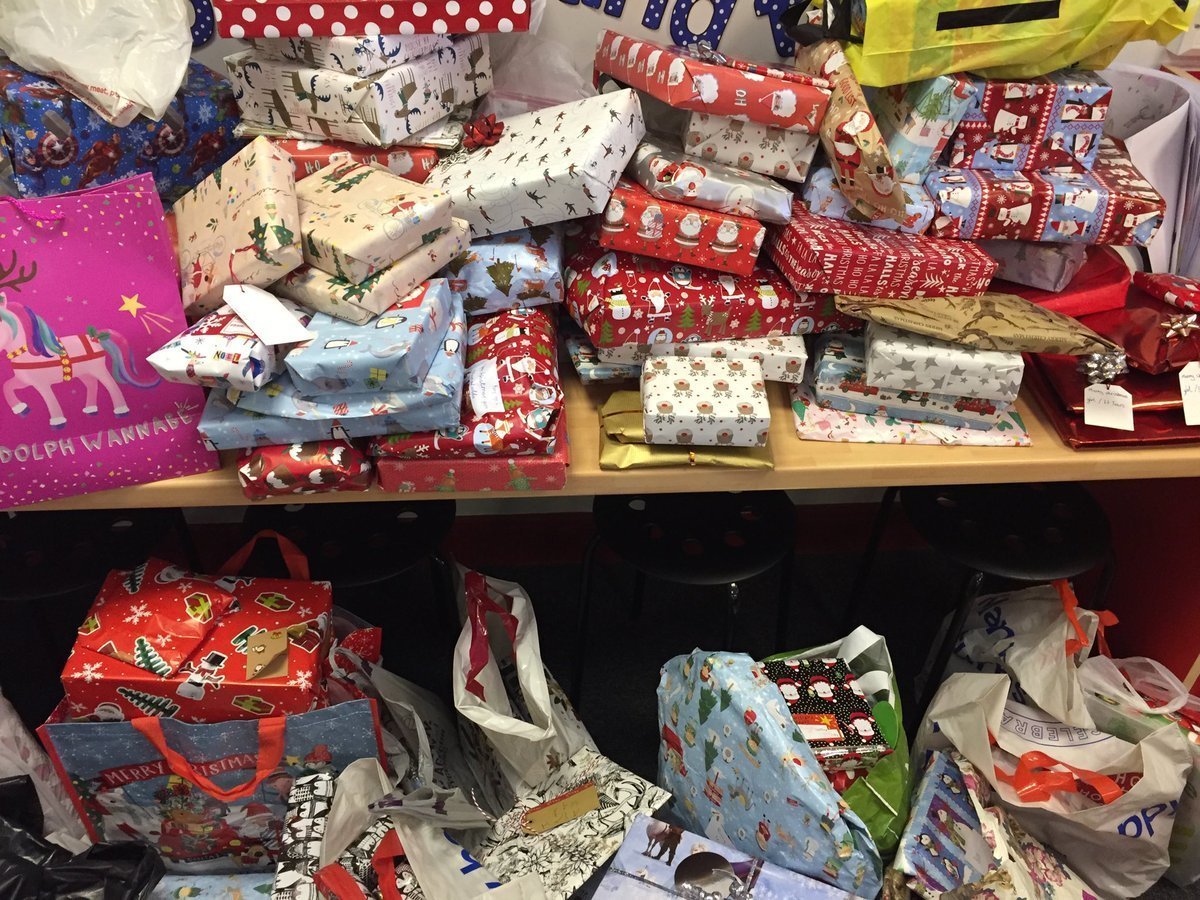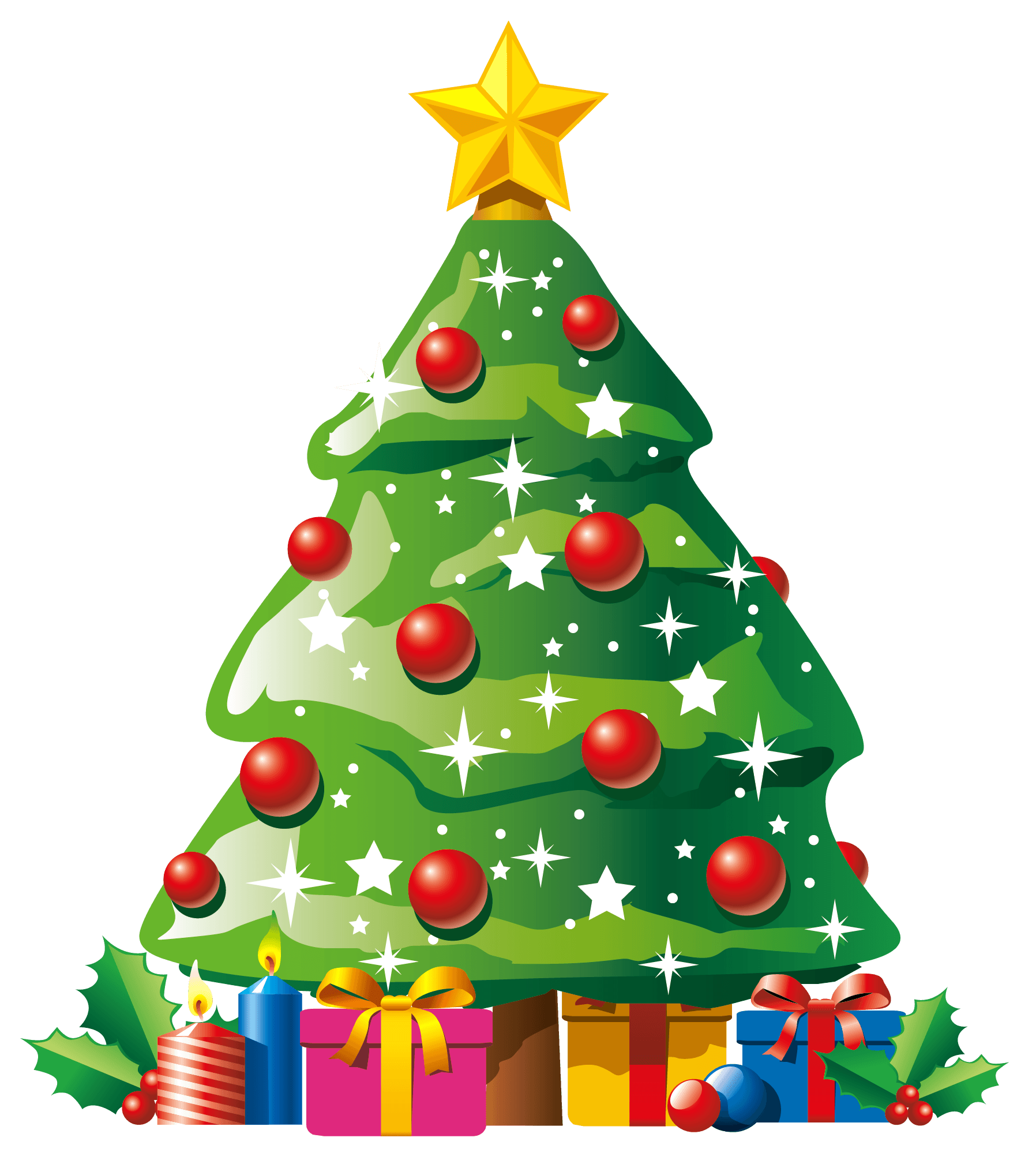 Visiting Friends!
Year 3 enjoyed visiting our friends at Beacon park retirement village, singing them some Christmas songs and Christmas crafts.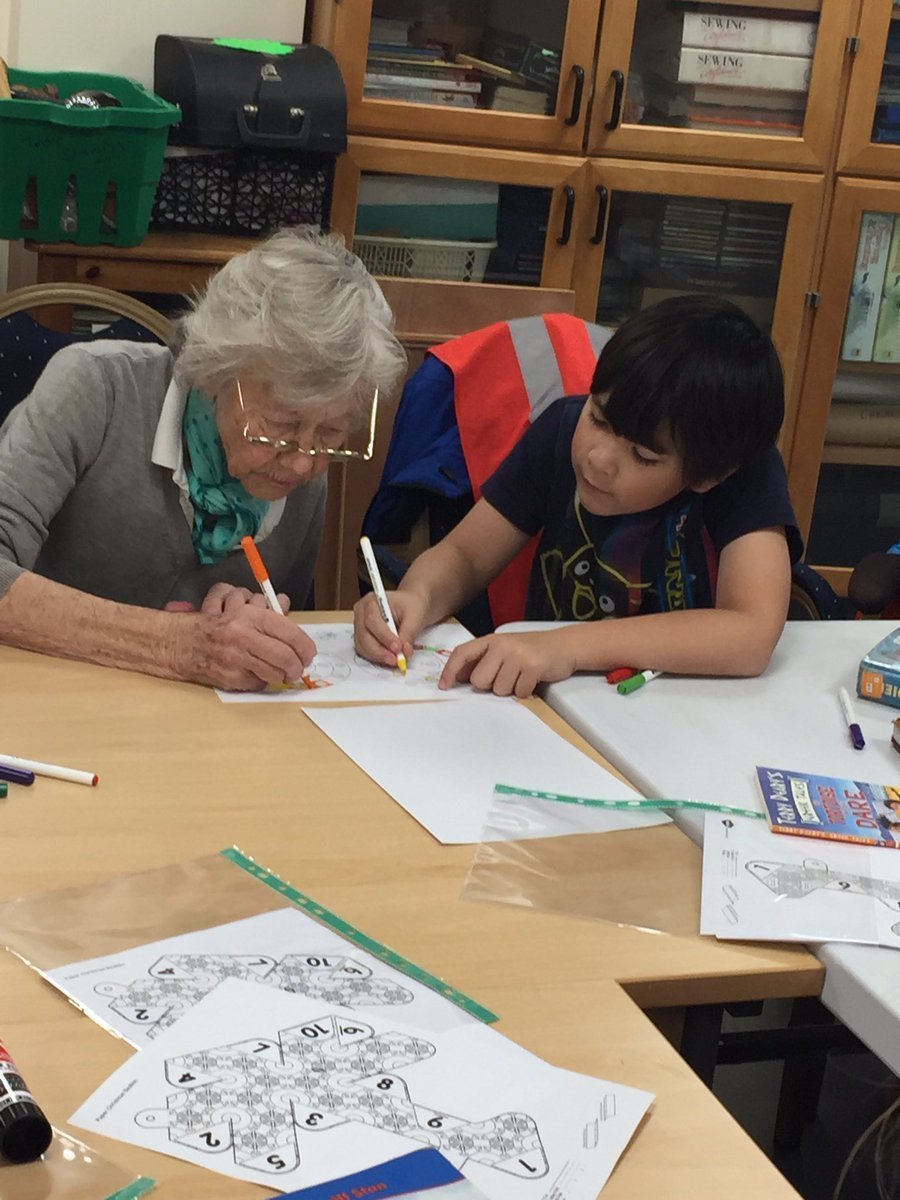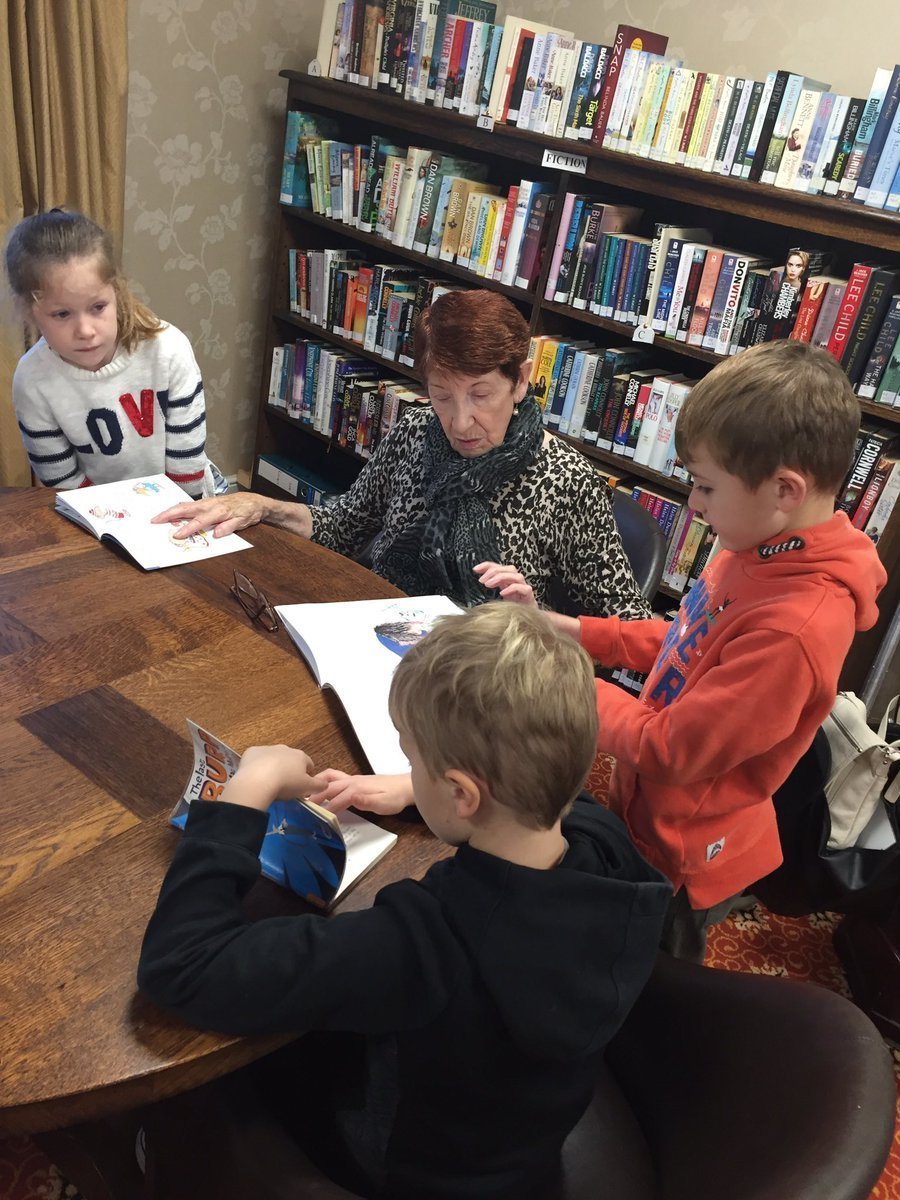 Year 4 at the Cathedral
Year 4 took part in a wonderful carol concert at the Cathedral this evening, celebrating the birth of Jesus.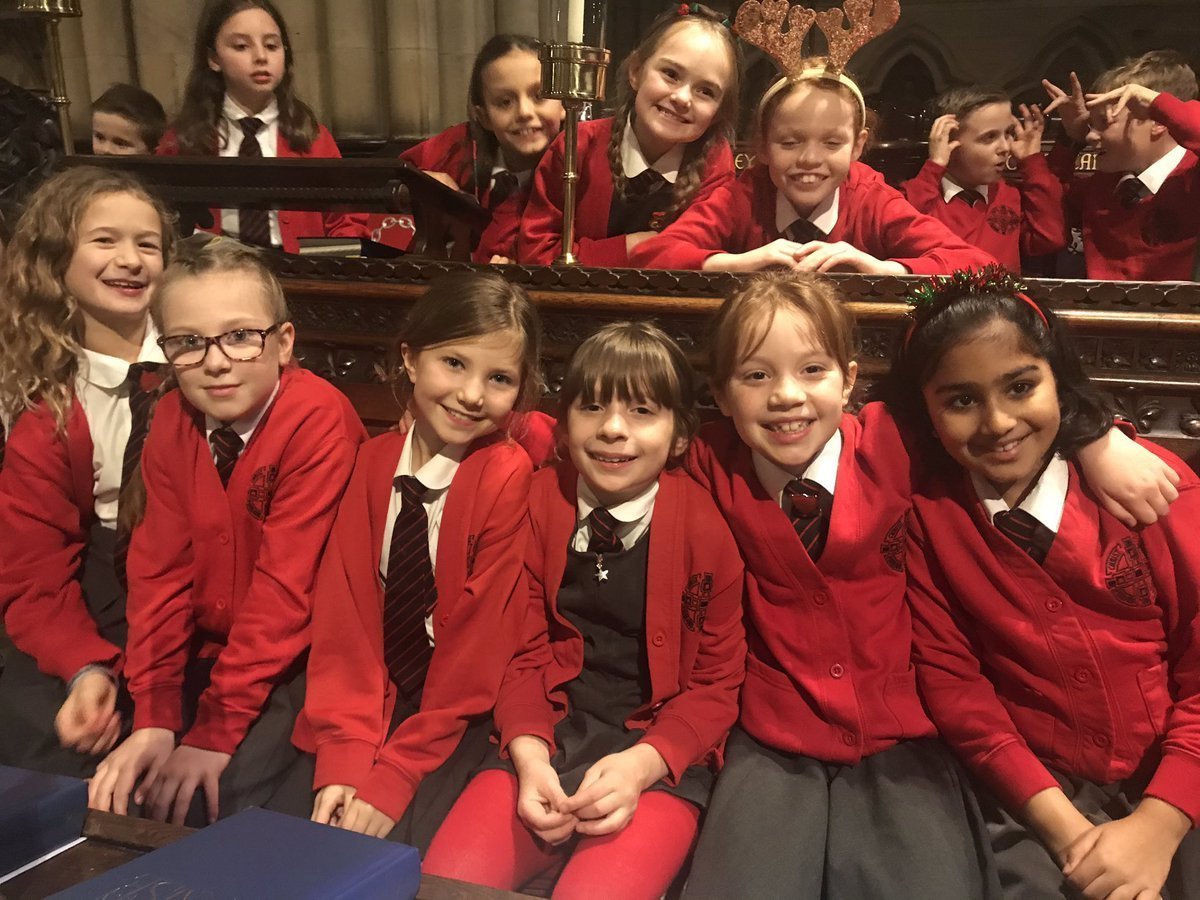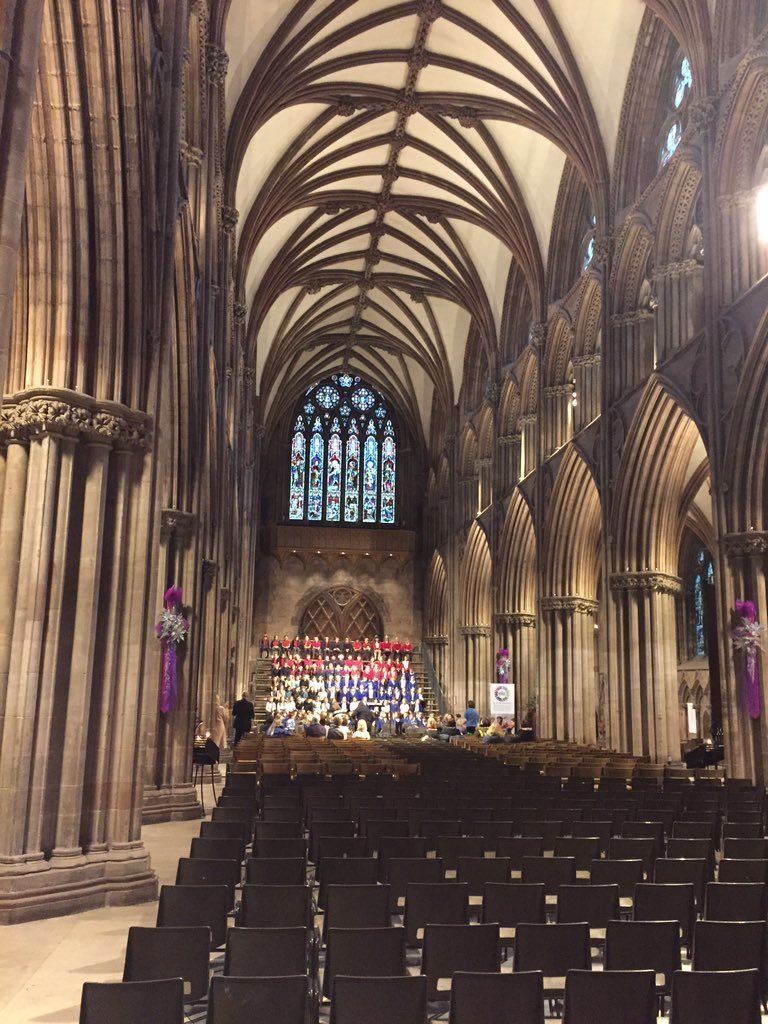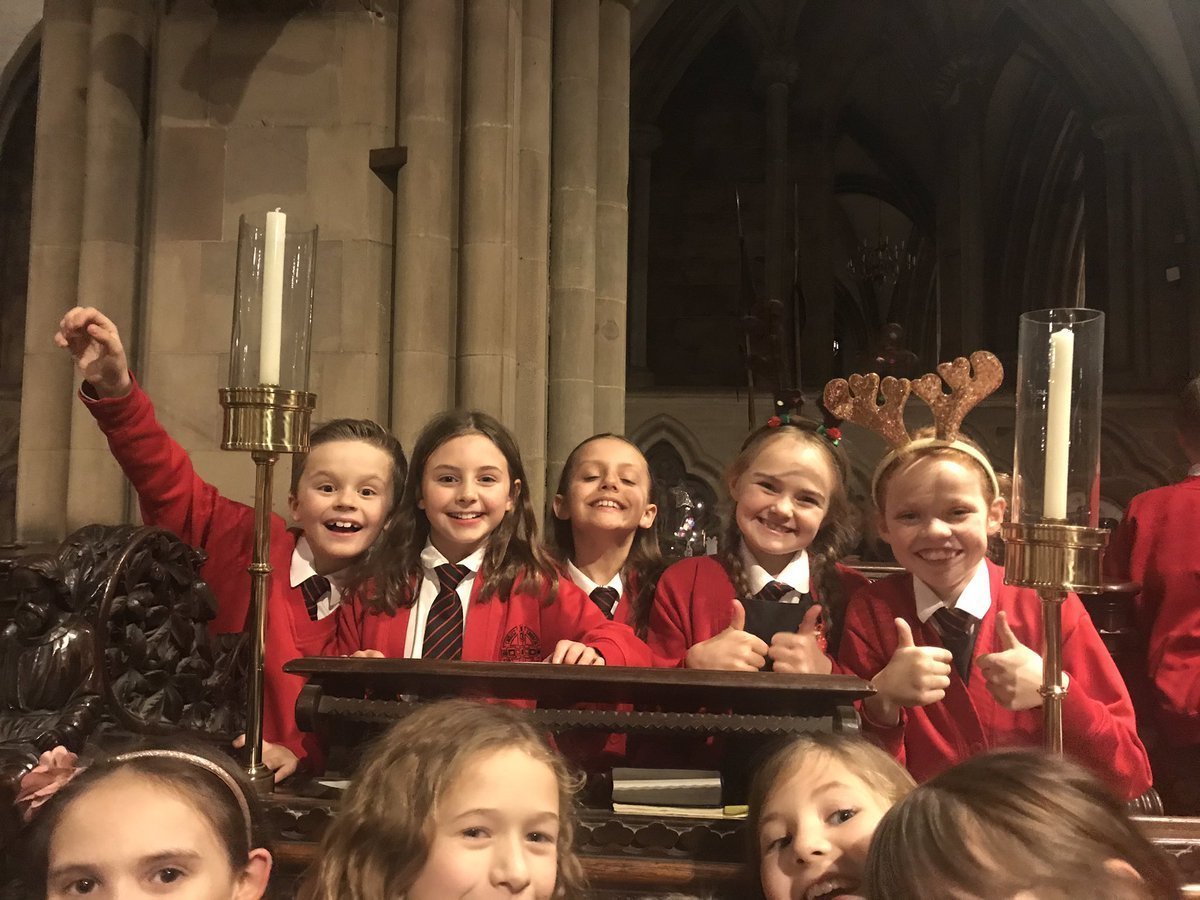 Year 1 Carols by Candlelight
This evening we enjoyed a beautiful carol service in our church, lead by Year 1!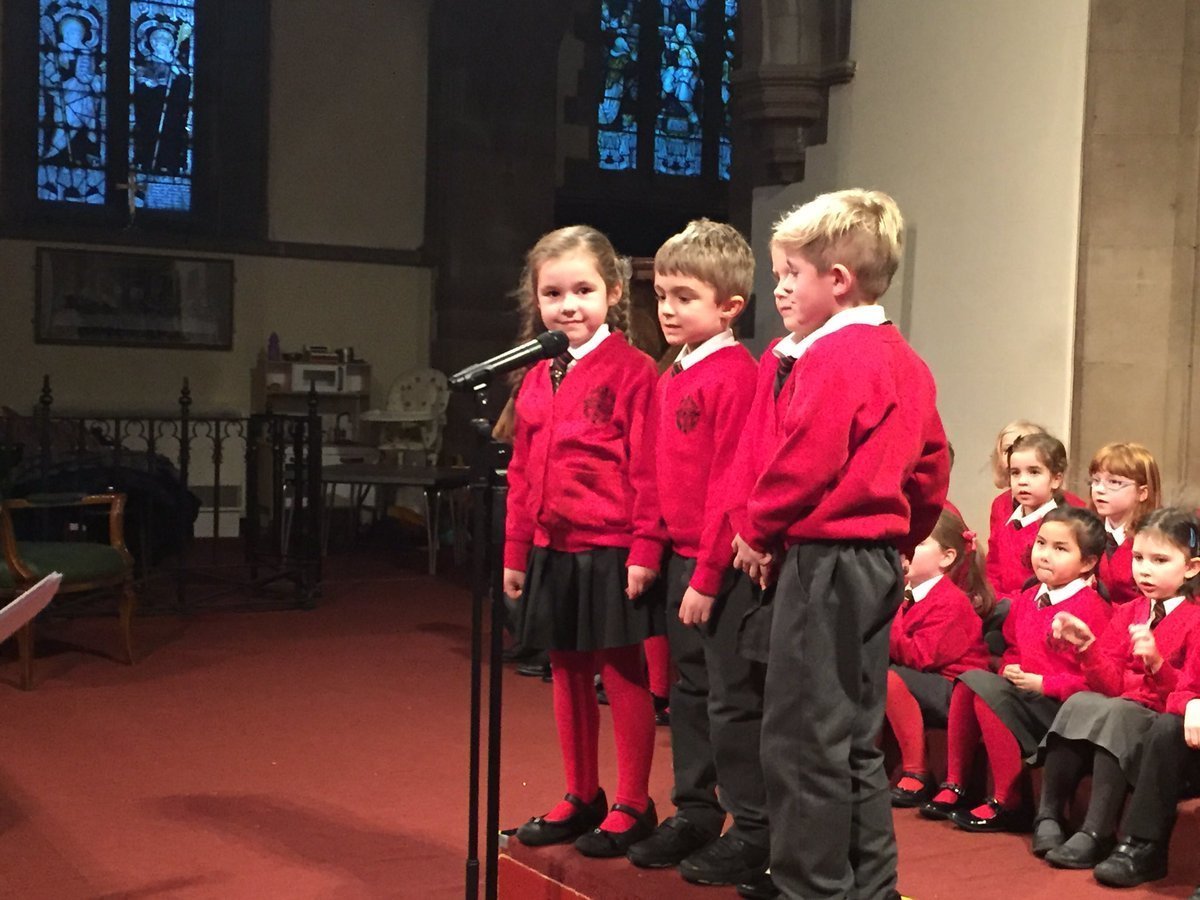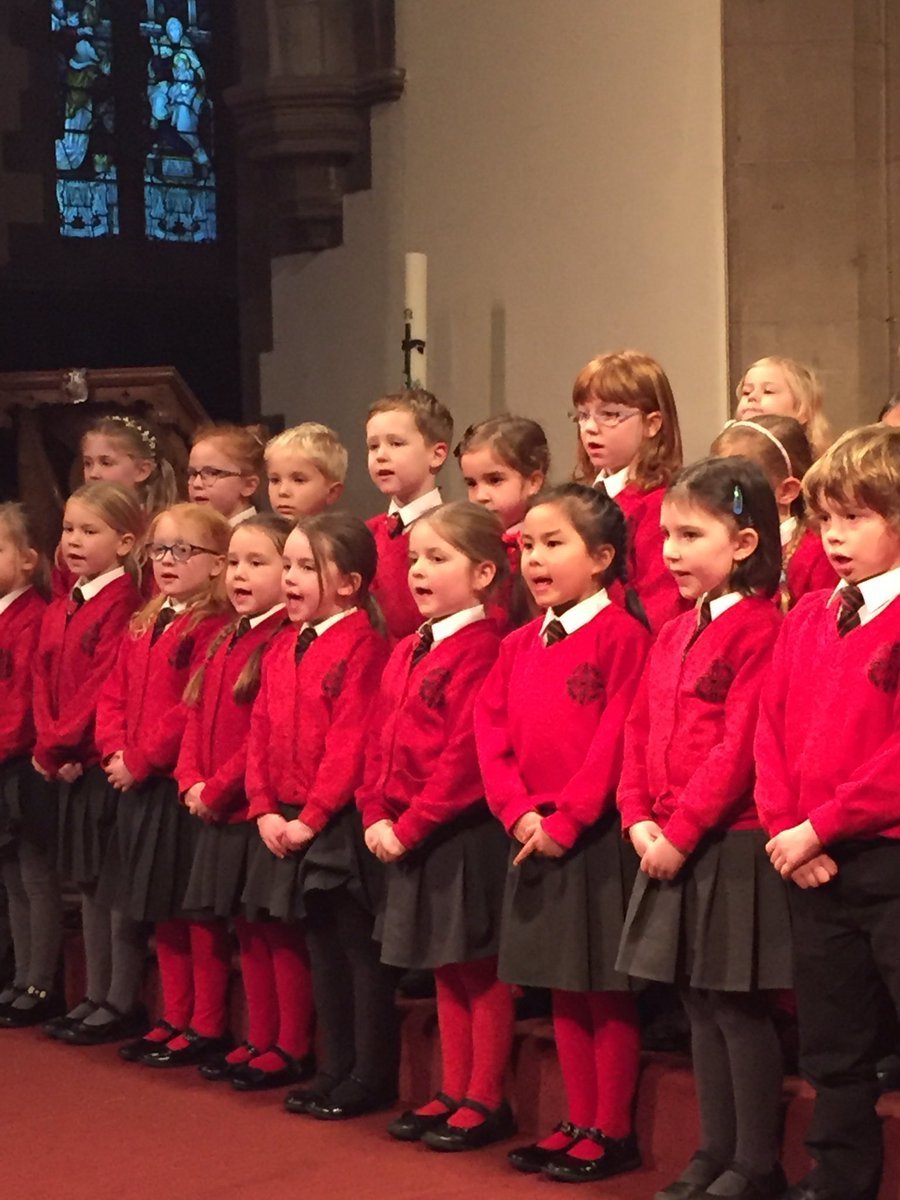 Year 2 Performance: The Innspectors
Year 2 thoroughly enjoyed showcasing not only their RE learning but their superb speaking and listening skills in their Christmas performance this year. A super reminder to all of the real meaning of Christmas.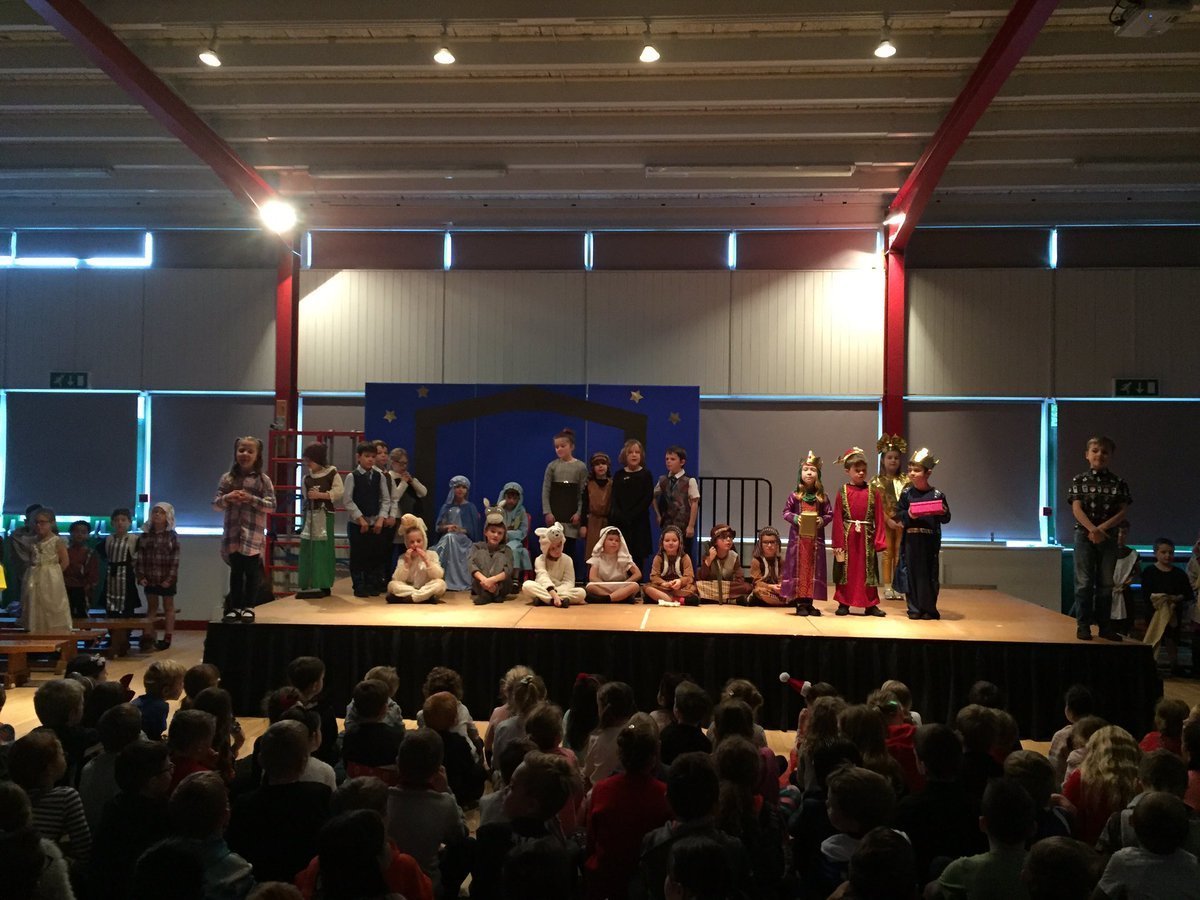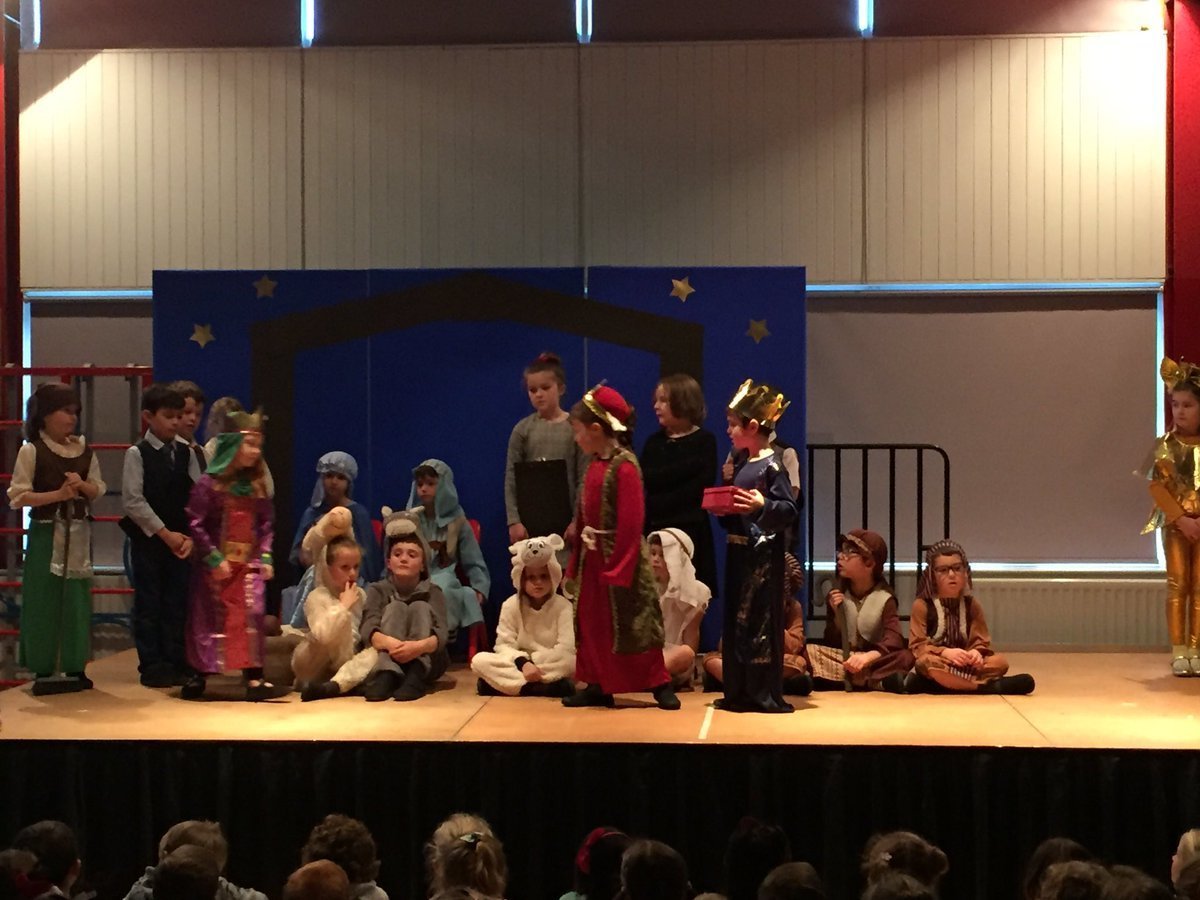 Reception Nativity
As always, our reception pupils demonstrated their wonderful RE learning in a nativity to remember!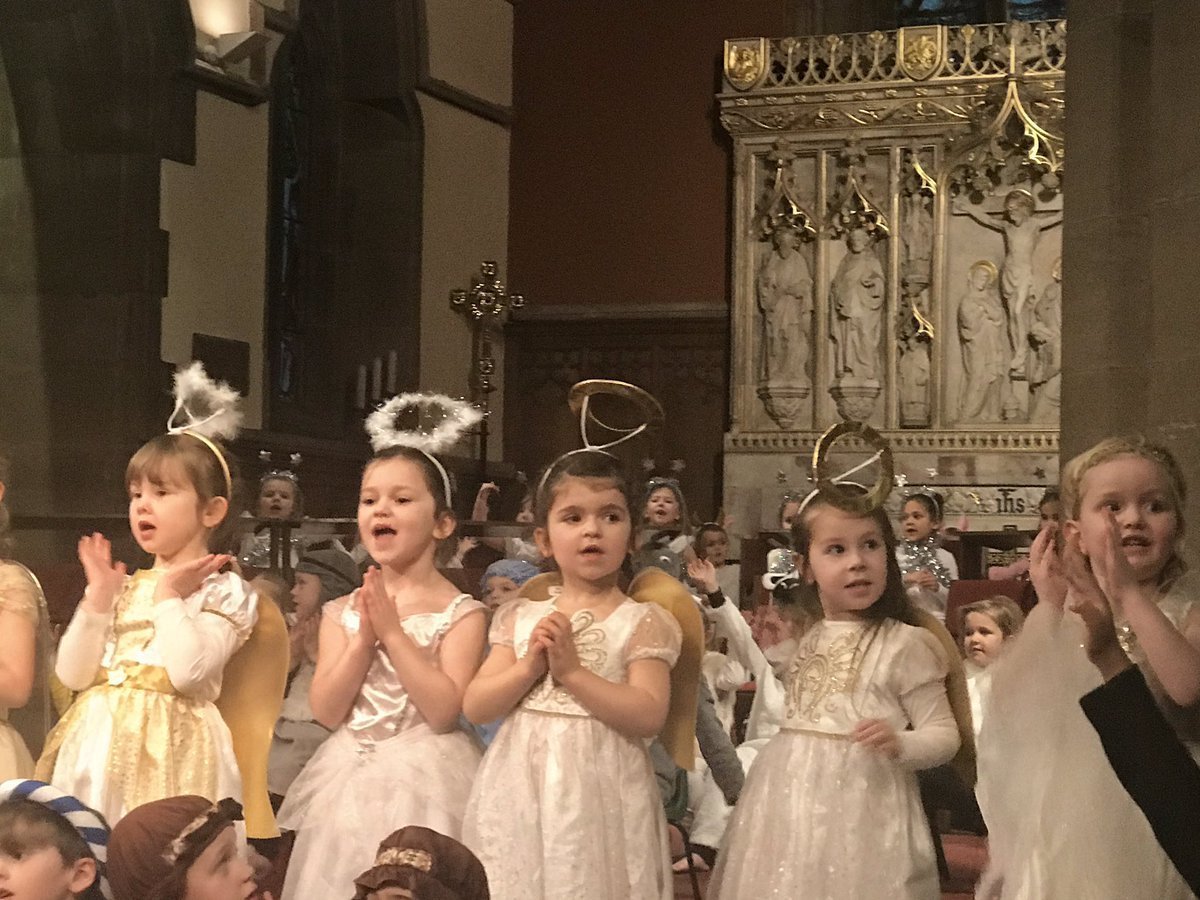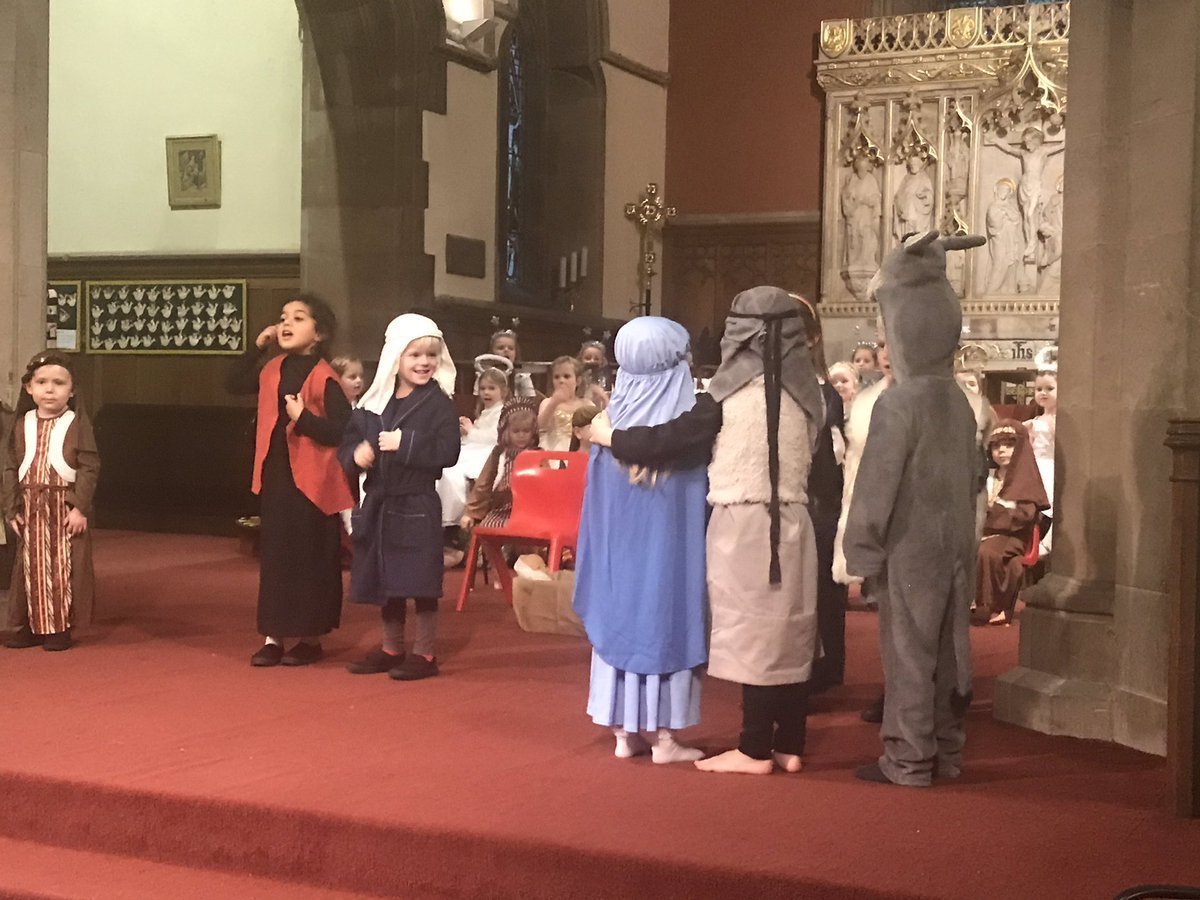 Year 6 Church Service
Year 6 enjoyed a super worship in Church about the reredos. They've used this knowledge back in school to complete some beautiful writing. Thank you for your time Peter.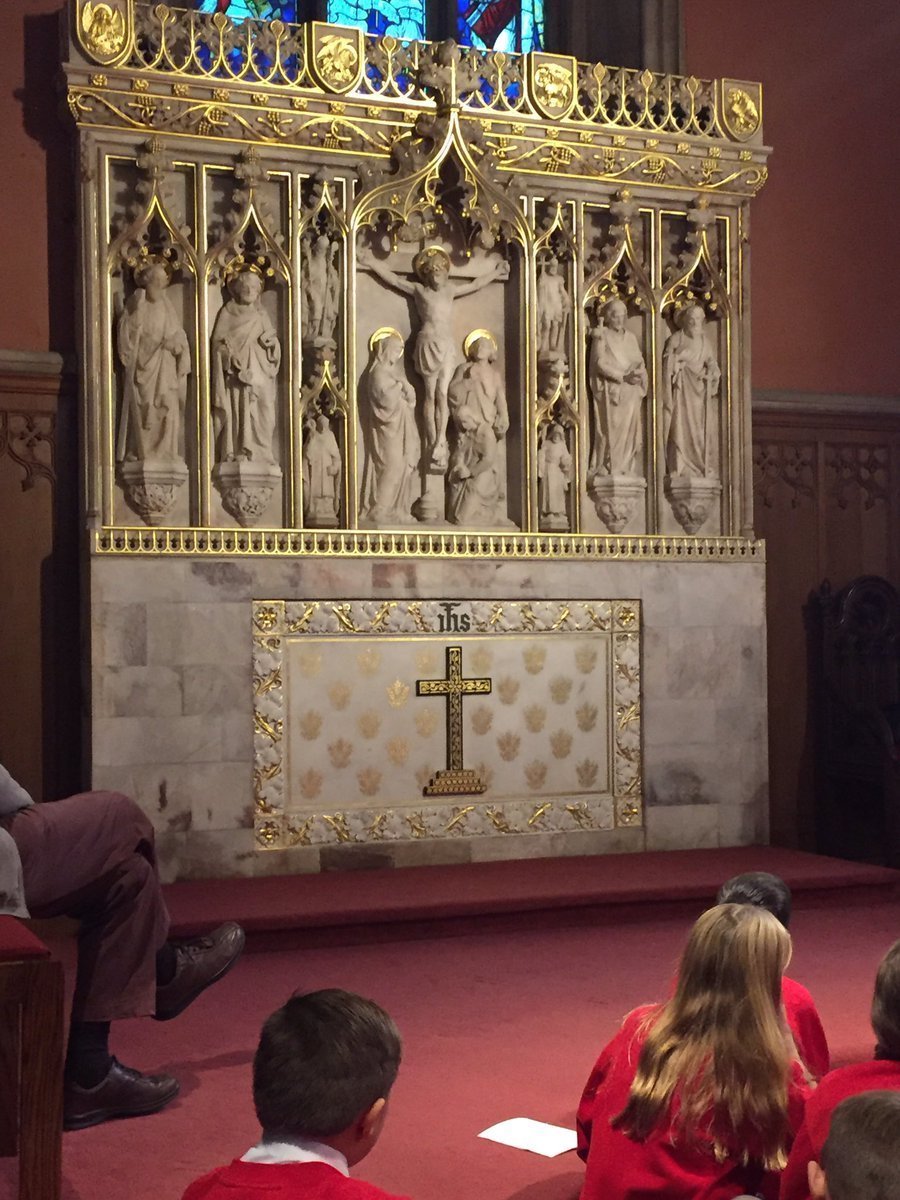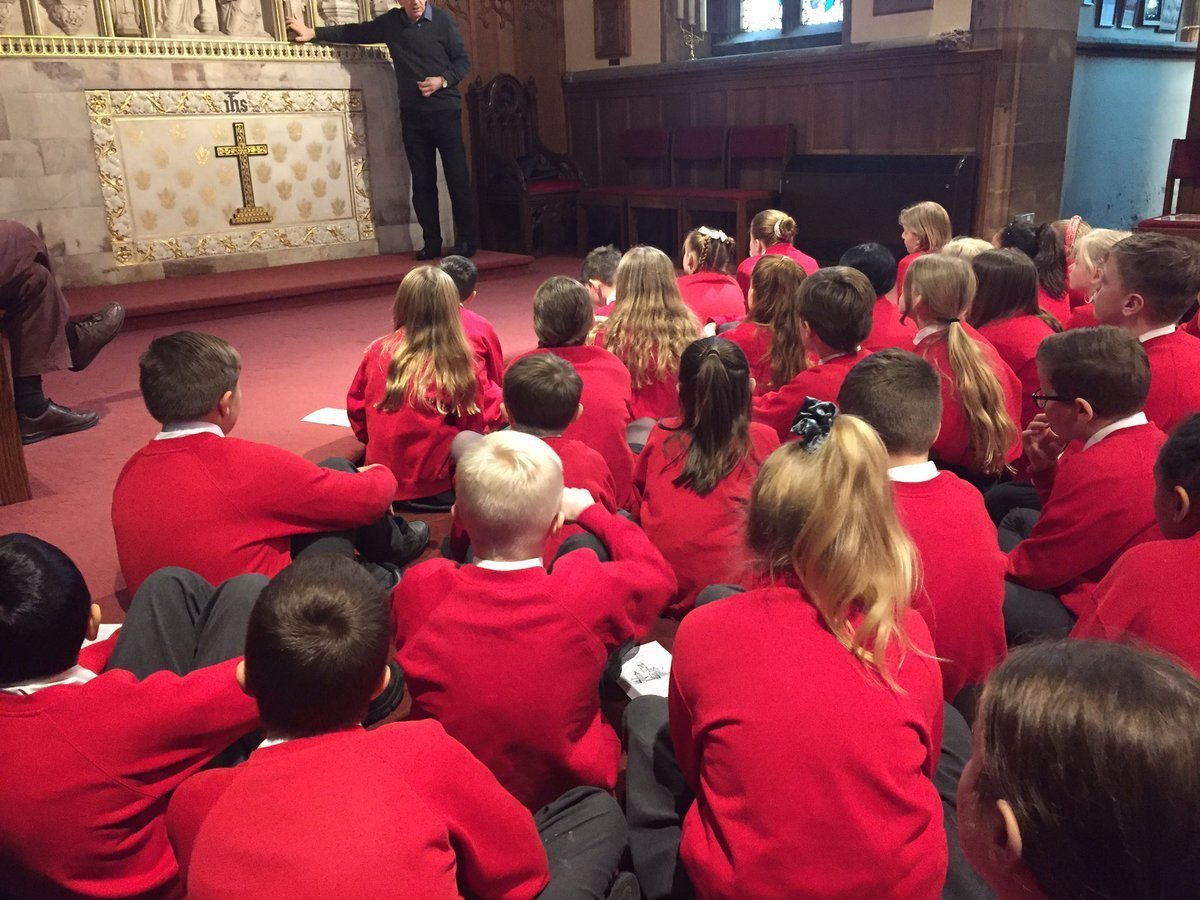 Christmas Lunch
Thank you to our amazing kitchen staff, getting into the Christmas spirit and cooking a delicious lunch for everyone in our school.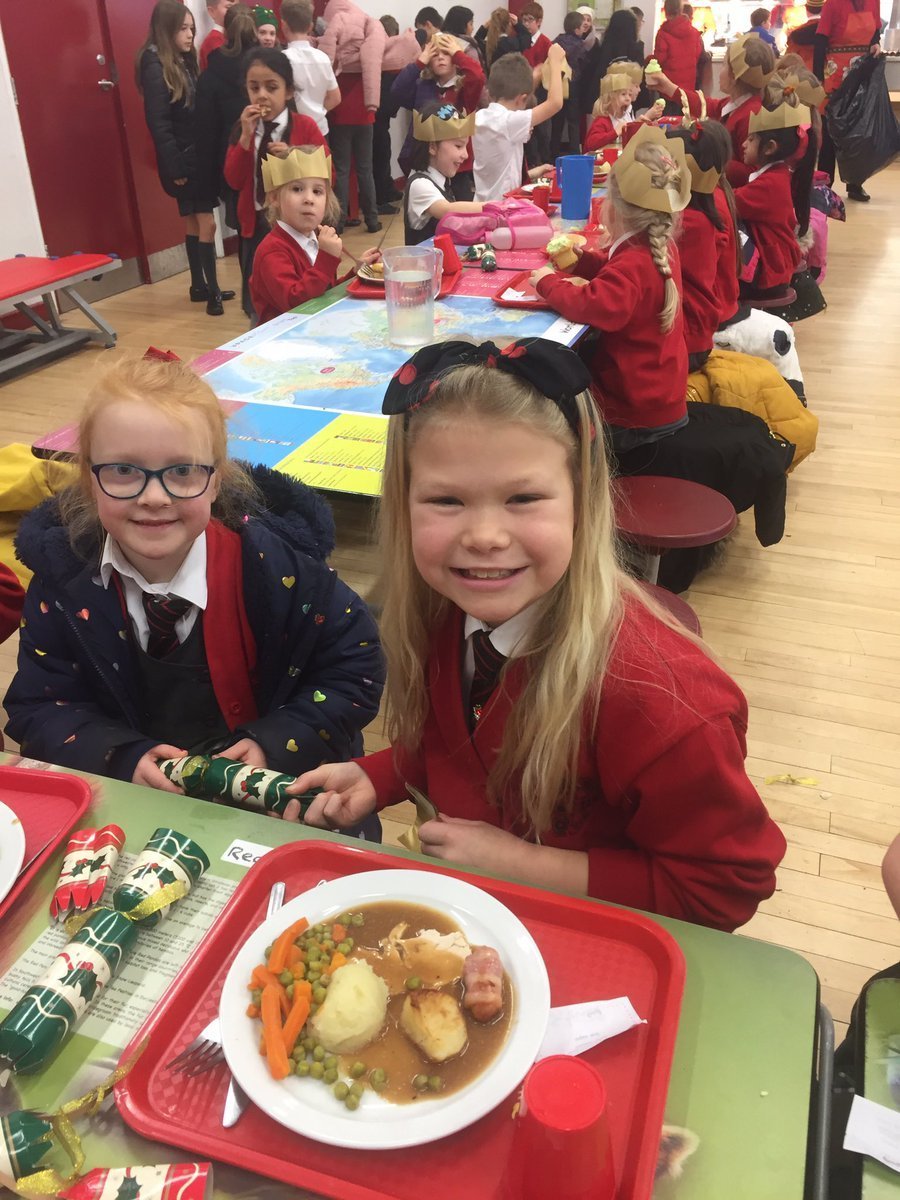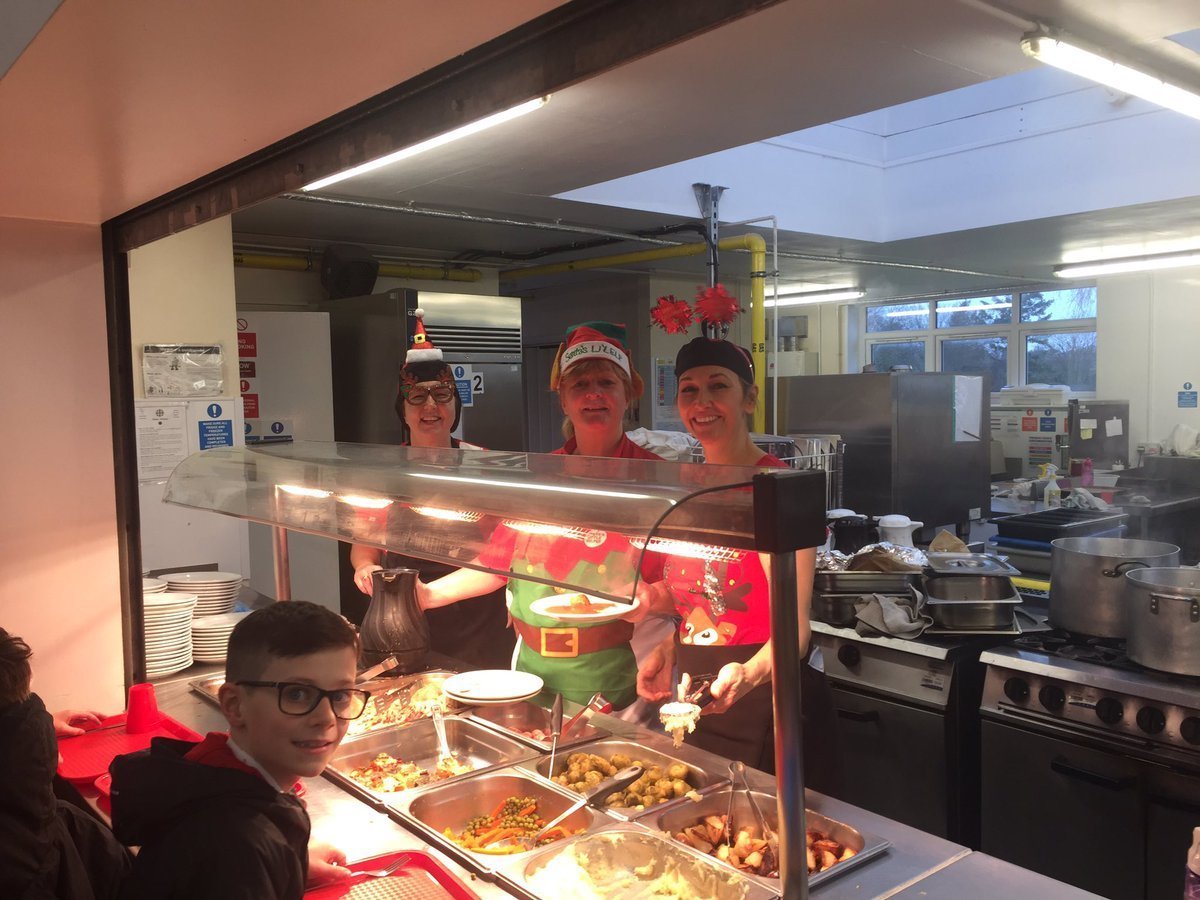 Christmas Jumper Day!
We enjoyed raising money for save the children and learnt lots about where our fundraising will go.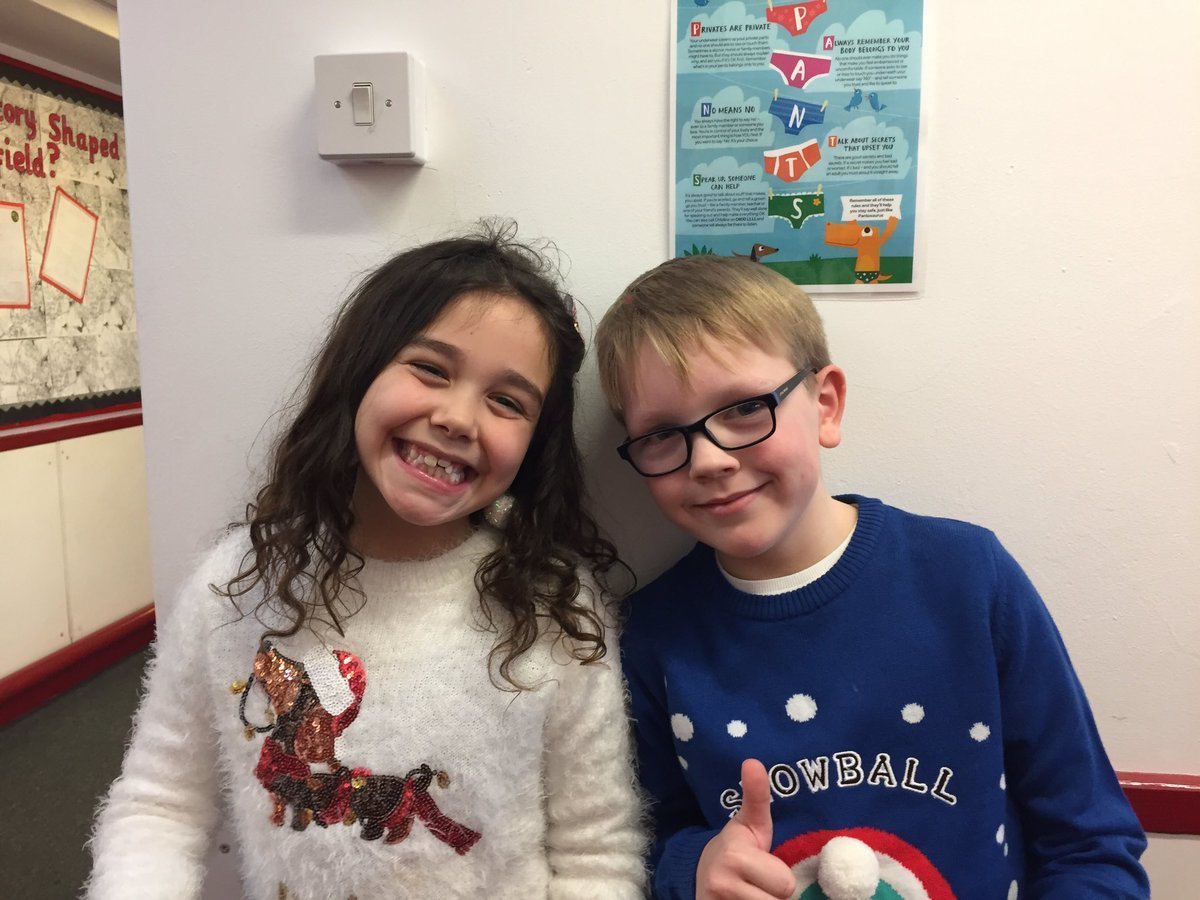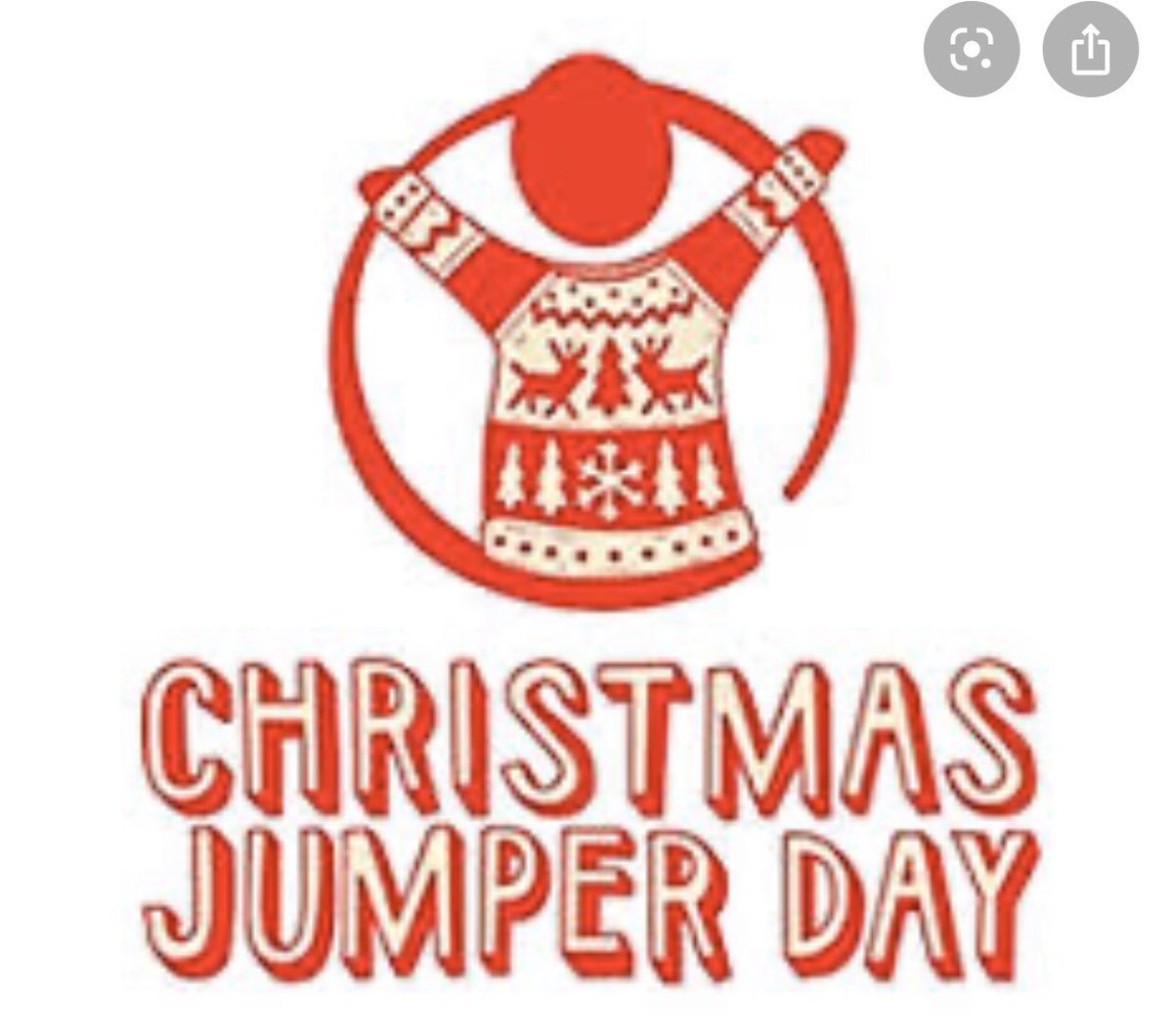 Sewing club's Christmas Tree
Mrs Deans, Miss Lewis and our sewing club have made all of the beautiful decorations on our Cathedral Christmas tree this year. Don't forget to vote for us when you visit the Cathedral's Christmas tree festival this December.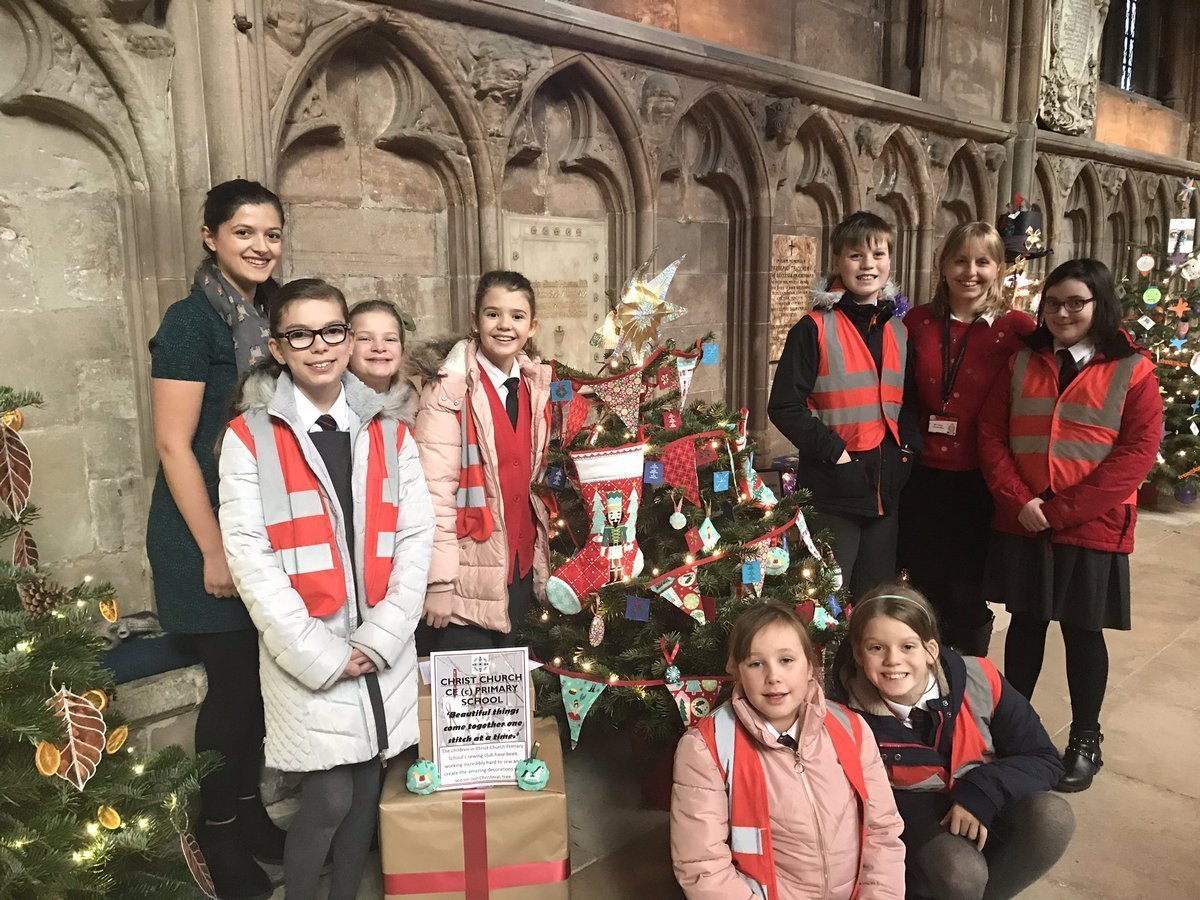 Reception at church
Our reception children have been to explore our church this morning. They've learnt all about the importance of different parts of the church, and are busy preparing for their nativity service next week.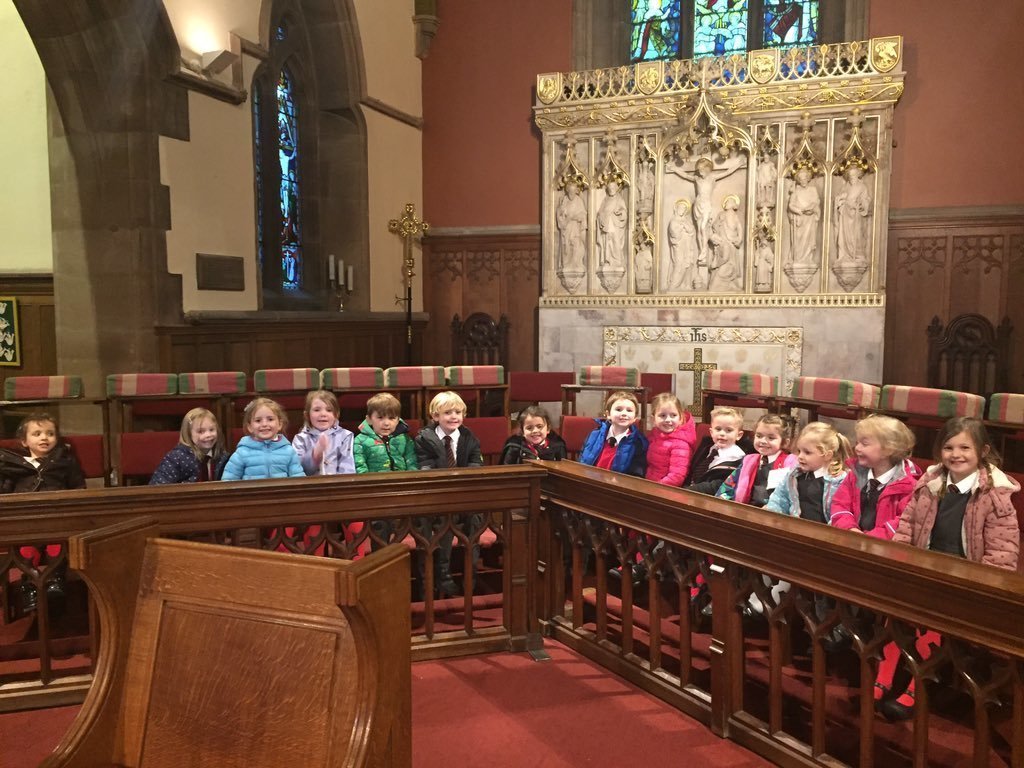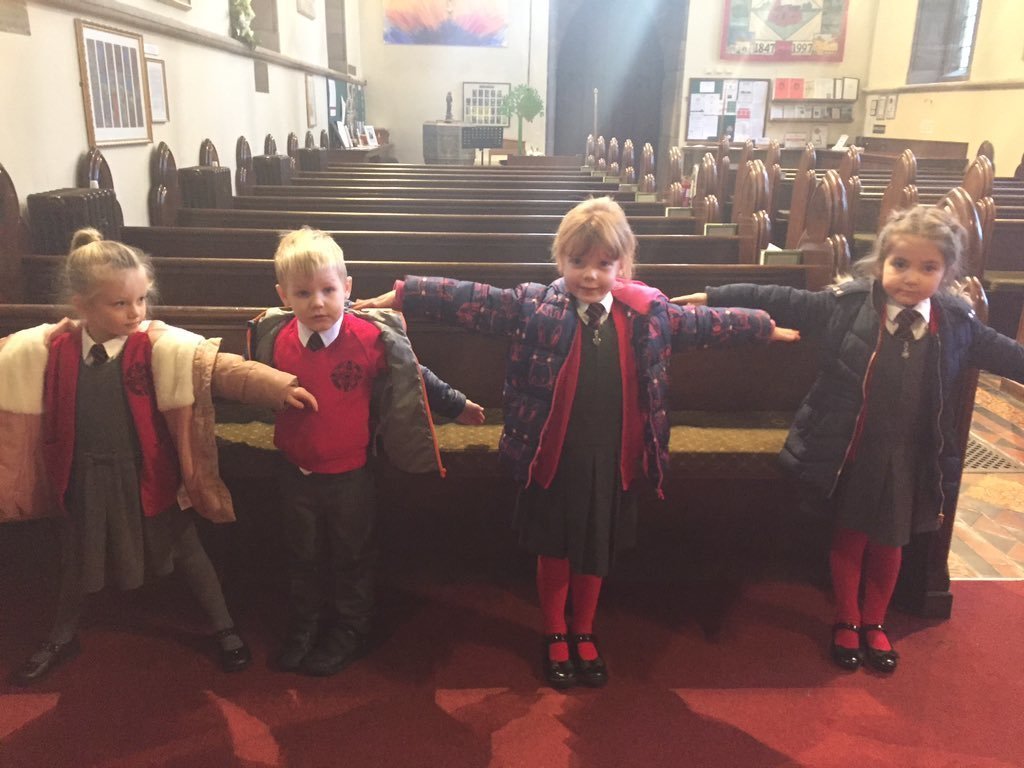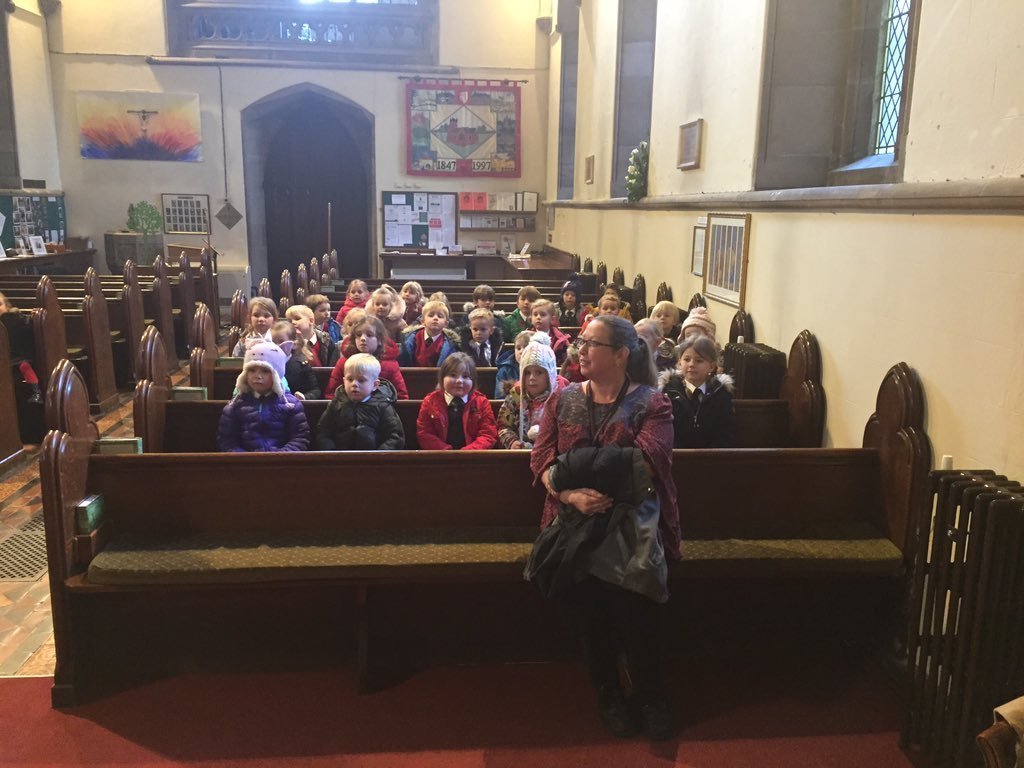 Poetry
We are so proud of our Year 6 pupils who entered the Cathedral's poetry competition this year. We had 2 winners! Their work is proudly displayed in the Cathedral this Christmas.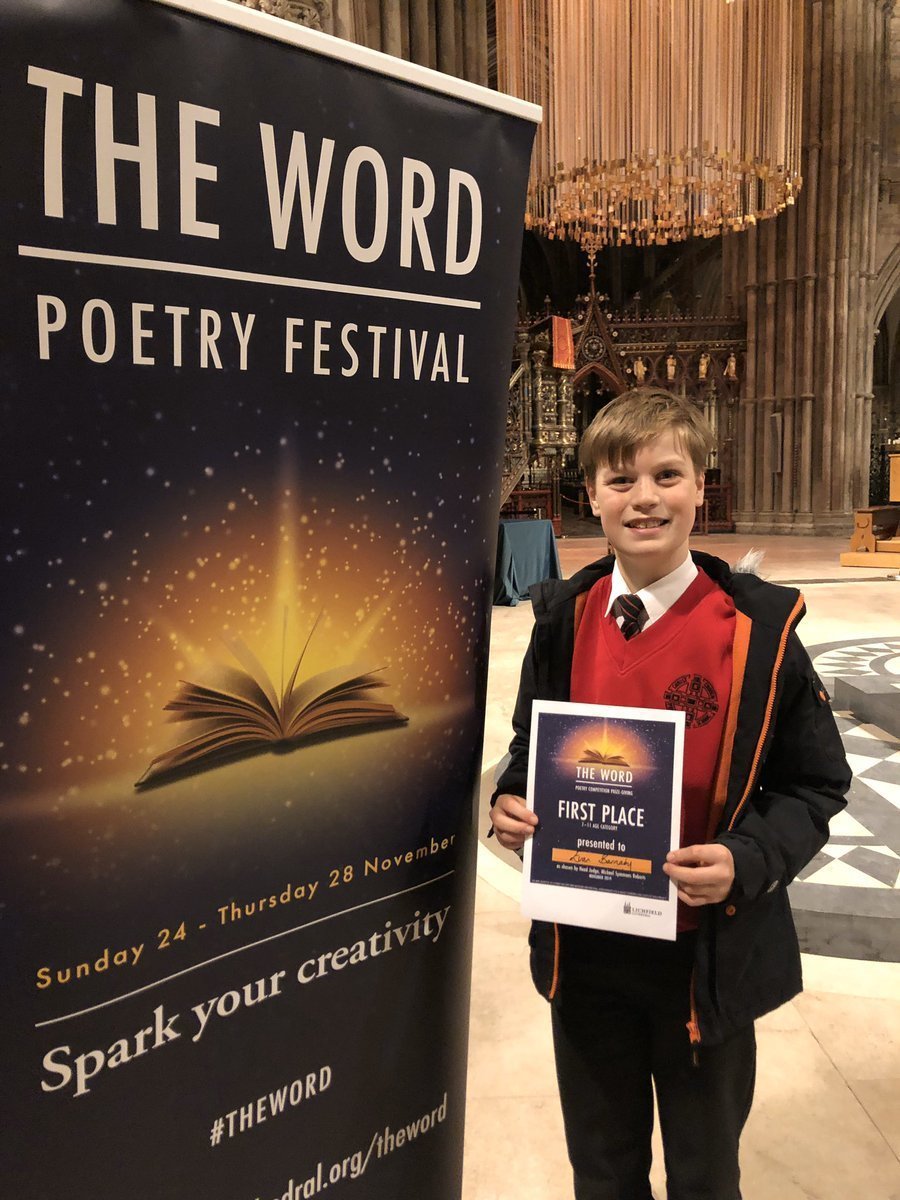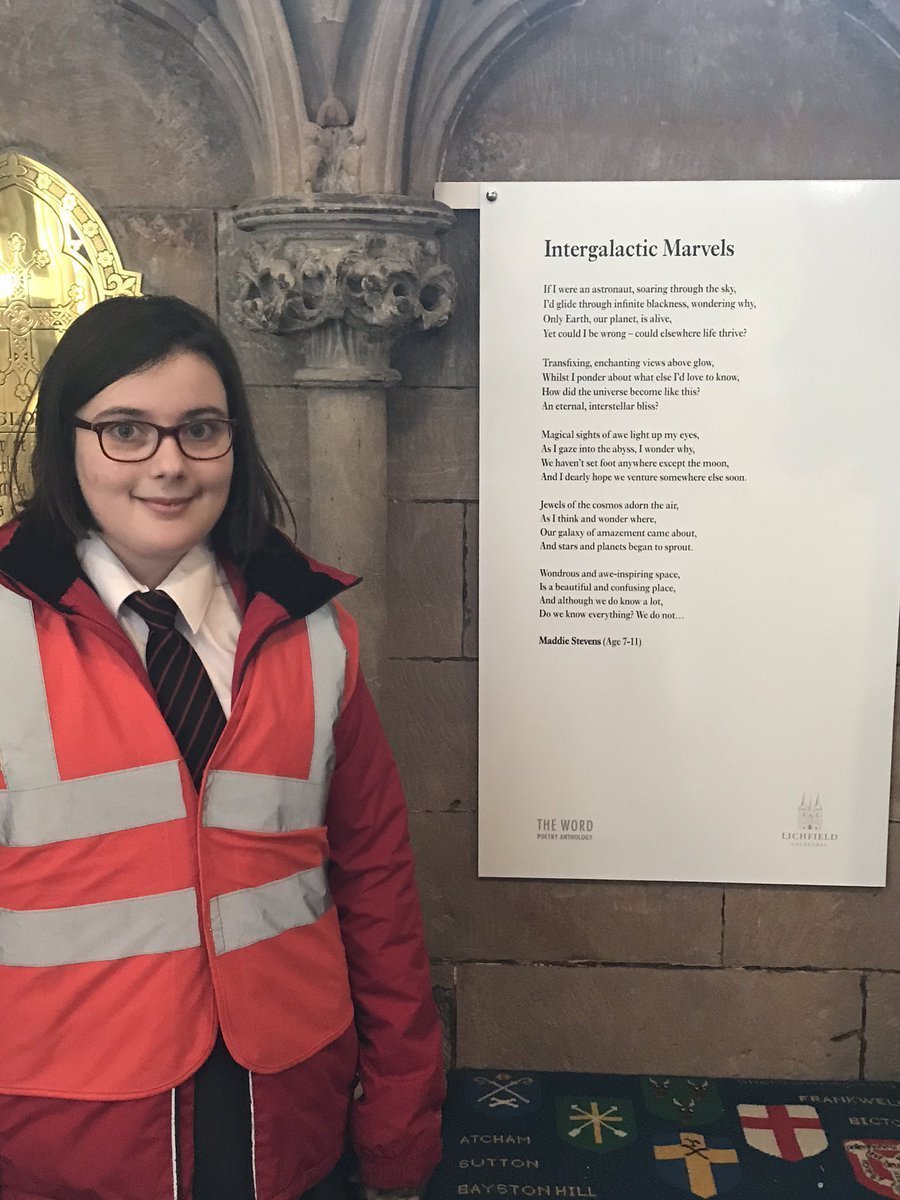 Christmas Light Switch On
As always, our Year 6 children did themselves proud, singing at the Lichfield Christmas lights switch on again this year.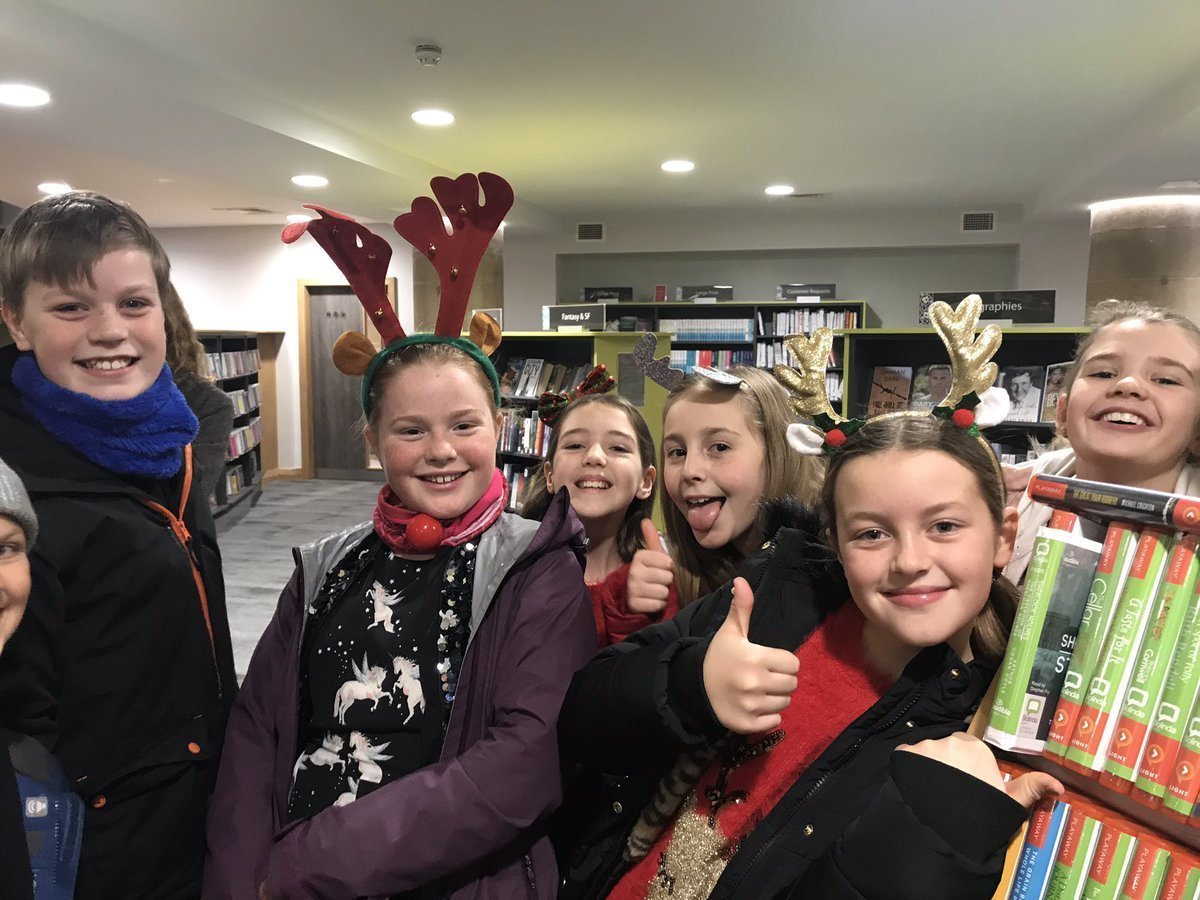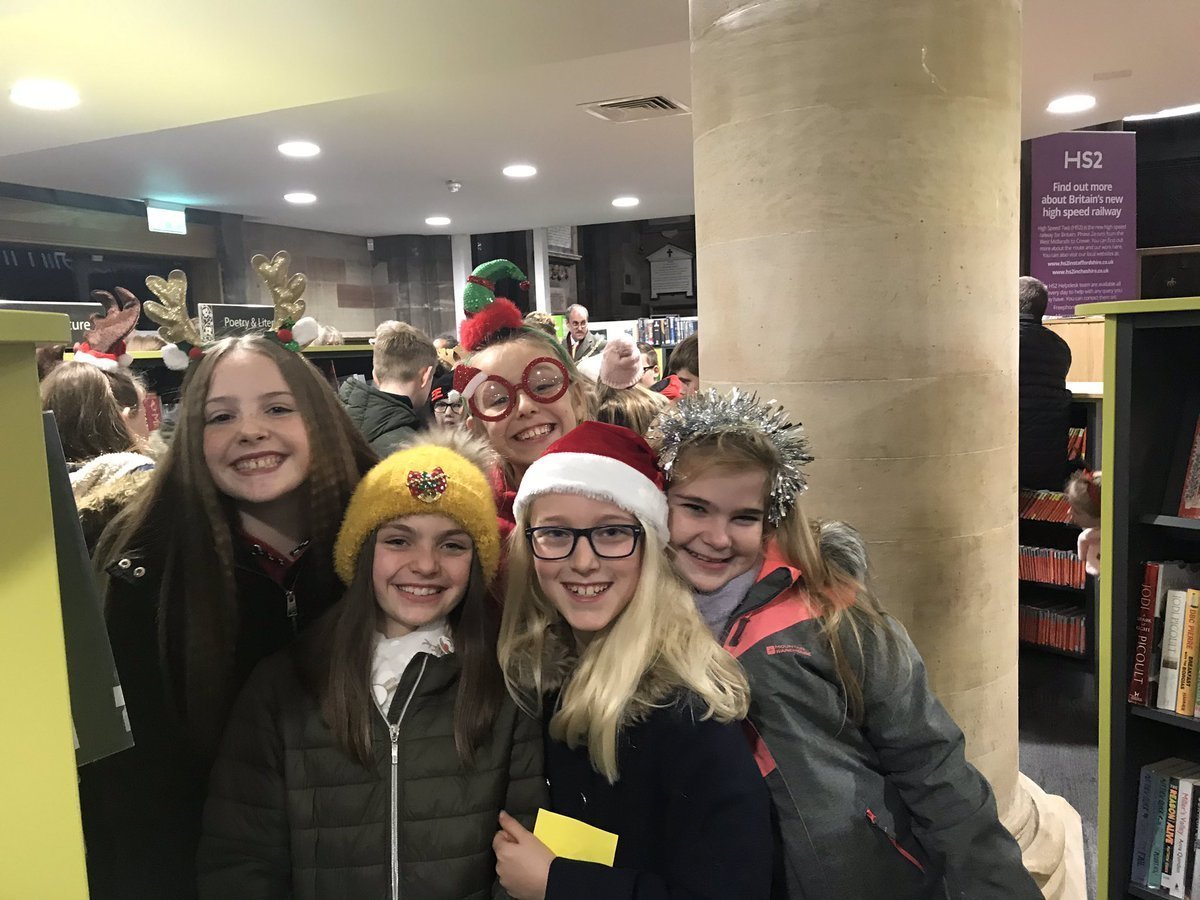 Year 3 Visit Beacon Park Retirement Village
Year 3 had a wonderful afternoon, making new friends in our community and demonstrating our Christian school values.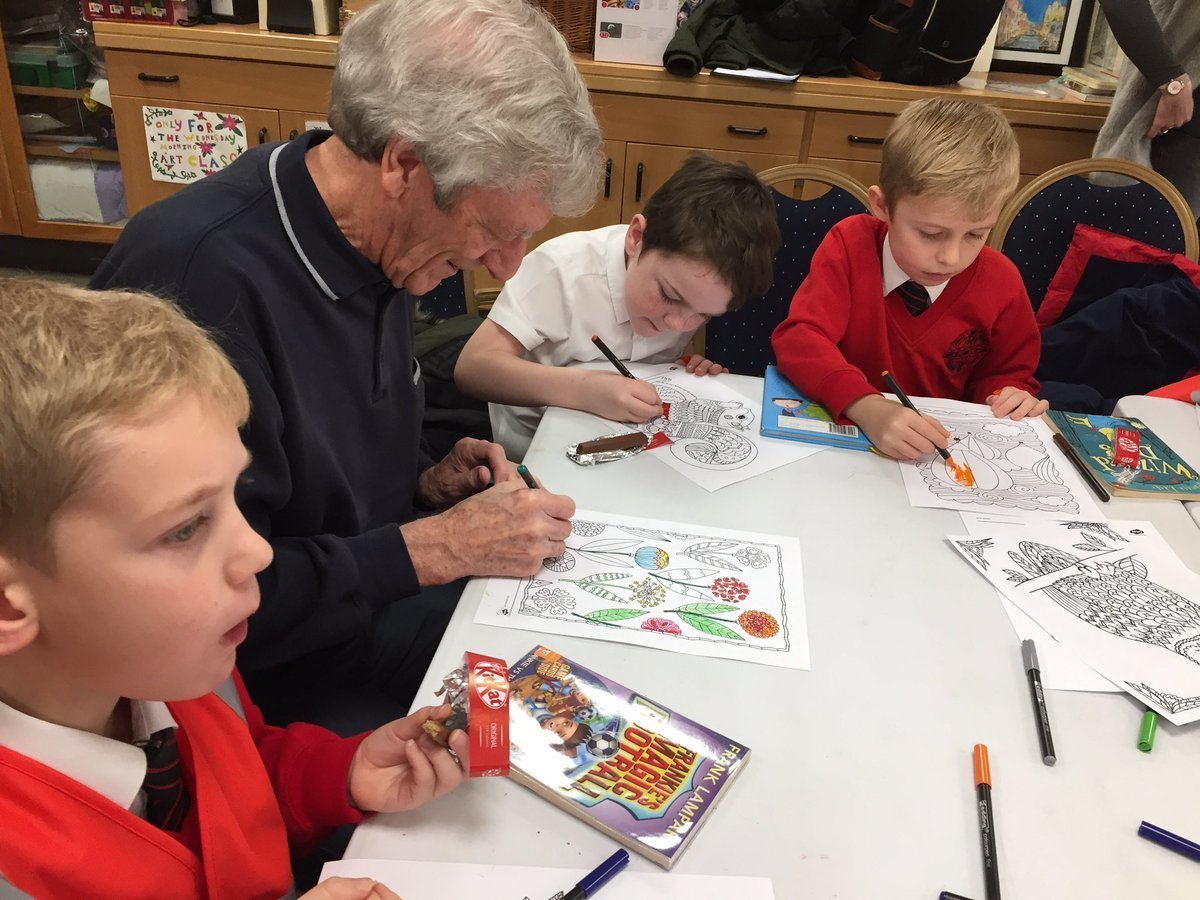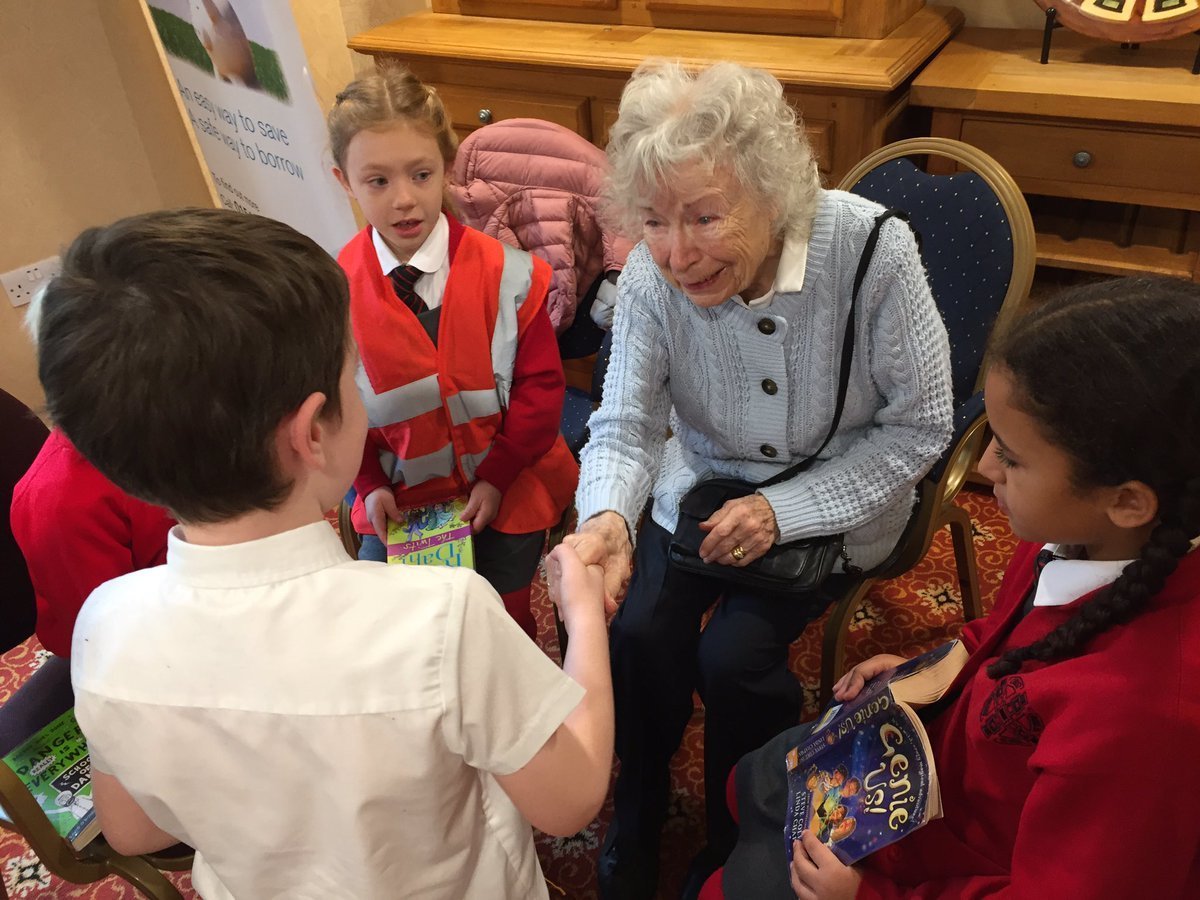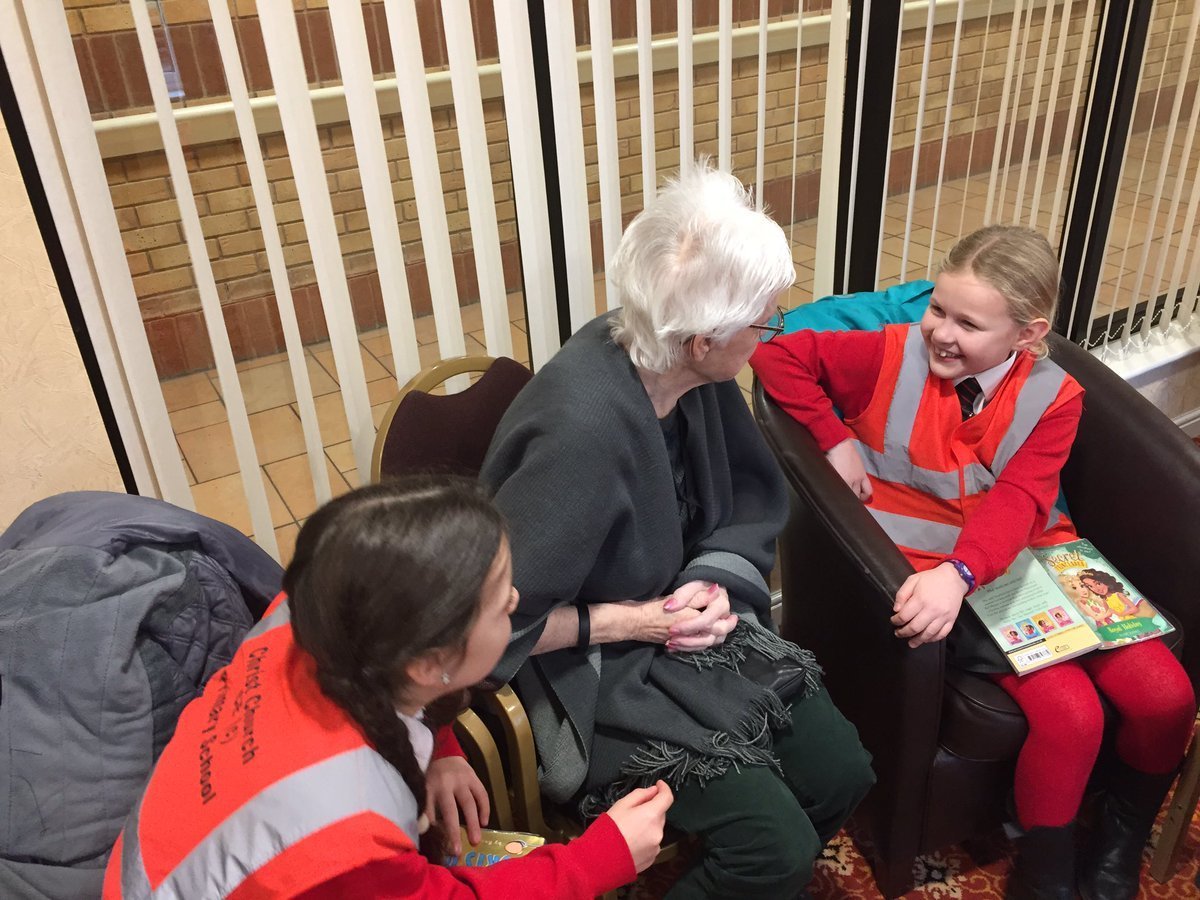 Year 5 at church
Year 5 enjoyed a thoughtful worship about the real meaning of a child in need. A reminder of how fortunate we are. Many thanks again for your generous food bank donations.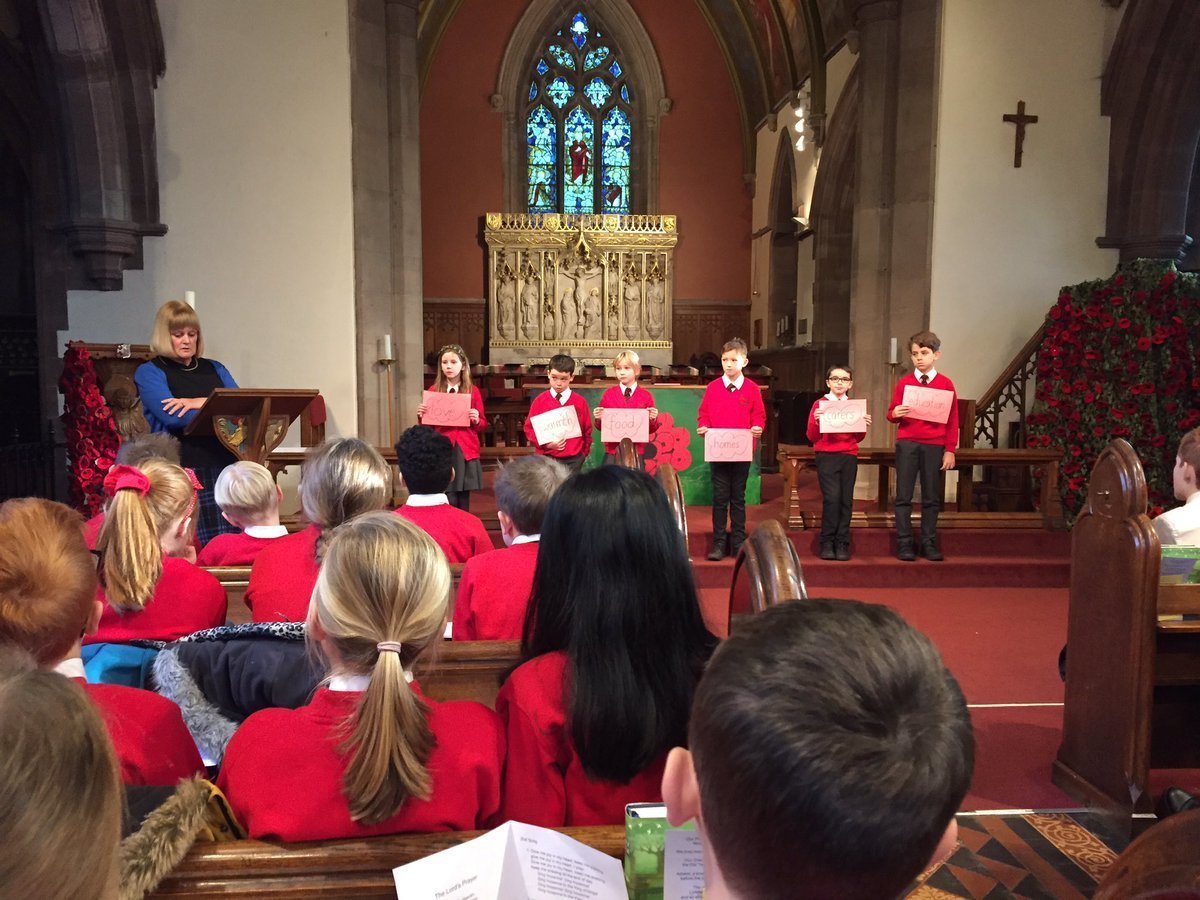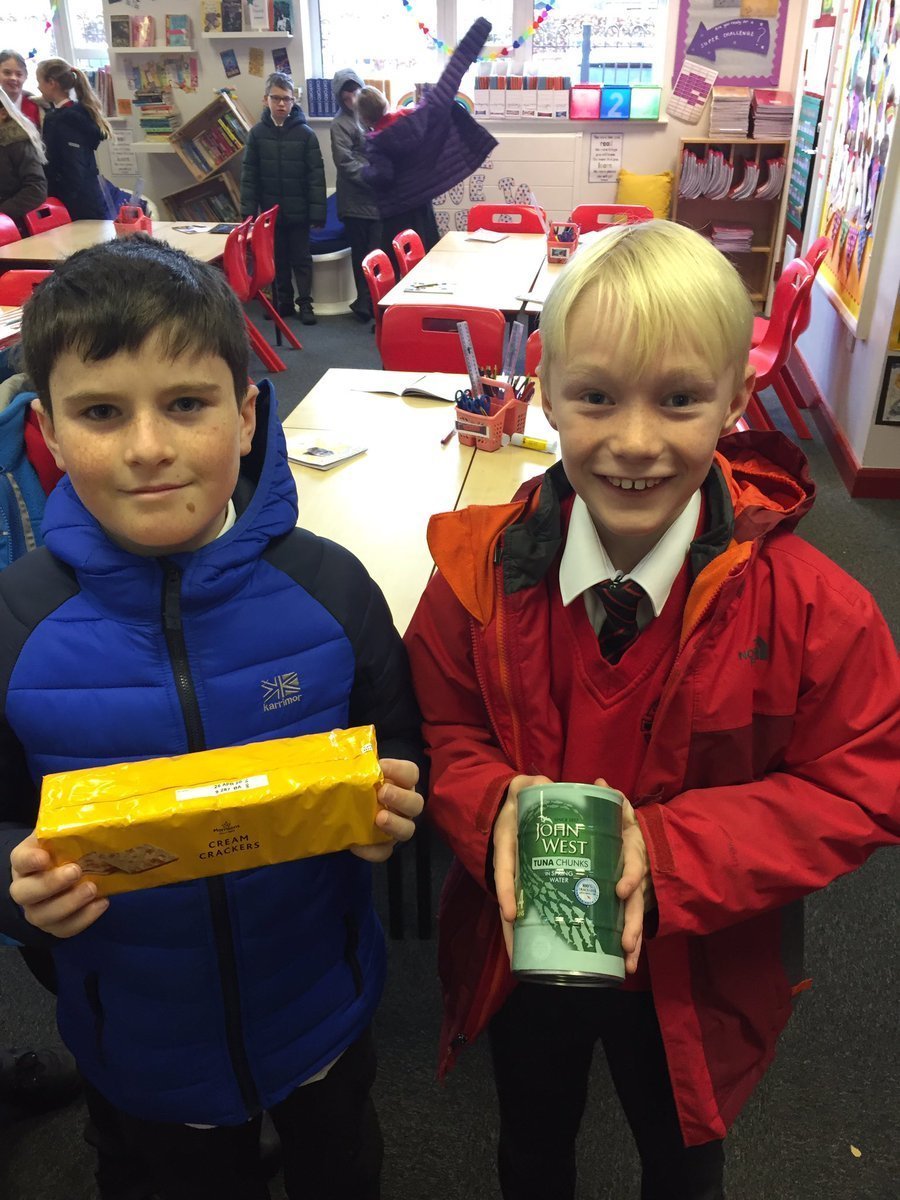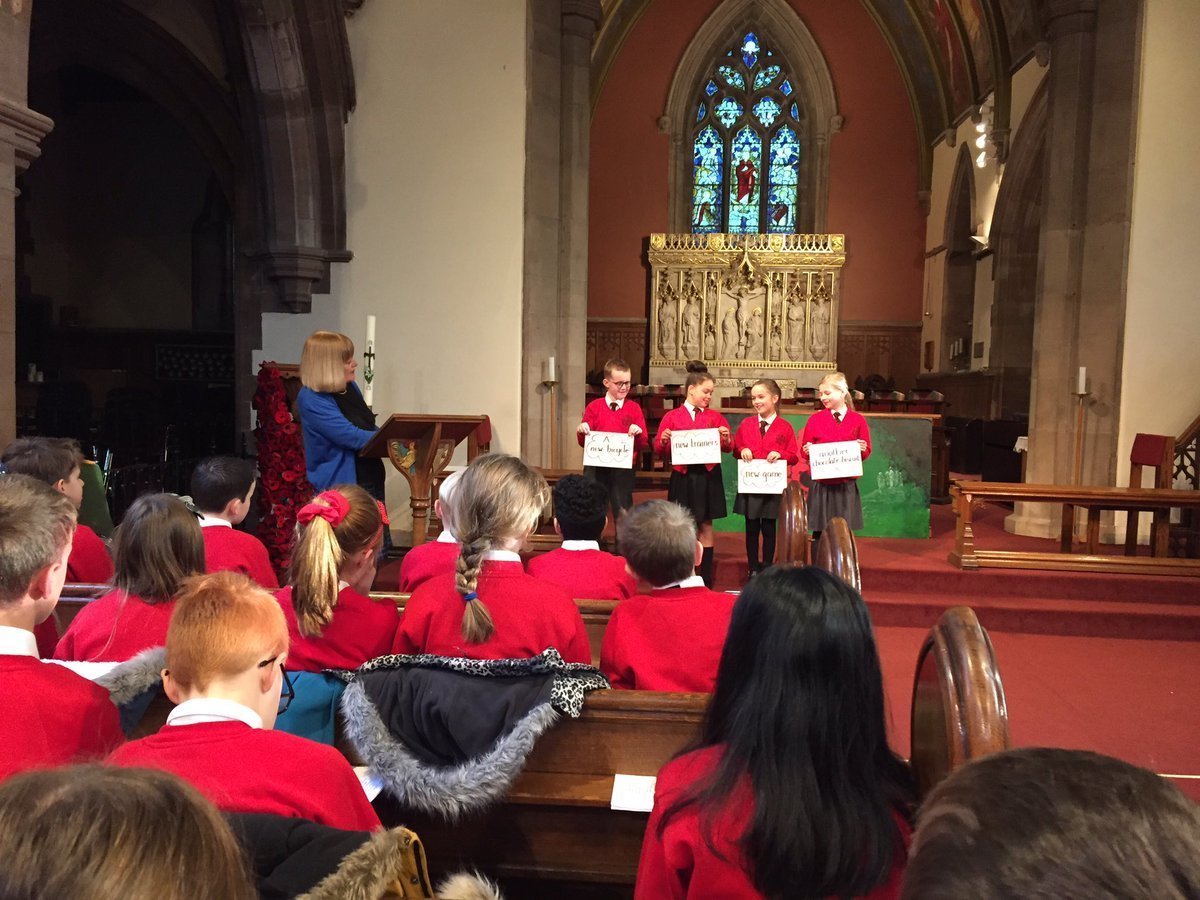 Children in Need
We've really enjoyed dressing up in something sporty, raining money for Children in Need today. Year 5 shared lots of brilliant information to explain why we are fund raising today and how the money raised will go on to help people.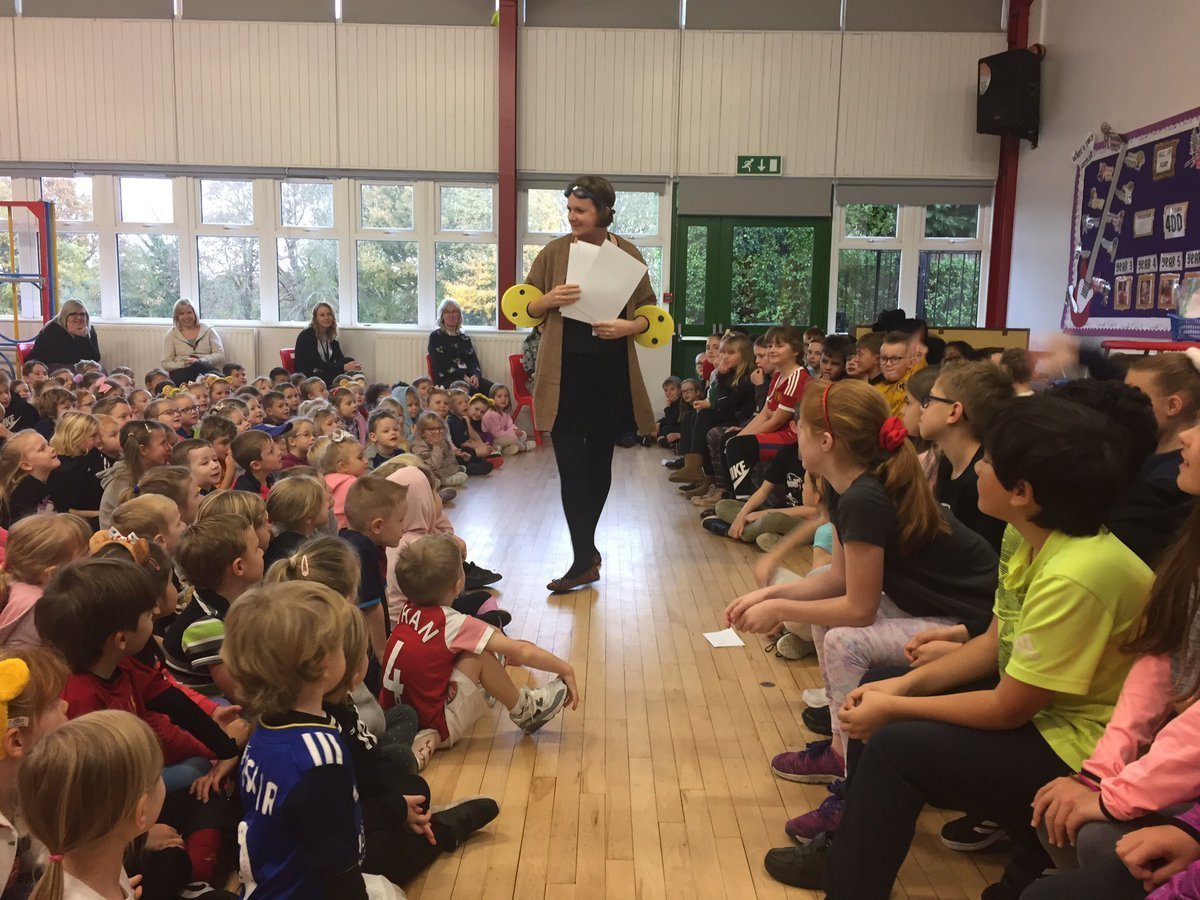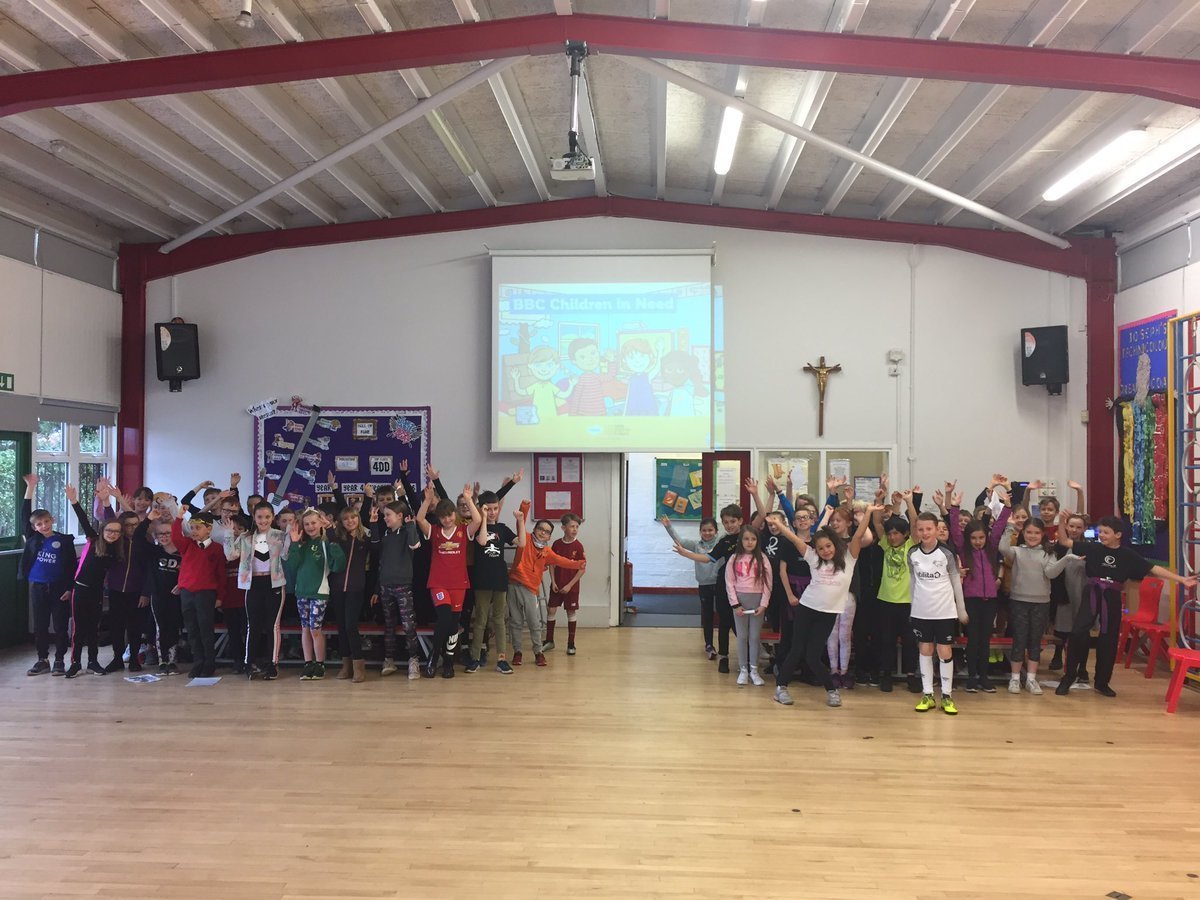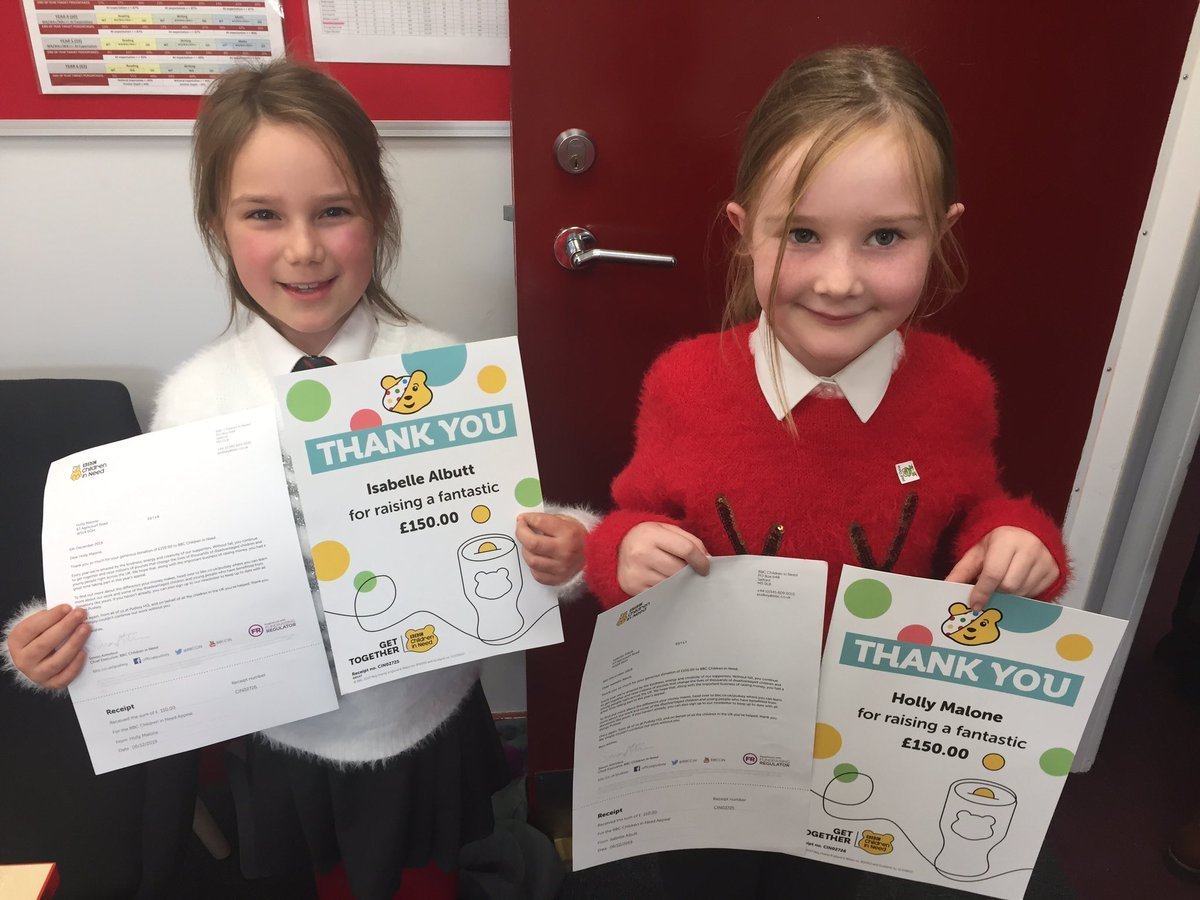 Remembrance
Lots of learning in school this week about the importance of remembrance. Lots of beautiful poppies and discussion at Wrap Around Care this week.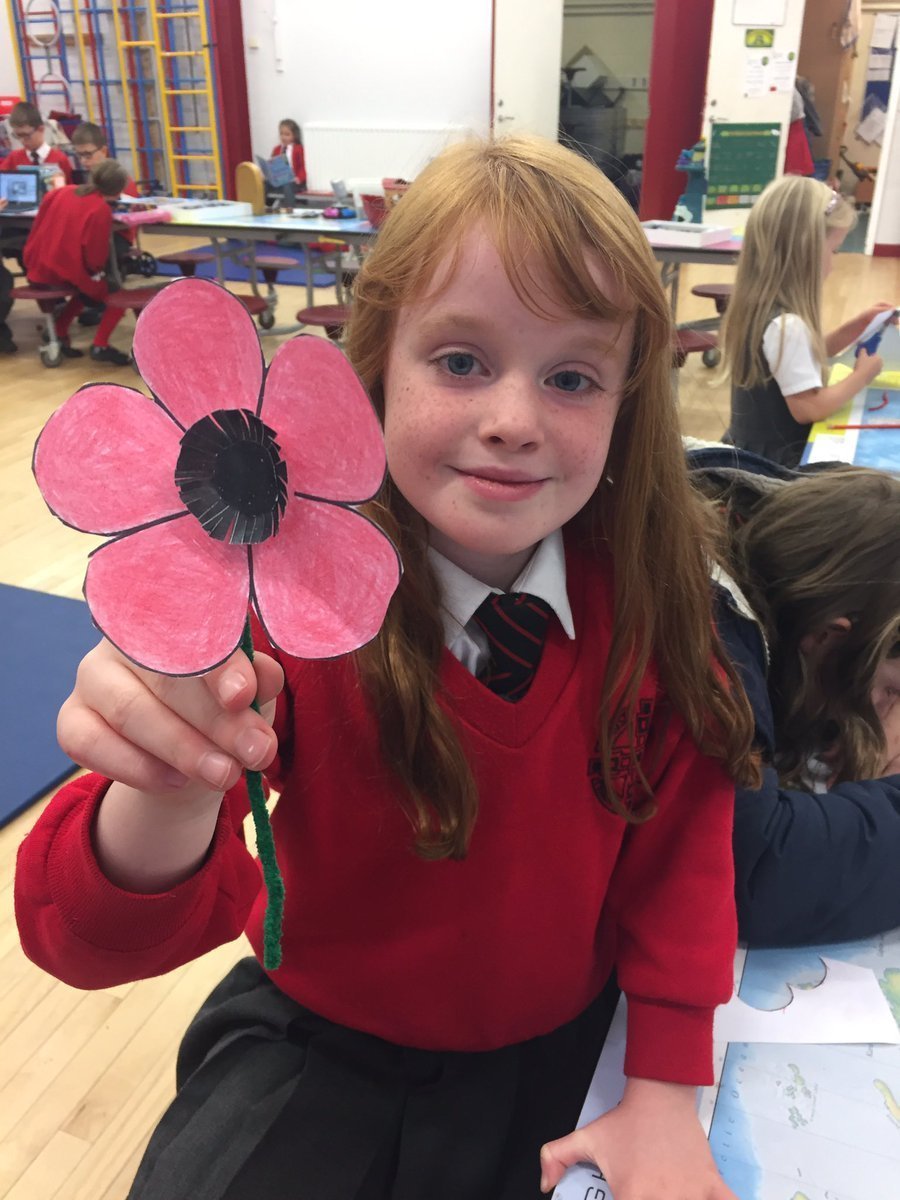 Kindness
Before they set off on their residential adventure, Year 6 taught us a valuable lesson about kindness through worship.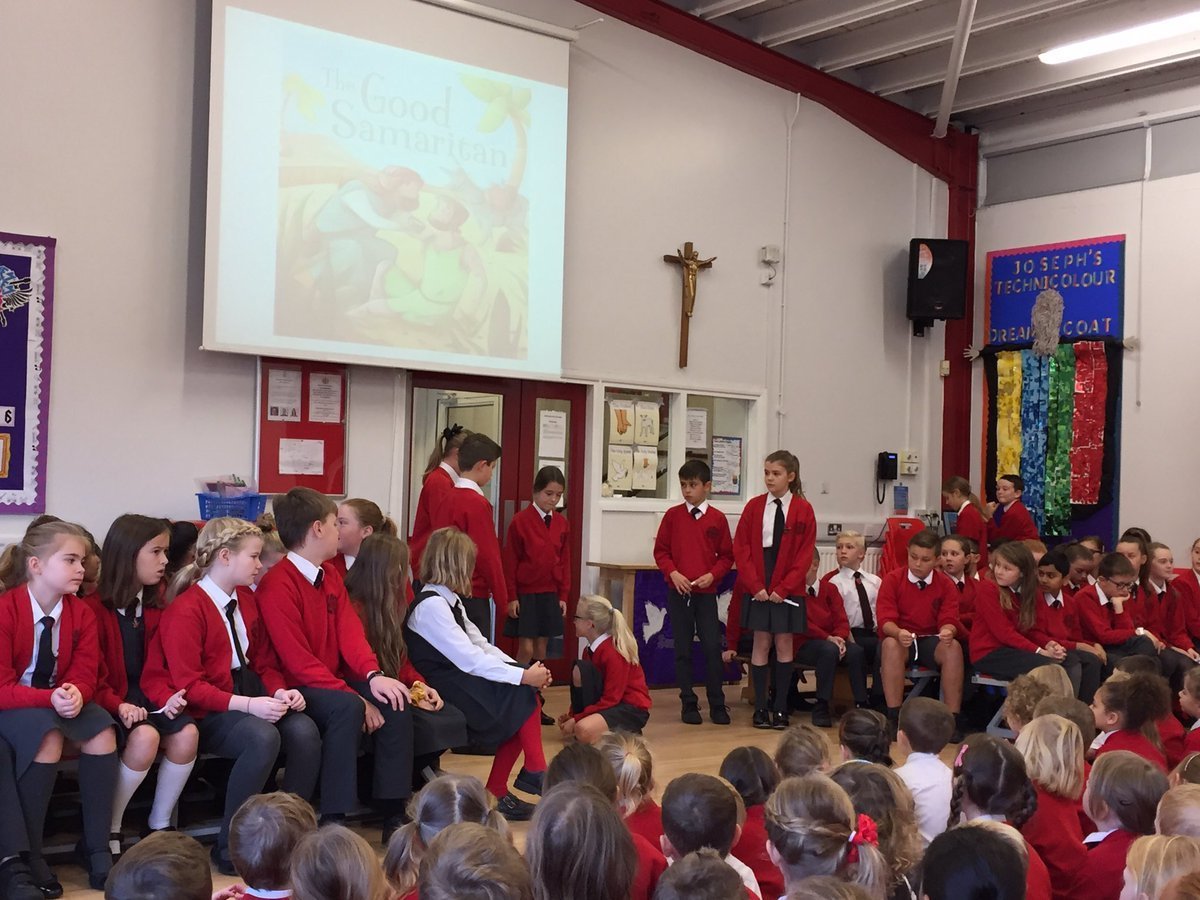 Harvest Festival
A huge thank you to our Year 5 pupils and their parents. Through their Harvest worship at Christ Church this year, they were able to collect over 100 meals for local people in need through Lichfield Food Bank. Many thanks to parents and carers for their continued support.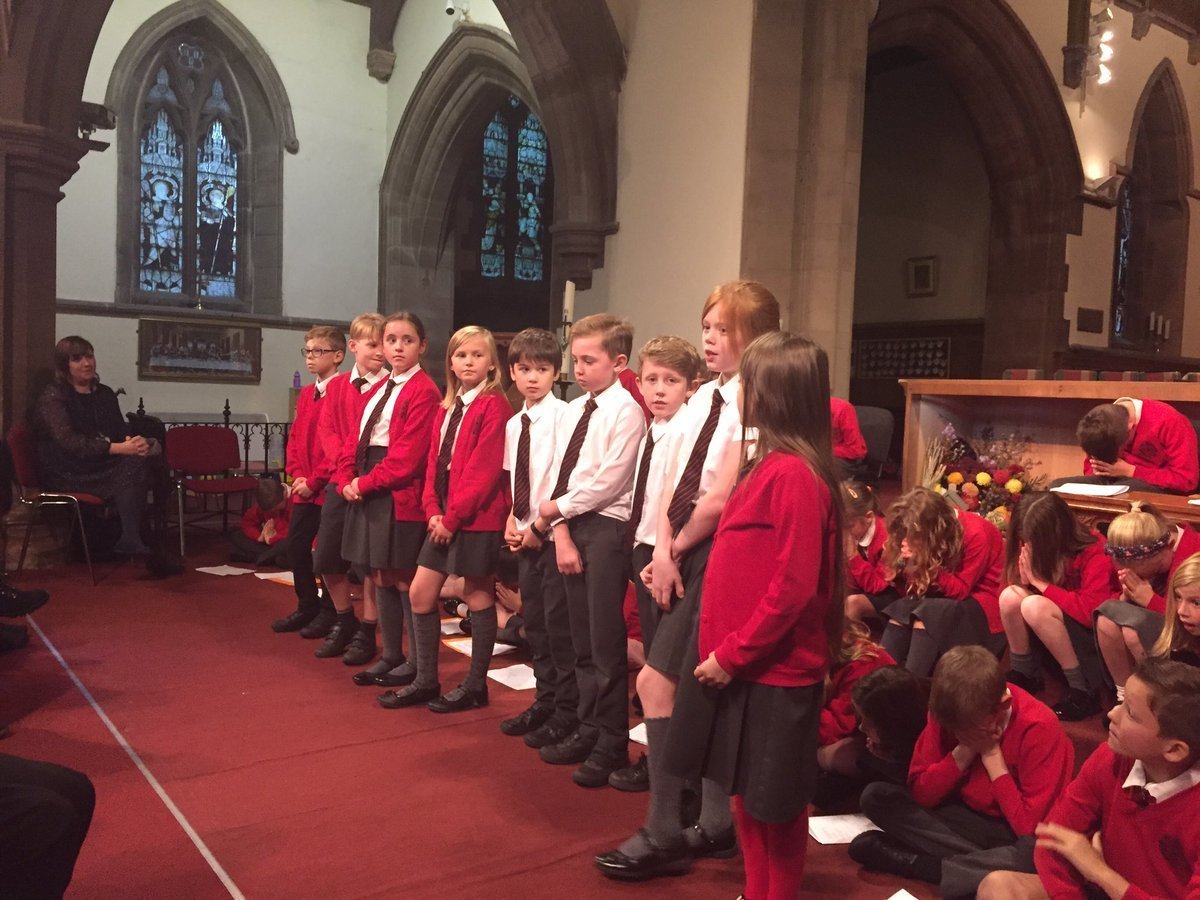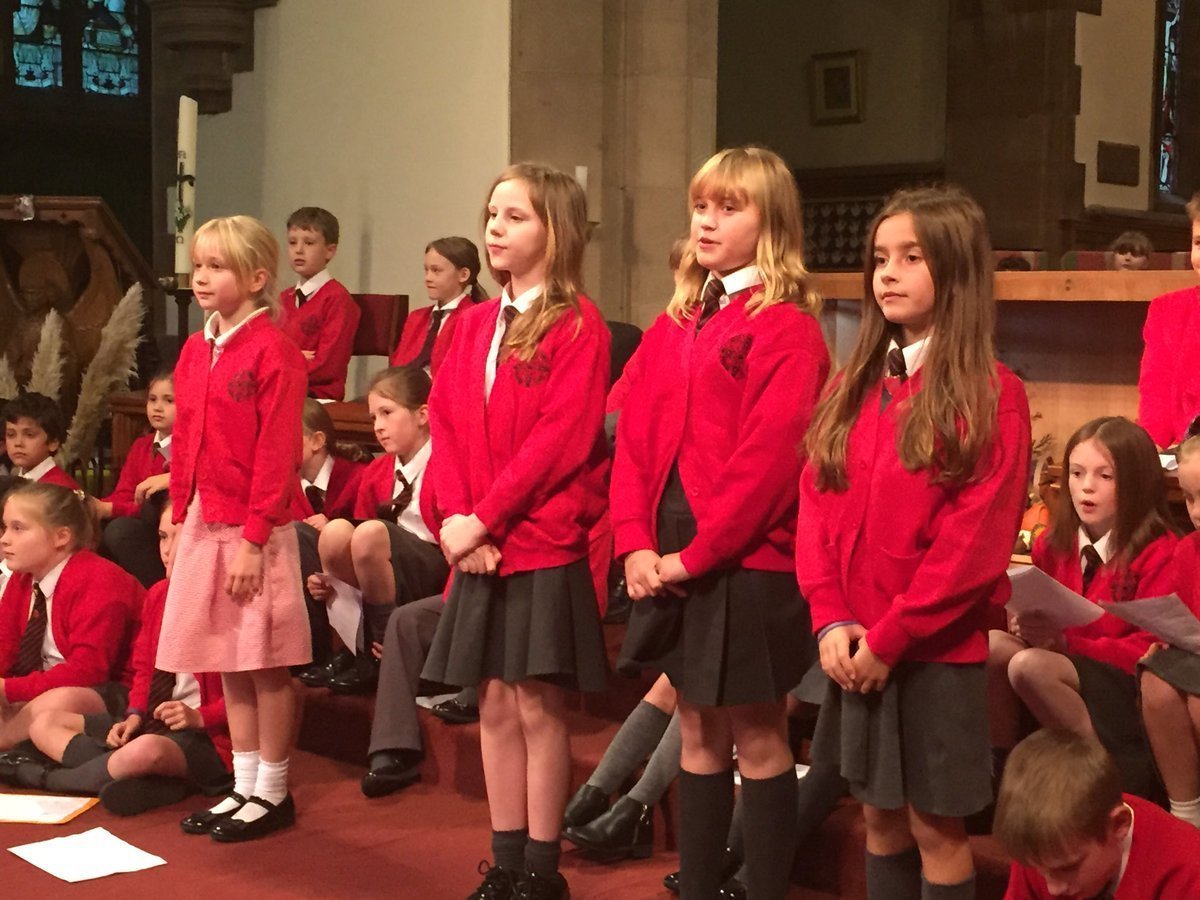 A Constellation of Images
Christ Church will be taking part in the Cathedral's art exhibition this year entitled ' A constellation of images'. The photos of 9 specially chosen children who have been demonstrating our school values will be displayed in the Cathedral this festive season. We will also be taking part as a whole school, creating art that can be enjoyed by all!
New friends
Year 5 loved receiving post from their friends at Beacon Park retirement village. How wonderful to see our pupils demonstrating such positive relationships in our community.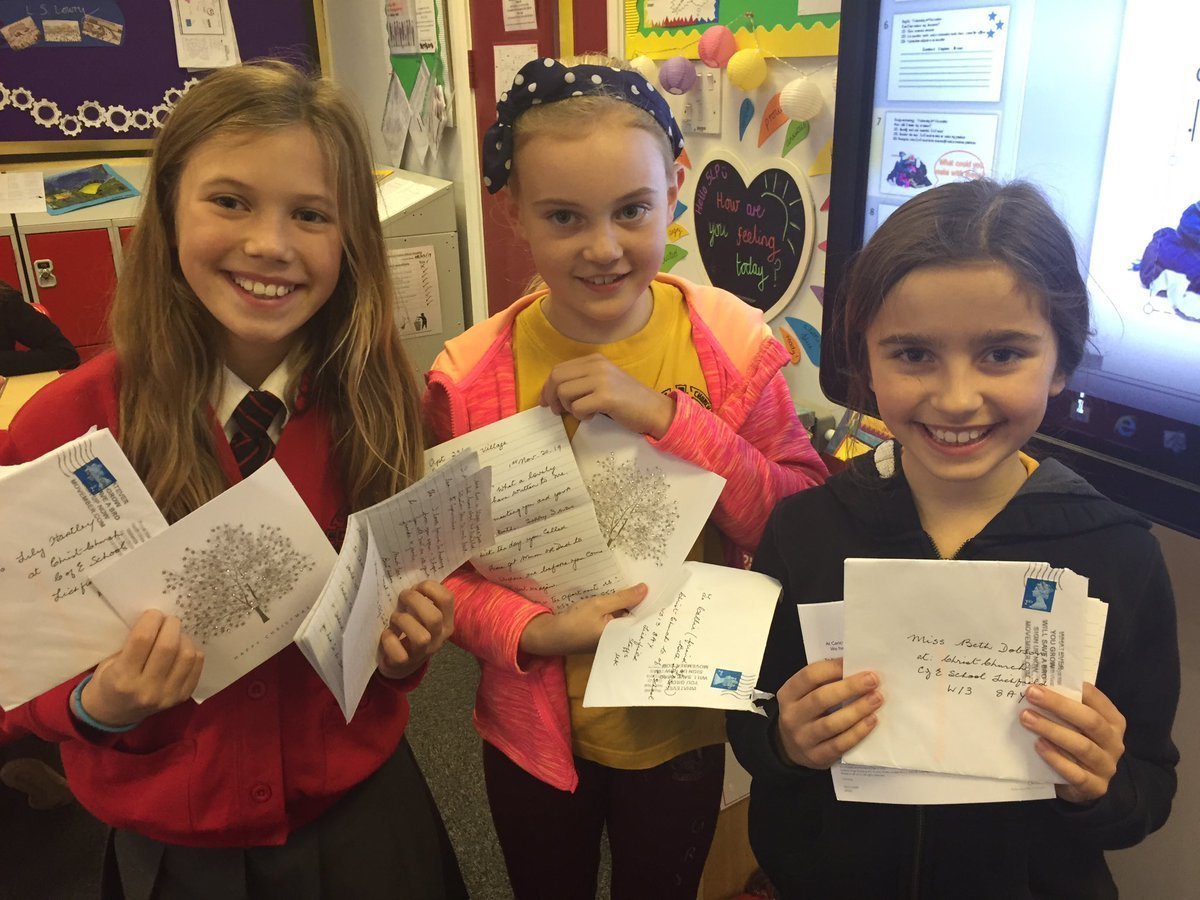 Worship in our Church
We continue to enjoy regular visits to Christ Church for worship. It has been lovely to see so many of our parents joining us.
Care in our Community
Year 5 have thoroughly enjoyed giving their time to visit their friends at Beacon Park Retirement Village. So many children have written to the elderly residents we visited, and some have even popped back to visit with their parents for