Welcome to Year 5
from Mrs Pennock and Miss Binns
Please click here for the Year 5 information sheet for September 2020.
Our PE days are Monday and Friday.
Good to be Green
Year 5 Privileges
Wear pyjamas to school
Spend 10 minutes on the iPad
Bring in a treat snack (not on a Friday)
Read a book of your choice to the class
Bring in your own pencil case from home
Bring in a soft football from home
Bring slippers to wear in school
Work in the writing area with a friend for a lesson
Our new Big Question is:
Could you survive in the rainforest?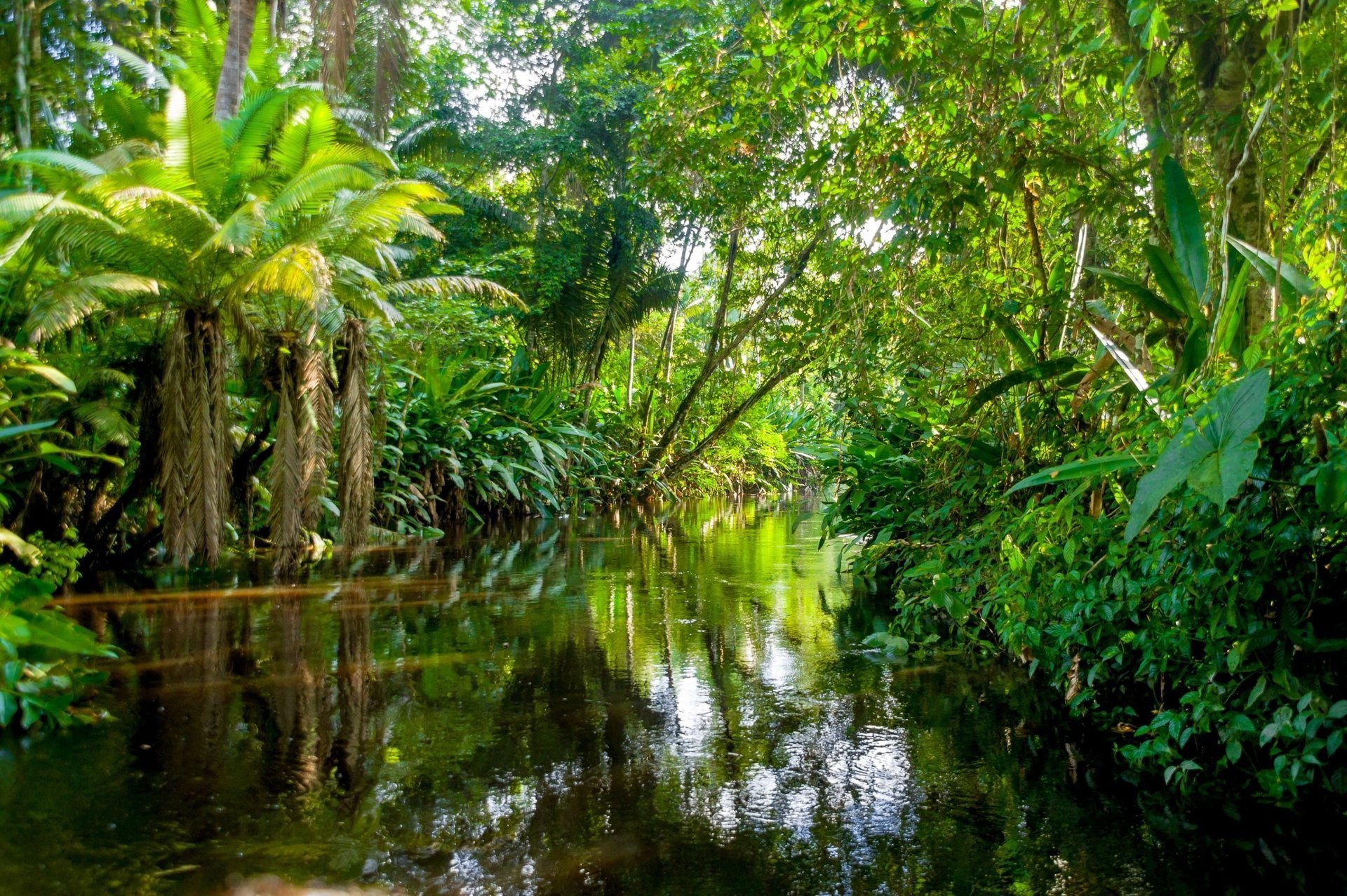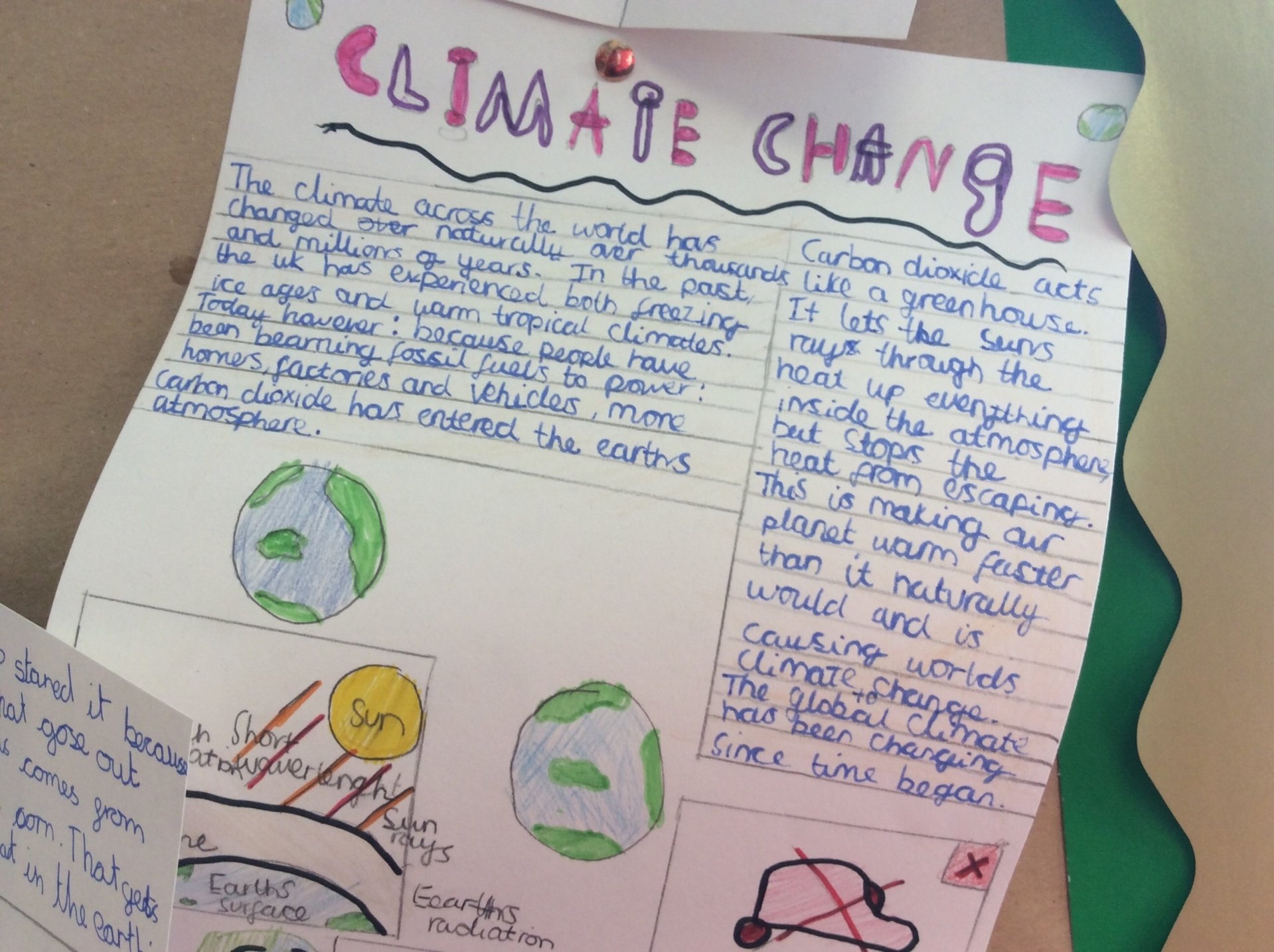 Today we've been historical investigators, learning about the people who used to live in the rainforests of South America. We've also been learning about climate change and the impact it's having on our rainforests!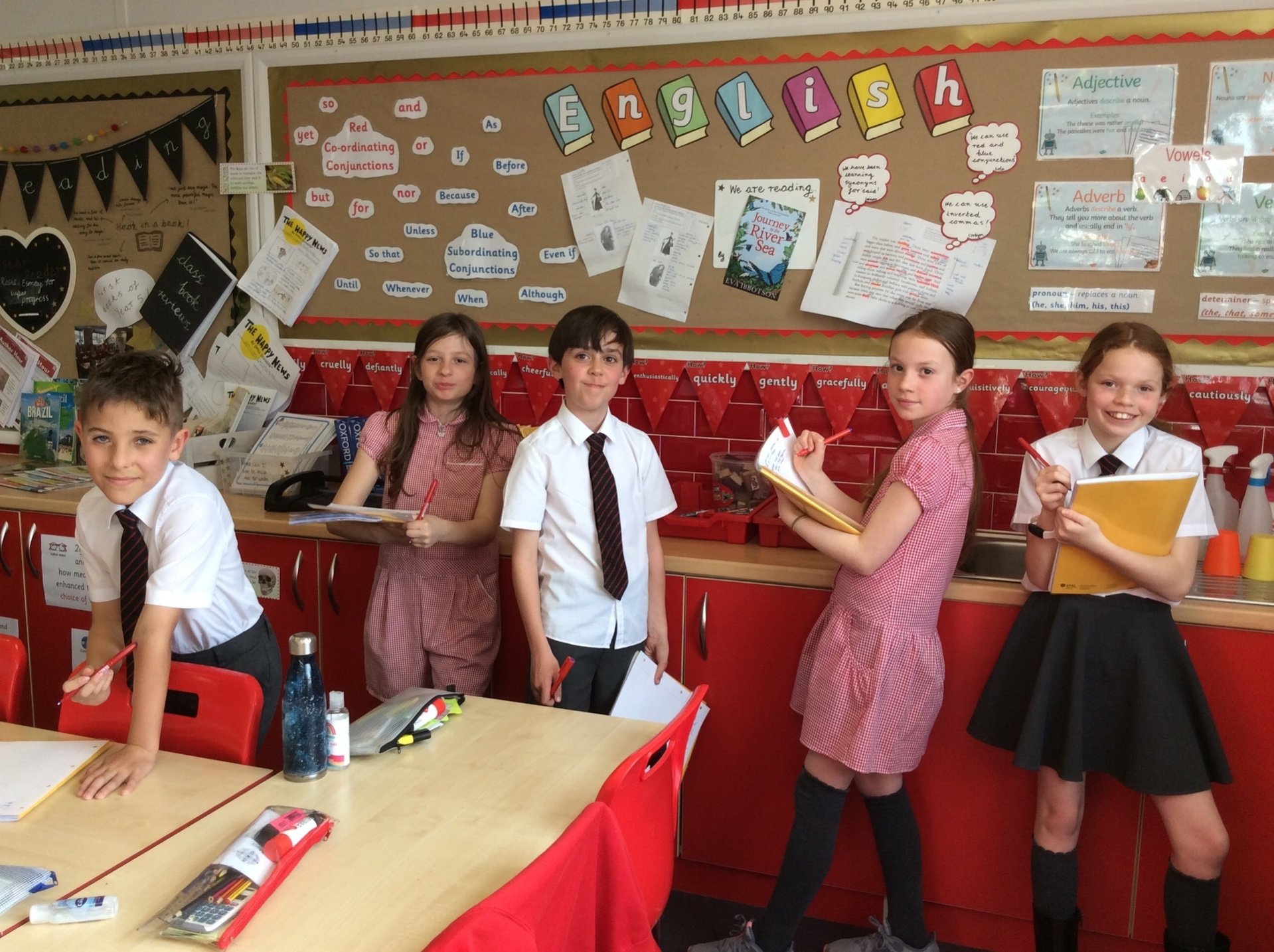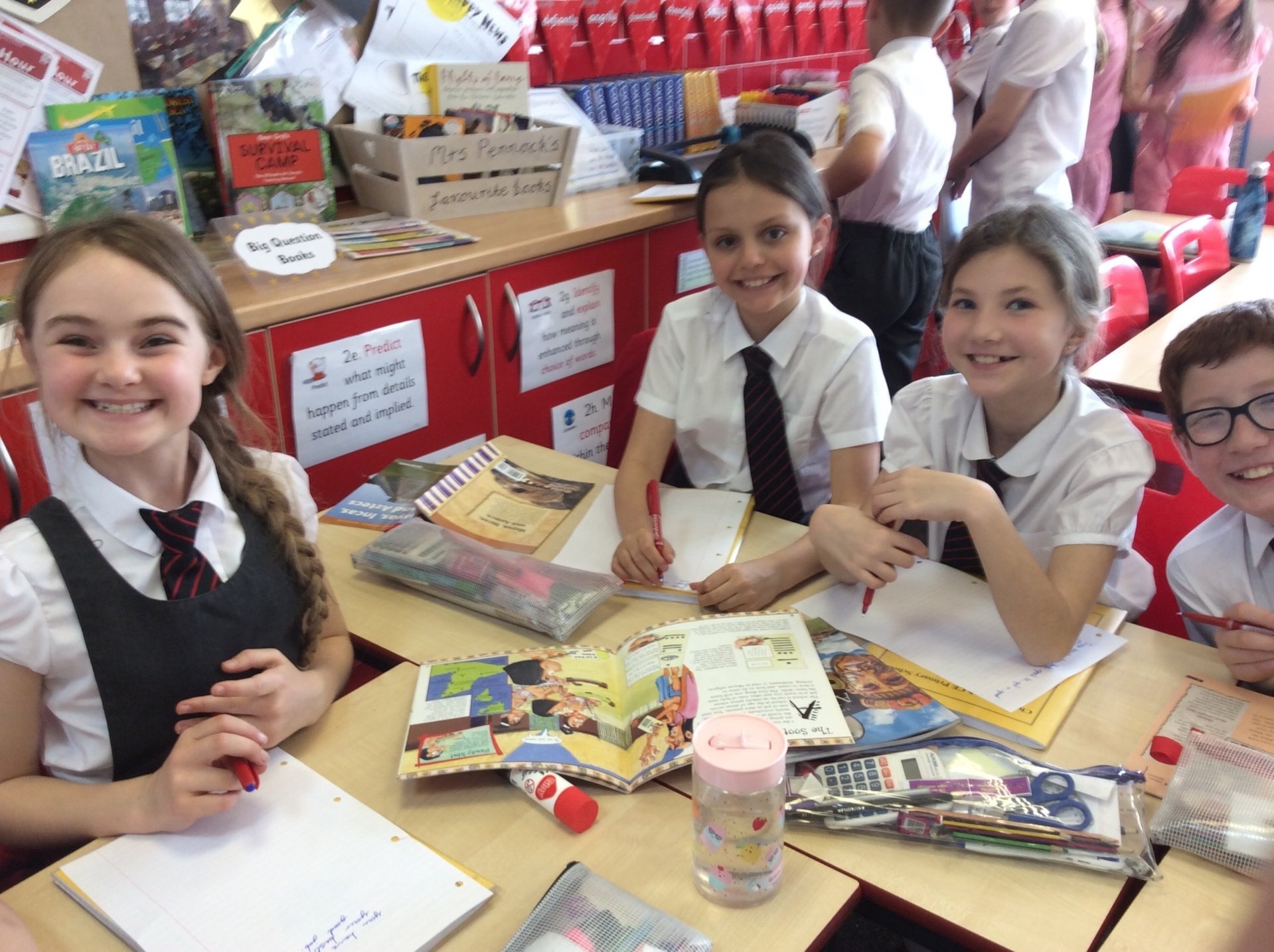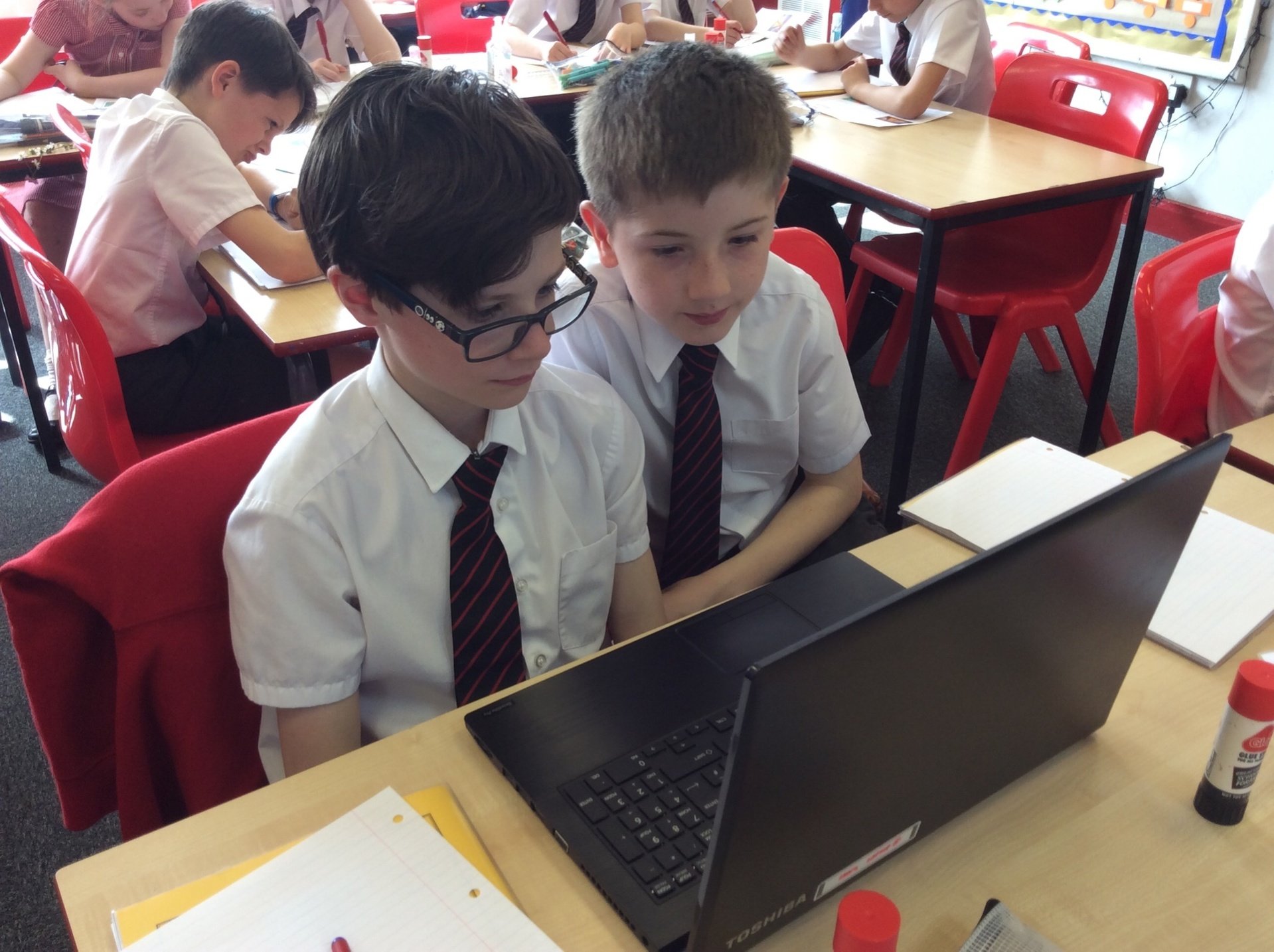 We've had lots of fun learning together during our first week back at school!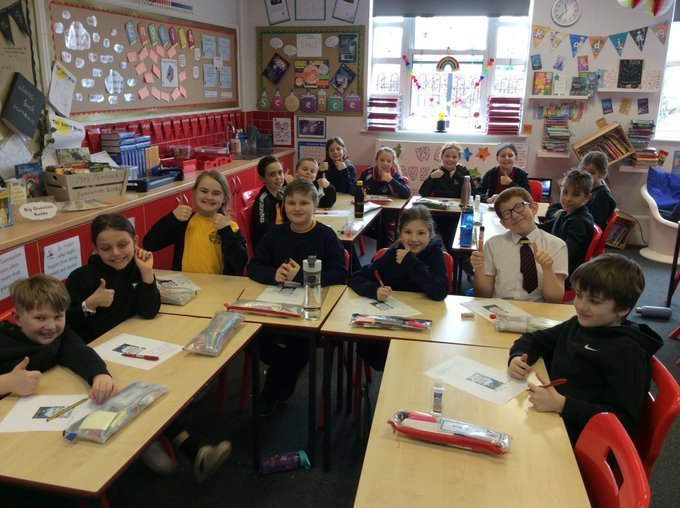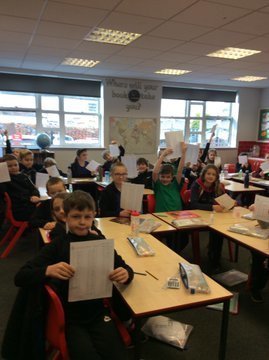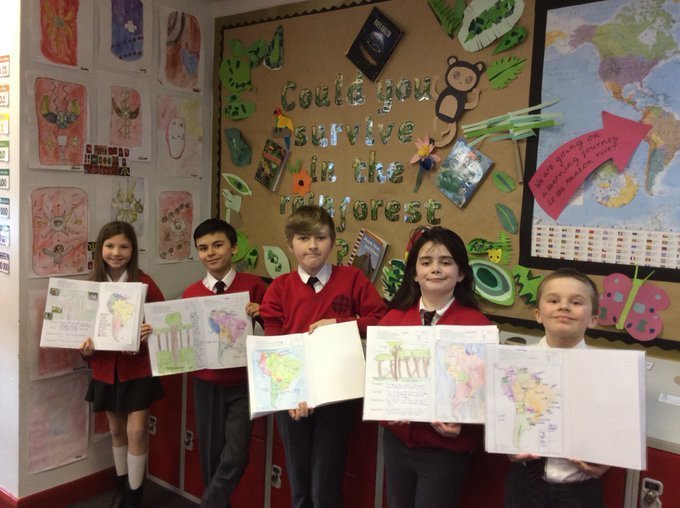 Our new Big Question is:
What did the Roman's leave behind?
We couldn't all dress up together, but we've been Roman fashion designers at home!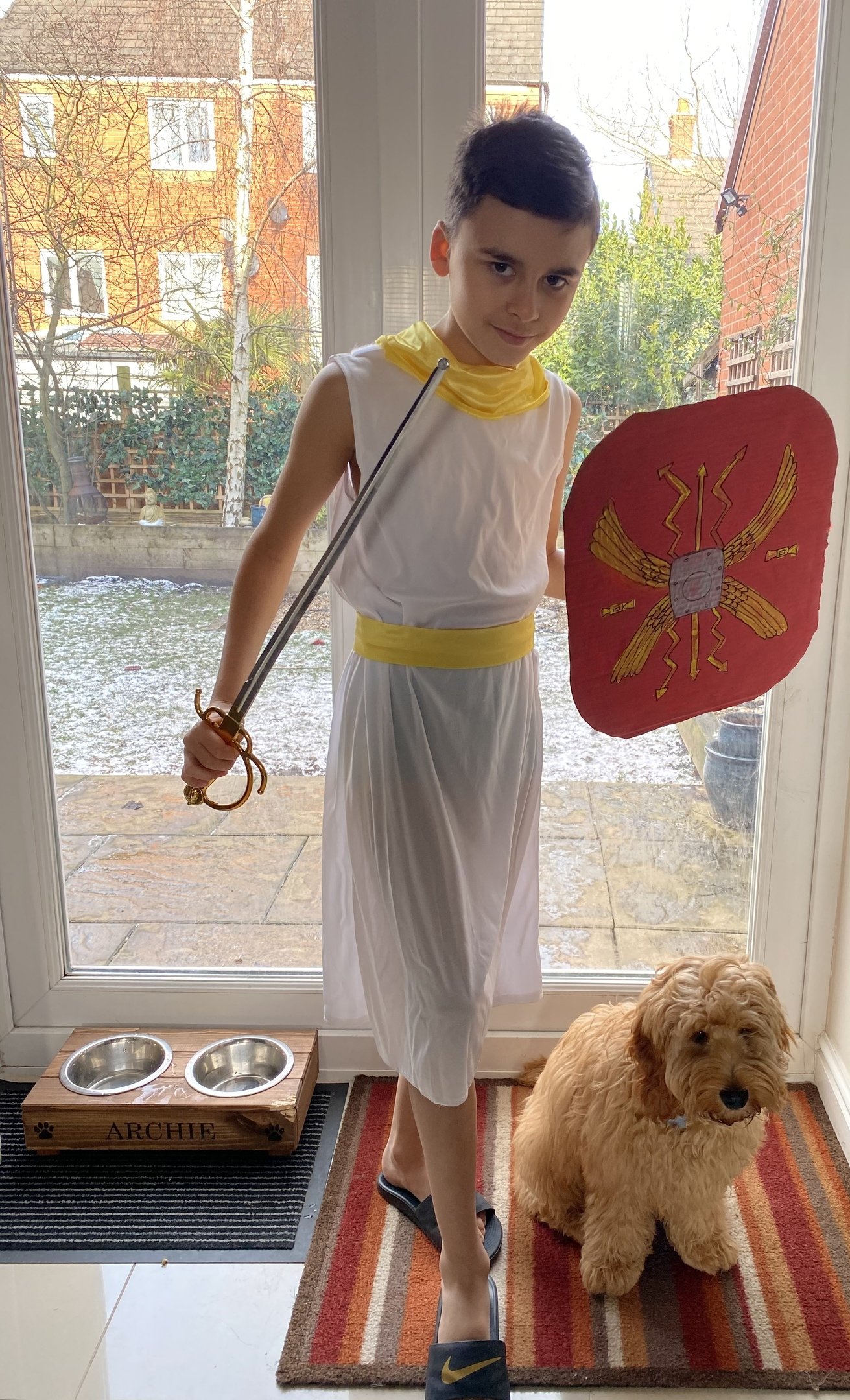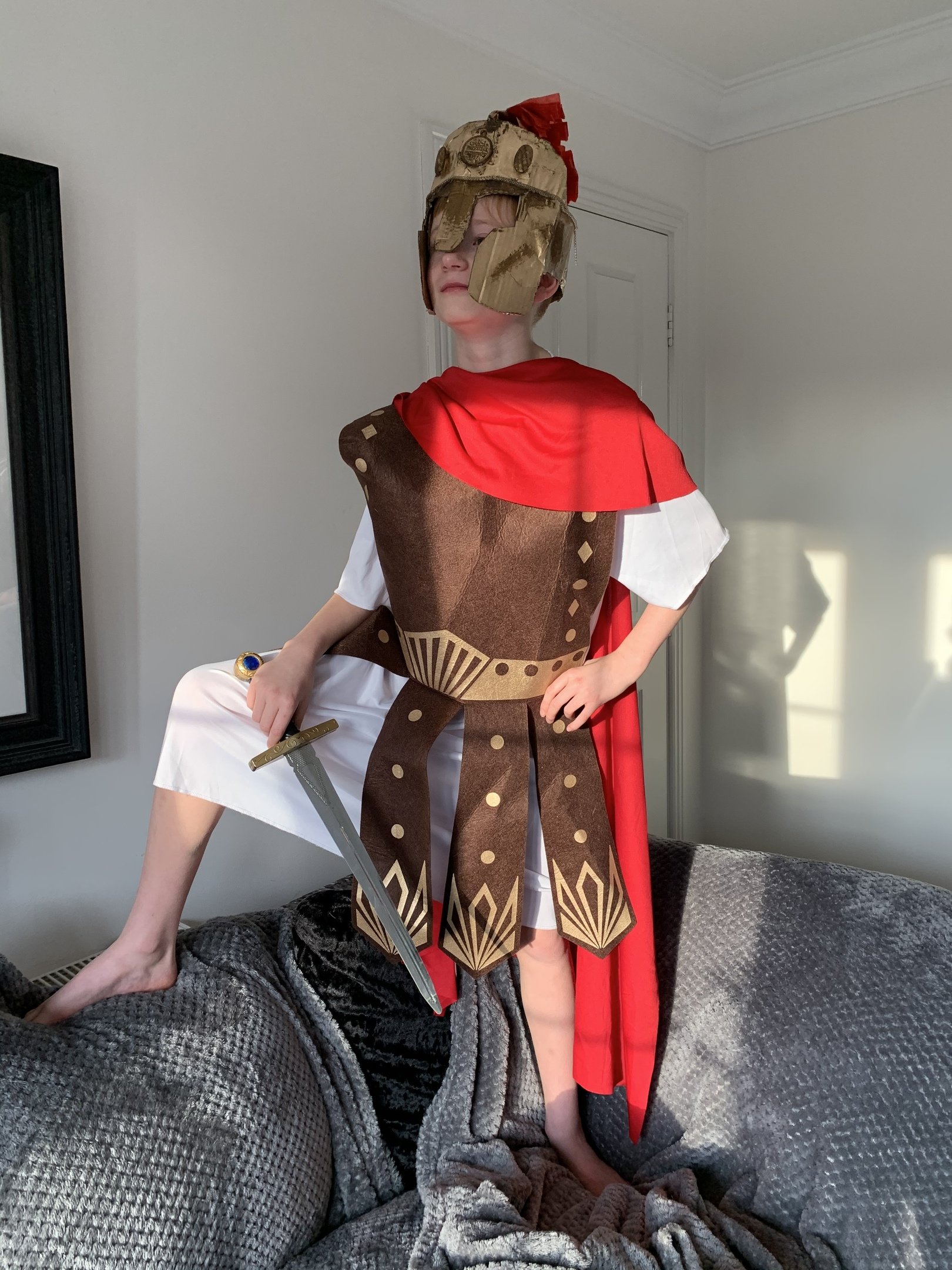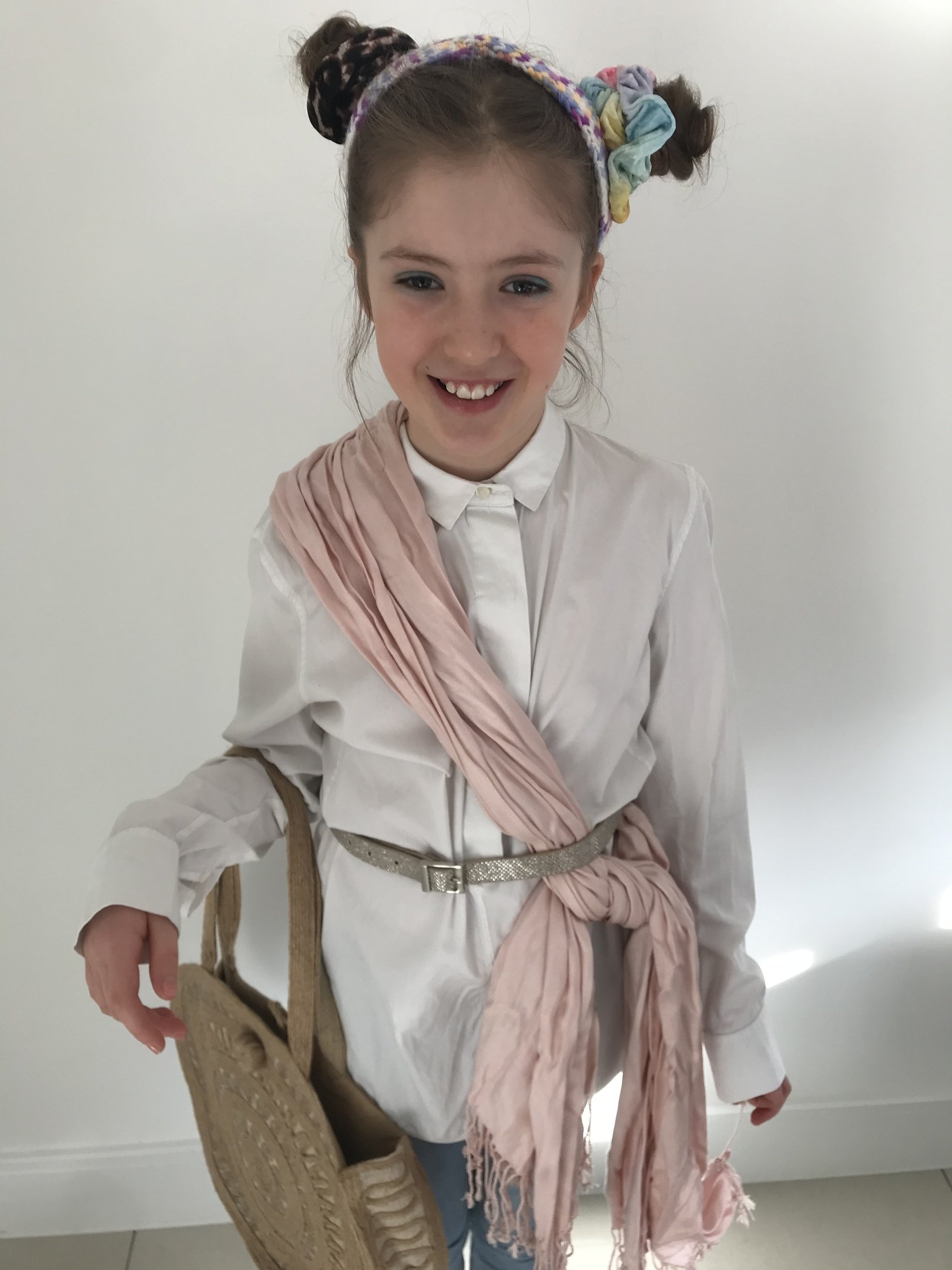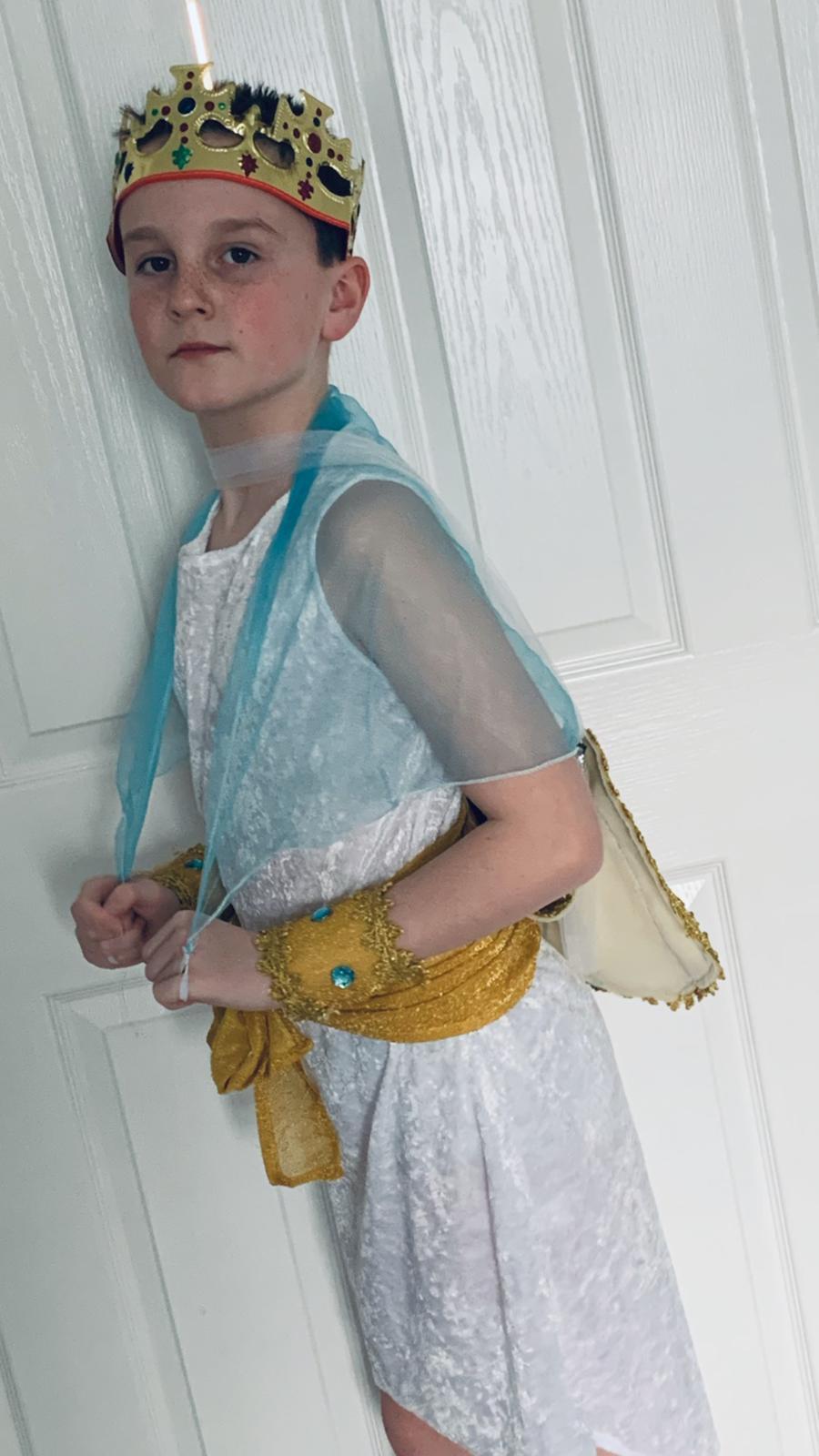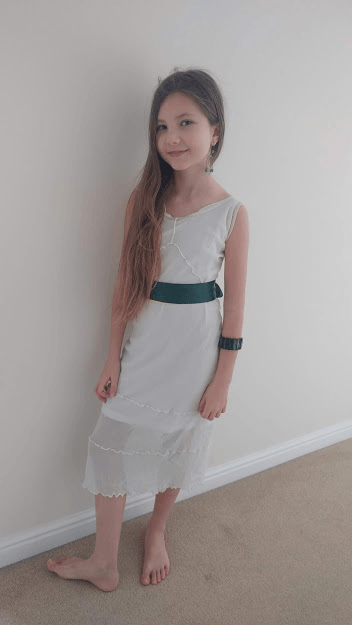 This week we've linked our Maths and English learning with our love of Harry Potter.....creating potions and writing their recipes!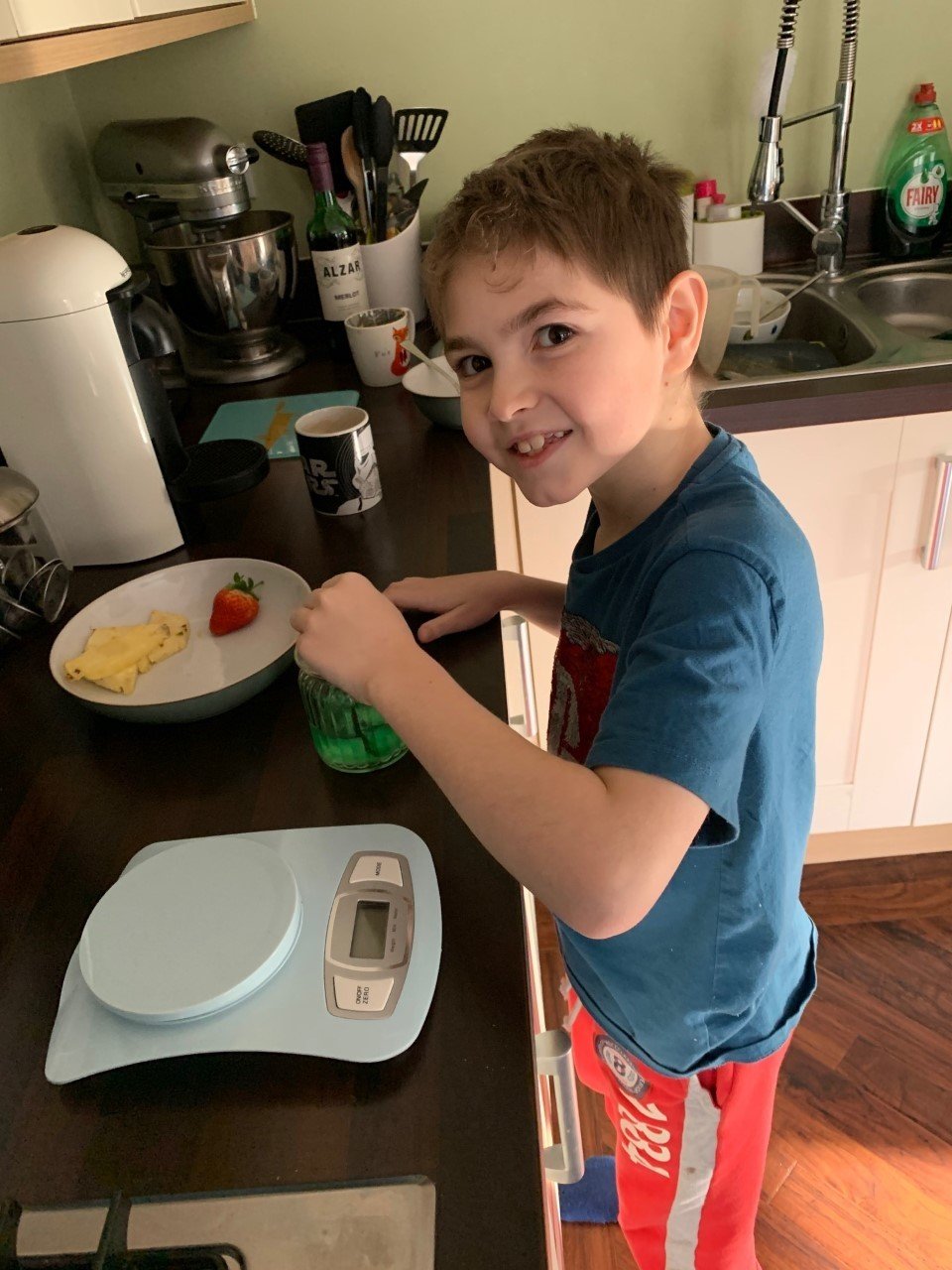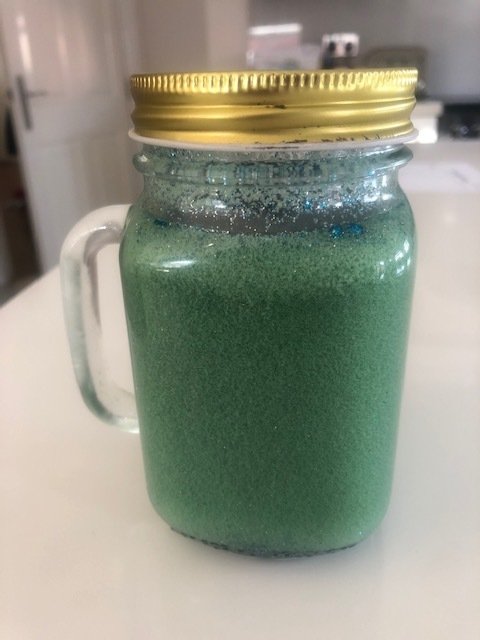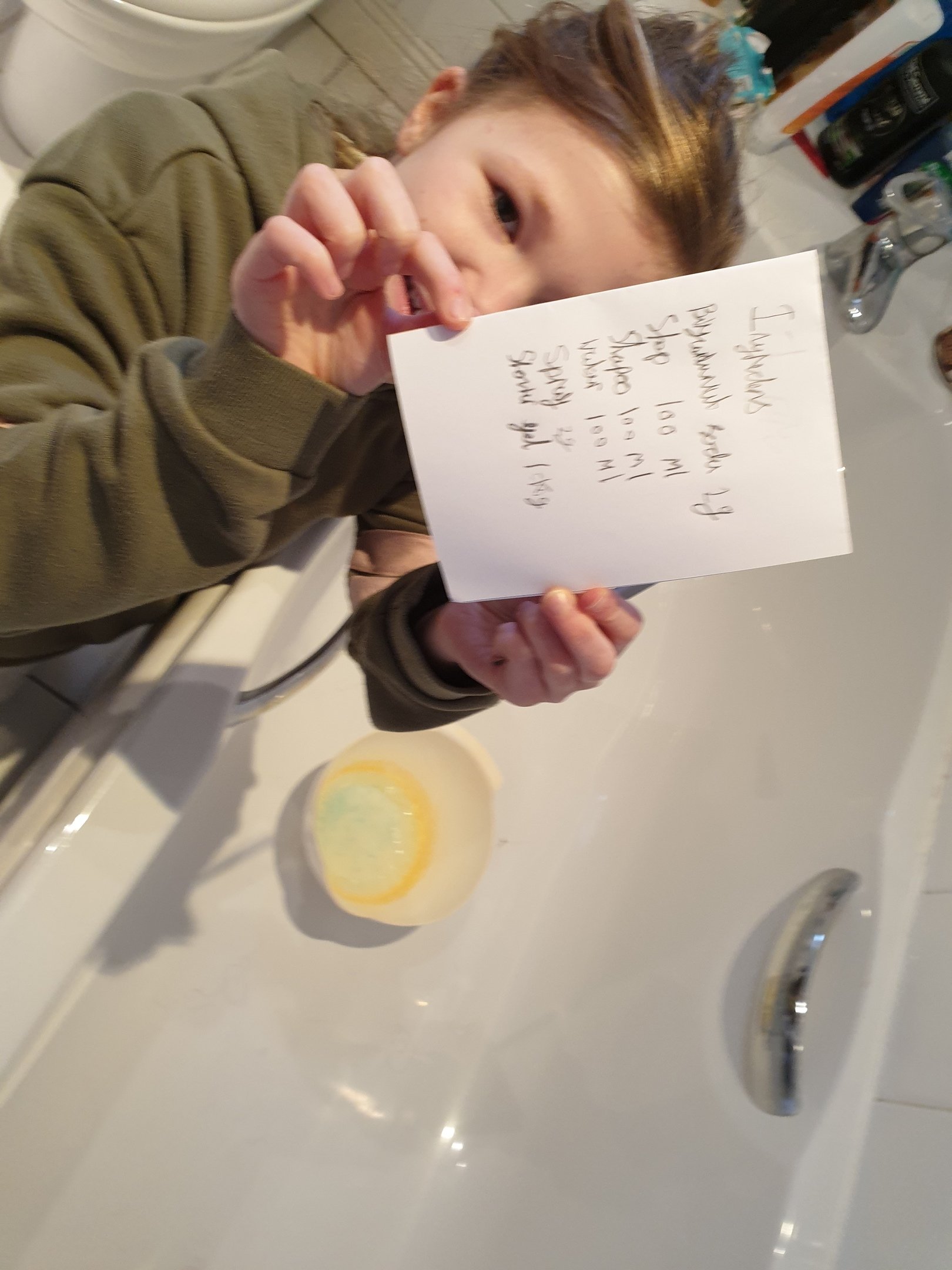 We've enjoyed designing our own Roman shields this week. Take a look at some of our designs!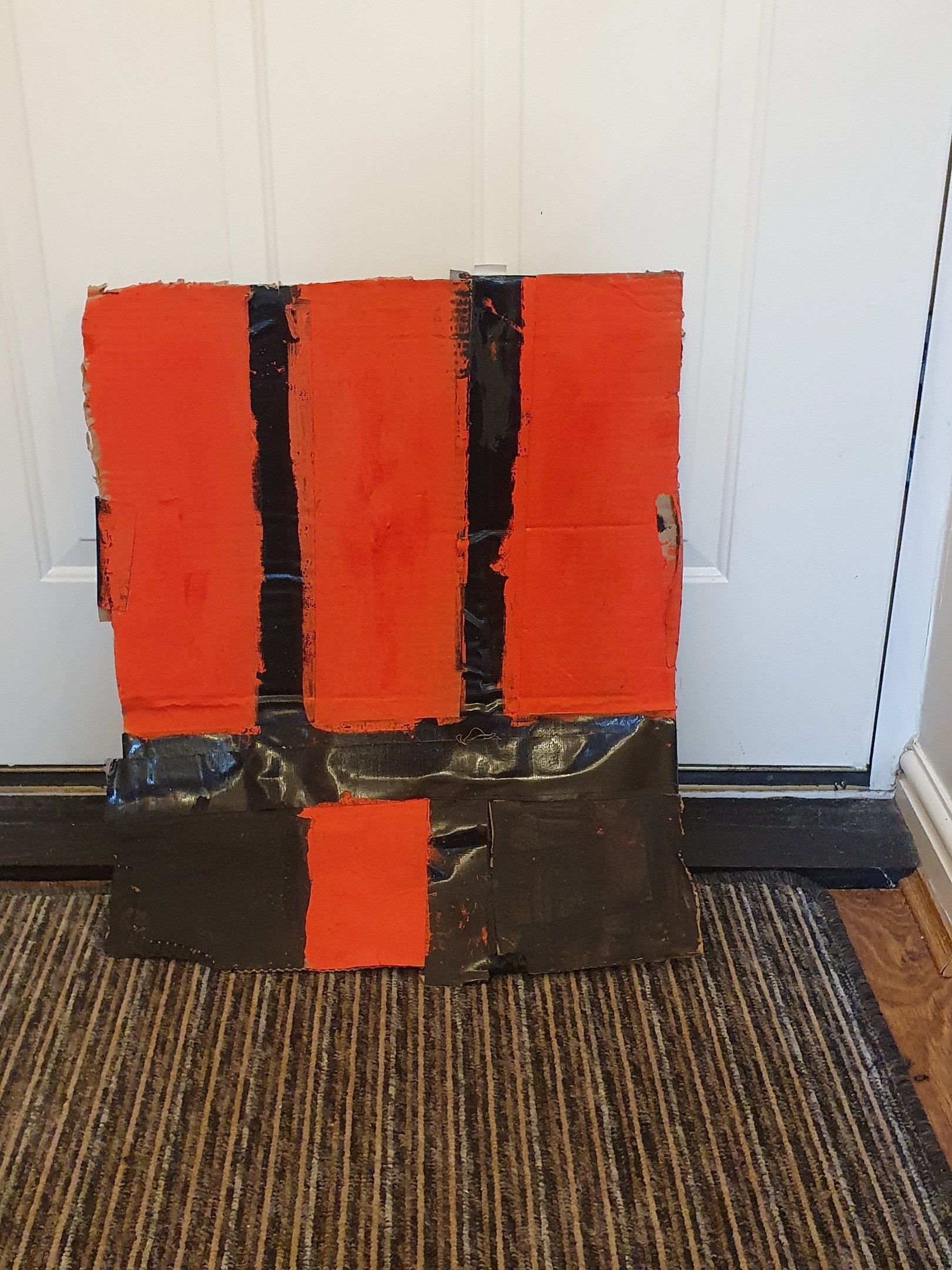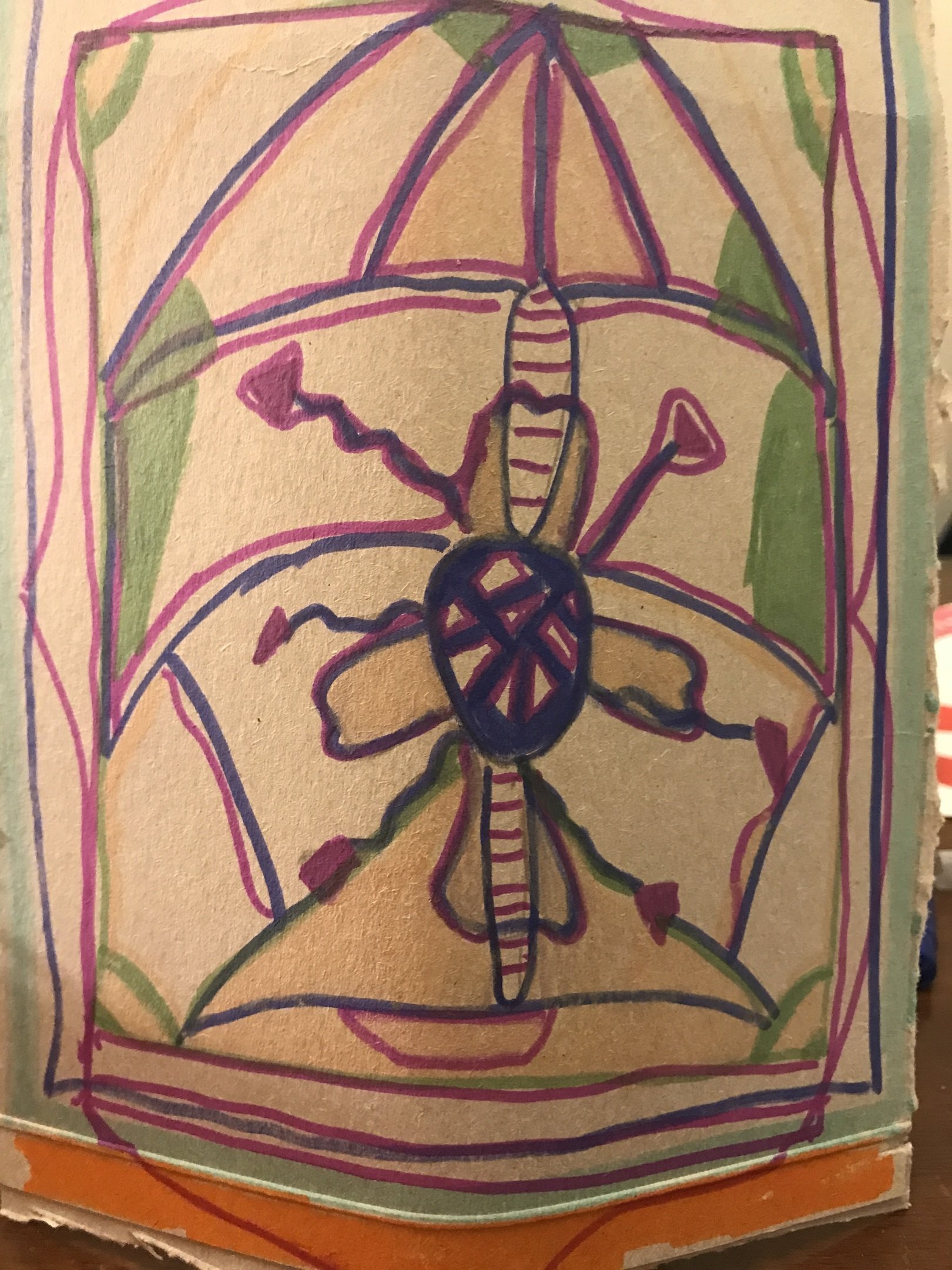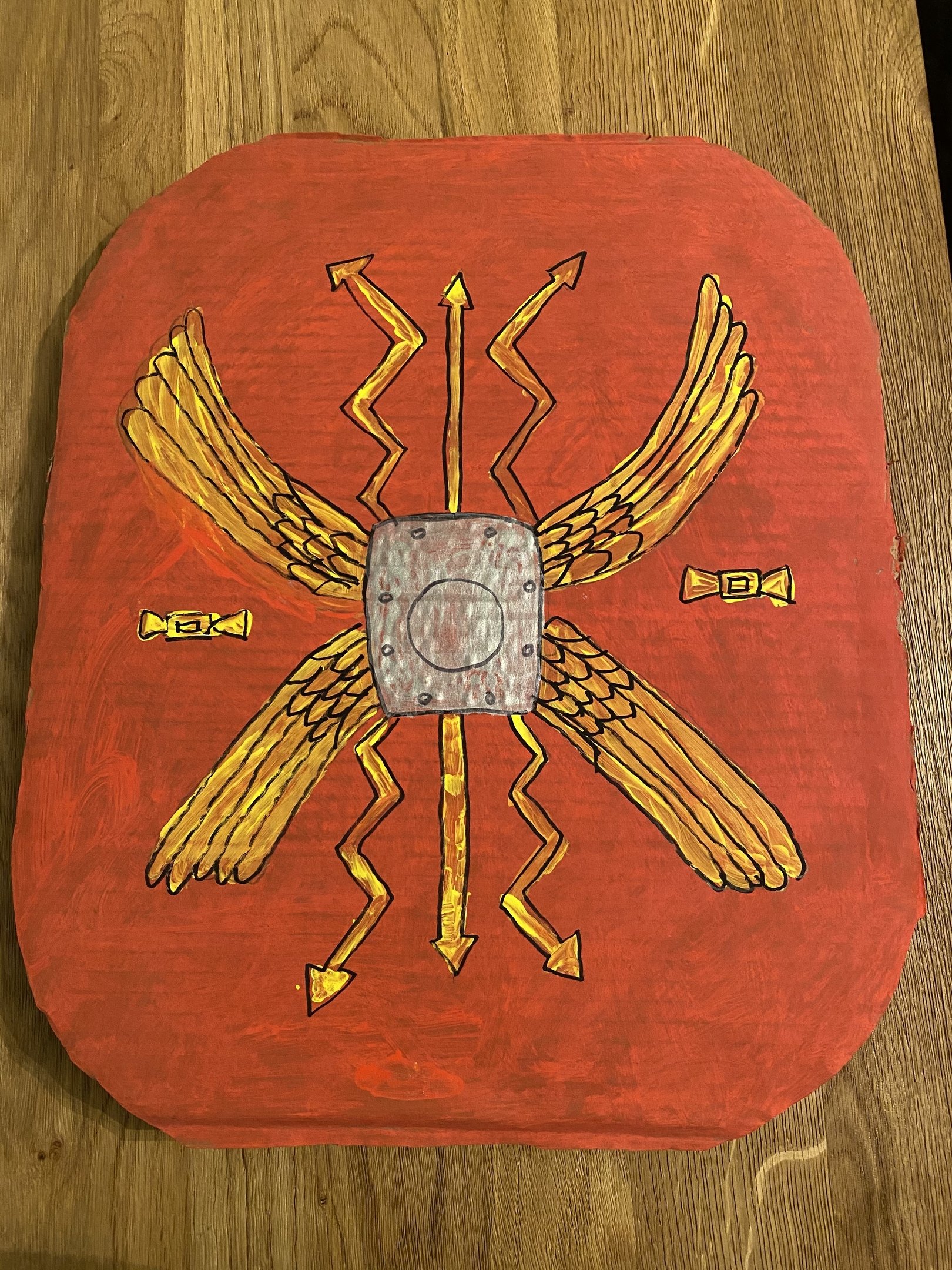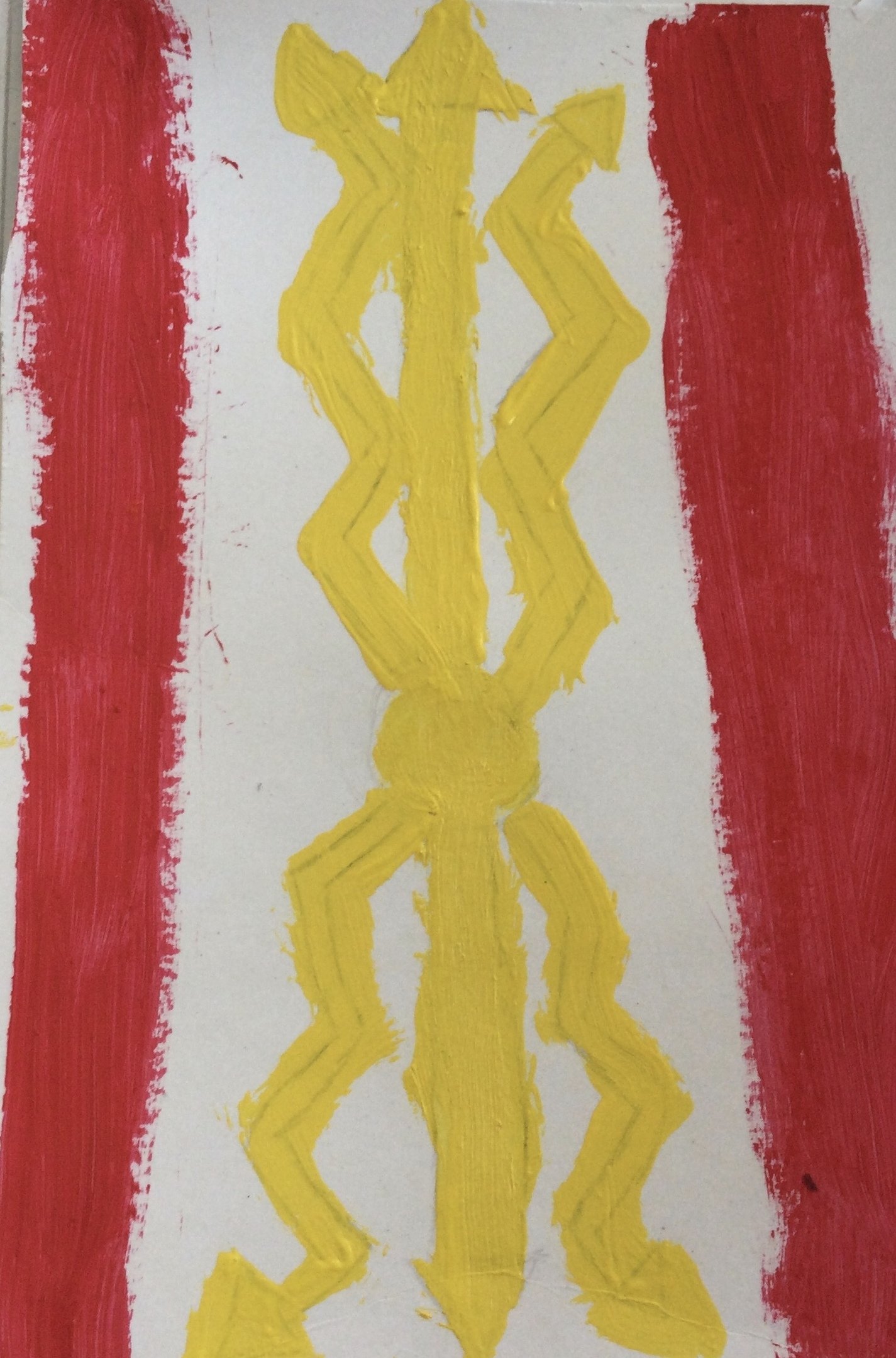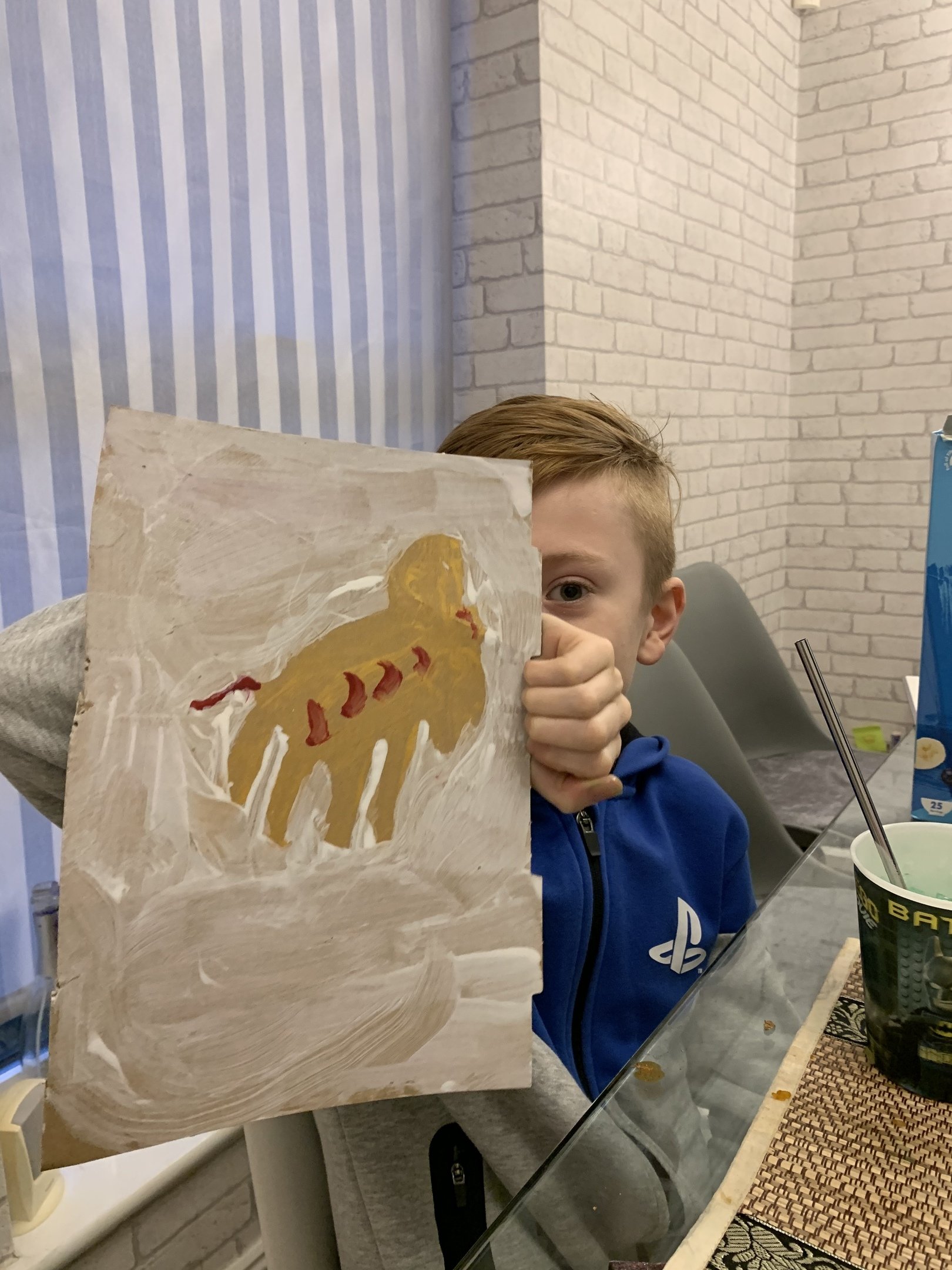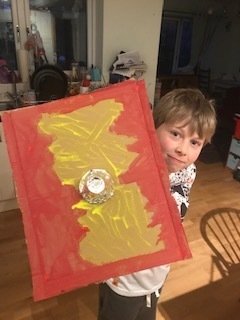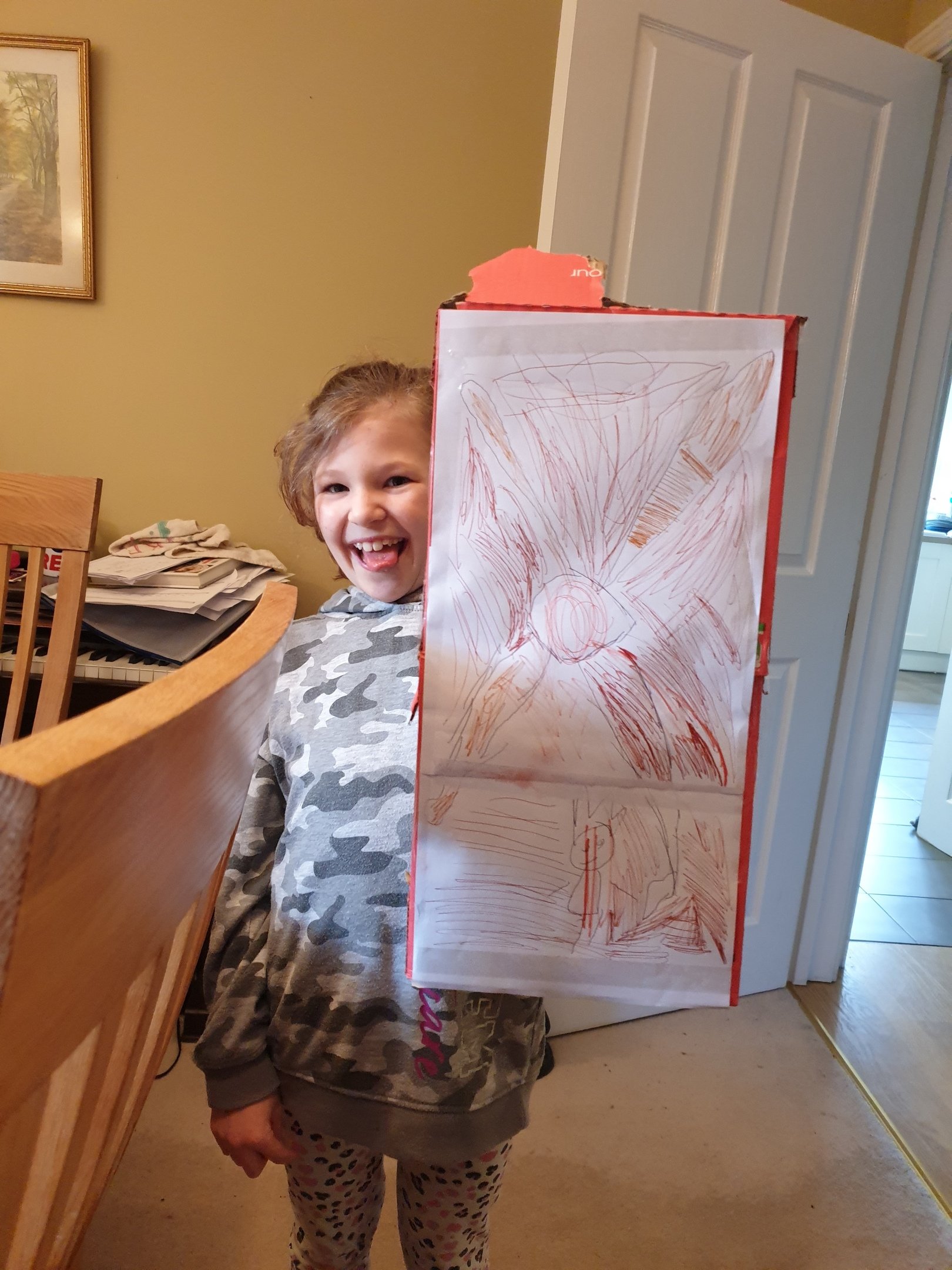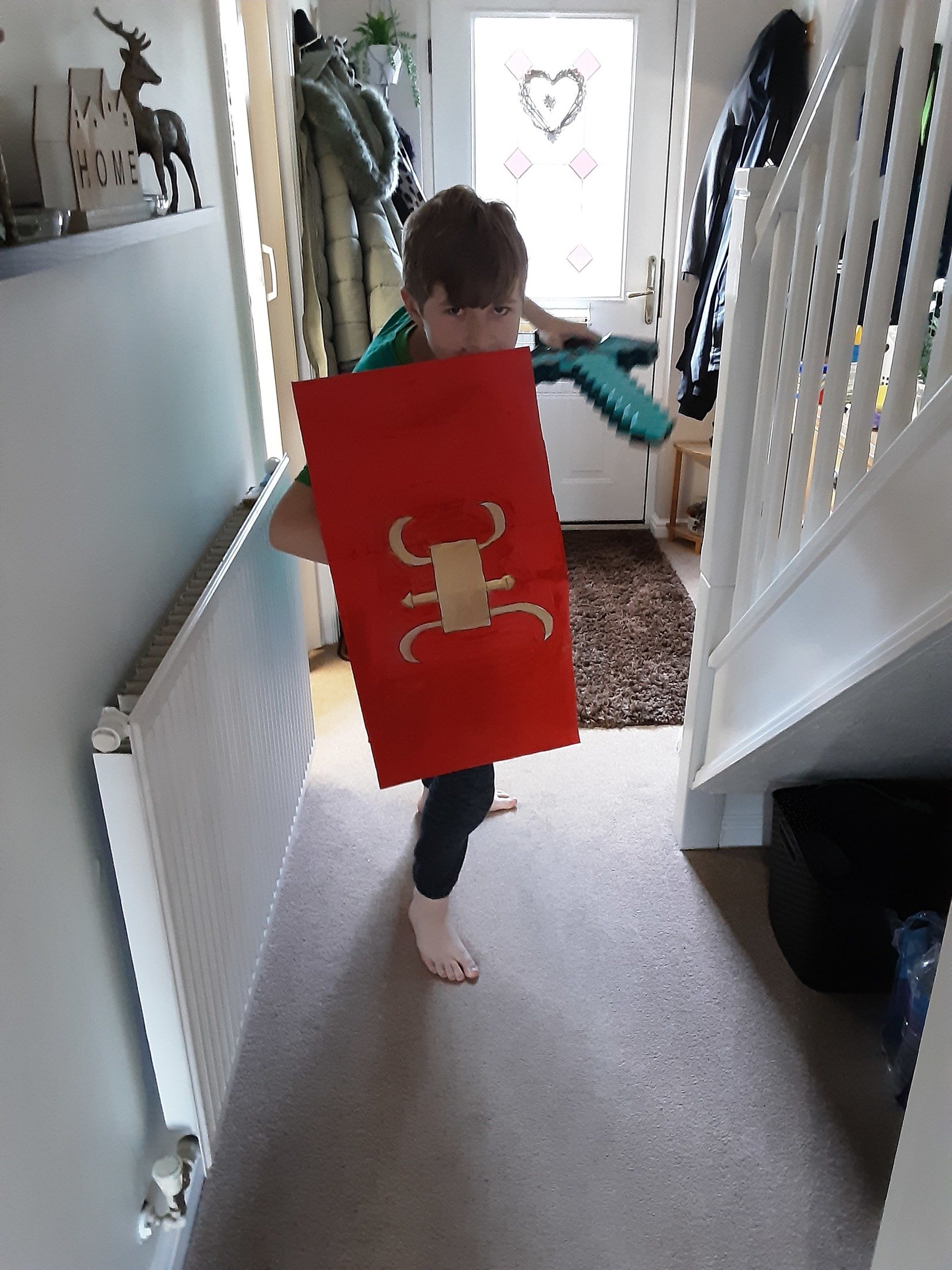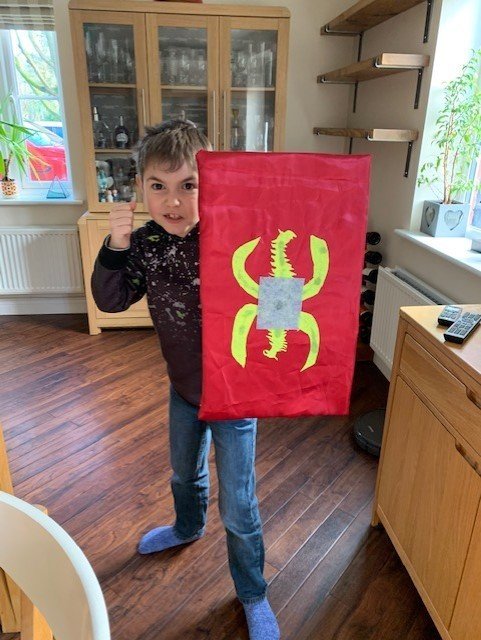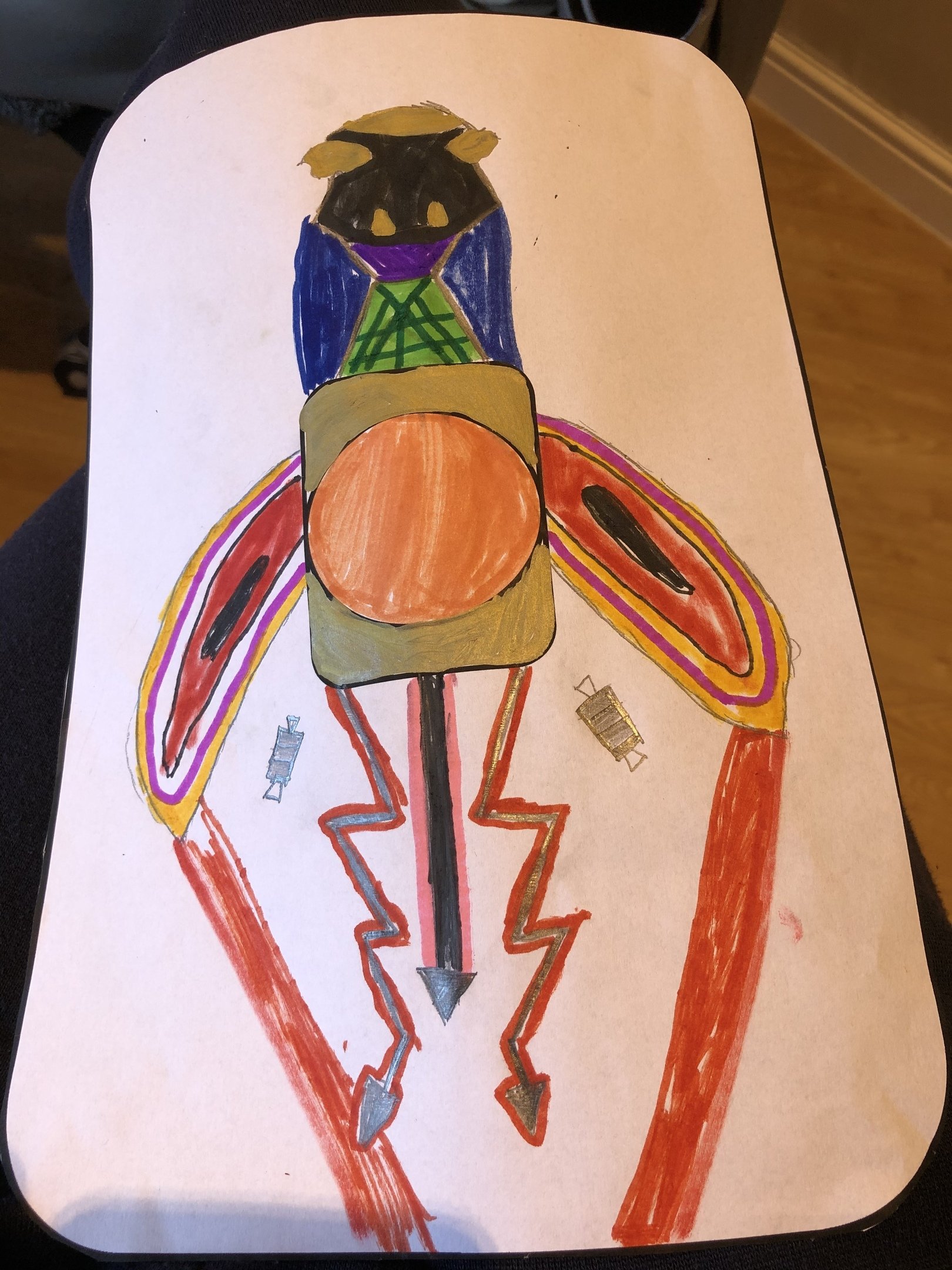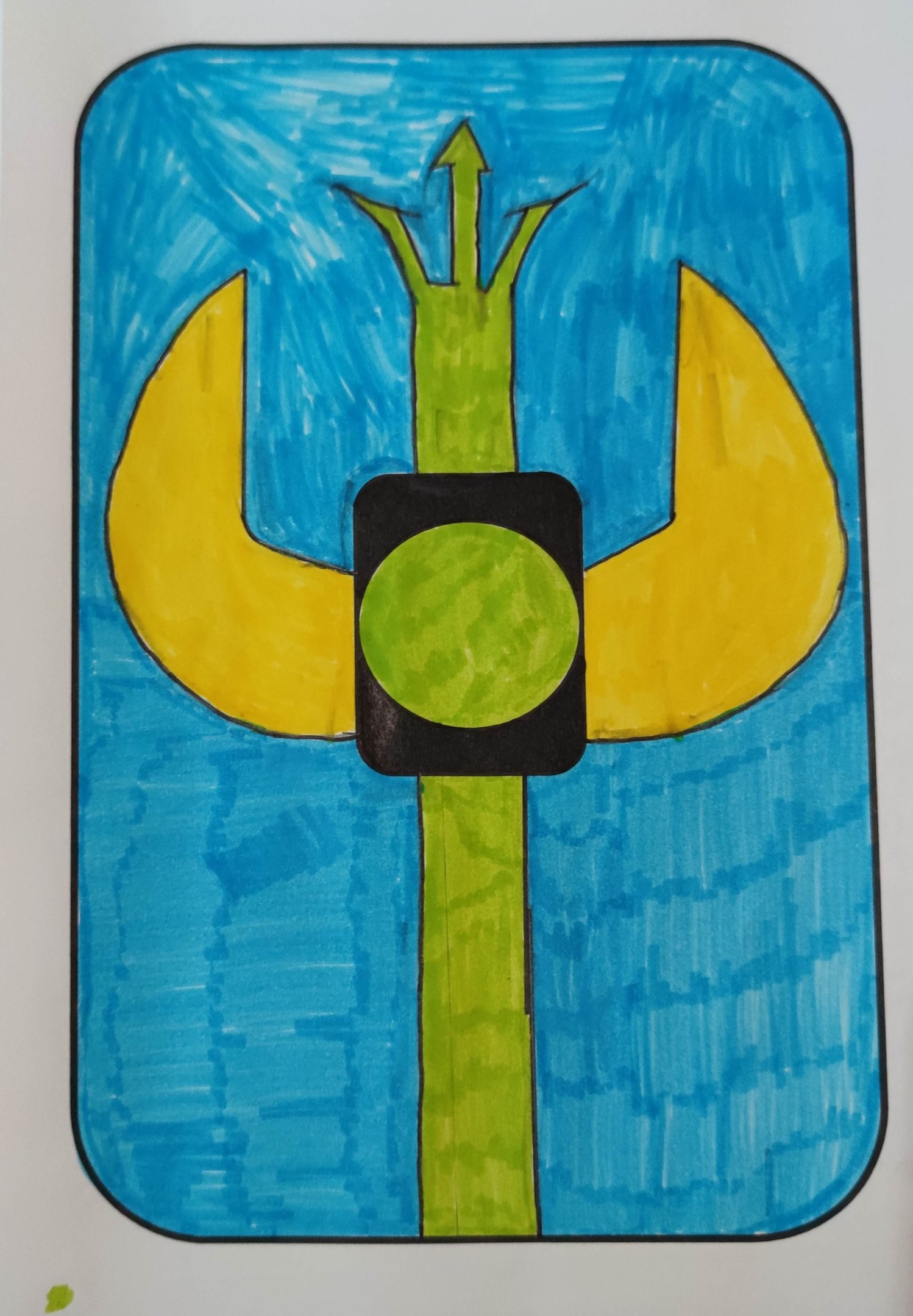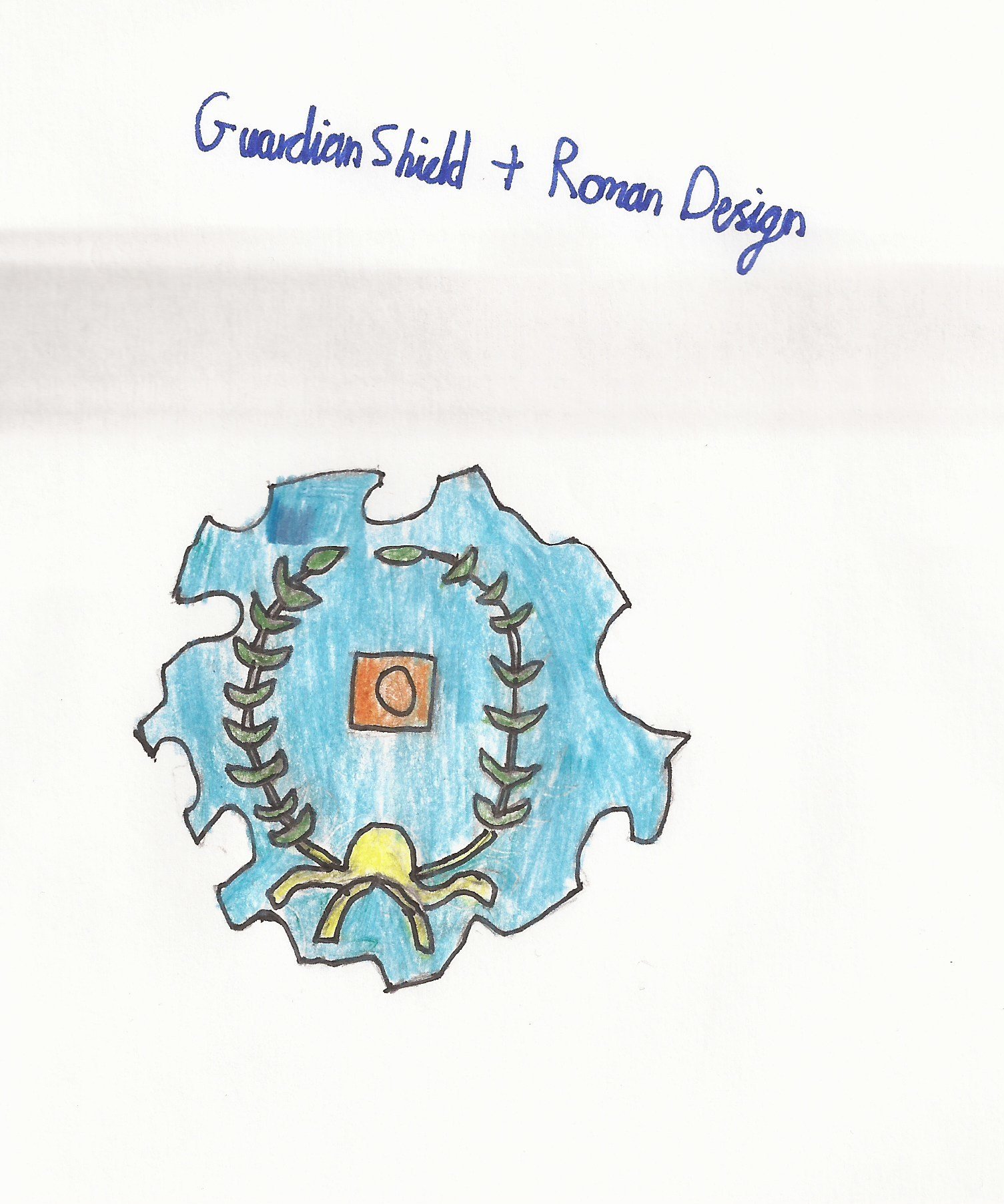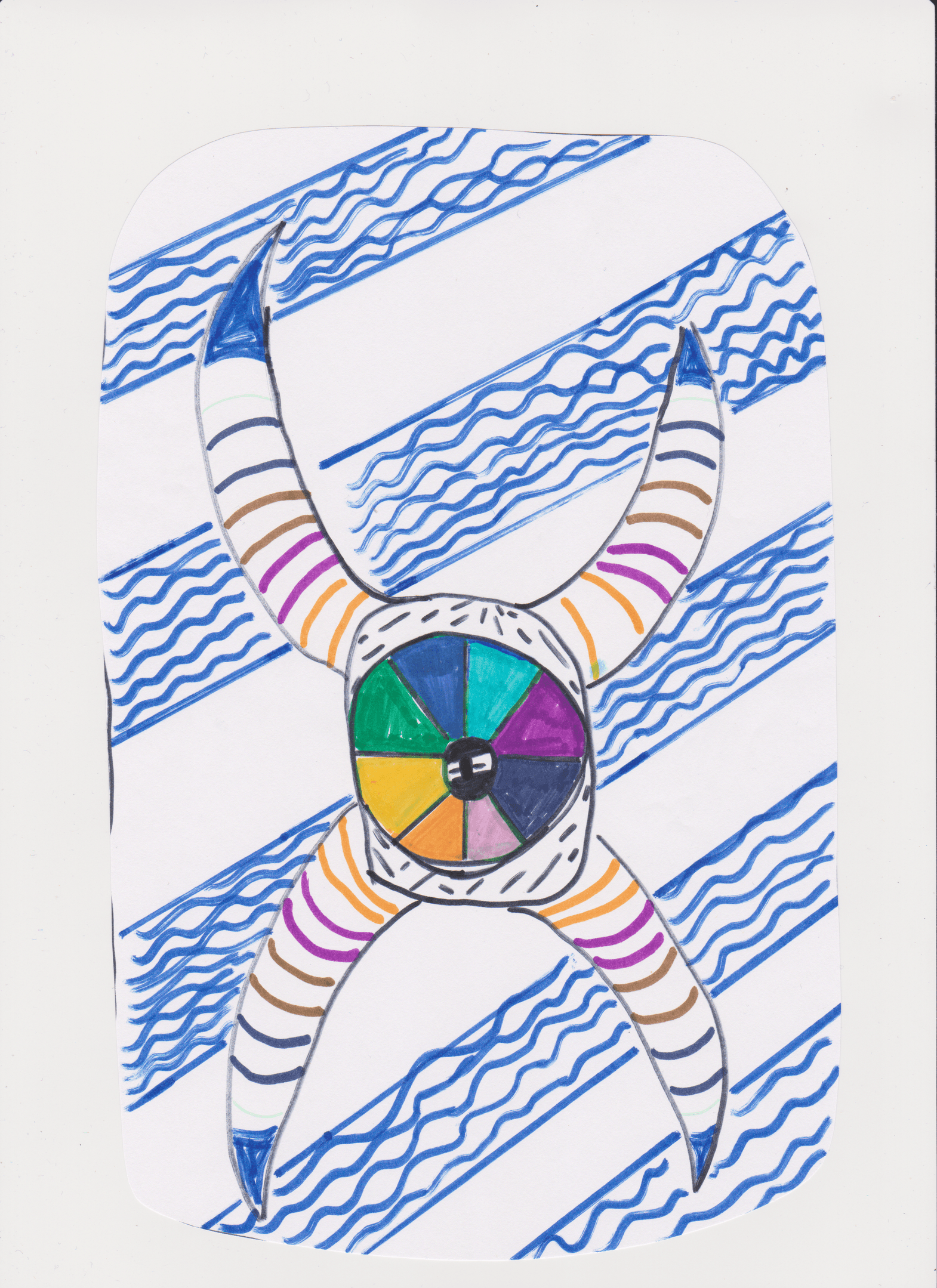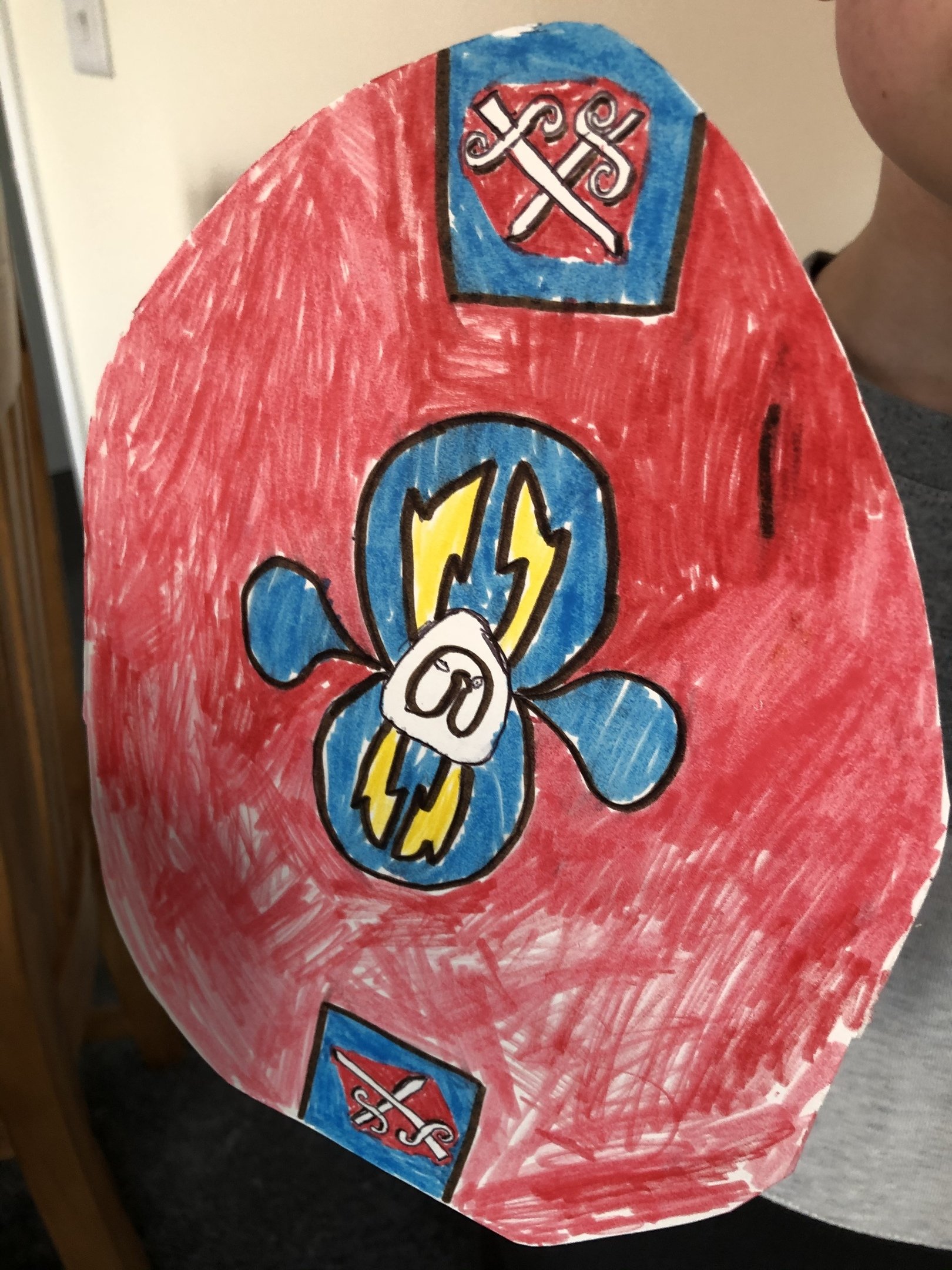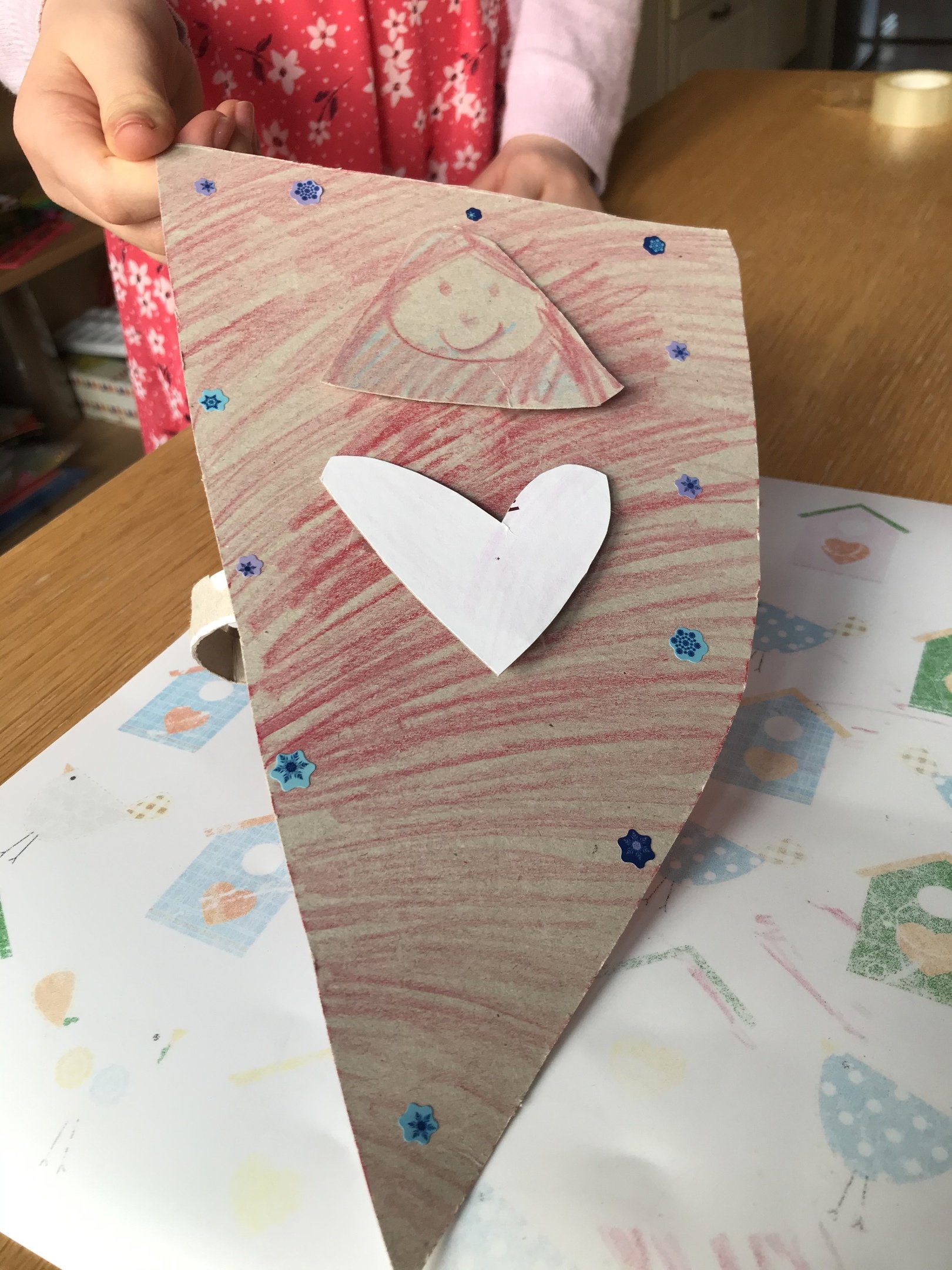 Science
This week we've been learning all about water resistance. Do you like our streamlined animals?
Click the link below to view our creative creatures!
Click here to see this week's 'Imagination' art gallery by Year 5! We used lots of different types of line to create mood and feeling in our work.
Another super week of learning at home - some great air resistance experiments and lots of snow fun too!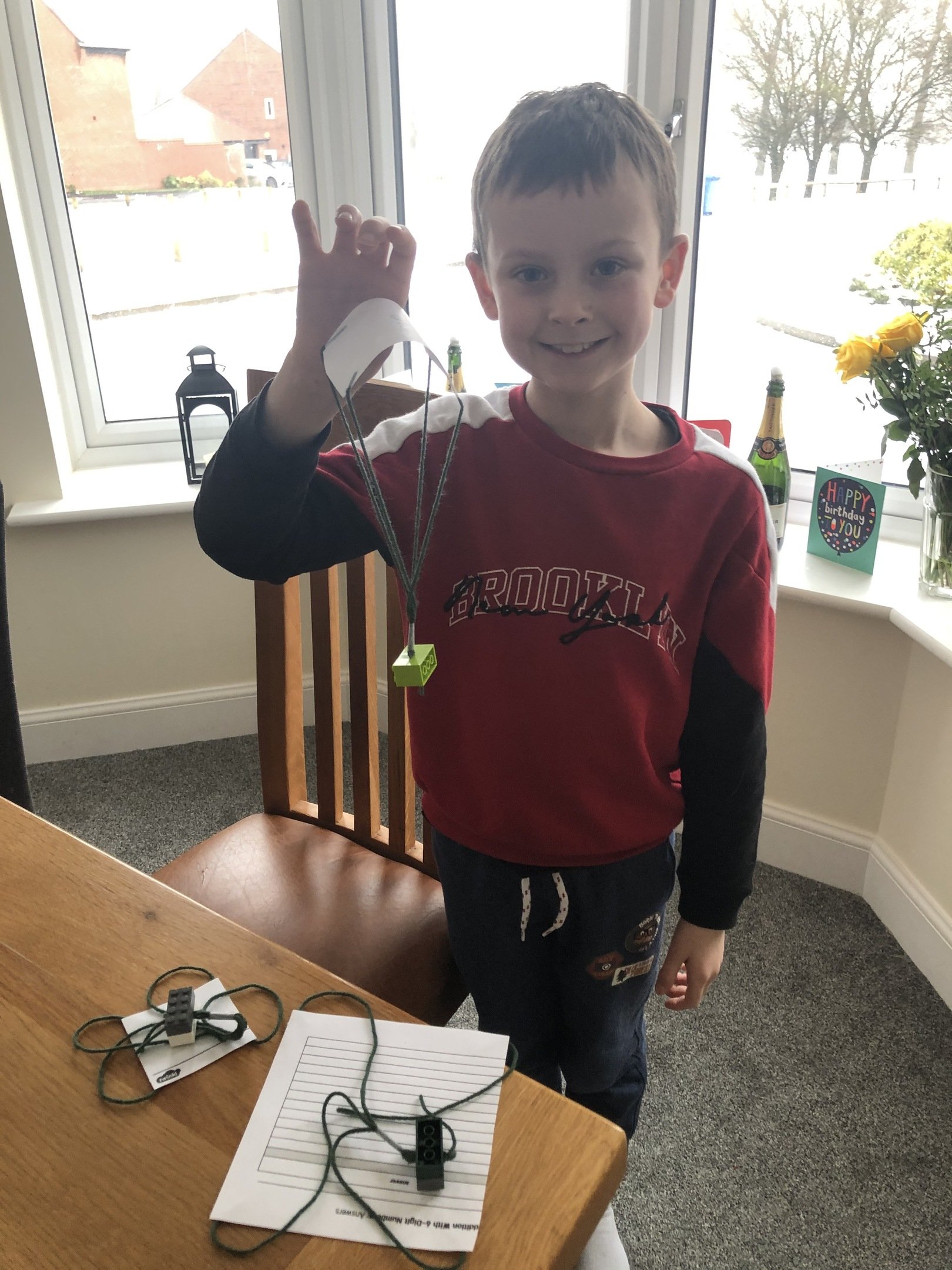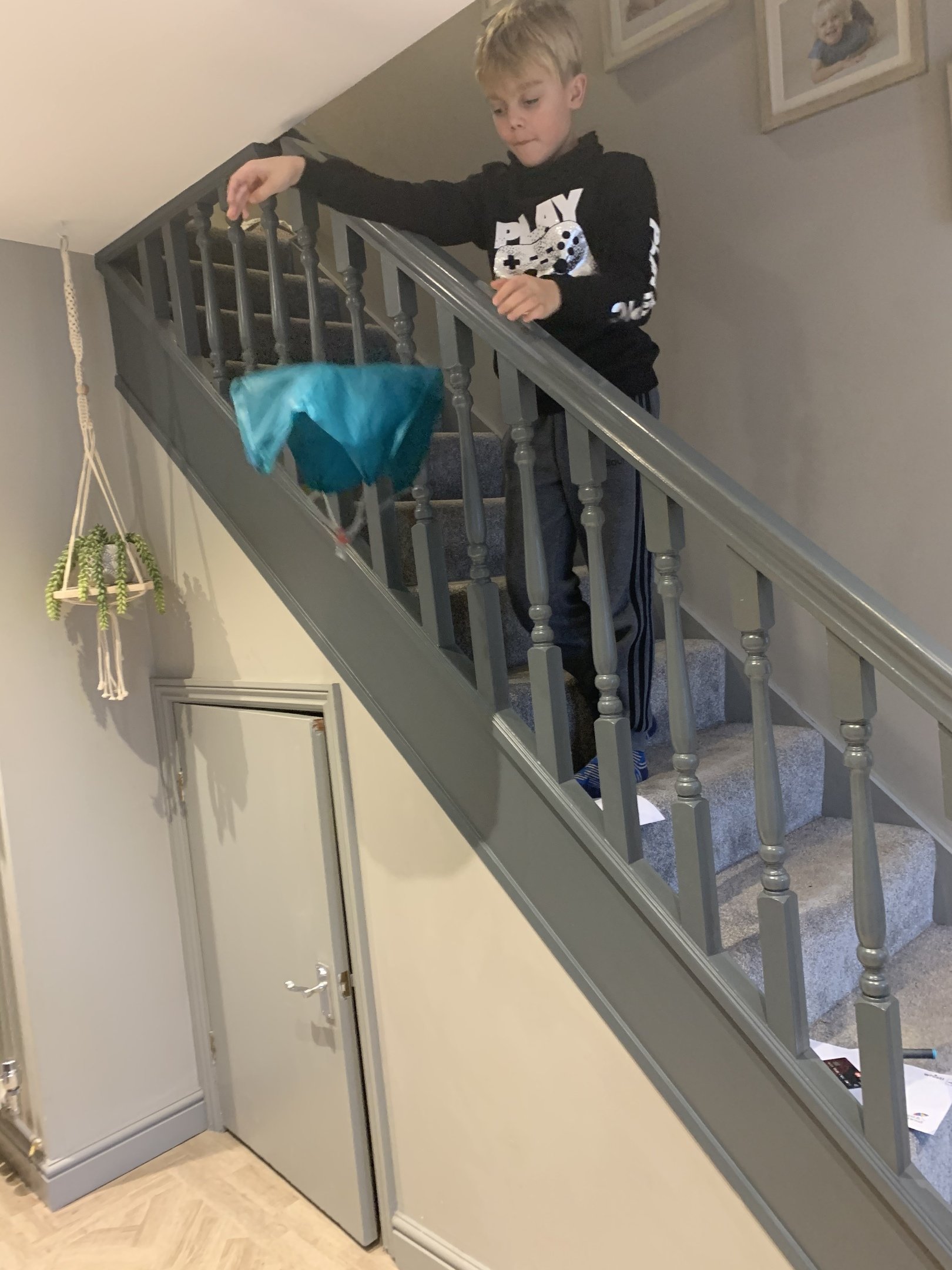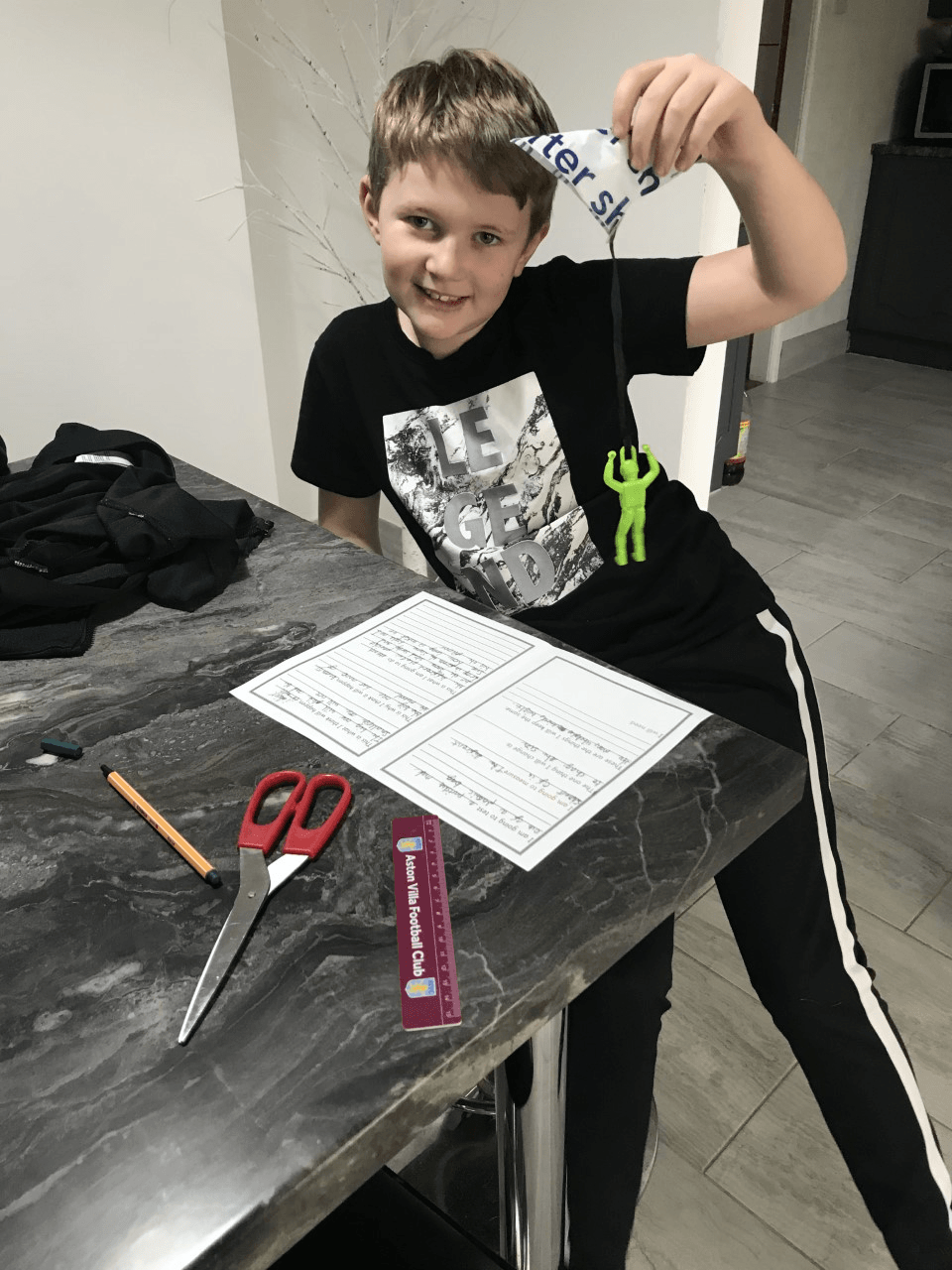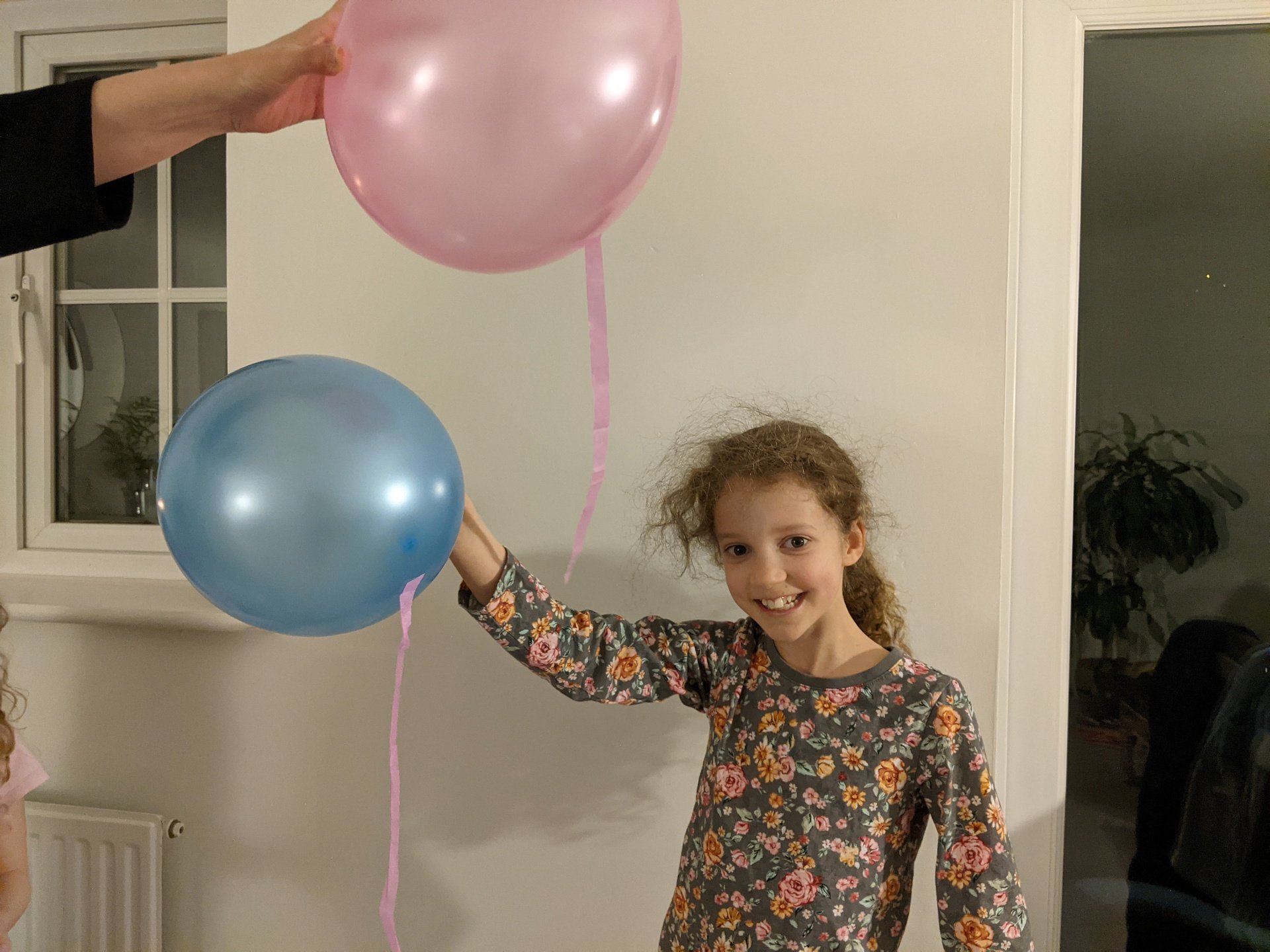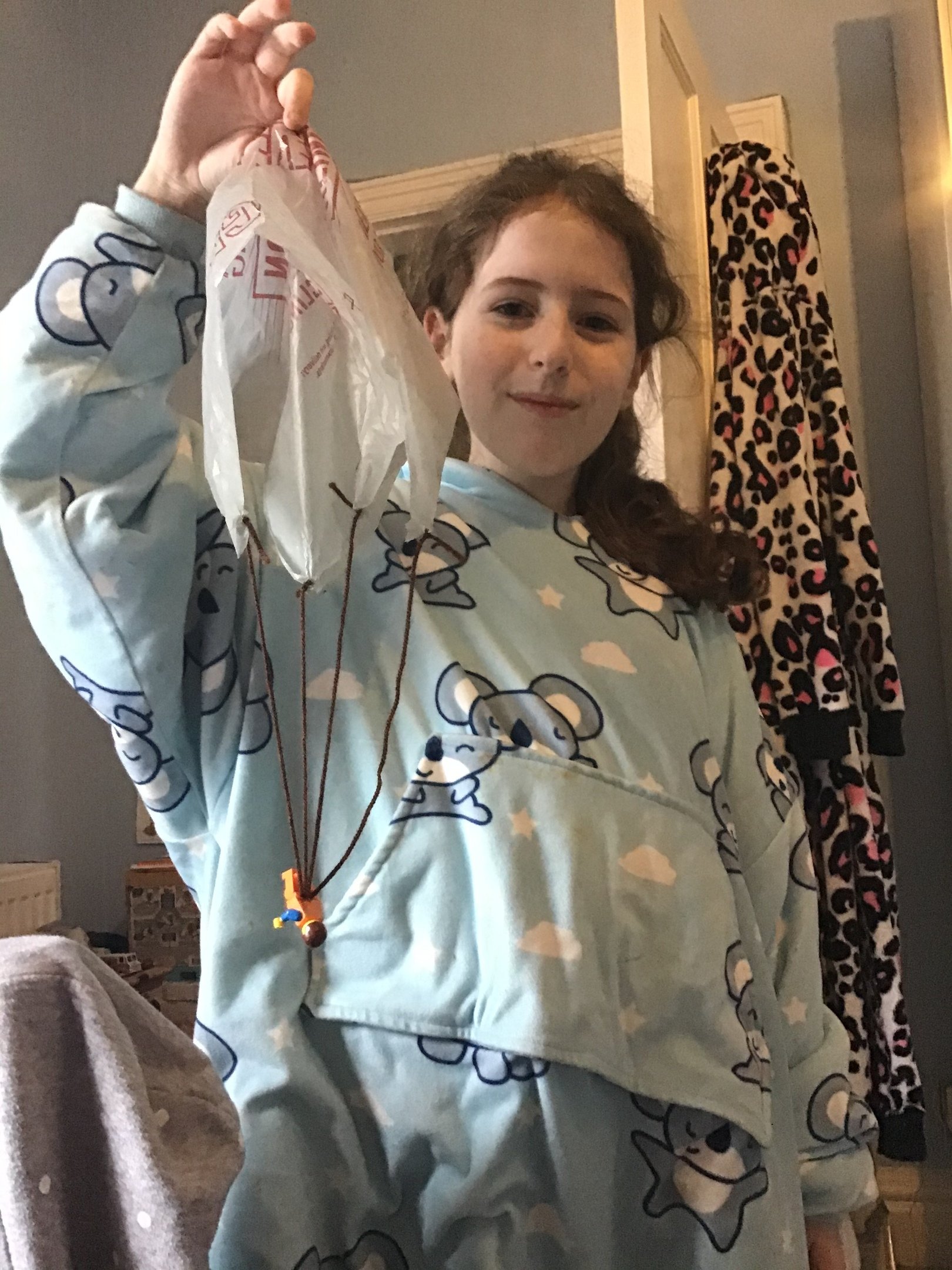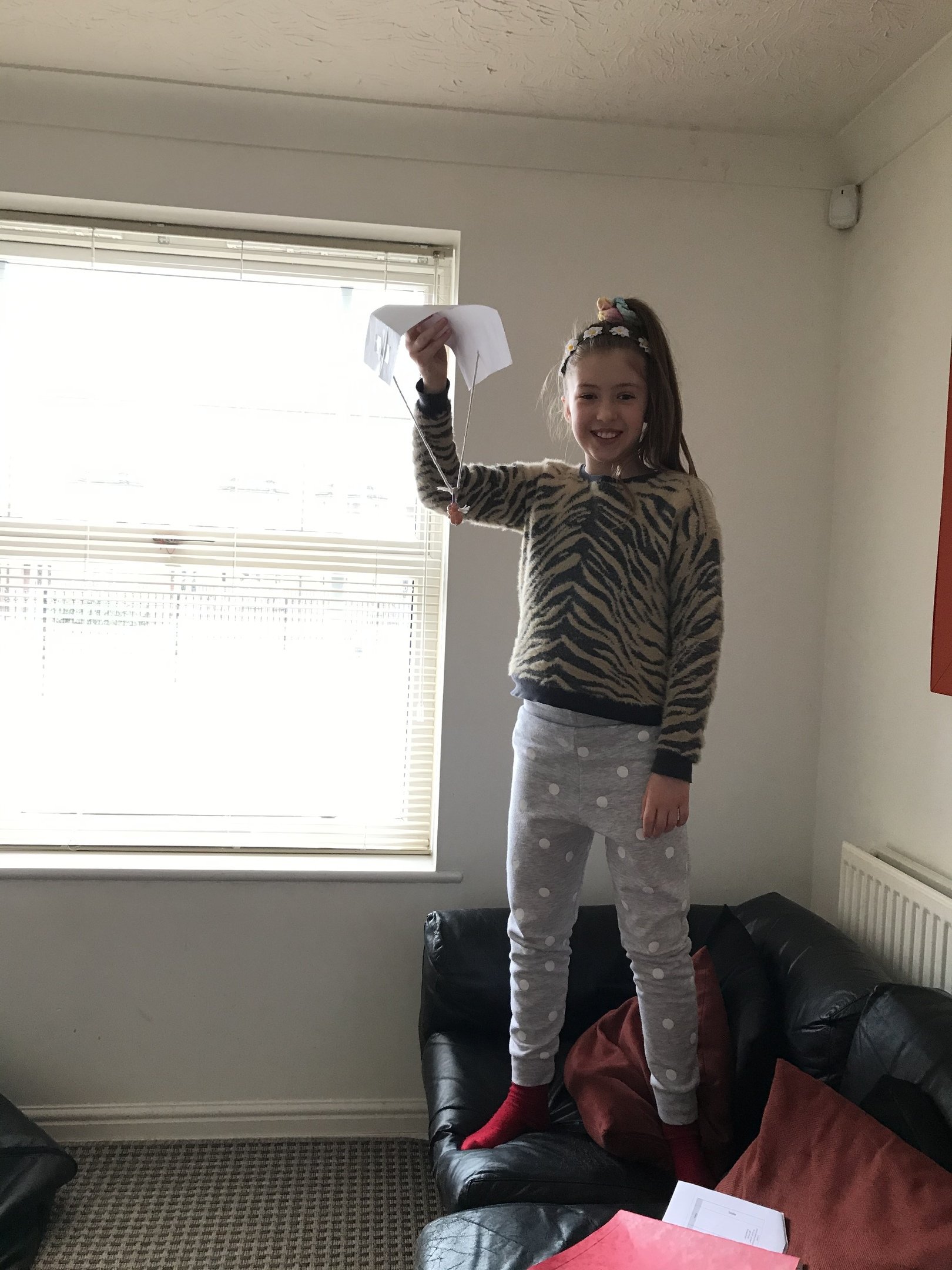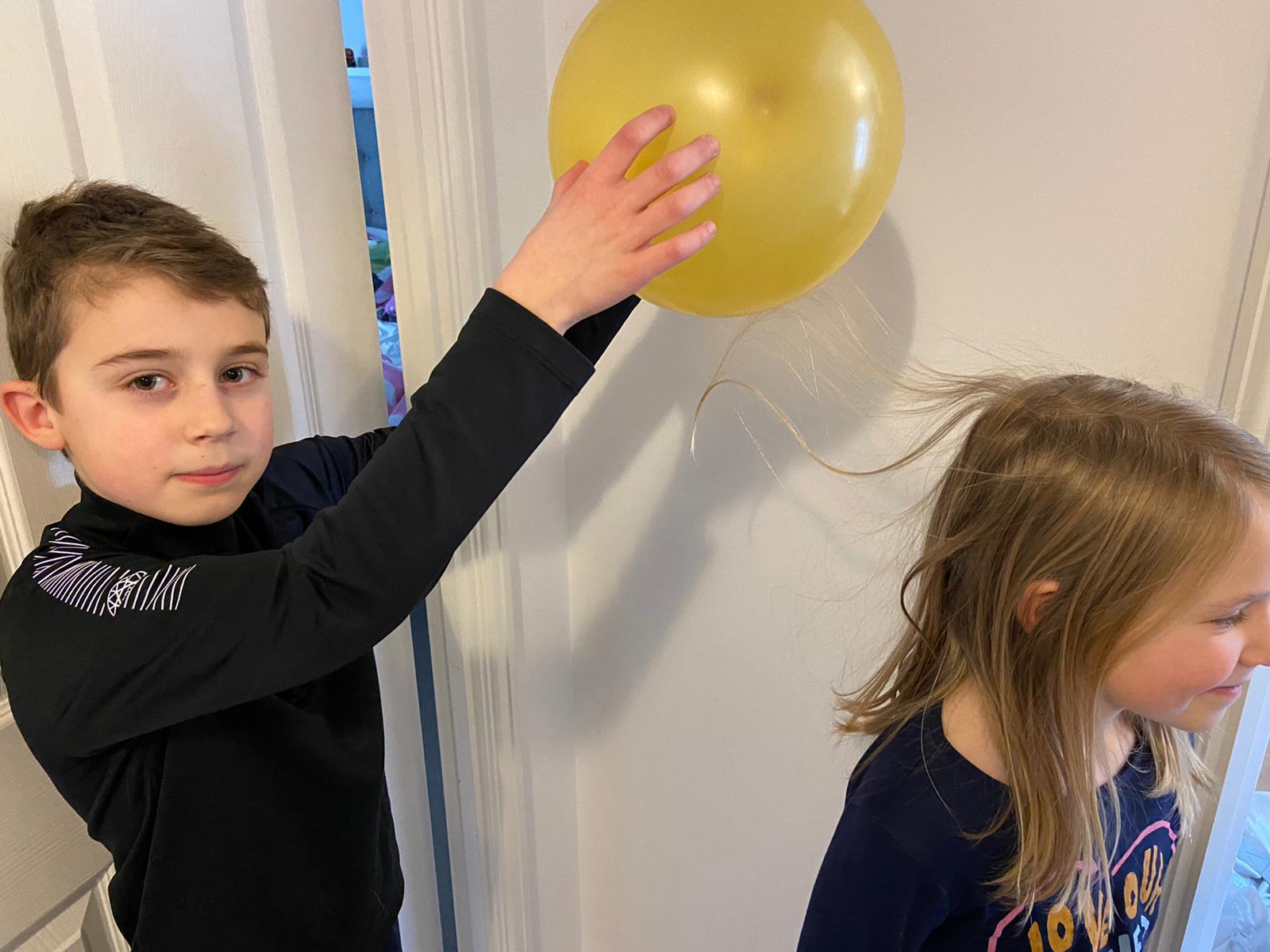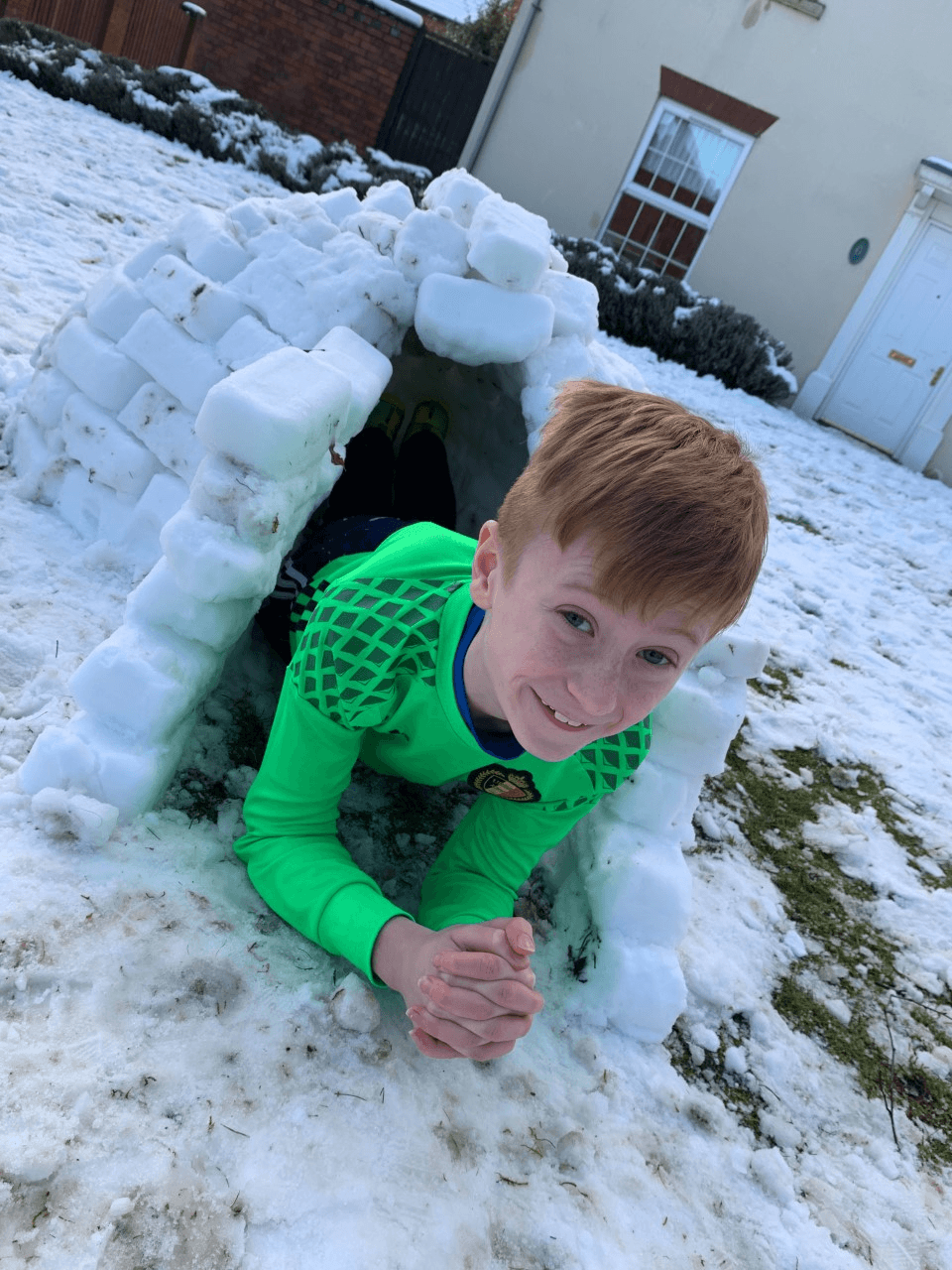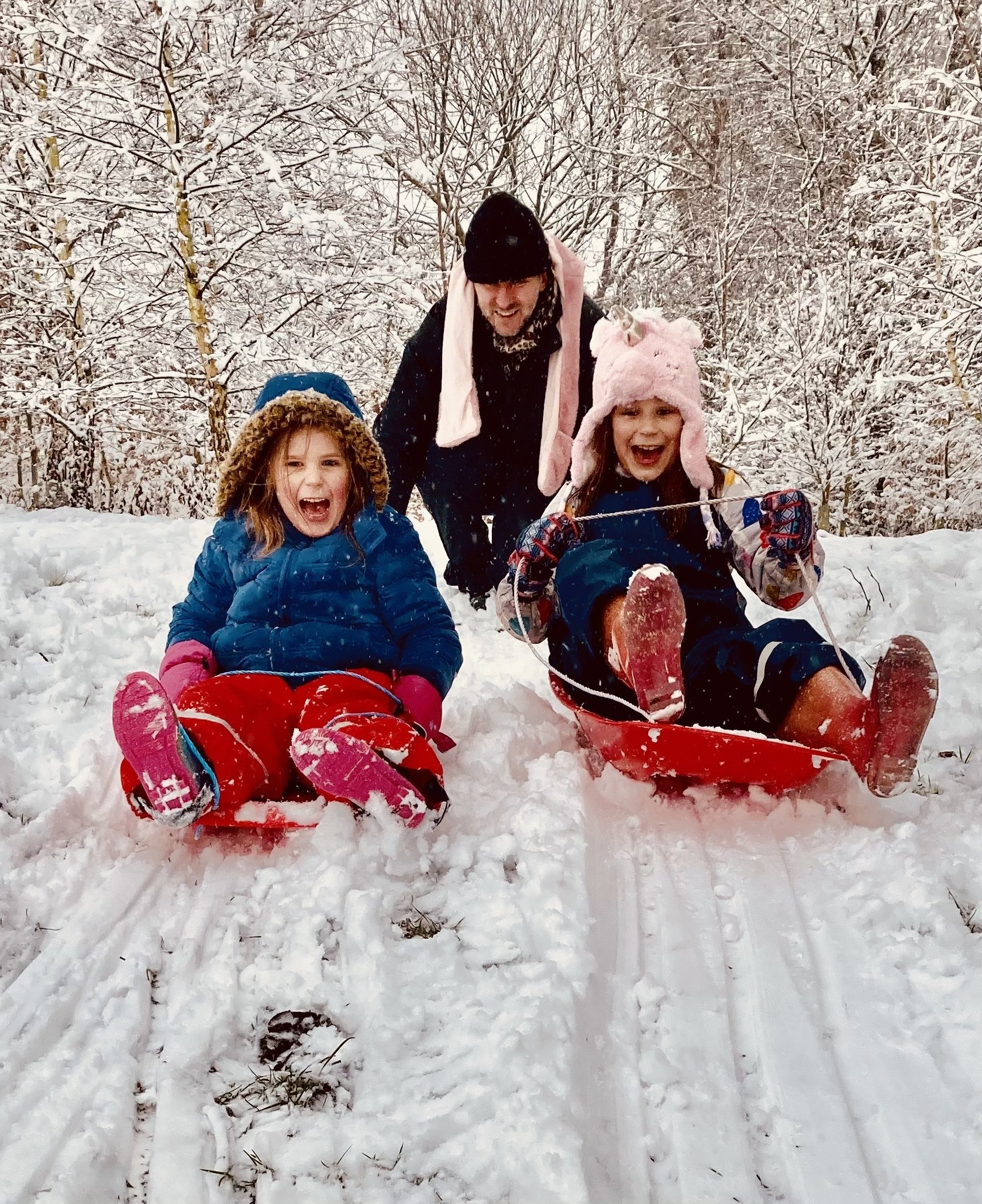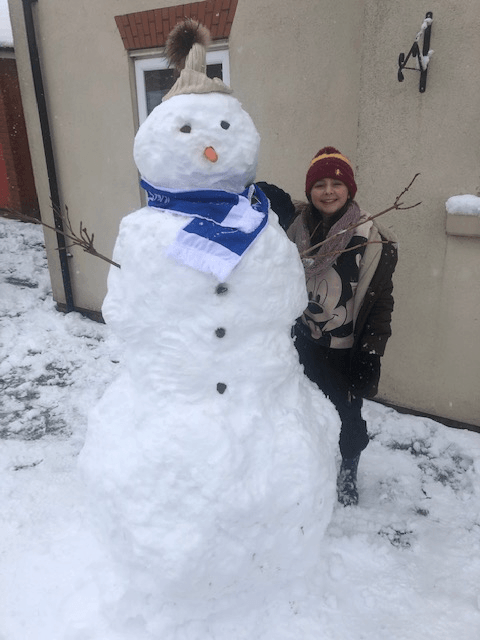 Click here to see the Volcano art gallery we have created from our homes this week!
Fantastic home learning all about Italy this week. Well done everyone we're really proud of you. Keep up the good work.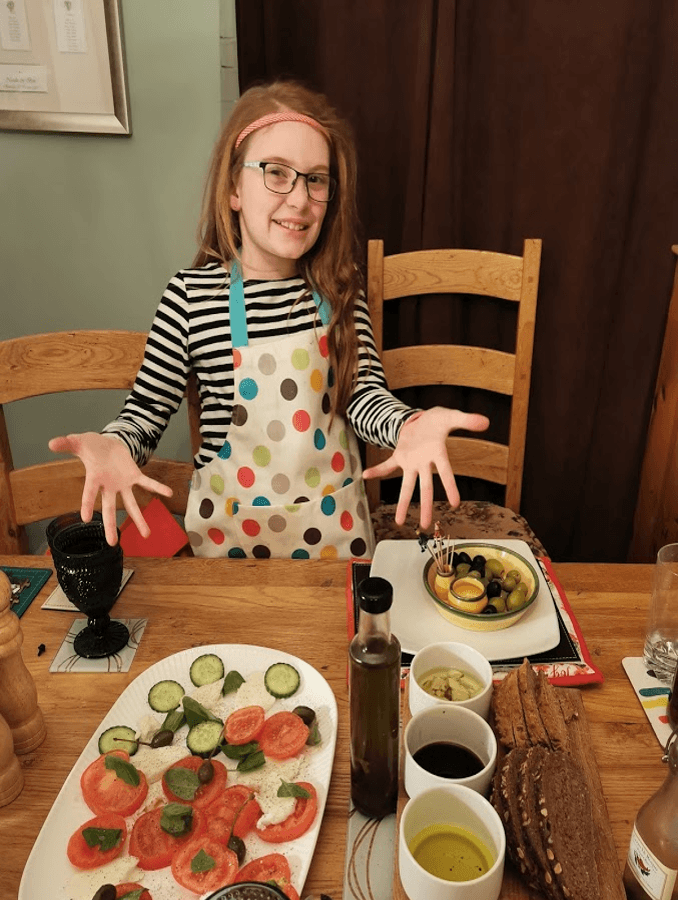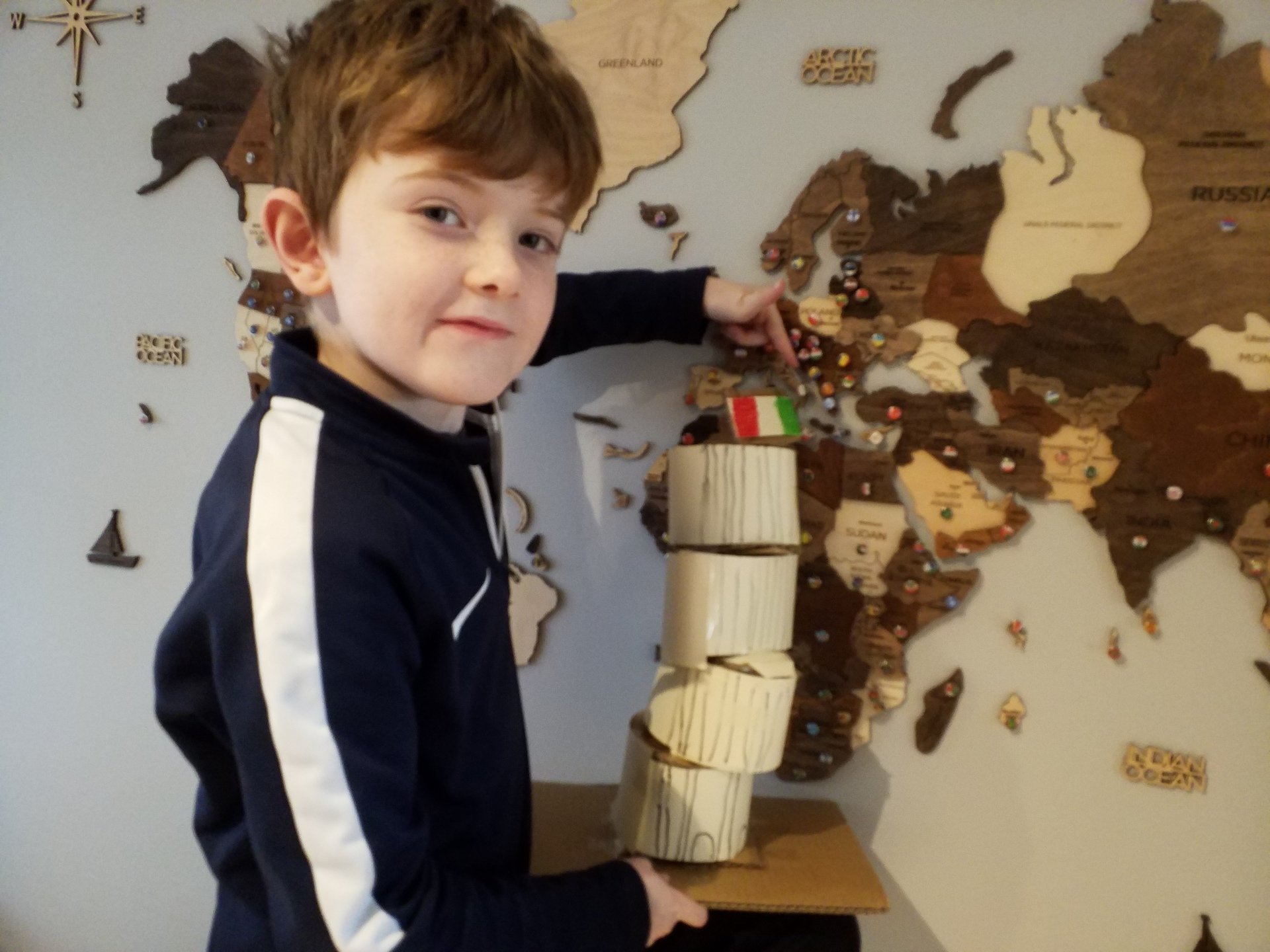 We're enjoying our forces experiments in science too!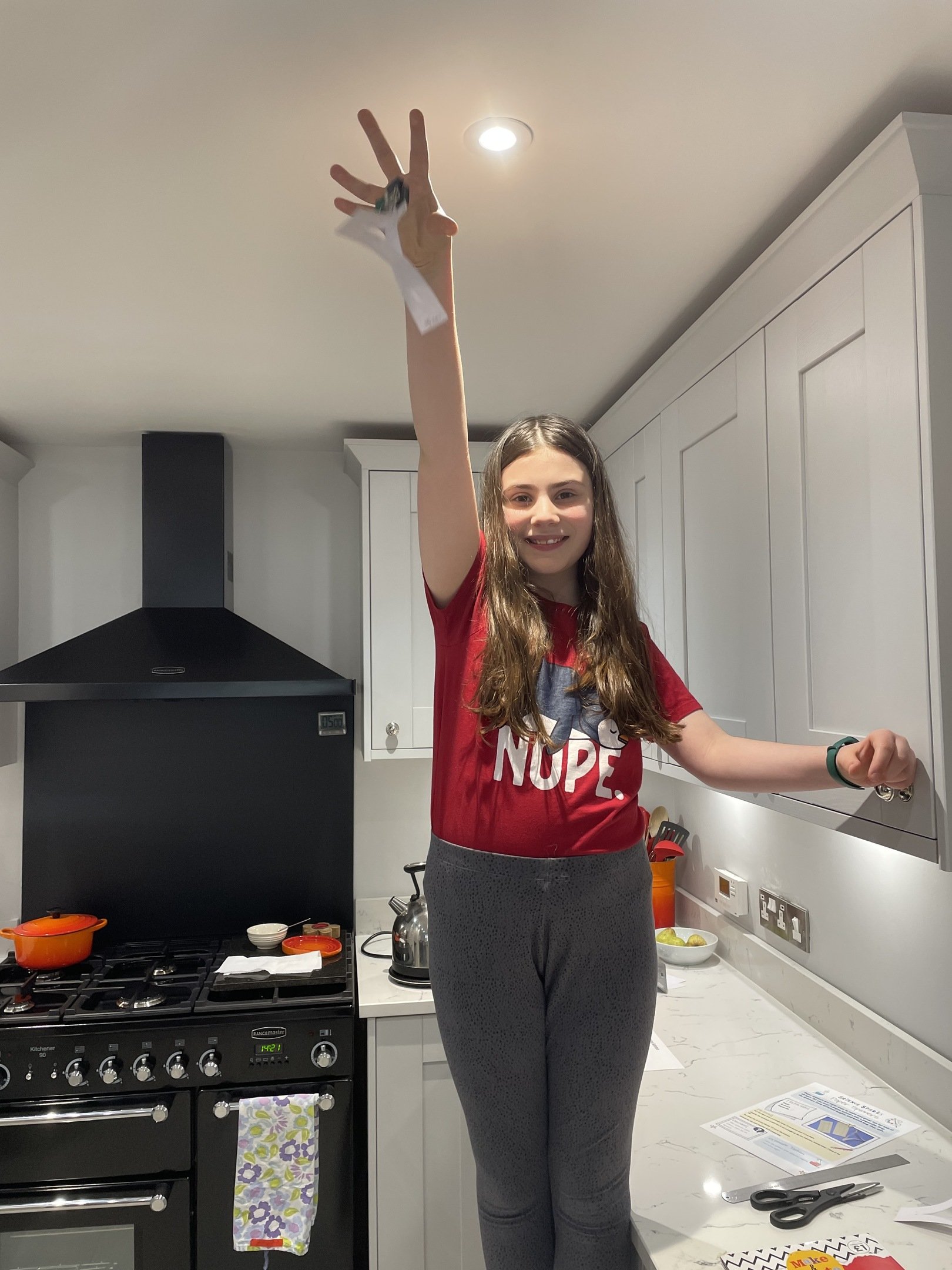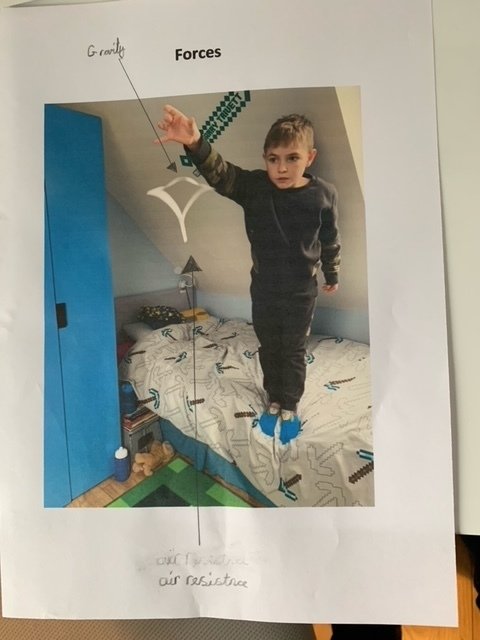 What makes the USA unique ?
In geography we have been researching and writing our own travel guides for the USA.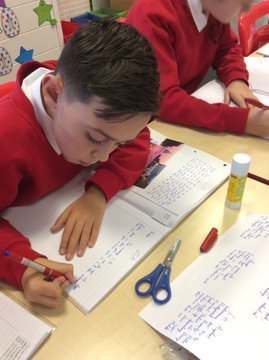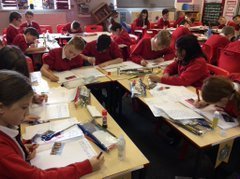 We're super hockey players in Year 5!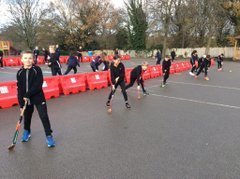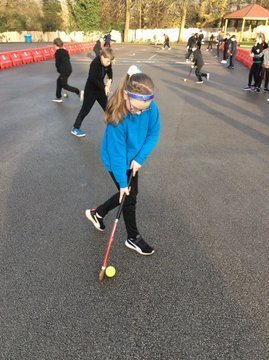 Our singing for the virtual Christmas concert was brilliant.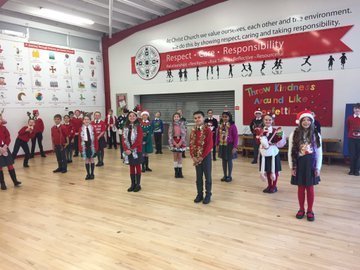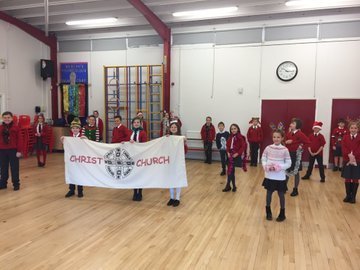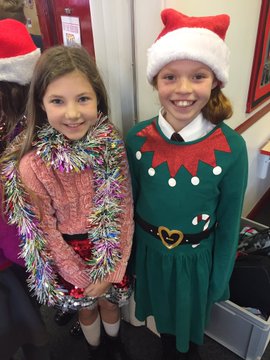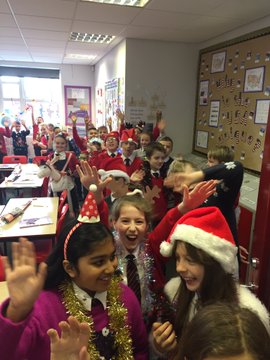 The children enjoyed using their detective skills to work out which country we are learning about this half-term!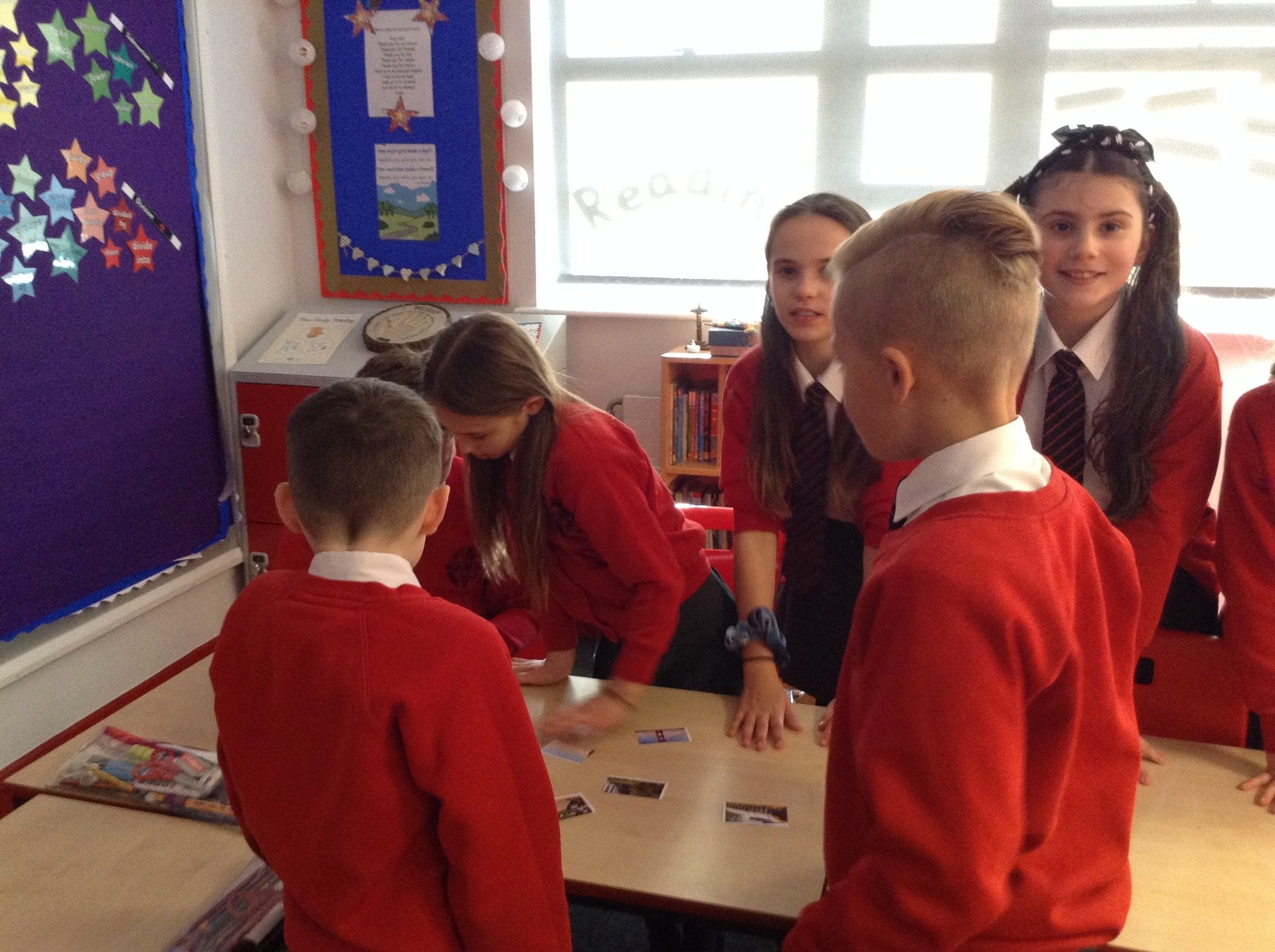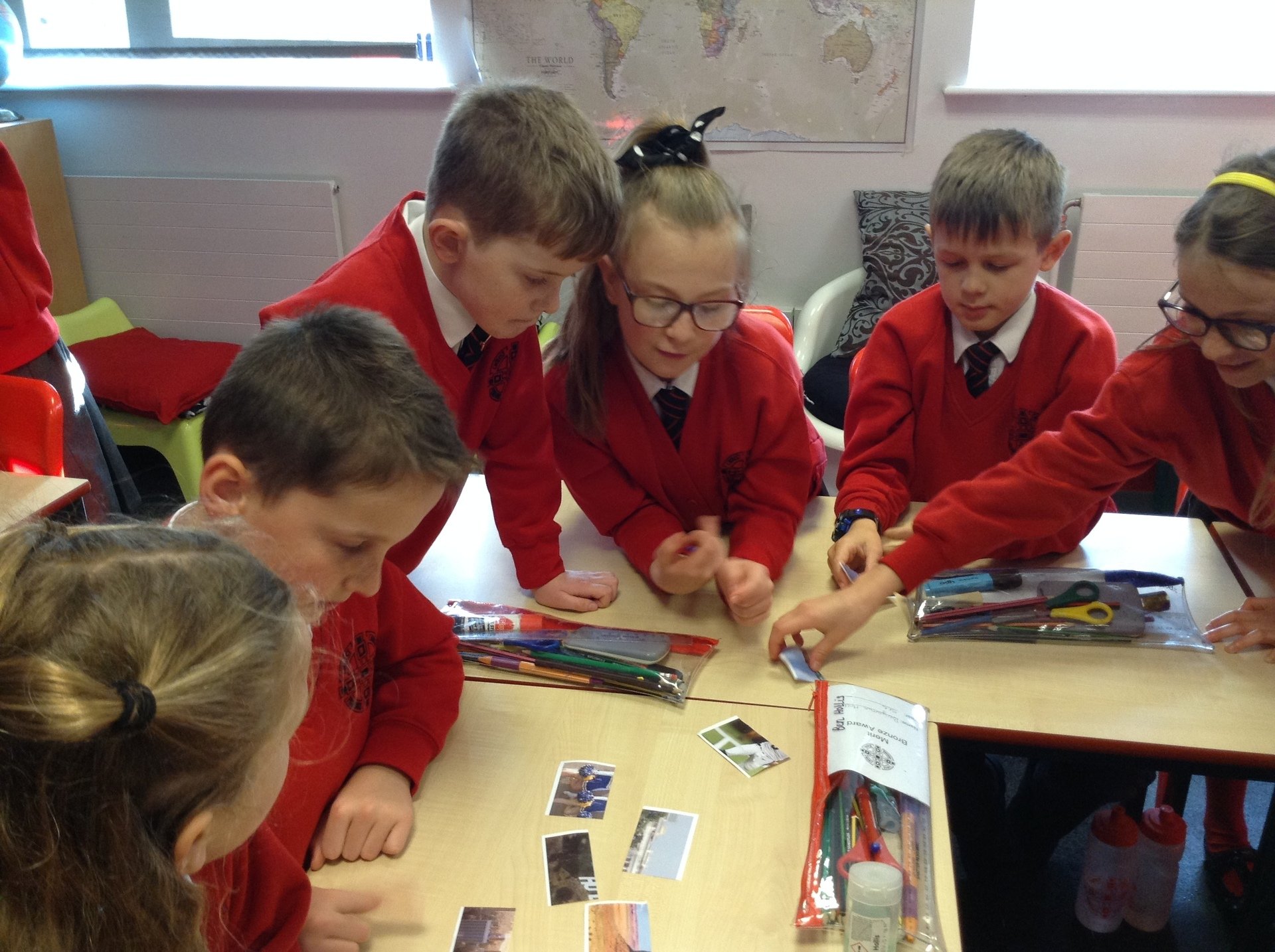 In Maths, we've been exploring fractions. Today we made our own fraction walls to compare equivalent fractions.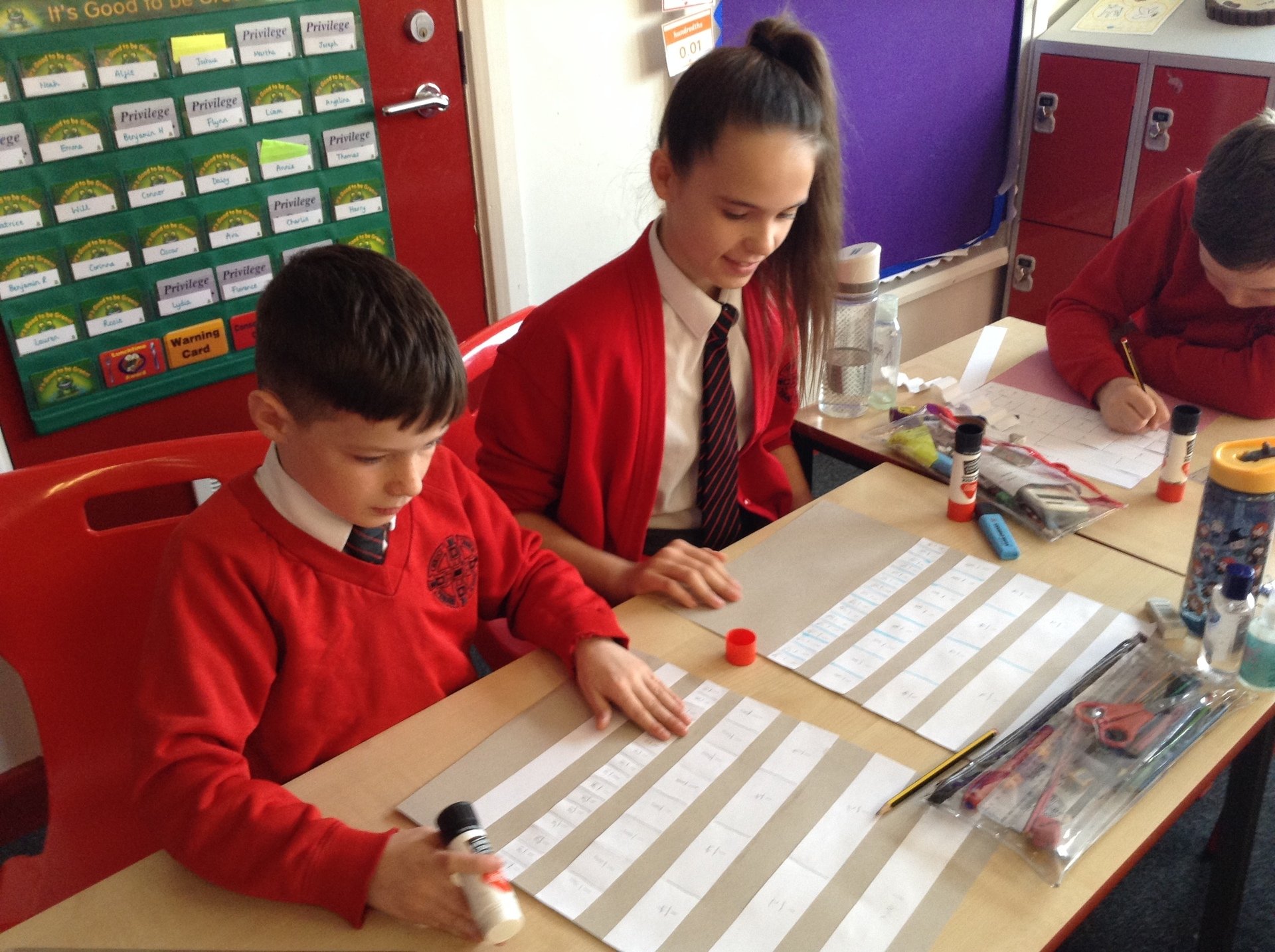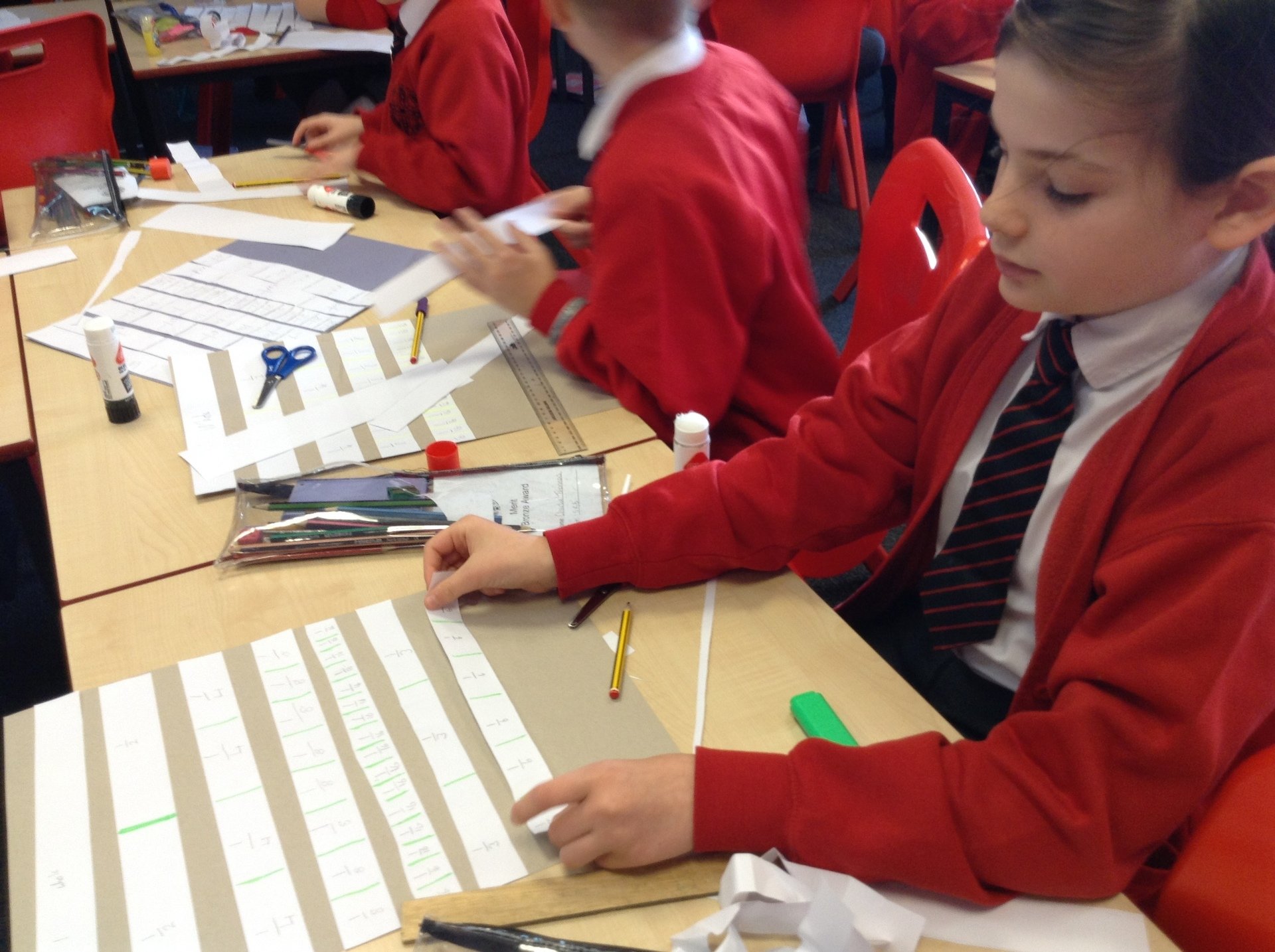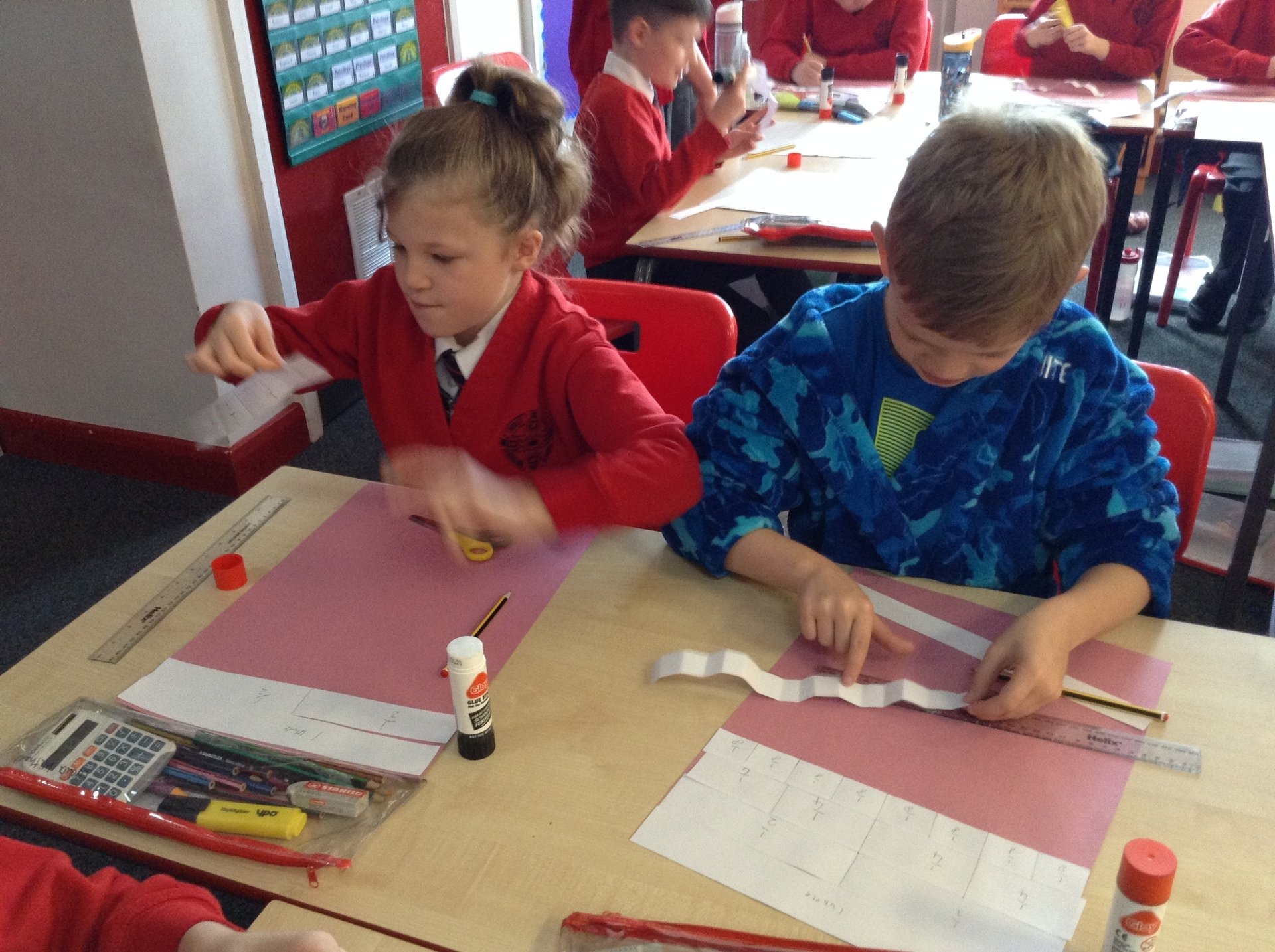 We've also been working together to explore the positive and negative effects of technology.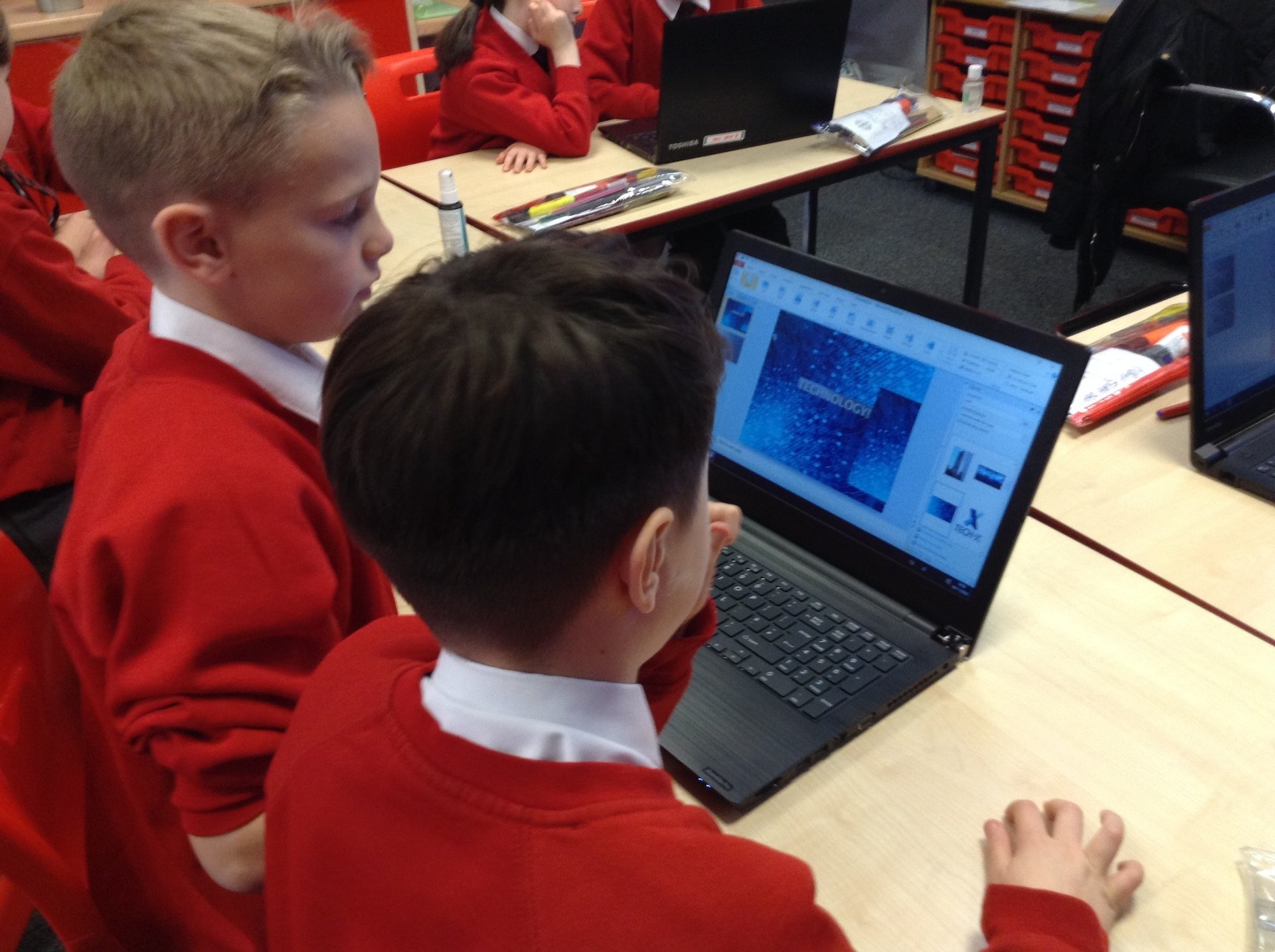 Our Big Question is:
Could you be the next great inventor?
We can't wait to see you inventions for our little inventor challenge!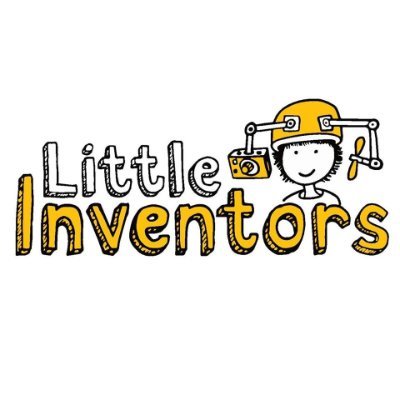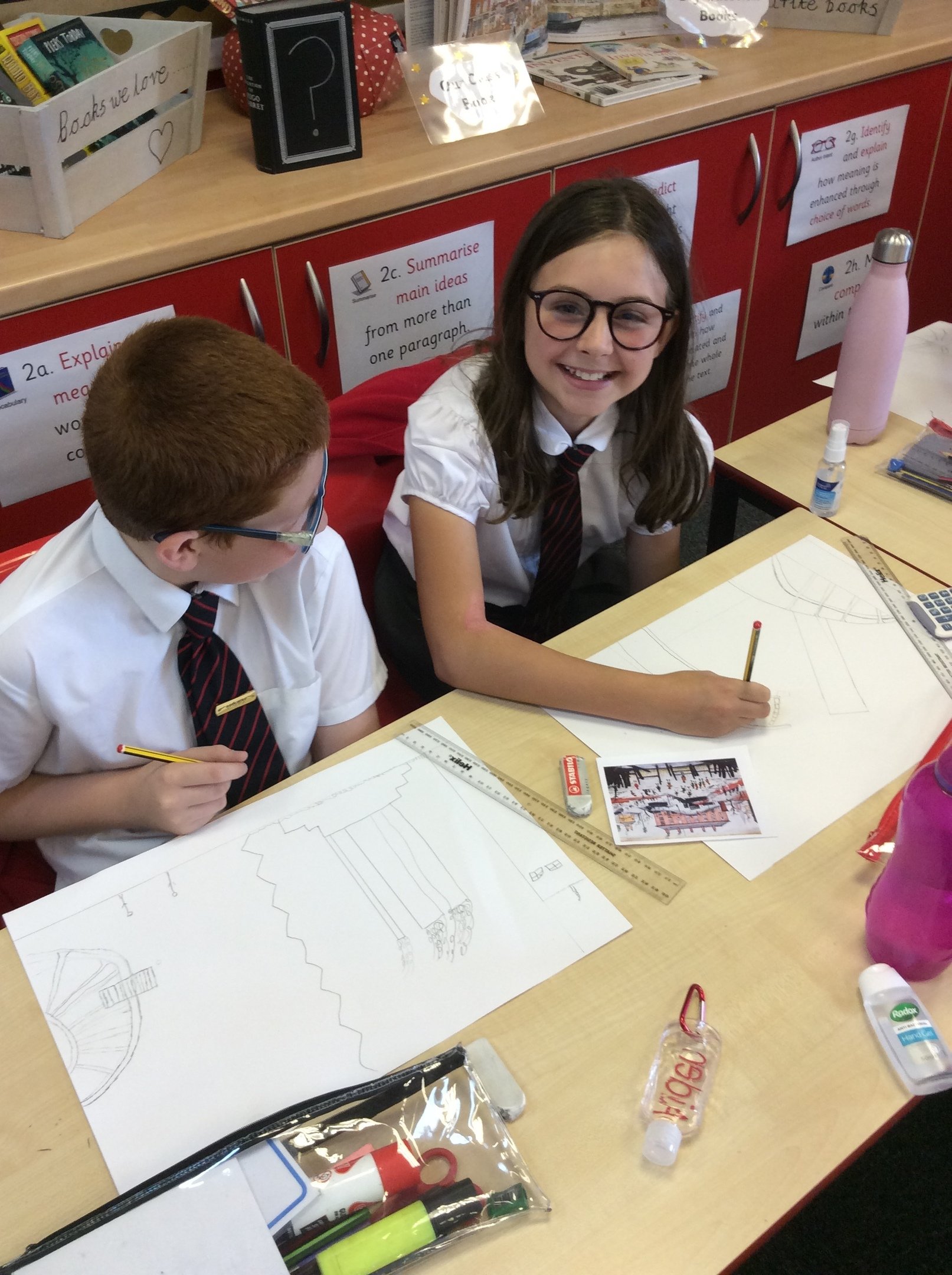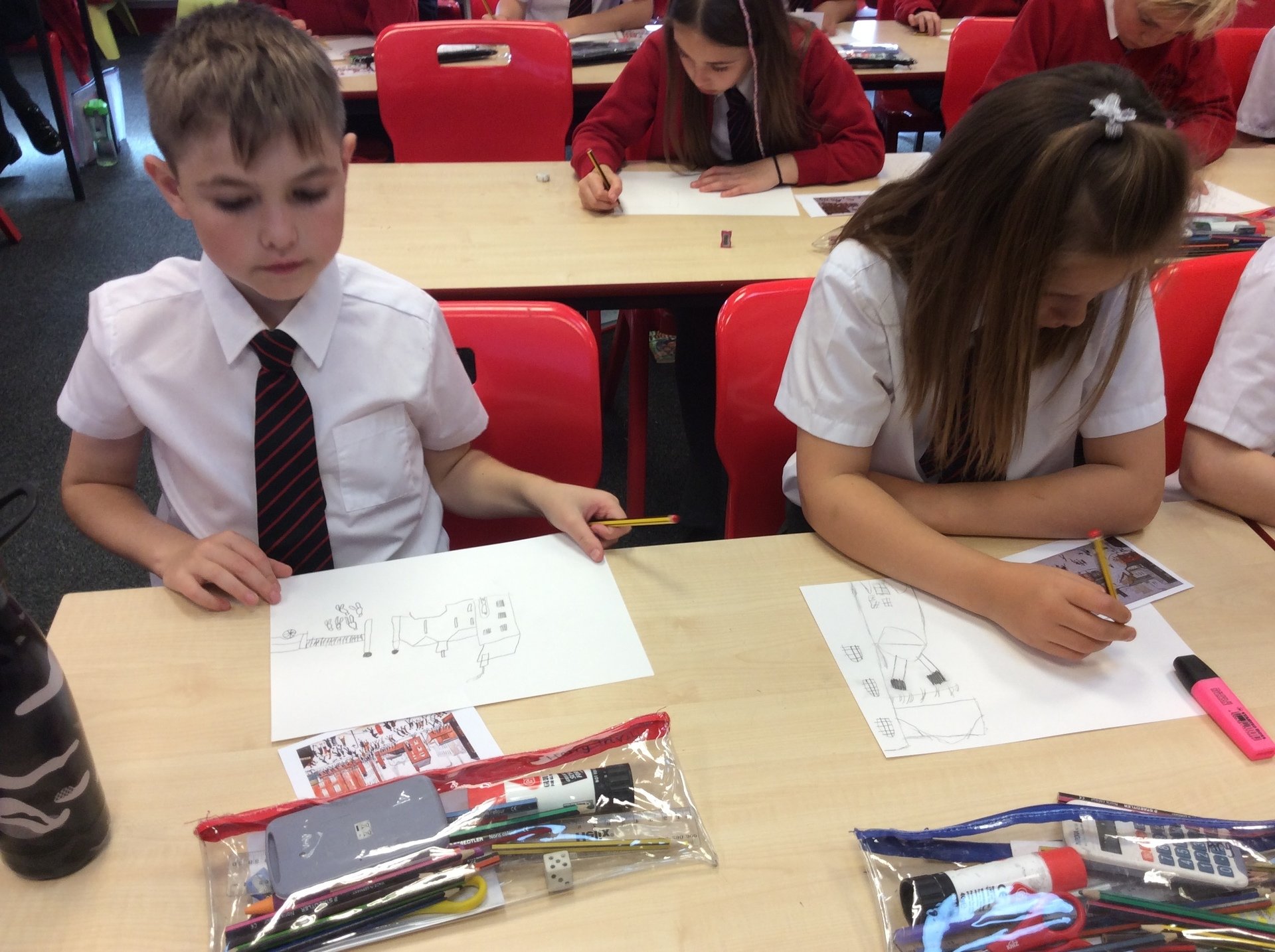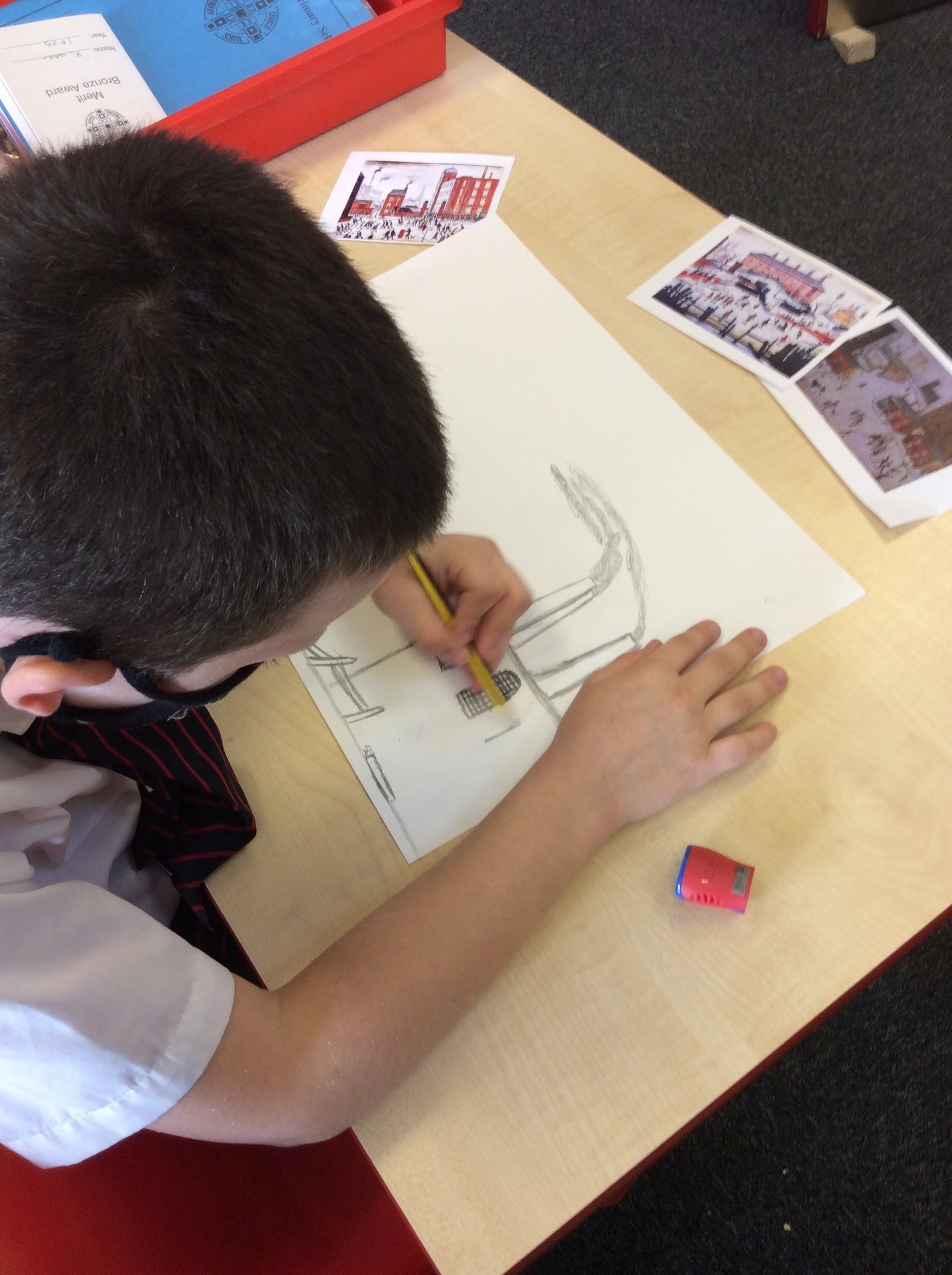 Lovely Lowry sketches inspired by our history learning. We've learnt so much about the Industrial Revolution.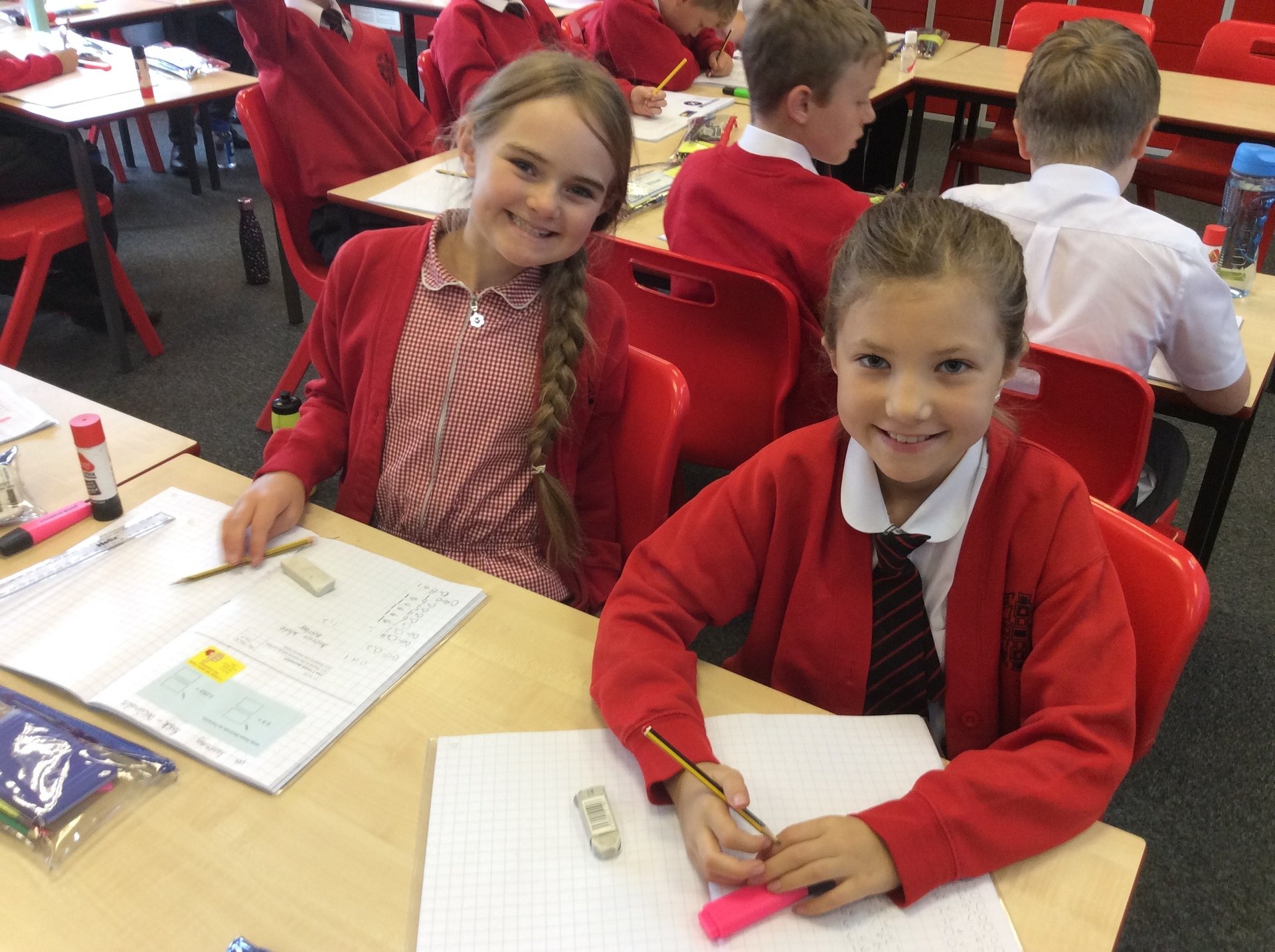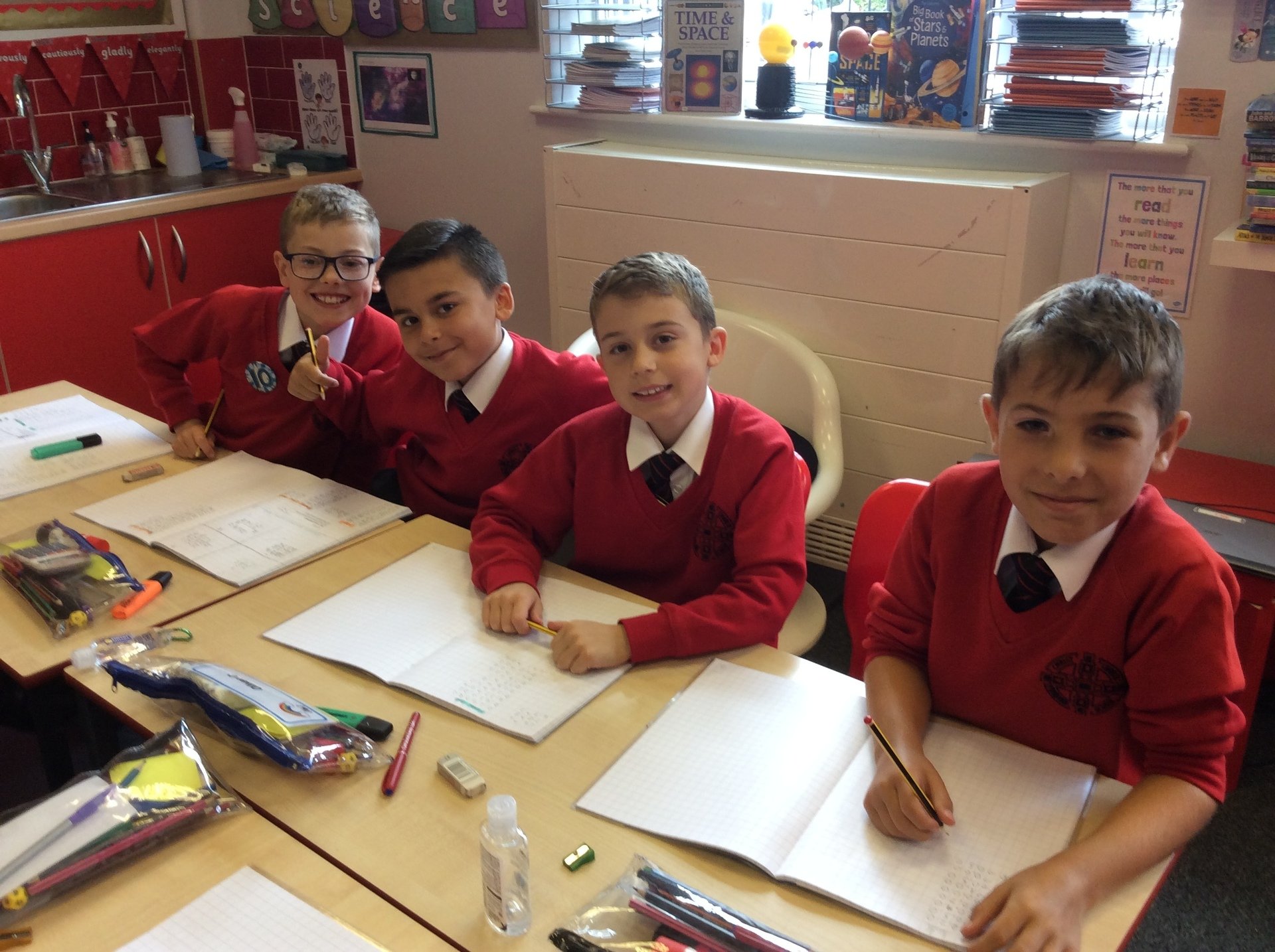 Getting to grips with decimals in our maths lessons!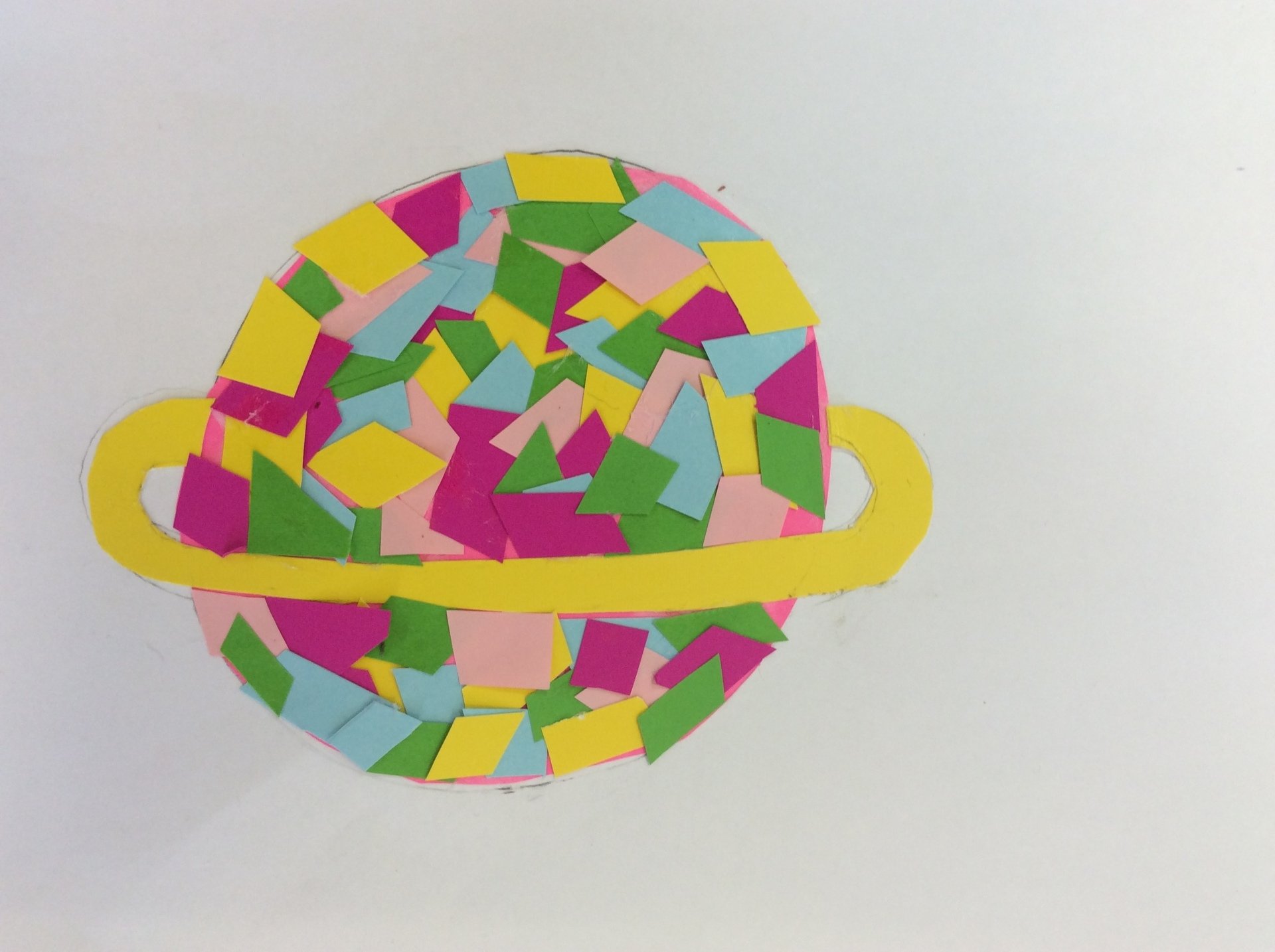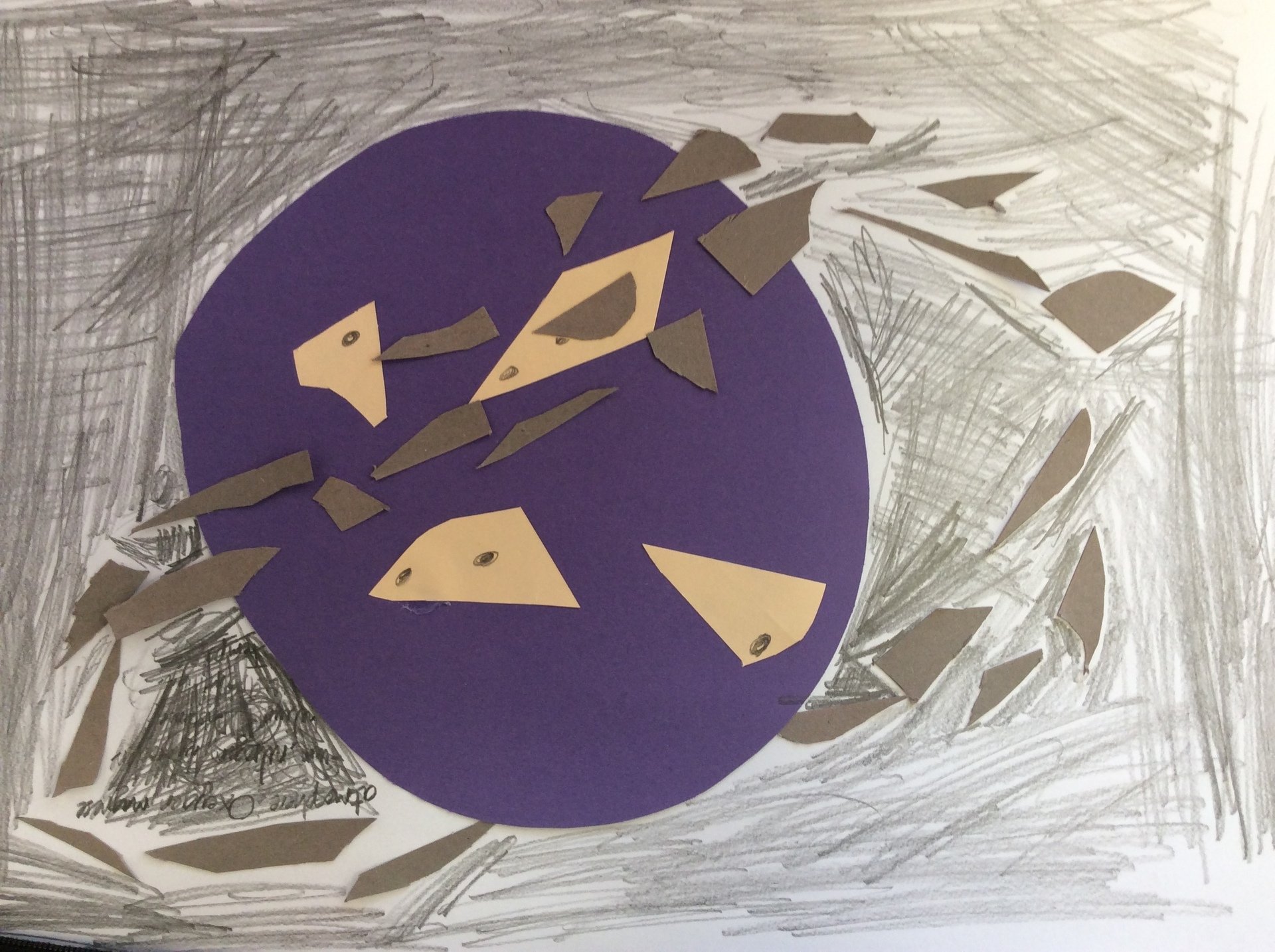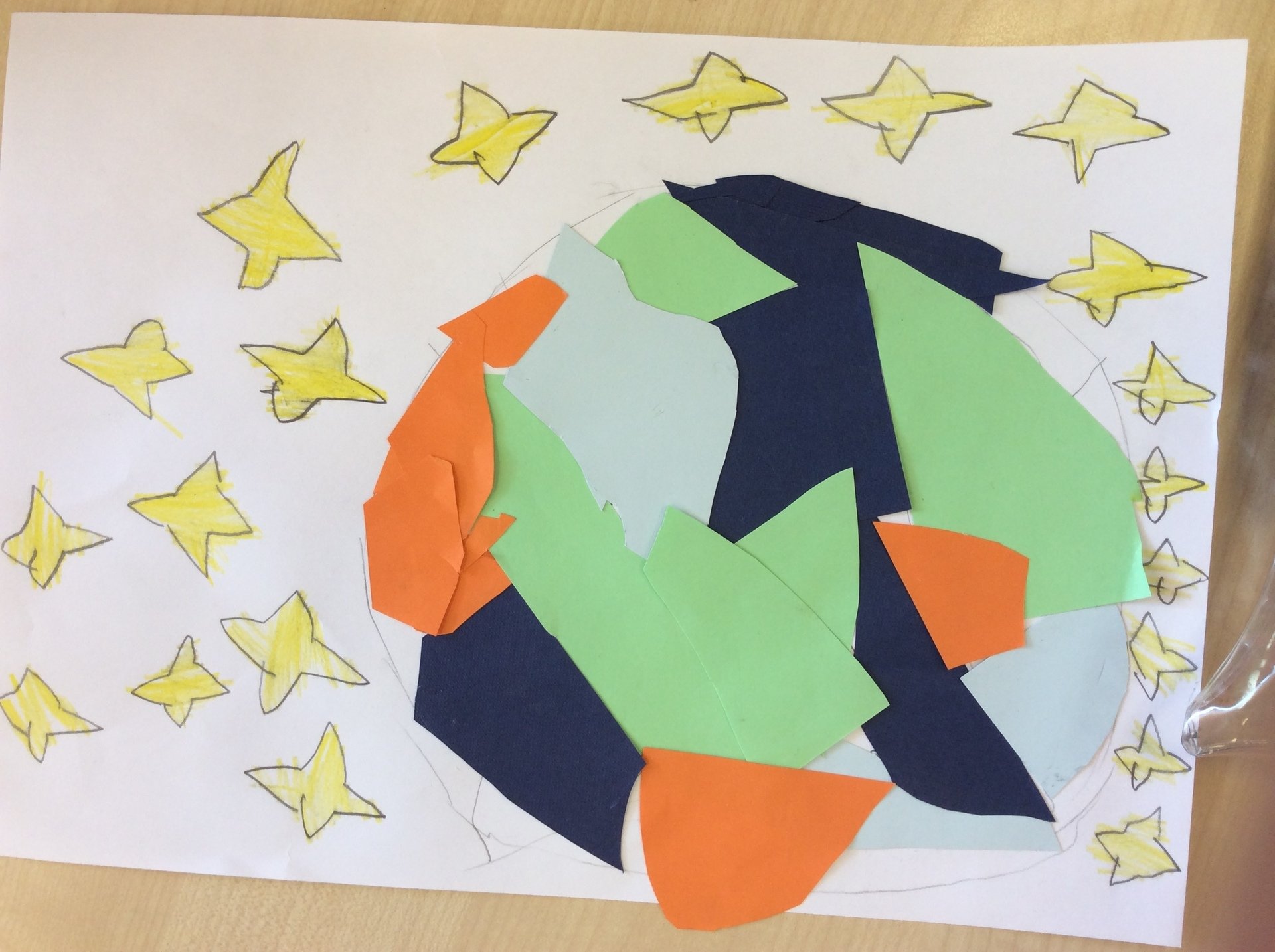 We're learning all about space in our science lessons and have been designing our own, using scientific language to describe them.
We've worked hard to research the differences between a solar eclipse and lunar eclipse. Our teachers were very impressed with our presentations!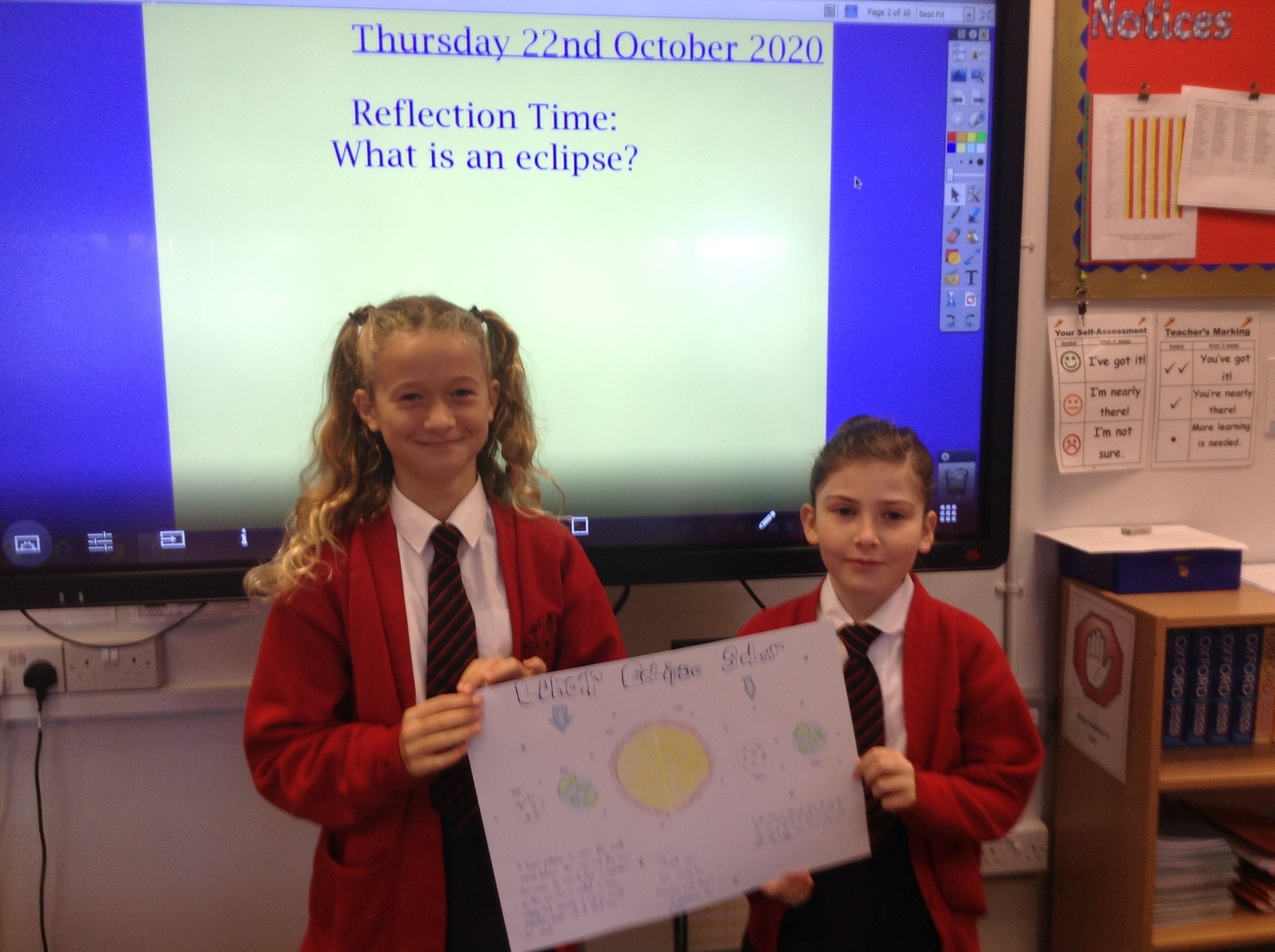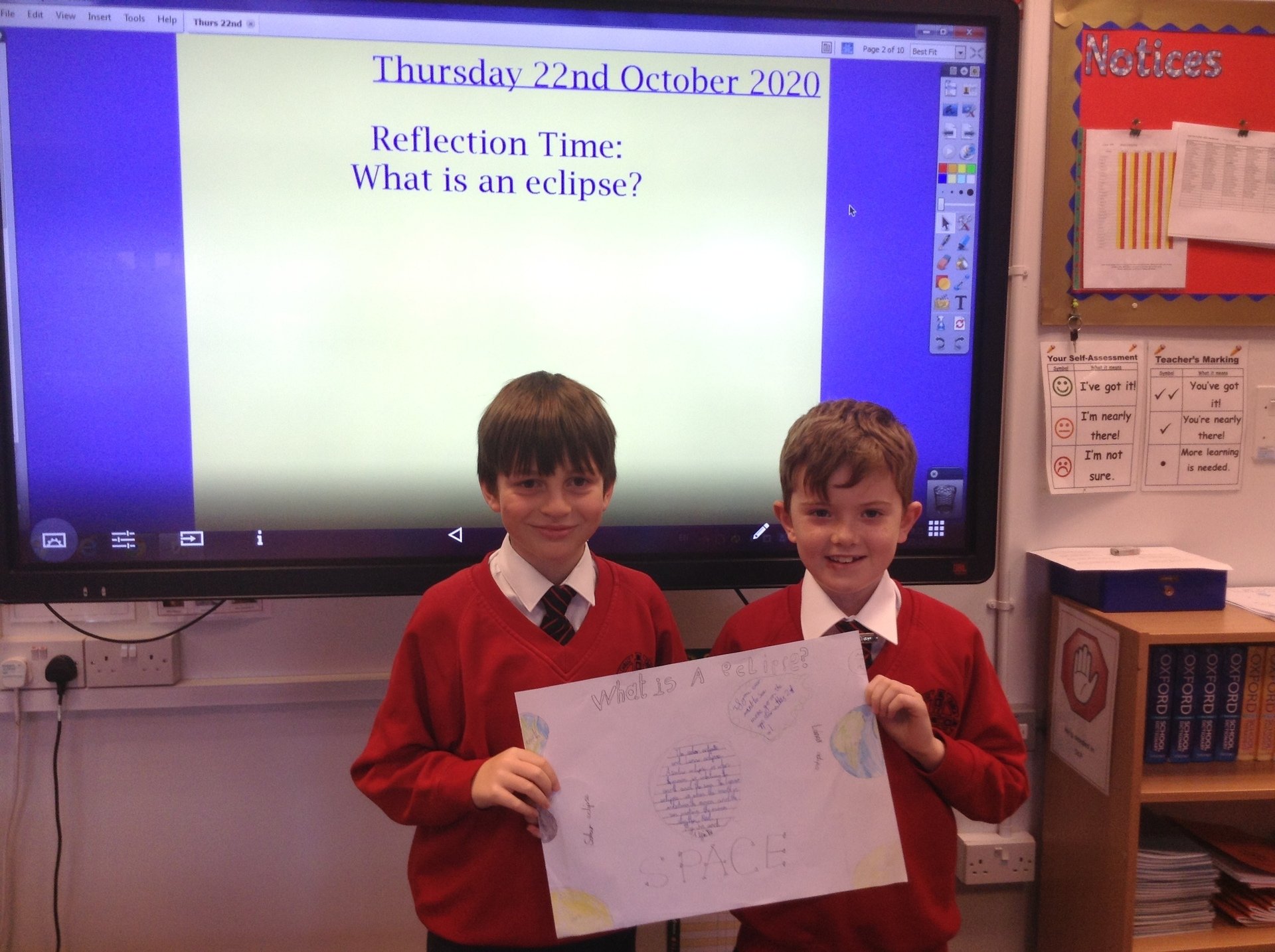 We are super mathematicians in year 5! Getting to grips with decimals this term.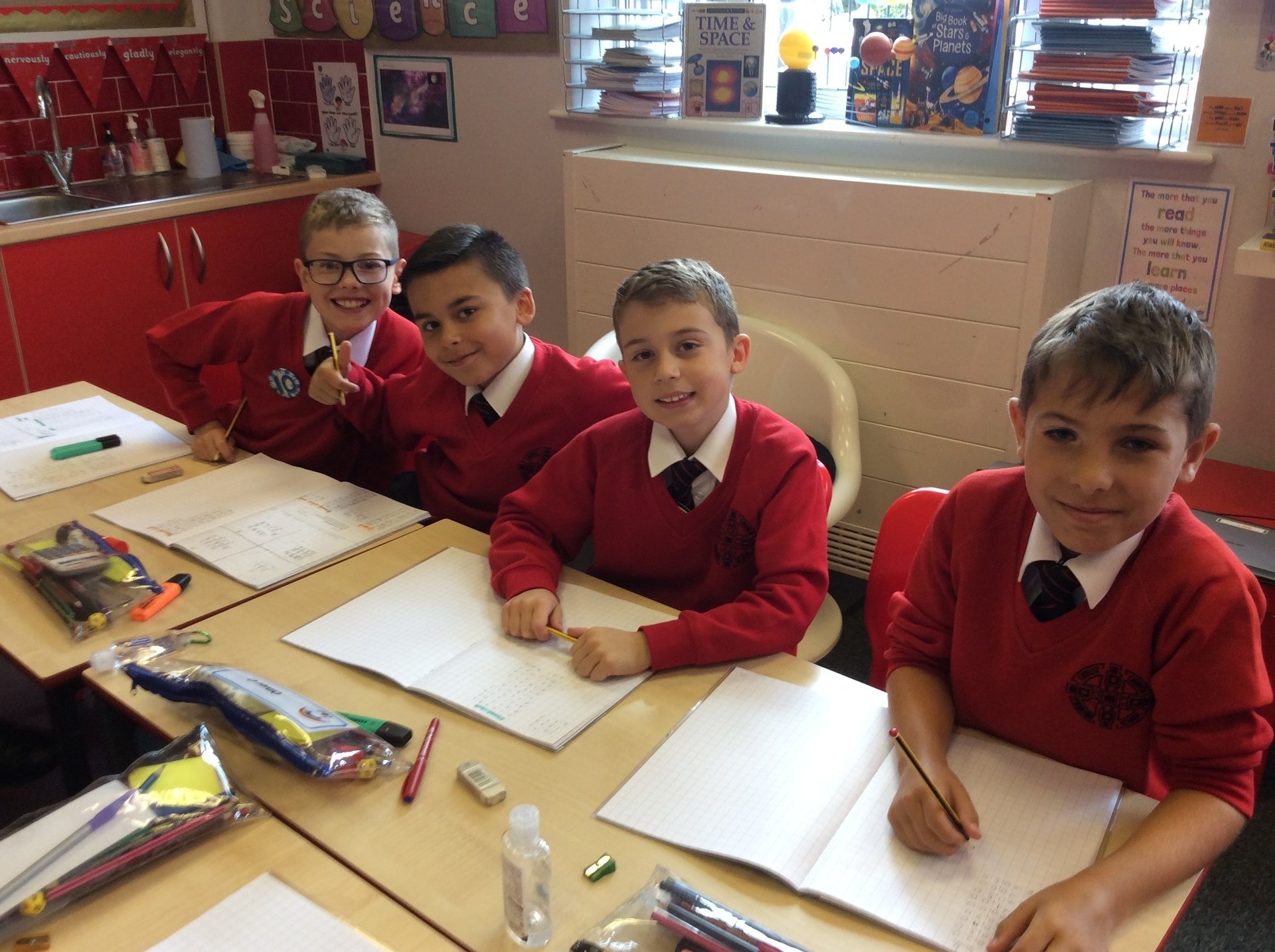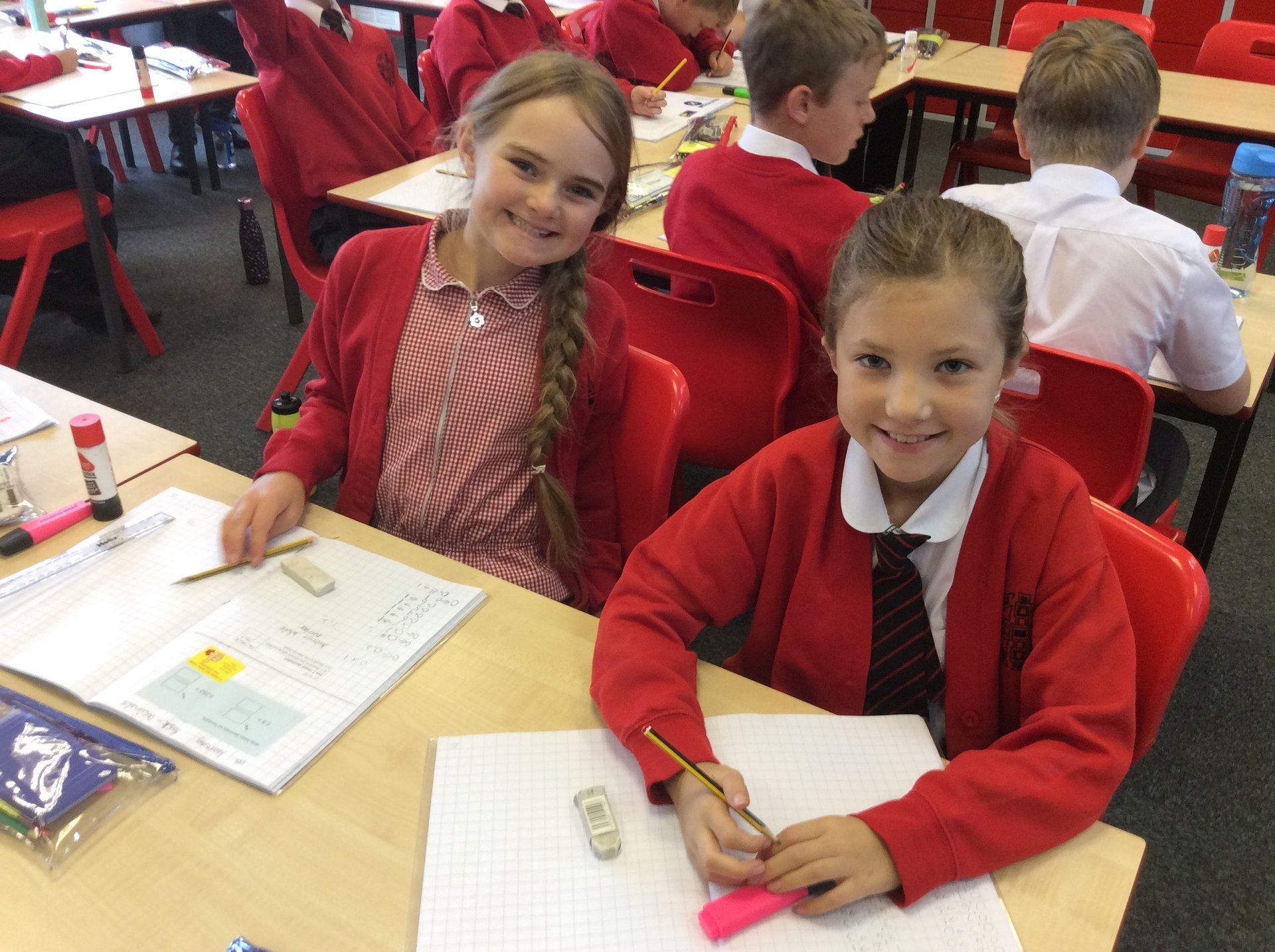 Supporting World Mental Health Day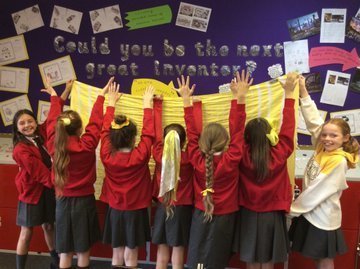 Year 5 have been learning all about Space. they created some fantastic News round clips teaching everyone about how the Earth, Sun and moon move.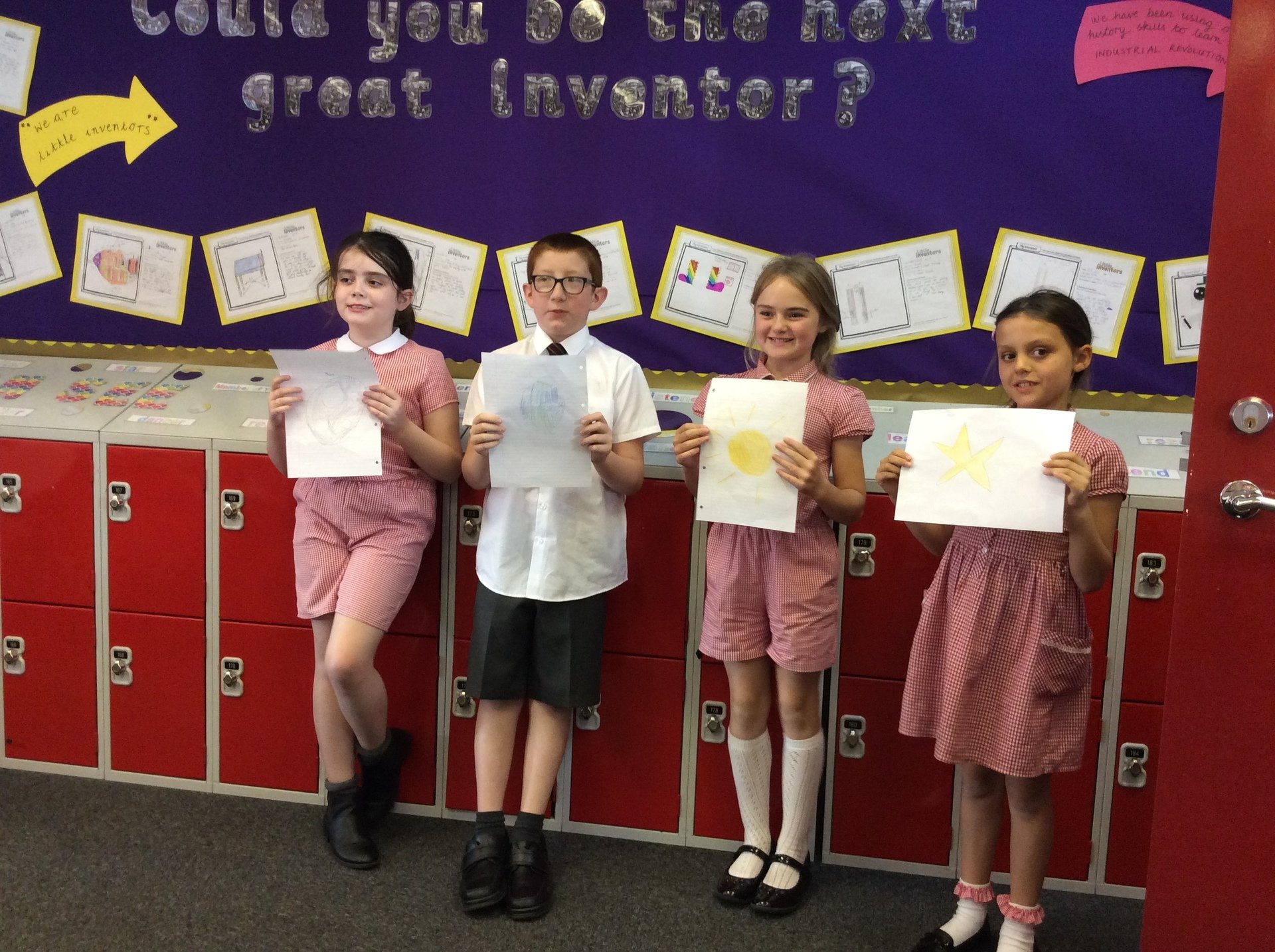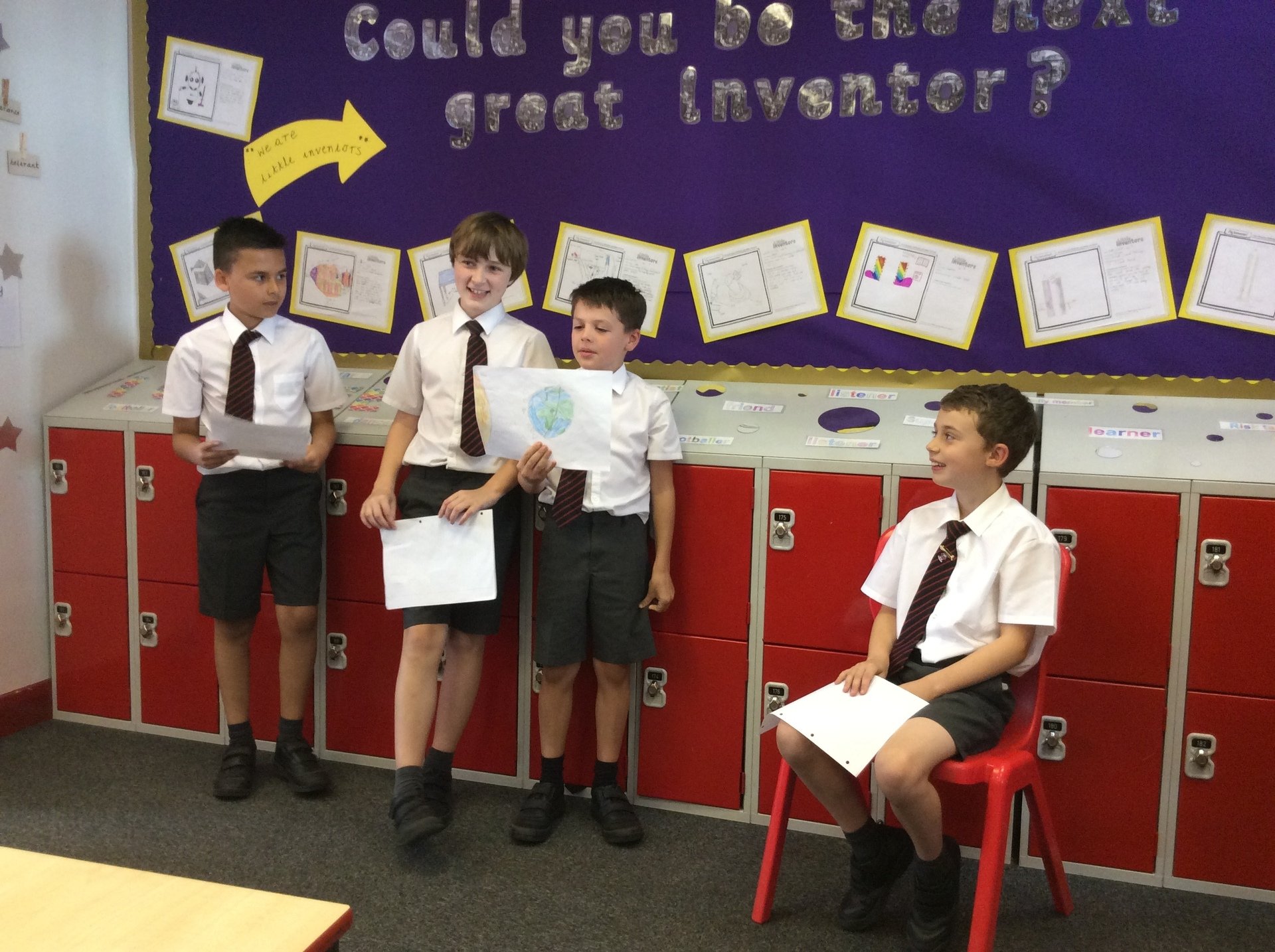 We're working hard to earn our Bronze and Silver wristbands!