Welcome To Year 2
from Mrs Cheek and Mrs Benniston
AR readers can quiz at home using the following link:
https://ukhosted89.renlearn.co.uk/1958851/

Our Big Question is:
Why wouldn't you find an elephant in Lichfield?
Our new Big Question
The children were excited to find out their new Big Question today.
They 'pieced' together the clues to try and work it out!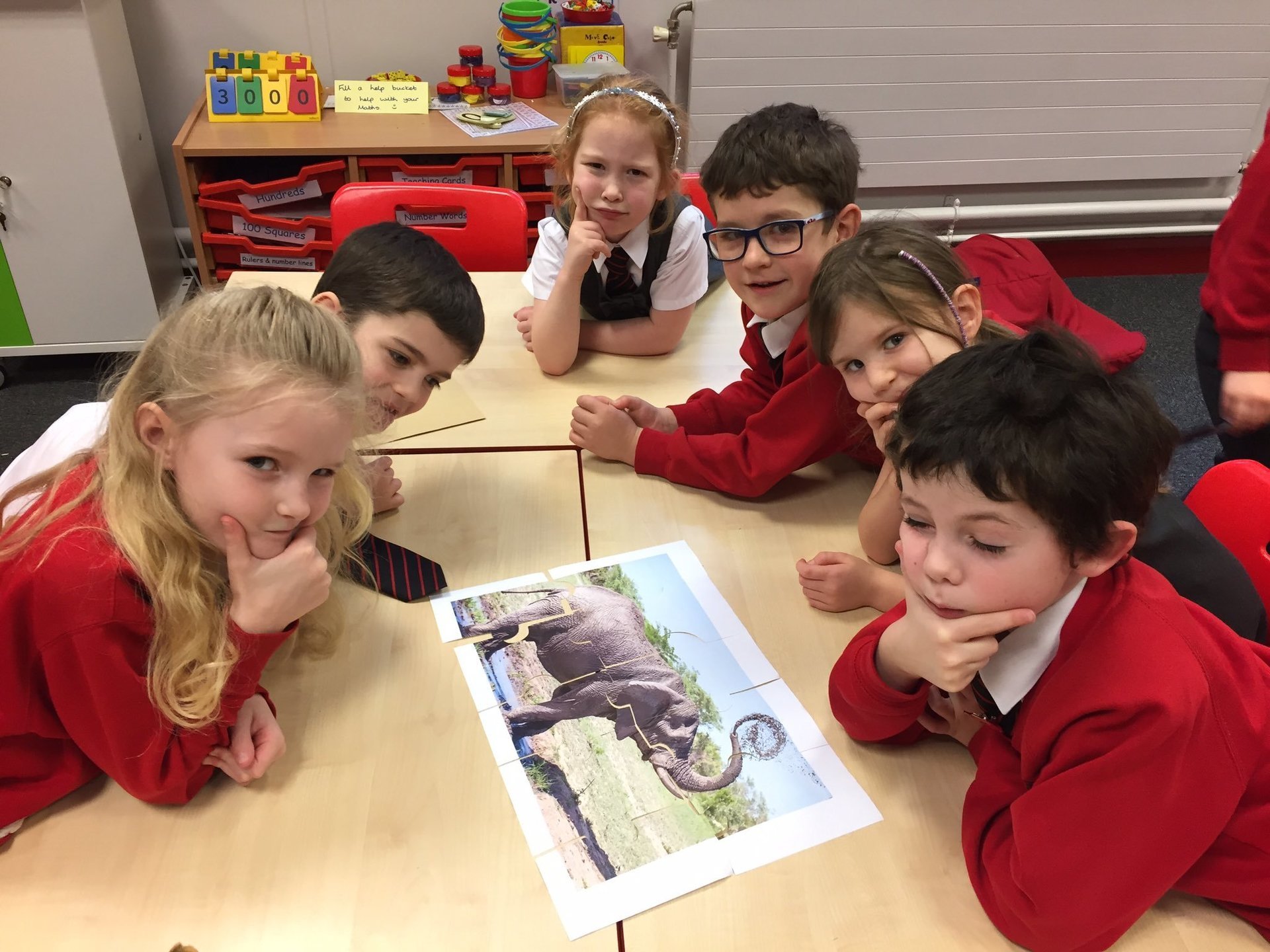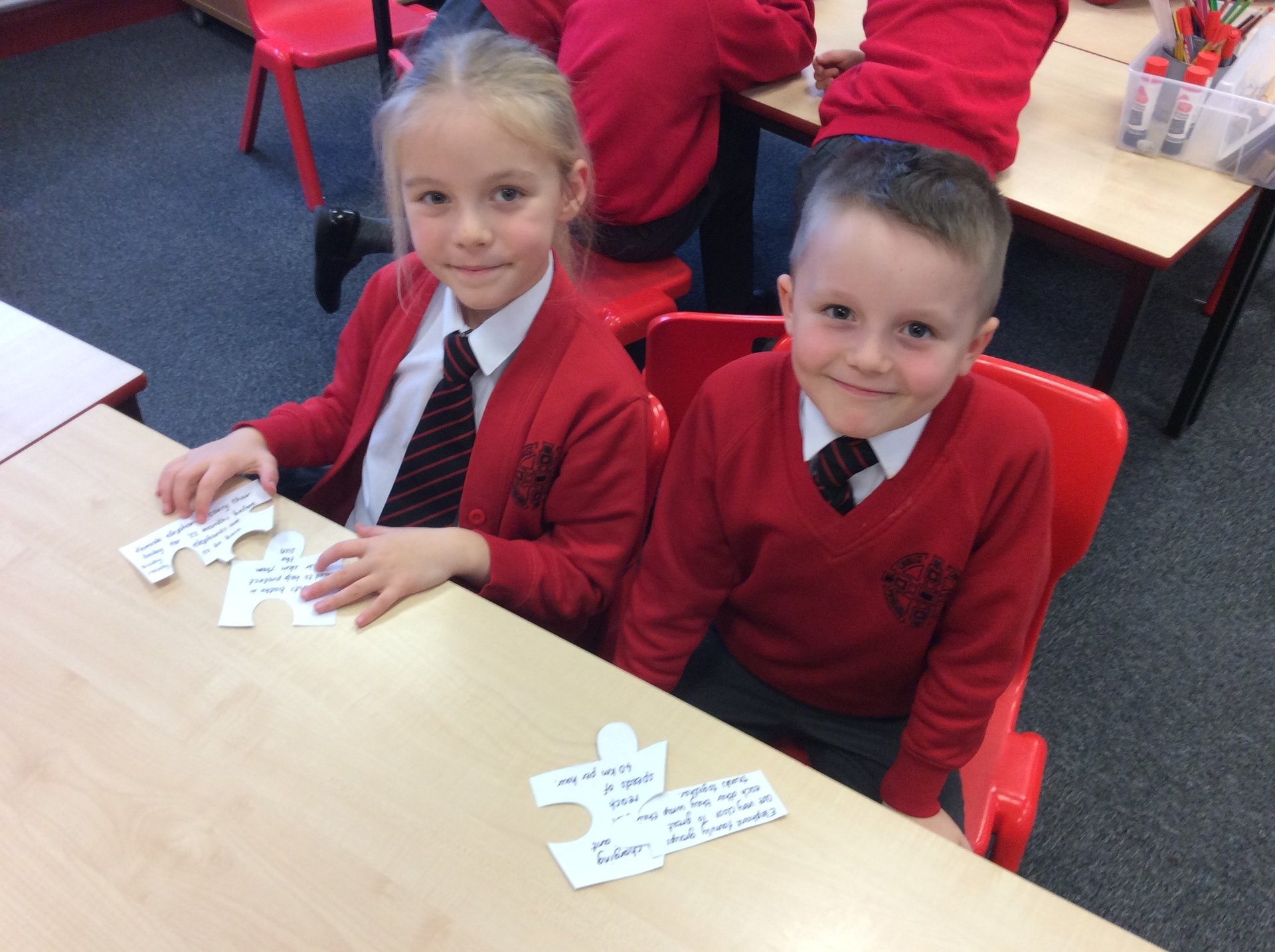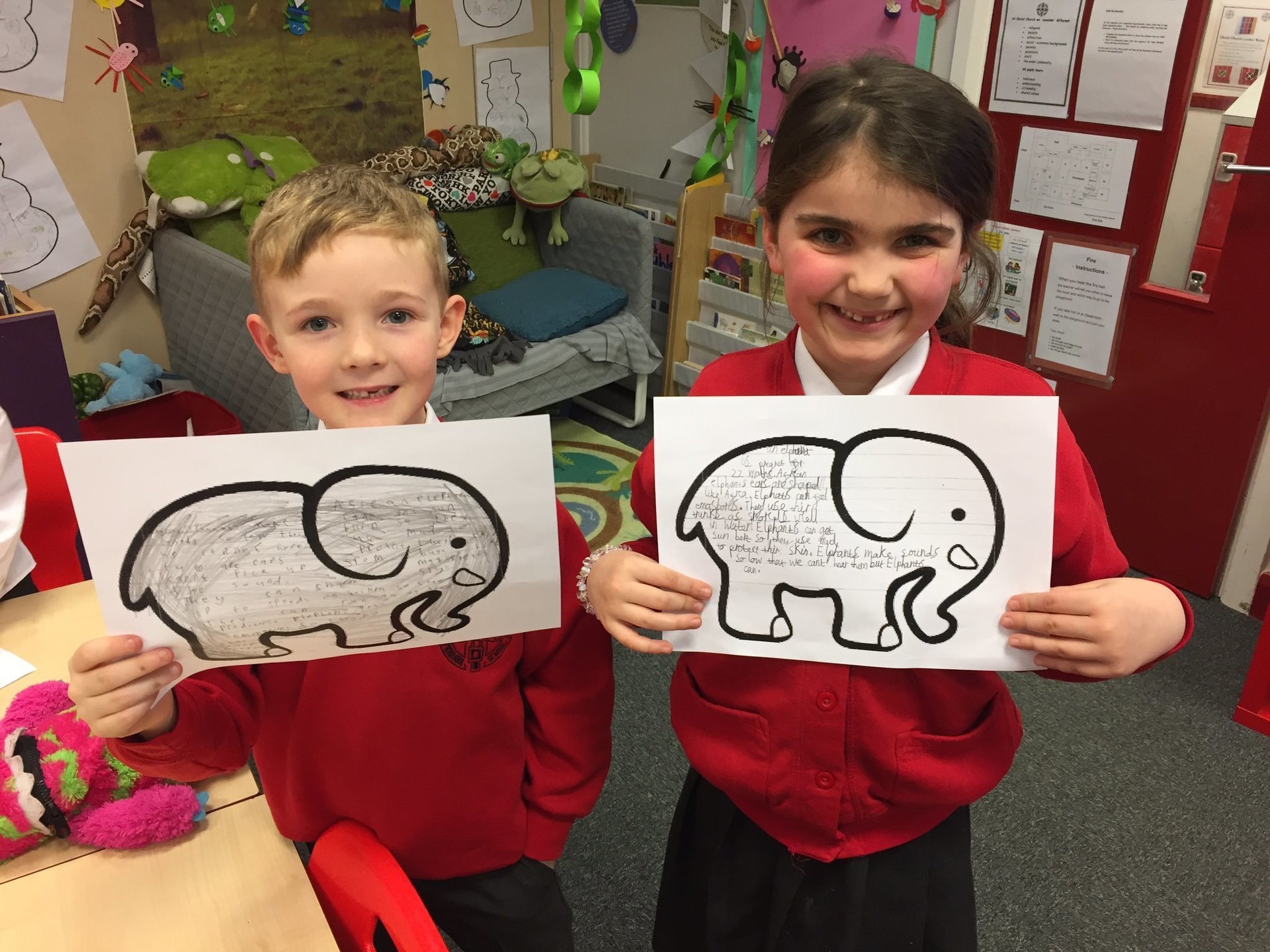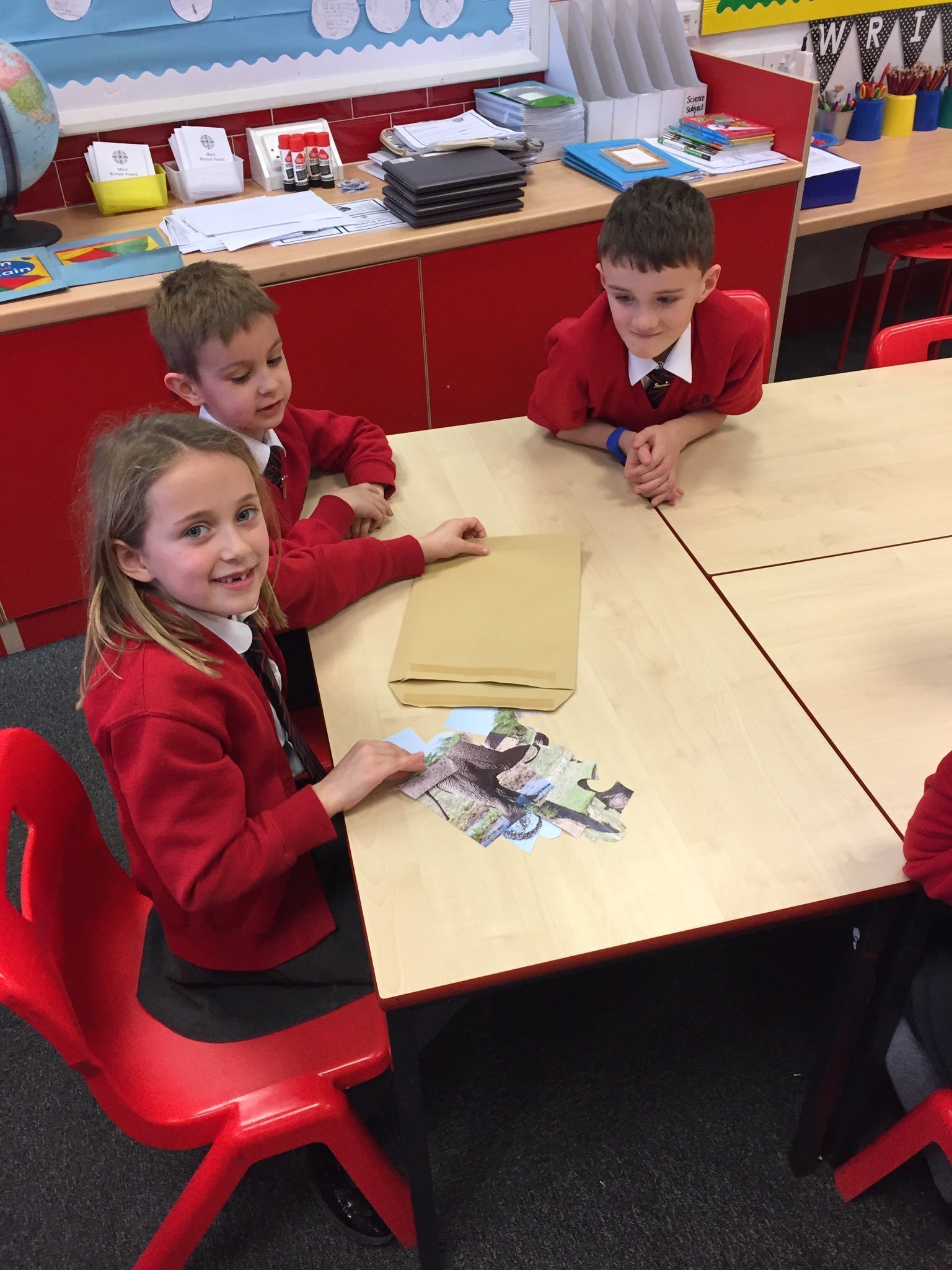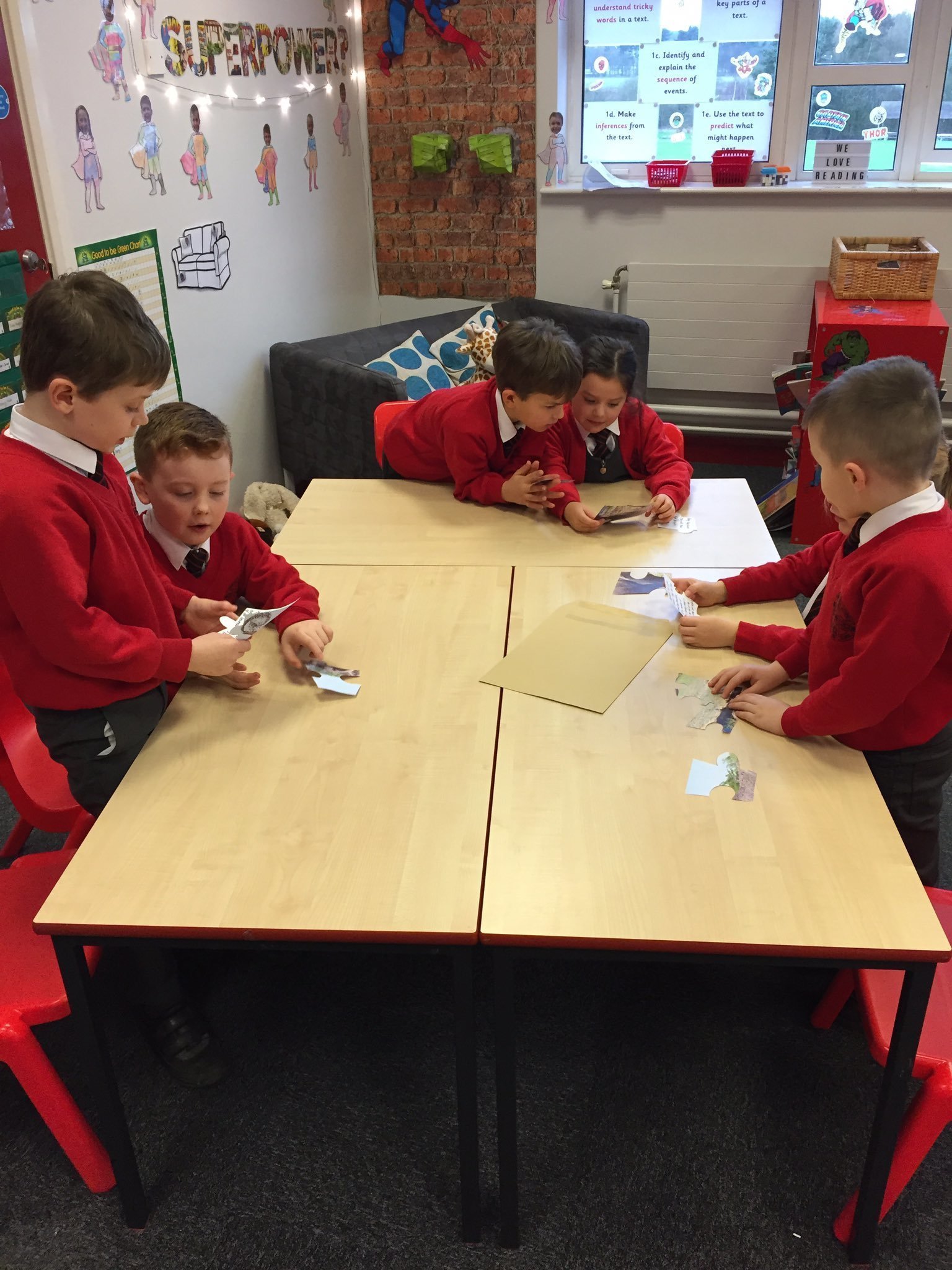 - - - - - - - - - - - - - -
Why were Christopher Columbus and Neil Armstrong brave people?
Year 2 Inspire Worshop
Thank you to all the grown-ups who came to Mrs Cheek's and Mrs Benniston's Inspire Workshops this month.
We had a busy morning completing lots of activities based on Neil Armstrong and the moon landings.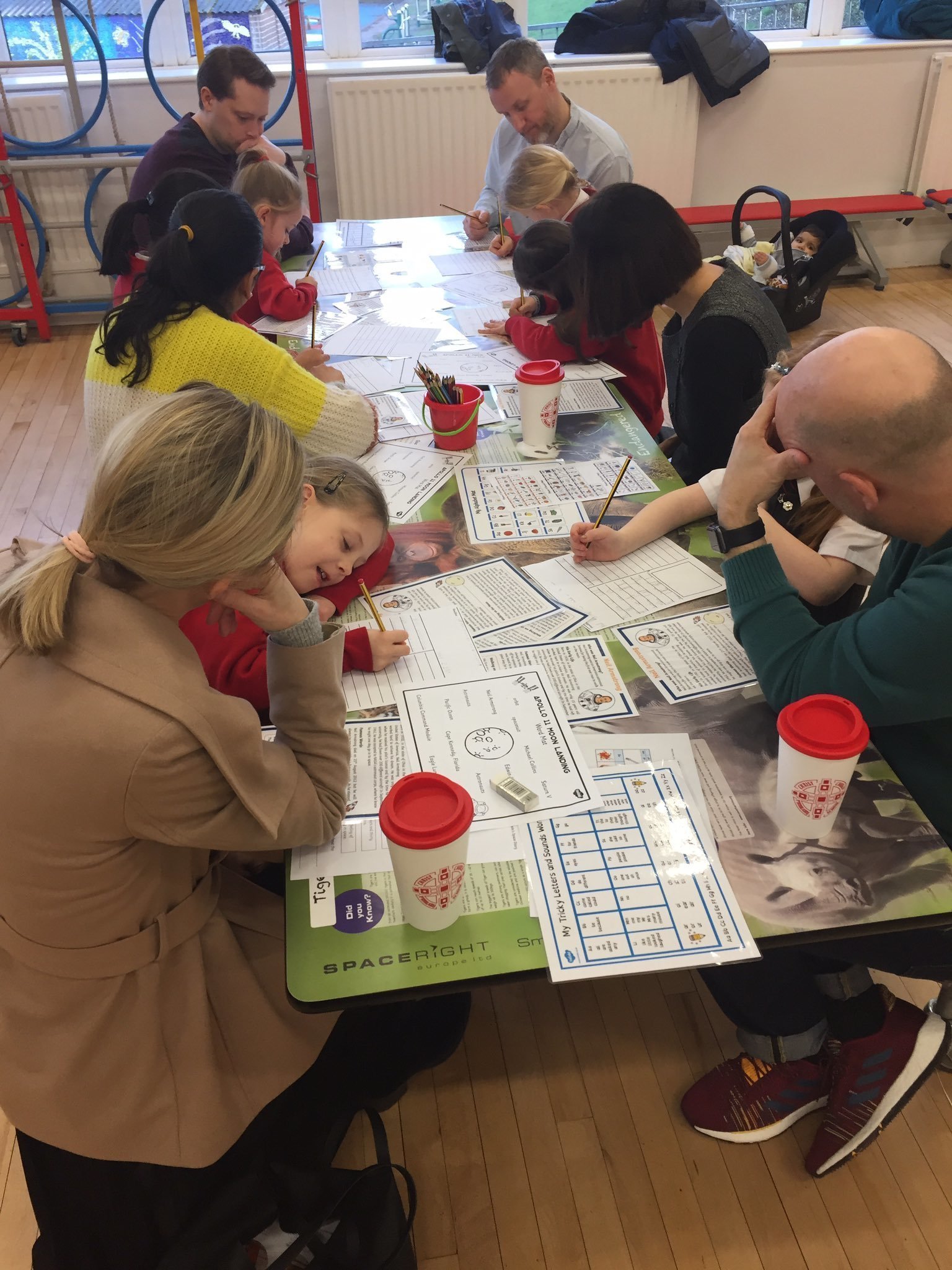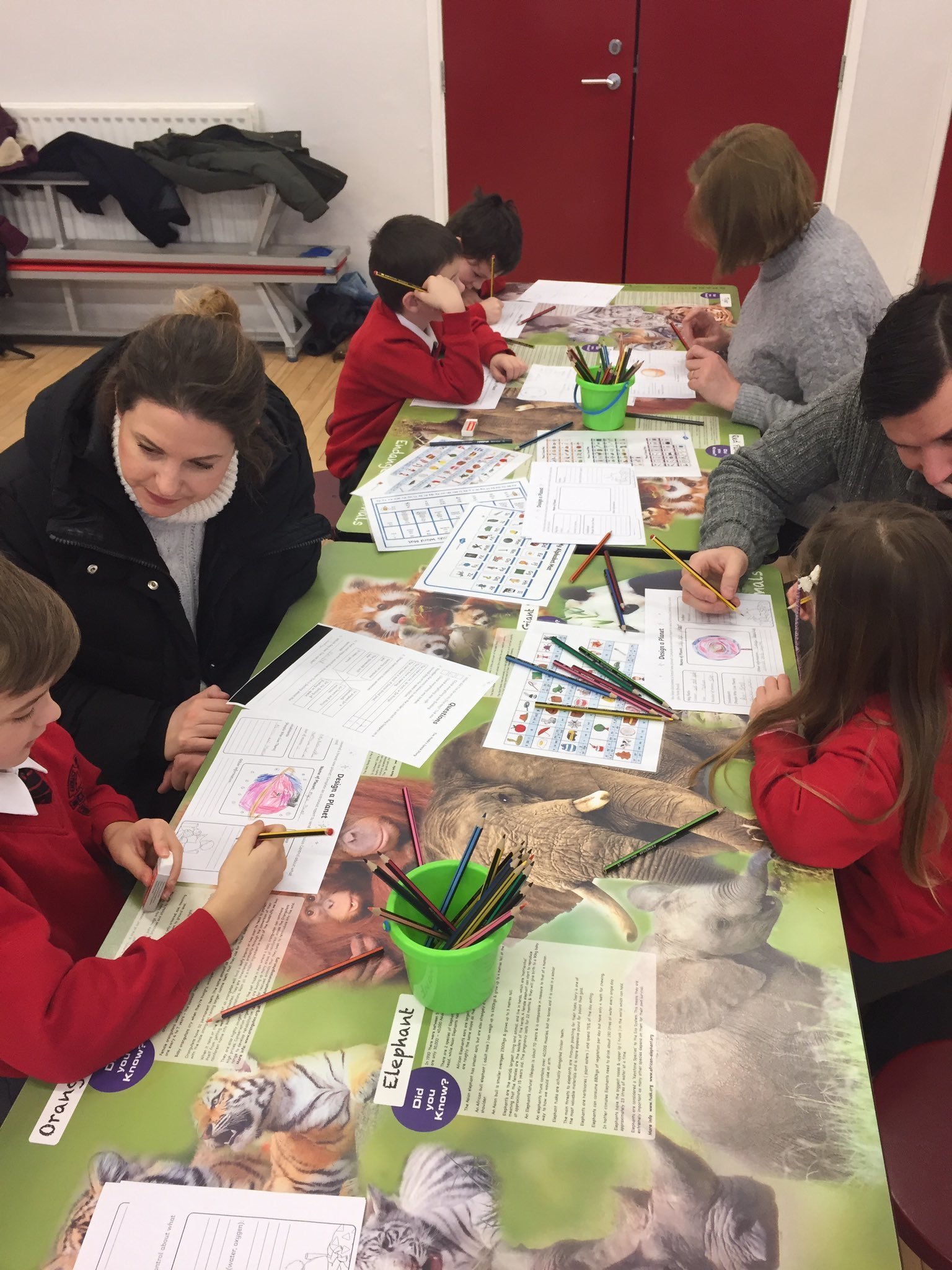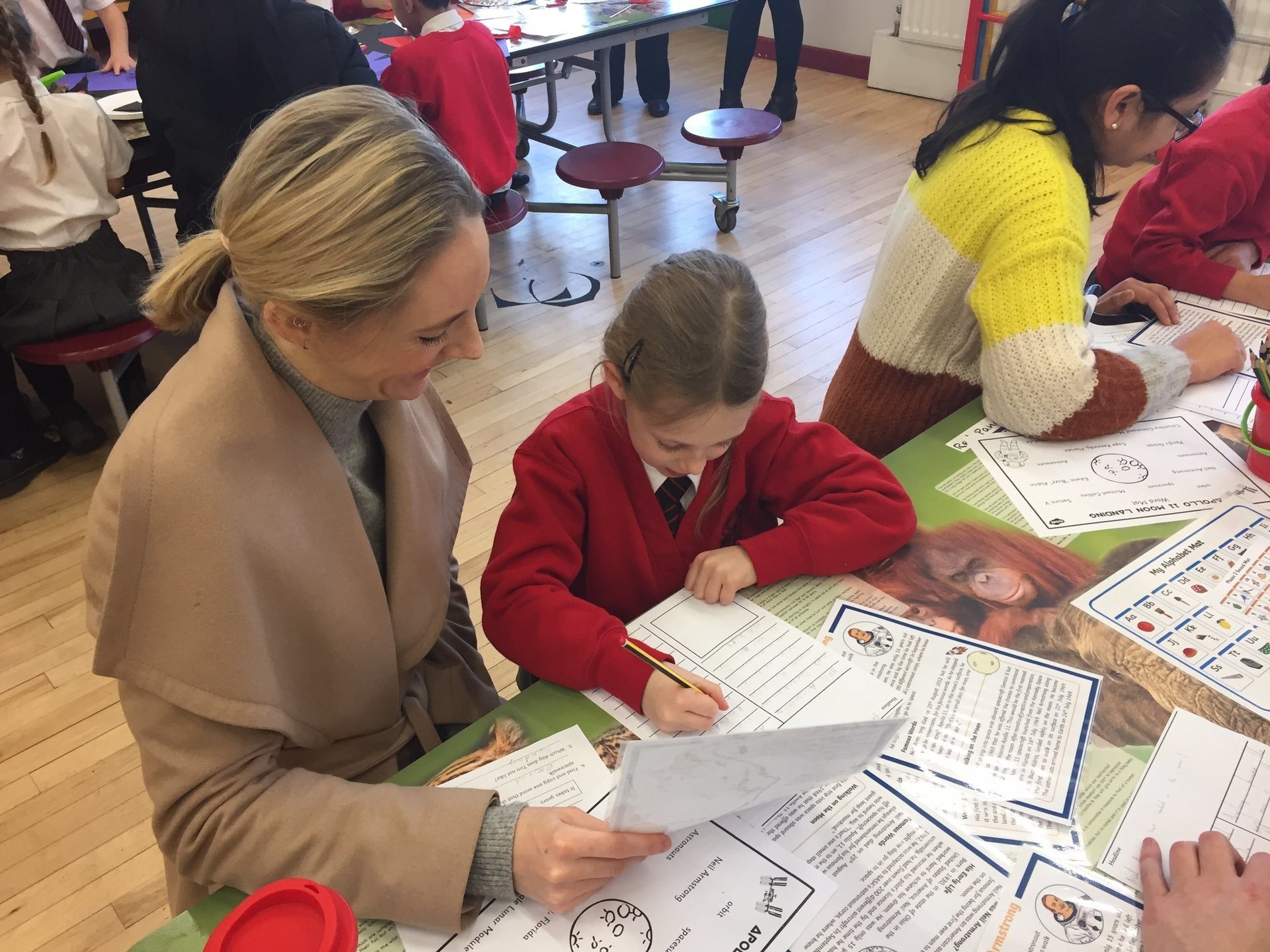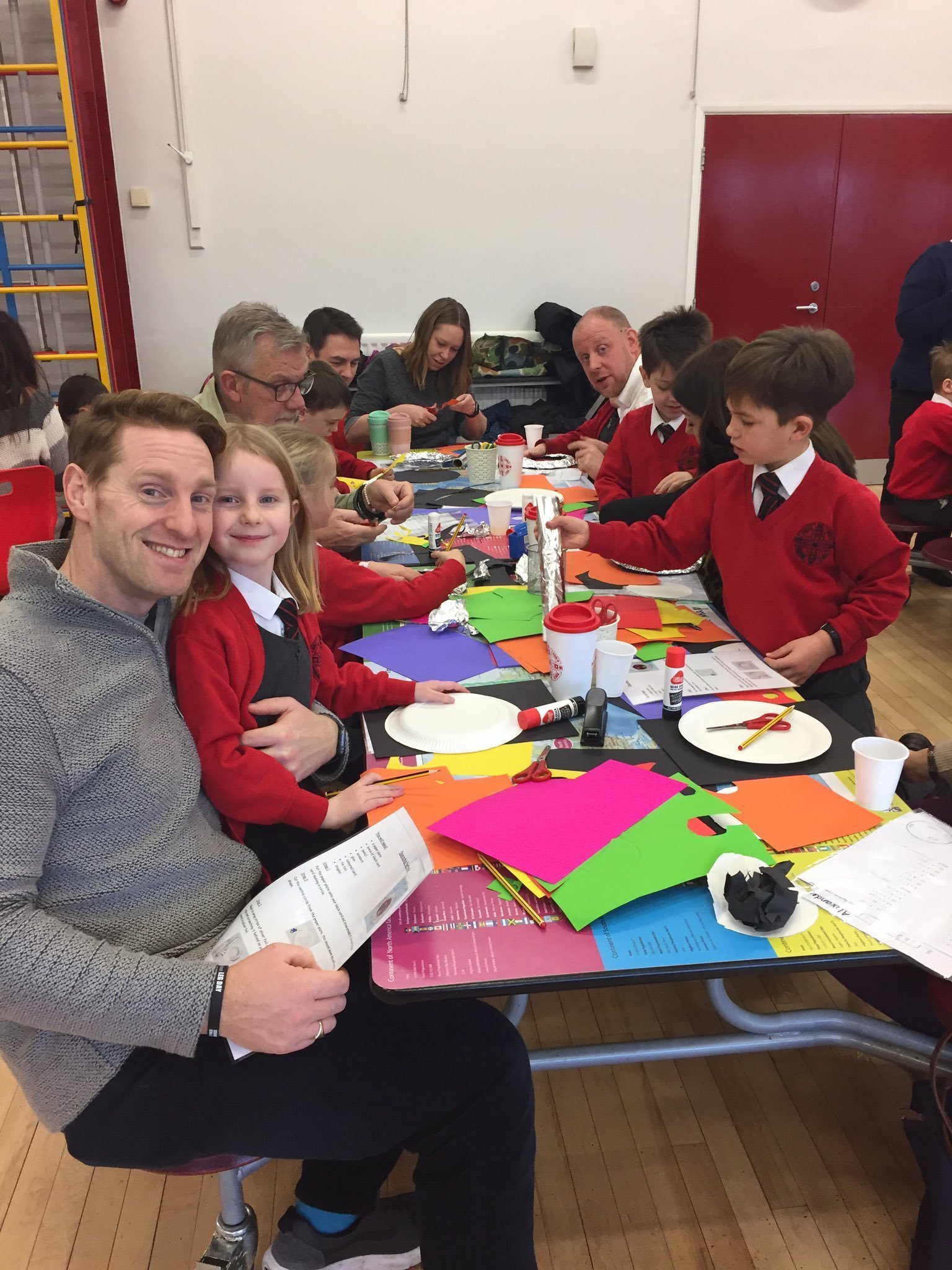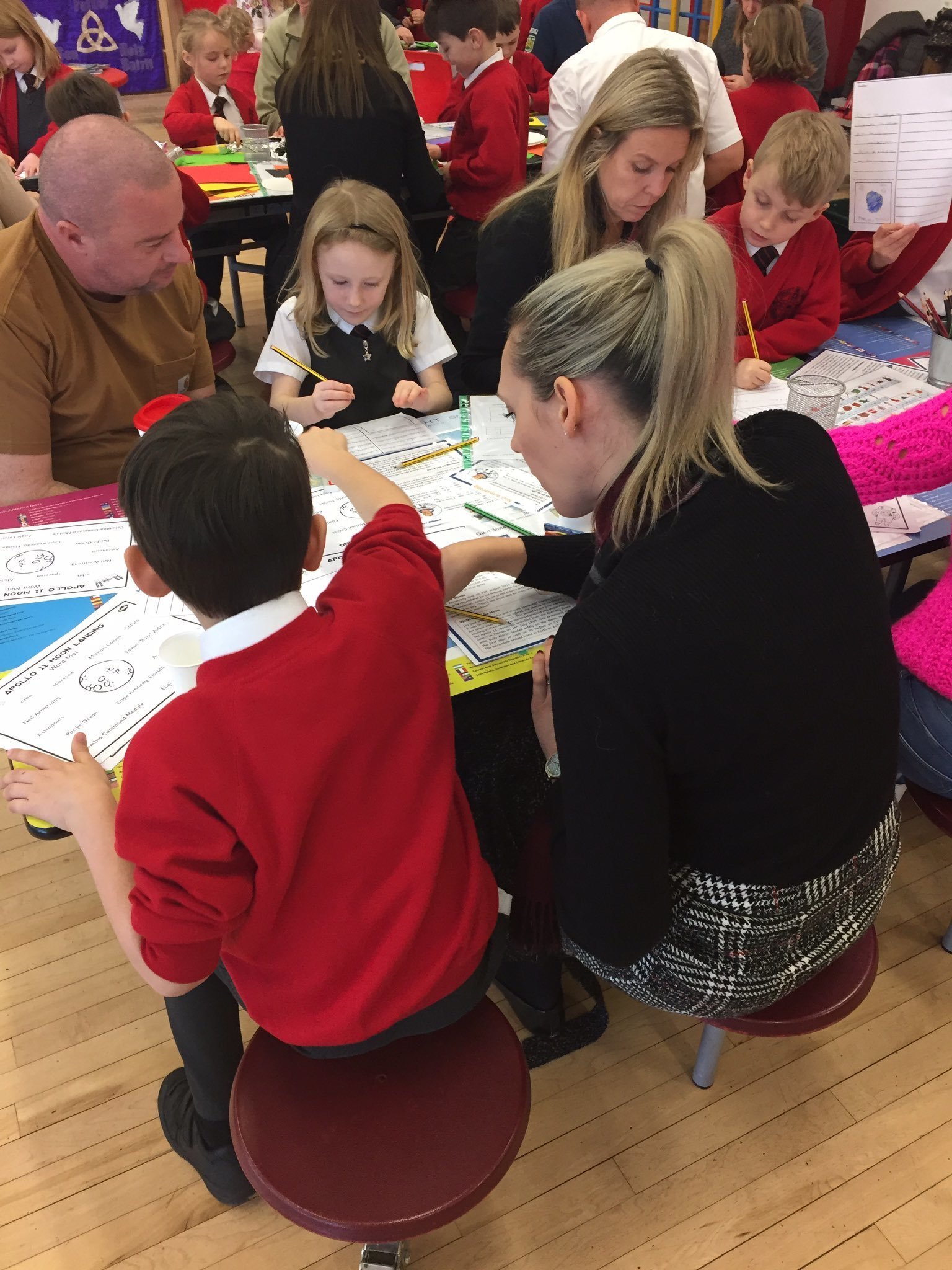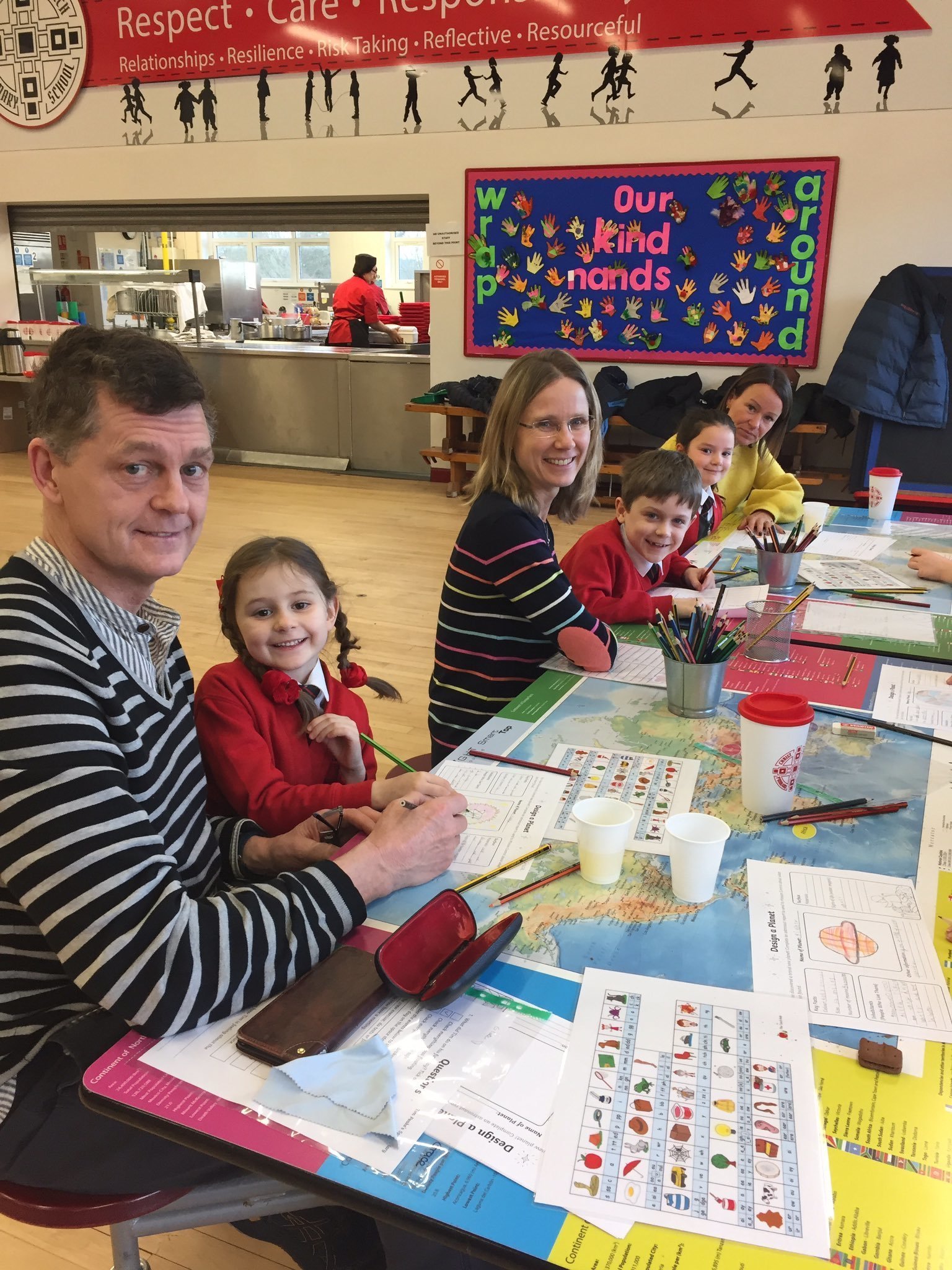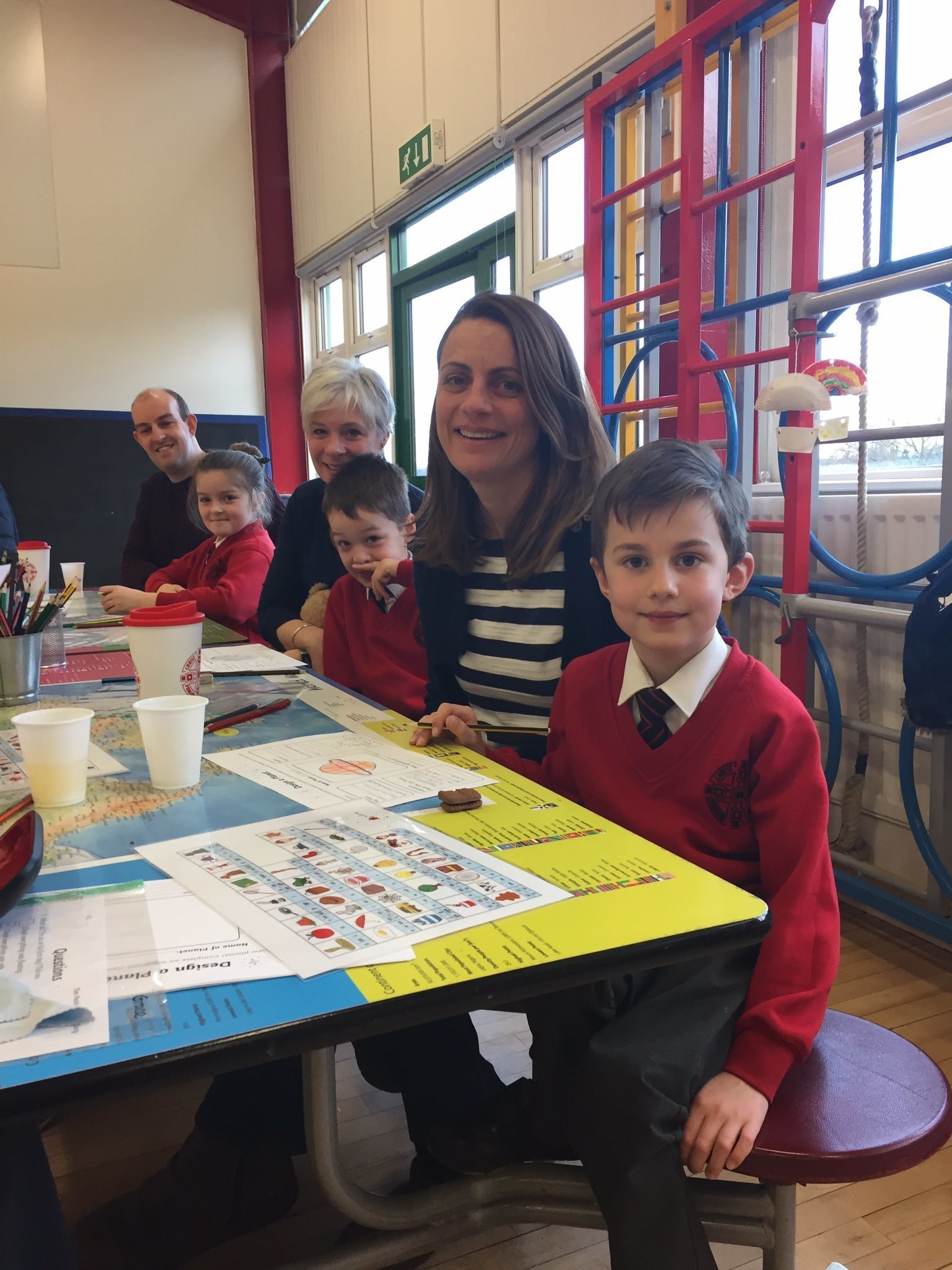 Whole class reading
To start the new term off, we have been reading an unusual book - Flotsam is a wordless picture book. The children have been trying to work out what the boy on the beach found. They looked at old-fashioned cameras to help them understand.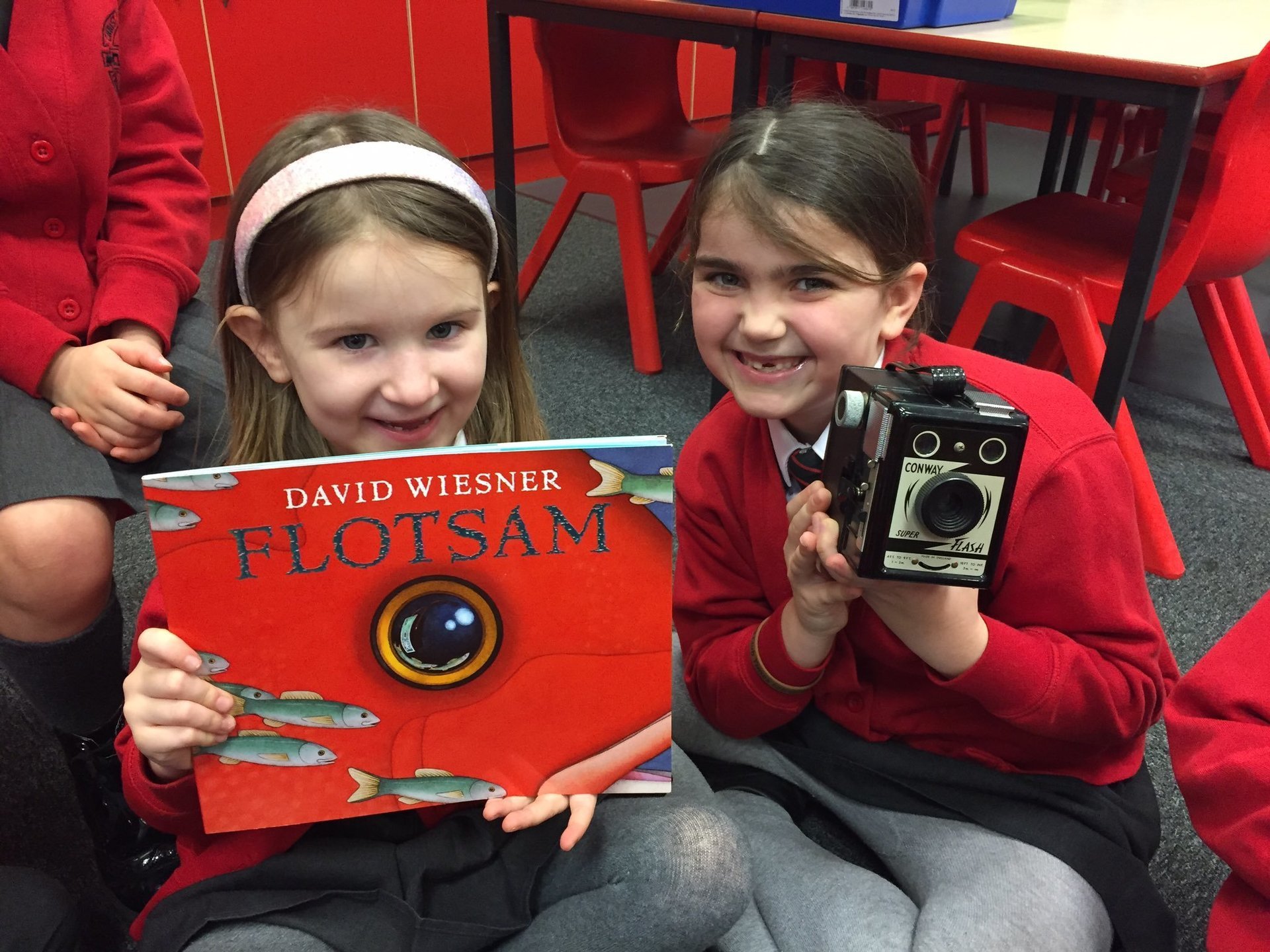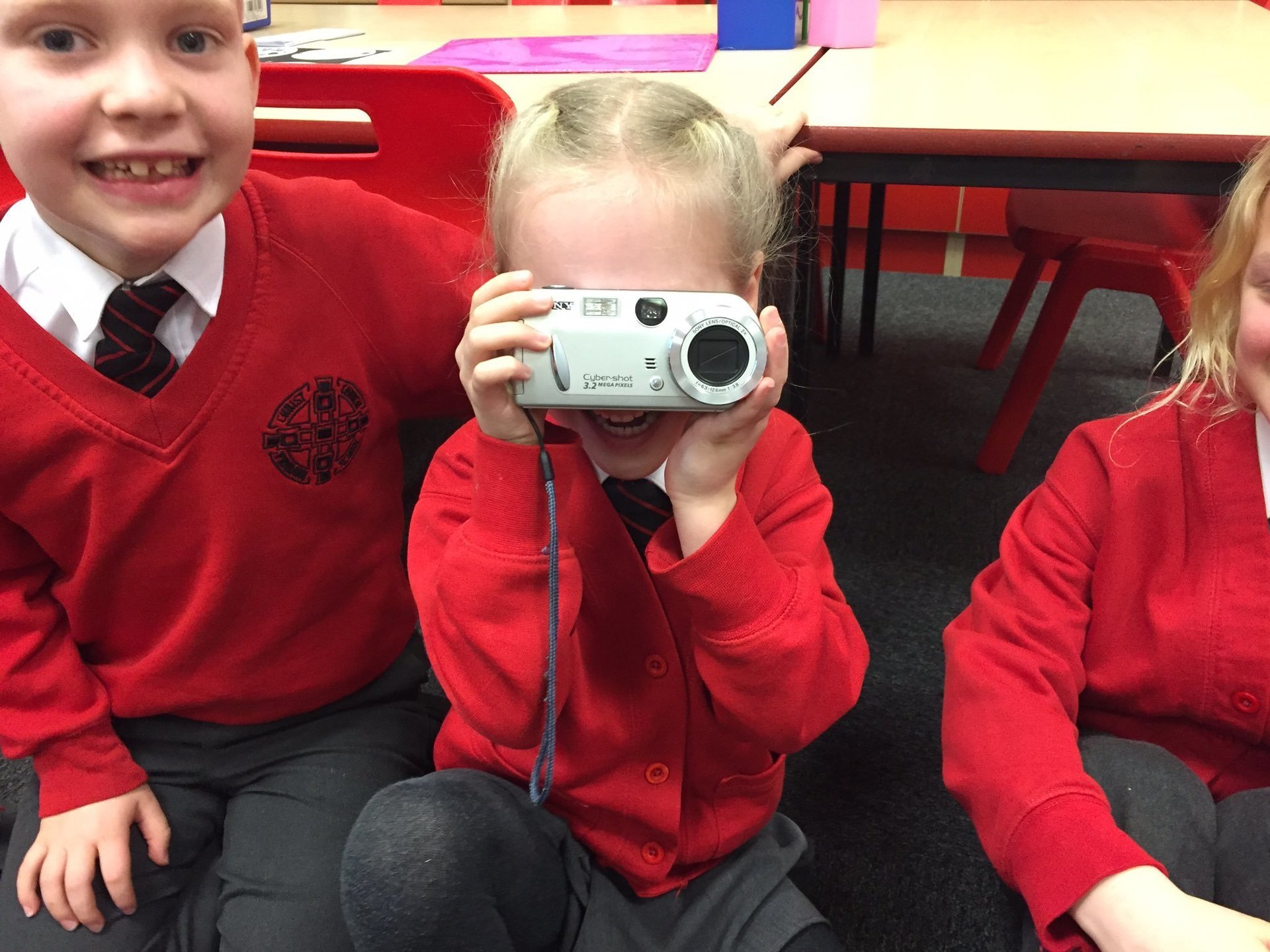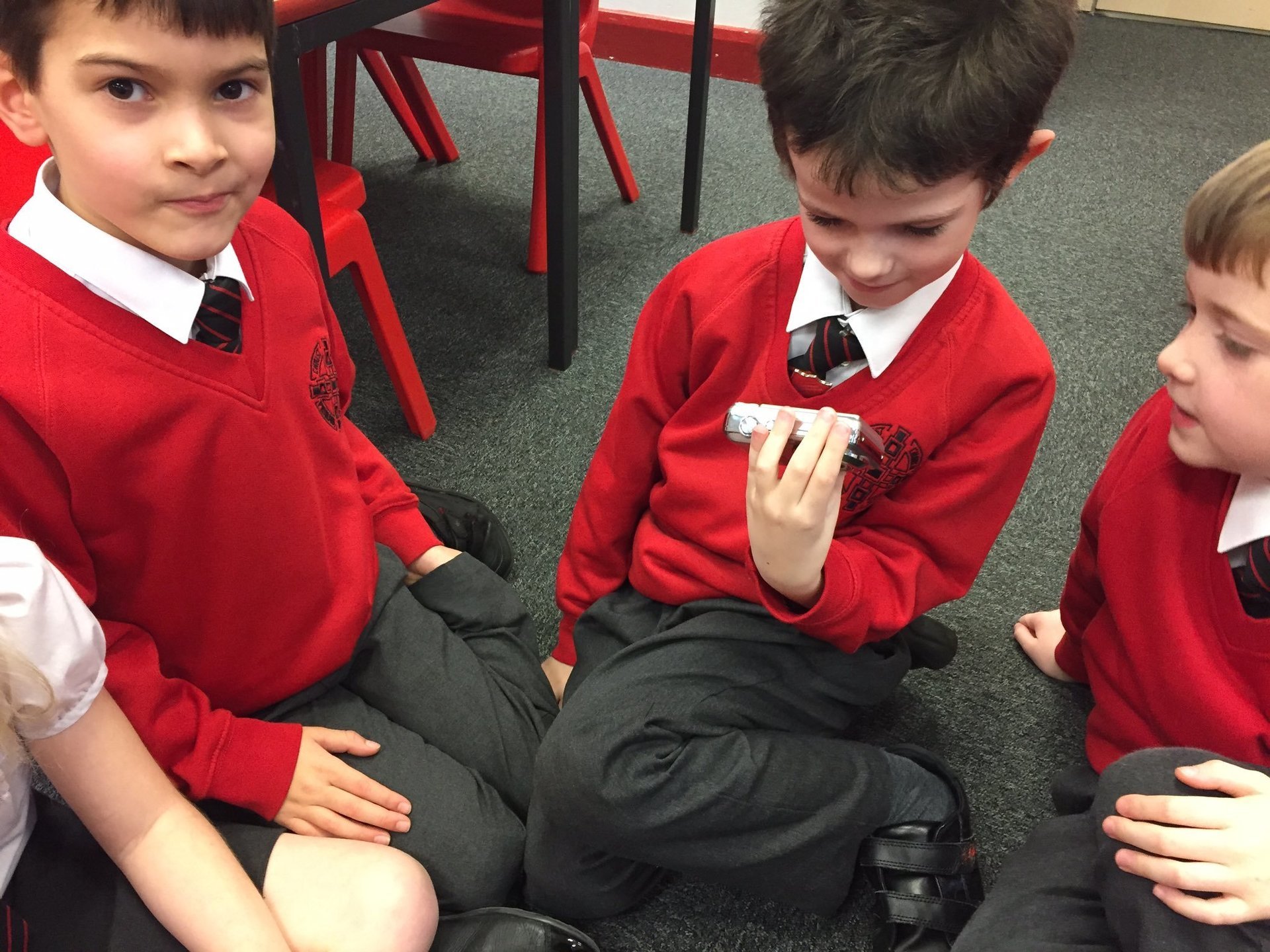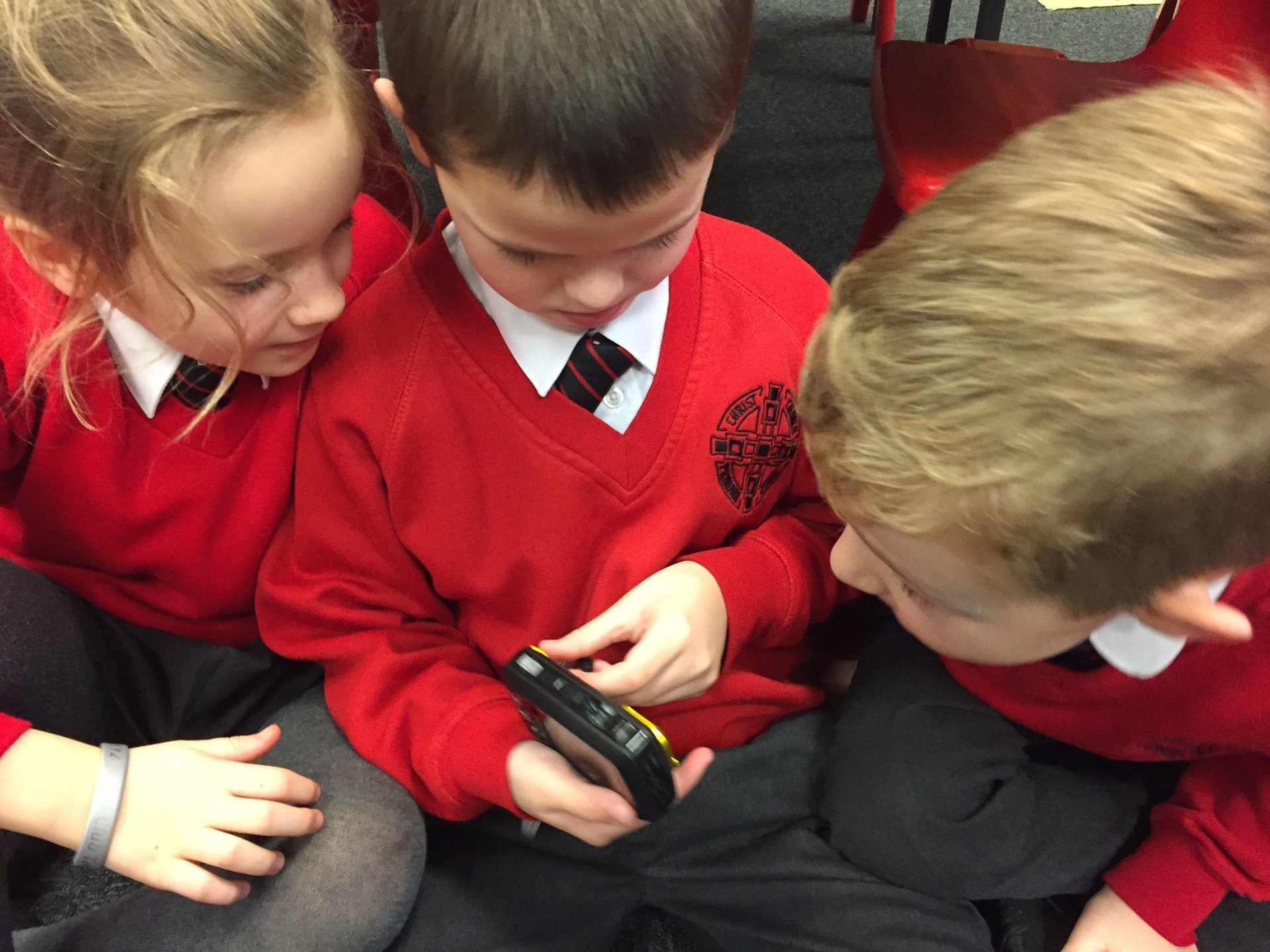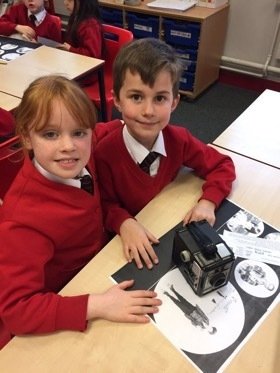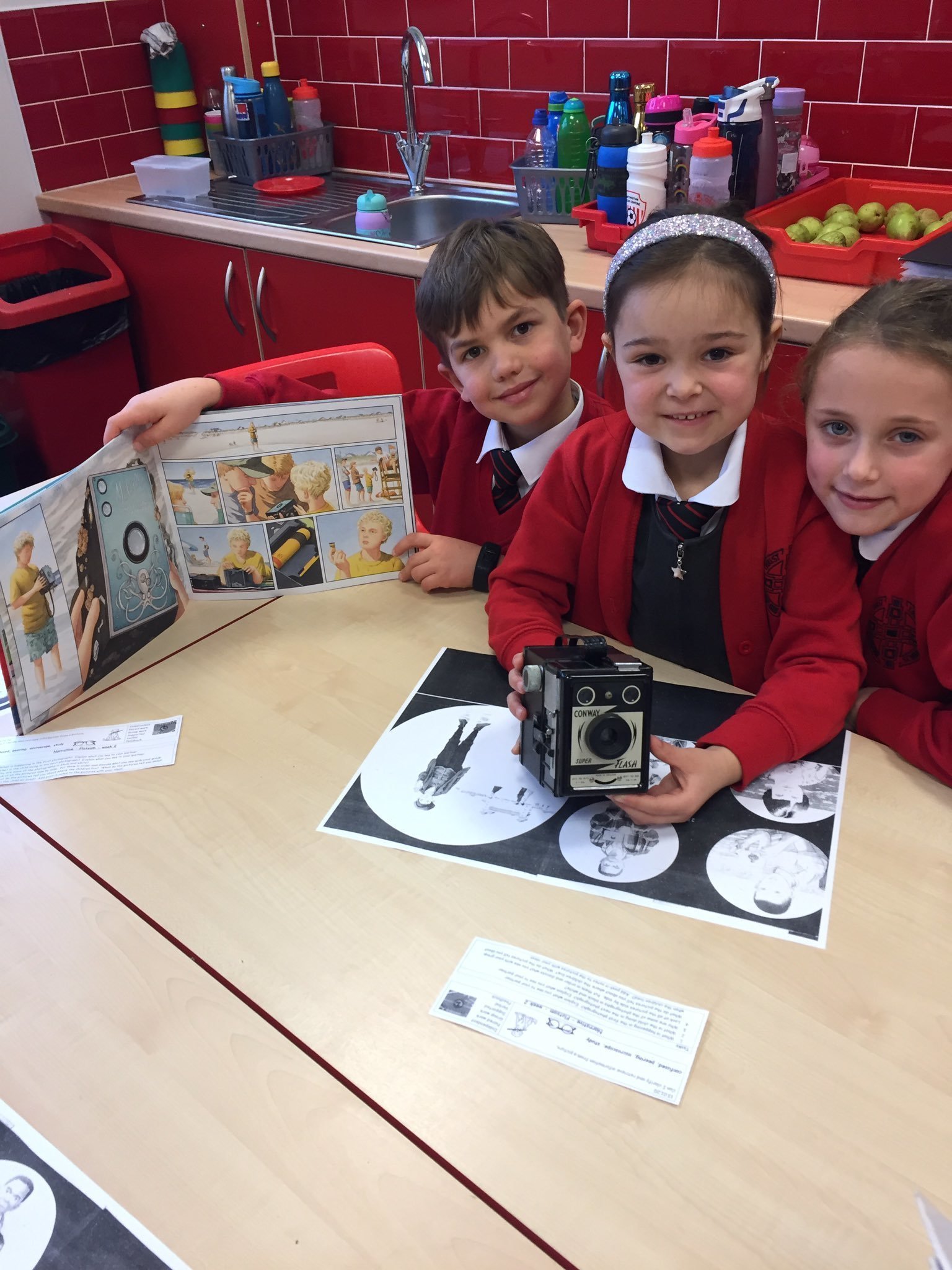 The INN-Spectors performance
The children performed The INN-Spectors in front of their families. Thank you to all the parents/carers for your help with learning lines and providing costumes. We are so proud of their amazing performance - well done Year 2!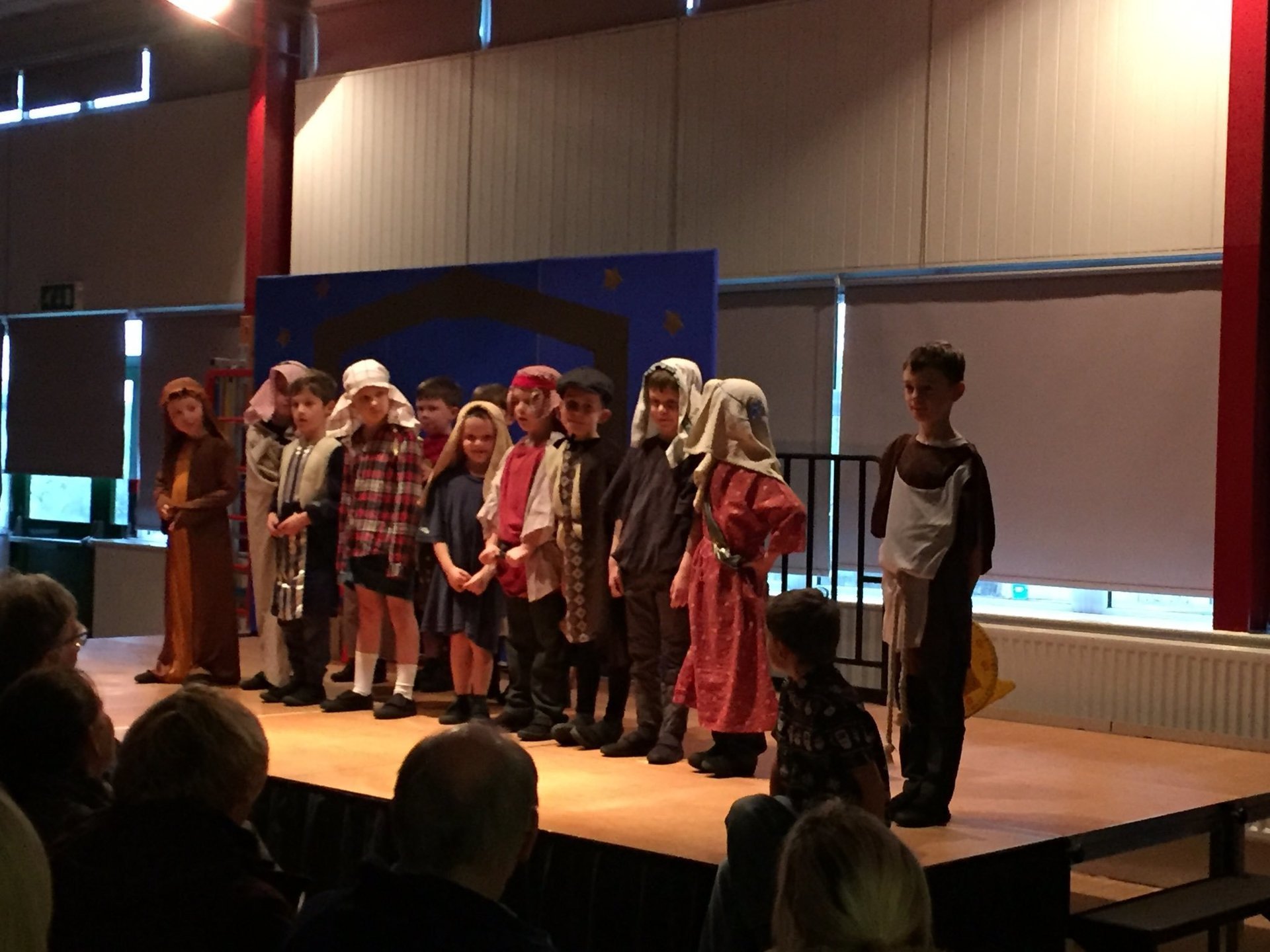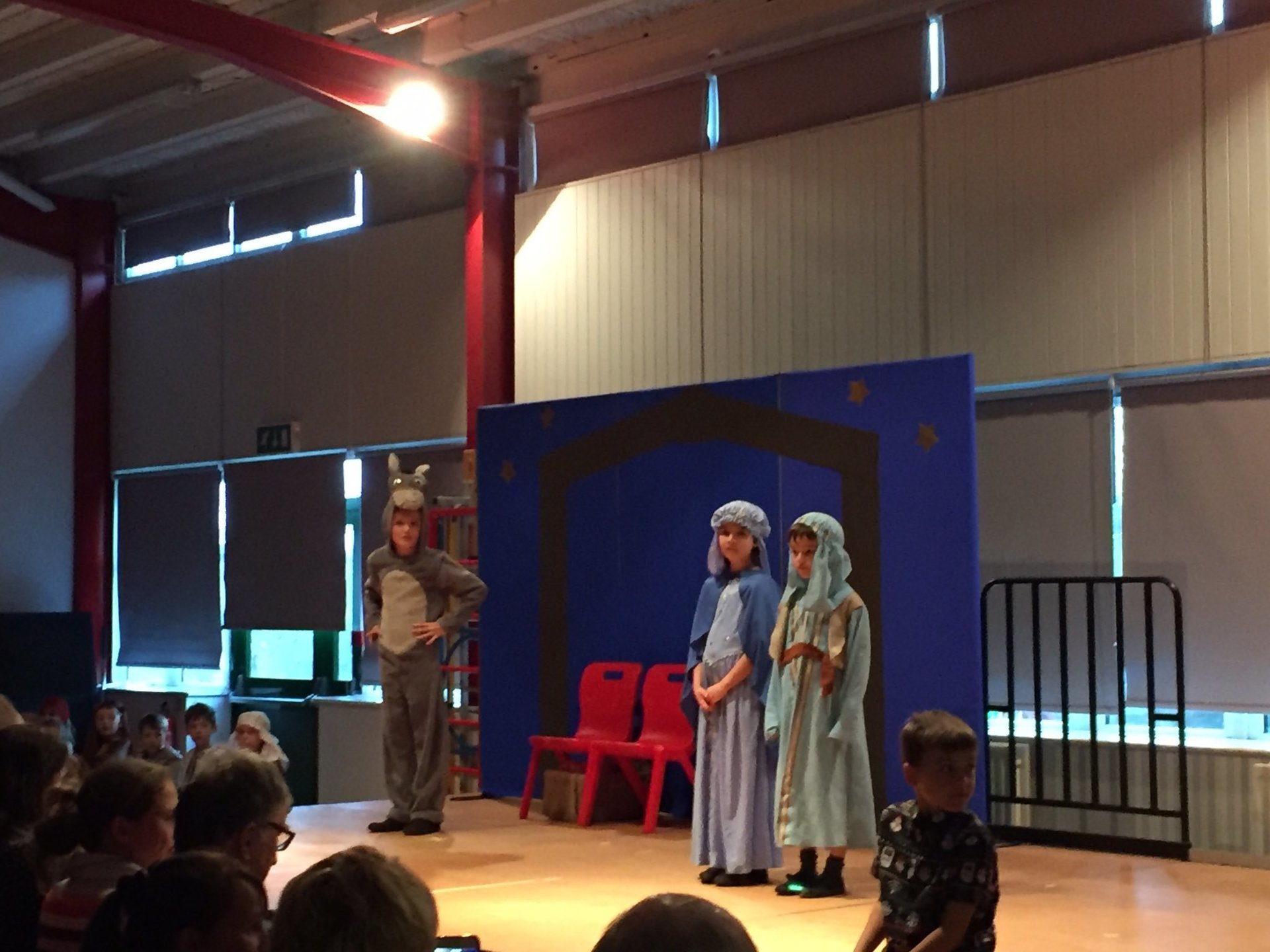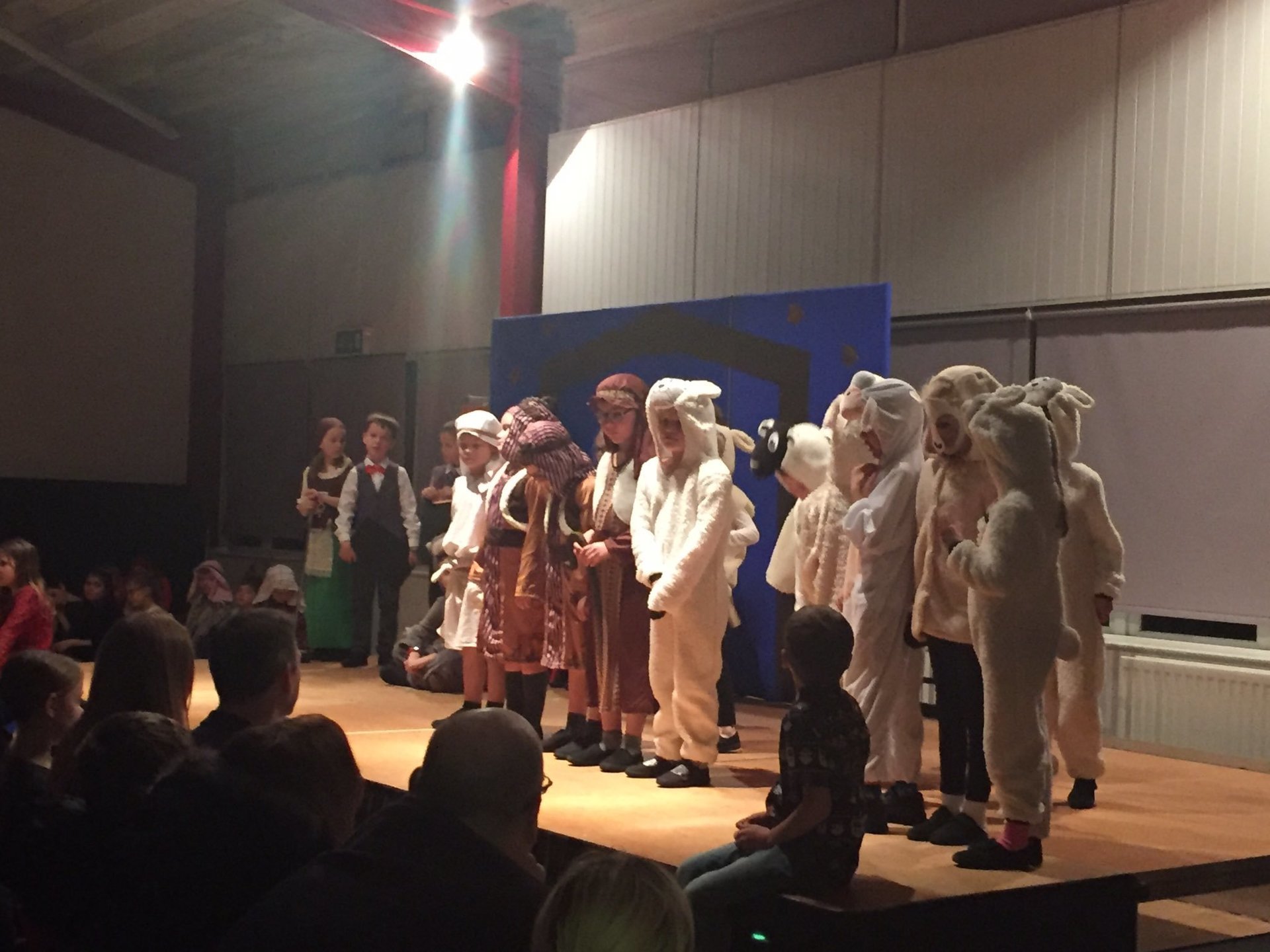 Sharing writing
In preparation for our author visit from Olaf Falafel, Year 3 came to share their character descriptions. The children were challenged to draw the characters by listening to the descriptions before they could look at the picture to see how close they were.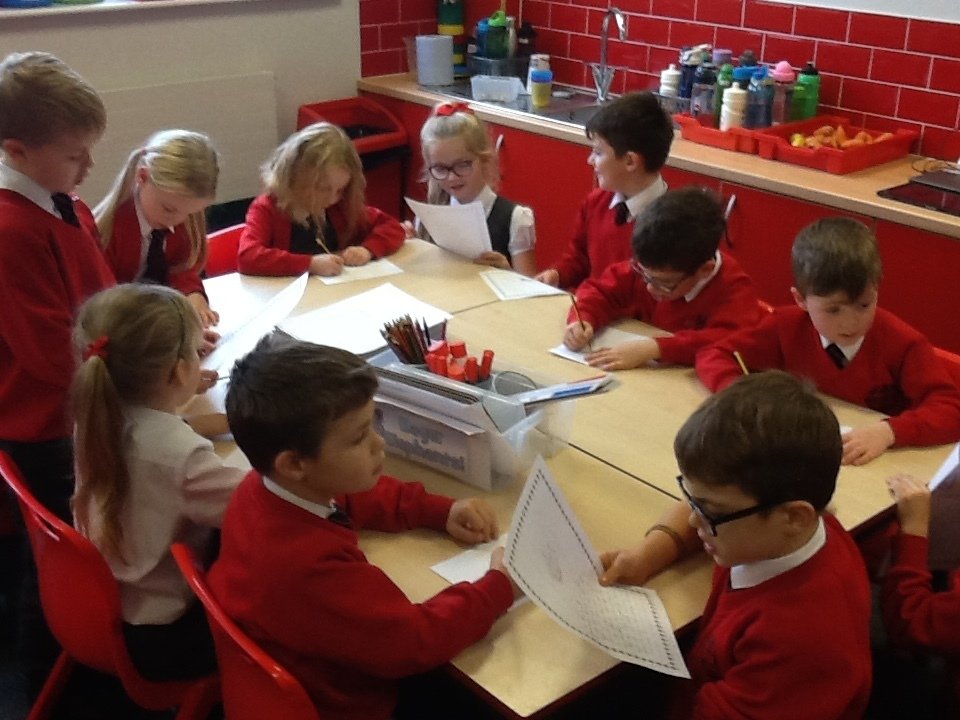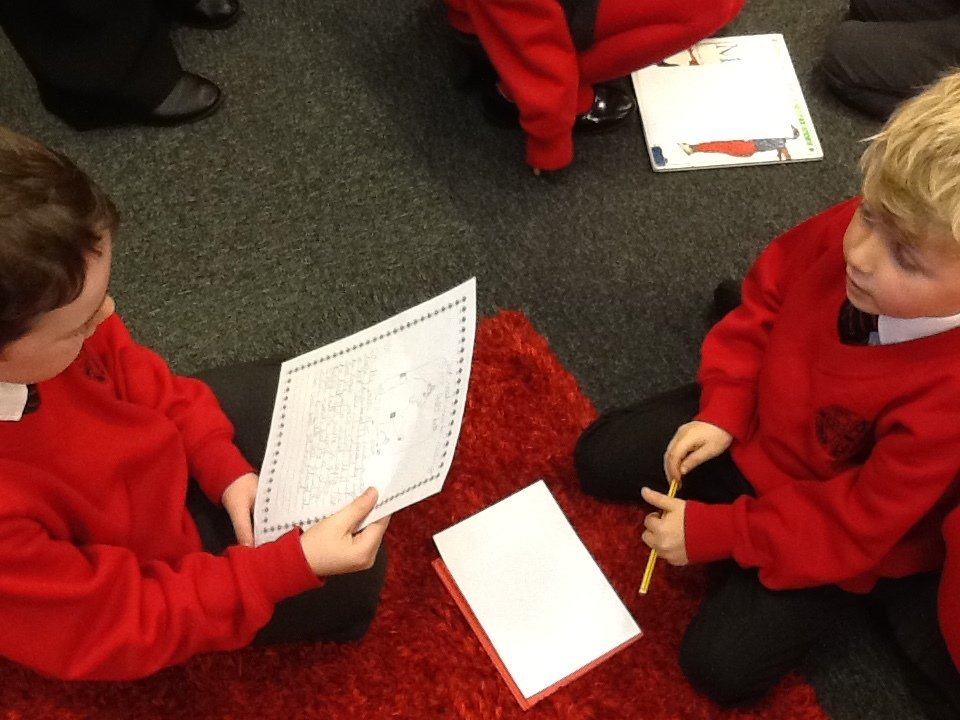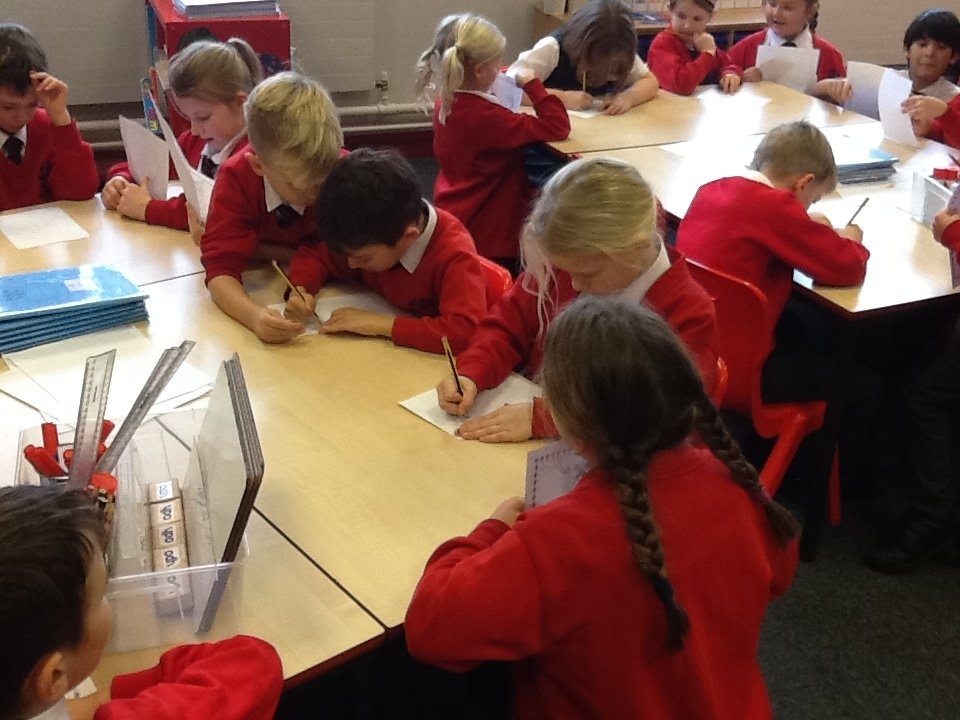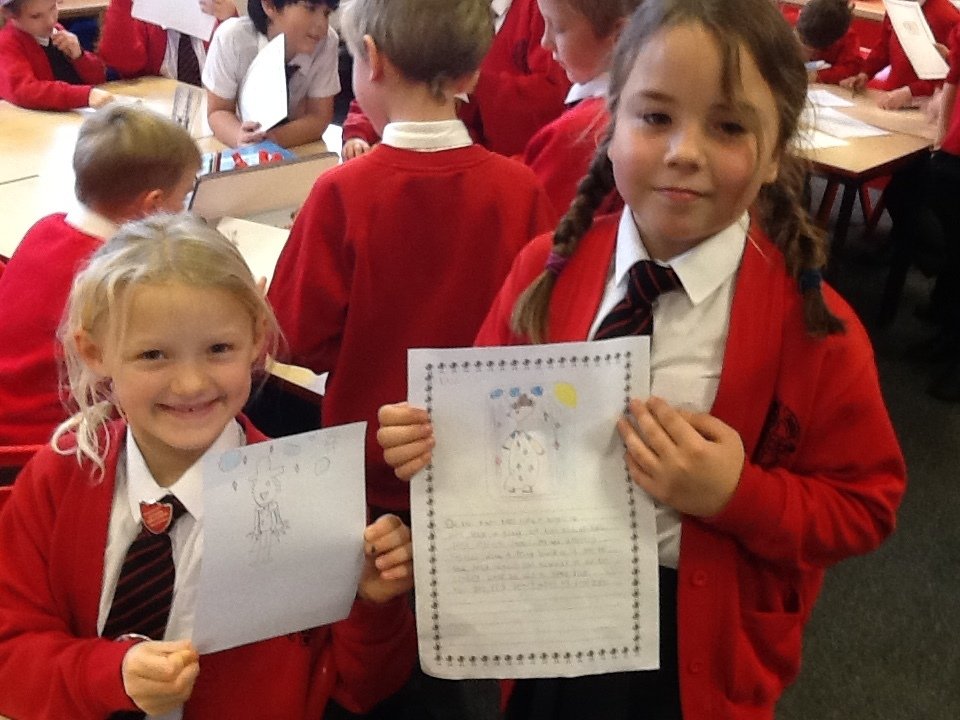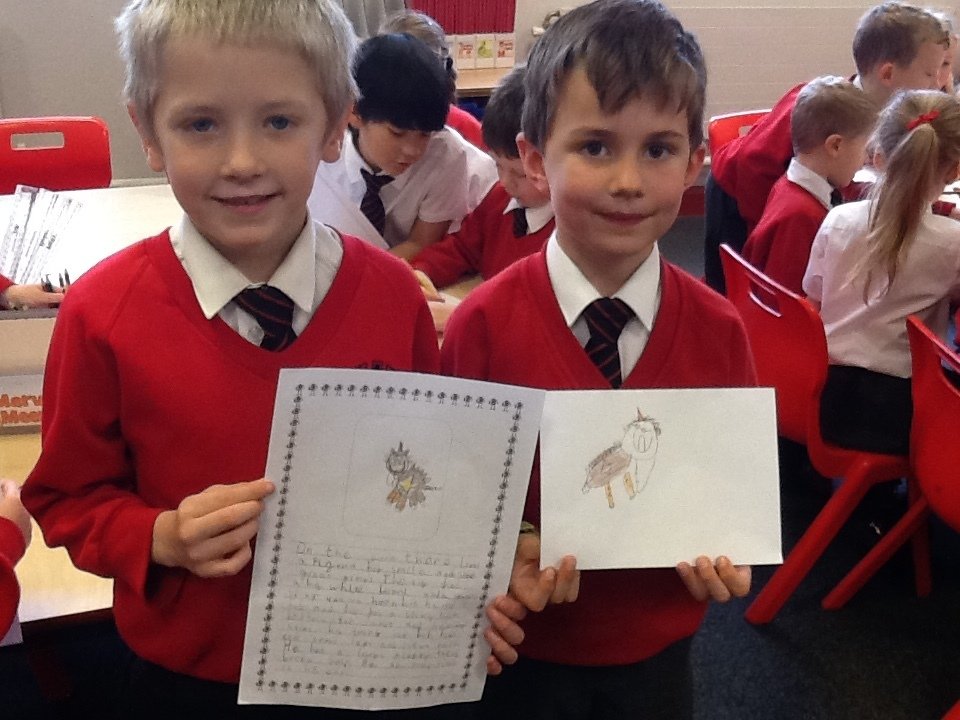 Learning Showcase
Thank you to all the grown ups who came to the Showcase. The children had lots of fun sharing their learning with you. The Christopher Columbus inspired ships looked brilliant!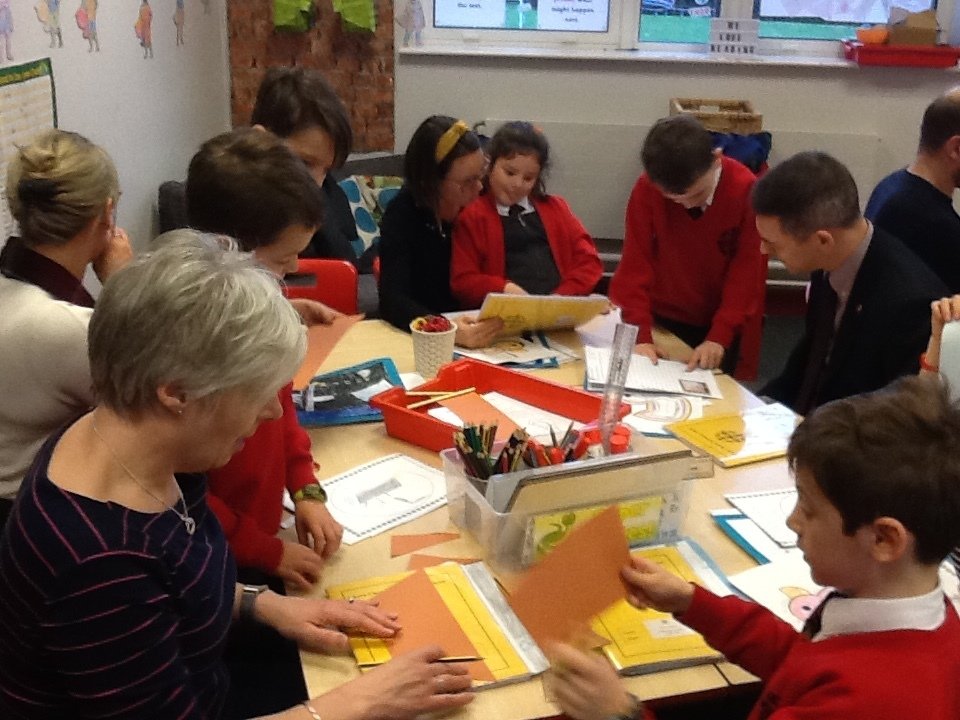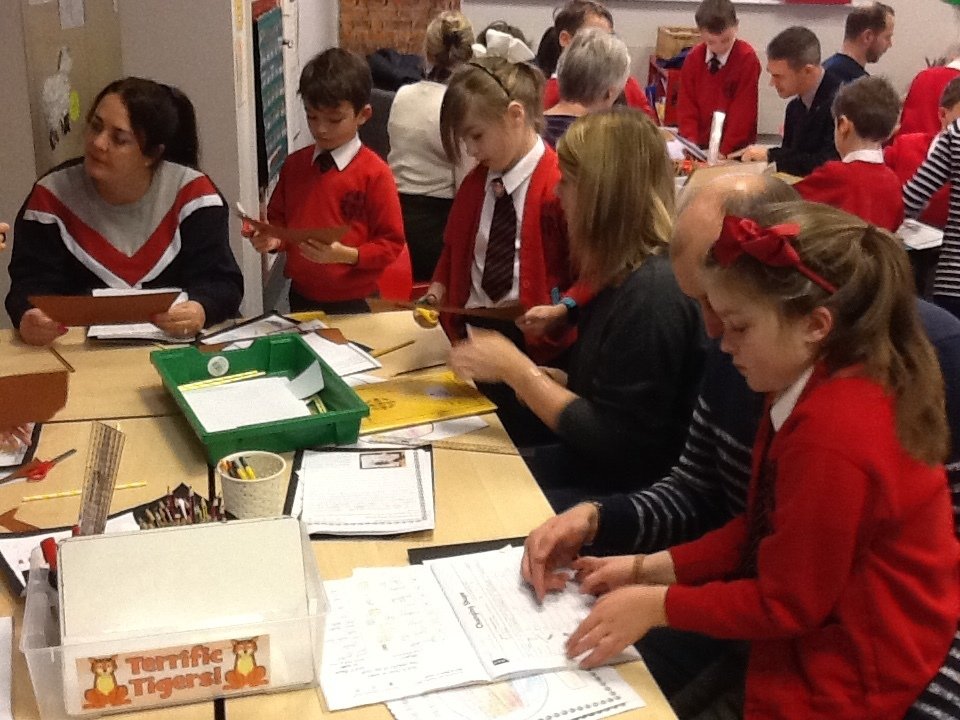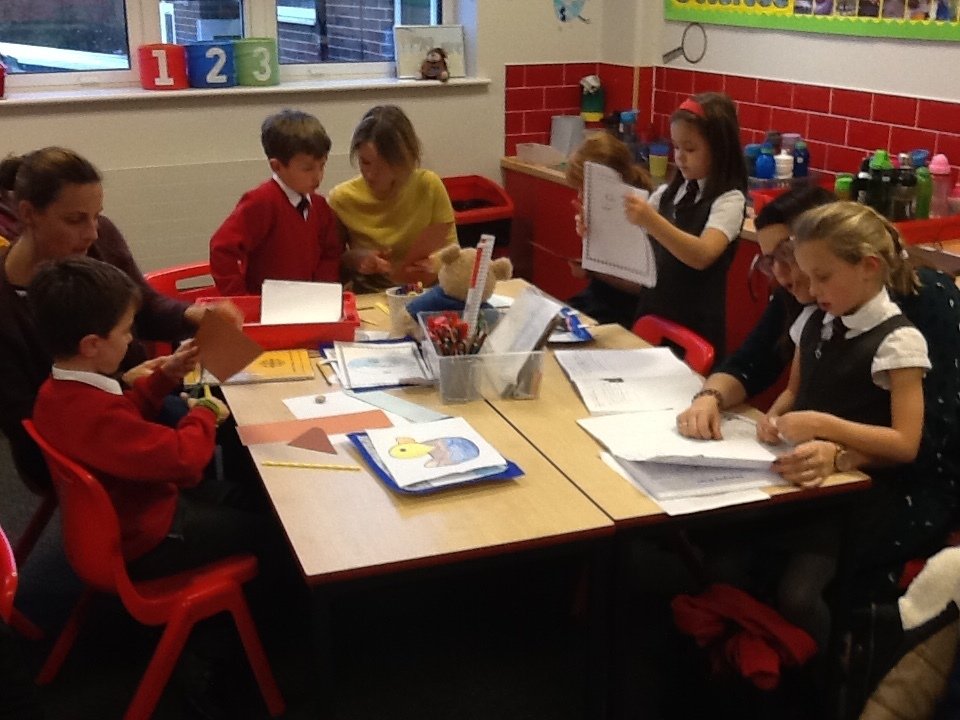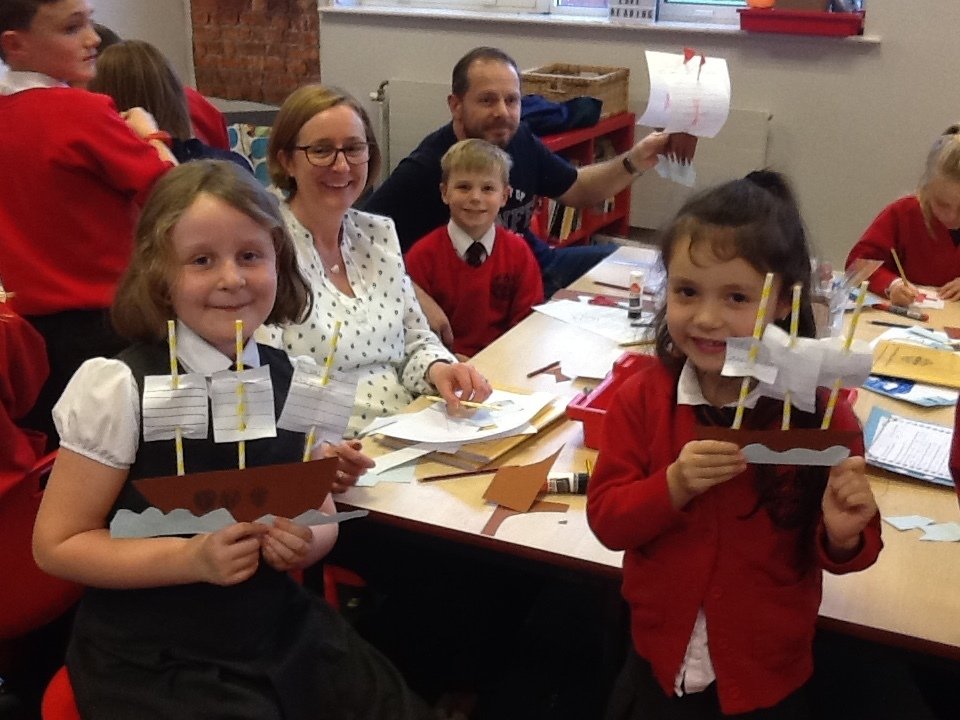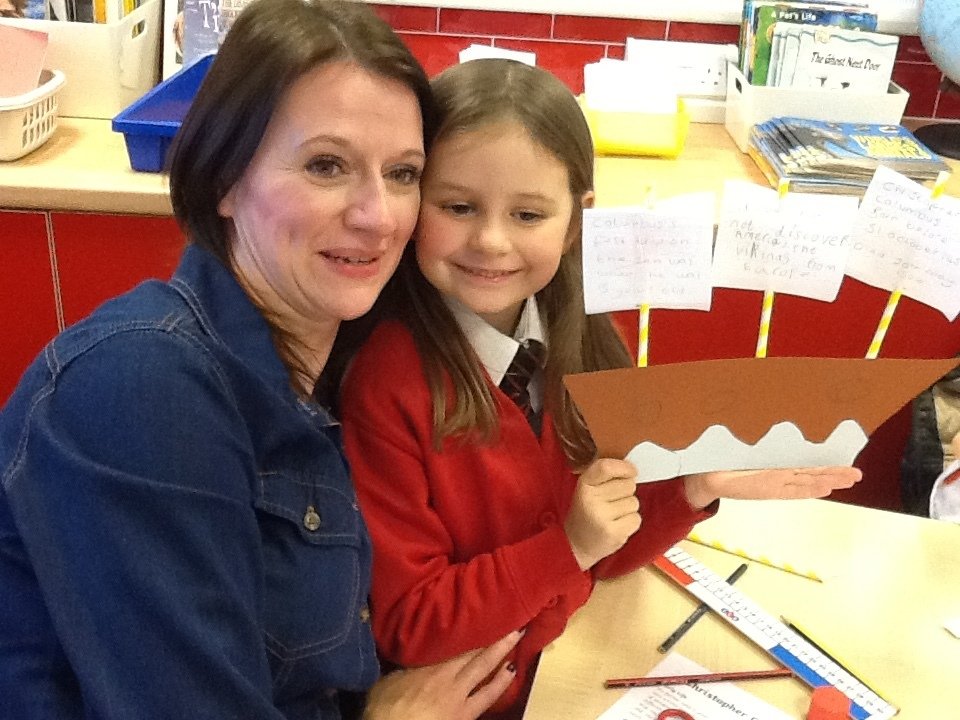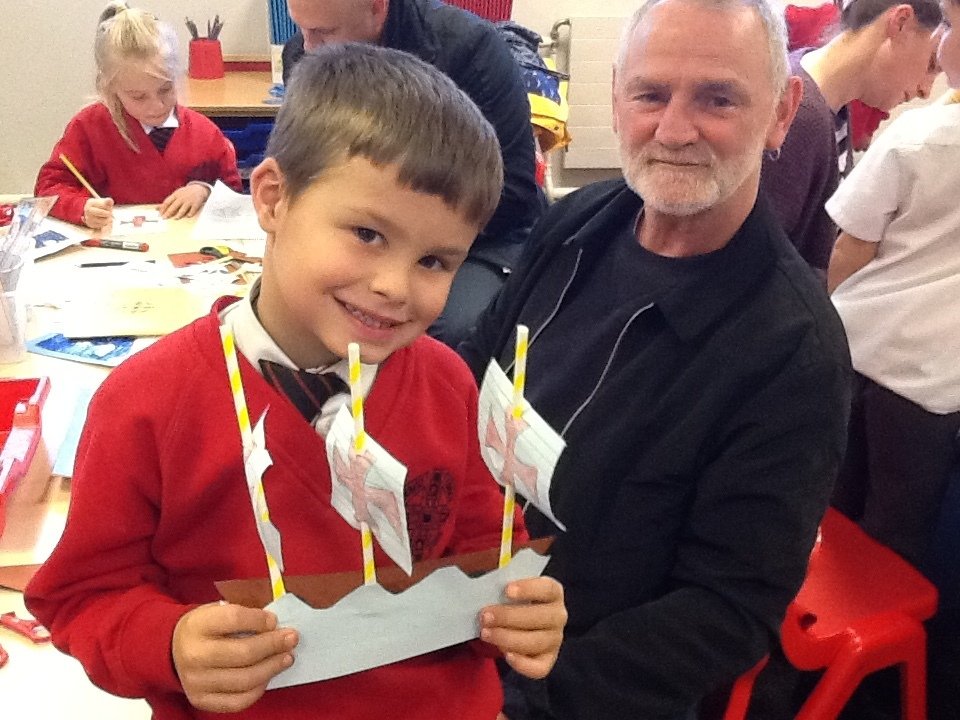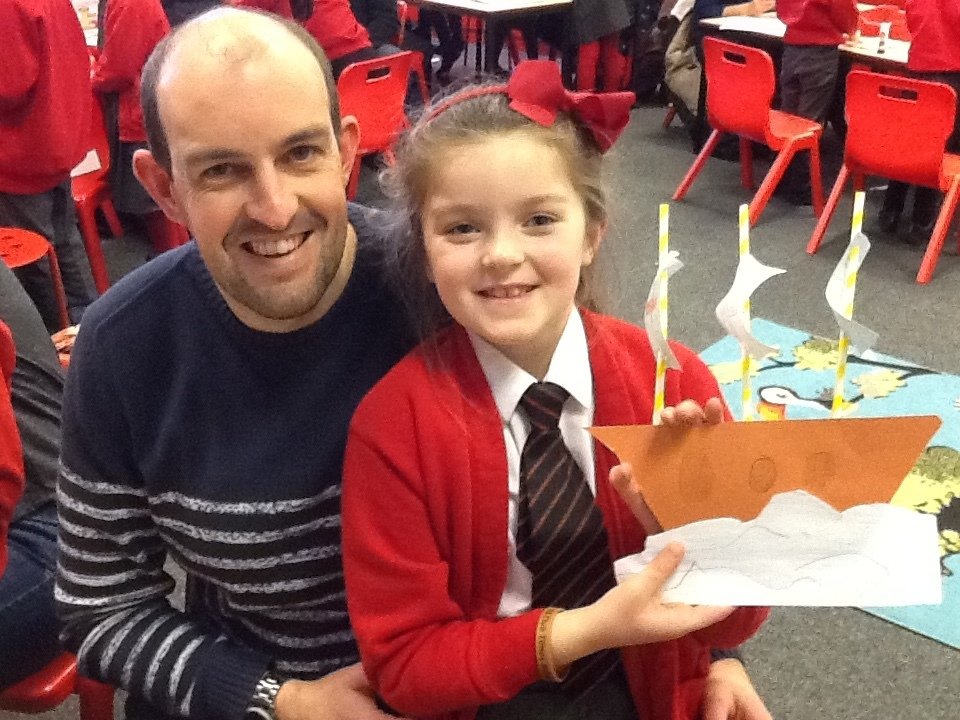 - - - - - - - - - - - - - -
Was it really full steam ahead?
Dancing to the Titanic Waltz
We partnered up and learnt how to dance some basic Waltz steps just like the first class passengers would have done on board the Titanic. Watch out Strictly Come Dancing!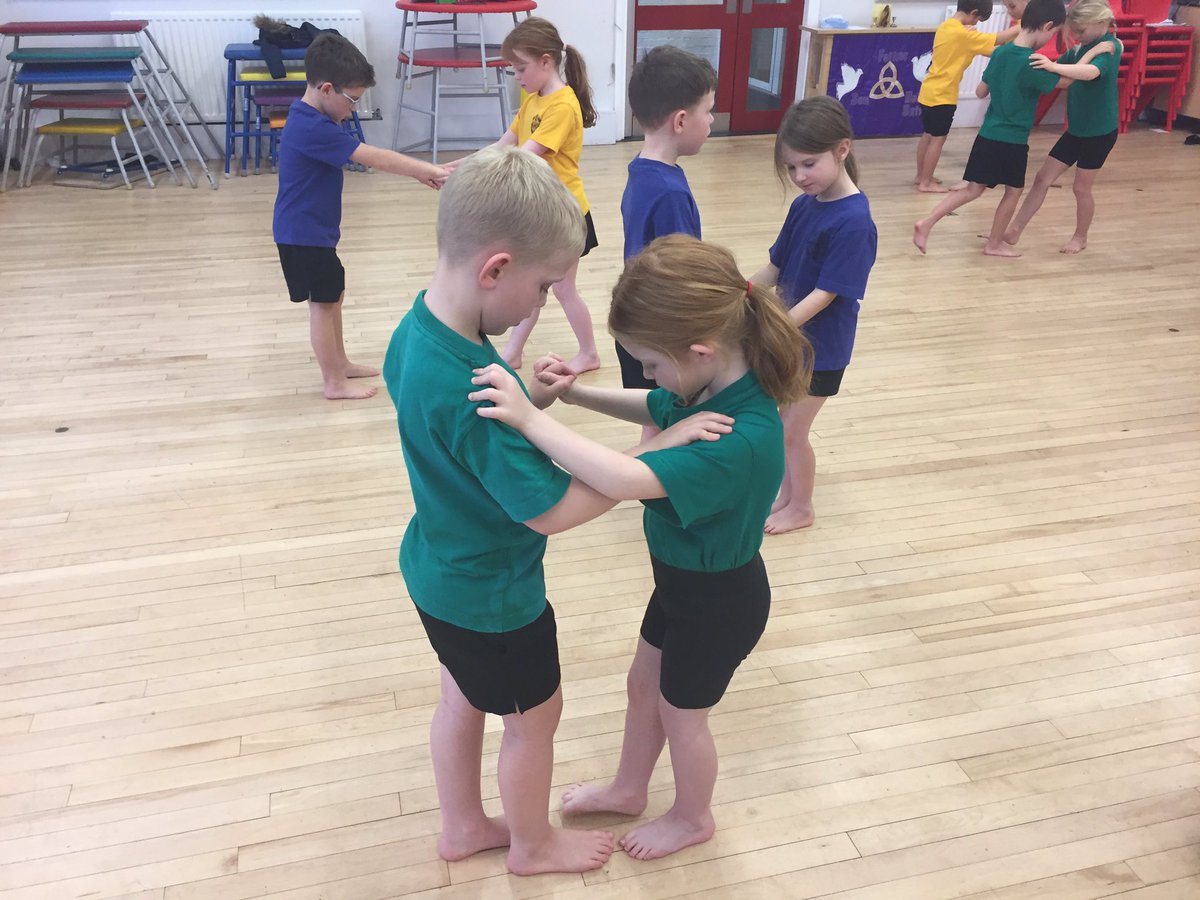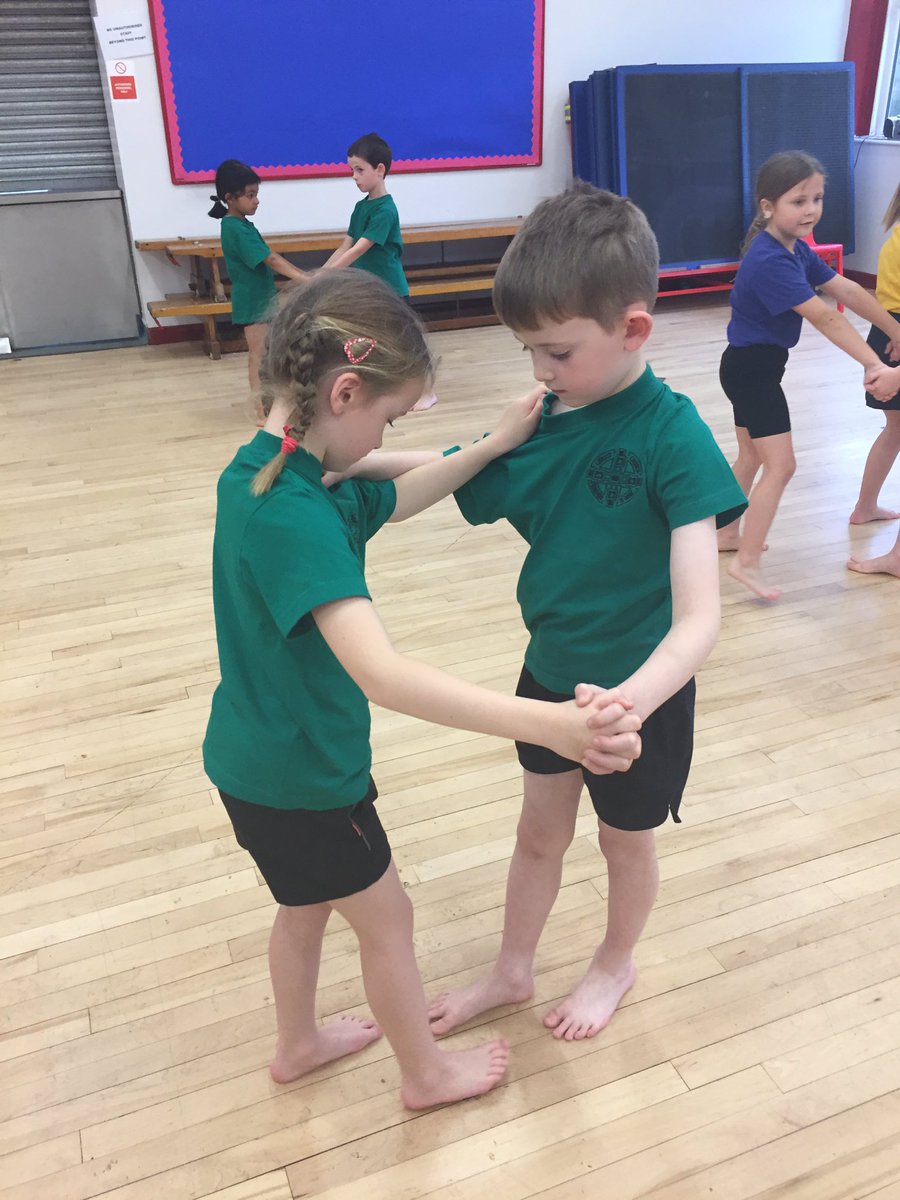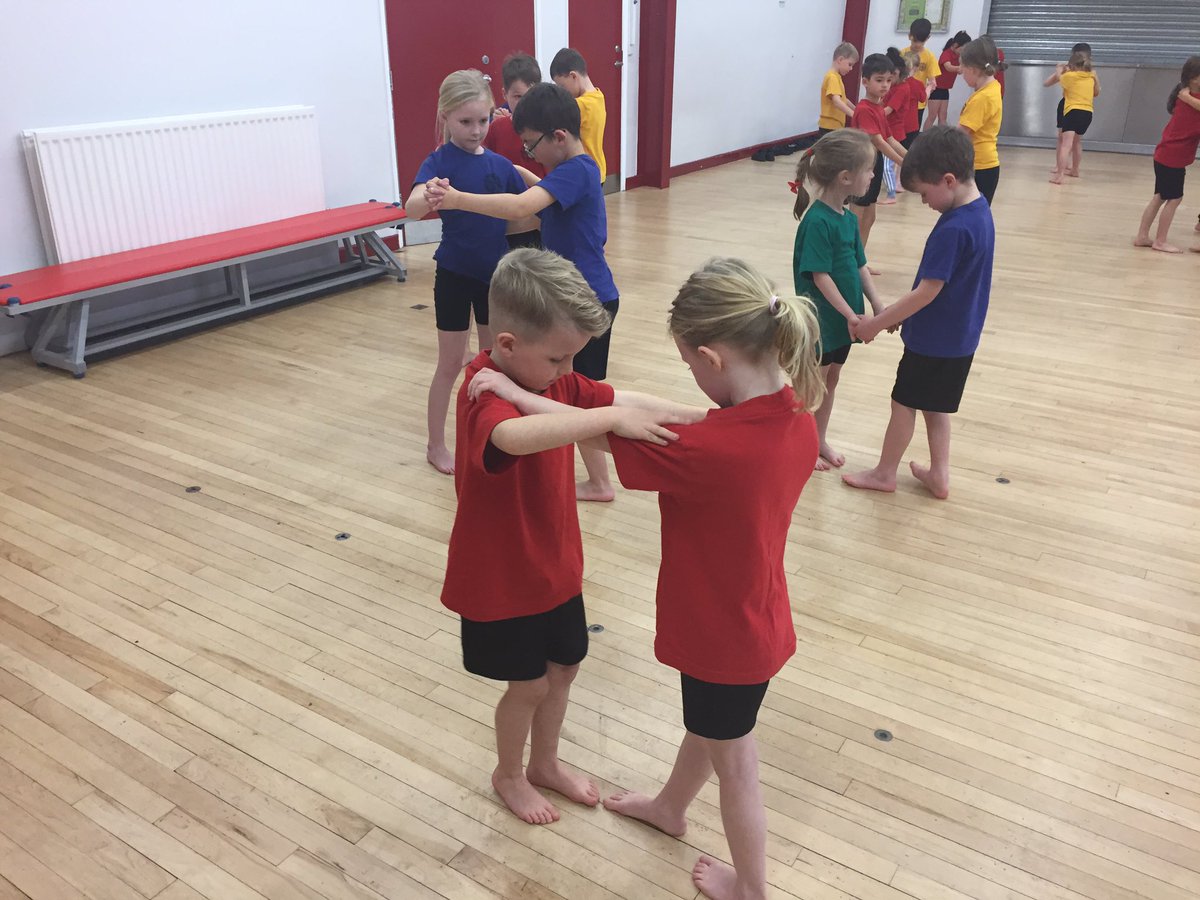 Who was to blame for the sinking of The Titanic?
Was it Captain Smith's fault? Could it have been Captain Lord's fault?
We held a debate to see if we could decide who was to blame.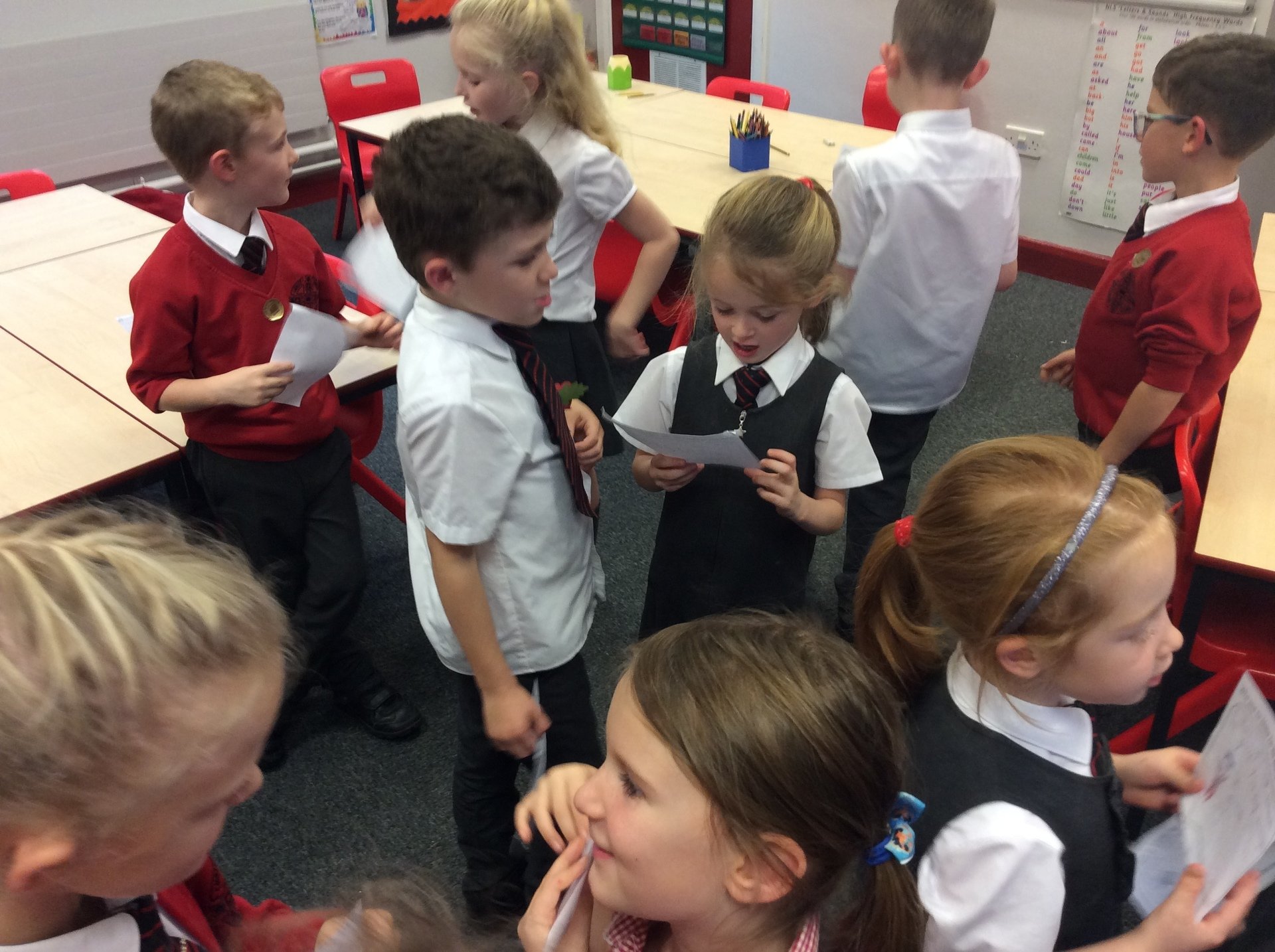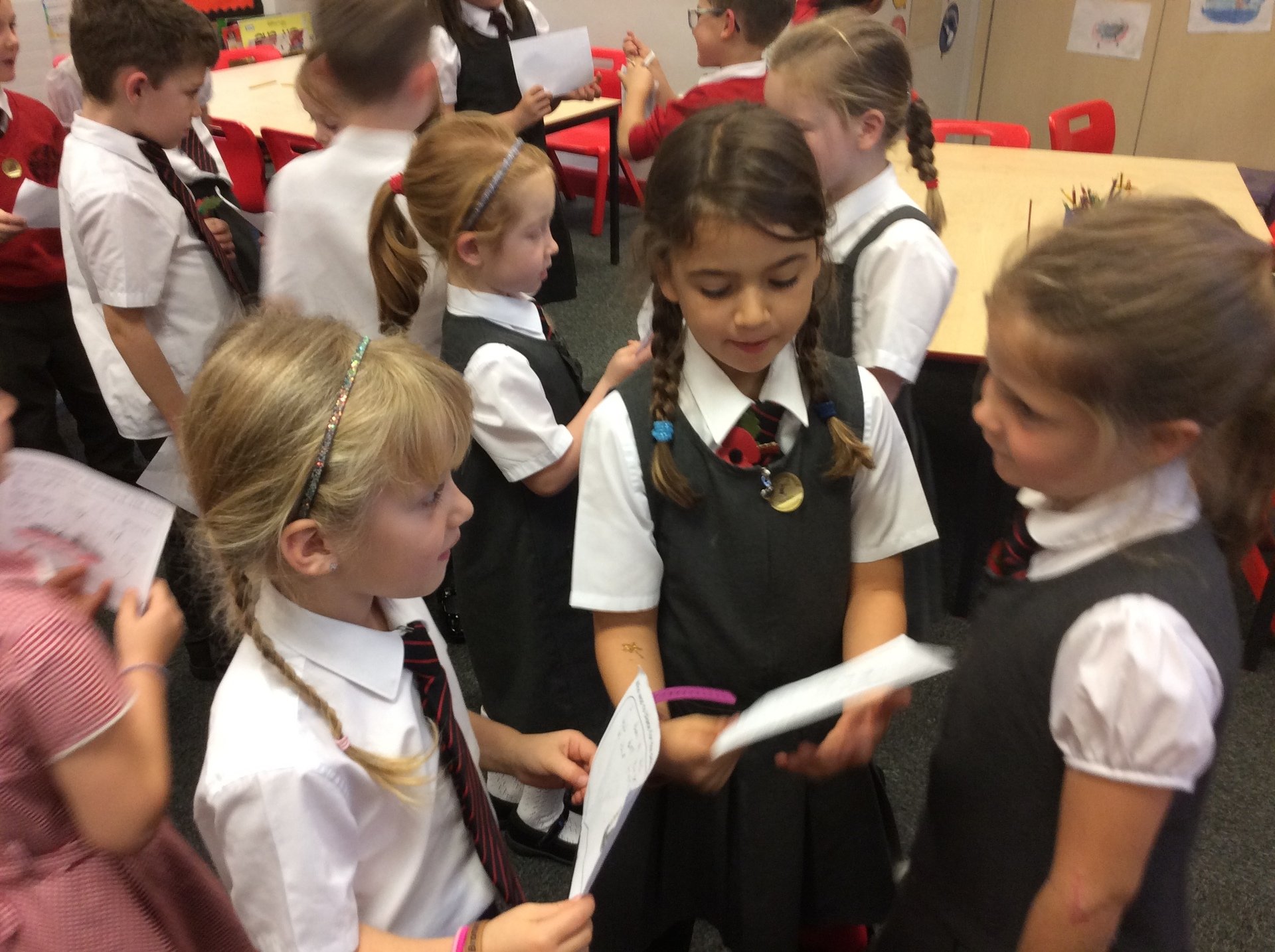 Bog Baby
In Literacy we have been reading about 'The Bog Baby'. The children have written stories and descriptions of our class bog baby and also created their own.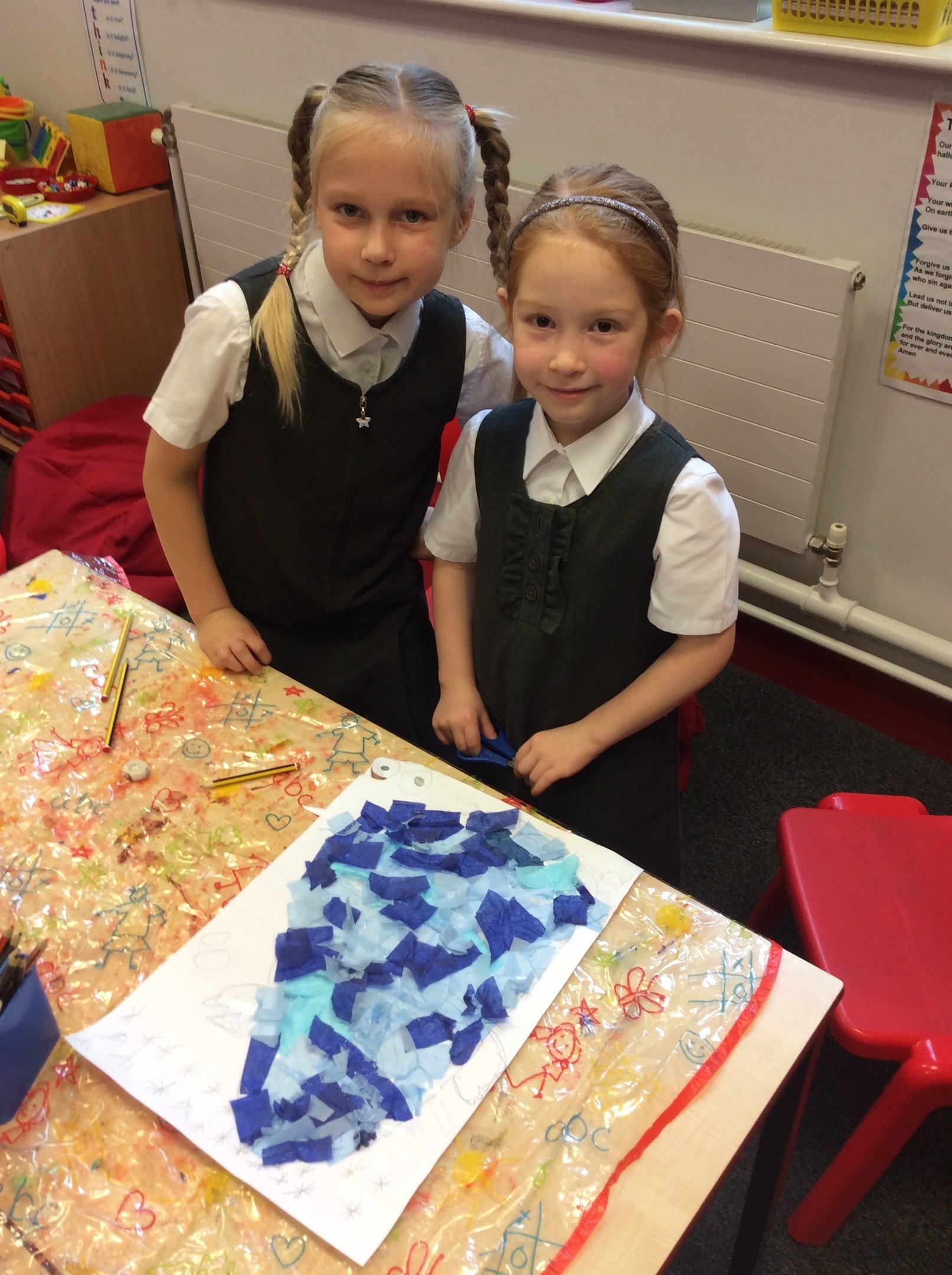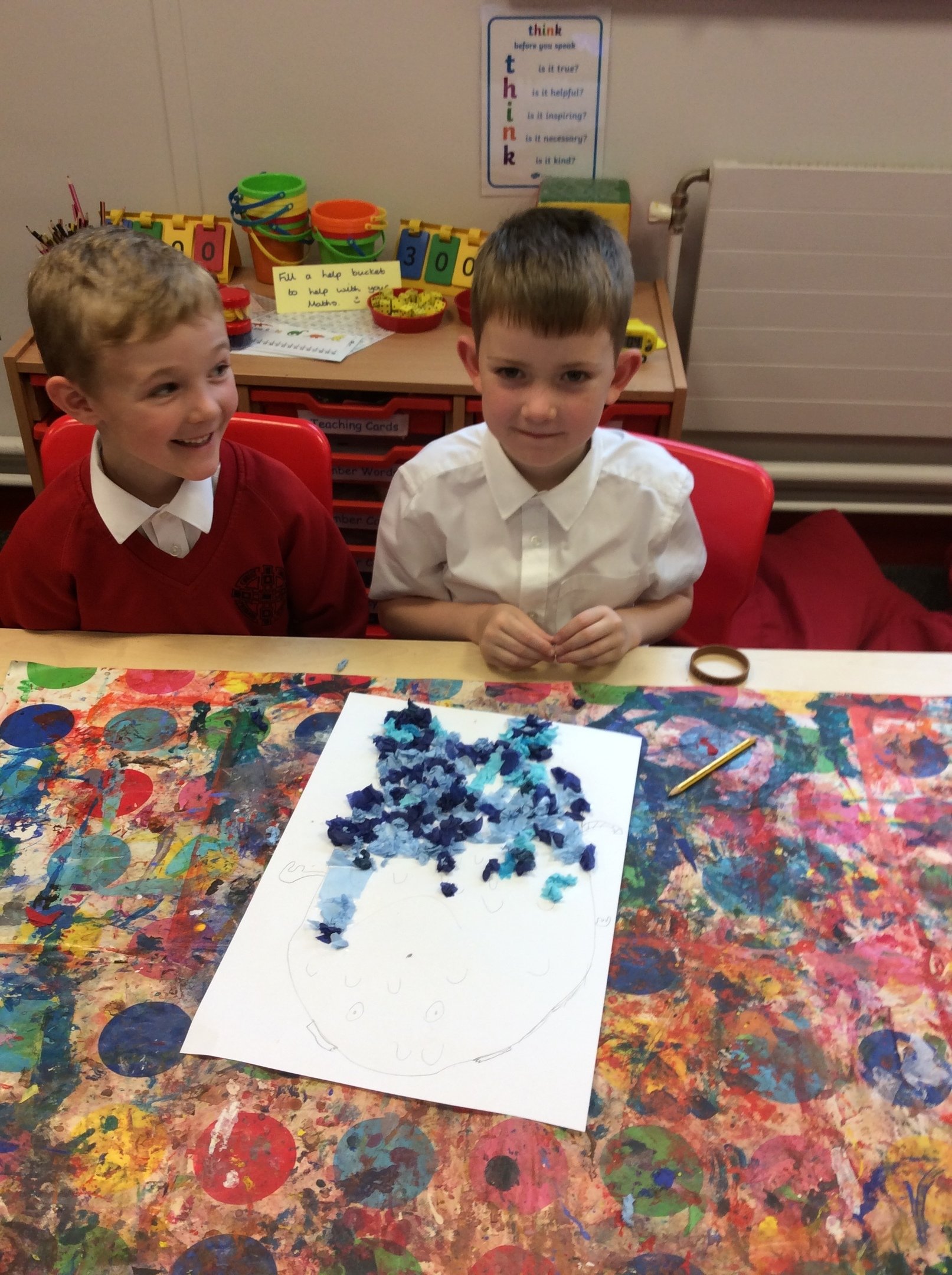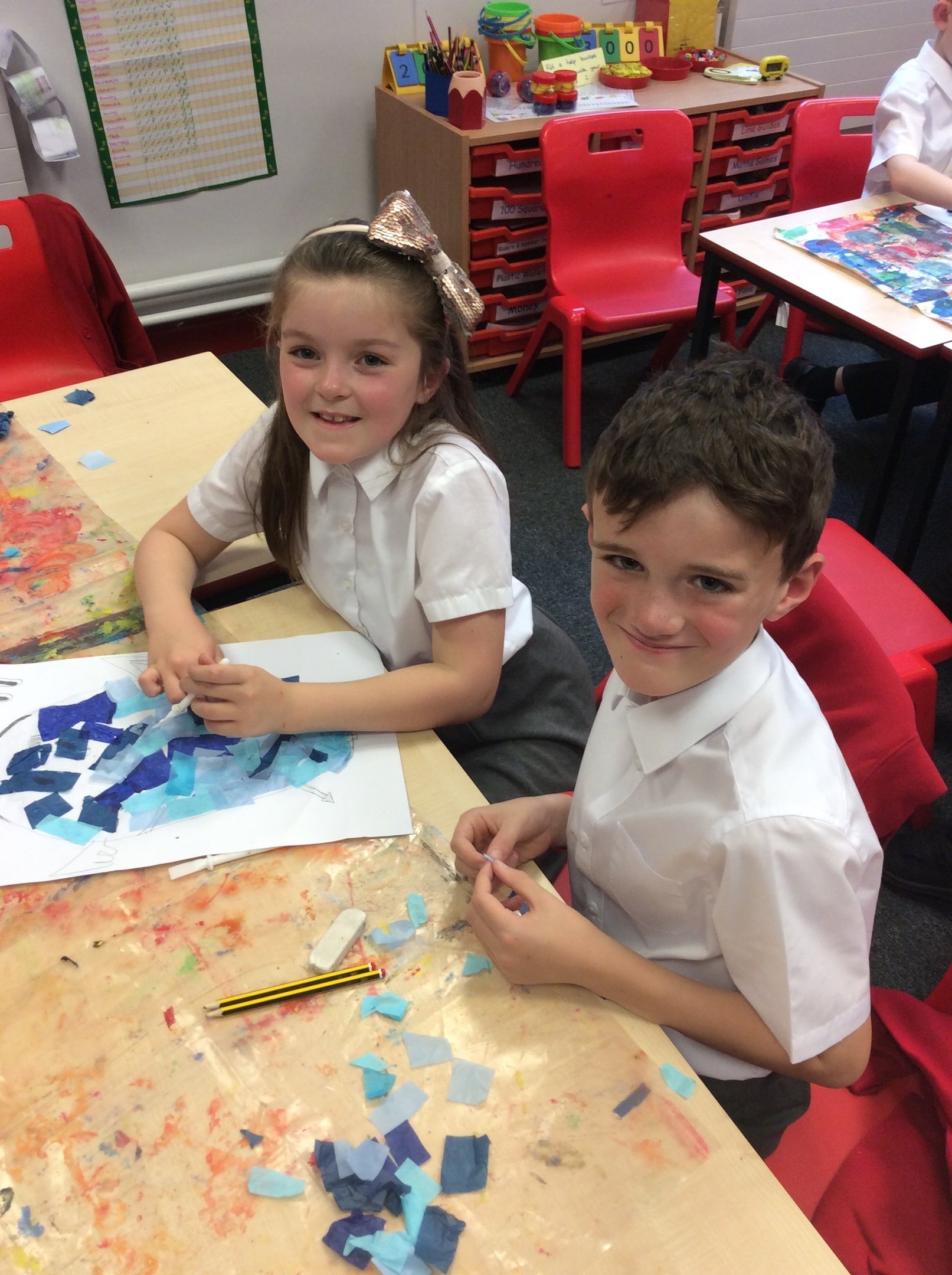 Science
We have been exploring materials in Science and we decided to look at floating and sinking. We tested different objects to see if they would sink our mini 'Titanic'.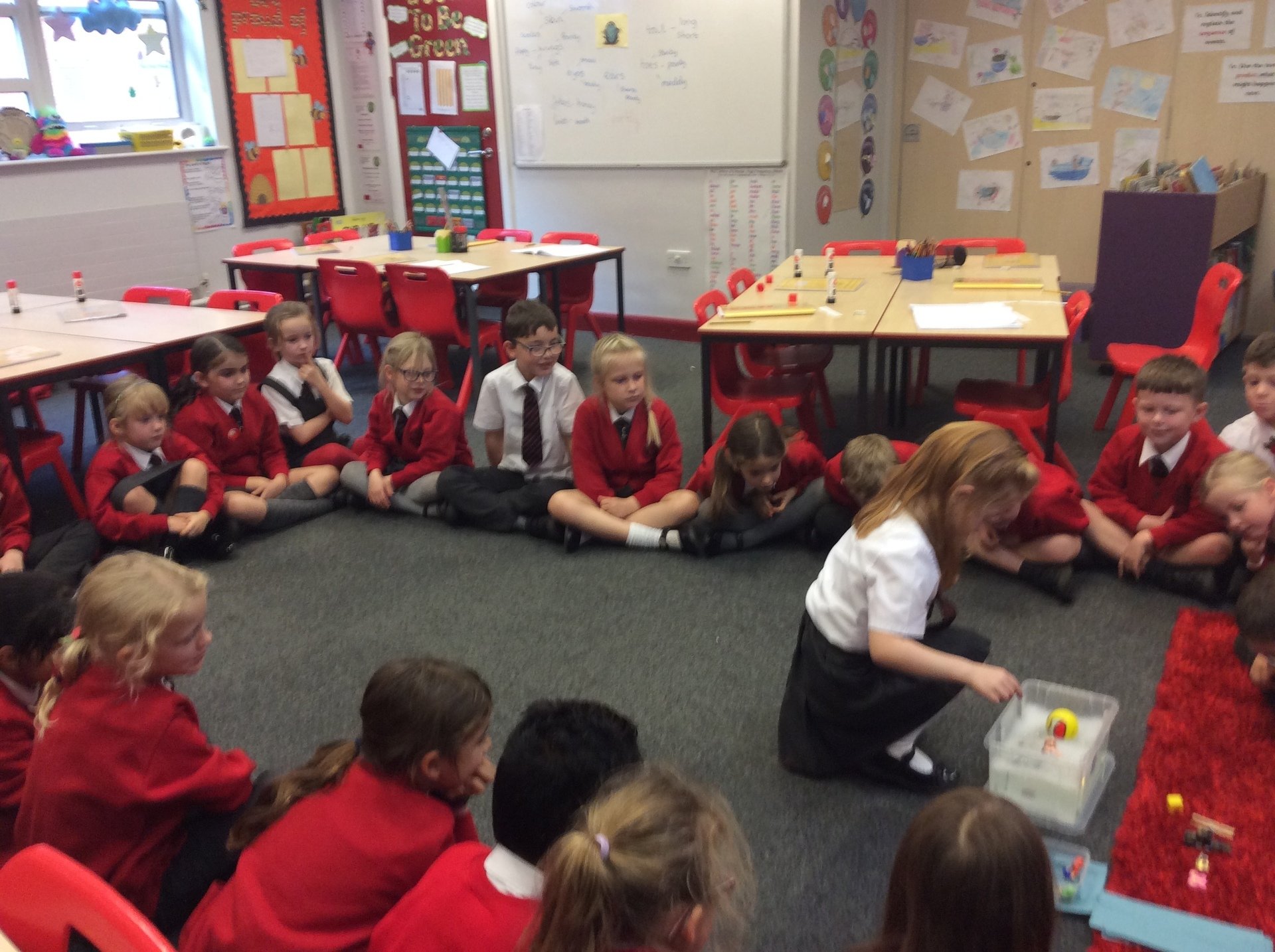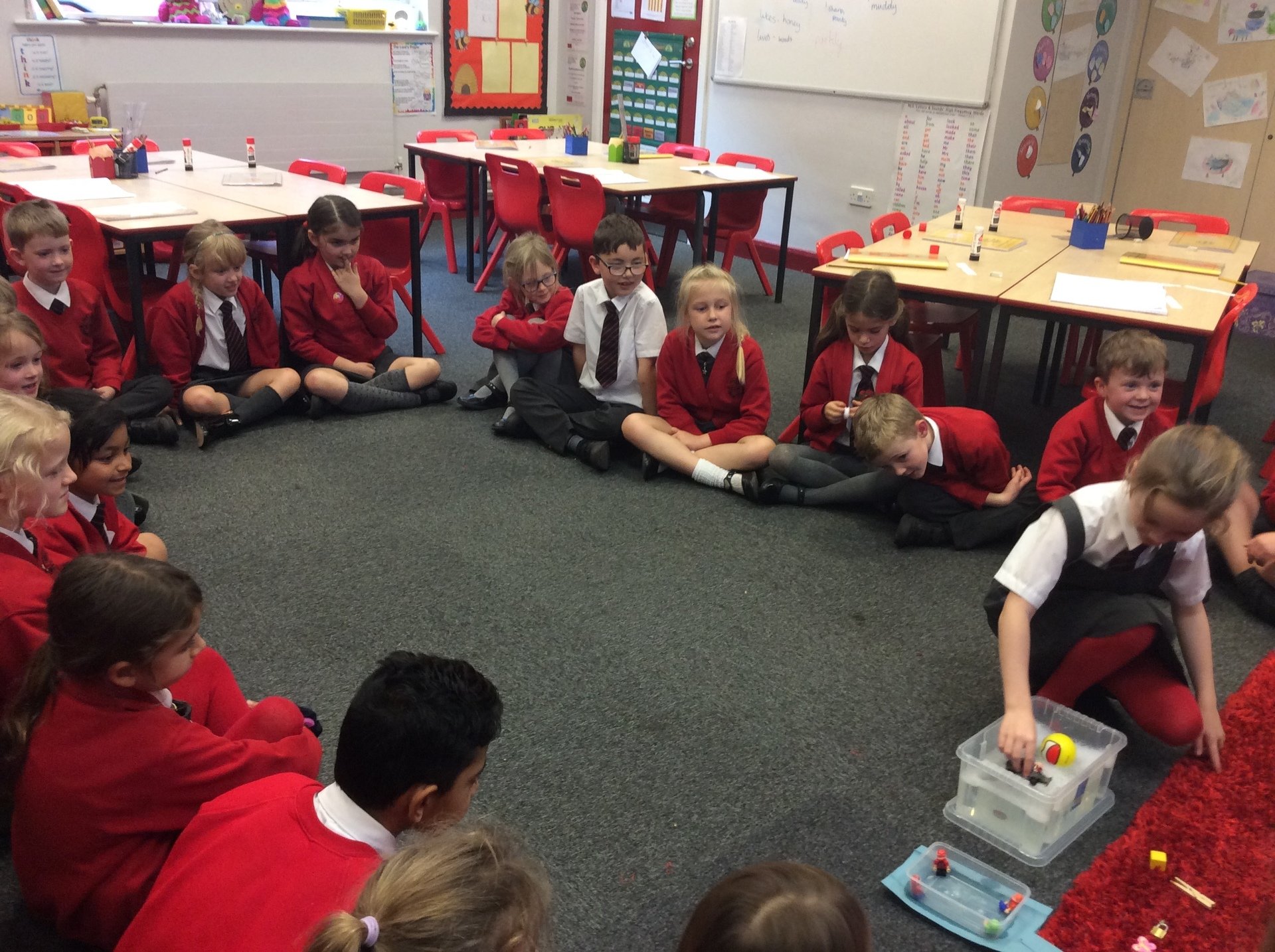 Dragons
The children created their own dragons and then used them to create sentences within Literacy.

Maths
In Maths the children explored how many ways they can make a number. How many ways do you know?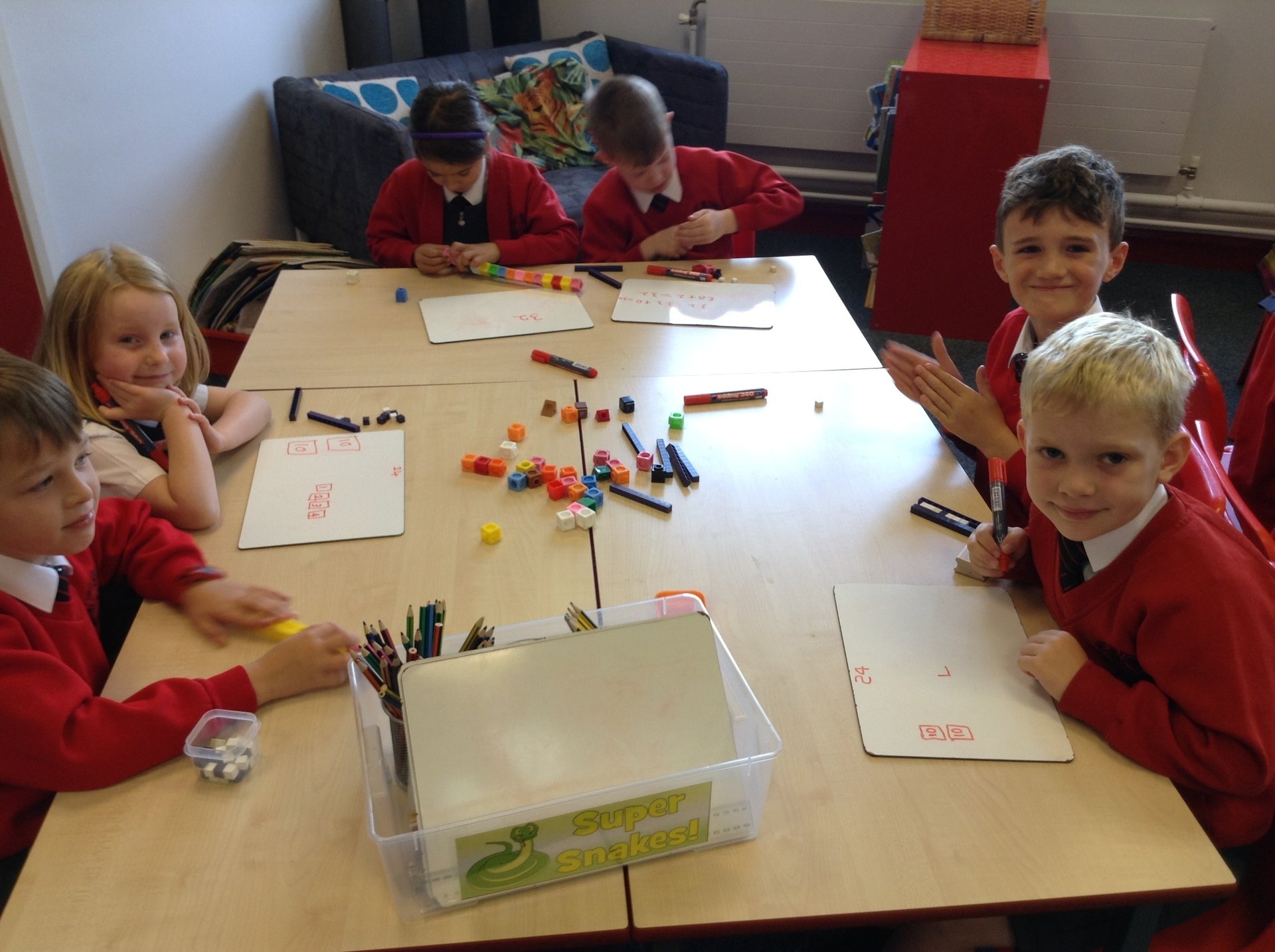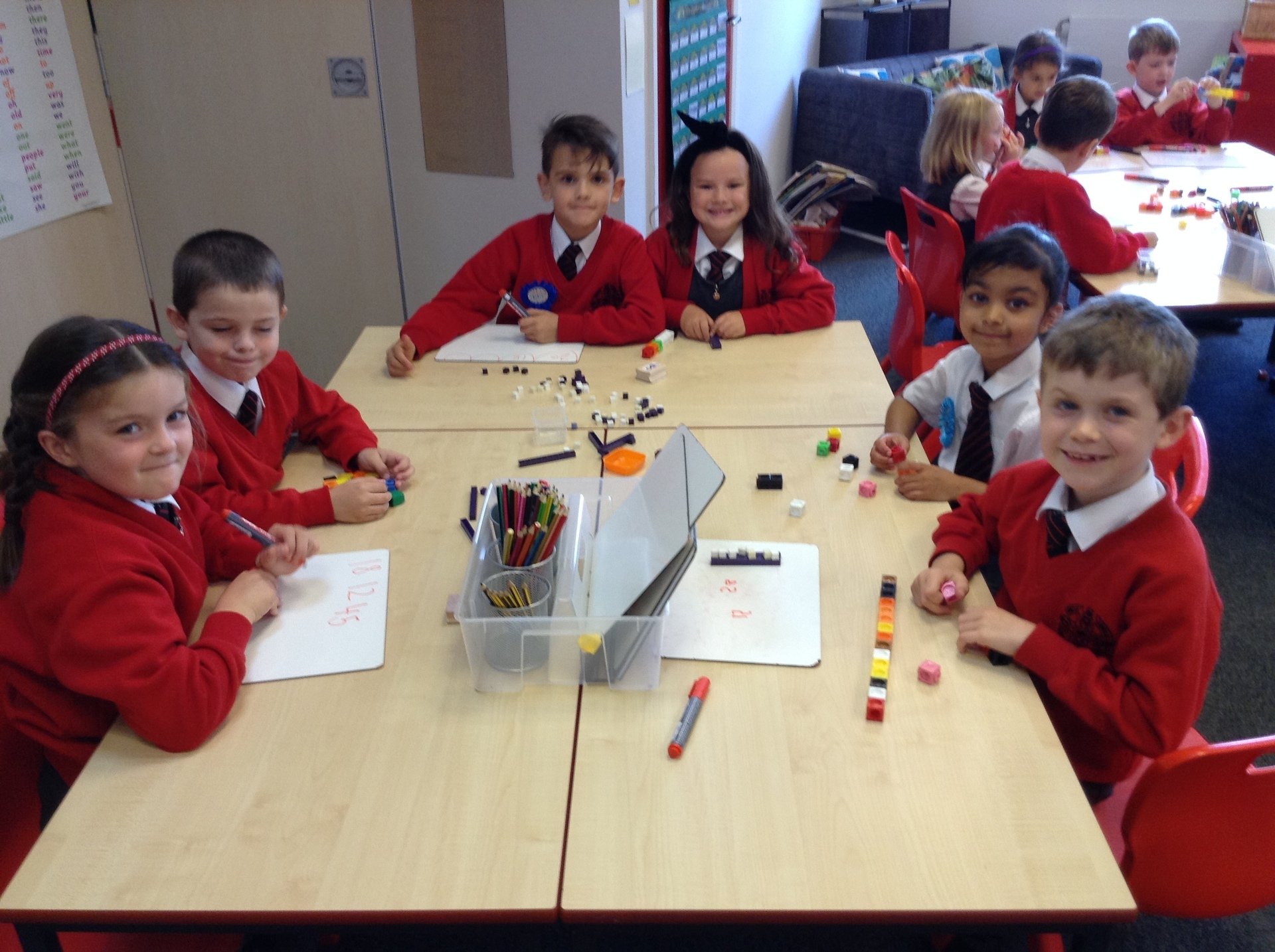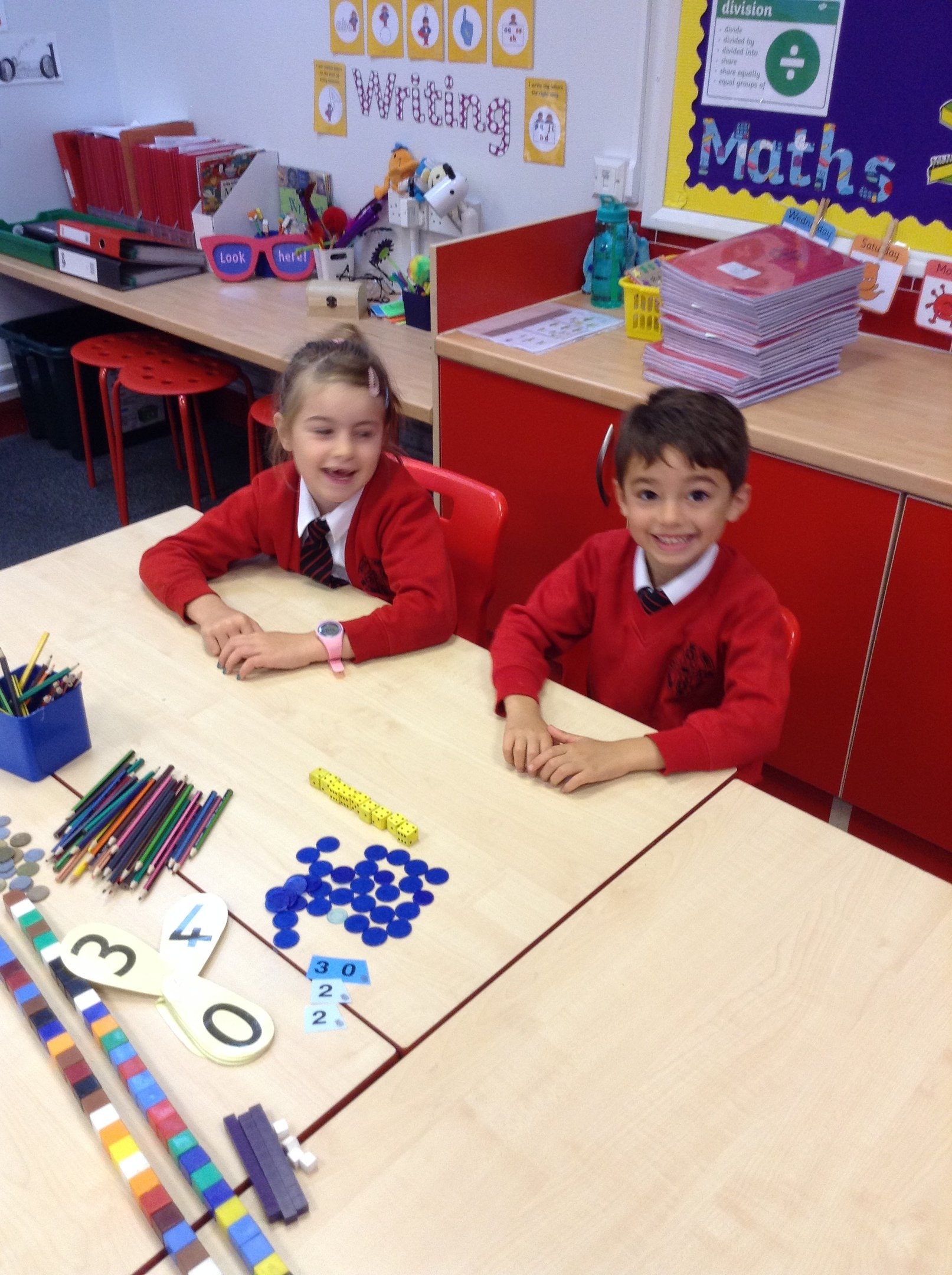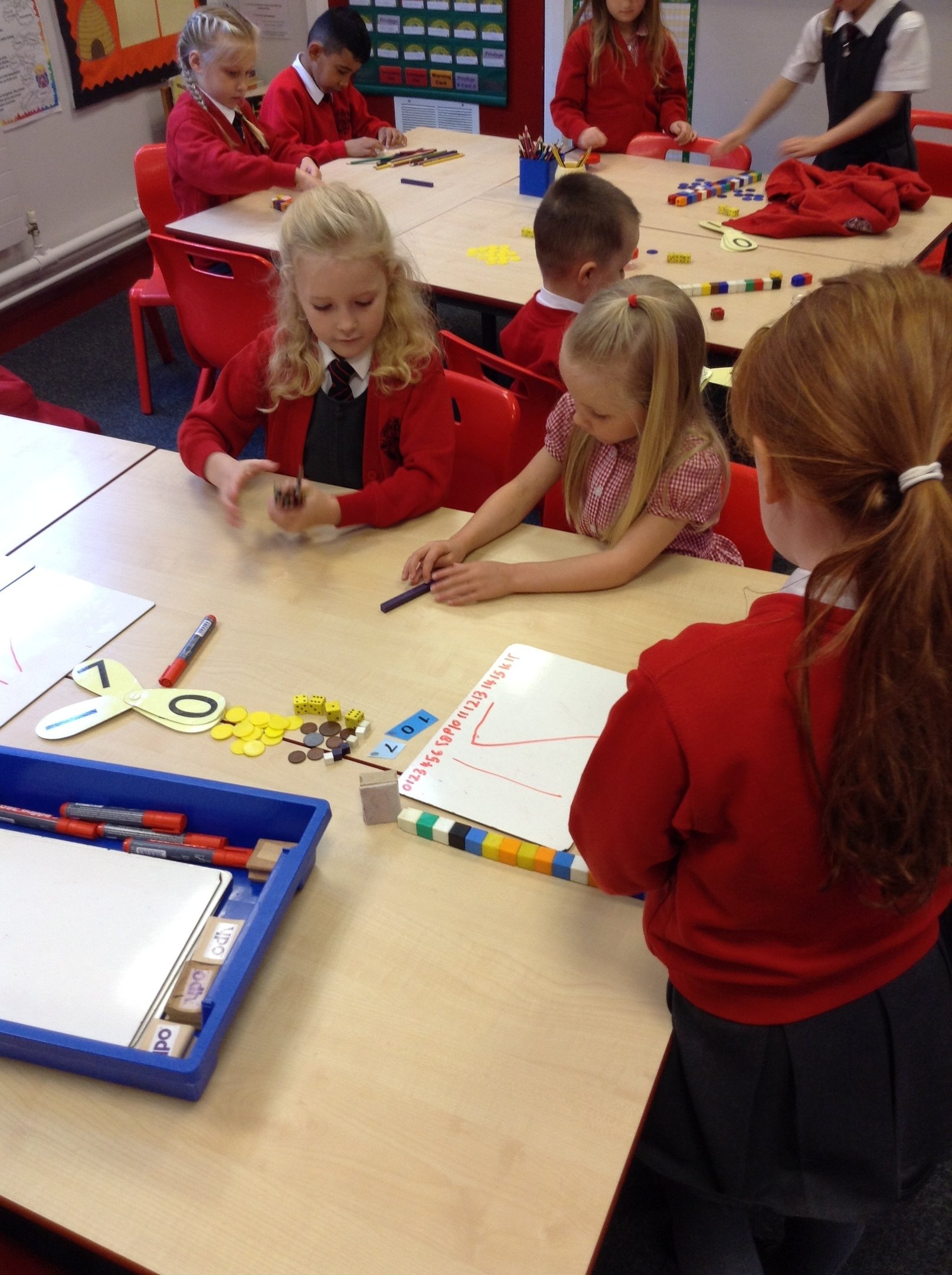 Comparing
We looked at 'comparing crocodiles' in Maths and used them to explore objects within the classroom.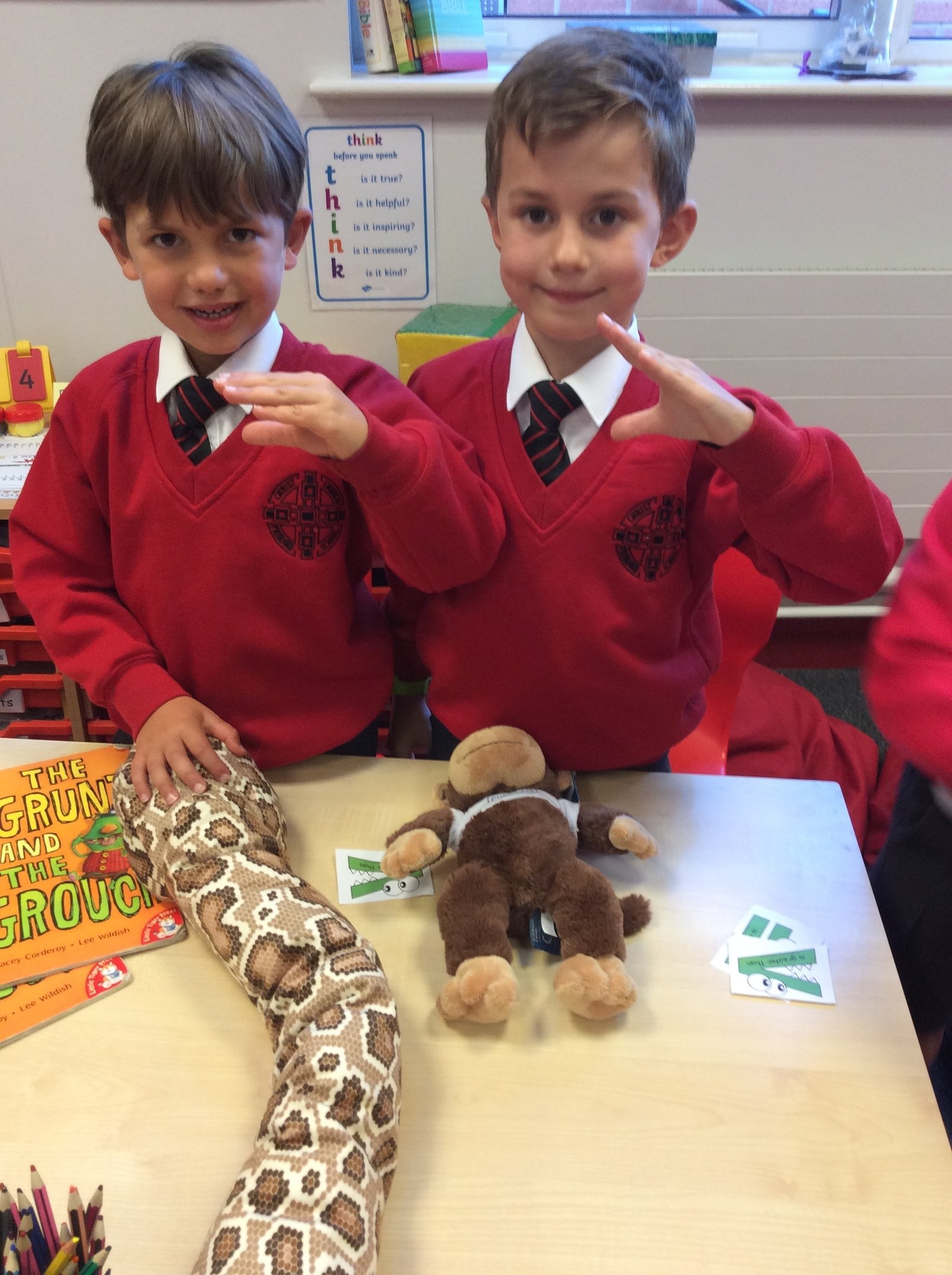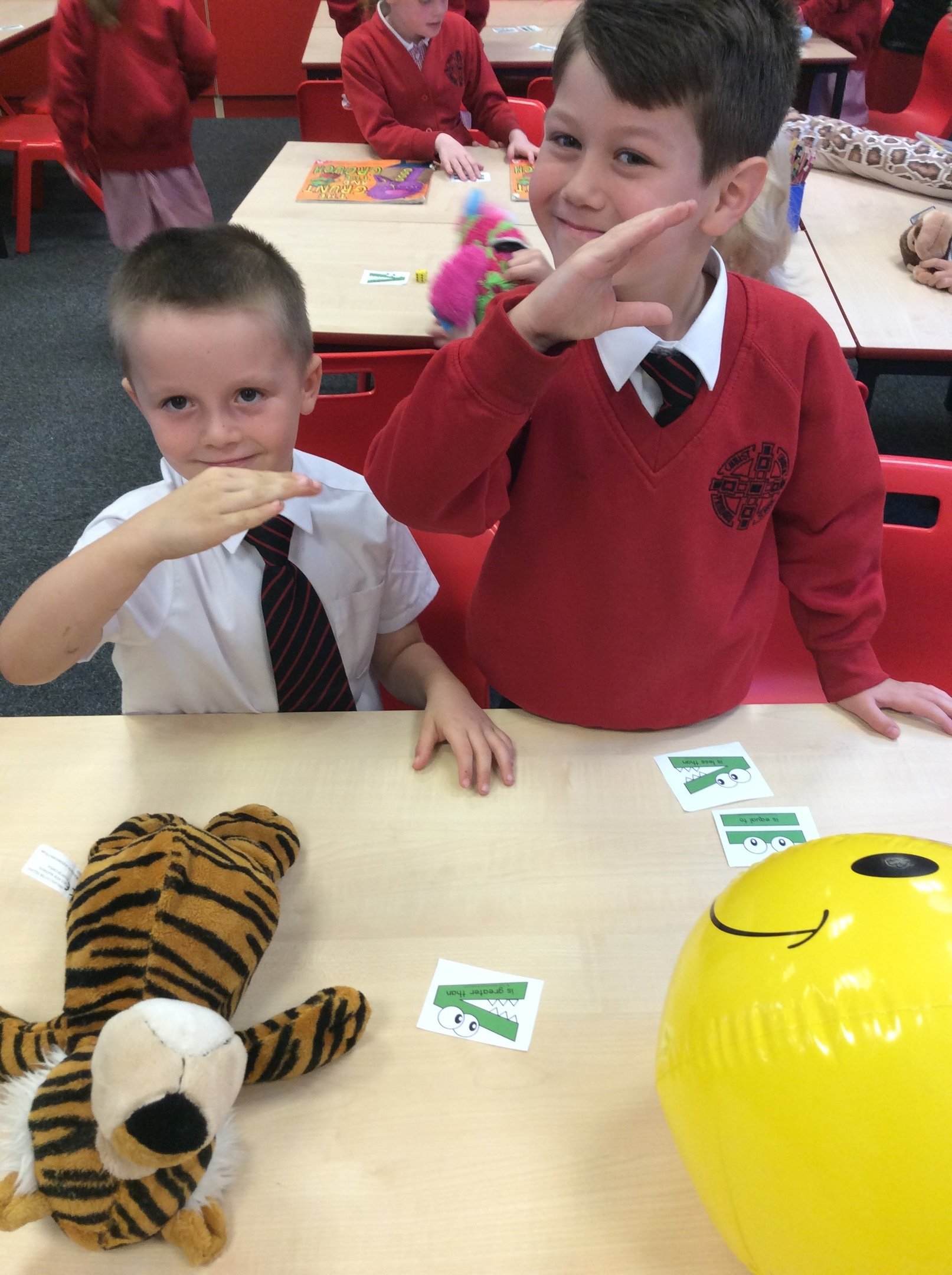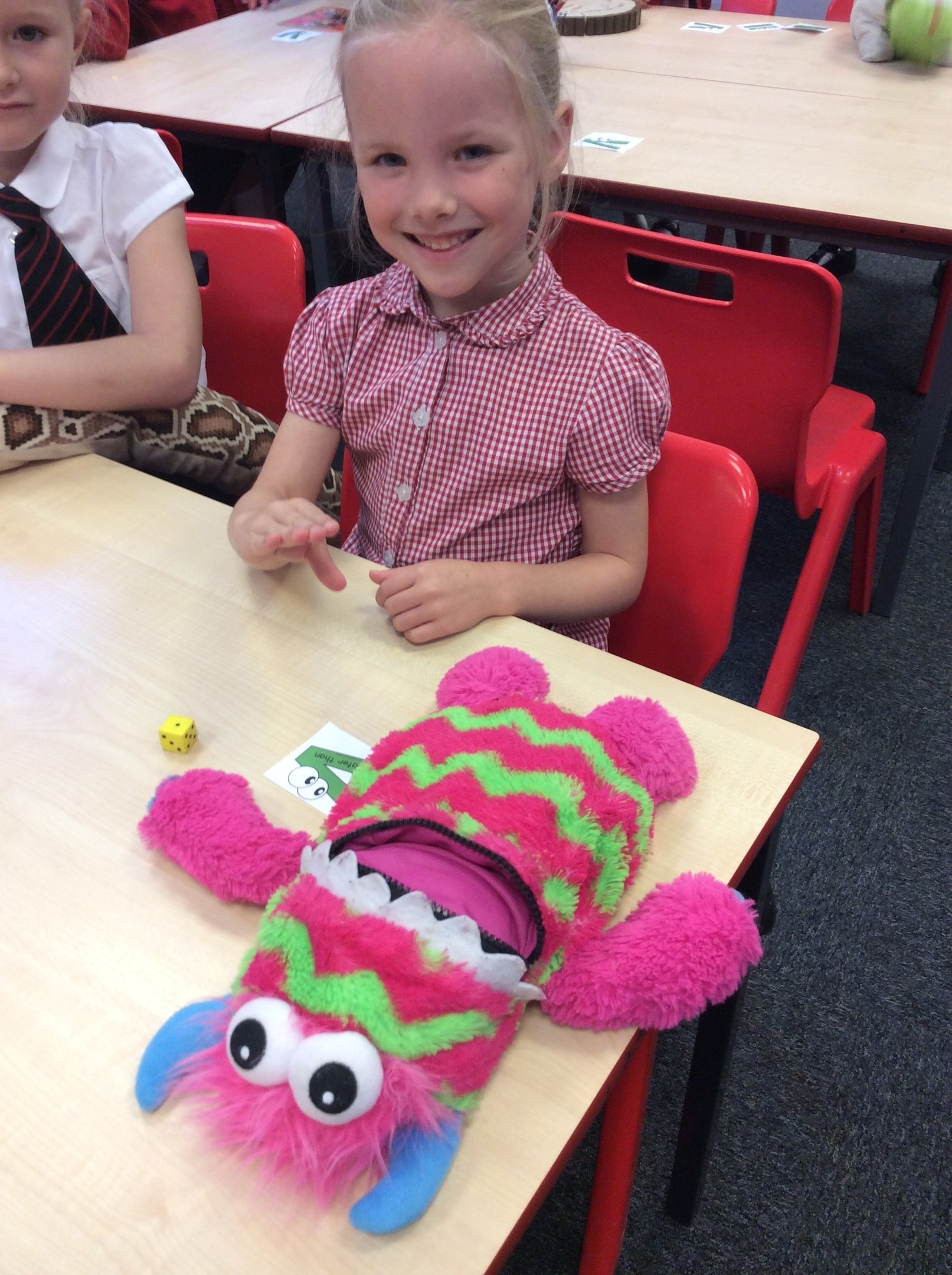 Gymnastics
During PE we have been exploring balances and the children became the teachers supporting each other and teaching tips to improve their partners balances.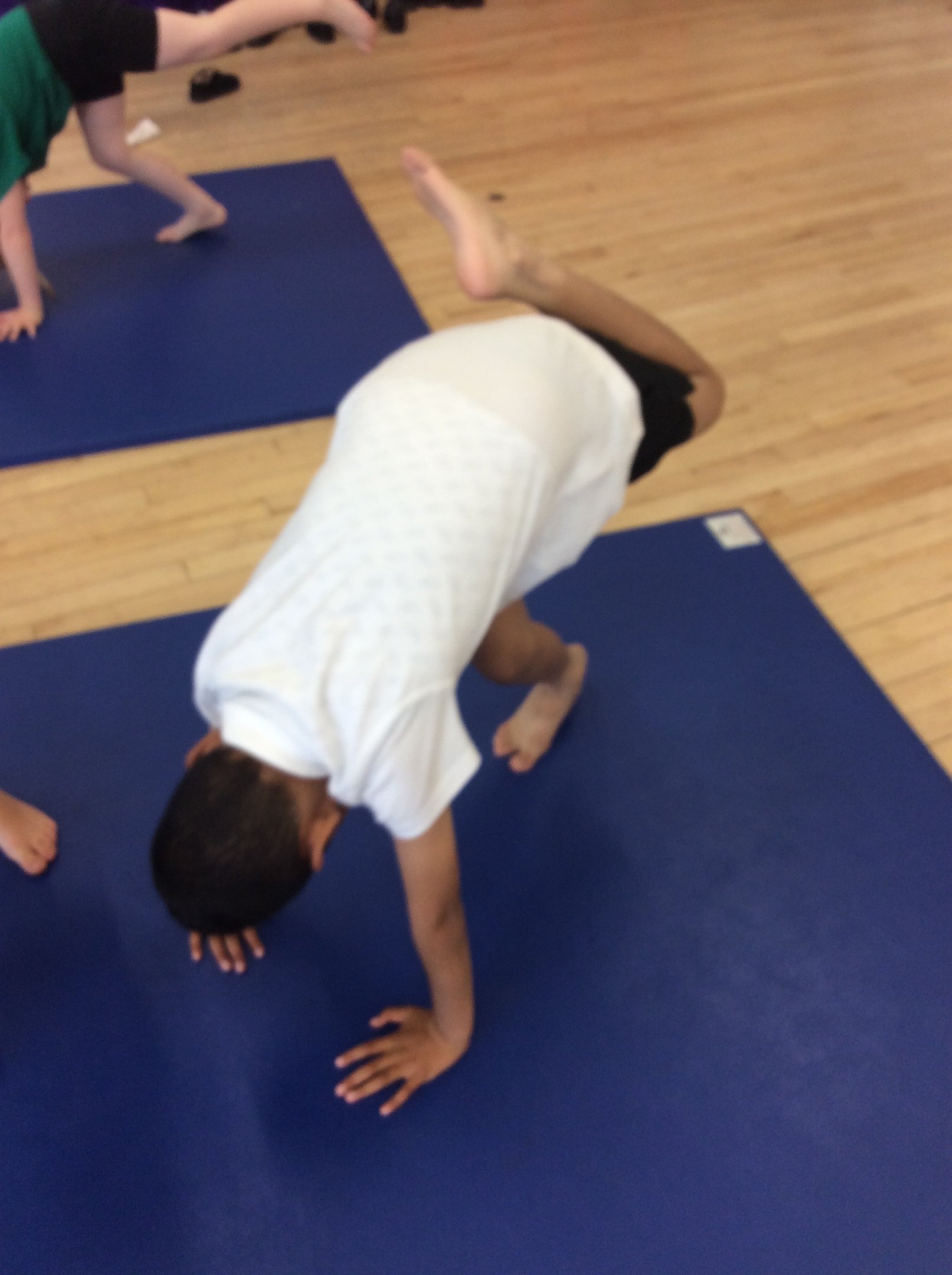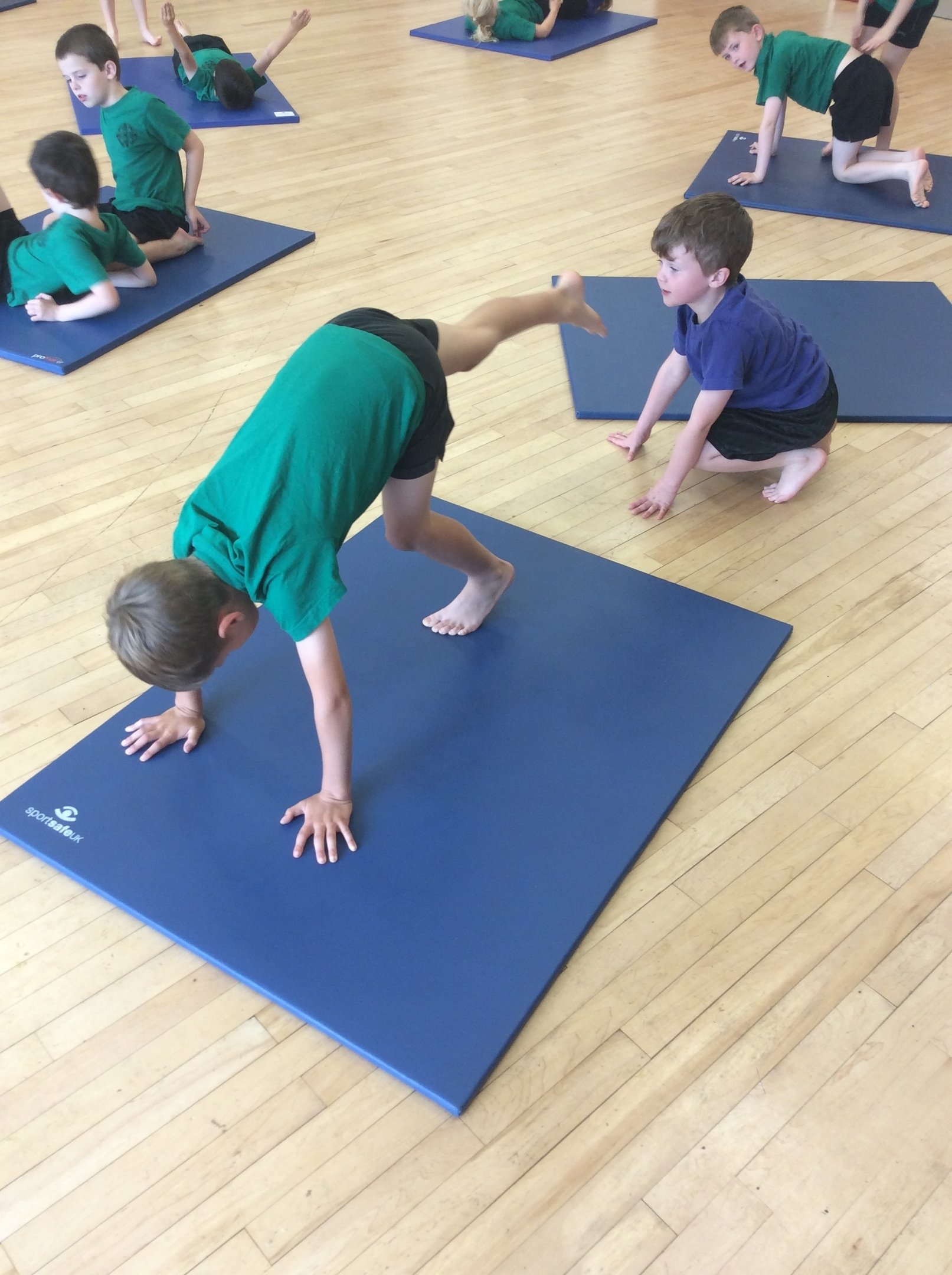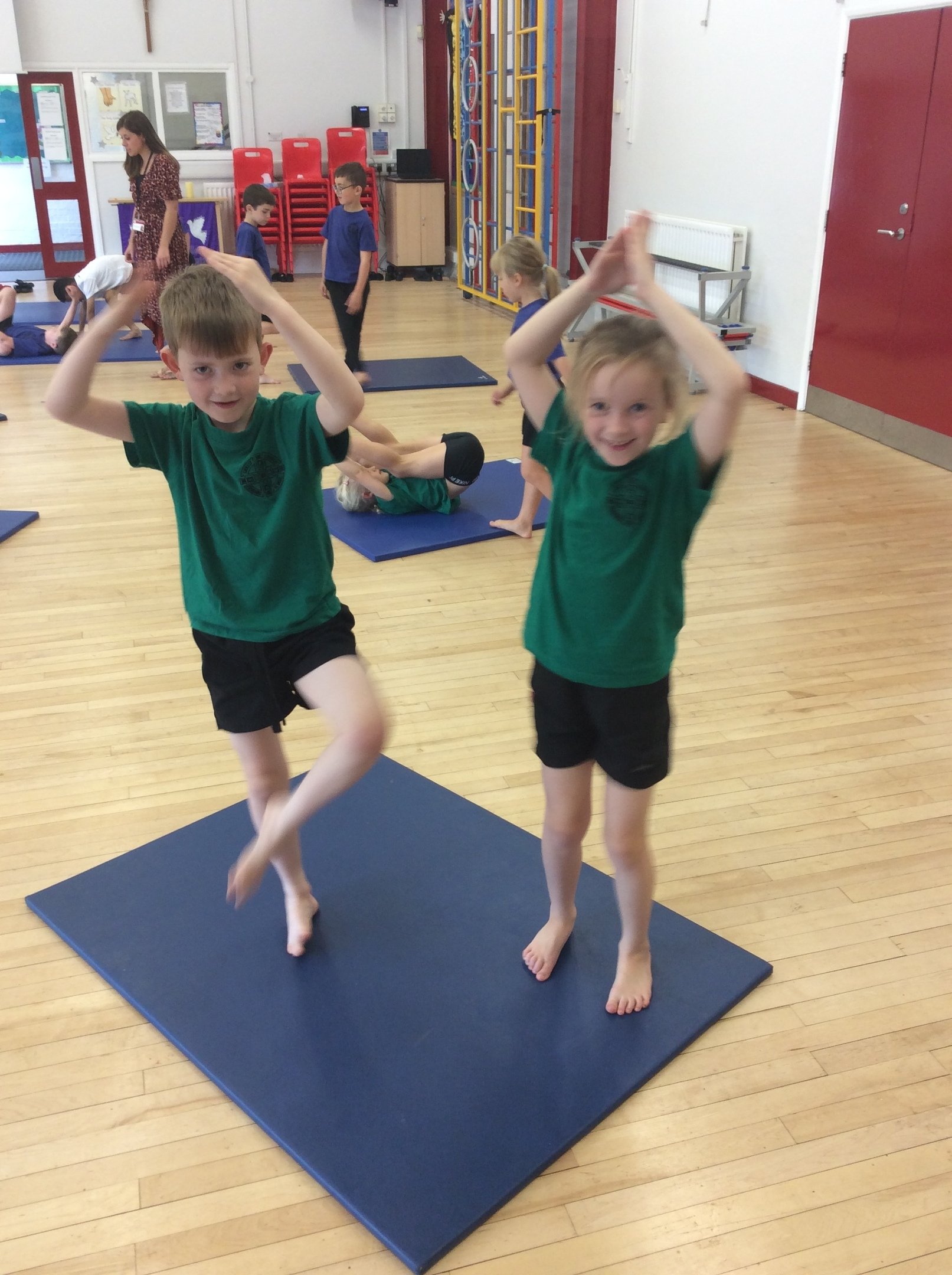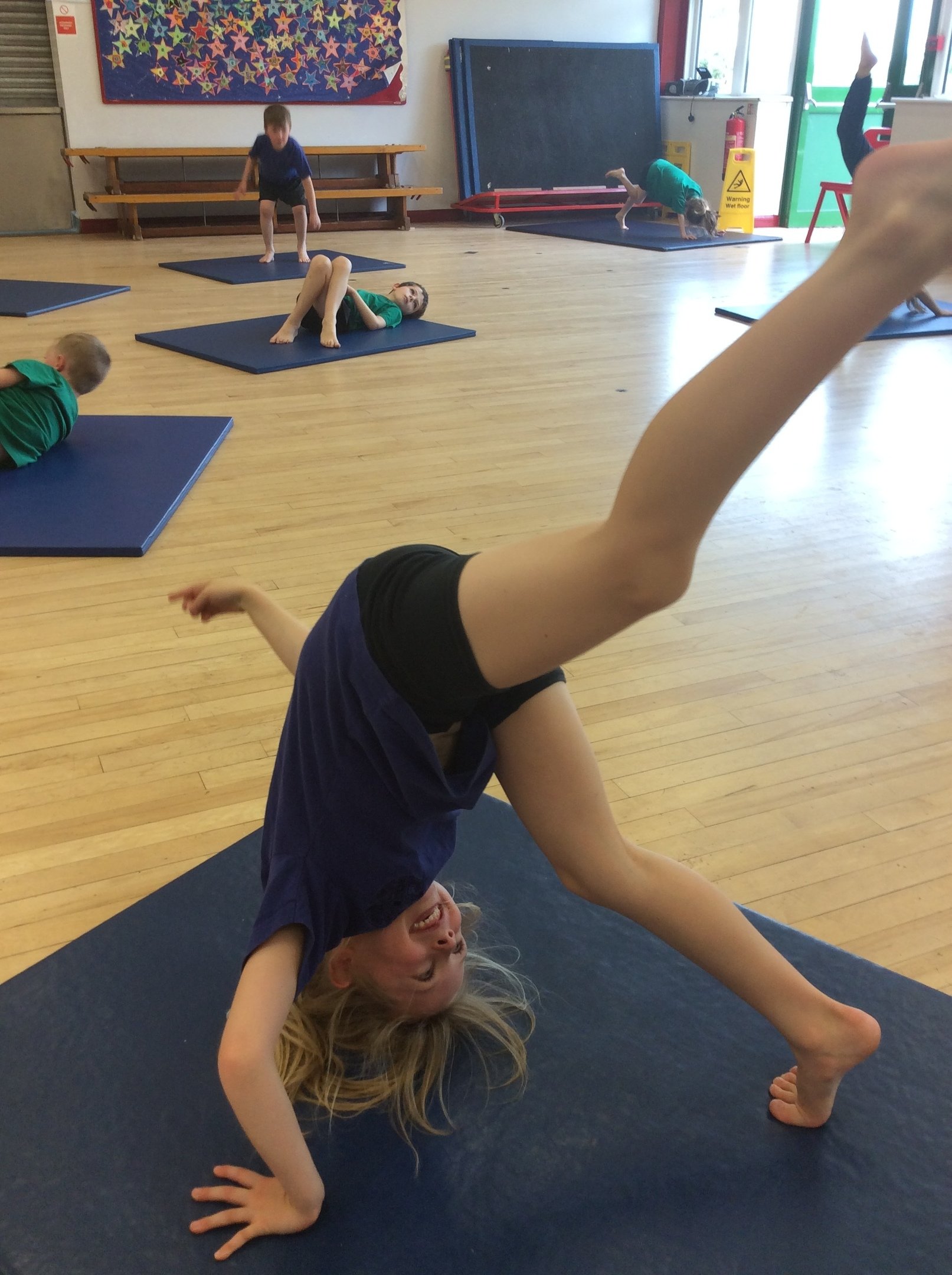 What makes a sentence?
Year 2 have been exploring simple sentences and we are creating our own this week based on the text 'How to Wash a Woolly Mammoth'.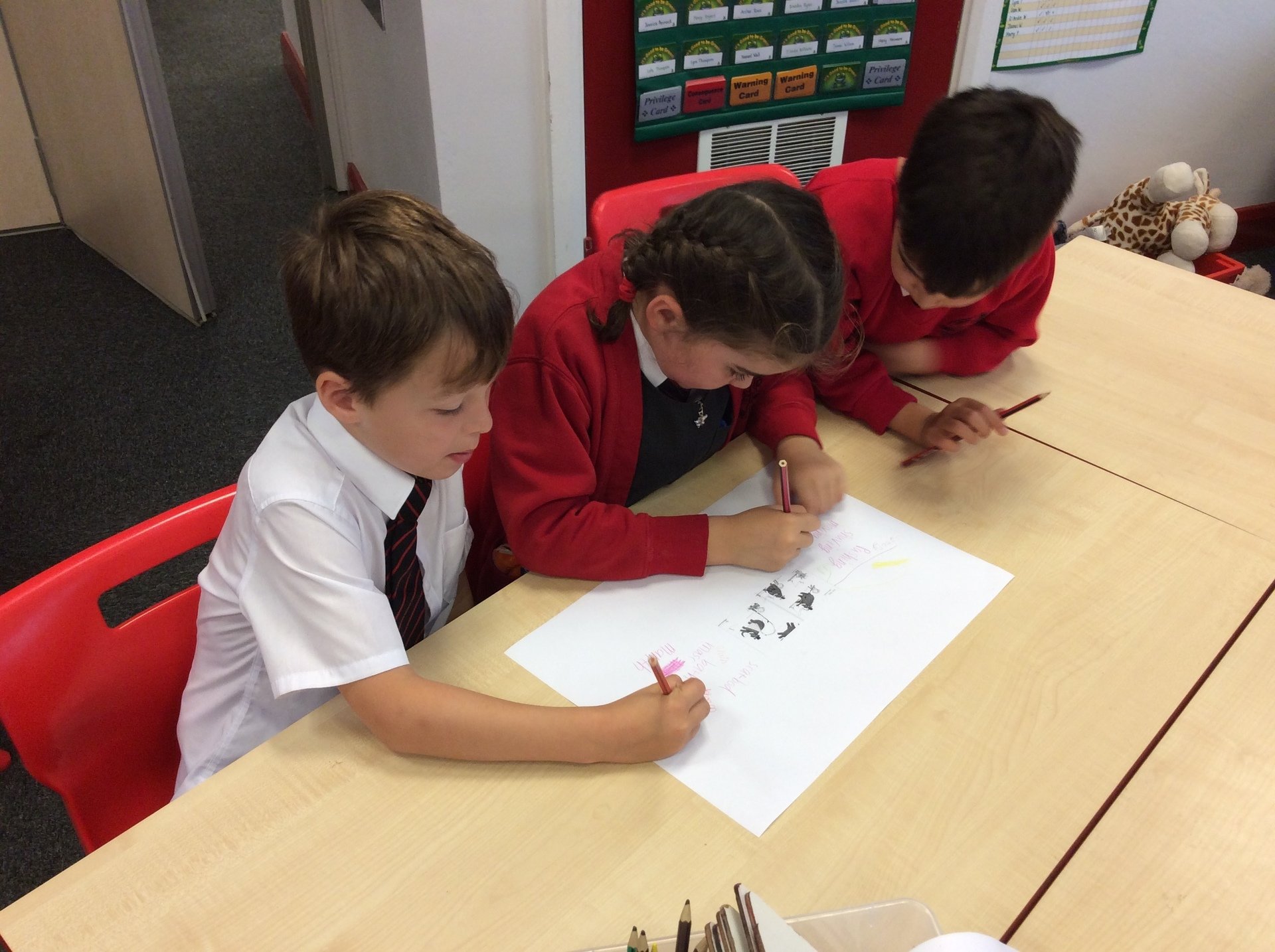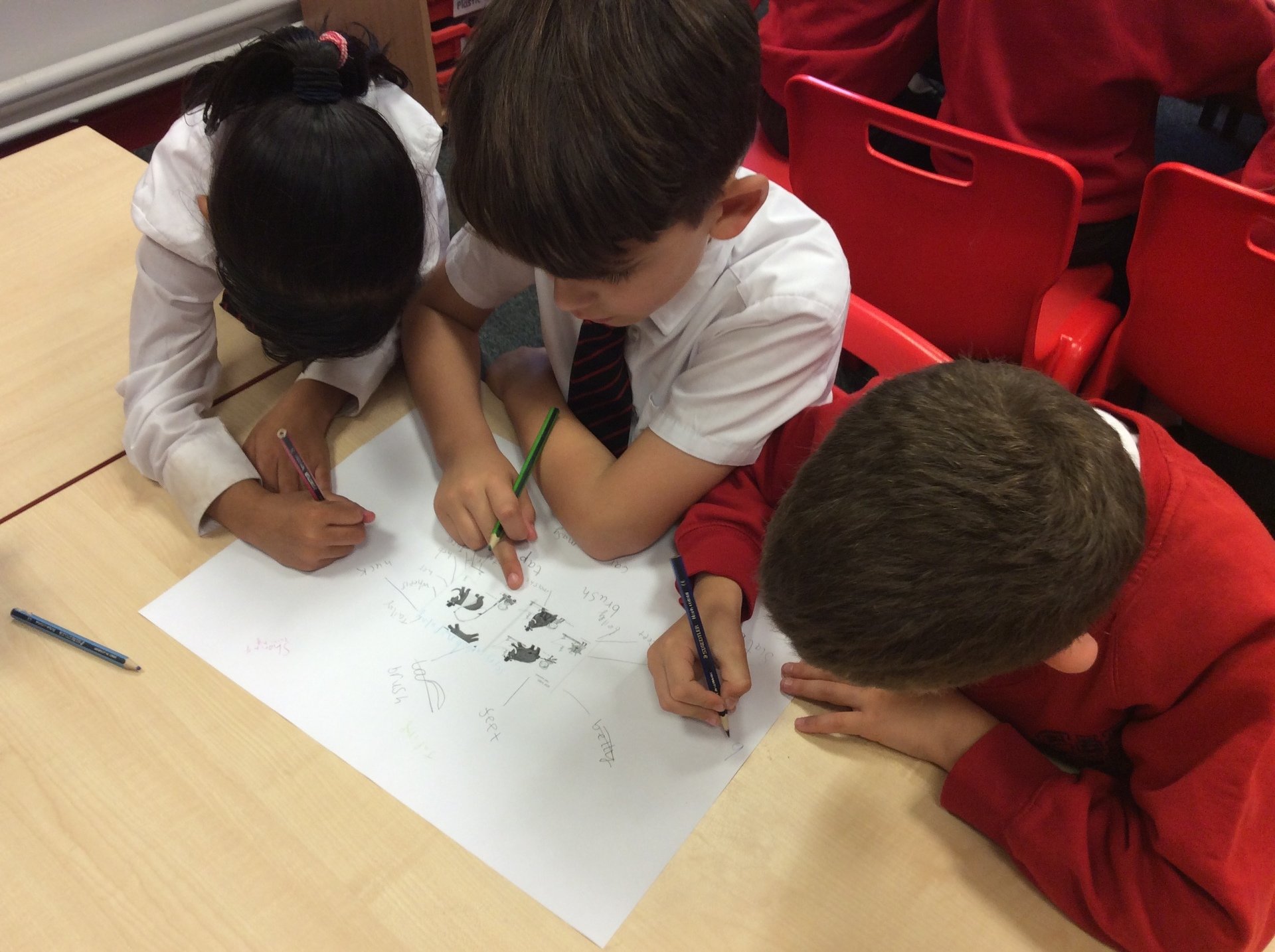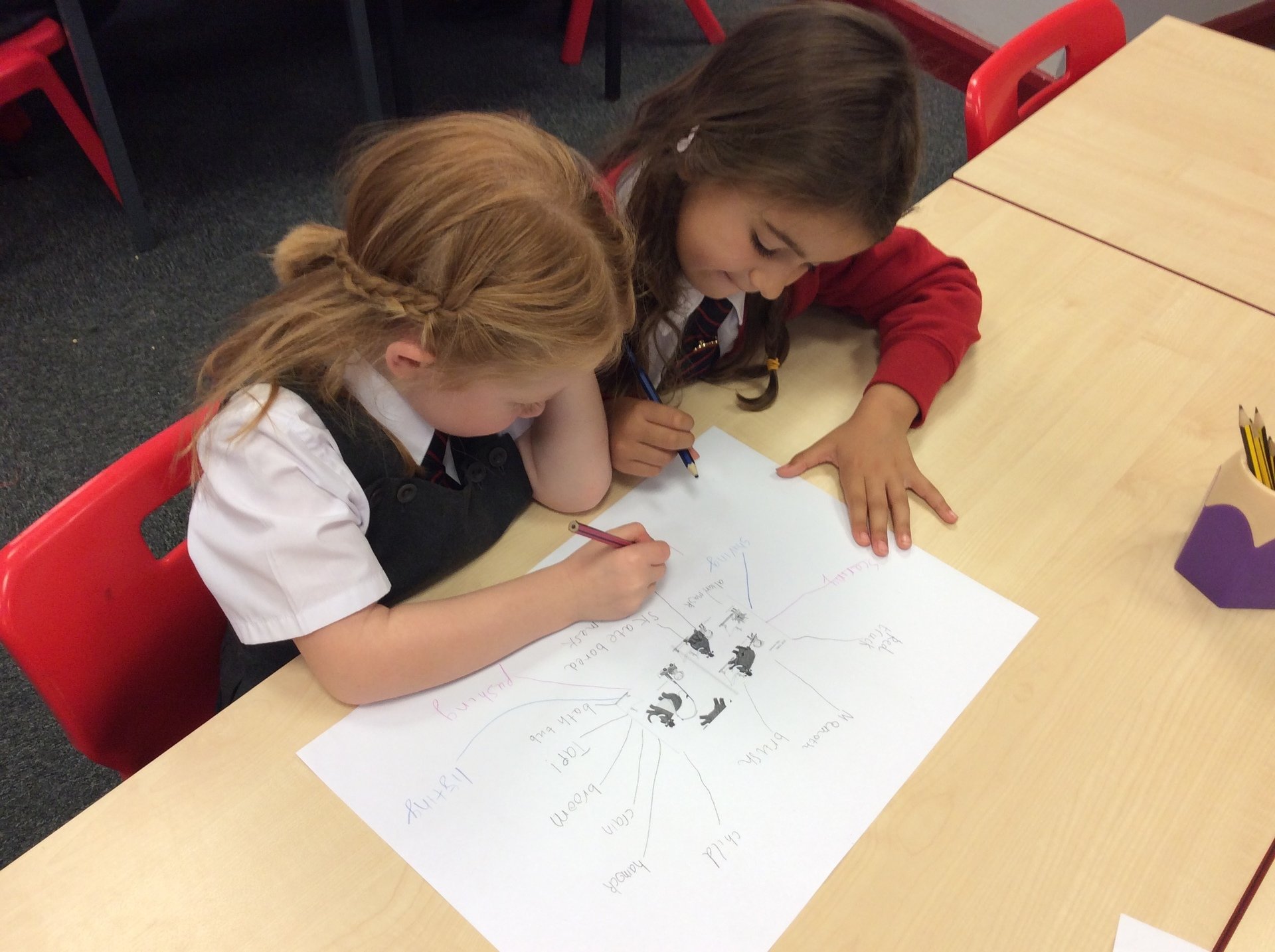 What happened to The Titanic?
We explored the main events through drama.