Welcome To Year 1
from Mrs Dawson and Miss Law
Please click here for the Year 1 information sheet for September 2020.
PE days
Indoor PE takes place on TUESDAYS and outdoor PE takes place on FRIDAYS.
Indoor kit consists of:
coloured Christ Church t-shirt, black shorts.
Outdoor kit consists of:
coloured Christ Church t-shirt, black sweatshirt/hoodie and jogging bottoms.
***NOW IT IS GETTING COLD YOU MAY WANT TO SEND YOUR CHILD WITH A PAIR OF PLAIN GLOVES TO WEAR OUTSIDE DURING PE***
The children need to come to school wearing their PE kits and will be wearing them all day during playtime and outdoor lunchtime.
If it is cold on Wednesdays then your child can wear their outdoor kit.
The children will need to wear their Velcro trainers on both days.
Art
Remember to send you child with an oversized shirt or painting apron in a small bag as these will be staying in your child's lockers.
Good to be Green
These are Year One's privileges.
If your child receives a privilege then they can do one of the privileges from the list below:
Be the teacher and take the register.
Choose the home time story.
Take a friend to the reading corner.
Wear my dressing gown to school.
Wear my slippers in the classroom.
Be the line leader.
Year 1 Calendar
Please have a look at our calendar to give you important dates as well as extra homework ideas.
Our new Big Question is:
Where in the world is Paddington?
Our new Big Question is:
What colour was the past?
Our new Big Question is:
What makes Lichfield special?
We made this picture of Lichfield Cathedral to find out what our Big Question was.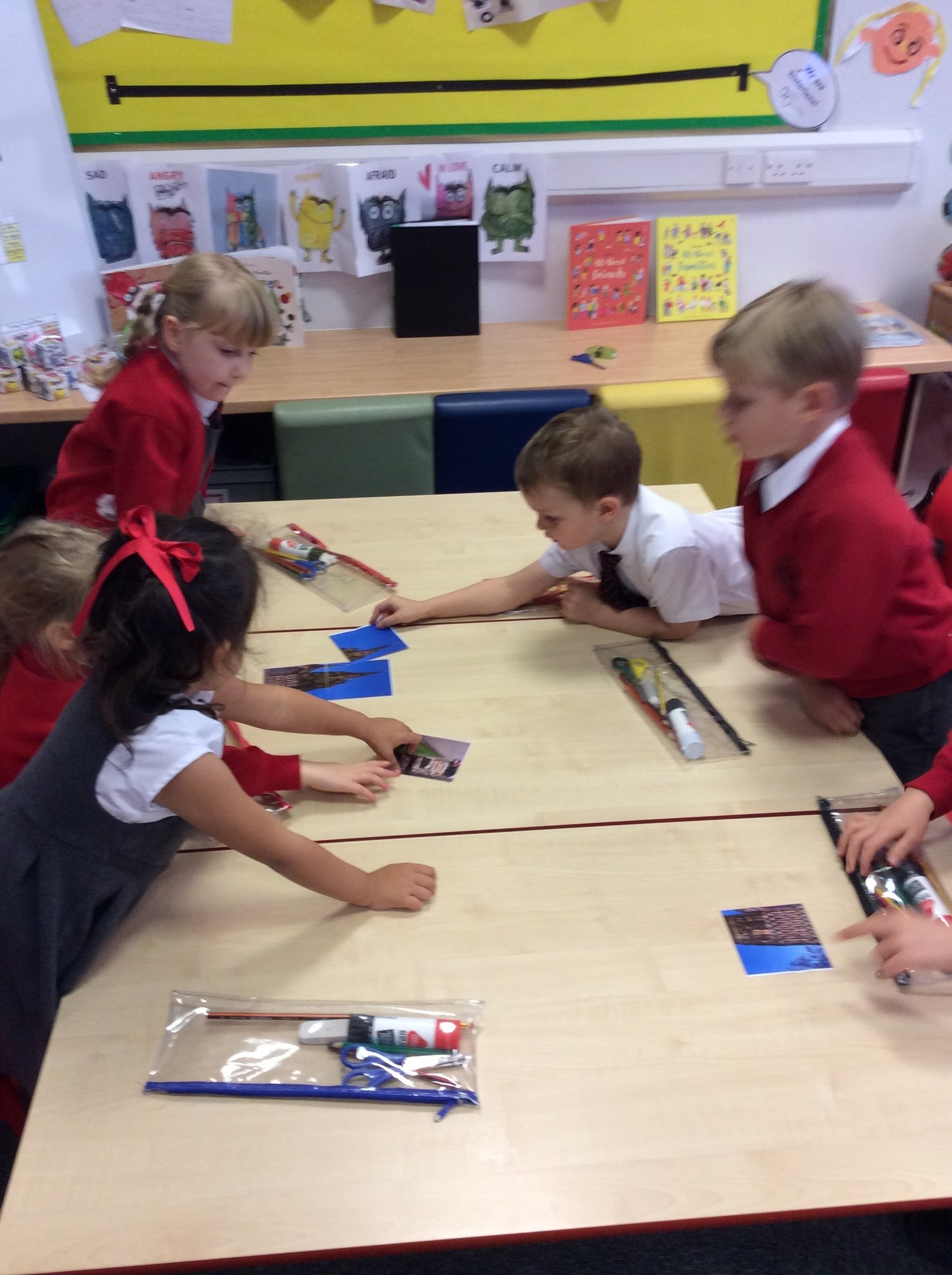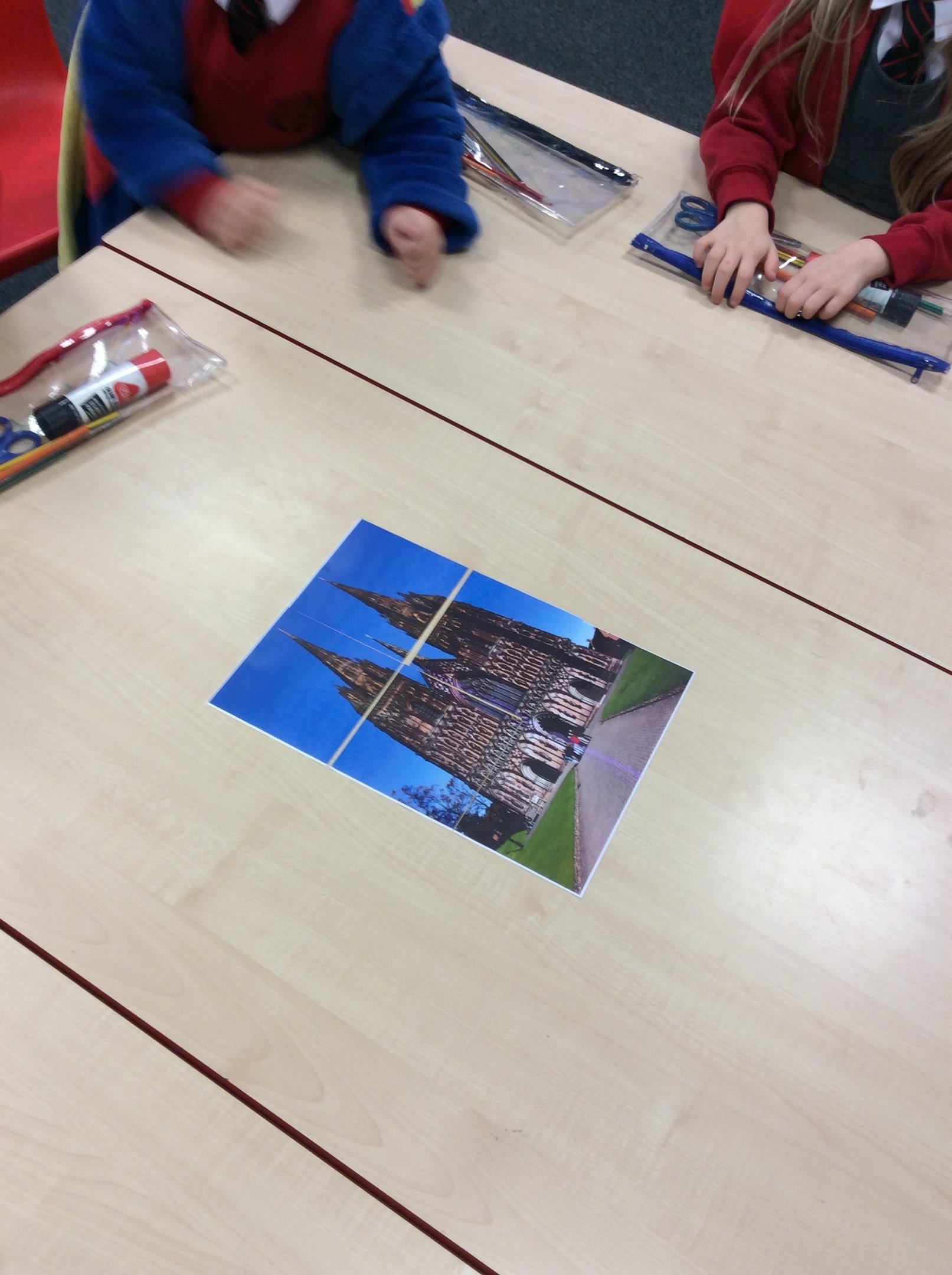 We thought of lots of things that make Lichfield special.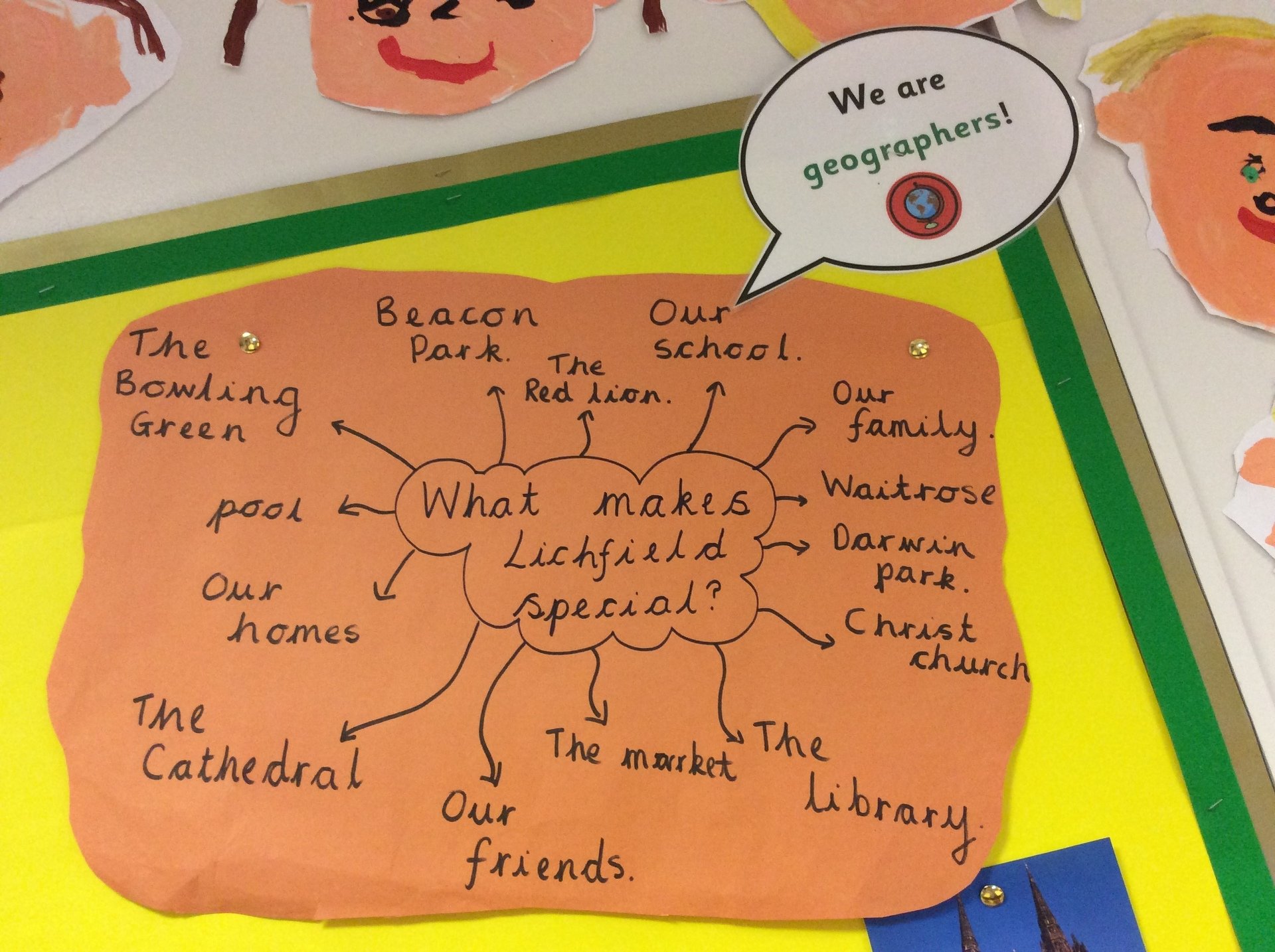 This week, we walked around our school to look at what was inside and outside the fence.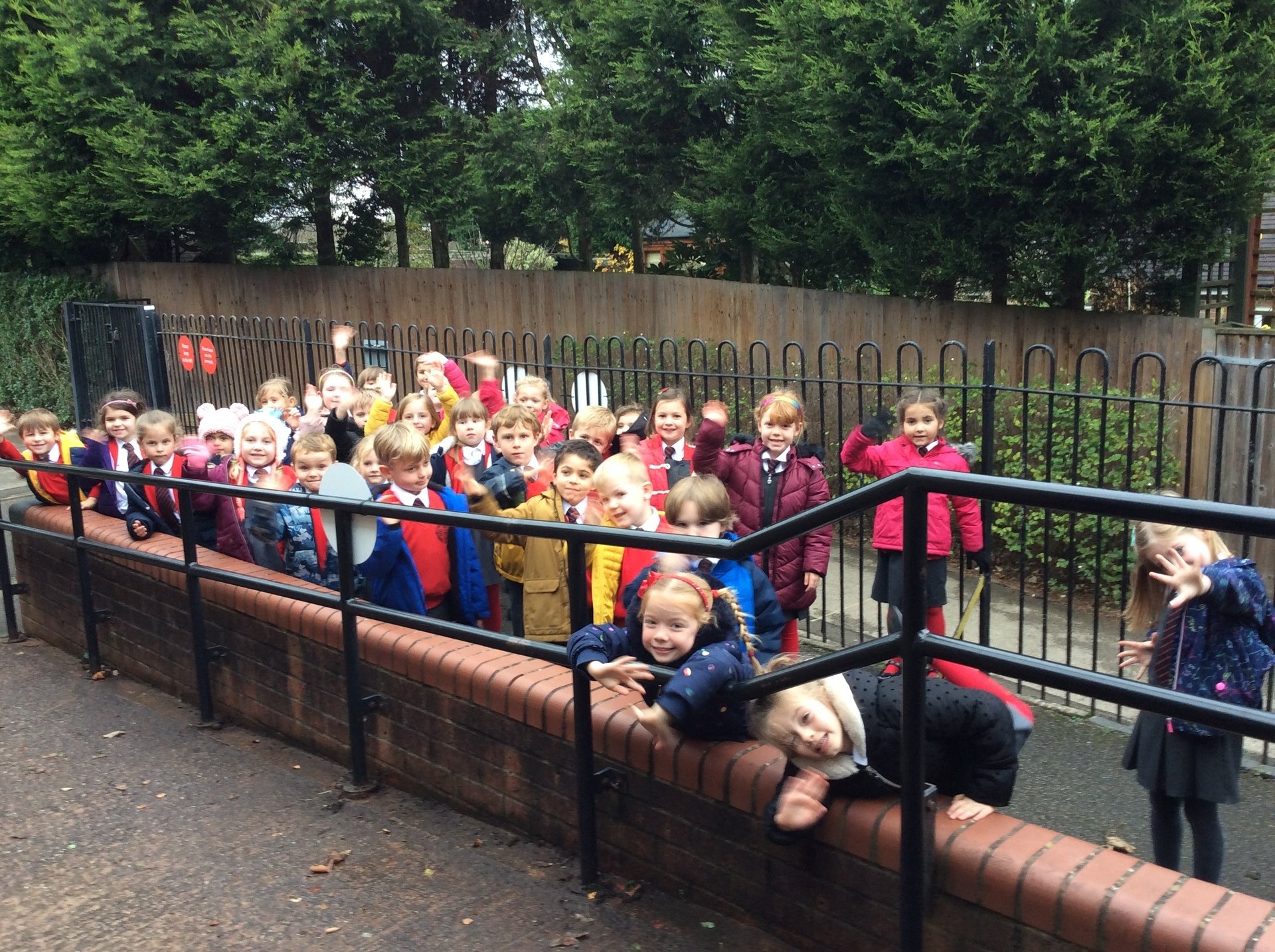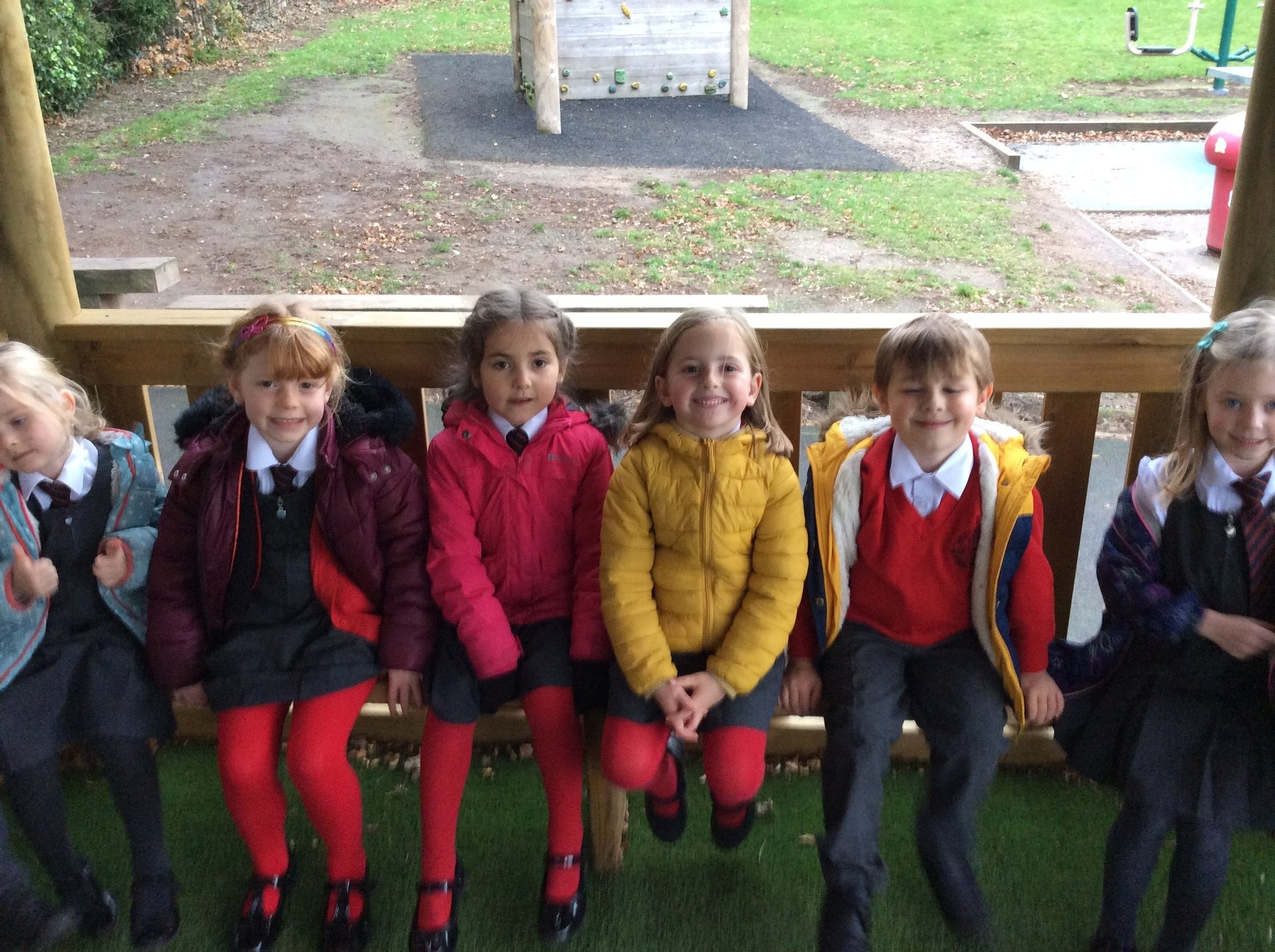 In English we have been reading The three little pigs. We pretended to be the wolf to ask him why he was trying to blow the pig's houses down.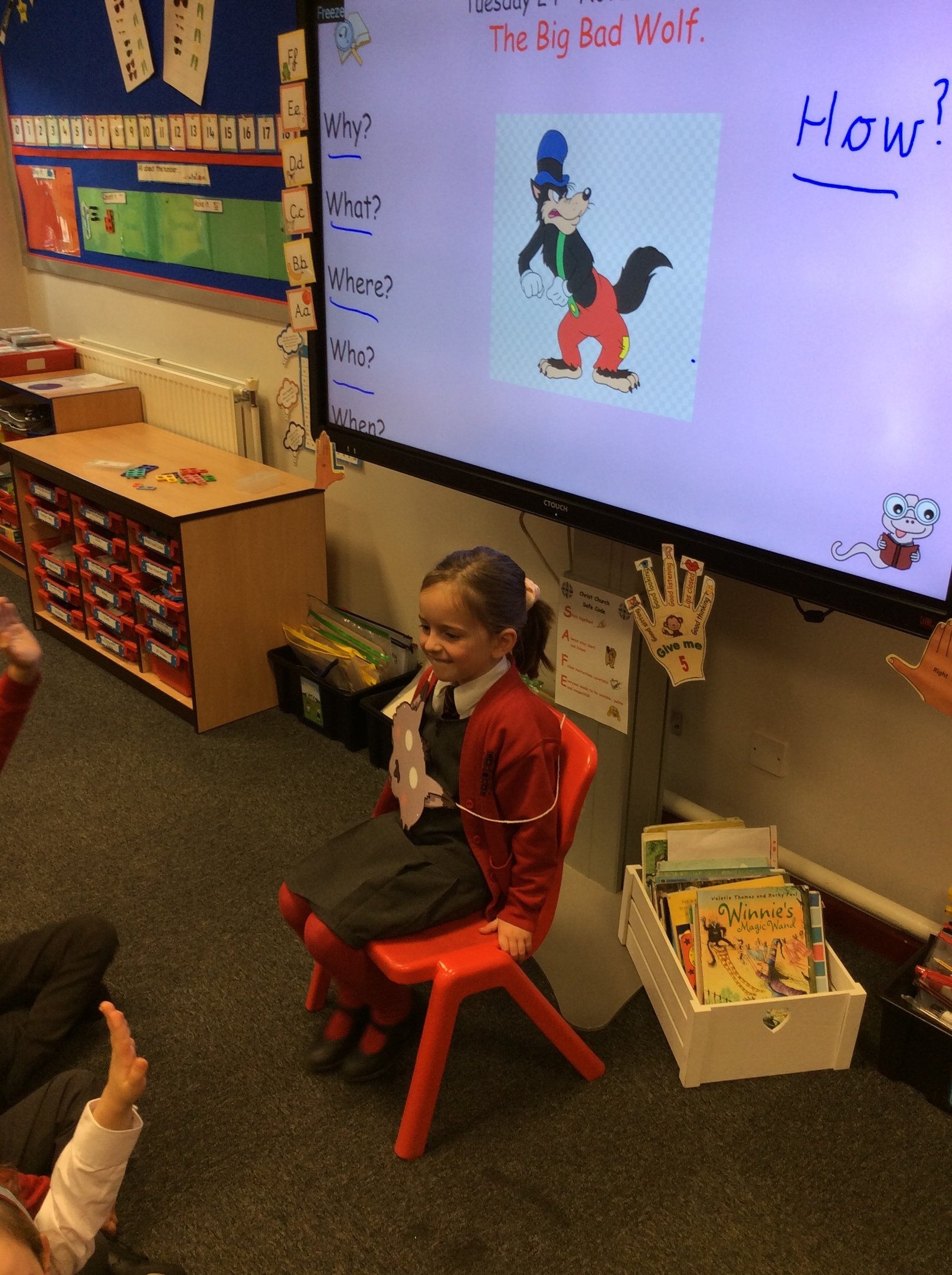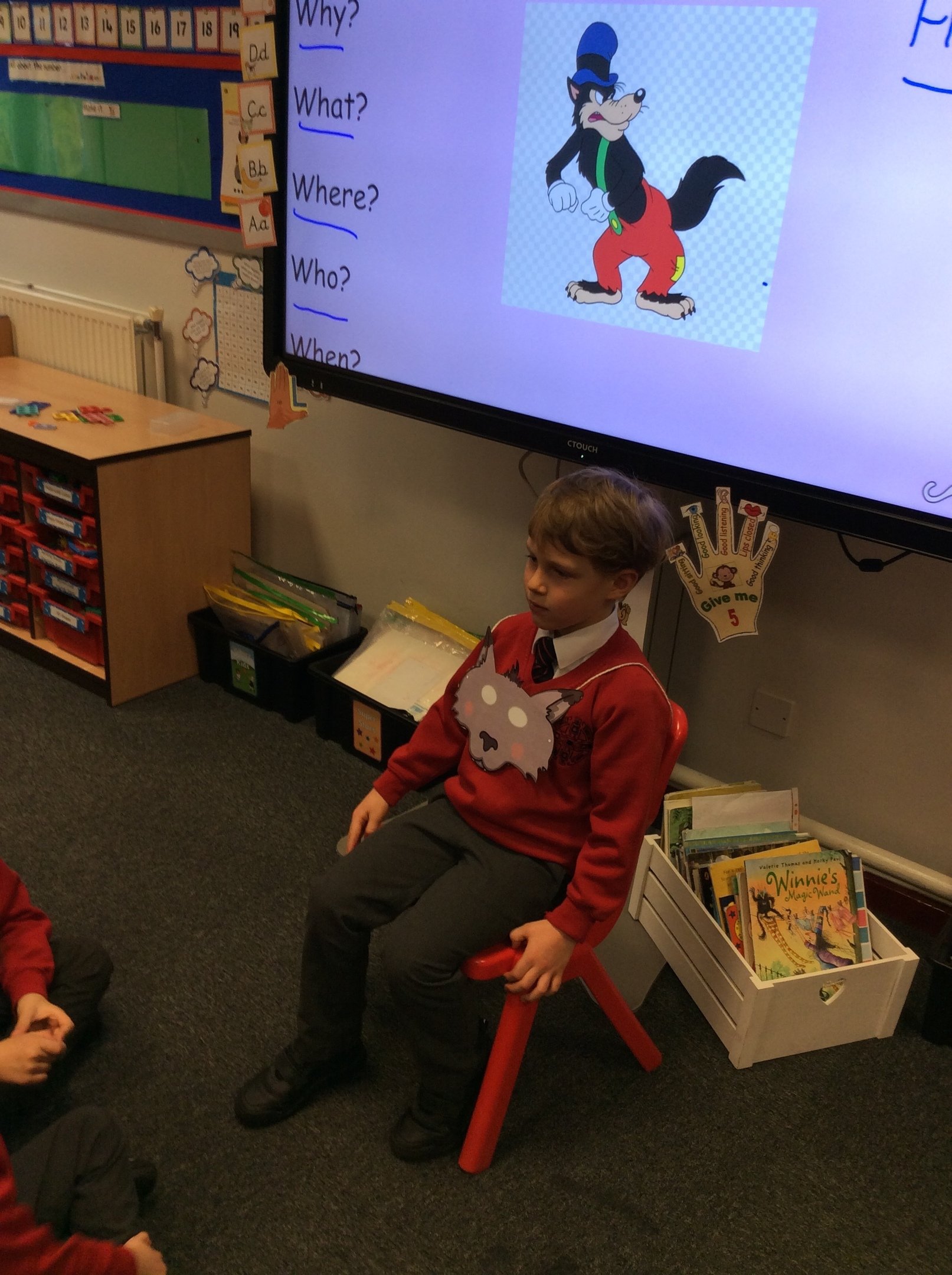 In Design and technology, we have been designing houses for the wolf to live in. We have used lego to build models and used pencils to draw a different design.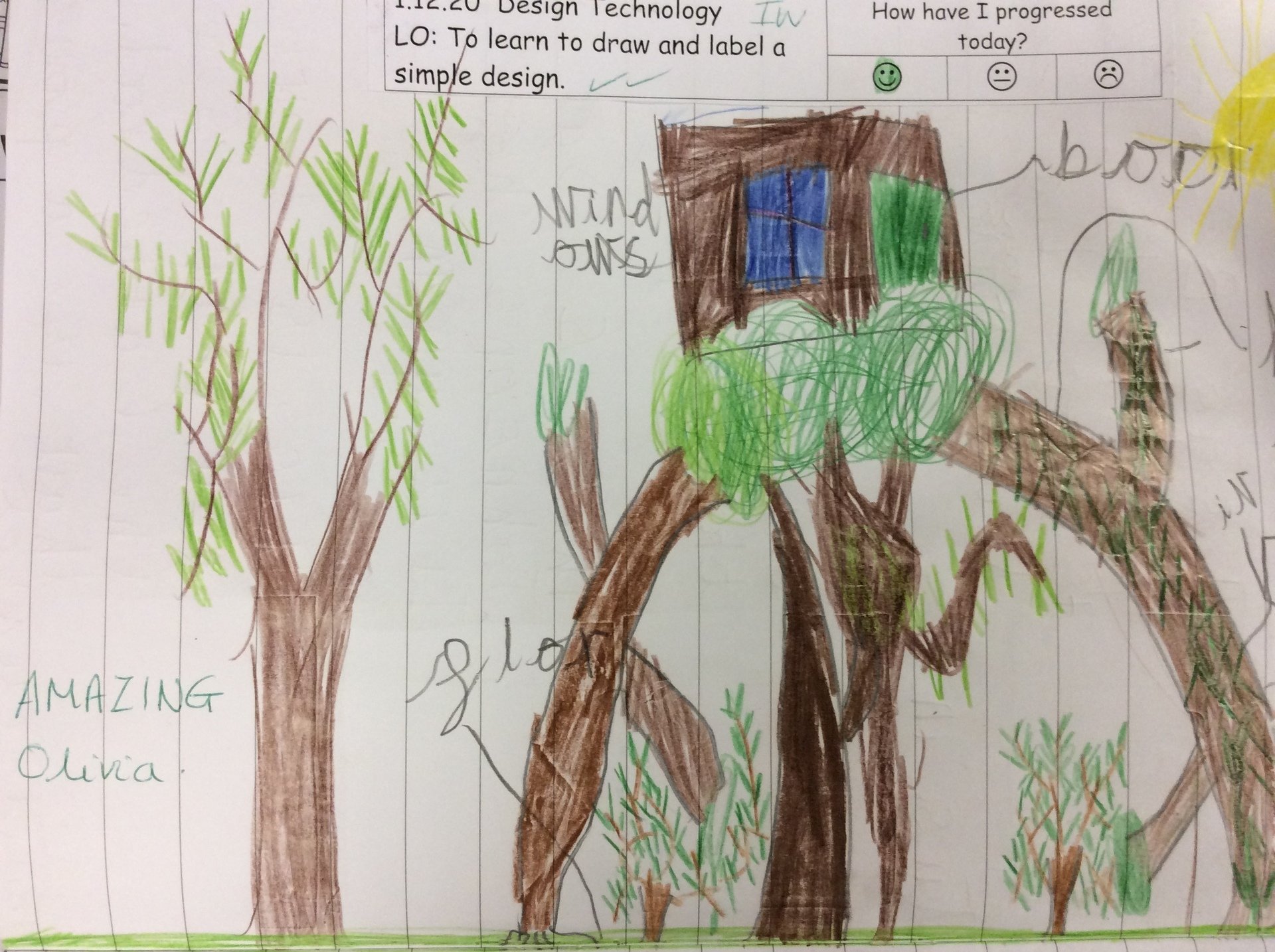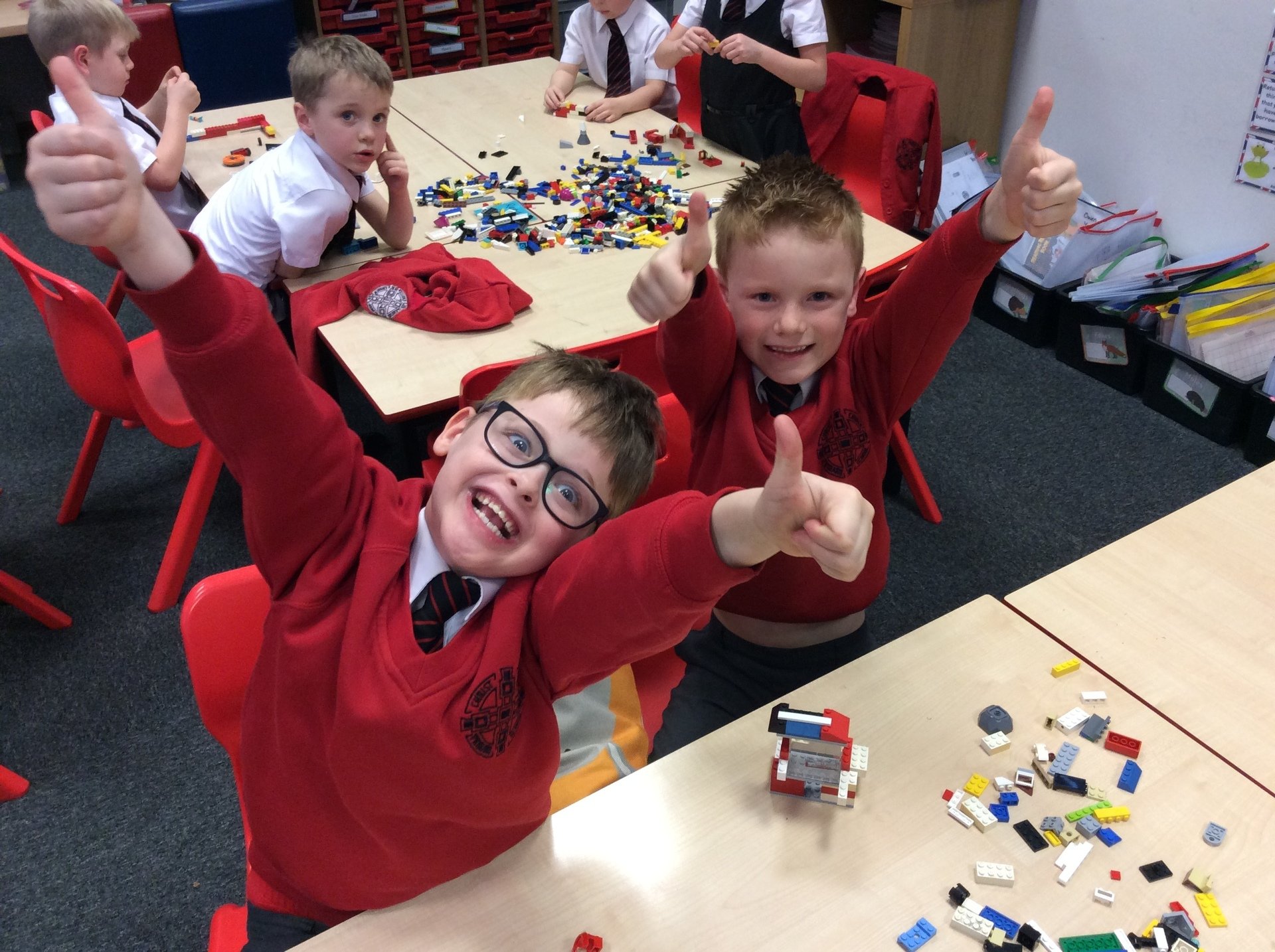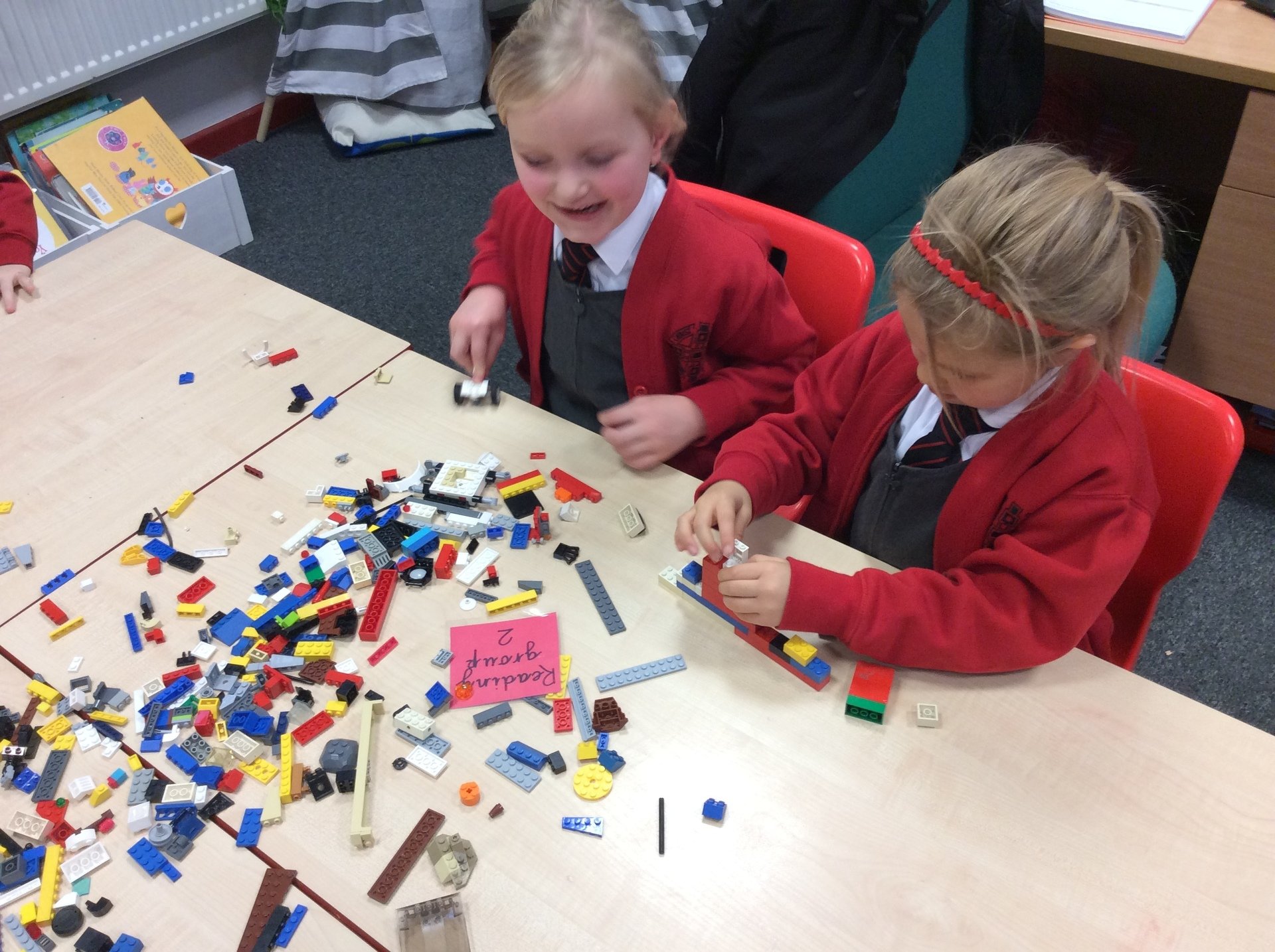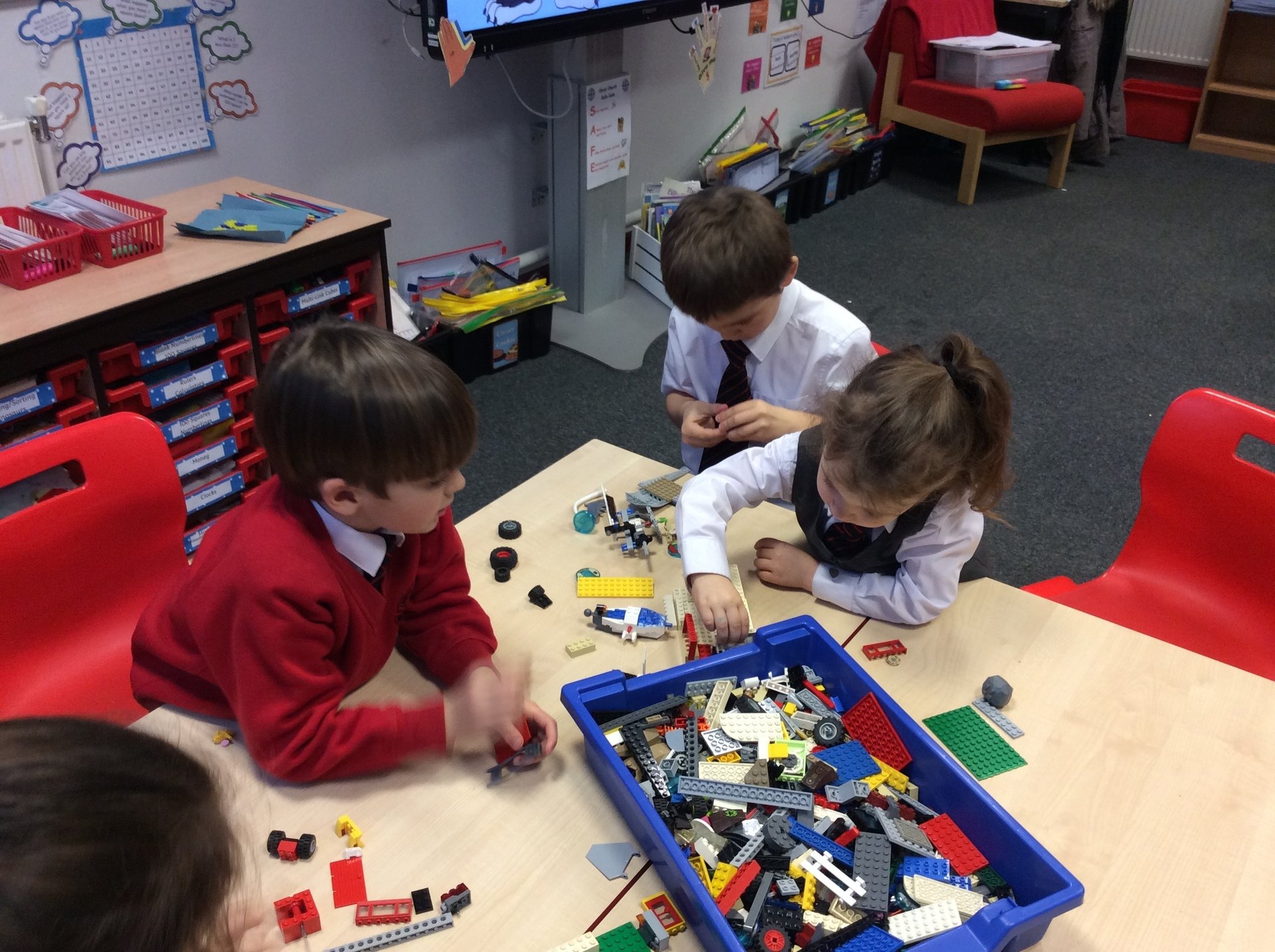 What makes me special?
This week we have been talking about our families.
We practised asking and answering questions about each others family photographs.
We made sure that we spoke clearly and listened carefully.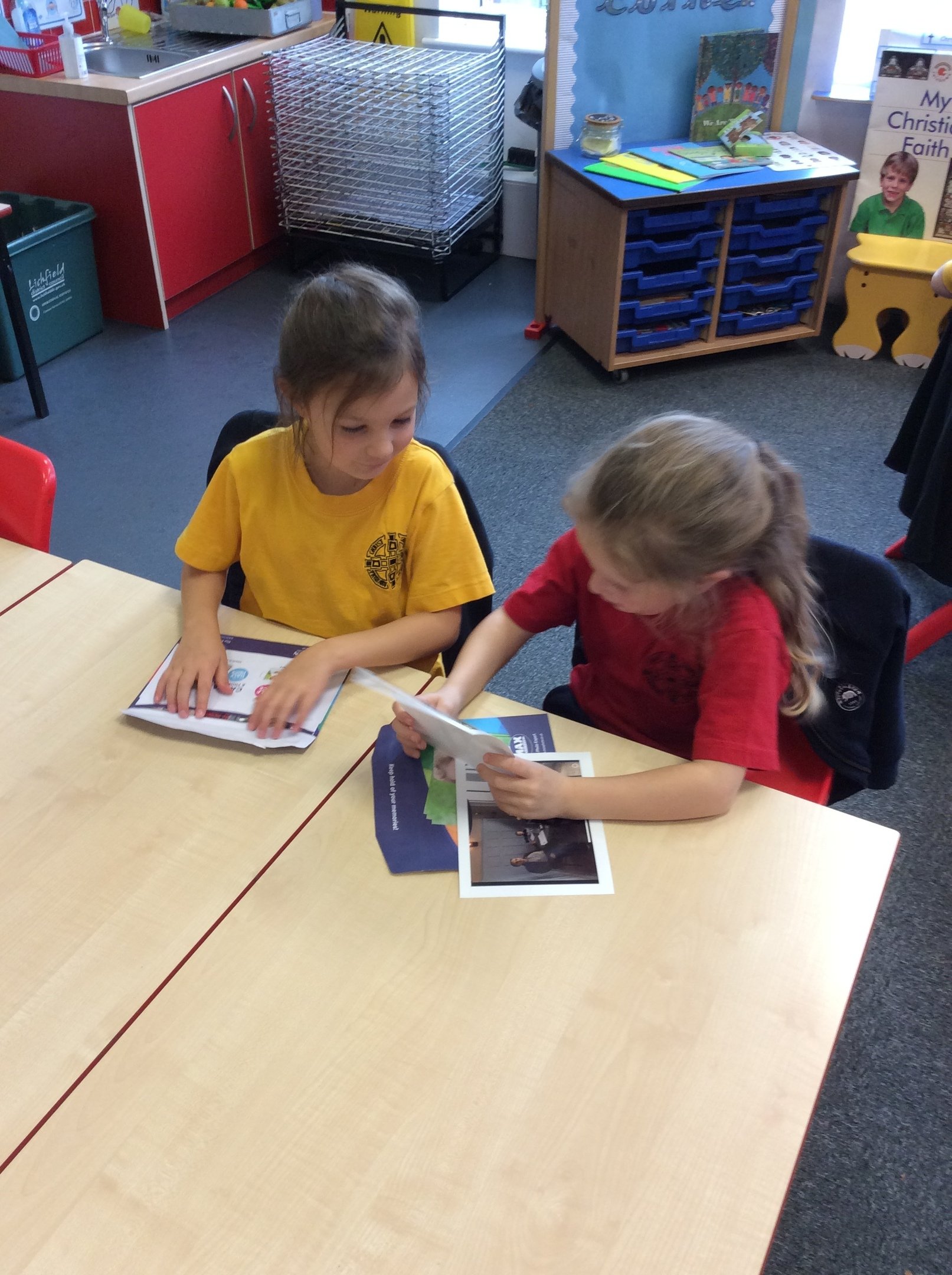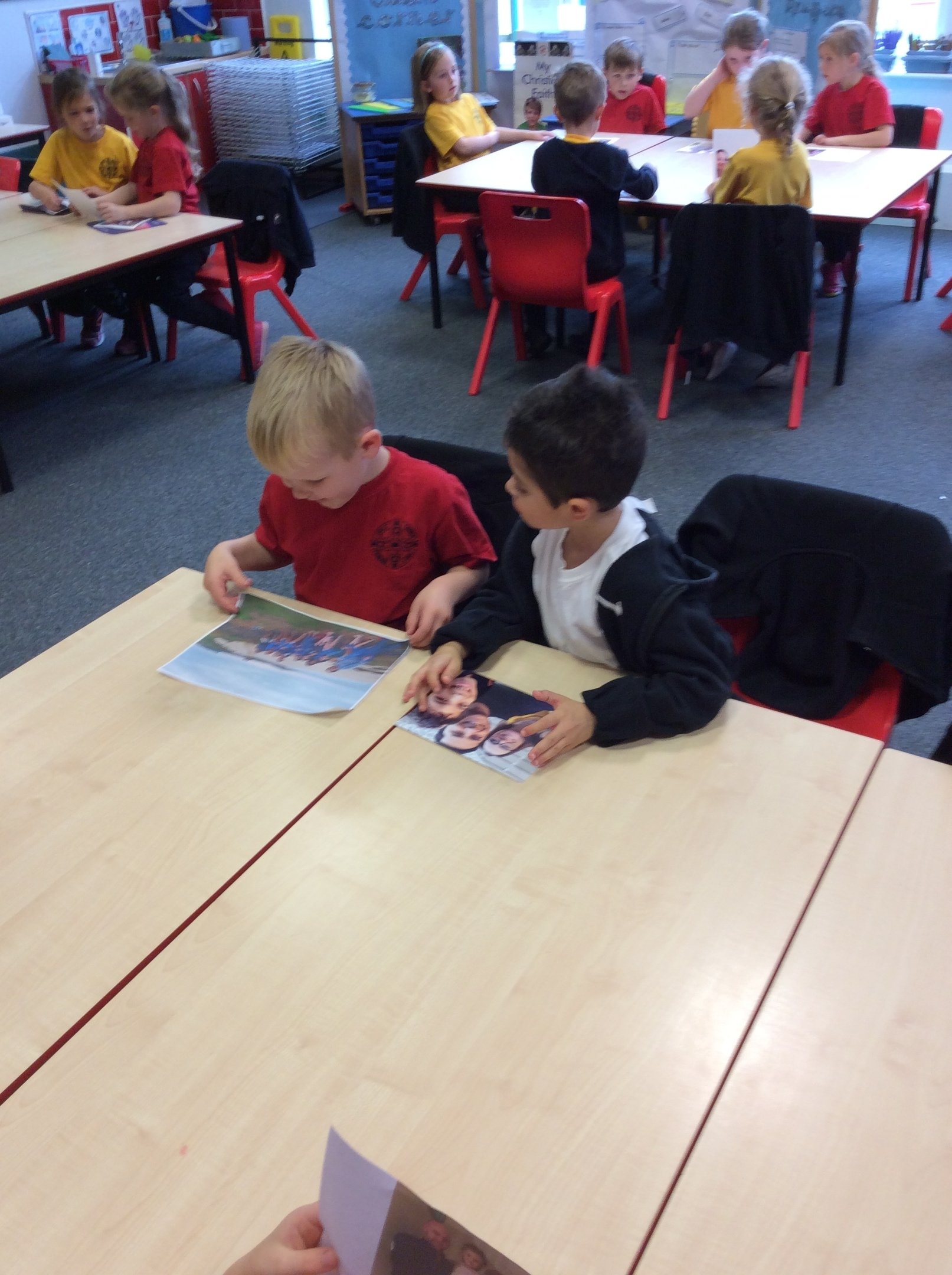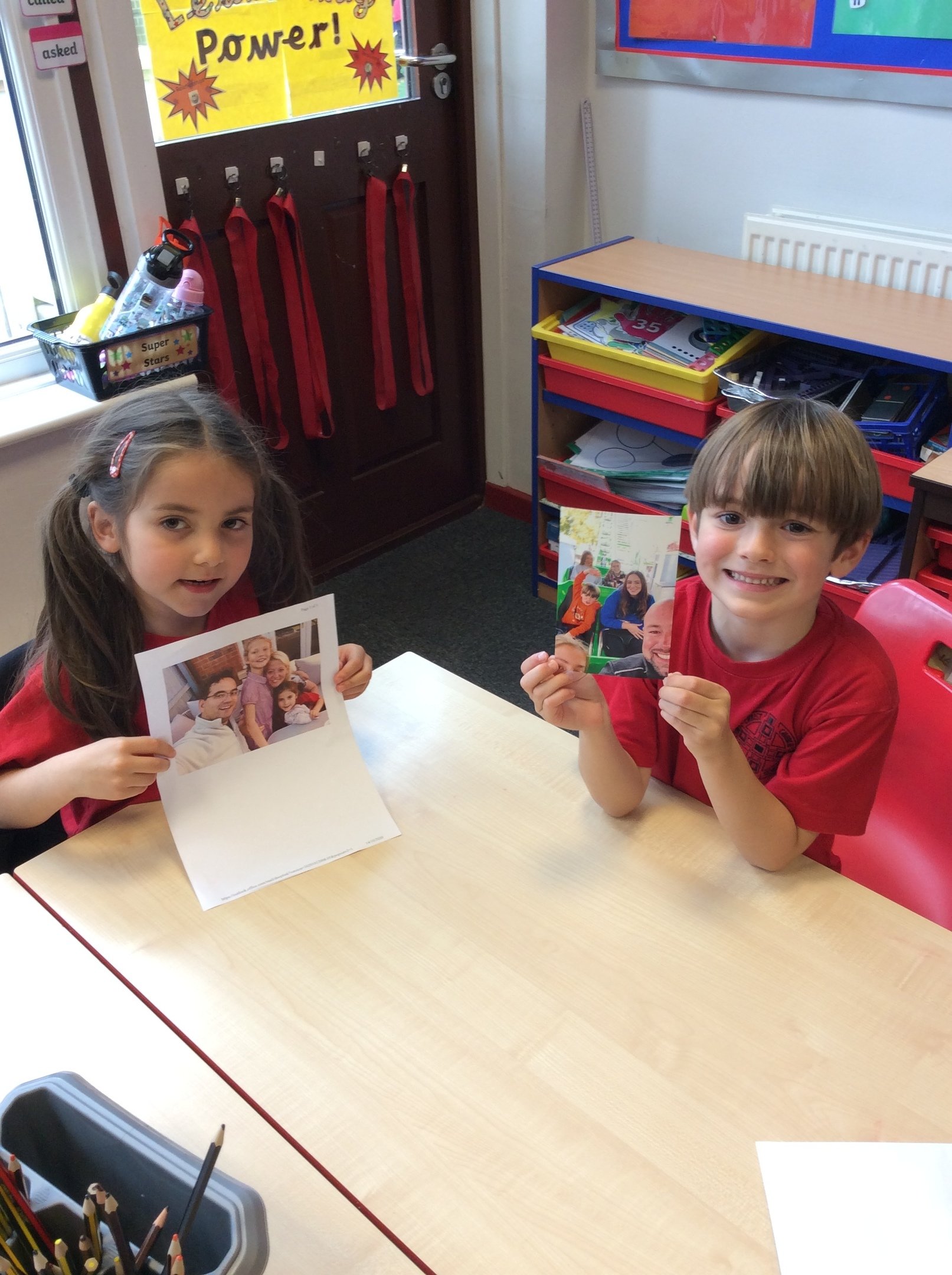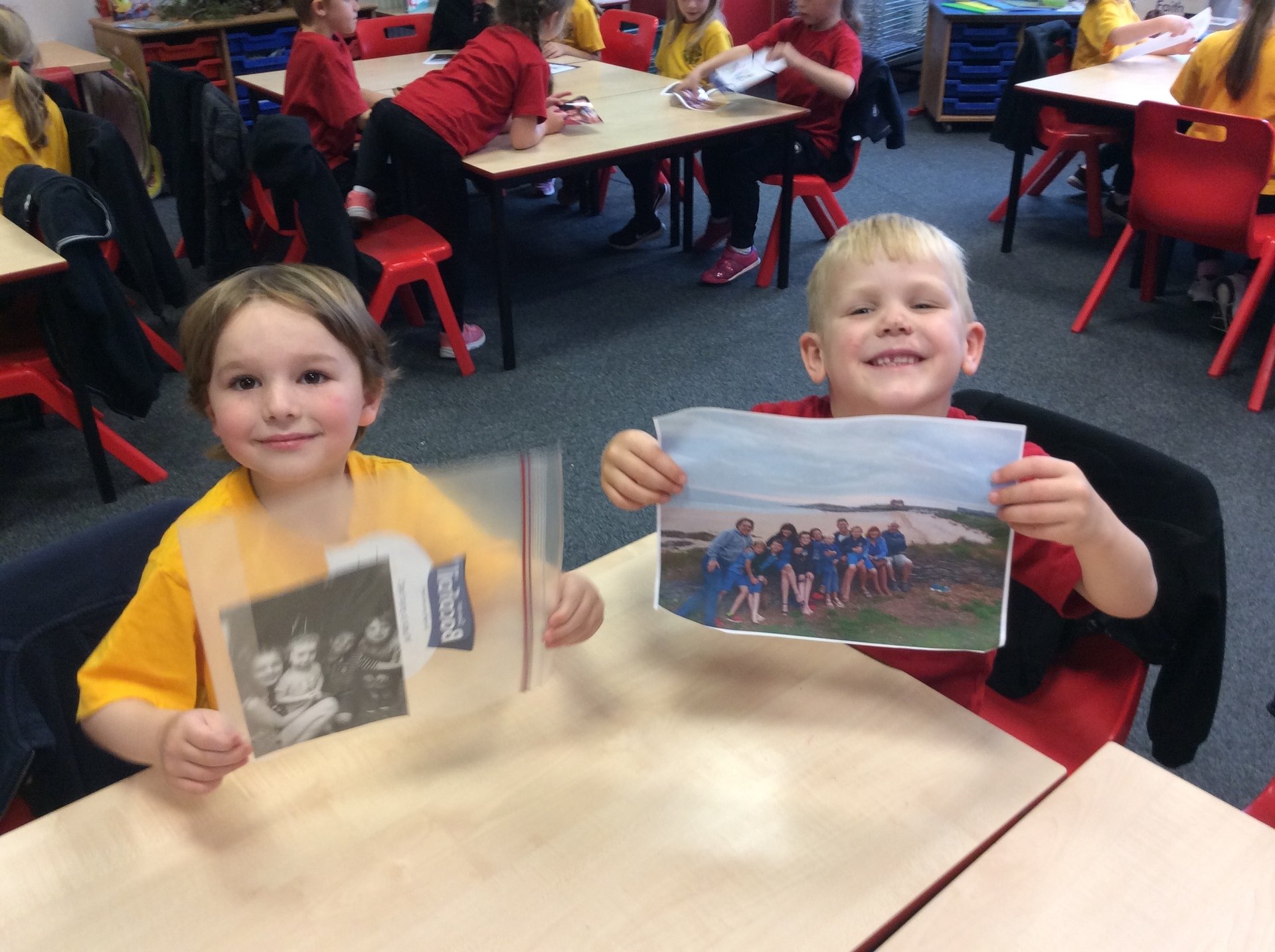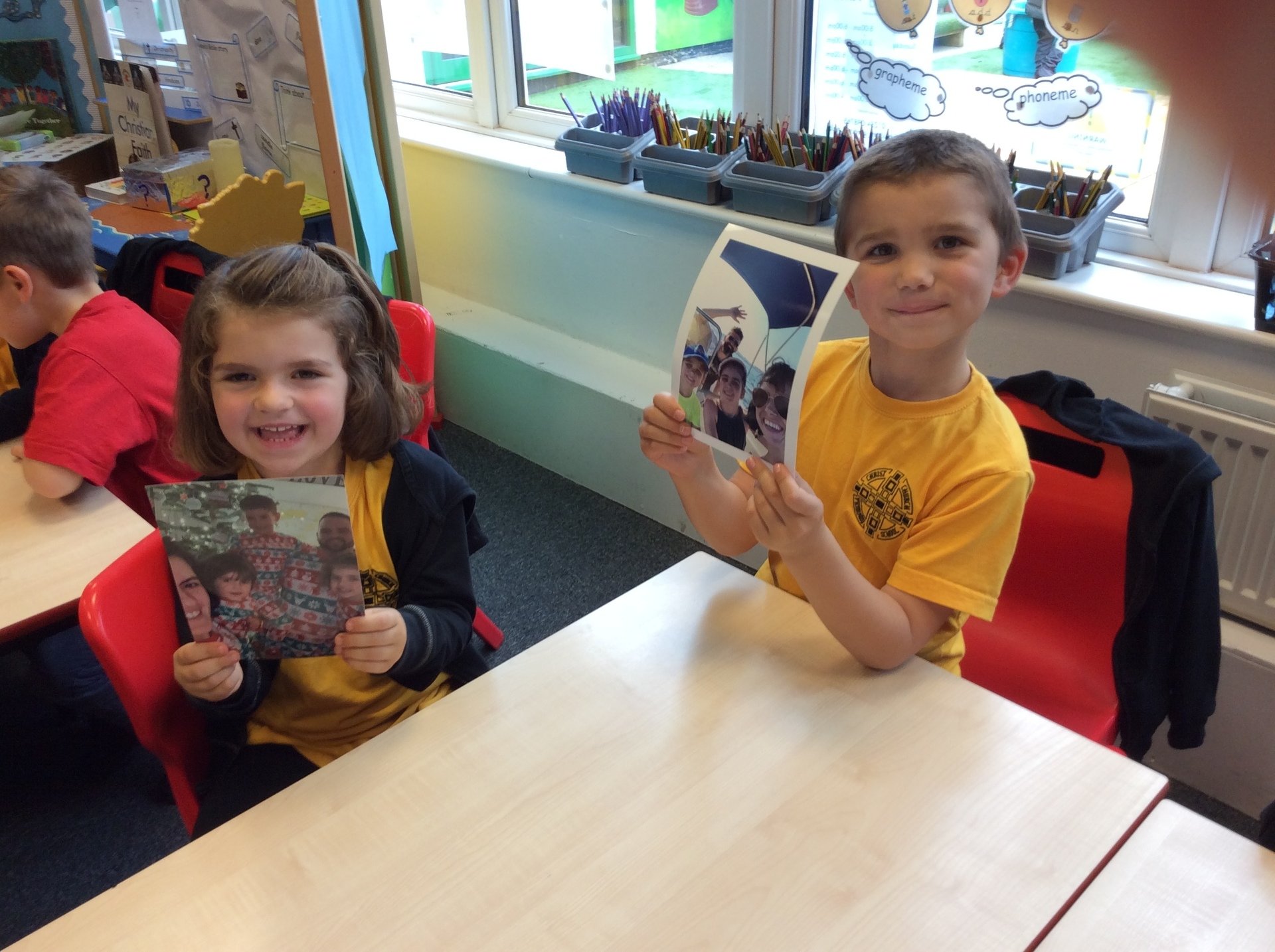 Look at how proud we are of our families.
We have been ordering numbers in Maths this week.
Which one is the greatest? Which one is the smallest?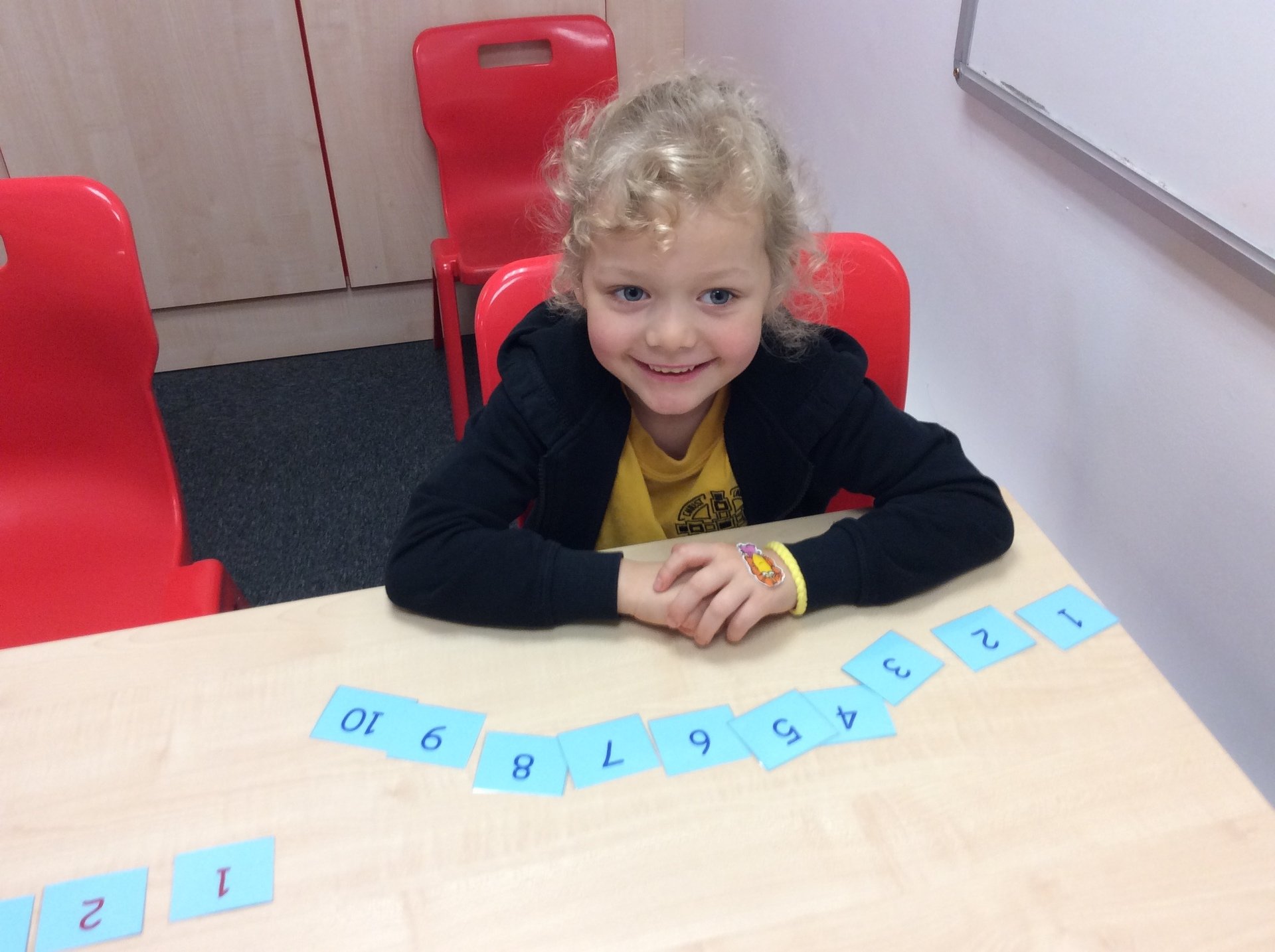 Look at what we found on our autumn walk.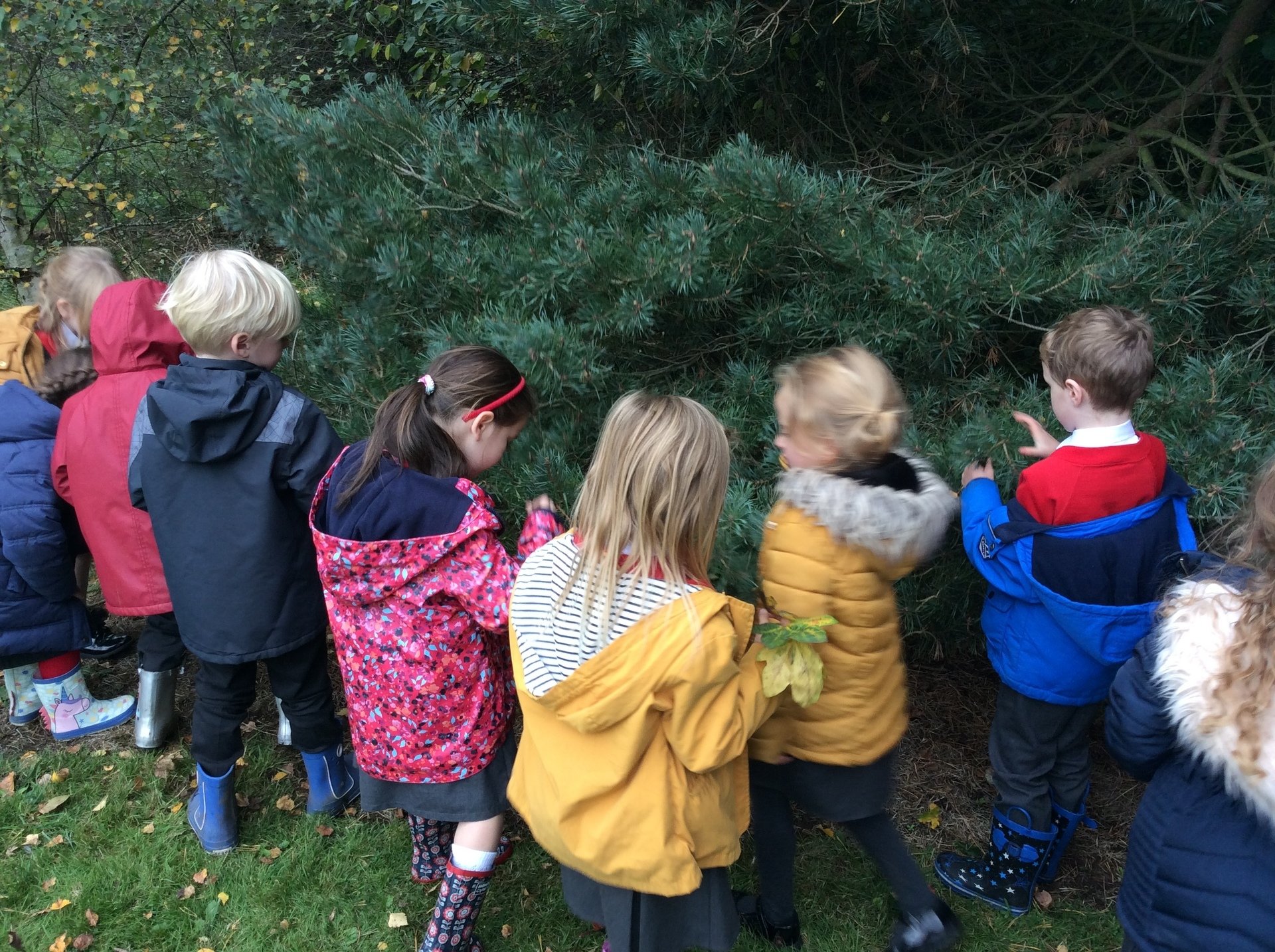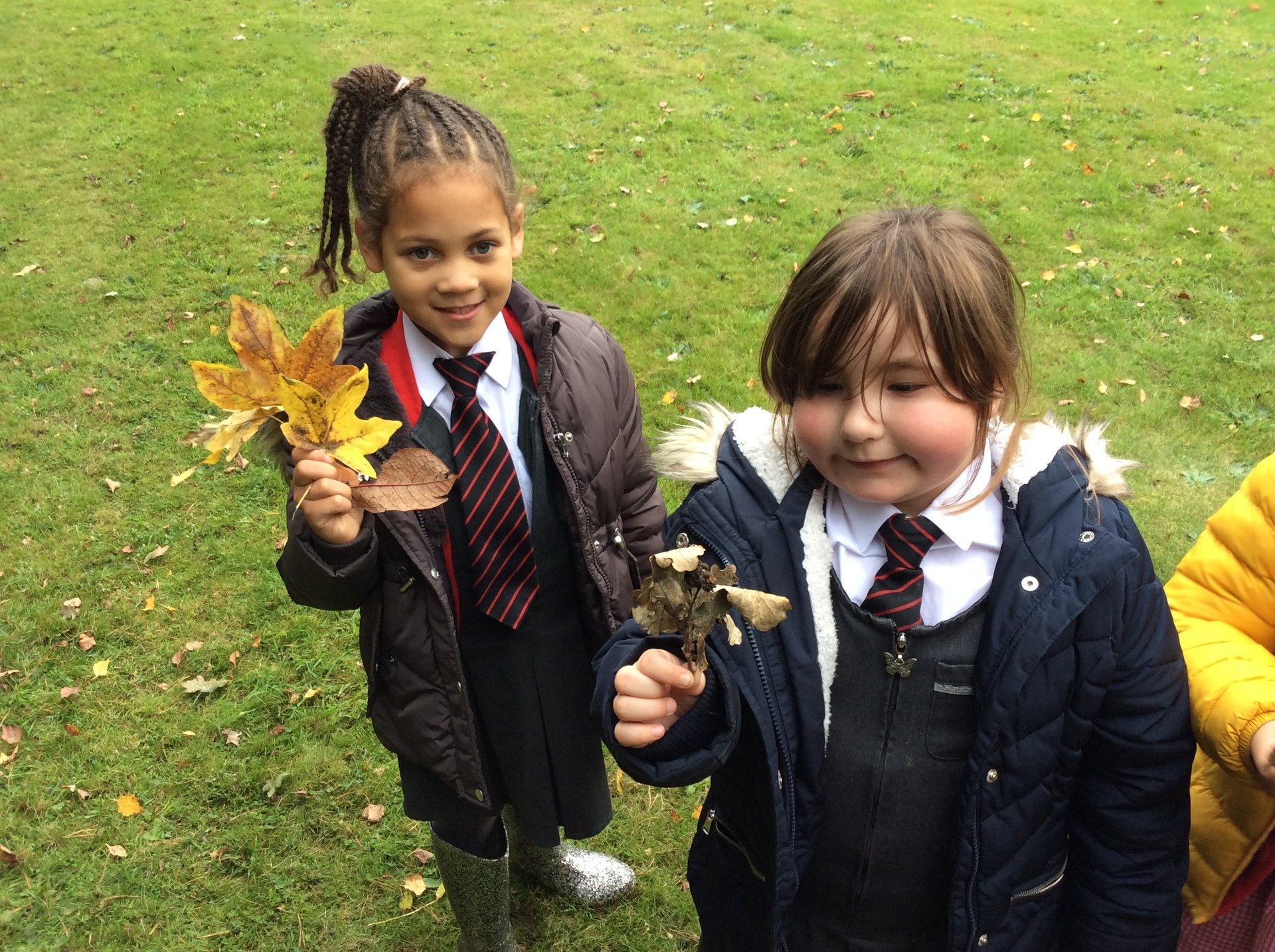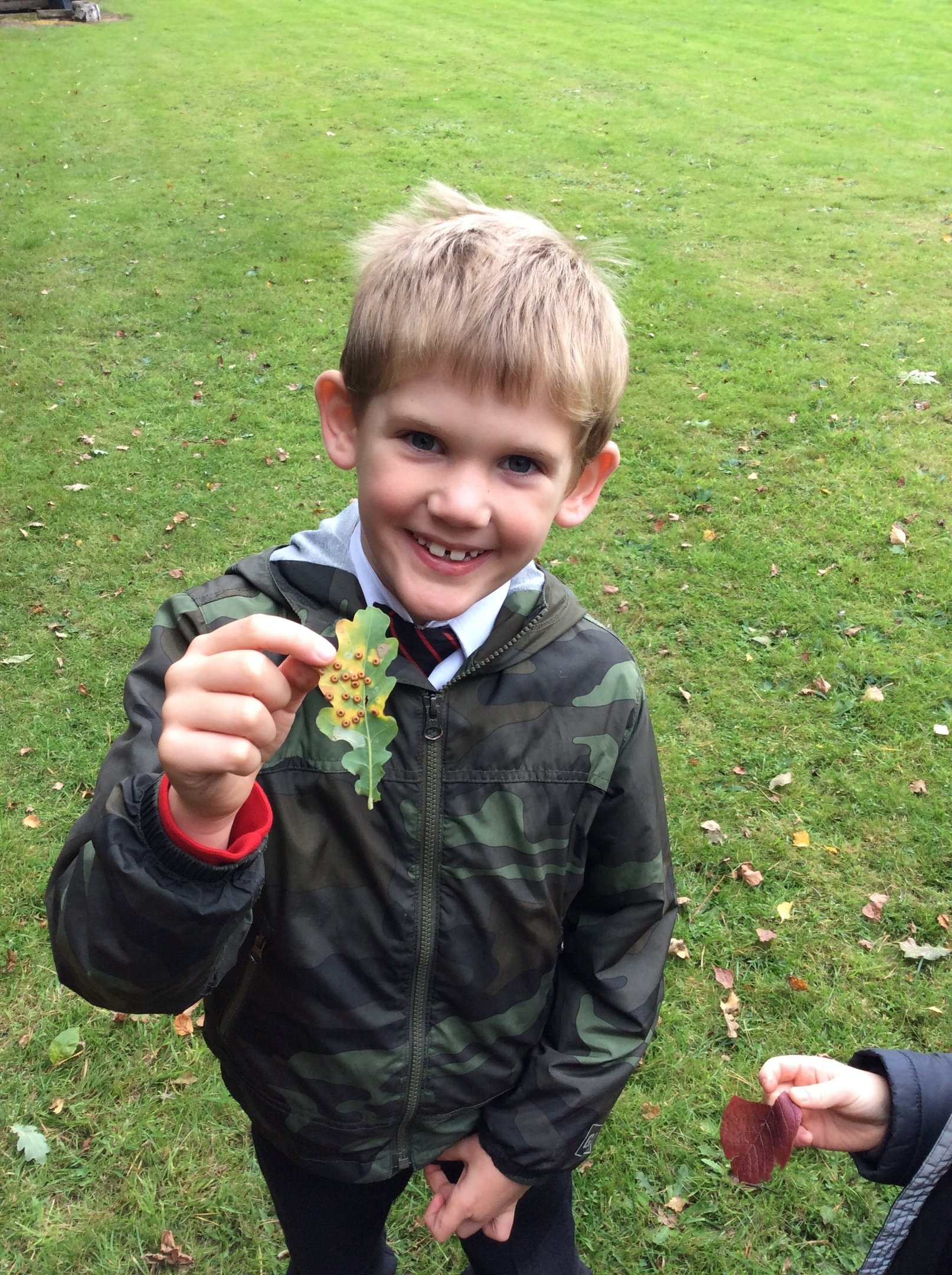 In science we have been learning about our five senses.
We used our senses and discovered lots of interesting
things in our school grounds.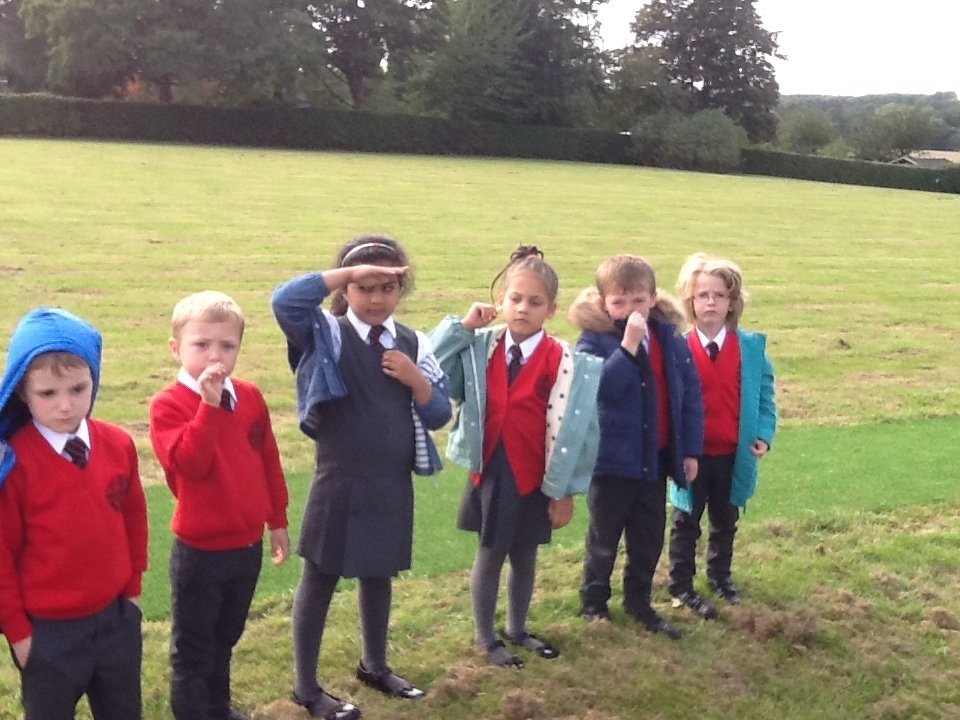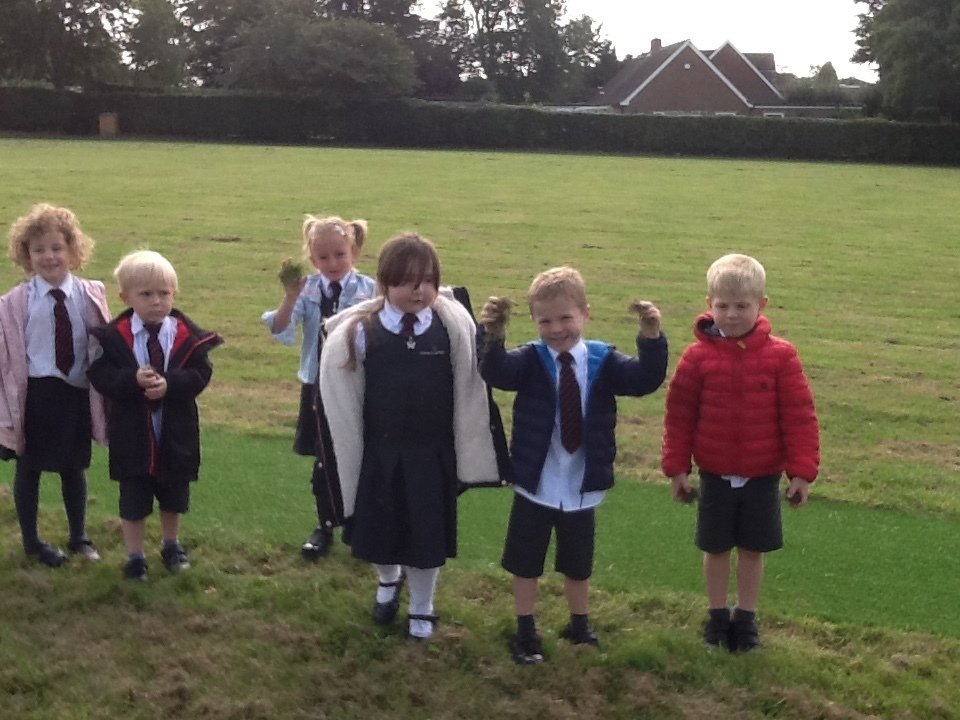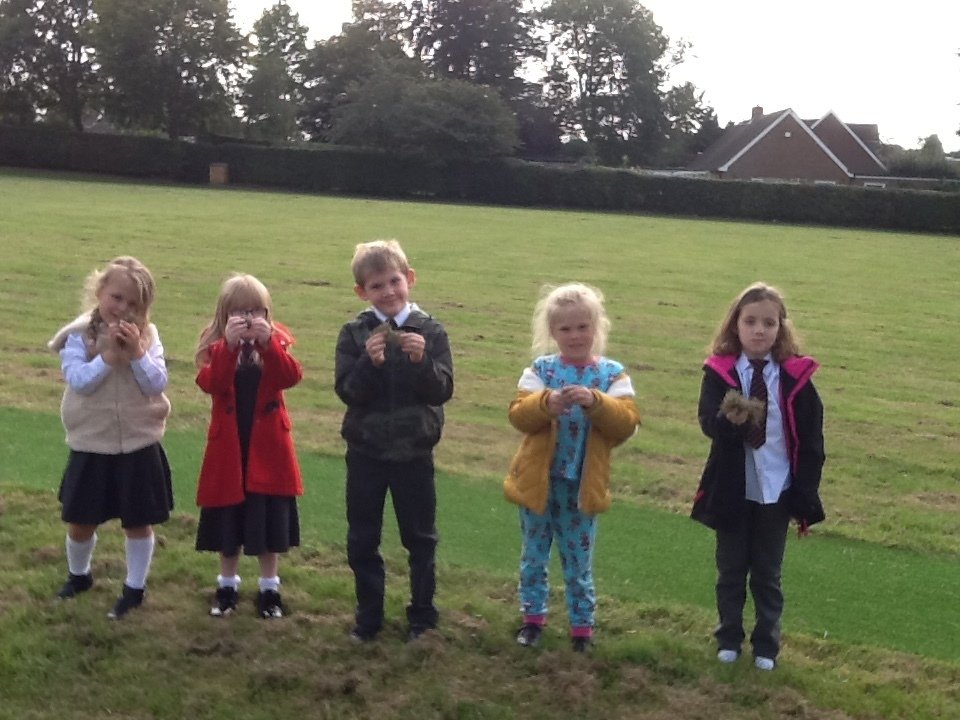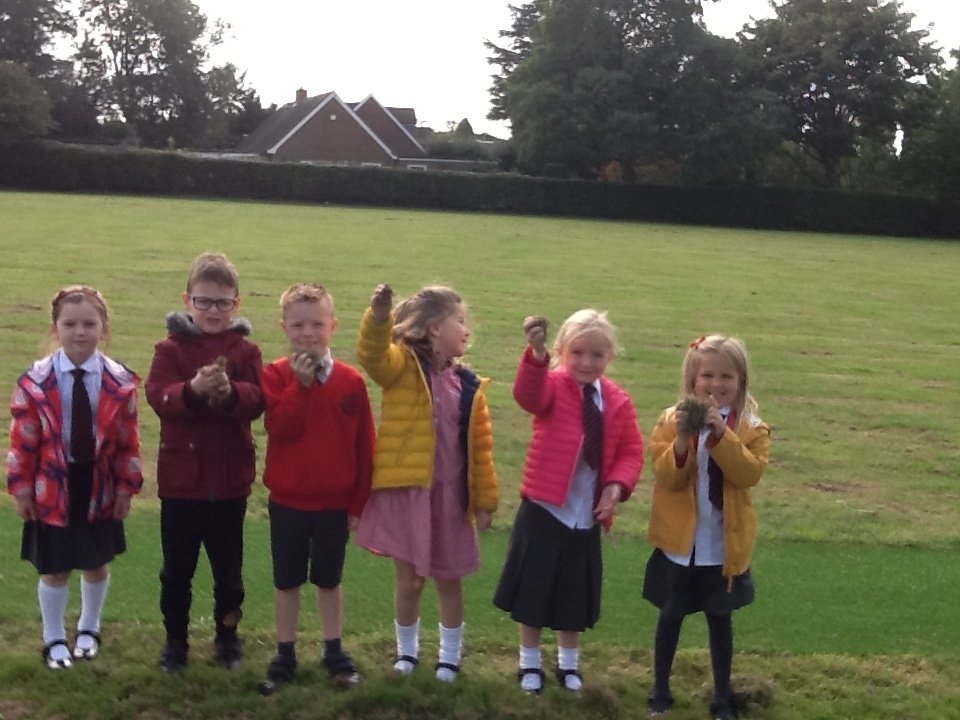 This week in Year 1 we have been historians.
In history we learned about what it was like to be a child in the past (The 1970s).
Do you remember any of these things?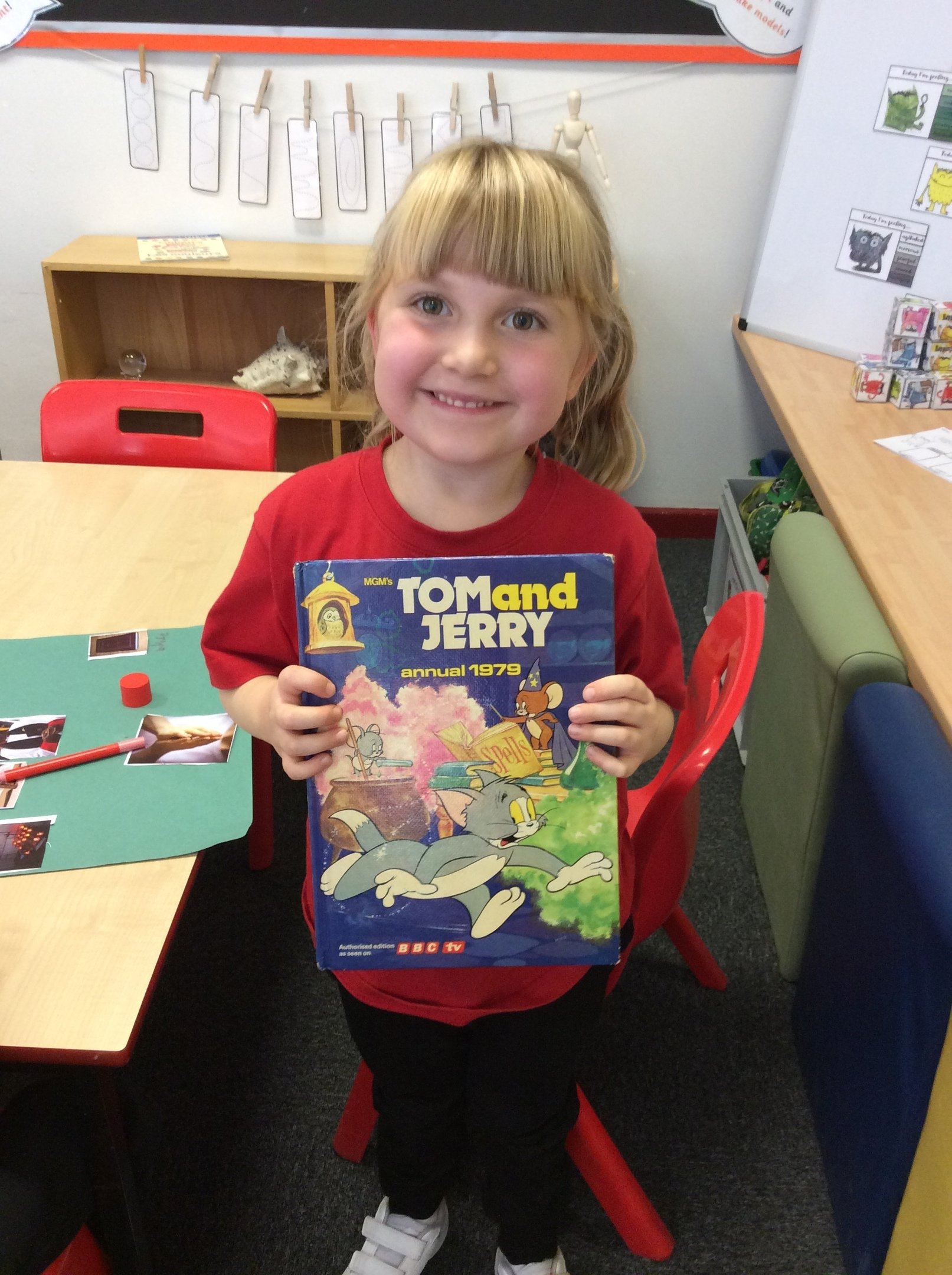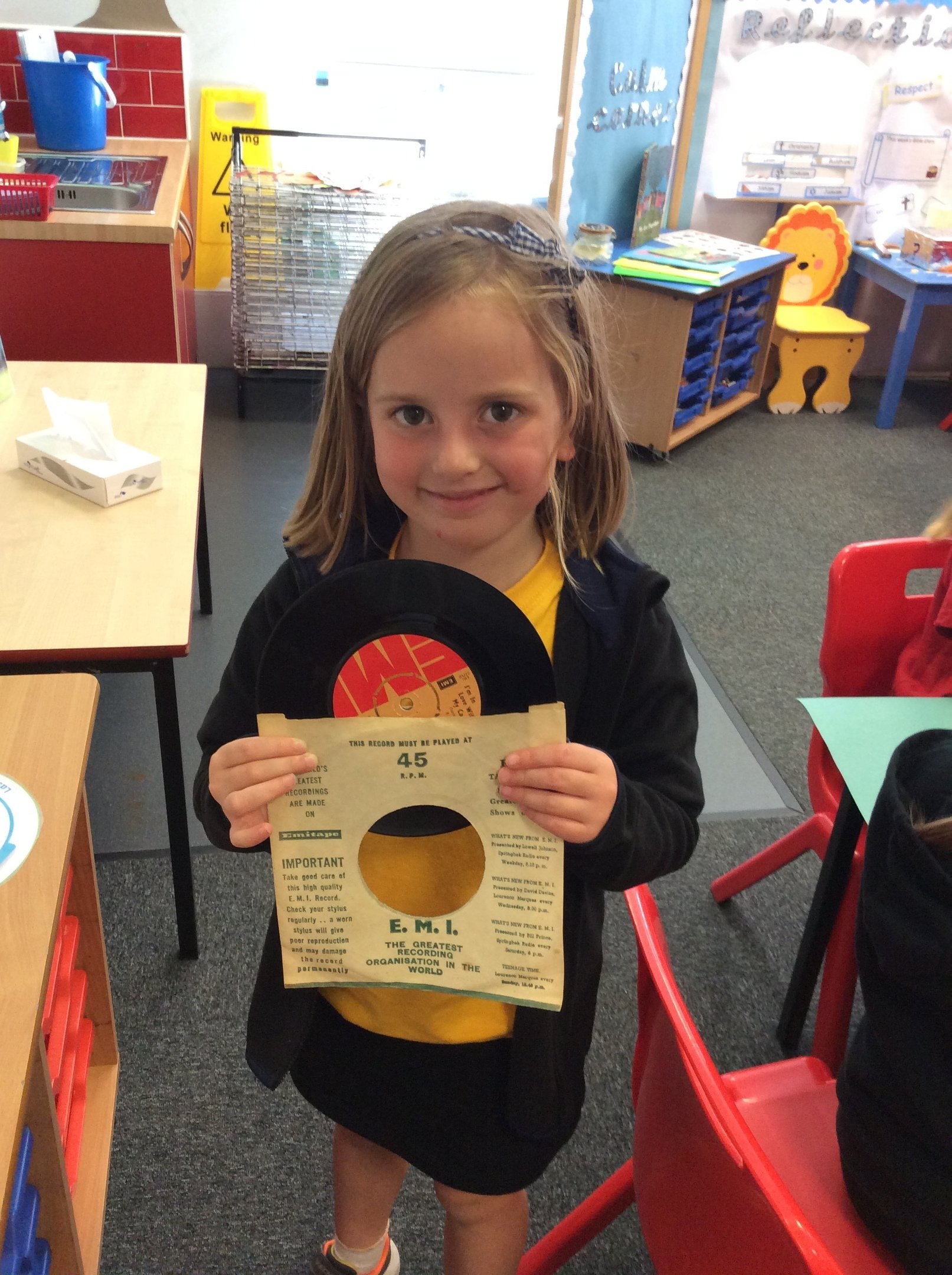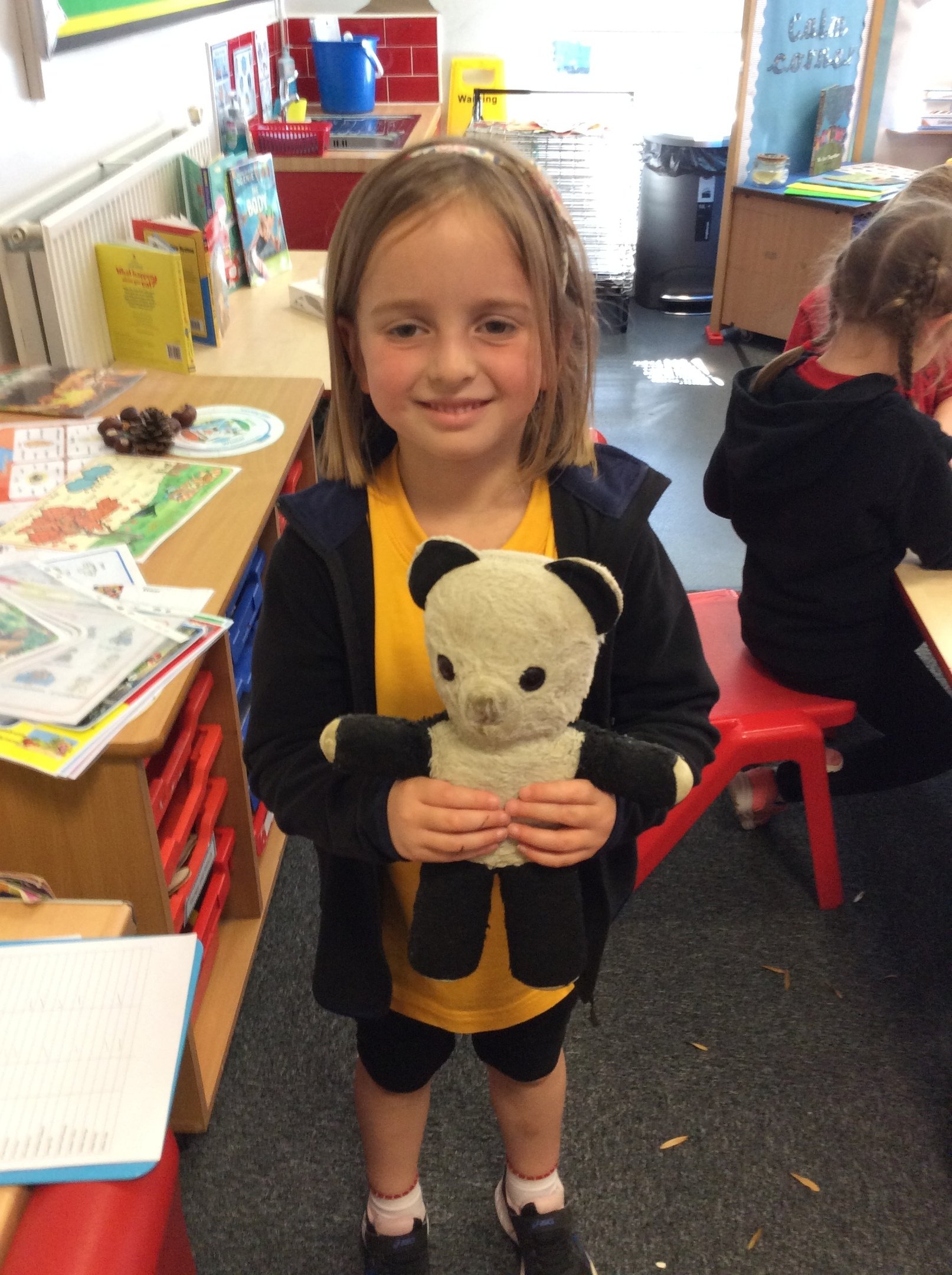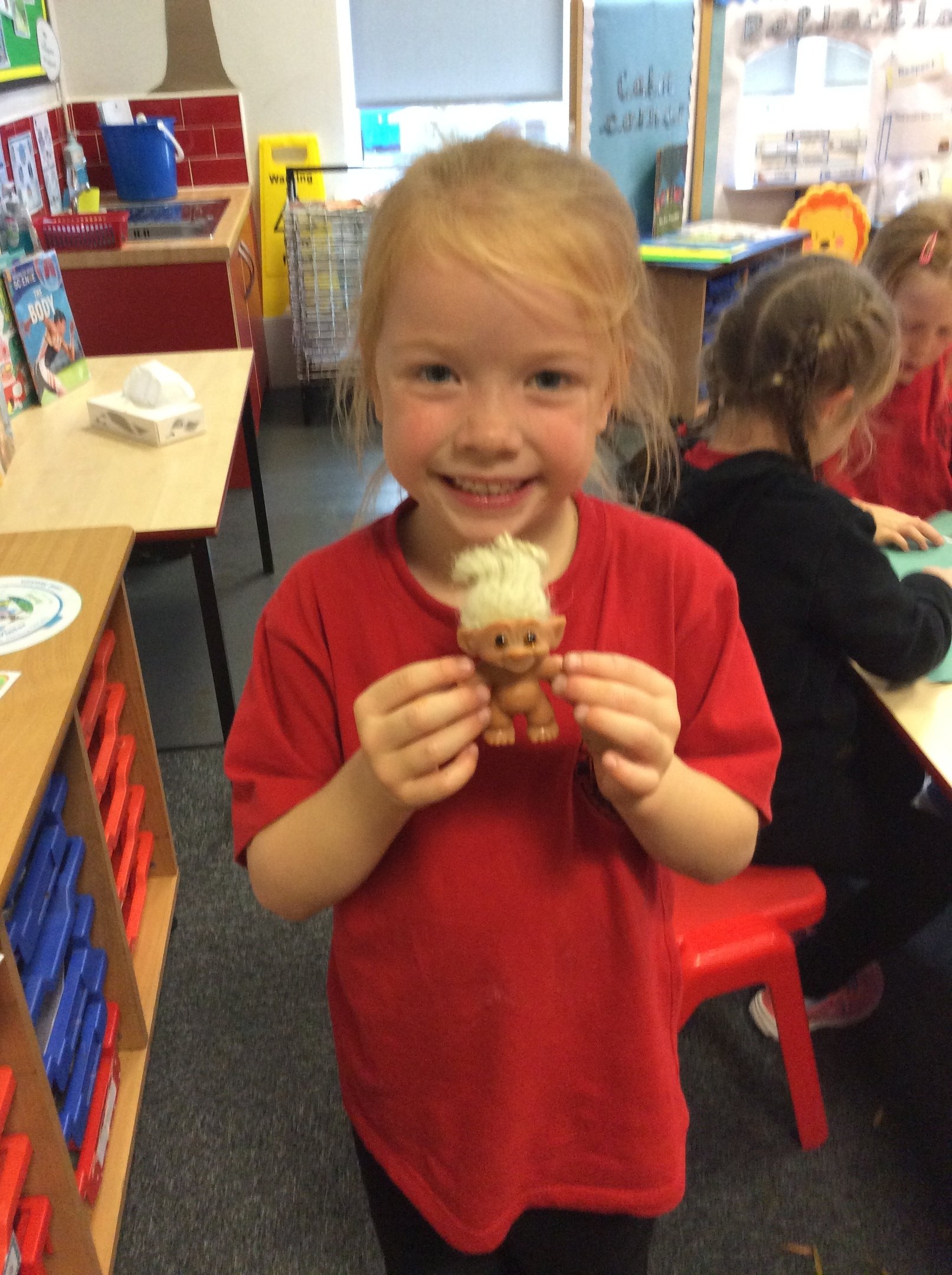 In RE we have been learning what it means to be a Christian. We looked at different symbols, people and places that are special to Christians. We used our "Relationship" value to work as a team to make posters to show what we know.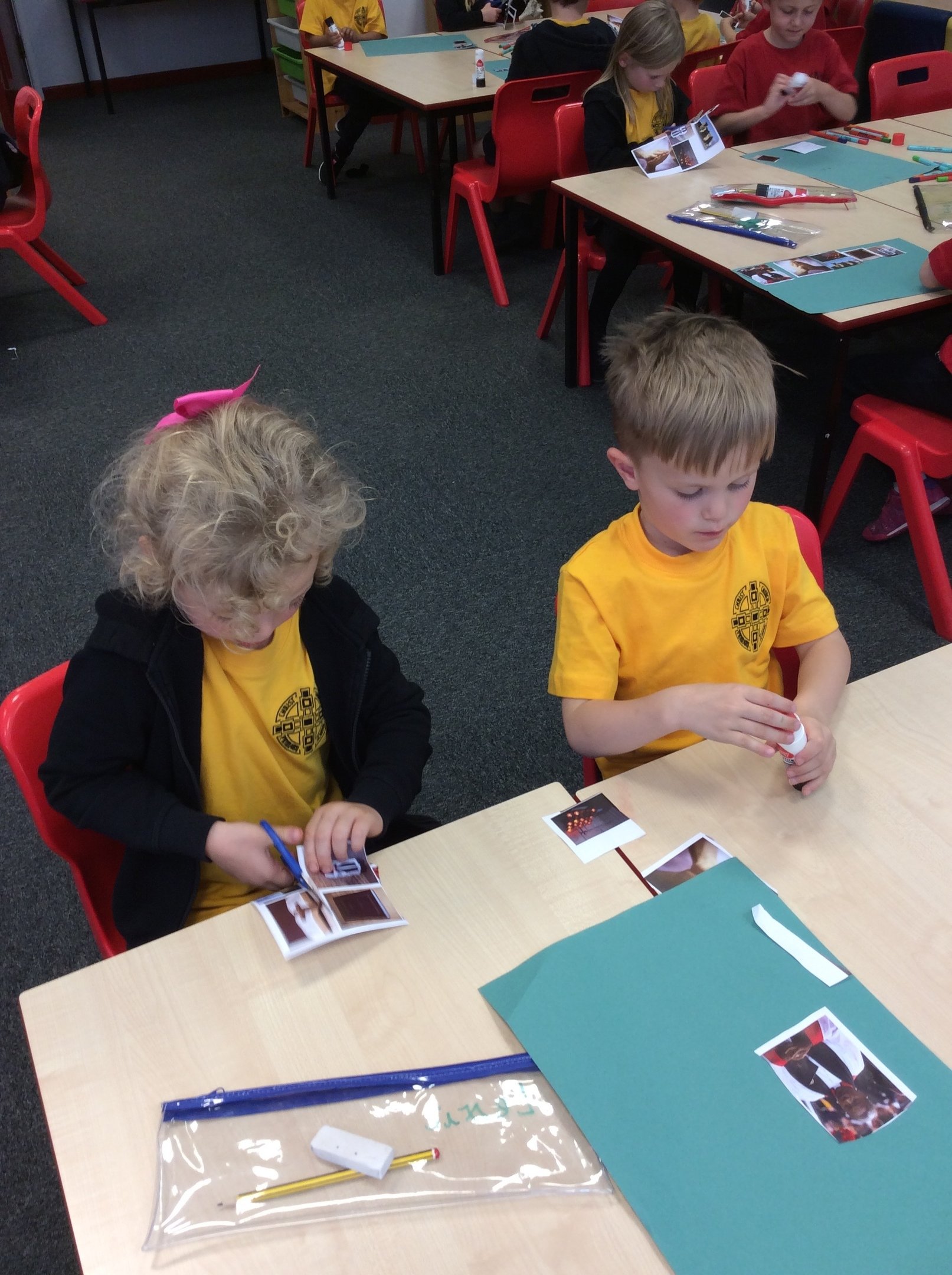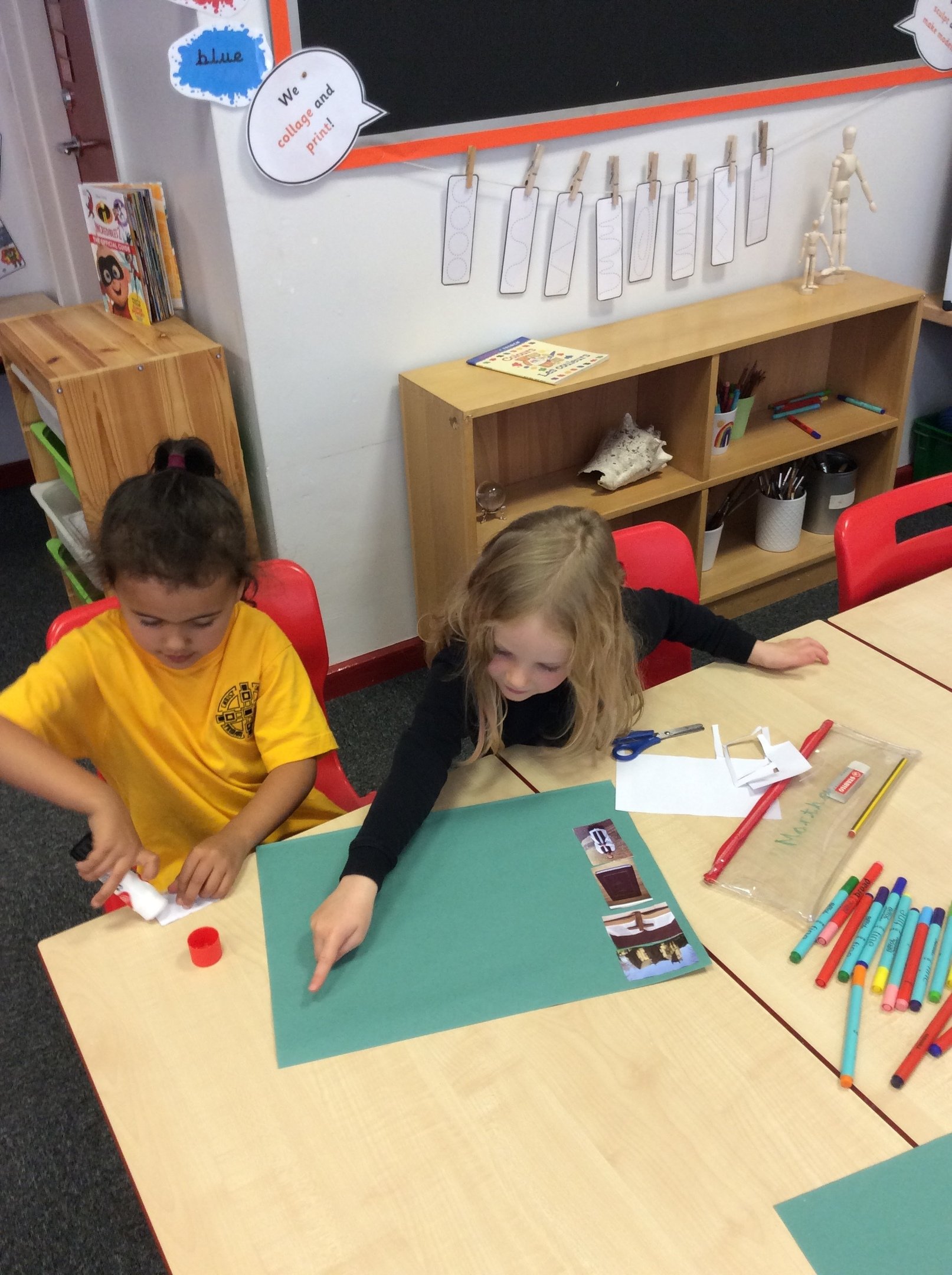 We received a magic box with something special inside it. We wondered what it could be and found out that the special thing was us.
(We saw our reflection in the magic mirror that was inside the box!)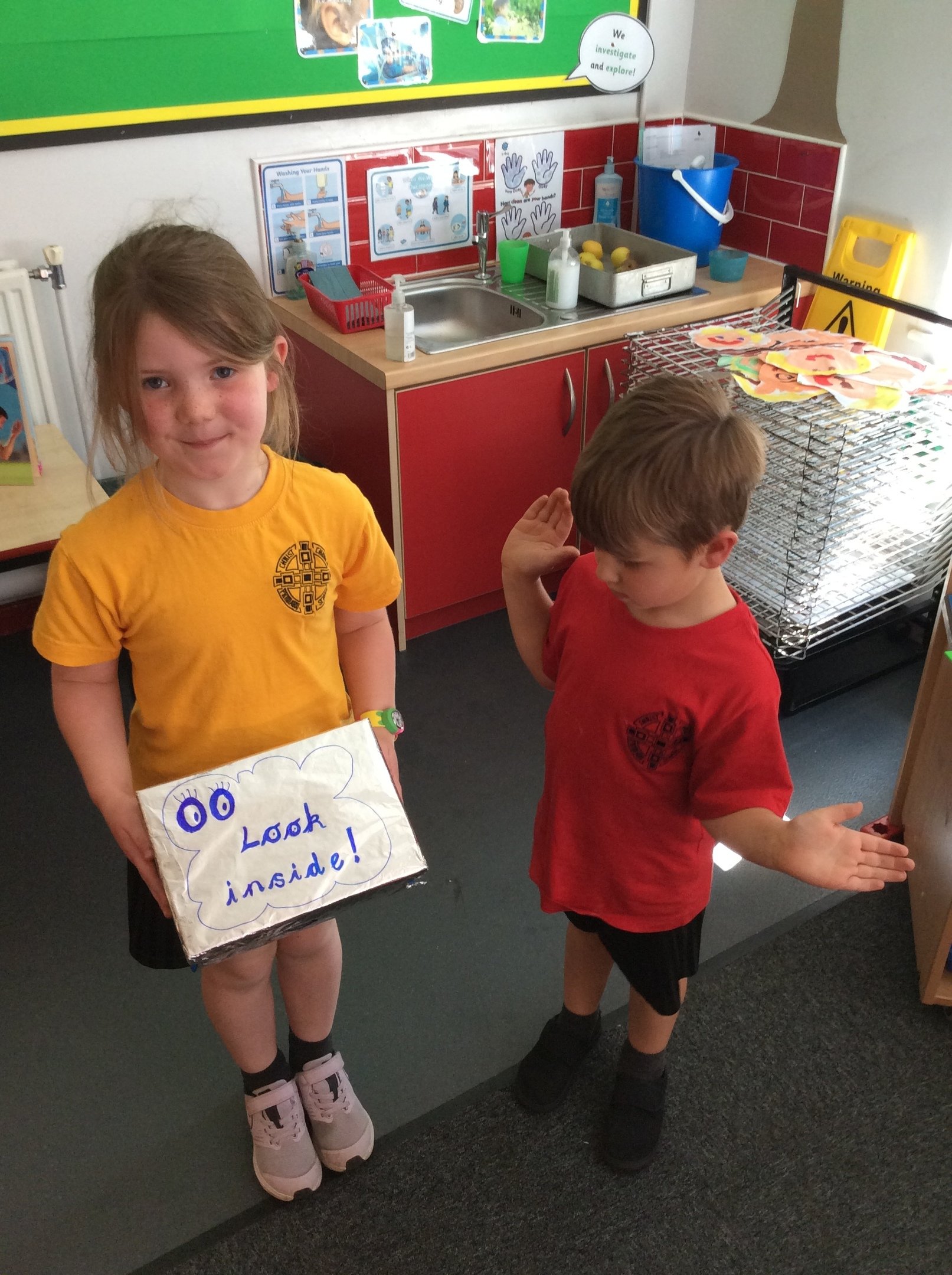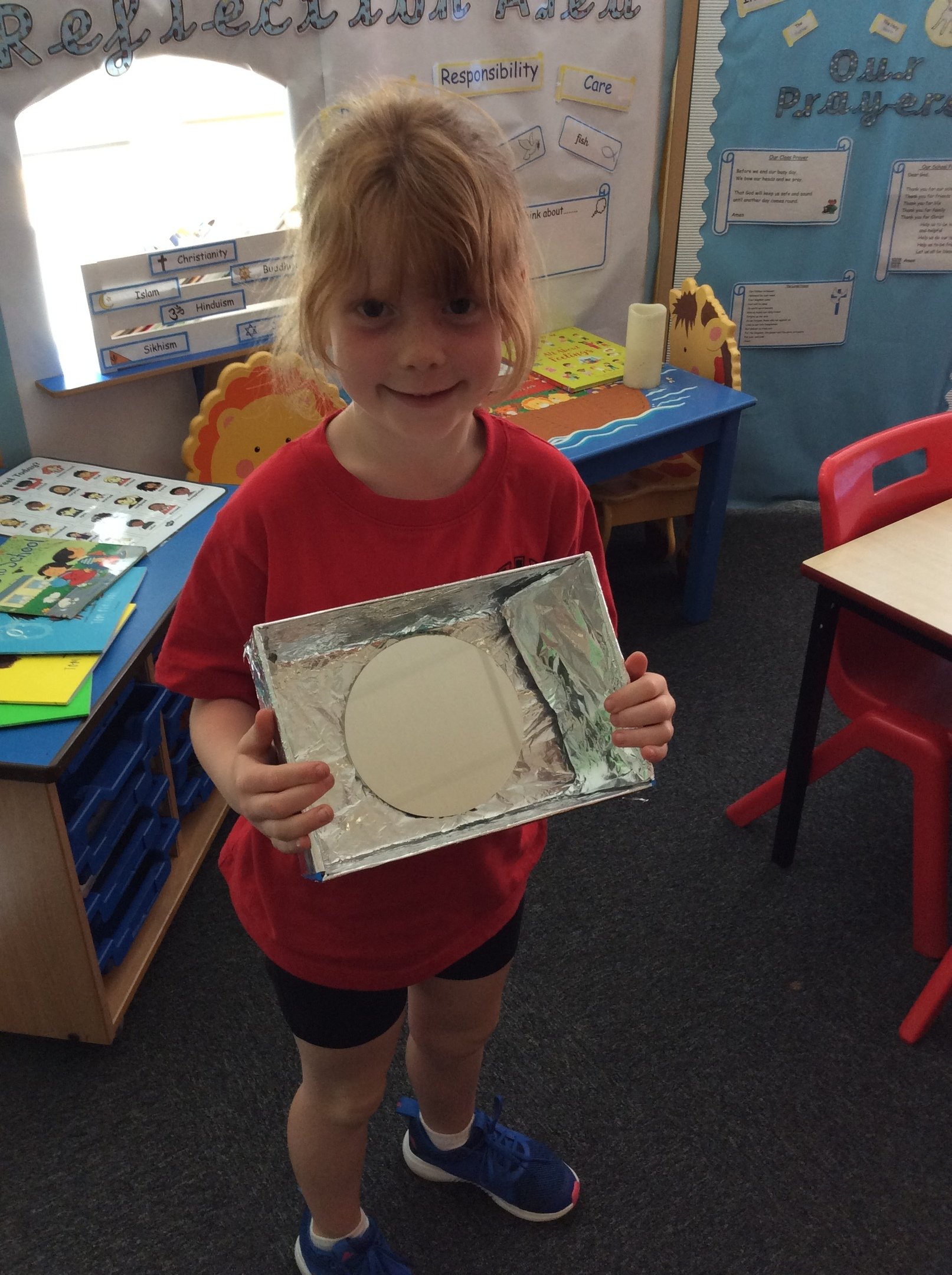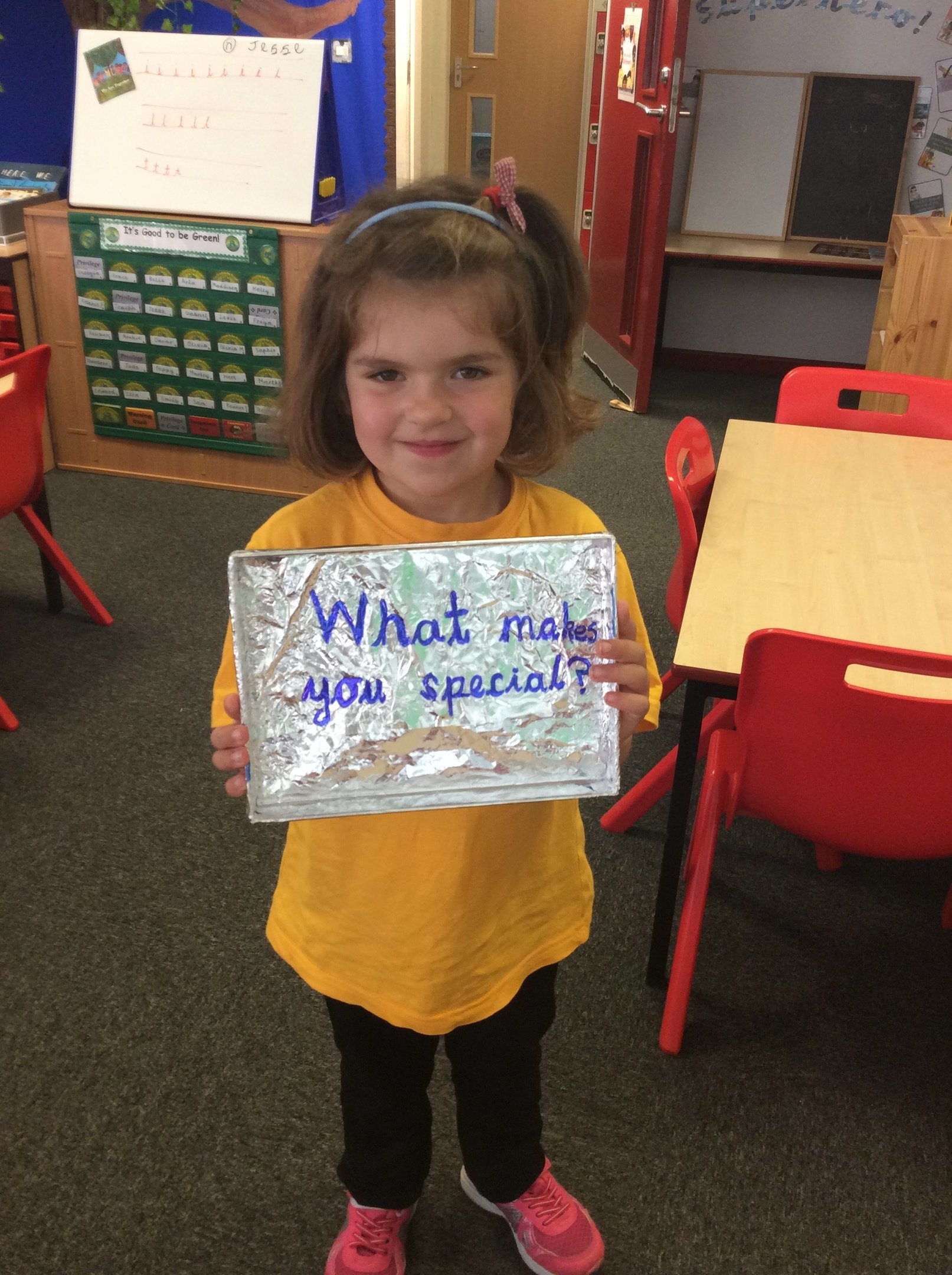 We learned that our feelings make us special and unique.
The colour monster helped us to talk about our feelings and to understand them.
We decided that we wanted to be the green monster because he feels calm and that when we feel calm we are relaxed and ready to learn.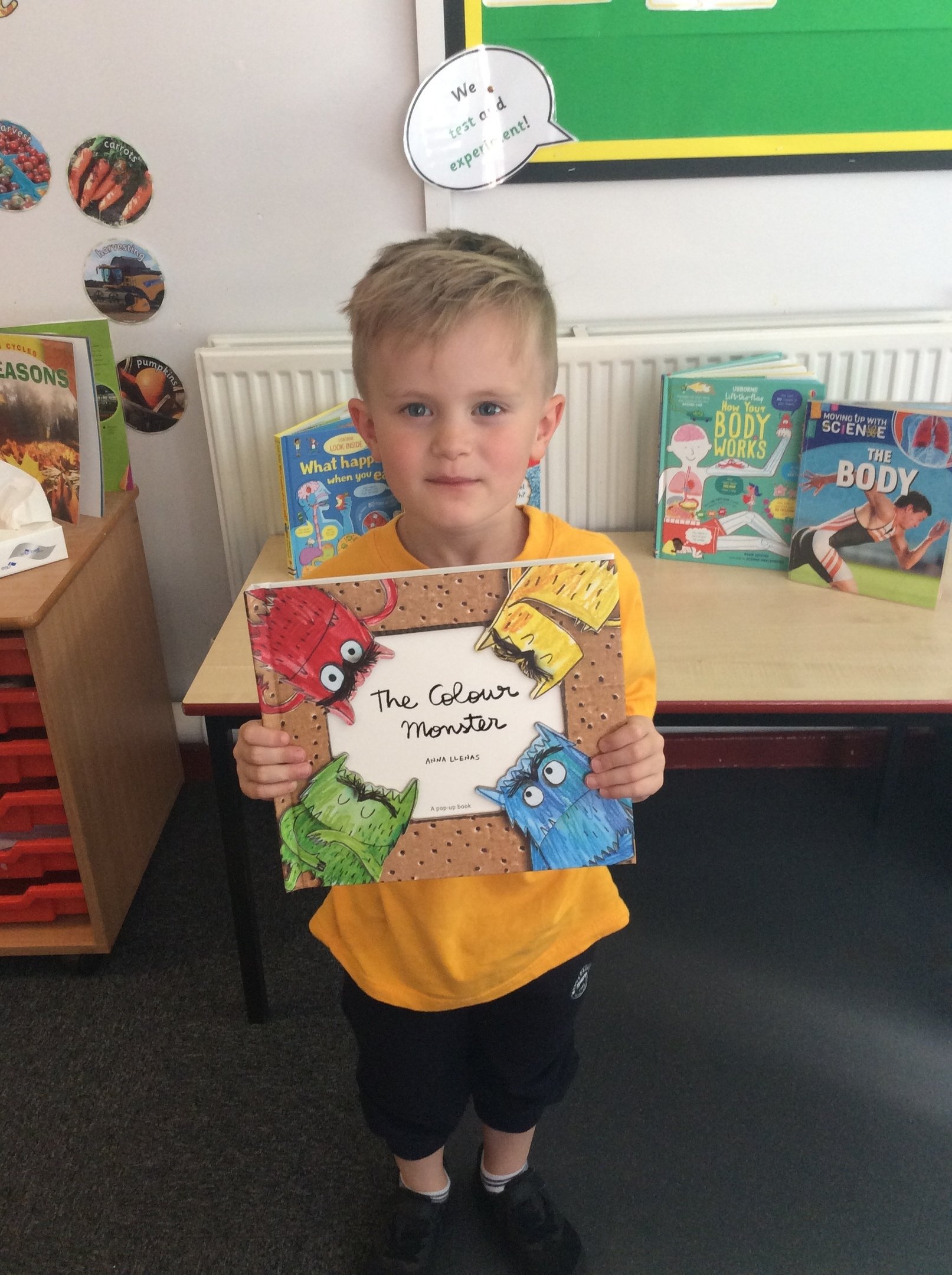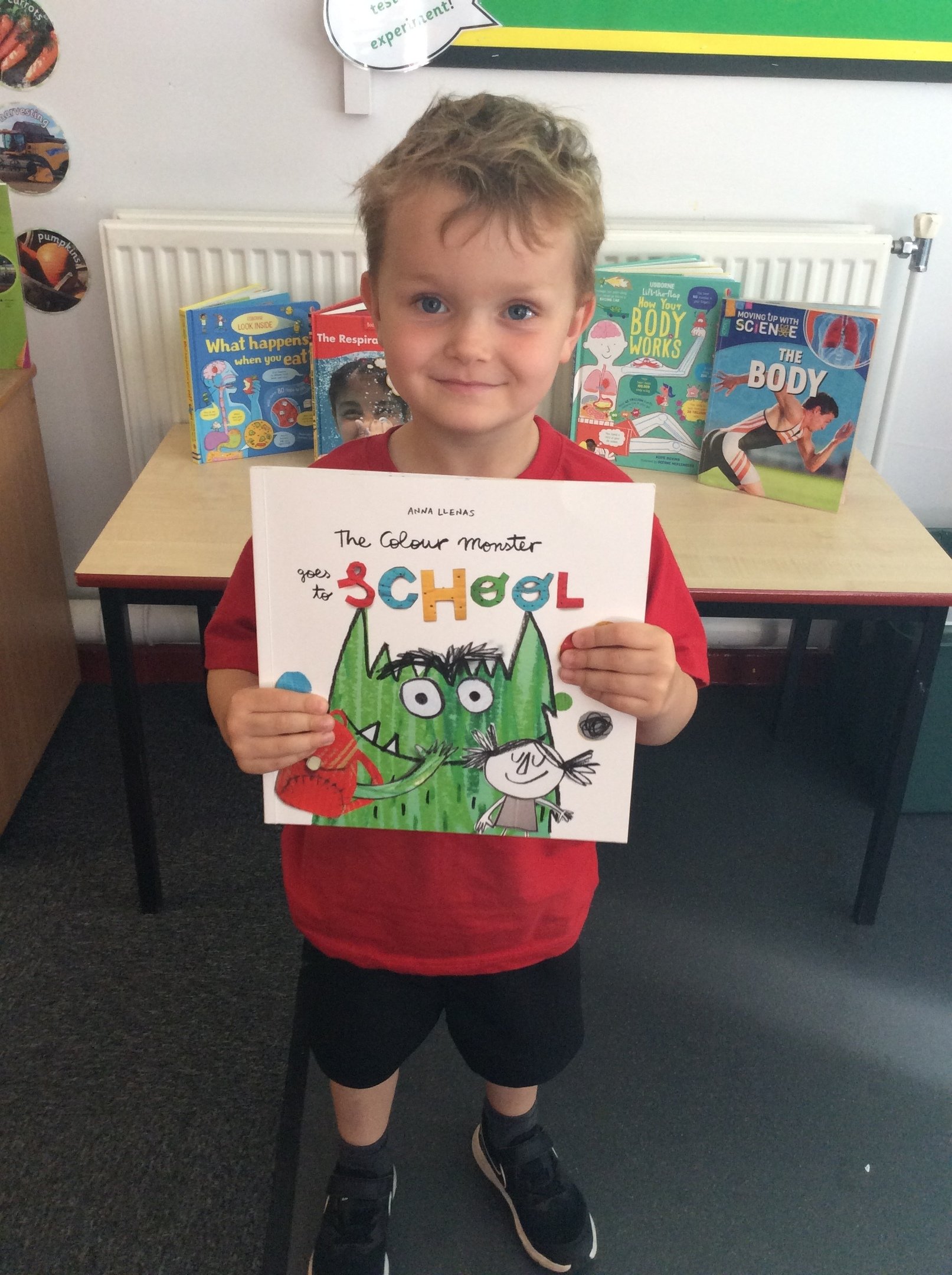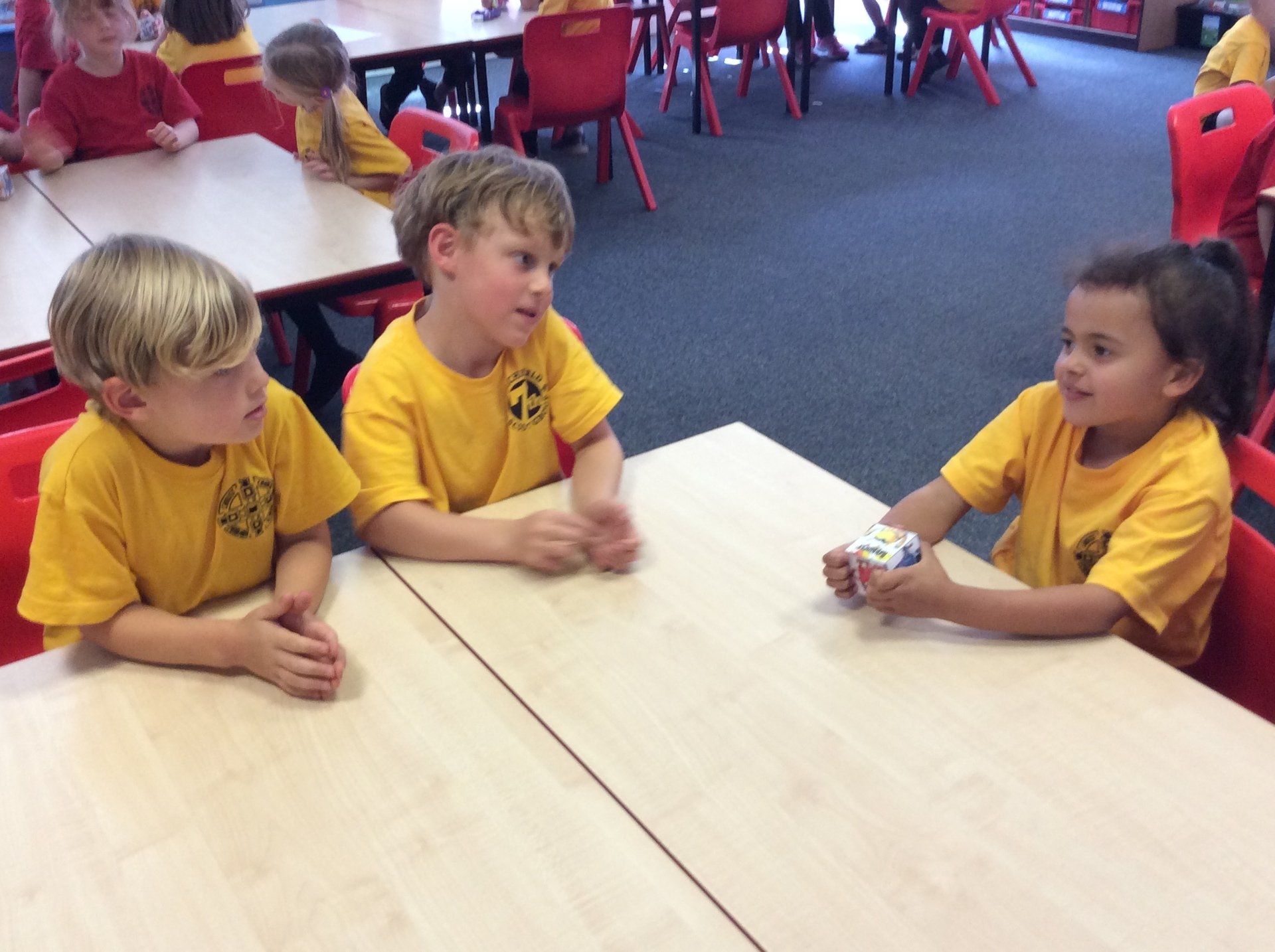 WOW!!! Look at our fantastic Maths work.
We have been sorting, counting and making numbers.