Eco Council and Forest Schools
Eco Council
Eco Council is made up of 16 children. Each class in Key Stage Two has chosen two children to represent them at the Eco Council meetings. You can see who these children are by looking at our display board in the School entrance.
We meet each half term to discuss how to keep our School Eco friendly. We have completed an environmental review of school and we are hoping to develop lots of areas such as recycling and our School environment area. Here is a copy of our Eco code.
Forest Schools
We are extremely lucky to have such a wonderful environmental area here at Christ Church Primary School that we can use in our curriculum lessons as well as Forest School sessions.
Year 5 Forest School 2016!
During the summer term, a group of our year 5 students will be taking part in Forest School sessions with Miss Perks and Colin Manning (Creative Outdoor Learning).
Watch this space to find out about their Forest School adventures with pictures from the sessions and a blog from the students themselves!
Week 1 21/4/16
On Thursday, we had the opportunity to attend Forest School with Miss Perks and Colin. We went out adventuring in the environmental area. It was fun! We saw fungus, a variety of plants and found out that we get squishy logs when fungi have chewed through them. And then we made dens in groups!
Summer and Coy.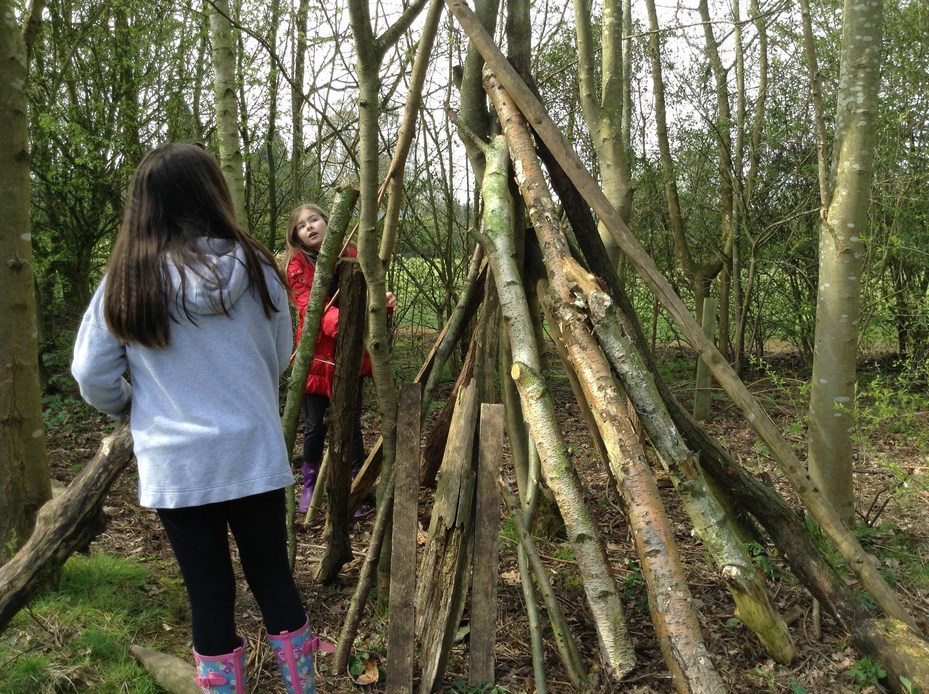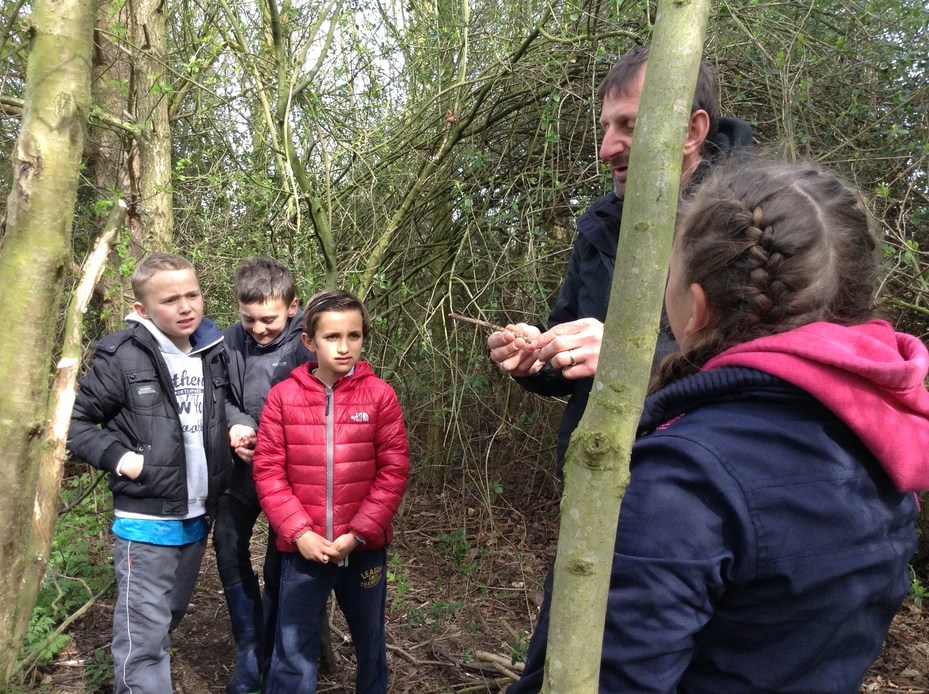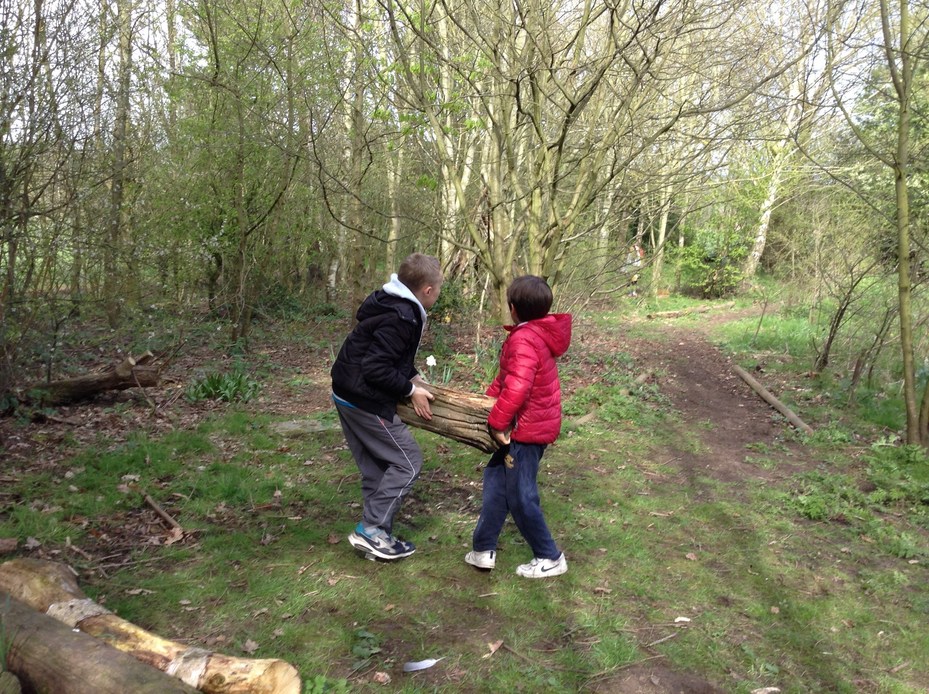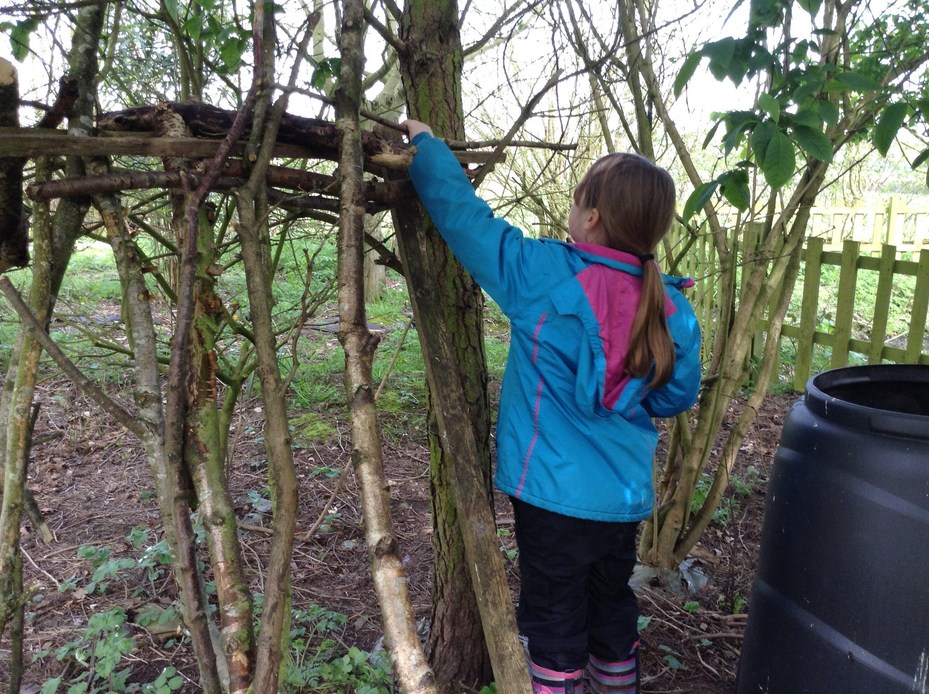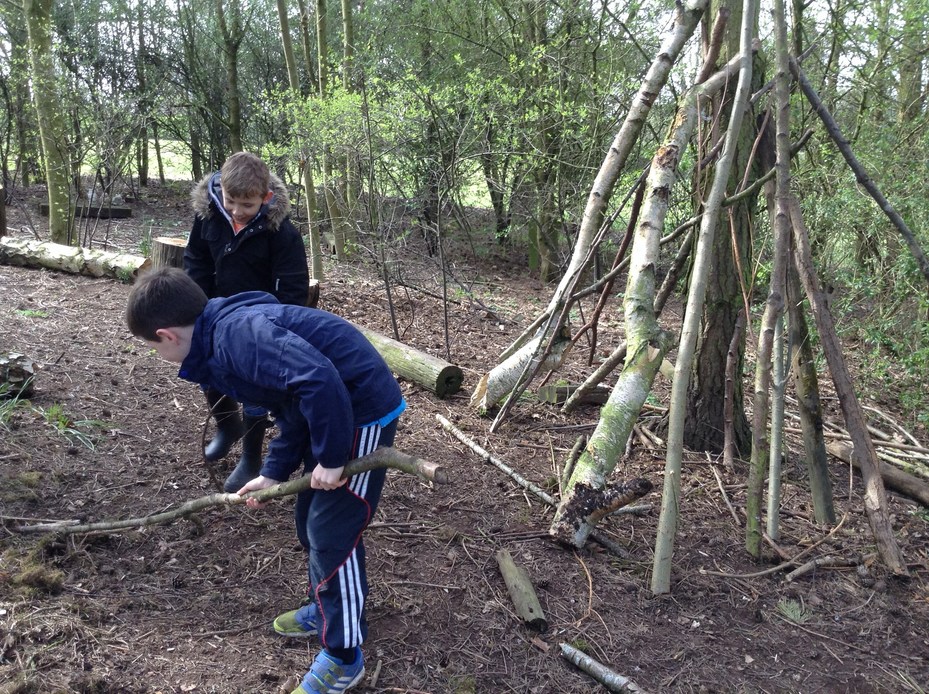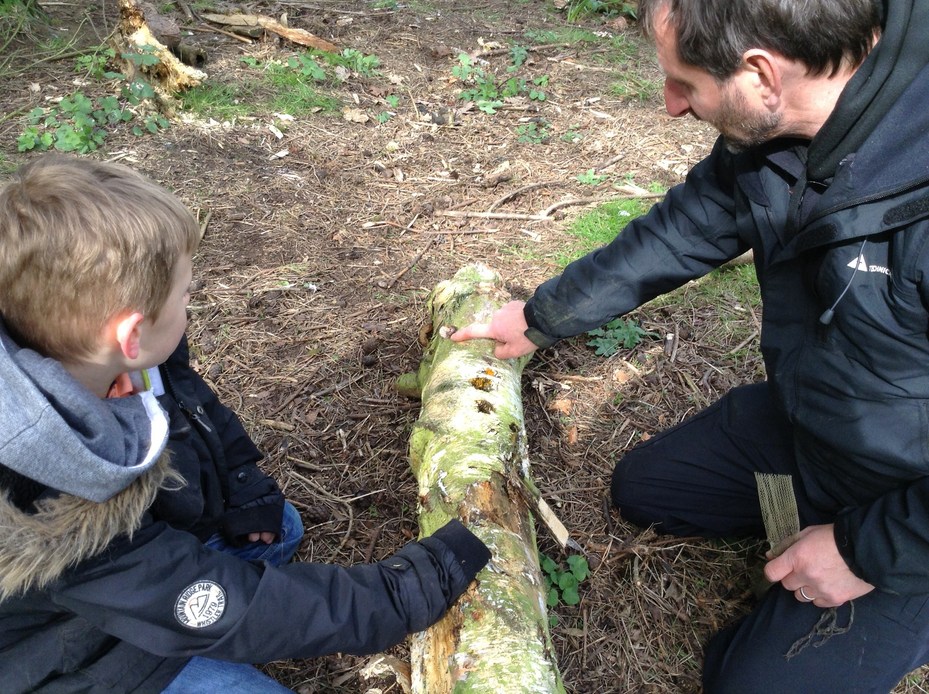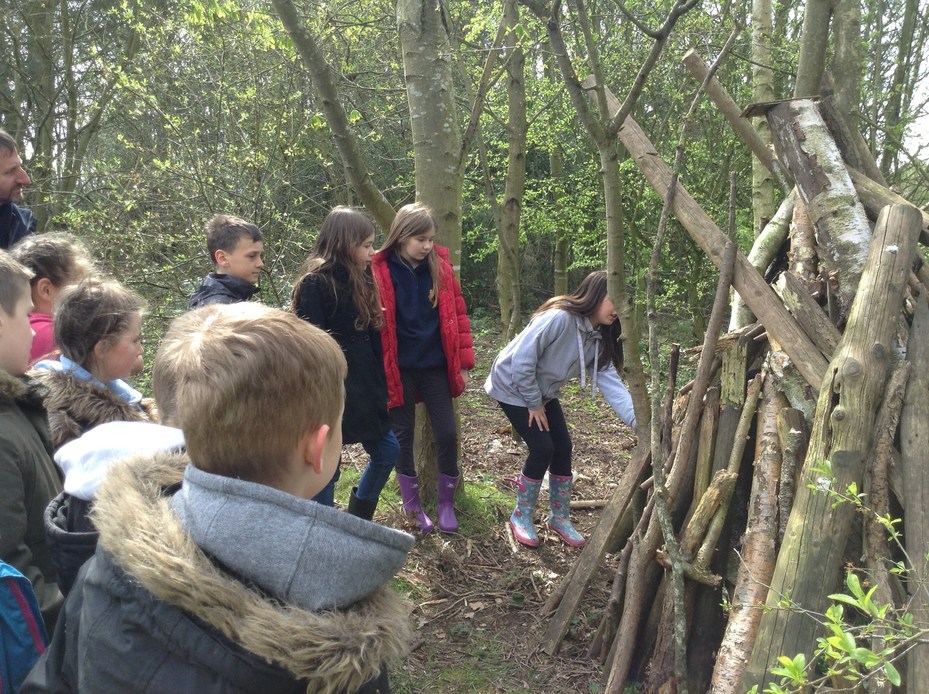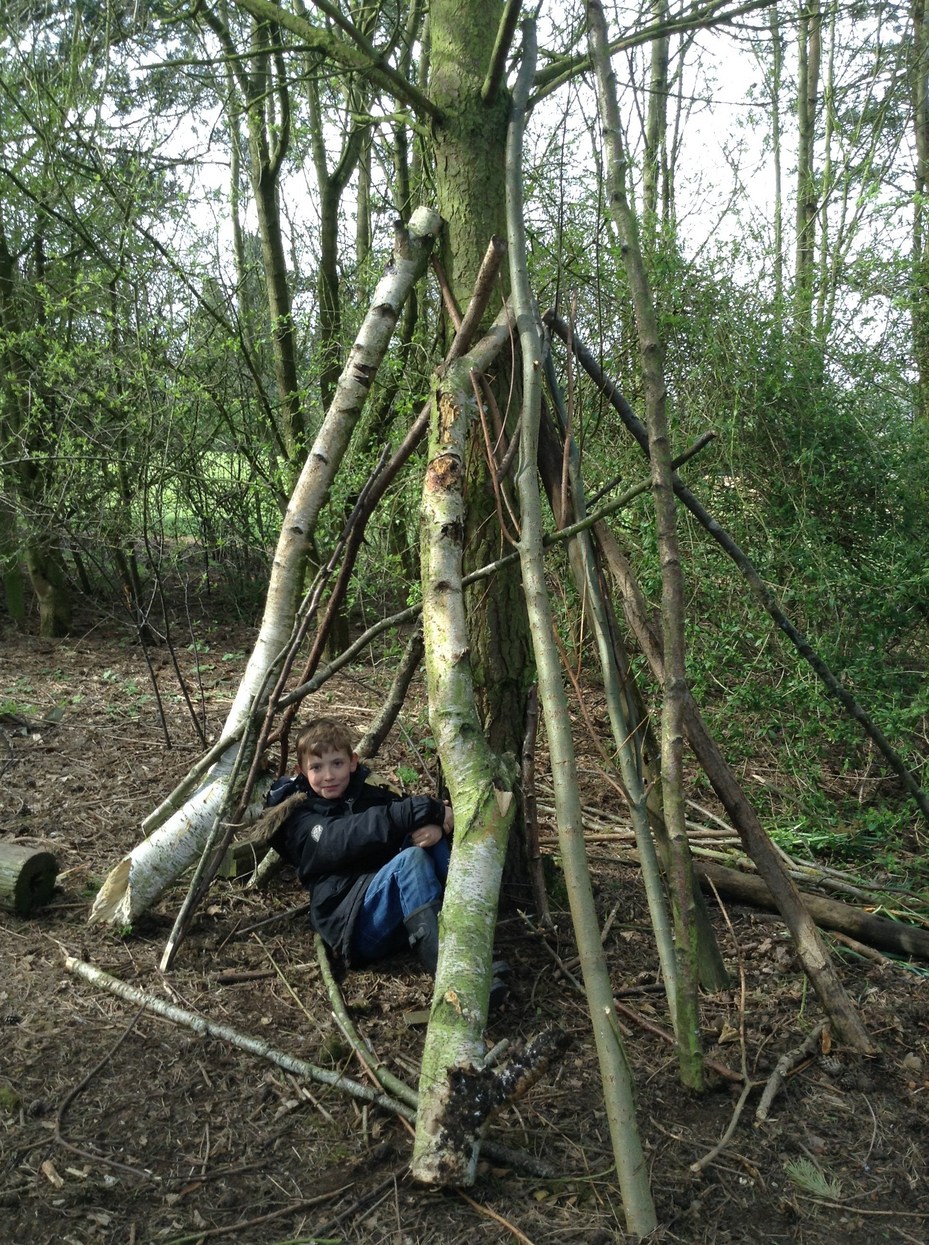 Week 2 28/4/16
This week at Forest School we enjoyed going on hunt for mini beasts and we used a key to find out what creature it was. We also used tools to cut down tree branches. With the tools though we were trusted to use them safely after listening to the instructions and at the end we played ackey 123. All of the children at forest school really enjoyed it. Forest school is really fun!
Rebecca and Owen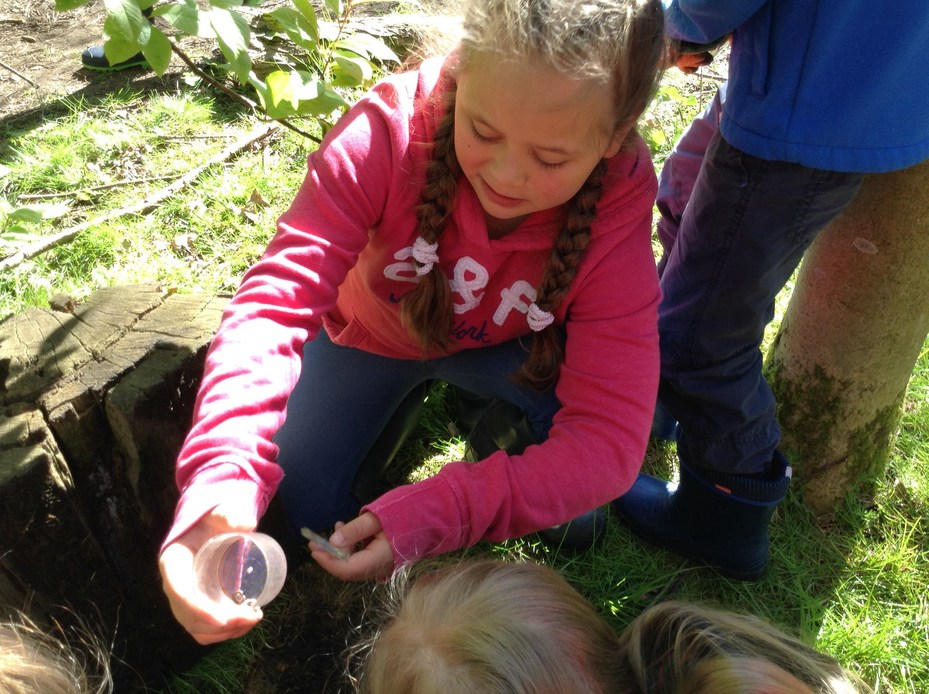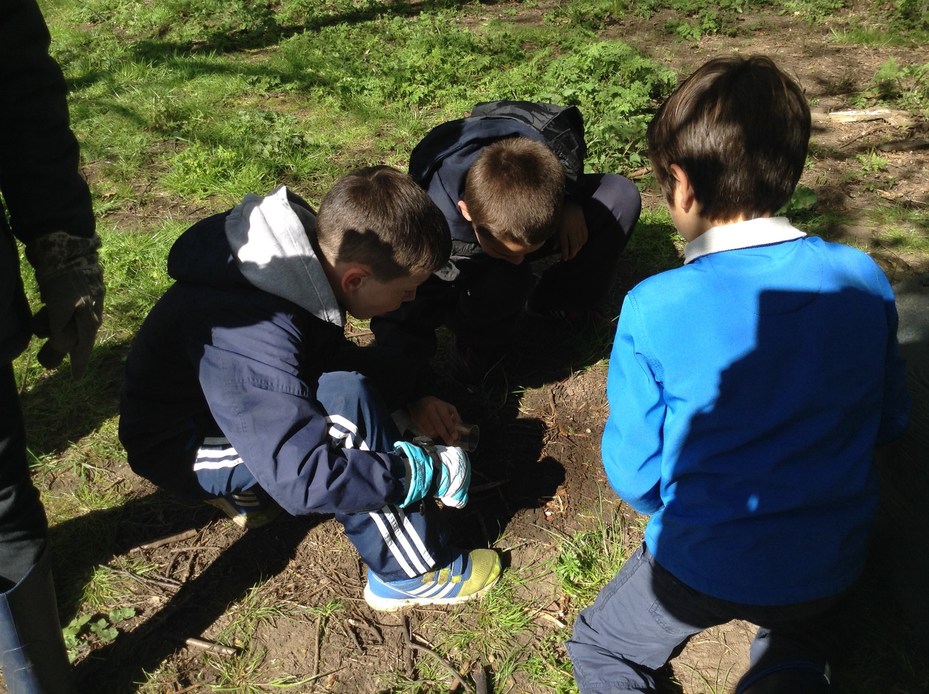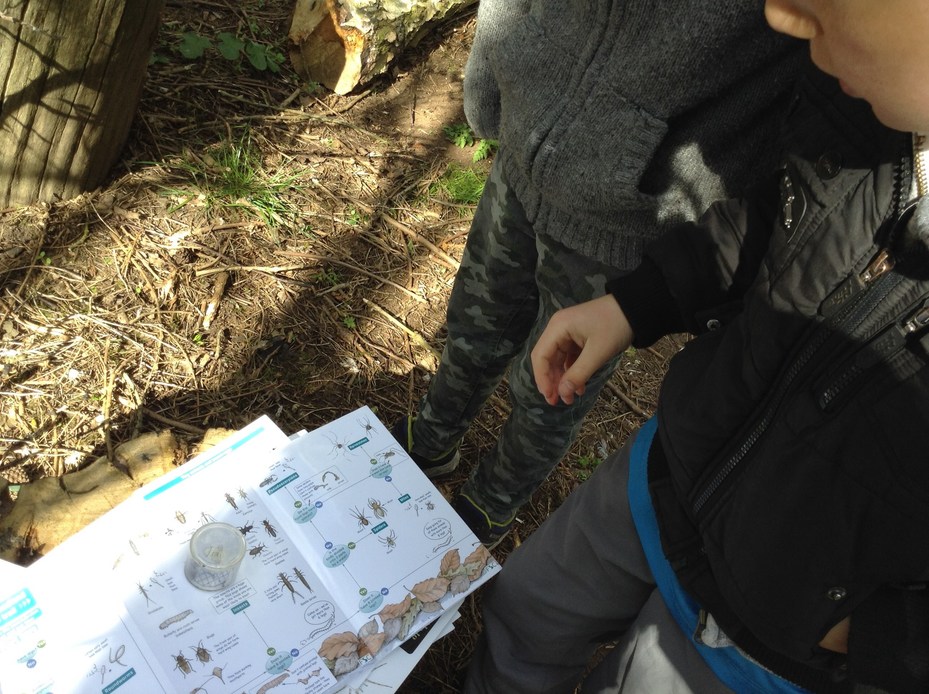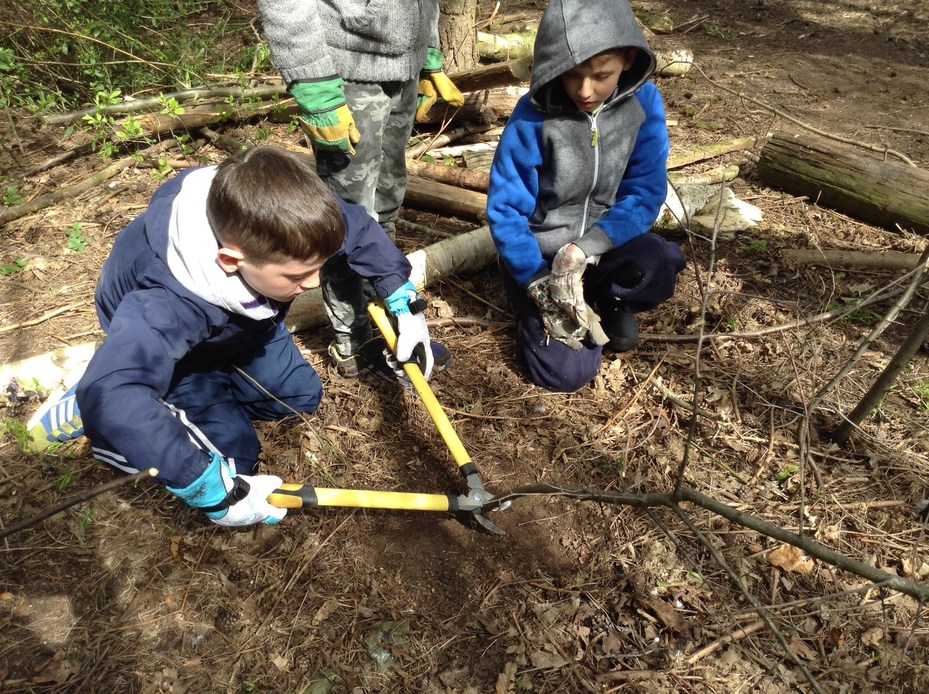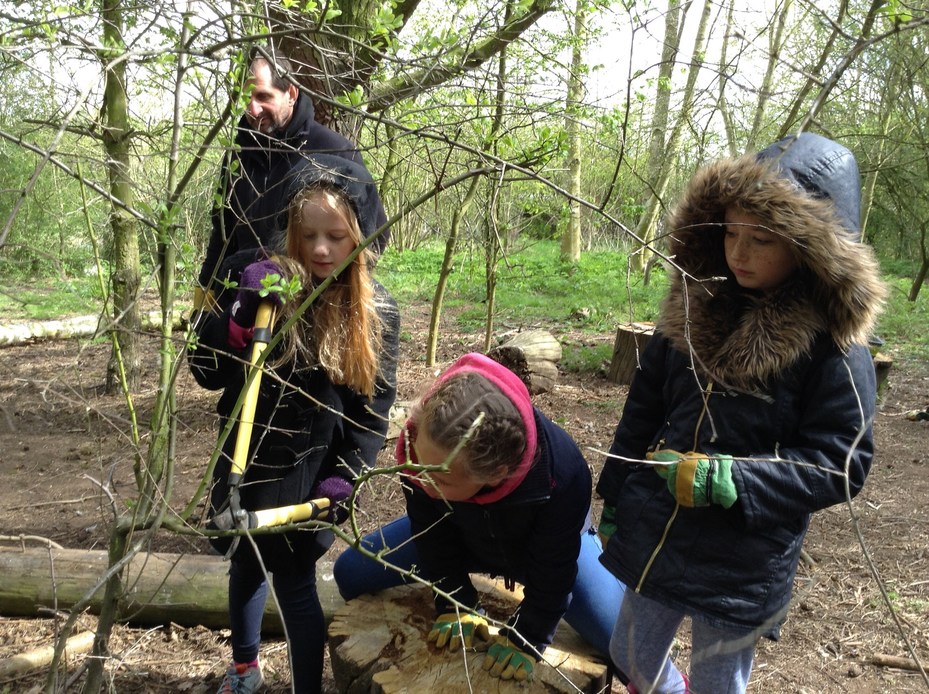 Week 3 5/5/16
This week we had a great time down at the environmental area in the beautiful sunshine. We explored first, finding lots of insects and animal tracks. The dens from our first week are still up and looking amazing and we are noticing many changes now that spring and the sunshine has finally arrived.
This week we learnt how to make stick frames using knots and lashings. It was quite tricky but we showed resilience and eventually made lots of beautifully decorated frames. Excellent effort!
Miss Perks
In Forest School we have done lots of things such as cutting down trees, making shapes out of sticks and we have been exploring wildlife. We found lots of insects. Elsie liked looking at flowers, Beth liked building dens and Sophie liked the insect hunt. As we were exploring, we found three holes that Foxes had made.
Elsie, Beth and Sophie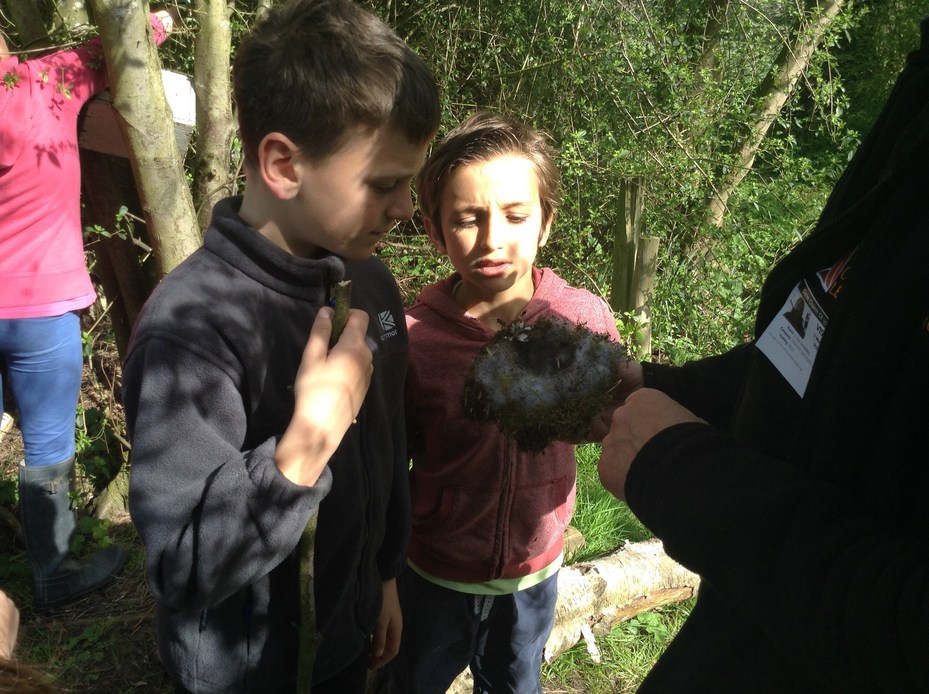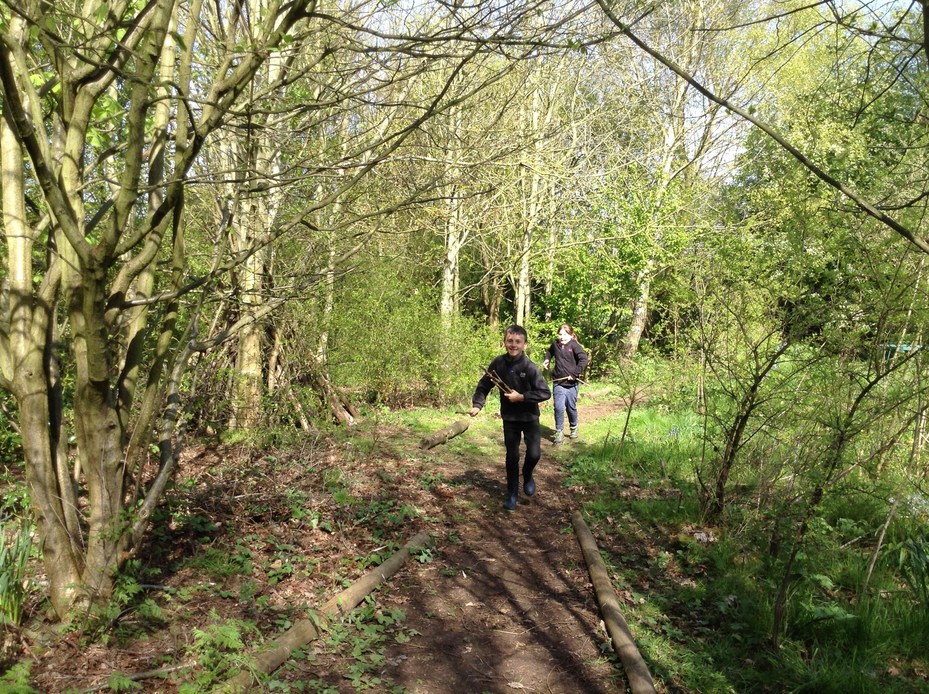 We found an old, abandoned nest with egg shells inside.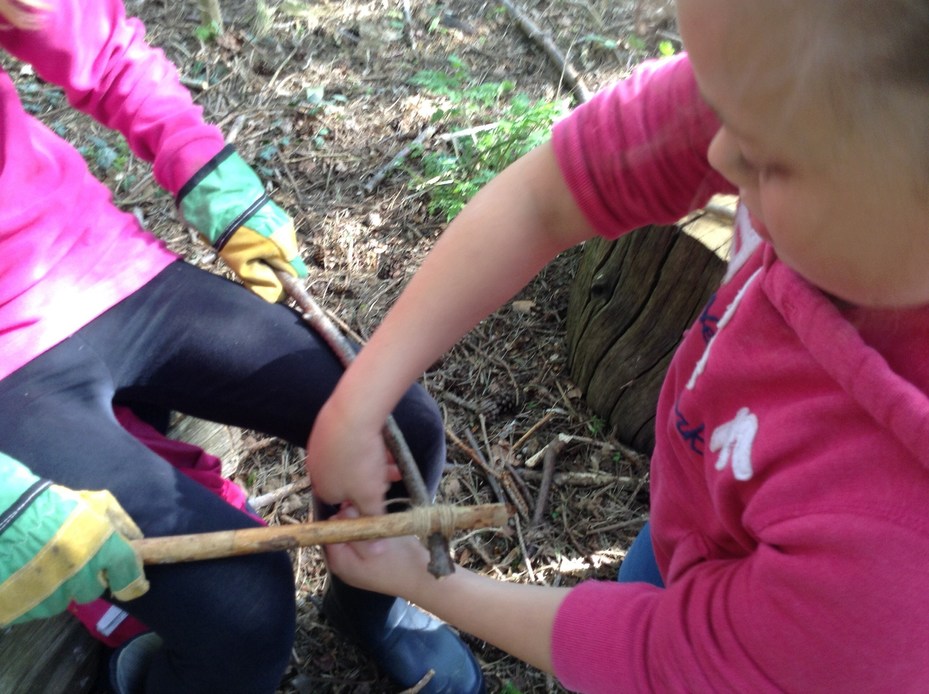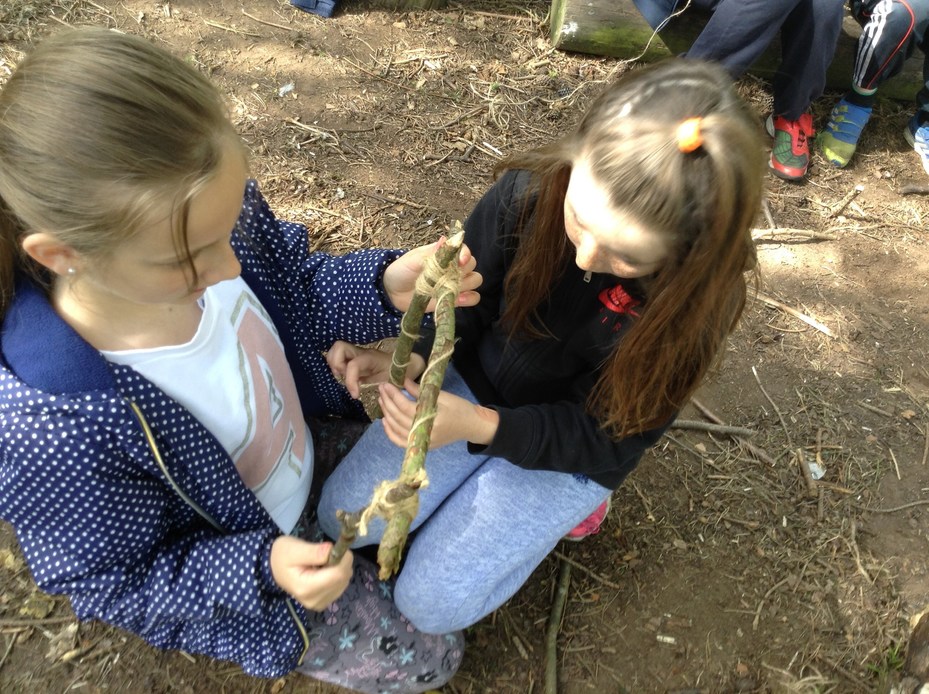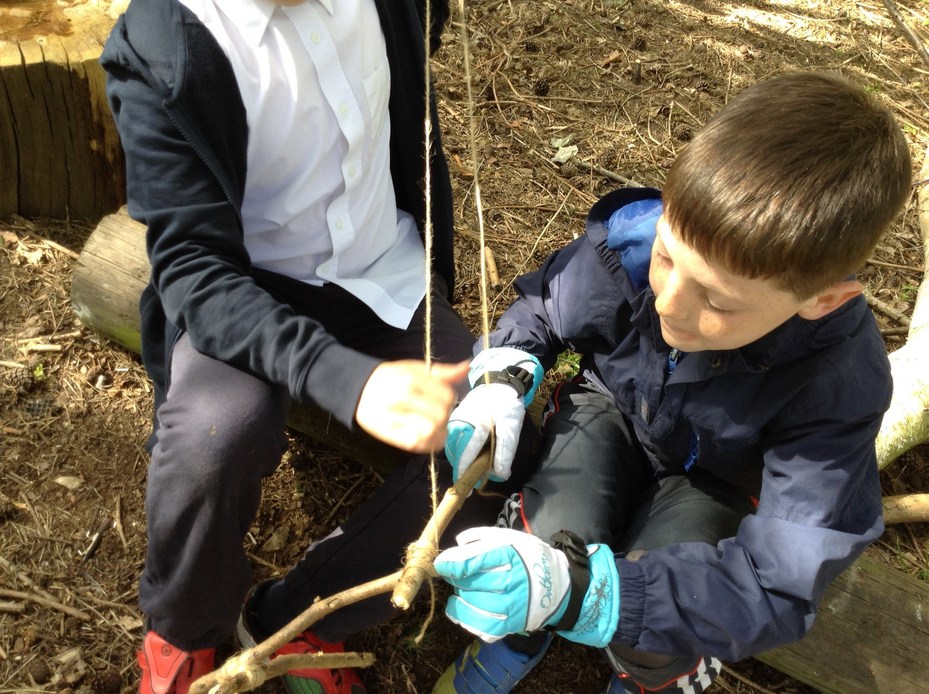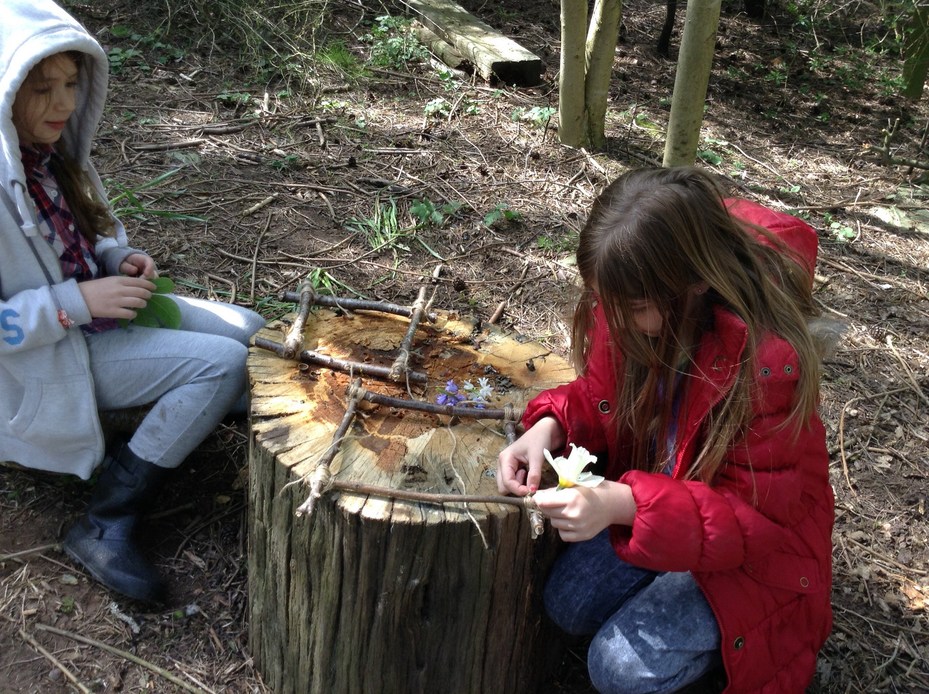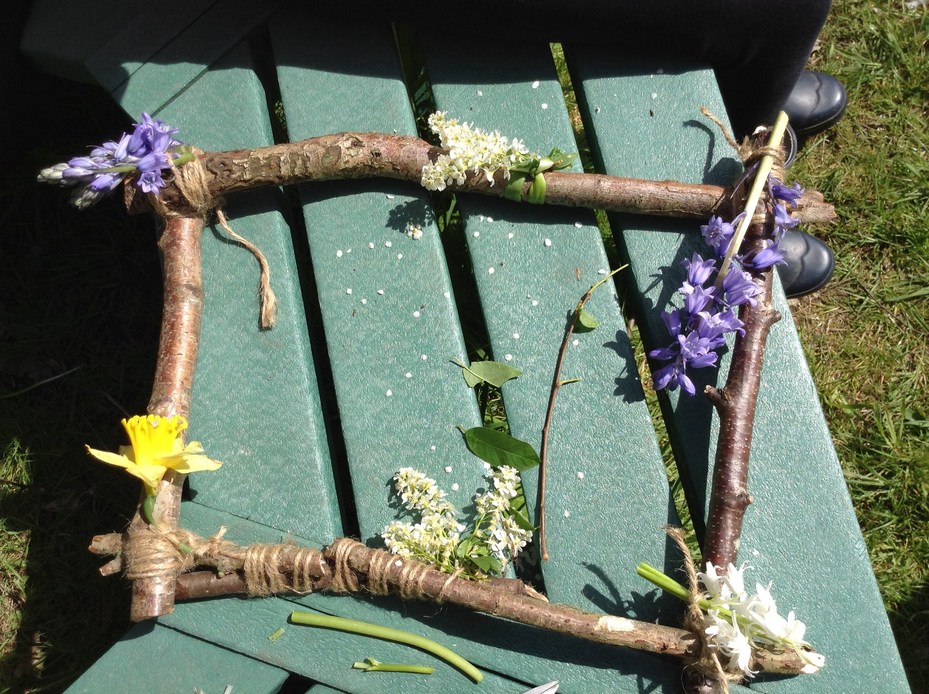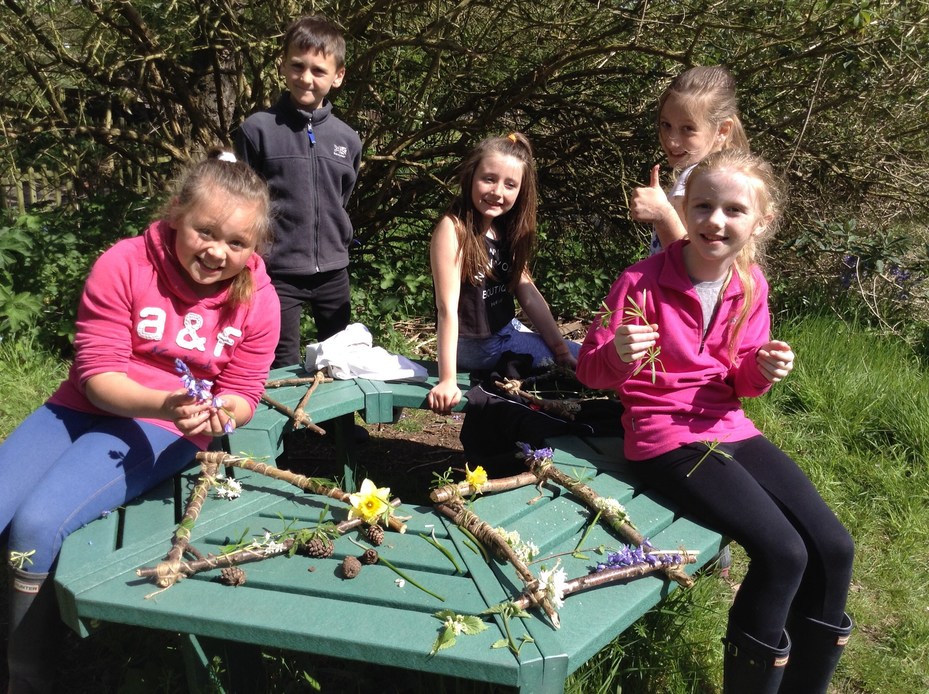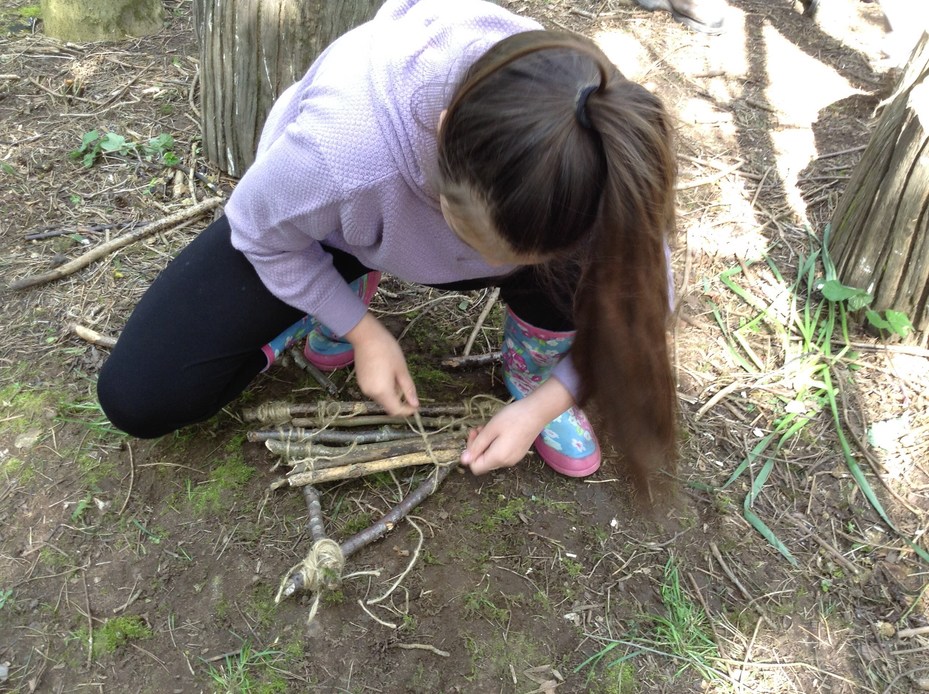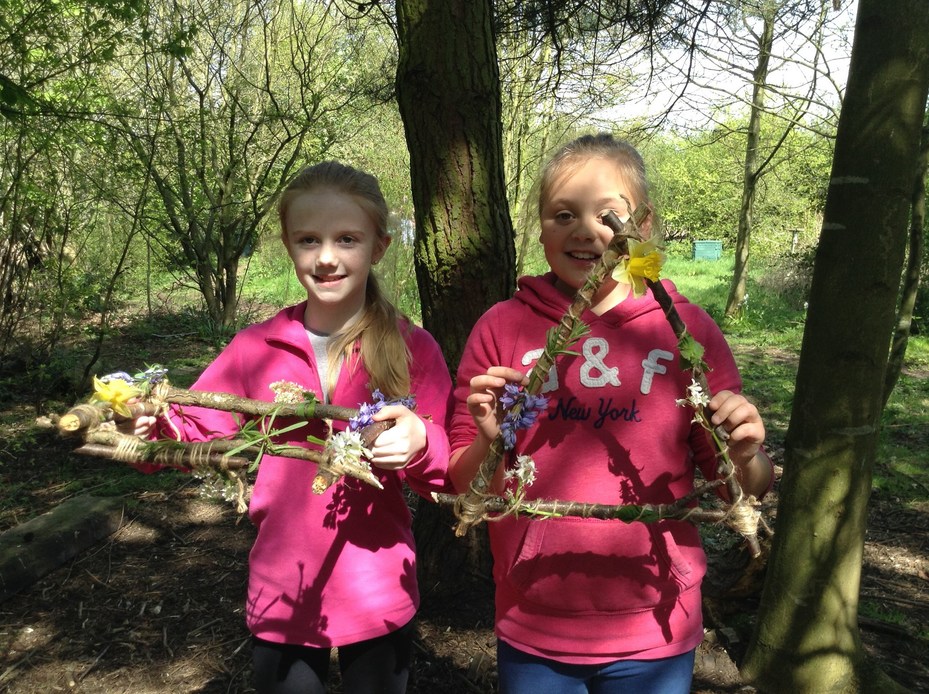 Week 4 12/5/16
At forest school, we made tree cookies out of wood, string and a saw! Also we did knots. Four people had to be in a group, two people had to hold a log and the other people needed to saw a piece of the log off. When we all finished the tree cookies, we got to DECORATE them!! Amelia put an elephant on her tree cookie and Ethan put a present on his. We had so much fun at forest school today!
By Amelia and Ethan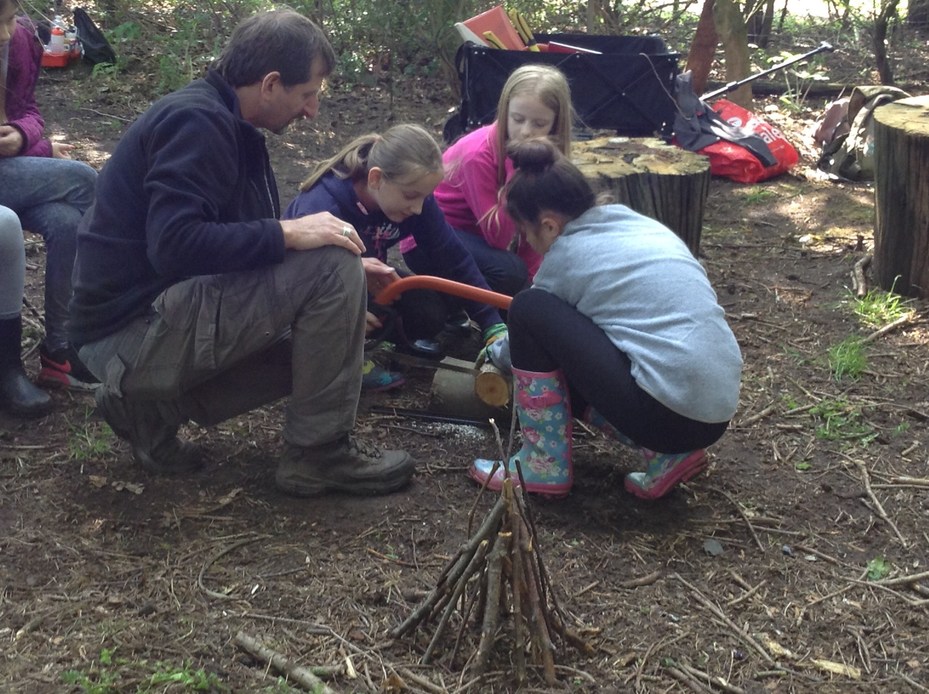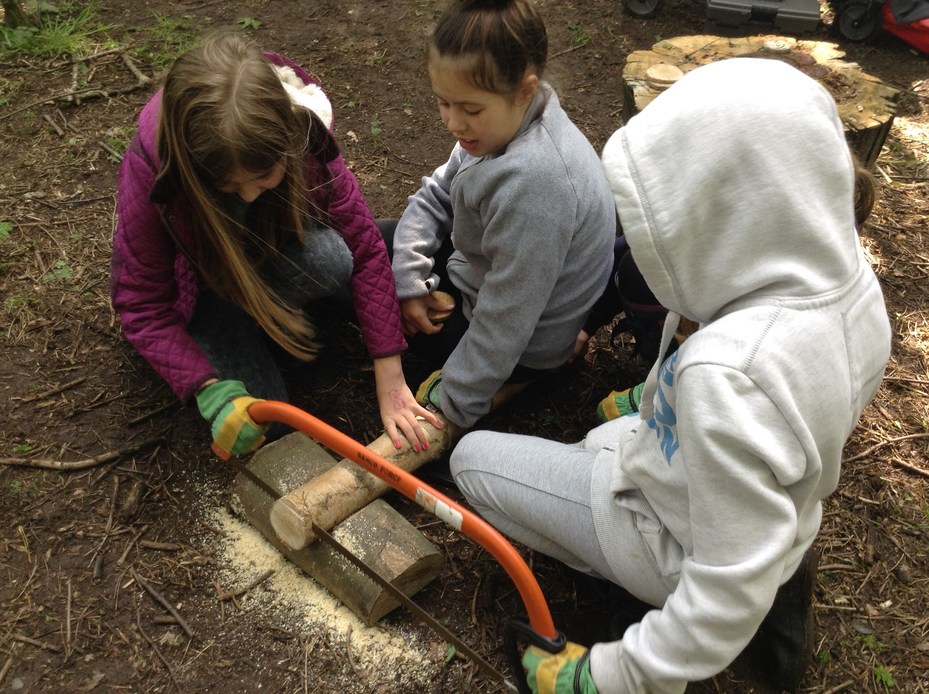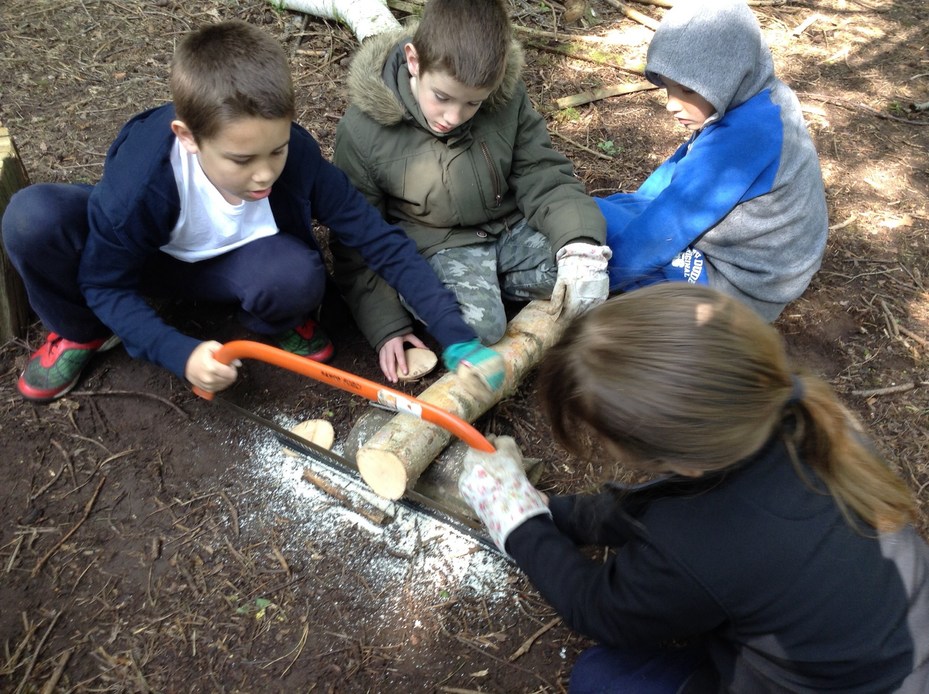 We worked very sensibly to use the saw and drill, helping each other as a team.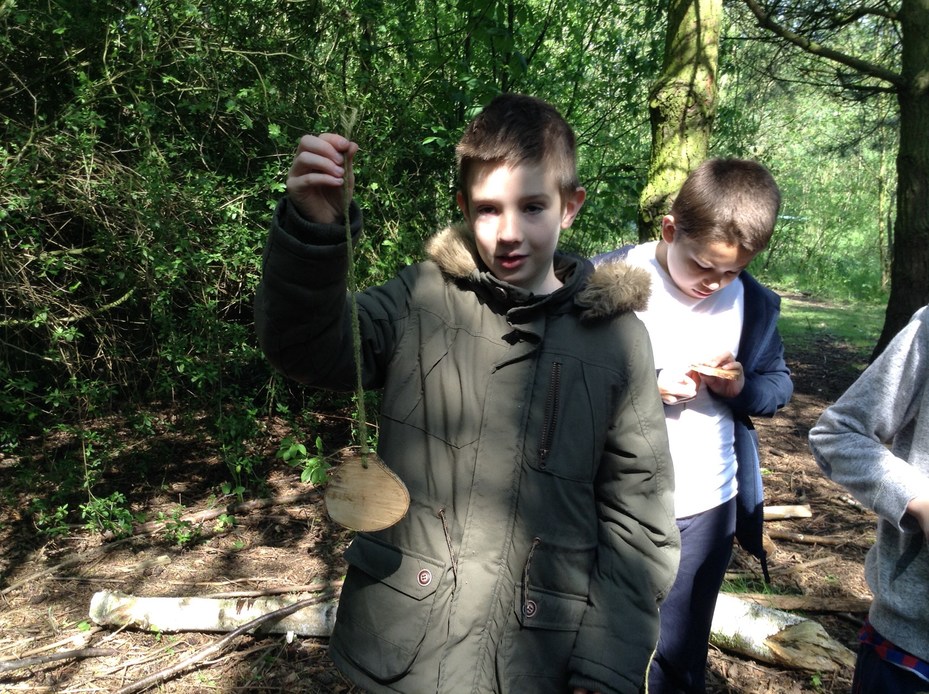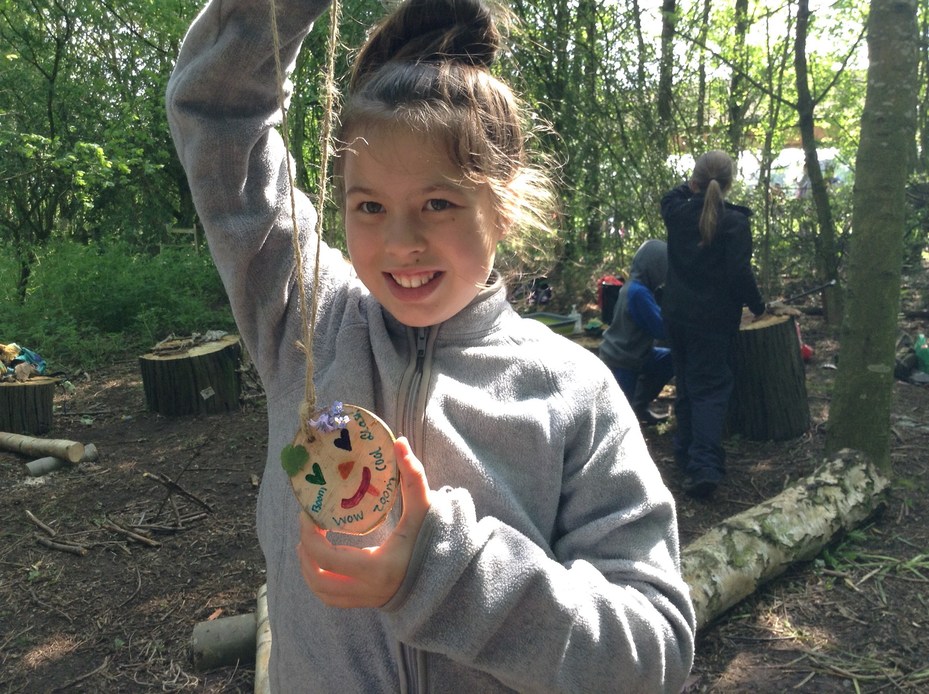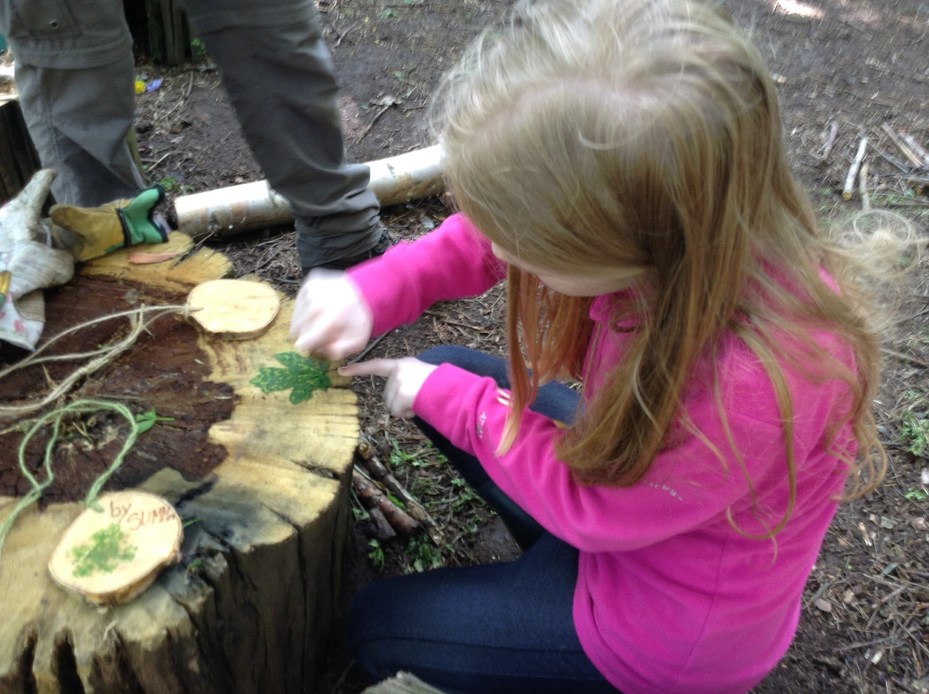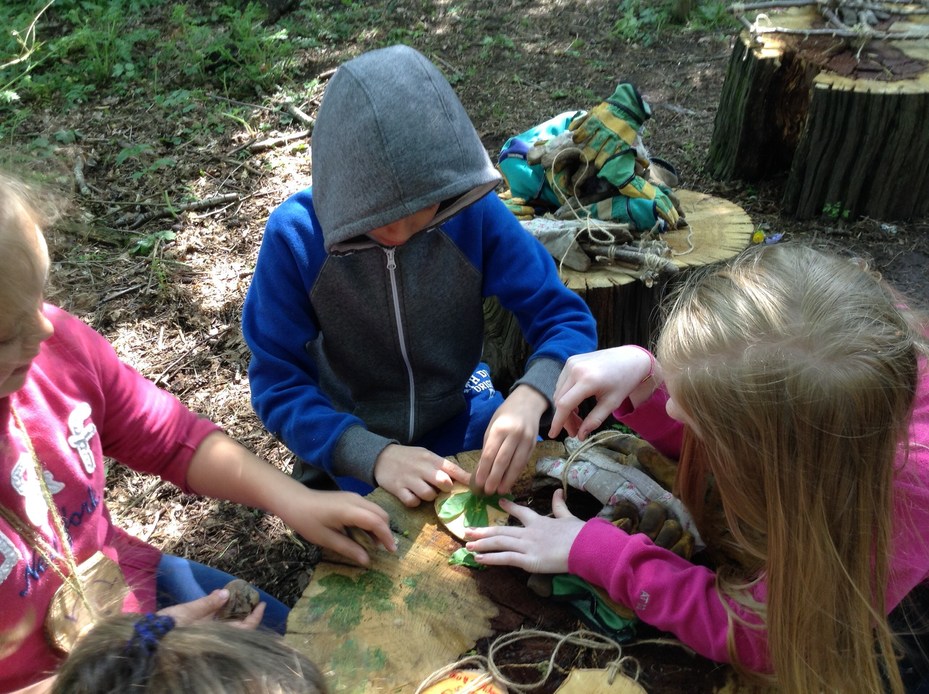 We learnt how to make leaf prints and helped each other to decorate our tree cookies and even the Forest School circle logs.
Week 5 19/5/16
This week at Forest School we printed leaf and flowers on to a piece of cotton to make a flag. We learnt about leaves and the different types that are best. We enjoyed banging the rock on top of the leaf. Decorating the cloth was really fun.
Elsie, Amy and Summer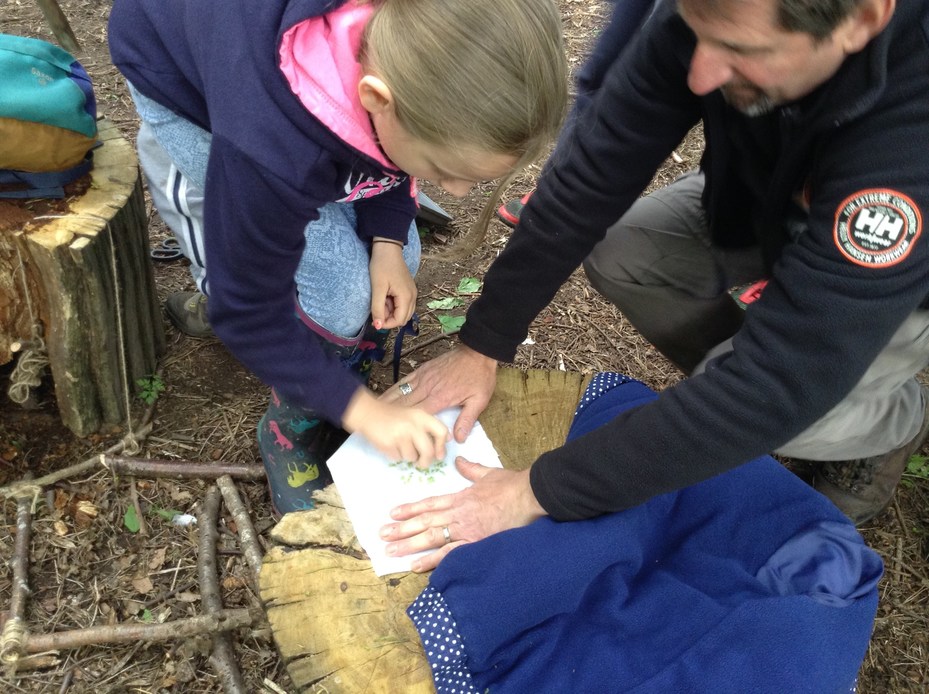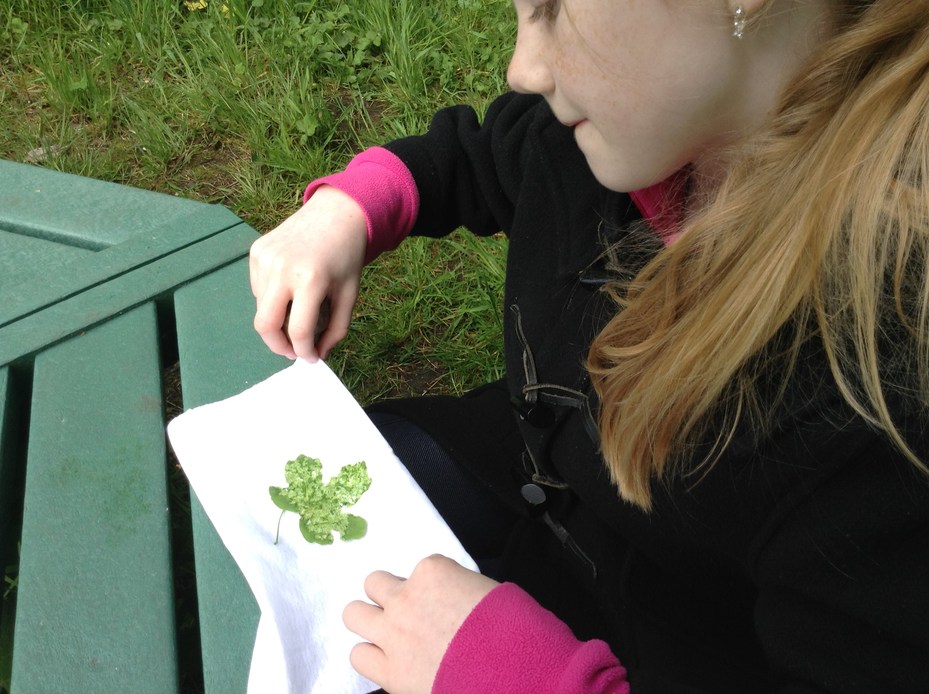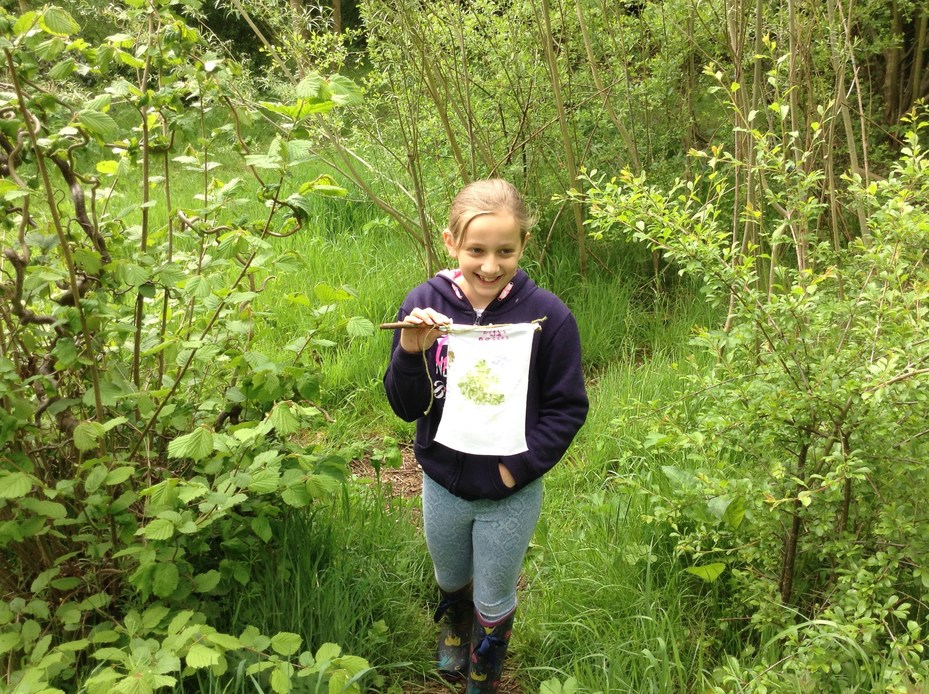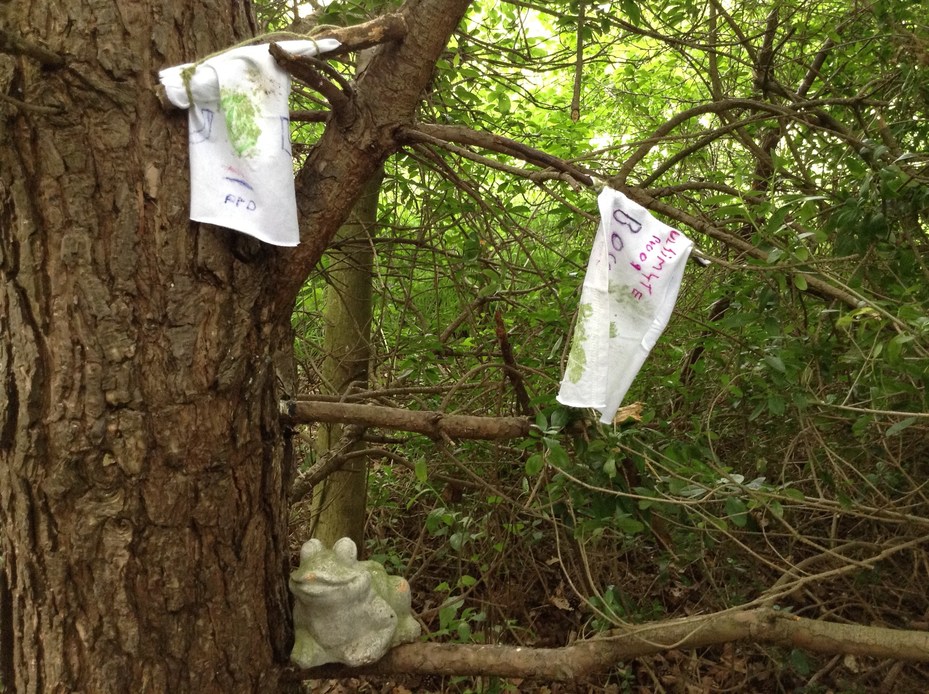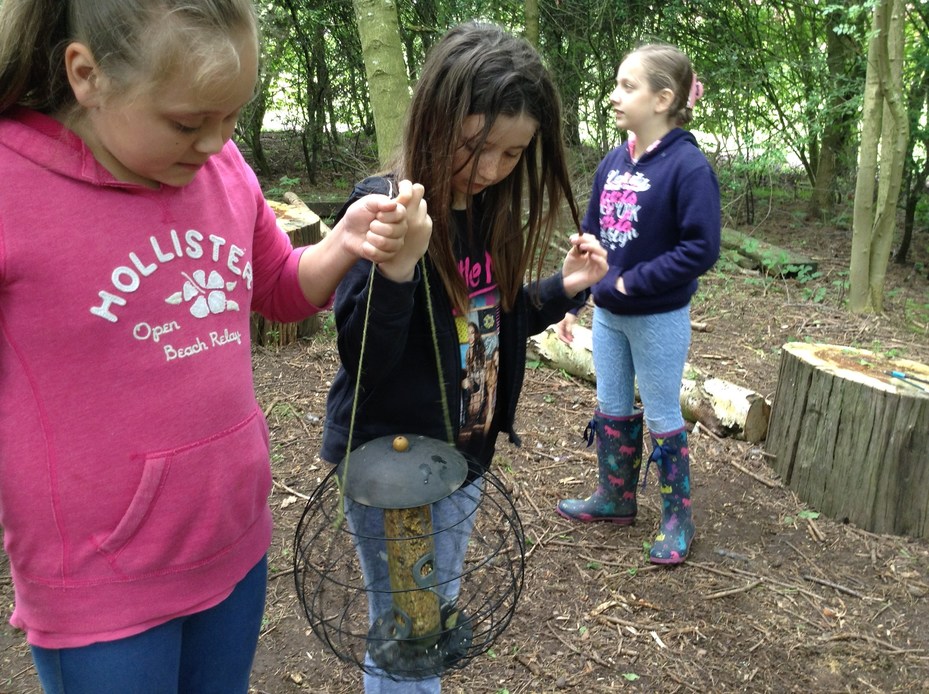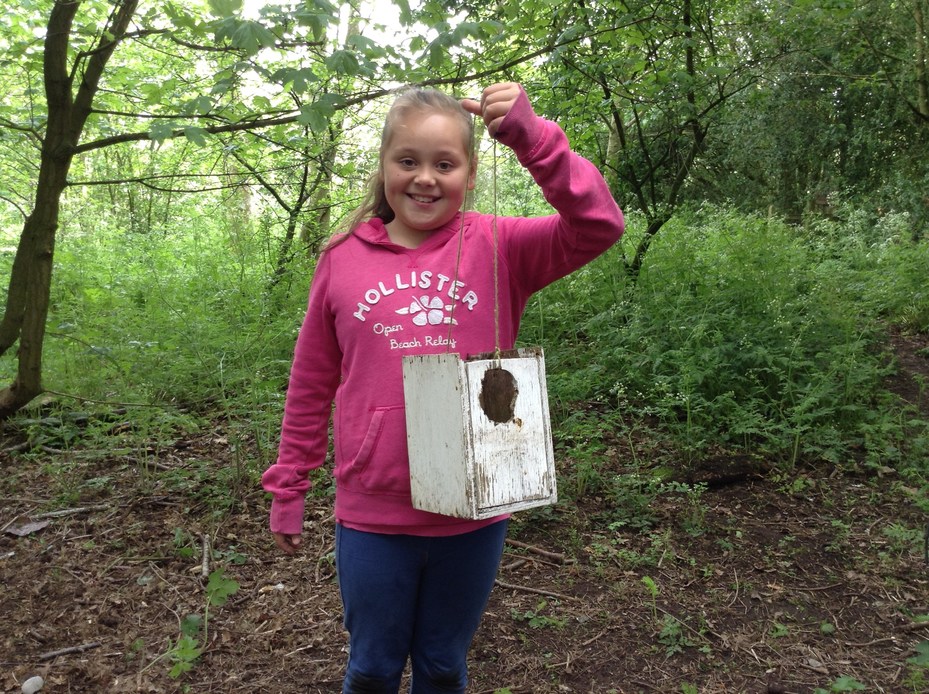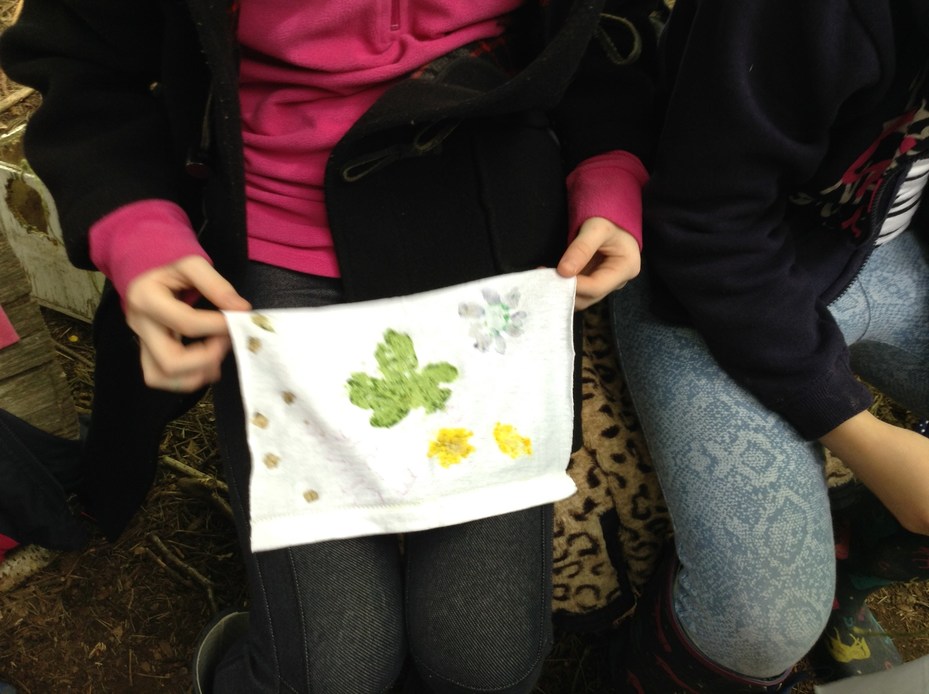 We also fixed two bird feeders and filled them to help our environmental area wildlife.
Week 6 26/5/16
Our final week at Forest School! This week we had a fire. We learnt about what I fire needs to keep going and collected dead branches that we sorted. We then chopped a green twig with Colin and used potato peelers and a knife to take off the bark and make a point to put our food on. We toasted marshmallows to make smores and Colin had made dough so we could bake bread. We even had popcorn!
We then went to say bye to our dens and finally Colin. We have loved Forest Schools.
Coy and Ethan.