Weekly Events
On this page we will share the main events of each week. Remember to check each year group's page for even more information and up to date news and images. We also provide regular updates on our Twitter feed (@CCPSLichfield).
Each term we will transfer these events to the Gallery section of our website.
Week beginning 6th November
Visiting Church
What an exciting Friday afternoon for Reception! They have visited Church for the very first time.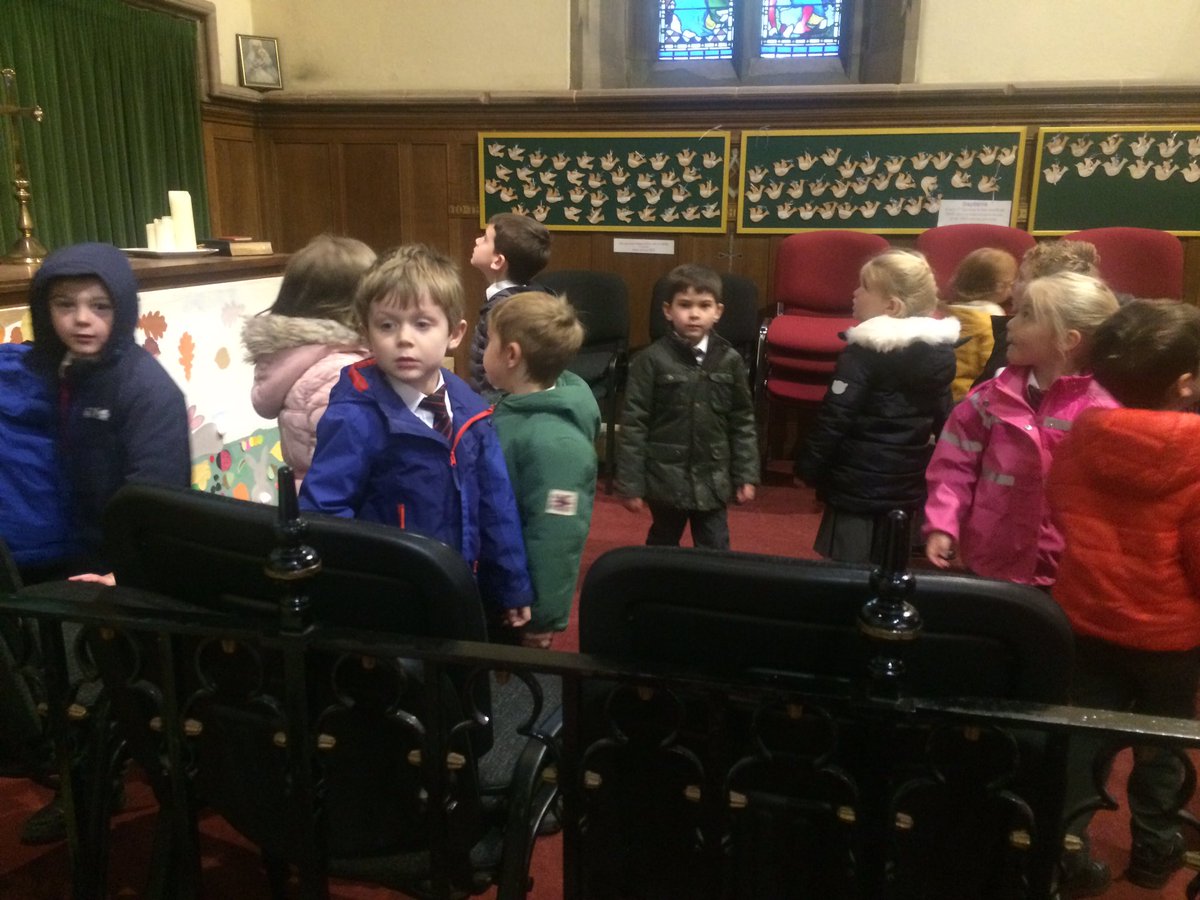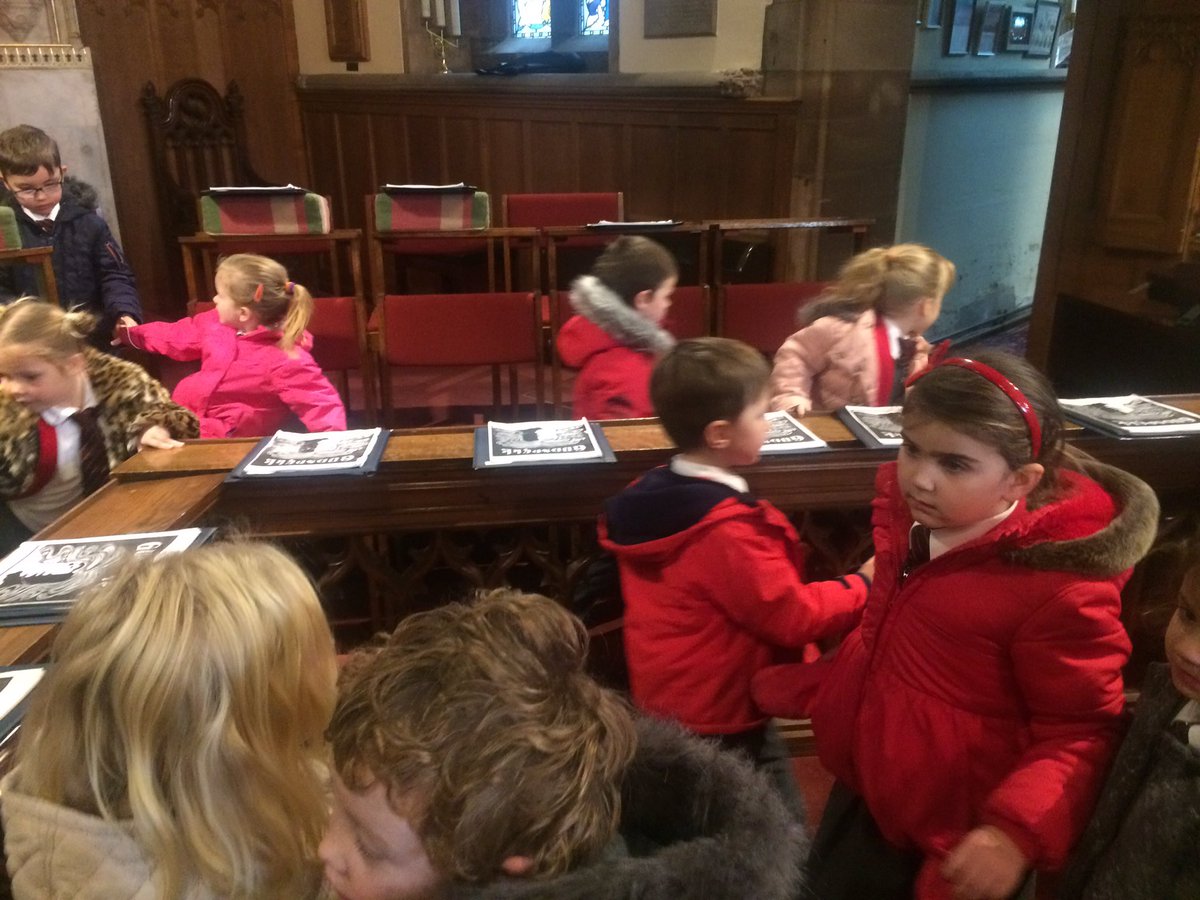 Remembrance Day
We started off our Remembrance Day with a super worship led by Miss Stonier's Year 6 class. It was then followed by every child in school being part of a poppy making day where we produced a huge number of poppies that will form part of a curtain for the WW1 centenary.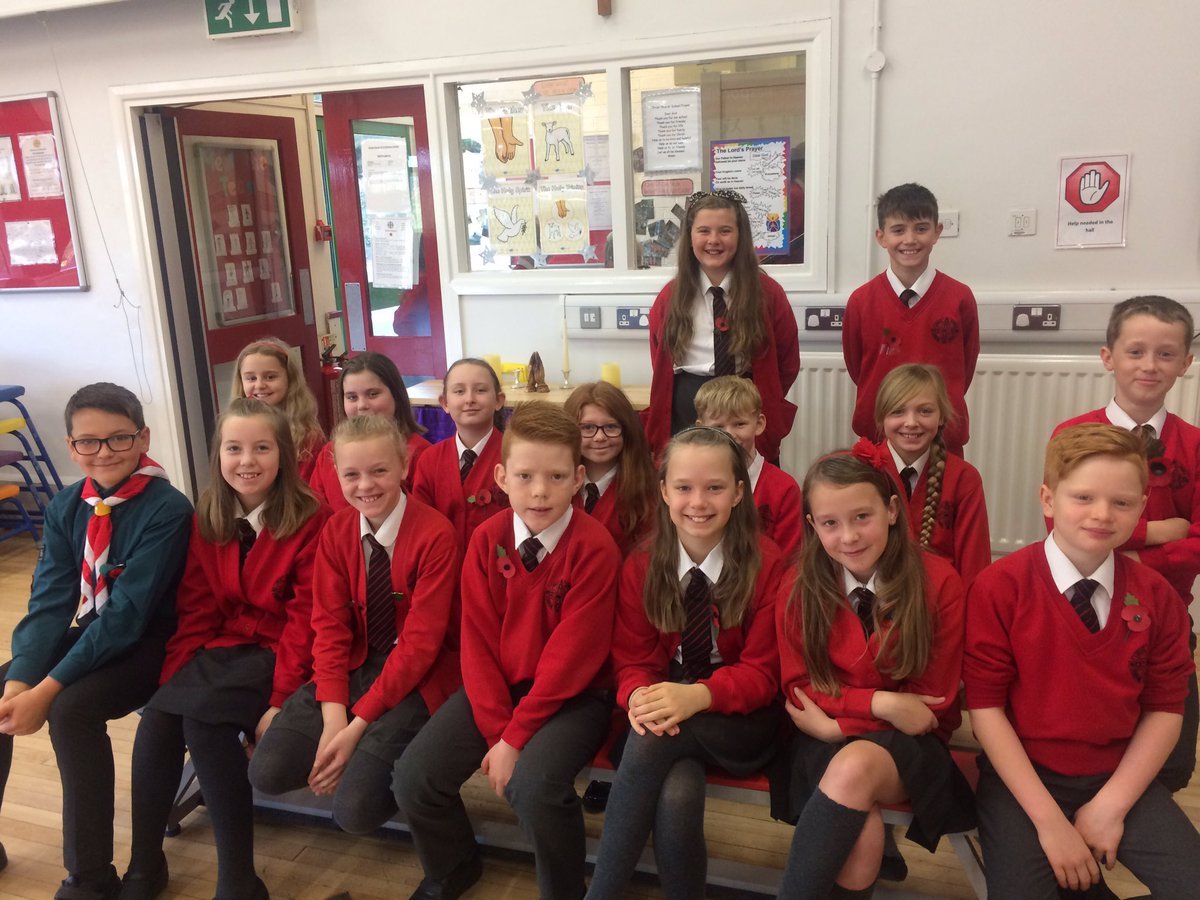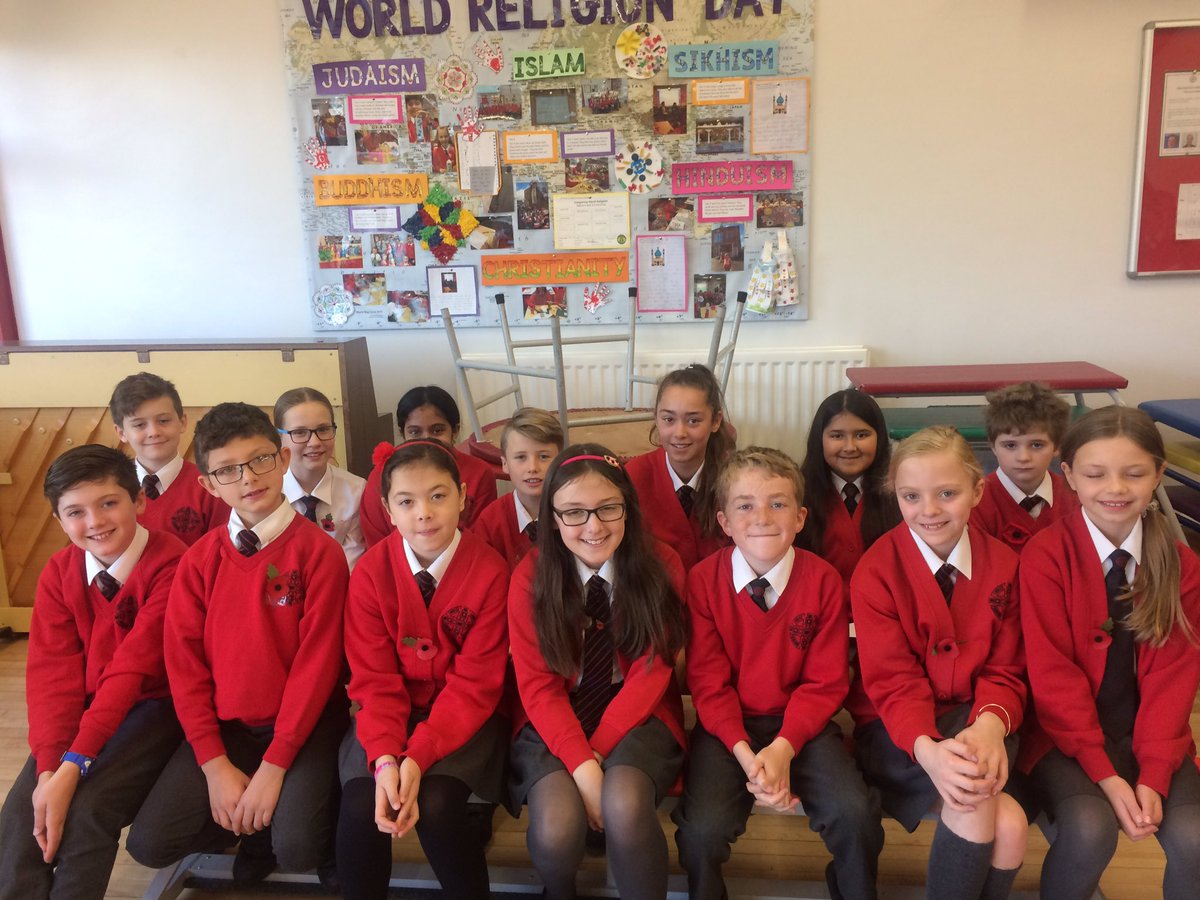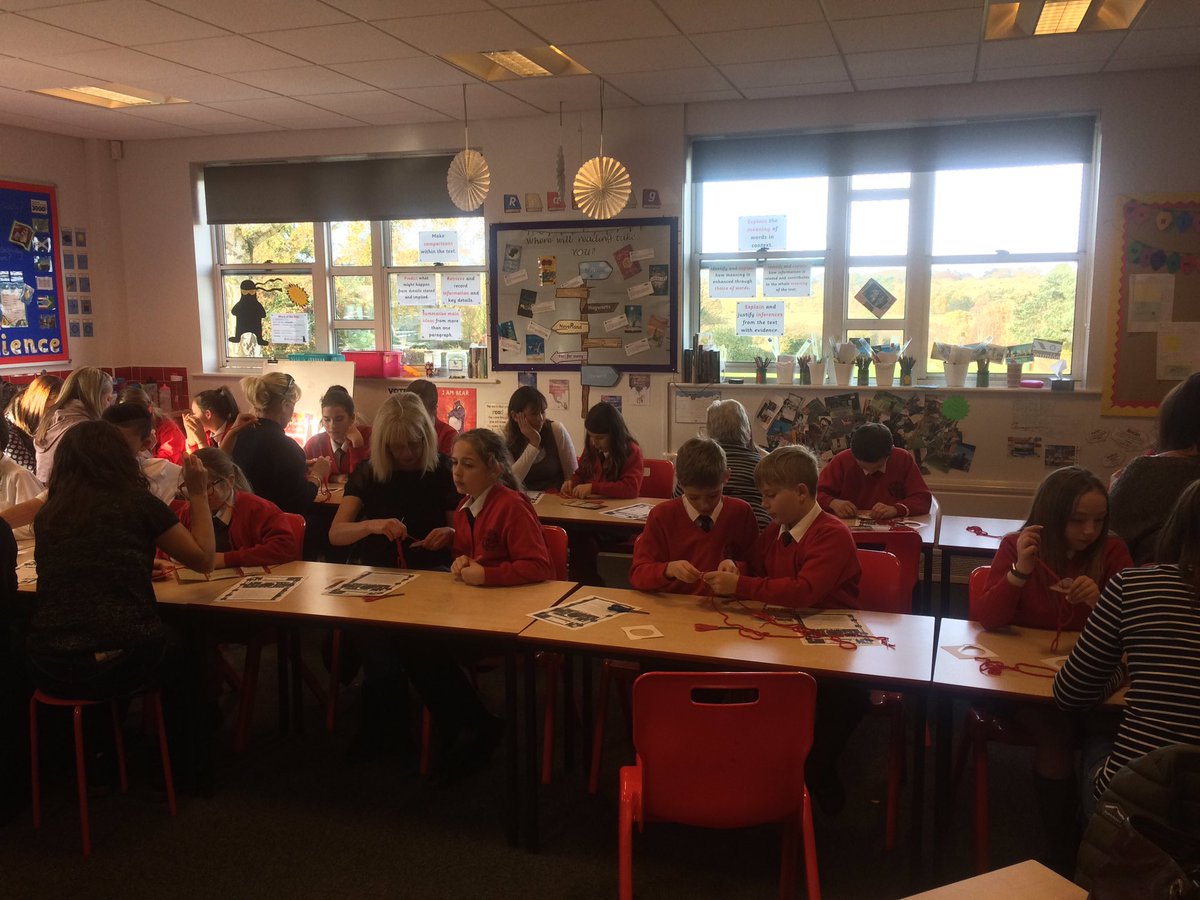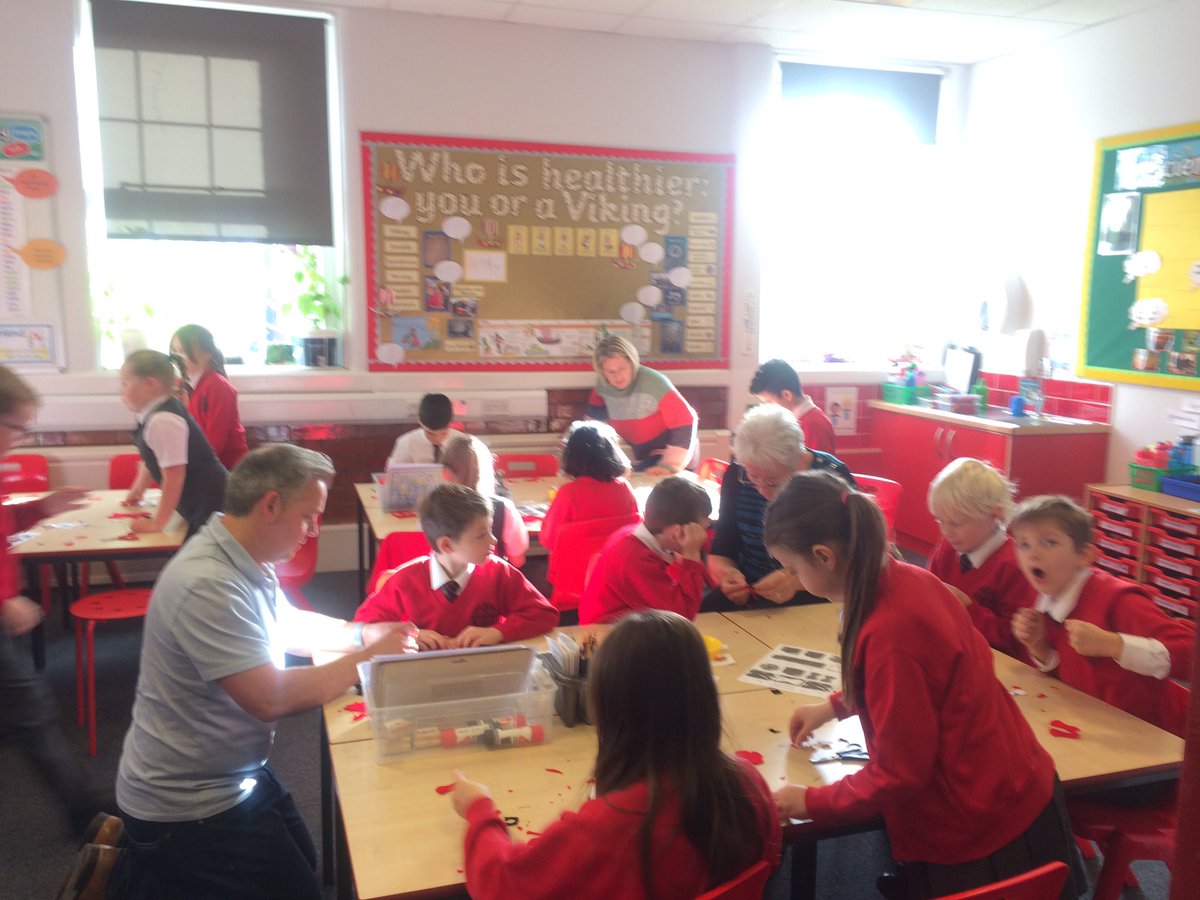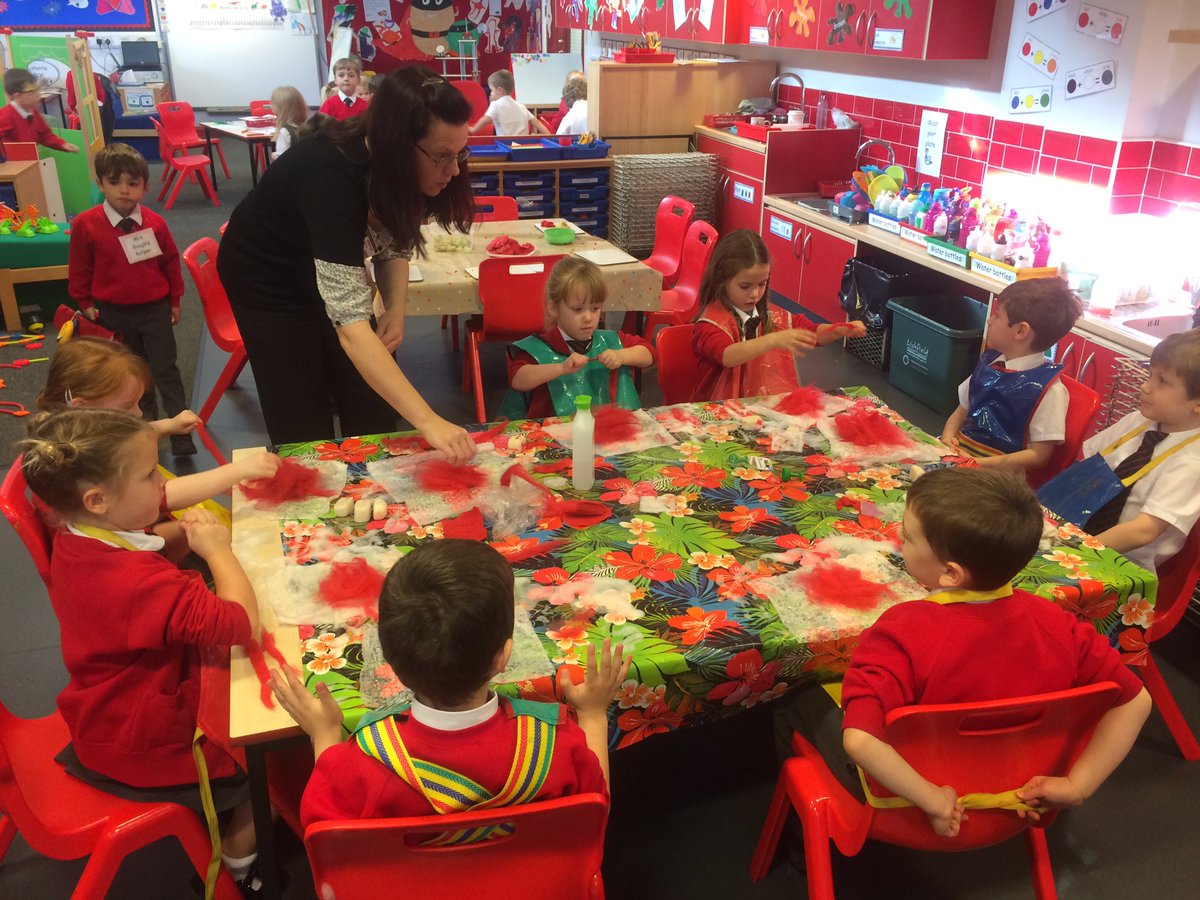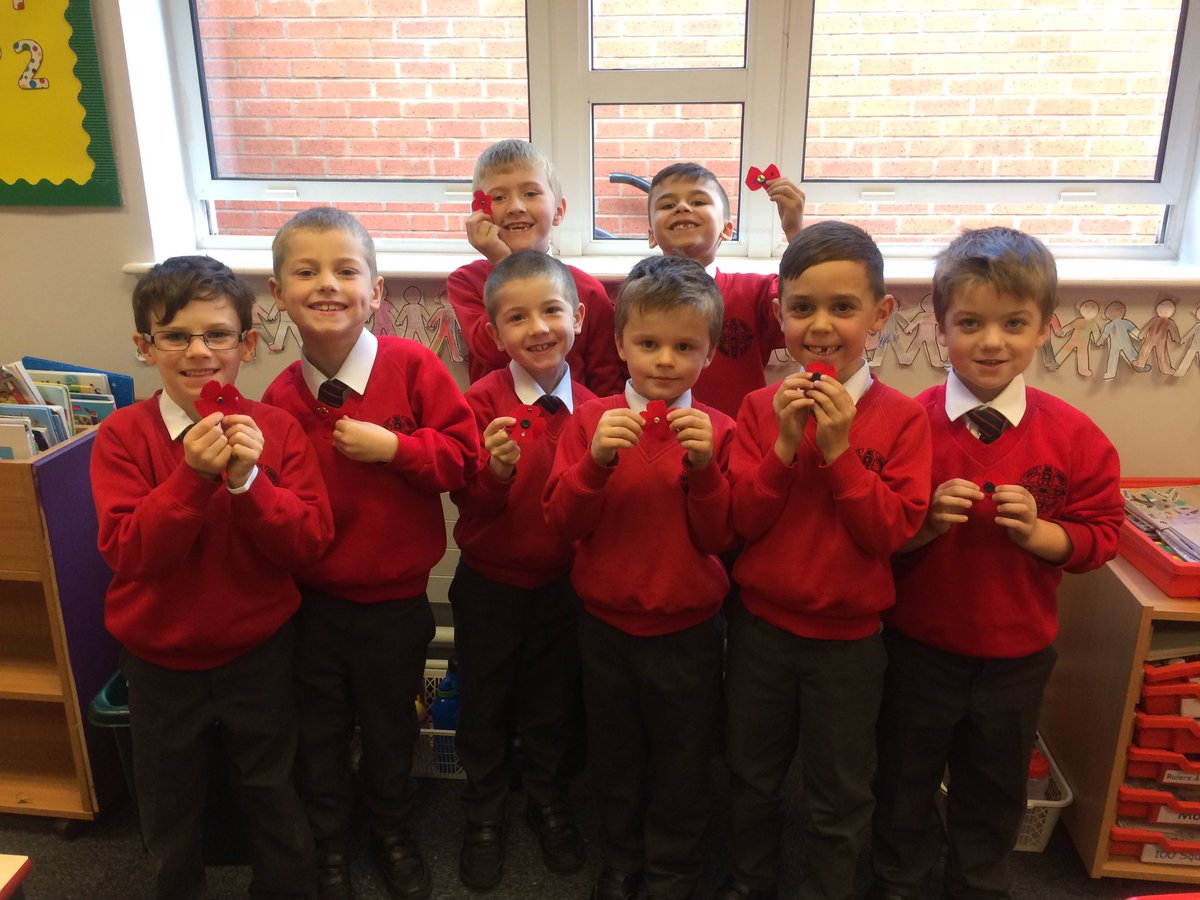 Sporting Success
Well done to the children who competed this week in the netball and cross country competitions. It was great to see so many of our School Values in action and everyone having a super time!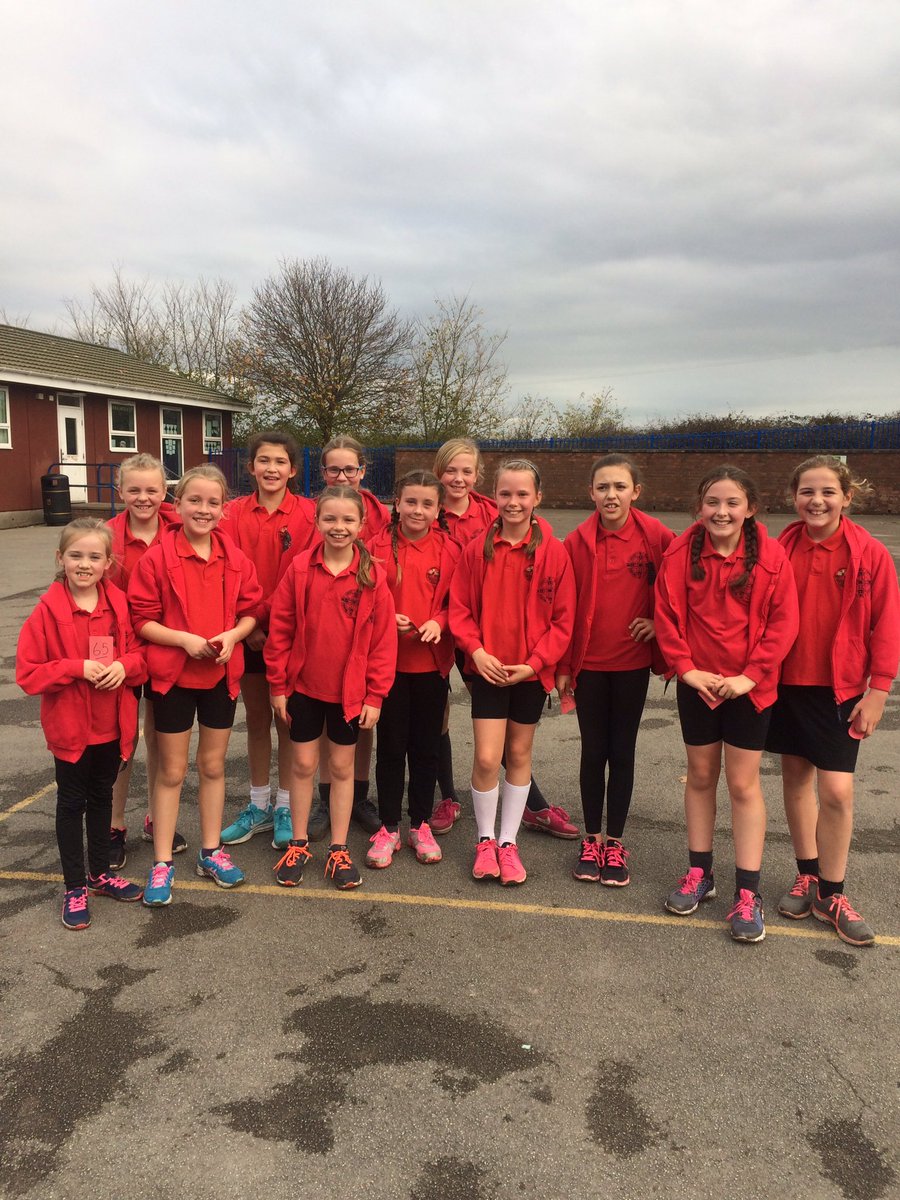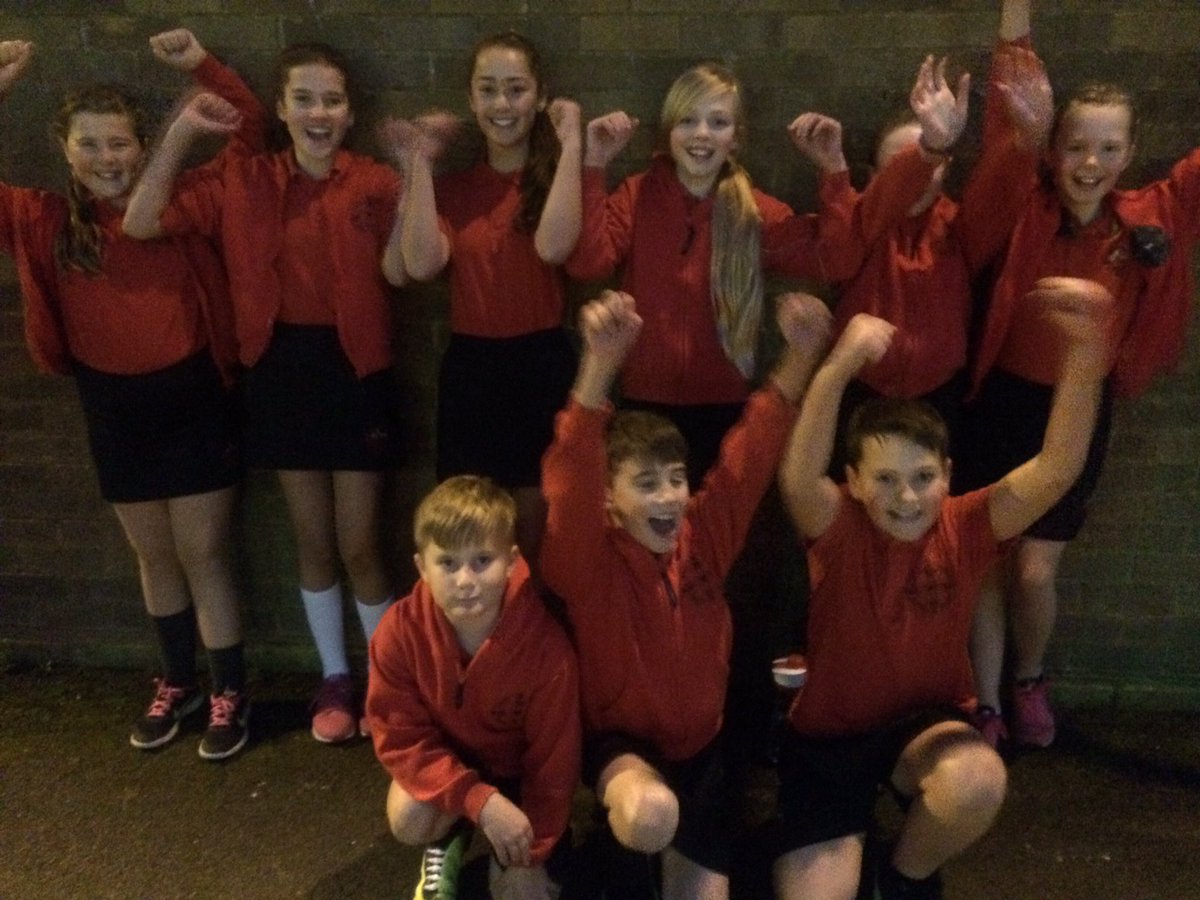 Science in Year 2
As part of their Science this half term, Year 2 have been investigating different materials and thinking which would be the most appropriate one to use to make a boat.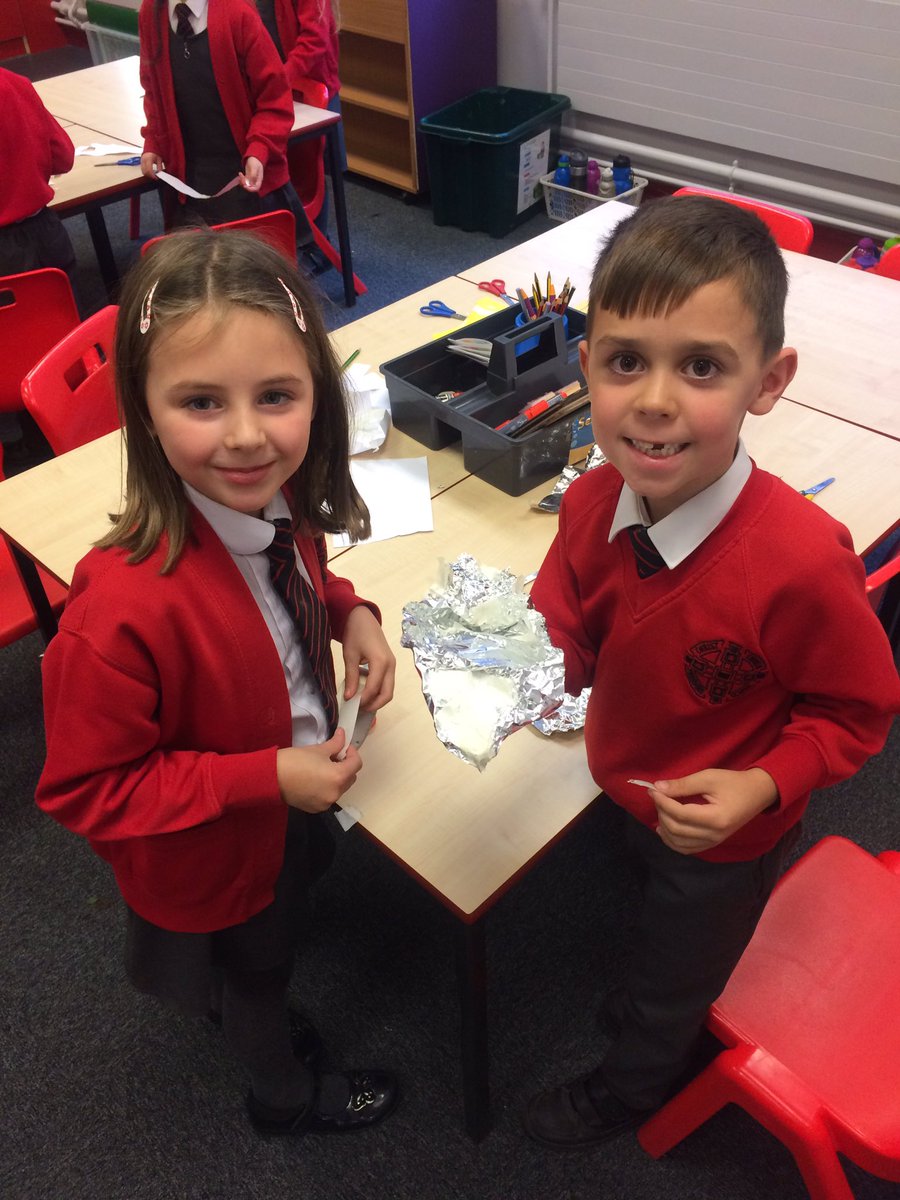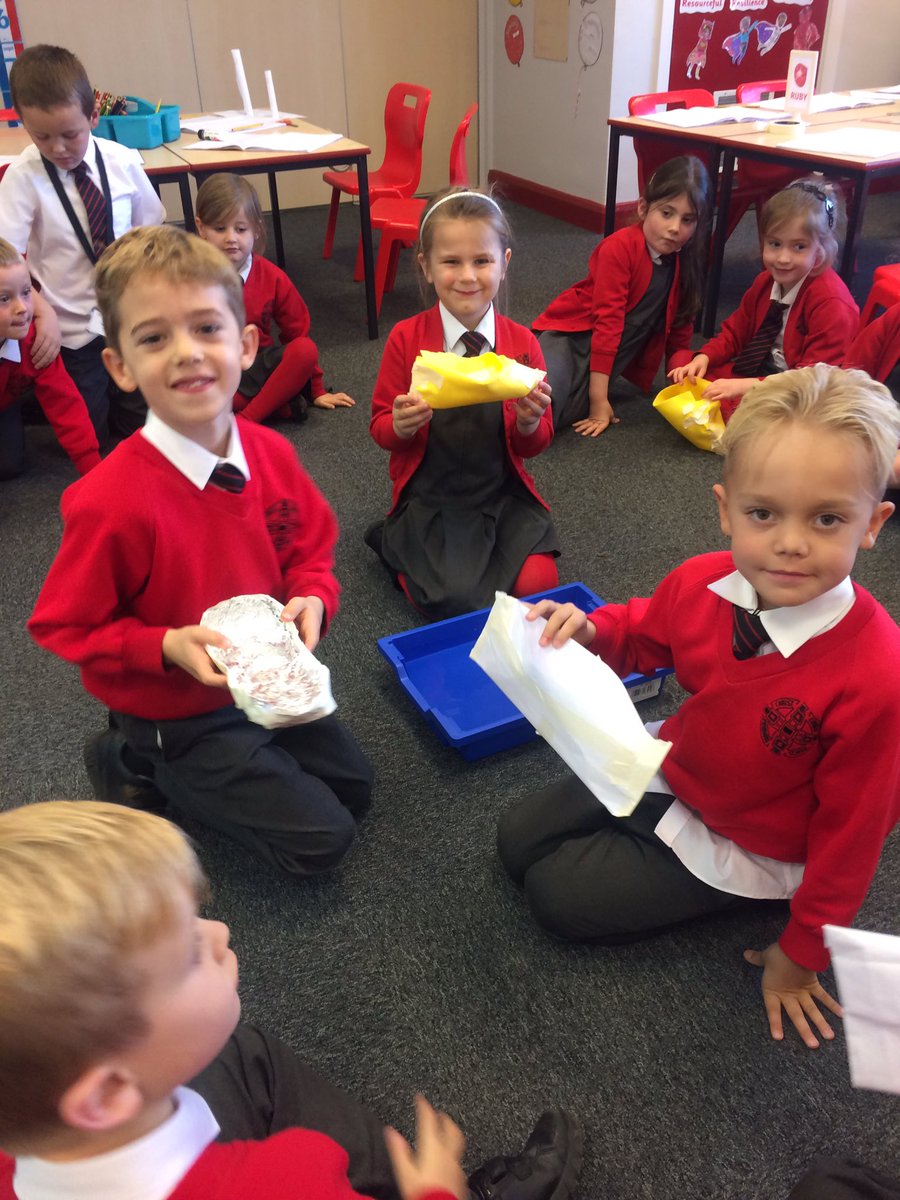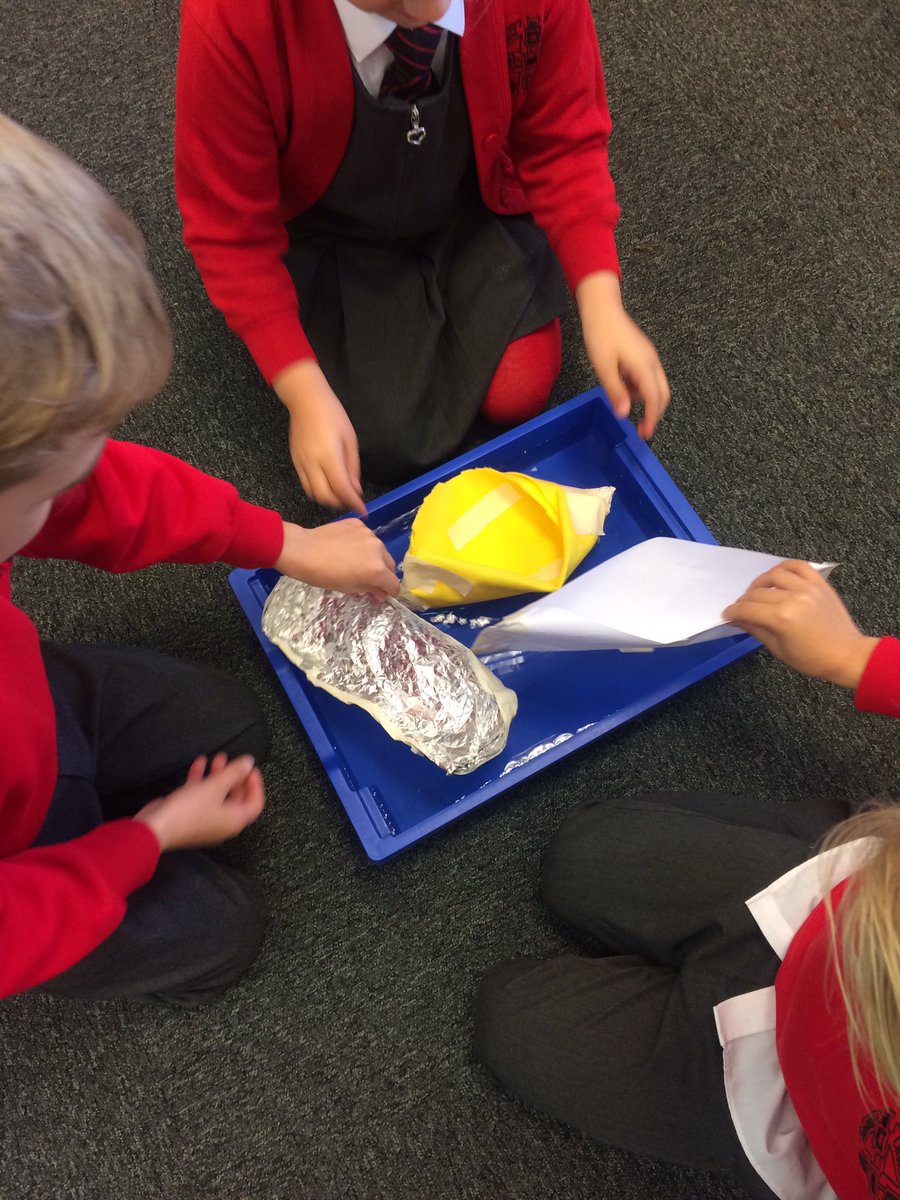 Continuing our love of reading!
It's fantastic to see so many children loving reading and being so eager to pick up the next book!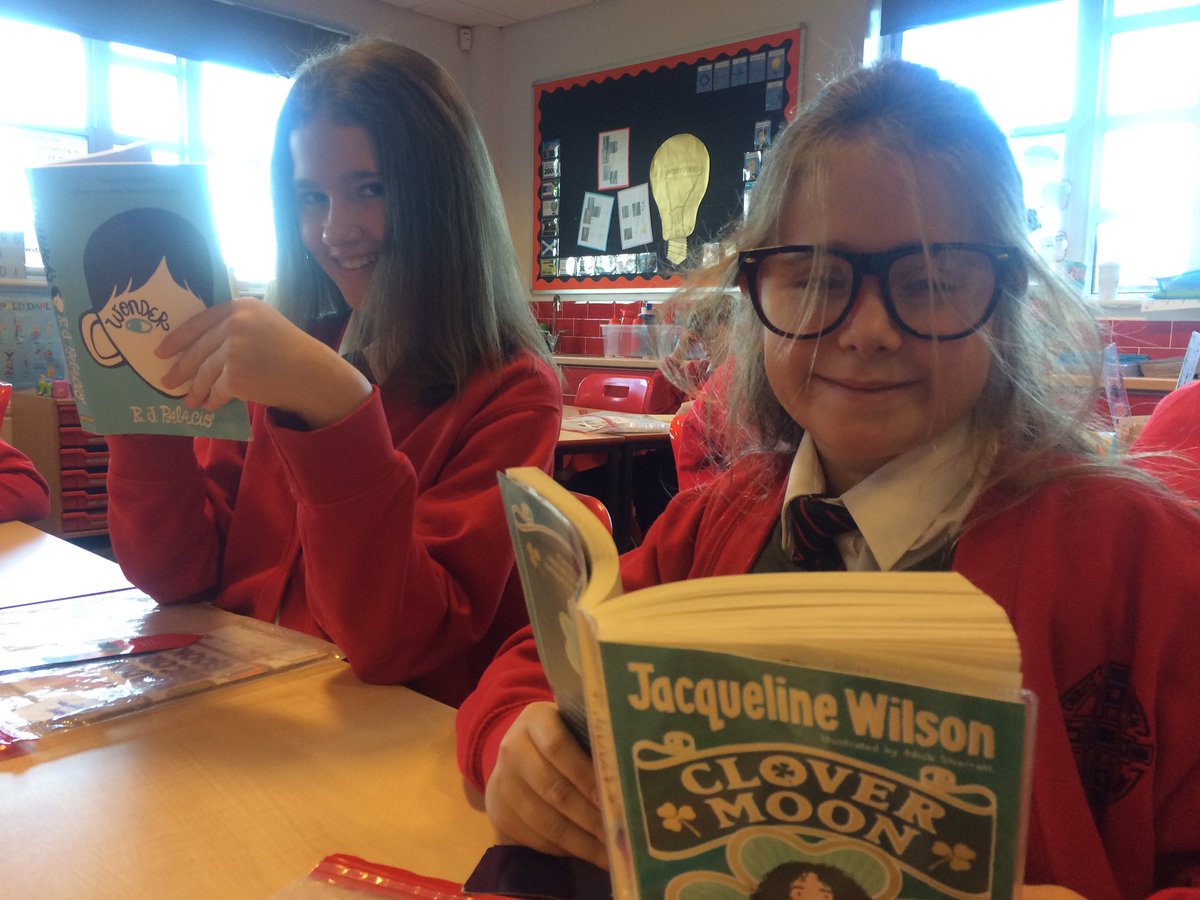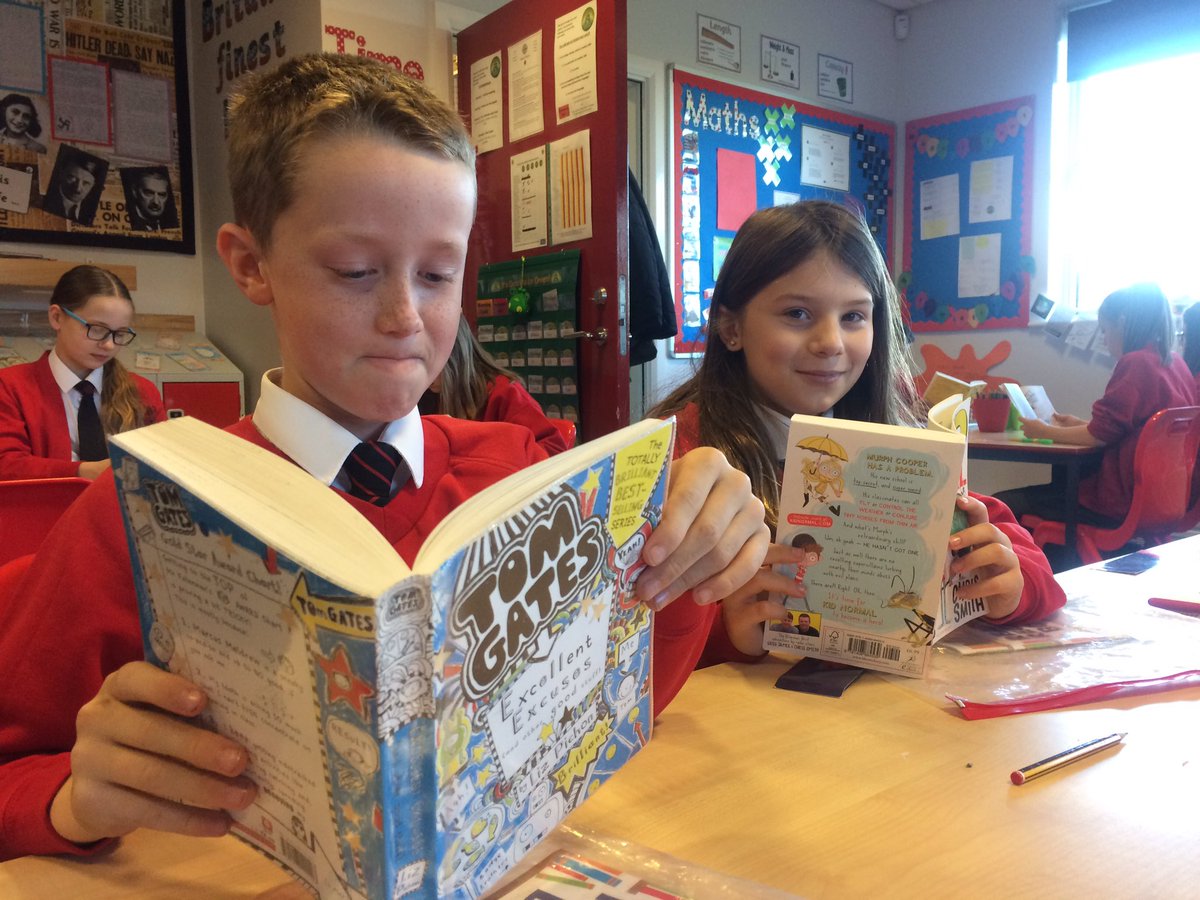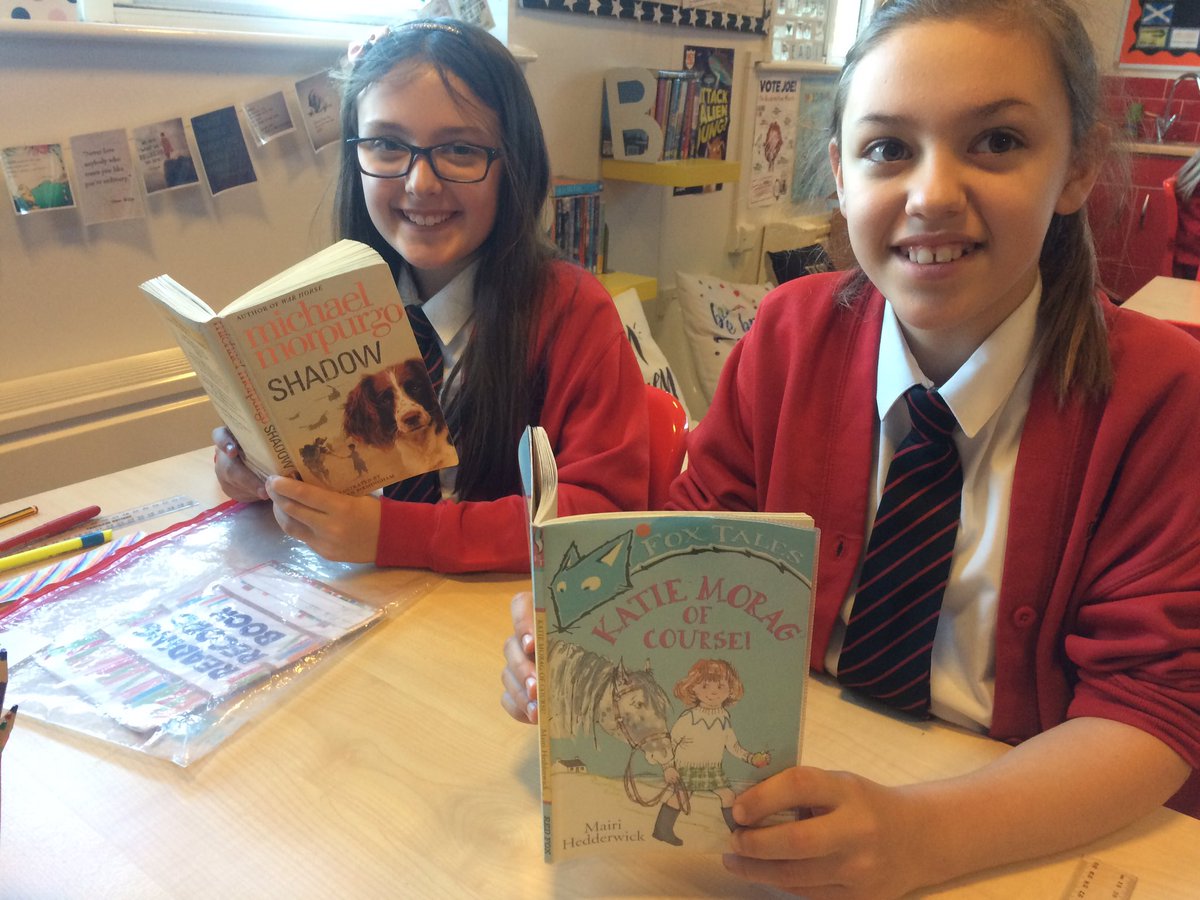 Week beginning 30th October
Viking Day
Year 3 had a wonderful day on Thursday for their Viking Day - what super costumes we saw too!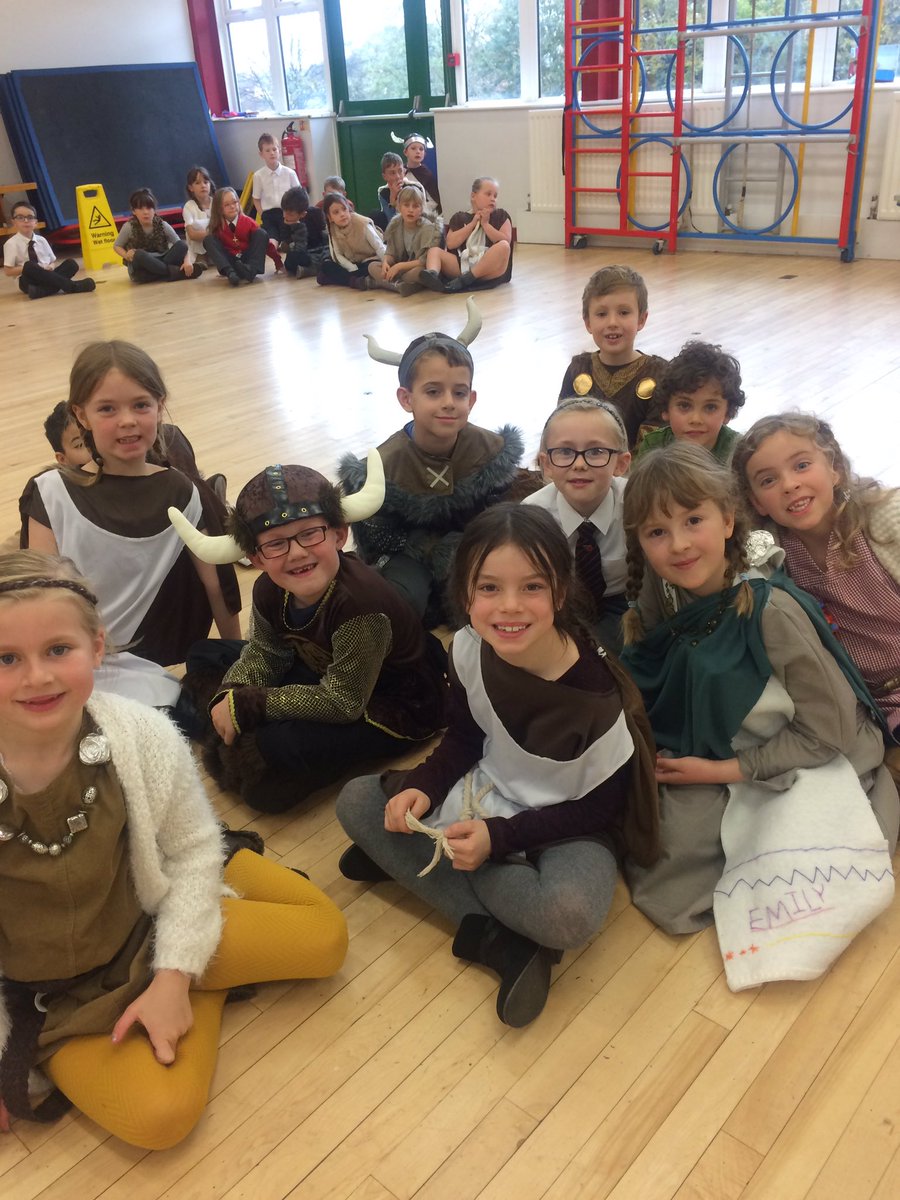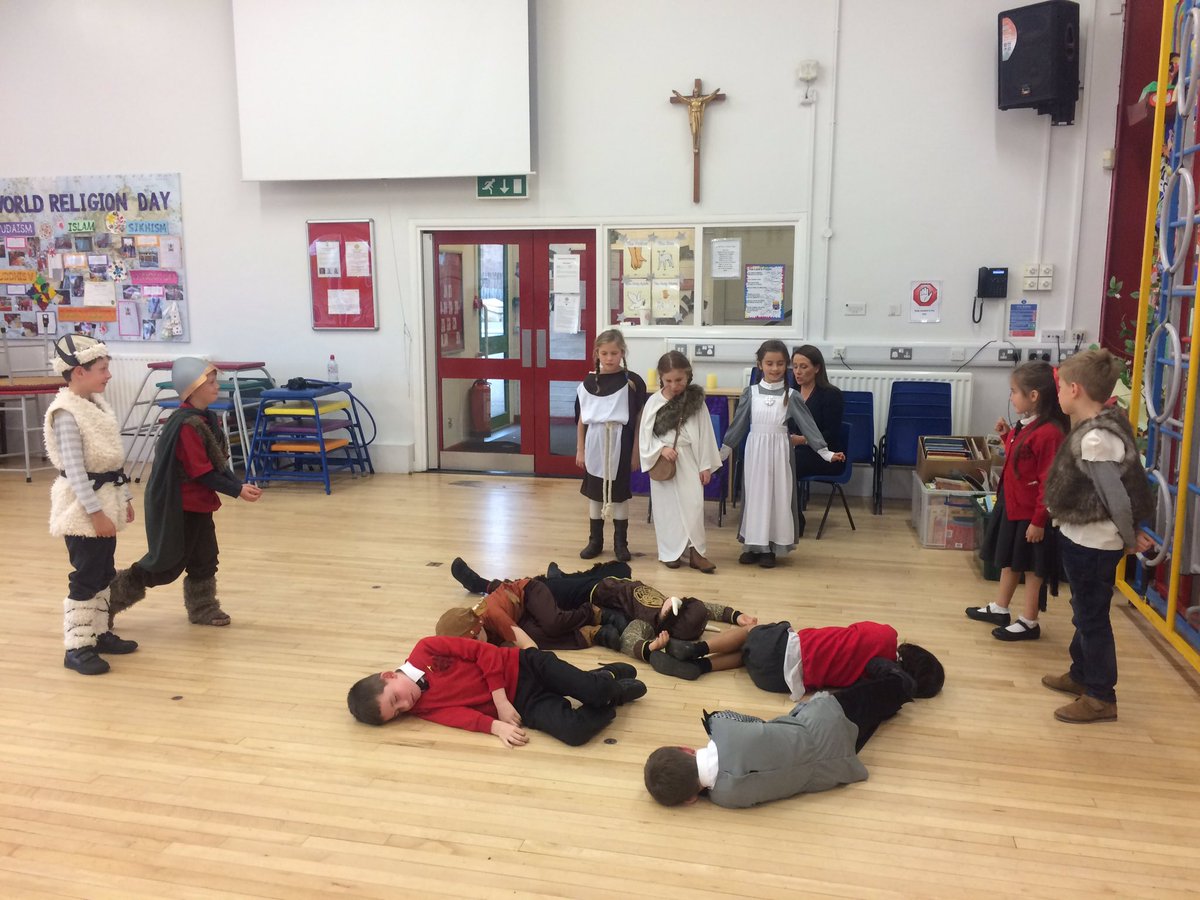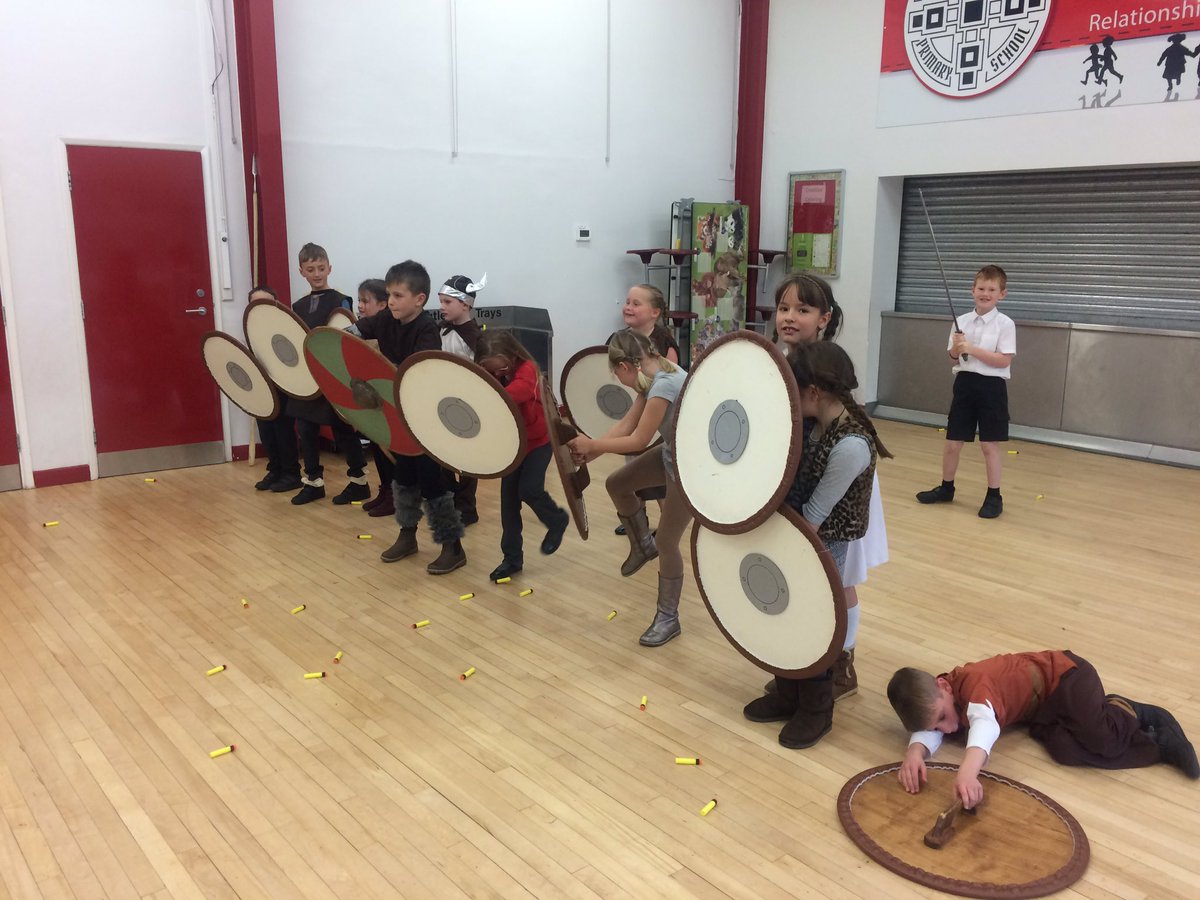 Sharing WW2 artefacts
Elias from Year 6 brought in a number of artefacts from WW2 this week. It was fascinating to both see and hear about these.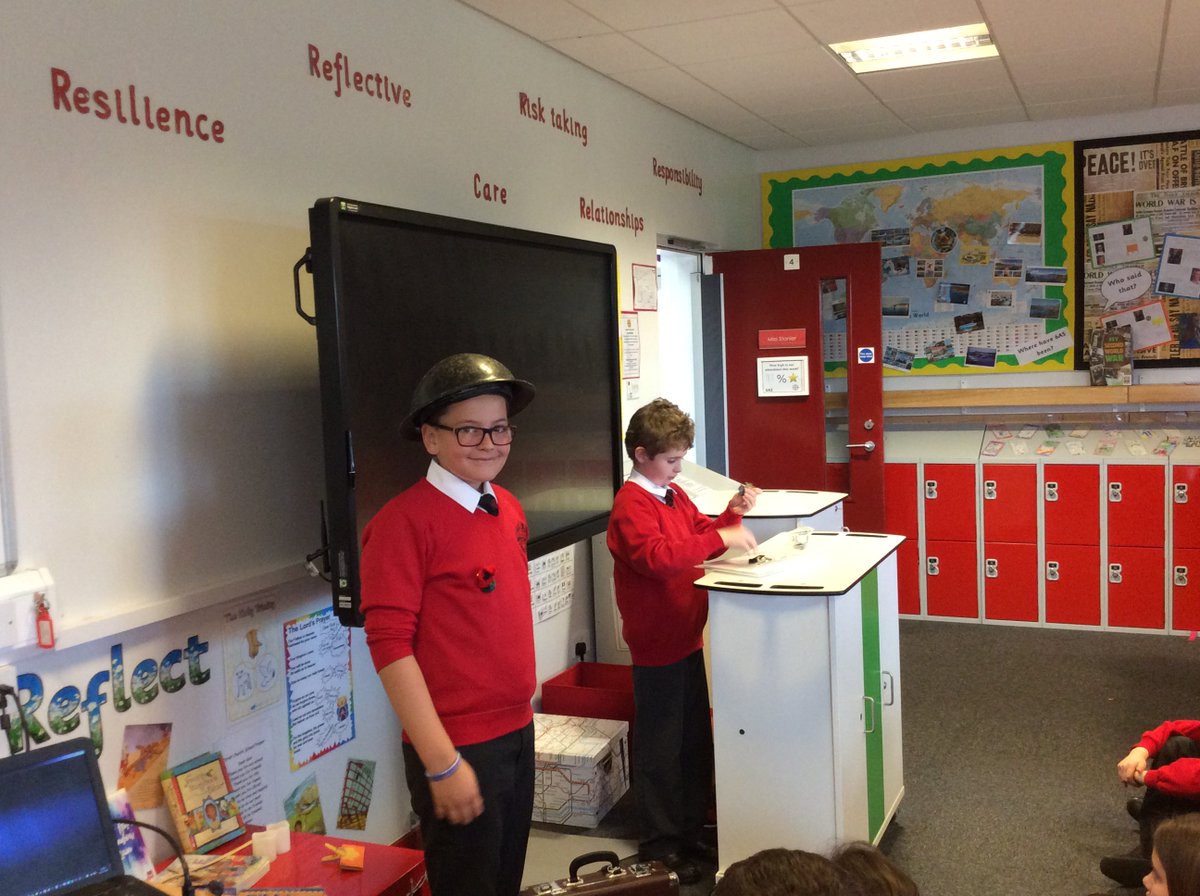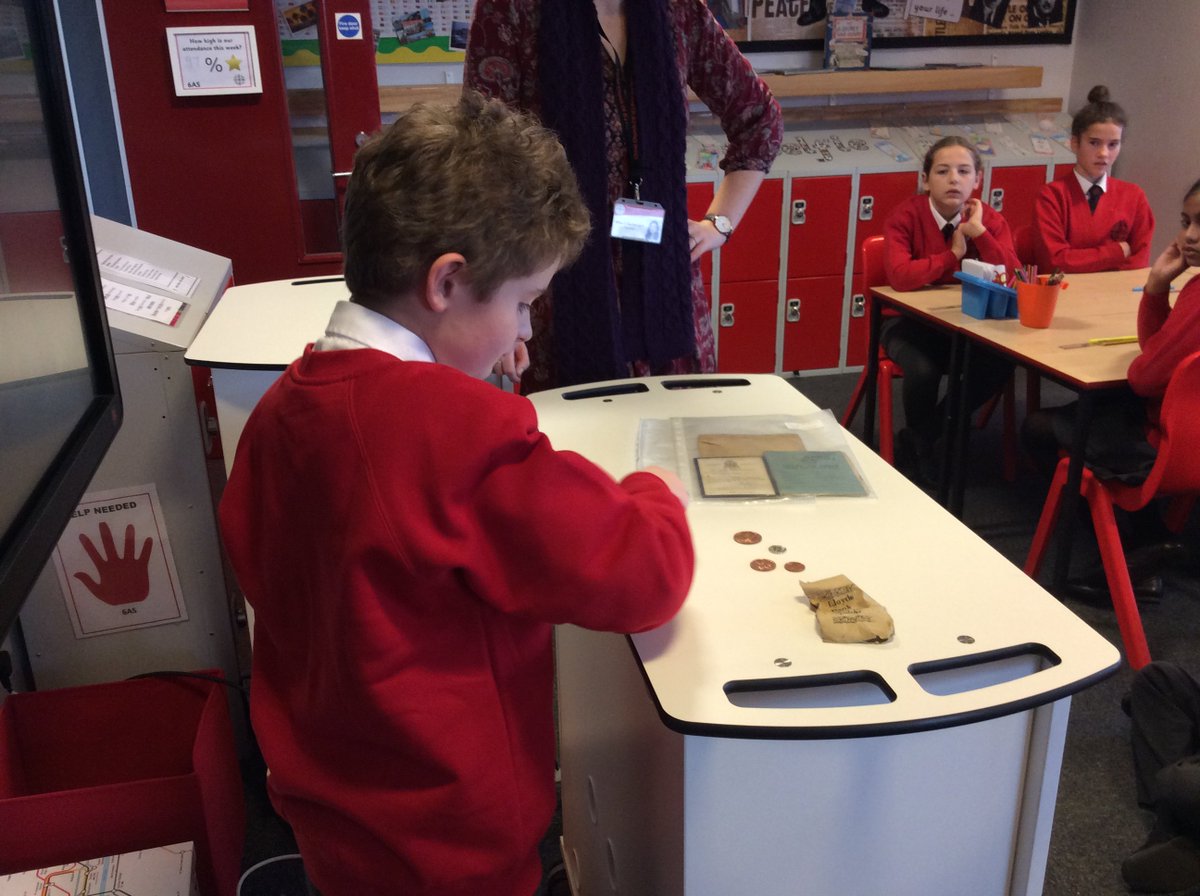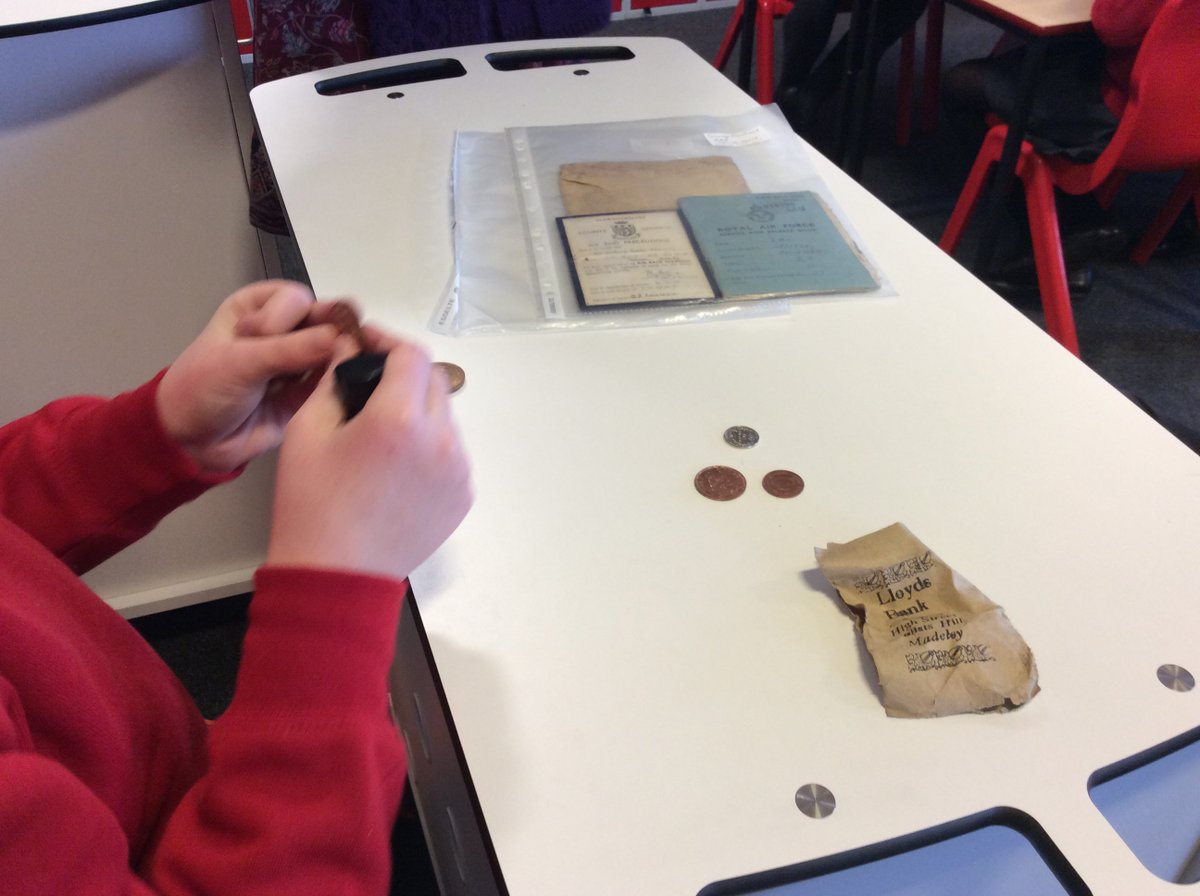 Maths at The Friary
Some children from Year 5 have visited The Friary this week to take part in an exciting maths lesson all about algebra.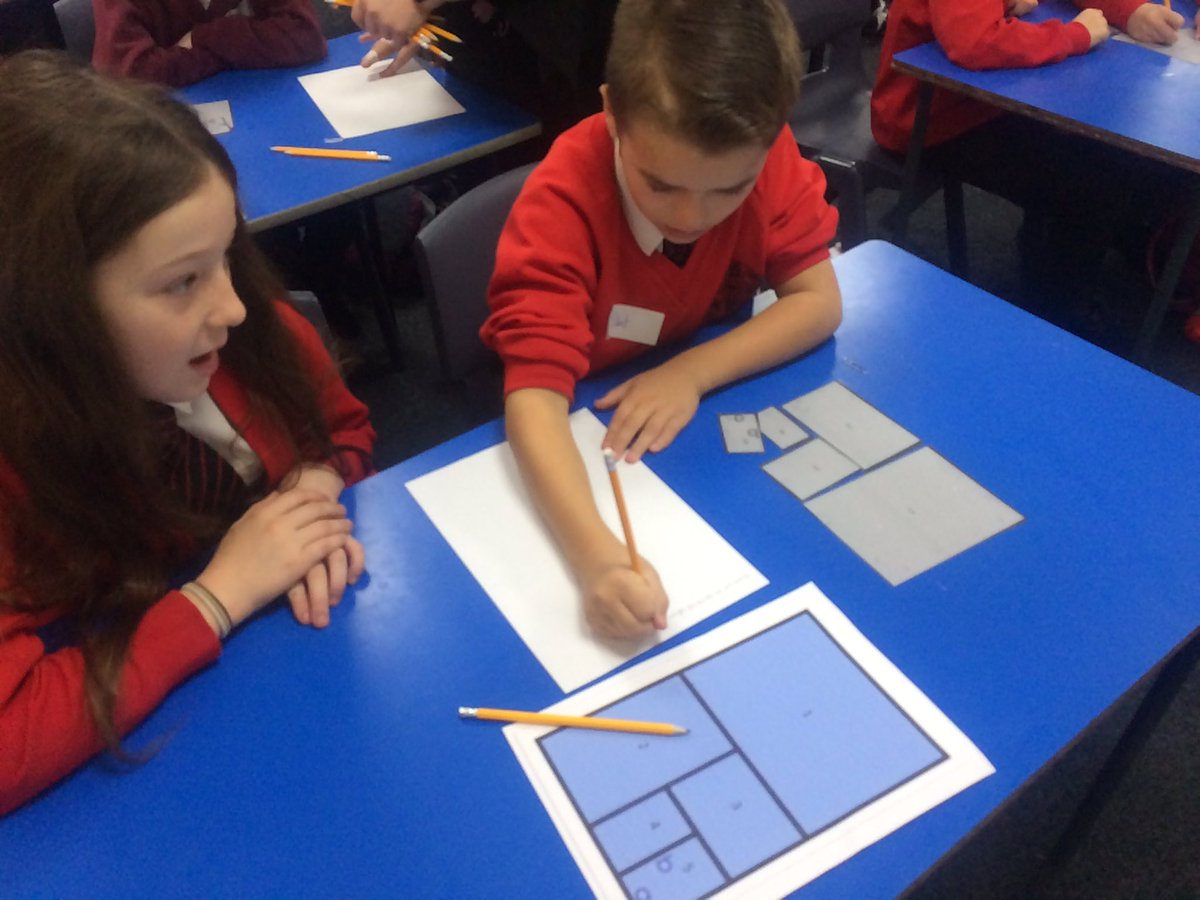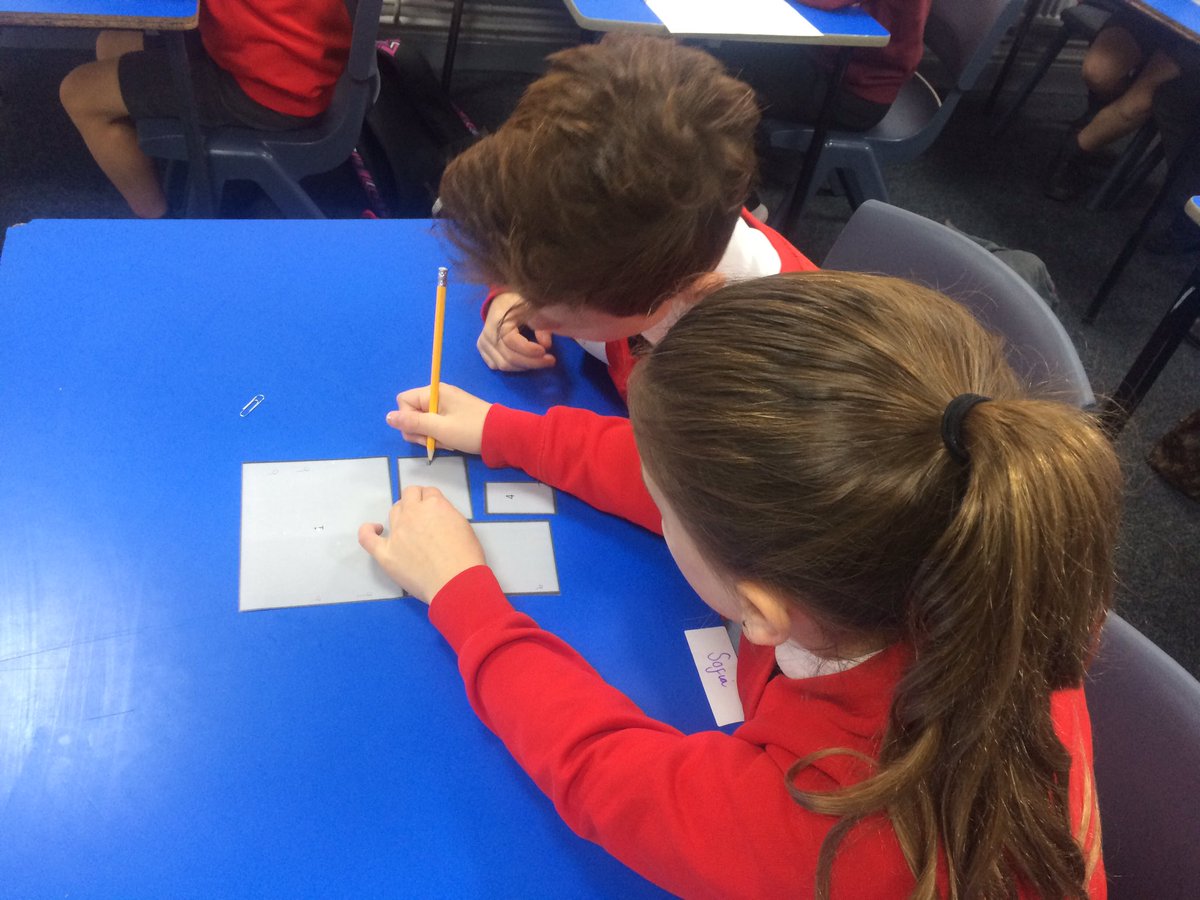 Science in Year 4
Year 4 have learnt about static electricity this week and even made their hair stand on end!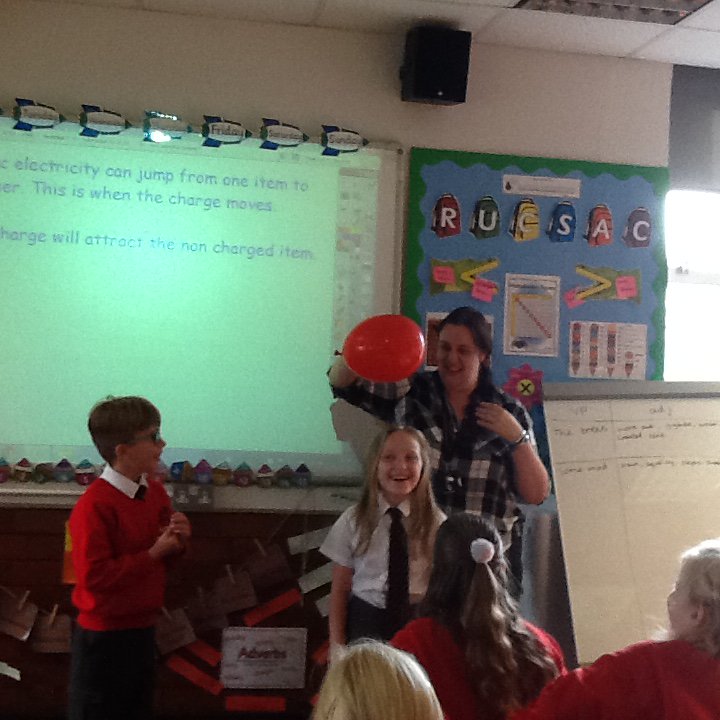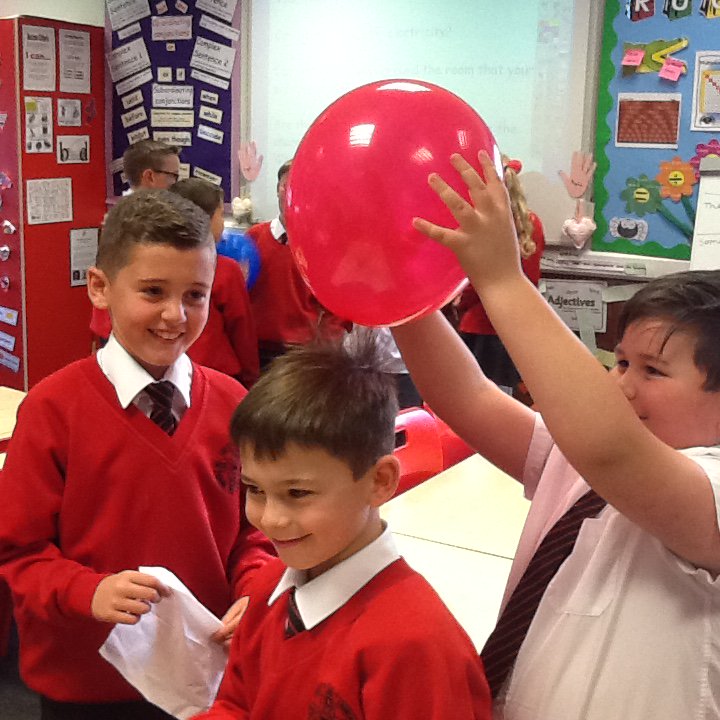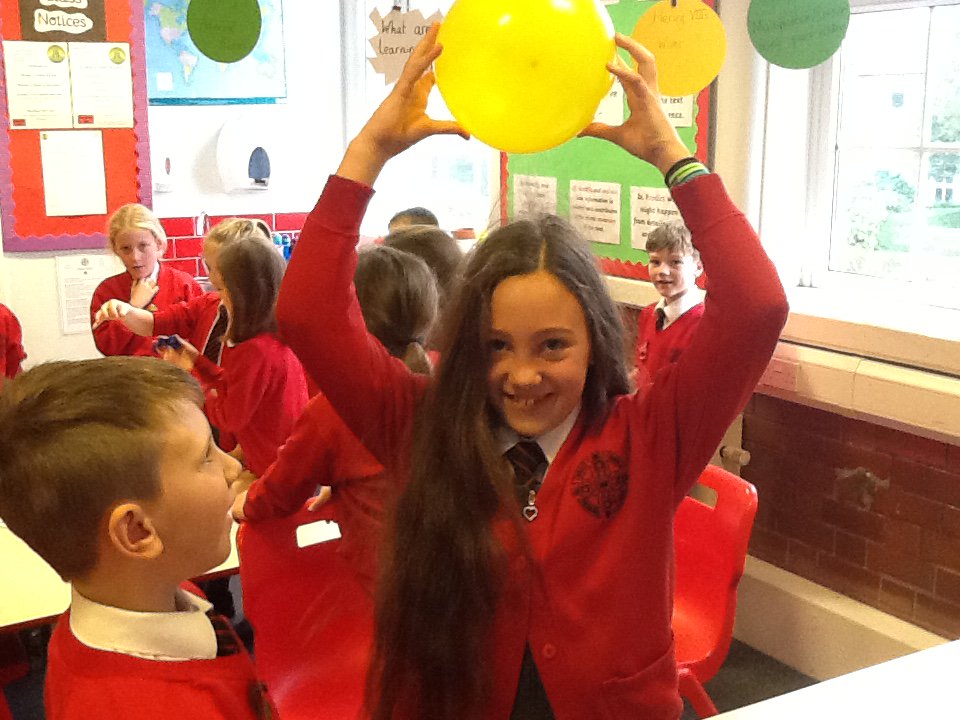 What's the material?
Year 2 have had a great fun in science this week exploring different materials.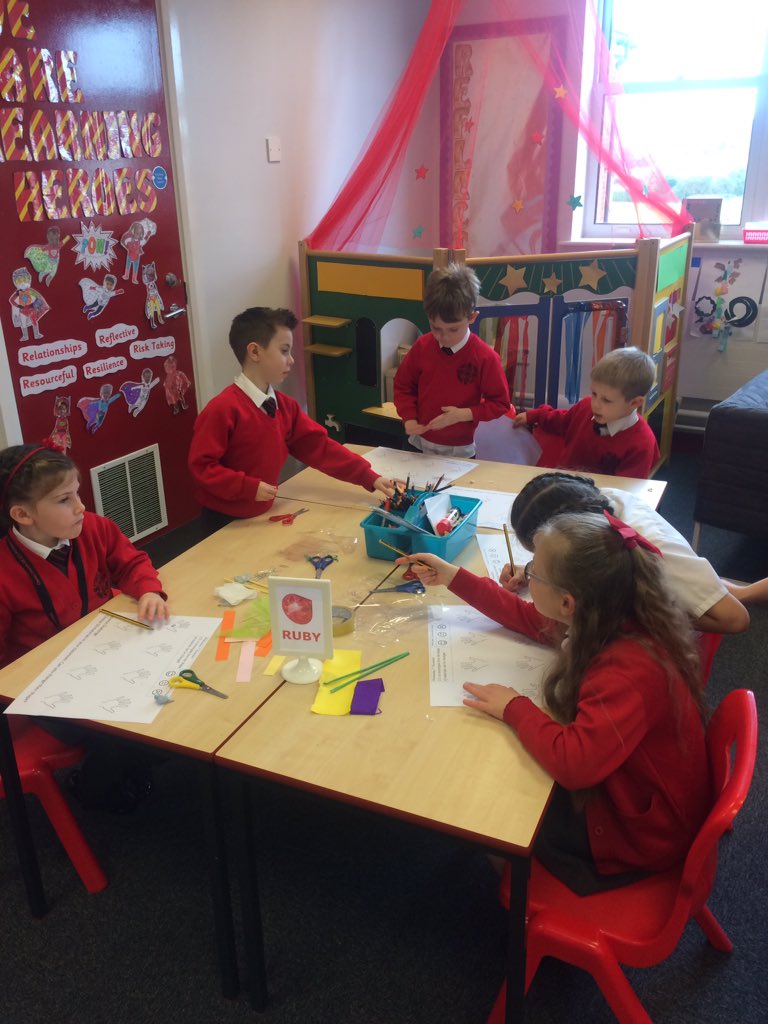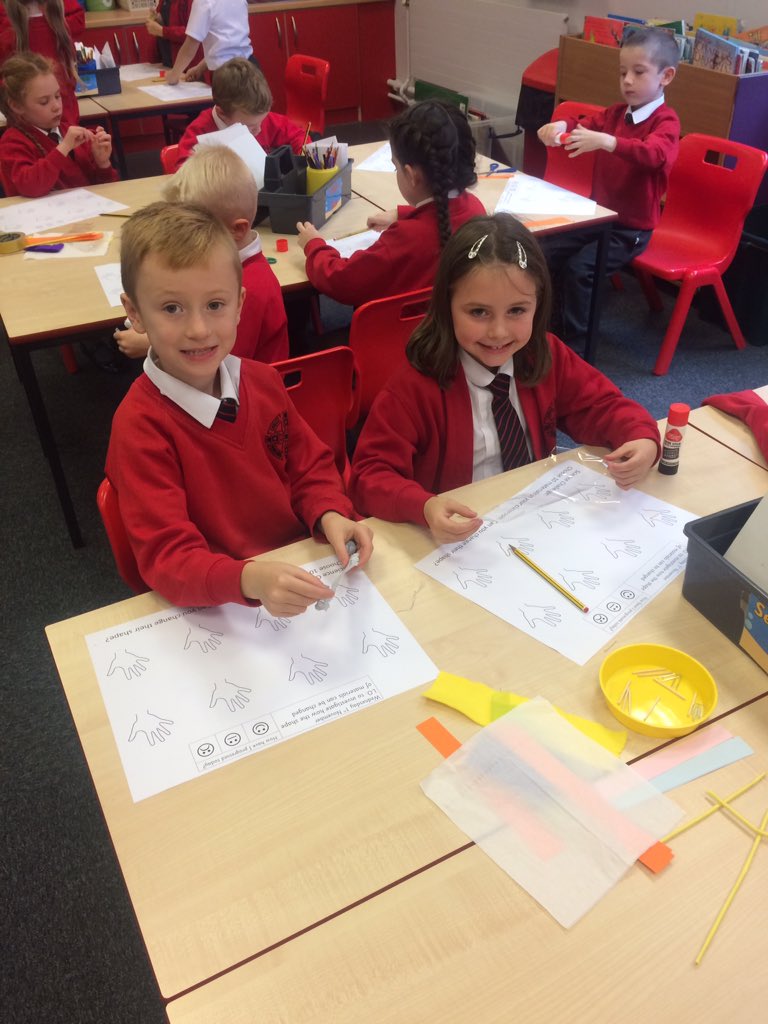 We are proud of our work!
It's great to see so many of the children in school being proud of their work and requesting a selfie!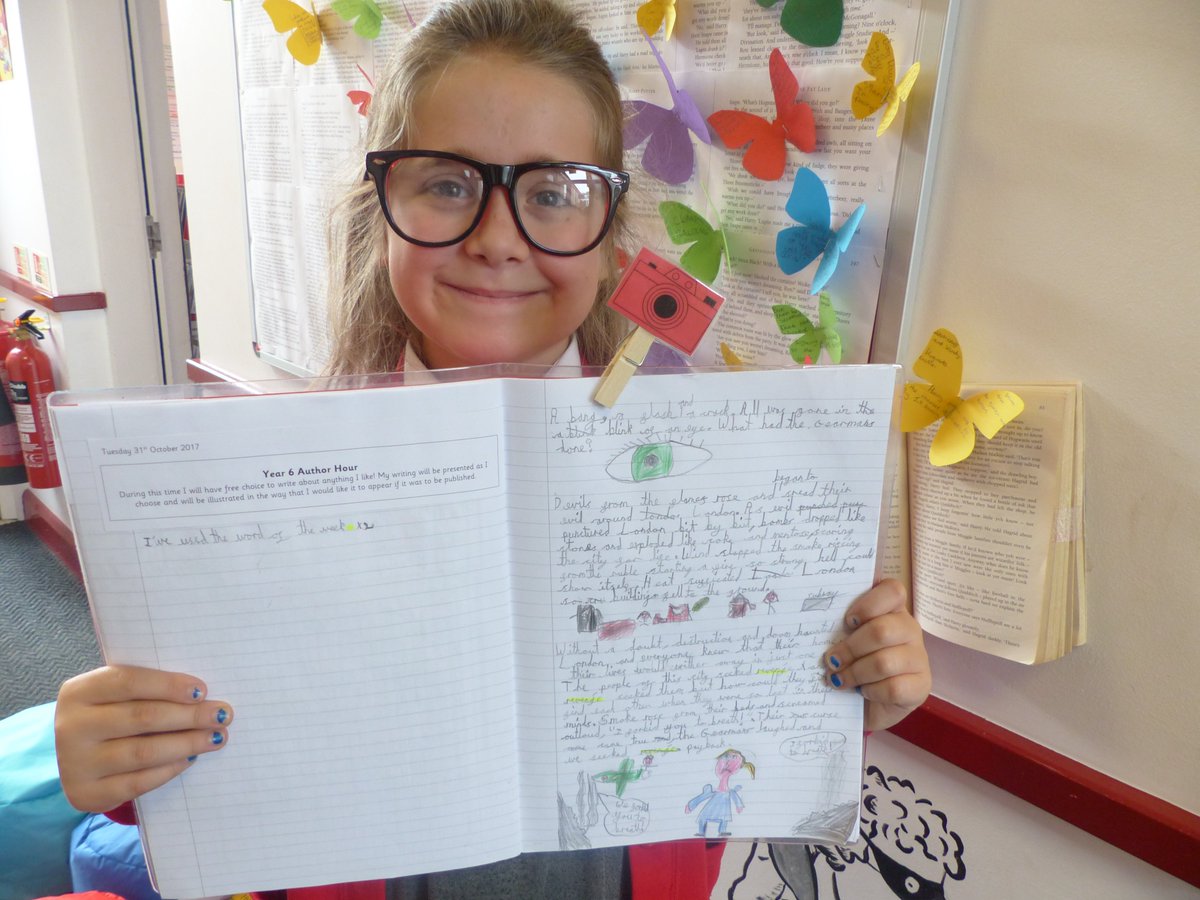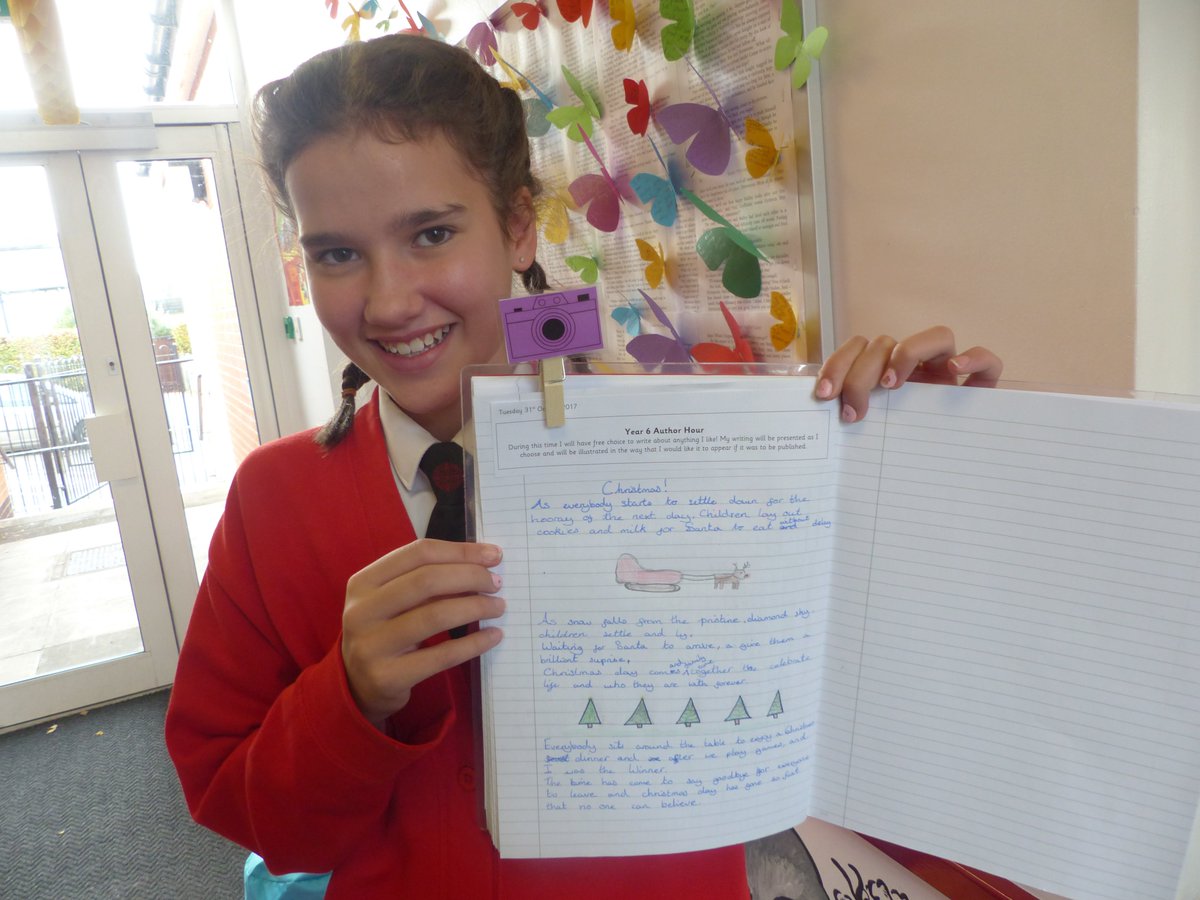 Half Term Fun!
We have loved seeing what you have been up to over the half term holiday. Thank you for all the tweets!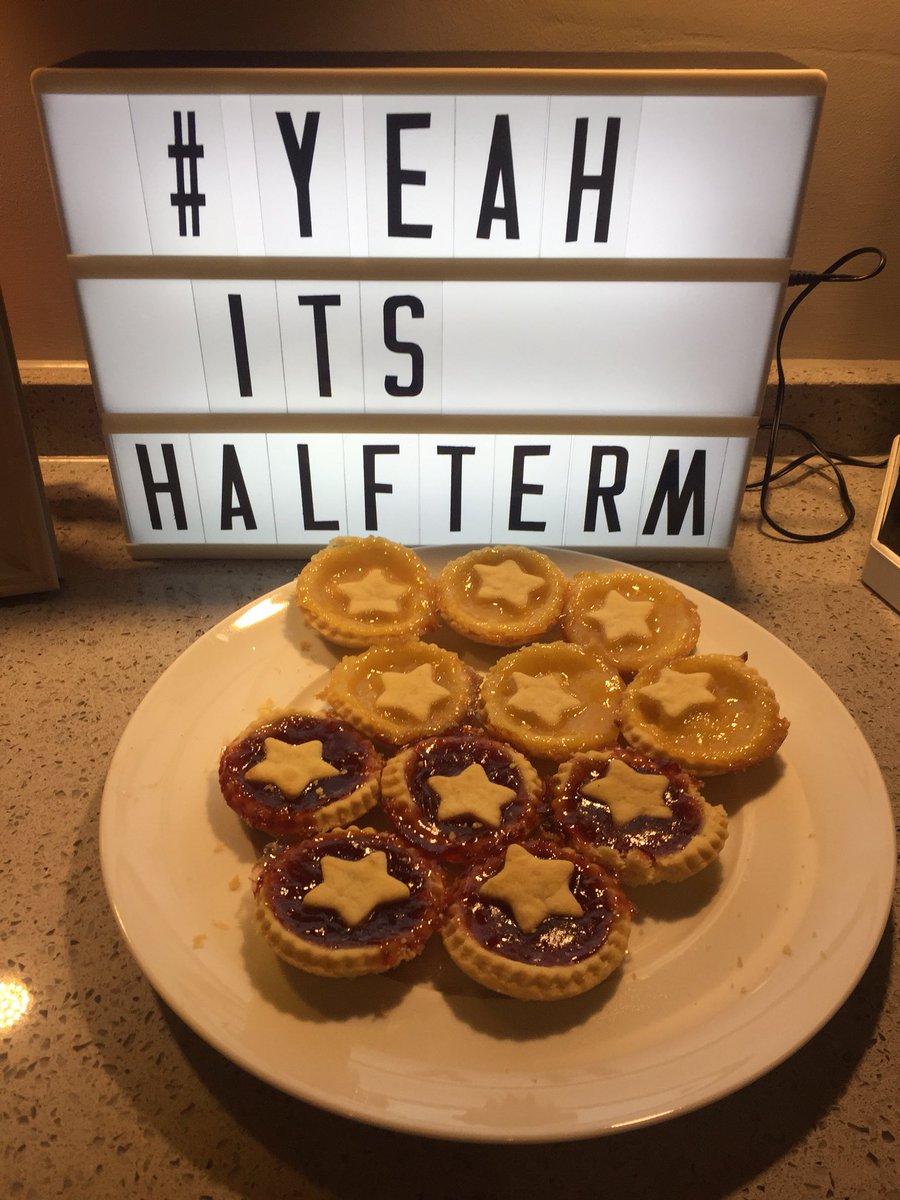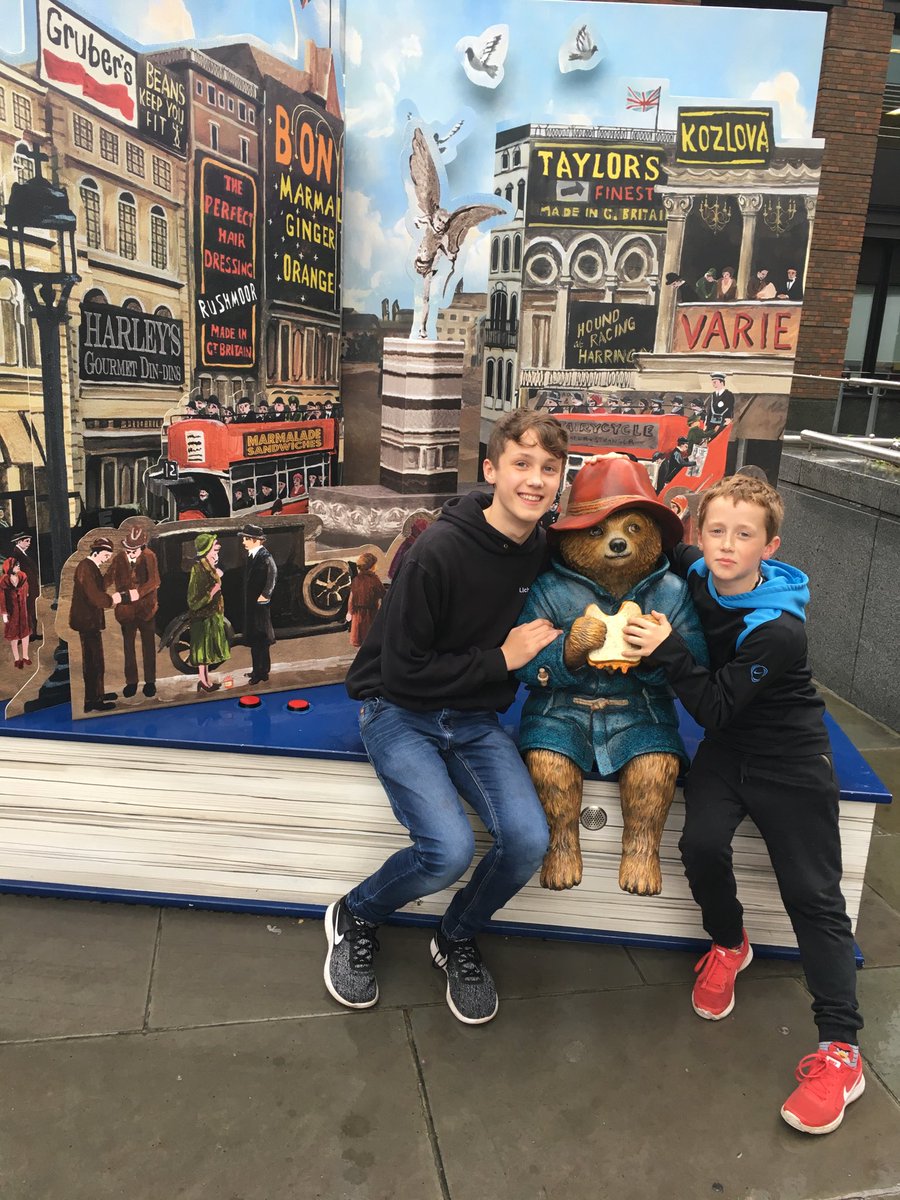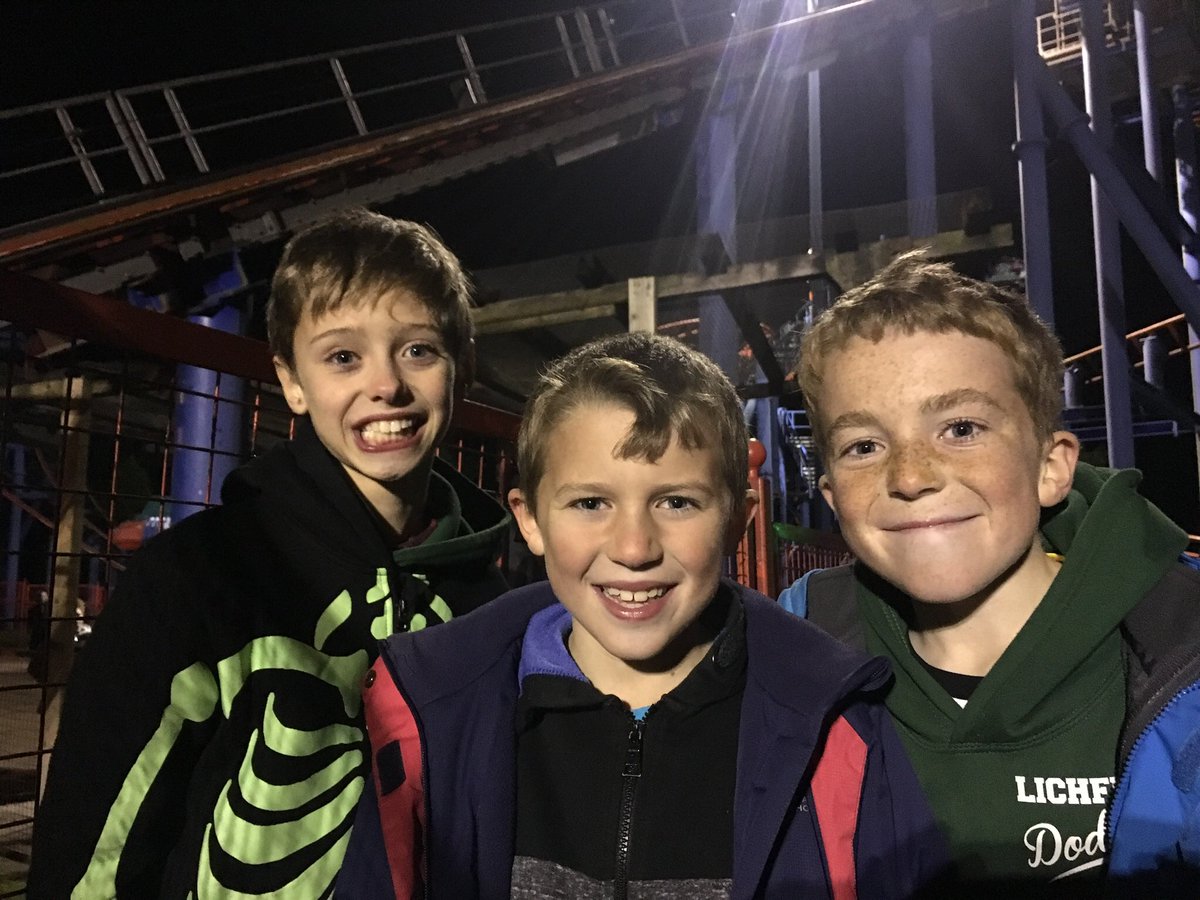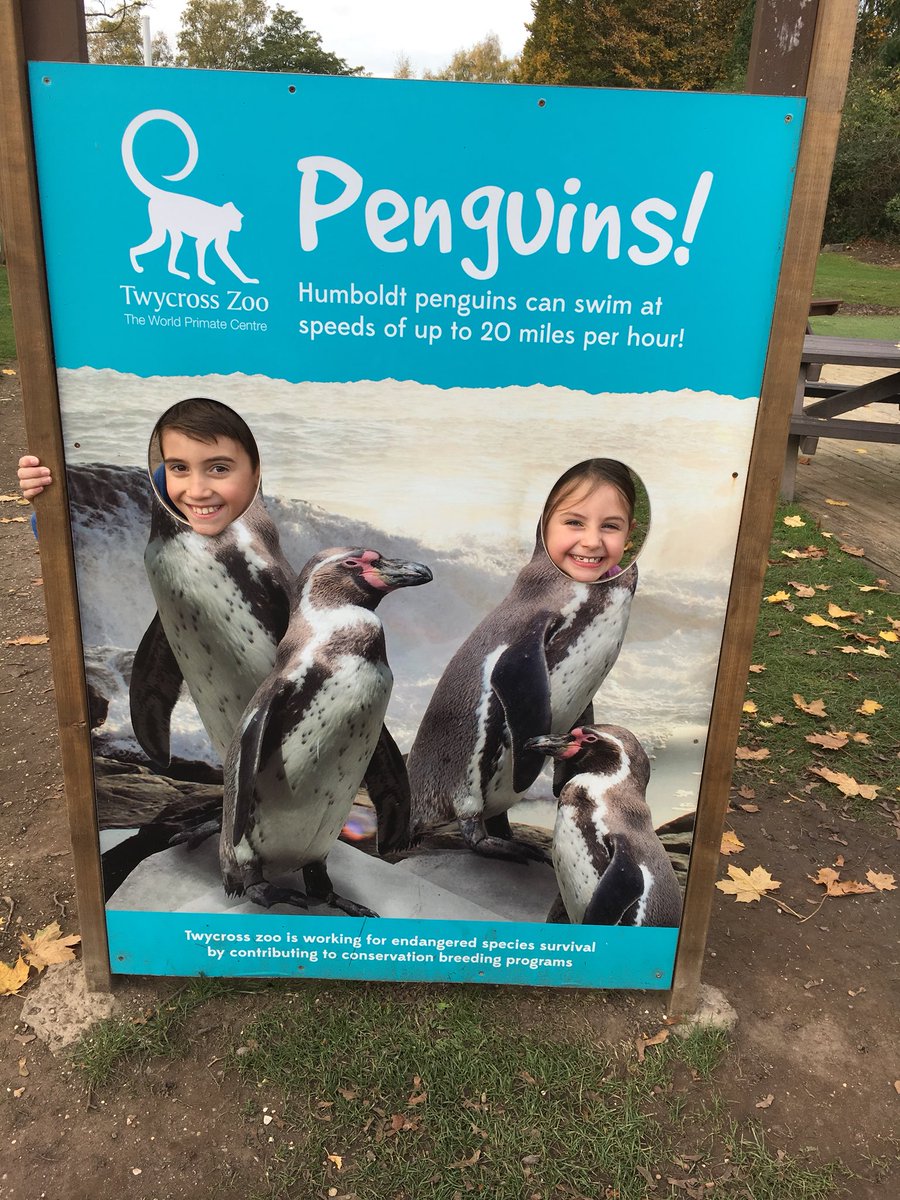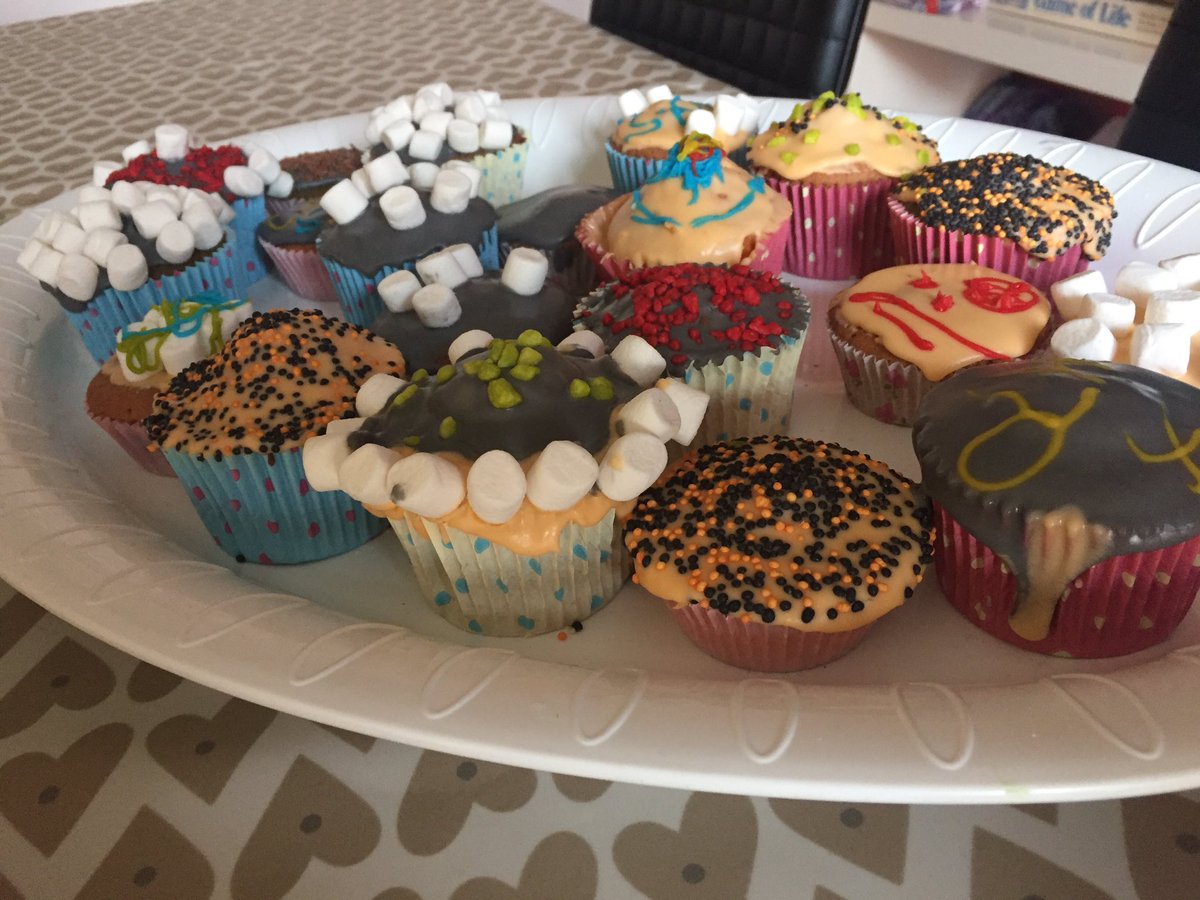 Week beginning 16th October
Good to be Green
Wow, what a super Good to be Green worship we had this morning! So many certificate and awards were handed out.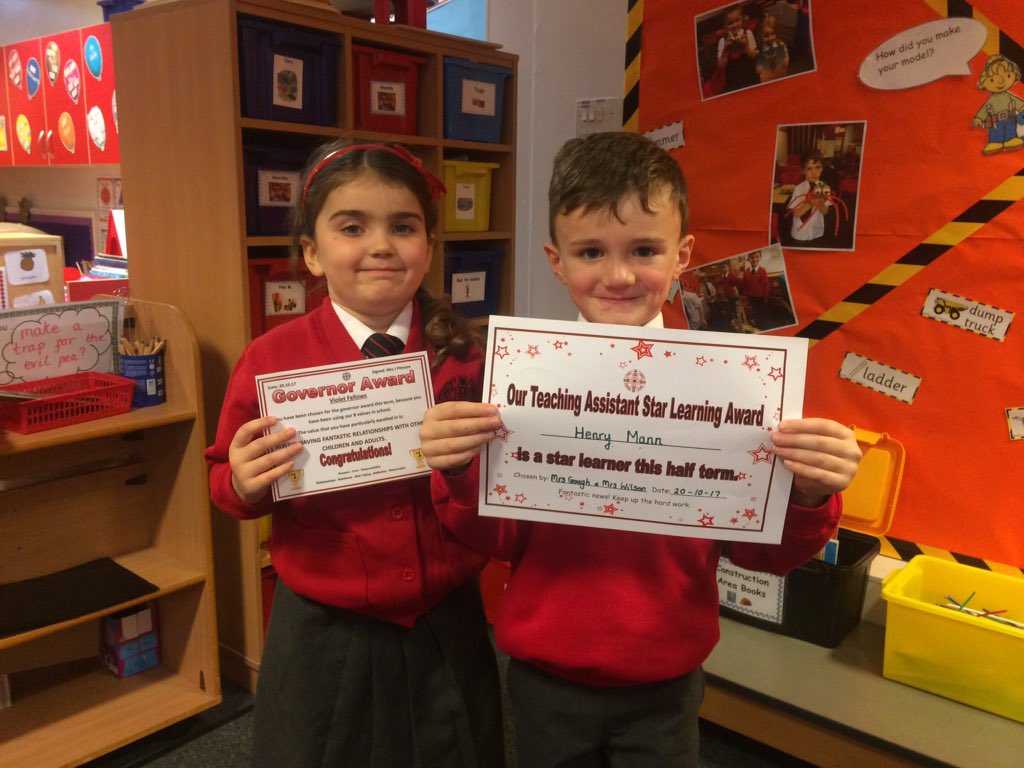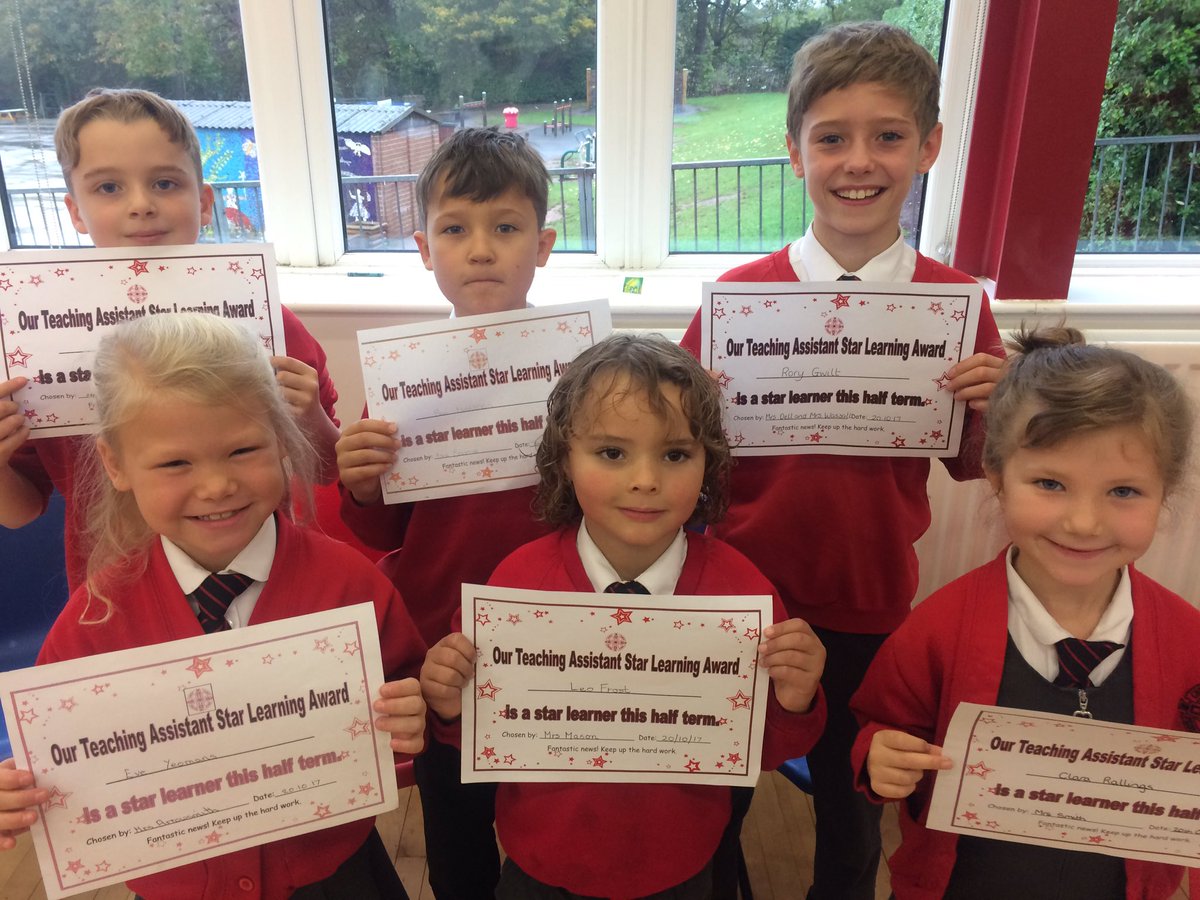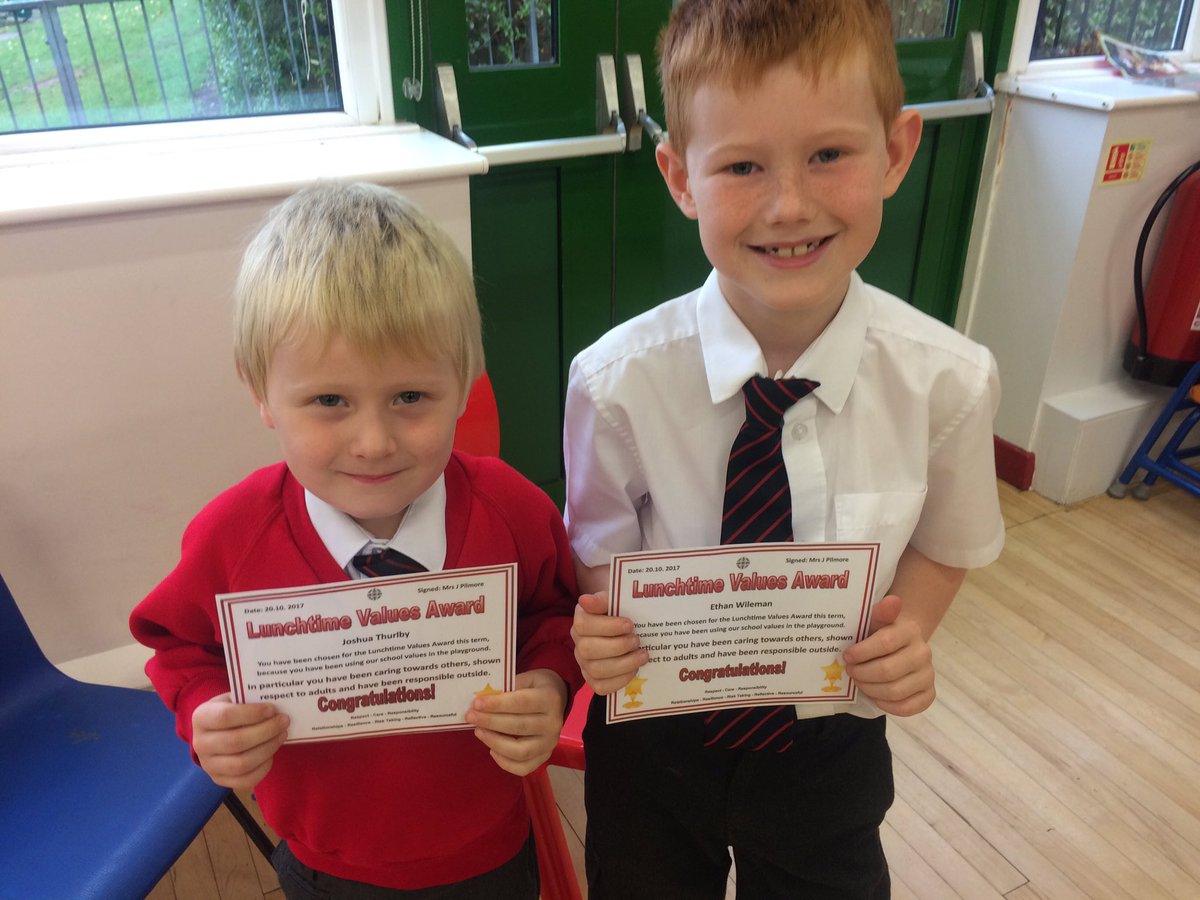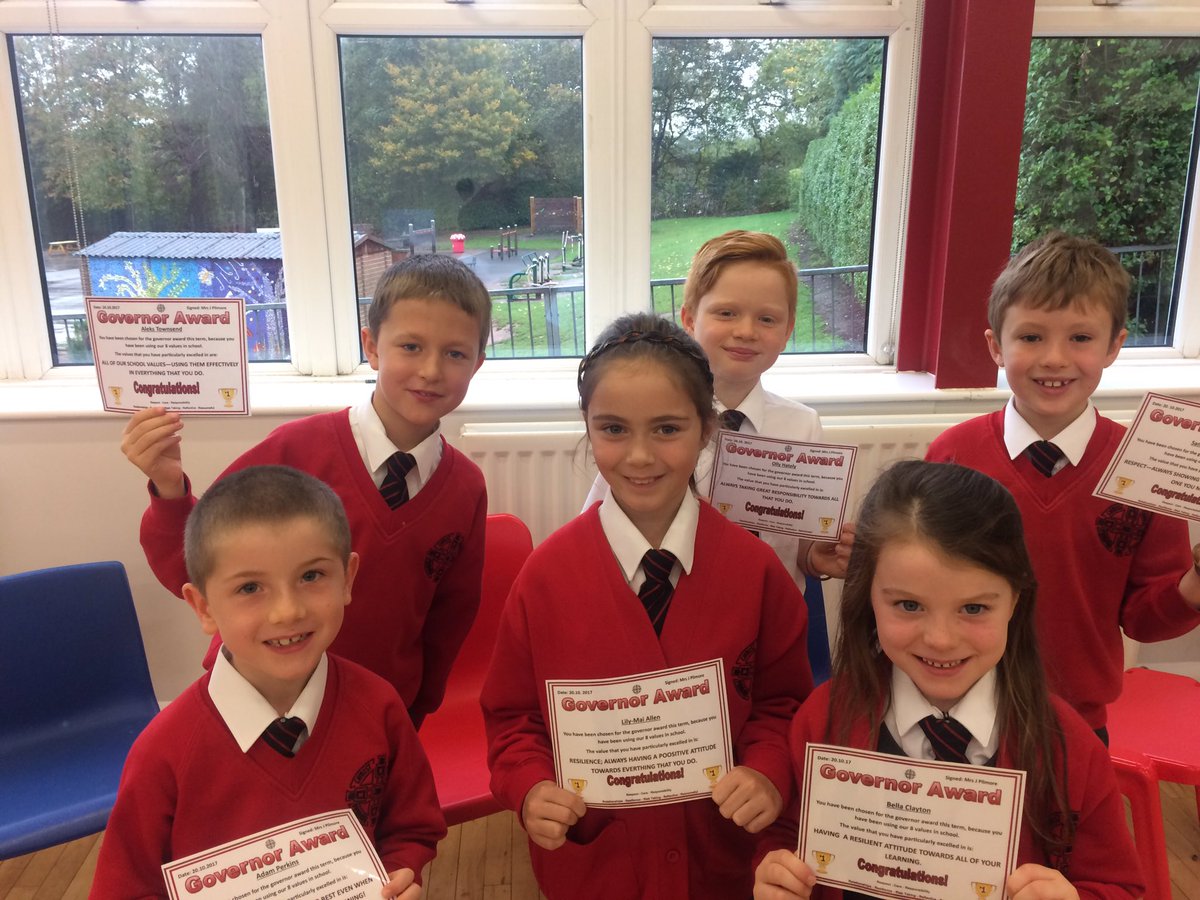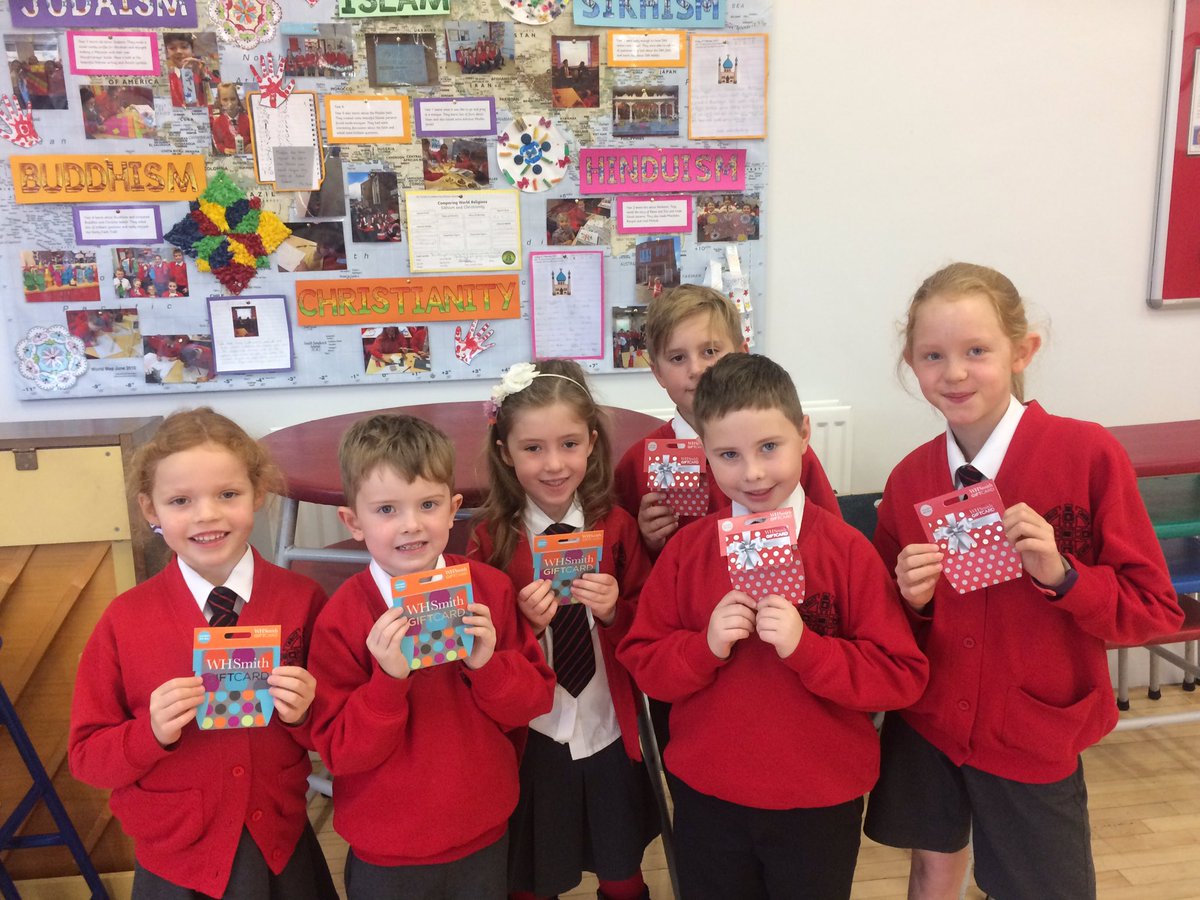 Supertato visits Reception
Reception have had a brilliant week on the search for Supertato. All topped off by dressing as their favourite superhero on Thursday.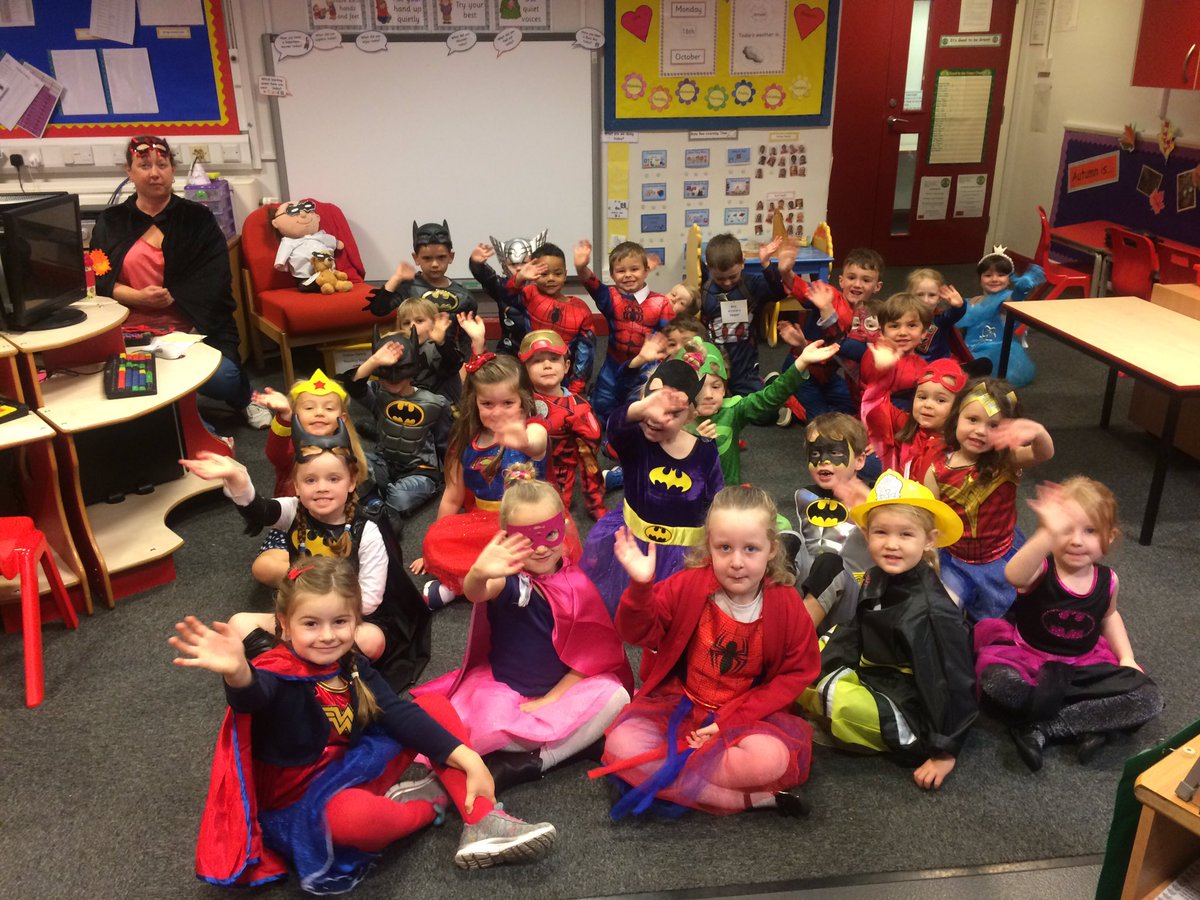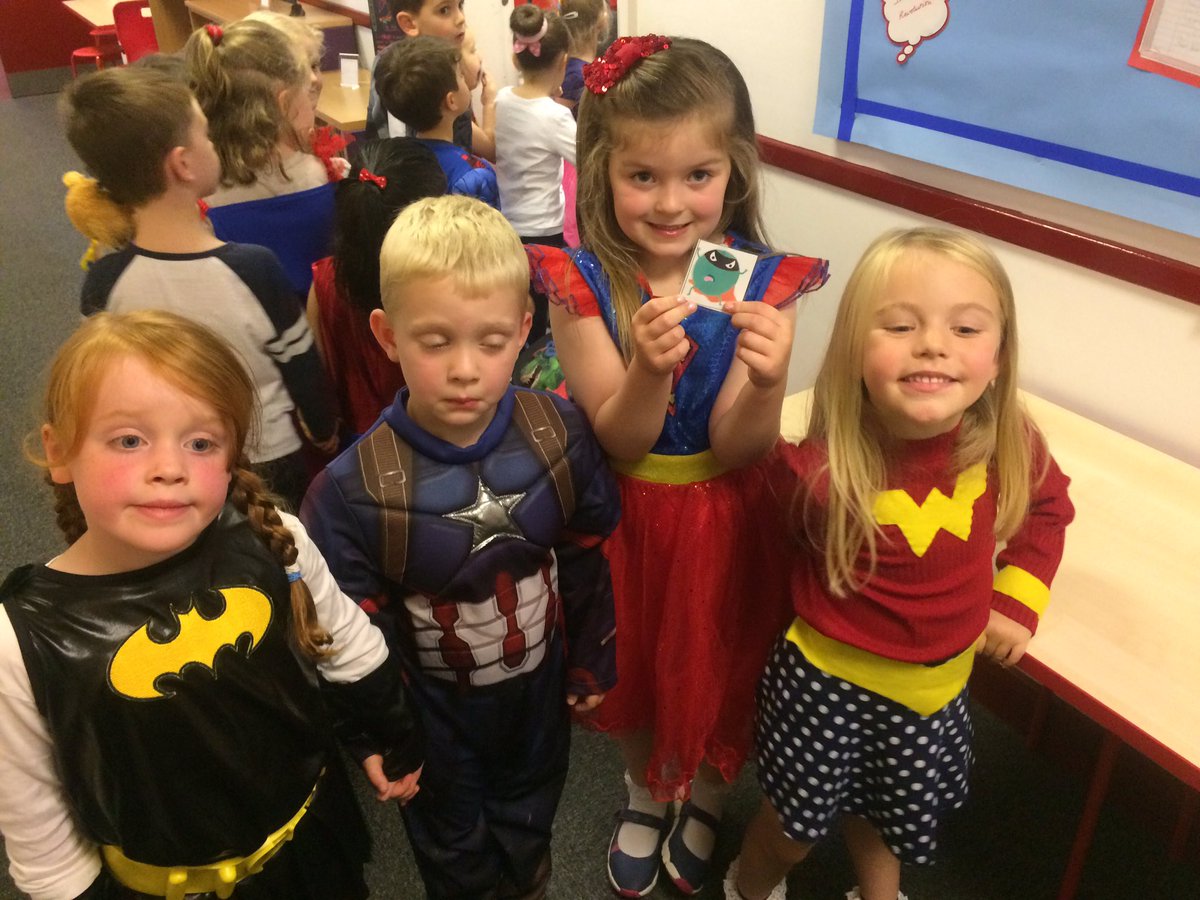 Inspire Workshops
It's been another great week for Inspire Workshops at school. 6CC and 3SC had a wonderful afternoon with adults from home.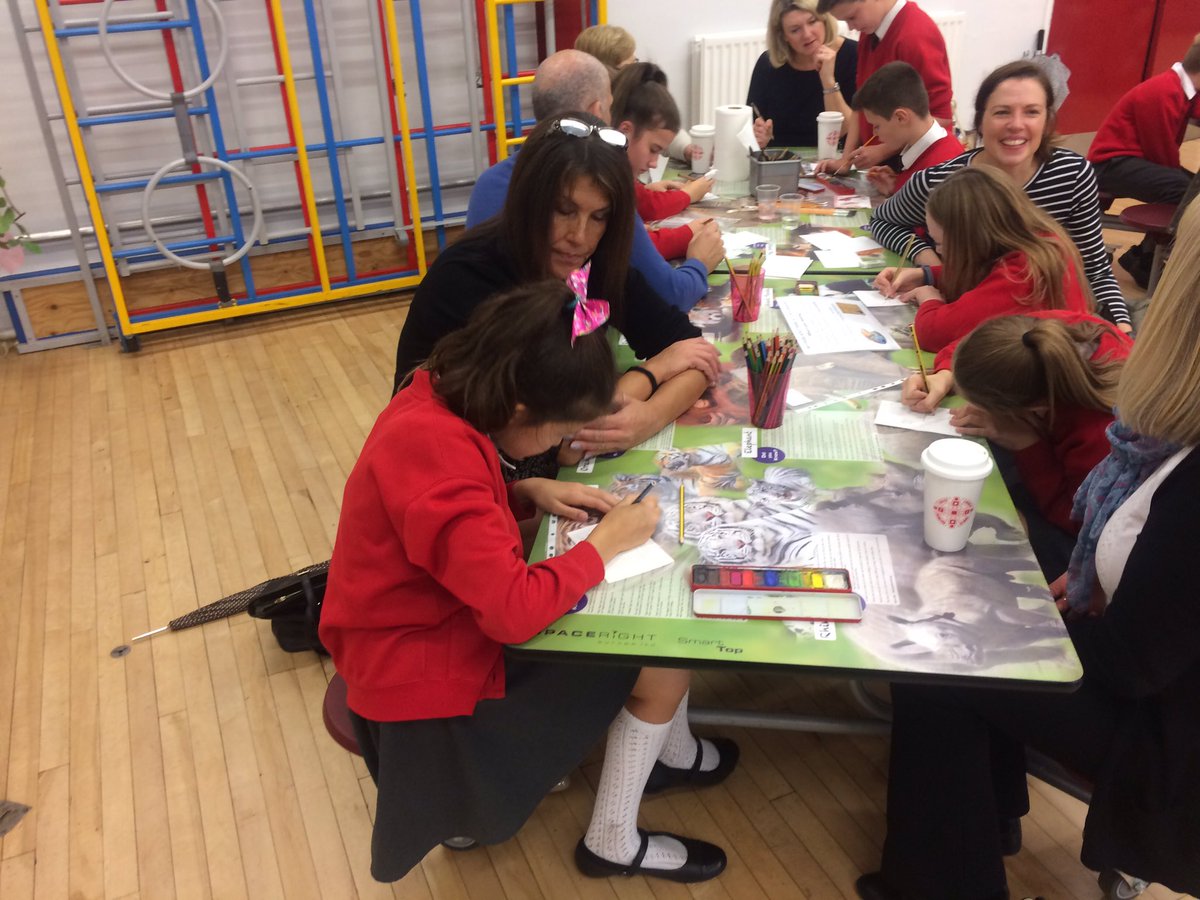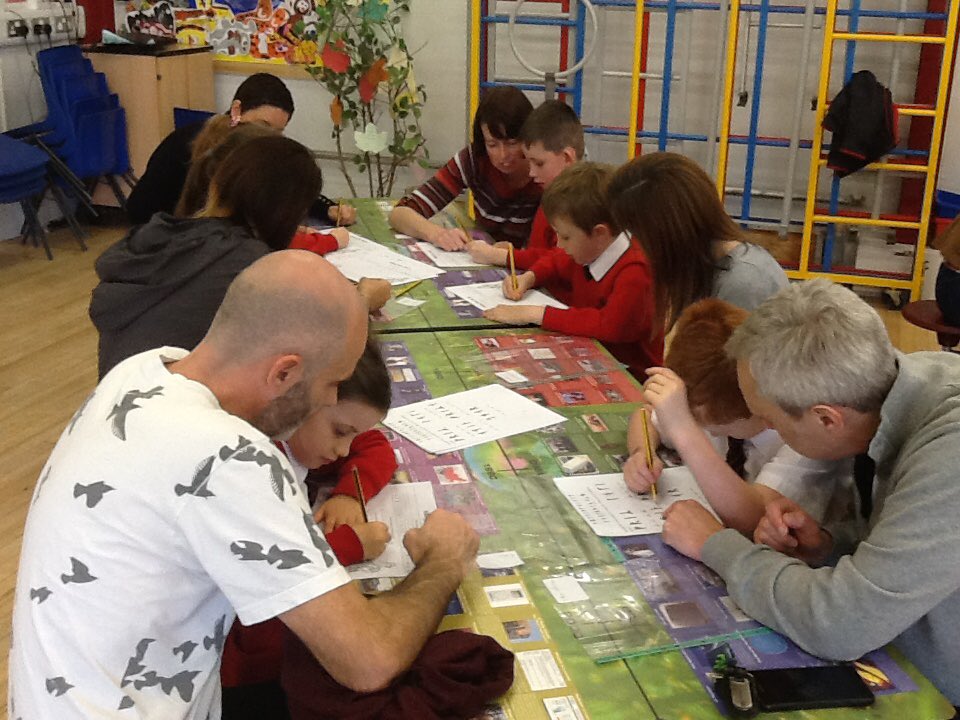 Recommended Reads
Our love for reading has continued this week with the JLT recommending a number of books from Mrs Pilmore's book club. The children in school have loved talking about their reading and why their current book is a must read!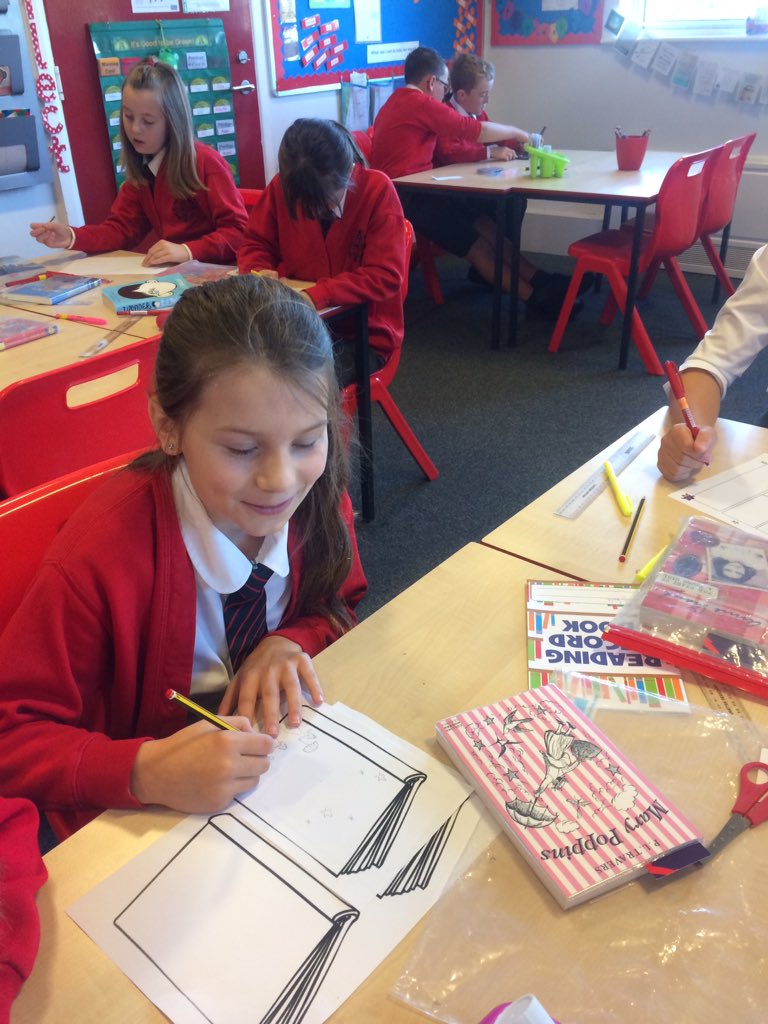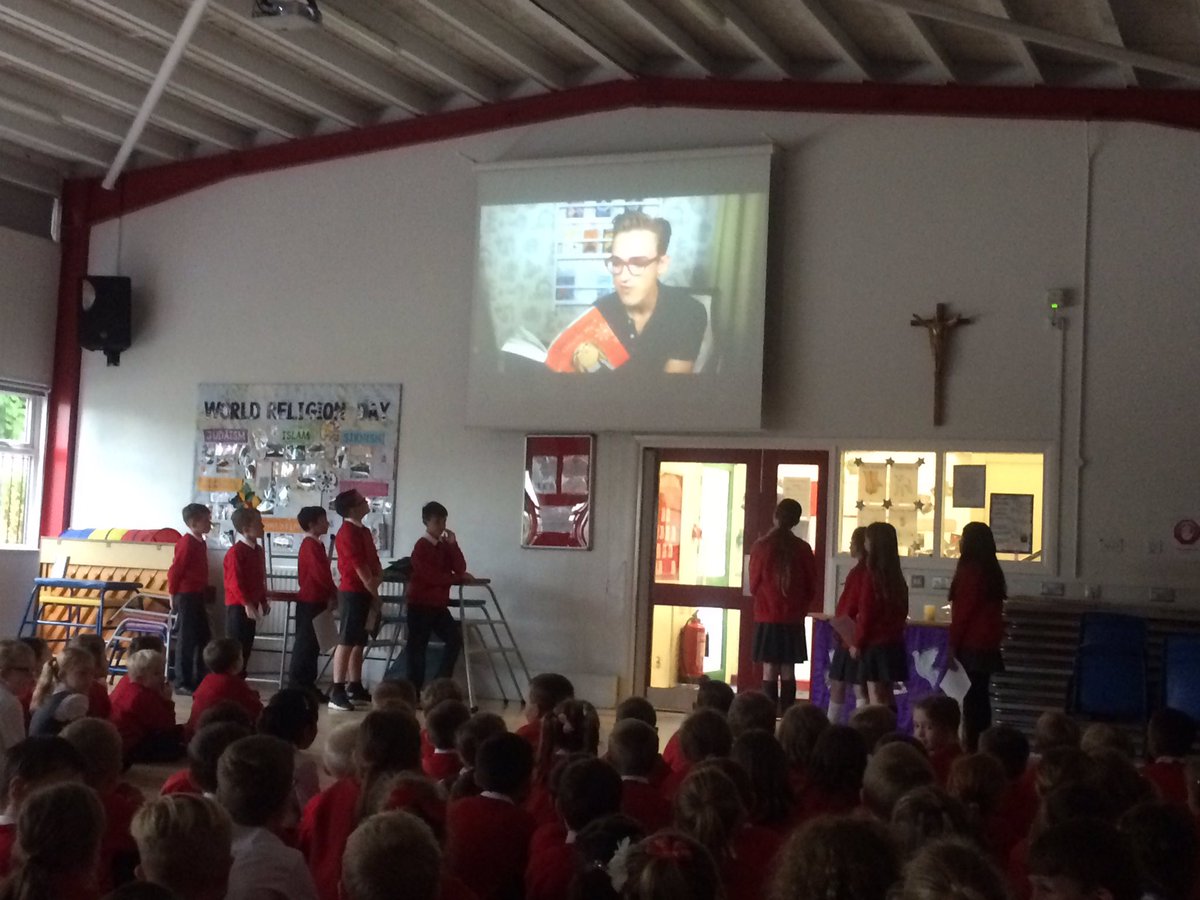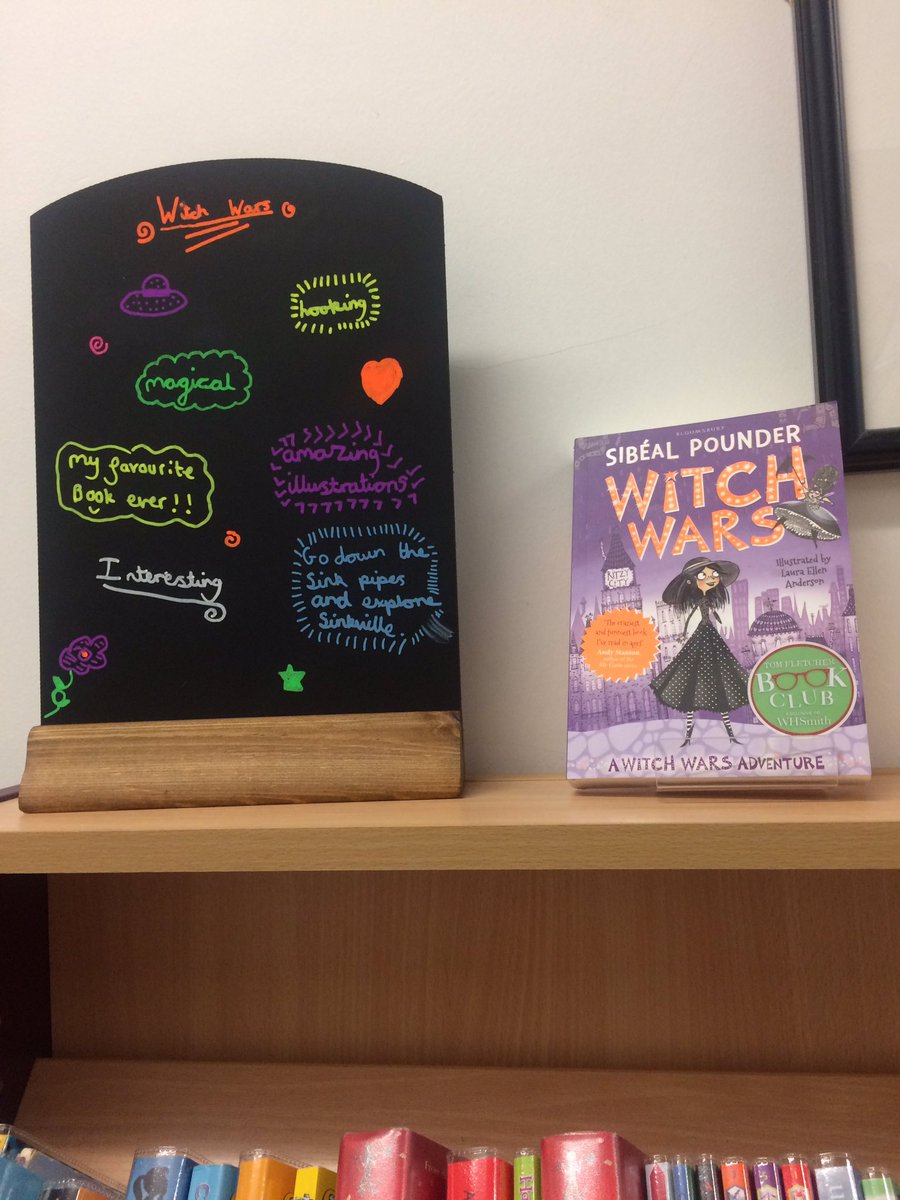 Library Visits
This week children in Year 3 and Year 4 have had a brilliant time visiting Lichfield Library. The children have taken part in various activities linked to WW1.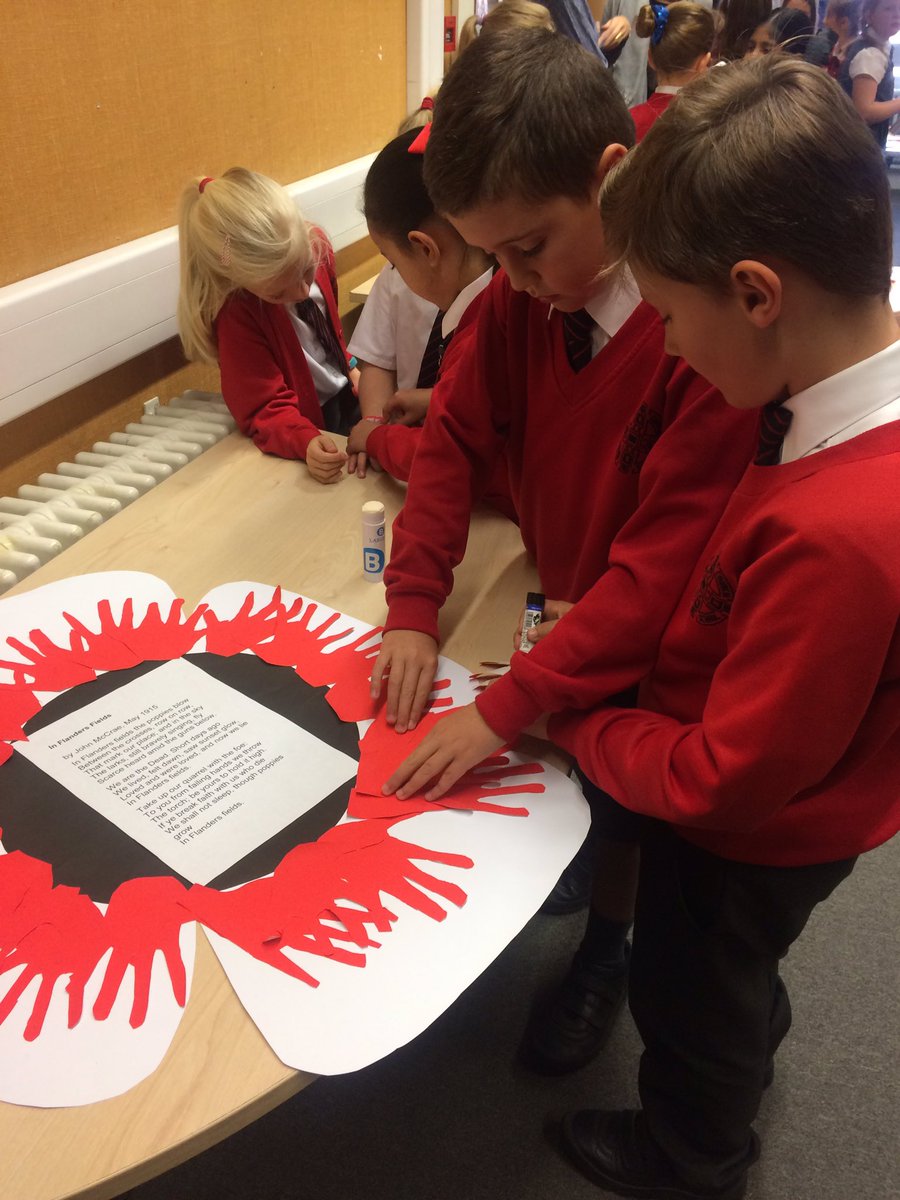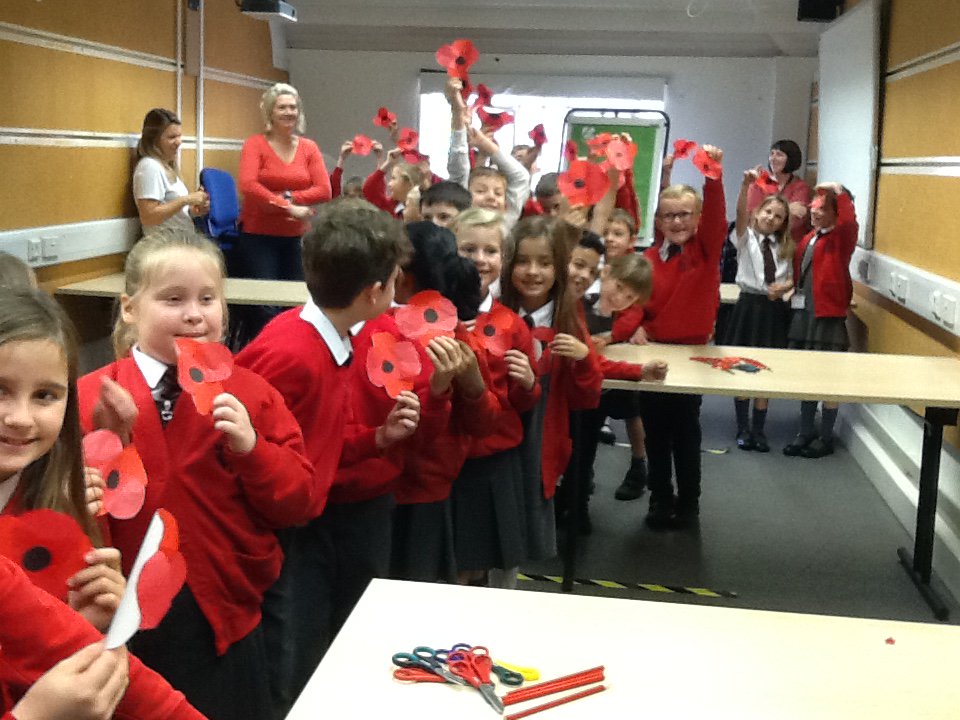 Week beginning 9th October
What will you read?
Year 5 have loved recommending various reads to people in their class.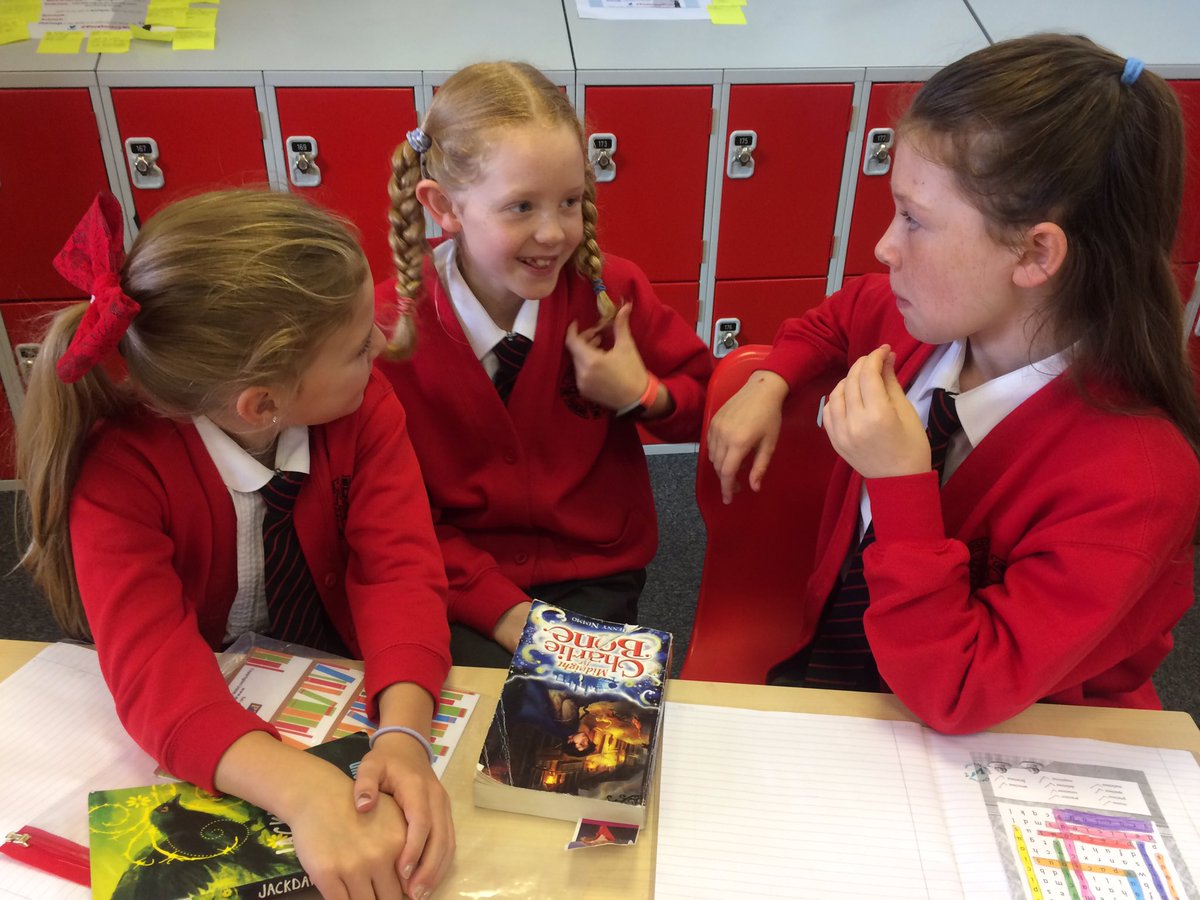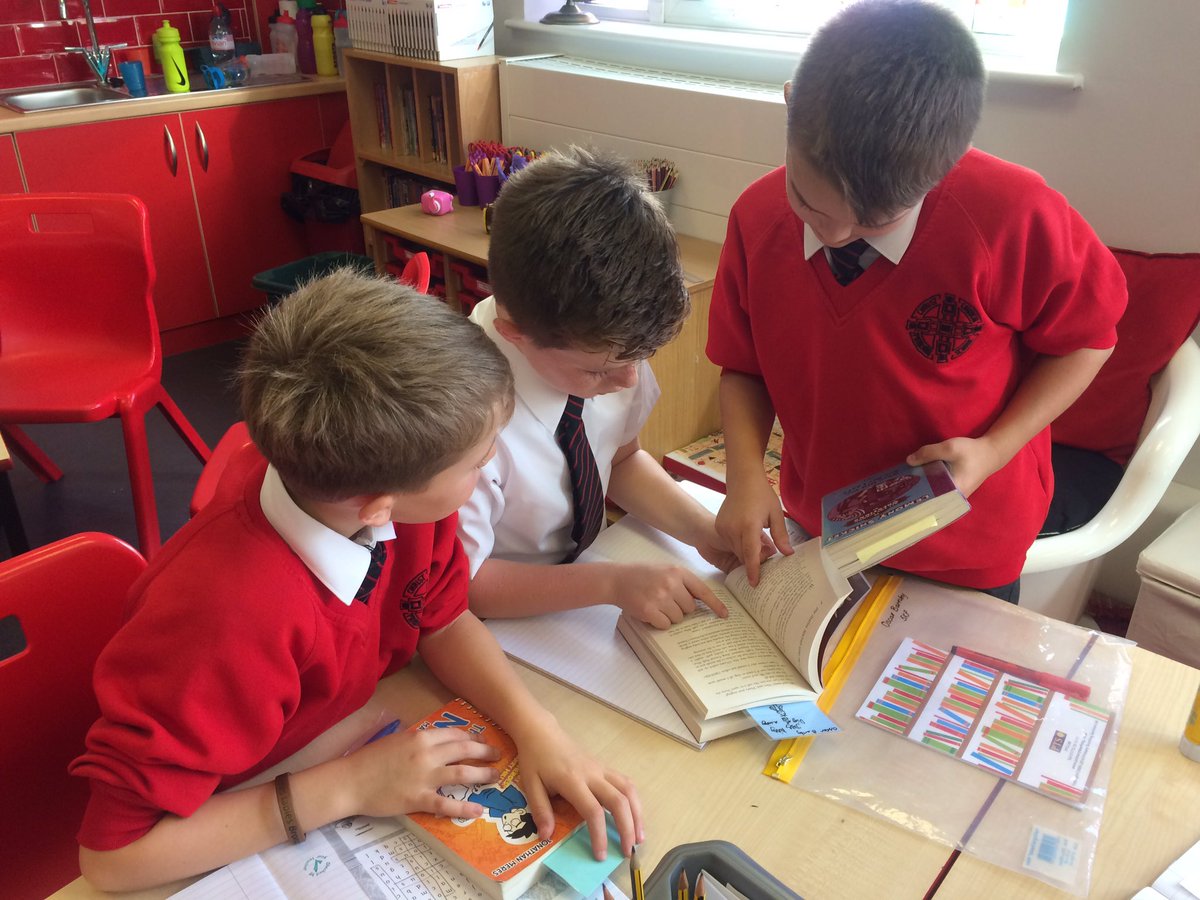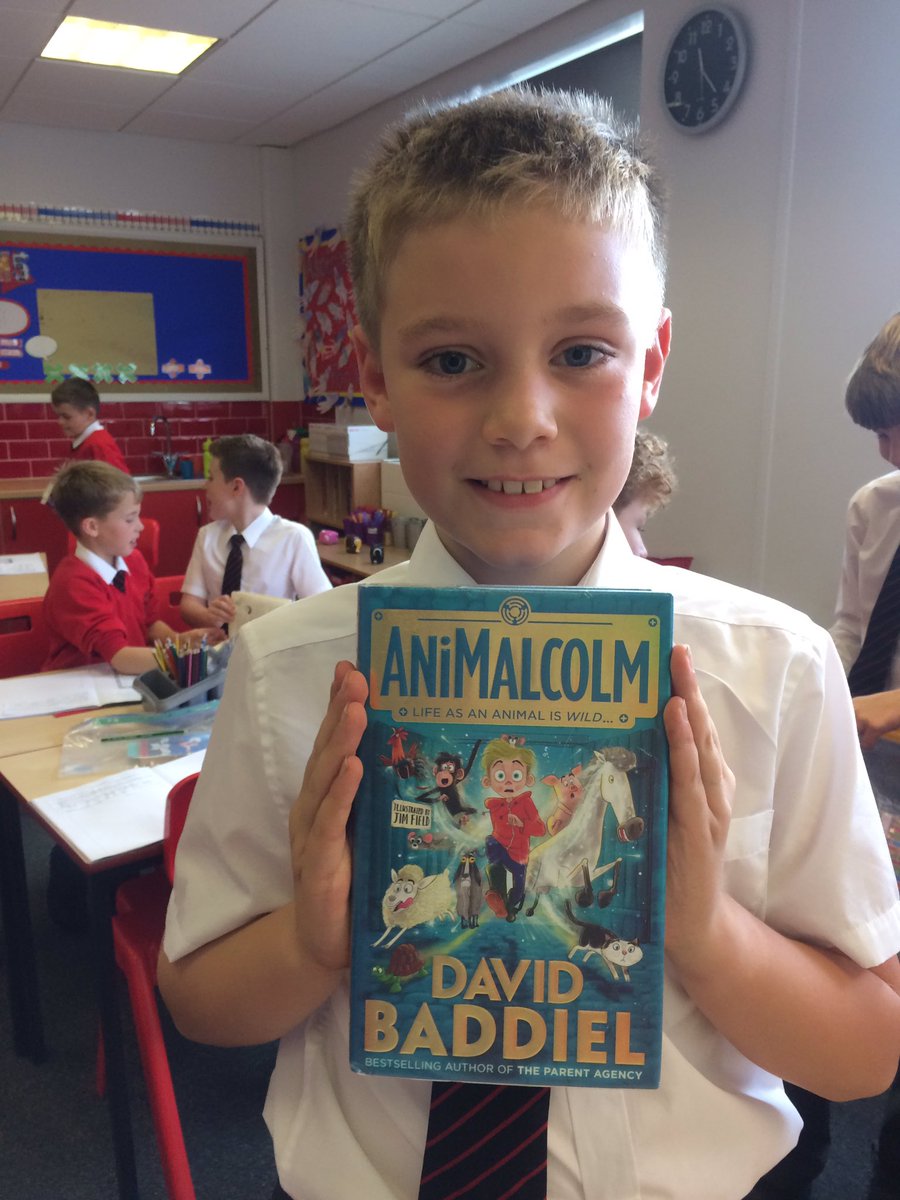 Time to explore
What a super time Year 2 had this week! As part of their Big Question they have been learning about David Livingstone.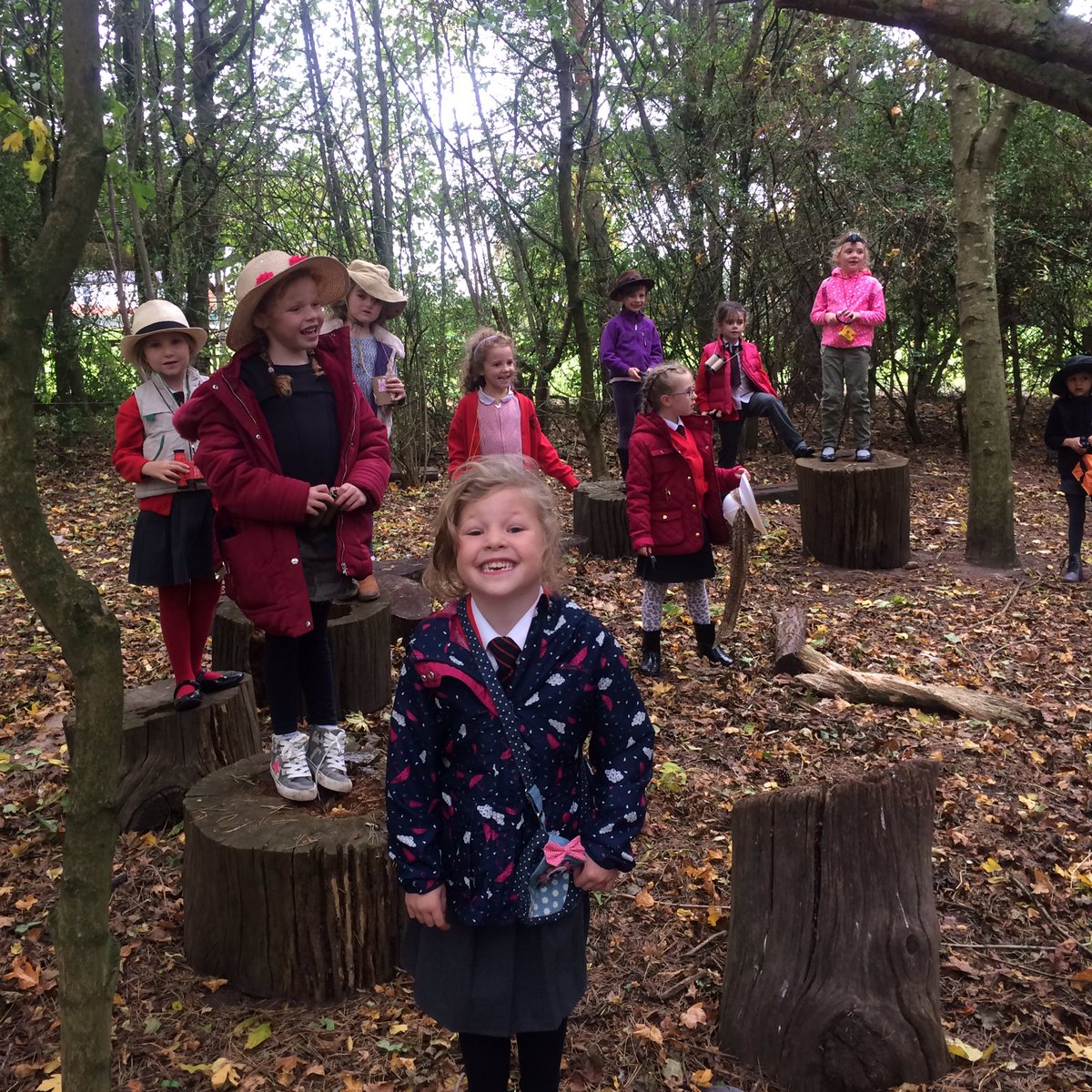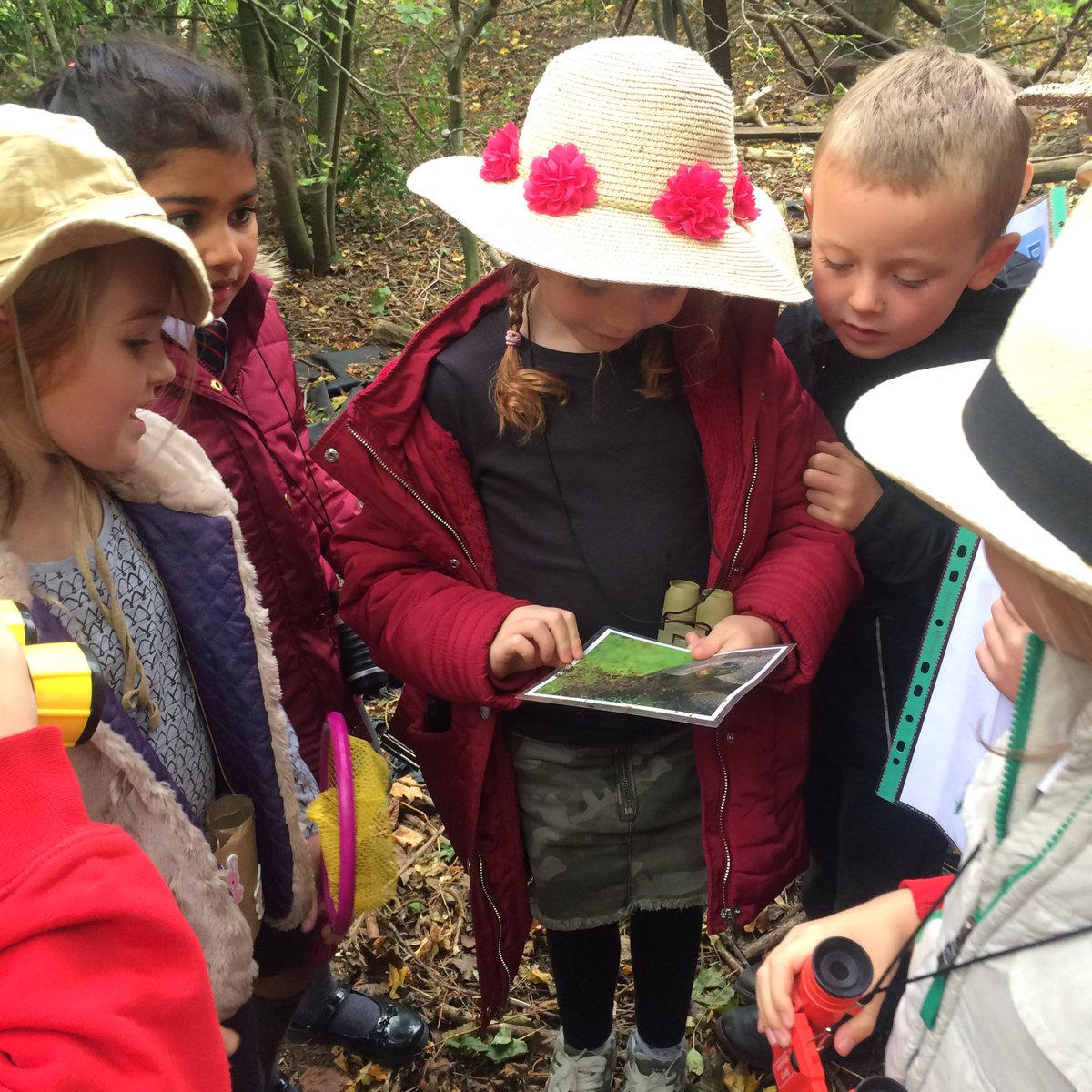 Dancing skills
Year 1 have worked hard this week to form their very own dance routines.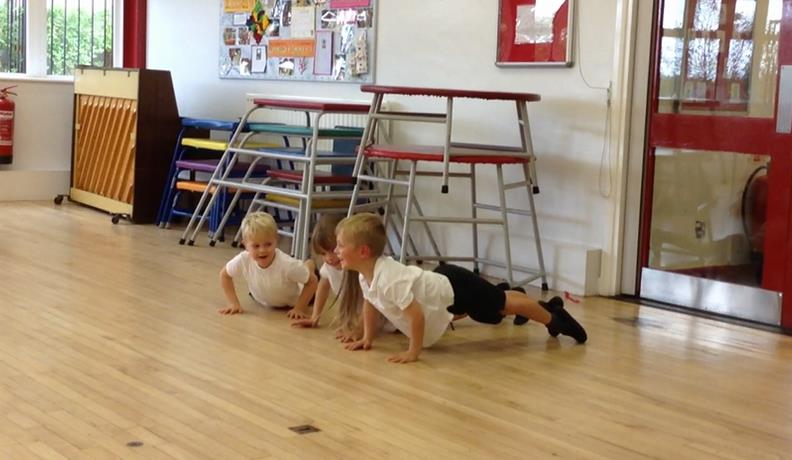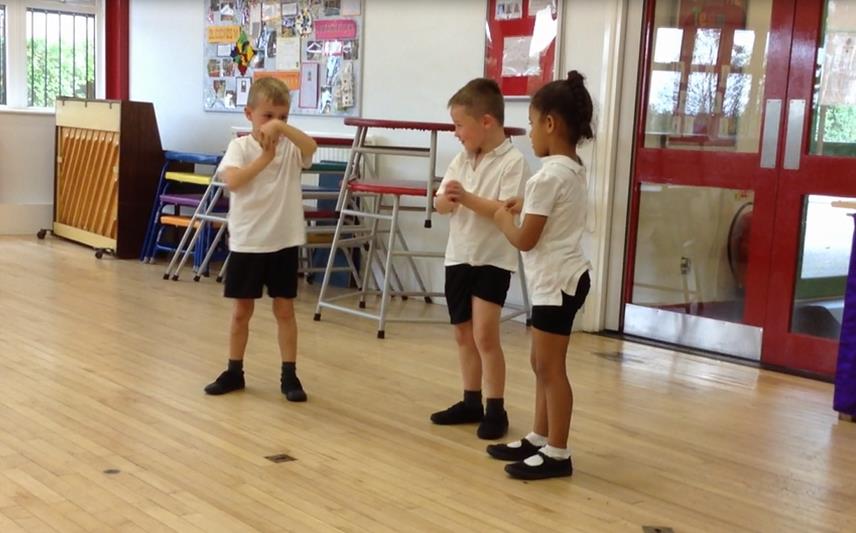 Being the teacher
For their privilege, some children in Year 6 led part of a lesson on Wednesday afternoon. We certainly have some teachers in the making!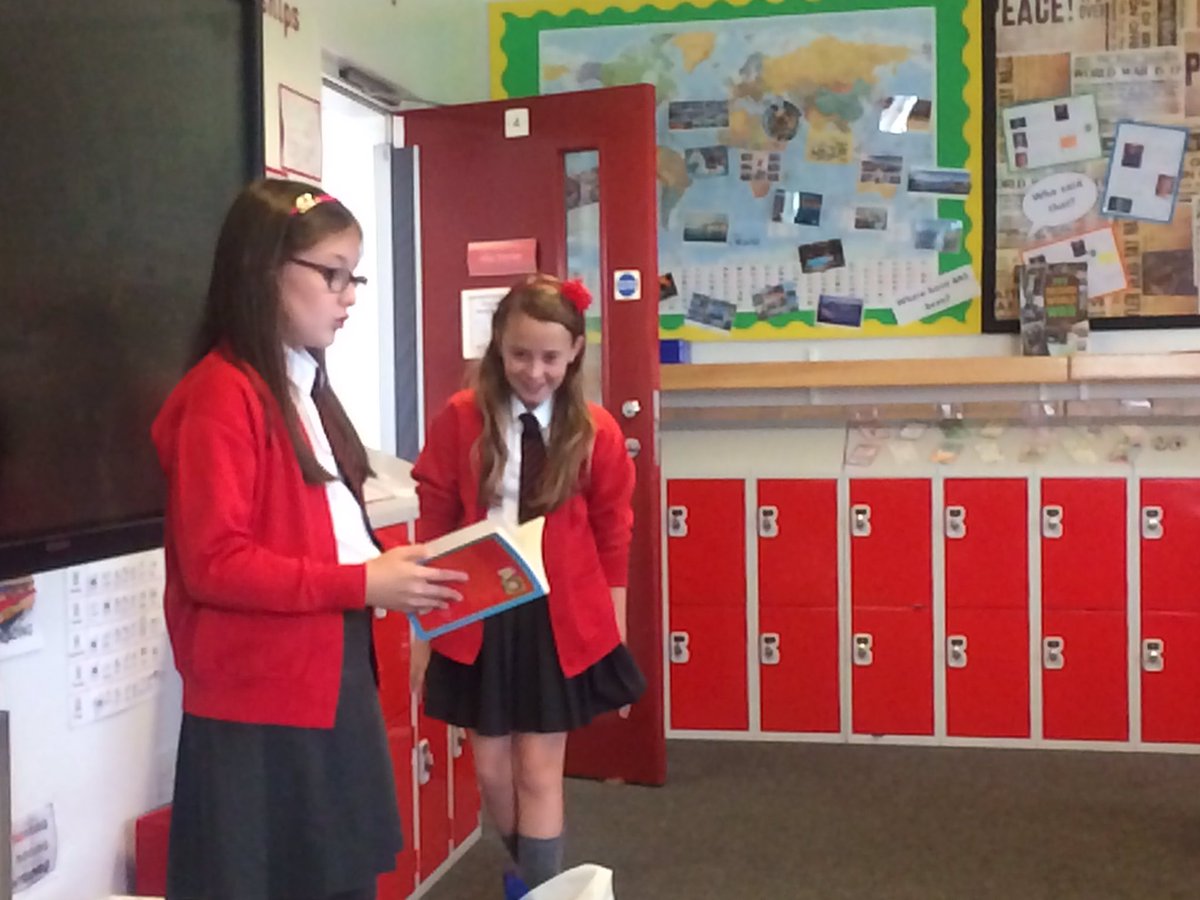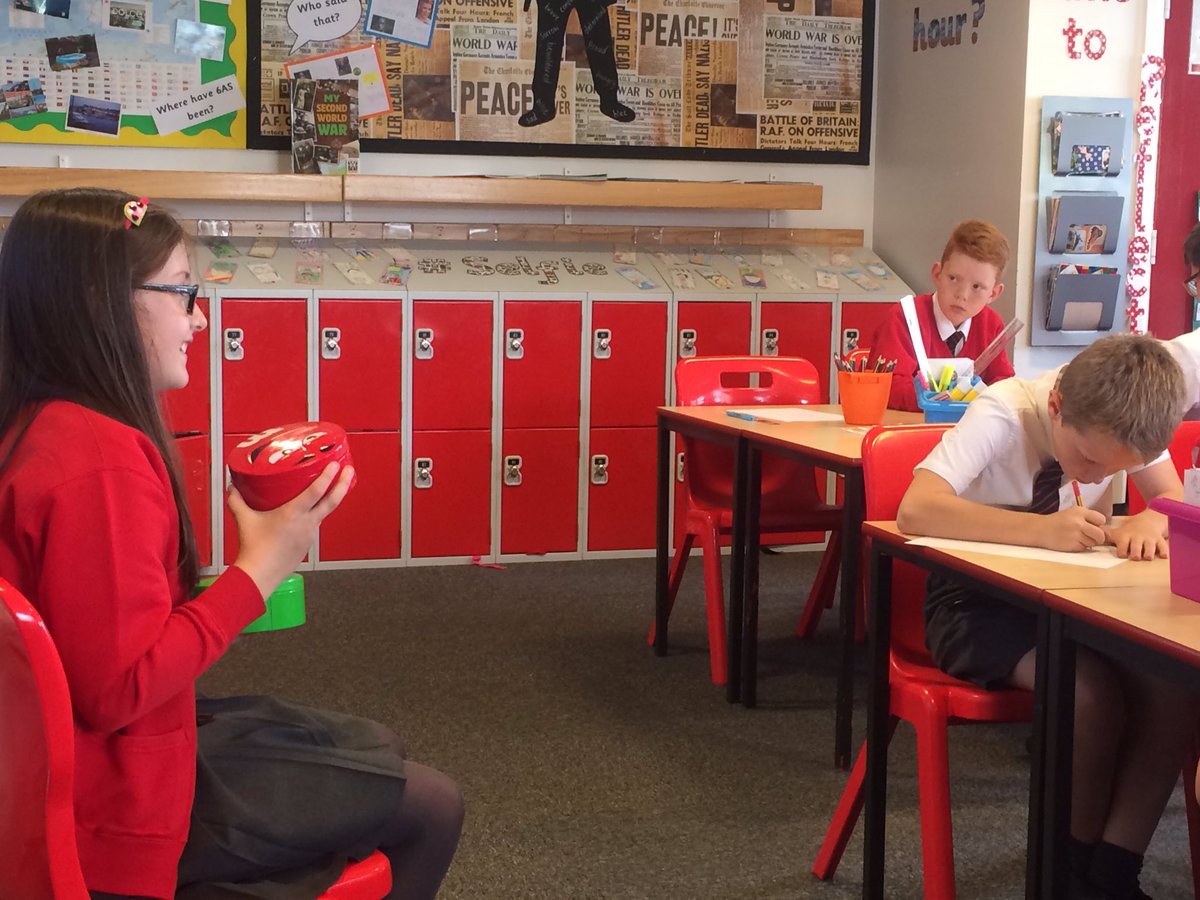 Angle hunt
Year 3 have been searching the playground for right angles - it's amazing how many they have spotted!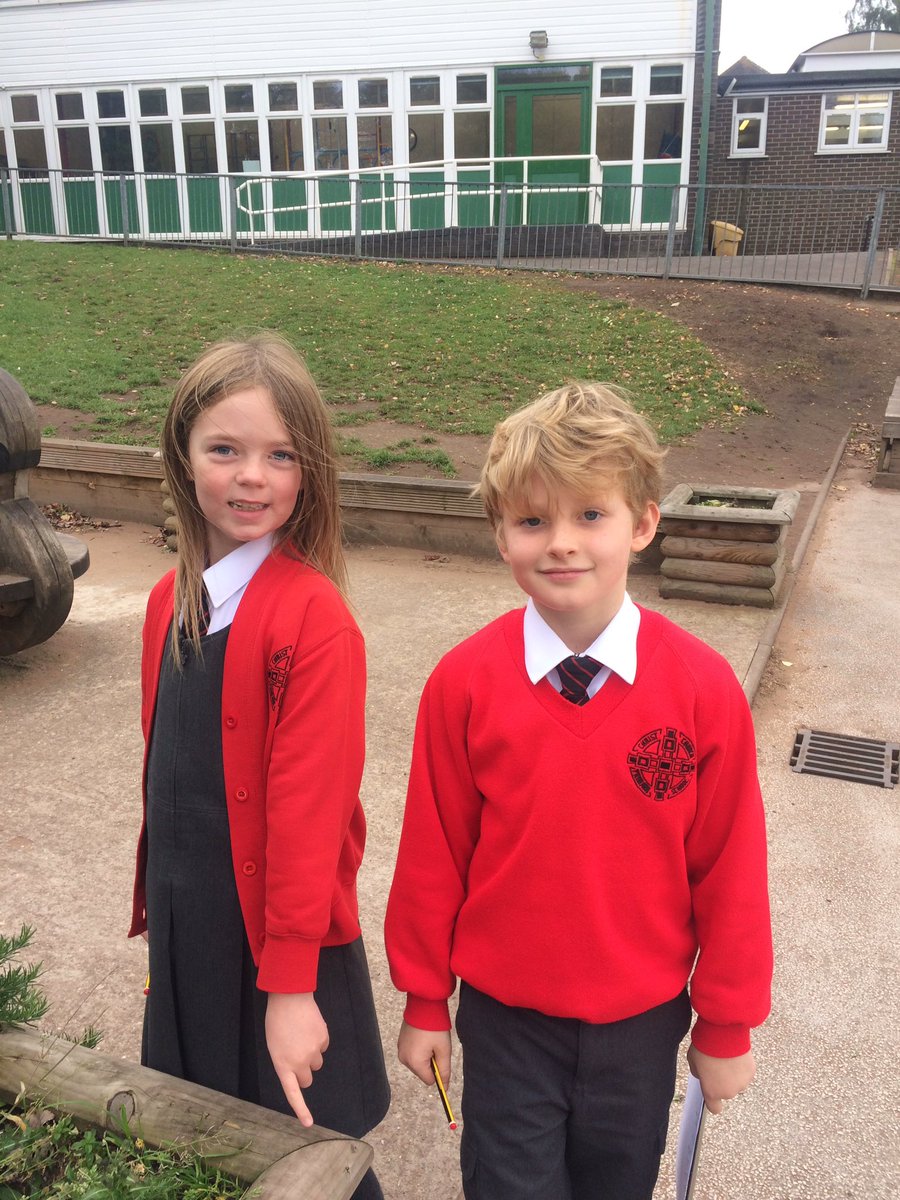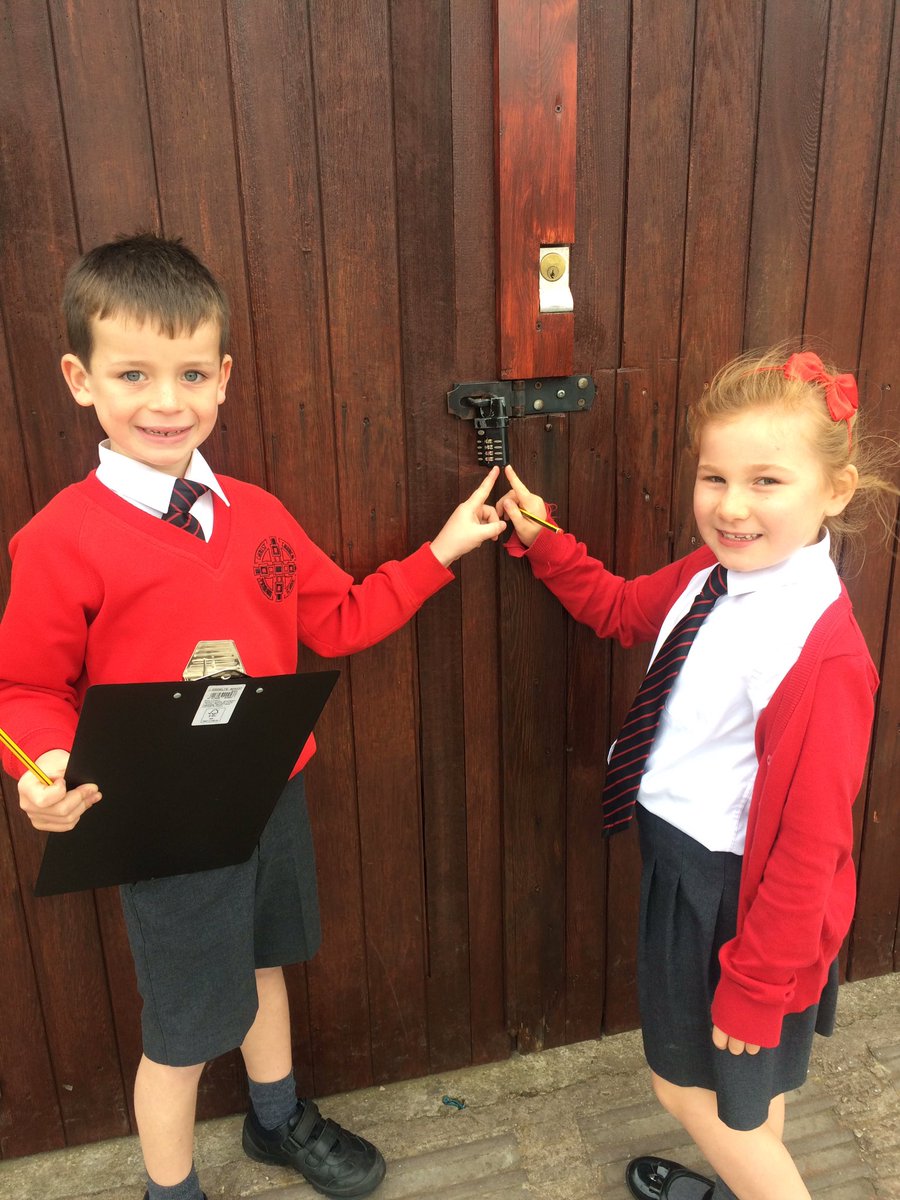 Green Fingers
Reception have been putting their gardening skills to the test this week. We are so impressed!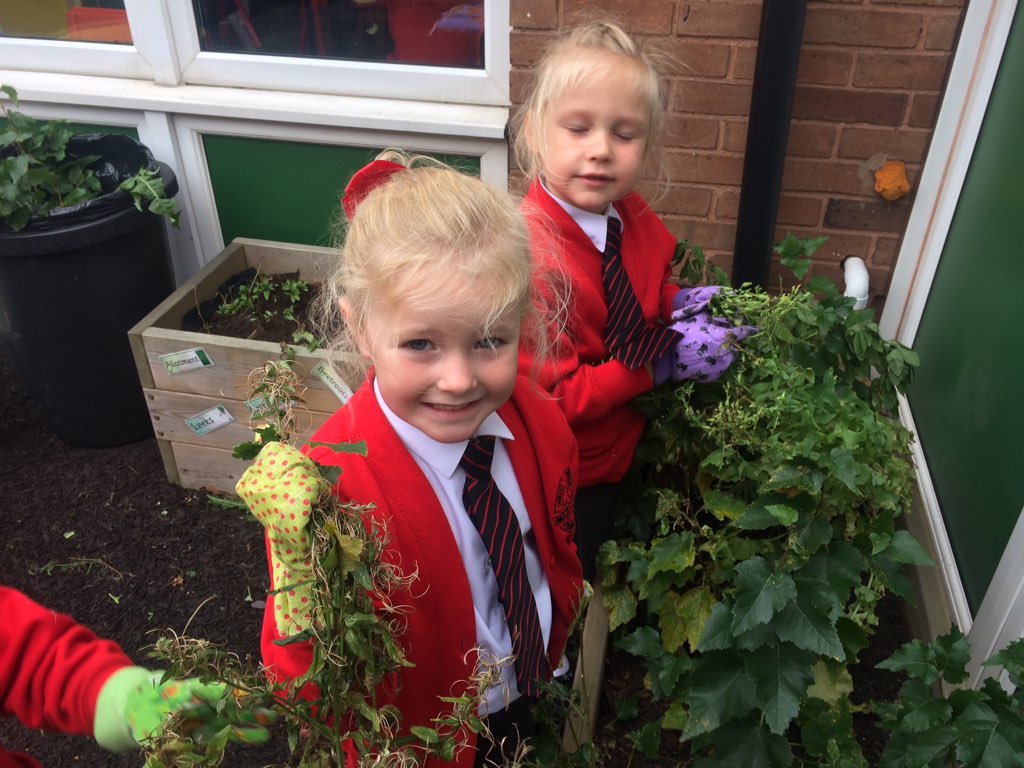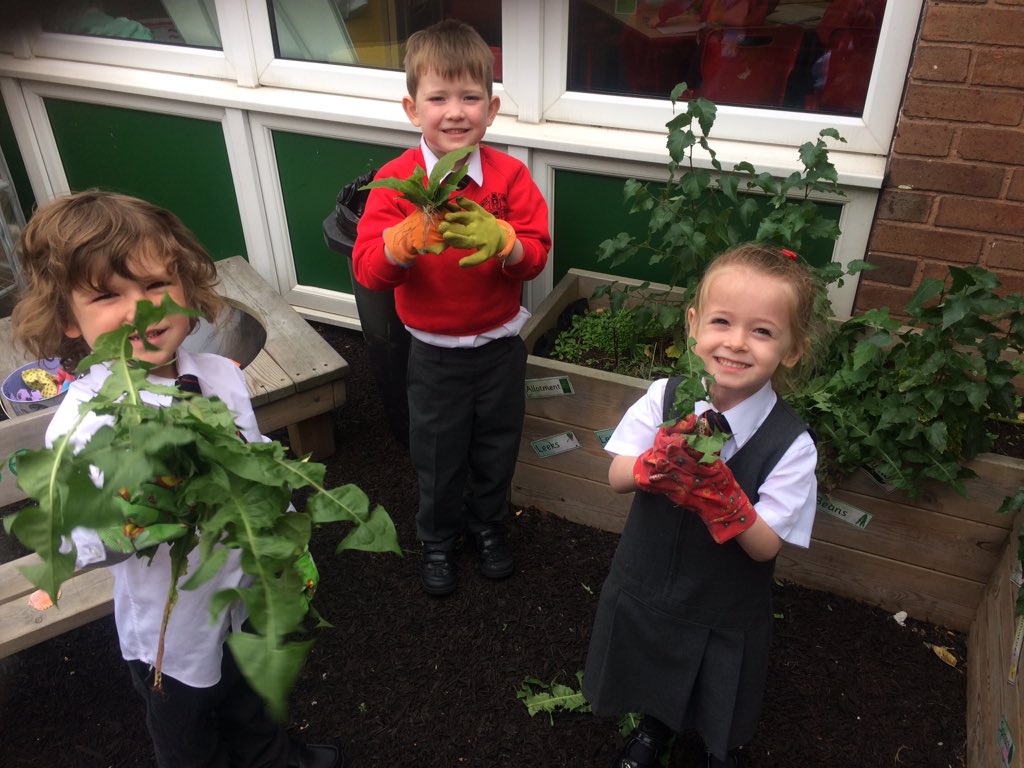 A visit from Supertato
Reception were very excited this week when Supertato came to visit. However, they are watching out for the evil peas!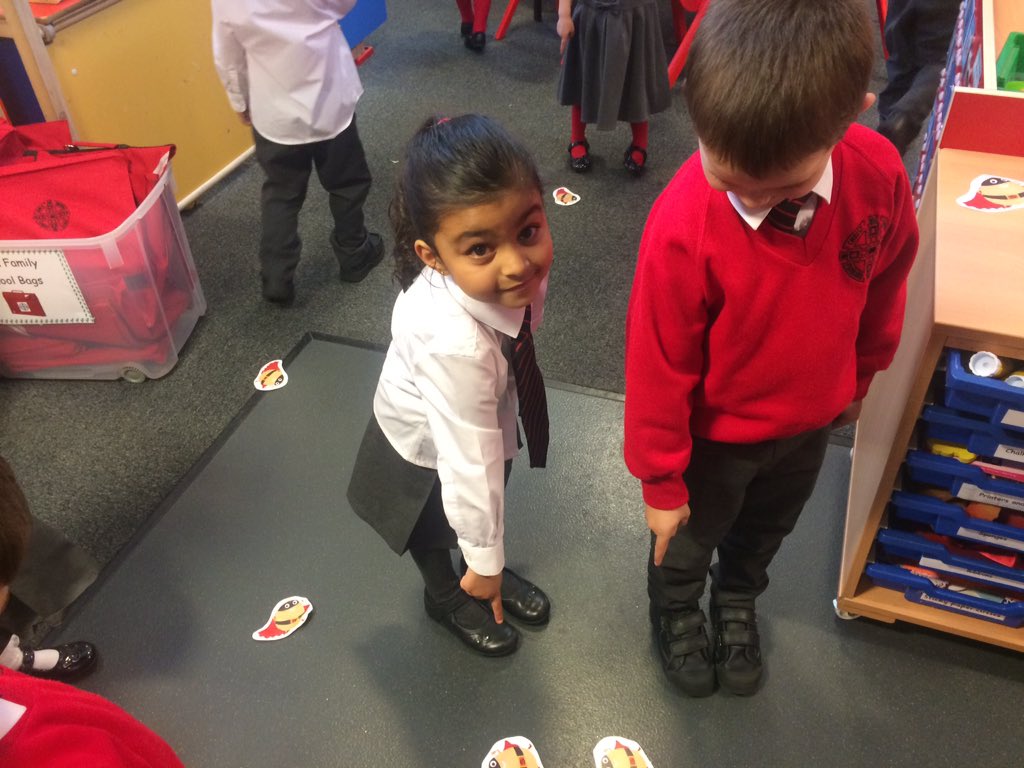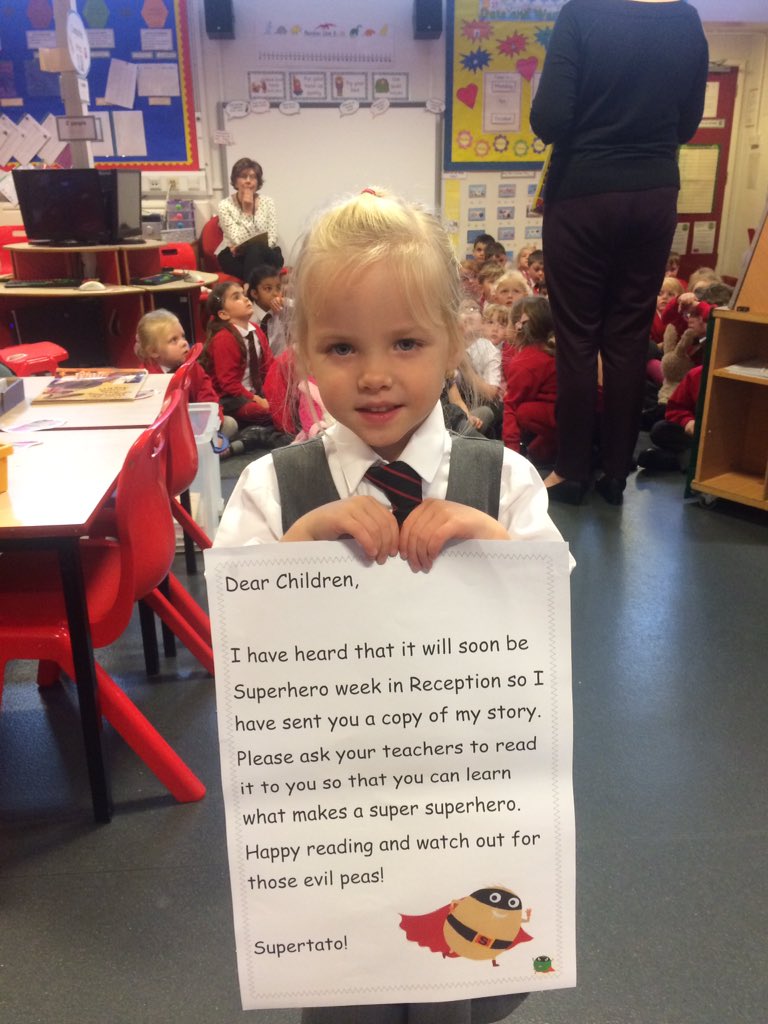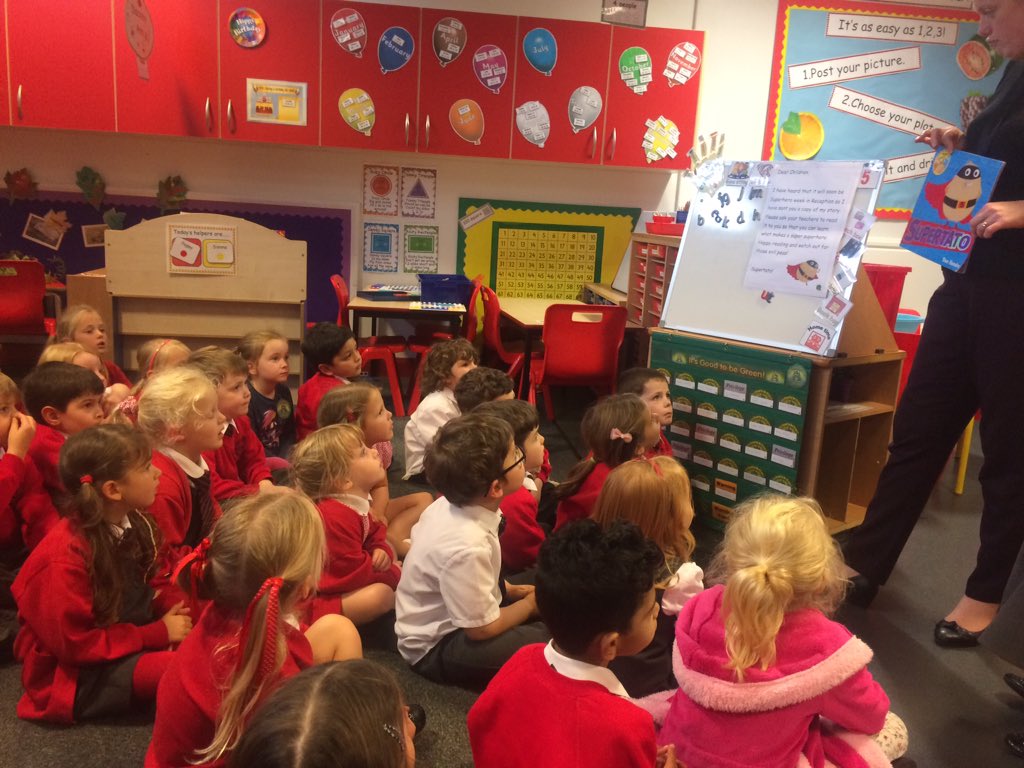 Performing poetry
Year 5 have been reading the poem 'The Word Party' in Literacy. They have used their acting skills to perform the imagery within the poem.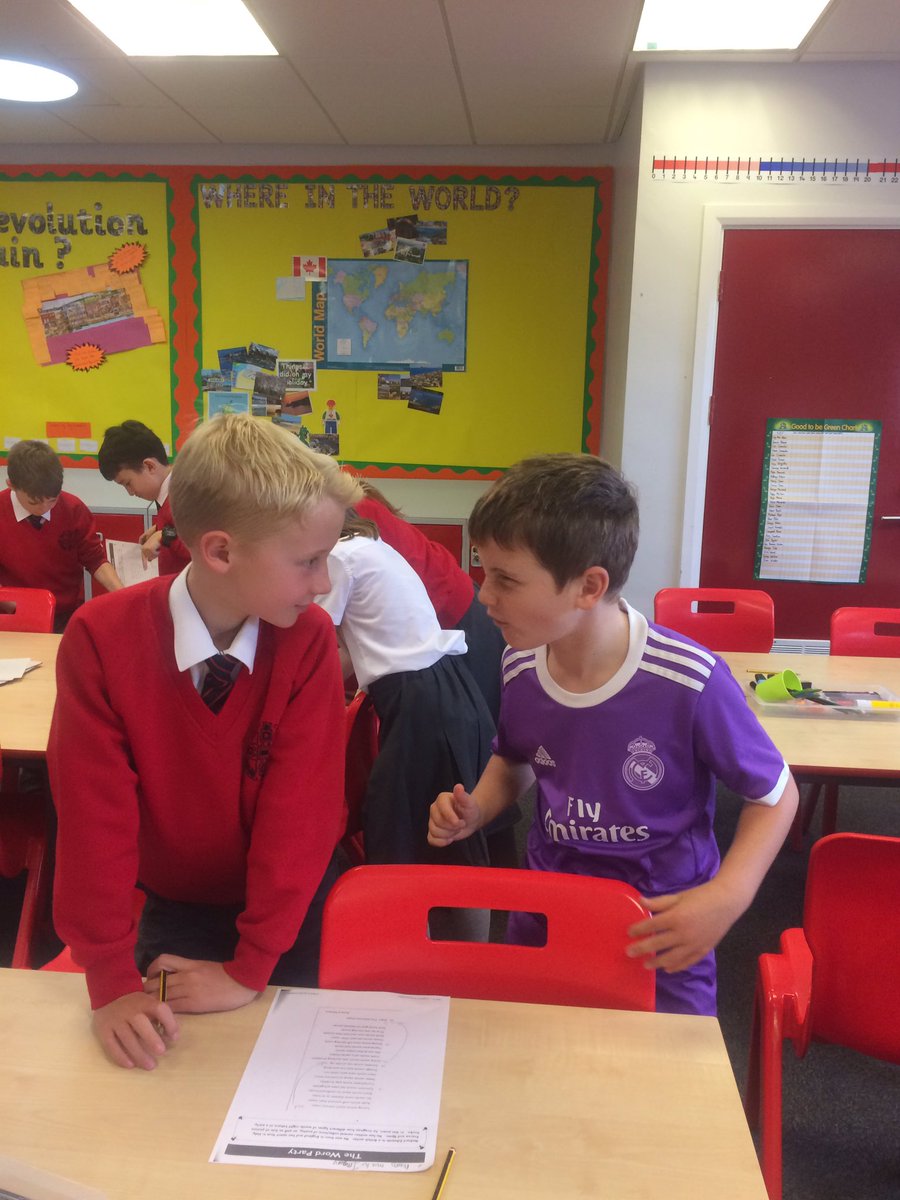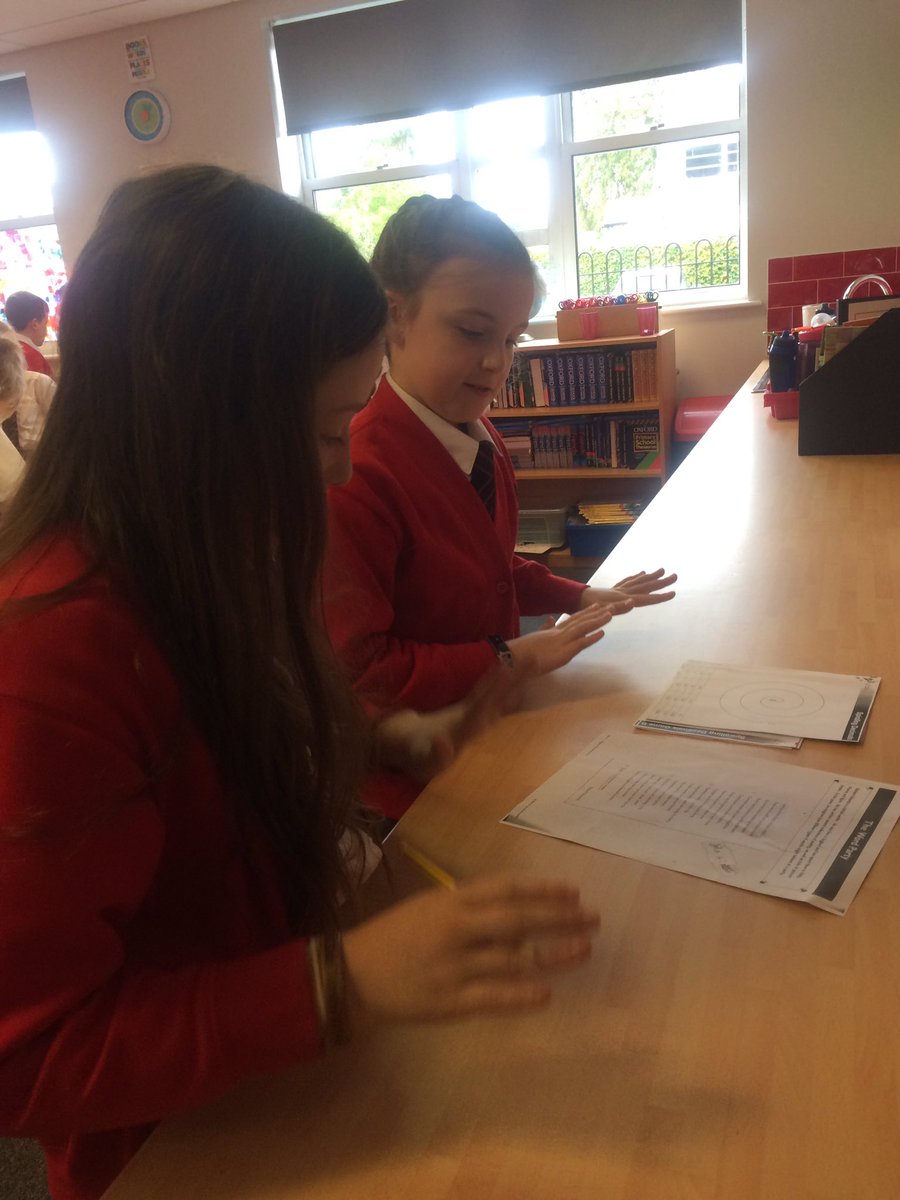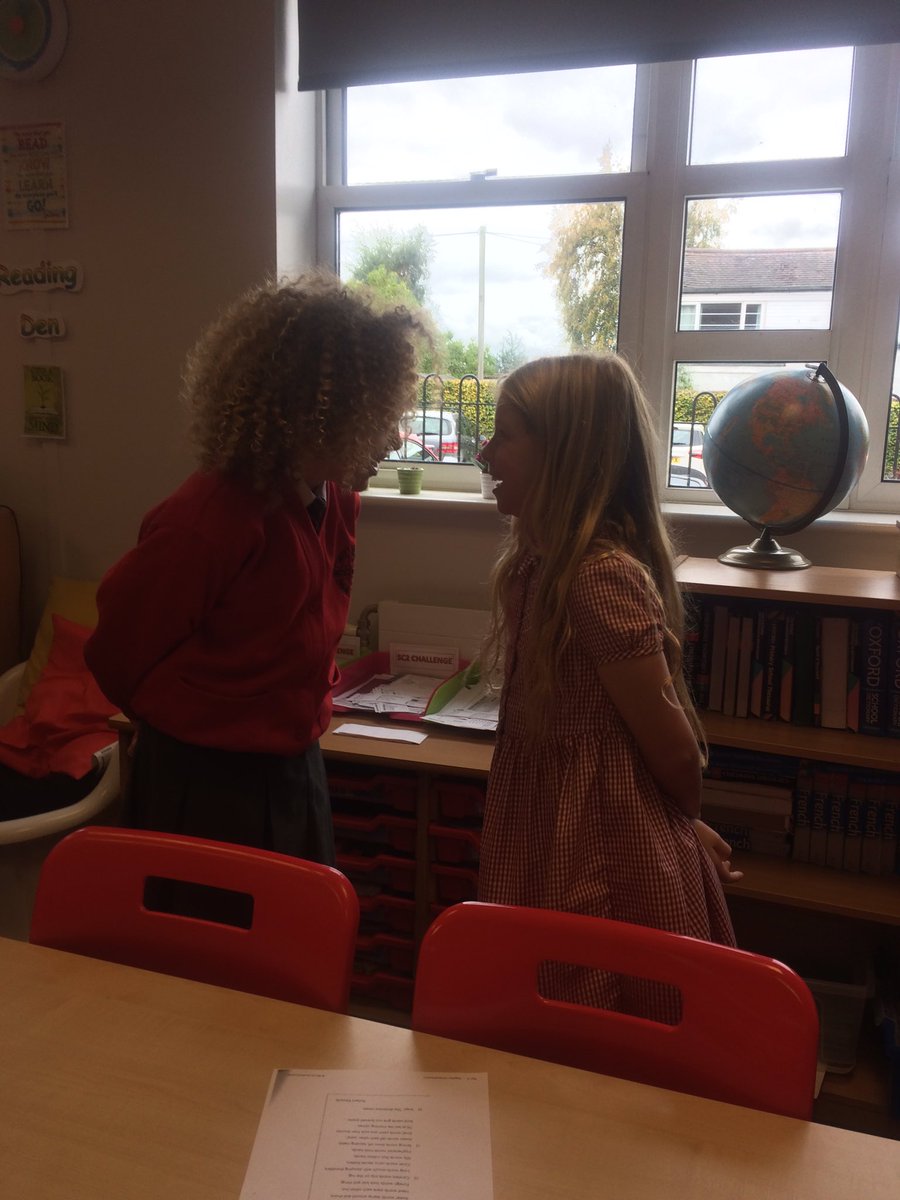 Week beginning 2nd October
Growing beans in Year 3
As part of their science learning, Year 3 have planted their own beans this week. Will they grown into beanstalks?!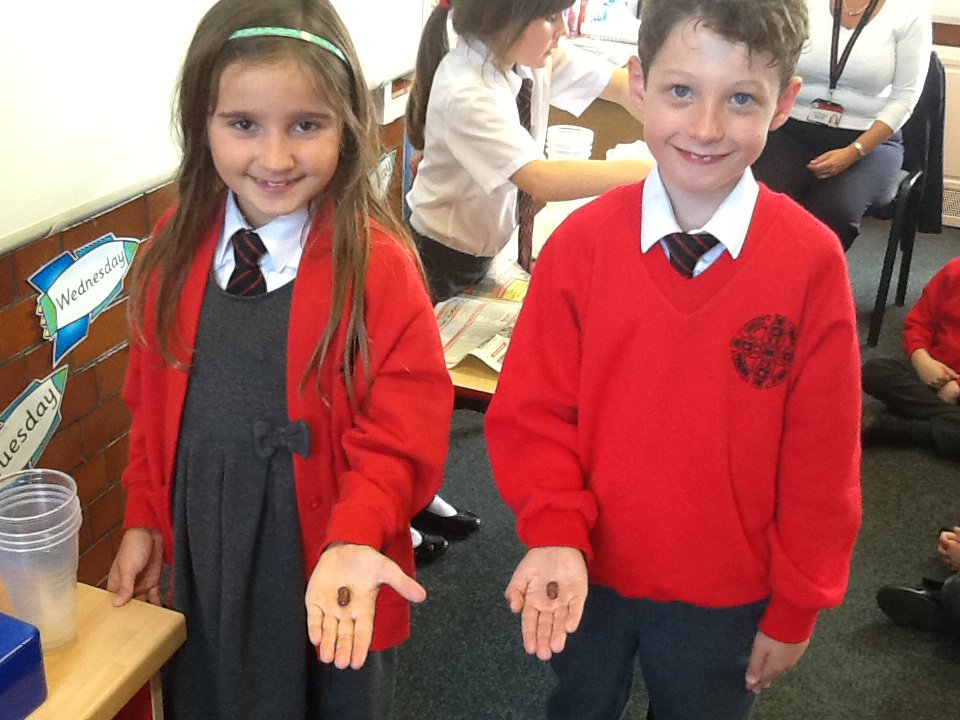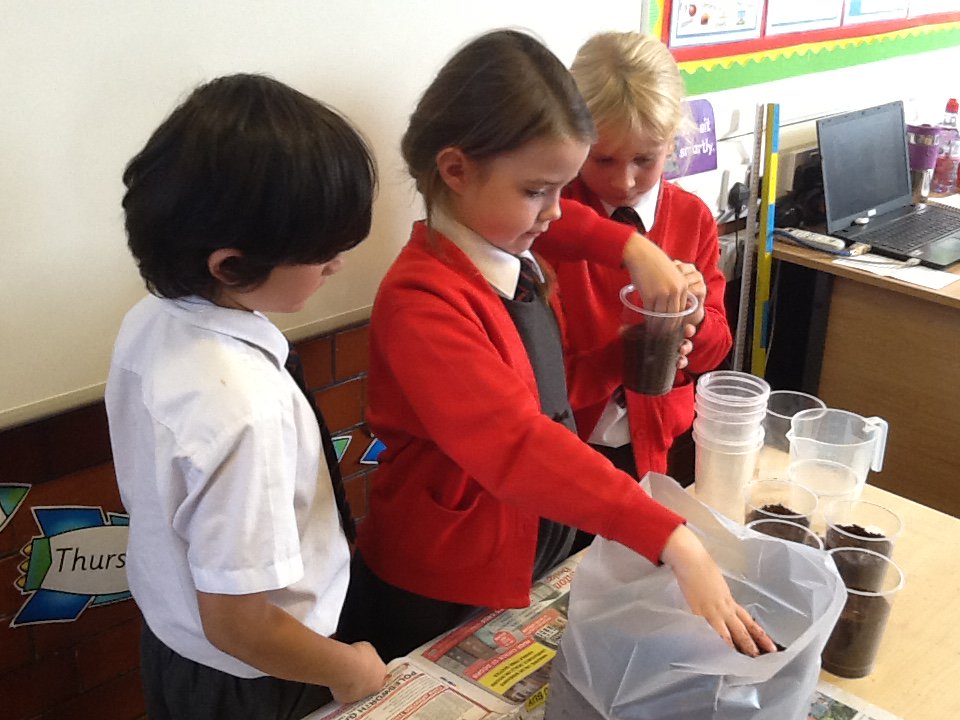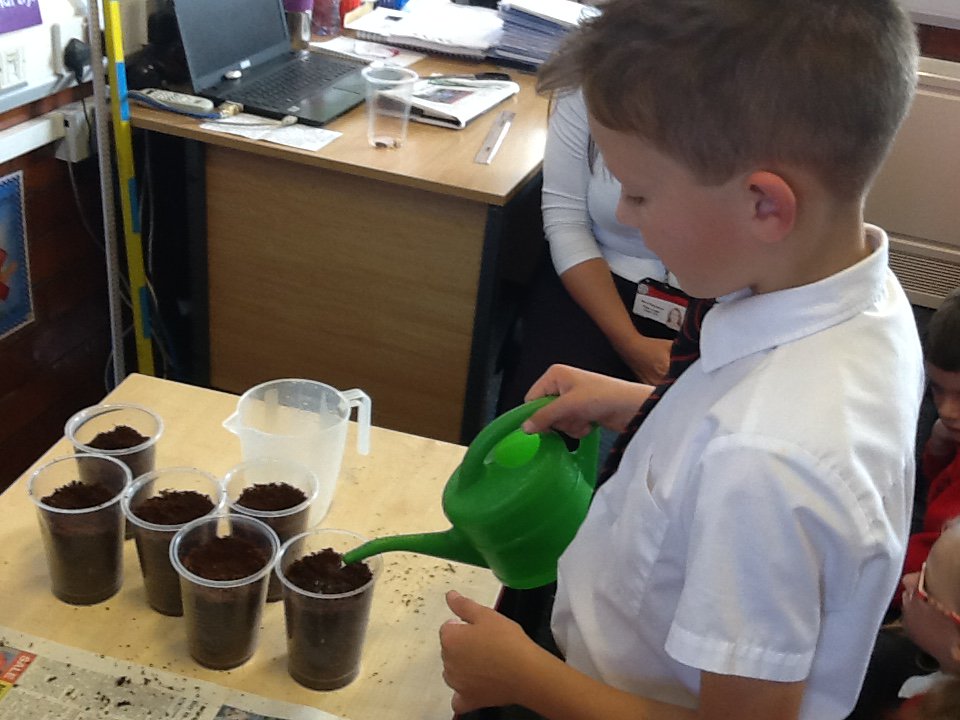 6AS Inspire
Miss Stonier's Year 6 class had a super afternoon on Wednesday whilst learning with adults from home. Thank you to all of those who attended.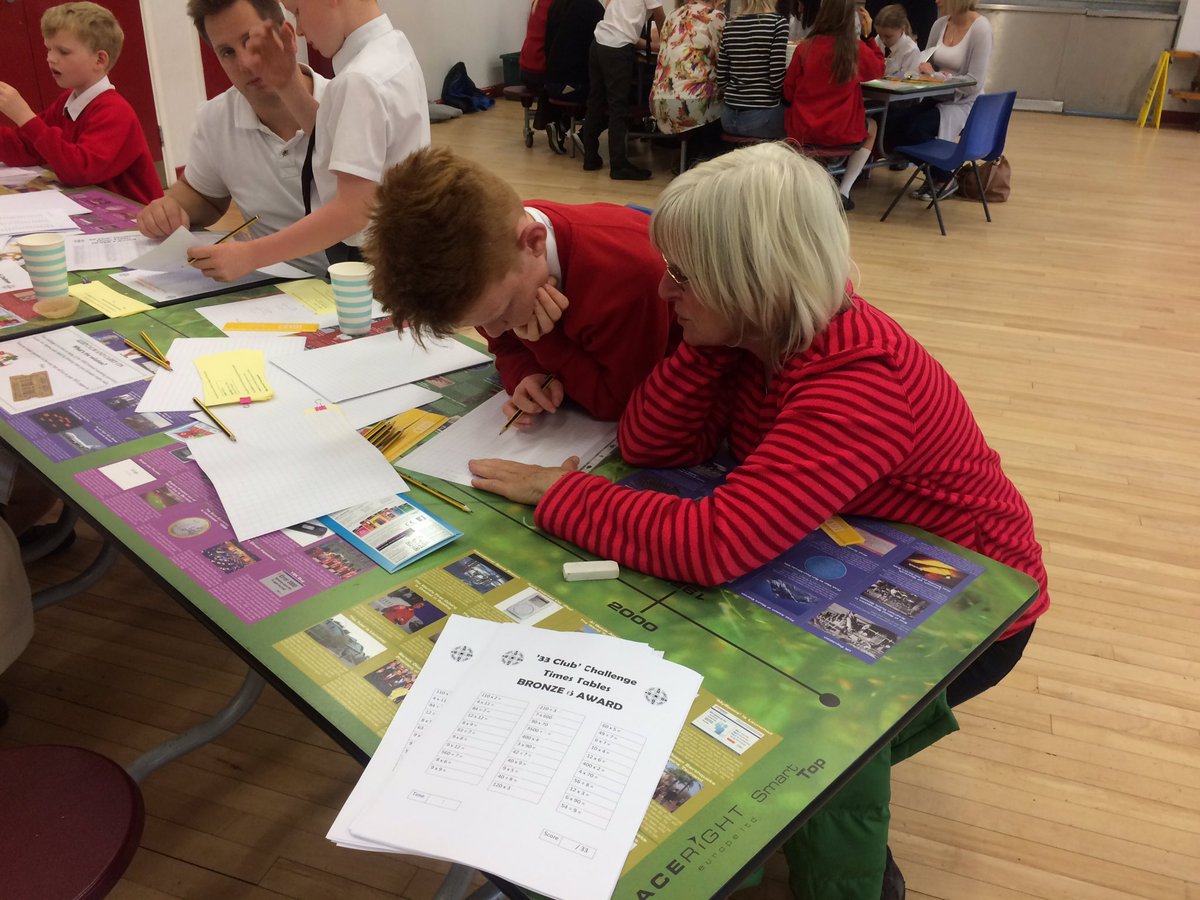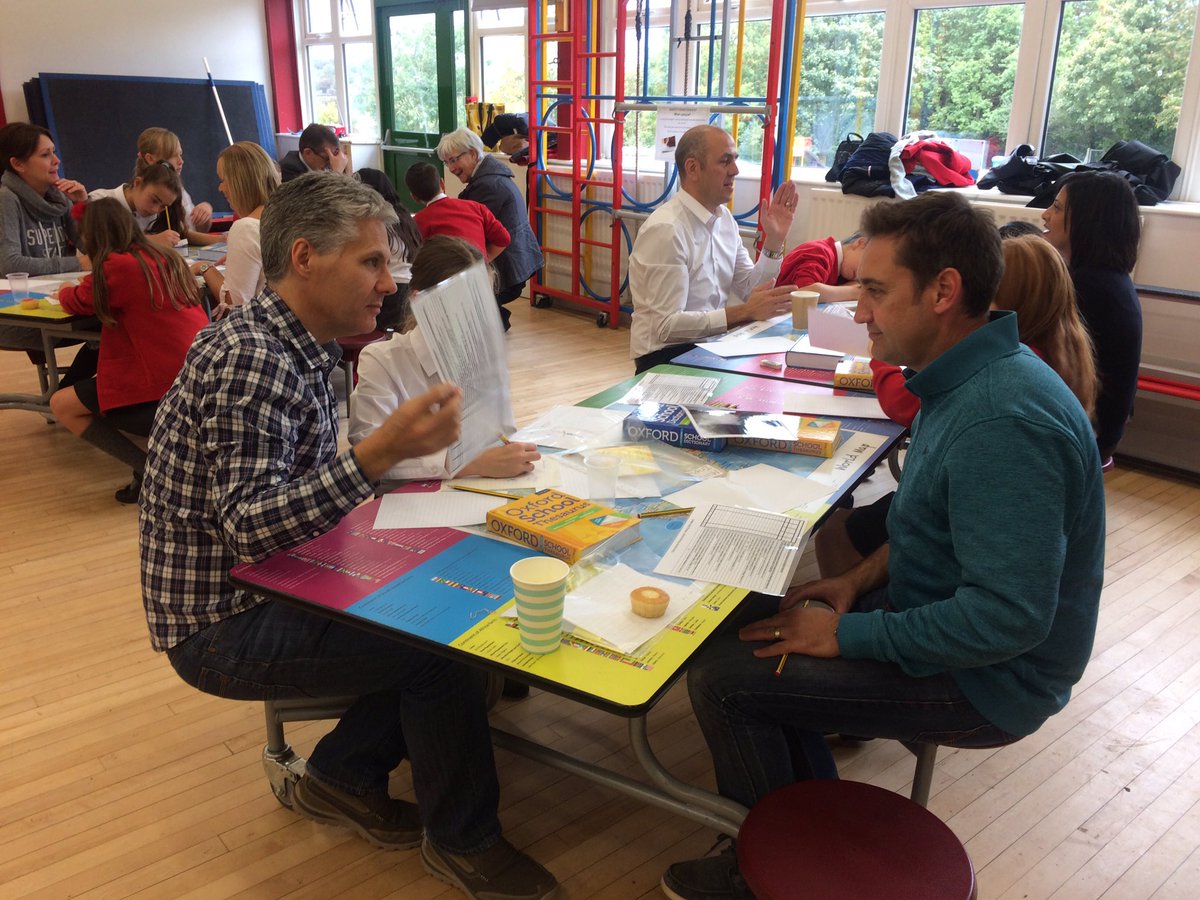 Learning about Brunel
This week Year 2 have been learning about the famous engineer, Brunel. They even designed their very own bridges.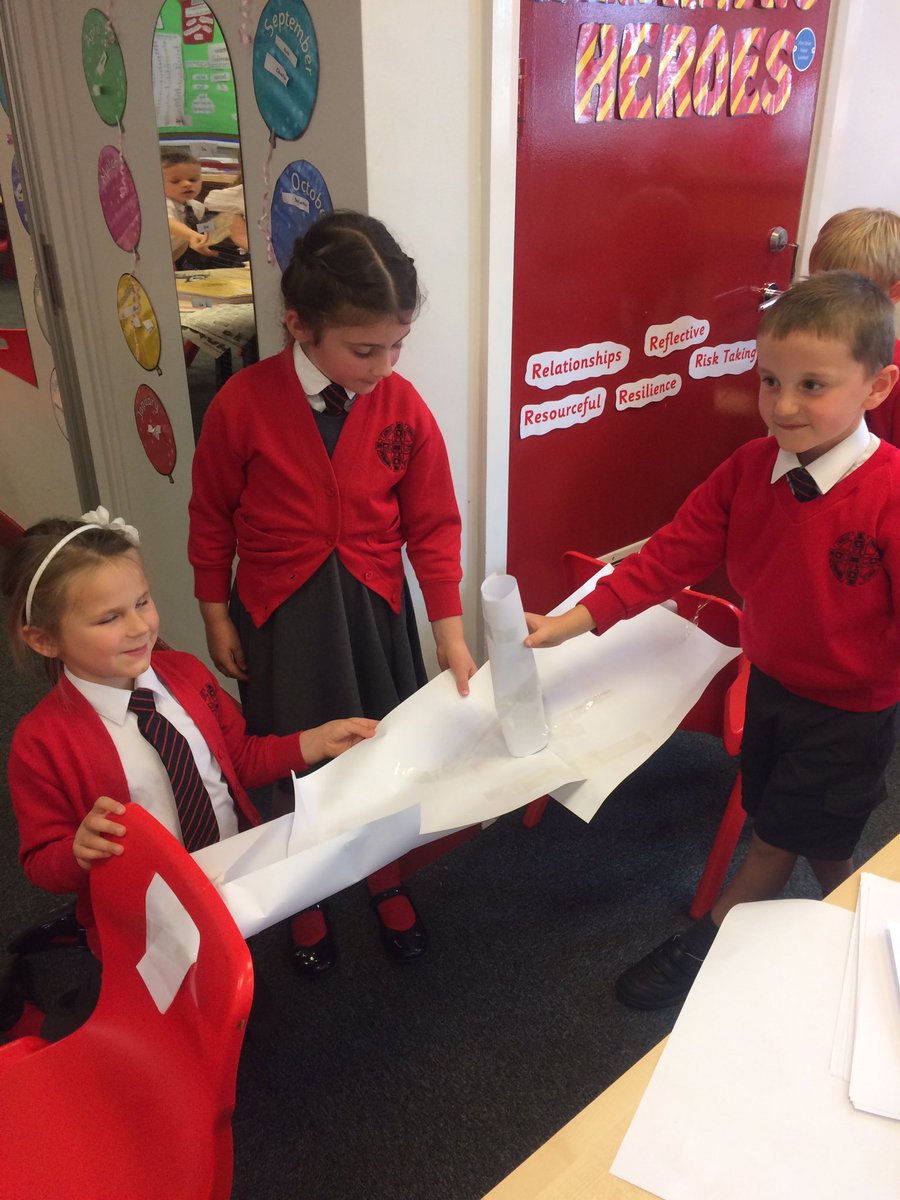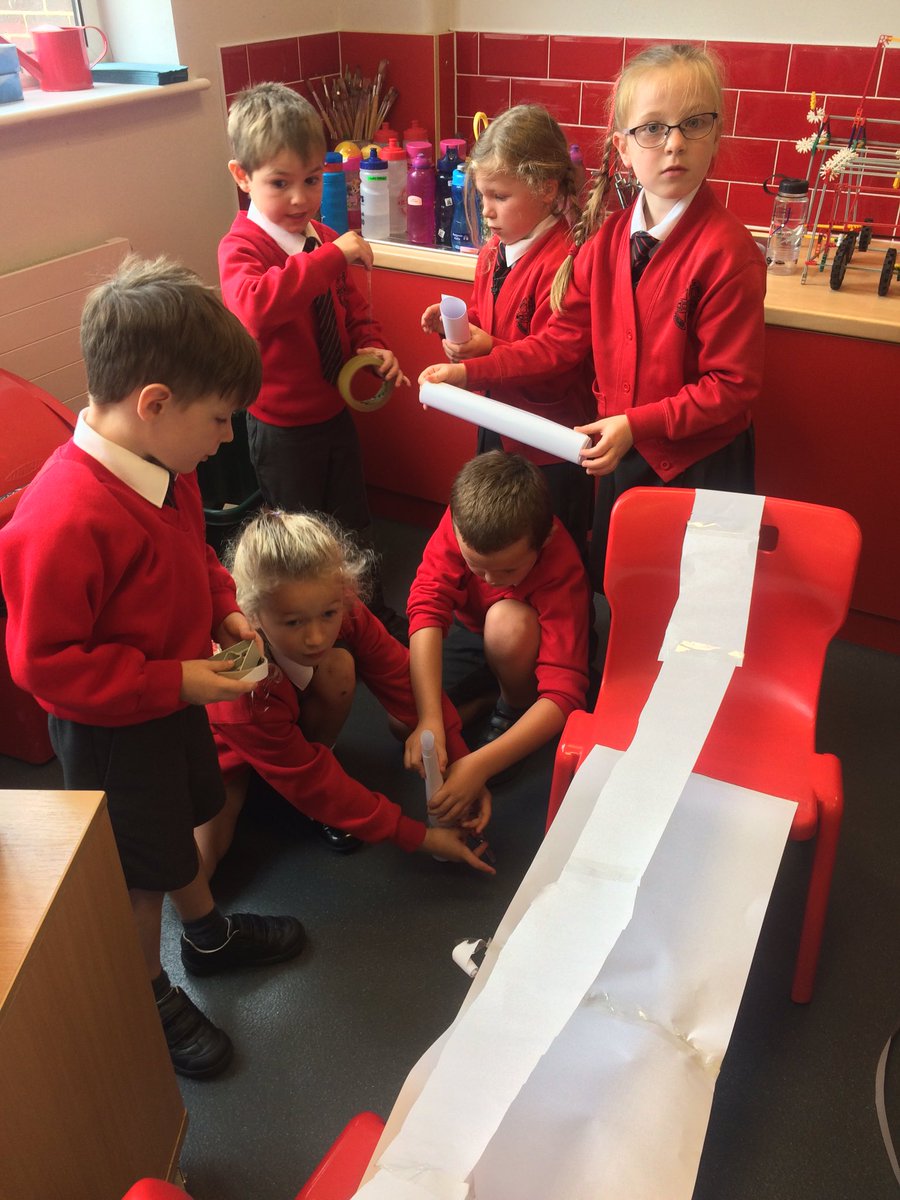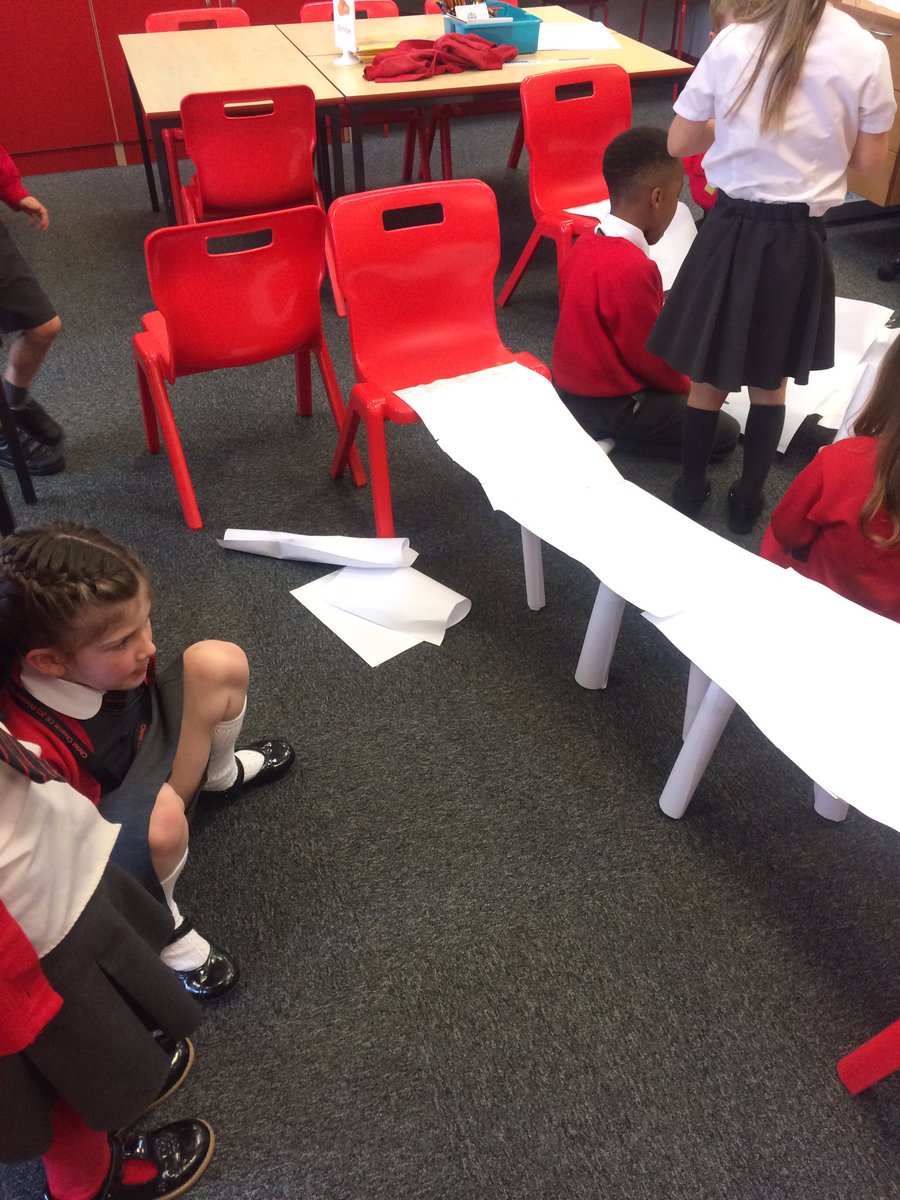 Who helps us?
Year 1 have been learning about the people in our community that help us. It is great to see how many people they can recognise.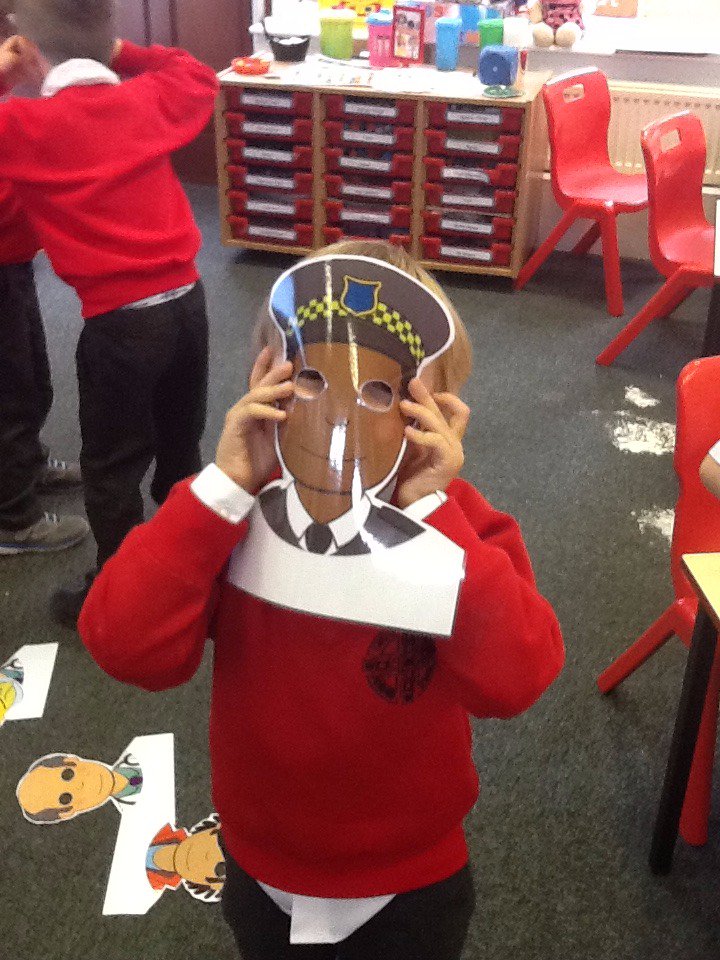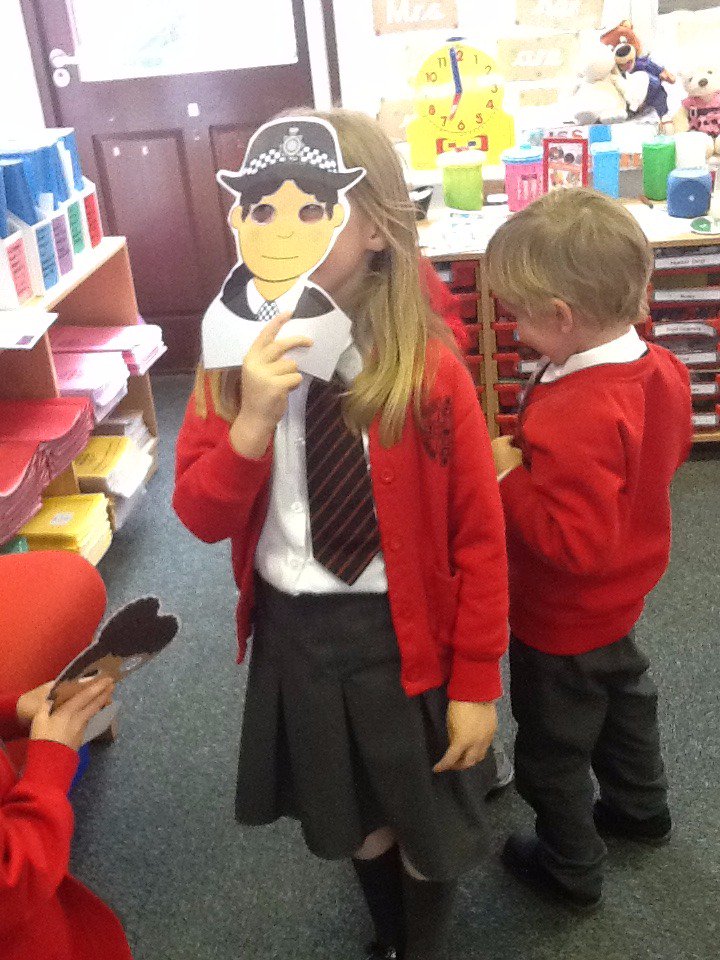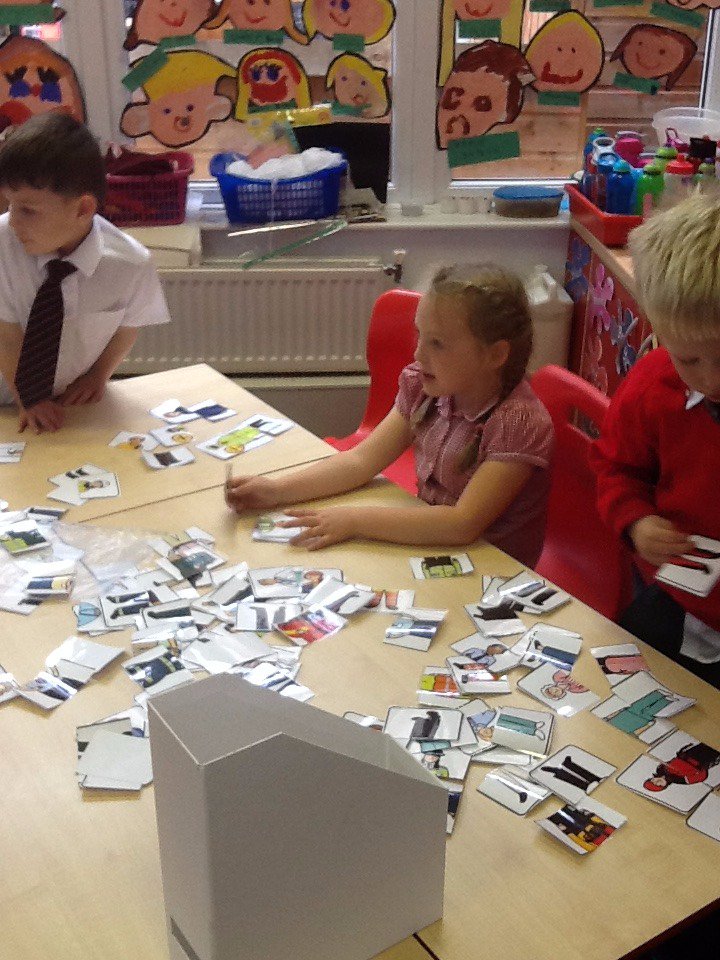 1AO Inspire
Miss Orme's Year 1 class loved learning with adults from home on Monday afternoon as part of their Inspire.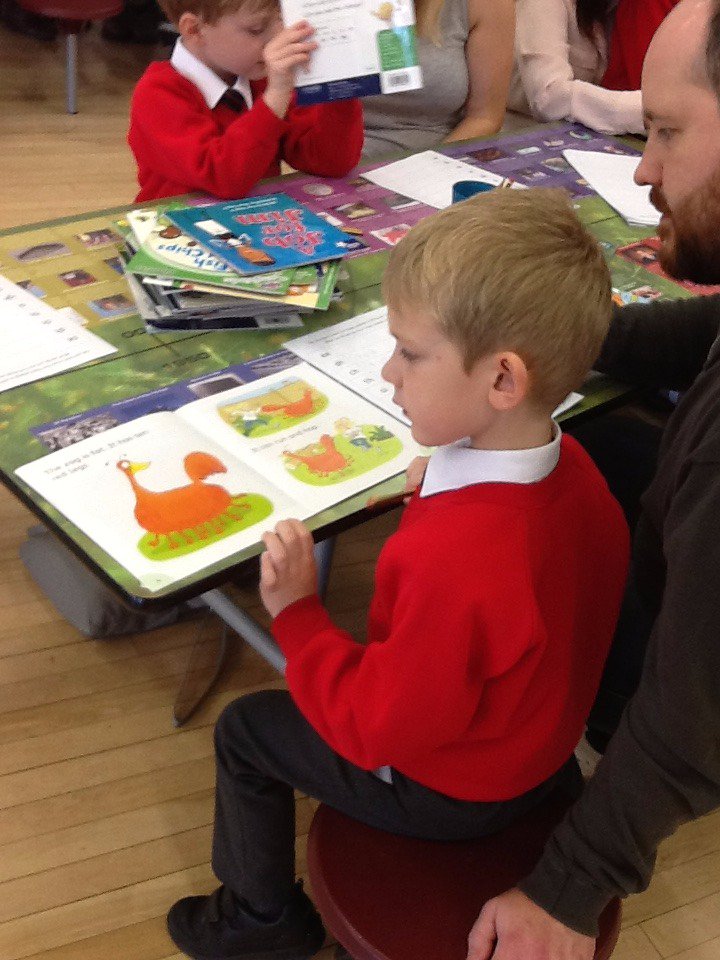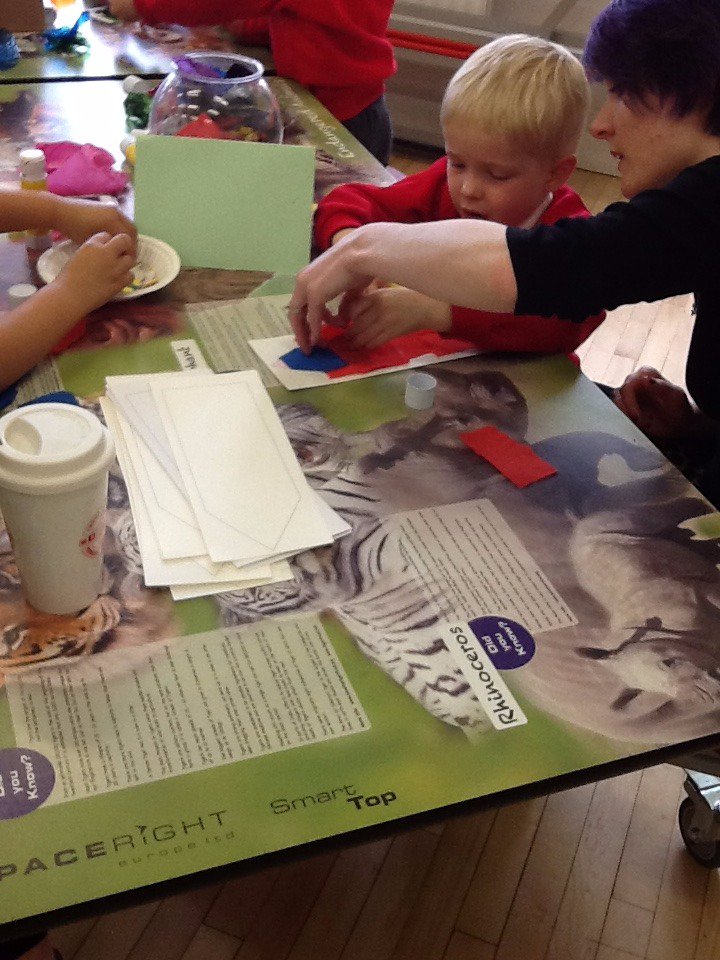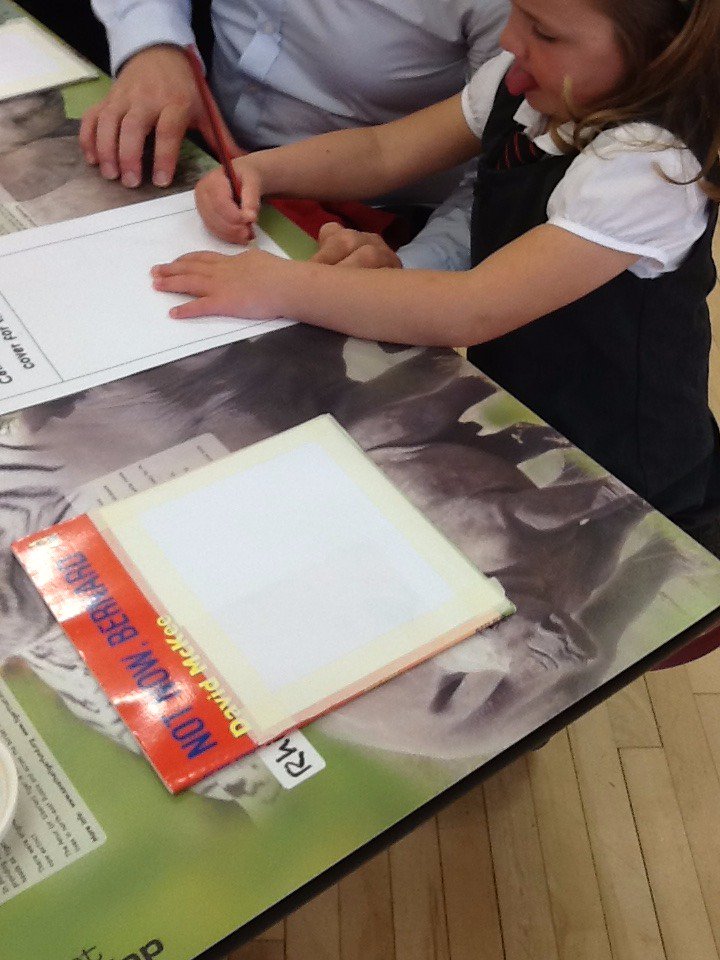 Electricity in Year 6
Year 6 have been exploring breakthrough discoveries relating to electricity as part of their science learning this week.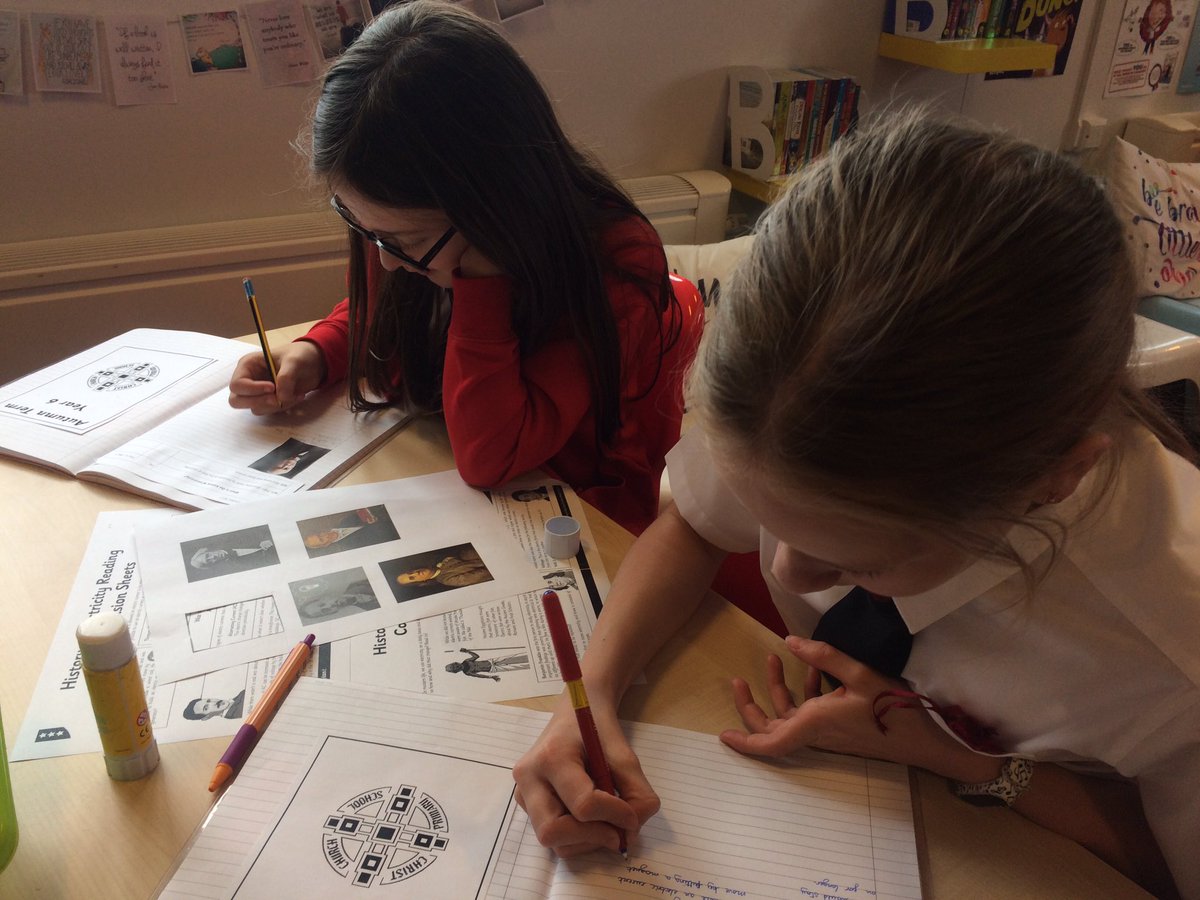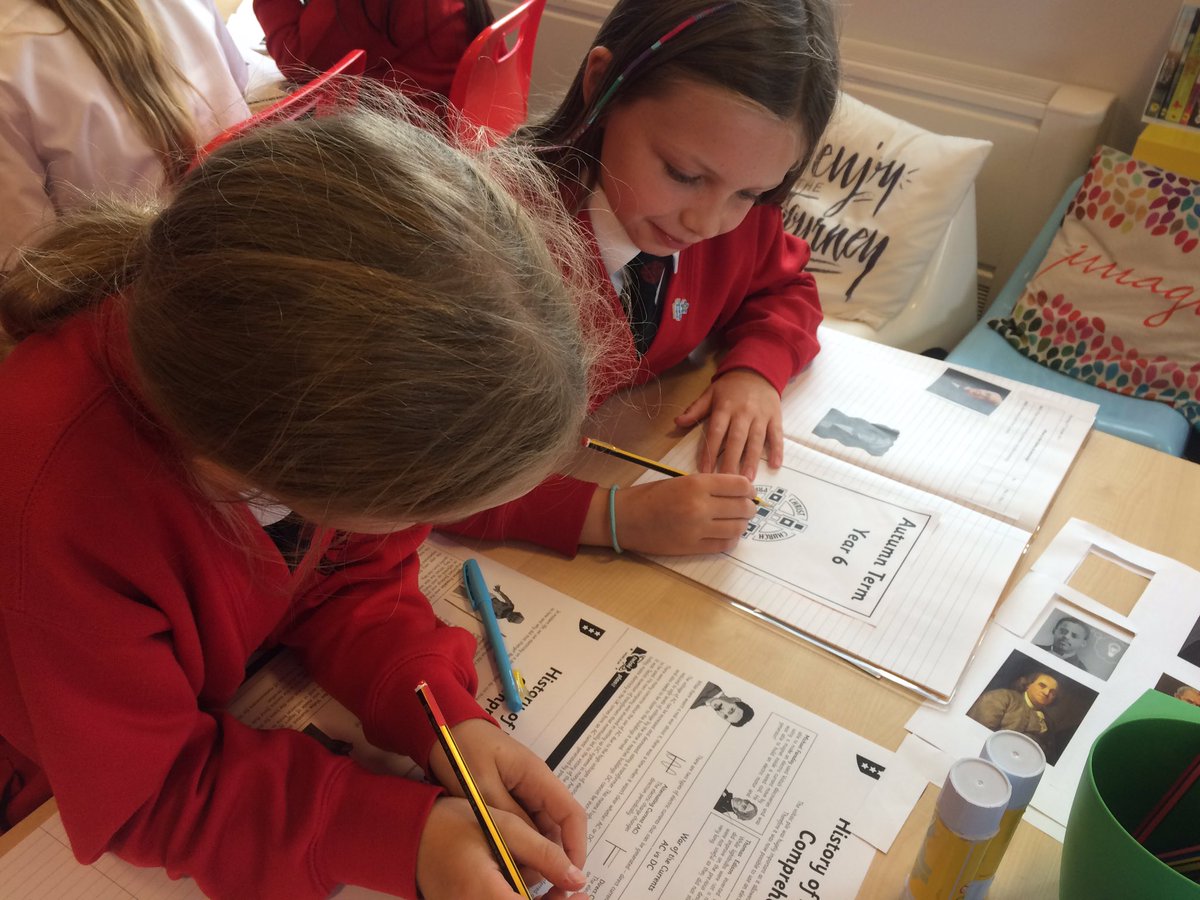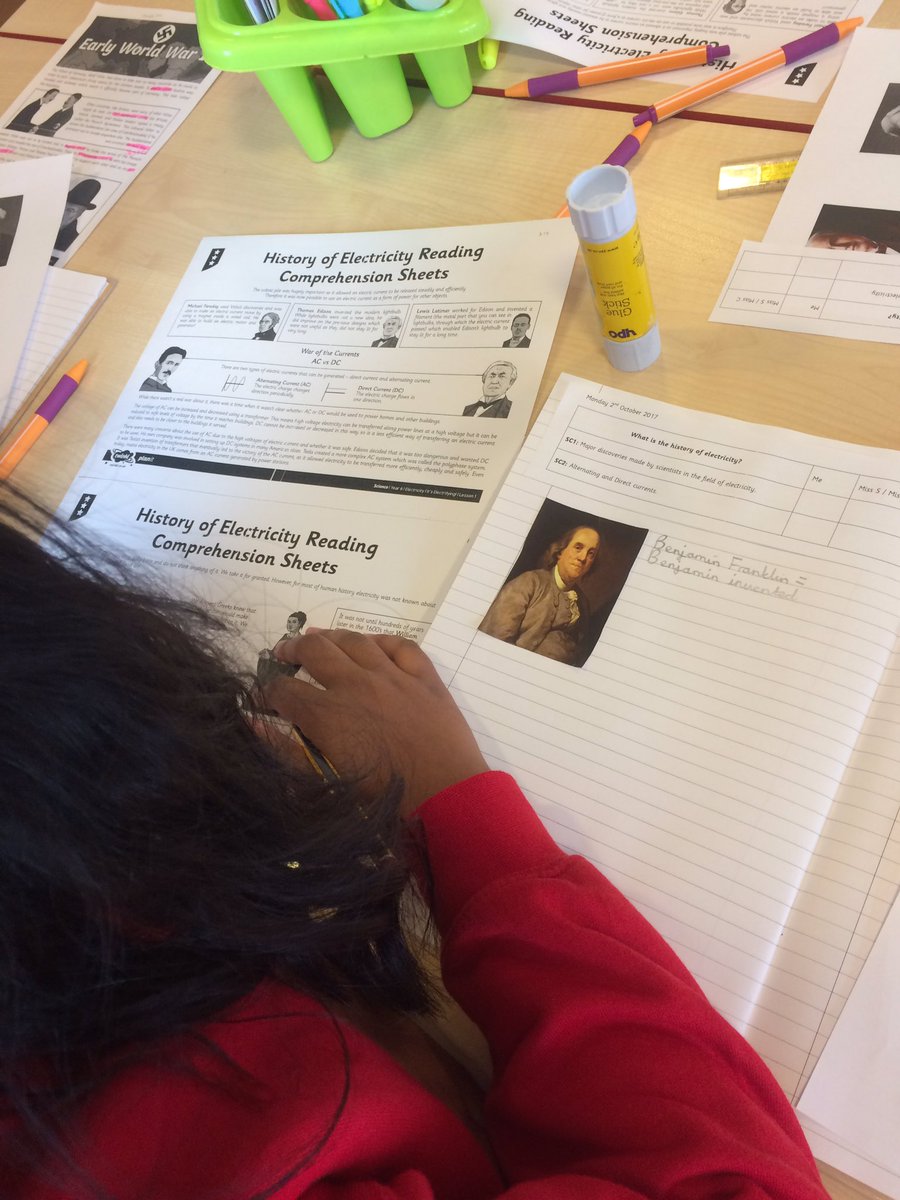 Summer Reading Challenge Success!
What a super worship we had on Monday! Yvonne from Lichfield library visited school to present us with the trophy for winning the Summer Reading Challenge. A huge well done to everyone involved!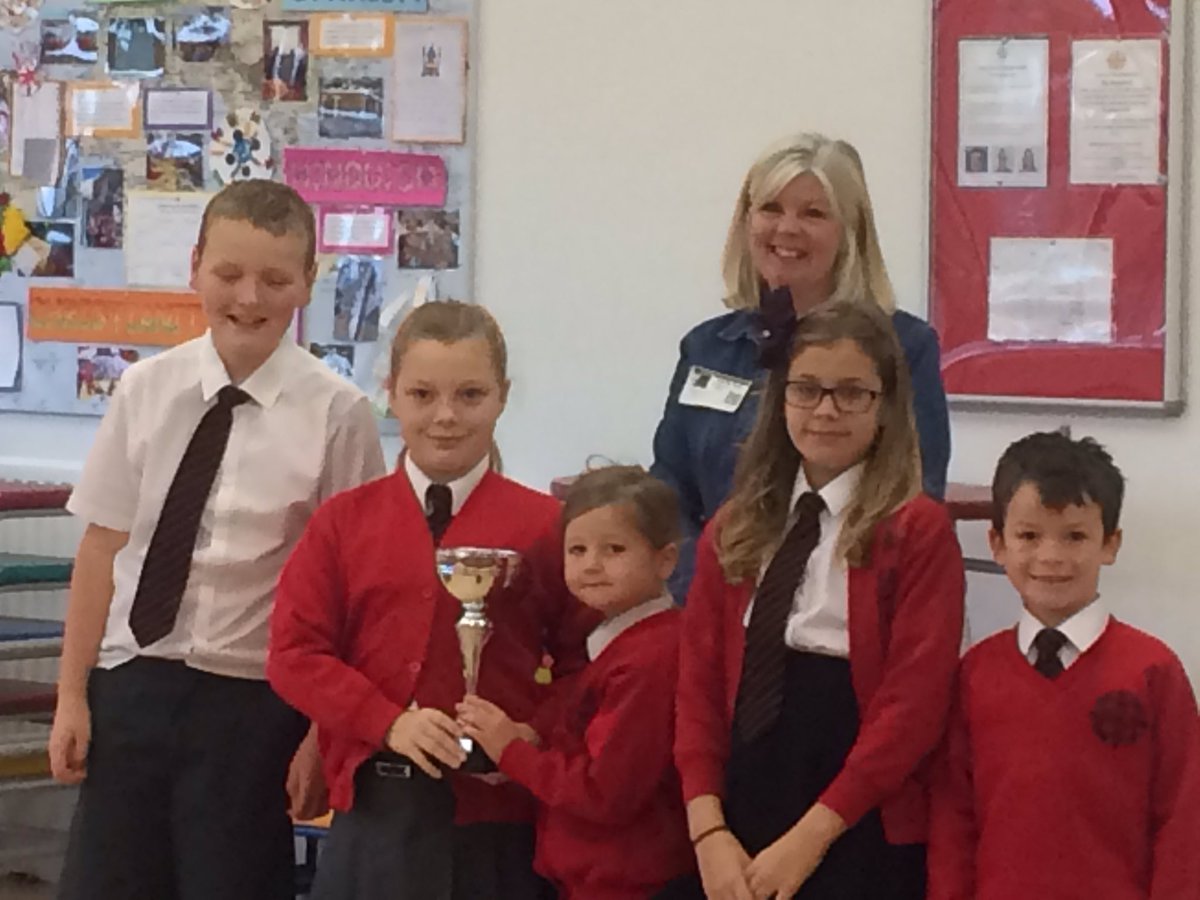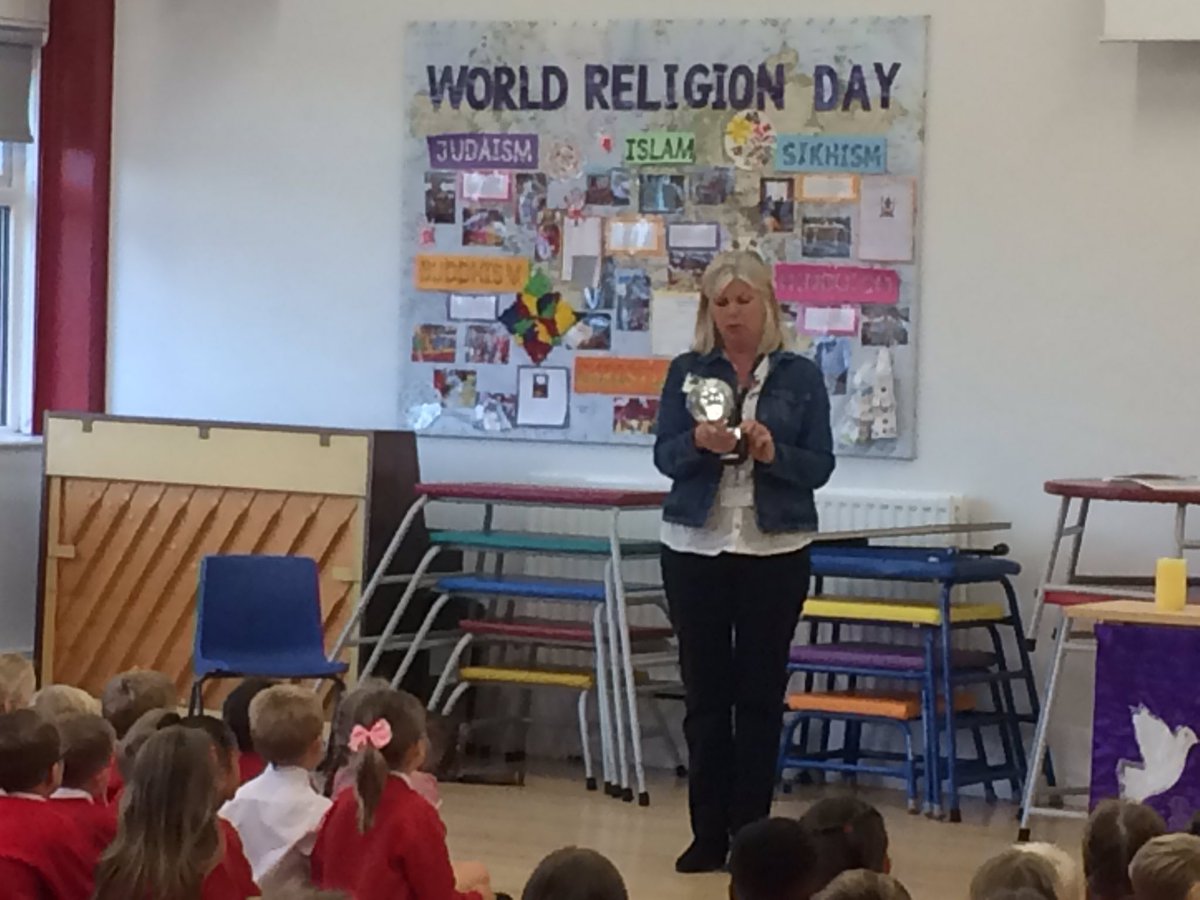 Week beginning 25th September
Accelerated Reader
It has been wonderful to launch Accelerated Reader this week for children in Year 3, 4 and 5. We are extremely lucky to have so many brand new books throughout school. We also have some pretty cool artwork too!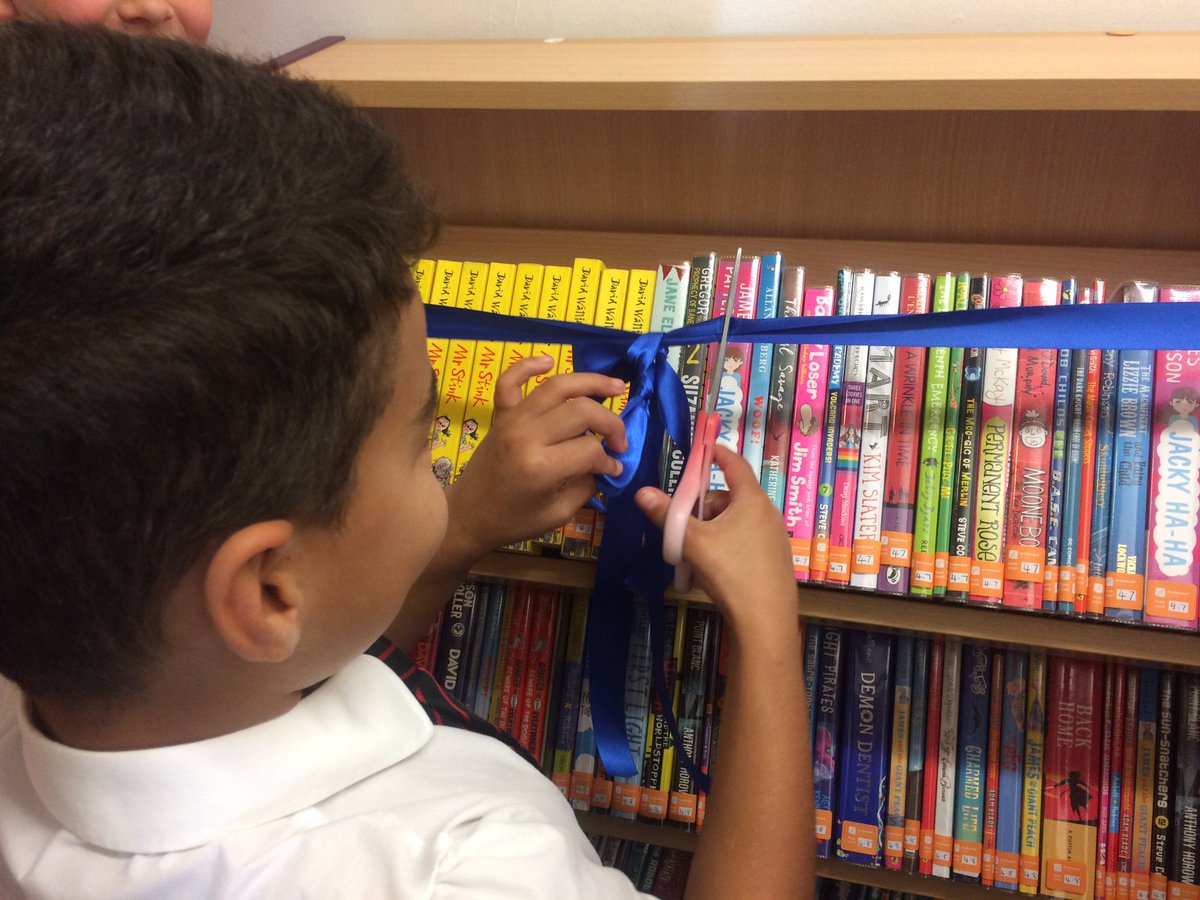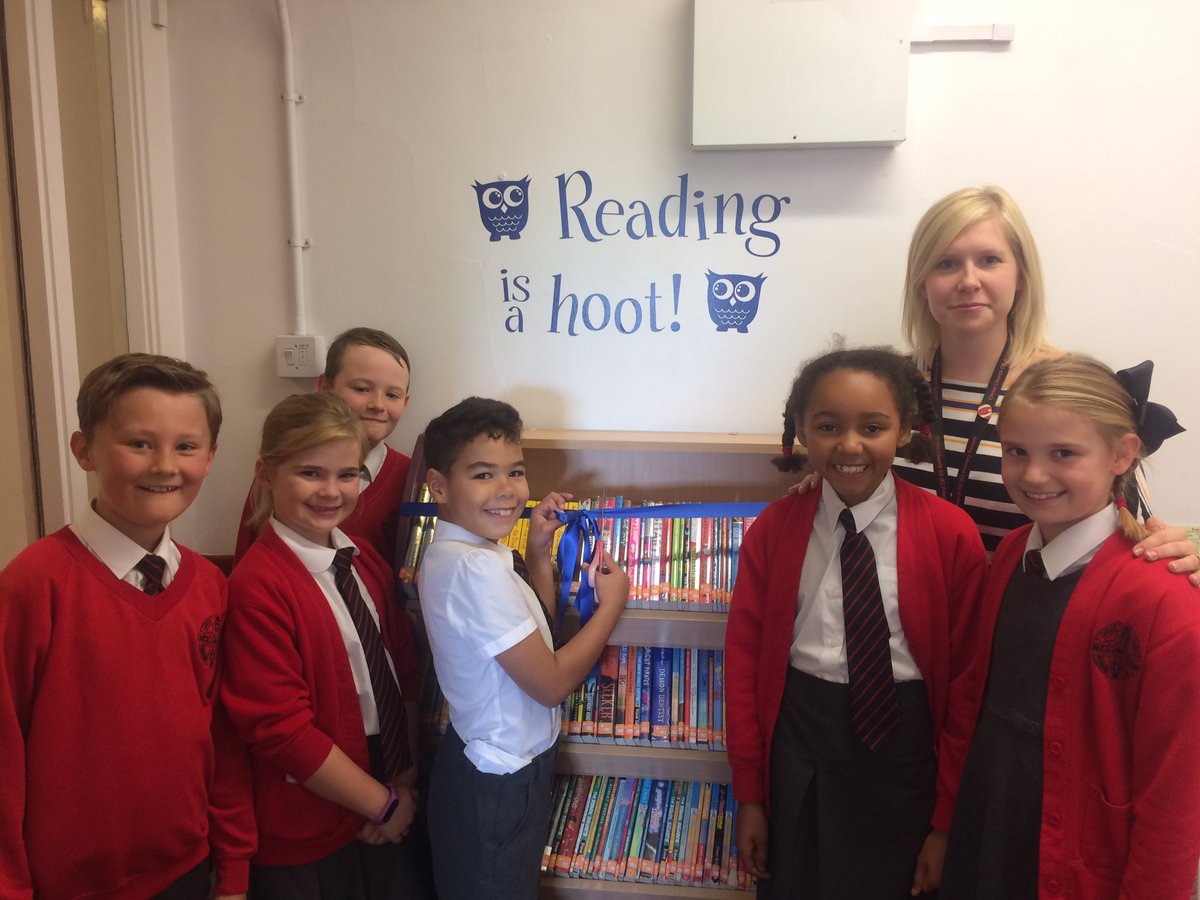 European Languages Day
Throughout school, children explored and learnt different European languages. We can now recognise parts of Polish, Spanish, Italian and German!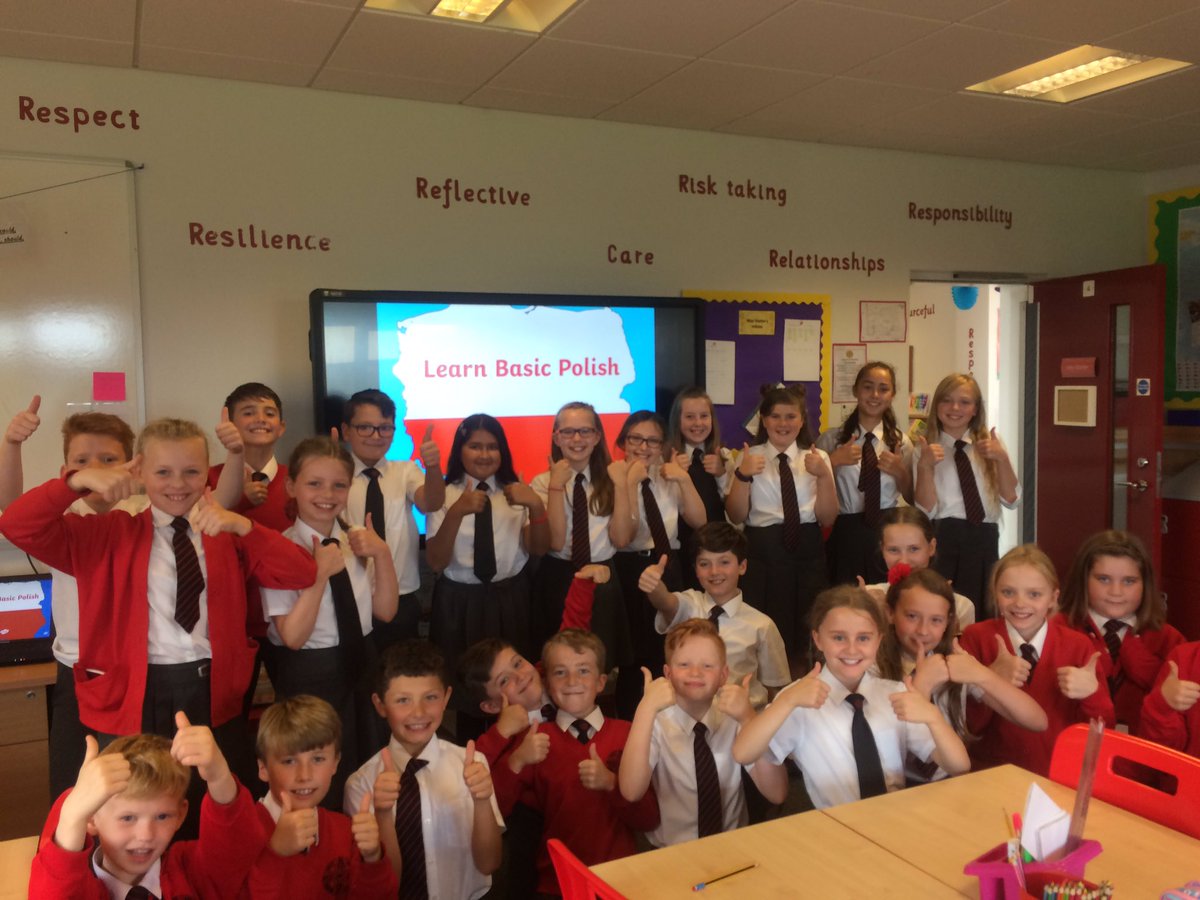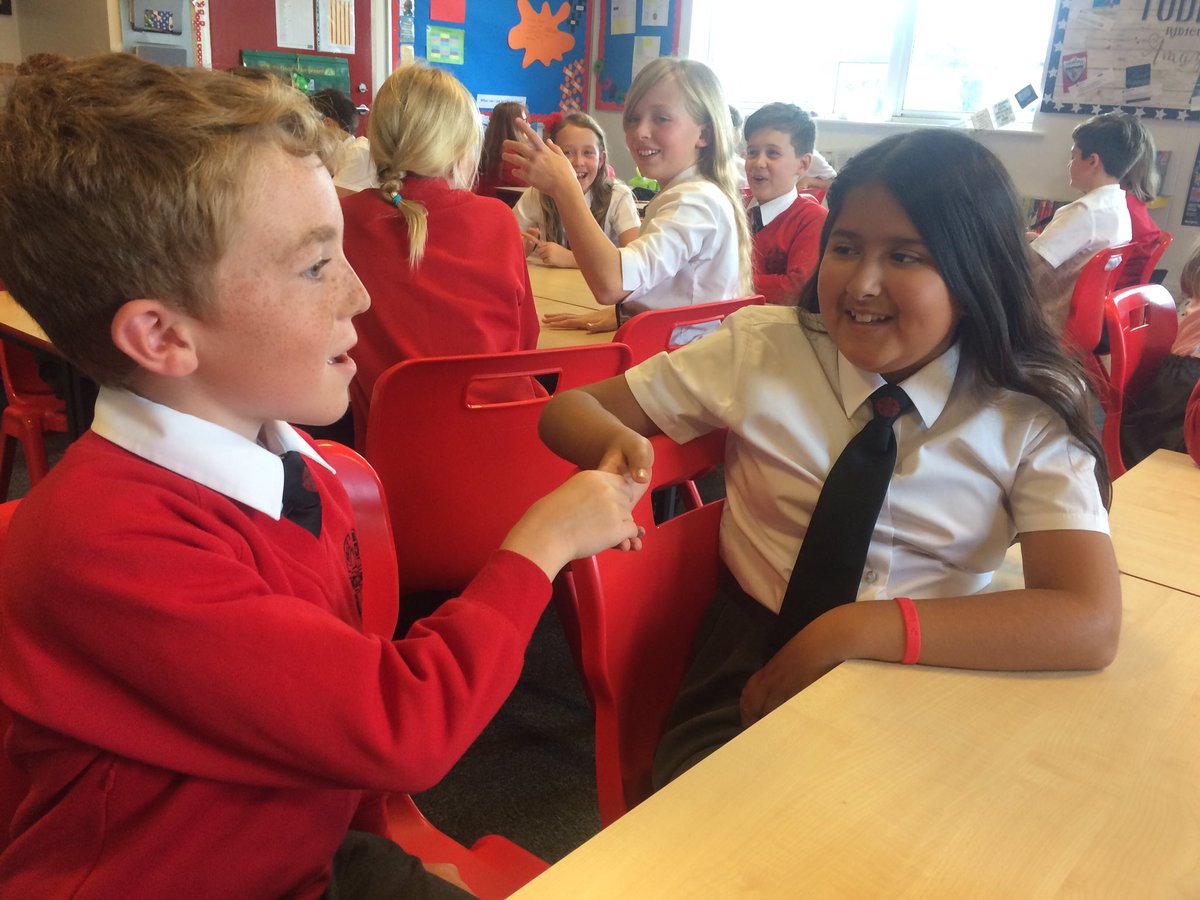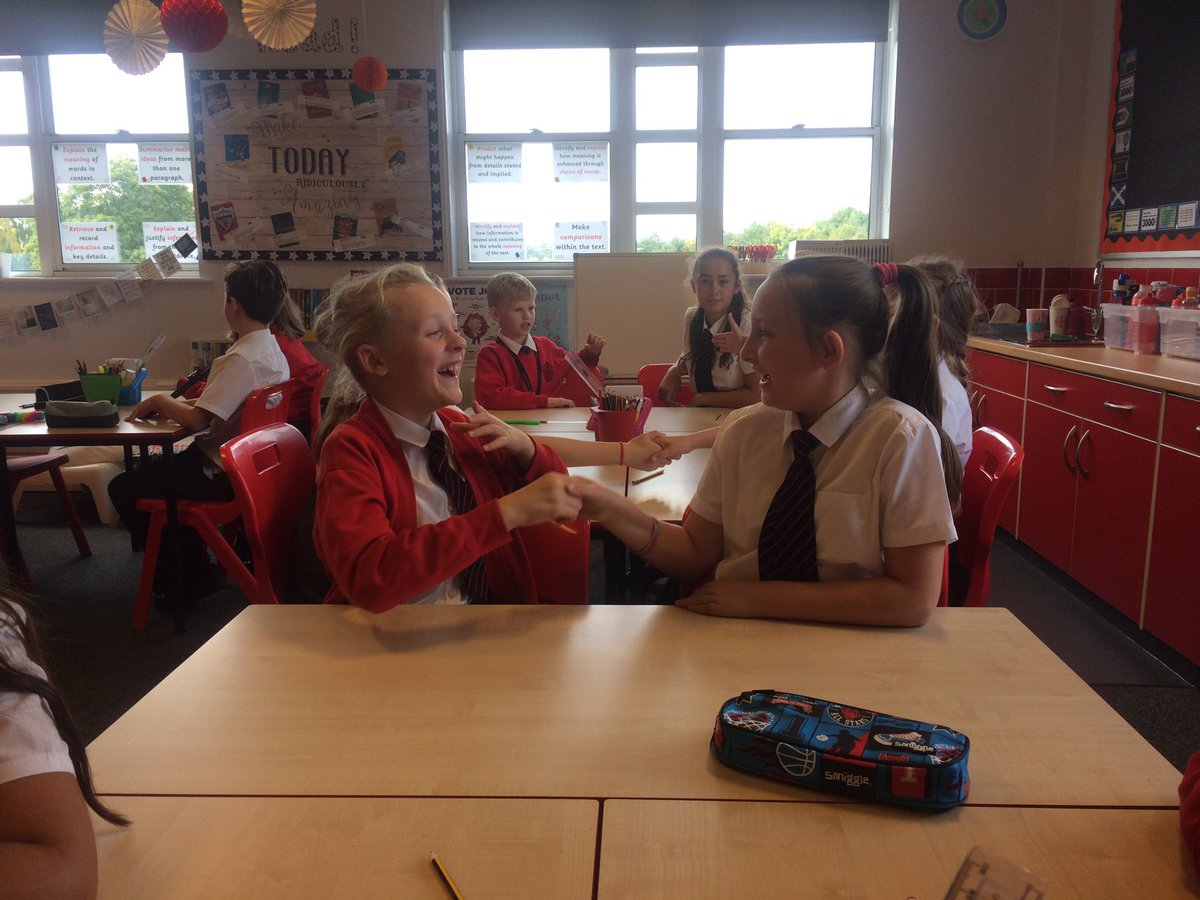 Snack time
Reception are becoming familiar with their new classroom - the snack bar is a real hit!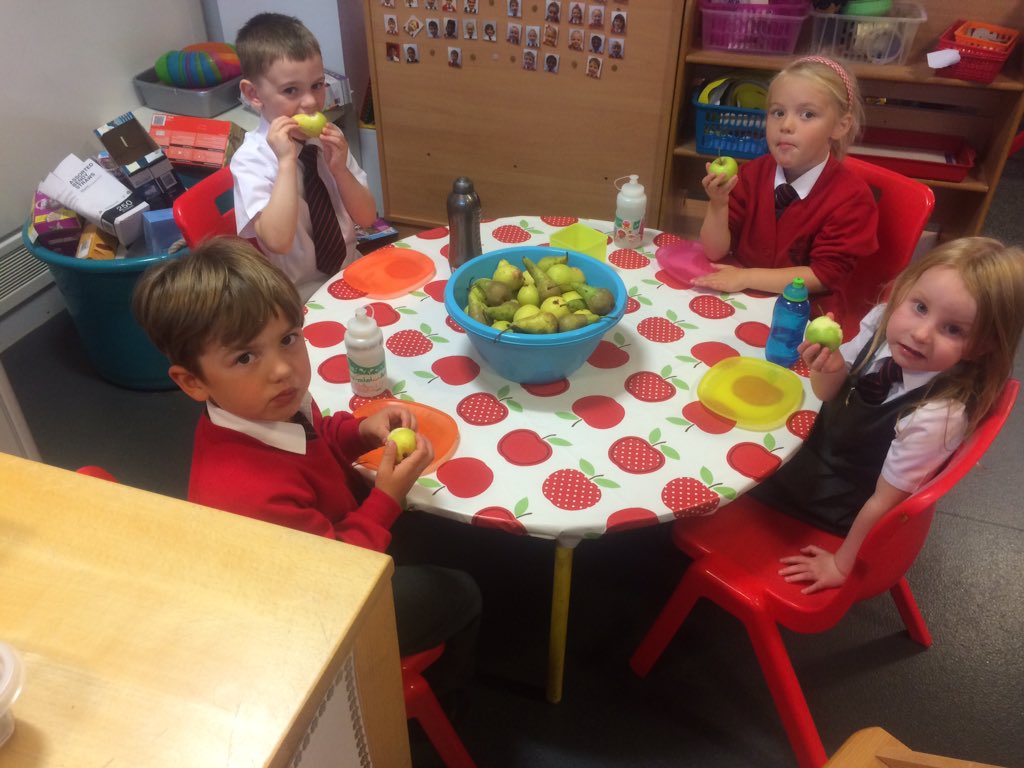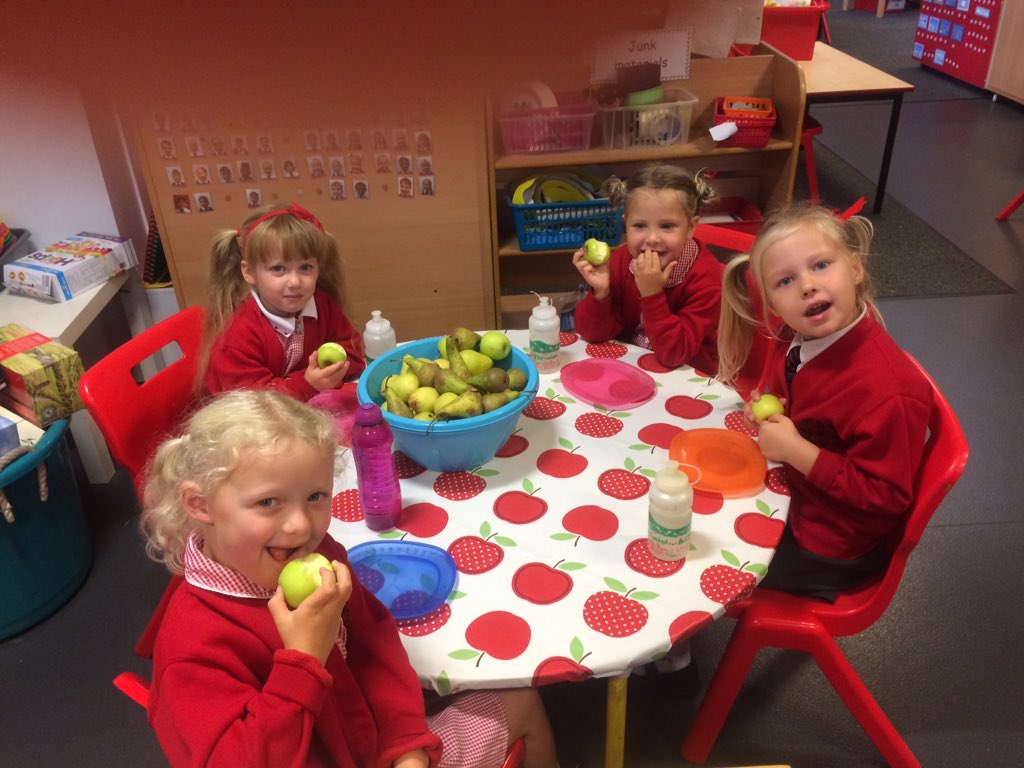 Learning in Year 4
Children in Year 4 have been combining their history knowledge with their drama skills today by recreating scenes from The Battle of Bosworth.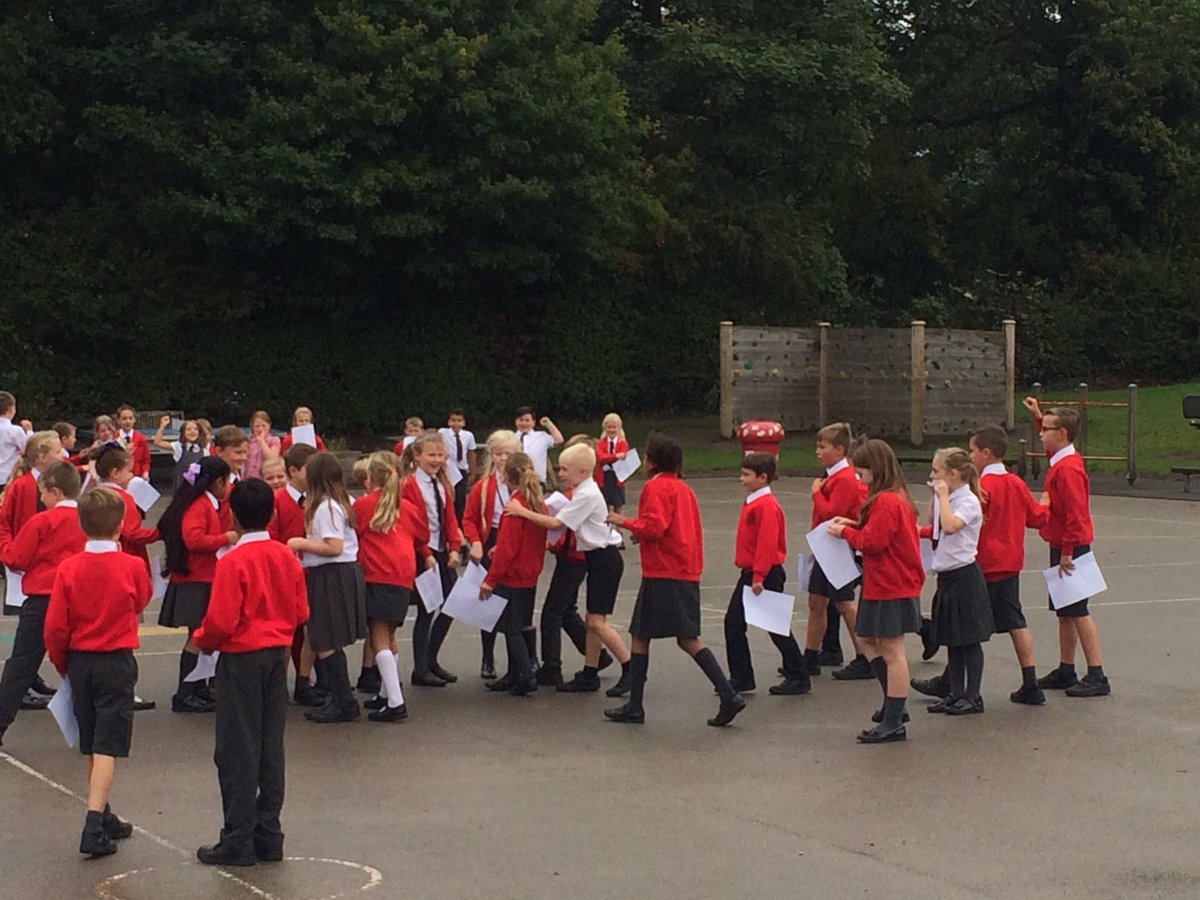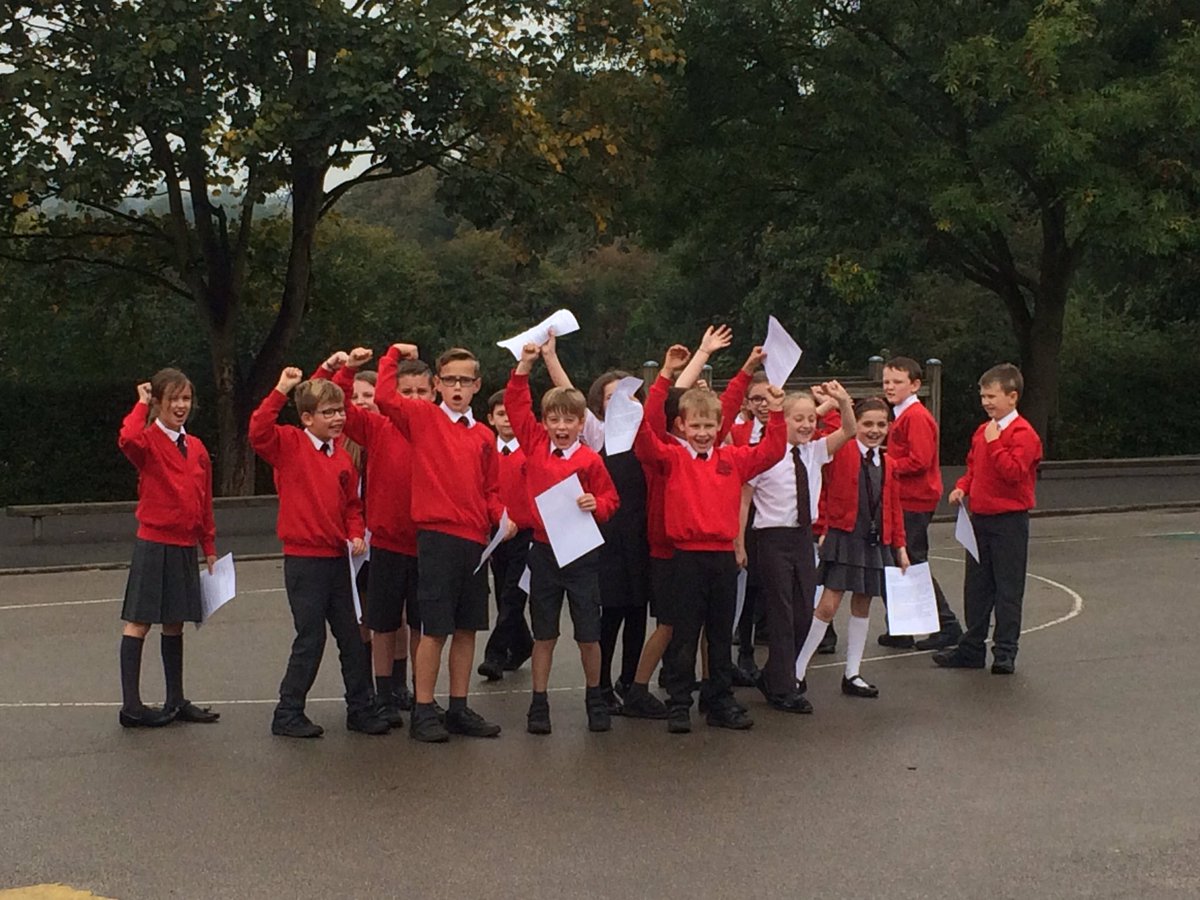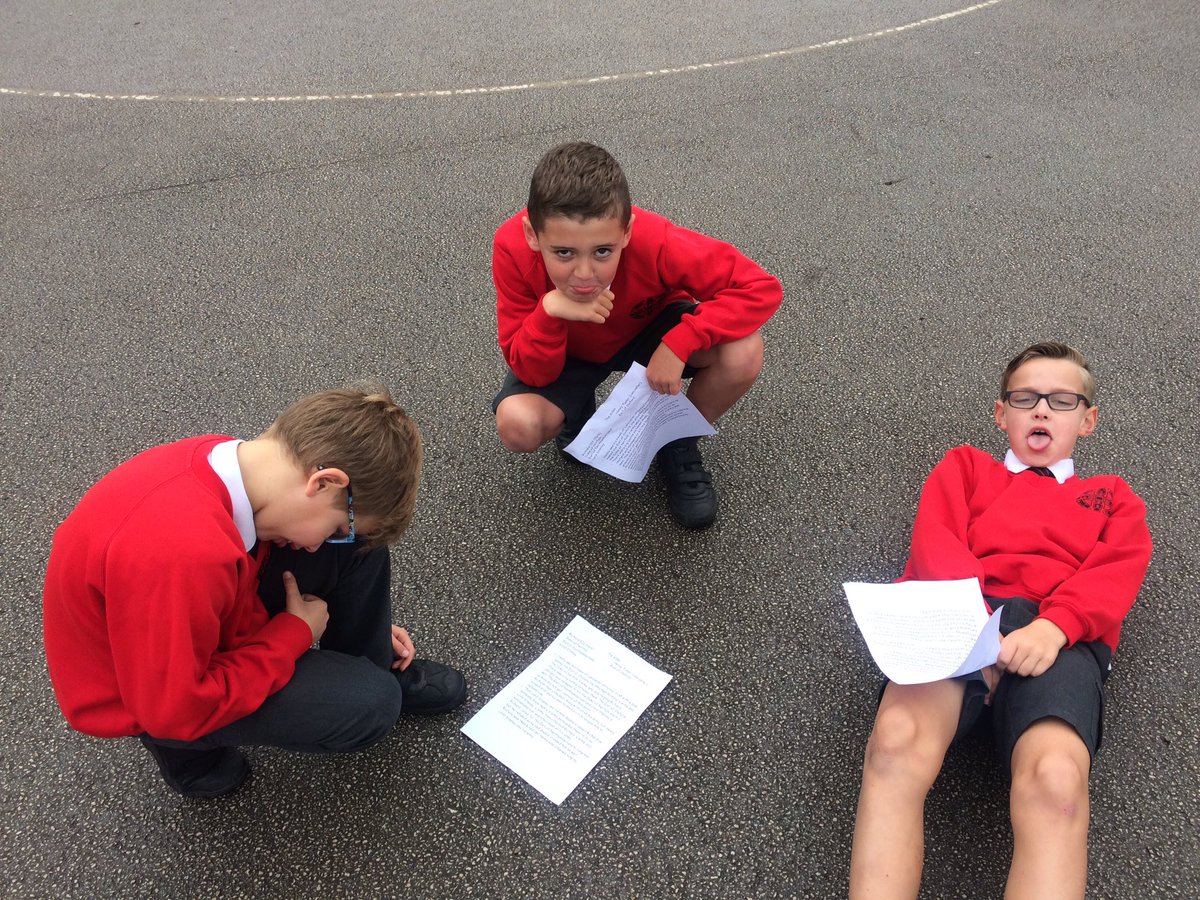 Week beginning 18th September
Reading treat
To celebrate our success in the Summer Reading Challenge, all of those that took part enjoyed a very British picnic in the sunshine (and rain) this afternoon.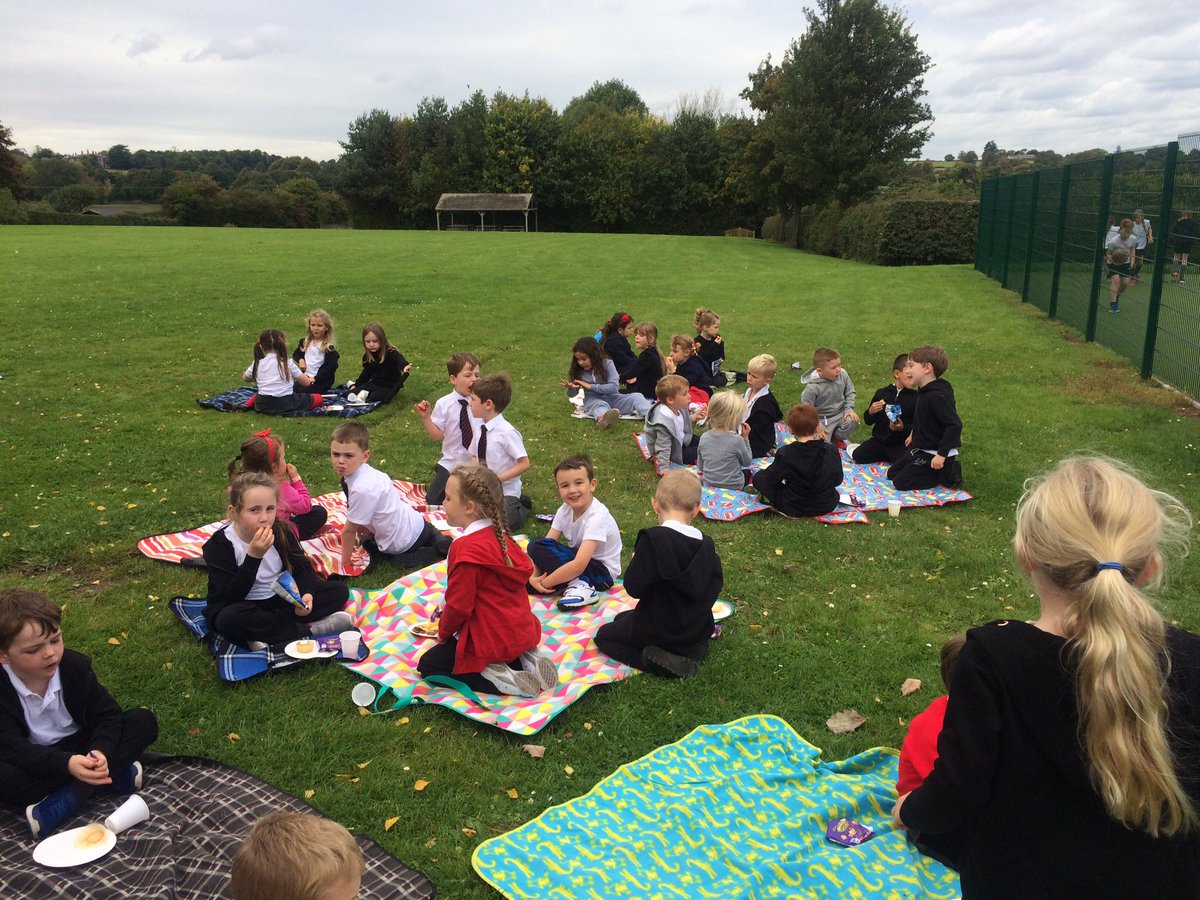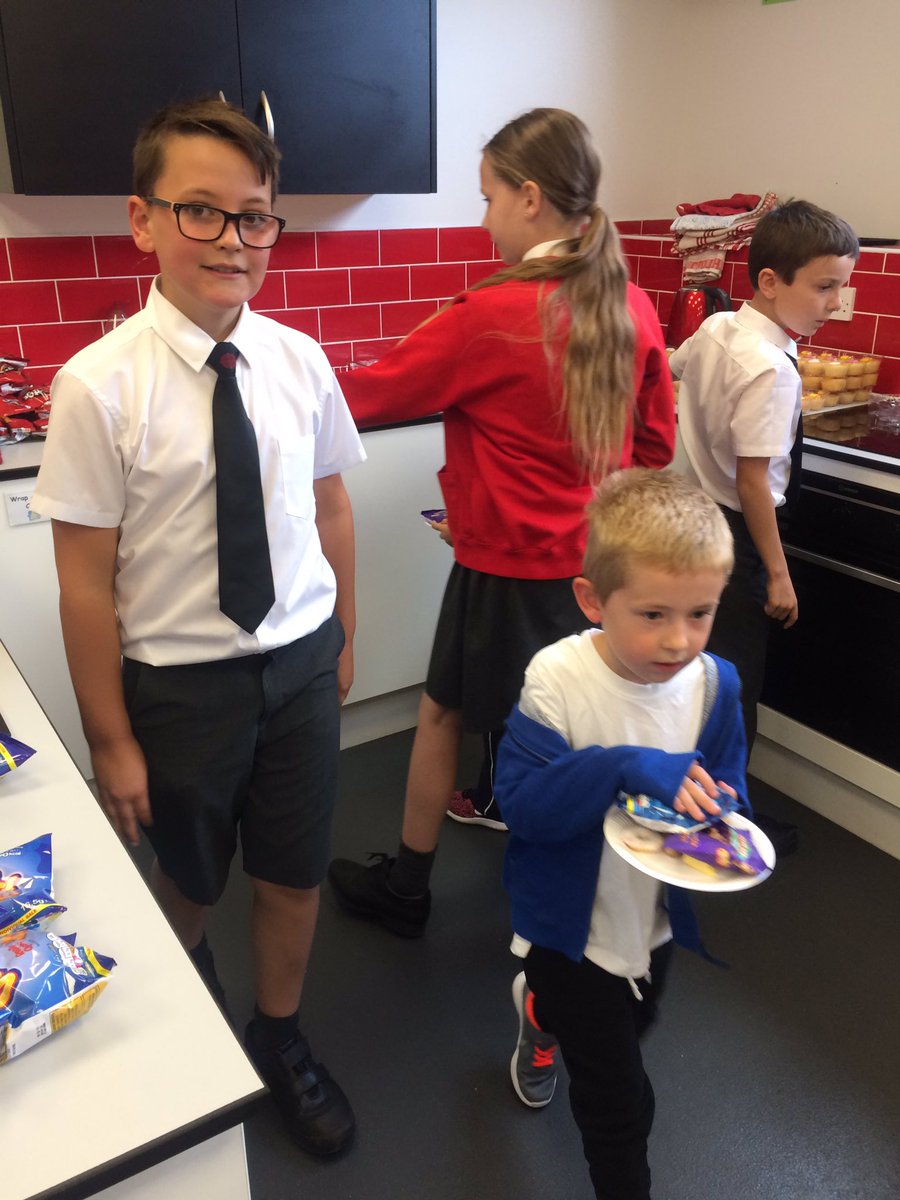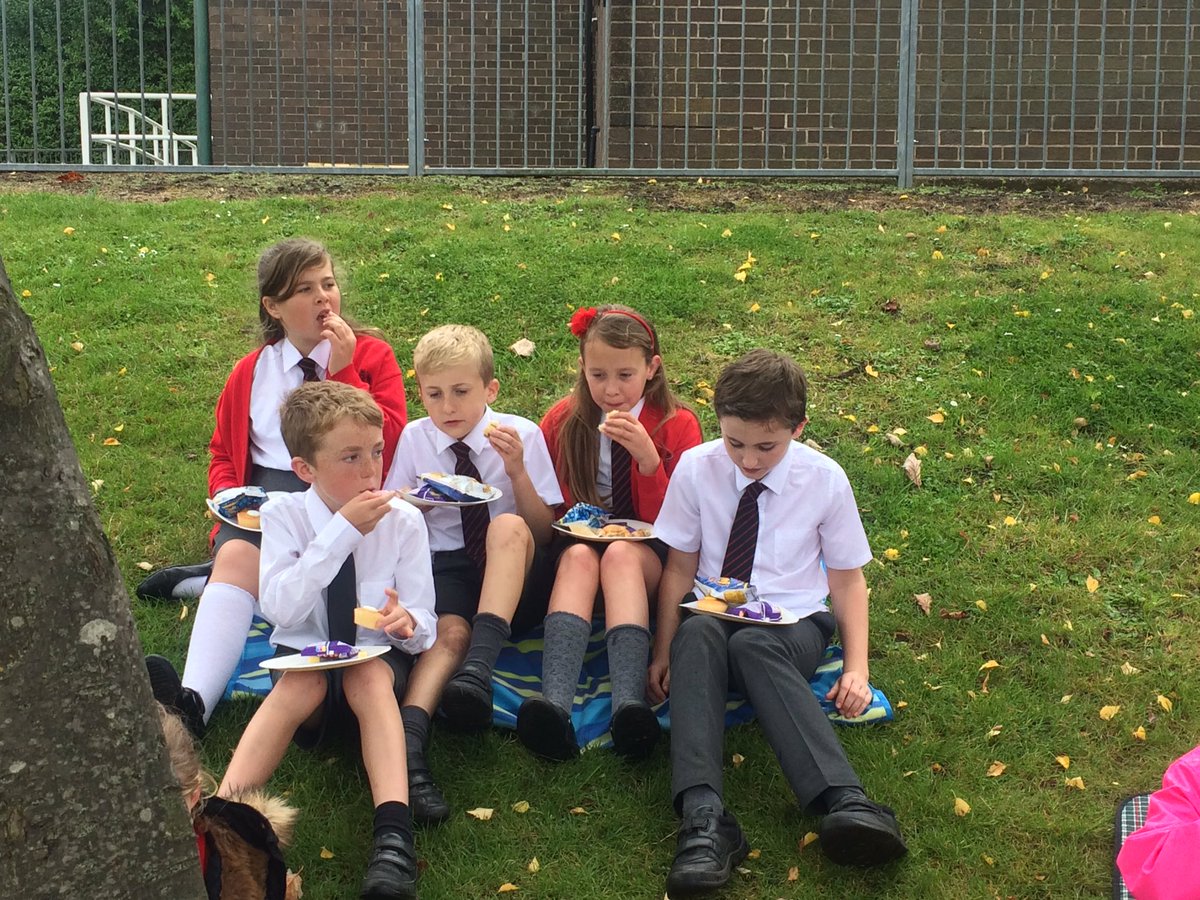 Being sustainable
Year 4 have been learning about sustainability this week. It was brilliant to see the children so engaged in their learning.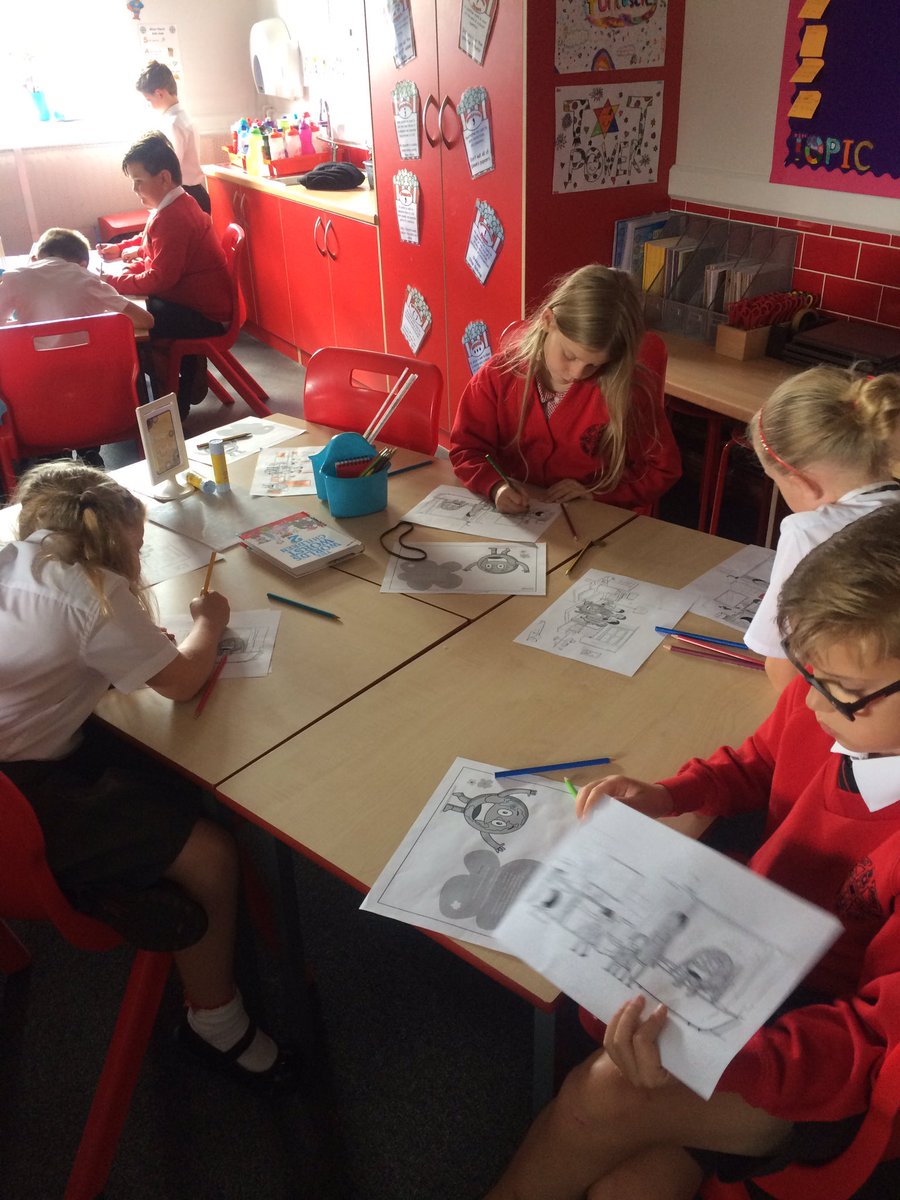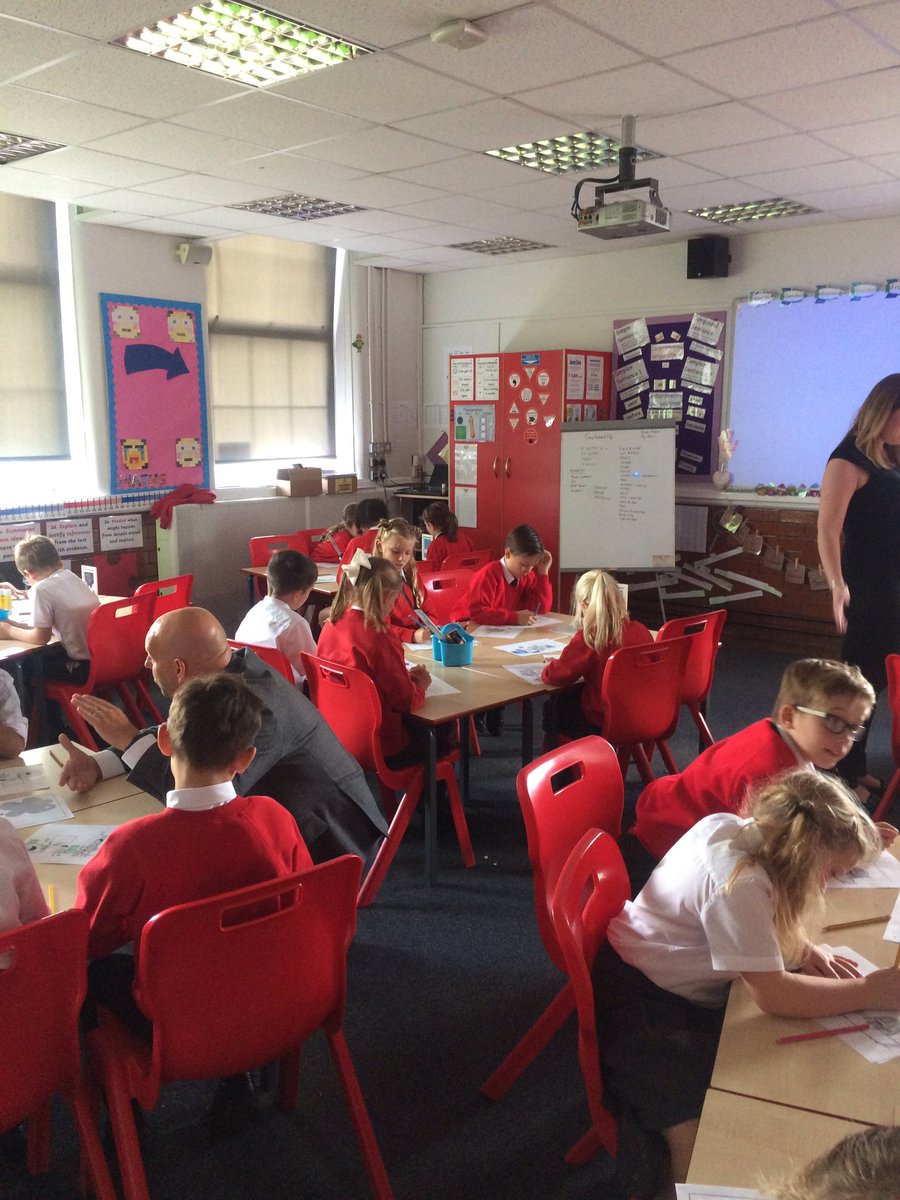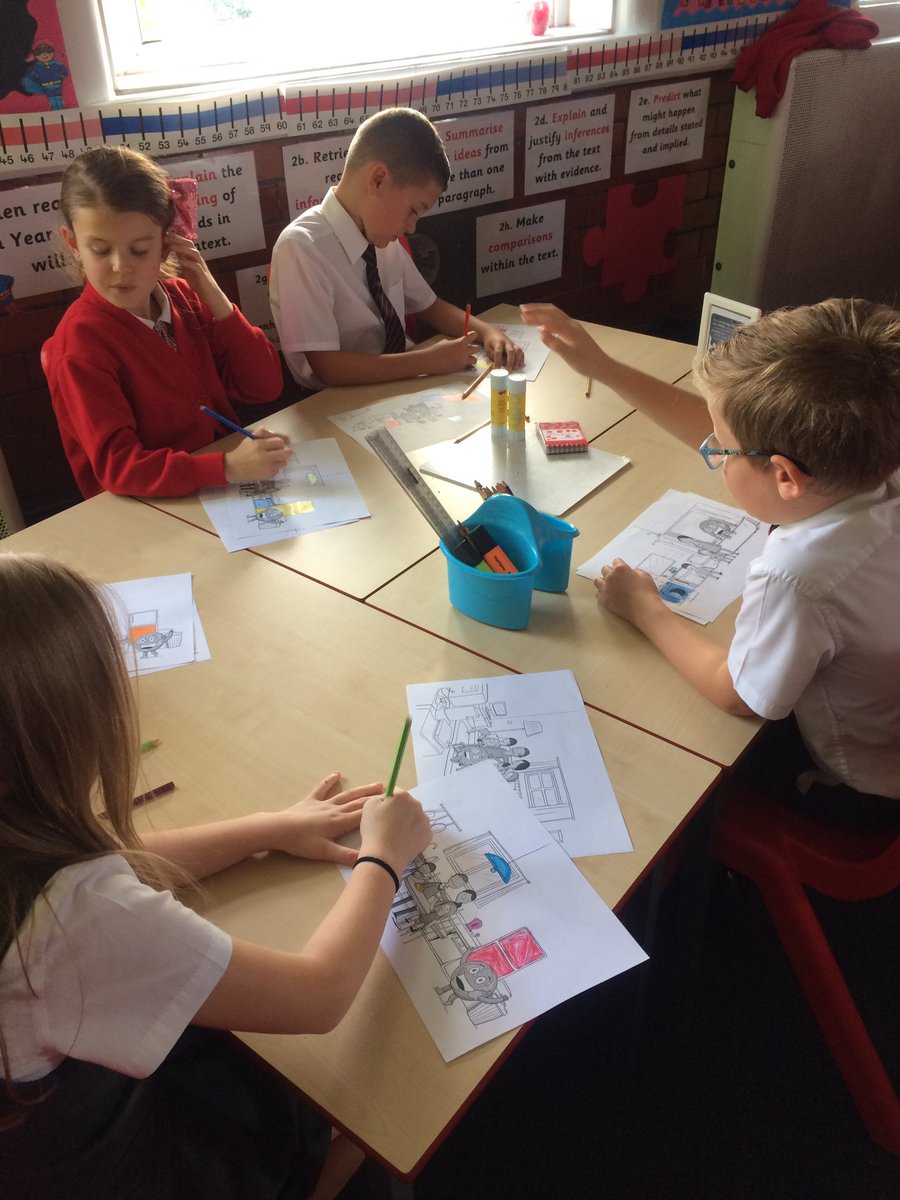 Learning in Reception
It's been wonderful to see how well our brand new Reception children have settled into life at Christ Church!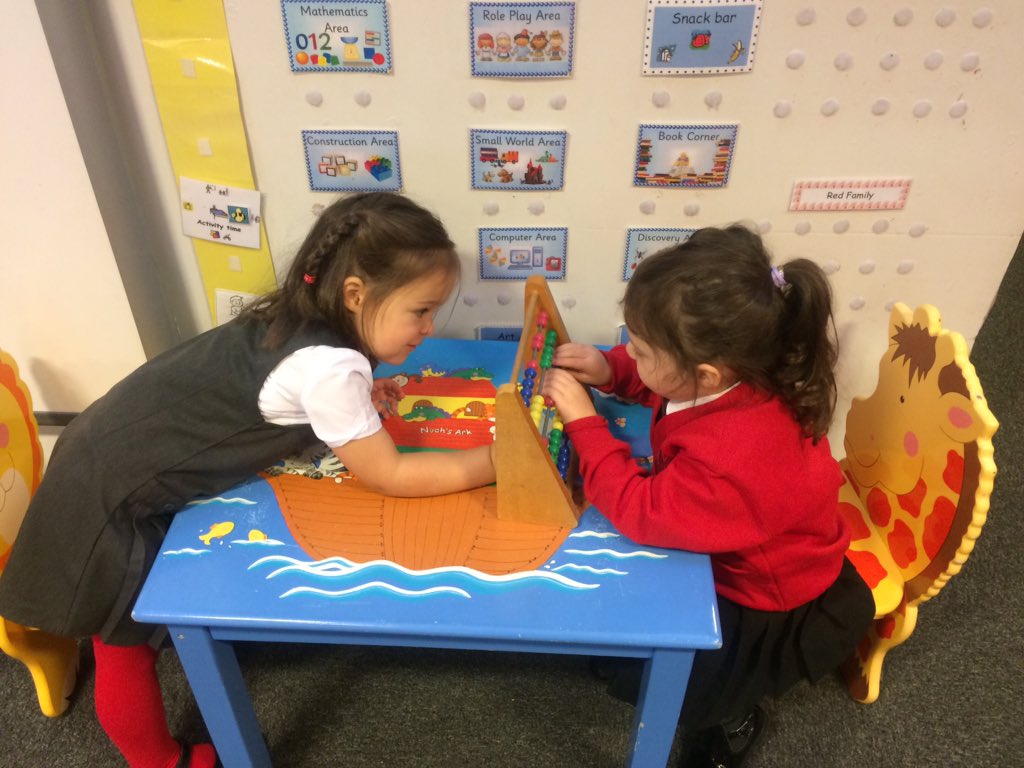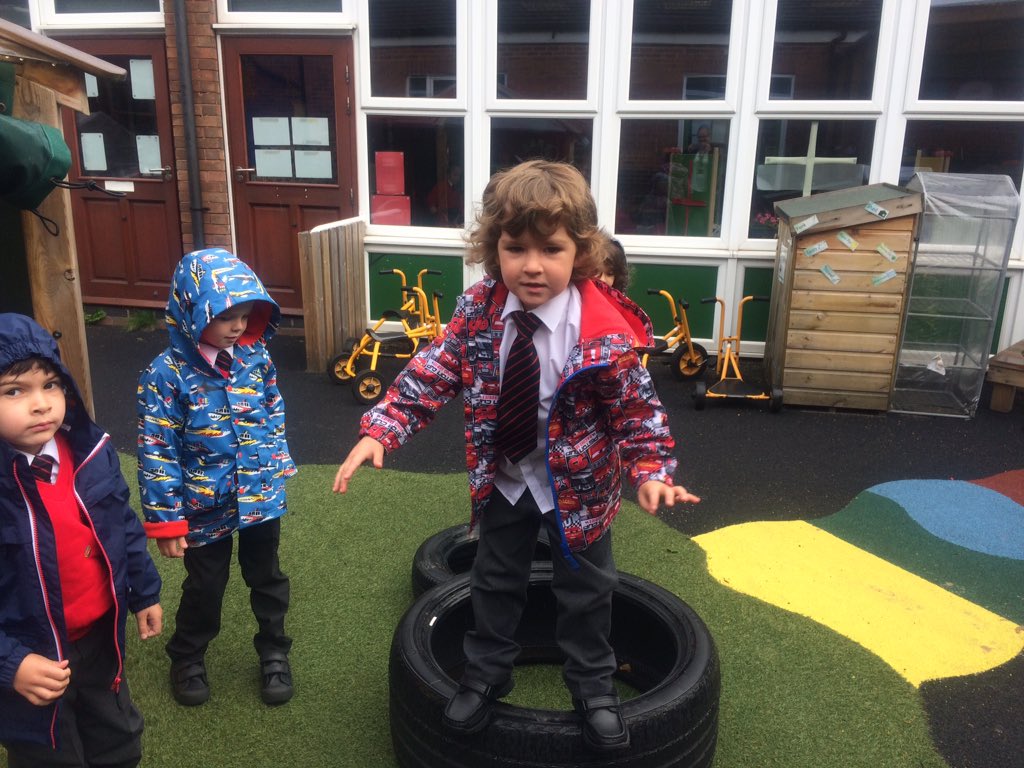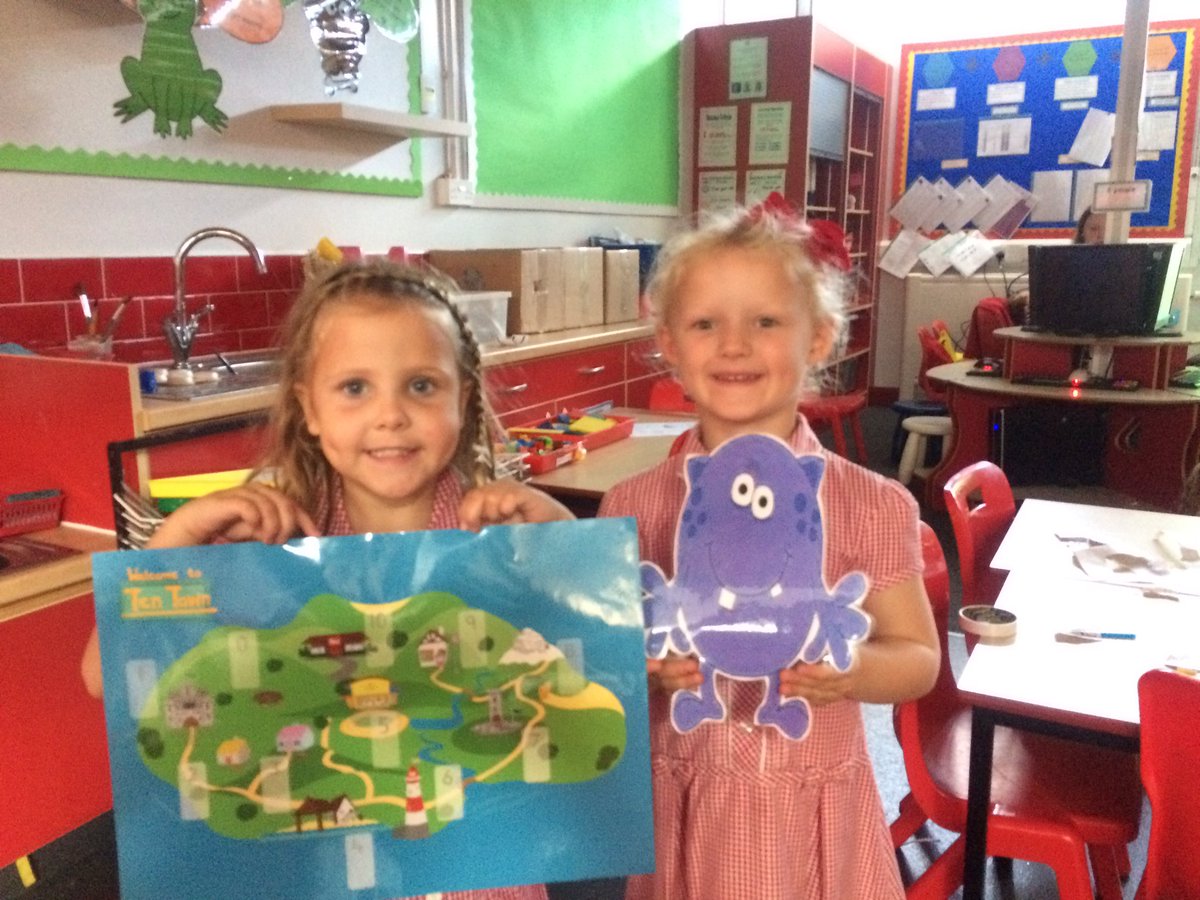 Week beginning 11th September
Junior Leadership
What an exciting worship we had on Friday morning! Our Year 6 Junior Leadership Team was announced. We cannot wait to see the children in action. They are already an absolute credit to Christ Church and their families.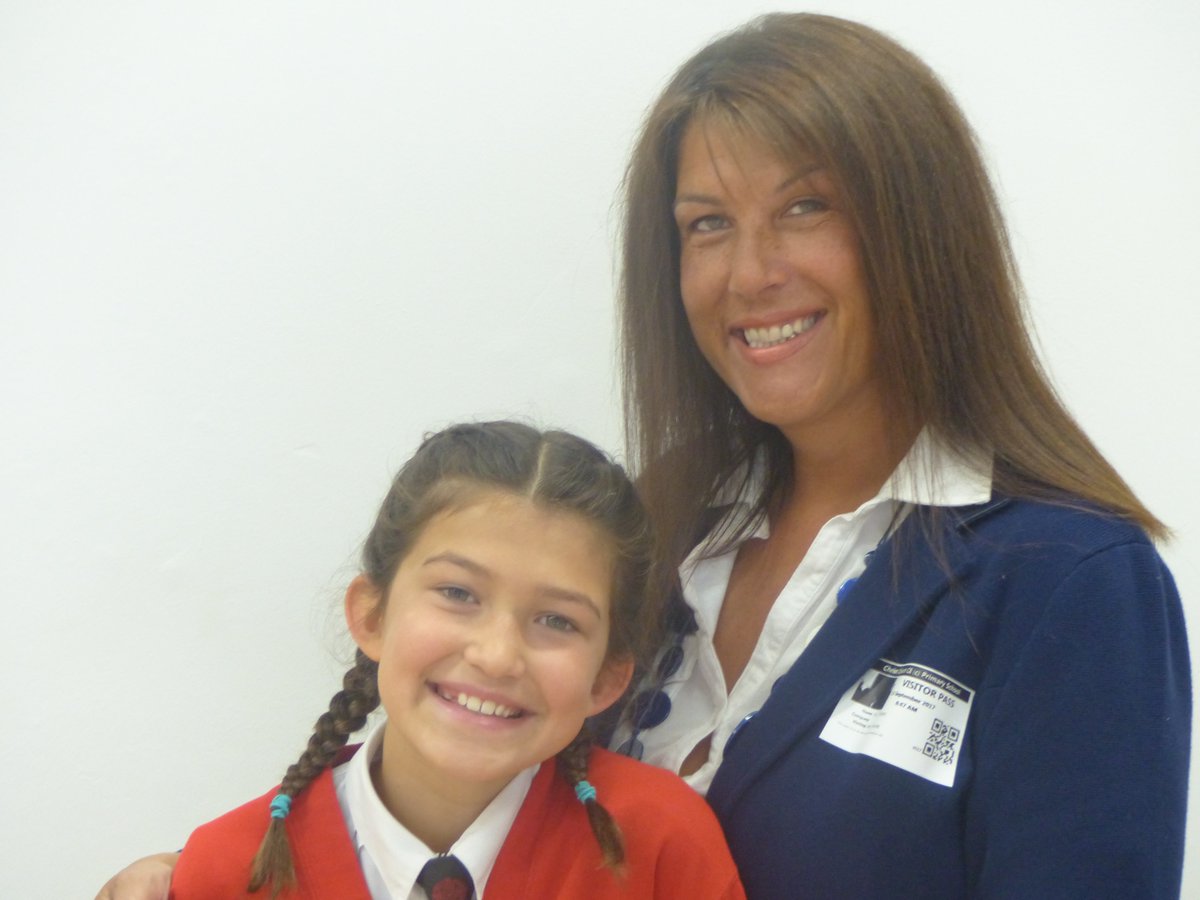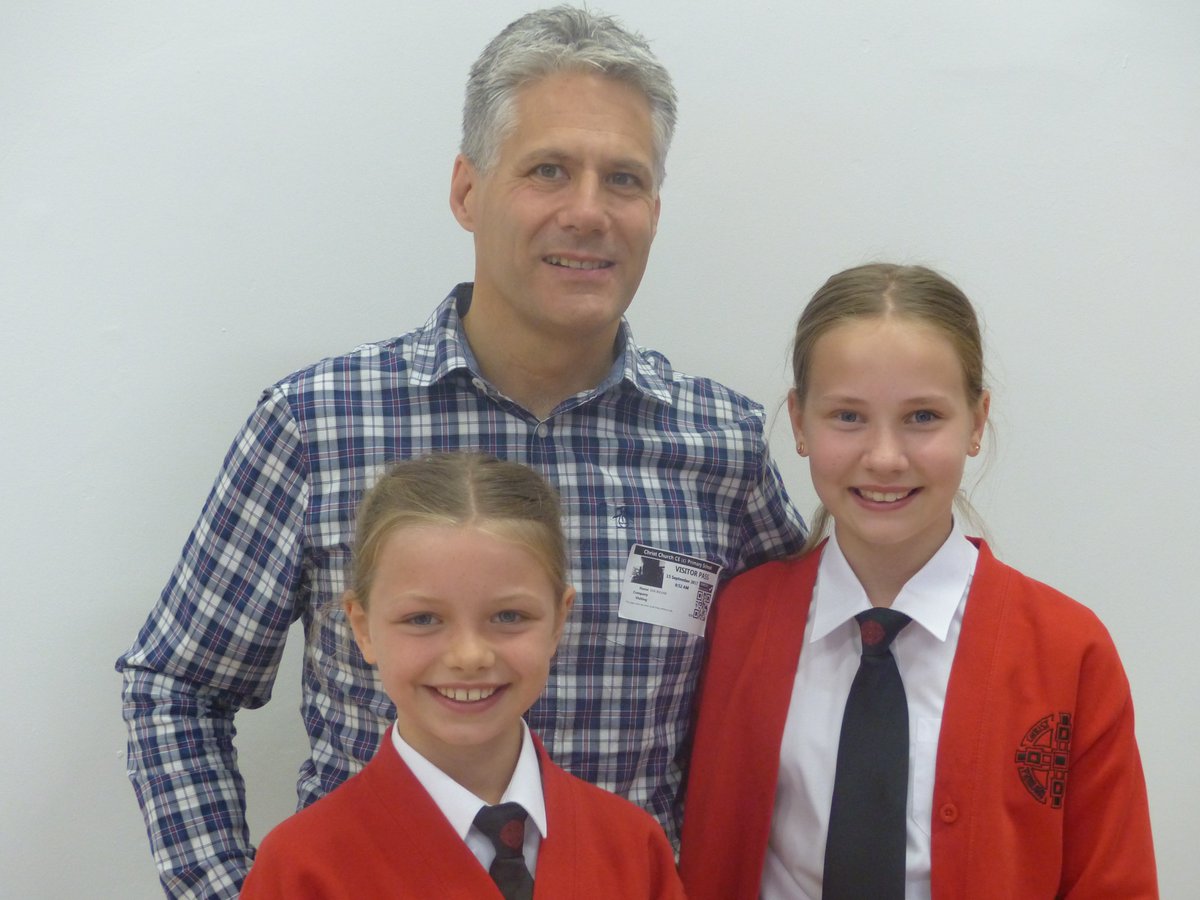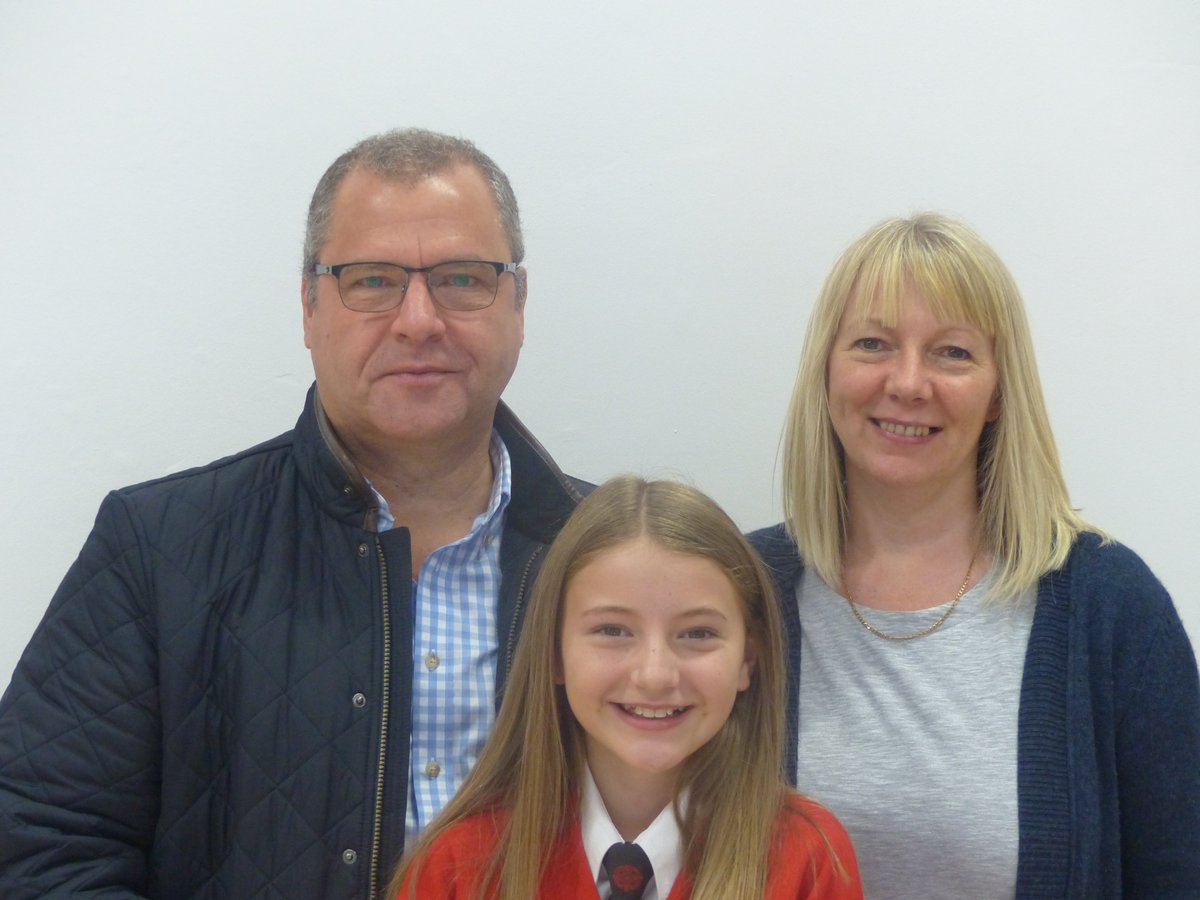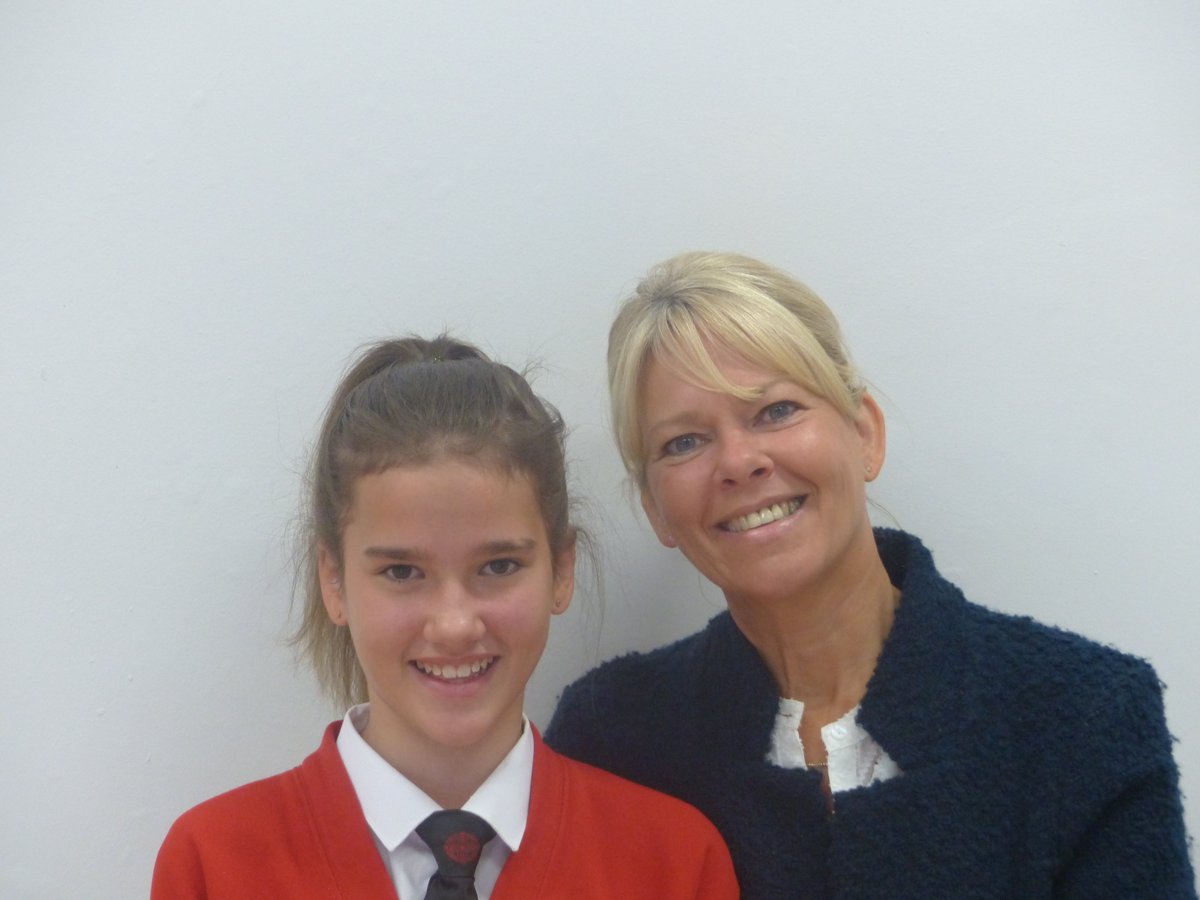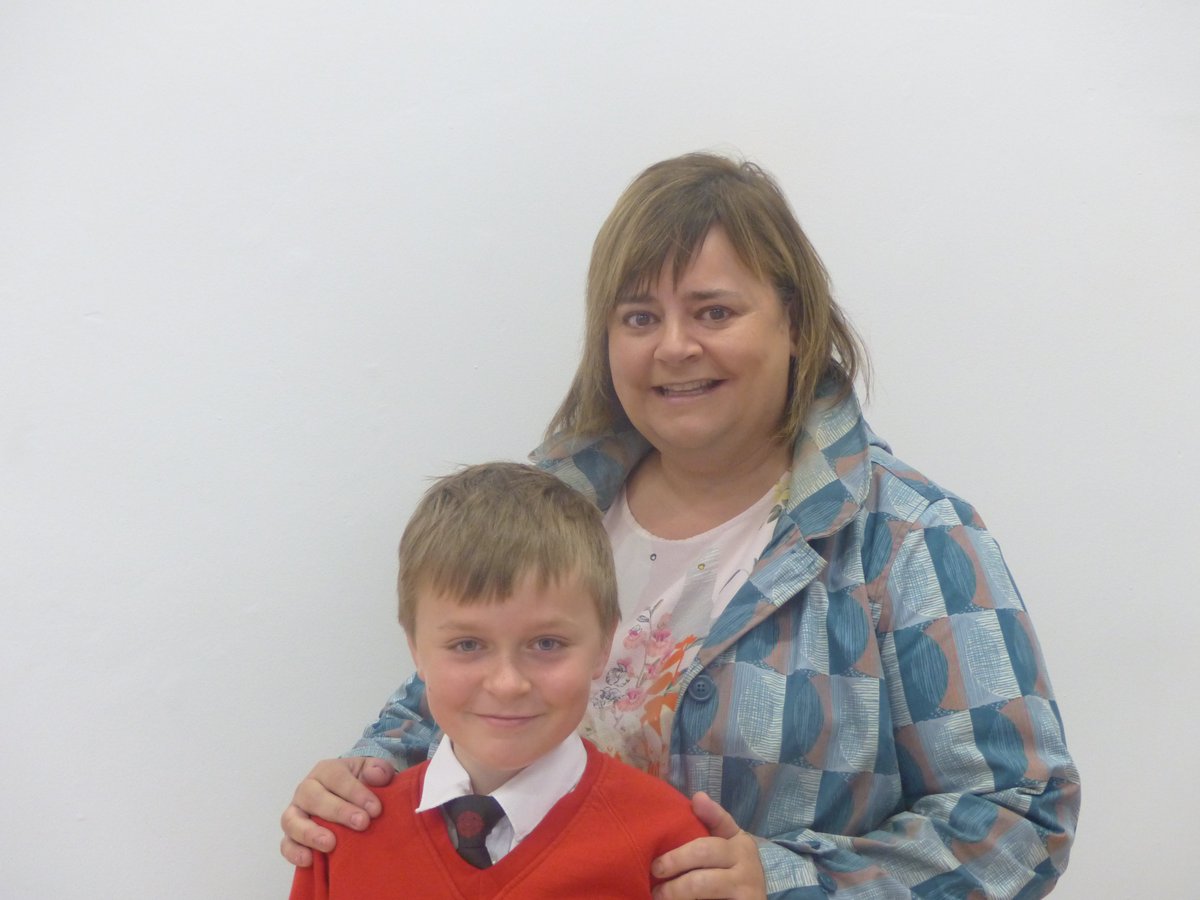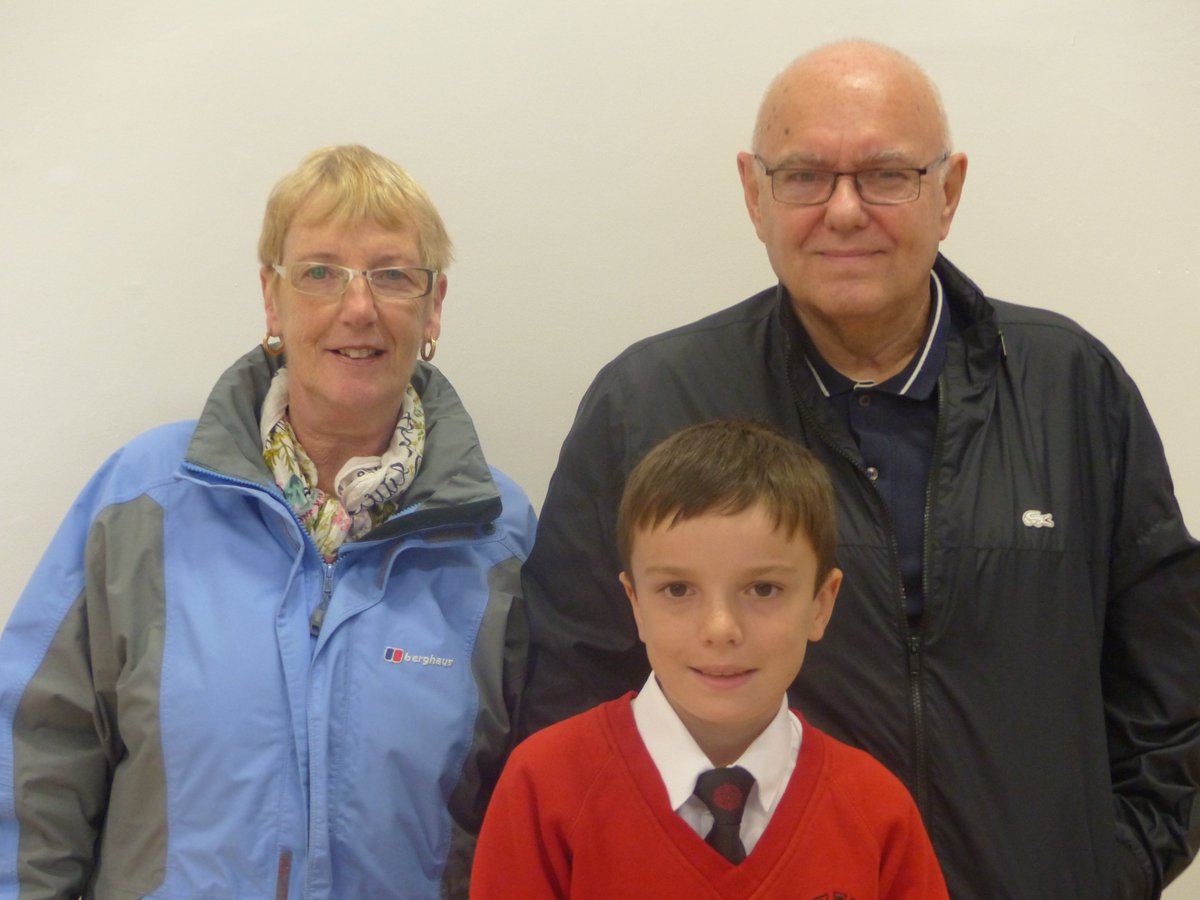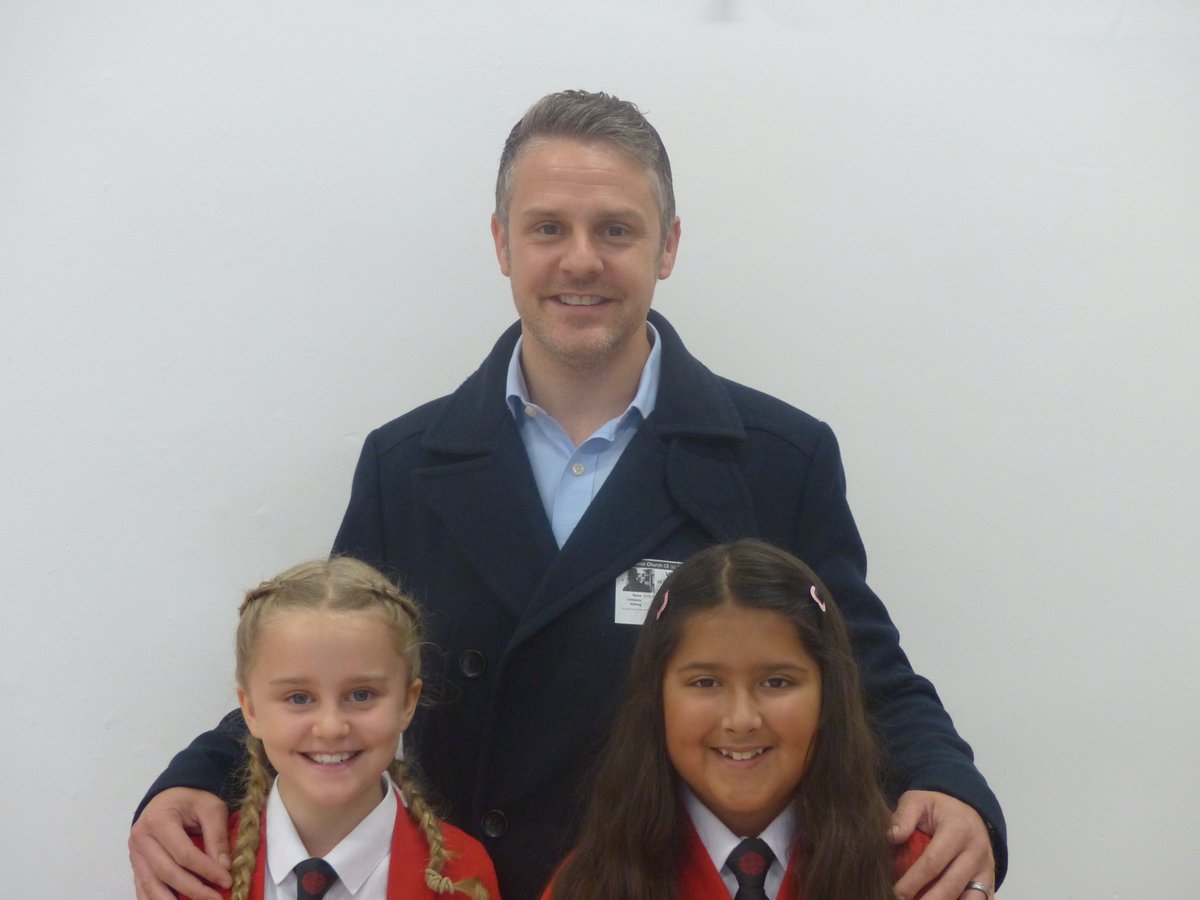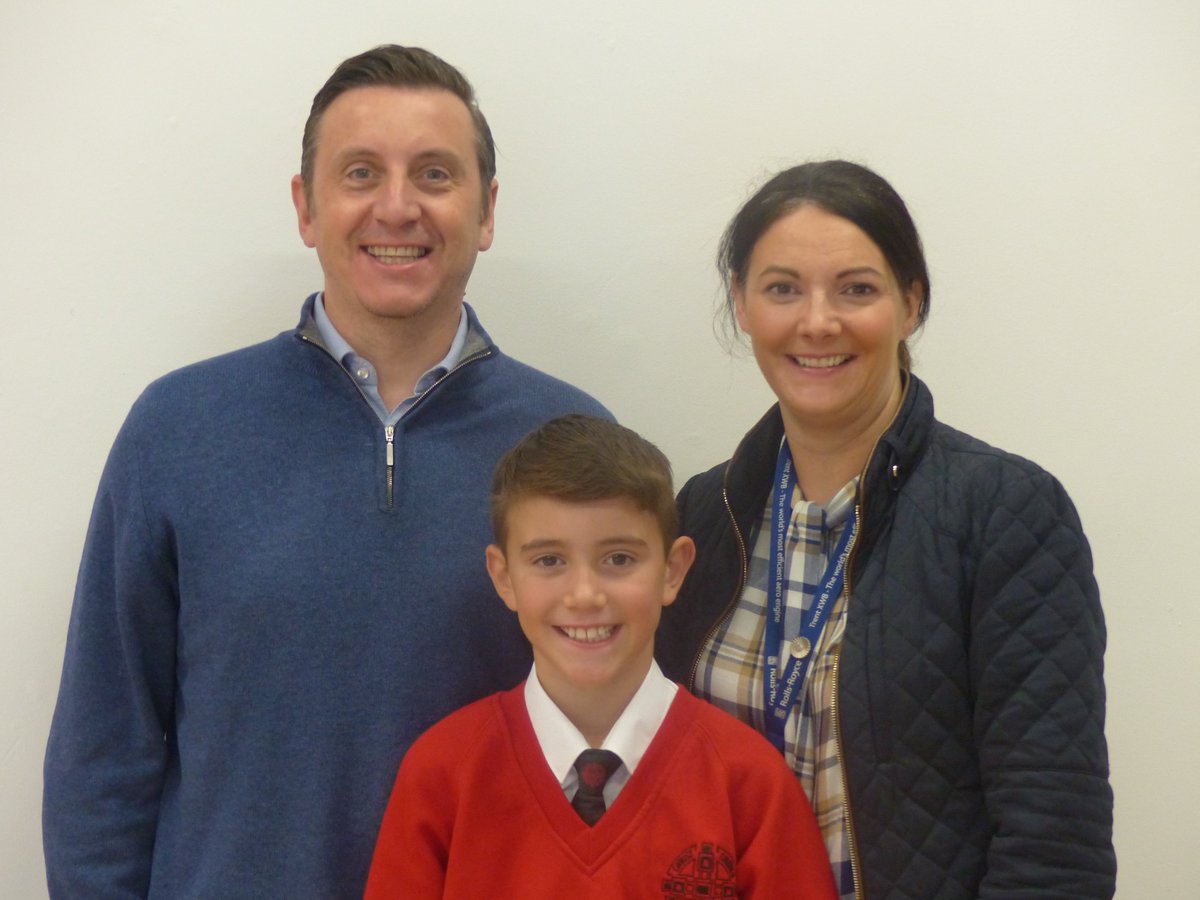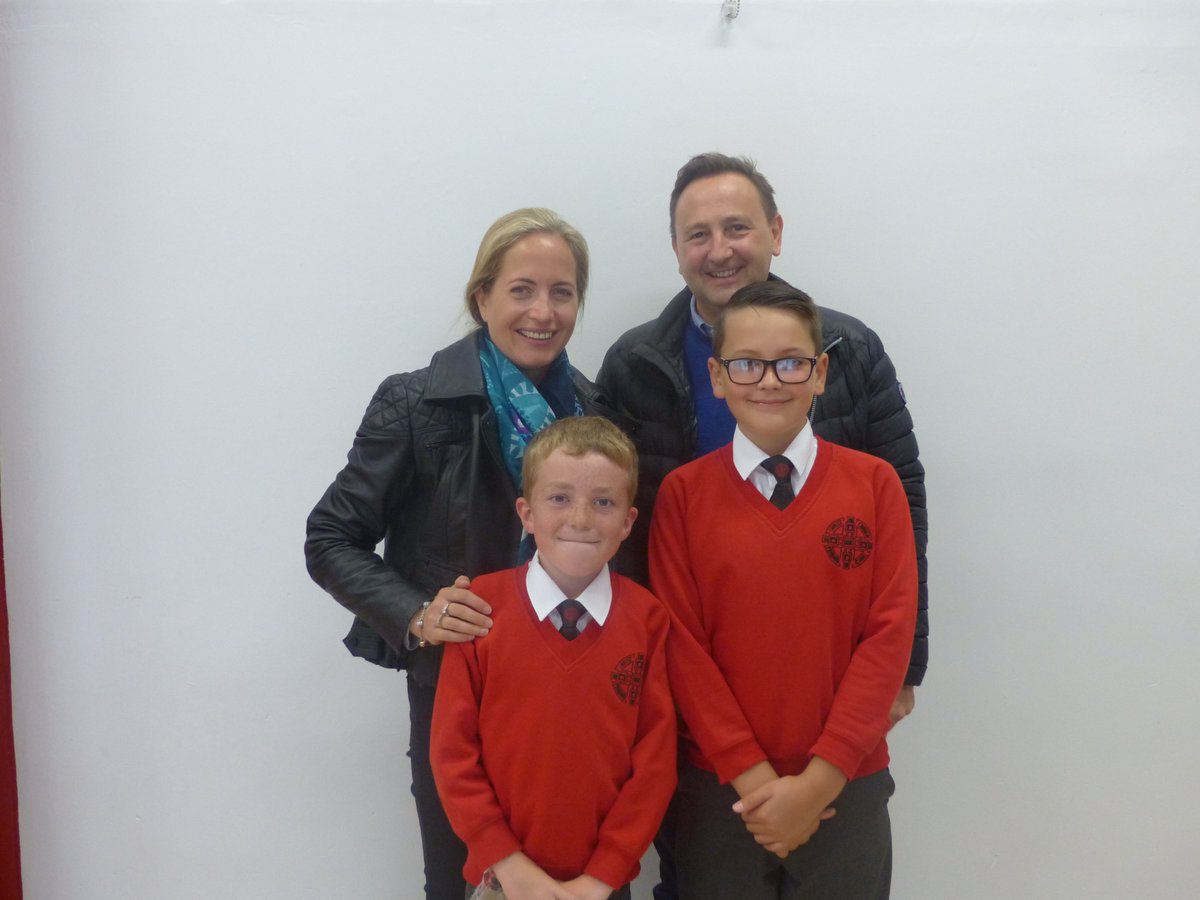 Who will be hired?
Our wonderful Year 6 children have been busy preparing for their Year 6 interviews. It is brilliant to see so many children ready for additional responsibilities at Christ Church. Thank you to our Governors for joining us on the interview panel.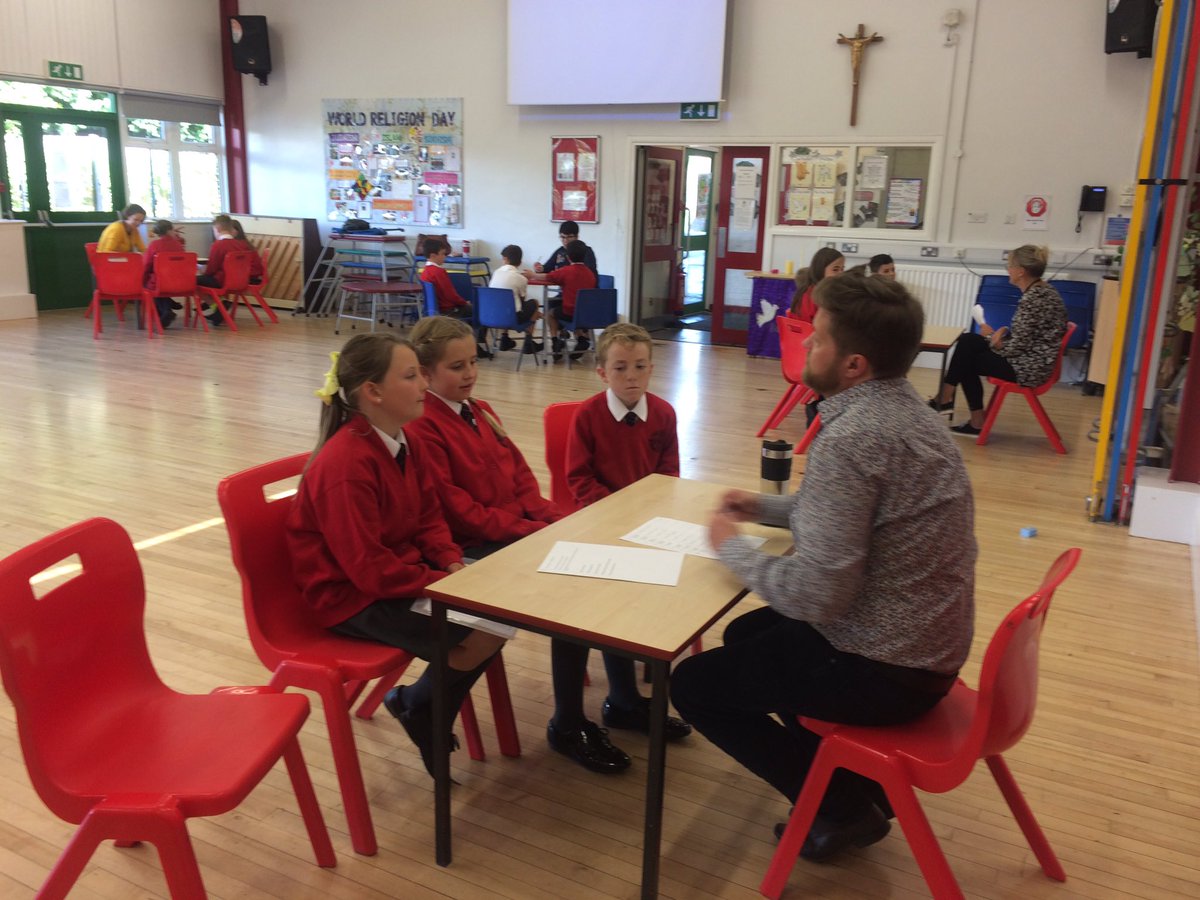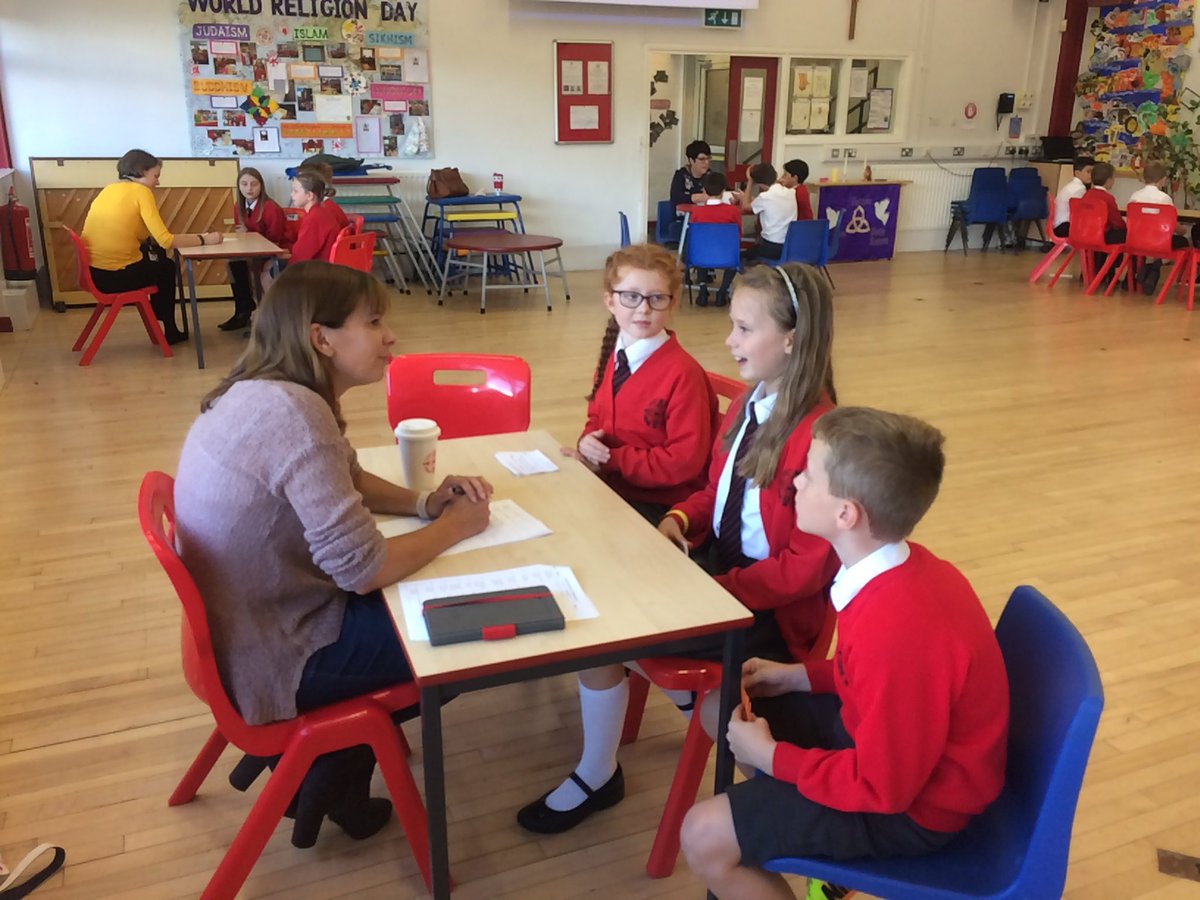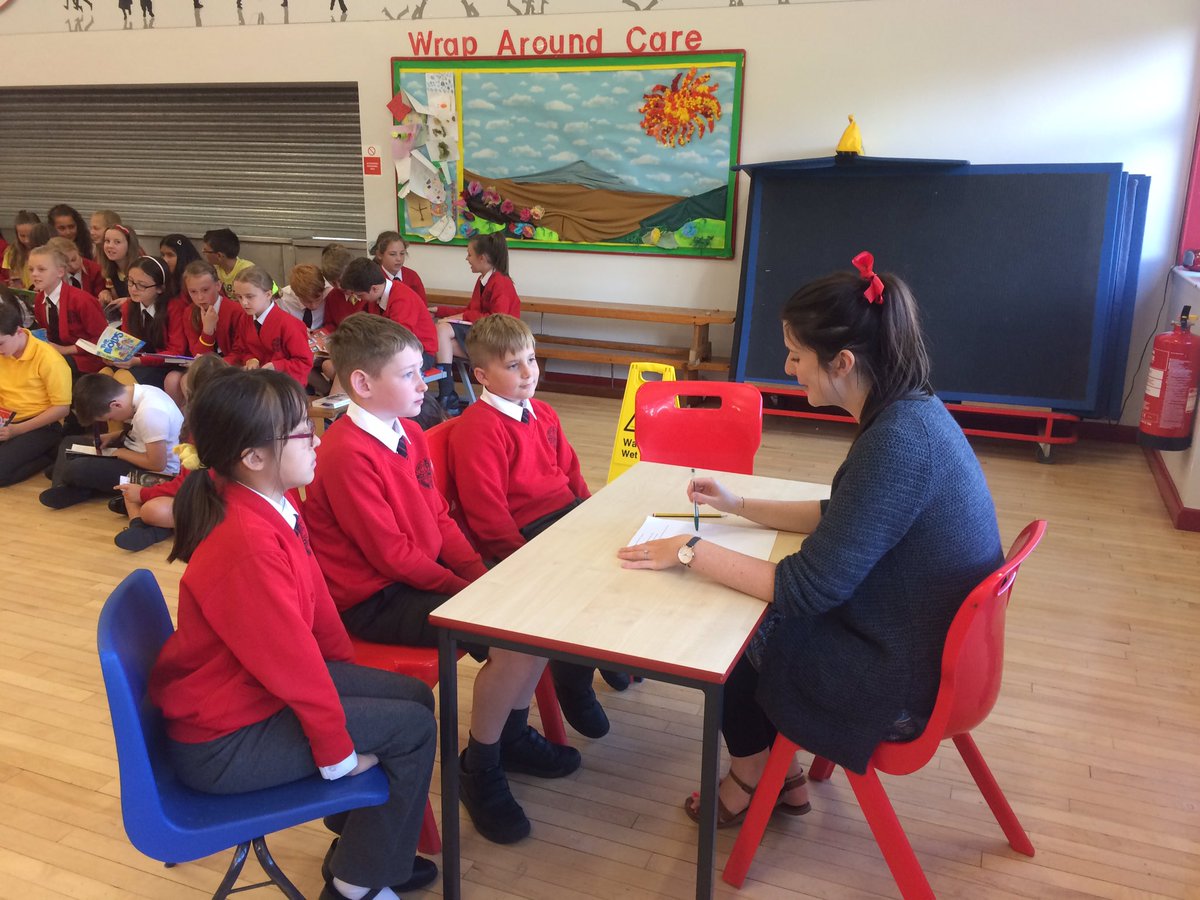 Roald Dahl Day
To help celebrate Roald Dahl and his amazing books, we came to school dressed in yellow - his favourite colour - and accessorised with some Dahl themed accessories!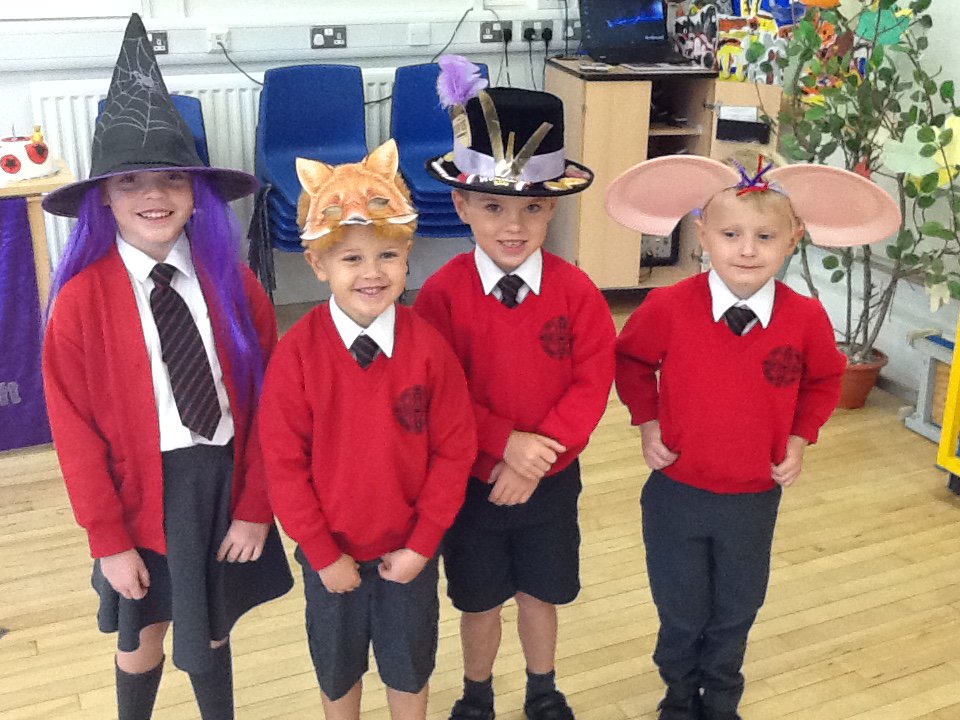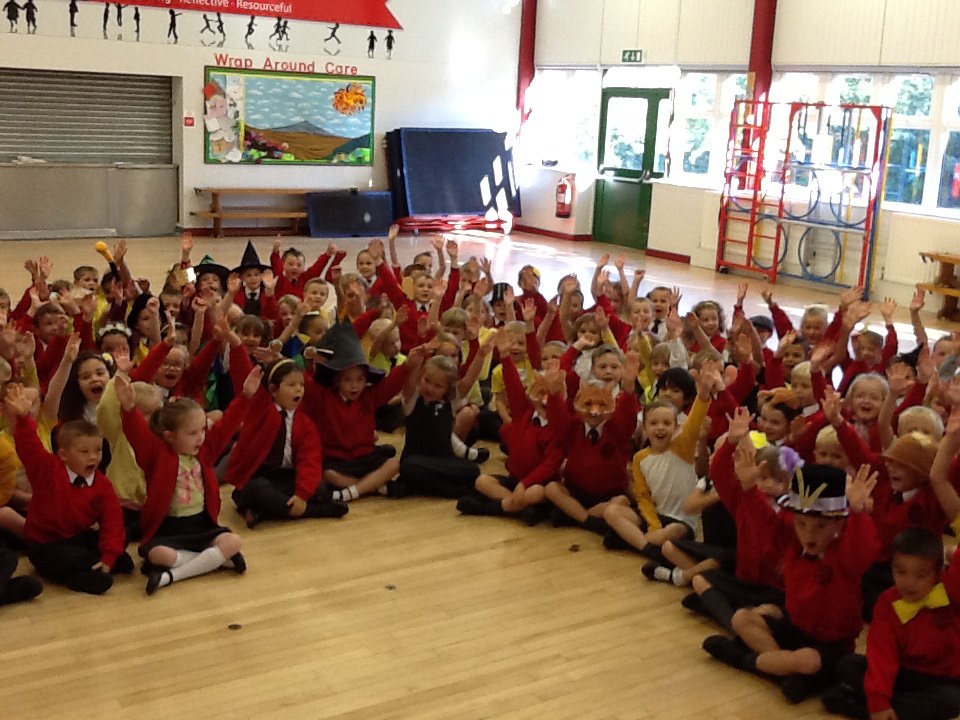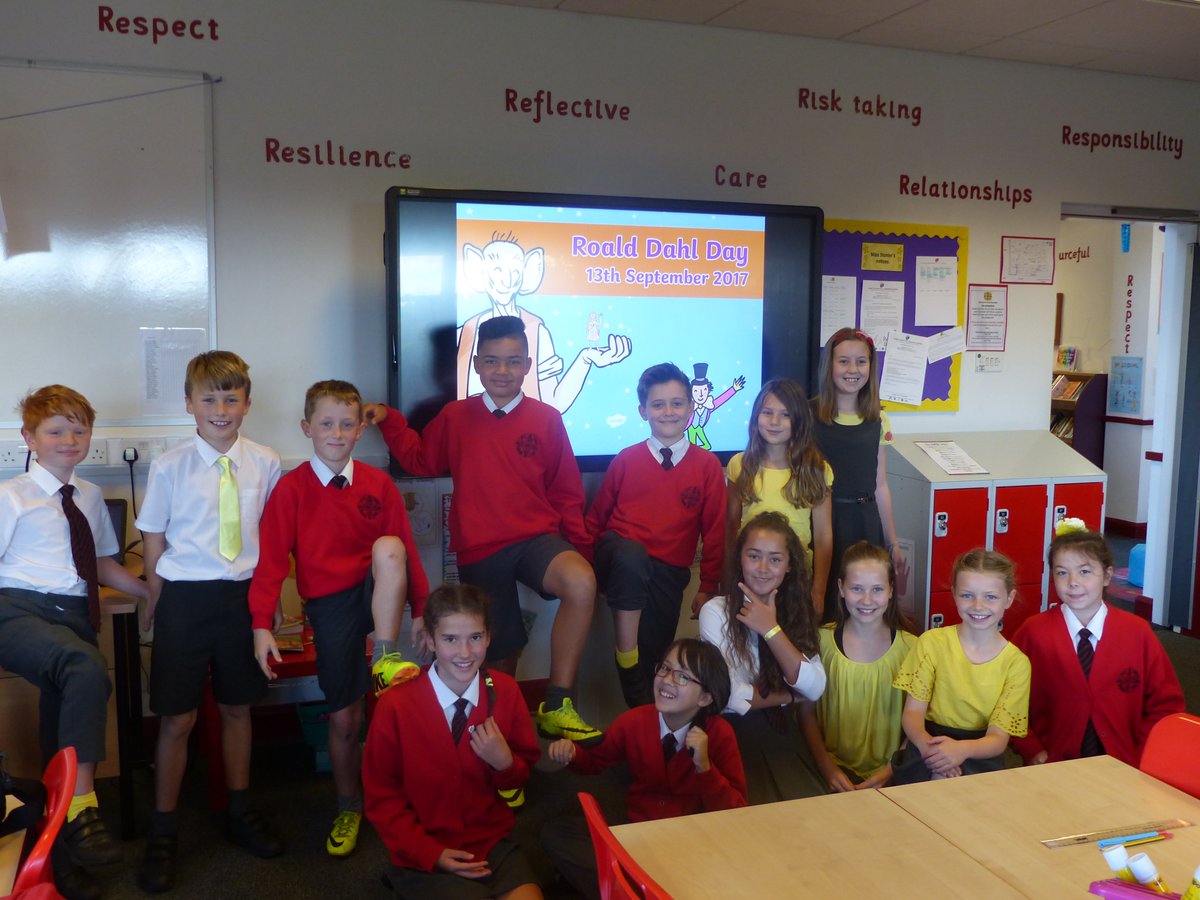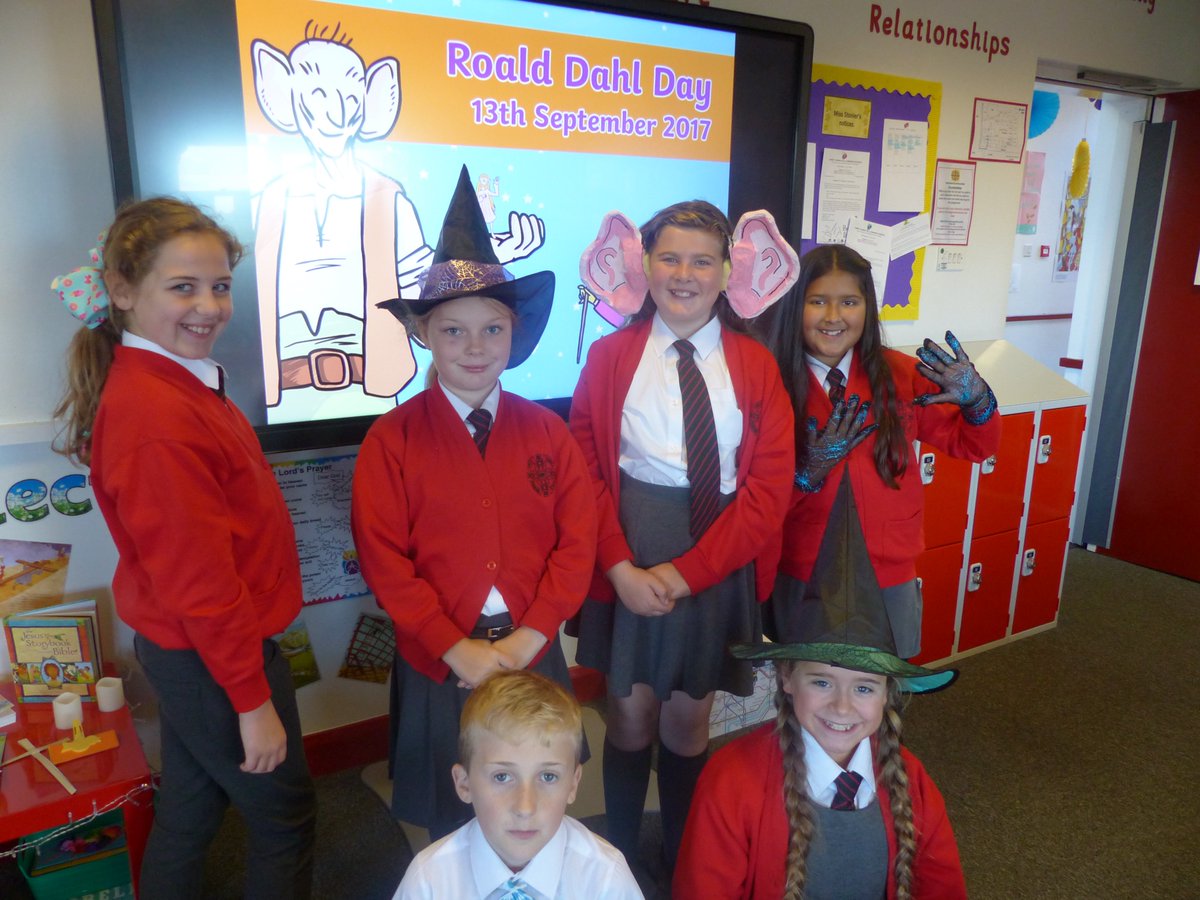 We love to read!
This is the year that Christ Church will become a true reading school! We are off to a brilliant start! So many children have taken part in the Summer Reading Challenge and we can't wait to hear if we are the winning school.
We also have so many brand new books in schools and inviting reading areas.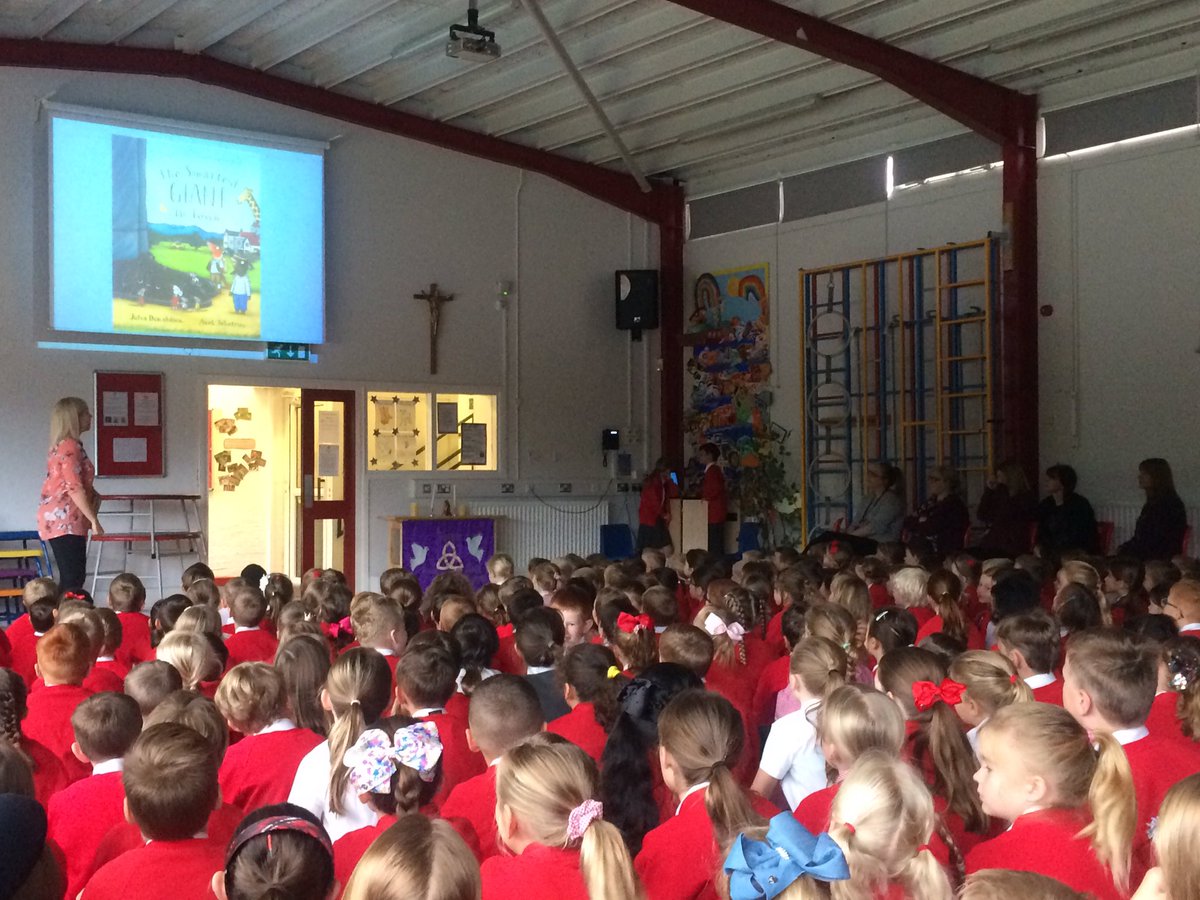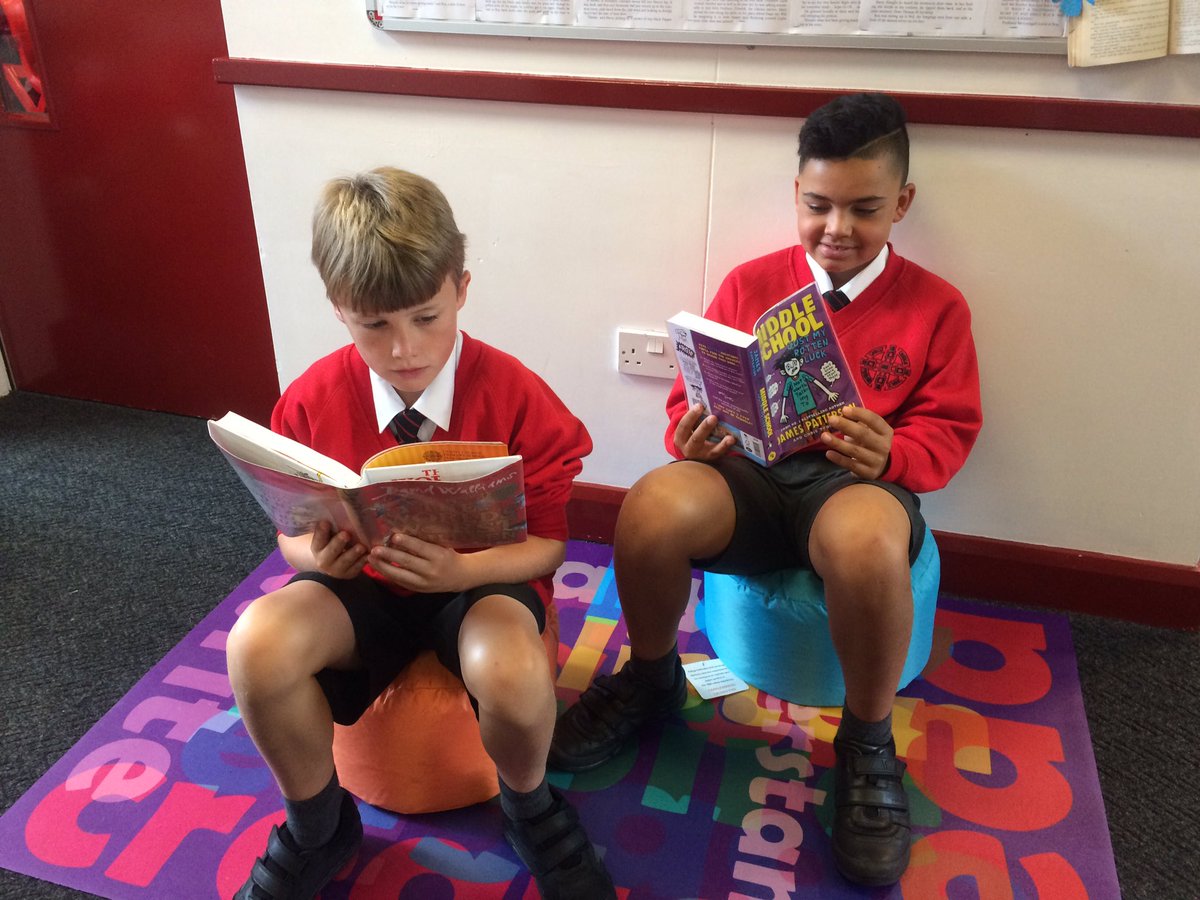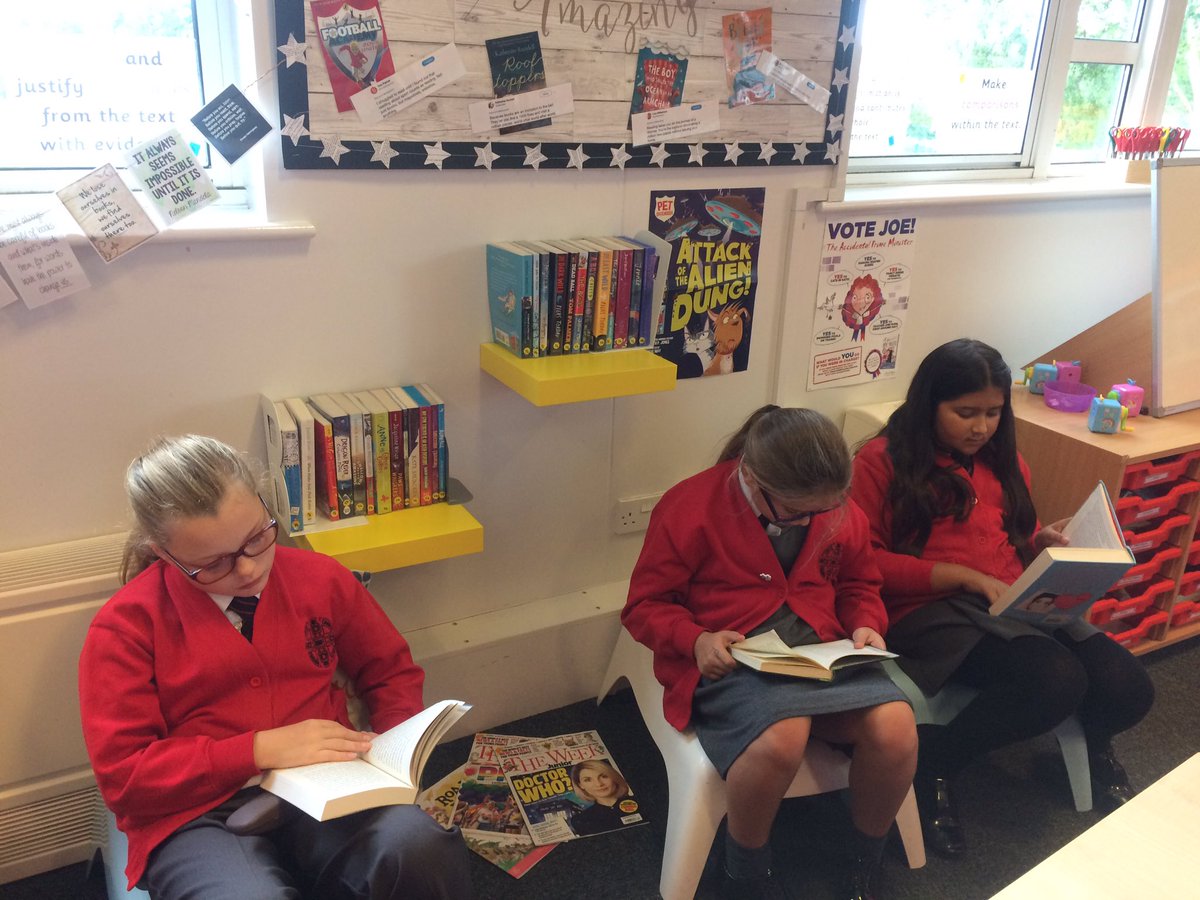 Settling in
We are so proud of how well our new Reception children have settled in.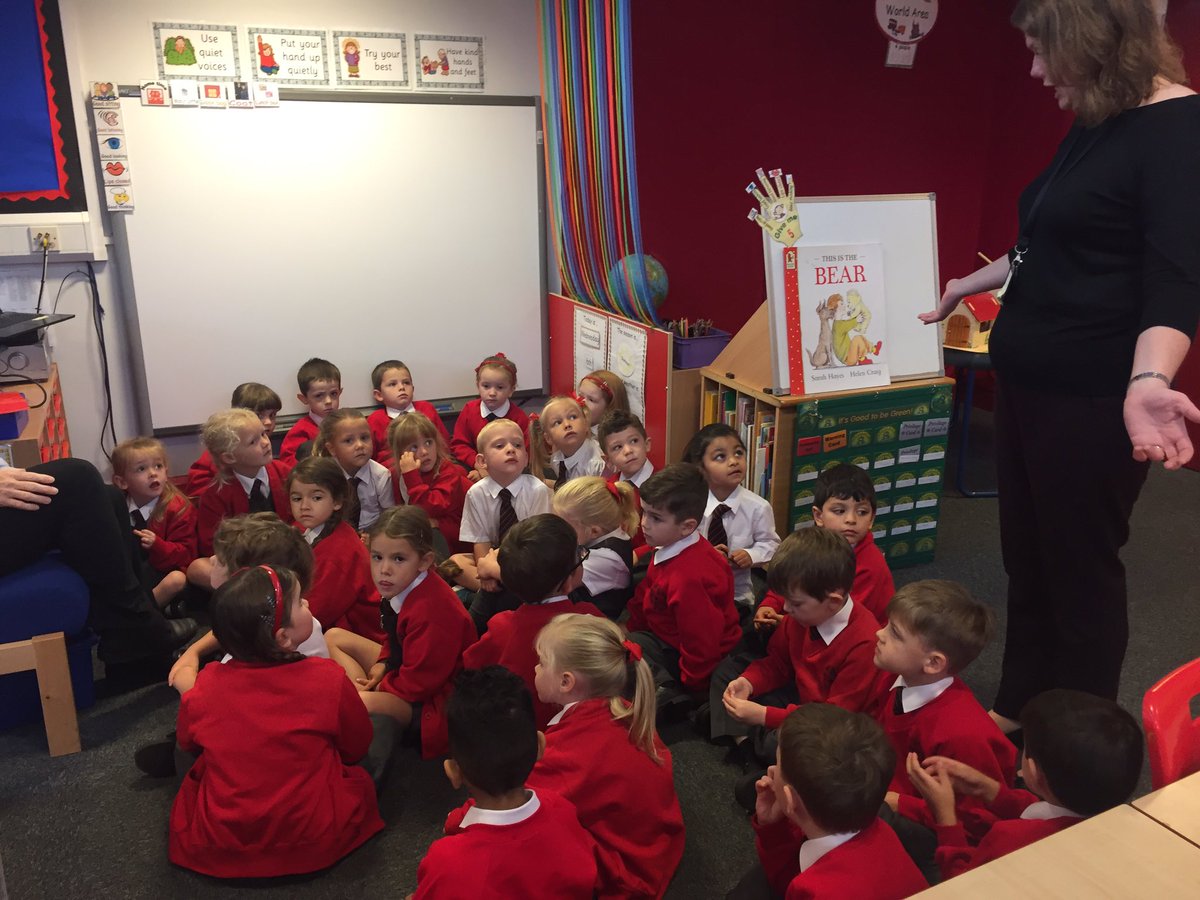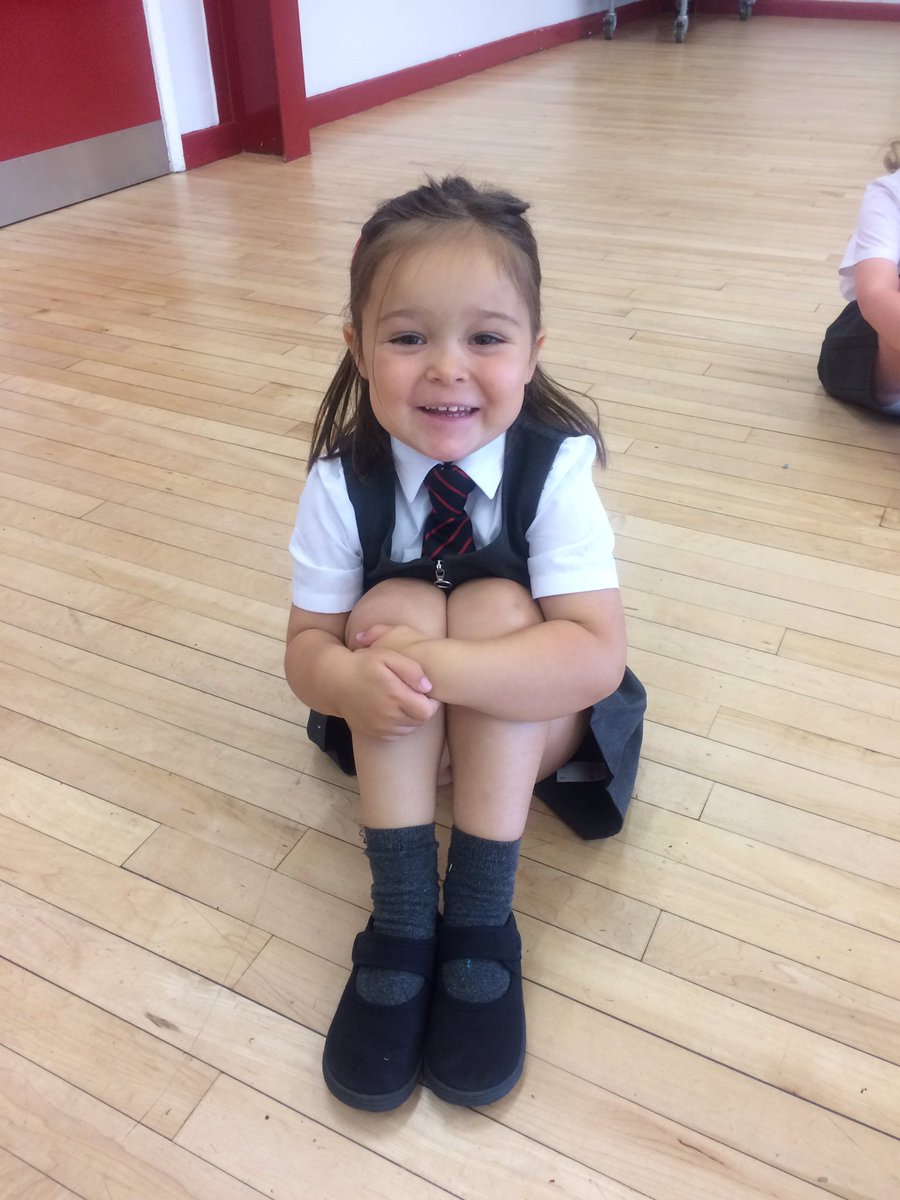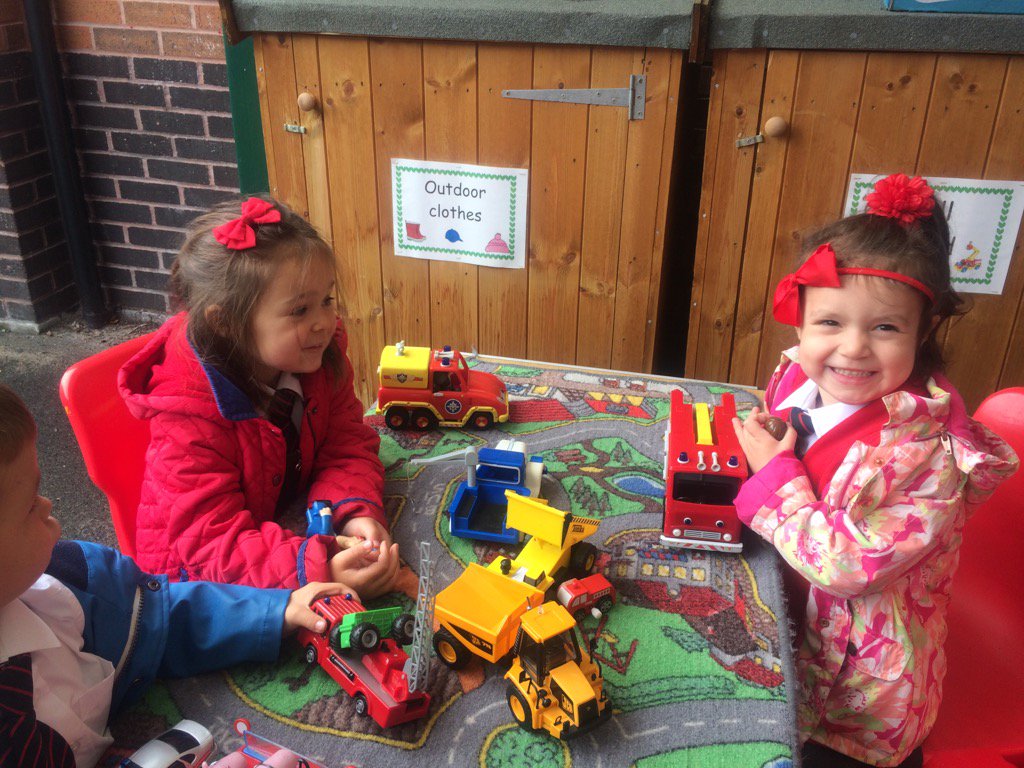 Week beginning 4th September
Introducing Year 6
Year 6 2017/2018 are ready to take on the year ahead!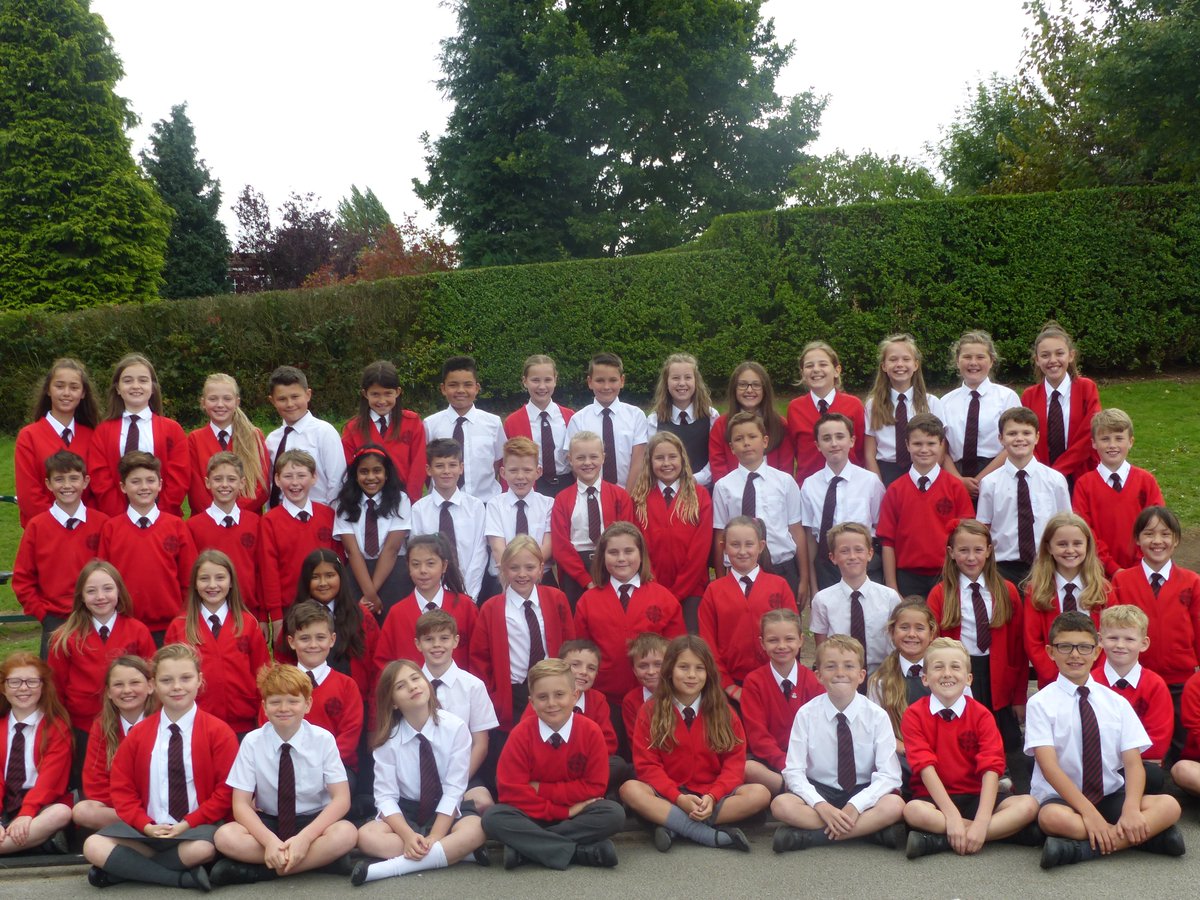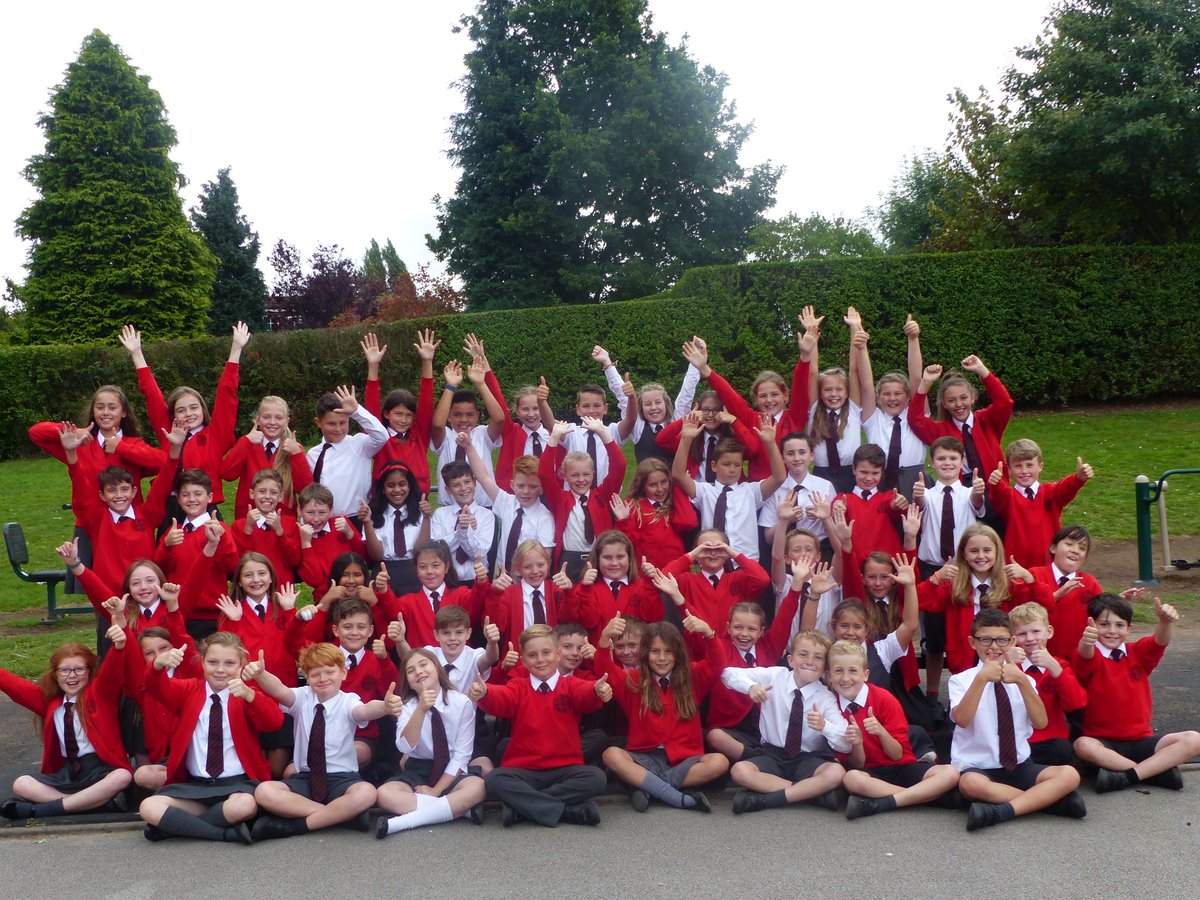 New classes
What a super first few days of the school year. Great to see everyone happy in their new learning environments.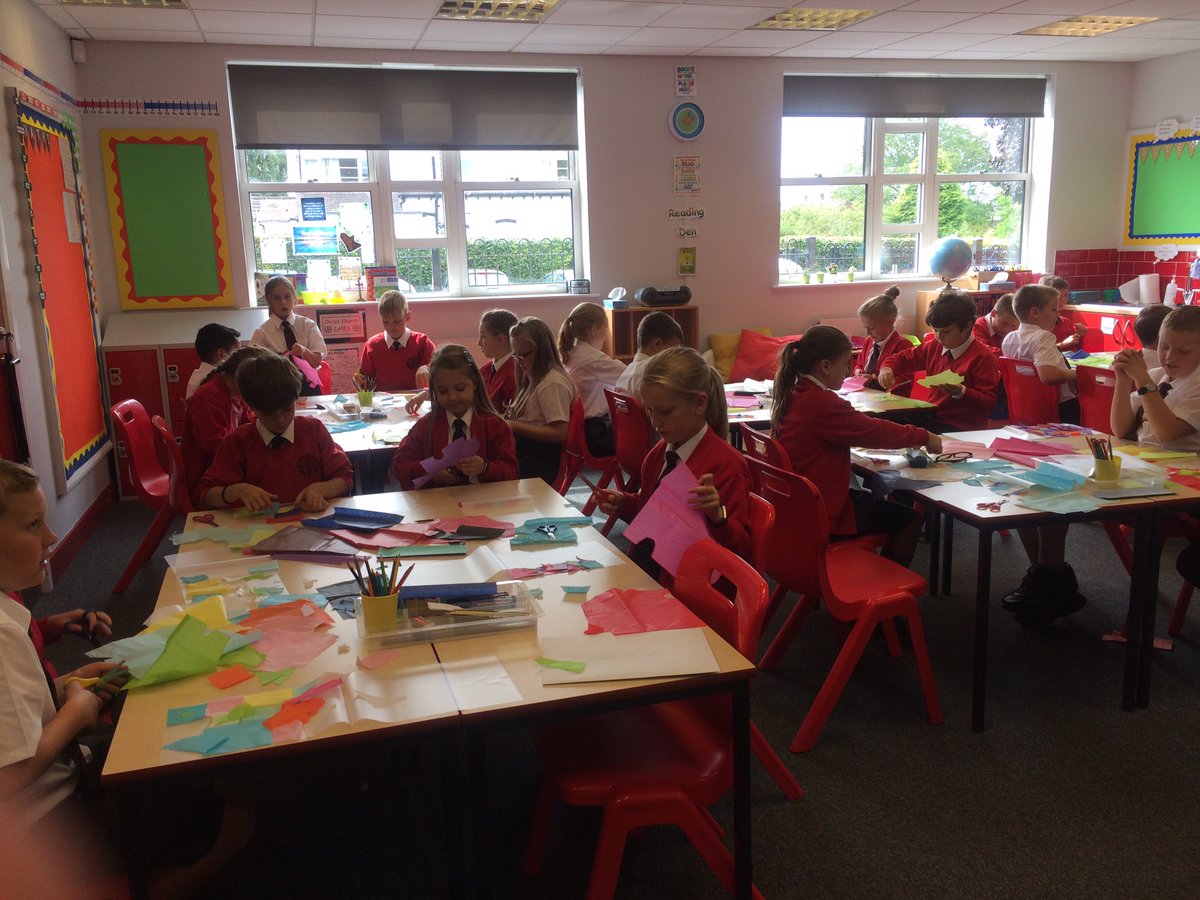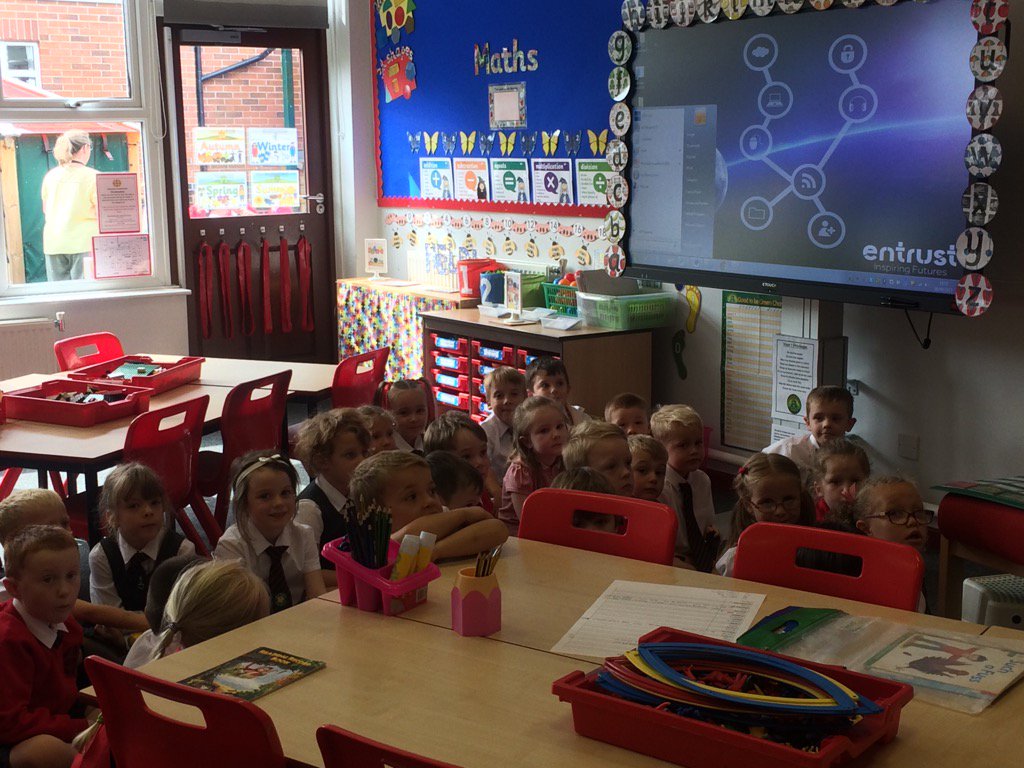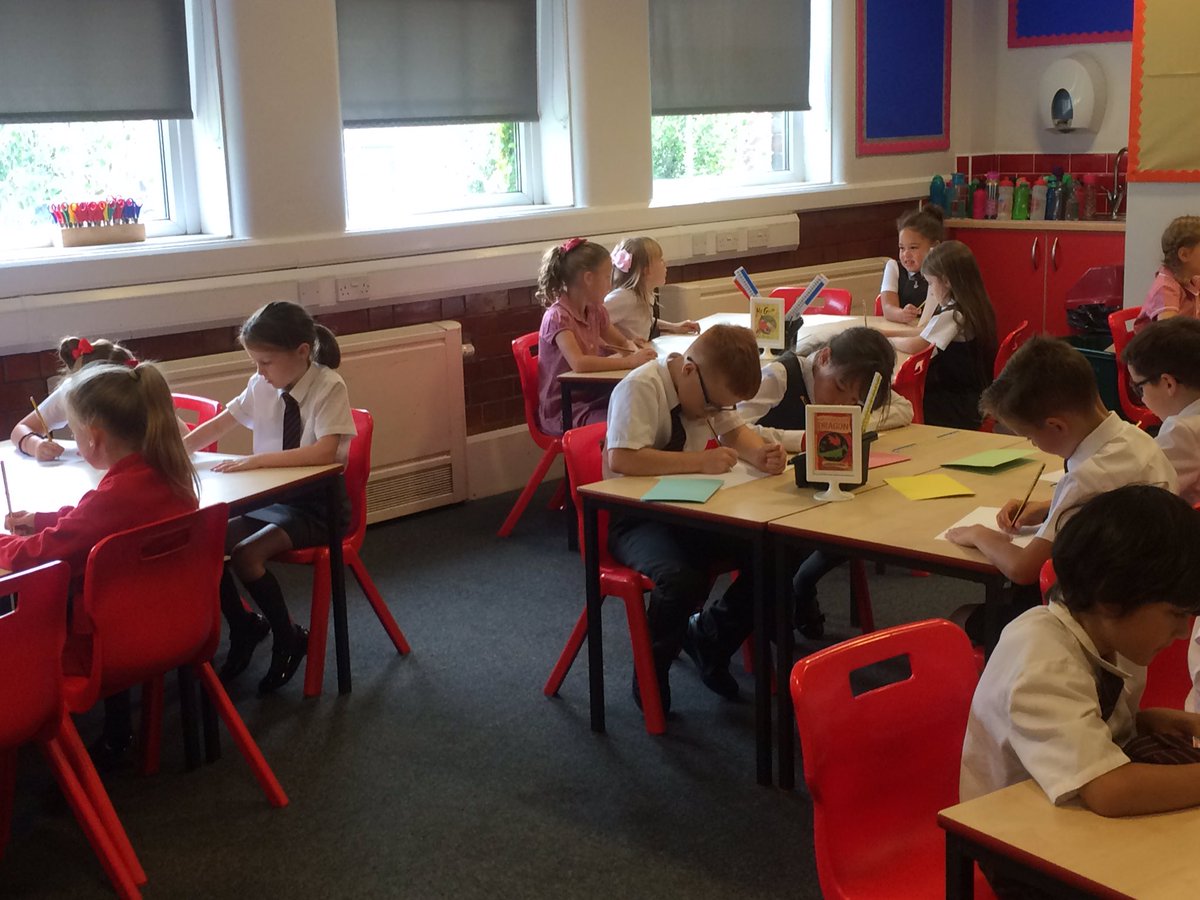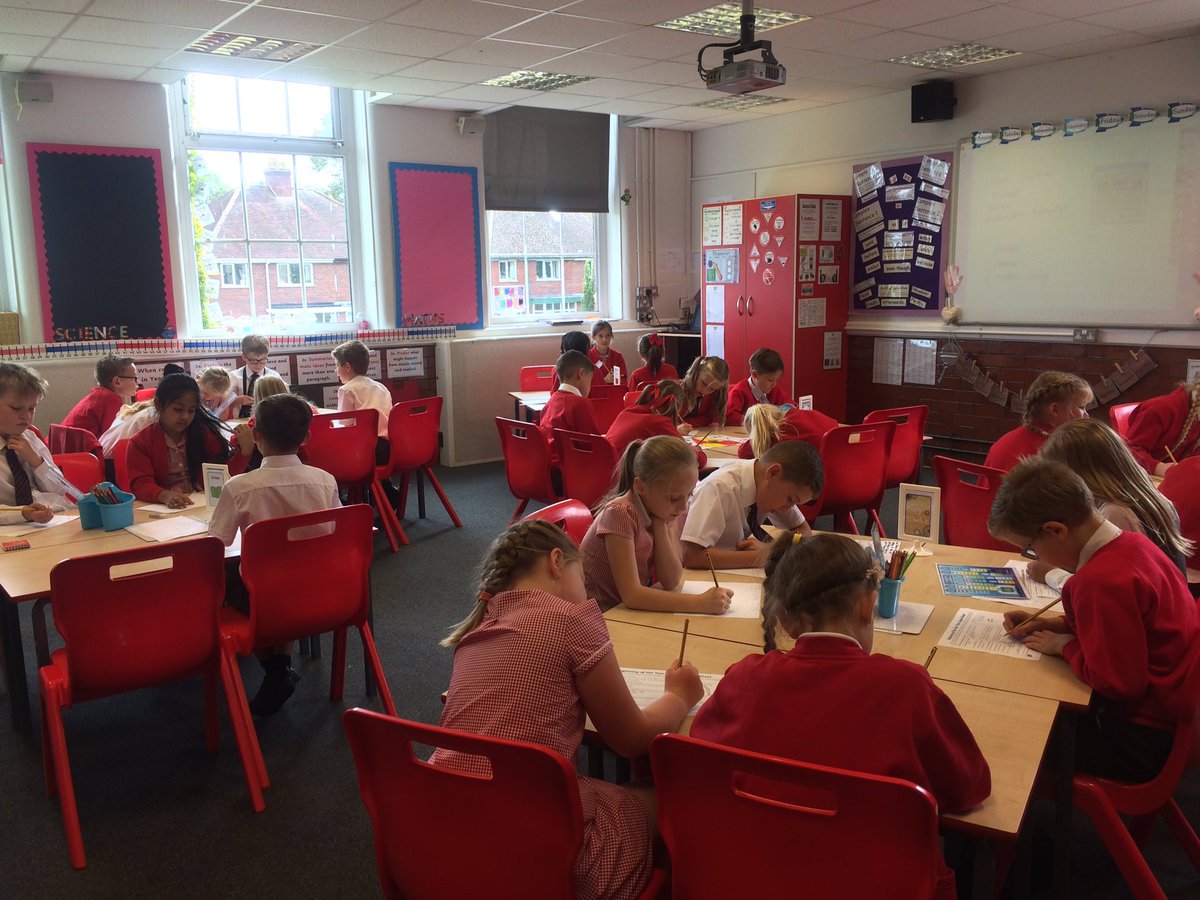 Welcome to Christ Church
Our brand new Reception child have settled brilliantly into life at Christ Church.