Weekly Events
On this page we will share the main events of each week. Remember to check each year group's page for even more information and up to date news and images. We also provide regular updates on our Twitter feed (@CCPSLichfield).
Each term we will transfer these events to the Gallery section of our website.
Please find photographs from 2017/2018 in the 'Gallery' section of our website.
Spring Term 2019
Week beginning 20th May
Year 3 Library Visits
On Wednesday Year 3 visited the brand new Library in Lichfield. They couldn't believe how beautiful the library is and managed to choose plenty of exciting new books to read.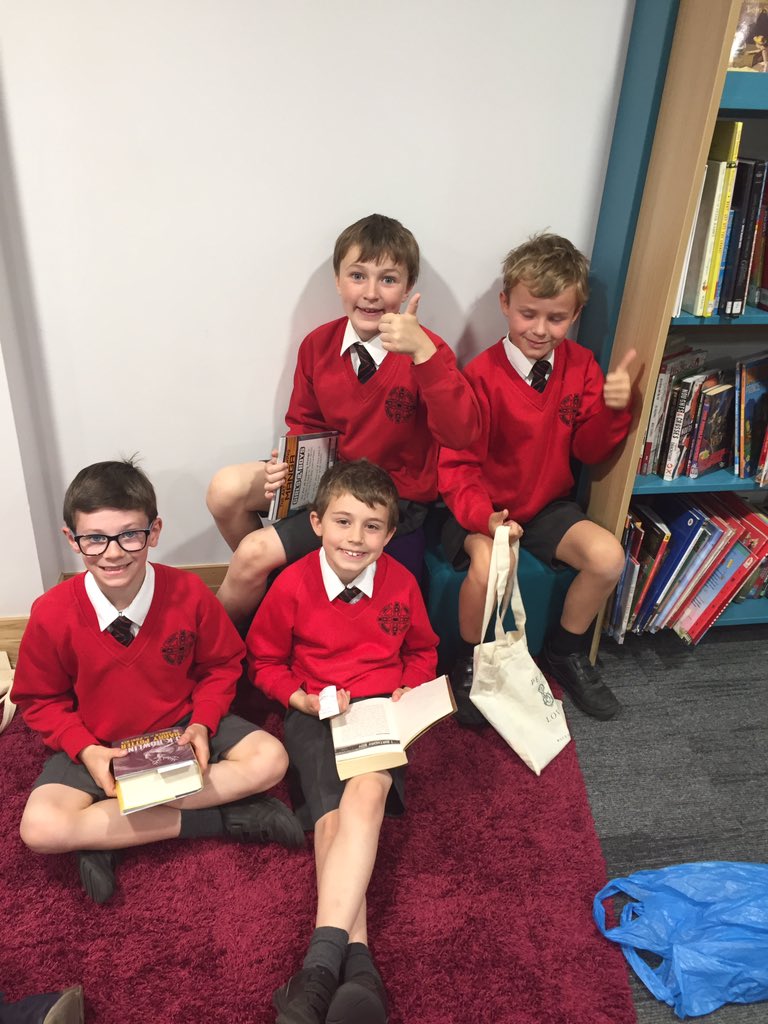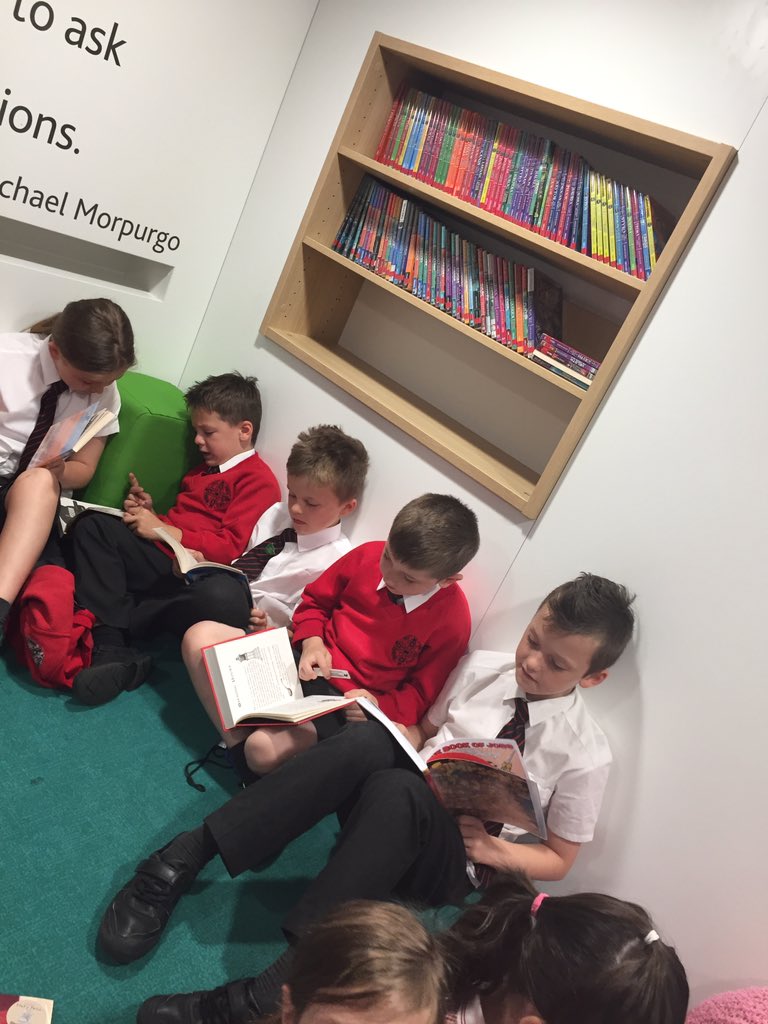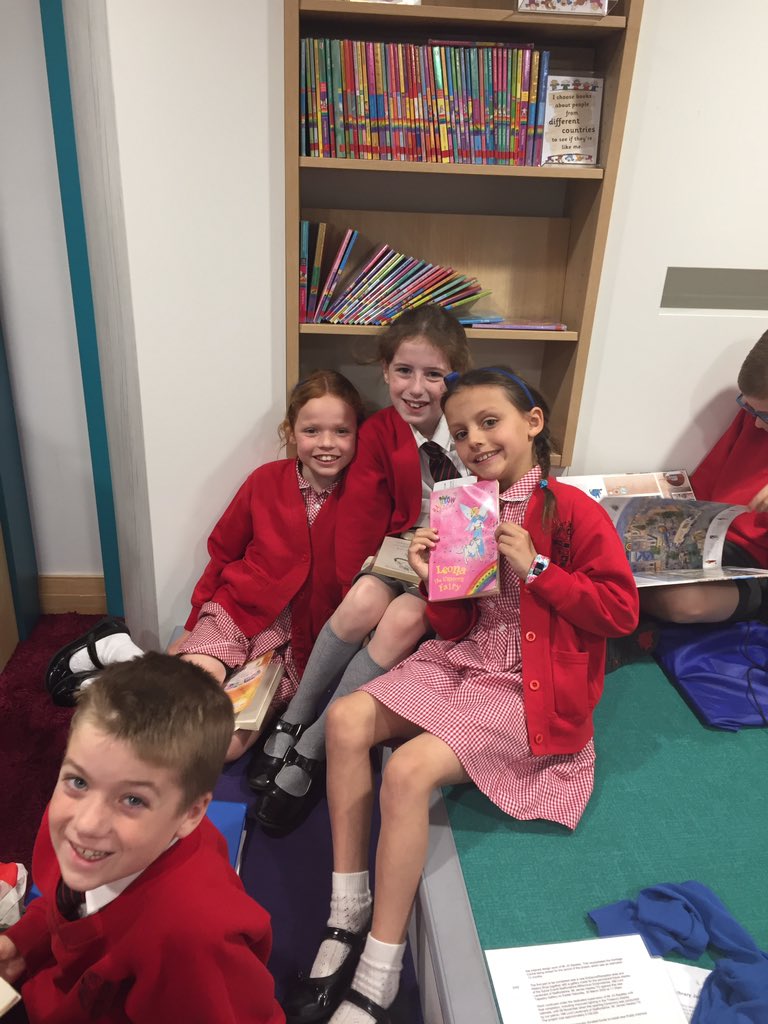 Year 6 Art
As part of their learning this half term, Year 6 have created some Viking inspired art.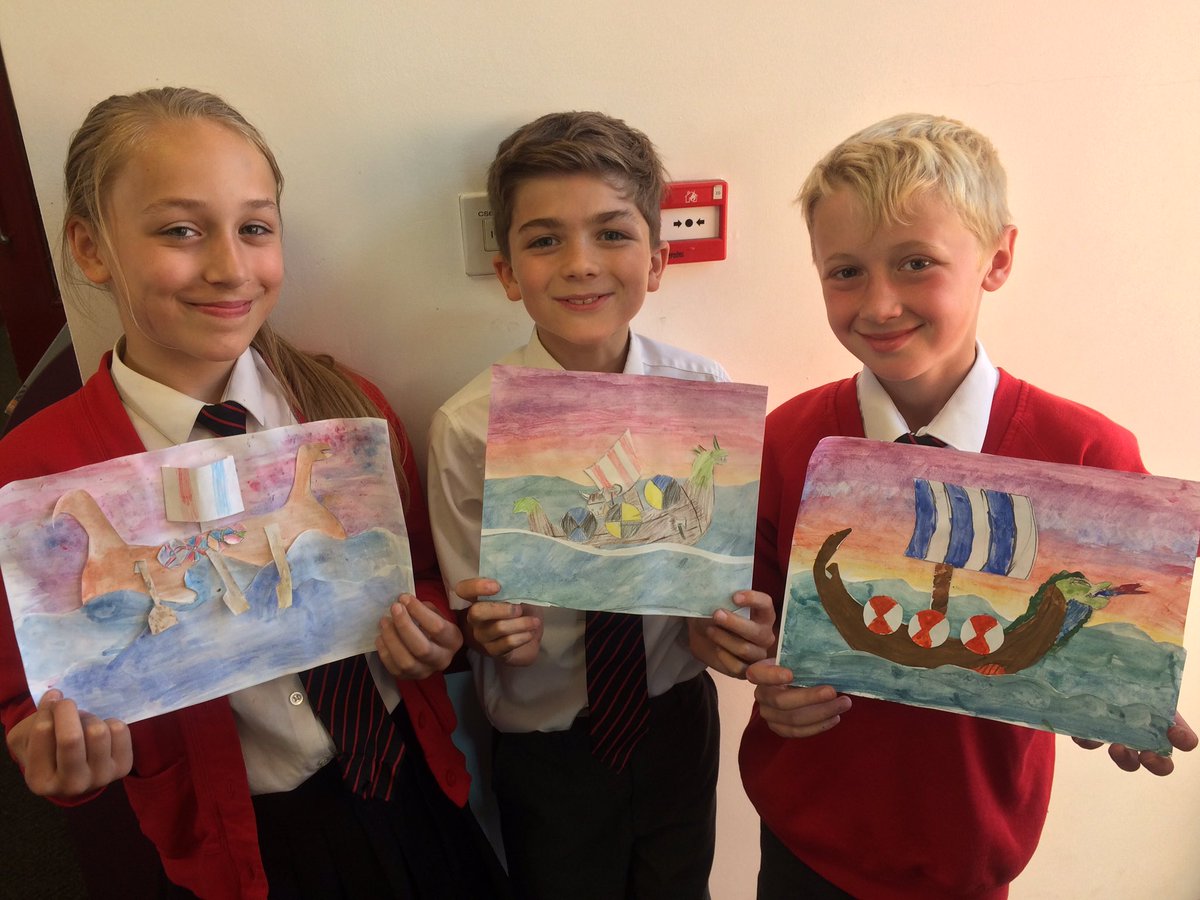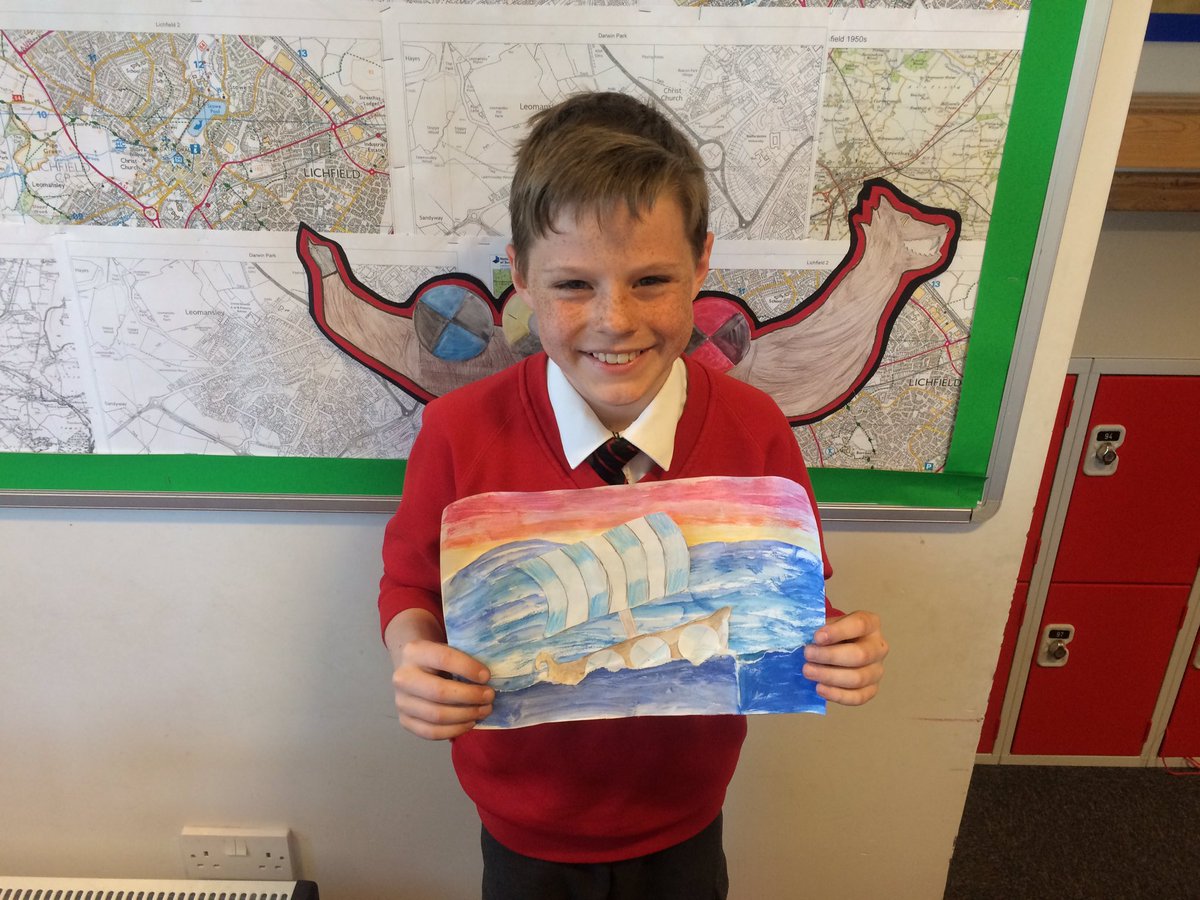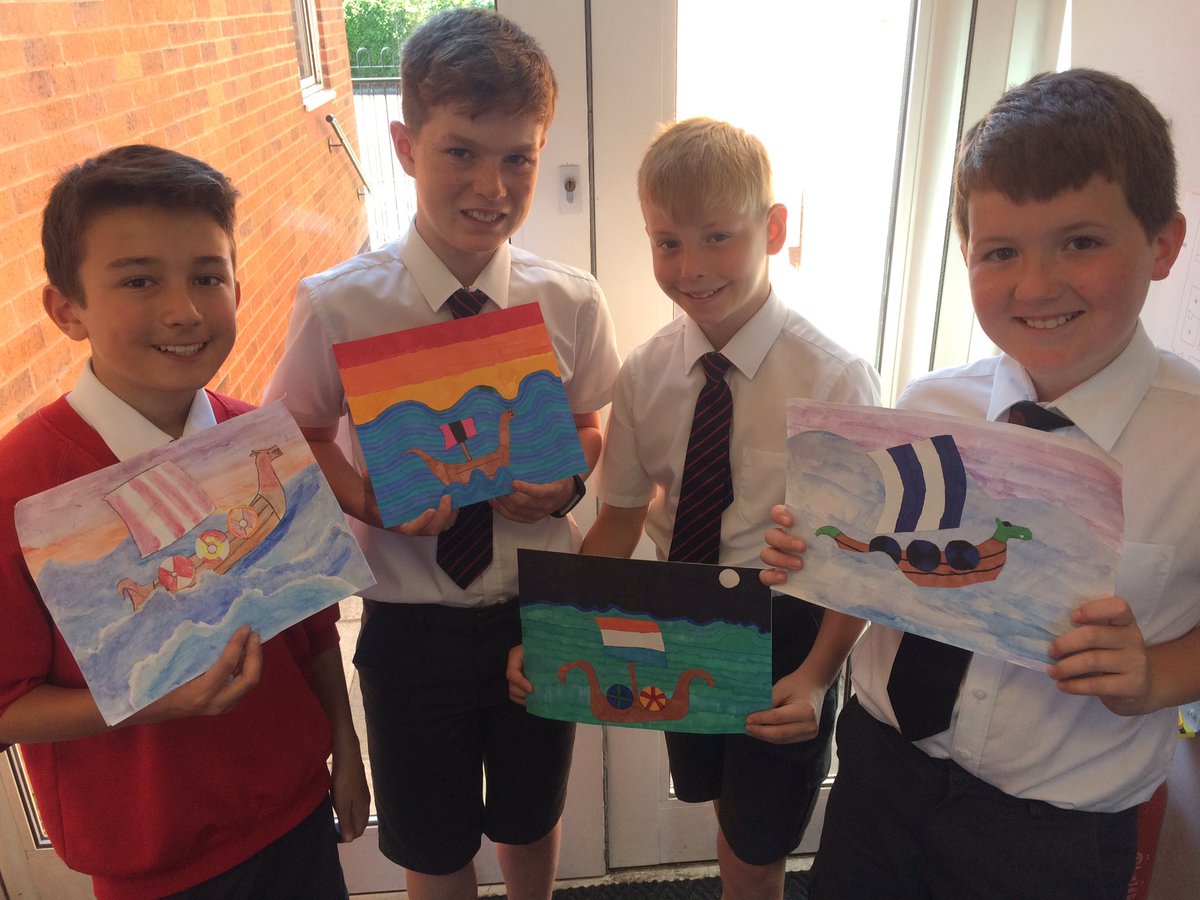 Learning in Reception
This week Reception have spent a lot of time preparing for Sports Day and even had a go at some of the events!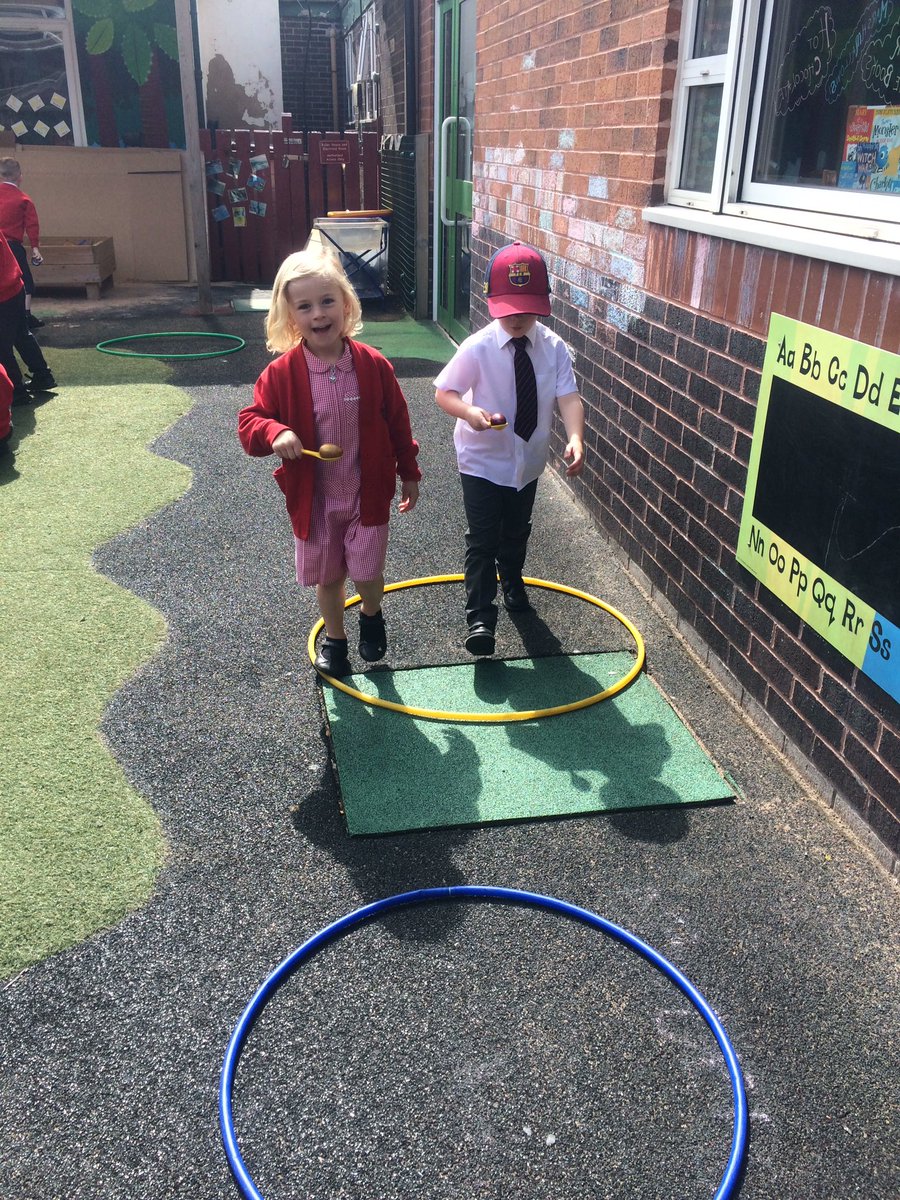 Year 5 Visit Lichfield Fire Station
On Monday Year 5 visited Lichfield Fire station where they learnt all about the different aspects of being safe both in and out of the home.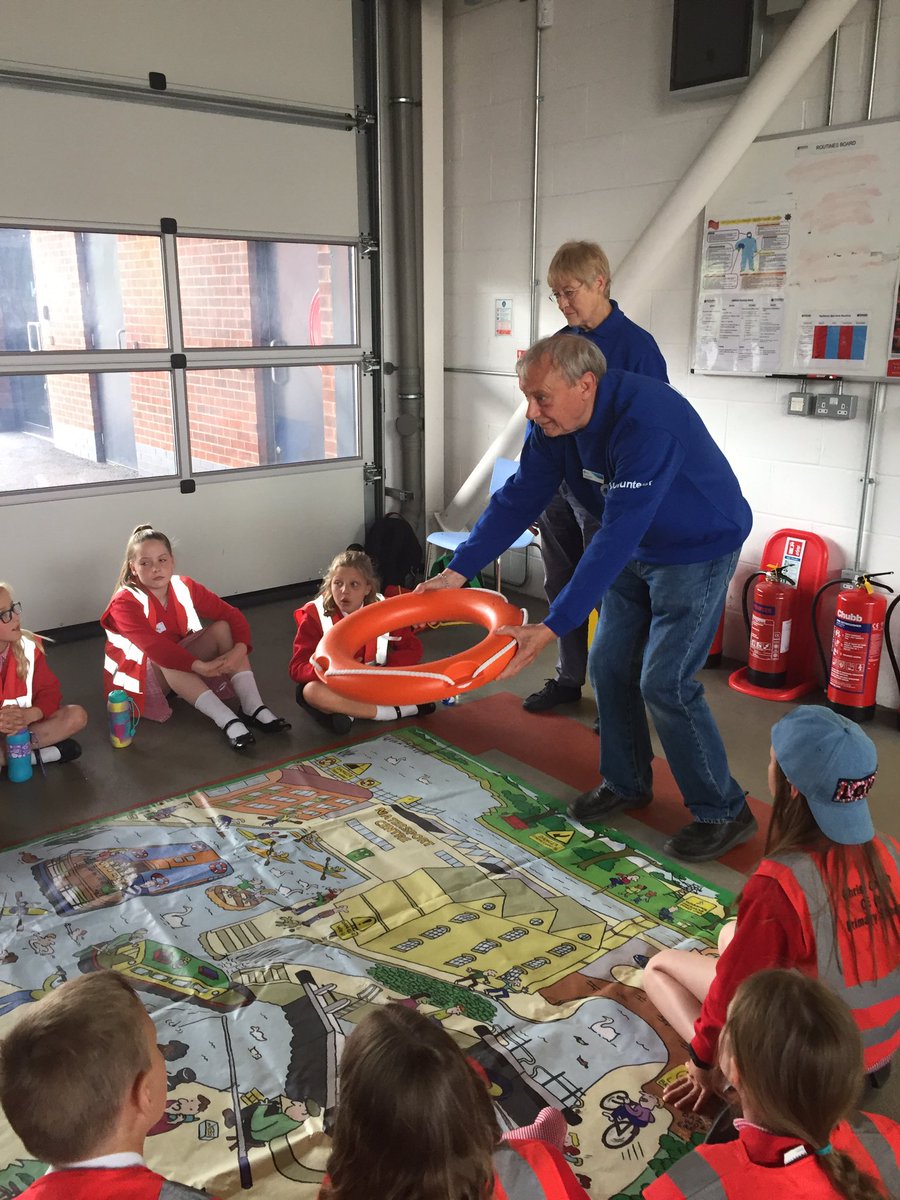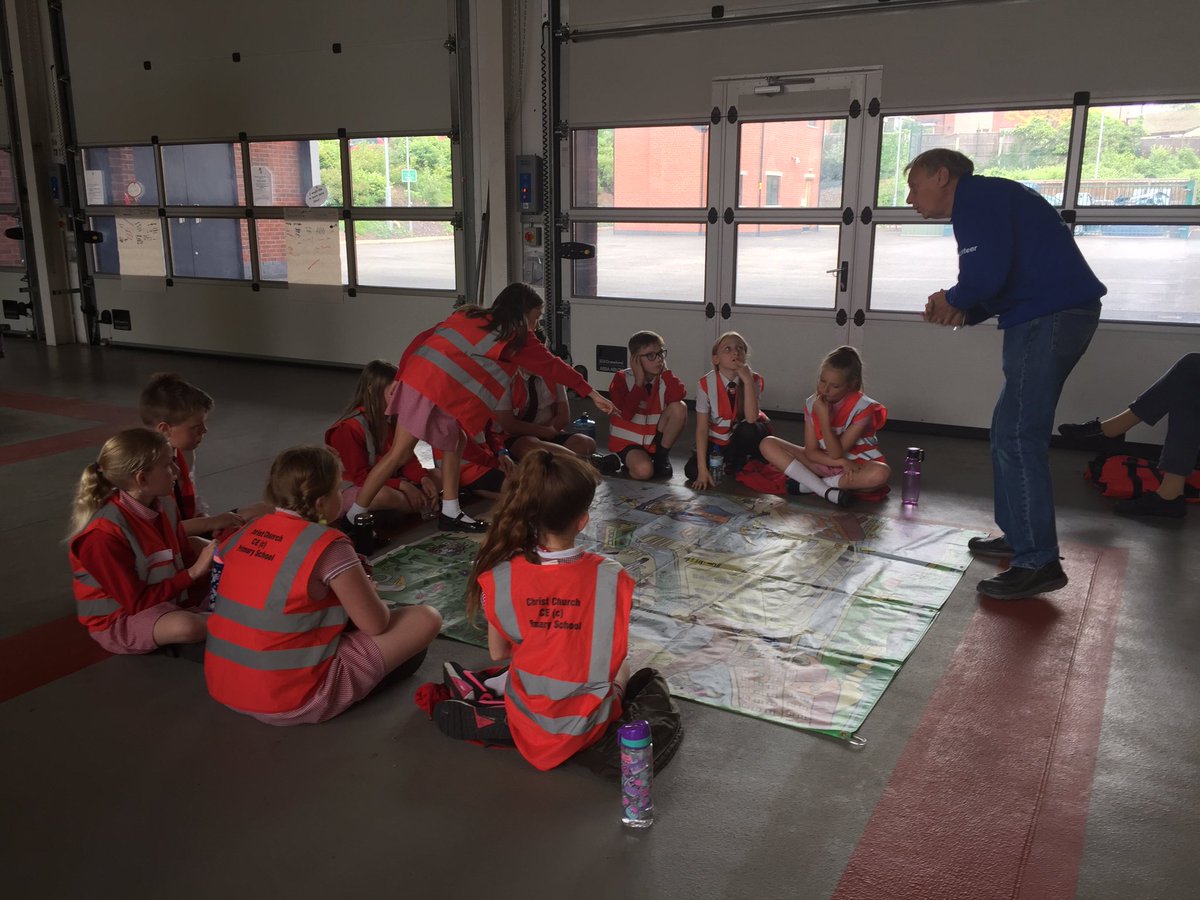 Cricket Tournament
A huge well done to the boys from Year 5 and Year 6 who took part in a cricket tournament this week at Hammerwich Cricket Club. What a brilliant team they were! The boys played brilliantly and manged to reach the semi-finals.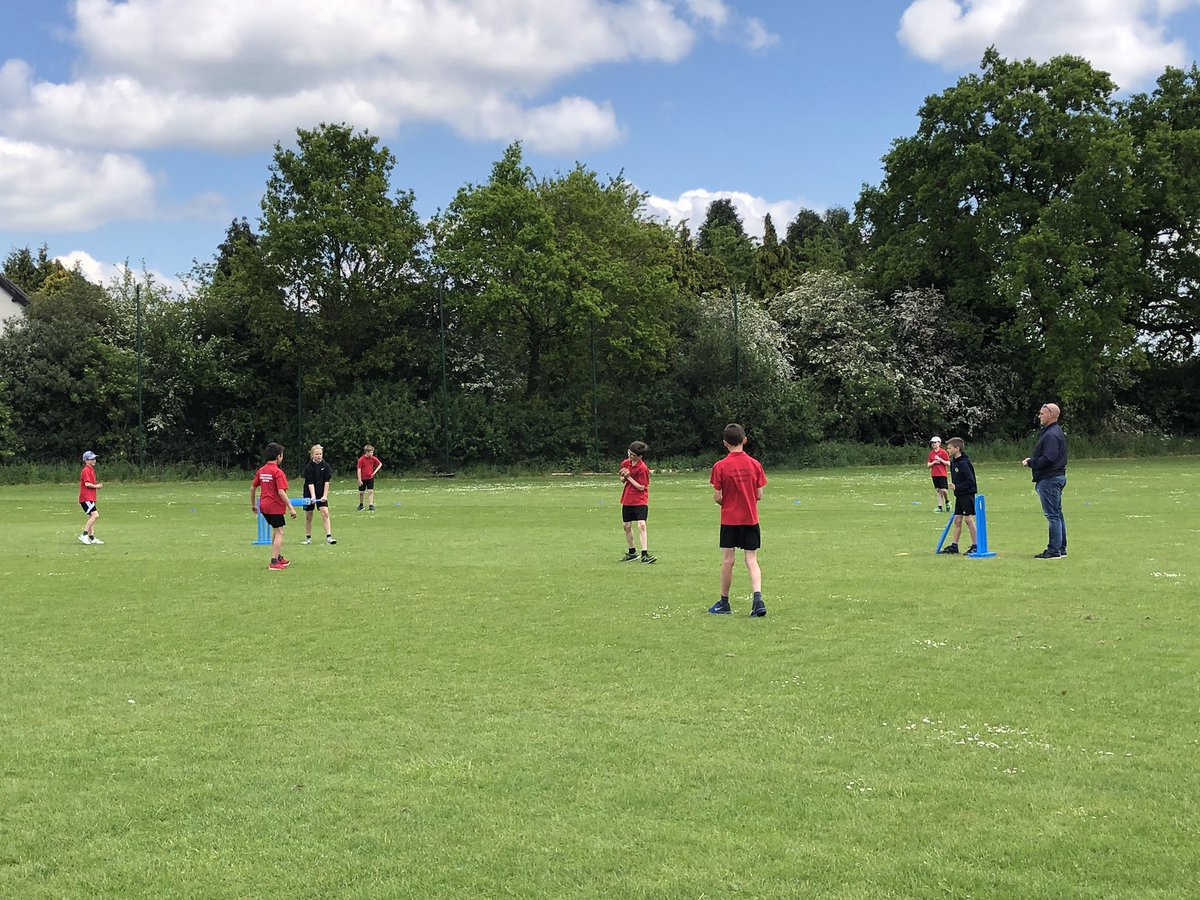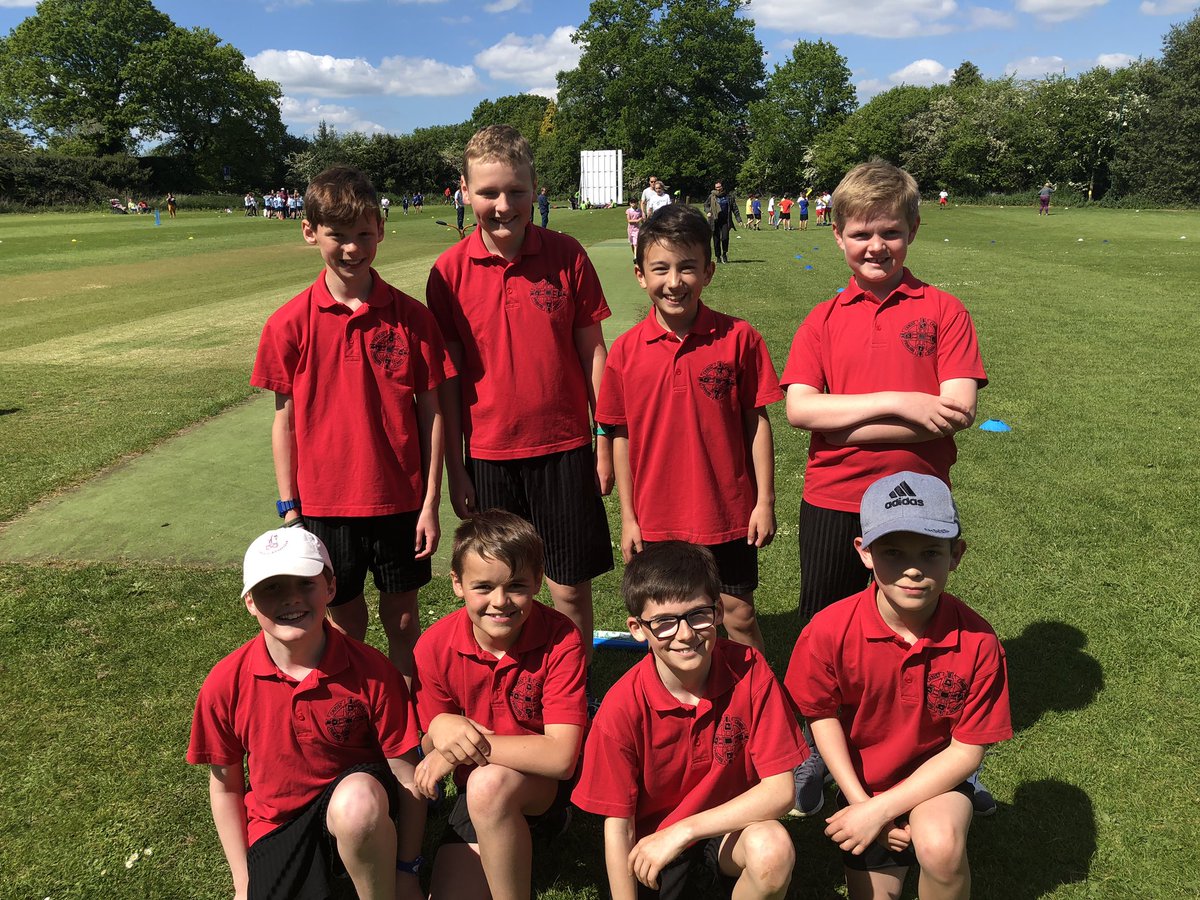 Christ Church in Bloom
This week we have been blown away by the amount of plants that have been brought into school for our Christ Church in Bloom competition. Thank you to everyone who has contributed.
Planting has started and our beds are beginning to take shape.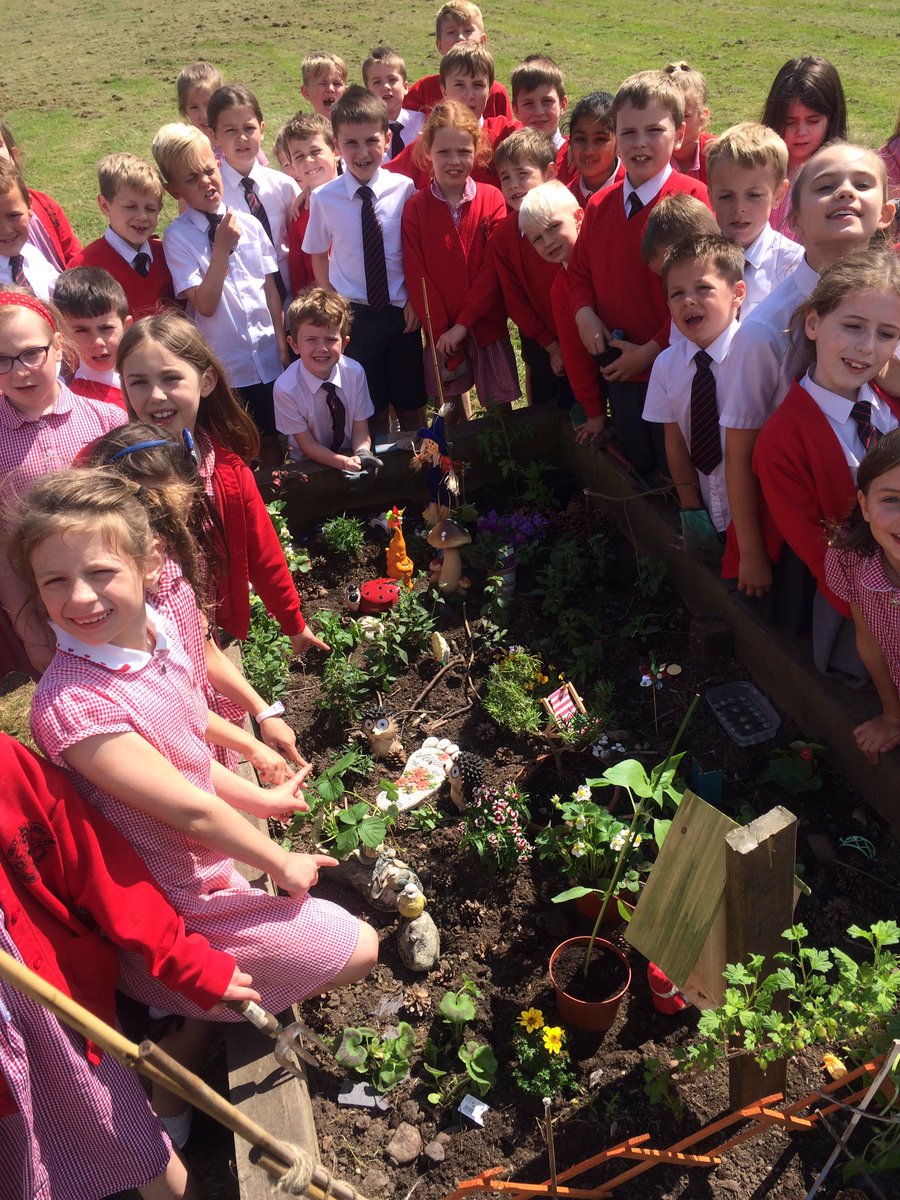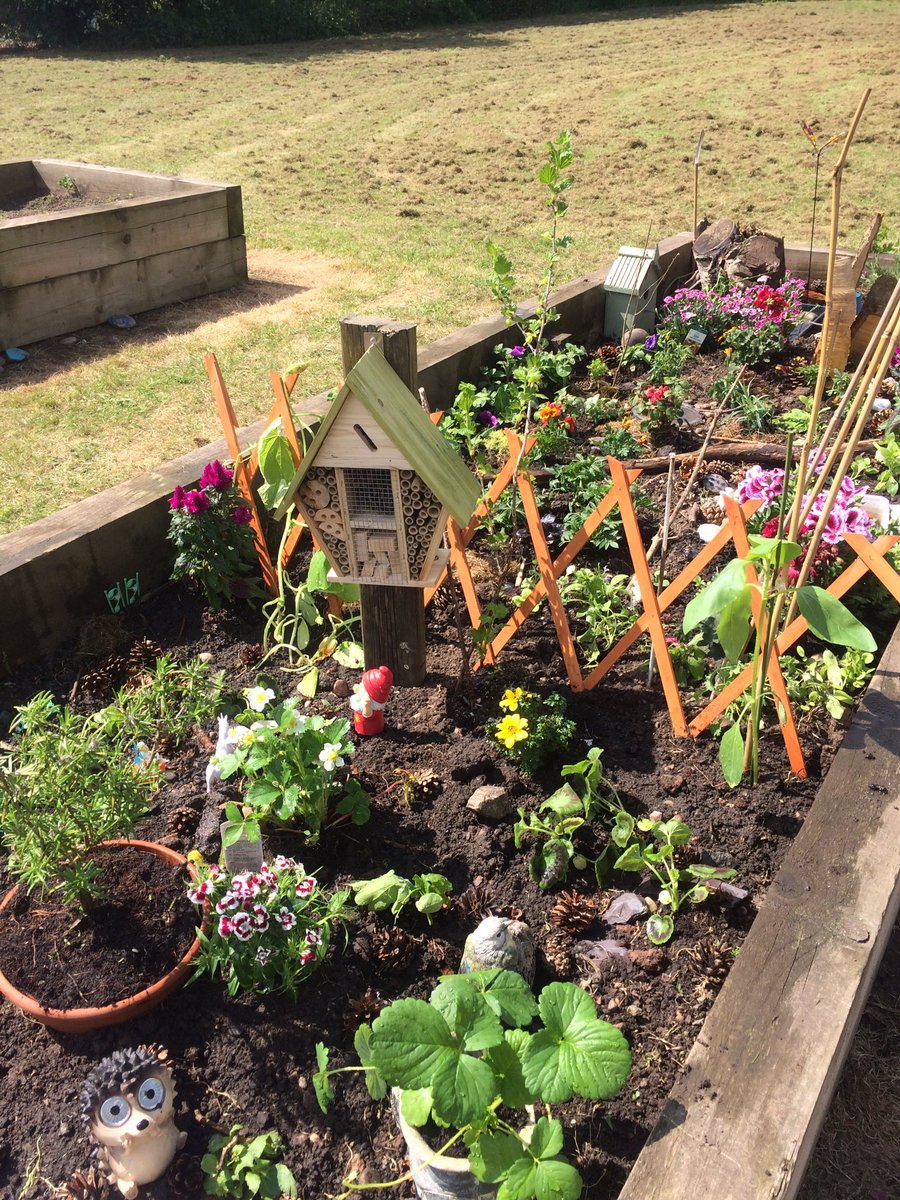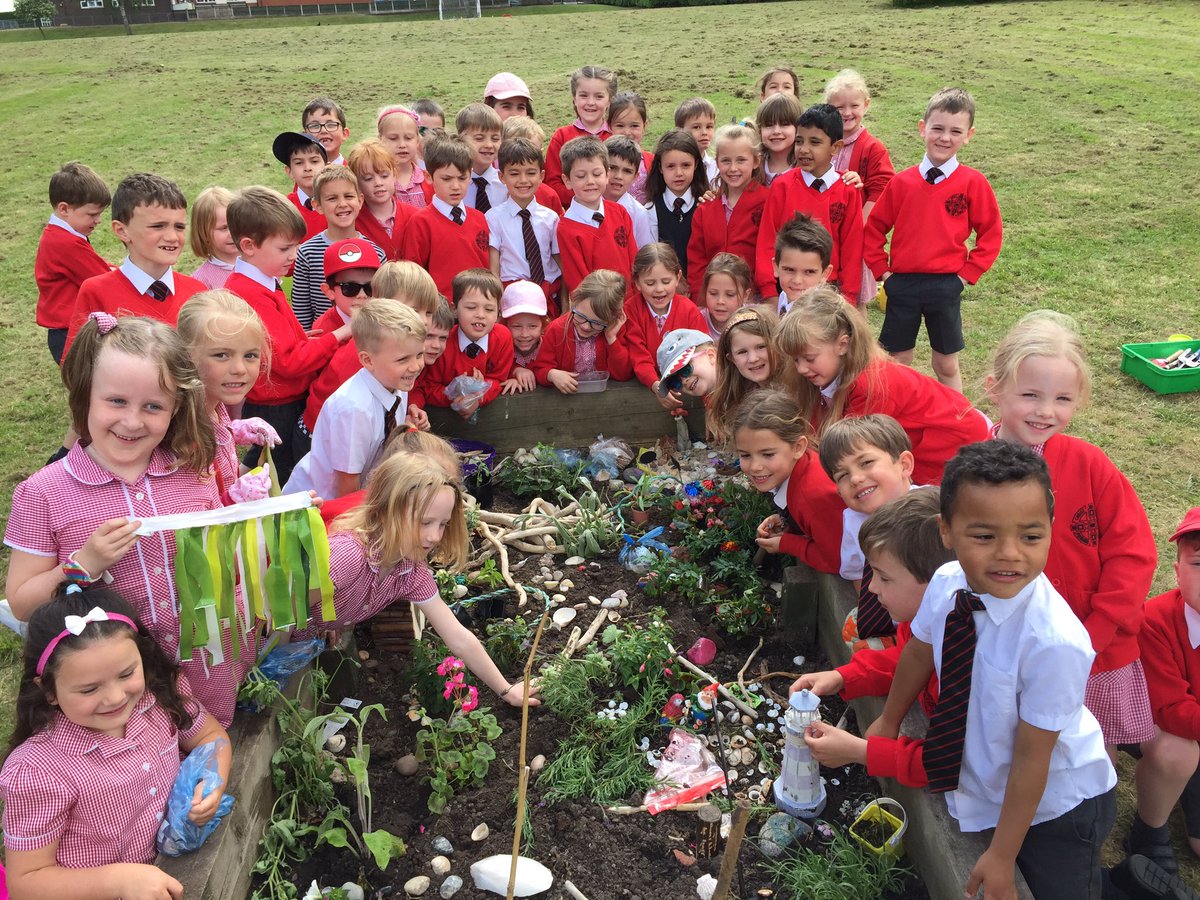 Year 4 Projects
Over the last few weeks Year 4 have been busy working on their dinosaur creations. Look how wonderful they are!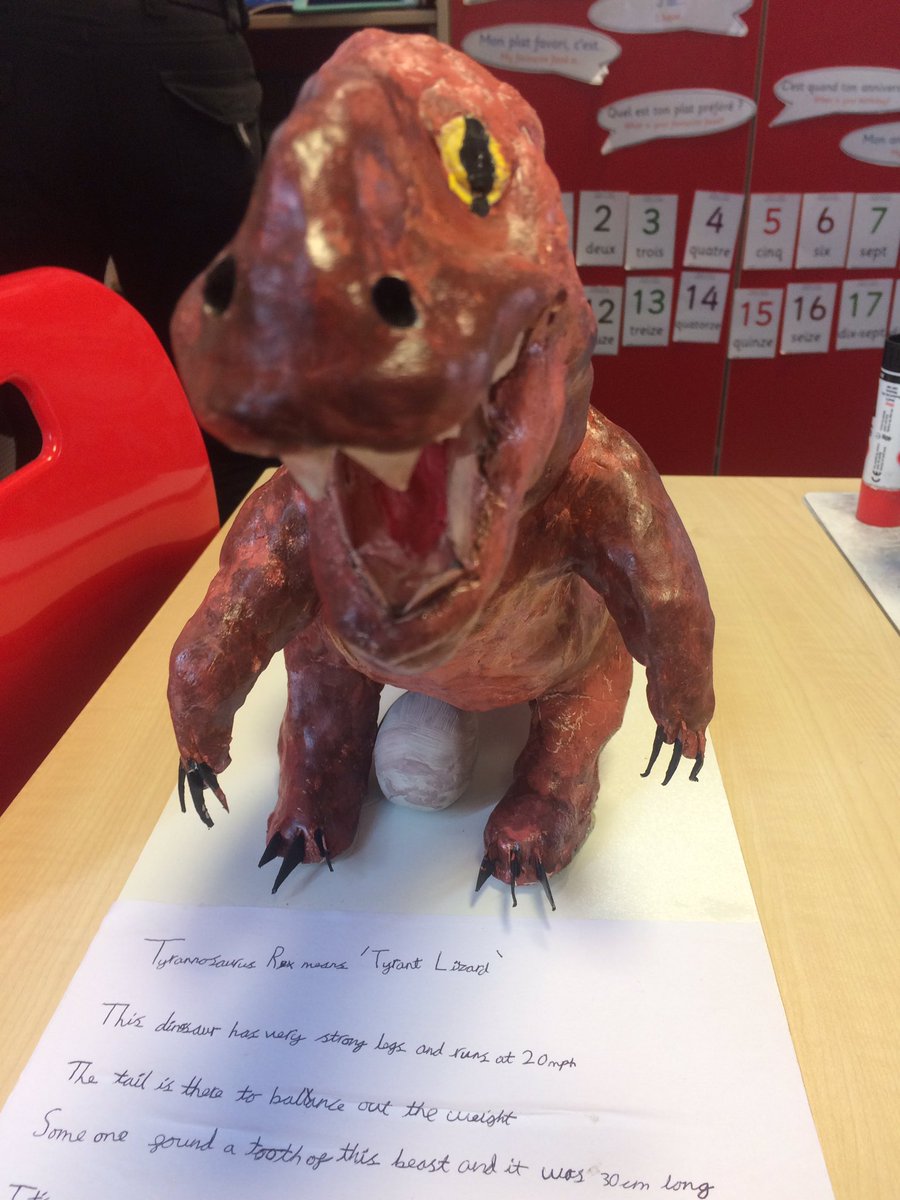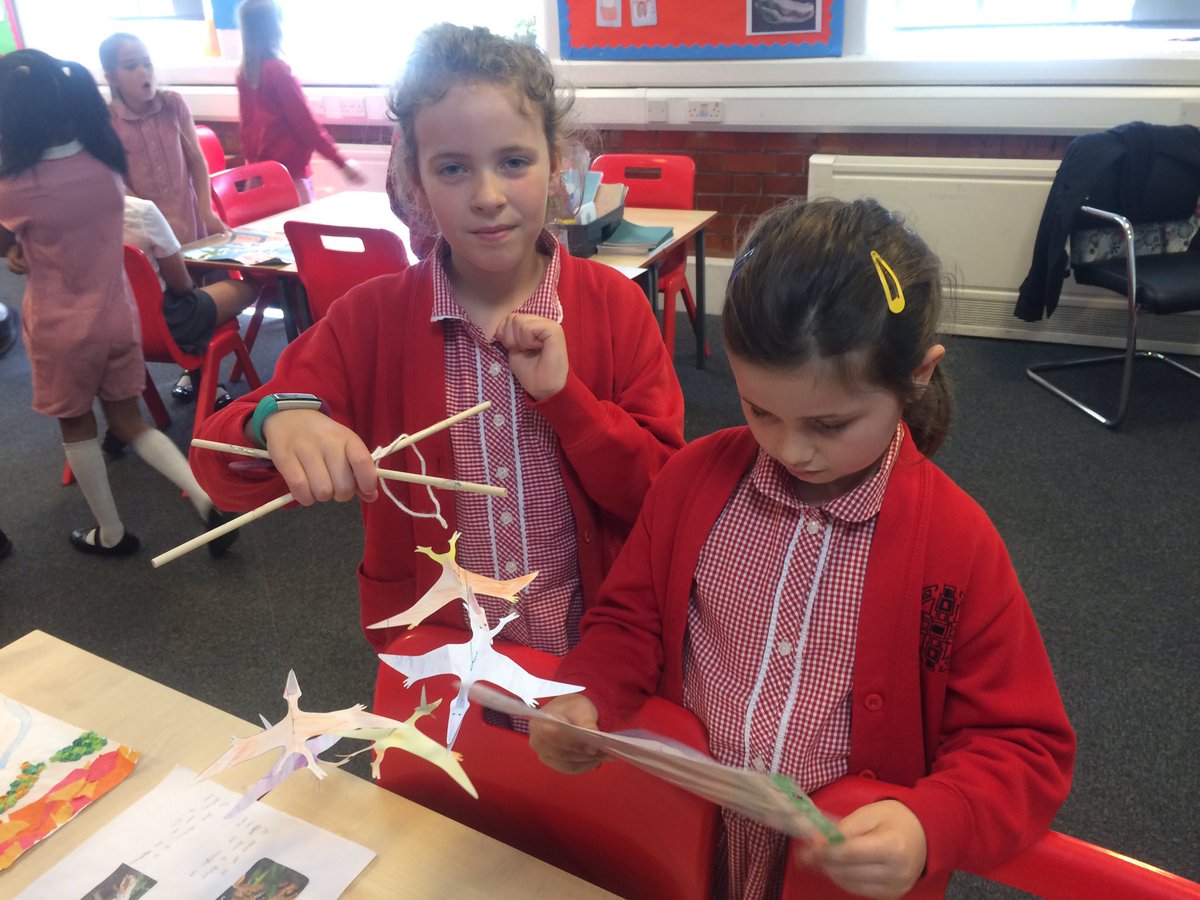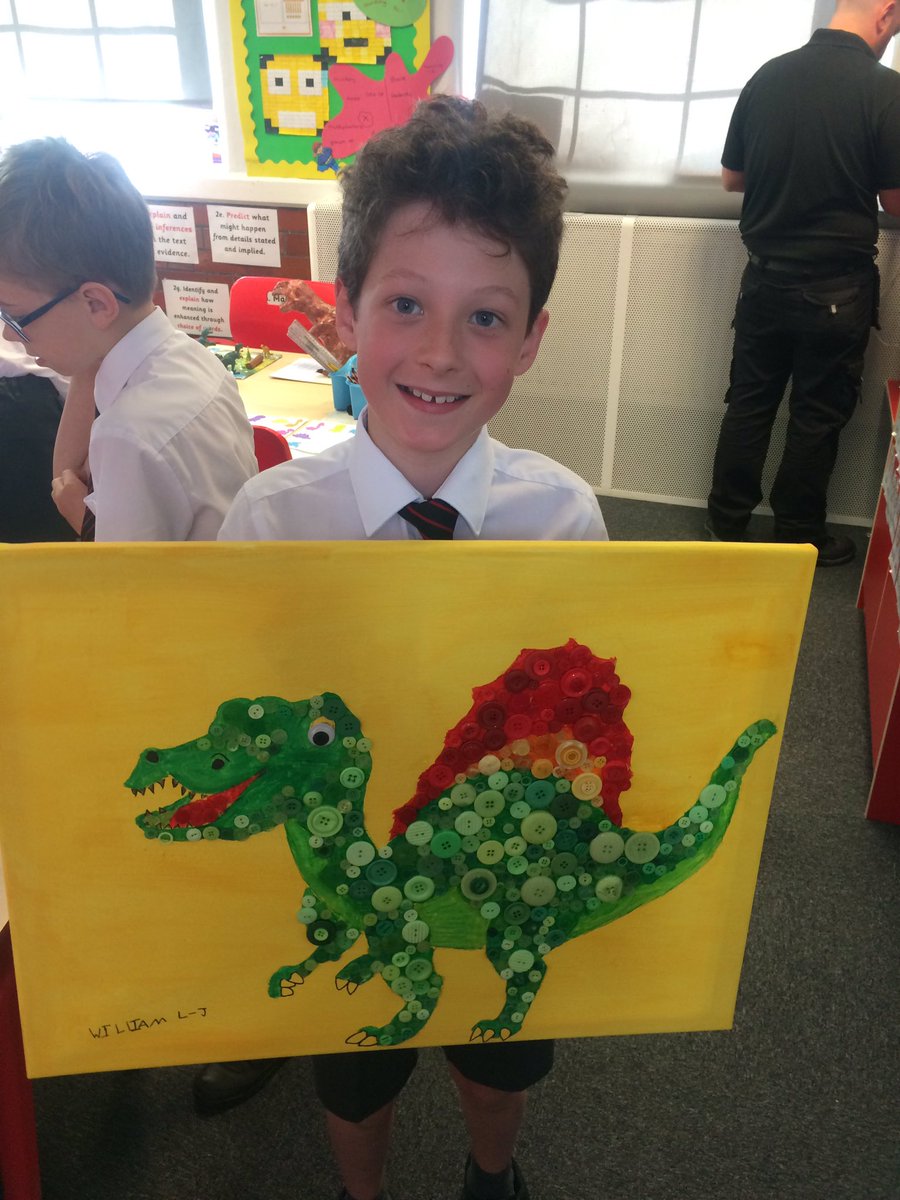 Week beginning 13th May
Science in Year 3
Year 3 have explored the human body this week, learning all about the bones and muscles we have.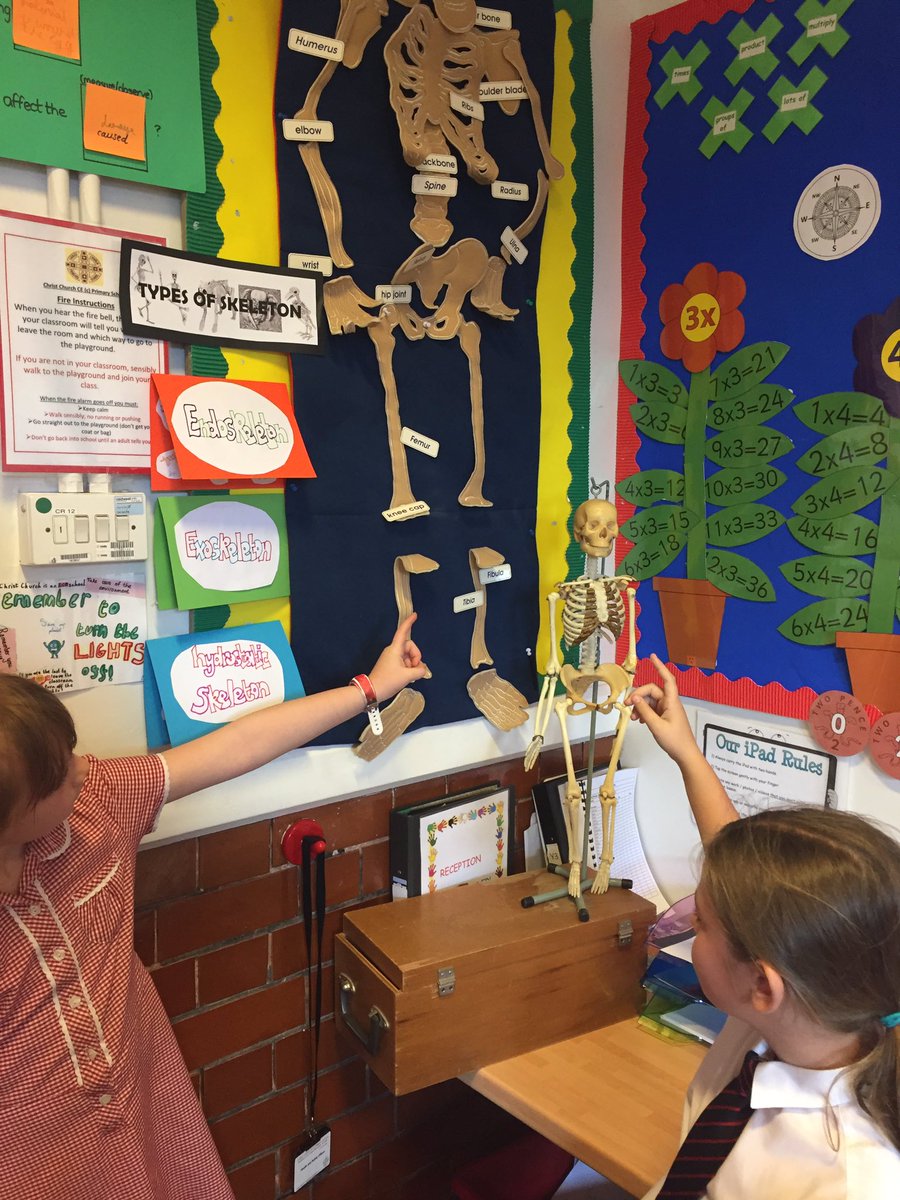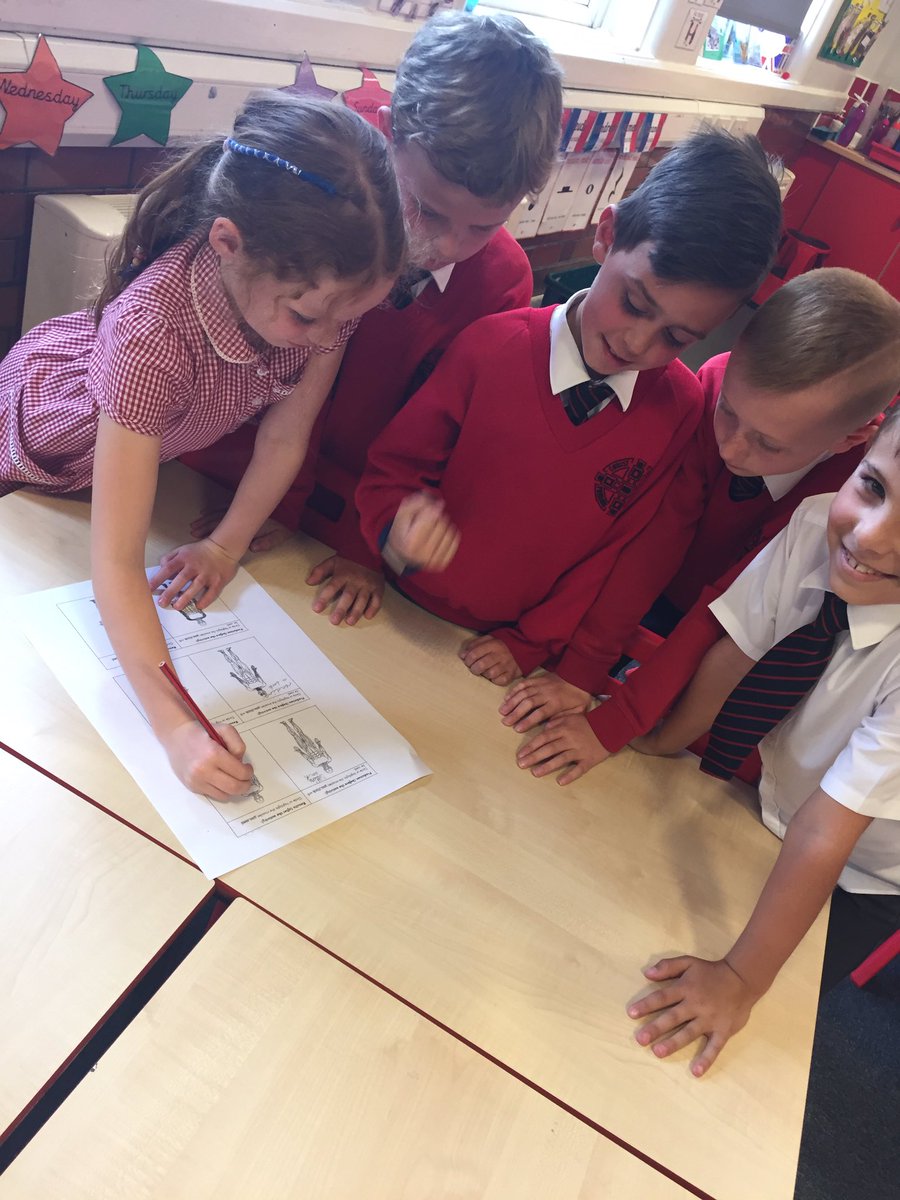 Rounders in Year 6
After some very busy and challenging mornings, Year 6 relaxed by playing rounders on the school field.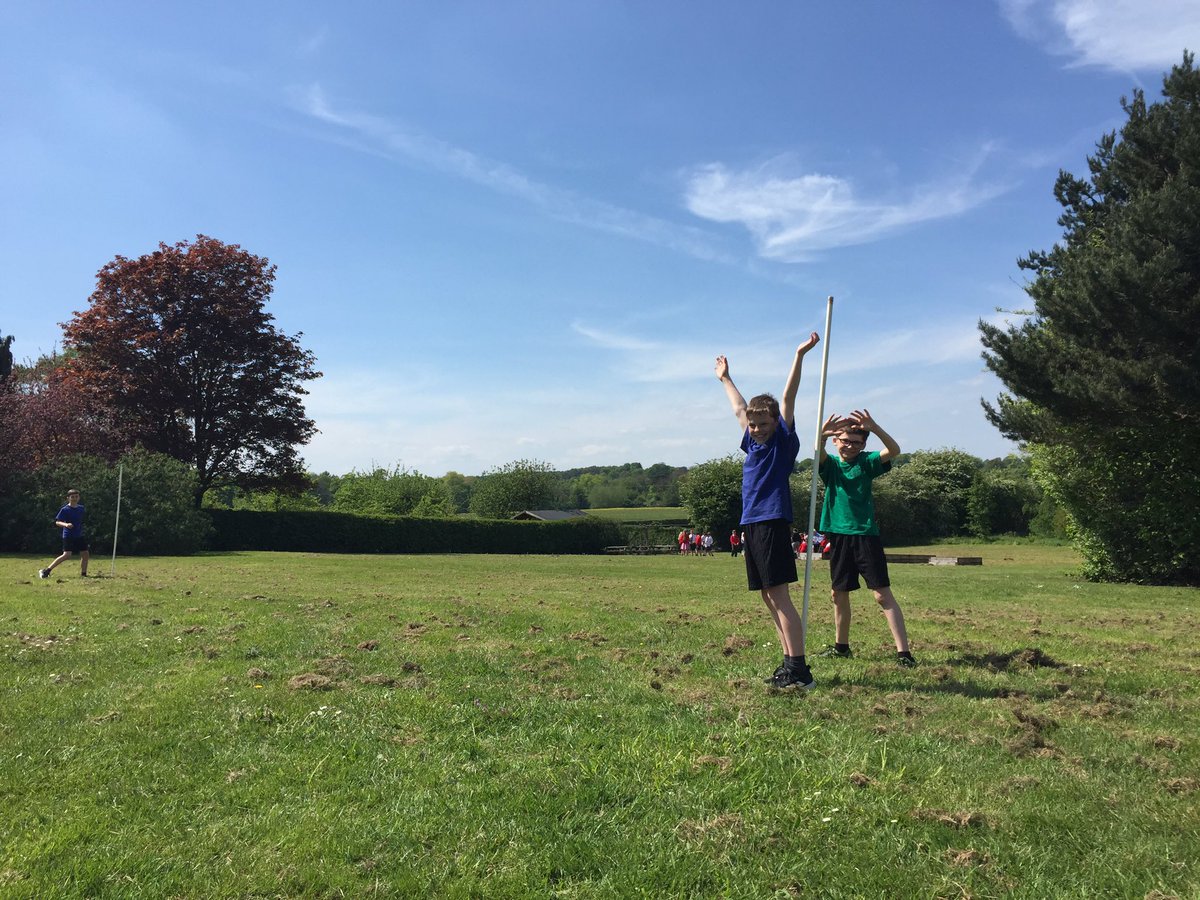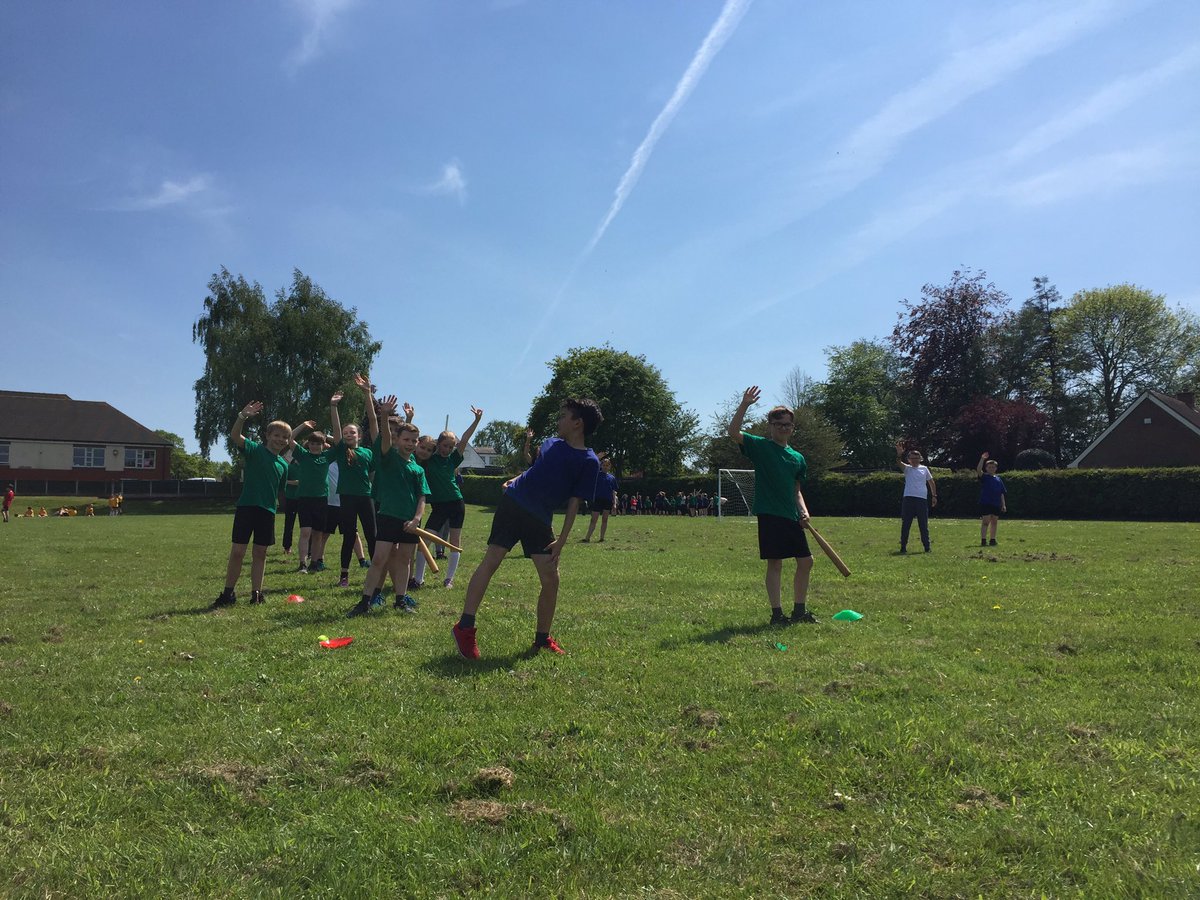 Problem Solving in Year 1
Year 1 have been using their maths skills to identify and solve problems with different coins this week.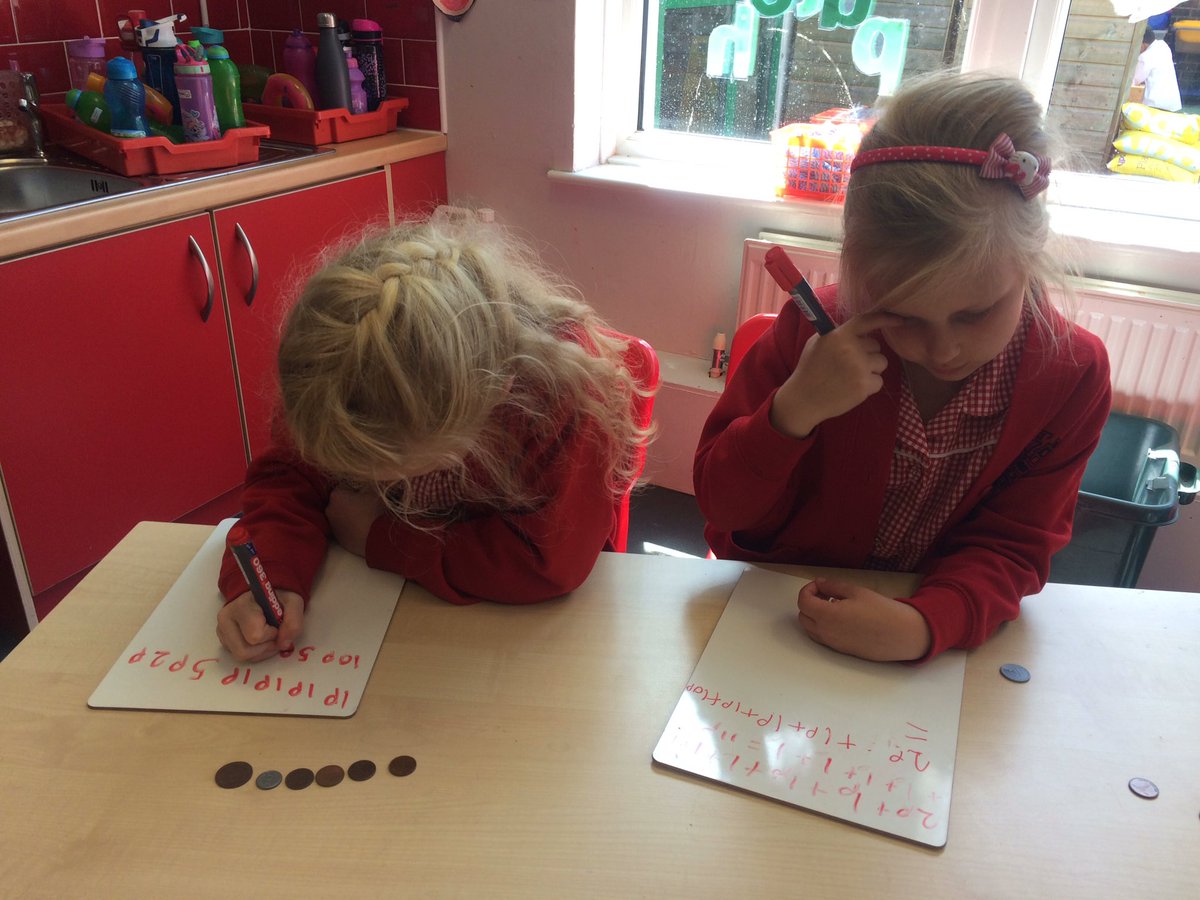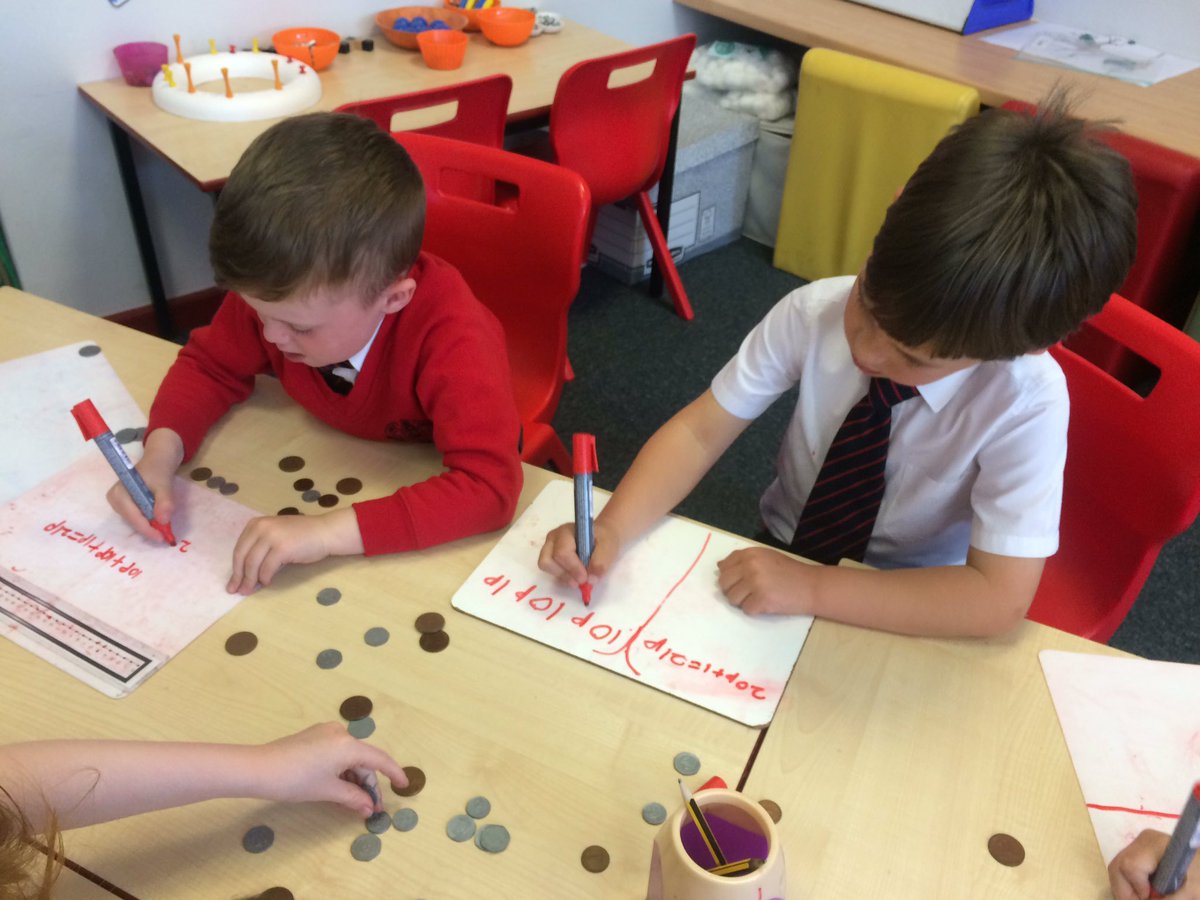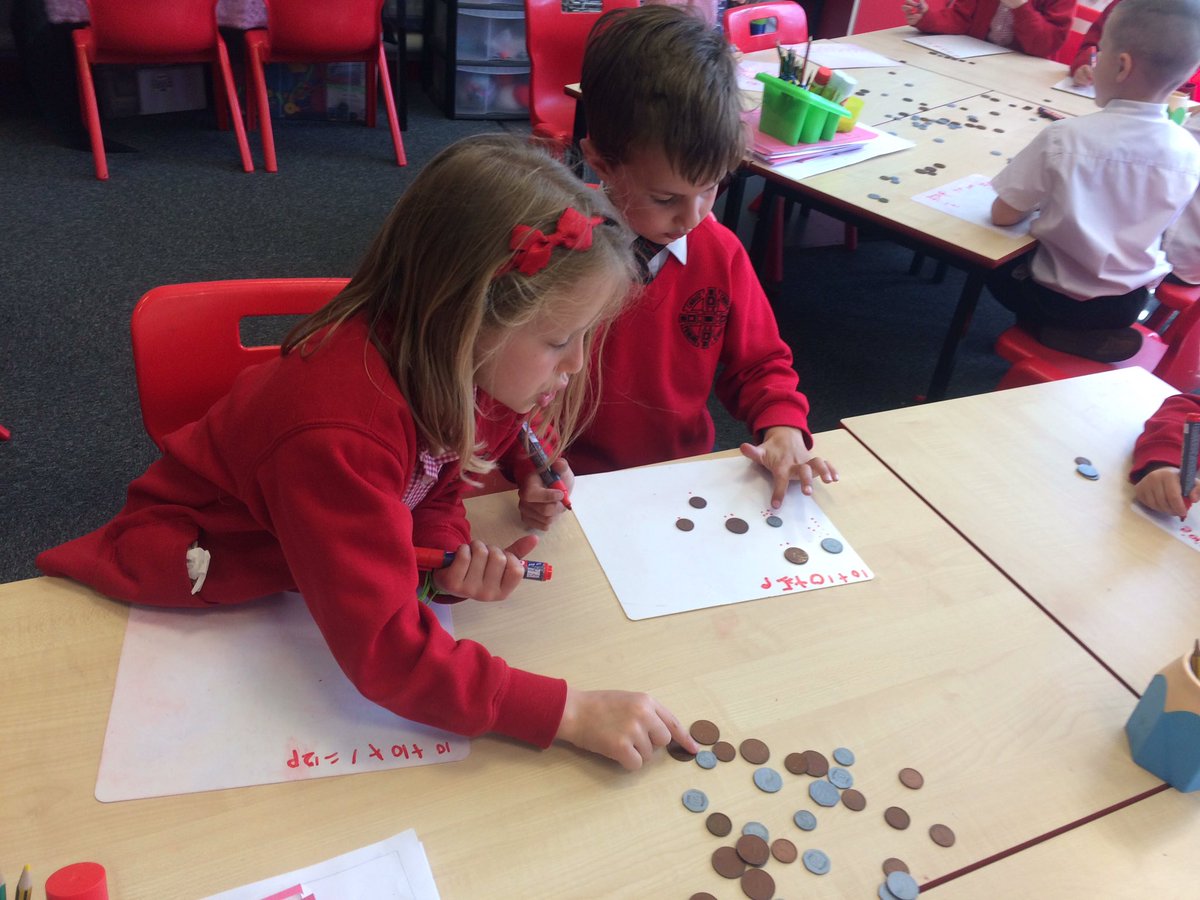 Year 2 Grammar
This week Year 2 have been busy learning all about different word classes. The children really impressed us with their fantastic knowledge!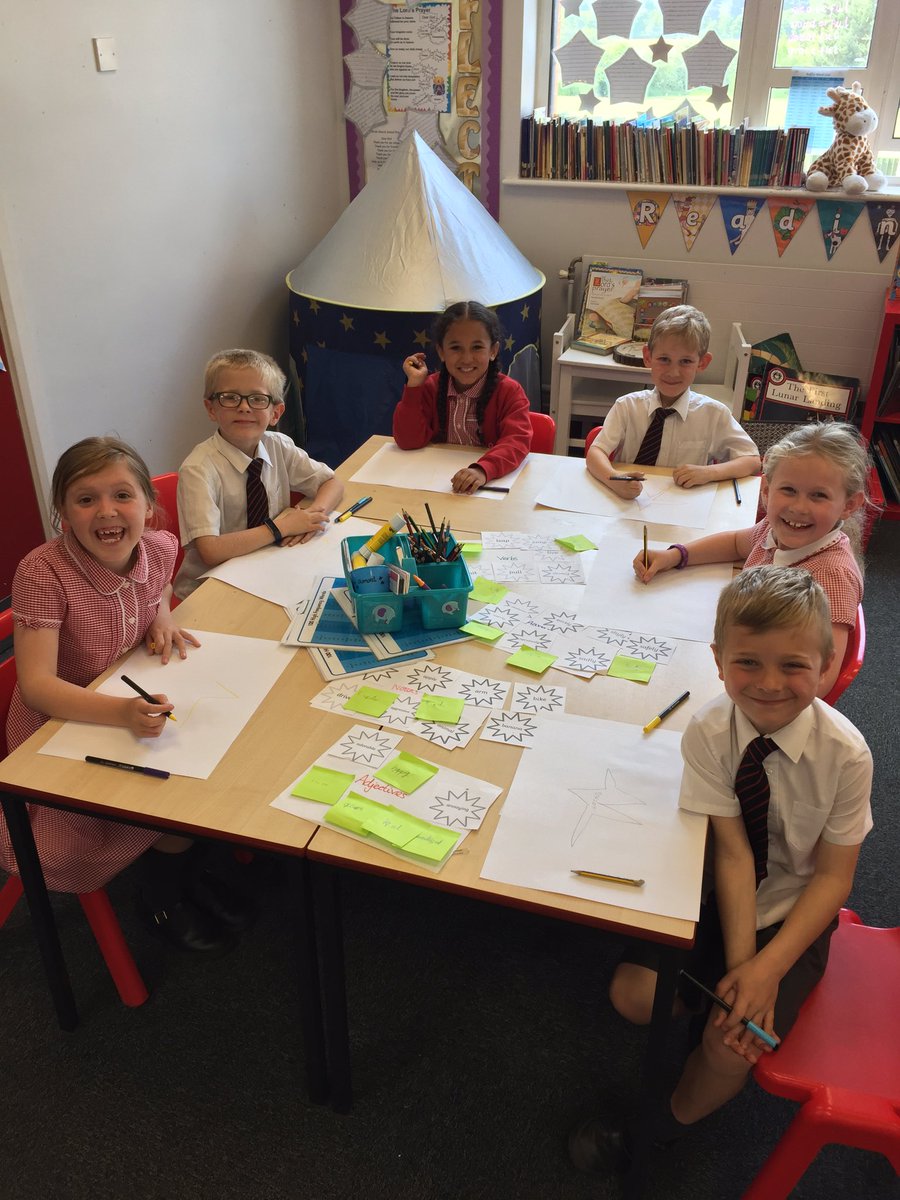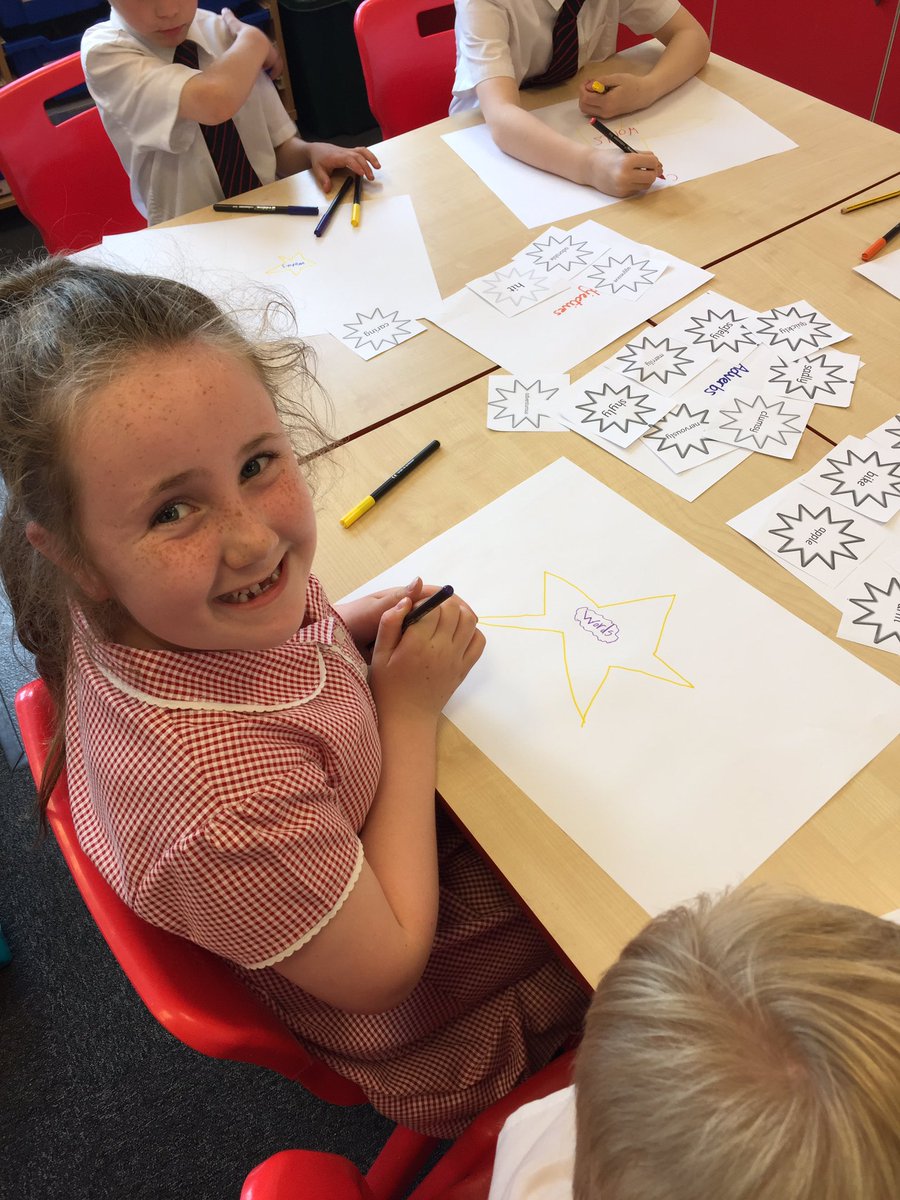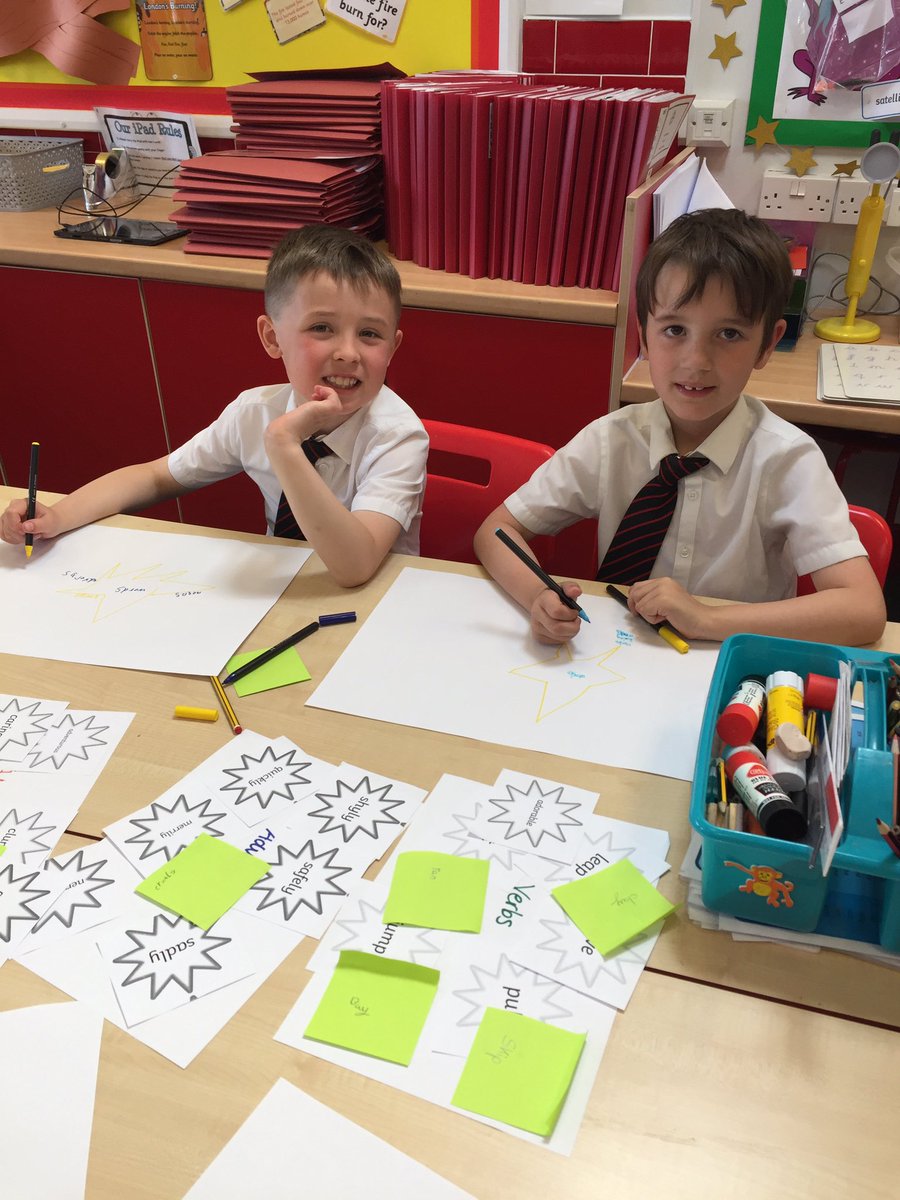 Year 6 post-SATs treat
After a week of SATs, Year 6 were surprised with a tasty treat on Friday morning - delicious sausage sandwiches made by our wonderful kitchen staff.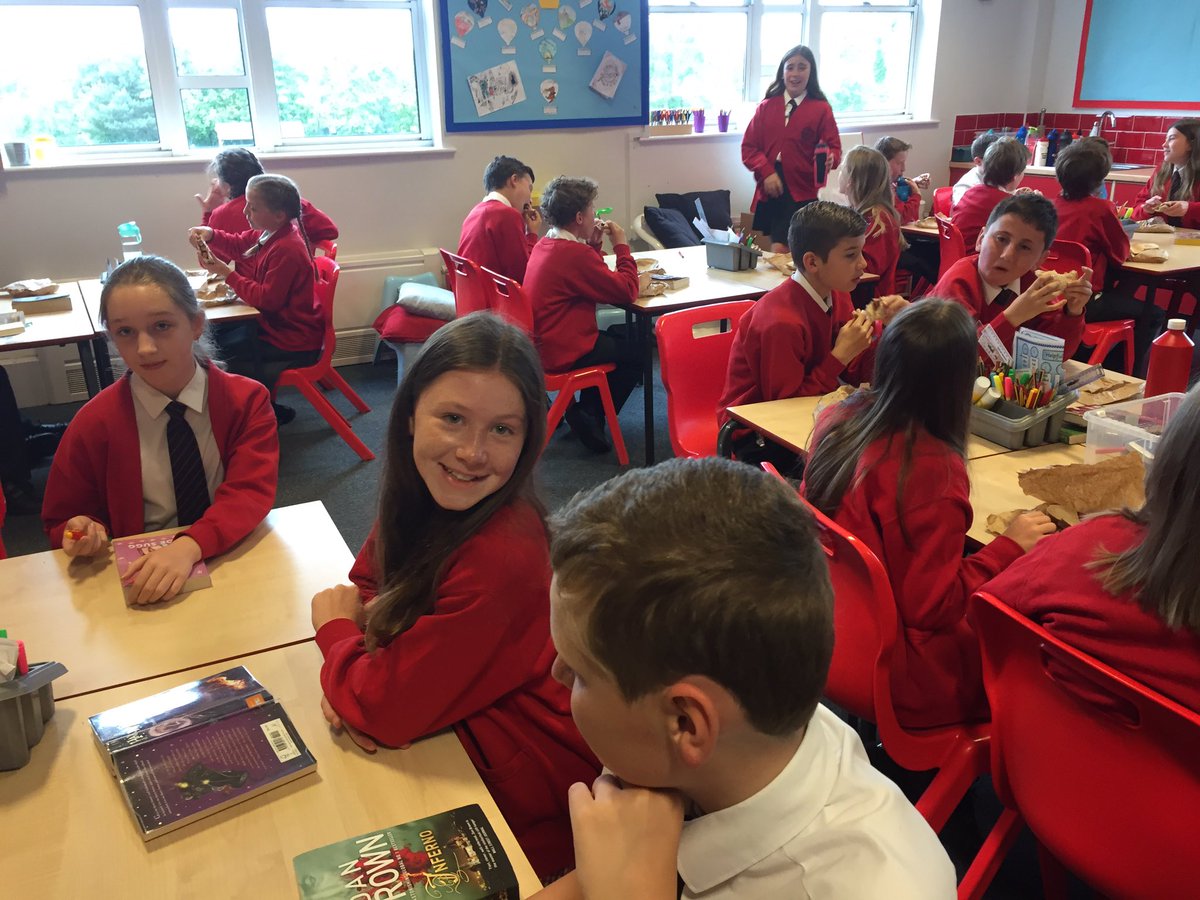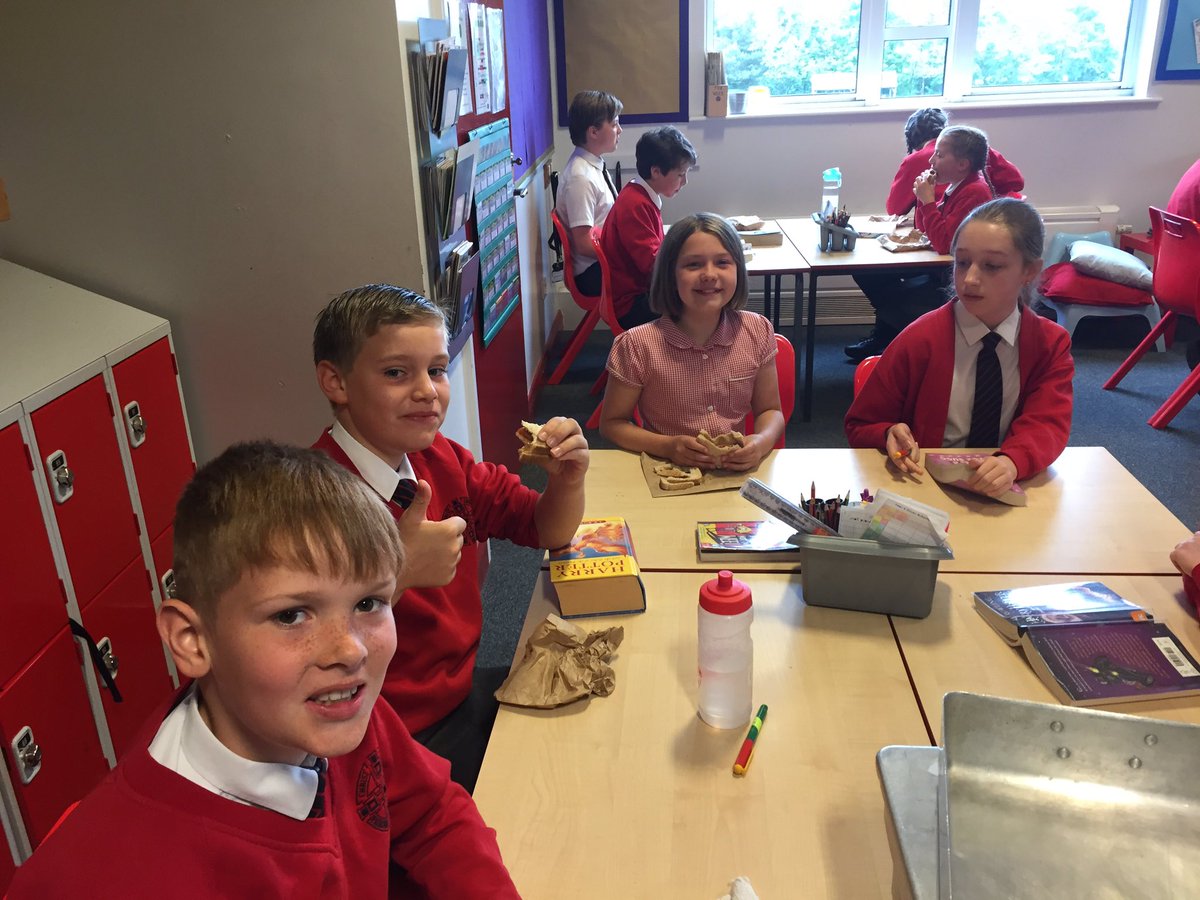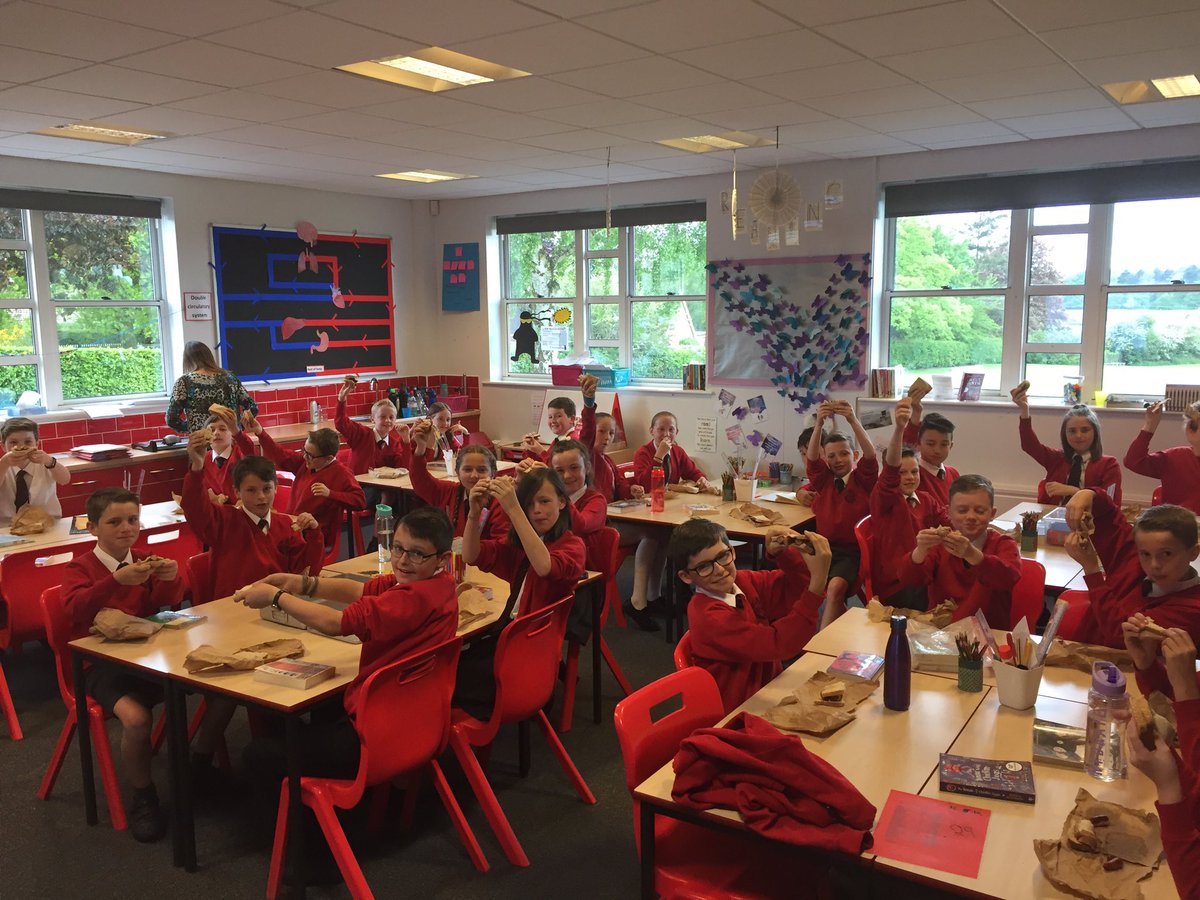 Reception Big Question
This week Reception have discovered their brand new Big Question - Why can't an elephant be a pet? The children can't wait to explore this further over the coming weeks!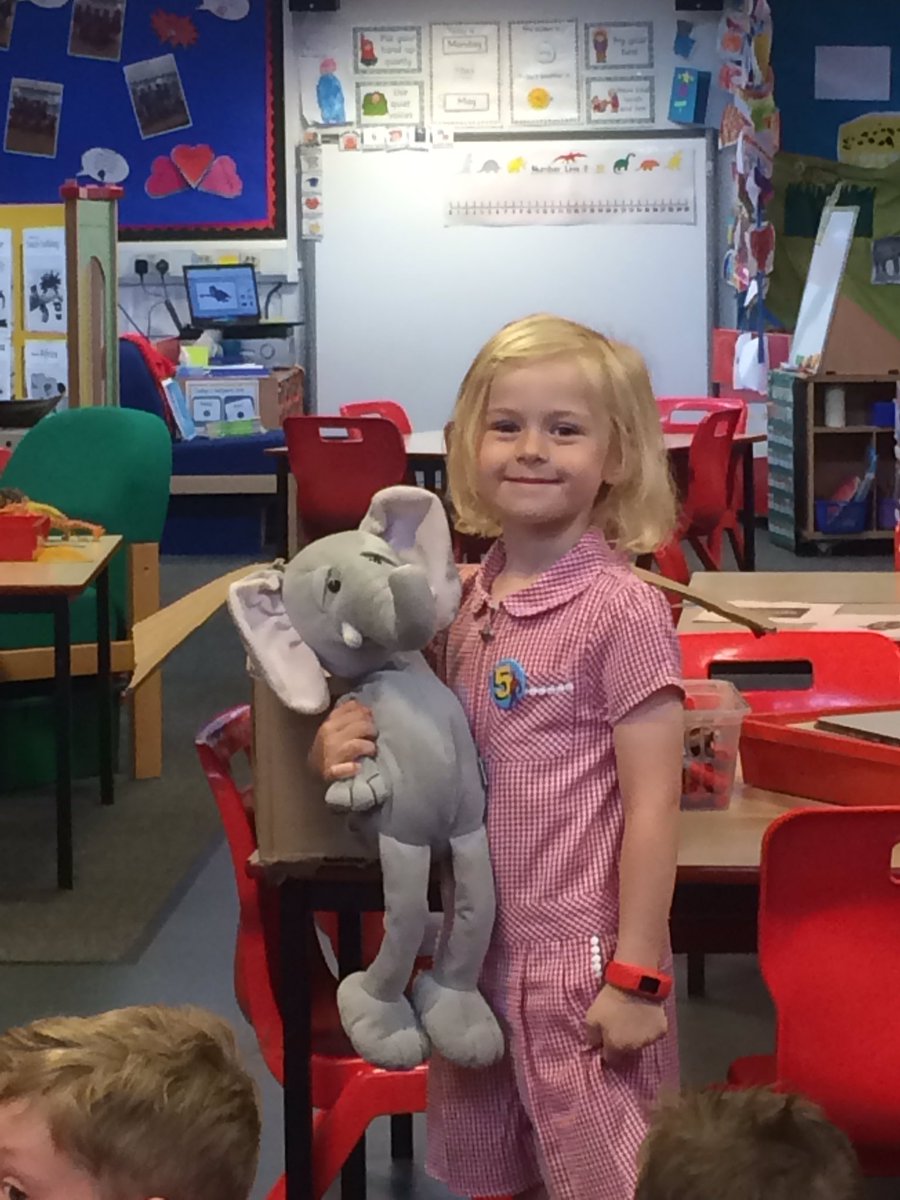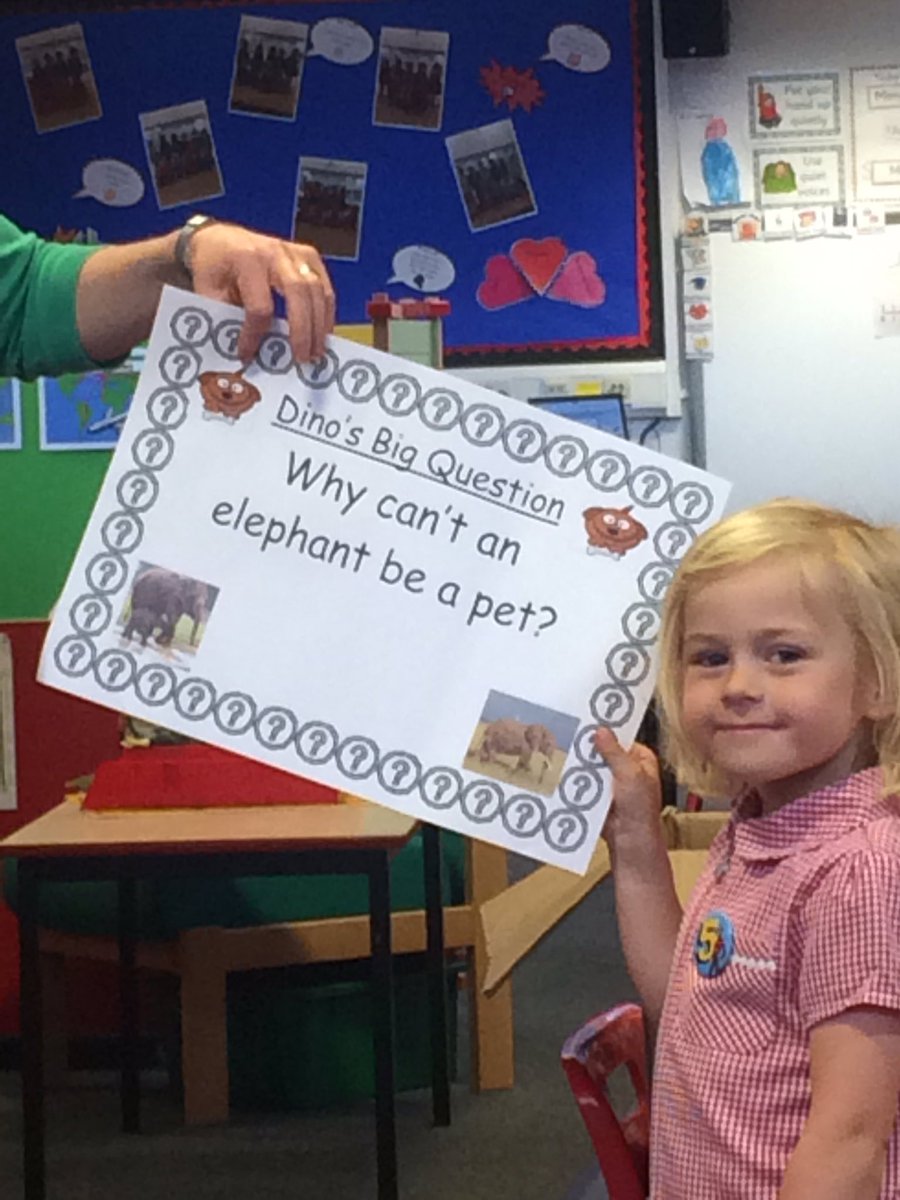 Writer of the Week
Once again, we have been extremely impressed by the wonderful writing in school. The work below has been displayed around school and all of these children will receive a certificate and a special 'smiggle' prize.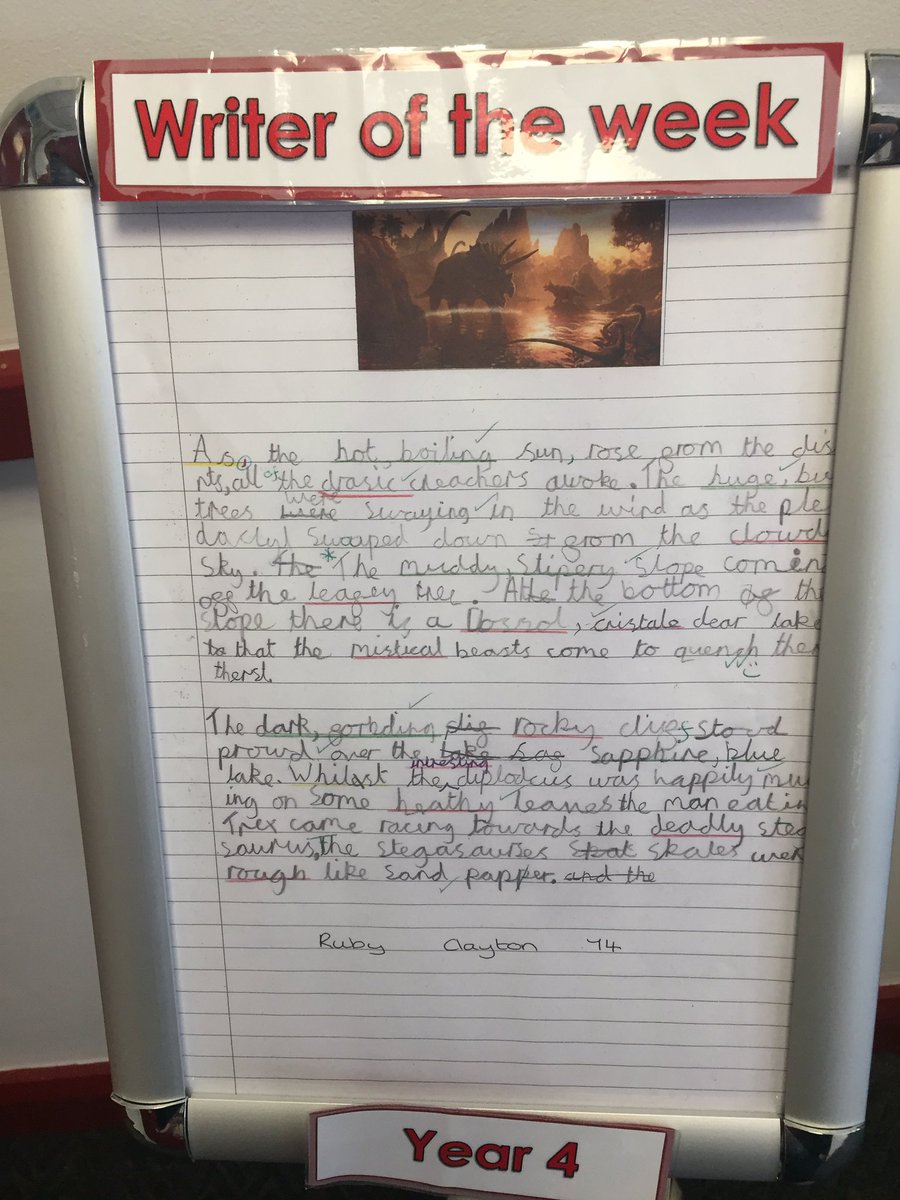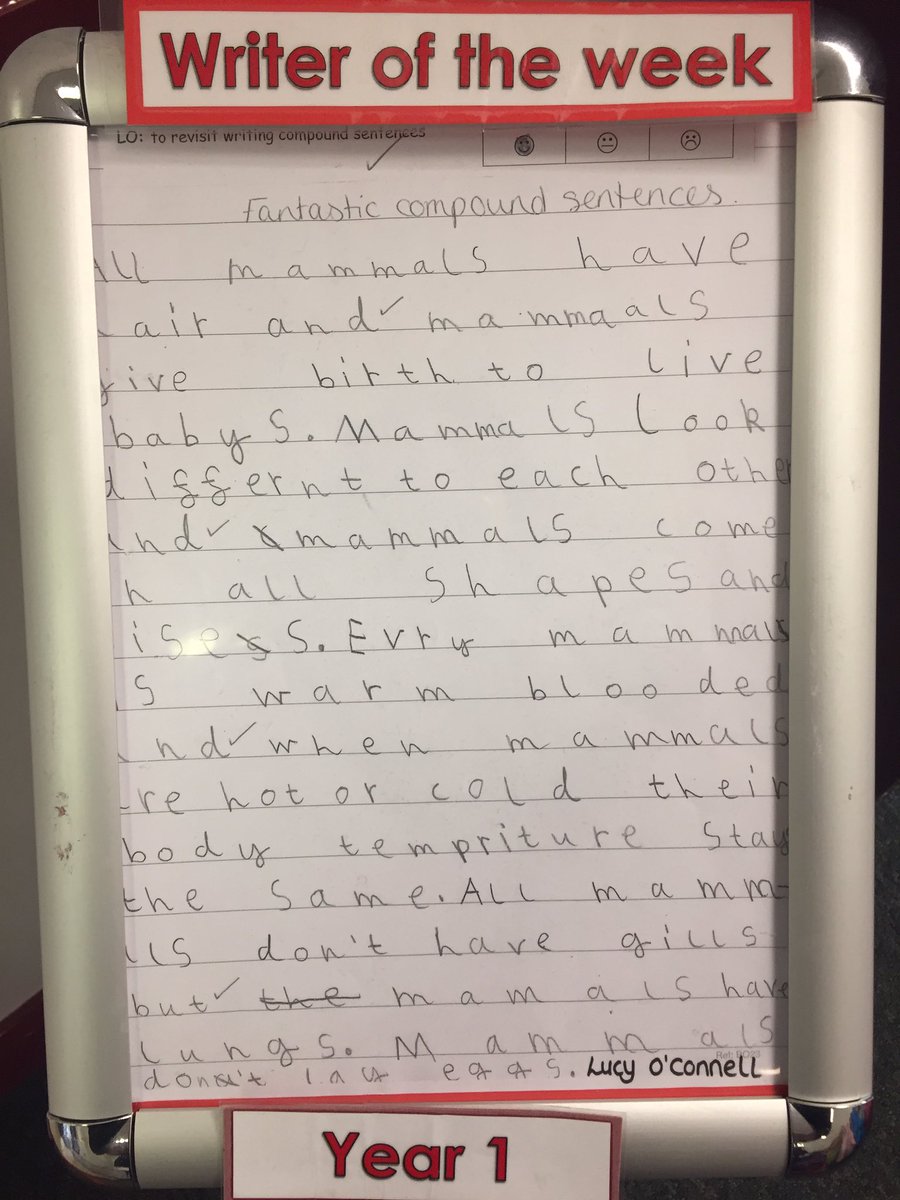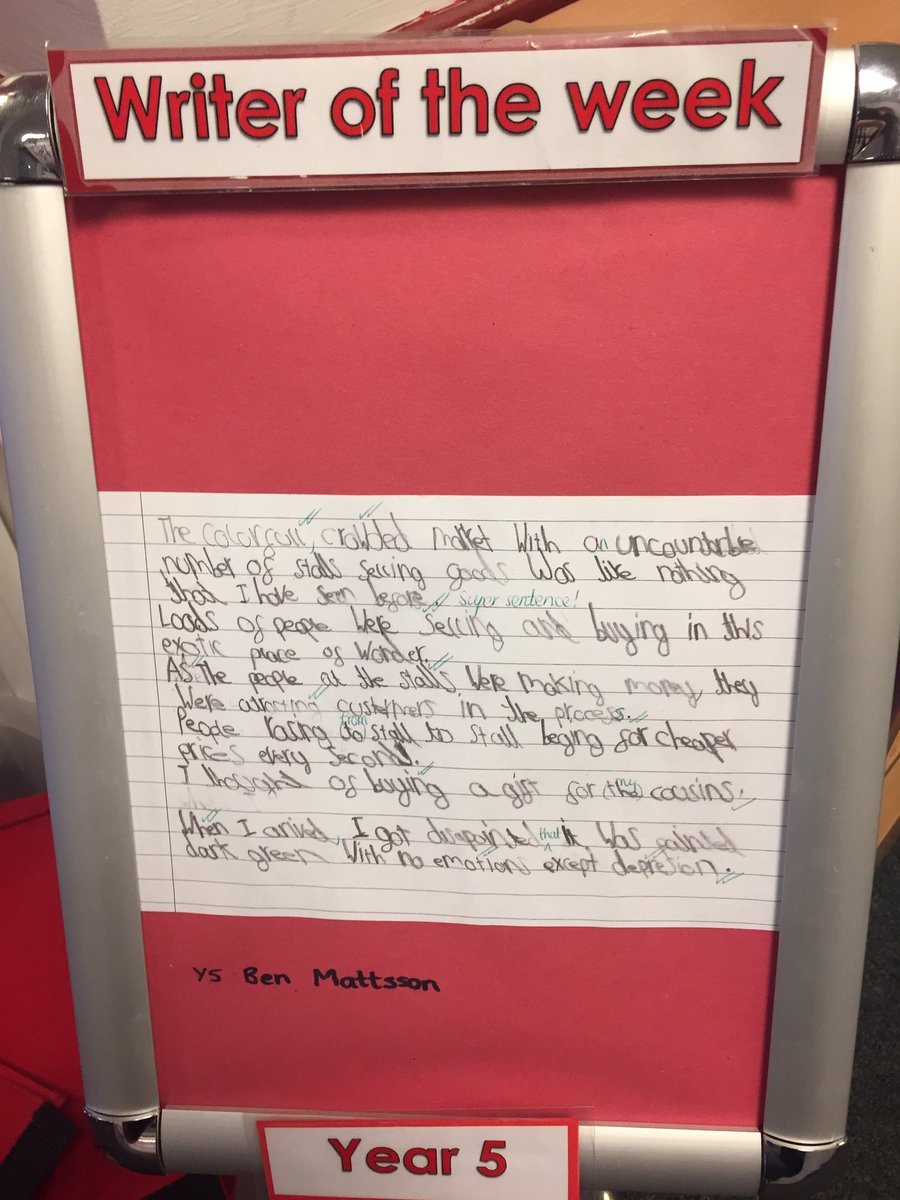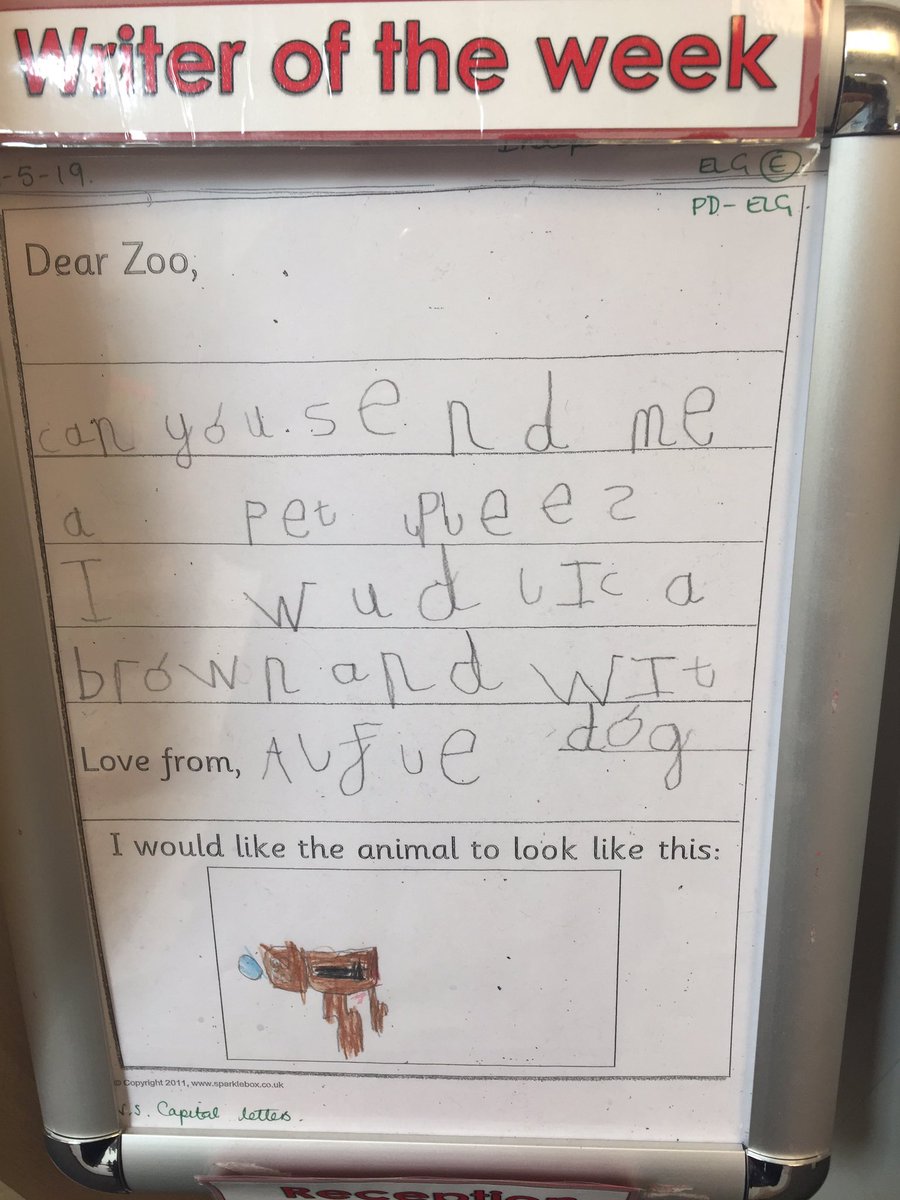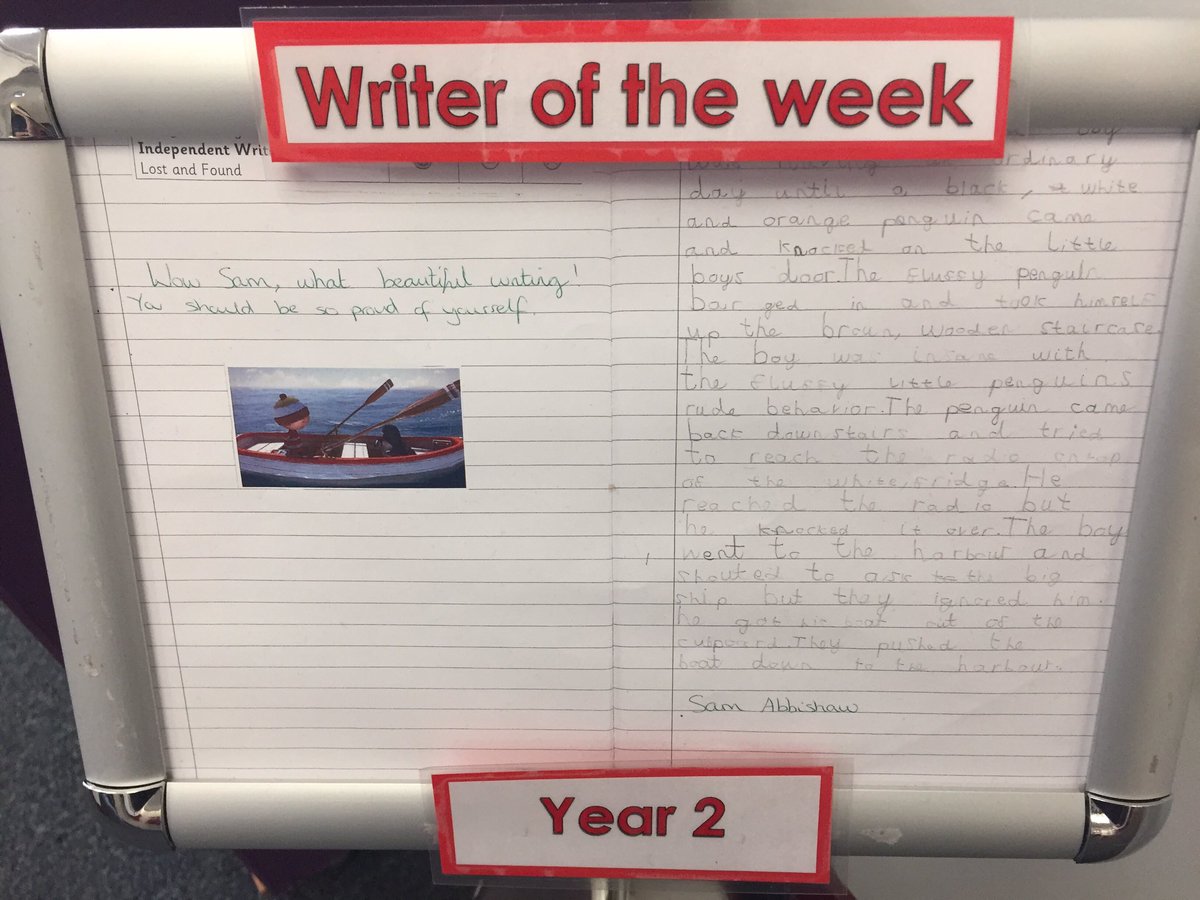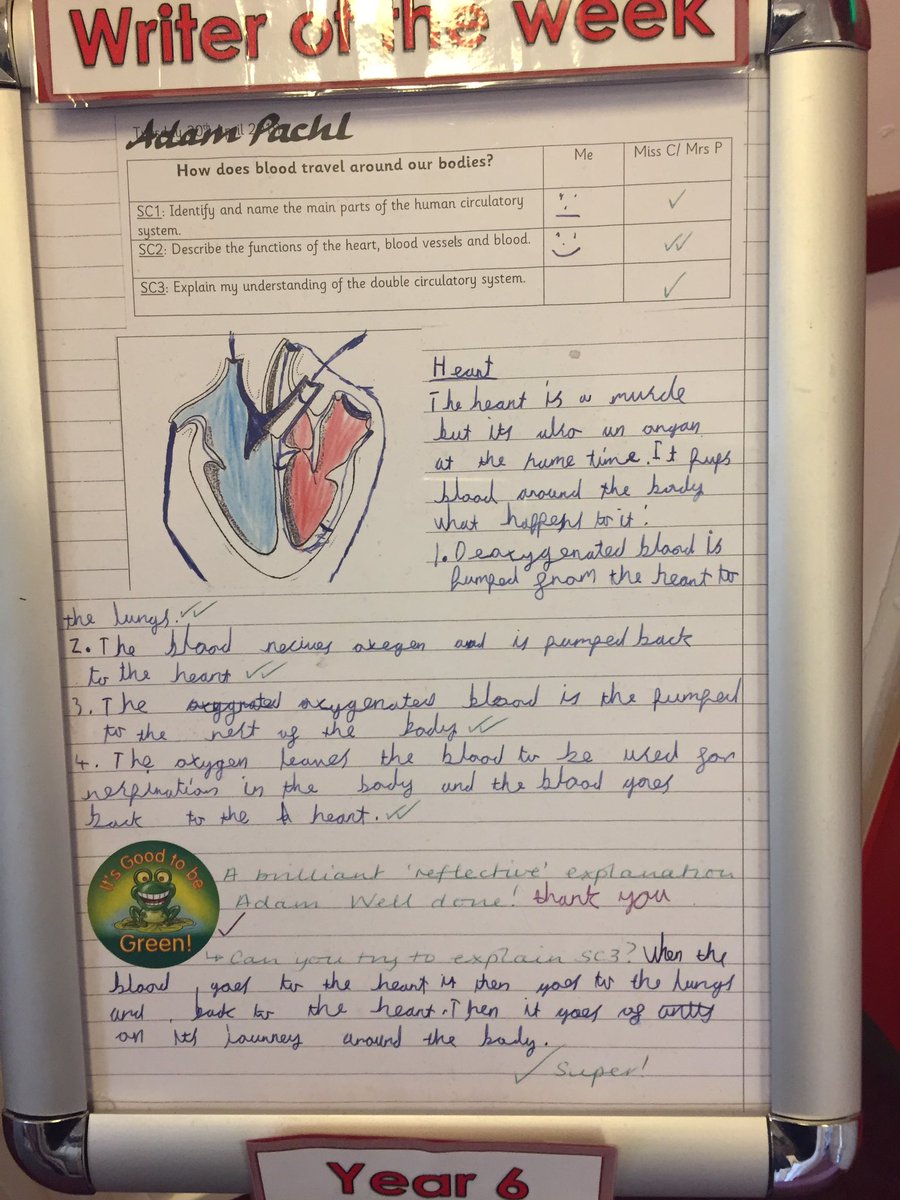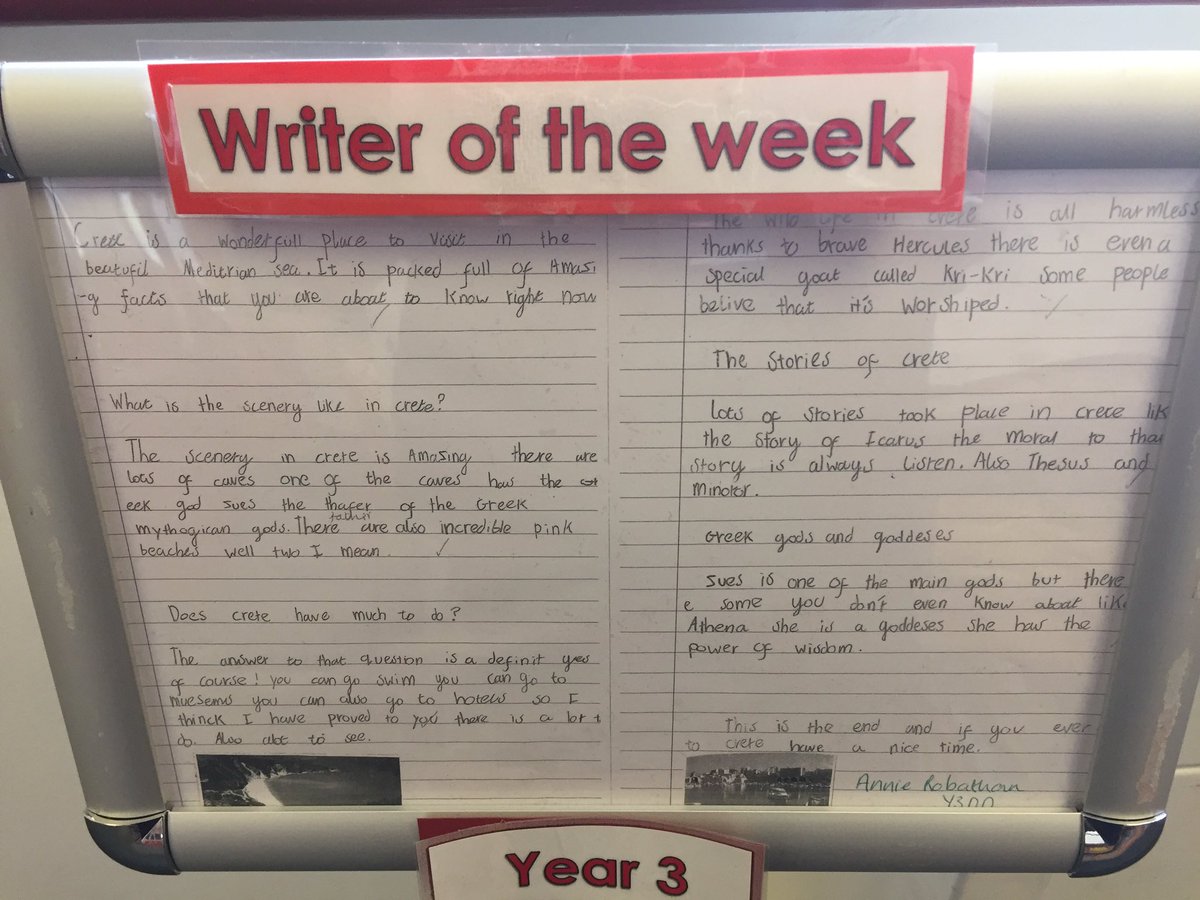 Week beginning 6th May
Writer of the Week
We are extremely proud of all the writing that has been chosen for Writer of the Week. All of these children will receive a certificate and a 'smiggle' prize.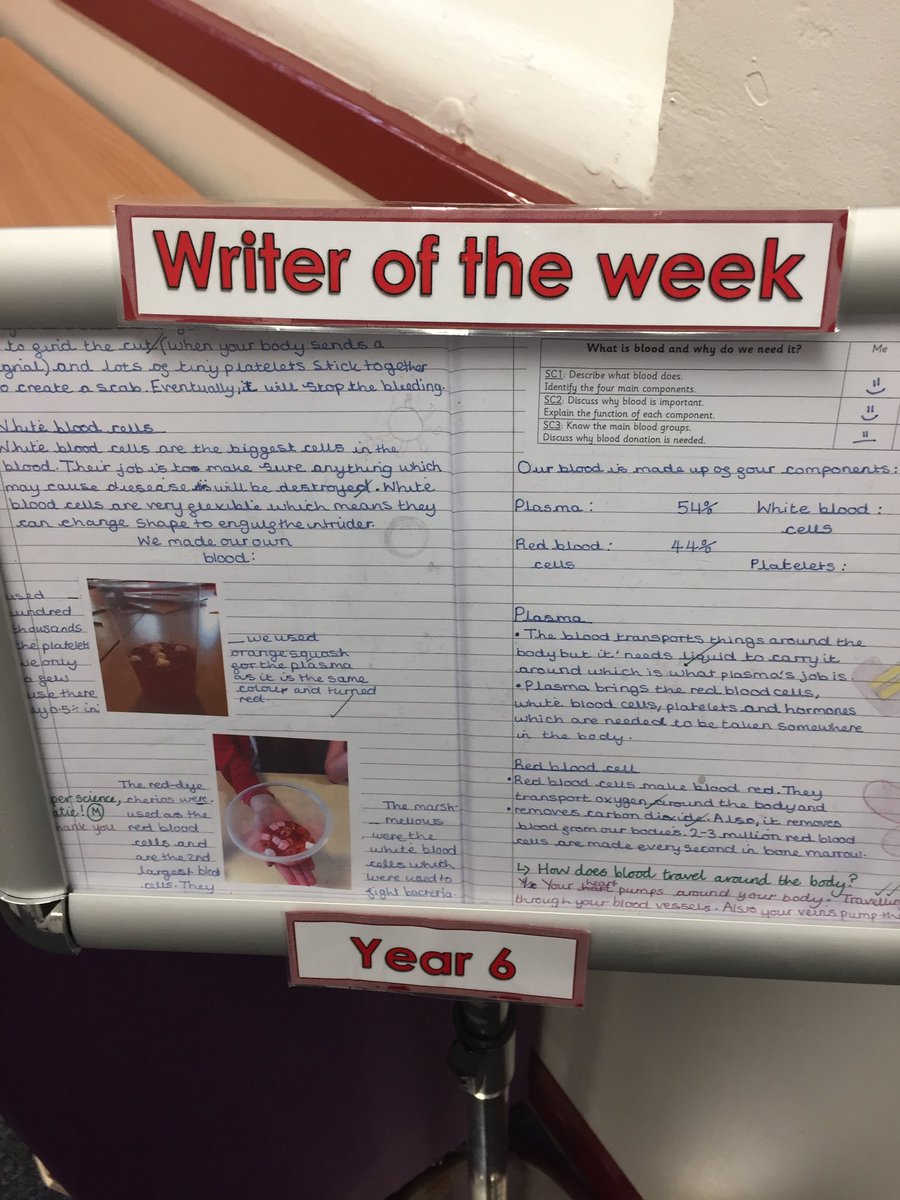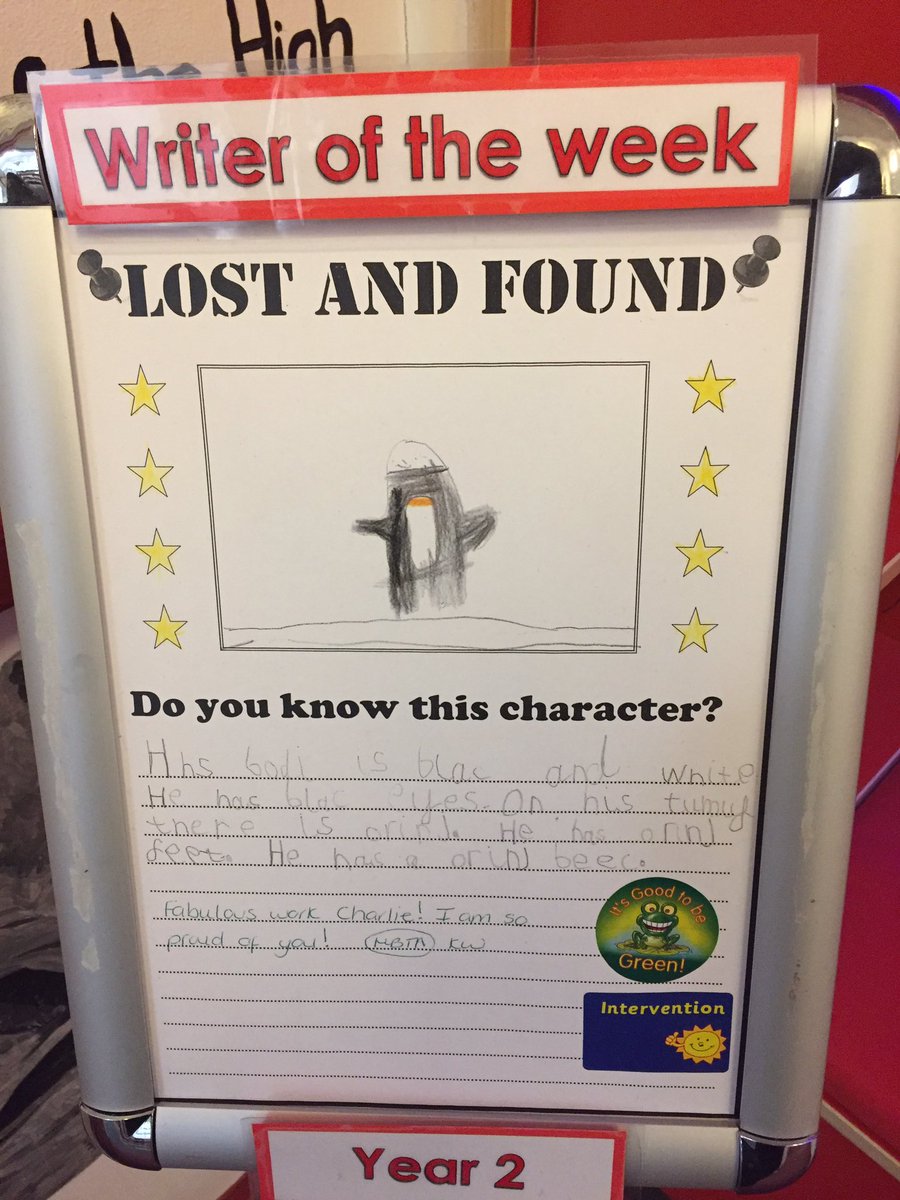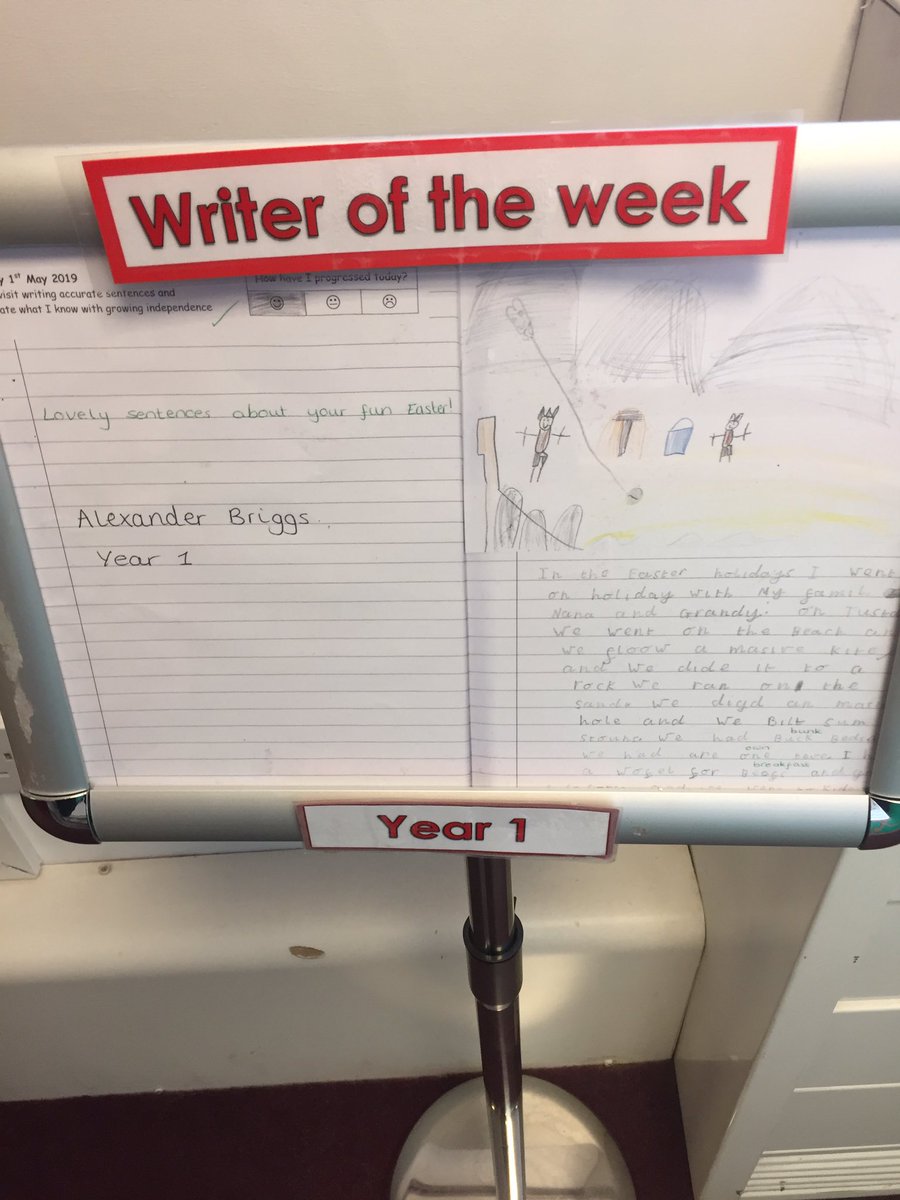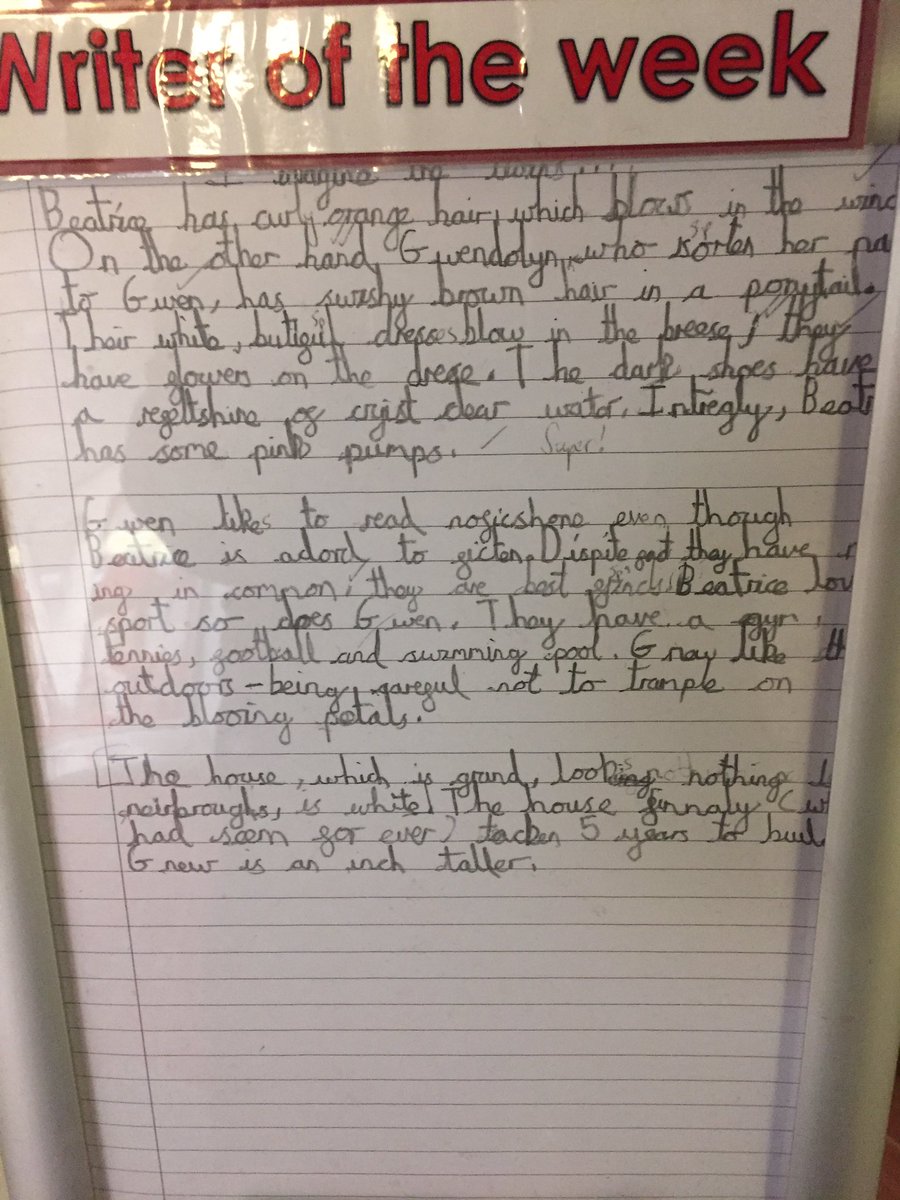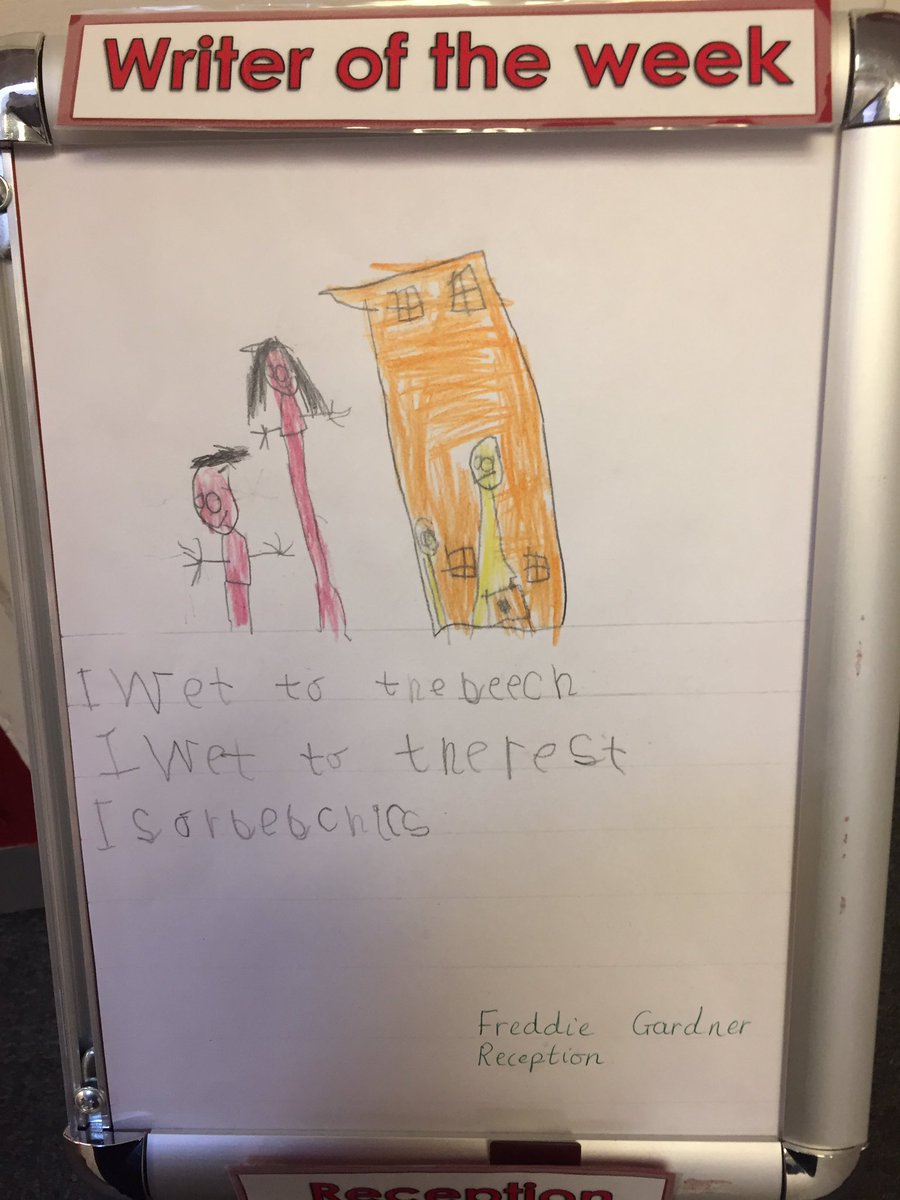 Learning in Year 5
As part of their Big Question, Year 5 have been busy discussing the pros and cons of deforestation in the Amazon Rainforest.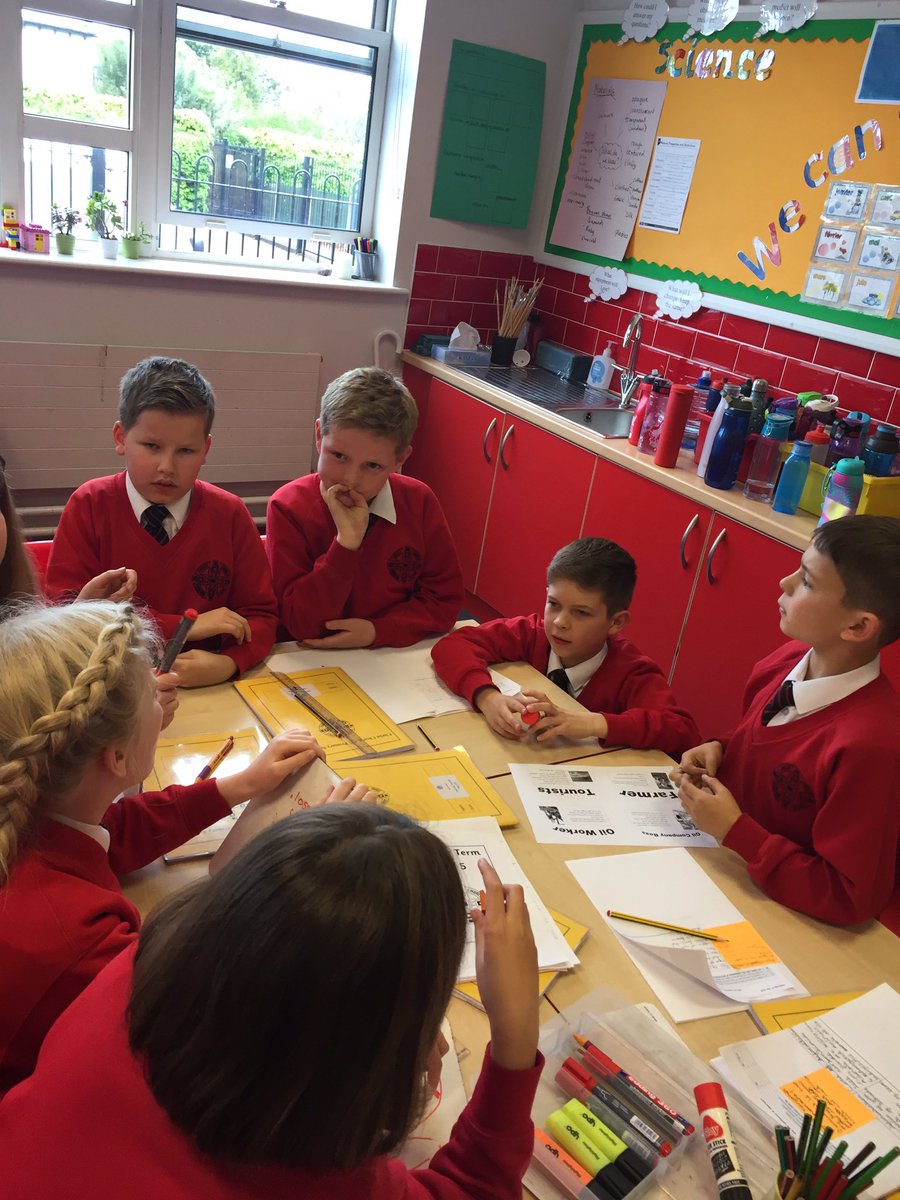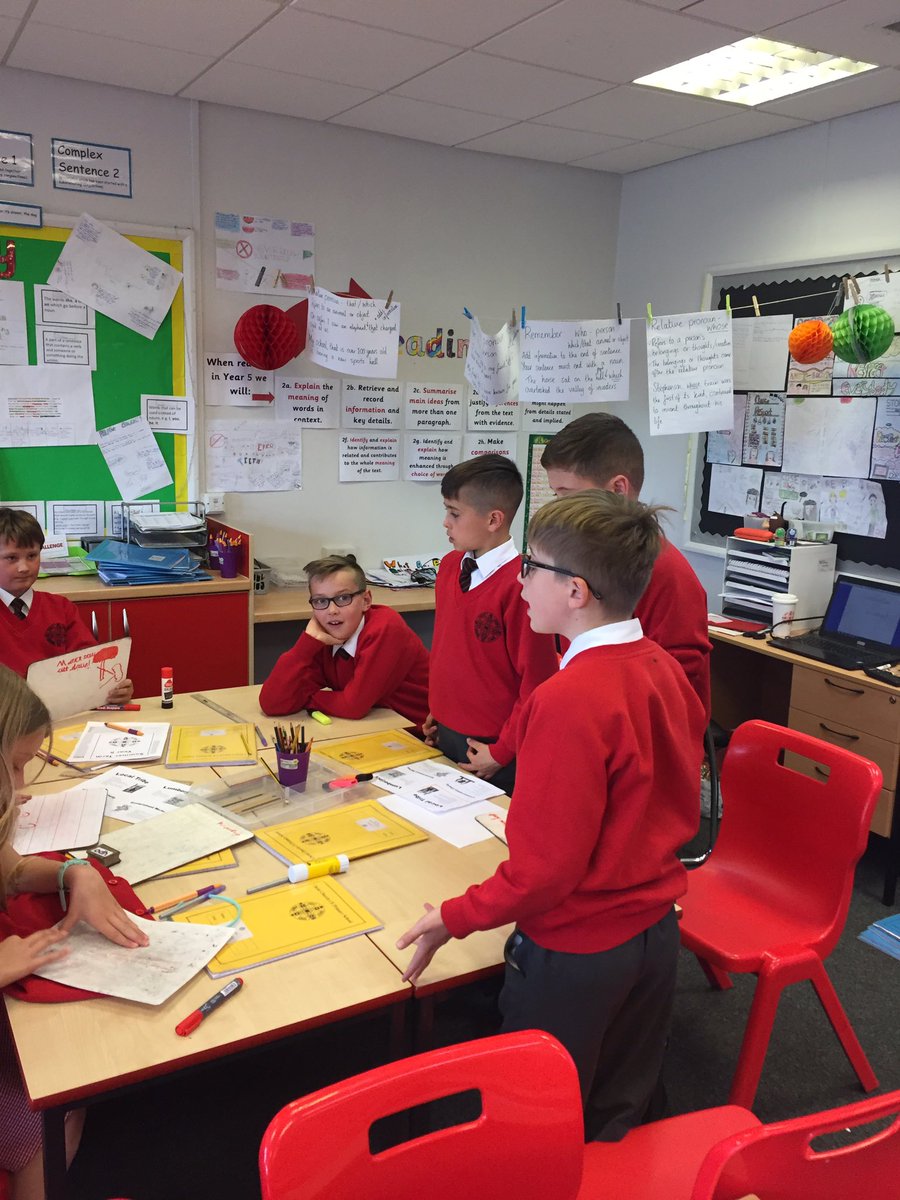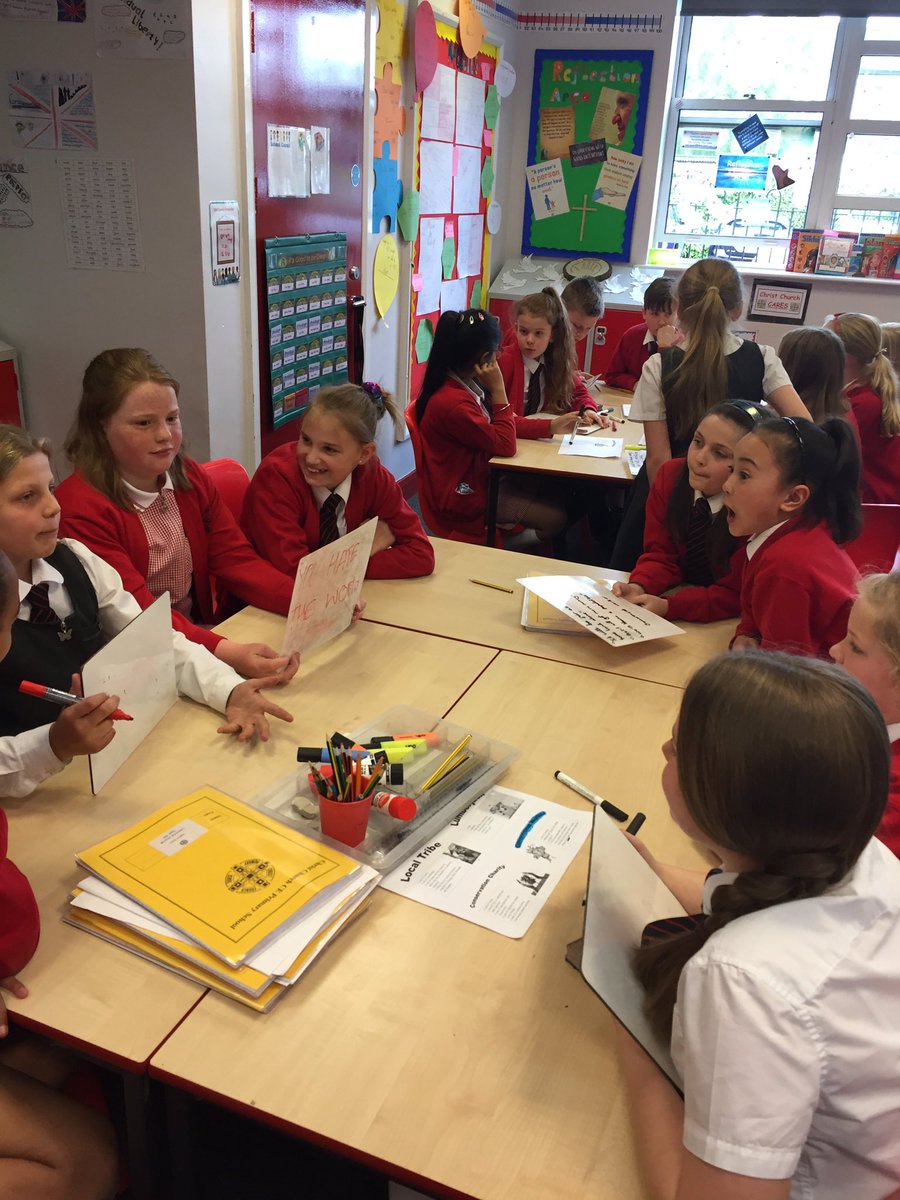 Role Play in Reception
Reception are loving their brand new role play area. If you need to book a holiday then head down to Reception Travel!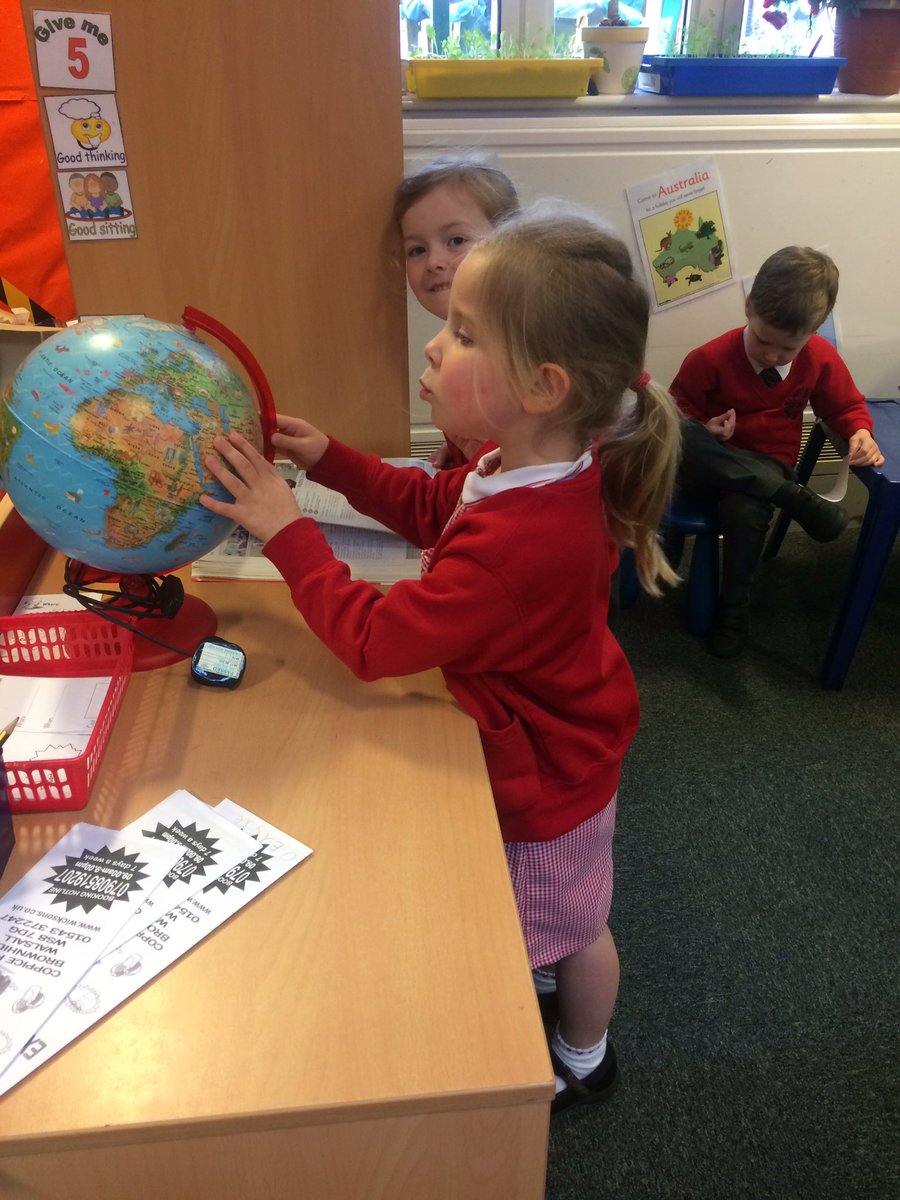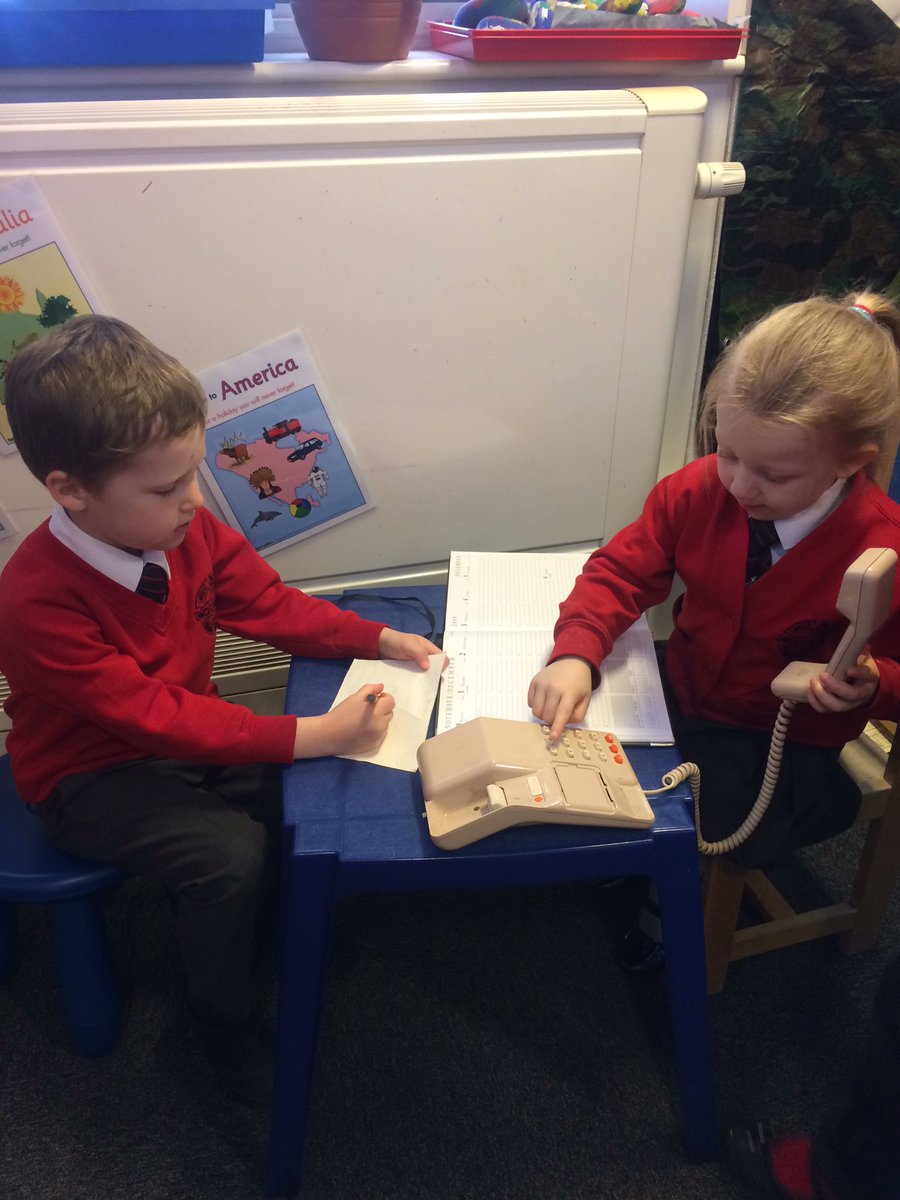 Year 6 Grammar Hunt
Year 6 put their grammar skills to the test this week with a Grammar Hunt around school. After months of hard work, they are ready to take on SATs next week.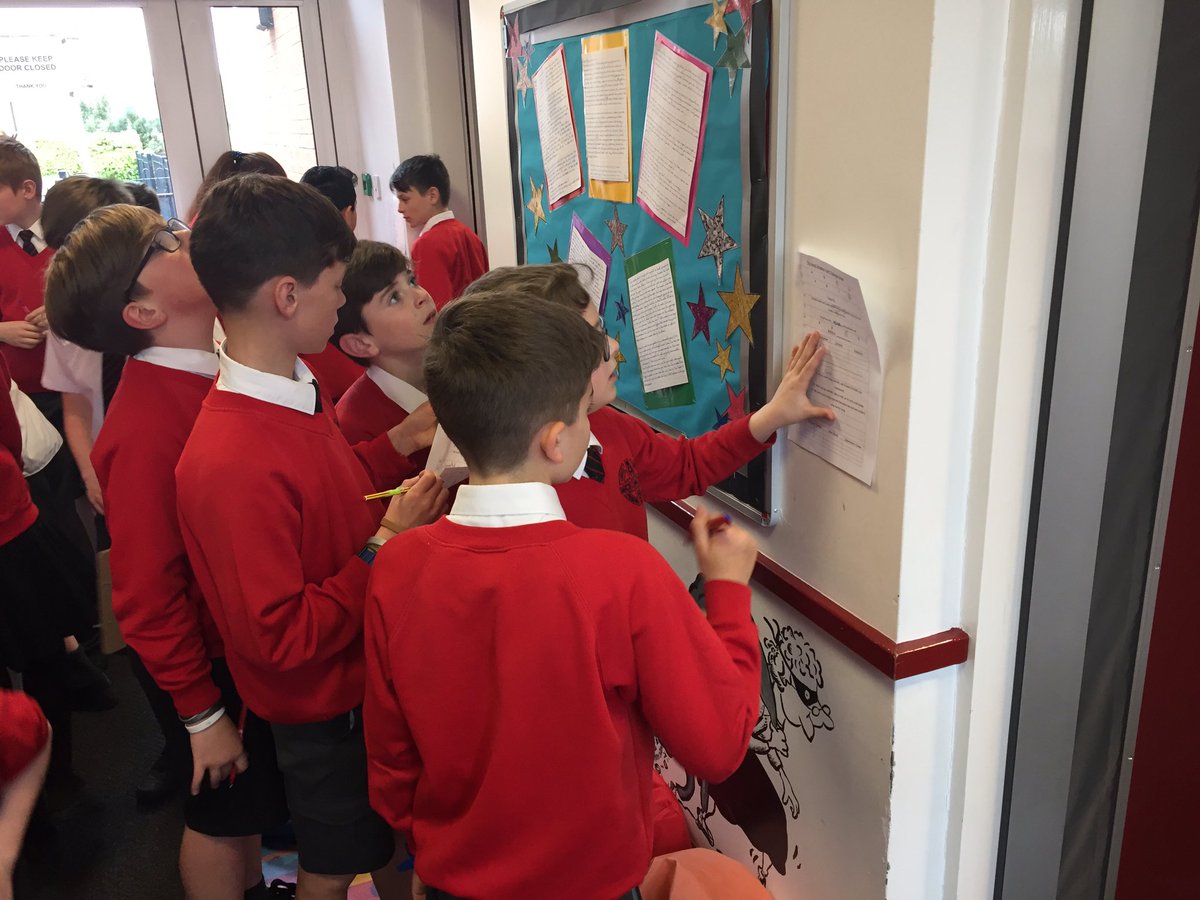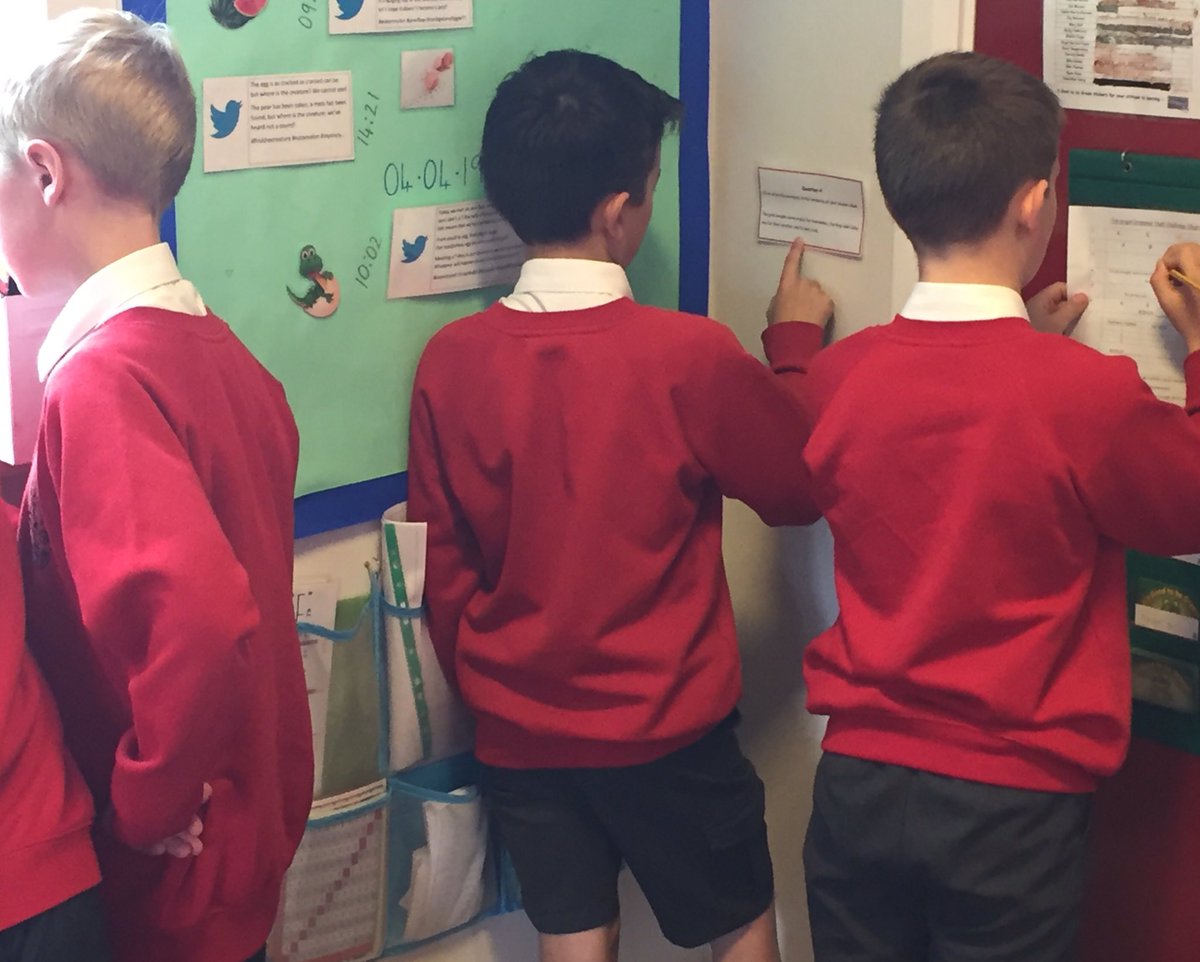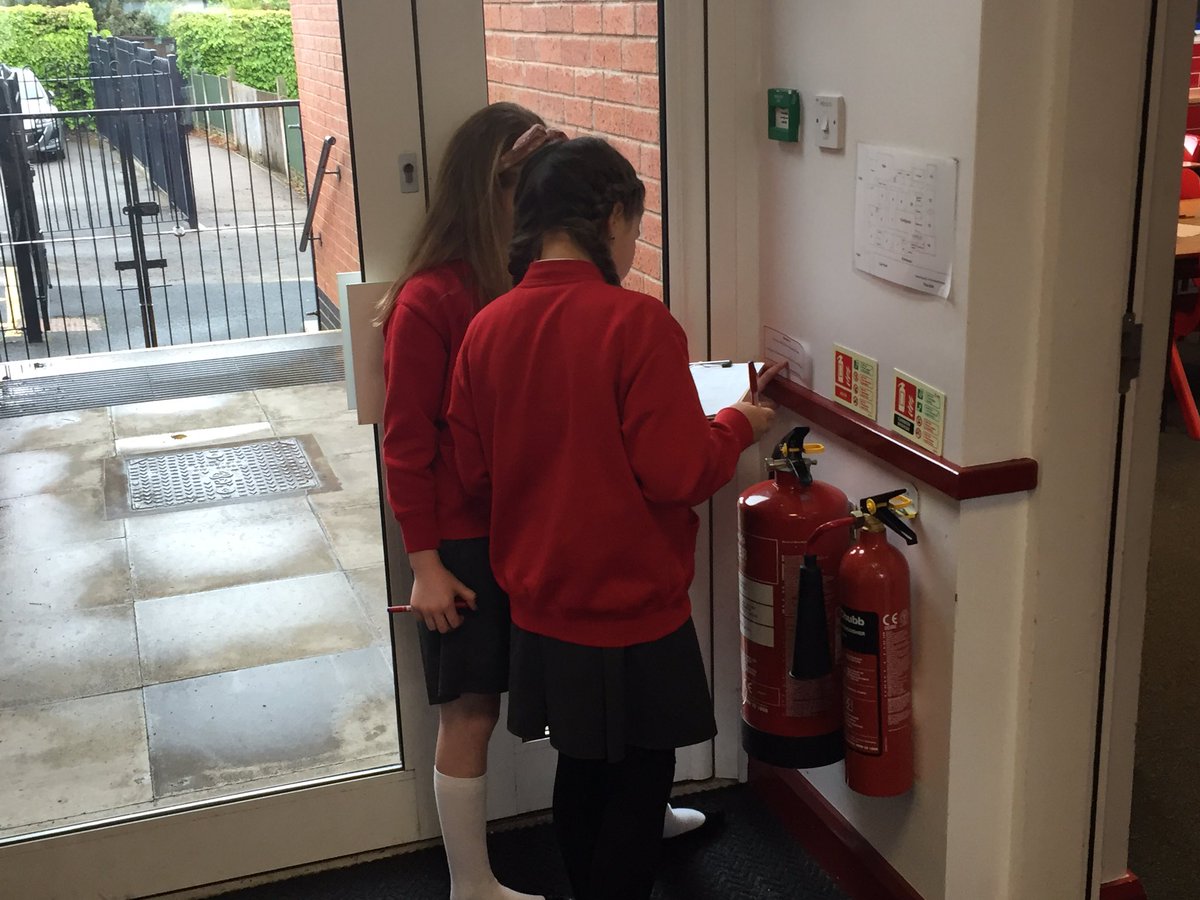 Year 5 Worship
Year 5 led a brilliant worship this week based on climate change. We all learnt lots and the children presented the information brilliantly!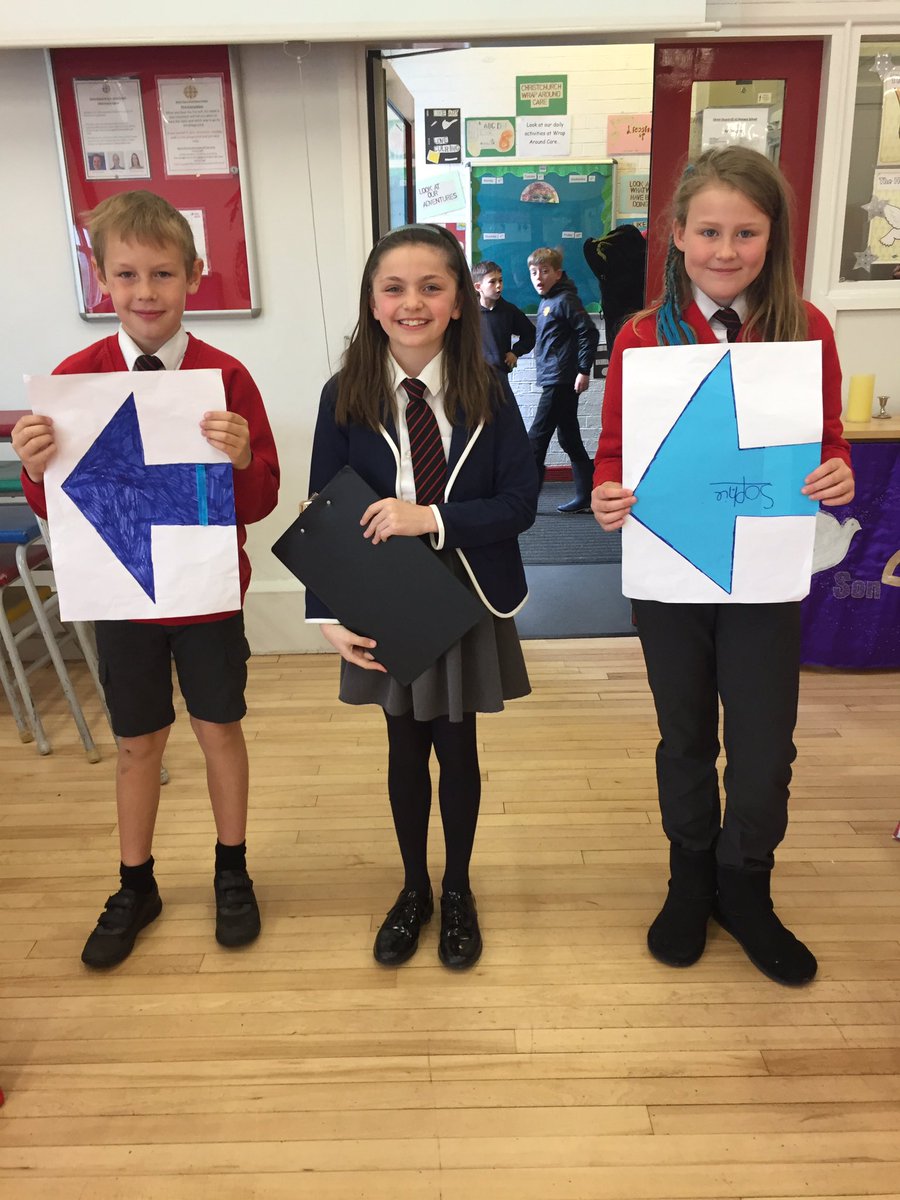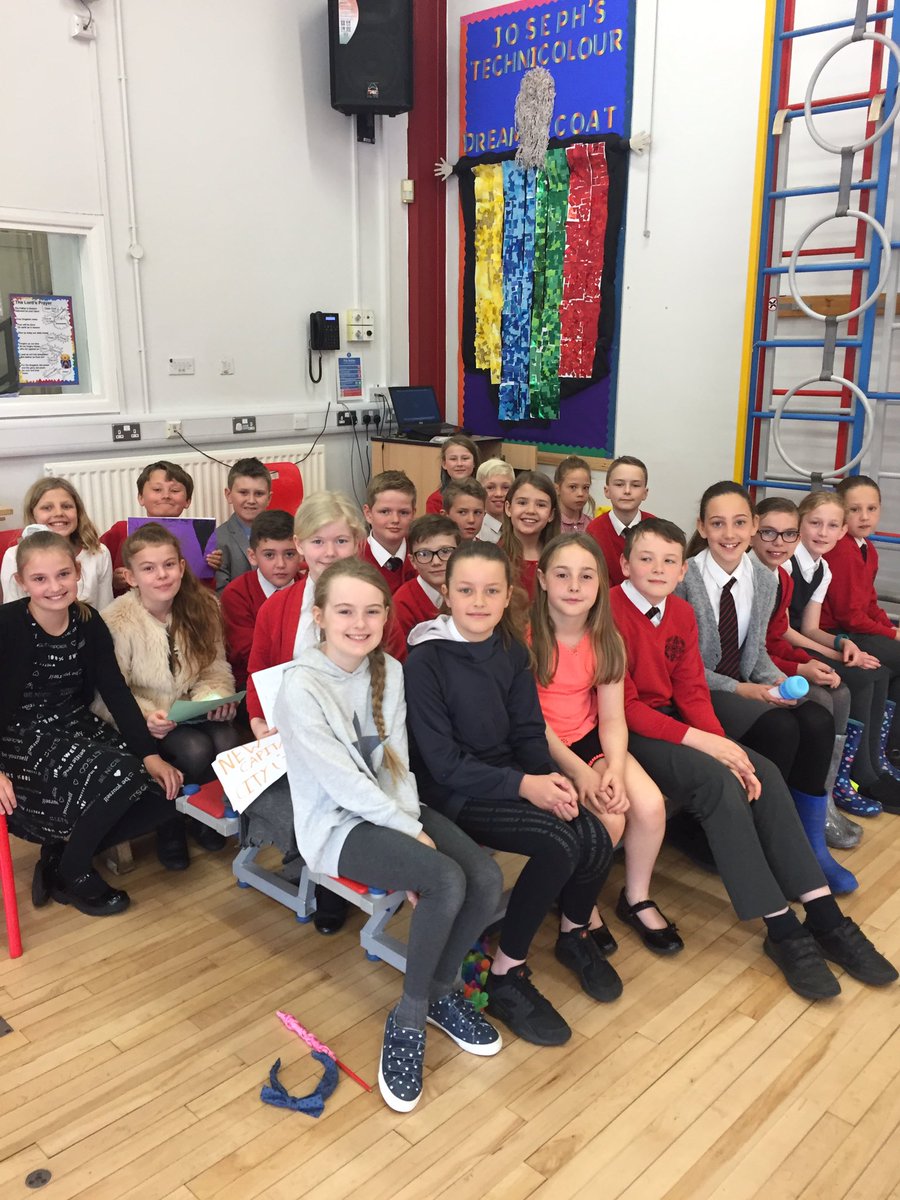 Week beginning 8th April
Writer of the Week
Once again we are very proud of the super writing in school. All of these pieces have been displayed throughout school.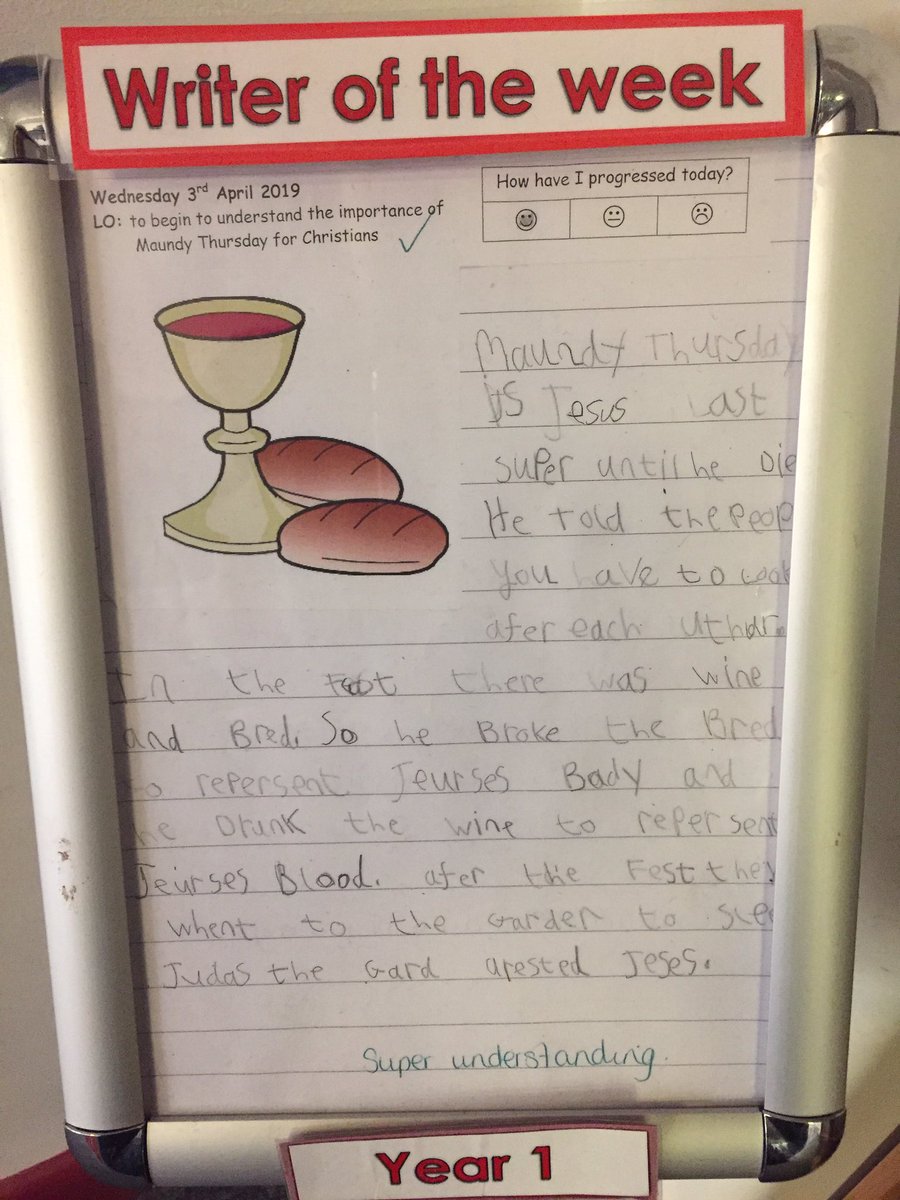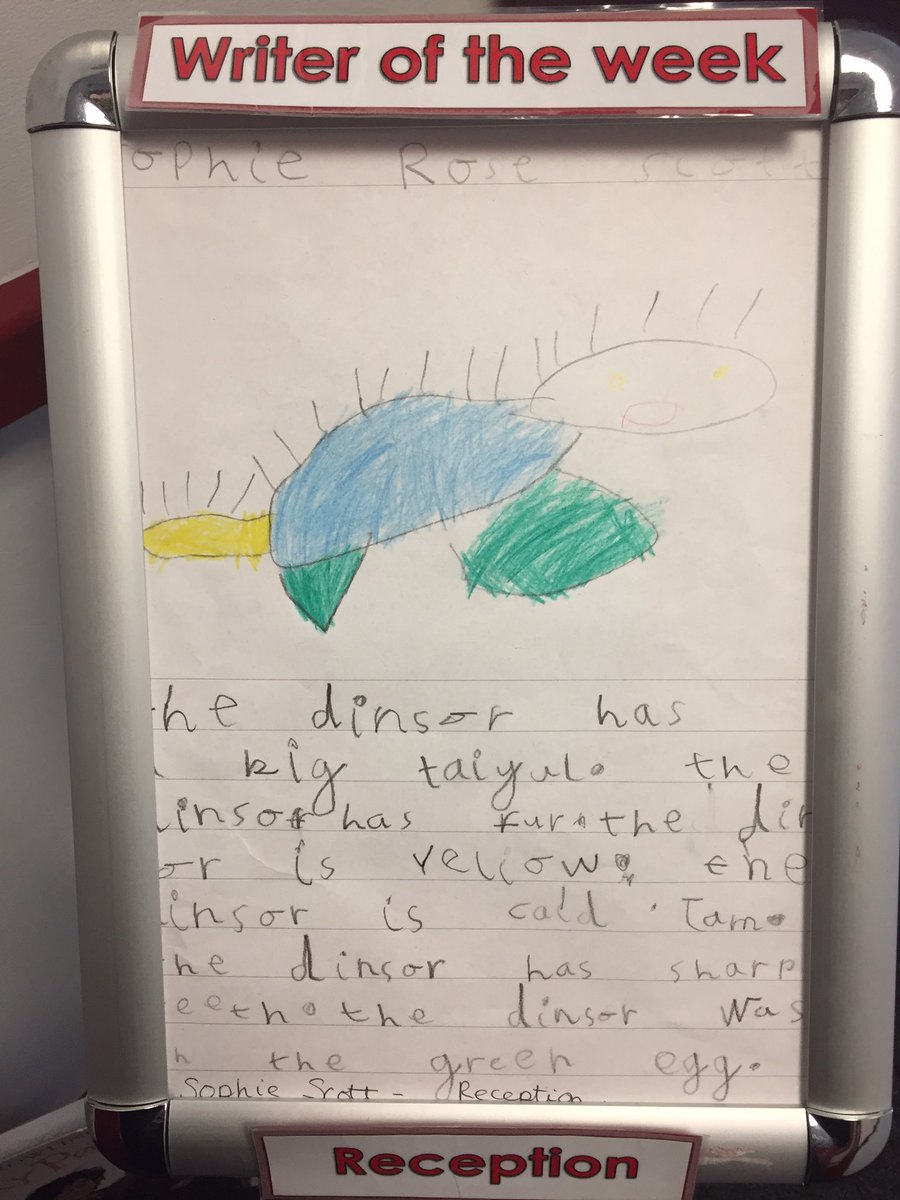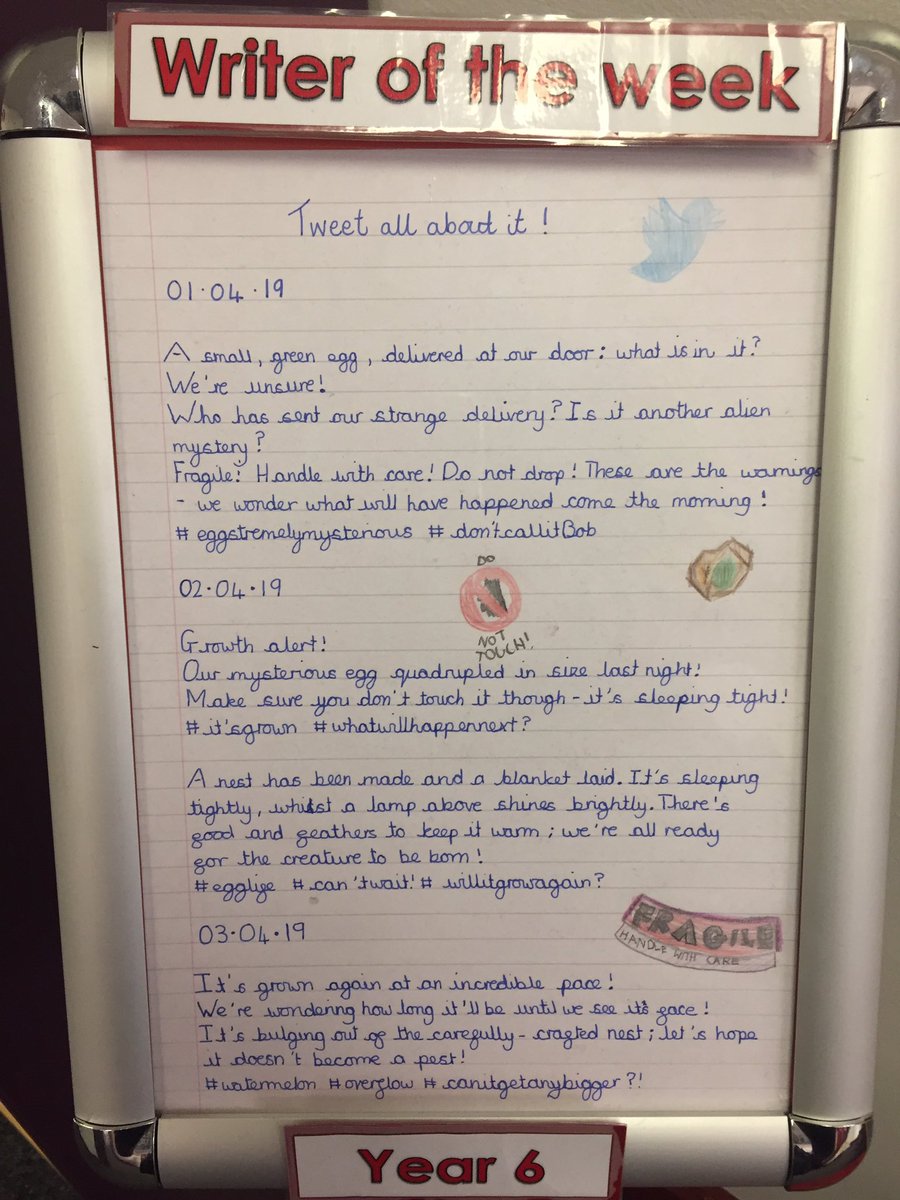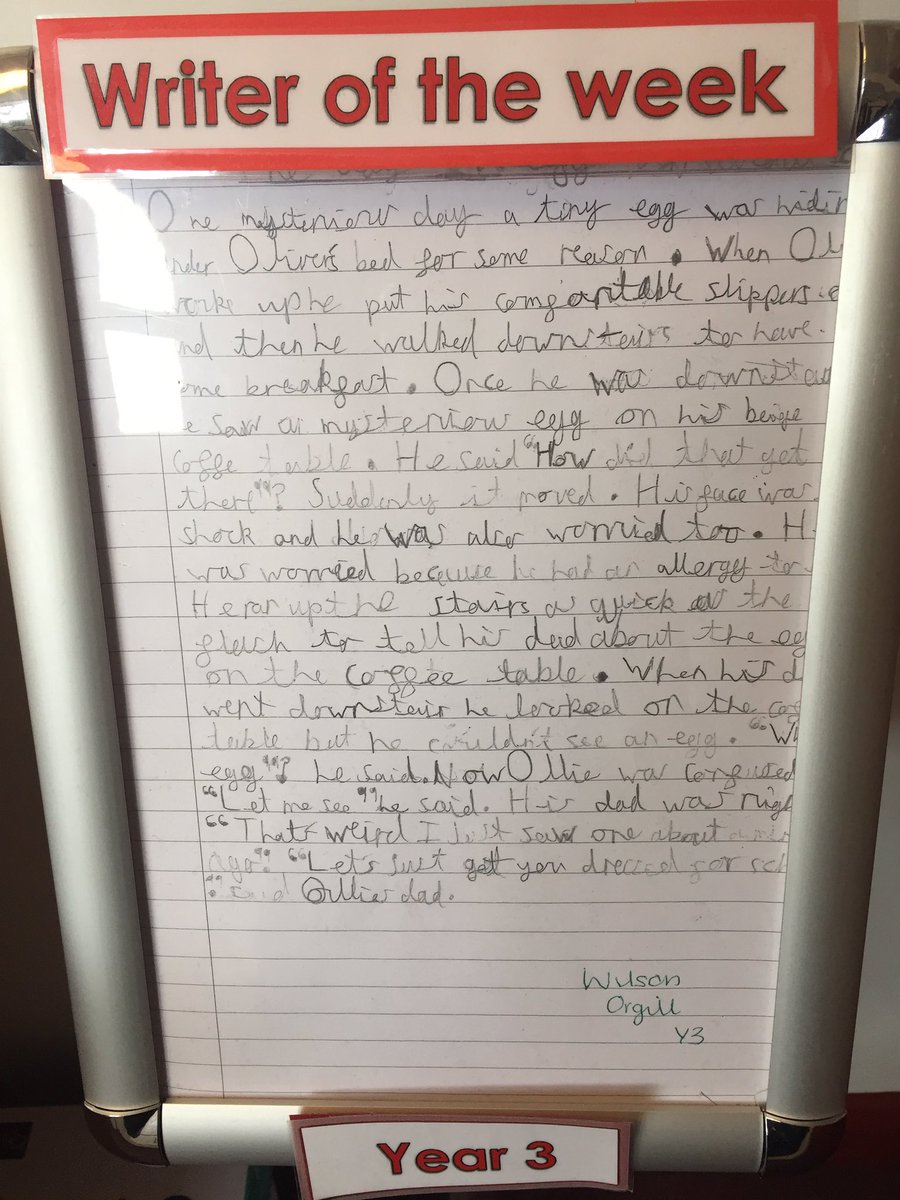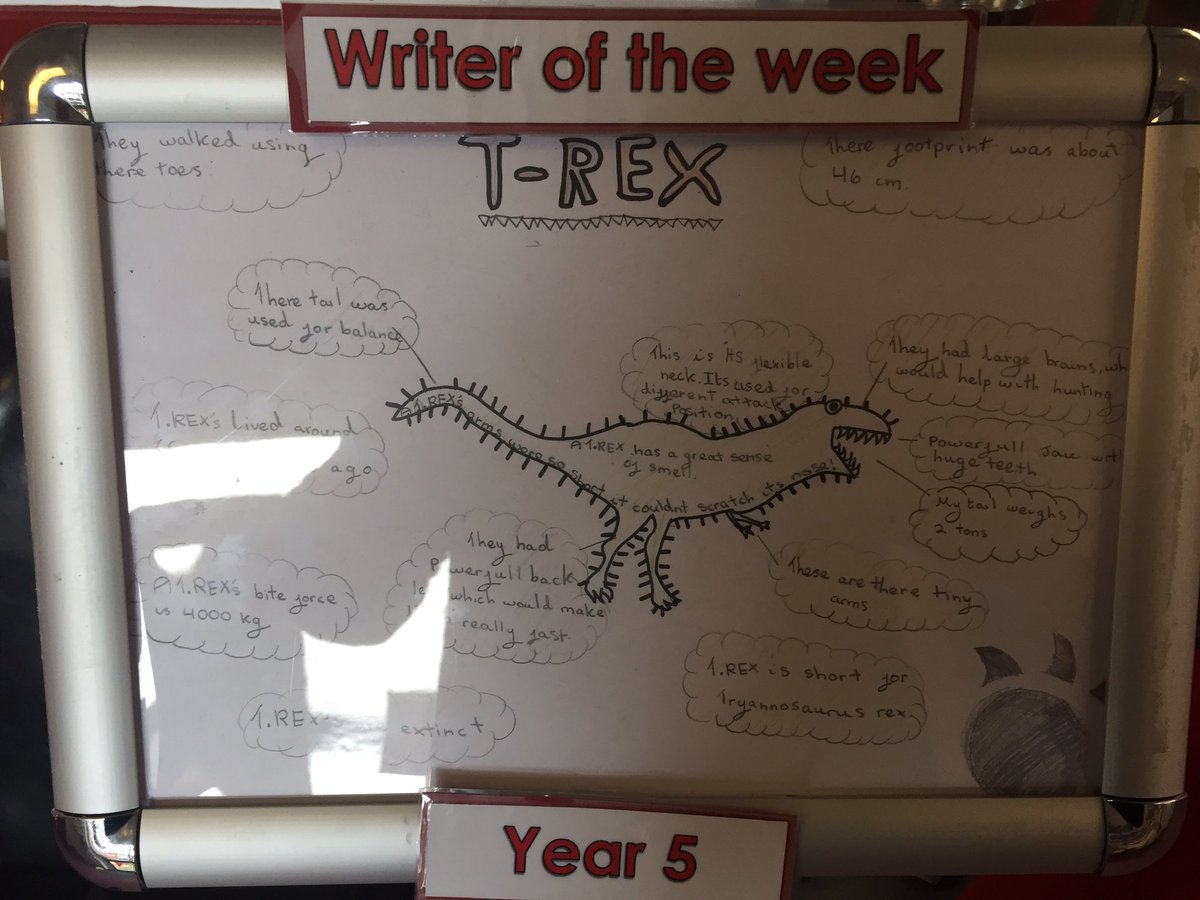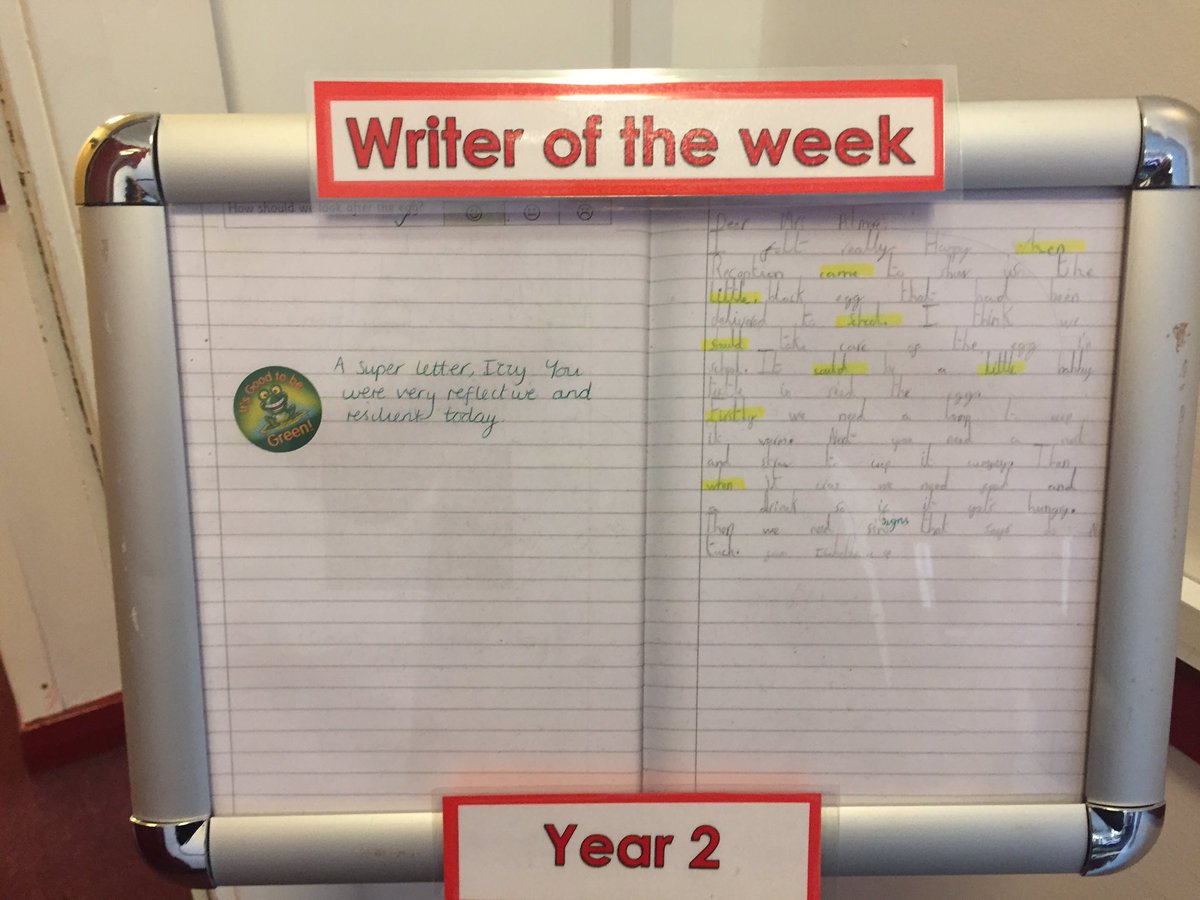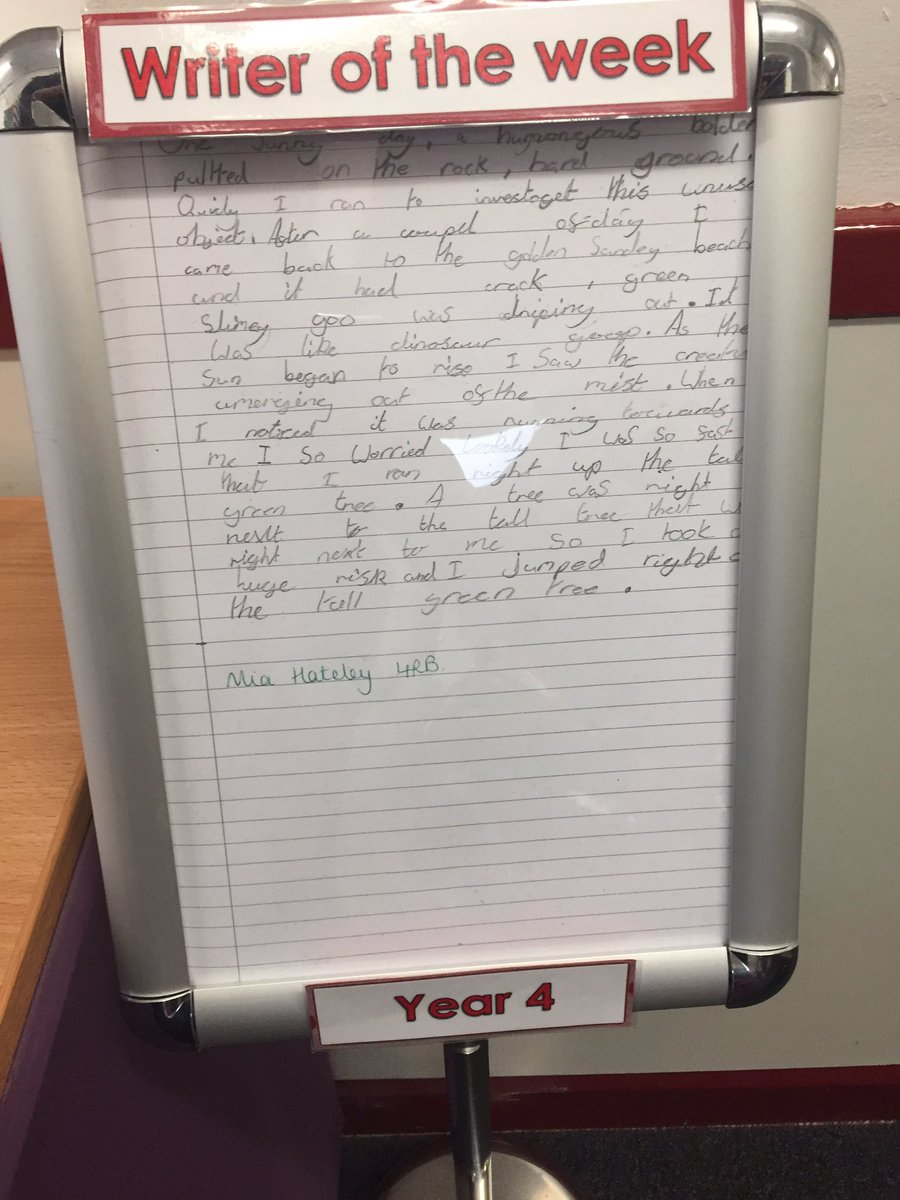 Year 3 Easter Worship
Well done to Year 3 for a super Easter performance on Monday. The singing and speaking was fantastic.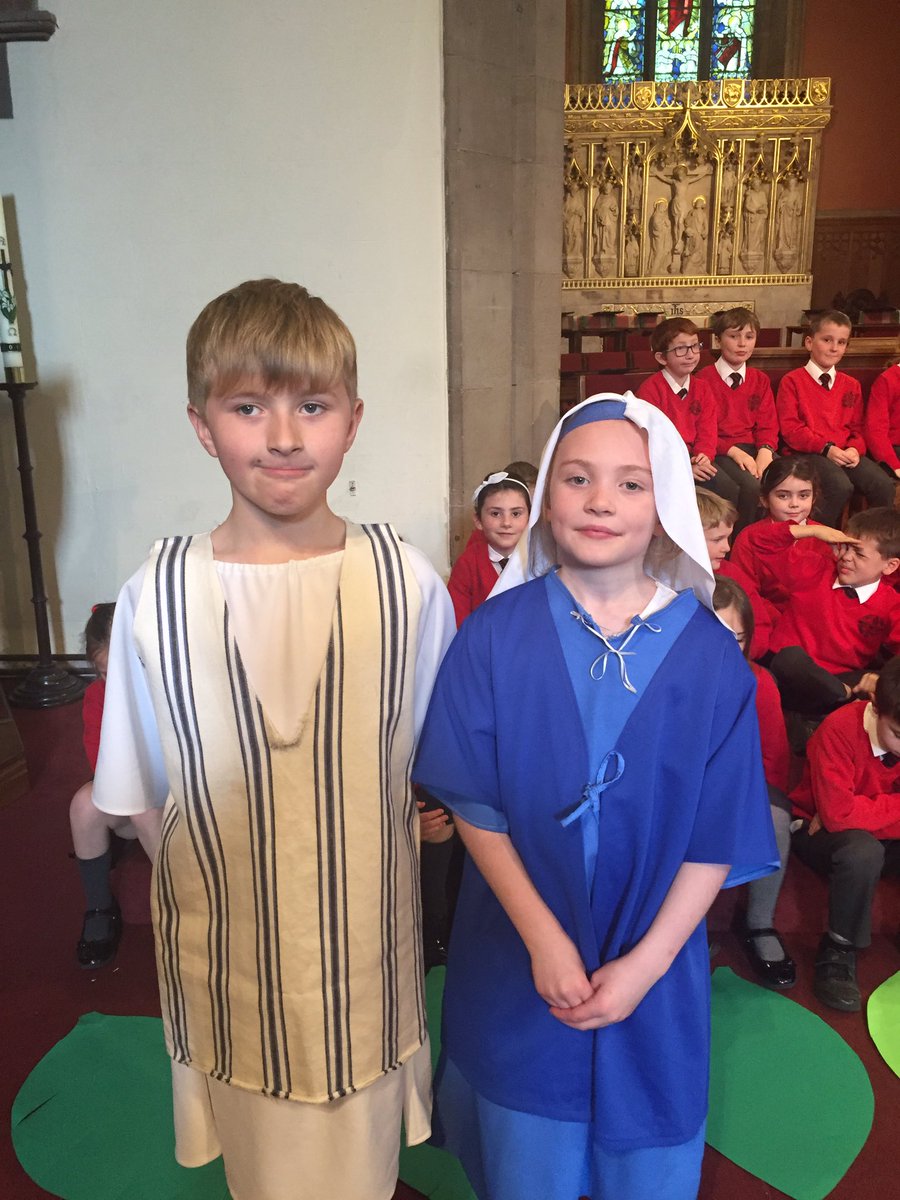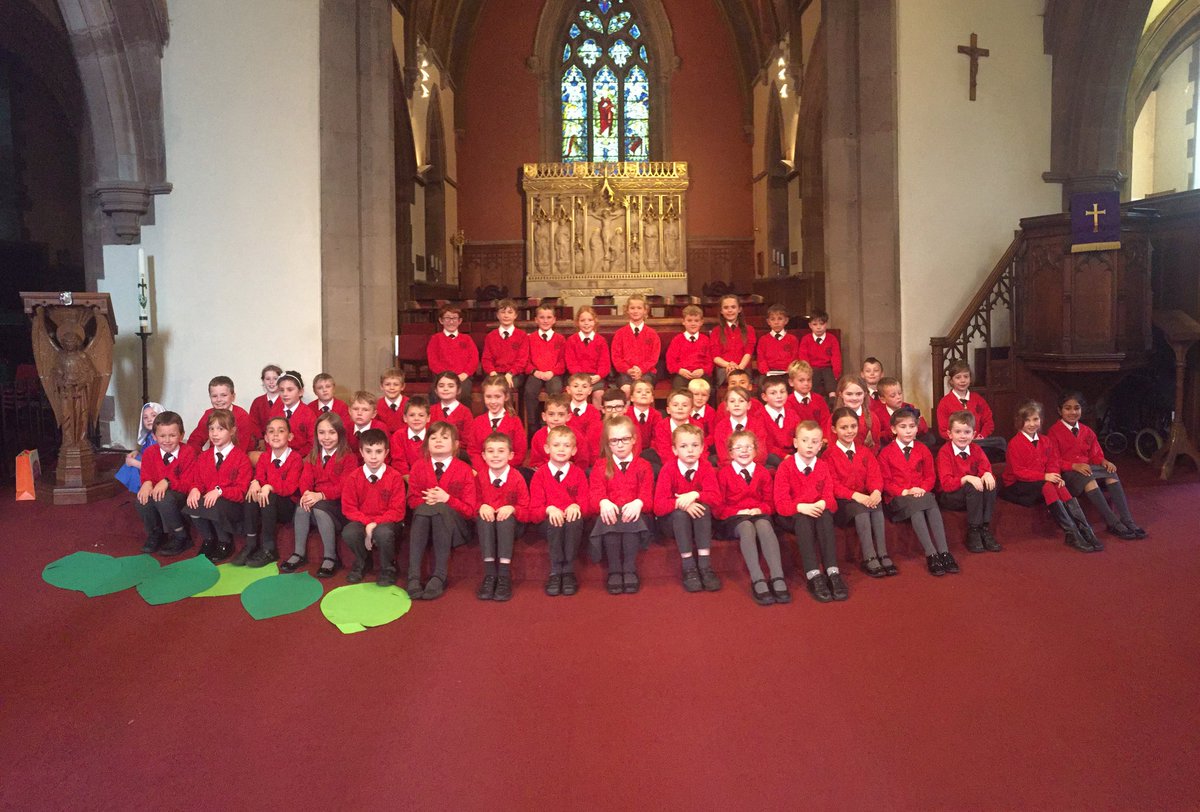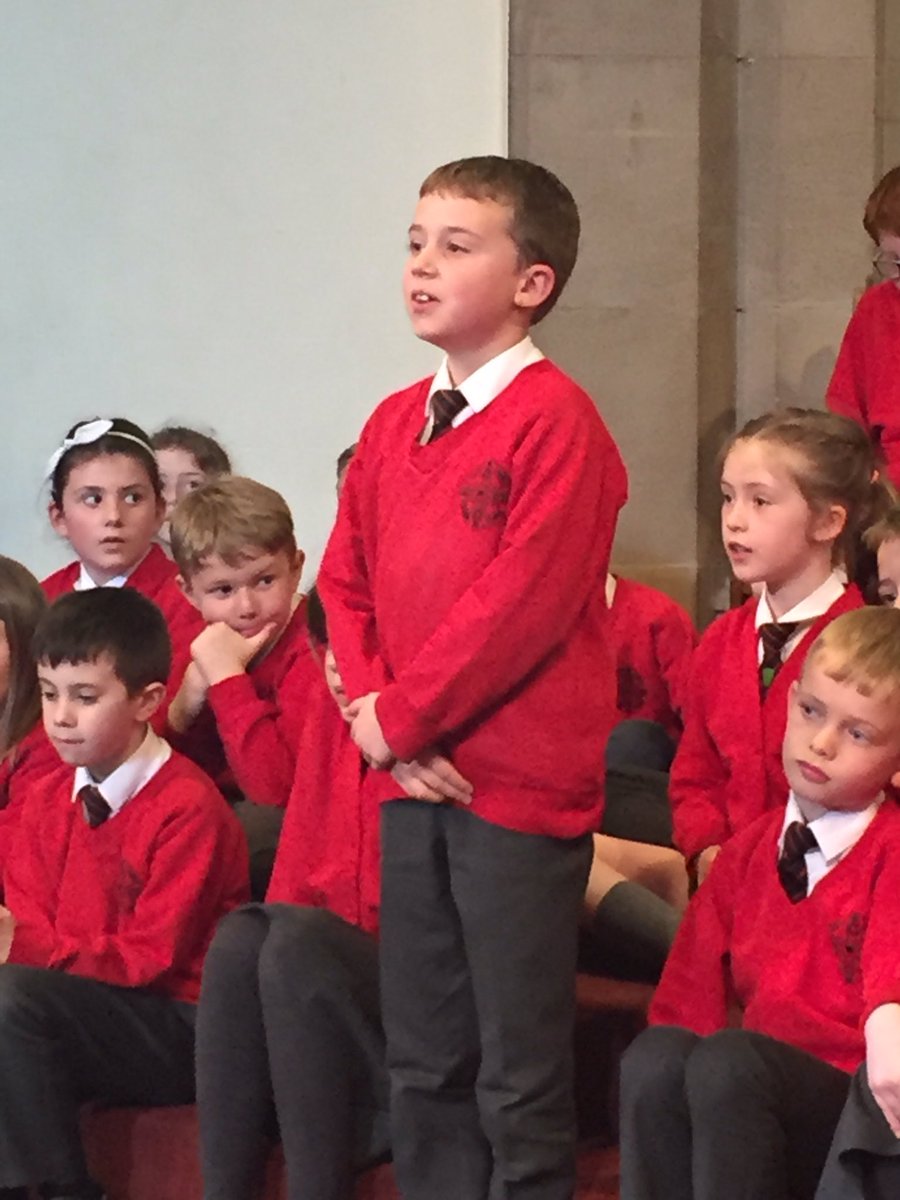 Year 5 Library Visit
This week both Year 5 classes visited the brand new library in Lichfield. They had a wonderful time browsing the new selection of books and even got to take a couple of home.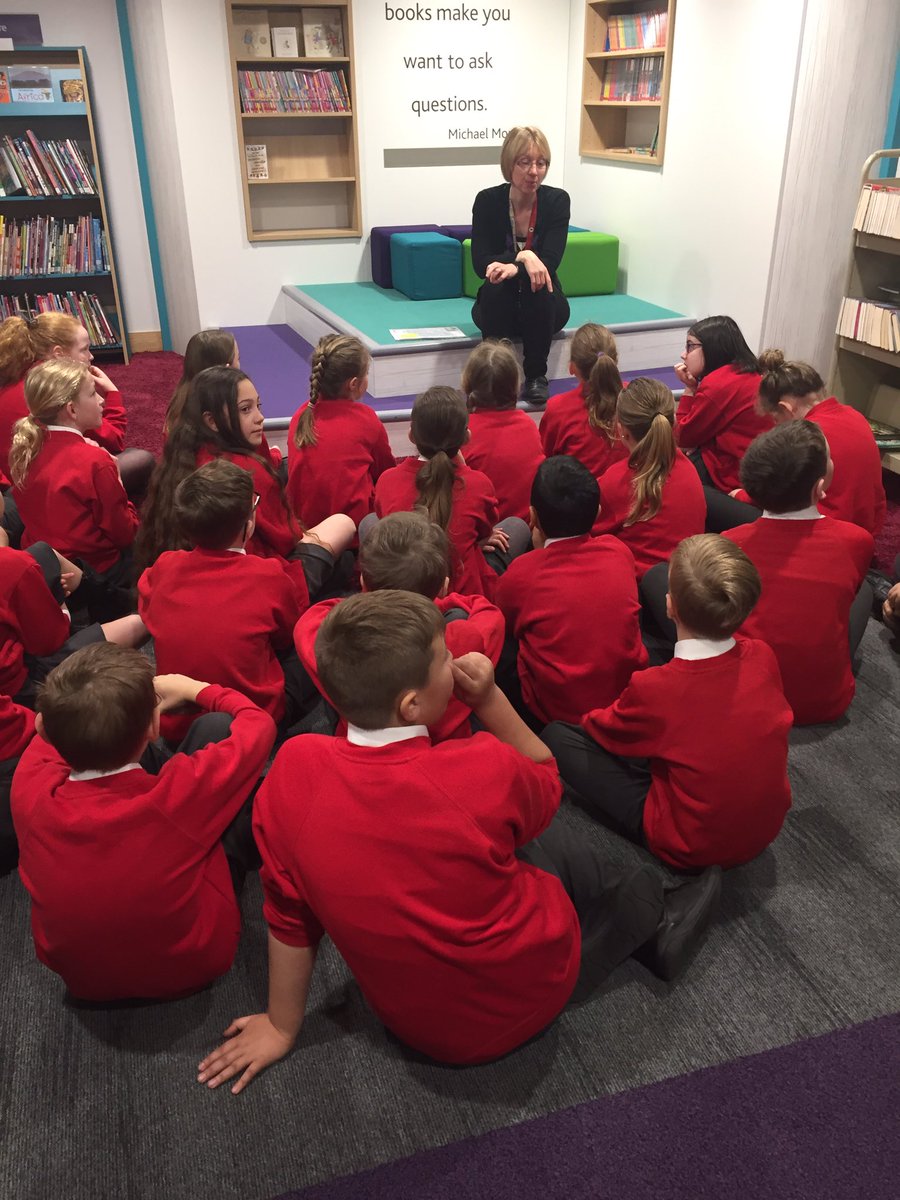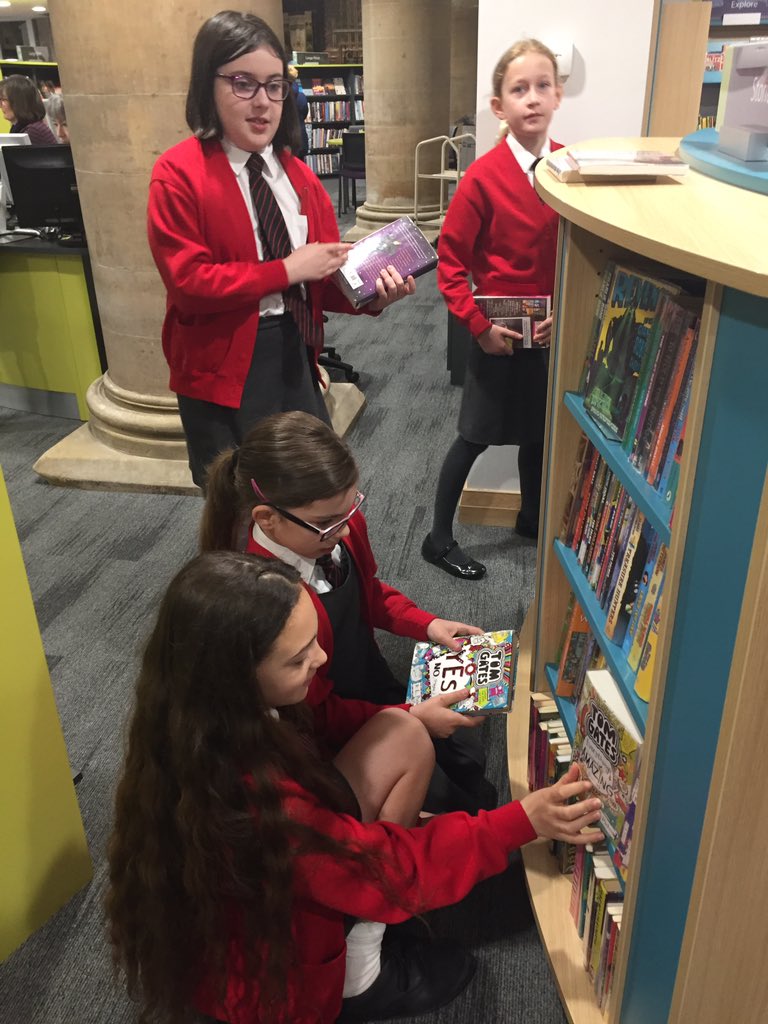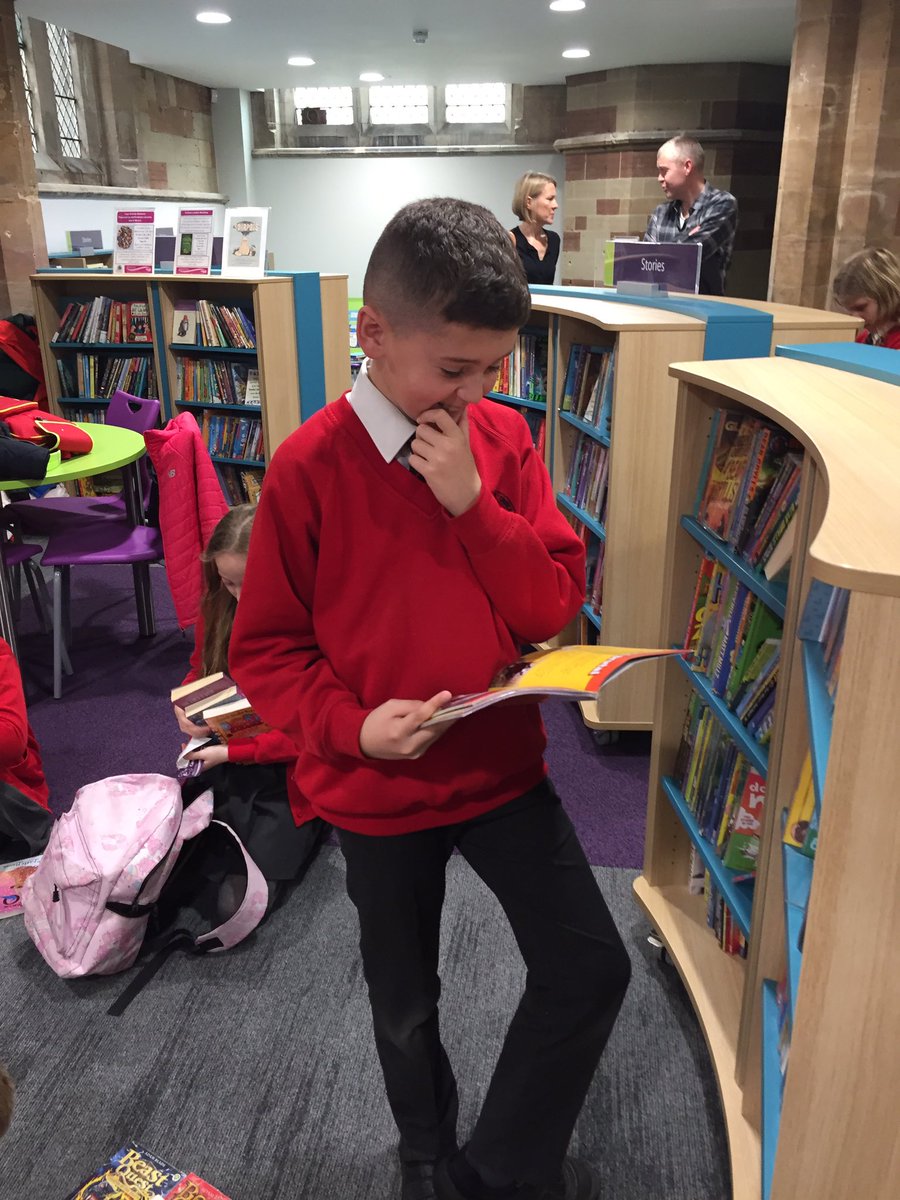 Week beginning 1st April
'Jam' the Dinosaur visits Christ Church!
Wow, what a week! We had a mysterious egg delivery on Monday morning which then continued to grow. By Wednesday afternoon, the egg had cracked and the creature inside had escaped! We had no idea what the mysterious creature could be. However, on Thursday 'Jam' the T-Rex was discovered. He spent the whole morning with us and even came into our classrooms!
It really was a brilliant day - thanks to Joe and Sam from TeachRex.
We then continued to learn all about dinosaurs for the rest of the day. Some year groups completed some art work, others did research and some children had a debate about whether or not a dinosaur should be kept in the zoo.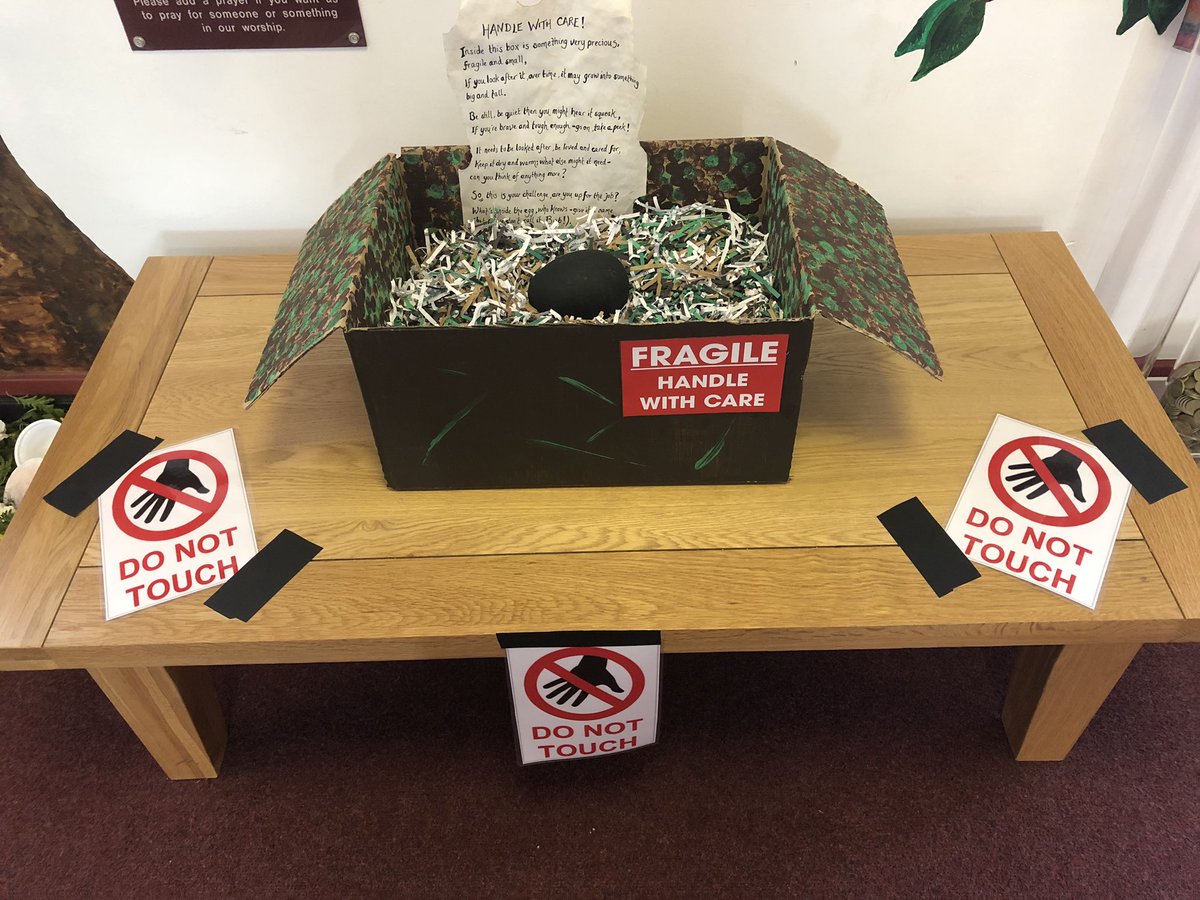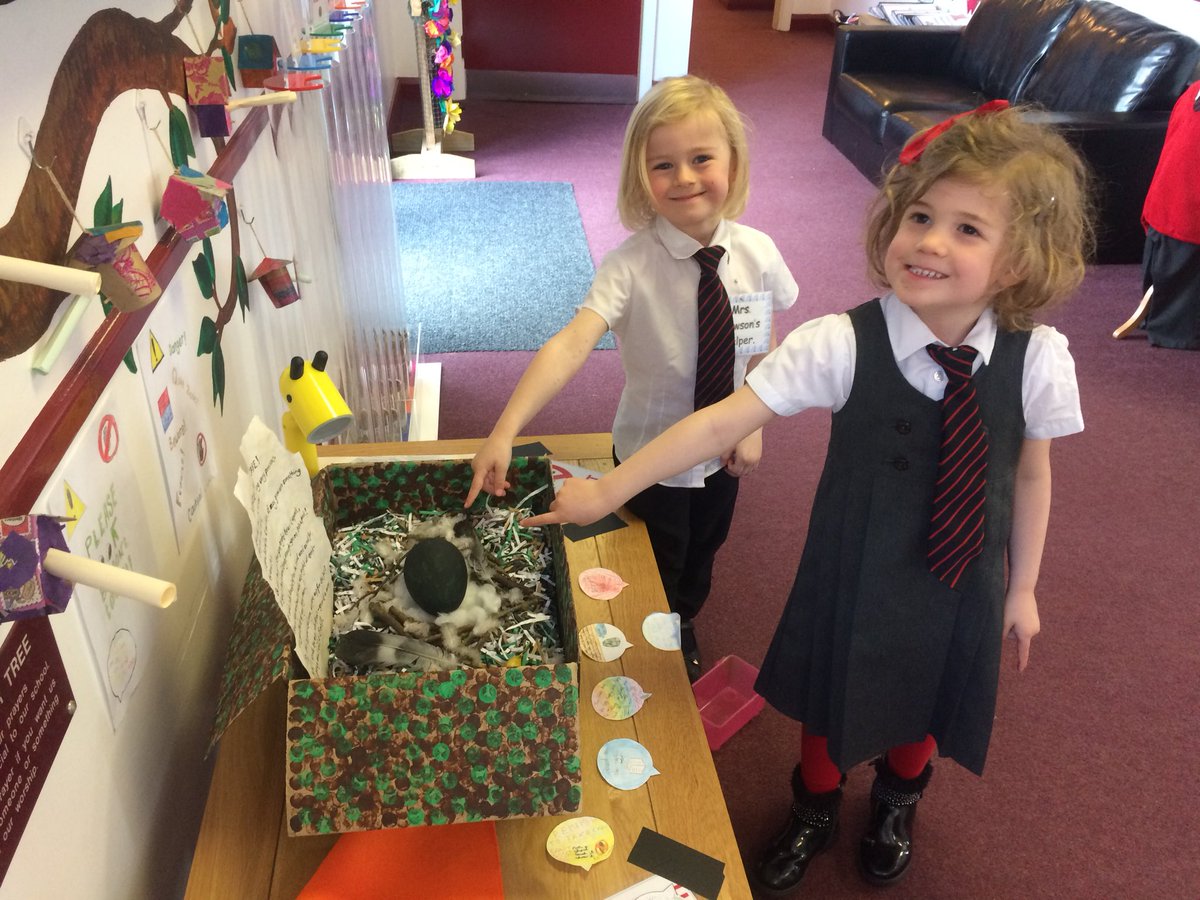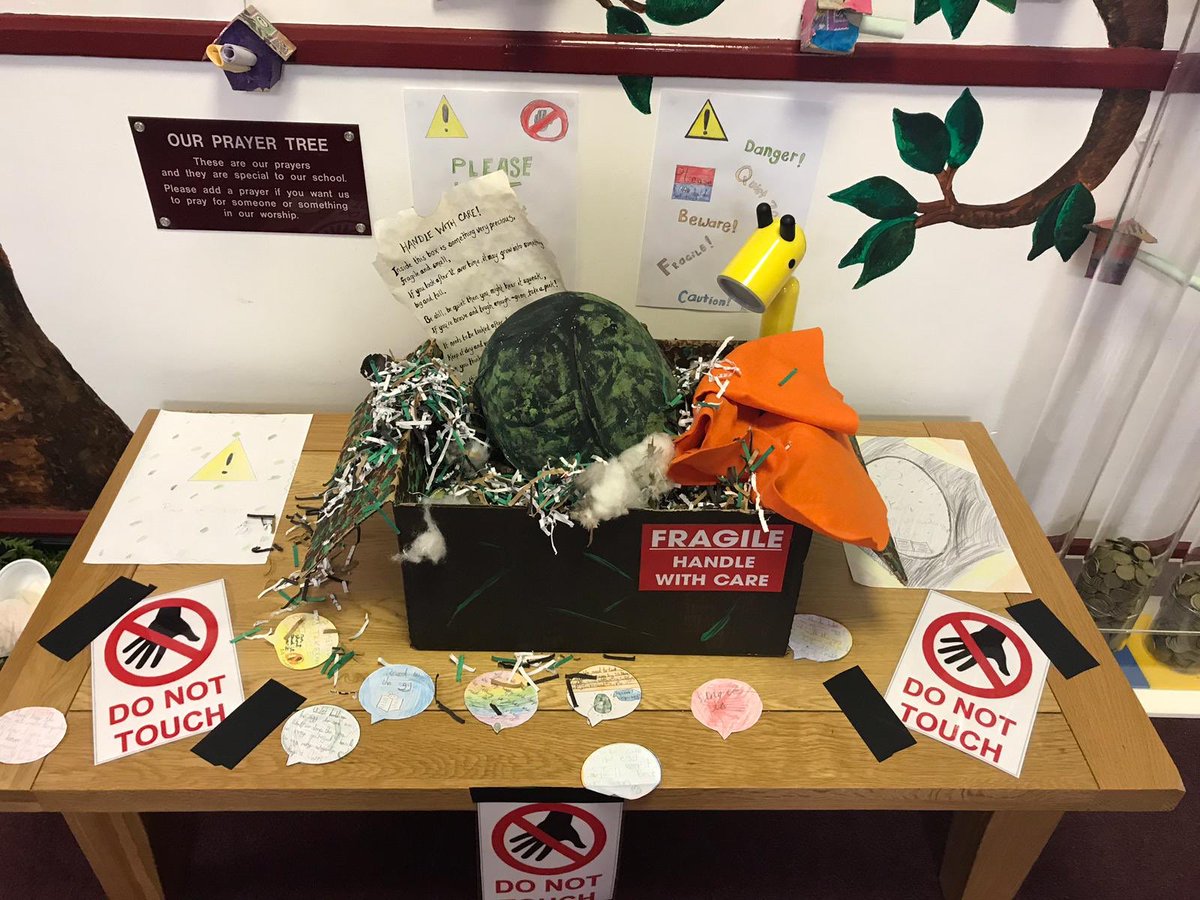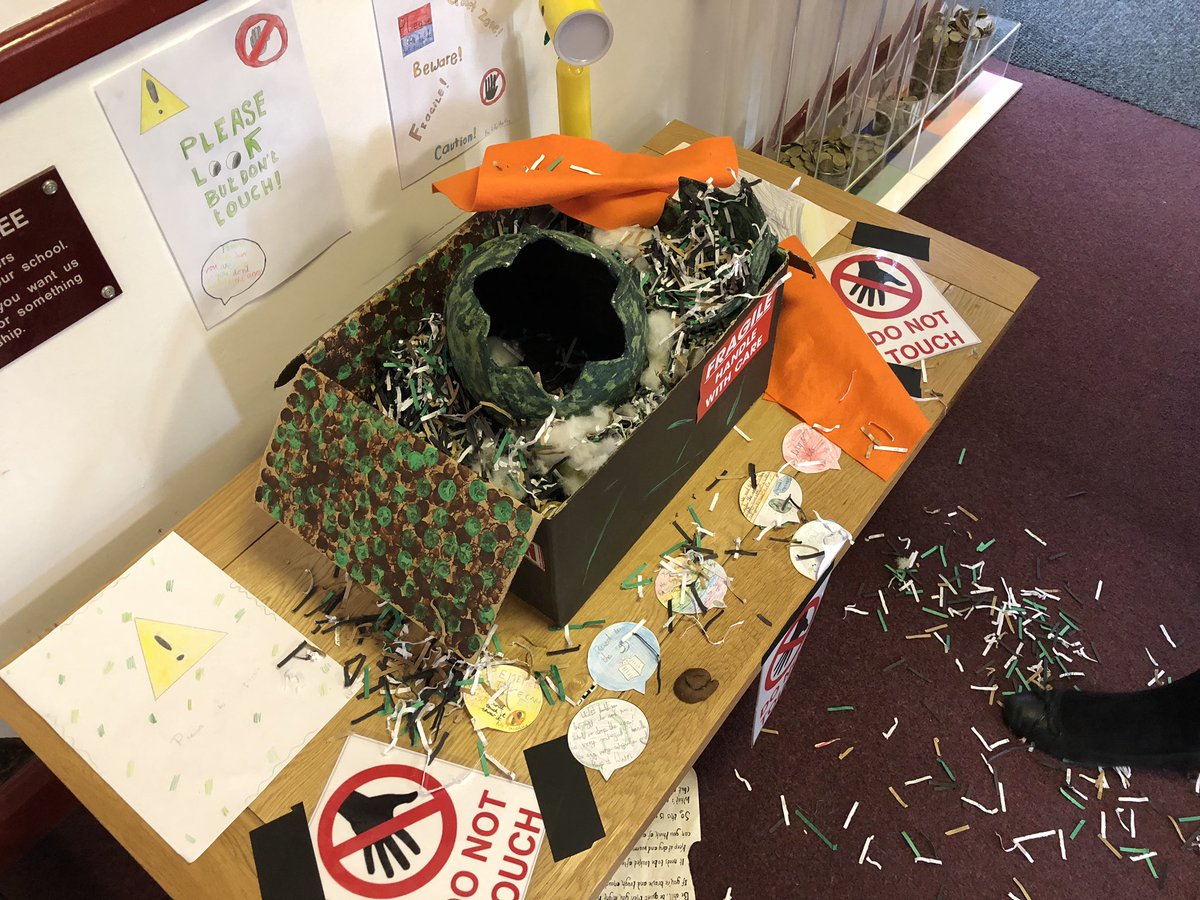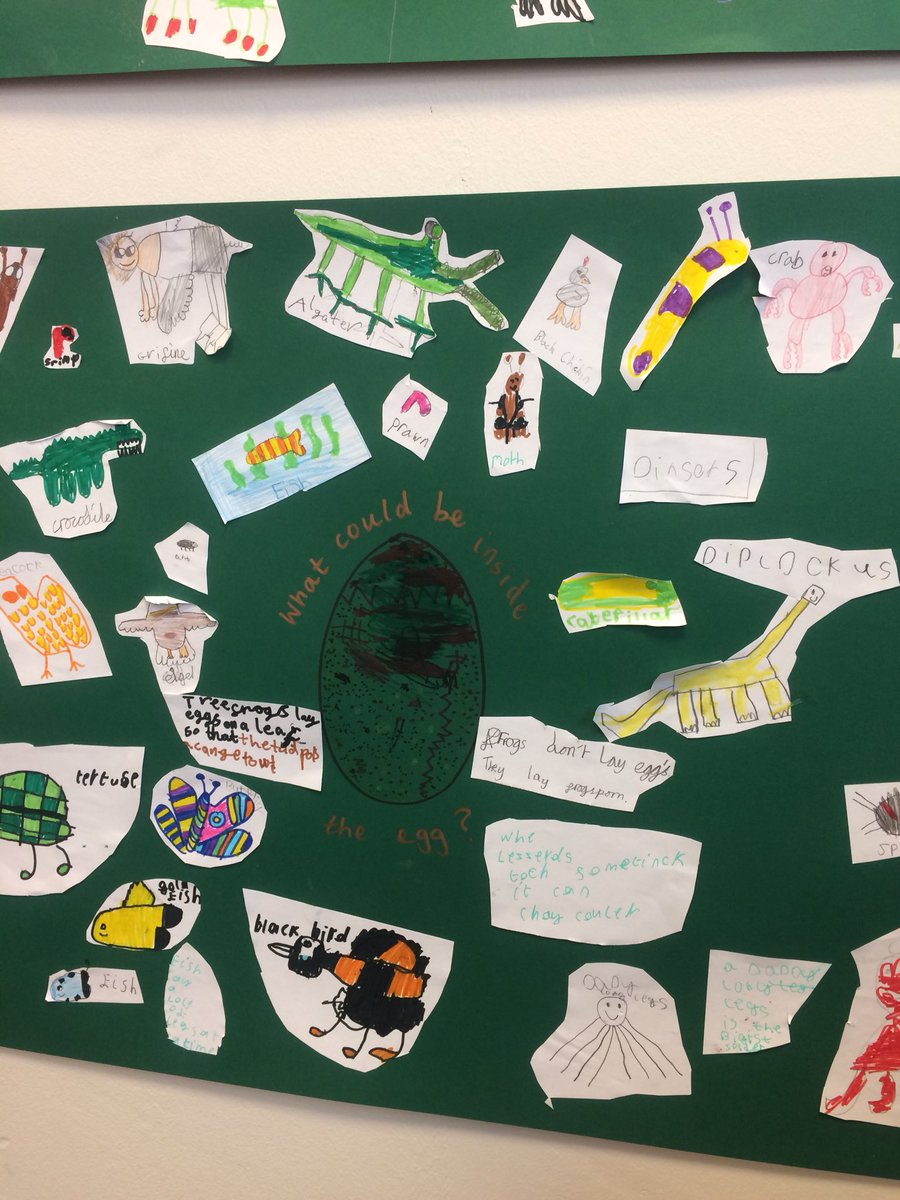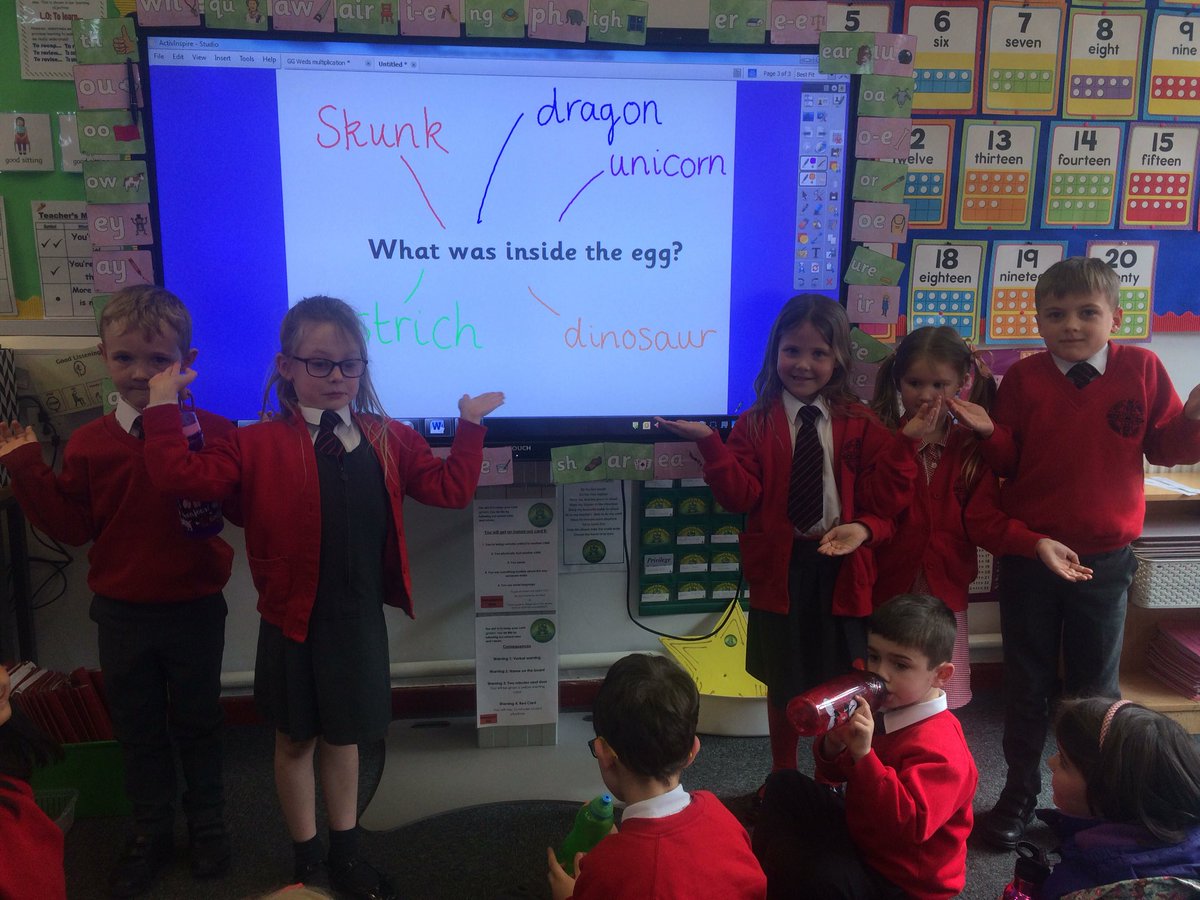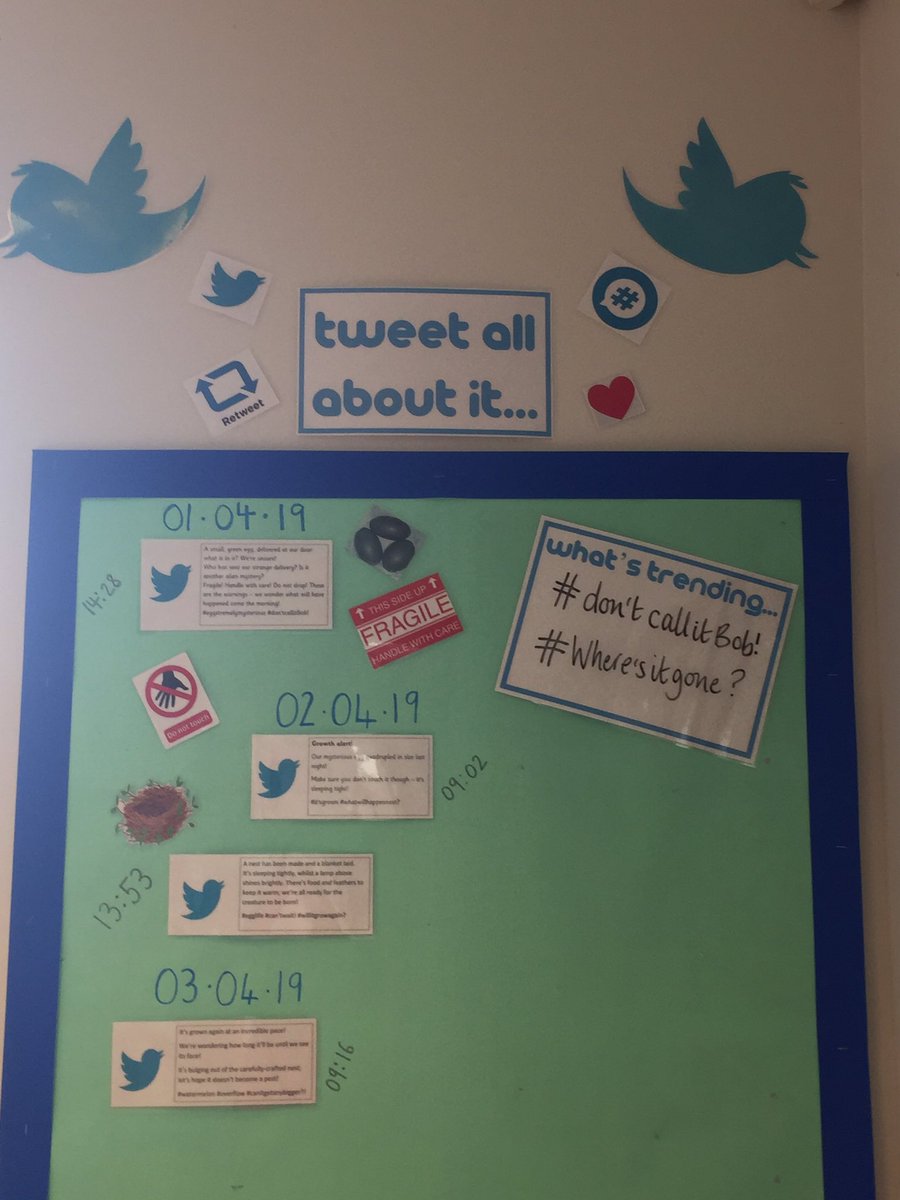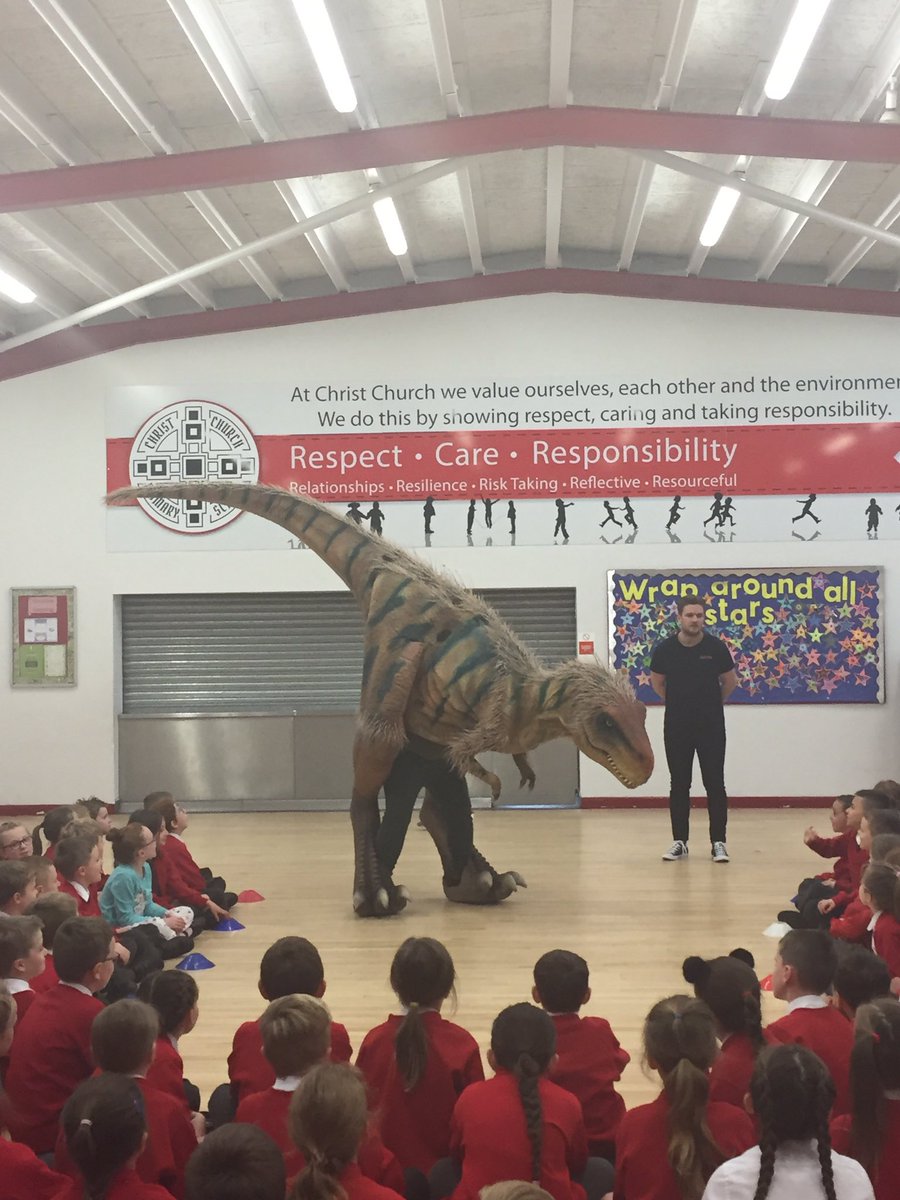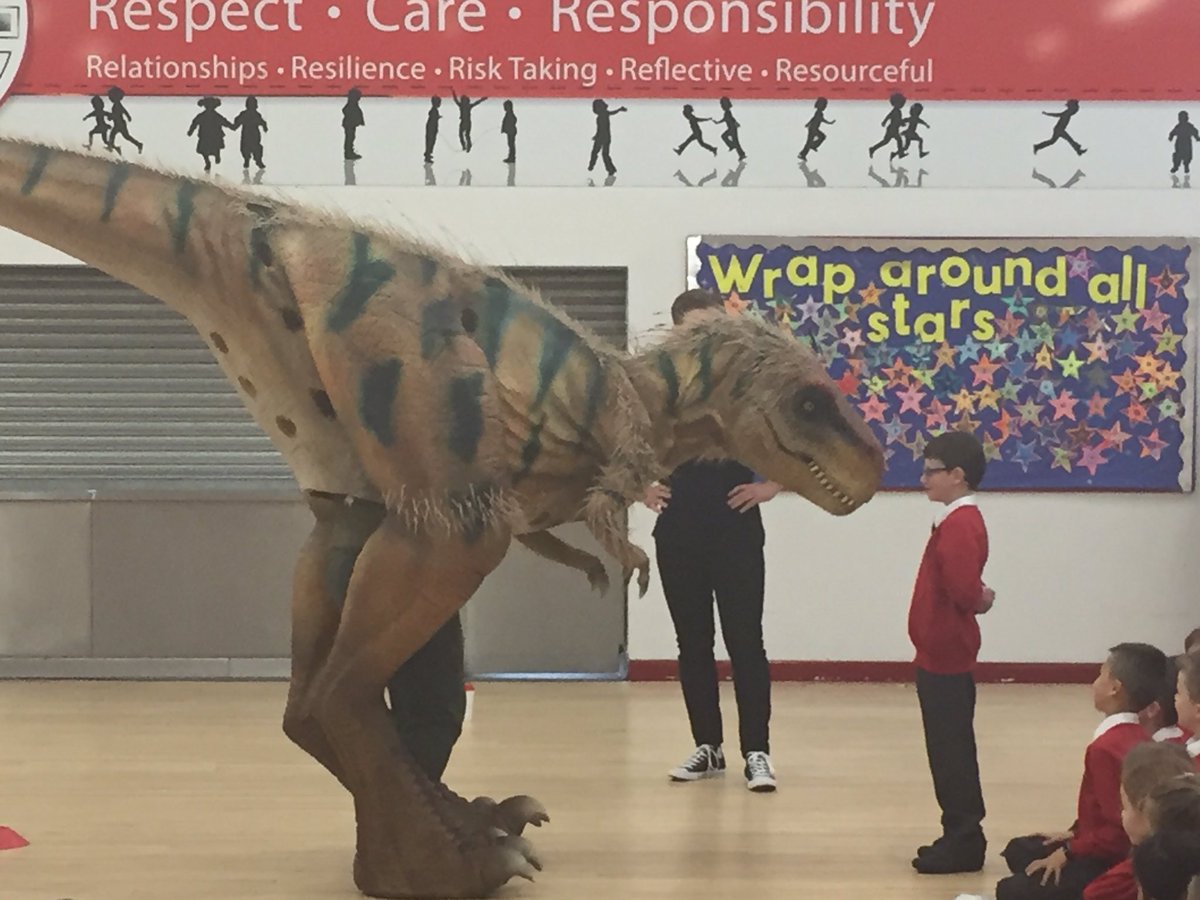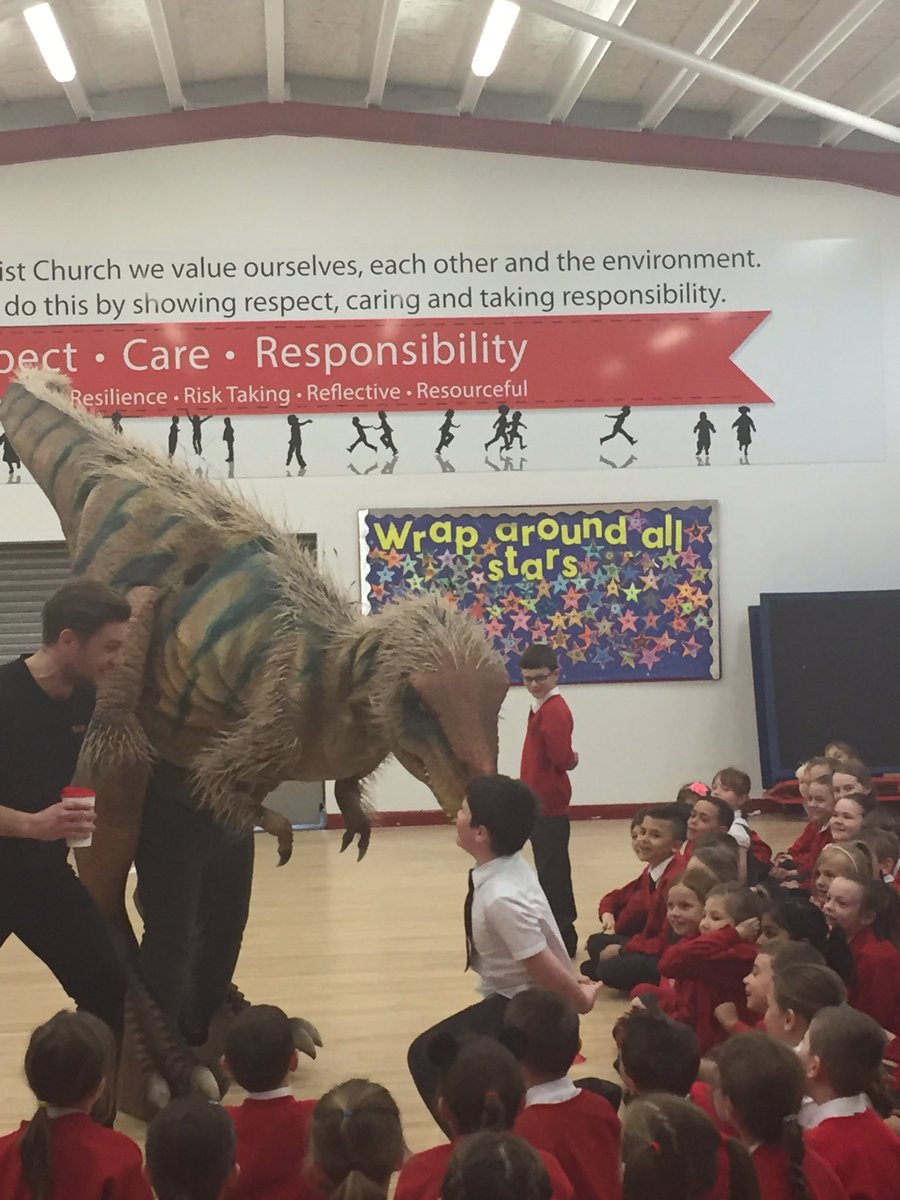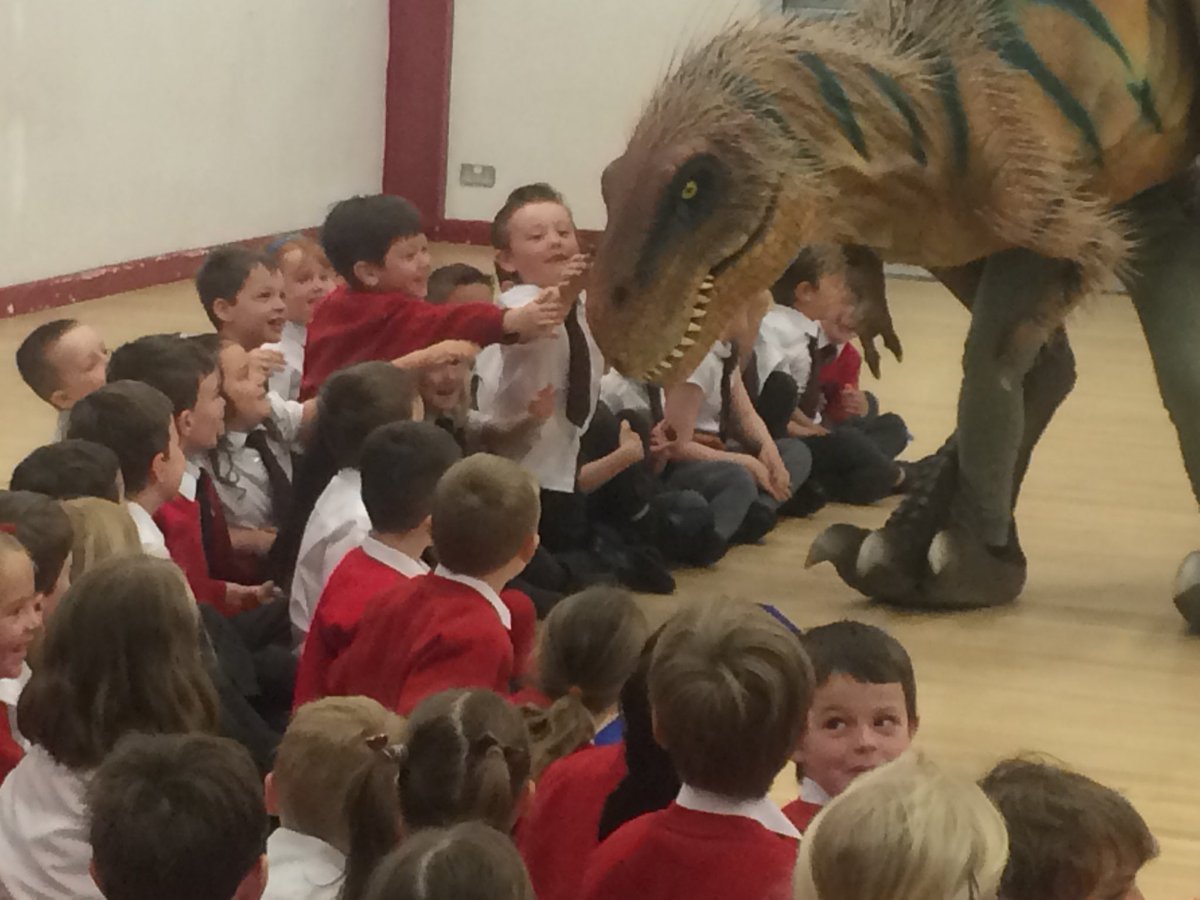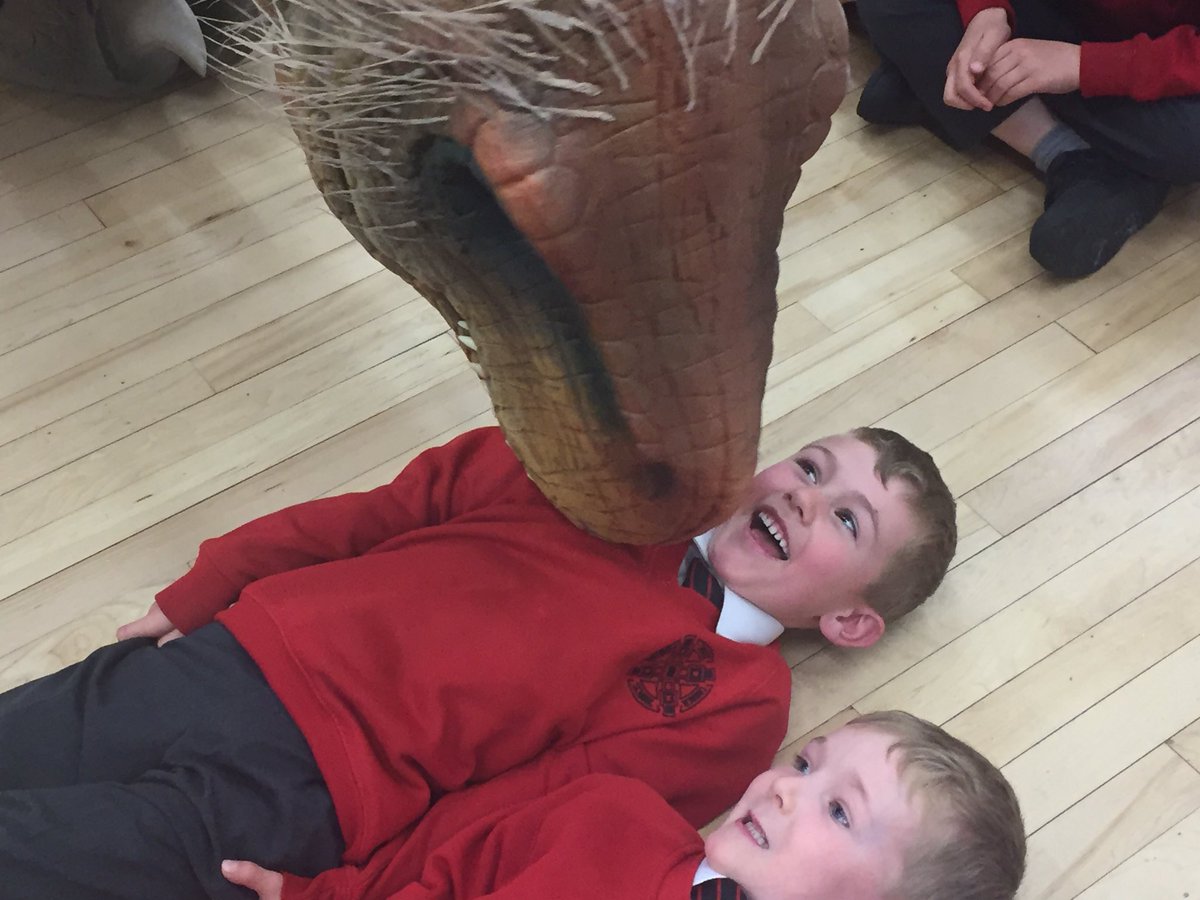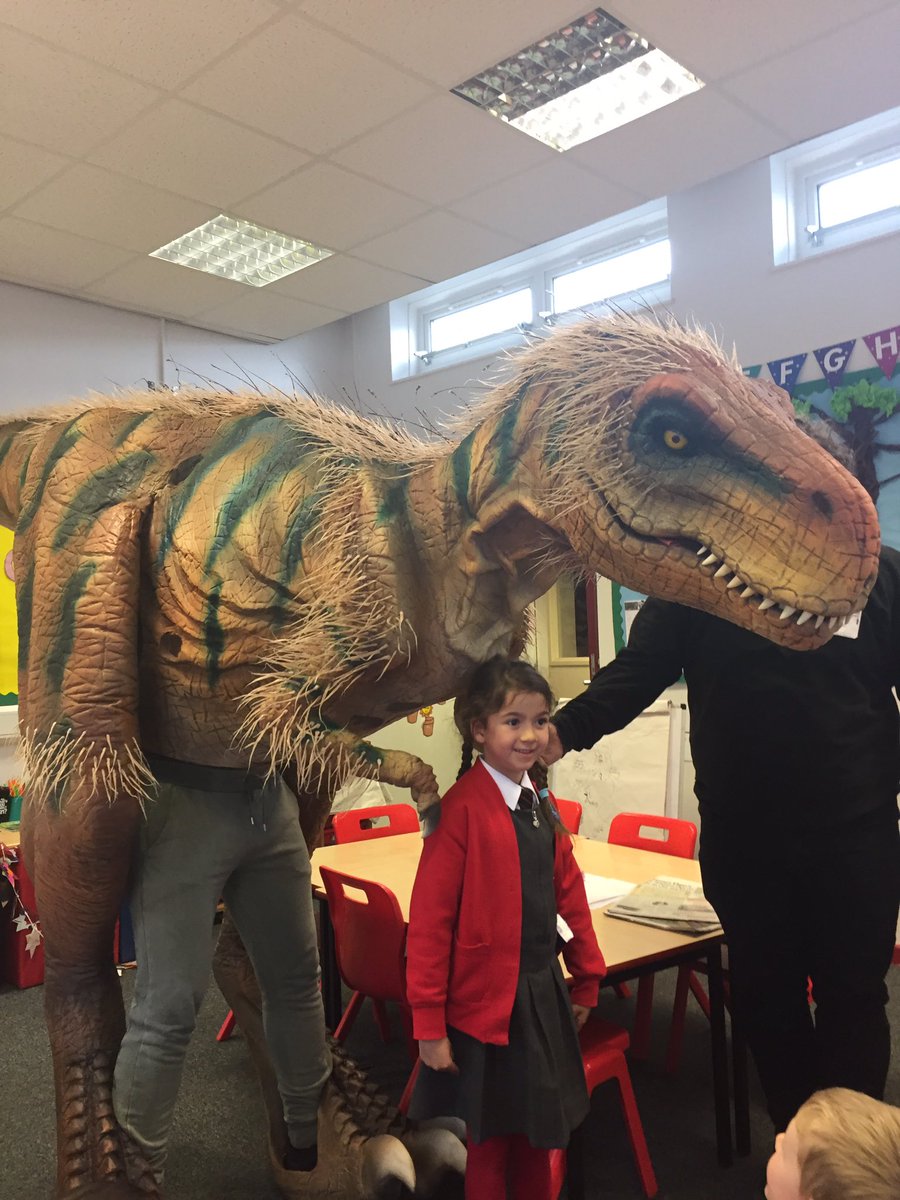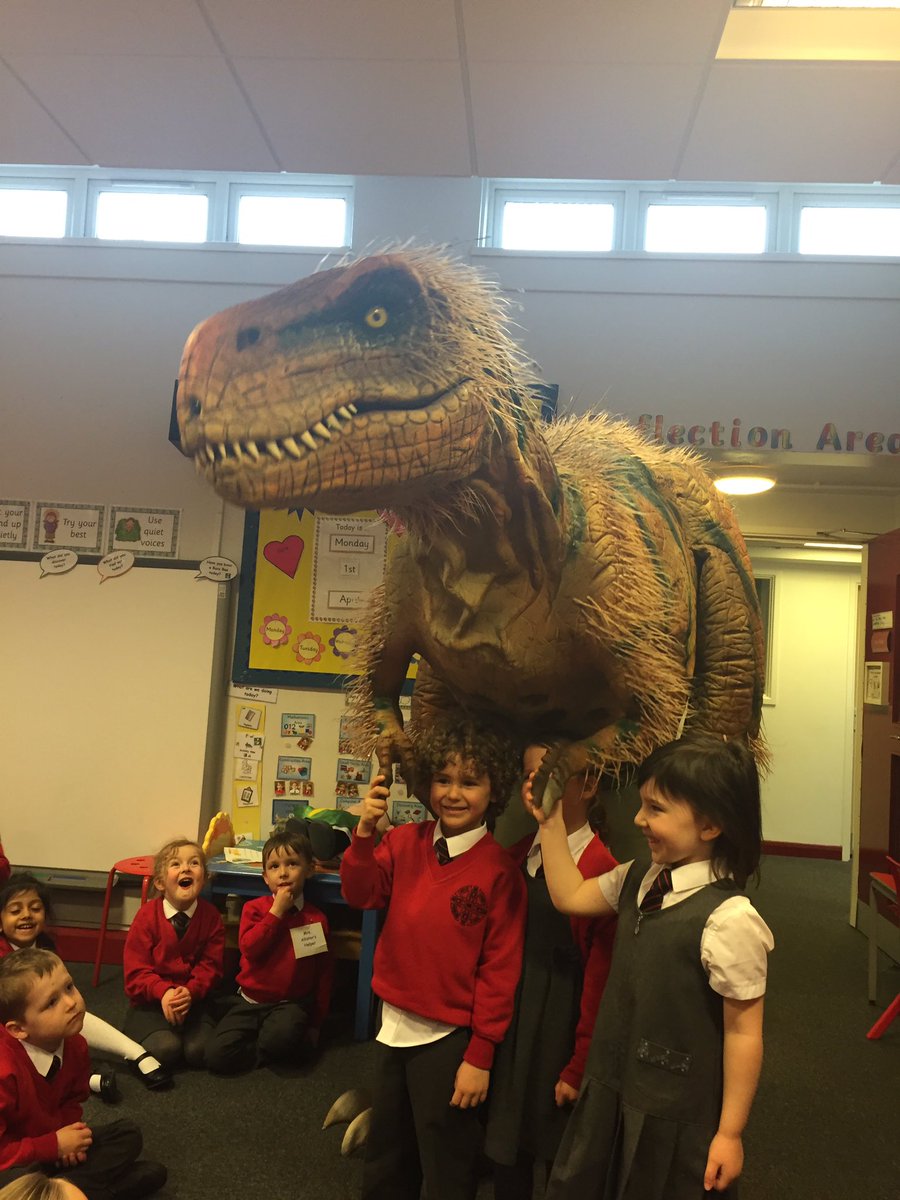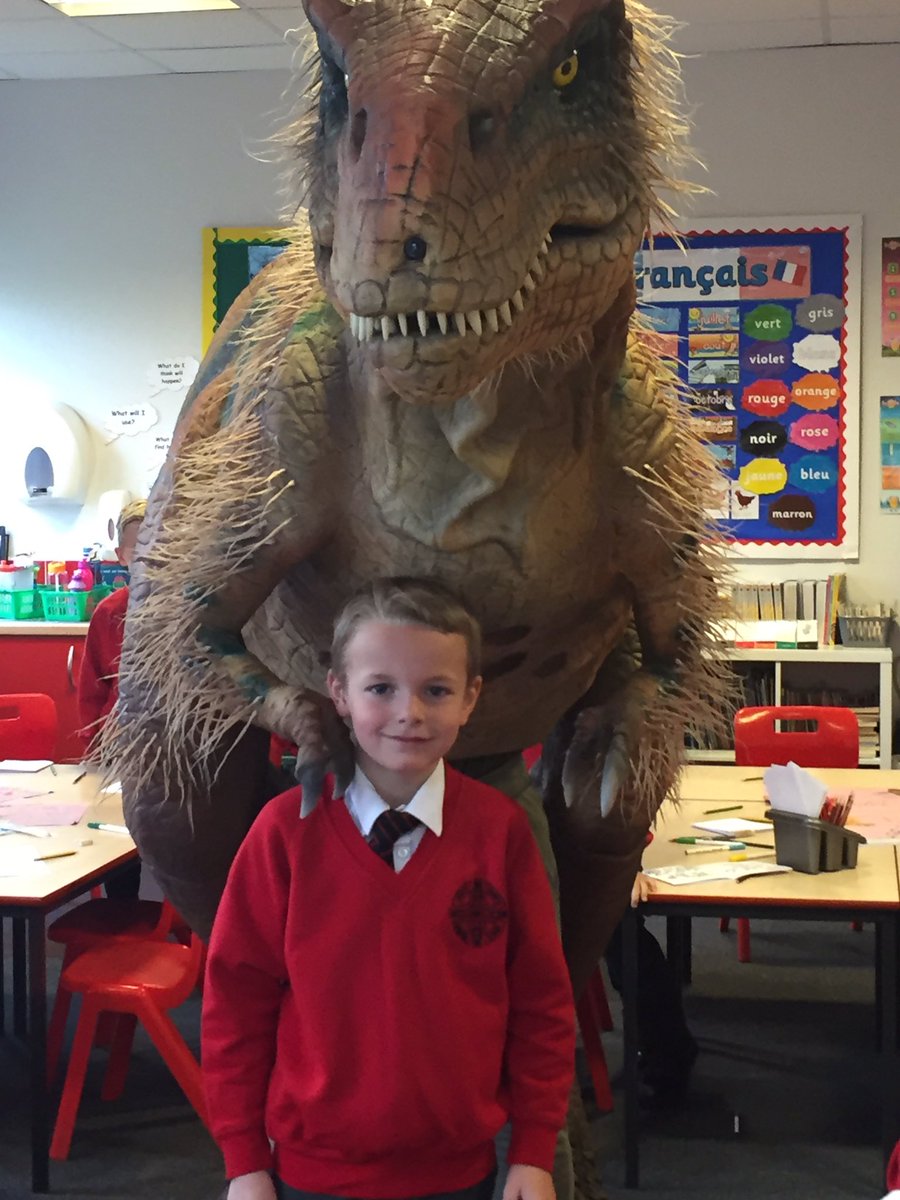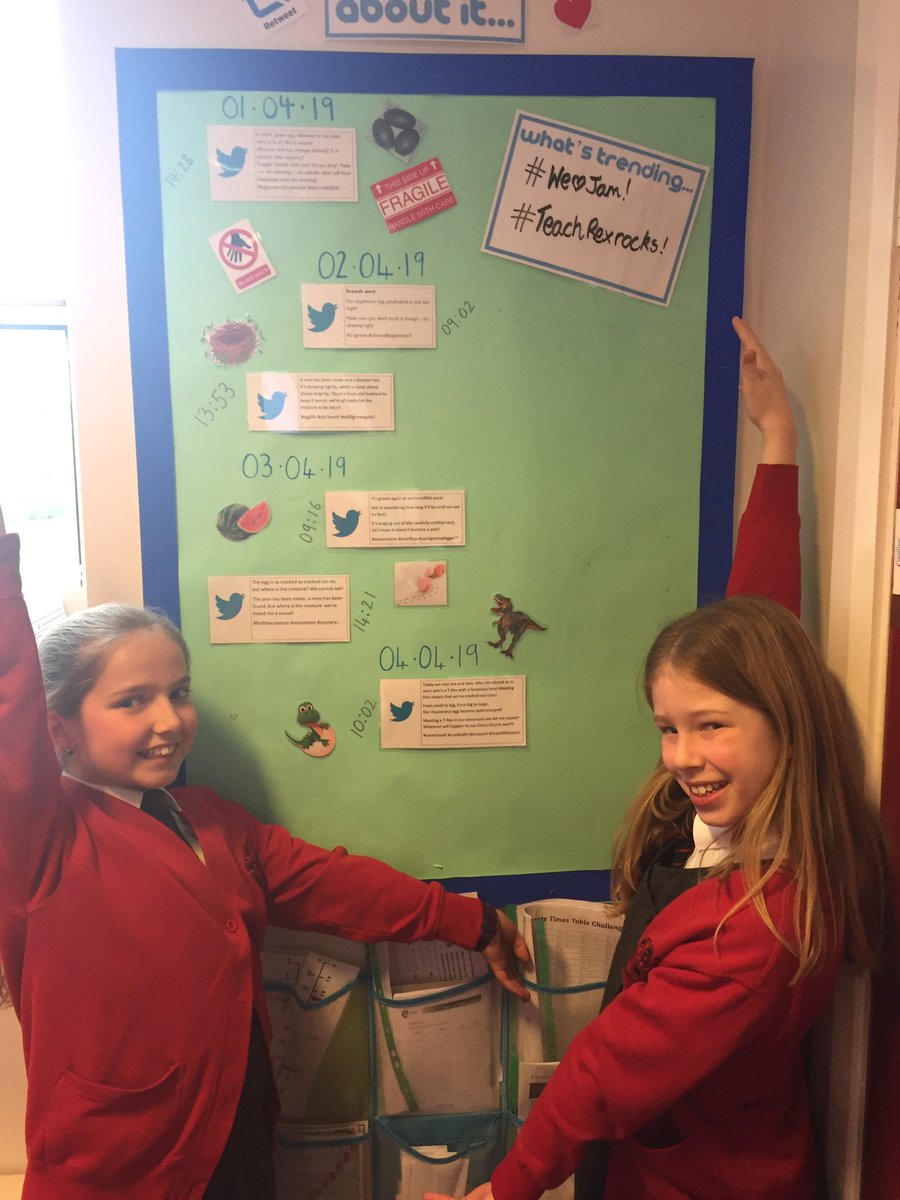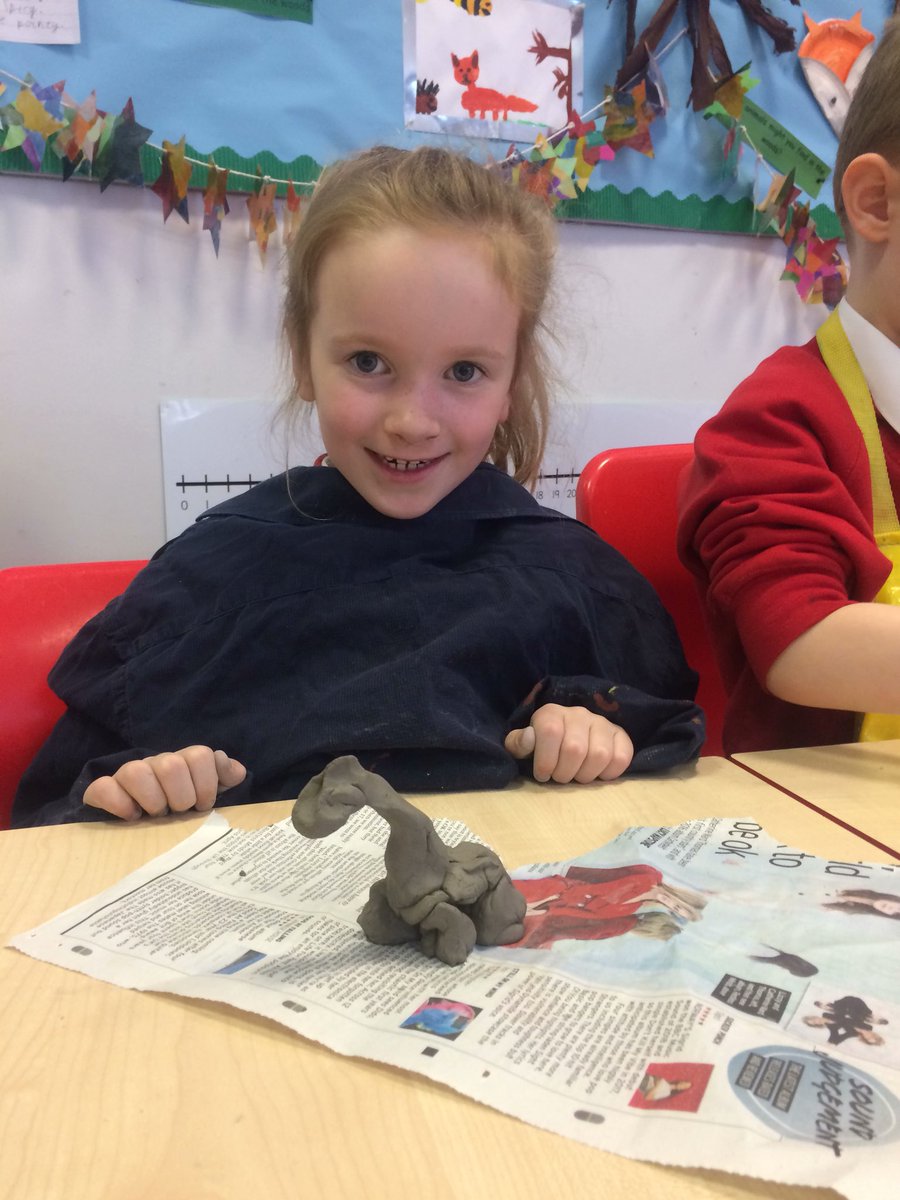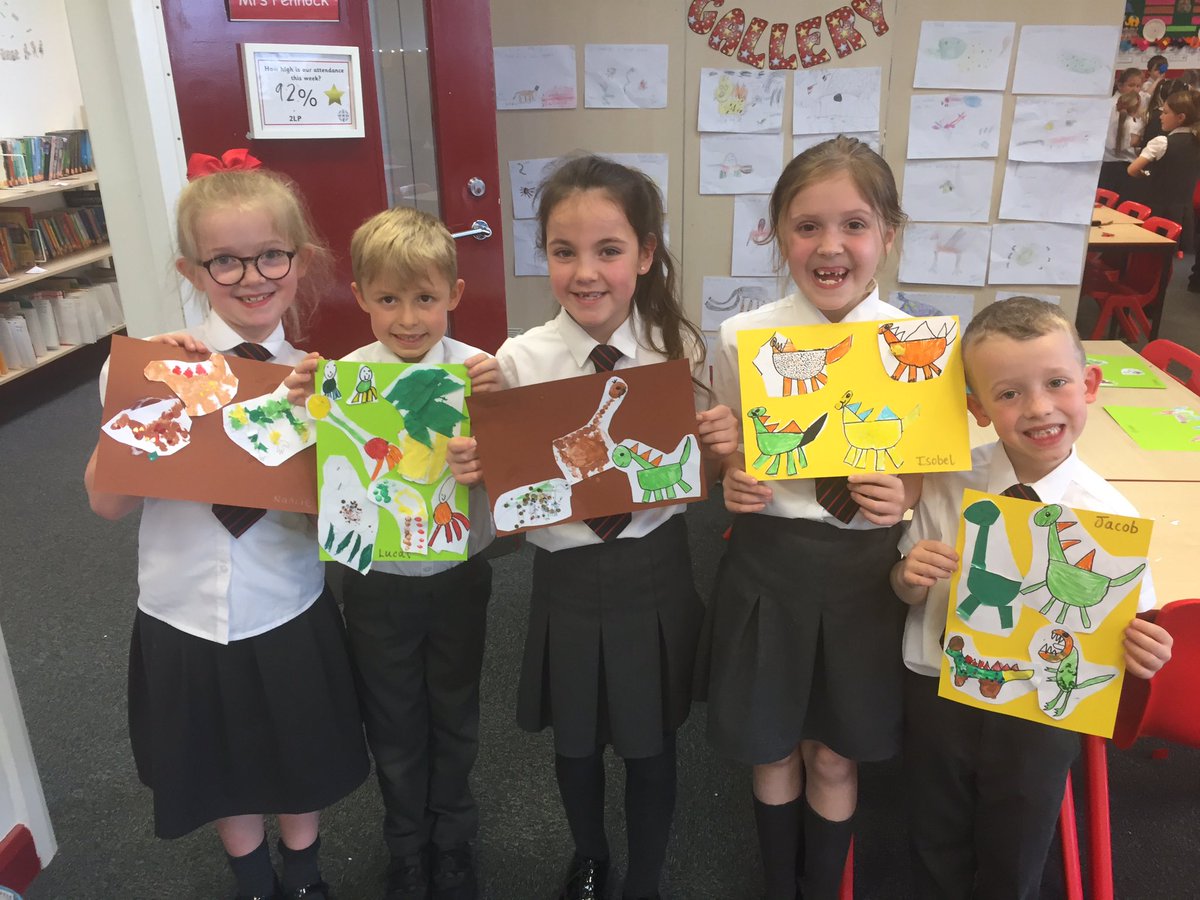 Year 4 Easter Production
A huge well done to our wonderful year 4 children for a super Easter Production. Both the acting and singing were amazing!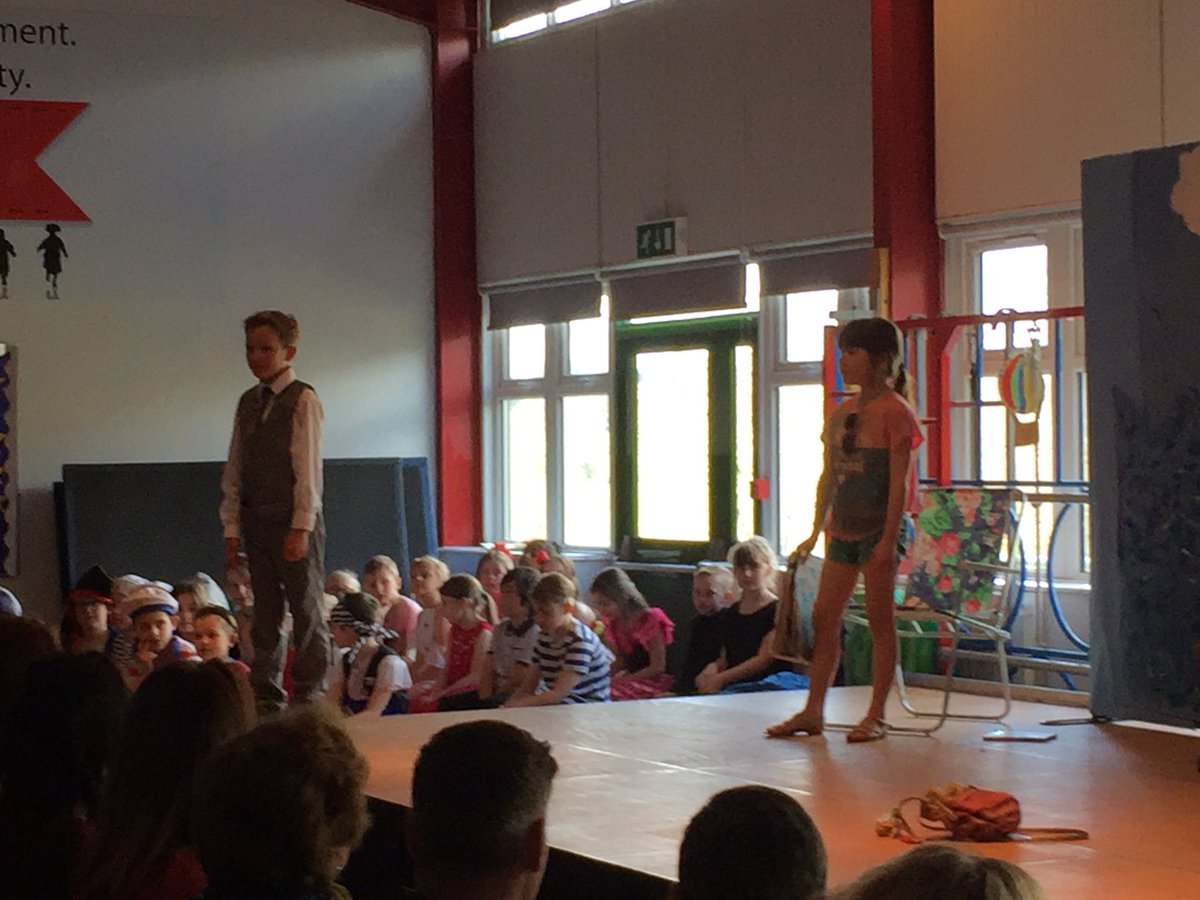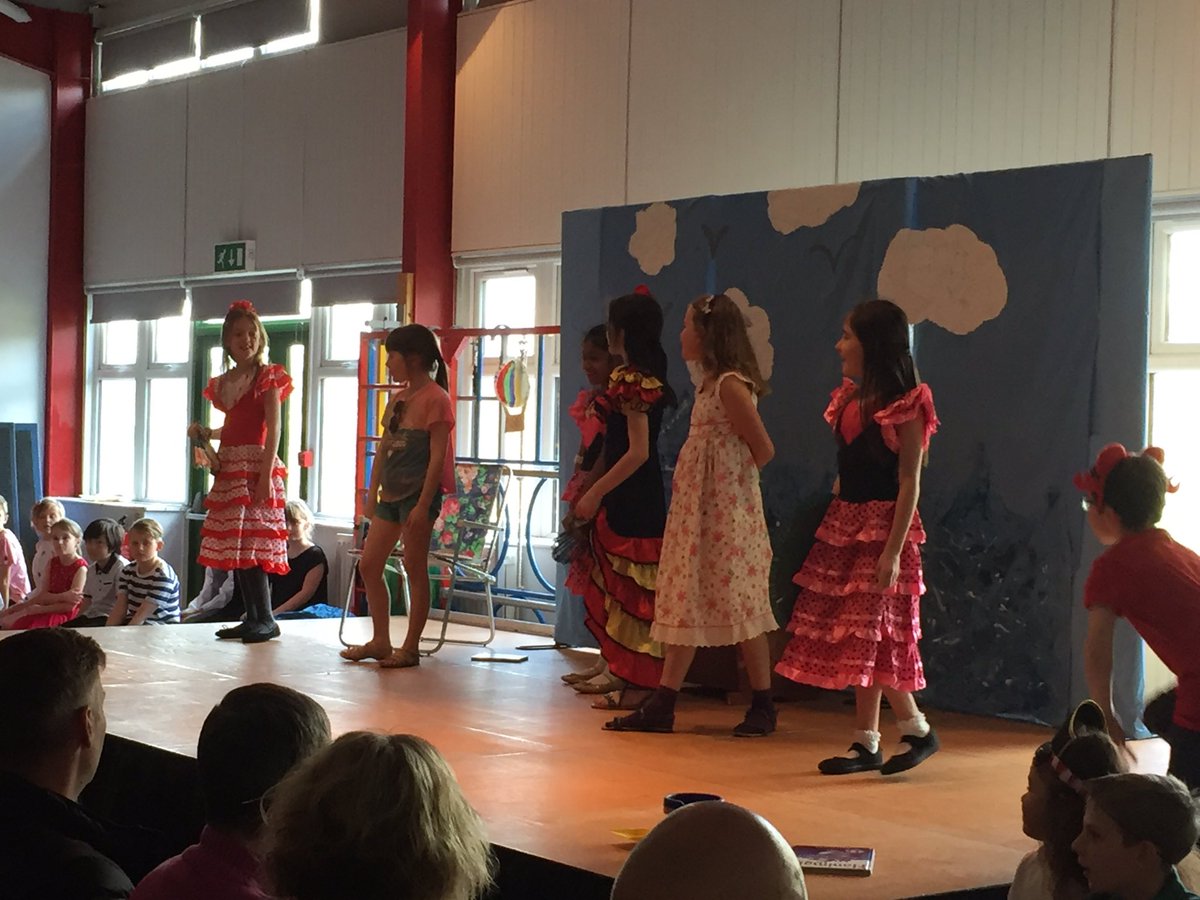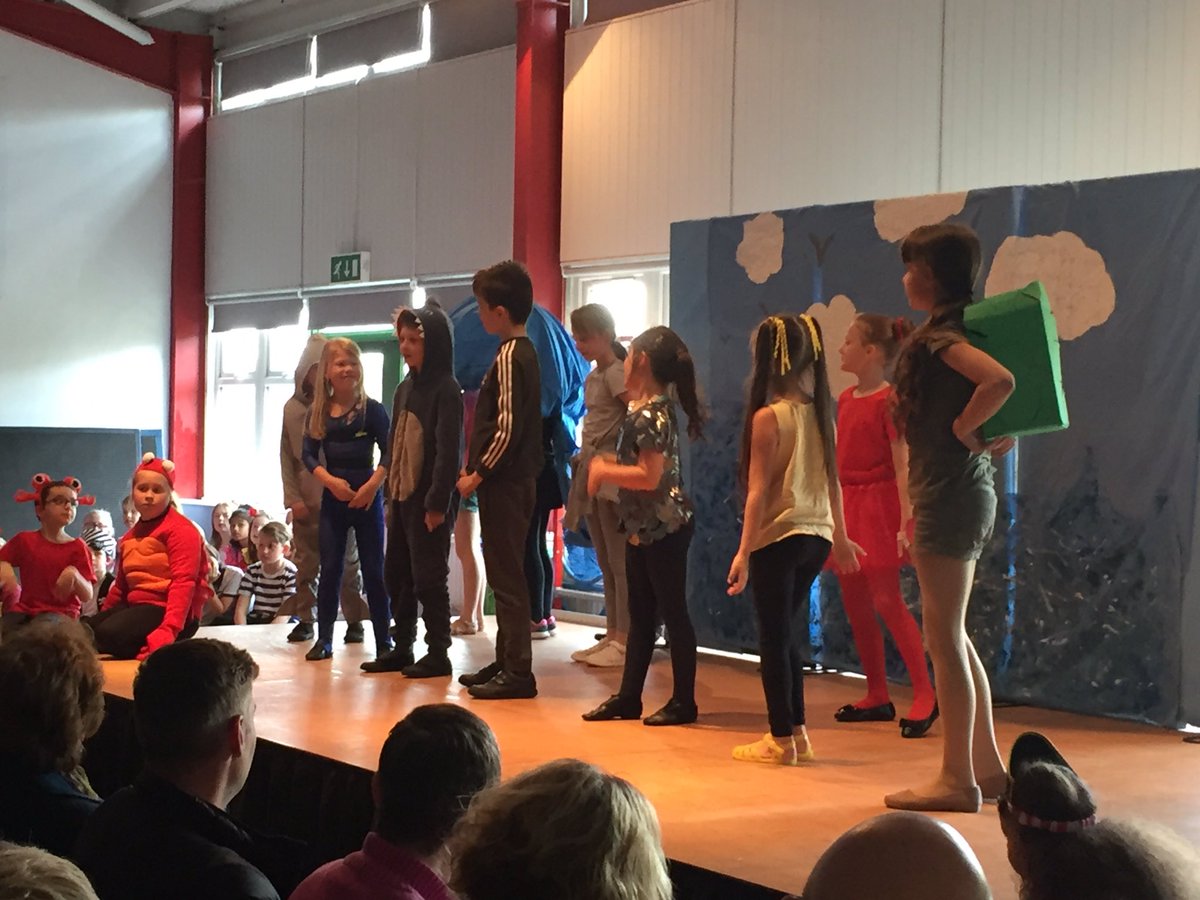 Week beginning 25th March
Year 5 Visit Wade Street Church
Year 5 enjoyed their visit to Wade Street this week to learn all about the Easter Story.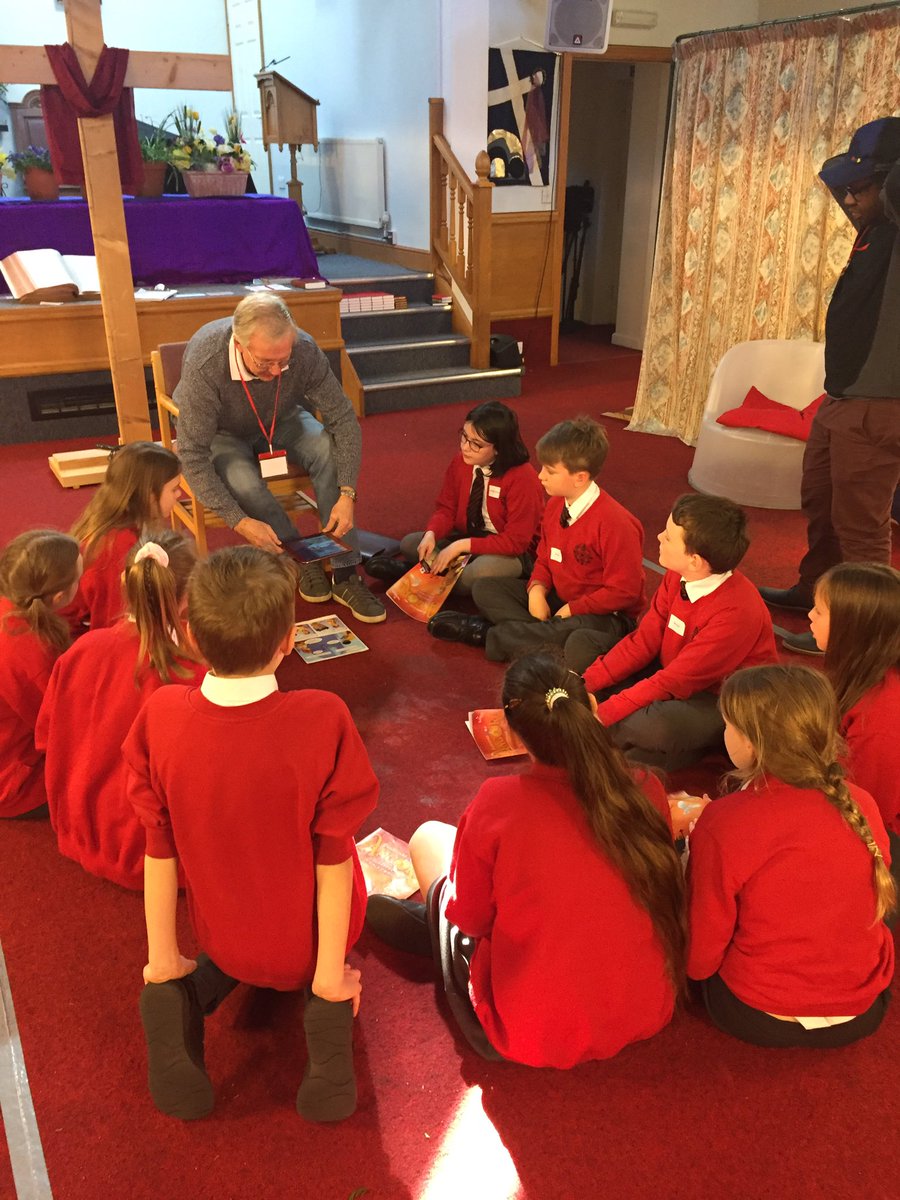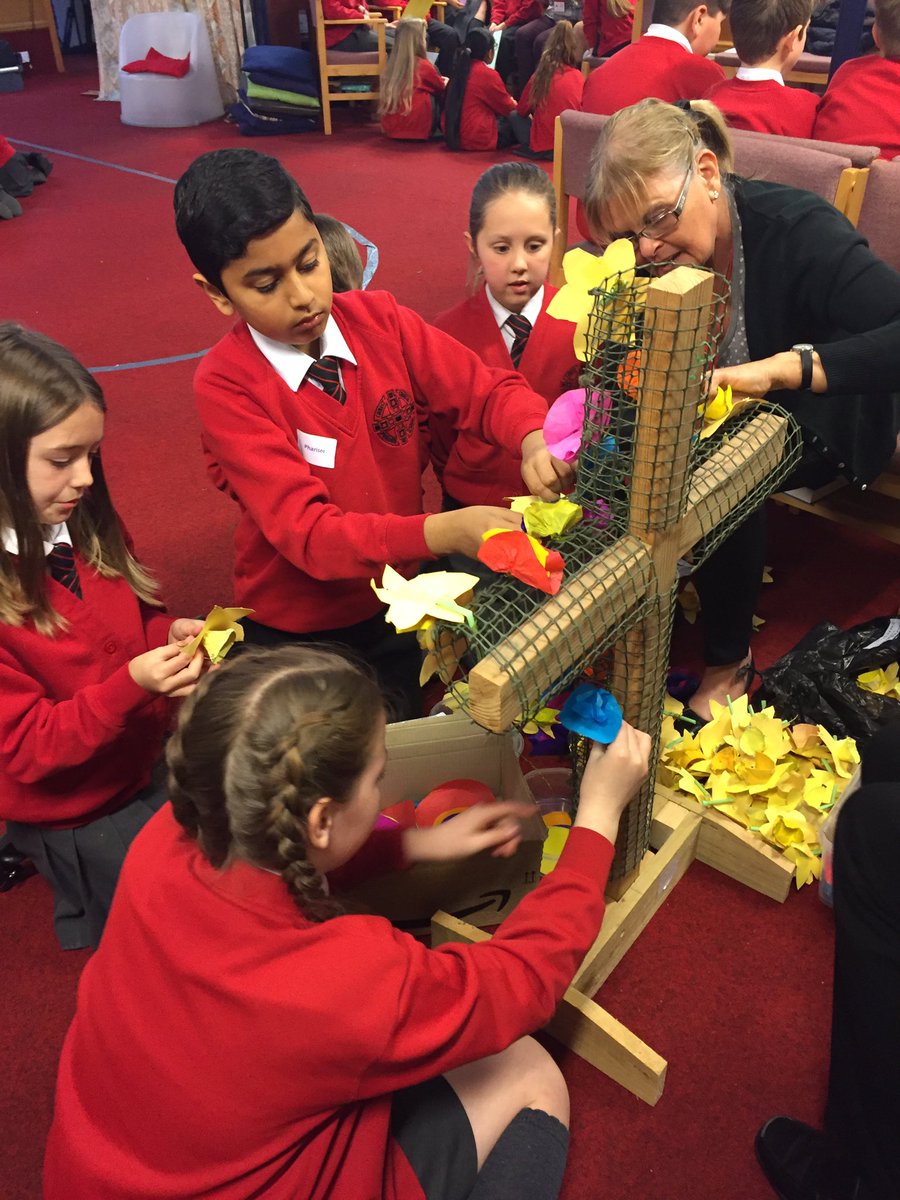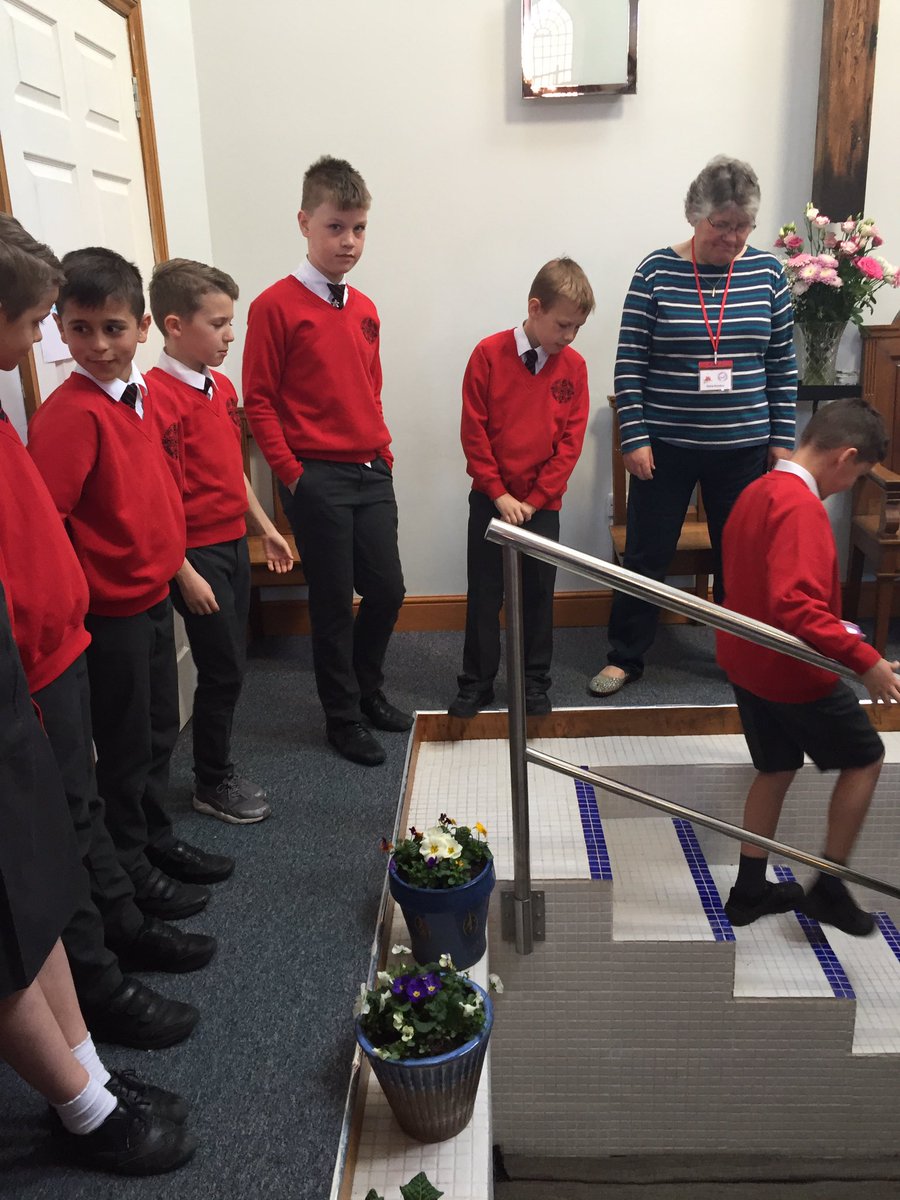 Learning Showcase
A huge thank you to everyone who was able to attend our Learning Showcase this week. It was lovely seeing you all in school. We hope that you had a super time seeing what you child has been learning about.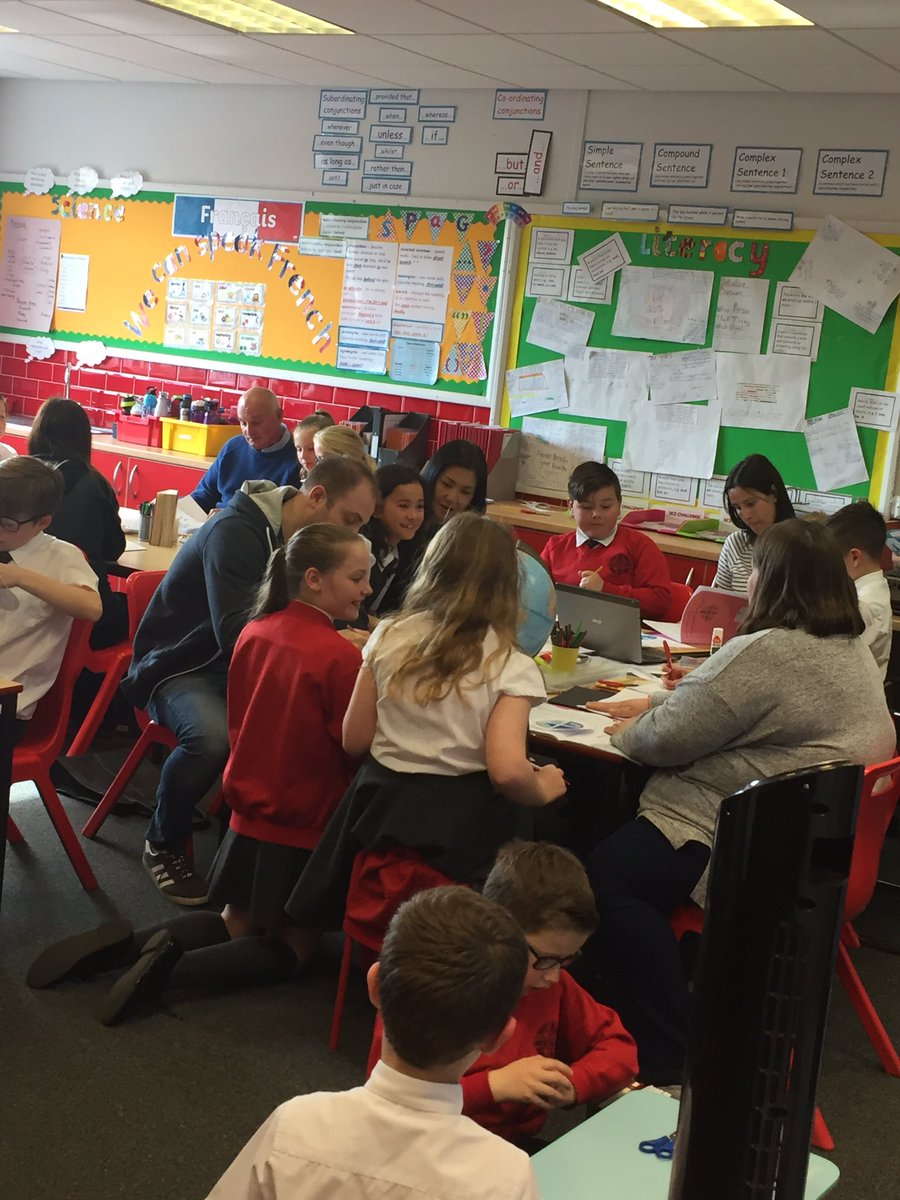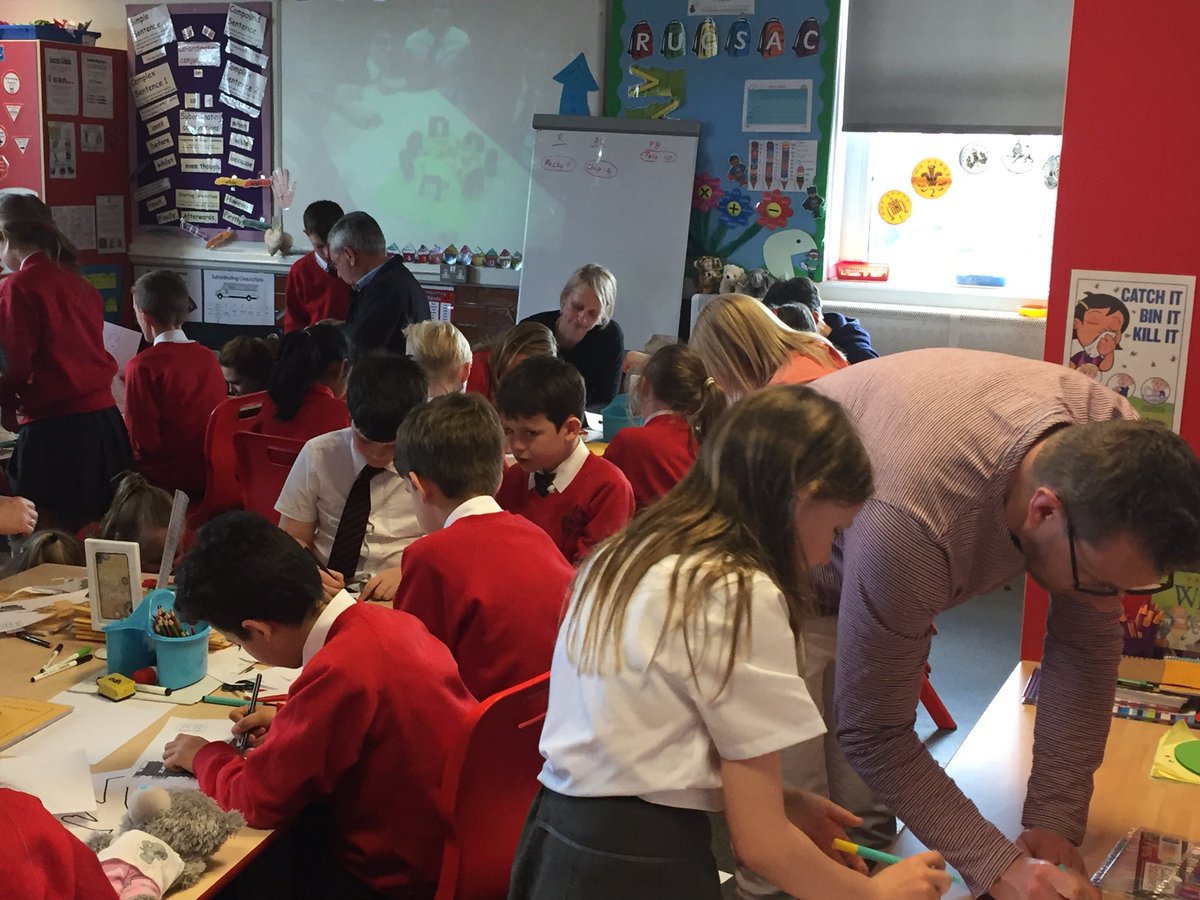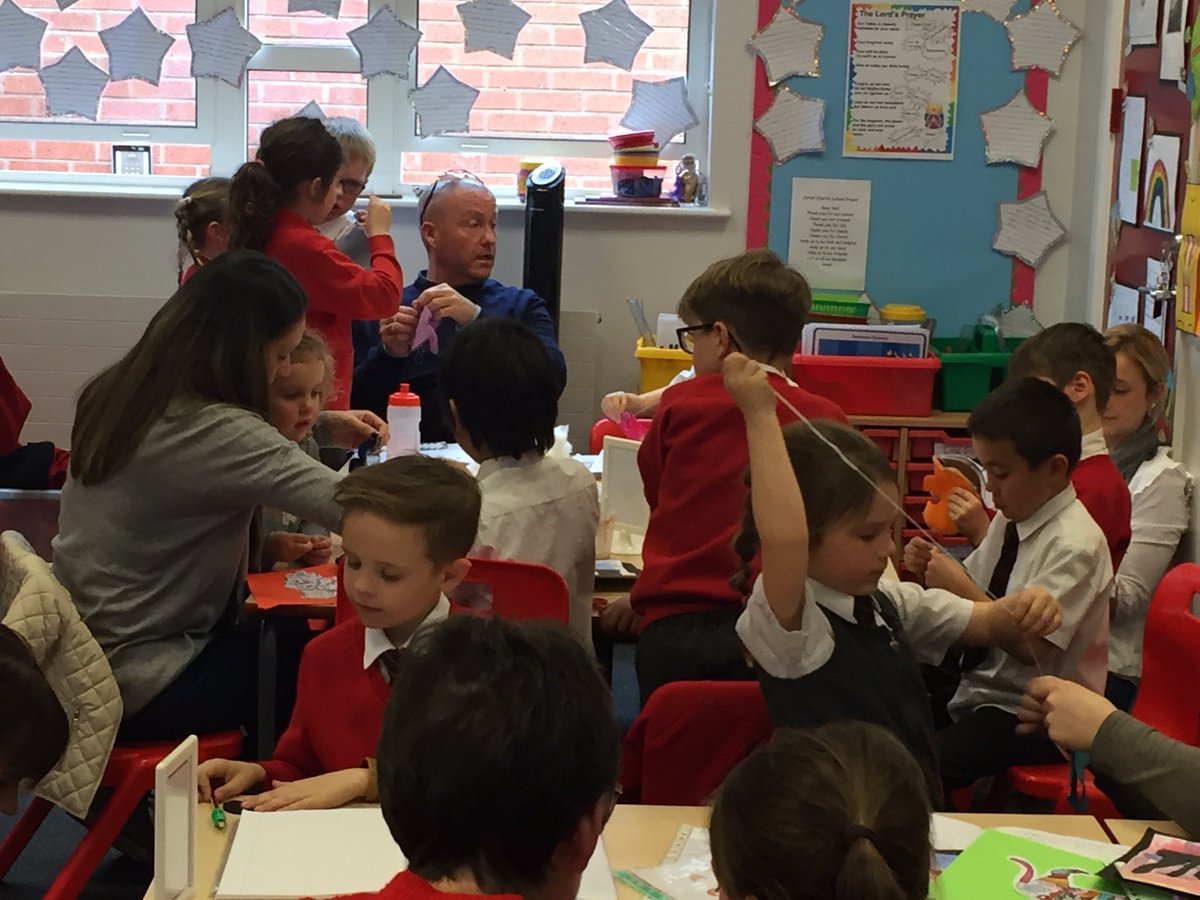 Learning in Reception
It's been another busy week for Reception as they've had a wonderful time learning both inside and outside of their classroom.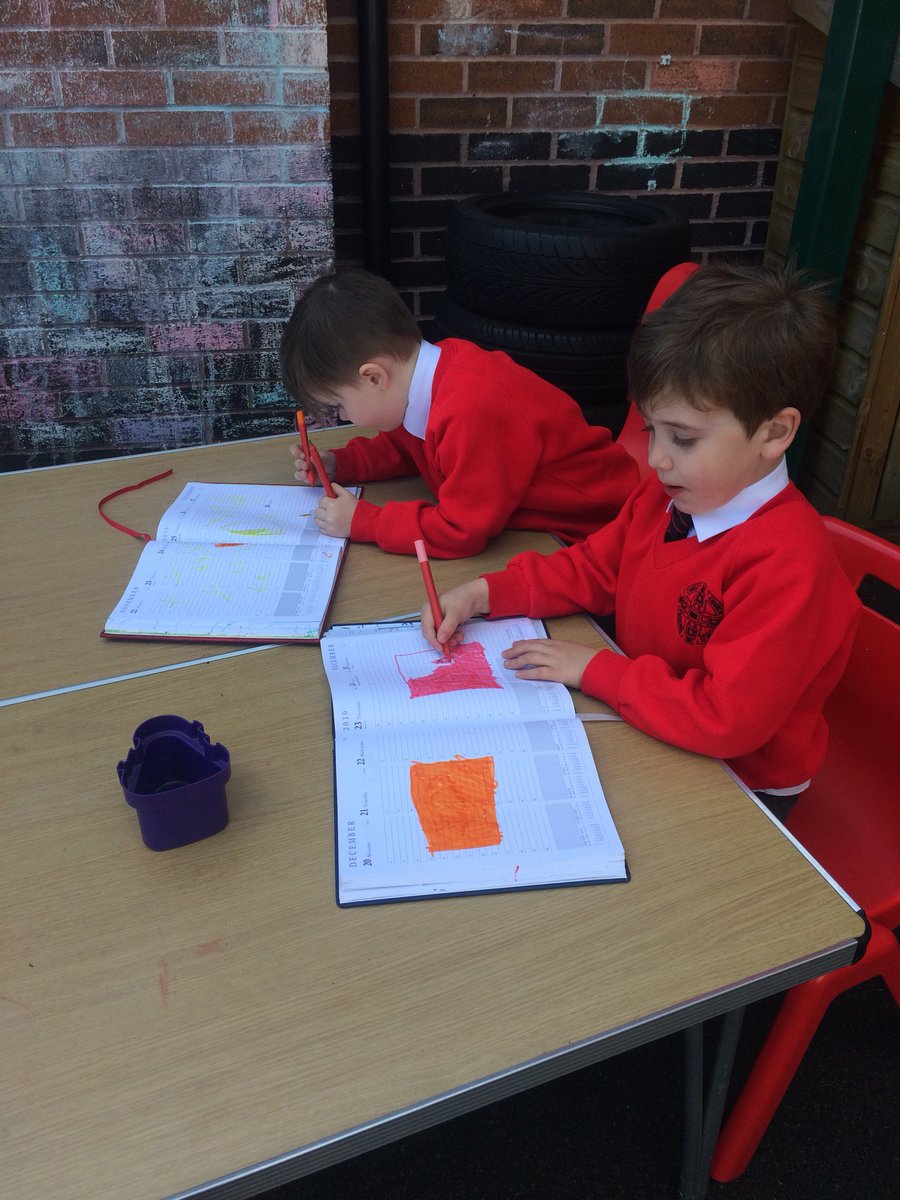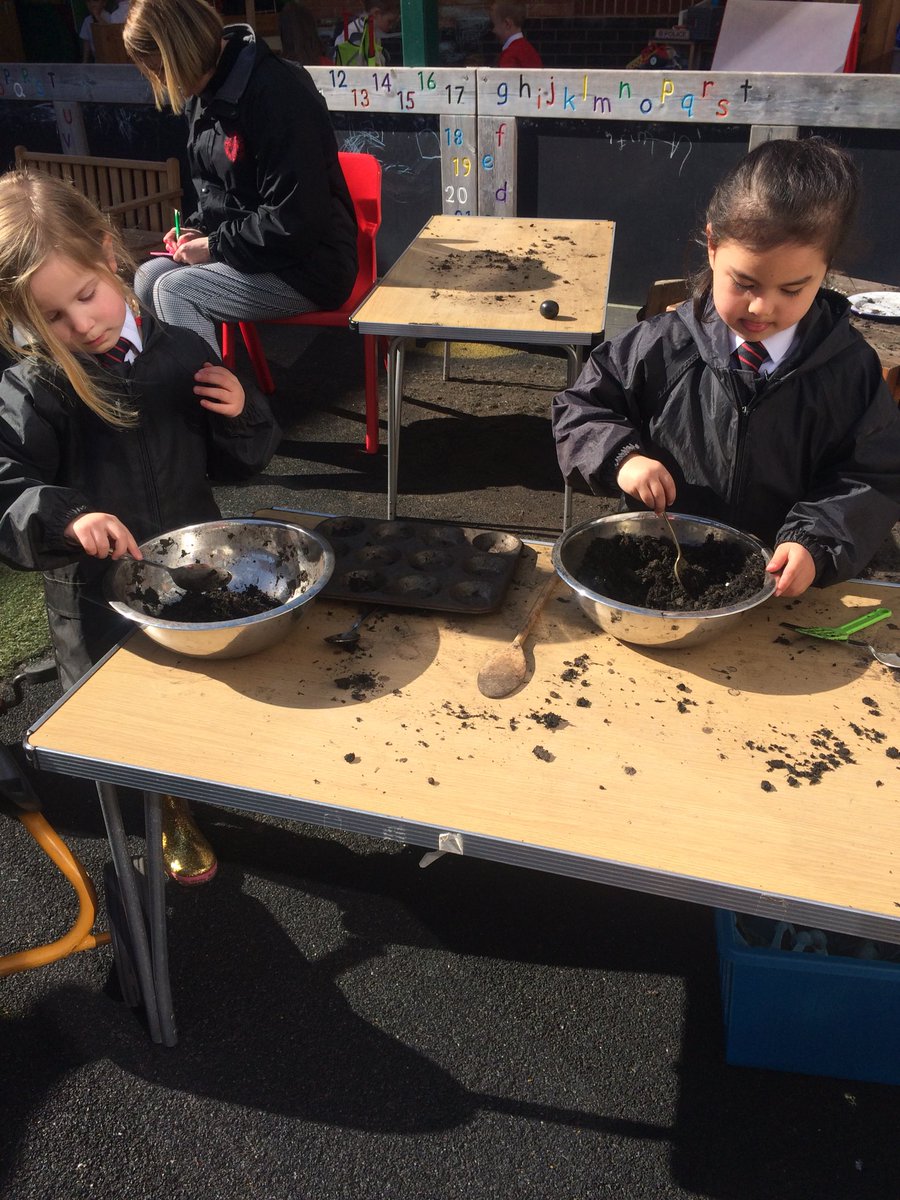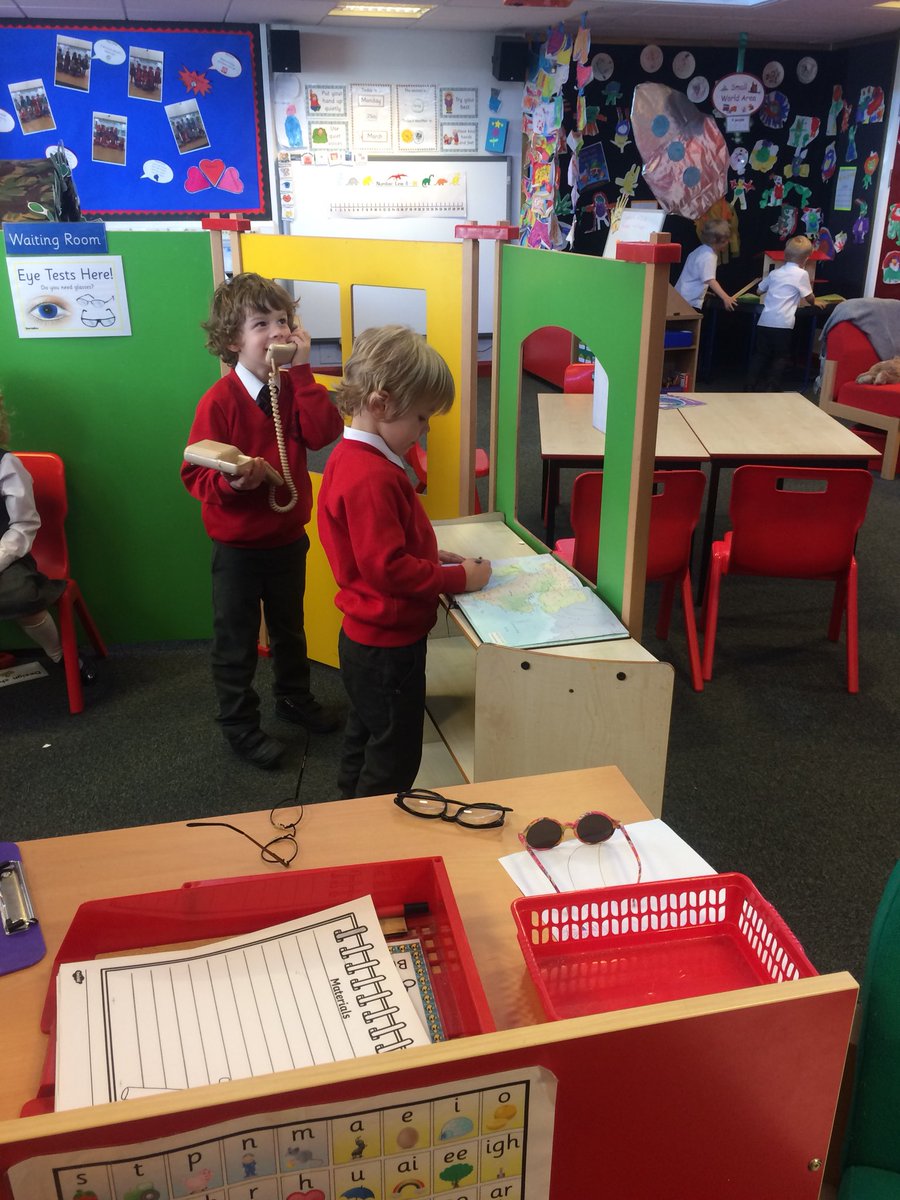 Year 3 Maths
Year 3 used their knowledge of money this week to plan and budget for a meal.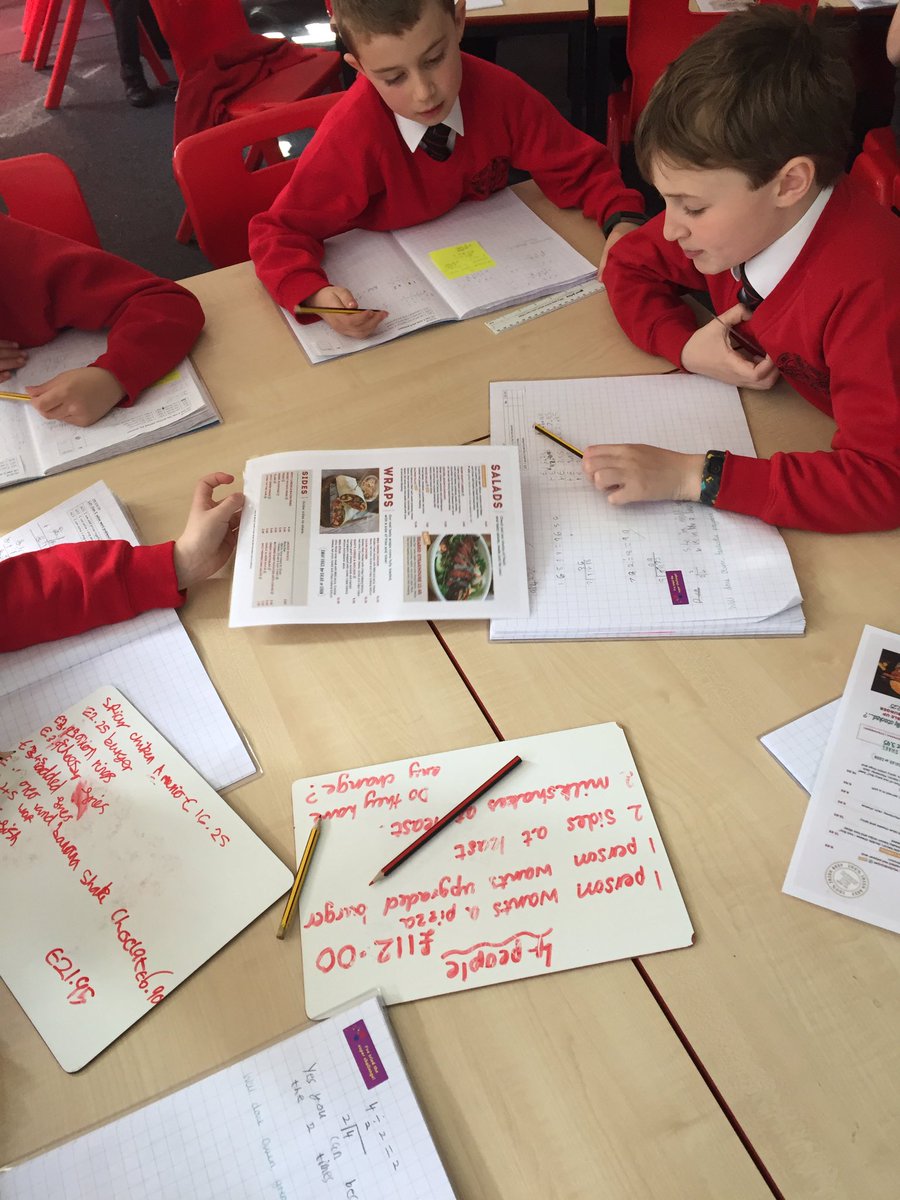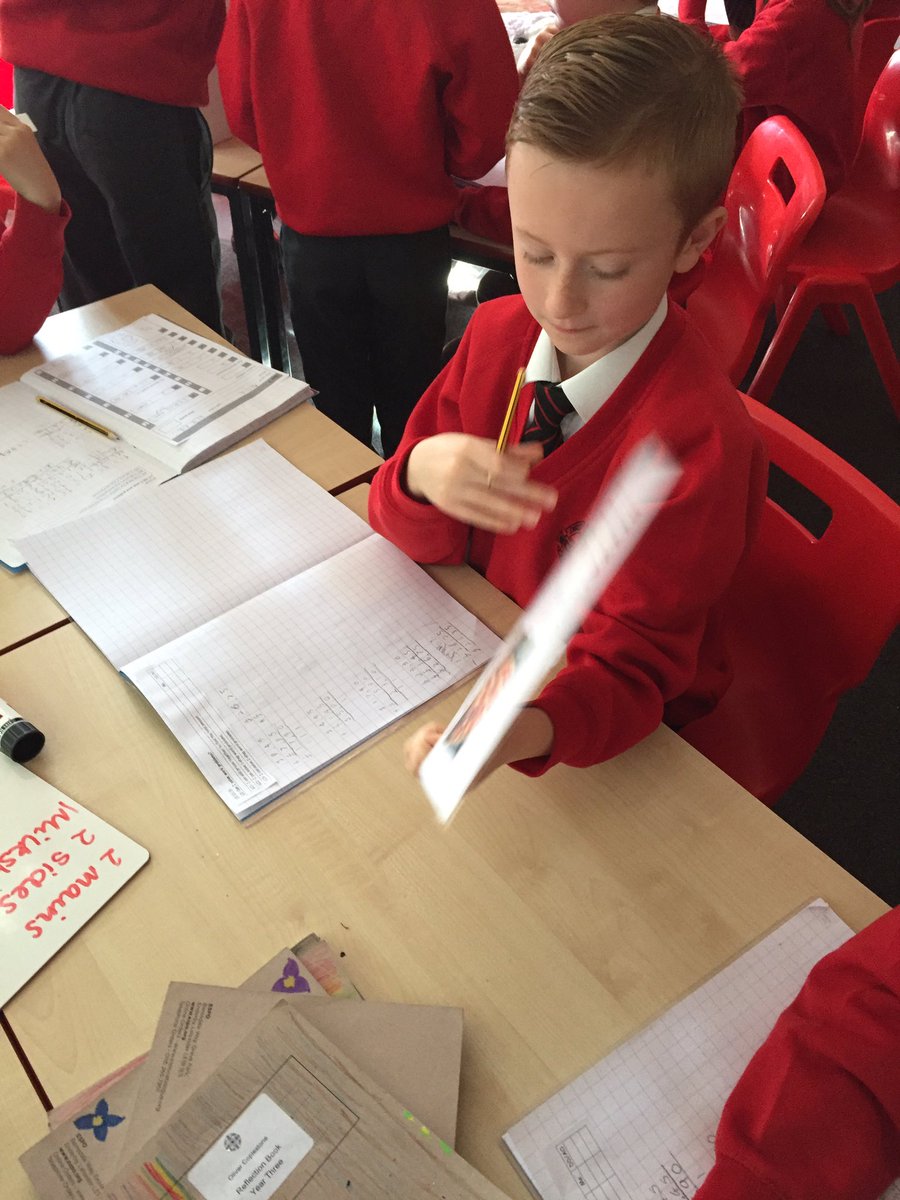 Week beginning 18th March
Year 3 Reading Reward
A huge well done to Year 3 for winning the Reading competition last half term - Read Around the School. They received £100 as their prize and decided to spend this on a party a new toys for their classrooms.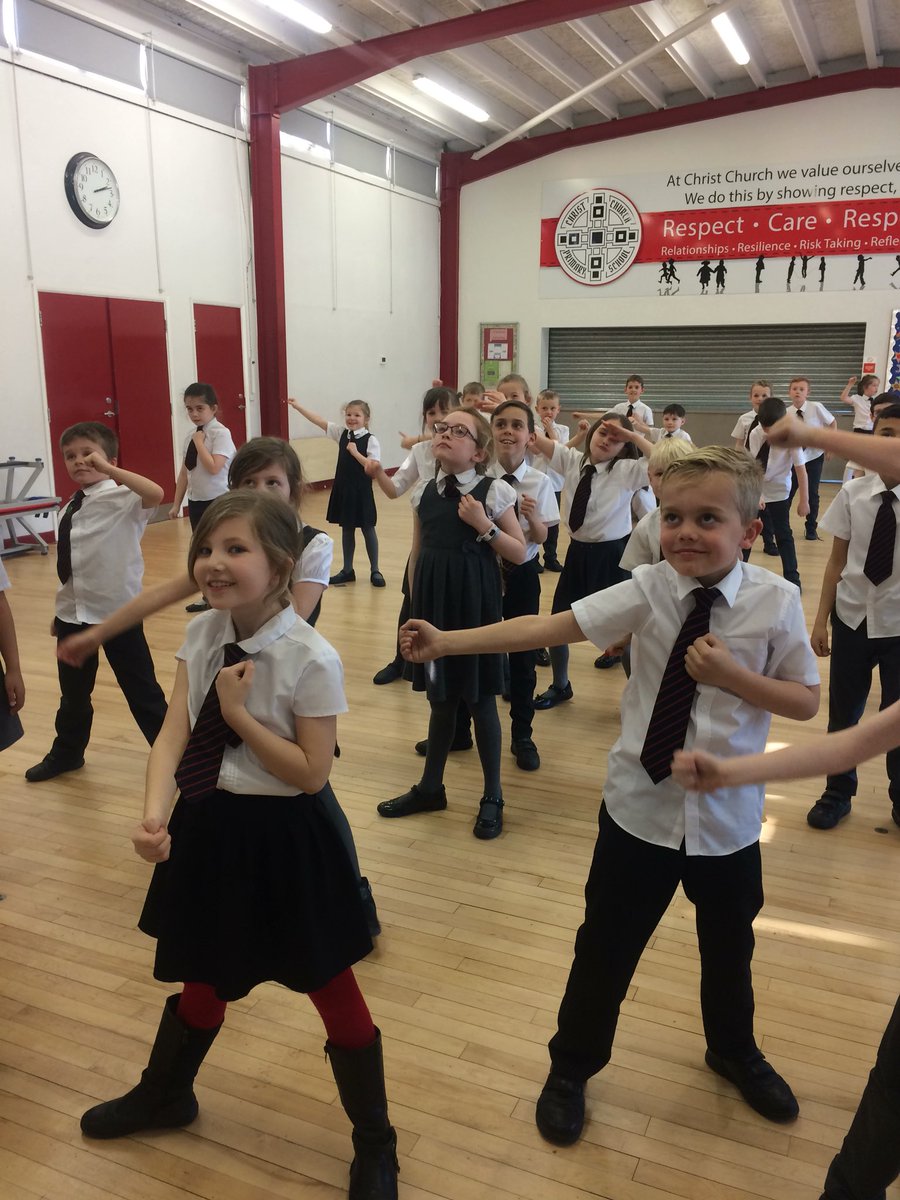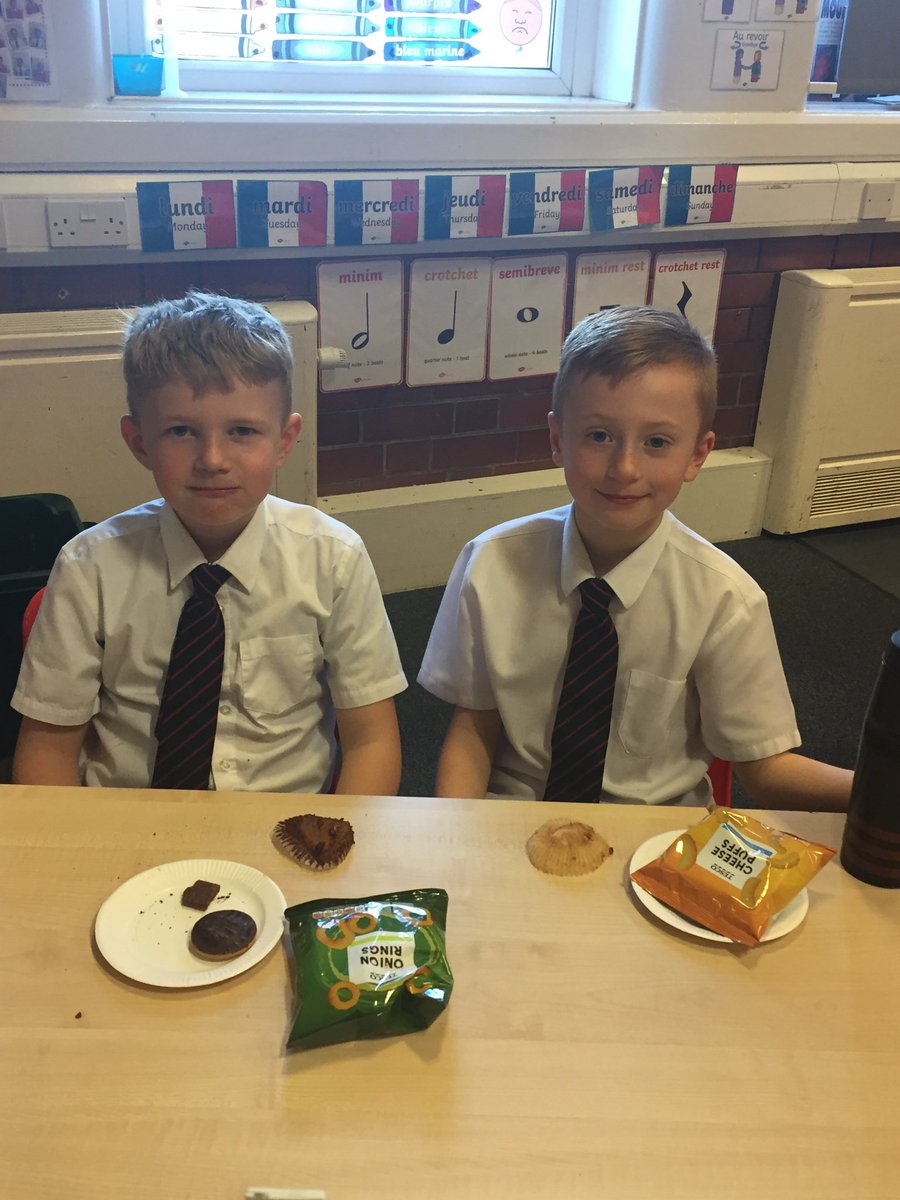 Writing in Year 5
Year 5 have written some brilliant persuasive leaflets this week as part f their Big Question.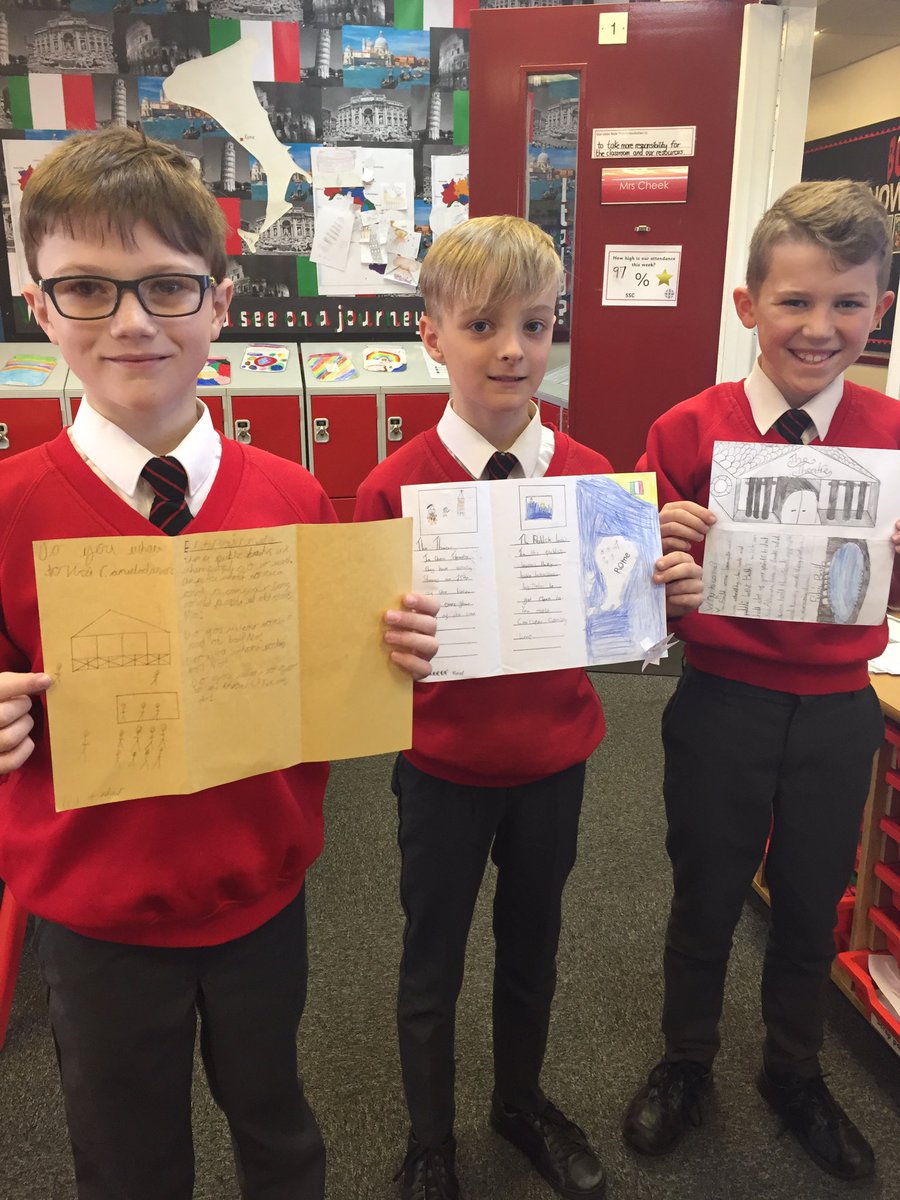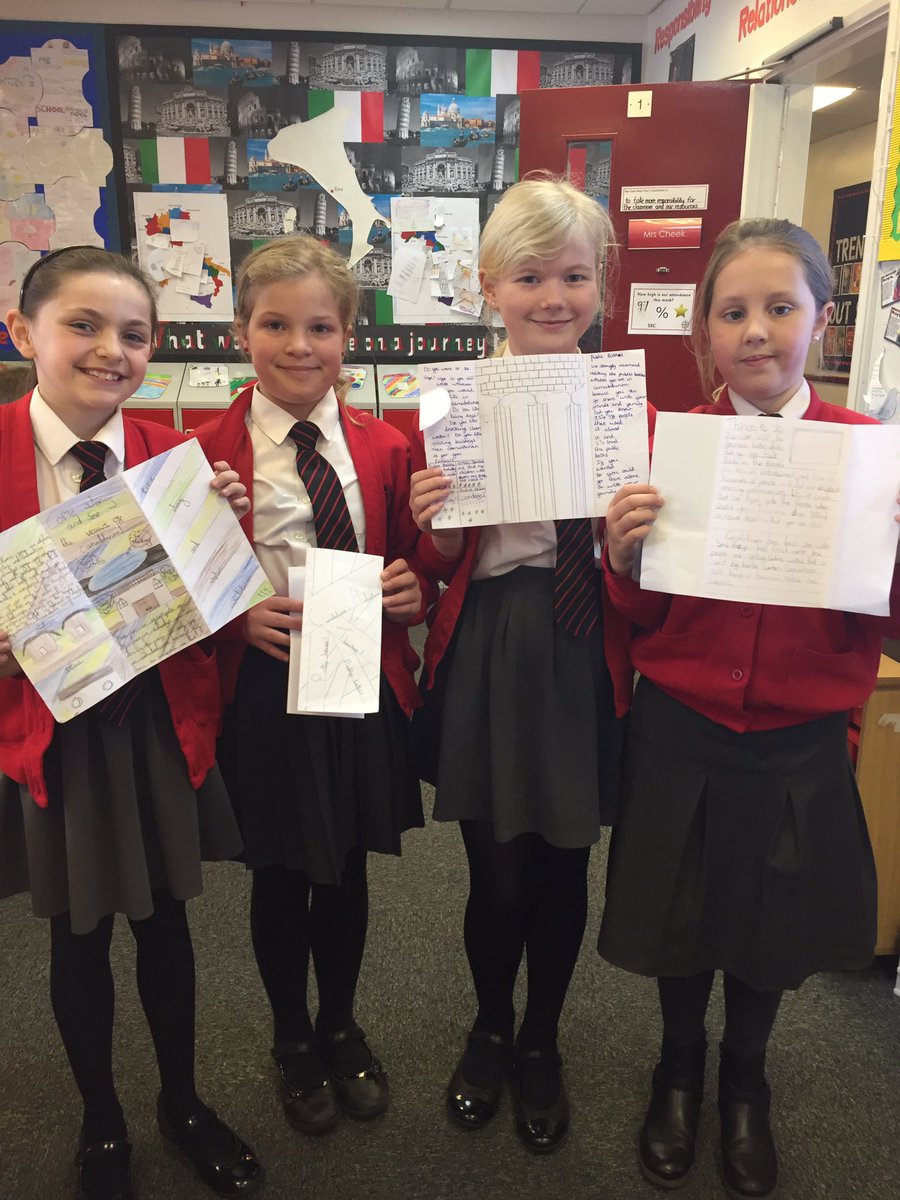 Year 6 Cricket
This week the sun finally made an appearance which meant that Year 6 were able to get outside and learn some new cricket skills.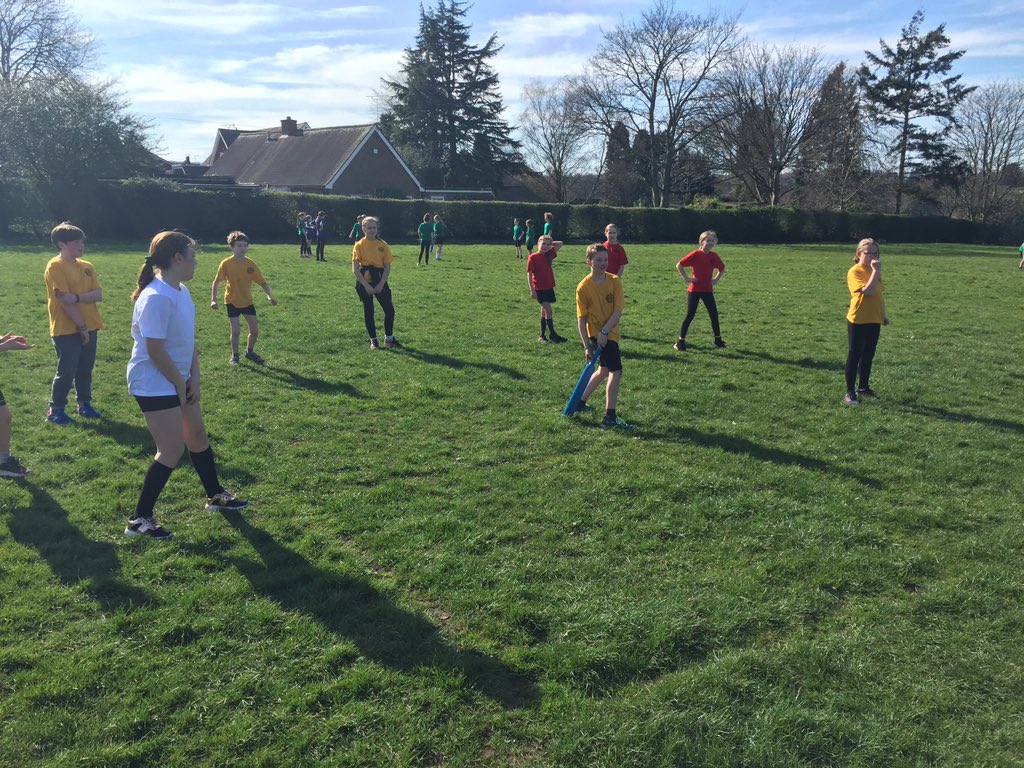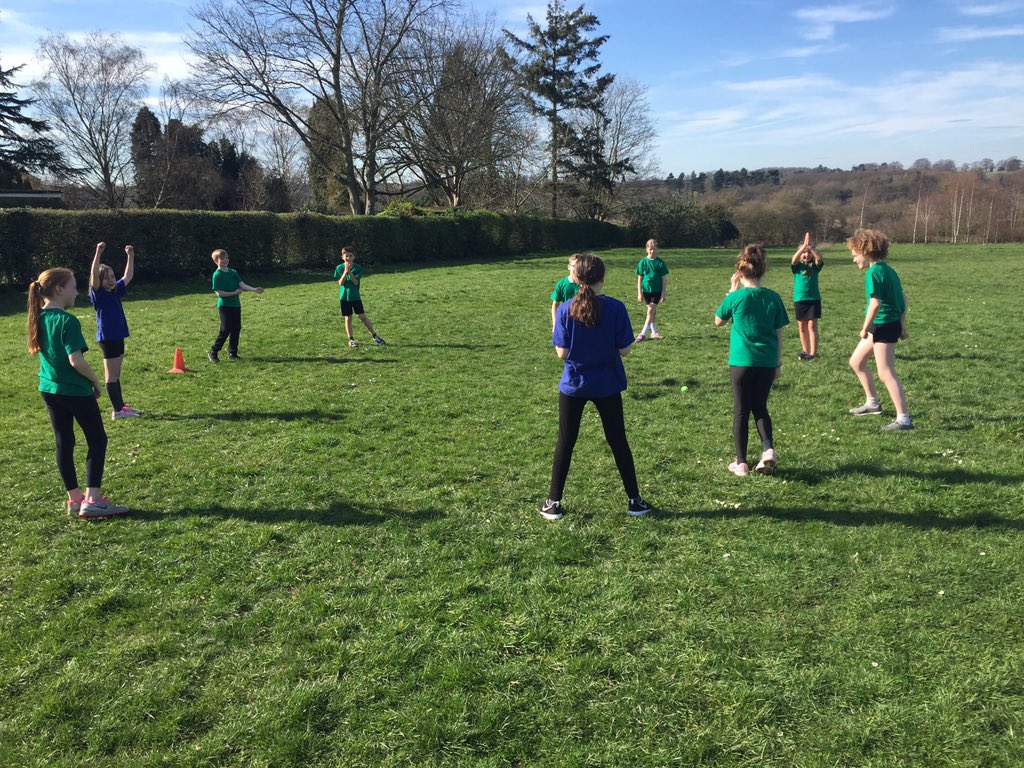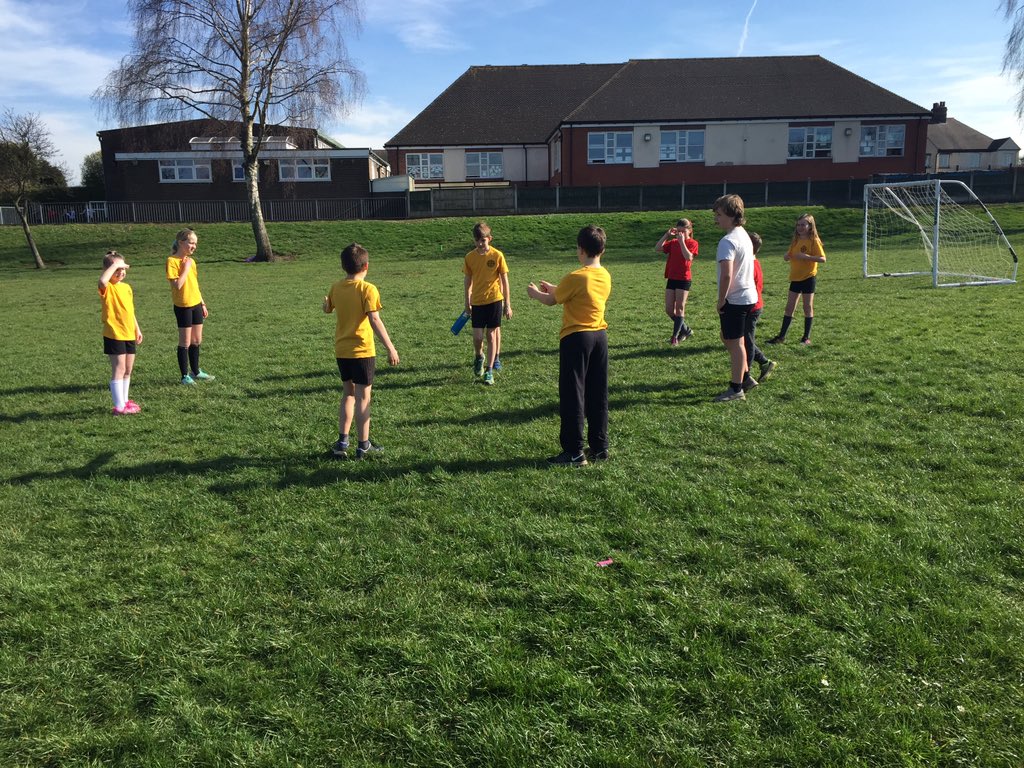 Acting in Year 1
Year 1 put their acting skills to the test this week when they acted out the story of Little Red Riding Hood. We certainly have some theatrical children!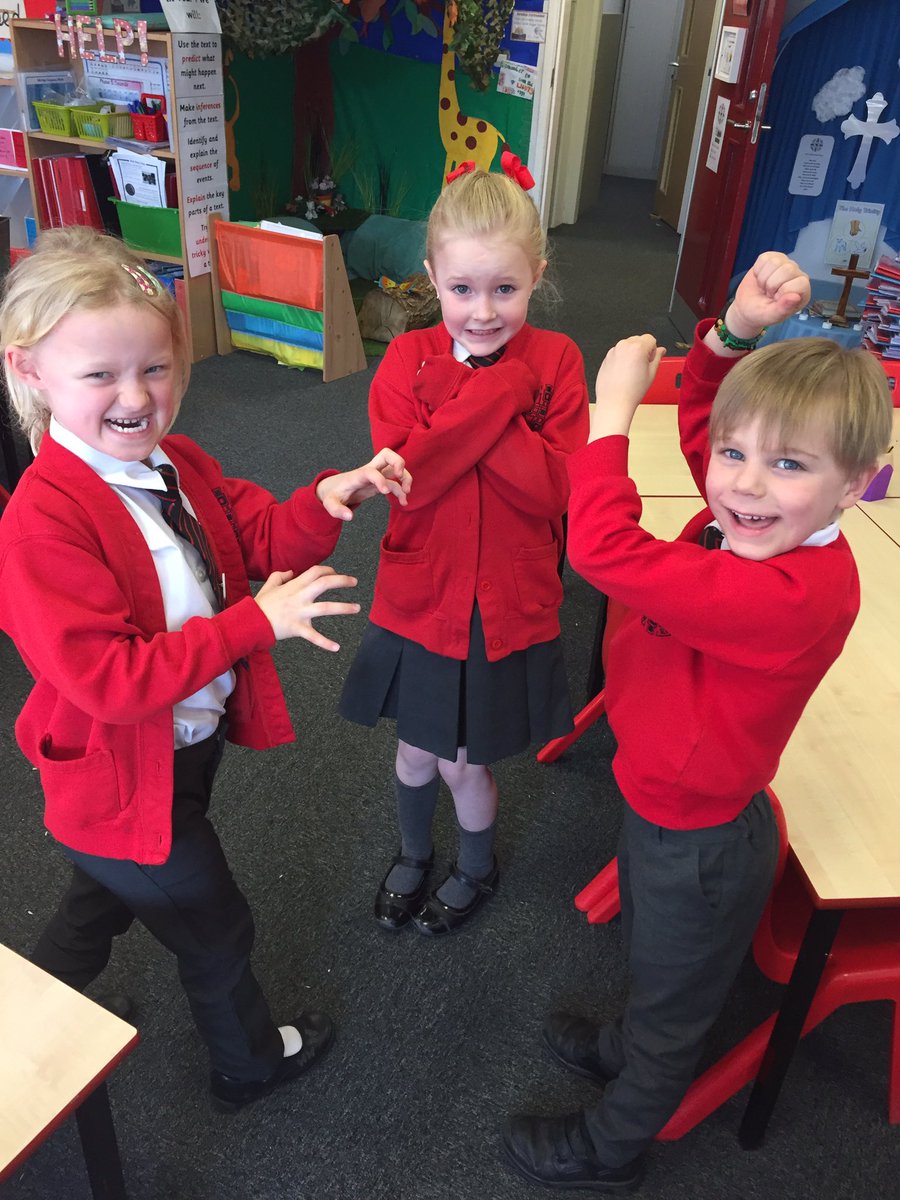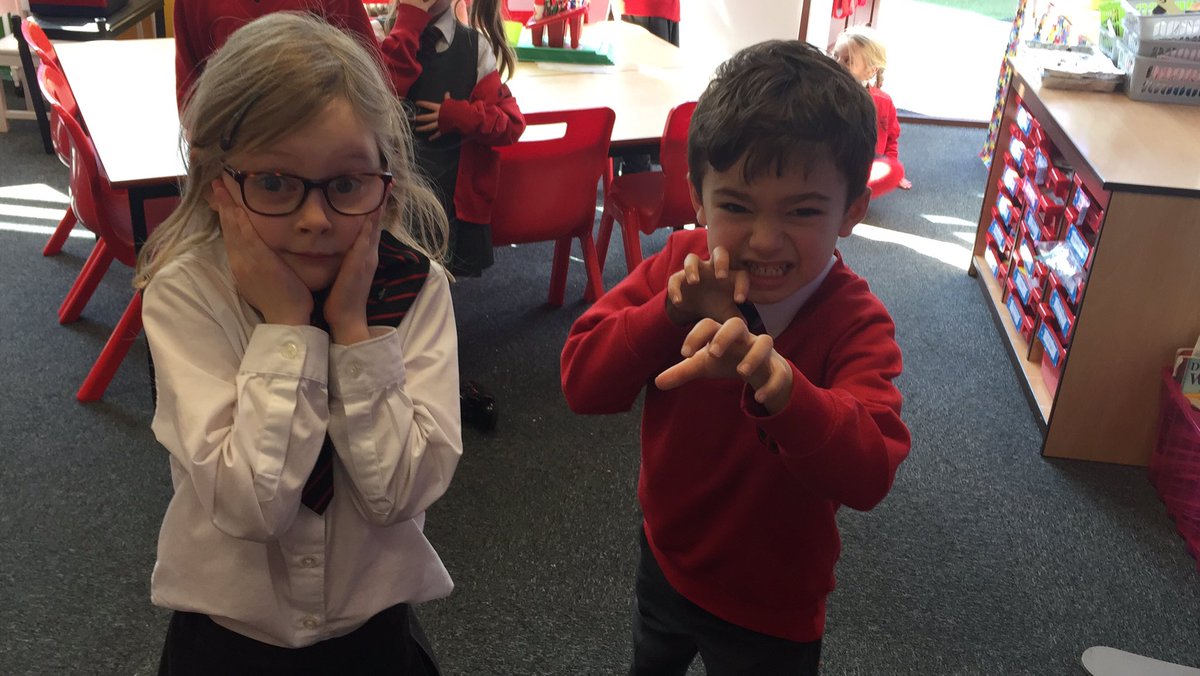 Maths Games in Year 1
Year 1 have been putting their number skills to the test this week by playing different Maths games.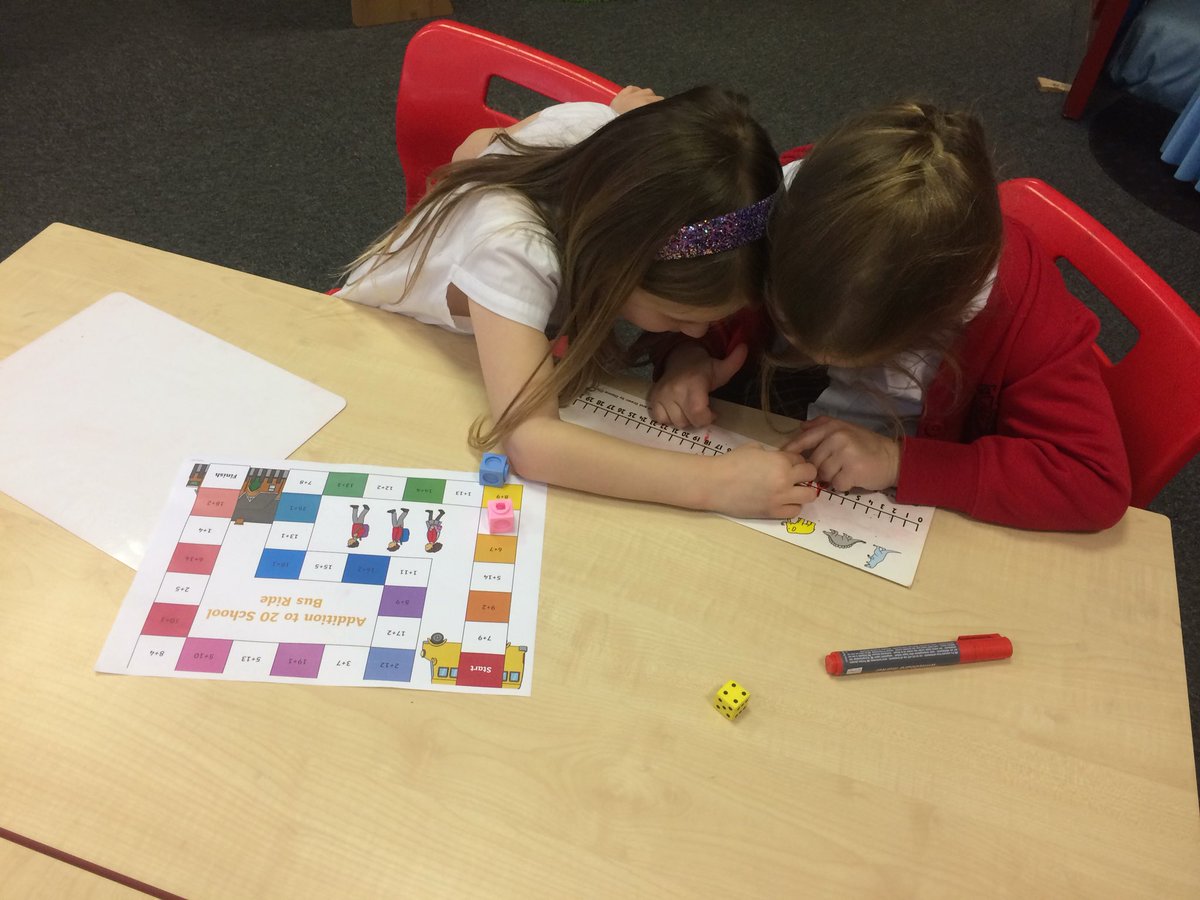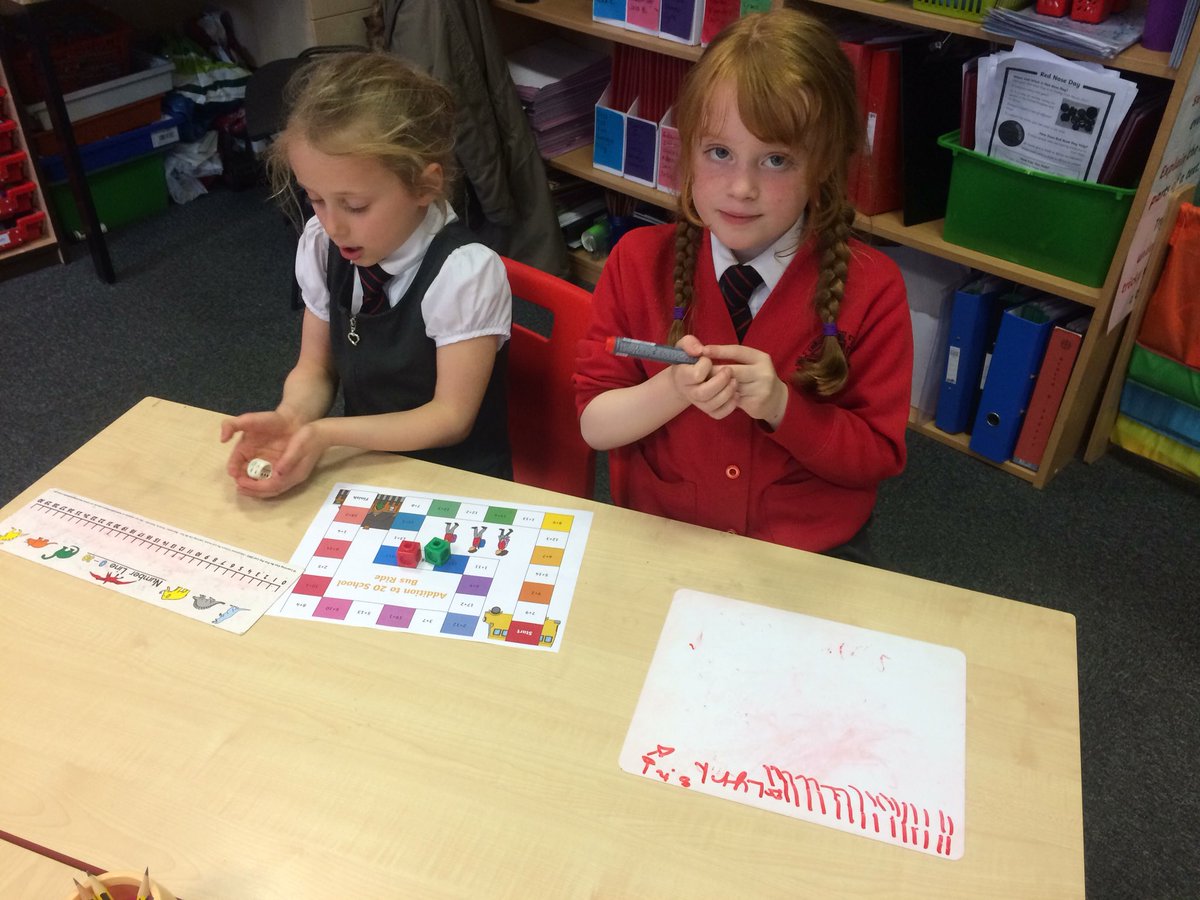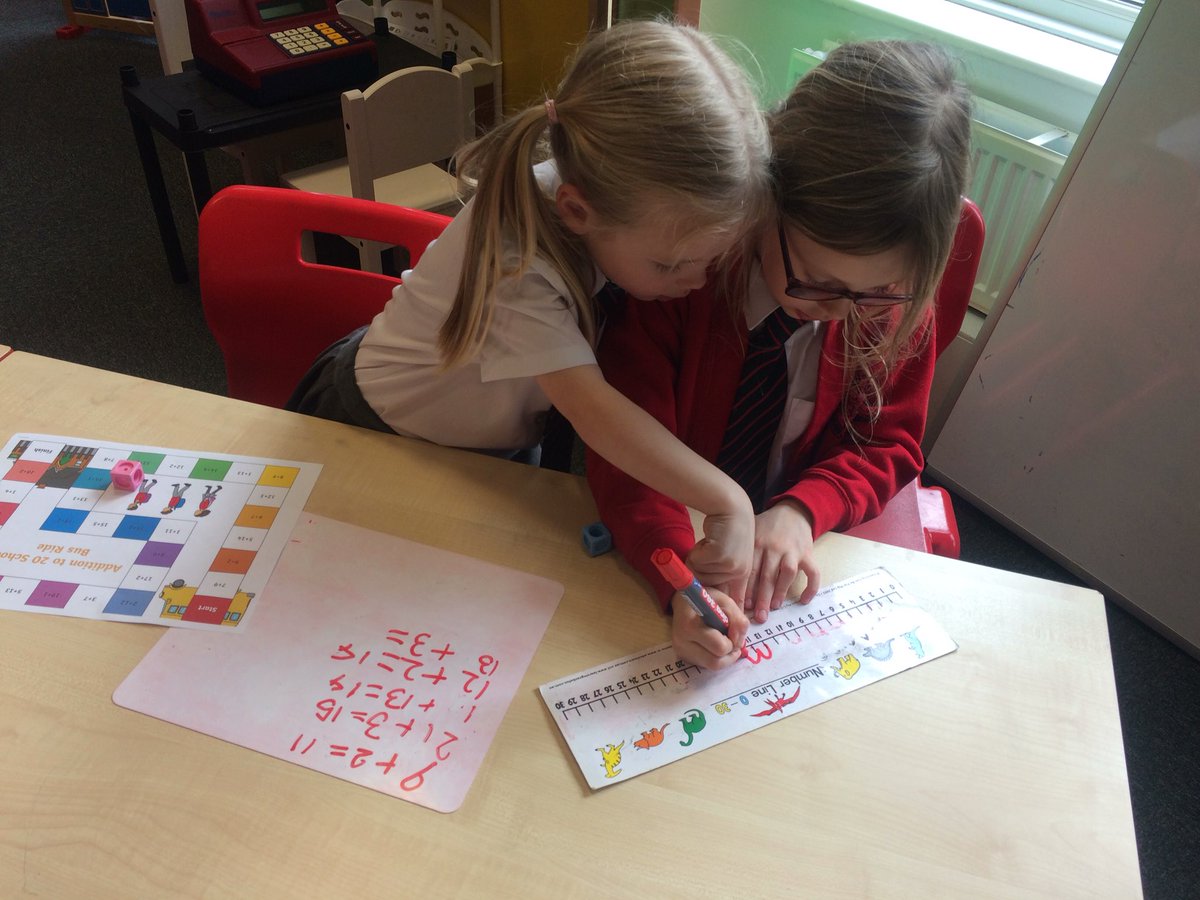 Year 6 Big Question
As part of their Big Question, Year 6 have been learning about the work of Charles Darwin. This week they focussed on the evolution of the Galapagos tortoise.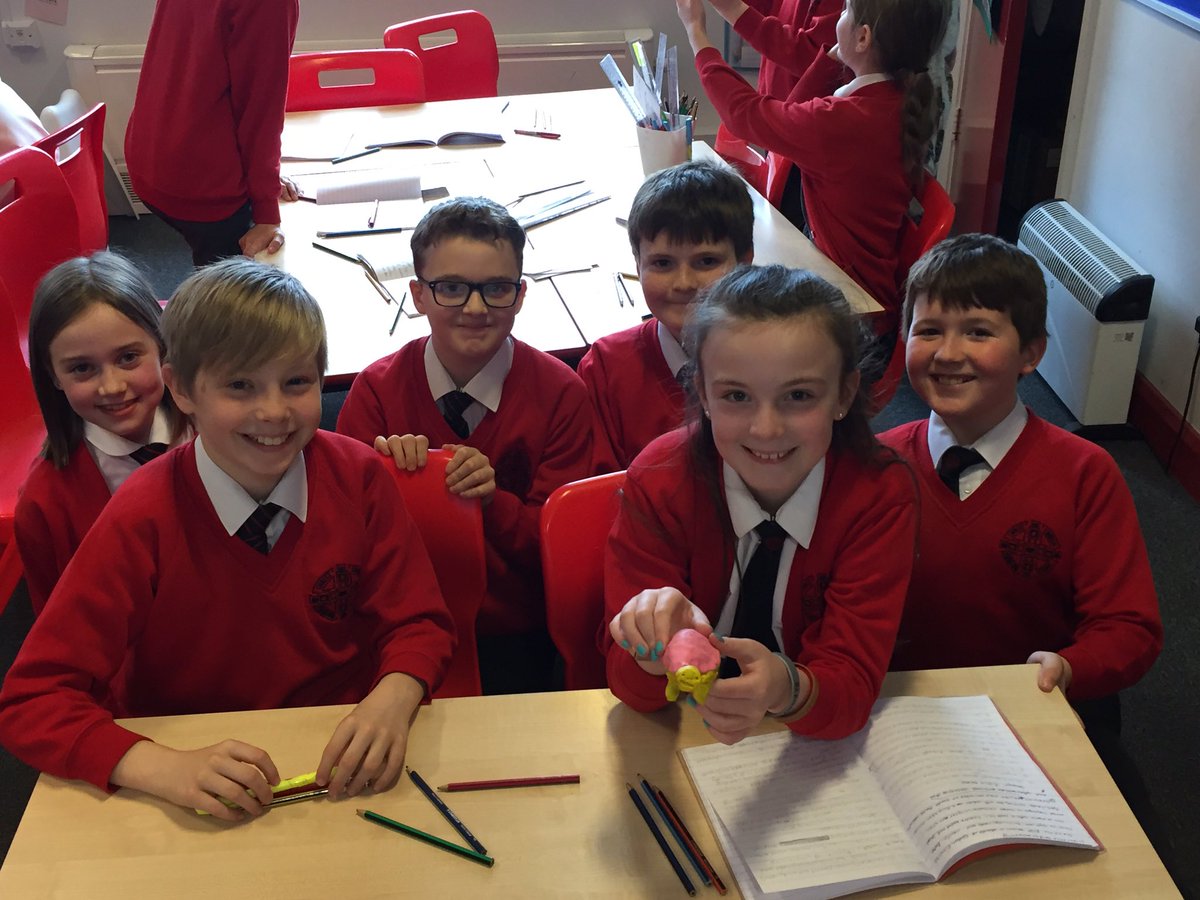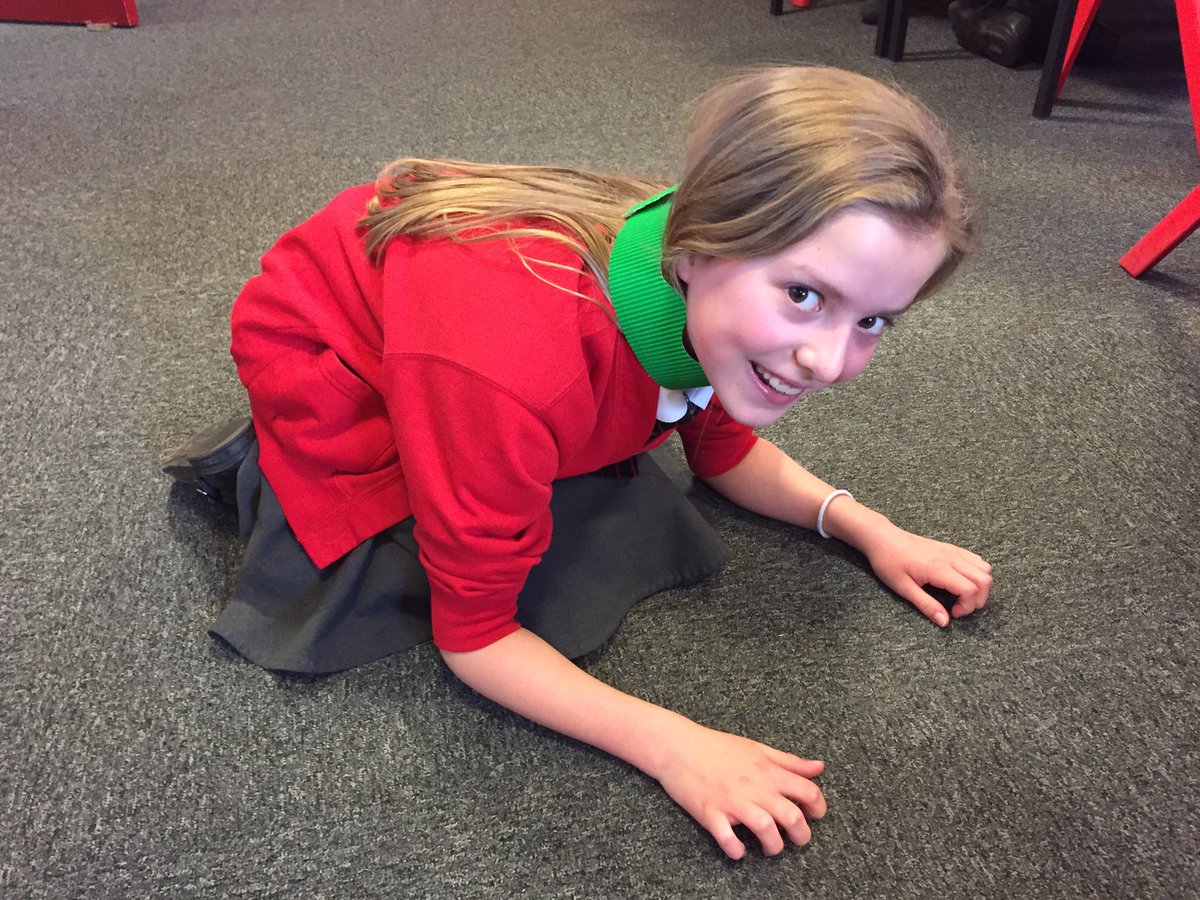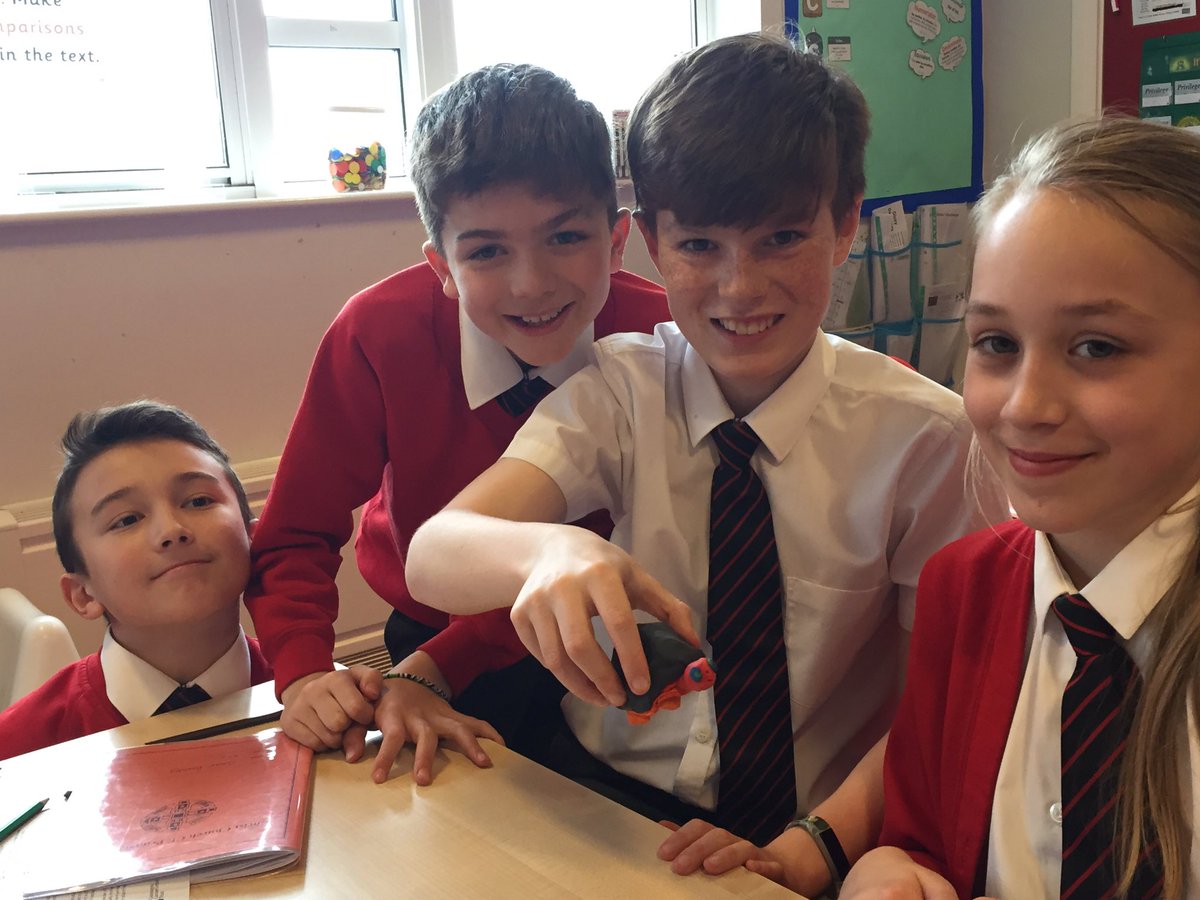 Writer of Week!
Once again we are incredibly proud of all the children who have been chosen as Writer of the Week. There work is displayed around school and each child will receive a certificate and prize from the Smiggle box!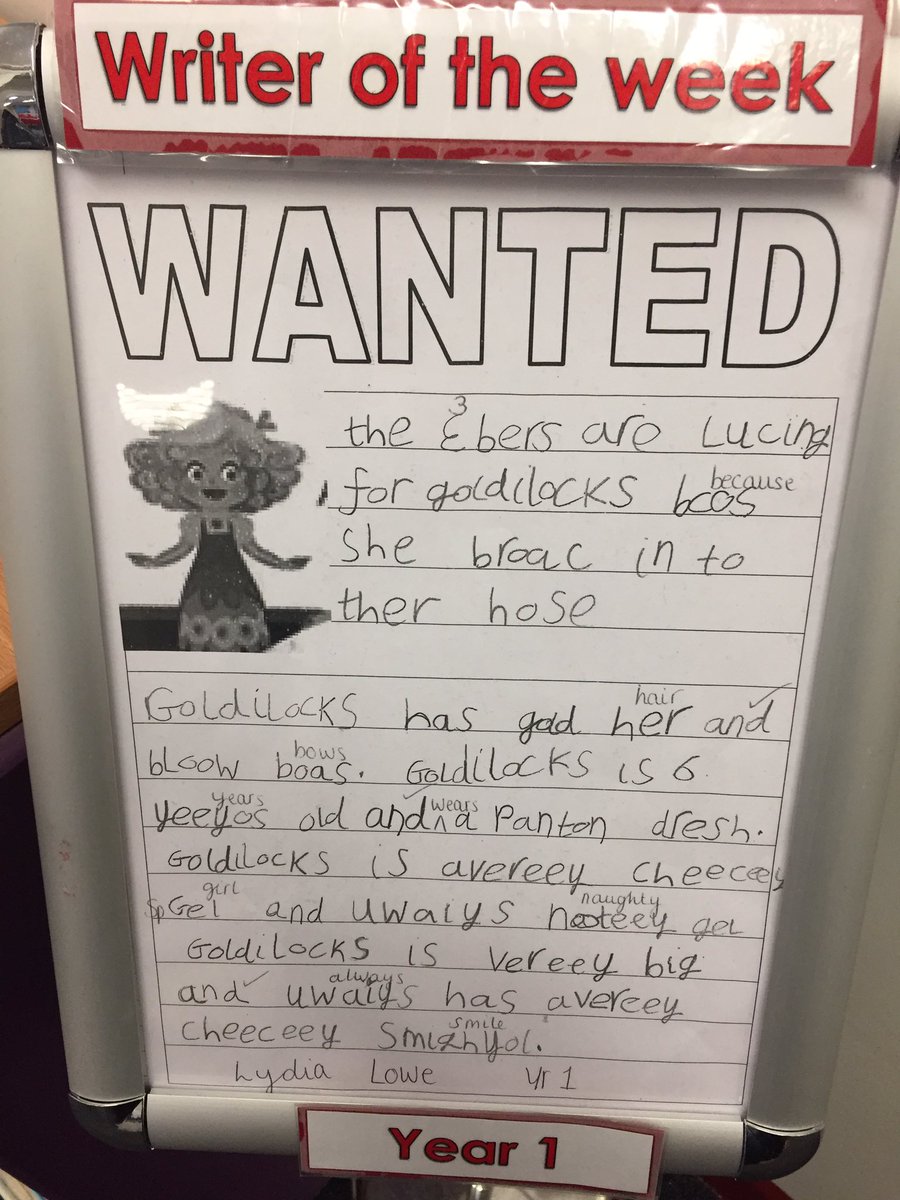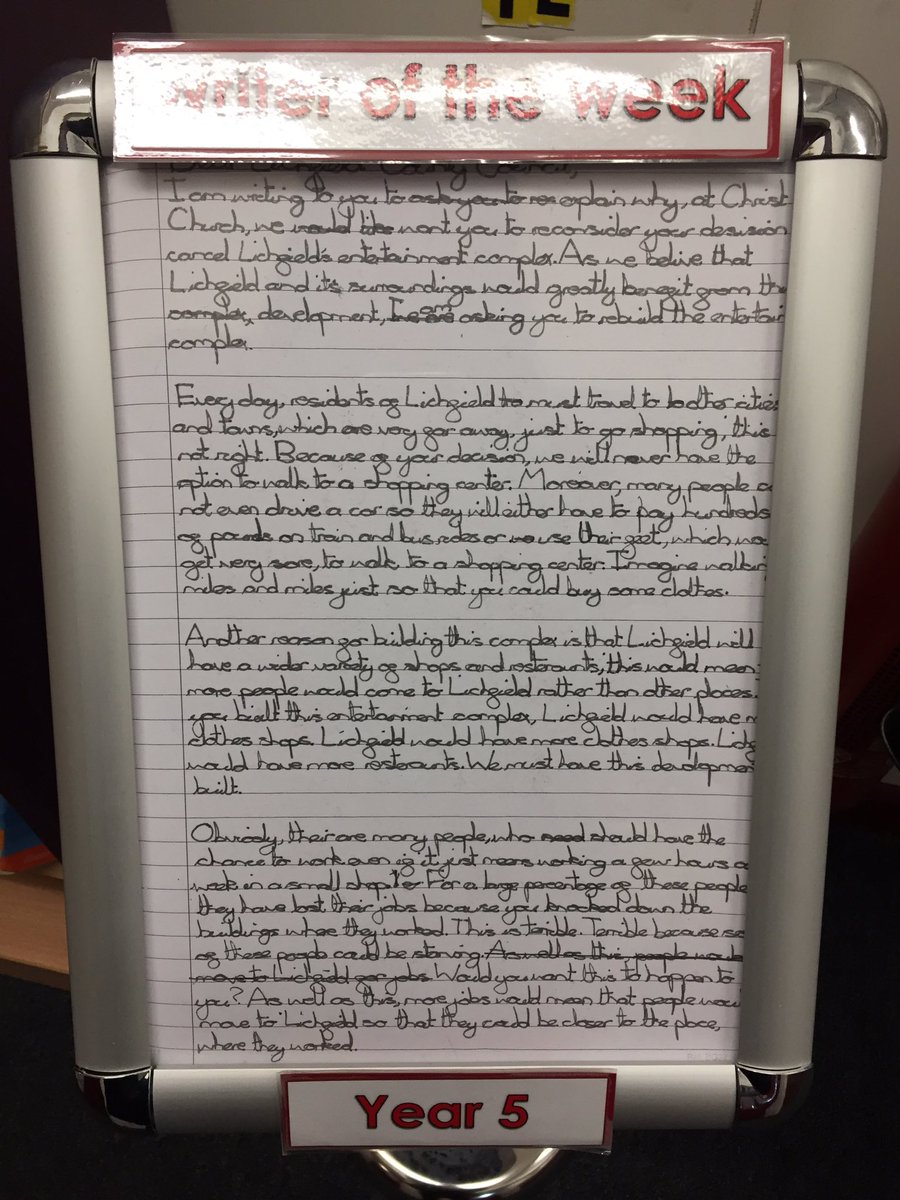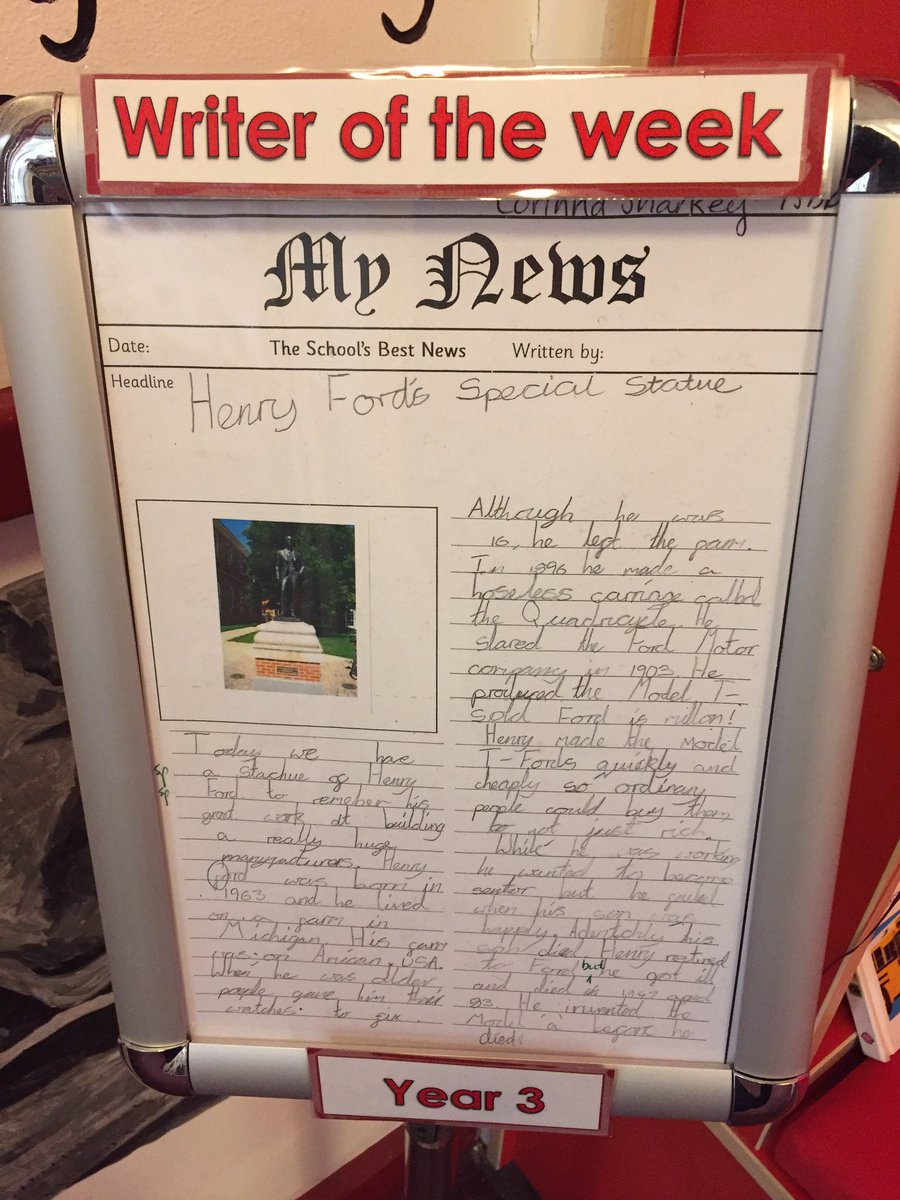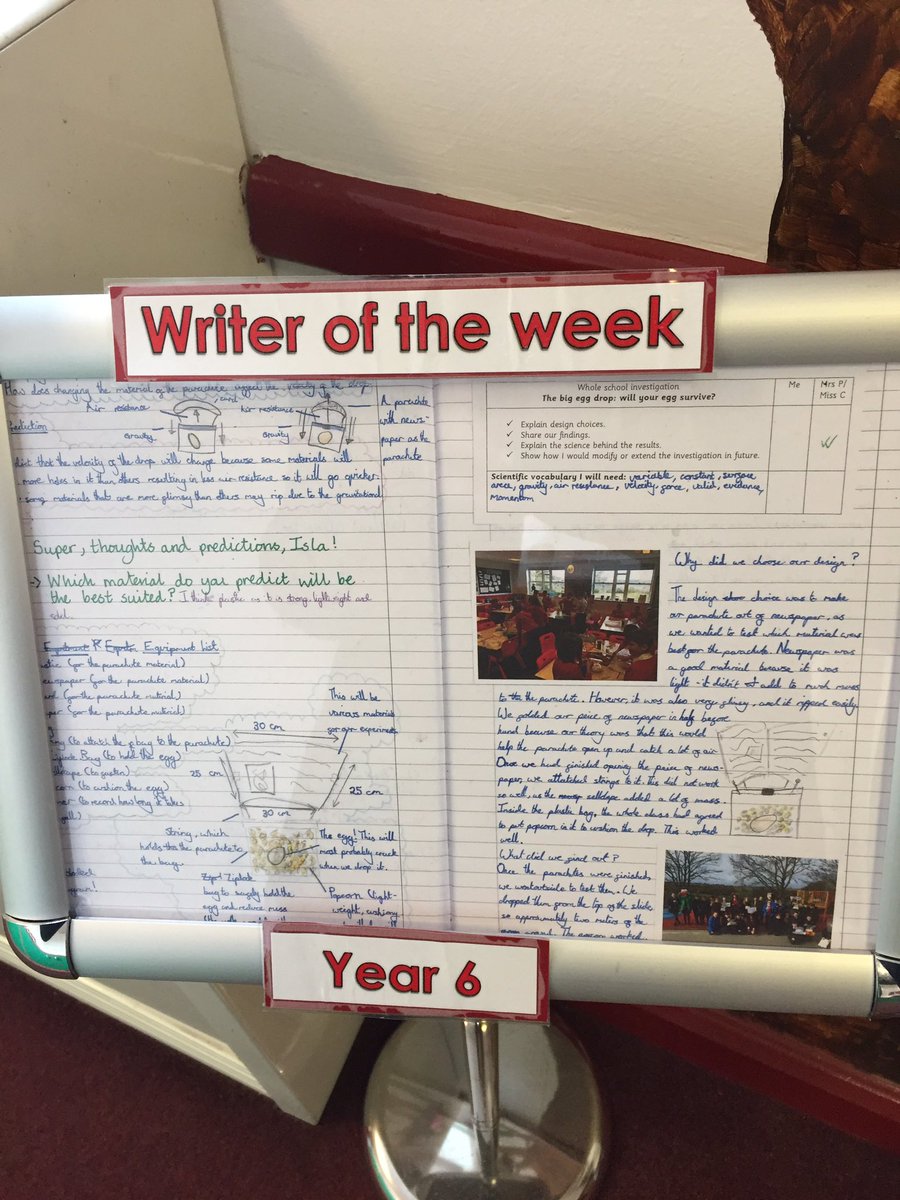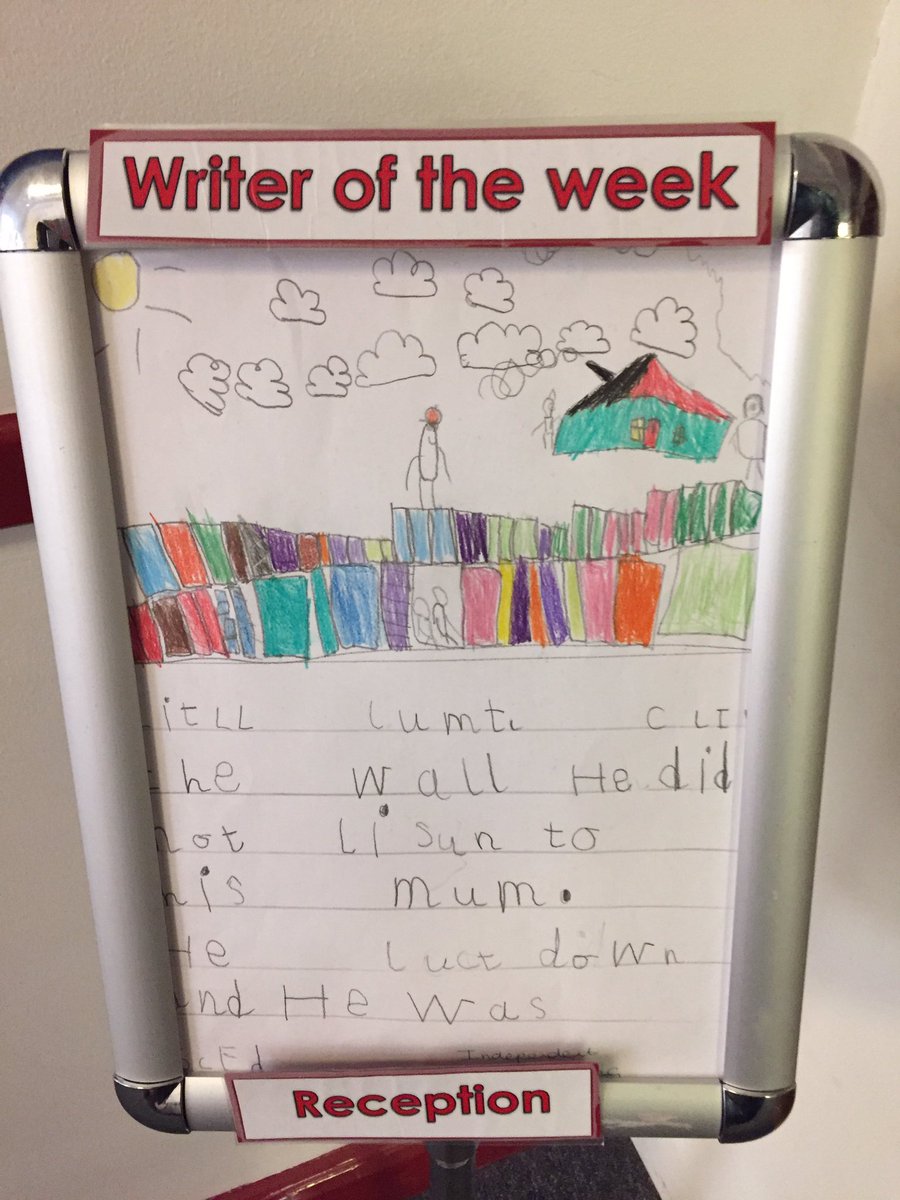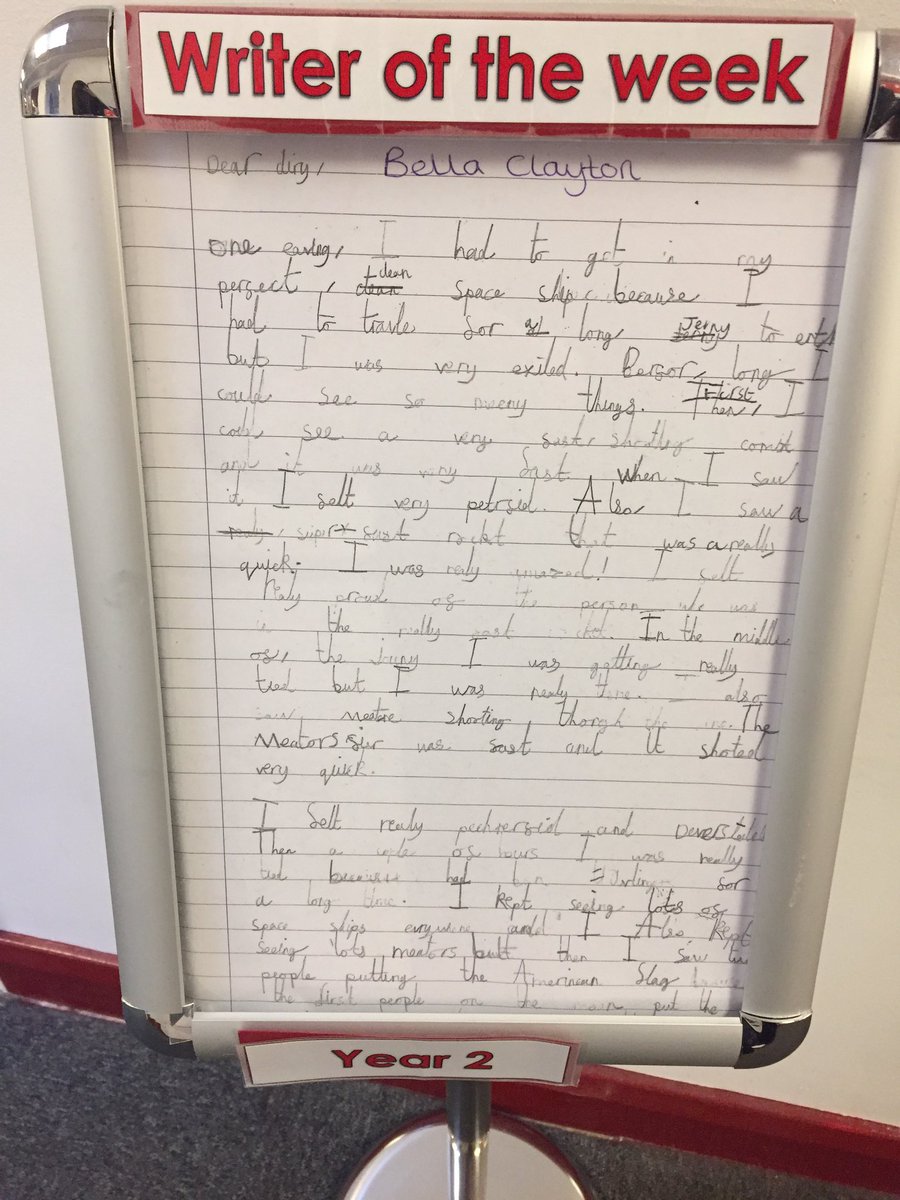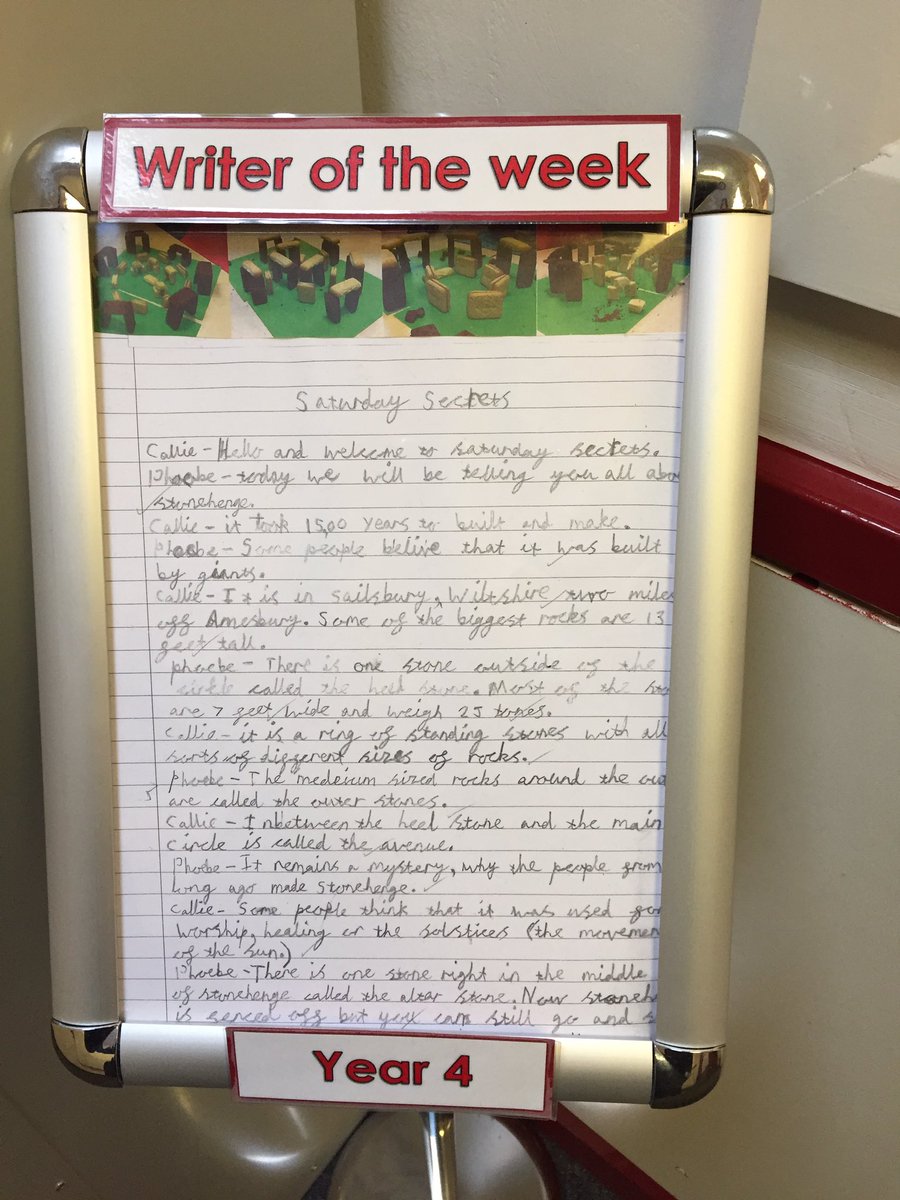 Week beginning 11th March
Red Nose Day
We had a super day on Friday for Comic Relief. It was great to see so many silly accessories. We will update you on how much we raised next week.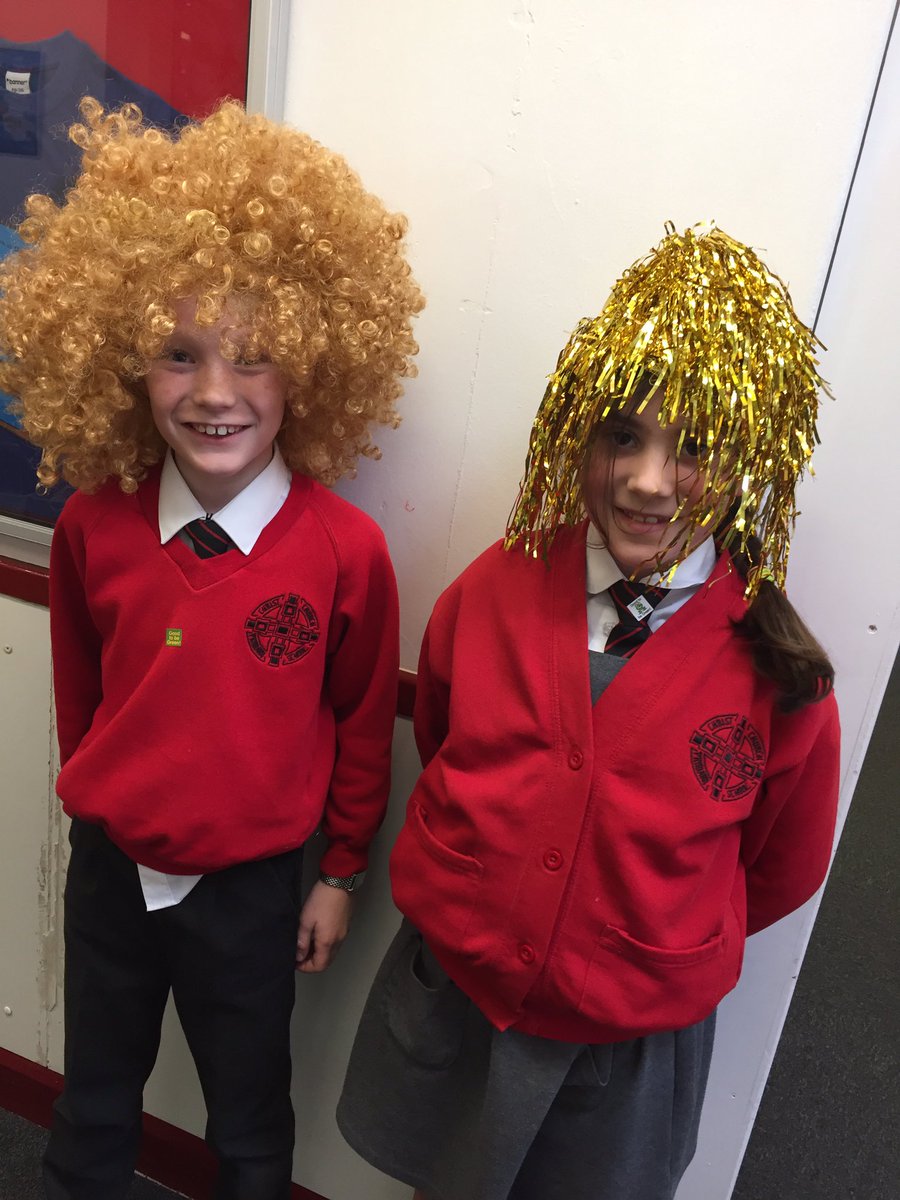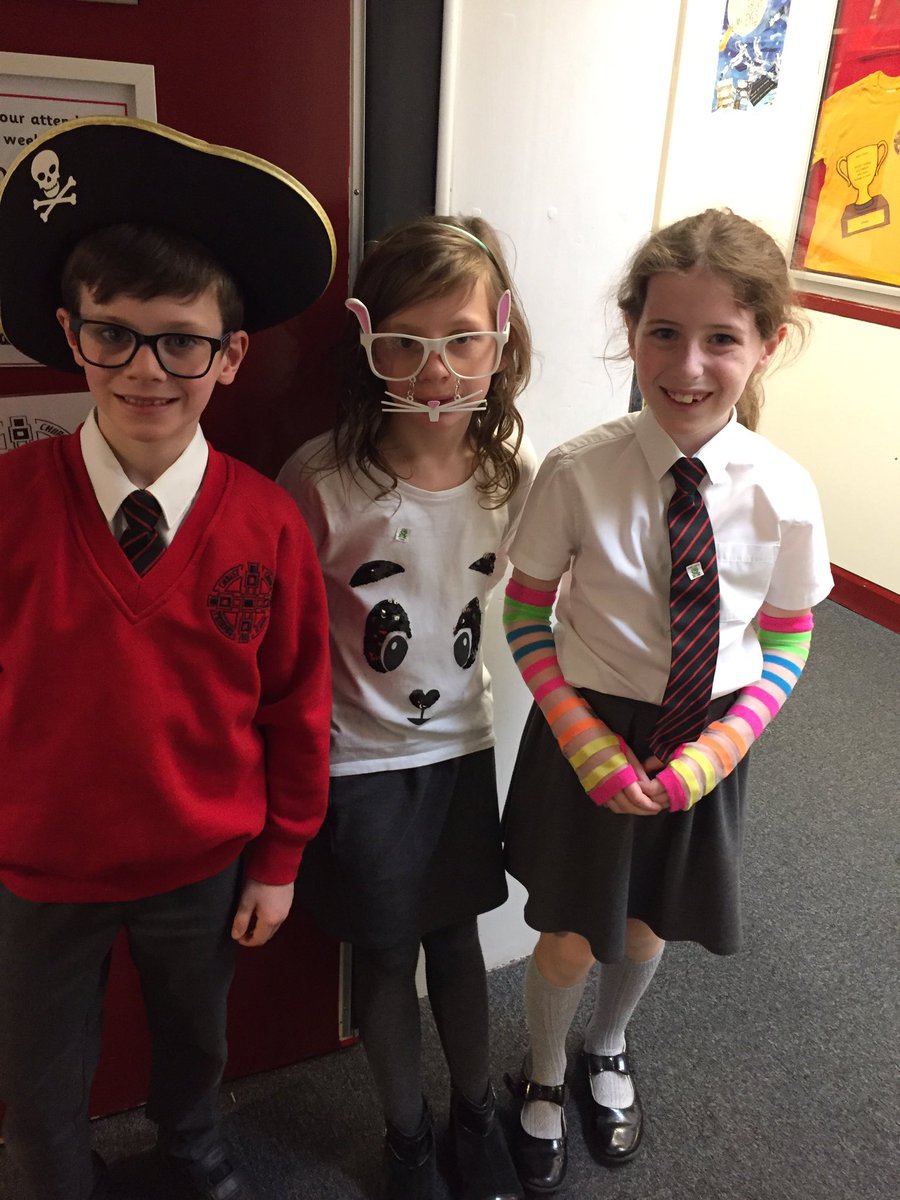 Year 6 Times Table Success
We are very proud of all the times table achievers in Year 6 - well done everyone!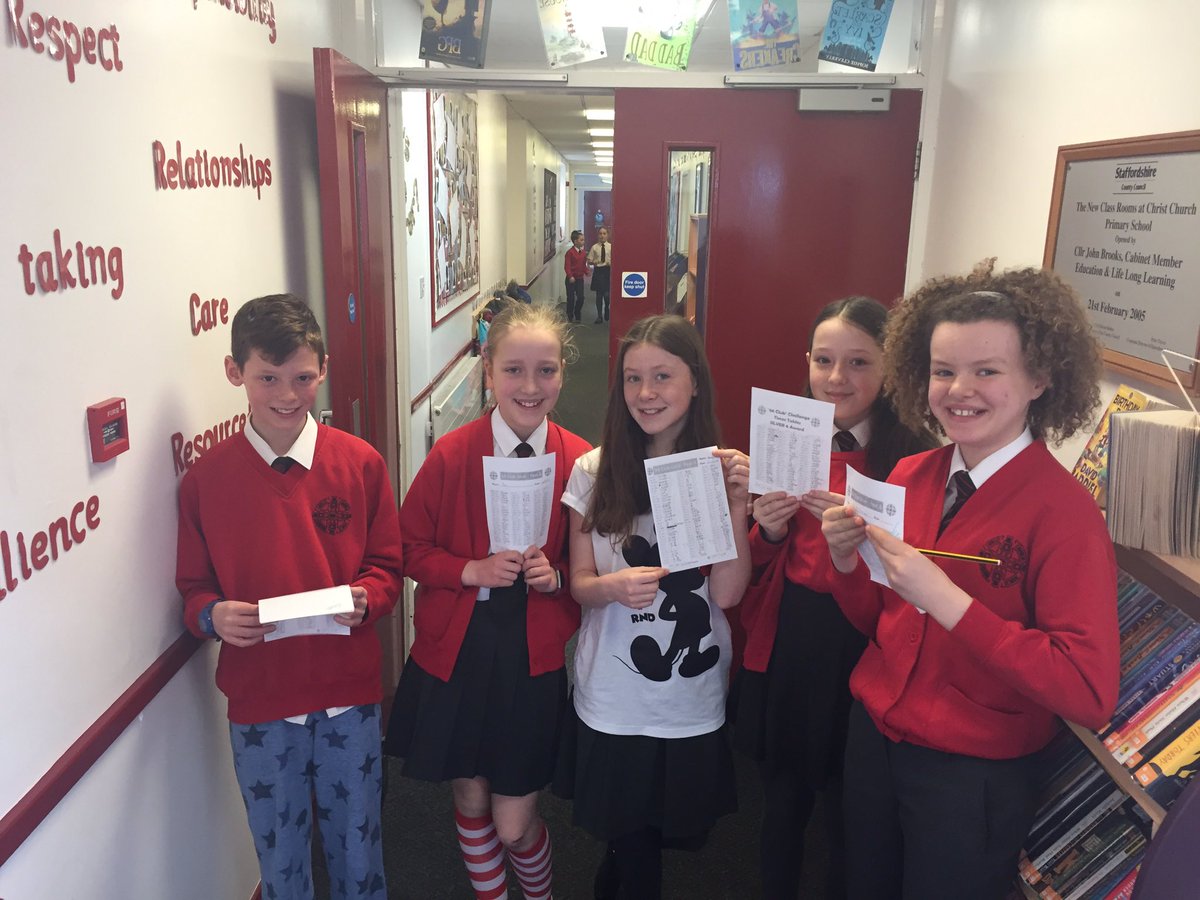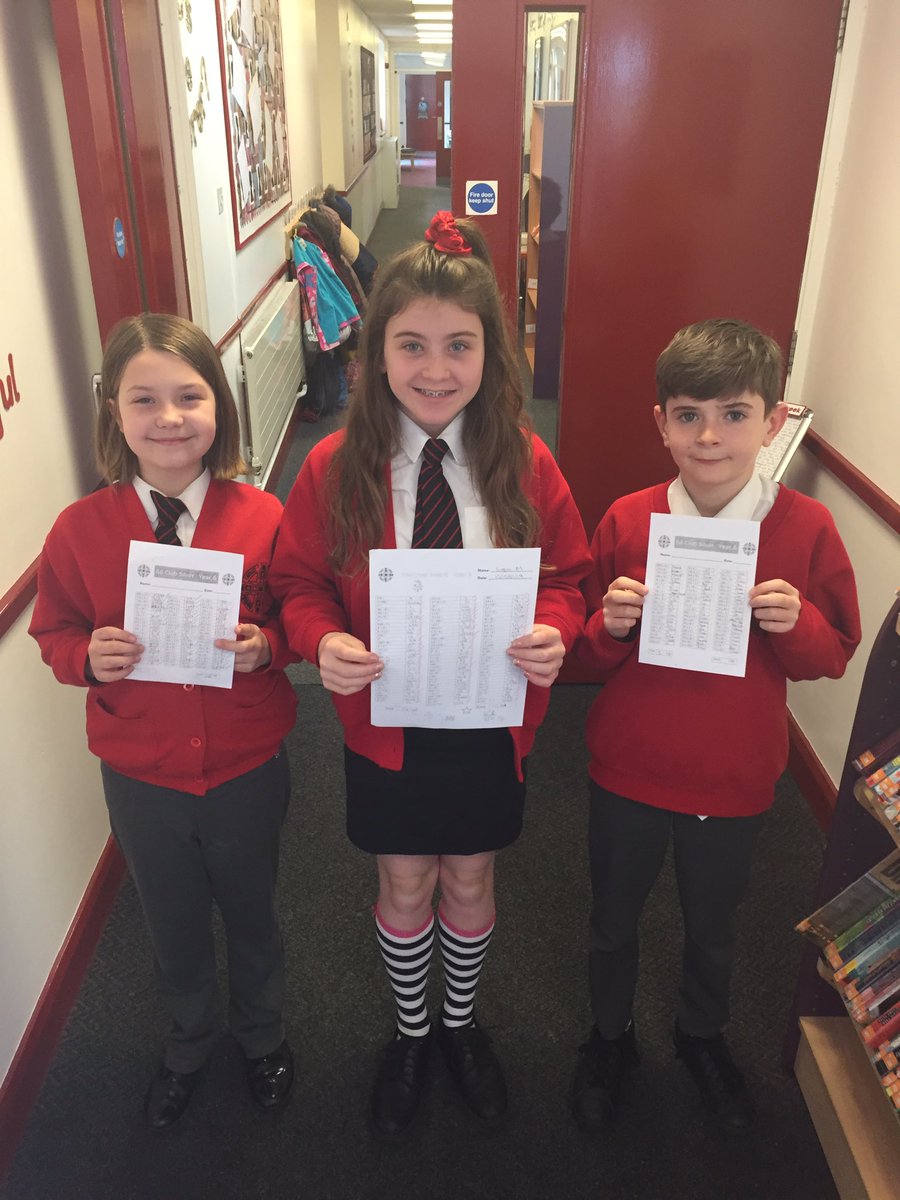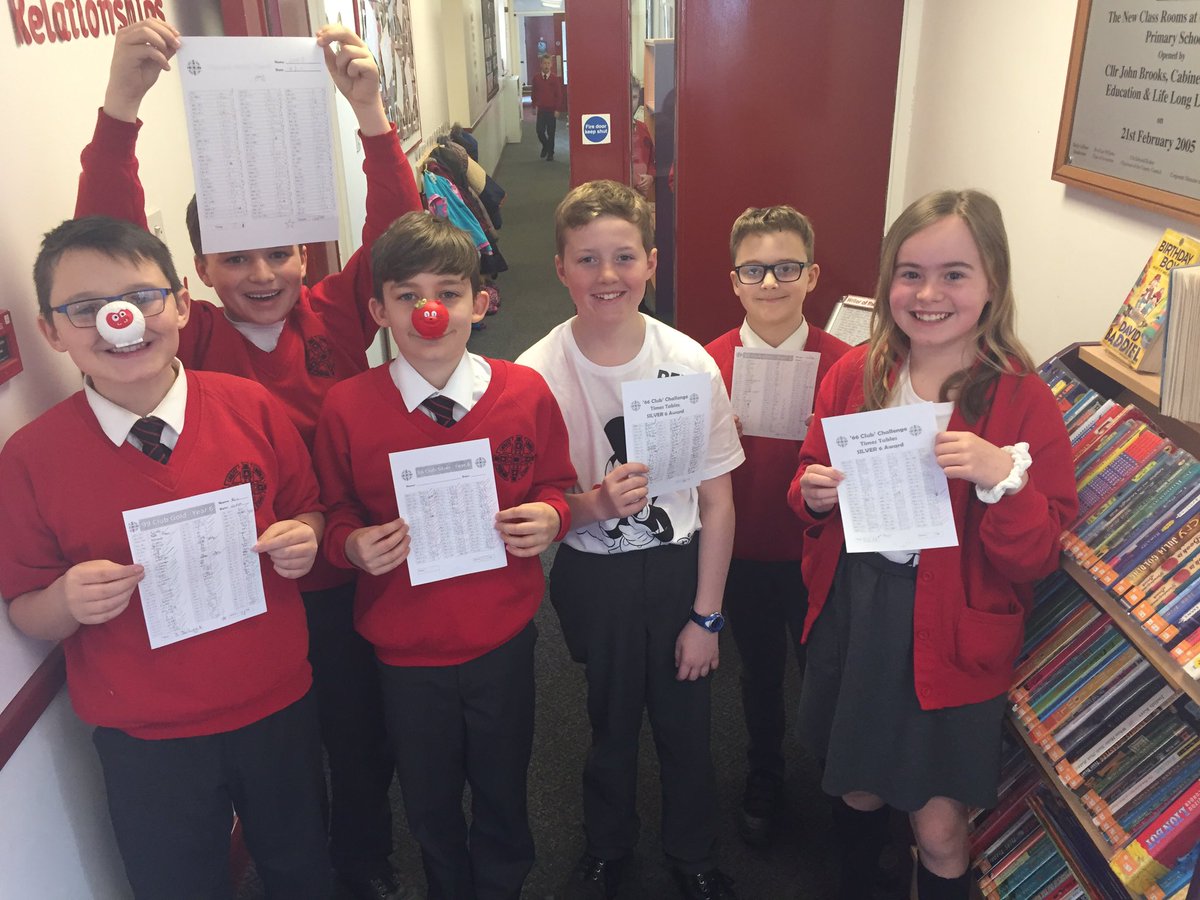 5ST's Inspire Workshop
Thank you to all the adults who were able to join 5ST for their Inspire Workshop on Thursday. We hope you had fun learning with your child.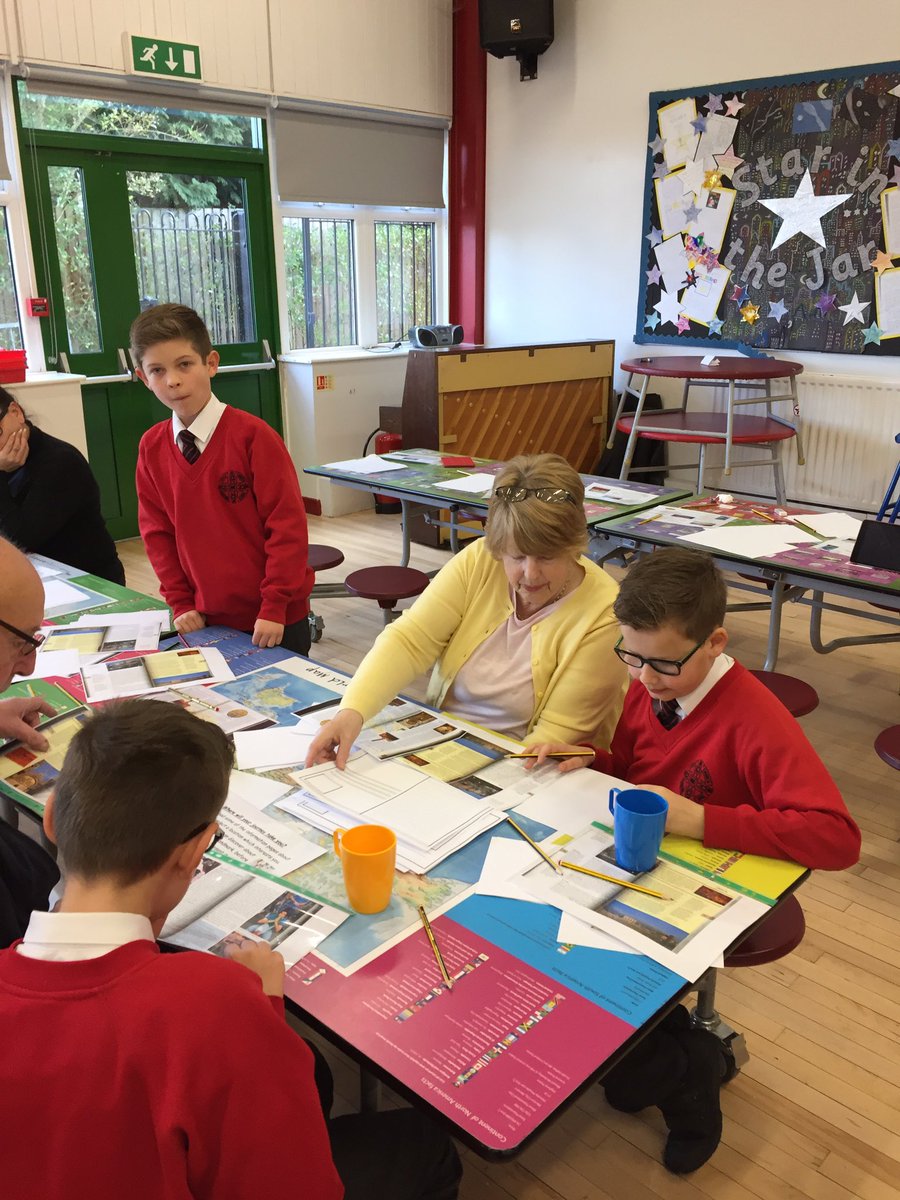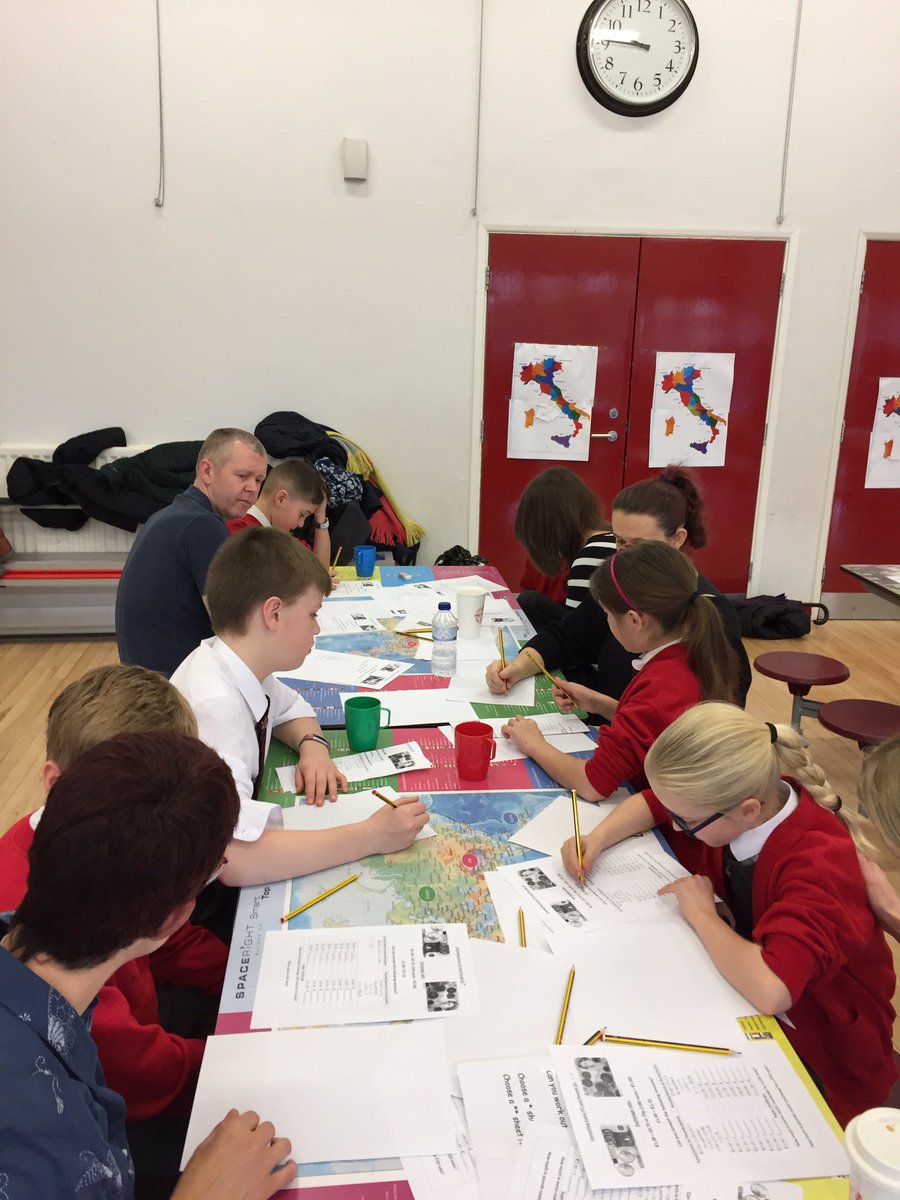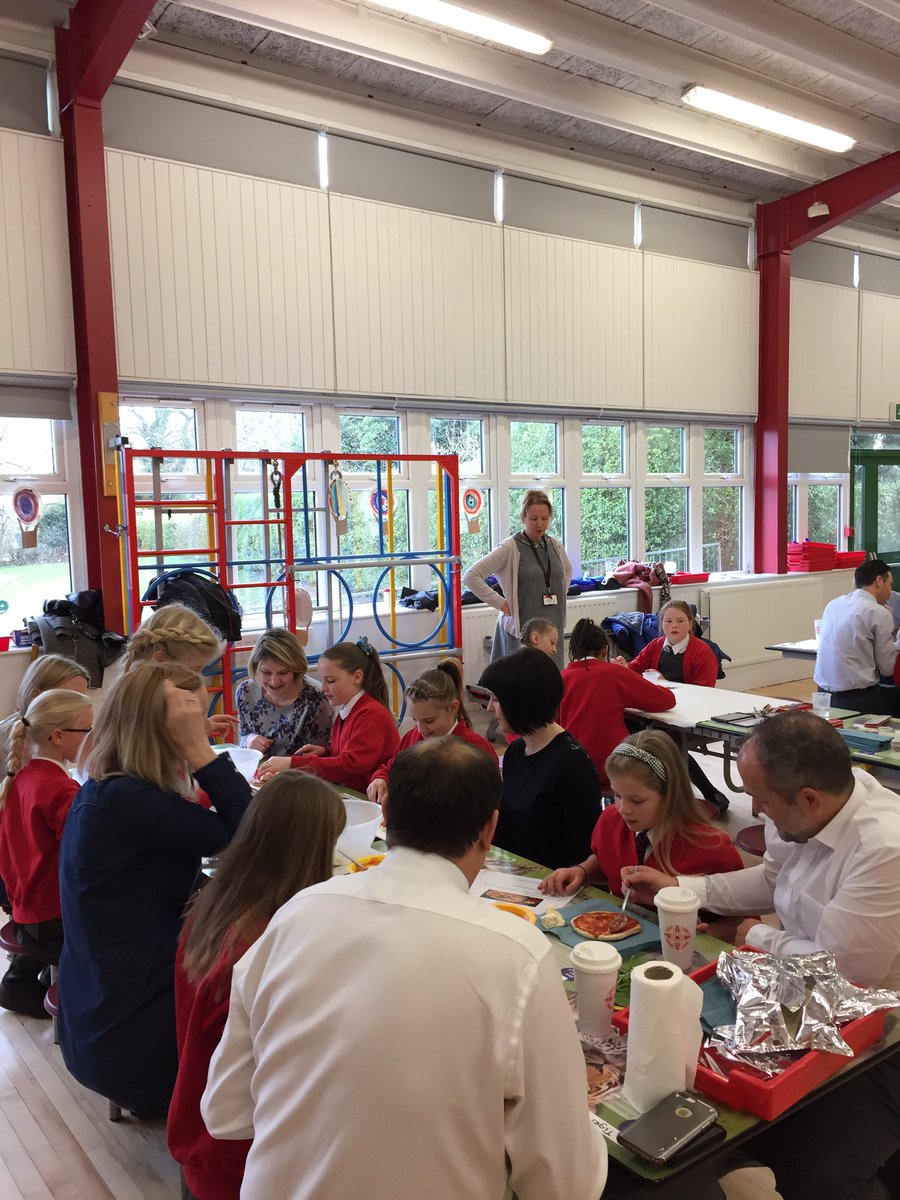 Year 1 Computing
This week Year 1 had the opportunity to explore our brand new Spheros. Everyone had such a great afternoon!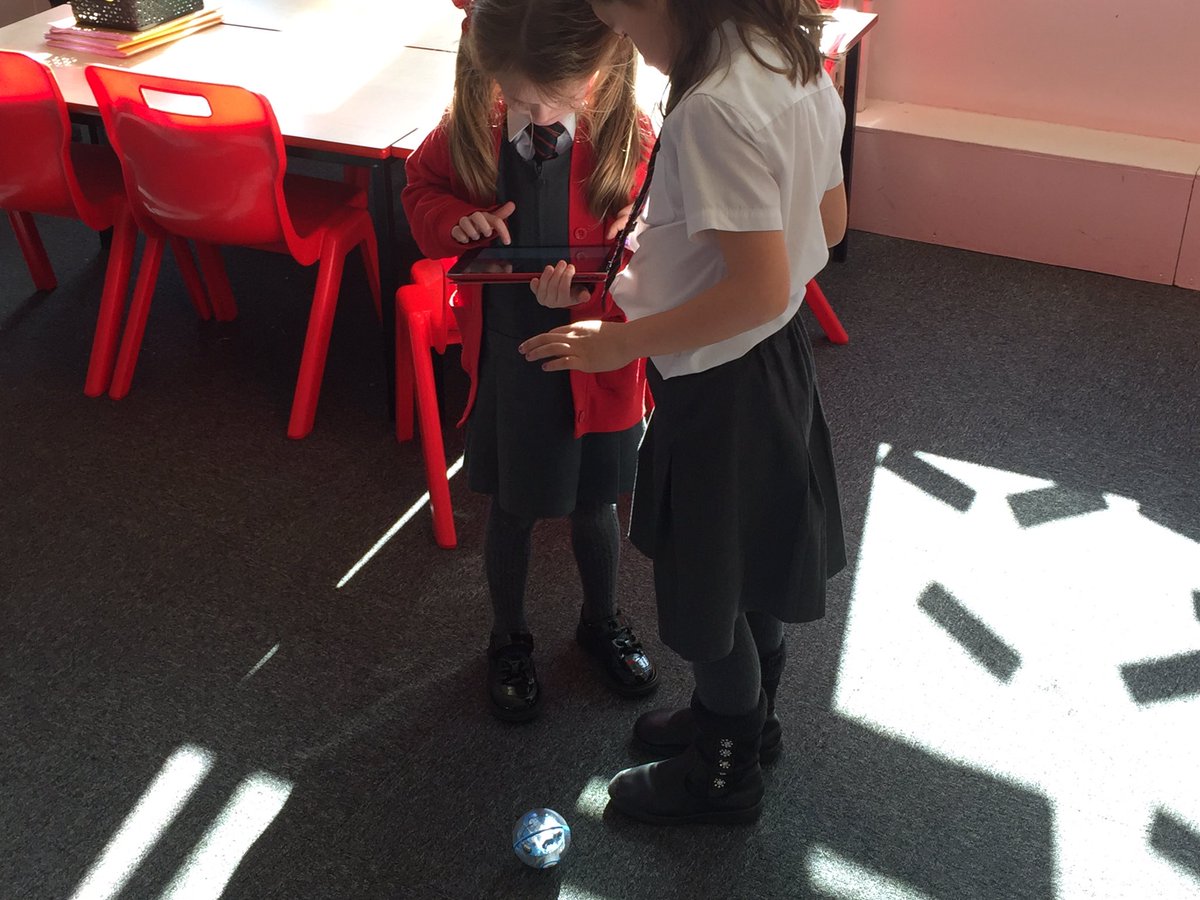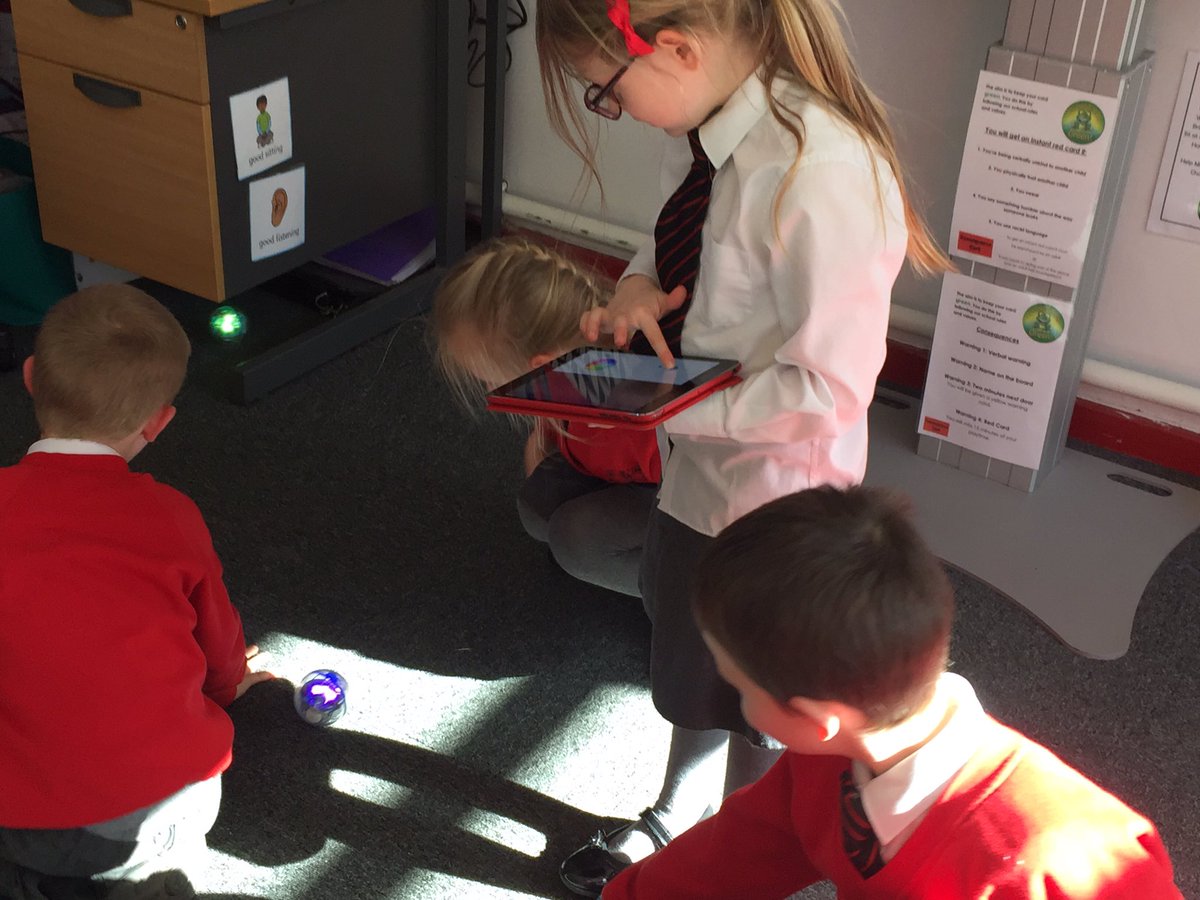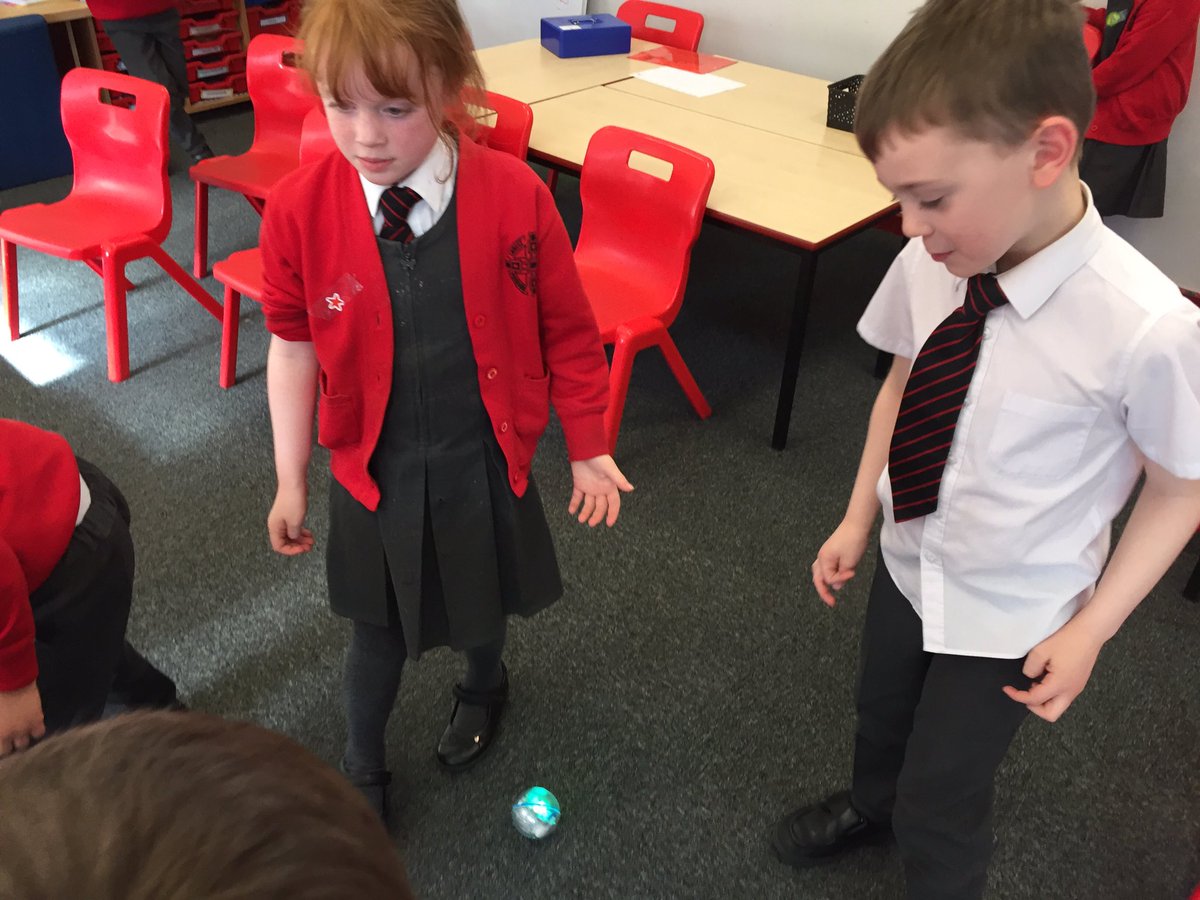 Year 2 Value Token Treat
Our wonderful Year 2 children won the Key Stage 1 Value Token treat recently which meant they got to enjoy an afternoon of pizza, popcorn and a movie!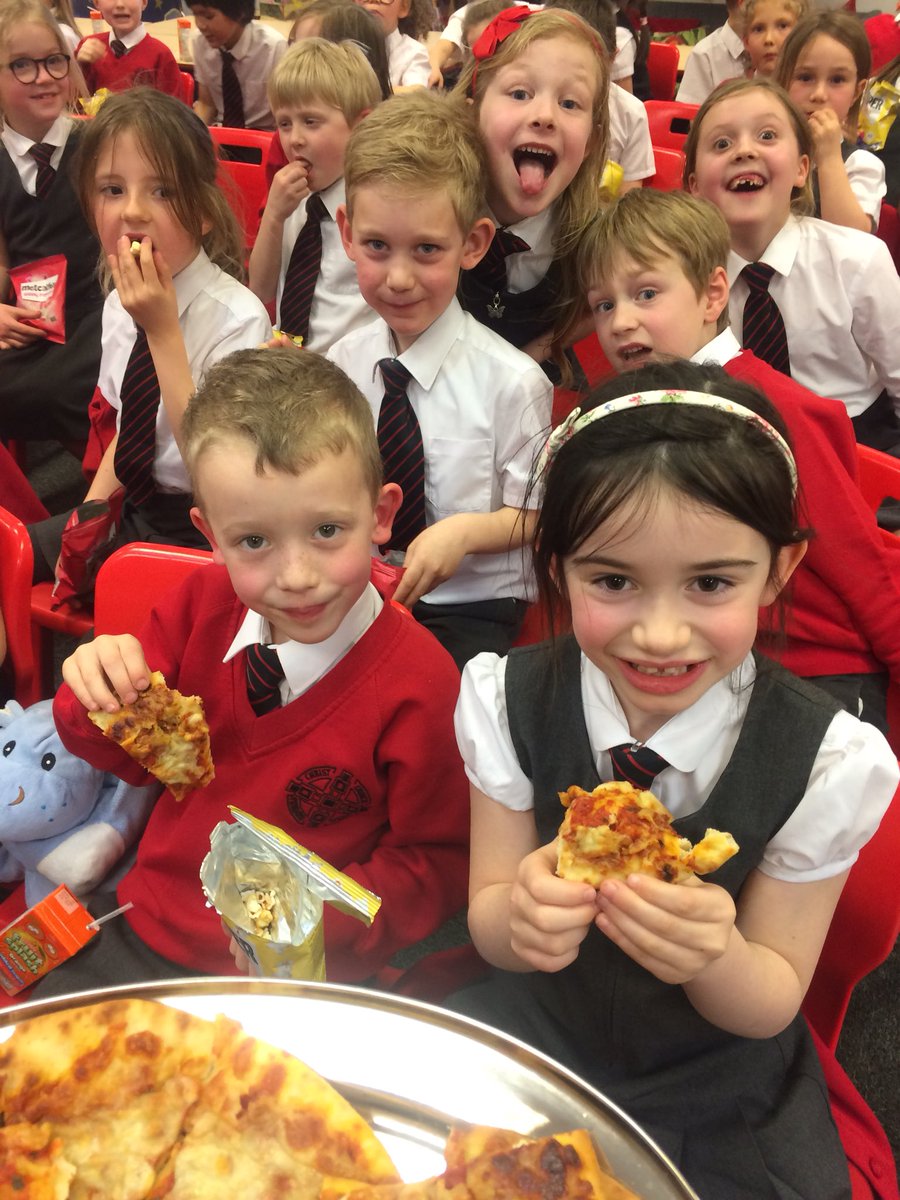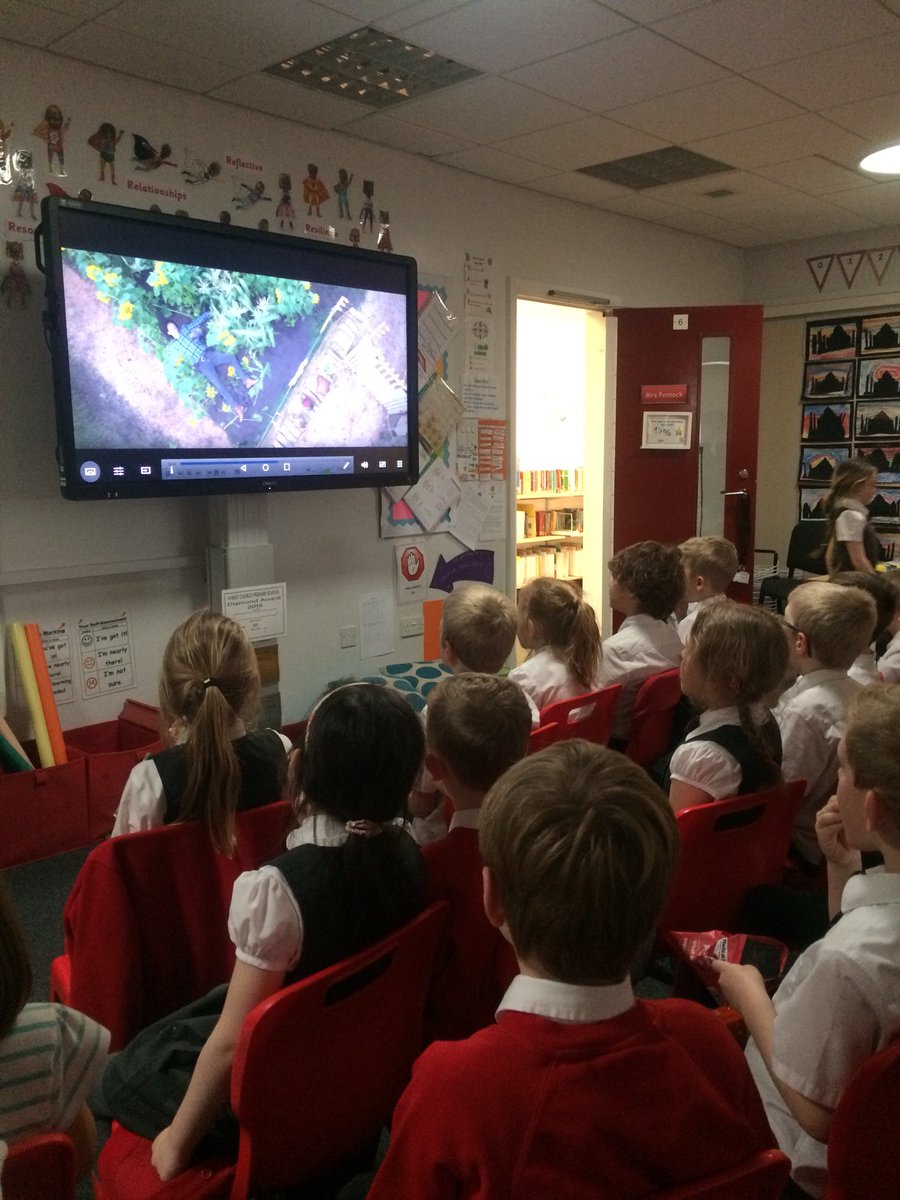 World Book Day Drama Workshops
Children in Year 1 and Year 2 took part in drama workshops this week based around Charlie and the Chocolate Factory. Everyone had a great time!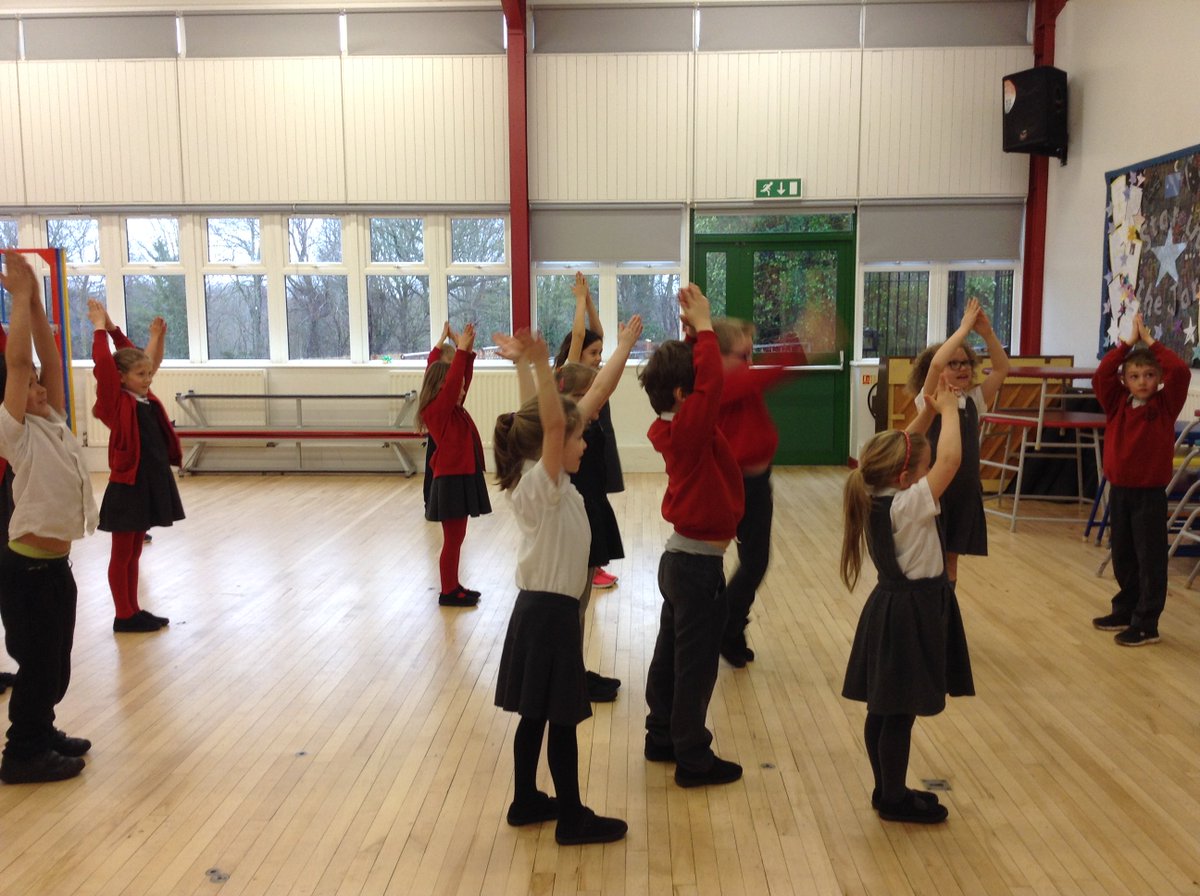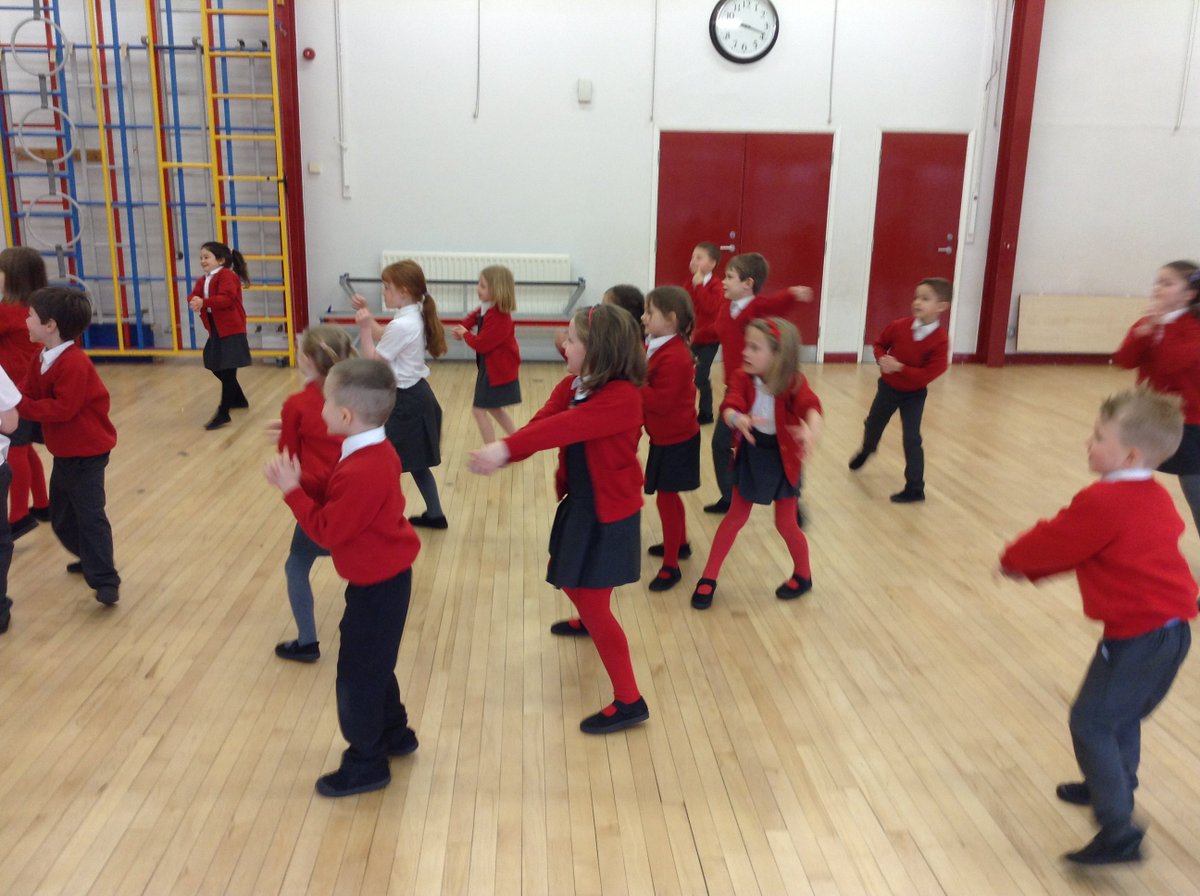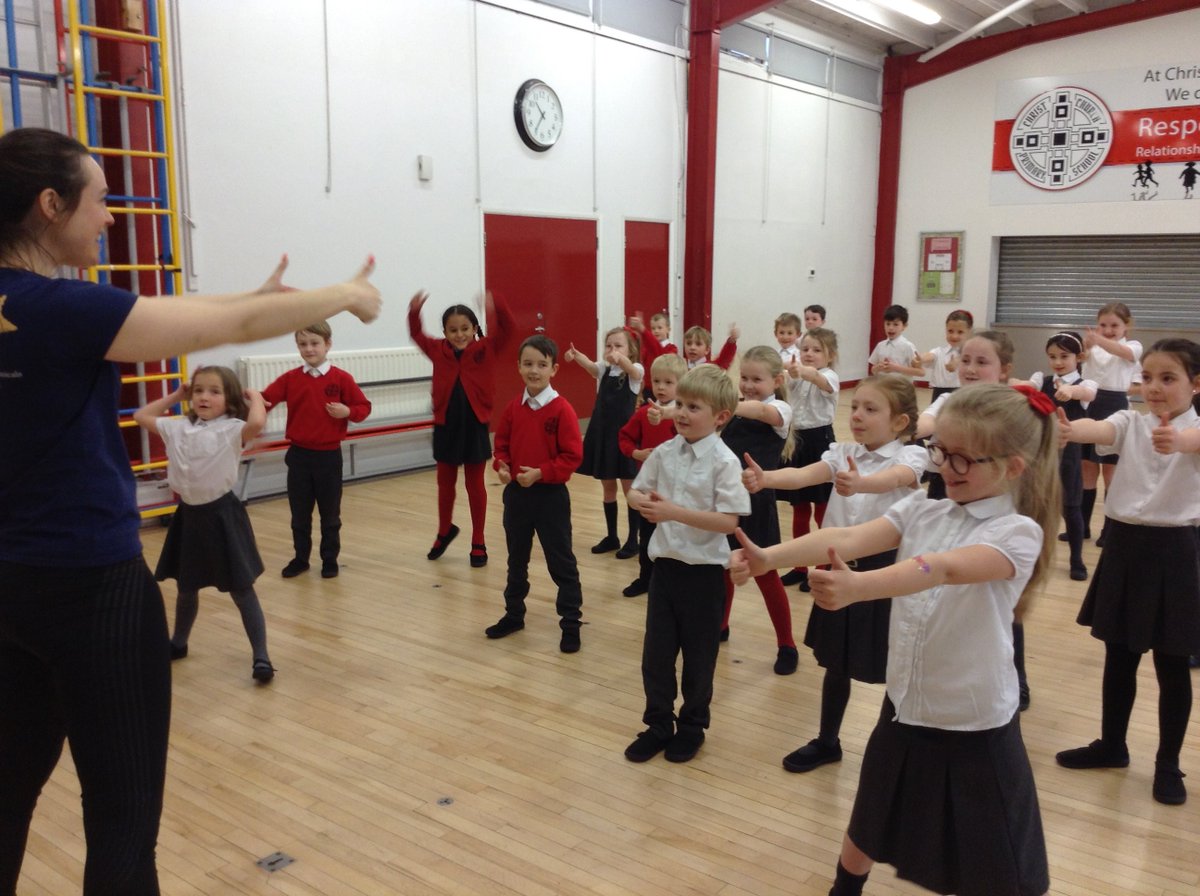 Reading & Writing at Christ Church
We are very proud to present our first ever whole school story! This can be found in the entrance hall, please come and take a look.
We also continued to celebrate our Writers of the Week and winners of Author Hour. In addition to this, take a look at our brand new Bookflix display - will you read a book from our recommended reads?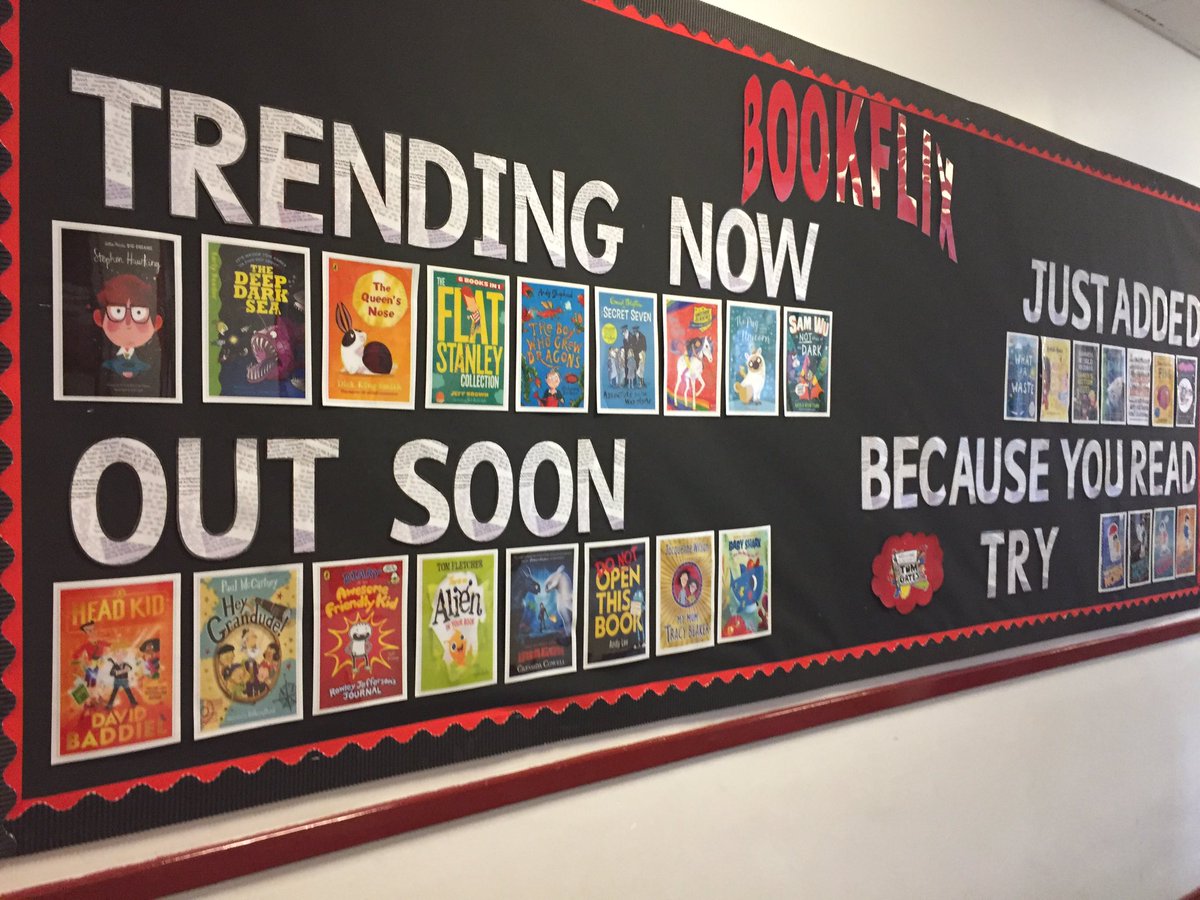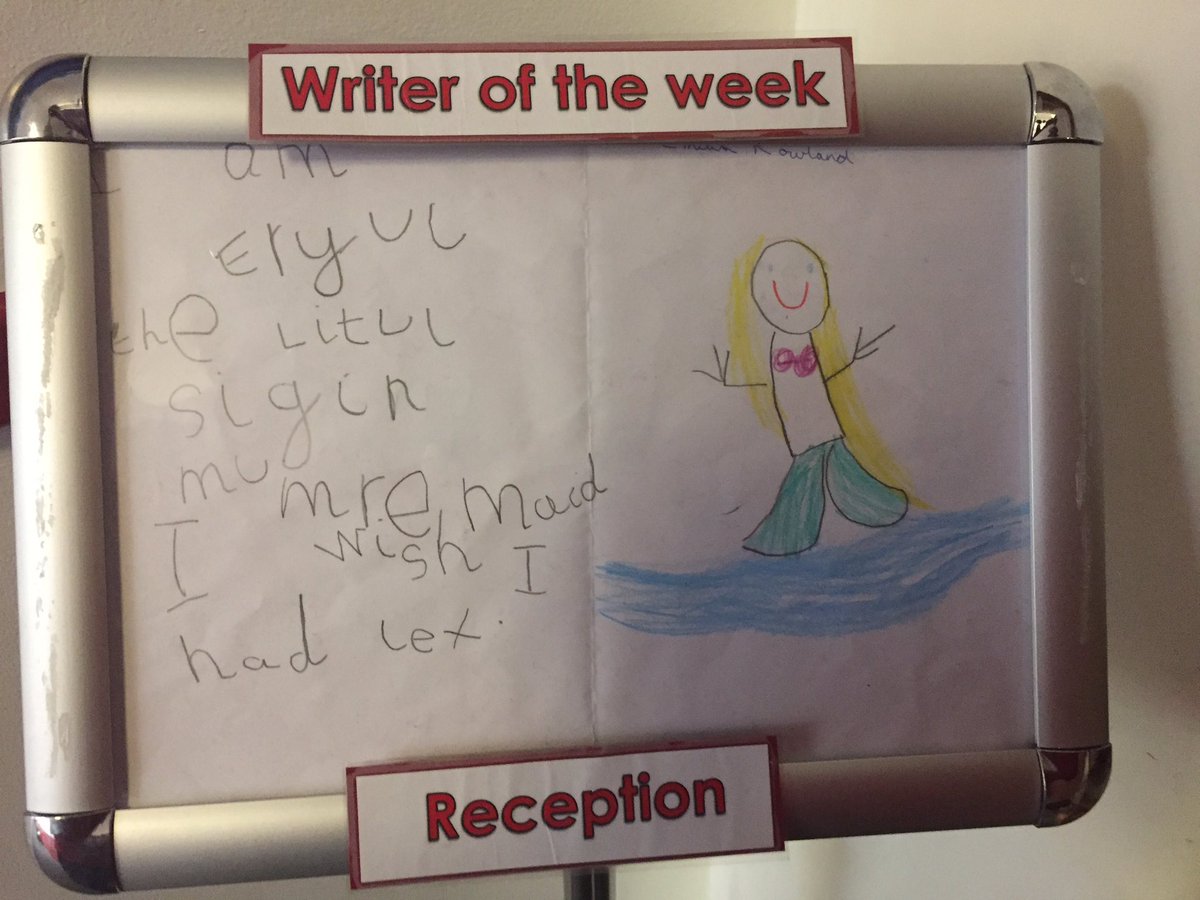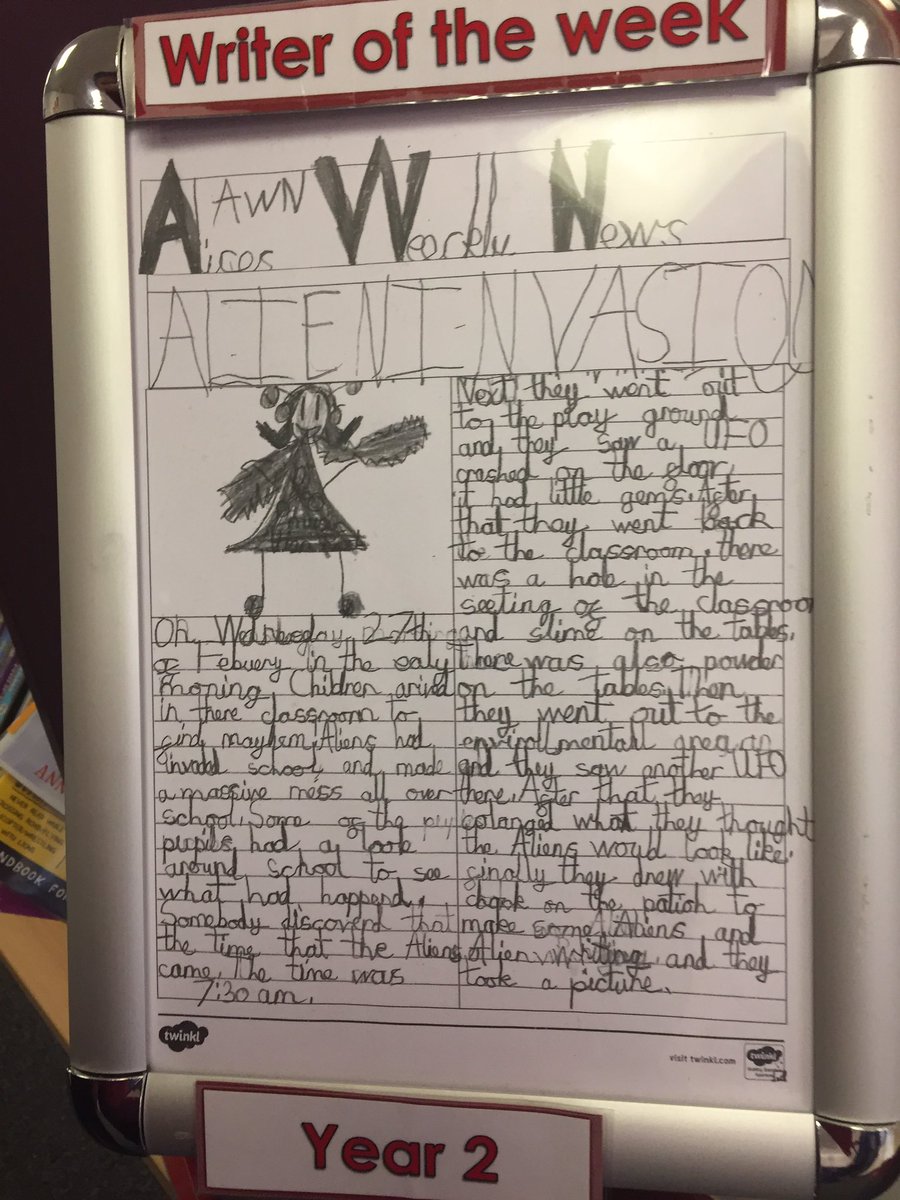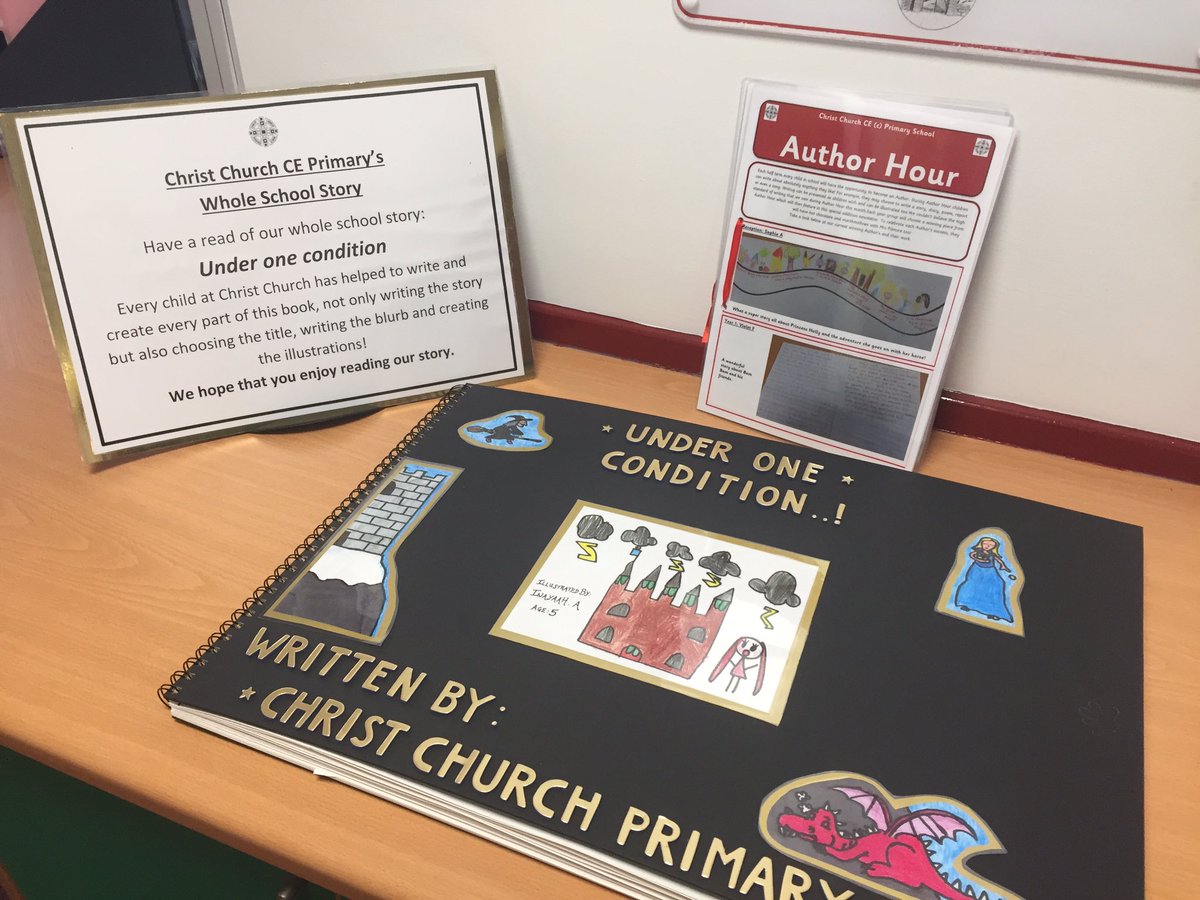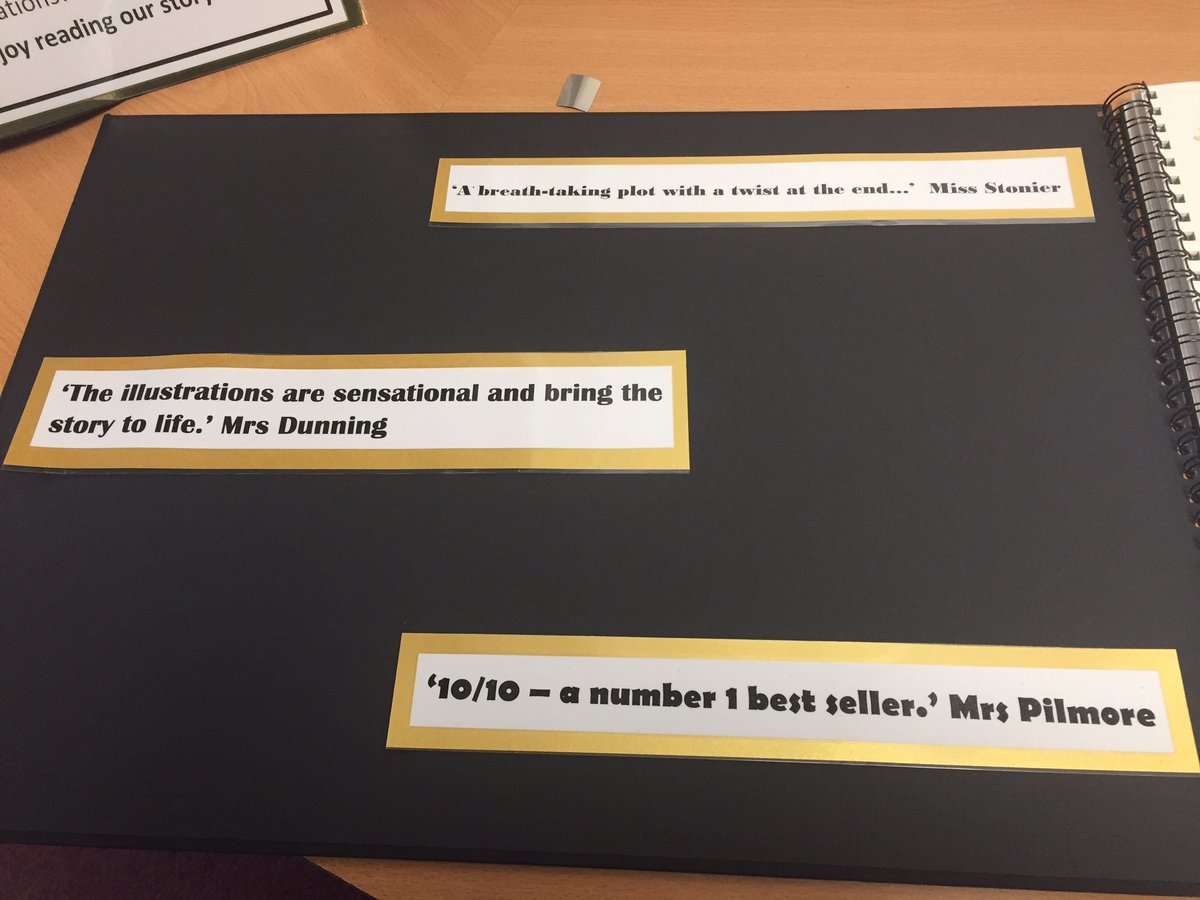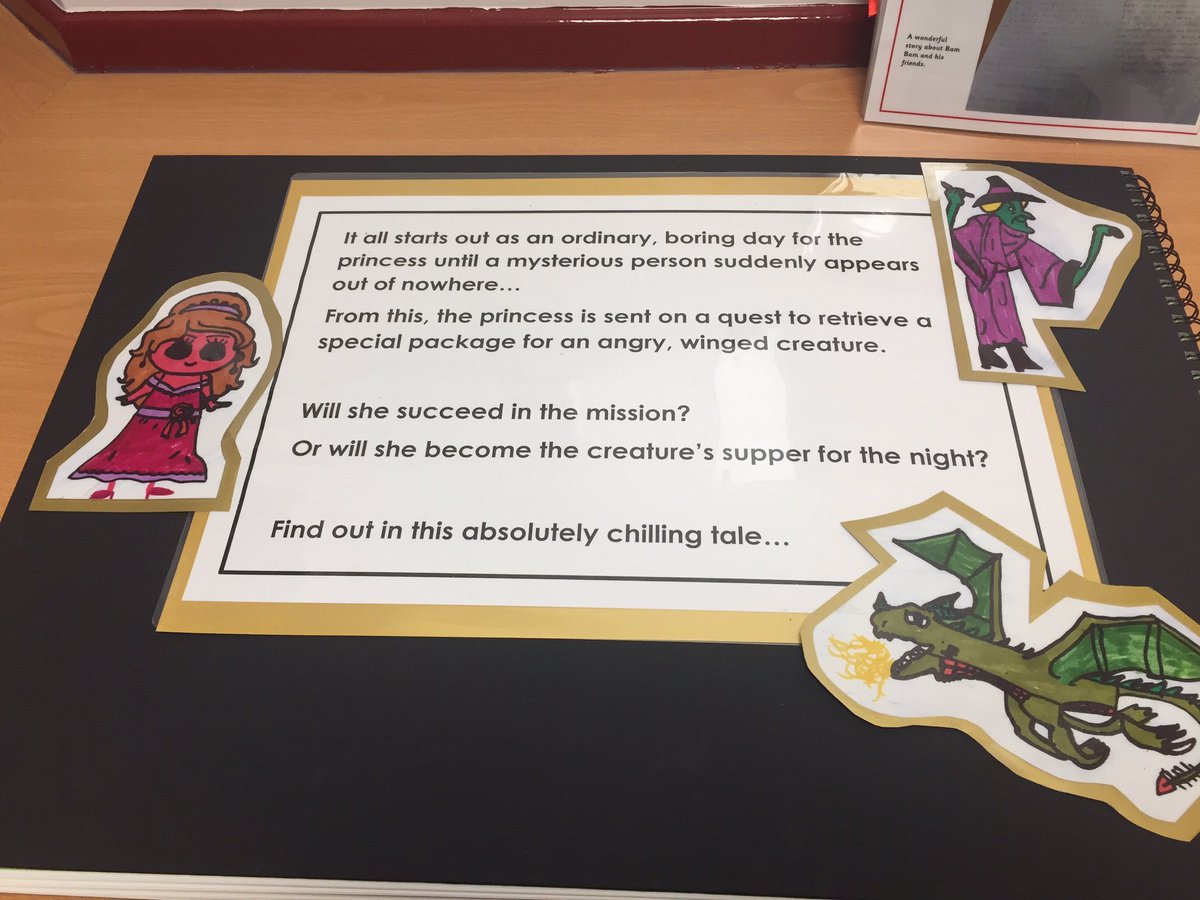 Learning in Year 4
It's been a fun week for Year 4 as they've learnt all about the diet of someone from the Stone Age. The only way to truly know what someone has eaten is to check their poo!!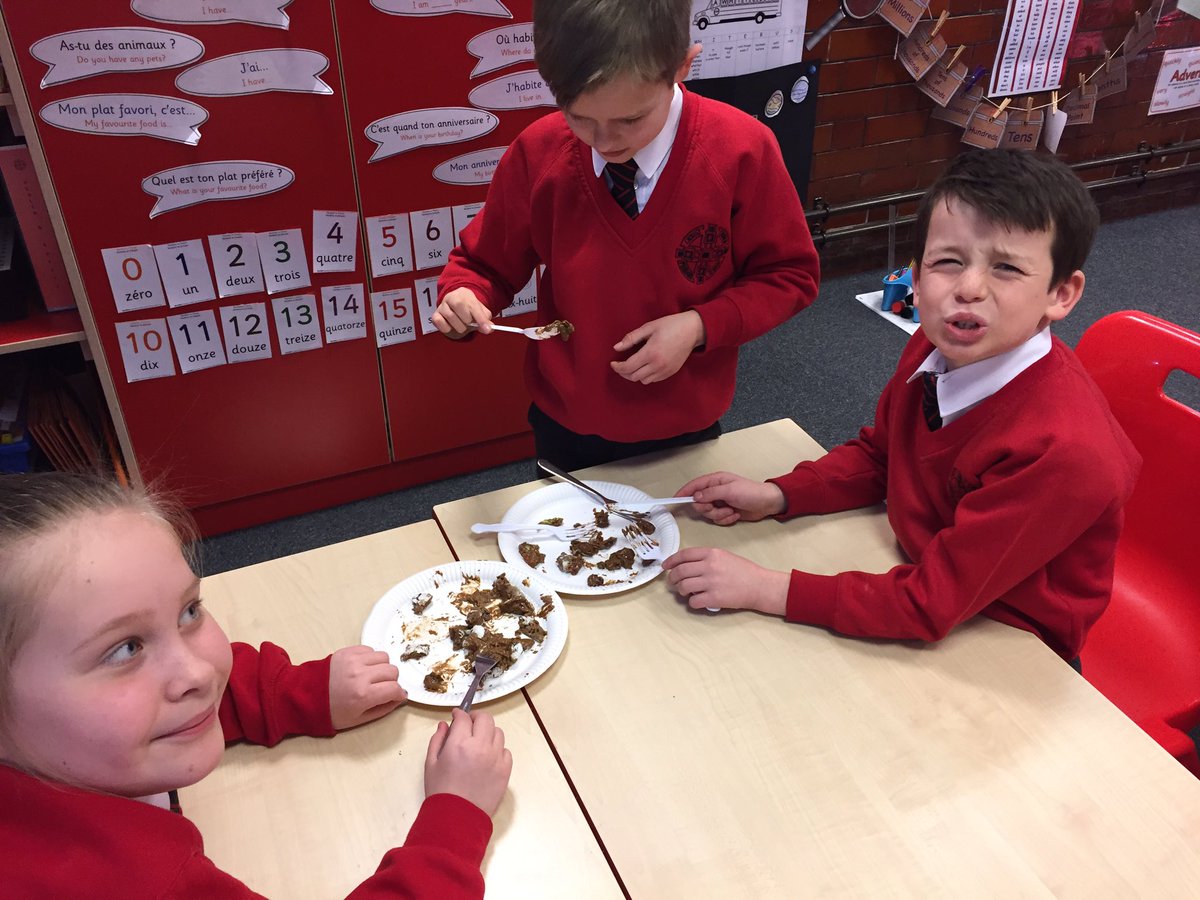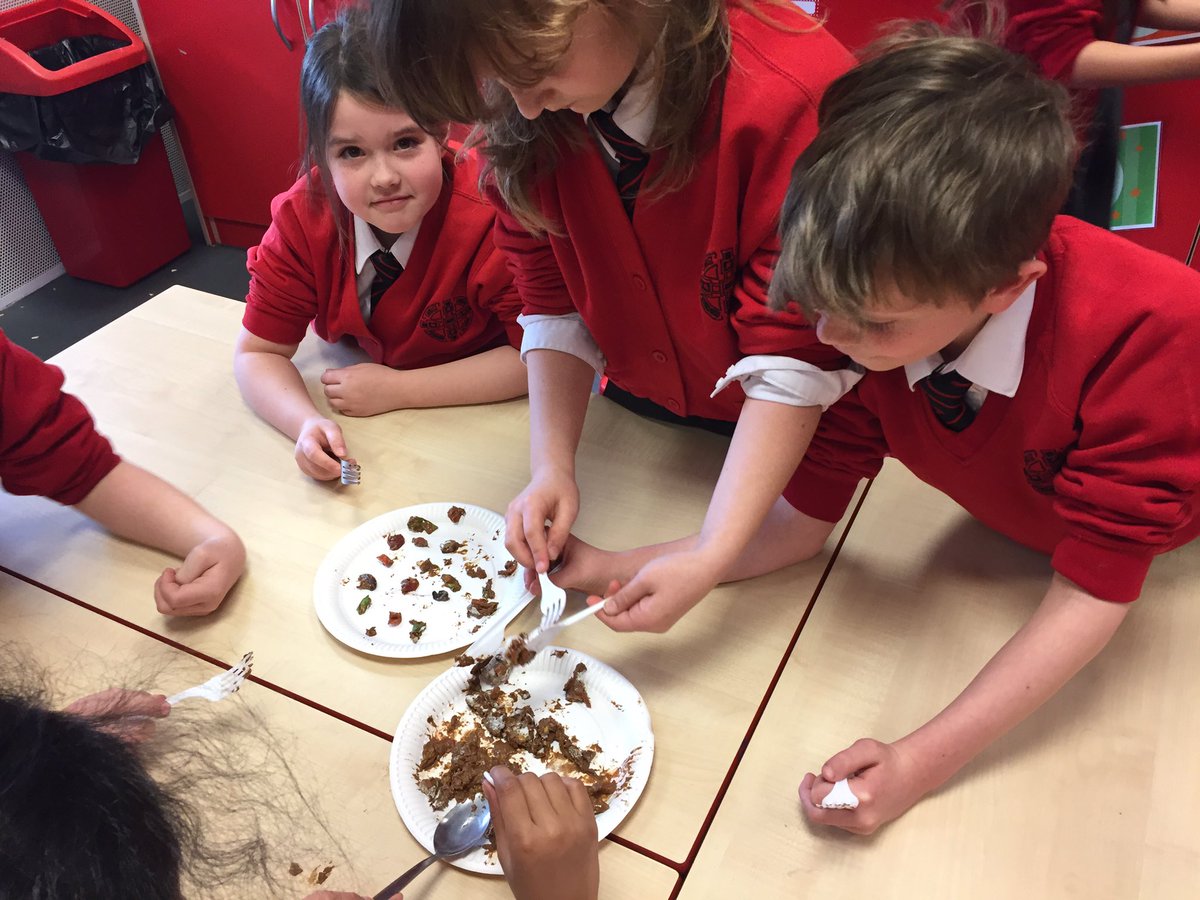 Science Week
This week in school each year group have been taking part in Science Week. The theme for this year is Journeys. We have all taken part in the eeg-cellent investigation about making an egg survive a fall from height!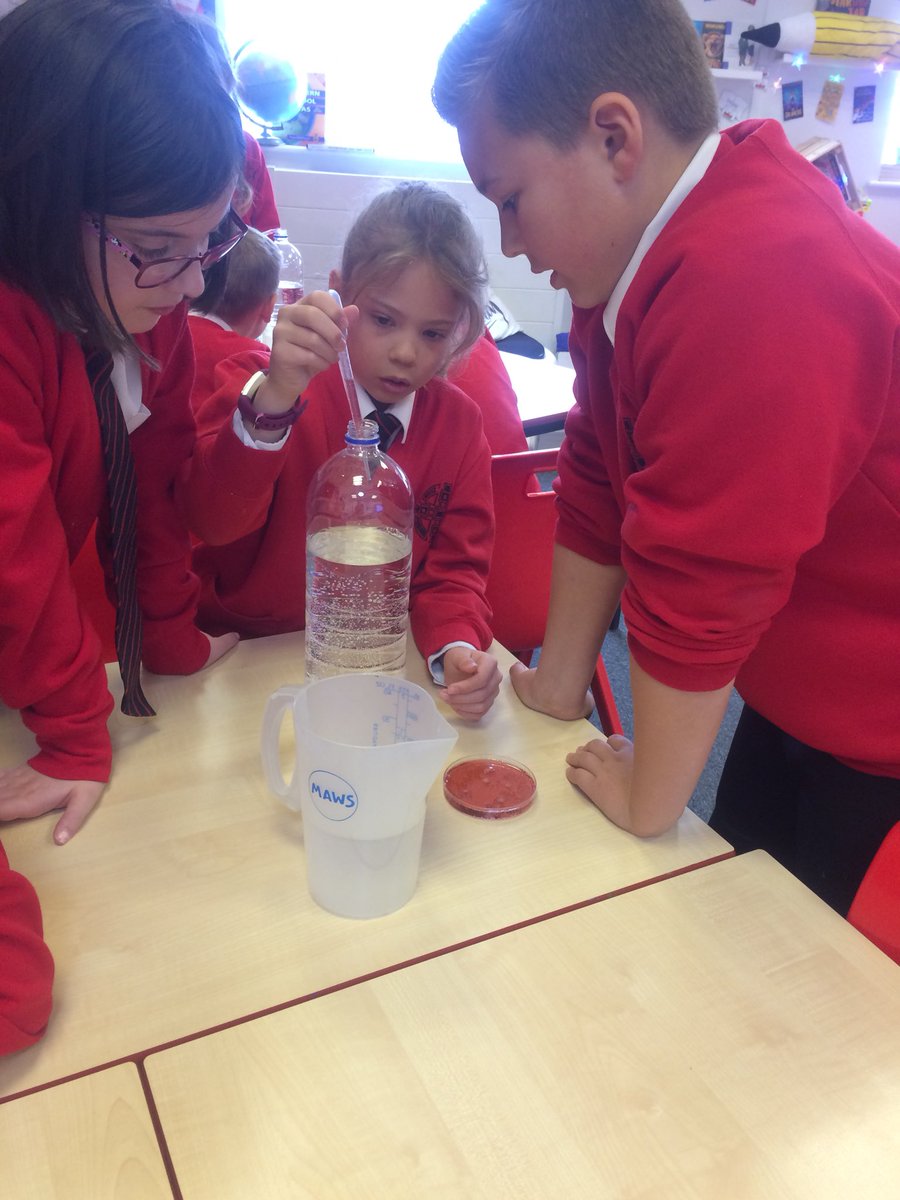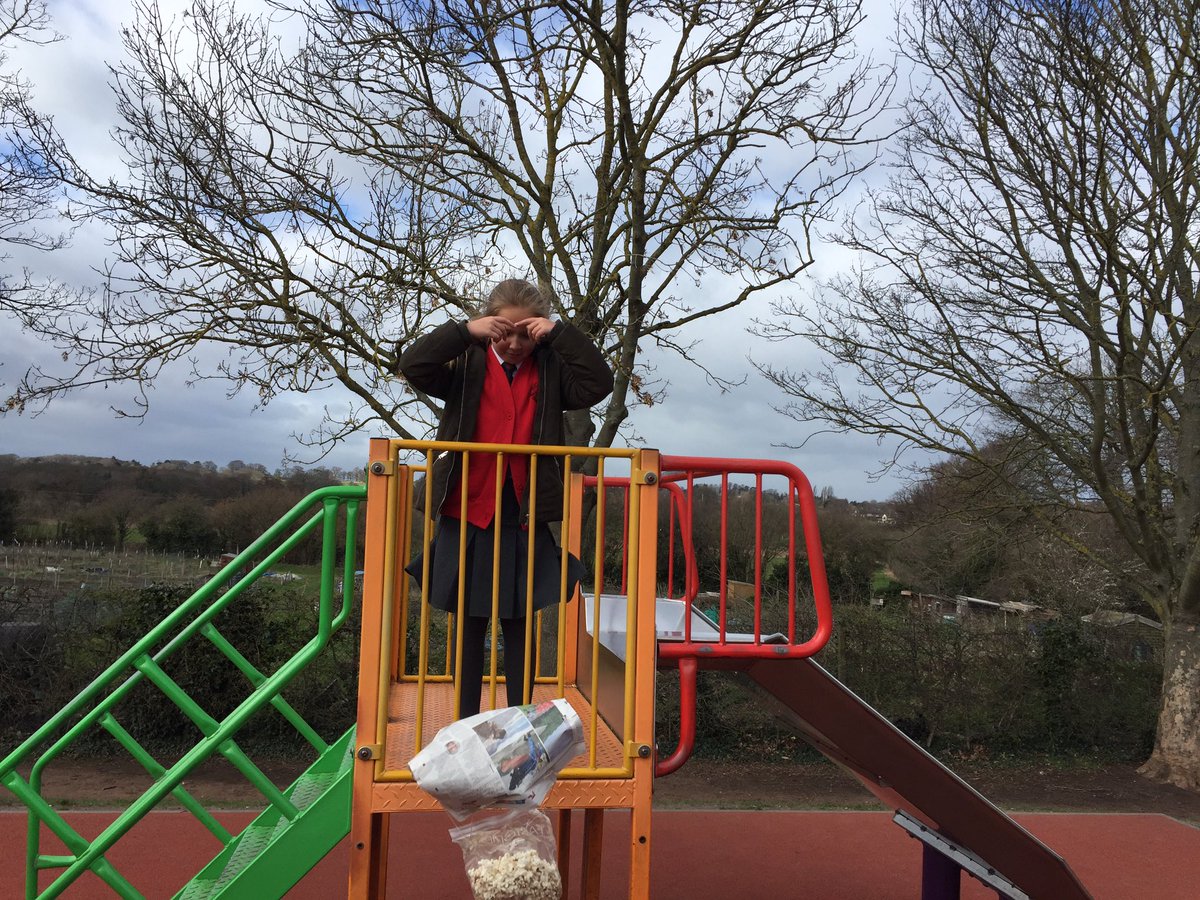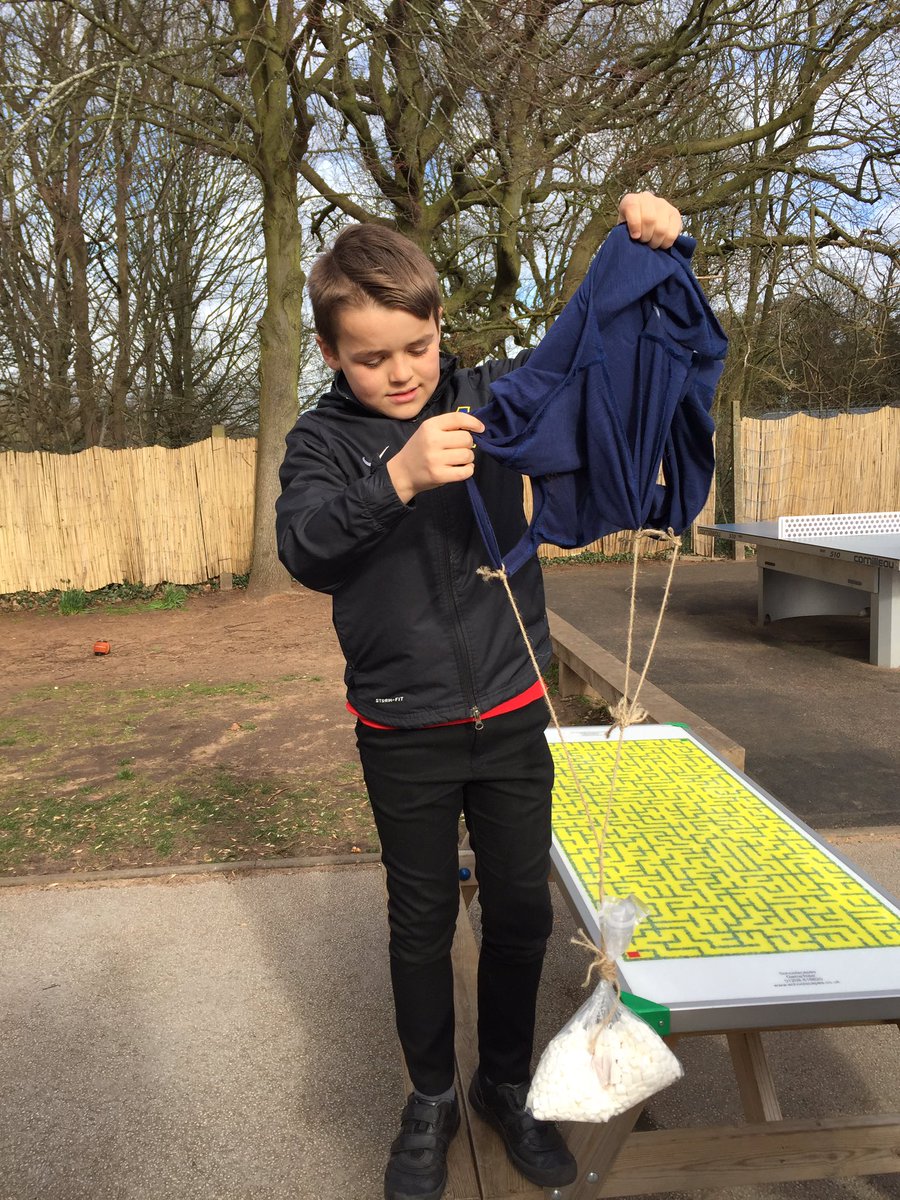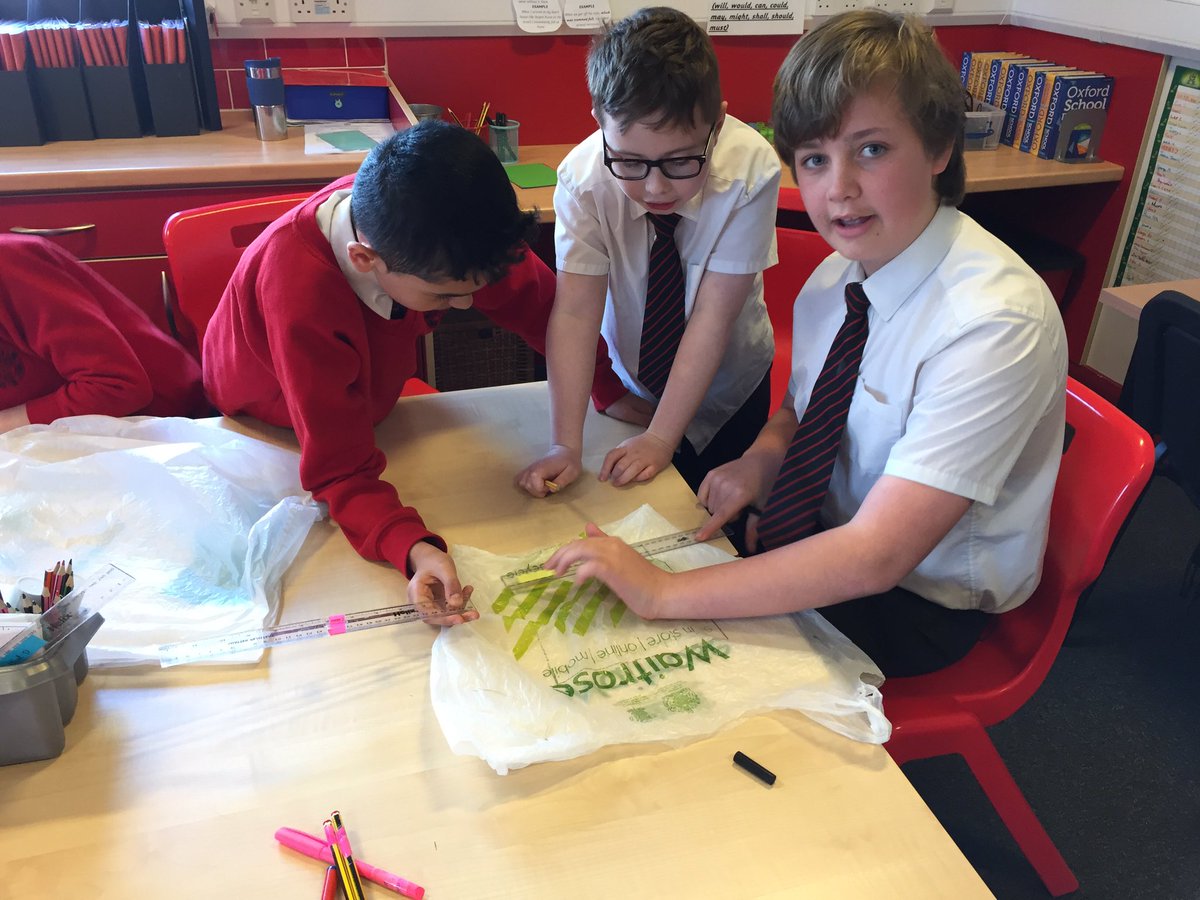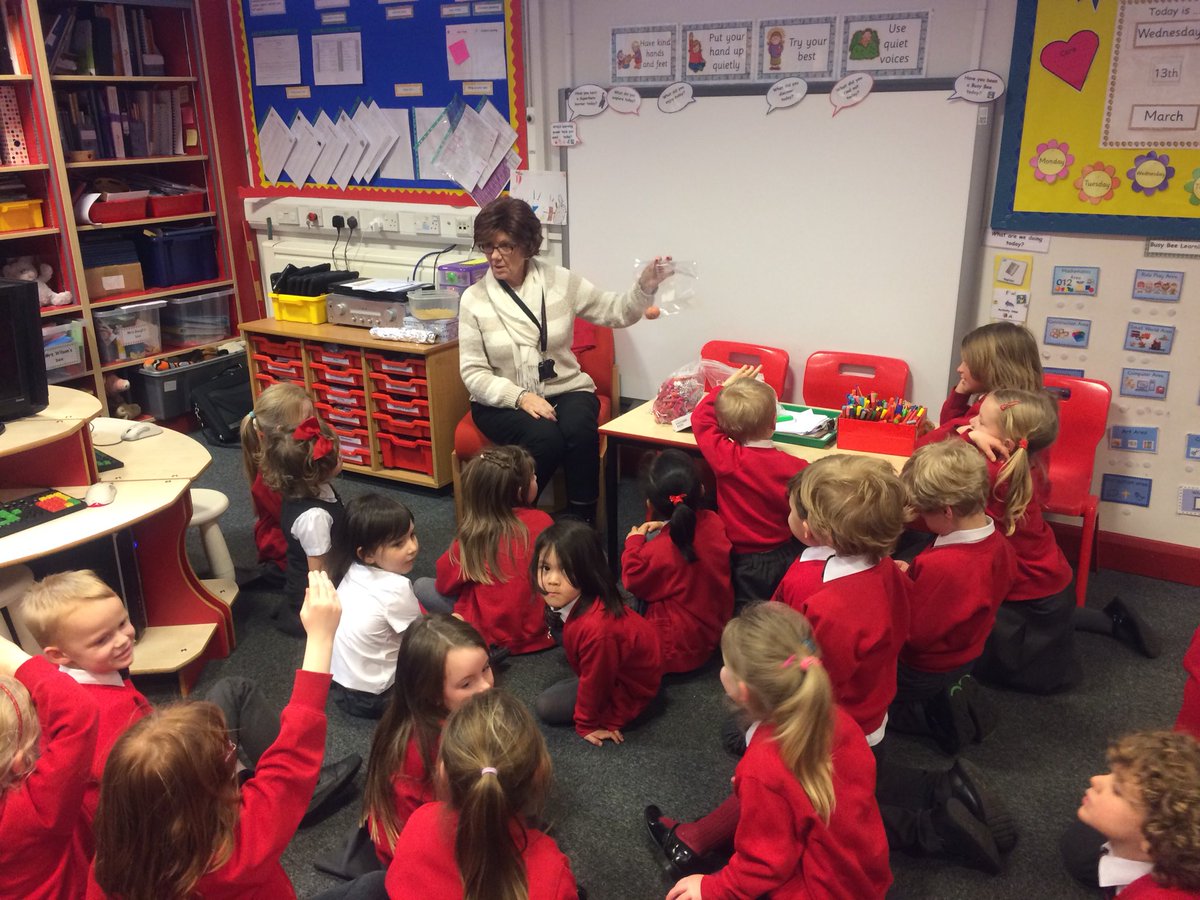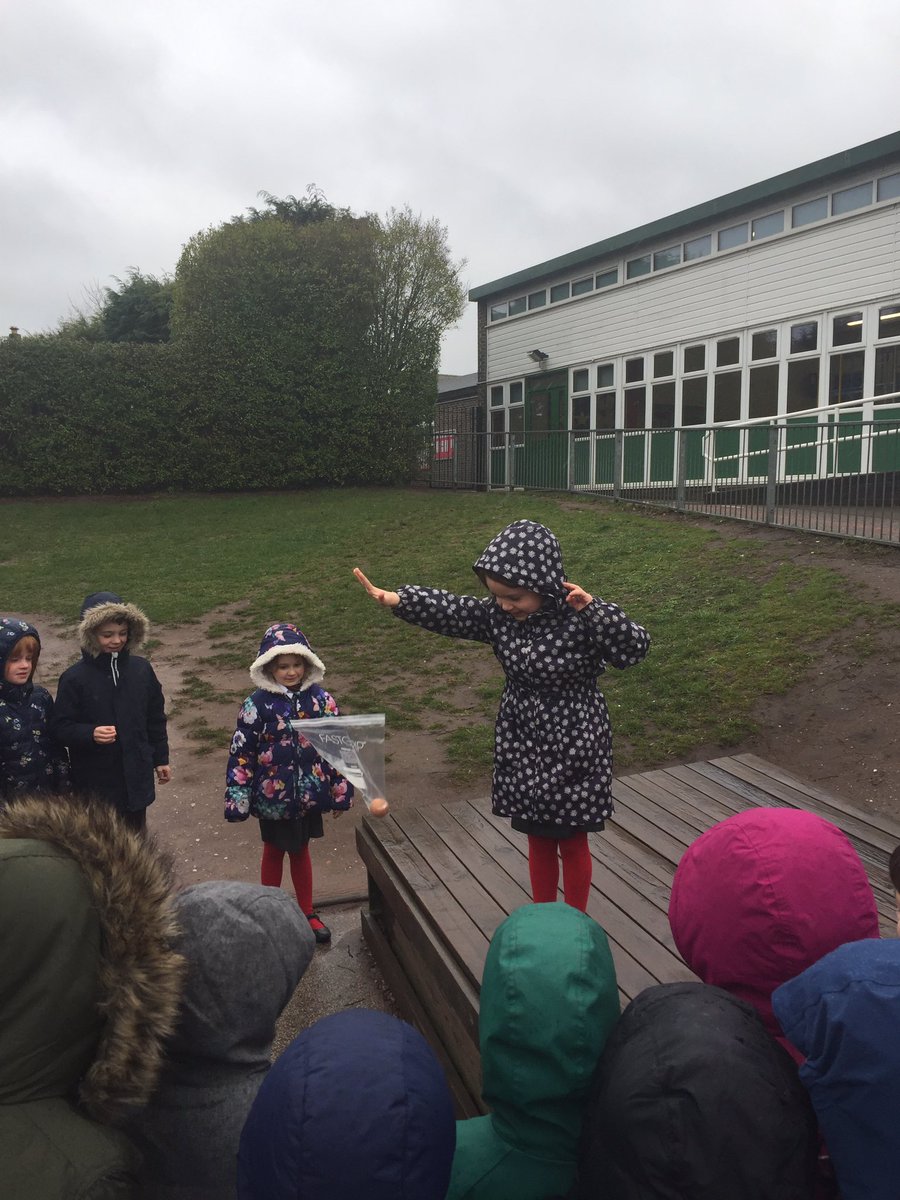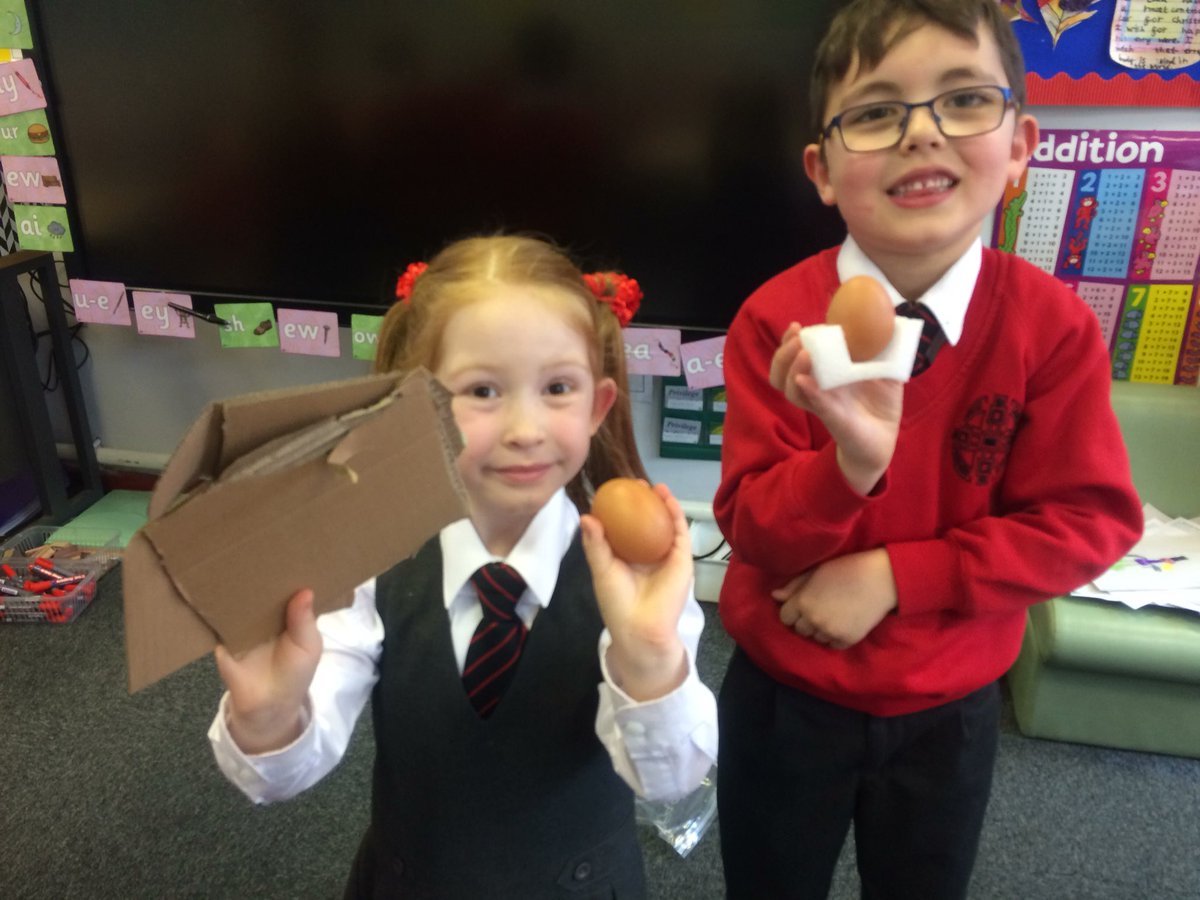 Week beginning Monday 4th March
Author Visit - Peter Bently
What a treat we had on Friday morning! The one and only Peter Bently visited Christ Church and read us two of his awesome stories.
He then talked to us about how he writes a picture book and answered lots of our questions.
Thanks Peter!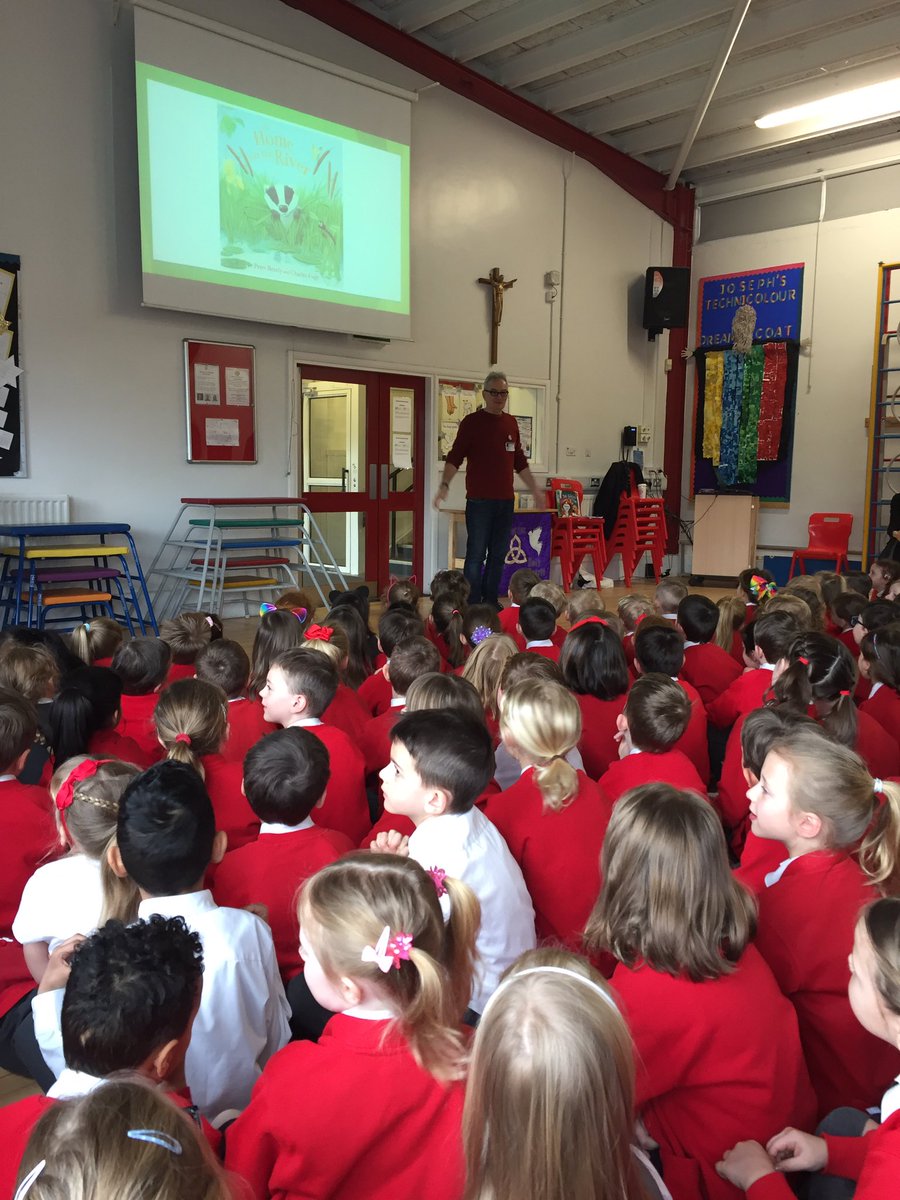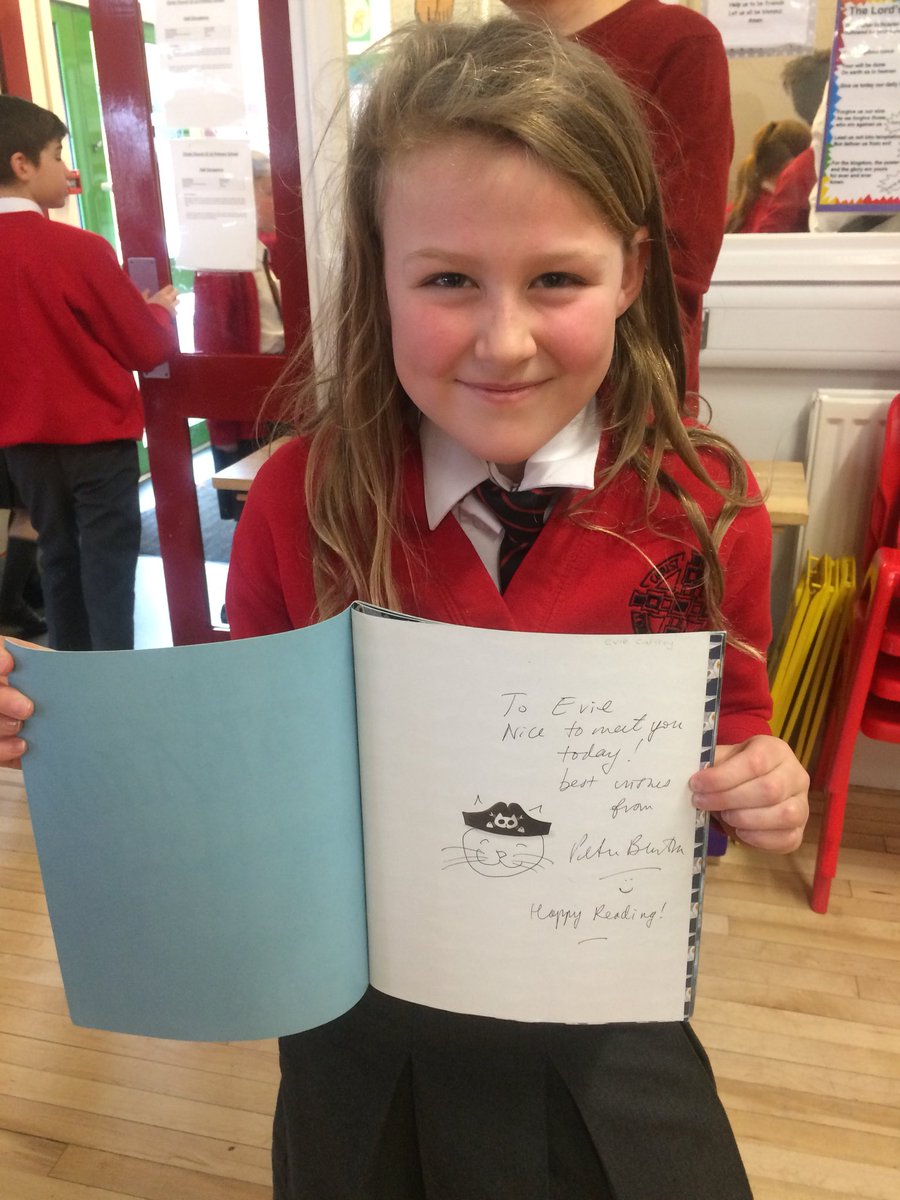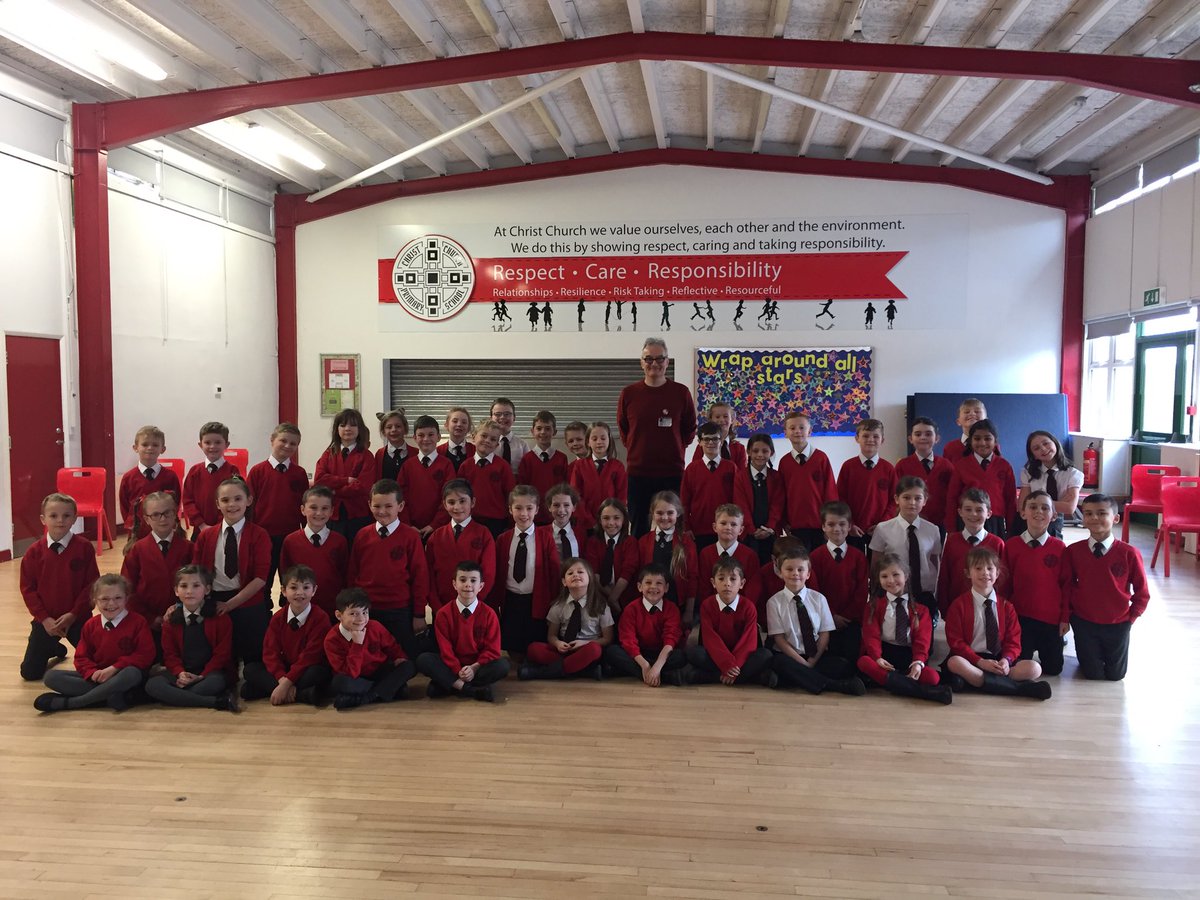 5SC's Inspire Workshop
A huge thank you to all of the adults who were able to attend 5SC's Inspire Workshop on Thursday morning. We hope you had a brilliant time learning with your child.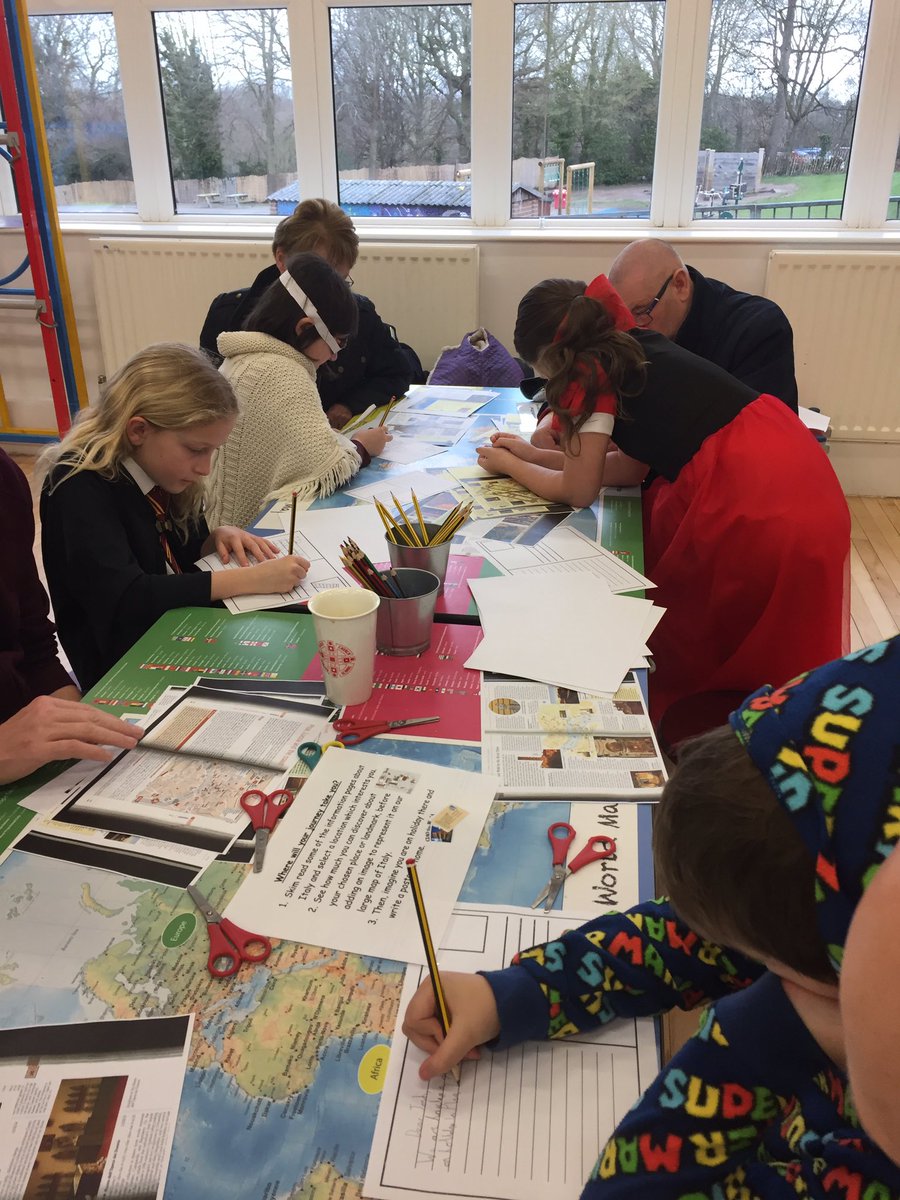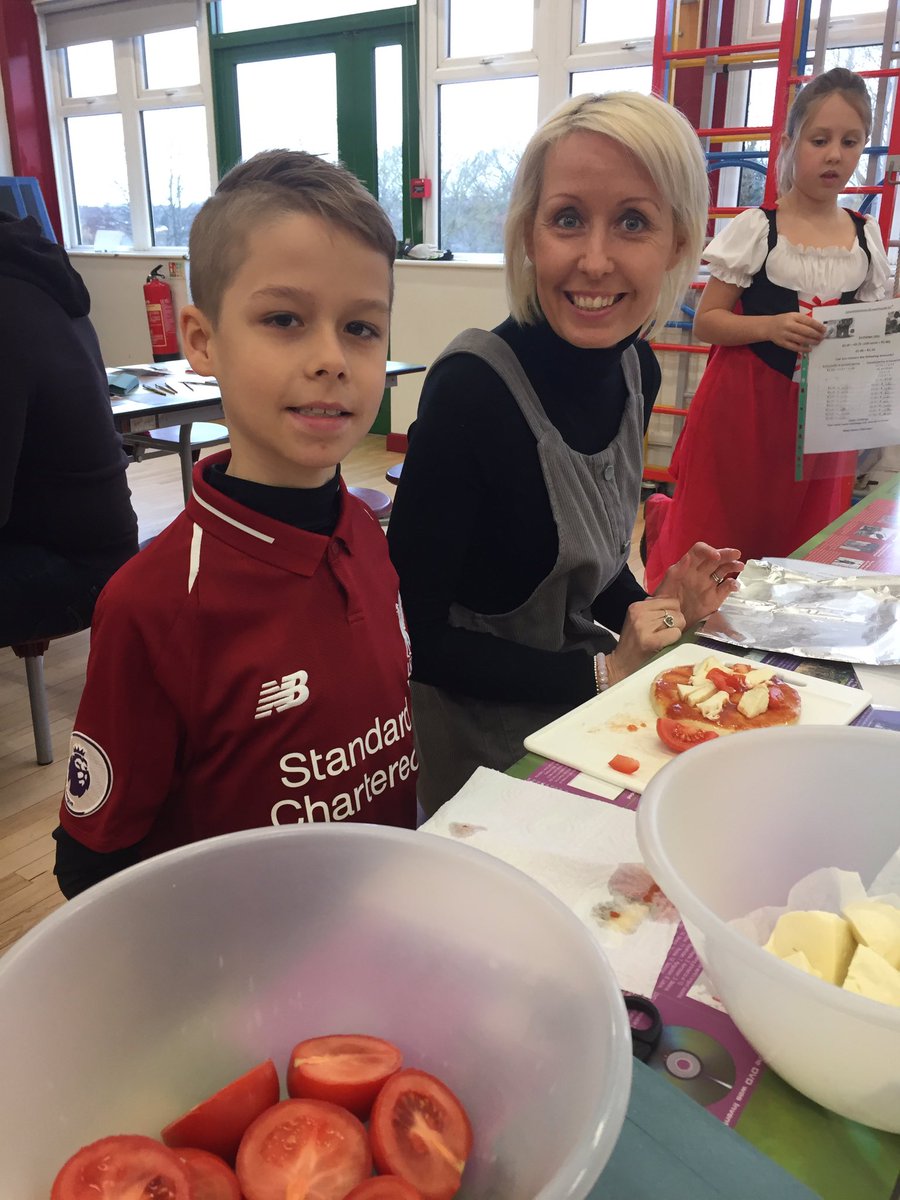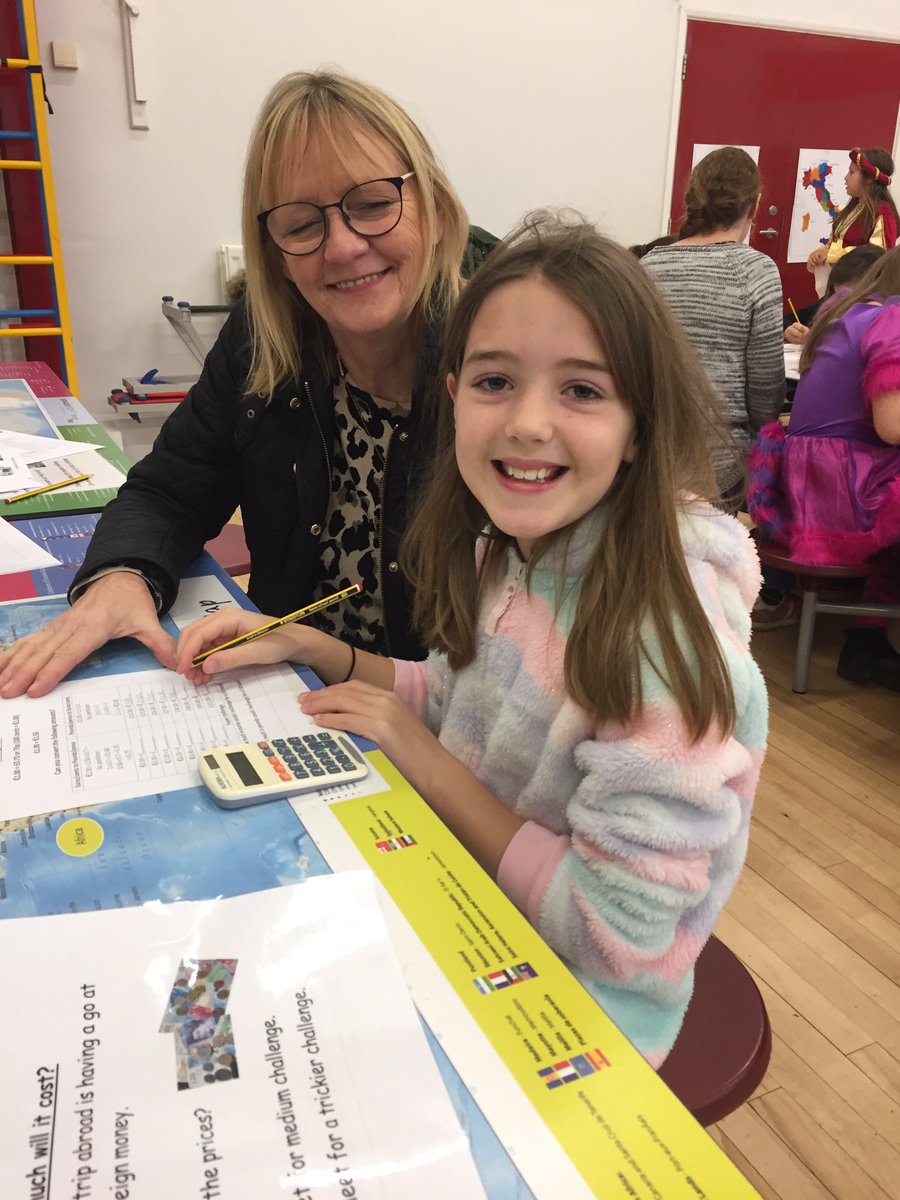 World Book Day
What a fabulous day we all had on Thursday for World Book Day! It was great to see so many different characters at Christ Church and hear the buzz around the many different books.