Weekly Events
On this page we will share the main events of each week. Remember to check each year group's page for even more information and up to date news and images. We also provide regular updates on our Twitter feed (@CCPSLichfield).
Each term we will transfer these events to the Gallery section of our website.
Week beginning 17th July 2017
The end of an era
We would like to wish all of our amazing Year 6 children good luck as they move to the next stage of their school journey. You have been a real credit to Christ Church, yourselves and your families.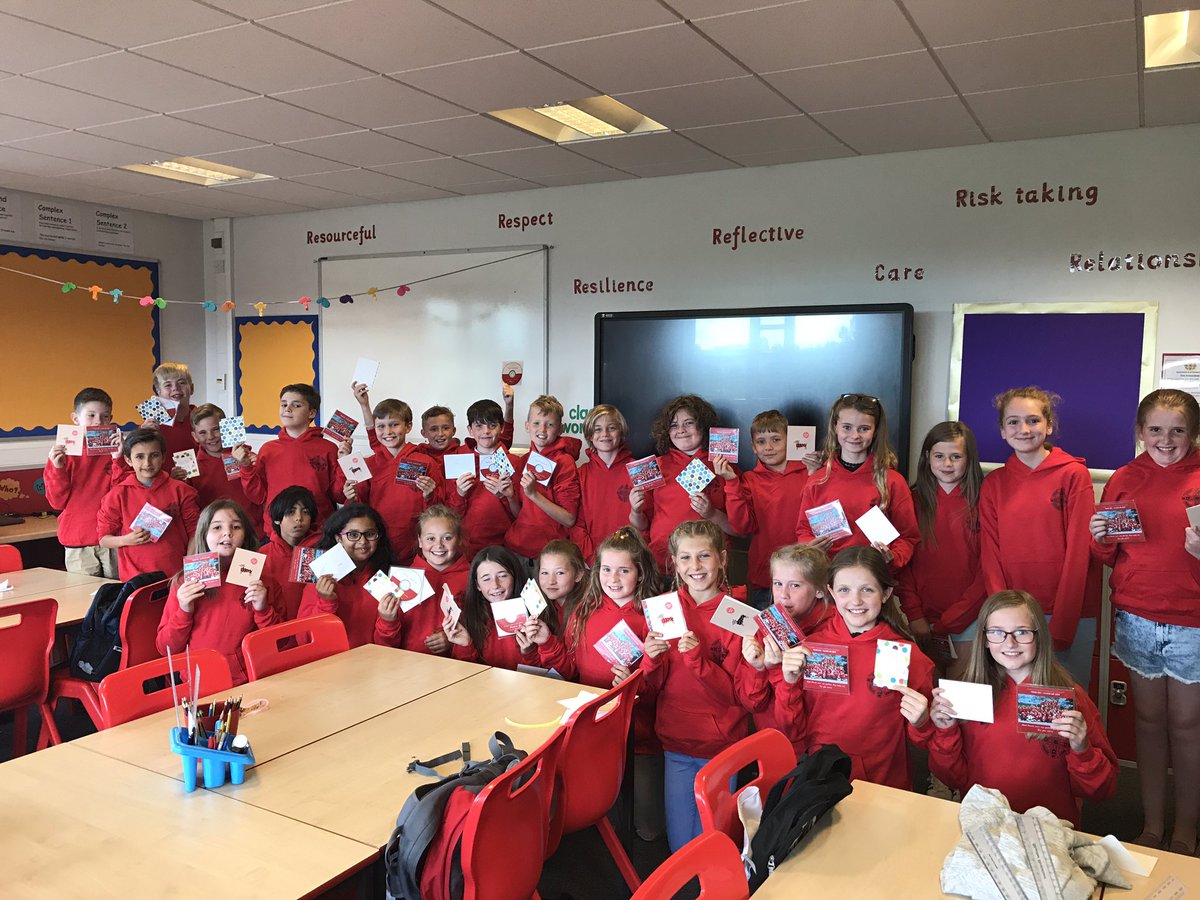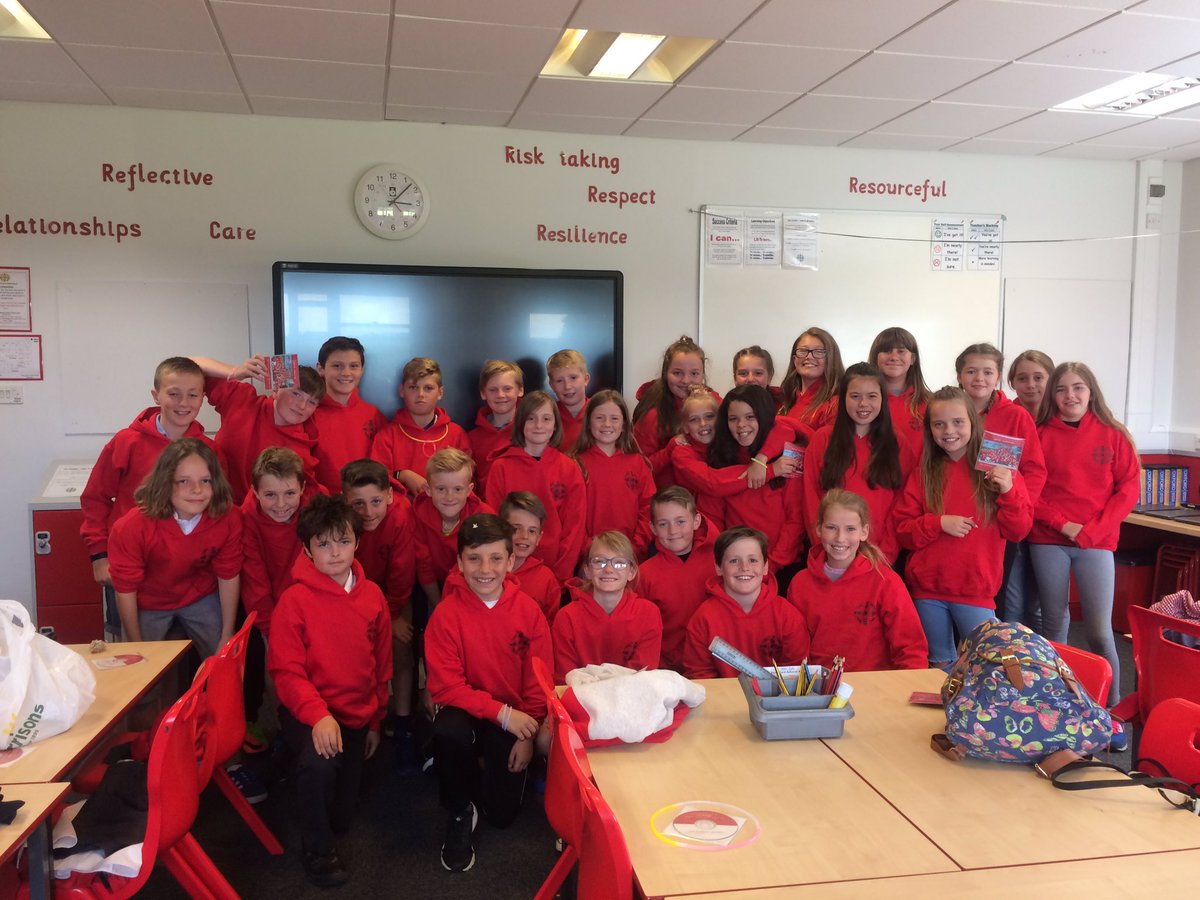 Come Dine with Year 6
Year 6 had a wonderful lunch with their friends on Thursday to celebrate what can only be described as an outstanding year! Thank you to our talented kitchen staff for preparing a delicious meal.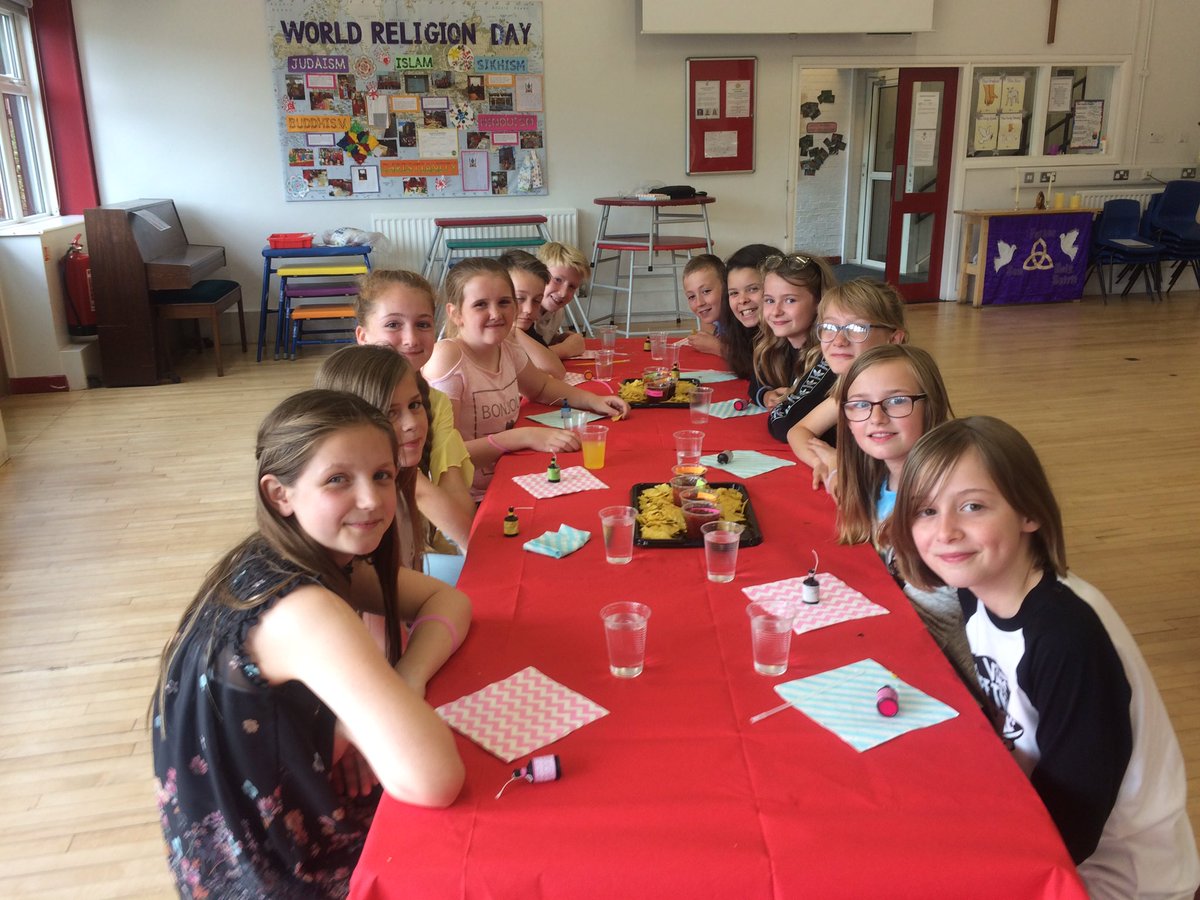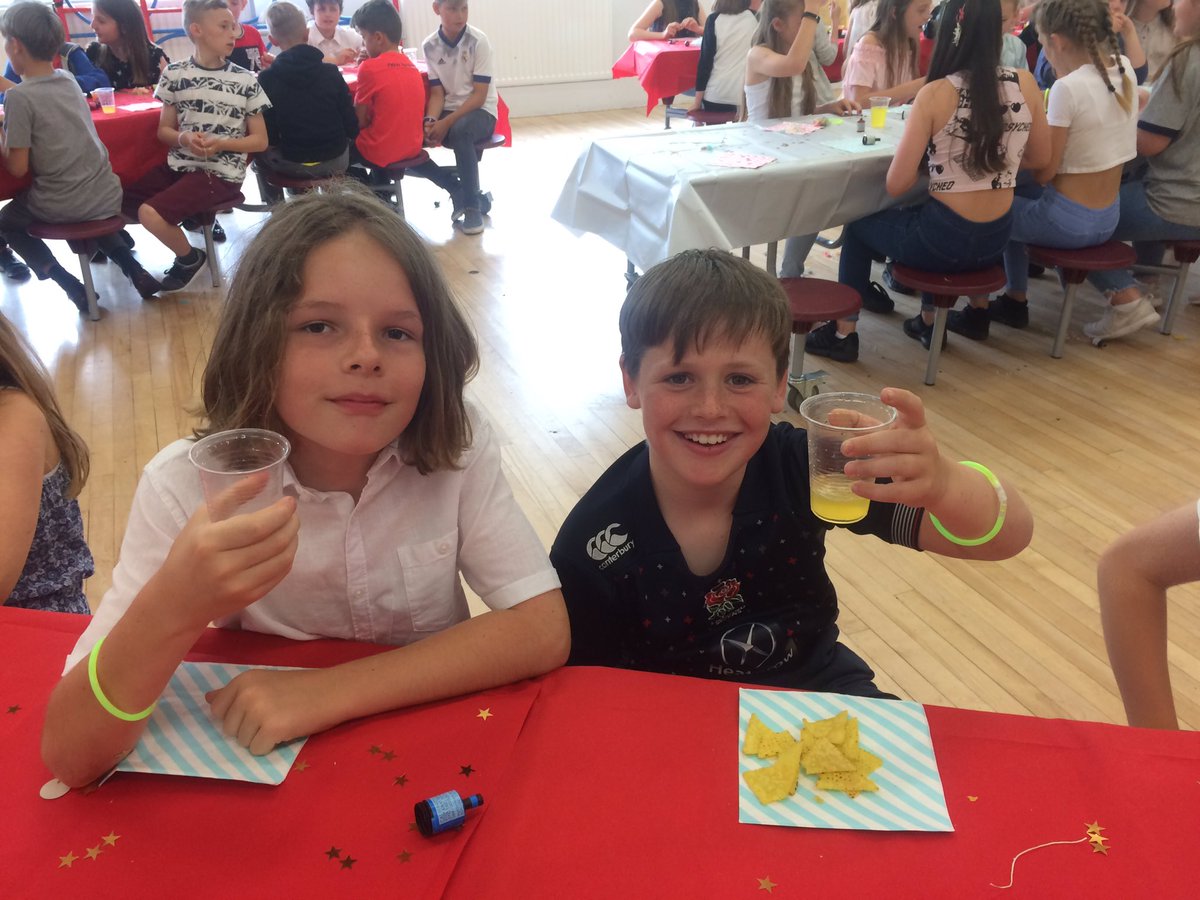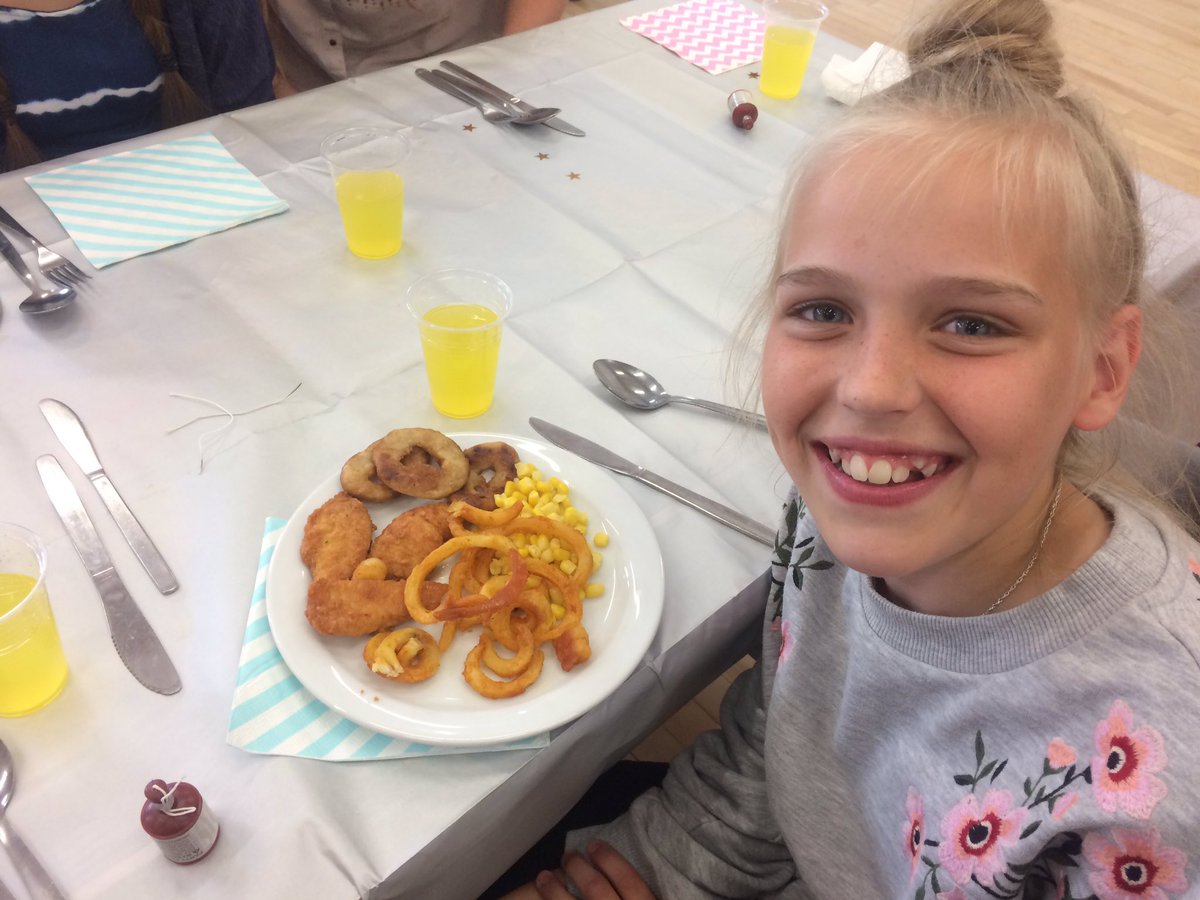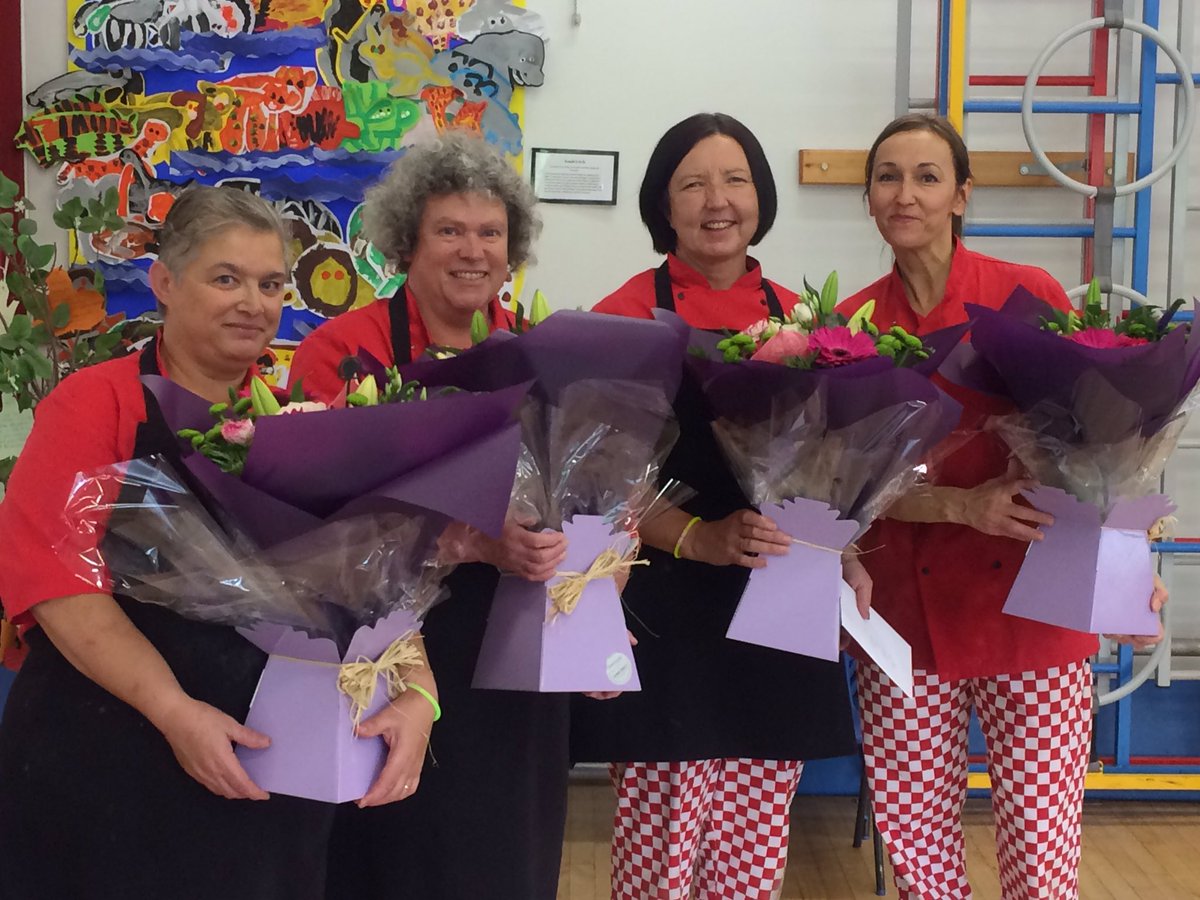 Reception go out!
It was an exciting day for Reception on Wednesday as they went on their first ever school trip! The children had a super day and were exhausted by the time they got back to school.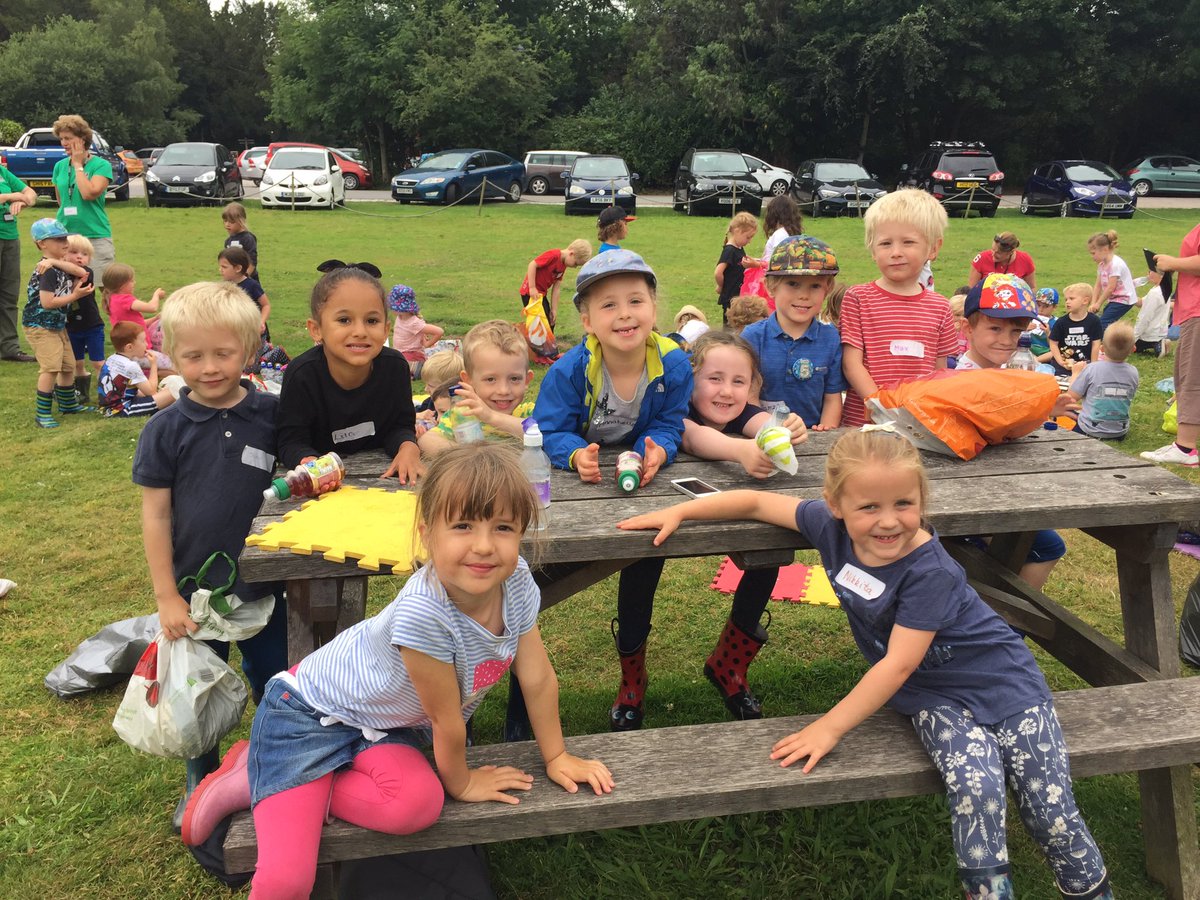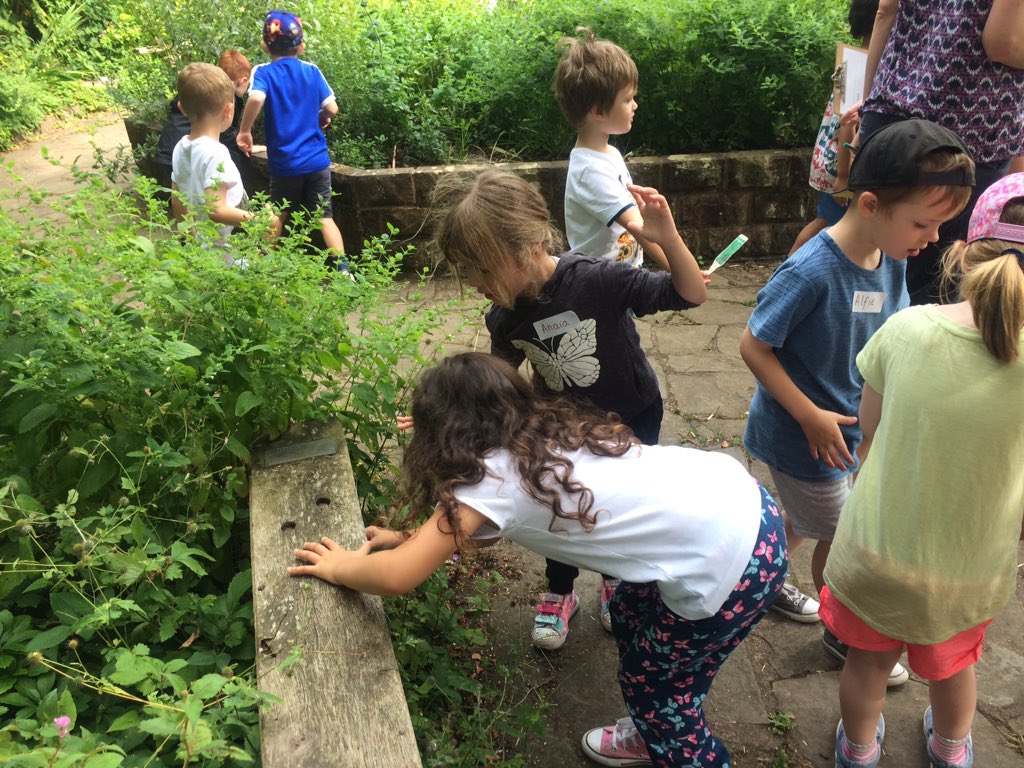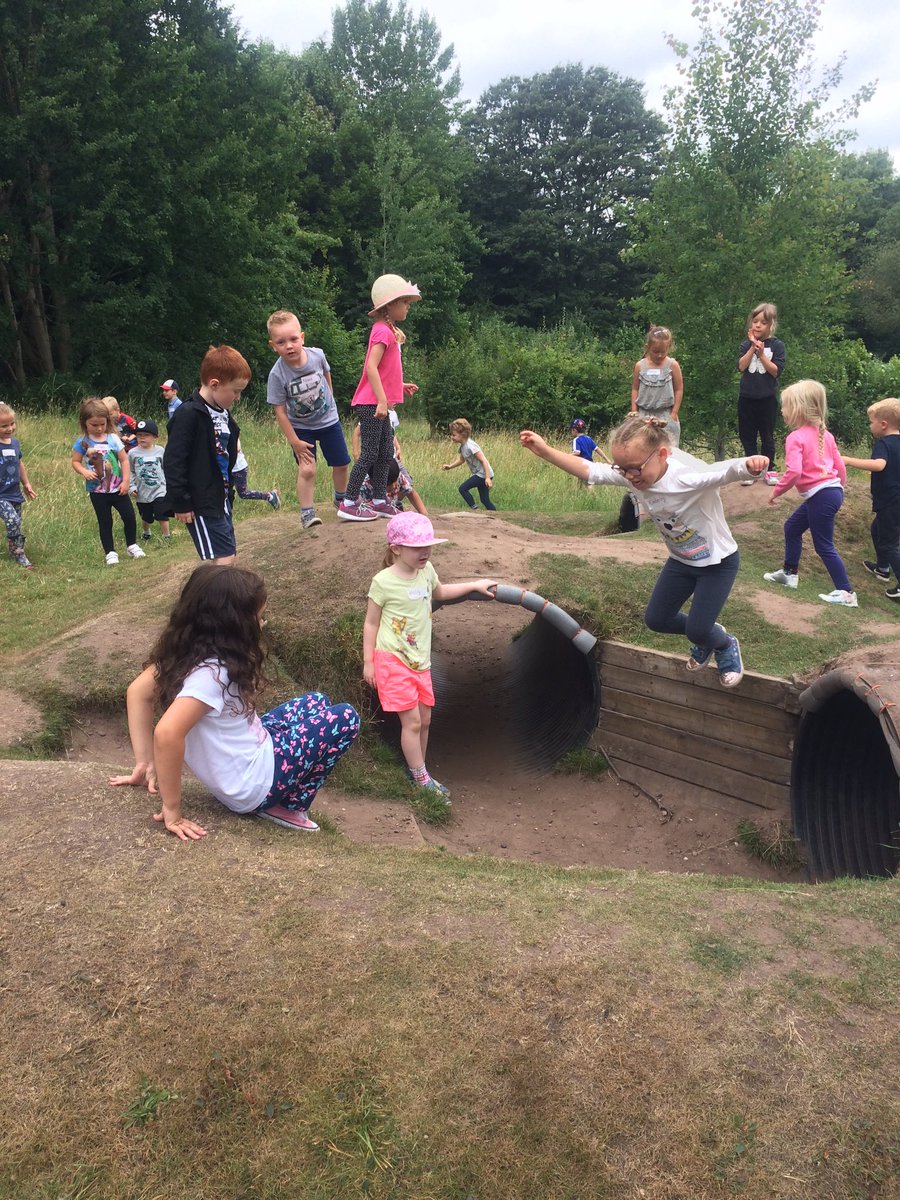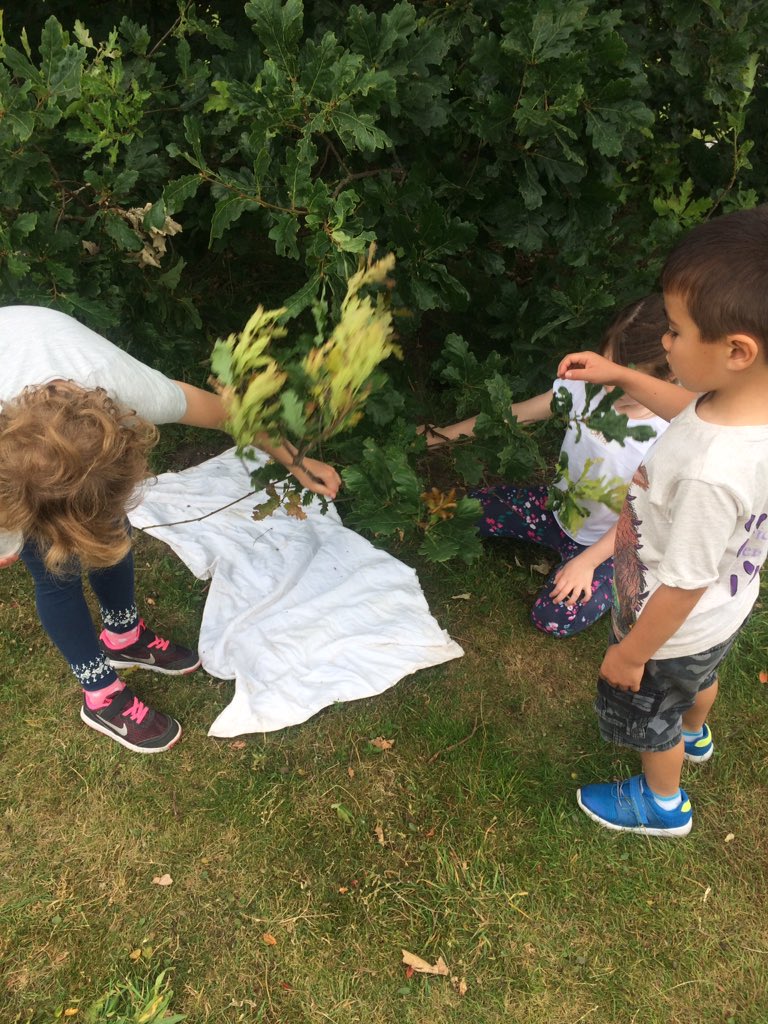 An emotional farewell
What a wonderful evening for Year 6 and their families on Tuesday for their Leavers' Service. It was a super service that brought a tear to many eyes.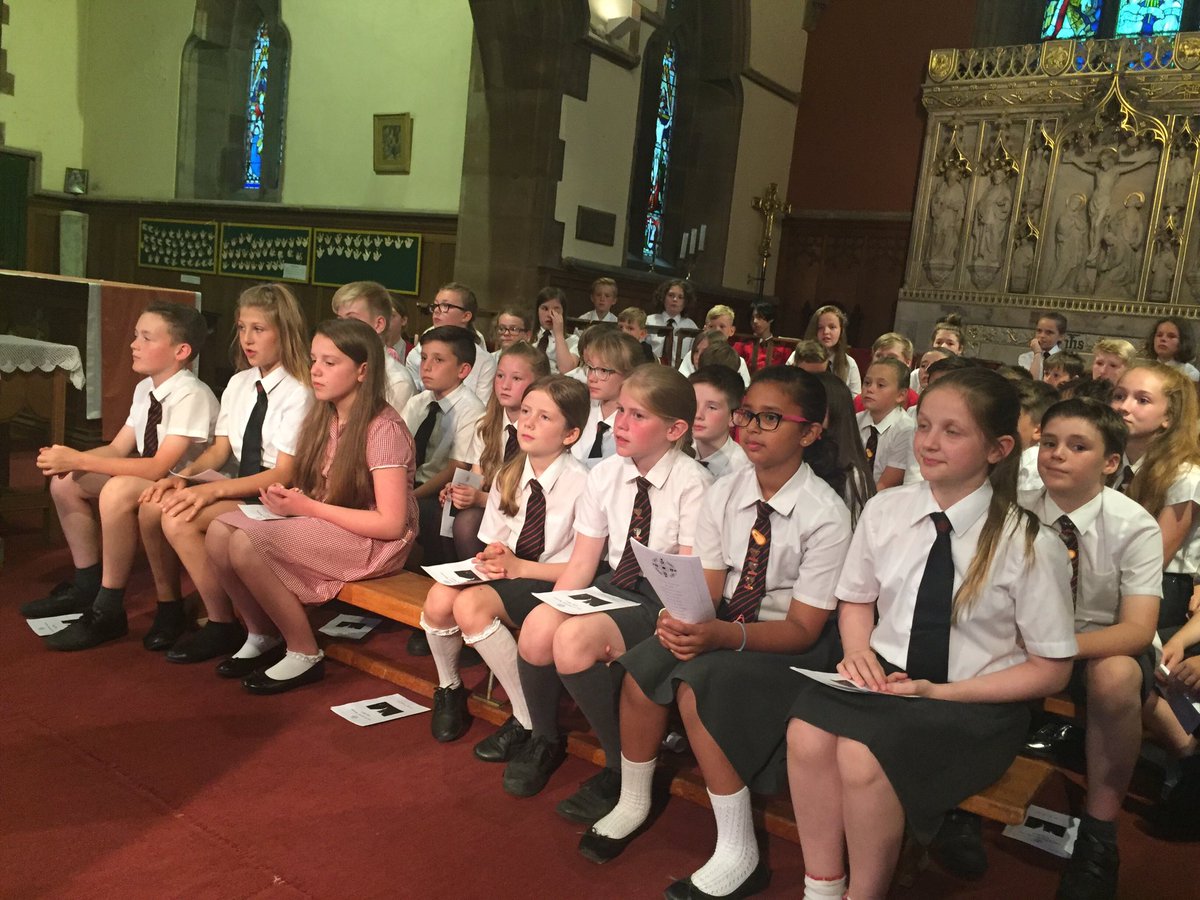 Week beginning 10th July 2017
'An Inspector Calls'
Wow! Year 6 blew us away this week with their amazing end of year production. We are so impressed by the talent that has been shown in Year 6 and enjoyed each of their performances this week.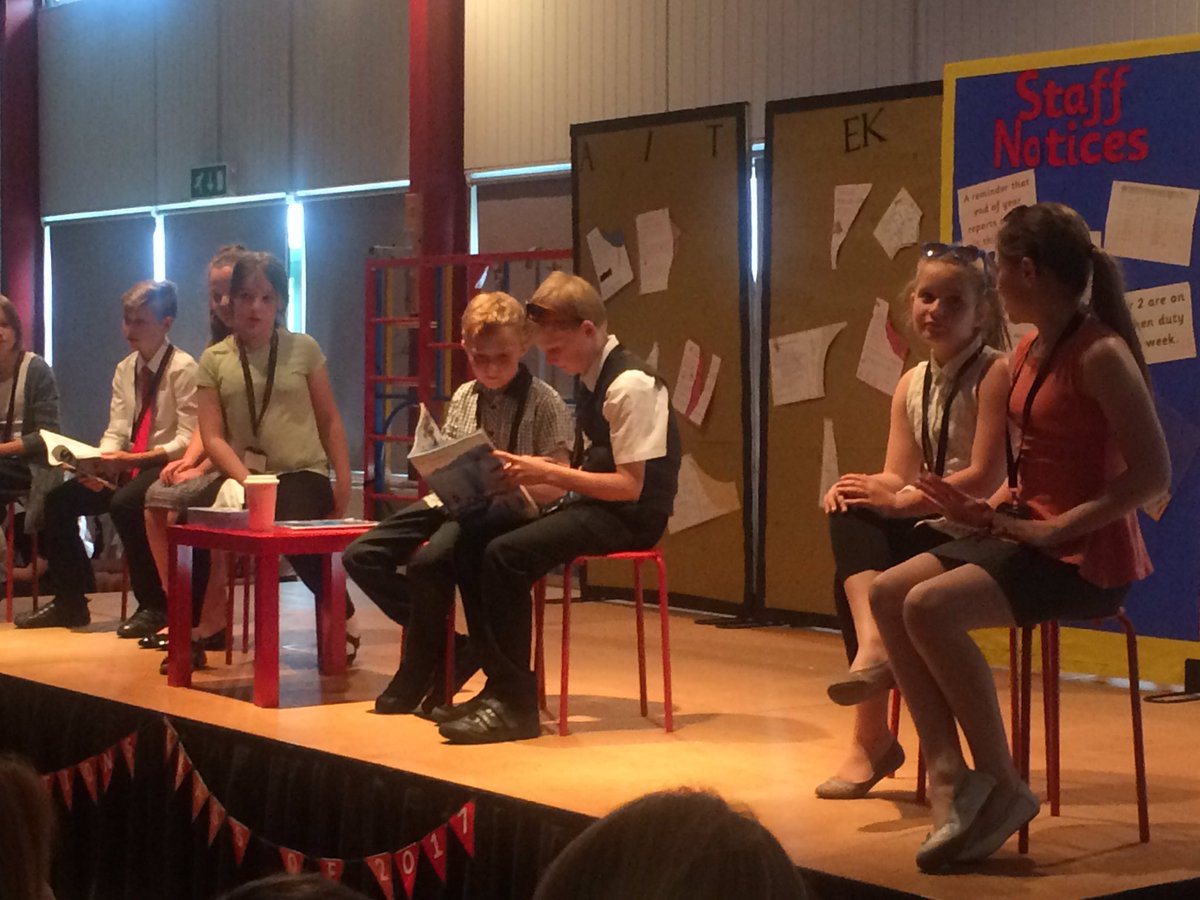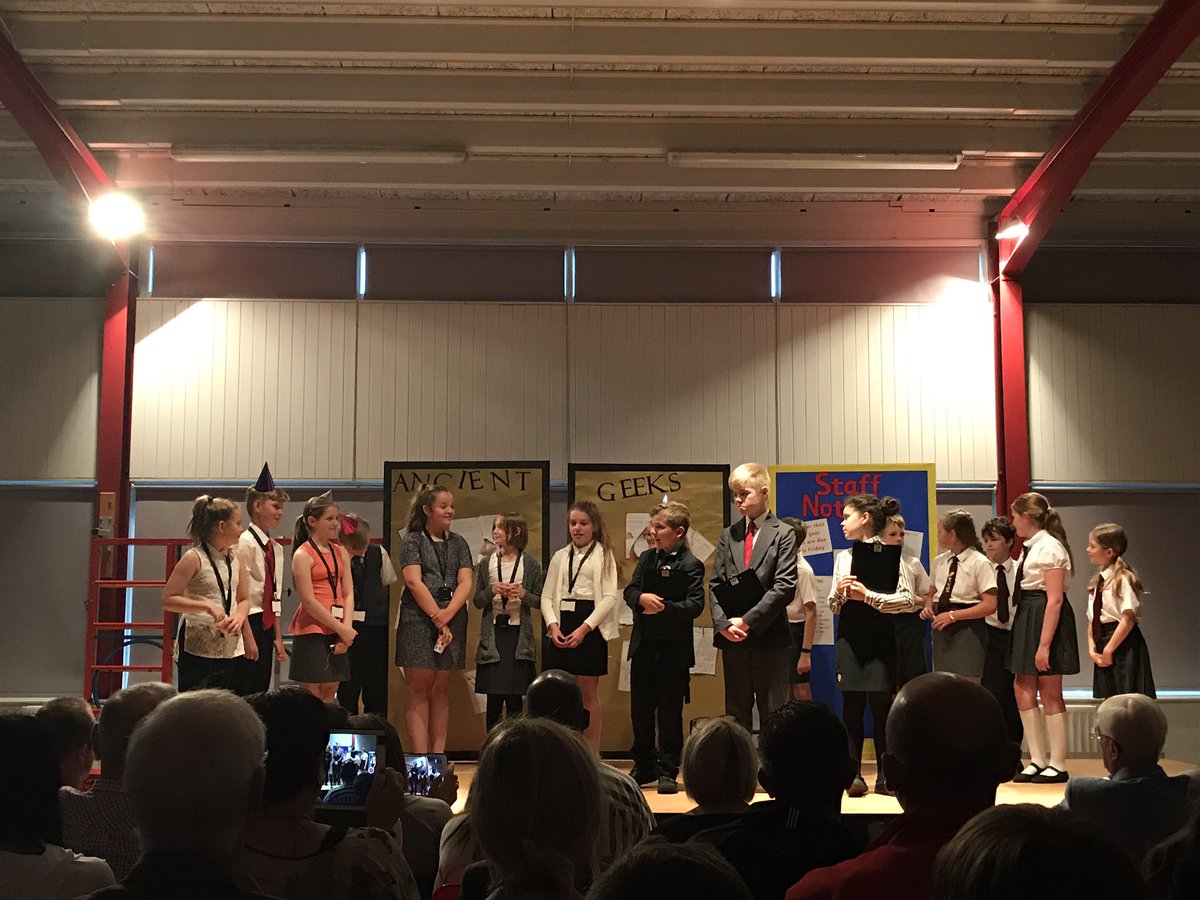 Testing resilience
Year 6 have tested their patience and resilience this week by exploring different ways of making a marble travel and land in a plastic cup. It wasn't as easy as they first thought!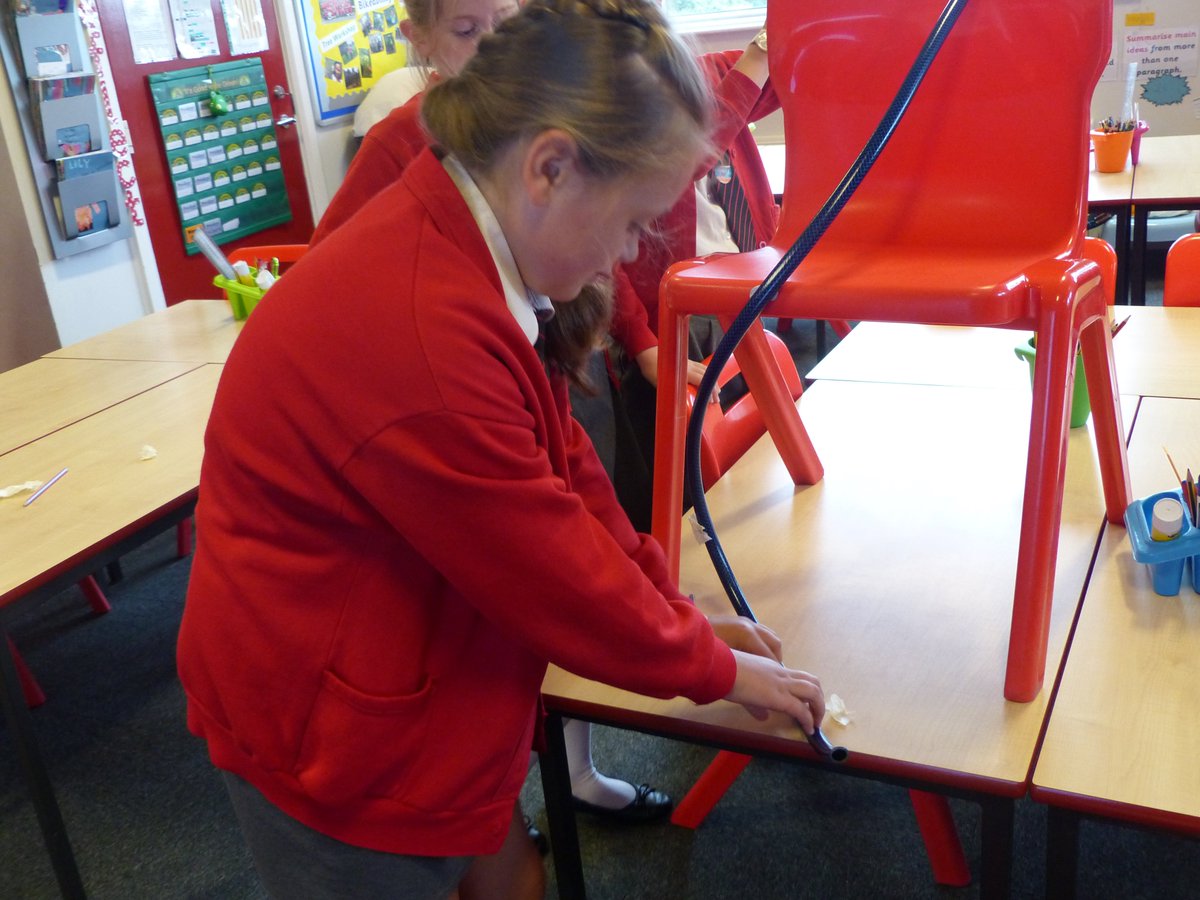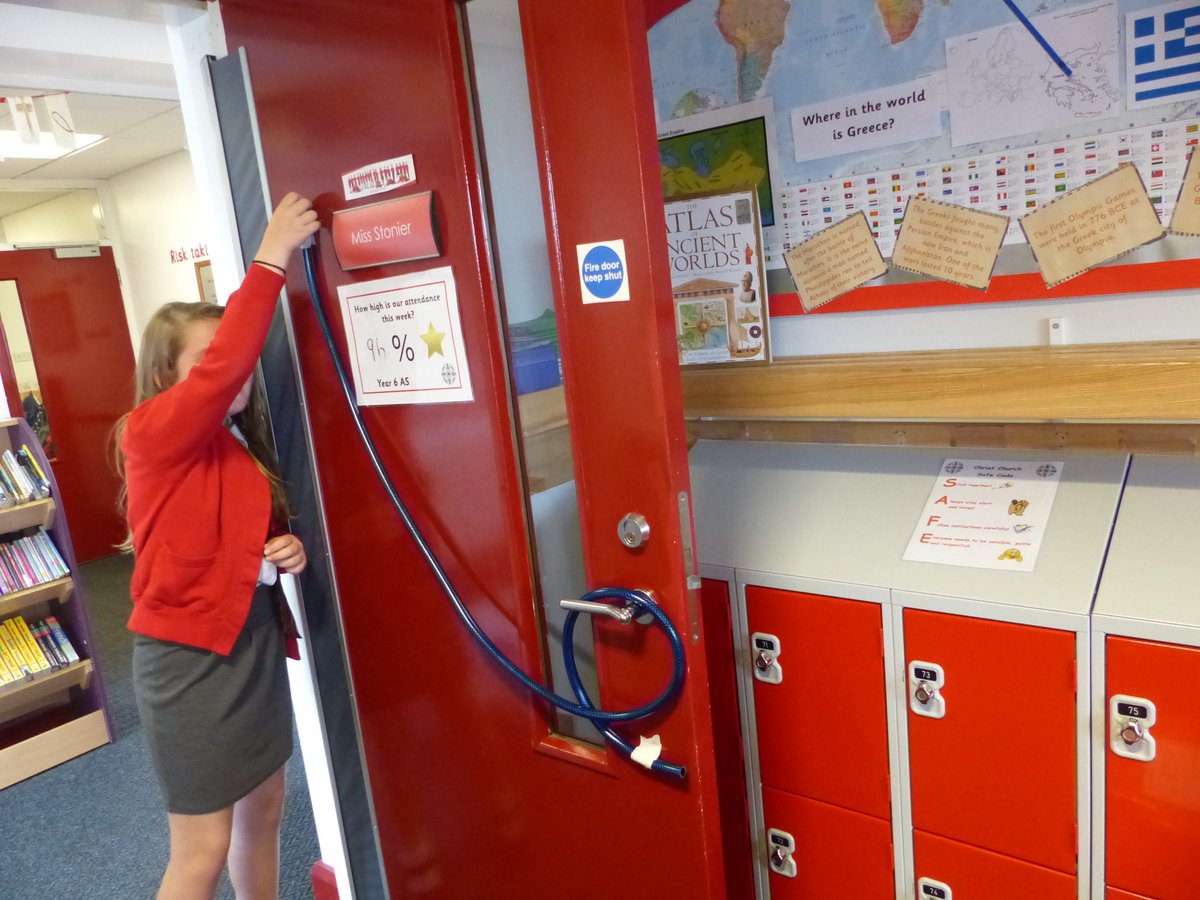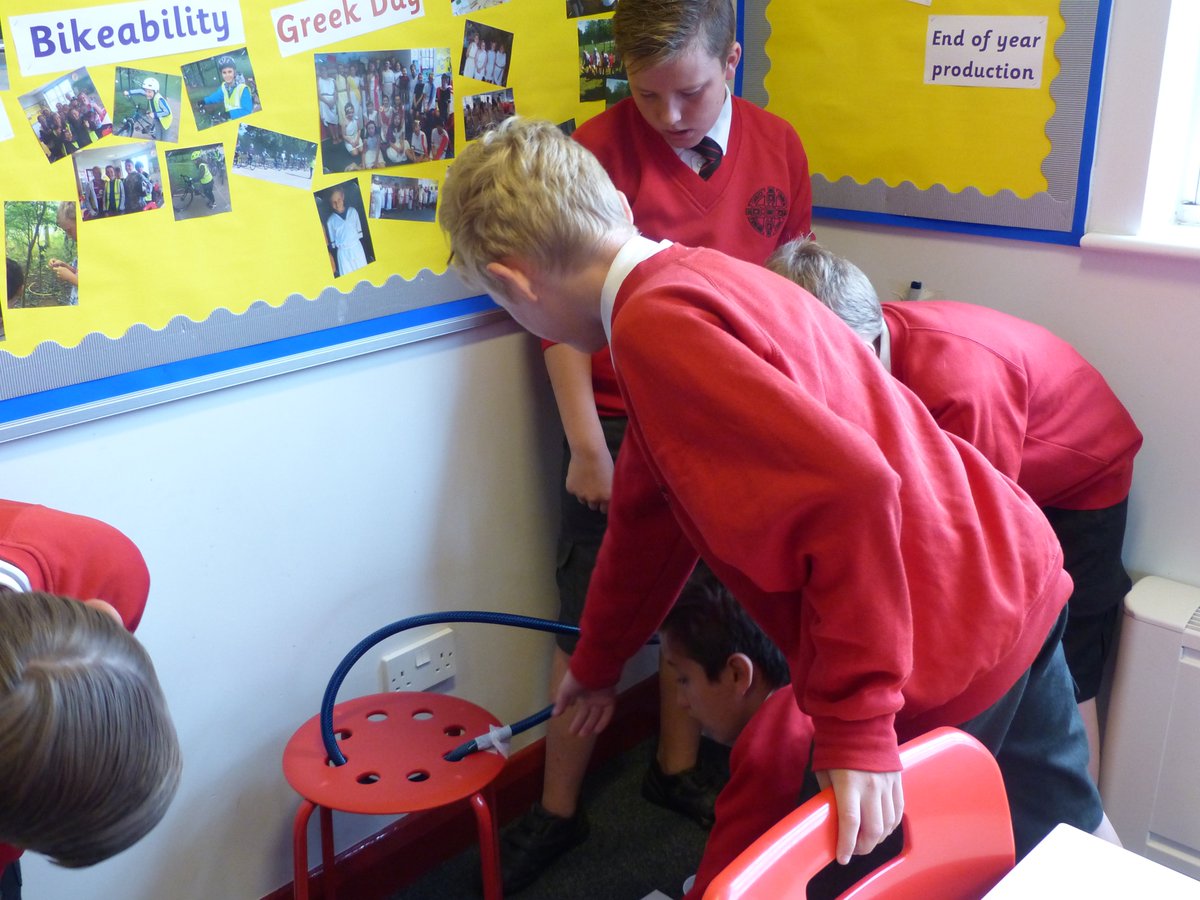 Year 5 visit the Fire Station
Year 5 had a brilliantly informative morning at Lichfield Fire Station. The children behaved beautifully and we are very proud of them.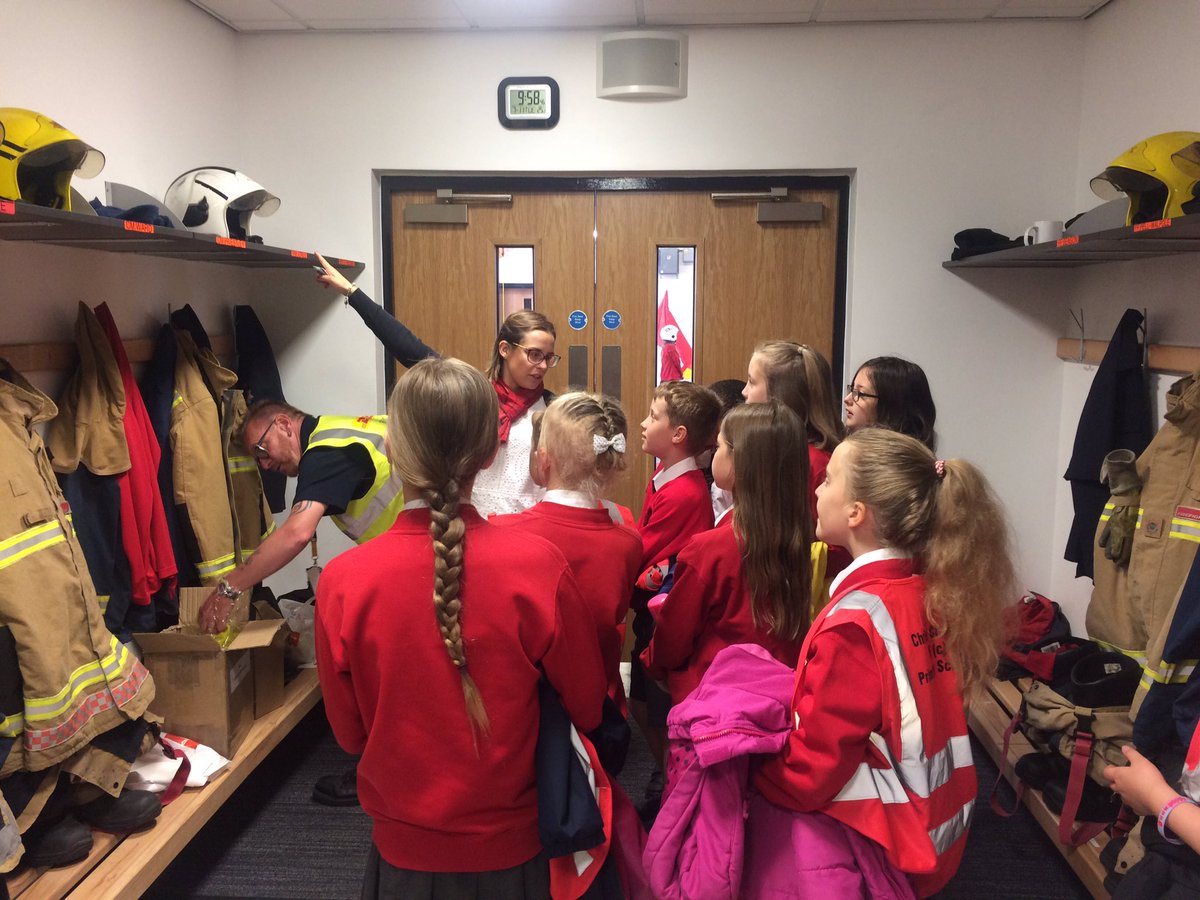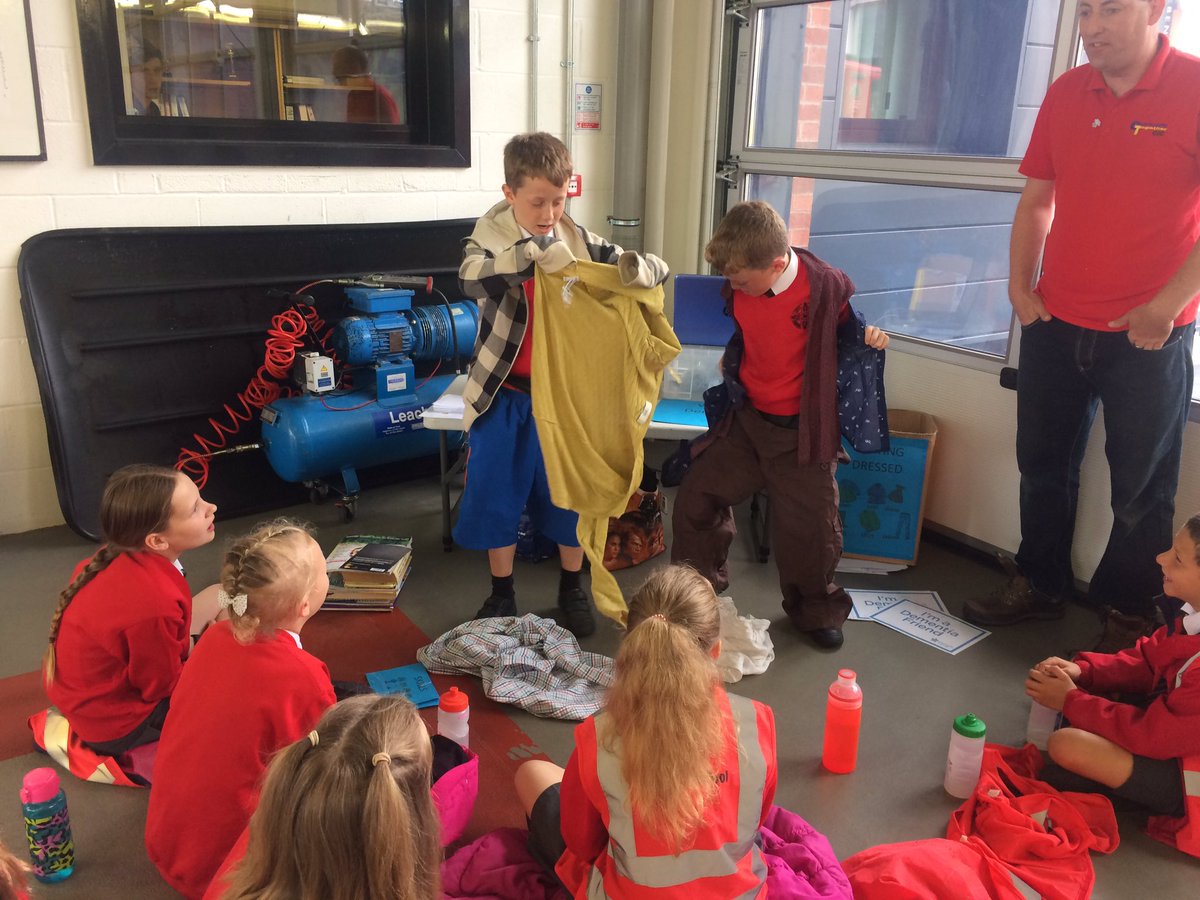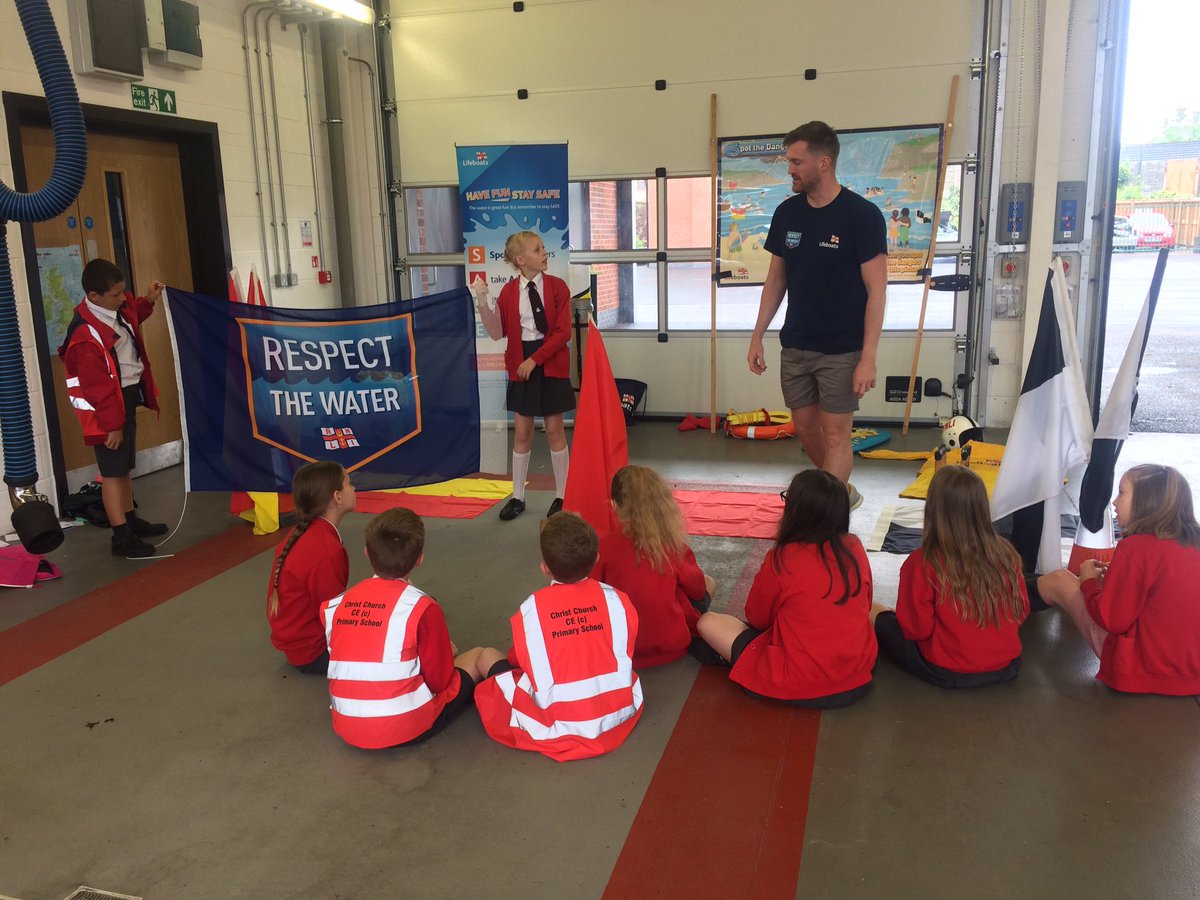 Sports Day
What a wonderful day we all had on Monday for Sports Day! It was great to see the children taking part in so many activities and cheering each other on. We were also very lucky to make it through the day without getting too wet!
Week beginning Monday 3rd July 2017
Year 4 Maths
Year 4 made full use of the glorious weather this week; spending their lesson learning all about area and perimeter.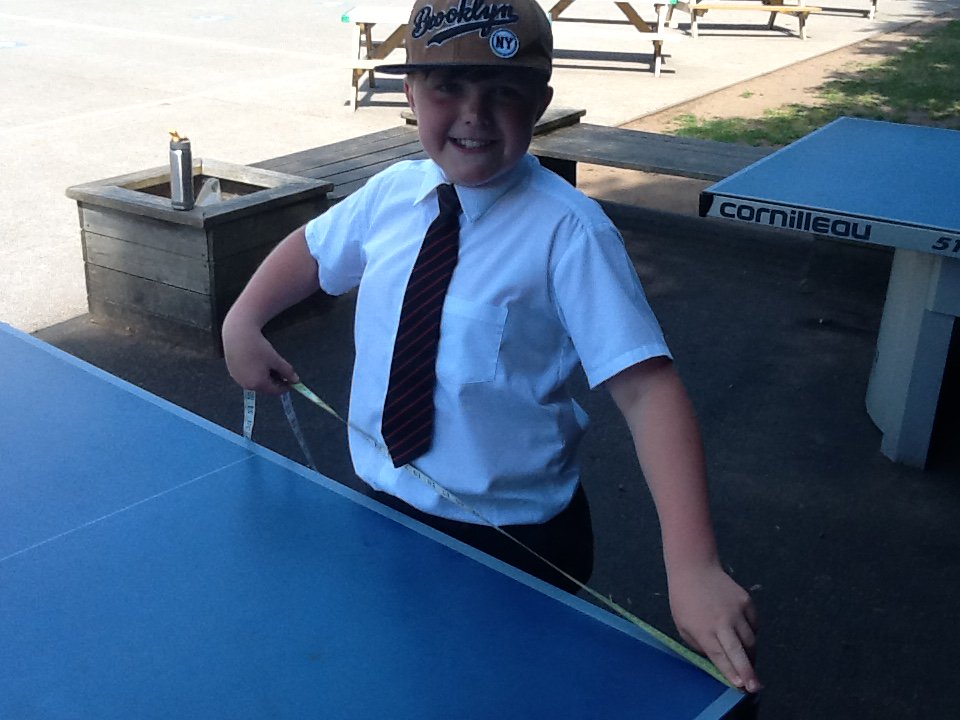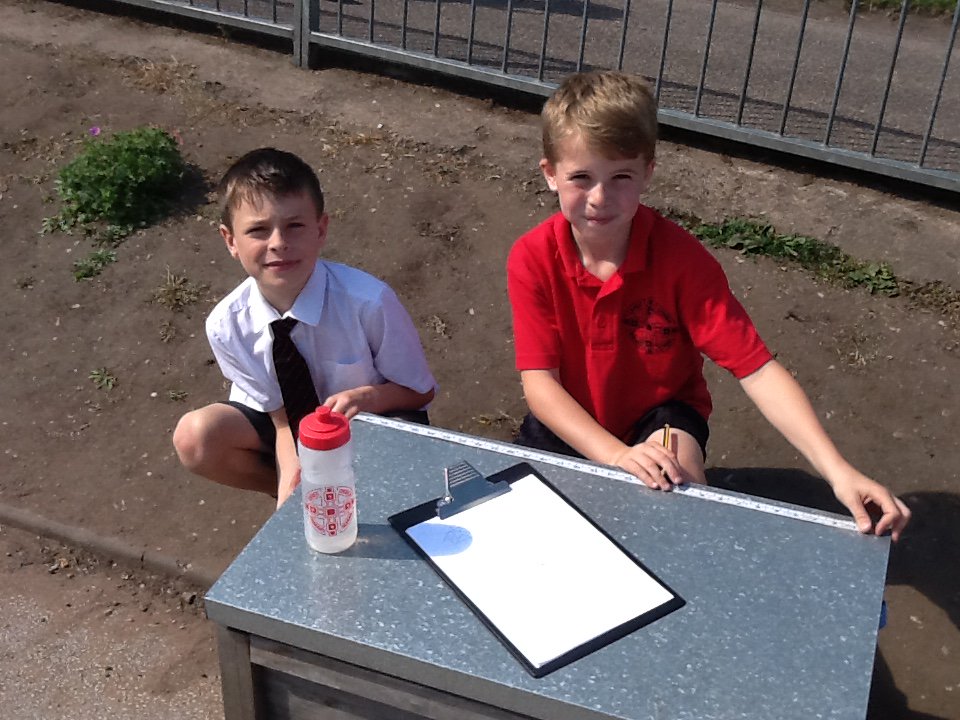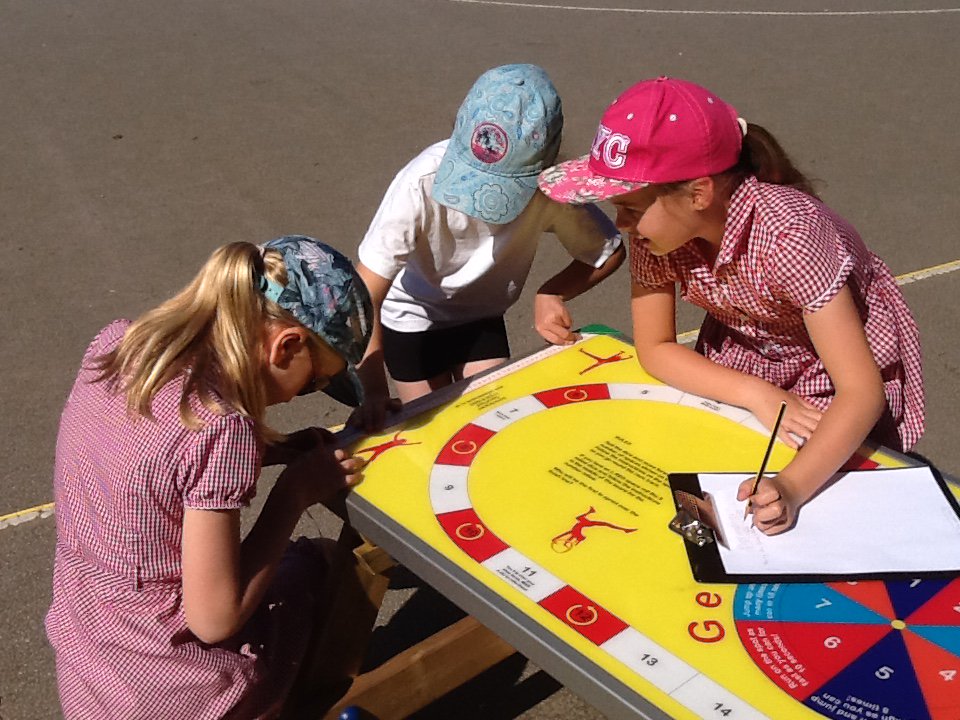 Year 1 Maths
Year 1 have been making different amounts in maths which has allowed them to be more confident with money.
Learning in Year 5
This week Year 5 have been learning about Brazil and how diverse it is as a country.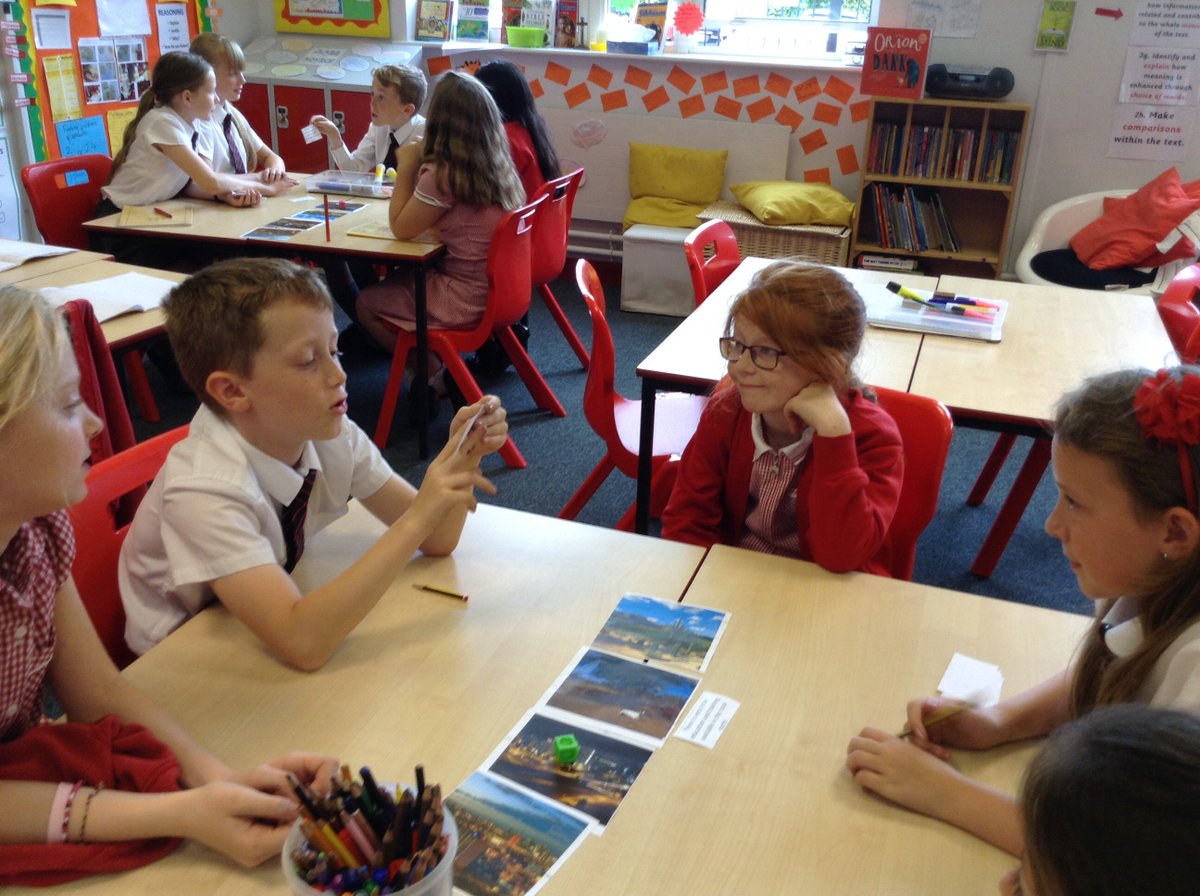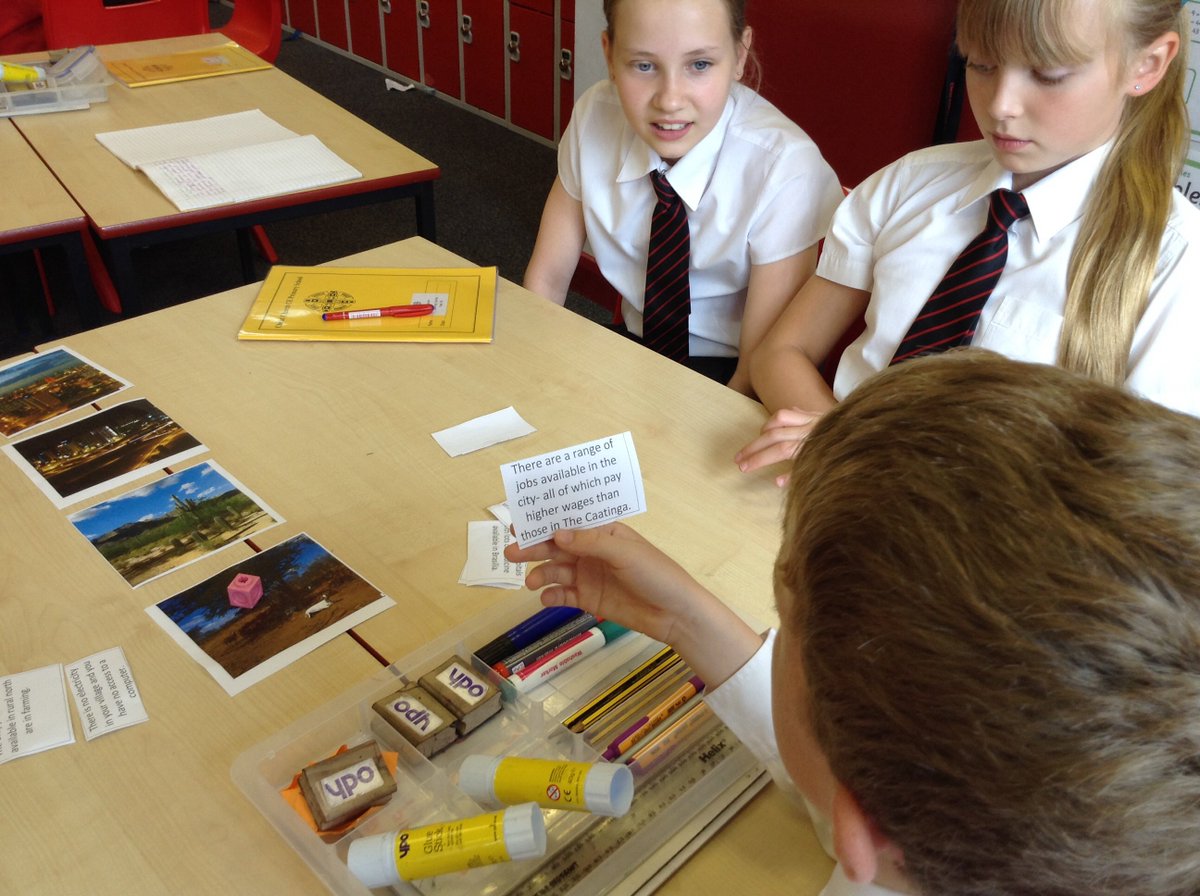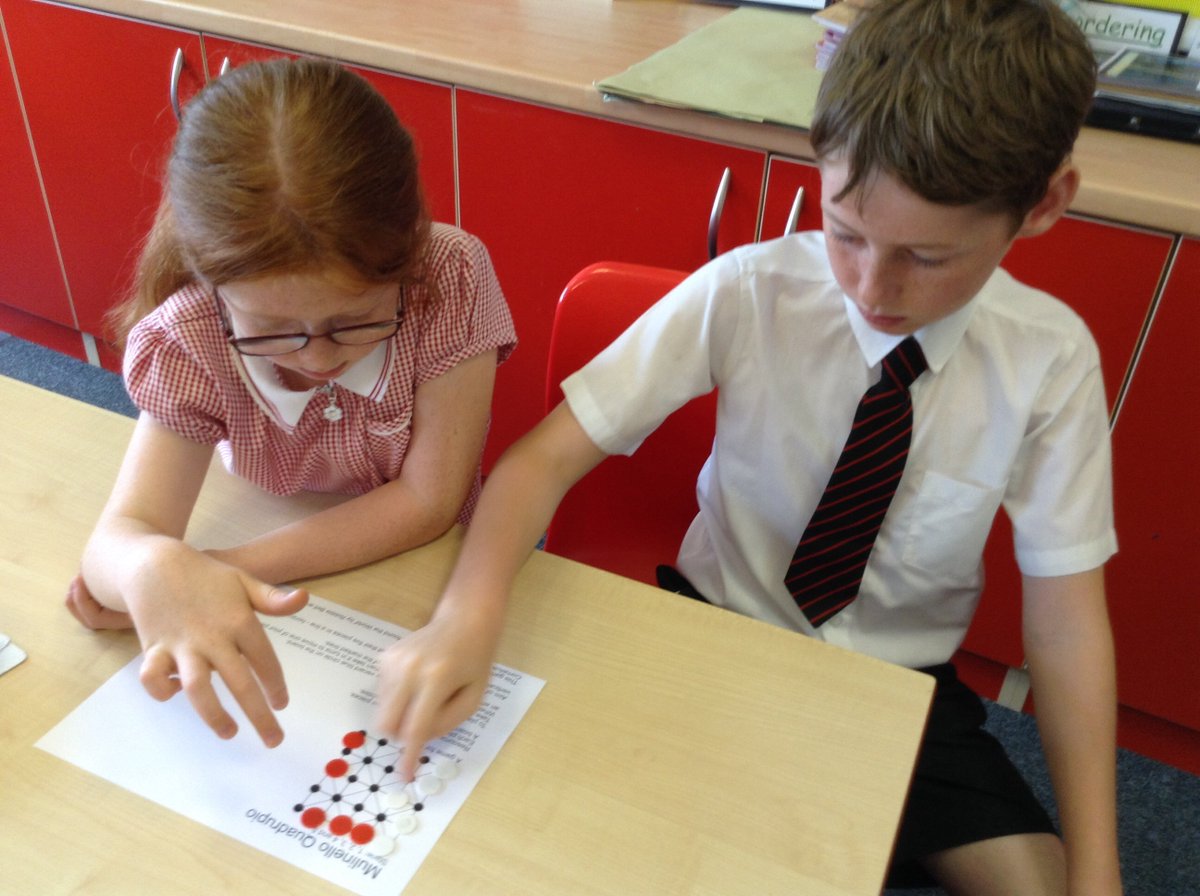 Writing in Year 4
There's been some super writing in Year 4 this week - well done!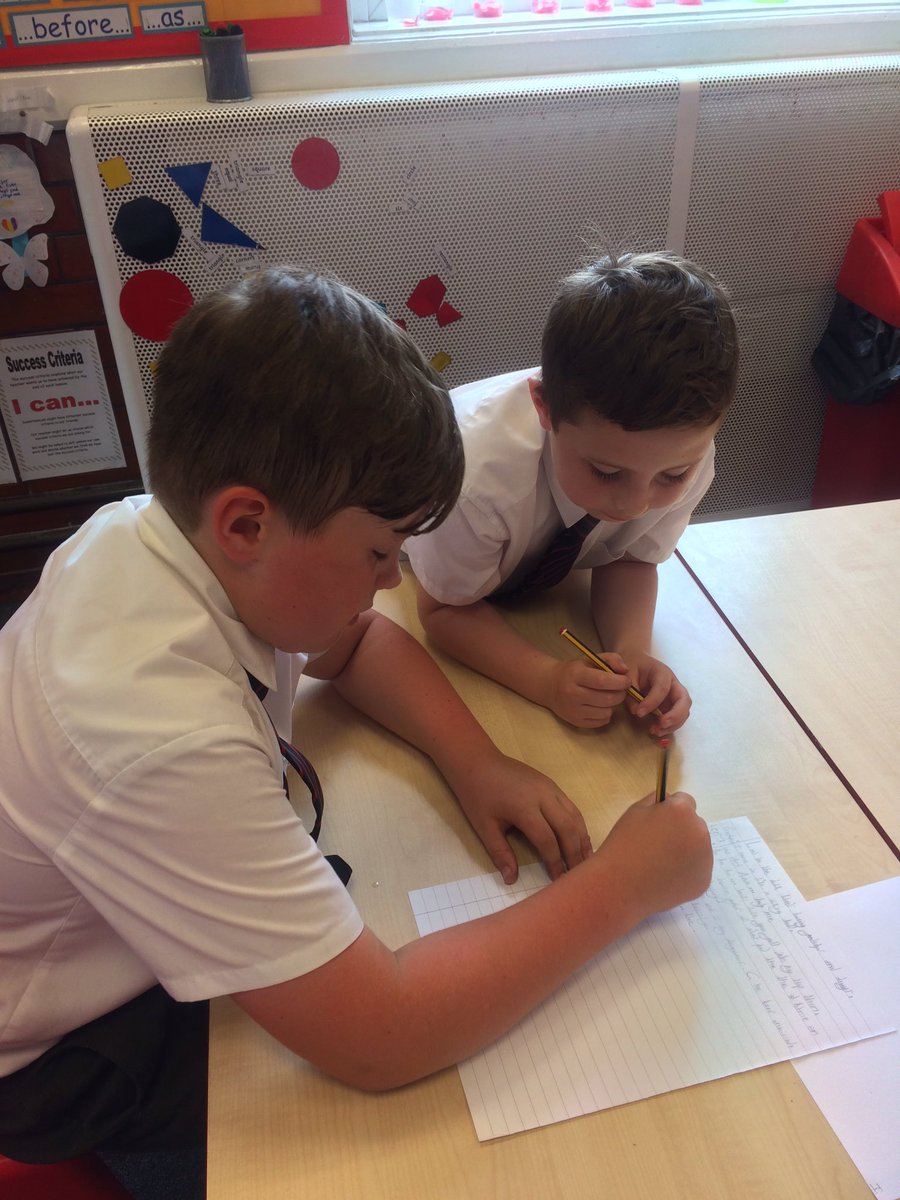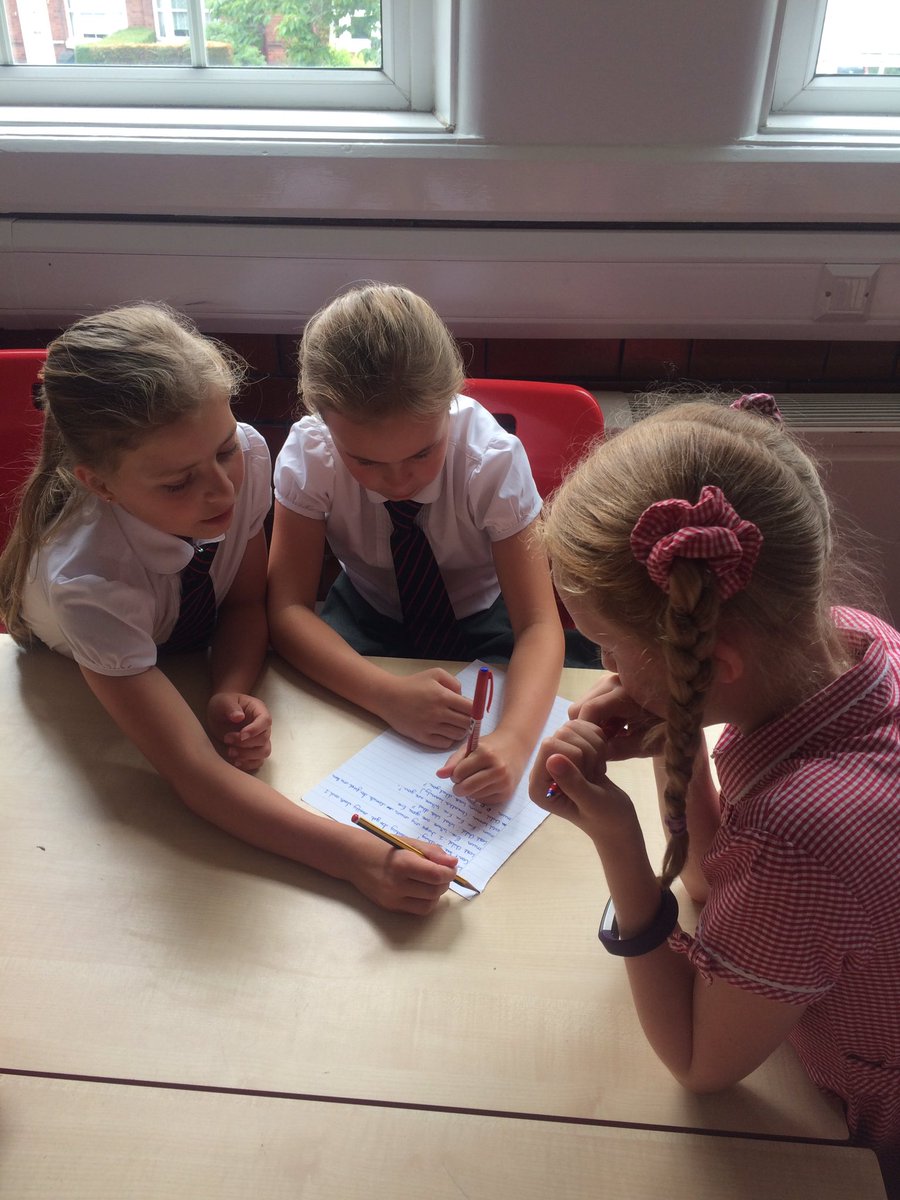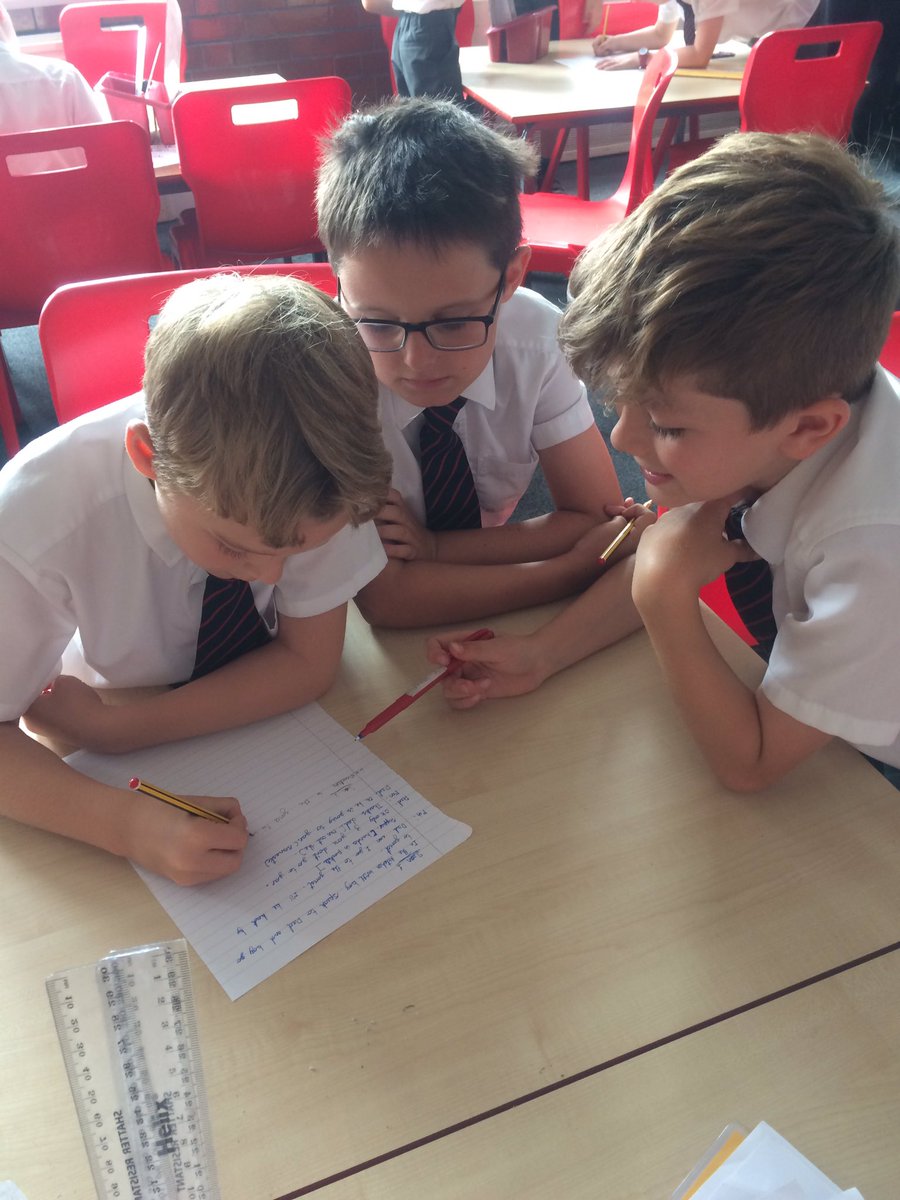 Athletics Success
Well done to all of the Key Stage 2 children who took part in the Athletics tournament earlier in the week.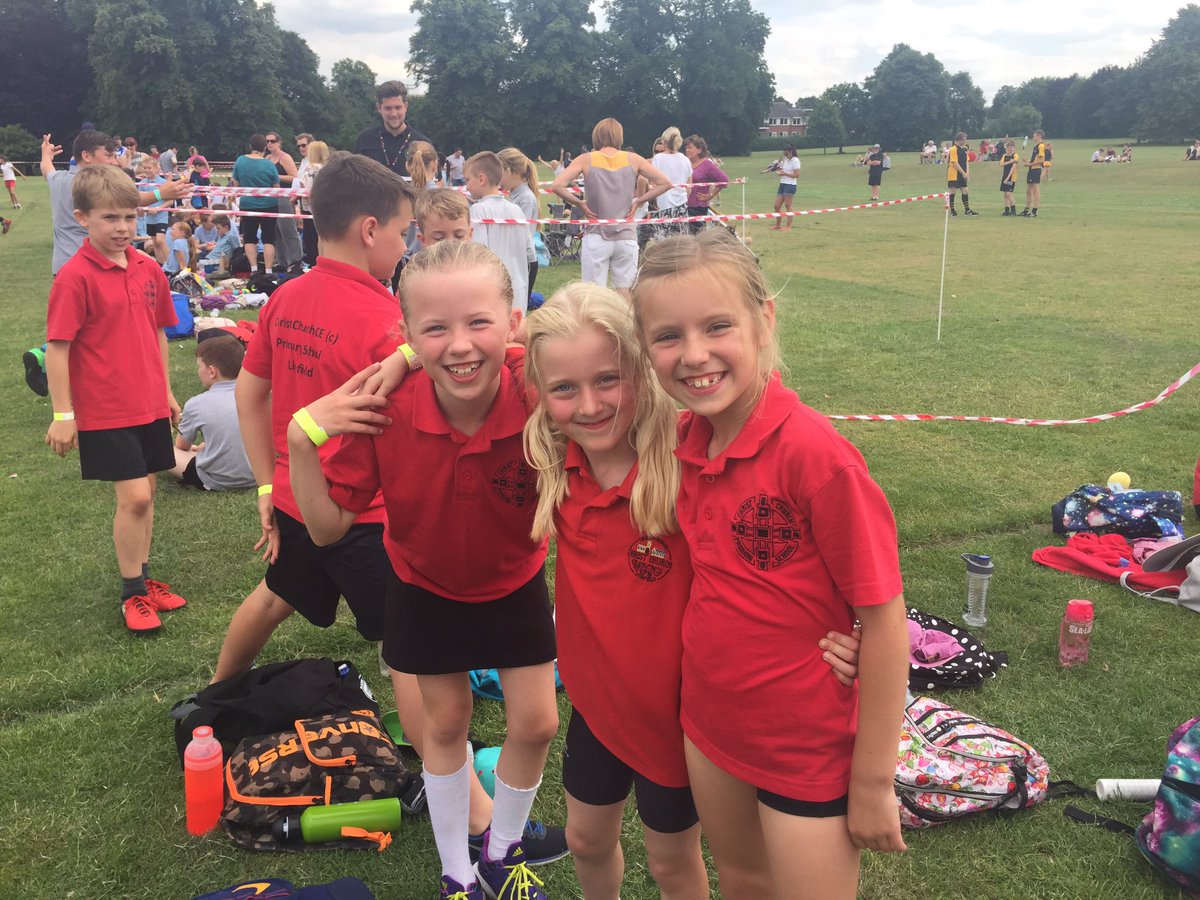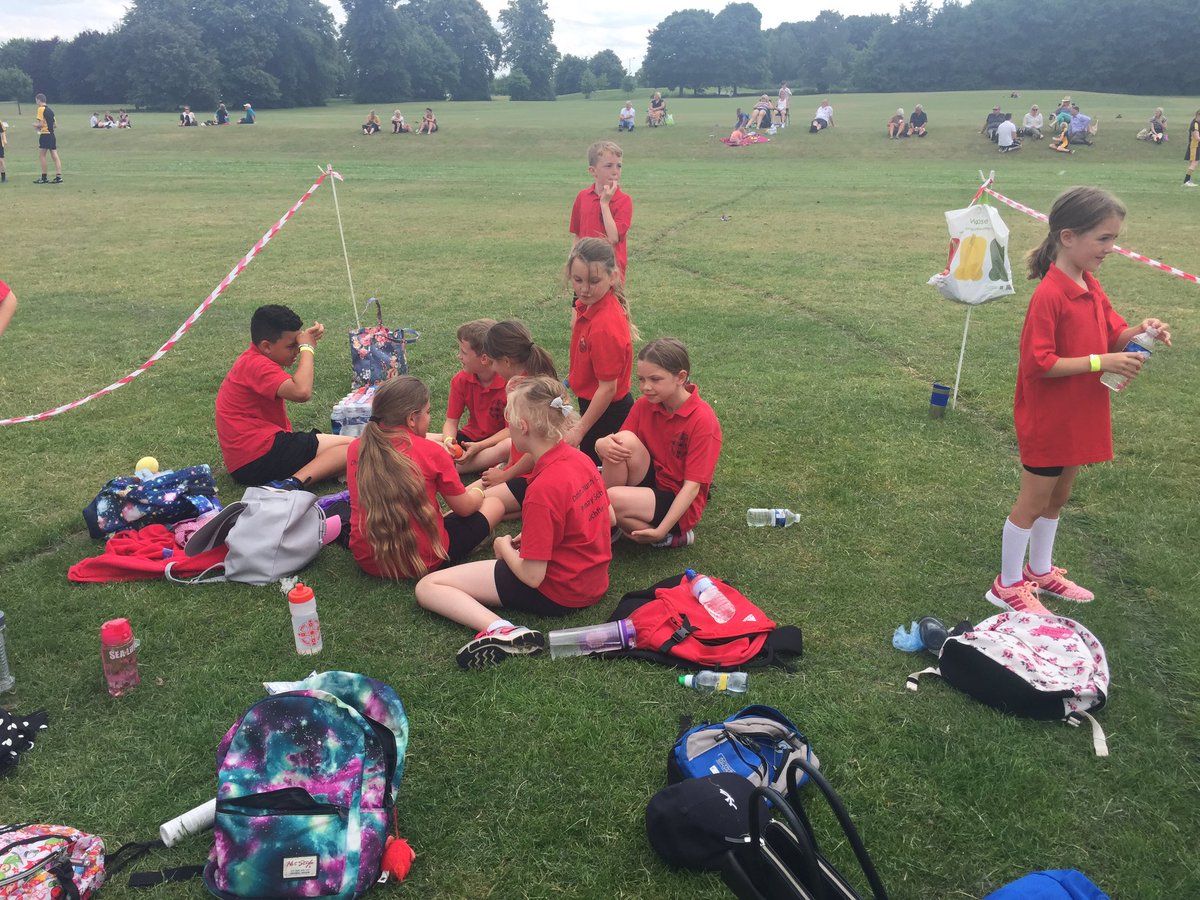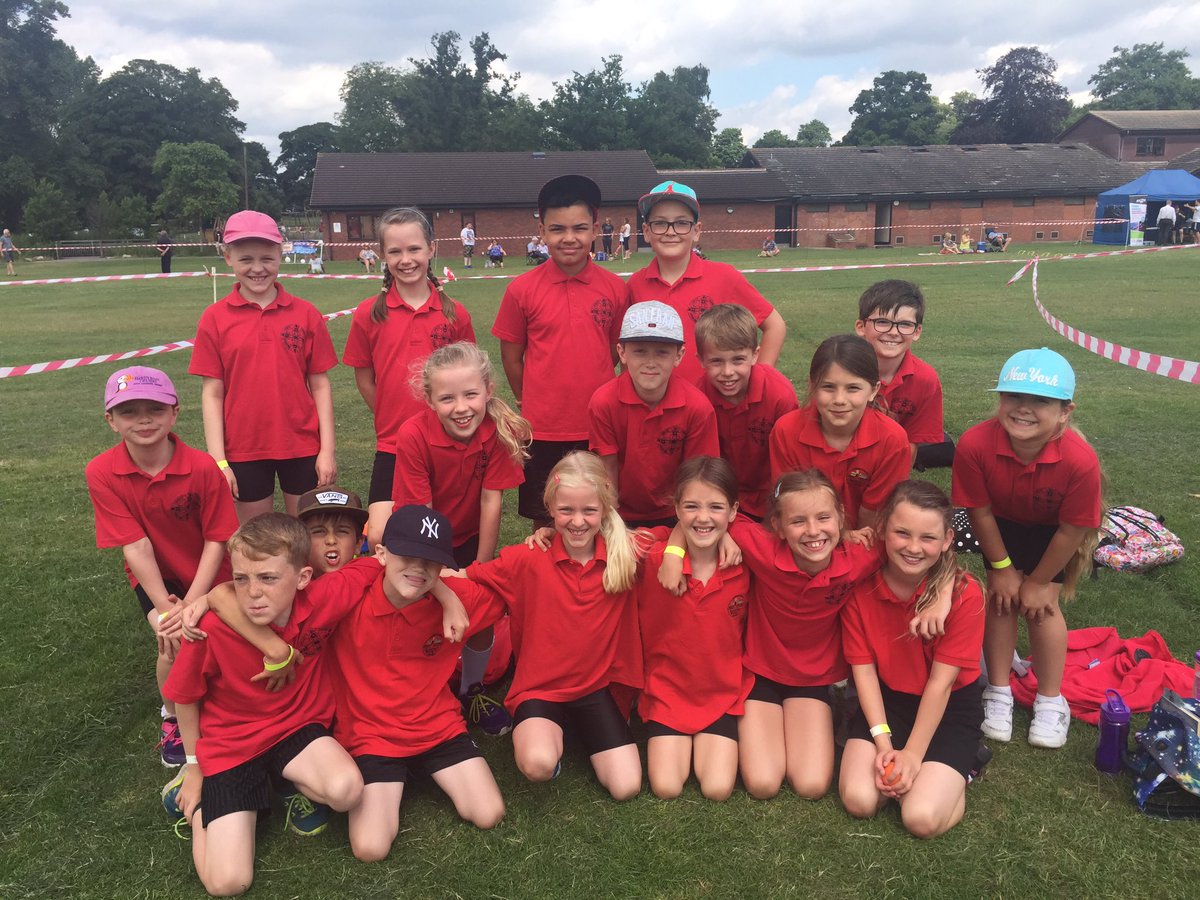 Year 6 Celebration Trip
What a wonderful way to celebrate the end of the school year!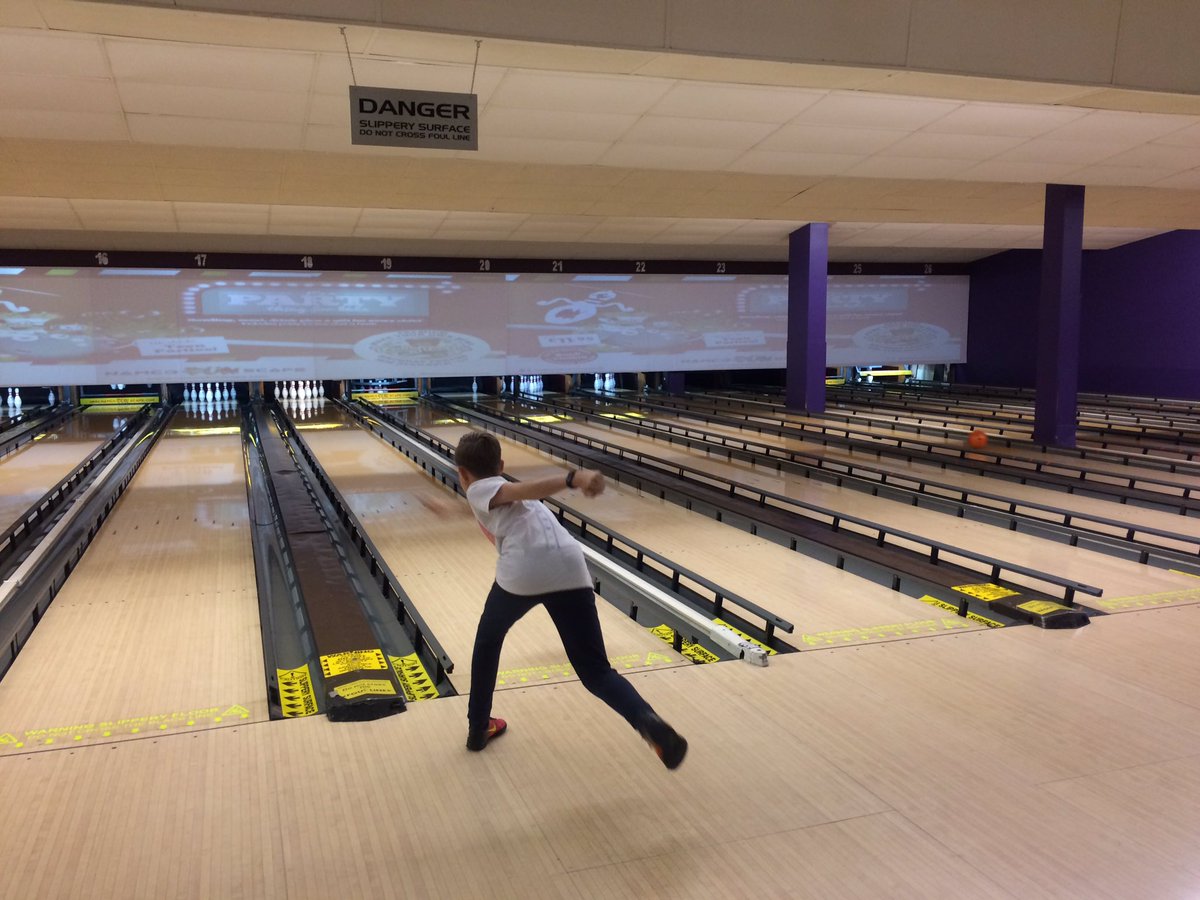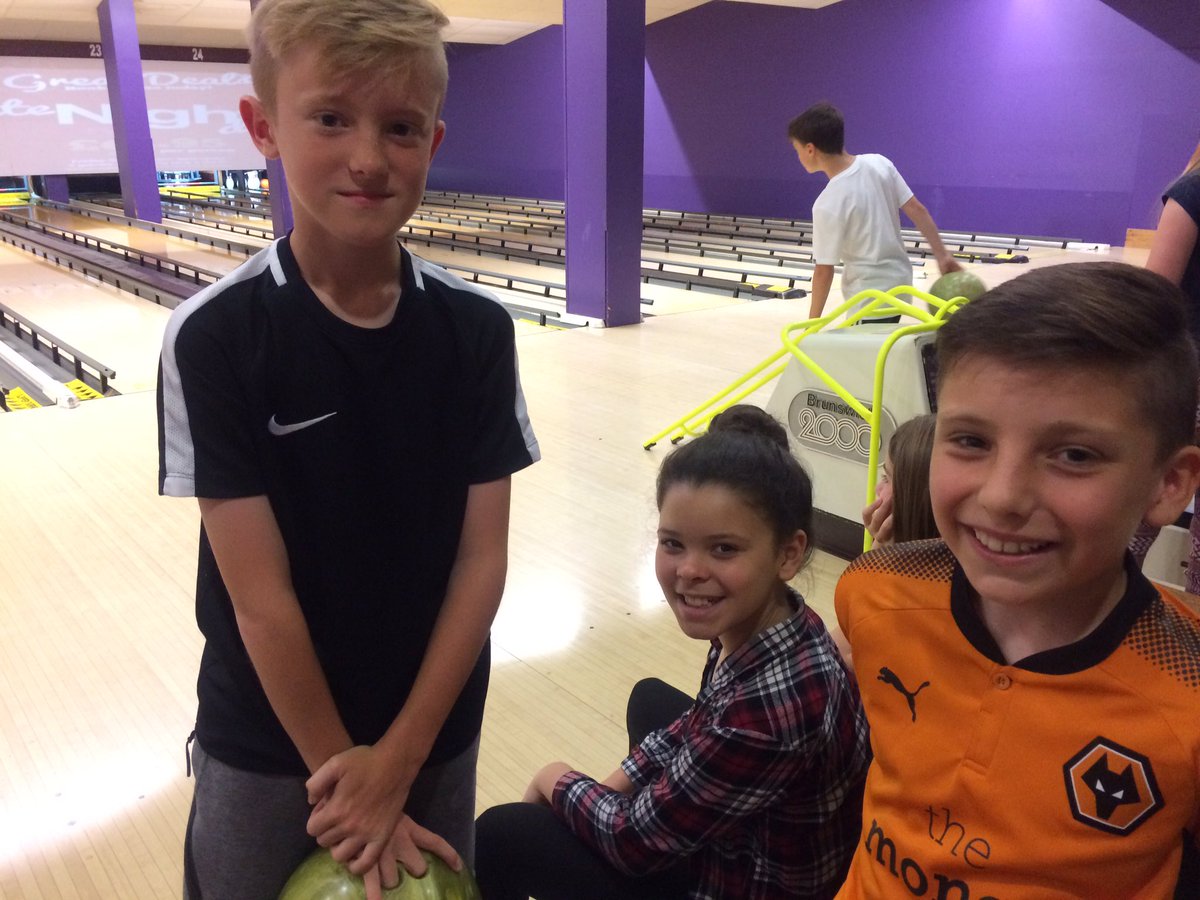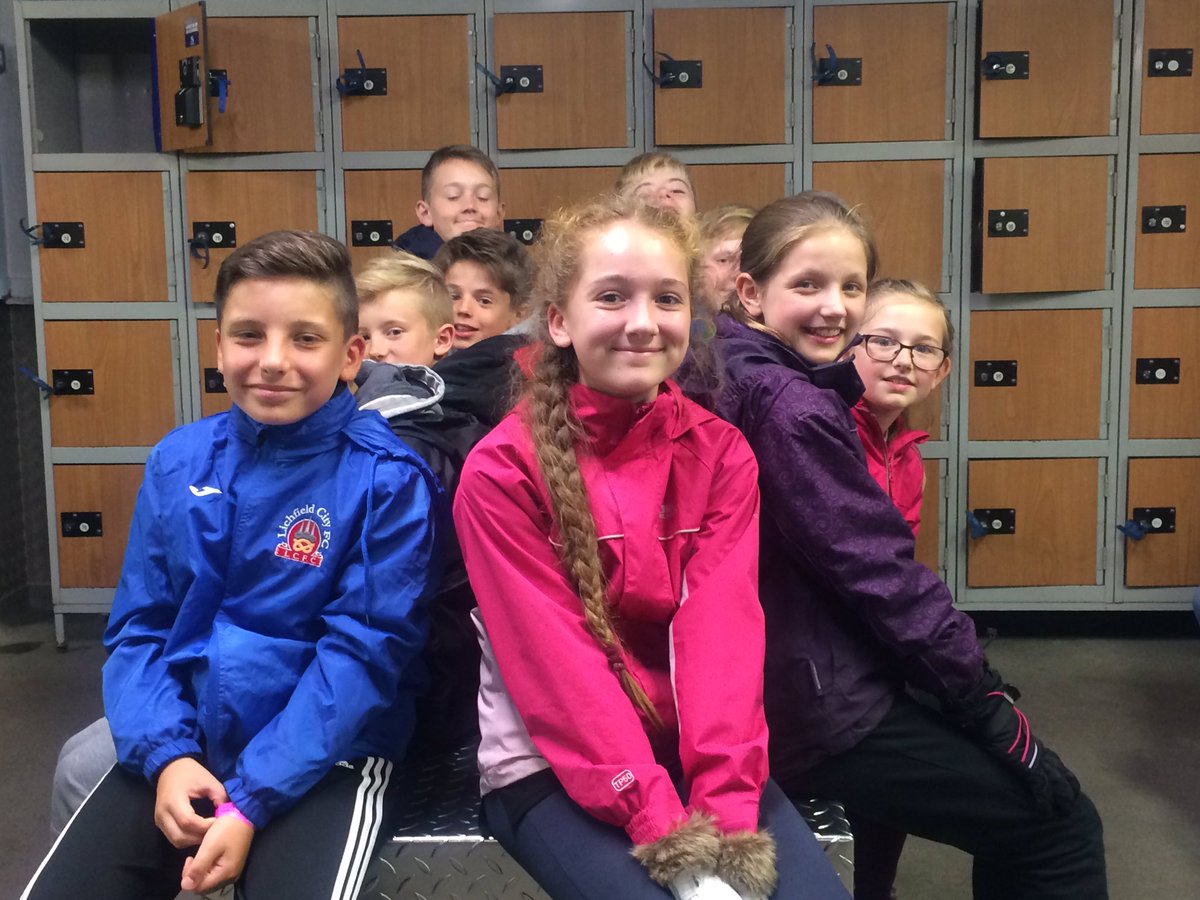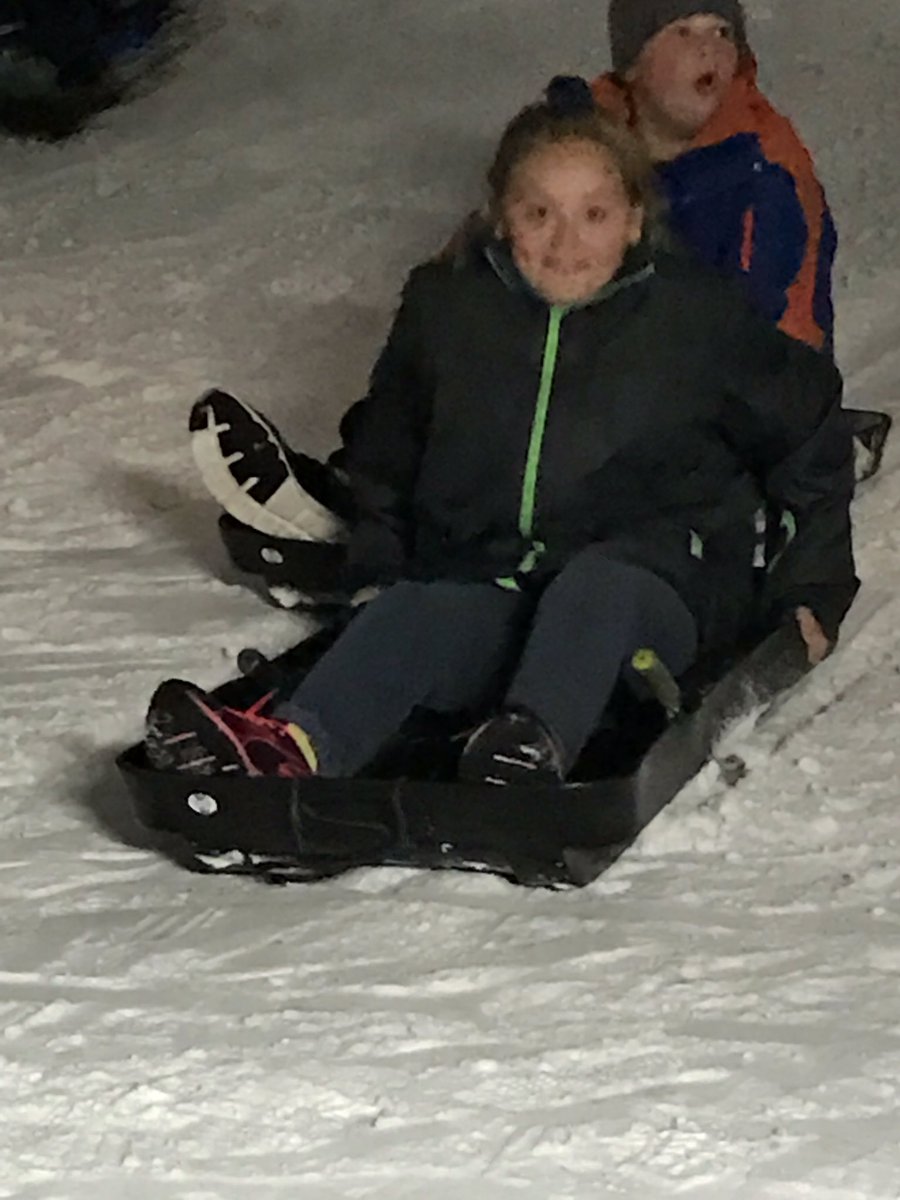 Learning in Reception
It's been a super week for Reception - they have made use of the wonderful weather by spending lots of time learning outside.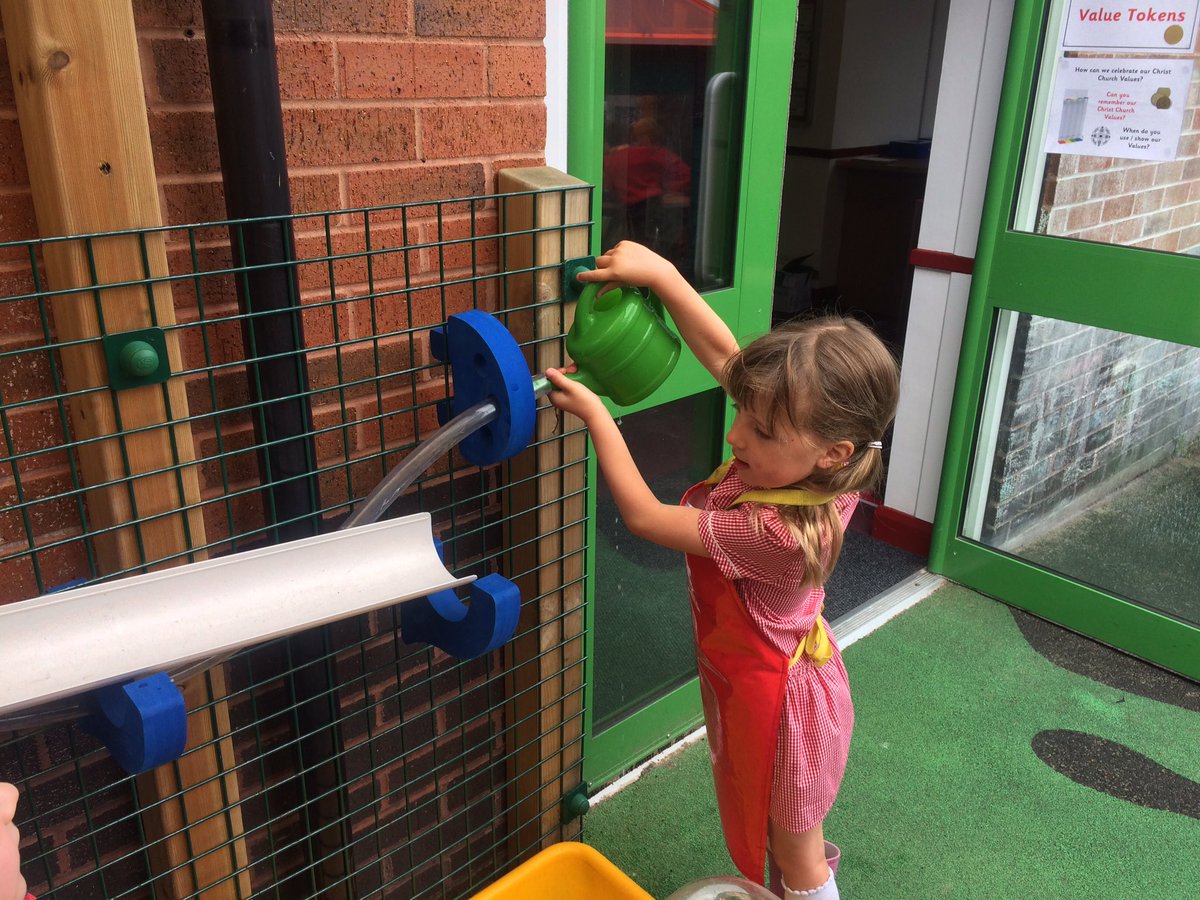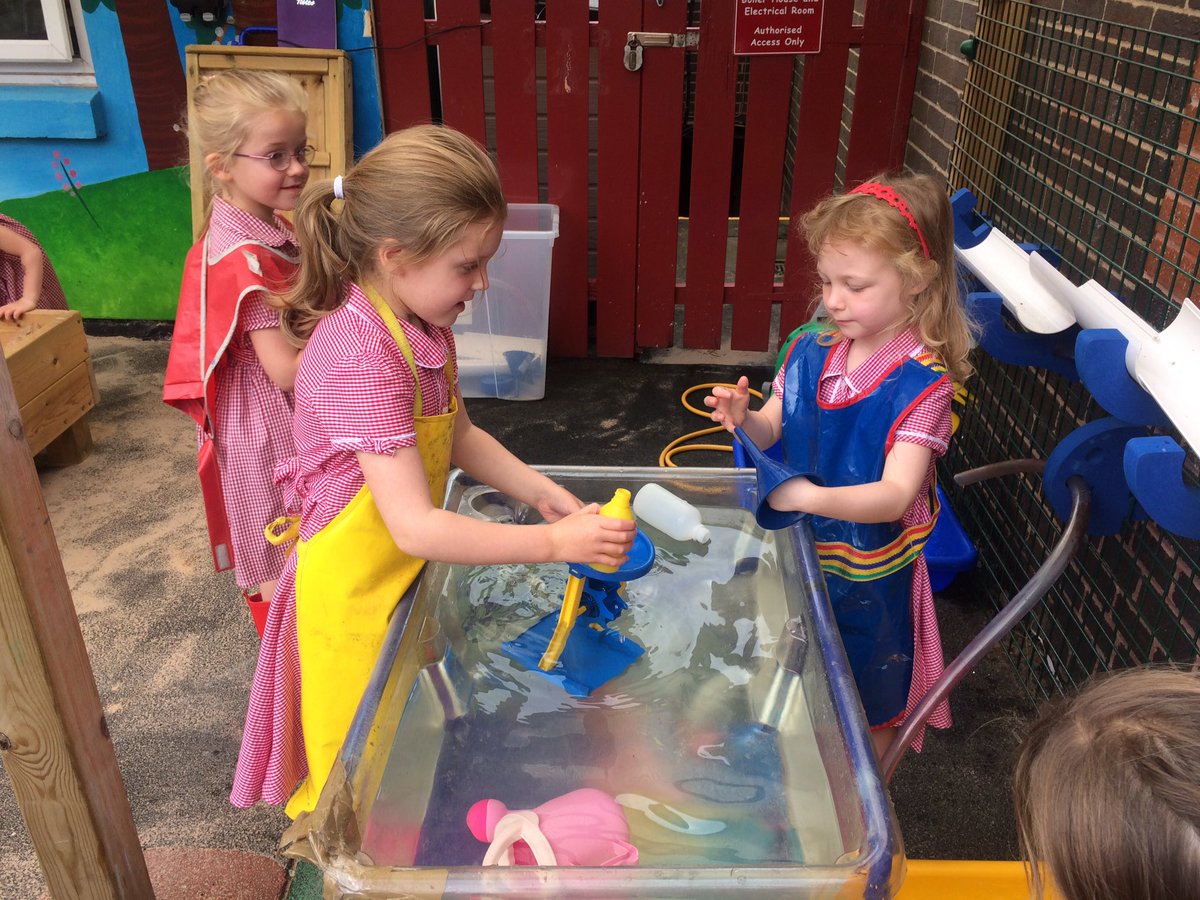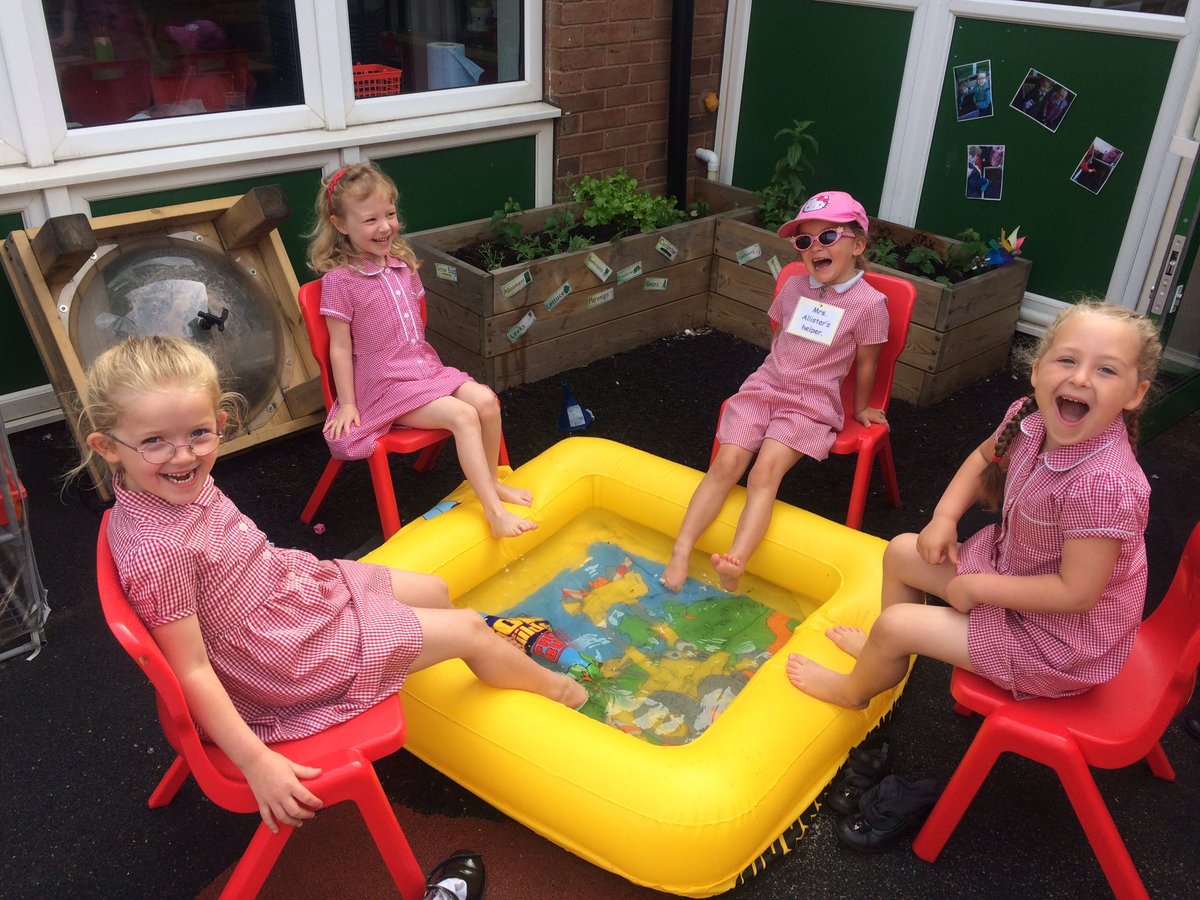 Week beginning Monday 26th June 2017
Where does our food come from?
Mrs Eggington and Mrs Pocock took some children from Year 1 and Year 2 to visit the allotment. Whilst there the children took part in some gardening and were able to identify different fruits and vegetables.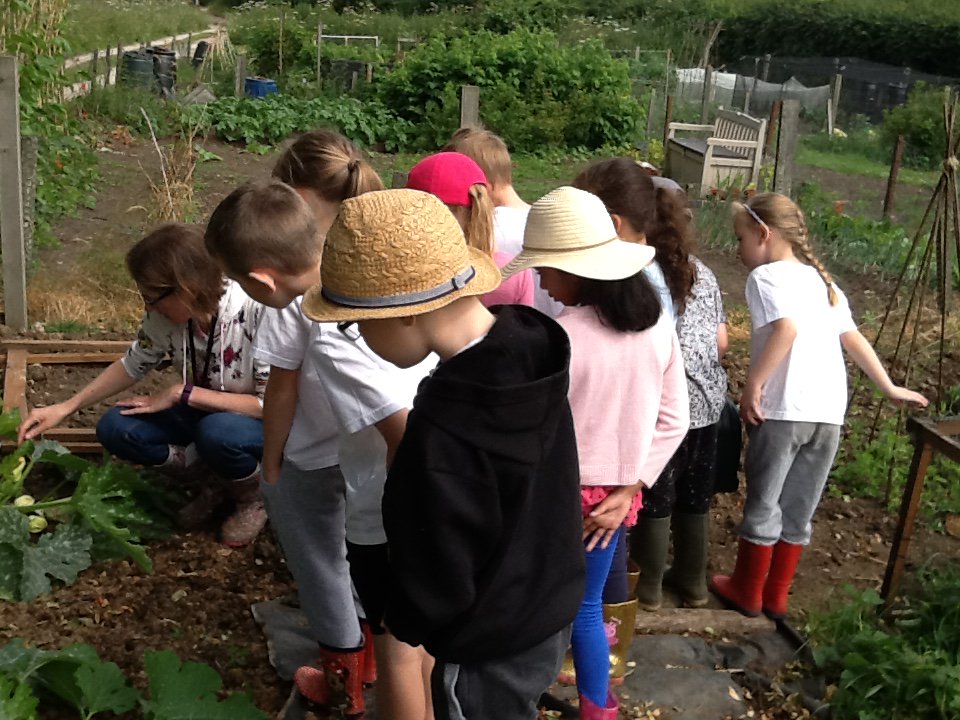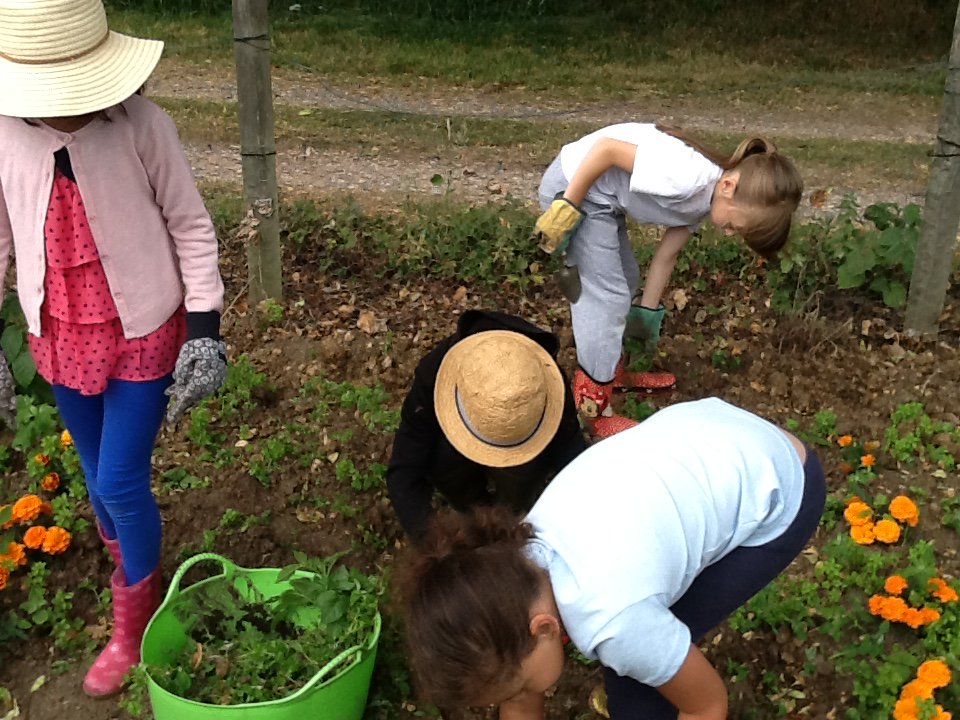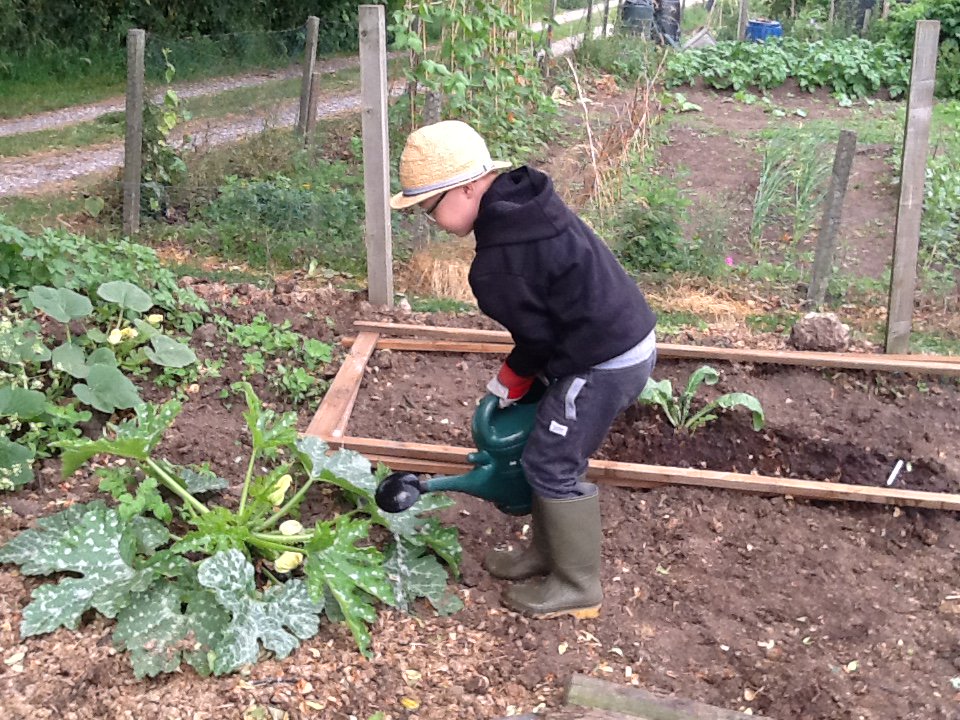 Dancing Fun
Once again, our wonderful School Association organised an evening of fun for the KS1 and KS2 discos. It was great to see everyone having such a fun time!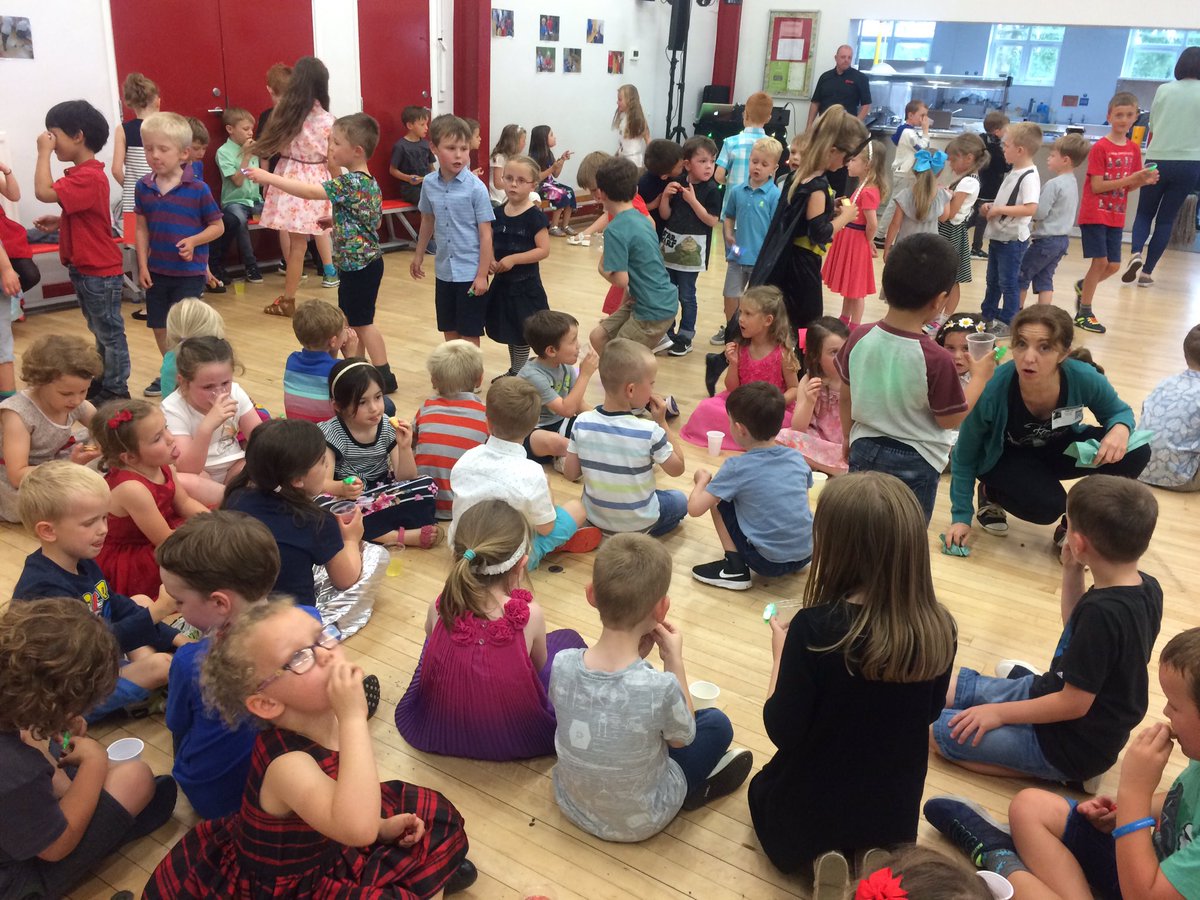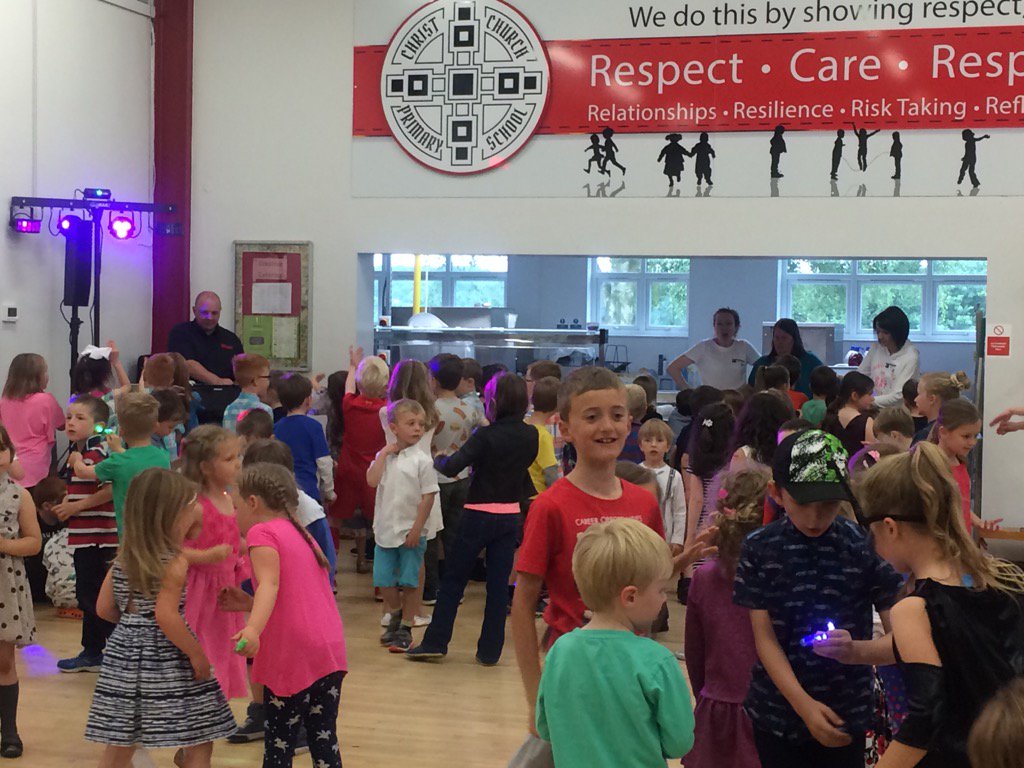 Big Band
Earlier this week we had a very entertaining performance from the Stafford Grammar School Big Band! It was wonderful to hear and see the amazing instruments in action.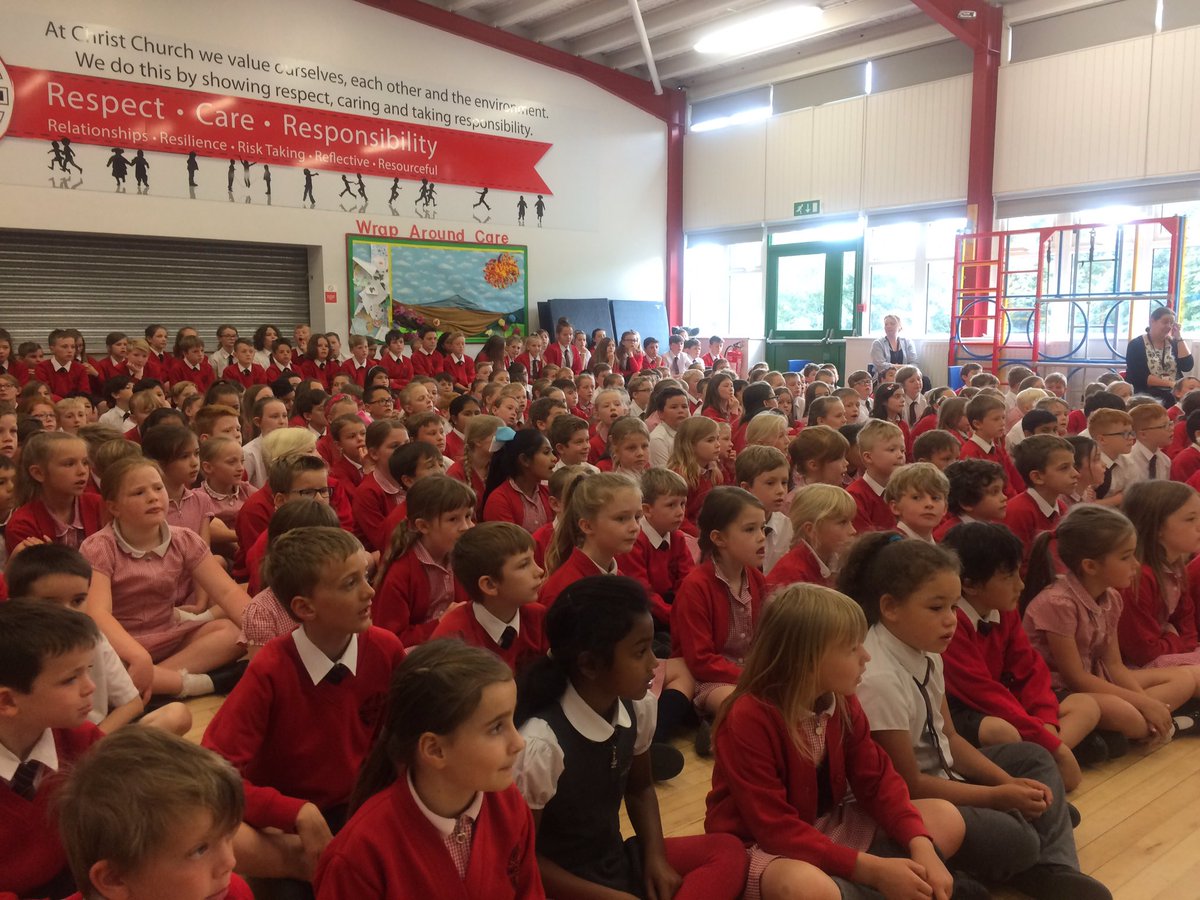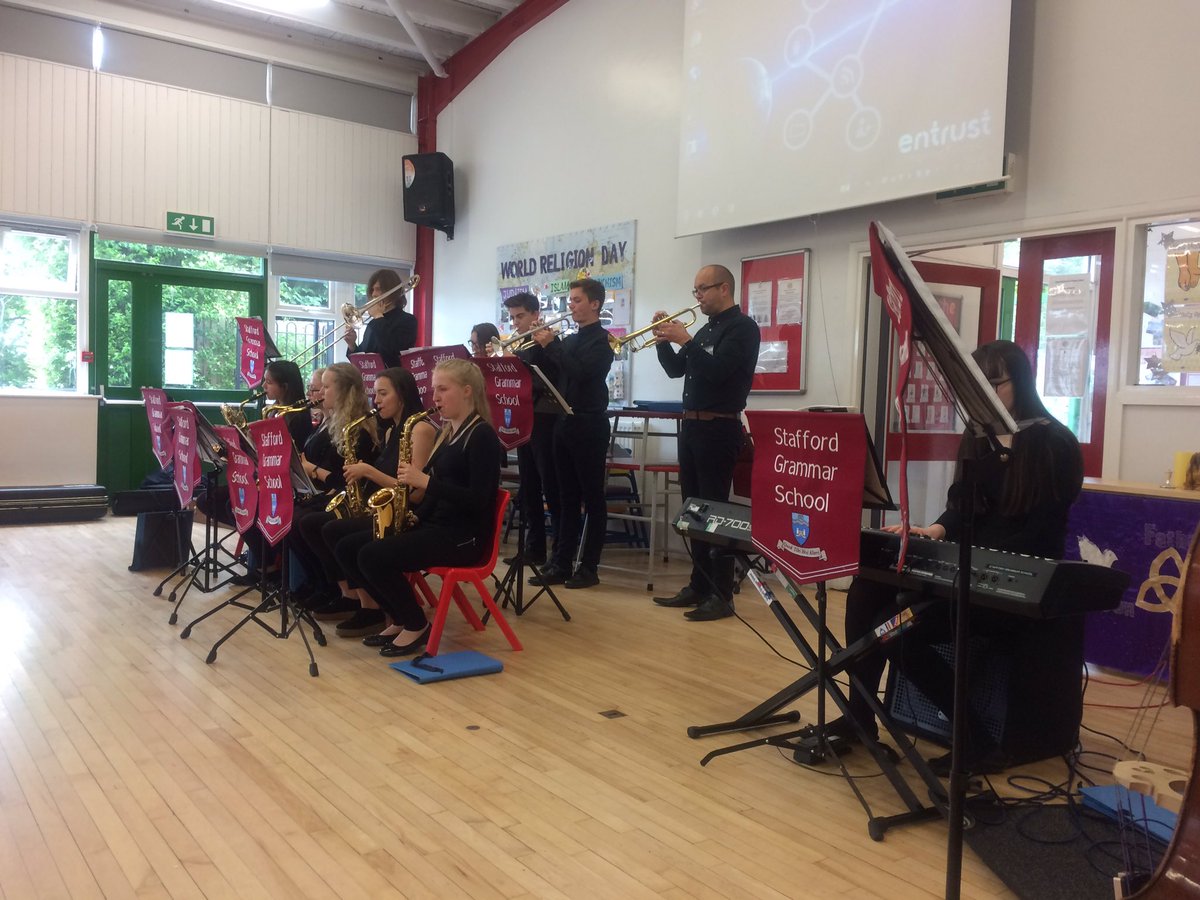 Rounders
Congratulations to the children from Year 5 that took part in the Rounder's Tournament at the Cathedral School this week. The team from Christ Church came in second place and should be extremely proud of their performance!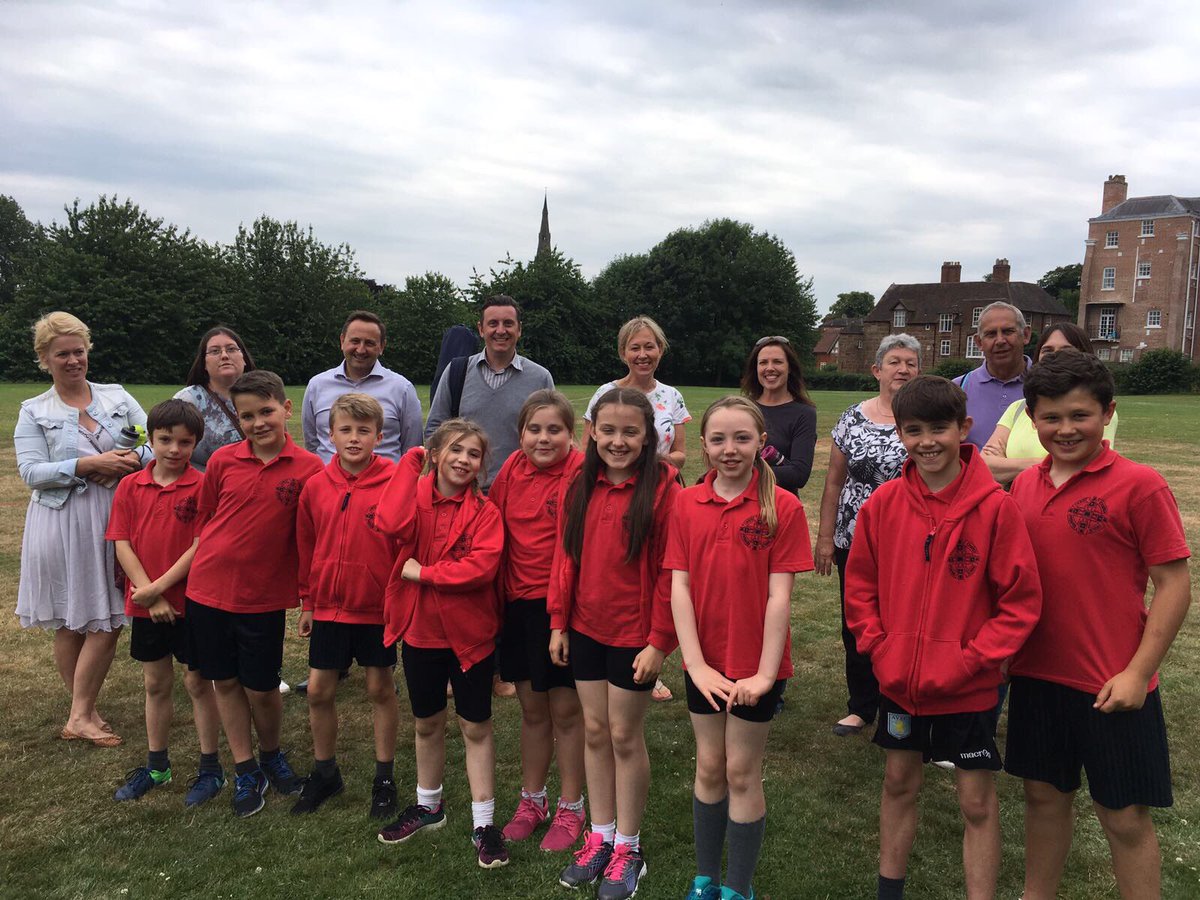 Ready Steady Cook!
What a wonderful week it has been for children in Year 4 and Year 6! Some children have taken part in a cookery course with two fantastic chefs. They have produced some delicious treats, including: cakes, fish pie, bread and pancakes.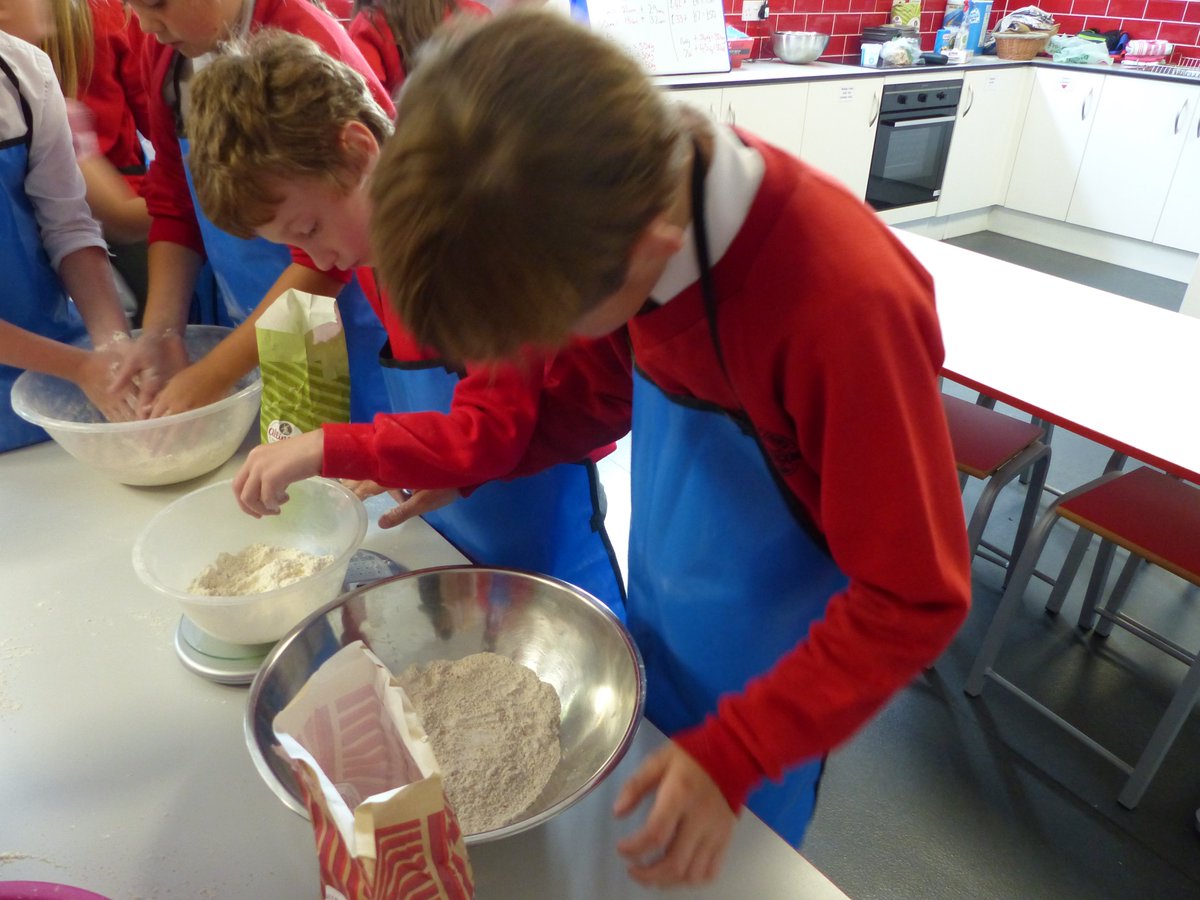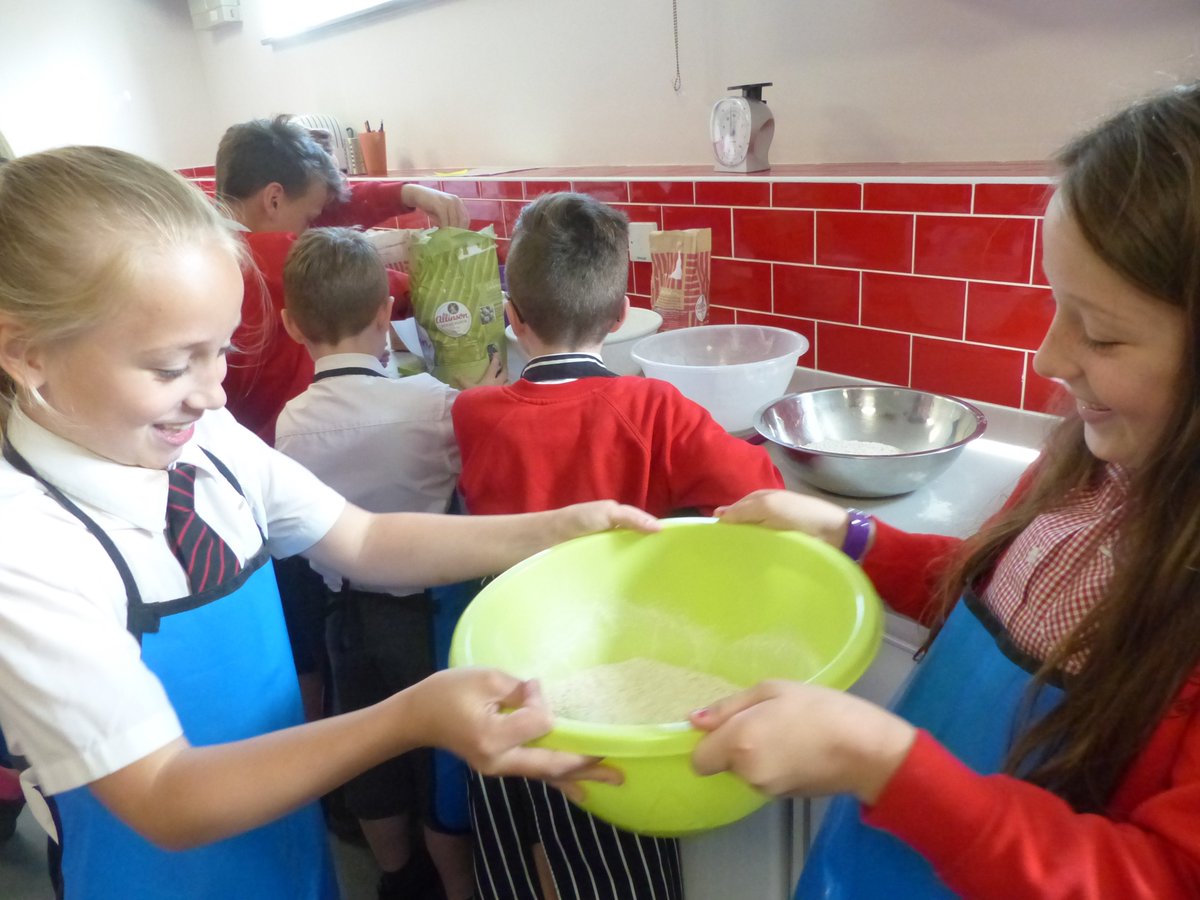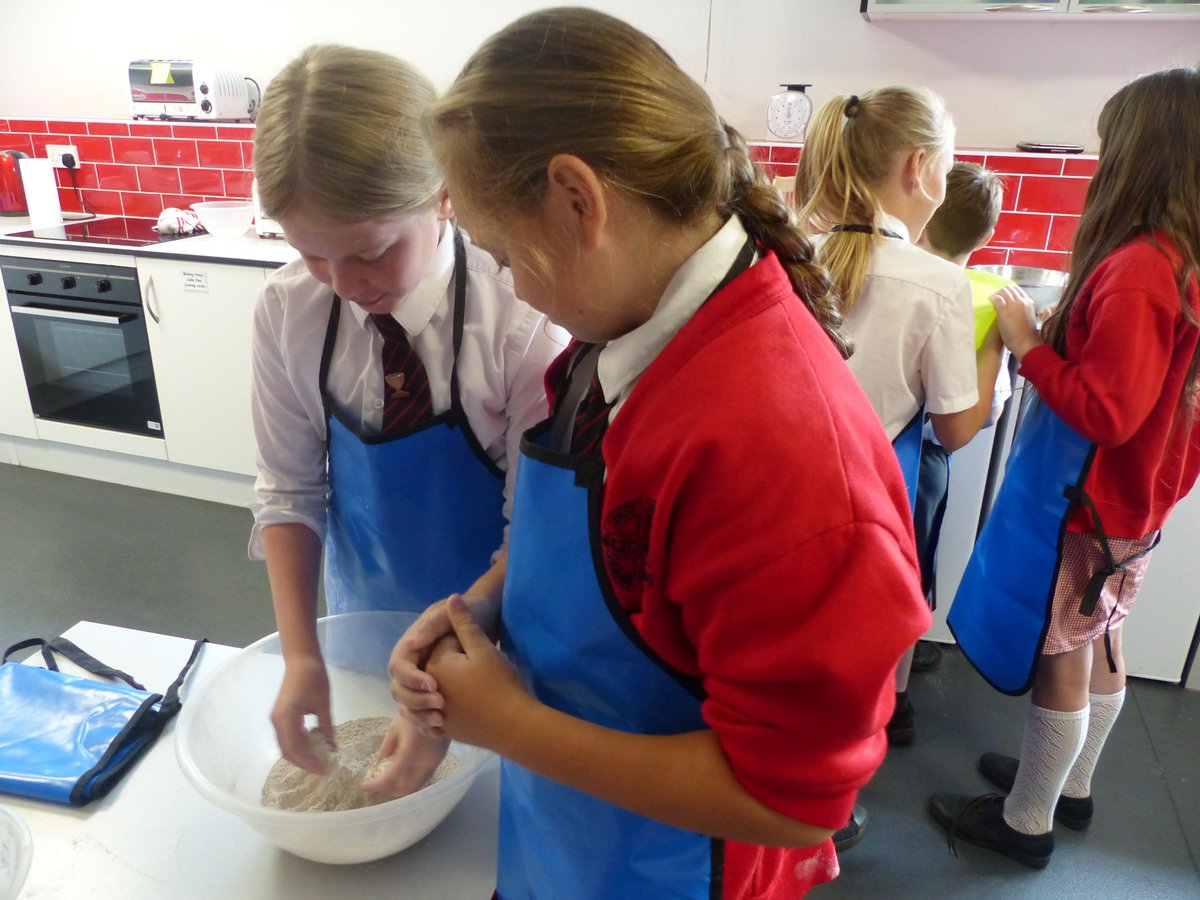 Week beginning Monday 19th June 2017
Hotel Christ Church
It was a very exciting evening for Year 3 on Thursday as they had a sleepover in the school hall! The children had a super night and particularly enjoyed watching a movie whilst in their sleeping bags!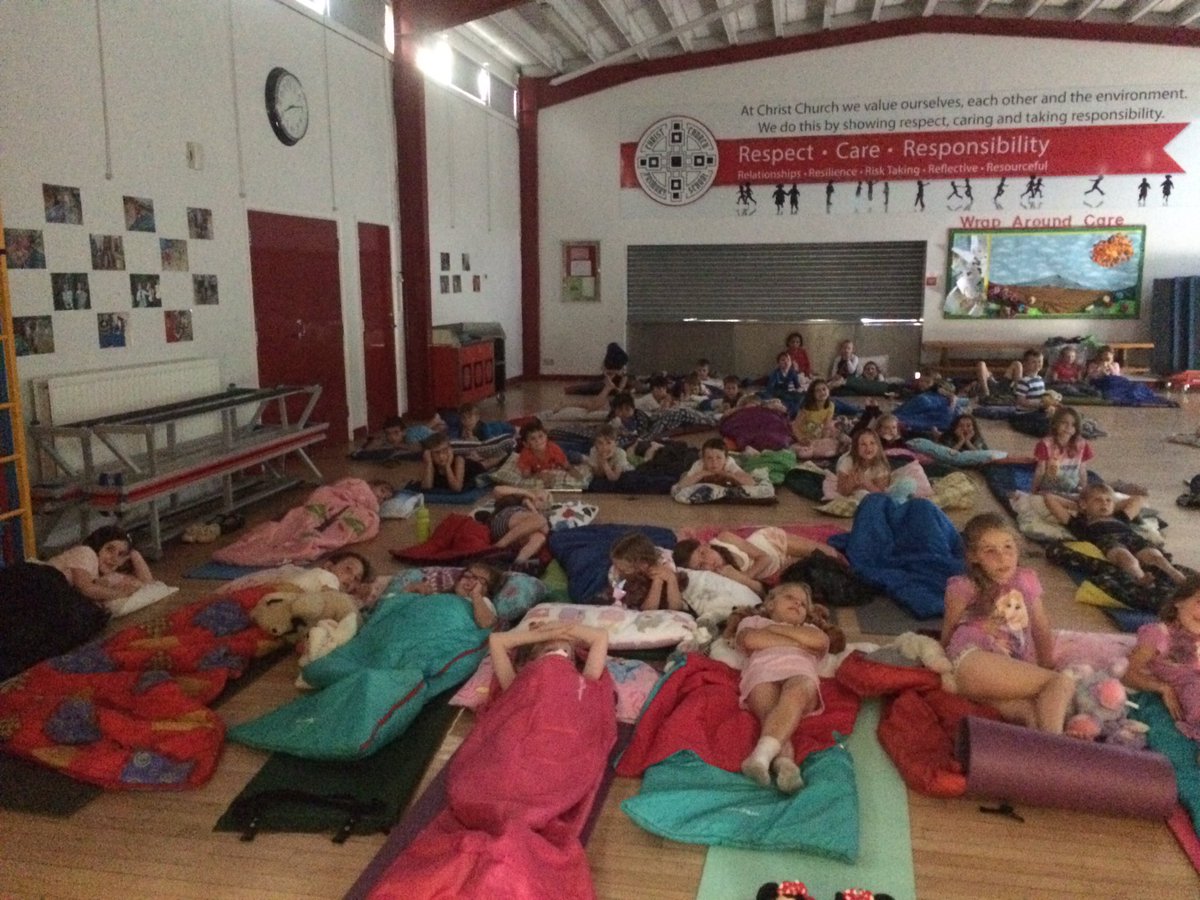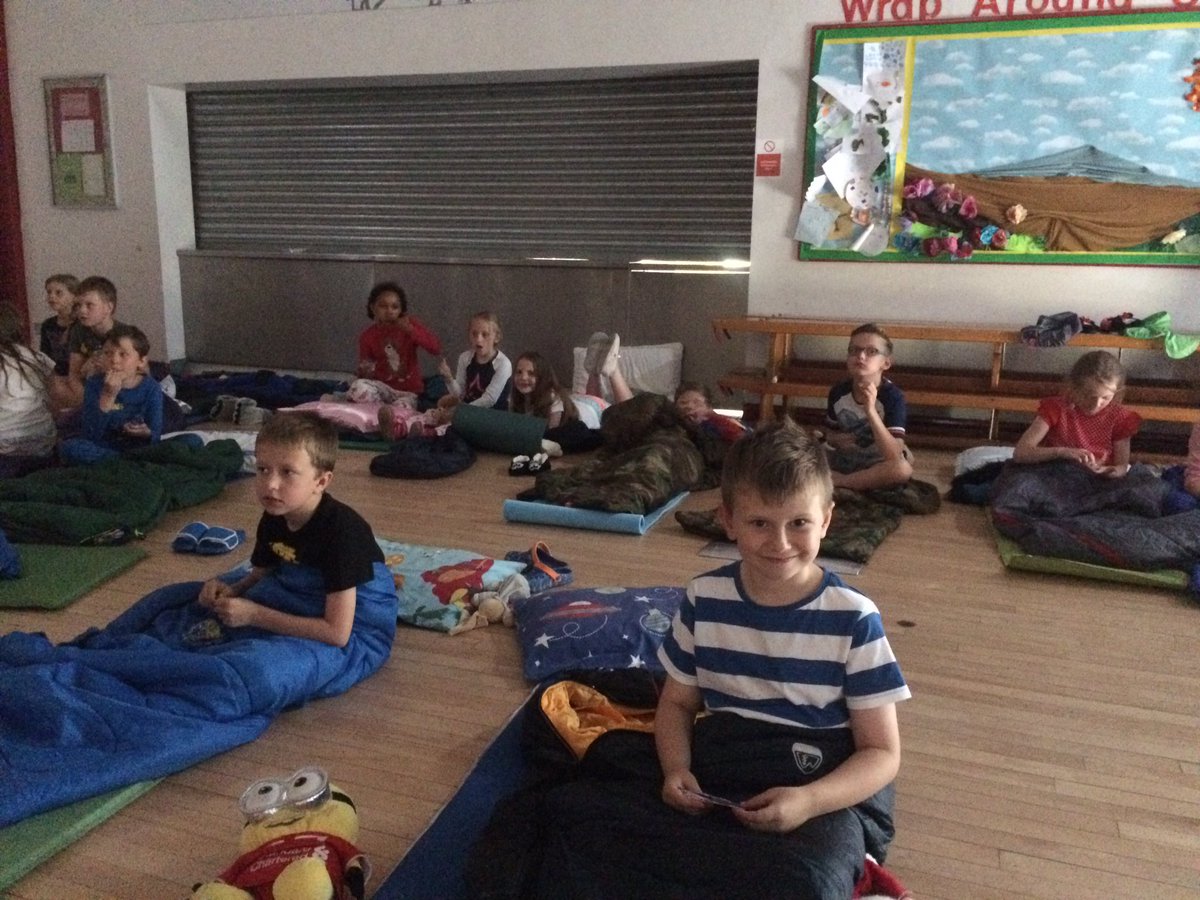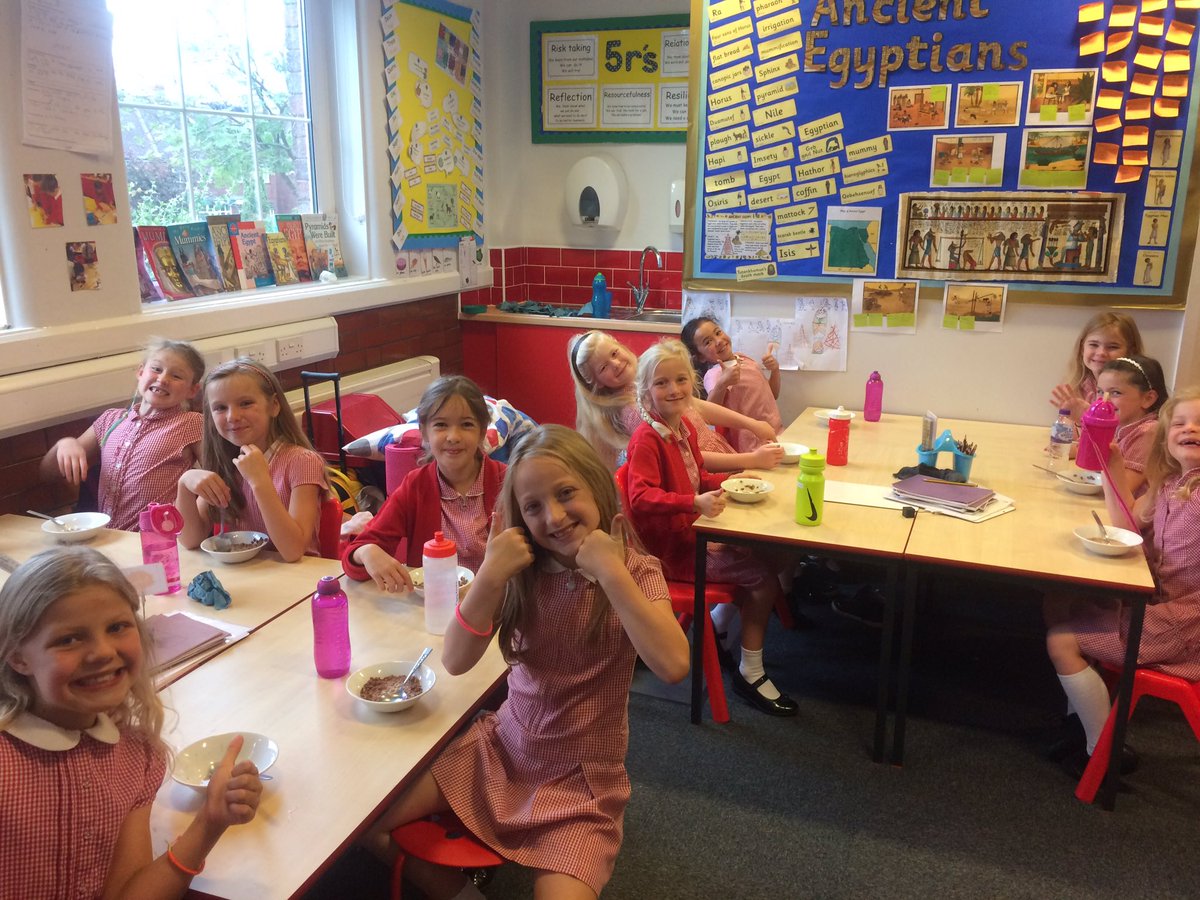 Learning about trees
Year 6 had a super morning on Thursday when Duncan Coleman visited from Wolesley Bridge. The children took part in a tree workshop; learning how to measure and identify the trees that we have at Christ Church. Thanks for sharing all of your knowledge Duncan - everyone loved it!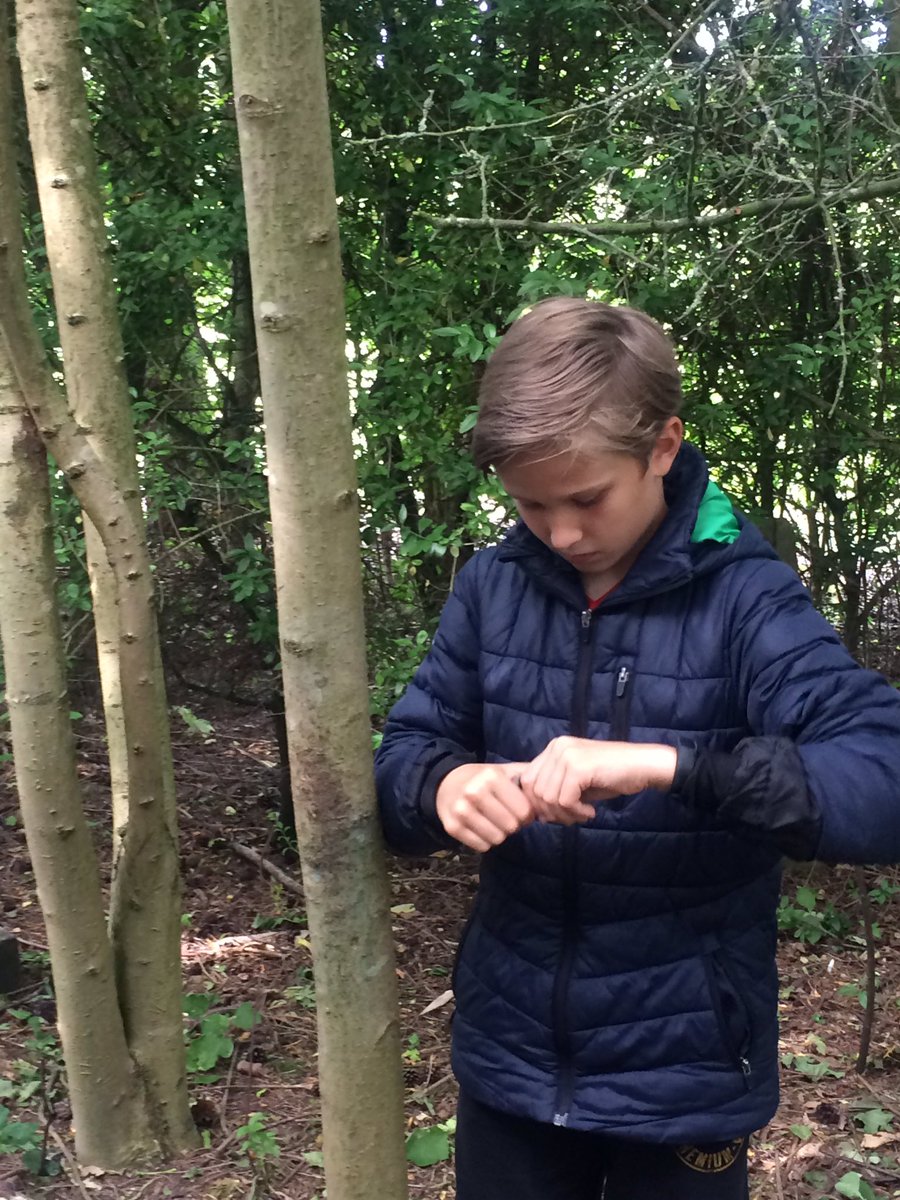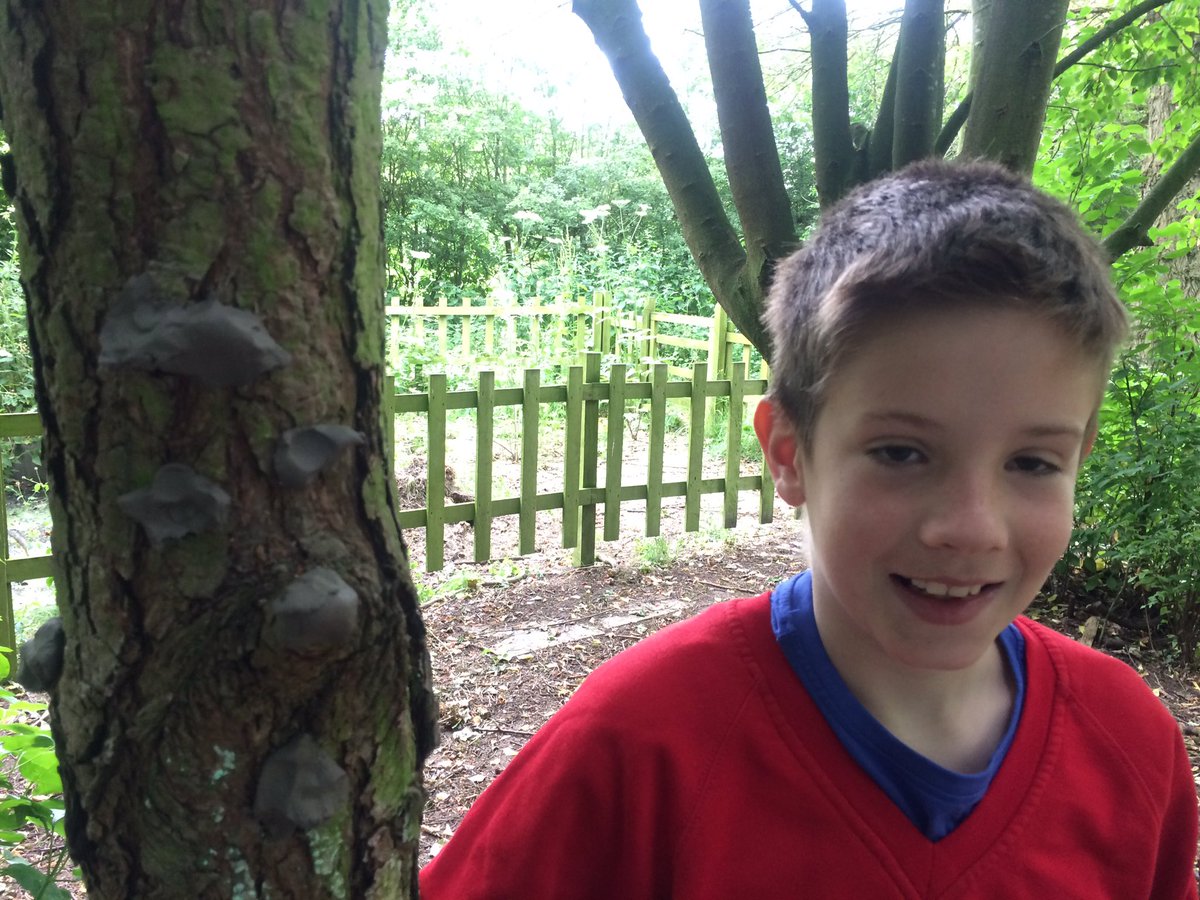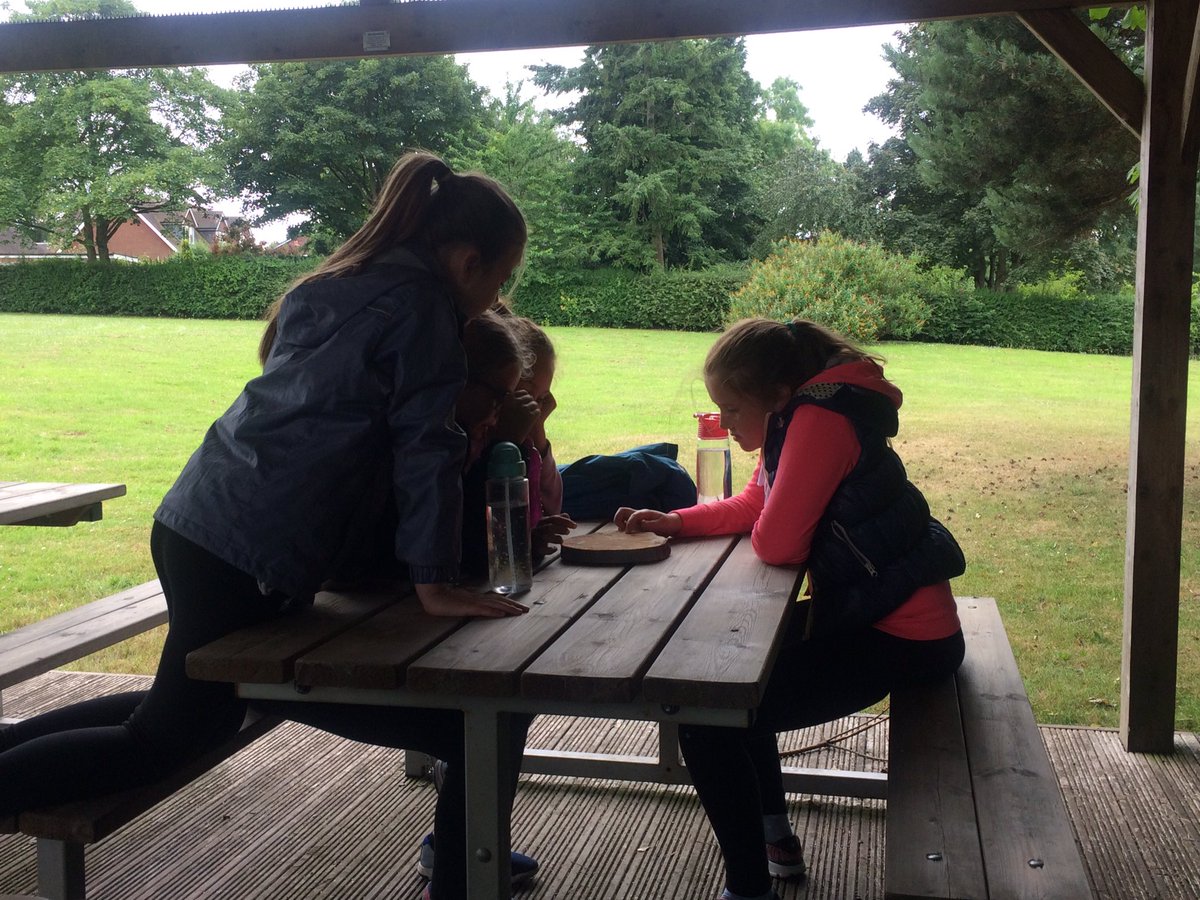 4ST Inspire Workshop
It was lovely to see so many adults from home on Tuesday for 4ST's Inspire Workshop. The children (and adults) had a super morning earning together. Thank you to everyone who was able to attend.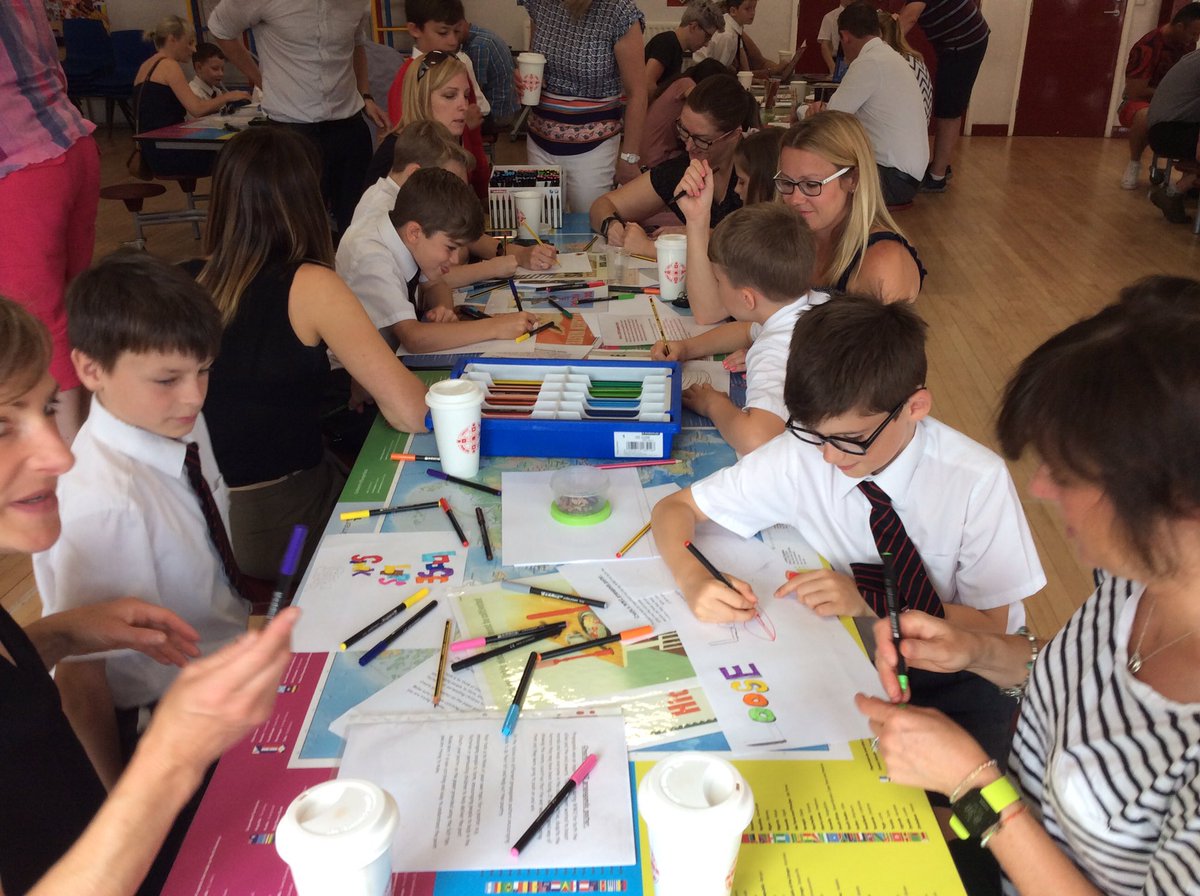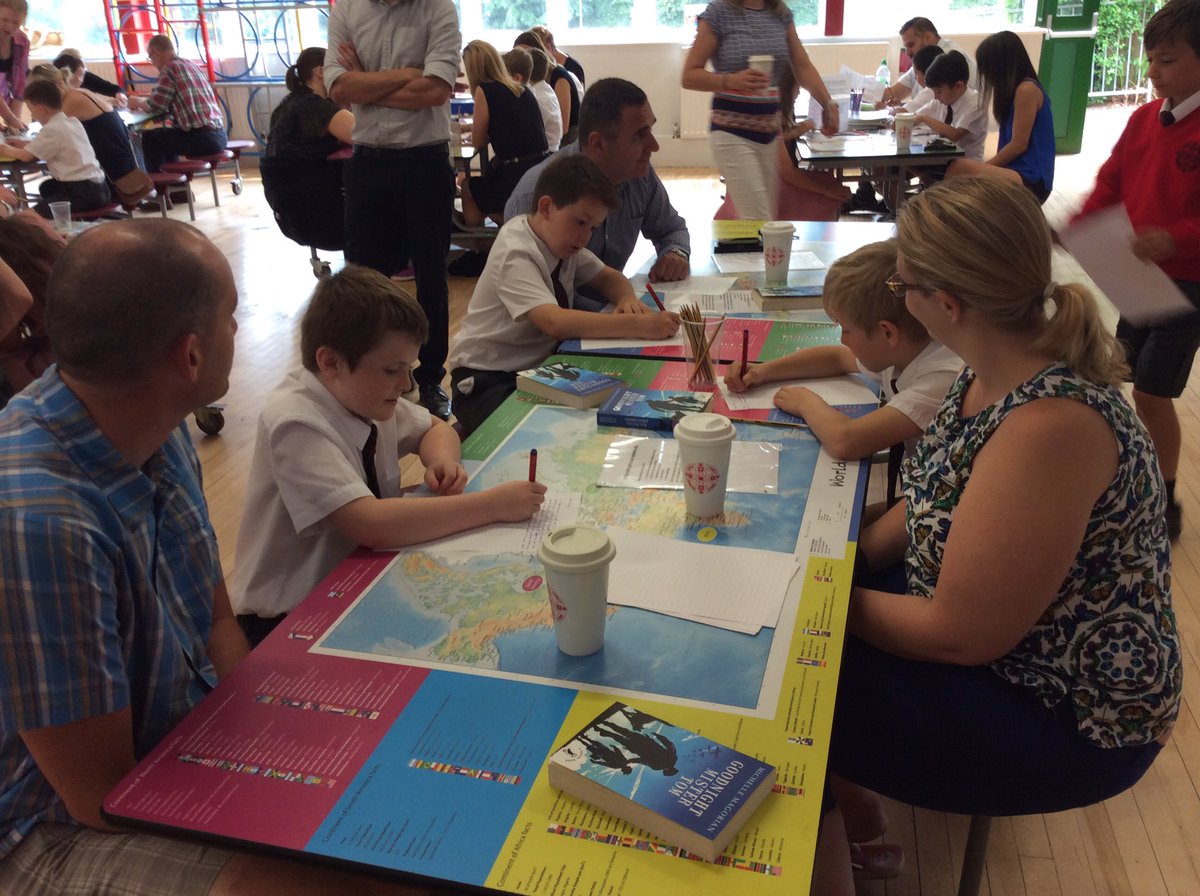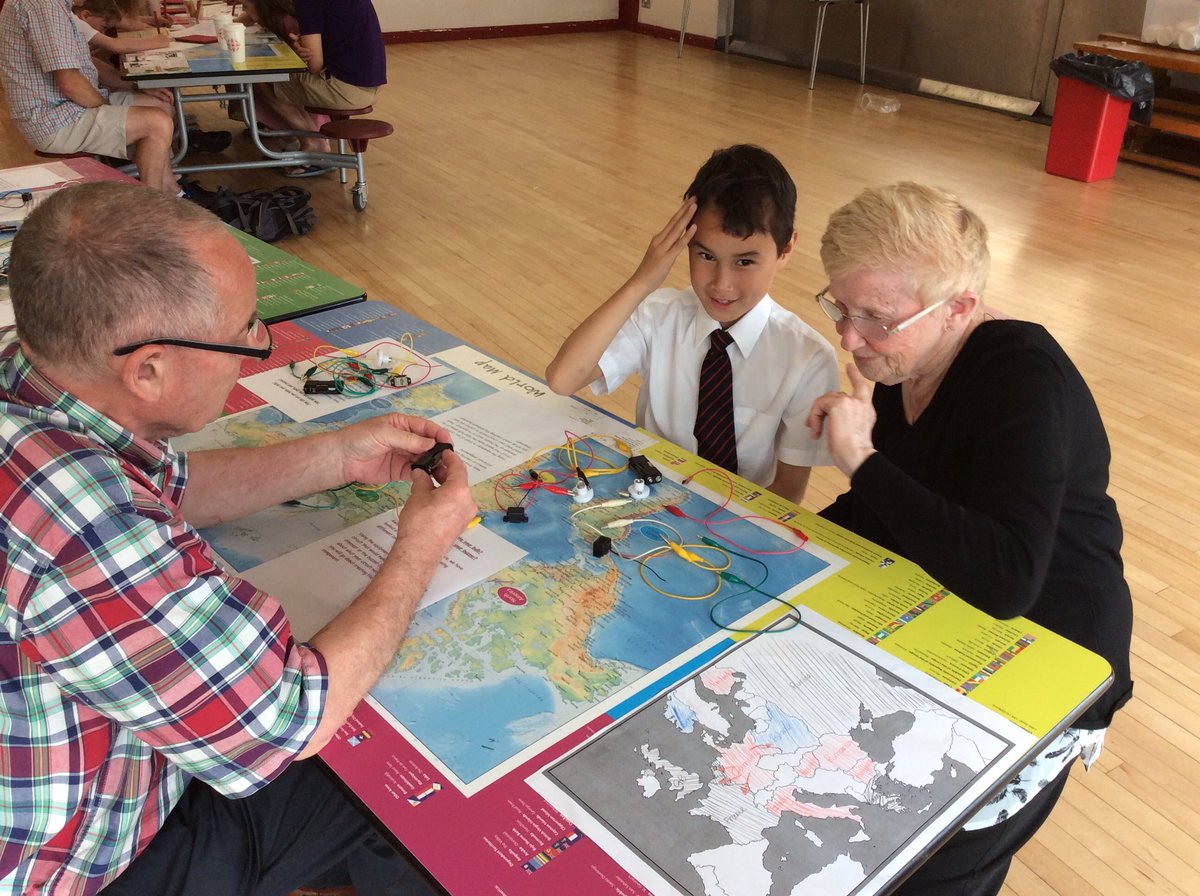 Year 1 visit the zoo
Year 1 had a very exciting day on Tuesday as they spent the day at Twycross Zoo. The children loved seeing all the different animals and felt very lucky that they even saw the elephants squirting water!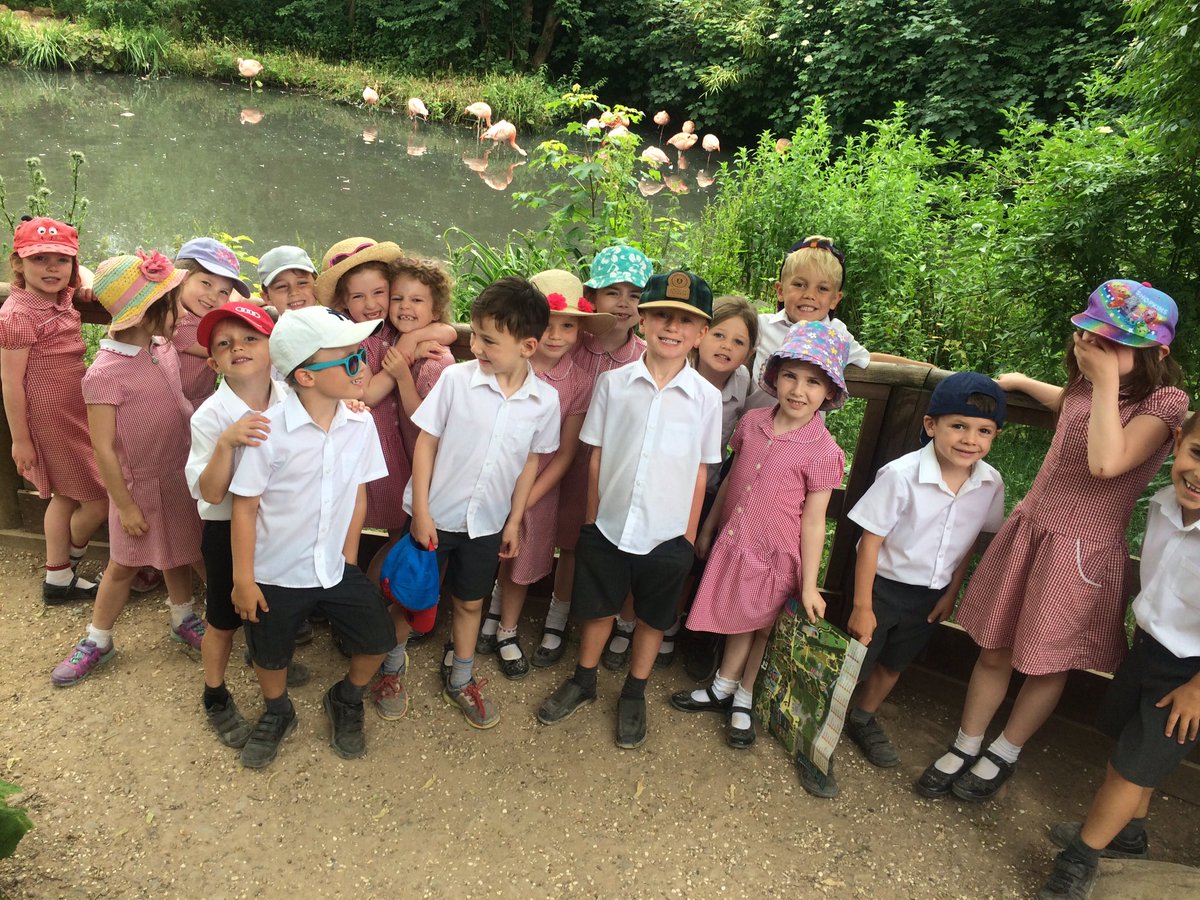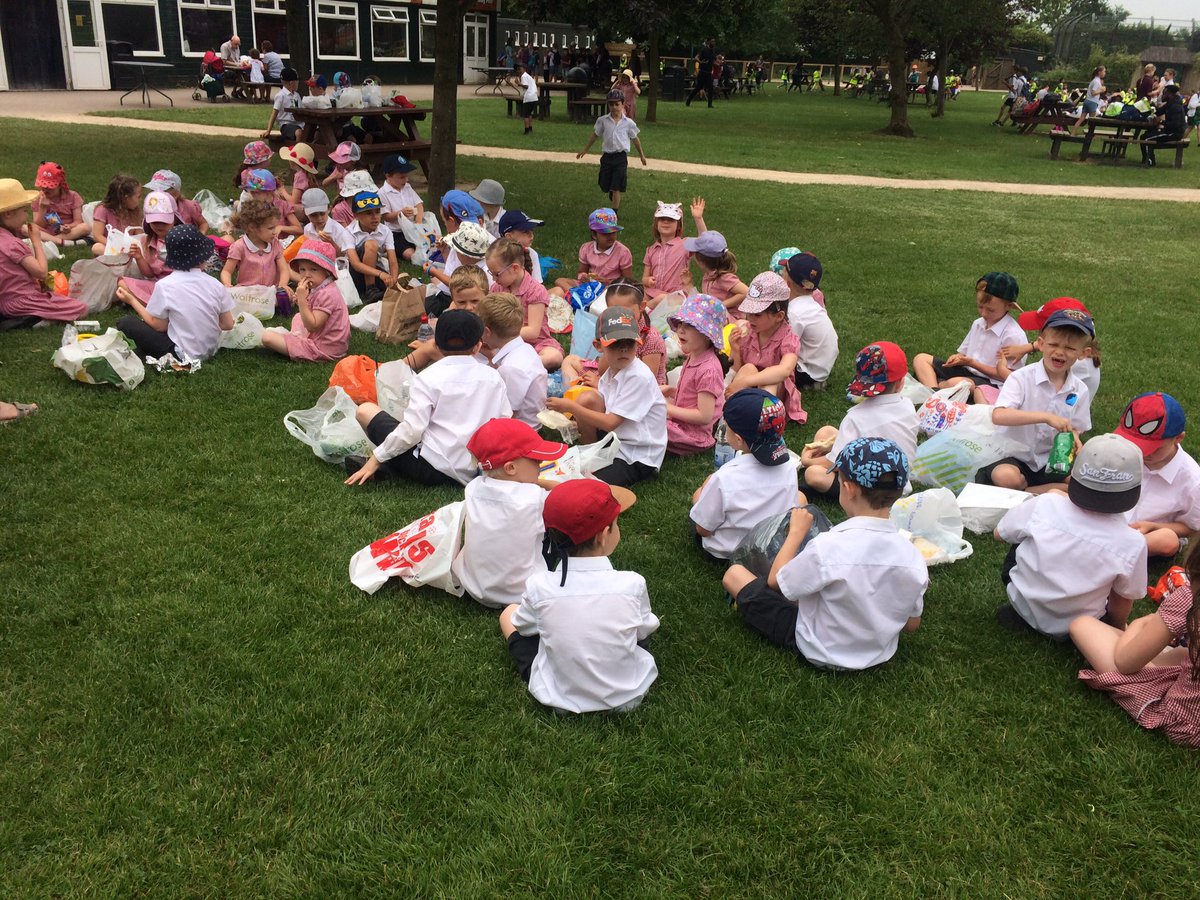 Greek Day
On Monday Year 6 explored what life would be like in Ancient Greece. They took part in a number of exciting workshops such a dance, drama and even attempted some authentic Ancient Greece Olympic sports!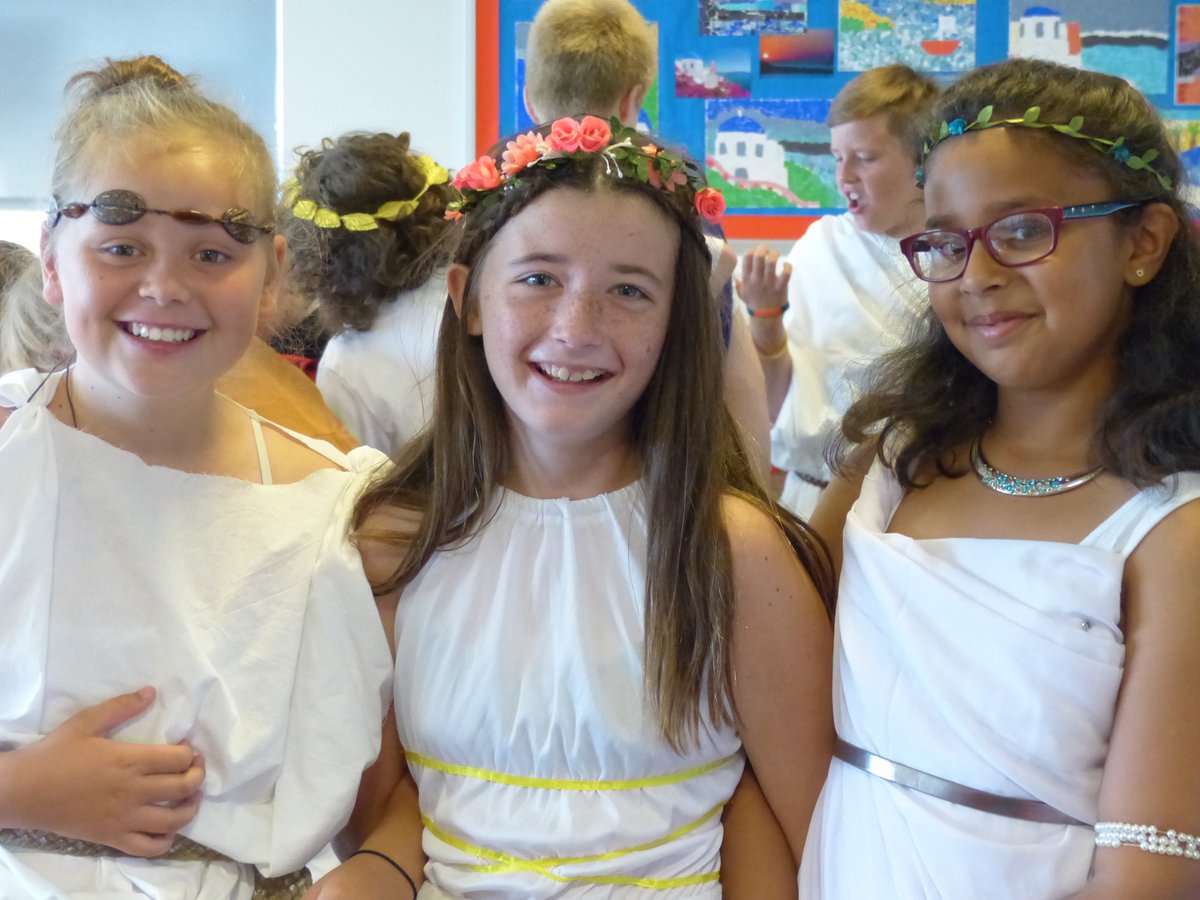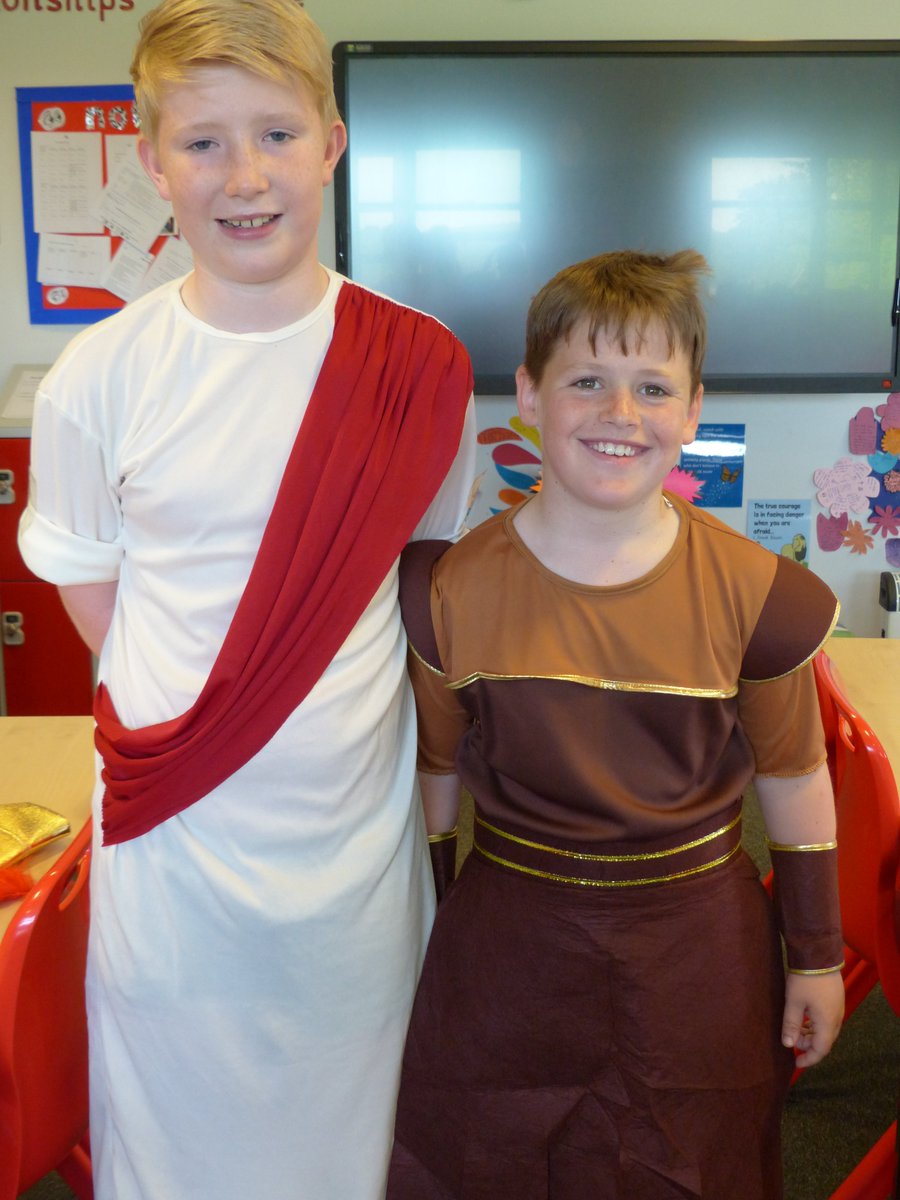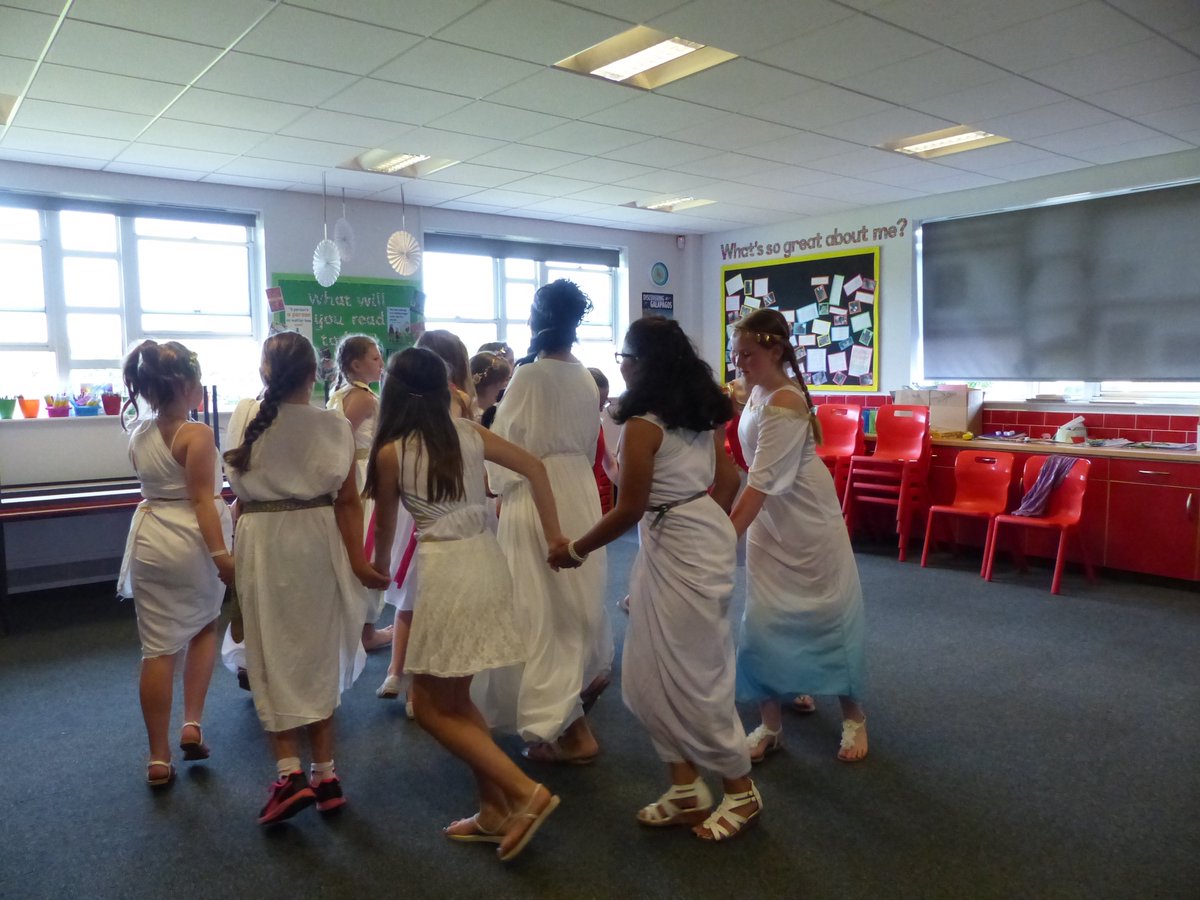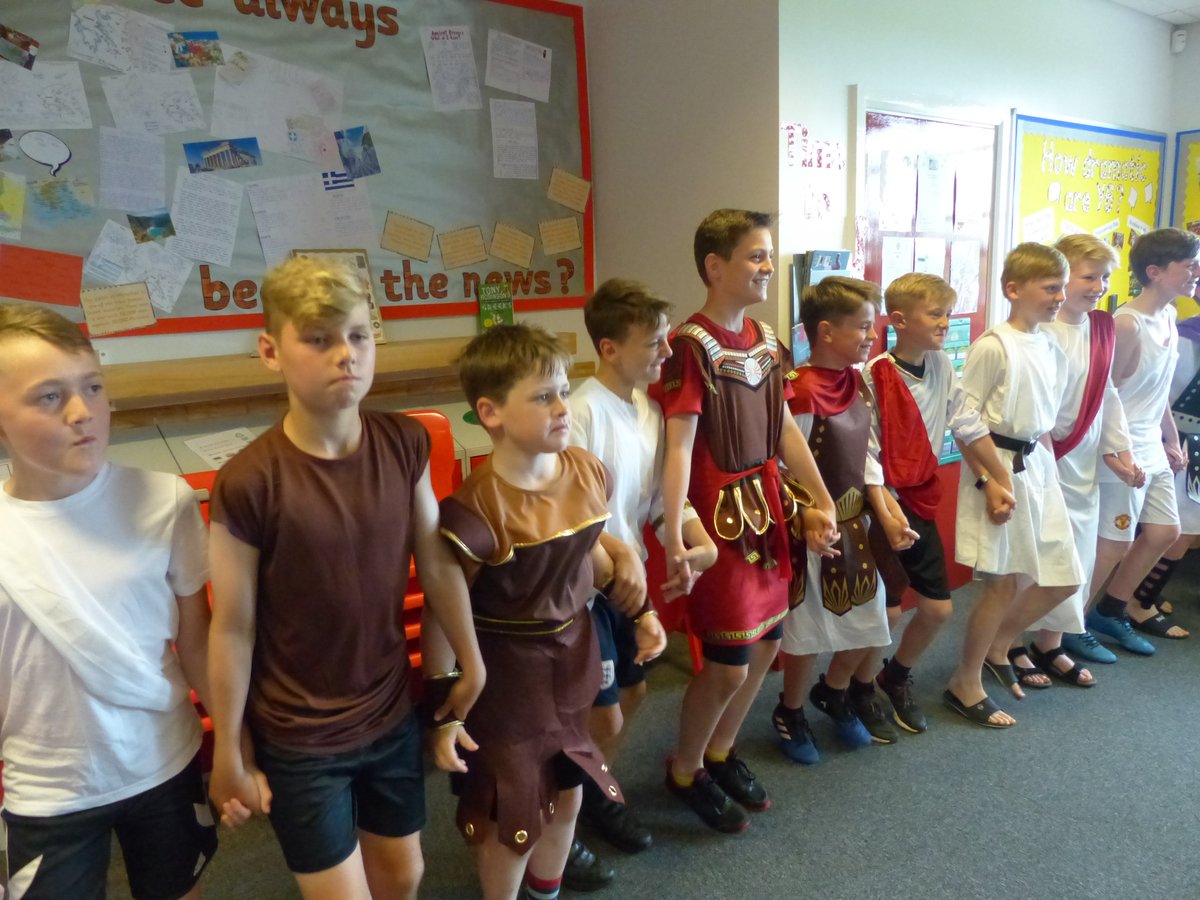 Week beginning Monday 12th June 2017
Learning in Reception
As part of their Big Question, Reception have made their very own sea creatures this week. All of the children also went to Church on Wednesday for worship.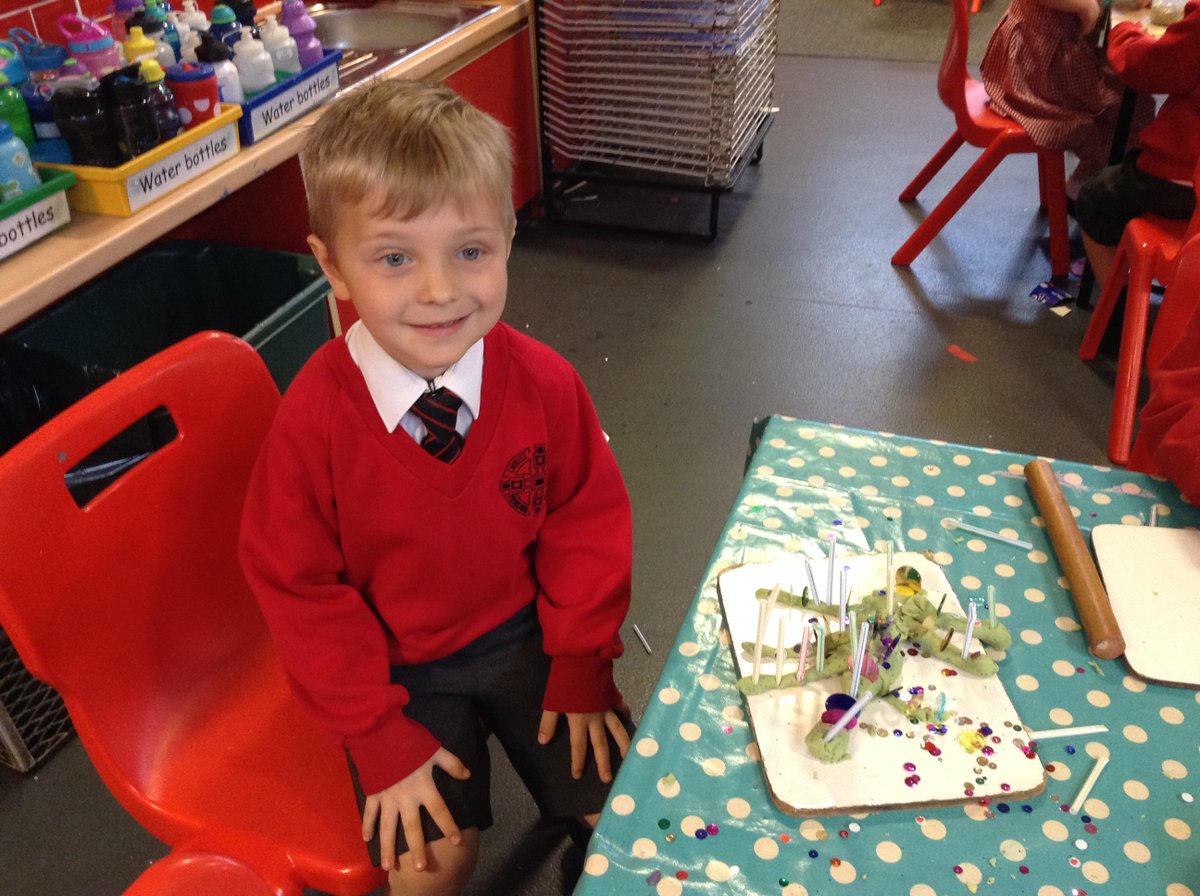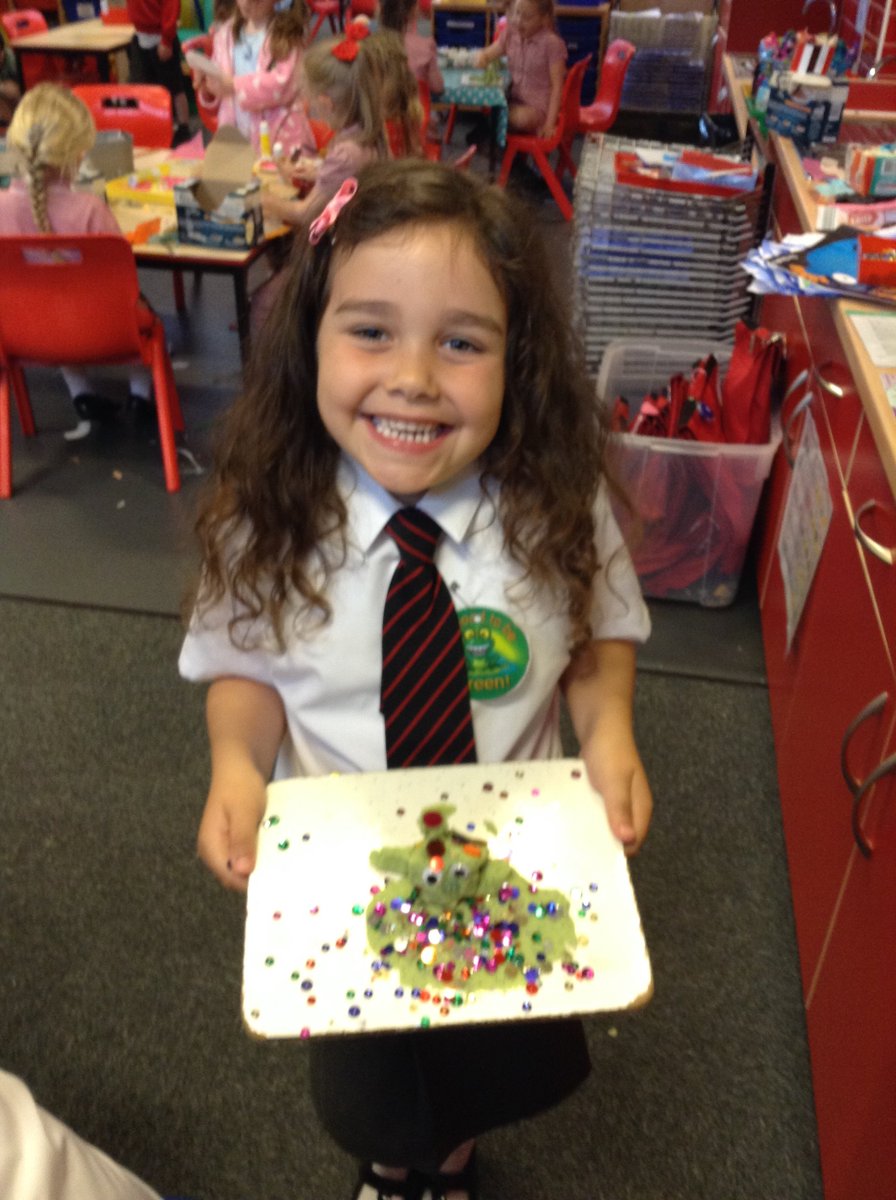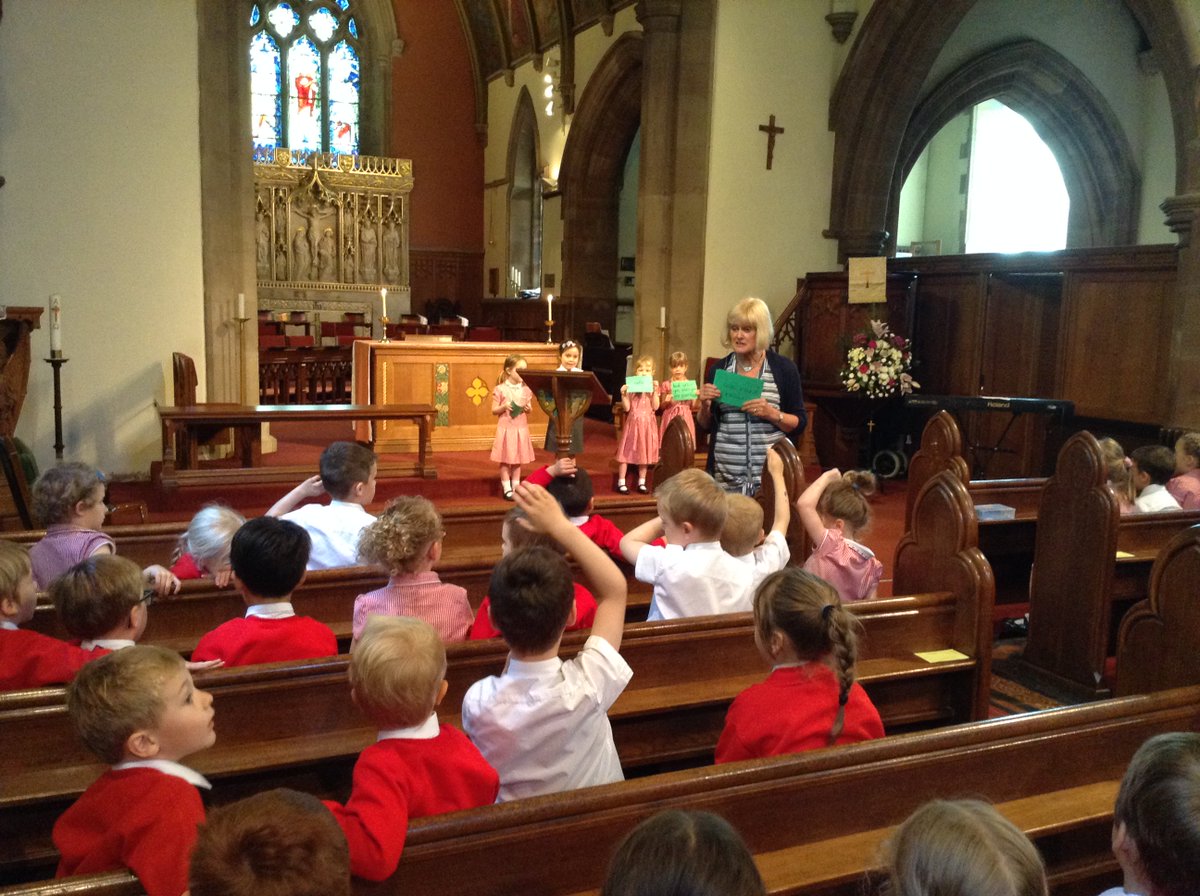 Year 1 Bakes!
What a wonderful afternoon for Year 1 on Thursday! They baked and decorated some delicious cupcakes.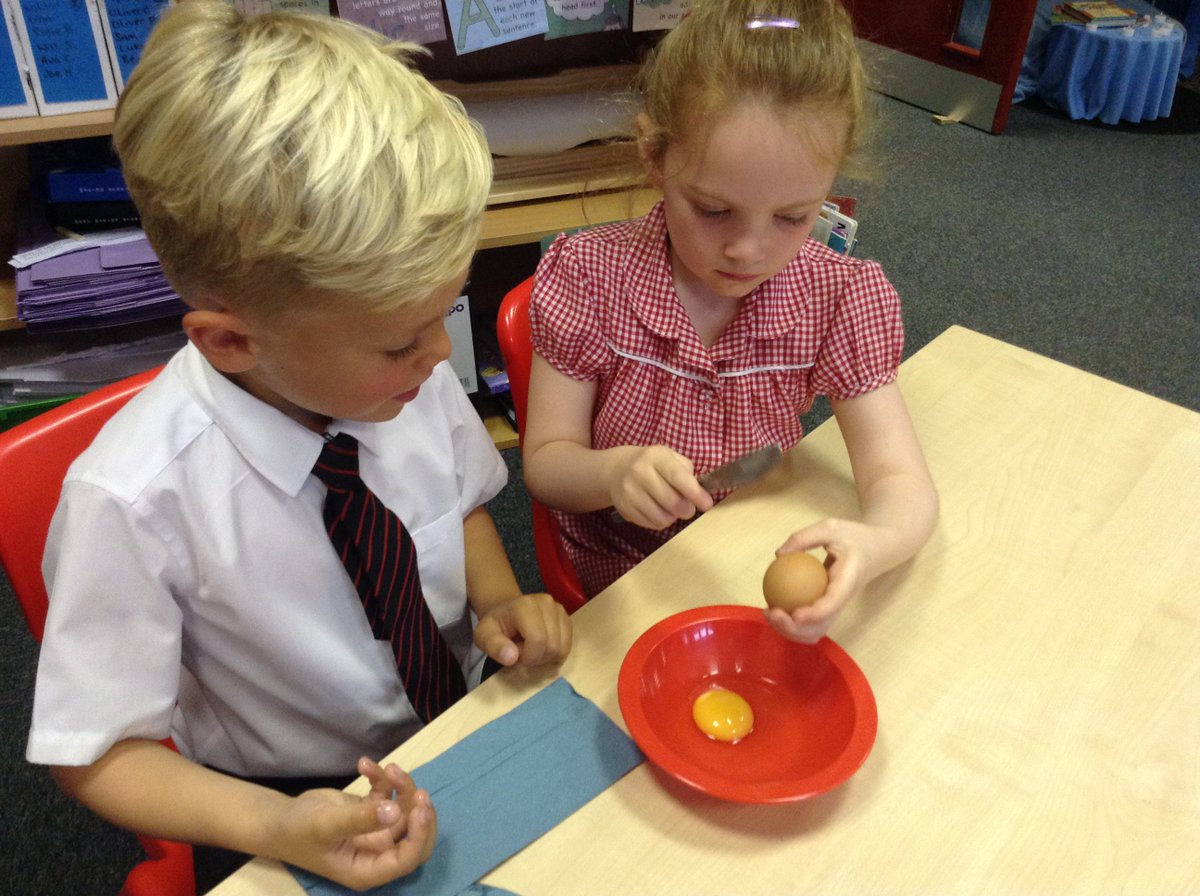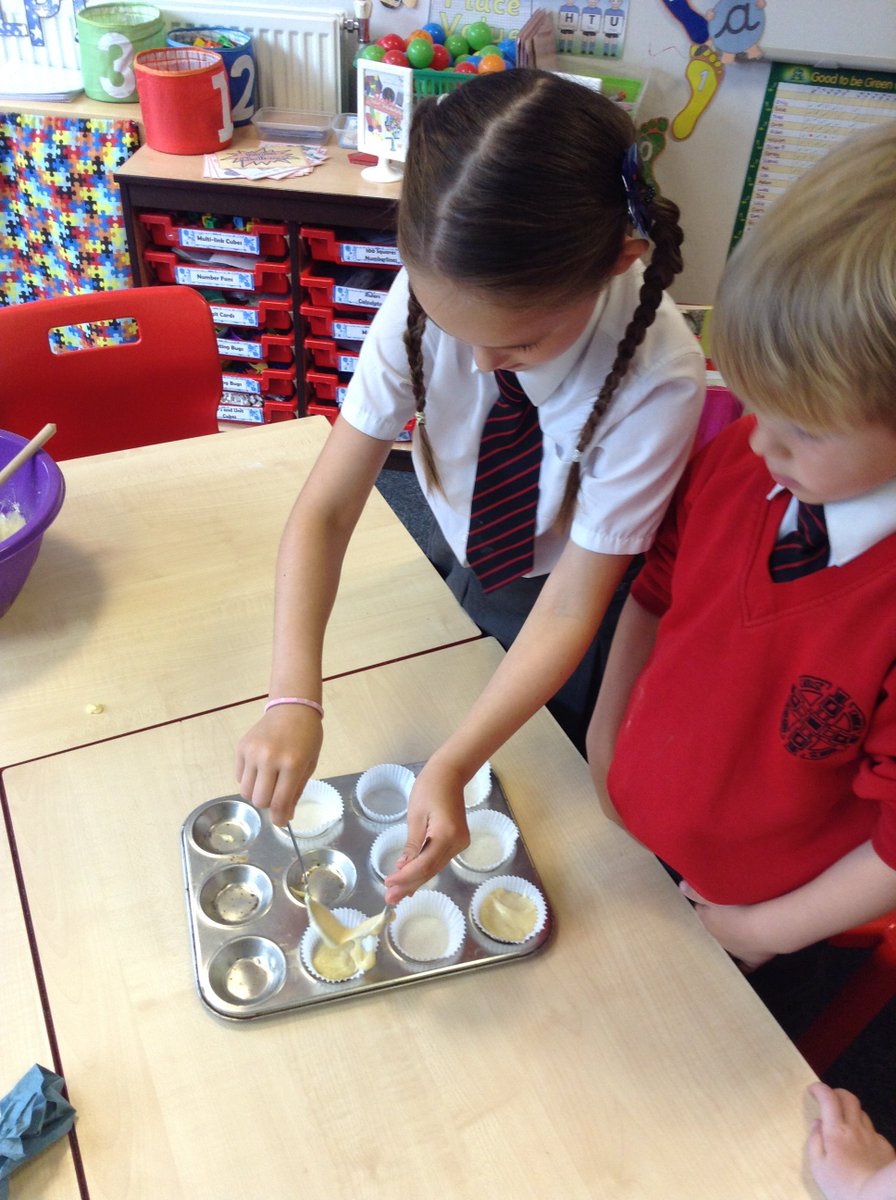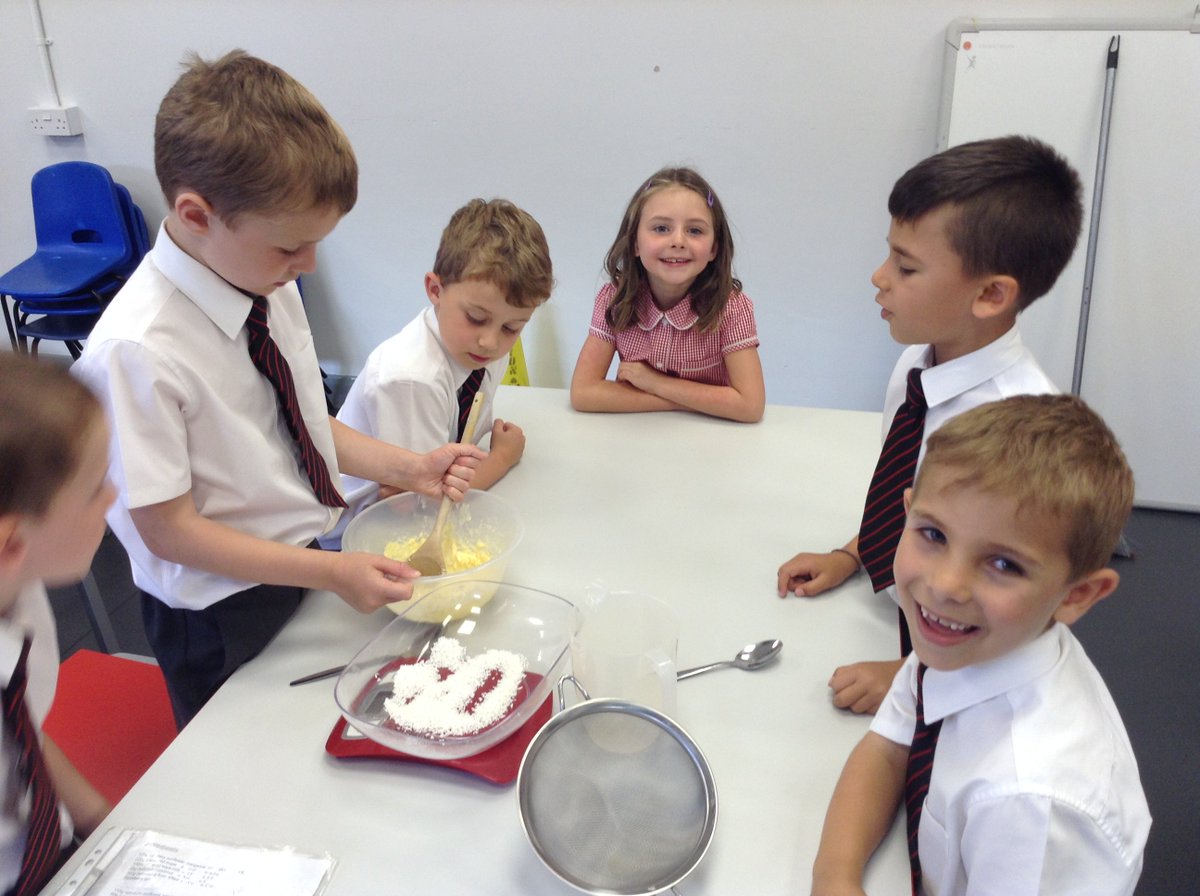 History Workshops
Children in Year 2 and Year 3 have taken part in a history workshop this week. Year 2 have learnt all about The Great Fire of London and Year 3 have had an Egyptian workshop.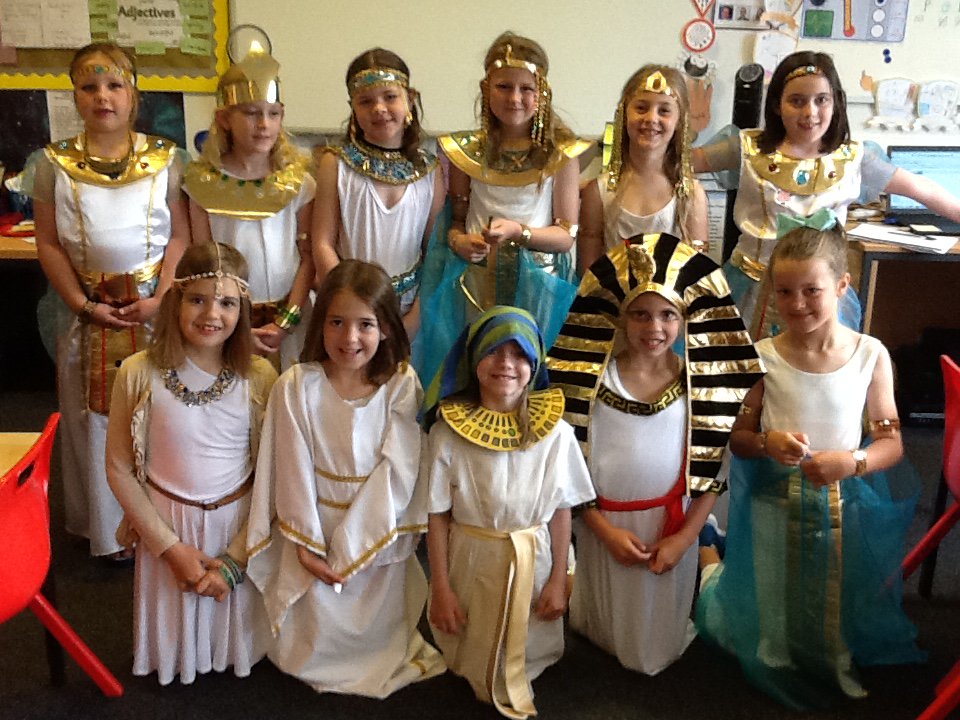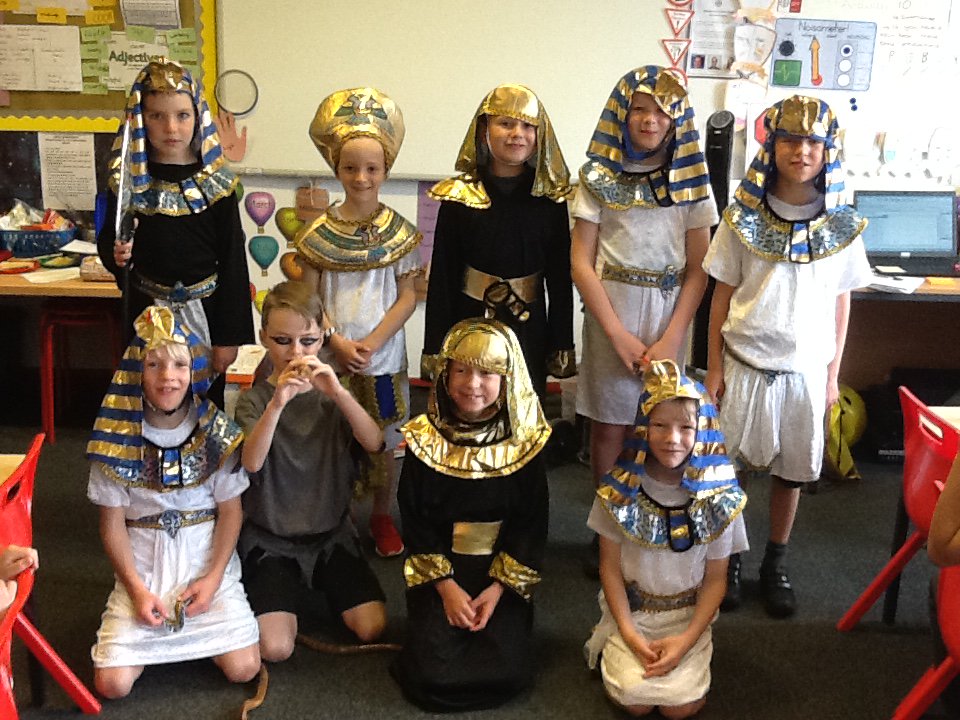 4SC Inspire Workshop
It was wonderful to see so many adults from home in school on Tuesday morning for 4SC's Inspire Workshop. The children (and adults) had a super time learning the Jitterbug and took part in other WW2 related activities.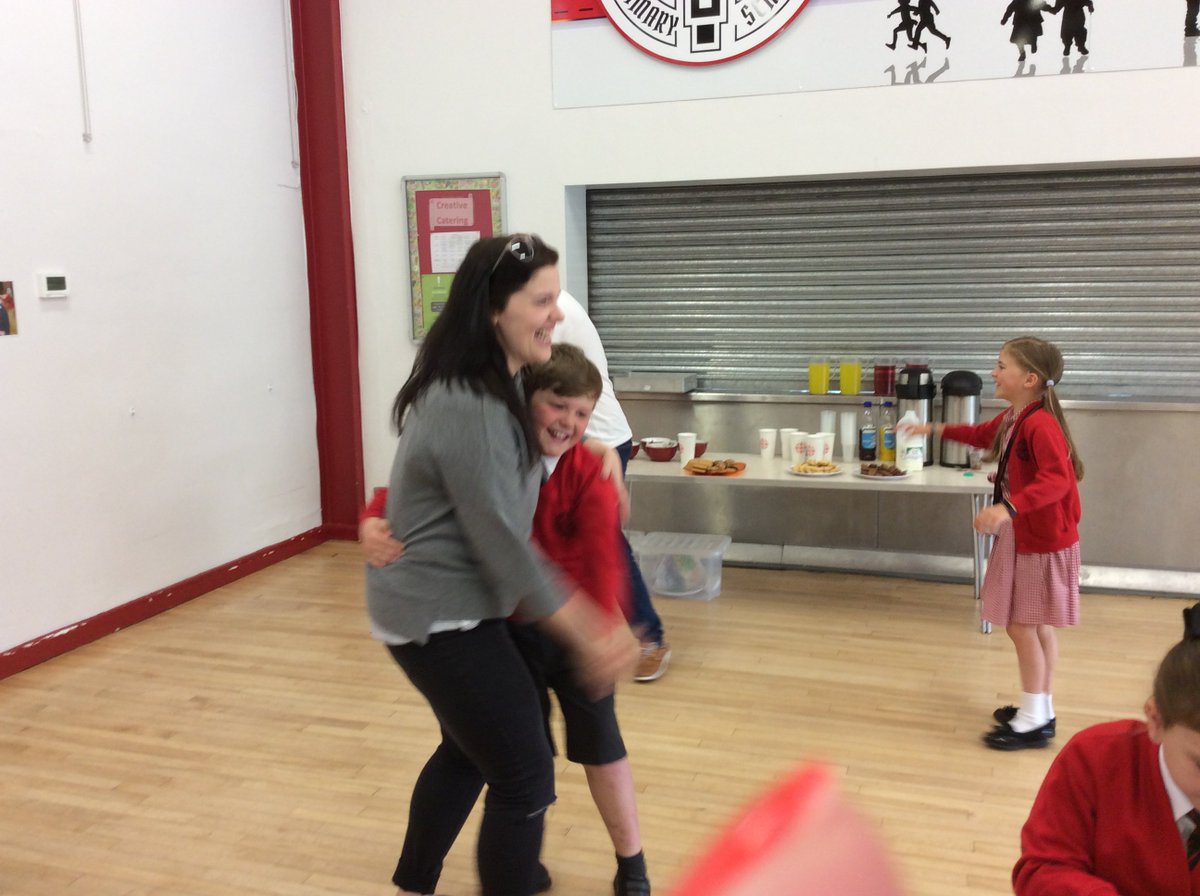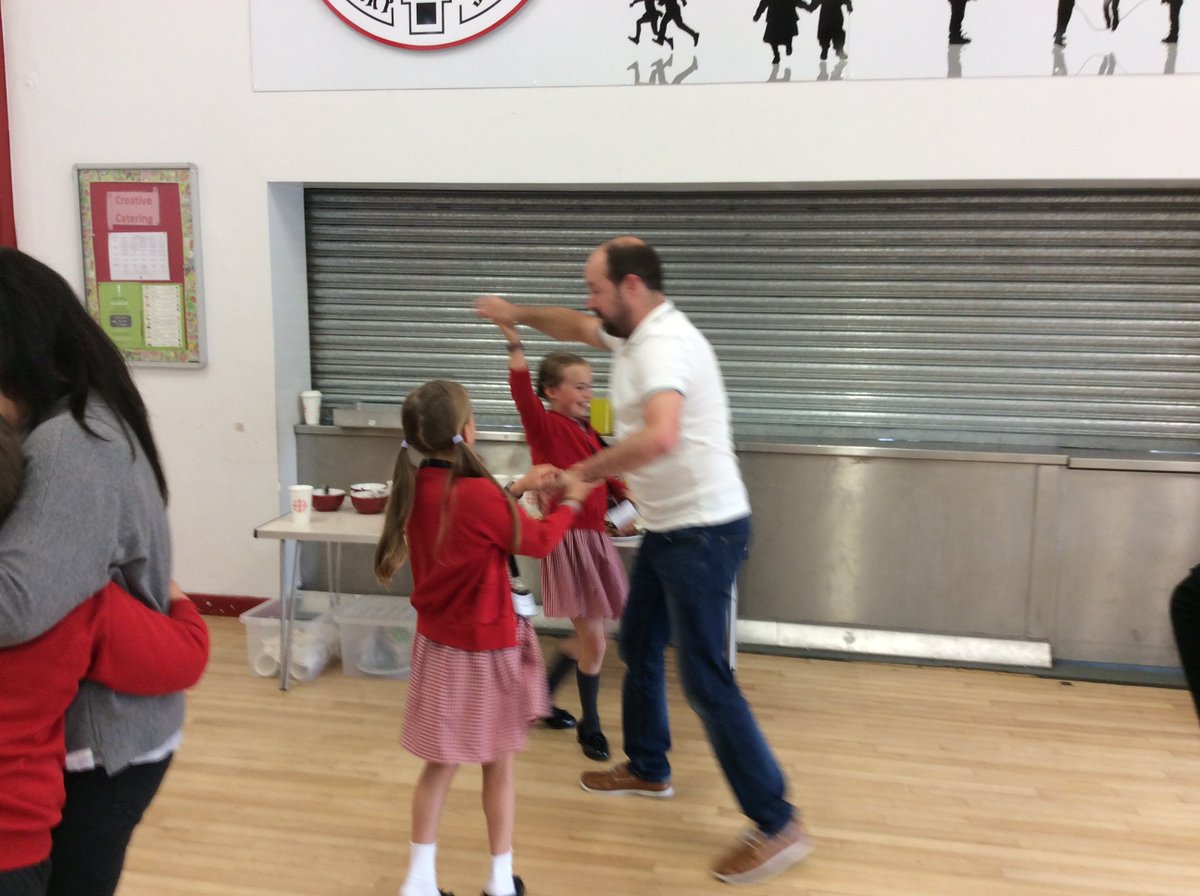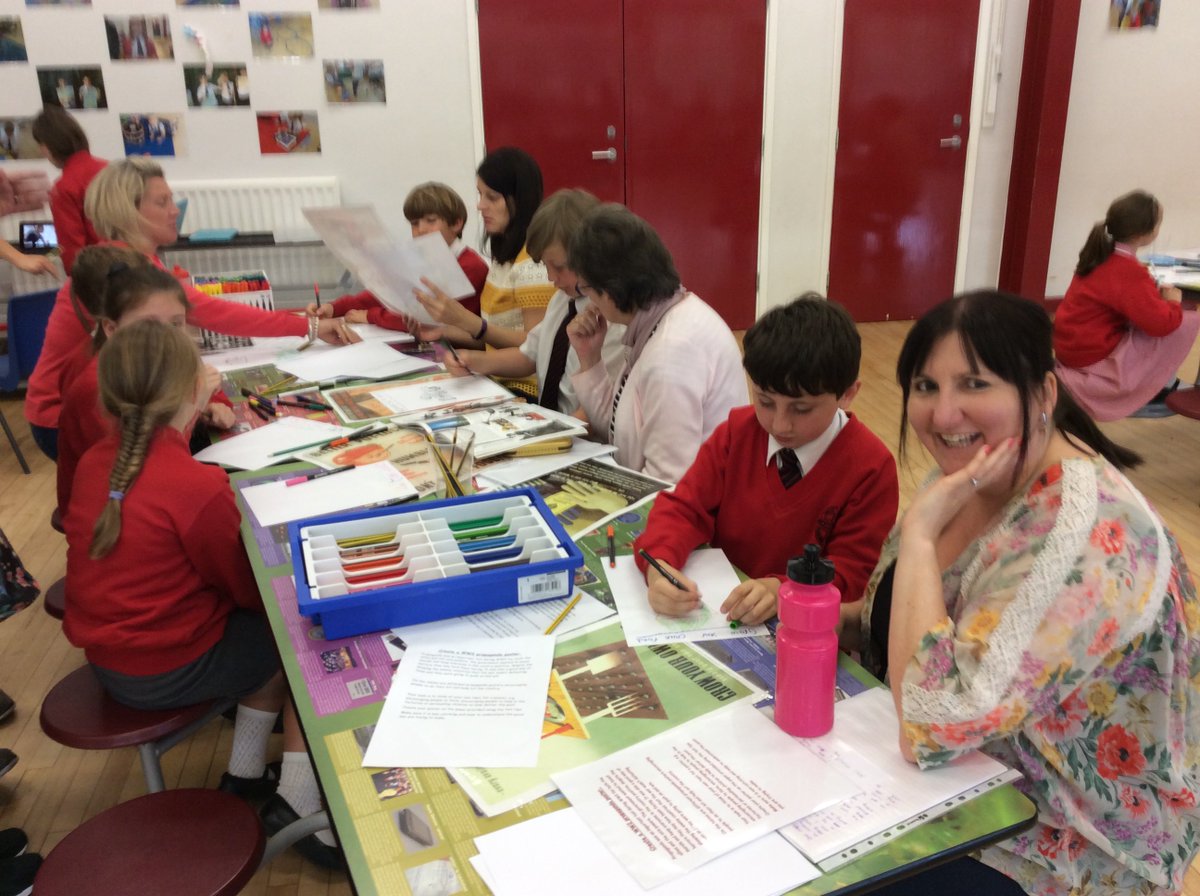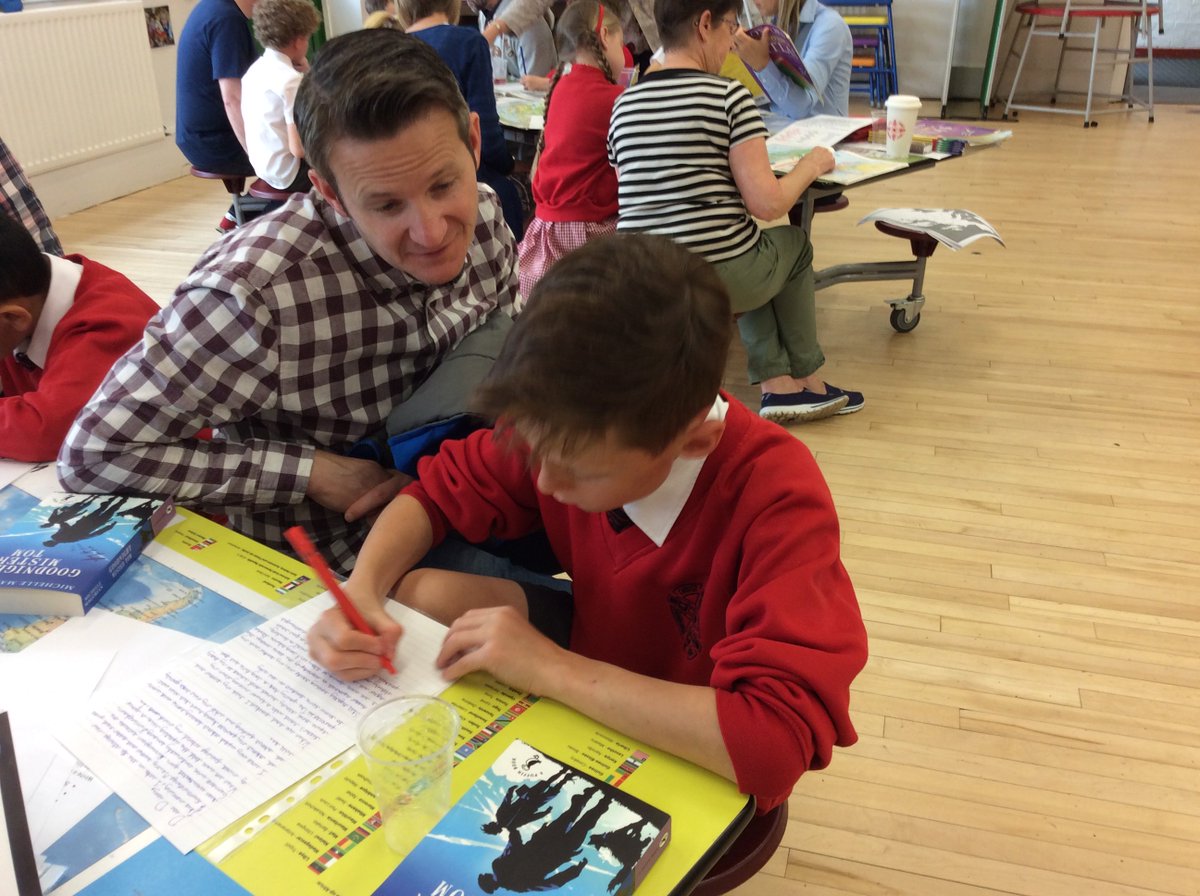 Week beginning Monday 5th June 2017
Whitemoor Lakes
Year 4 have enjoyed a fun-packed few days at Whitemoor Lakes. They took part in a huge range of activities and everyone at Christ Church is so proud of them. Well done Year 4 - a real credit to our school.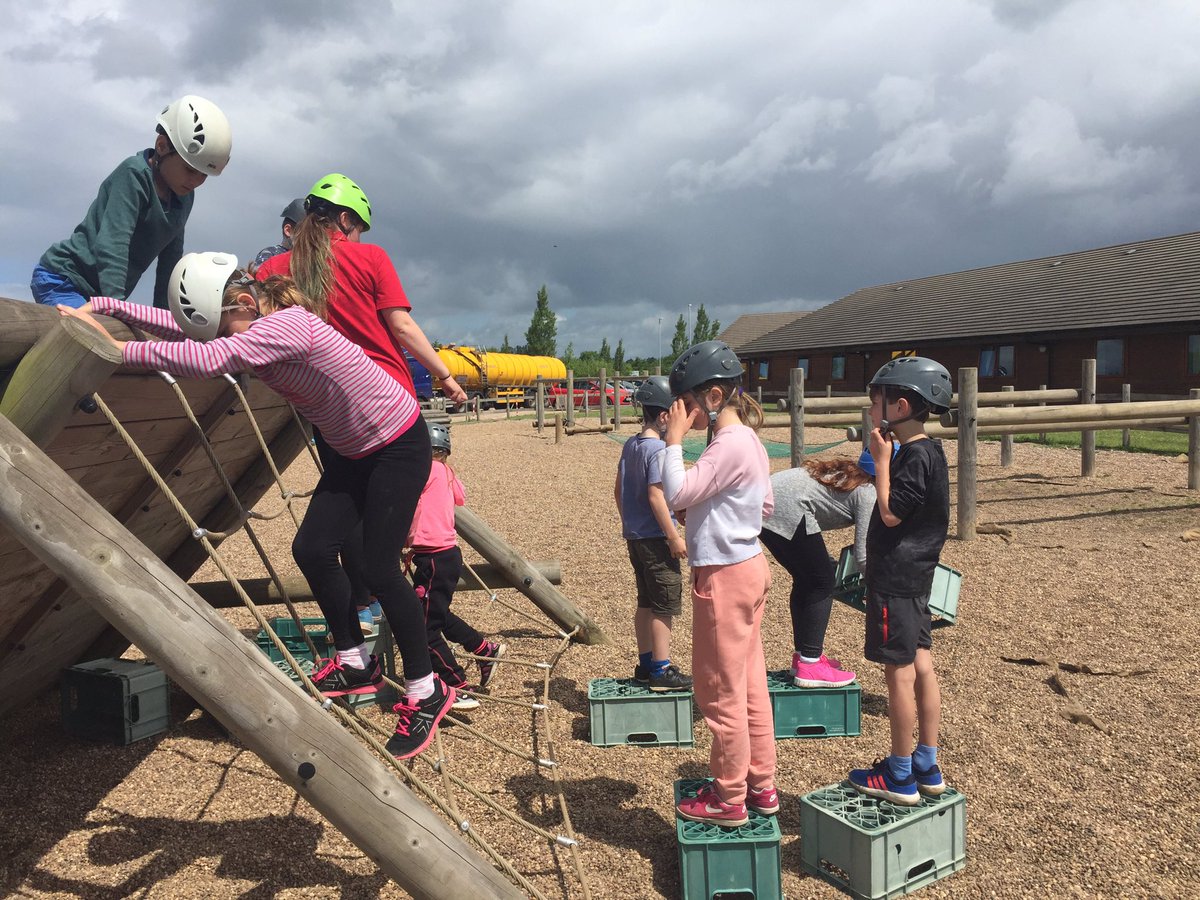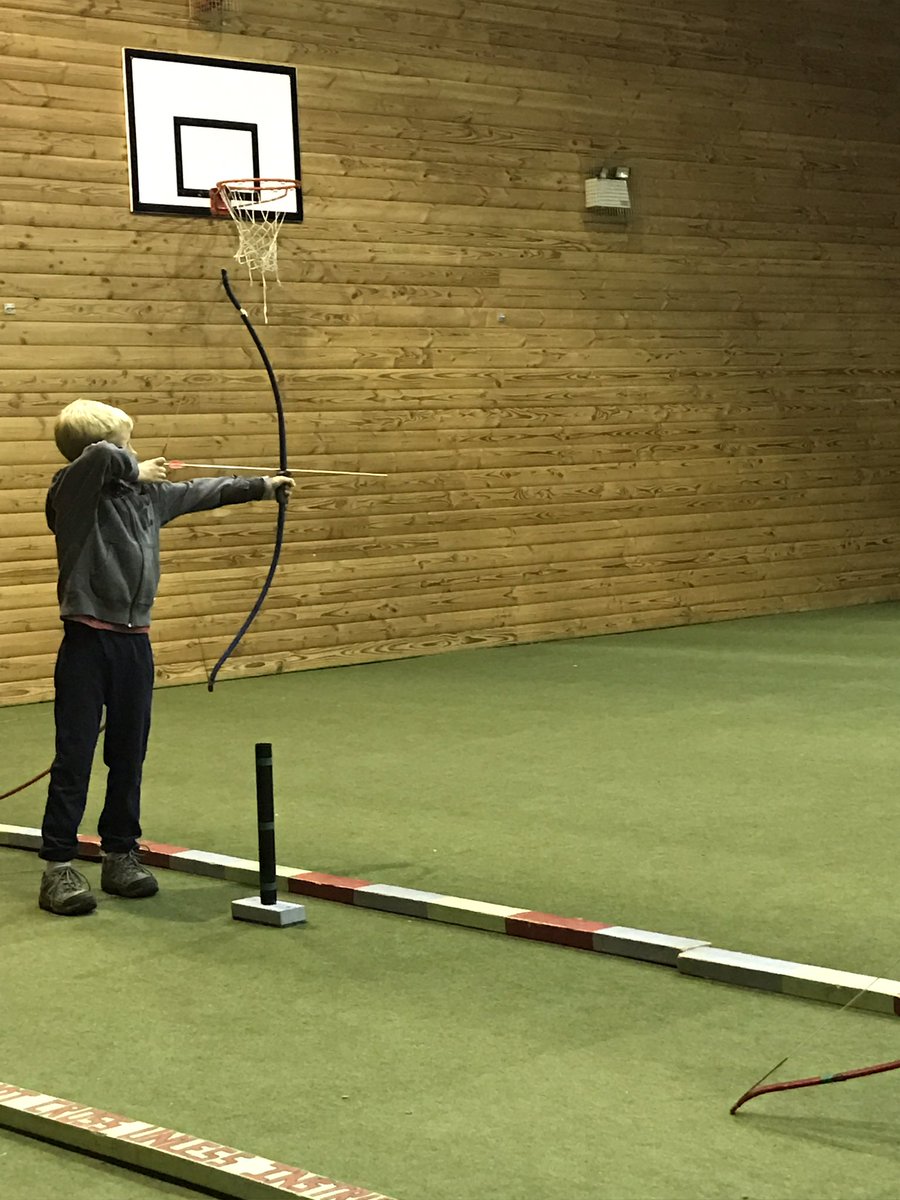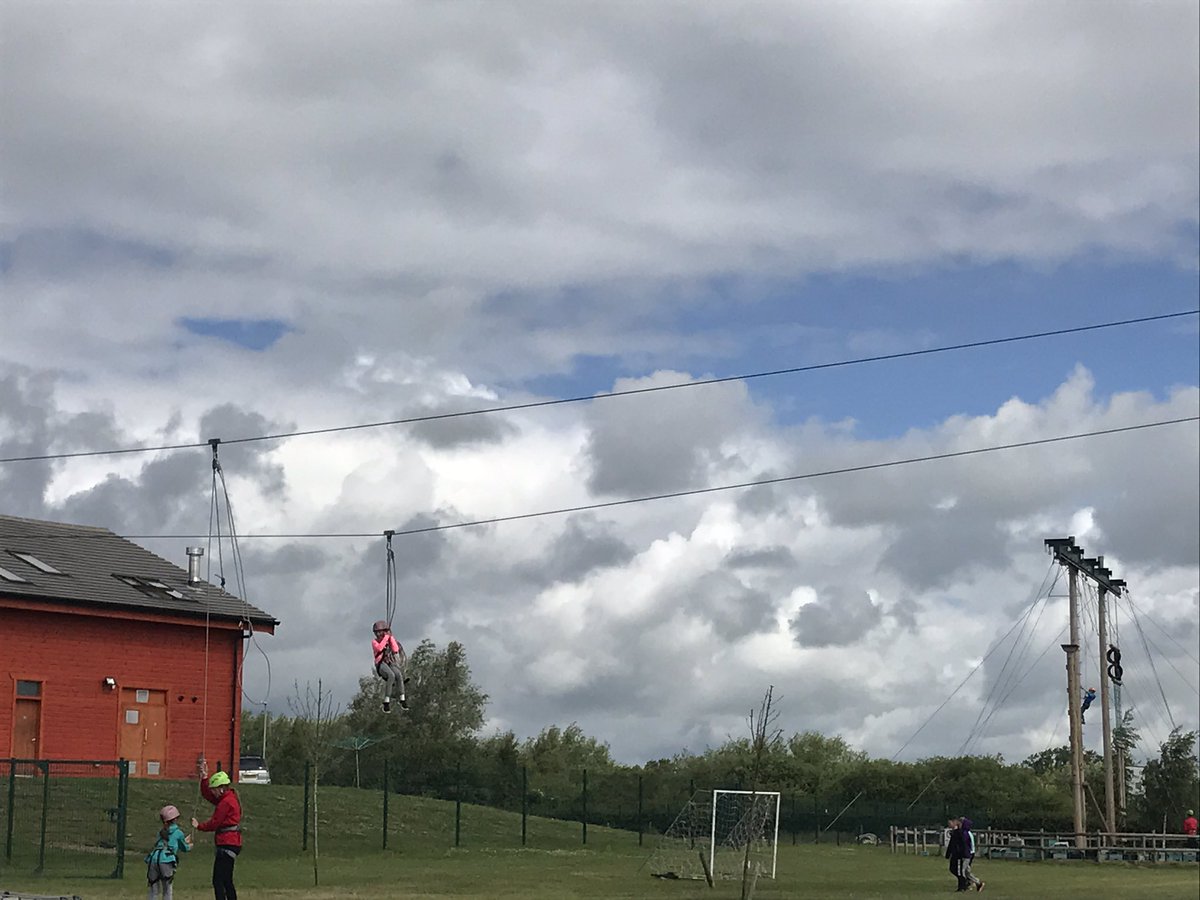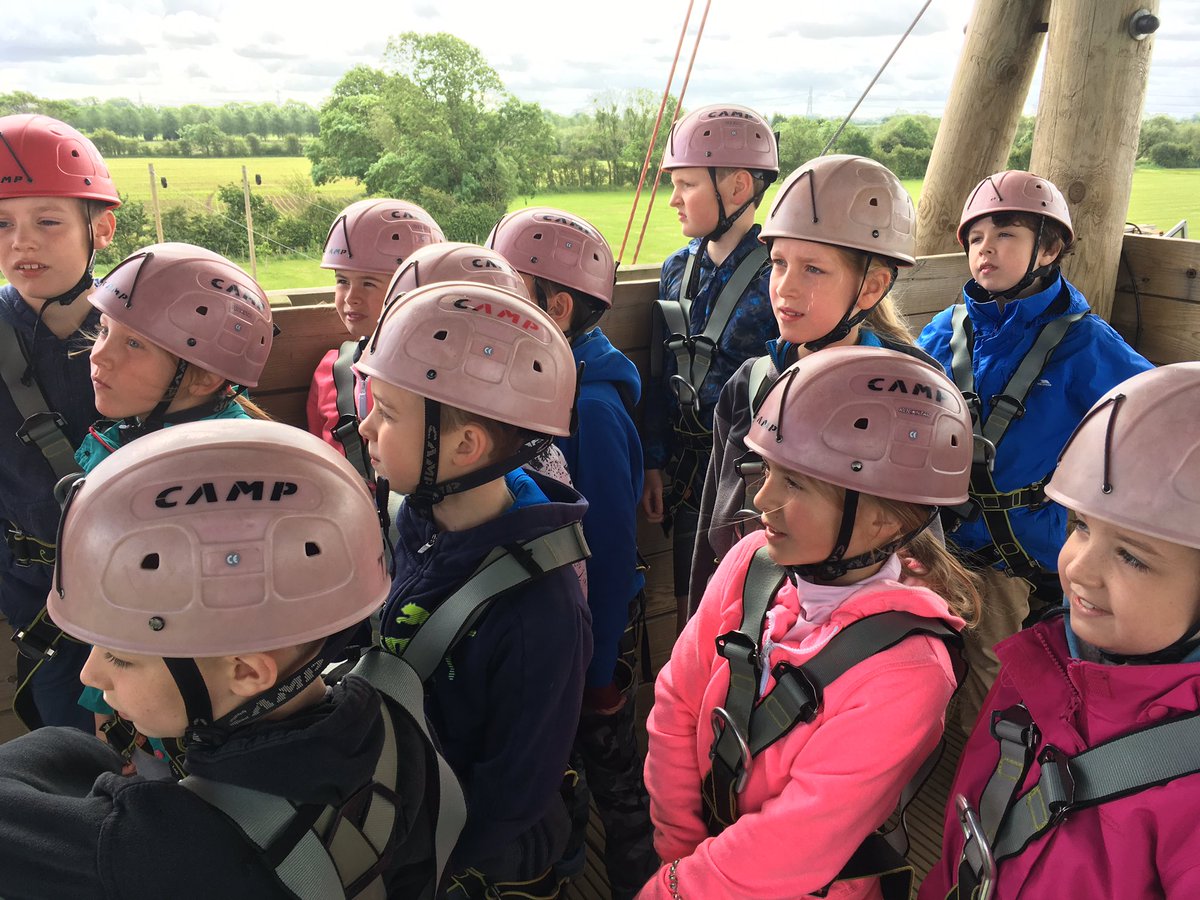 Bikeability
Year 6 have had a wonderful two days where they have learnt how to ride safely and look after their bike. It has been great to see the children so enthusiastic and confident on the roads too.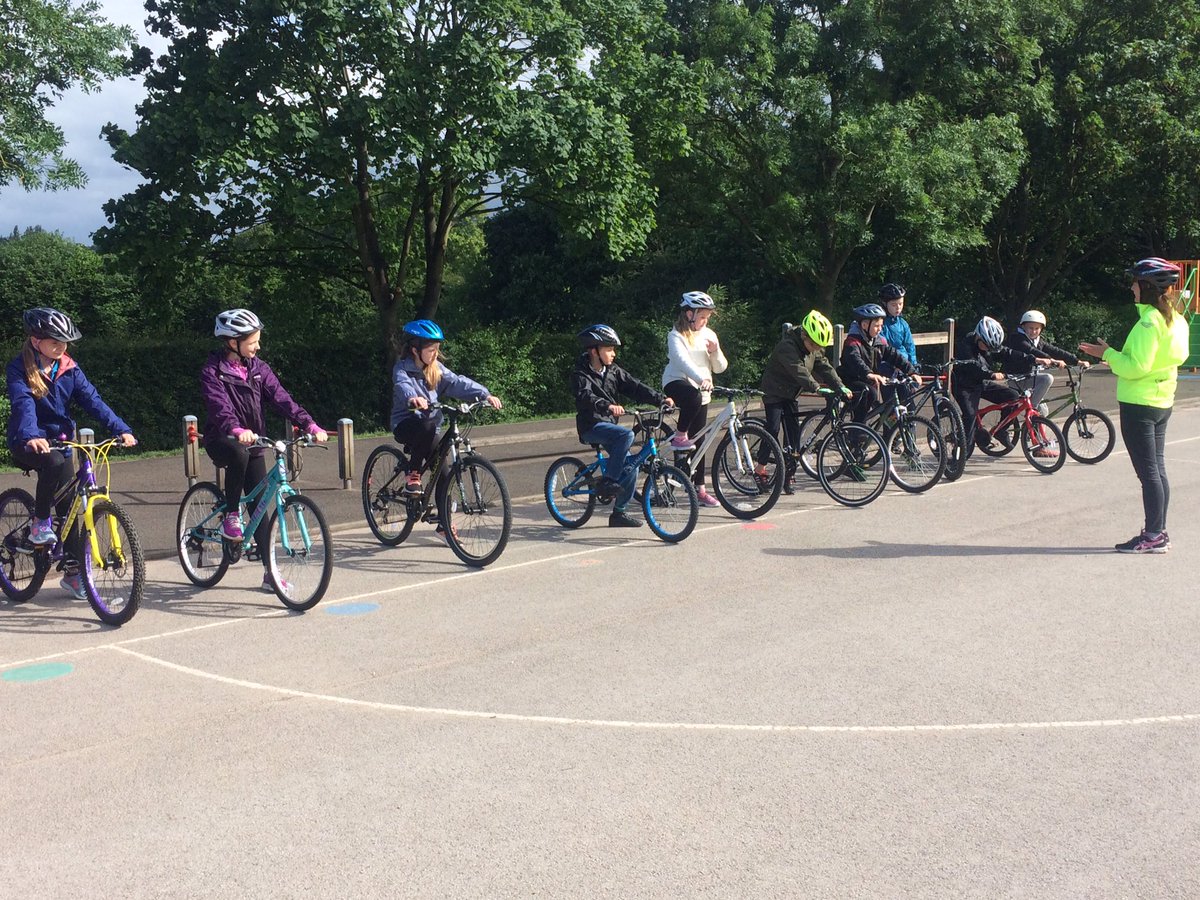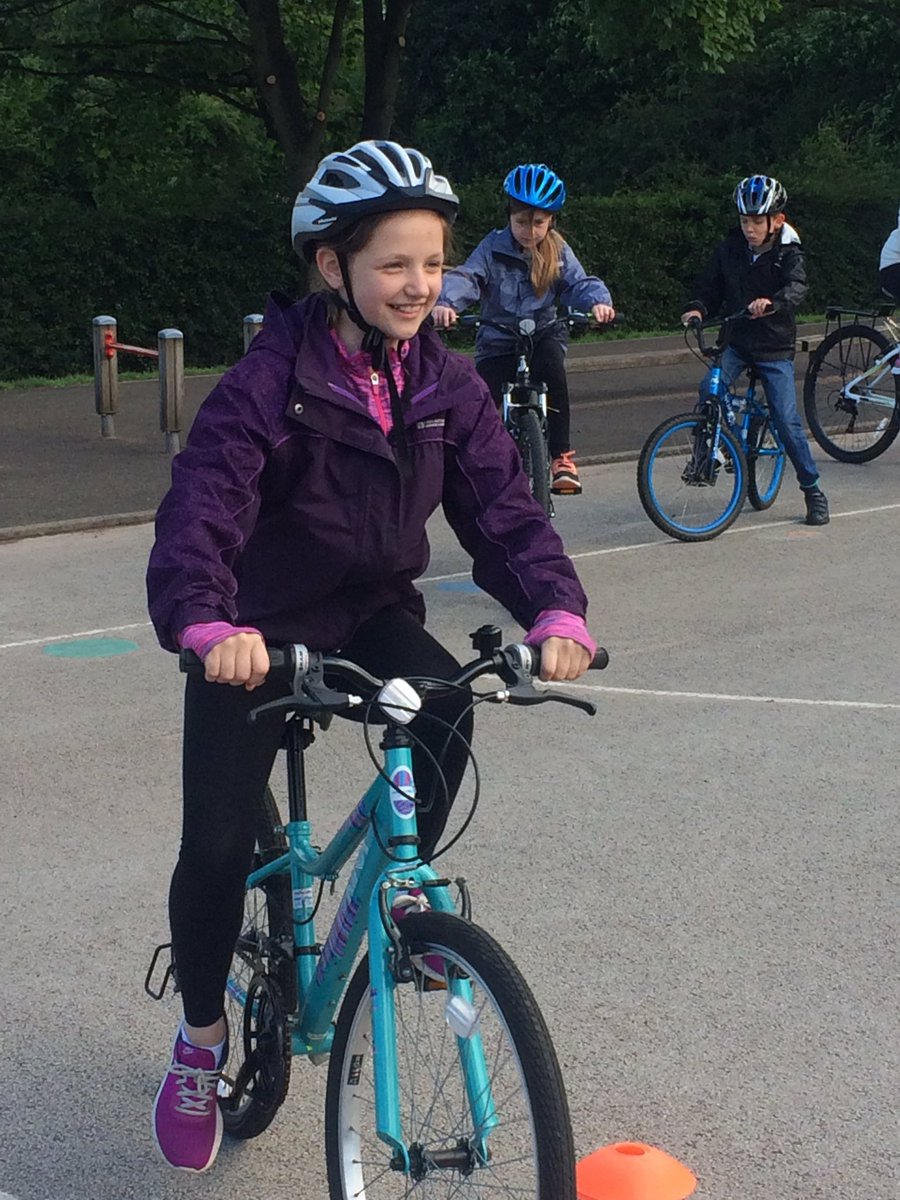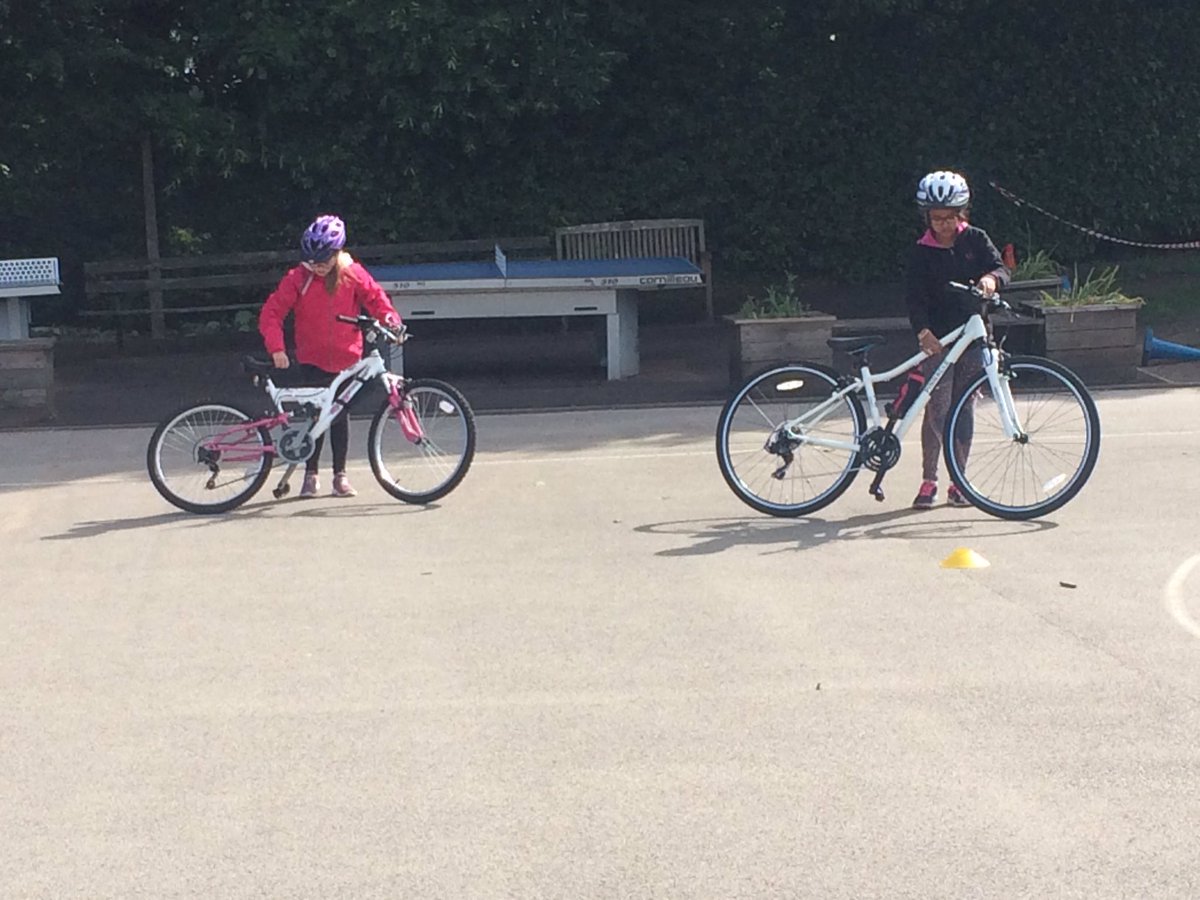 Under the sea
Reception have had a great week learning about what can be found under the sea. The children have been very interested in this topic and have asked some brilliant questions.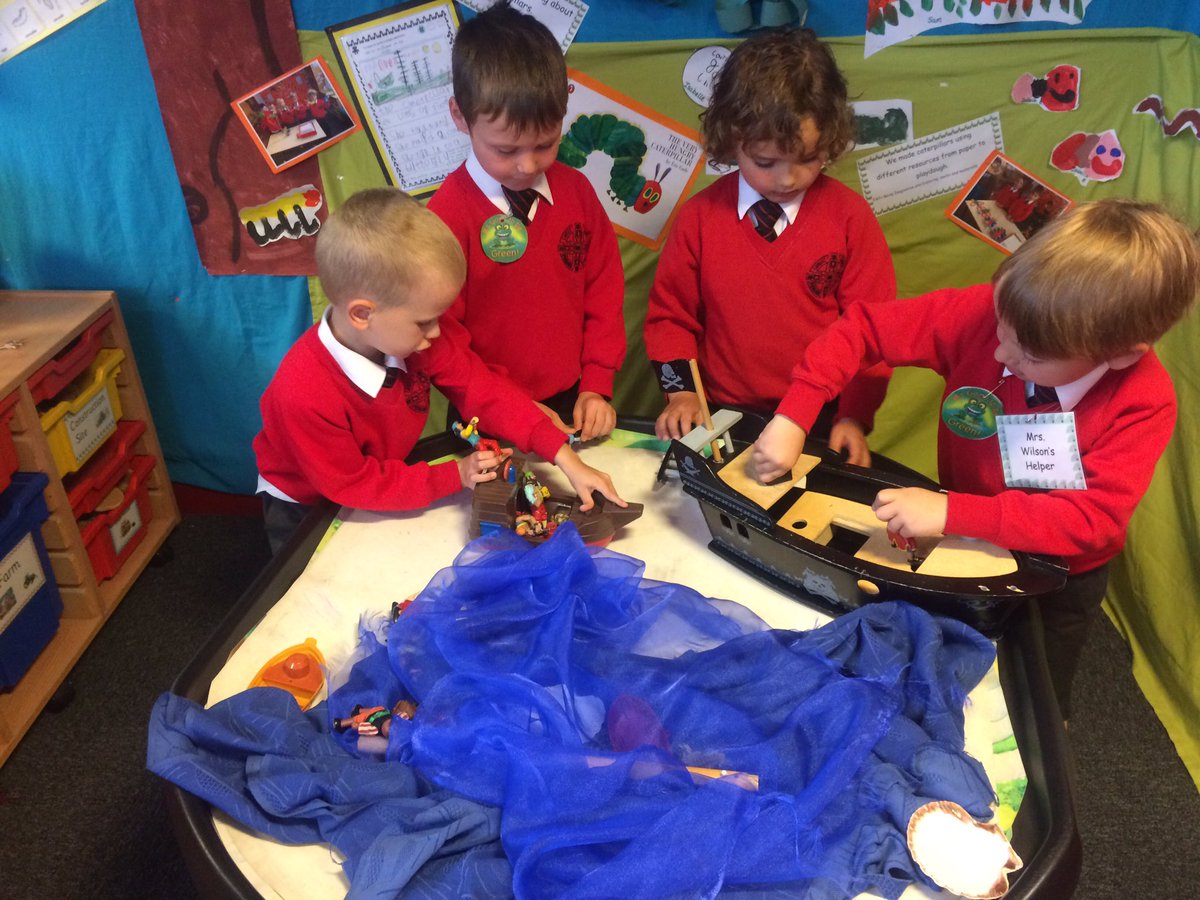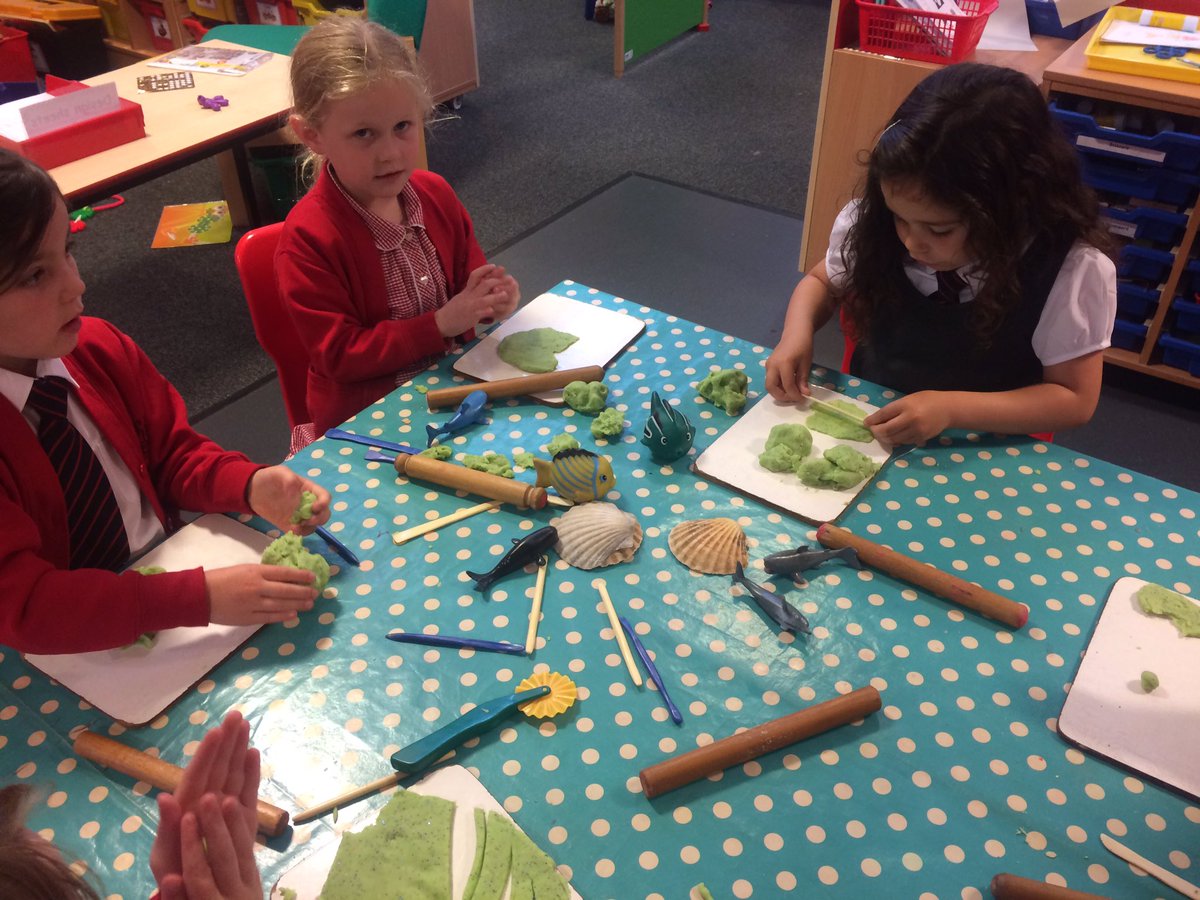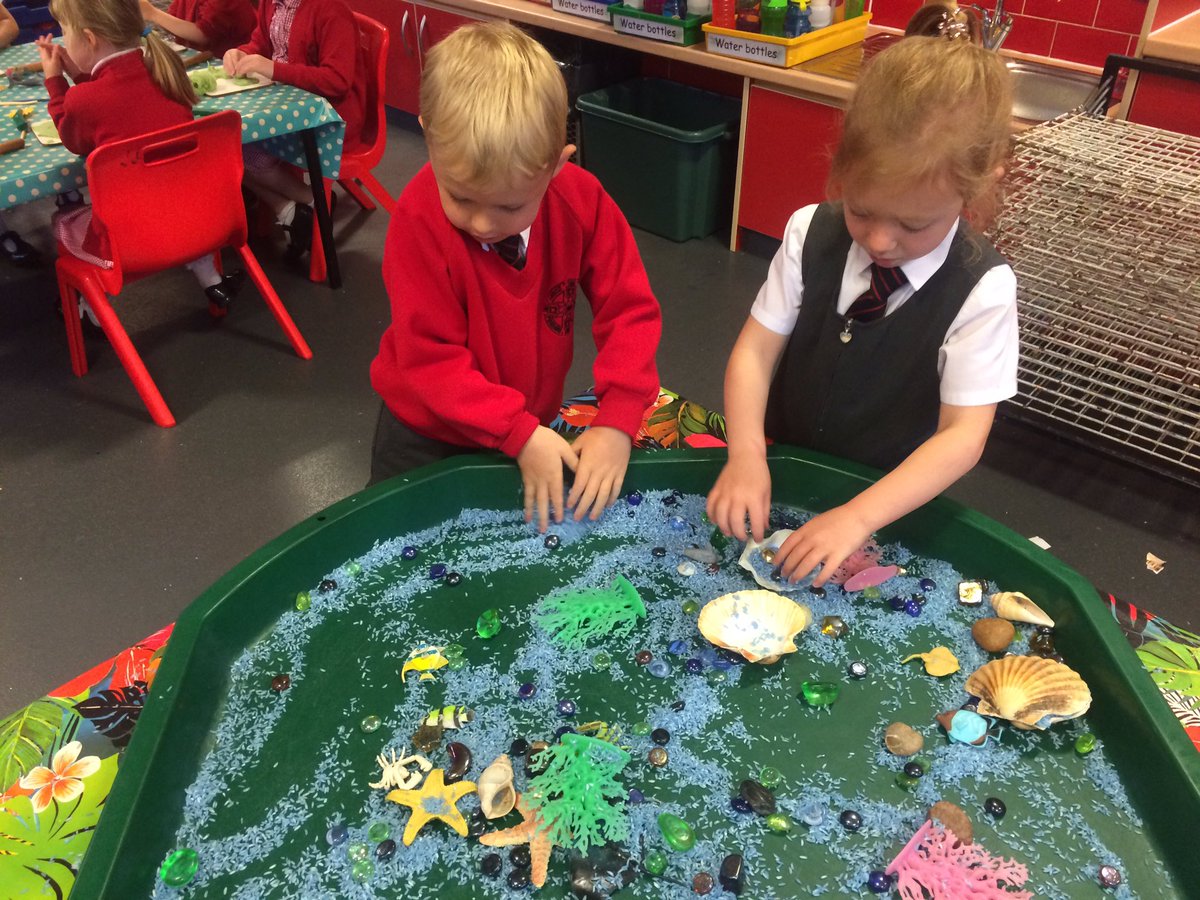 Week beginning Monday 22nd May 2017
Good to be Green
Once again, it has been another super worship with many awards given out. Well done Christ Church!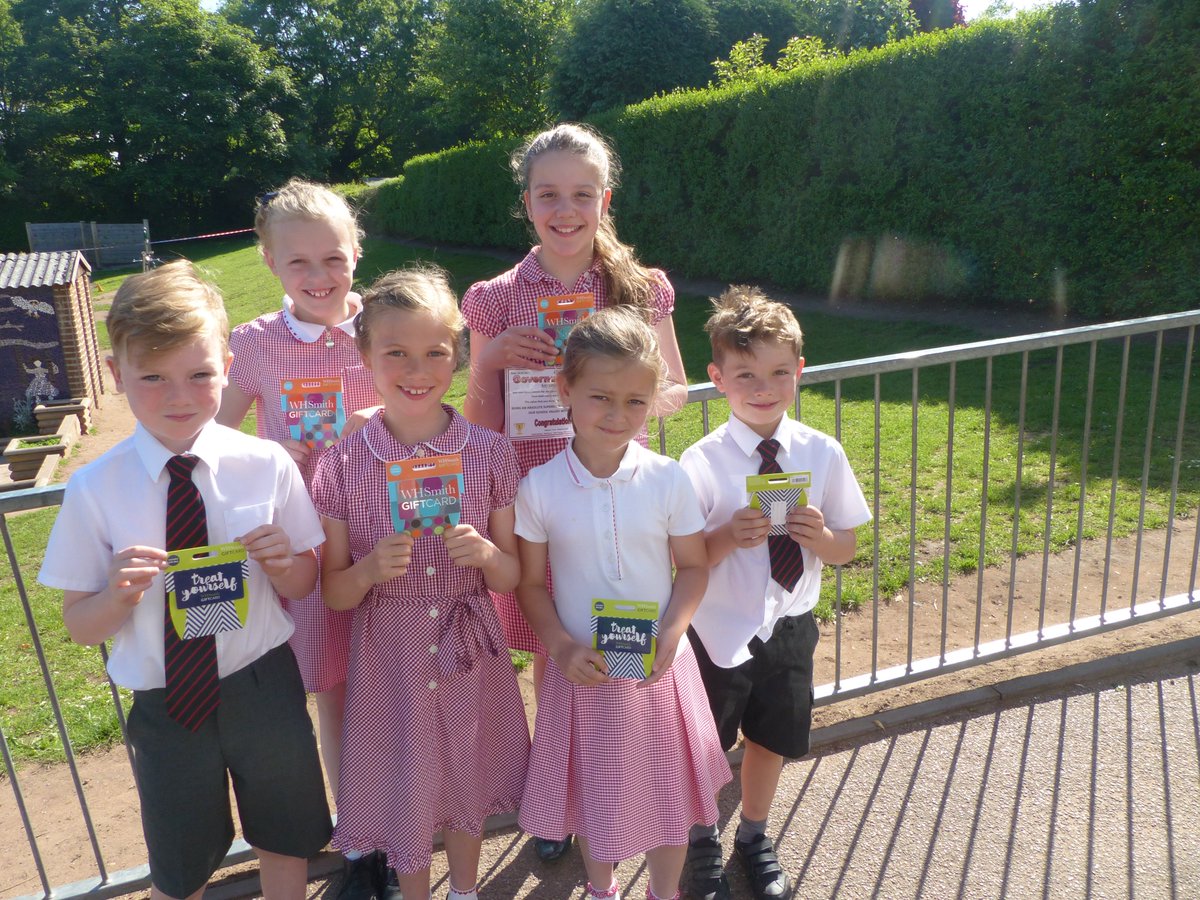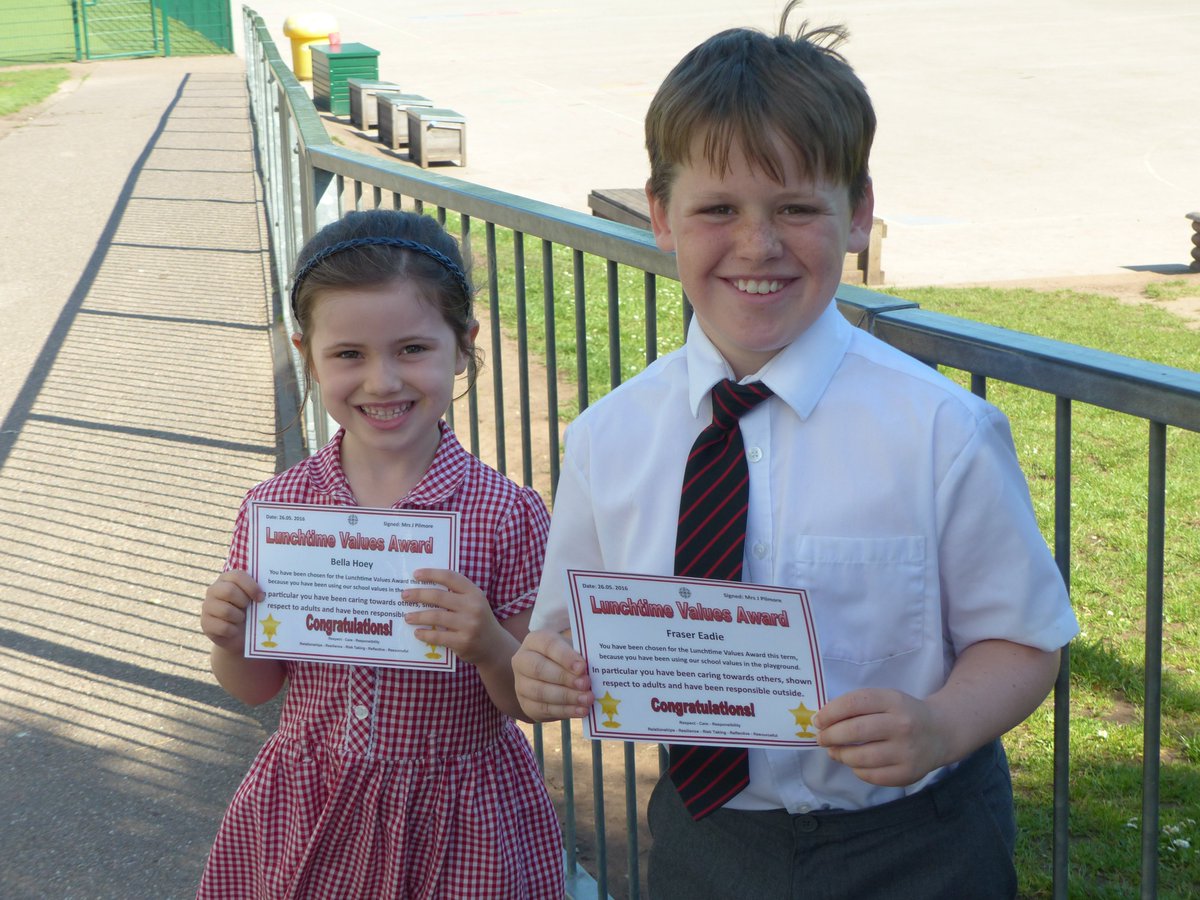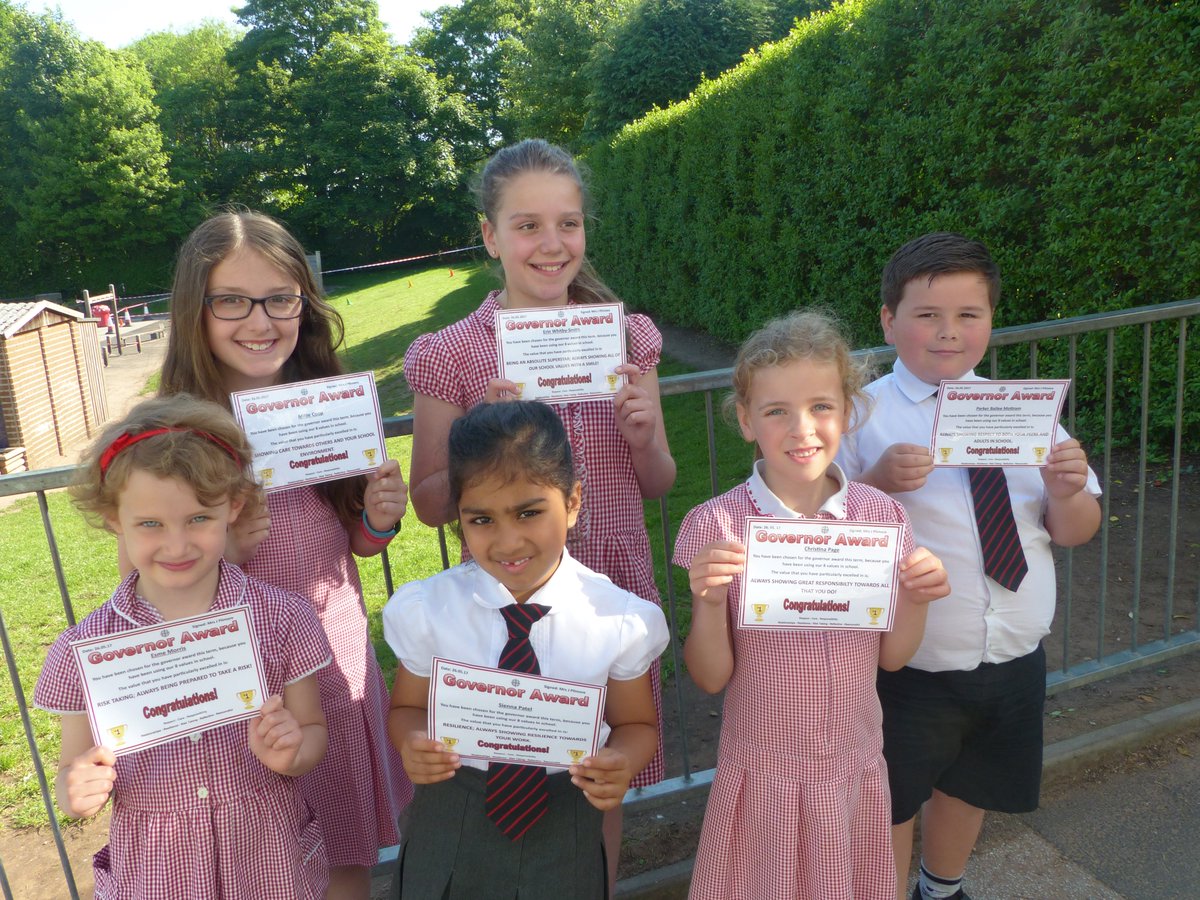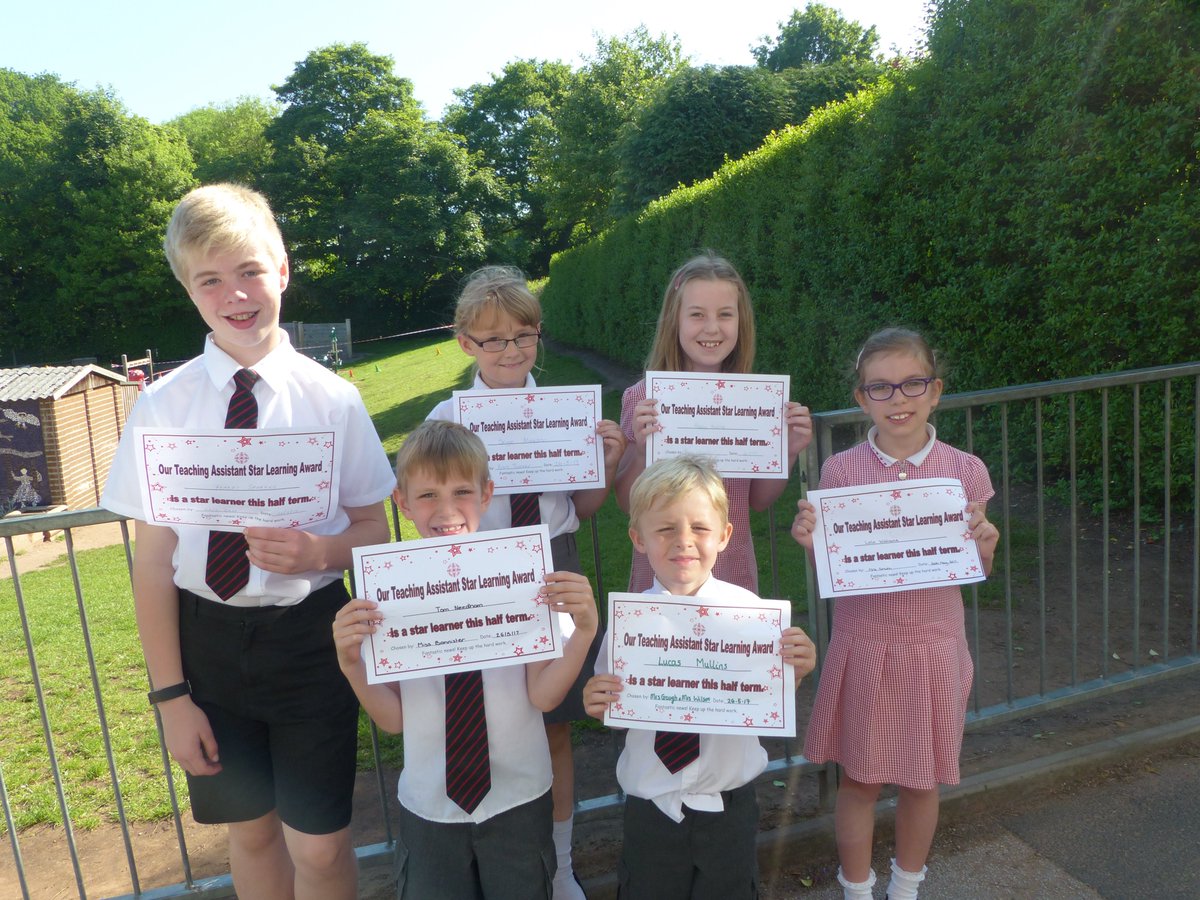 Ready Steady Cook!
Year 4 have been designing and making their very own pizzas this week - they look and smell delicious!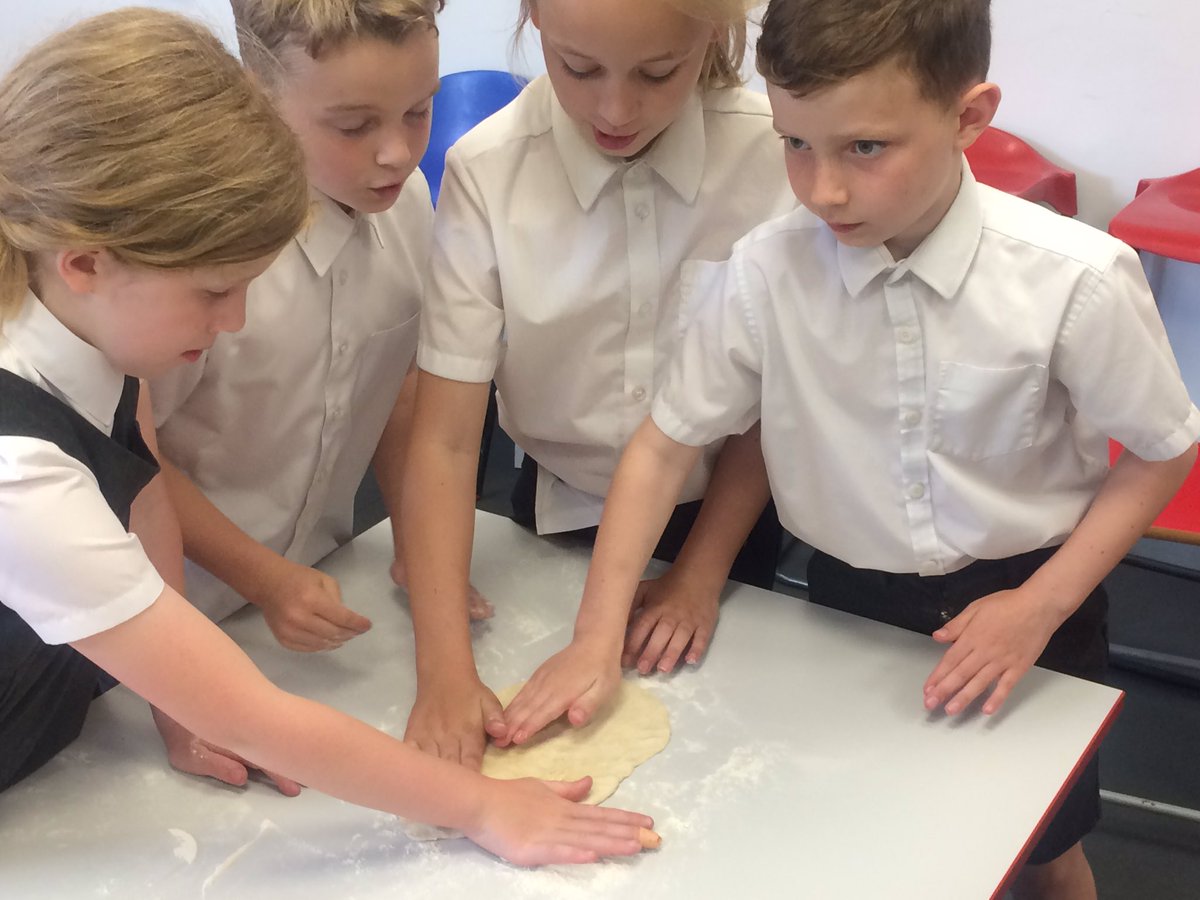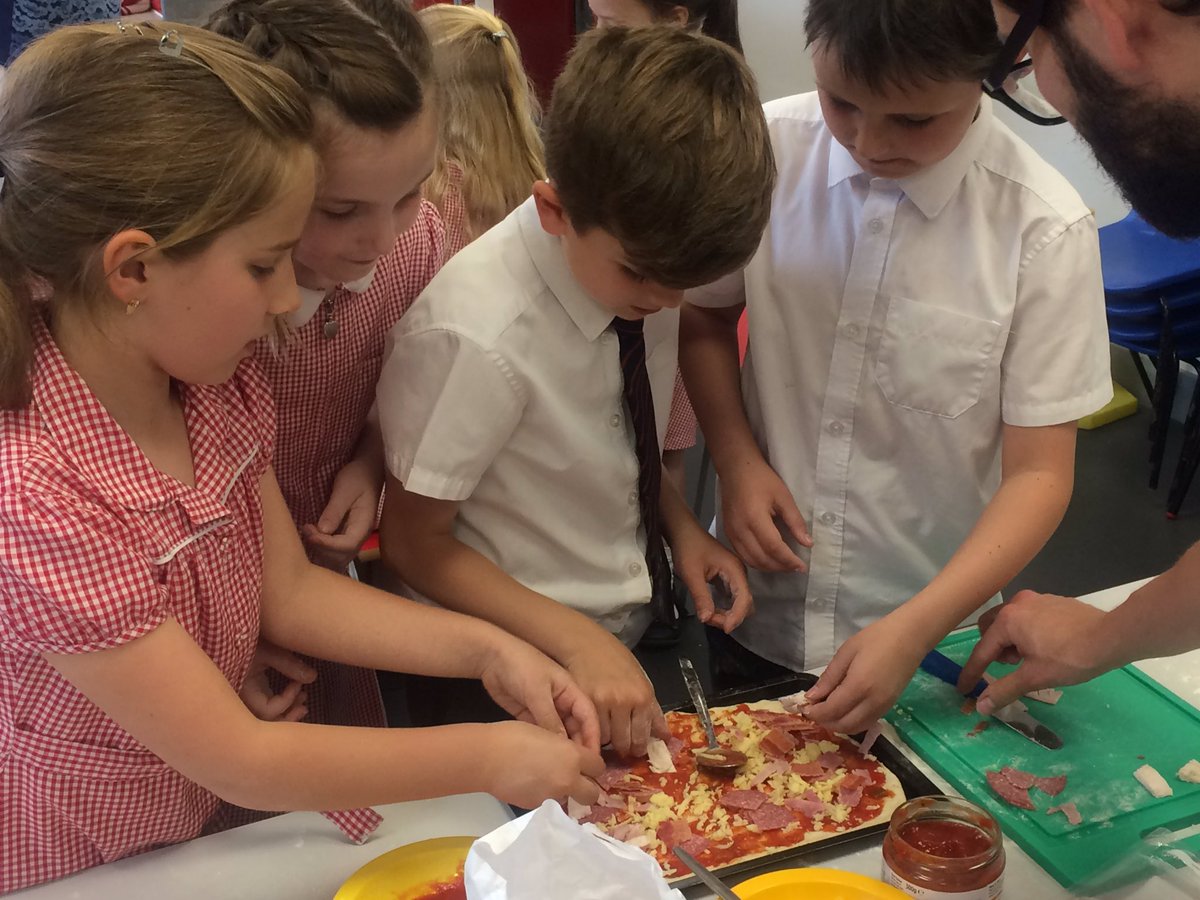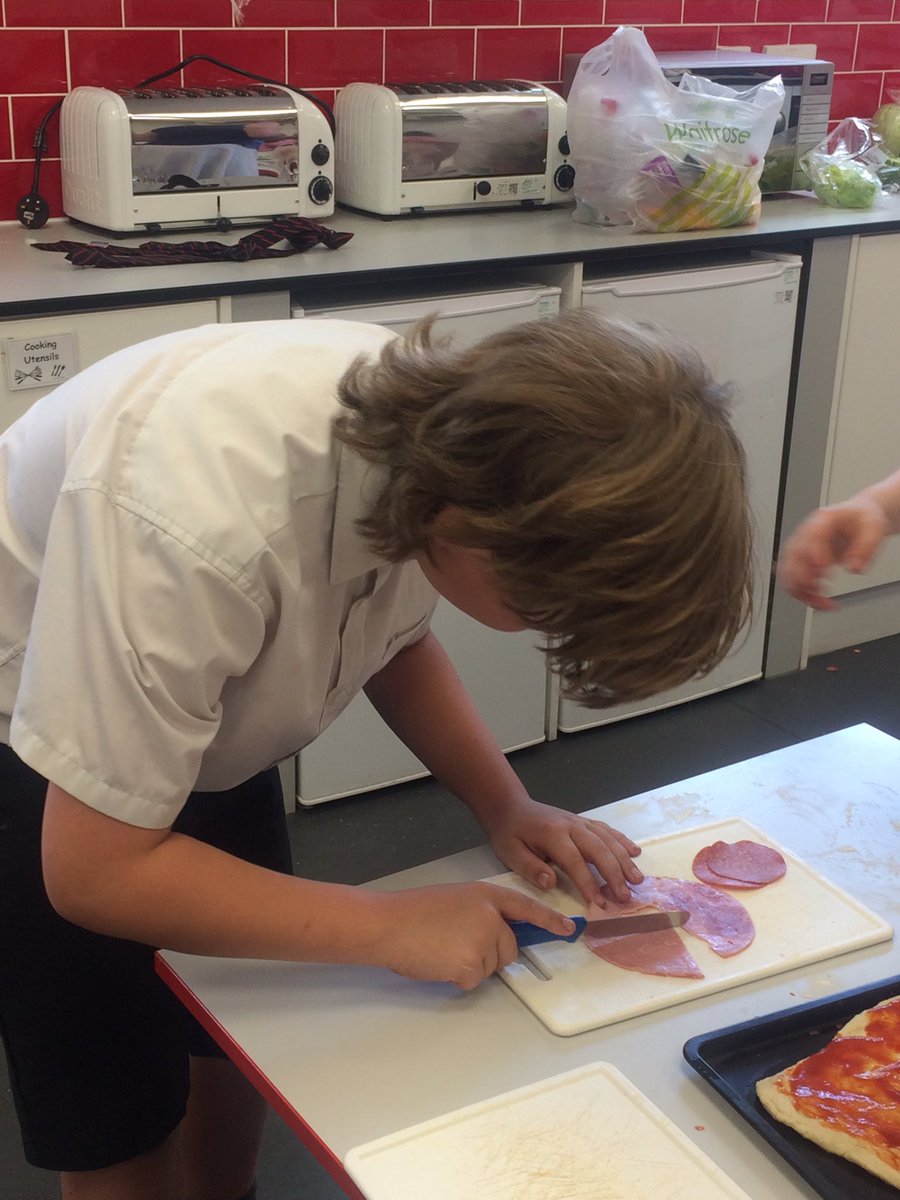 Tennis success
Well done to our wonderful Year 3 and Year 4 children who took part in a tennis tournament this week - everyone playing brilliantly!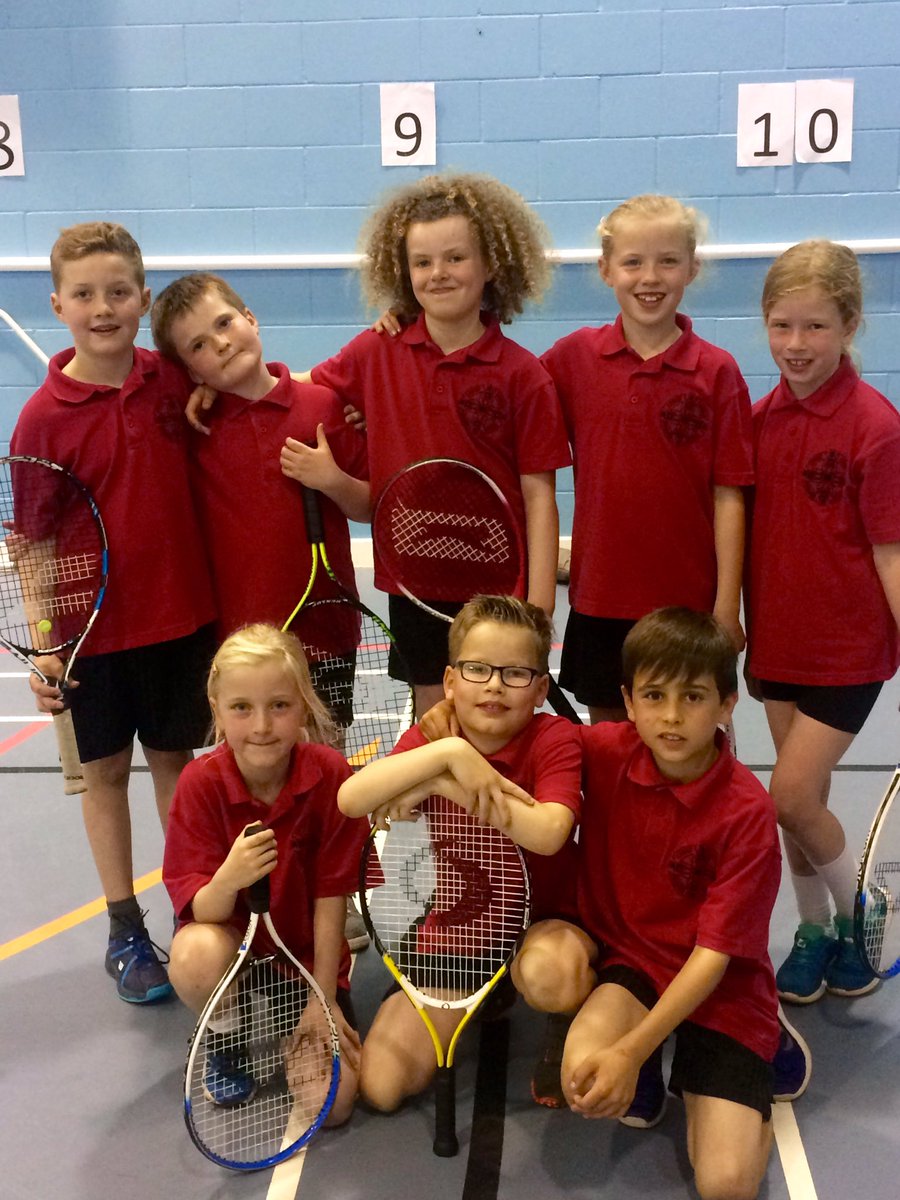 Magnetic Fun!
Year 3 have had fun playing their magnetic games this week in science.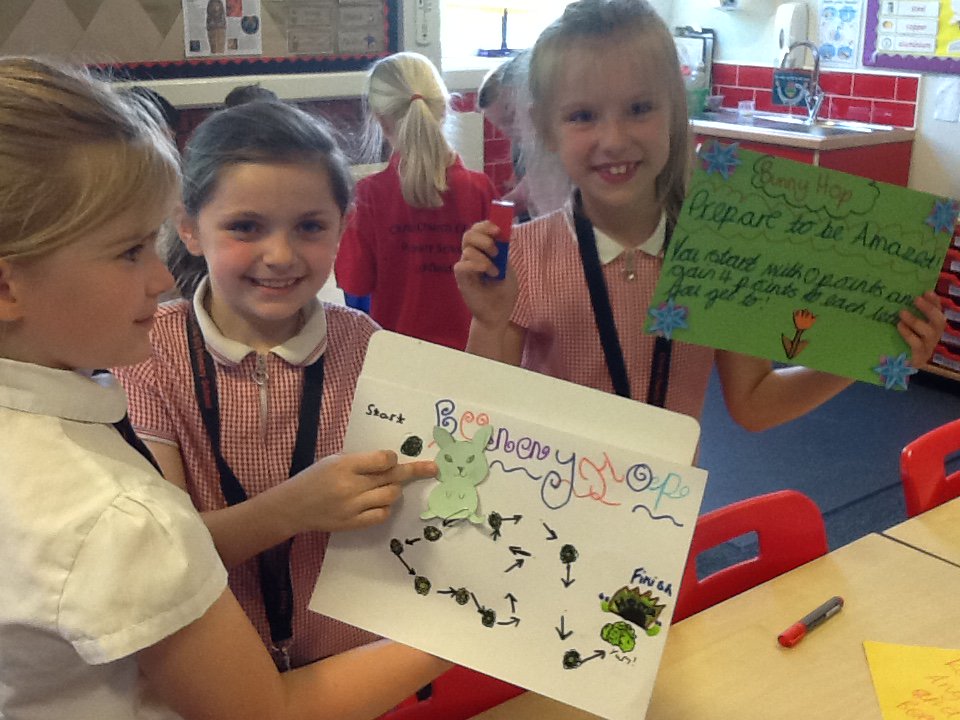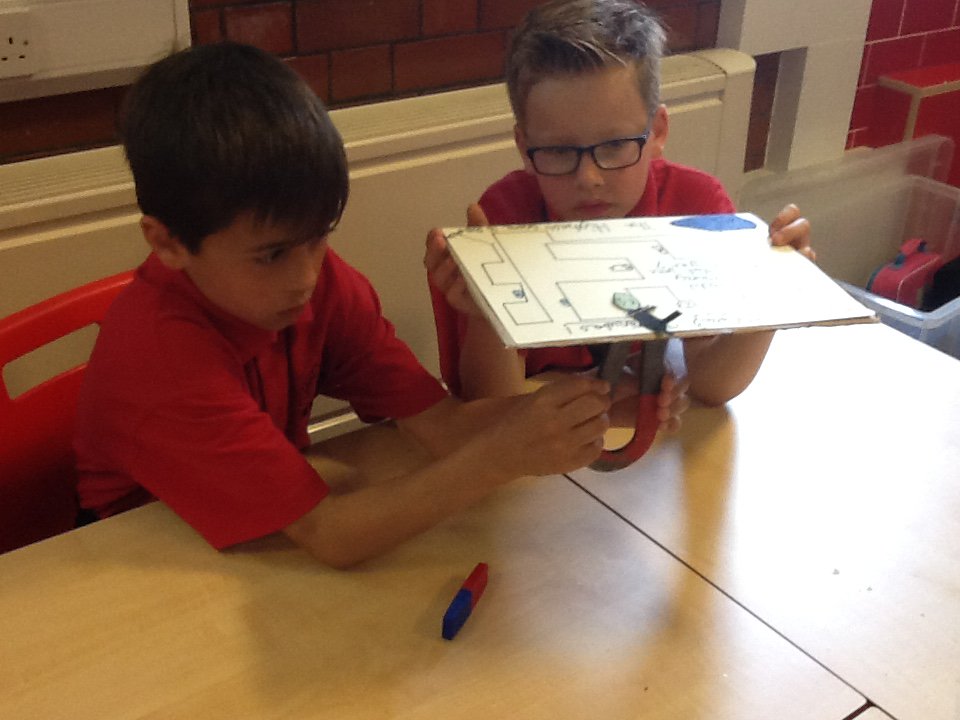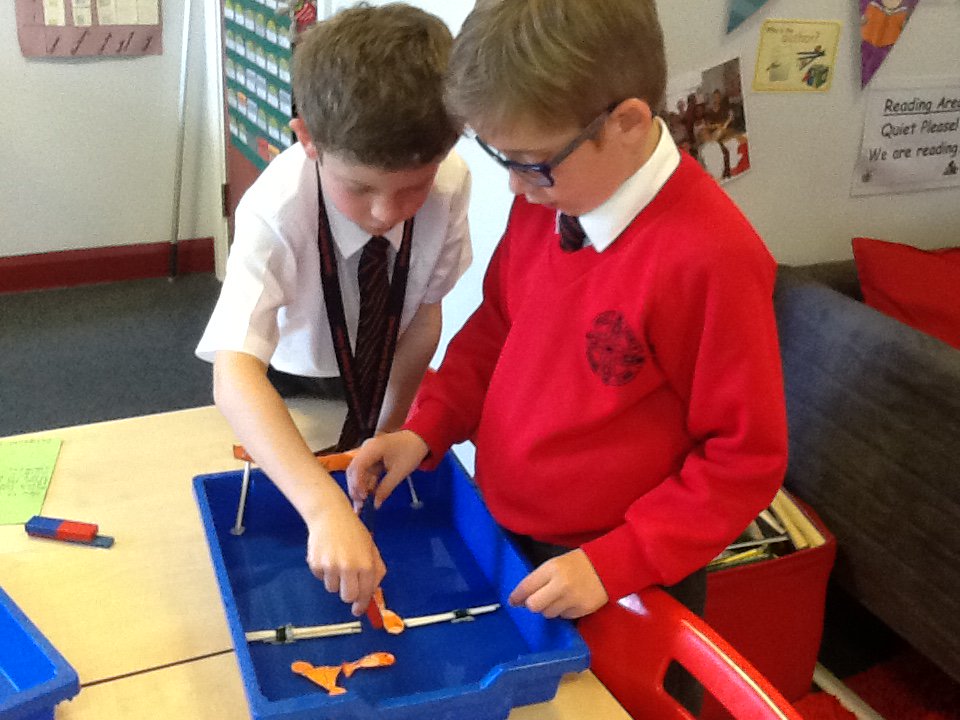 Outdoor Maths in Year 6
It's been a brilliant week for learning outside and Year 6 have made full use of our wonderful field and playground.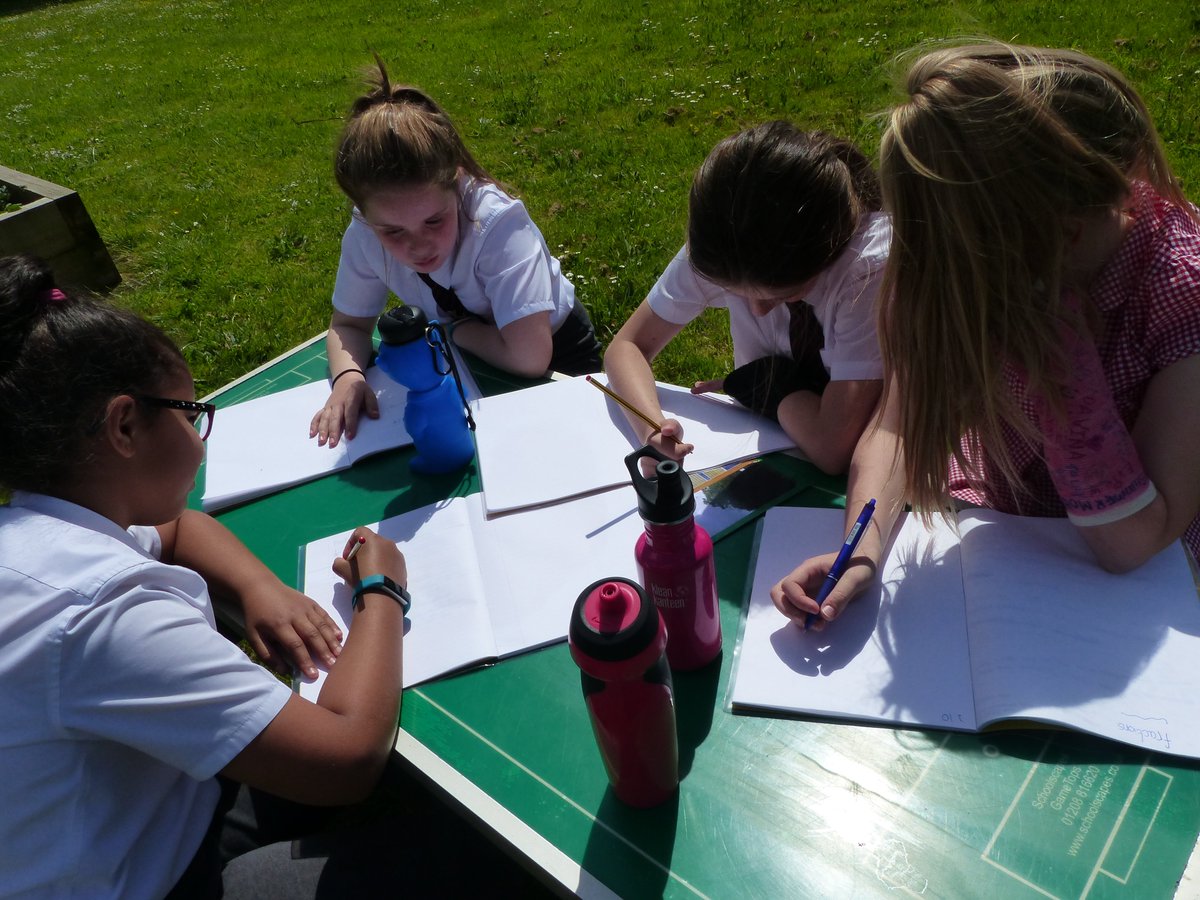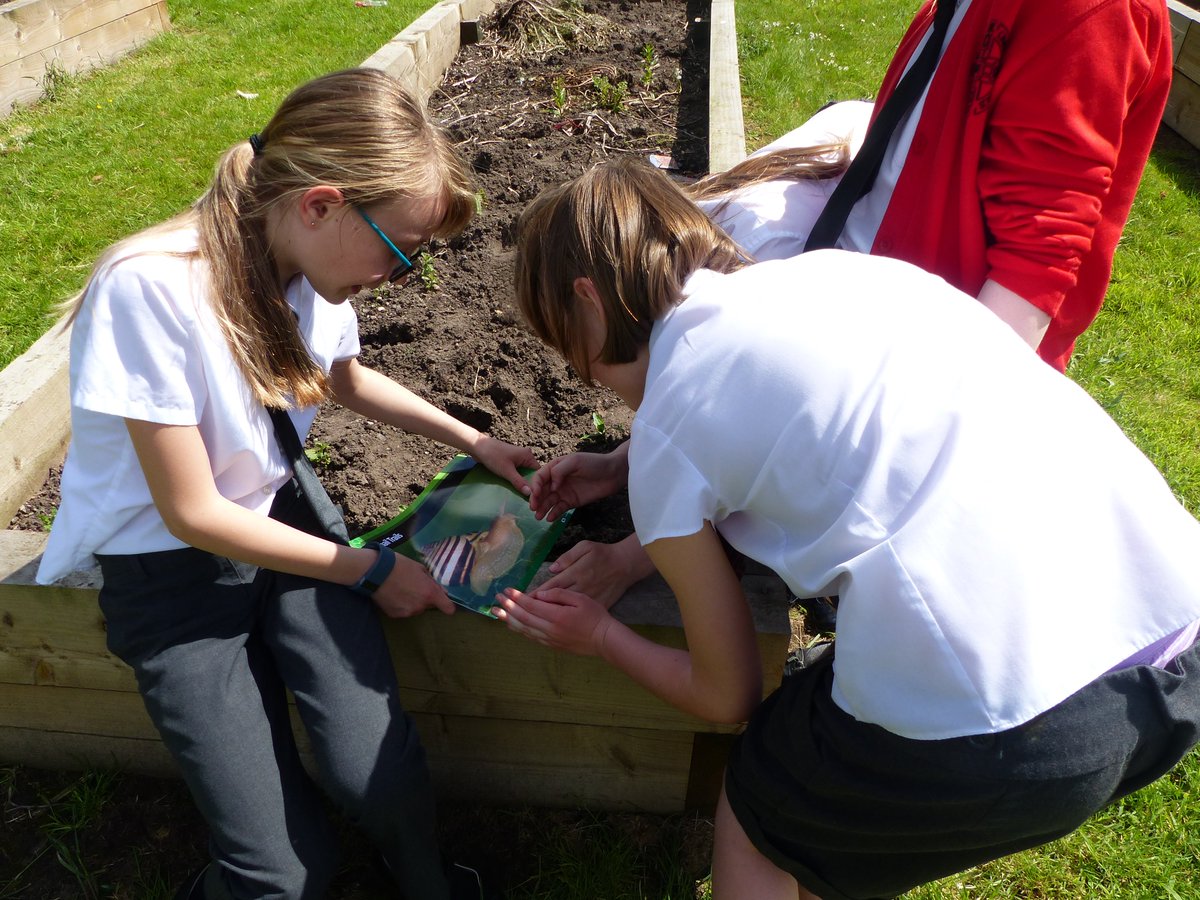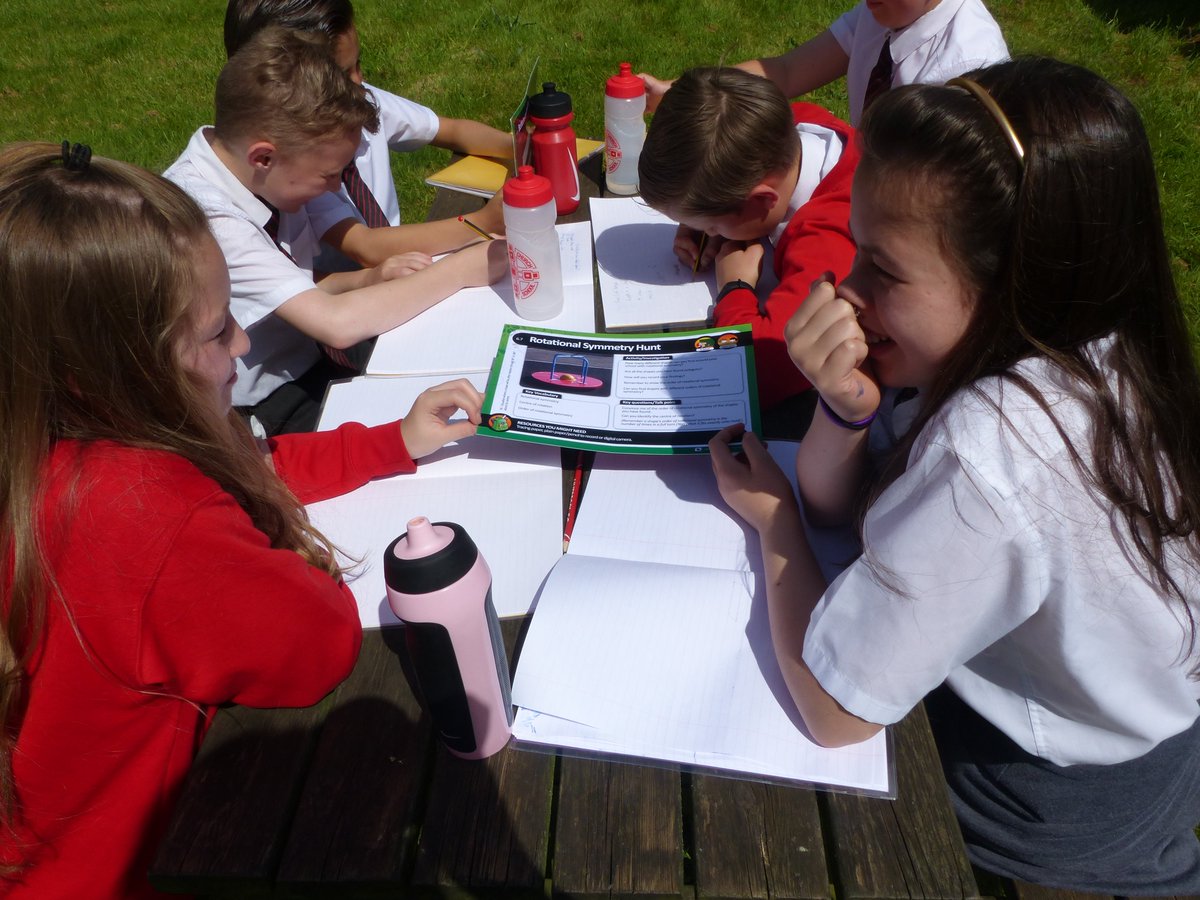 Reception enjoying the sunshine
What beautiful weather we have had this week at Christ Church. Reception have taken full advantage of their outdoor area.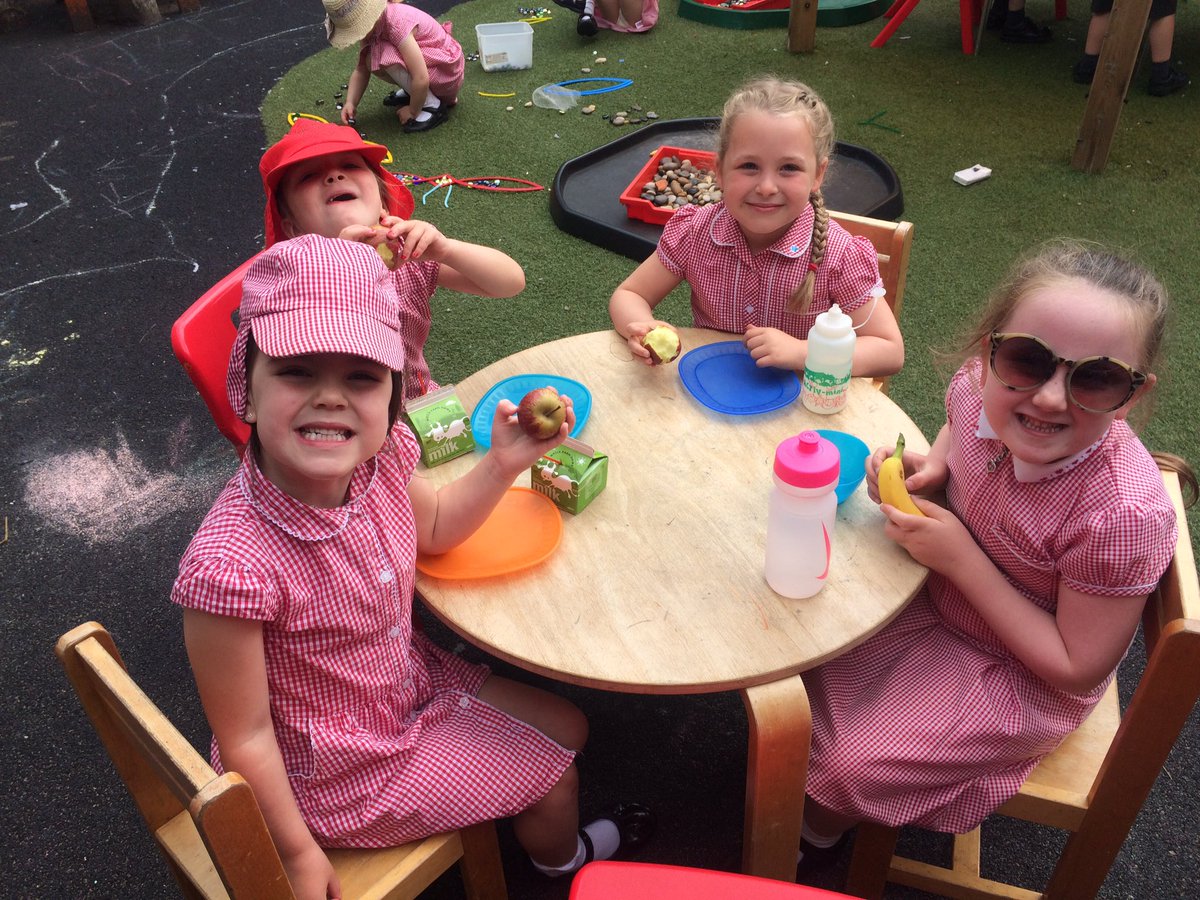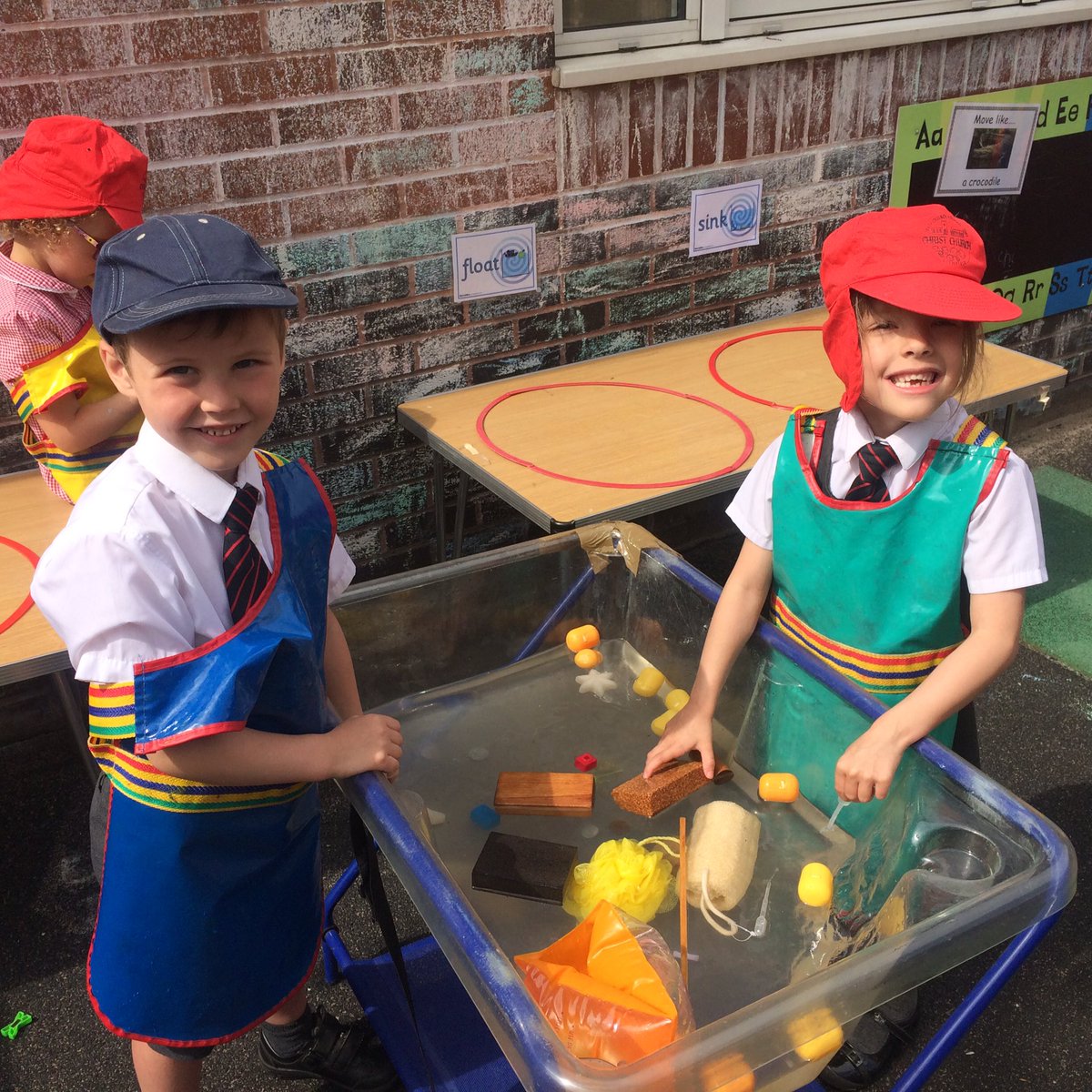 Week beginning Monday 15th May 2017
Learning in Reception
Reception have been busy being creative with the cardboard boxes today - some have even made their very own campervan!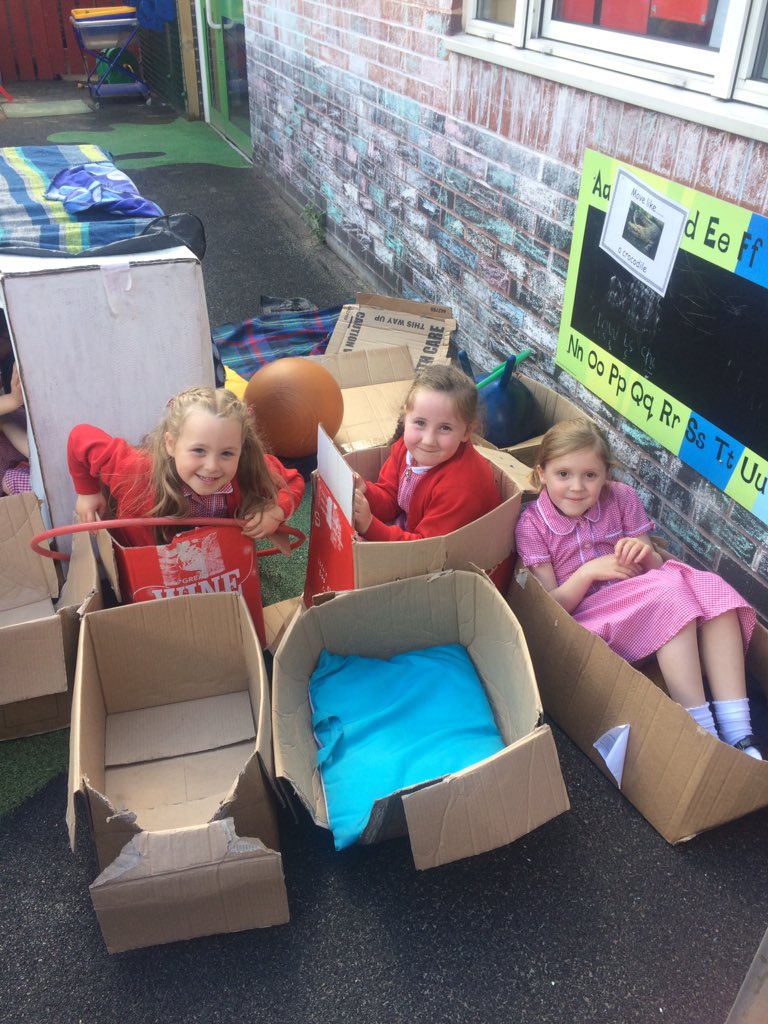 Out of this world with Year 1!
Year 1 had a wonderful day on Tuesday where they spent the whole day in space!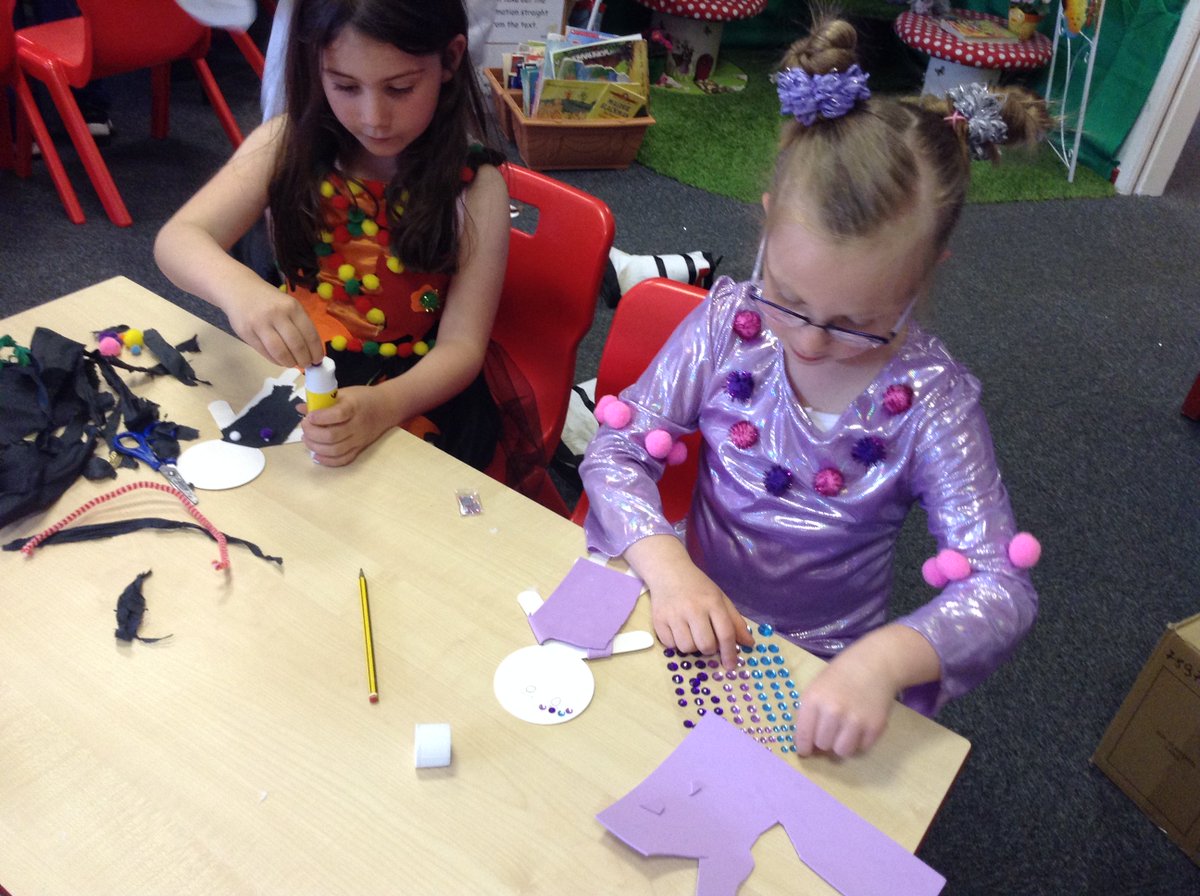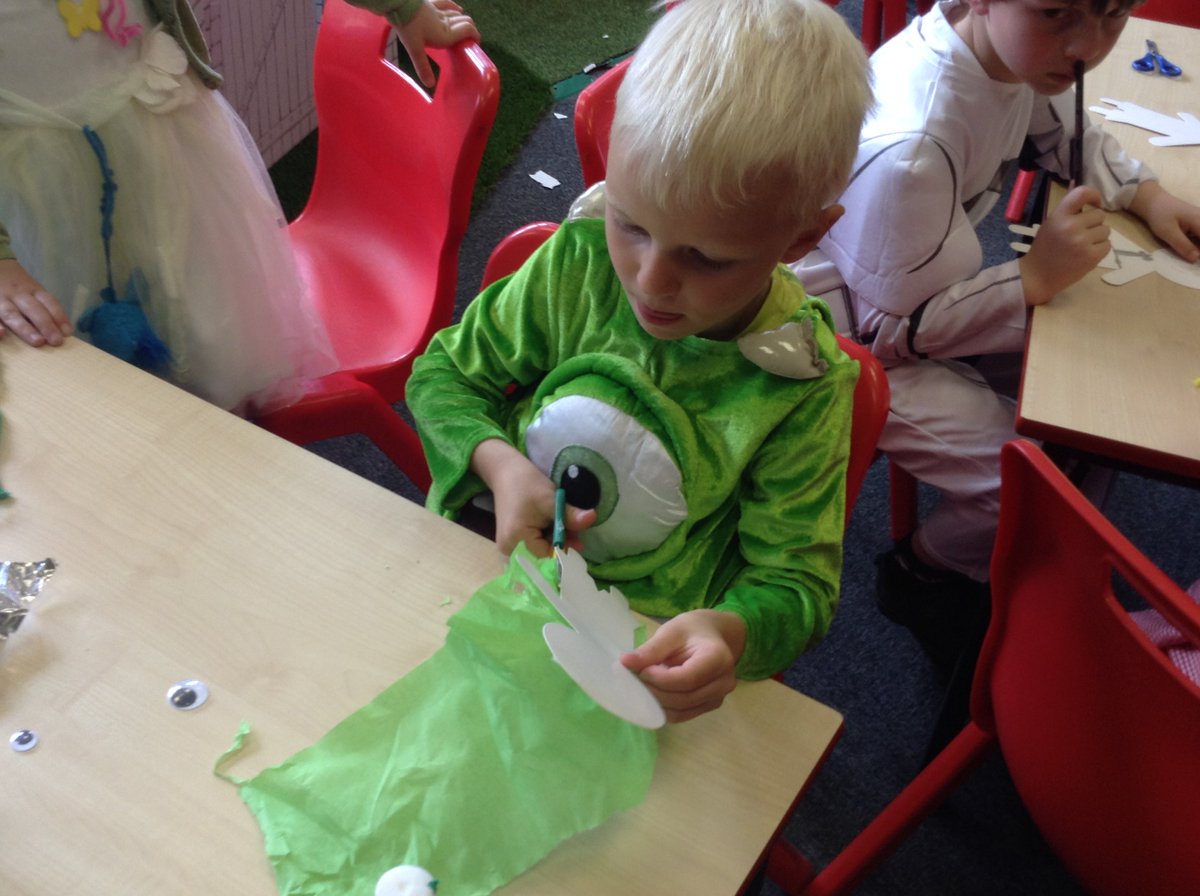 Learning in Year 6
Year 6 have launched their new Big Question this week: Has Greece always been in the news? They started off by learning about the geography of Greece and why so many people go on holiday there.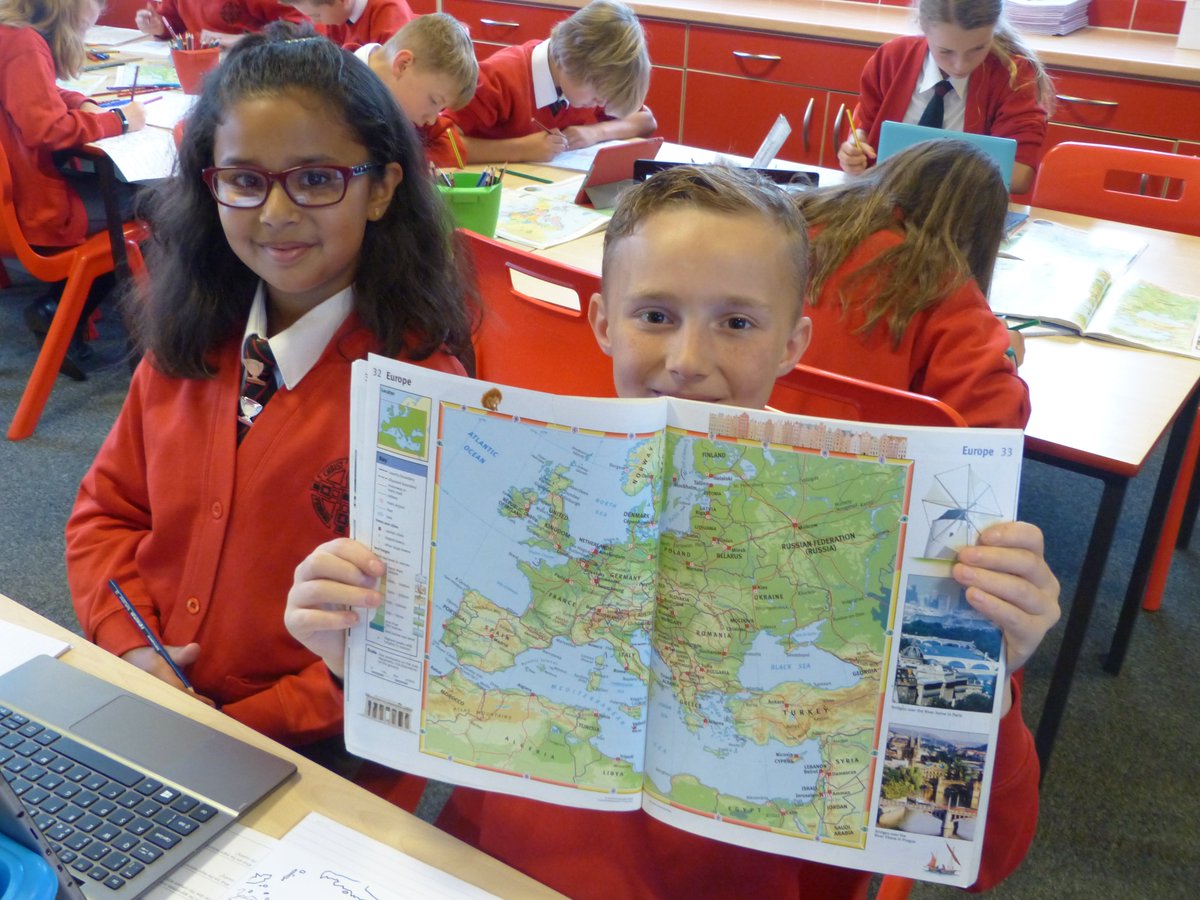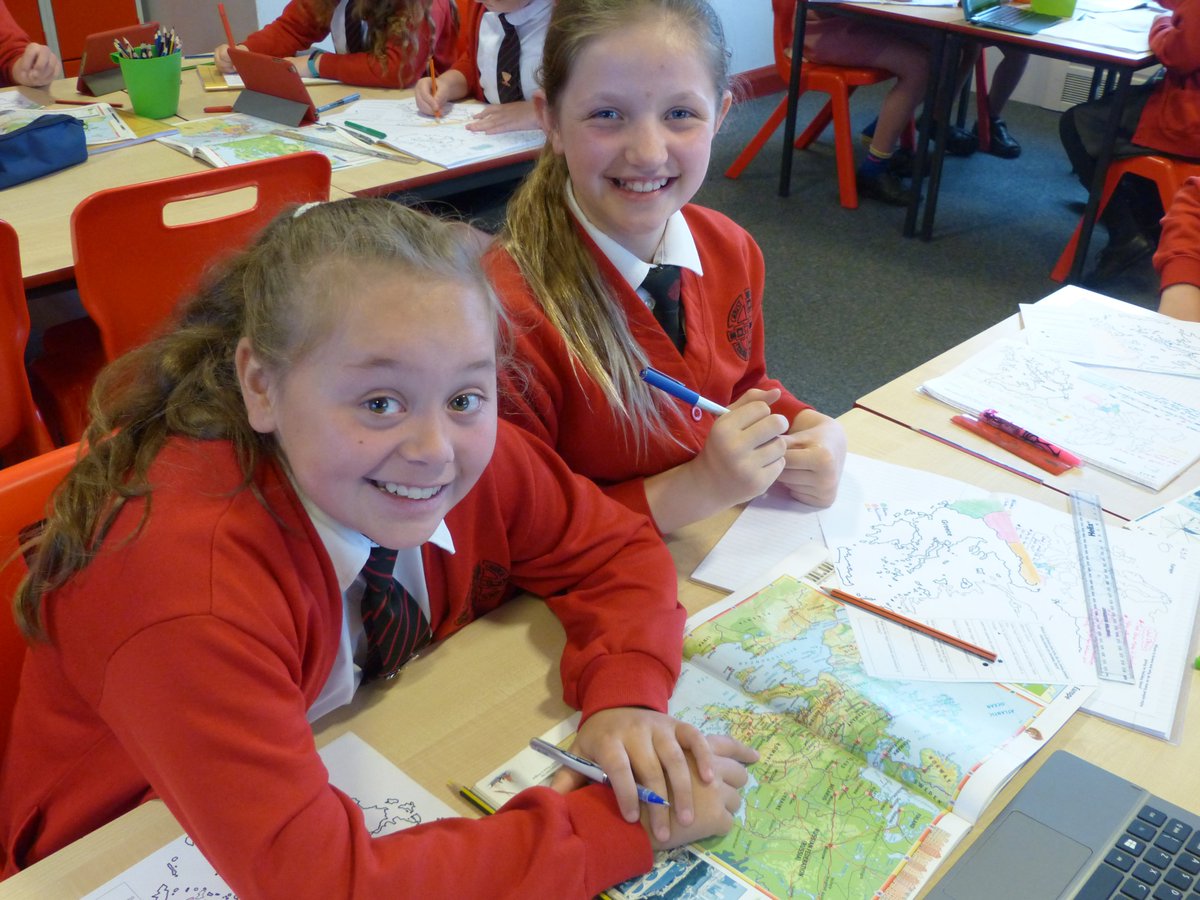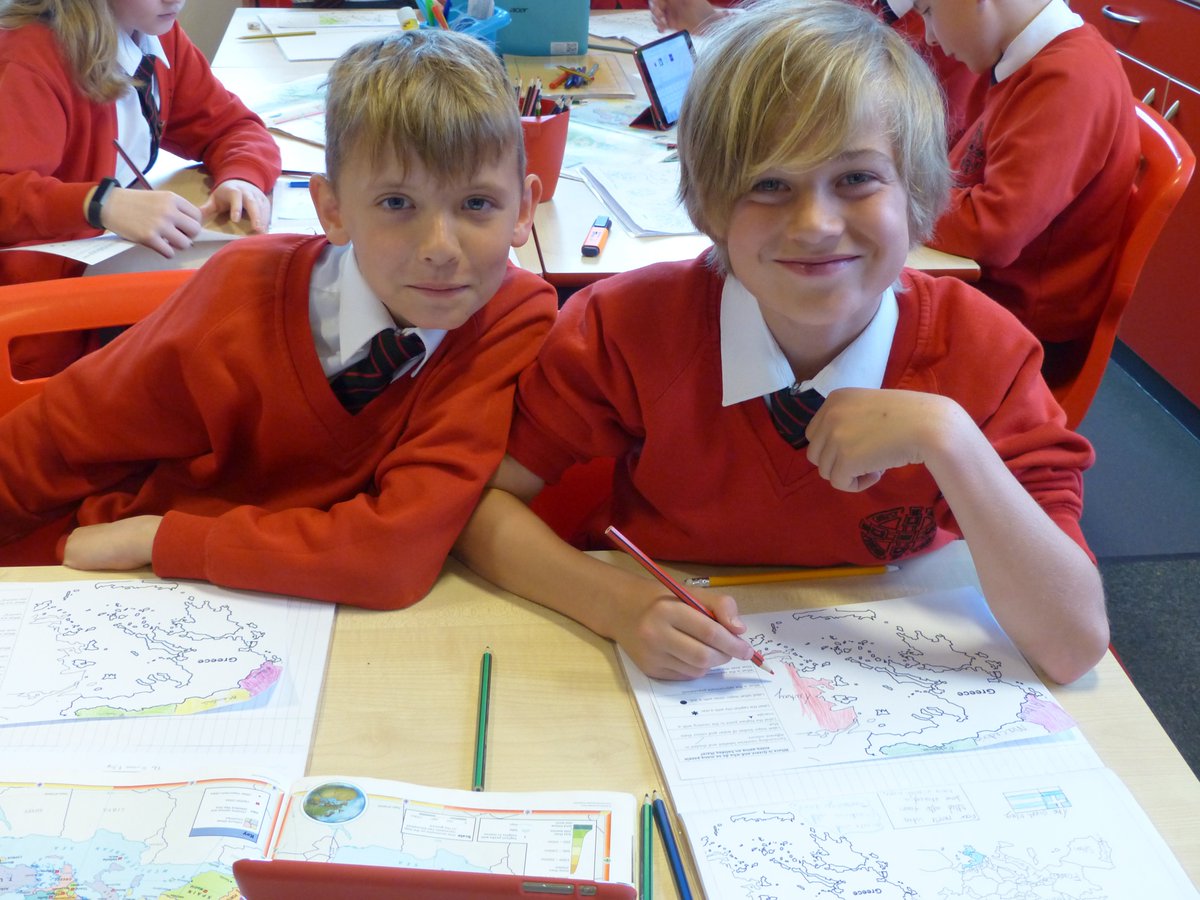 Who will be an engineer?
This week Year 6 put their engineering skills to the test. We really do have some great engineers at Christ Church!
Week beginning Monday 8th May 2017
Post SATs Party!
What a week it has been for Year 6! We are so incredibly proud of all of their hard work and resilience this week. Thursday afternoon was time for post SATs partying!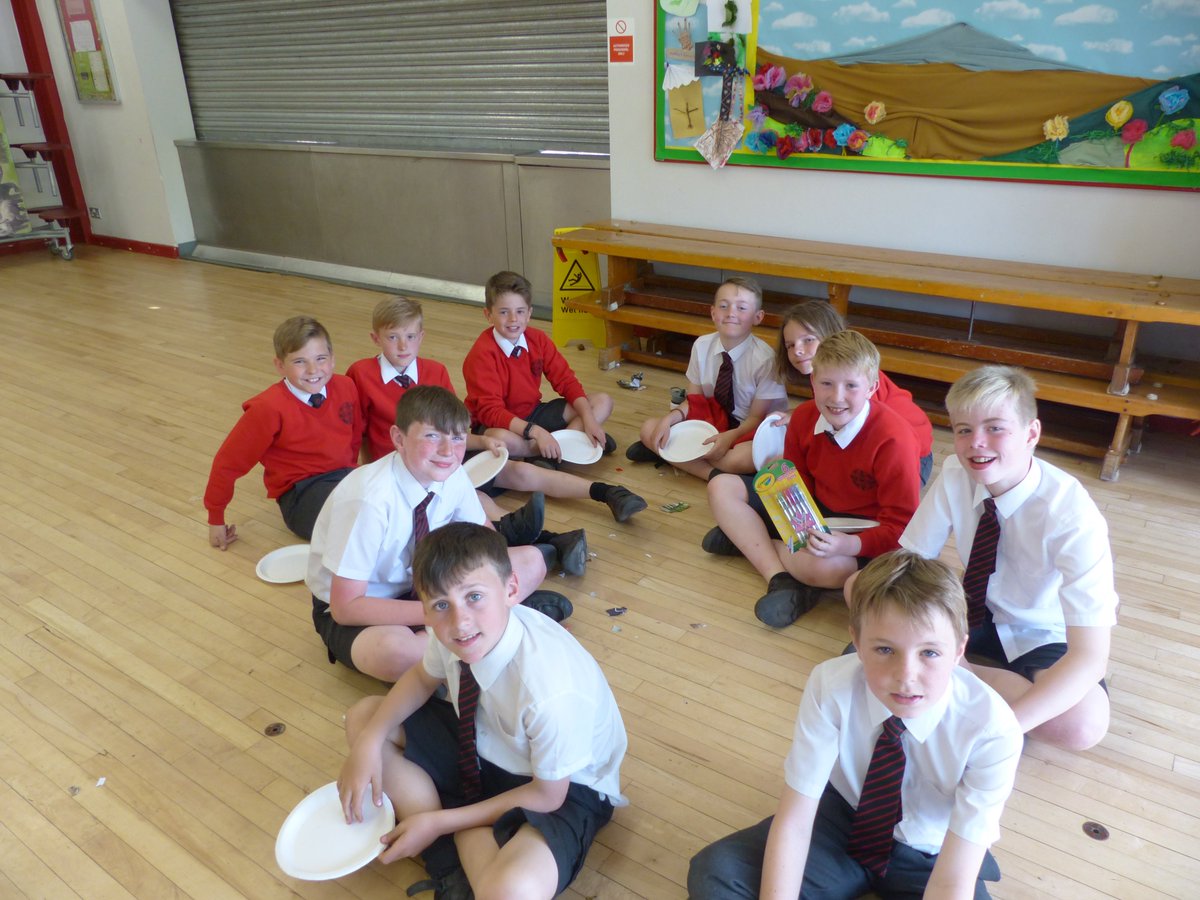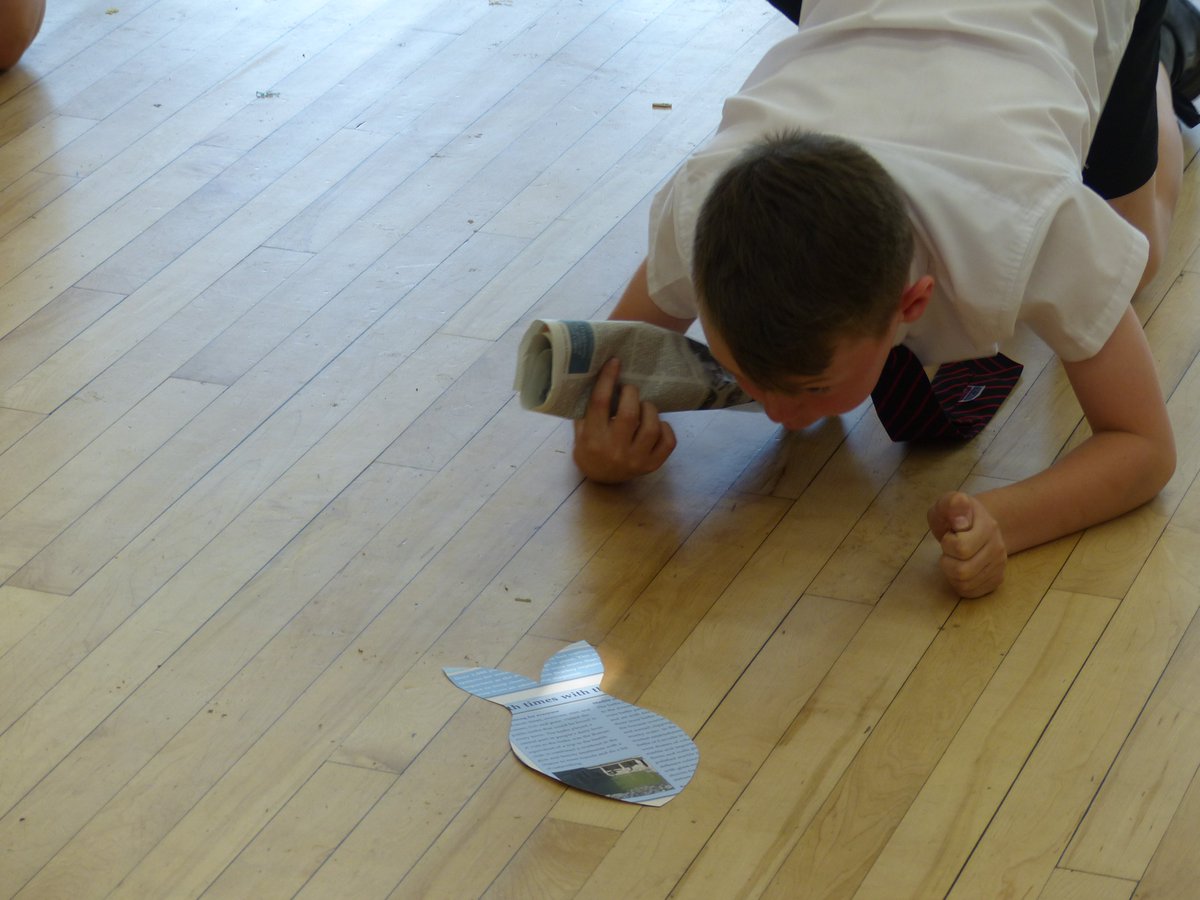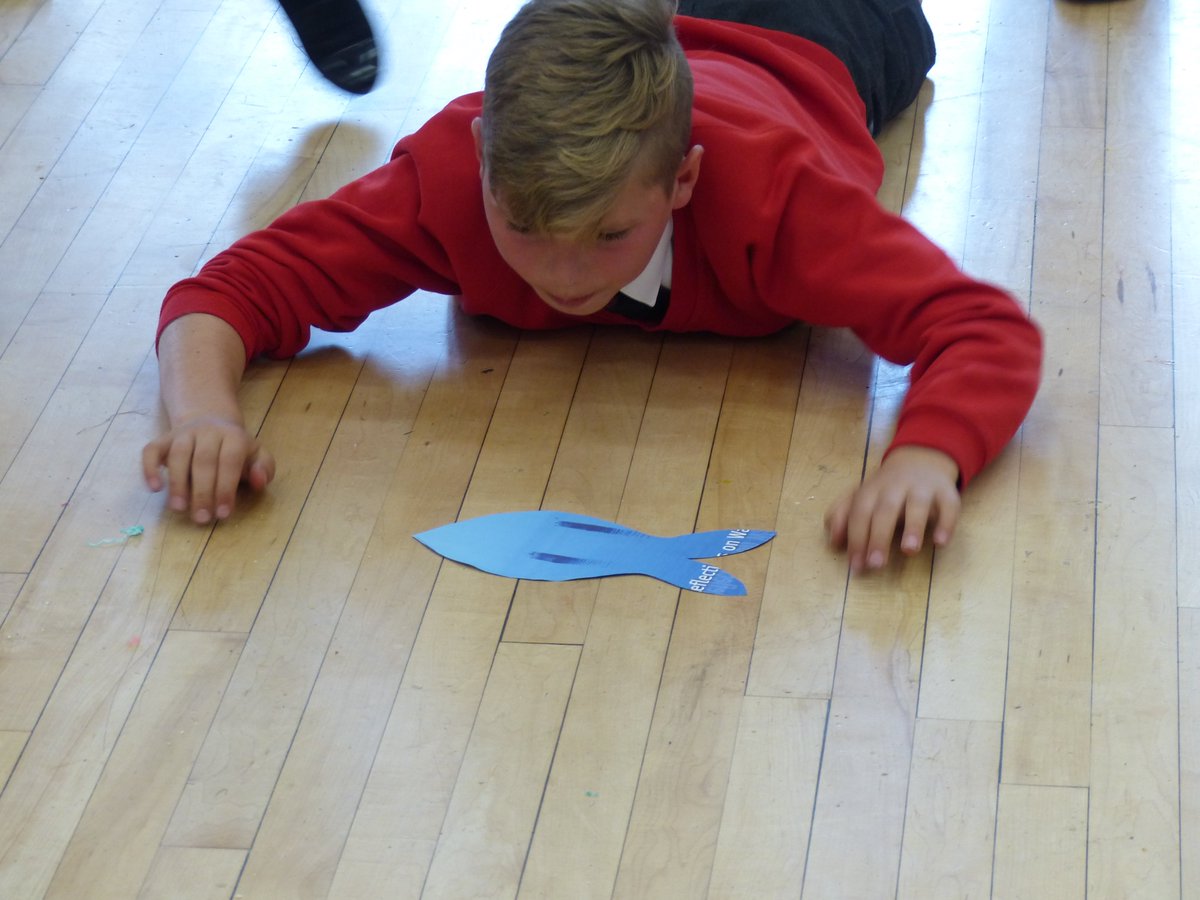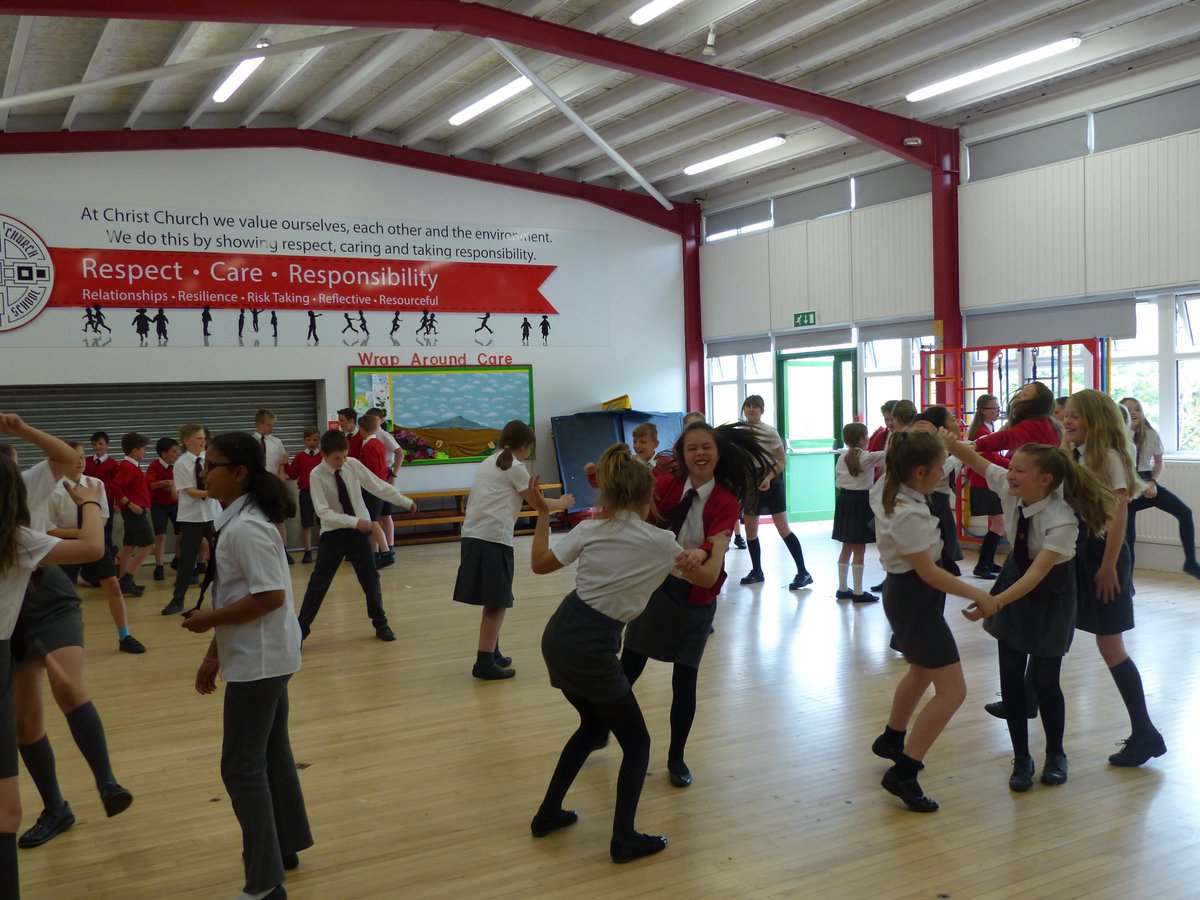 Learning in Year 1
Year 1 have been using their art and maths skills this week. Well done!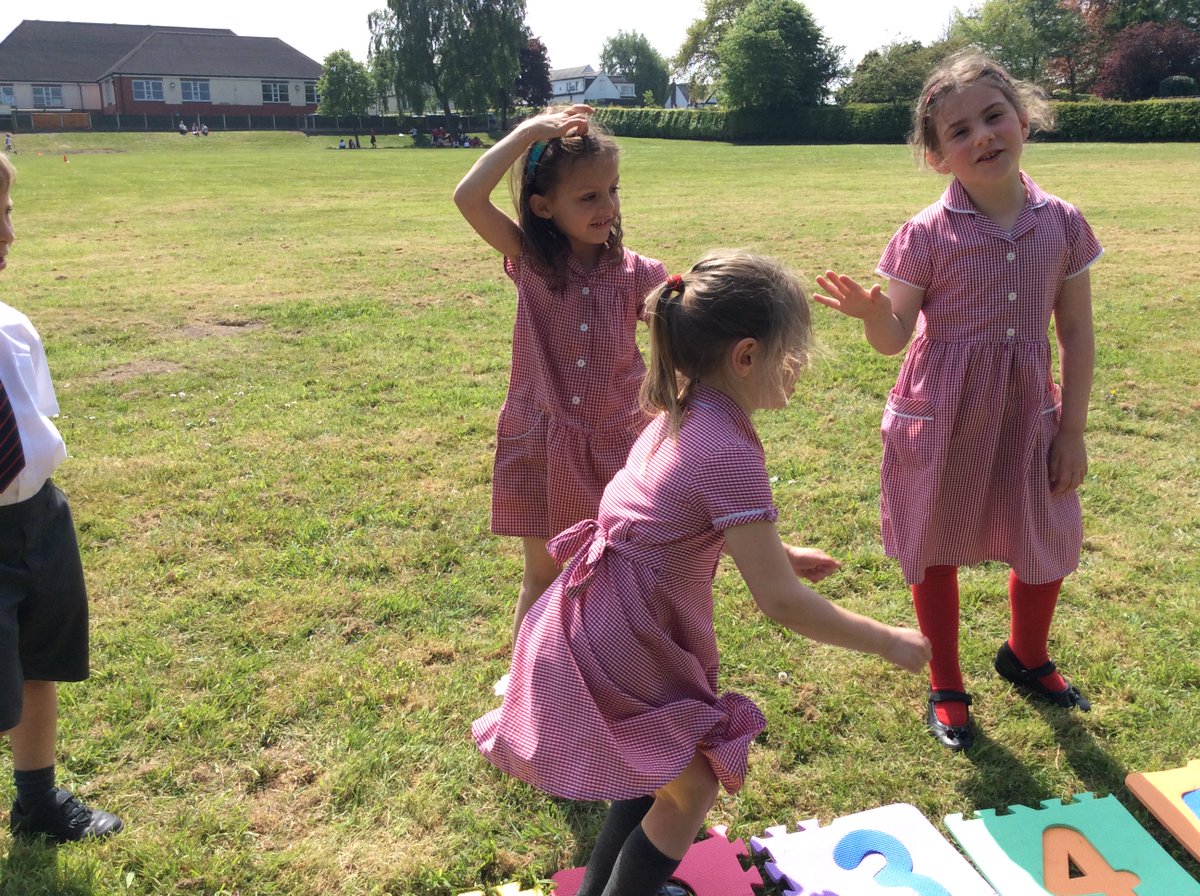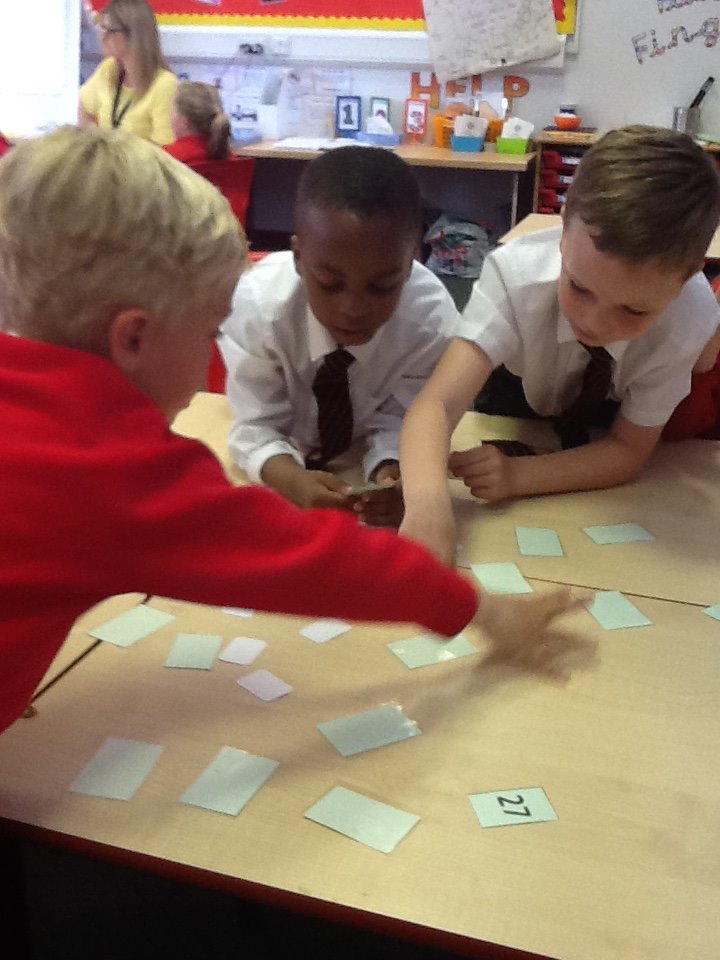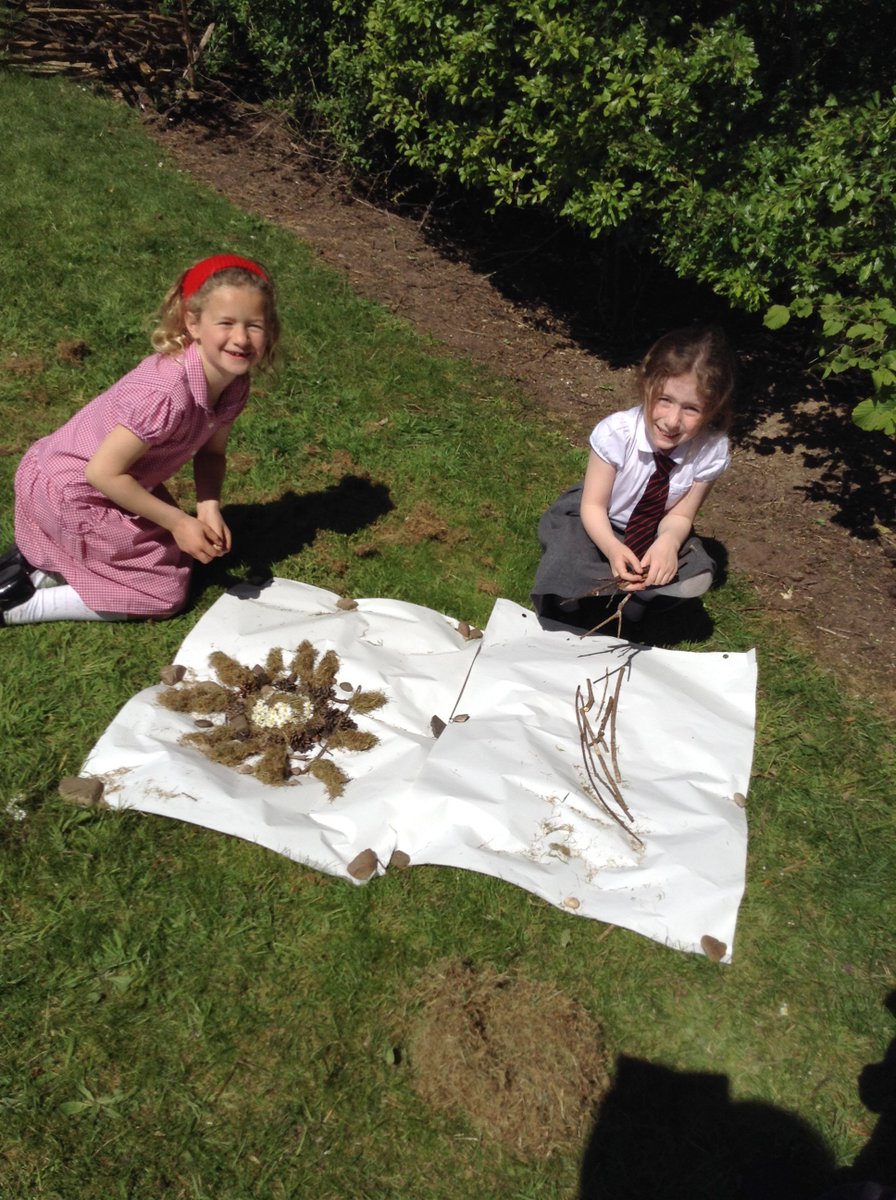 A busy week for Year 5
It has been a great week for Year 5. They have been working on their team building skills in Forest School, developing their jumping skills and designing their own moving monsters!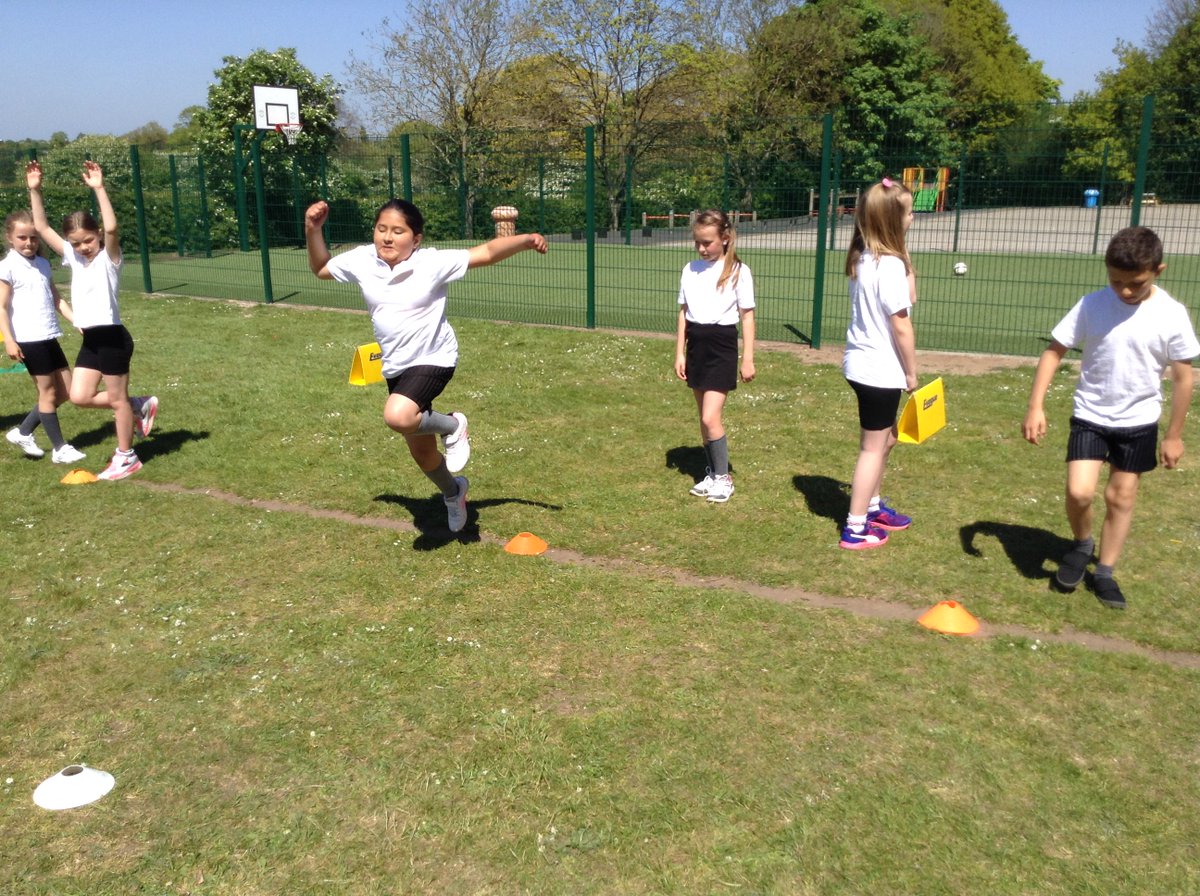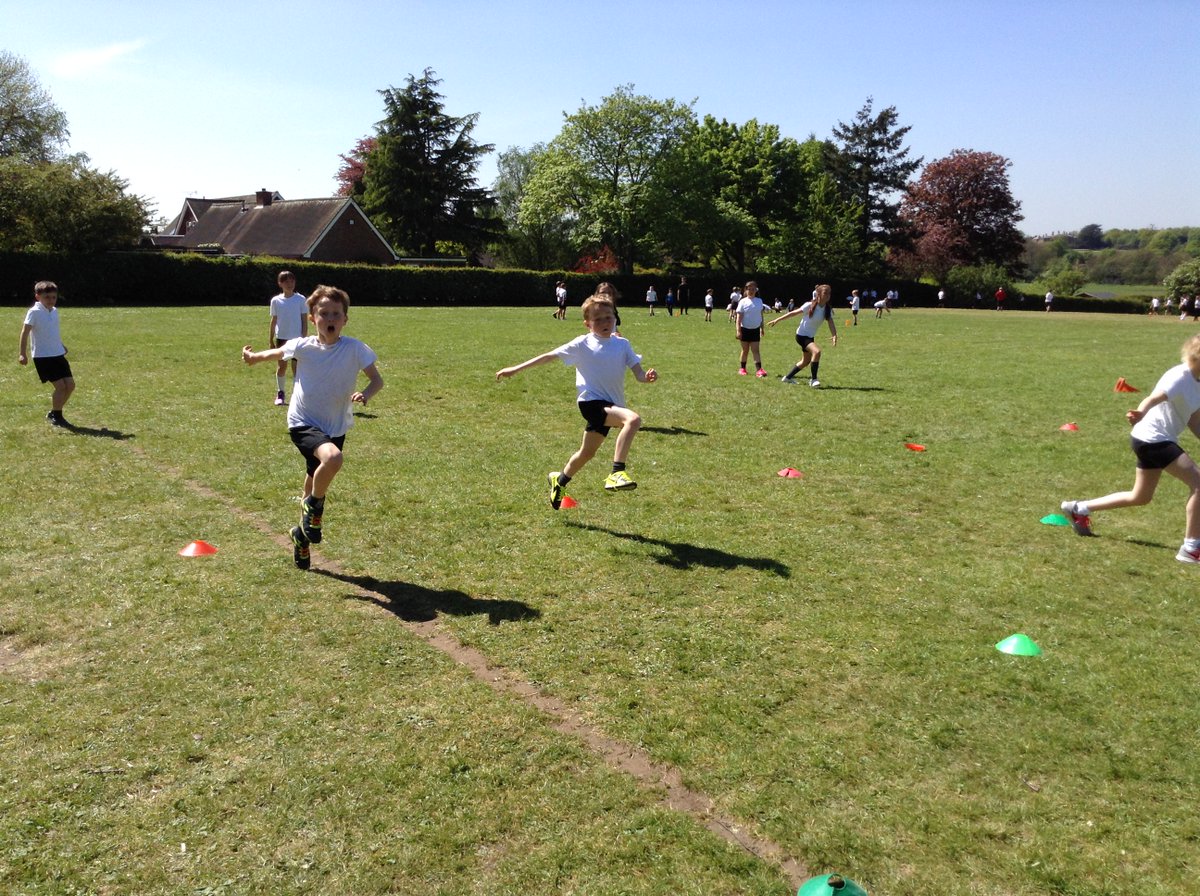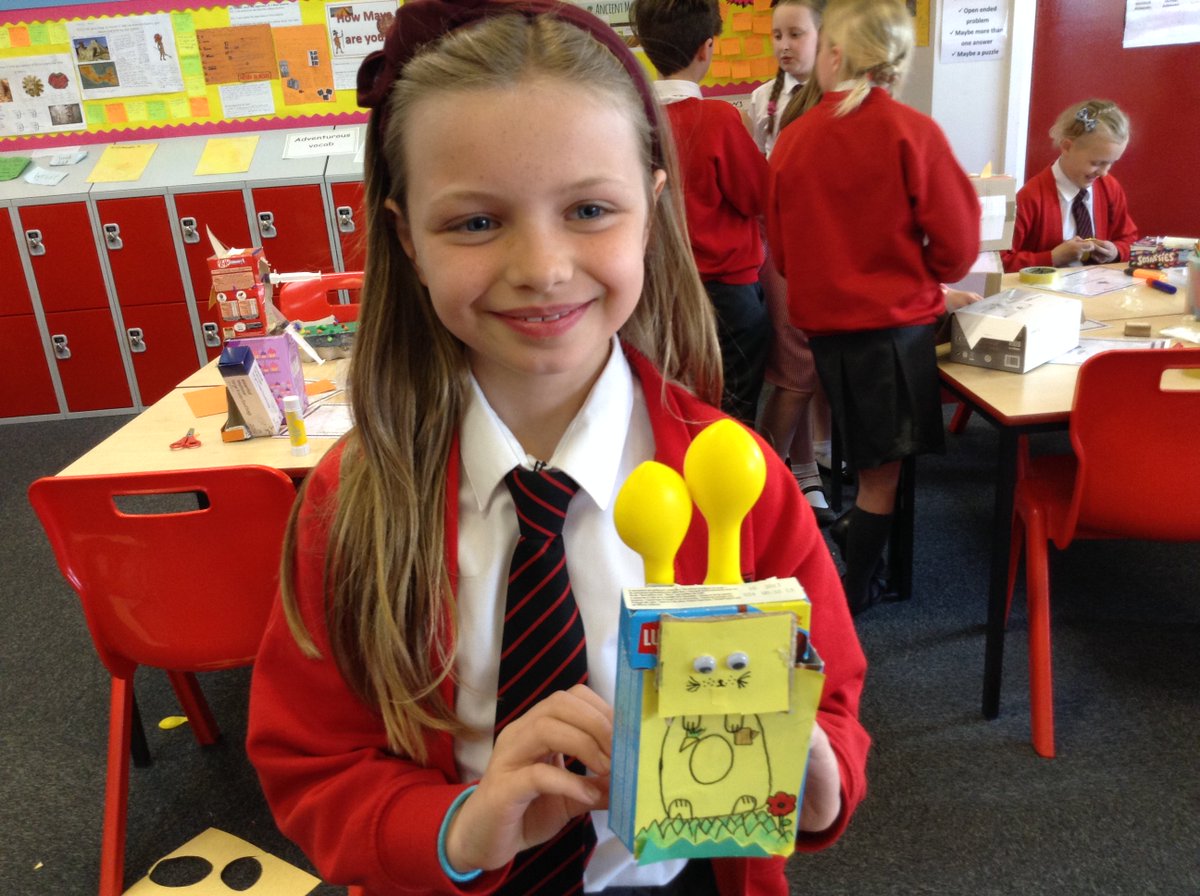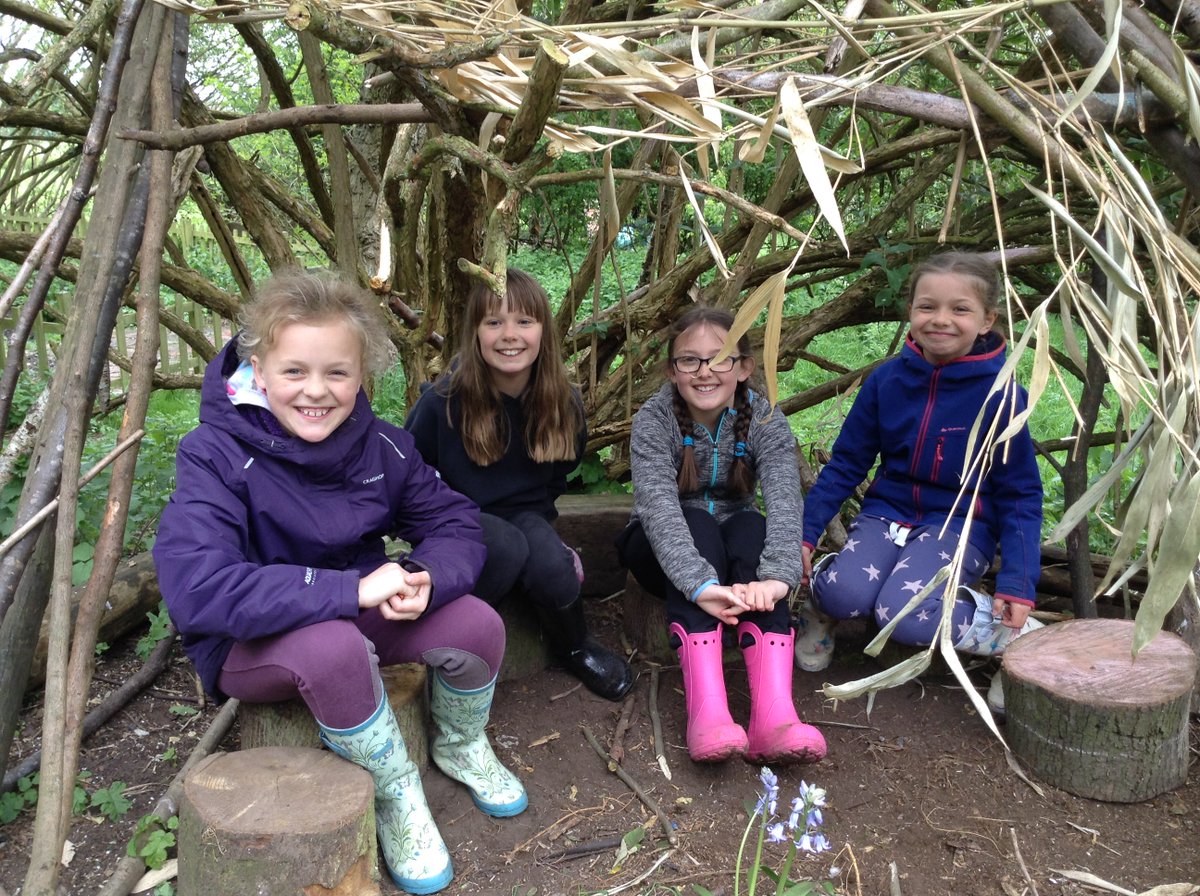 Learning in Year 4
Year 4 have been revising what they know about the digestive system as part of their science this week.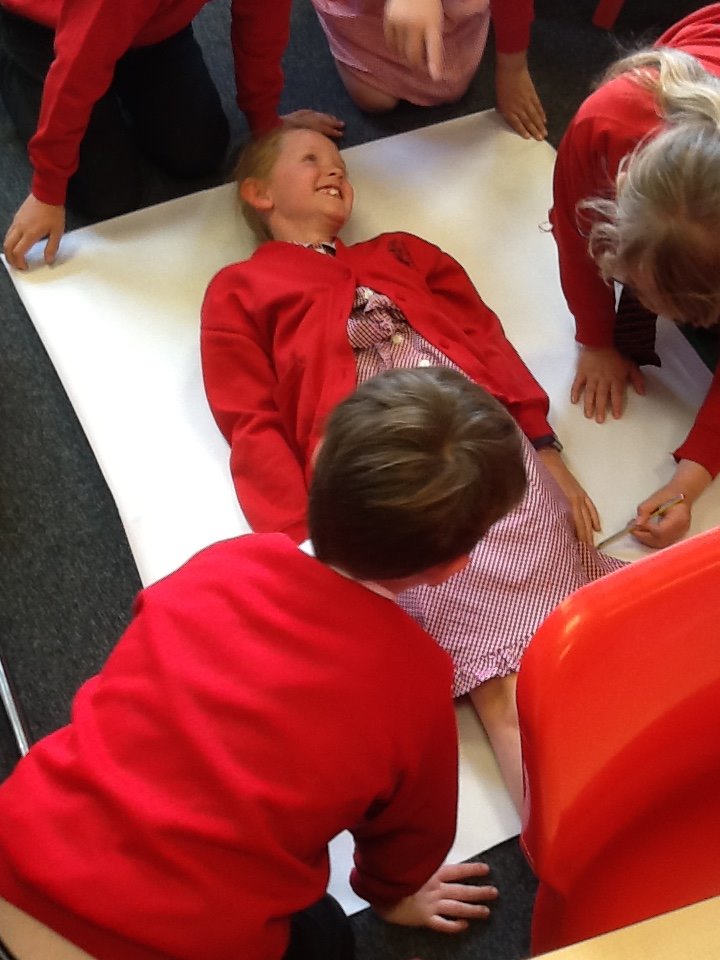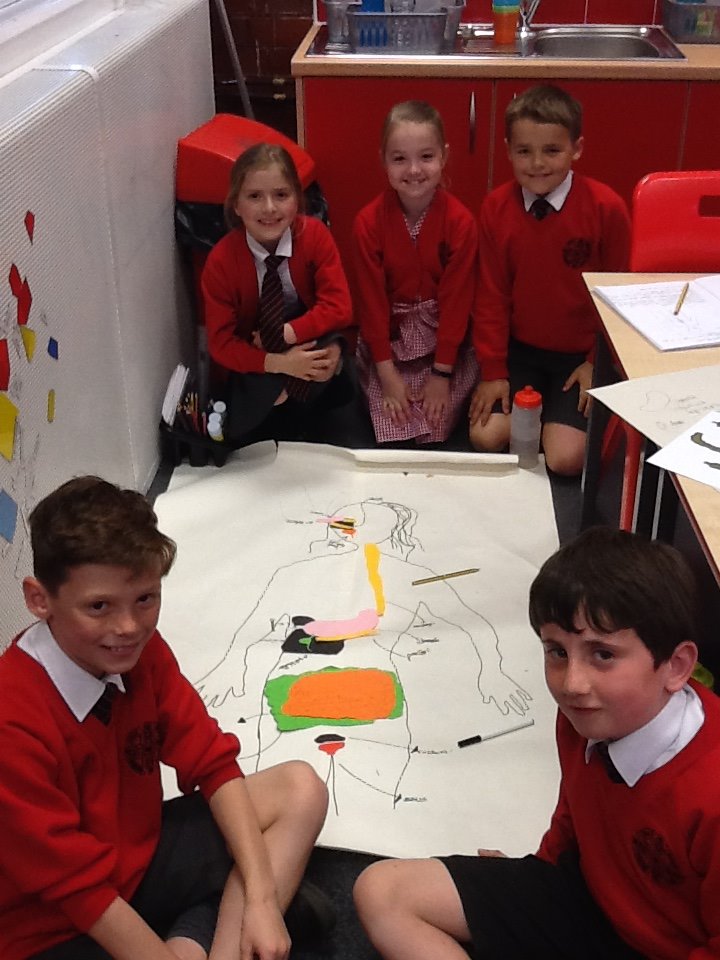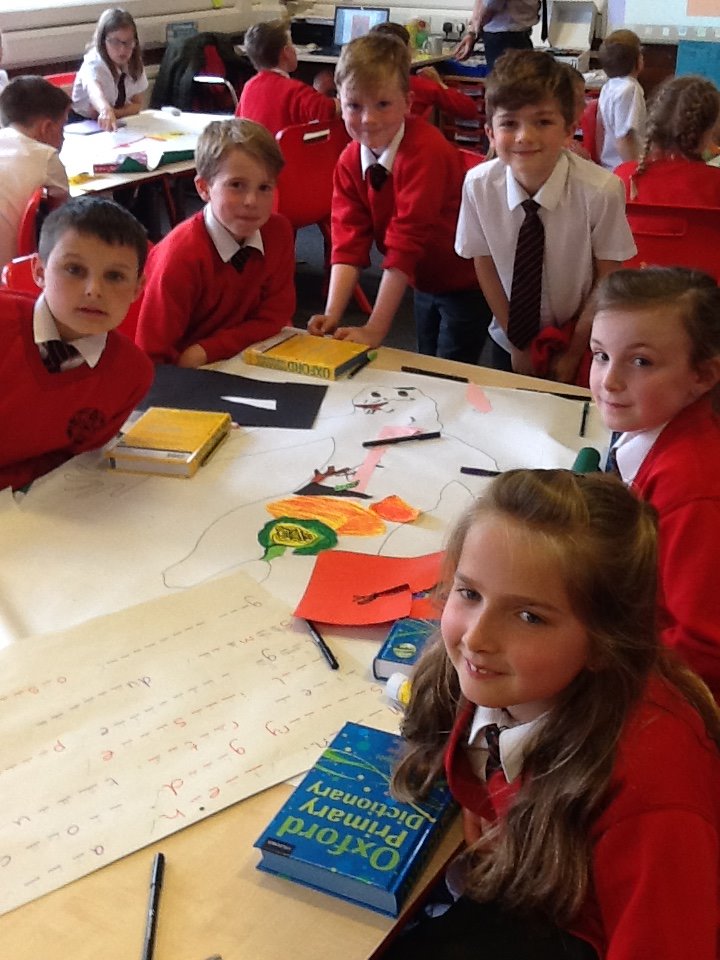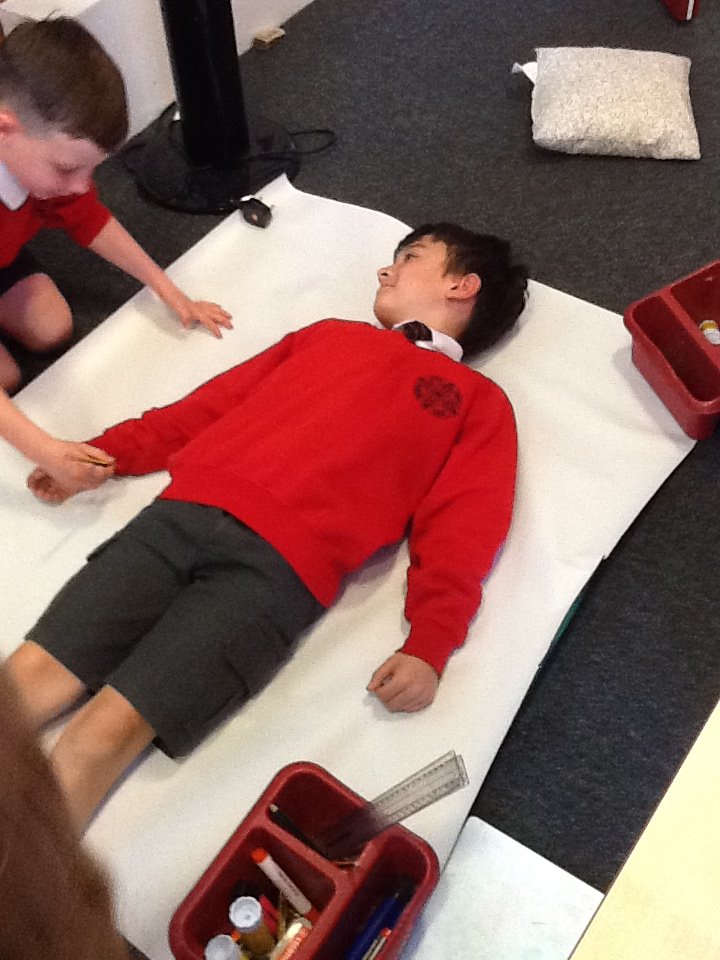 SATs Breakfast
Each morning this week Year 6 have enjoyed time to socialise with their friends whilst eating breakfast. Thanks to our wonderful kitchen staff for making breakfast each morning!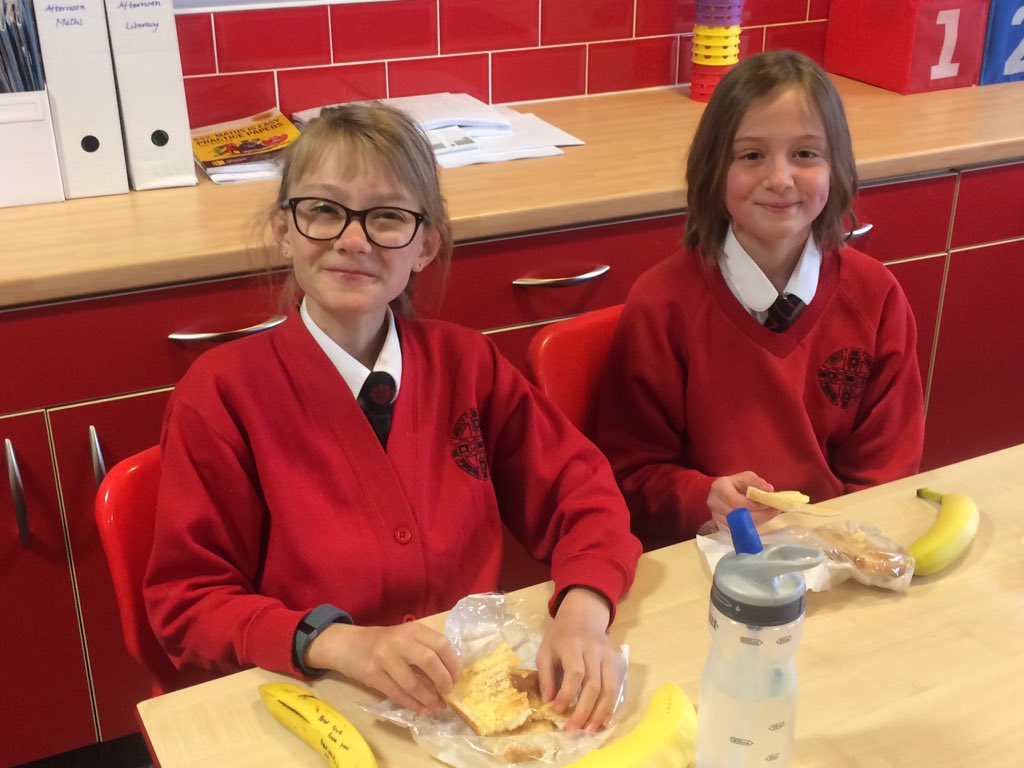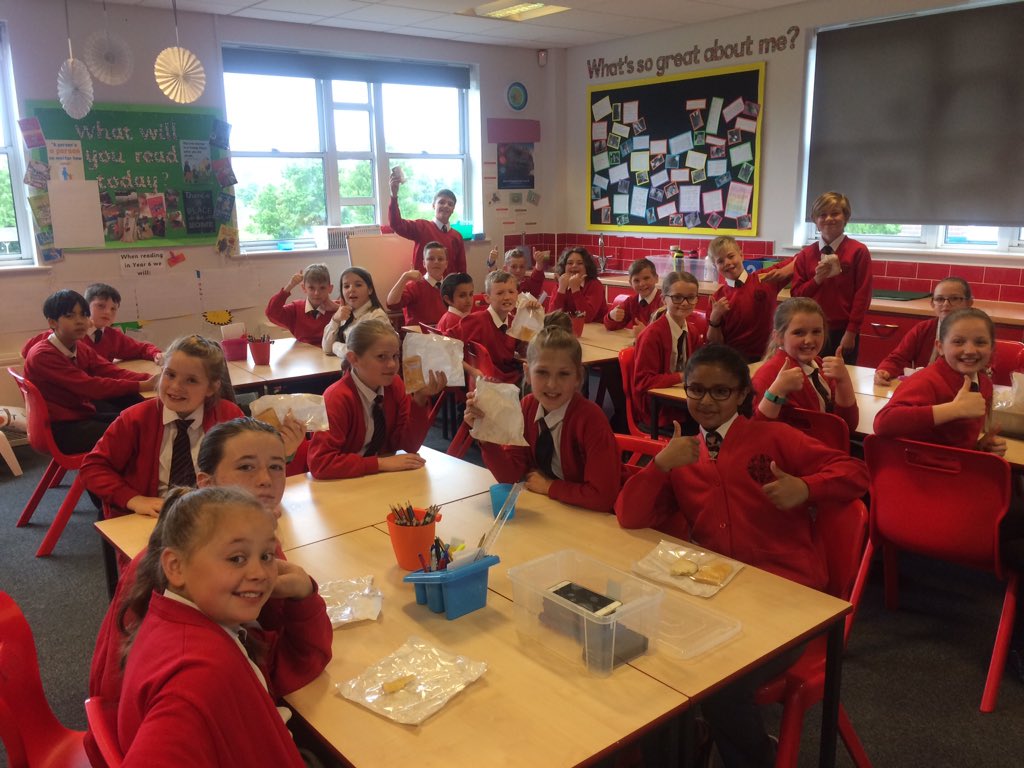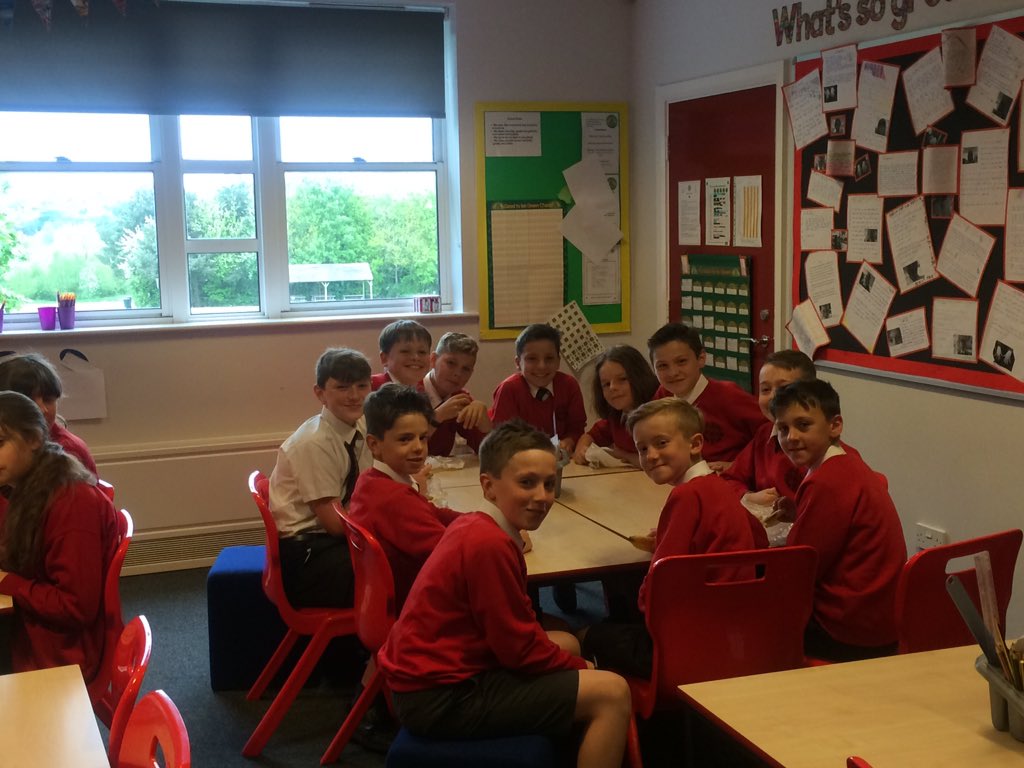 Planting Seeds
Year 2 have been using their gardening skills this week as they planted sunflower seeds.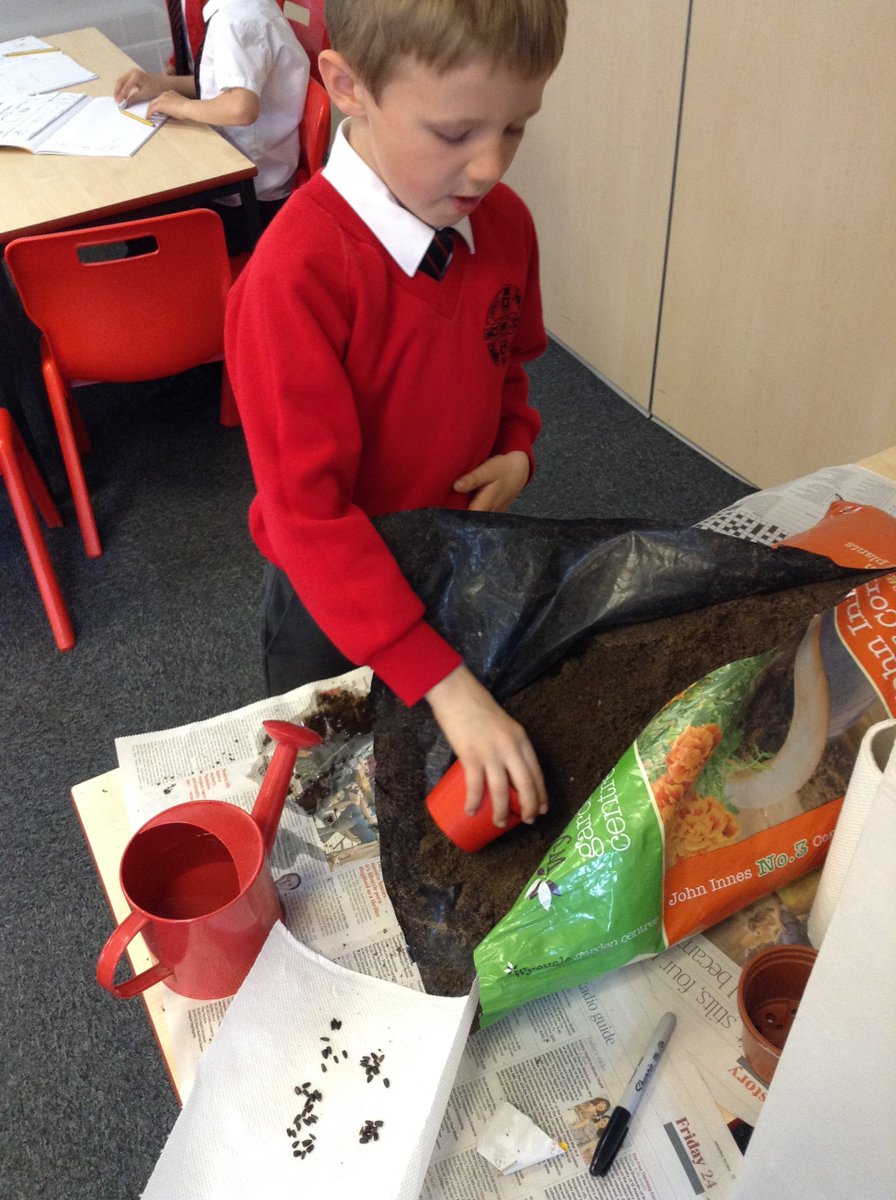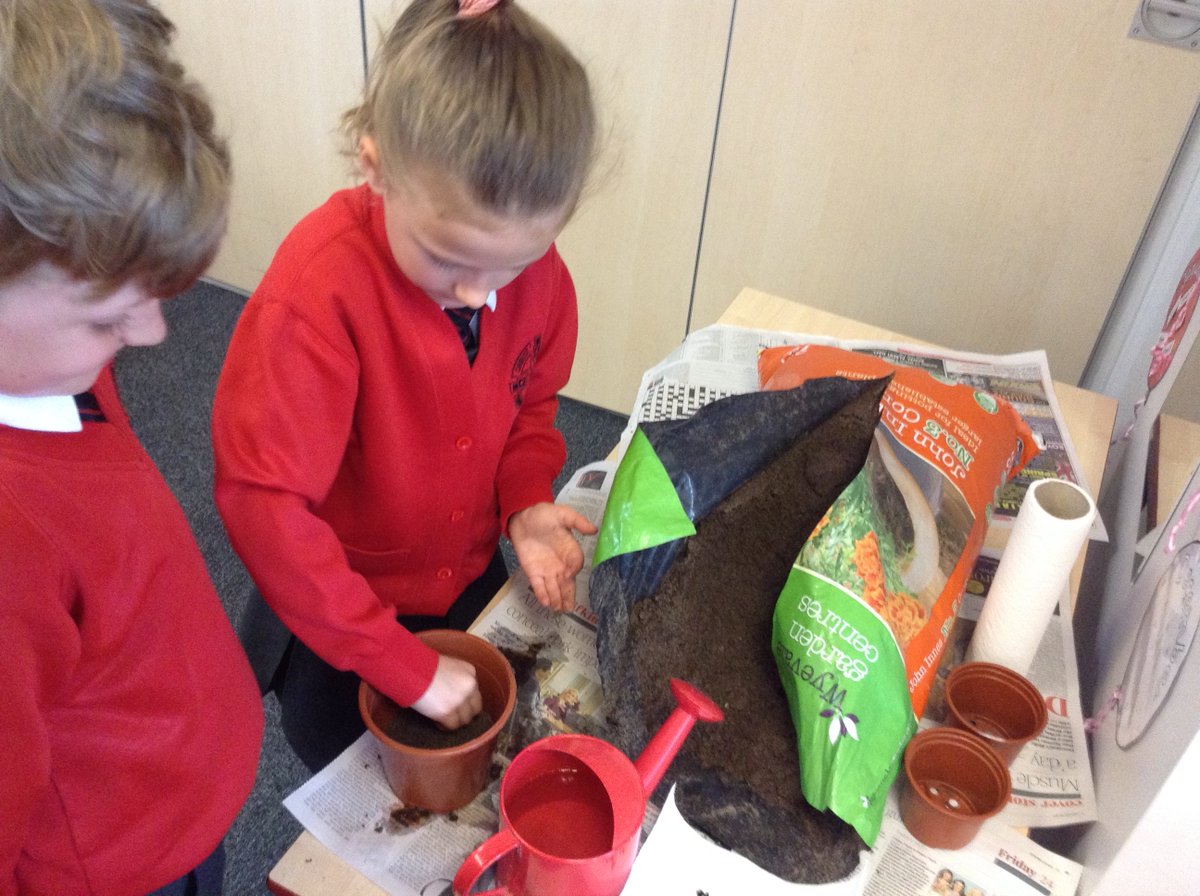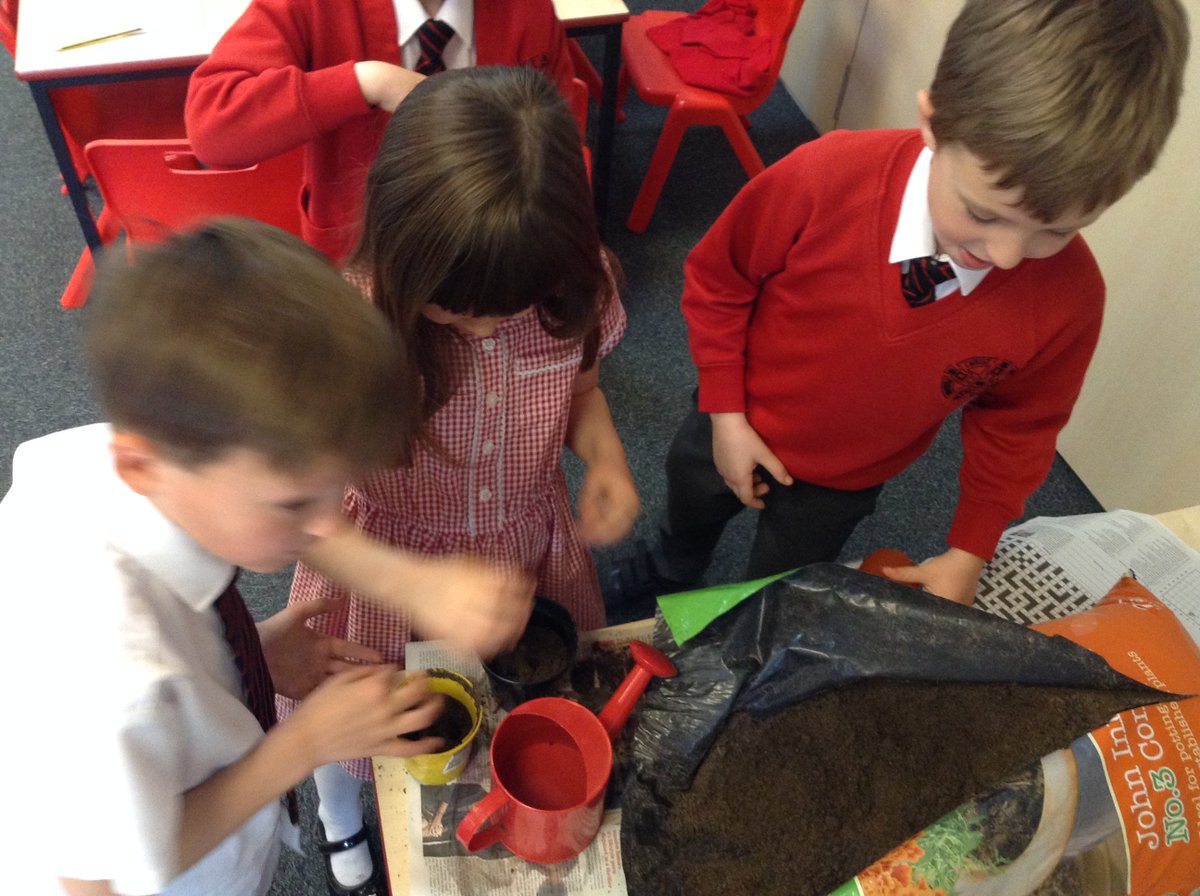 Learning in Reception
Reception have been busy creating their own mini-beasts and the habitats that they could live in.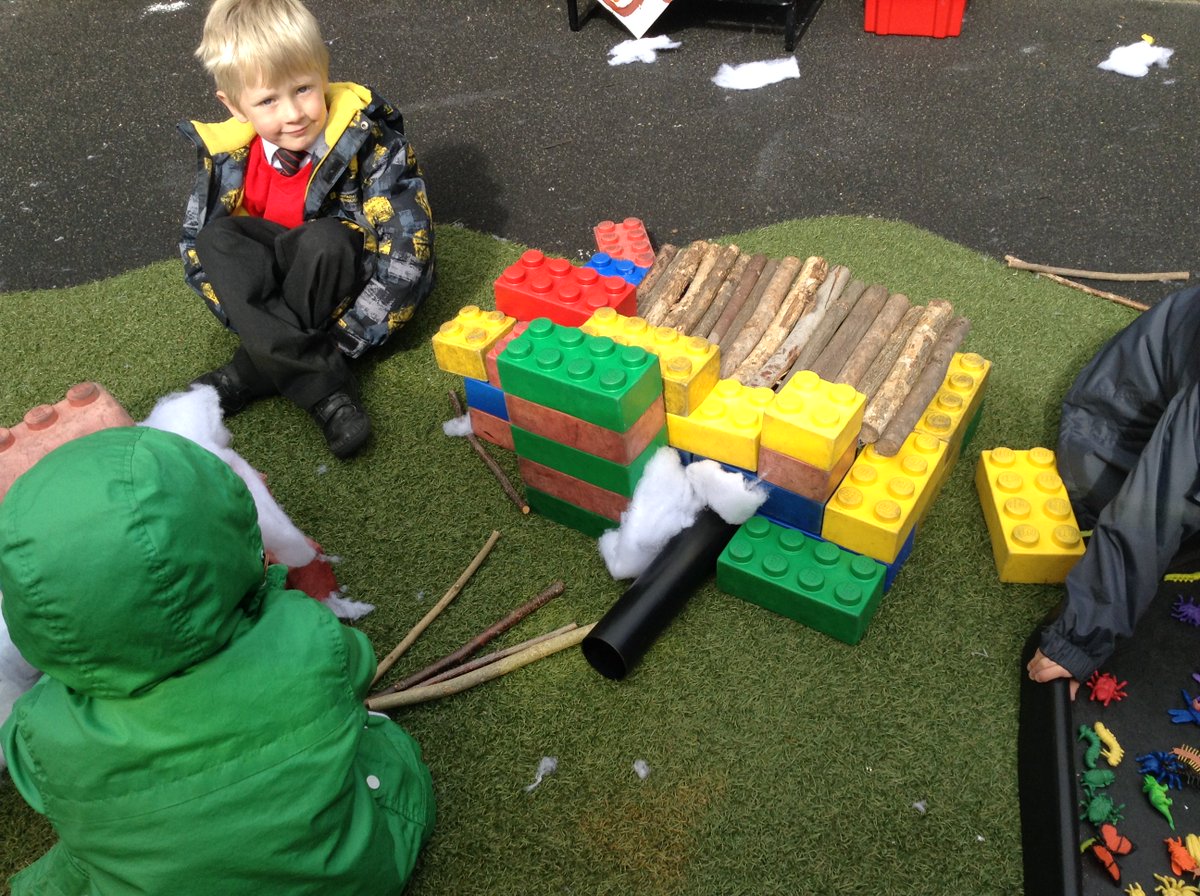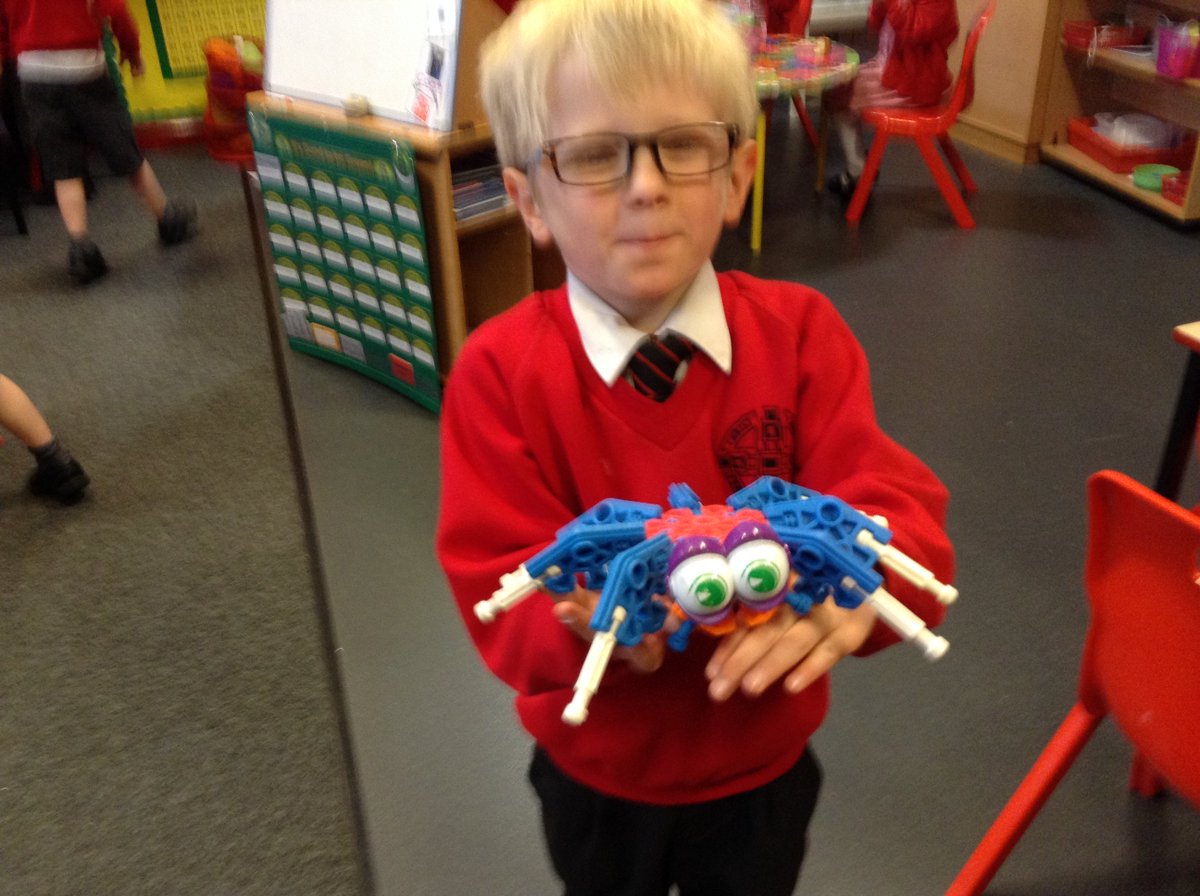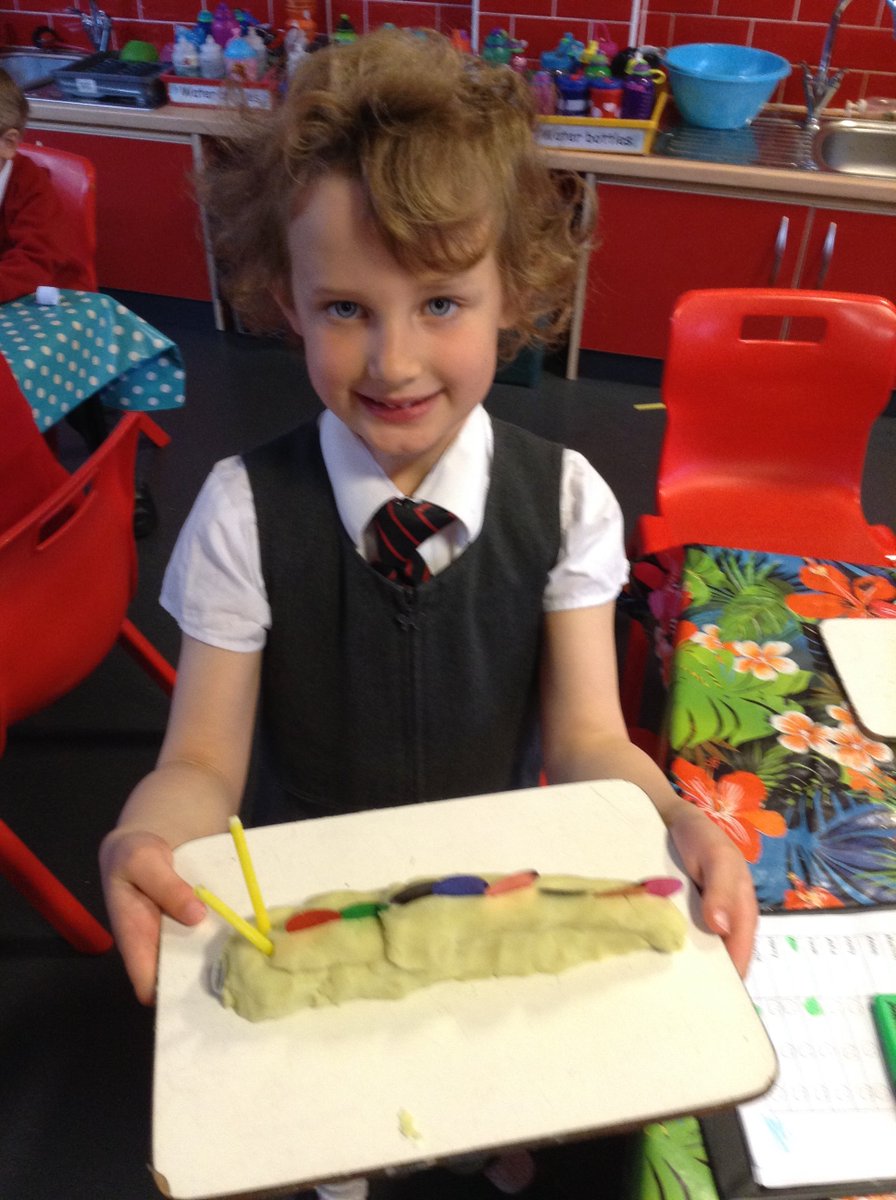 Week beginning Monday 1st May 2017
Year 1 Big Question
This week Year 1 have launched their brand new Big Question: Where will the wheels on the bus go? We can't wait to see find out what the children will learn this term.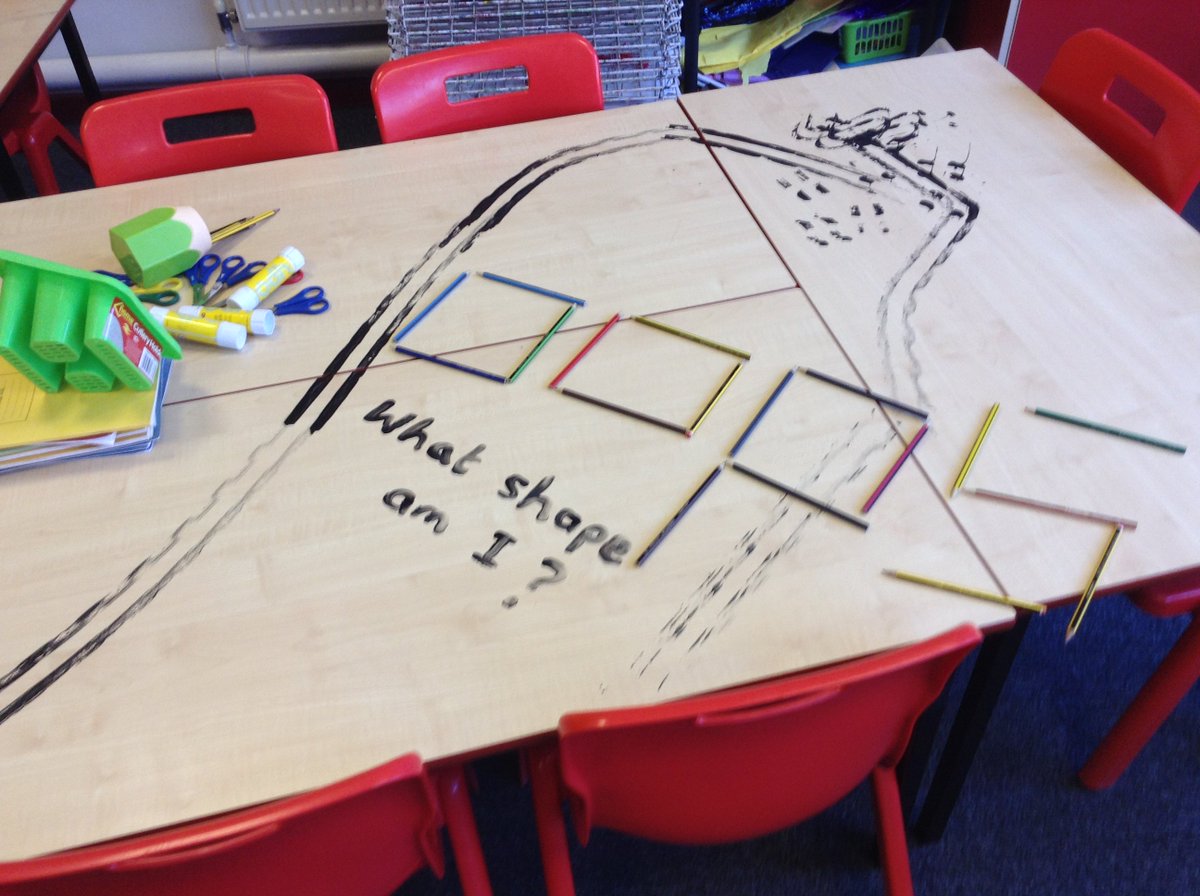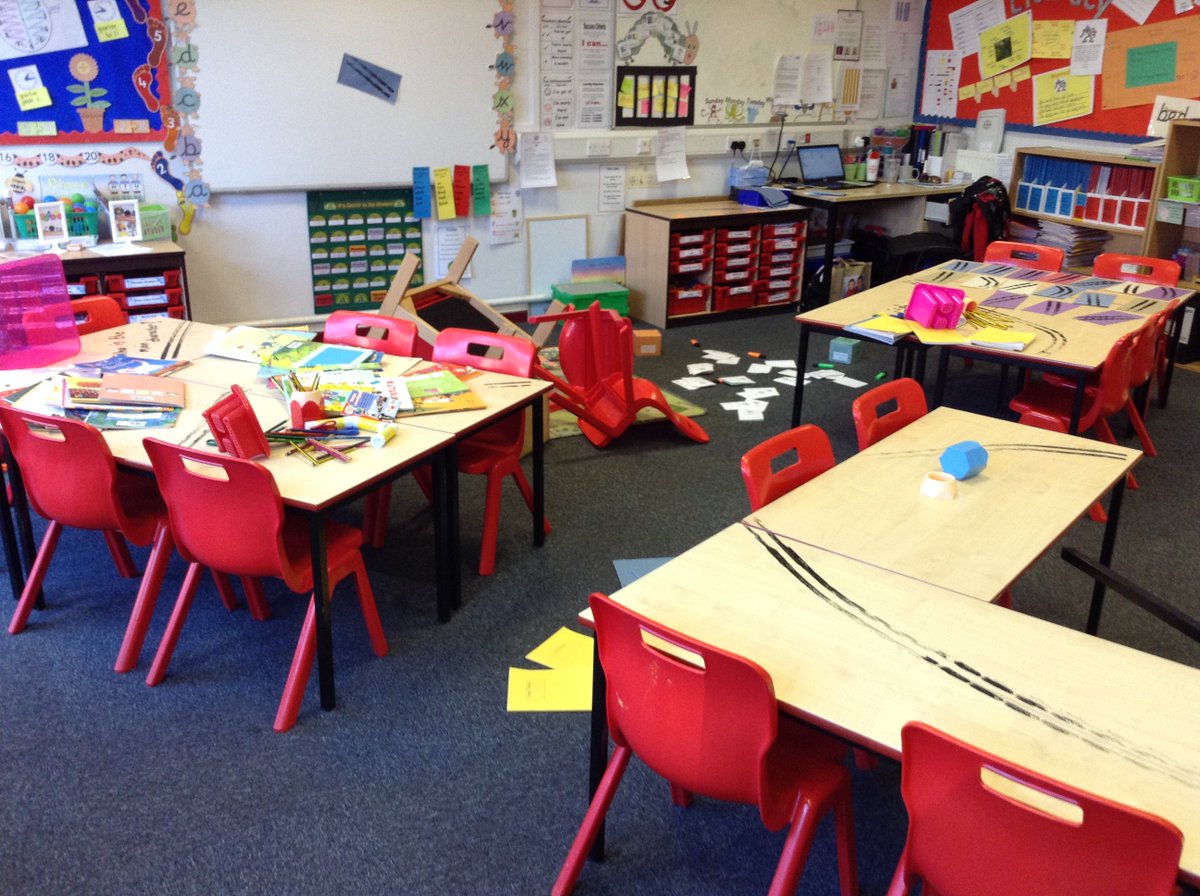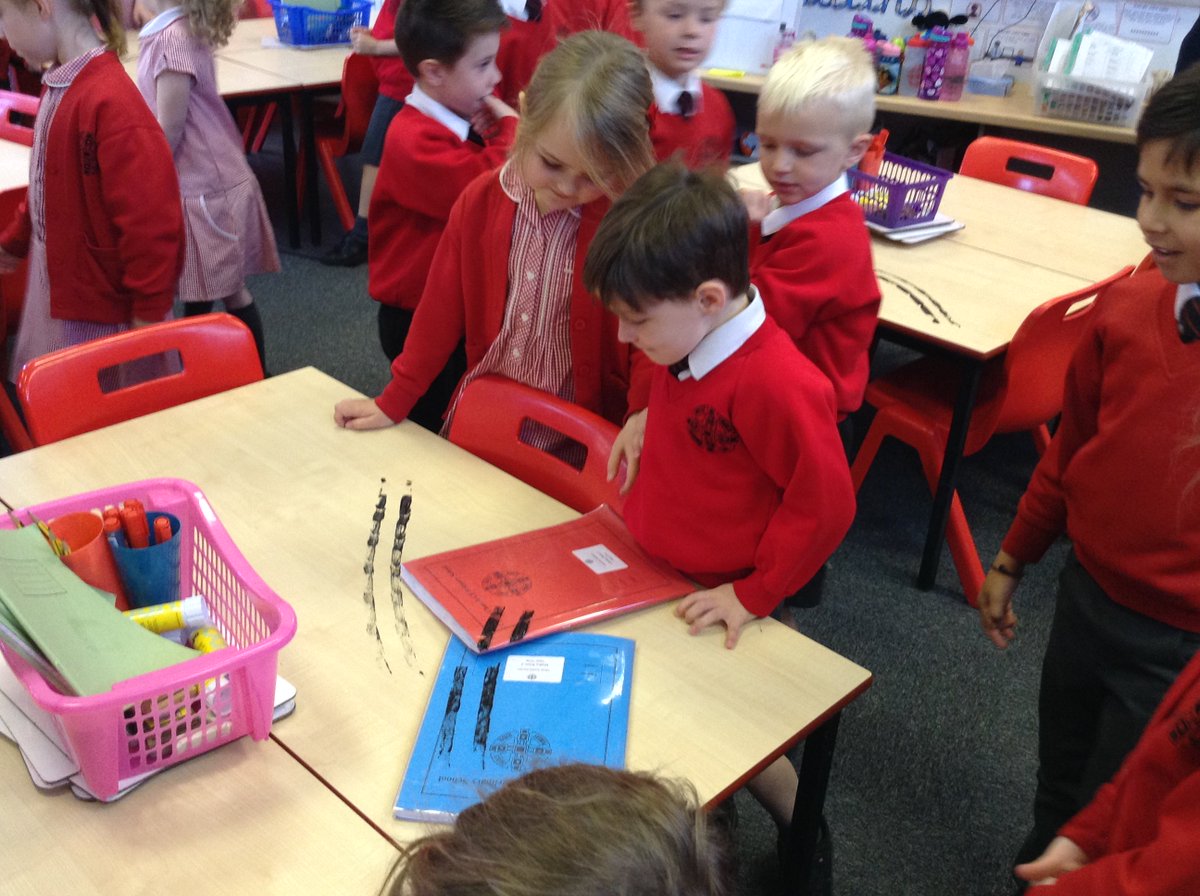 Debating in Year 2
Year 2 have been discussing and debating whether or not the environmental area should be used to build houses on. They have also produced some super writing about this!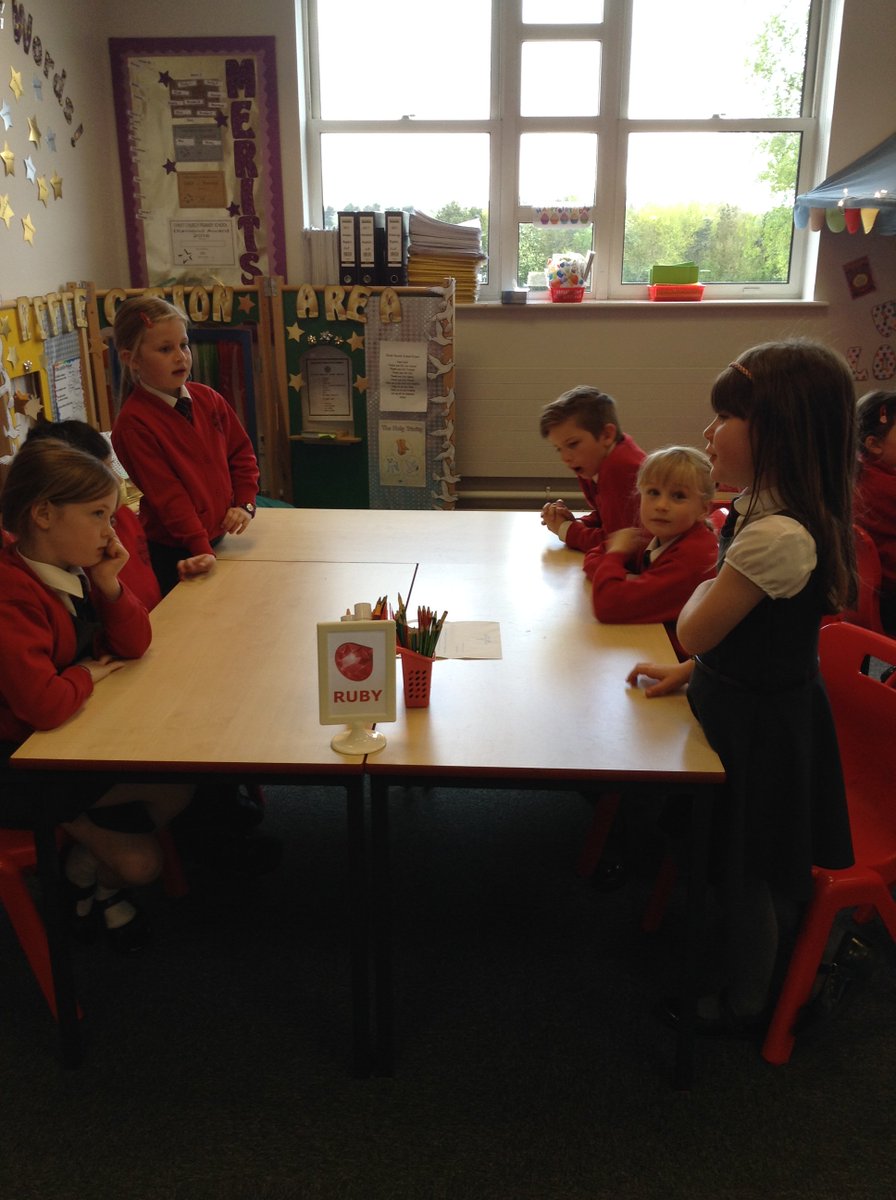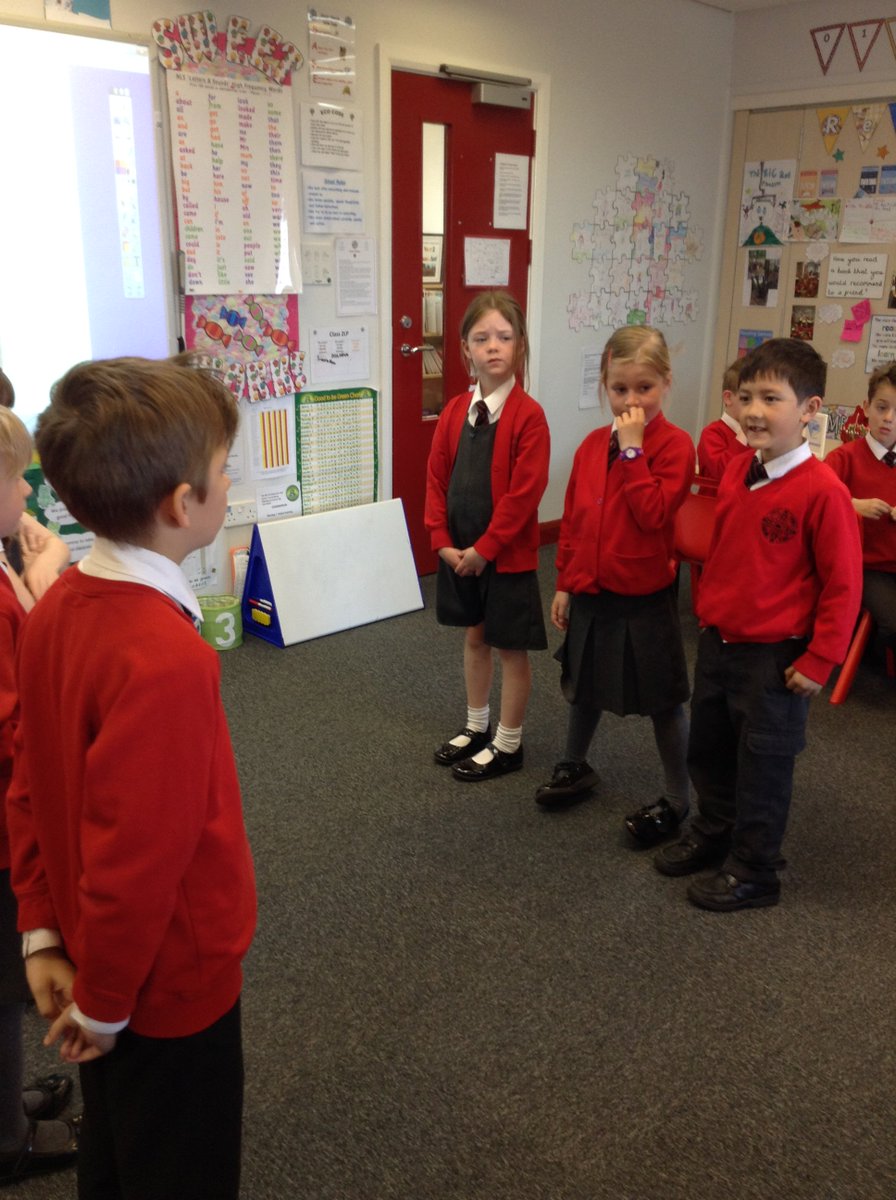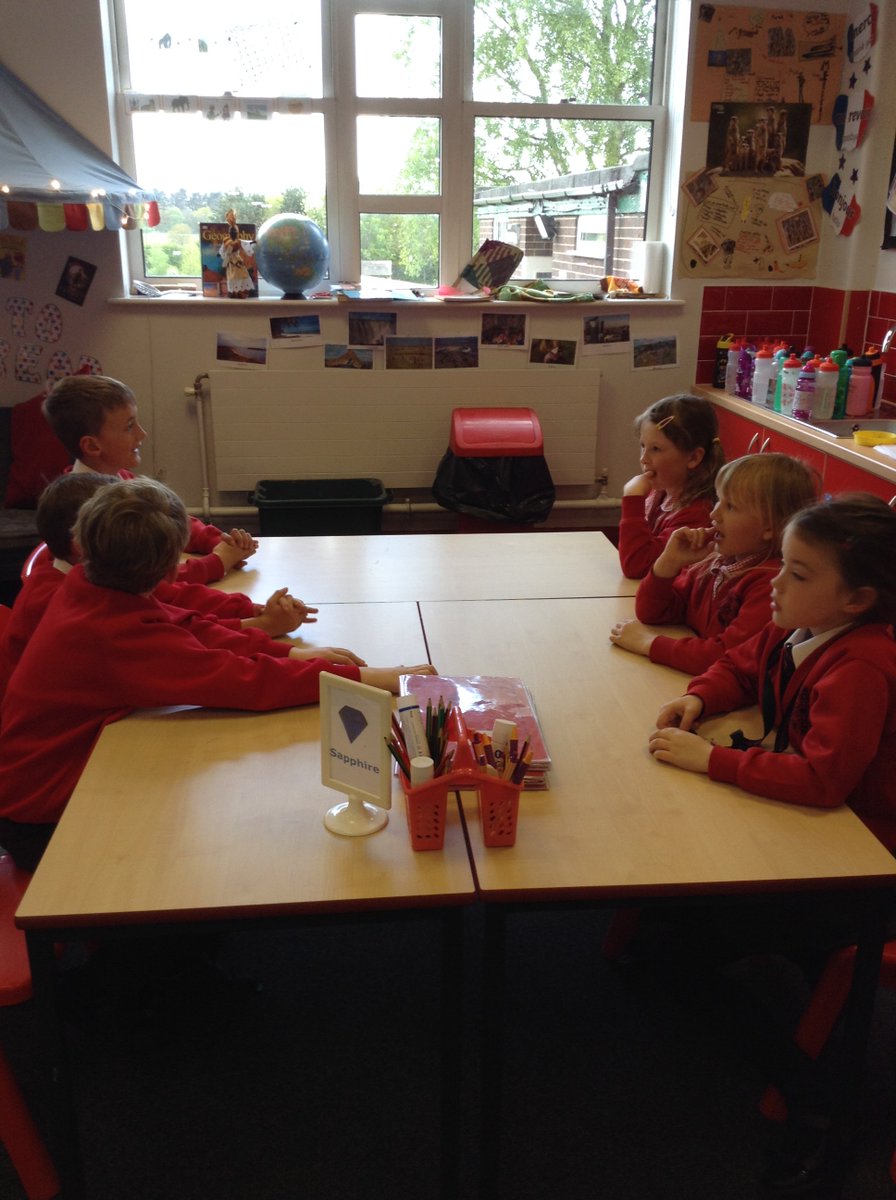 Environmental Art
Year 6 have been using their artistic skills to create environmental art linking to our Christ Church Values.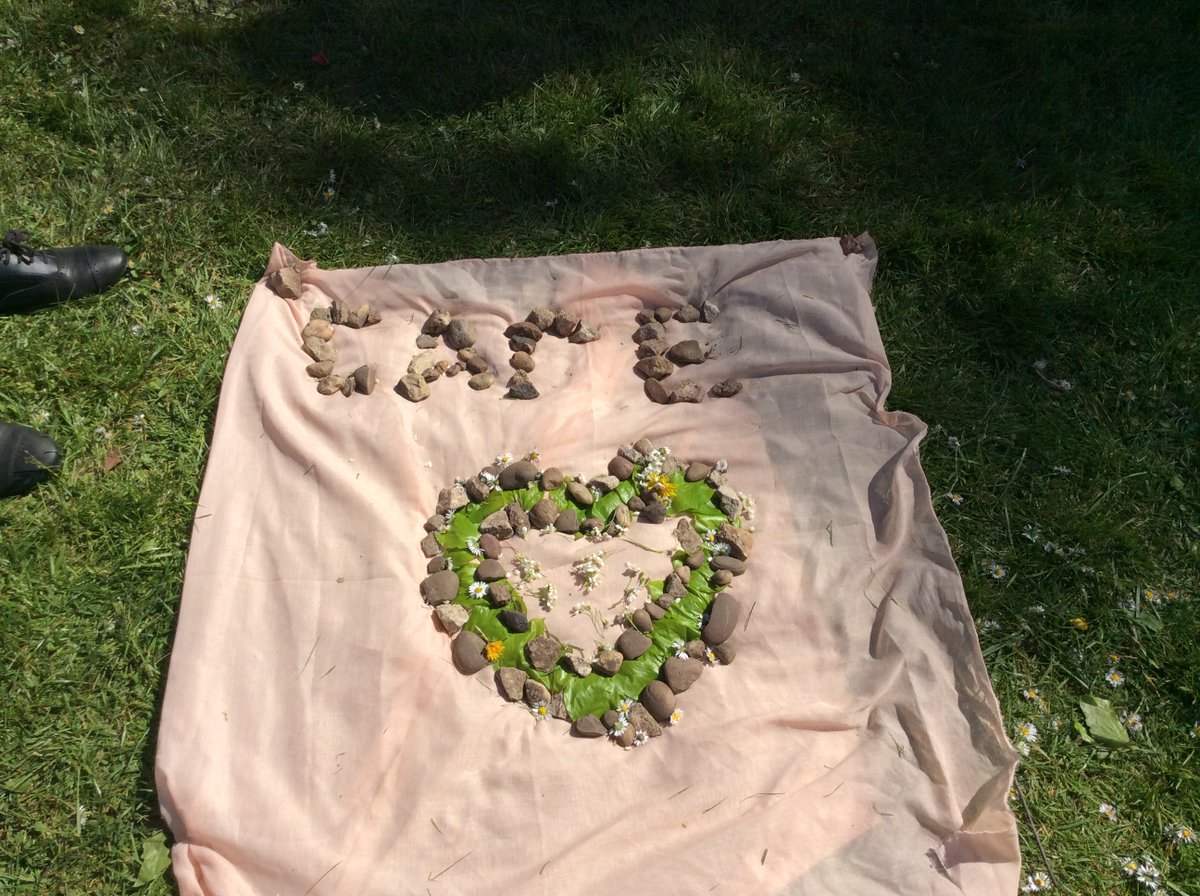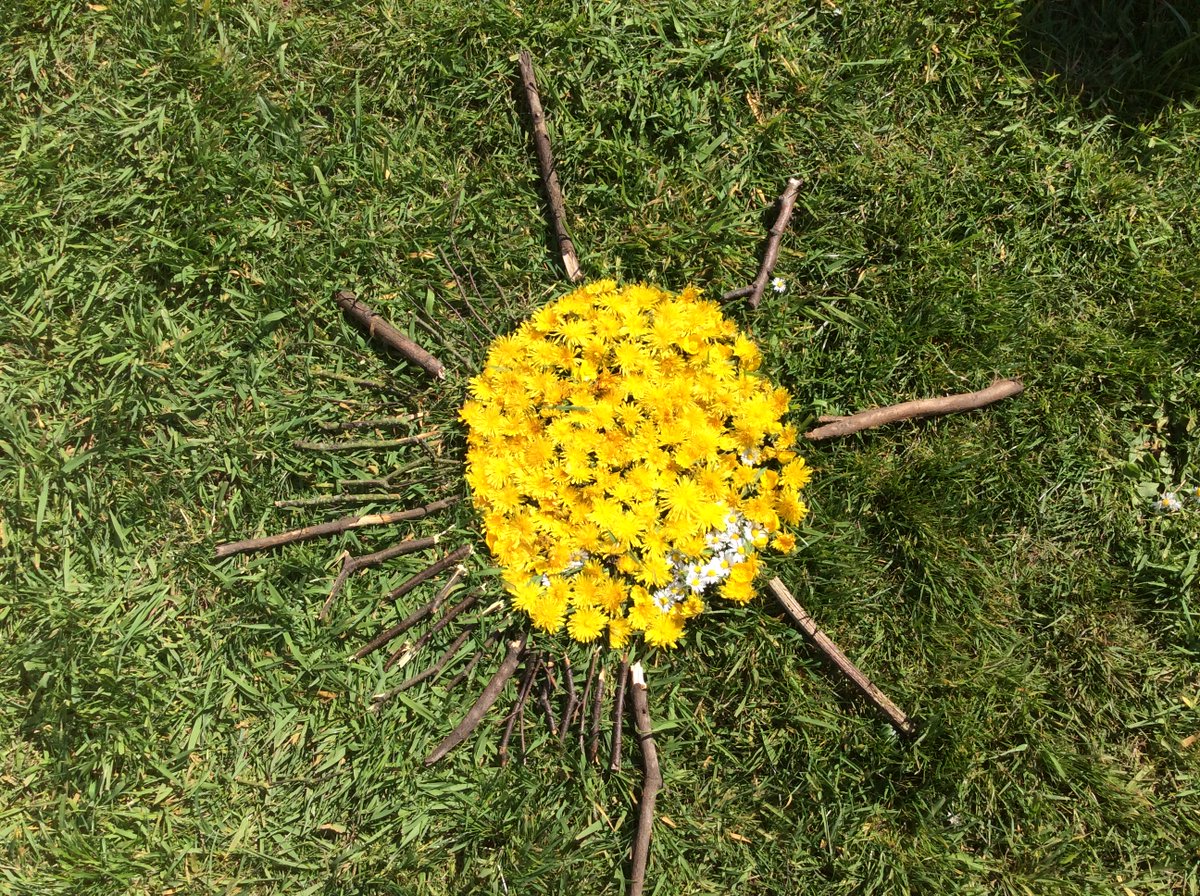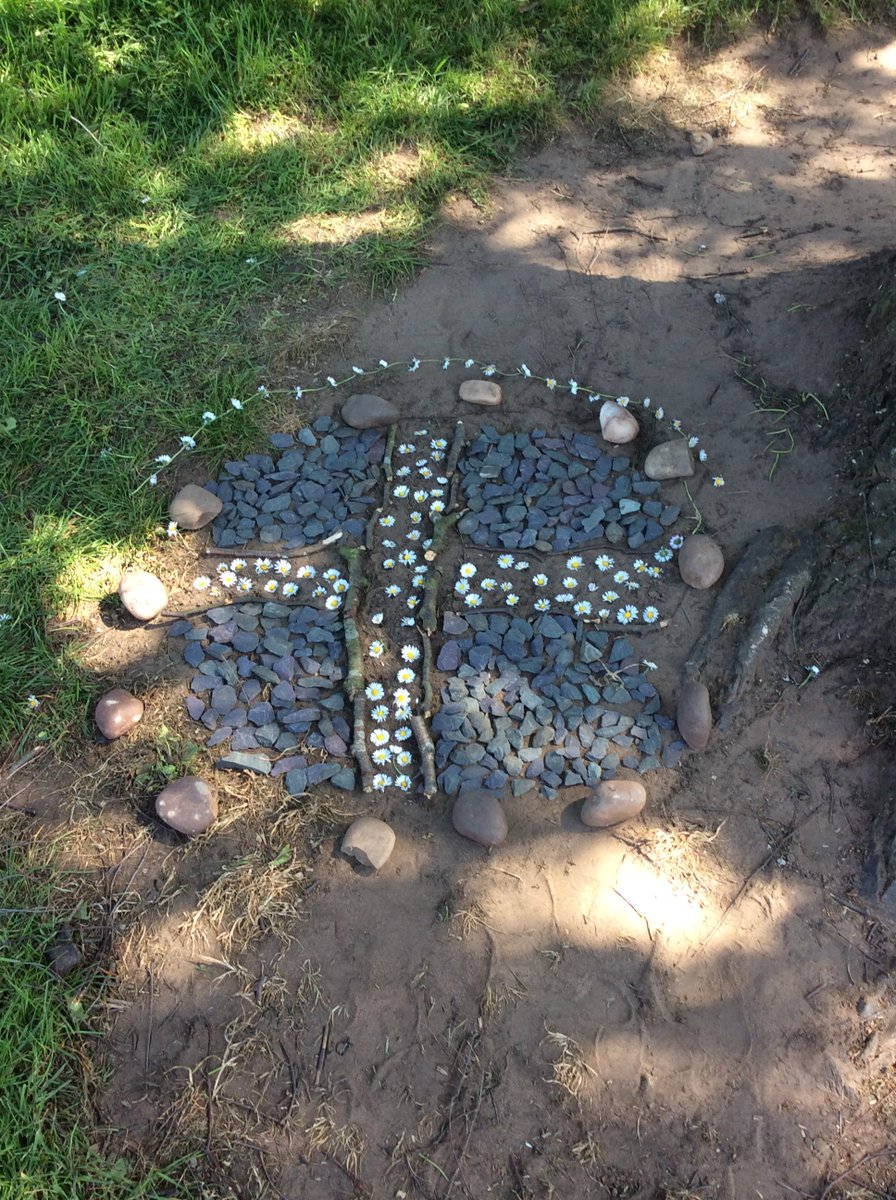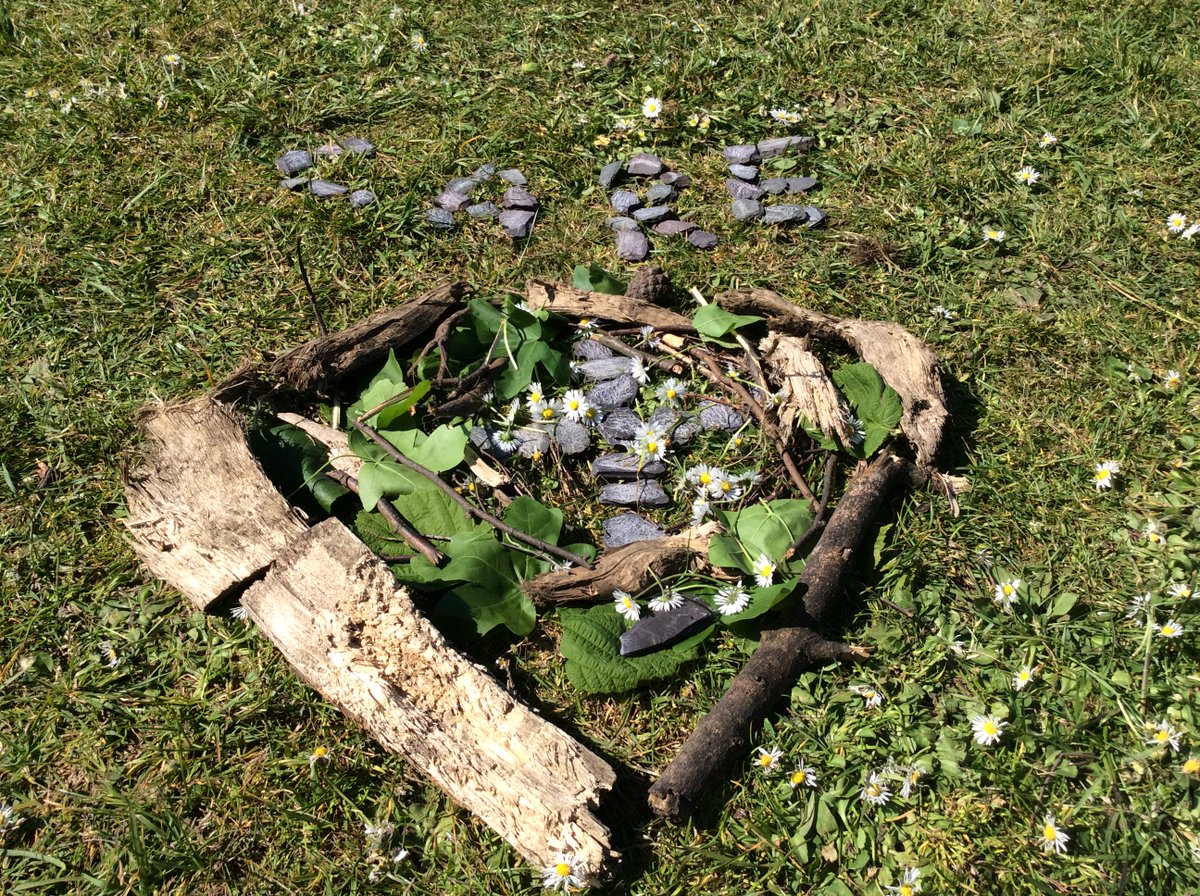 Week beginning Monday 27th March 2017
Busy Bees
Reception have been busy learners this week; exploring all areas of their environment.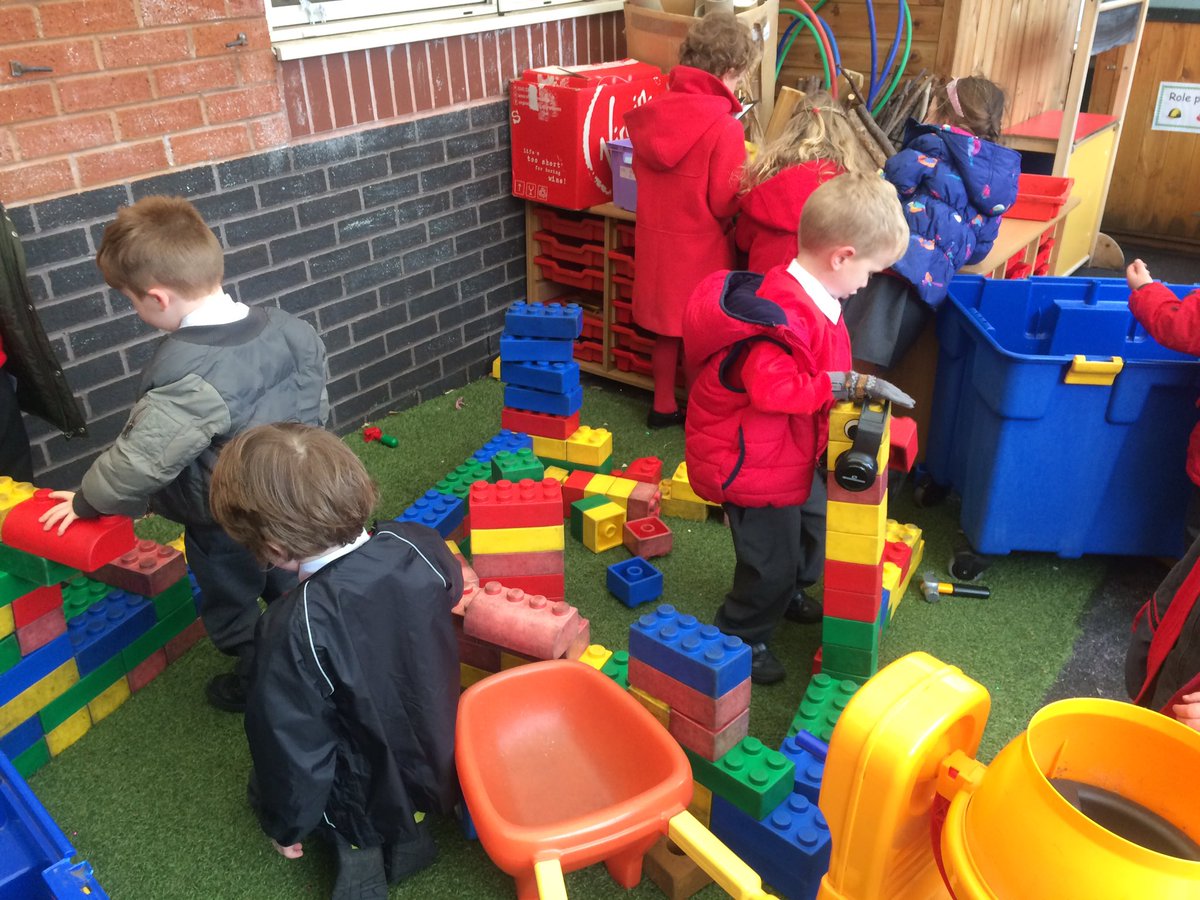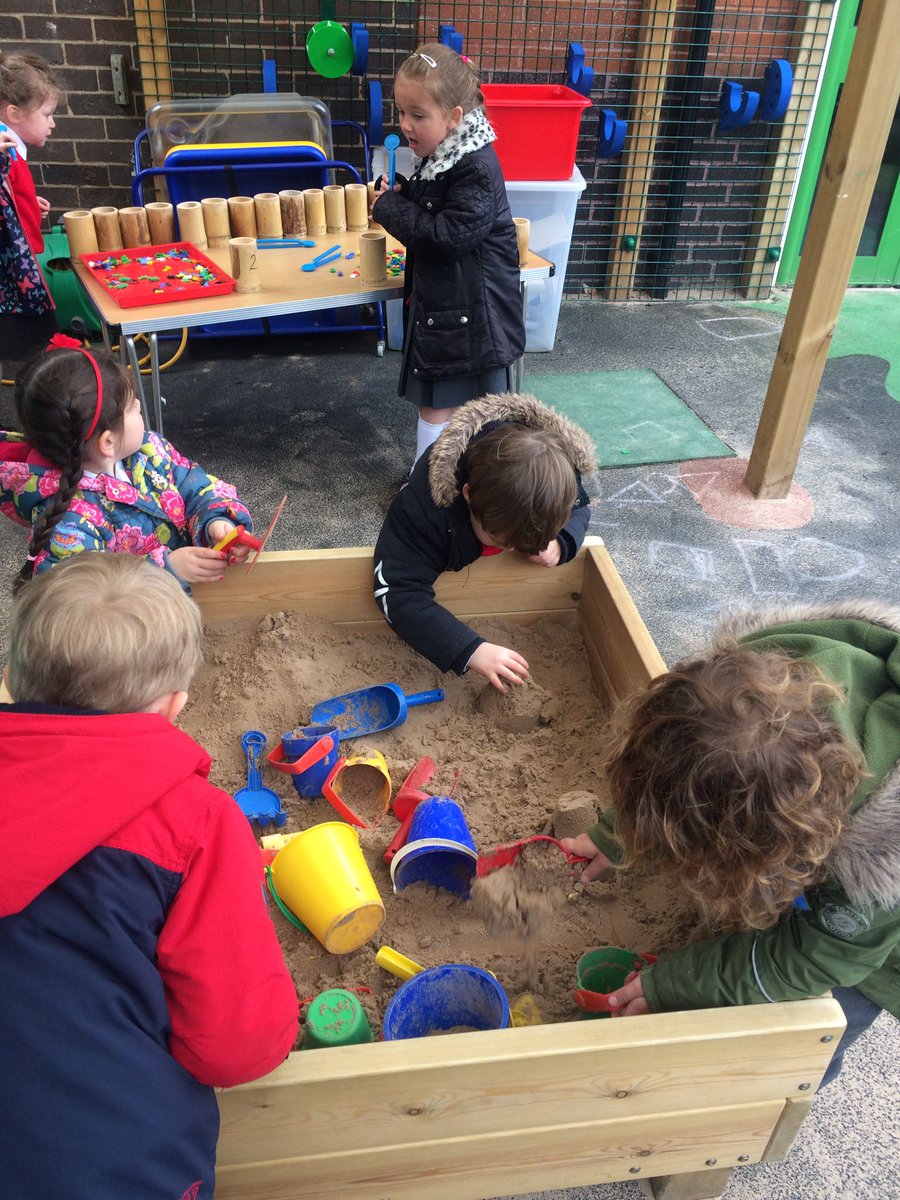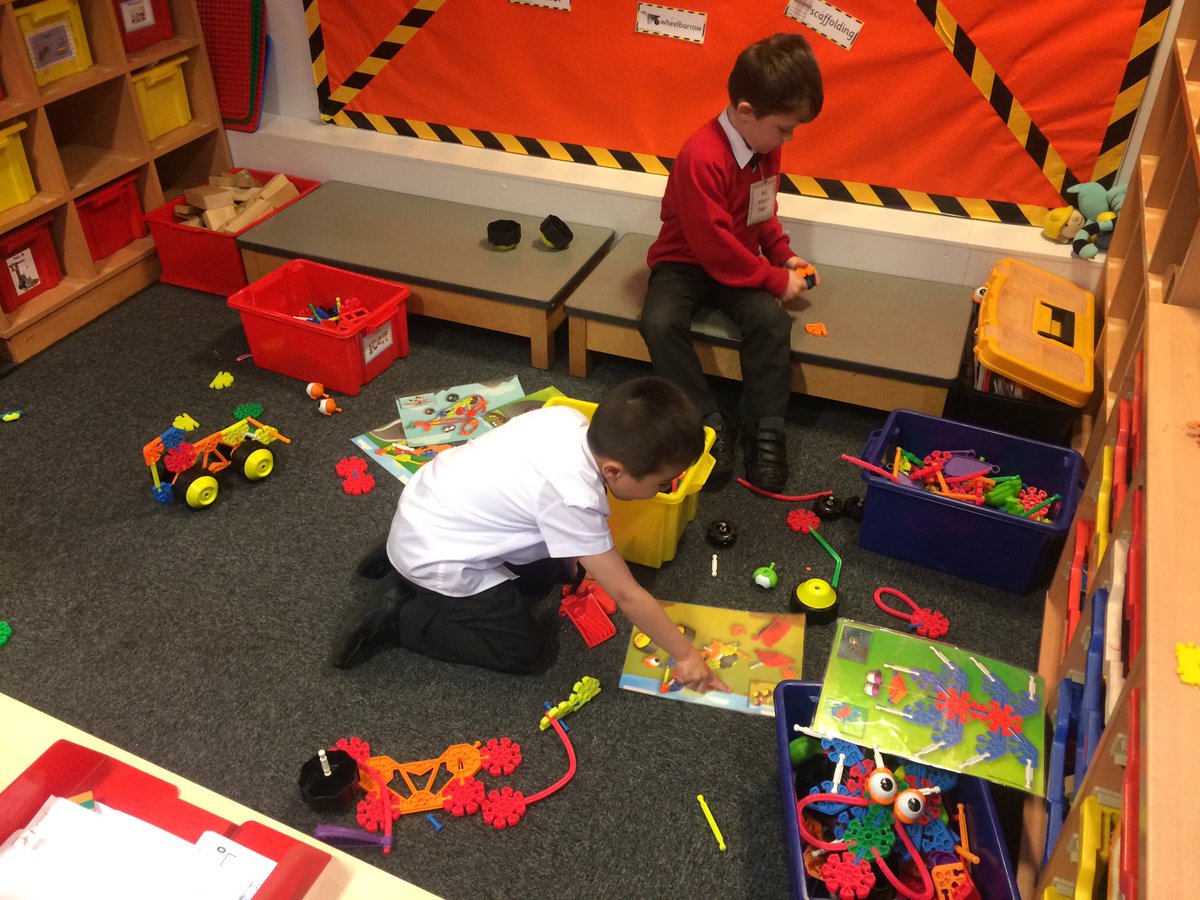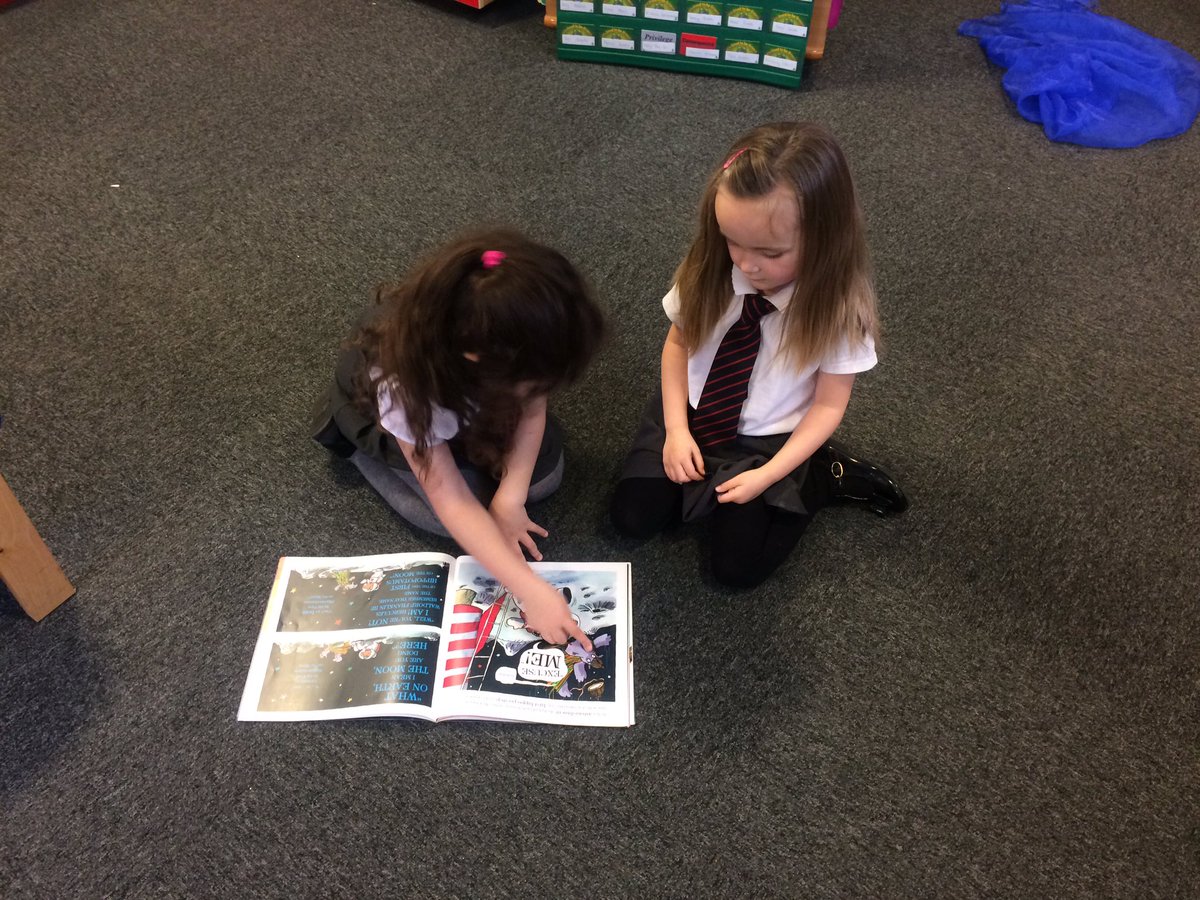 Tag Rugby
Children in Year 5 and 6 took part in a Tag Rugby tournament on Wednesday. We are so proud of everyone that took part and the team spirit was outstanding!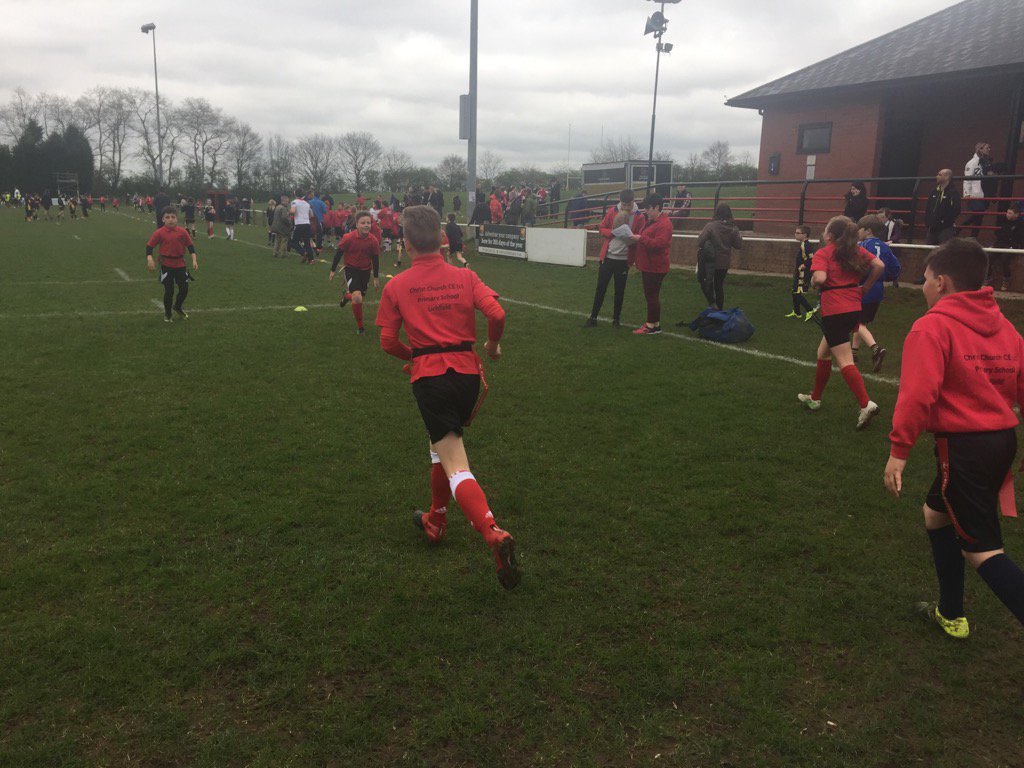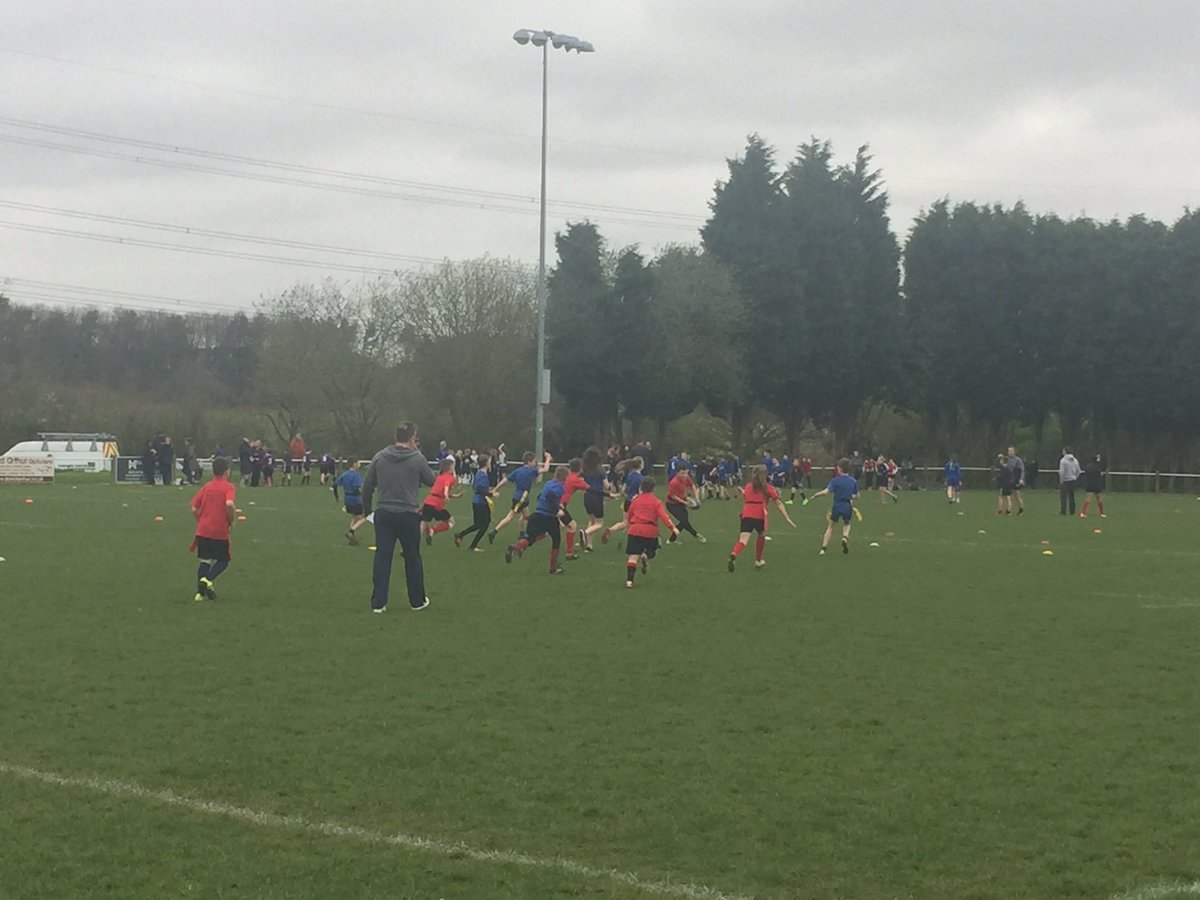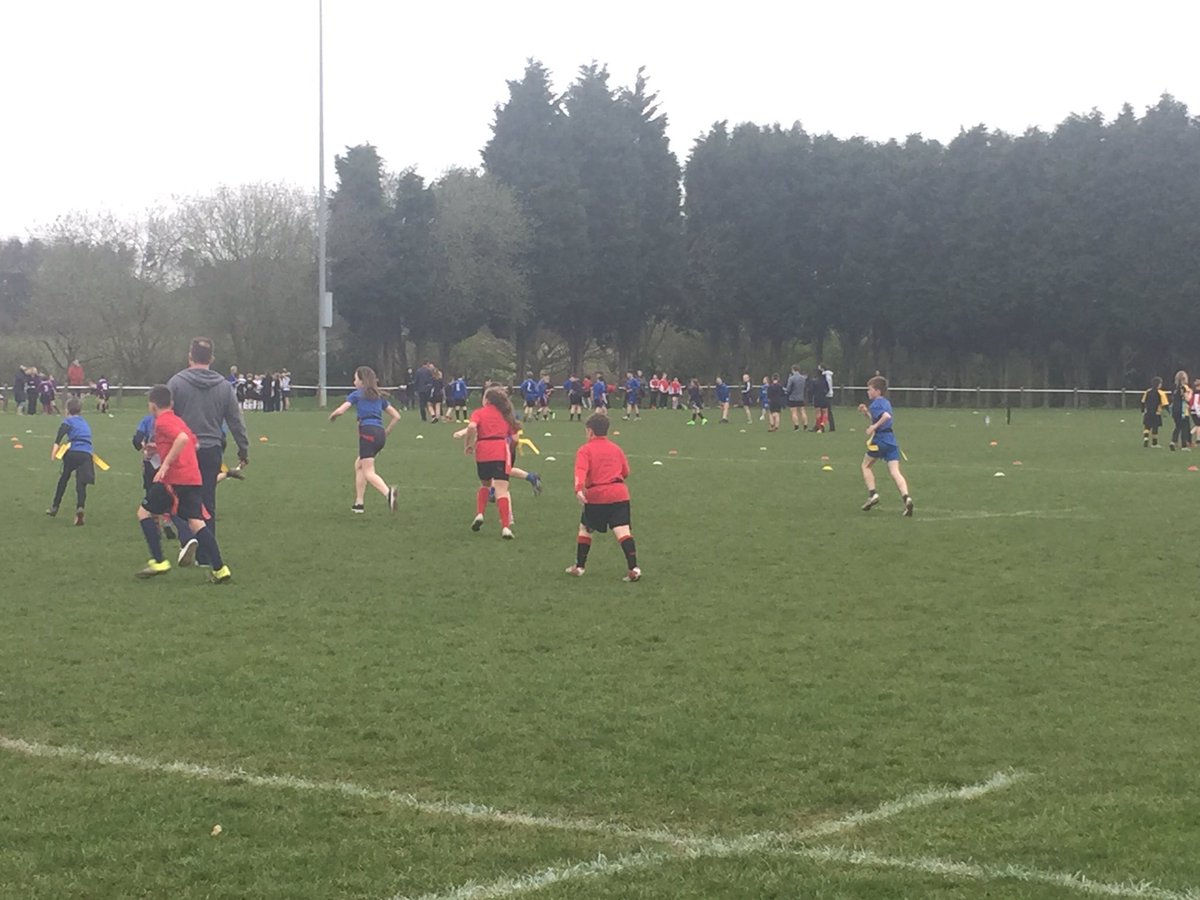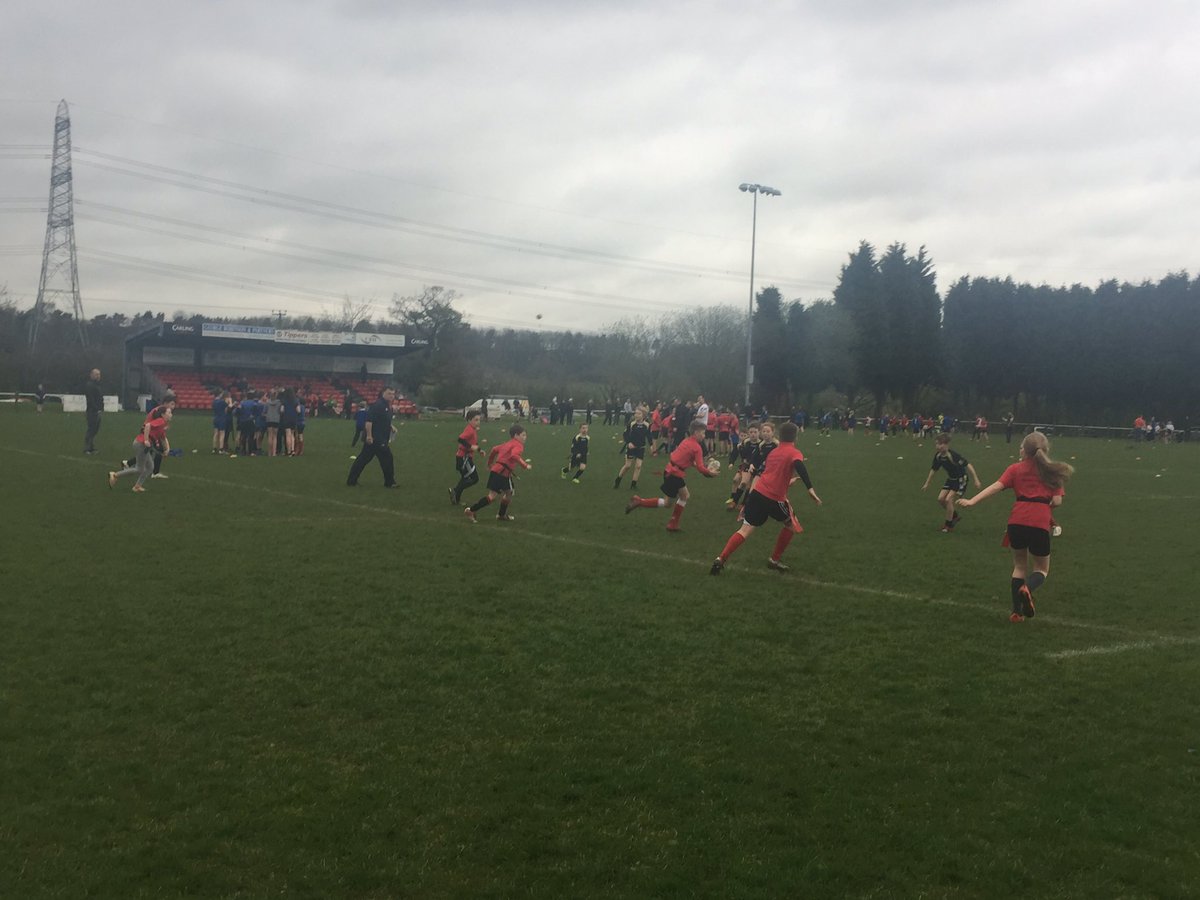 What can we learn from Christ Church?
This week Year 6 visited Christ Church again to see the reredos up close. The children then sketched various parts of the church that they hadn't noticed on previous visits.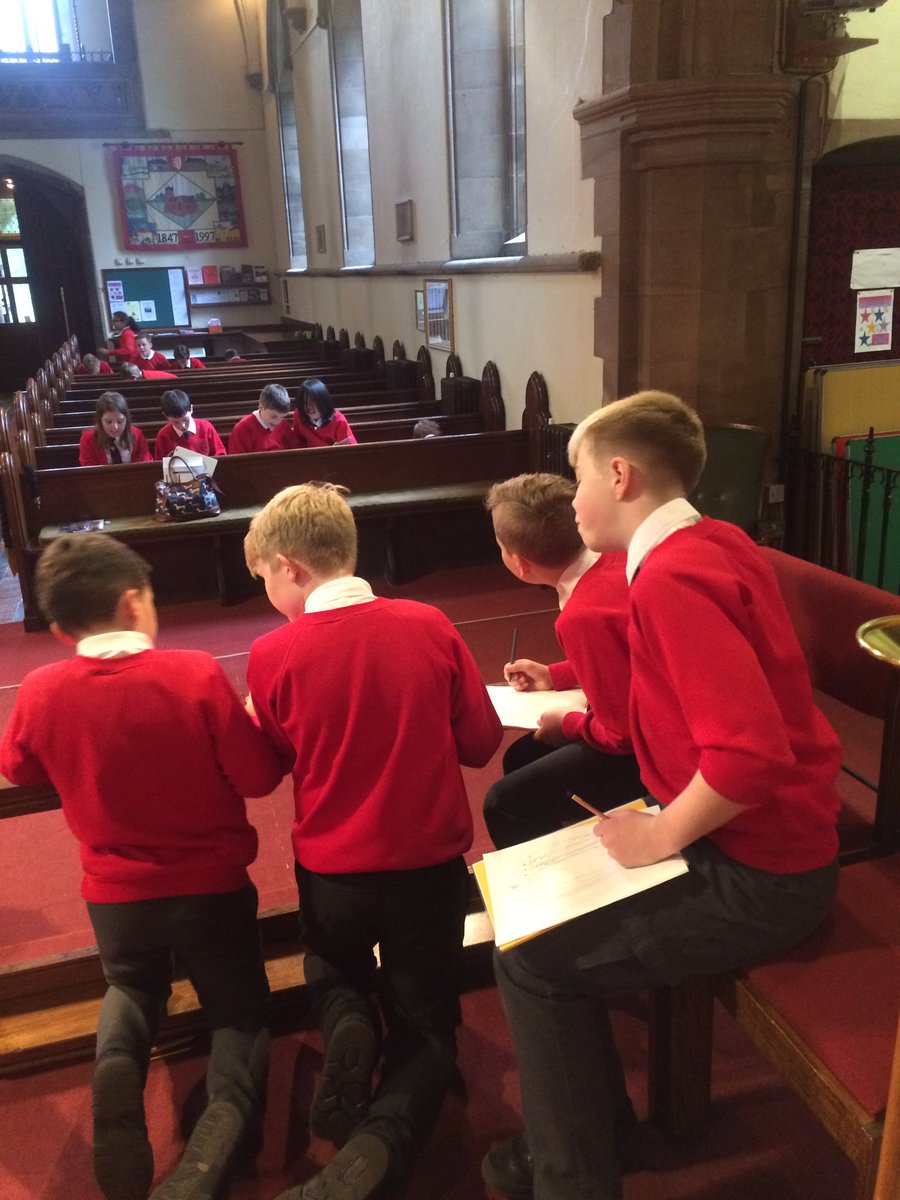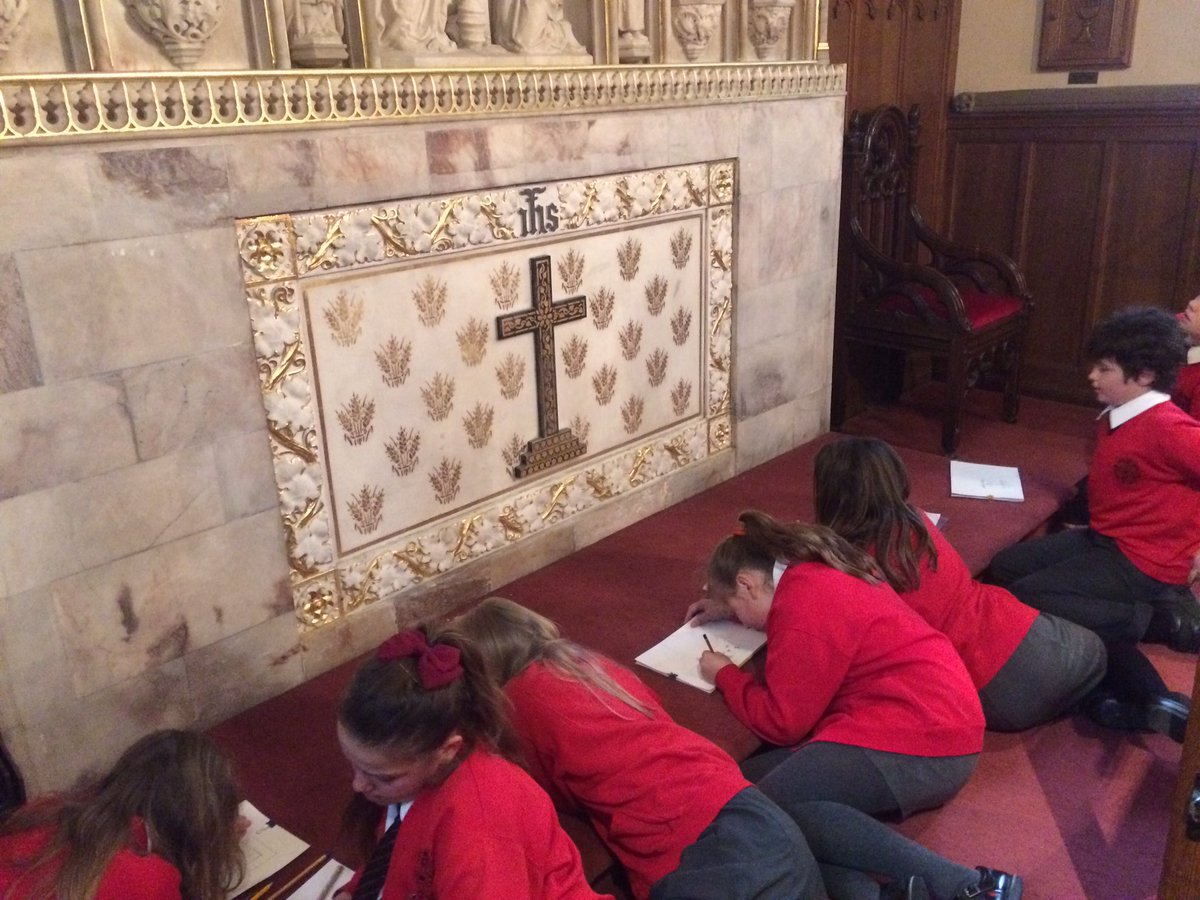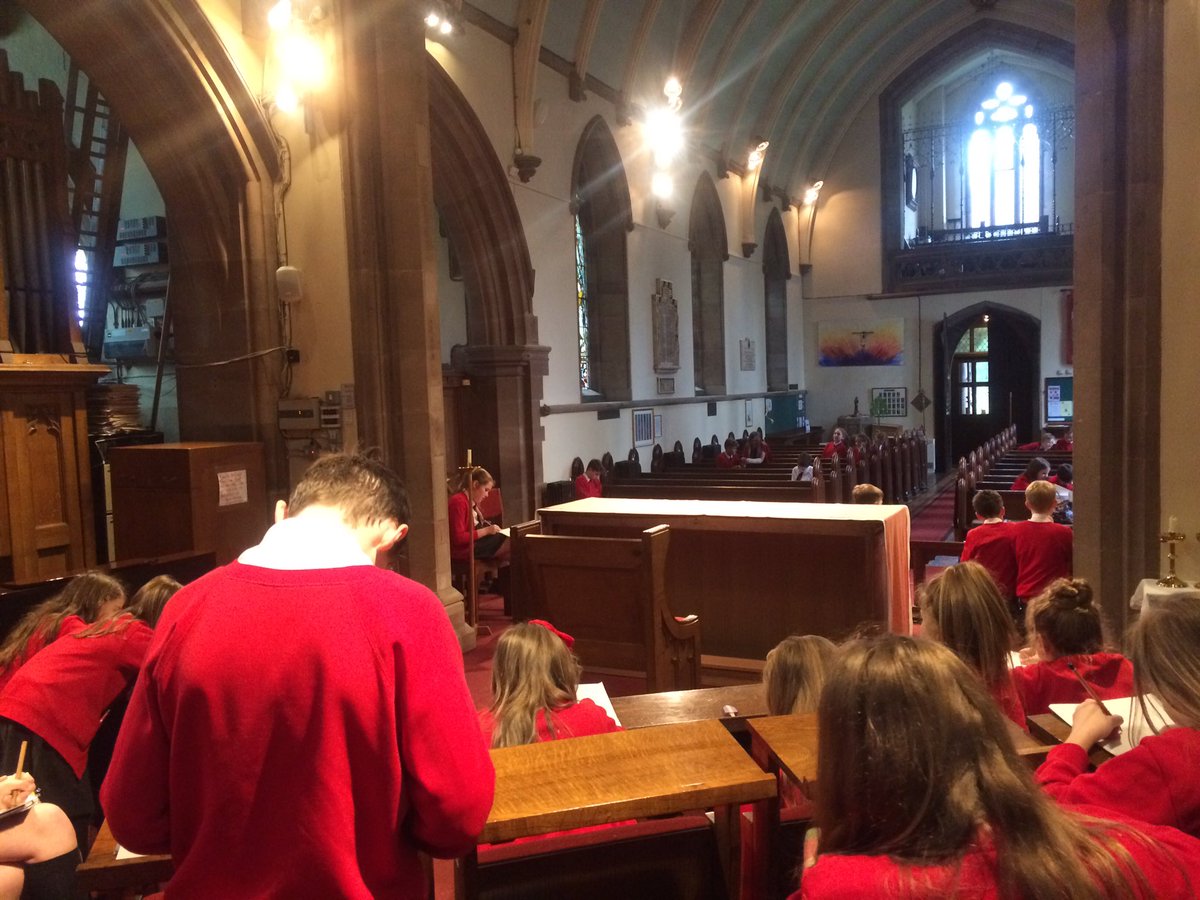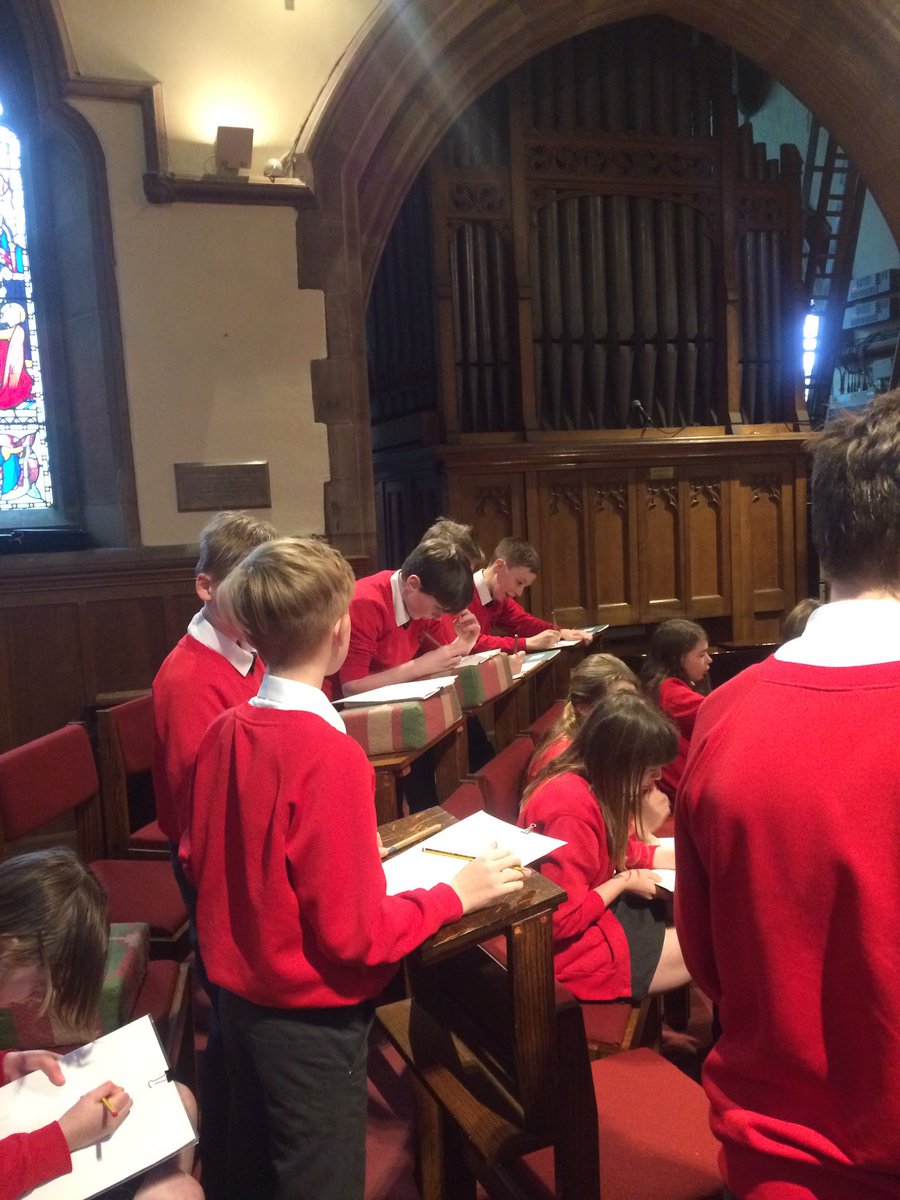 Week beginning Monday 20th March 2017
Red Nose Day!
Today (Friday 24th March) we have raised money for Red Nose Day. Everyone has come to school wearing a red accessory - some are very creative! In exchange for our red accessories, everyone has donated £1 to Red Nose Day.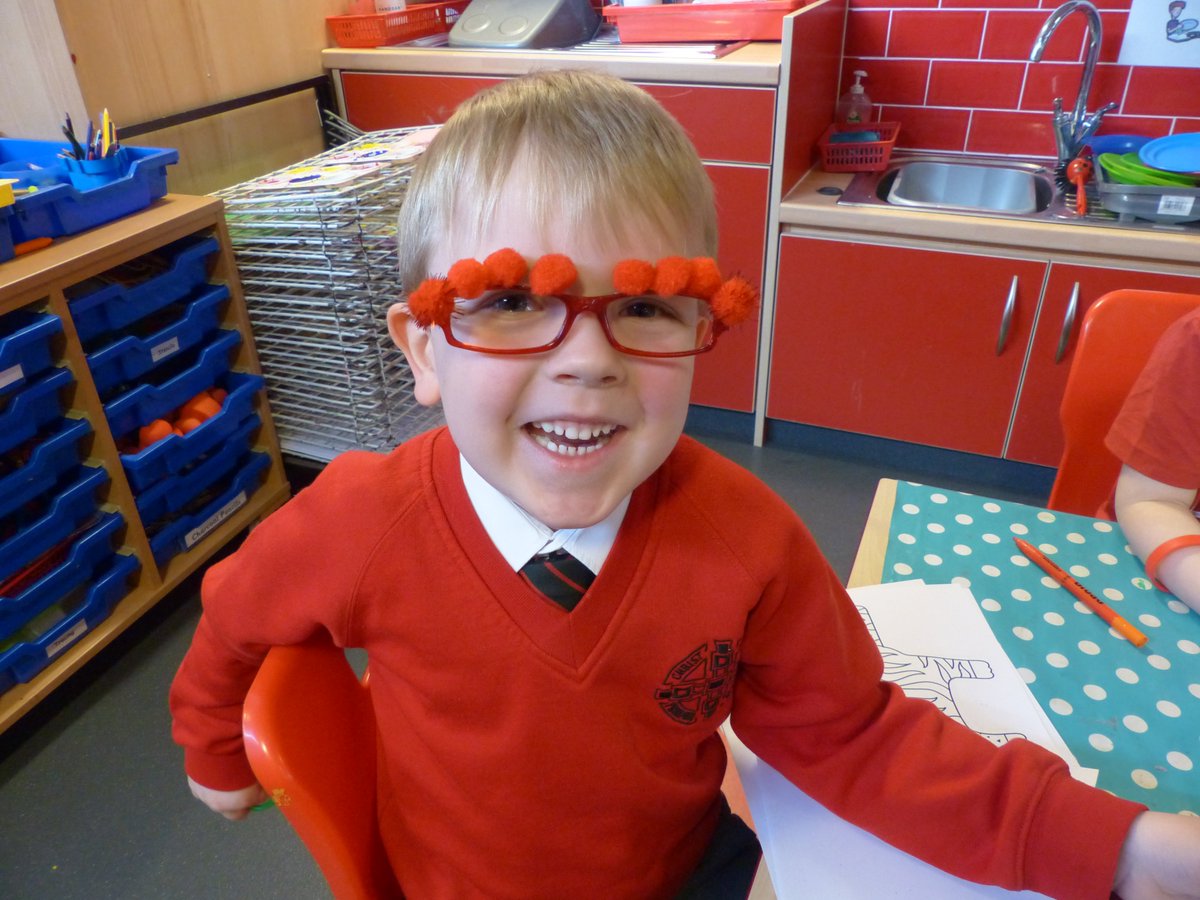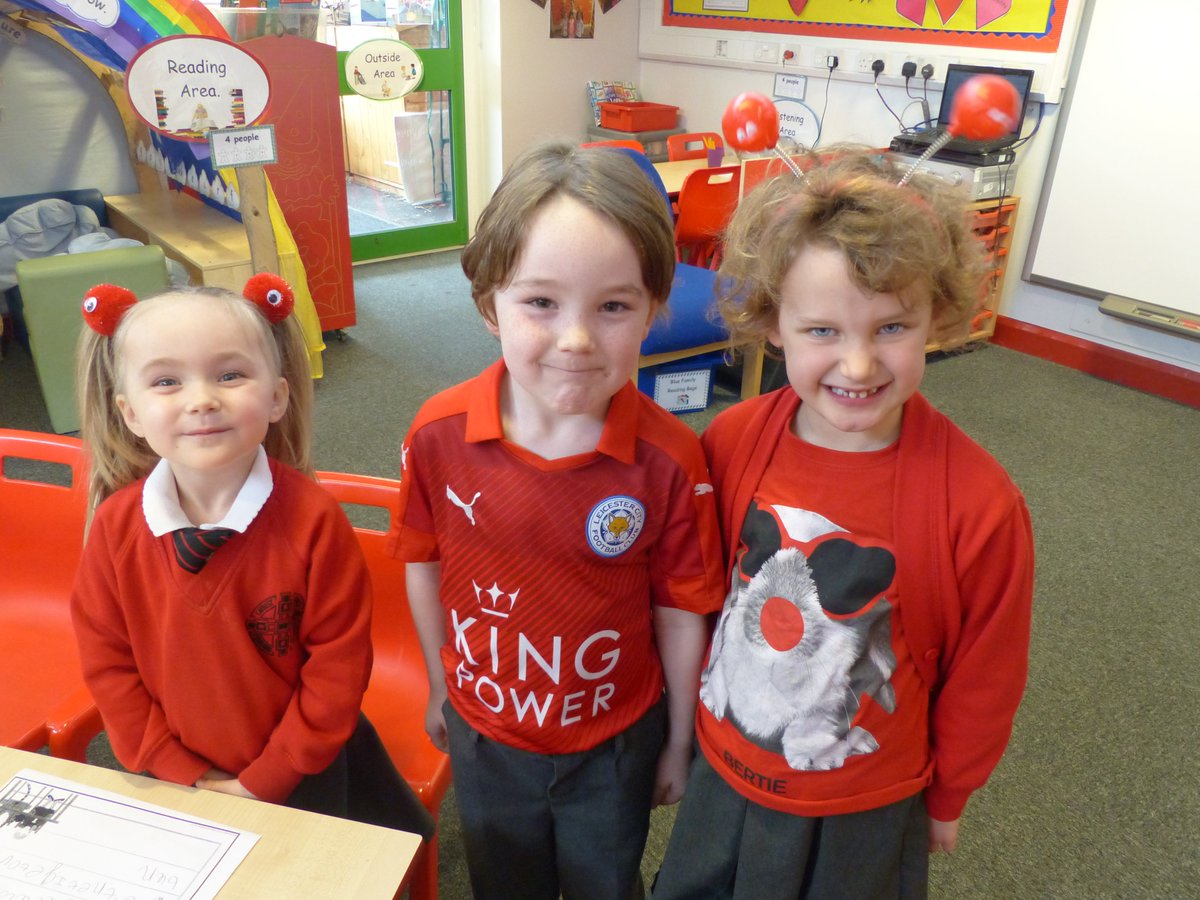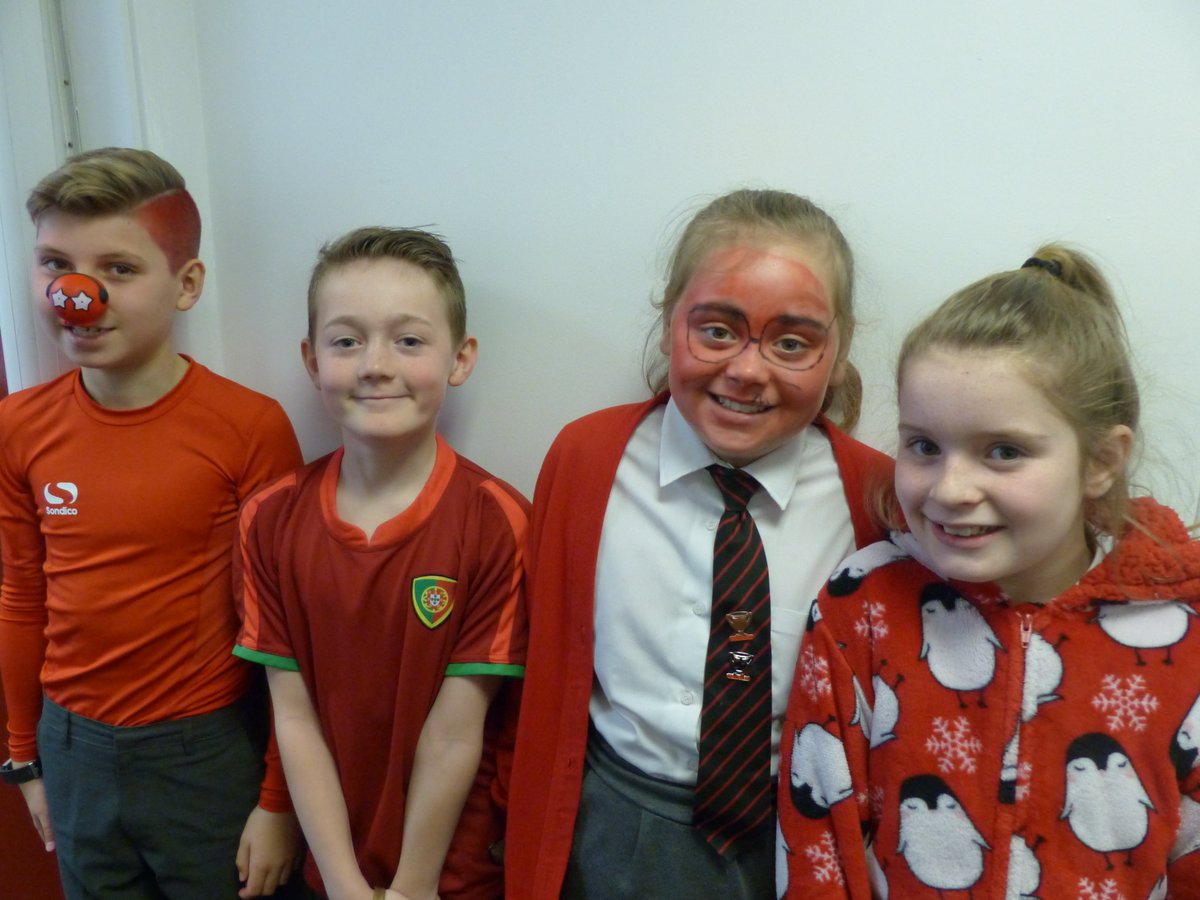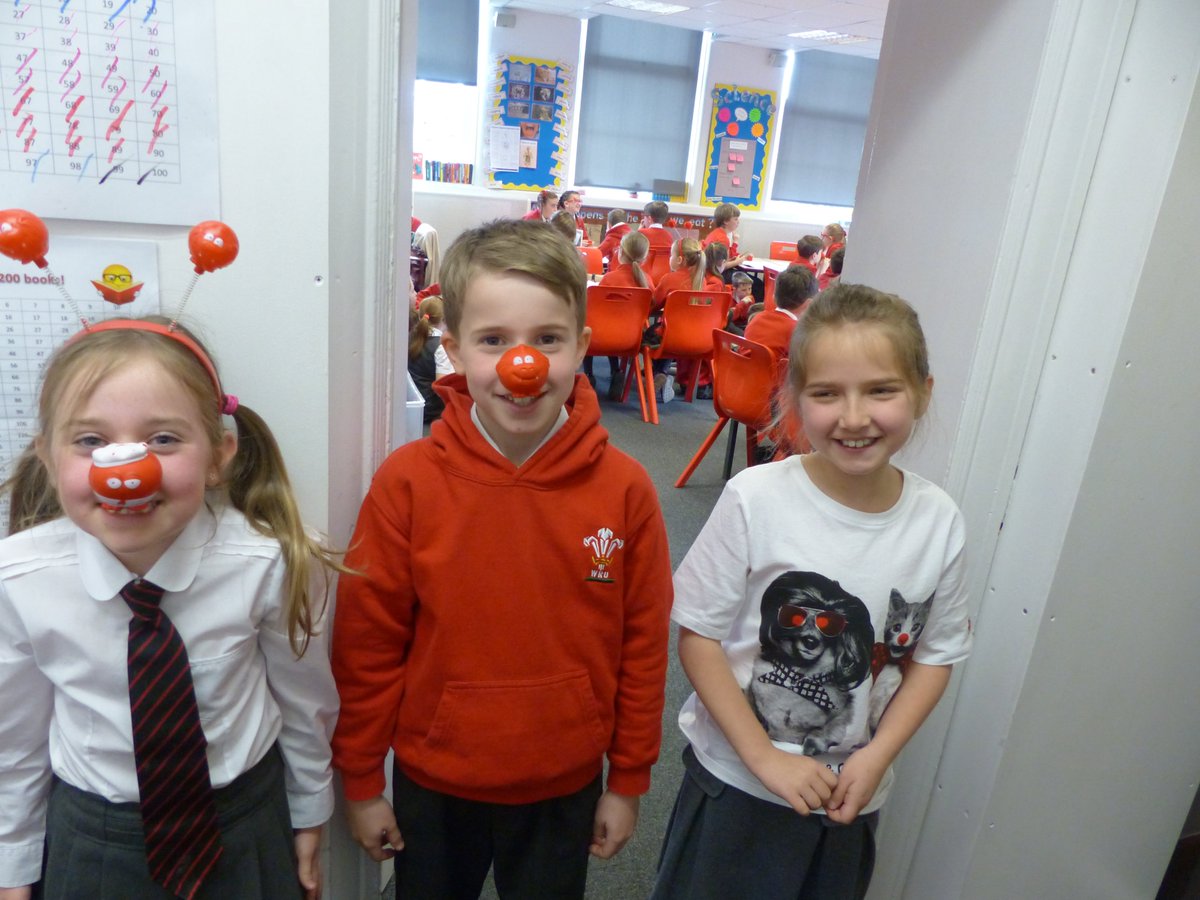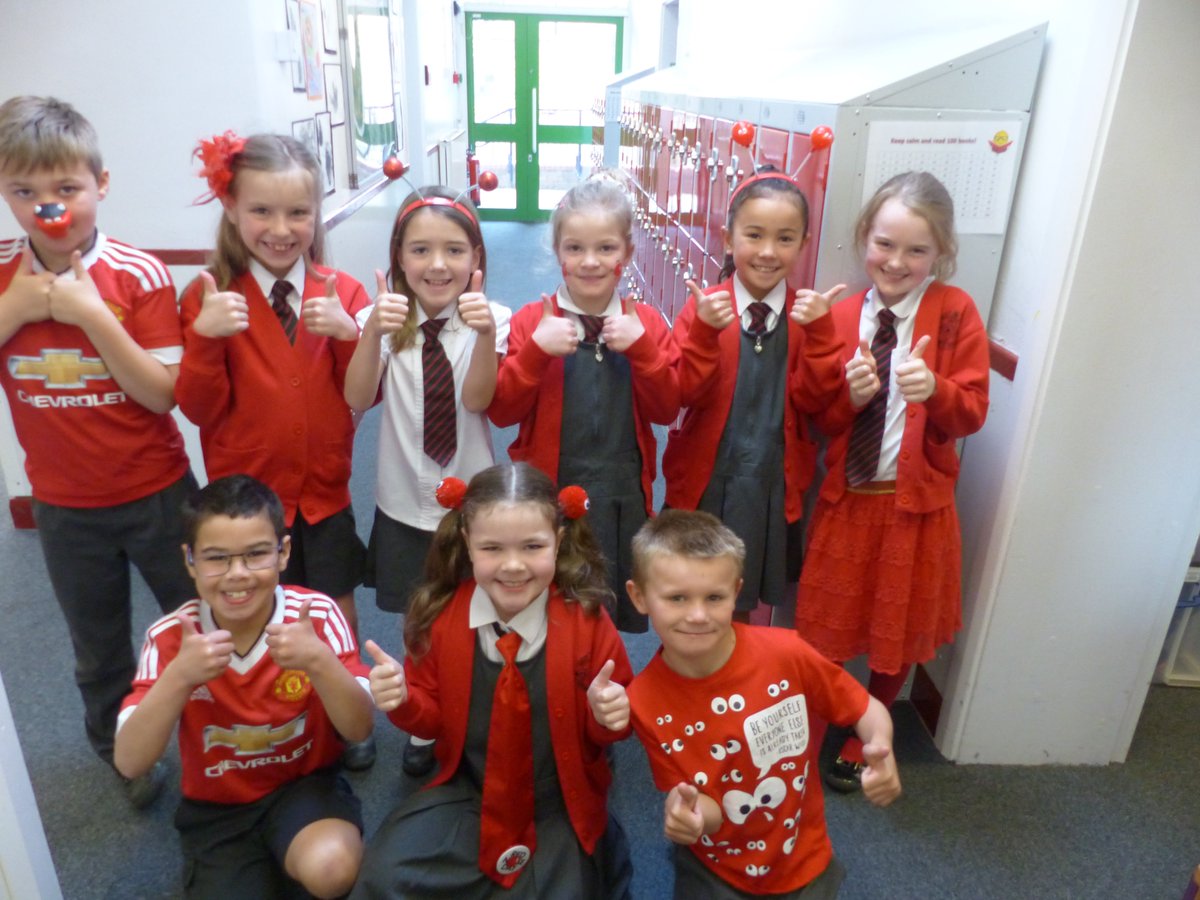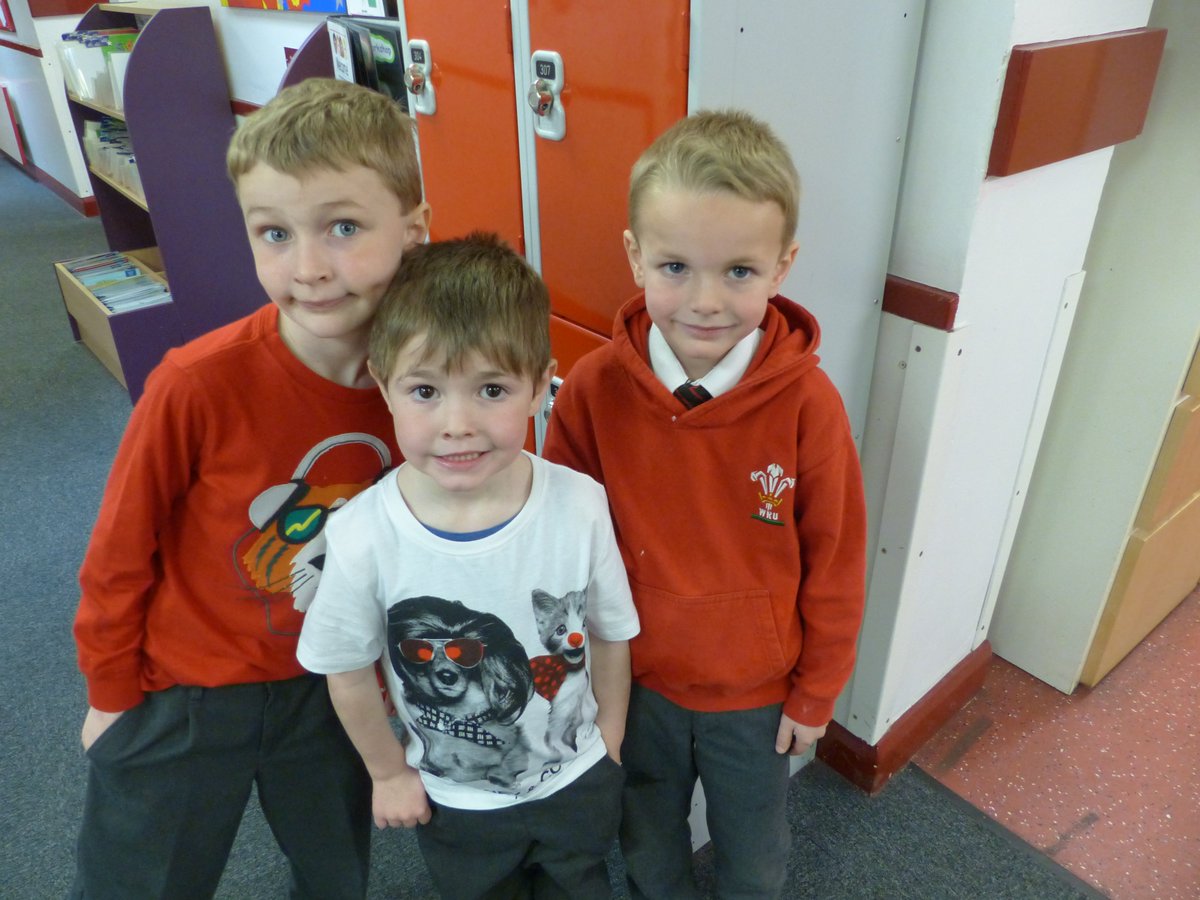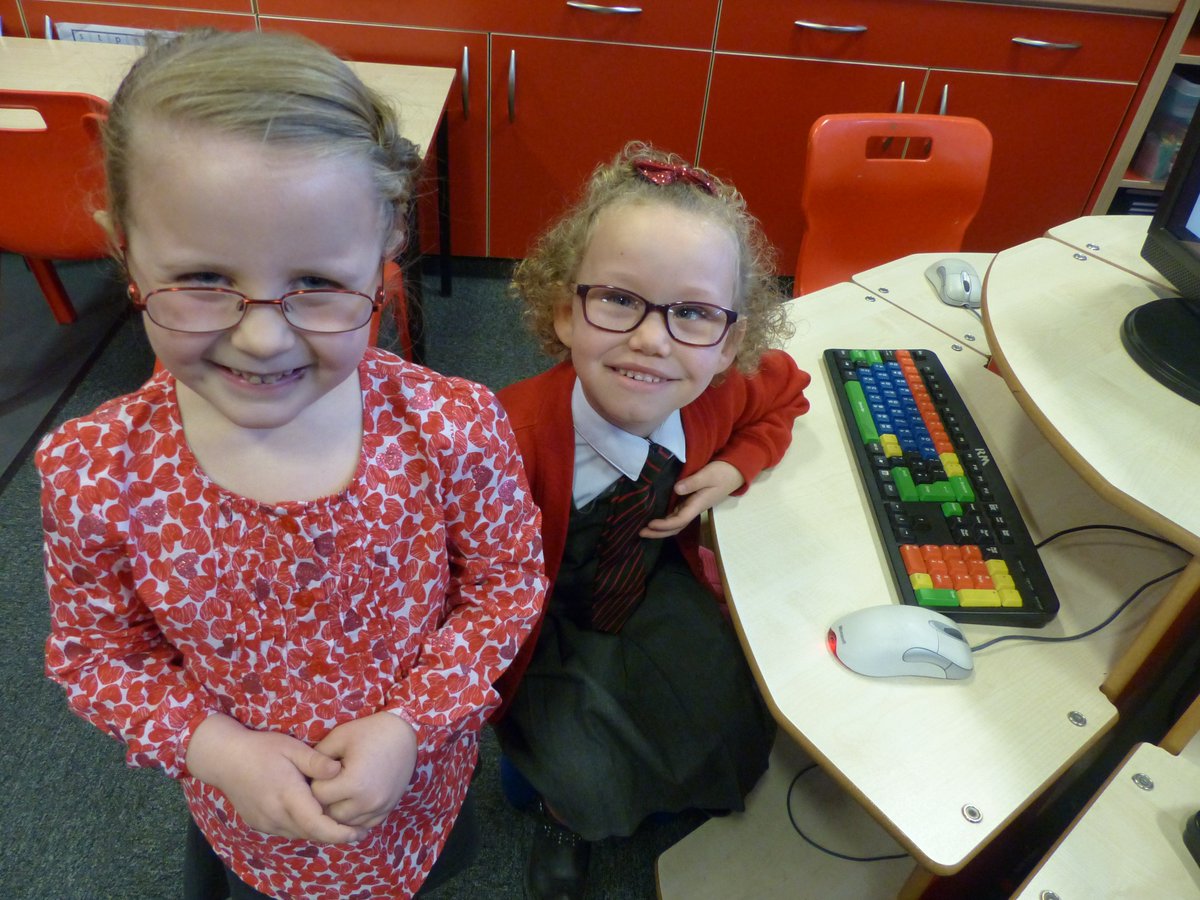 Year 1 Worship
Our magnificent Year 1 children led worship on Friday. The theme for their worship was Kindness. The children retold a super story about a giant who showed great kindness to others. Well done Year 1!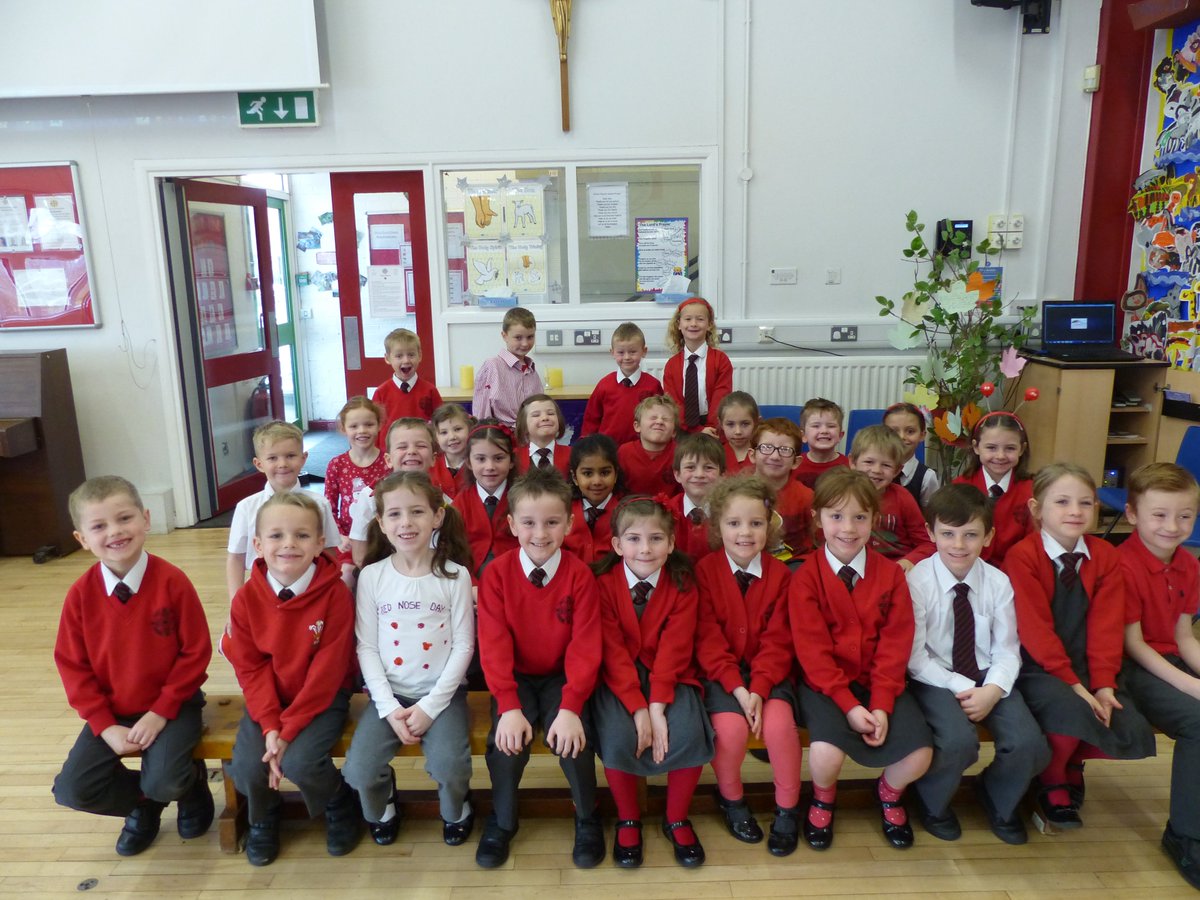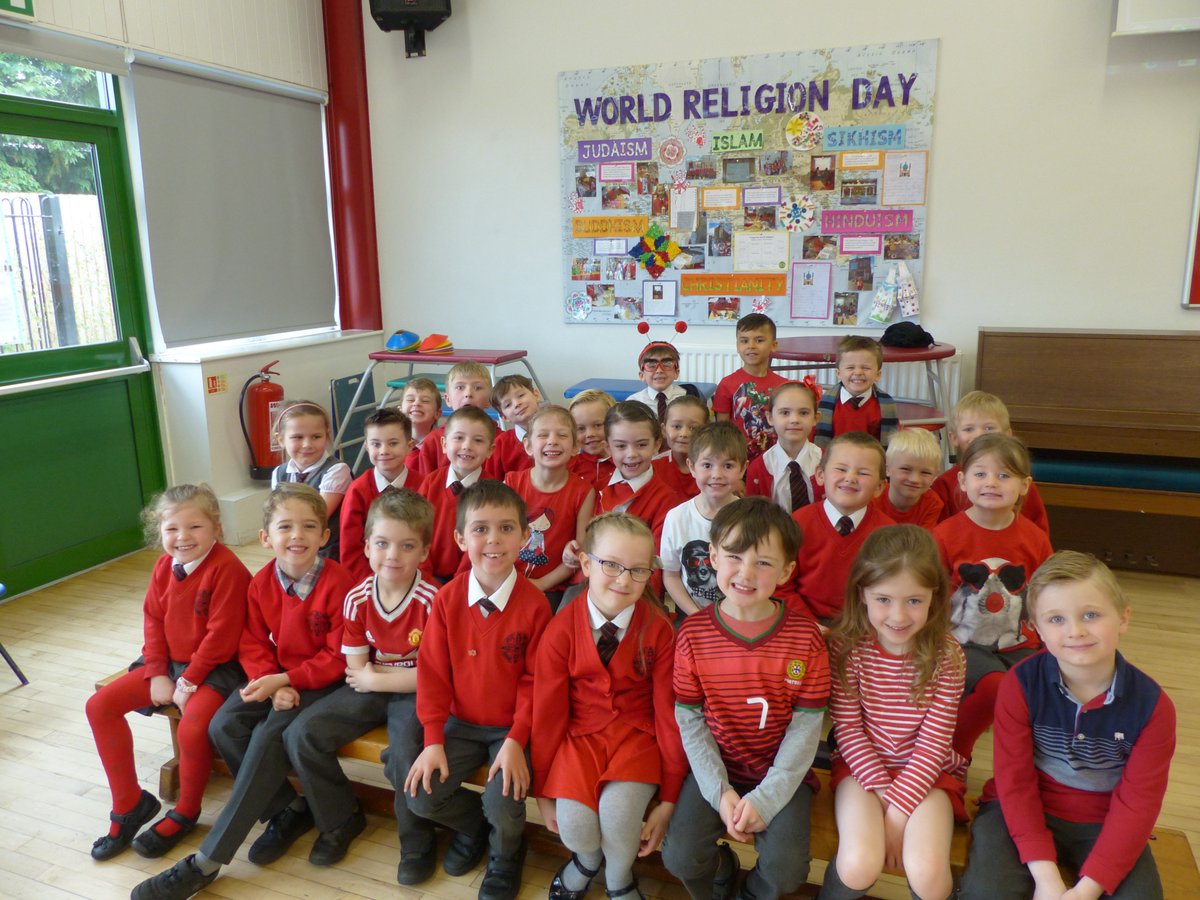 Value Tokens
Each year groups has been working hard to earn Value Tokens. A token is awarded when one or more of our School and Christian Values are demonstrated. We are so proud of just how many Value Tokens have been handed out in the last couple of months. Well done Christ Church!
A special congratulations to Reception and Year 6 who have been awarded the most Value Tokens are the winners of the trip to Beacon Park for an afternoon of fun and treats!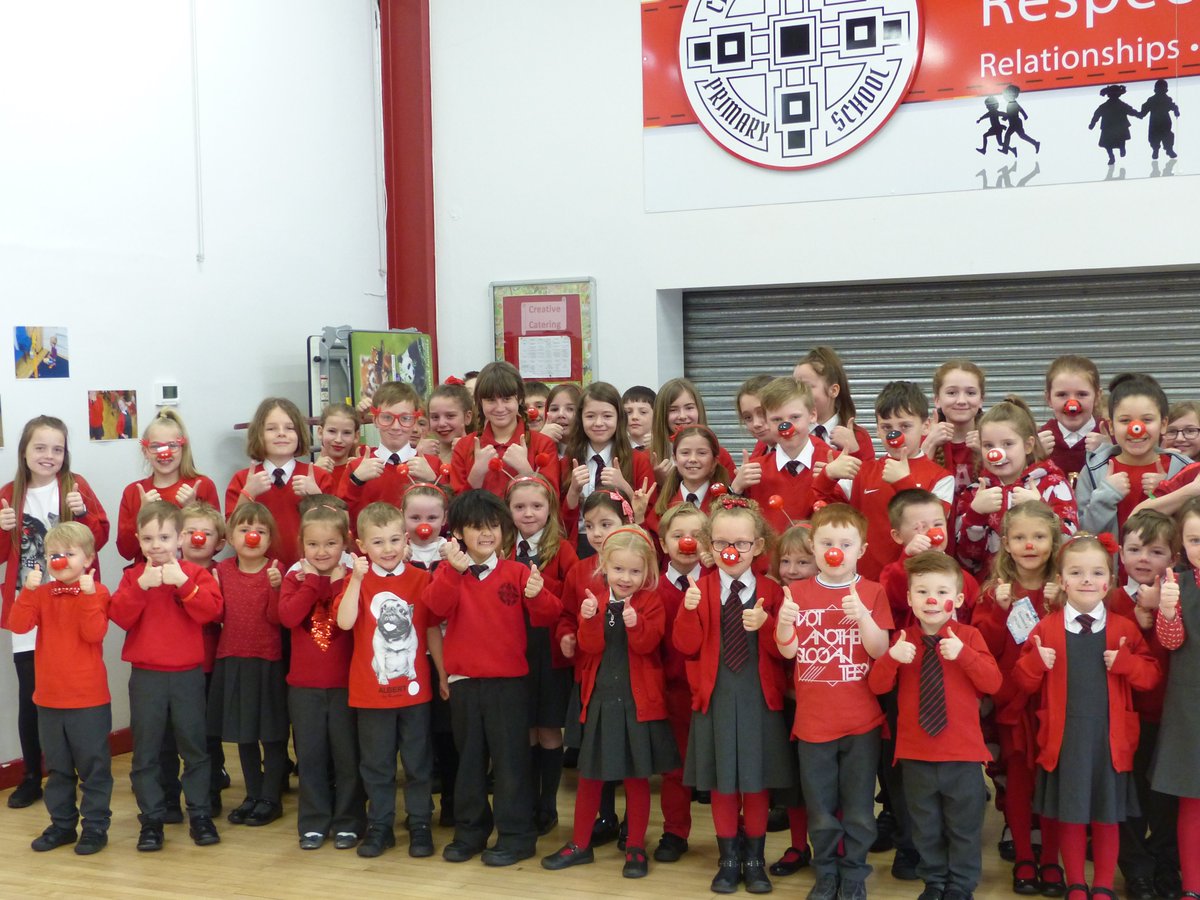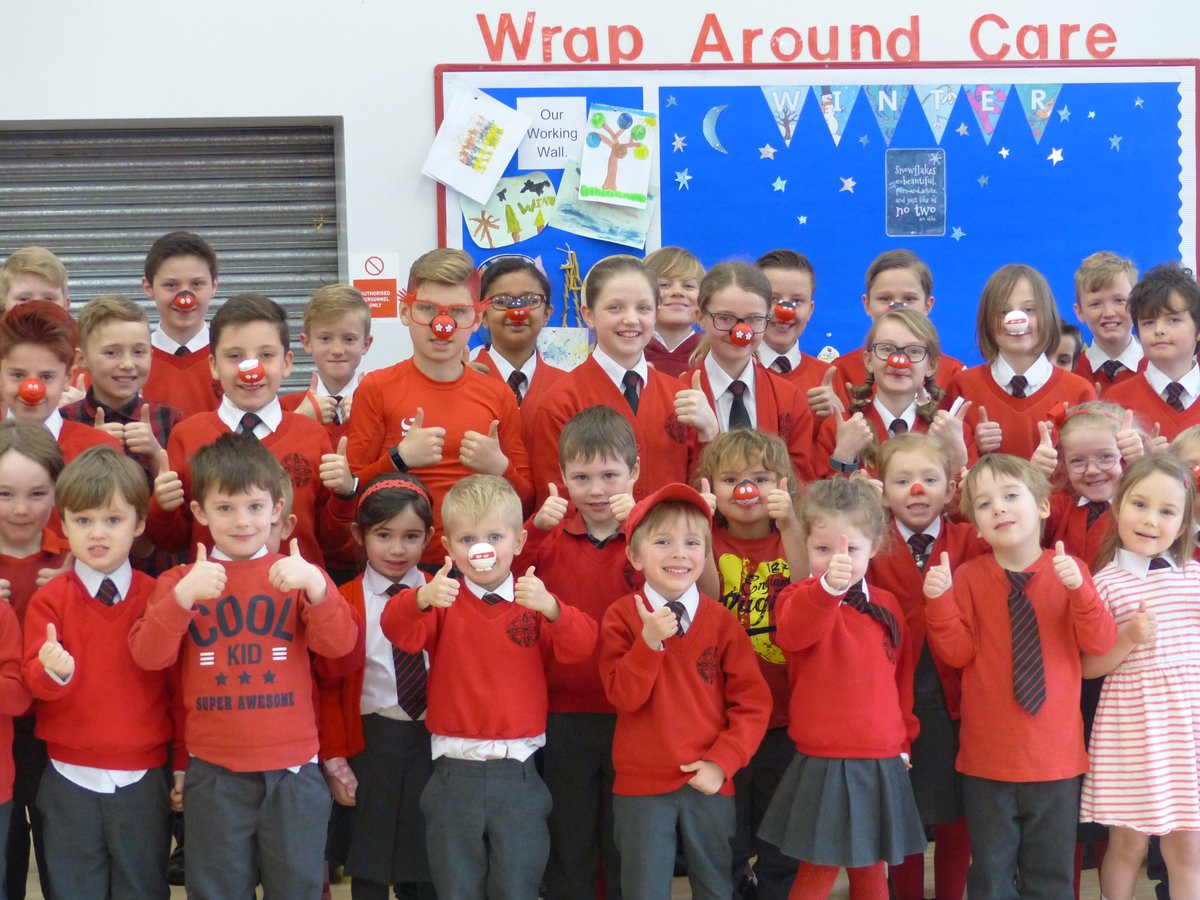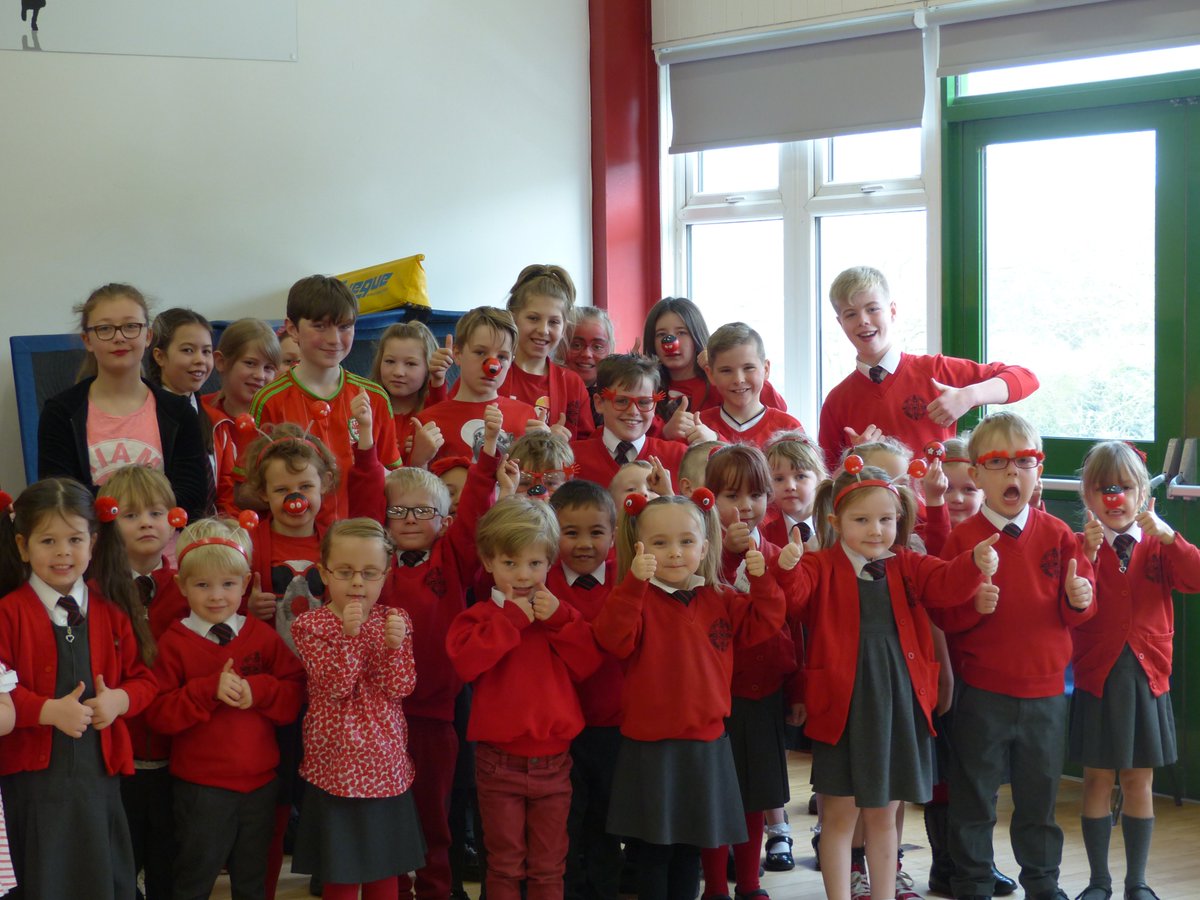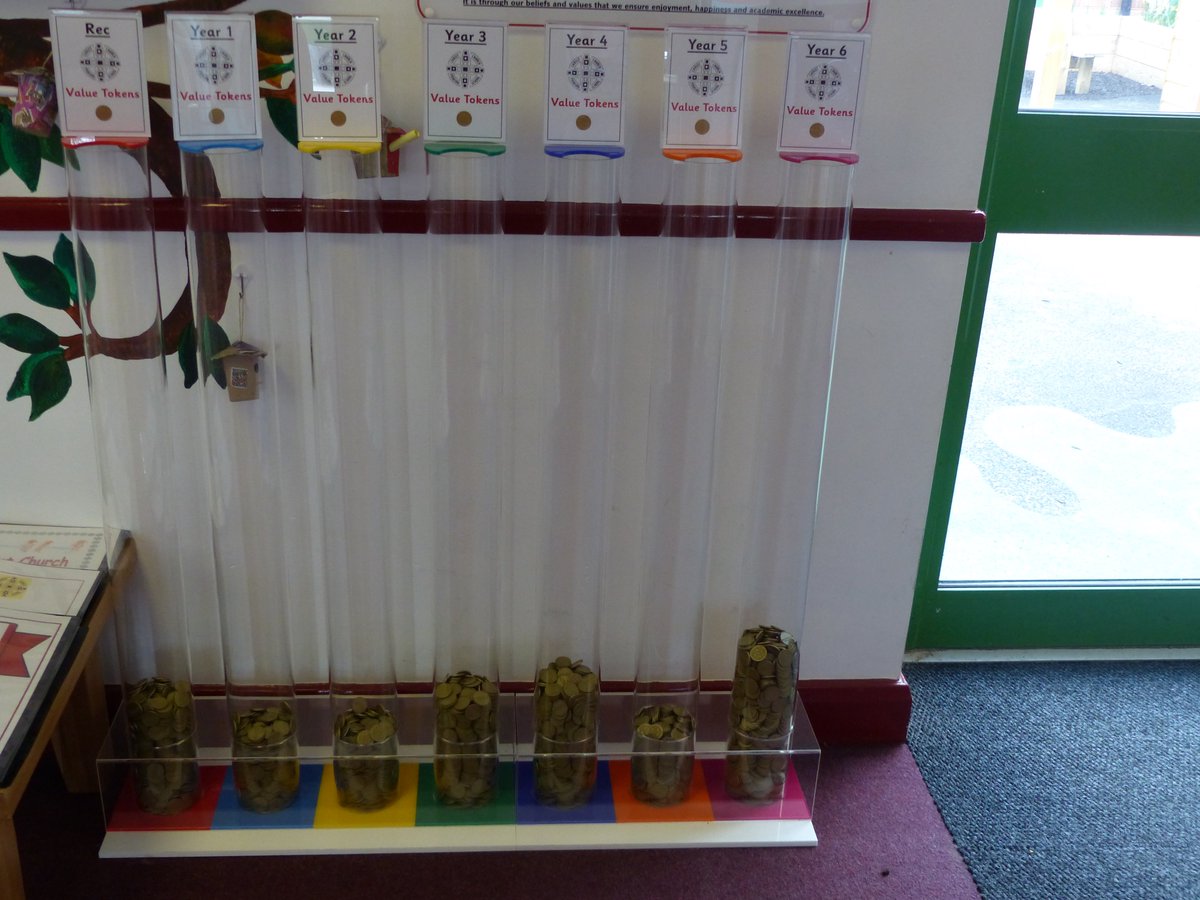 Week beginning Monday 13th March 2017
Science Week
We have had a super Science Week at Christ Church with each class exploring various investigations linked to changes. The week was introduced by our wonderful Science Leaders in worship. The children then hosted a Showcase in the call to display and discuss the different areas of science that had been learnt about during the week.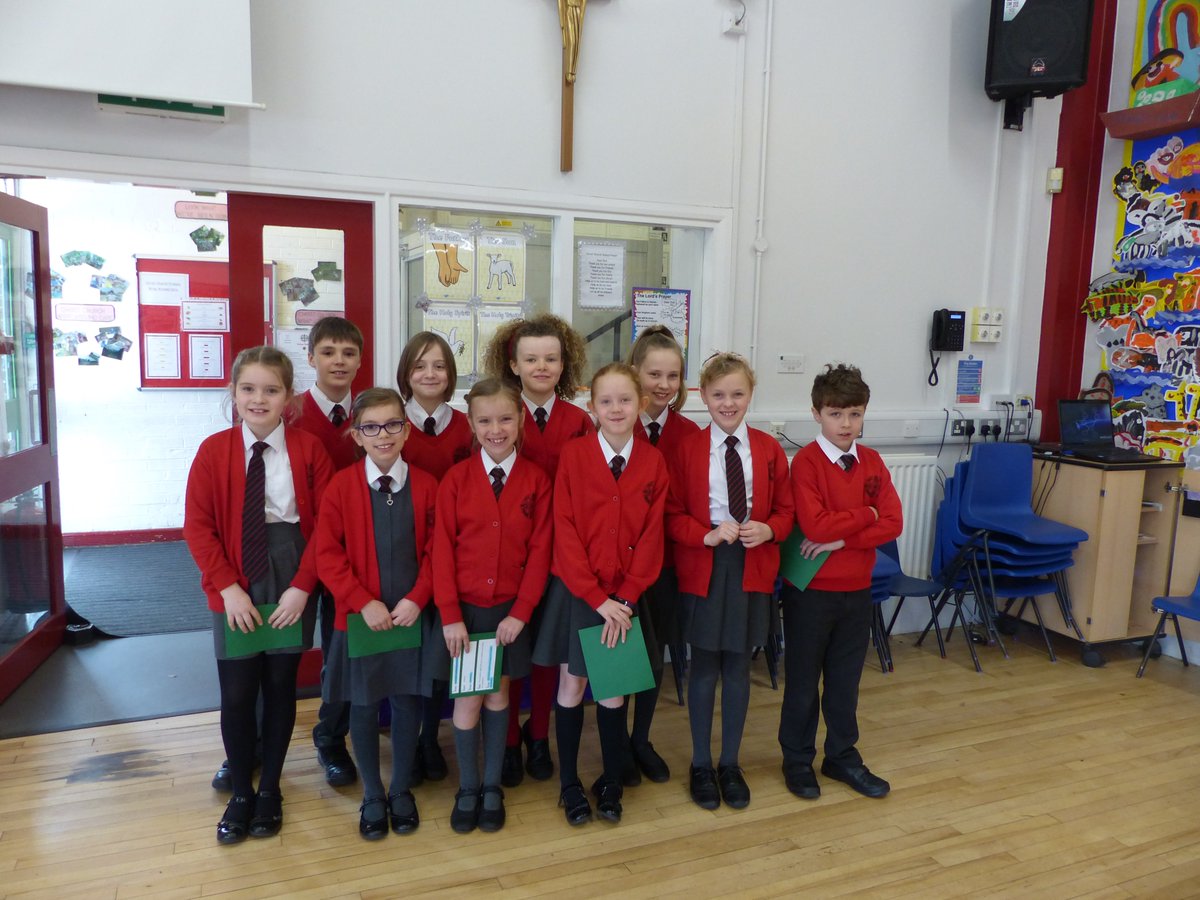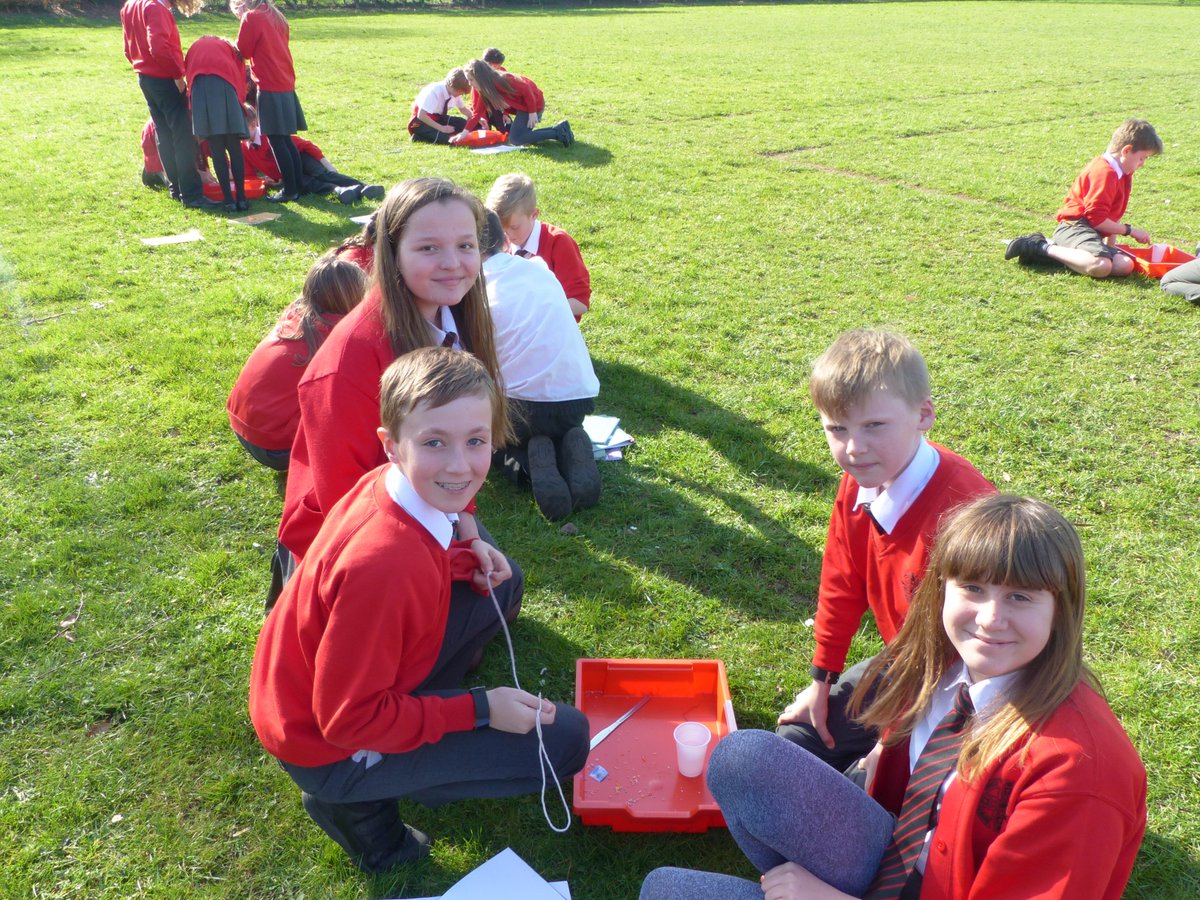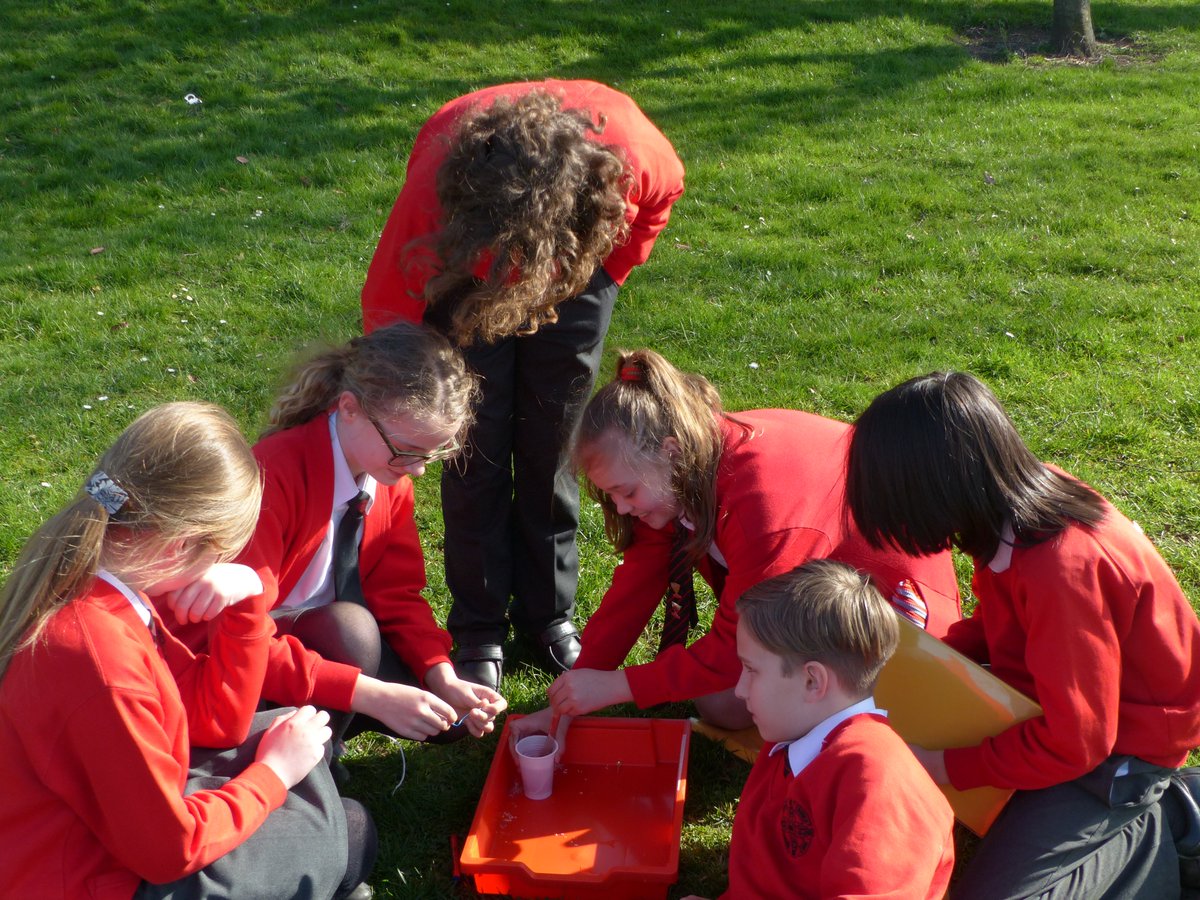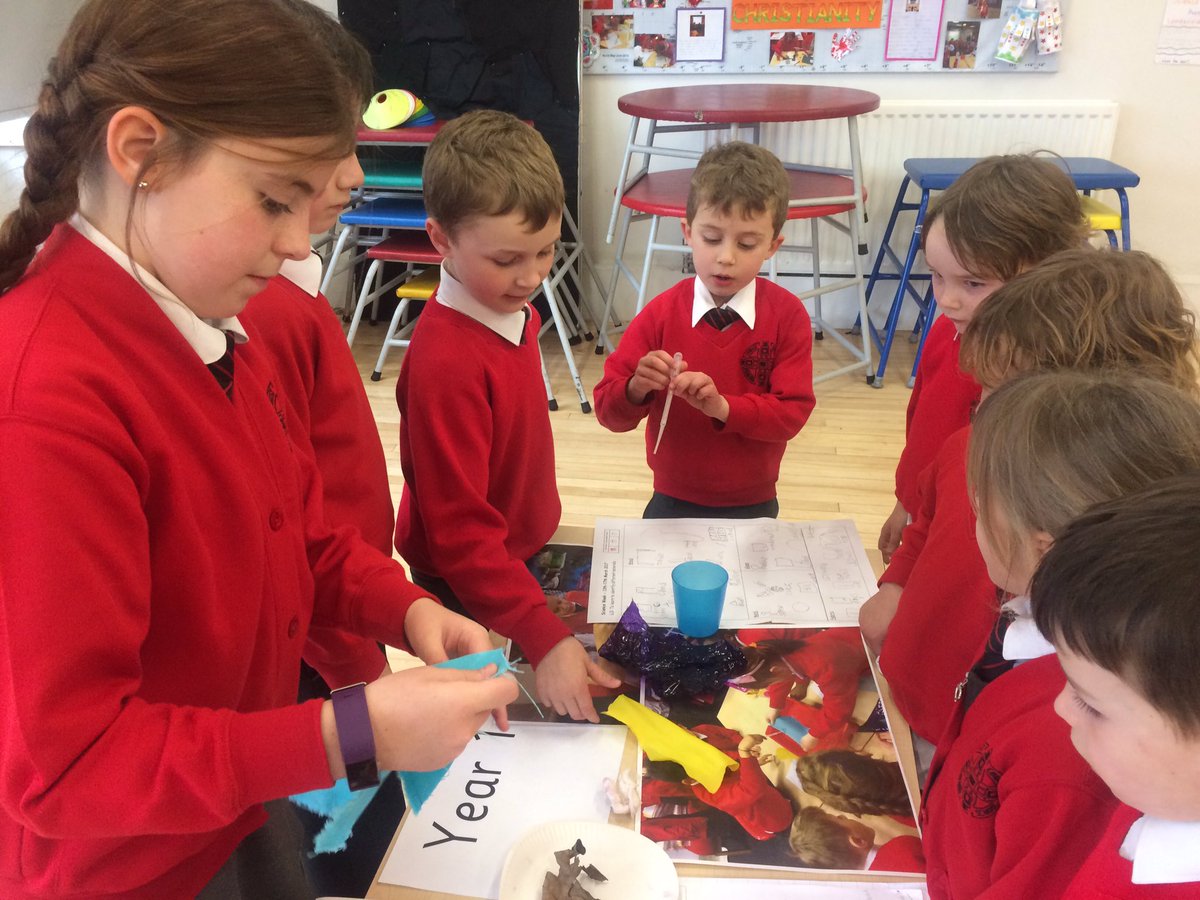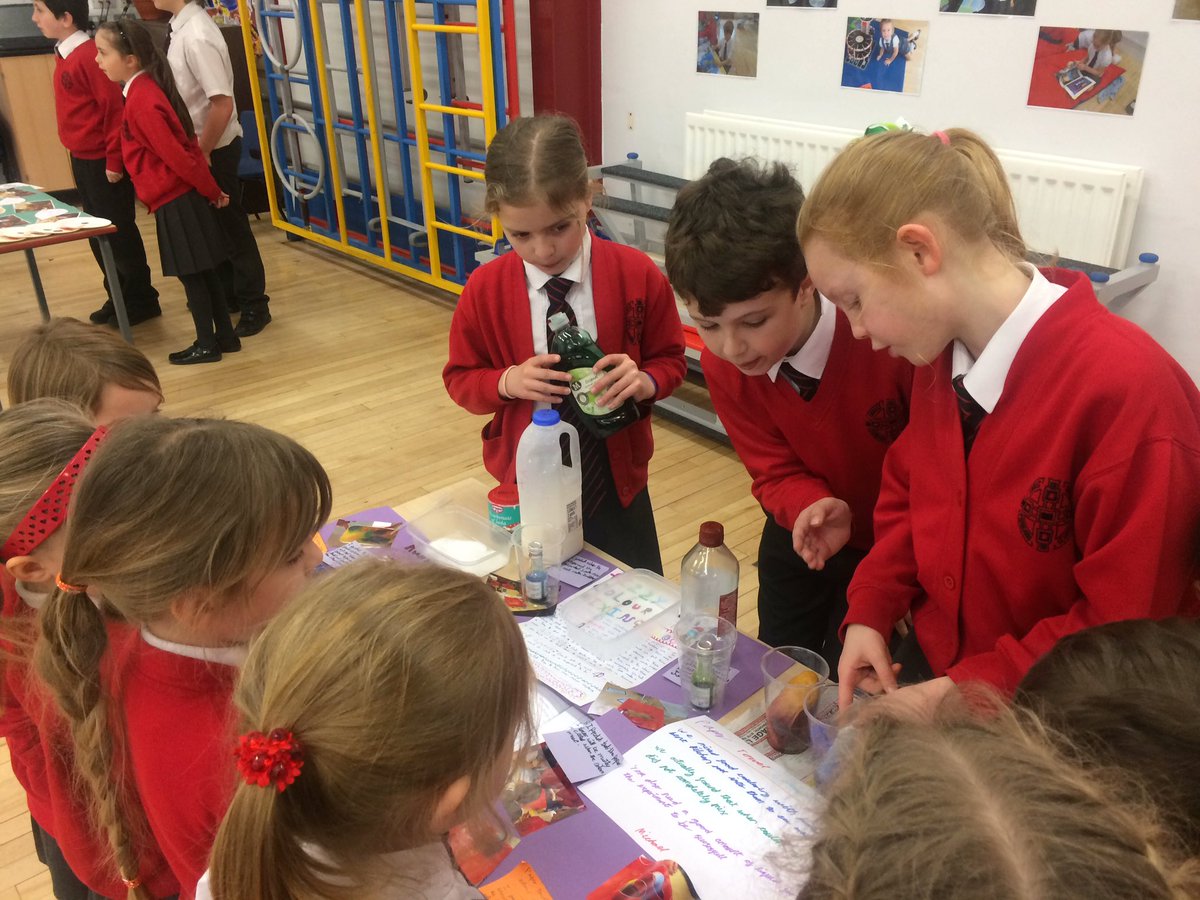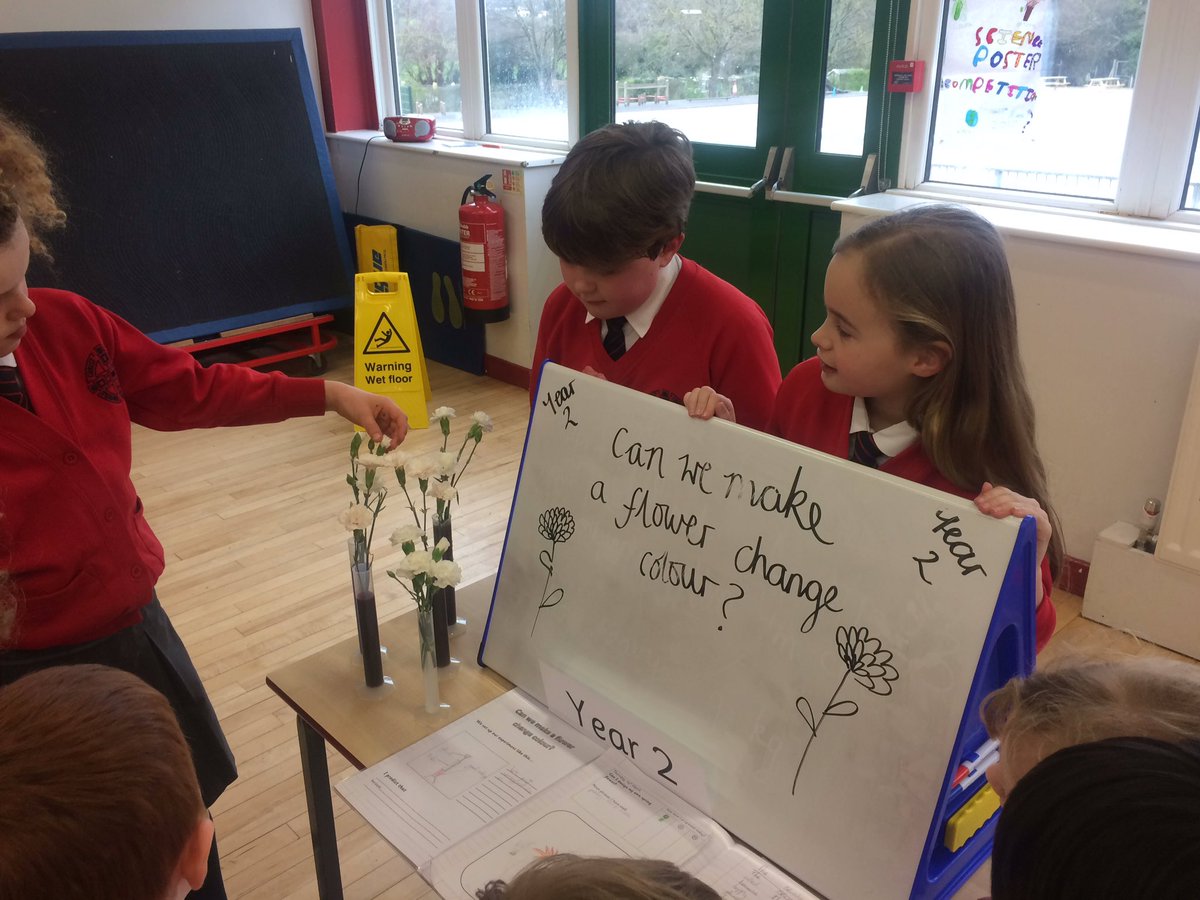 Library Visits
Lots of classes in school have visited Lichfield library over the last week and other clas