Weekly Events
On this page we will share the main events of each week. Remember to check each year group's page for even more information and up to date news and images. We also provide regular updates on our Twitter feed (@CCPSLichfield).
Each term we will transfer these events to the Gallery section of our website.
Please find photographs from 2017/2018 in the 'Gallery' section of our website.
Summer Term 2019
Week beginning 1st July
Salads in Year 2
Year 2 developed their D&T skills this week when they prepared some delicious salads to enjoy.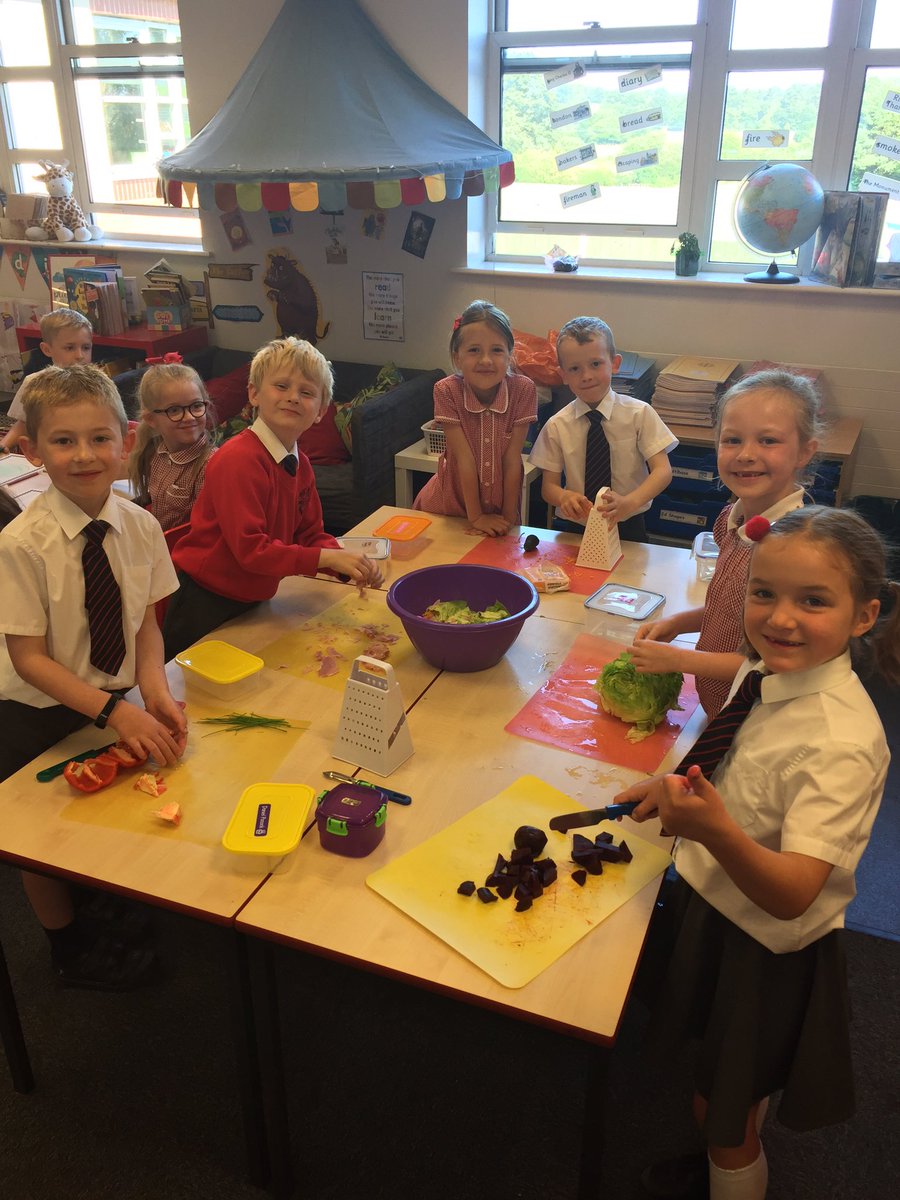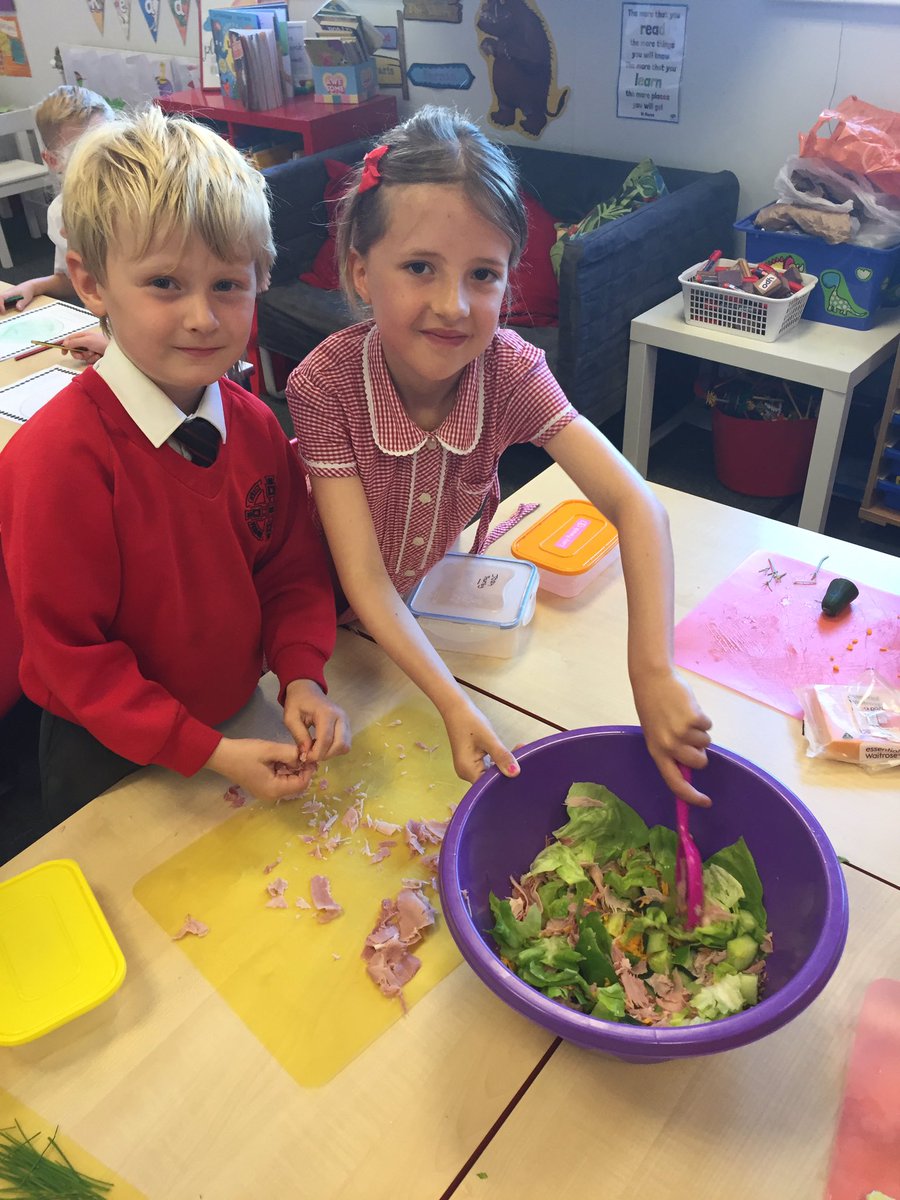 Athletics Tournament
A brilliant effort from all the children in Key Stage 2 that took part in this week's Athletics competition in Beacon Park. It was great to see such super team spirit and even some medals too!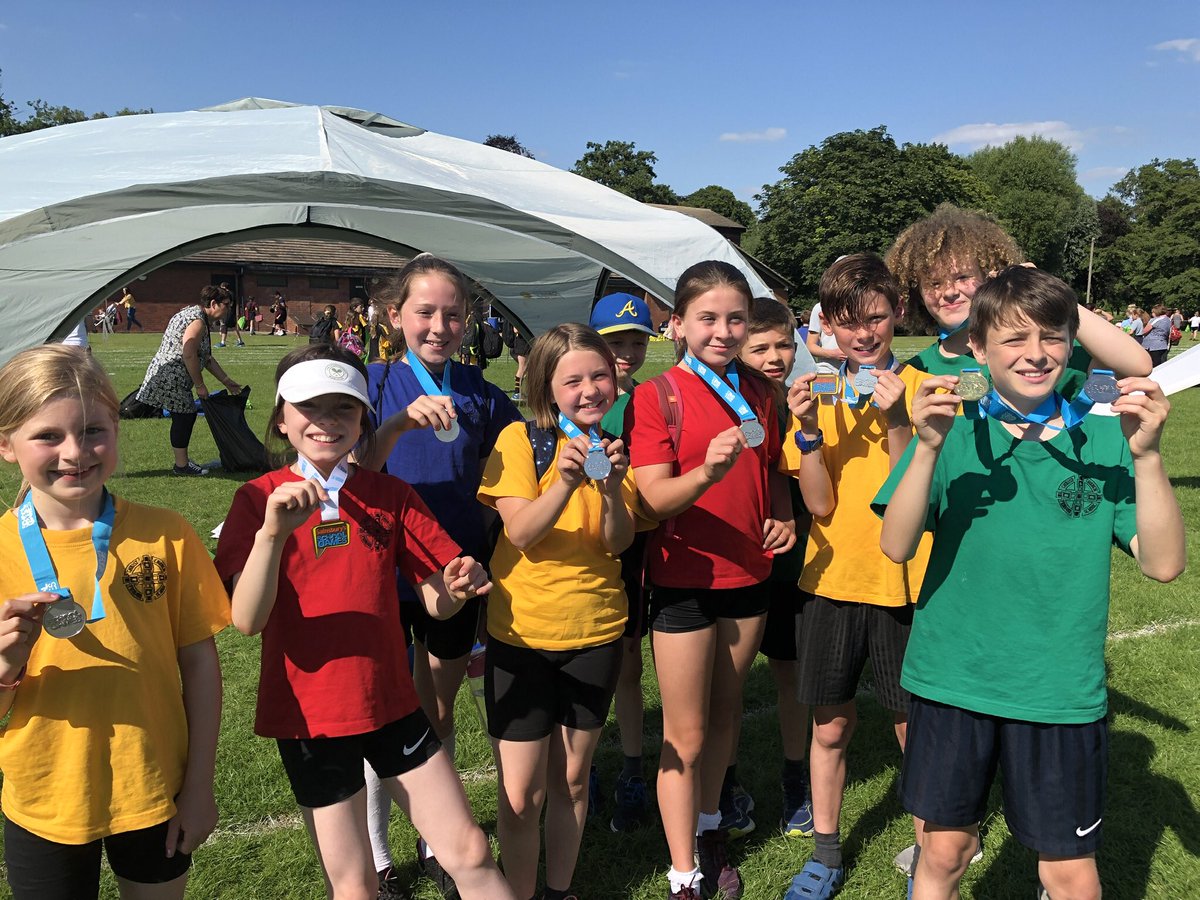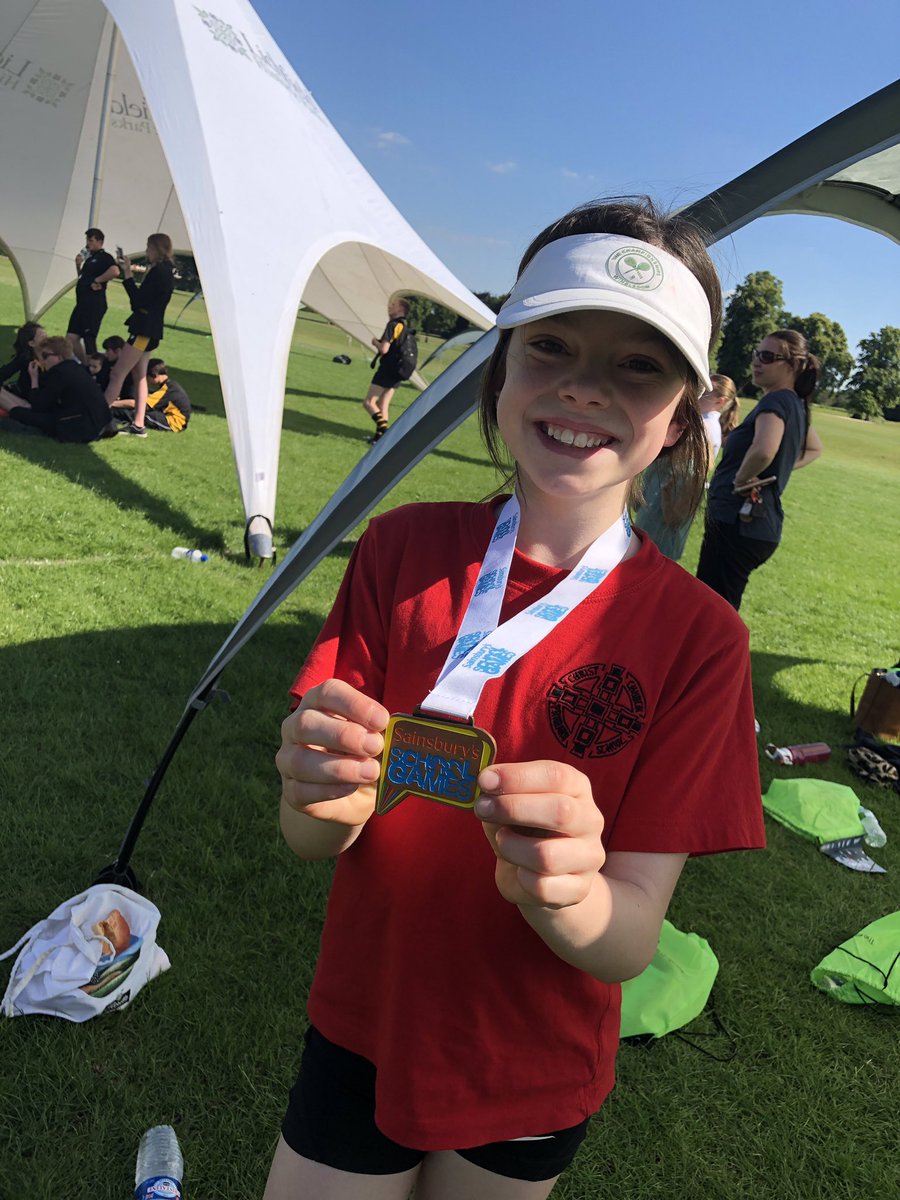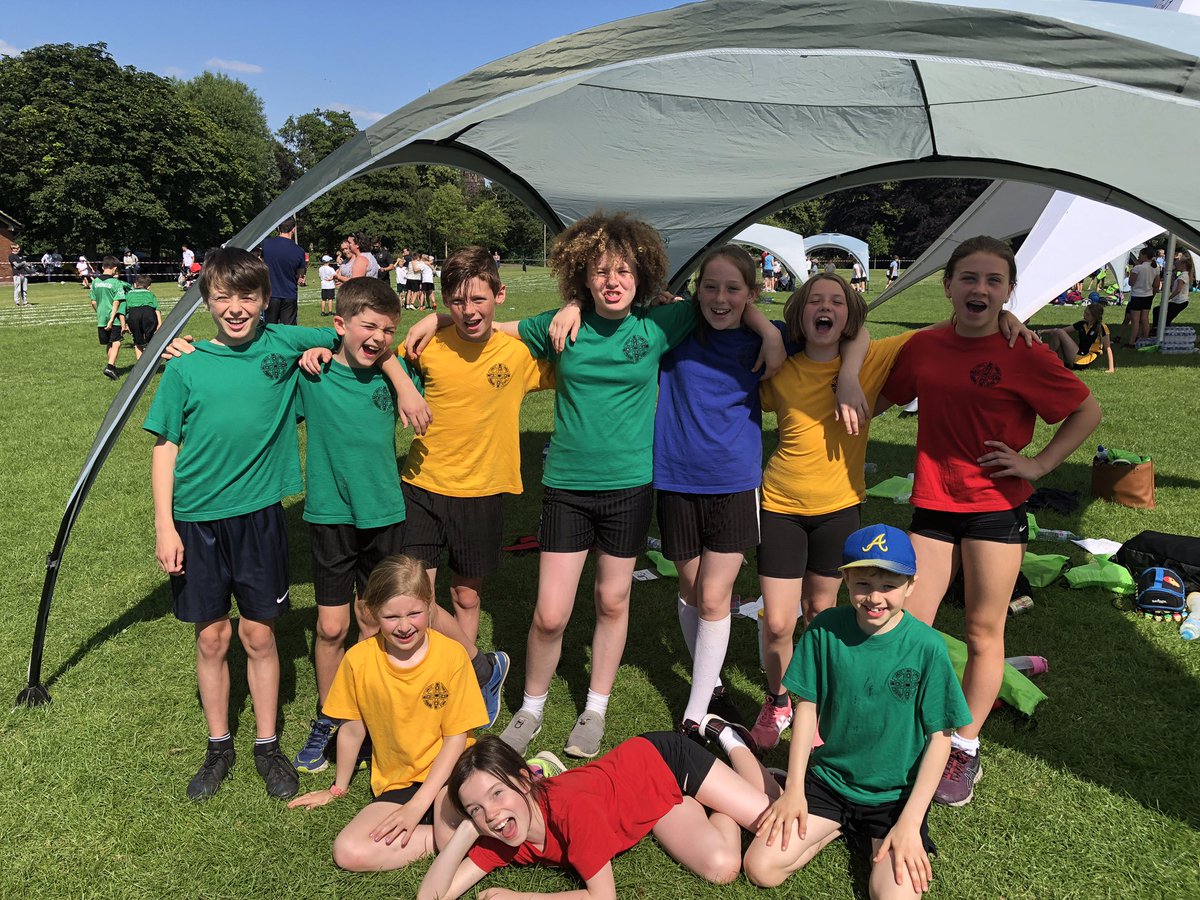 Year 6 Production
Year 6 have enjoyed trying out their costumes for their upcoming production this week. They also loved performing for the school on Thursday morning. Well done Year 6 - what a show!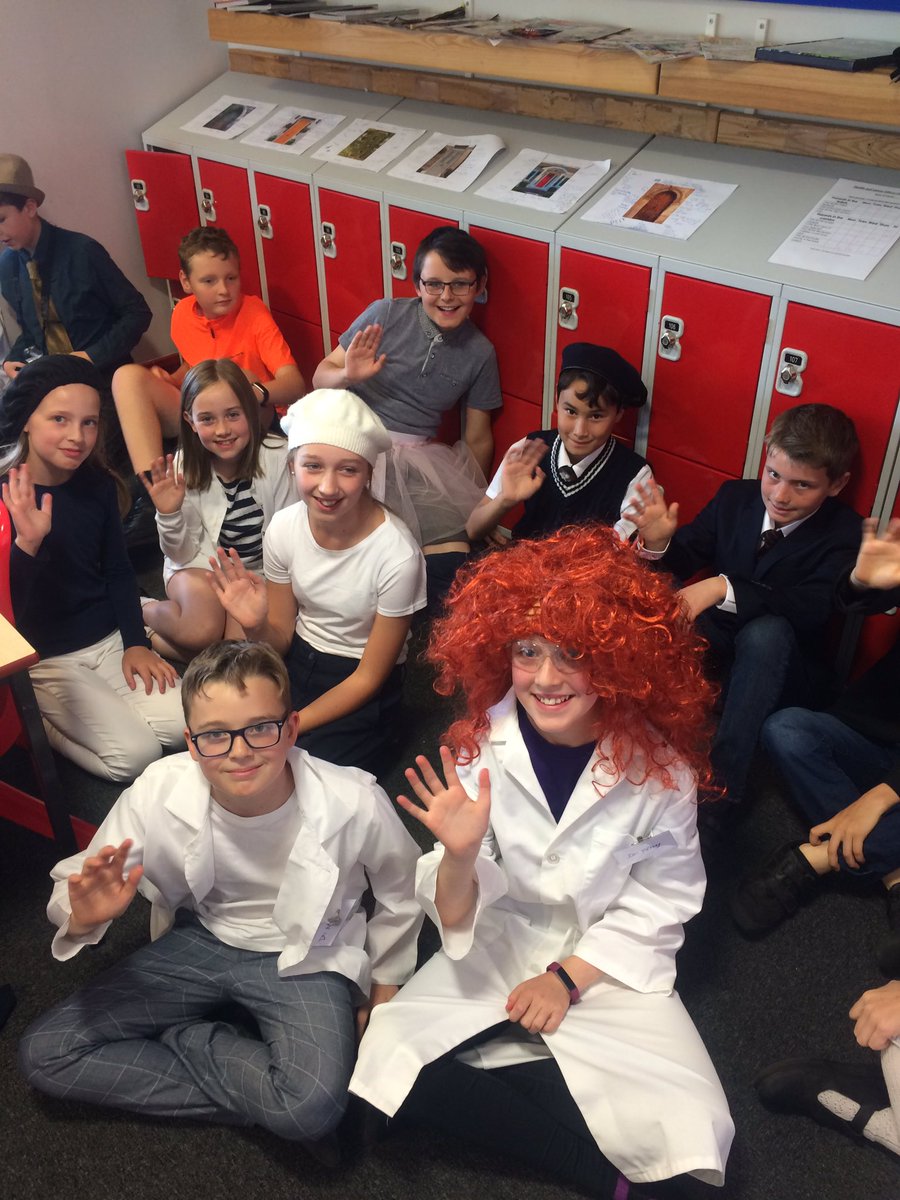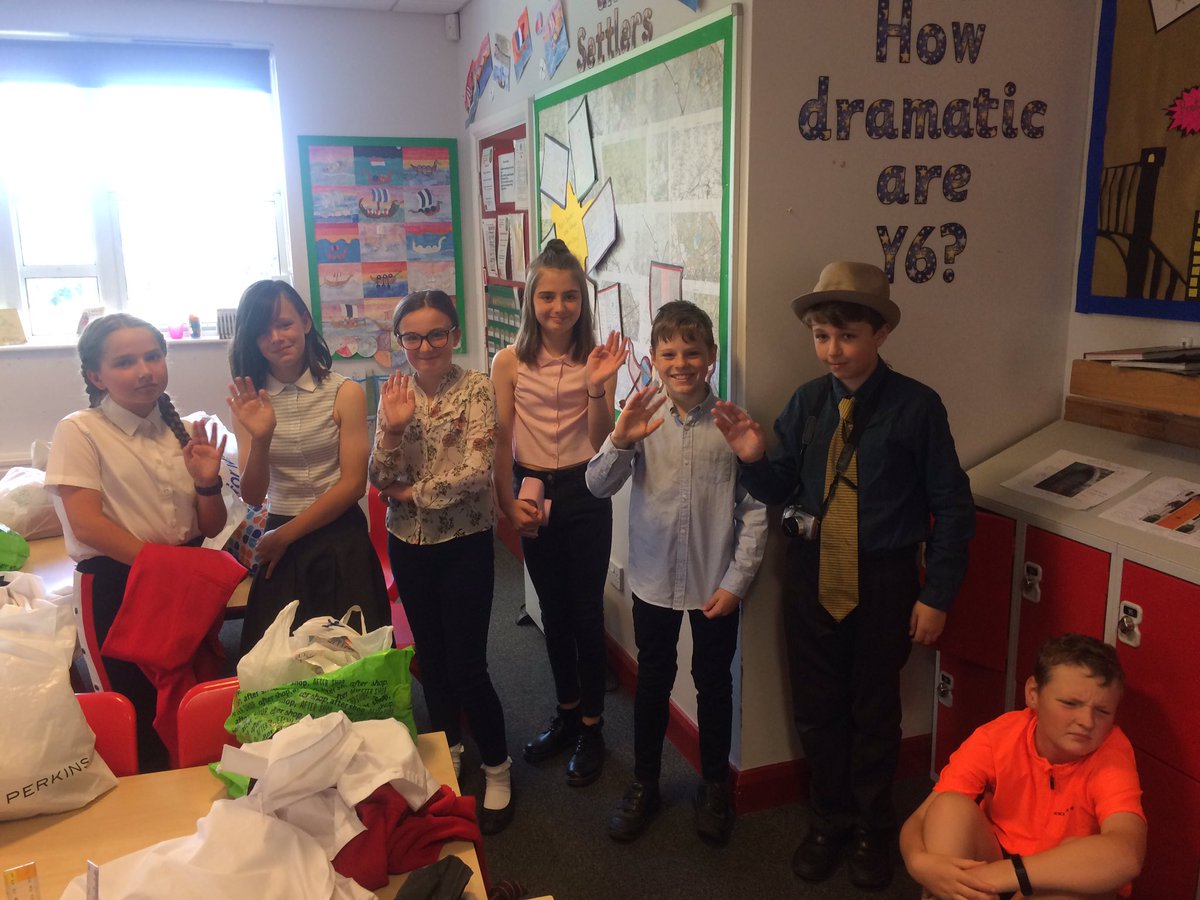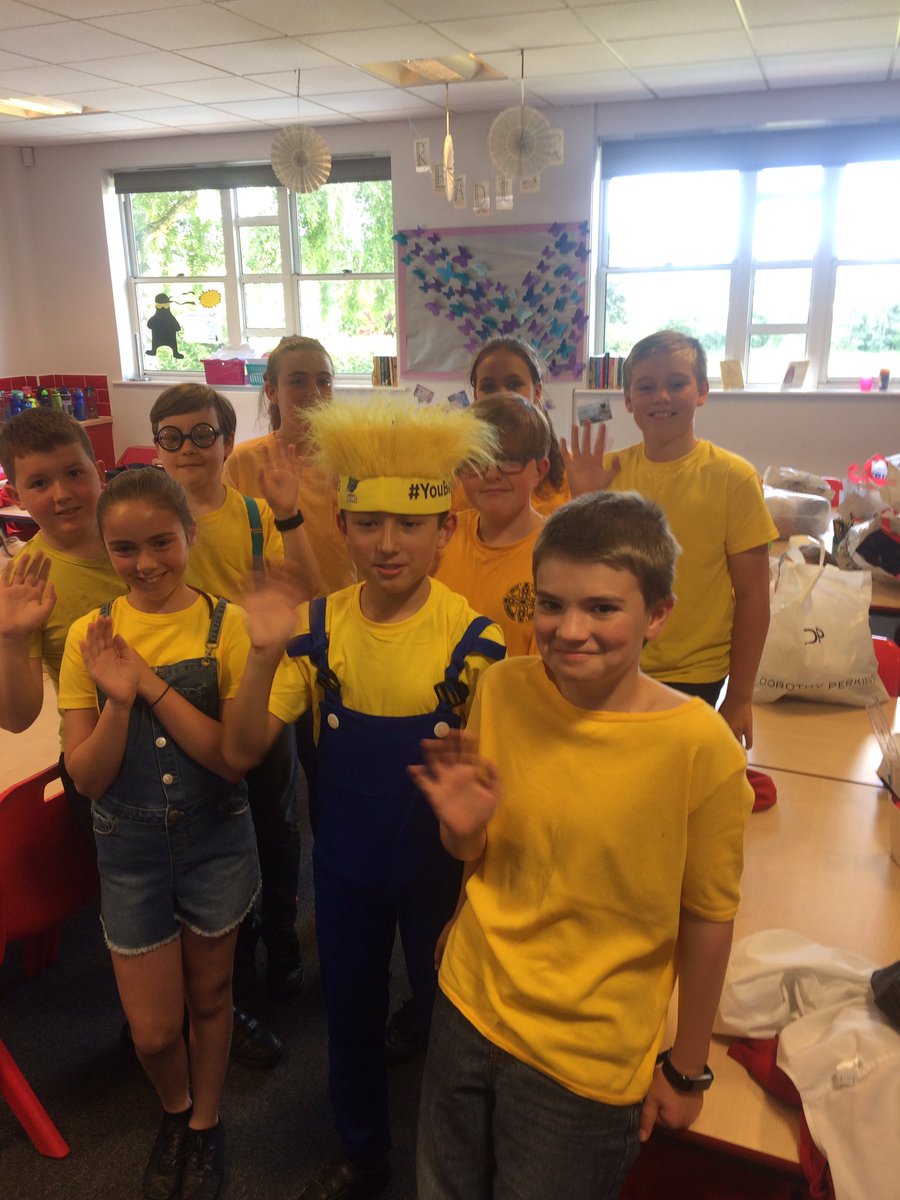 Reading Bingo
Each week it is great to see the enthusiasm for reading across school. We love receiving your Reading Bingo updates - keep them coming!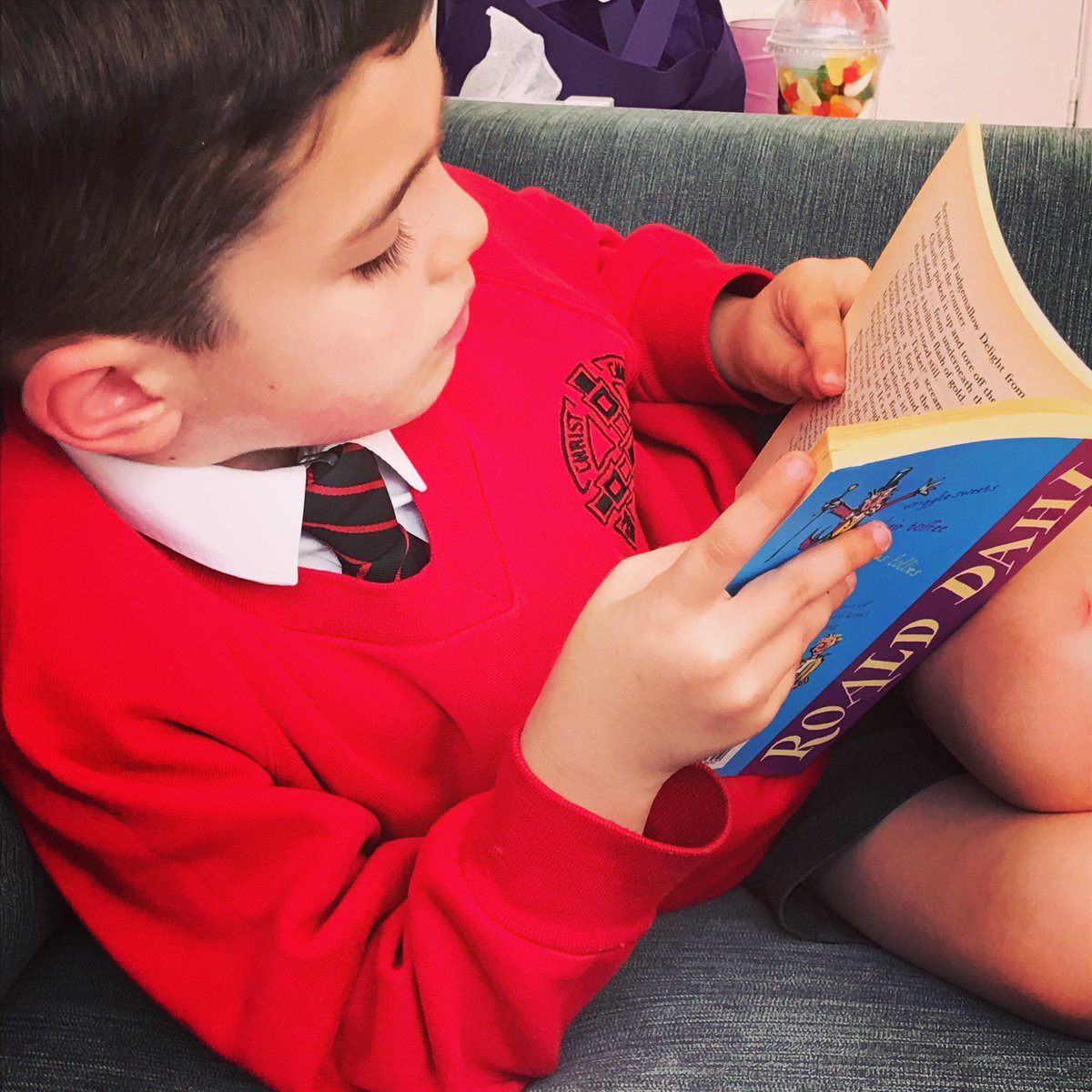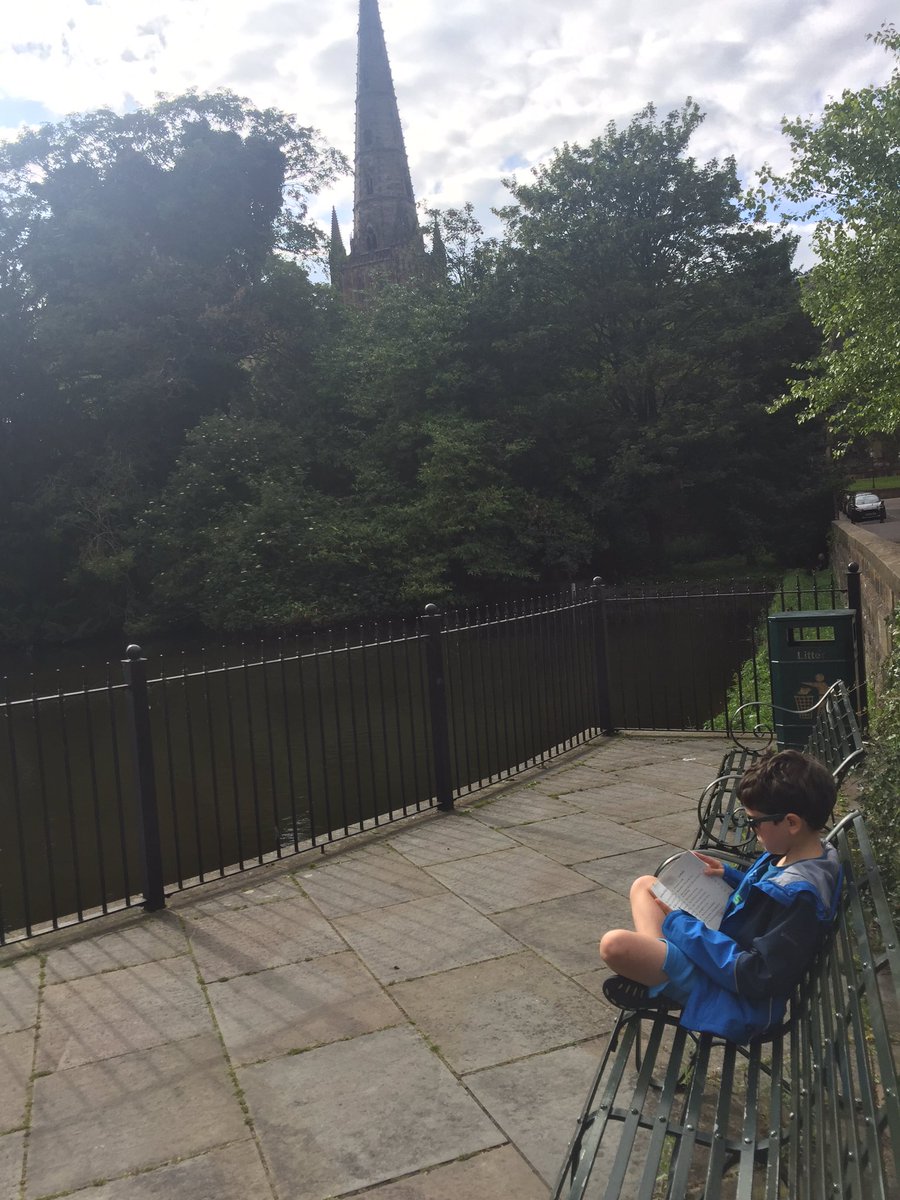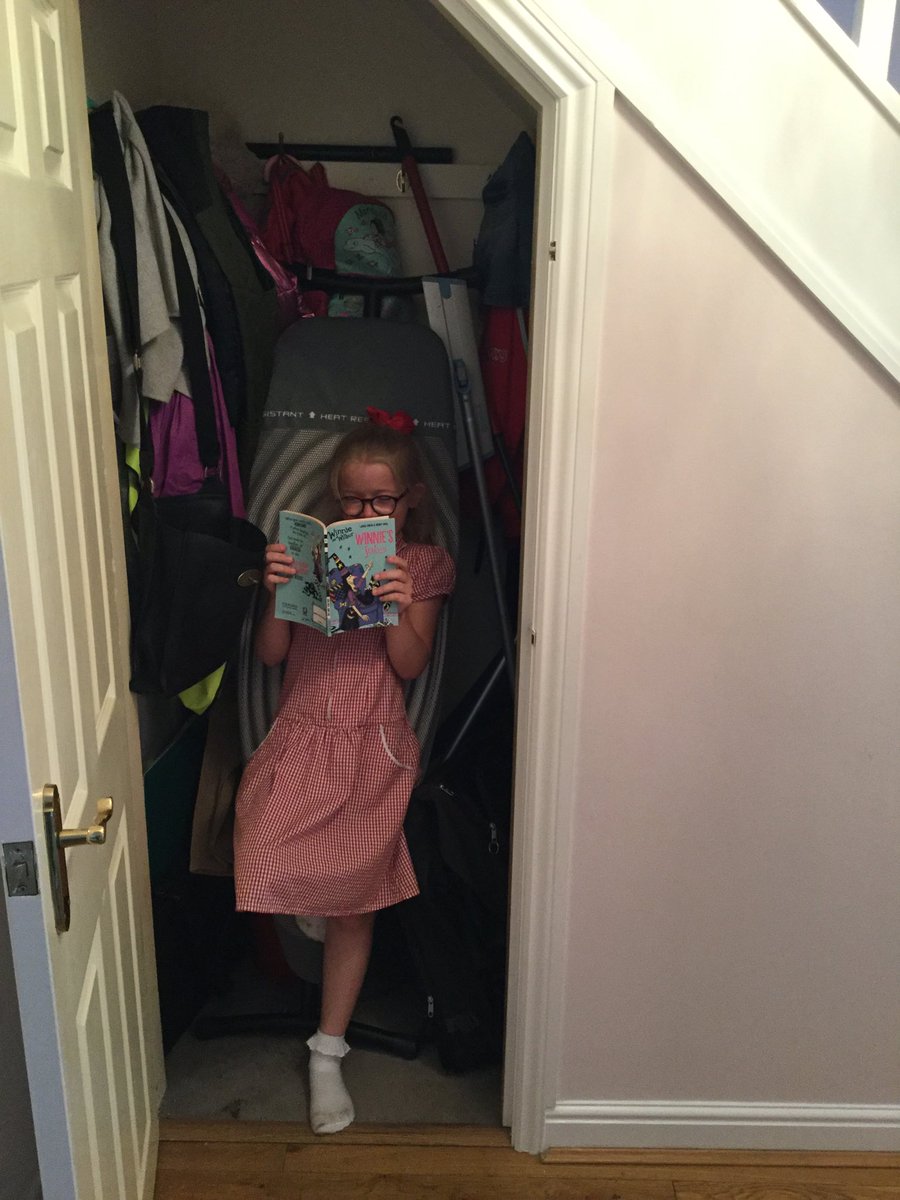 Swimming Gala
A huge congratulations to our super swimmers from Year 5 and Year 6 who took part in a Swimming Gala at The Friary this week. Everyone swam brilliantly and you were all a credit to our school.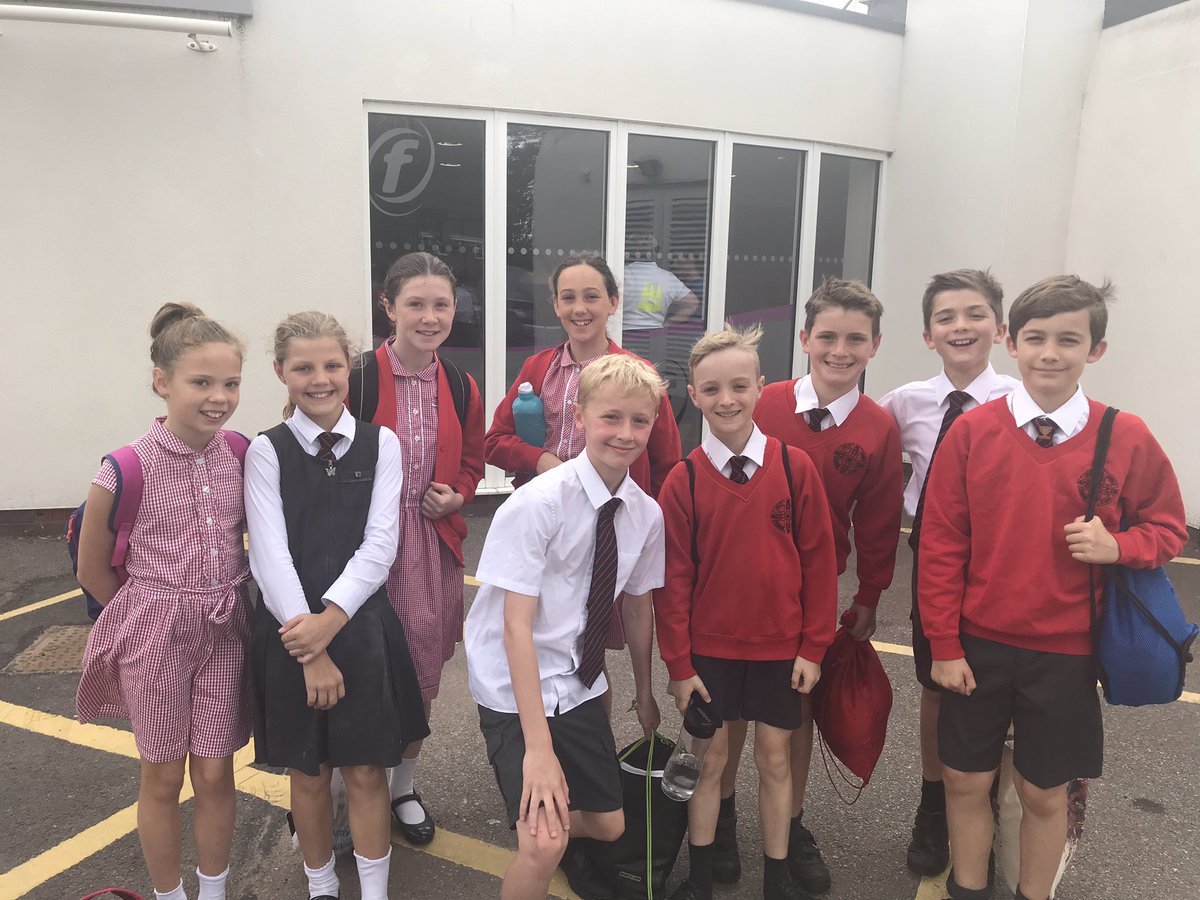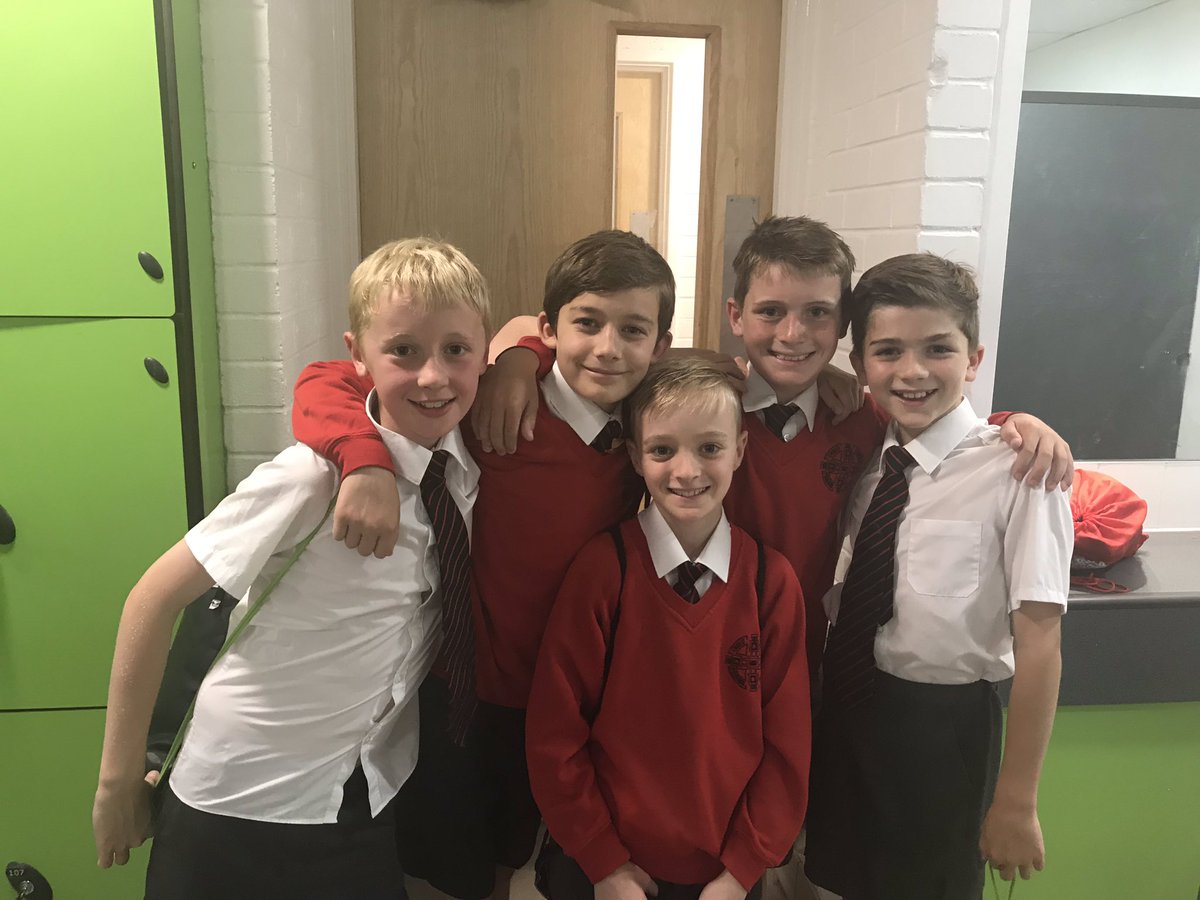 Butterflies in Reception
As part of their Big Question this term Reception have been growing and caring for butterflies. On Monday afternoon the children got to release them into the wild.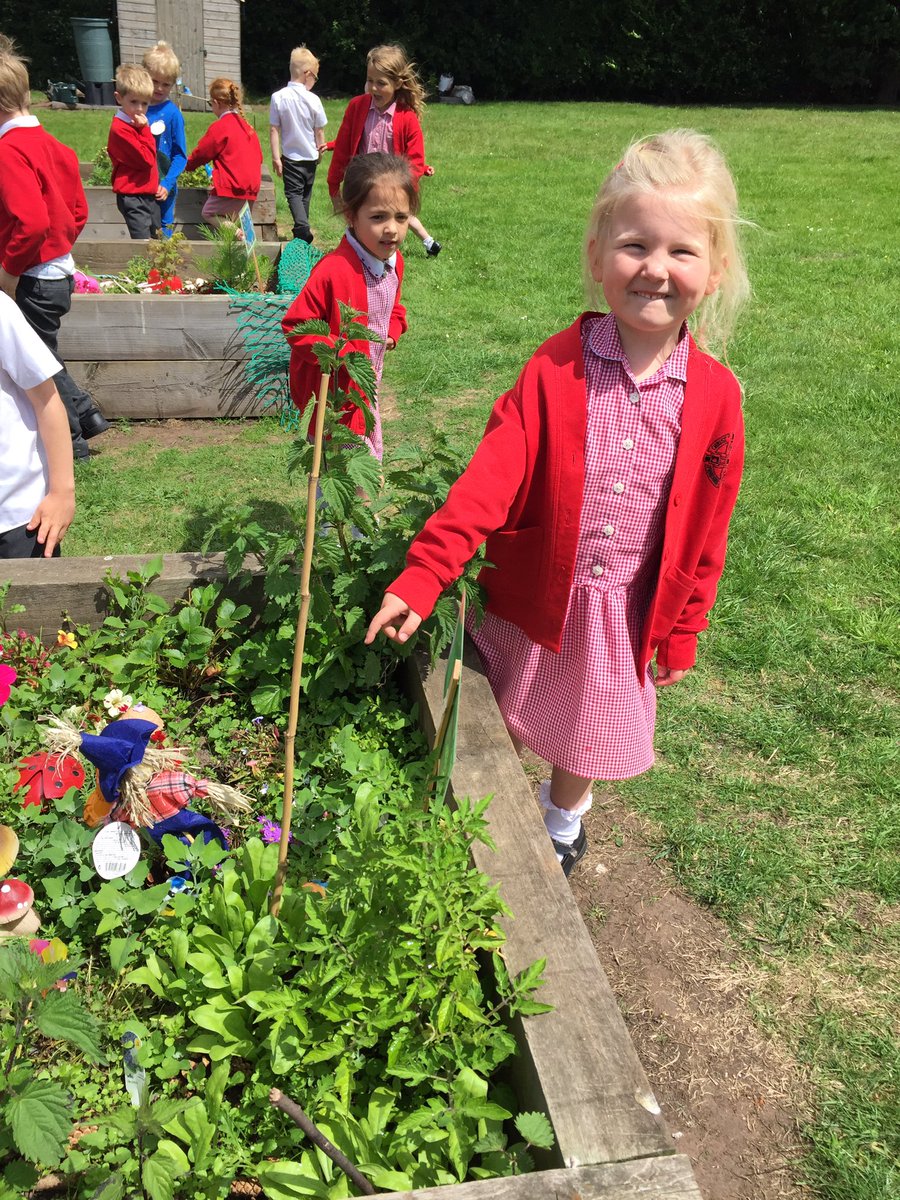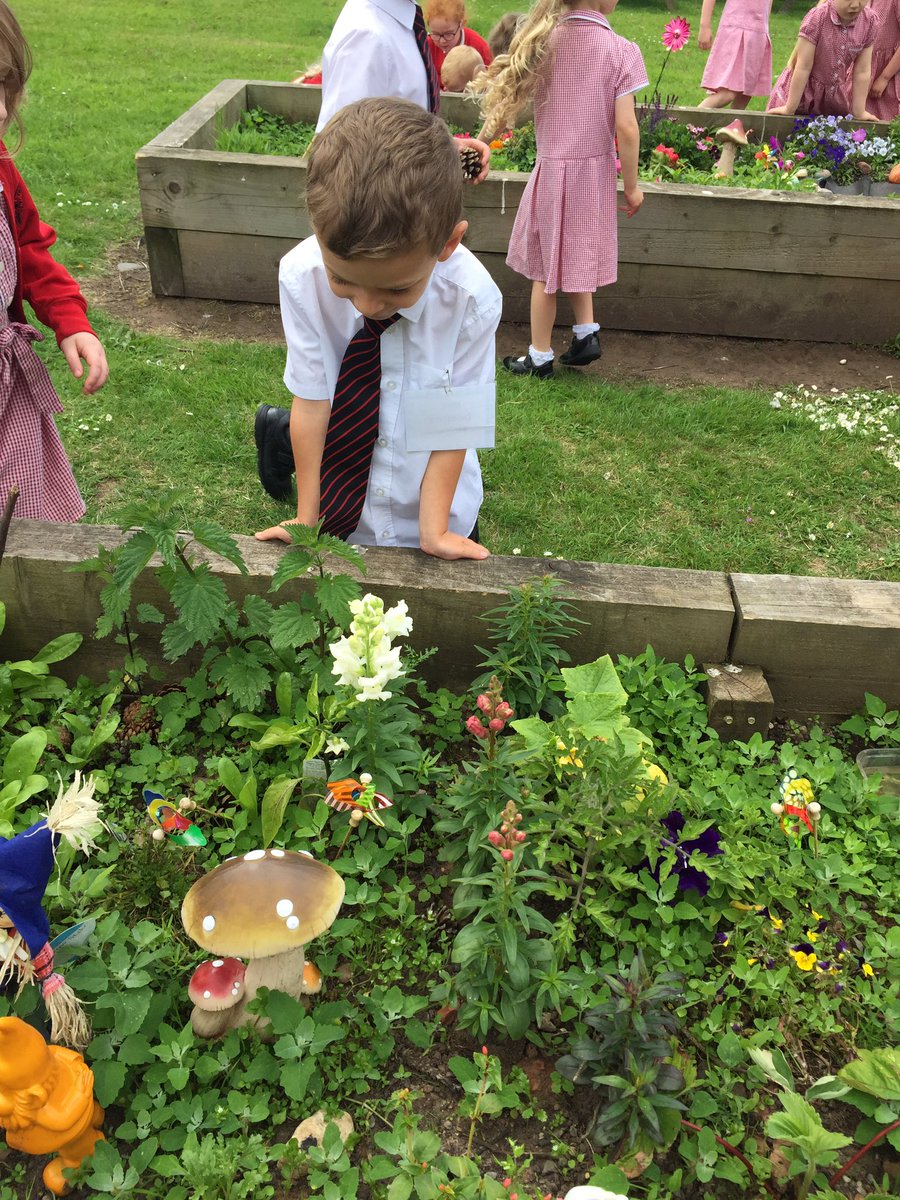 Year 3 Performance
A huge well done to the children in Year 3 that took part in the Greek Opera at St. Mary's Church on Monday and Tuesday evening this week. We are so proud of you all and the hard work that you have put into the wonderful singing.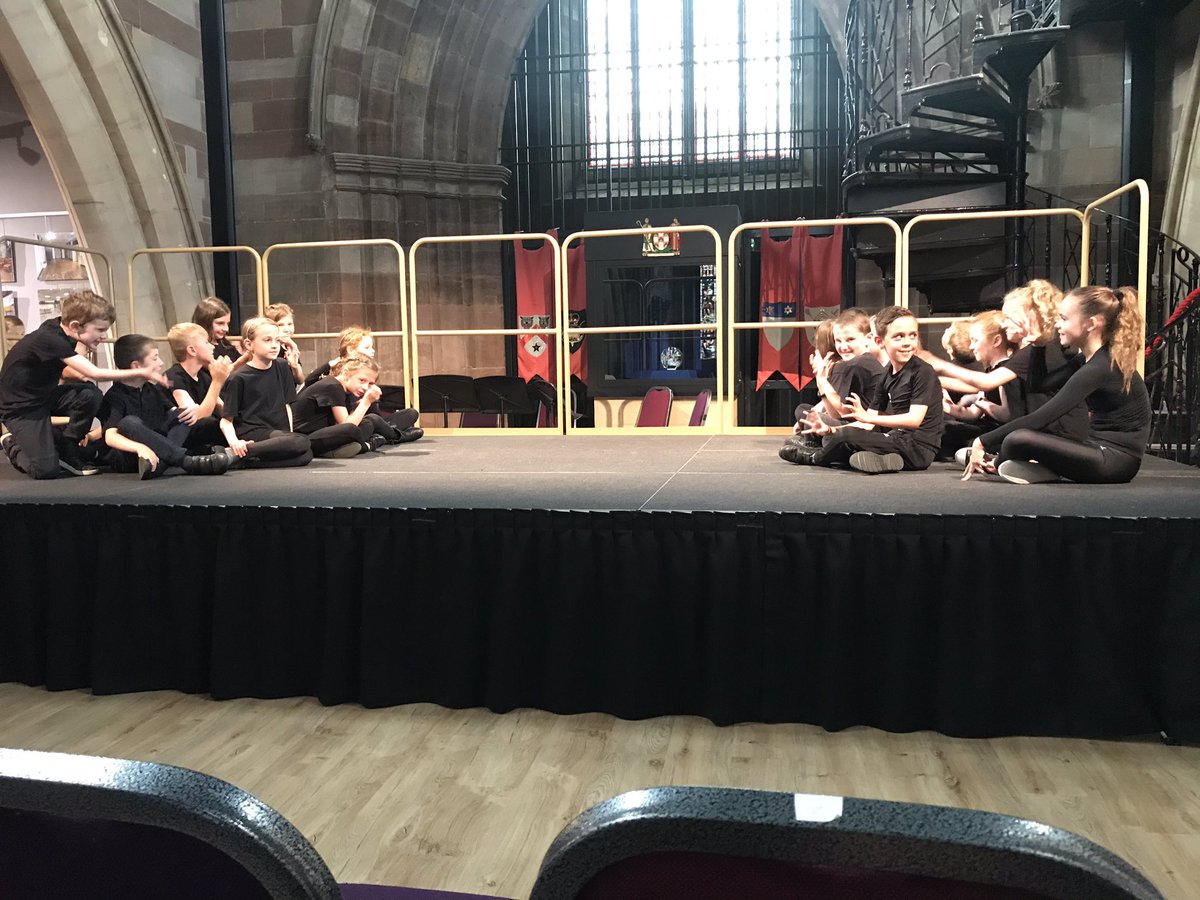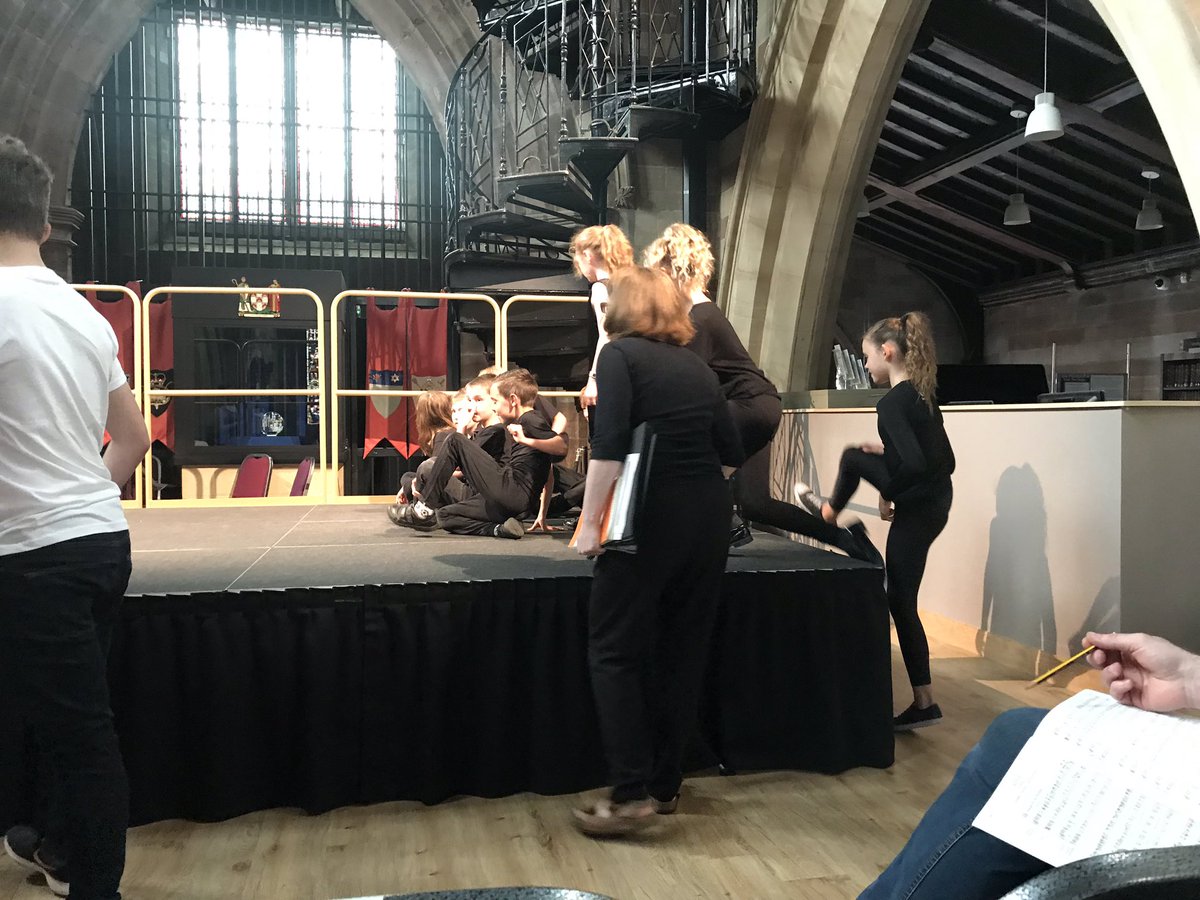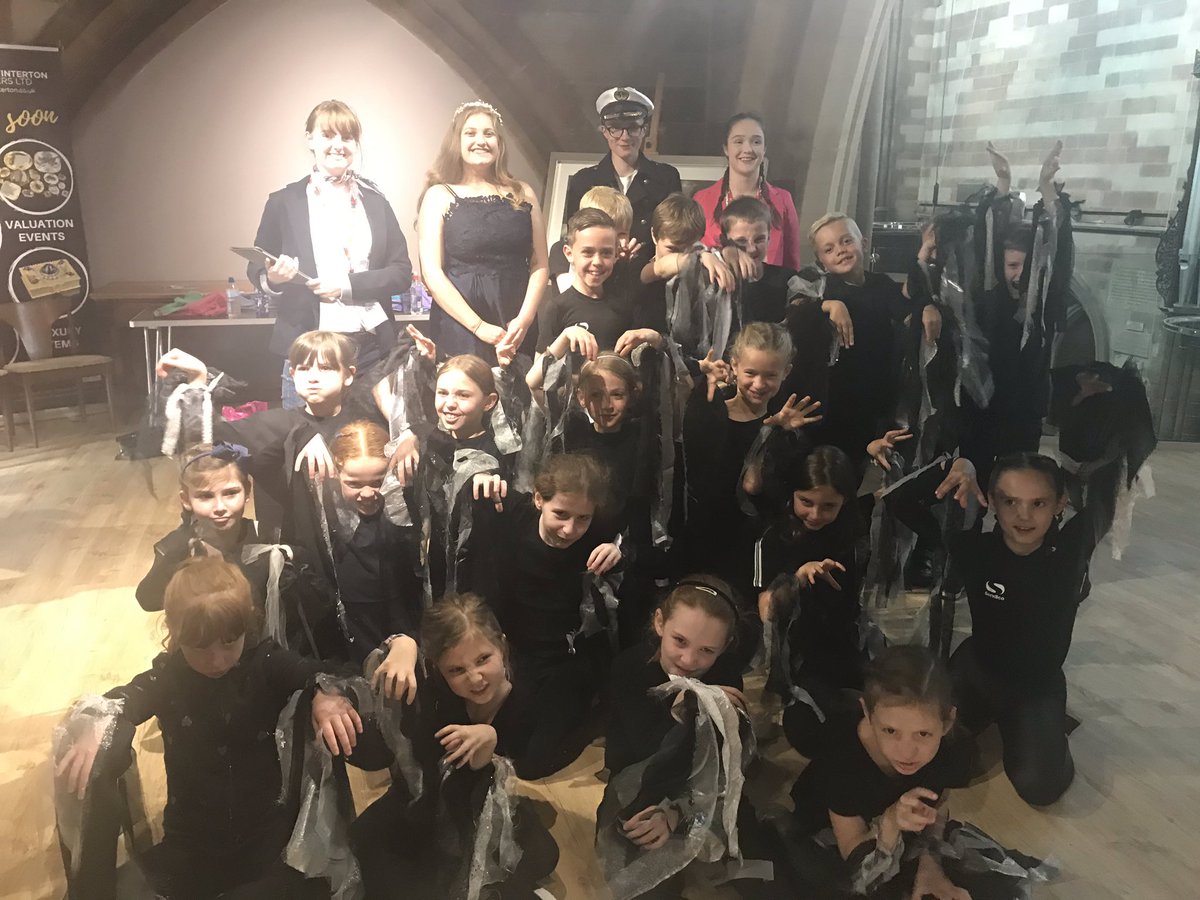 Mystery Door
We had a bit of a surprise on Monday morning when we were faced with a mysterious door that had appeared in the Environmental Area. Where could it have come from? Who could have put it there?
We had lots of investigating to do!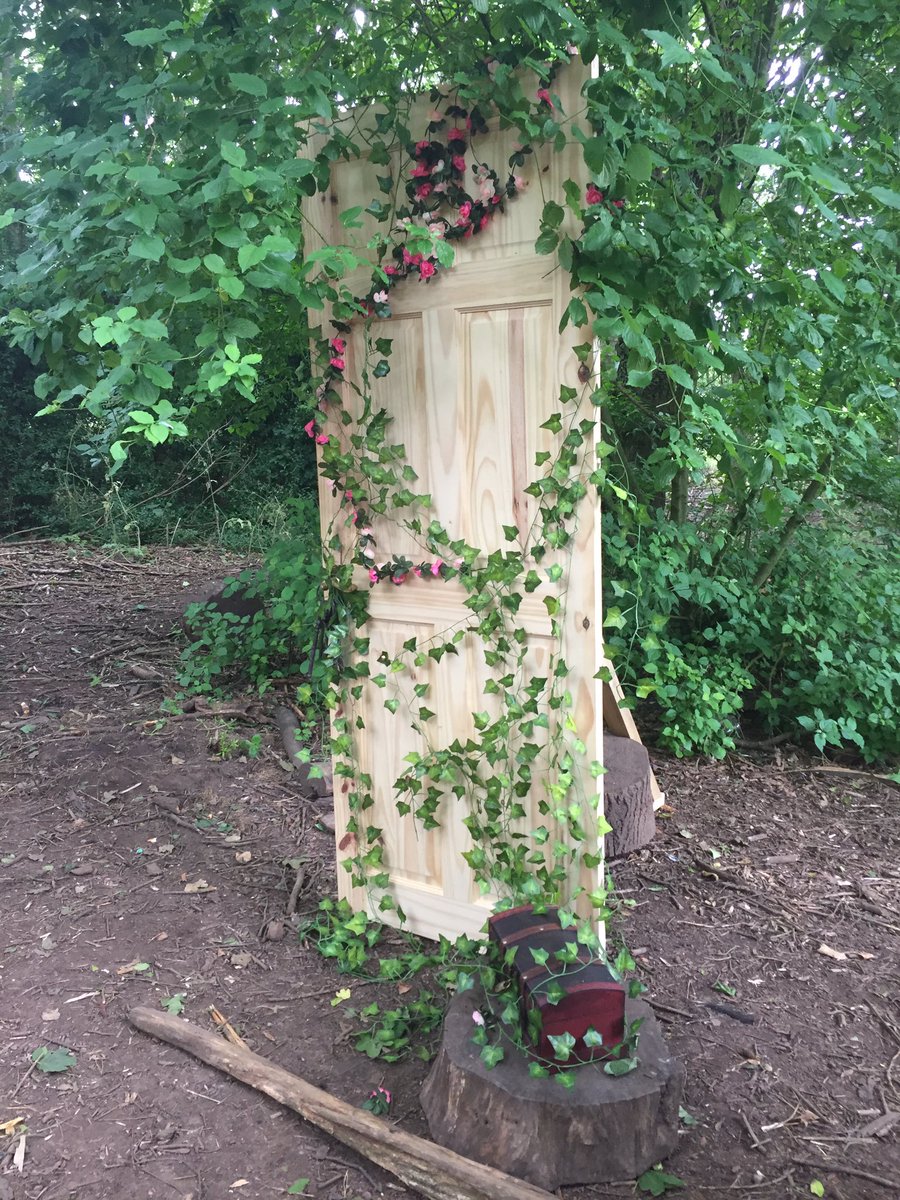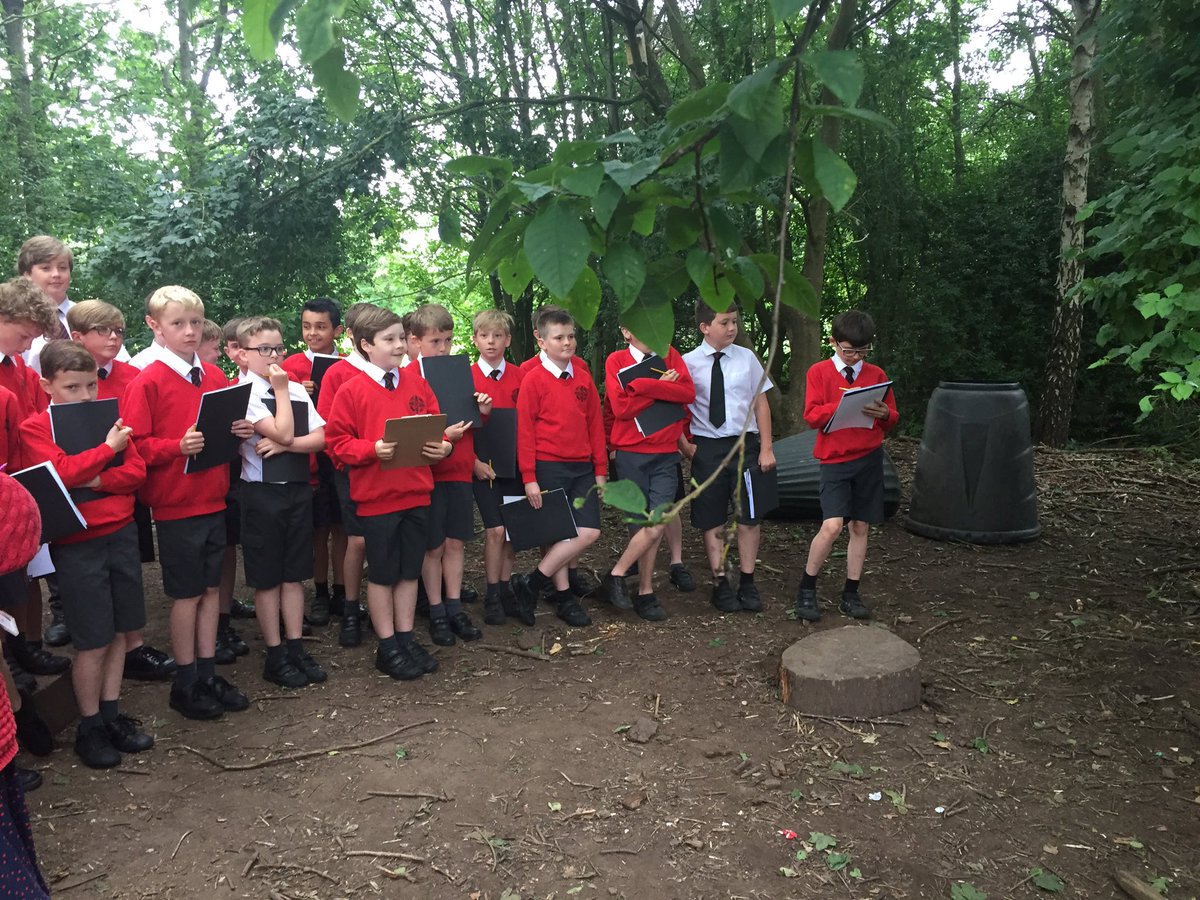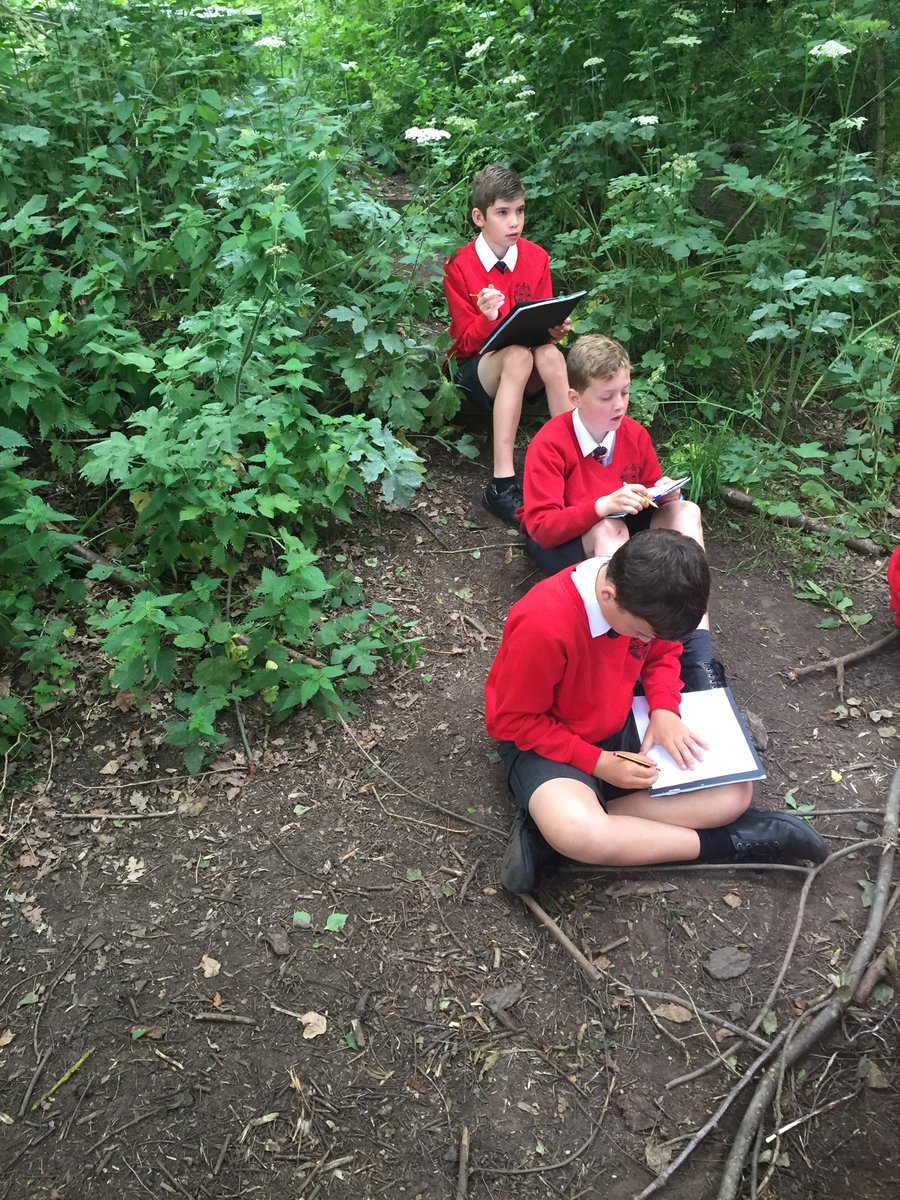 Week beginning 24th June
Enjoying the sunshine
Year 1 and Year 5 made the most of the sunshine on Thursday afternoon and went out to read in the shade and take part in Marathon Kids.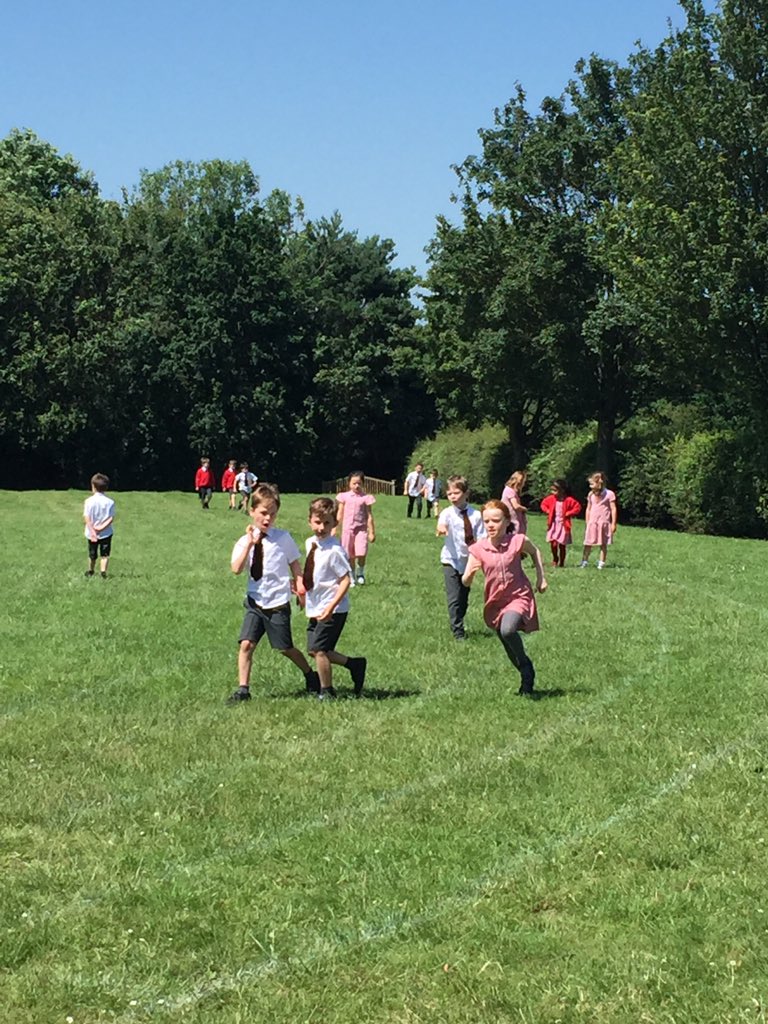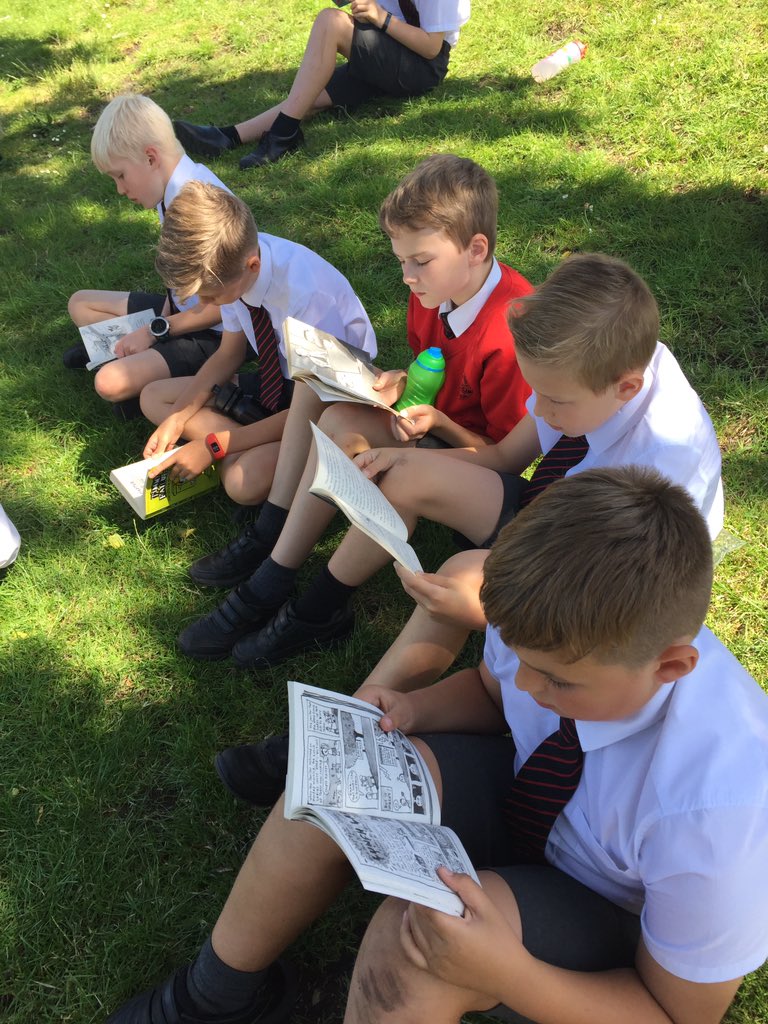 Learning in Reception
Reception have loved learning both inside and out this week and have focused on bees and what they do.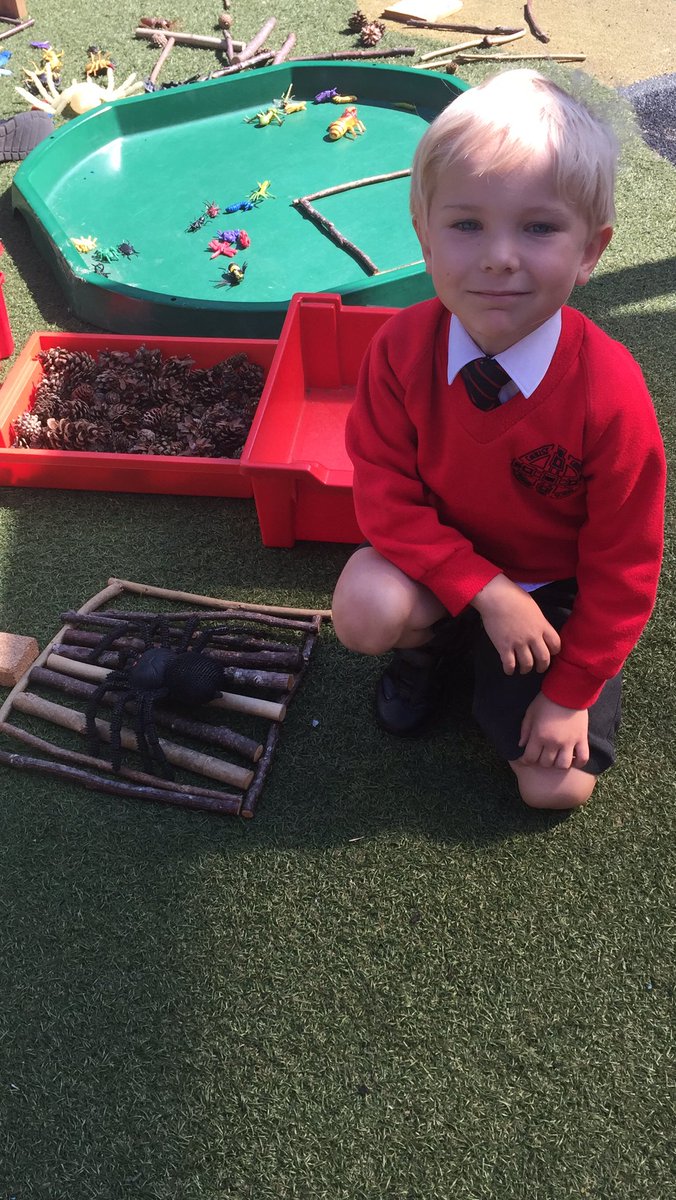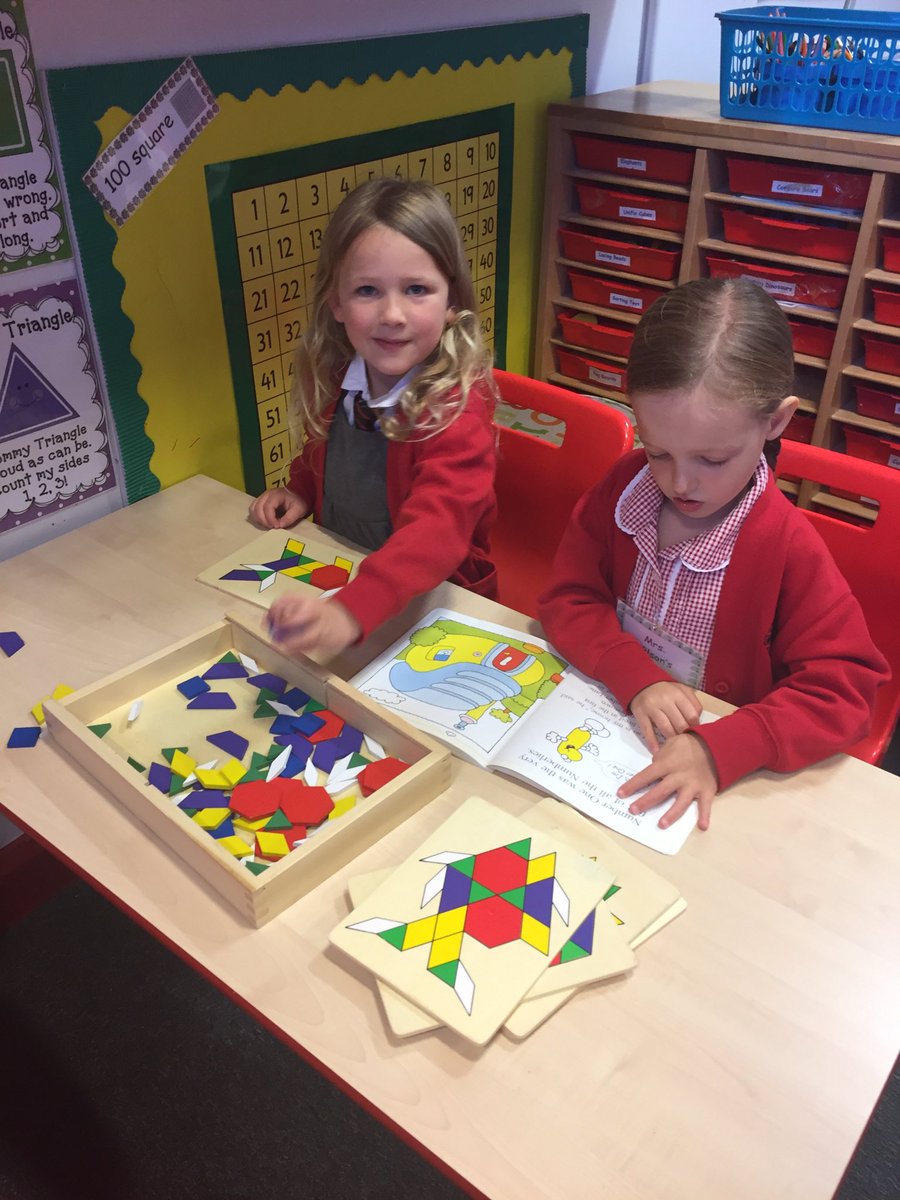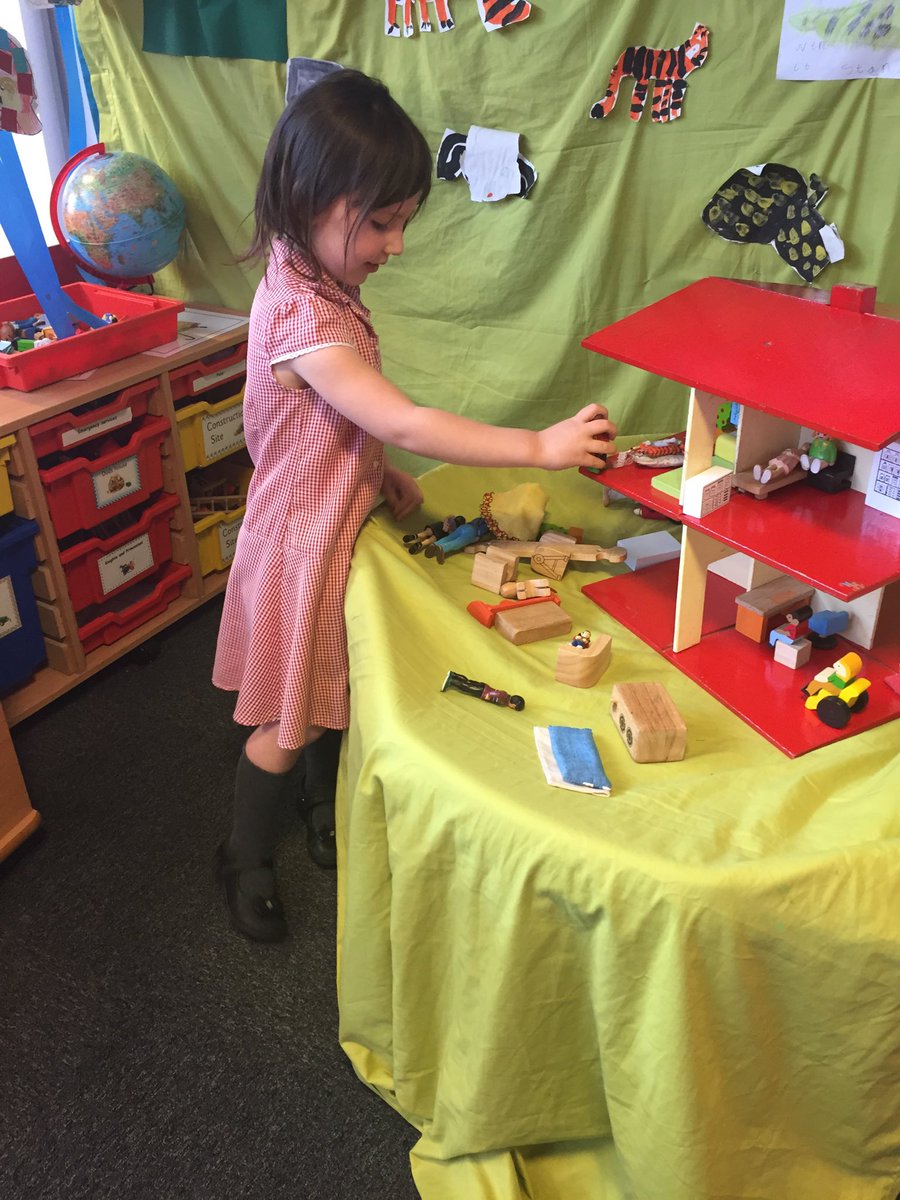 Learning in Year 2
This week Year 2 have been learning about plants as part of the Big Question. It was an opportunity for the children to develop both their science and art skills.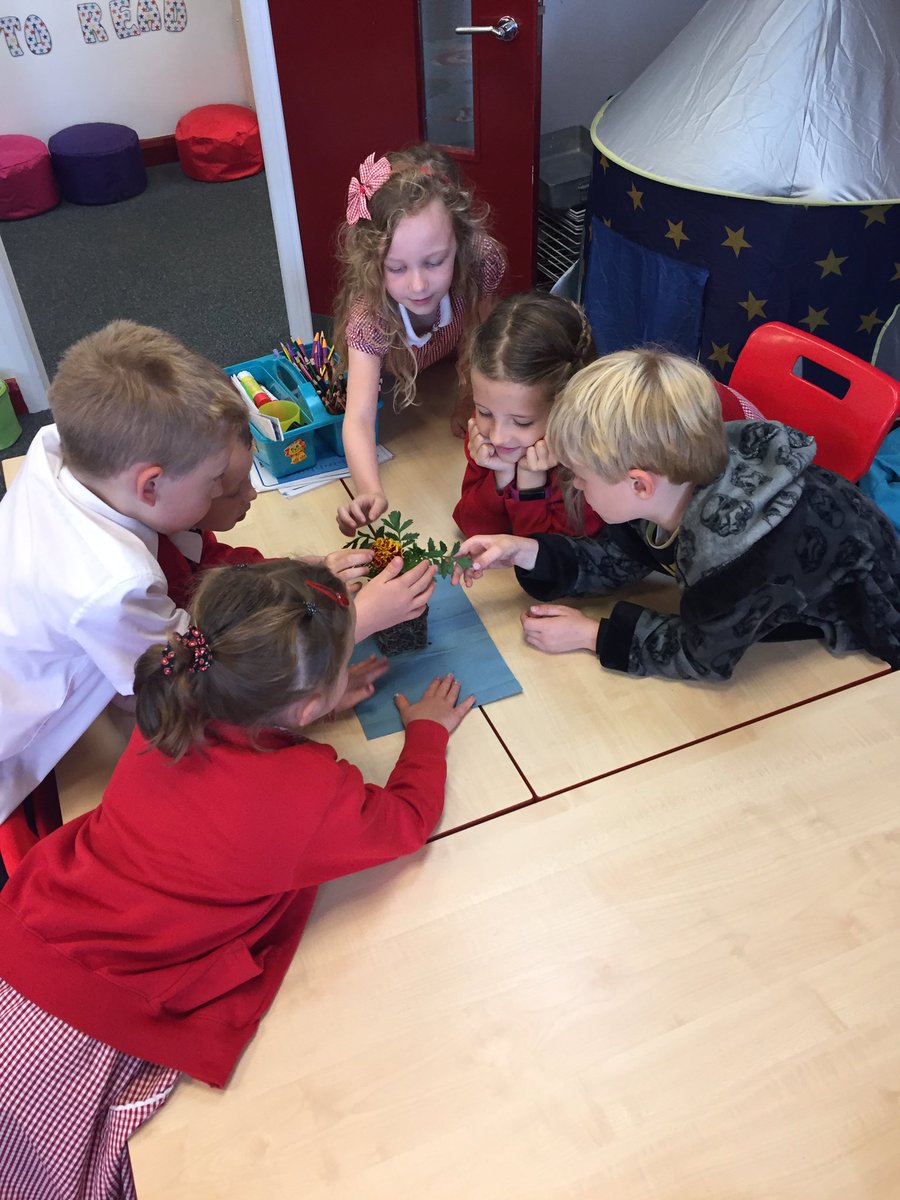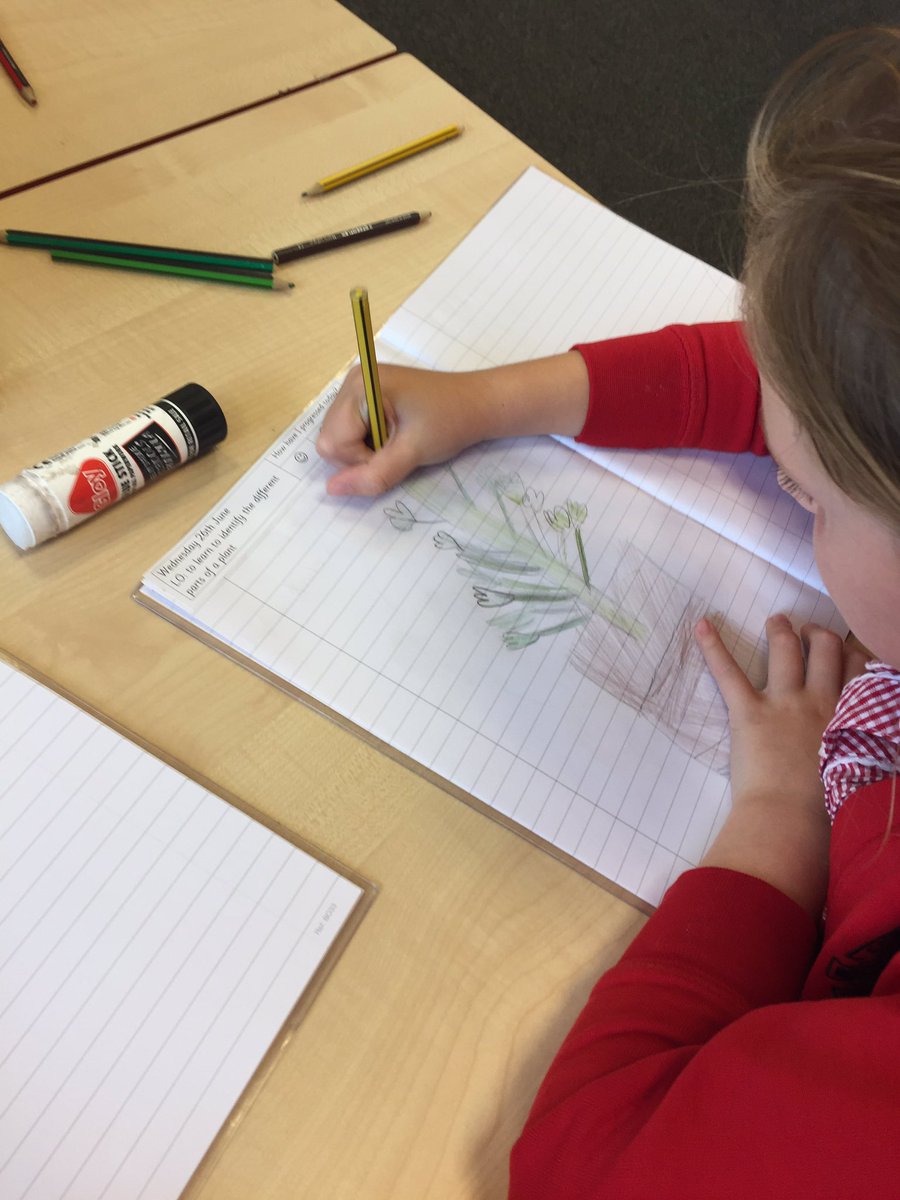 Year 3 Greek Day
What a super day it was for Year 3 on Wednesday when they transformed into Ancient Greek's for the day. The children took part in many Greek themed activities and were able to further their knowledge.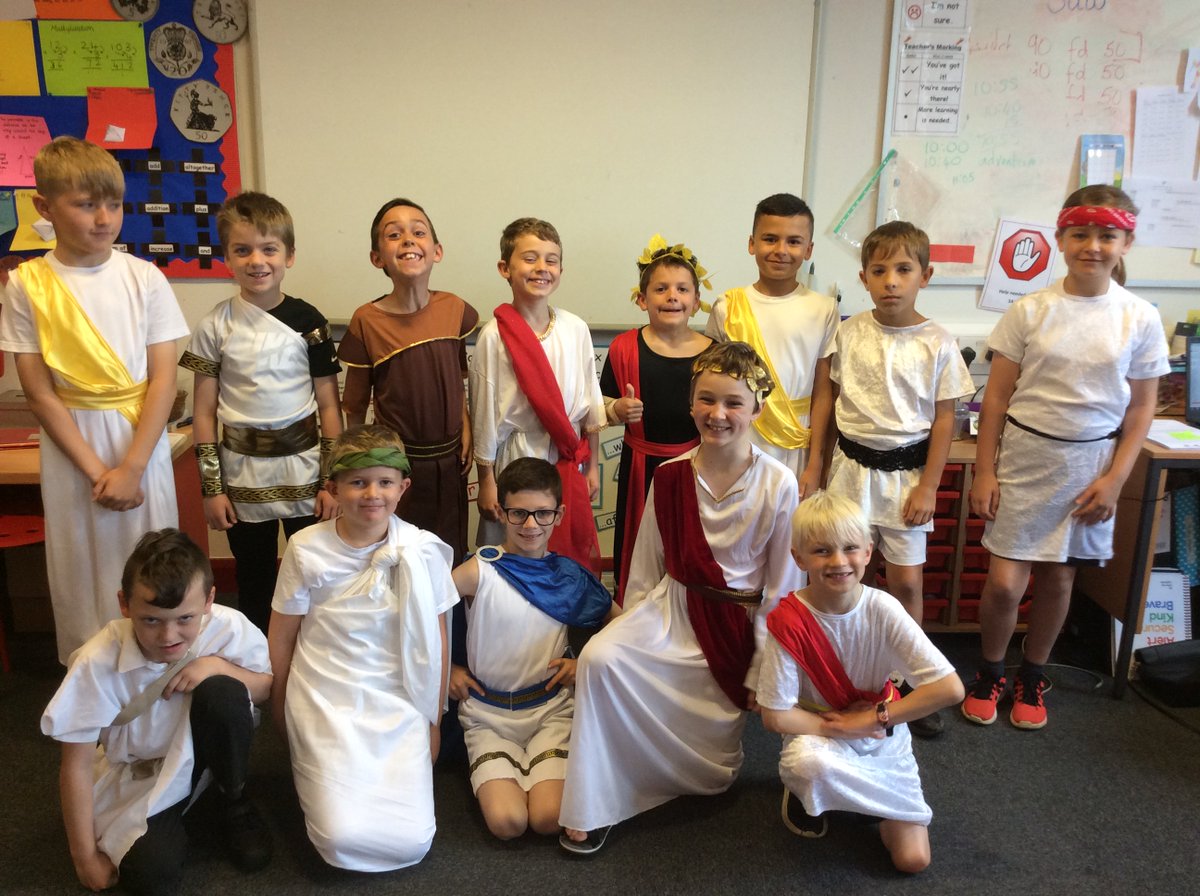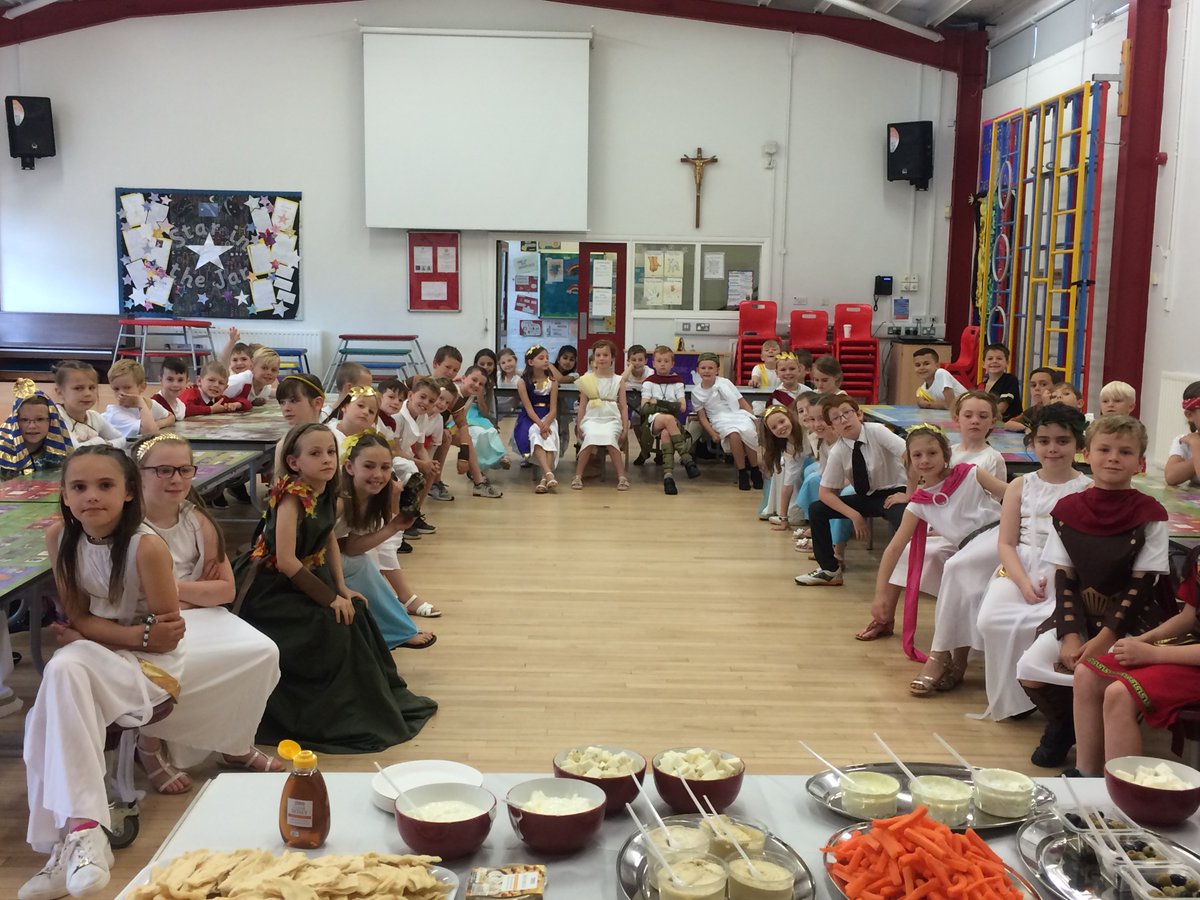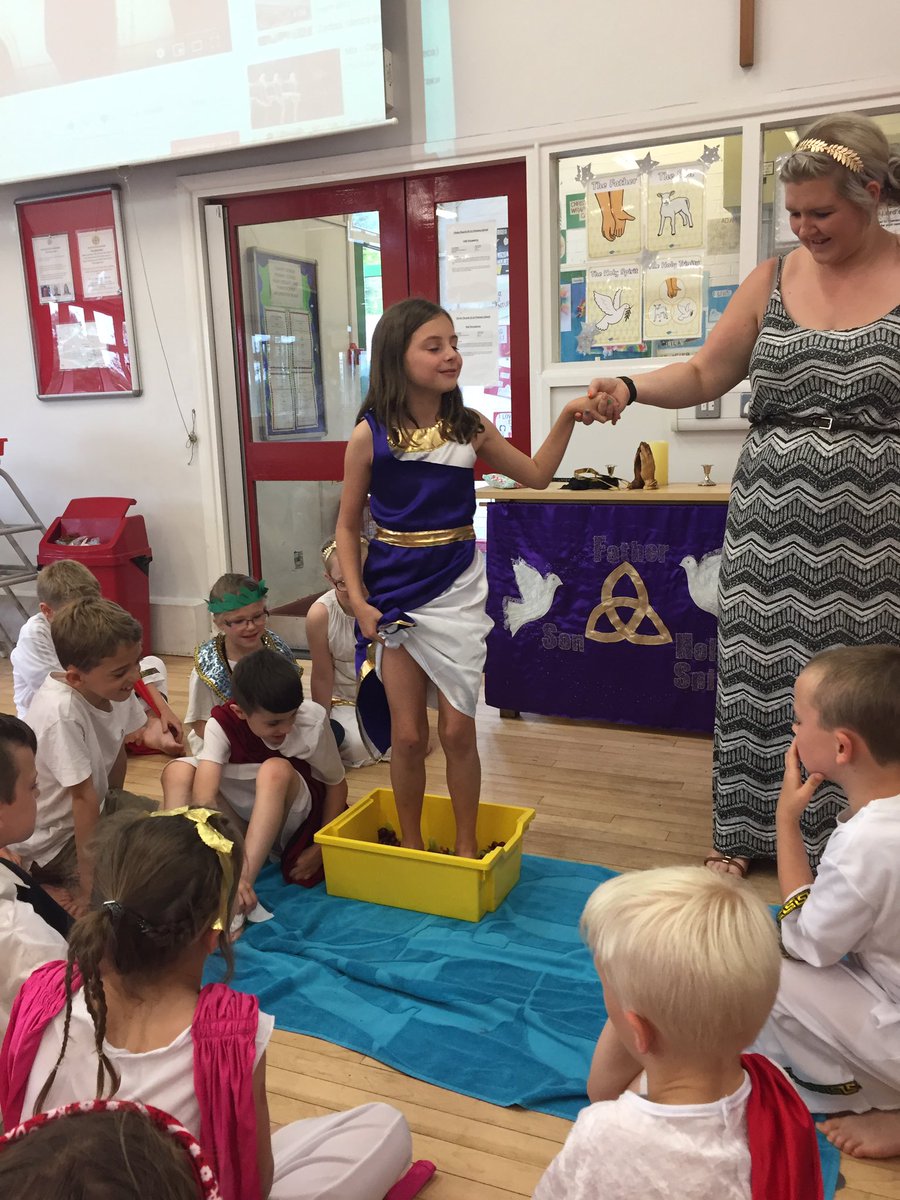 Year 4 Egyptian Day
As part of their Big Question, Year 4 had a day where they immersed themselves in the world of an Ancient Egyptian. The children learnt so much and really developed their knowledge of this historical time.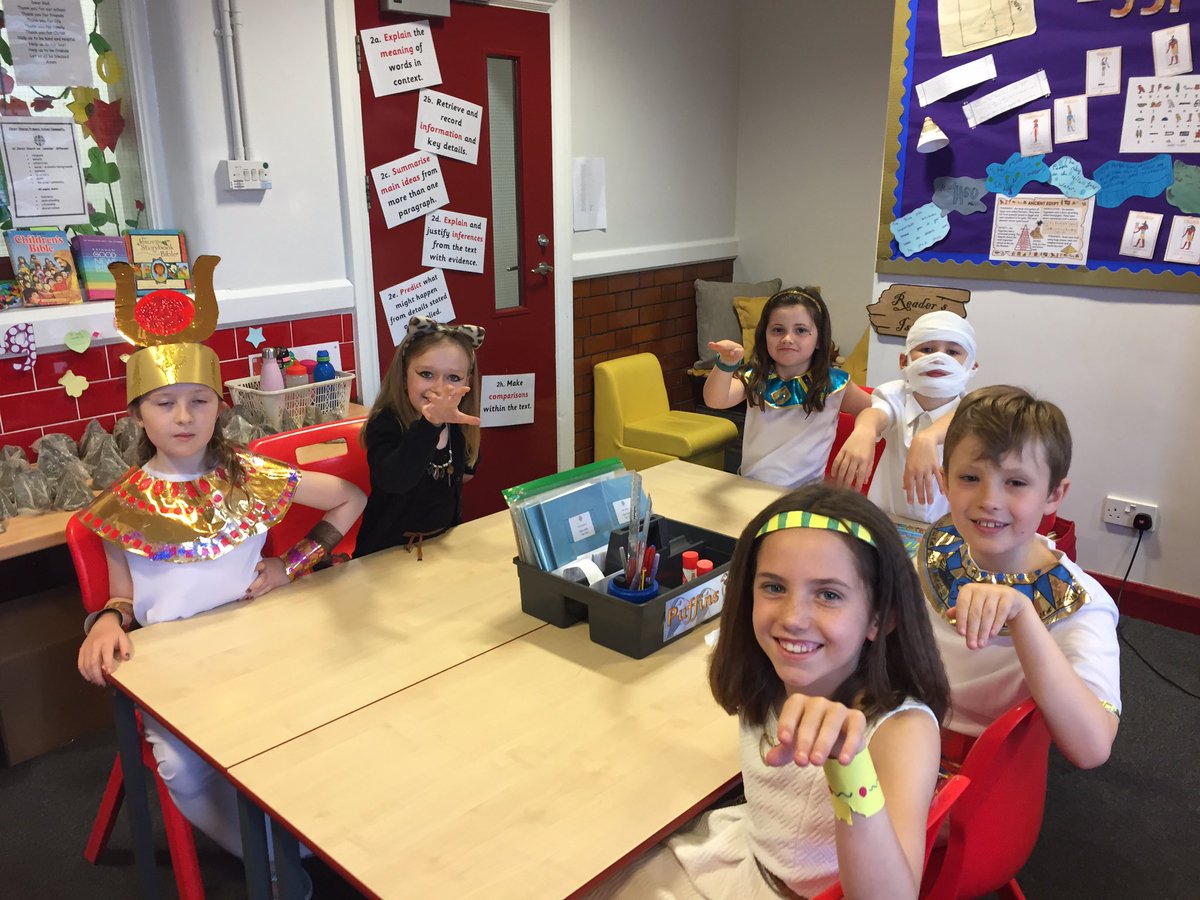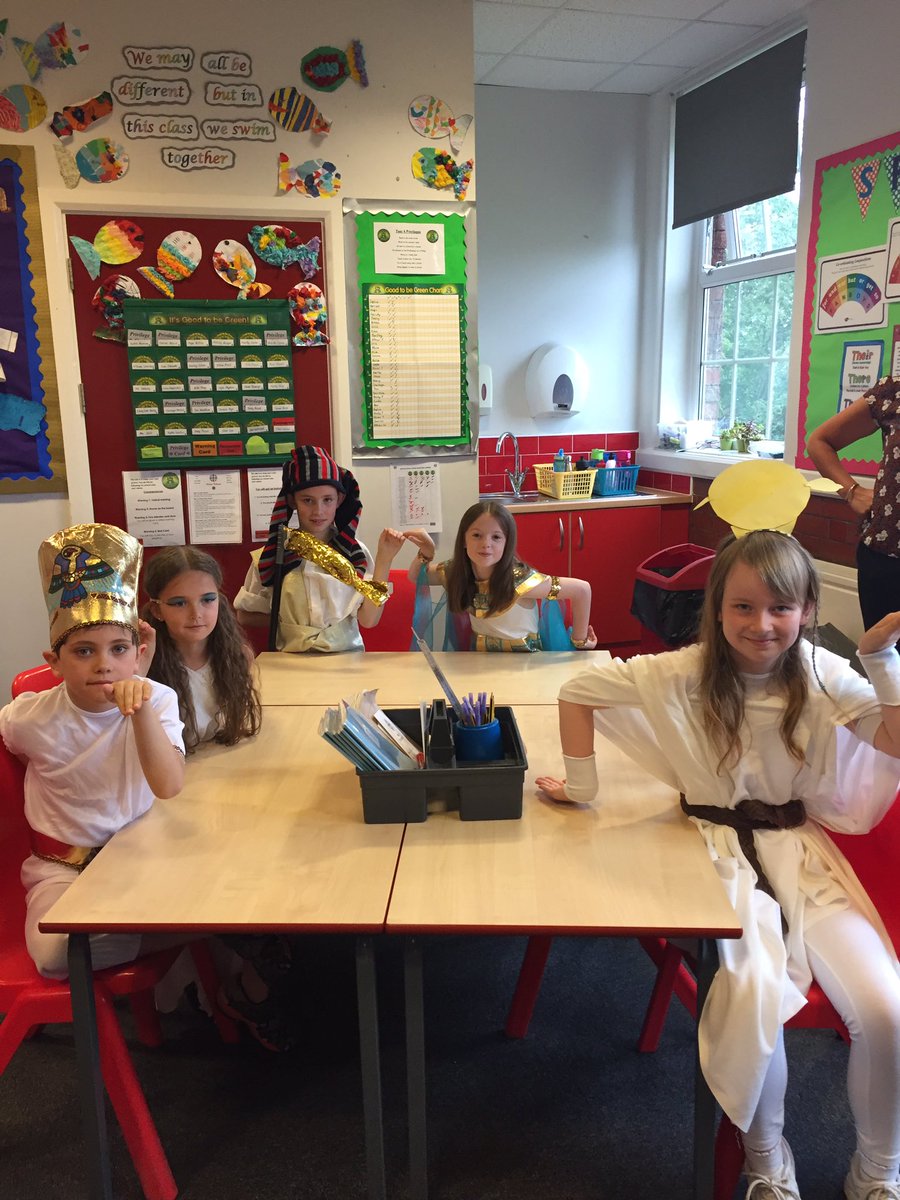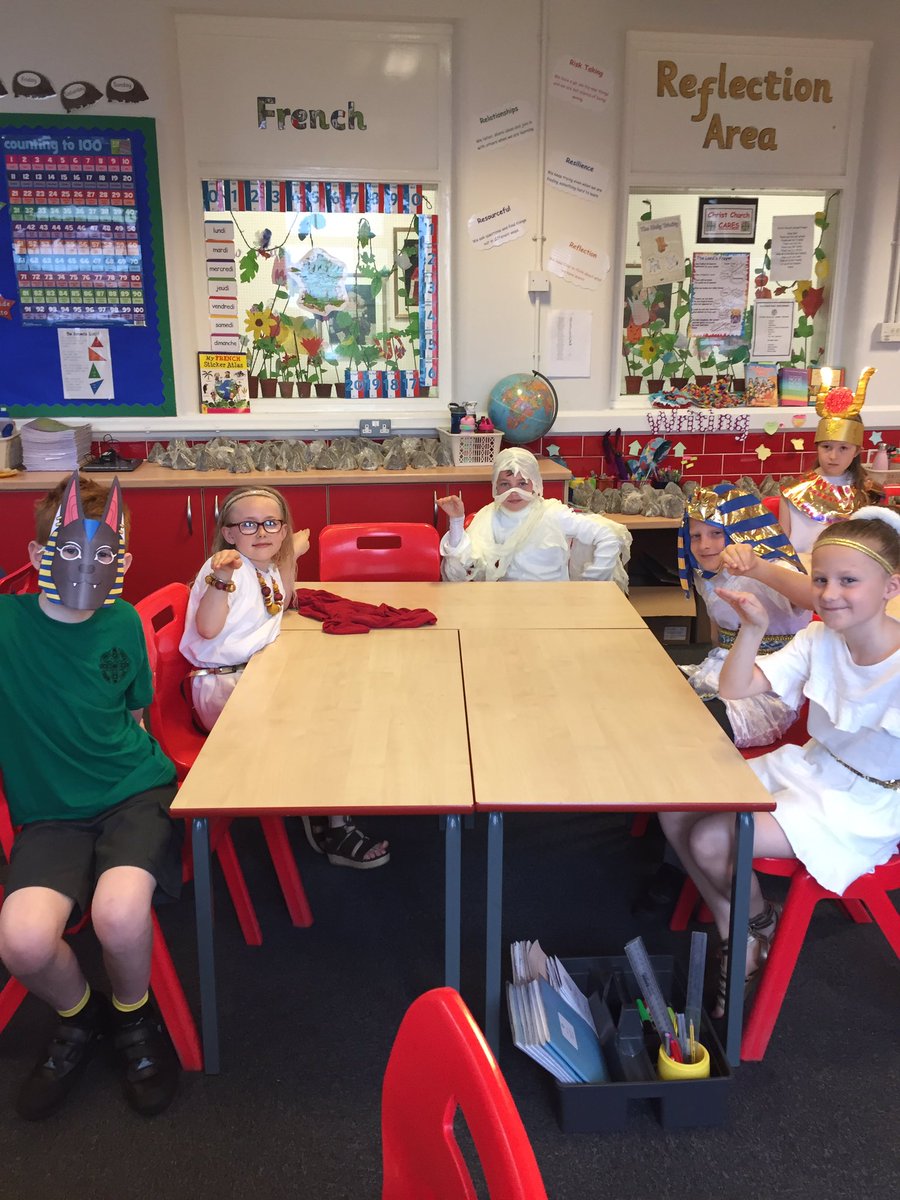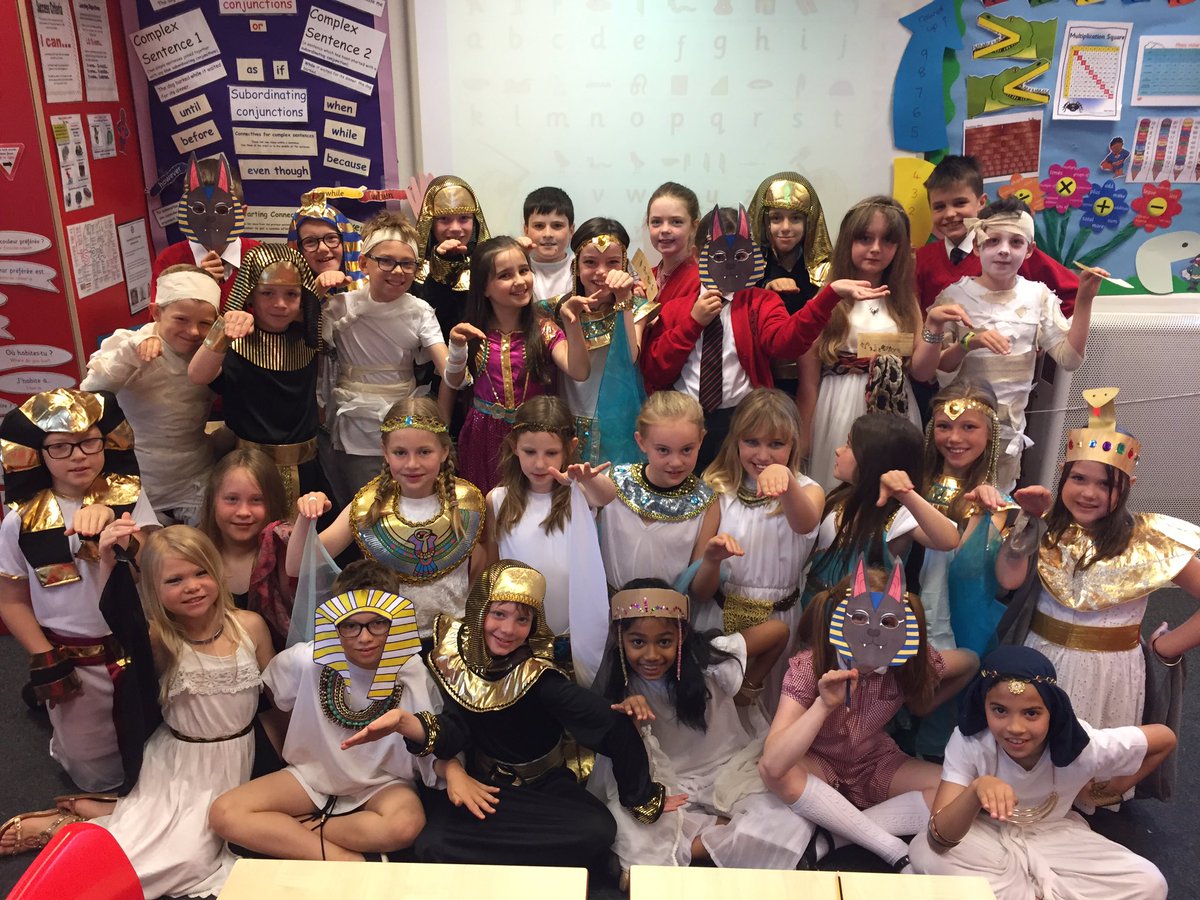 Reading Bingo
It's been great to see everyone participate in our Reading Bingo Challenge this term. Currently the winning year groups are:
KS1 - Mrs Dawson's Reception class
KS2 - Mrs Benniston's Year 4 class
Who knows who will win - keep reading Christ Church!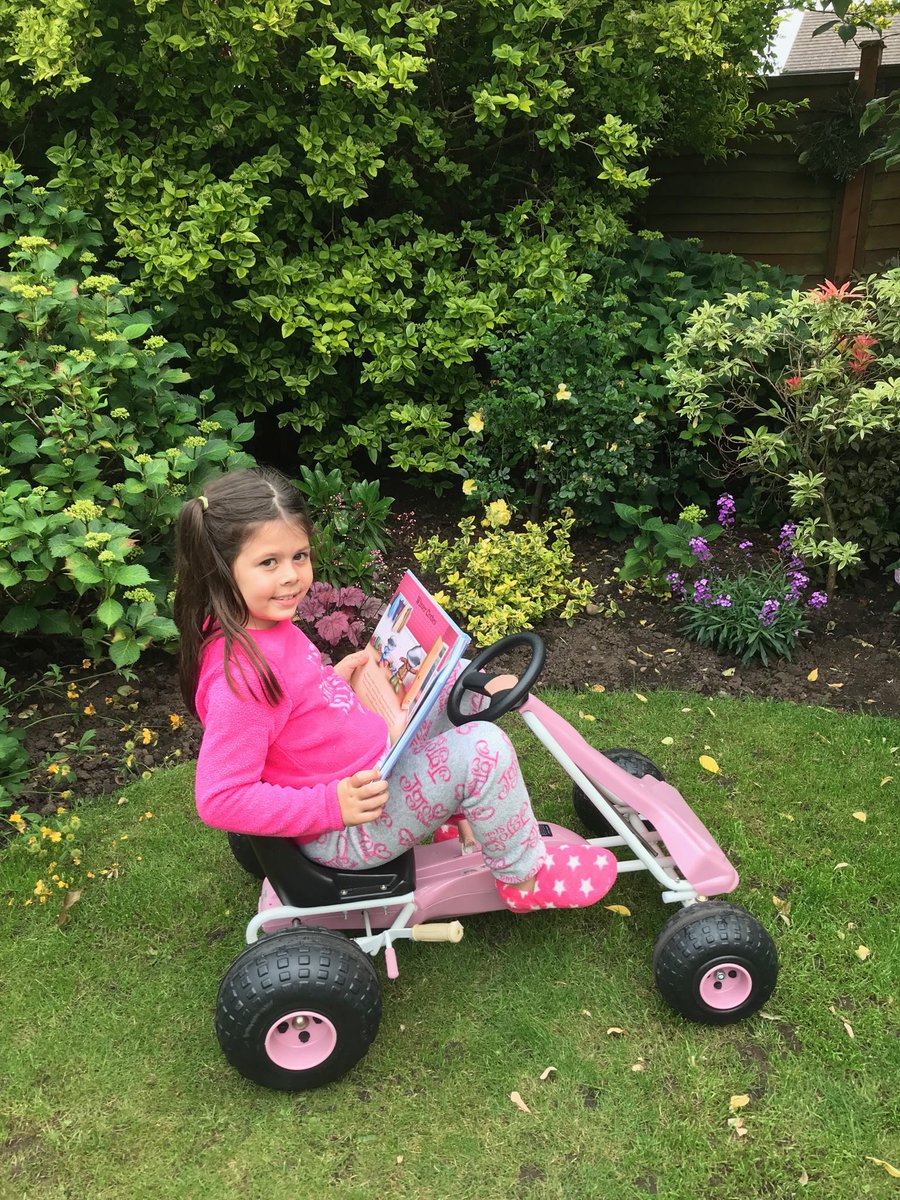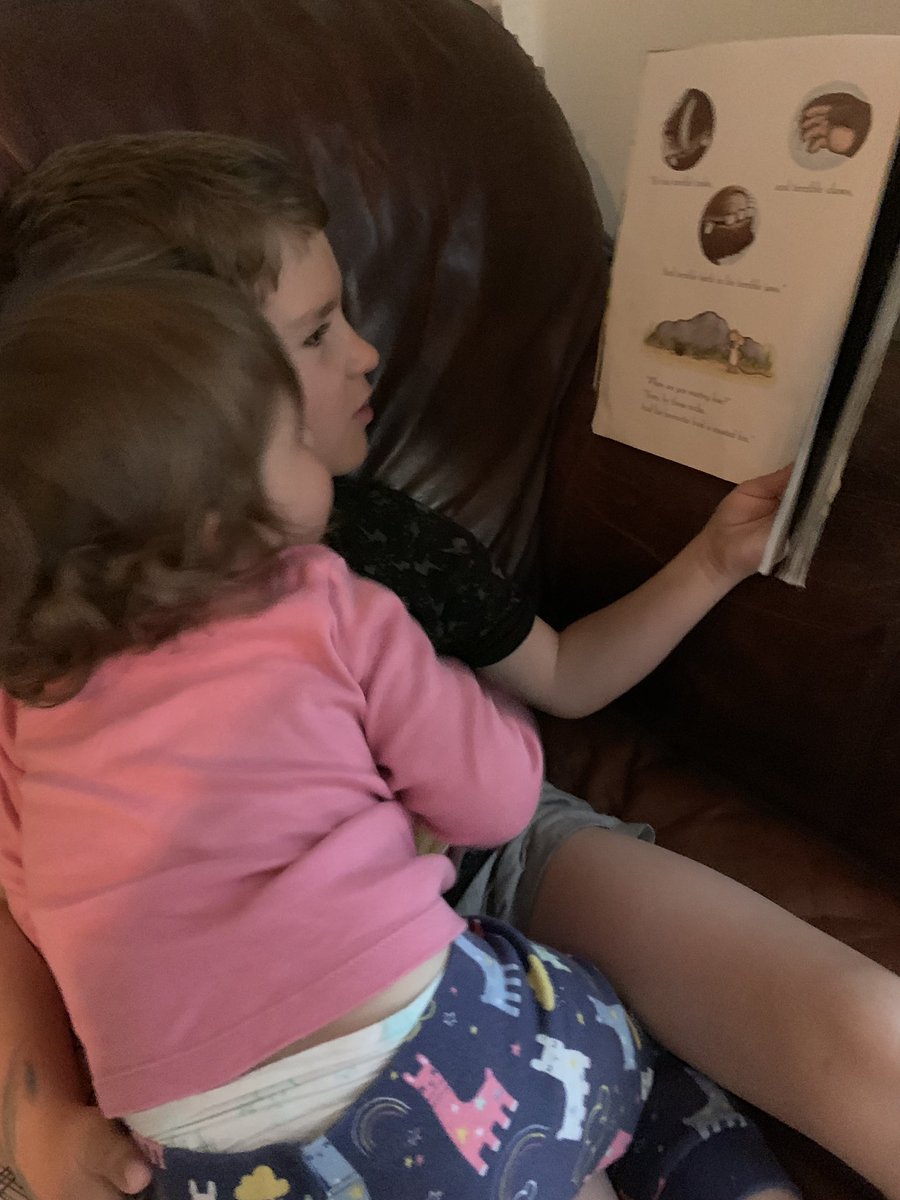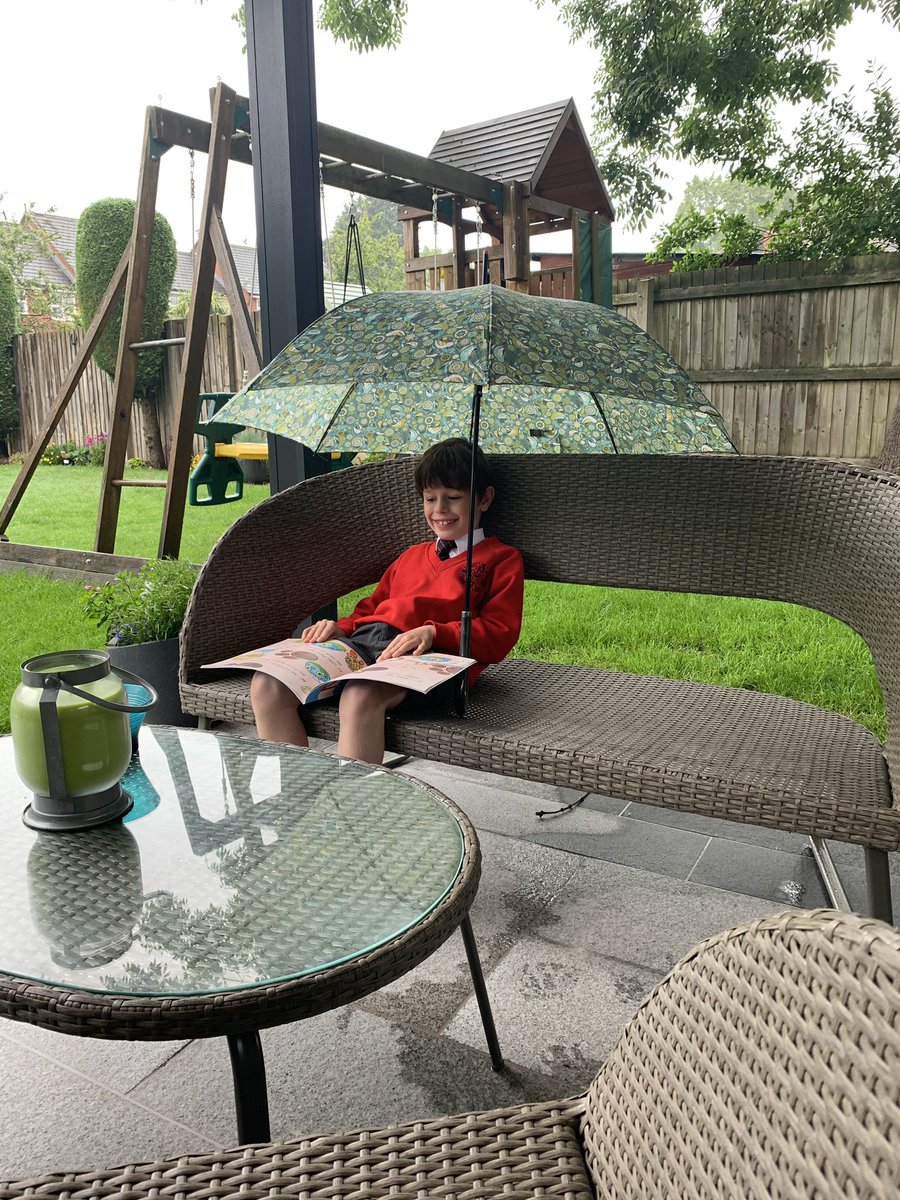 Writer of the Week
We continue to be hugely impressed by the super writing taking place in school. All of these children have been chosen as Writer of the Week for their year group and have their work proudly displayed across school. In addition to this, everyone will receive a special prize from the smiggle box of goodies!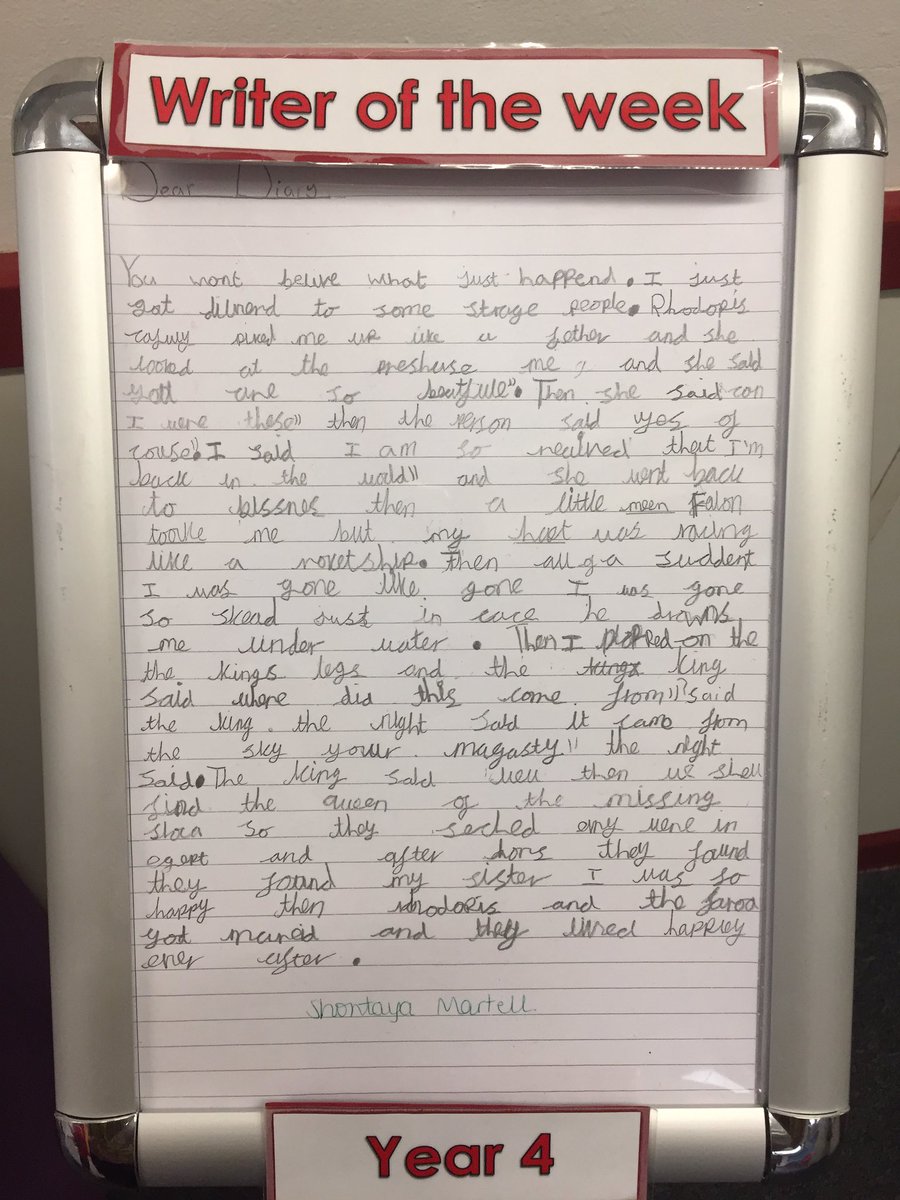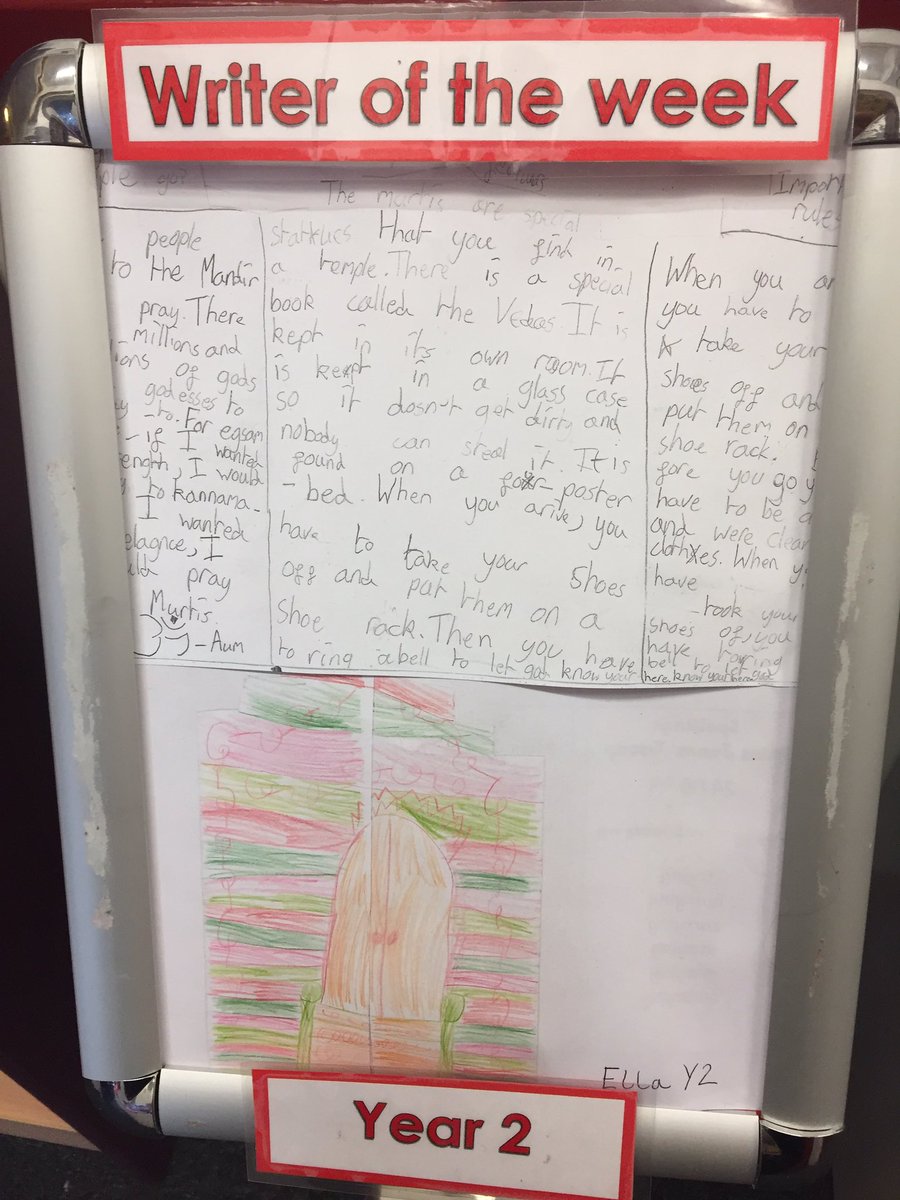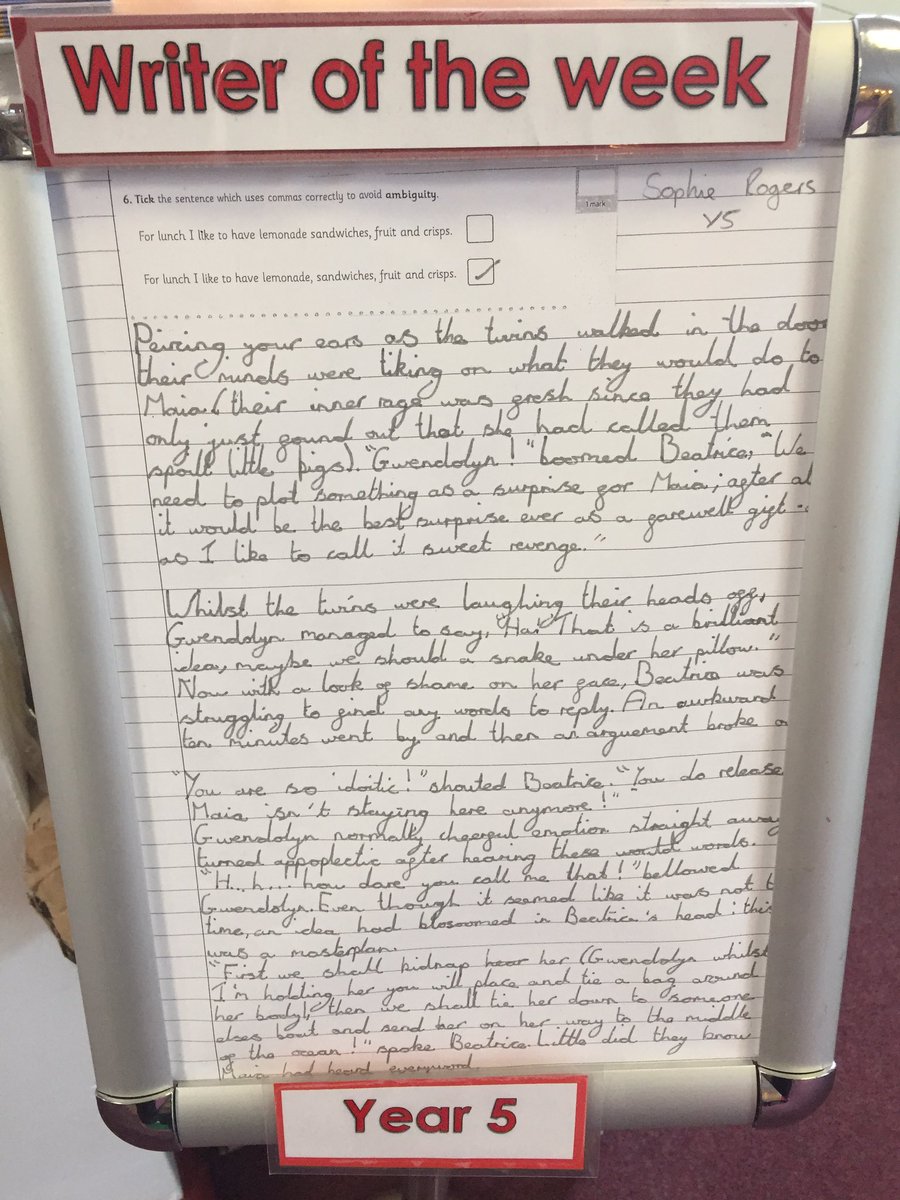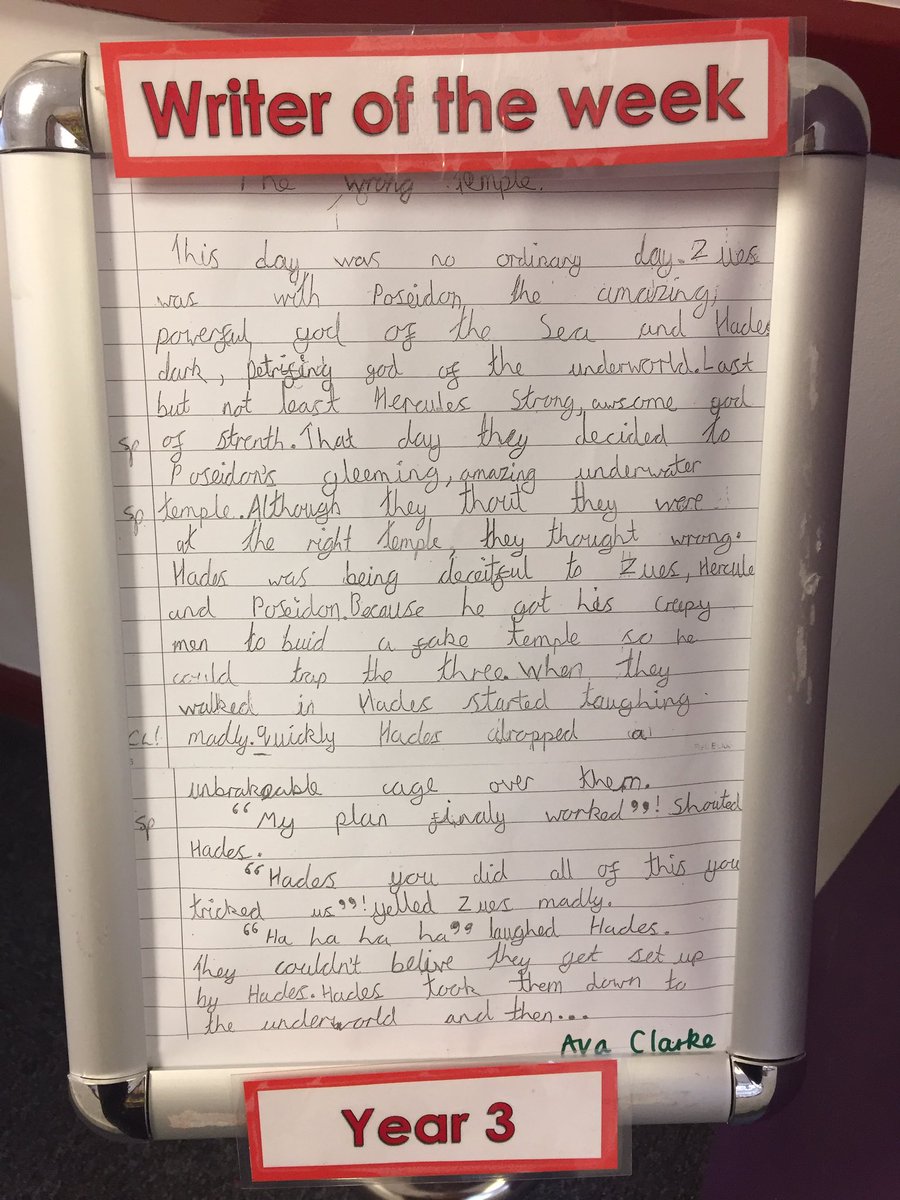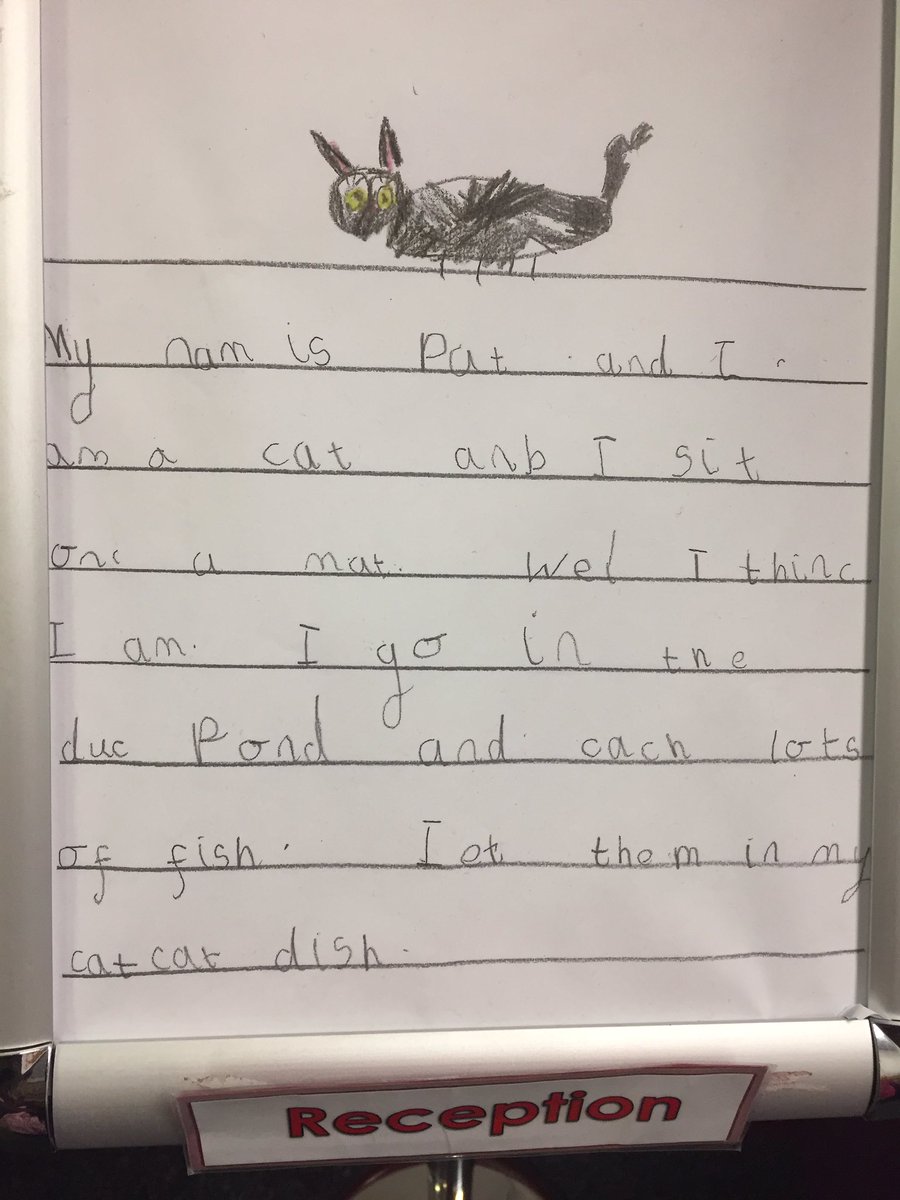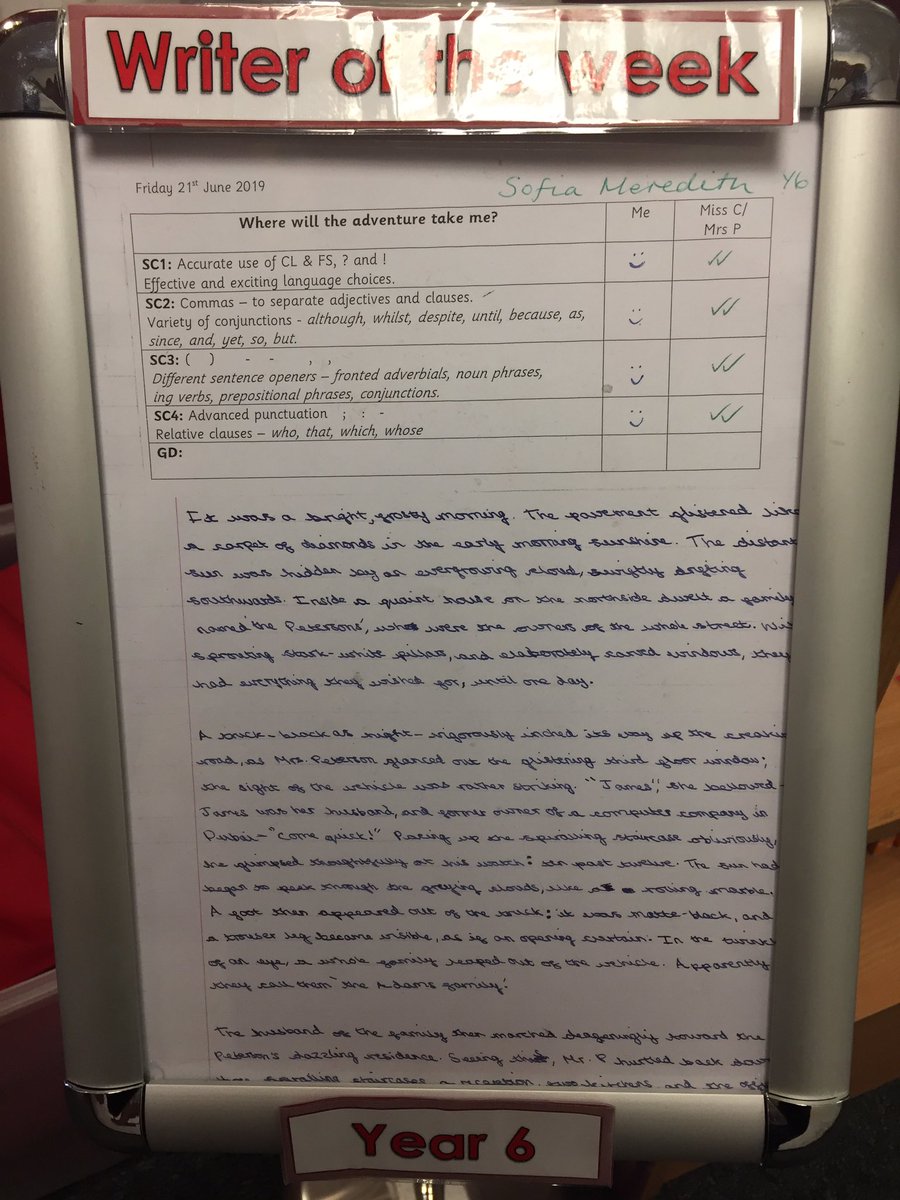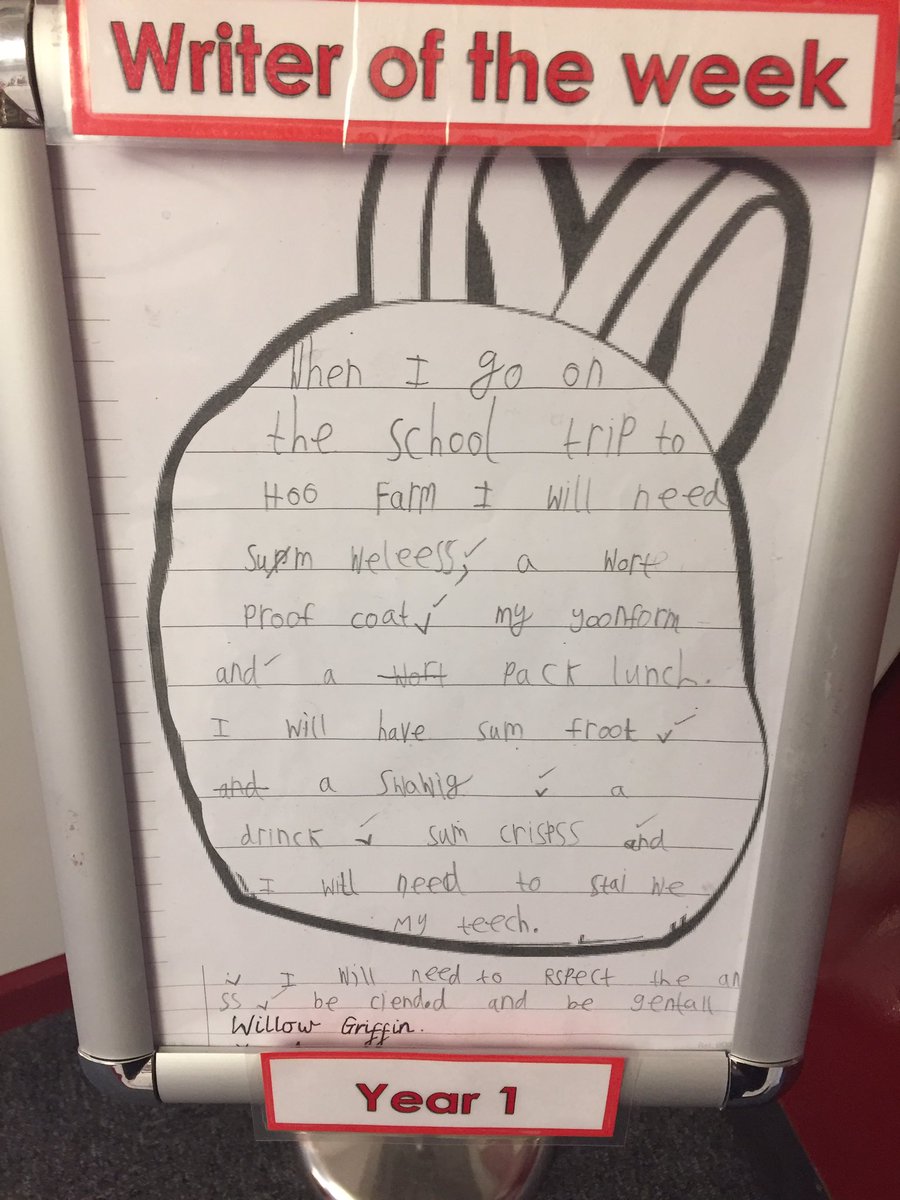 Informative Worships
Thank you to our wonderful Eco-Councillors and Health & Safety Officers for leading worship on Monday. It was great to hear all about how we can keep ourselves safe in the sun and to find our the winning year groups for Christ Church in Bloom.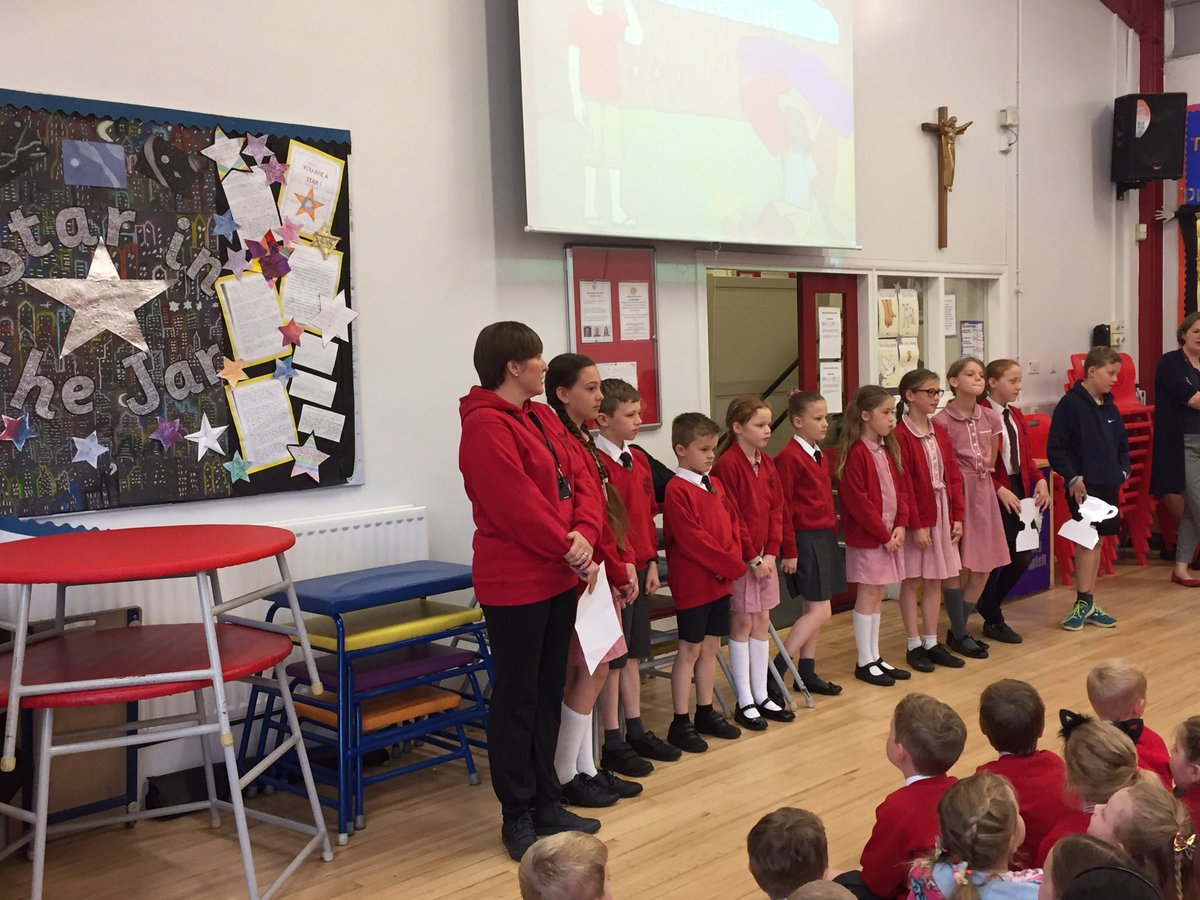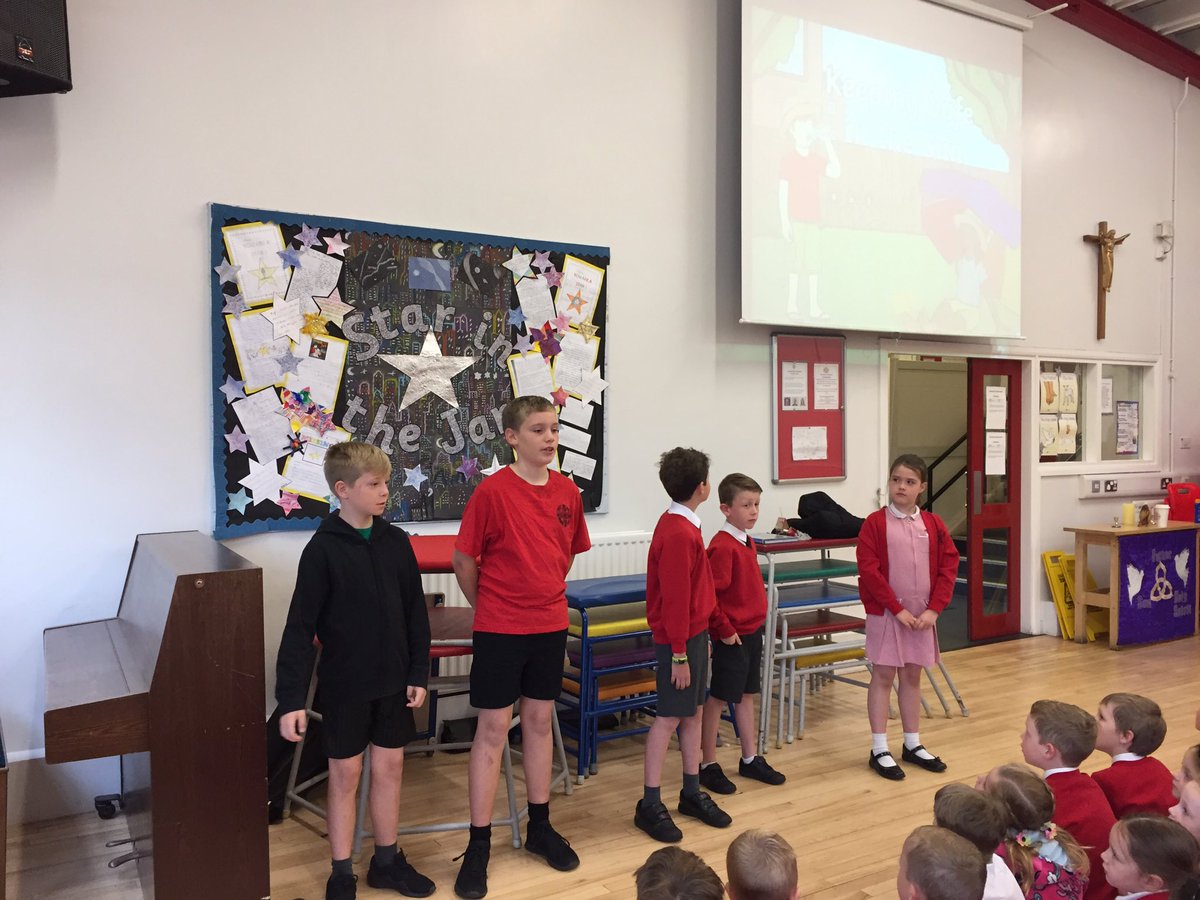 Week beginning 17th June
Getting Creative
Year 3 and Year 4 have put their DT, Art and History knowledge to the test this week as they have been learning lots of new skills.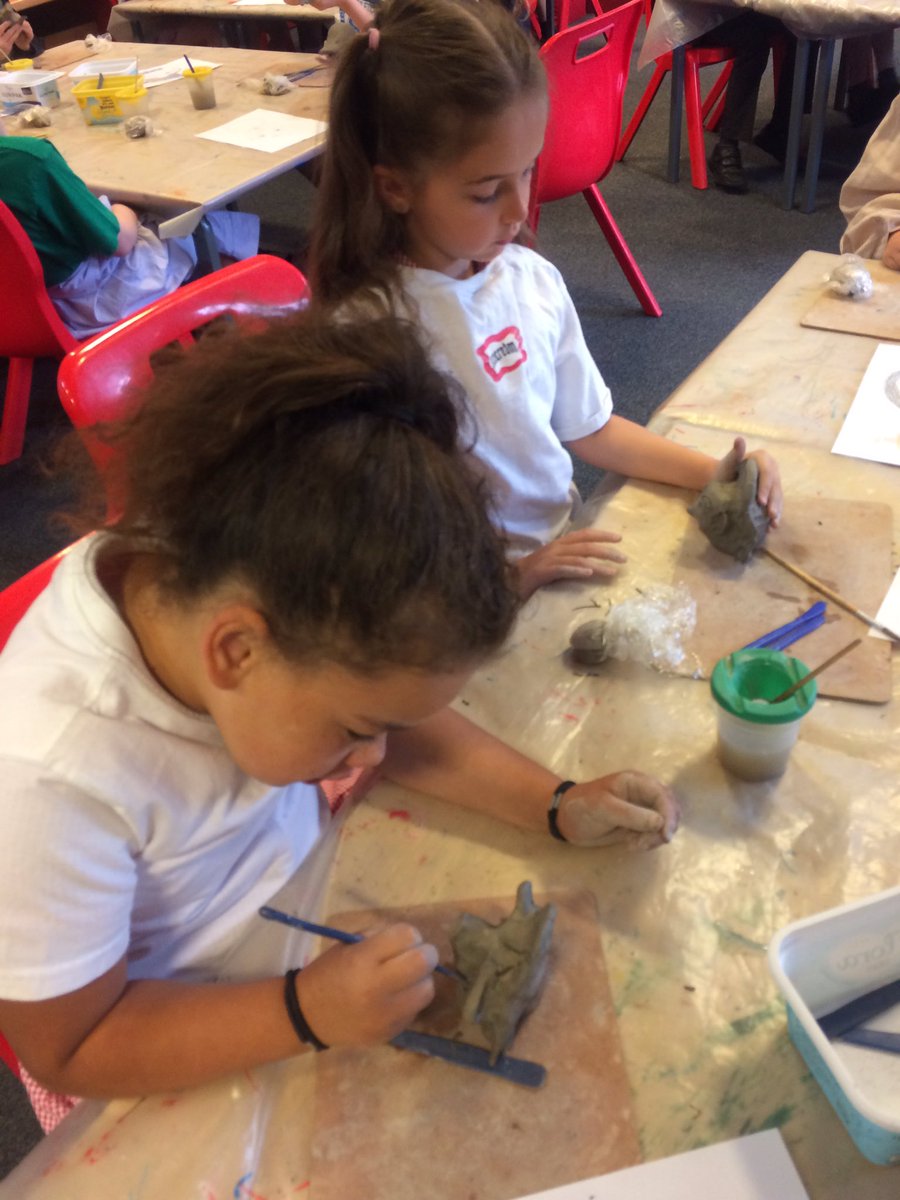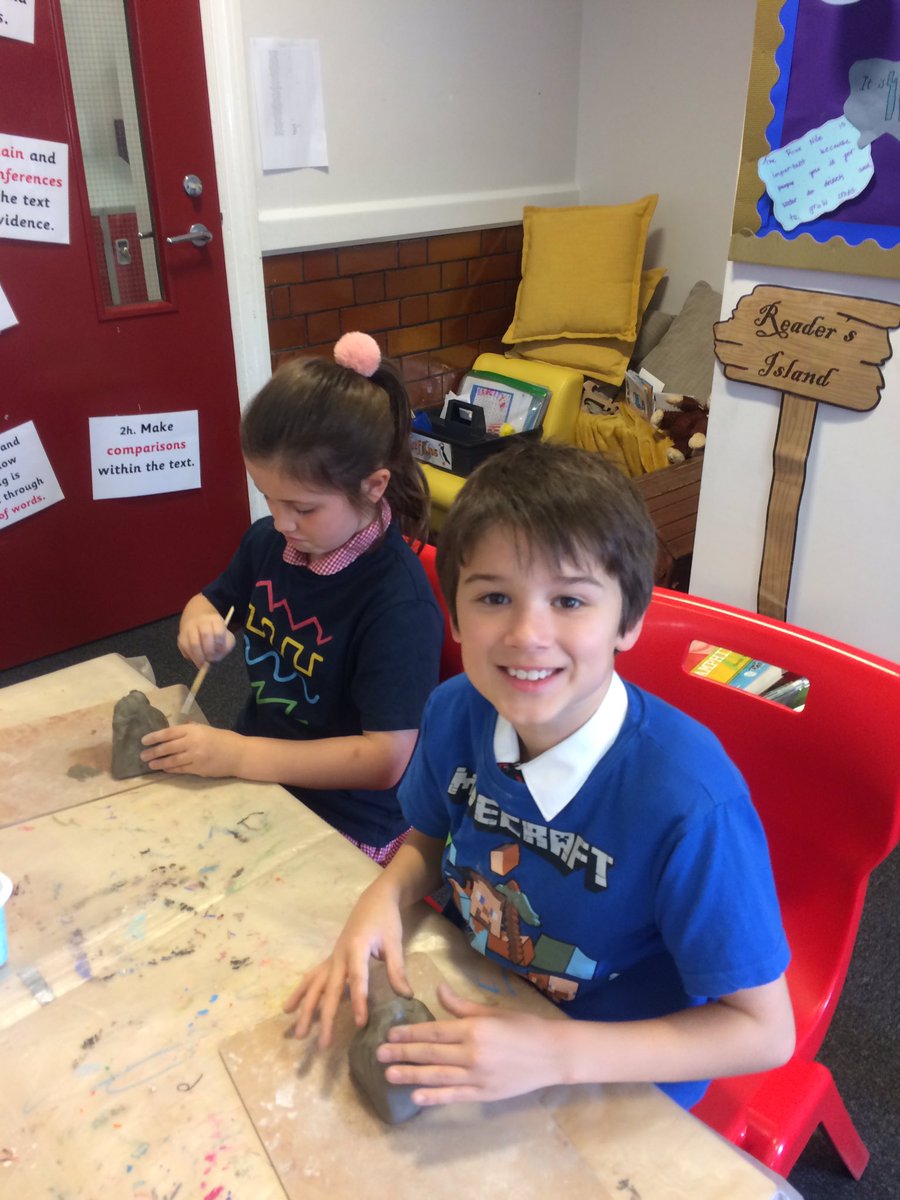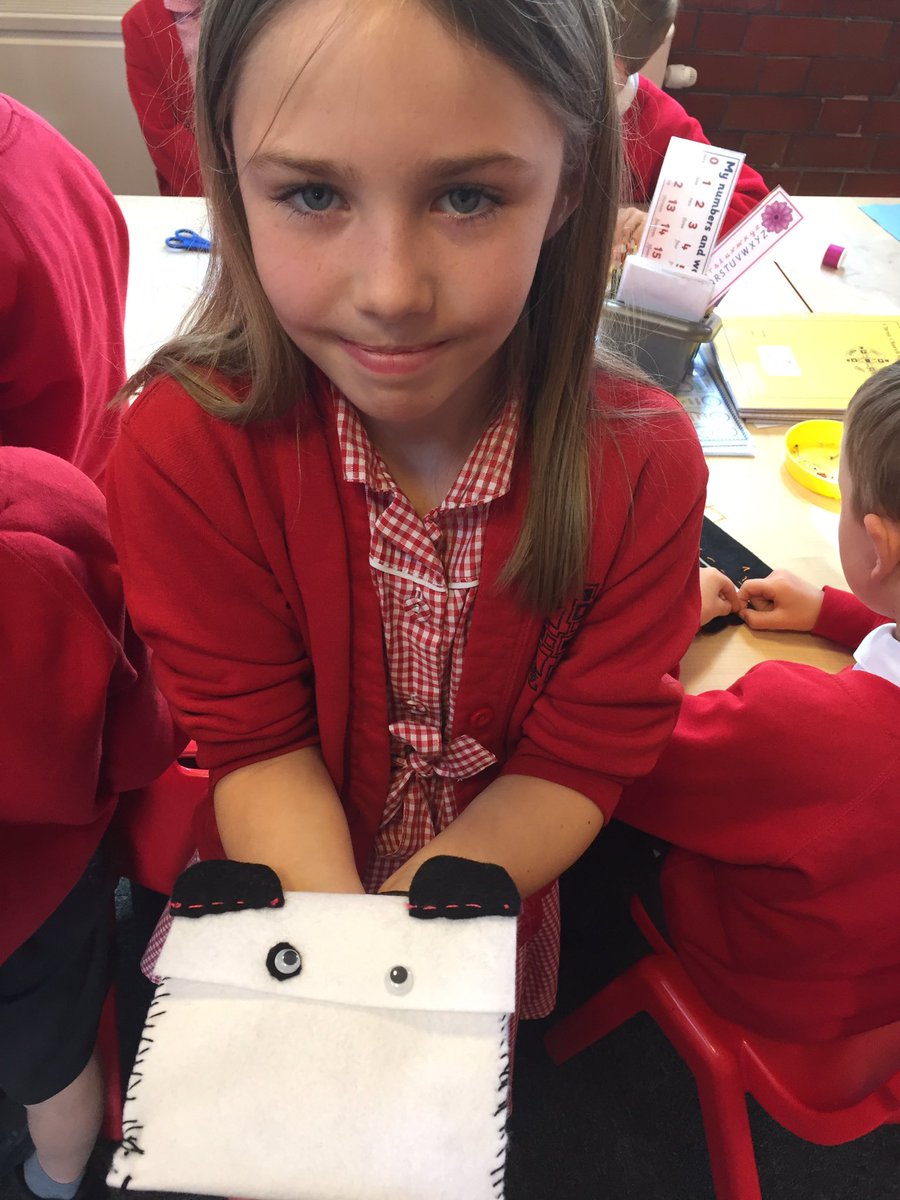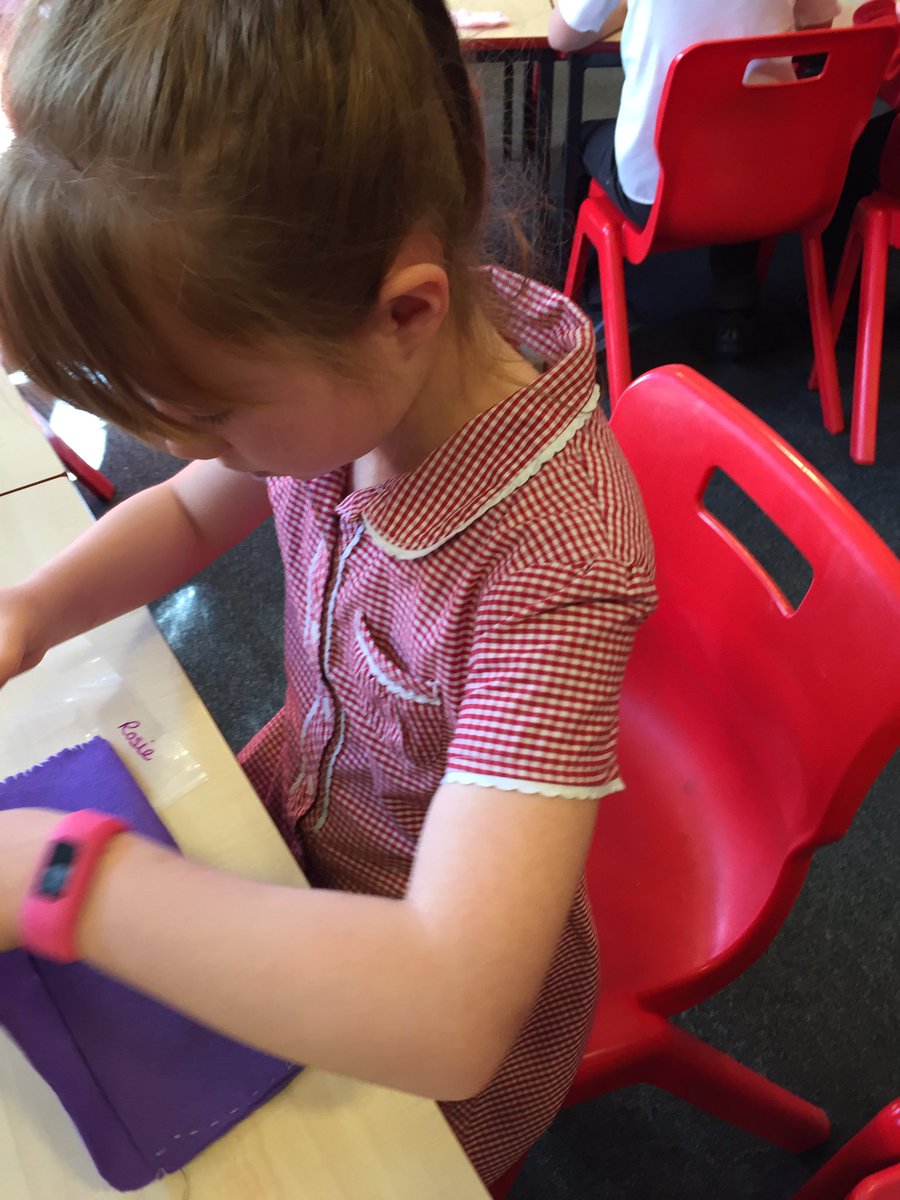 Writer of the Week
Another week, another impressive collection of writing across school! All of these children have their writing displayed in school, have received a certificate in worship and a special prize from our Smiggle box of goodies!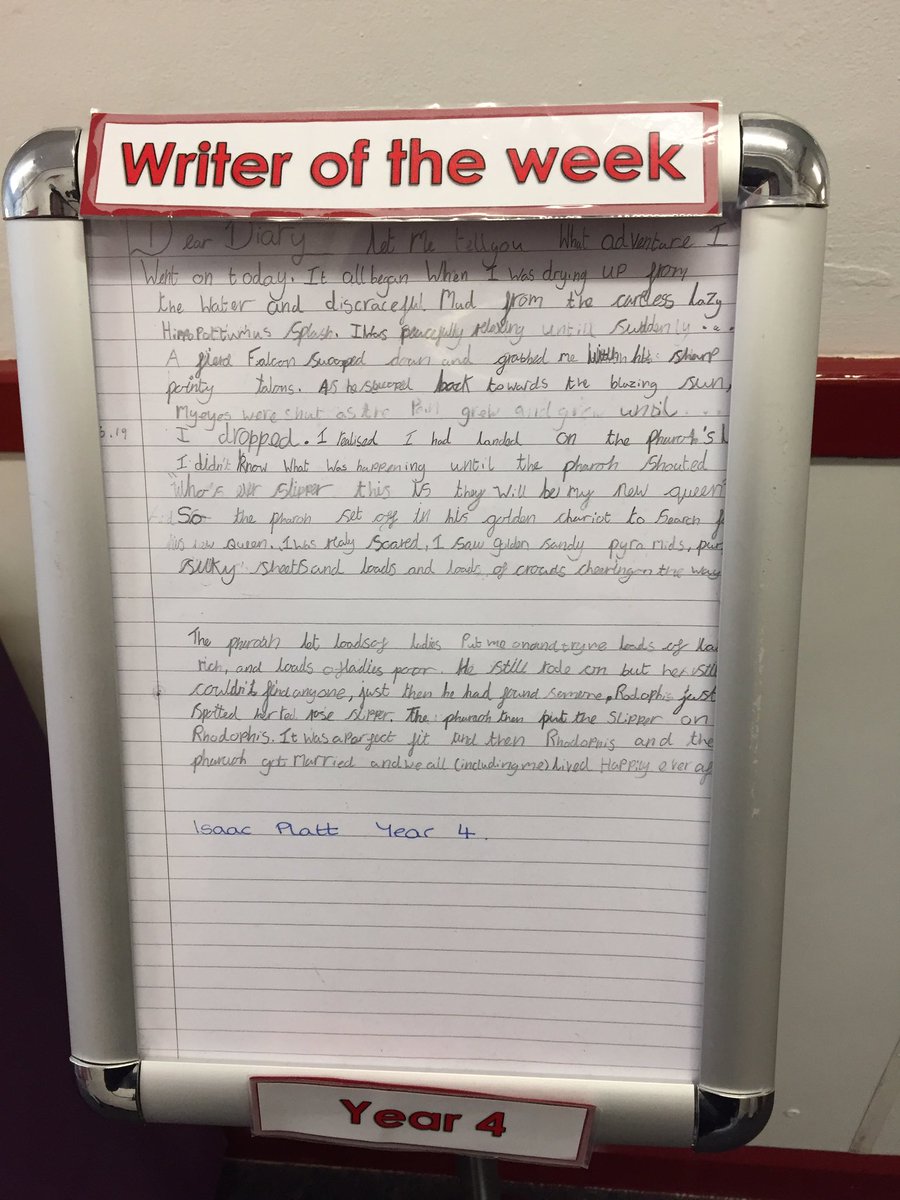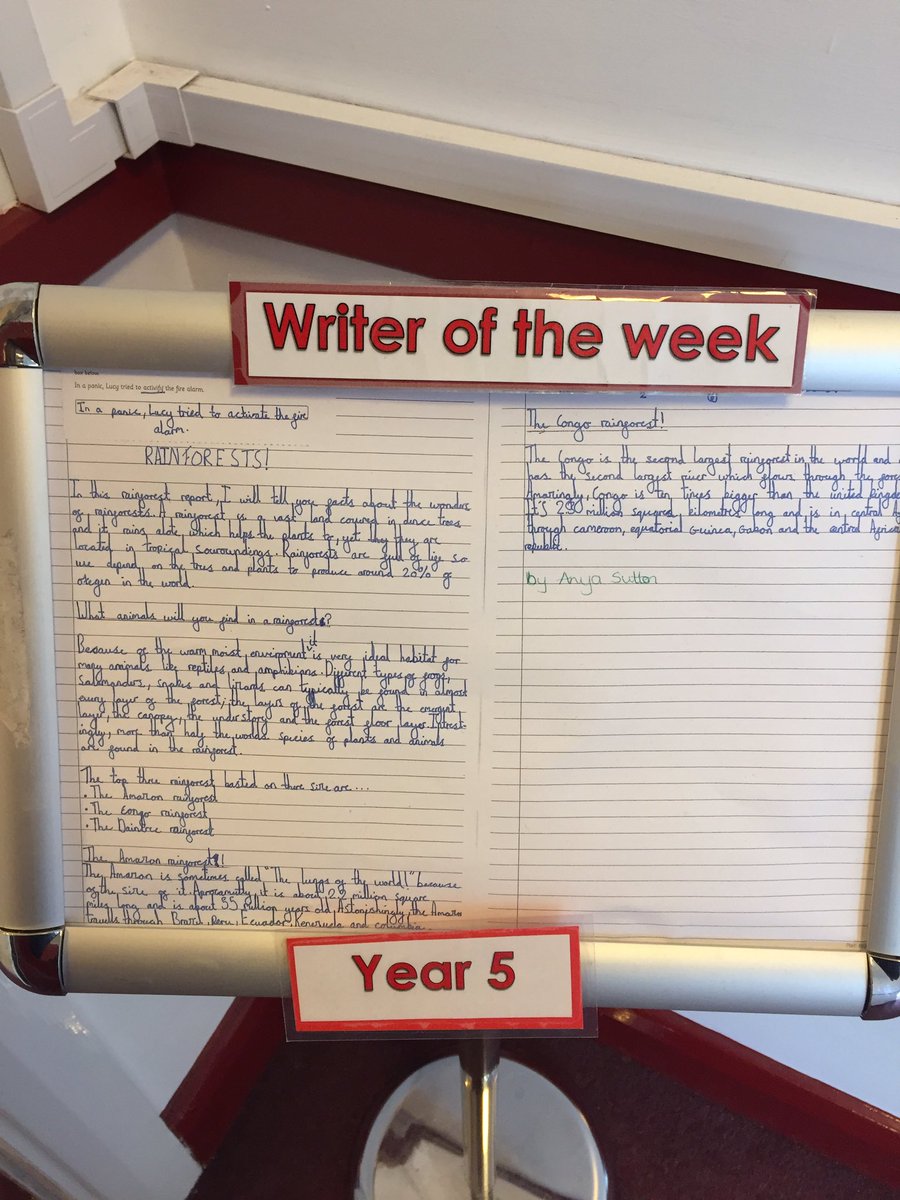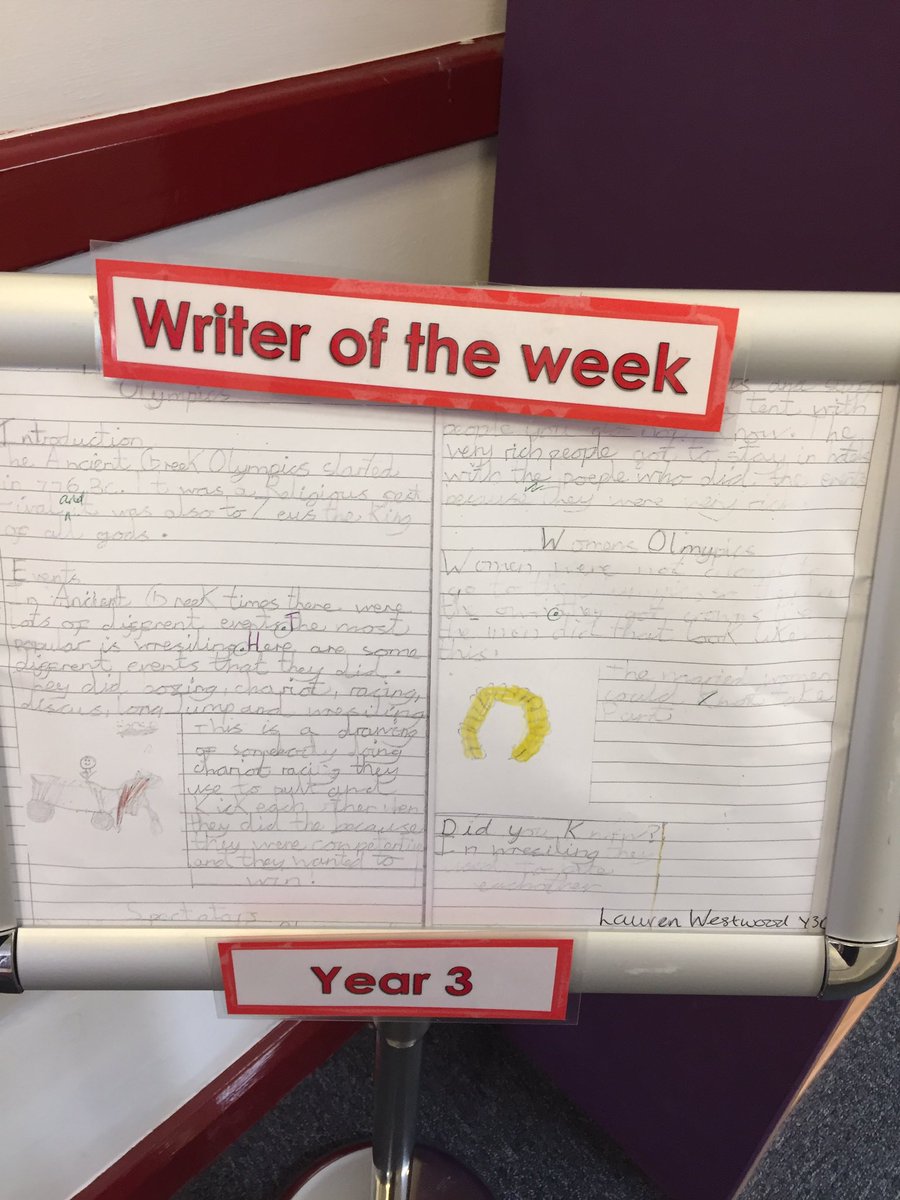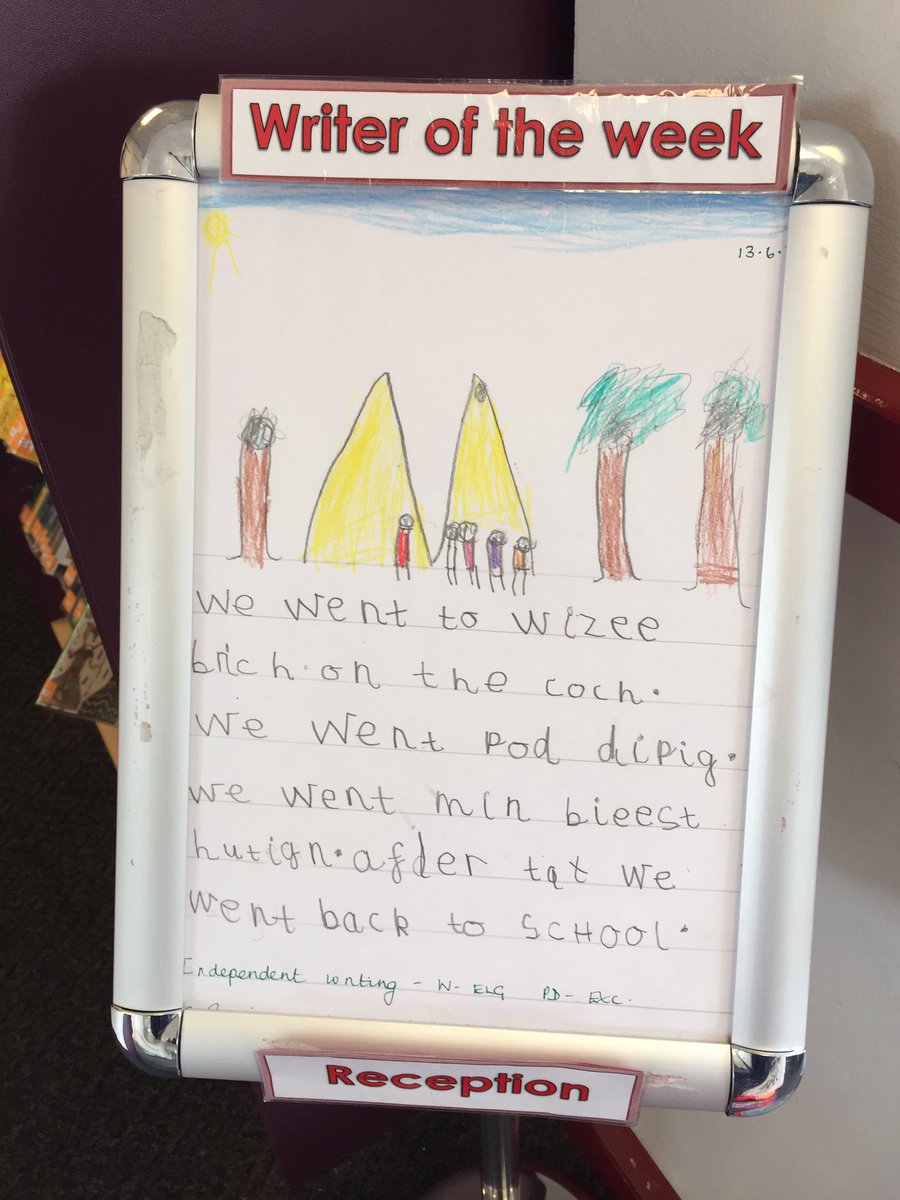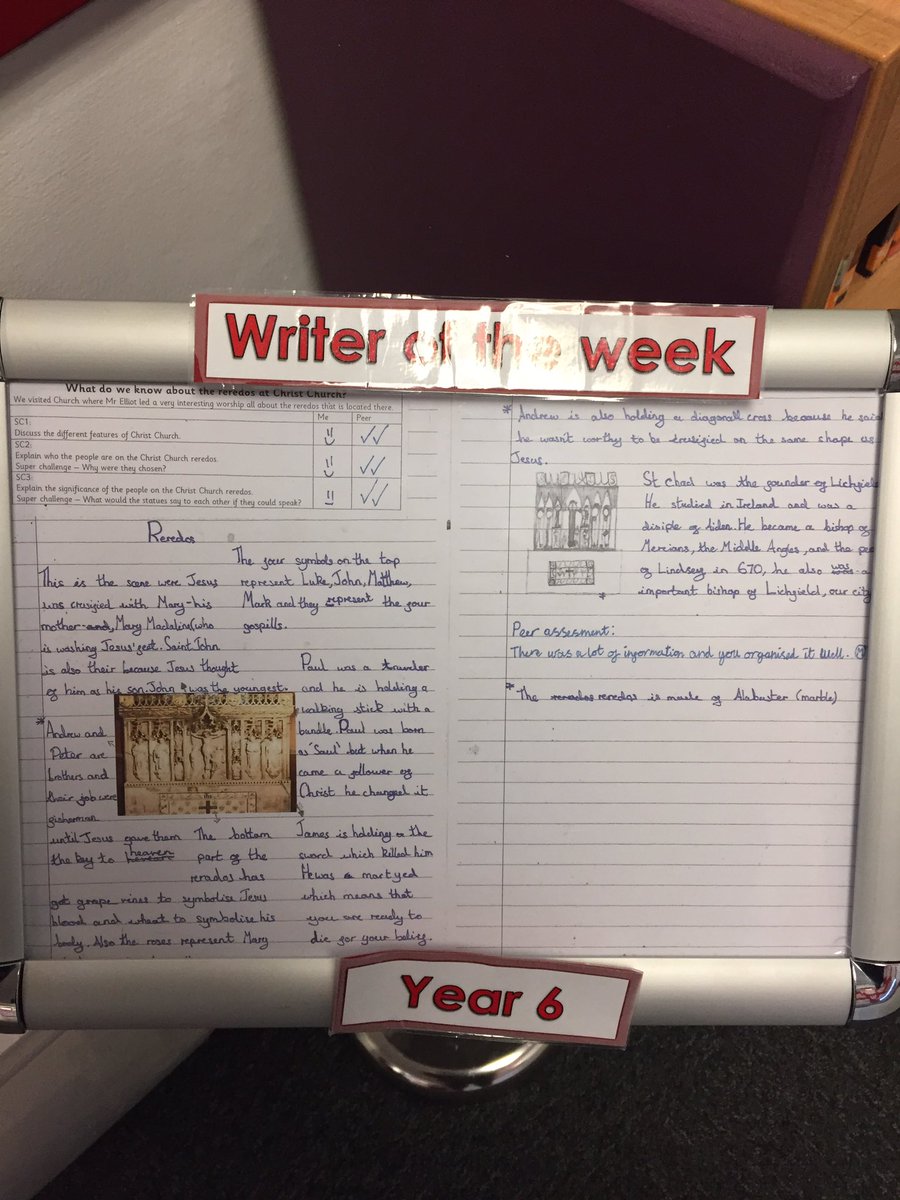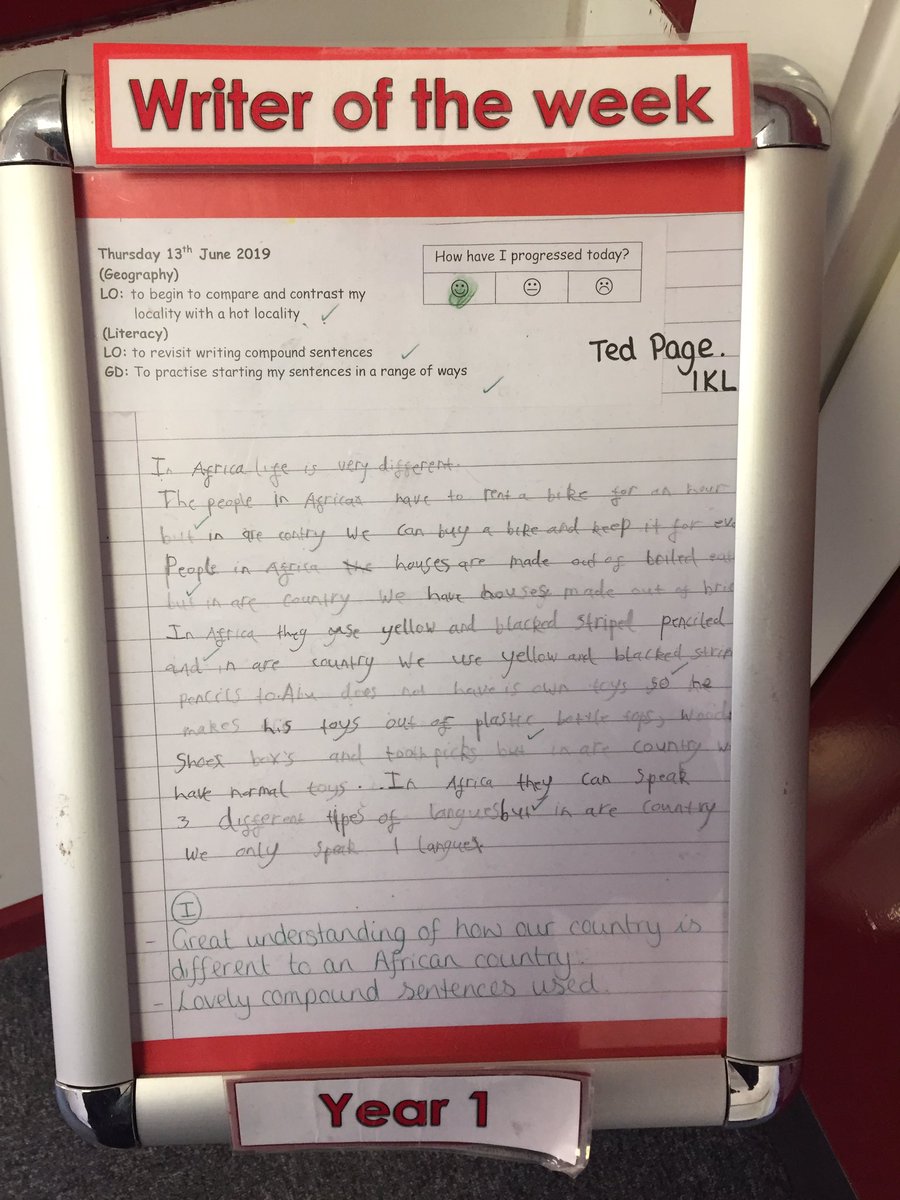 Year 5 Projects
As part of their Big Question, Year 5 have produced impressive projects for their homework. It was great to see how creative the children have been. We had powerpoints, interactive posters and even cakes!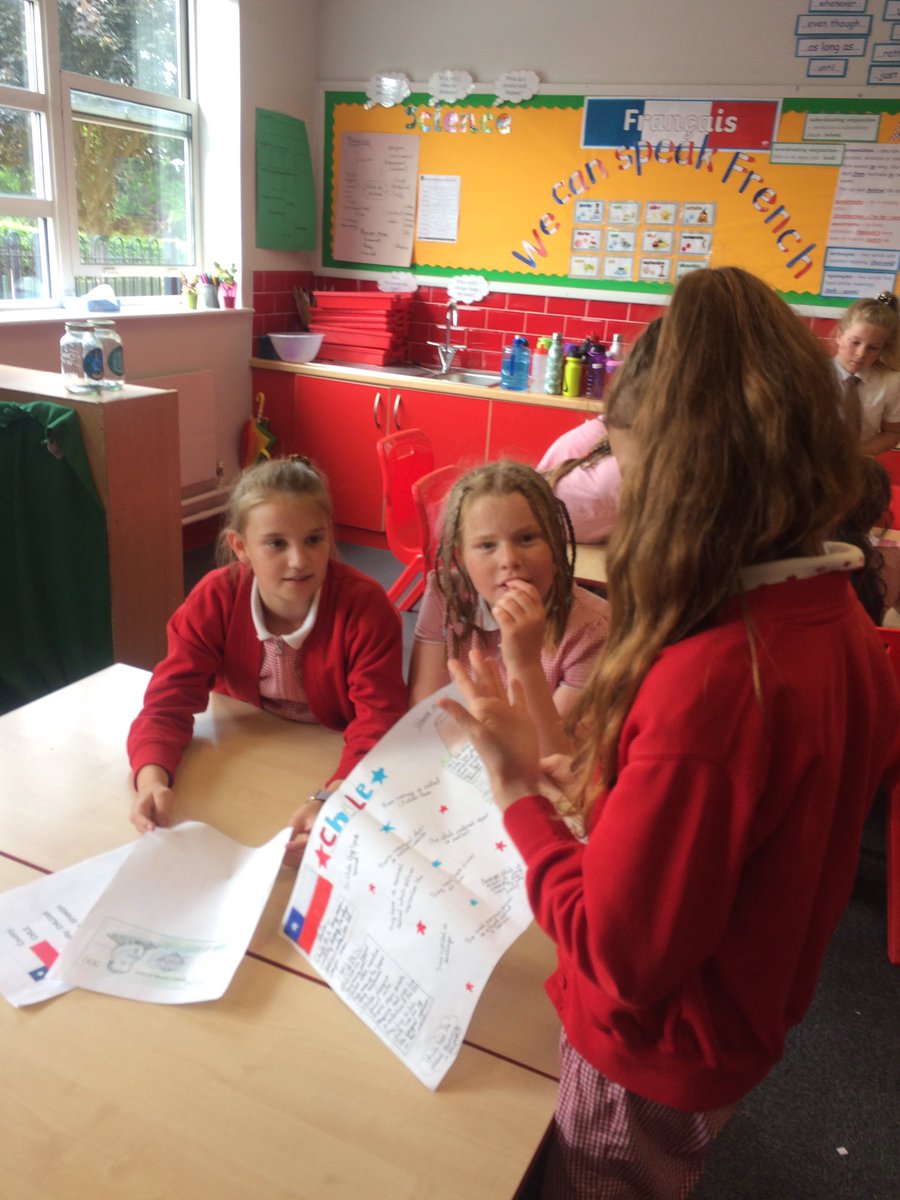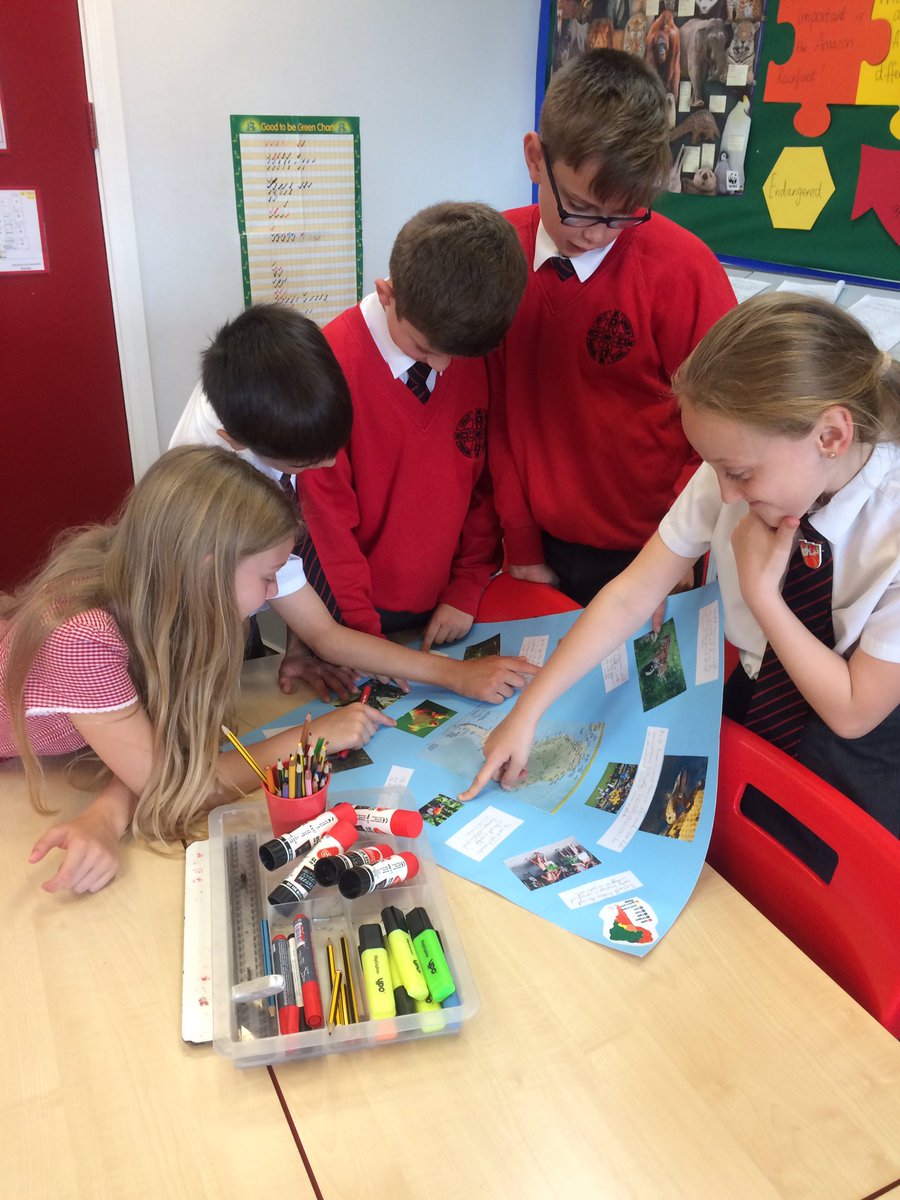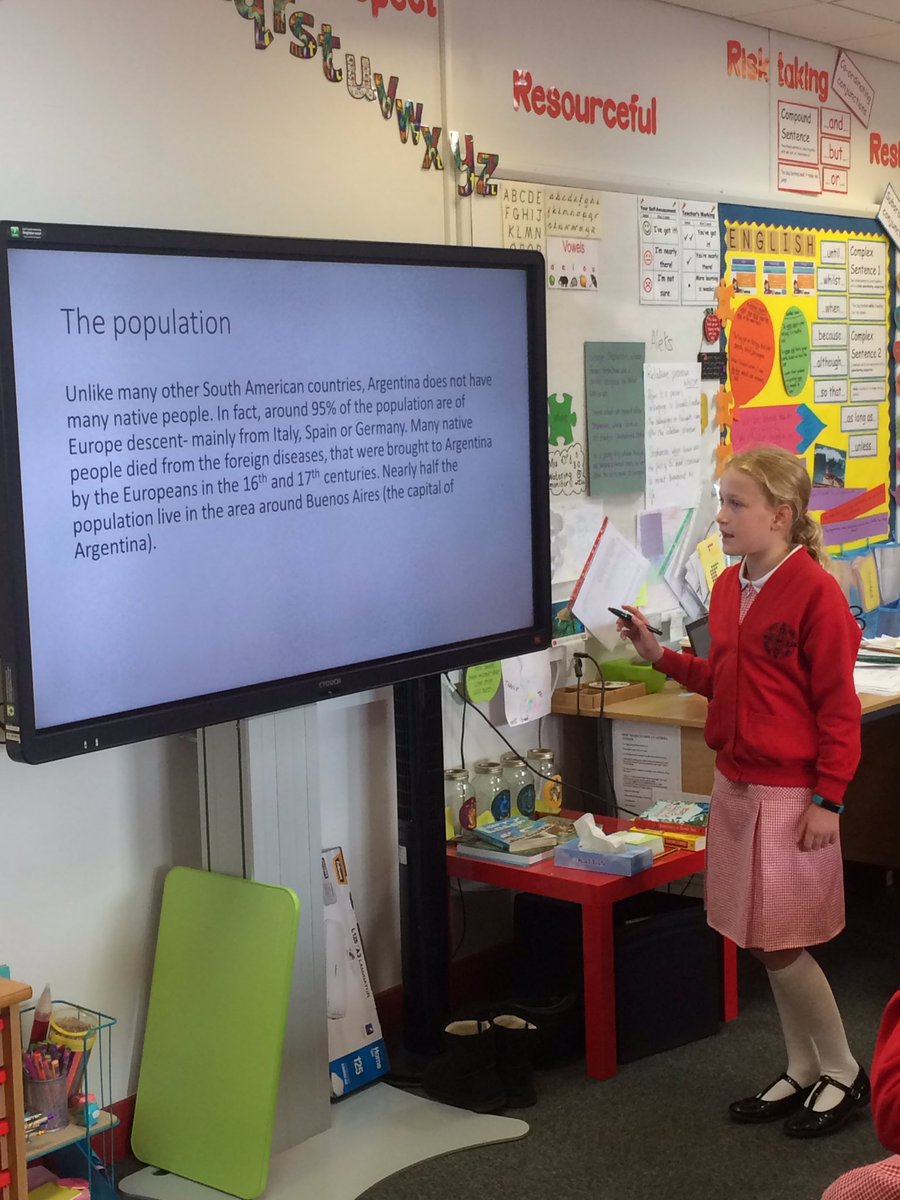 Chicks in Year 2
Year 2 had some very egg-citing visitors this week!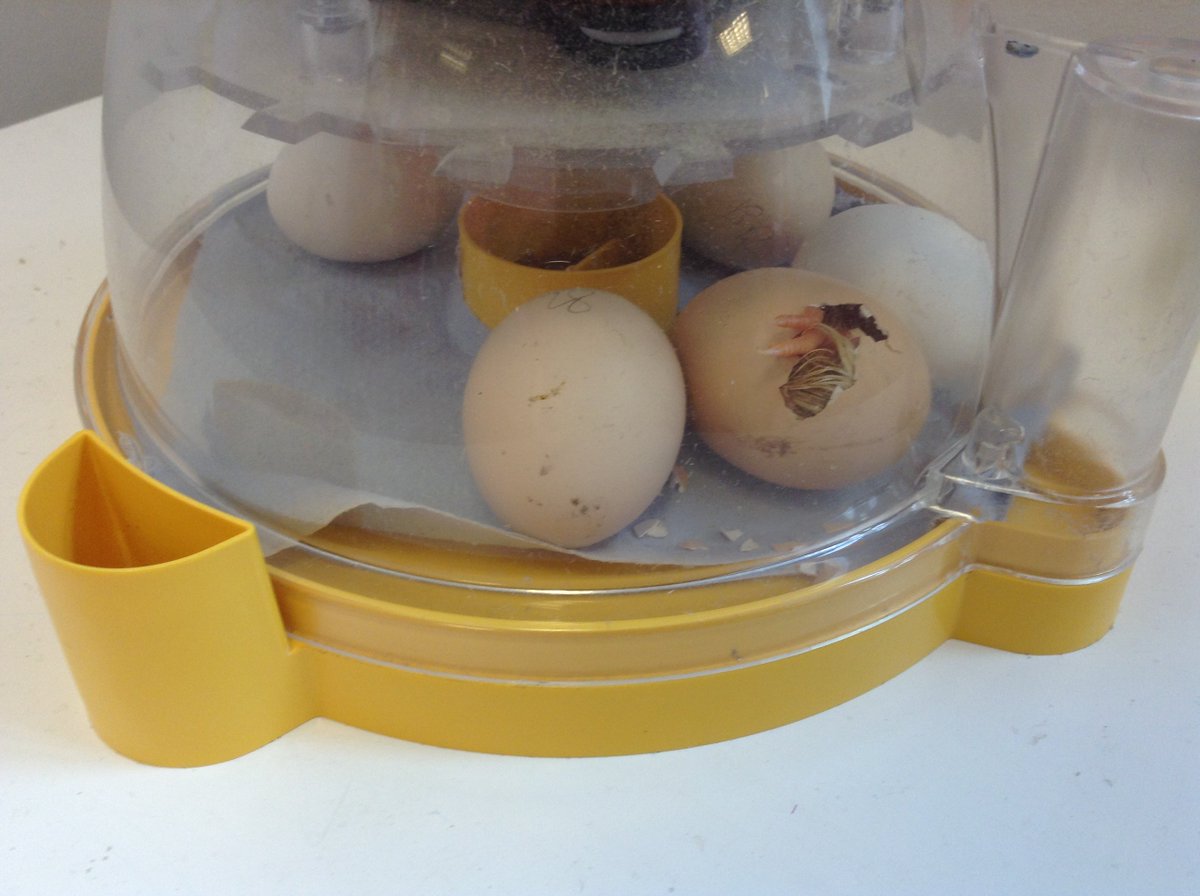 Reading Bingo
We have loved seeing everyone take part in Reading Bingo - keep it up Christ Church!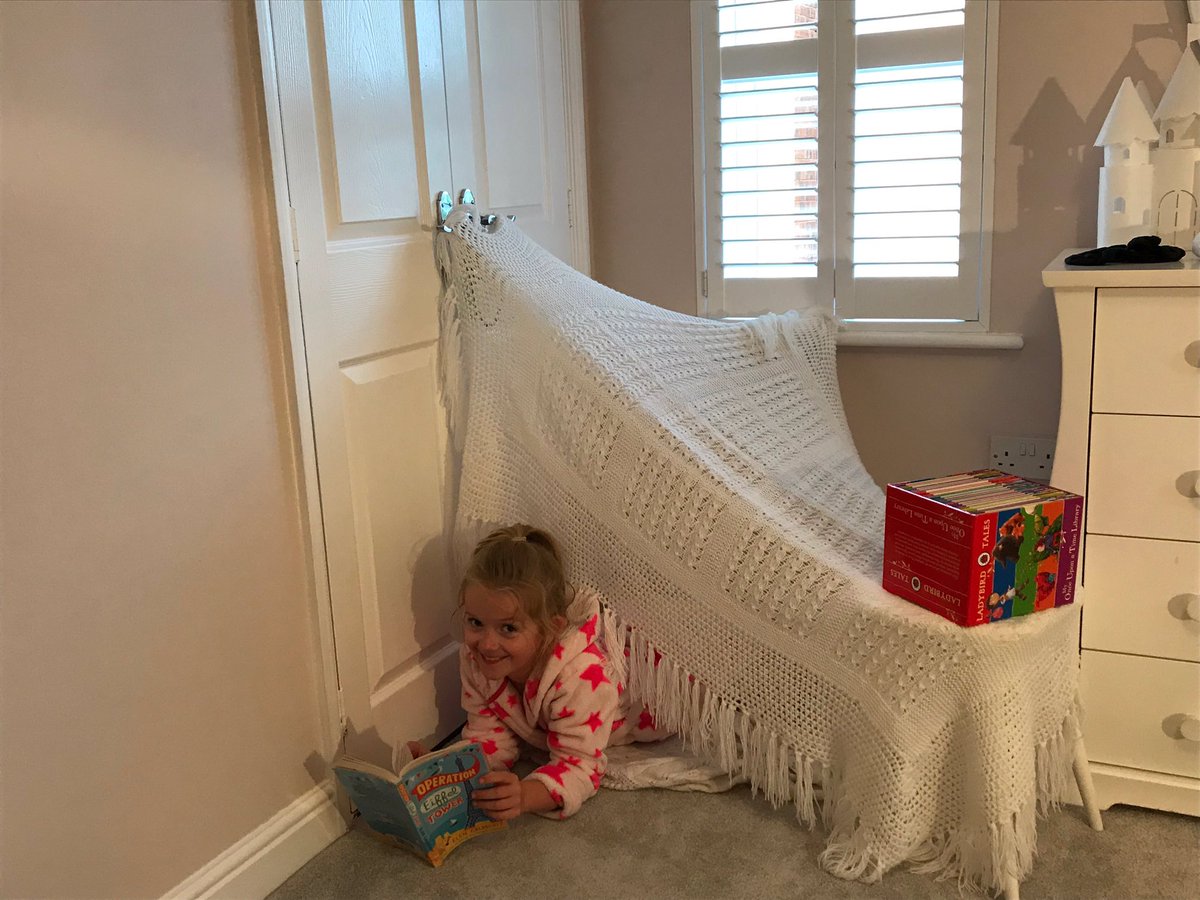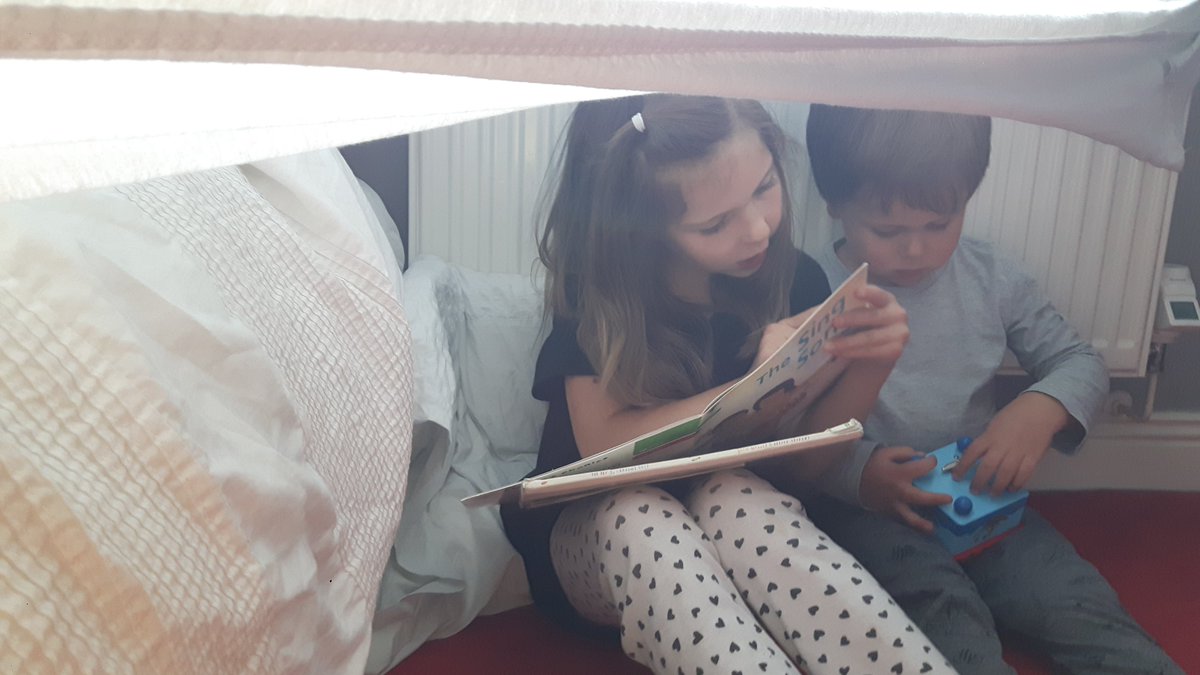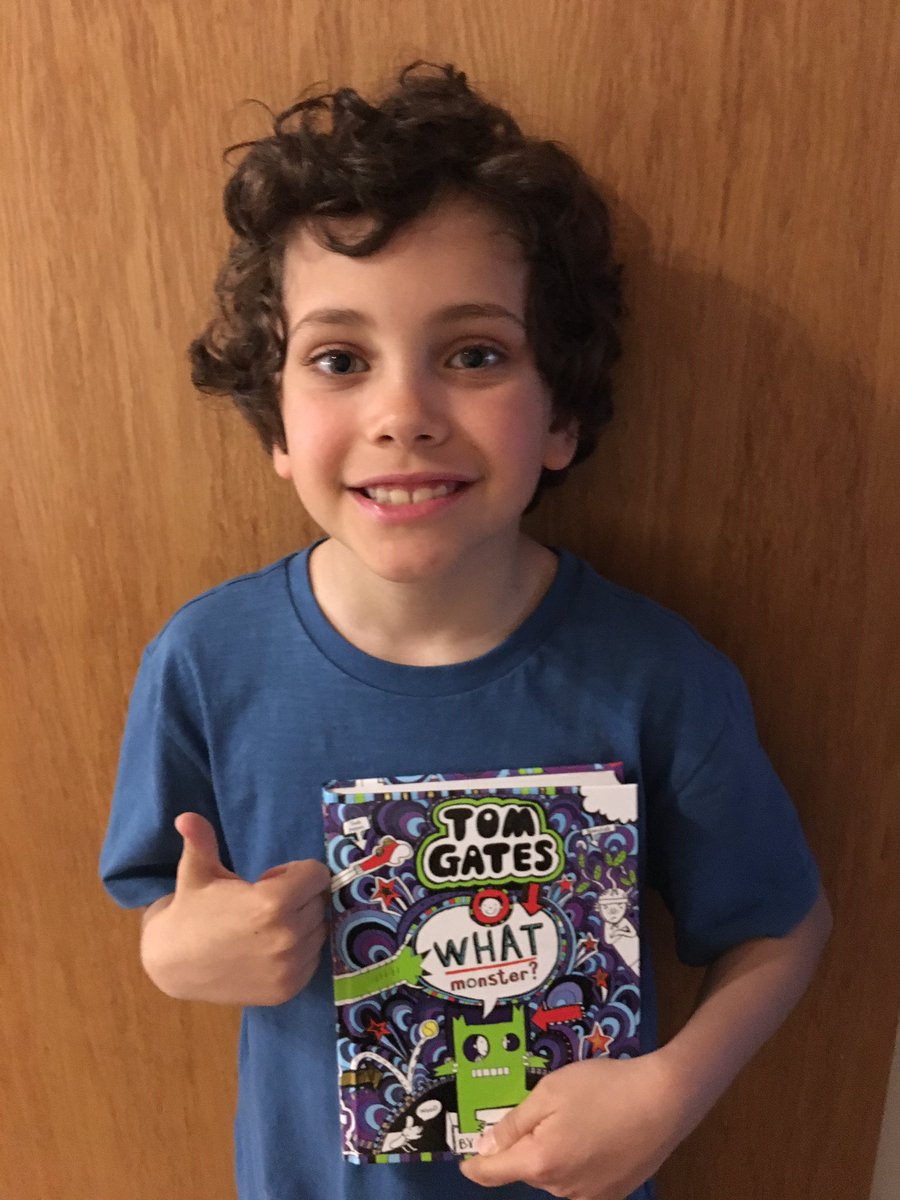 Year 1 Trip
What a super time Year 1 had at the farm on Tuesday. The children were brilliantly behave and represented Christ Church superbly.
There will definitely some tired Year 1's on the coach journey back to school!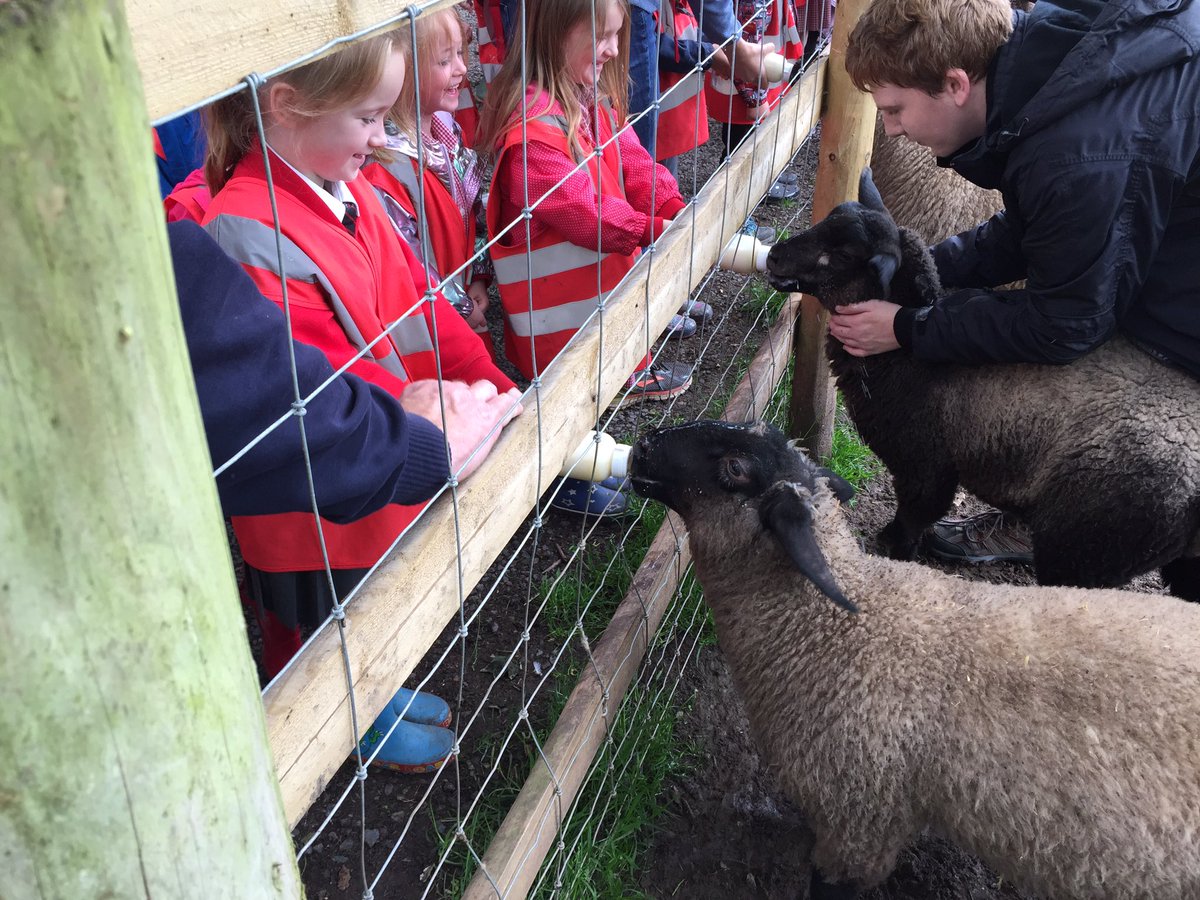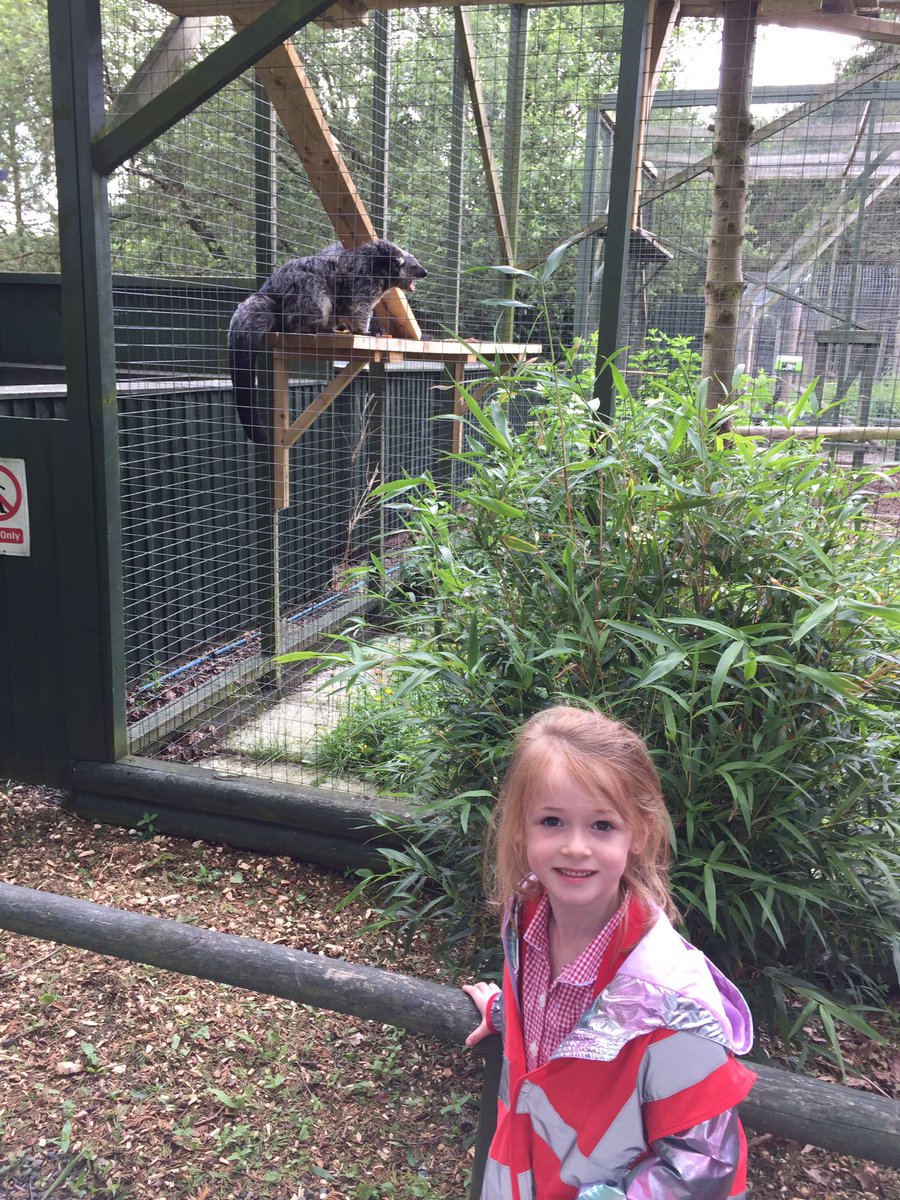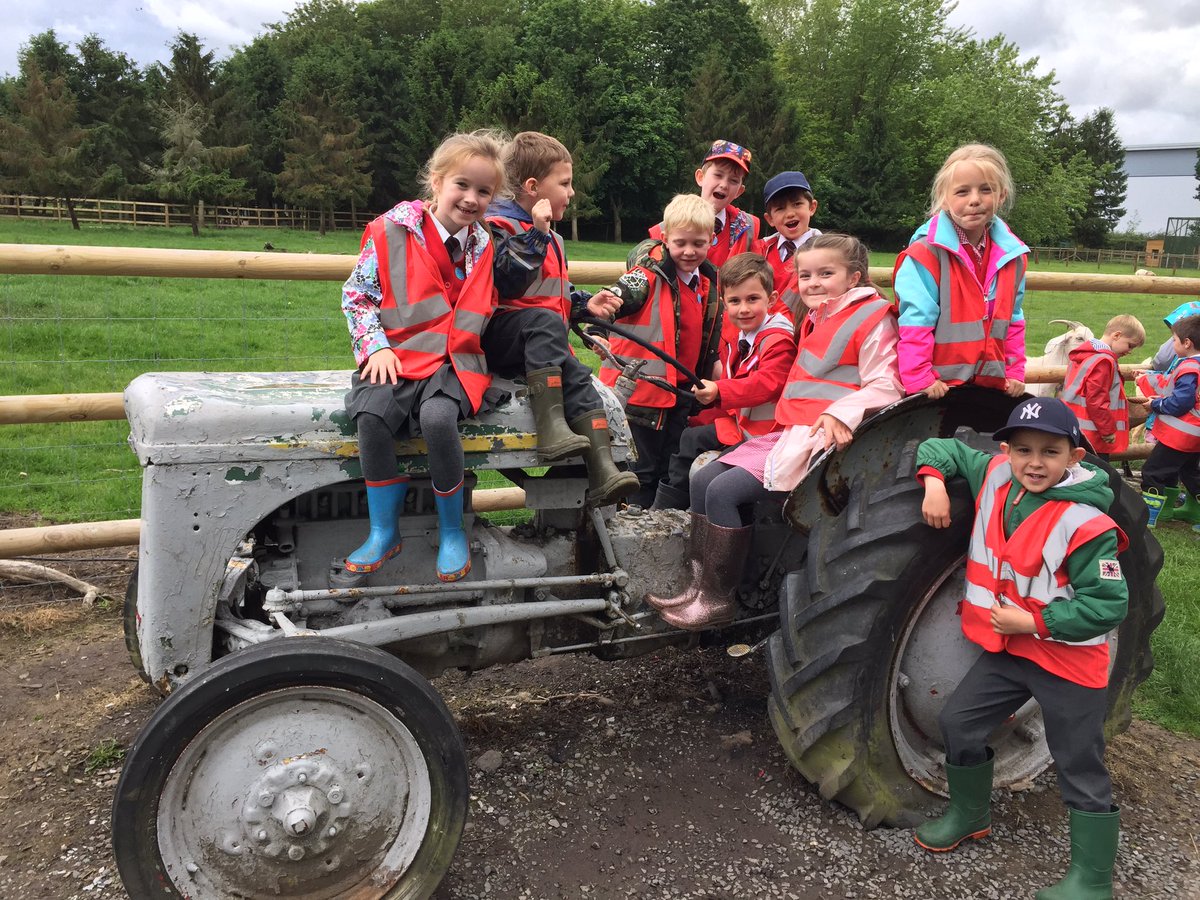 Year 4 Library Visit
Year 4 loved their visit to Lichfield library this week. It was great that the children were able to choose a selection of great books.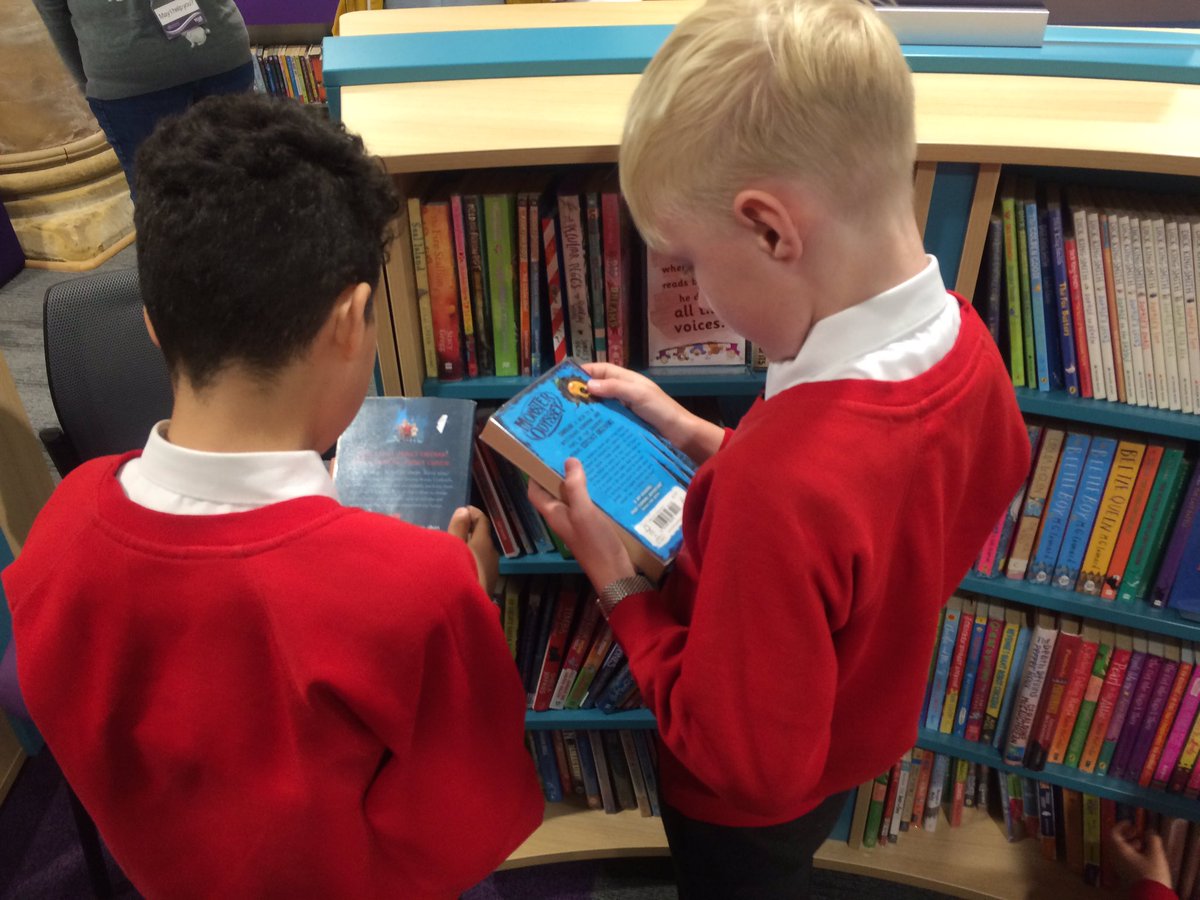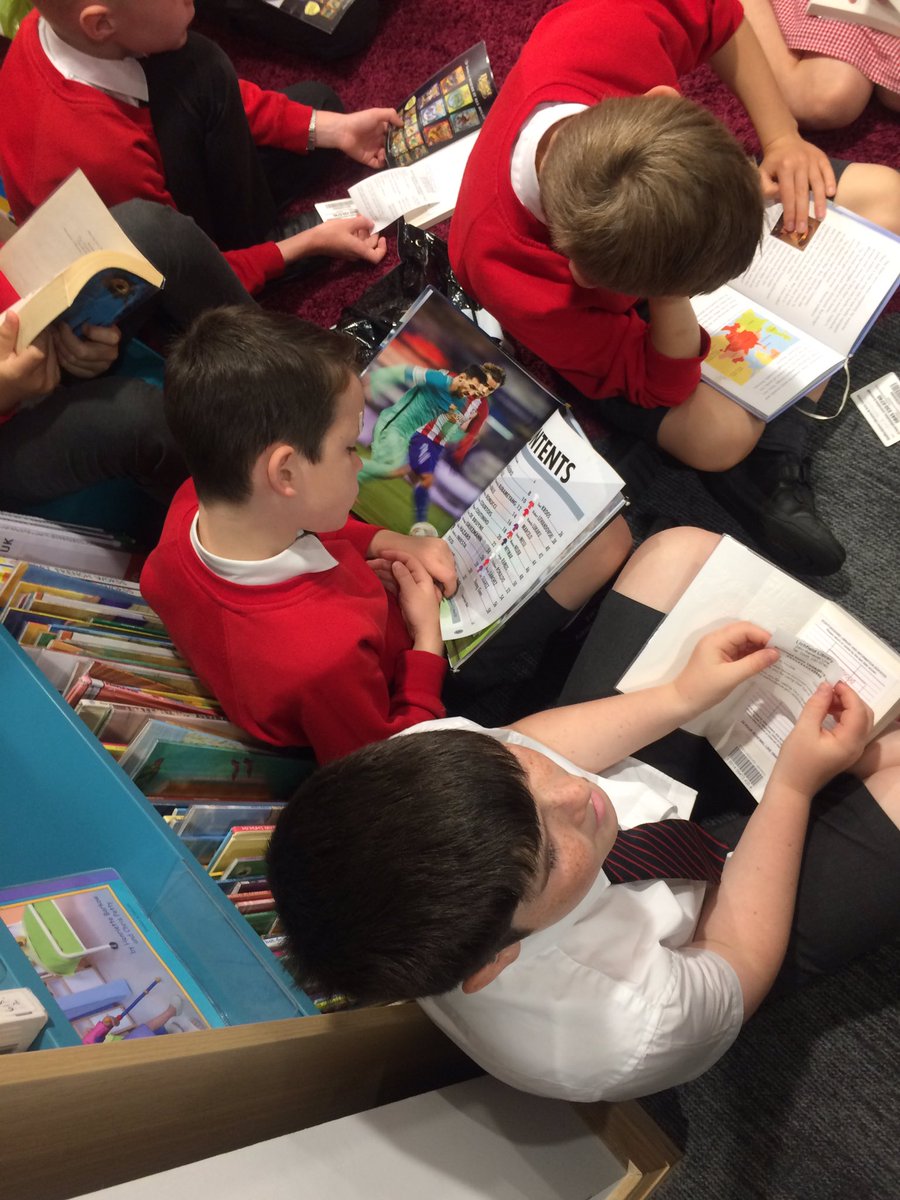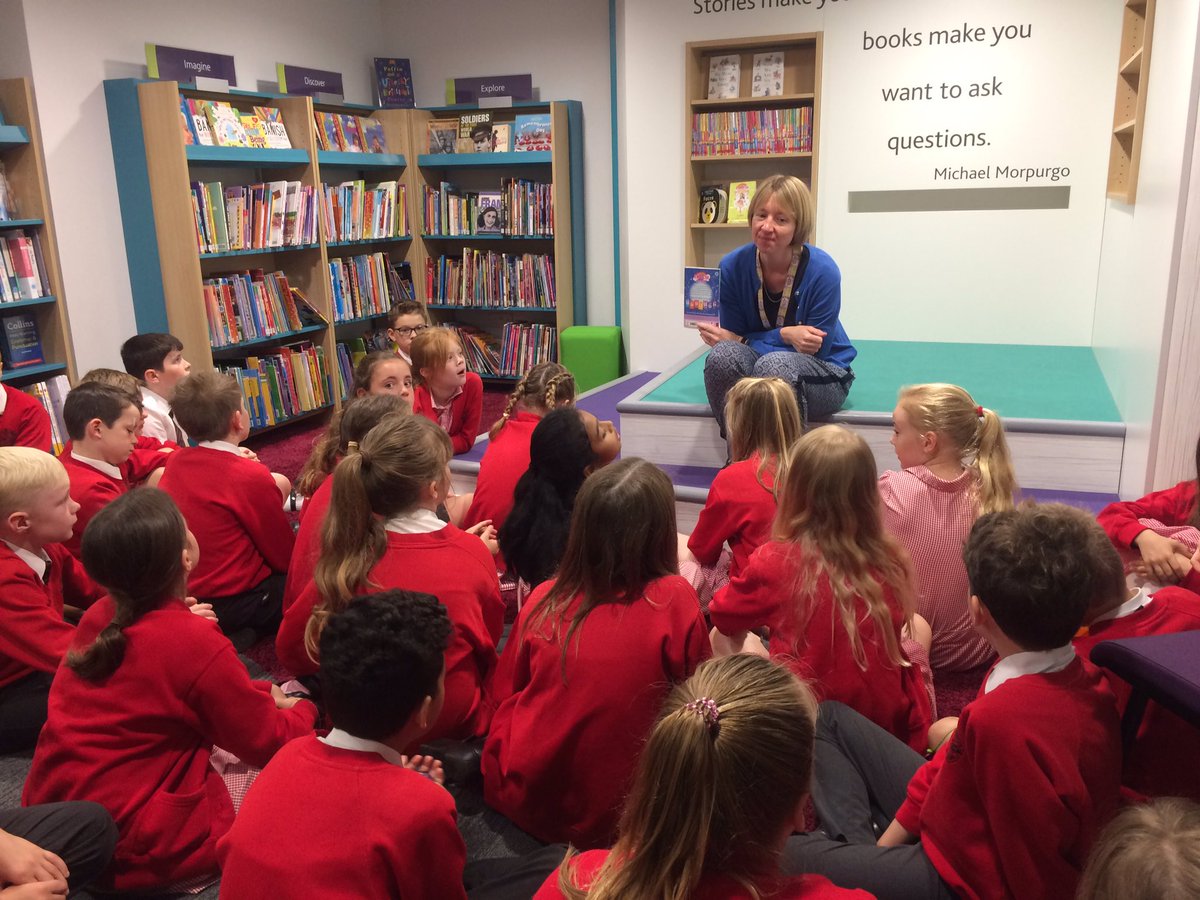 Week beginning 10th June
Year 3 Worship
We have loved the Year 3 worship today all about the Ancient Greek's. Great costumes, brilliant acting and lovely loud voices - well done Year 3!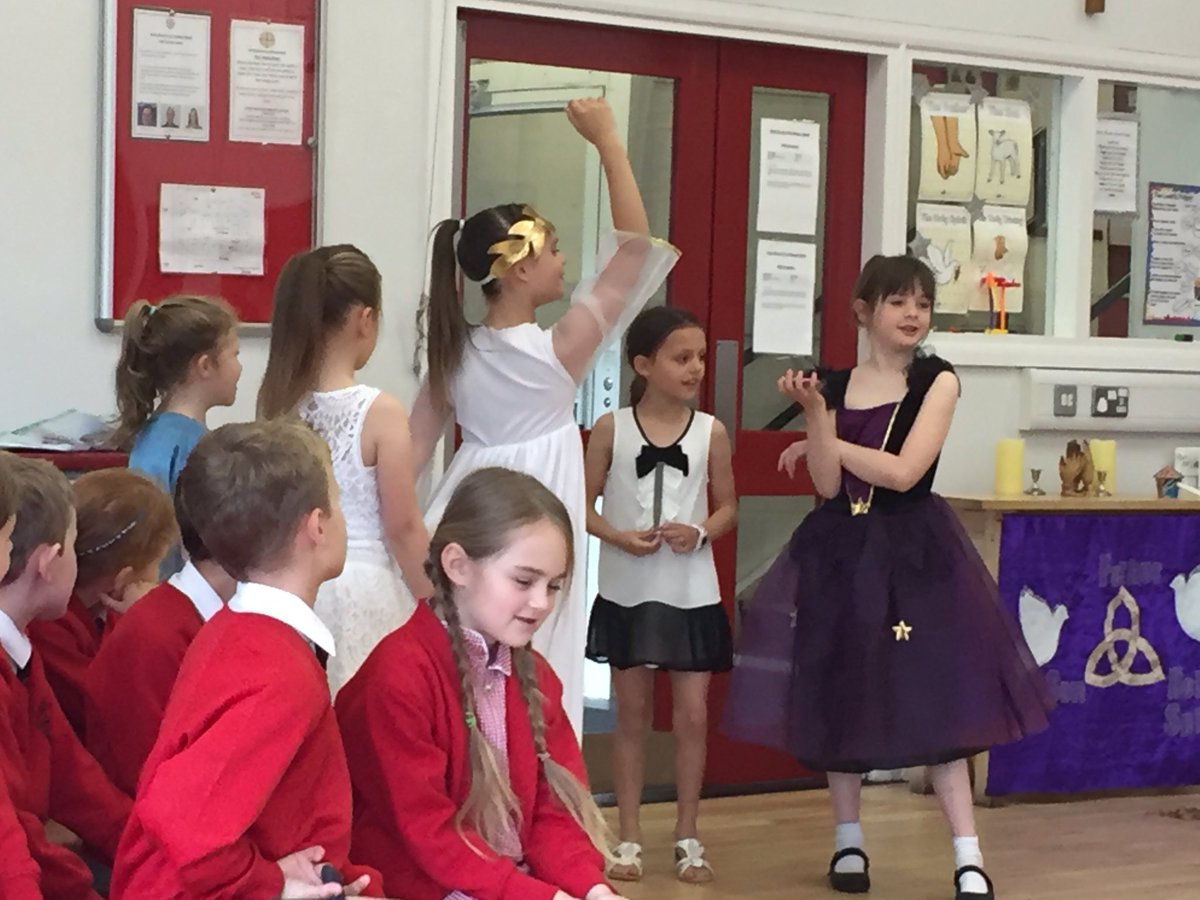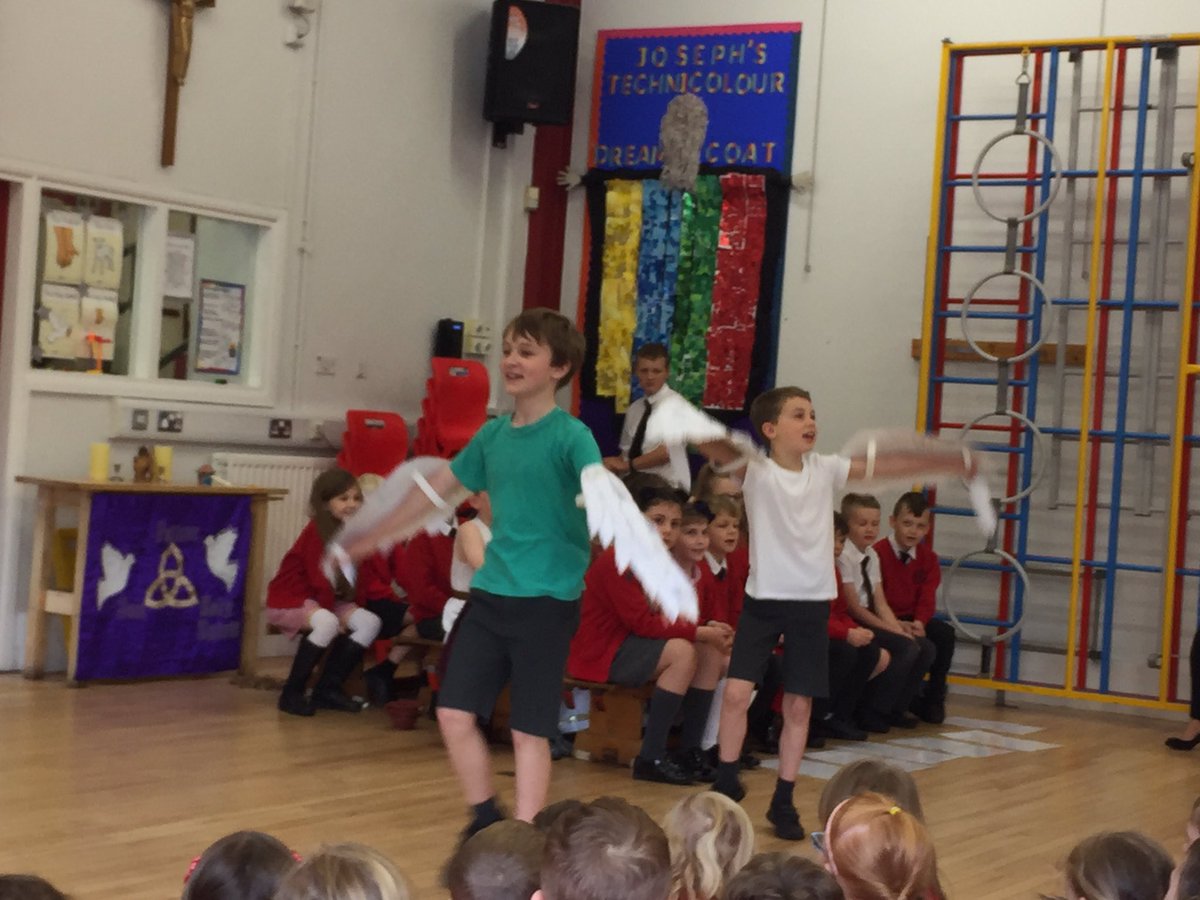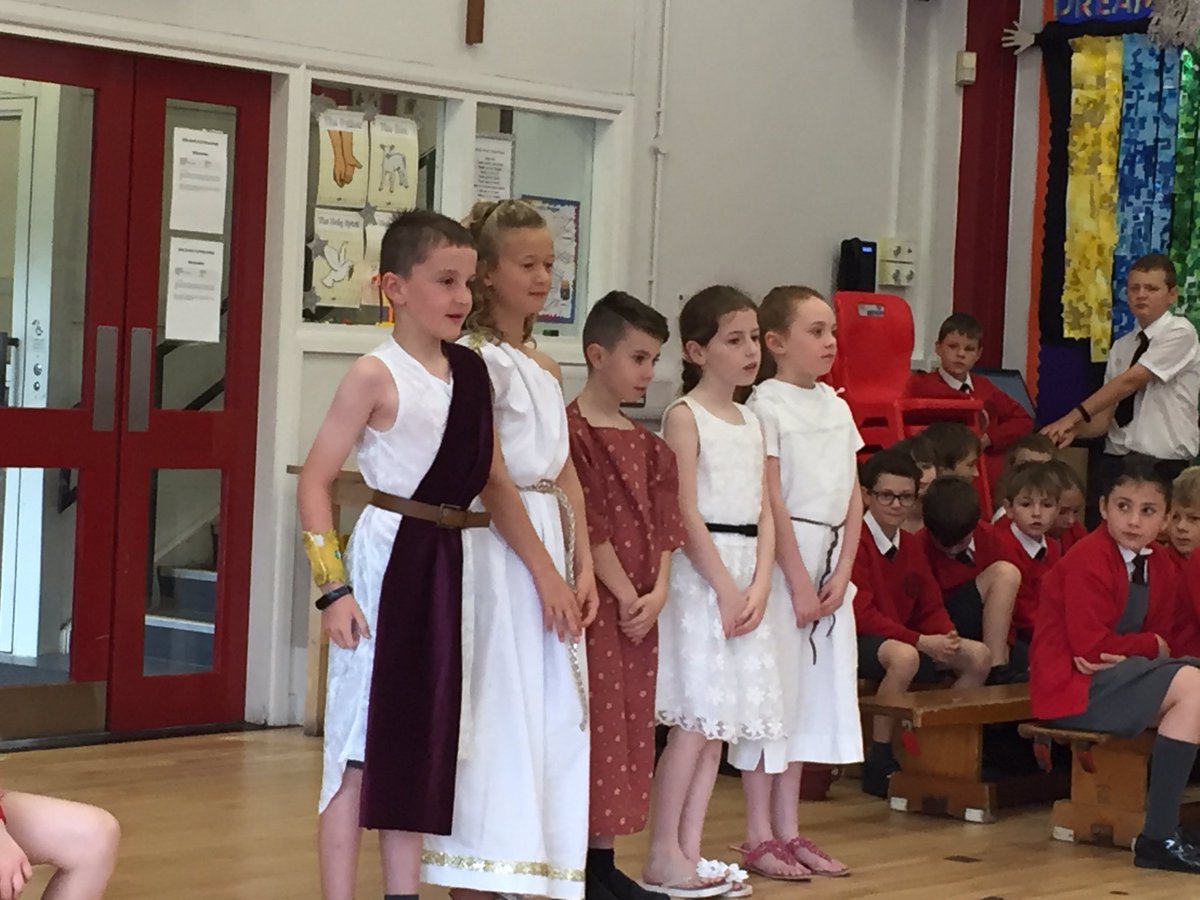 Reading Bingo
Back by popular demand! We have re-launched our Reading Bingo challenge. The children are already excited about this and have started ticking off various reading challenges.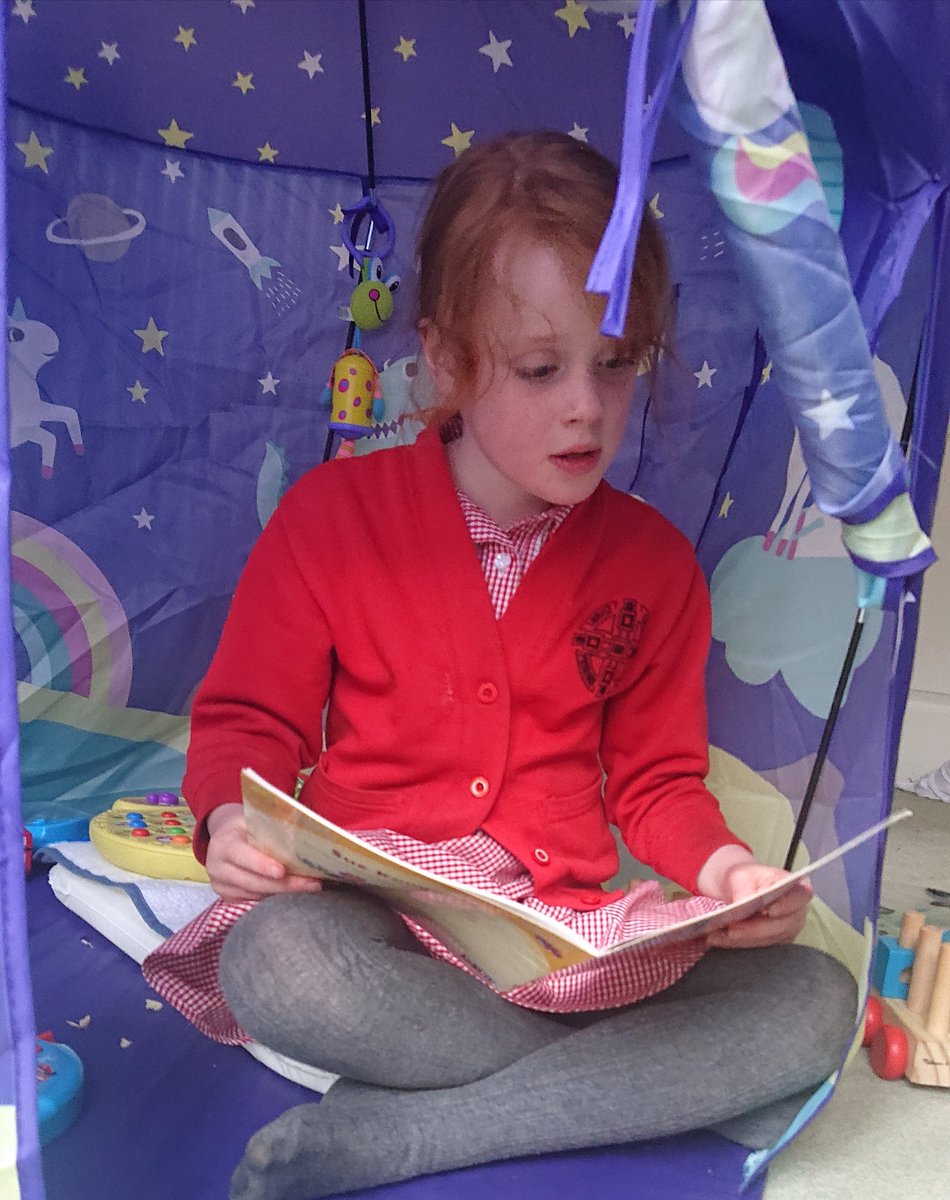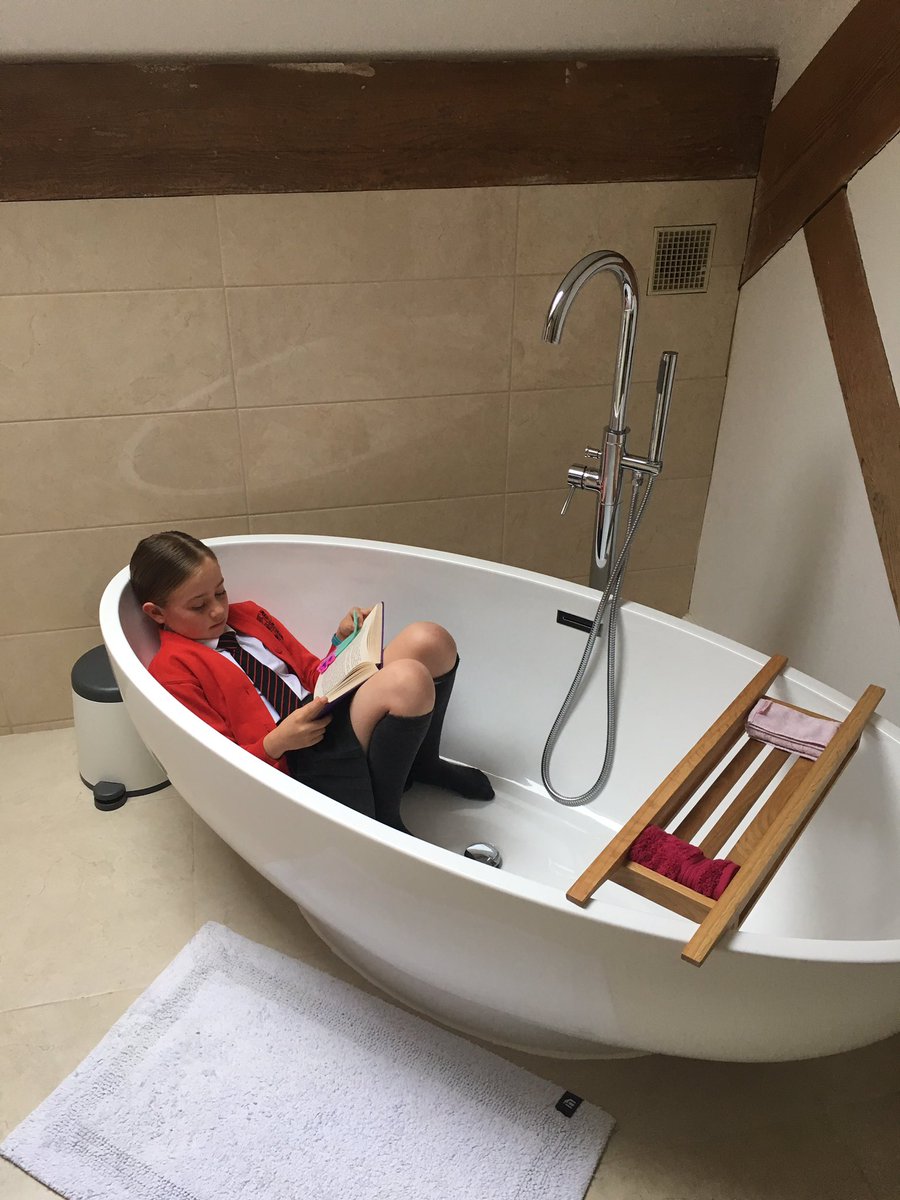 Year 6 Worship in Church
On Thursday morning Year 6 visited Church where they learnt all about the reredos and it's meaning. Thank you to the parents / carers who were able to join us for this service.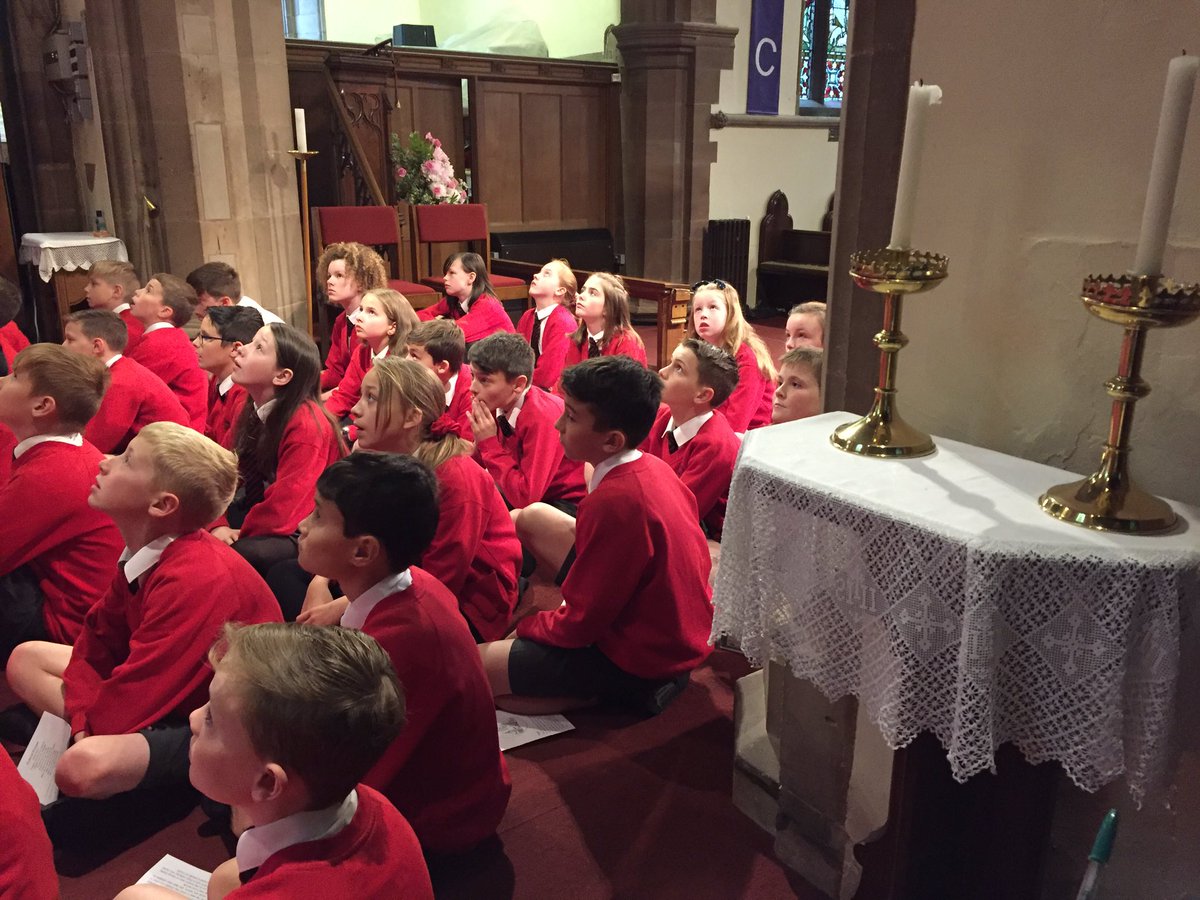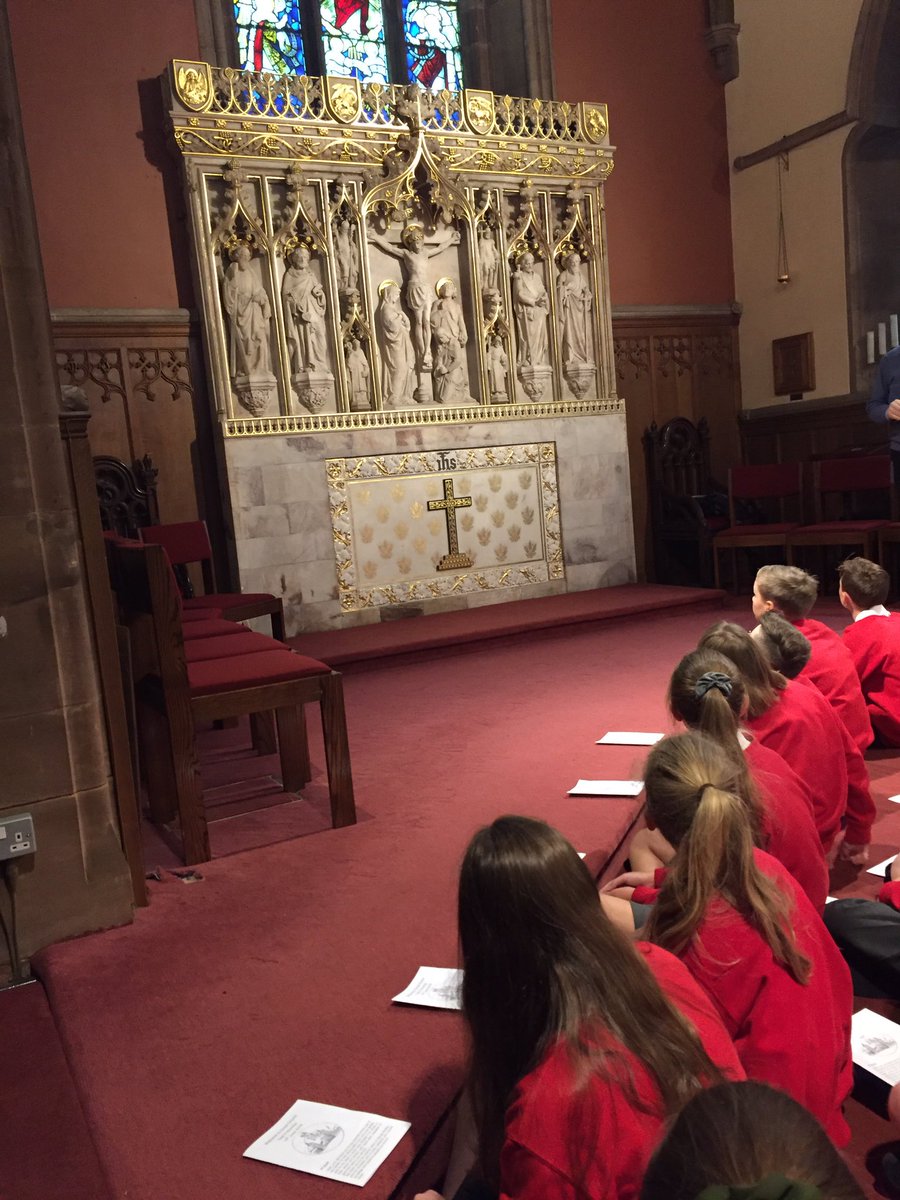 Year 5 Big Question
This week Year 5 have been gathering evidence about rainforests for their upcoming reports.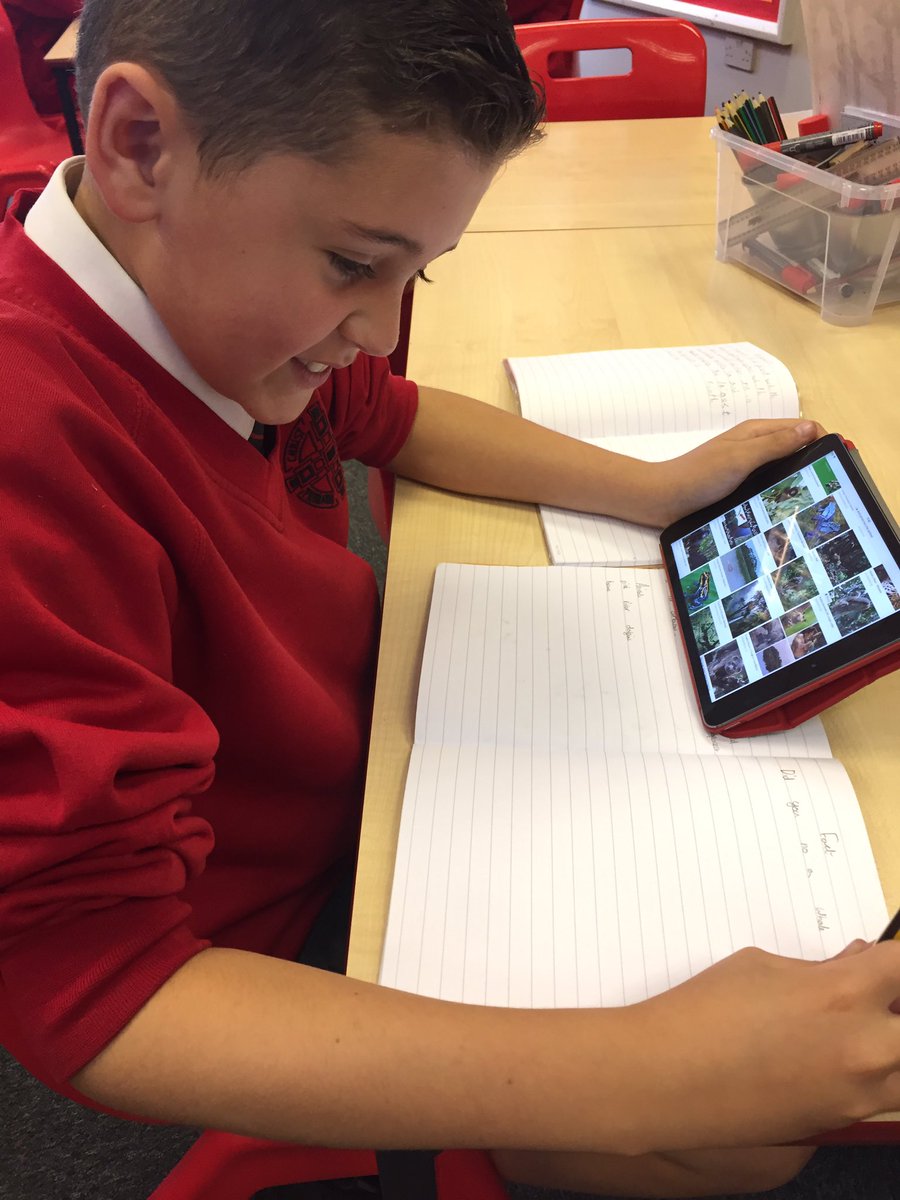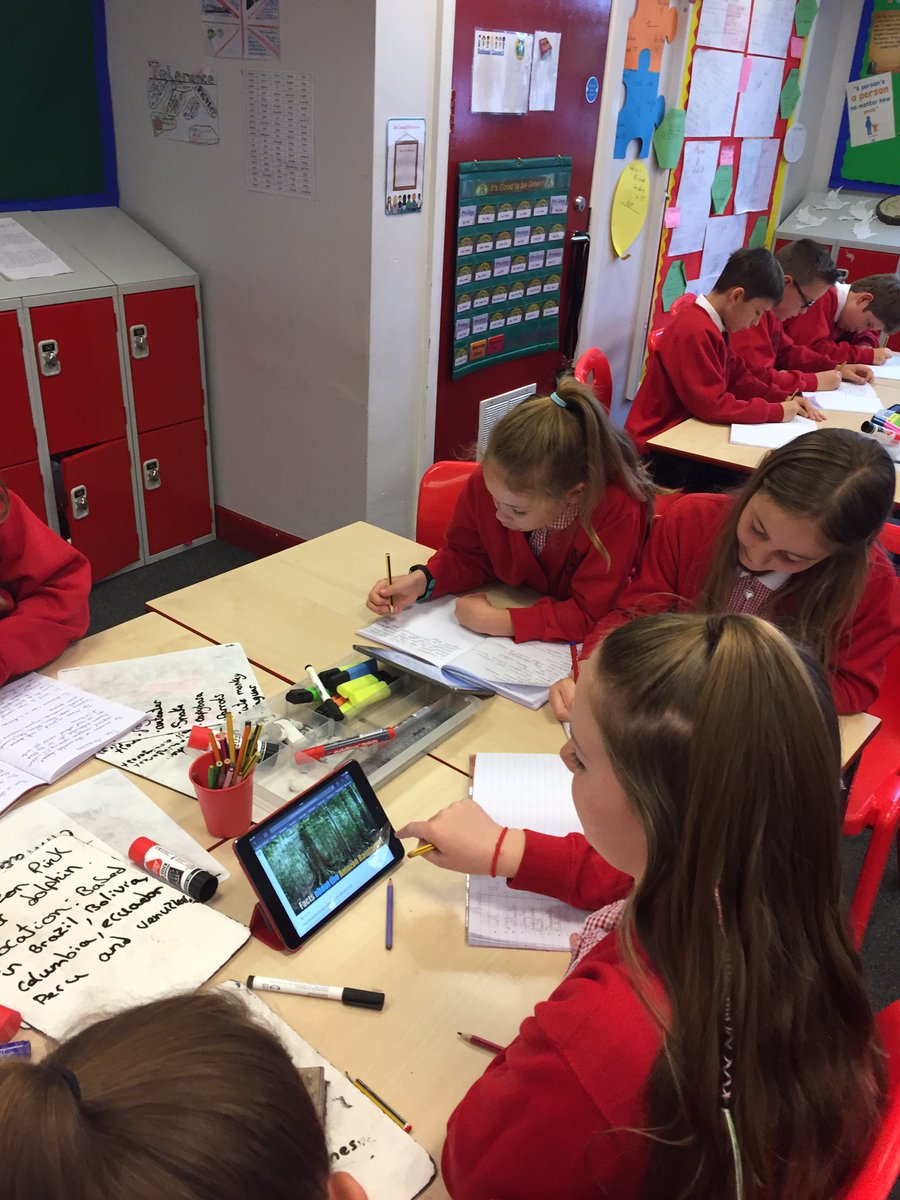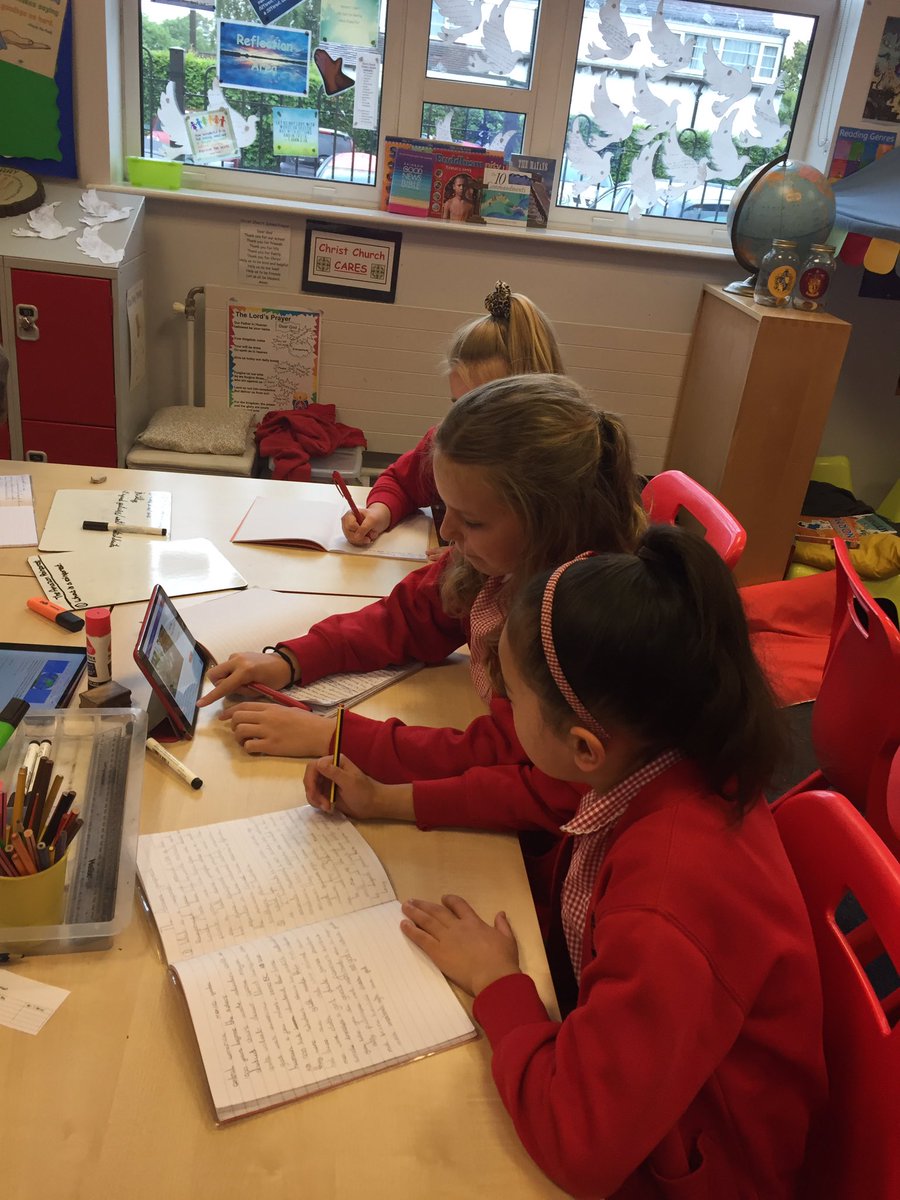 Writers of the Week
Once again we are so proud of the wonderful writing that is taking place in school. These children have all received a certificate and prize from our smiggle box.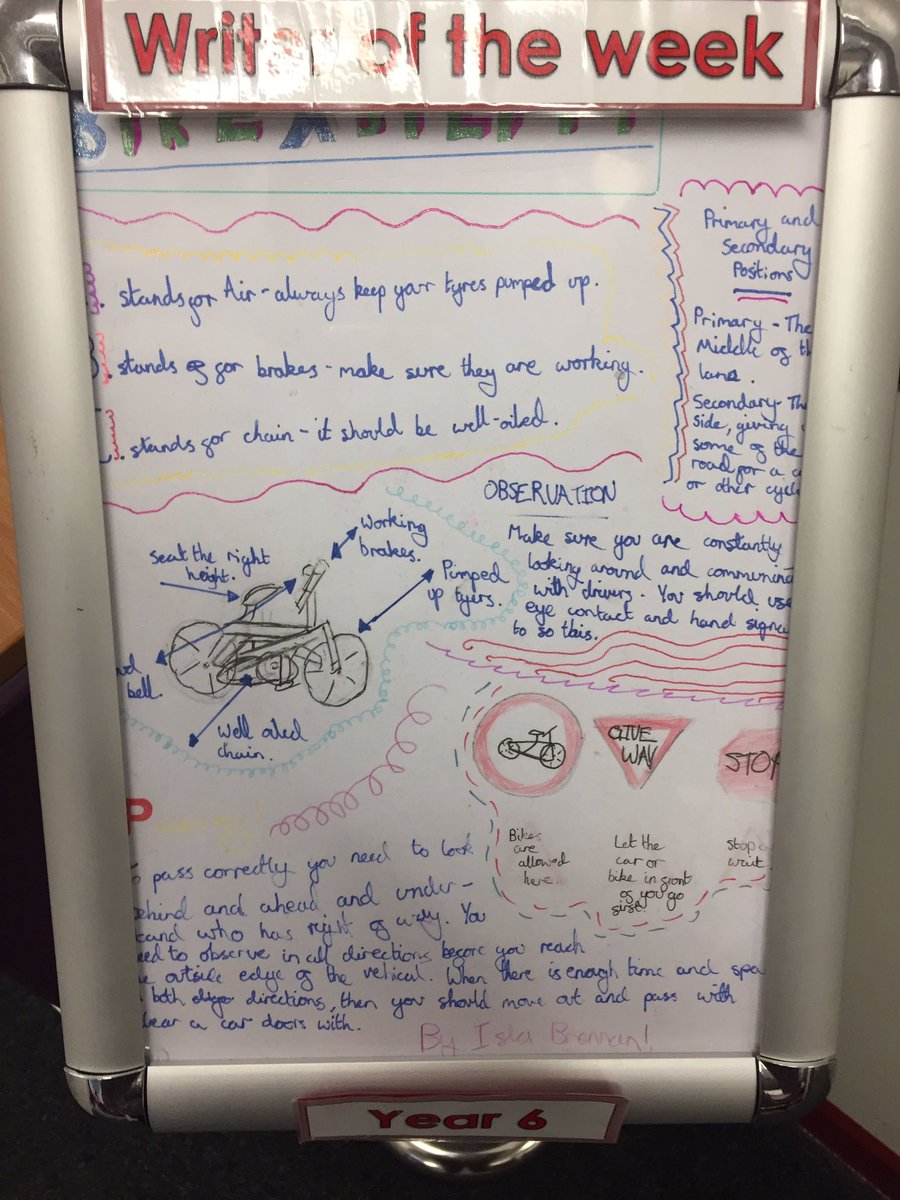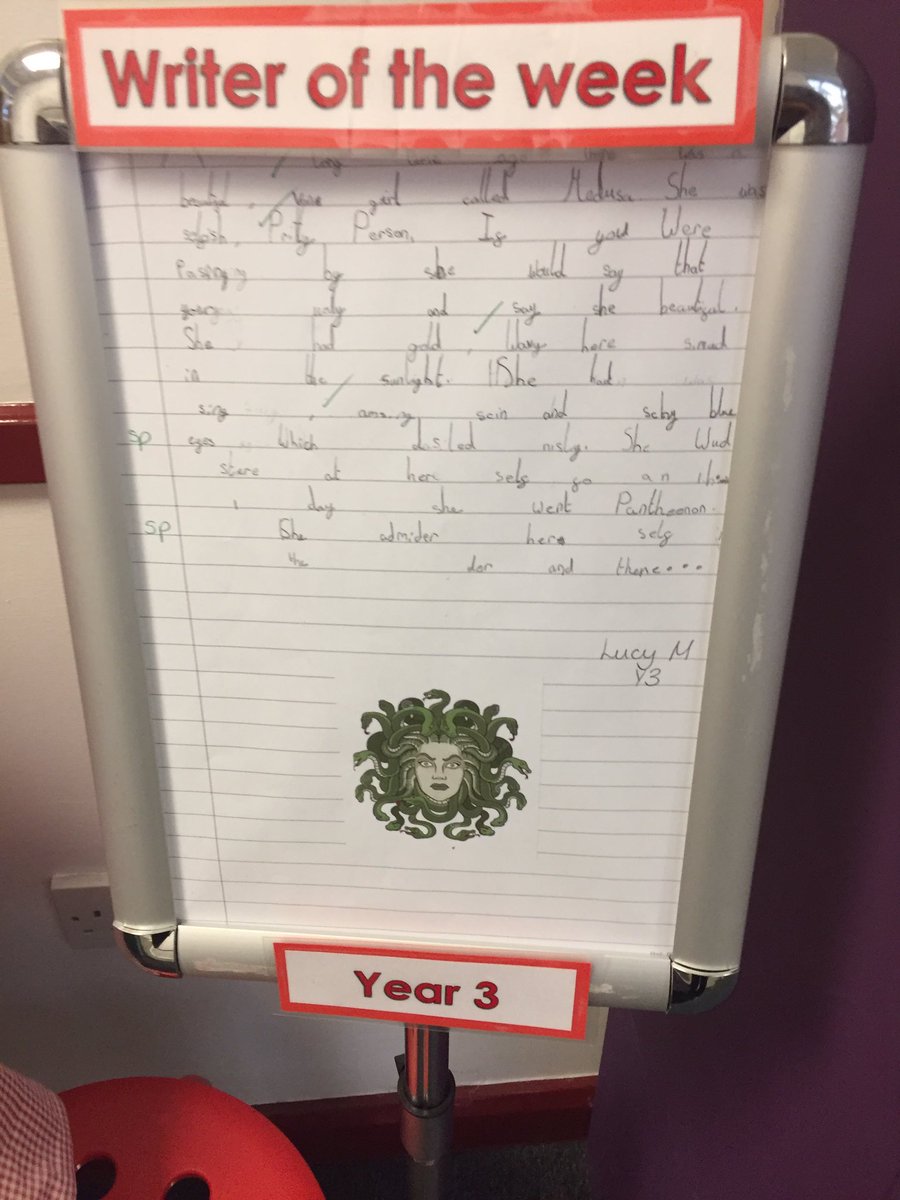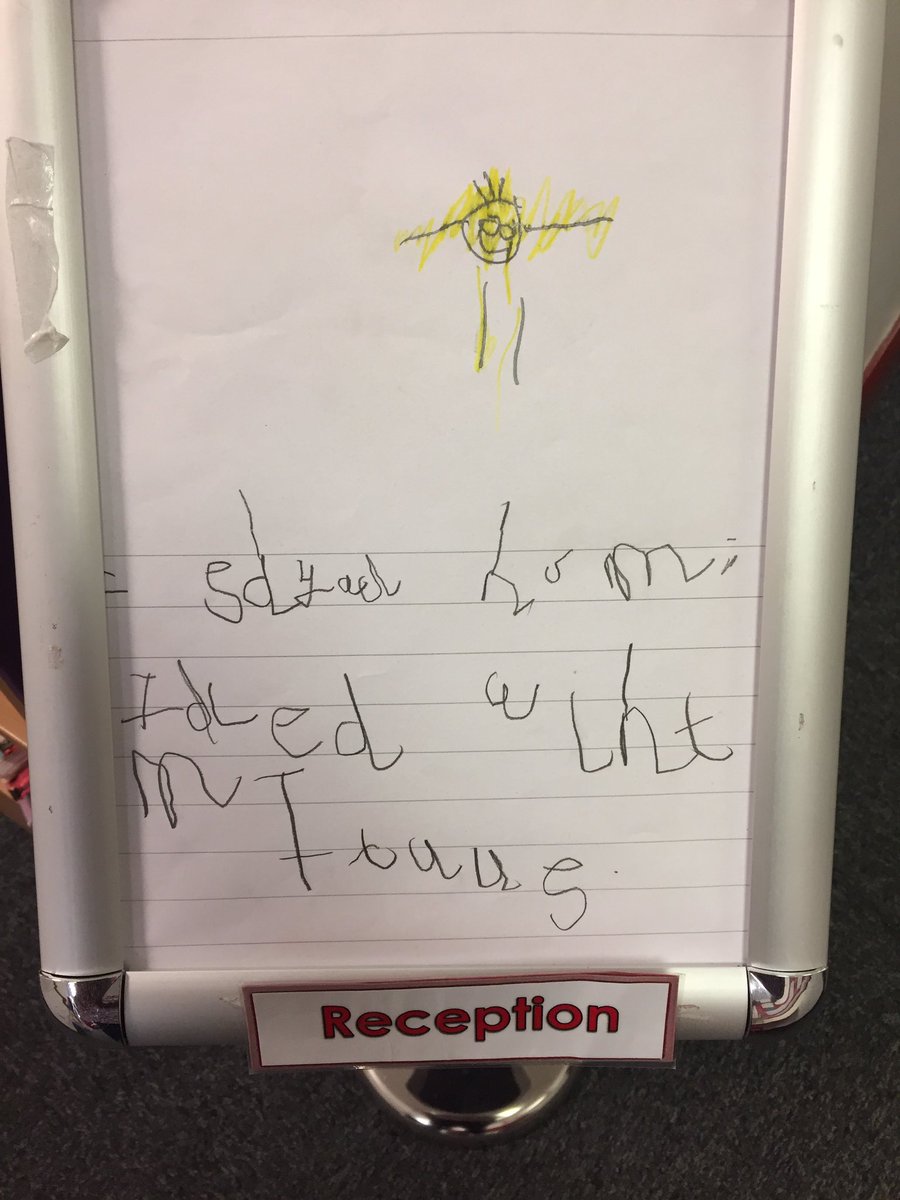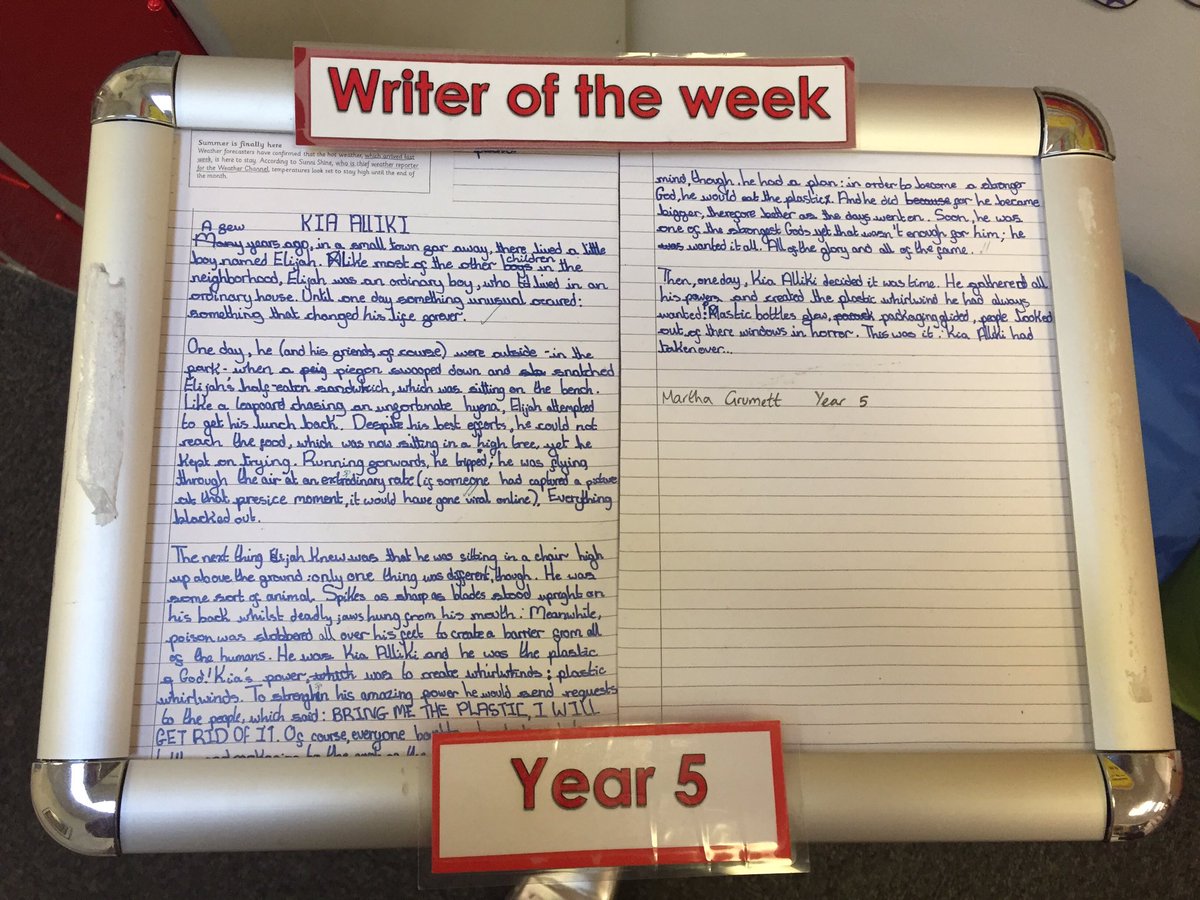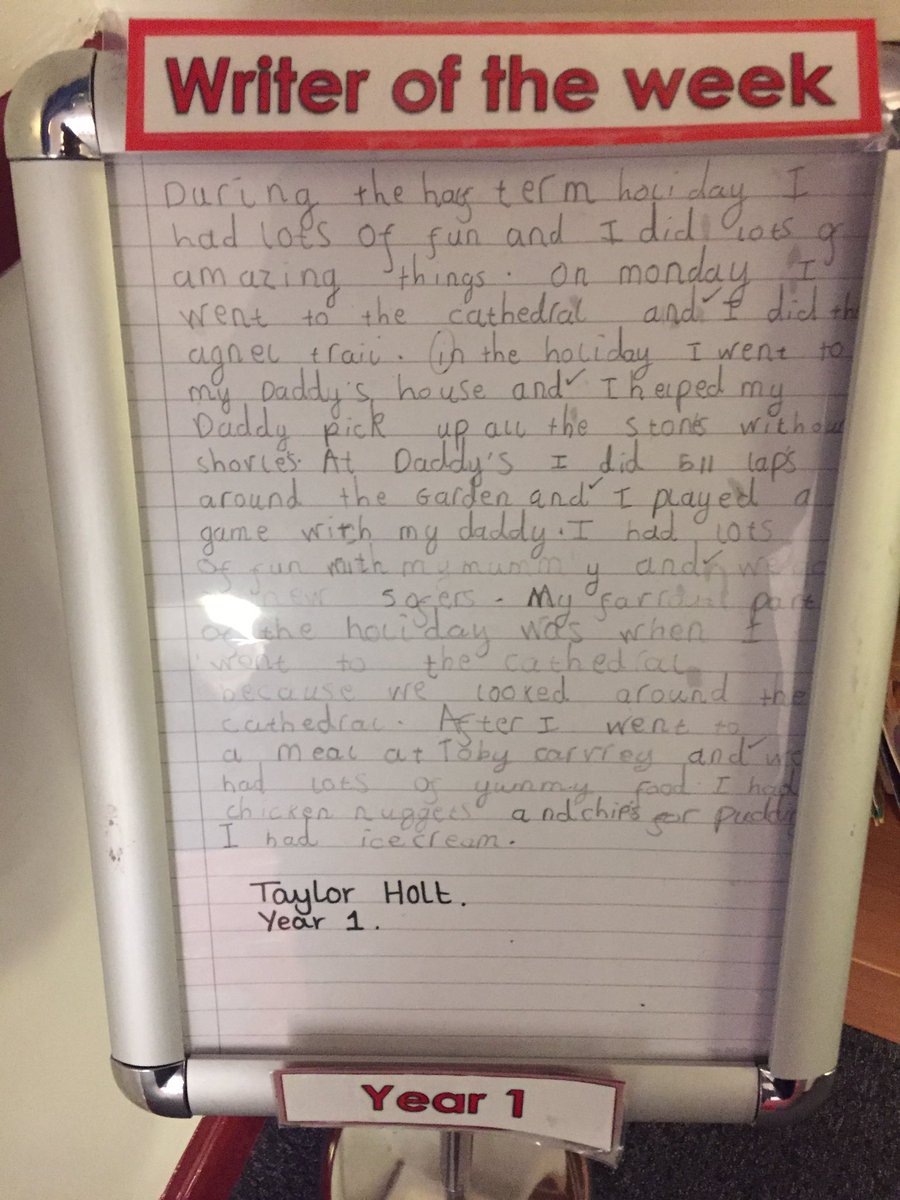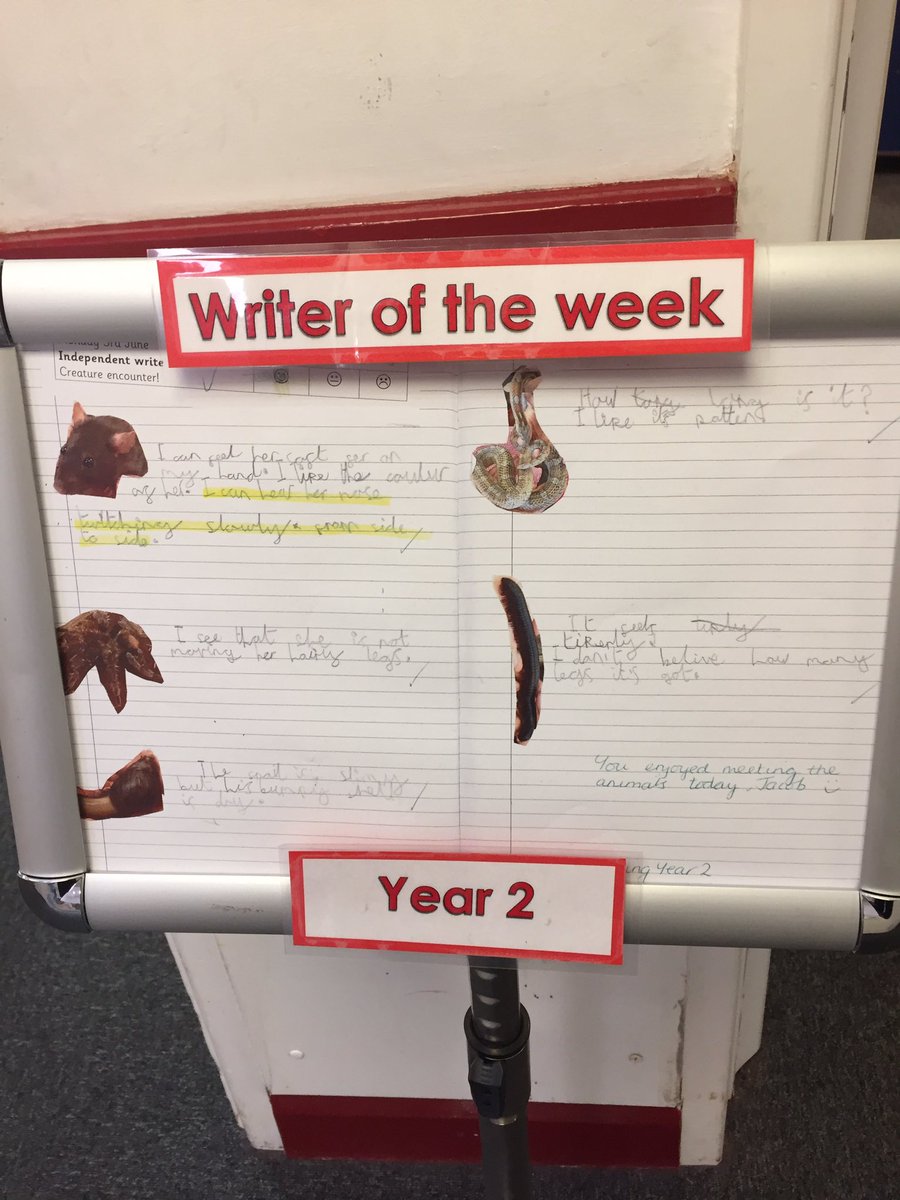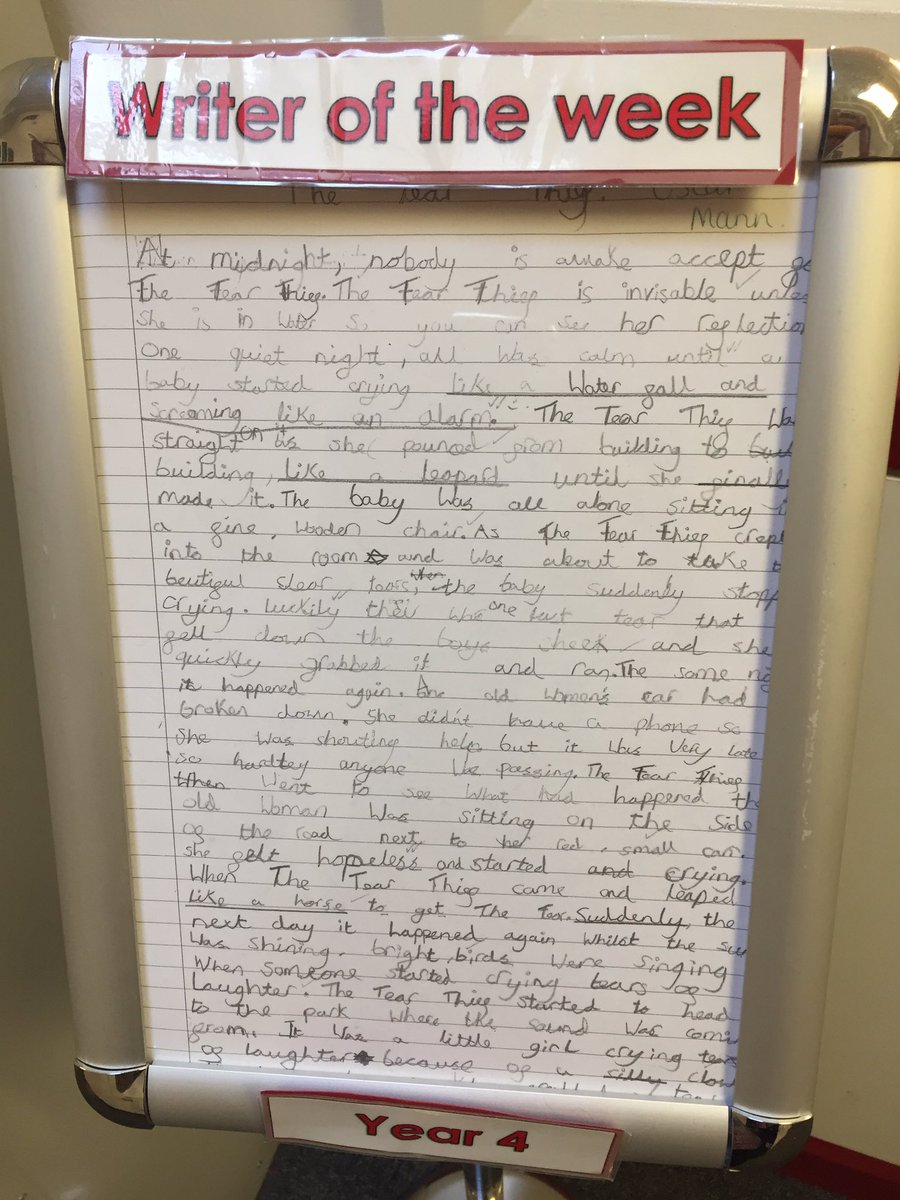 Reception Library Visit
Reception had a super morning on Monday at the brand new Library. The children loved listening to stories and taking part in some colouring tasks.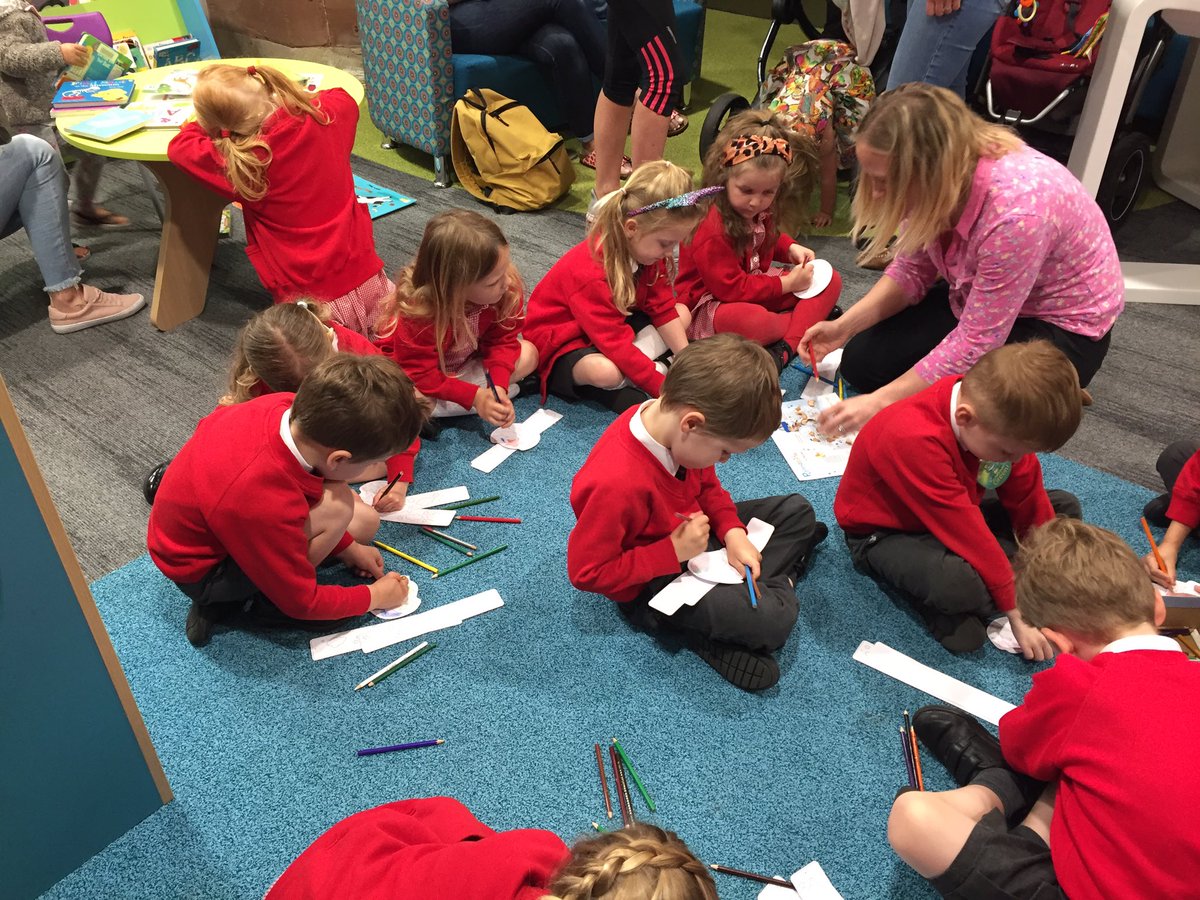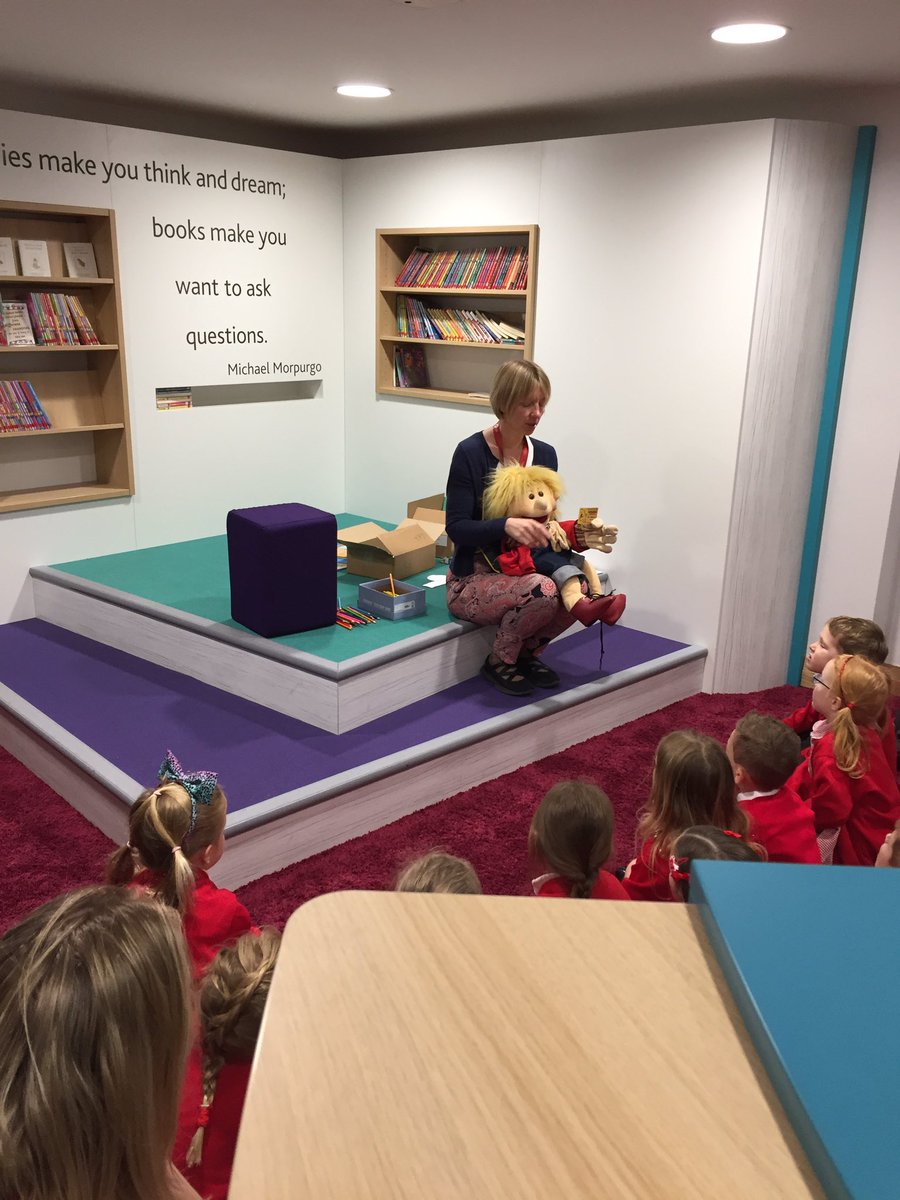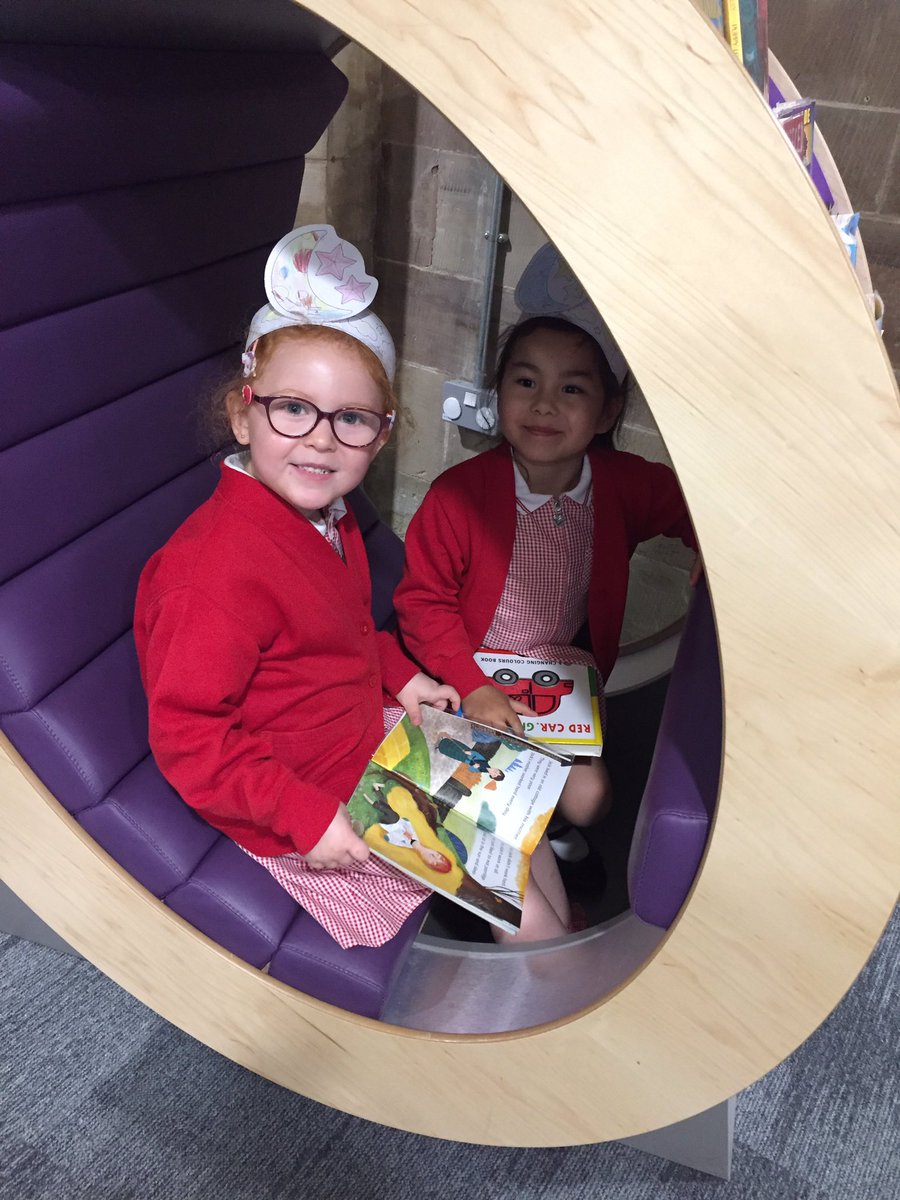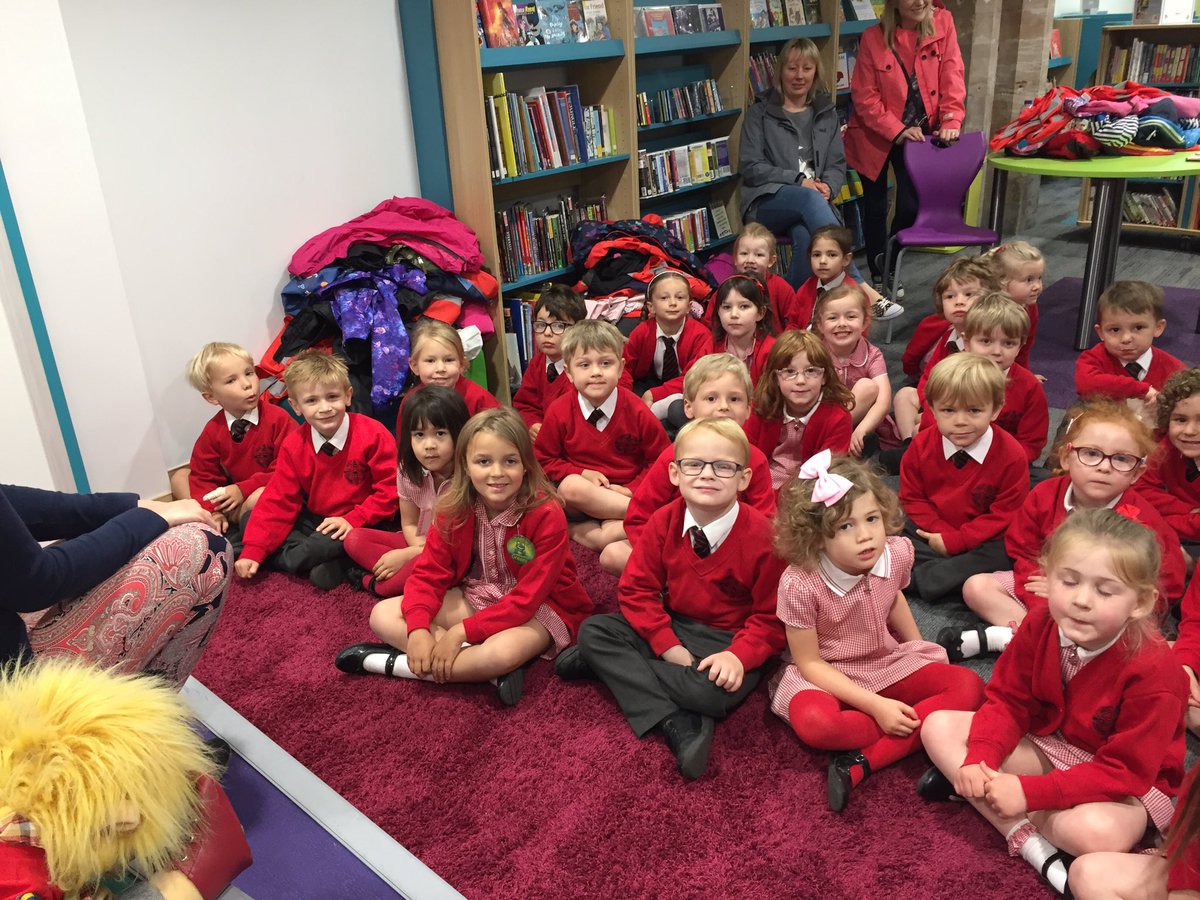 Week beginning 3rd June
Writer of the Week
We have, once again, been blown away by the fantastic writing that is taking place throughout school. Well done to all our chosen writers.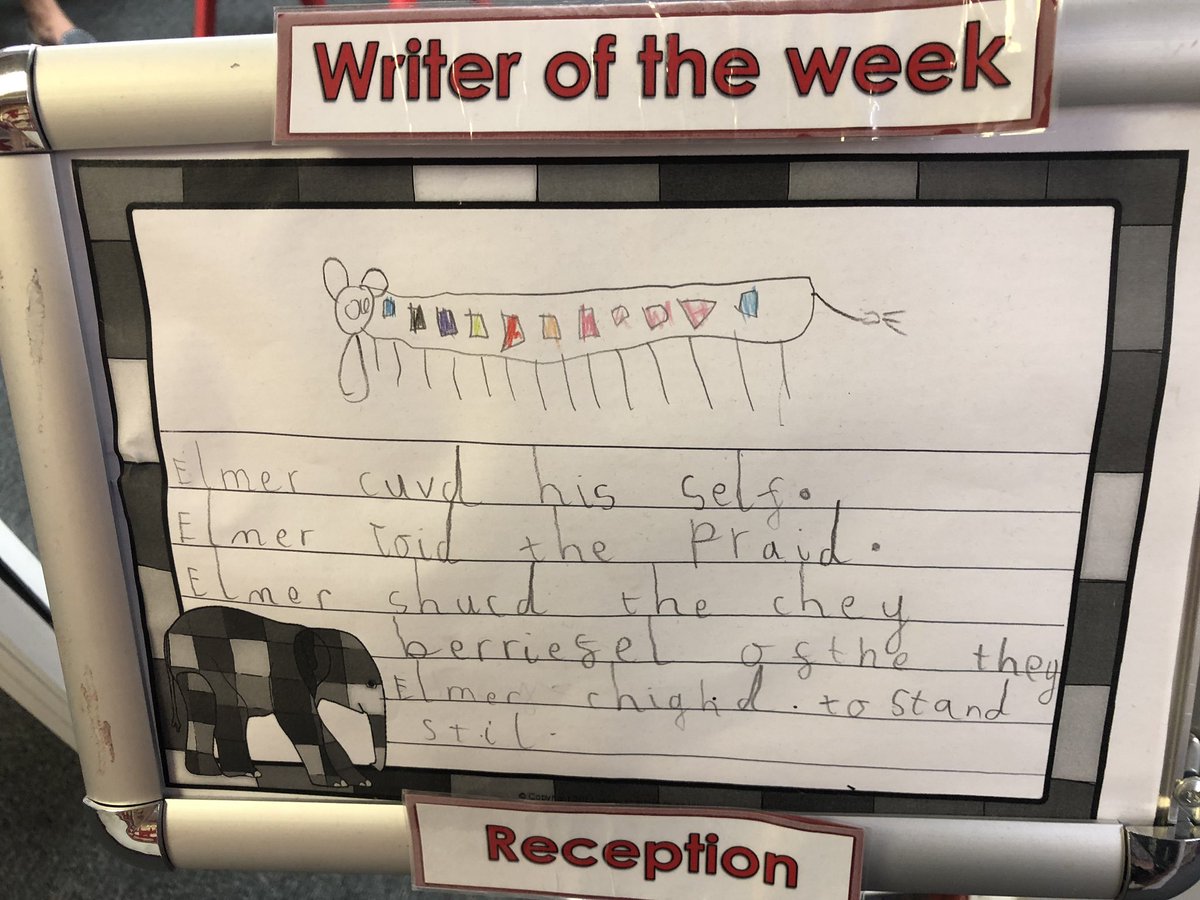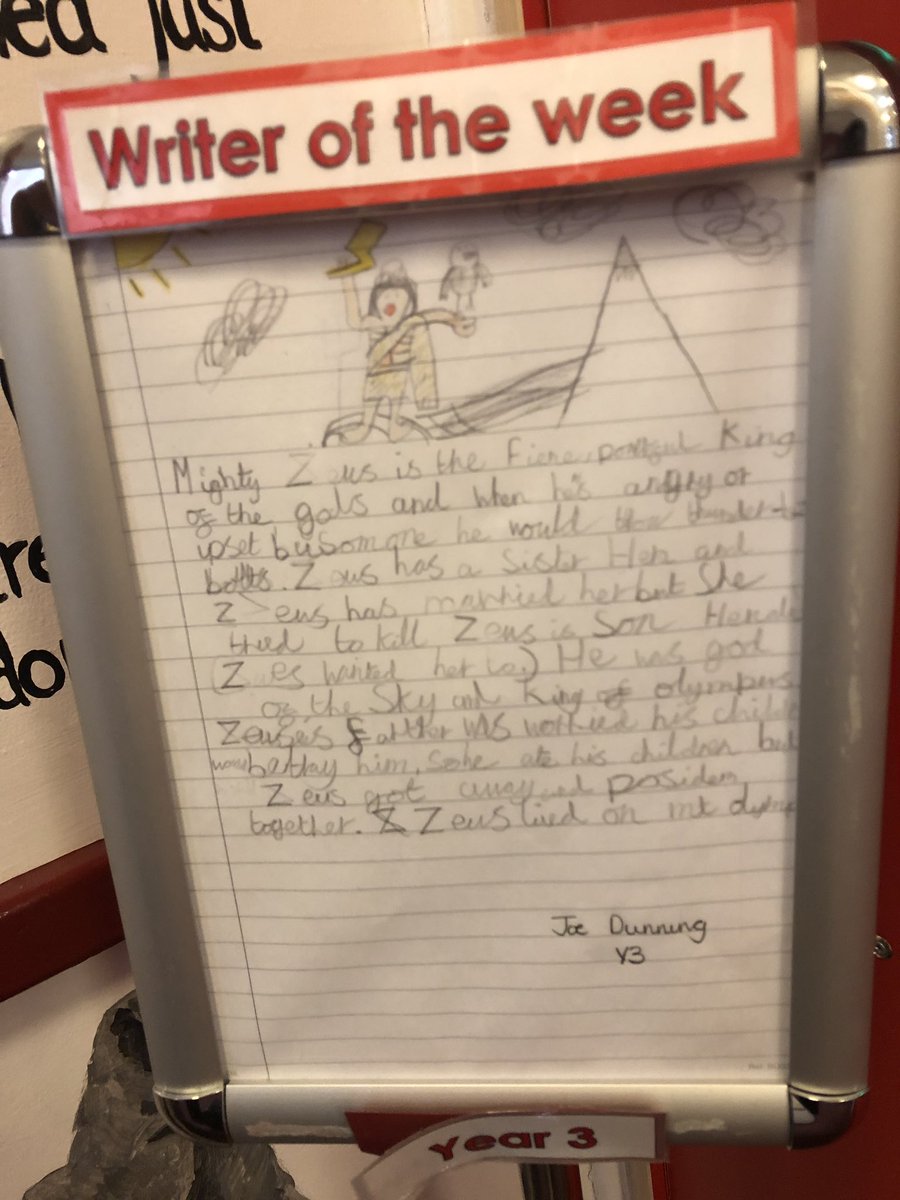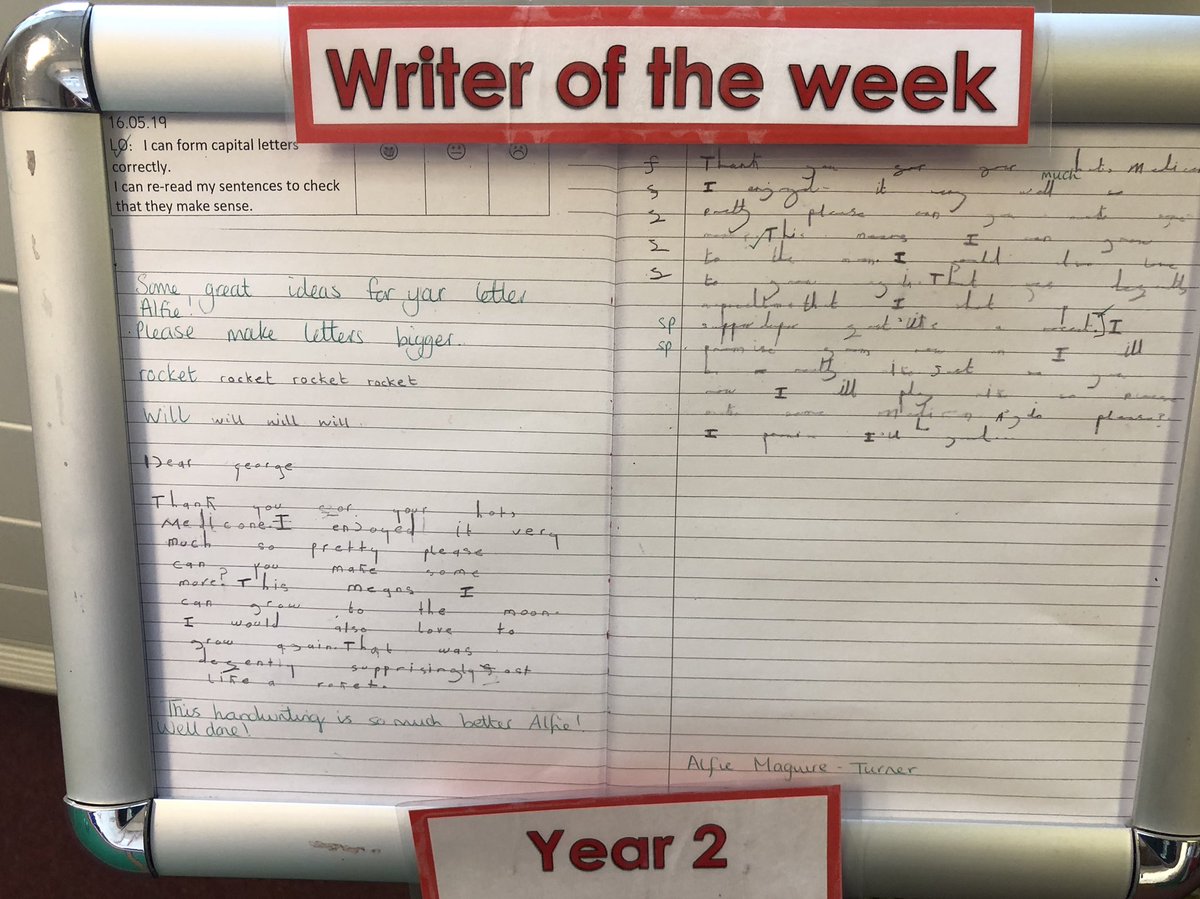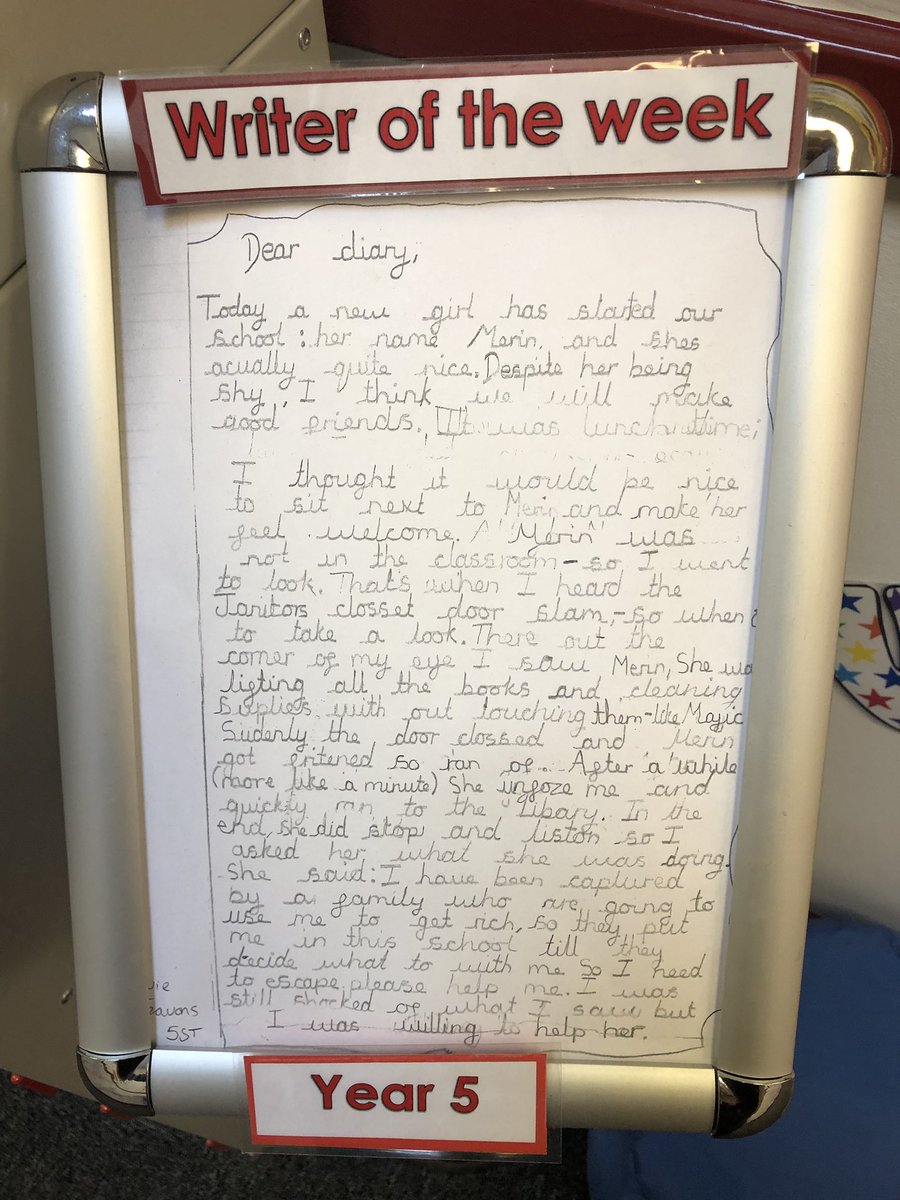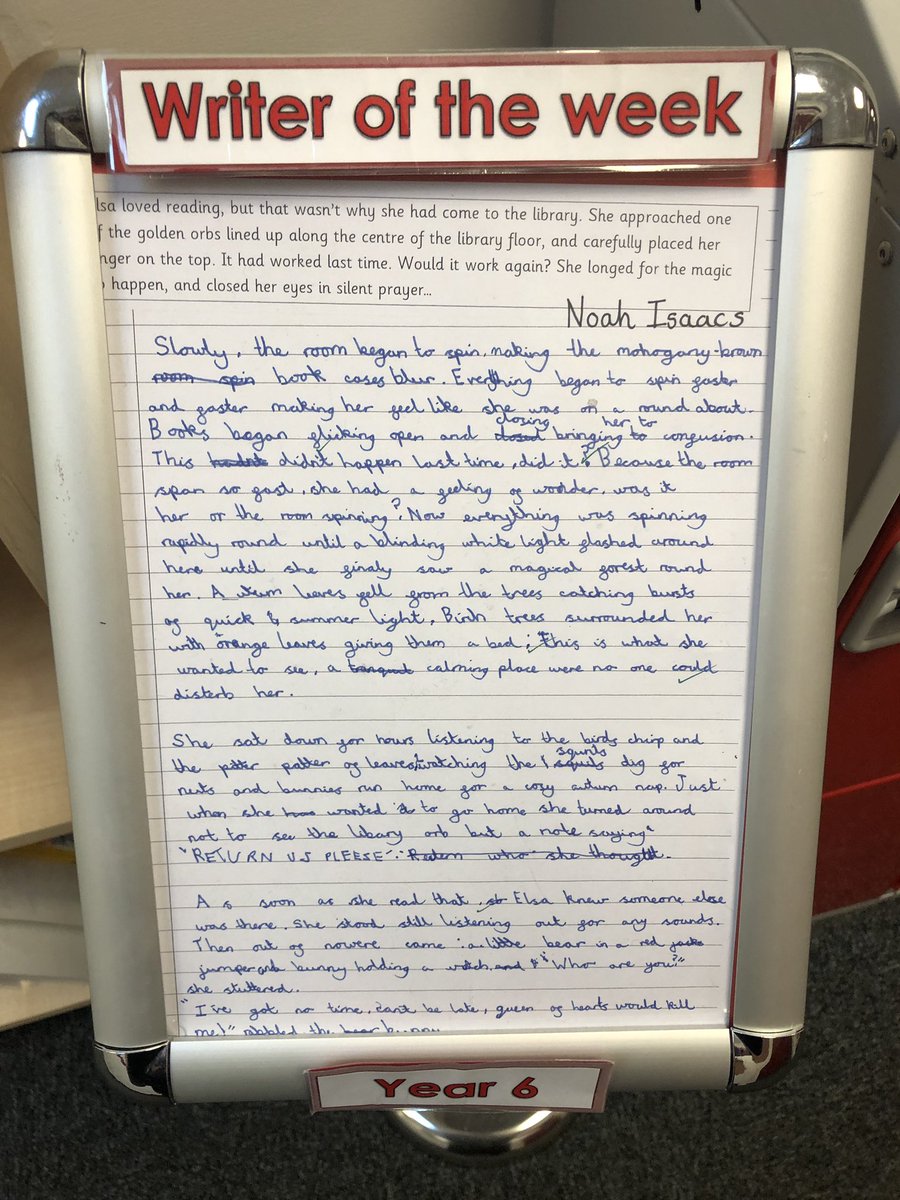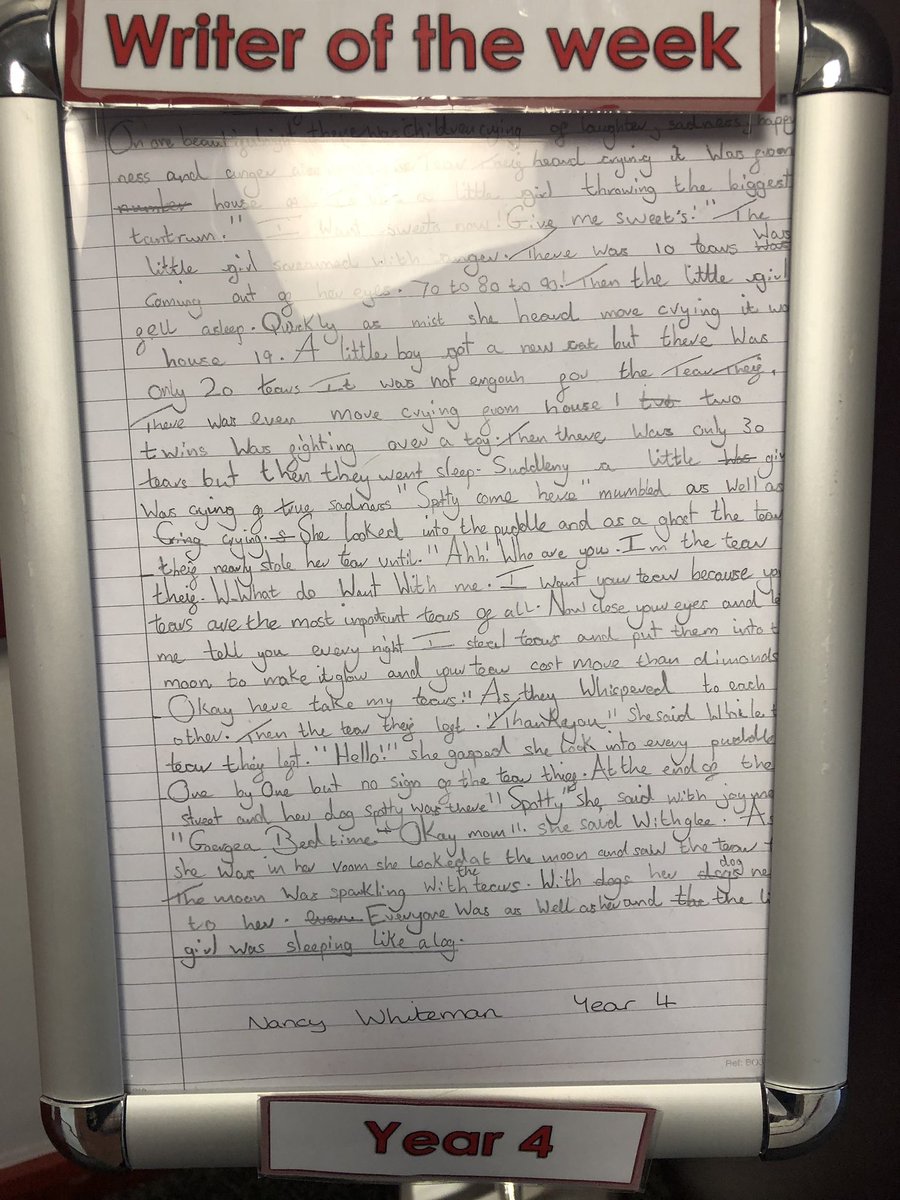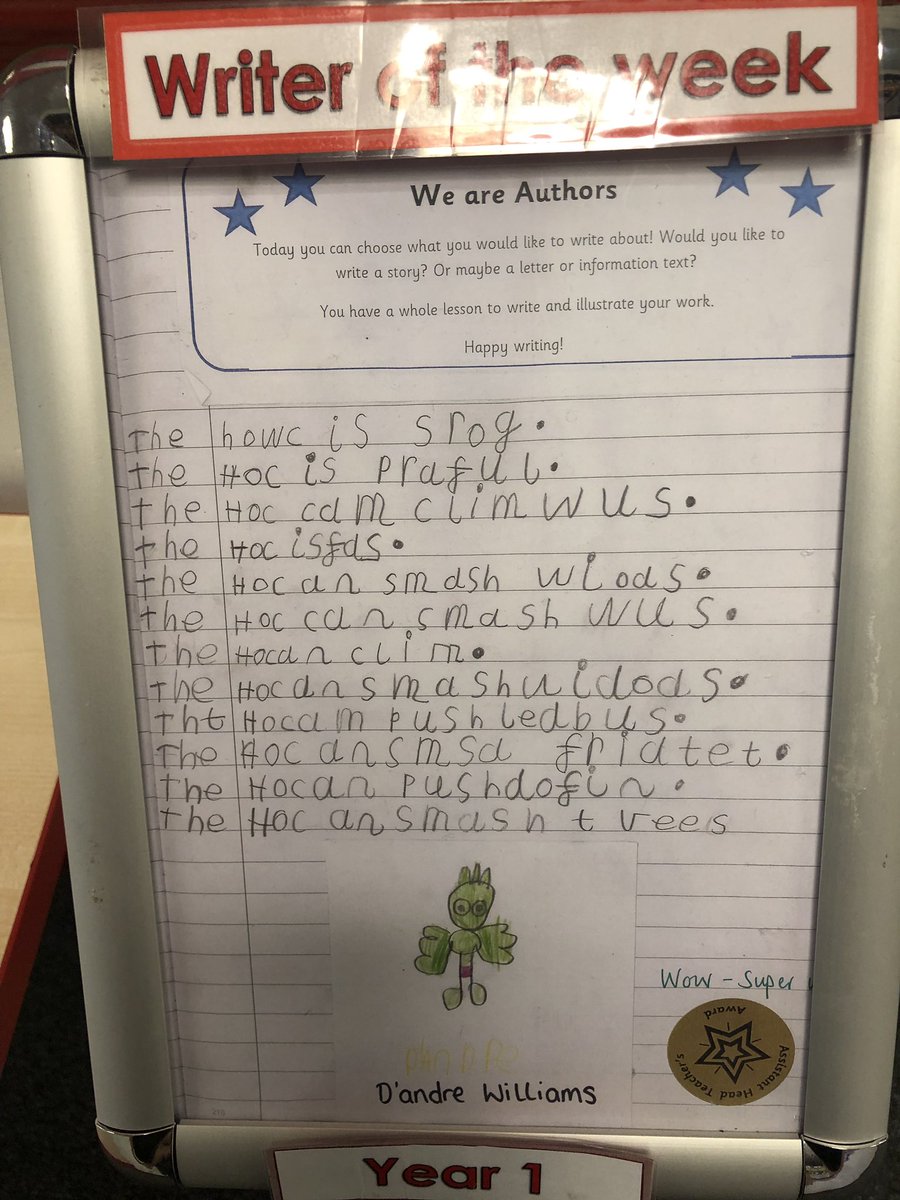 Reception trip
On Thursday Reception went on their first trip out of school. They spent the day at Wolsley Bridge learning all about animals and their habitats.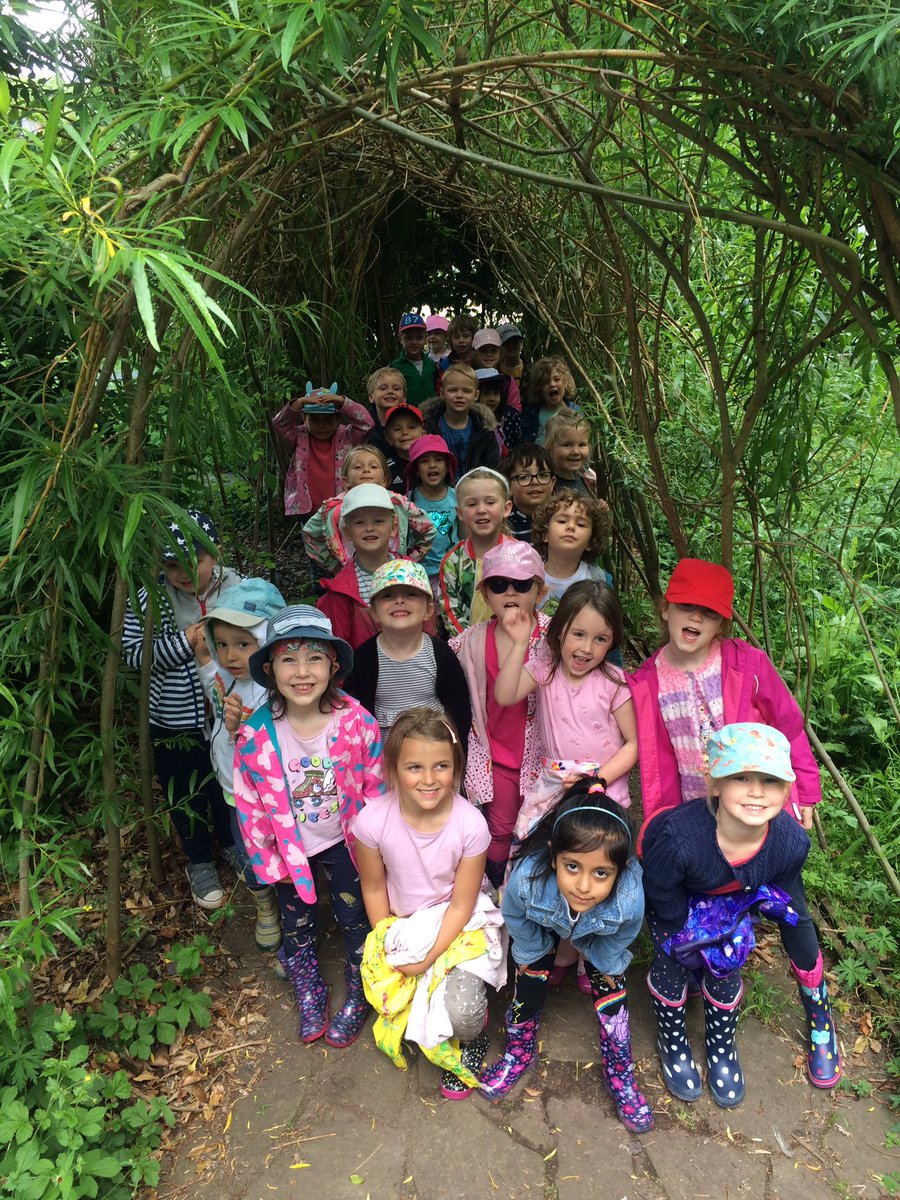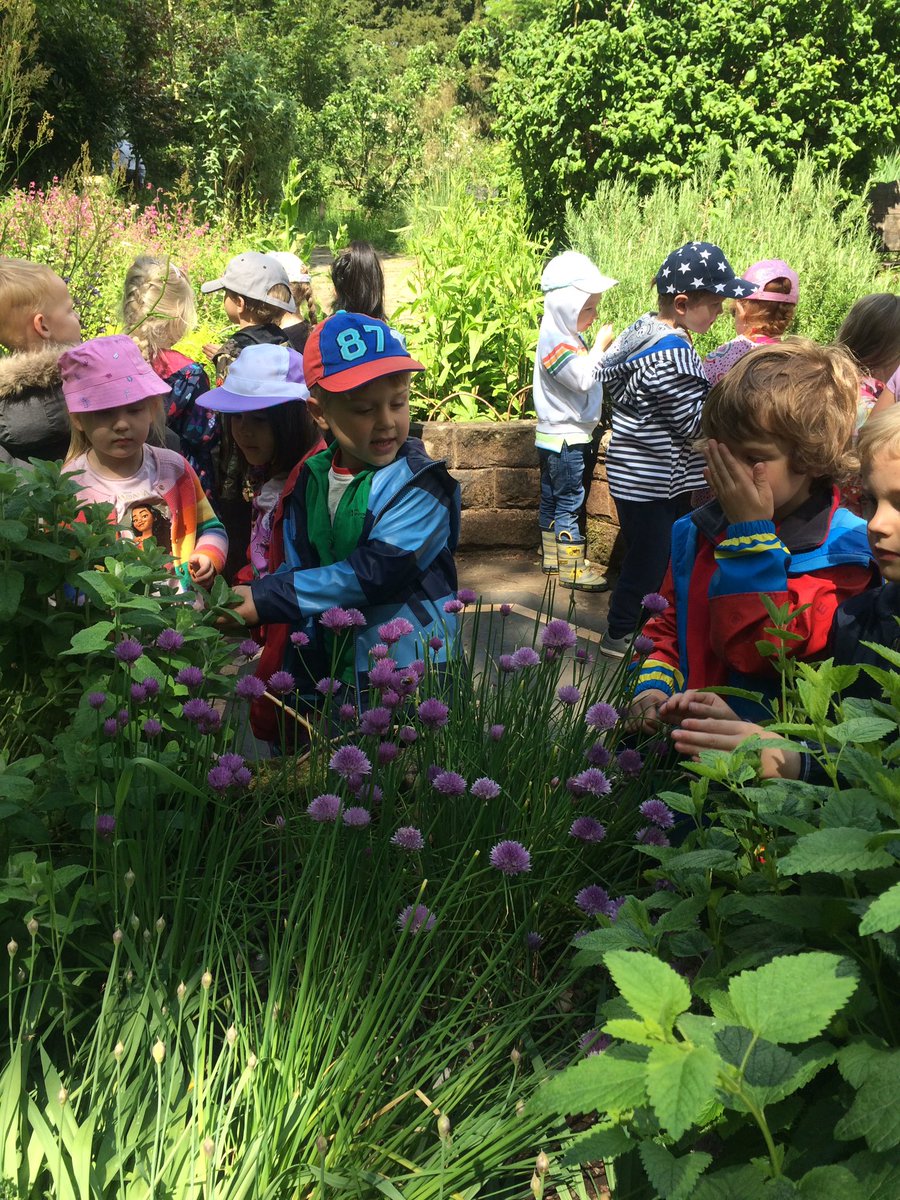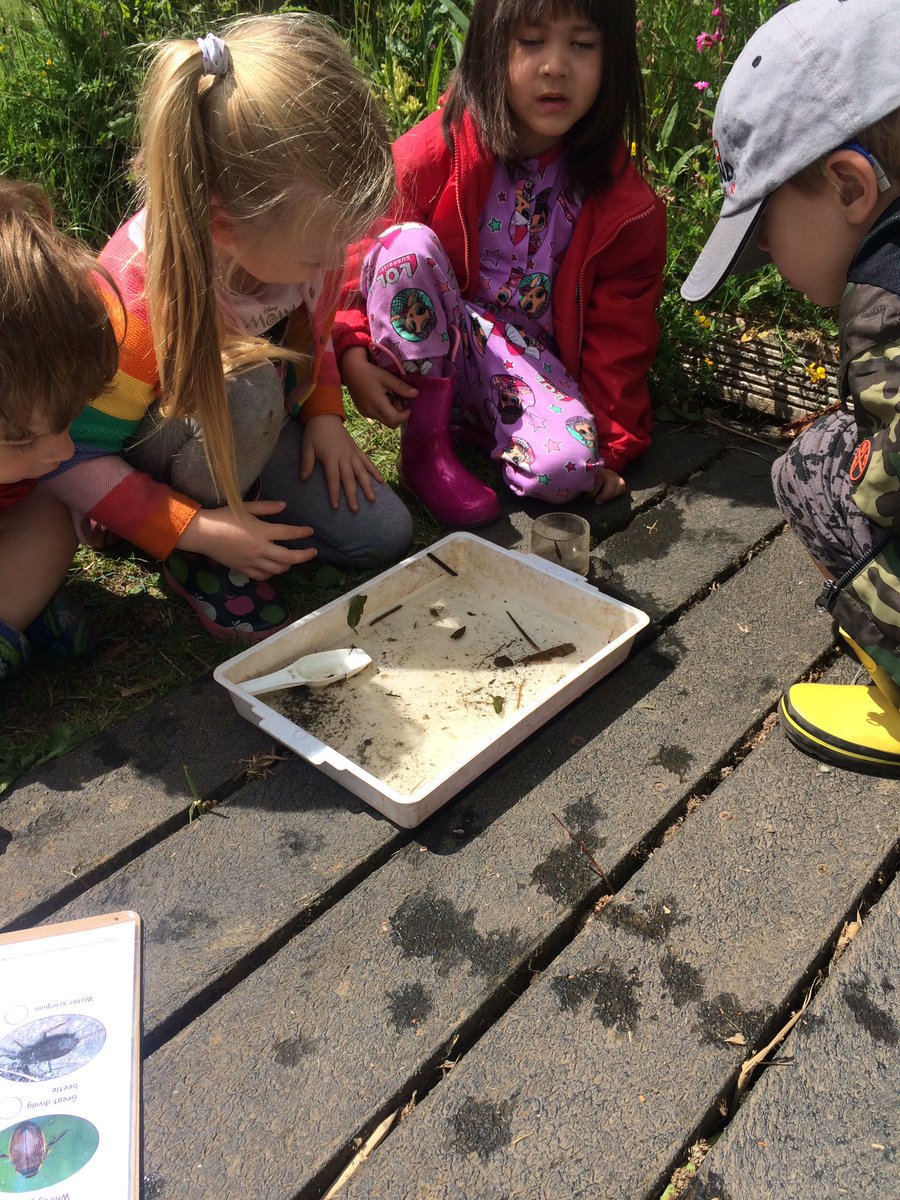 Year 2 Zoolab Visit
As part of their learning this term, Year 2 had a very special visit from Zoolab on Monday morning. They had the chance to meet some very interesting creatures!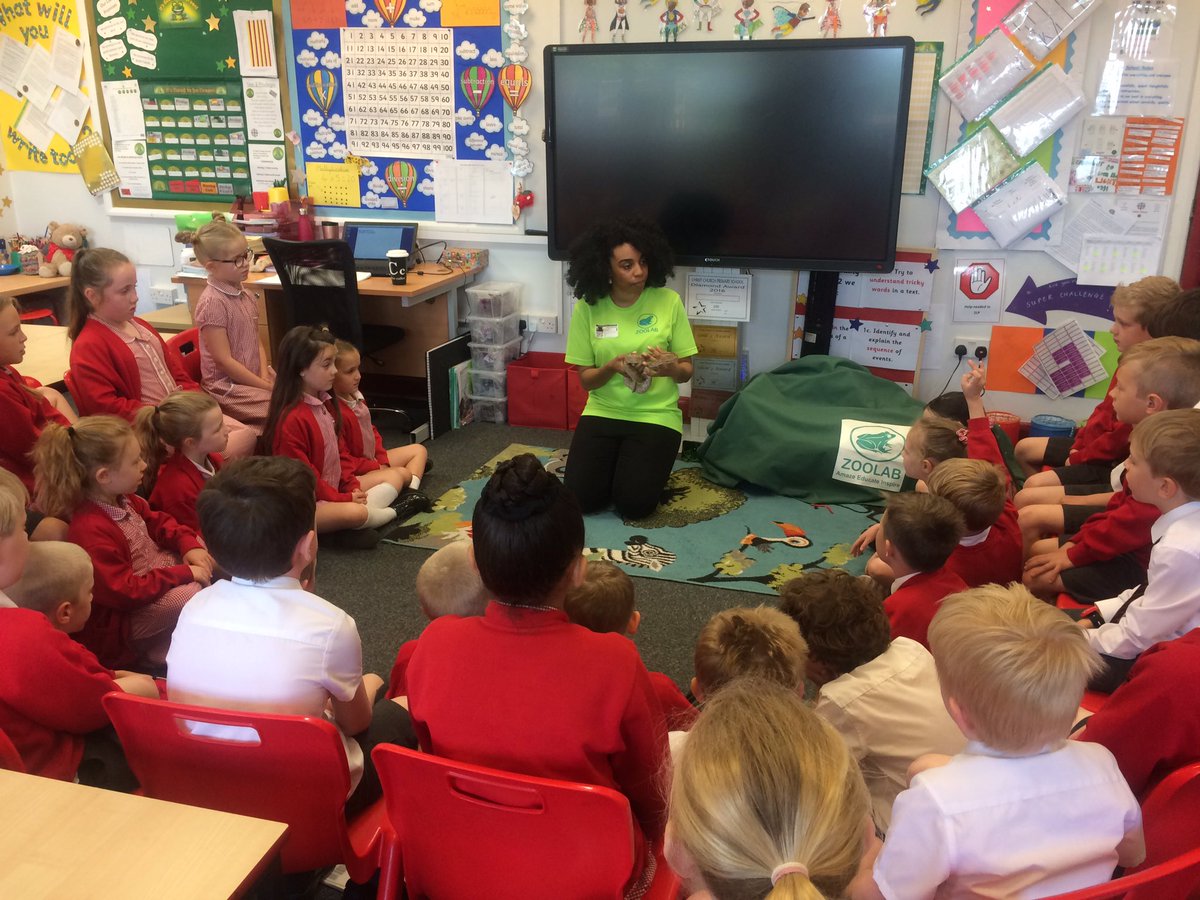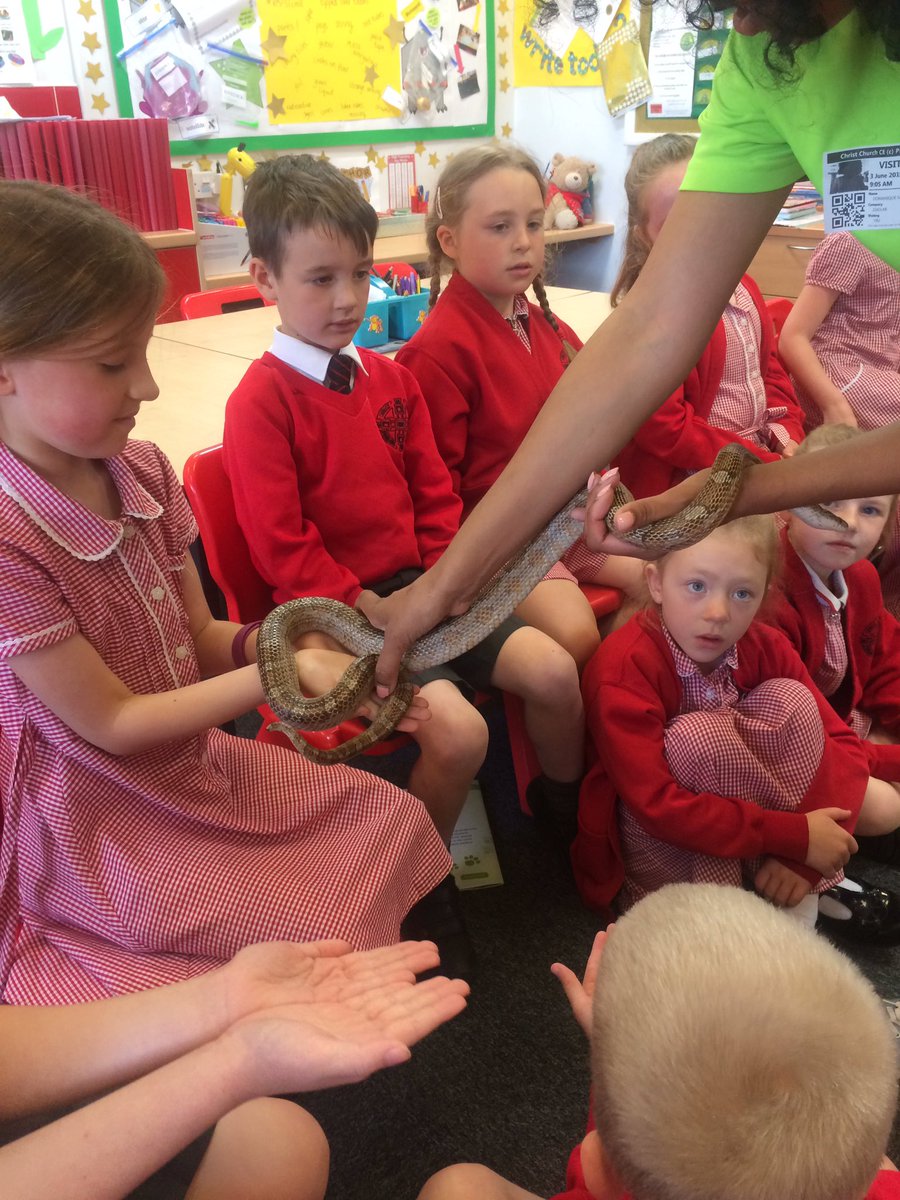 Year 6 Bikeability
Everyone in Year 6 took part in Level 1 and Level 2 Bikeability this week. The children all enjoyed the opportunity to learn about keeping safe on their bike.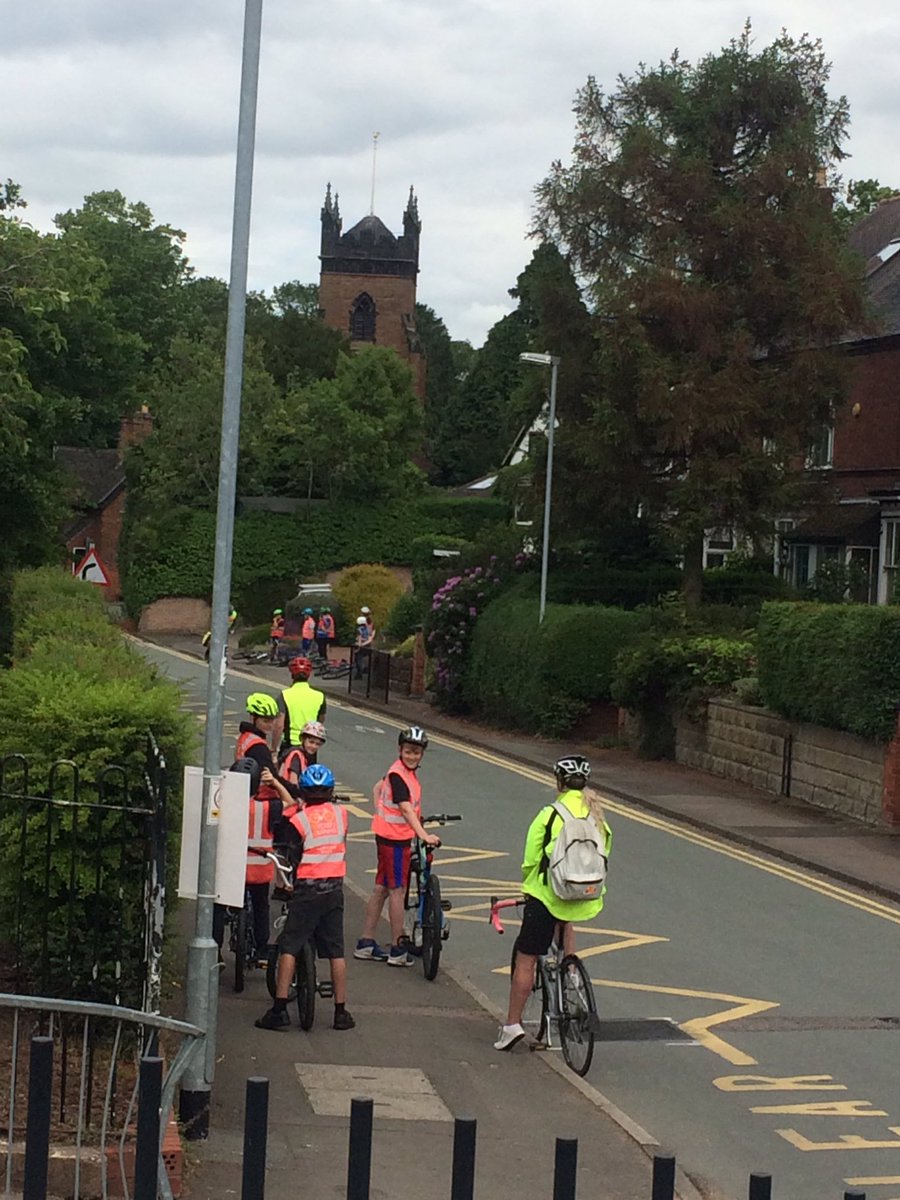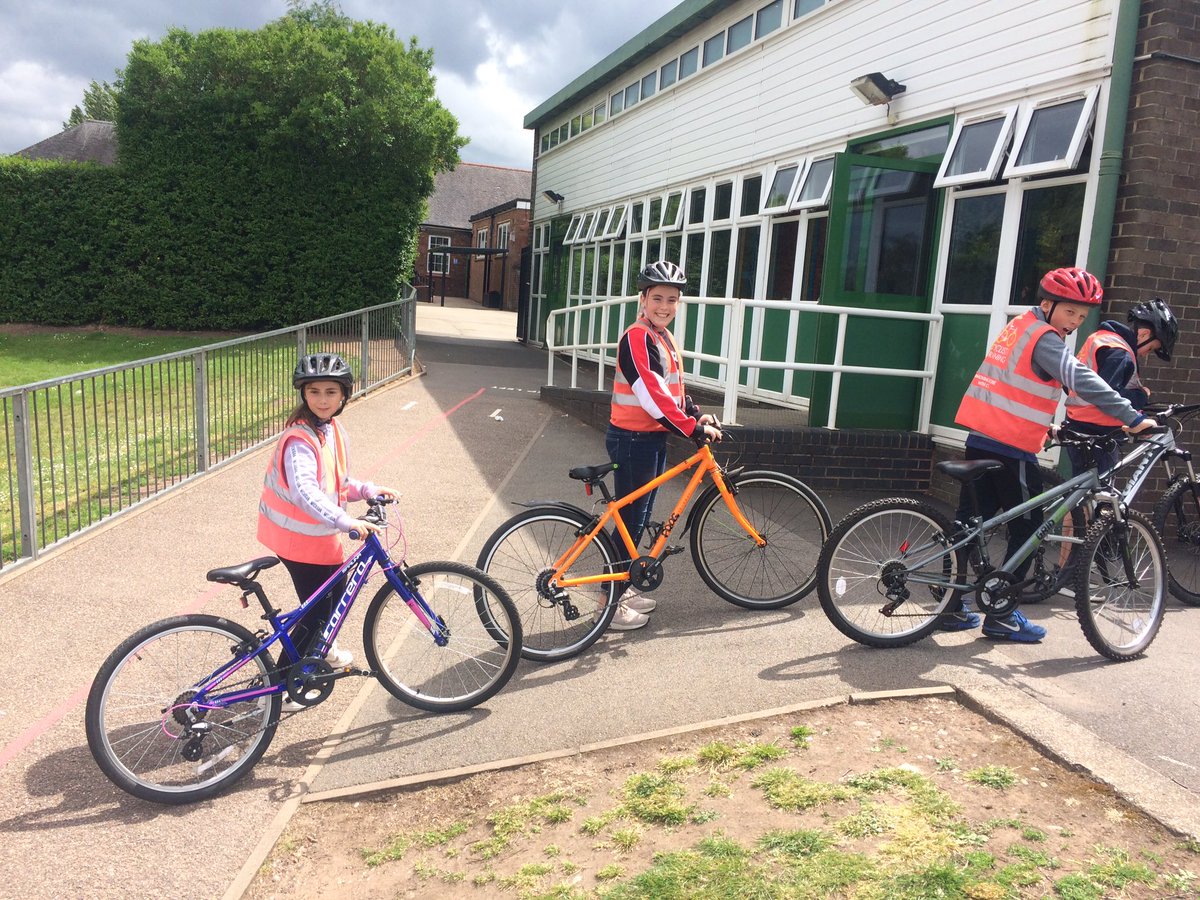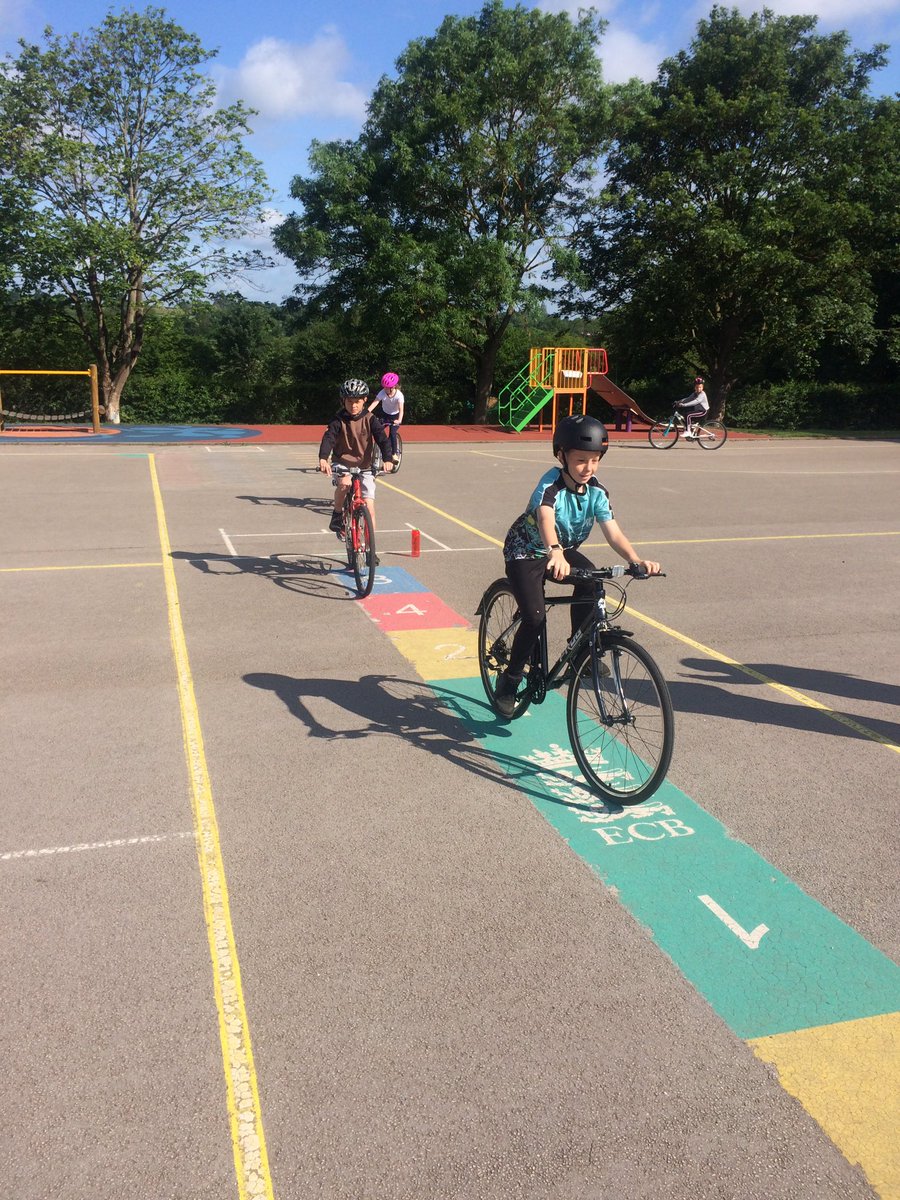 Whitemoor Lakes
What a brilliant few days Year 4 had Whitemoor Lakes! The children represented Christ Church fantastically and really made everyone proud. It was great to see everyone take part in such varied activities - we definitely have a few risk takers!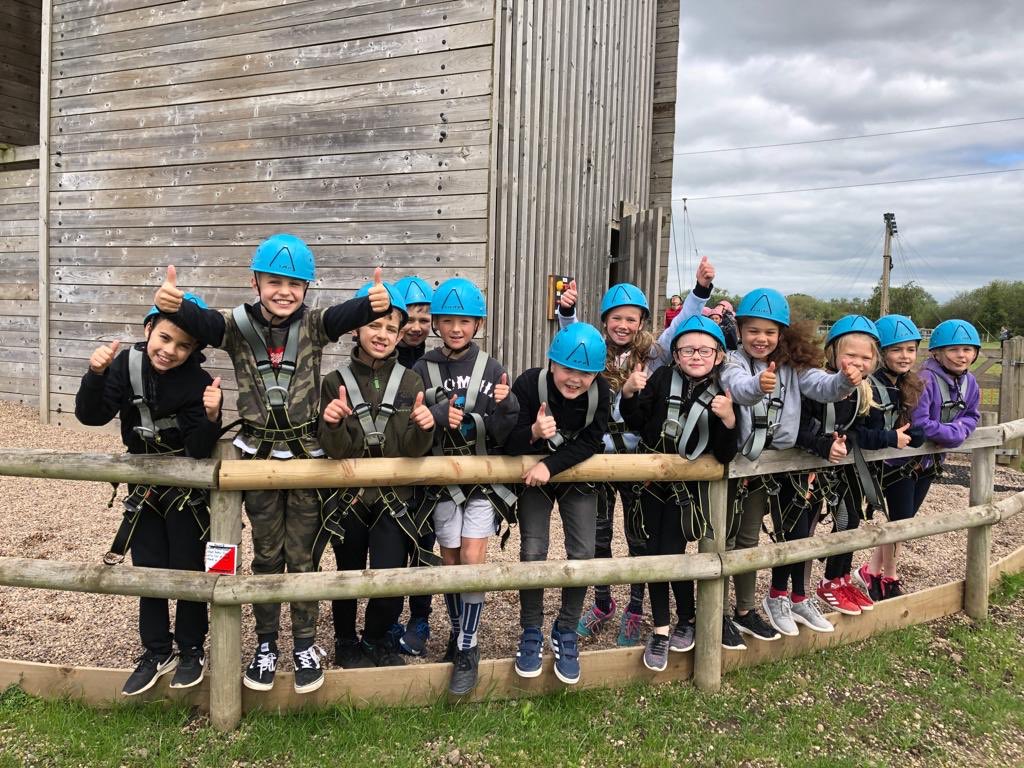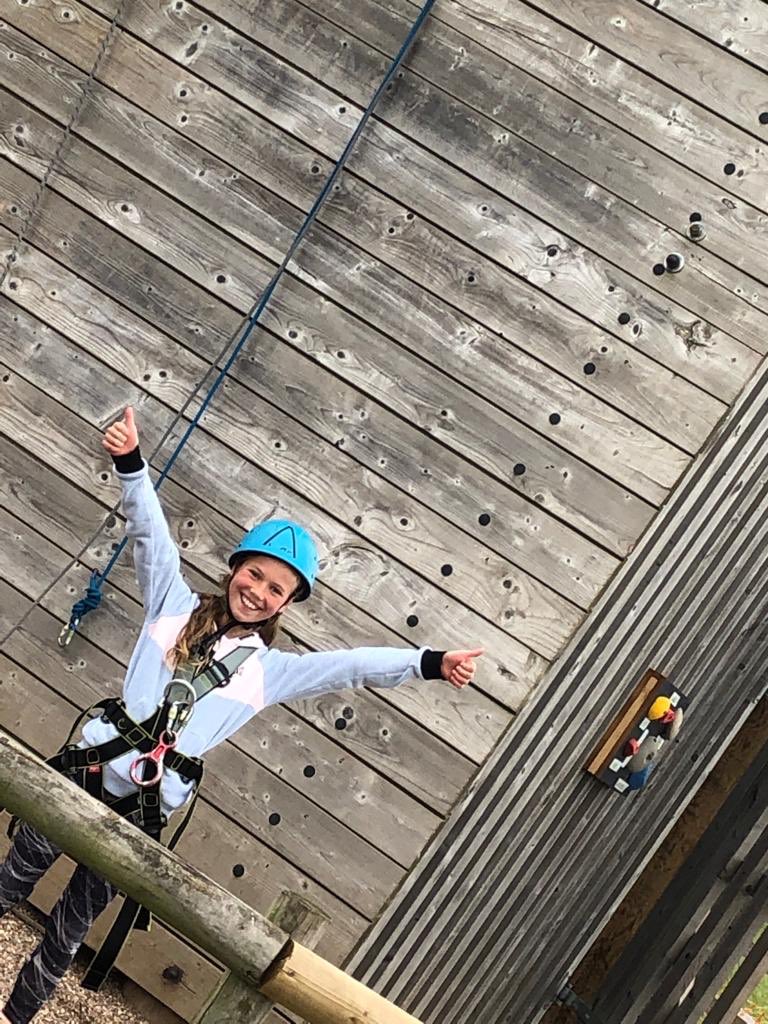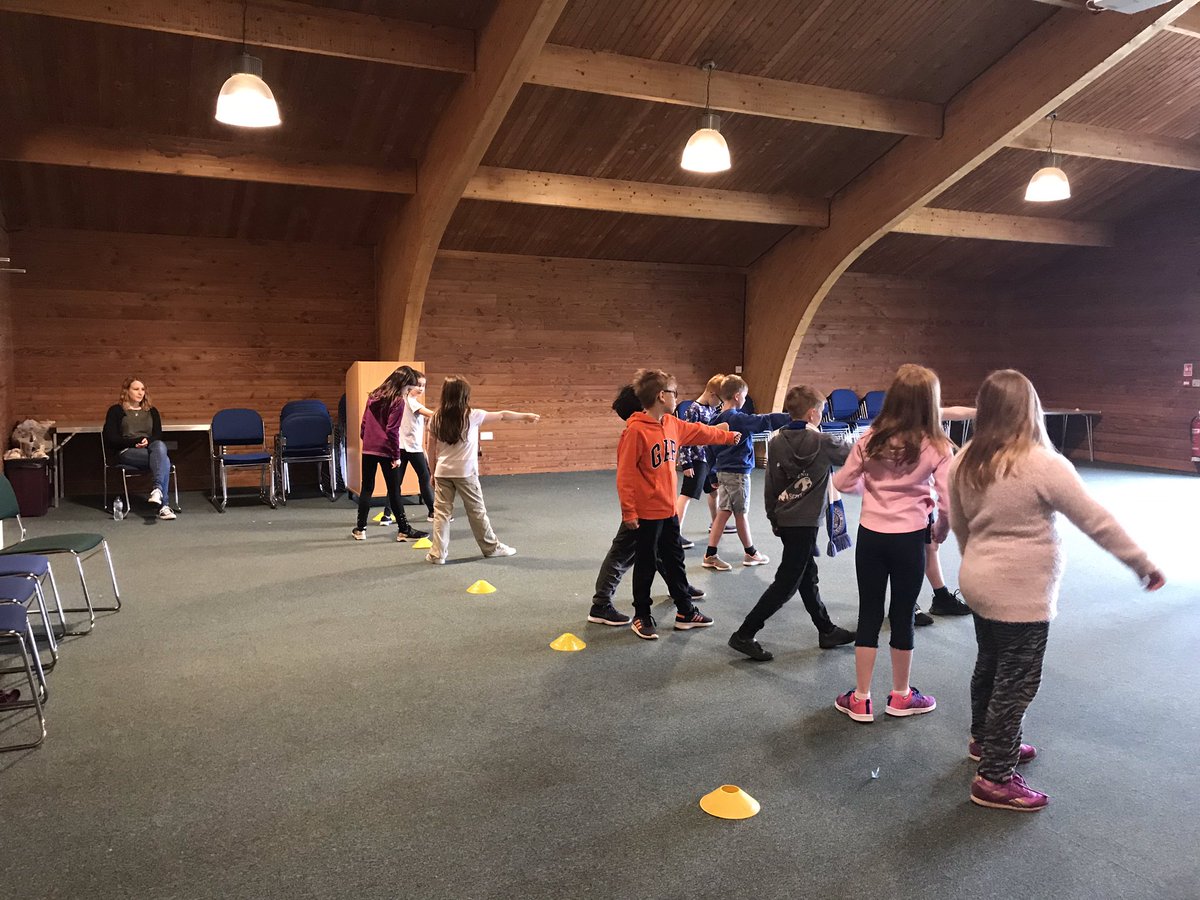 Week beginning 20th May
Year 3 Library Visits
On Wednesday Year 3 visited the brand new Library in Lichfield. They couldn't believe how beautiful the library is and managed to choose plenty of exciting new books to read.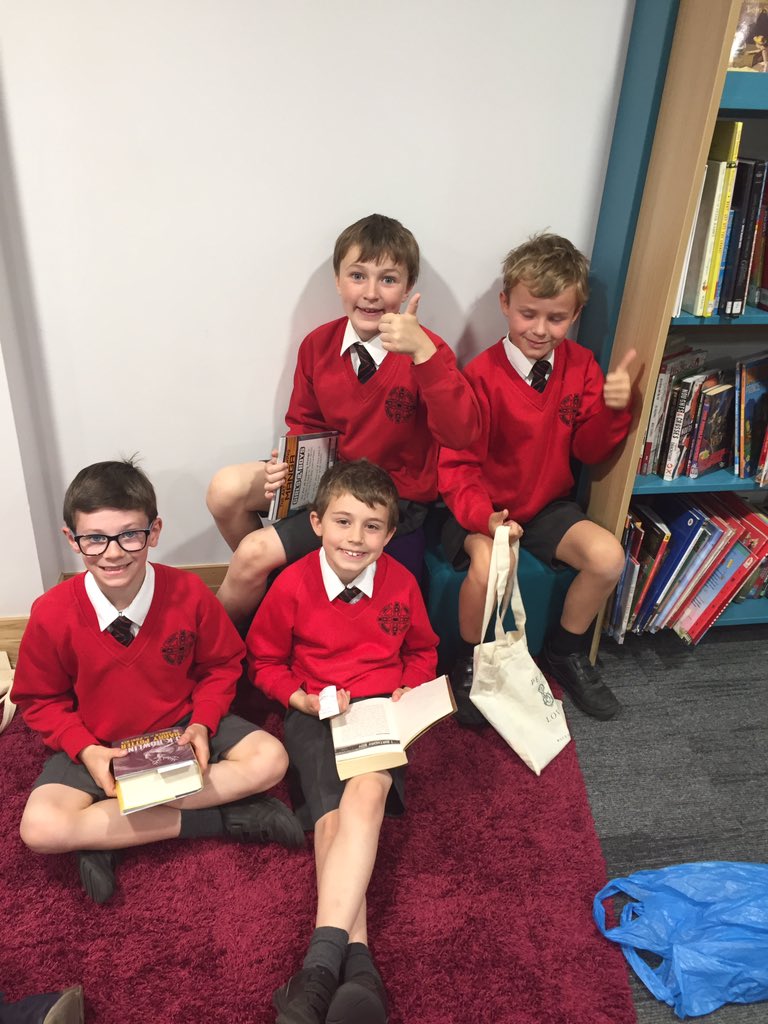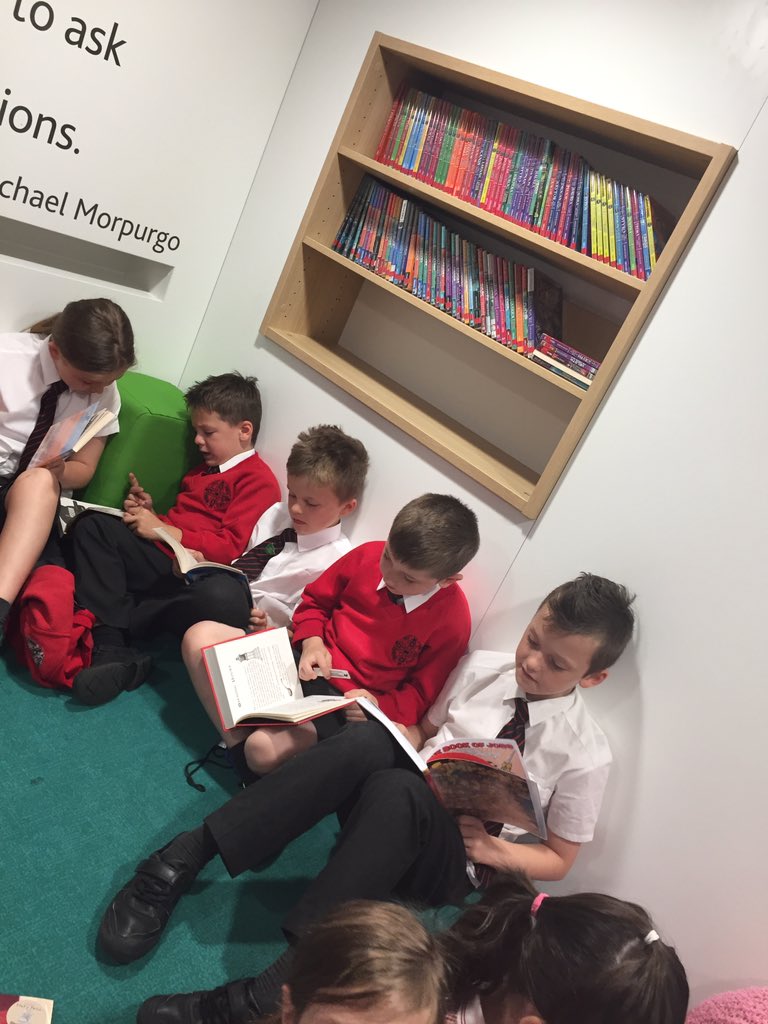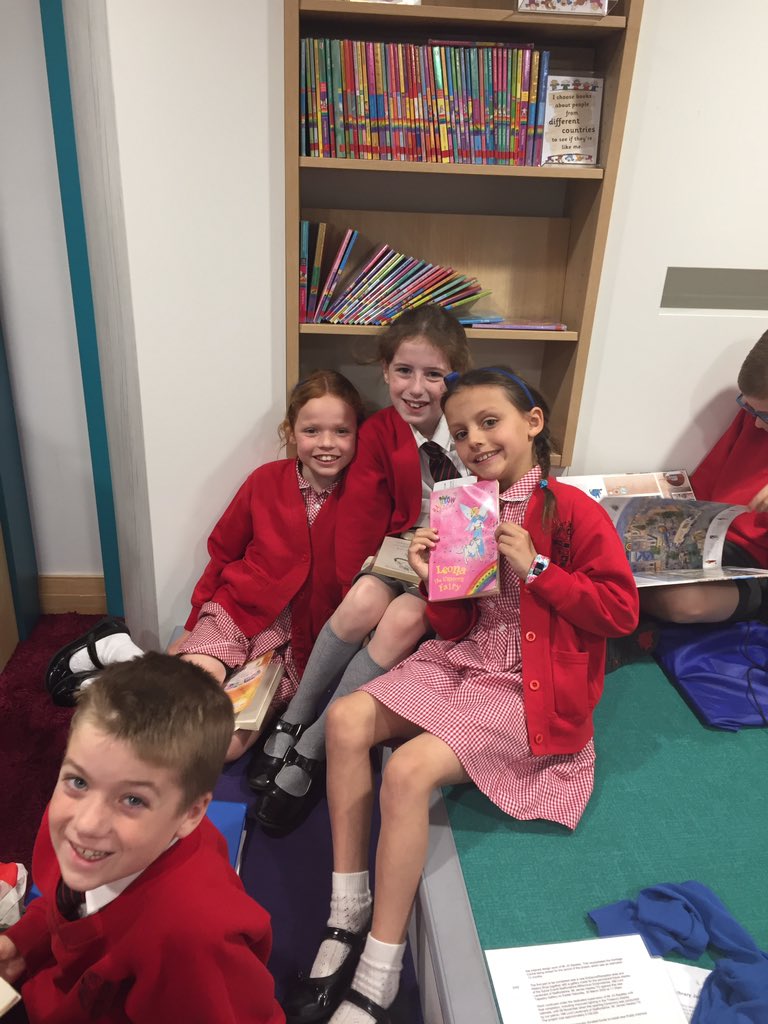 Year 6 Art
As part of their learning this half term, Year 6 have created some Viking inspired art.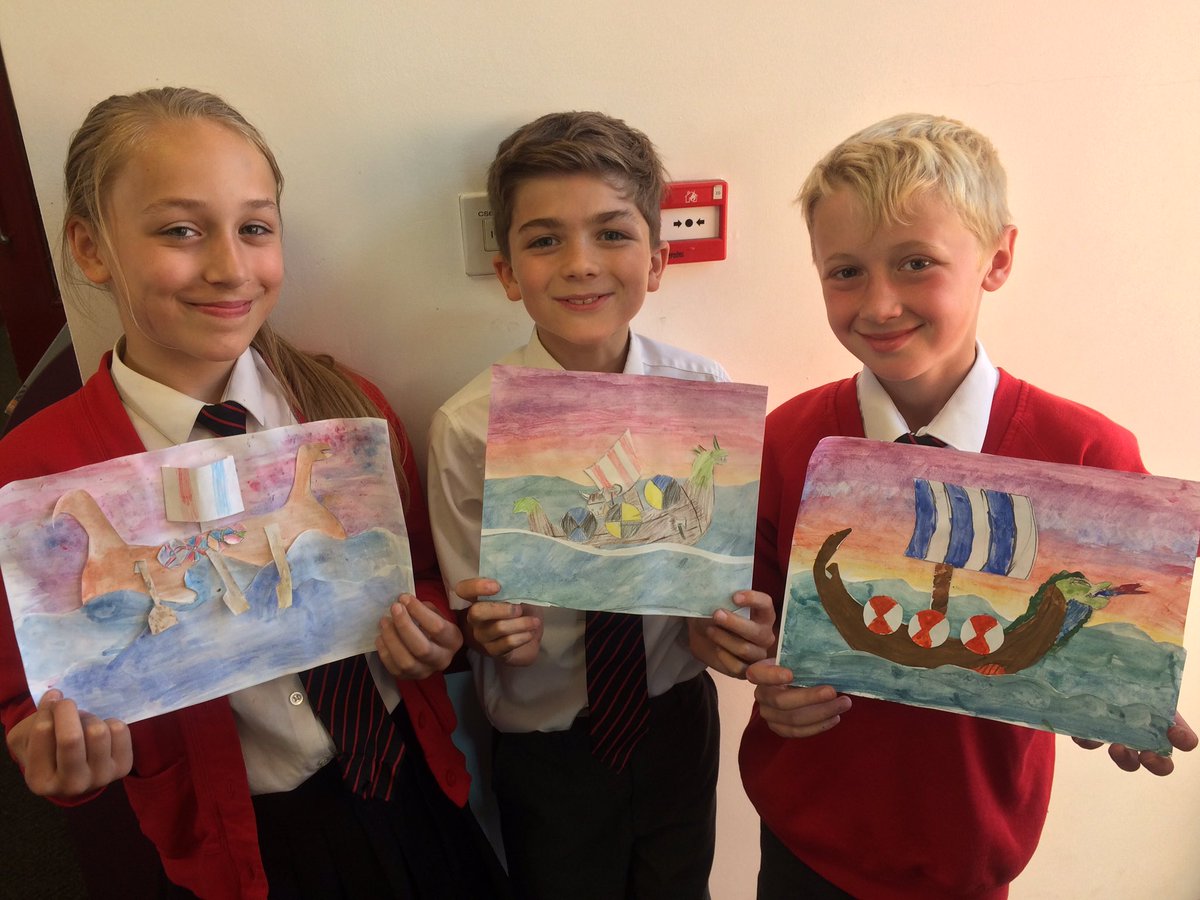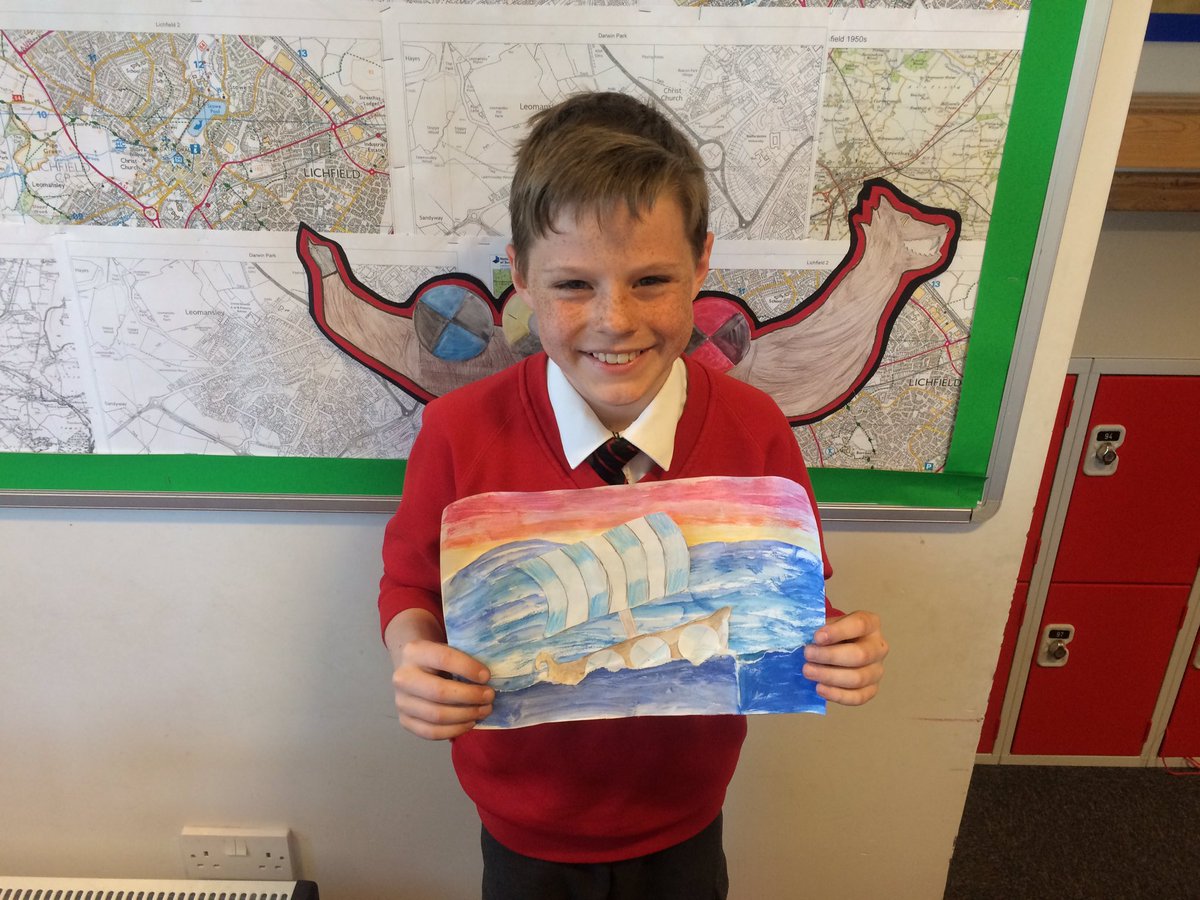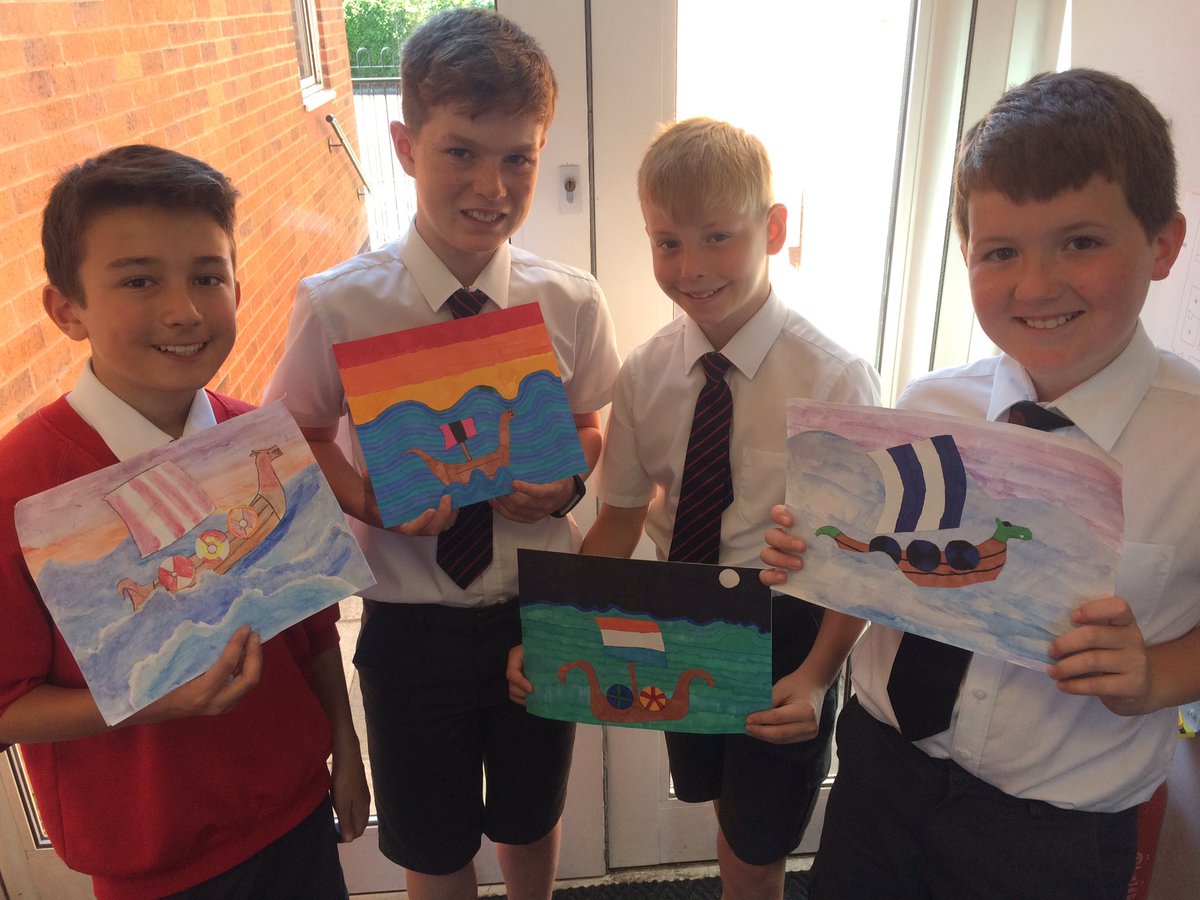 Learning in Reception
This week Reception have spent a lot of time preparing for Sports Day and even had a go at some of the events!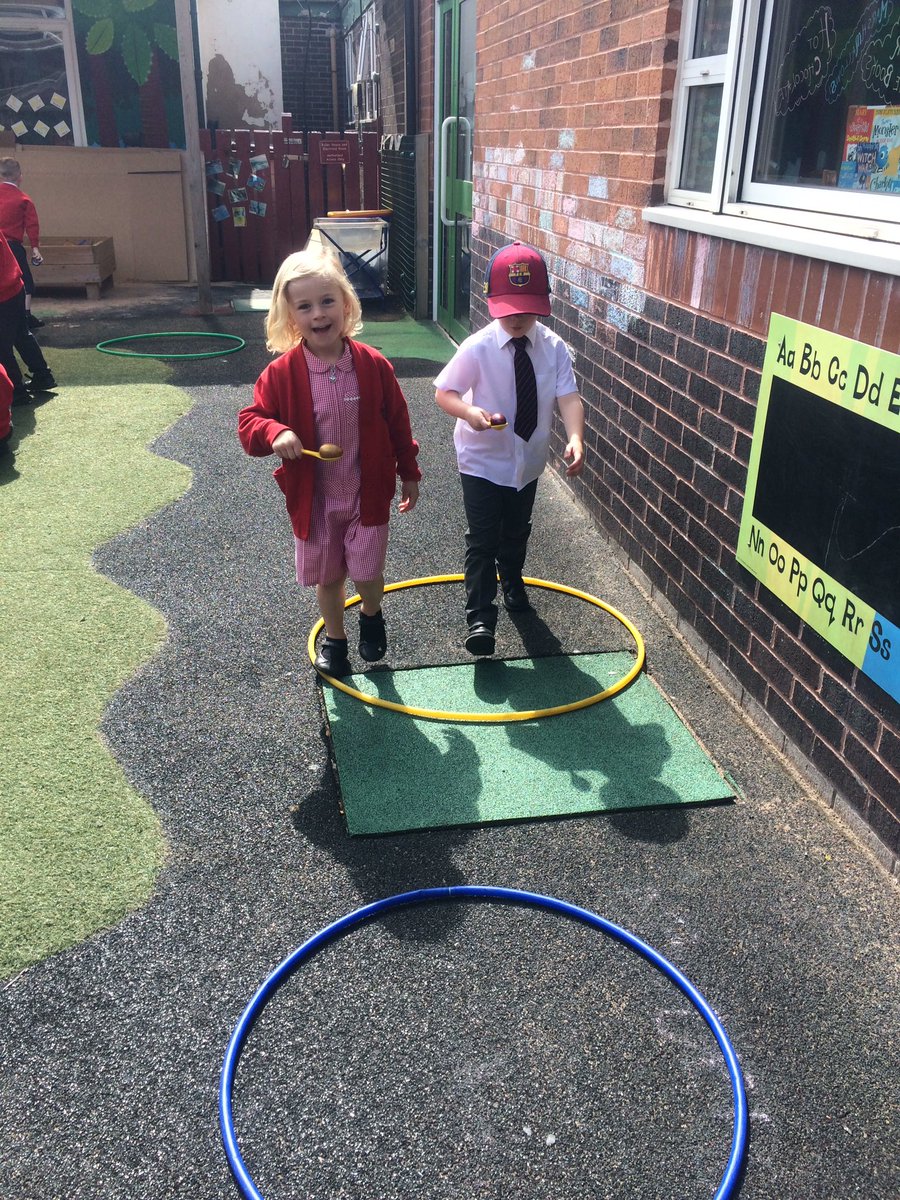 Year 5 Visit Lichfield Fire Station
On Monday Year 5 visited Lichfield Fire station where they learnt all about the different aspects of being safe both in and out of the home.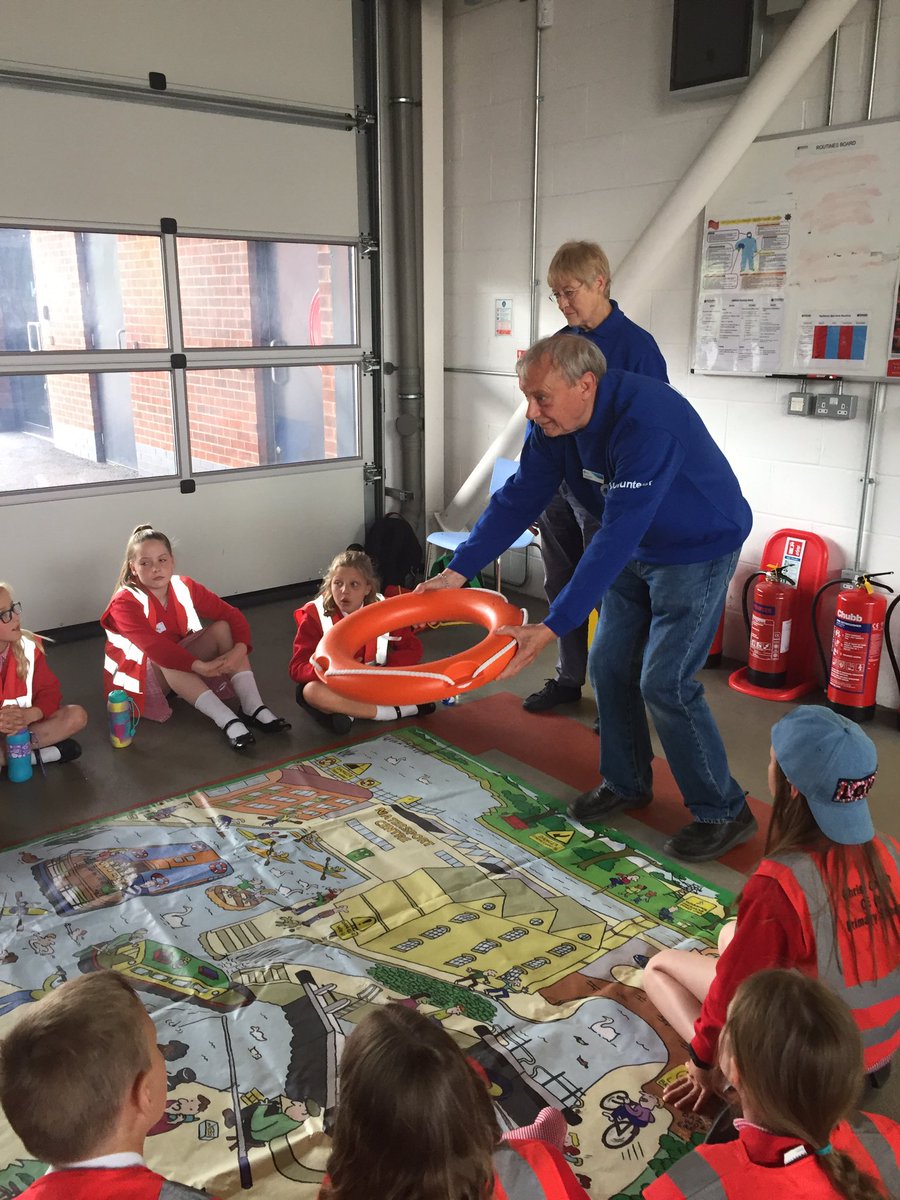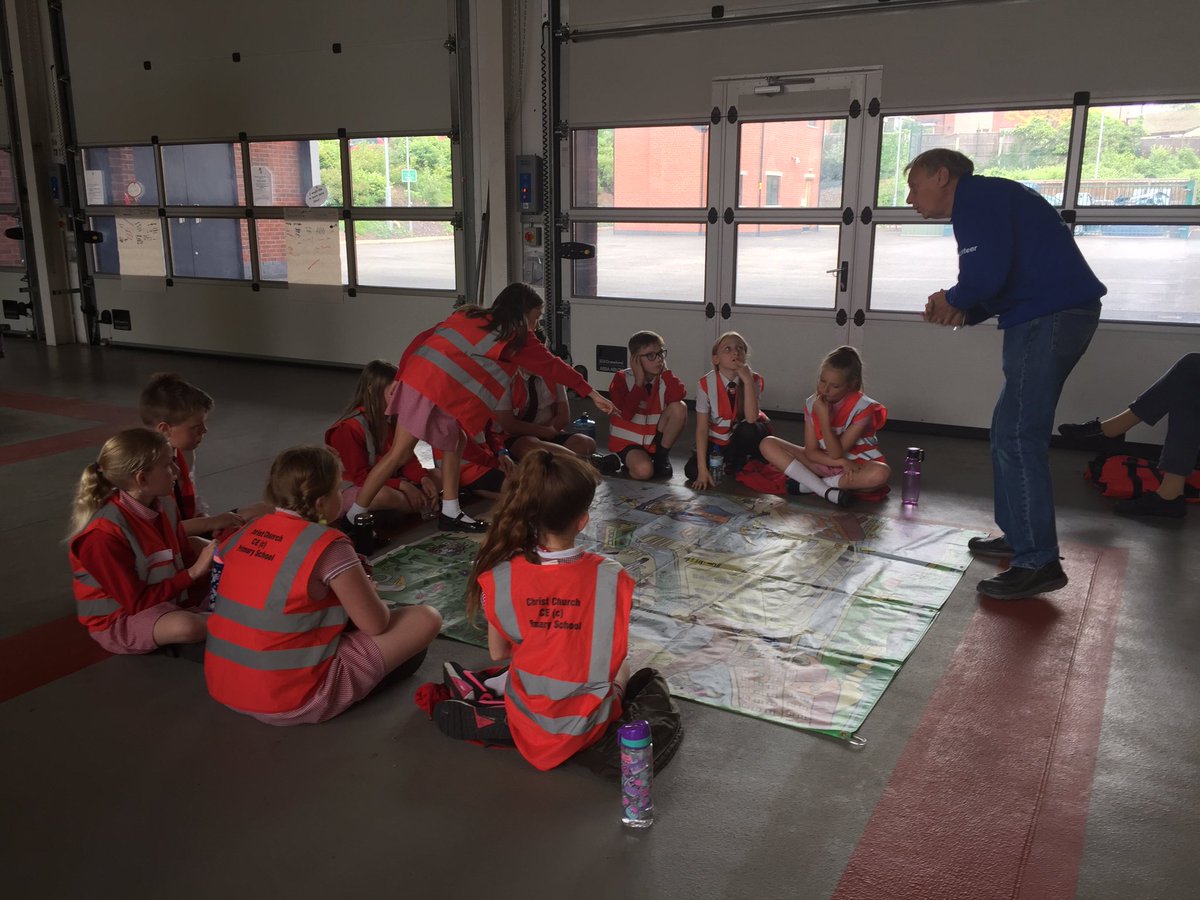 Cricket Tournament
A huge well done to the boys from Year 5 and Year 6 who took part in a cricket tournament this week at Hammerwich Cricket Club. What a brilliant team they were! The boys played brilliantly and manged to reach the semi-finals.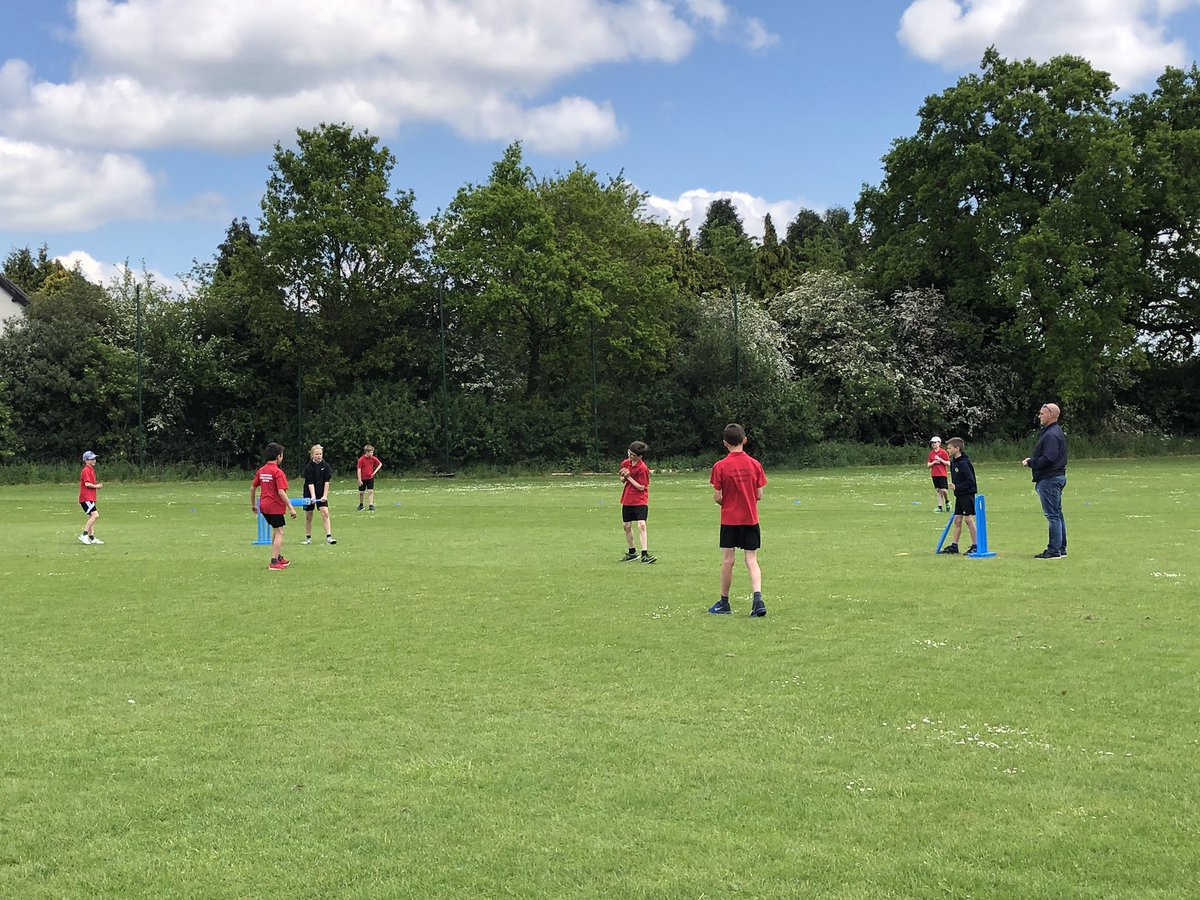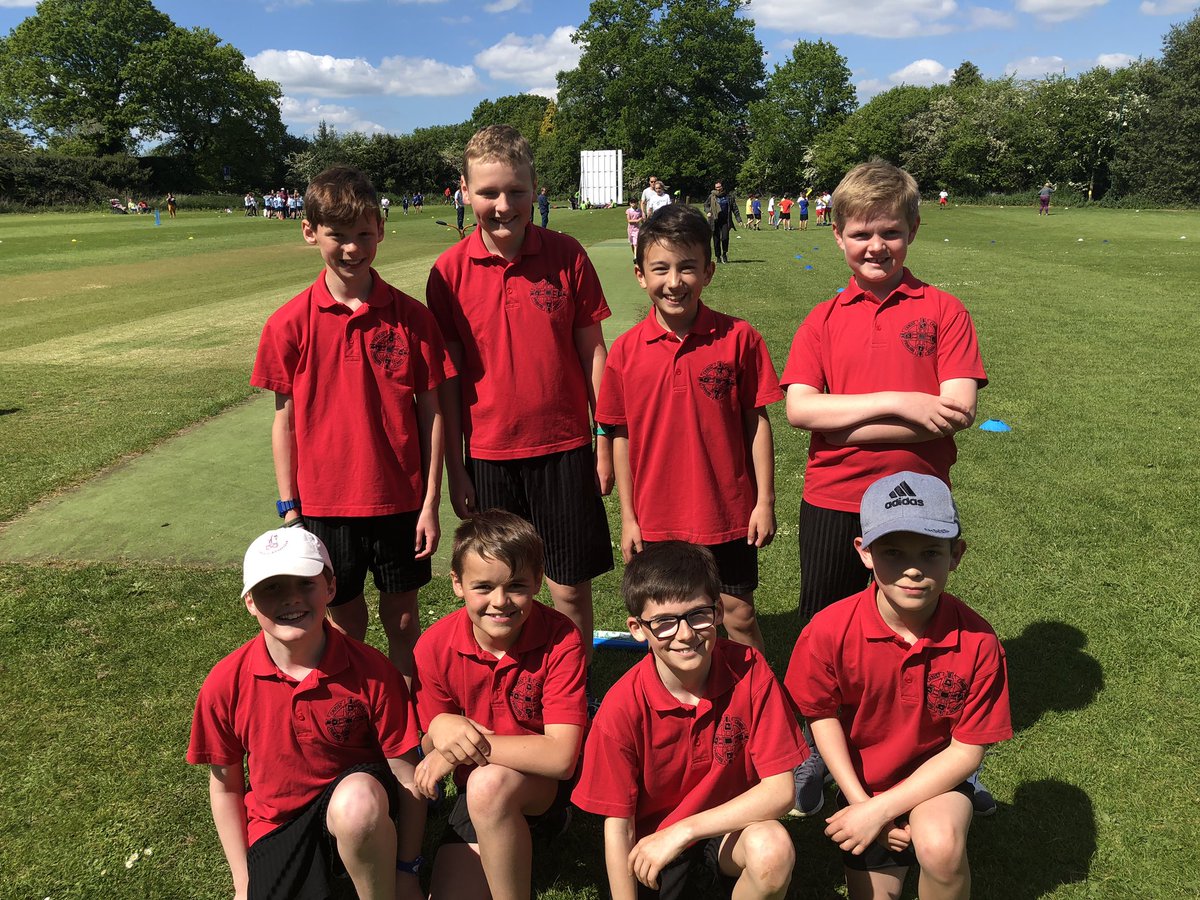 Christ Church in Bloom
This week we have been blown away by the amount of plants that have been brought into school for our Christ Church in Bloom competition. Thank you to everyone who has contributed.
Planting has started and our beds are beginning to take shape.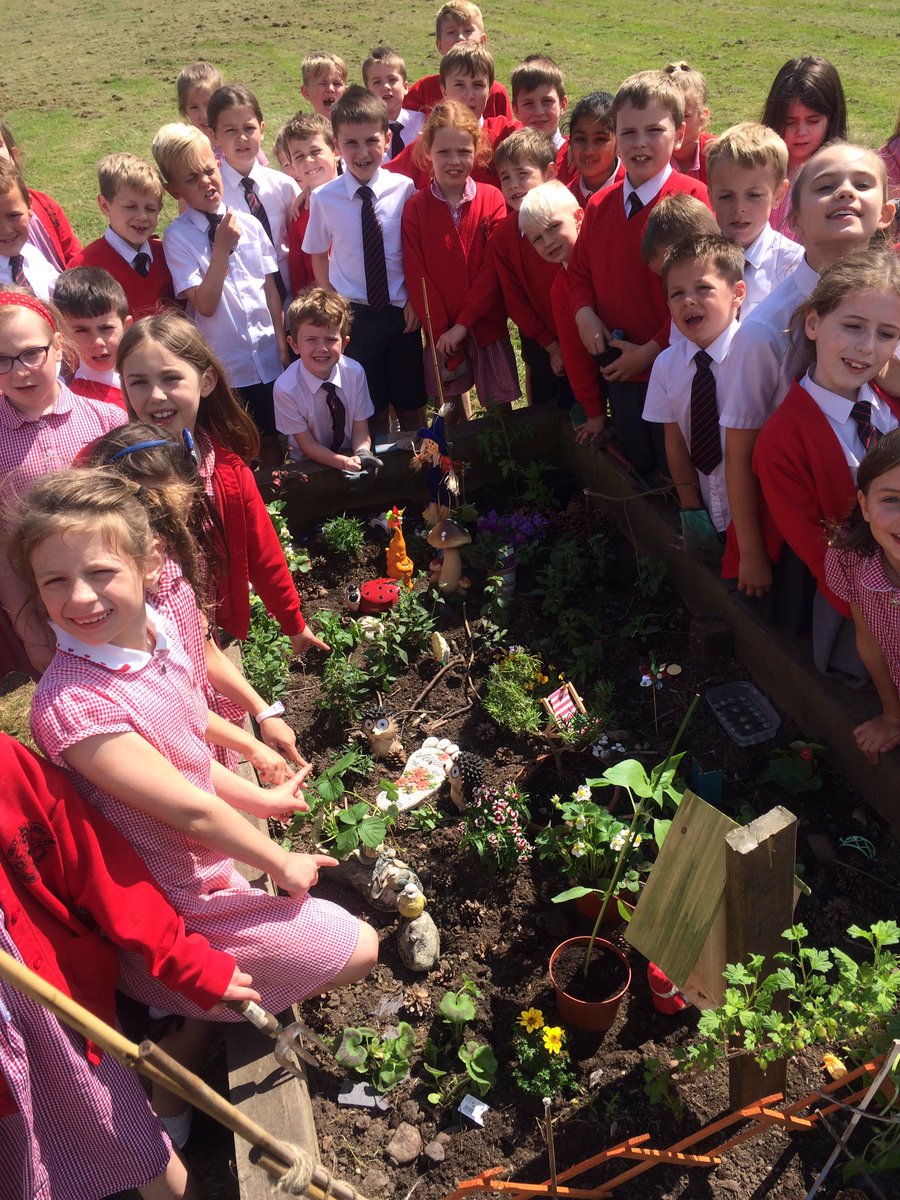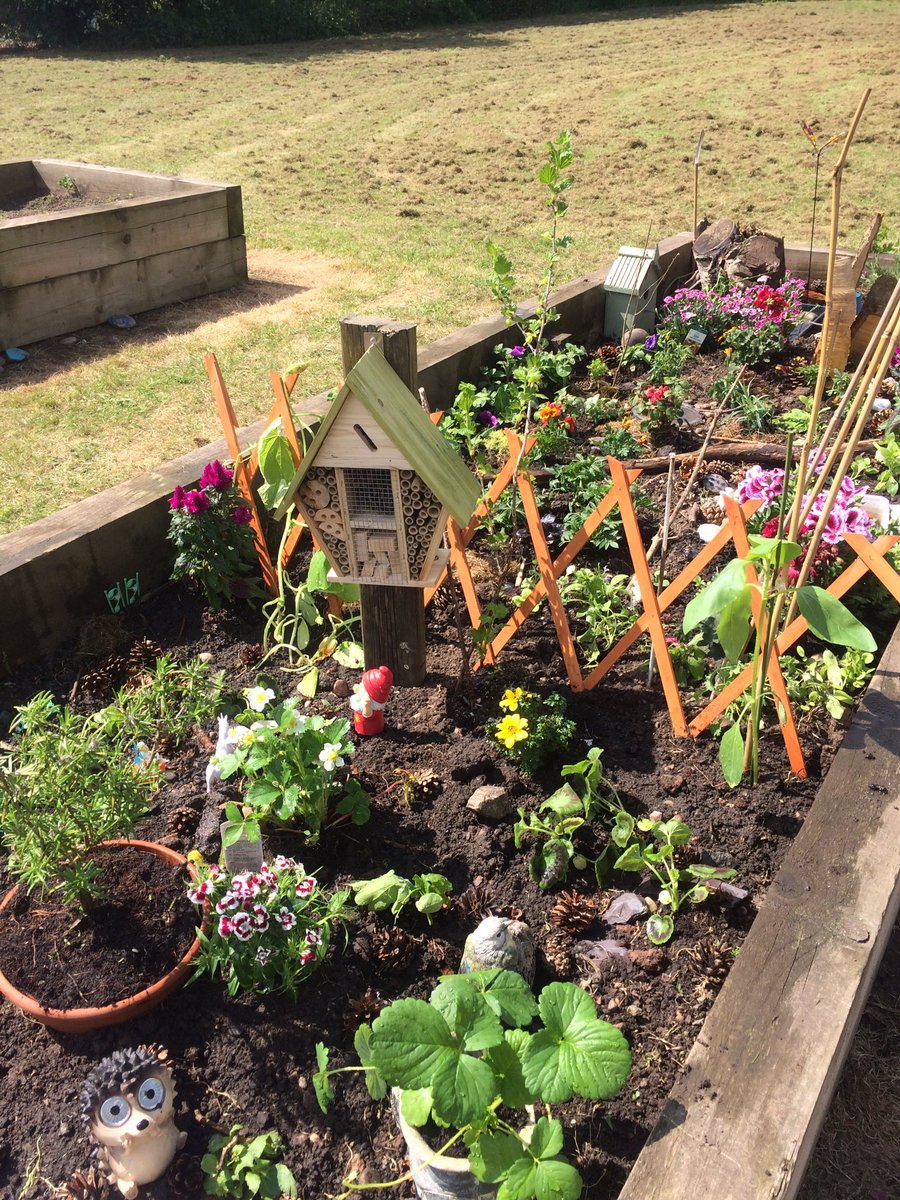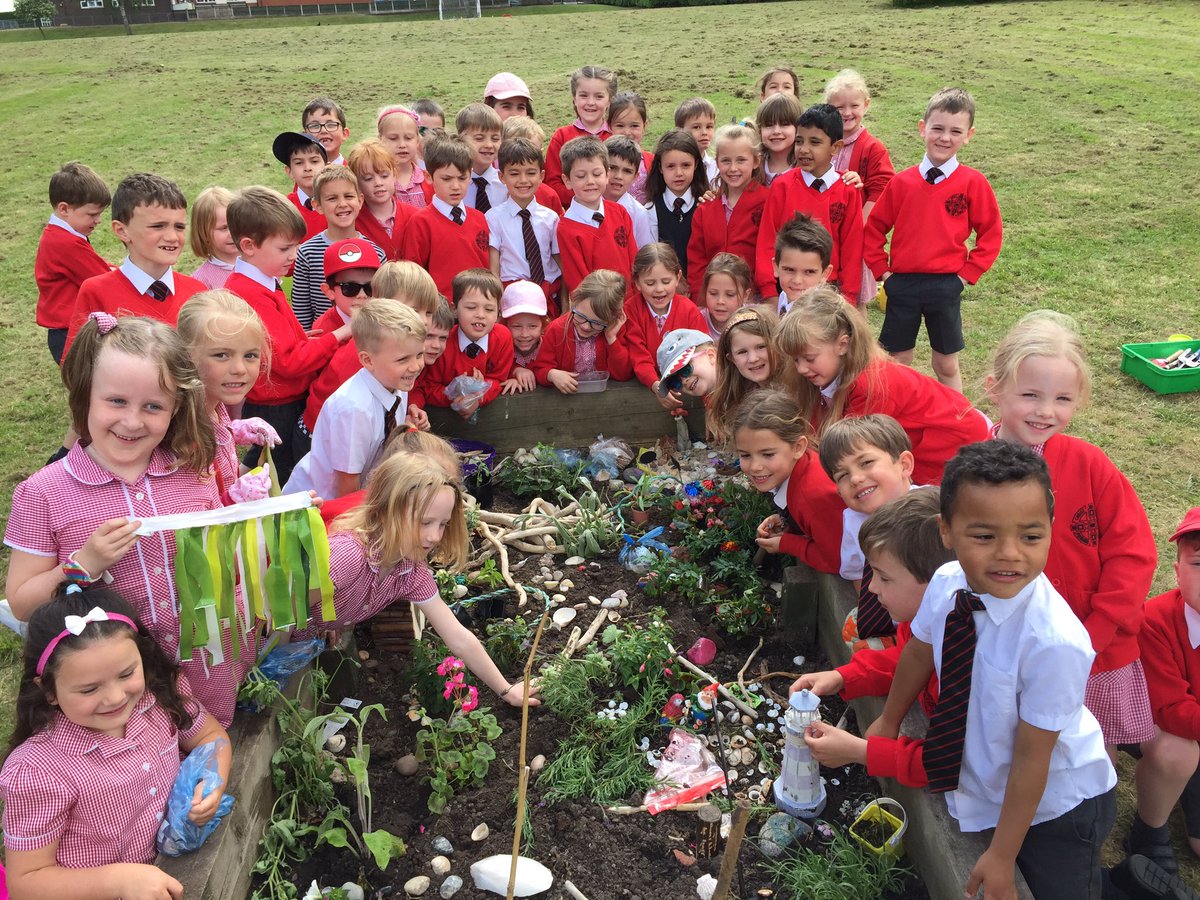 Year 4 Projects
Over the last few weeks Year 4 have been busy working on their dinosaur creations. Look how wonderful they are!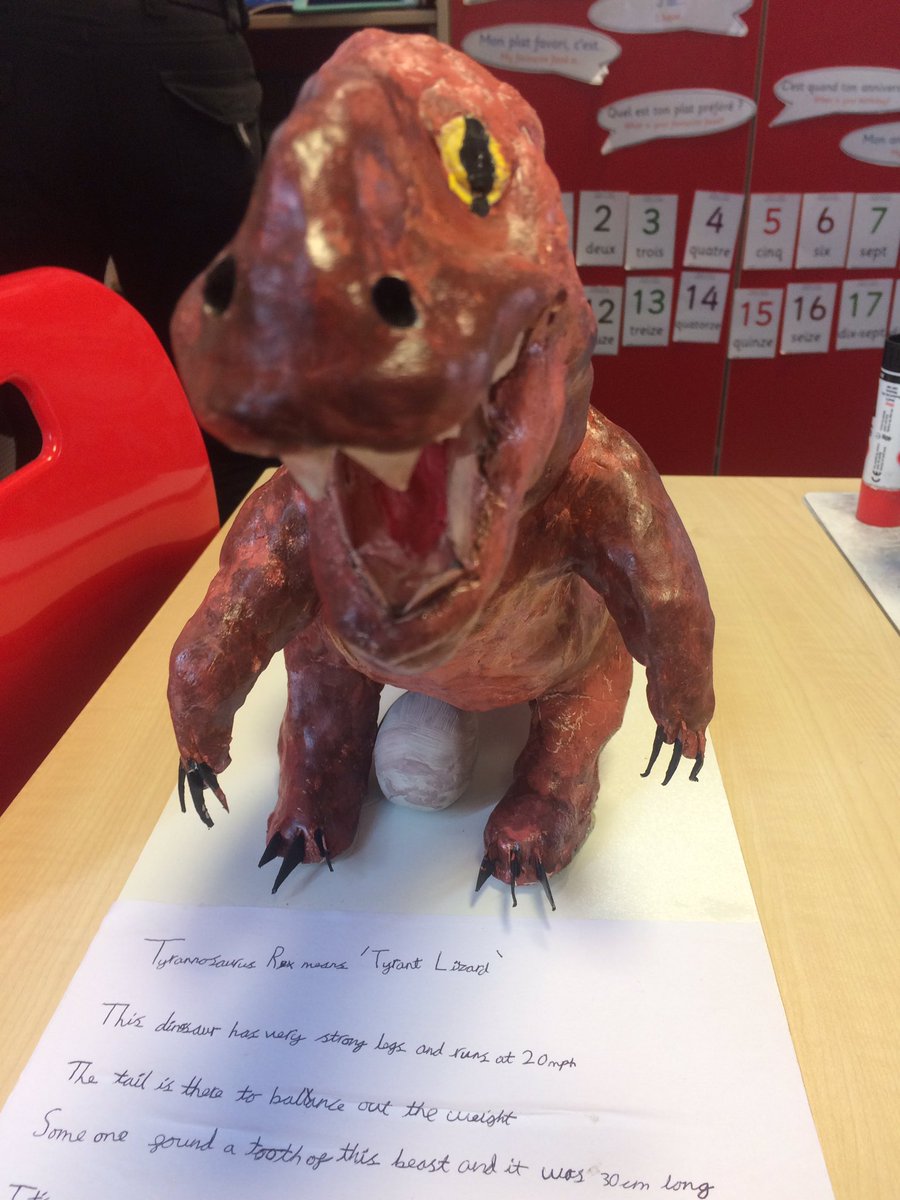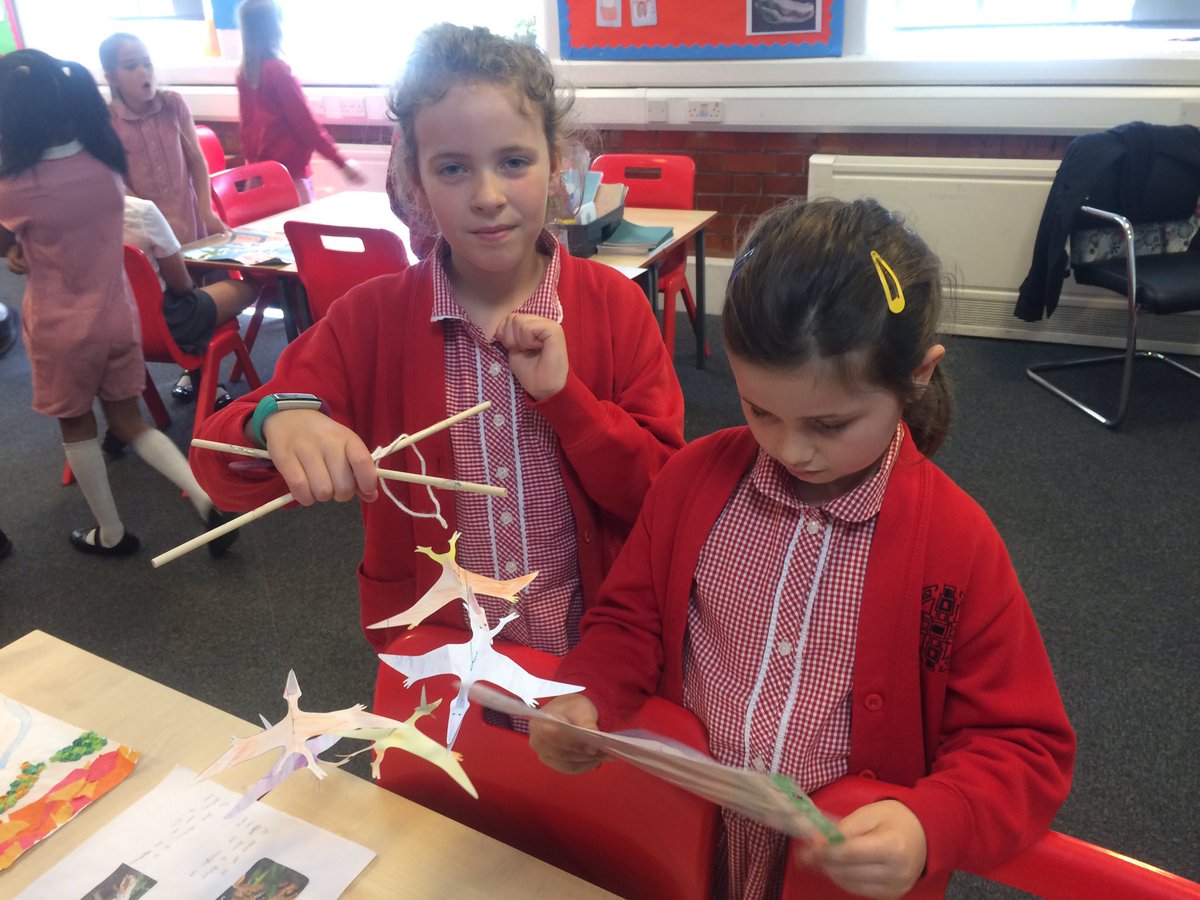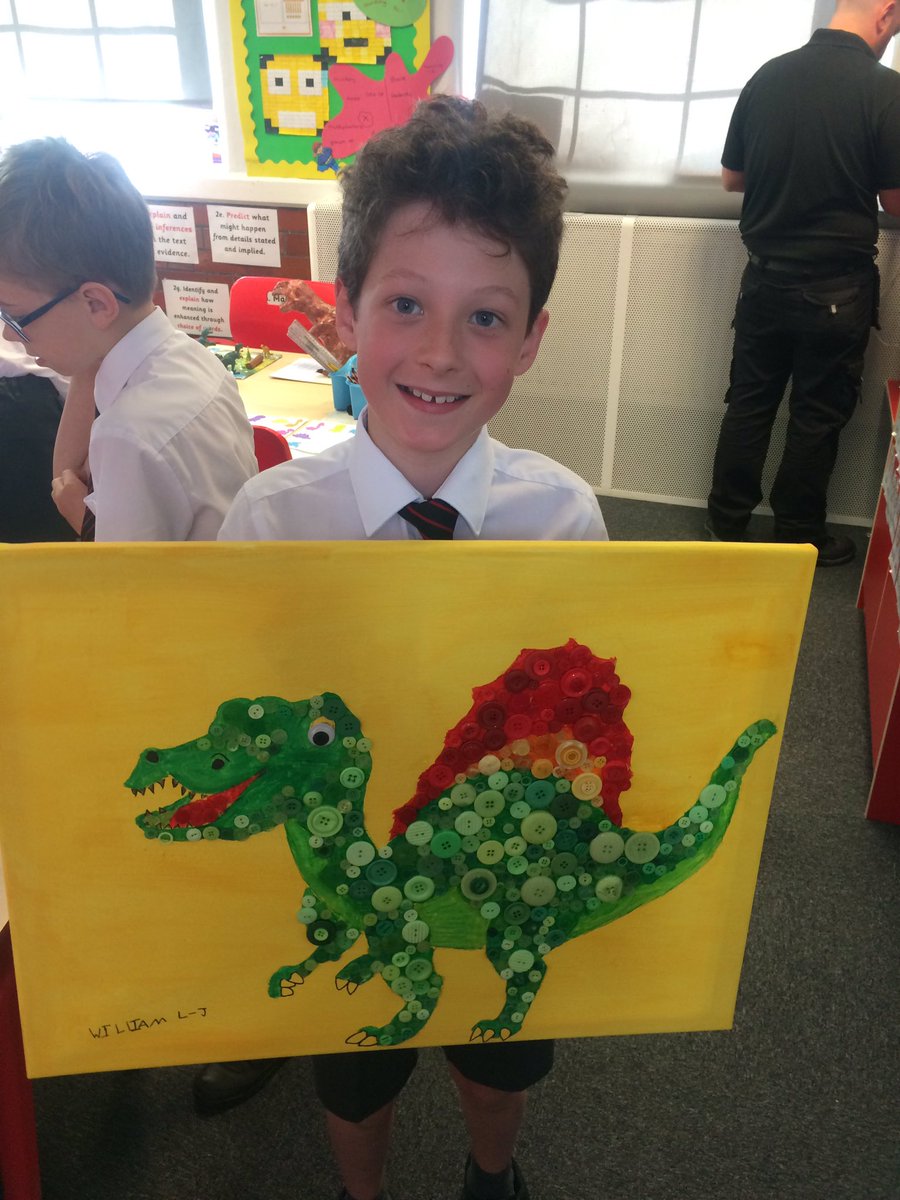 Week beginning 13th May
Science in Year 3
Year 3 have explored the human body this week, learning all about the bones and muscles we have.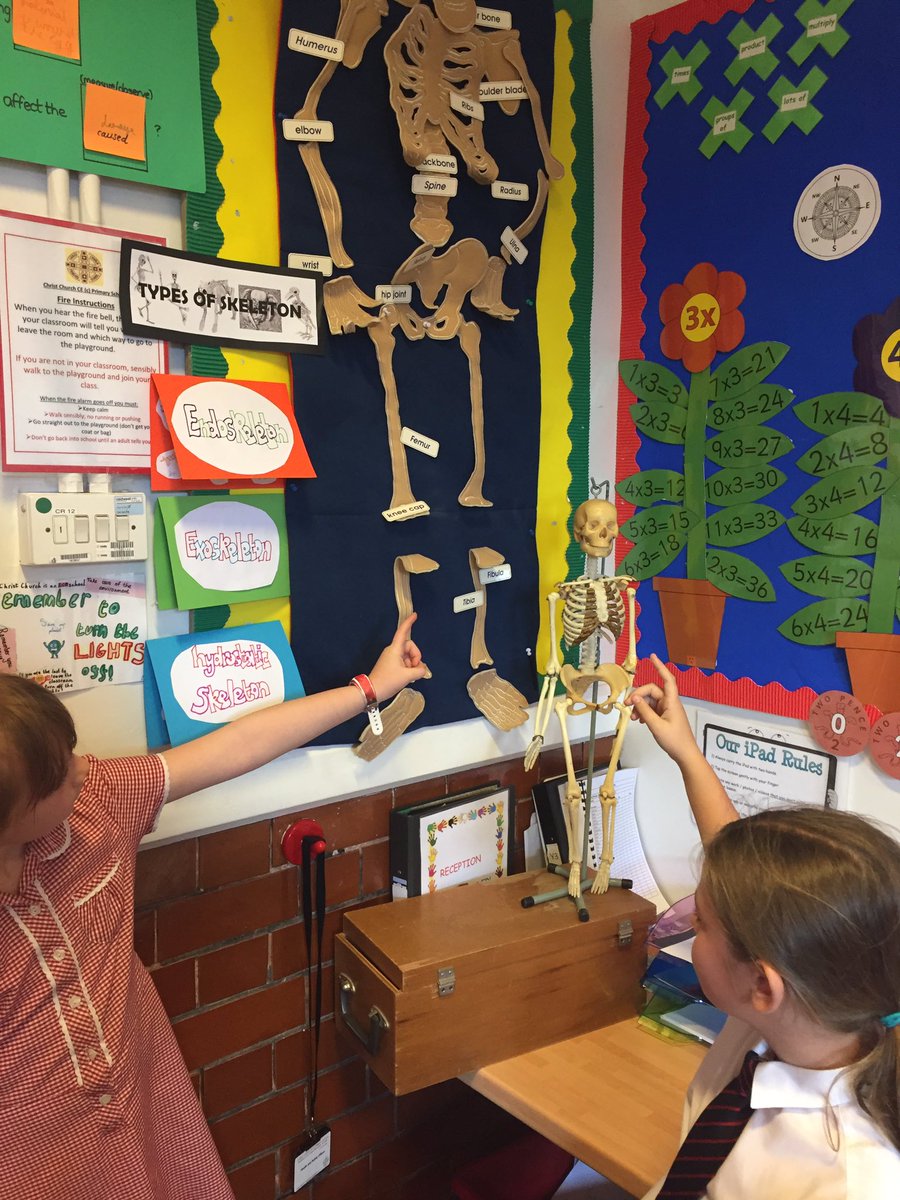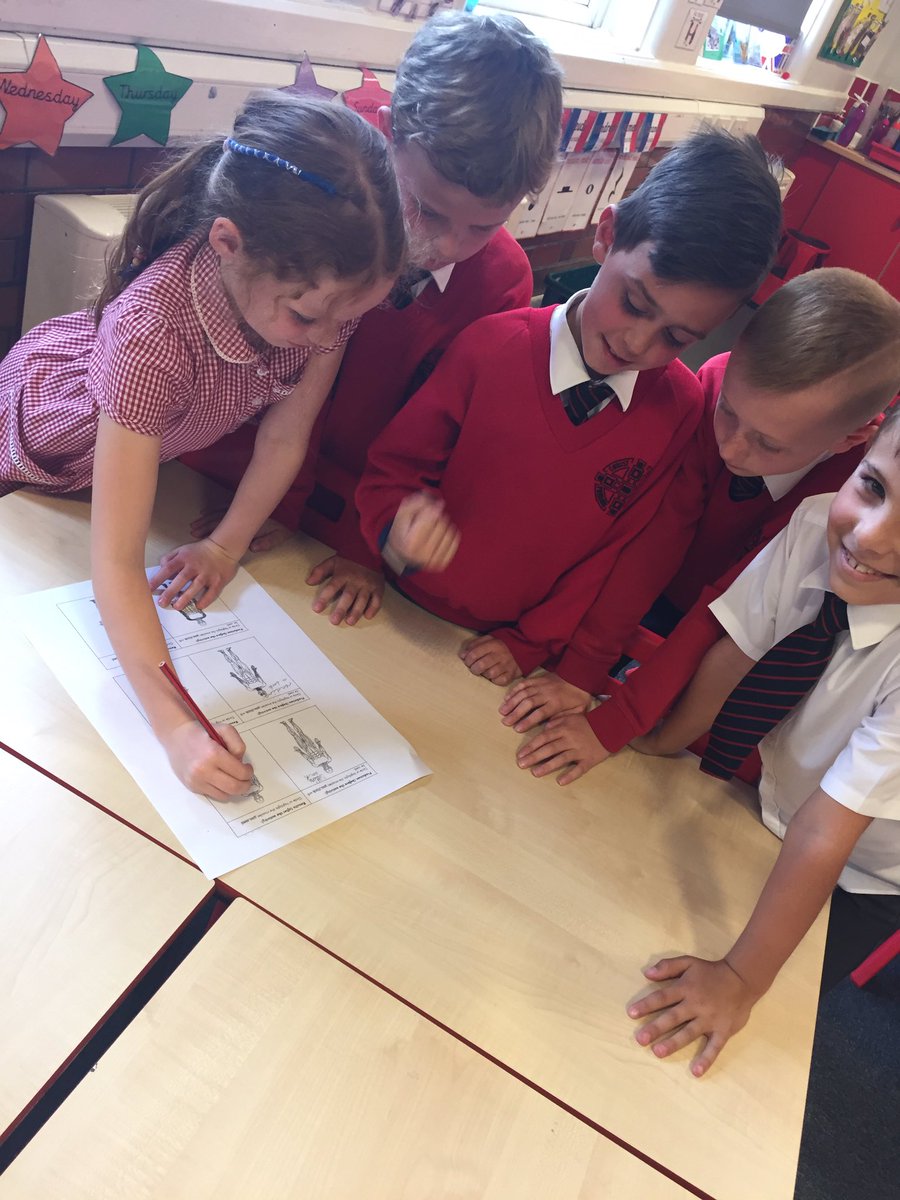 Rounders in Year 6
After some very busy and challenging mornings, Year 6 relaxed by playing rounders on the school field.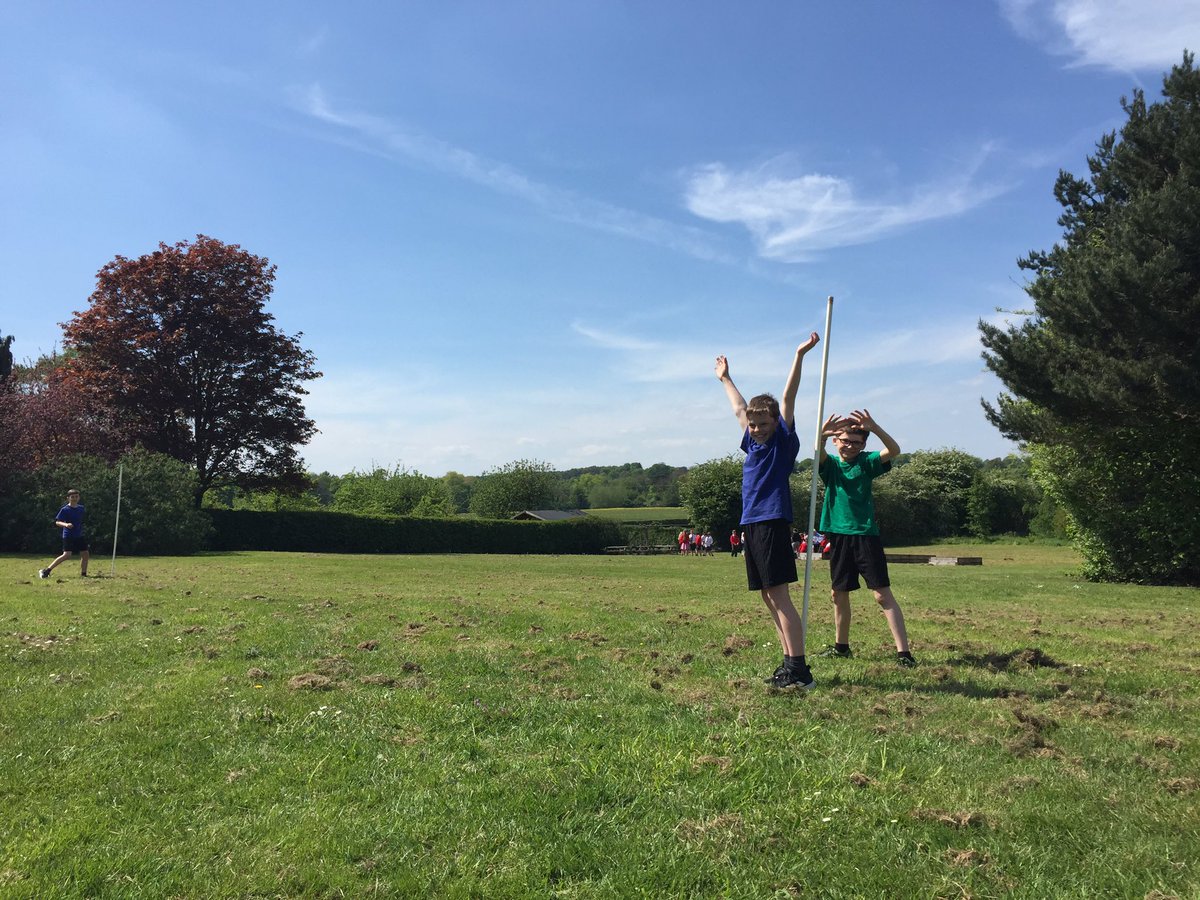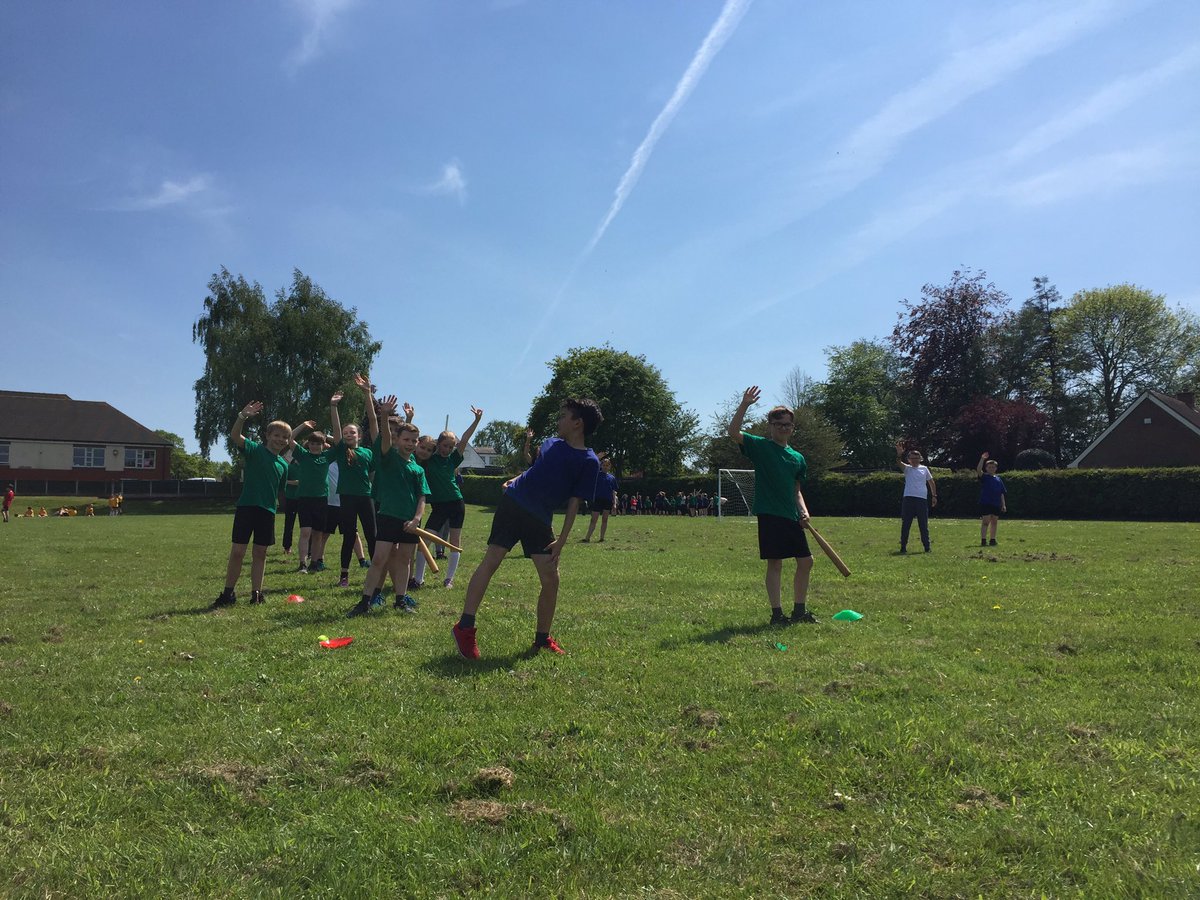 Problem Solving in Year 1
Year 1 have been using their maths skills to identify and solve problems with different coins this week.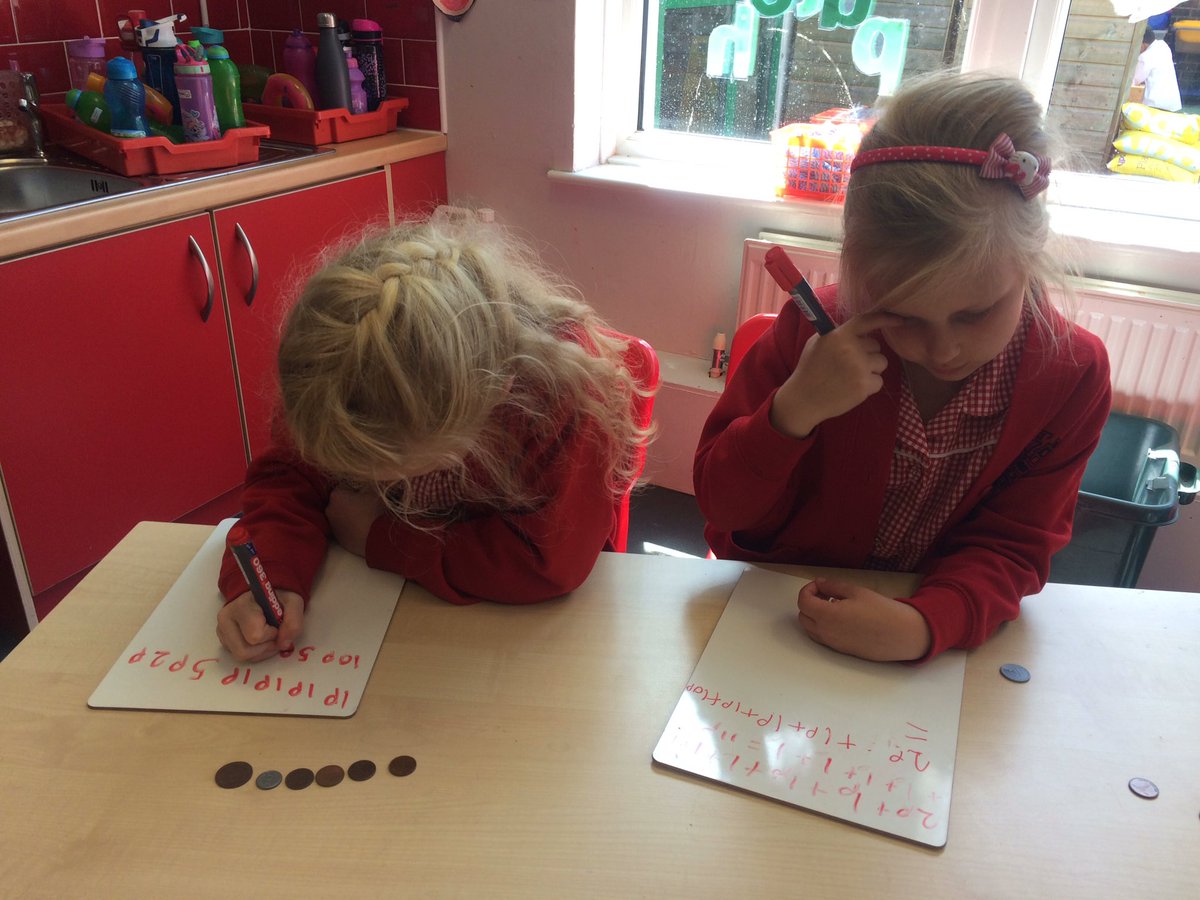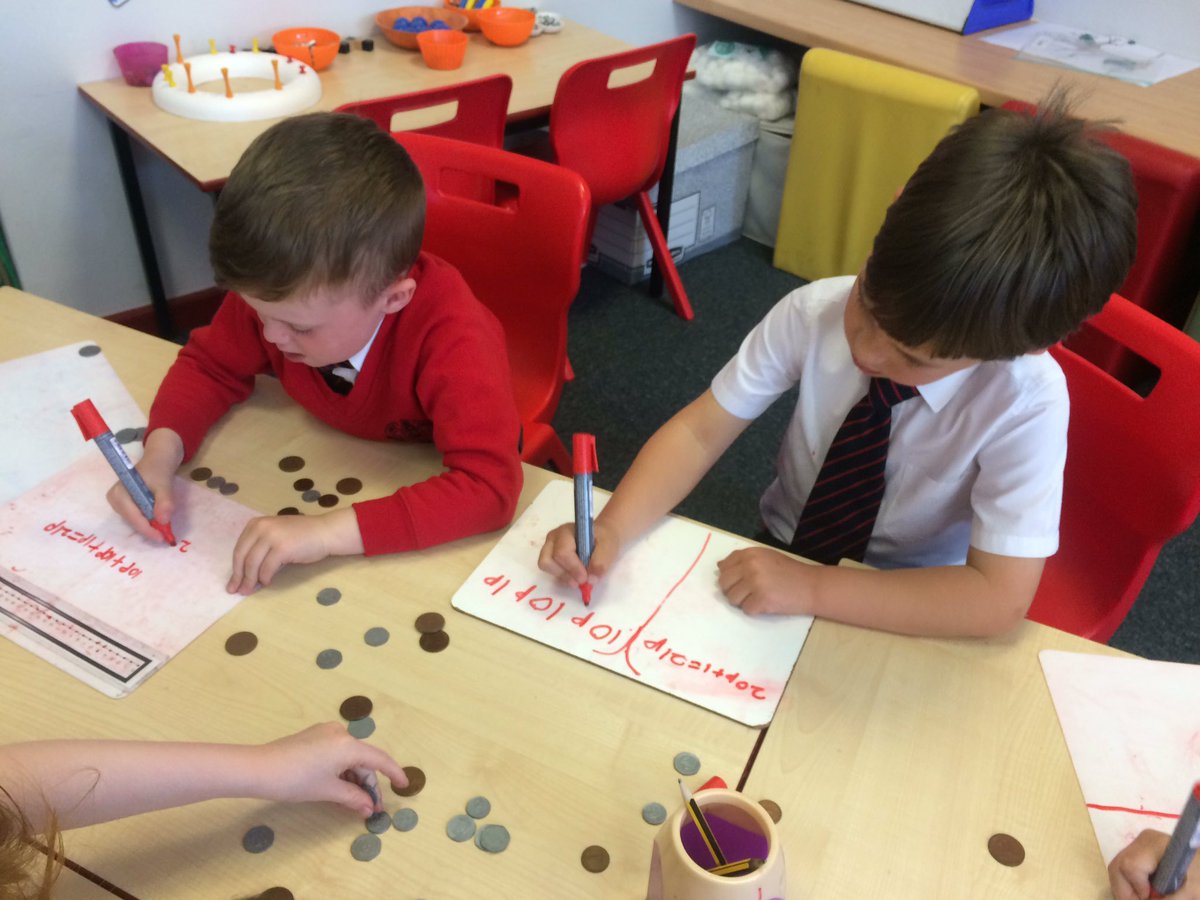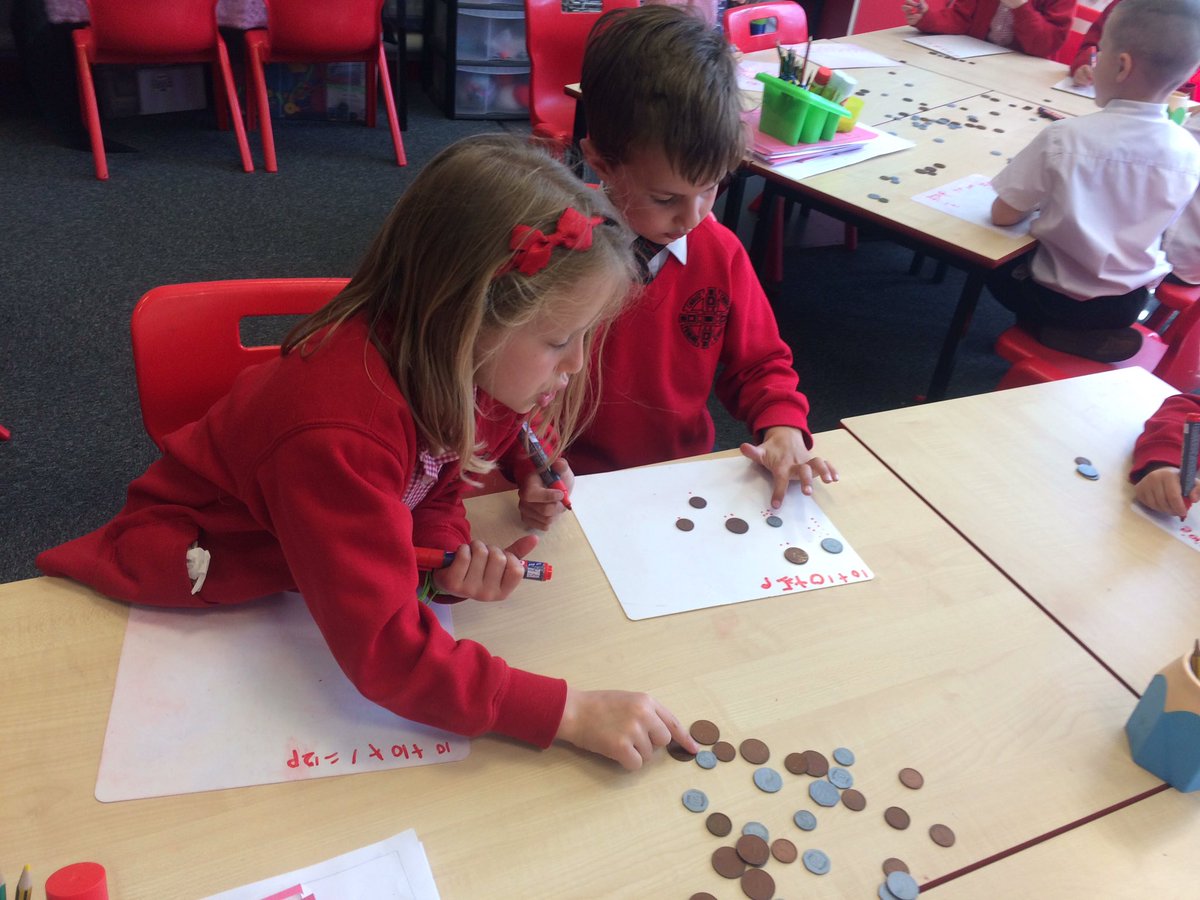 Year 2 Grammar
This week Year 2 have been busy learning all about different word classes. The children really impressed us with their fantastic knowledge!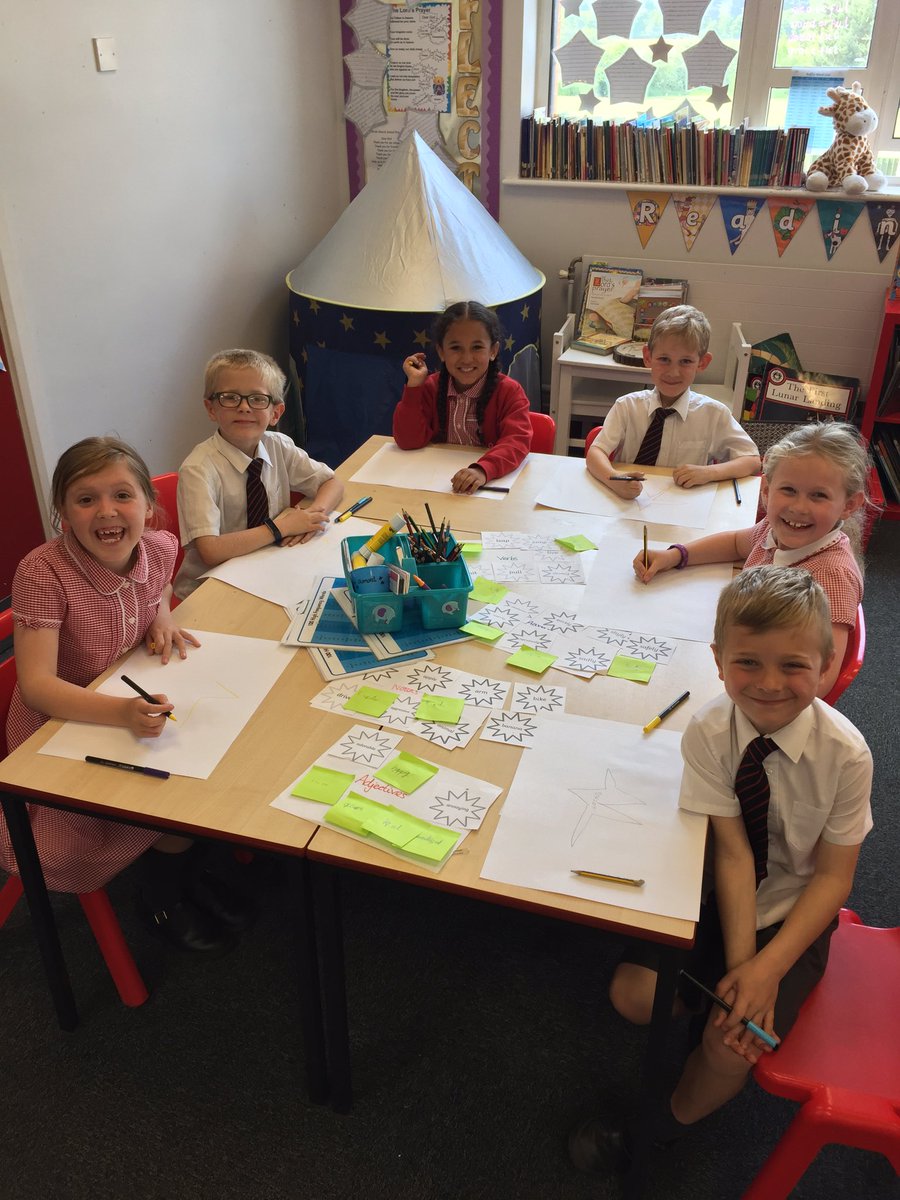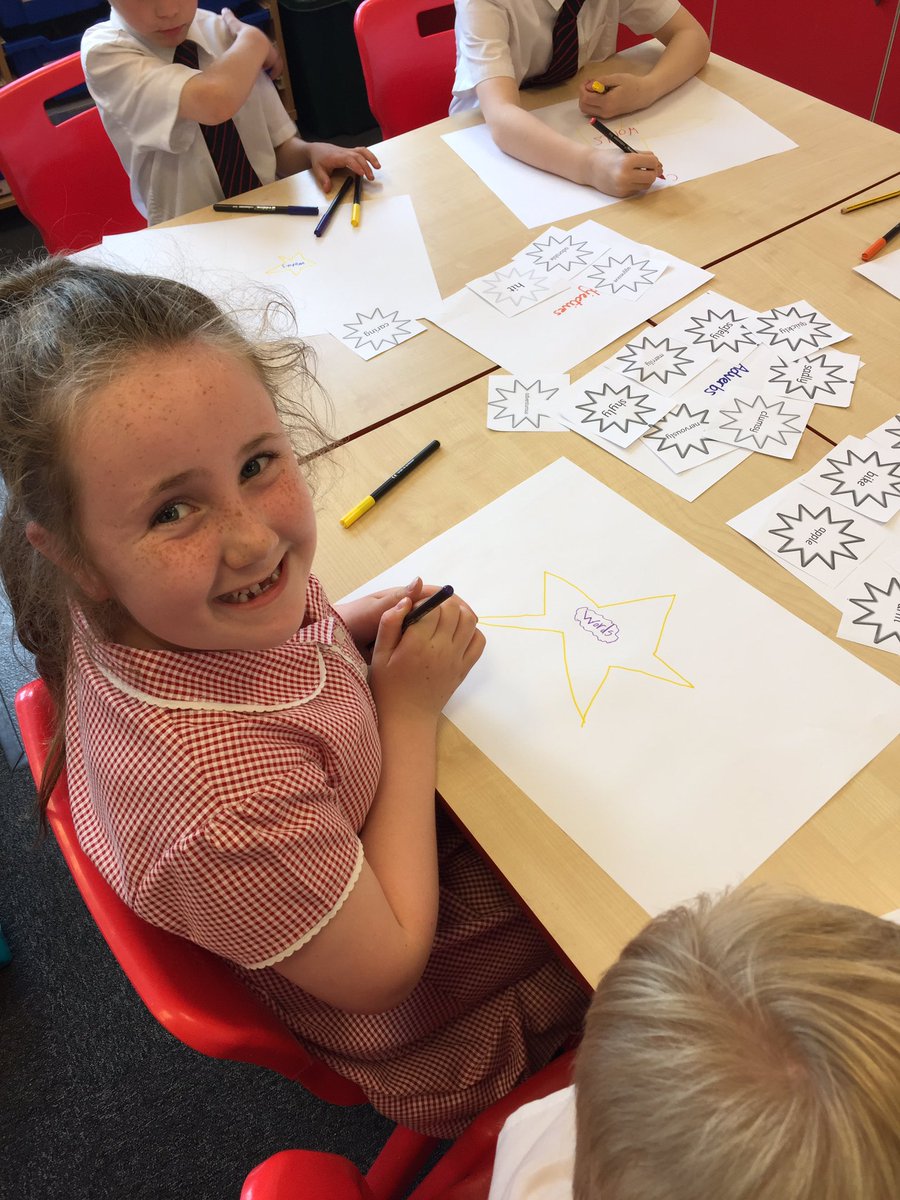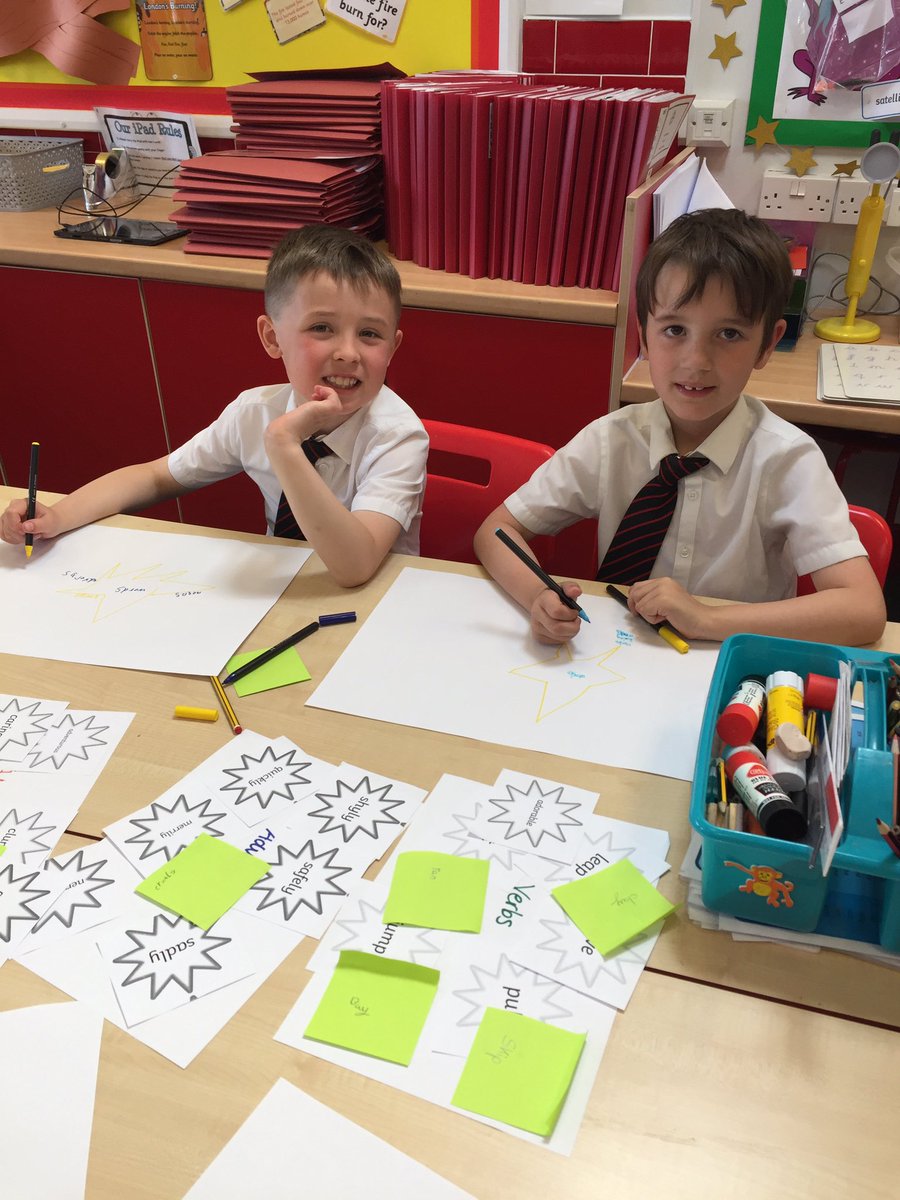 Year 6 post-SATs treat
After a week of SATs, Year 6 were surprised with a tasty treat on Friday morning - delicious sausage sandwiches made by our wonderful kitchen staff.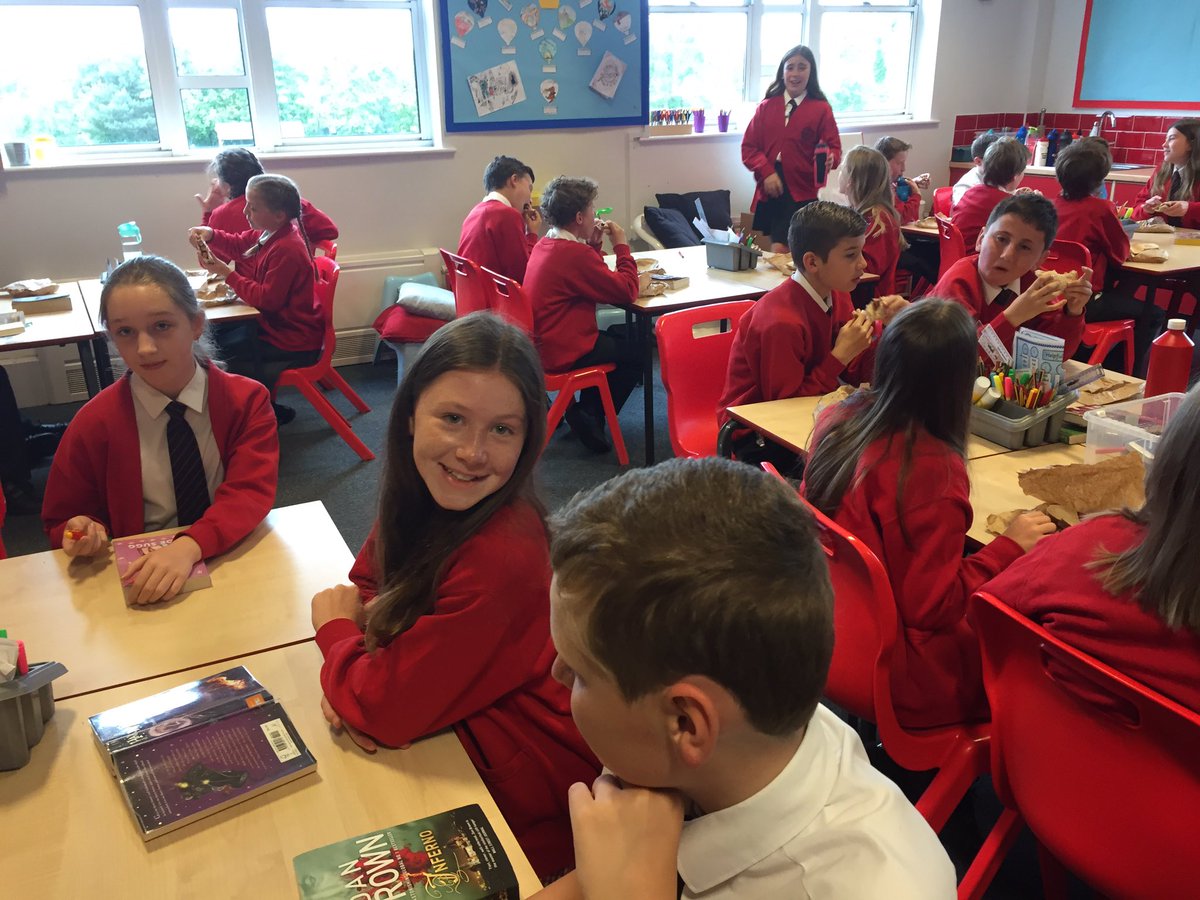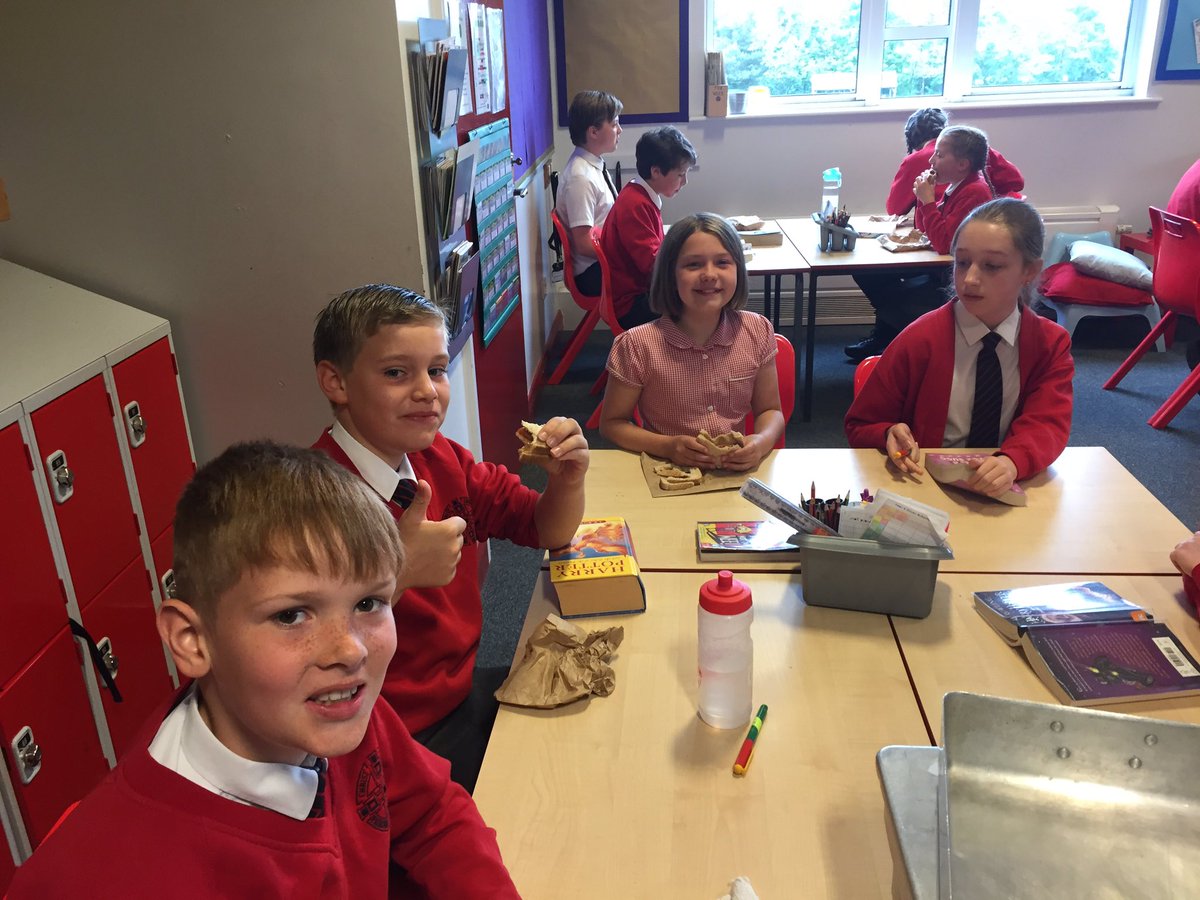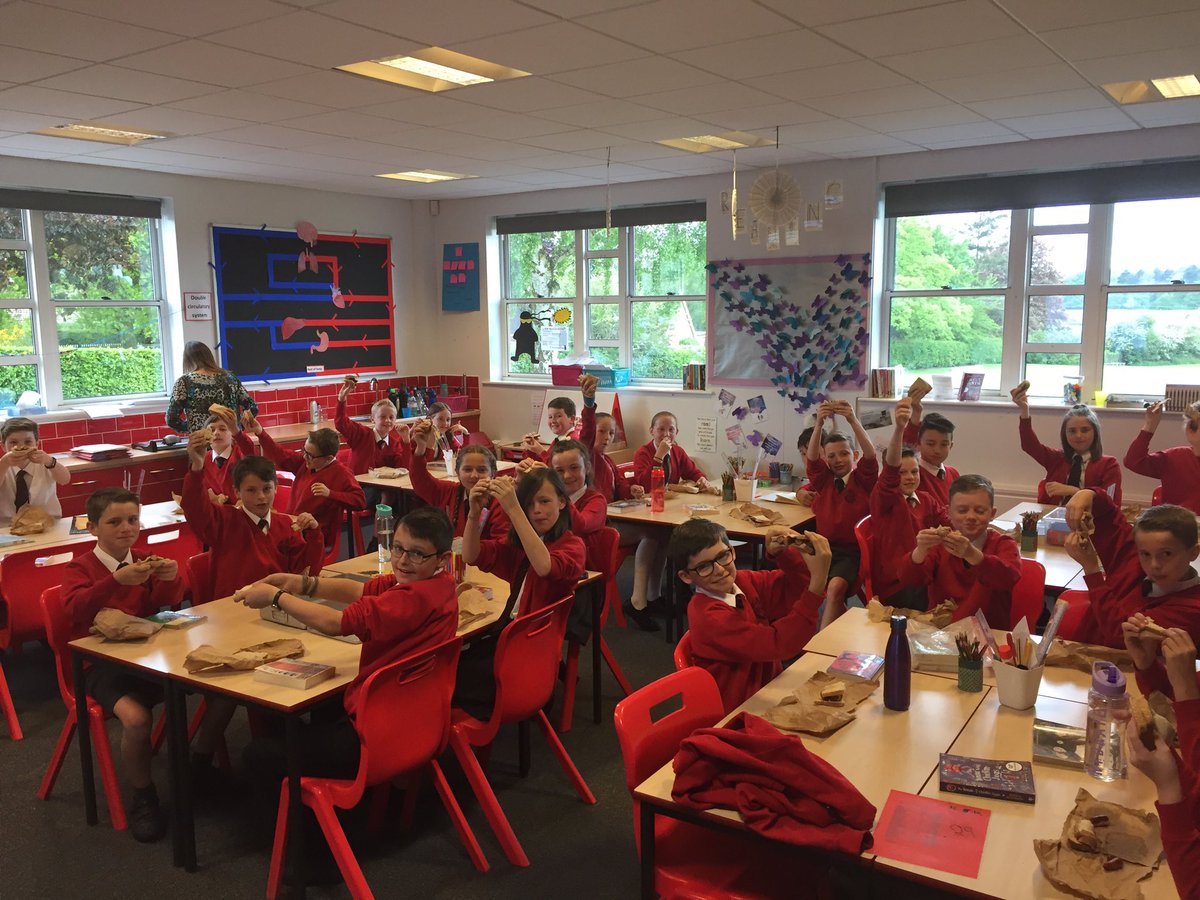 Reception Big Question
This week Reception have discovered their brand new Big Question - Why can't an elephant be a pet? The children can't wait to explore this further over the coming weeks!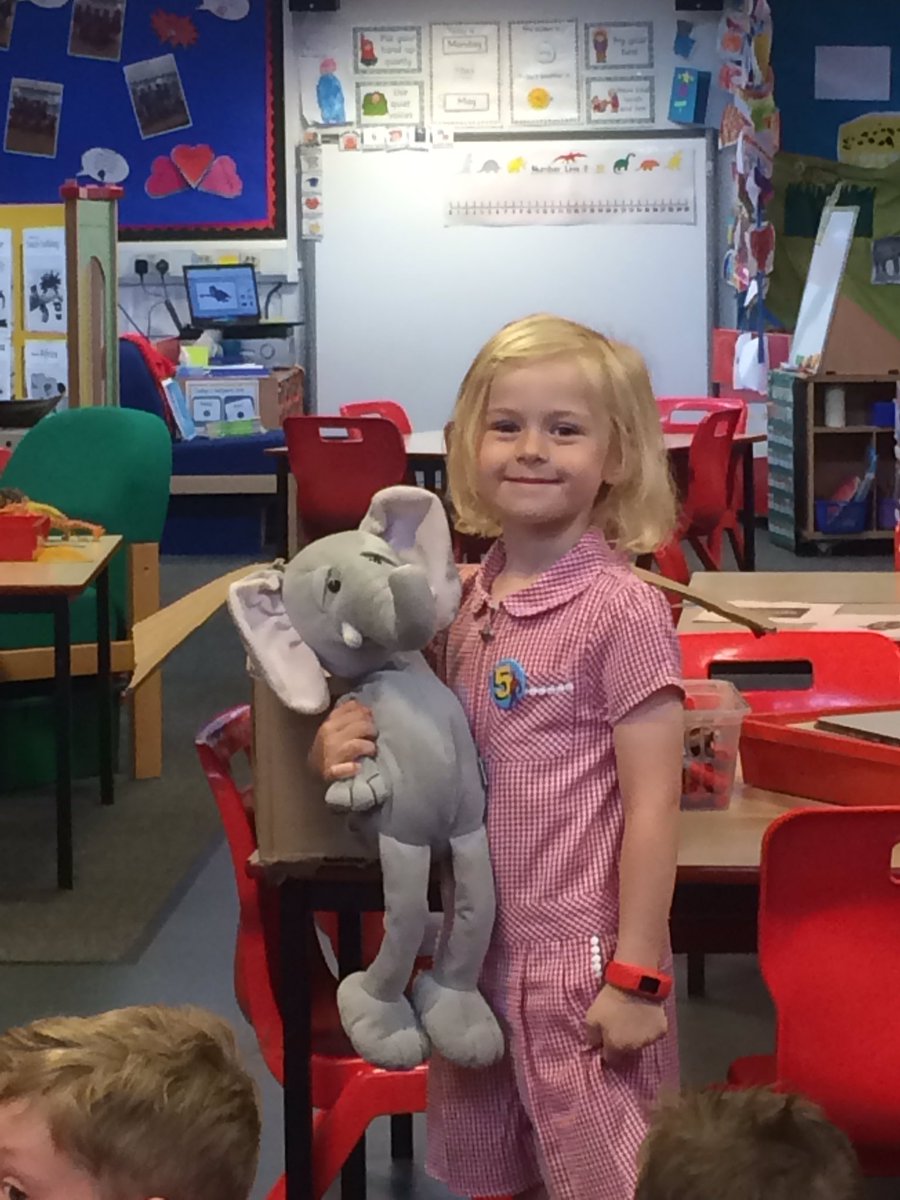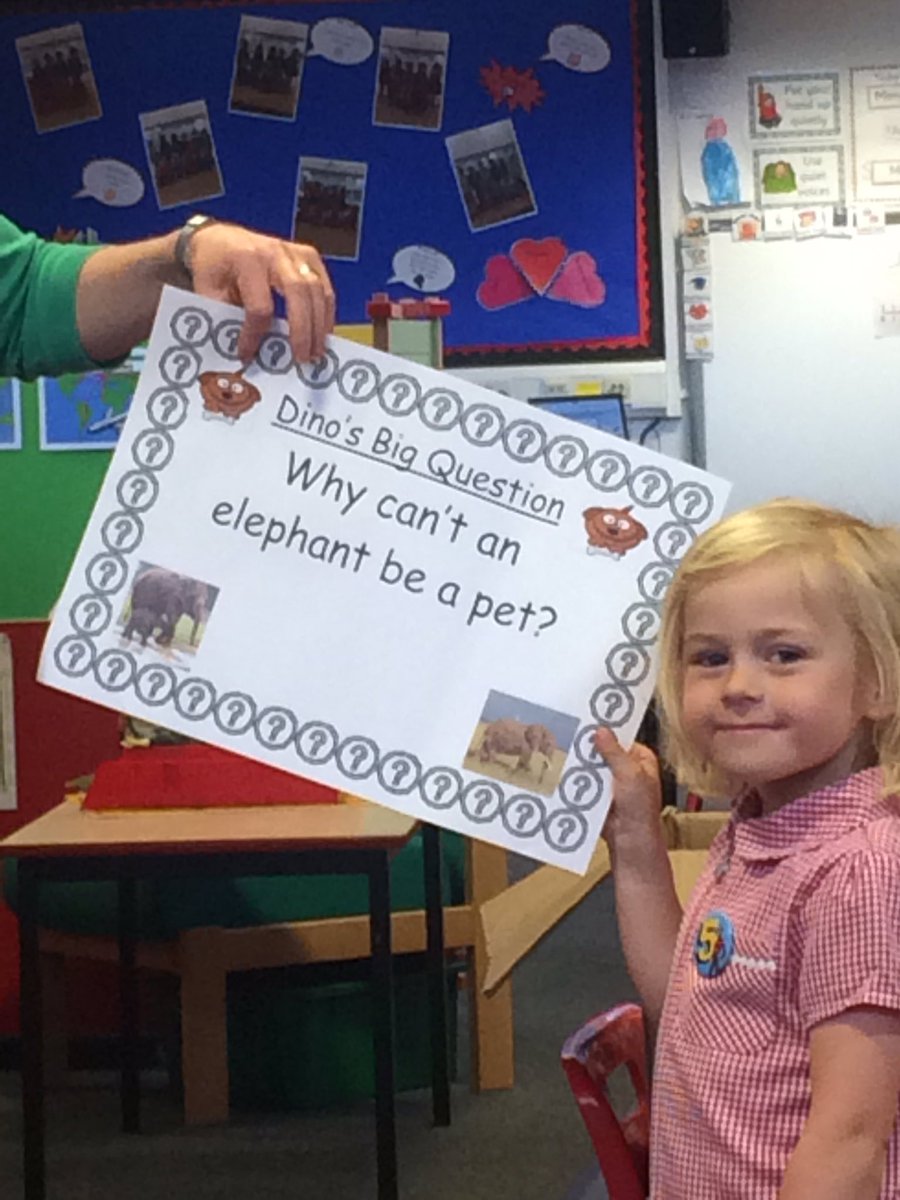 Writer of the Week
Once again, we have been extremely impressed by the wonderful writing in school. The work below has been displayed around school and all of these children will receive a certificate and a special 'smiggle' prize.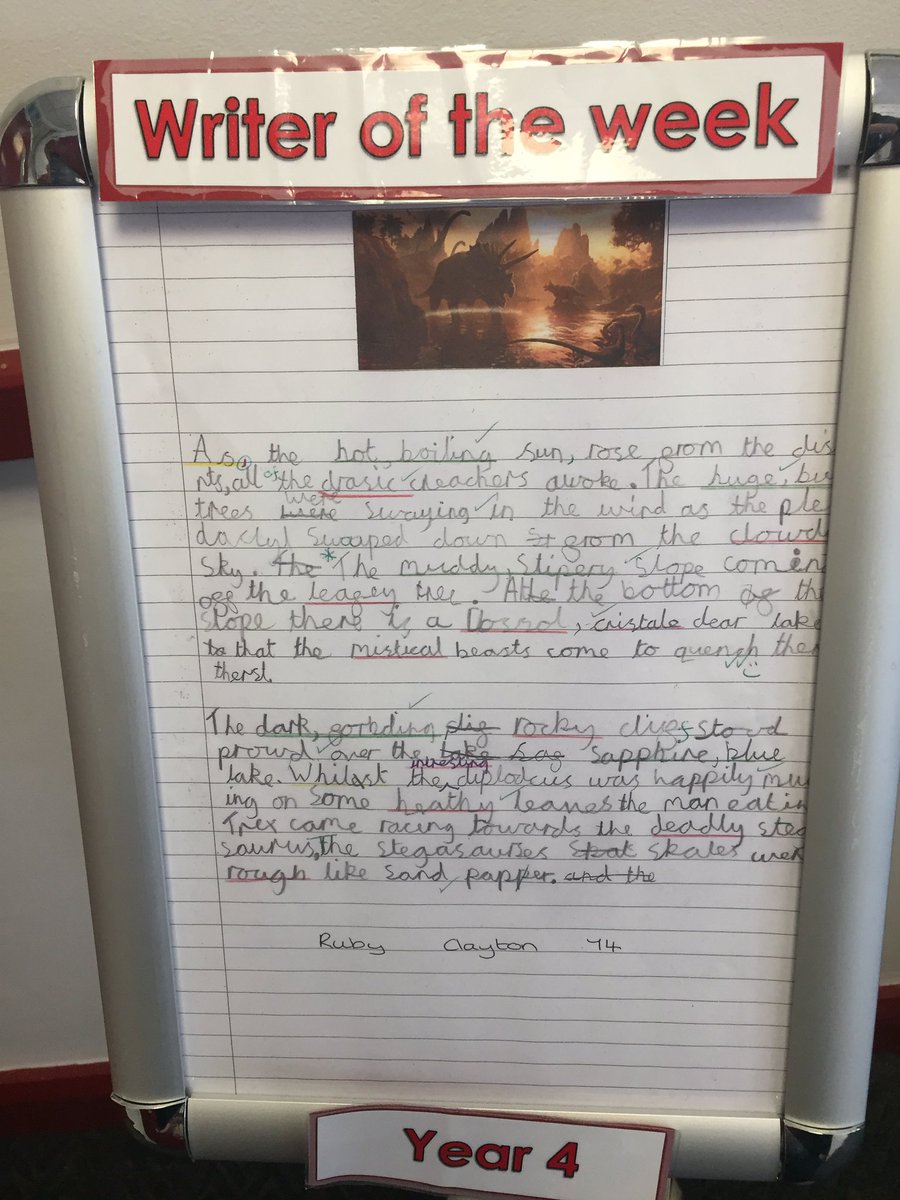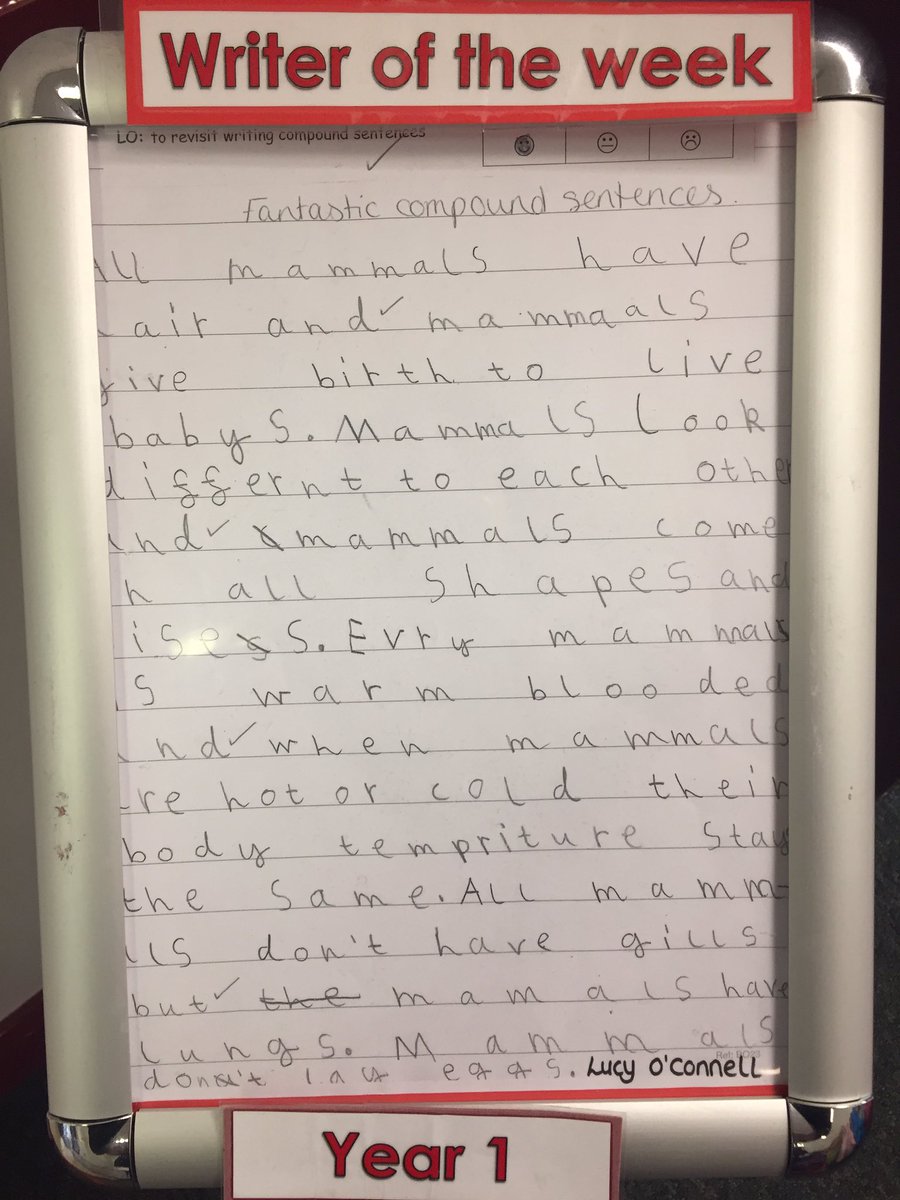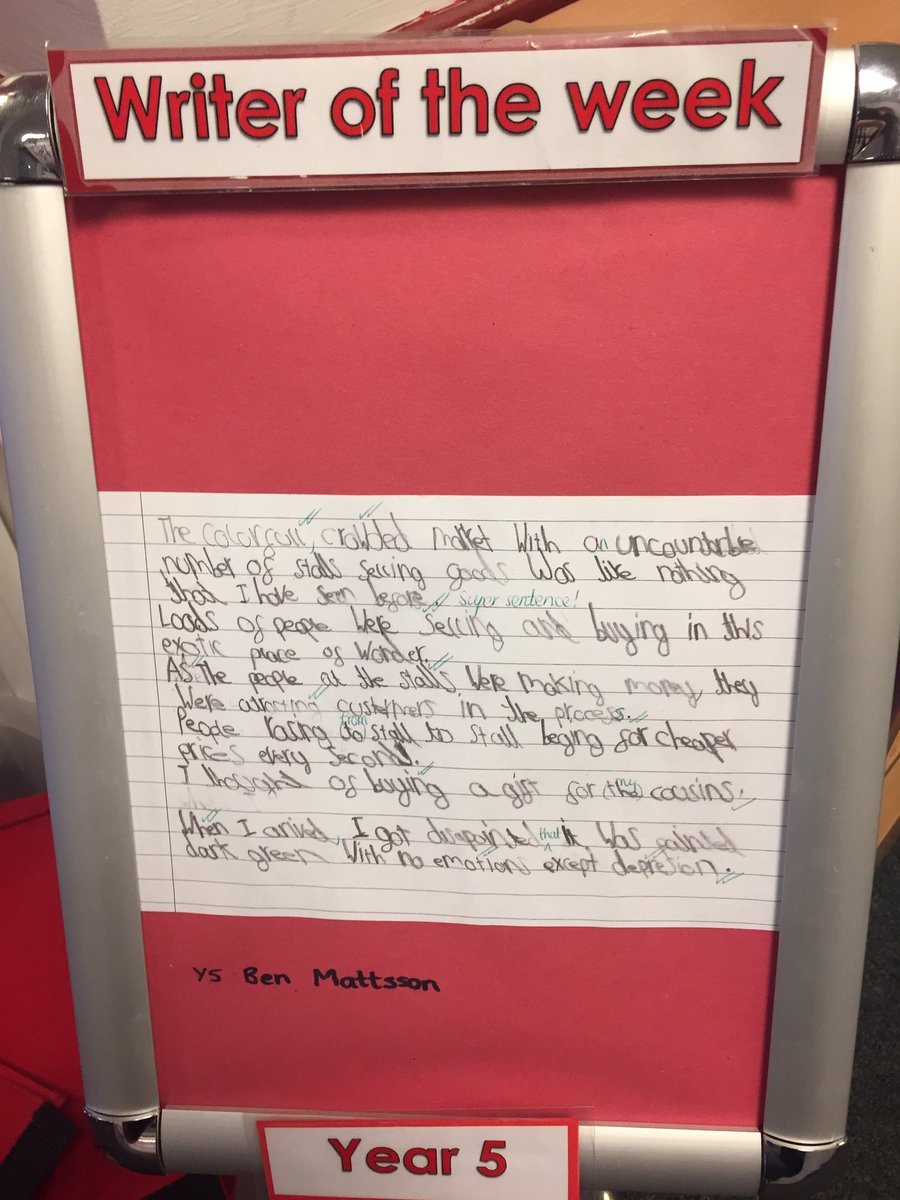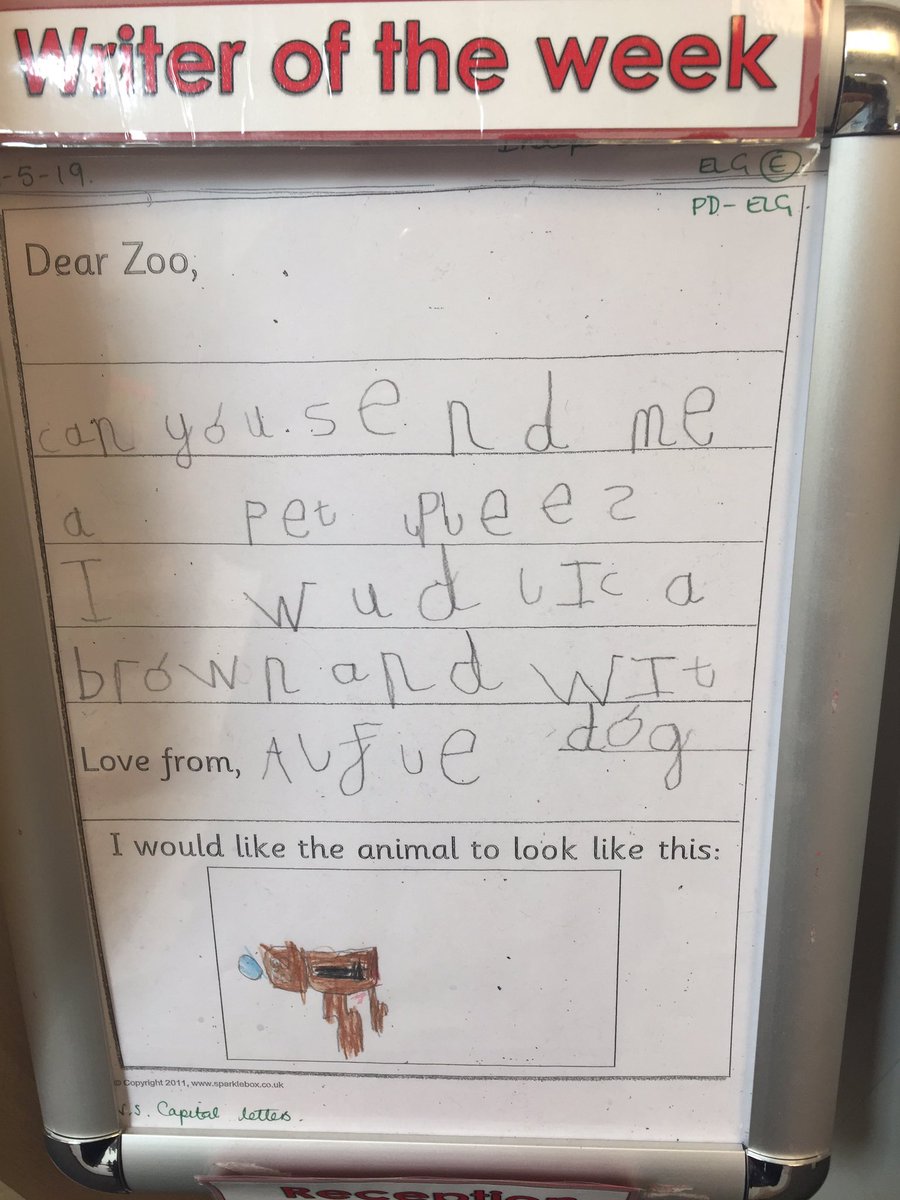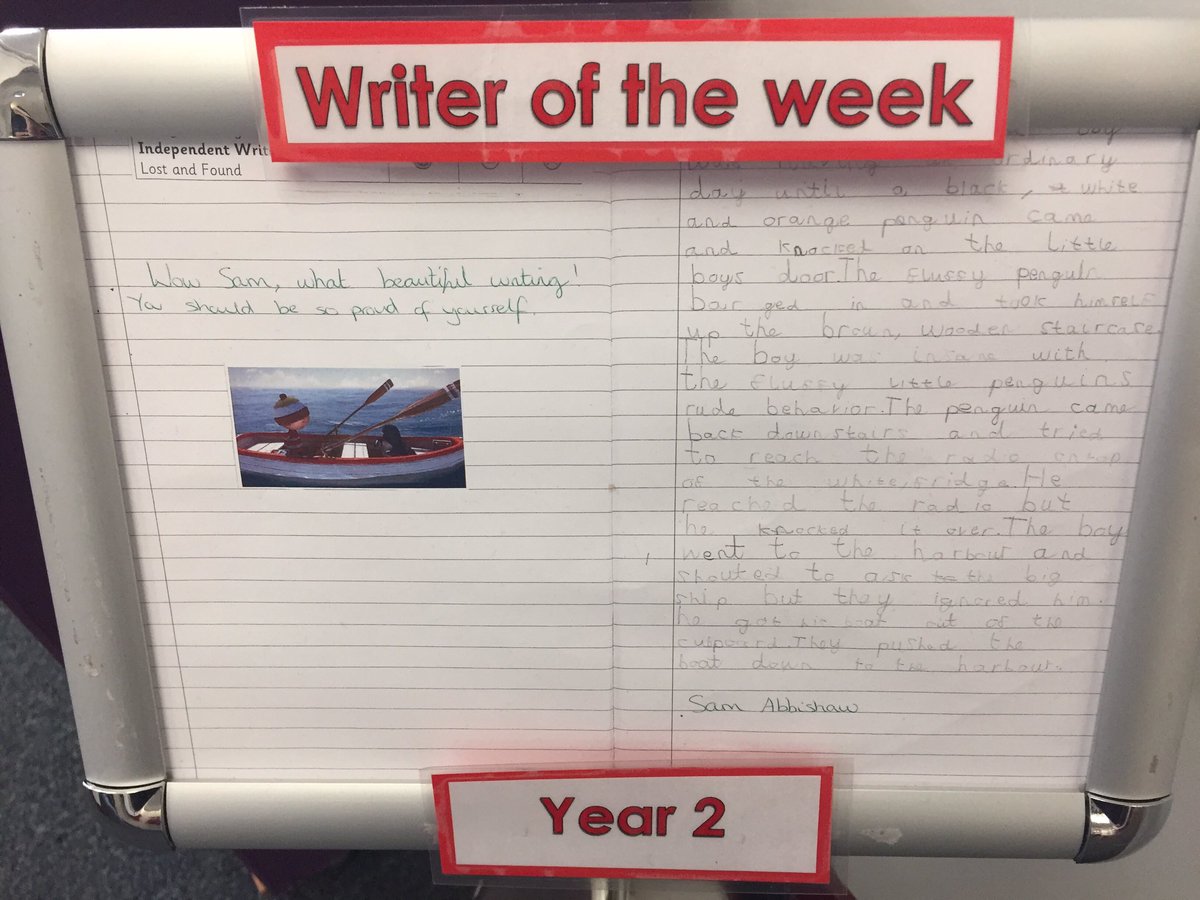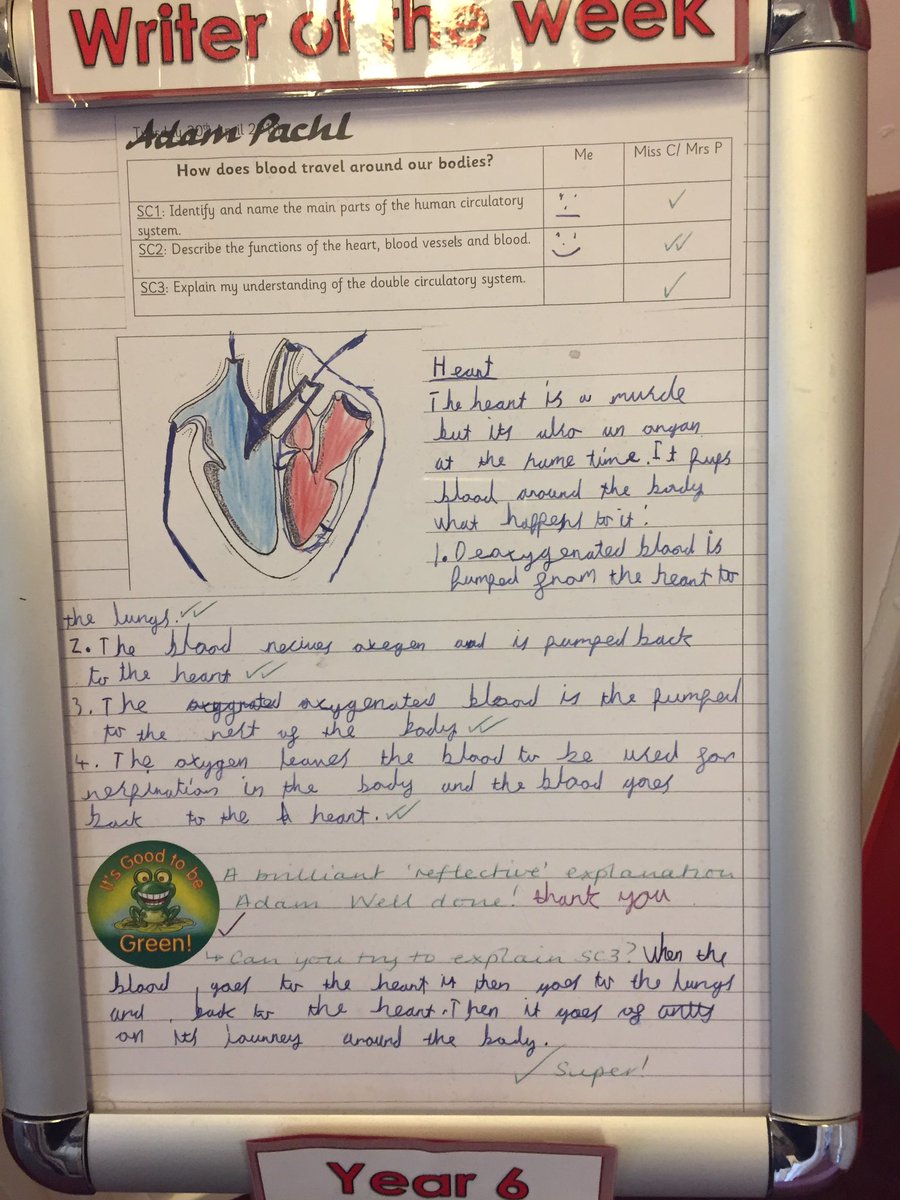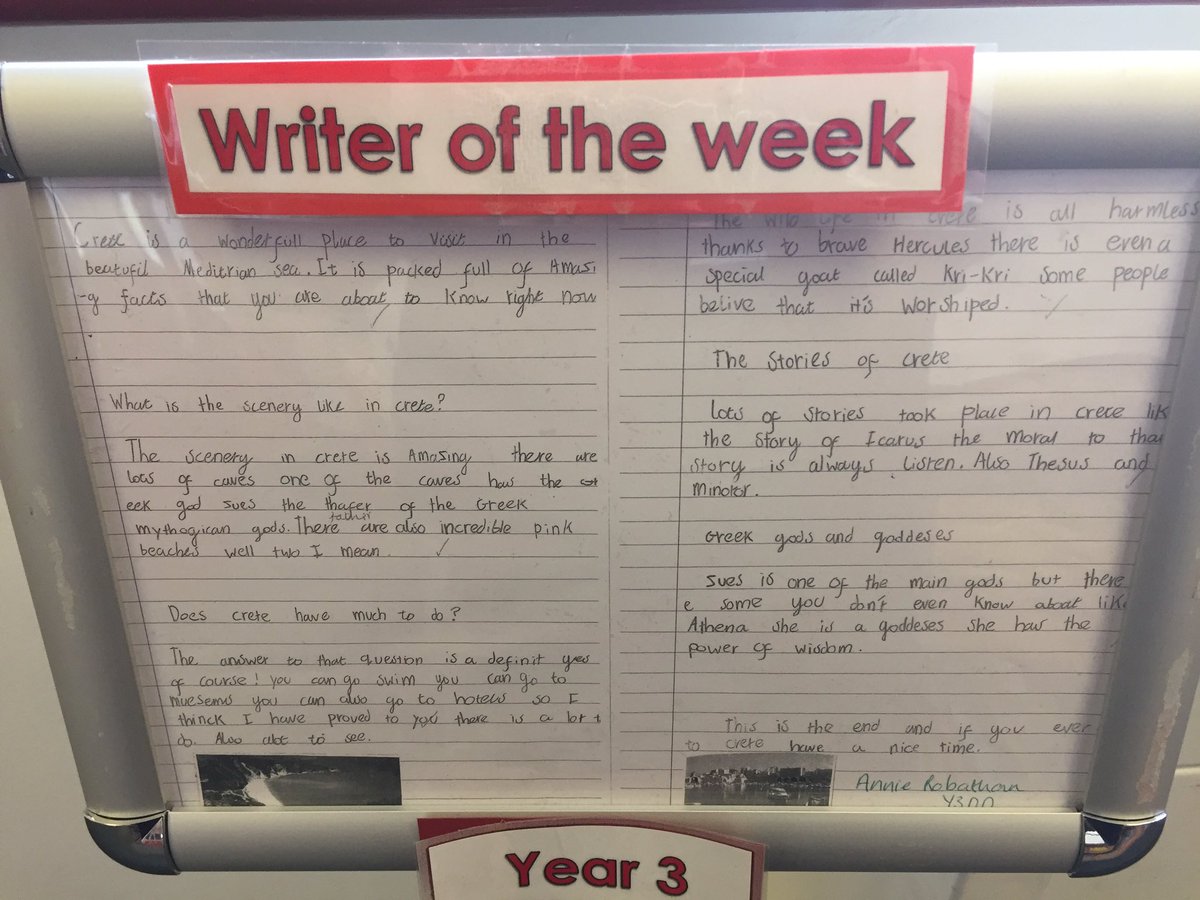 <