Gallery:
Have a look at all the exciting things that have been happening at Christ Church.
2016/2017 - It's proving to be another super year at Christ Church!
January 2017
How do we digest?
Year 4 have been busy learning about the digestive system in science.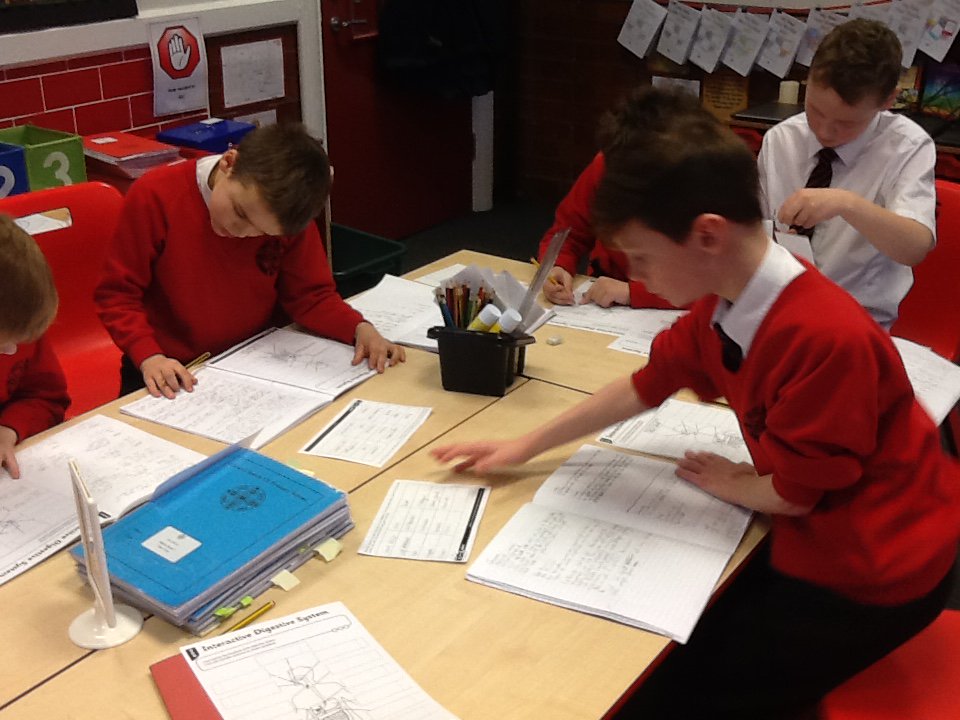 Maths at Christ Church
There have been lots of interesting maths lessons happening around school this week.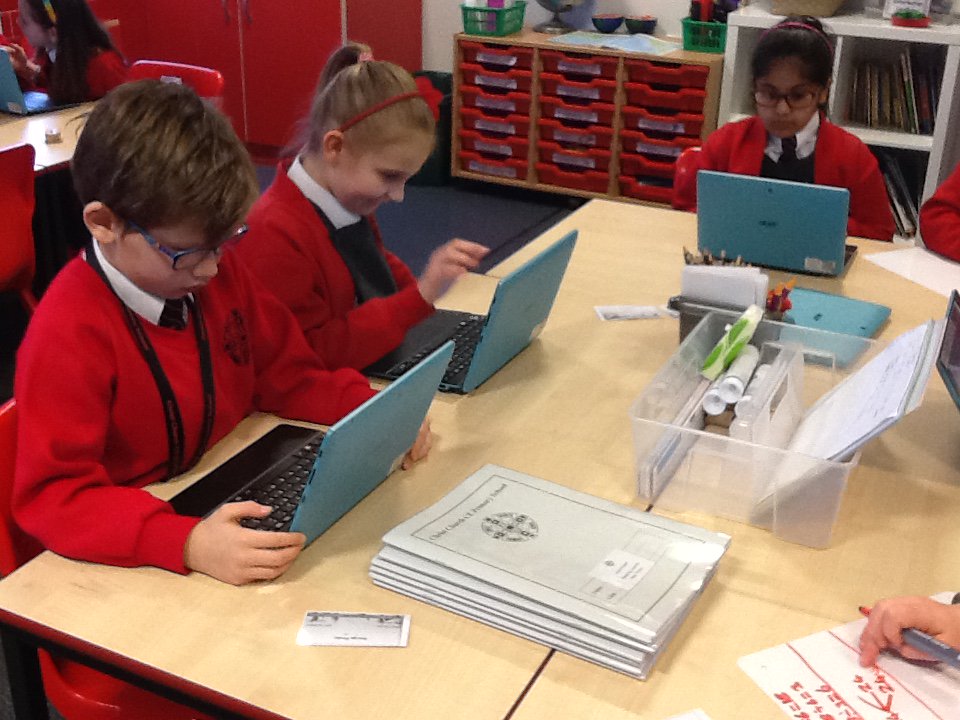 5EP Inspire Workshop
Miss Perks' Year 5 class loved learning with adults from home this Tuesday. Thanks to all of those who came to show their support.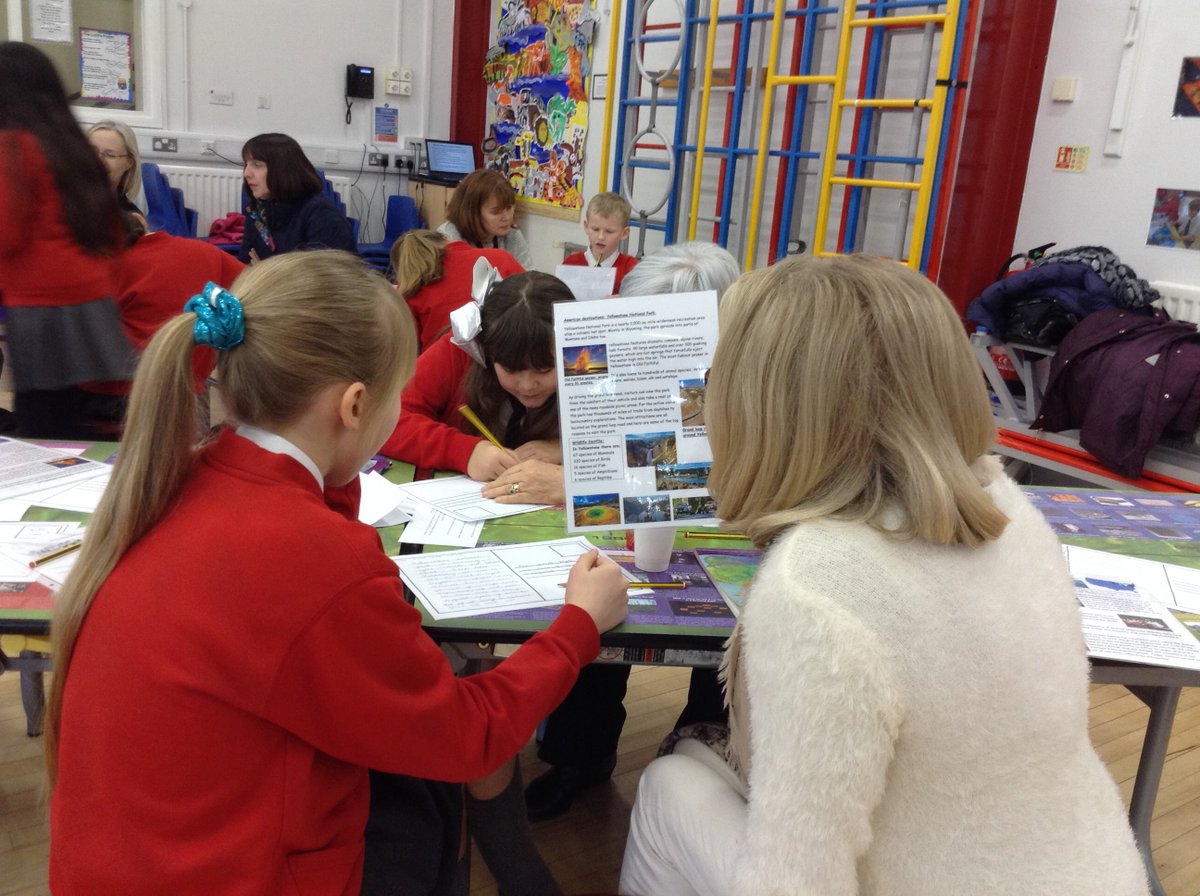 Keeping Active
We love Games and PE at Christ Church. Look what we've been doing in our Games and PE lessons this week.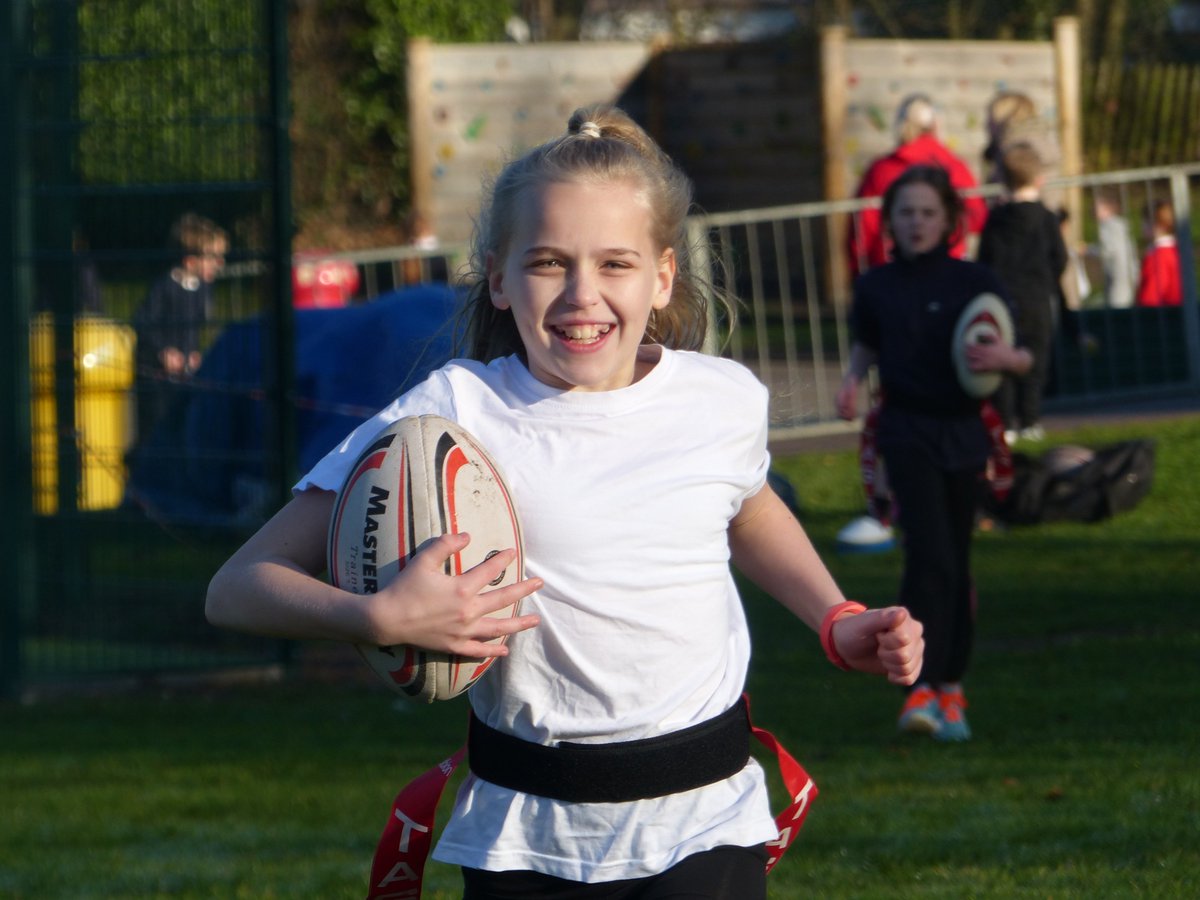 What do we know about shape?
Children in Year 6 this week have explored many different 2D and 3D shapes. In addition they have found the volume and surface area of cubes and cuboids.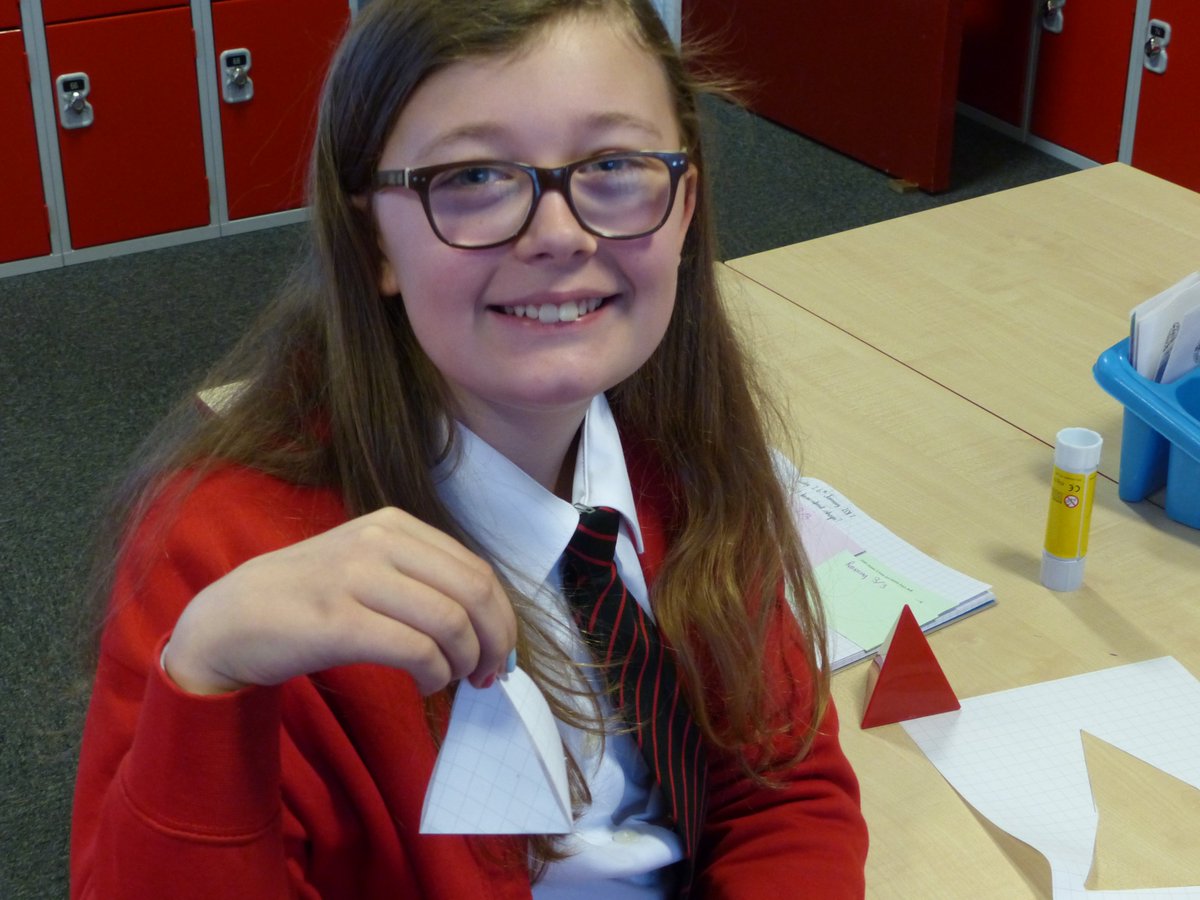 Bikeability in Reception
It's been an exciting week for Reception has they have taken part in the Bikeability course. This will continue for the next couple of weeks. Well done Reception!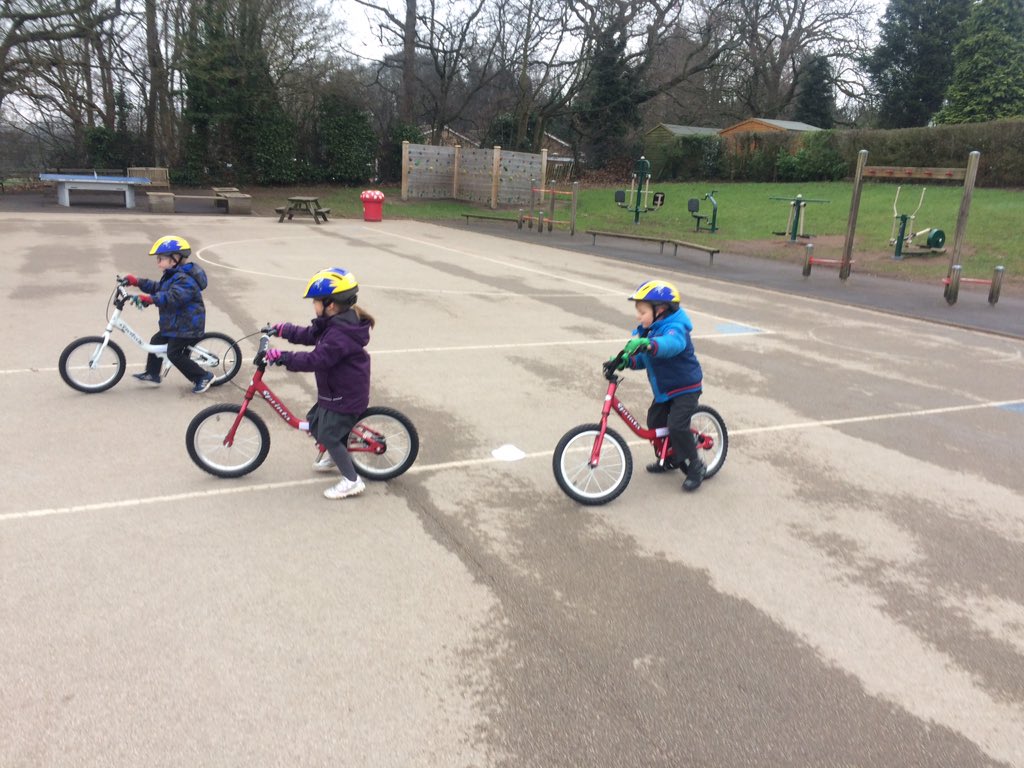 A special visitor in Year 1!
Year 1 have been reading the story of Little Red Riding Hood and this week they had a special visit from the wolf himself! They had the opportunity to ask lots of questions and find out the truth about the different characters.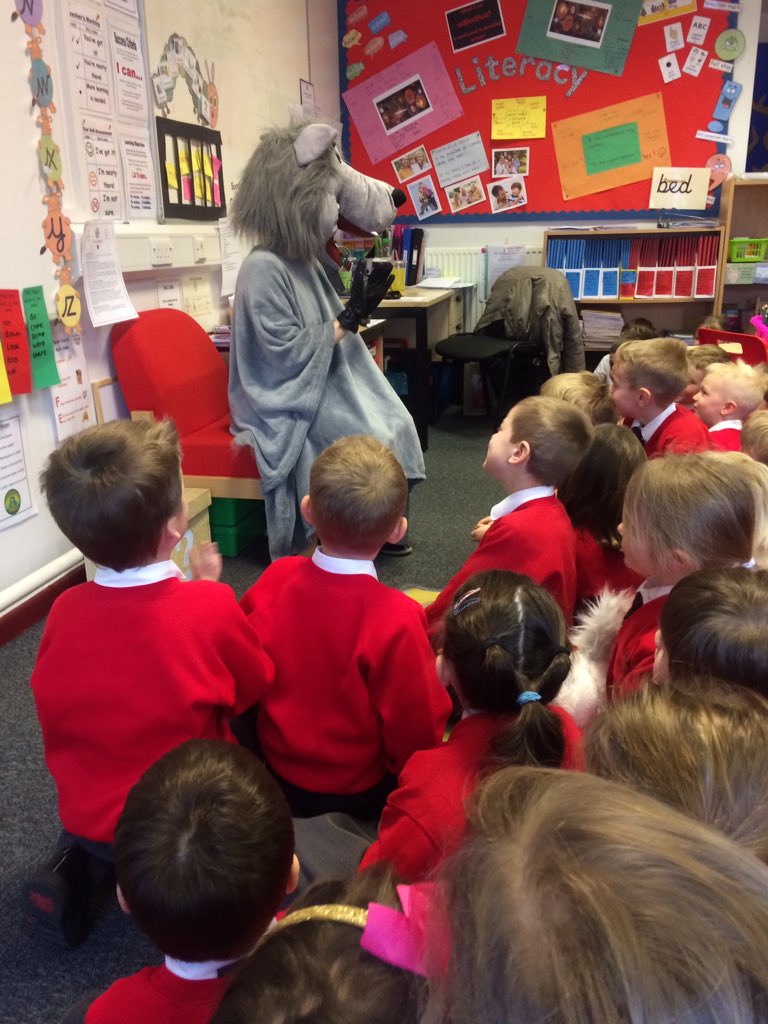 Winter walk
Reception enjoyed their winter walk and hot chocolate! It's amazing to see how the surroundings of our school change in the different seasons. The hot chocolate was very tasty too!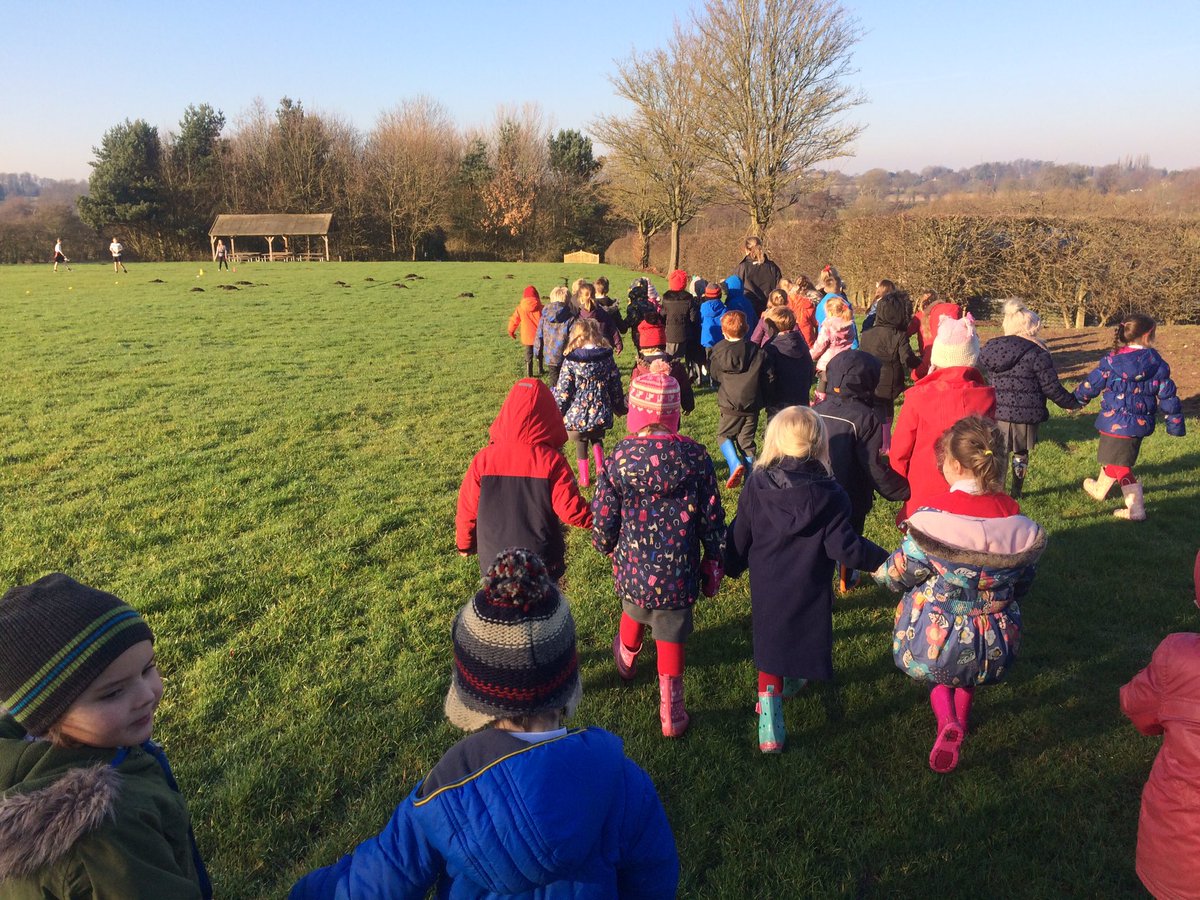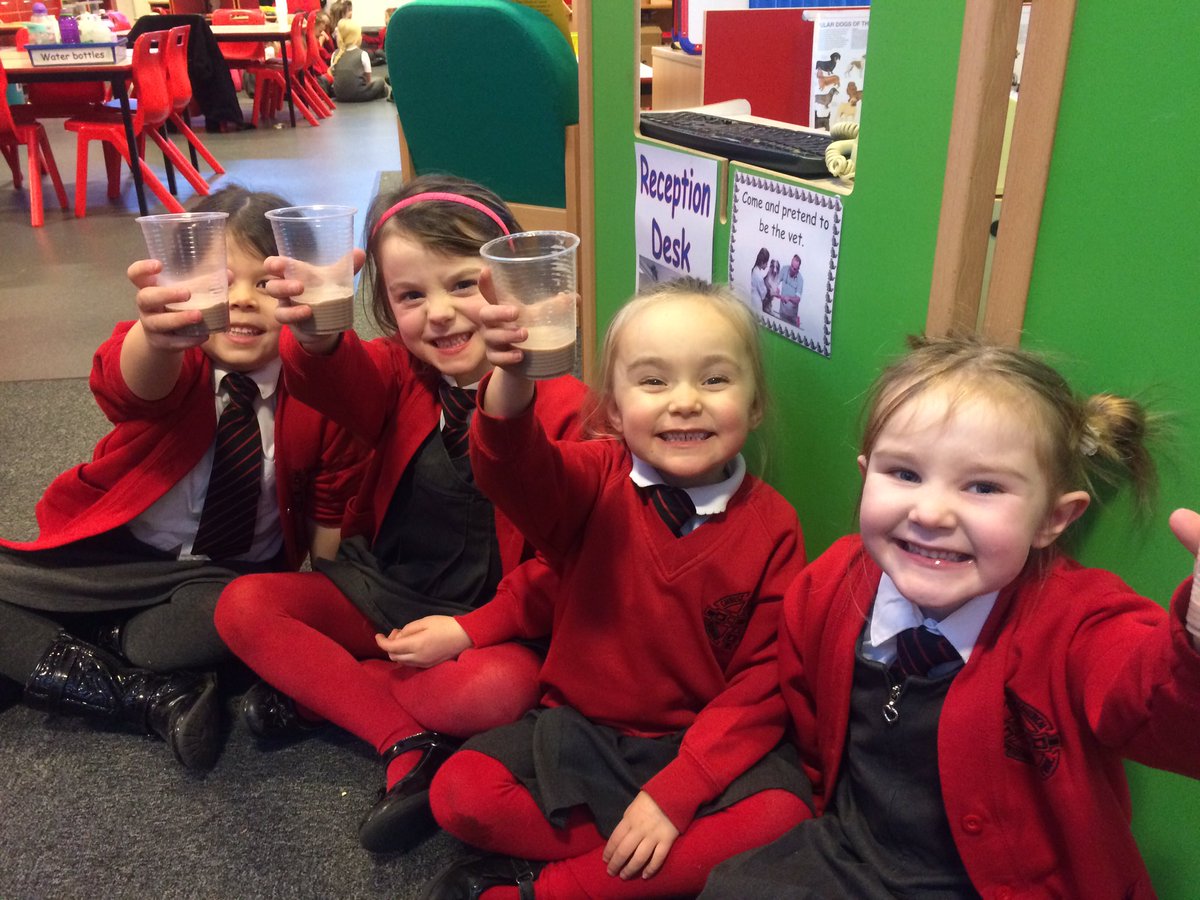 Learning to divide?
Year 1 have been learning to divide this week - well done Year 1!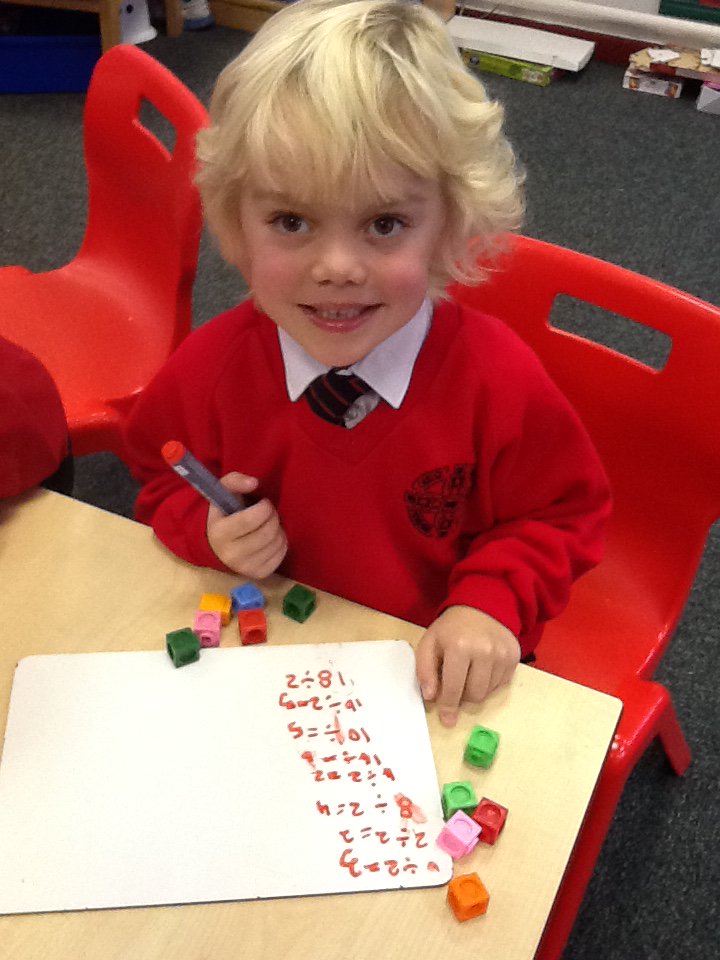 Where is Mr Wolf?
Year 1 have been detectives this week whilst searching for Mr Wolf. Where can he be?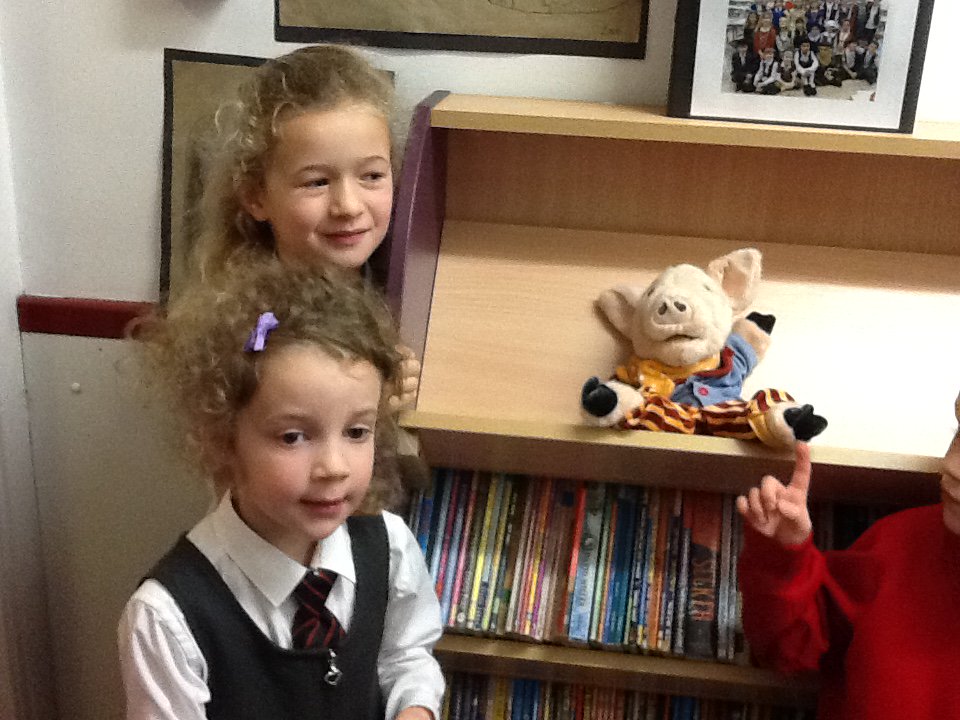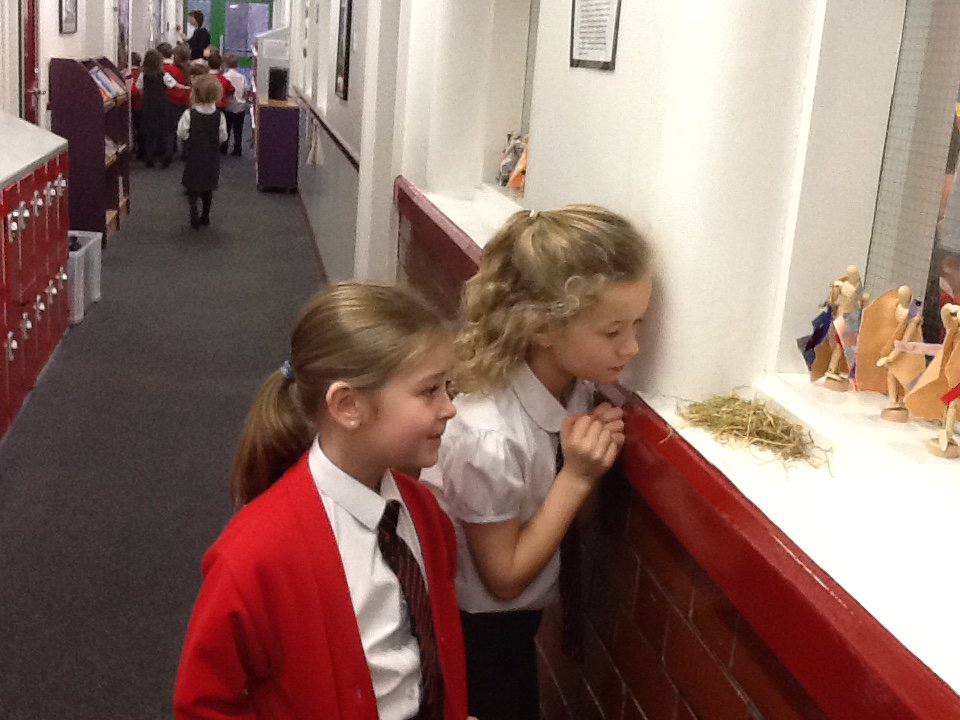 Learning in Reception
It's been a busy week for Reception as they have been learning all about Winter. They have made delicious hot chocolate and designed their very own snowflakes!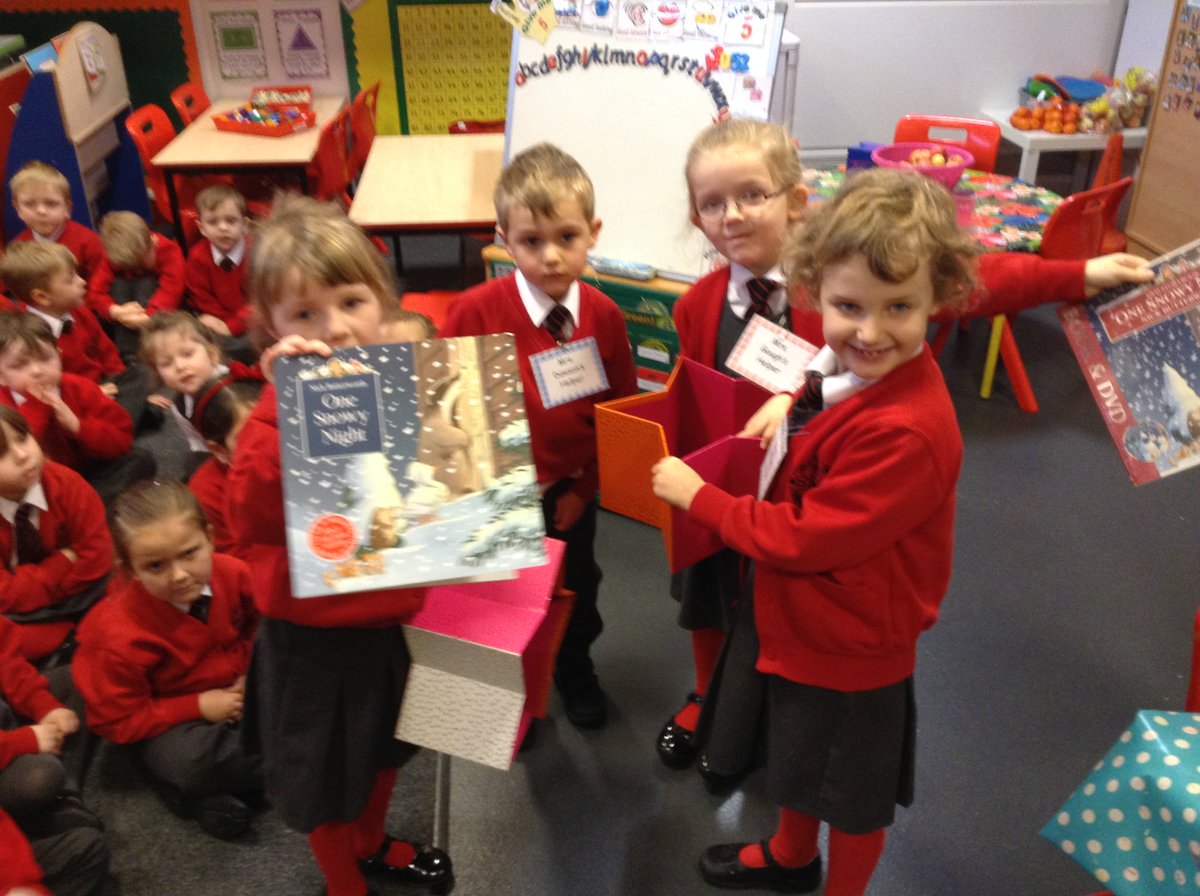 Gymnastics!
Year 3 have been showcasing their amazing gymnastic ability this week in P.E.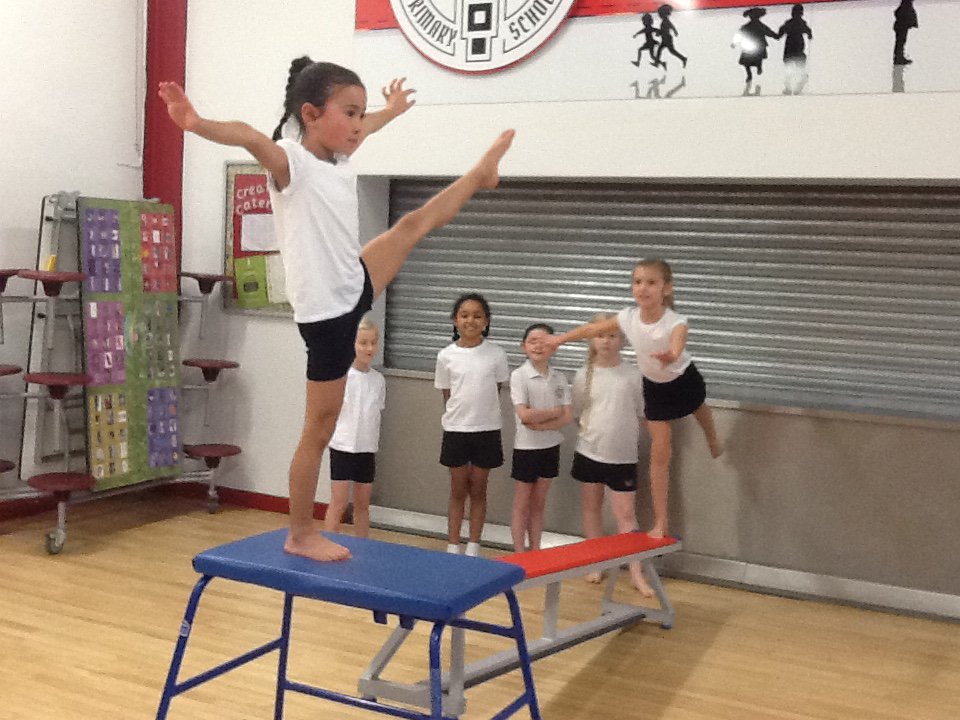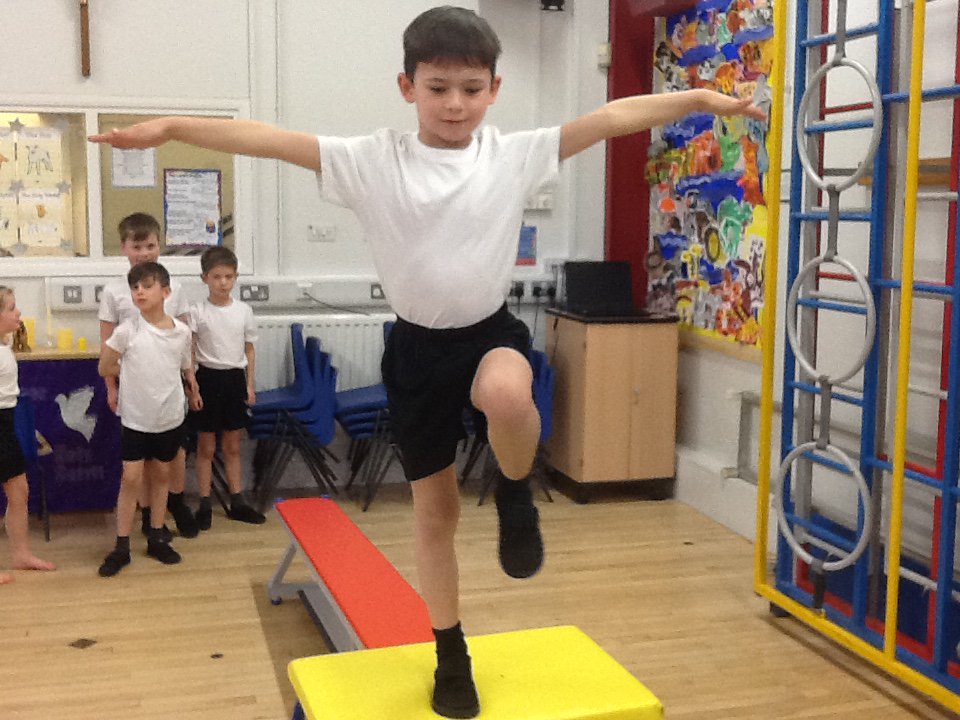 Africa!
As part of their Big Question, Year 2 have been looking at various museum artefacts about Africa.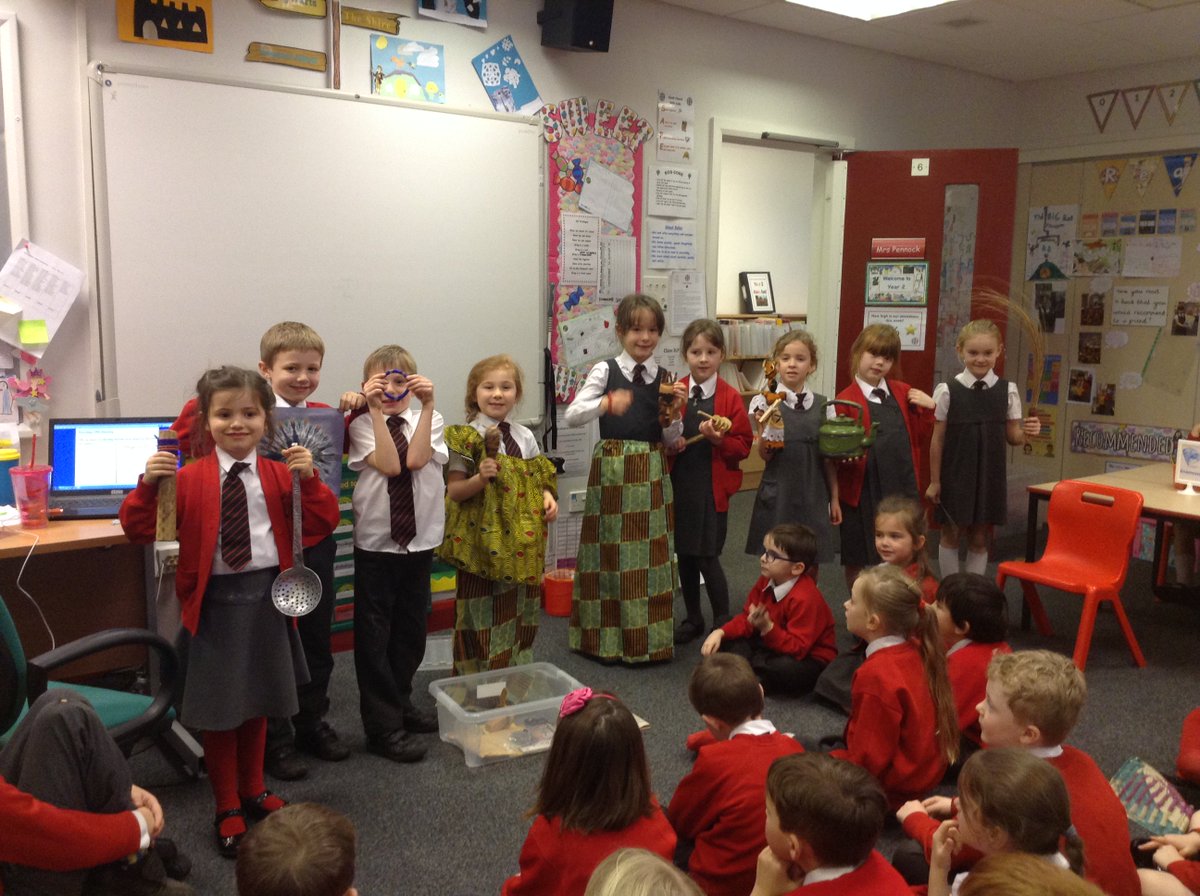 Learning in Year 6
It's been a busy week for Year 6! They have located different countries around the world; thinking about capital cities and time zones too. In addition to this they have explored the evolution of the Galapagos tortoise and what life is like on the islands.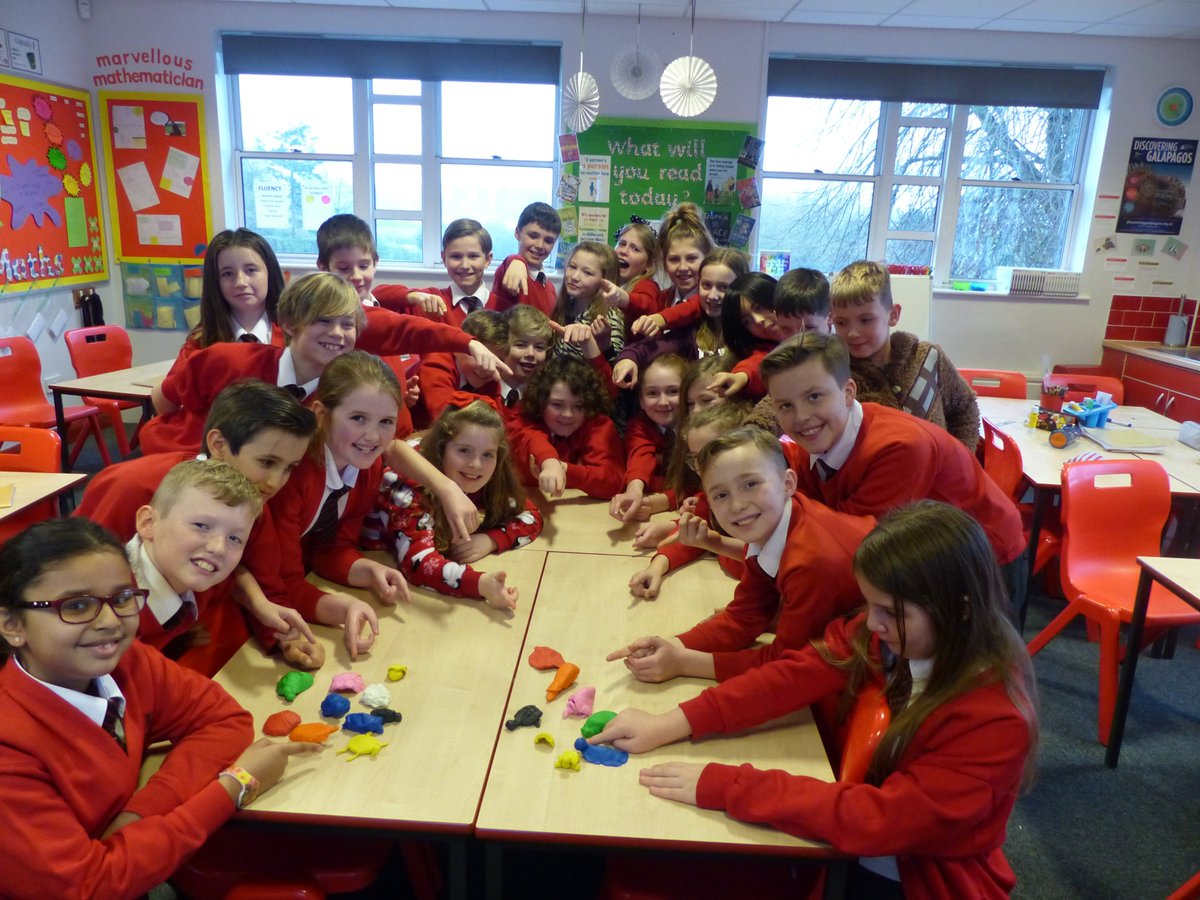 Get Inspired!
Well done to 5EM for hosting a super Inspire Workshop earlier this week. It was great to see so many adults from home learning together with Year 5!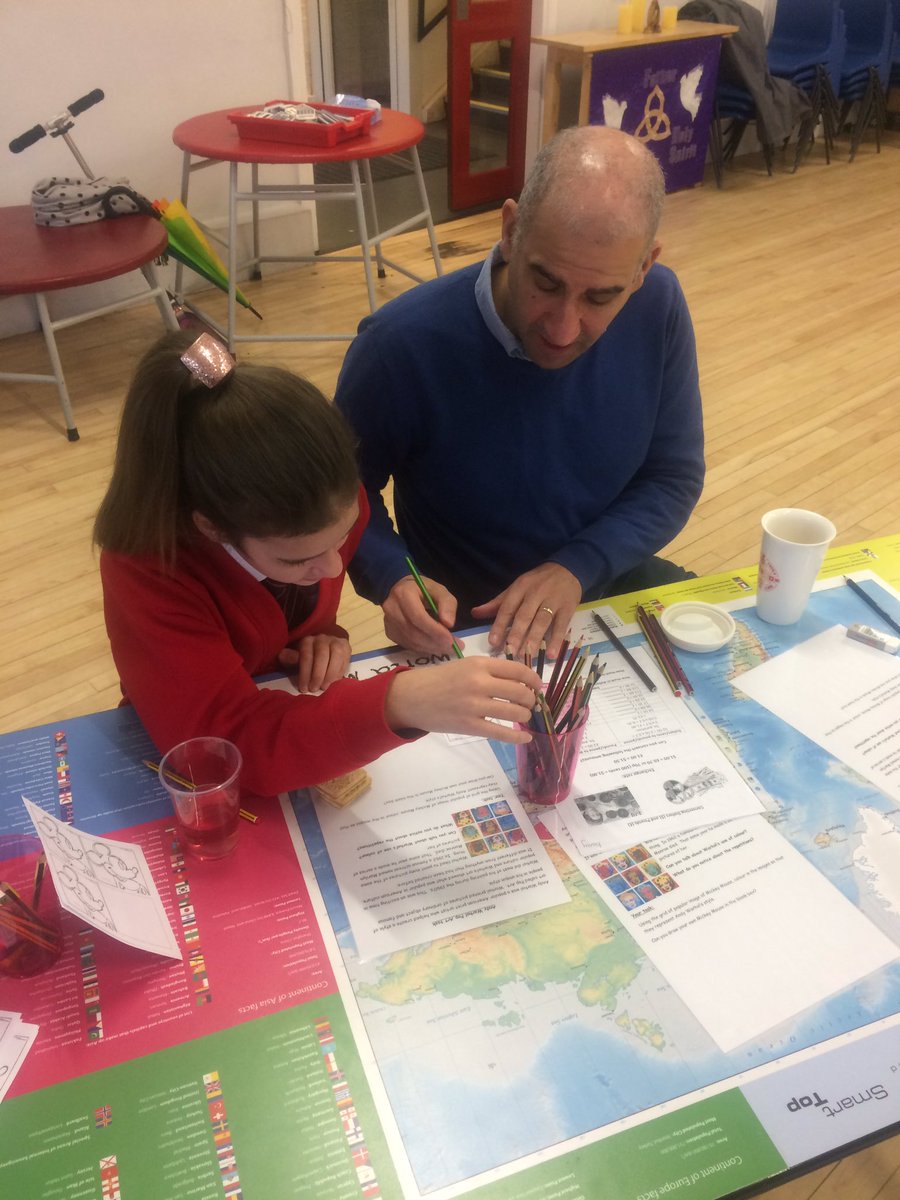 Visit from Zoolab
It's been an exciting week for Year 2 as they have had a visit from Zoolab where they have been learning about the different habitats of animals.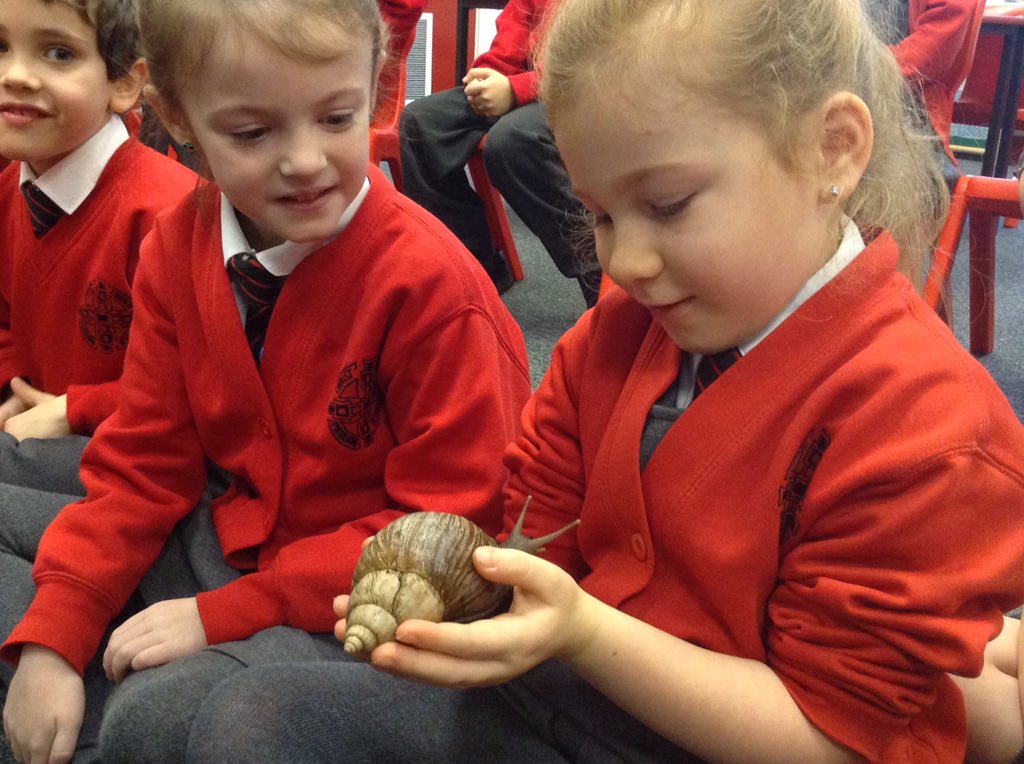 Volcanoes
As part of their Big Question, Year 3 have been learning about some of the world's most dangerous volcanoes.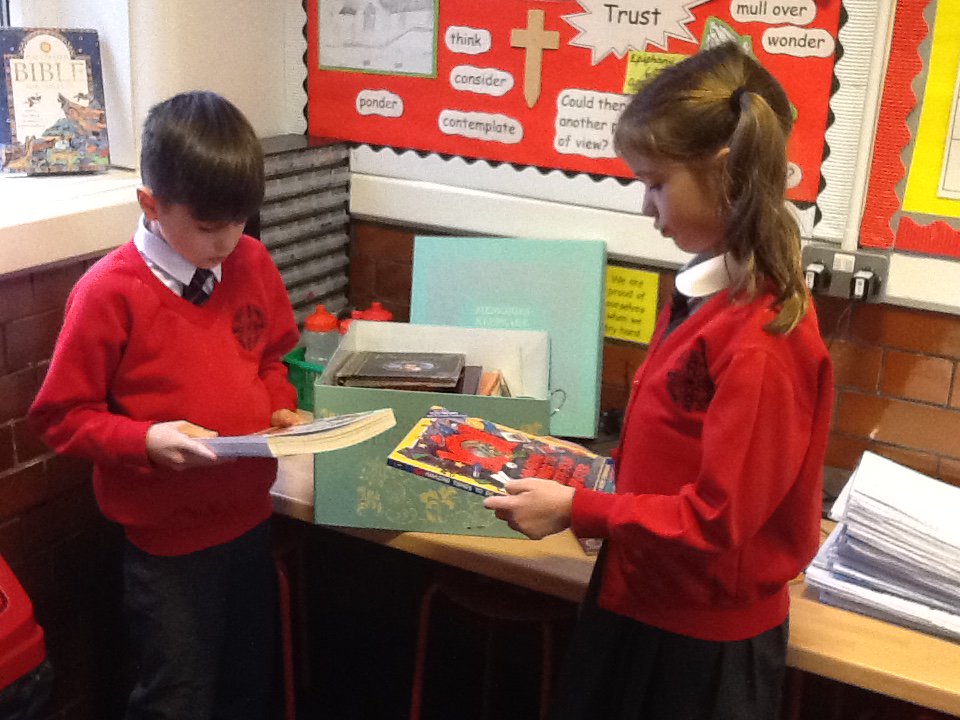 What's the property?
As part of their Science this week, Year 5 have been exploring the properties of different rocks.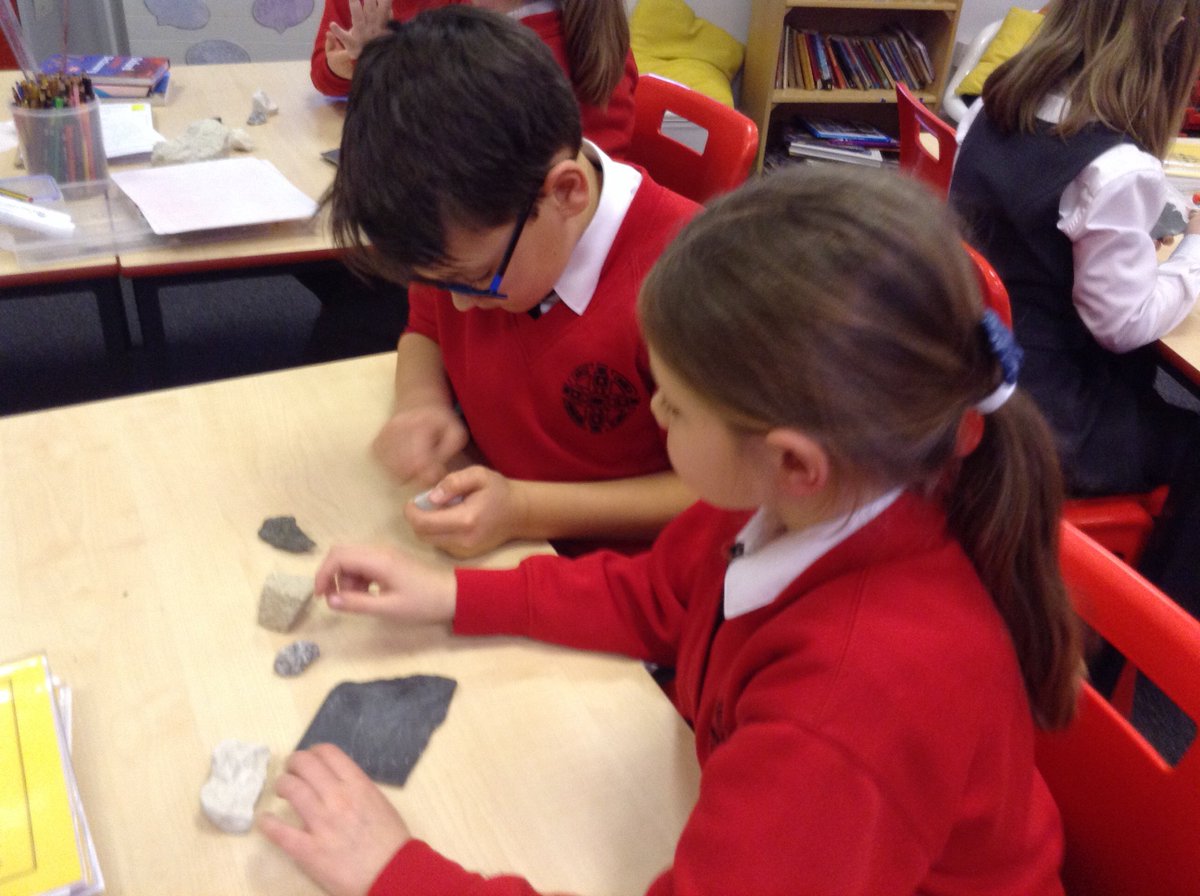 Who first lived in Britain?
This is the Big Question this half term for the children in Year 4. They have re-created 'caves' in their classroom to explore!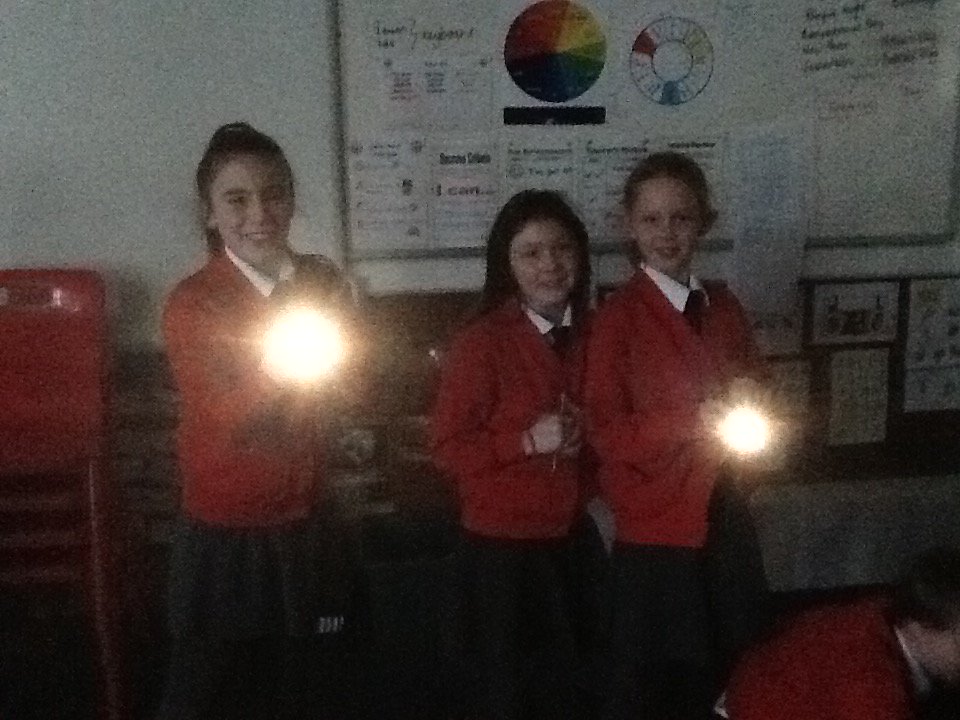 How does it move?
As part of their learning in DT, Year 6 have been looking at how different vehicles move. This is in preparation for their DT projects later this half term.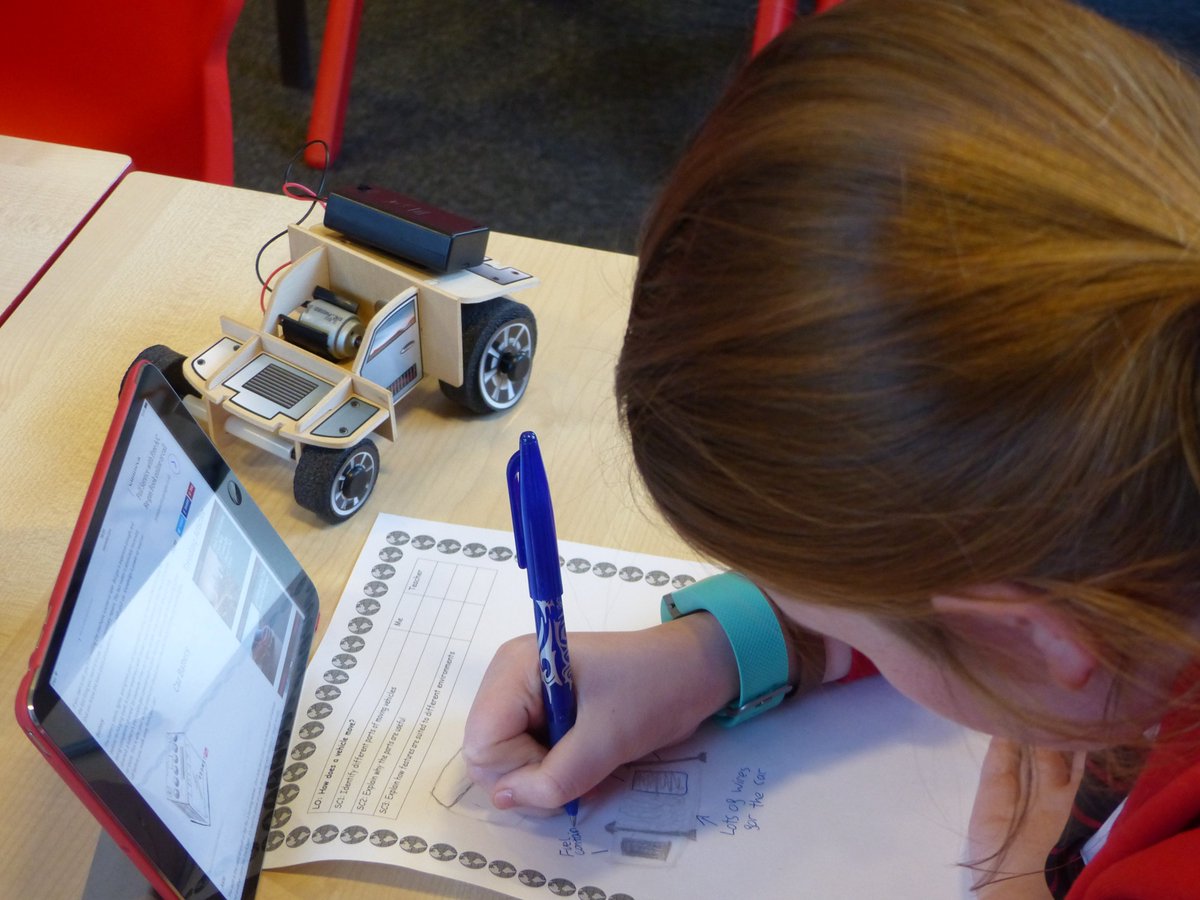 Time to reflect
With the introduction of Reflection Books across school; Year 6 have enjoyed having time to reflect.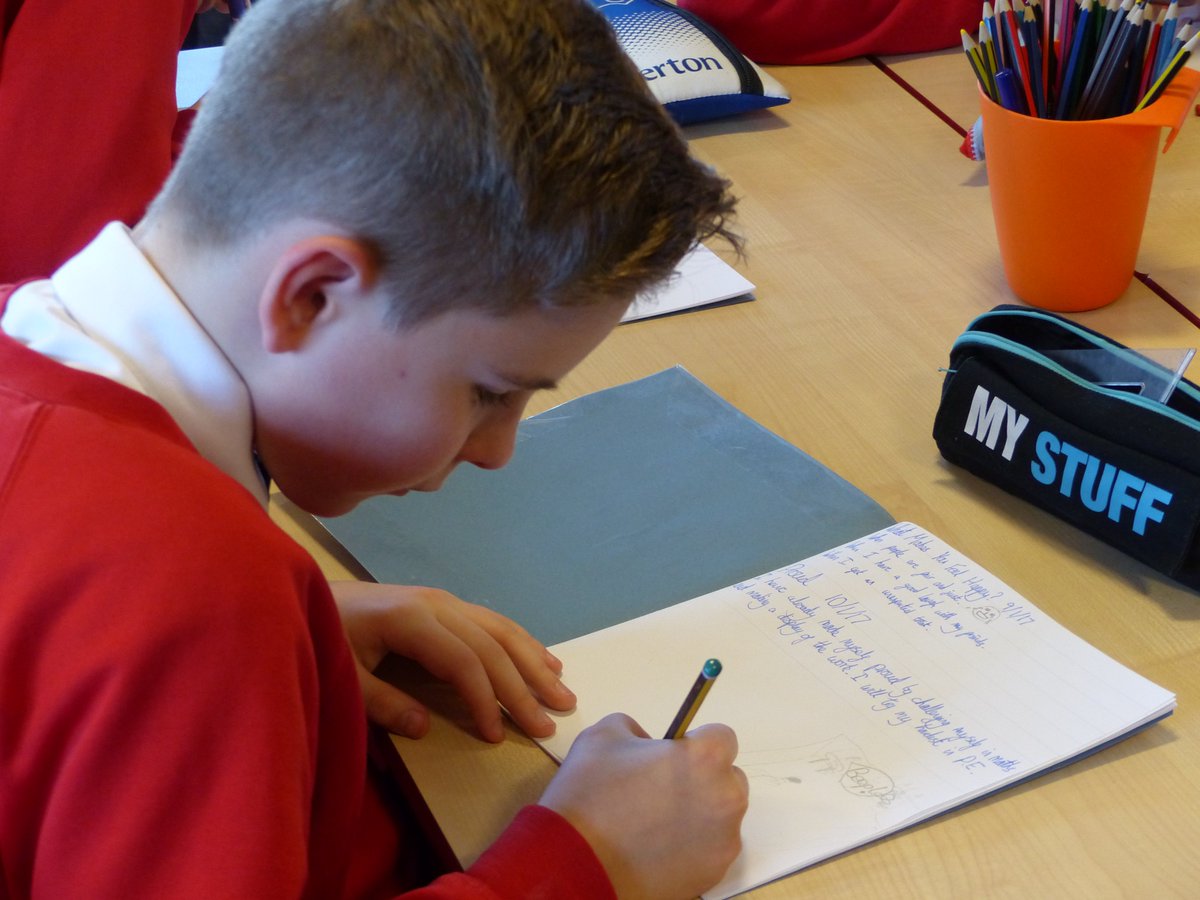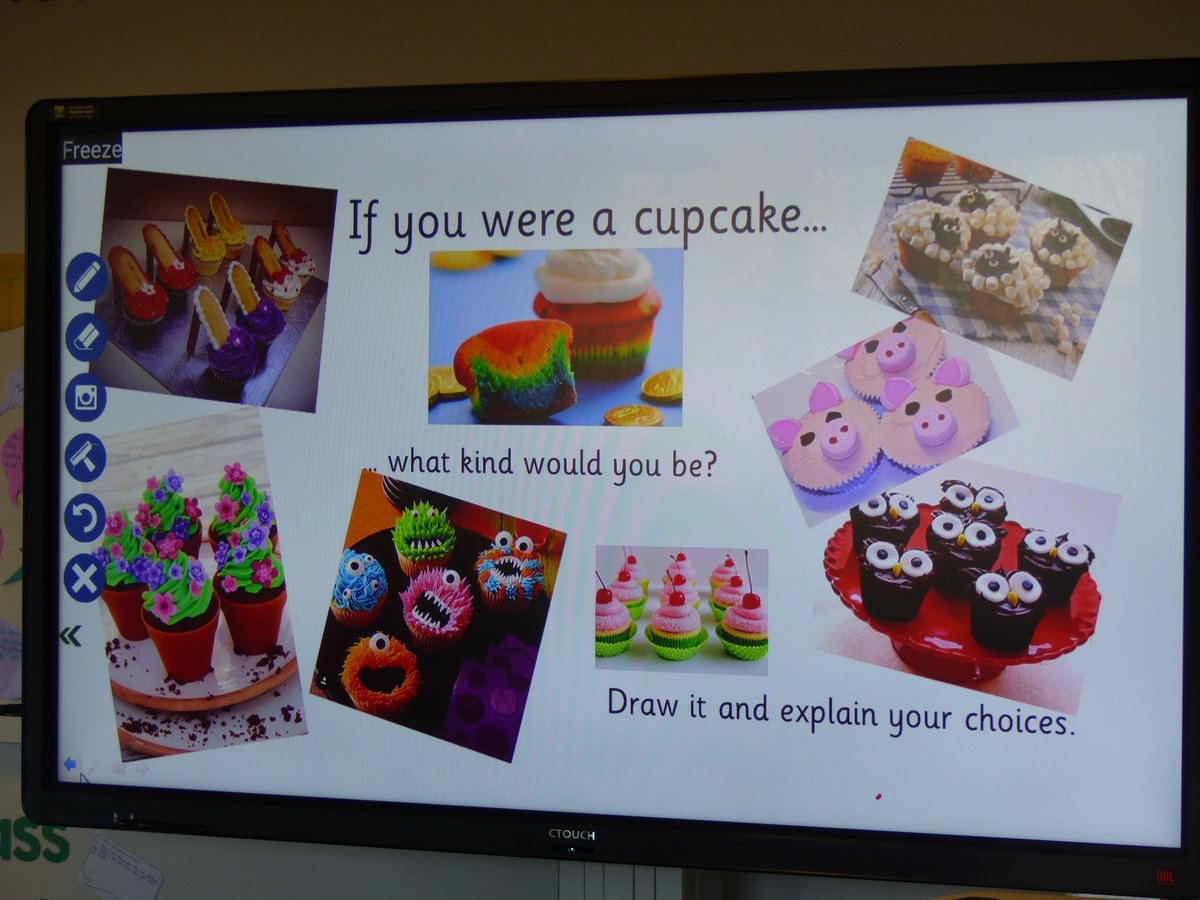 Learning about Africa
As part of their Big Question, Year 2 have been exploring the amazing and fascinating continent of Africa.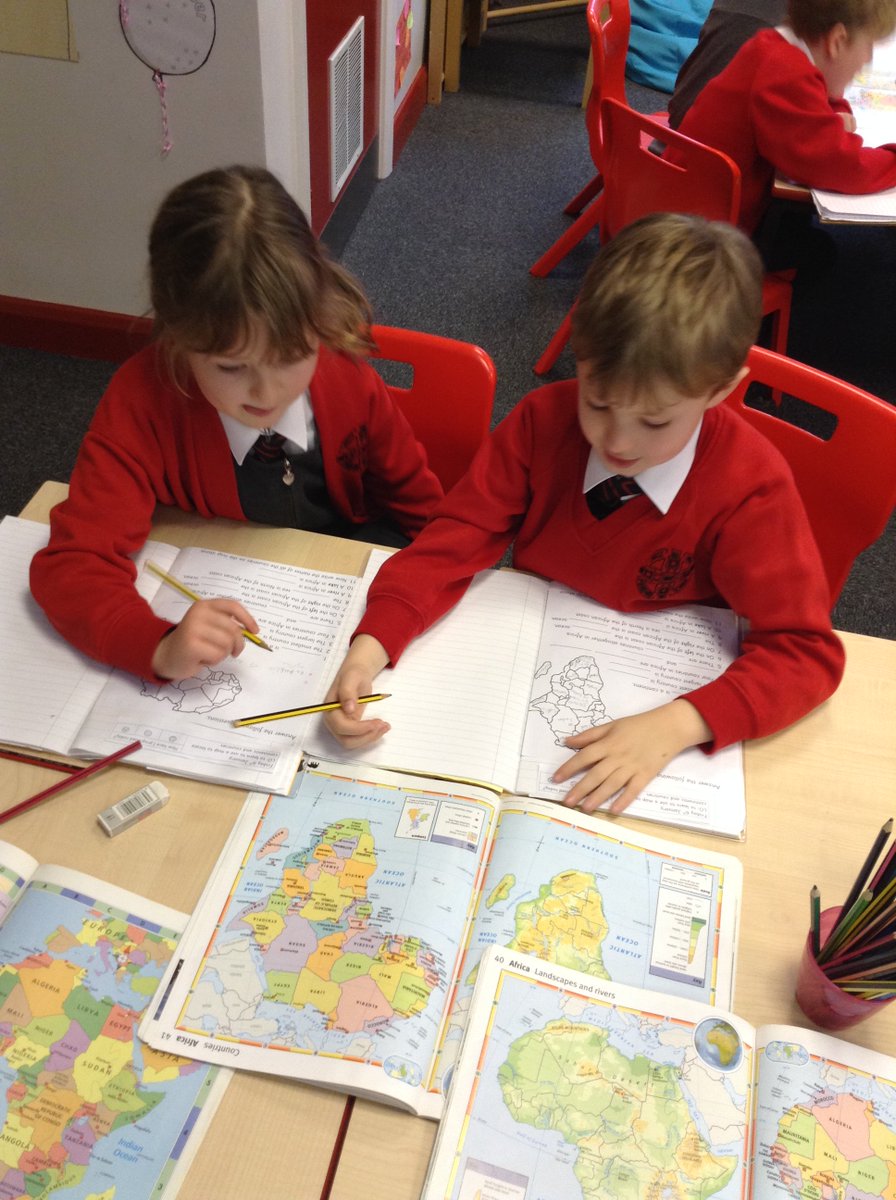 Writing in Year 1
Take a look at the super progress our Year 1 children are making with their writing.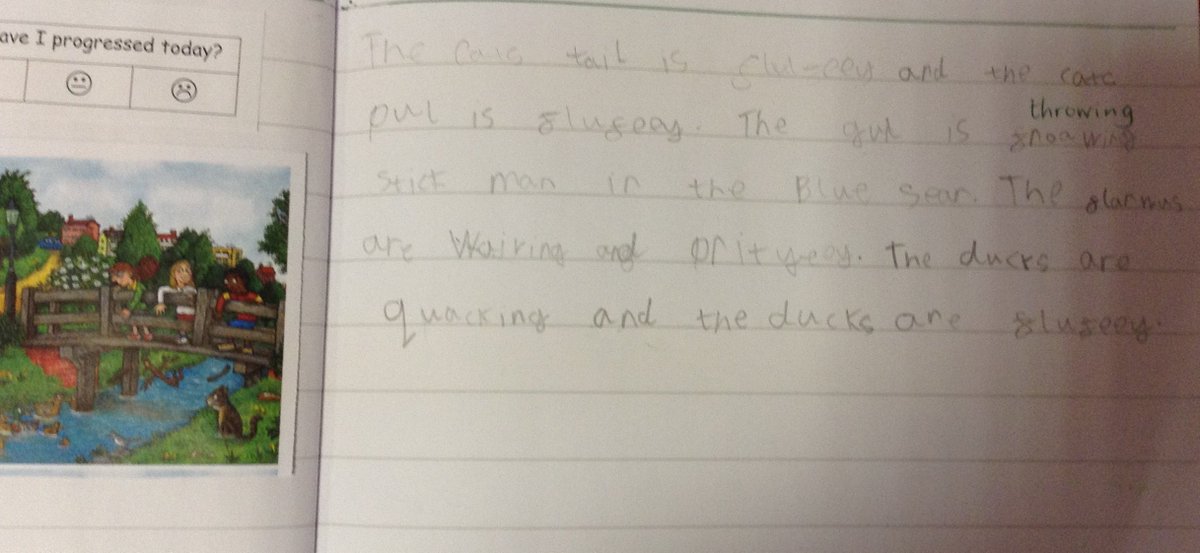 2015/2016 - Take a look at what a wonderful year it has been for everyone at Christ Church.
Good to be Green
We've celebrated a super final worship of the school year this morning. It really is wonderful to see so many children receiving awards and staying Green for the whole half term!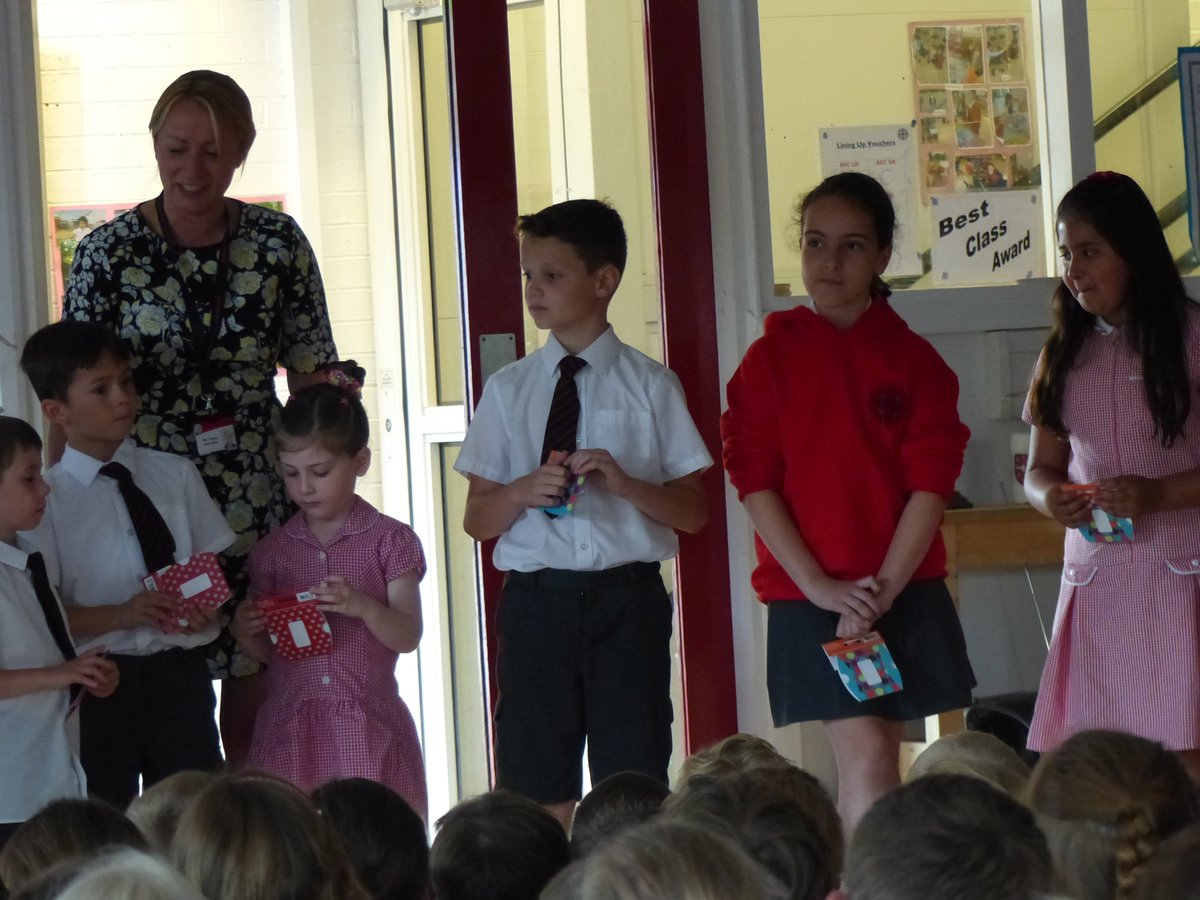 Farewell Year 6
We are so proud of each of them and wish them all the luck as they move to their new school in September.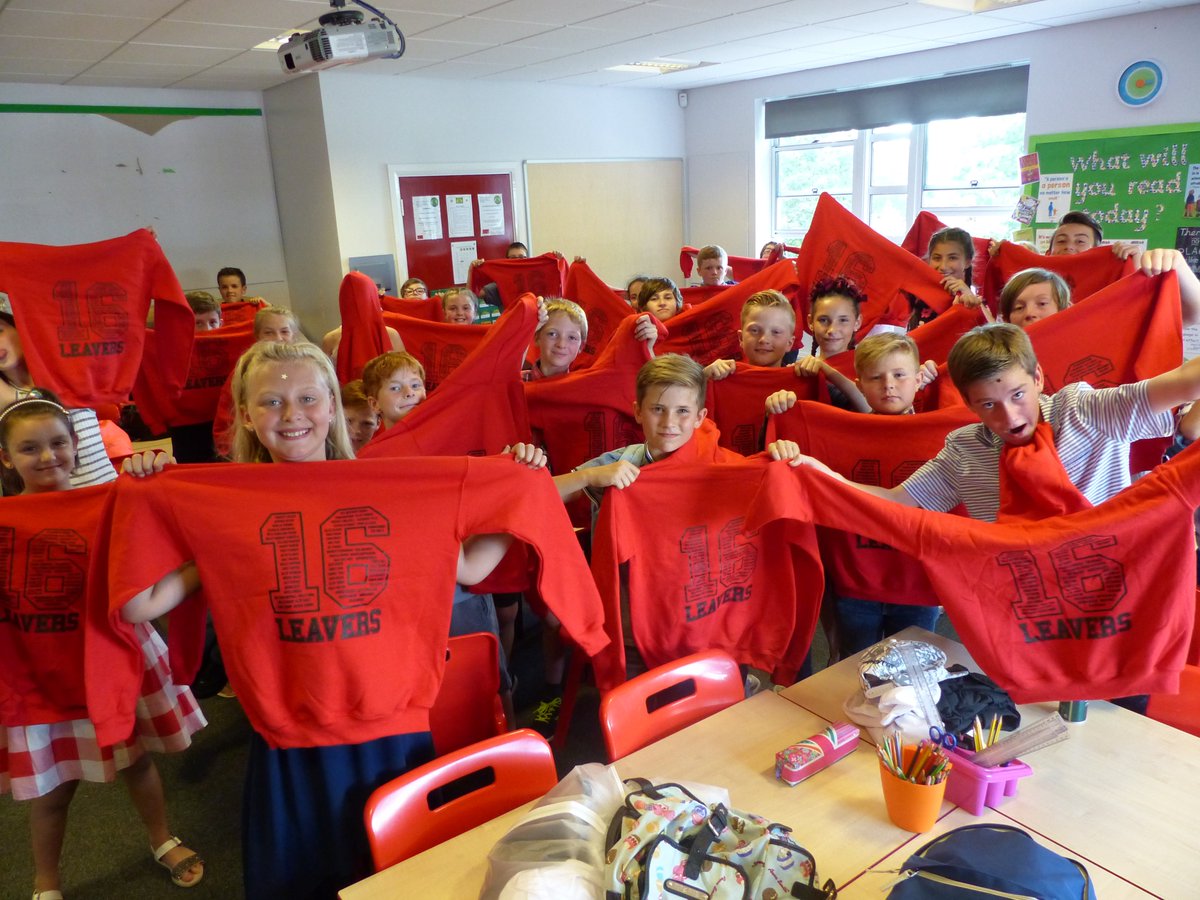 Bistro Lunch
Thanks to our talented kitchen staff, the children had a choice of hot dog, steak or chicken. The pudding was a delicious chocolate brownie sundae!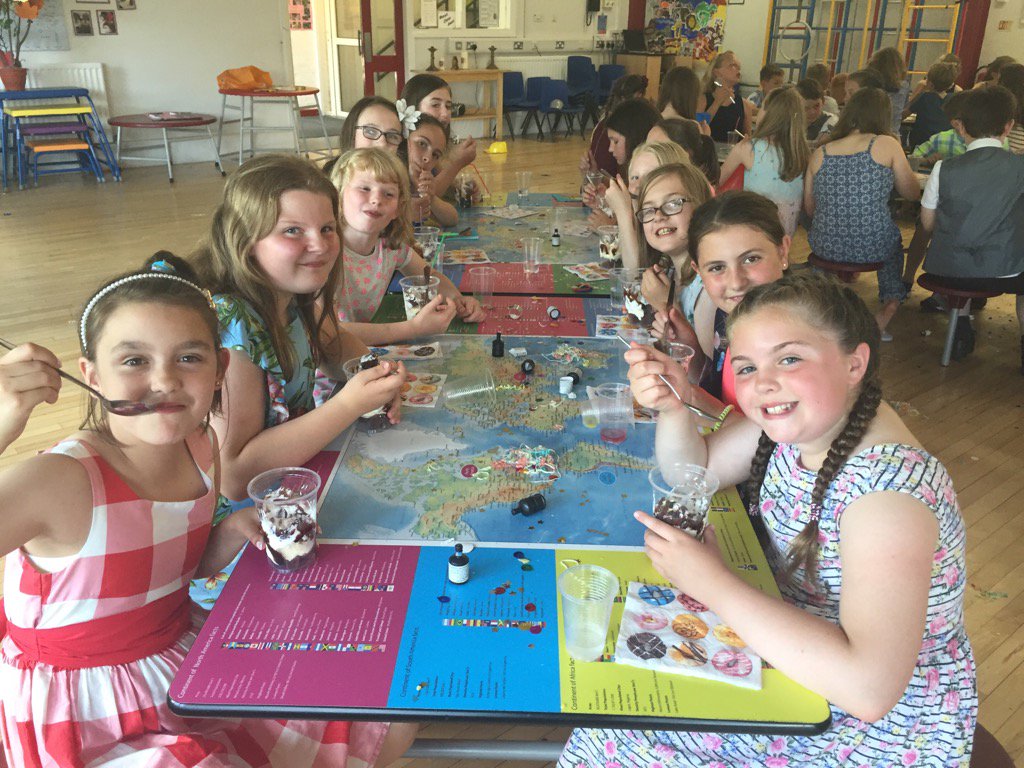 Leavers' Service
It was great to hear about their fond memories of Christ Church.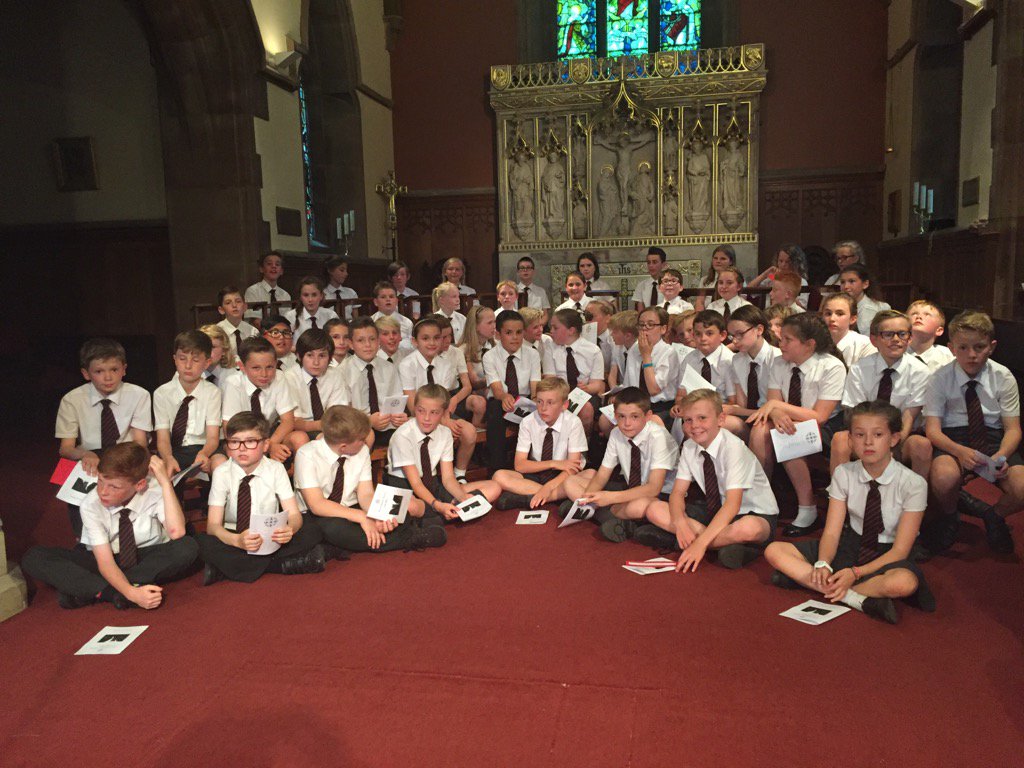 Cookery Class of 2016
Congratulations to all of the Key Stage 2 children who have taken part in the cookery classes with Chef Gary this half term. We cannot believe the dishes that you have served up!
We hope you enjoy your cookery essentials that you have been presented with in our Good to be Green worship.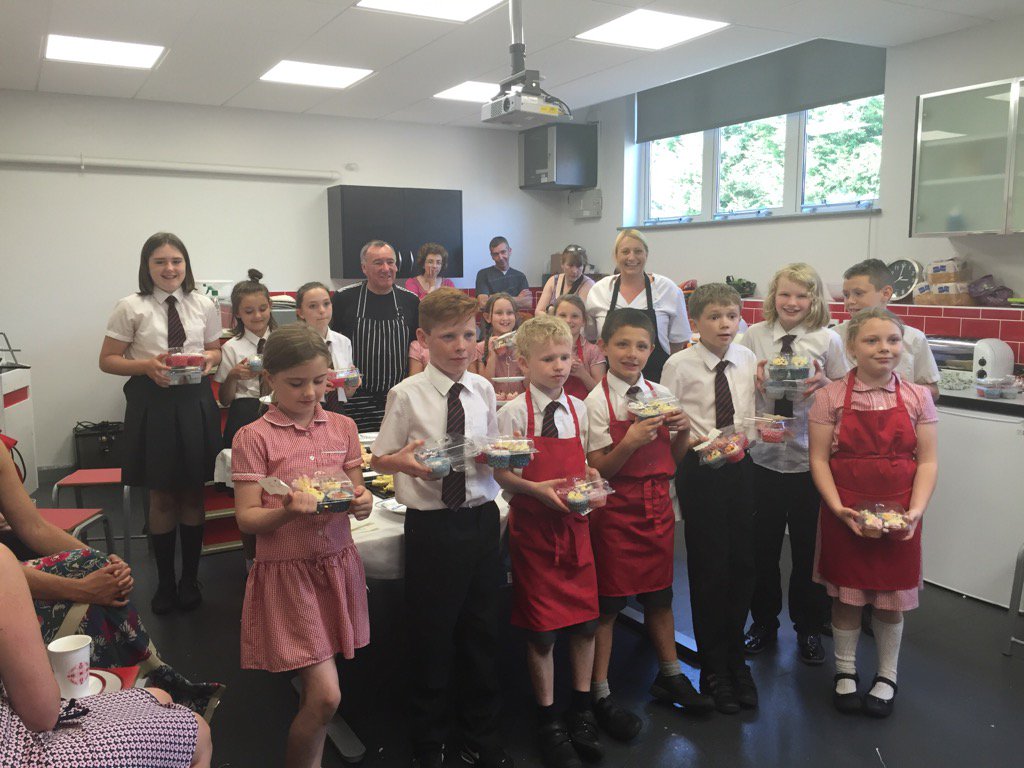 Reception's first trip!
The children spent the day at Wolseley Bridge where they explored different areas of nature. Of course, one of the most exciting parts of the day was going on the coach with their friends and eating their packed lunch!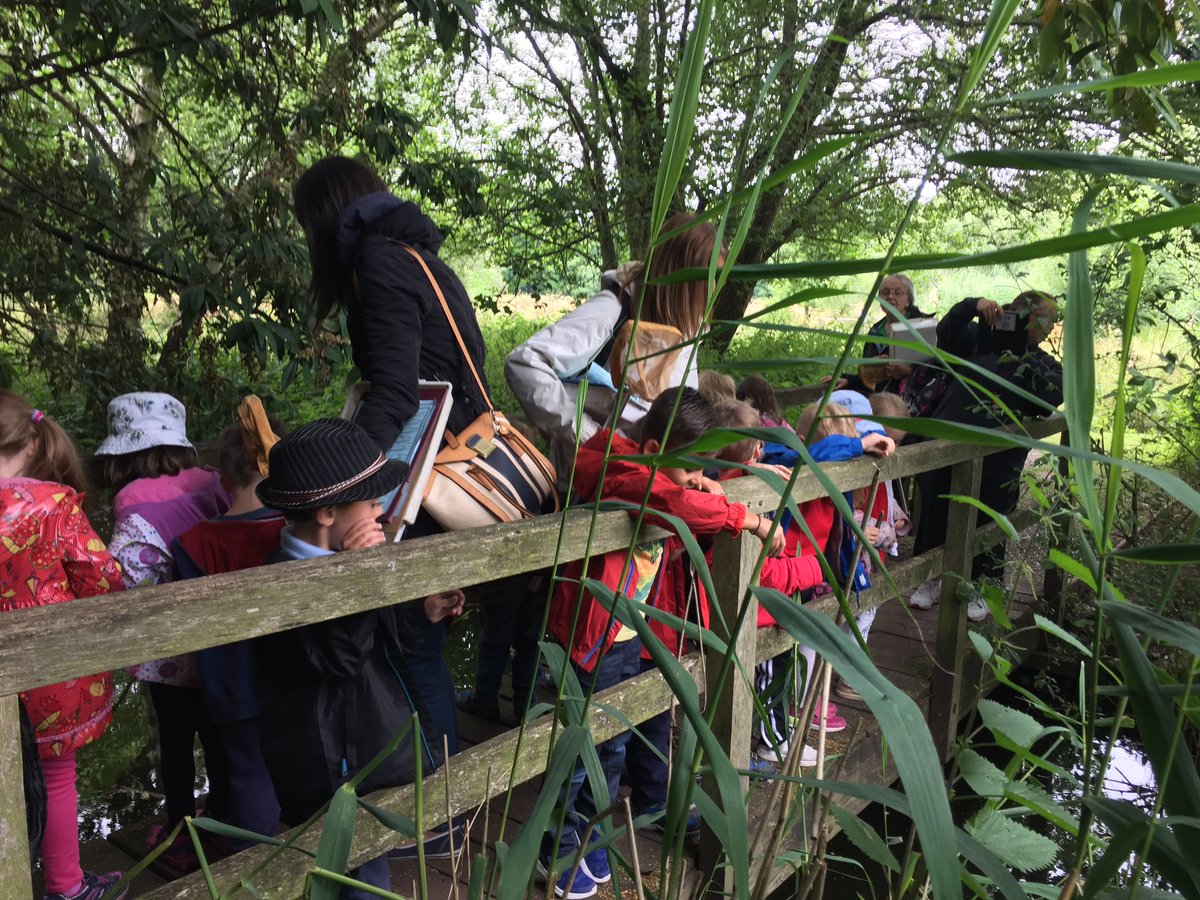 Year 6 Production
Year 6 performed their Production: Robin and the Sherwood Hoodies to their families on Wednesday 13th July. We are so proud of all of the children and cannot believe the amount of talent we have at Christ Church.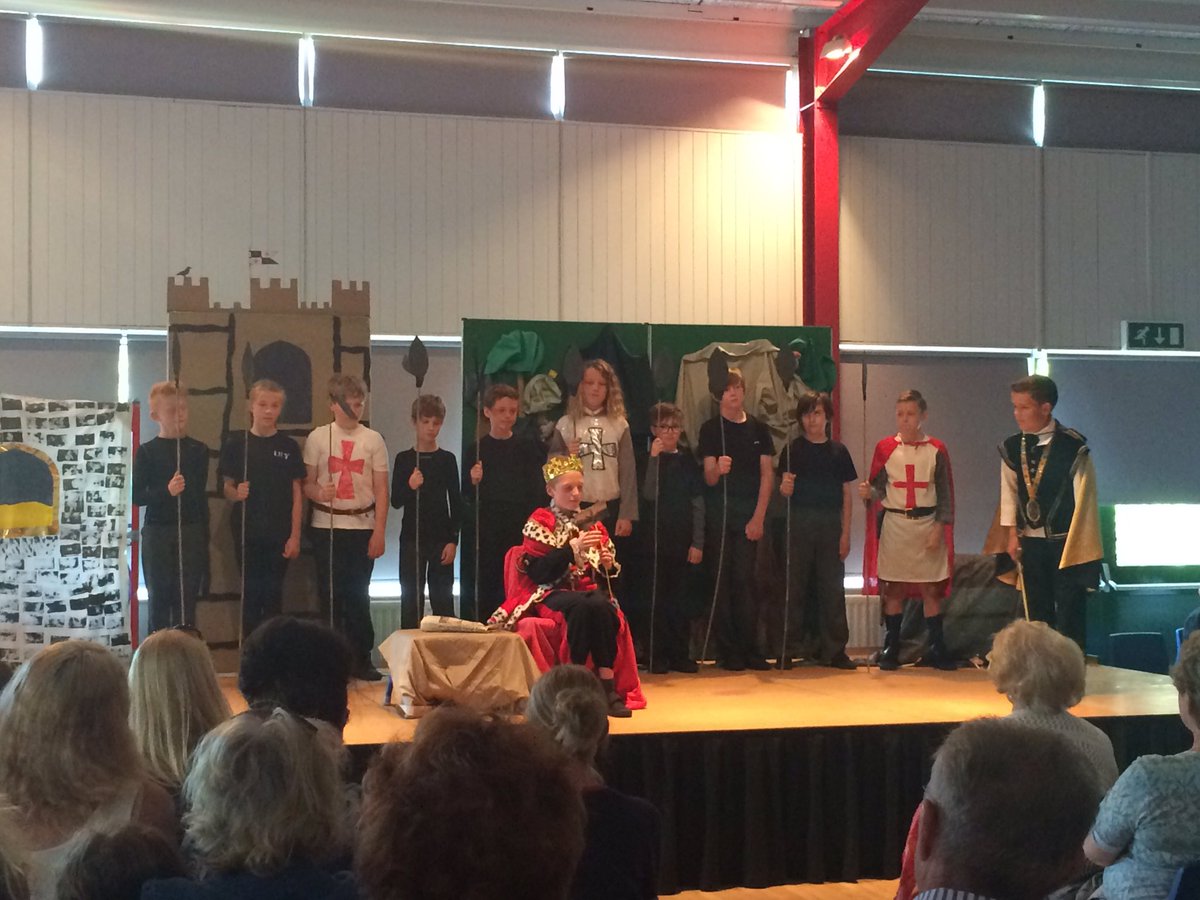 Sports Day
Thank you to all of the adults who came to support our wonderful children.
Congratulations to Mambas (KS1) and Lions (KS2) who won.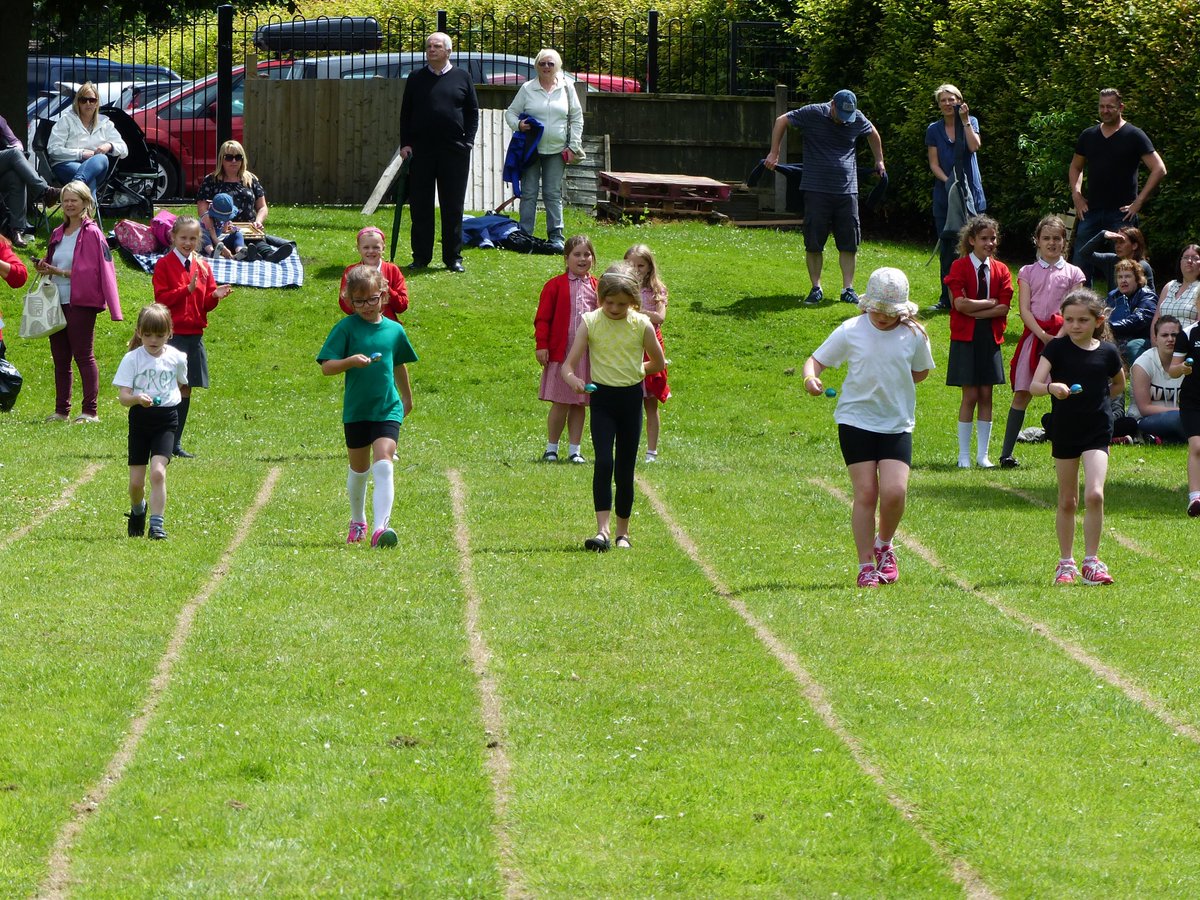 Dahl in a day
As part of the Lichfield Festival some children from Year 6 had the opportunity to take part in Dahl in a day. The children spent the day at The Garrick where they focussed on Roald Dahl's The Witches. After just a few hours and some amazing workshops, the children developed a brilliant performance. On the same evening they performed to a sell-out theatre!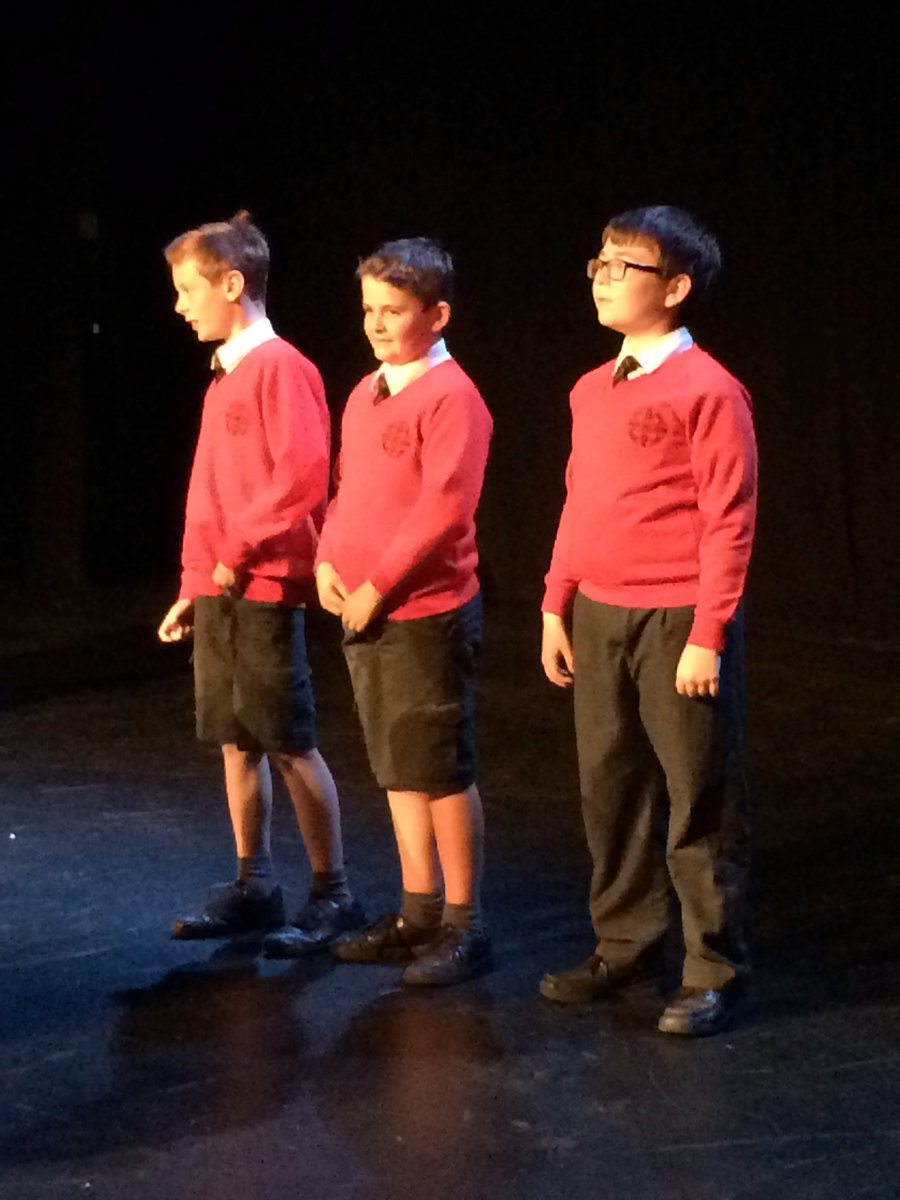 Home-grown food
Impressively, Year 2 prepared salads with lettuces that they grew at school! We couldn't believe how delicious they all looked.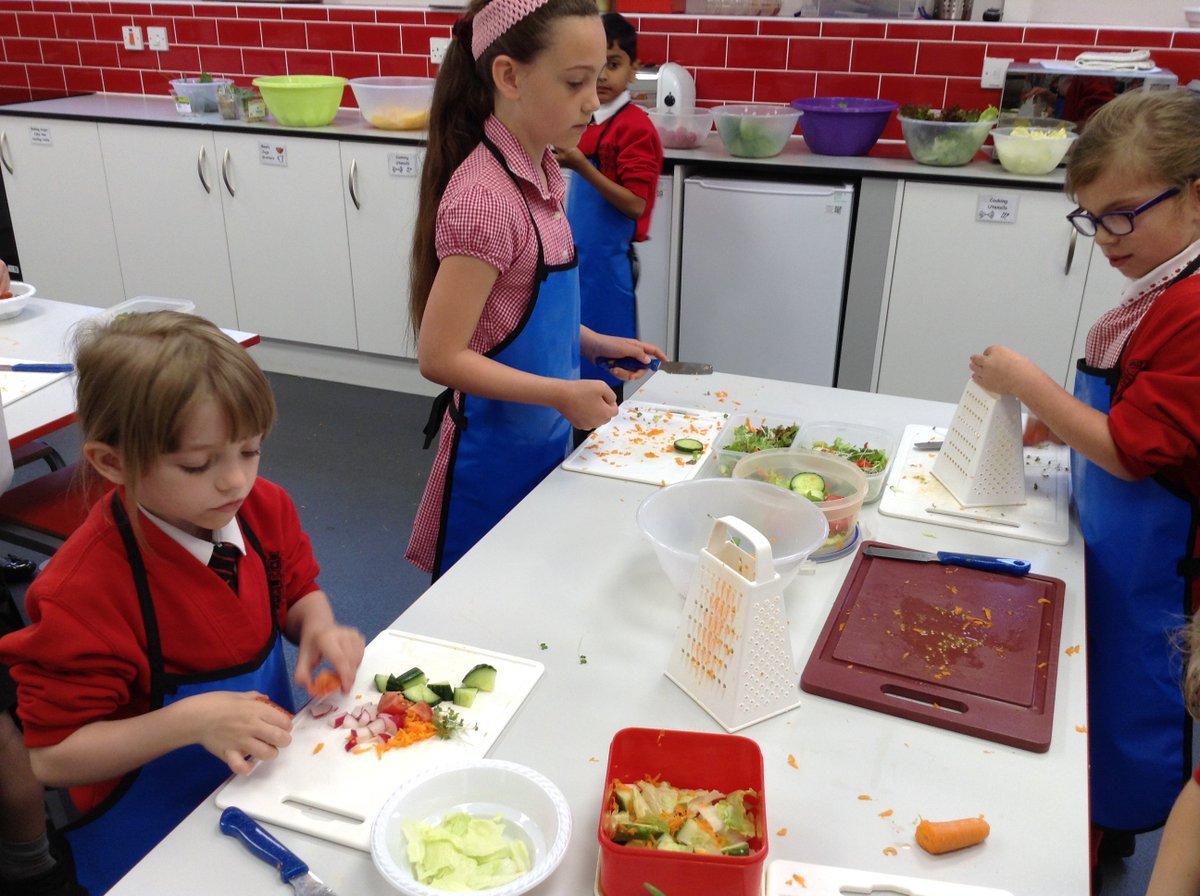 Drayton Manor
After working extremely hard all year, Year 6 enjoyed a day at Drayton Manor. Although the weather might have been a little wetter than we'd hoped for; the children had a wonderful time with their friends!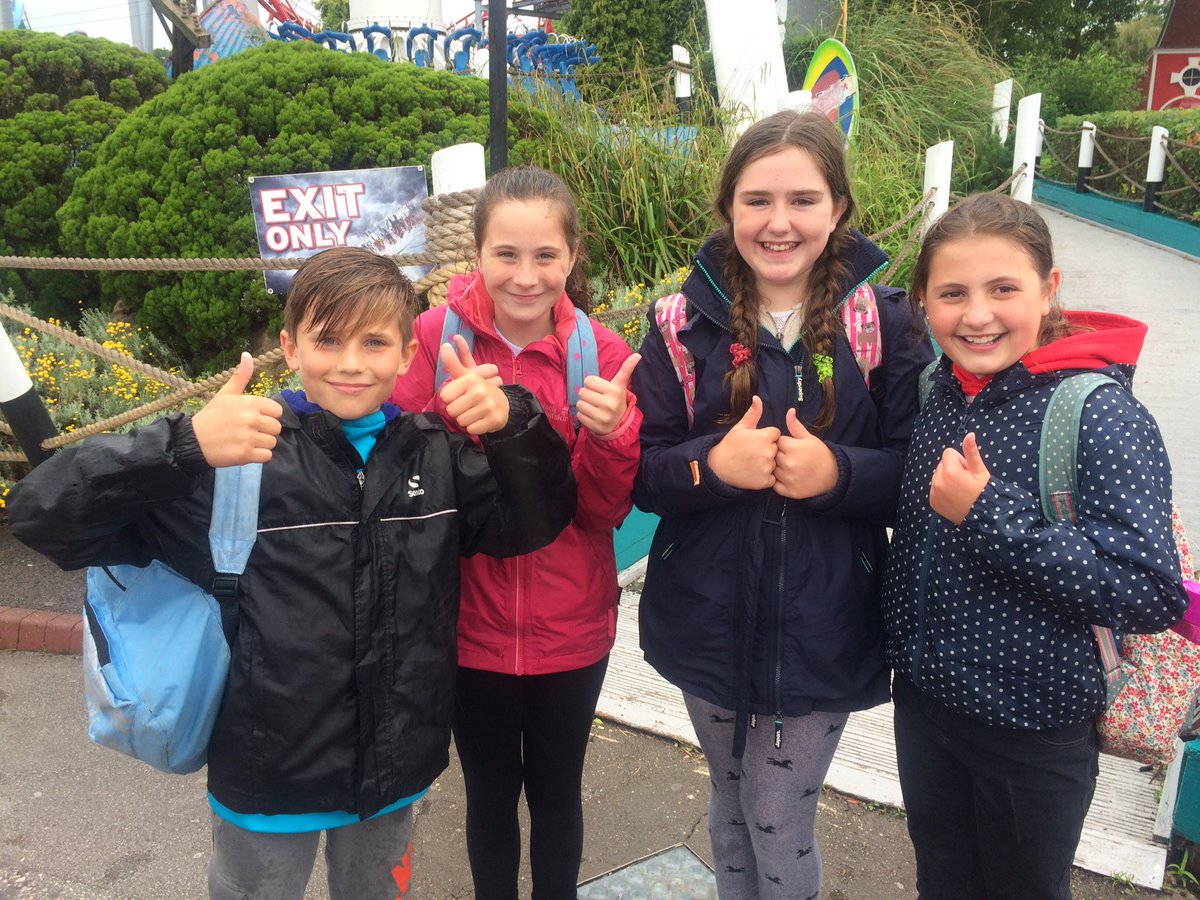 Speaking Competition
A huge well done to Dominic and Harry who took part in a speaking competition at St.Chad's about the EU Referendum.
Dominic was awarded the overall winner for Year 5.
We are extremely proud of both boys.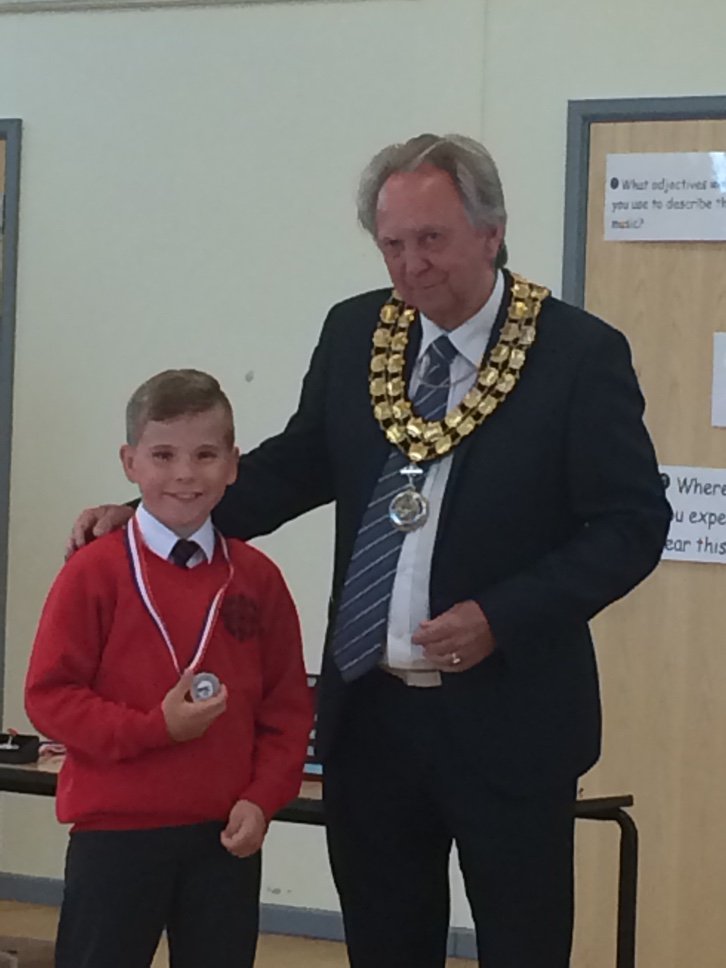 Gardening Day
Thank you to all of the adults and children who helped with the Christ Church Gardening Day on Saturday 18th June.
It was great to see so many of you there. Our environmental area has now been cleared and can be enjoyed by the children at school. We are very proud to have such a wonderful Christ Church community!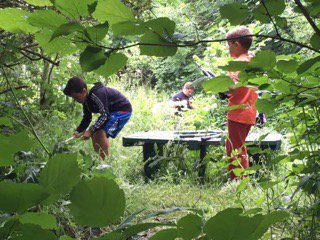 Egyptian Day
To launch their new Big Question: Could you survive in Ancient Egypt? Year 3 held a wonderful Egyptian Day.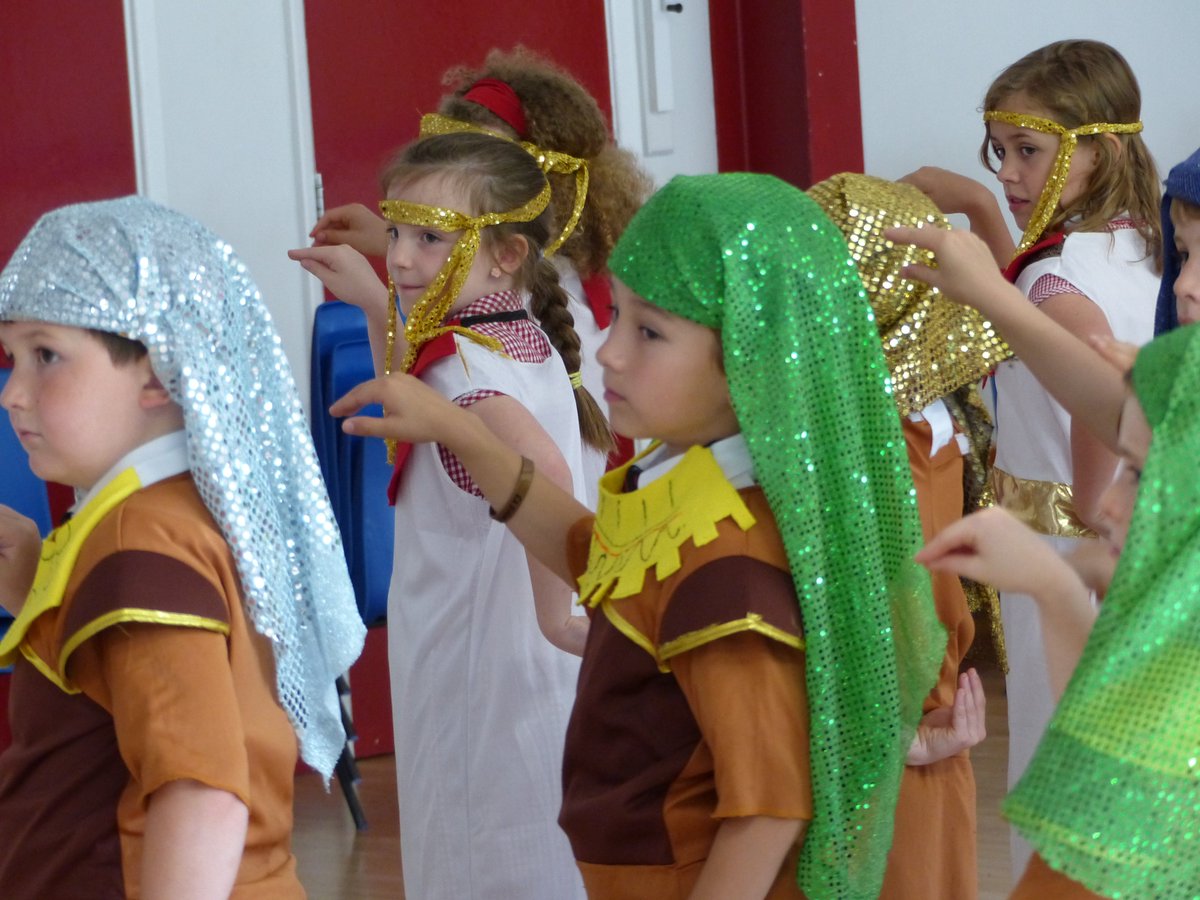 Hotel Christ Church
Year 3 as they had the opportunity to sleep at school! The children had a great time playing games and sleeping in the school hall.
Well done Year 3!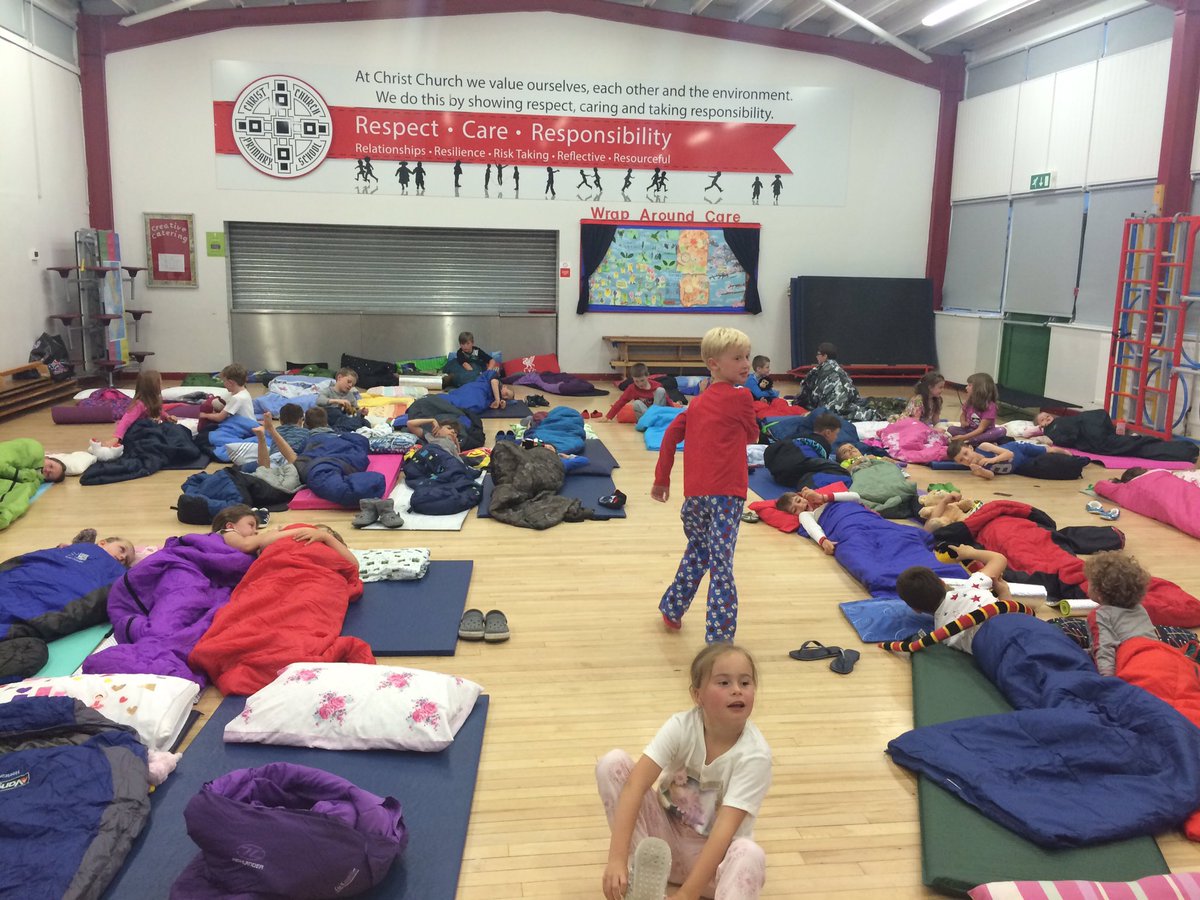 Using the Environmental Area
Year 3 used the Environmental Area whilst exploring their Big Question: How did that blossom become and apple?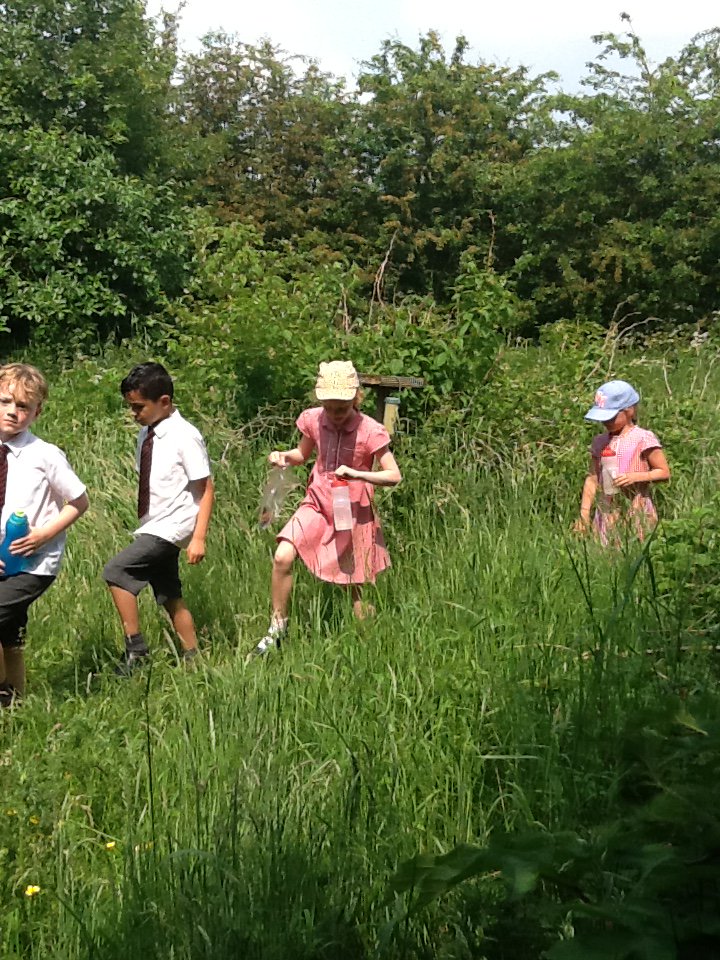 Road to Rio
Christ Church had the opportunity to experience different sporting events from the Paralympic Games.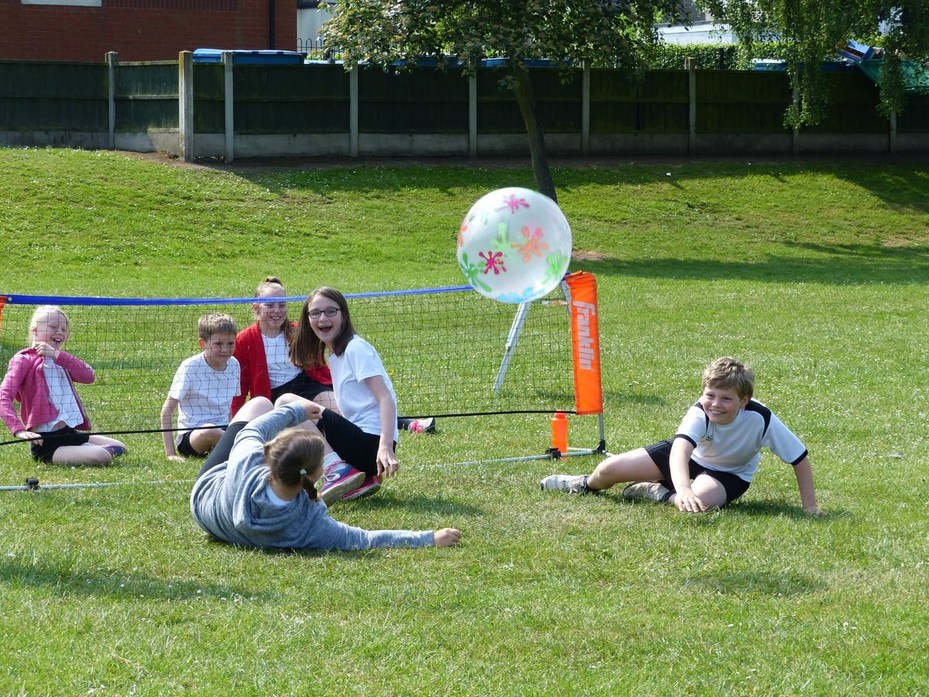 Learning to cook!
A group of children from Key Stage 2 had the amazing opportunity of working with a professional chef. The children bought their ingredients and prepared some fantastic food!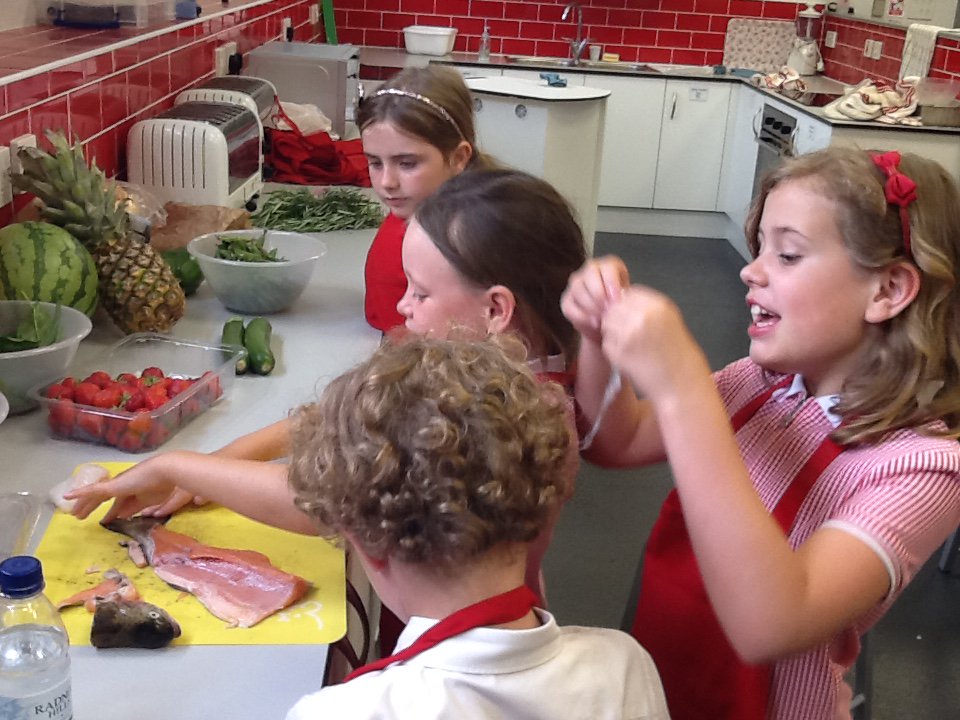 Science with sweets!
Year 6 investigated the question: Which is the best sweet to eat in class without a teacher noticing?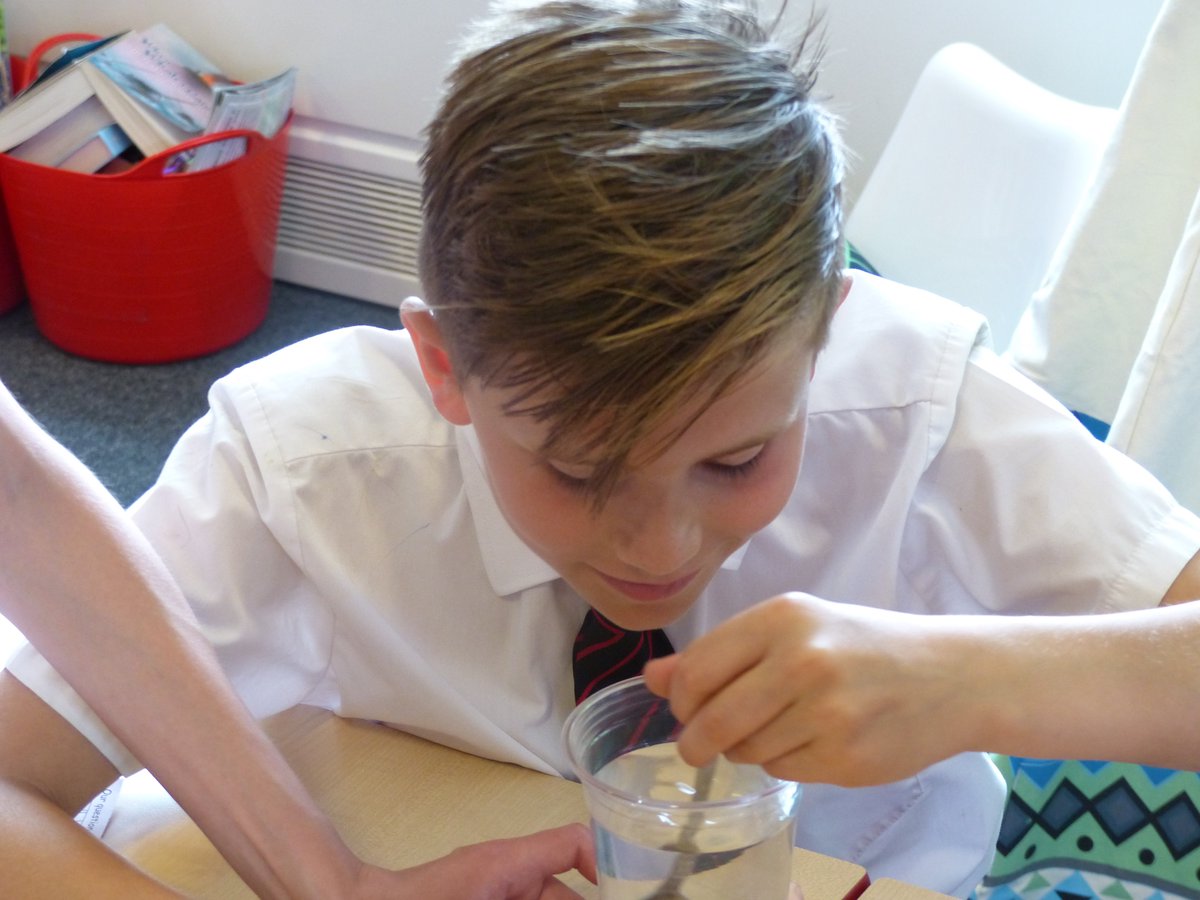 Digital Leaders
Our Digital Leaders met with a company who discussed the possibly of introducing touch-screen whiteboards to Christ Church.
They were very impressed!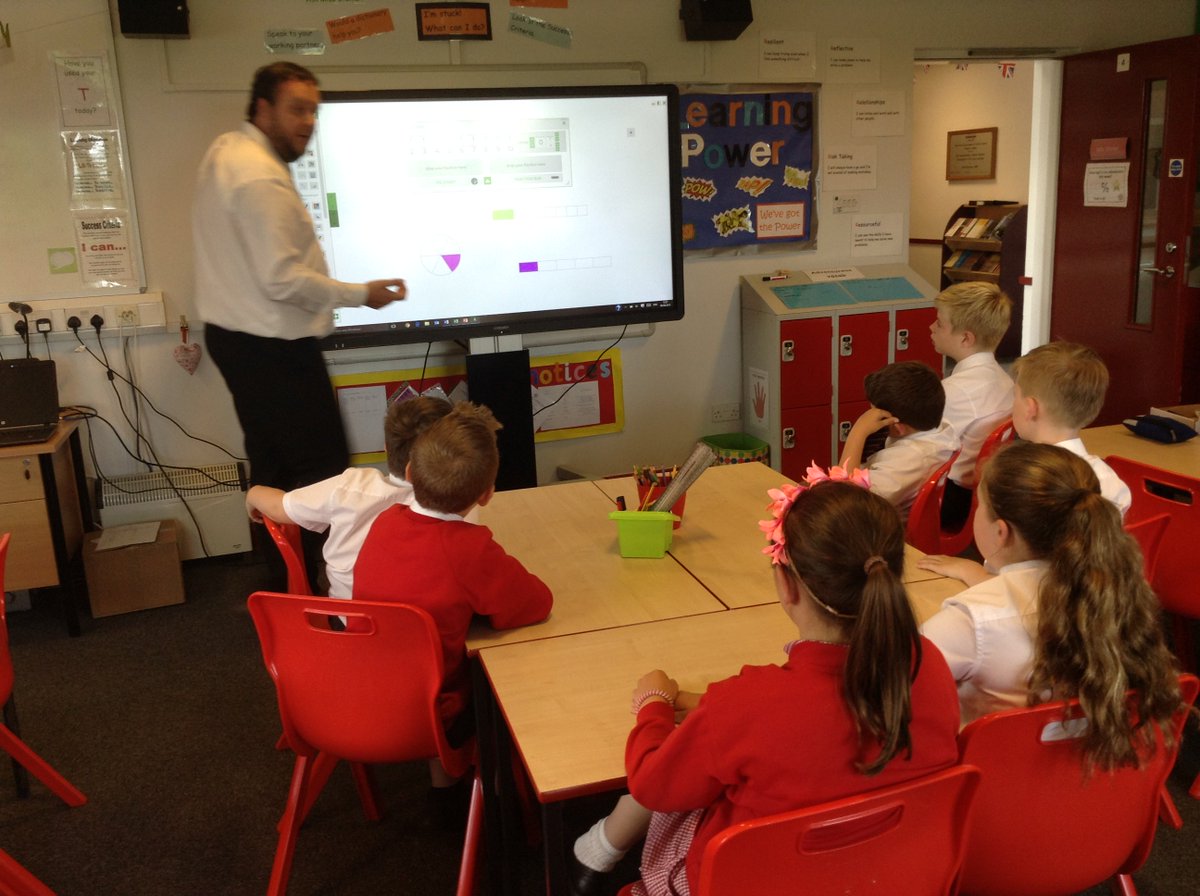 Lichfield Library
Reception visited Lichfield Library as part of National Book Start Week.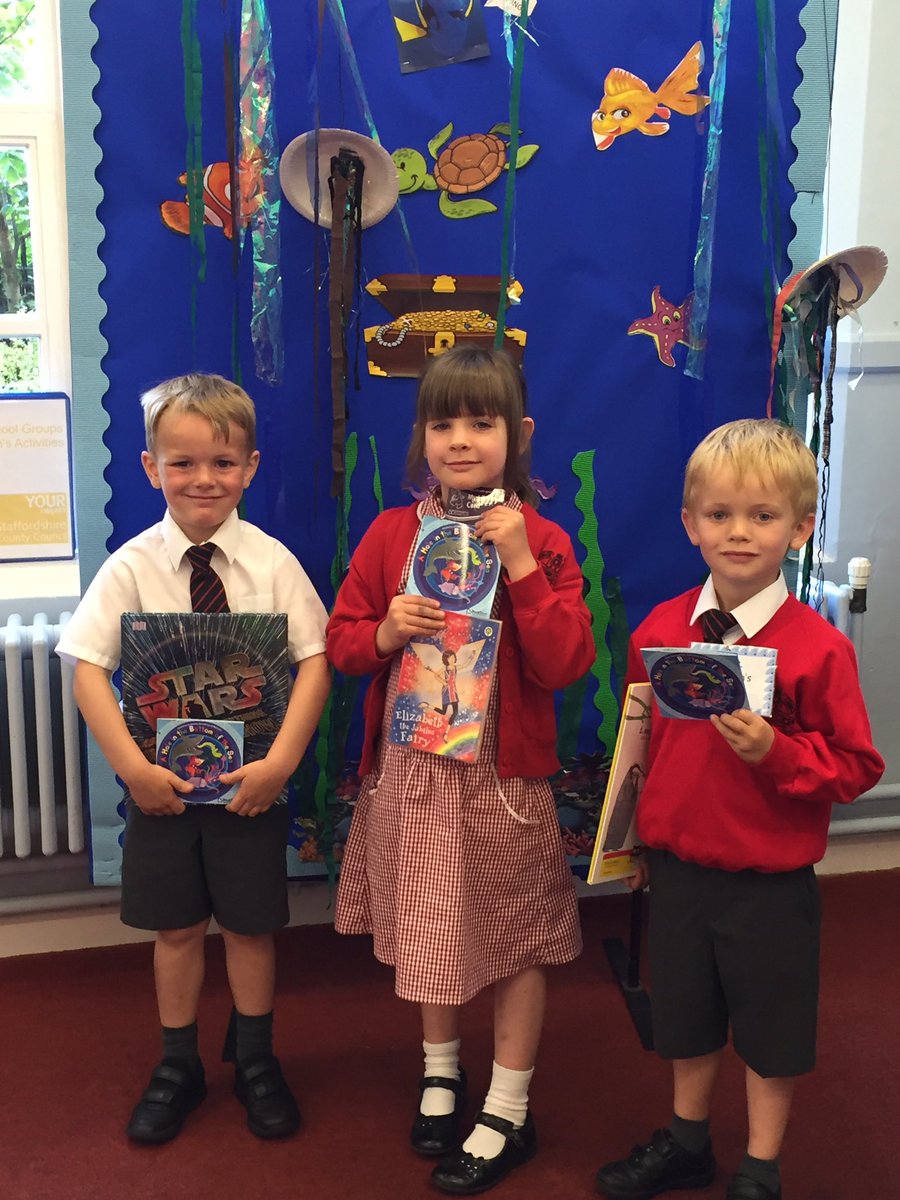 Sponsored Run
Great to see that so many classes raising so much money.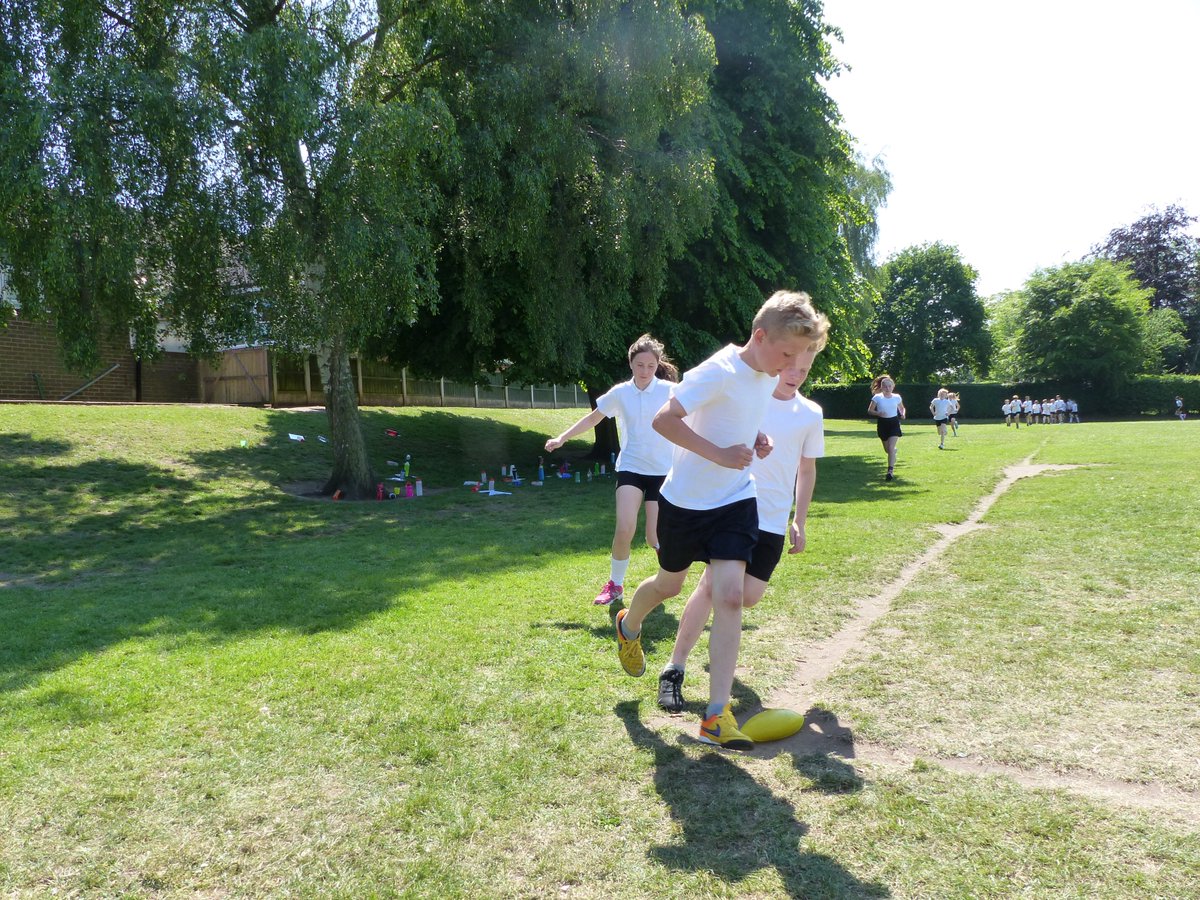 Whitemoor Lakes
Year 4 had a super three days on their residential at Whitemoor Lakes. All of the children had a great time and we are very proud of all of them for trying new activities and representing Christ Church so well.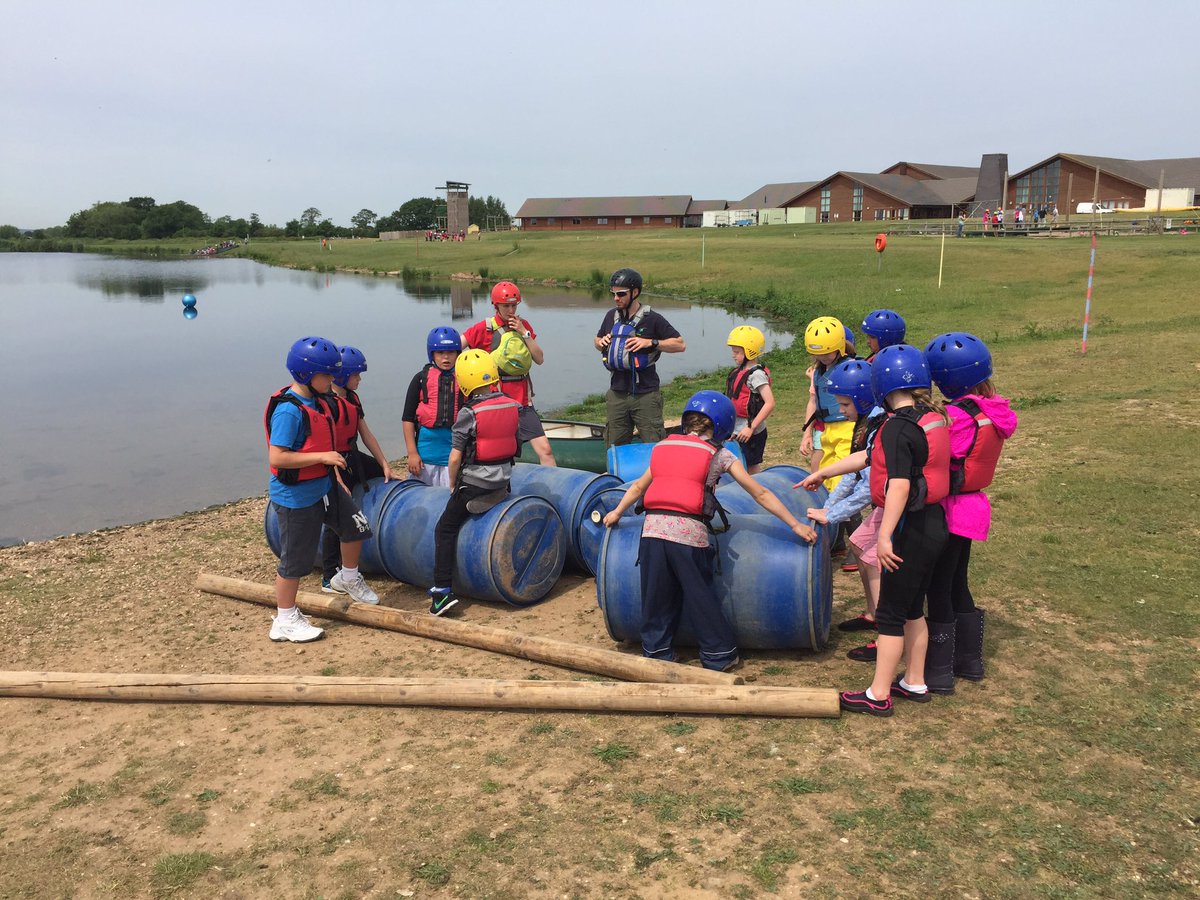 Games in the sunshine
Year 1 were fortunate enough to enjoy their Games lesson in the beautiful sunshine on Friday afternoon. The children have been busy preparing for Sports Day later this term.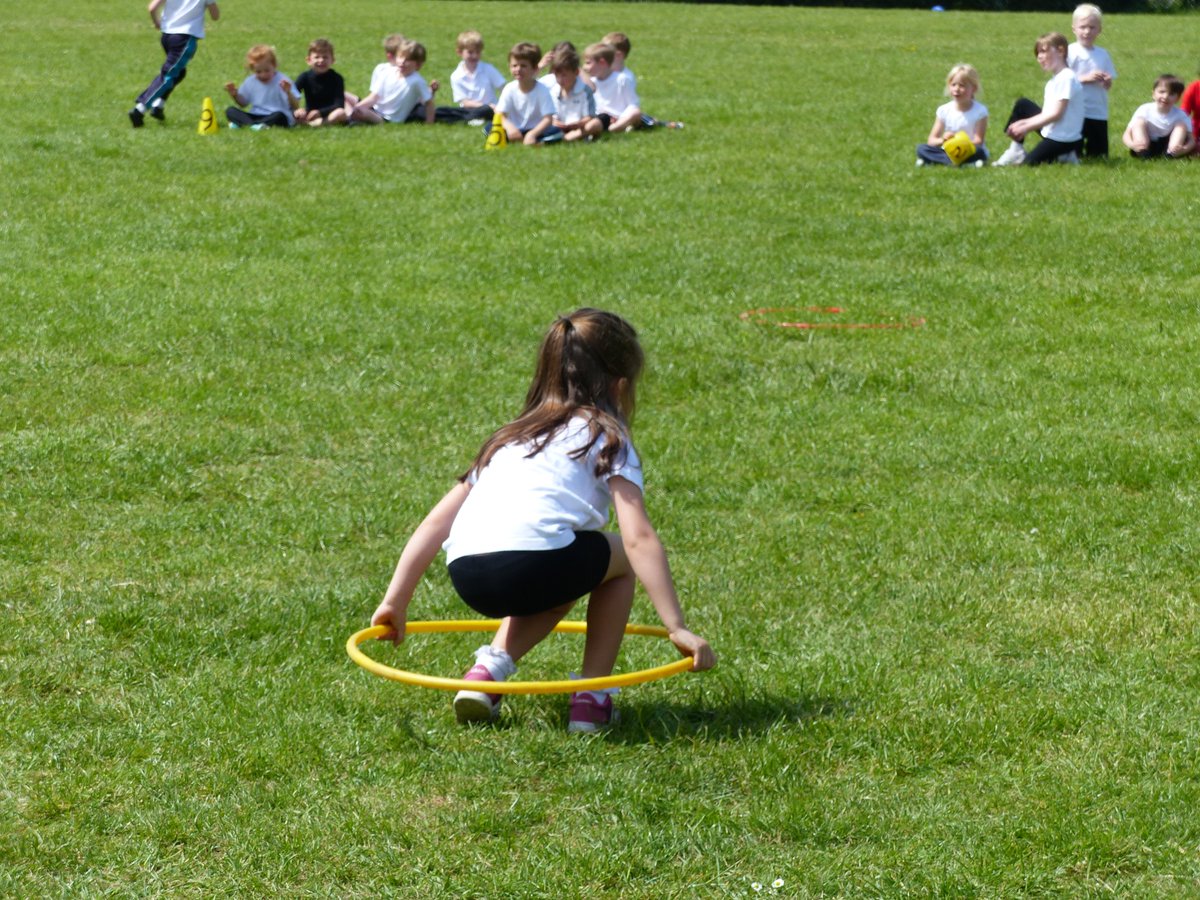 Caterpillar to Butterfly
It's been an exciting week for Reception as they have been busy releasing their butterflies on the school field. The children were extremely happy to have watched their butterflies grow and then to be able to release them!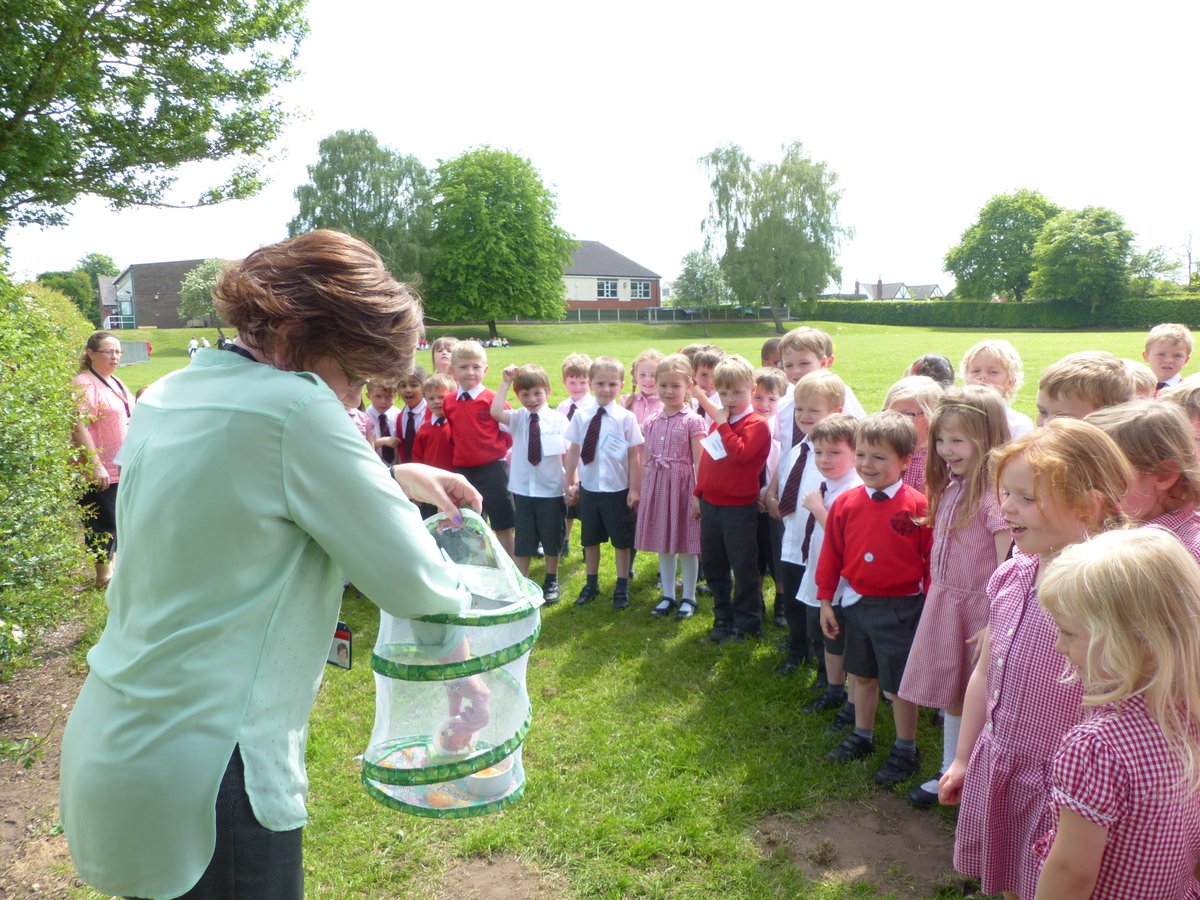 Good to be Green
Once again it has been lovely to see how many of our wonderful children have managed to stay Green all half term! Some children have also received awards from our TAs and Governors.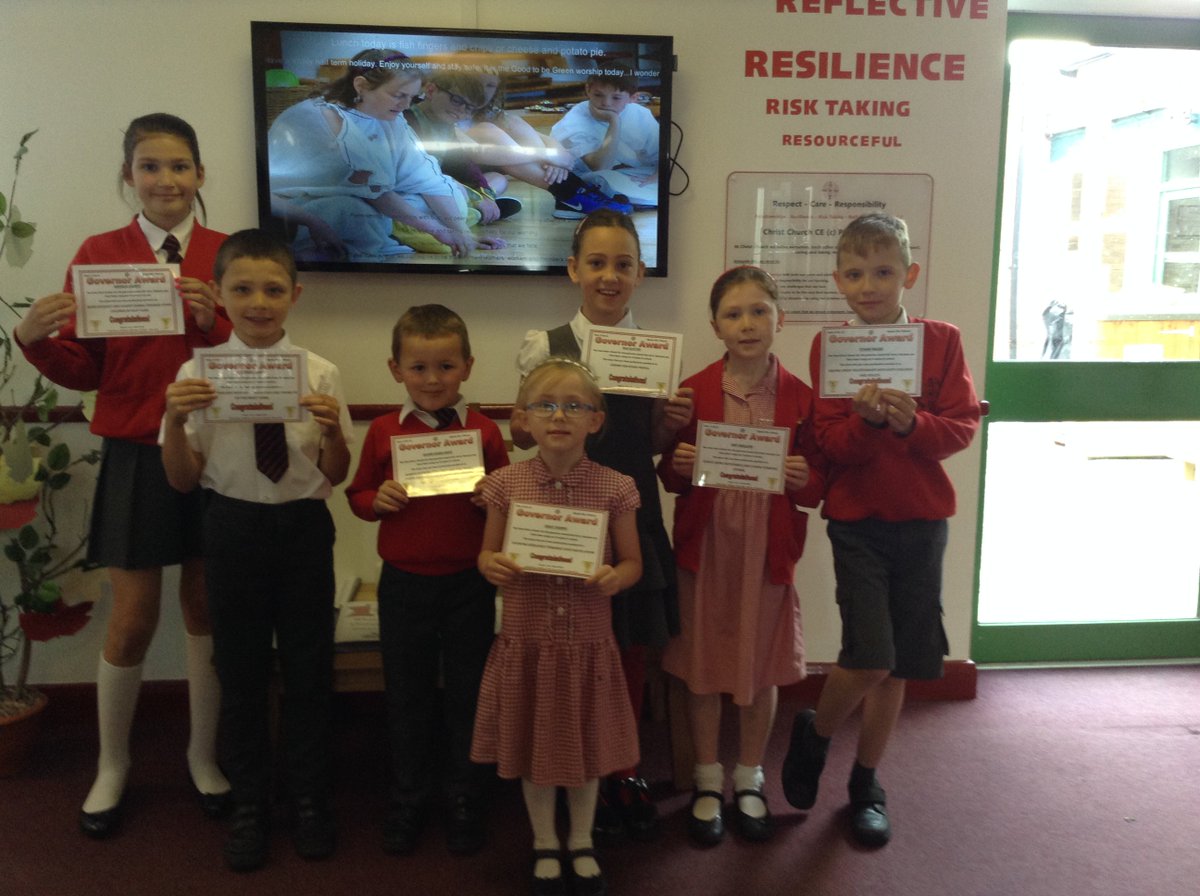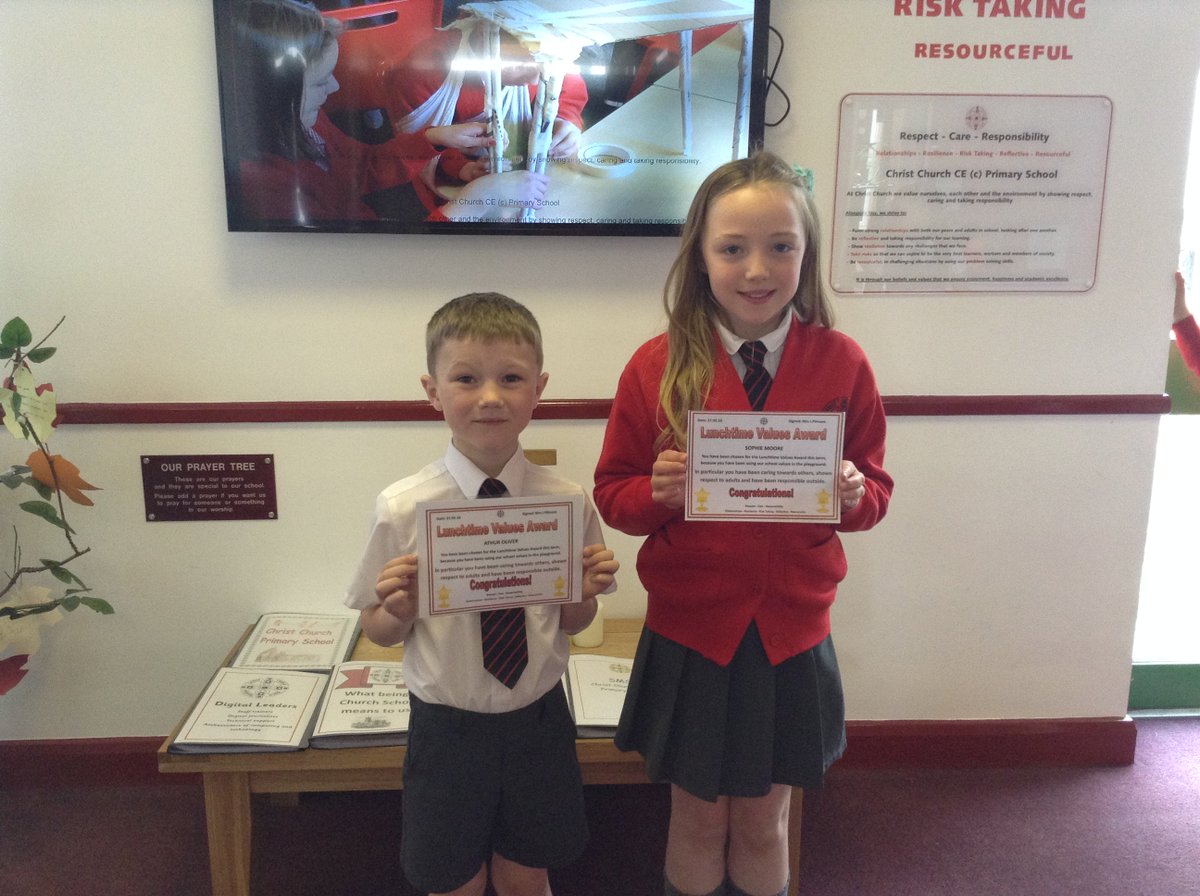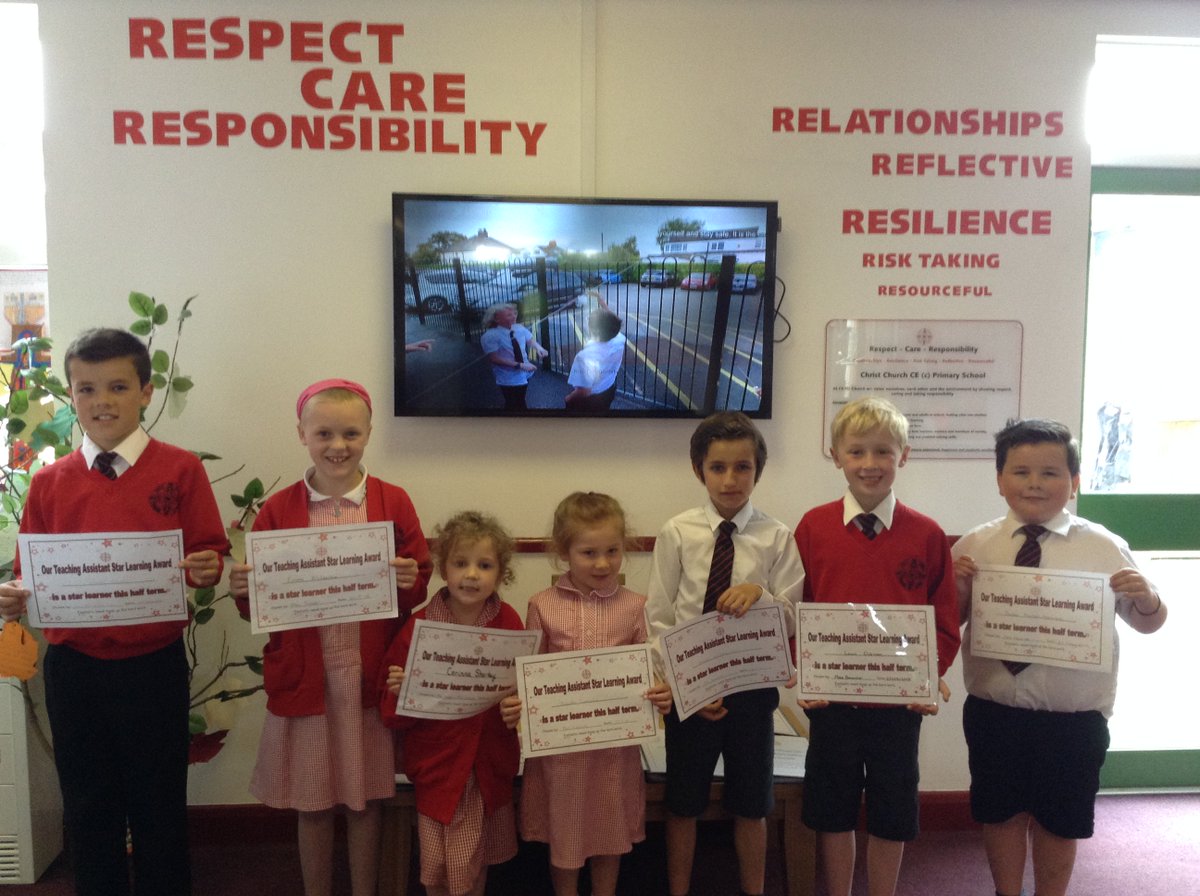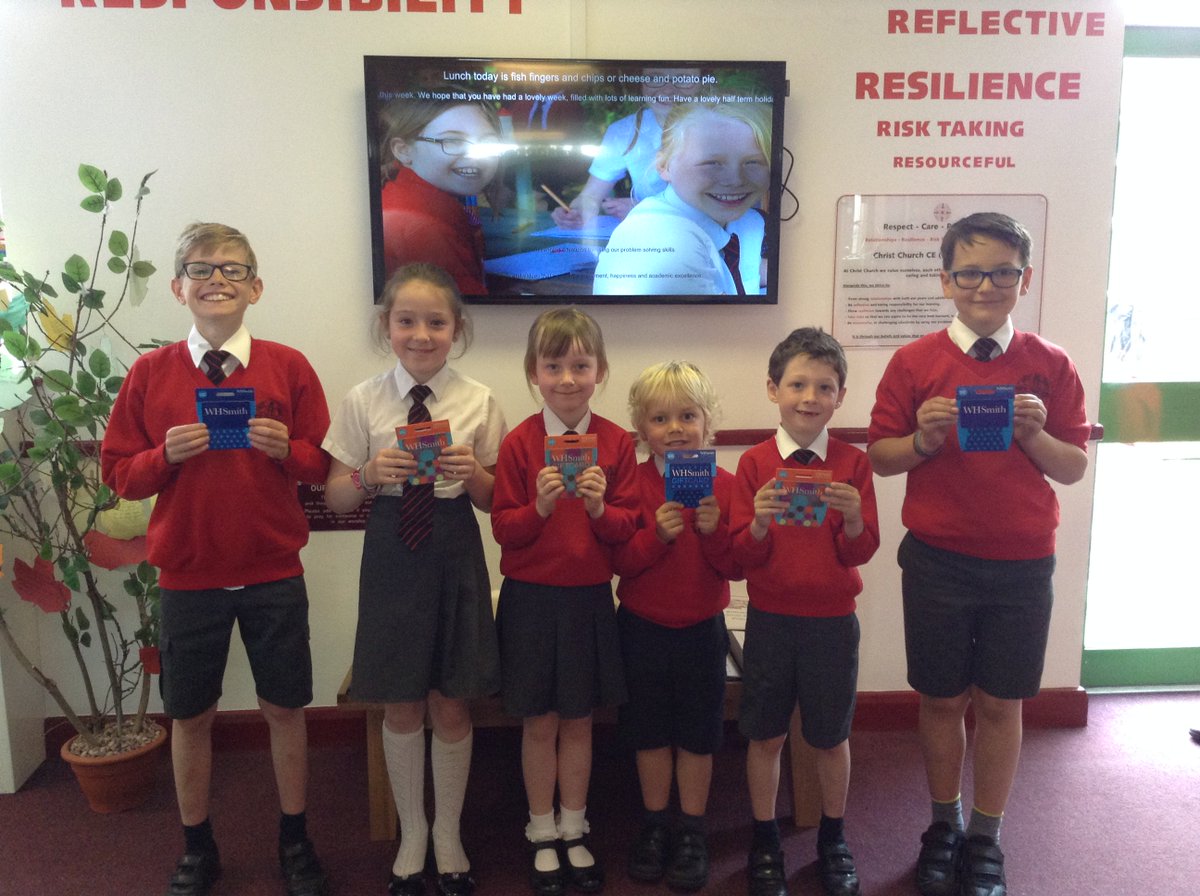 Shared Reading
Year 1 have been busy writing some fantastic stories which they then shared with Year 3 on Friday afternoon.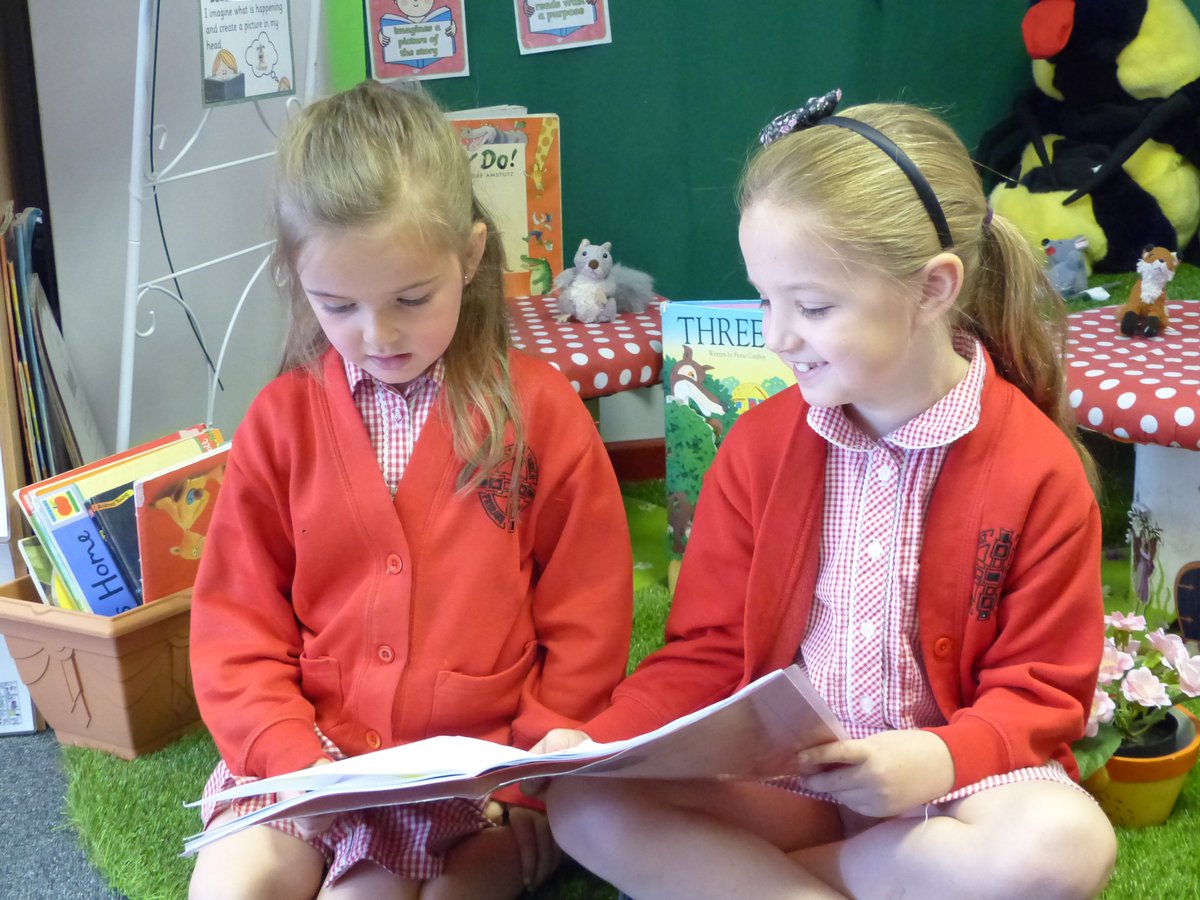 'Magic bus'
As part of their learning in D&T, Year 1 have designed and created their very own 'magic bus'.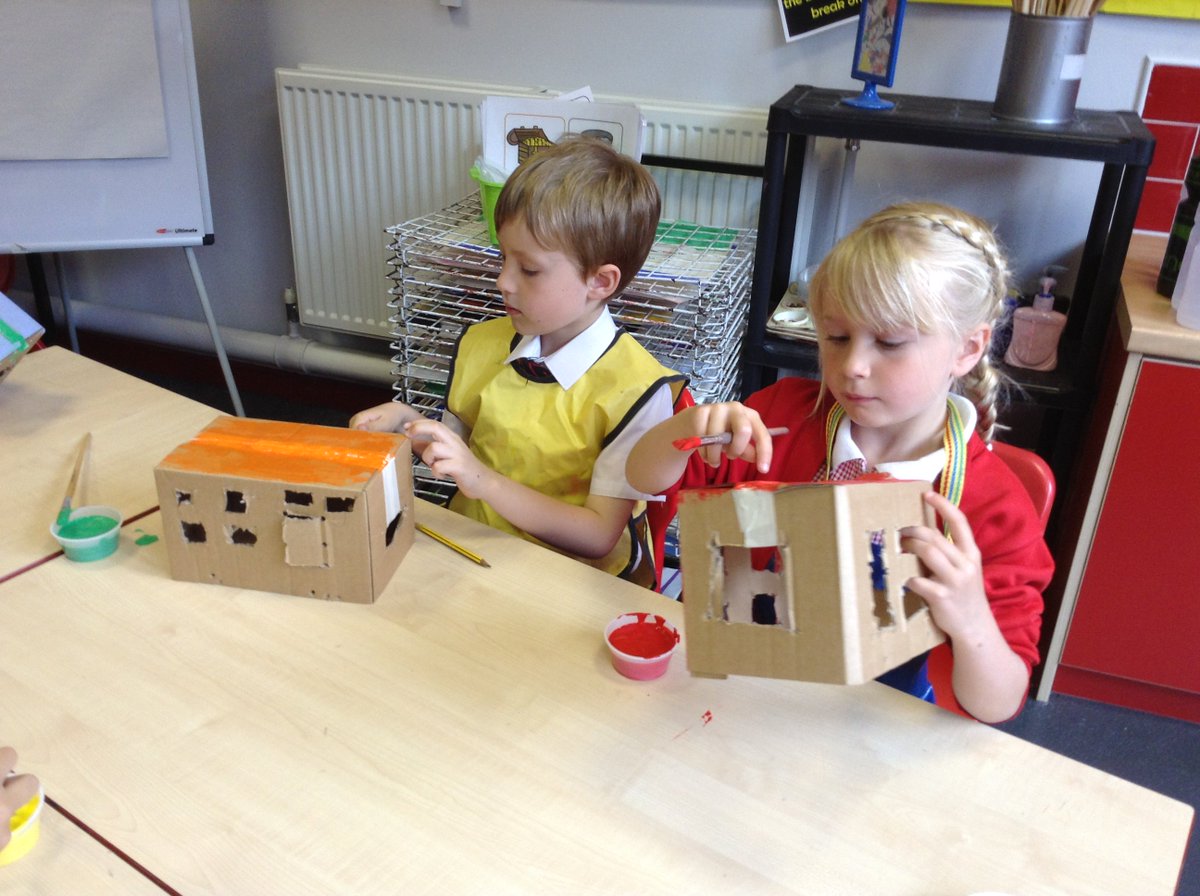 Inspire Workshop
Miss Orme's Year 1 class hosted their Inspire Workshop on Thursday. Thank you to all of those who attended; it was great to see you there.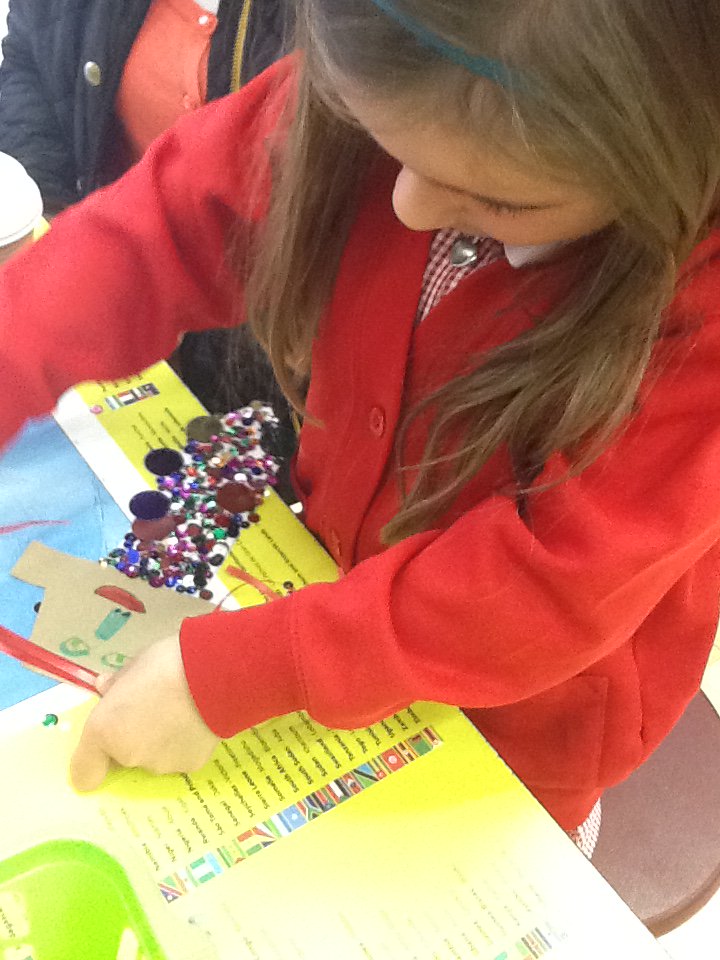 Learning in Year 3
It's been another busy week for Year 3 as they have been exploring their Big Question in Science and have written some wonderful descriptions in Literacy.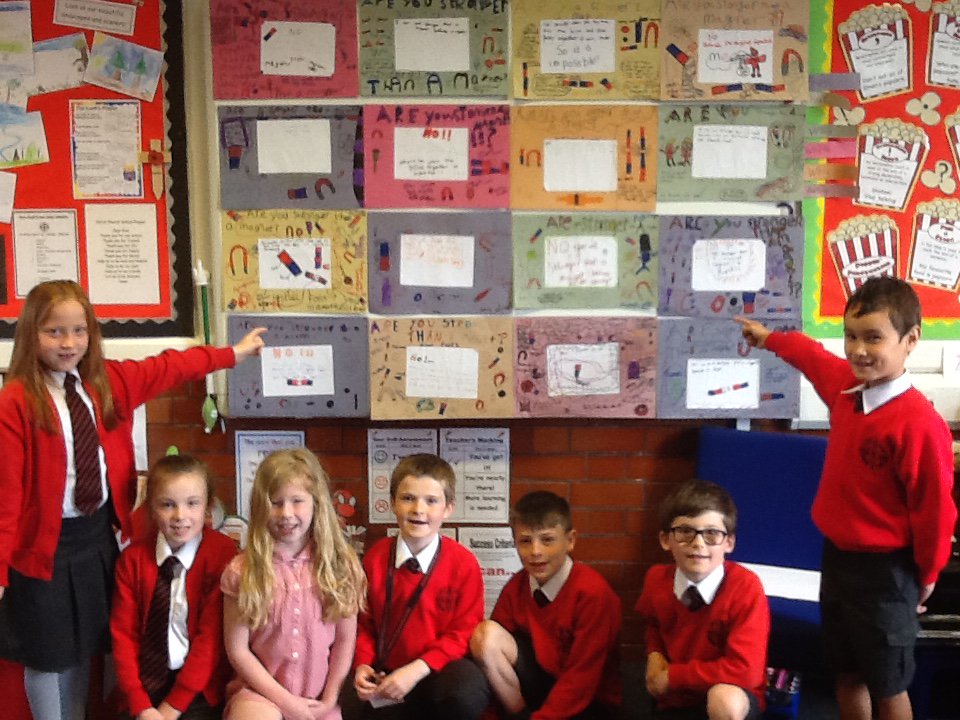 Bikeability
This has been an exciting week for Year as they have all taken part in the Level 2 Bikeability course.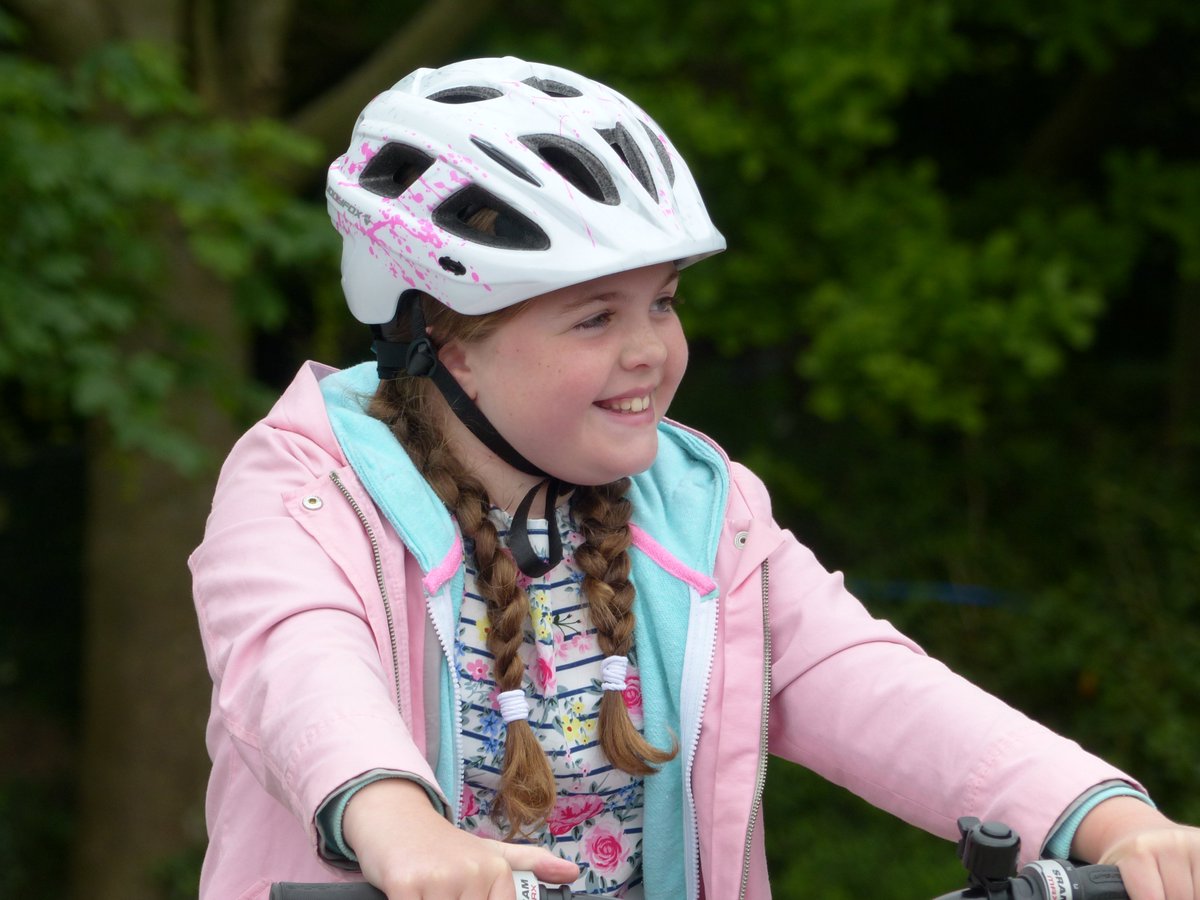 How does the playground measure up?
On Monday Year 6 were given the task of measuring our school playground and then producing a scale drawing to show this.
The children will then plan their very own fantasy playground! Who will have the most imaginative design?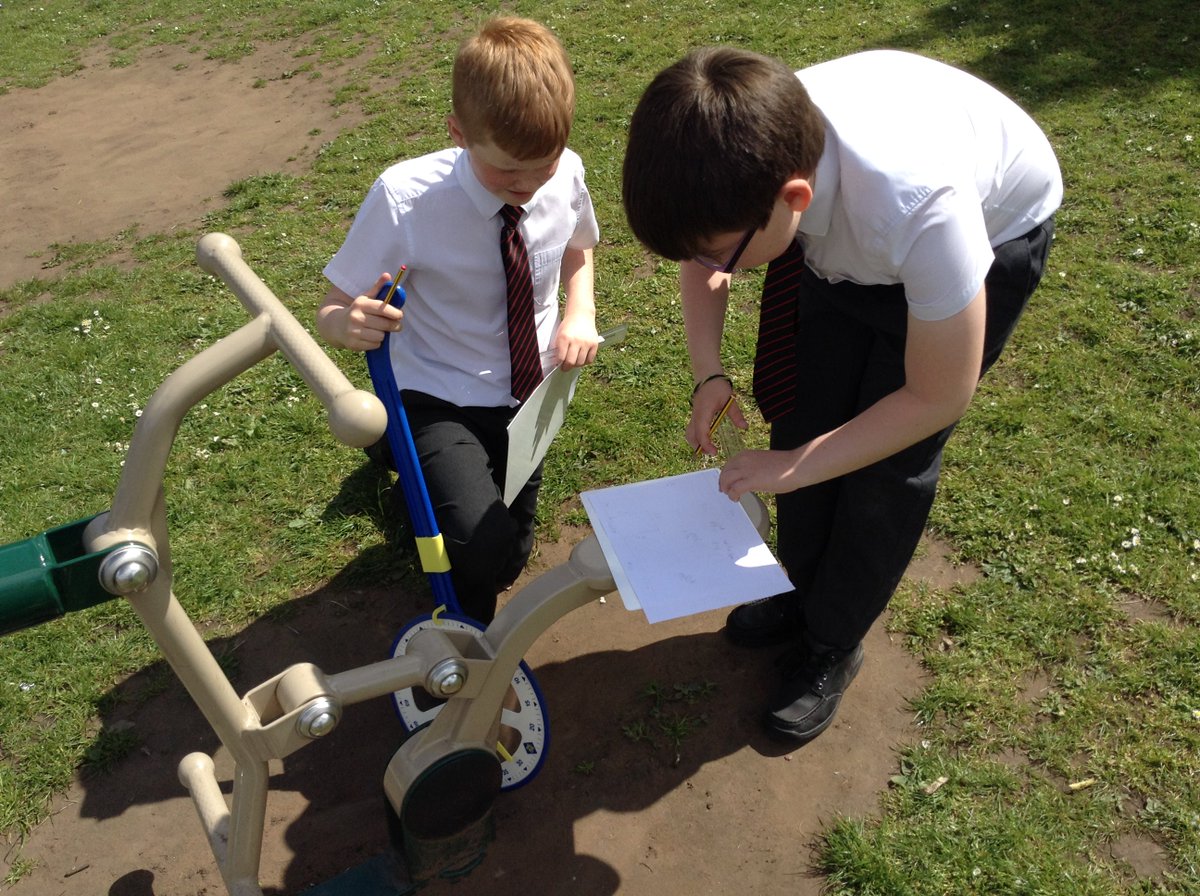 Eco-Council
Our wonderful Eco-Council presented to the whole school during worship. We are very proud of well they communicated and the important message that they shared.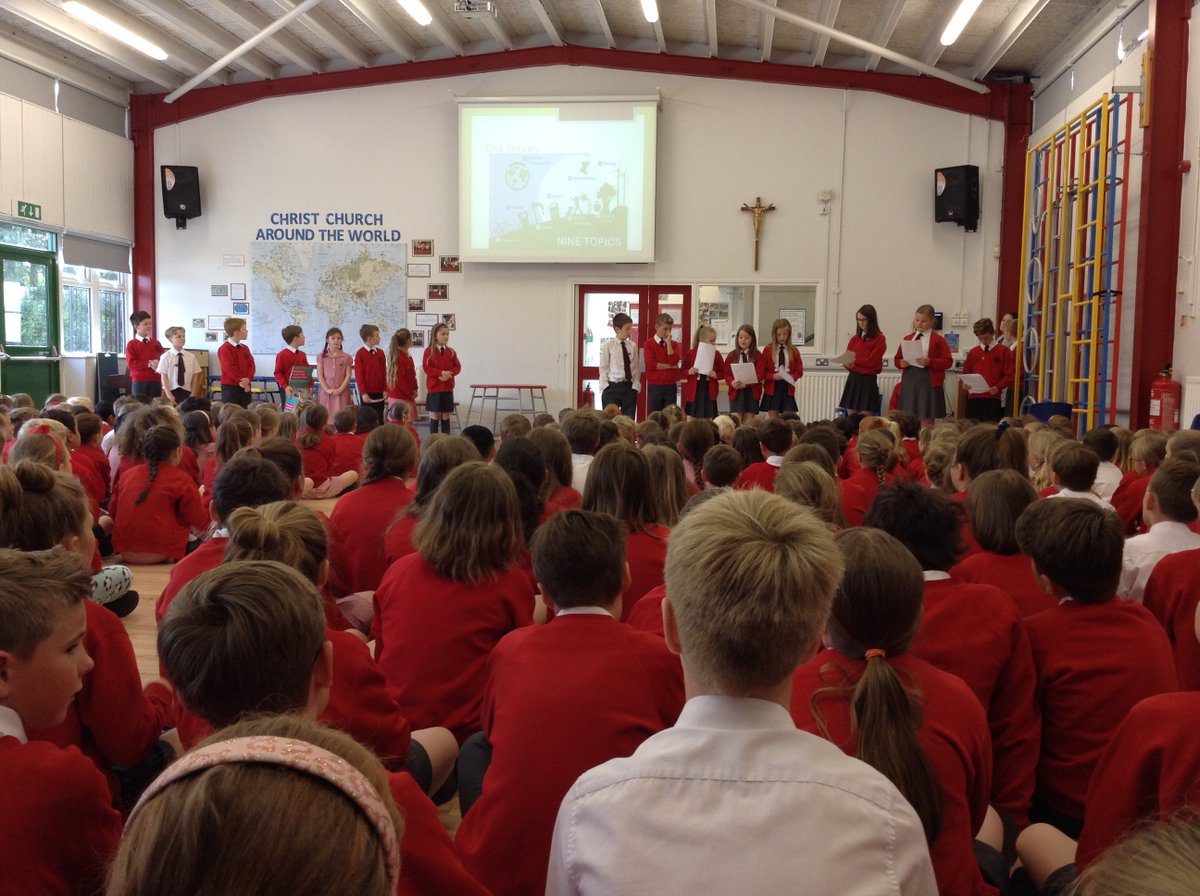 Dragons' Den
Year 3 enjoyed sharing their persuasive writing as part of their Dragons' Den Day.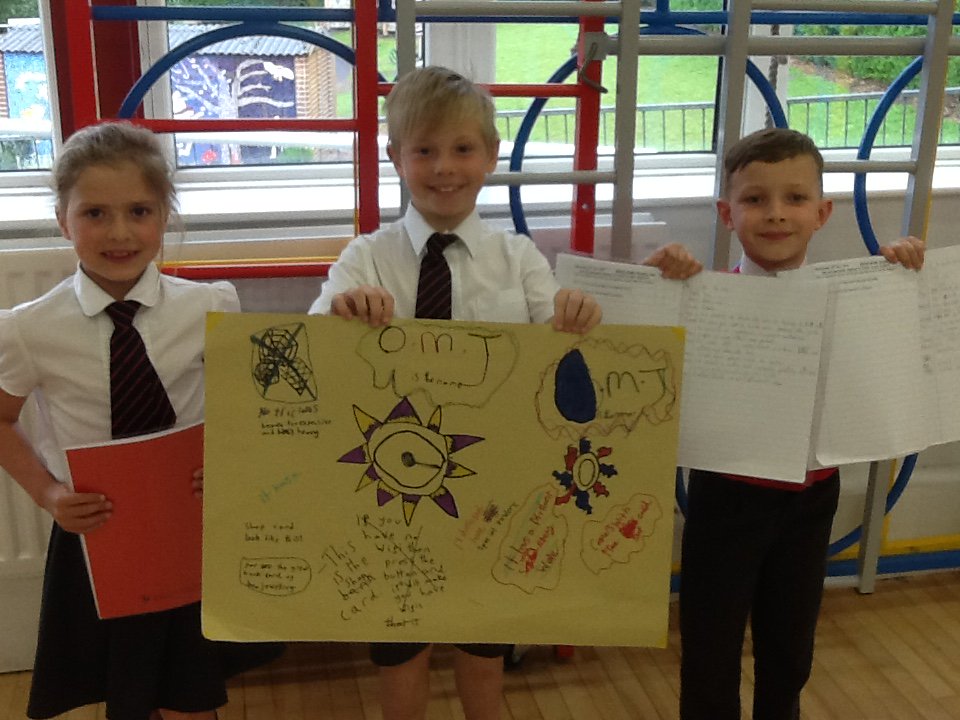 What do we know?
This week Year 5 visited the Friary where they attended a research workshop. During their workshop they learnt Mexico and Brazil.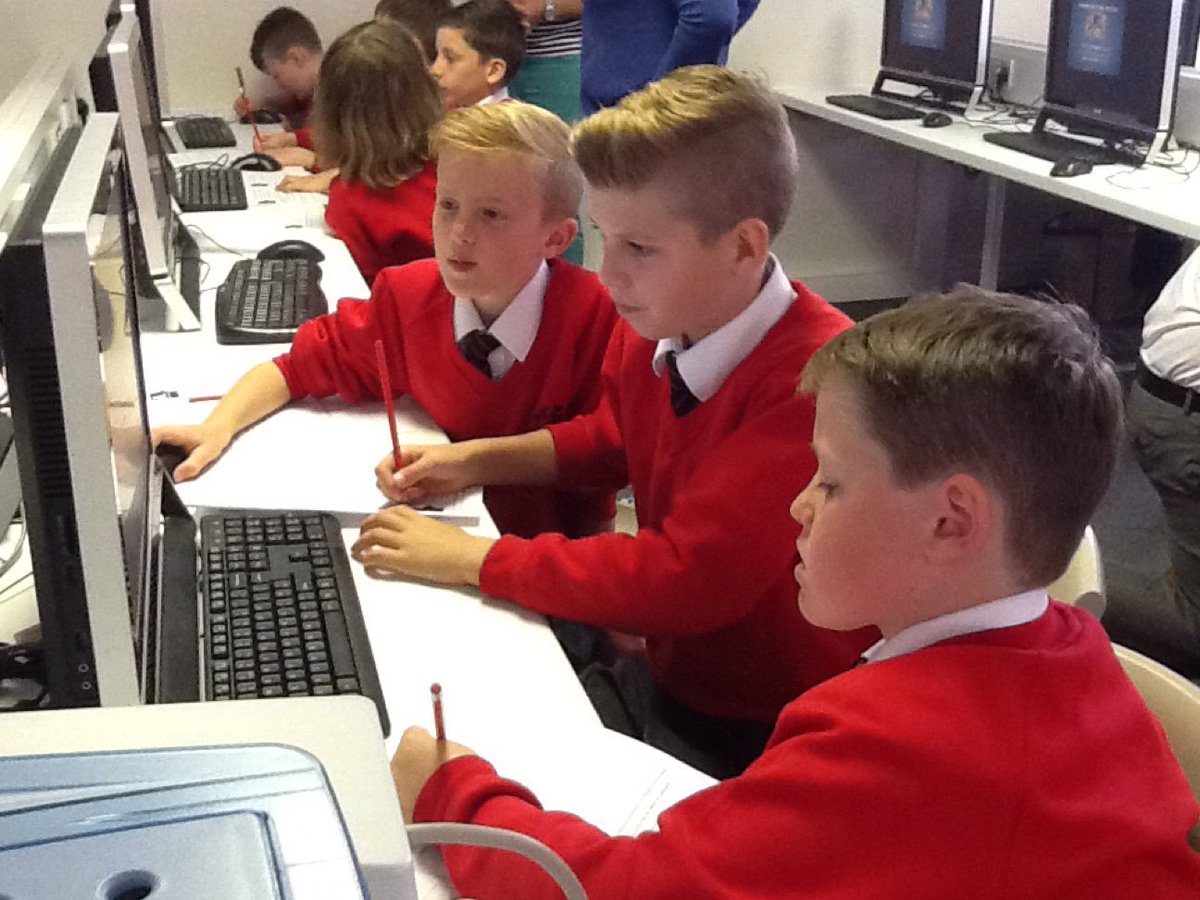 Year 1 Inspire Workshop
On Thursday, Mrs Leigh's Year 1 class hosted their Inspire Workshop. It was great to see so many Parents and Carers there. Both the children and the adults had a wonderful morning learning together.
"A fantastic morning at the Inspire Workshop, thank you."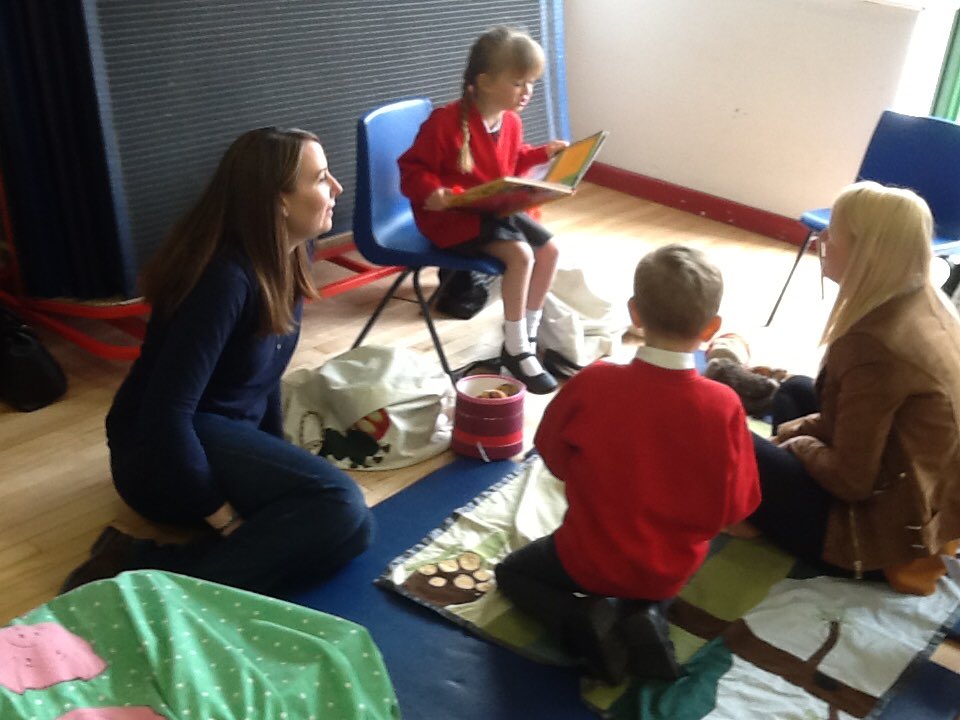 Presenting to Governors
On Wednesday evening, our brilliant Digital Leaders from Year 5 and Year 6 attended a Governor's meeting. During the meeting, the children shared our wonderful new school website. We were very impressed by all of the children - well done!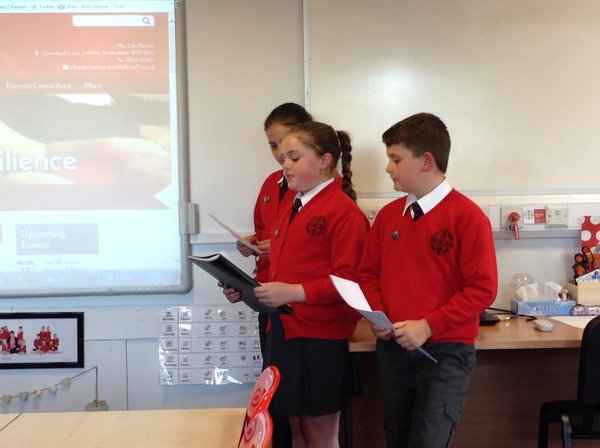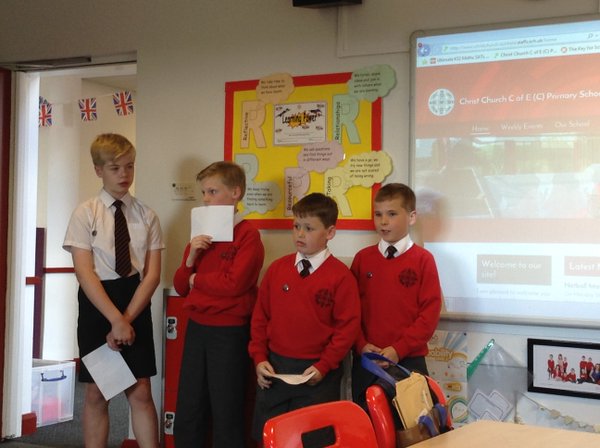 A visit from a Pirate!
This week the children in Year 1 were left a message from the Rusty Rooster Pirate Ship. The ship had lost their captain and needed the help of Year 1. We are very impressed by their wonderful descriptive writing. Will the captain be found?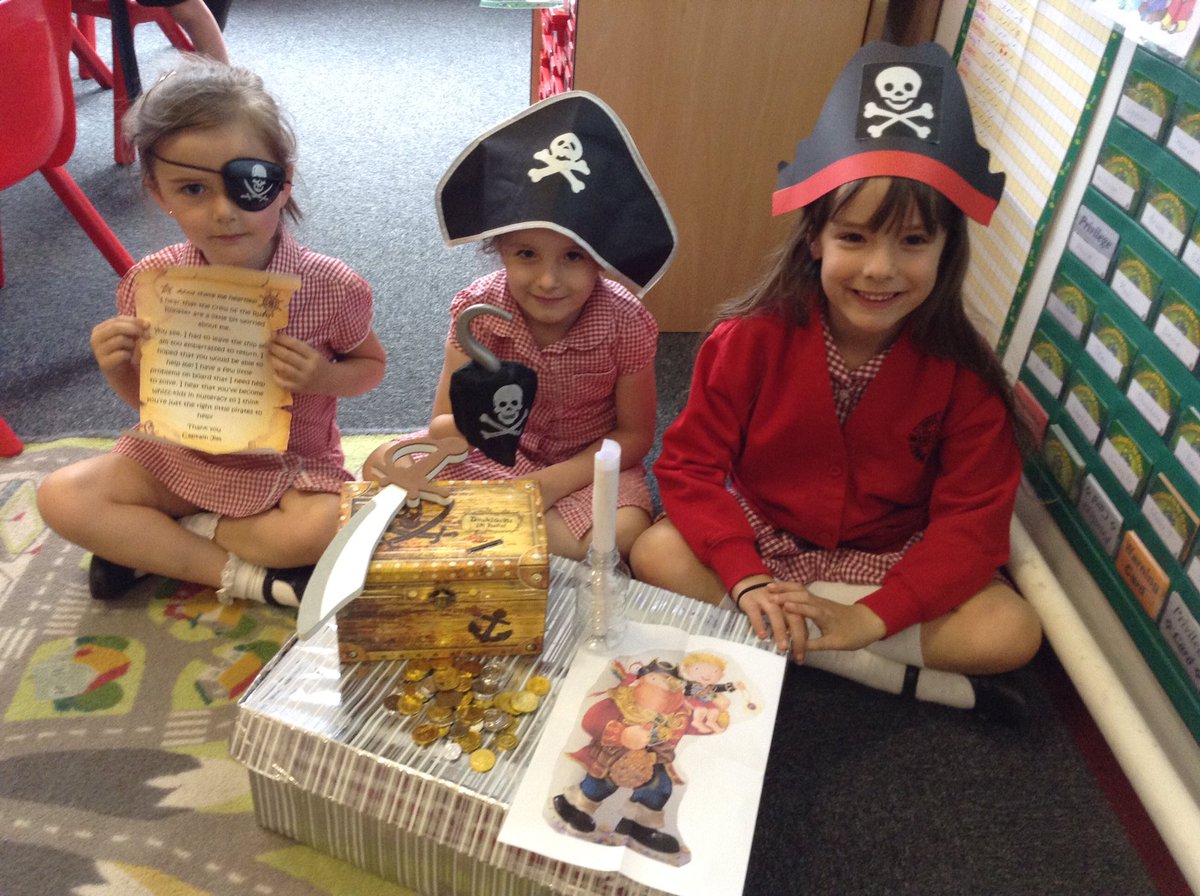 What's that noise?
As part of their Big Question, Year 4 have been learning about WW2. This week the children were fortunate enough to hear the sound of a real-life air raid siren.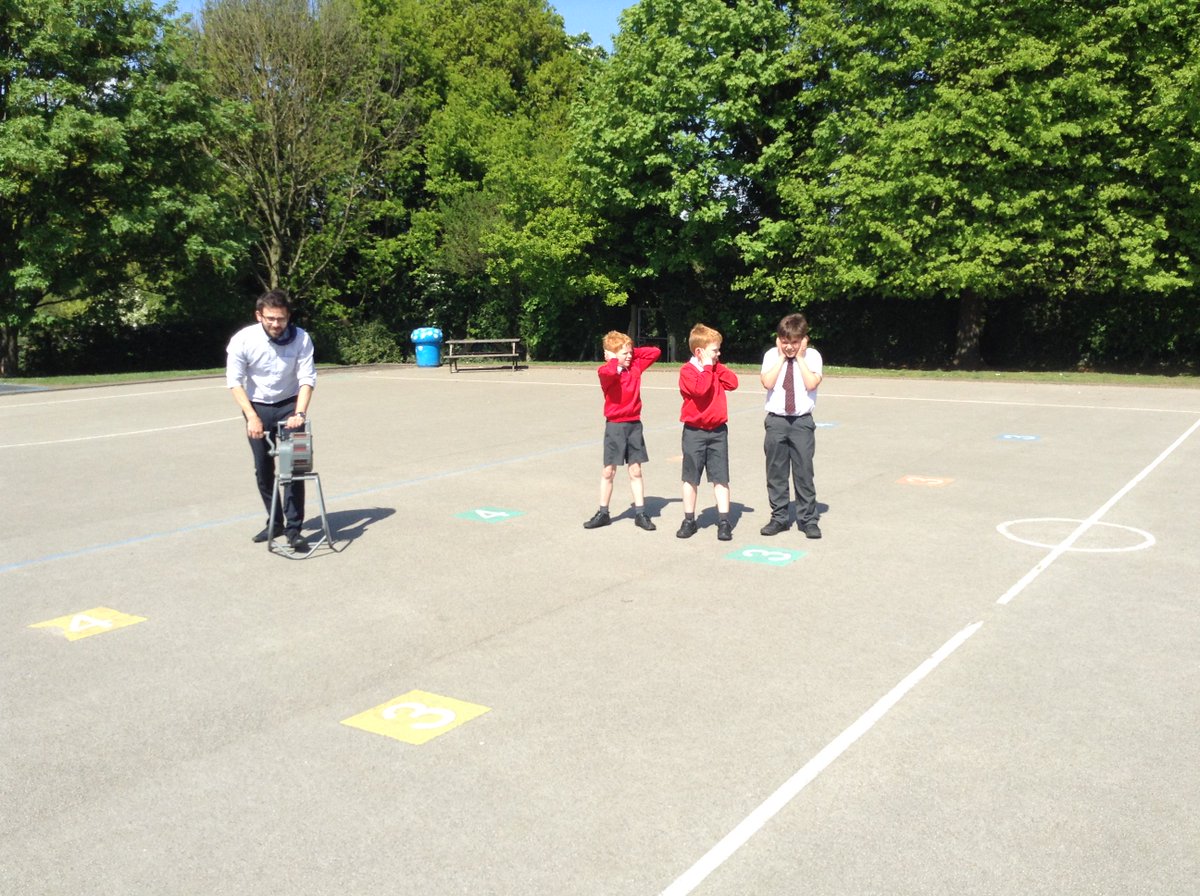 Planting Seeds
This week Year 2 have been busy planting tomato and lettuce seeds in the raised beds on our school field. We will keep you posted with how well they grow!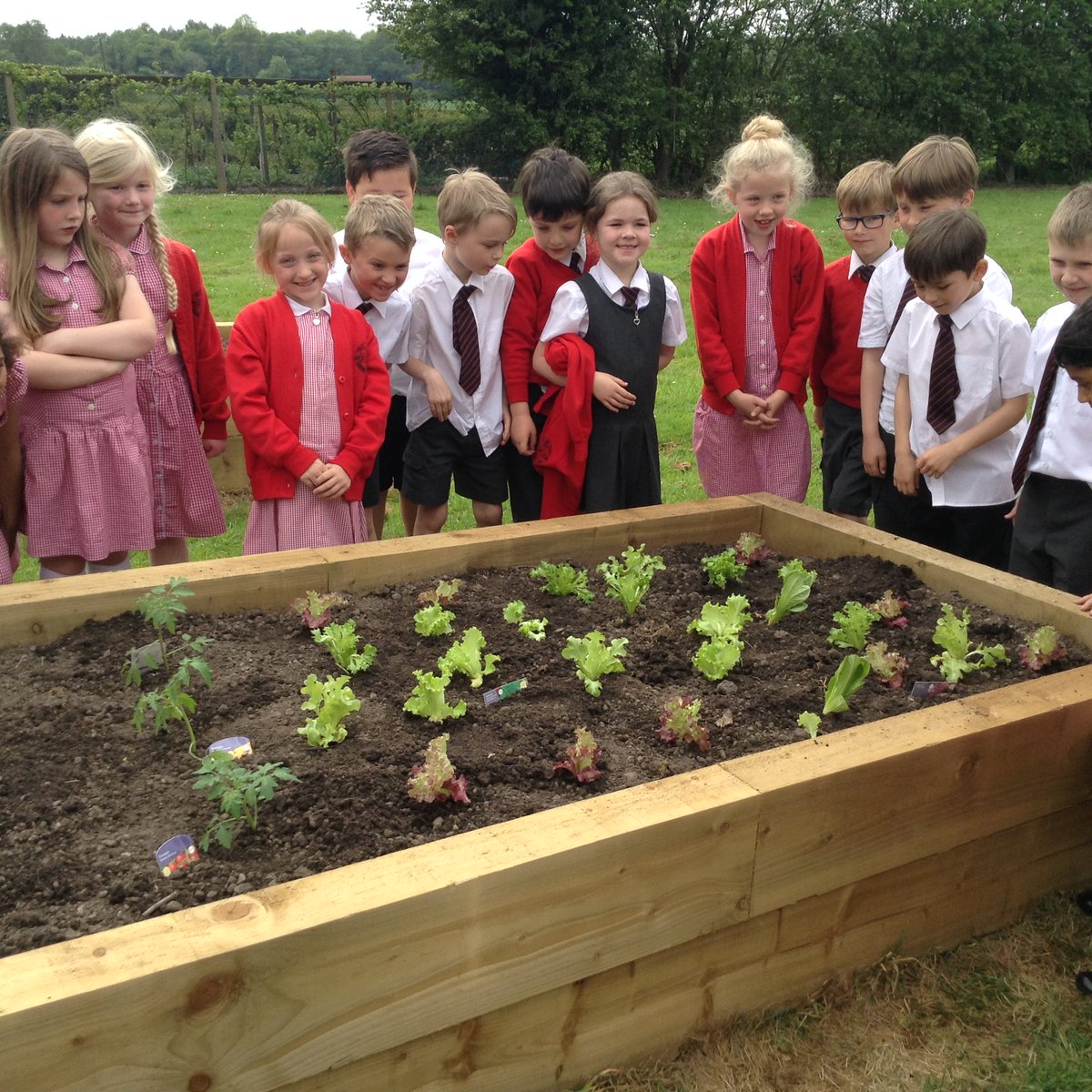 Greek Day
Year 6 had a wonderful day on Tuesday when they were visited by Carla from Travellers Through Time. The children had the opportunity to explore and learn about various areas of the life of an Ancient Greek. To make the day even more authentic, the children came to school in their very own Greek costume!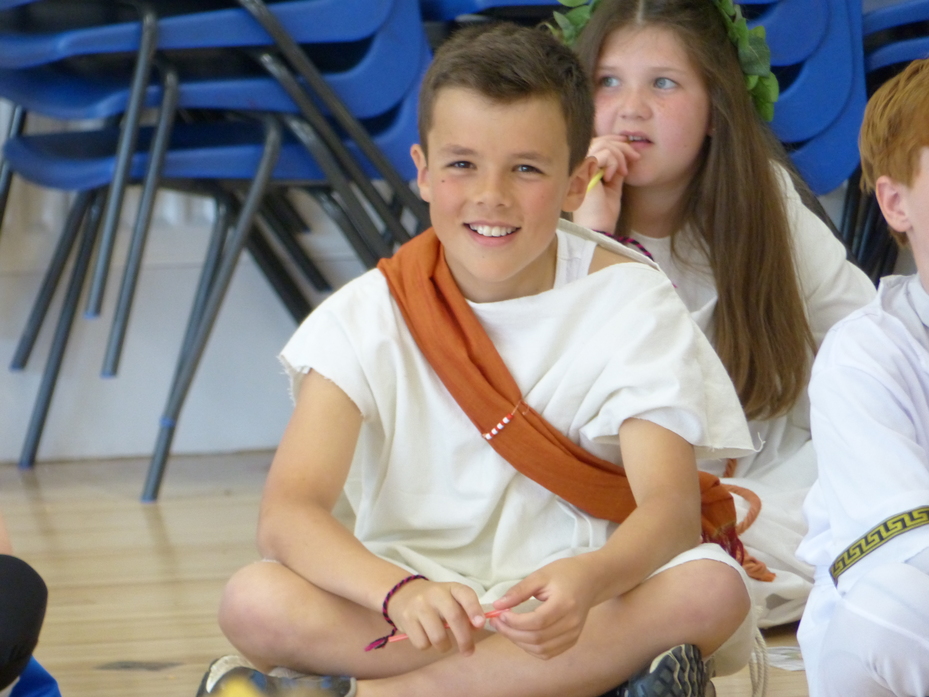 Engineering Day
Year 6 have spent the day being Engineers. They have were challenged to make: a table from newspaper, a way of carrying a ping-pong ball across a zip-wire, a boat which could paddle itself, a boat from straws and a device to enable someone to grab different objects.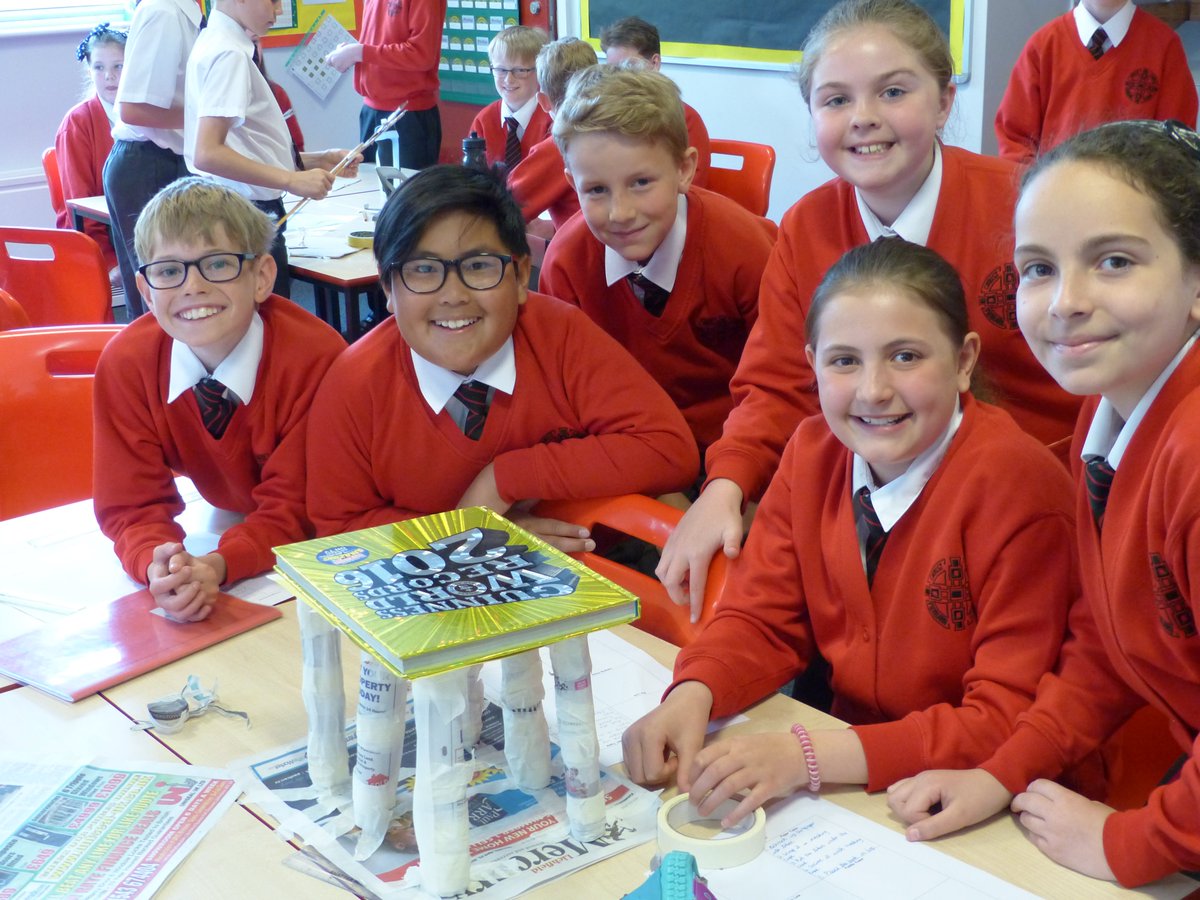 Lunchtime in the sunshine
We have been enjoying the glorious weather whilst outside at lunchtime.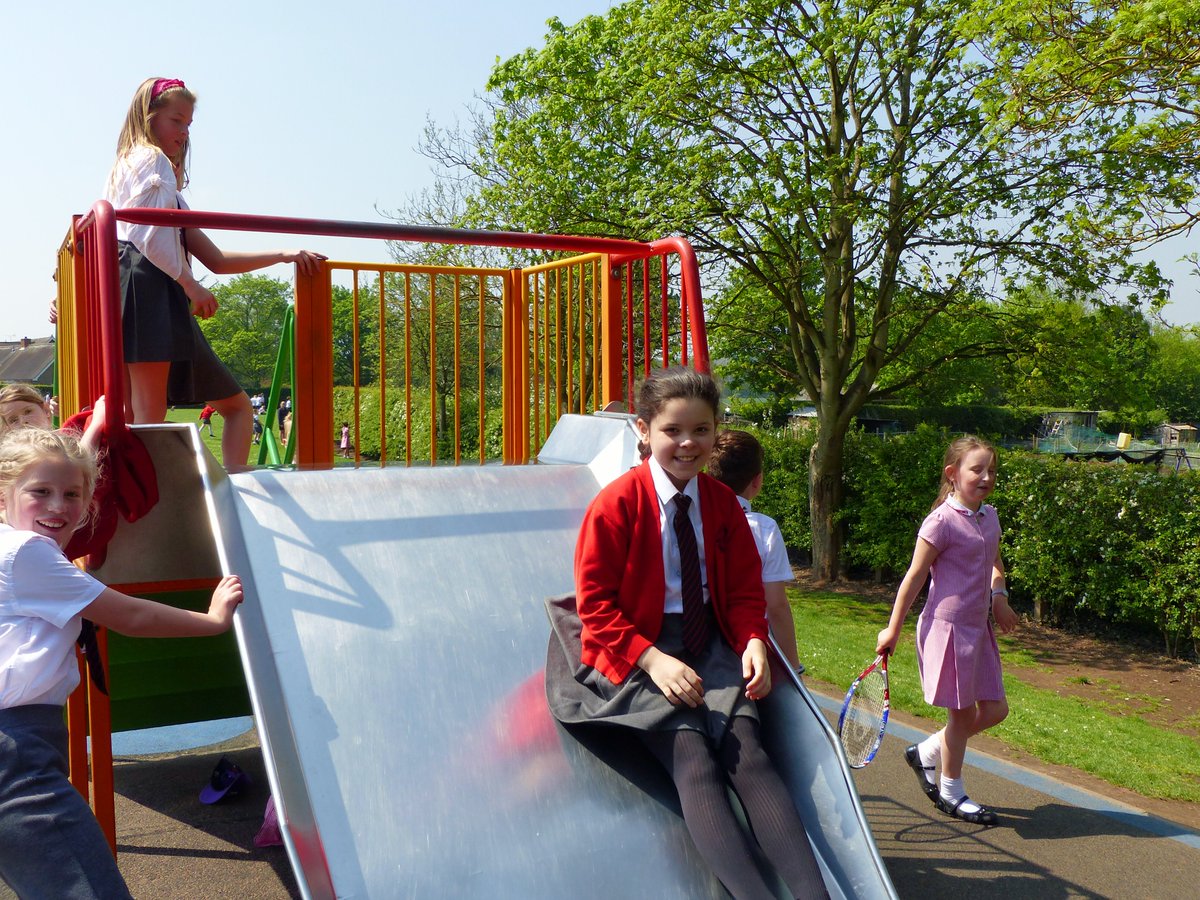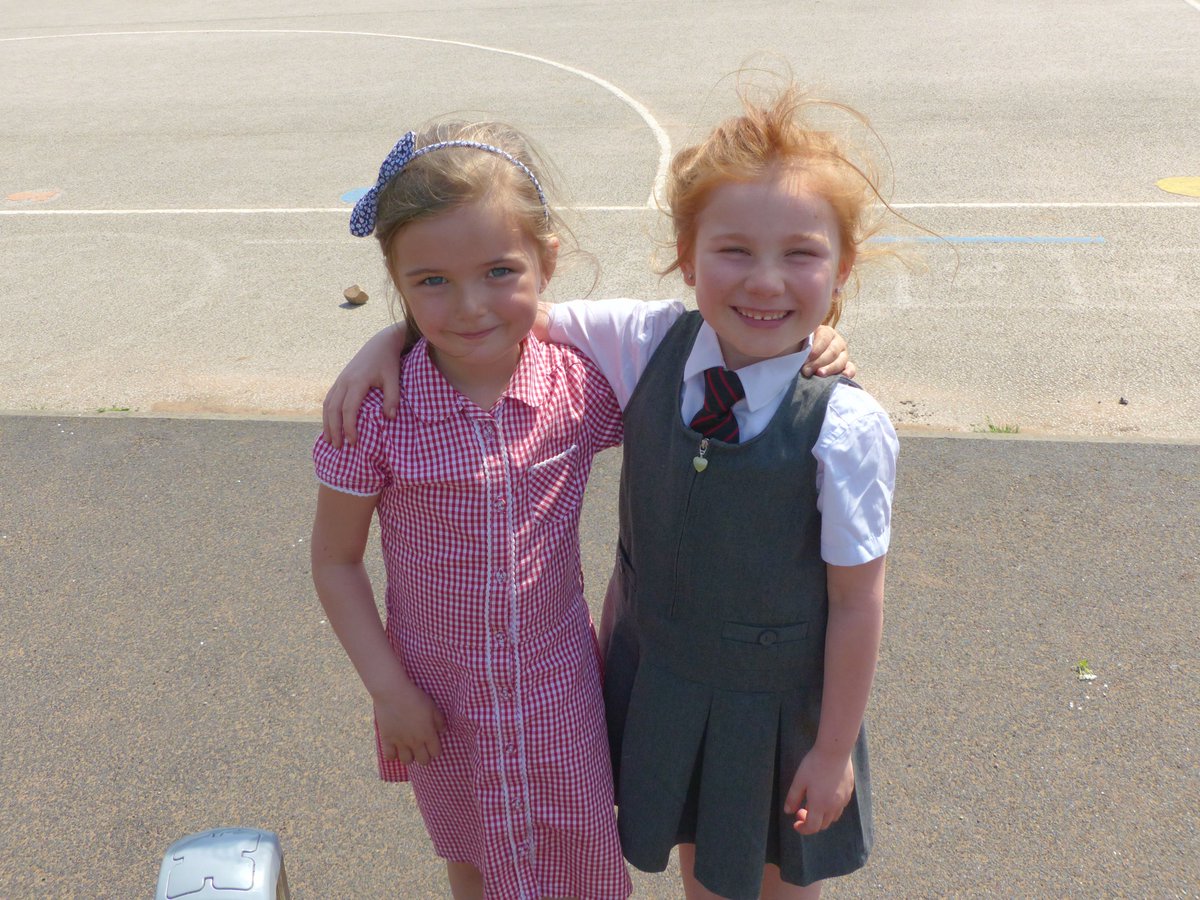 A Pirate Adventure
It was an exciting time for Year 1 on Thursday as they set sail on their pirate adventure!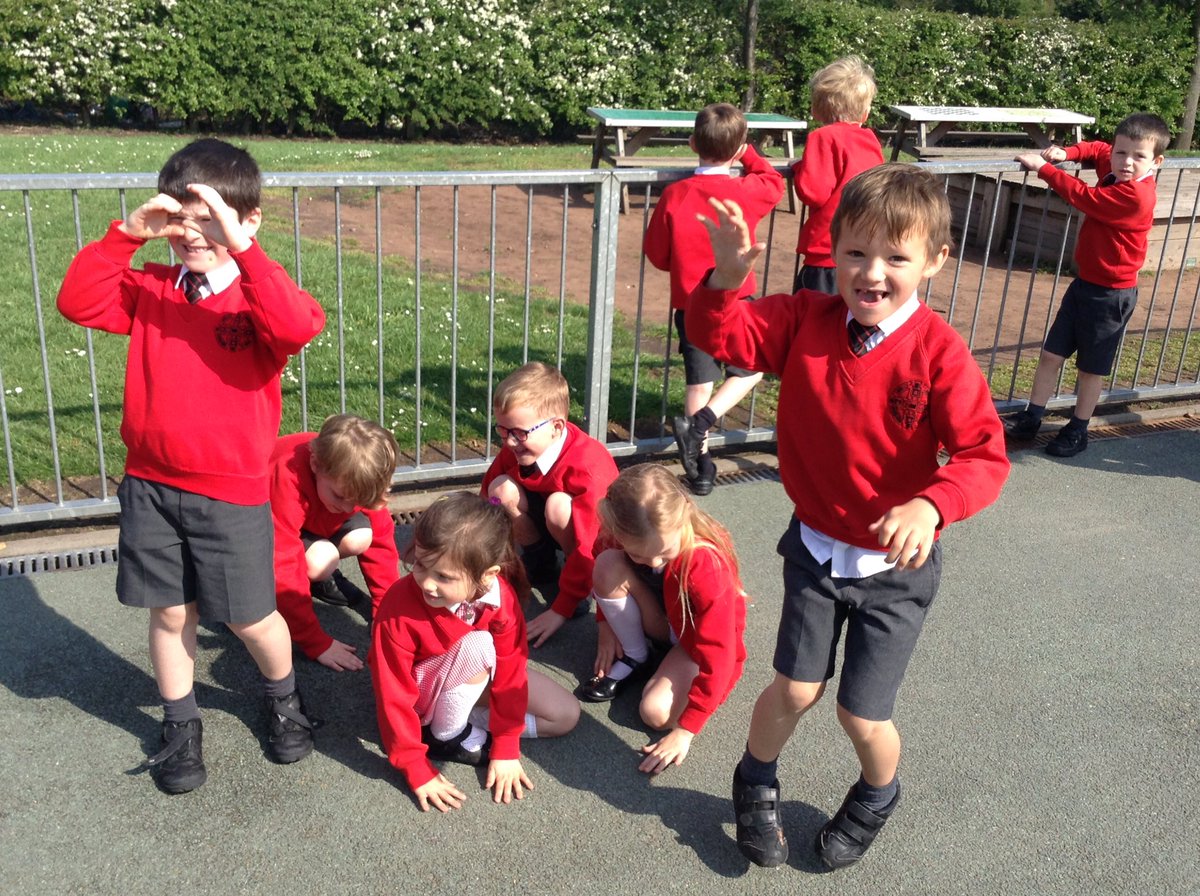 Learning in Reception
It has been a buy week for the children in Reception. They have been learning about bees, planting seeds and constructed their own flowers that were taller than a ruler.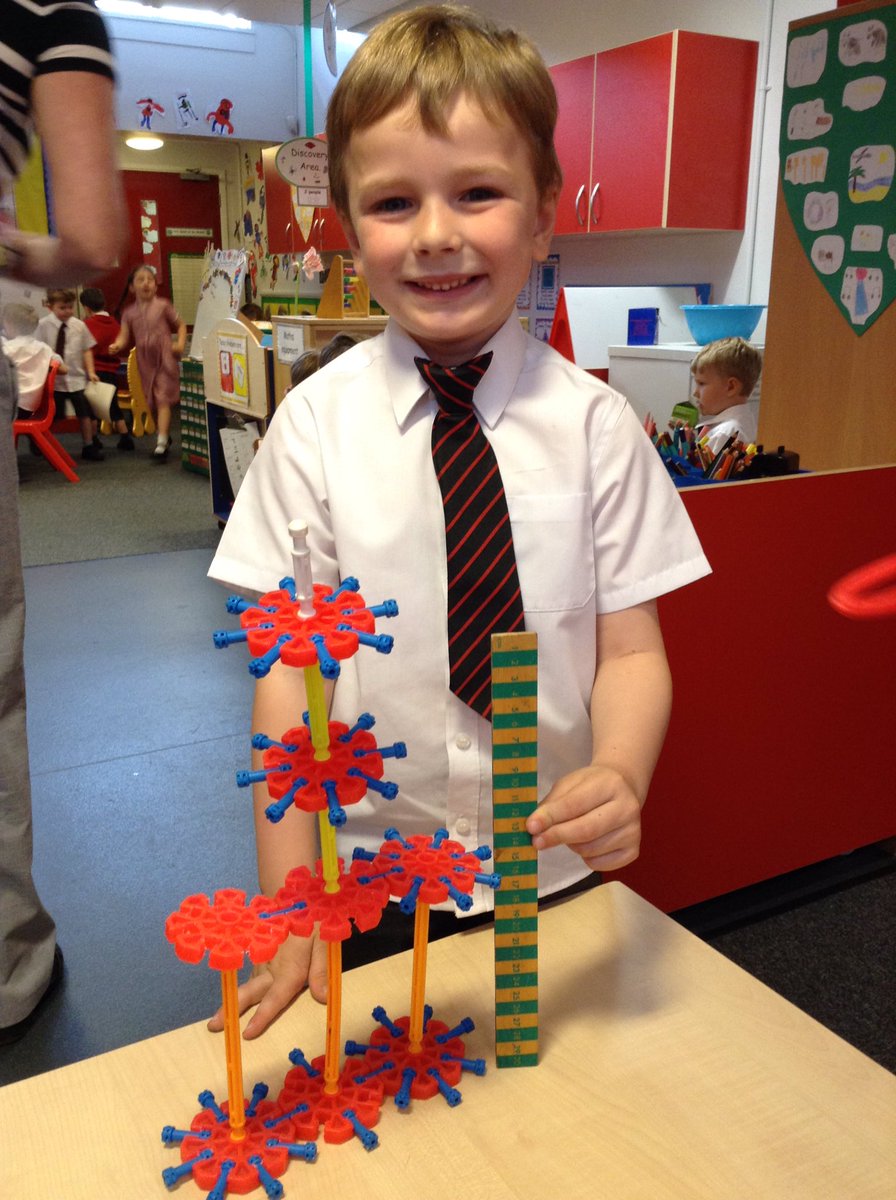 Well done Year 6
We are very proud of Year 6 who have completed their SATs this week. Well done!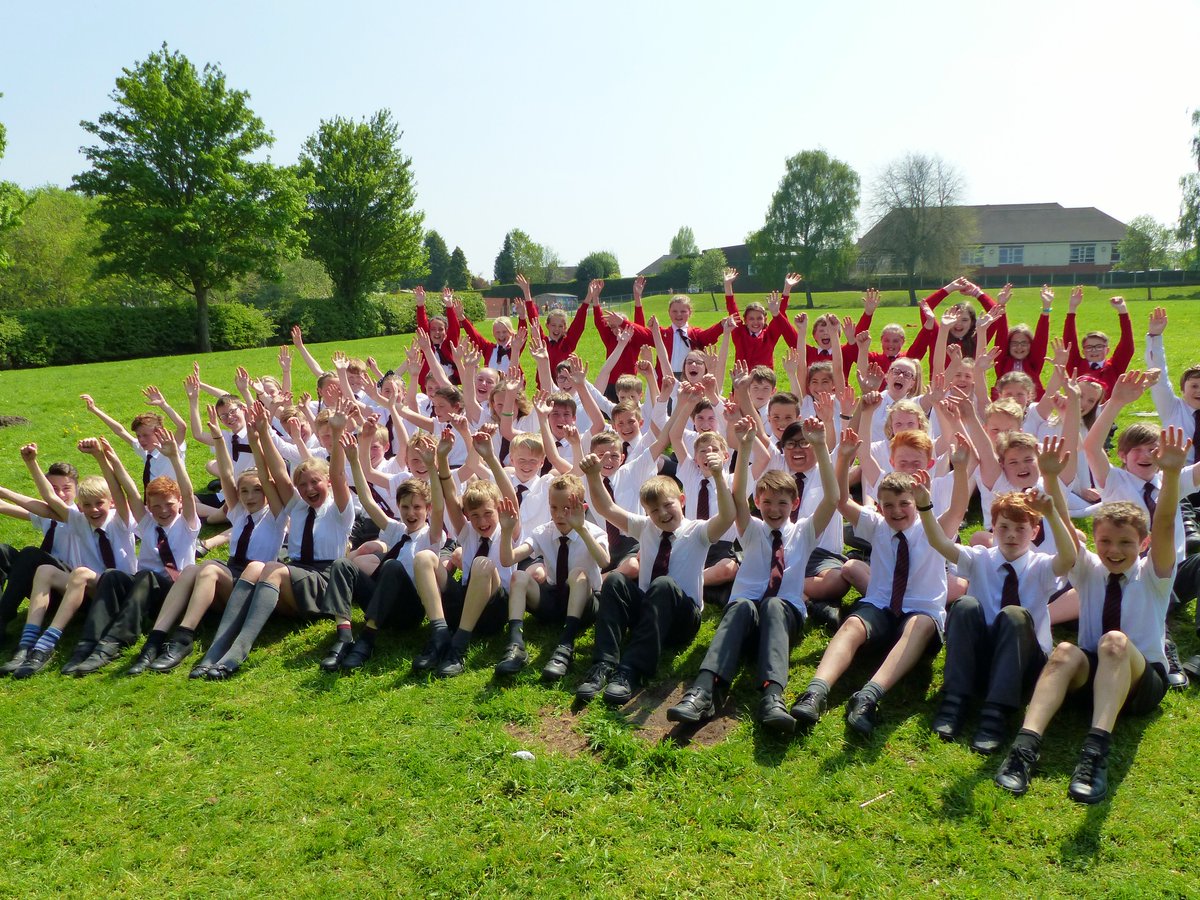 Year 2 Maths
Year 2 used the environmental area to learn how to tally. The children counted different plants and mini-beasts and then asked and answered questions about their data.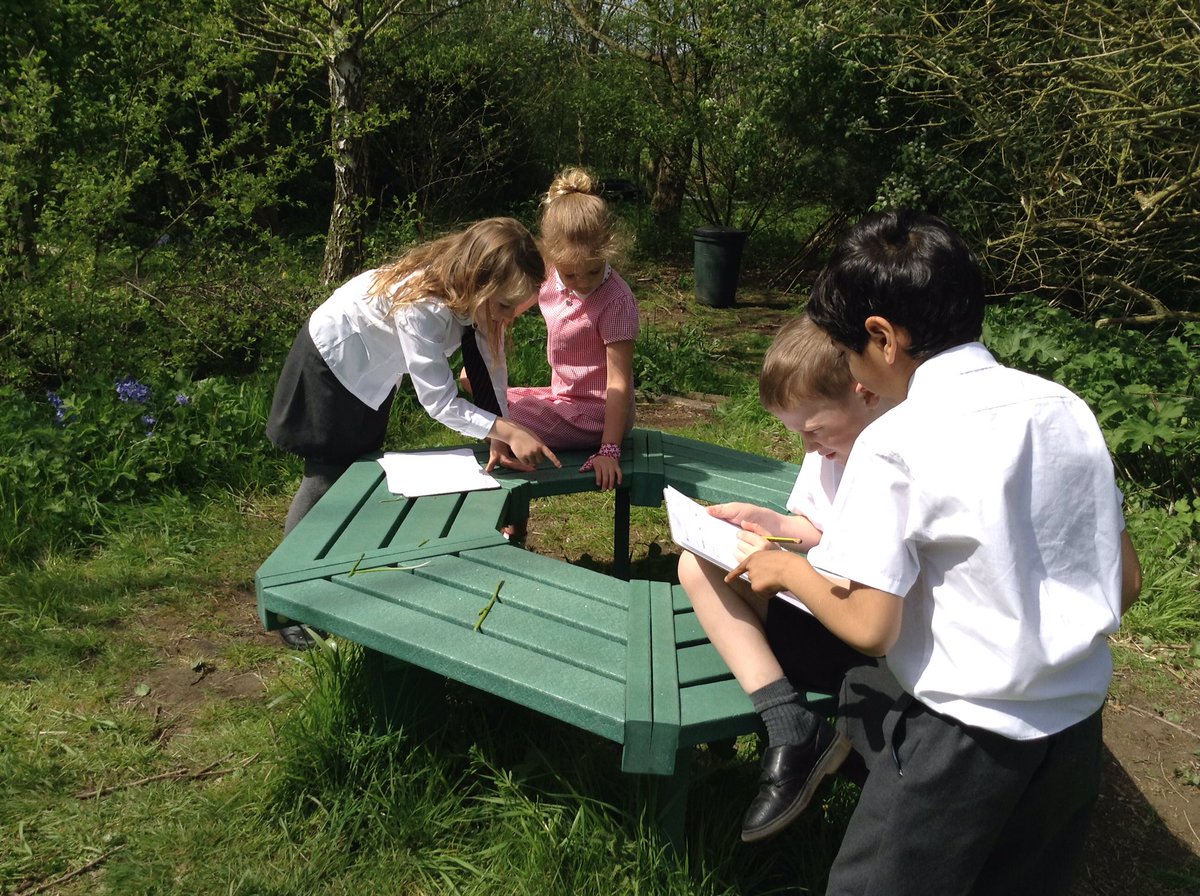 Forest Schools
Some children in Year 5 have had another fantastic session in our environmental area, creating wonderful 'medallions' and learning all about the natural environment. In the words of one child, forest schools is 'amazing!'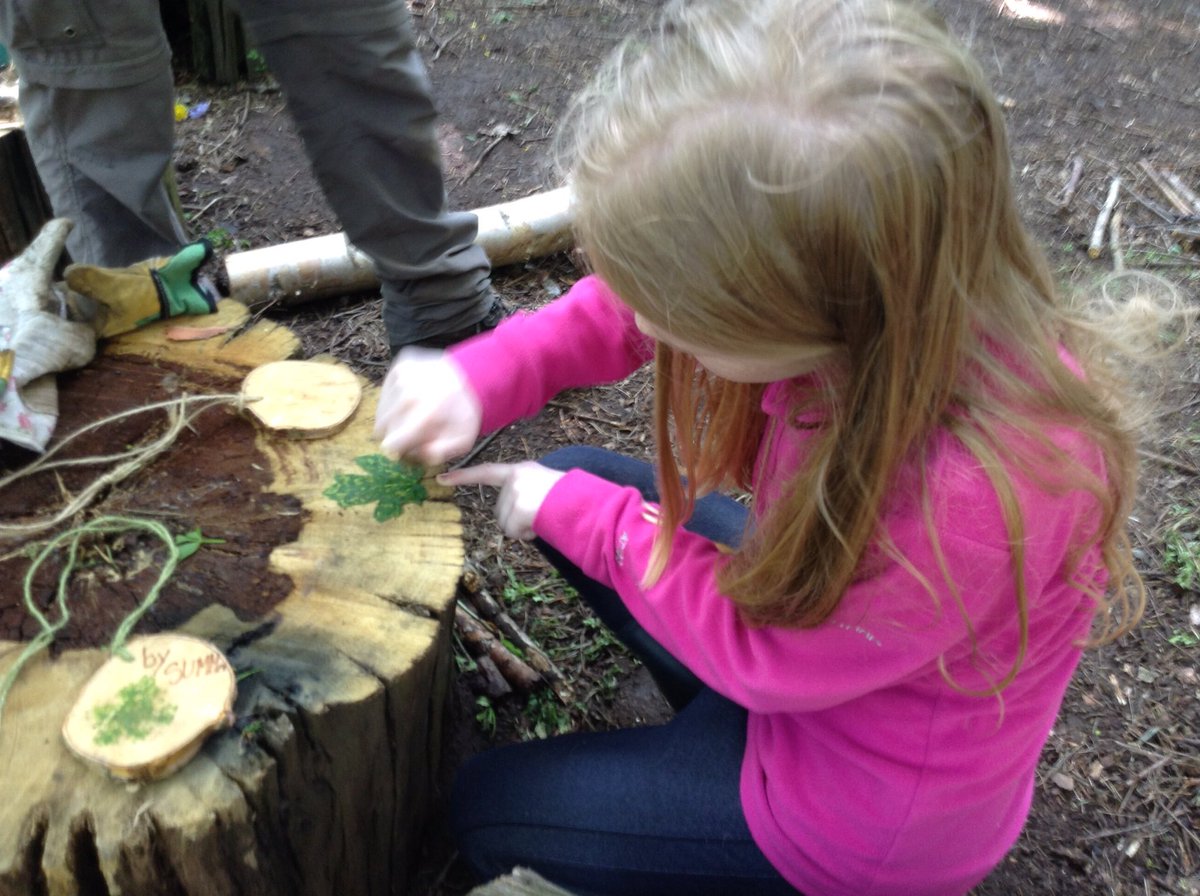 Science & Literacy
Year 1 have enjoyed the wonderful weather this week. They have been learning about seed dispersal and used the outside environment to generate adjectives for their writing.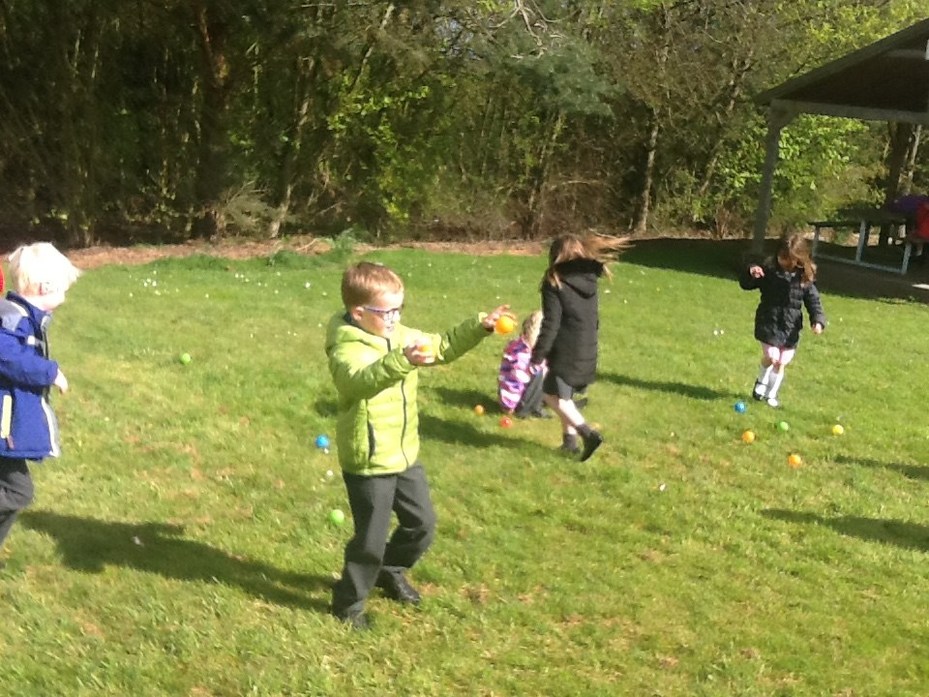 The sun is out!
It has been another brilliant week at Christ Church; the sun finally made an appearance too! The children have loved being able to play on the field during break and lunchtimes. We really do have a beautiful setting for our school.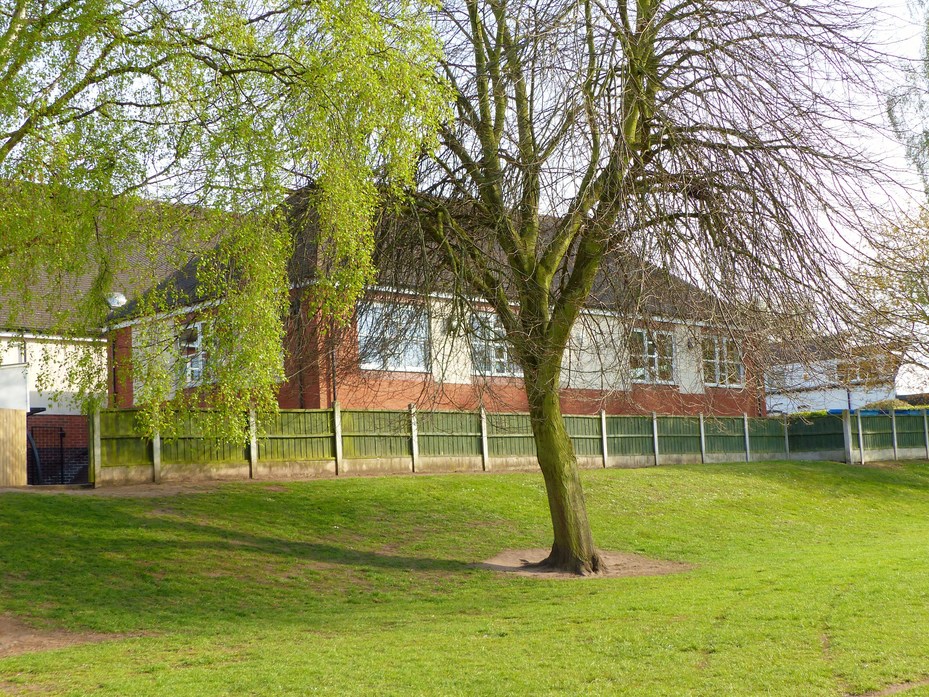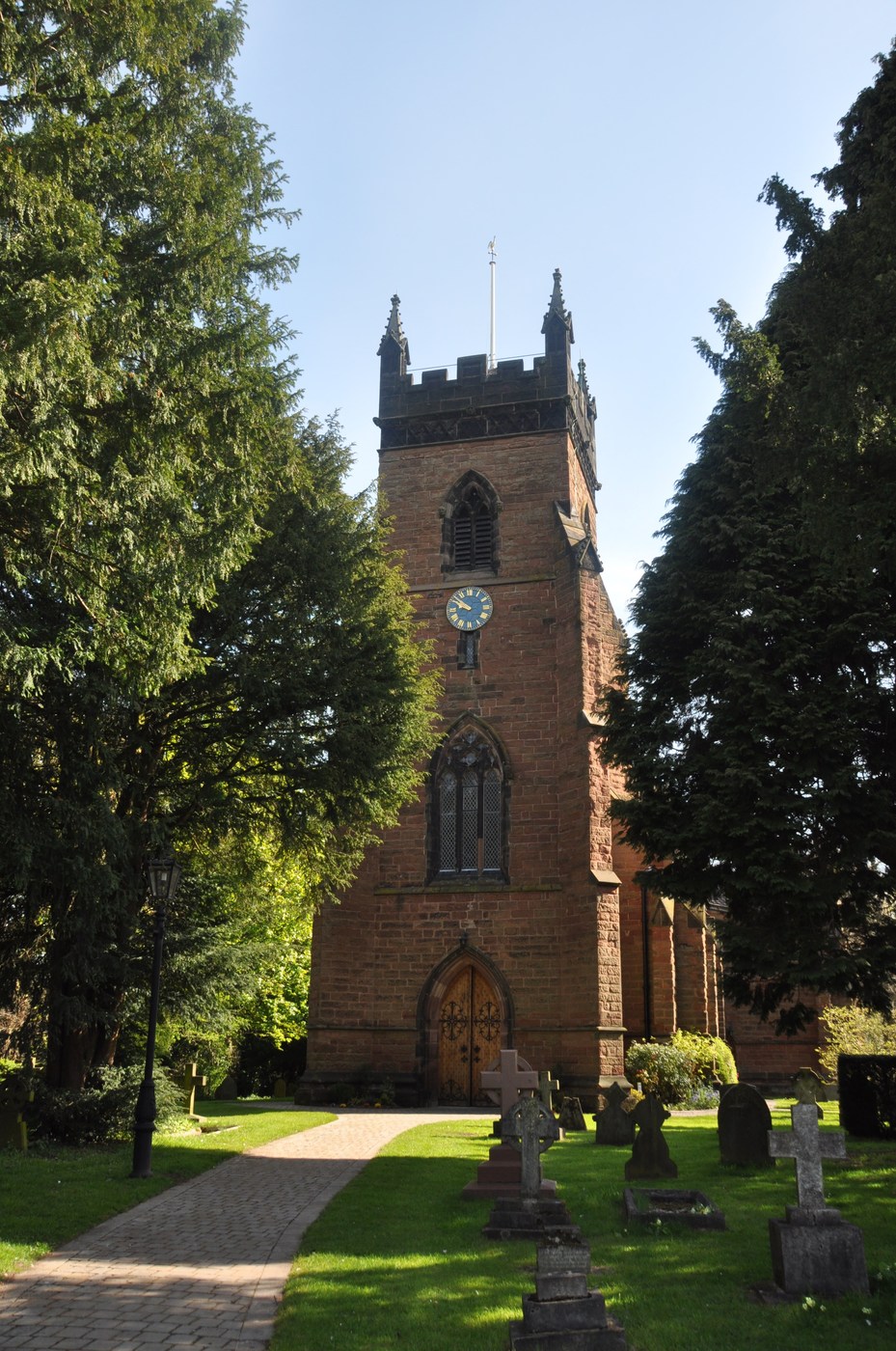 Job Success
Congratulations to Year 6 for once again filing their 'job-o-meter'. They have been carrying out their jobs brilliantly and have collected many credits along the way. This meant that they were able to enjoy a movie and sport afternoon.
New job roles and responsibilities will be given out soon.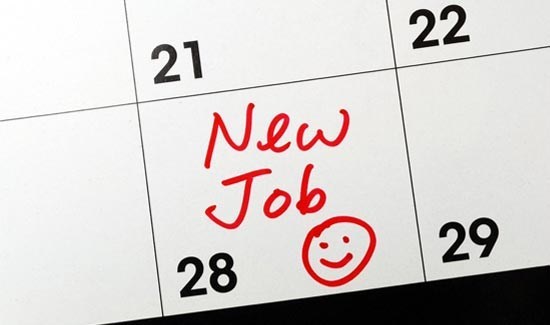 Getting Creative
Well done to our talented children, who as part of their work in Forest School, have been demonstrating their creative skills this week. We can't wait to see what future projects they have in store.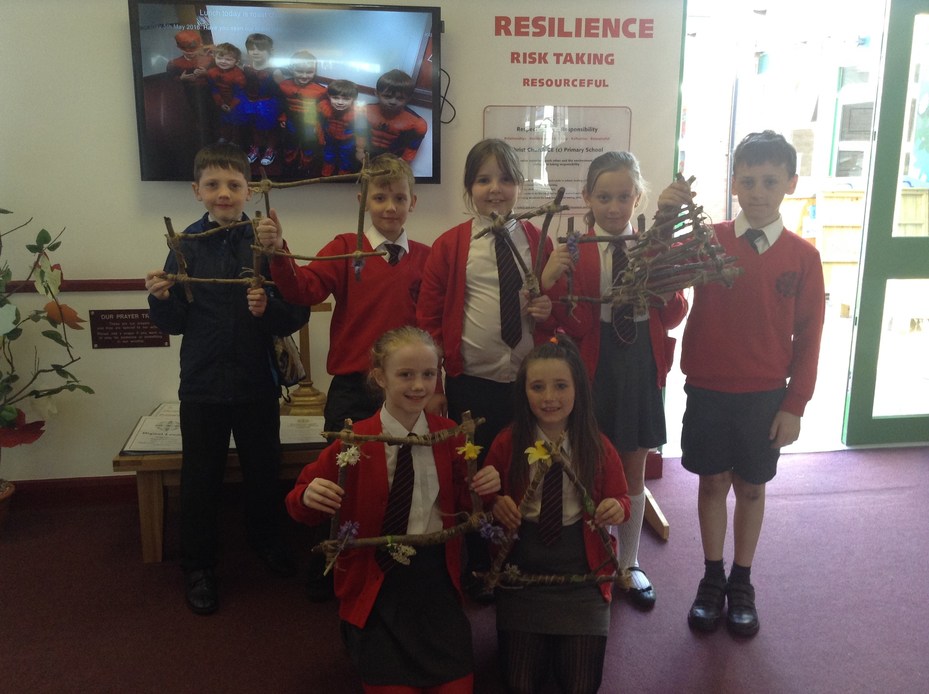 Forest School
This week it was all about the wildlife! During their session, the children found various forms of wildlife, observed their characteristics and used keys to identify what they had found.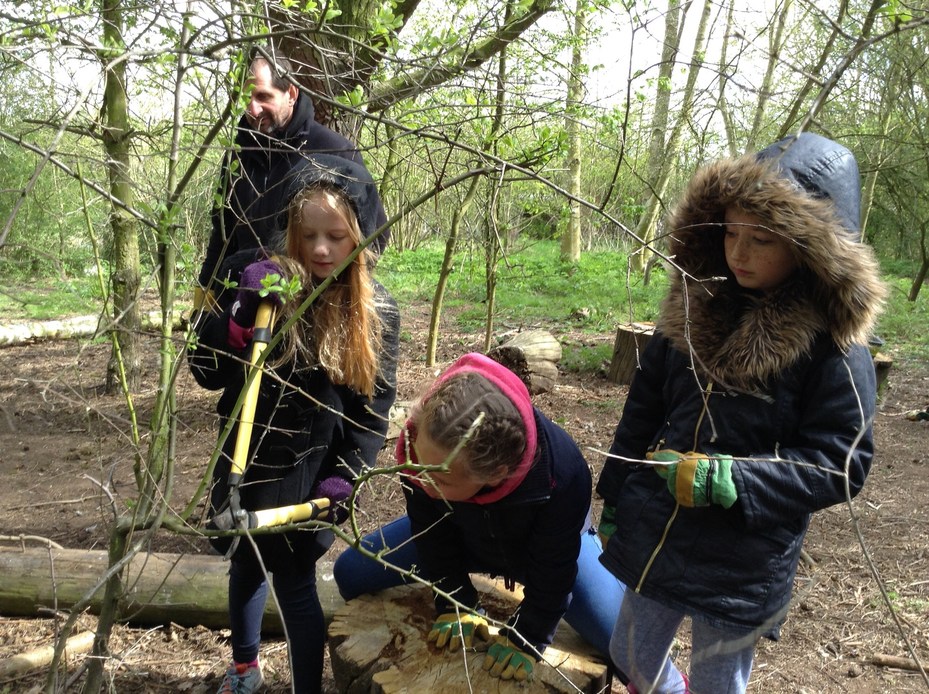 Cross Country Success
Congratulations to all of the boys in Year 5 and 6 who took part in the cross country tournament this week. We are very proud of you all! Christ Church came in 1st place.
A big well done to Theo, Jorge and Liam who came 1st, 2nd and 3rd!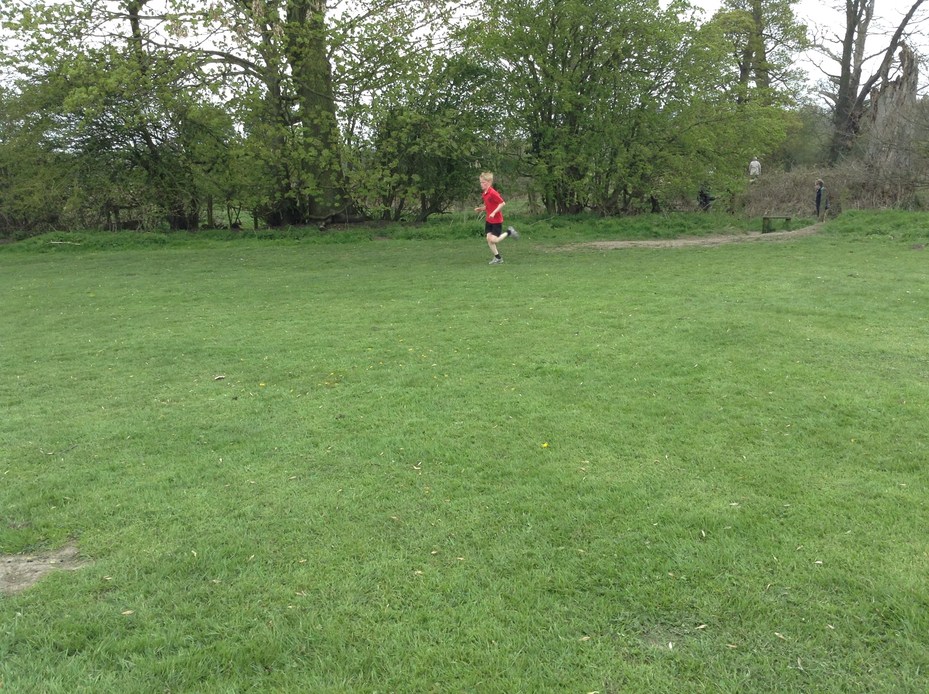 A healthy debate!
This week Year 1 took part in a debate about making the right choices. They have also been using the iPads to support their learning.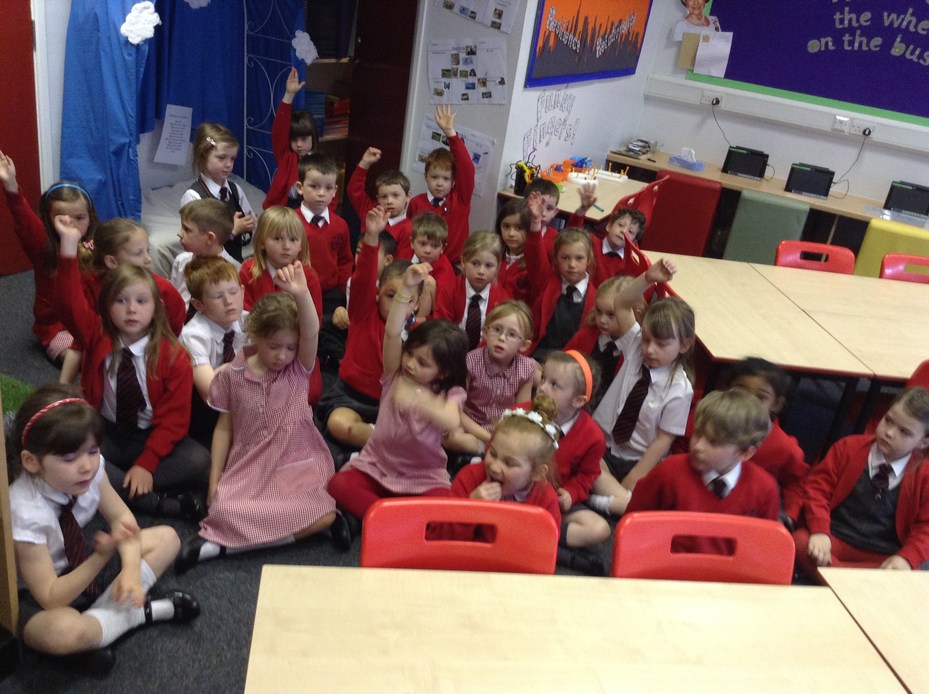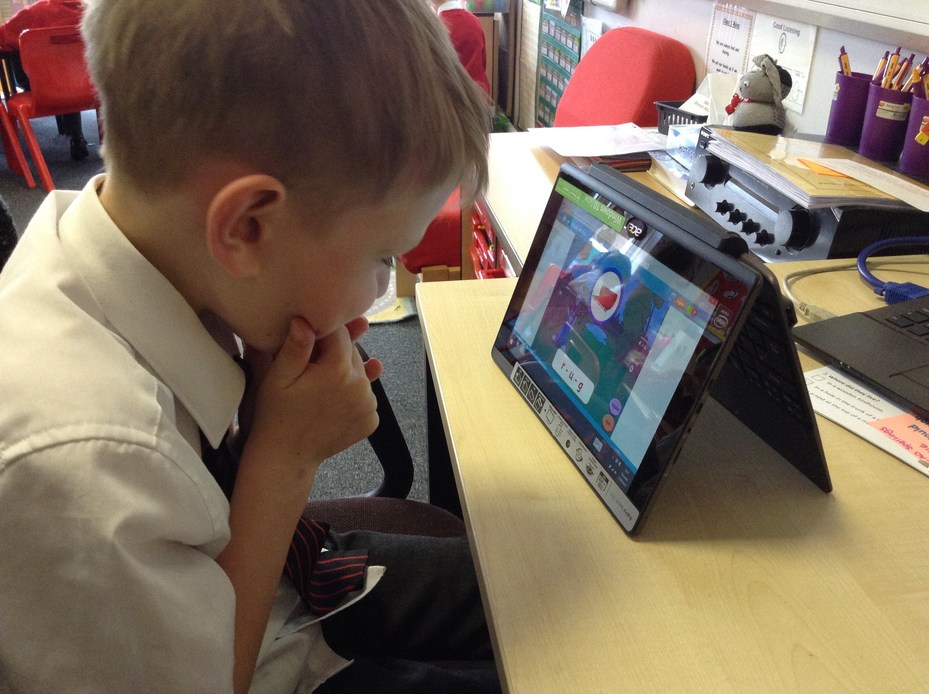 Can you build a skyscraper?
An afternoon of patience and teamwork was in store for Year 6 on Wednesday as they were given the challenge to build the tallest structure using spaghetti, straws and marshmallows. Some were more successful than others!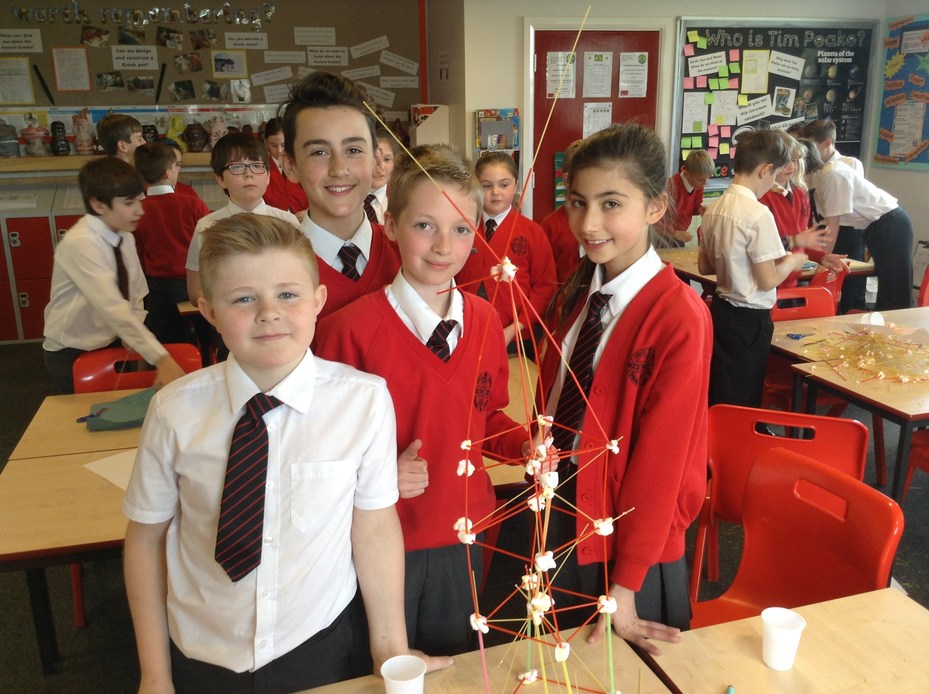 Learning in Year 1
It has been a busy week for Year 1 as they have been planting seeds as part of their science work and have enjoyed paired learning during their maths lessons.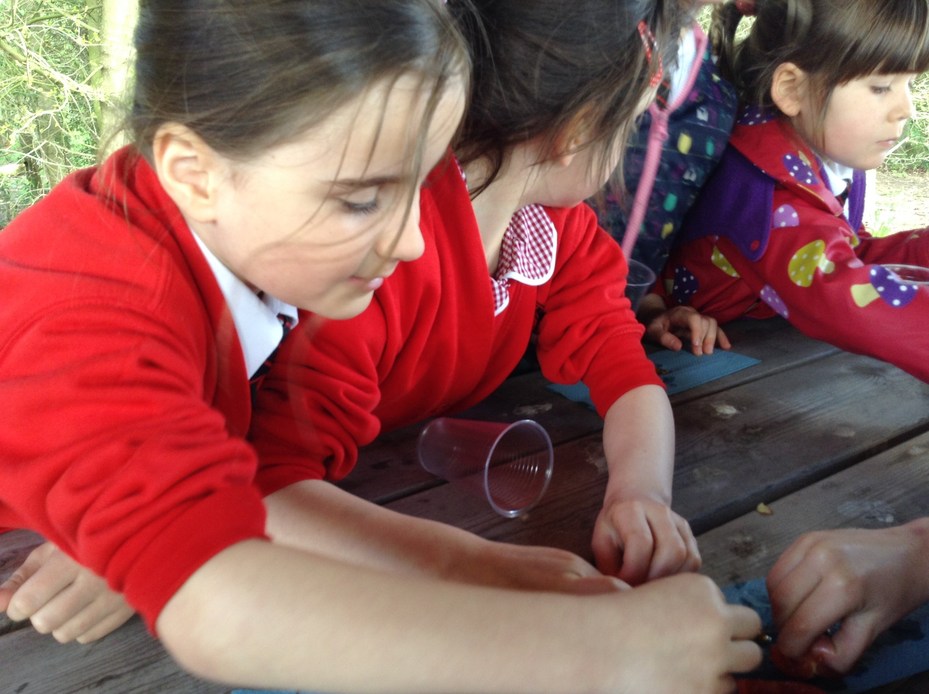 Forest Schools
This the children have explored the environmental area; discovering lots about the wildlife that survives there. We can't wait to see what they get up to next time.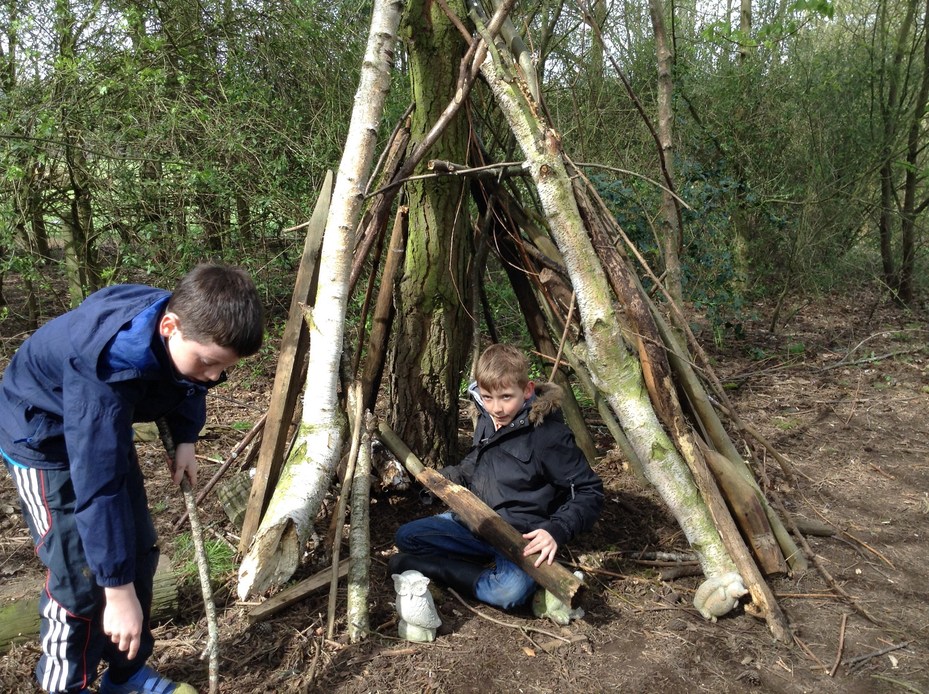 A Message to the Queen