Welcome To Year 5
from Mrs Tilt and Miss Evans
The teaching assistant in Year 5 is Mrs Wassall.
Letters
Calendars
We have Outdoor Games on a Monday and Indoor P.E. on a Wednesday. Please make sure you have the correct kit.
Our Big Question this half term is:
Is life in Brazil one big carnival?
Forest School
5ET have completed their Forest School sessions and what an adventure it has been! From den building to learning how to saw to create tree cookies, to making beautiful music with natural instruments and woodland art. Year 5 have had a fantastic time and it has been wonderful to watch them develop their confidence, creativity and team work skills. However, I think the most popular session was the final one; pupils learn about the fire triangle and safety before gathering appropriate fuel to start their own fire. Making bread and toasting marshmallows has got to be the best way to spend a Tuesday!
Well done 5ET.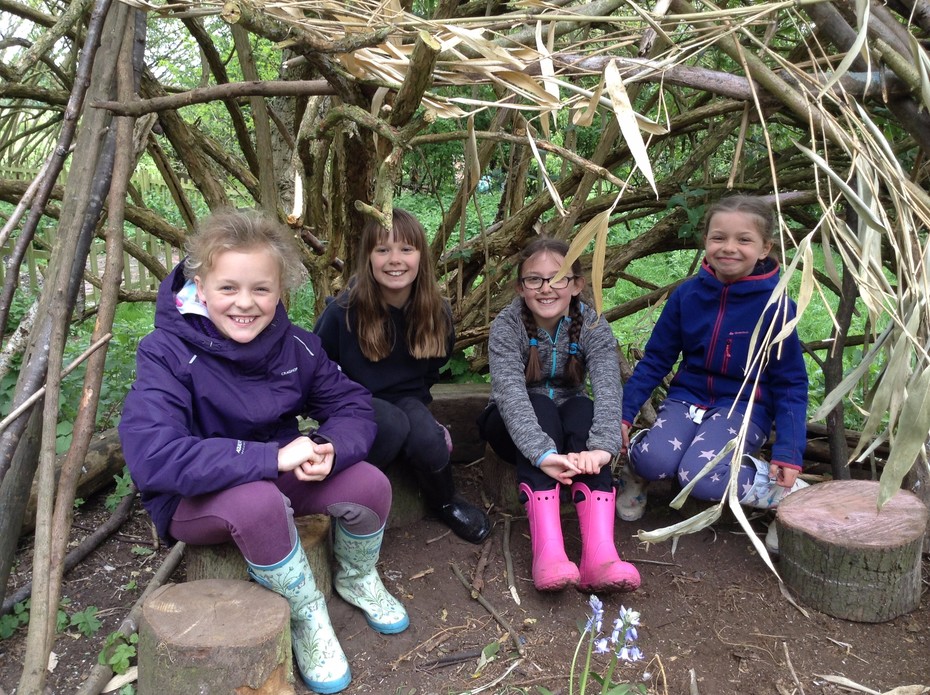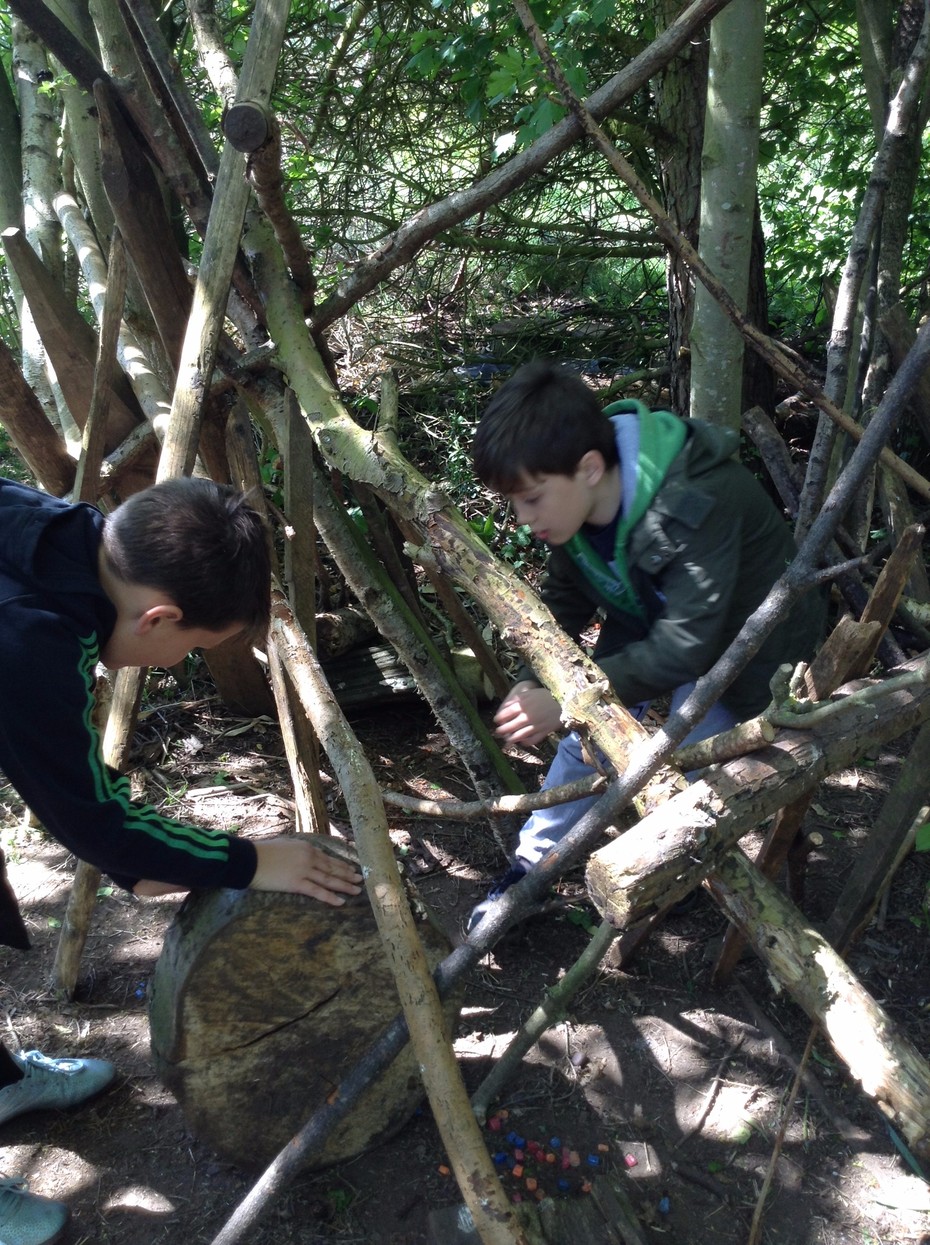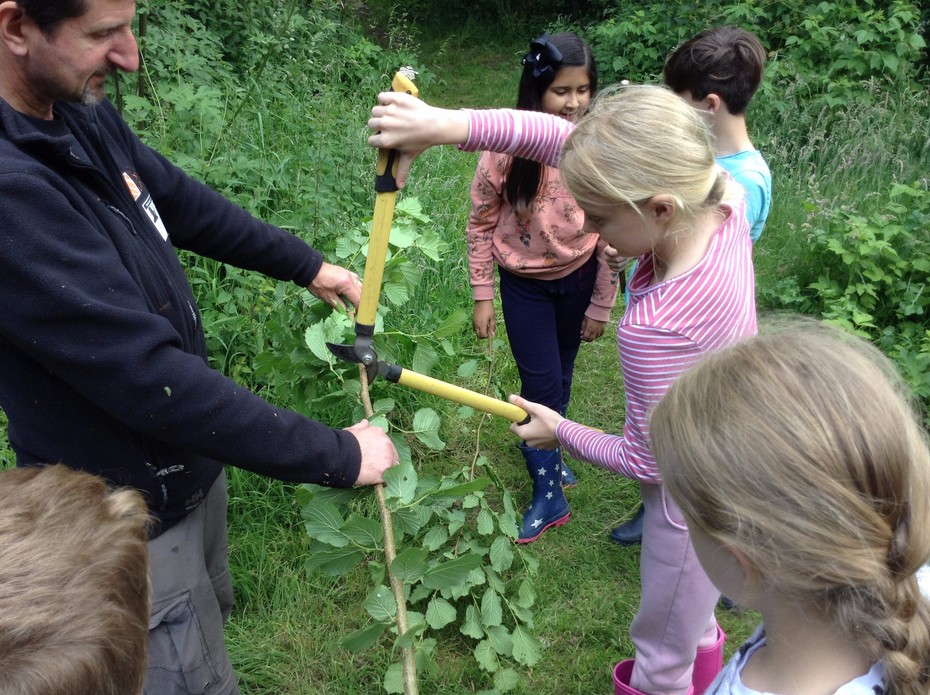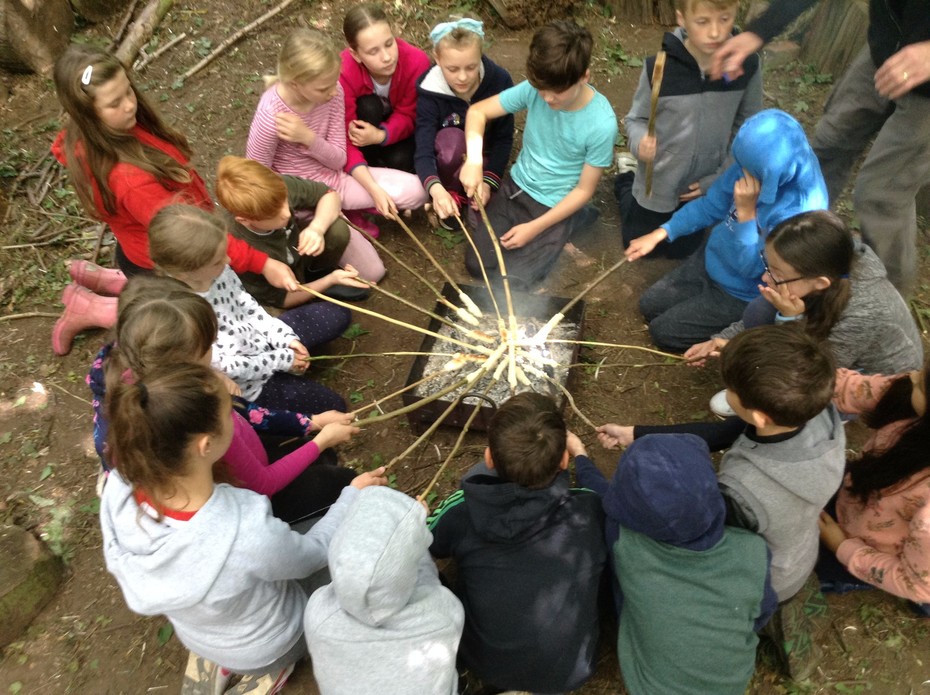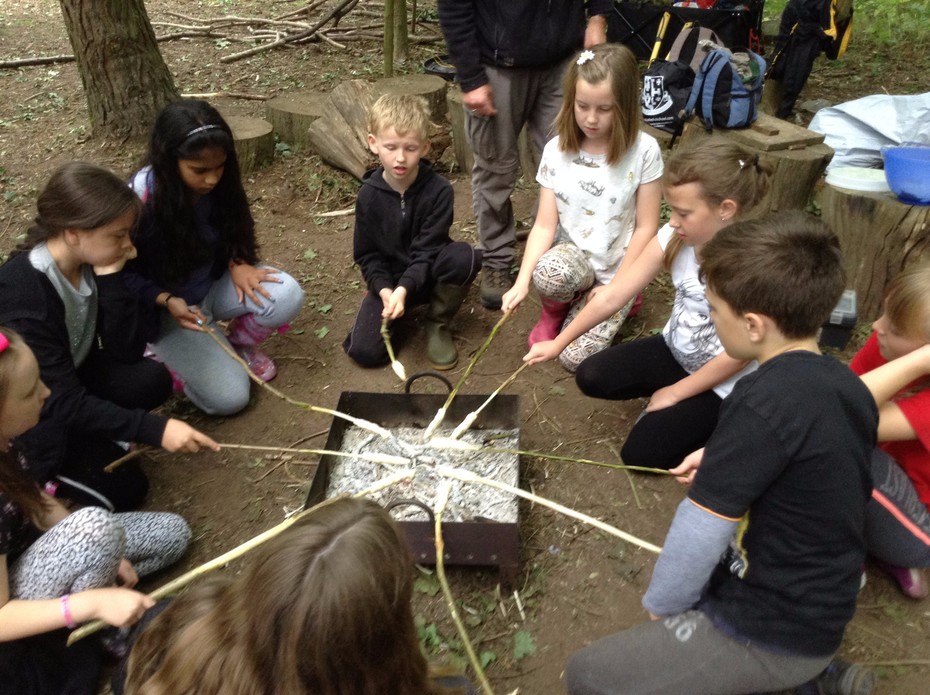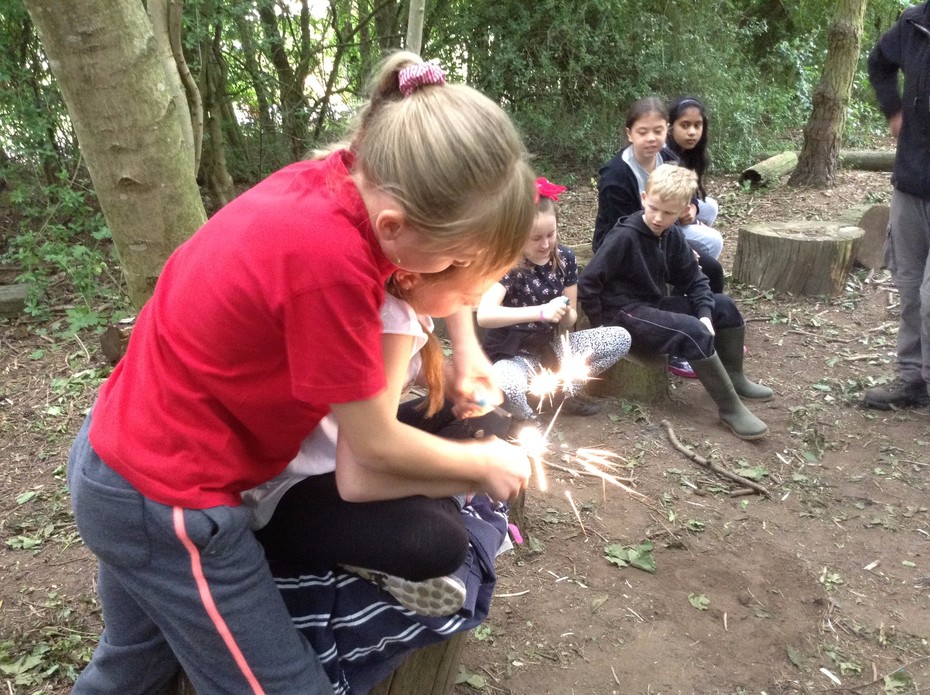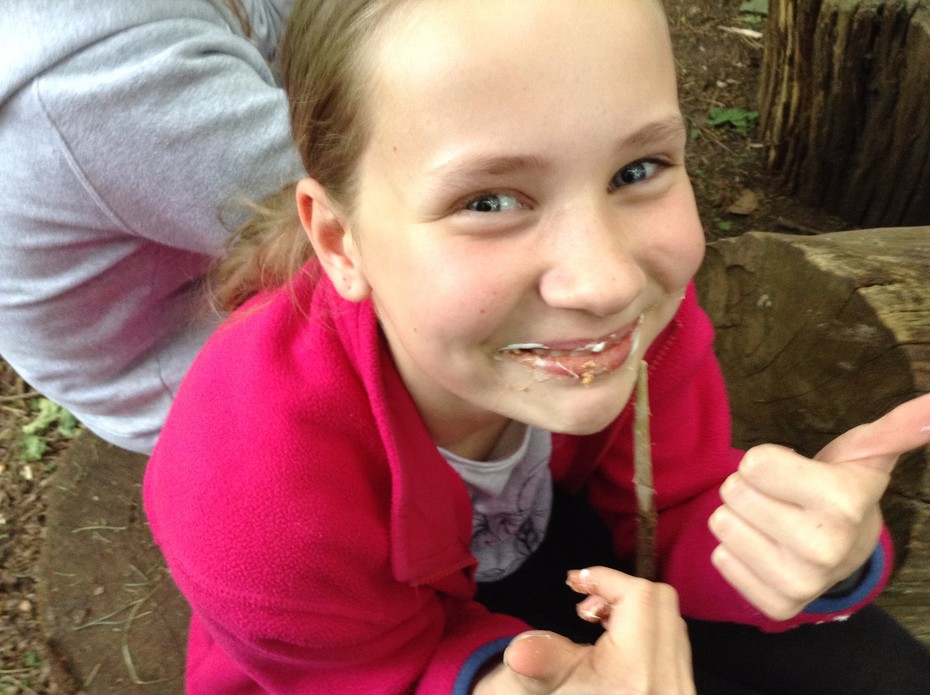 What did the Romans do for us?
To launch our Big Question, year 6 staged an invasion of the year 5 classrooms. They pilfered resources and took over land which helped us to understand the Roman's motives. It certainly was a WOW moment!
Moving Monsters
For our Y5 DT project this term, Y5 have been investigating pneumatic systems. The children designed a monster that would use a pneumatic system that they developed to move and there were some very exciting results.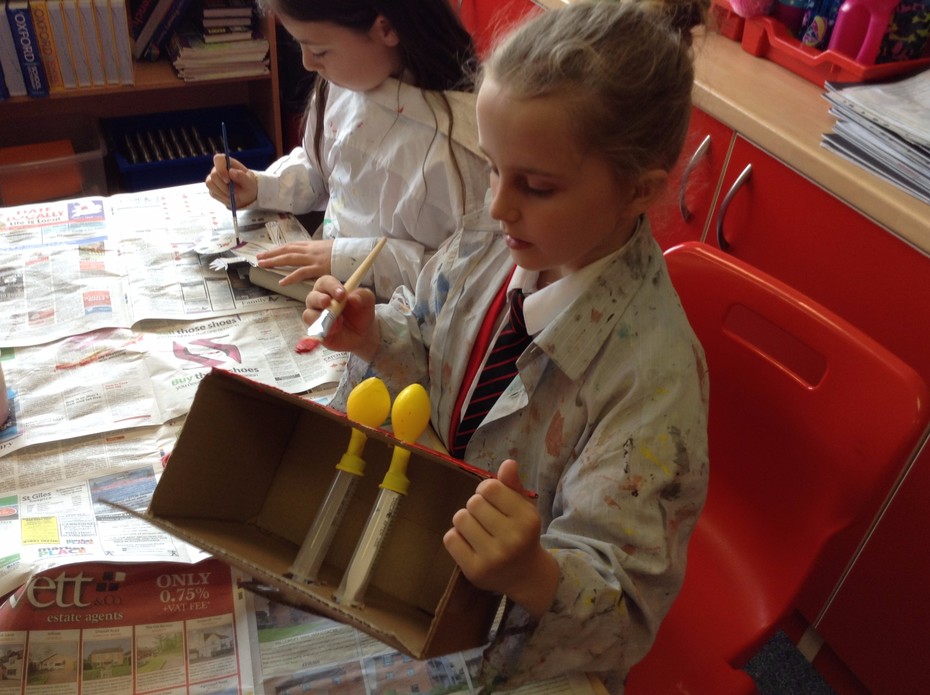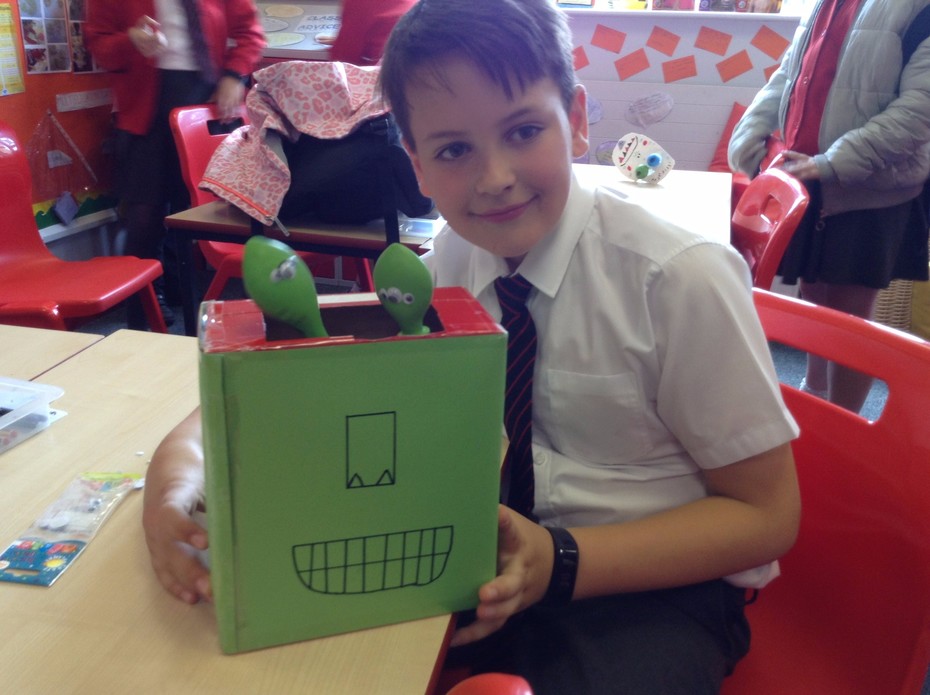 What makes the Grand Canyon so grand?
Year 5 carried out some investigations to try and understand how the Grand Canyon was formed. By using sand and water, we began to understand many geographical processes such as how a river flows and how water can erode materials. We learnt a lot about the different types of erosion and soon discovered how the Grand Canyon was formed.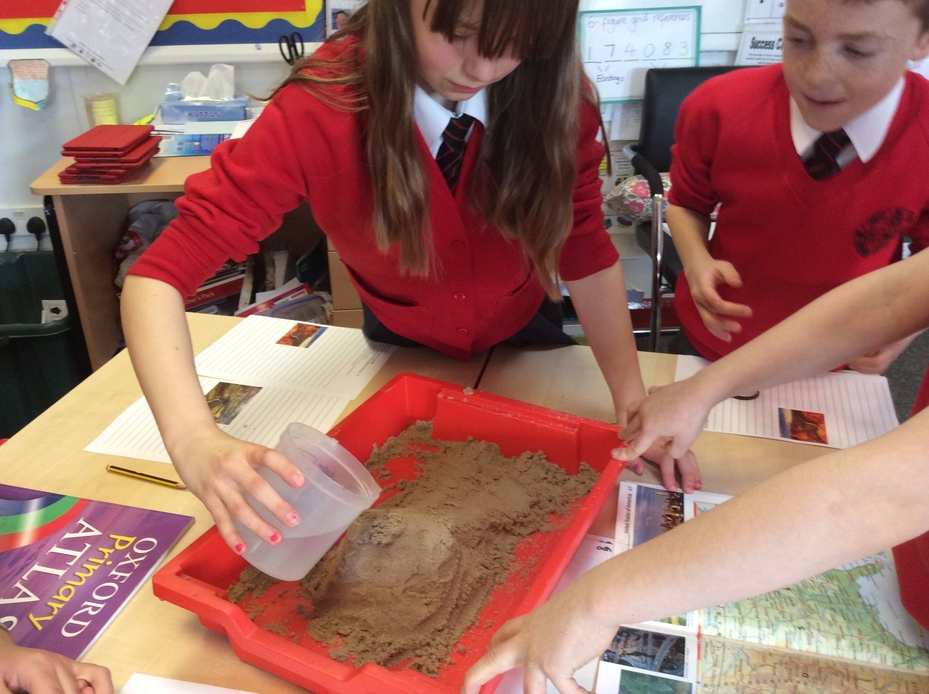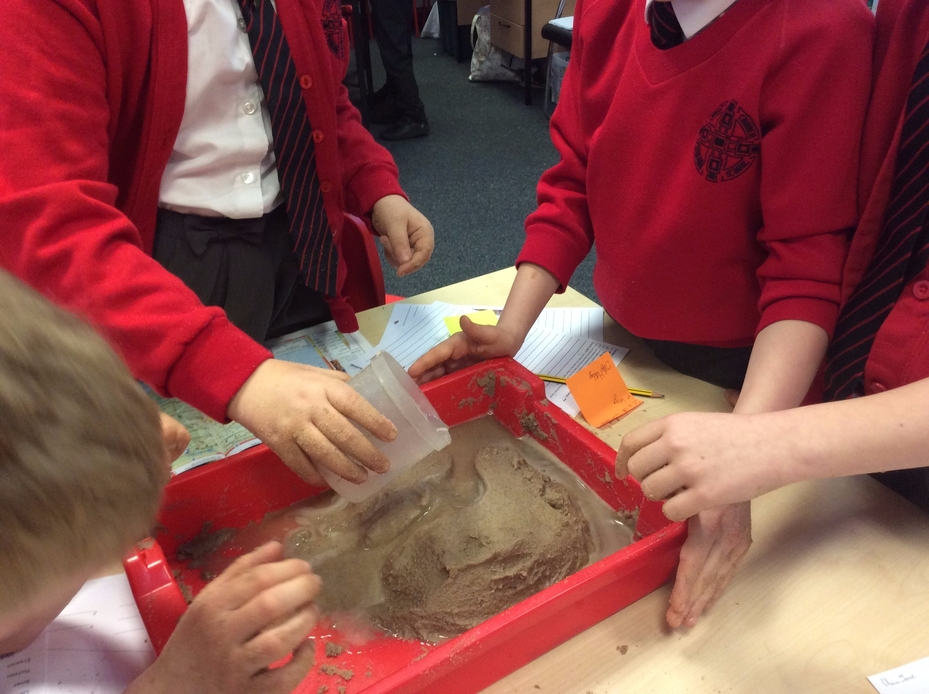 World Religion Day
Year 5 have had a fantastic day learning all about Judaism. We learnt about the origins of the religion and made a social media profile for Abraham, believed to be the father of Judaism. We then went on to explore daily rituals and celebrations, learning about Passover and also how Jews place Mezuzahs, special prayer boxes, on doorways. We had a go at making our own, placing a spacial thought or prayer inside. Some of us even practiced using the Hebrew alphabet!
Terrific Scientific!
We are all very excited in year 5 to be part of the BBC's Terrific Scientific project which we see us taking part in a series of investigations and collating our results with schools across Britain. We were very excited on Friday 27th January to explore whether we are supertasters. We applied blue food colouring to our tongues and carefully counted our taste buds (fungiform papillae). We thought carefully about what we needed to do to make sure our results were reliable and the test was fair.
Well done year 5! Are YOU a supertaster?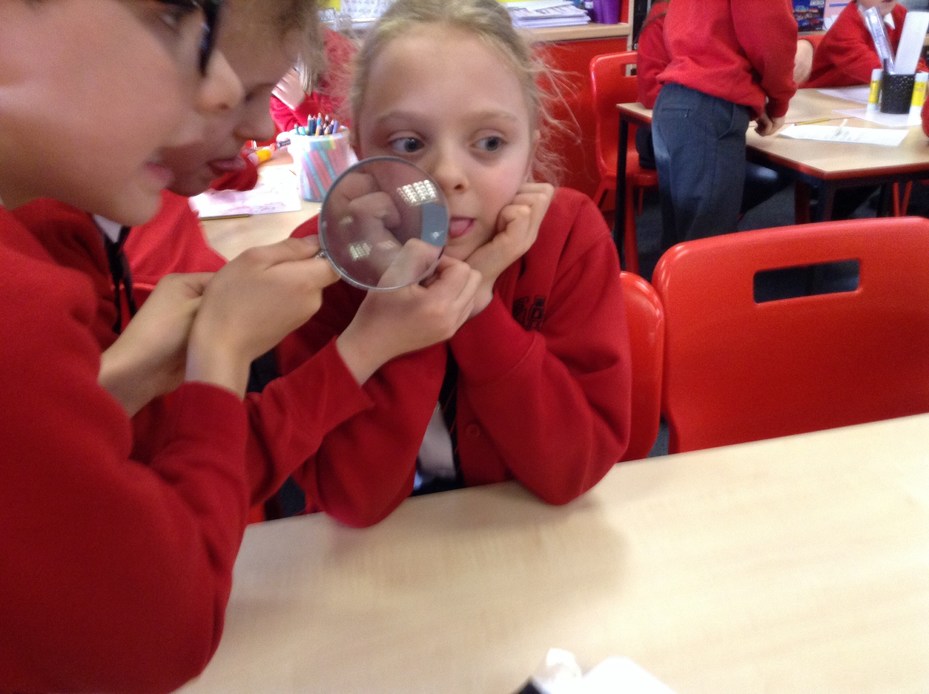 Inspire worskshops
A huge thank you for attending our Inspire workshops based on our big question. It was lovely to see you all there completing the activities such as hot seating to exchanging currency with your children.
What's so special about the USA?
We will learn about the geographical features of the USA, and compare this with localities in Britain. Children will also be asking and answering their own questions about the USA.
We have already begun to identify and name the 50 US states!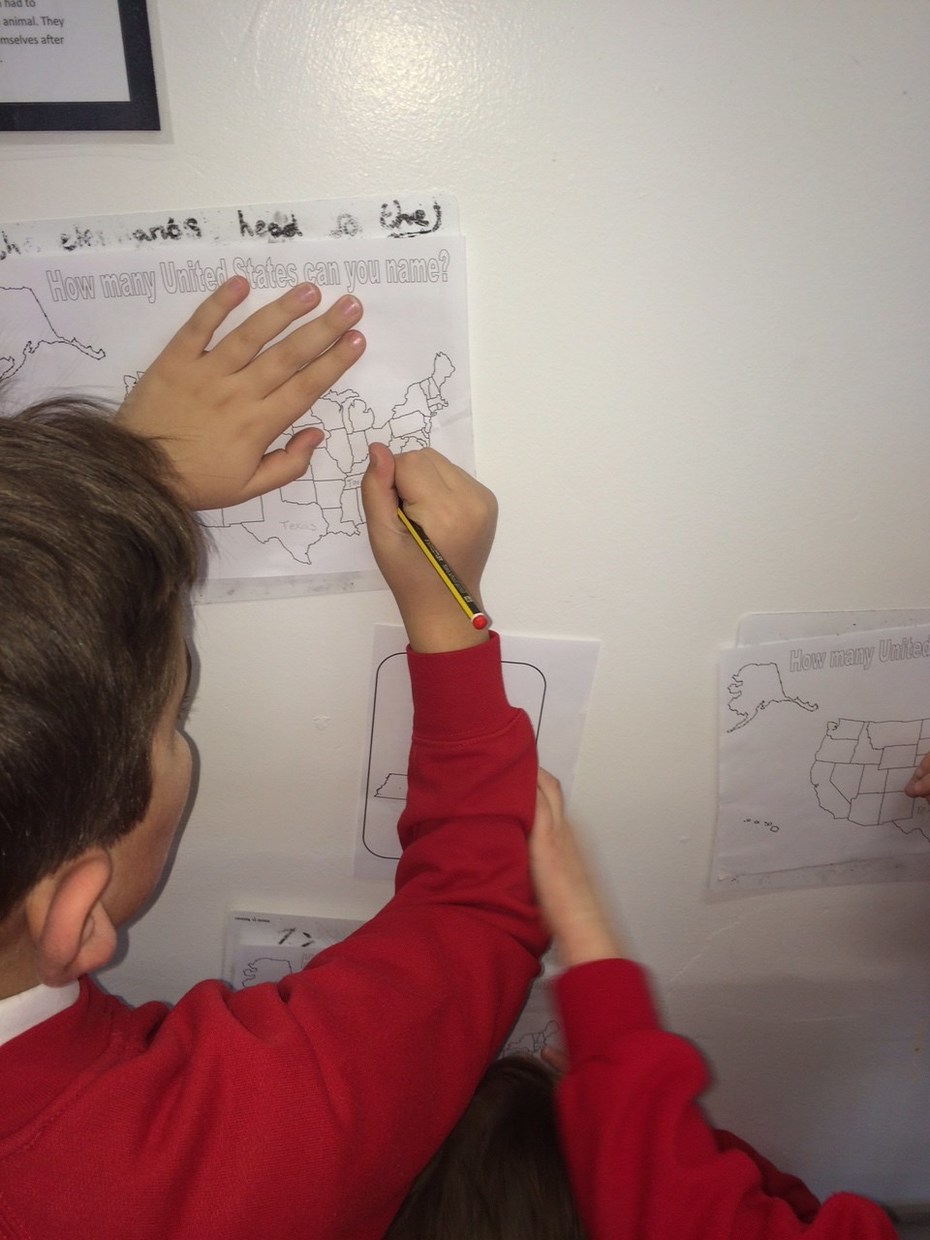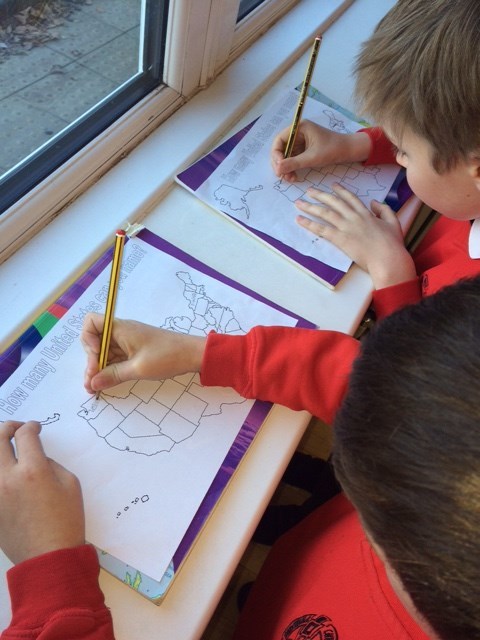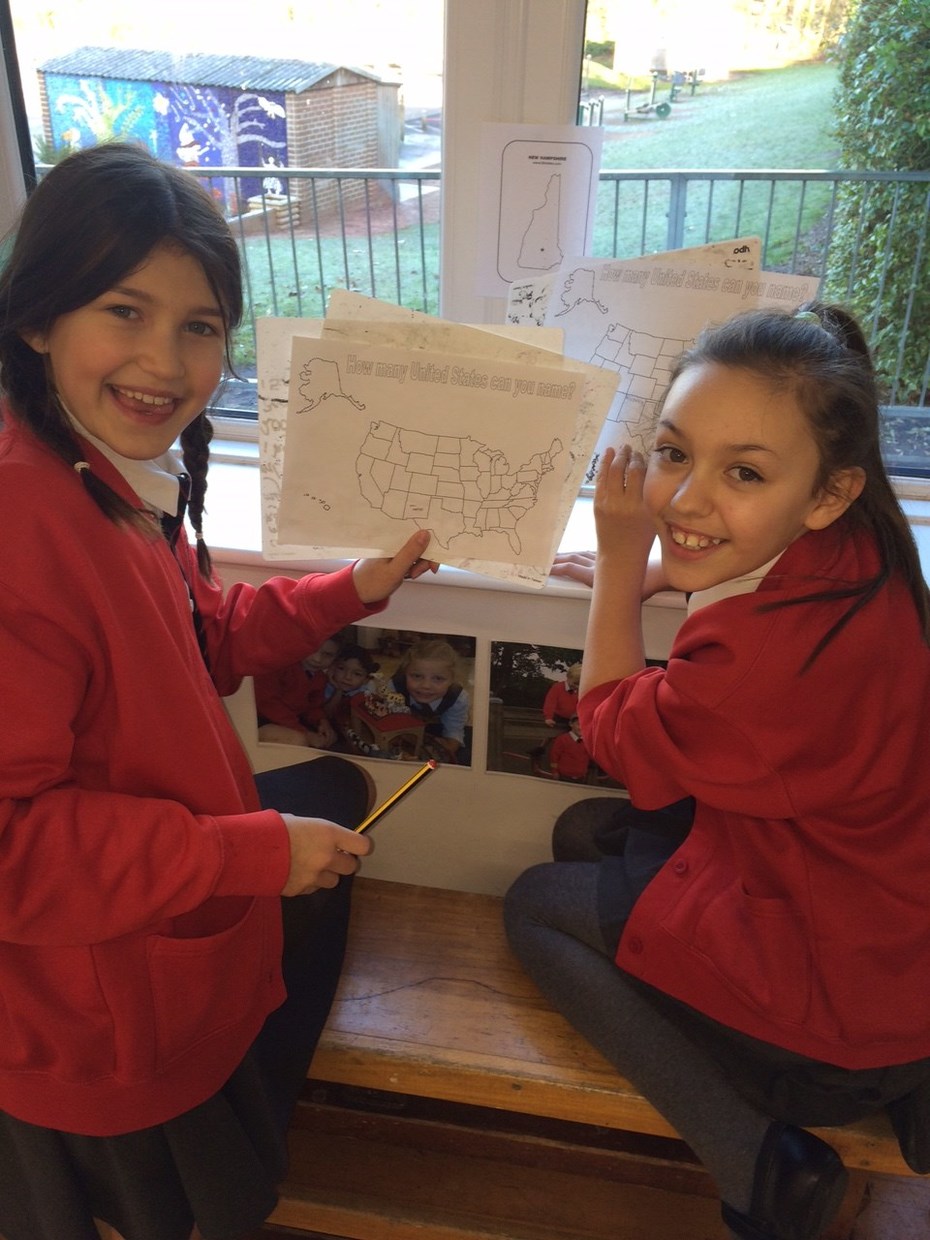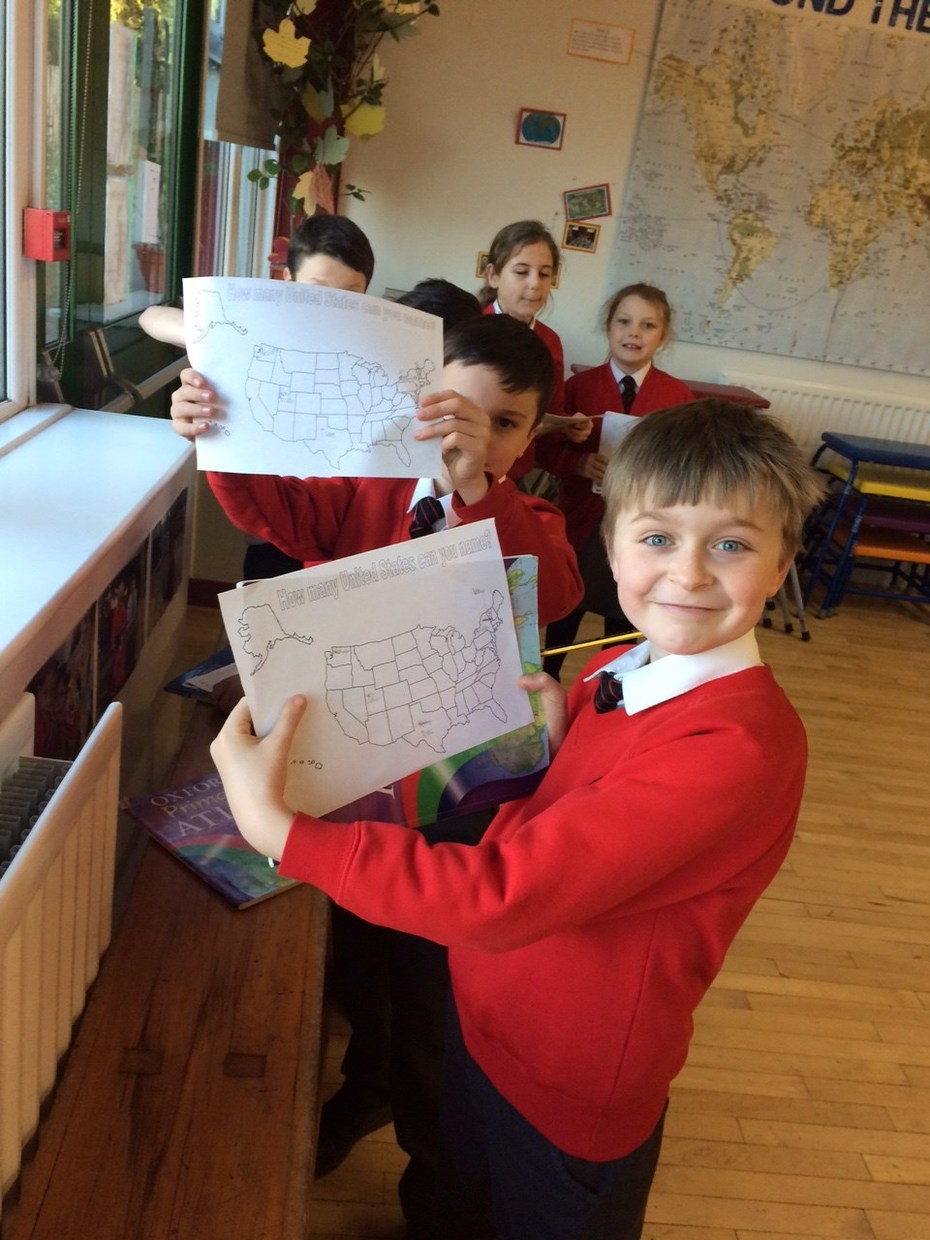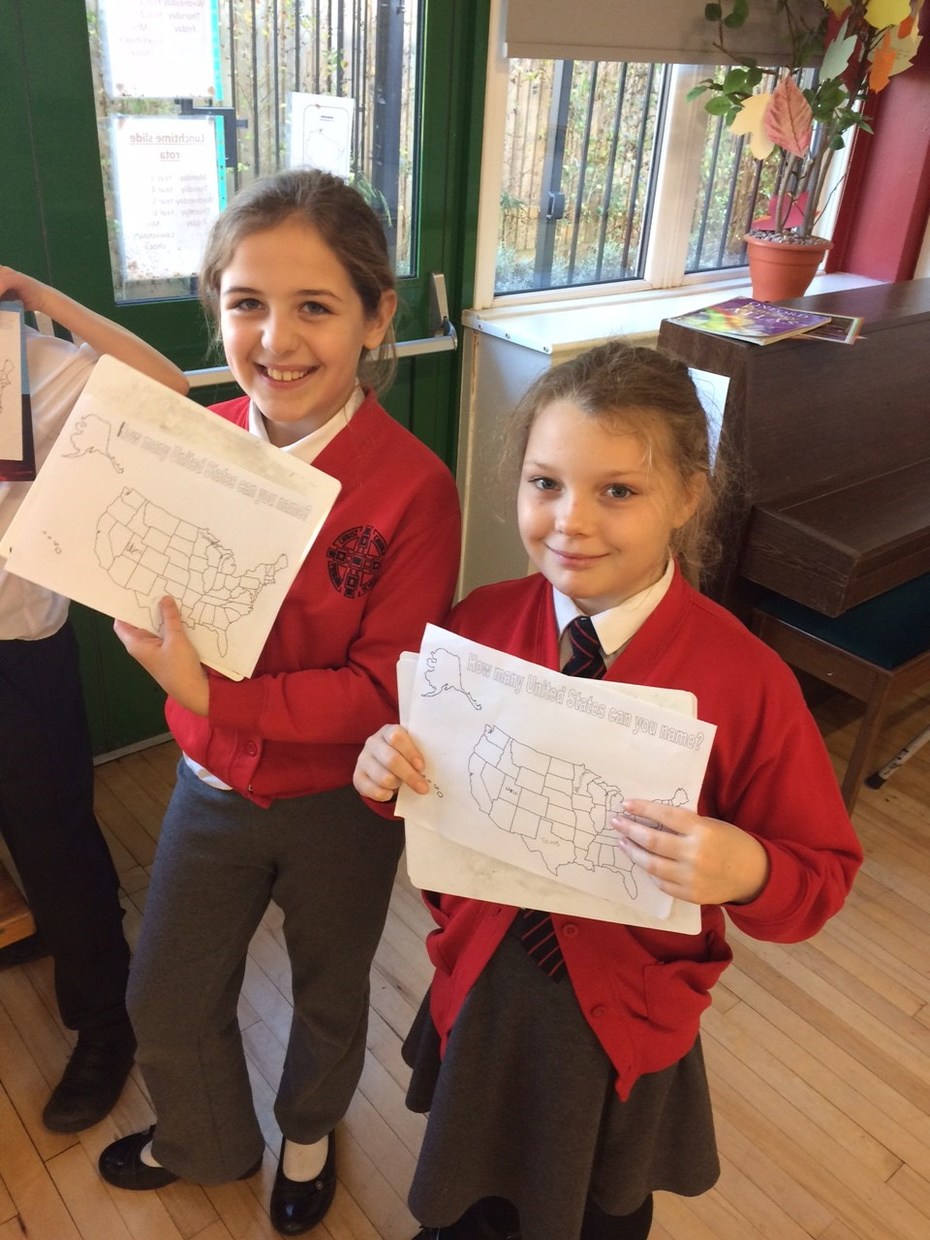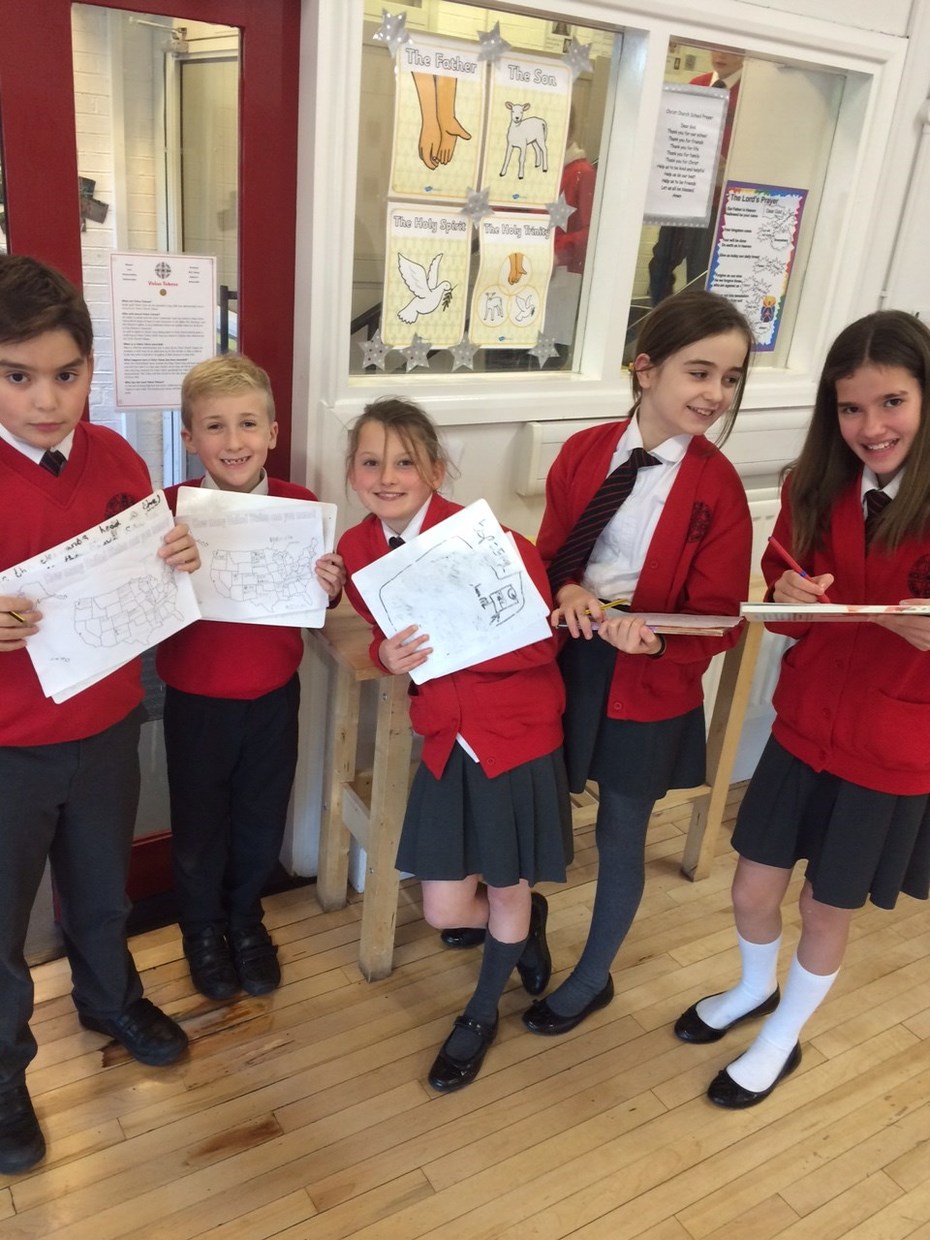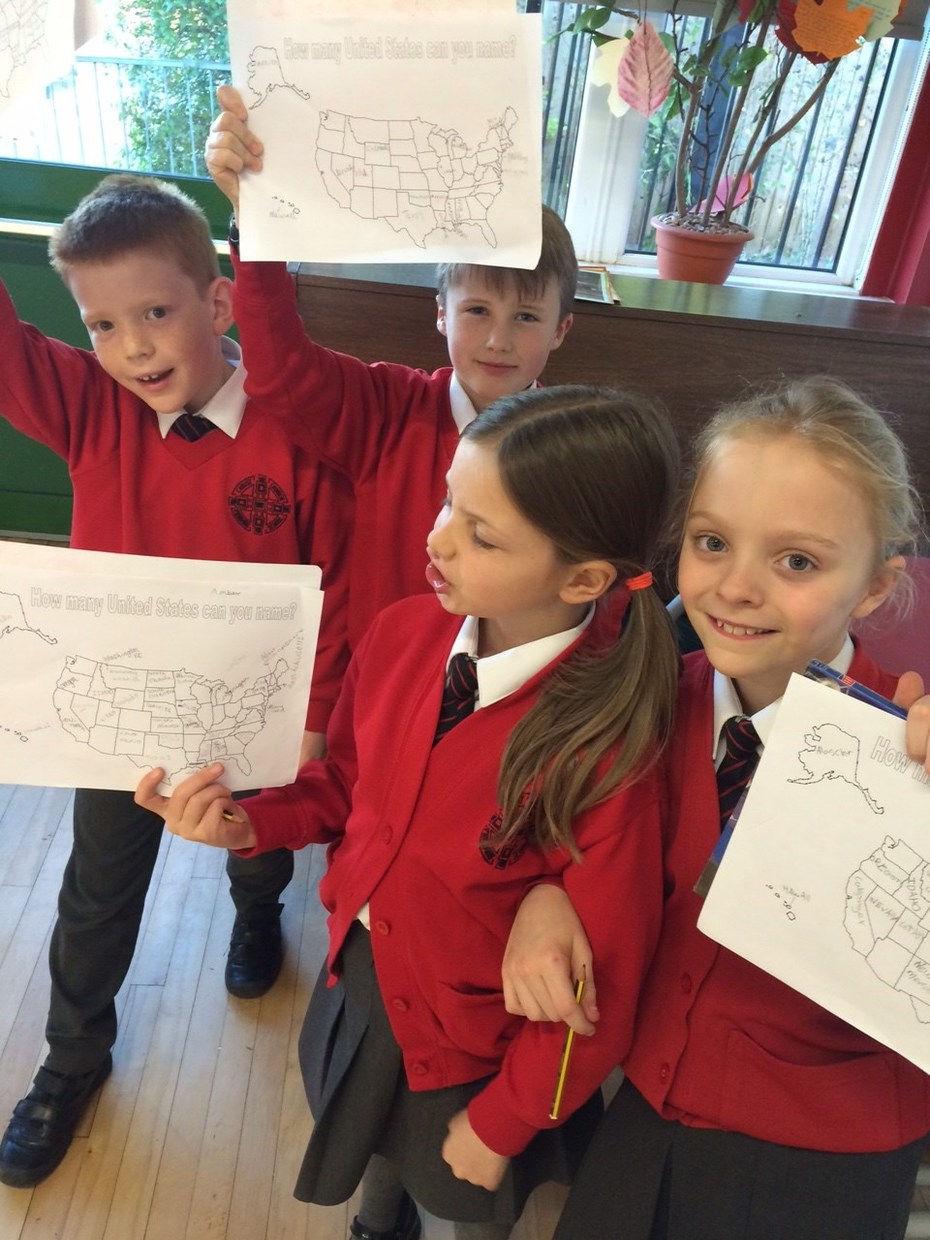 Soups, soups and more soups...!
We have been designing and making our own very special soups in the D&T room! To help us sample our soup-er masterpieces, we invited our family members in!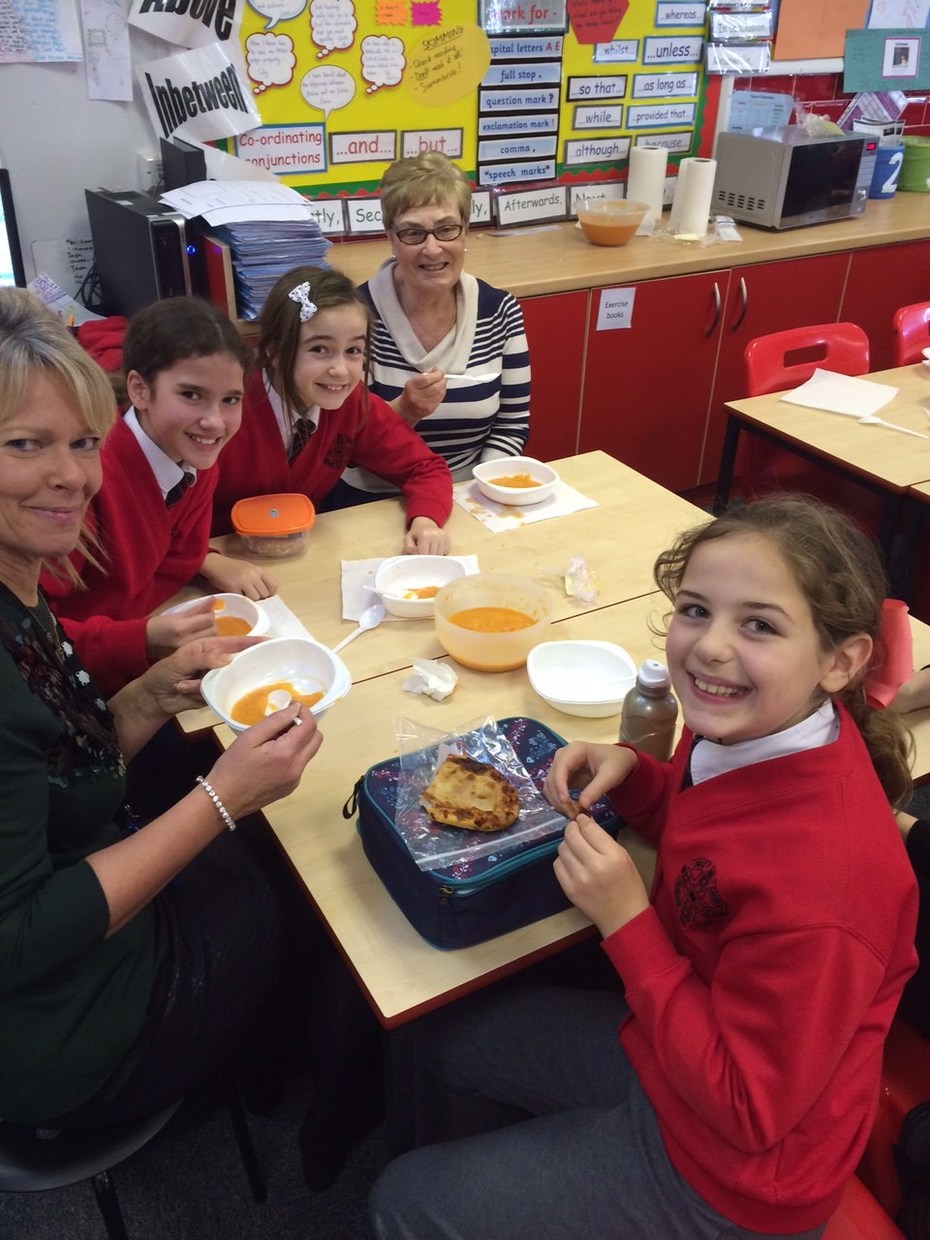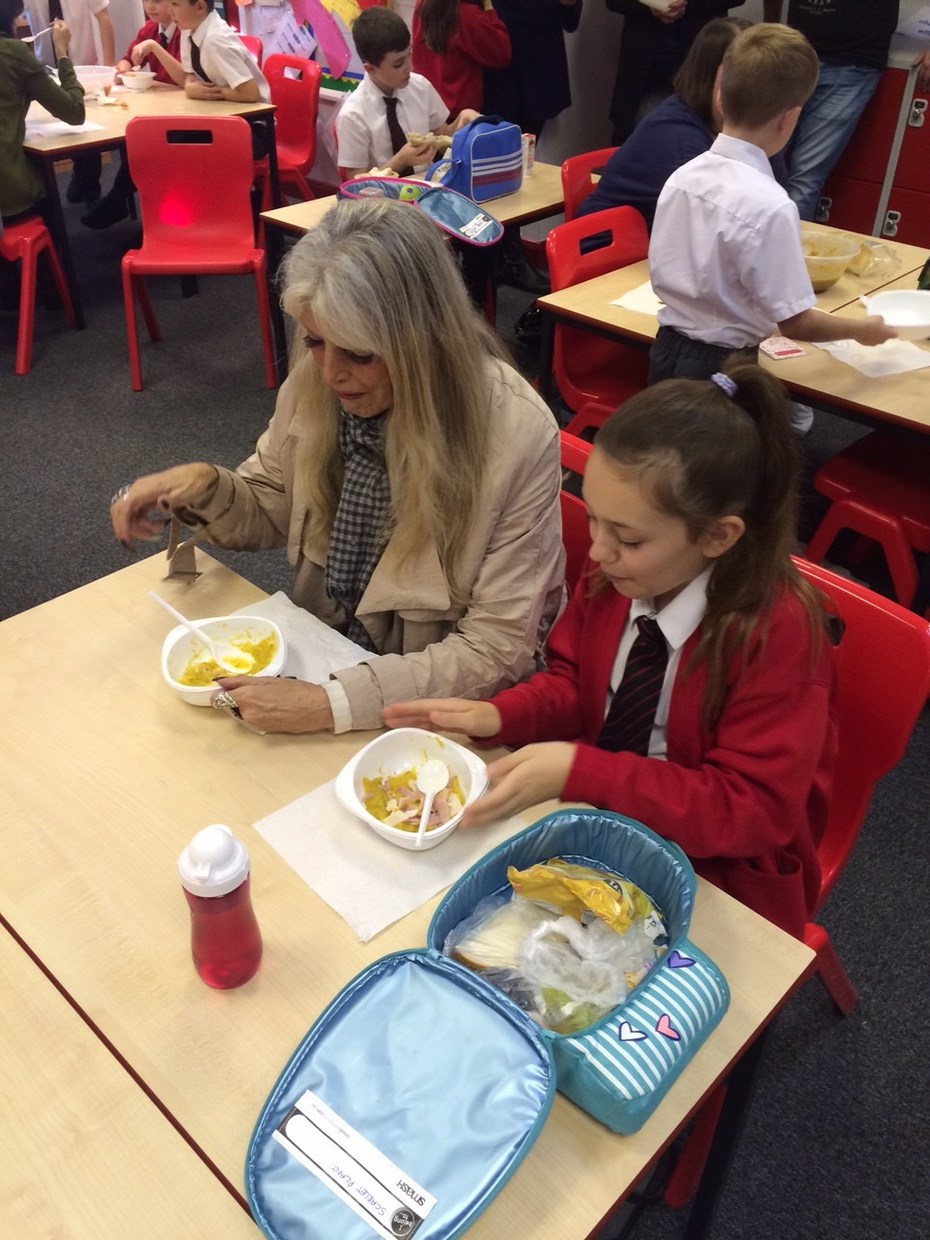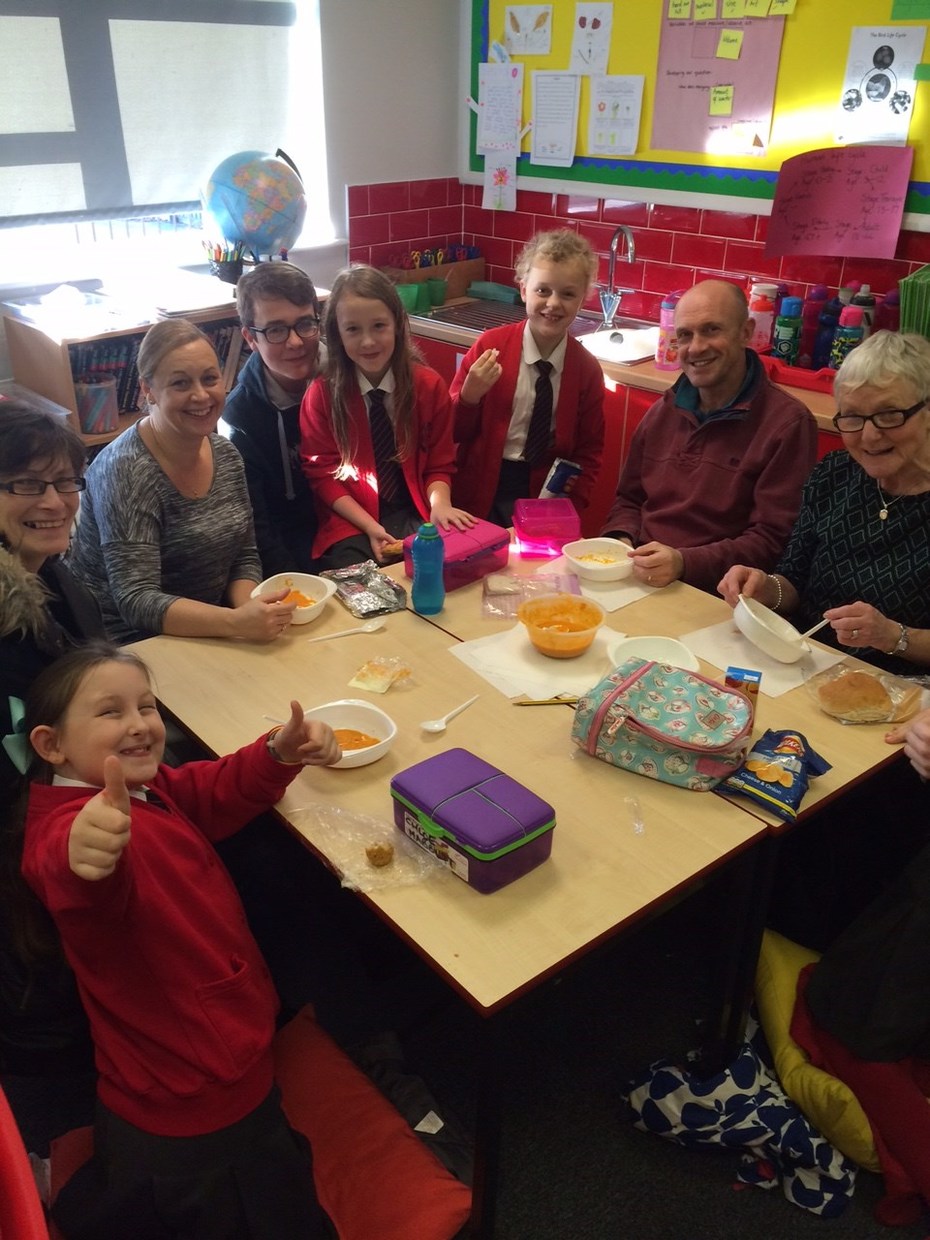 Art Exhibition
Our oil pastel artwork arrived back in school yesterday ready for the exhibition. Our masterpieces looked extremely impressive.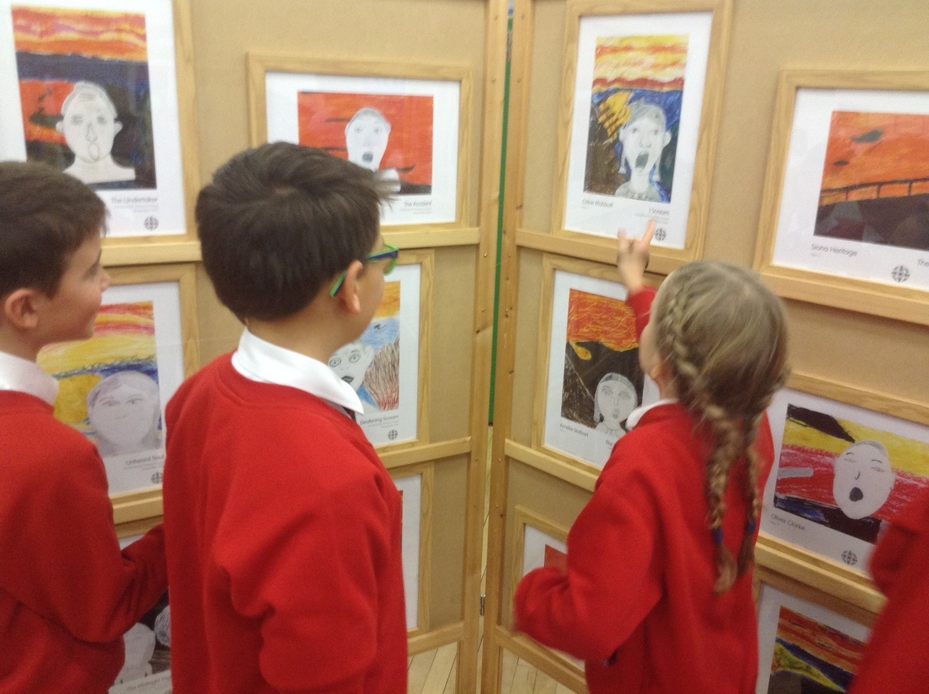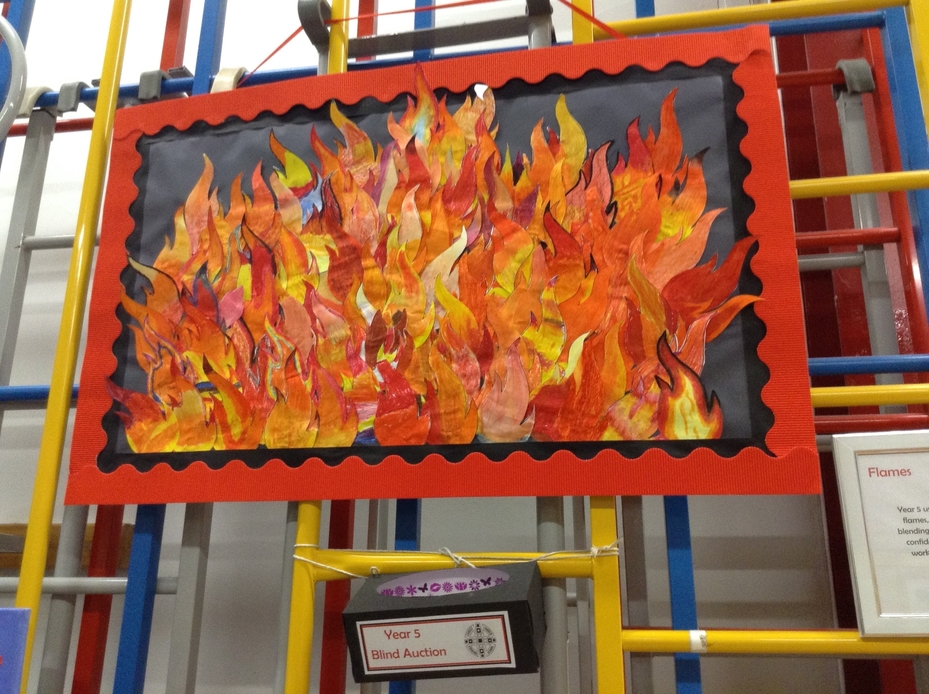 The Gunpowder Plot
This morning, year 5 had a very special guest who went by the name of Guido Fawkes. We heard all about the plotting that had taken place in the lead up to the 5th November in 1605 and even got to take part in Stuart battle practice! We certainly woke up Lichfield when Guido demonstrated how loud just 1tbsp of gunpowder is when is explodes.
We used this morning to help us identify the strengths and weaknesses in the plot and it certainly inspired some super writing. Well done year 5 for your super questions and thinking today.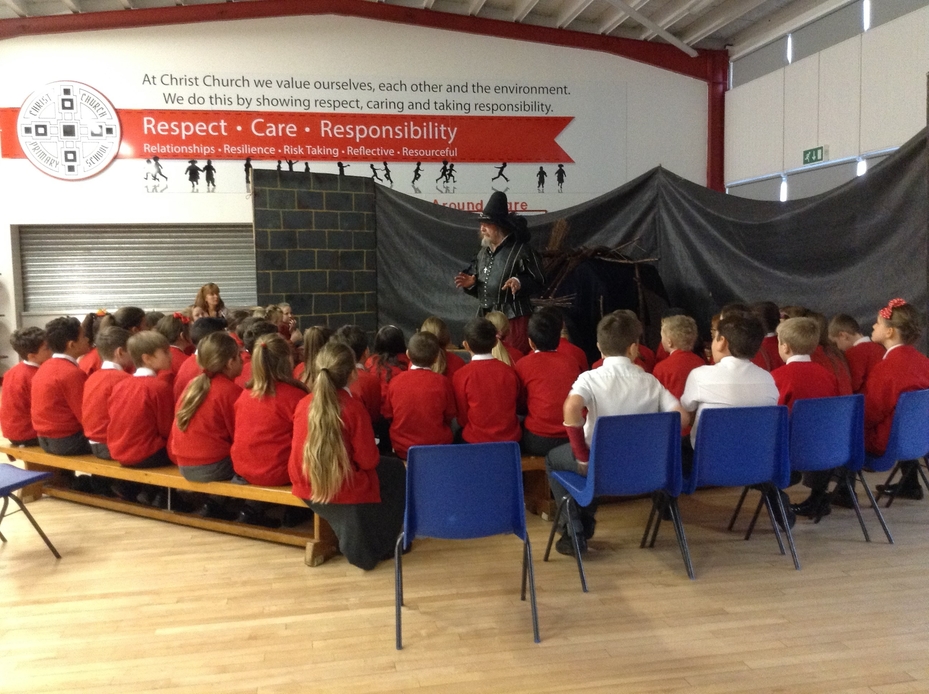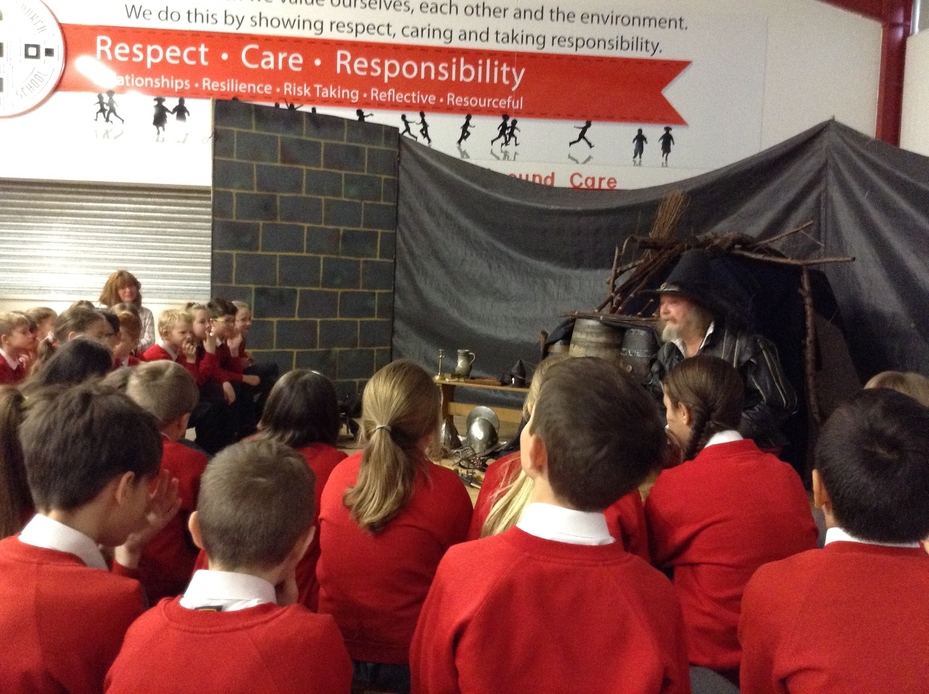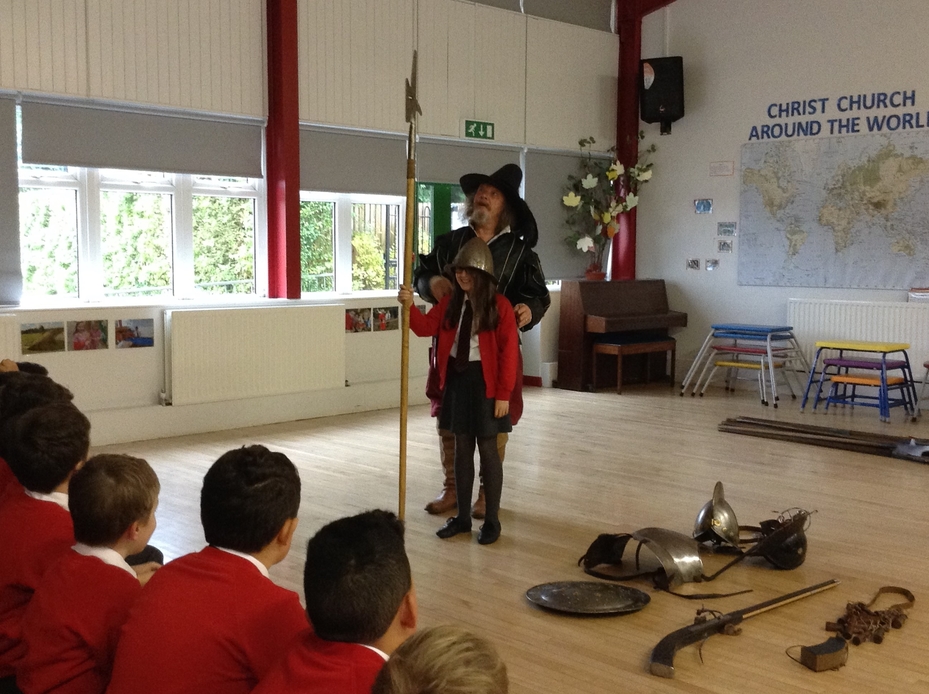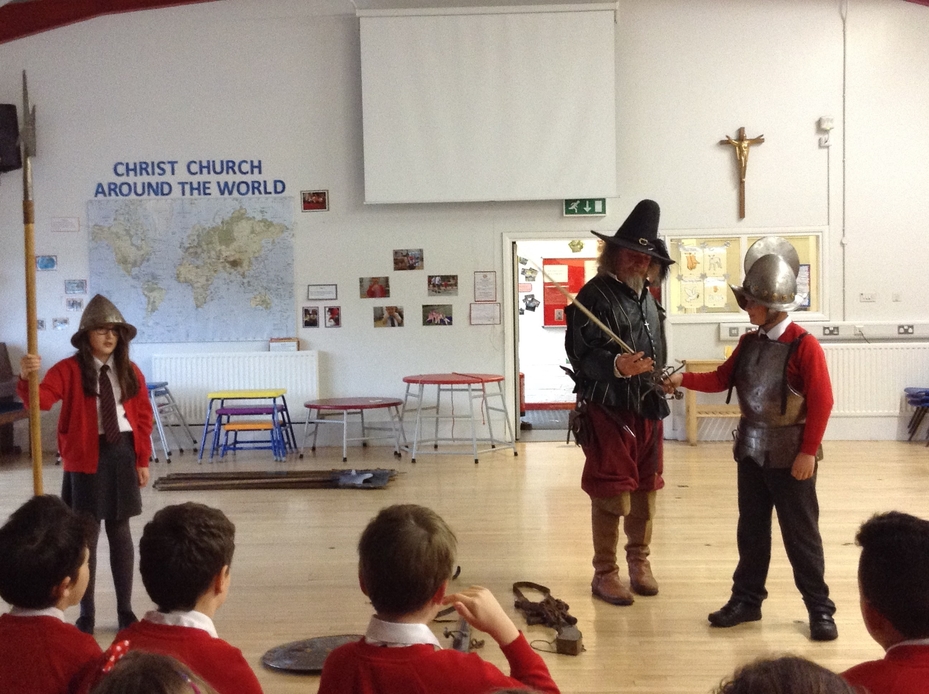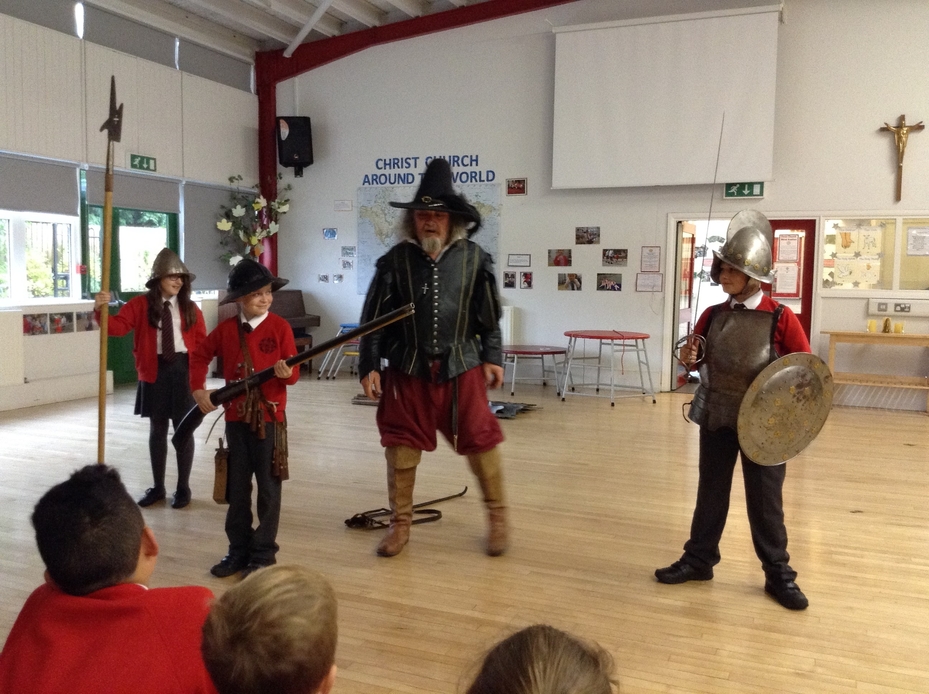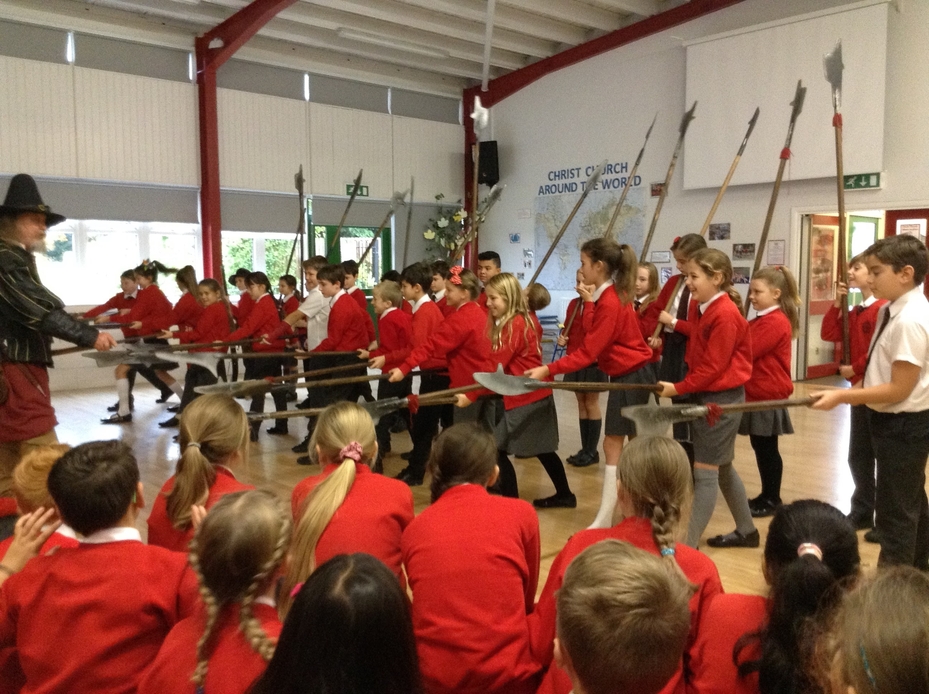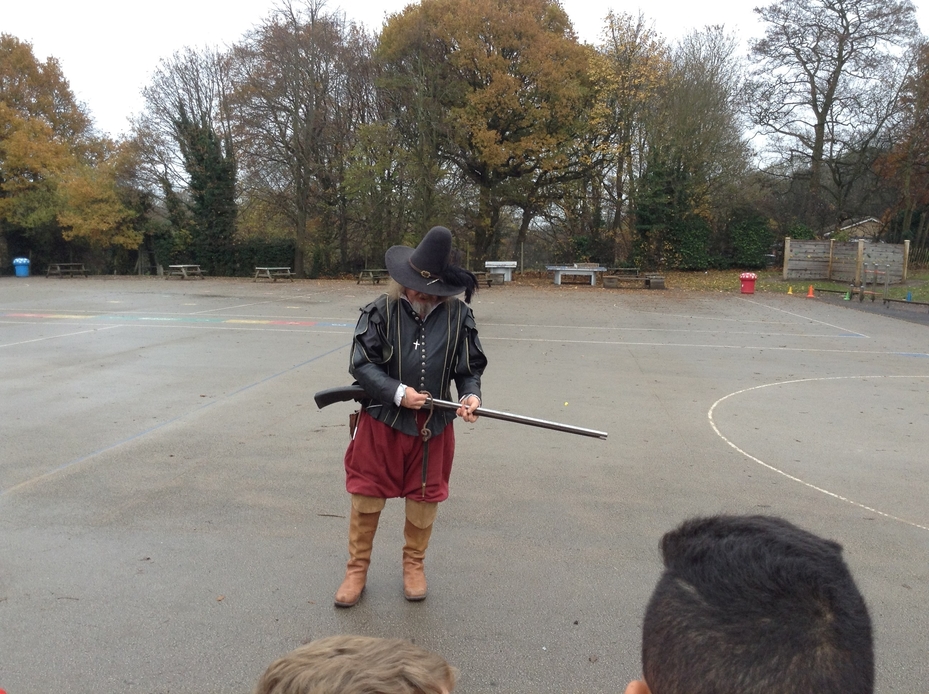 Life cycles
Year 5 have been learning about life cycles. We have studied the life cycle of birds and why migration is important, learnt about life cycles that show metamorphosis and this week we dissected plants to better understand the functions of the different parts in their life cycle.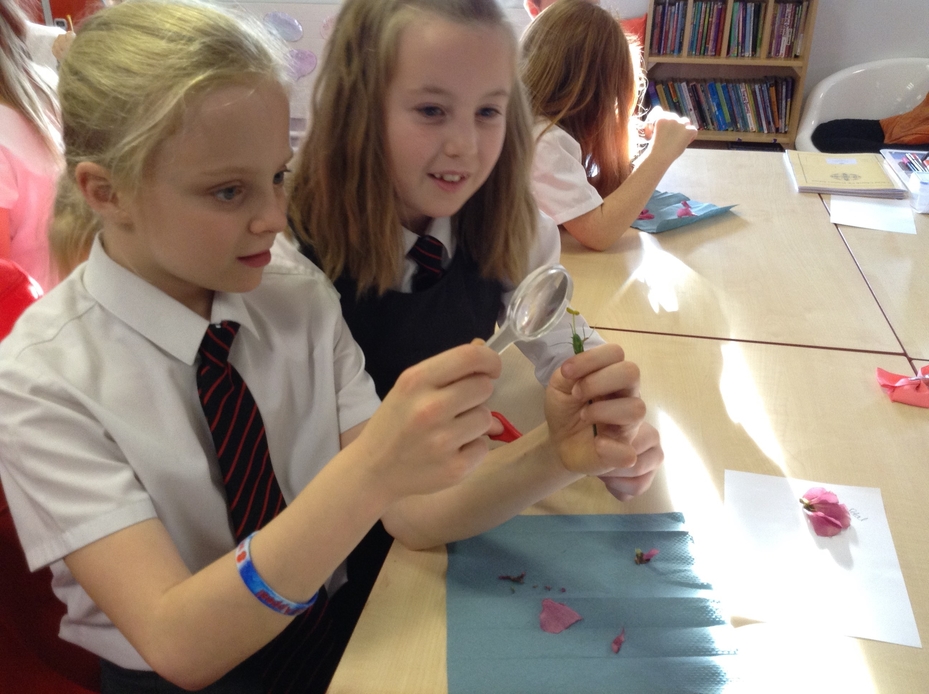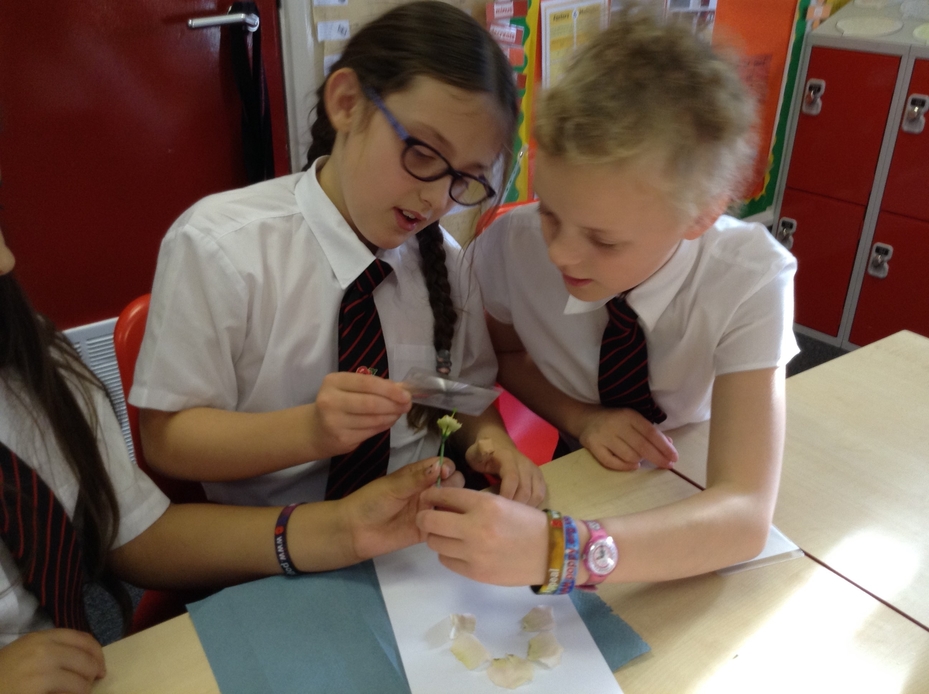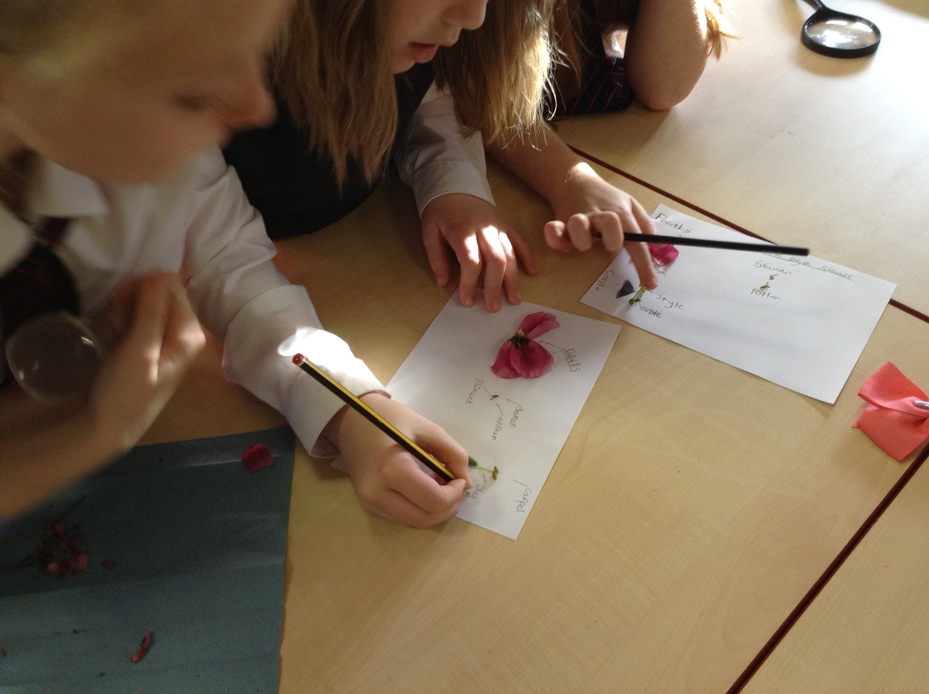 Our Harvest Worship
Year 5 have worked extremely hard to learn and deliver and super performance this week to the school and their parents. Pupils spread the word about the value of choosing Fairtrade items and the difference it makes to many of the farmers and growers around the world. They should be extremely proud of themselves as we are of them.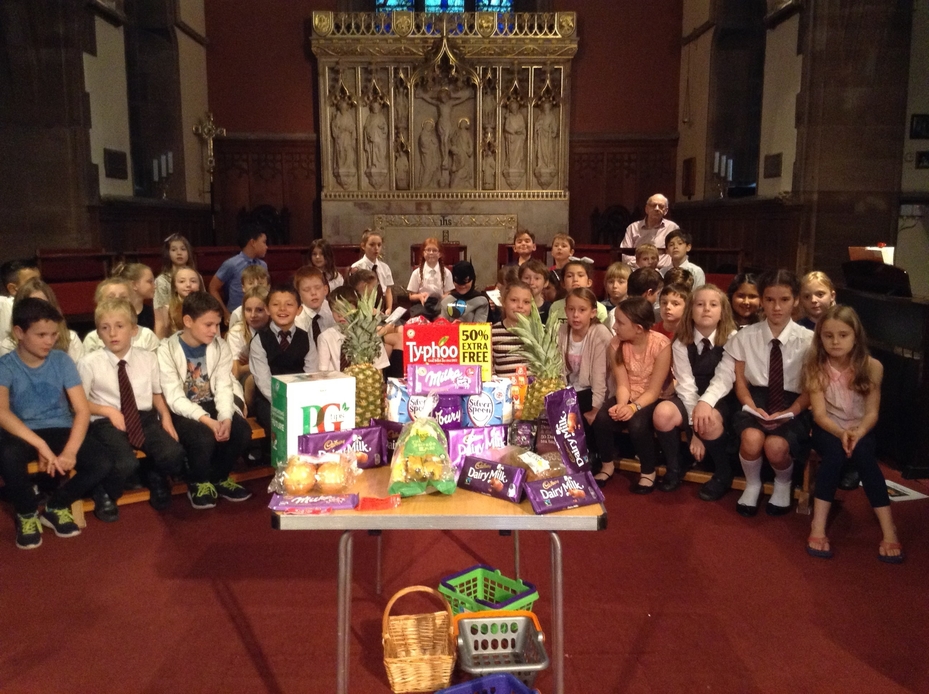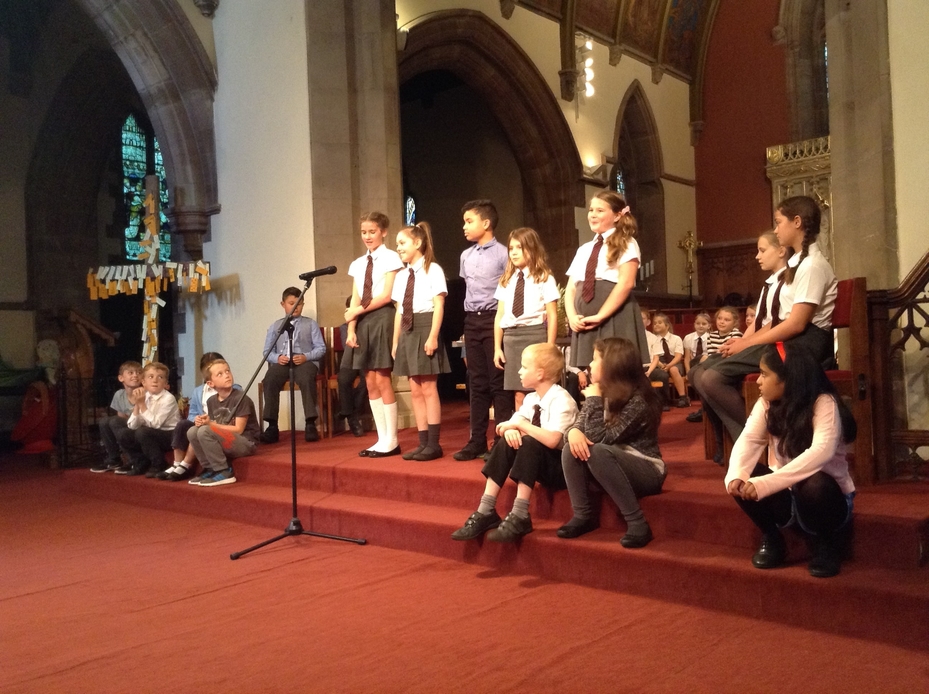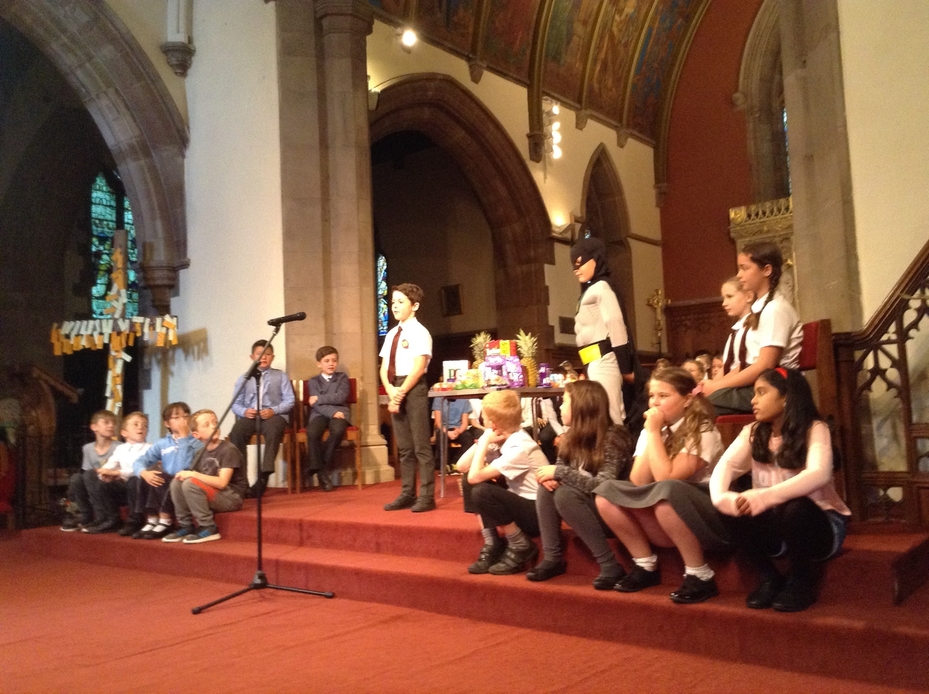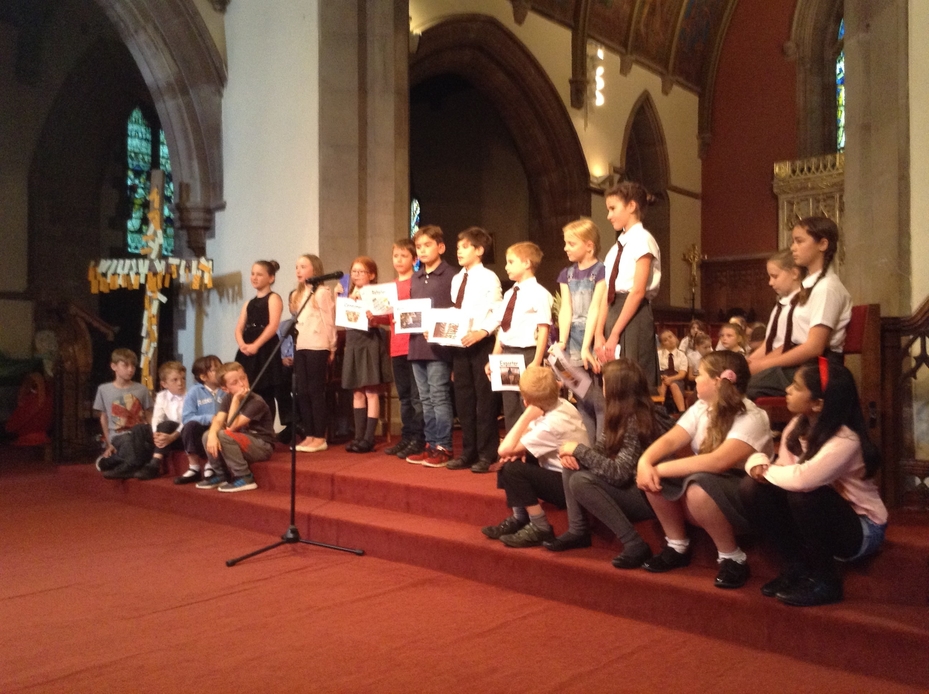 Are you feeling settled?
We will explore this question using our geography skills.
We will consider:
What is a settlement?

Does the settlement meet the needs of the people that live there?

How/Why do settlements change?
Orienteering
We have been working hard to develop our ability to understand, identify and use compass points and grid references as well as our map reading skills. During our PE session, we had hunt for hidden clues around the school grounds using a map.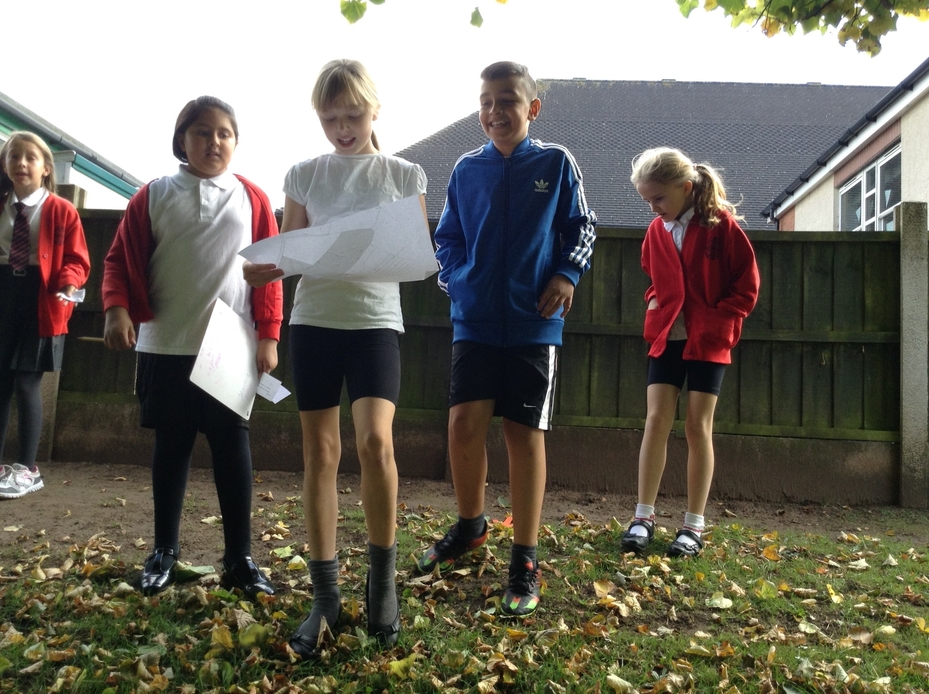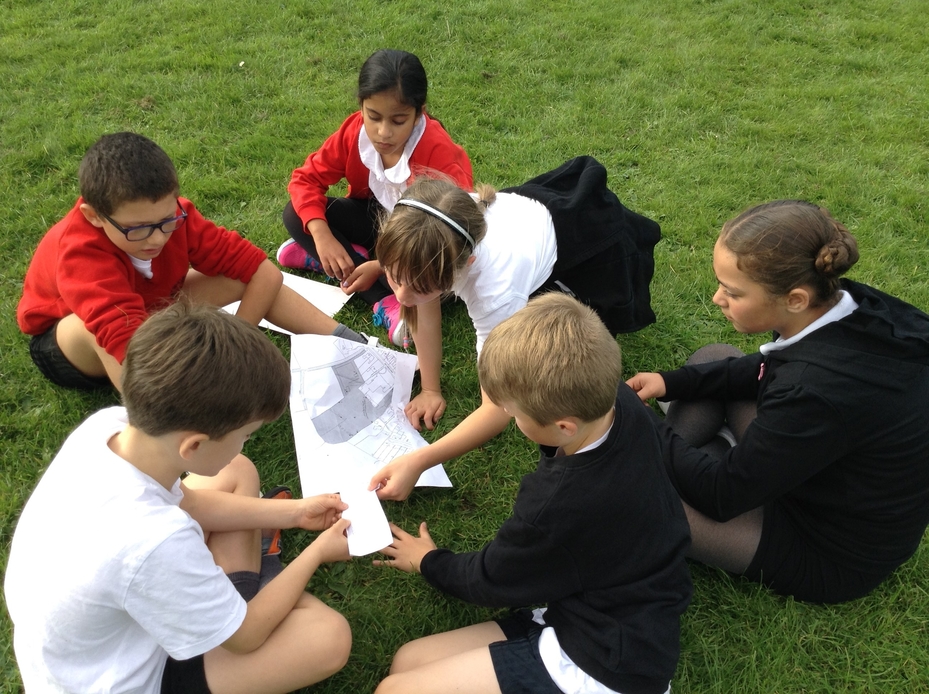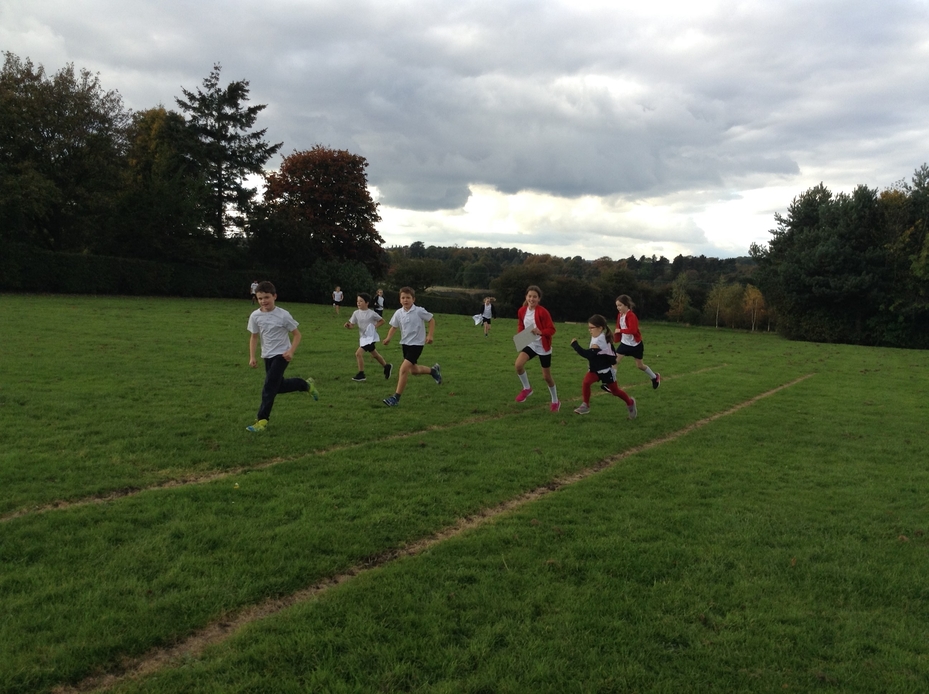 17/9/16 Geography fieldtrip
Learning Challenge: Does Lichfield meet our needs?
Year 5 conducted surveys, sketches and examined changes over time during a trip to Lichfield to examine what amenities Lichfield has to offer so that we could answer the learning challenge question.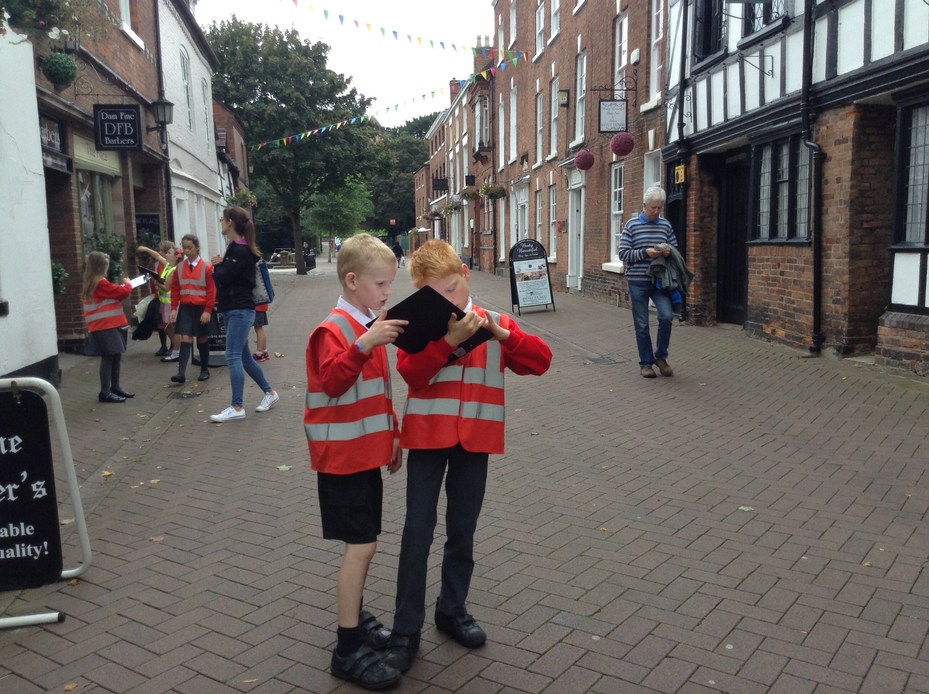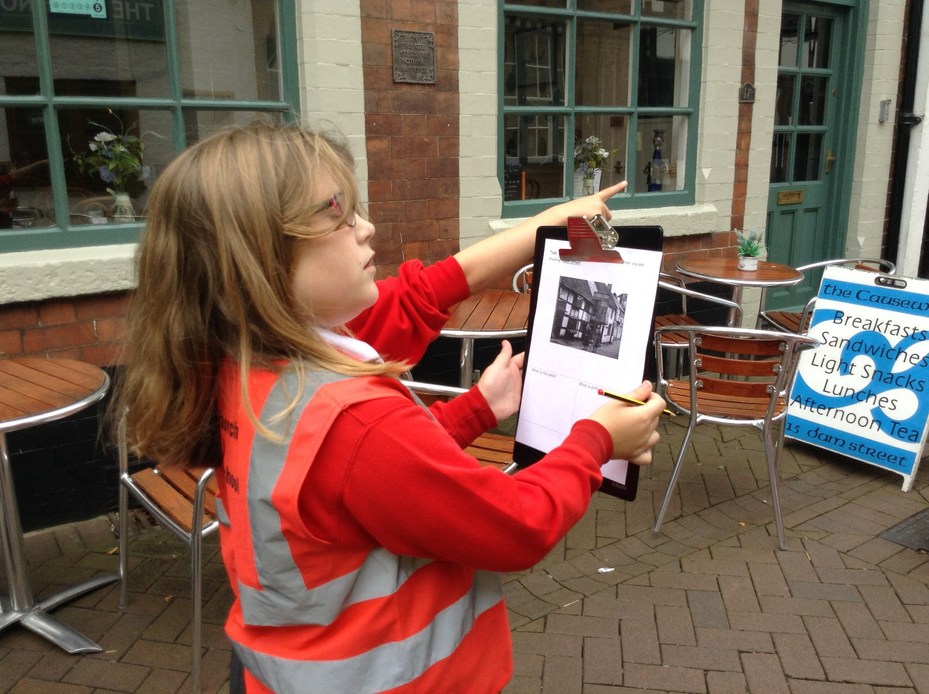 29/9/16 European Languages Trip to The Friary
A fabulous morning was had by all of year 5 during our trip to The Friary. We were able to introduce ourselves in French as well as learn a nursery rhyme, order delicious food in a restaurant drama and play some fun games. During our musical Spanish lesson, we explored the rhythm of Flamenco with percussion instruments whilst singing along in Spanish to the traditional folk song of La Cucaracha.