Welcome To Year 5
from Mrs Packham and Mrs Tilt
The teaching assistant in Year 5 is Mrs Boyle.
Calendar
July 2018
Our recent Maths workshop covered how we teach written methods. Access the power point using the link below.
We have Outdoor Games on a Monday and Indoor P.E. on a Friday. Please make sure you have the correct kit.
We are Good to be Green!
When children receive a privilege card, they may select one of the following rewards: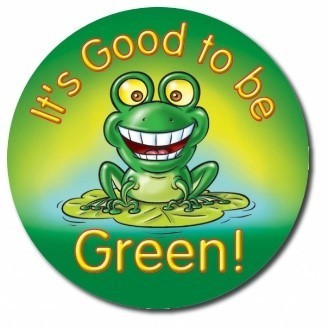 Wear slippers for the day
Teach a 15 minute lesson
Use a computer for a lesson
Work at the teacher's desk
Eat lunch in the classroom with a friend
Bring a cuddly toy to school
Extra time in the reading area
Own choice of morning task
Enjoy 10 minutes of laptop time
Watch a film at lunchtime
What will you choose?
Our Summer Term Big Question is:
What's your view?
This week in Maths we have been calculating with fractions and mixed numbers. We enjoyed playing a game of connect 4 to practise our skills.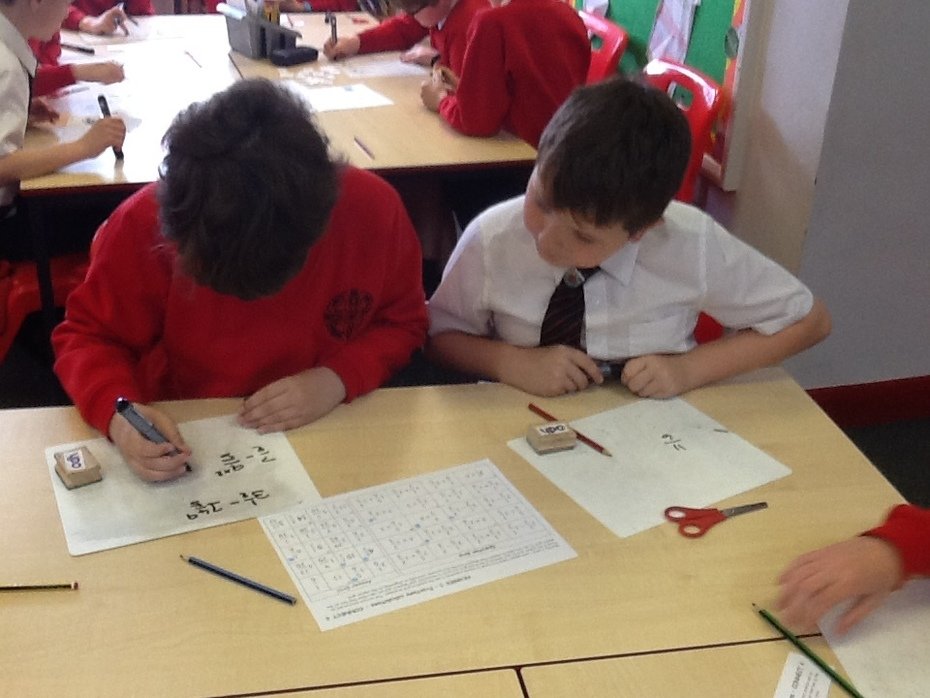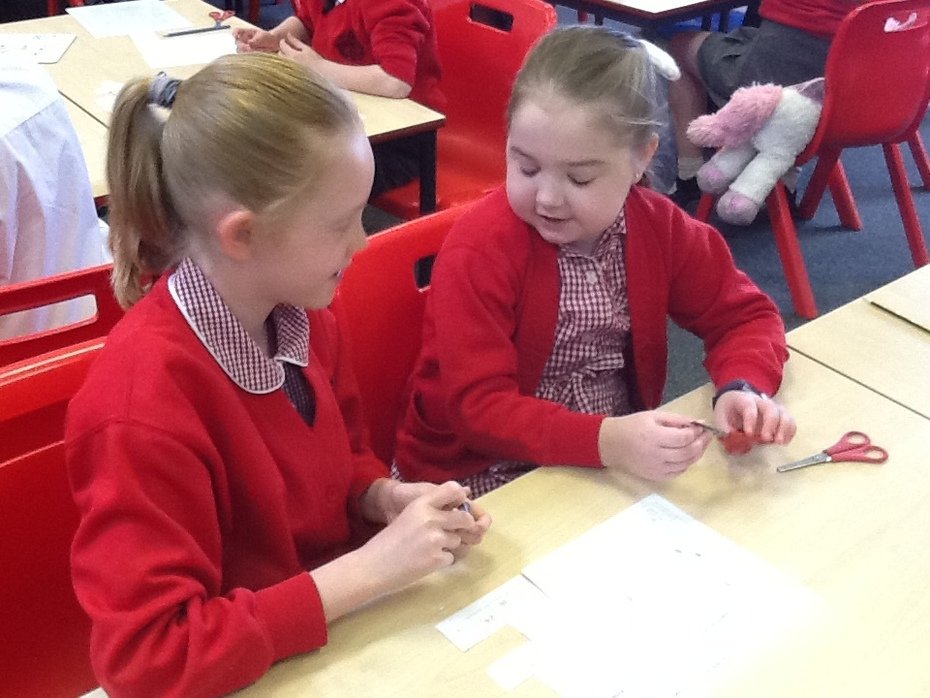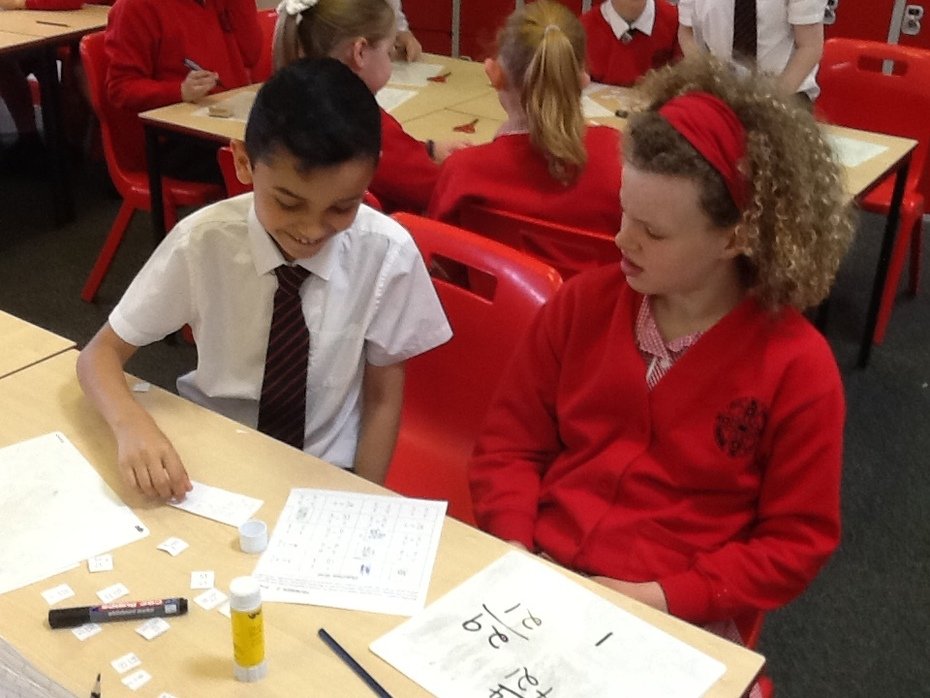 In Science, we have been learning about the effect of different forces on movement. So far we have explored friction as well as air and water resistance. We have enjoyed considering how we can control variables when planning our own investigations.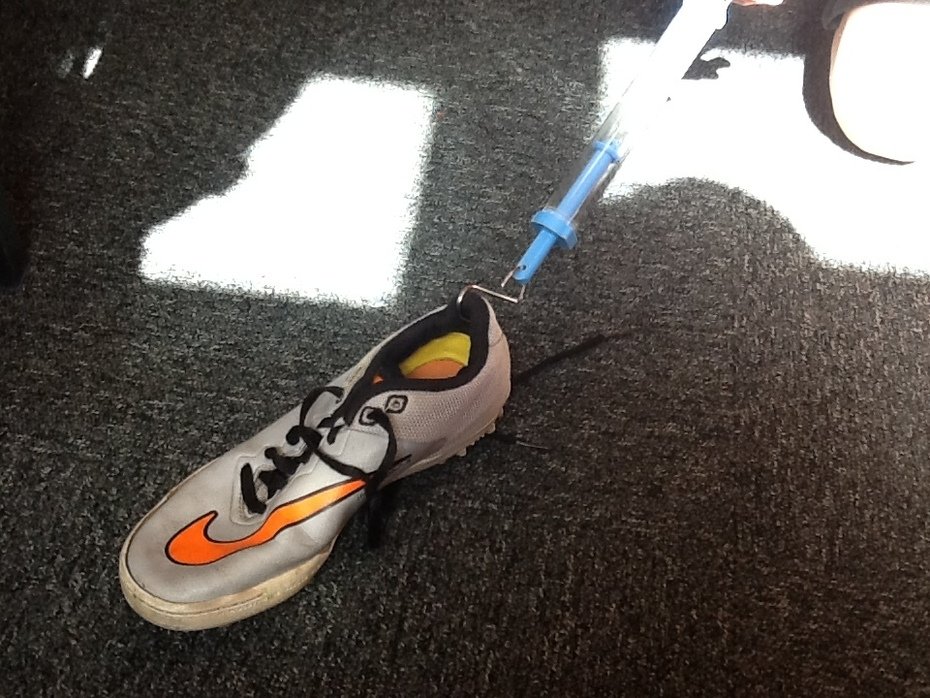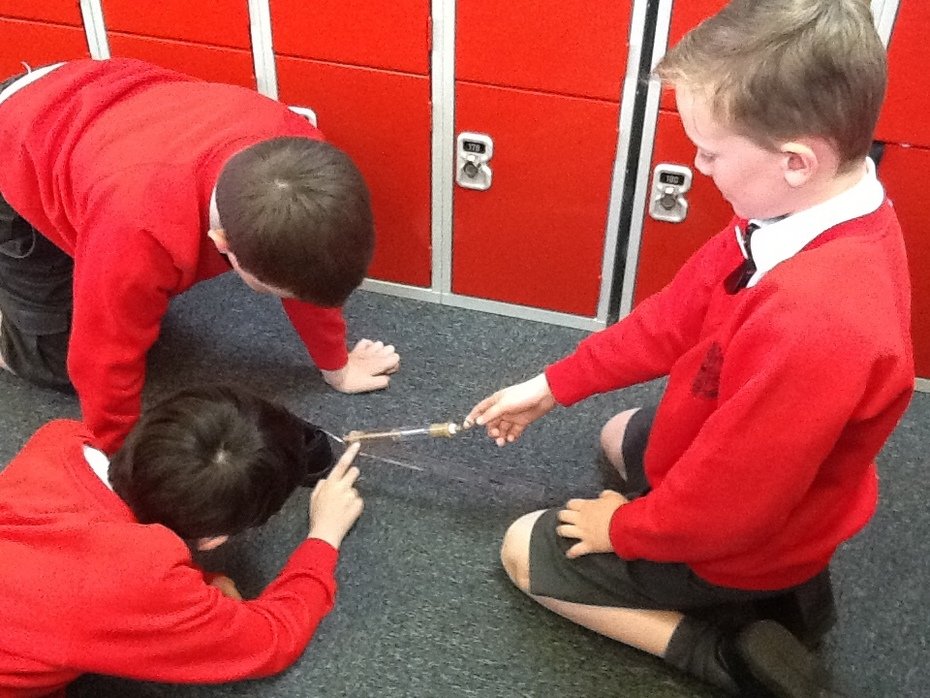 Friction in action!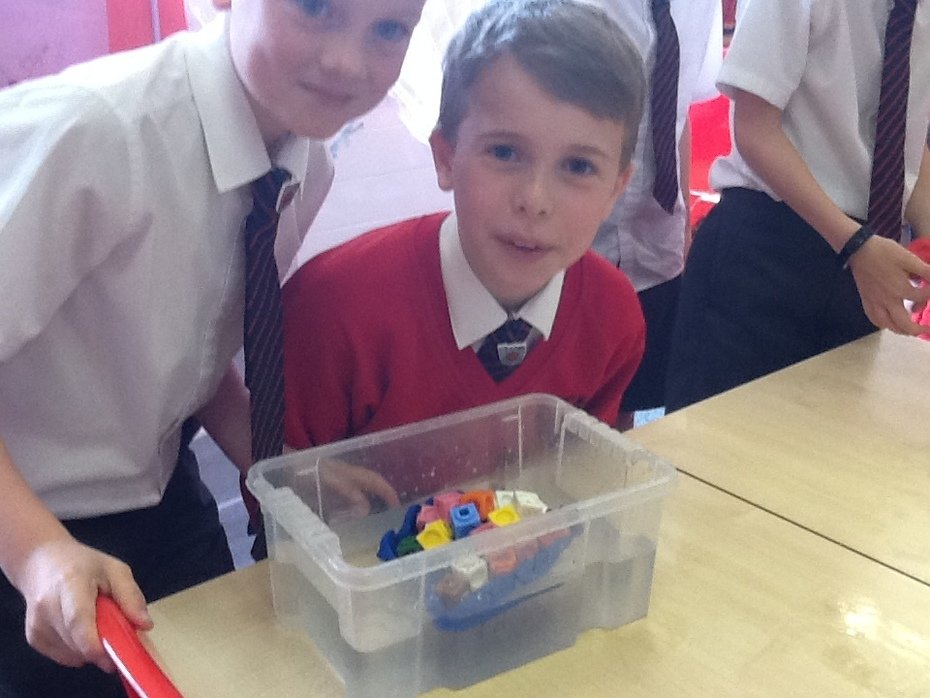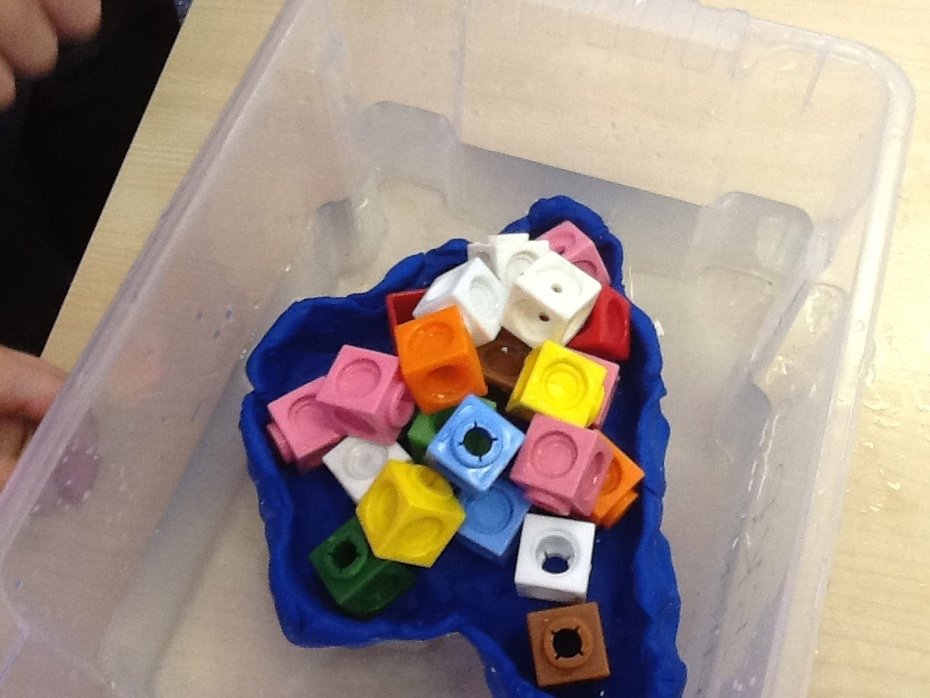 Exploring how to balance forces.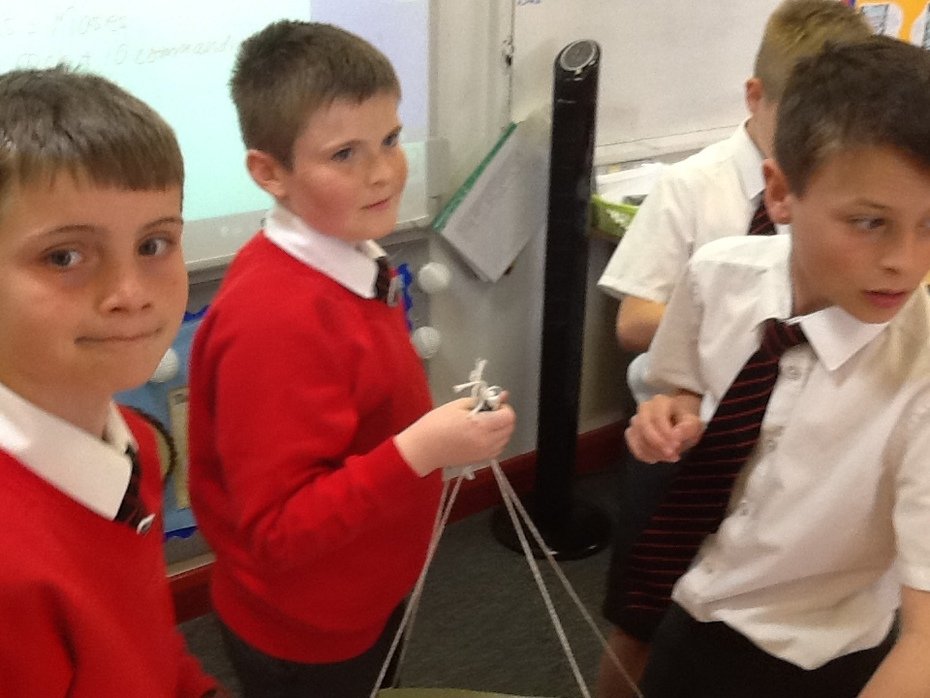 Which sized parachute has the most air resistance?
What stars!
On Friday 12th, Y5 started gymnastics in indoor PE. They focused on developing the skills to perform straight, star and half turn jumps with the correct take-off and landing from various pieces of equipment.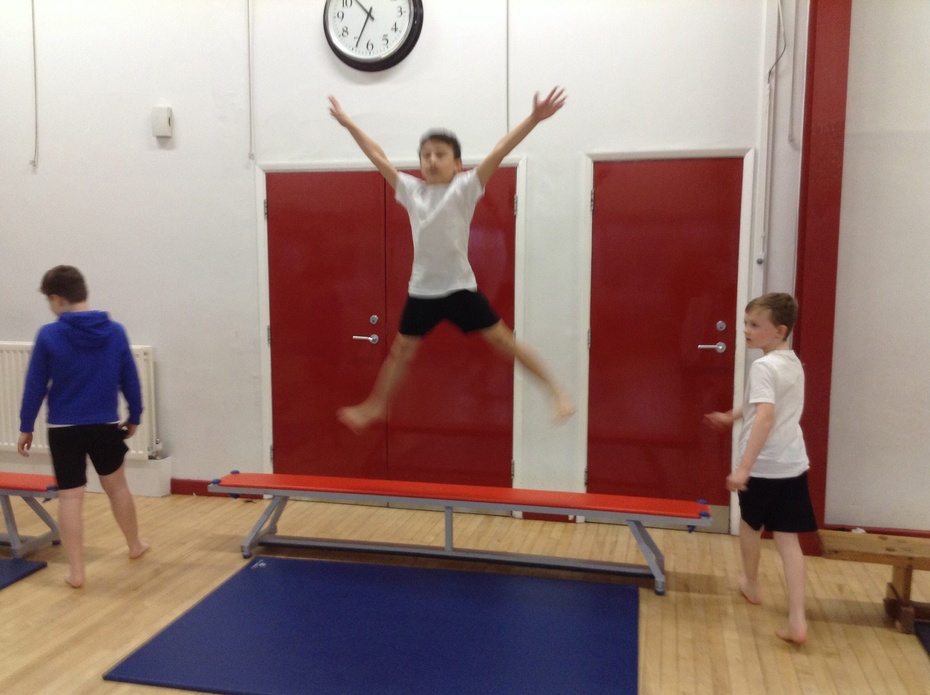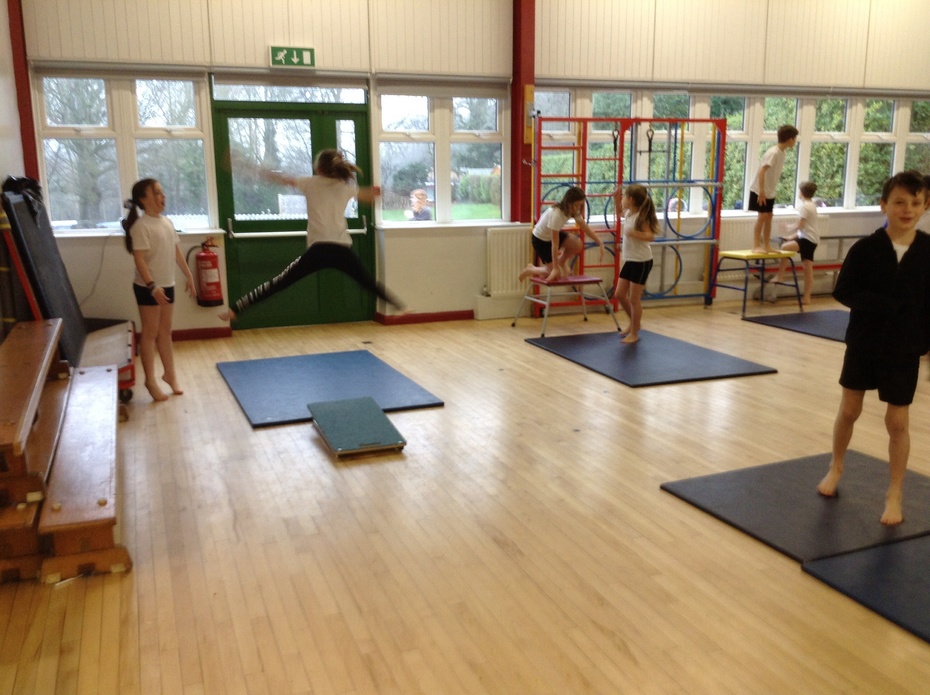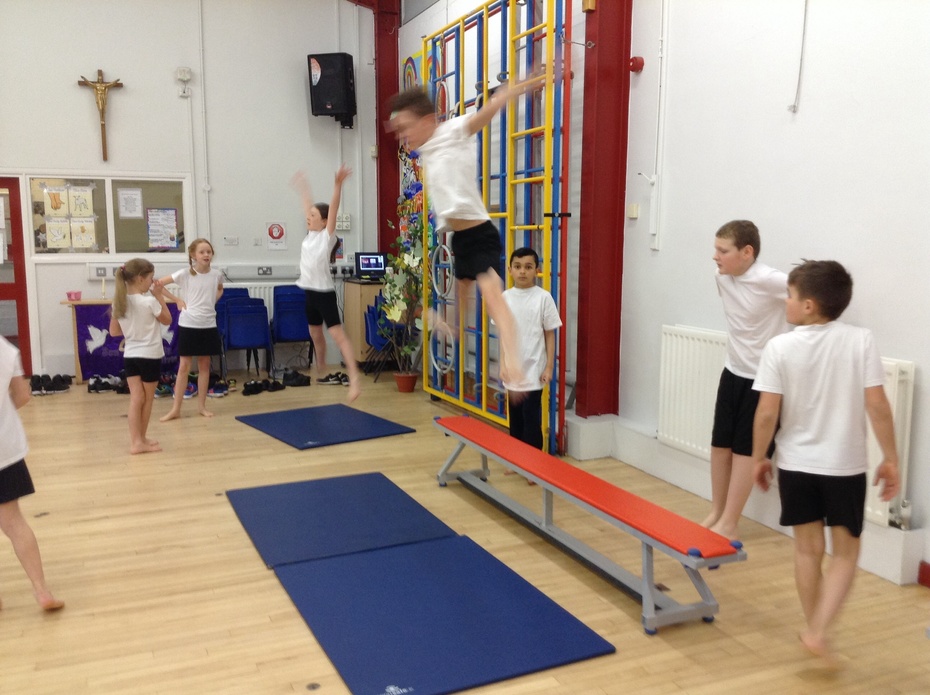 How well do Y5s know British history?
Before studying the Romans and their impact on Britain, children worked together to use what they already know to order key historical time periods. We certainly have very knowledgeable Y5s!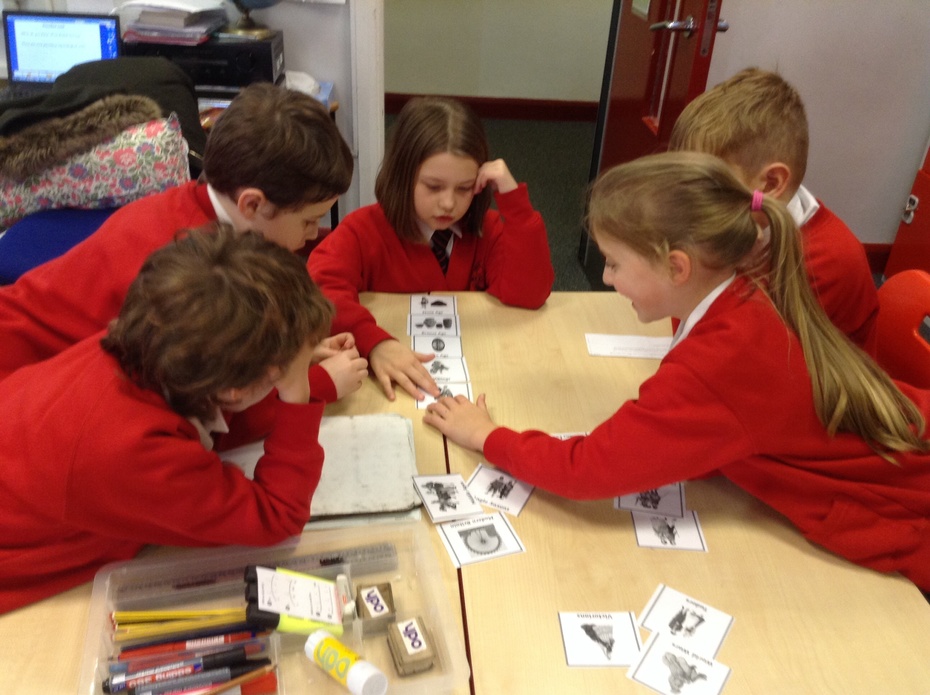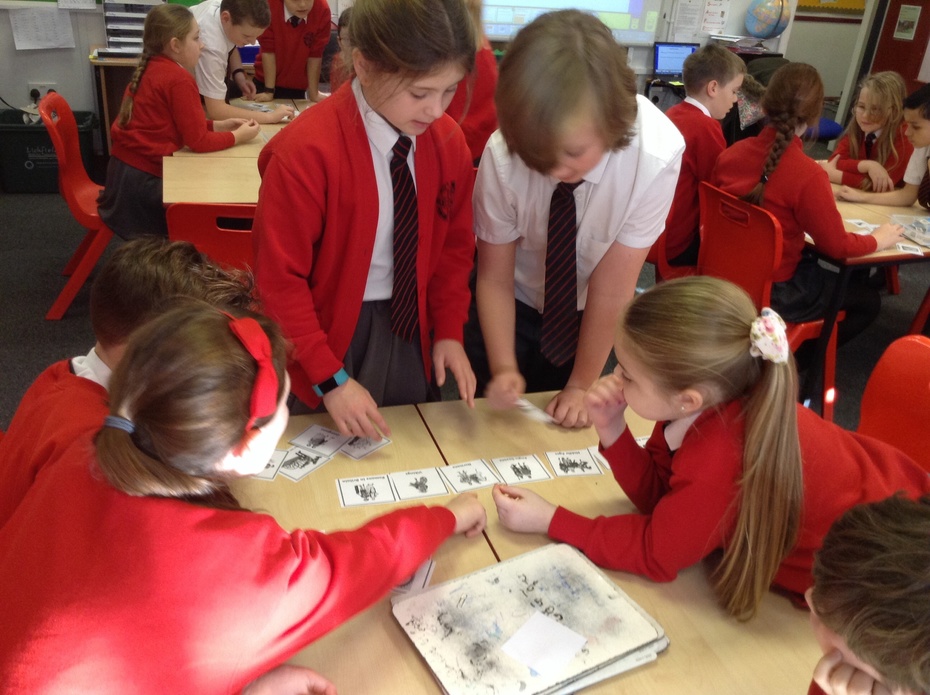 Perfect Purple Potion
Y5 have been learning how to read scales accurately and how to convert between metric measures in maths since returning from the Christmas holiday. Could they make the perfect purple potion by dividing, measuring and converting? They certainly had a great time experimenting!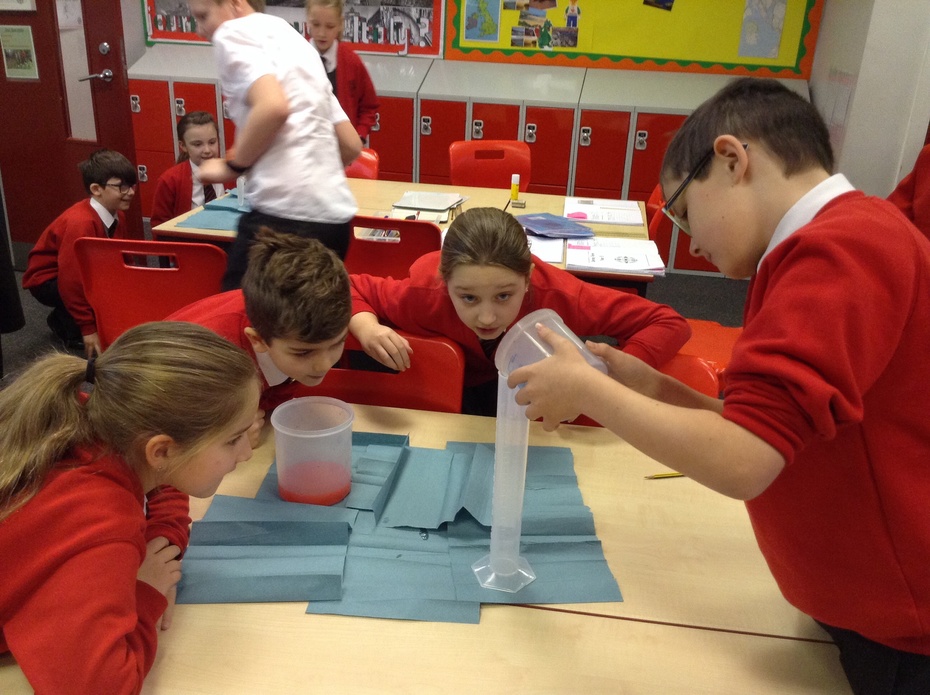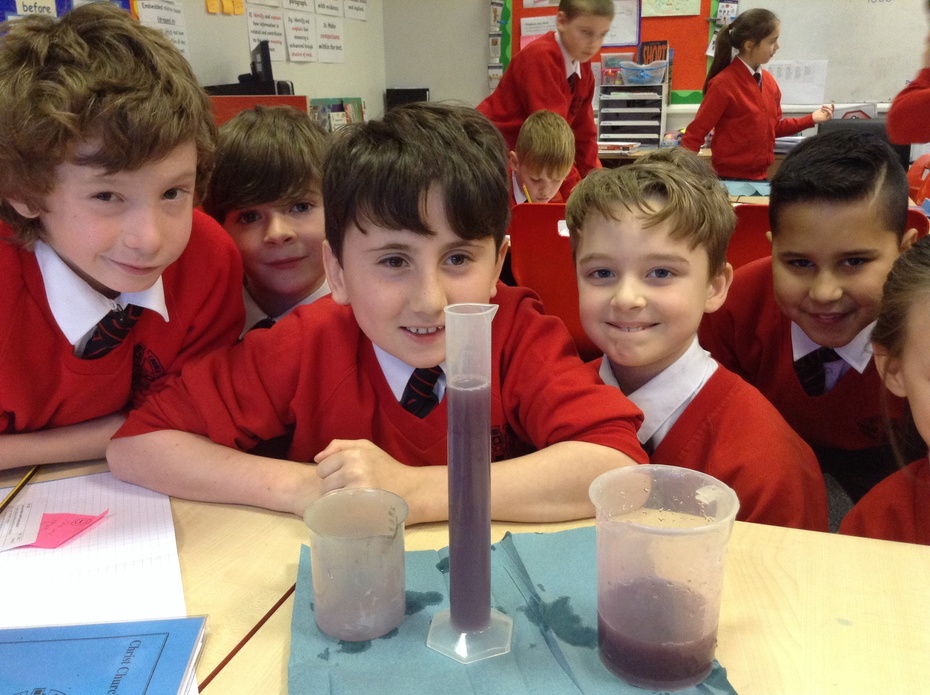 How did the Industrial Revolution change Britain?
How well is Britain connected?
On Thursday 16th November, Y5 enjoyed a mapping extravaganza in order to evaluate Britain's transport connections. They worked in groups to put together a map jigsaw of Britain, using routes and major cities as guides to help them. They also used OS symbols to study maps of Lichfield and even began making their own maps of their journey to school. A fantastic afternoon Y5!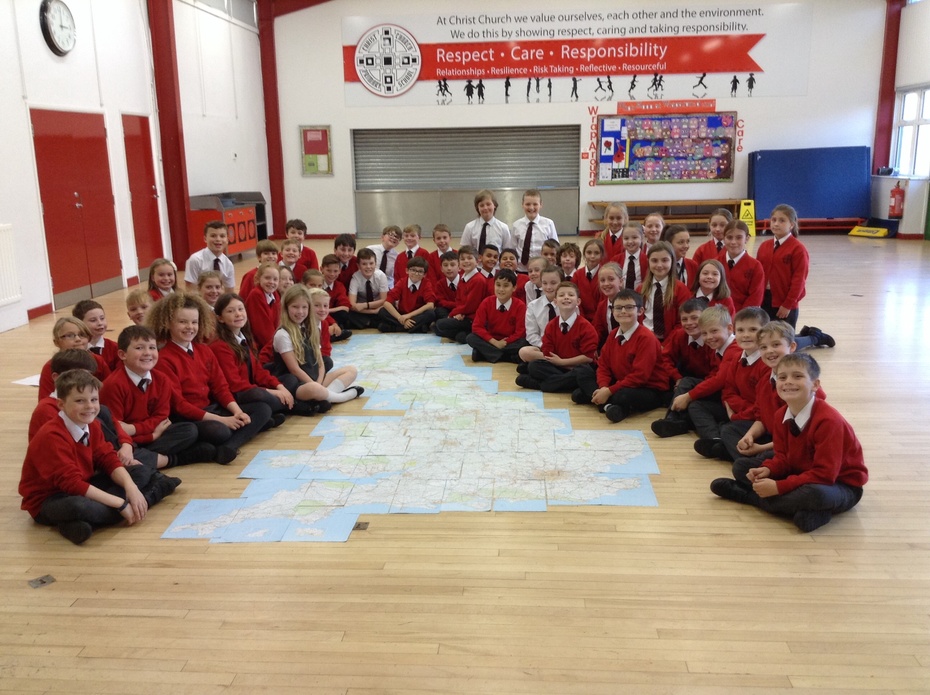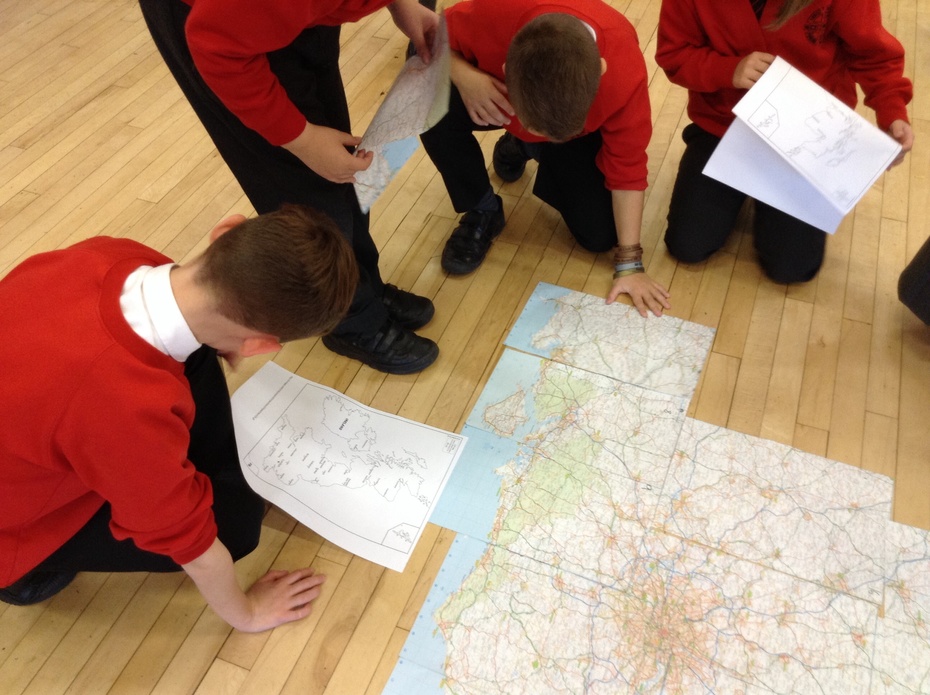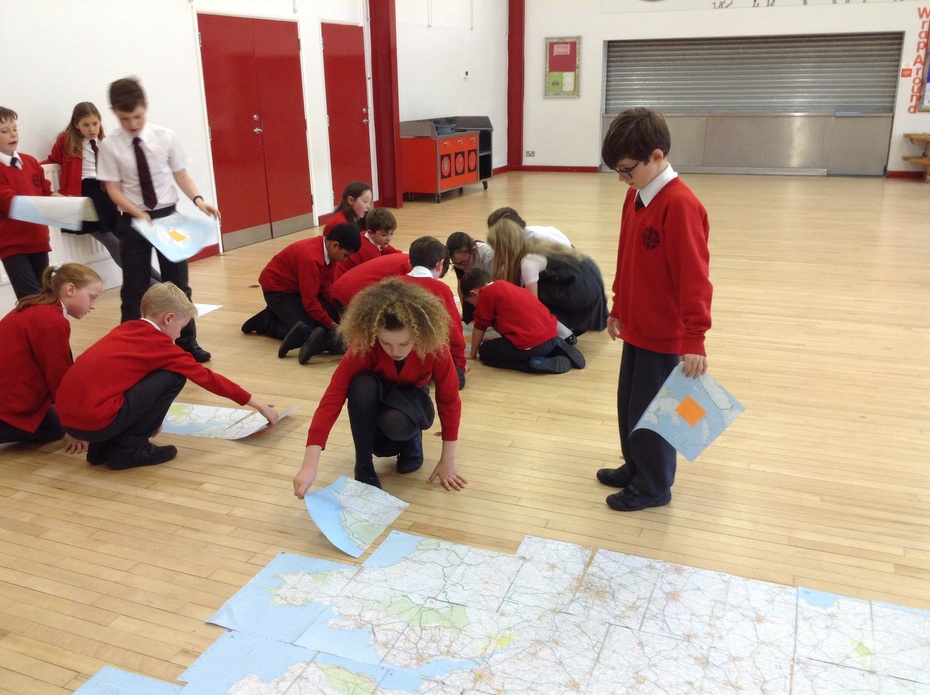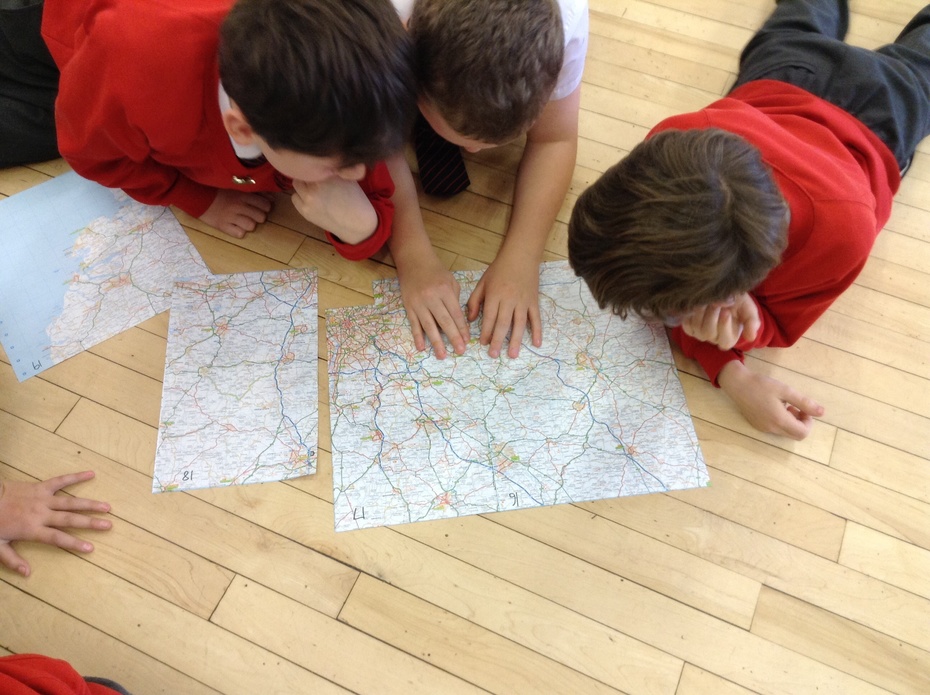 Barvember
OThis week, Y5 have been taking part in a nationwide challenge to use the bar method to solve challenging mathematical problems. They used bar model drawings to help support the problem solving process. Fantastic!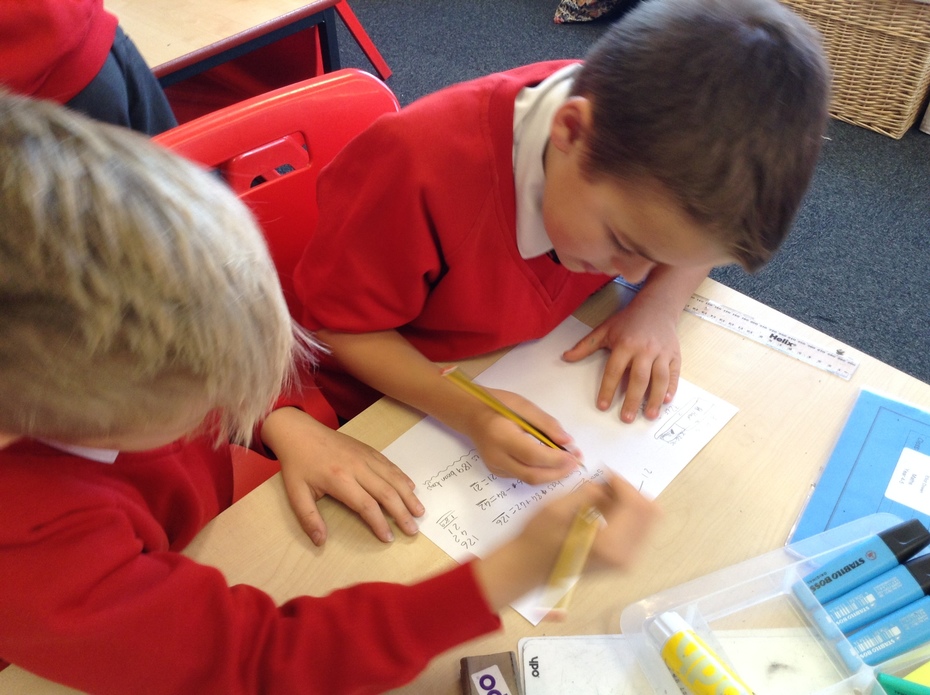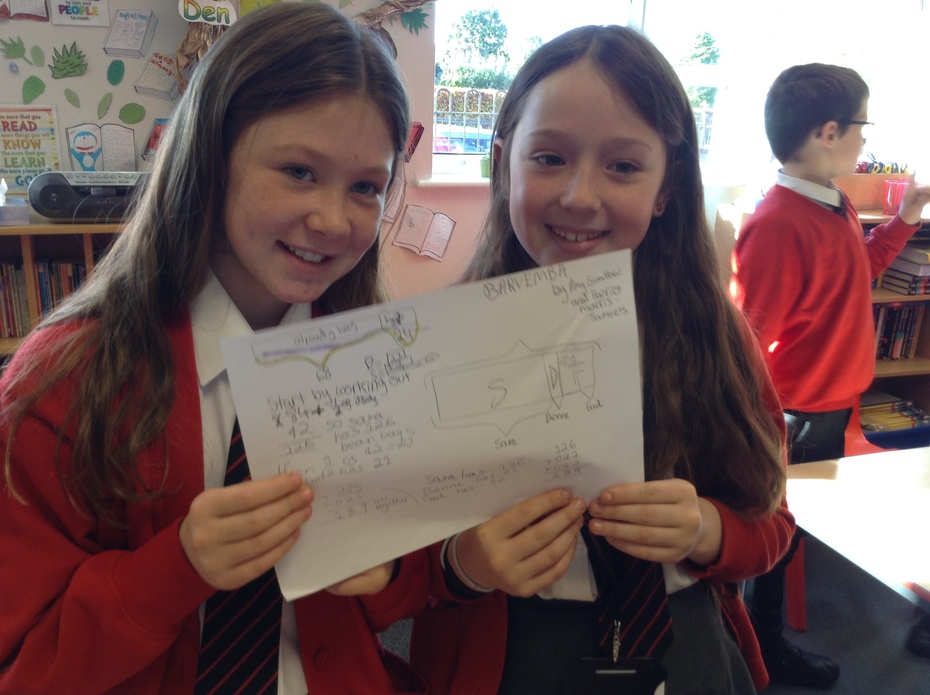 Science
This week, Y5 have been investigating a range of liquids to deepen their understanding of the different properties. After receiving a letter from an ink manufacturer who was experiencing difficulties, they were tasked with solving an industrial problem and they explored it very well indeed. Excellent discussion and classifying Y5 to come up with a possible solution.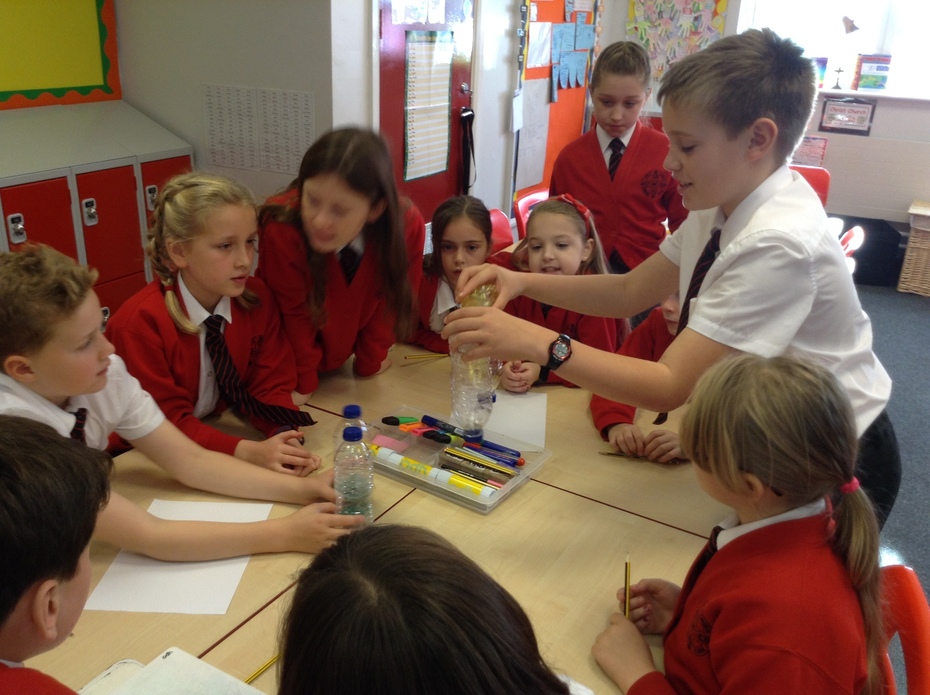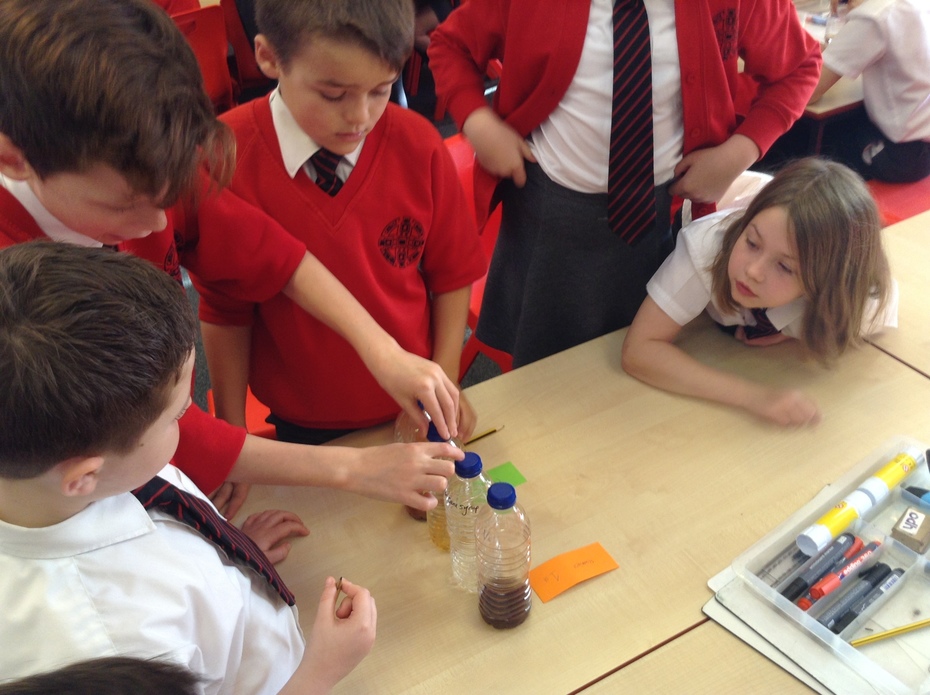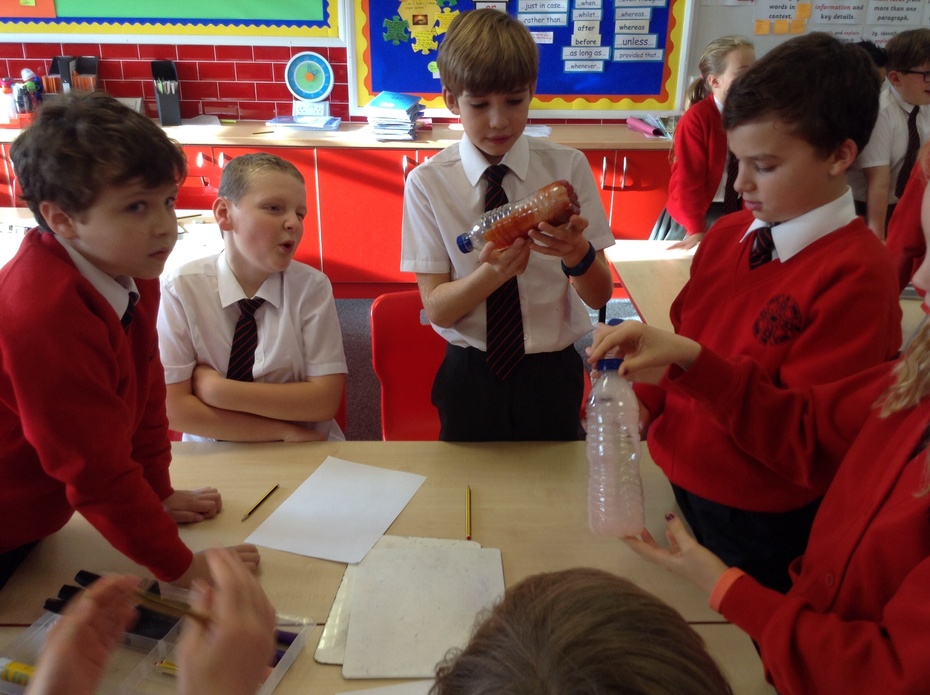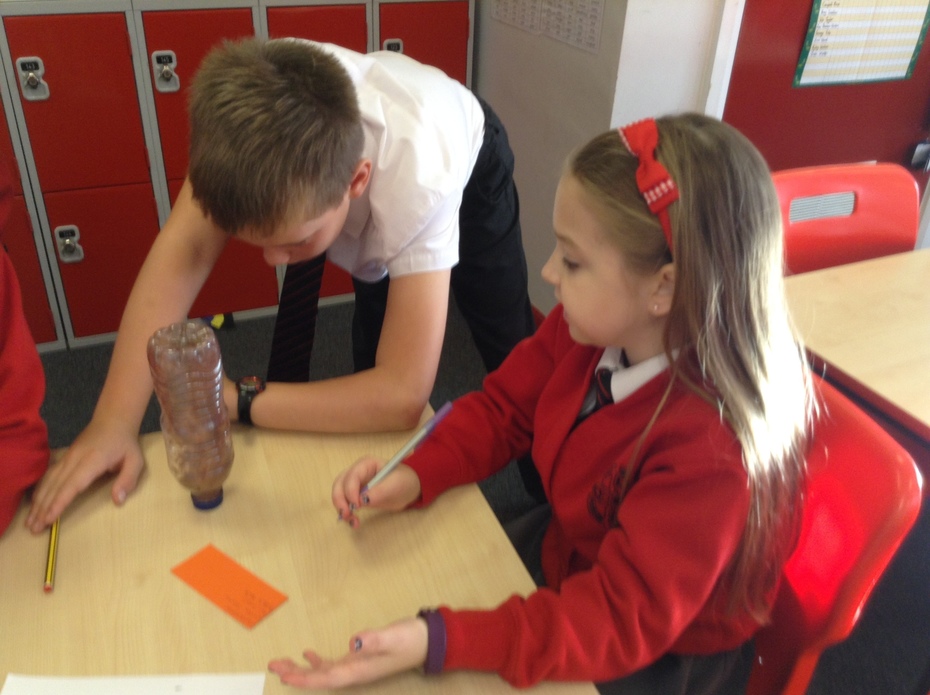 Due to the hall being out of action for our indoor PE slot, Y5 got their pulses racing with a HIIT workout in the classroom followed by a spot of calming yoga. They really gave it their all.
Y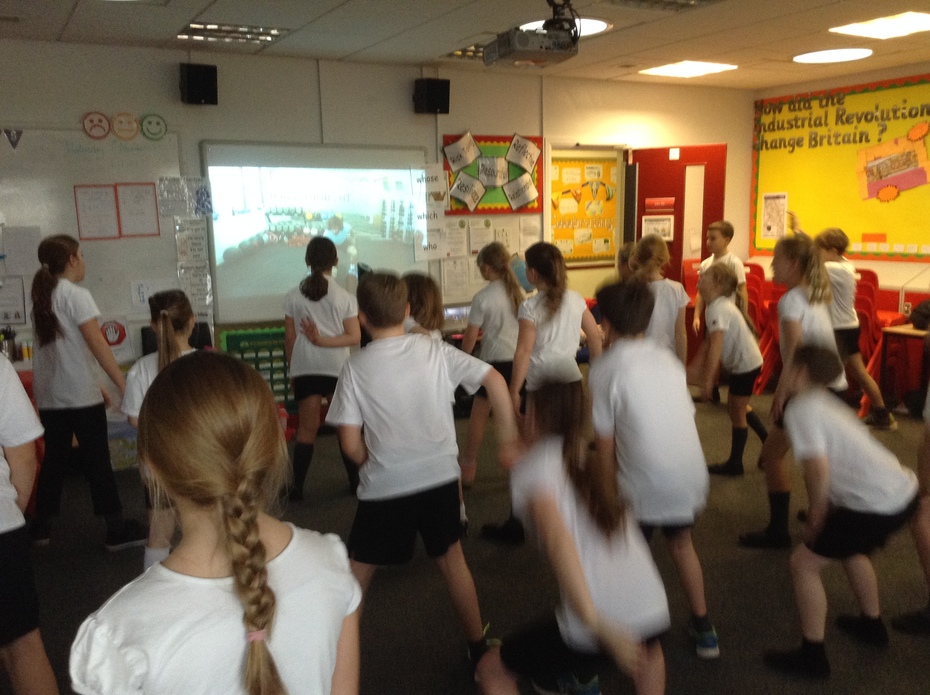 Year 5 are thoroughly enjoying the book that we are reading in literacy lessons together. We have started this half term with 'How To Train Your Dragon' and it has fired up the children's imaginations when writing.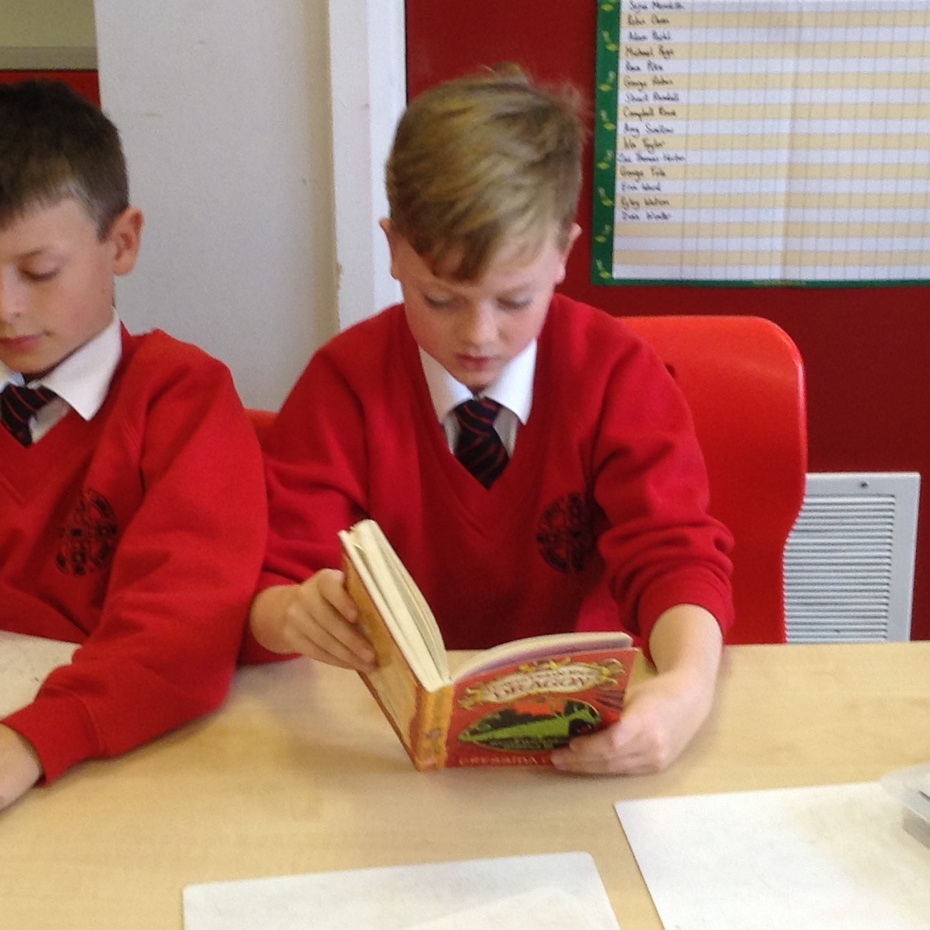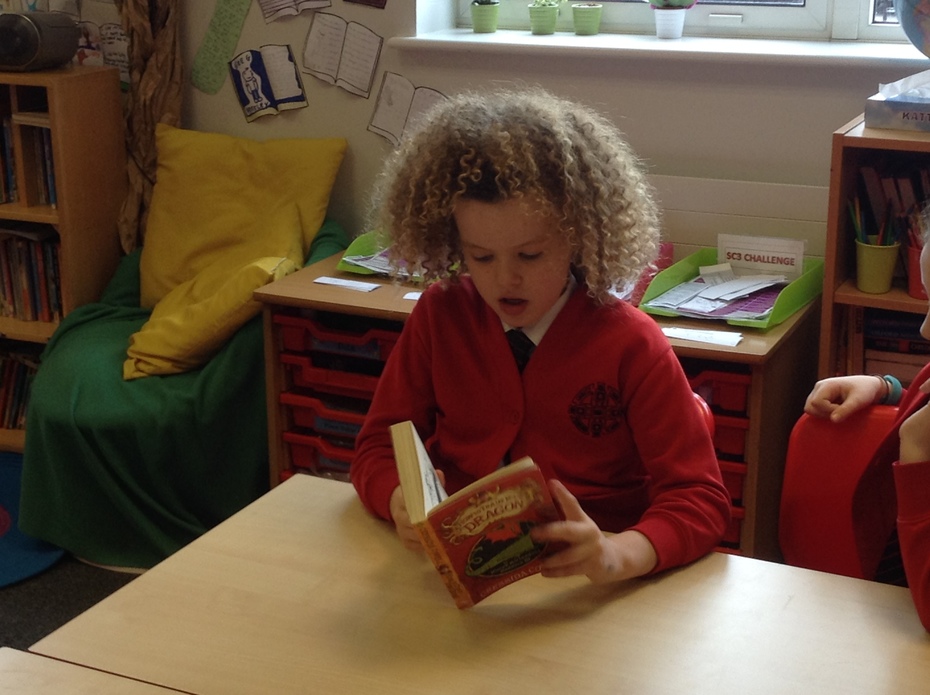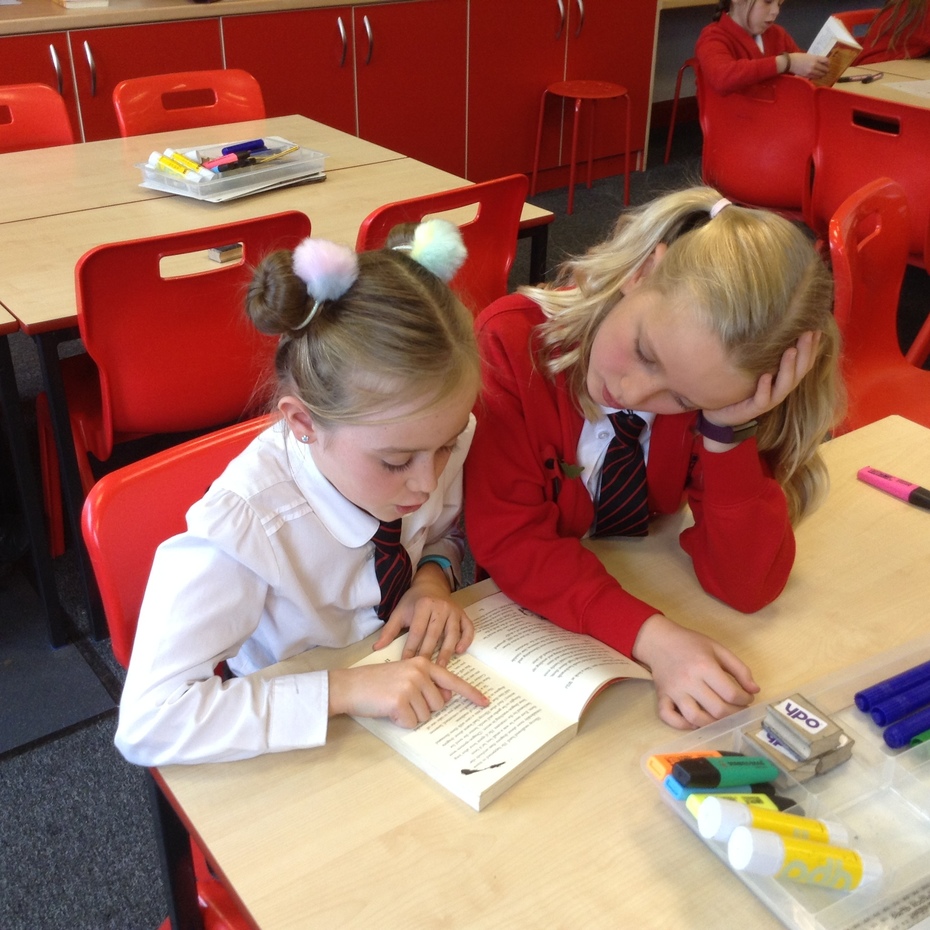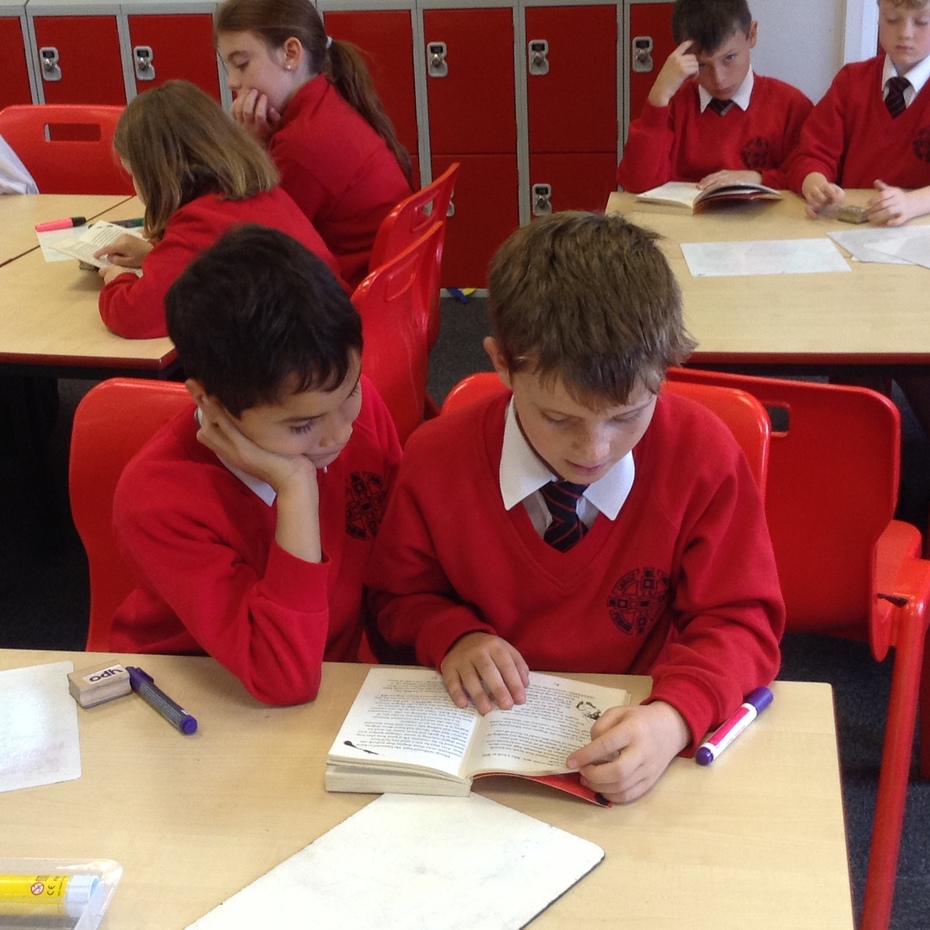 Y5 Harvest Worship
A huge well done to Year 5 for their wonderful Harvest worship. They learnt their lines extremely well and delivered them beautifully to explain how important harvest is around the world. They used drama, poems and careful explanations to tell everyone about the devastating effects of global warming, causing crops to fail in Malawi due to unpredictable and extreme weather. Children also set a challenge for the rest of the school - could they donate goods to Lichfield Food Bank to help support those in our community this Harvest time?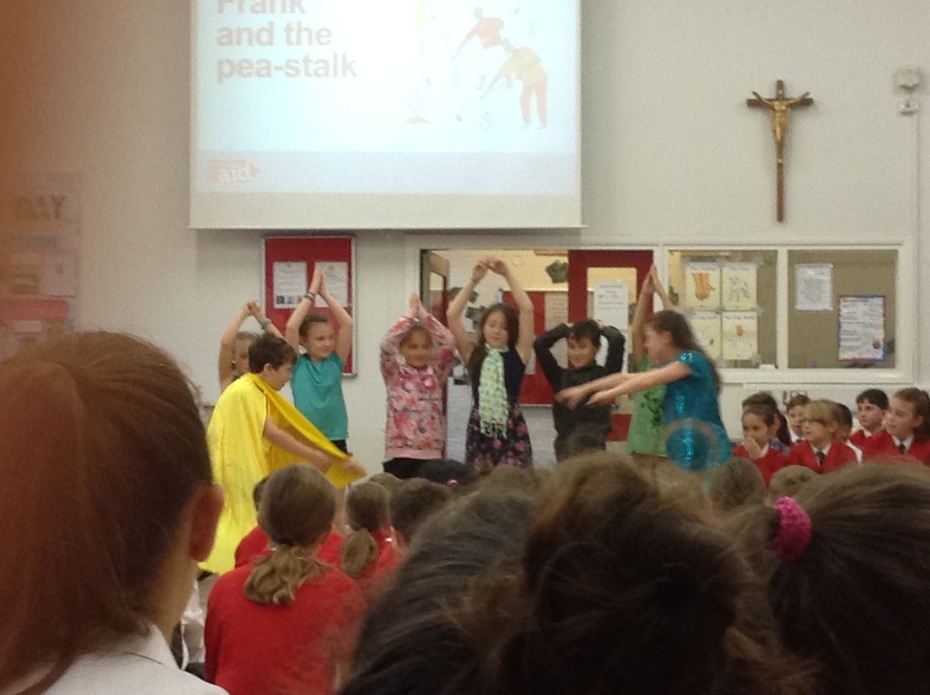 And Christ Church Primary certainly delivered! Year 5 had to arrange for Lichfield Food Bank to make a special collection. Well done everybody. This lot will certainly go a long way this Harvest time.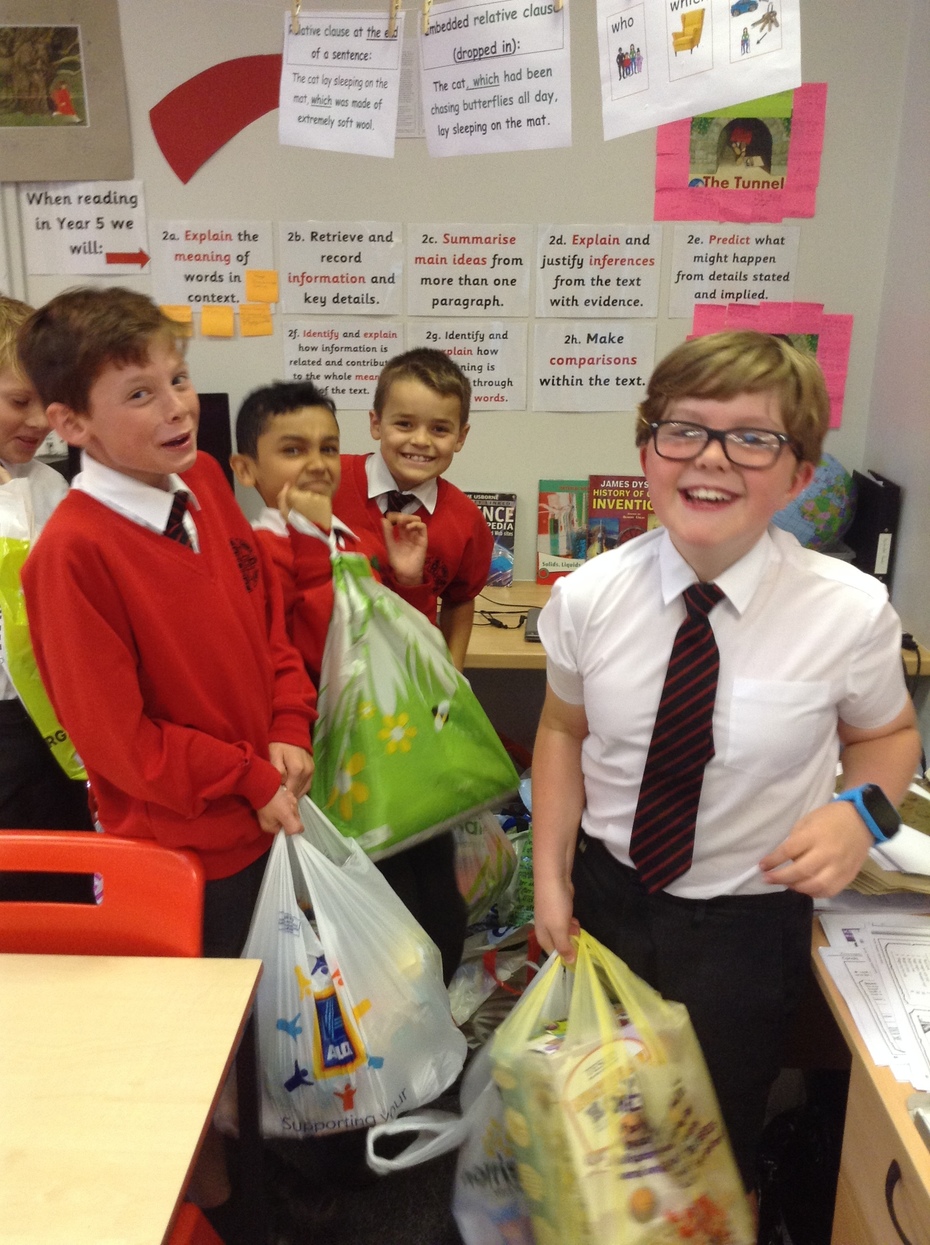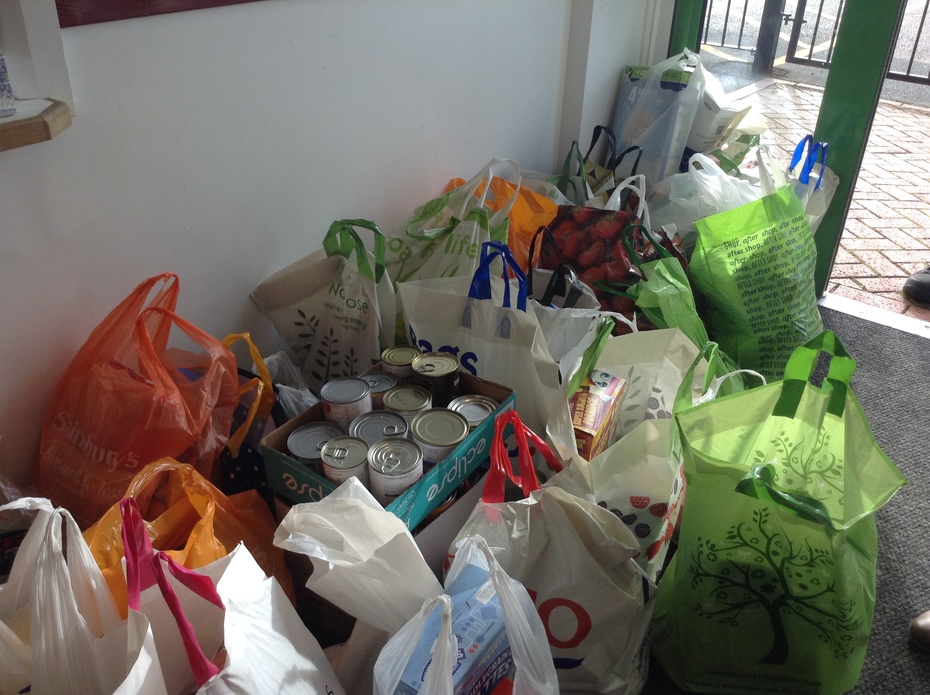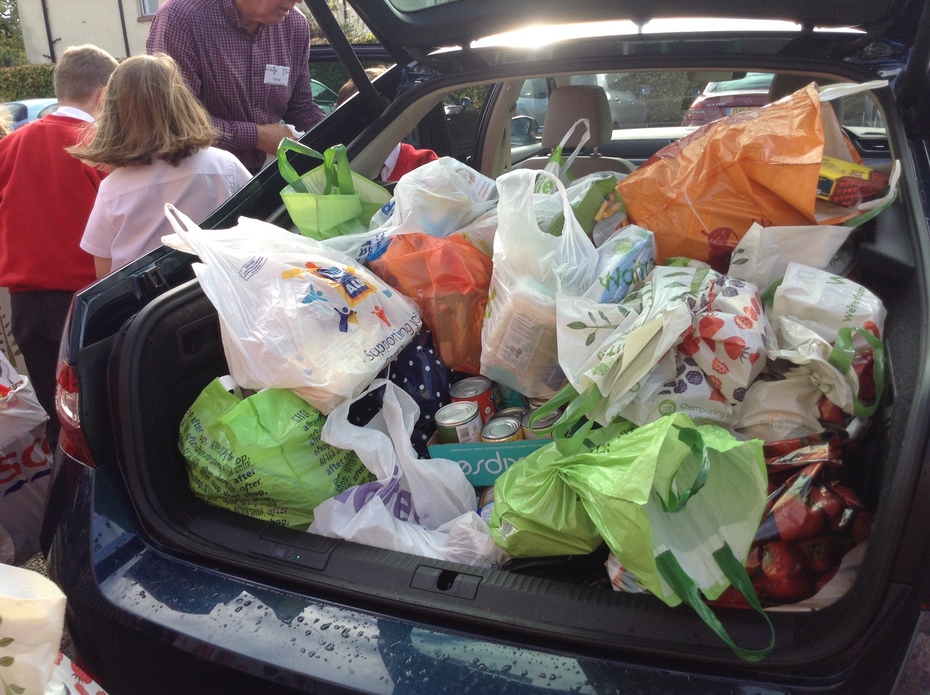 Year 5 have been busy learning about the Industrial Revolution. After watching a small clip, 5ET wrote down 6 newly learnt facts about important dates and inventions. They then swapped their new learning by having a snowball fight. What a fun way to exchange knowledge!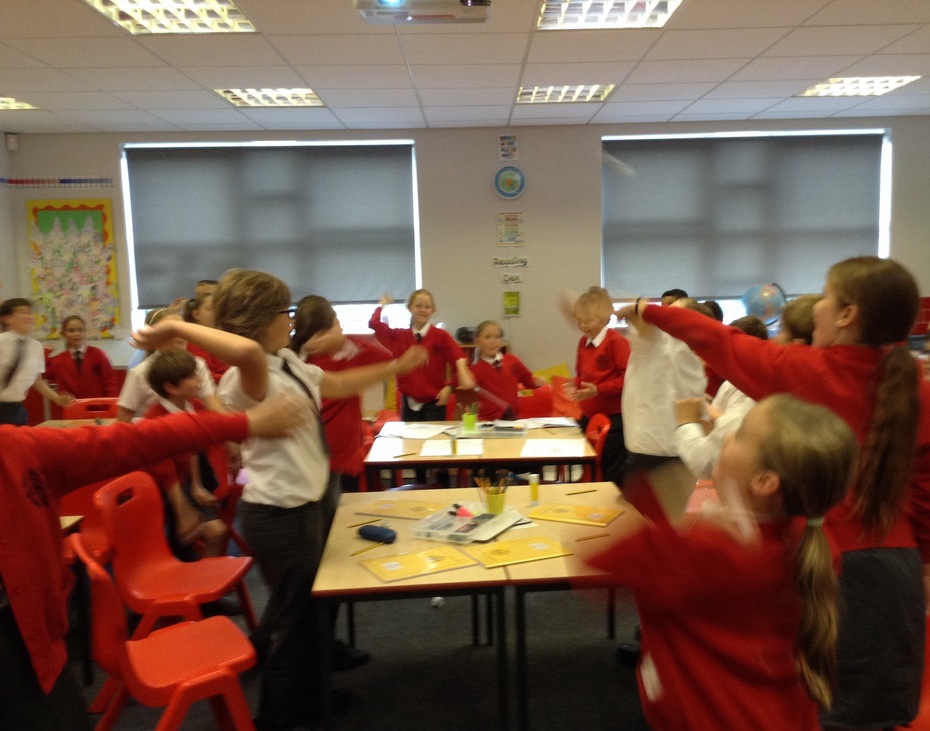 Investigating materials
Y5's have been busy investigating materials in science lessons. They have worked hard to develop their understanding of what a material is, what properties they can have and what states they can be in. Children have designed fair tests by identifying variables in order to test thermal conductivity and absorbency.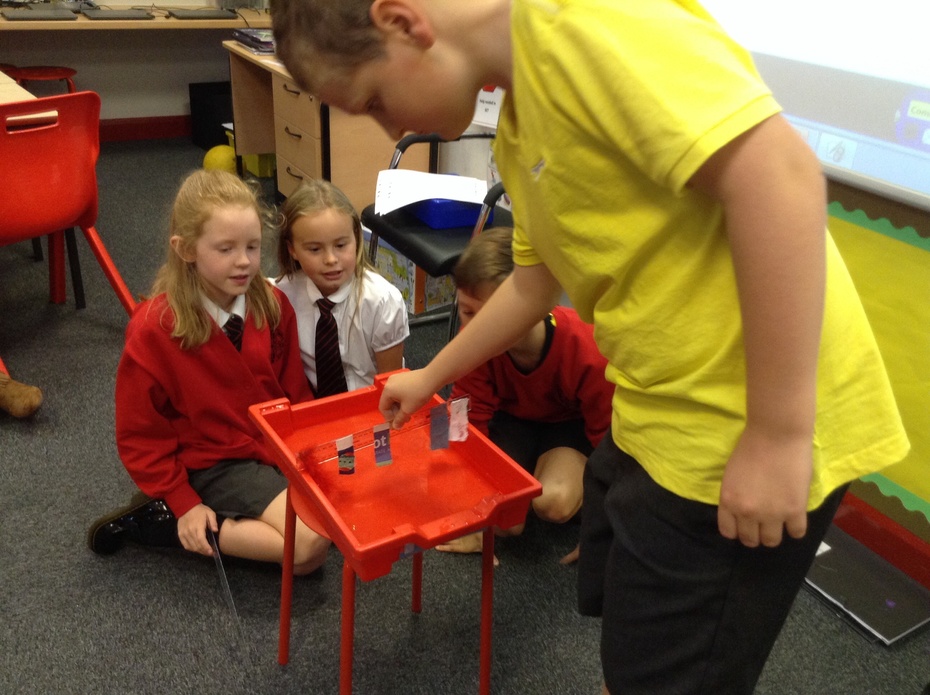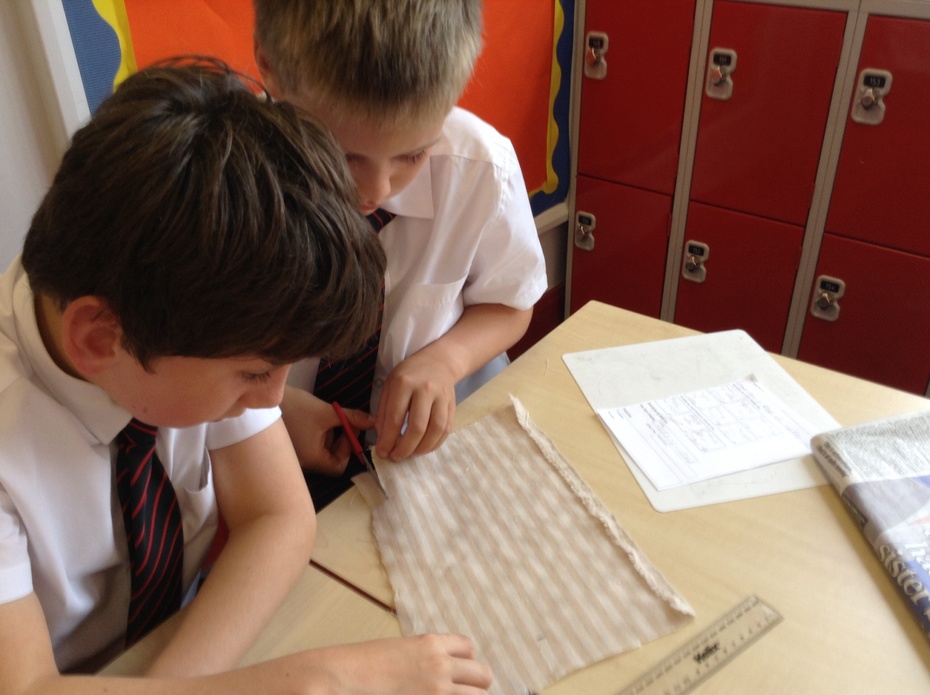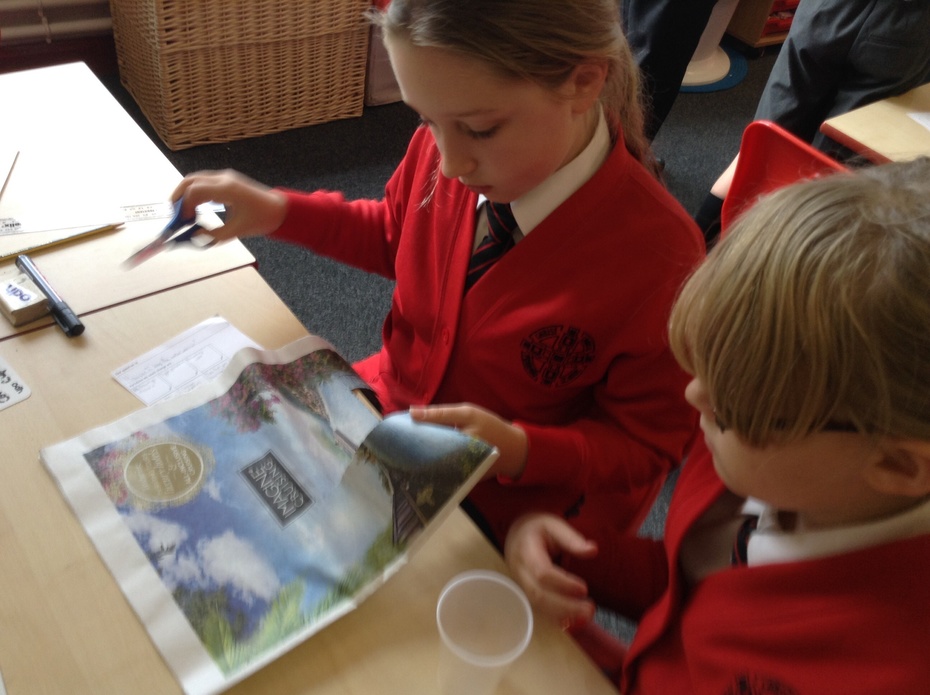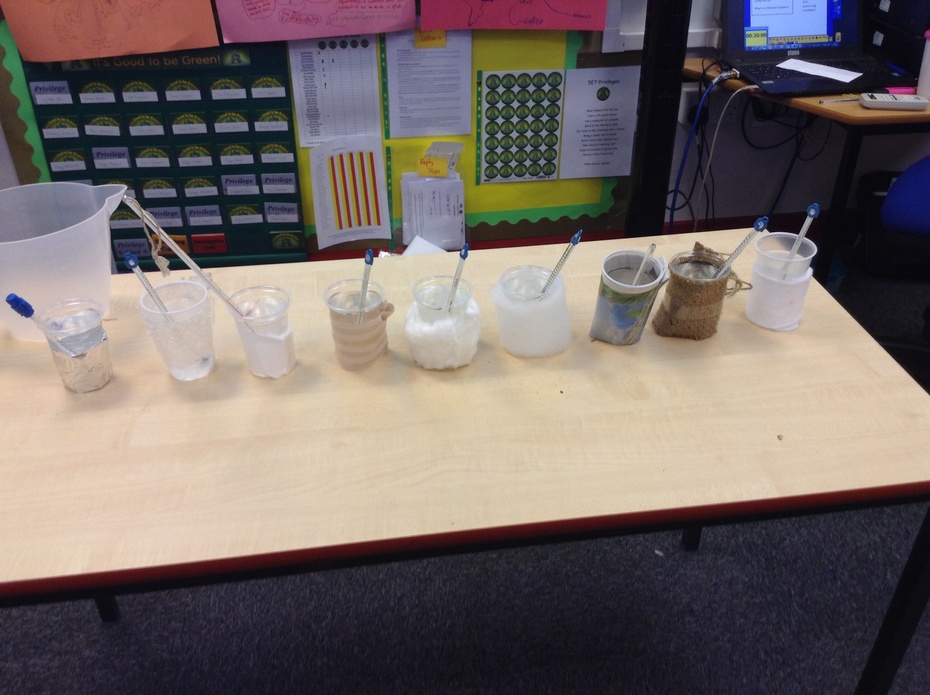 Are you the next Quentin Blake?
As part of Roald Dahl Day 2017, we took part in a live Broadcast where Y5 put their drawing skills to the test. They received a master class from Quentin Blake whilst getting a sneak peek inside Dahl's latest release, The Minpins.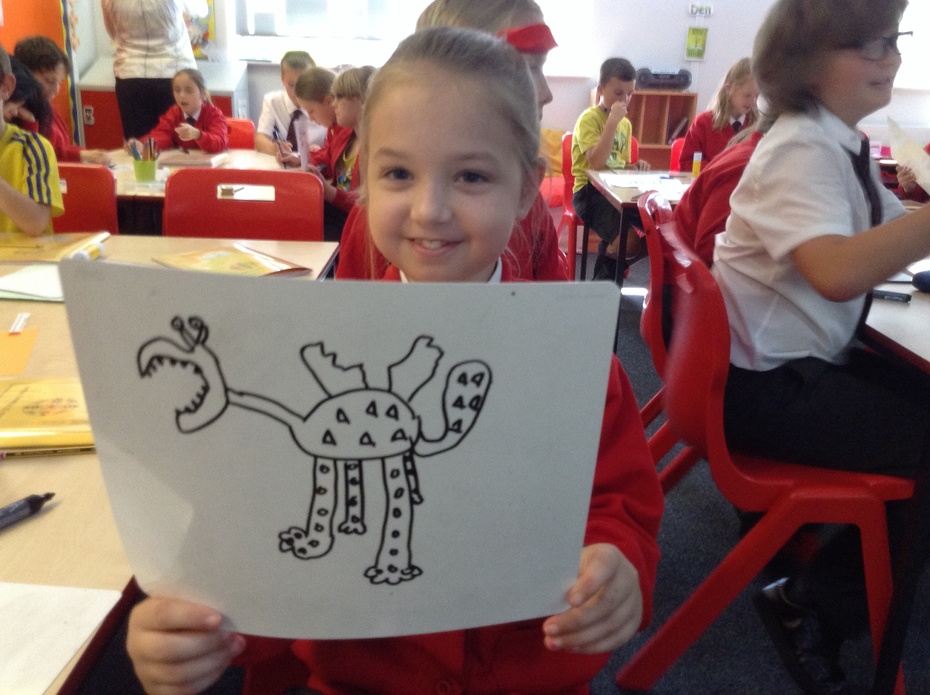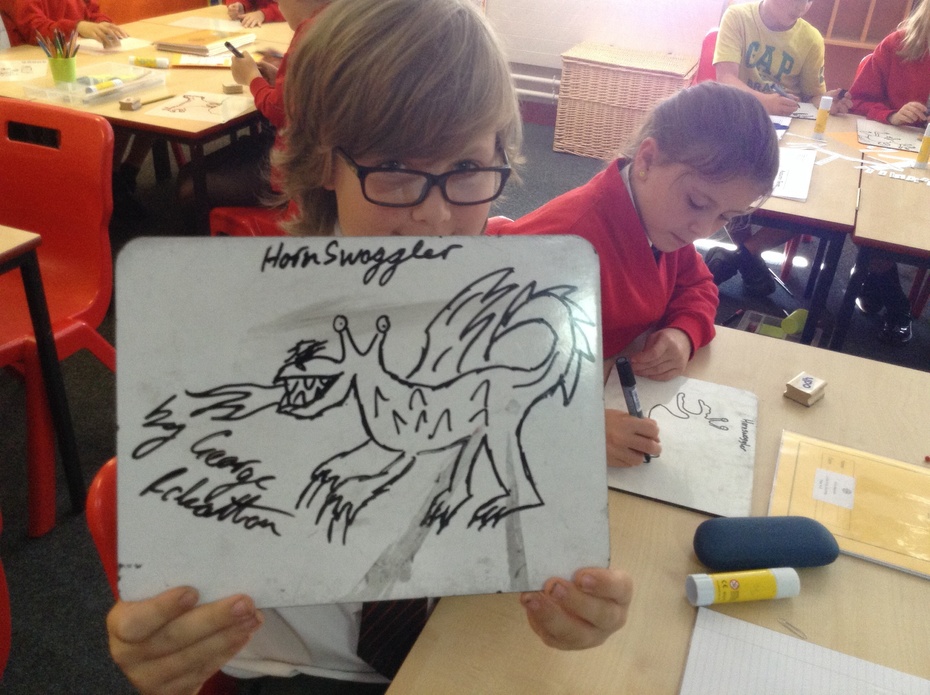 What is number?
Year 5 have been showing off their understanding with some super discussions, diagrams and pictures.