Welcome to Year 4
from Mrs Benniston and Miss Binns
Whitemoor Lakes Meeting powerpoint
Calendar
Year 4 will have indoor PE on a Tuesday and outdoor PE on a Thursday.
If you could please make sure you have the correct kit in school including trainers on Thursday for outdoor PE.
Recent Letters
Maths Workshop PowerPoint/hand out.
Open Afternoon
2:15pm to 3pm
Thursday 4th July 2019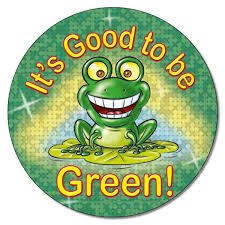 Year 4 Privileges
Read in the book corner
Work at the teacher's desk
Sit next to a friend for a lesson
10 minutes on the iPad/laptop on a Friday
Bring in a teddy bear
Teach a lesson for 15 minutes
Go to lunch early with a friend
Bring slippers to wear in school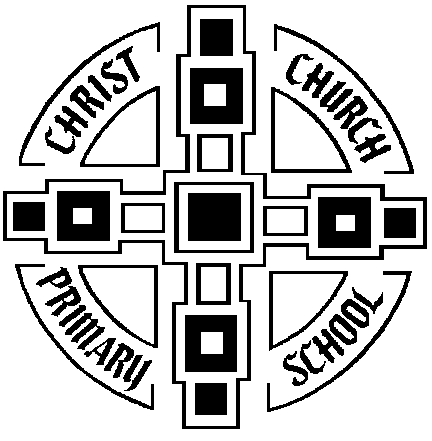 Big Question
Summer Term
Can you walk like an Egyptian?
Egyptian Day!
Thank you very much to parents and carers for providing the children with their Egyptian costumes - the children all looked fantastic!
Year 4 had a brilliant day learning to write in hieroglyphics. They also created Egyptian jewellery and had a go at mummifying a tomato!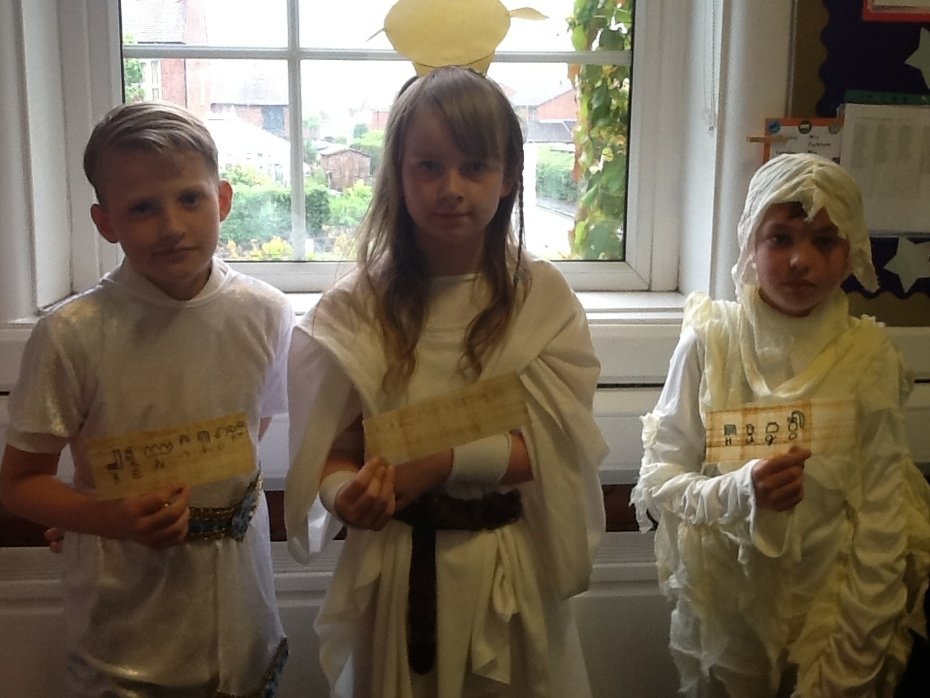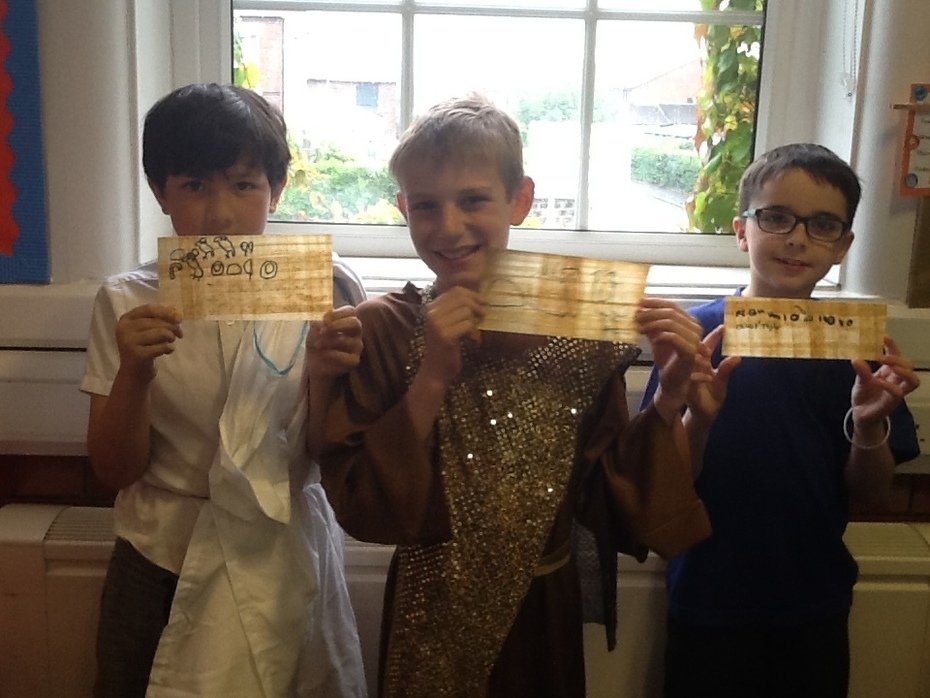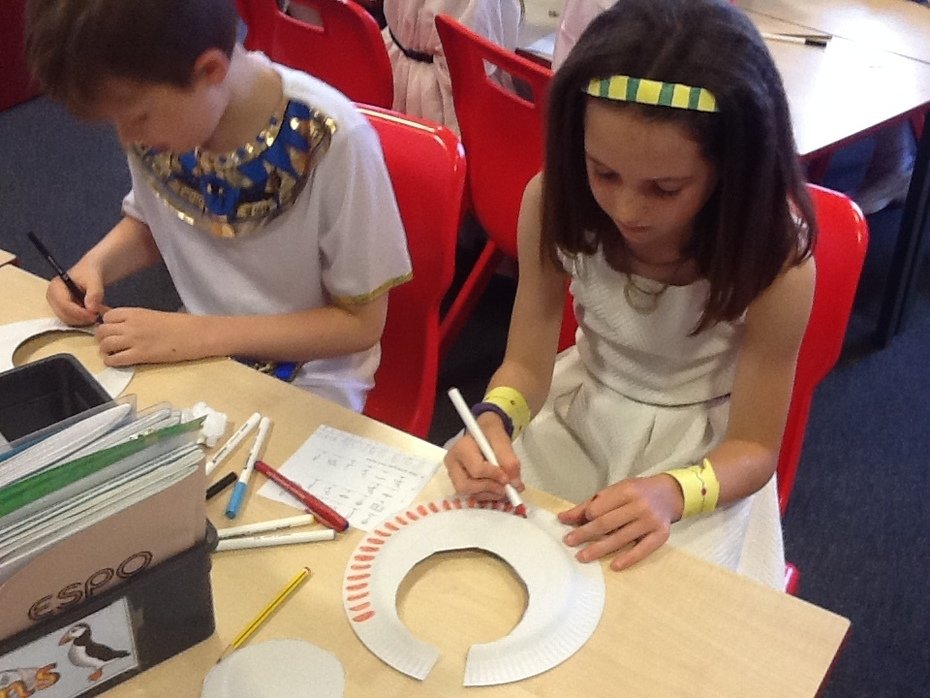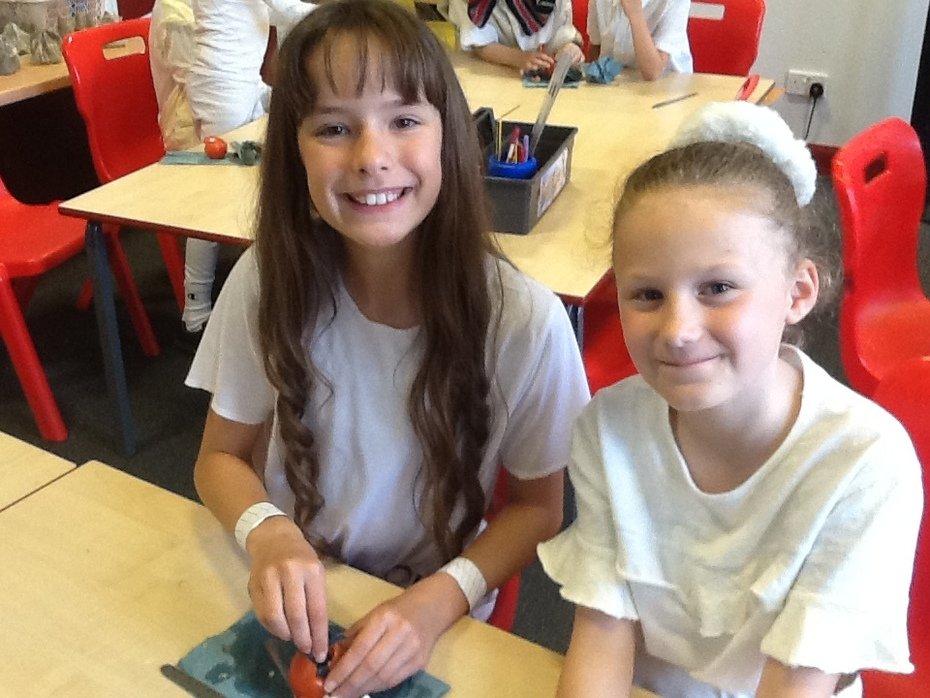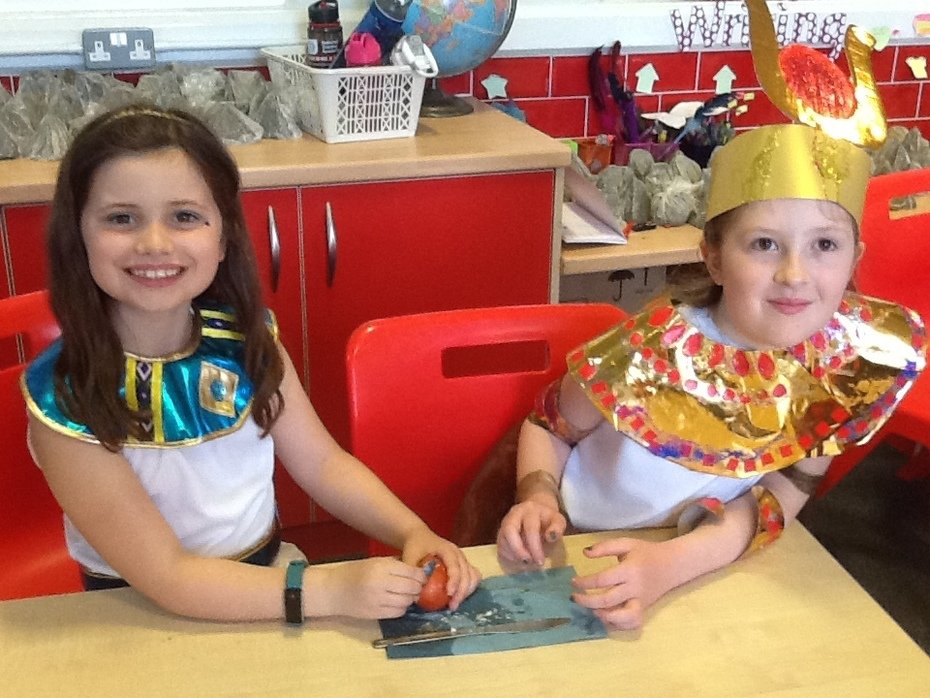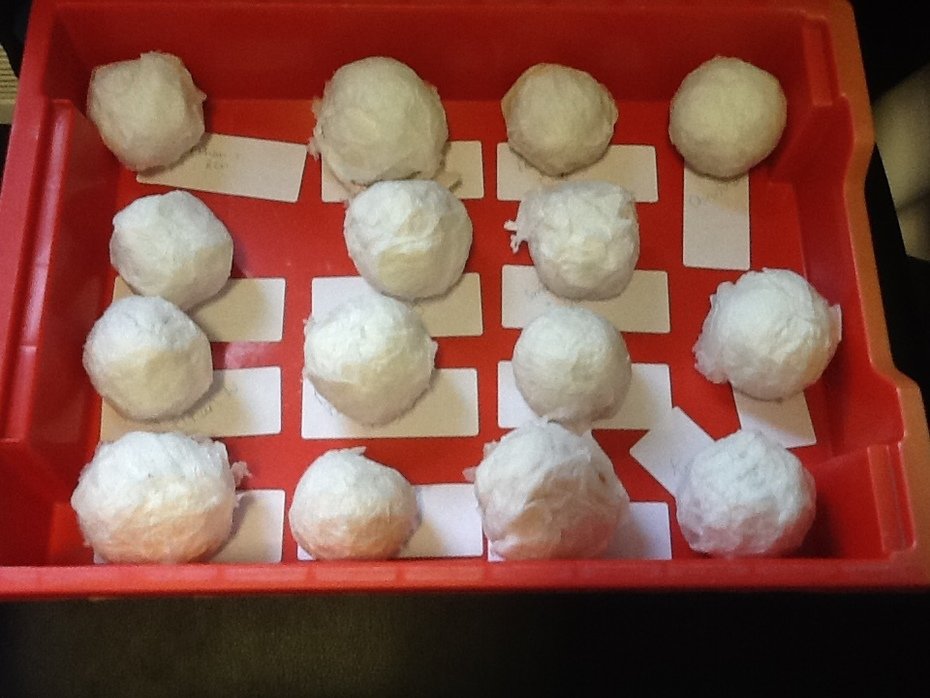 Year 4's Whitemoor Lakes
Worship
Well done to all of the children for retelling their experiences at Whitemoor Lakes.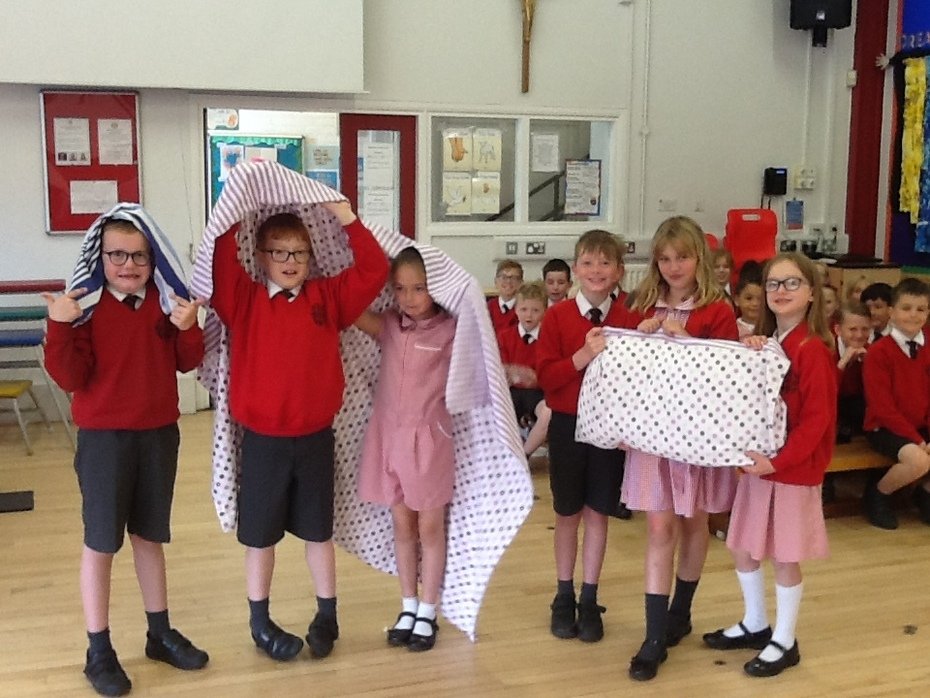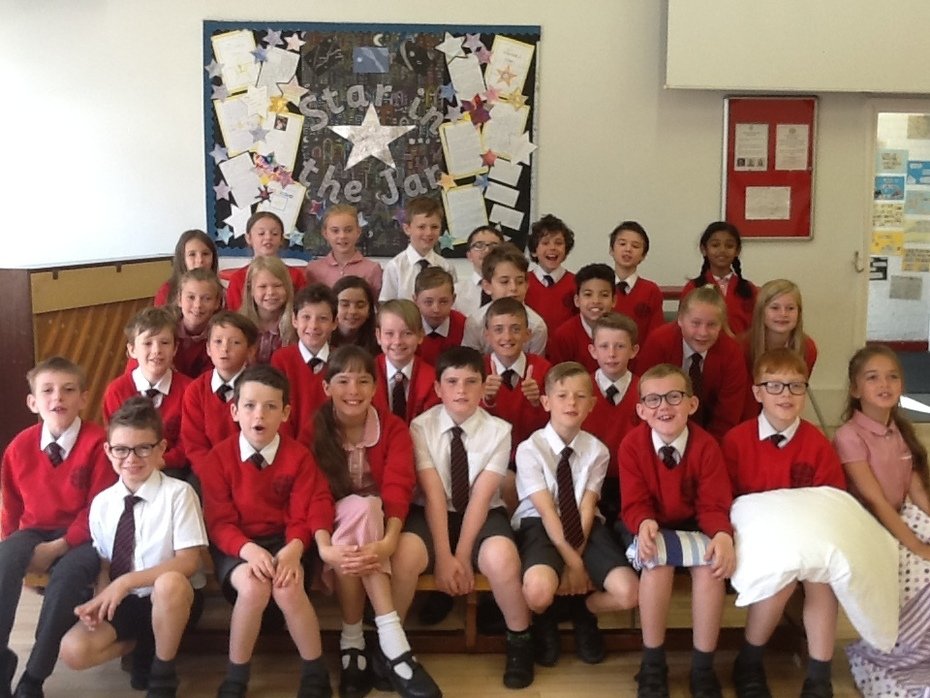 Pottery Day
Year 4 had a fantastic day with our visiting Art specialist today. The children were very creative and designed their own Egyptian god head sculpture as well as making their own pyramids.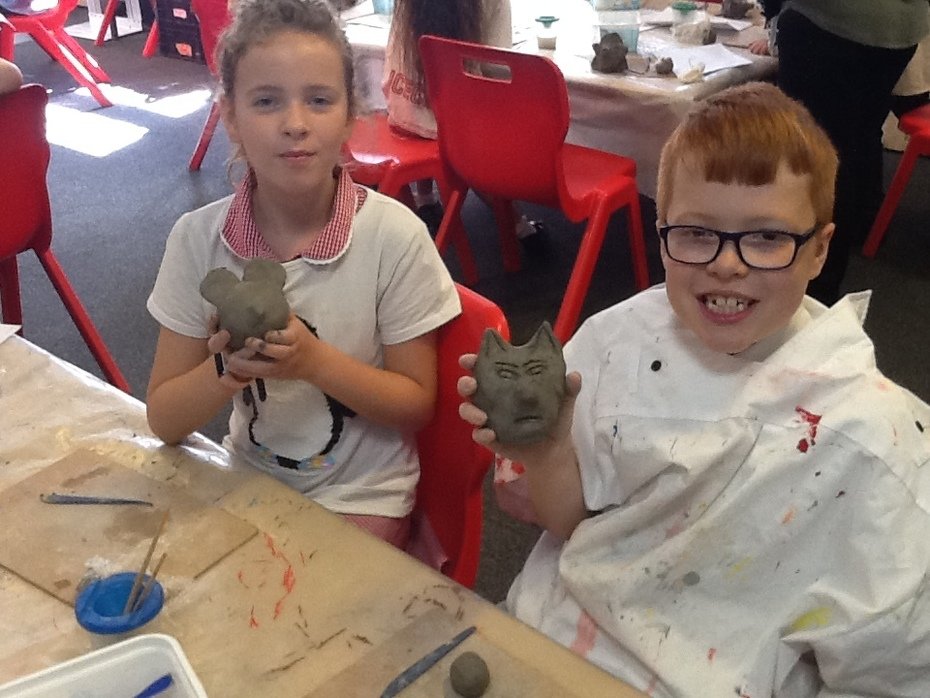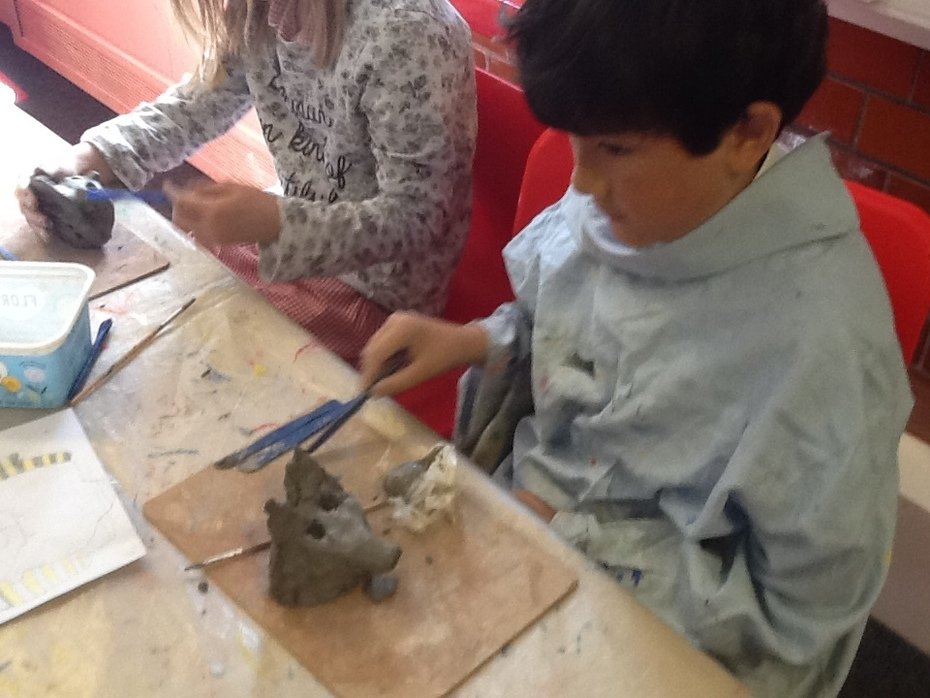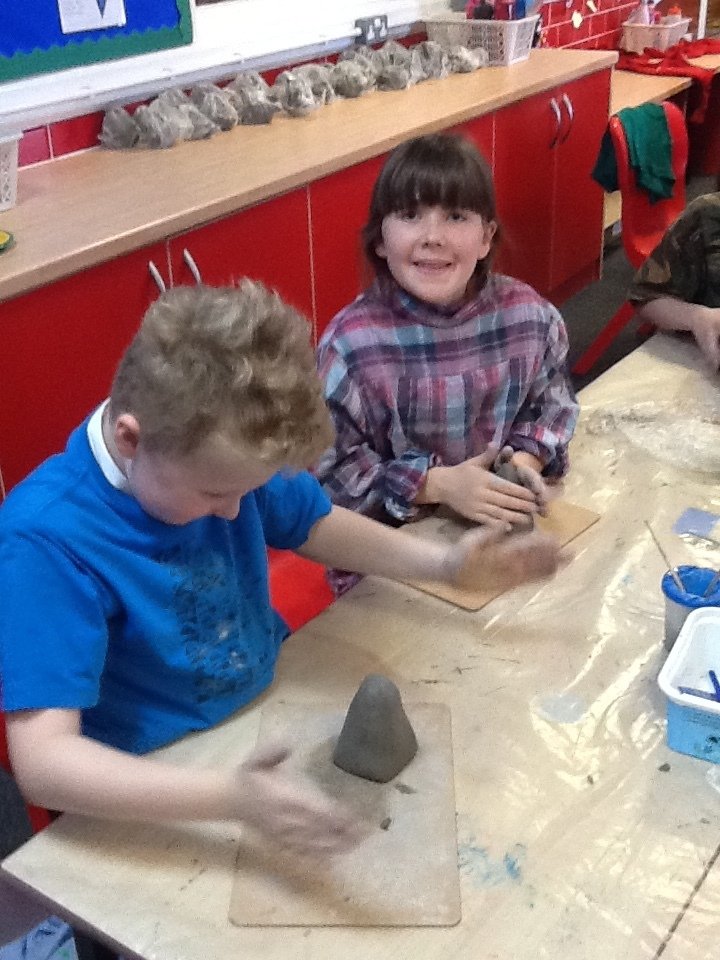 RE
It's not every day that a christening takes place in school! Some of the children in Year 4 volunteered to take part in acting out a Christian baptism during our RE lesson this week. We learnt about how the Holy Trinity is important within this Christian ceremony.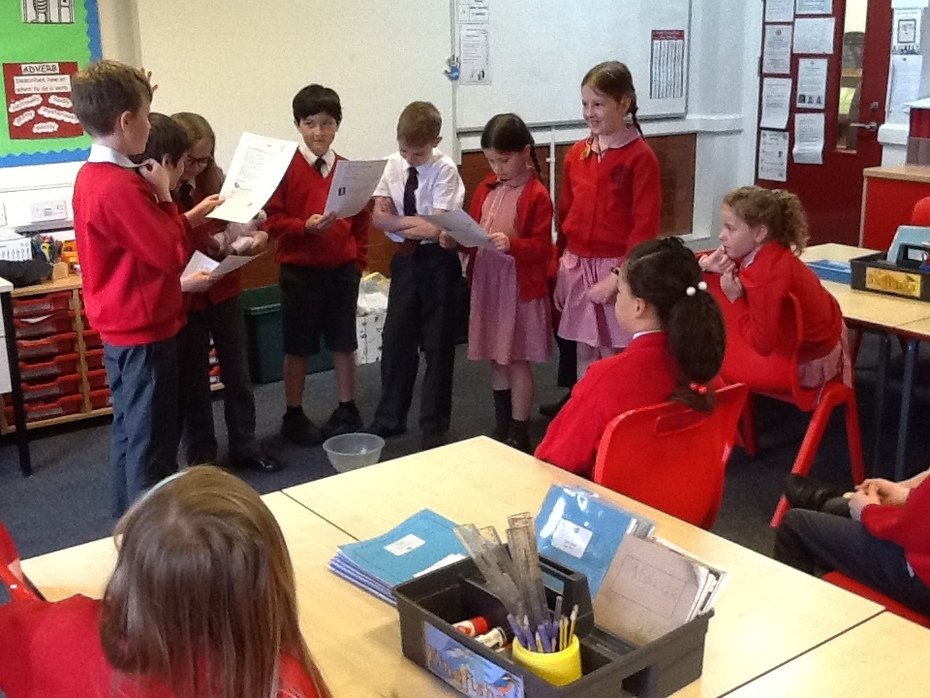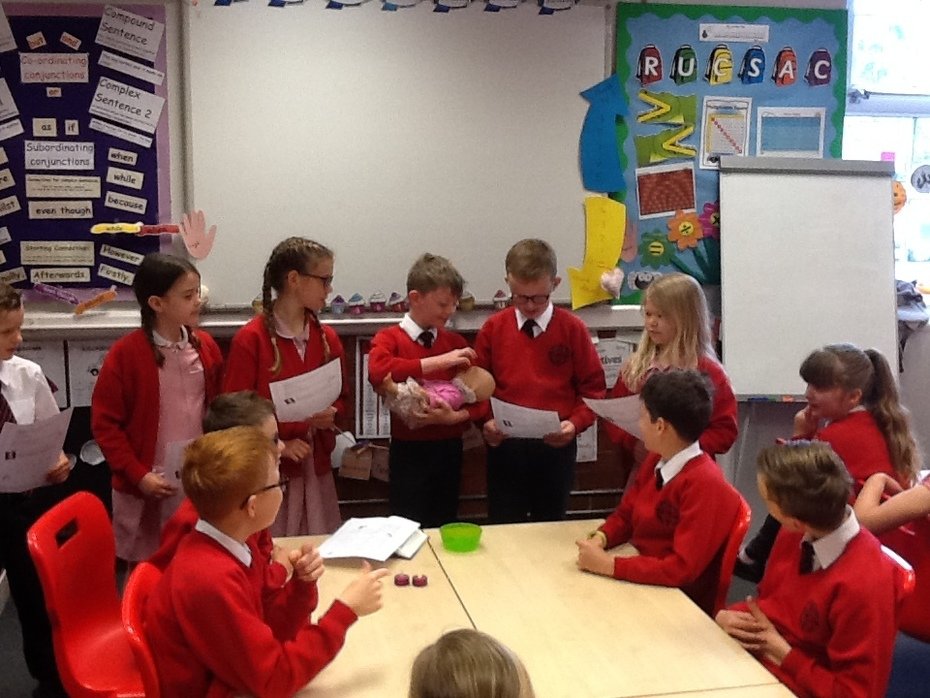 Science
The children have been getting to grips with their new Science topic: Living Things and their Habitats.
They worked together in teams to sort living things into the five different types of vertebrates: Mammals, Reptiles, Amphibians, Birds and Fish.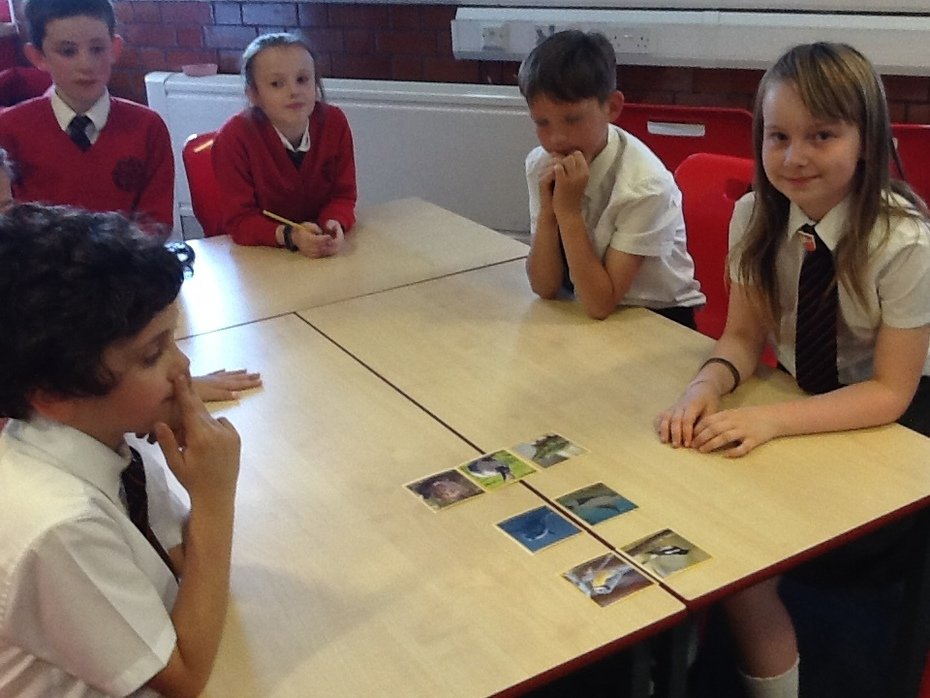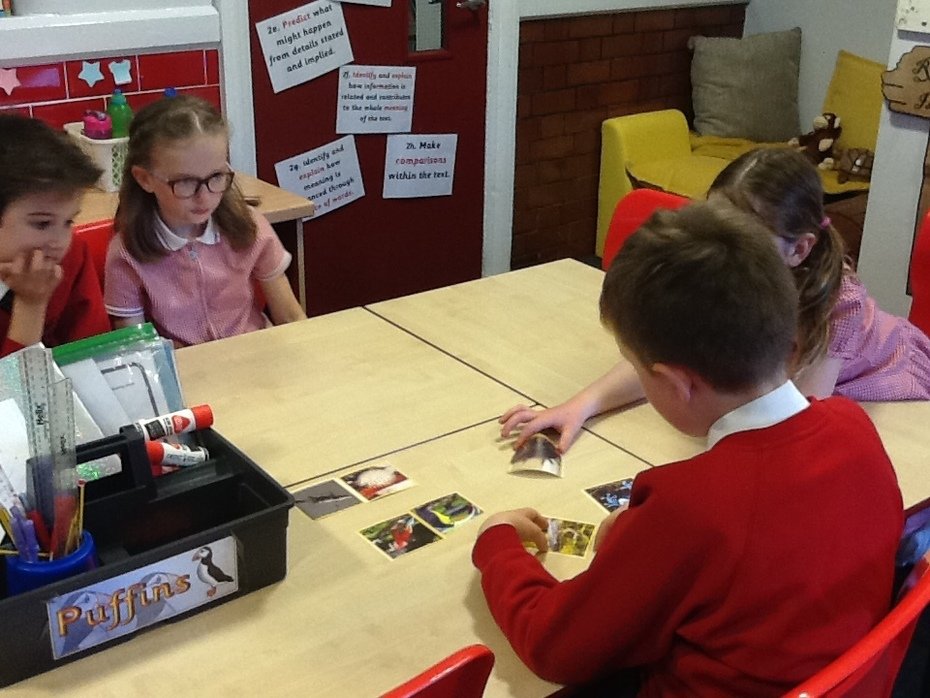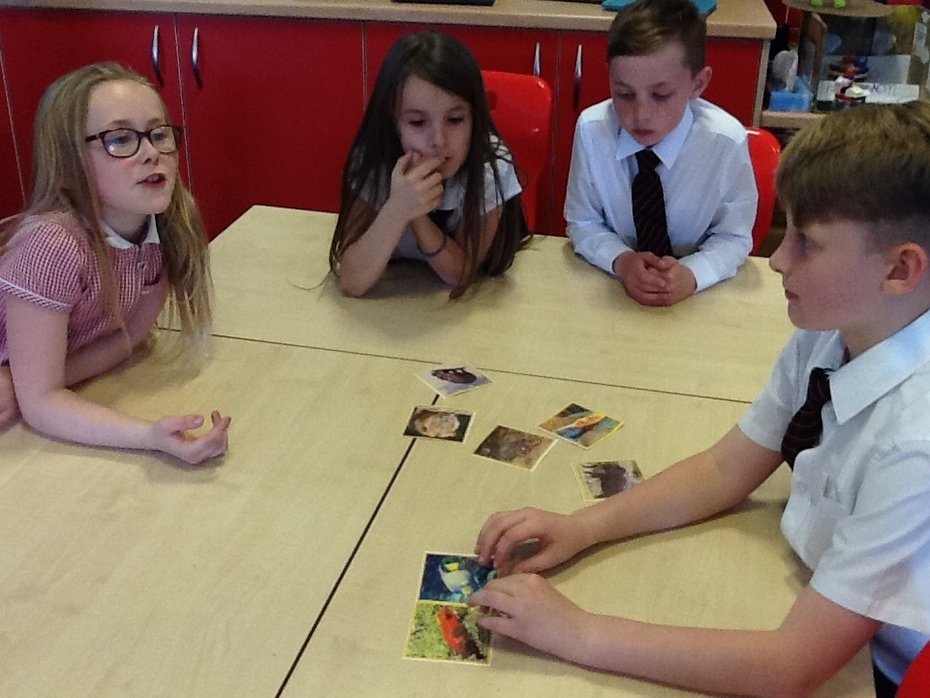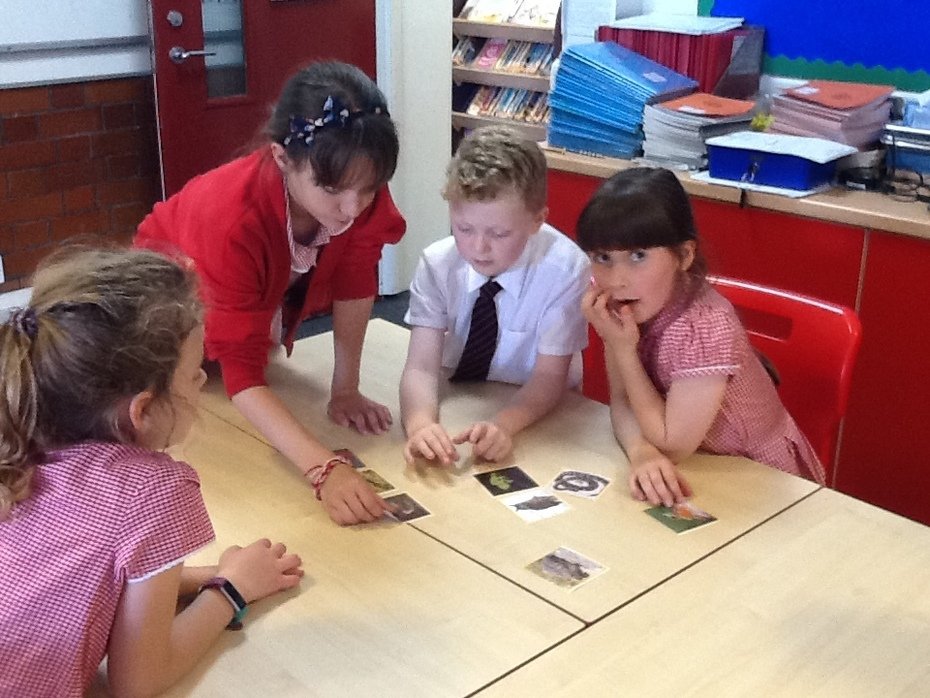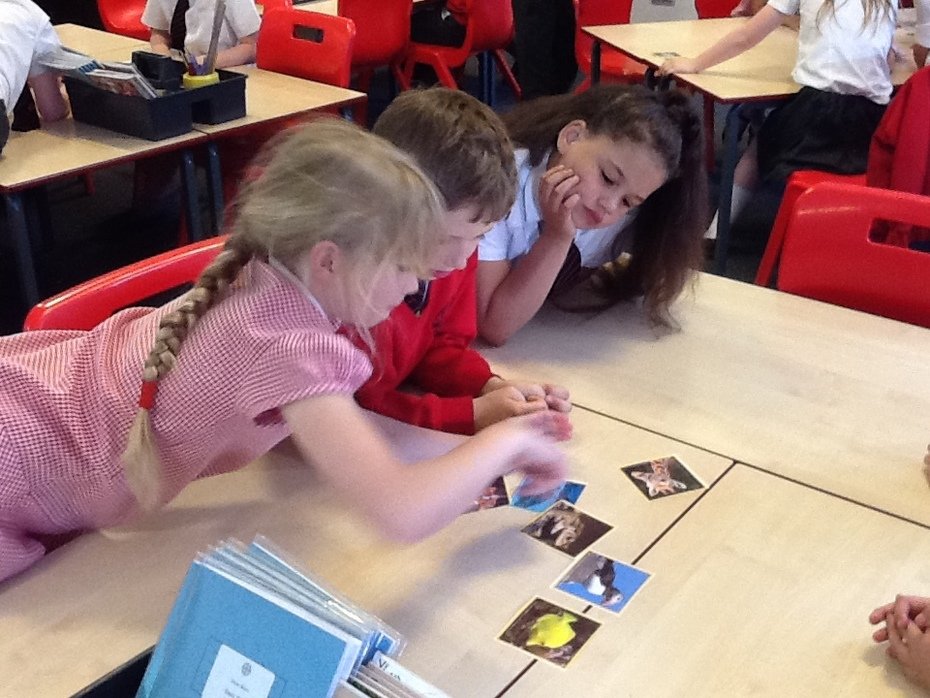 Dinosaur Project
Thank you to parents and carers for supporting the children with their dinosaur projects this term - we were blown away with how much detail and care the children showed in their learning.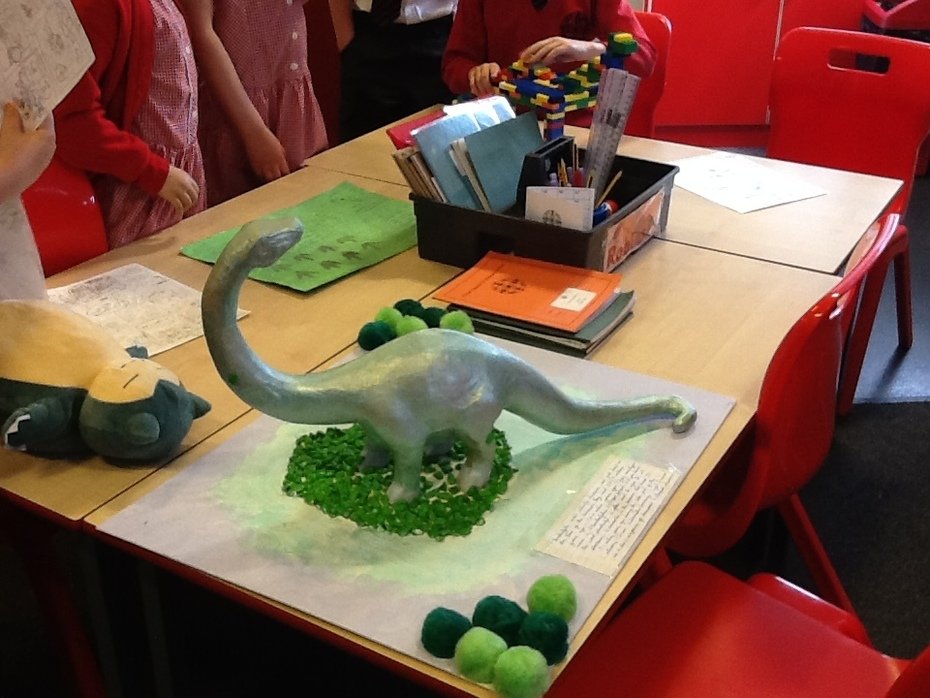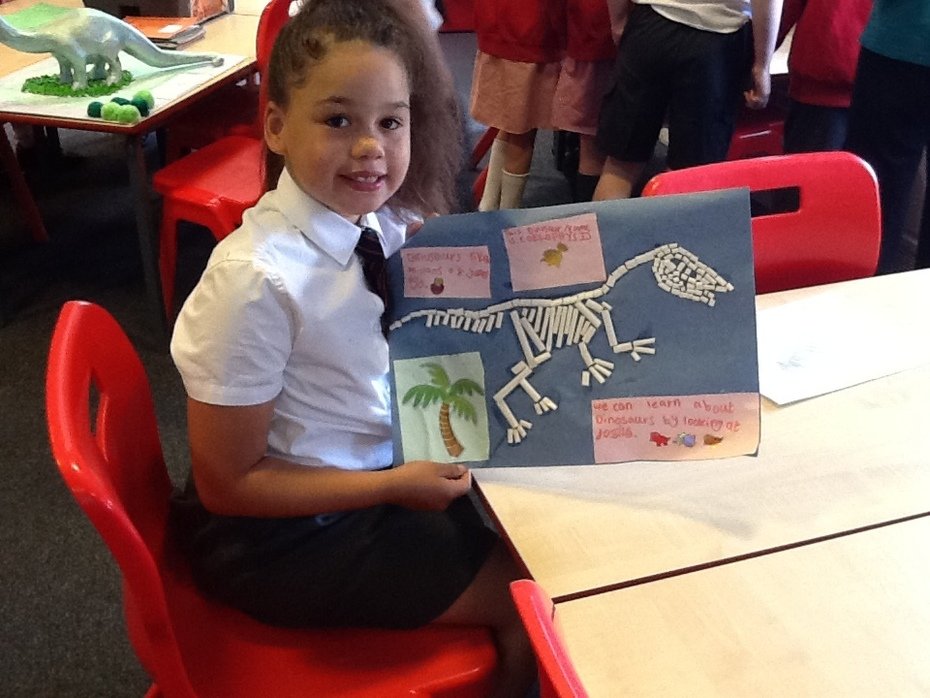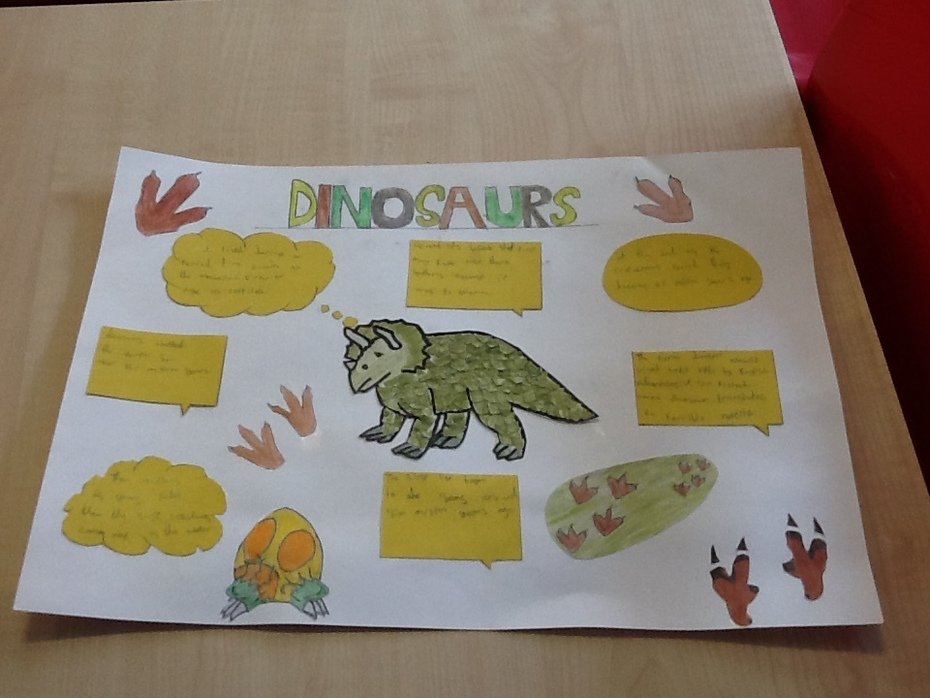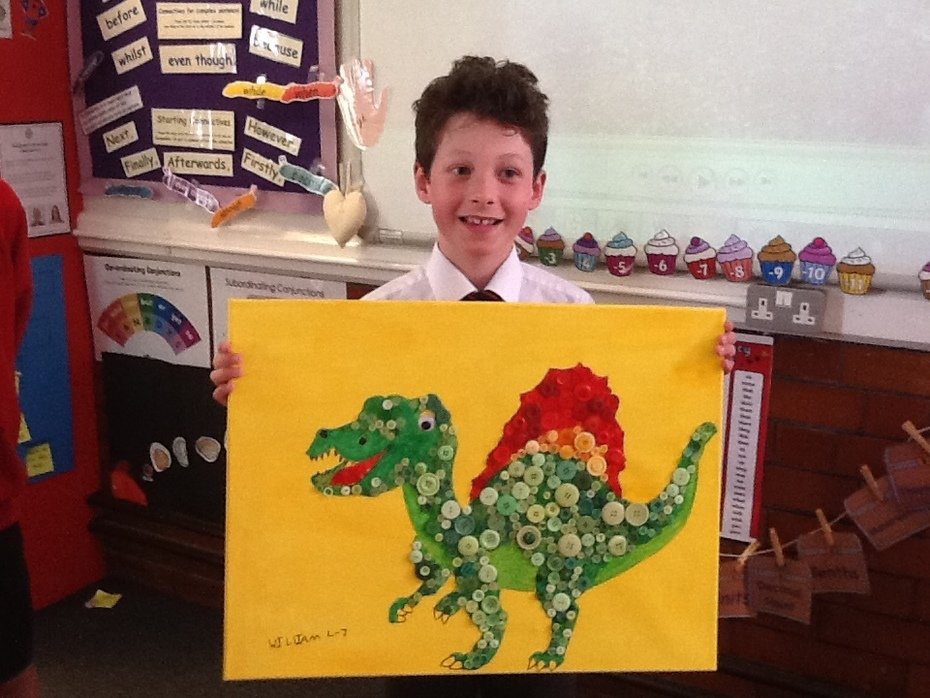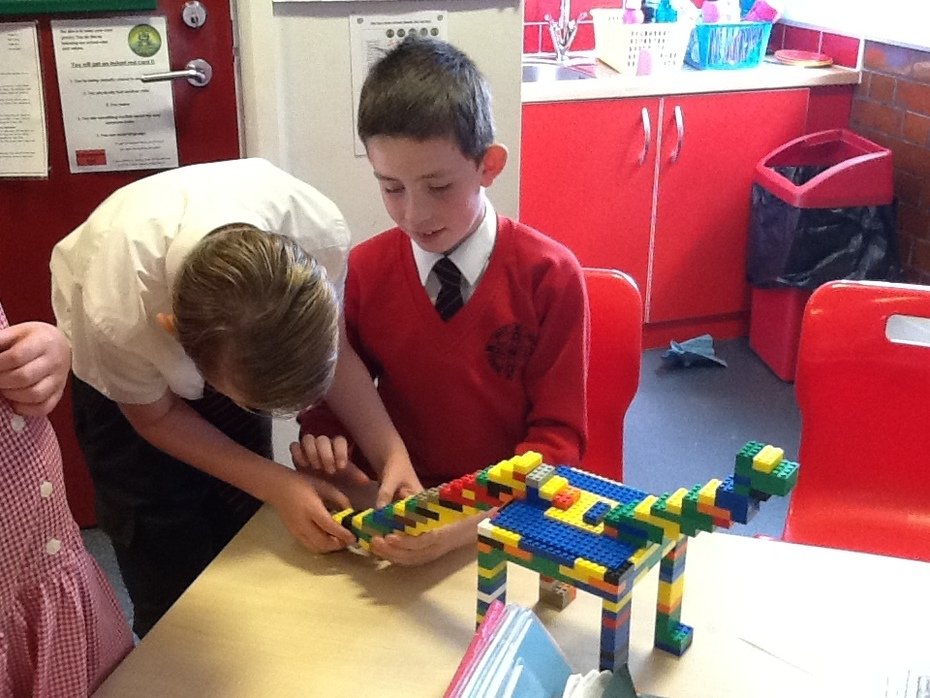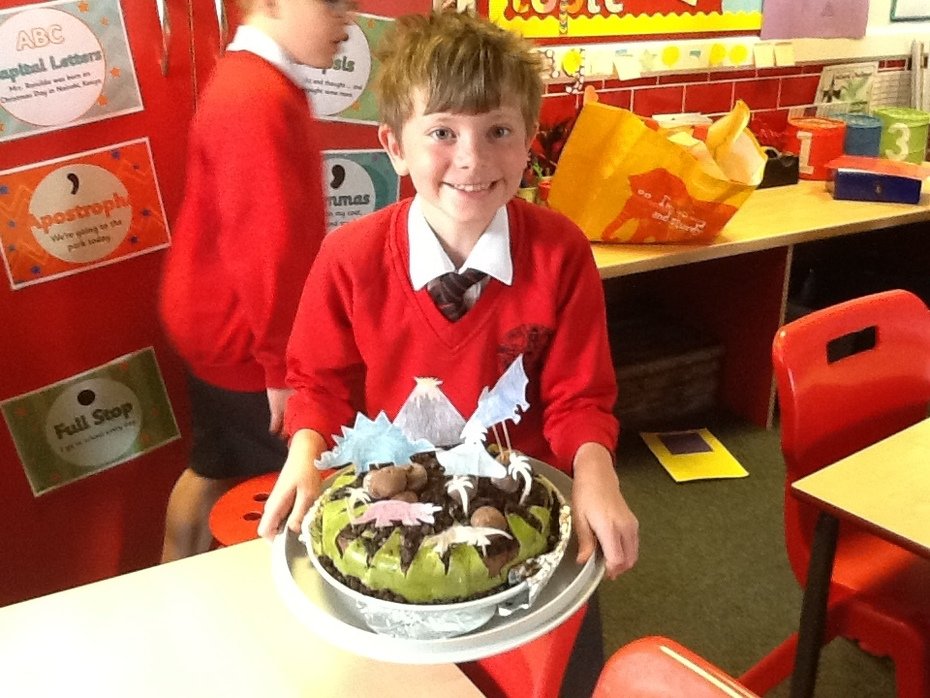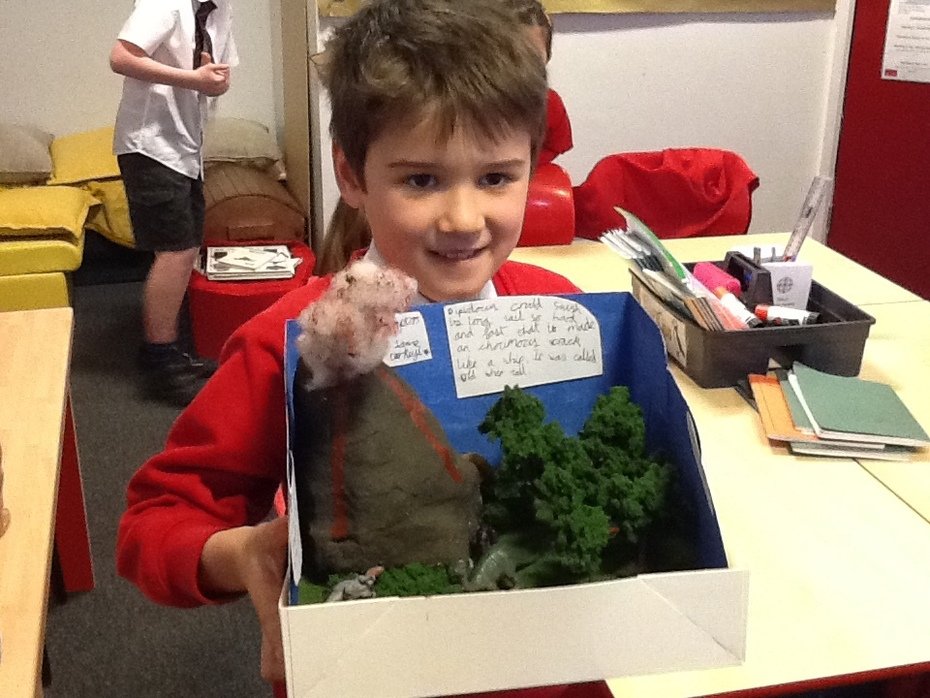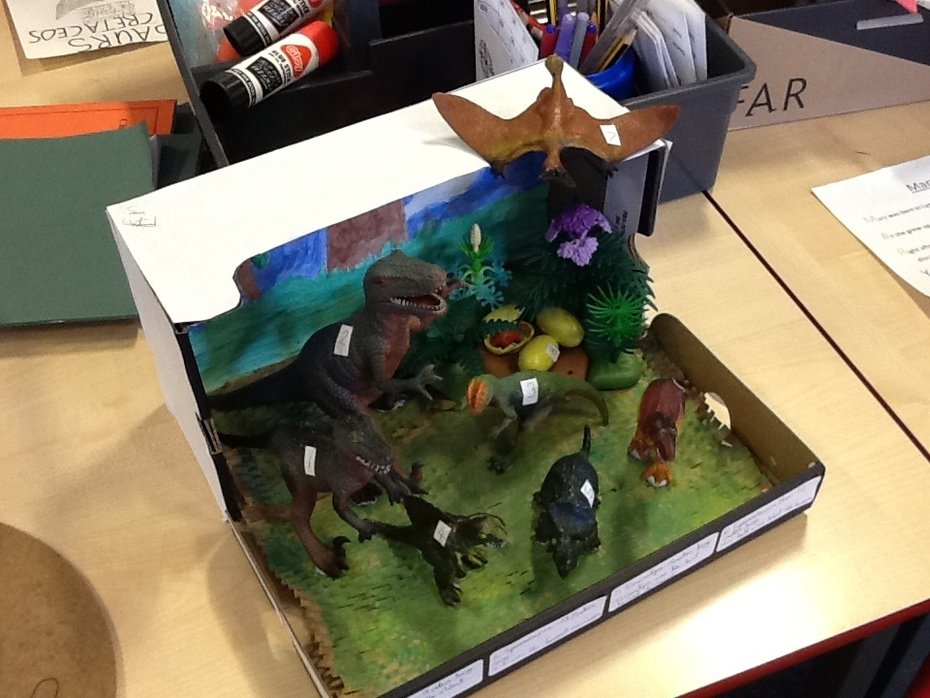 Literacy
Year 4 have worked hard to create their own stories in the style of Harry and the Bucketful of Dinosaurs. Year 1 really enjoyed listening to our stories and looking at our illustrations.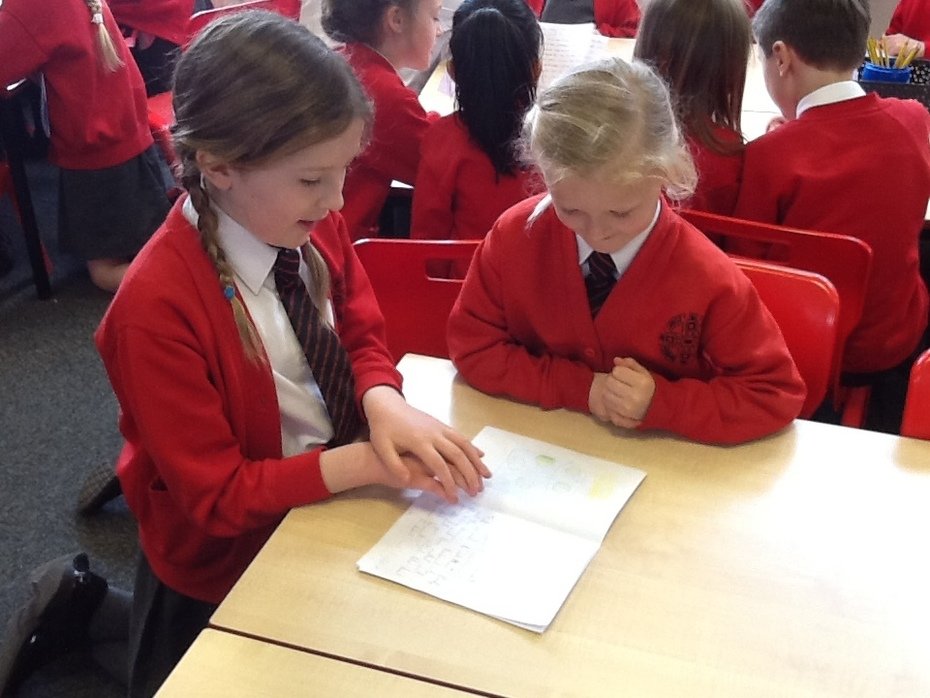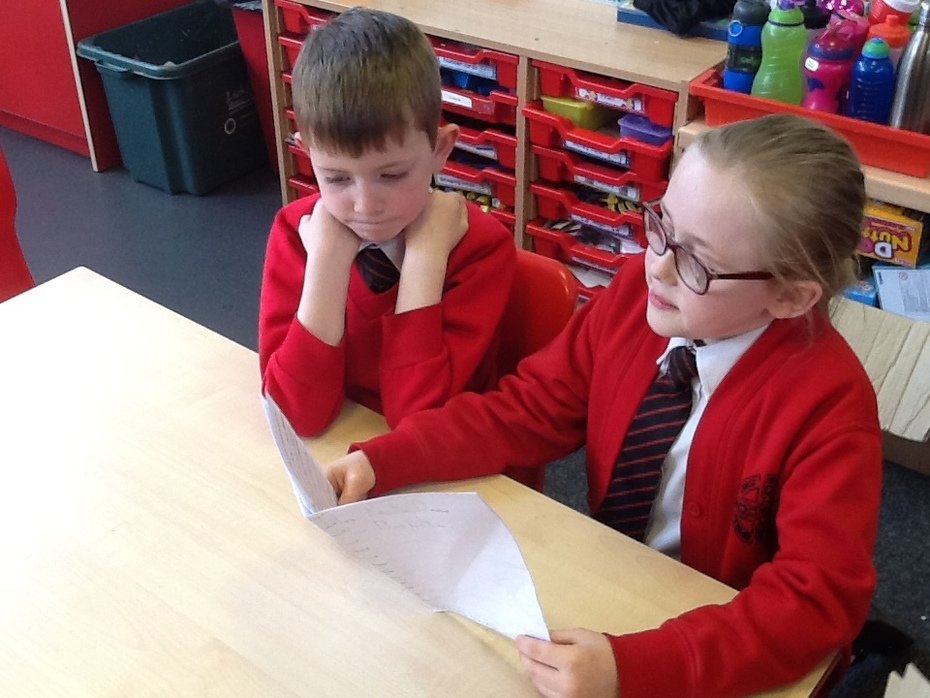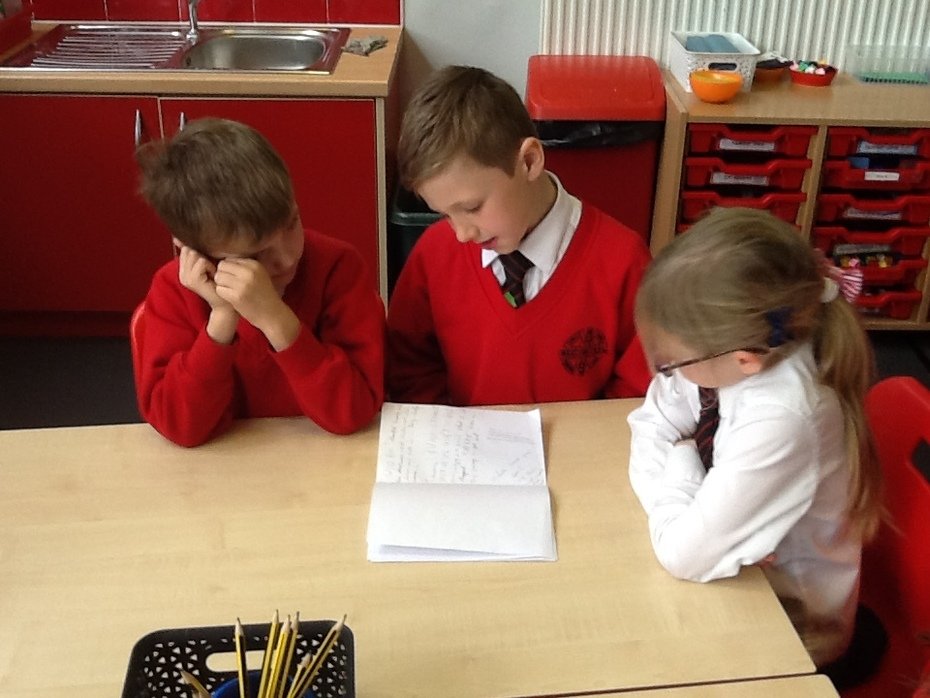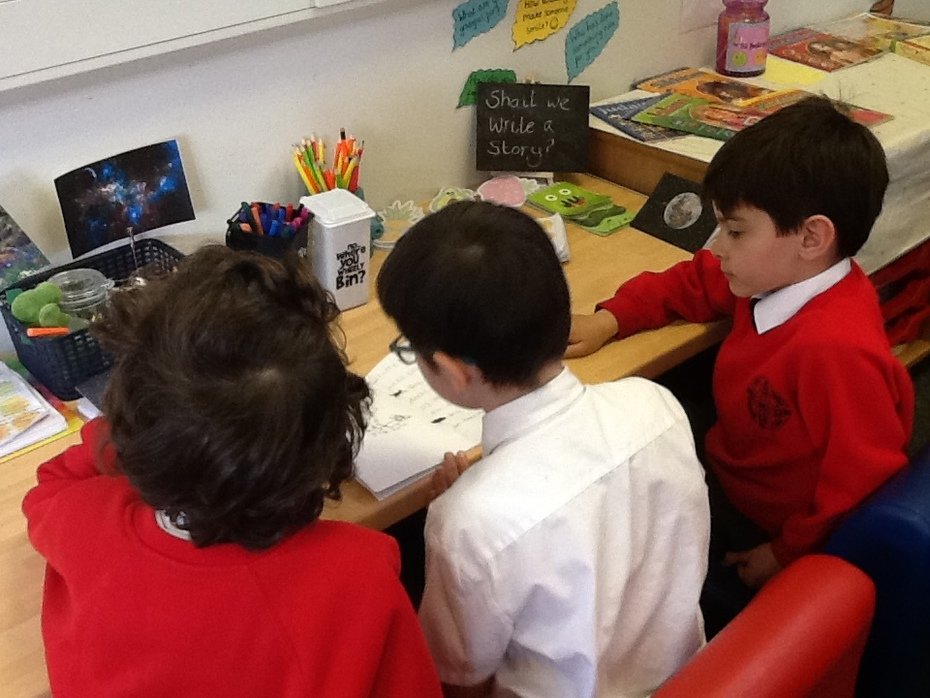 Jam
What was in the egg? The children enjoyed meeting Jam the T-Rex and finding out information about him. They have been inspired and will be carrying out many dinosaur related tasks during lessons.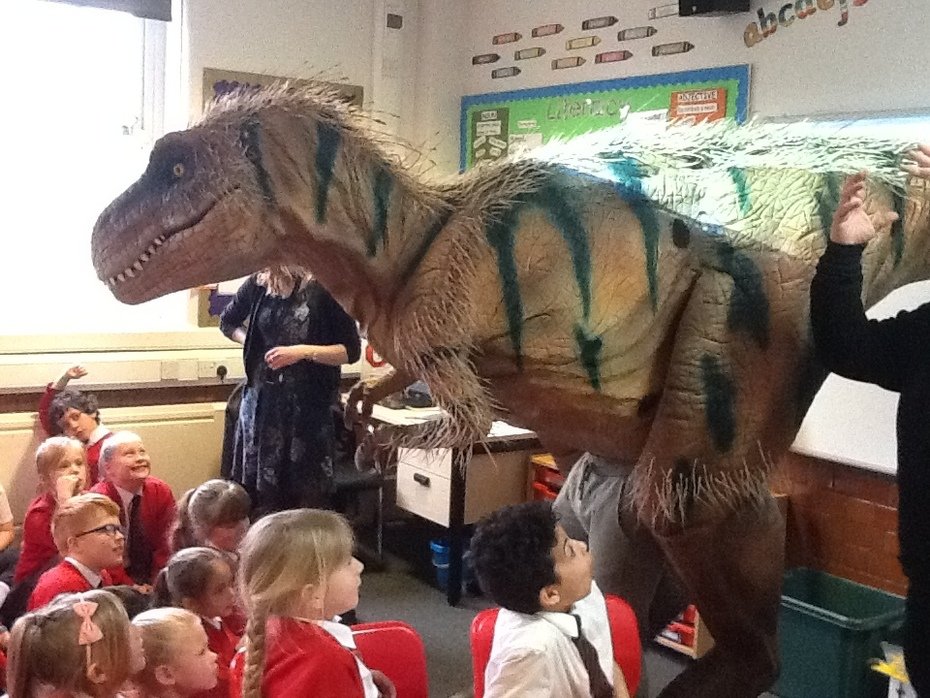 Maths - Measures
There were a lot of giggles during our Maths lessons where the children carried out some measuring investigations involving their arms, feet and hands!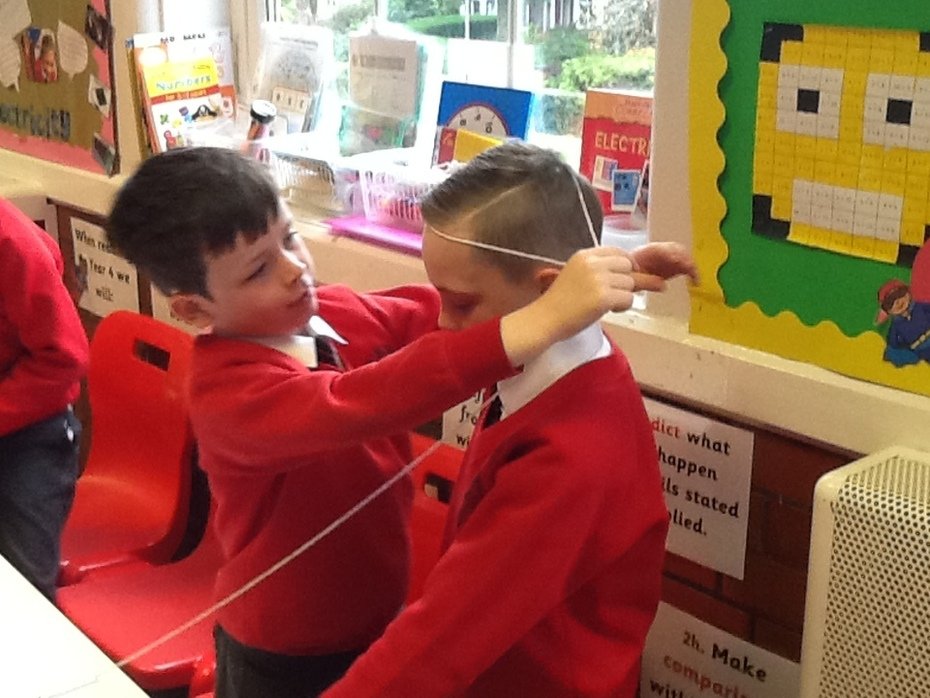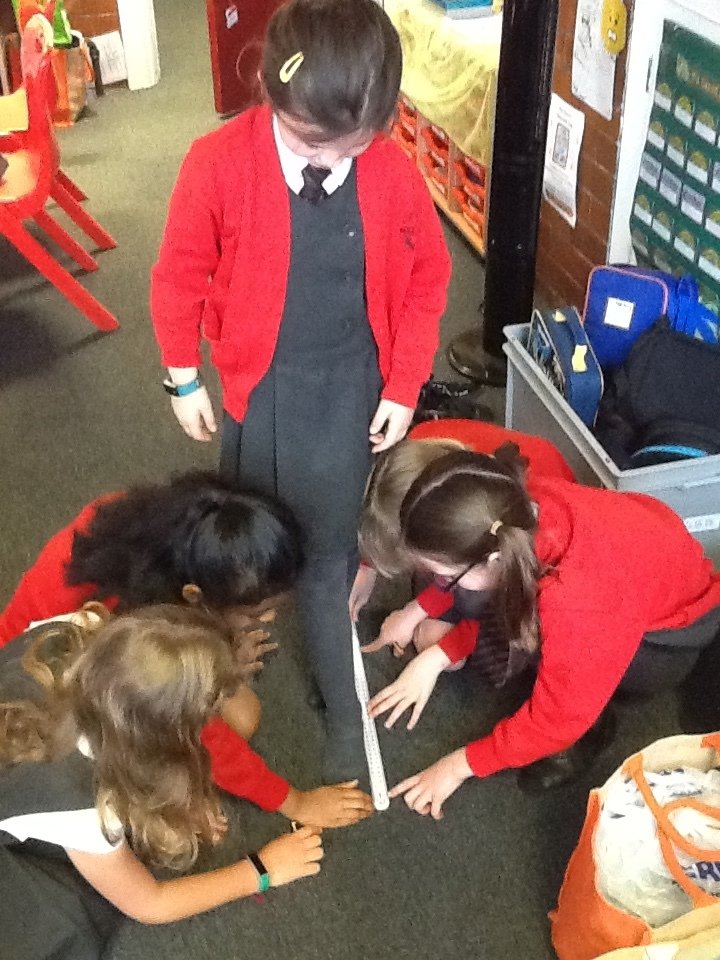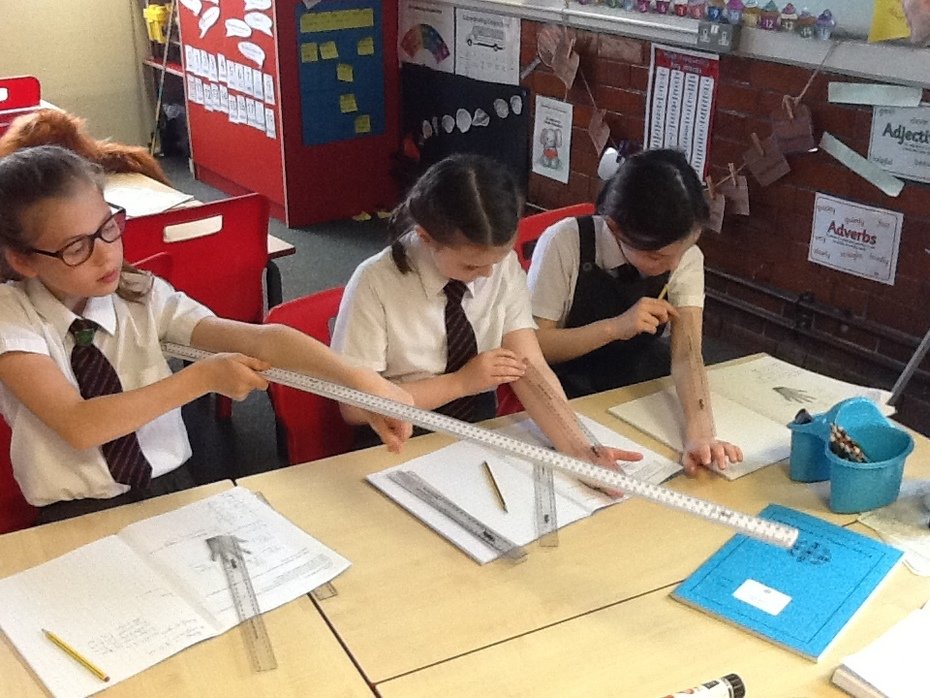 SCIENCE WEEK:
The Big Egg Drop
We've had an egg-citing time this afternoon testing what would happen to eggs if we dropped them from a height. We decided to change two variables: the material that each egg was protected by and whether or not it was attached to a parachute. The results were very surprising!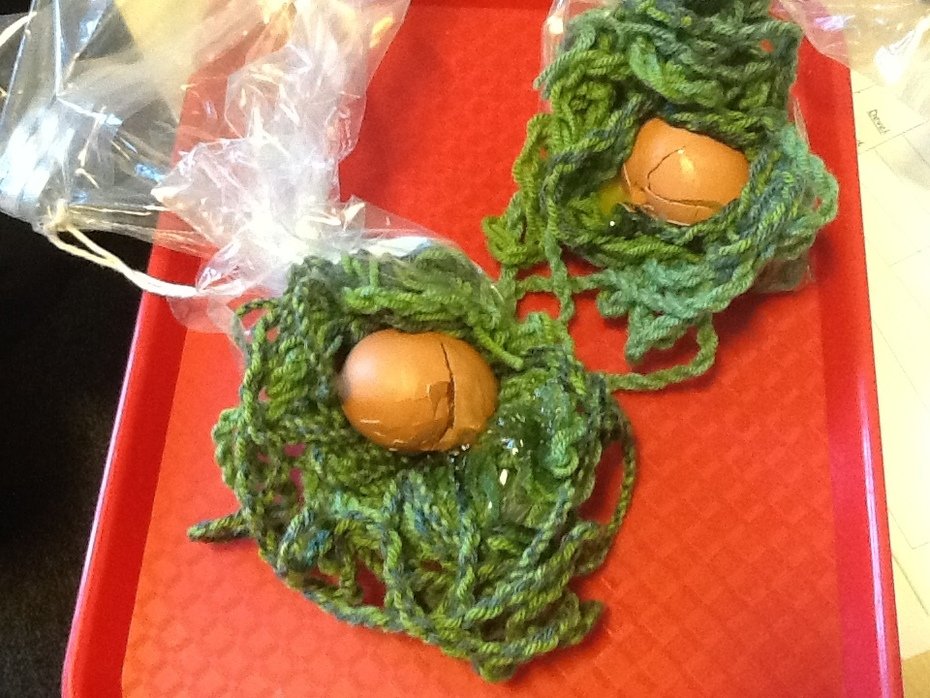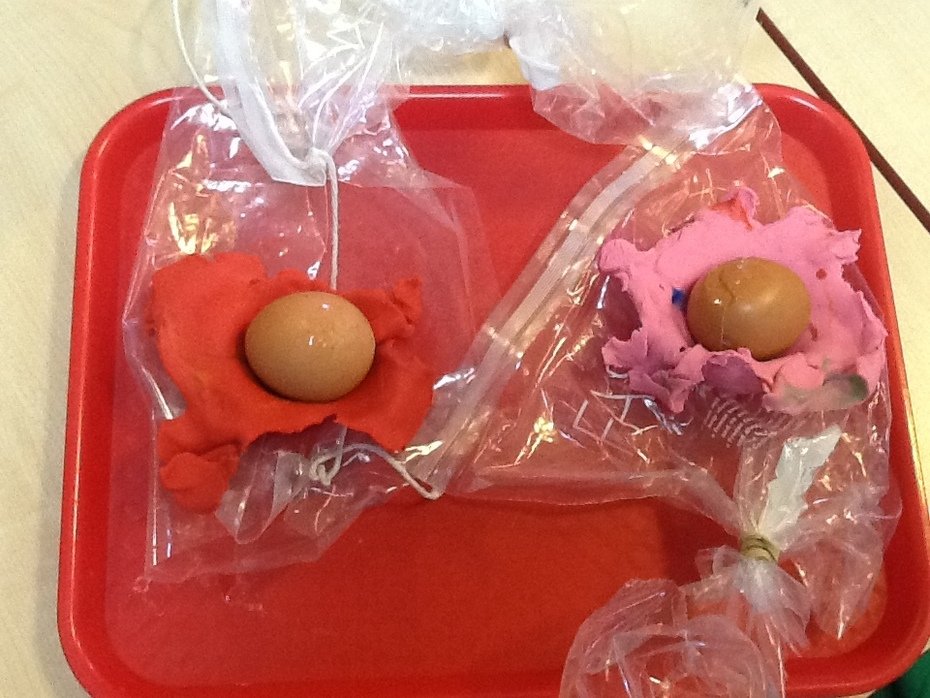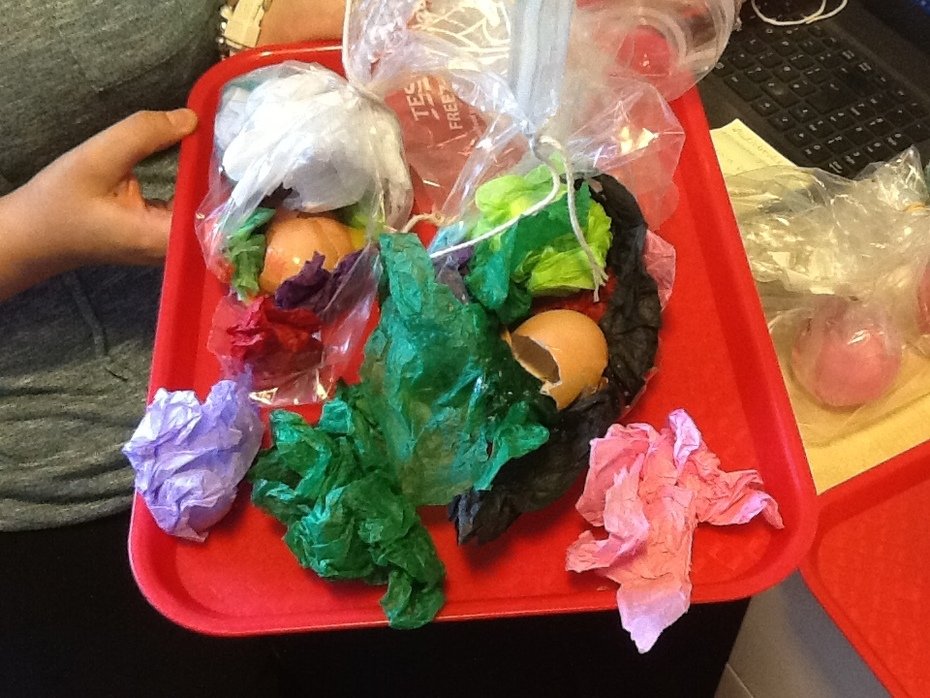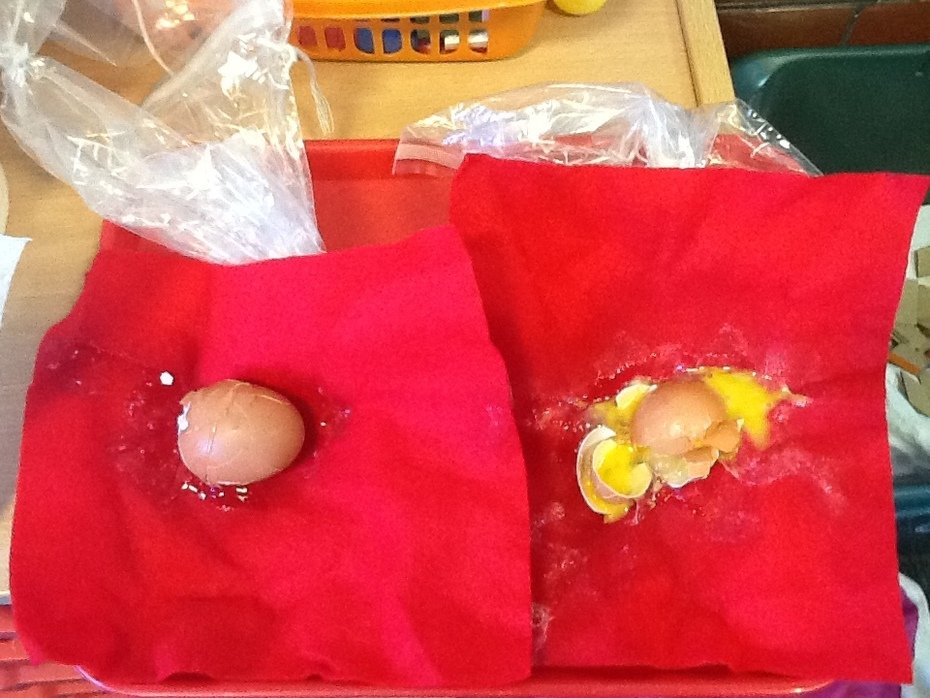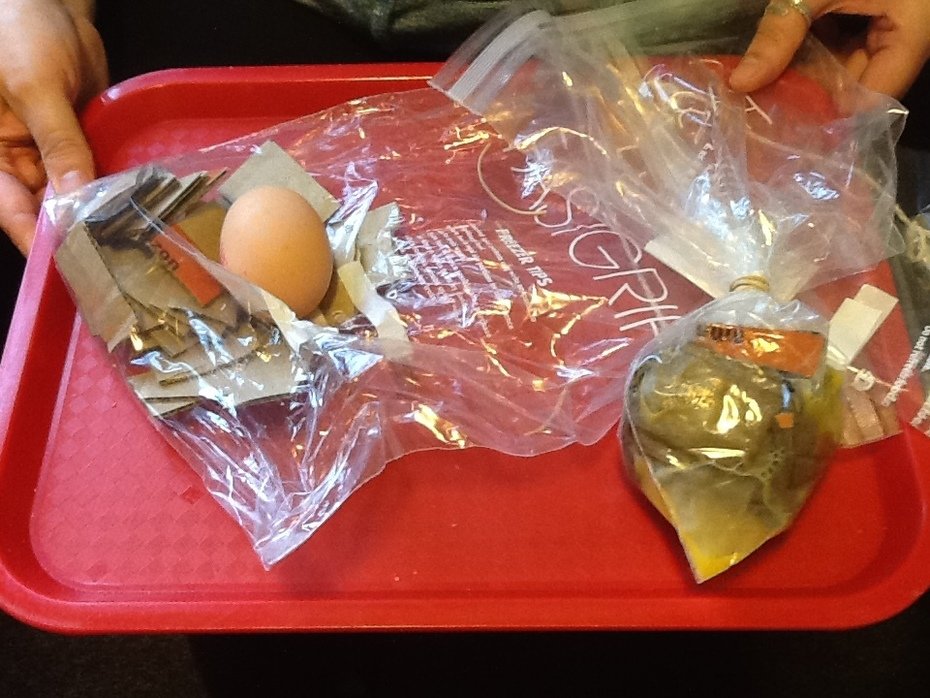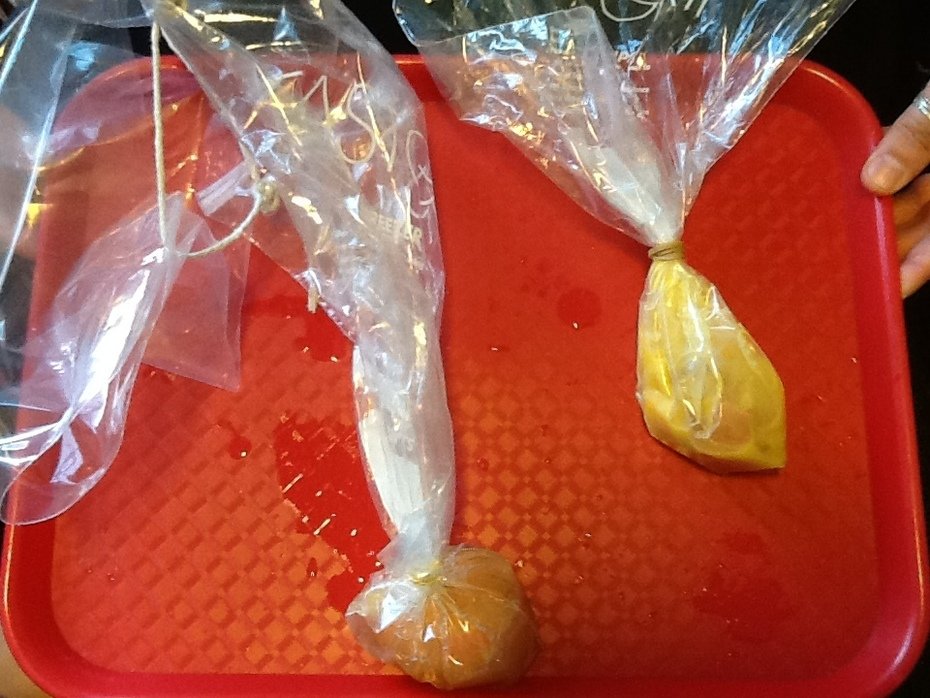 What did people eat in the Stone Age?
We have had a gruesome start to Science week this week! The children worked together to investigate and dissect Stone Age faeces to find out what types of food they might have eaten.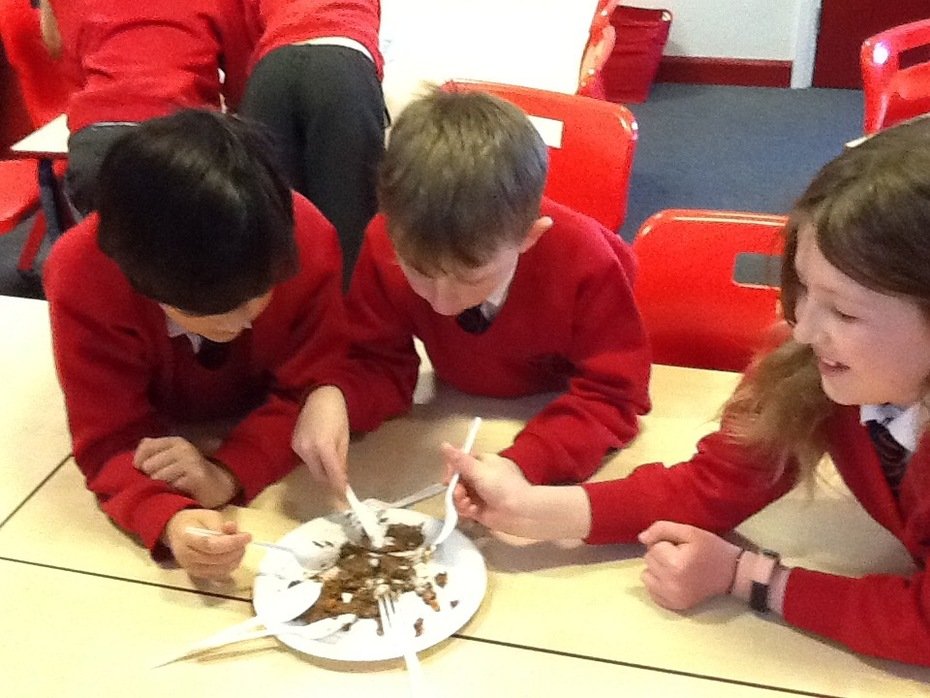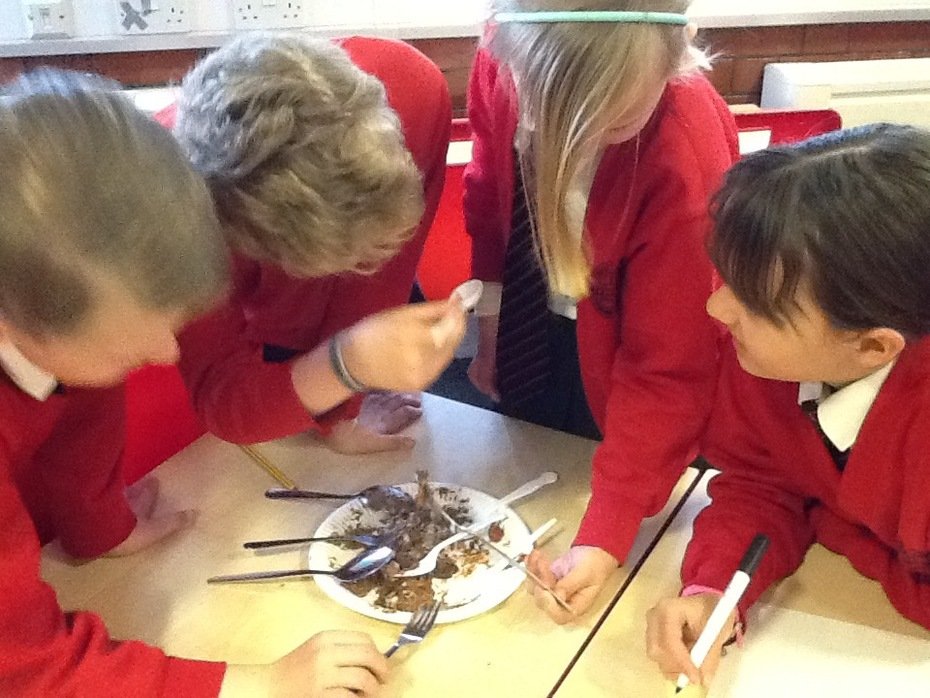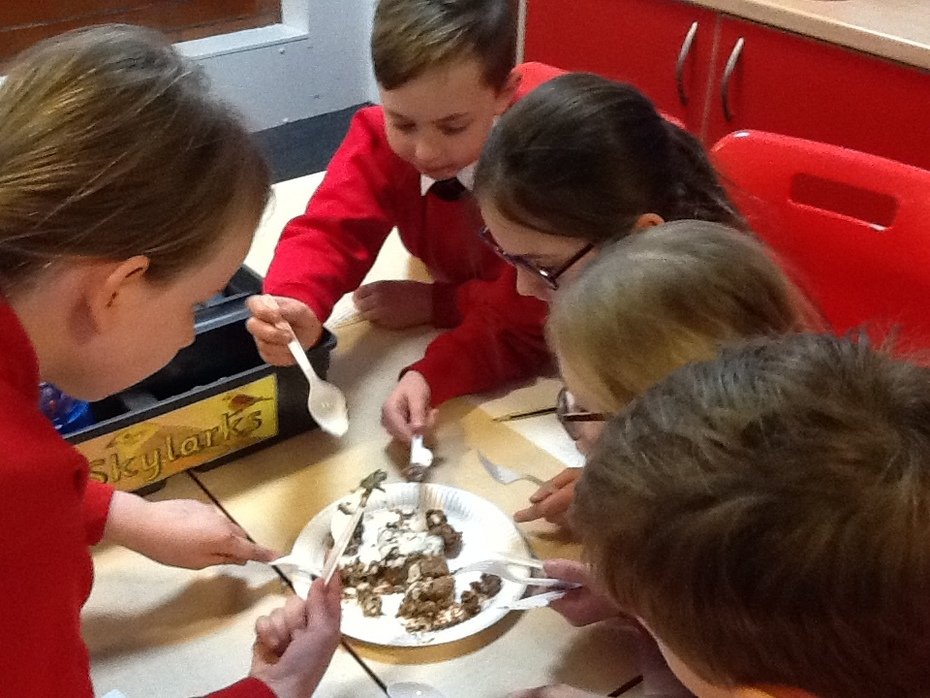 Biscuithenge
Year 4 have had a brilliant time this afternoon re-building Stonehenge out of biscuits. They showed lots of resilience and patience when the stones kept falling over!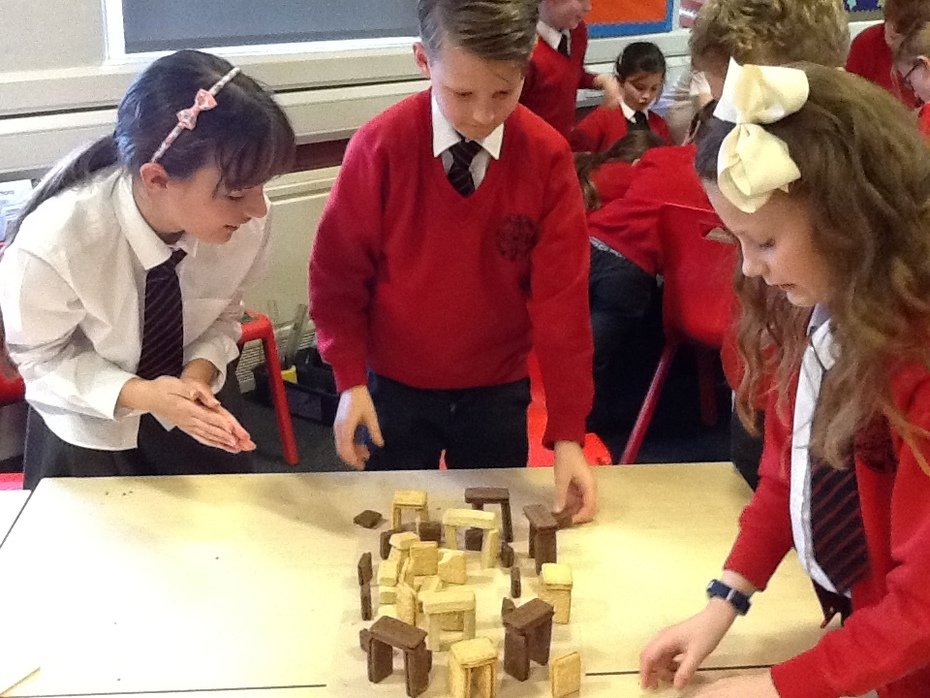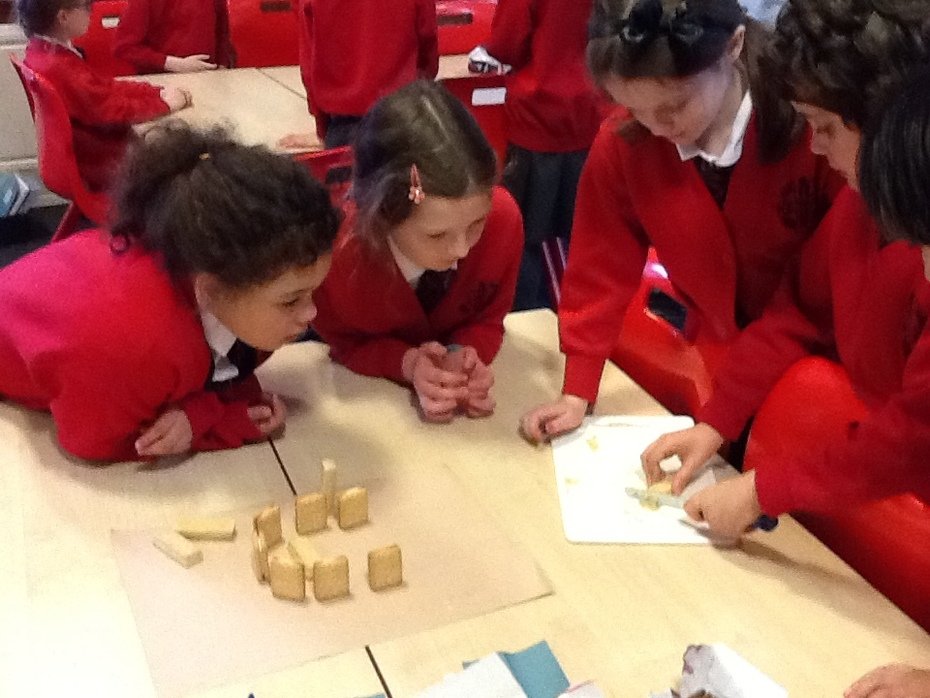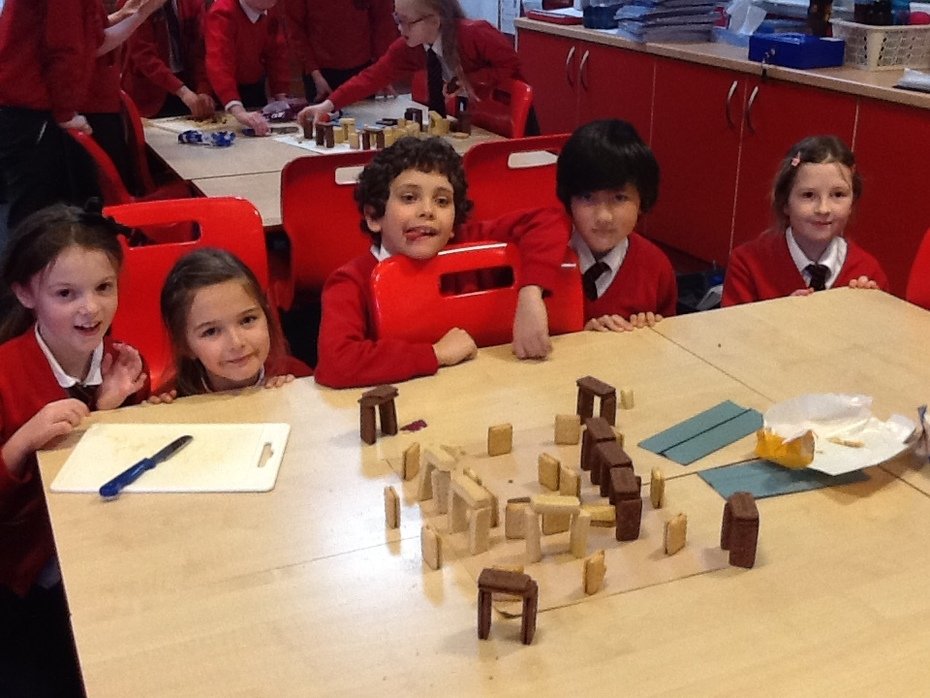 World Book Day in Year 4
The children all looked amazing in their costumes. We had a huge variety of designs from a king to a wizard.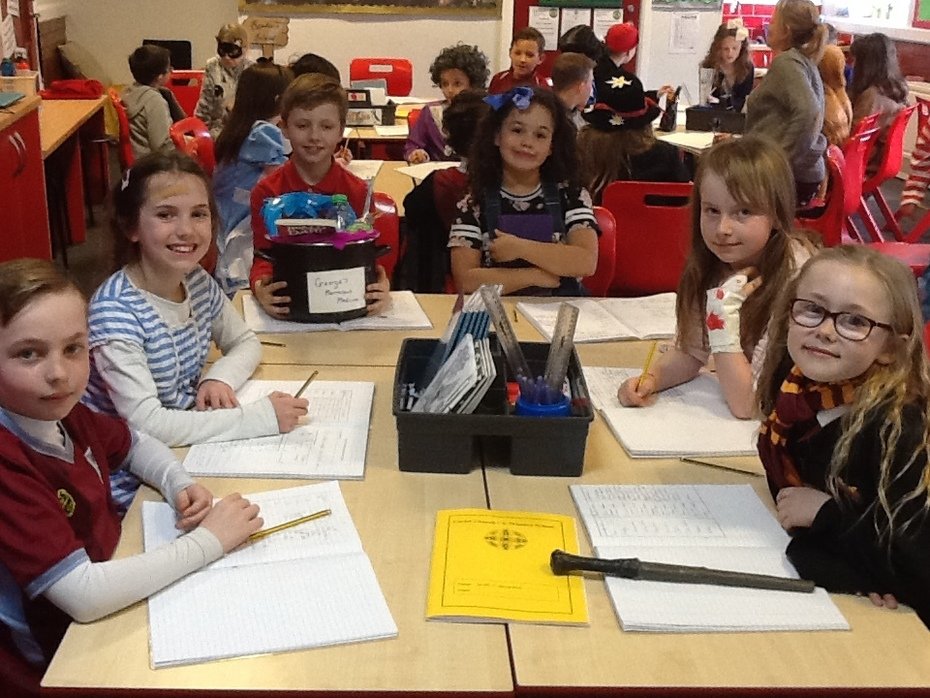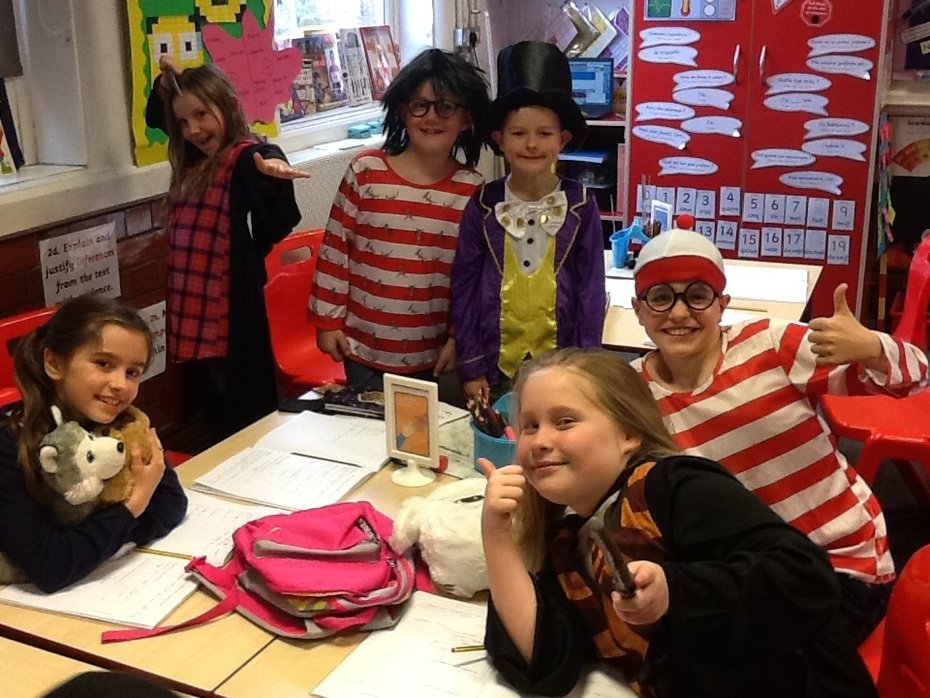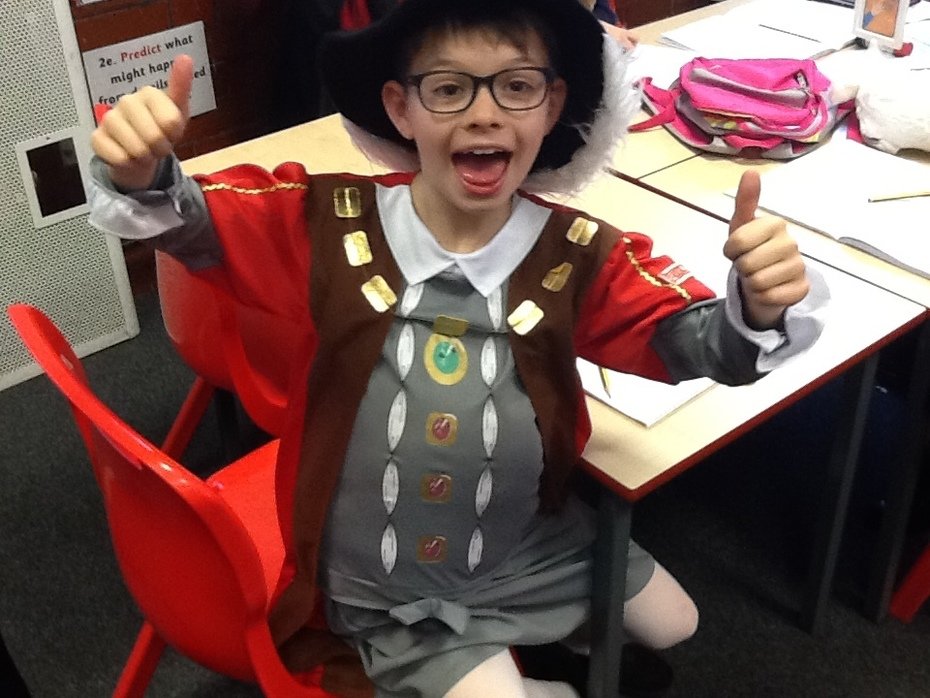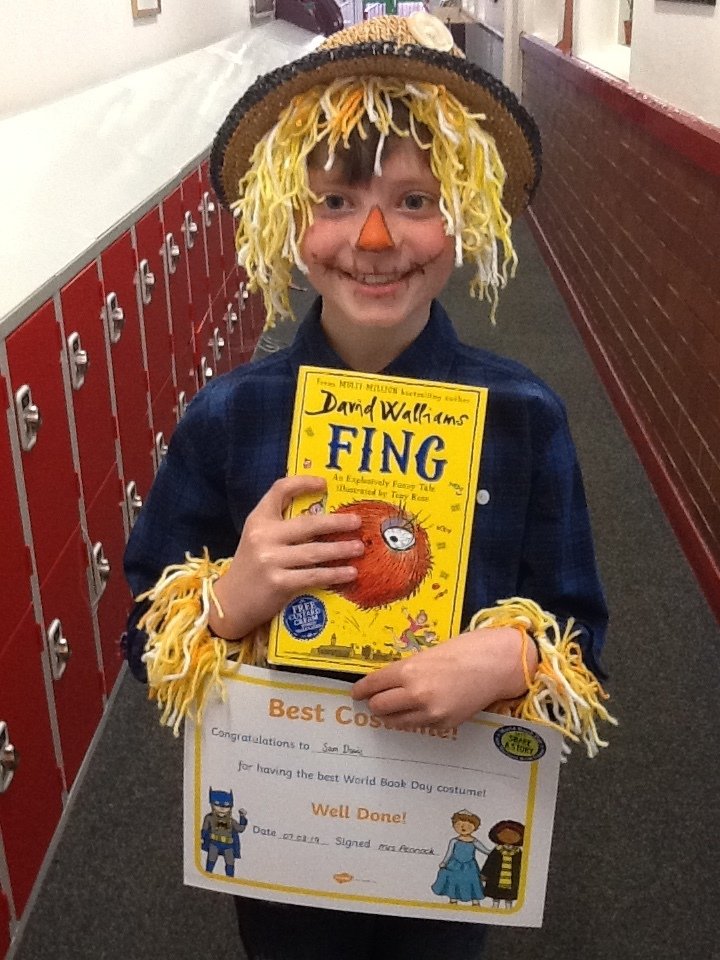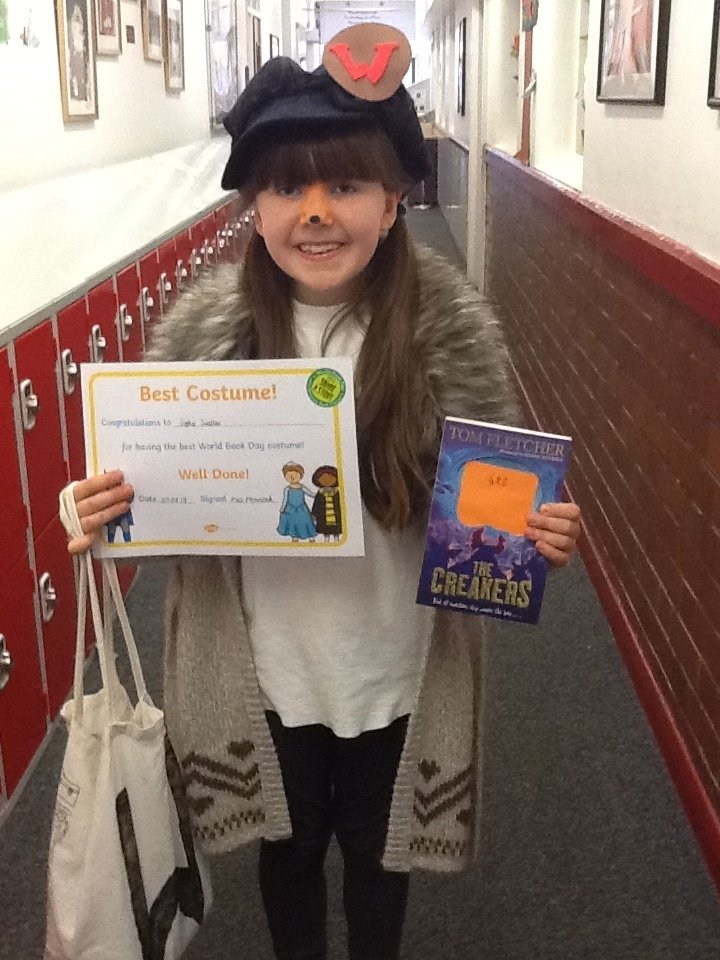 Science
We tested different liquids using egg shells to see what would happen to our teeth if we did not brush them after drinking certain things. Some of the results were disgusting!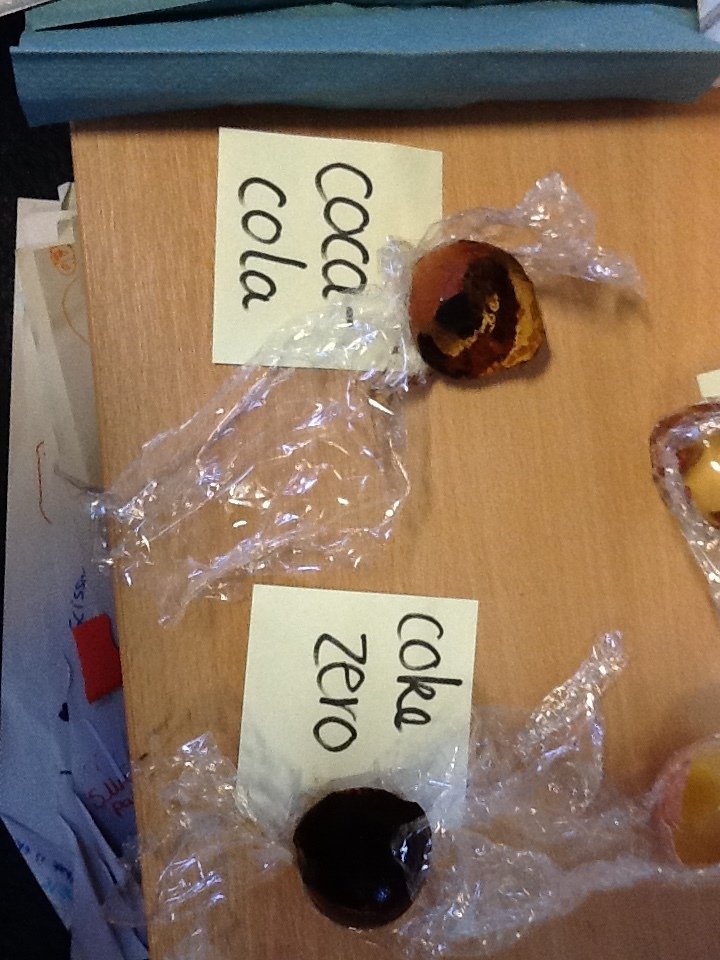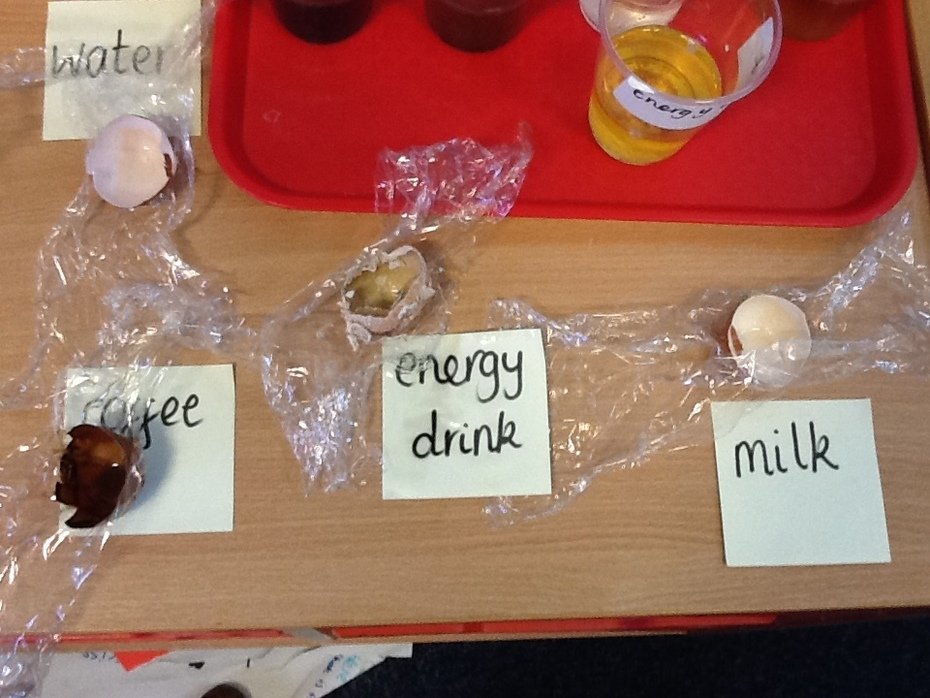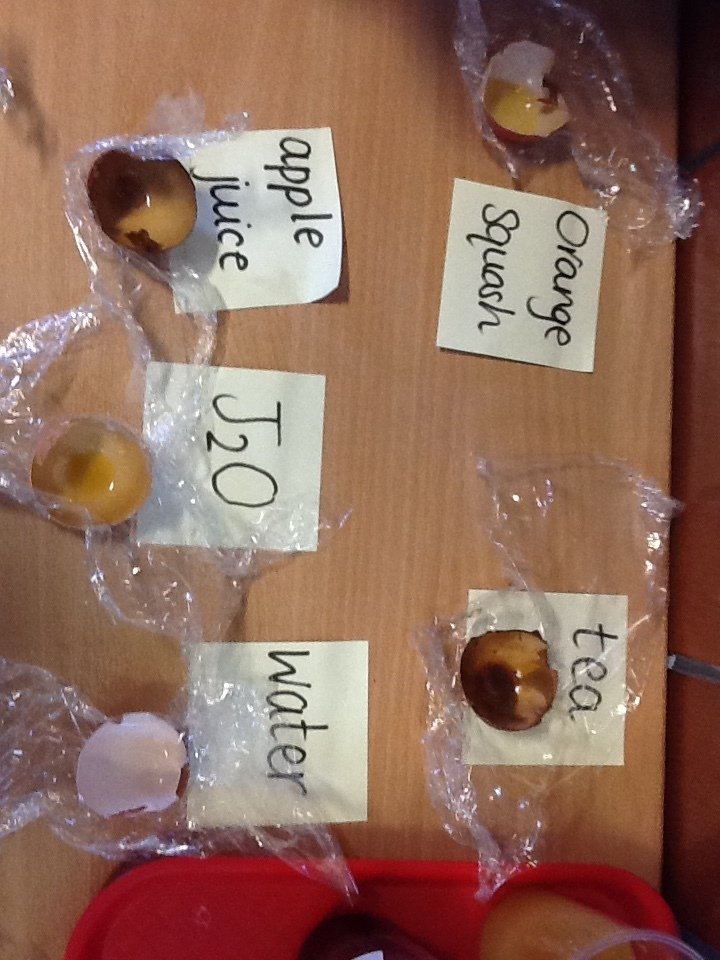 Aliens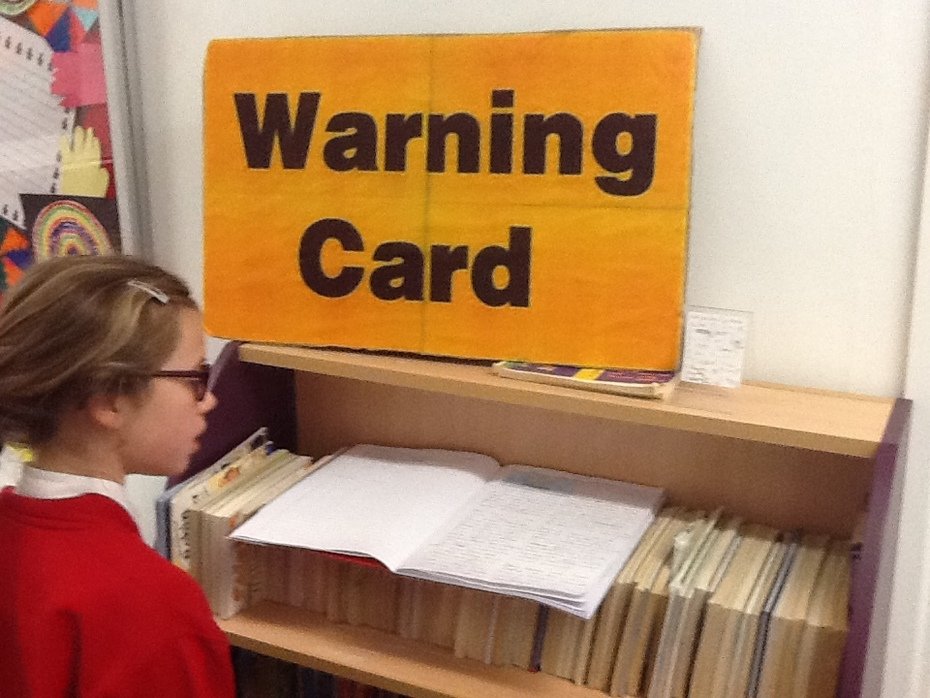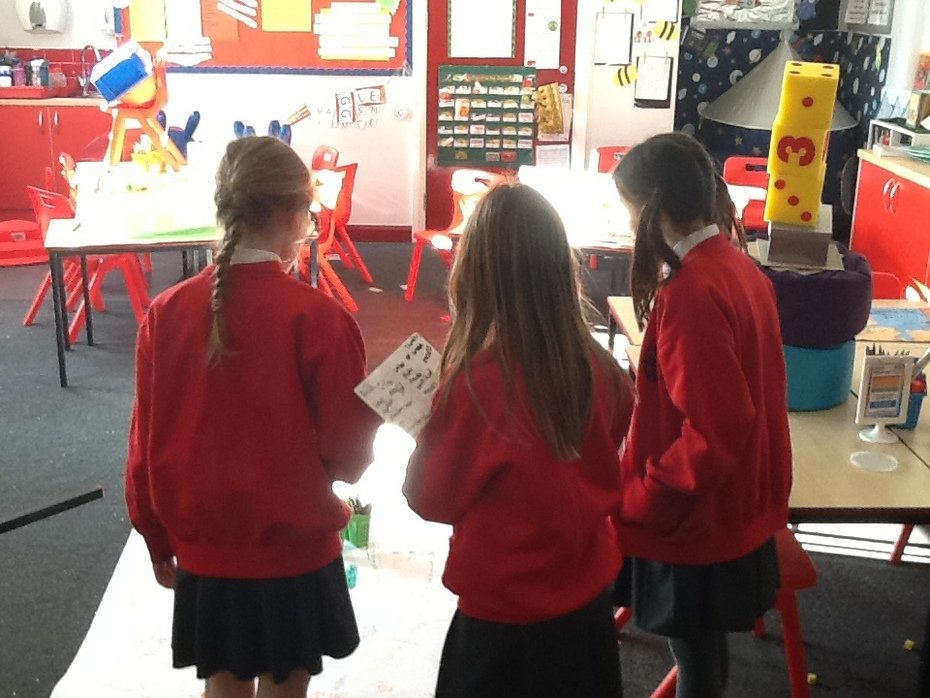 Science
We made our own versions of the digestive system.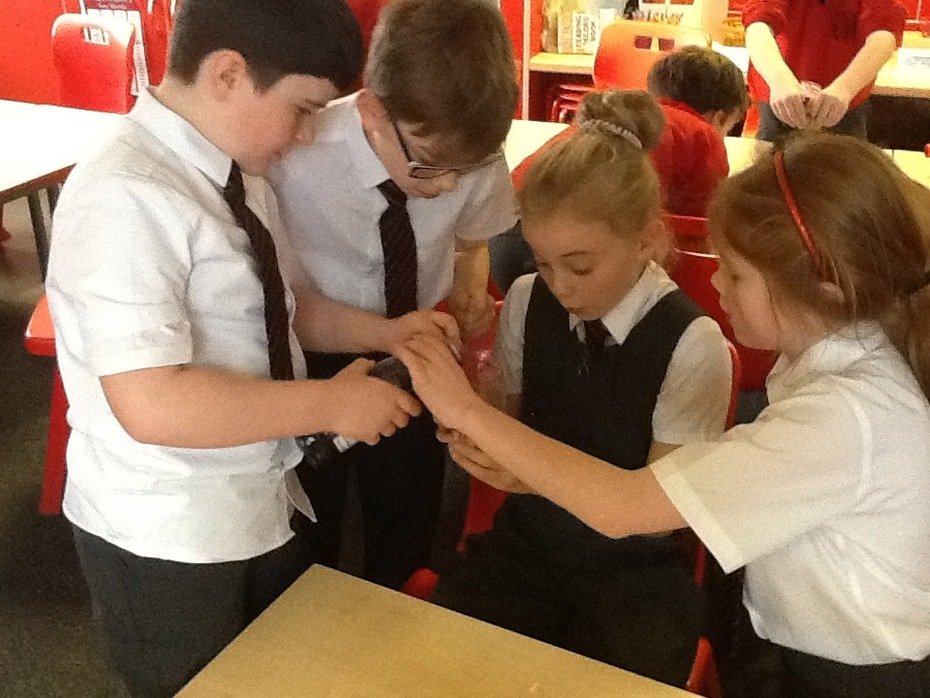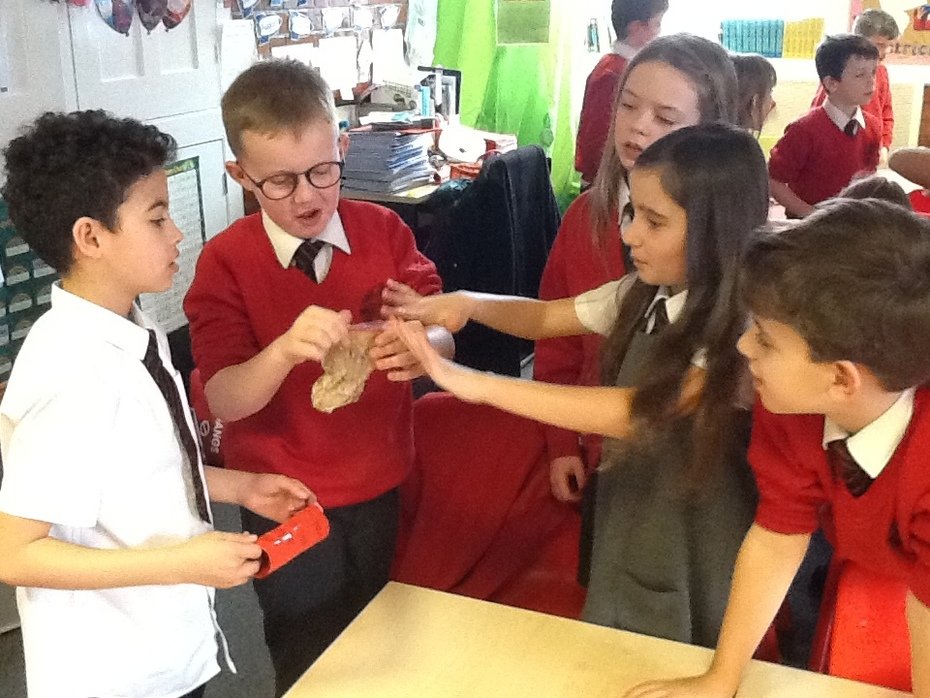 Worship
Year Group Worship based on the book 'Tuesday'.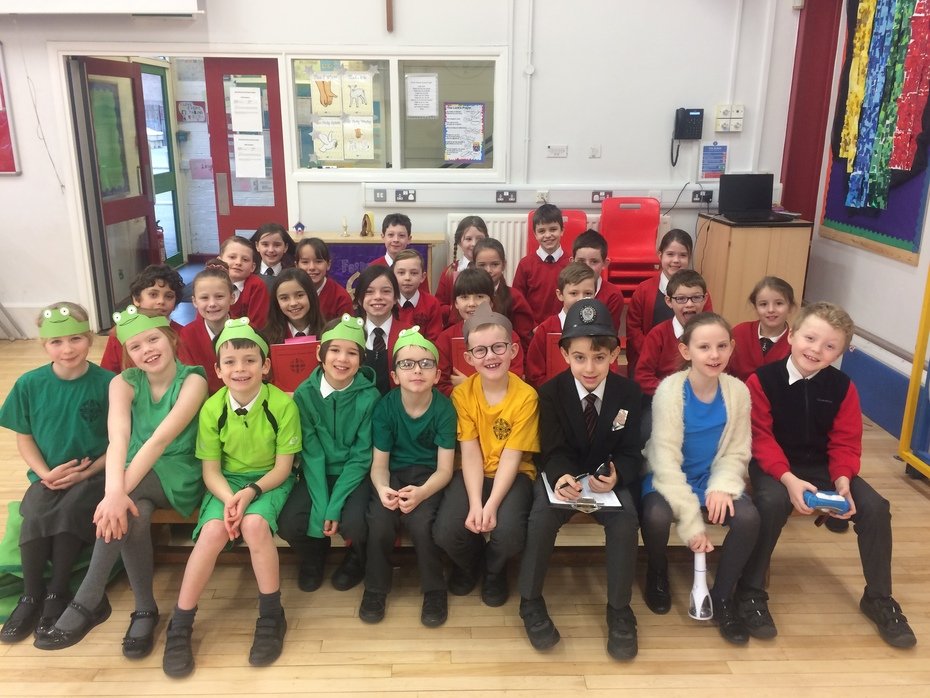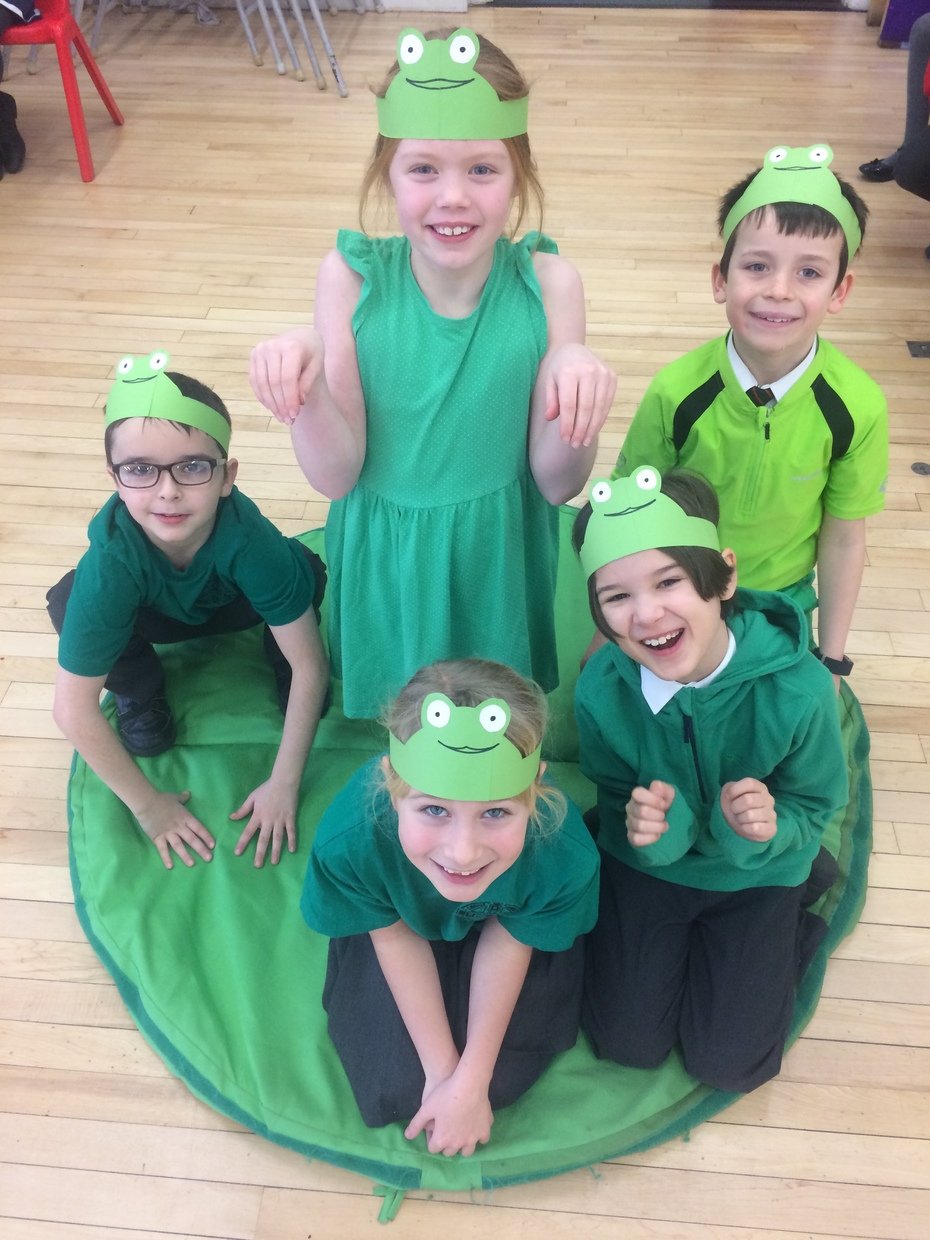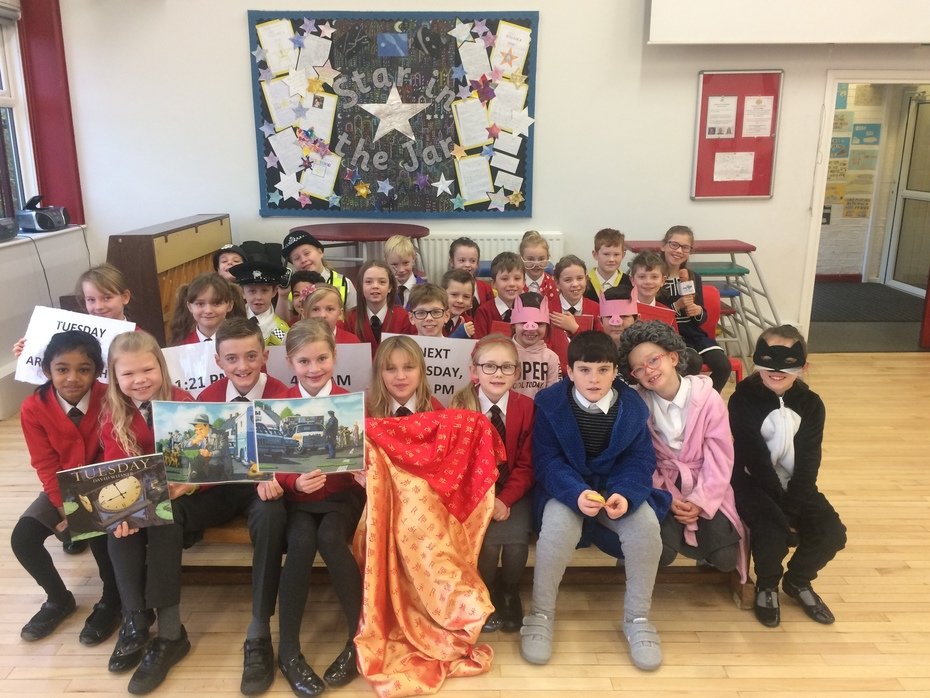 Caves
We became archaeologists and explored caves - we discovered cave paintings and began exploring our new big question.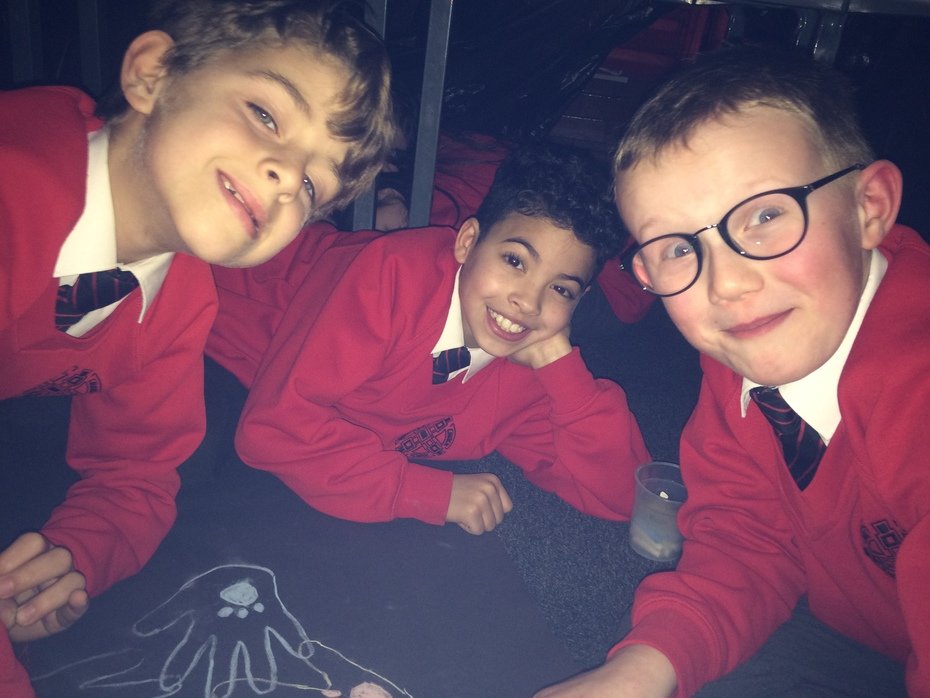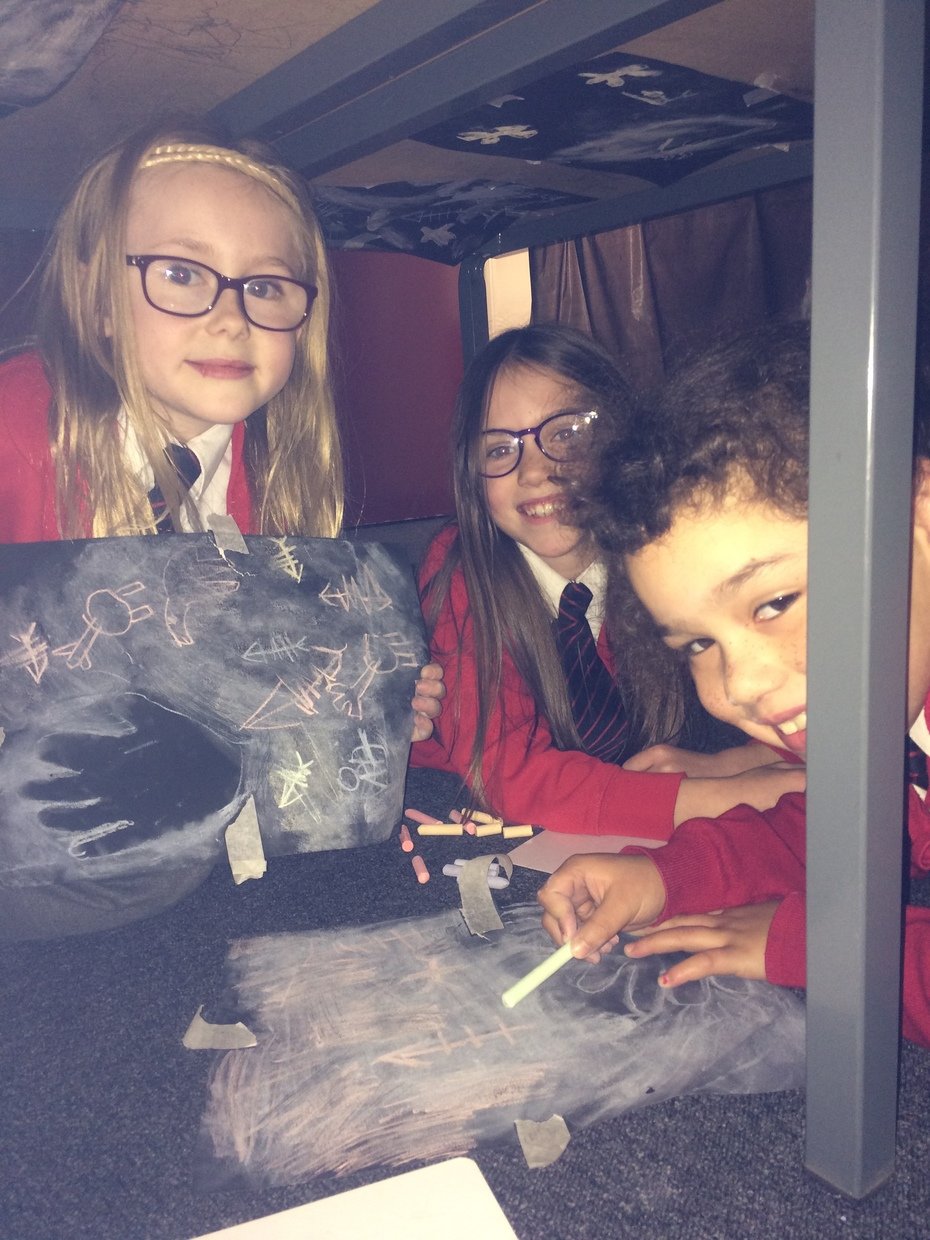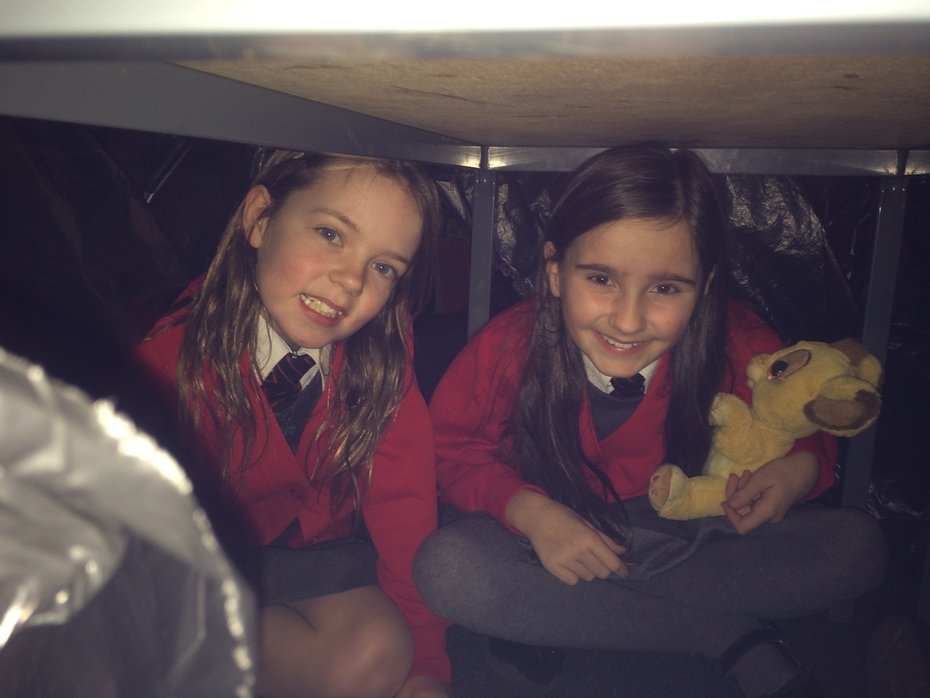 Pyjama Day
We all had lots of fun wearing our pyjamas at school - we all managed to stay awake too!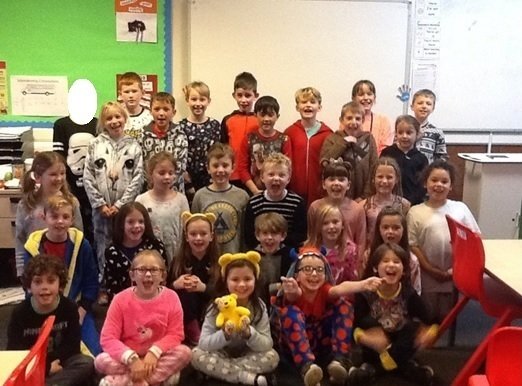 Church Worship
During our church worship the children displayed many of the school values and they were all rewarded with a value token each off Mr Hindley and also from Mrs Pilmore. That made 62 tokens in total! Mrs Benniston and Miss Binns are extremely proud of all of the children in year 4.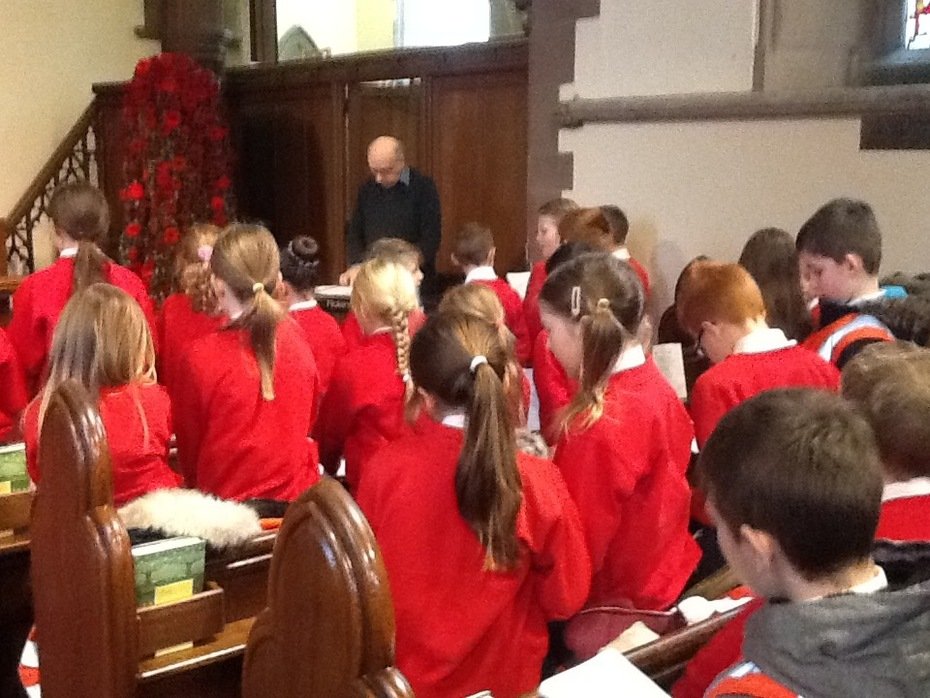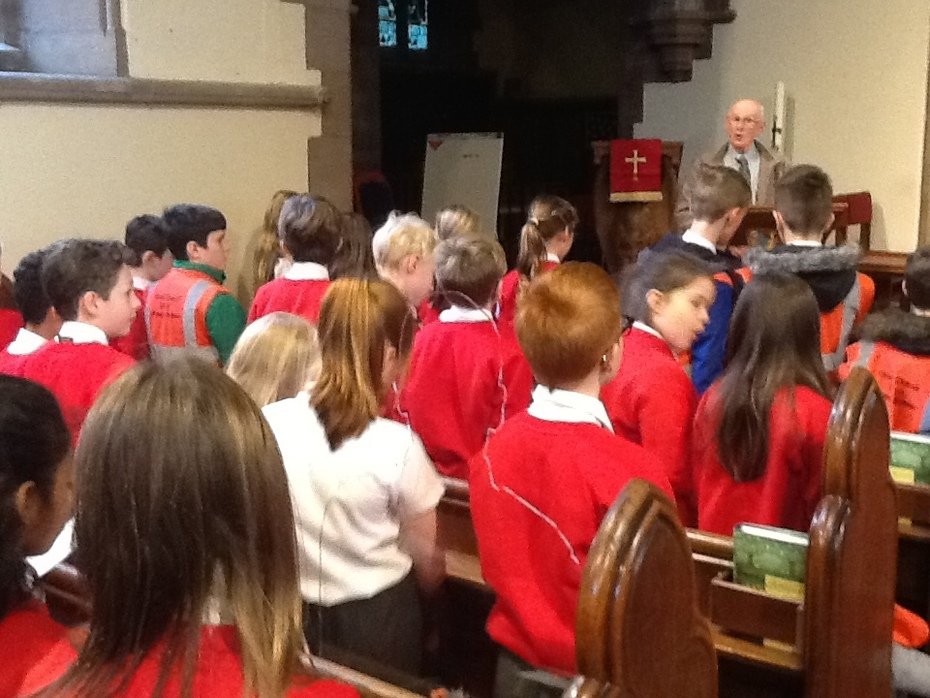 Poetry
The children have been exploring their performing skills using a range of performance poetry and then creating their own.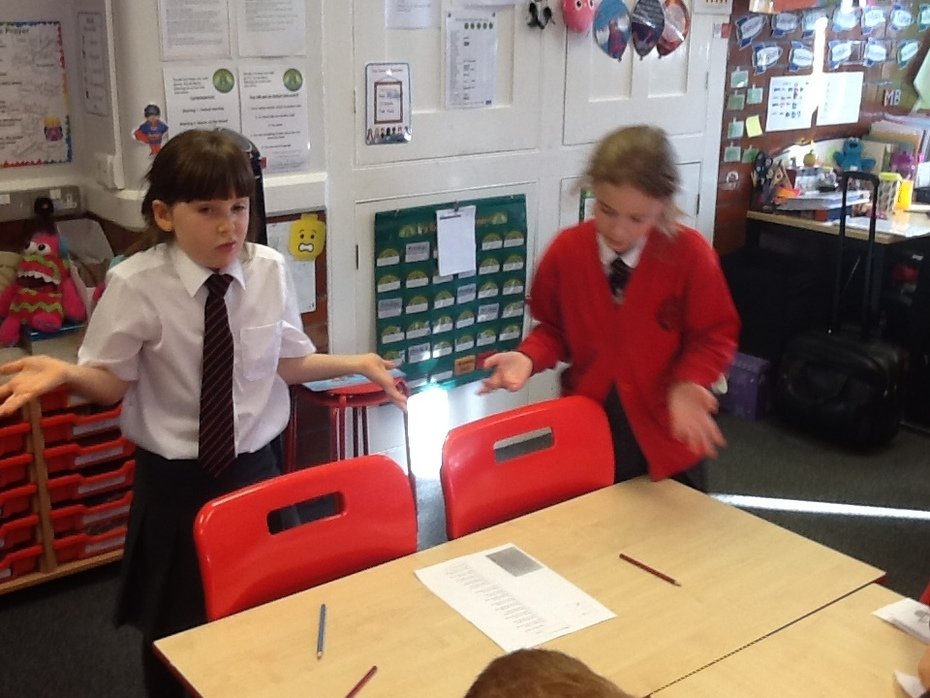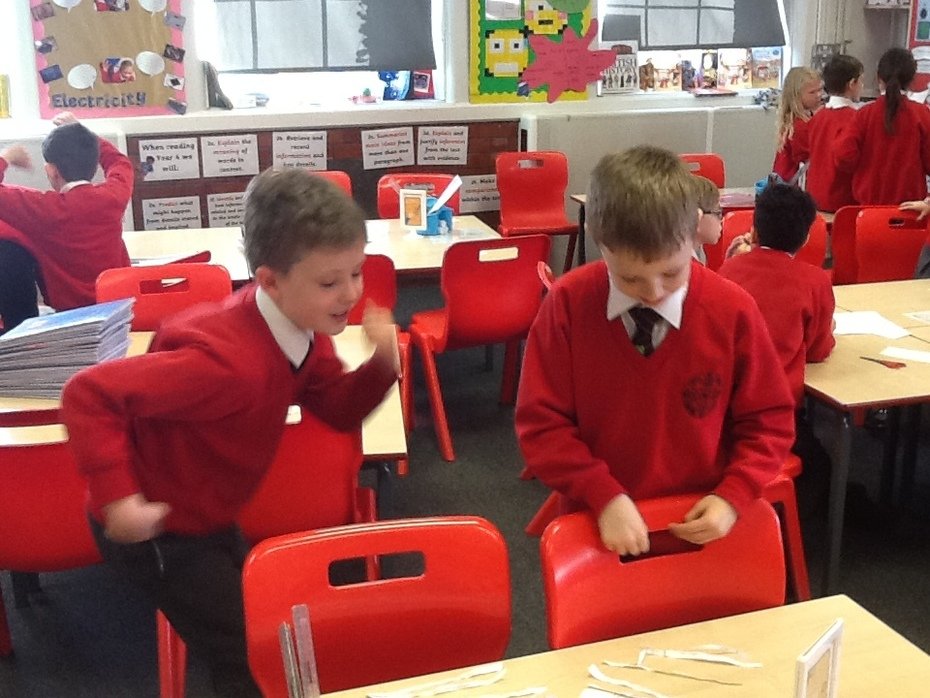 Inspire
Thank you to everyone who gave up their time to come into school to work with their children at our inspire workshops.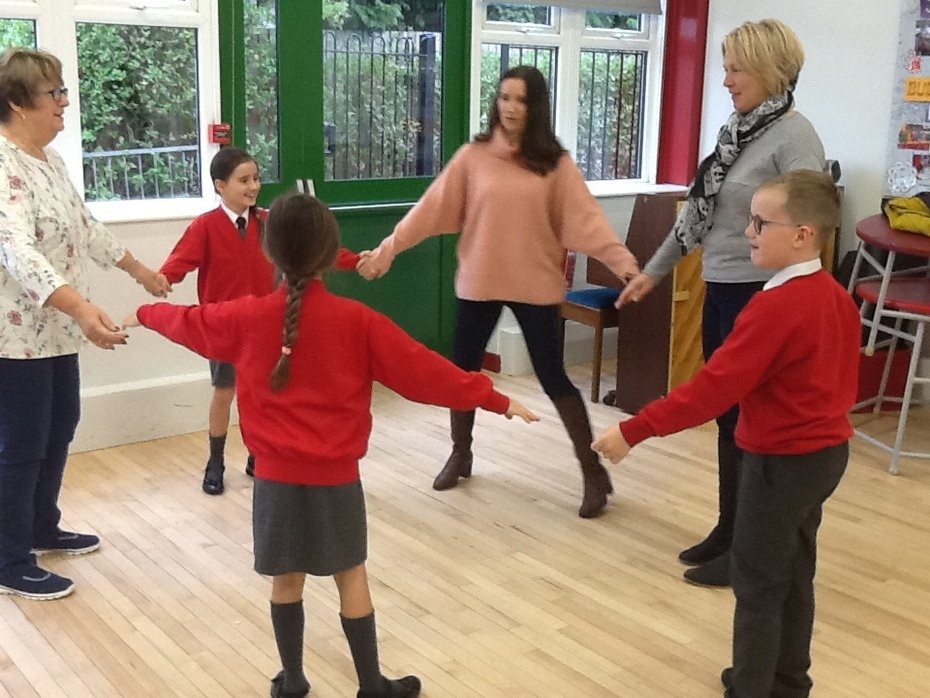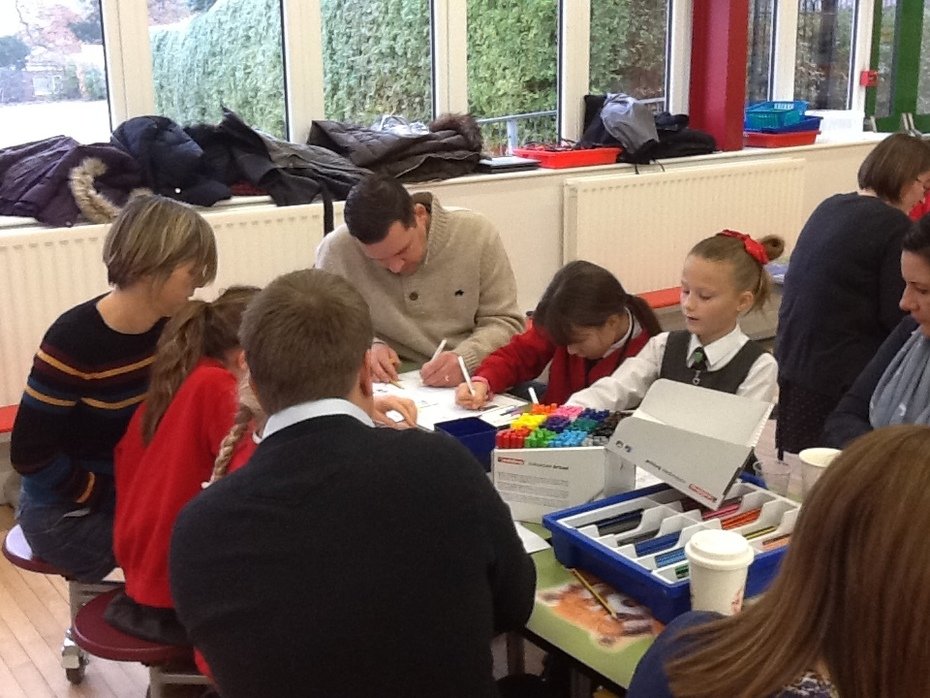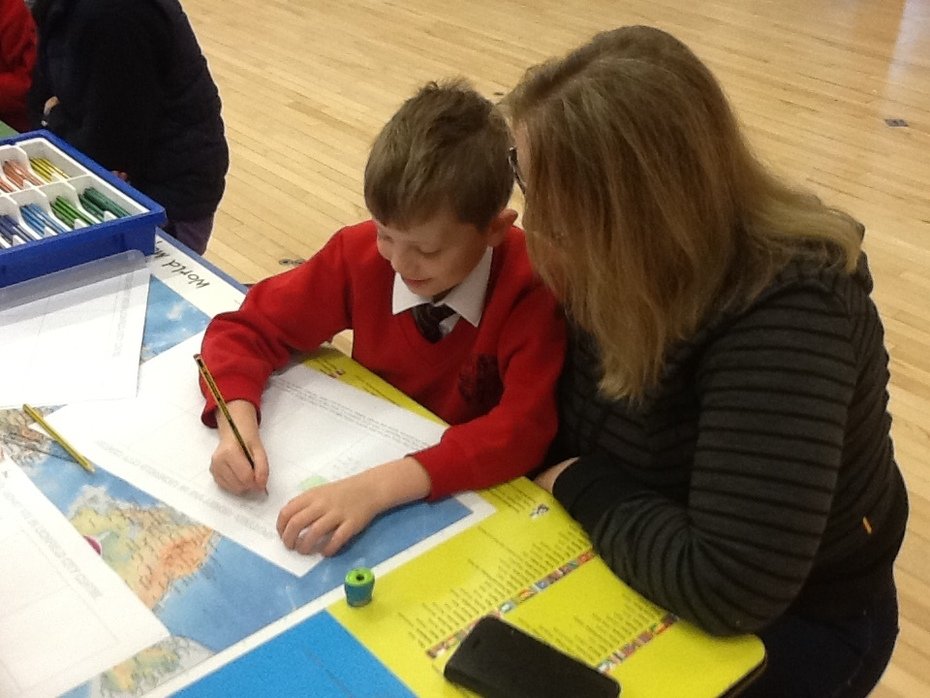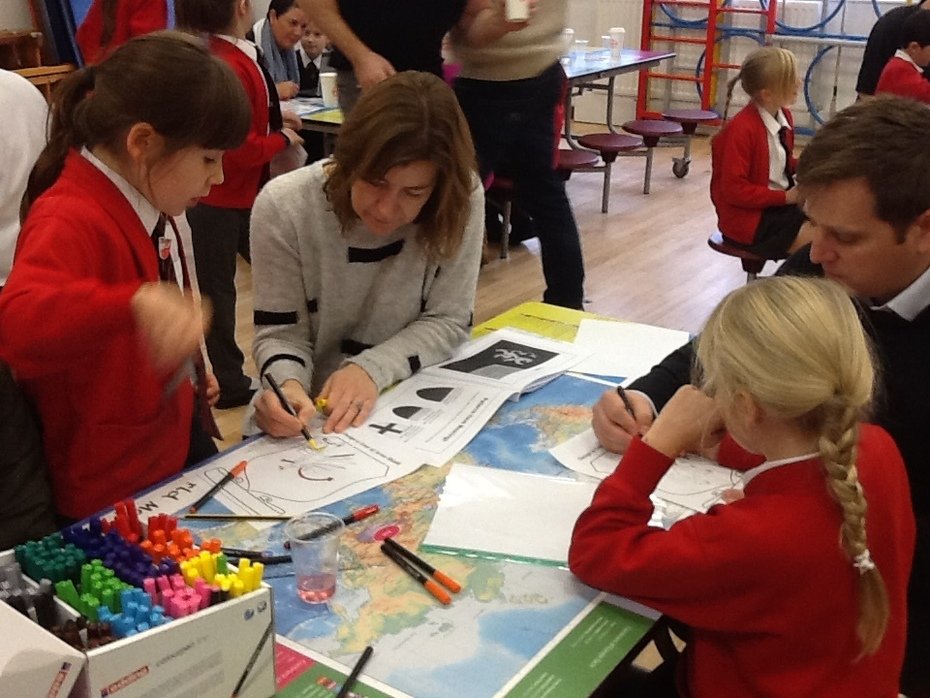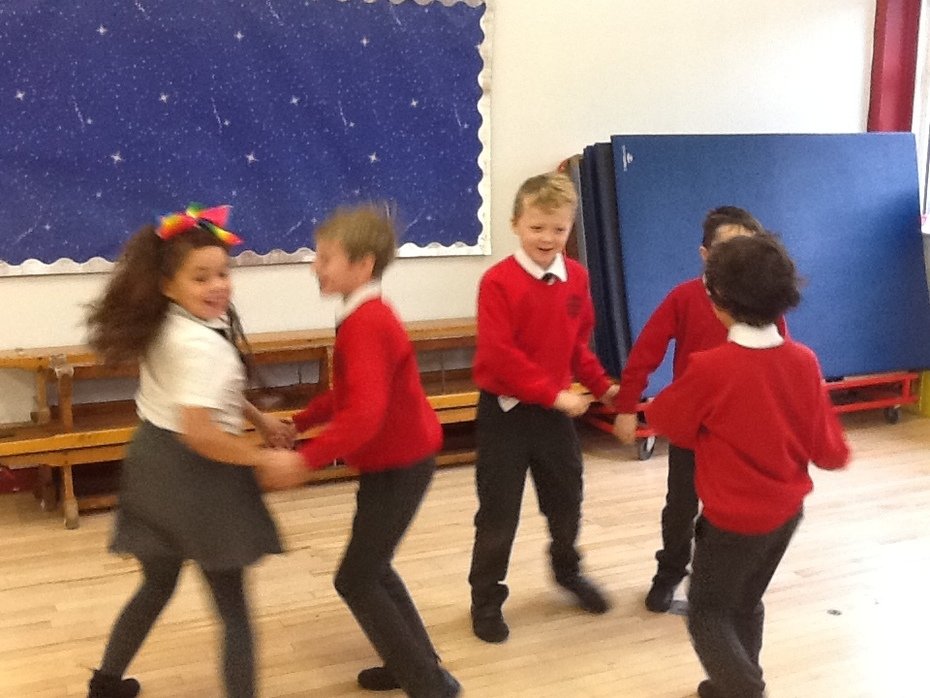 Circuits
During our Science lessons we have been exploring types of circuits and investigating conductors and insulators.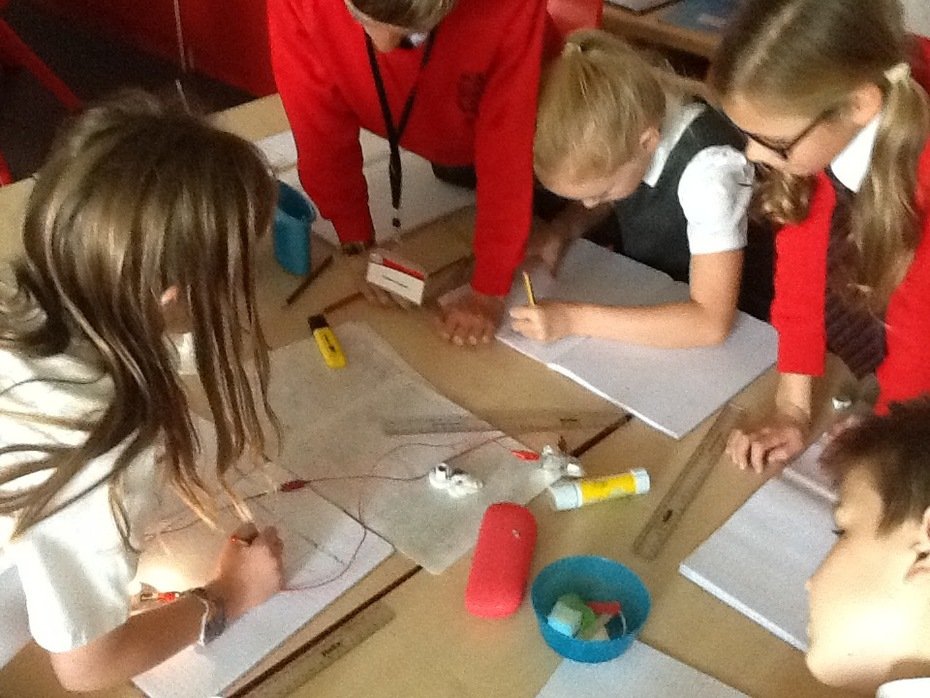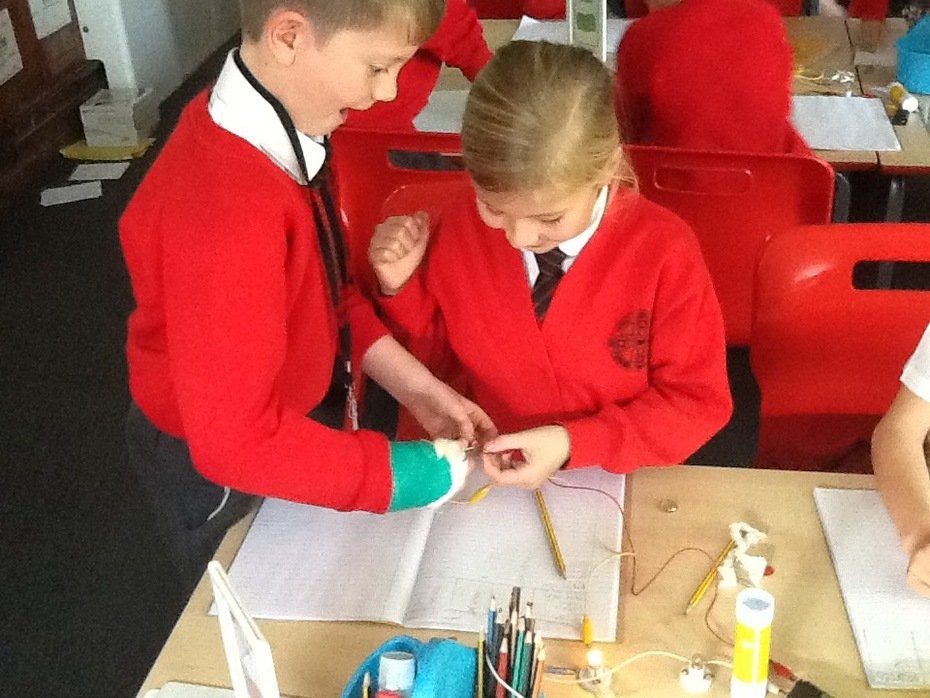 Sentence Building
The children have been exploring sentences by building them up using different word groups and conjunctions.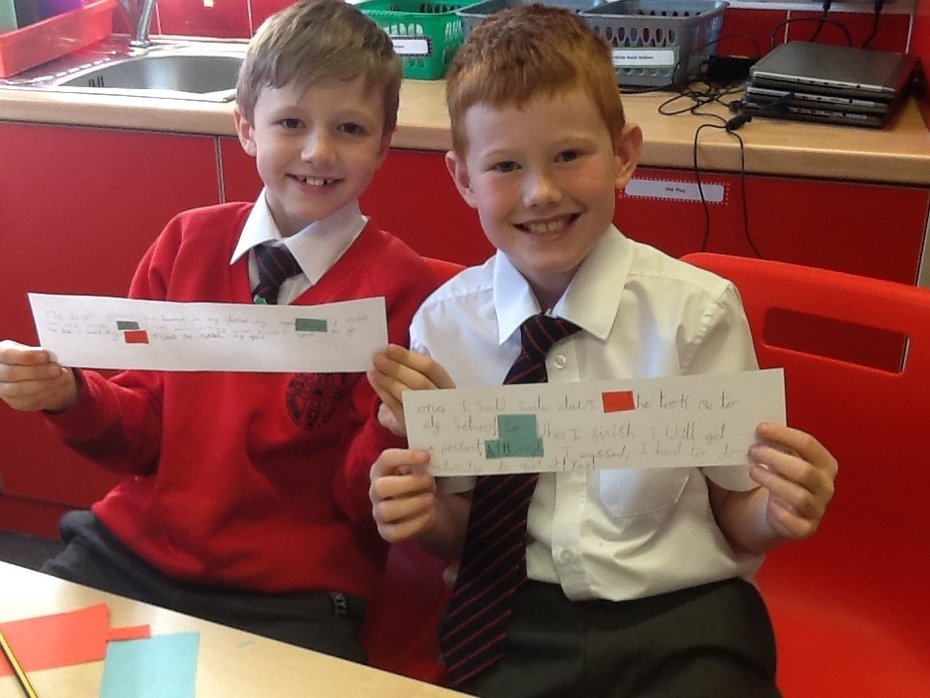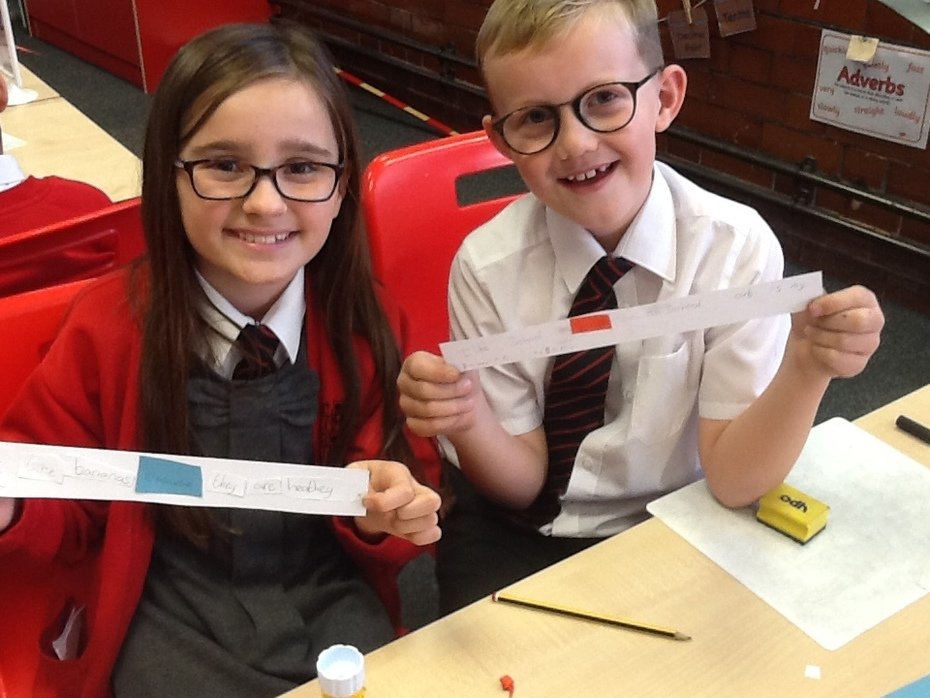 Teach a lesson
For a privilege the children may teach a lesson, we have been taught how to draw minions and monsters, drama and singing. Some children have even become teachers during our Maths lessons.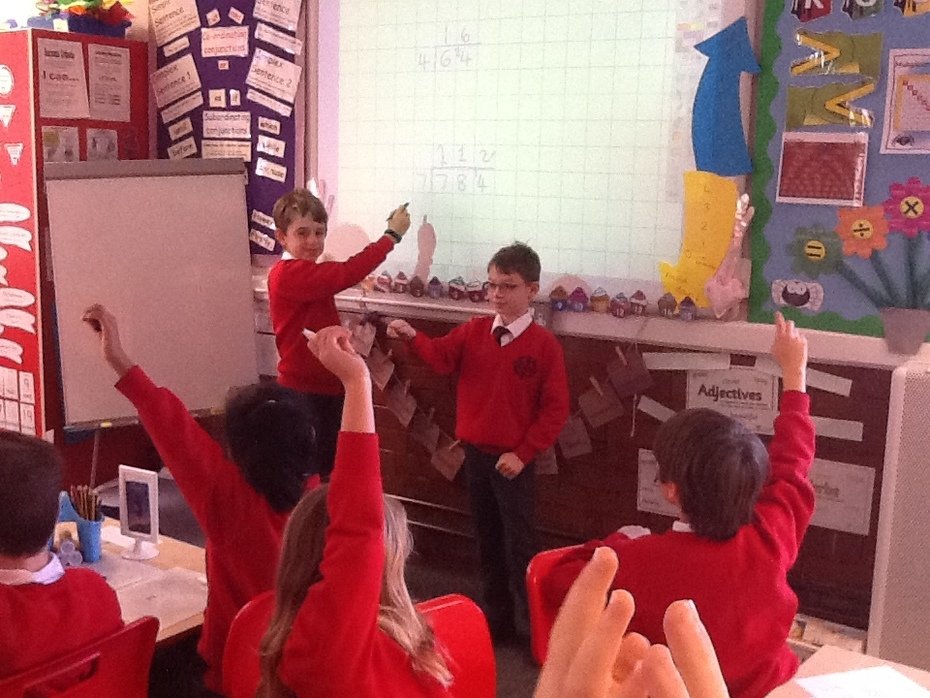 Music
Some children in the year group shared their musical talents during our music lessons.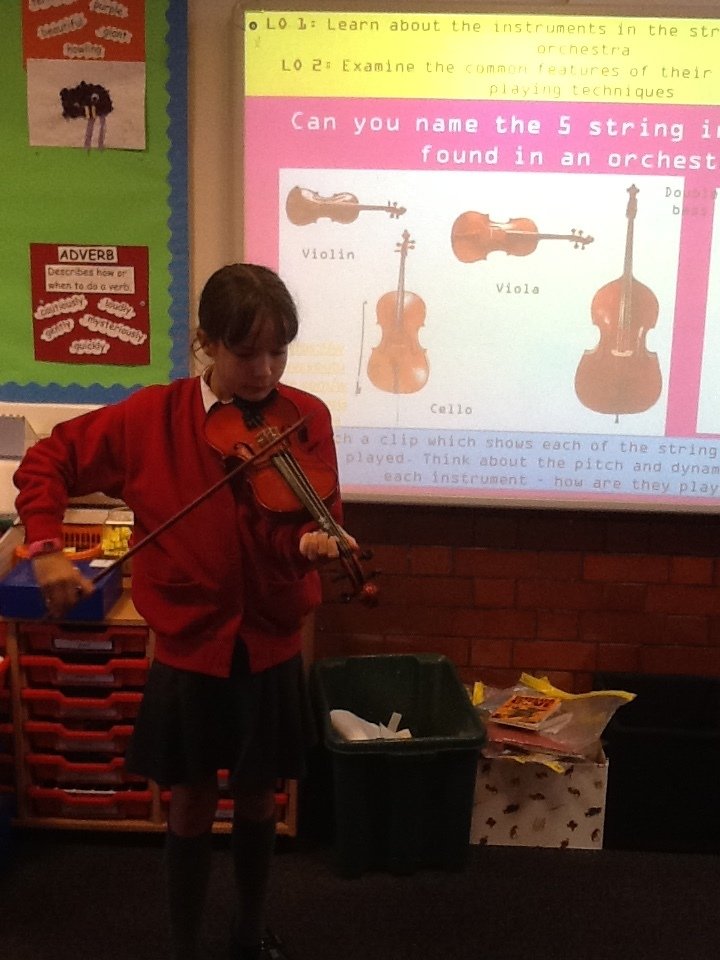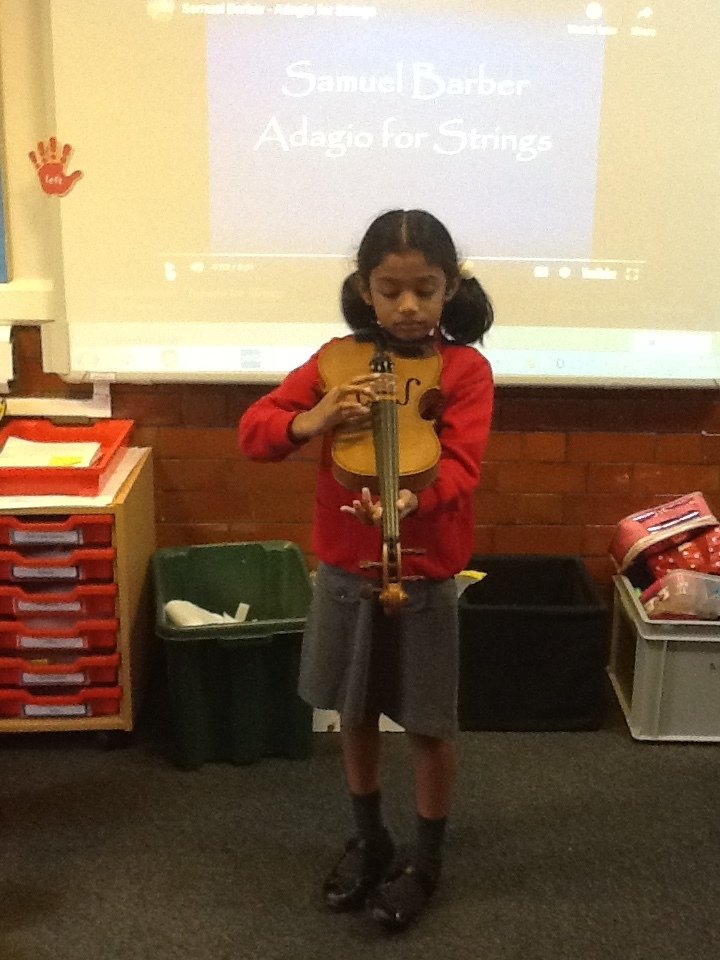 Electricity
The children explored static electricity using balloons. They thought about how electricity moves and how things are charged.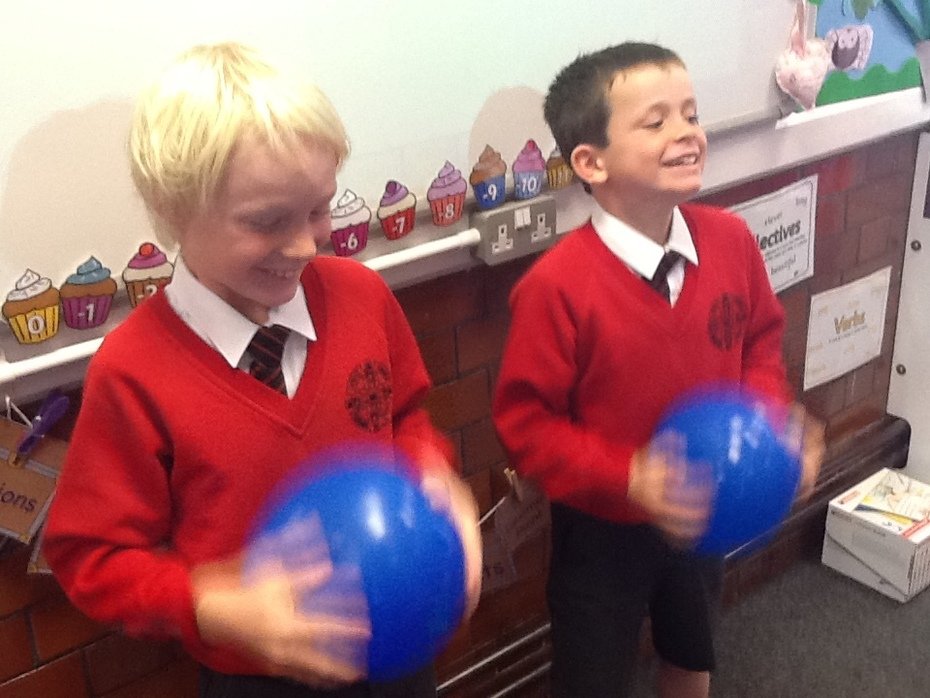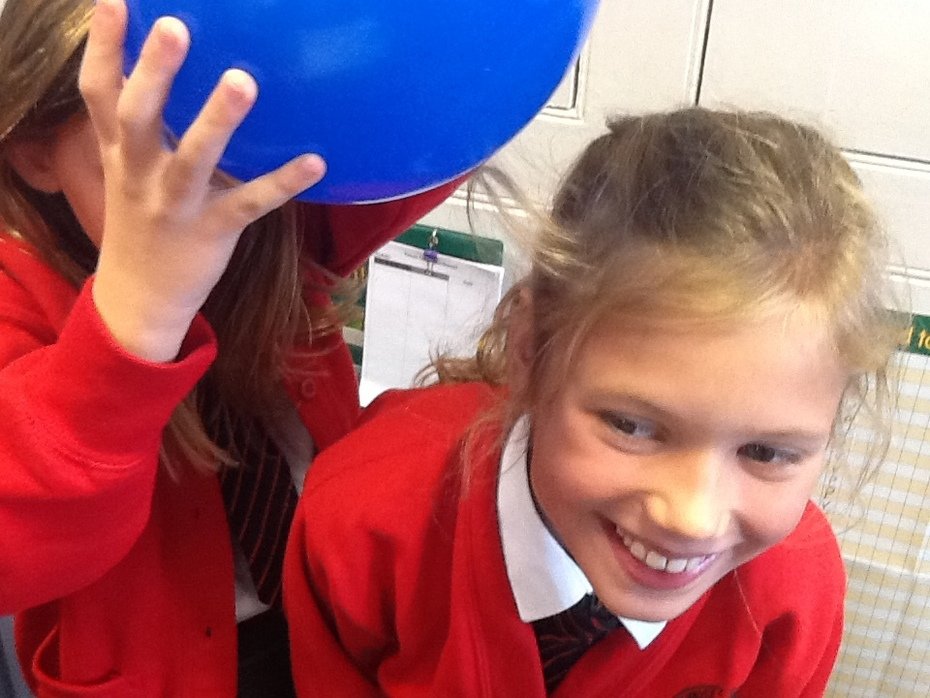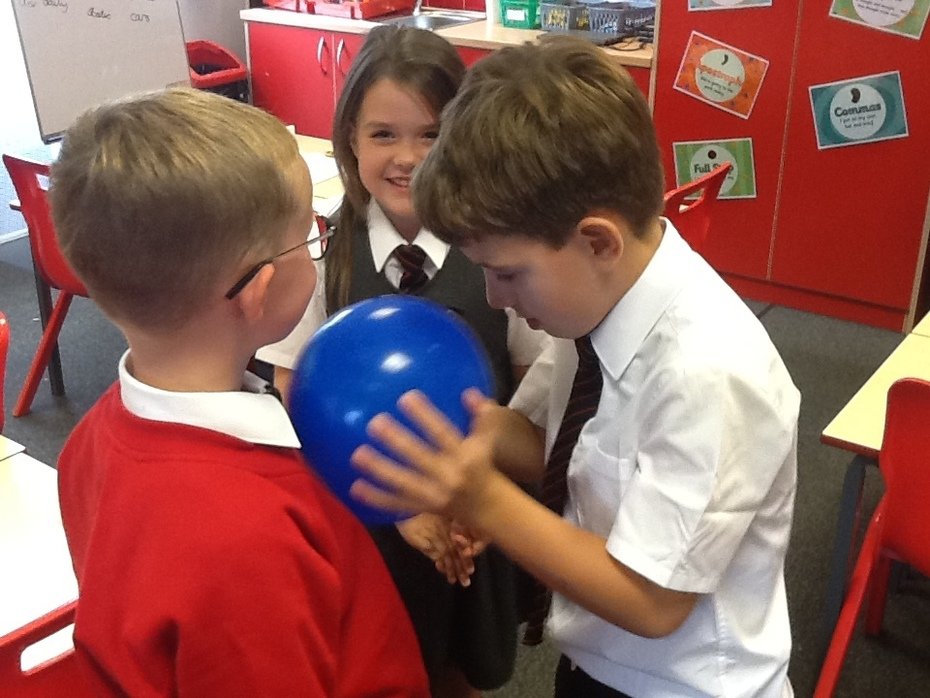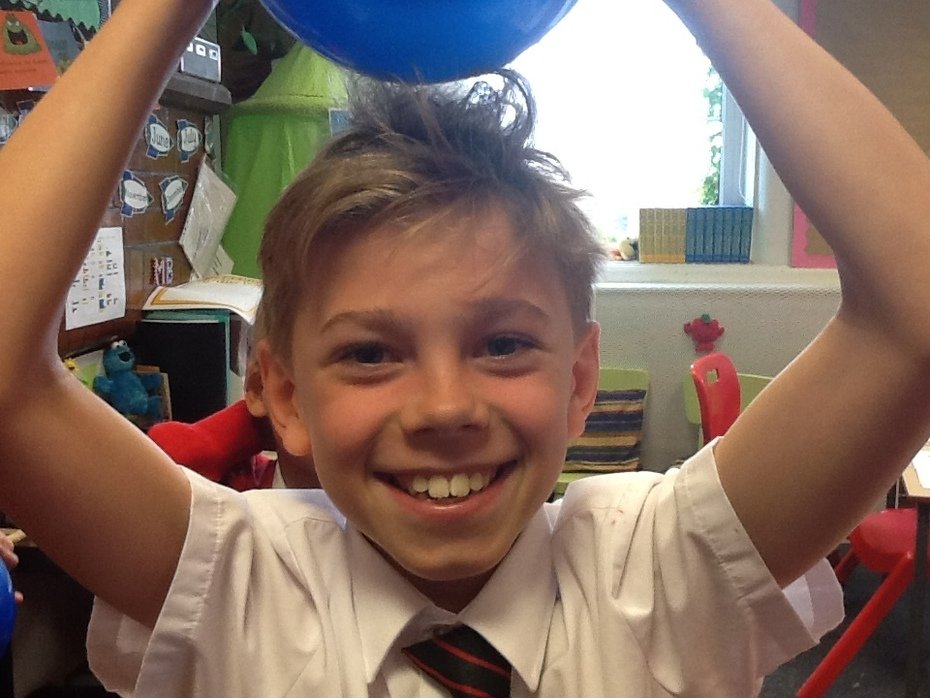 Battle of Bosworth
We recreated the main events from the battle which took place in Leicester. We took on the roles of the main armies including Henry Tudor and King Richard.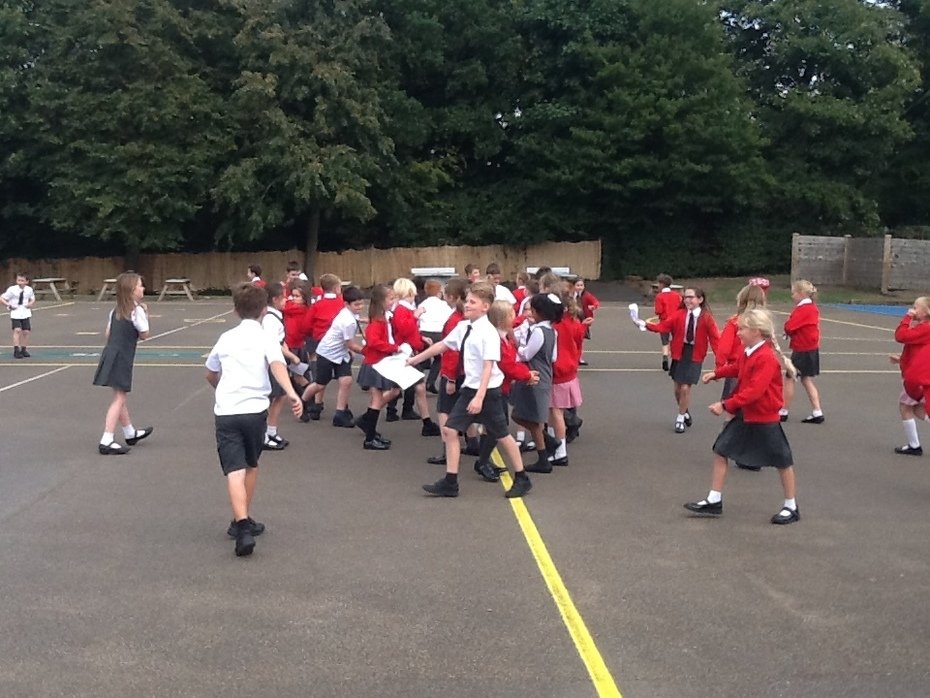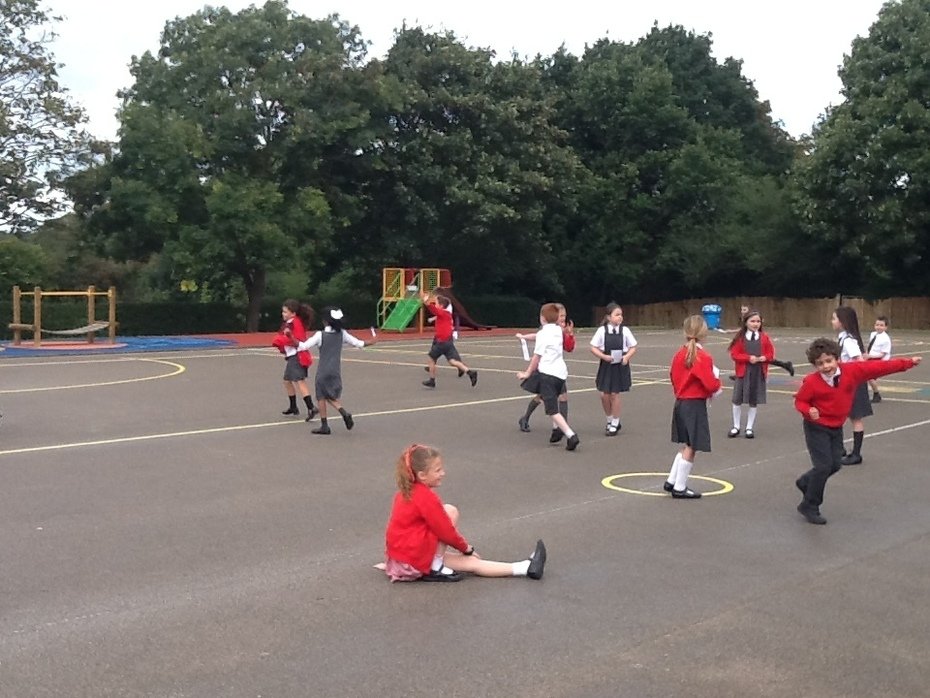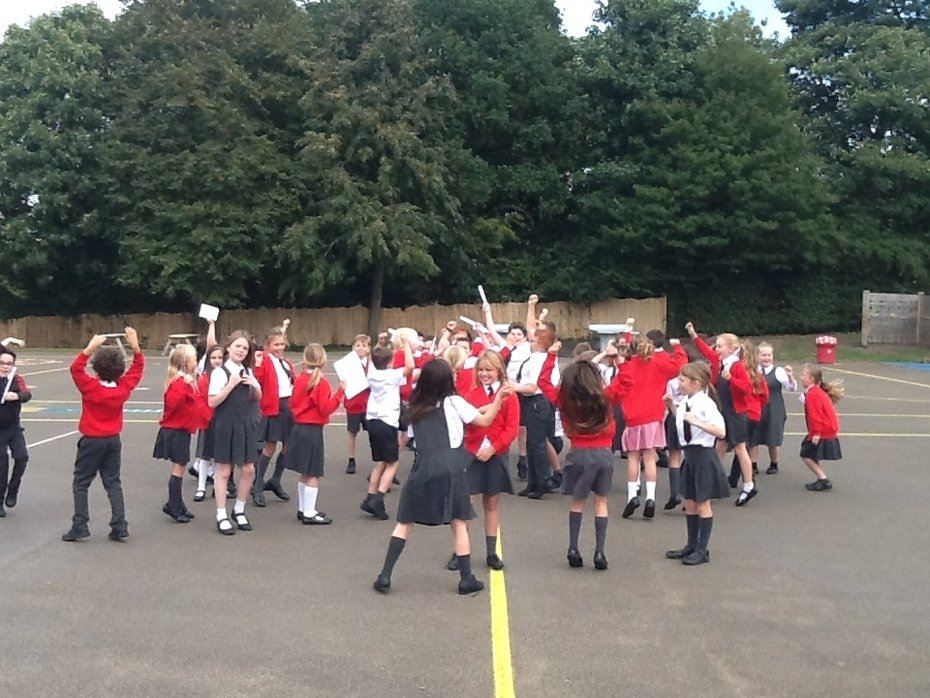 Dance
In PE we have been dancing to Ghostbusters and developing our own choreography.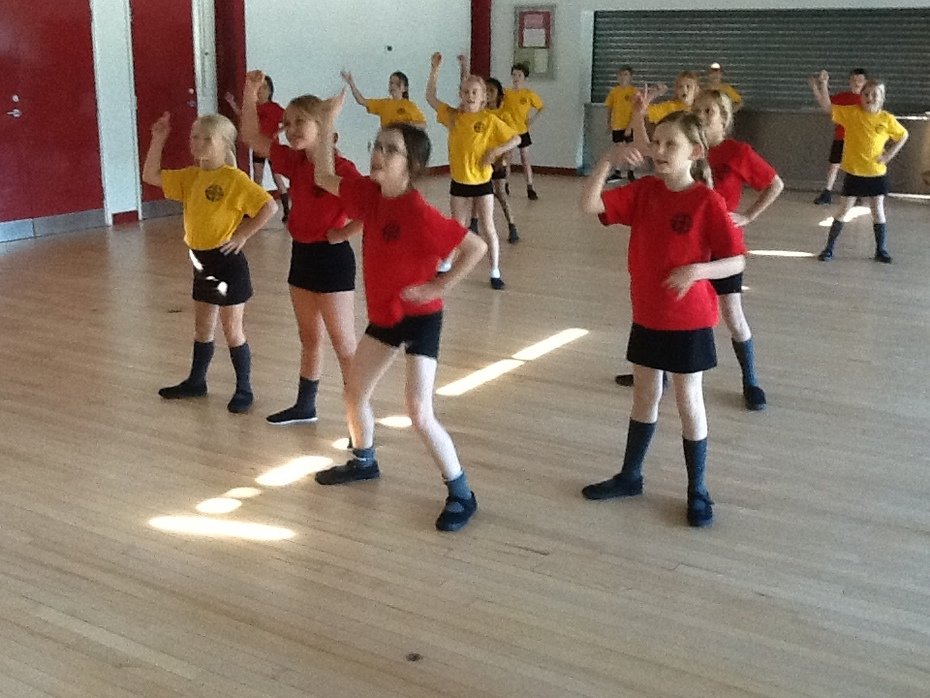 <