Welcome To Year 4
from Mrs Benniston and Mr Tilt
The teaching assistant in Year 4 is Mrs Bourne.
Calendar
Year 4 will have outdoor P.E on a Thursday. Please make sure you have the correct kit in school.
Year 4 Privilege List
Lunch in the classroom with a friend.
10 minutes on the Ipad.
Bring in a teddy bear.
Teach a lesson (15minutes).
Pyjamas for an afternoon.
Wear slippers for a day.
Recent Letters
Maths Workshop PowerPoint/hand out.
Our Summer Term Big Question is:
Would you rather live in modern or ancient China?
Geography Week
Year four have enjoyed carrying out some fieldwork in Lichfield town centre as part of their Geography week investigation.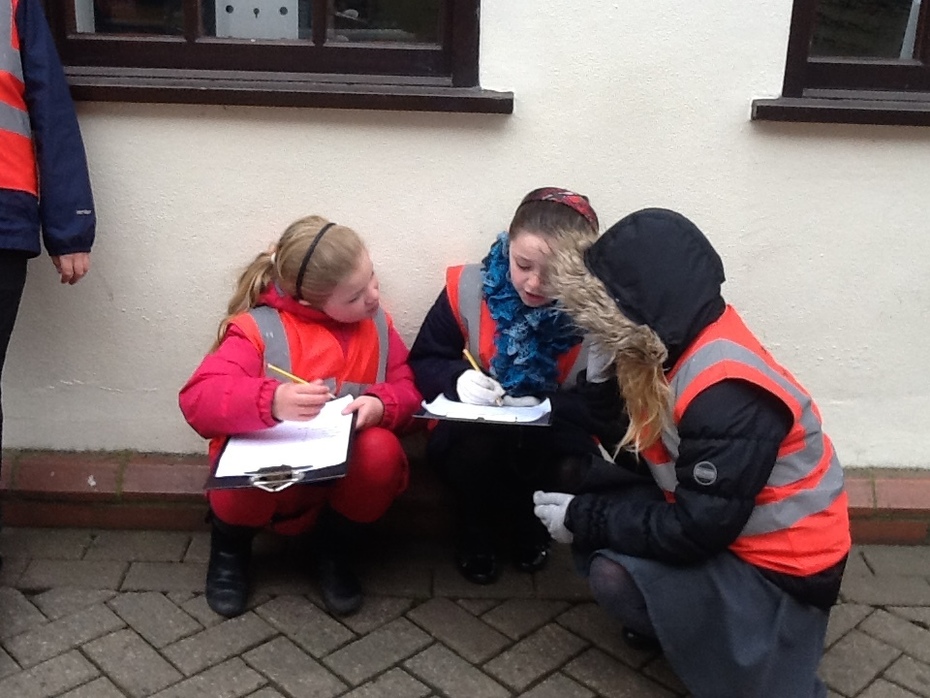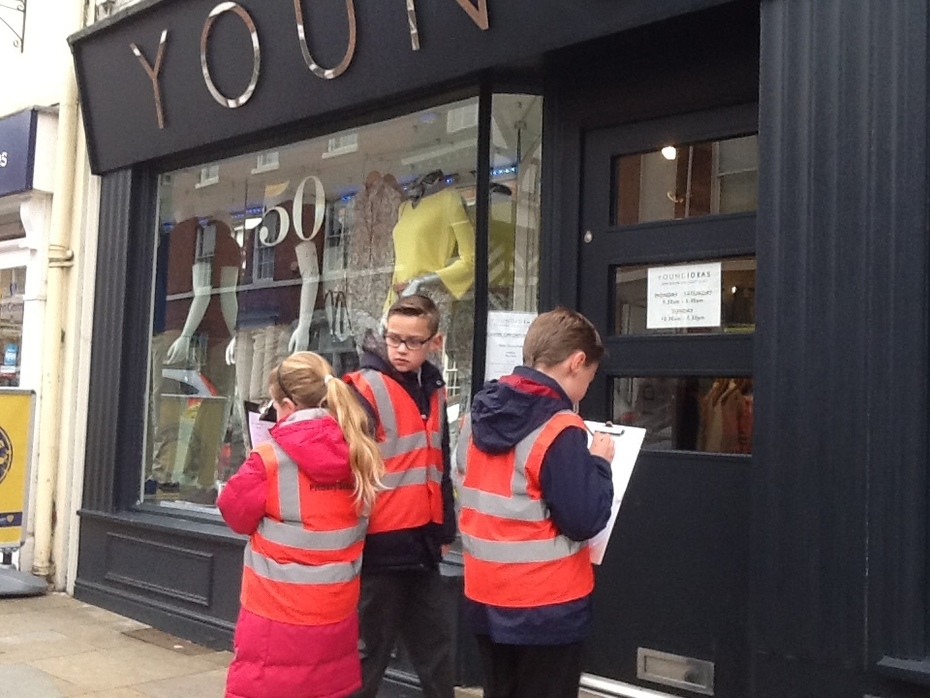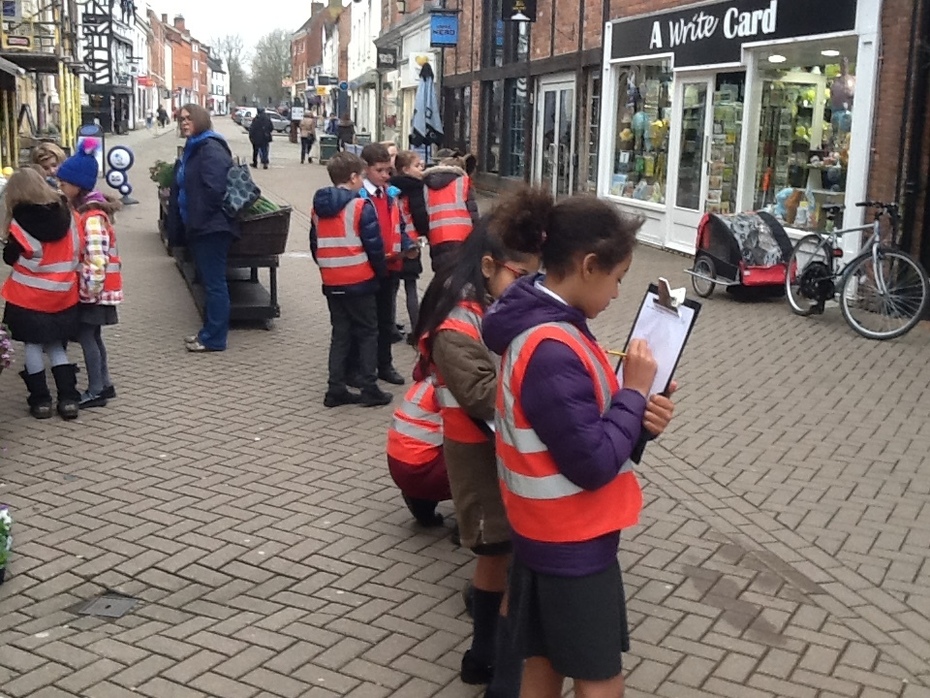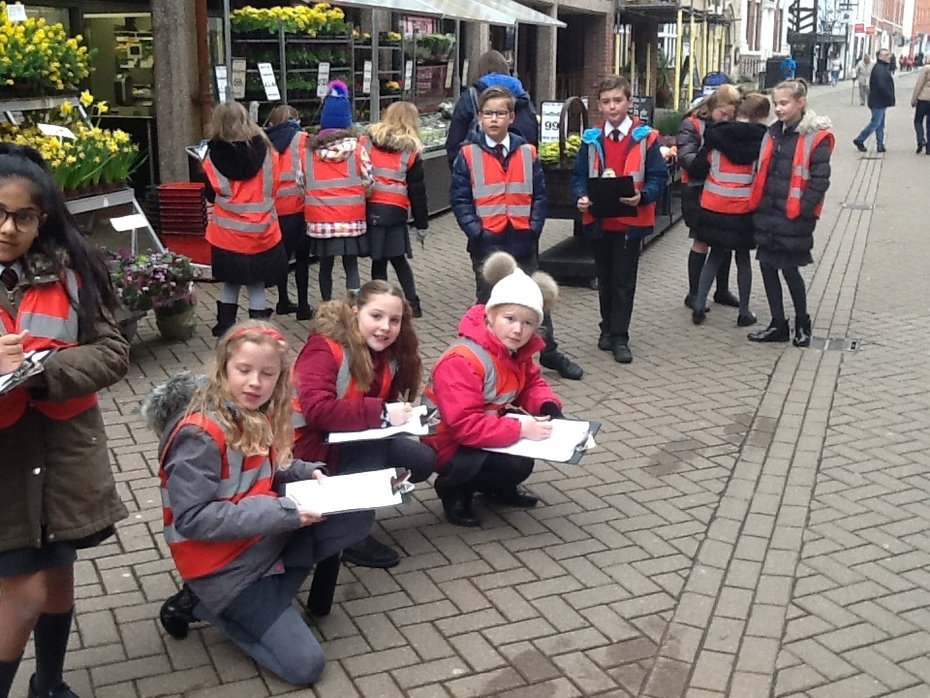 Stone Age Showcase
The Stone Age Museum was open today for adults to view the Stone Age projects and moving books made by the year 4 children. The children enjoyed sharing their work and talking about their designs. Thank you to all of the adults who attended.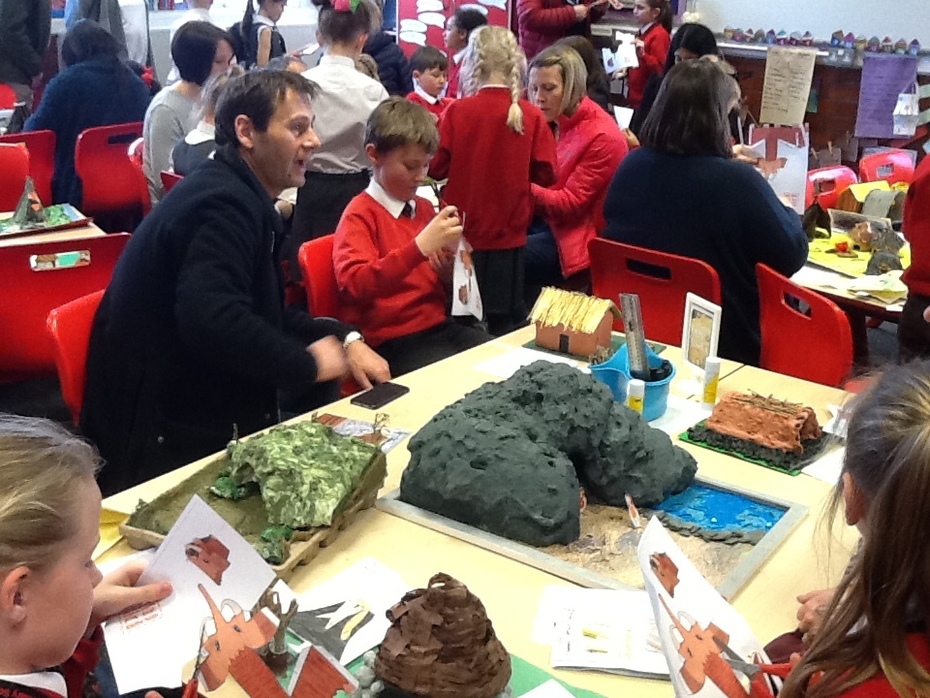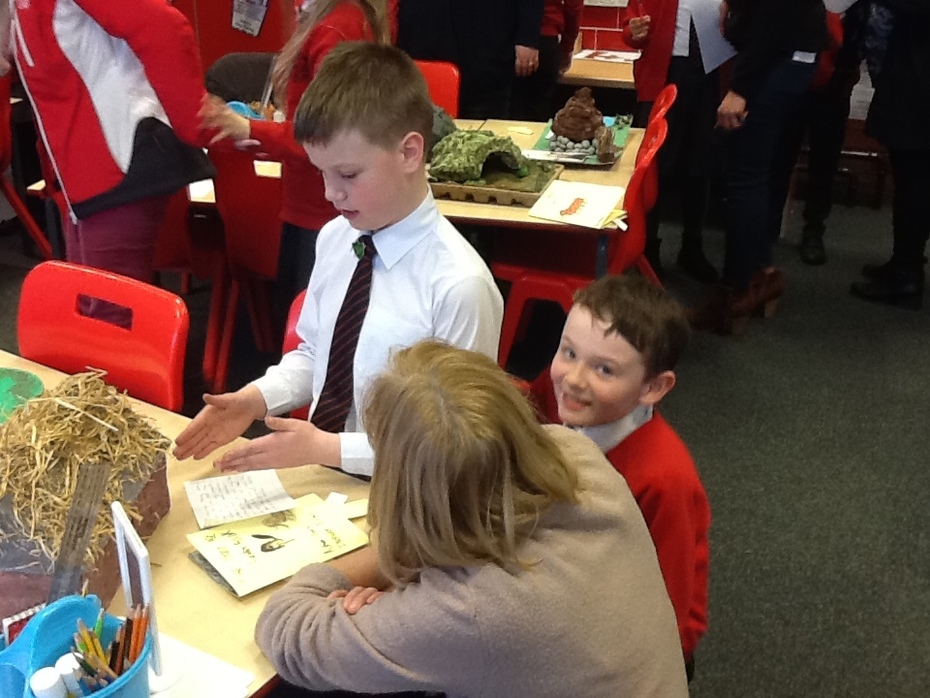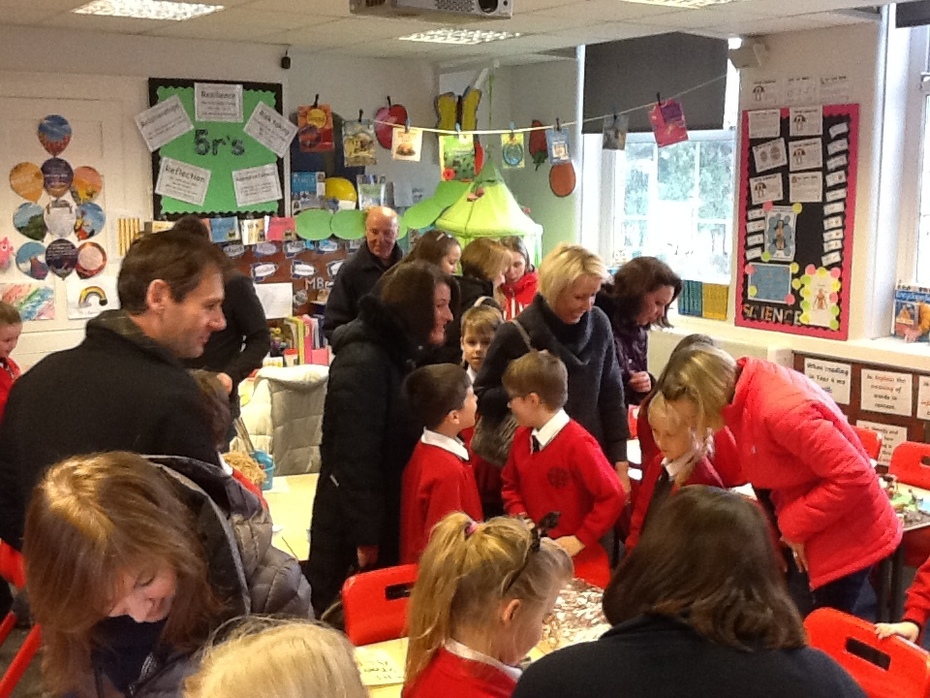 Teeth! Say Cheese!
We had a go at making our own teeth and gums using marshmallows. We made all 16 teeth for our lower jaw and shaped the marshmallows into the different types of teeth. Can you name them?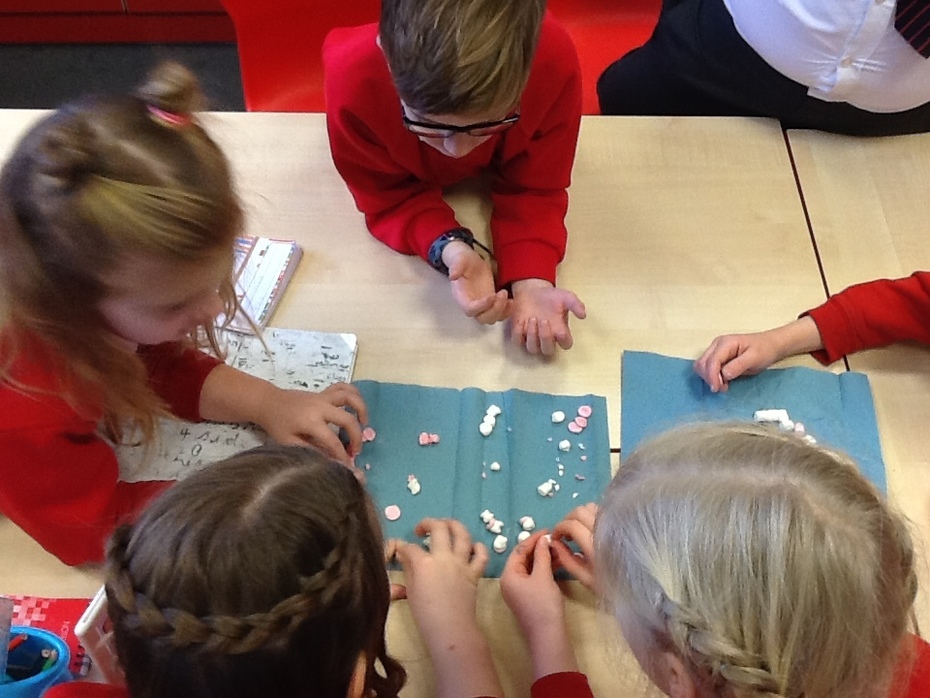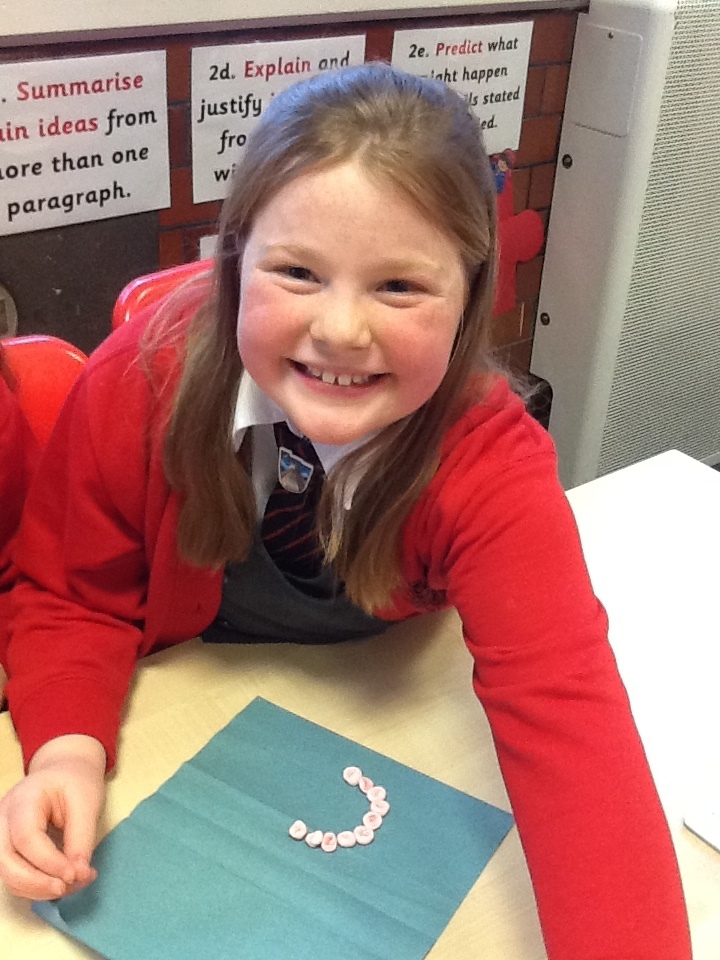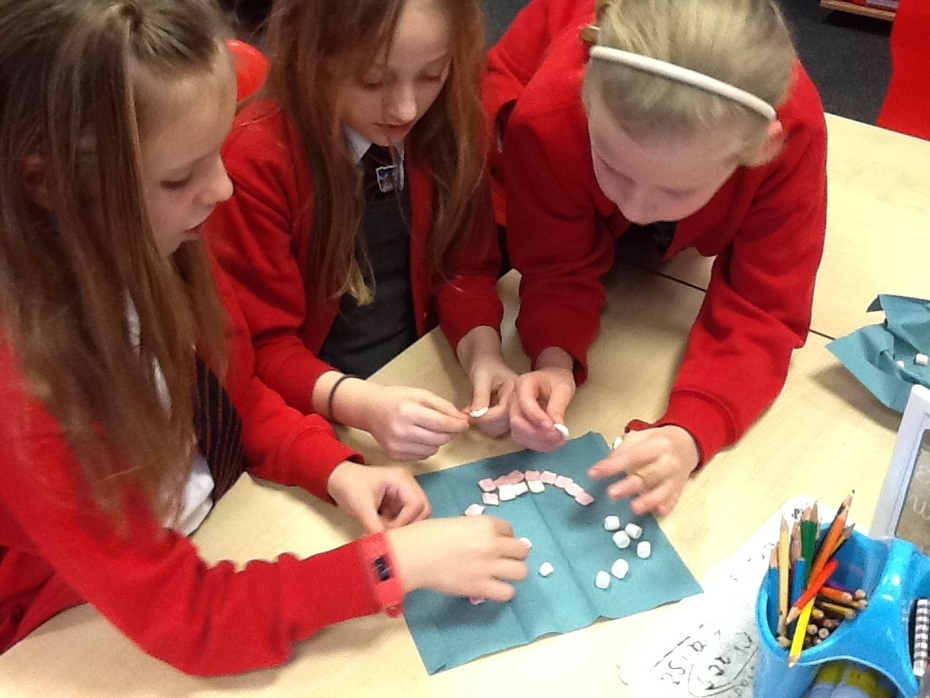 Messy Science
To find out more about the process of digestion the children made their own digestive system using bread, water and balloons. It got very messy!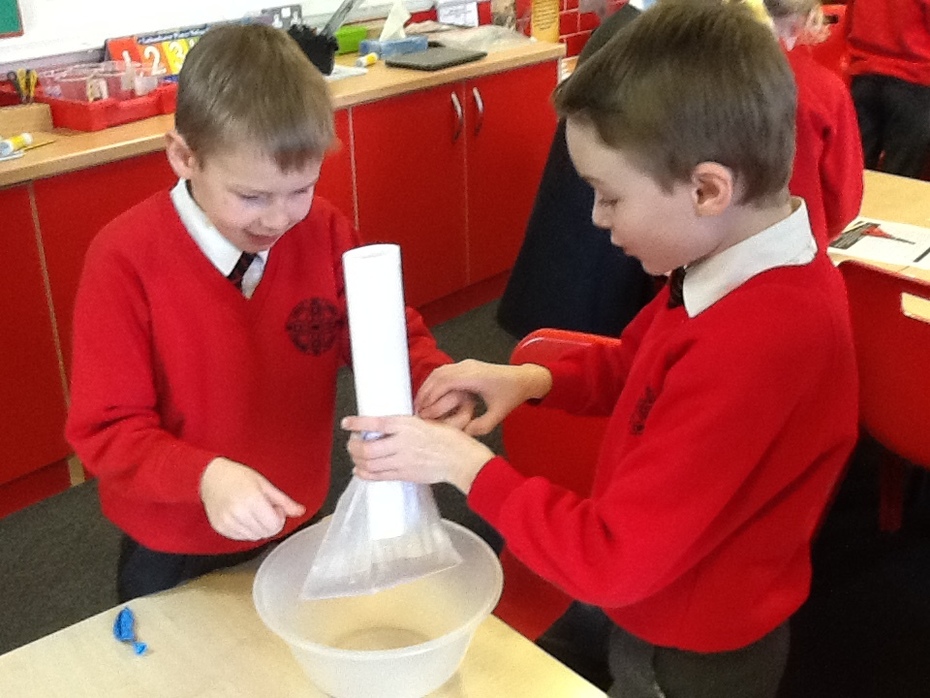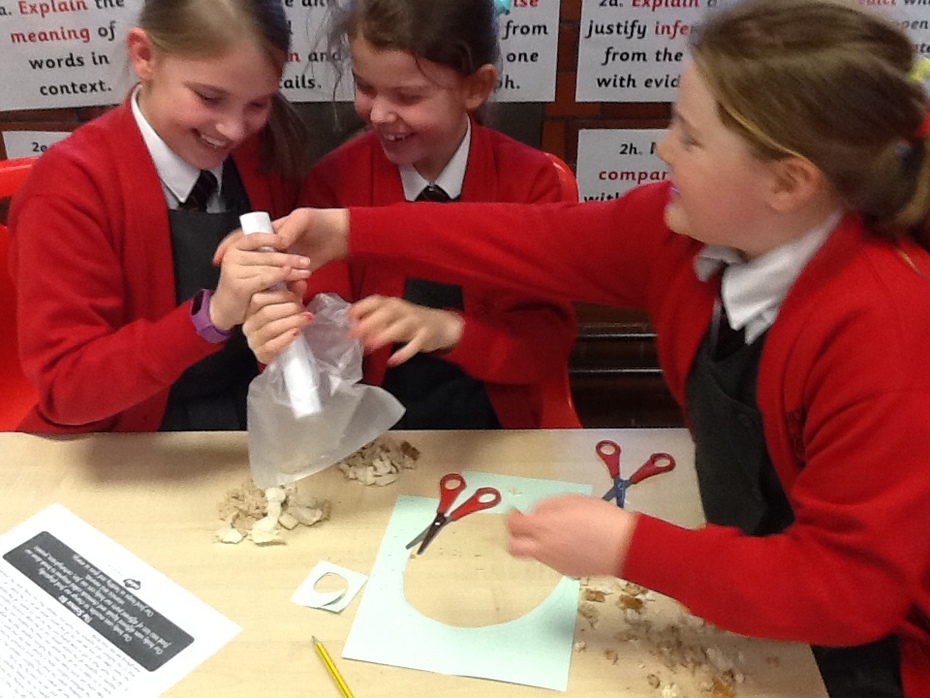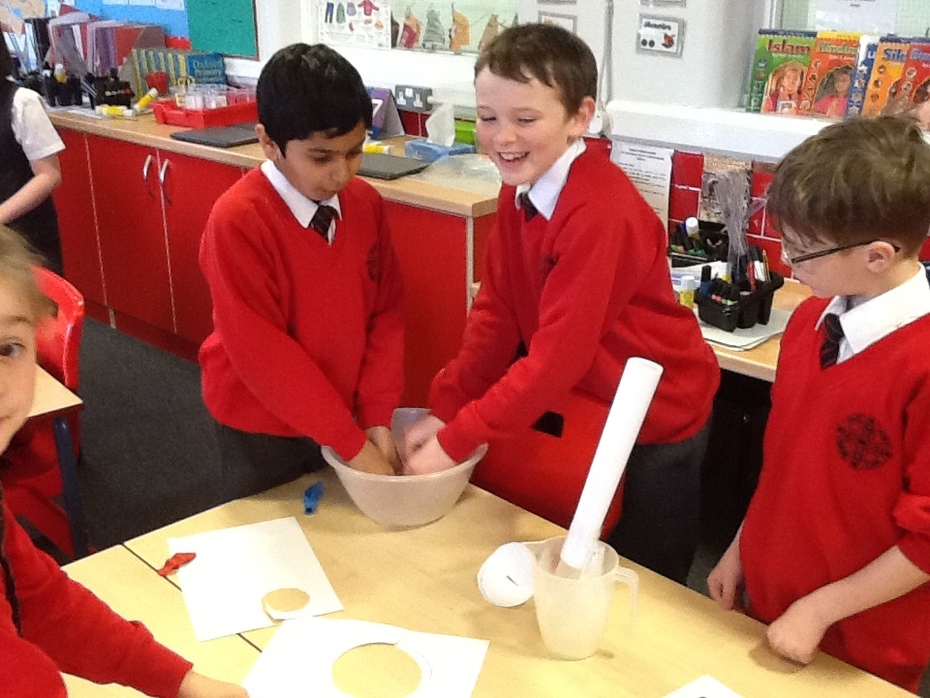 Stone Age Diet
The children took part in their very own 'horrible history' lesson exploring the remains of food that had been digested to discover what a Stone Age diet would include.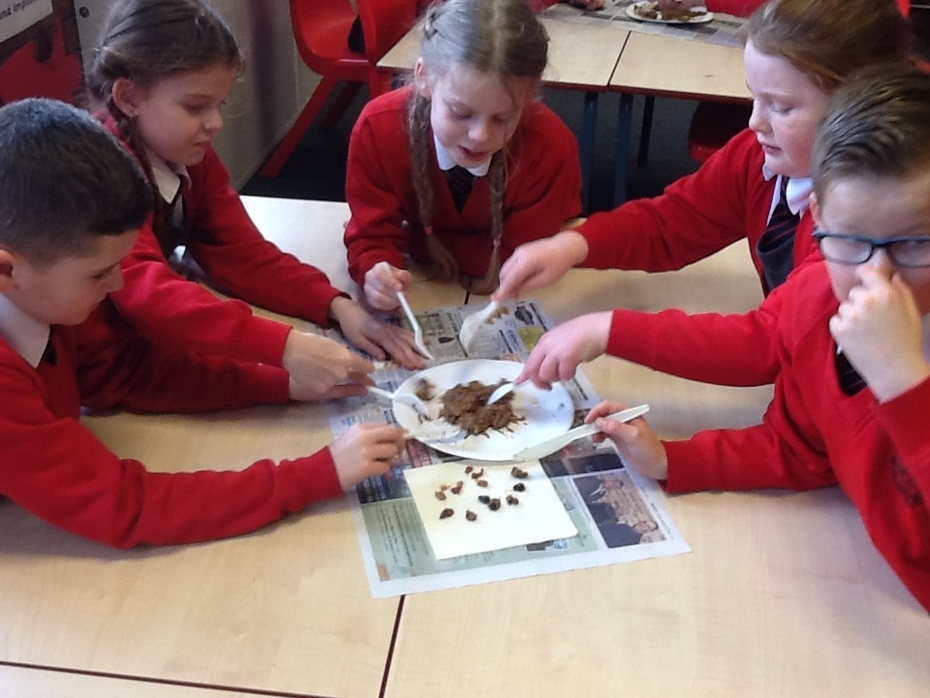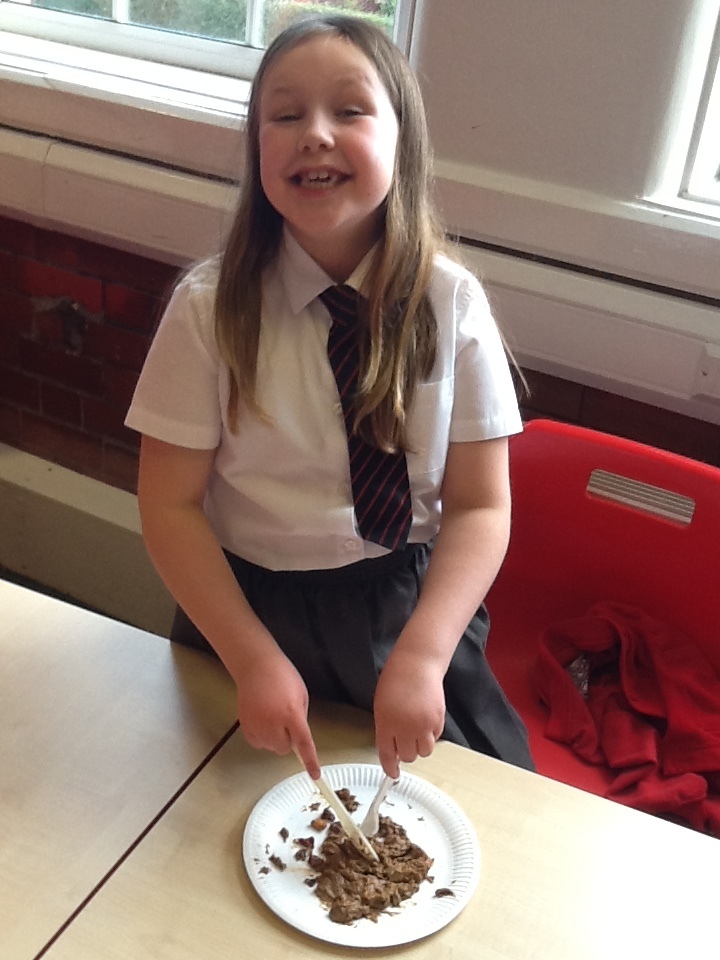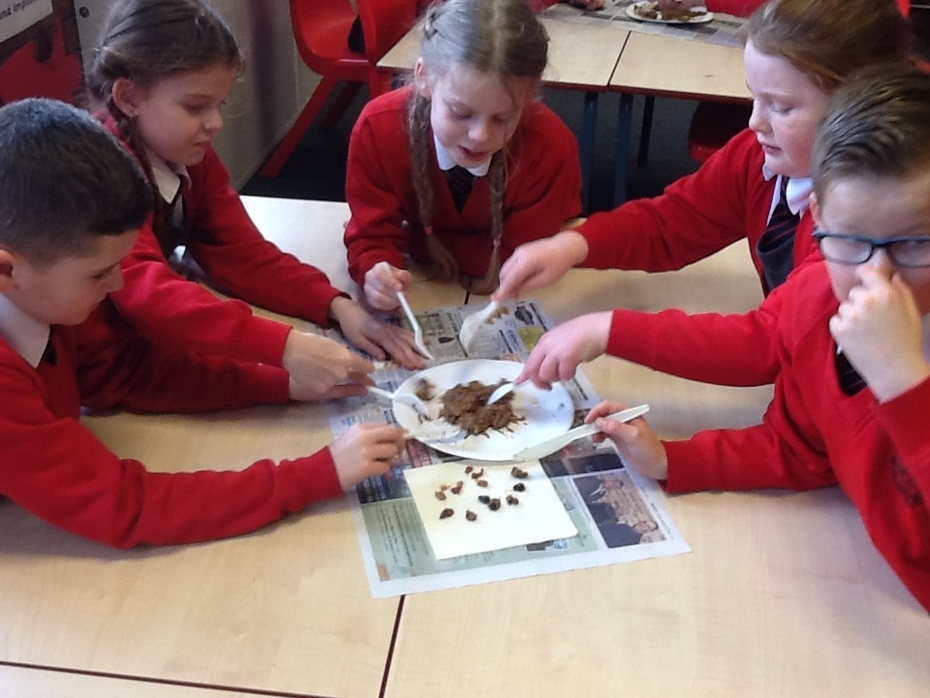 4BB Library Visit
Class 4BB really enjoyed their visit to the library and listening to the reading of Roald Dahl's Revolting Rhymes. The children returned to school with a variety of books ready to read for our new reading competition in school. Class 4BB have to read books to the height of Mr Tilt!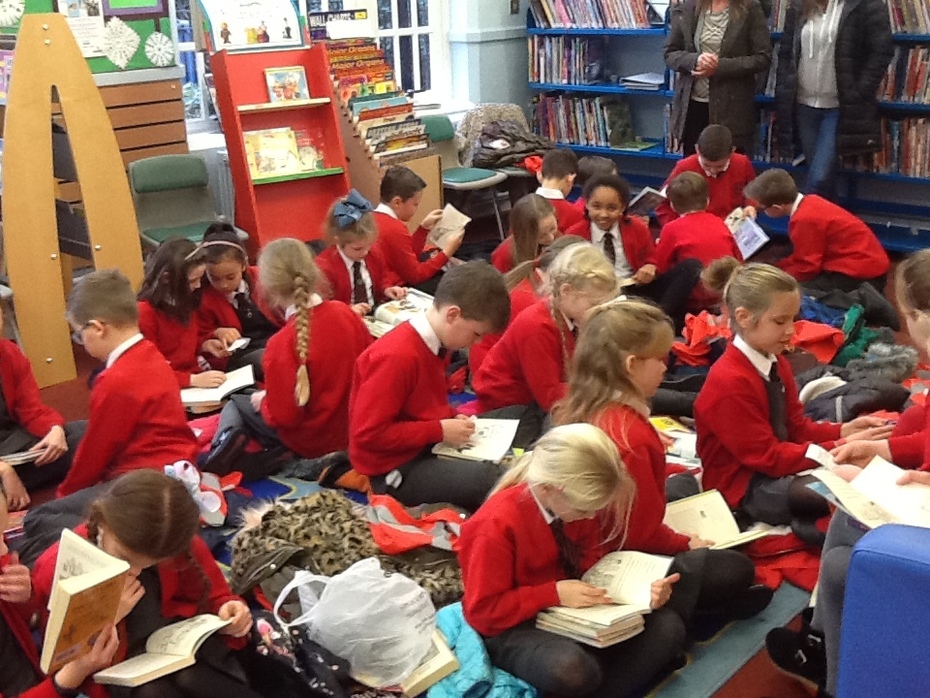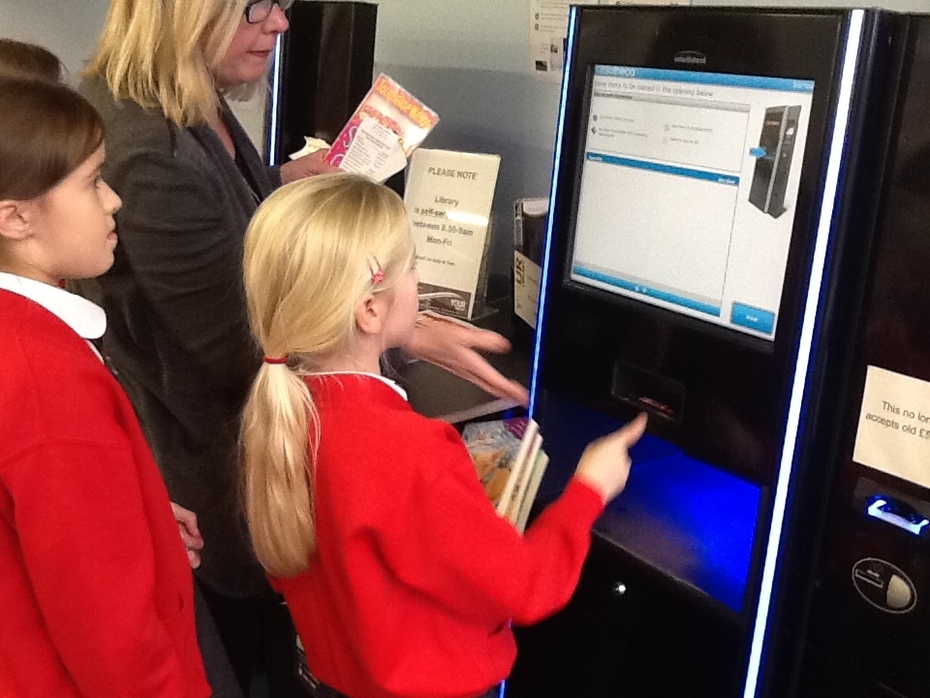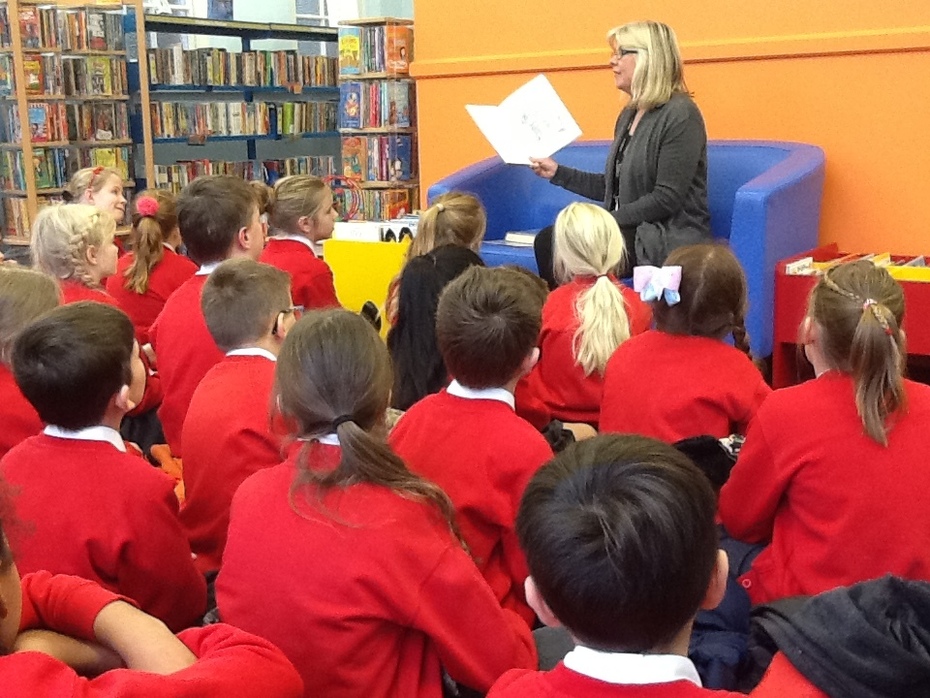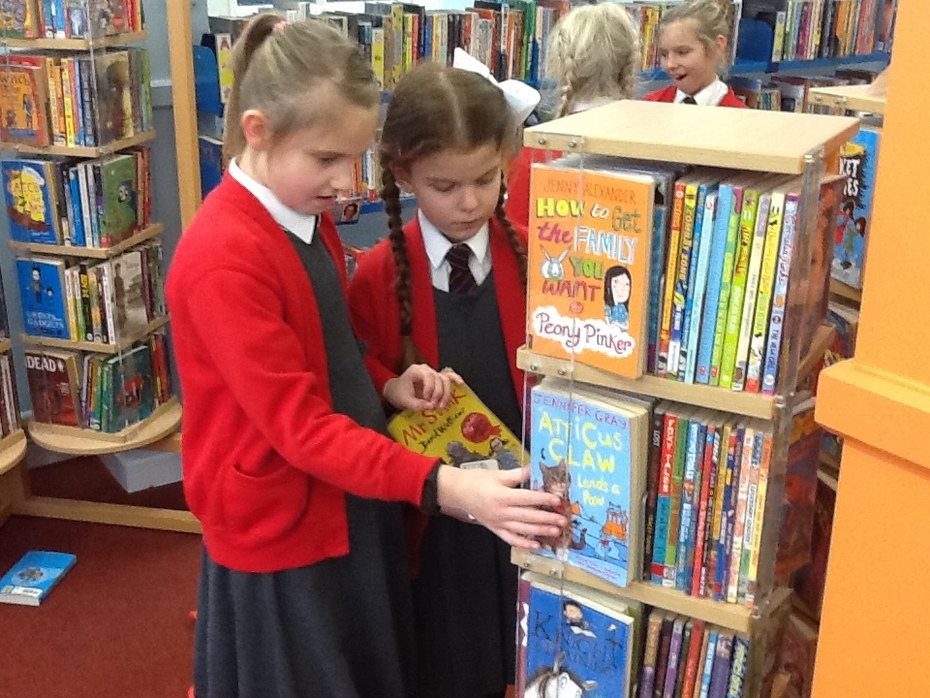 Mammoths
Sophie enjoyed teaching us about mammoths for her privilege and we even had a heard visit the classroom.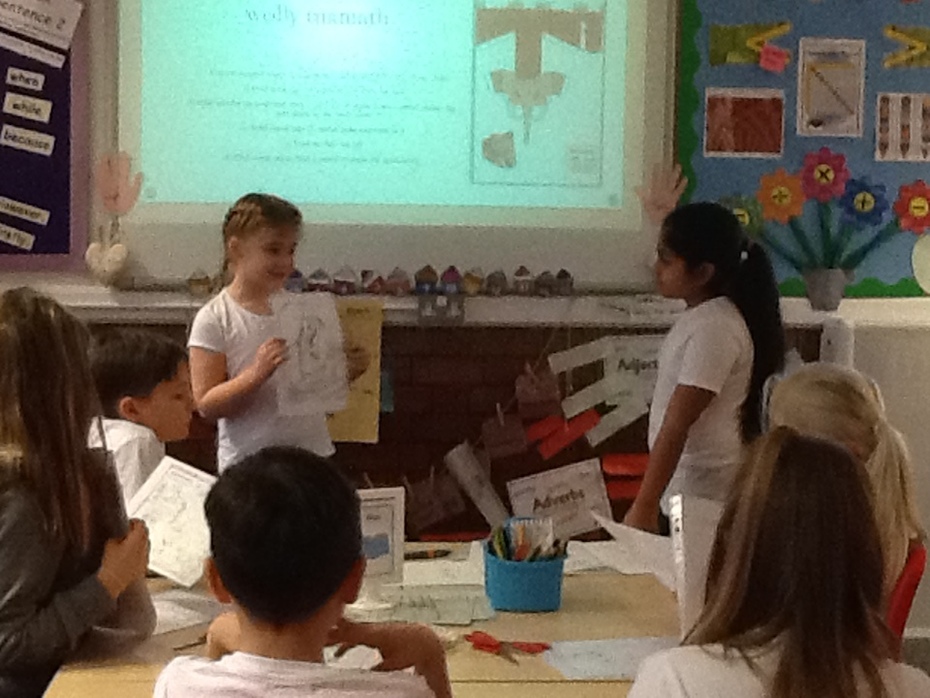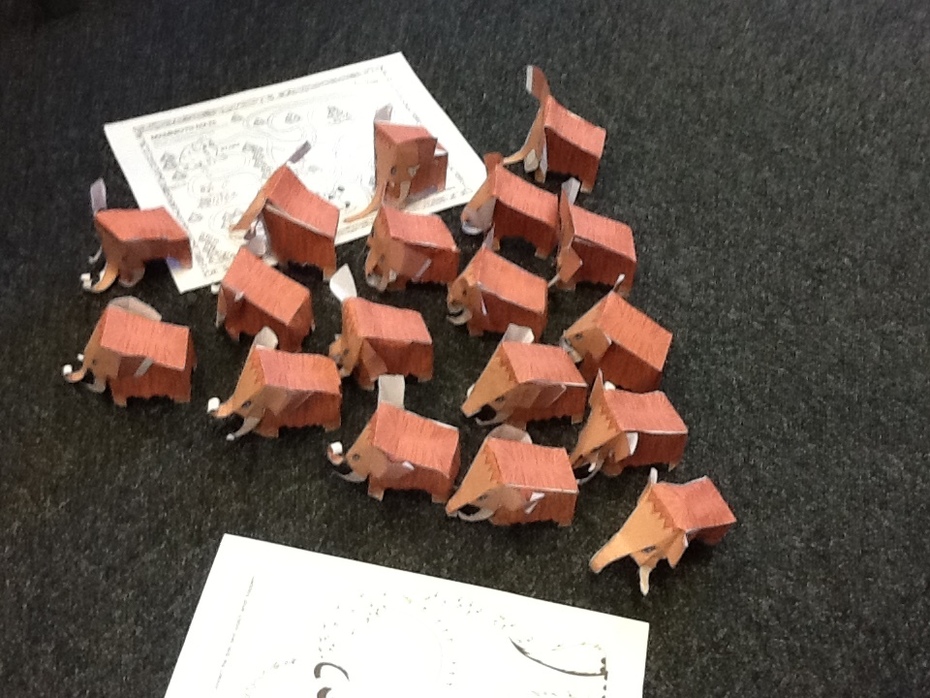 The Cave!
Year 4 became archaeologists exploring the extremely dark Y4 caves with torches as their only source of light. They discovered and made their own cave paintings as their introduction to their new big question.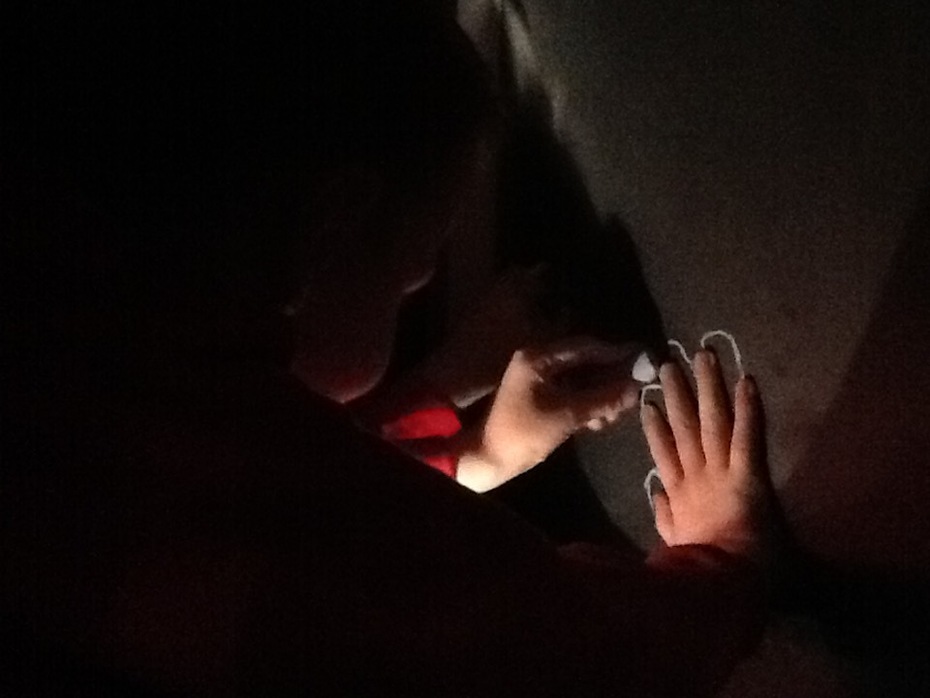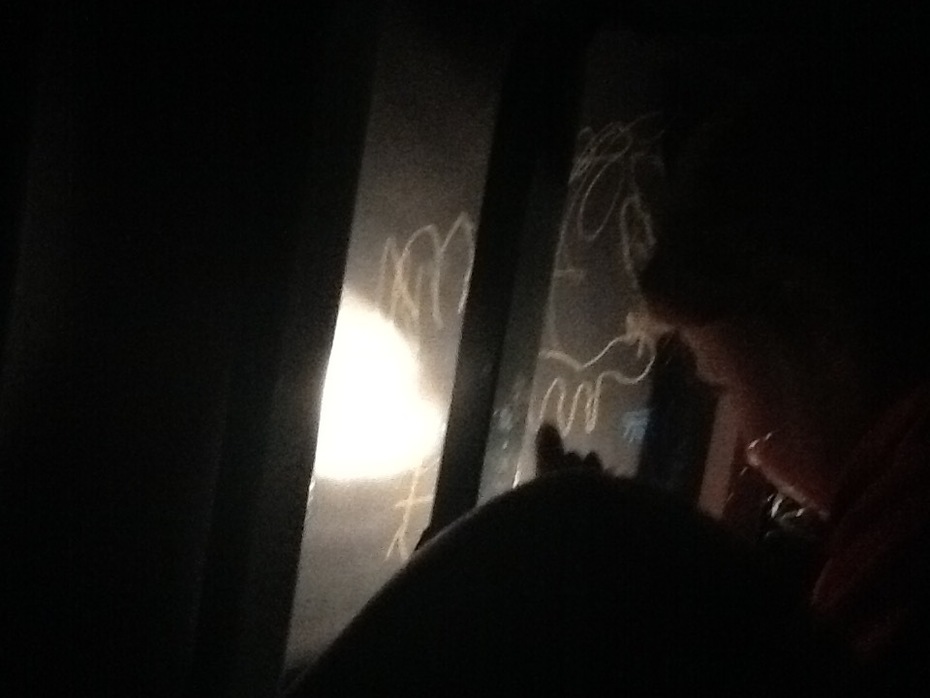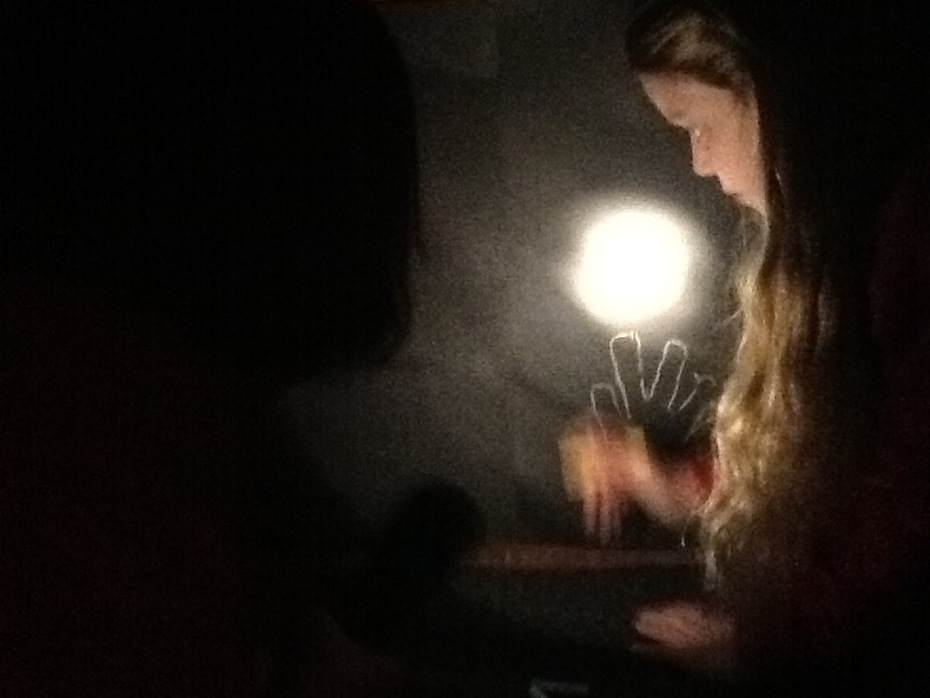 Science - Digestion
The children started their new Science topic by drawing the parts of the digestive system onto a life size picture for their pre-learning task. There were some interesting ideas!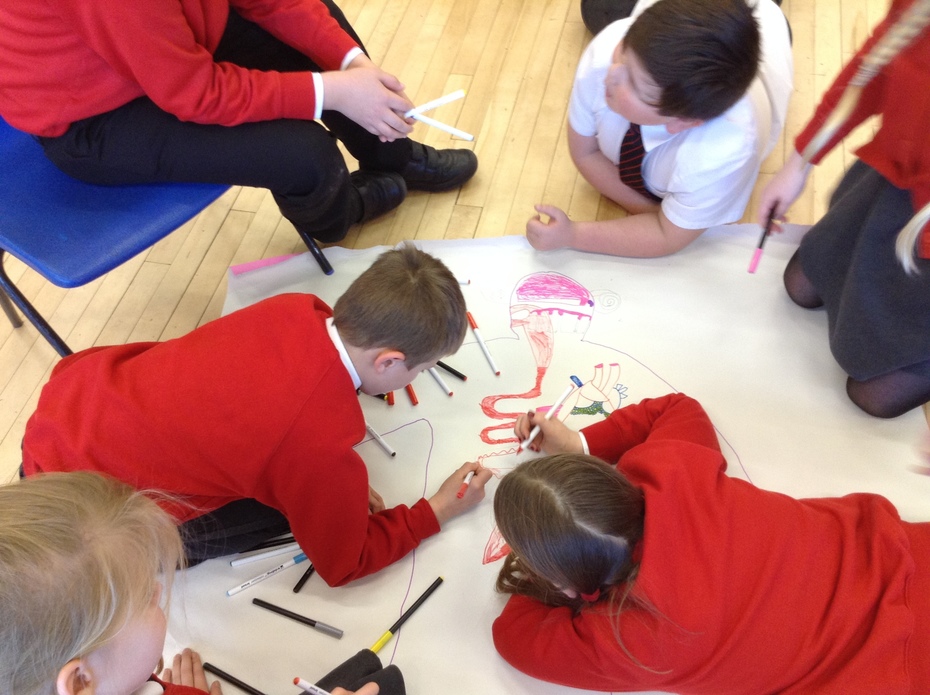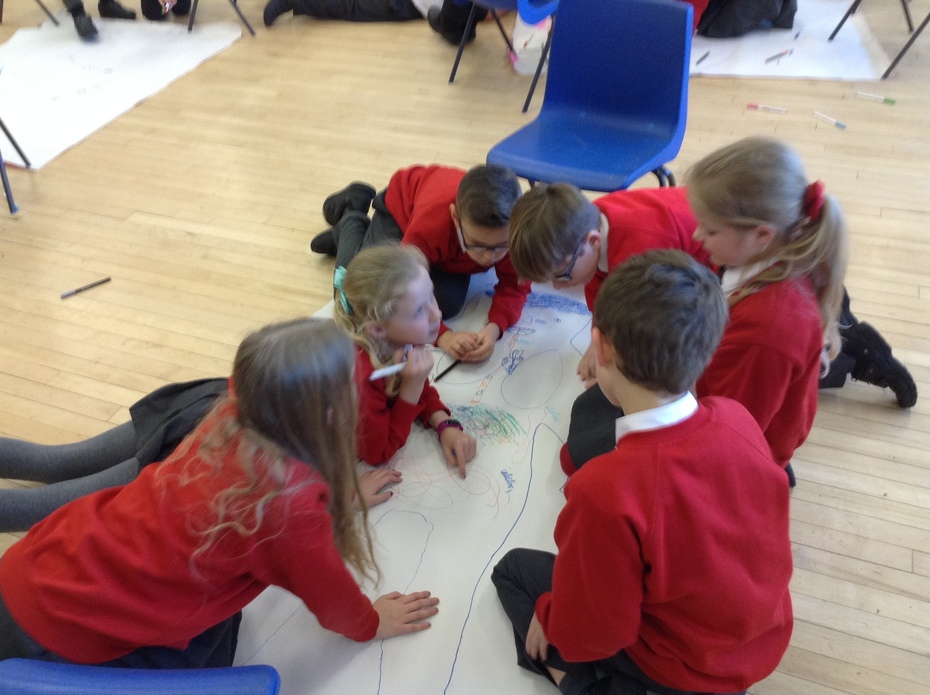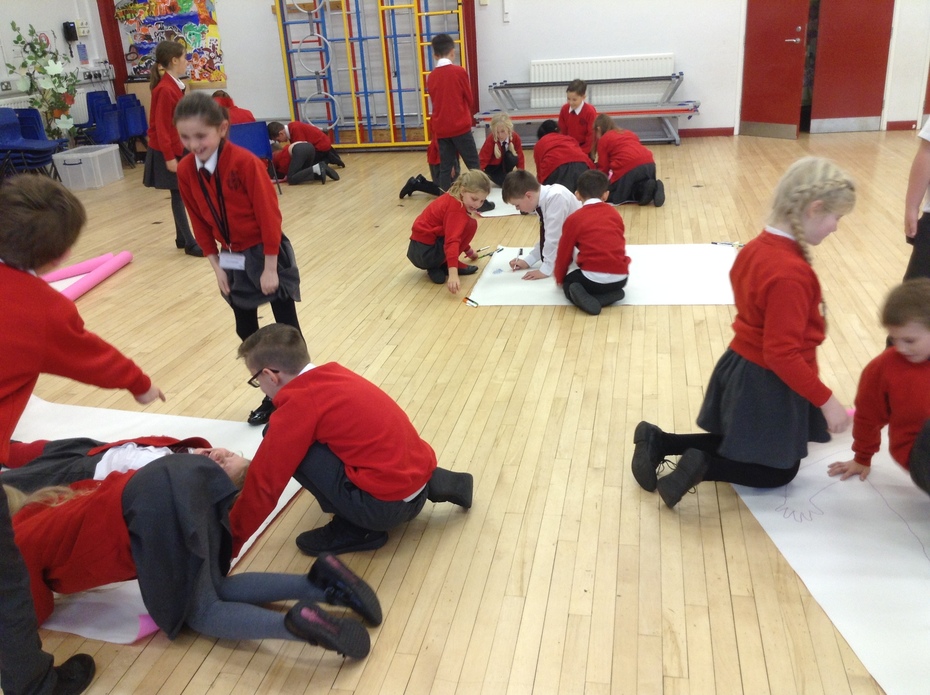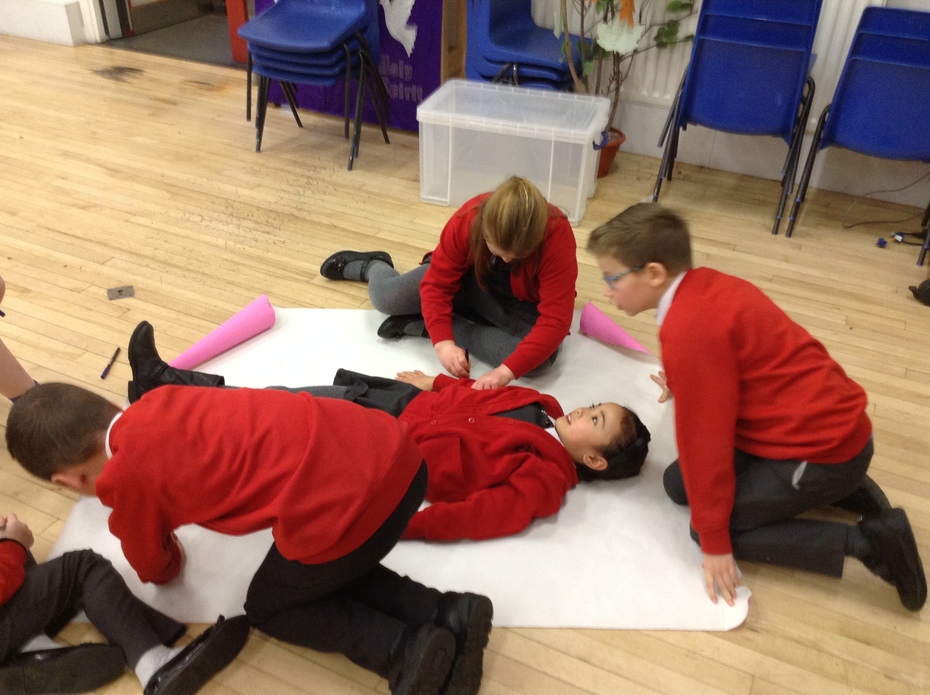 Christmas
We have been exploring the true meaning of Christmas in RE and the children have made their own Nativity scenes.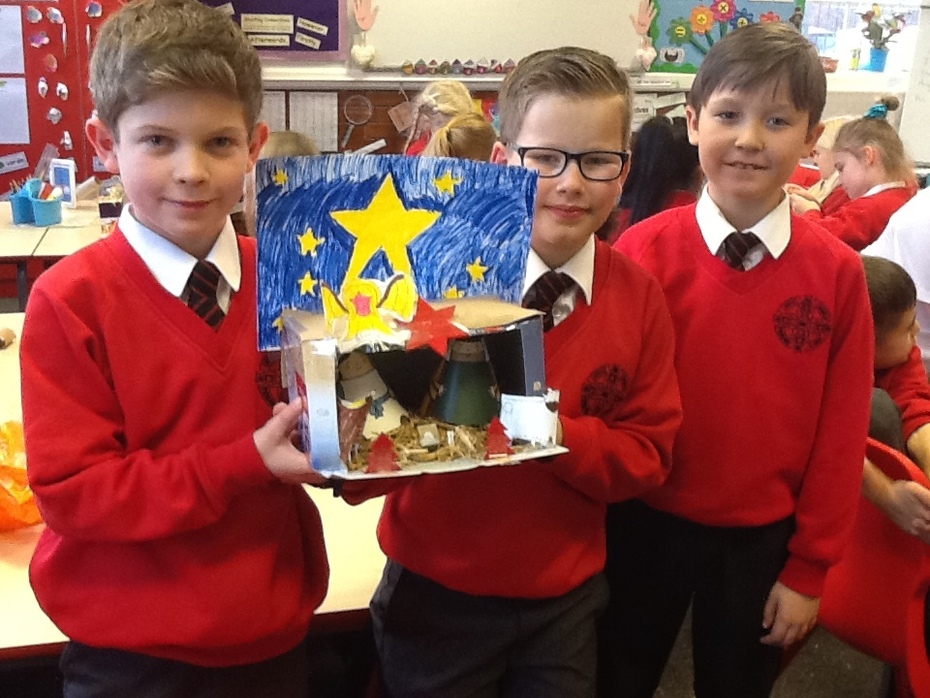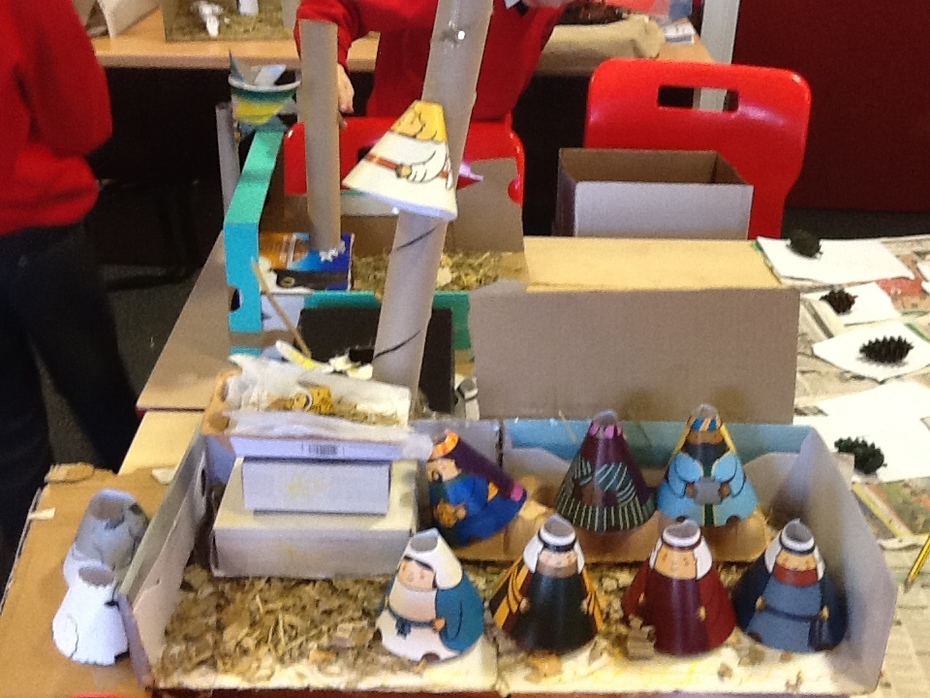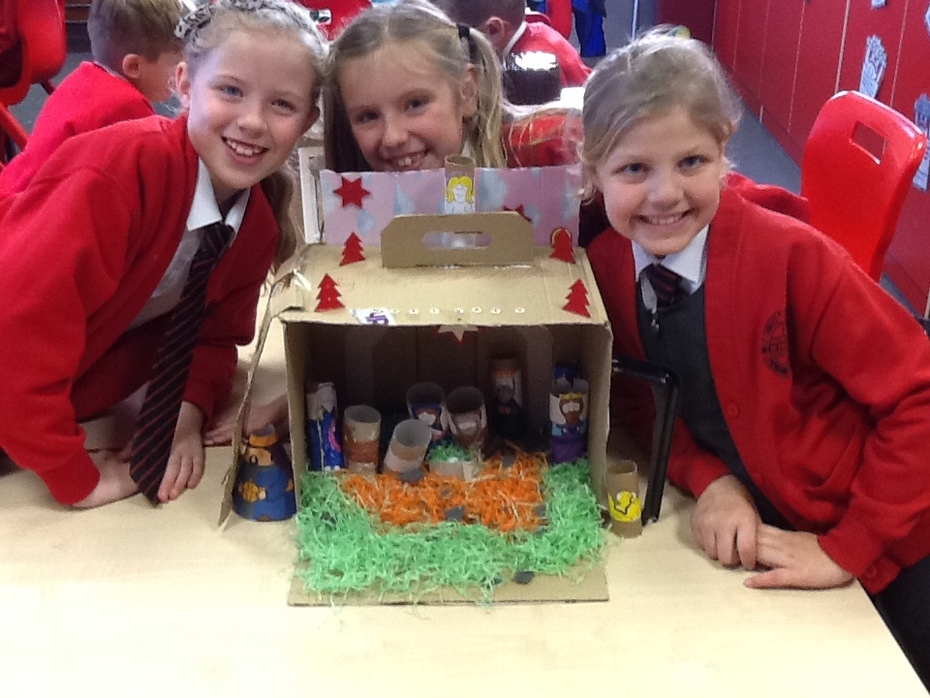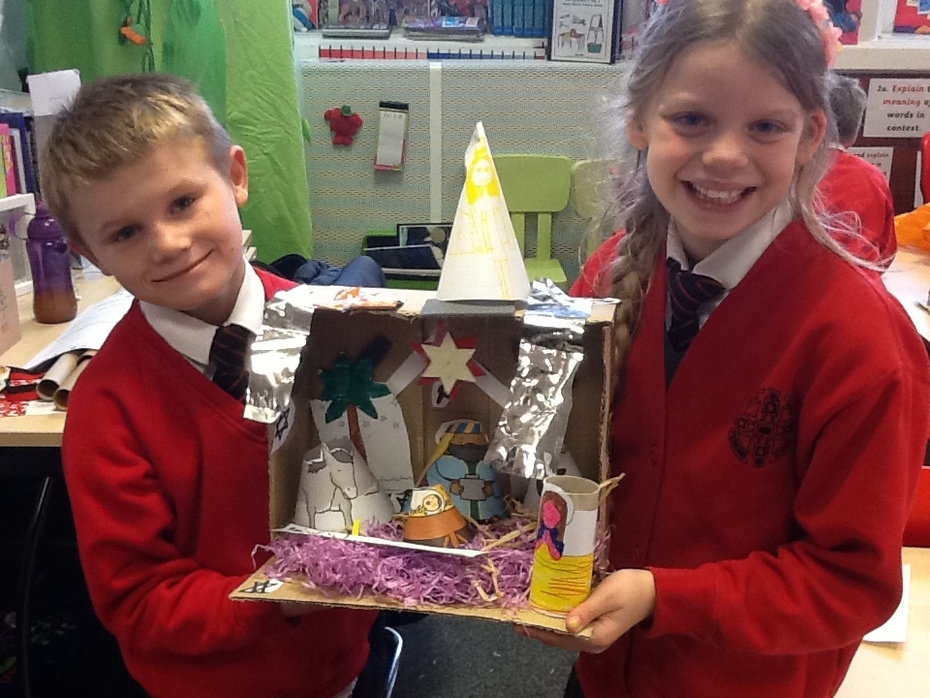 Tudor Project
Thank you for your support with the recent homework project. The children enjoyed sharing their work and we had a variety of models, PowerPoint's, posters, booklets and even a puppet show!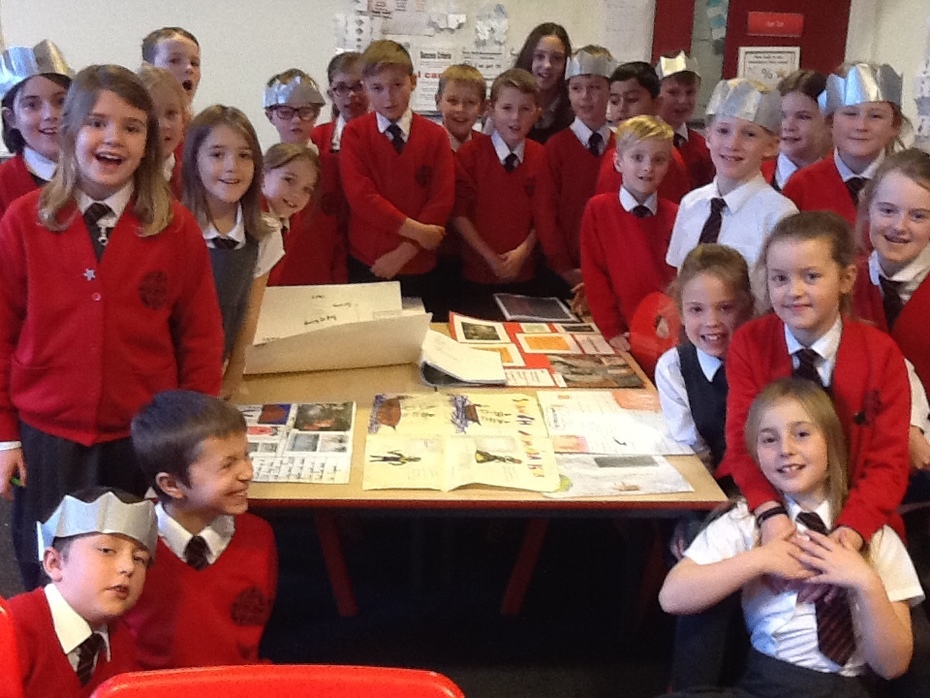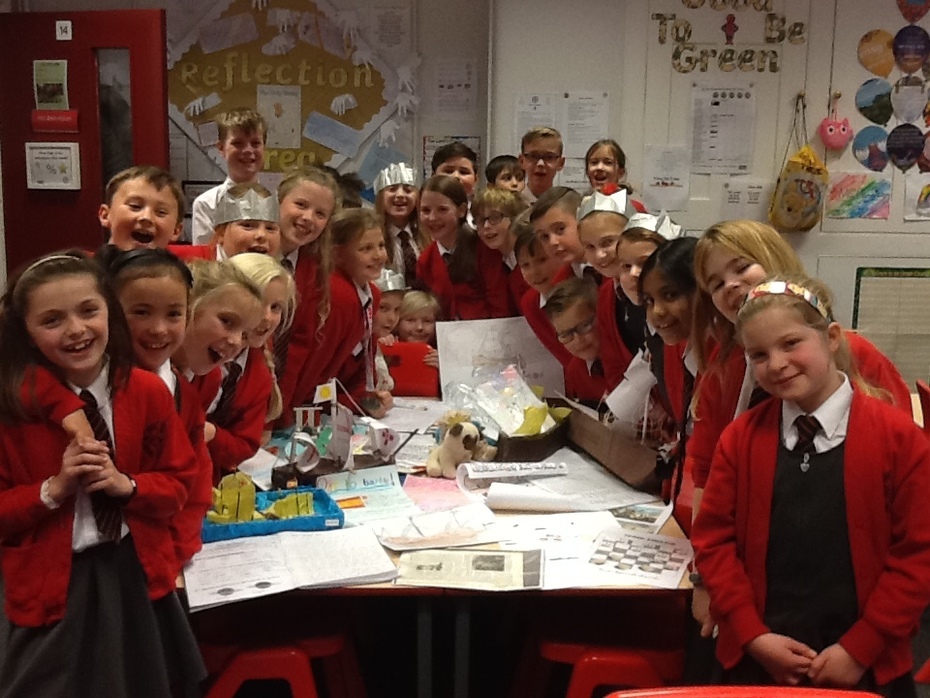 Church Visit
Year 4 went to visit the church to find out about Baptism.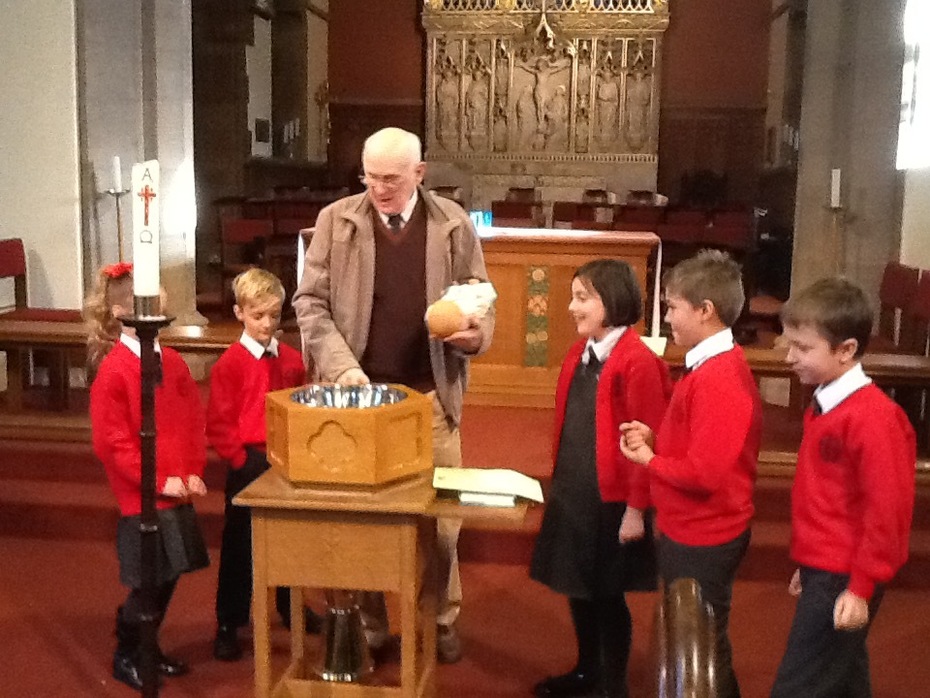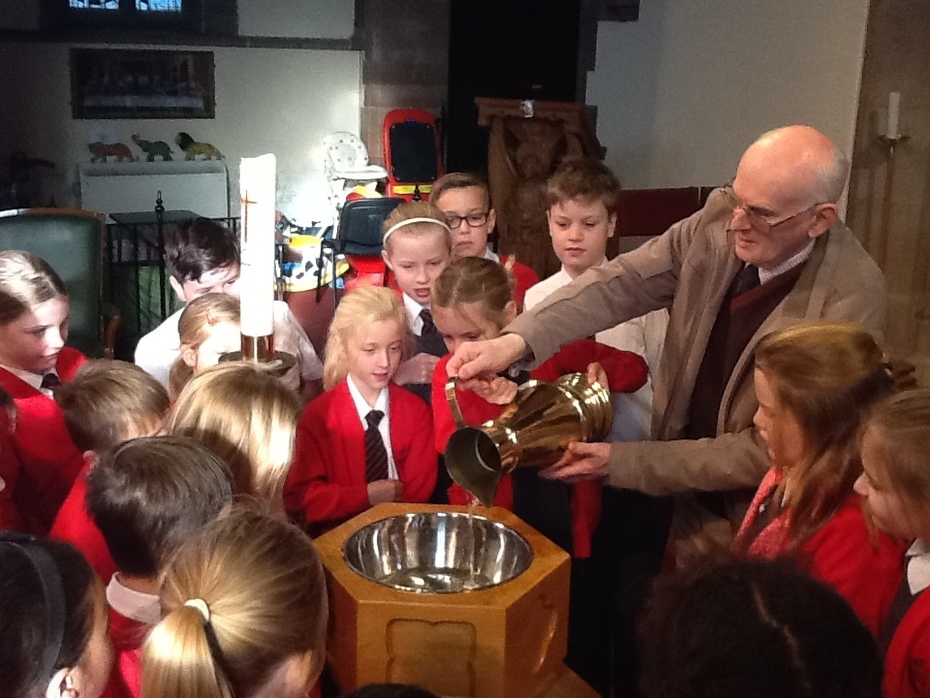 Class 4BB Inspire
Thank you to all of the adults who came for class 4BB's inspire workshop.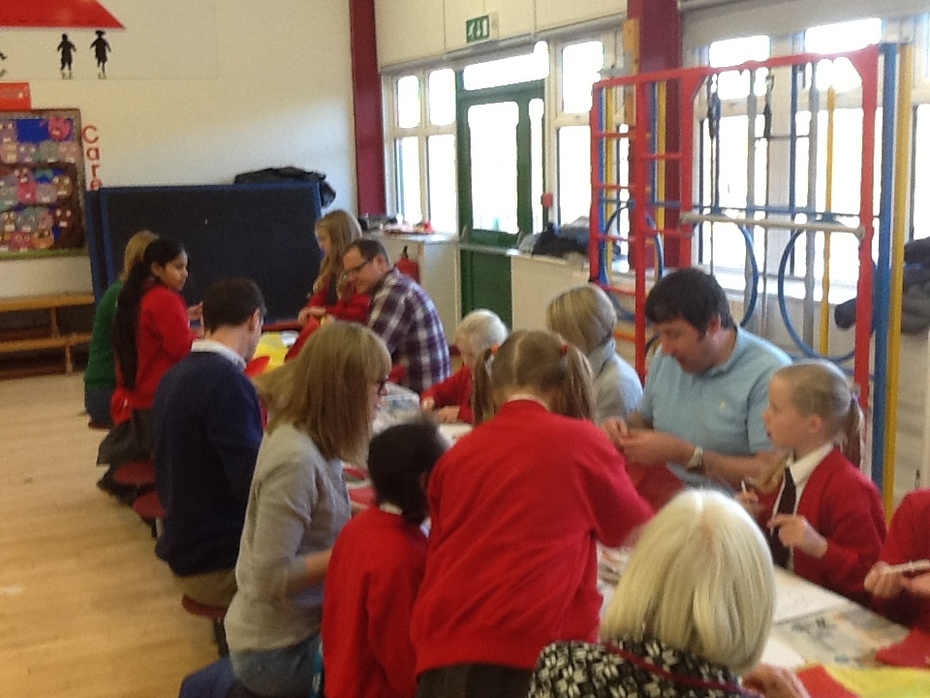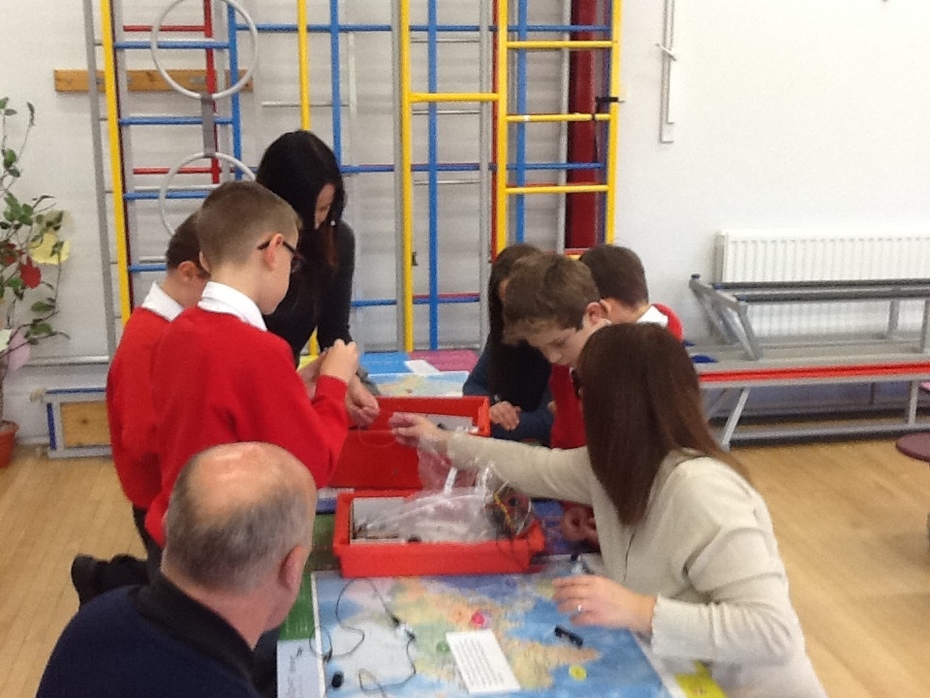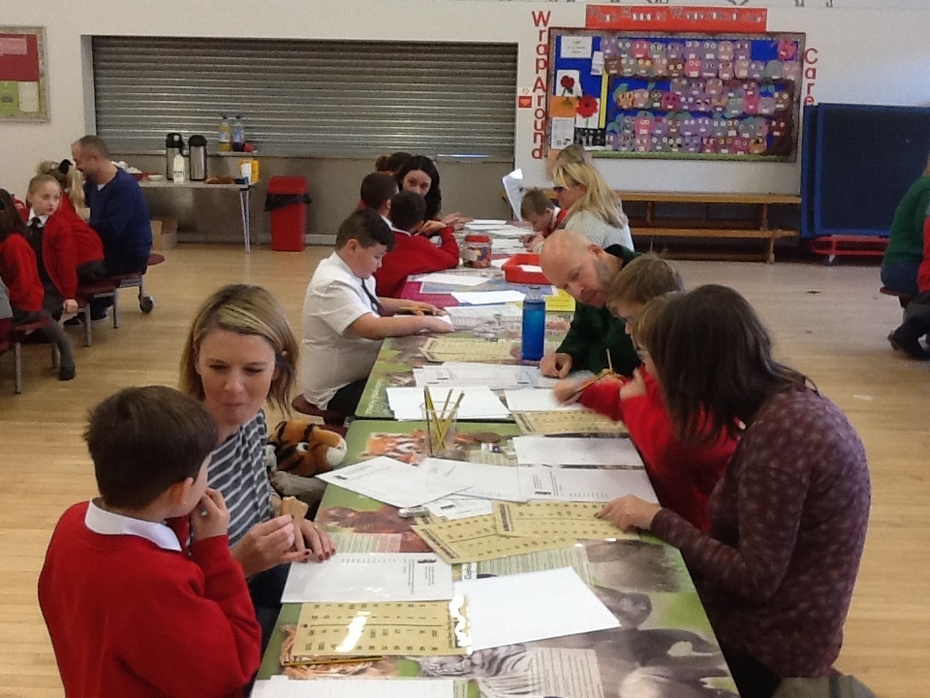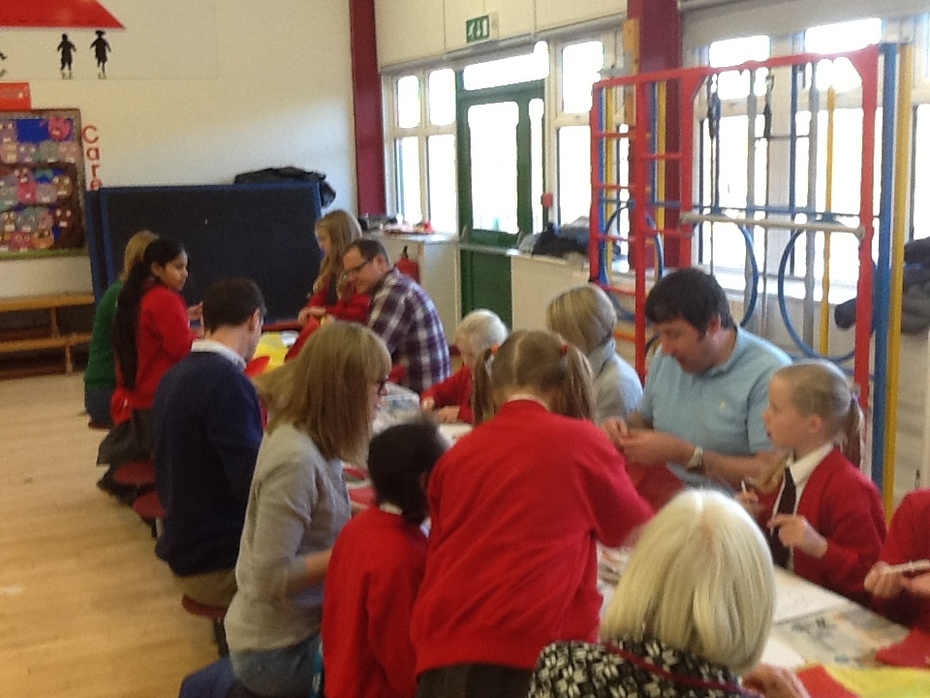 Tudor Day
The children really enjoyed being Tudors for the day and finding out about their clothes and the activities that would have taken place. They all looked amazing in their costumes.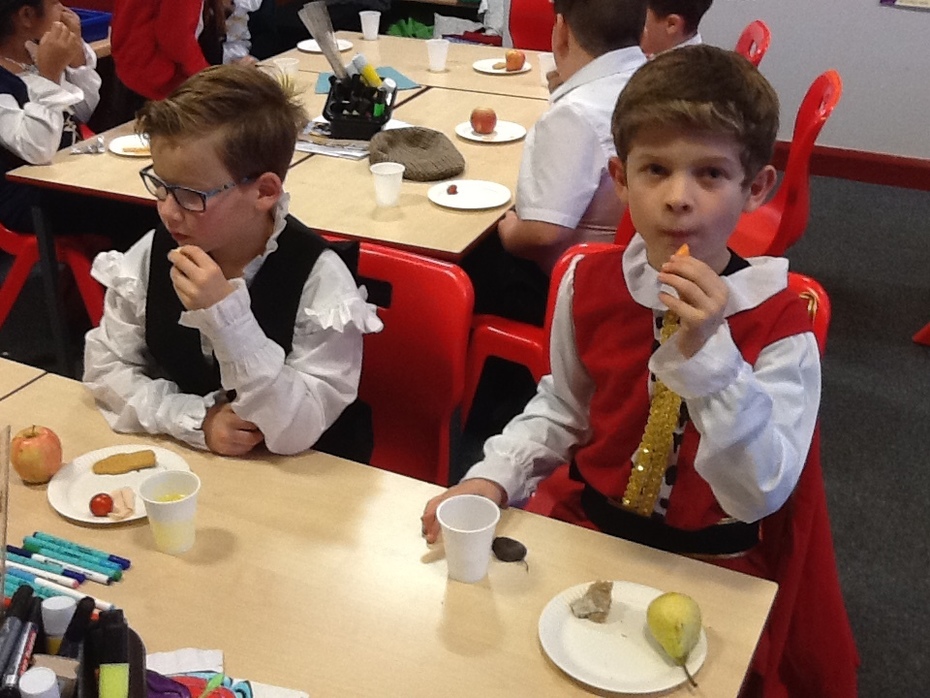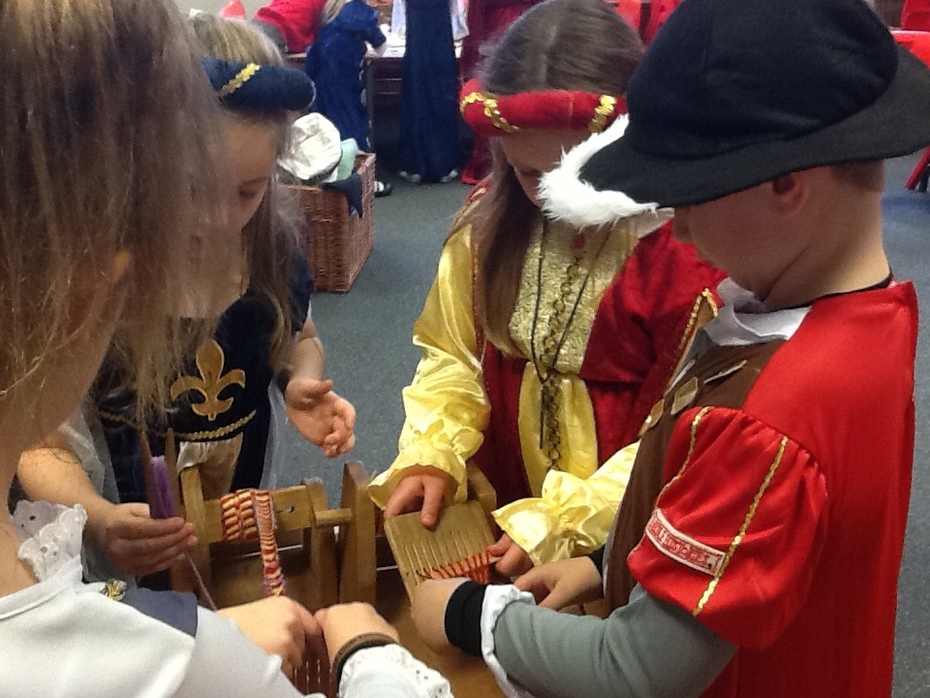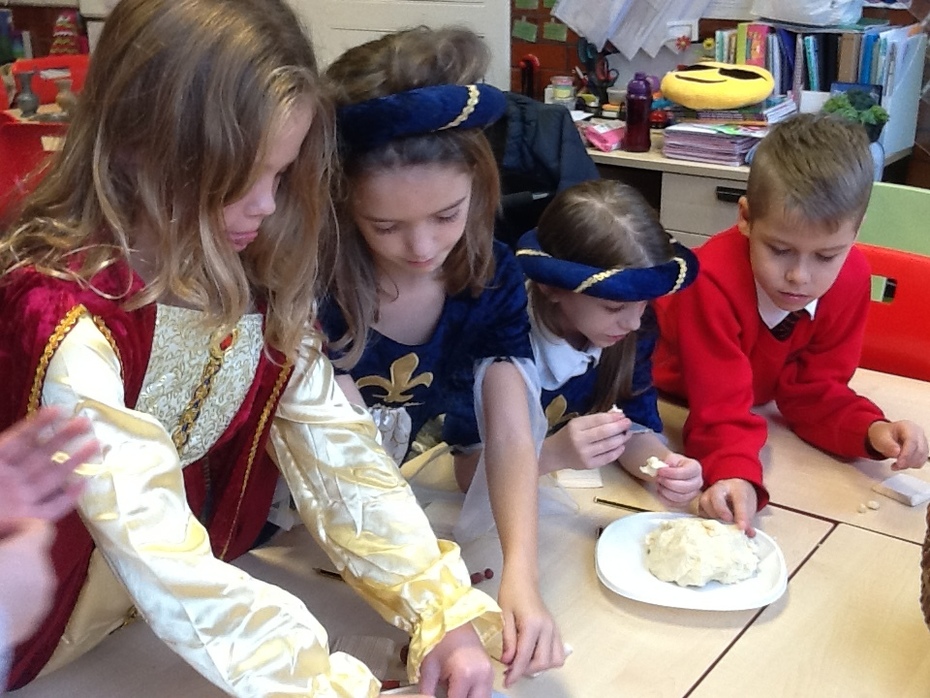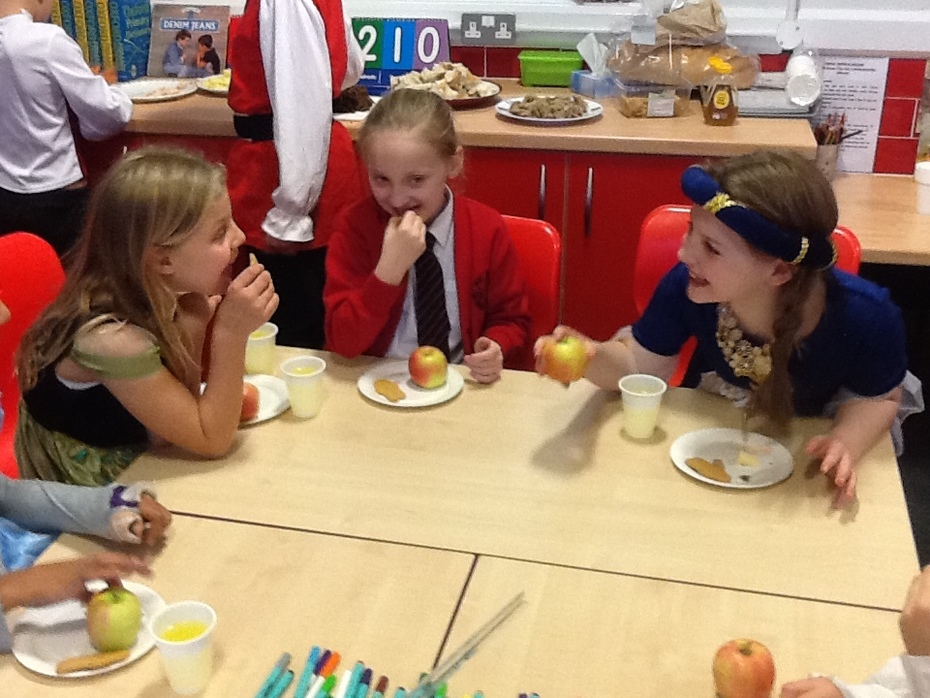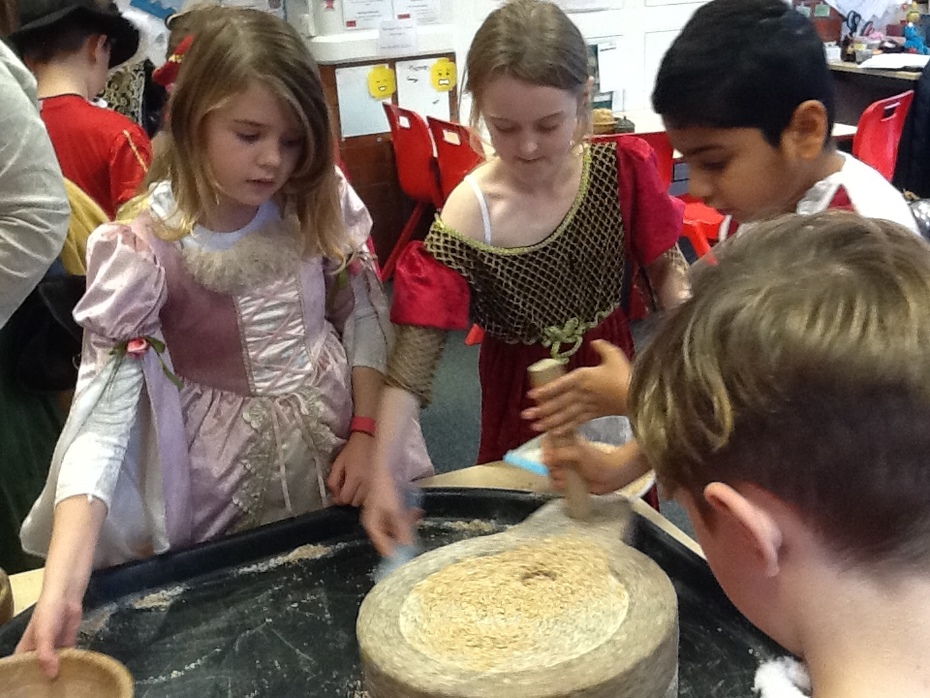 4ST Inspire
Thank you to everyone who attended our inspire.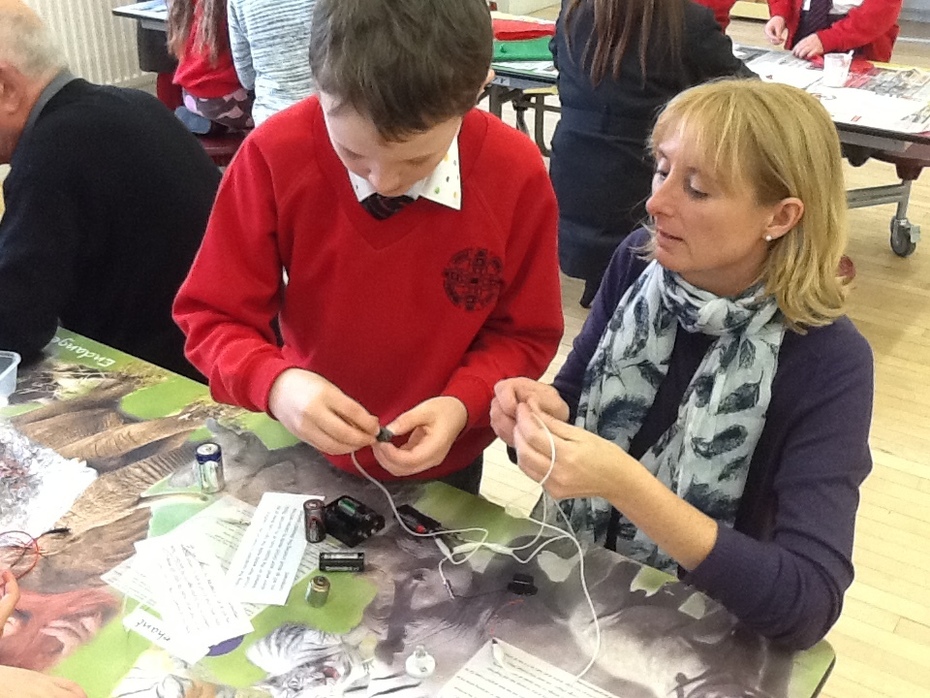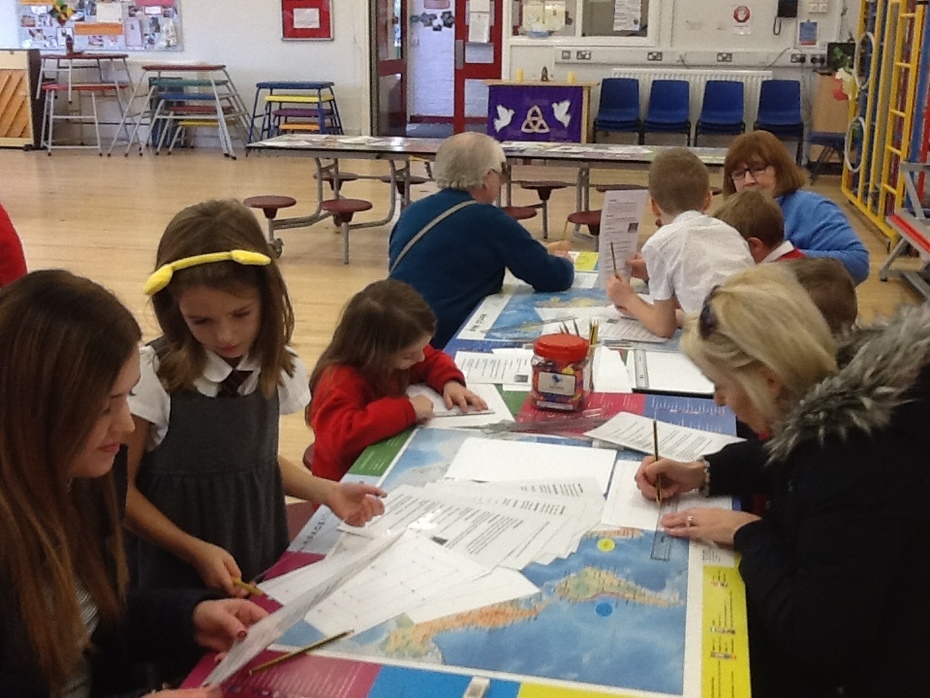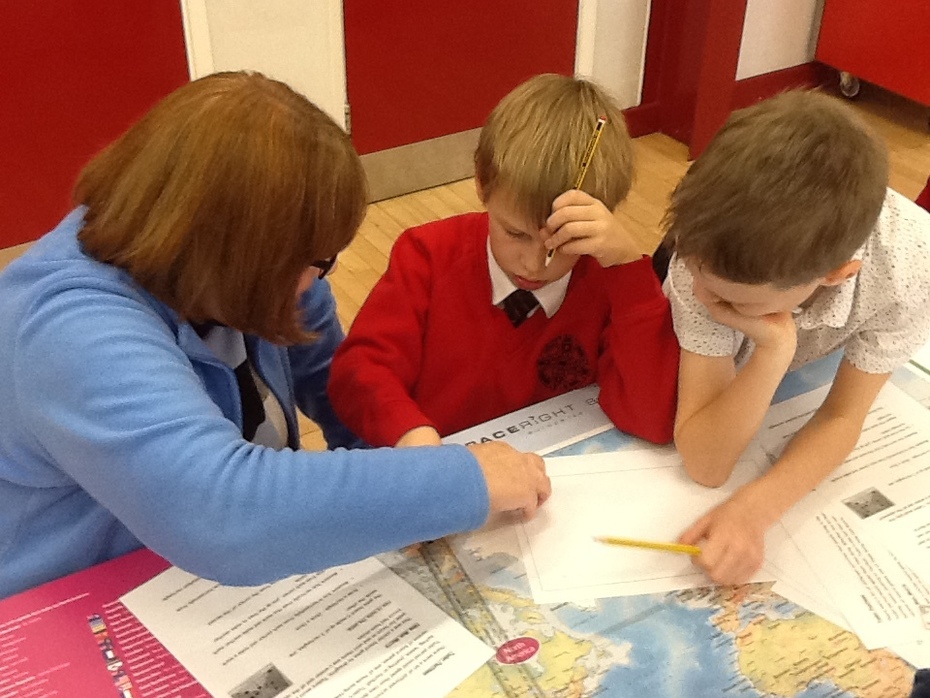 4BB Class Worship
Class 4BB carried out their worship about Children In Need.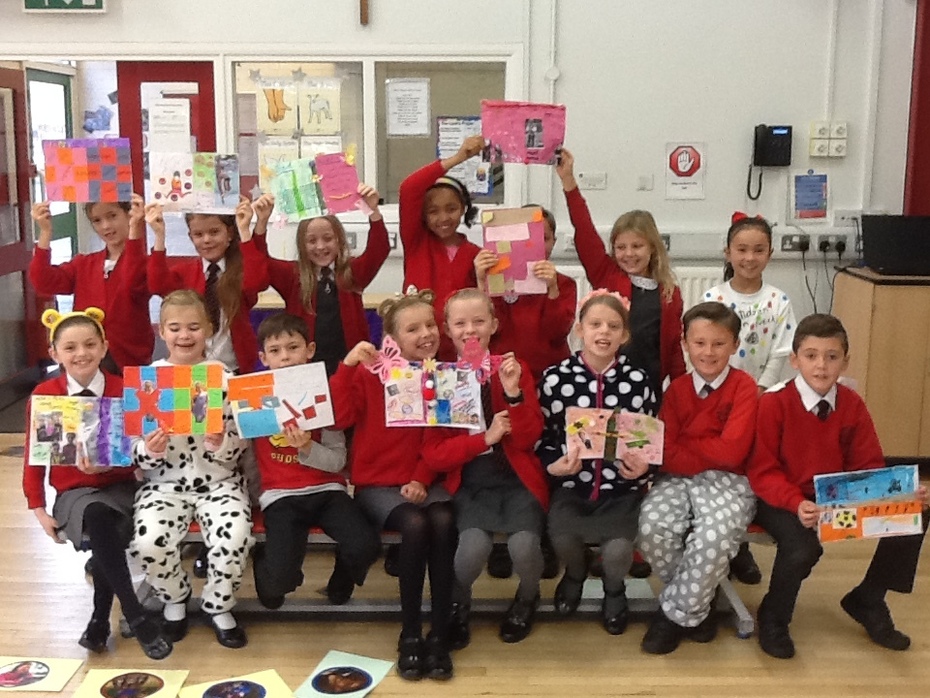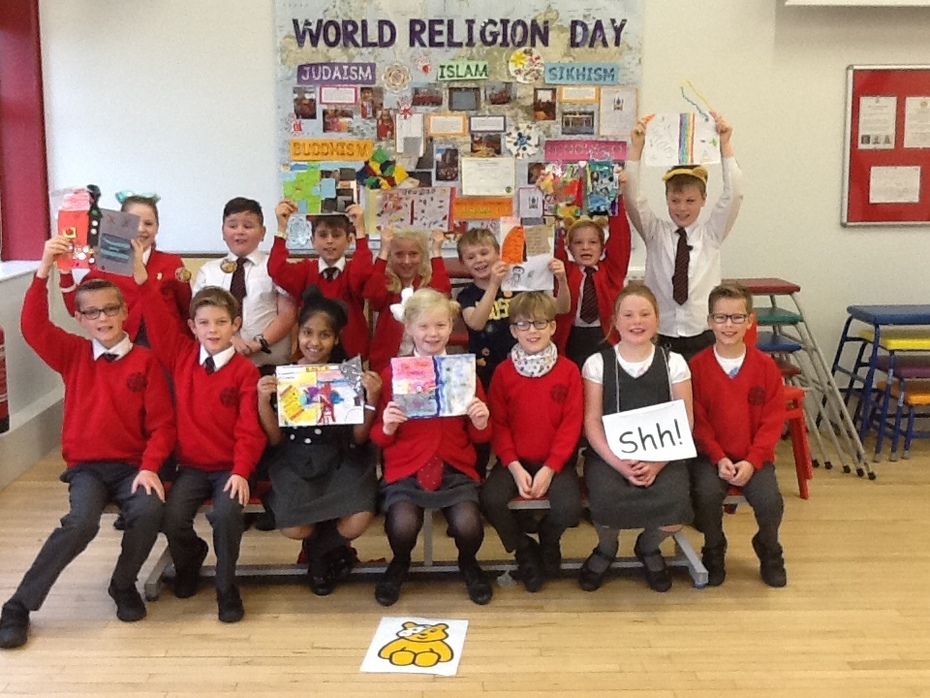 Static Electricity
In Science we have been exploring static electricity. The children had some hair raising fun generating their own static electricity and exploring how its charge reacted to different objects around the classroom - including their hair!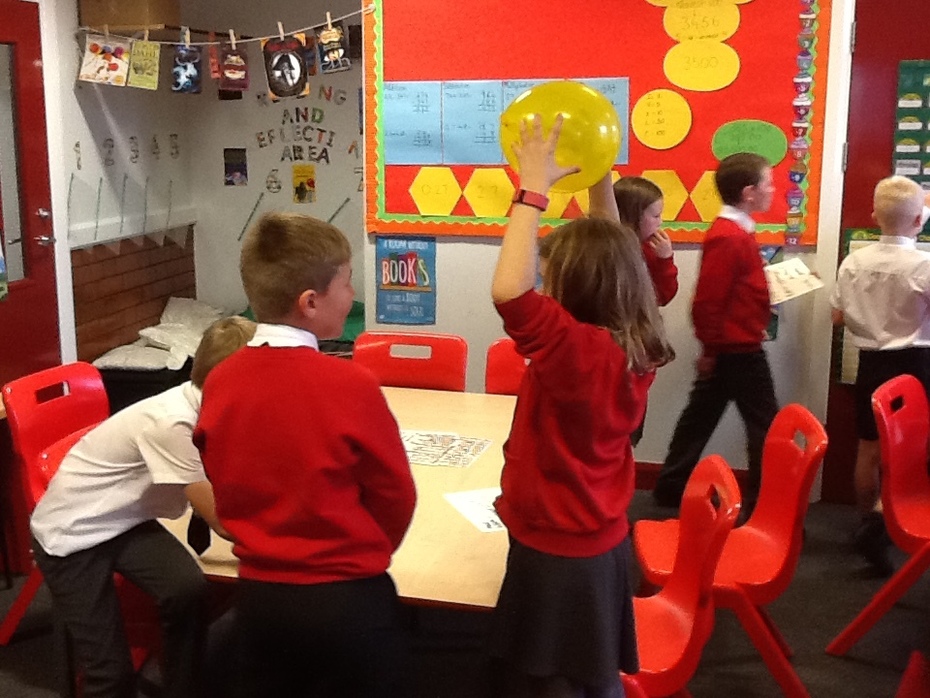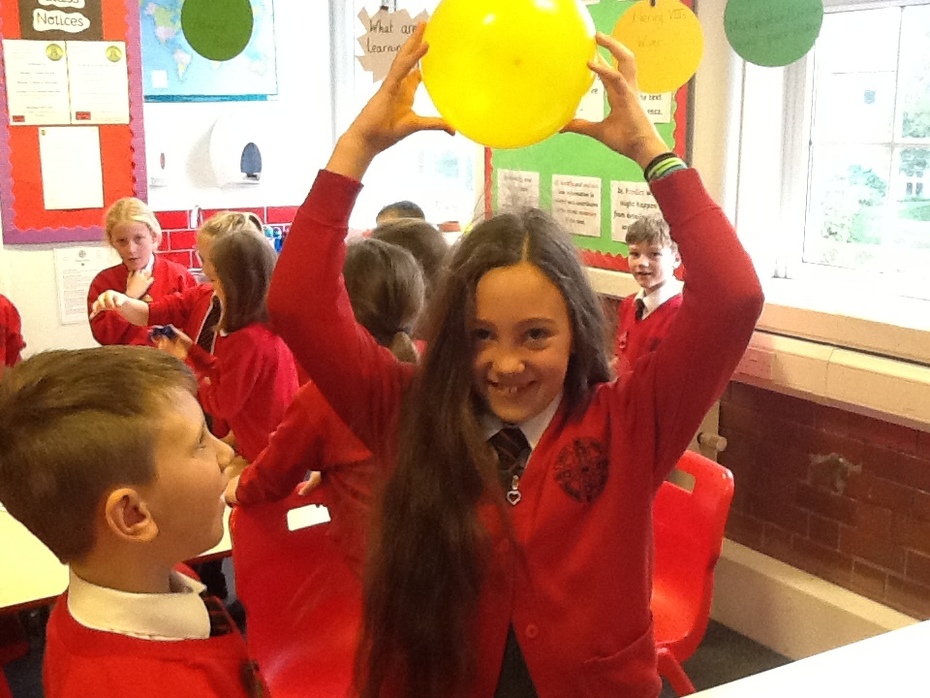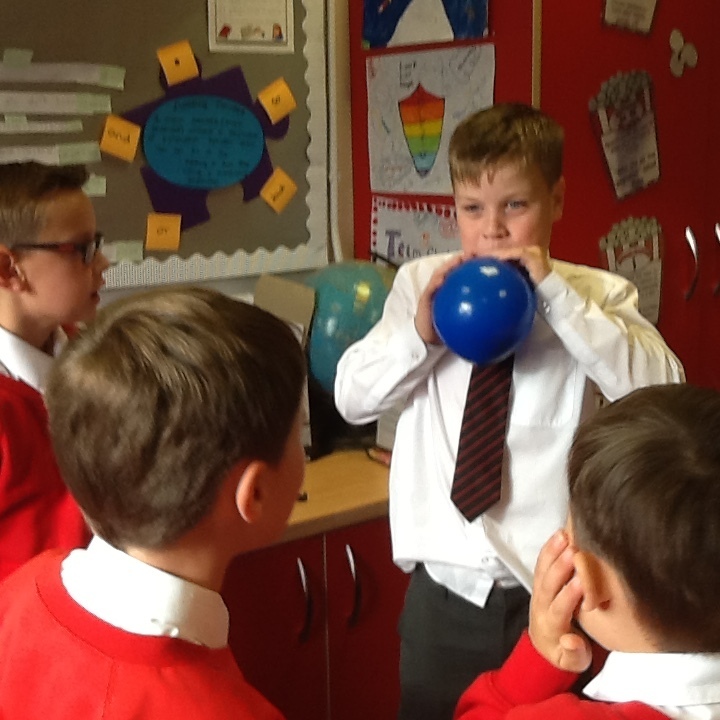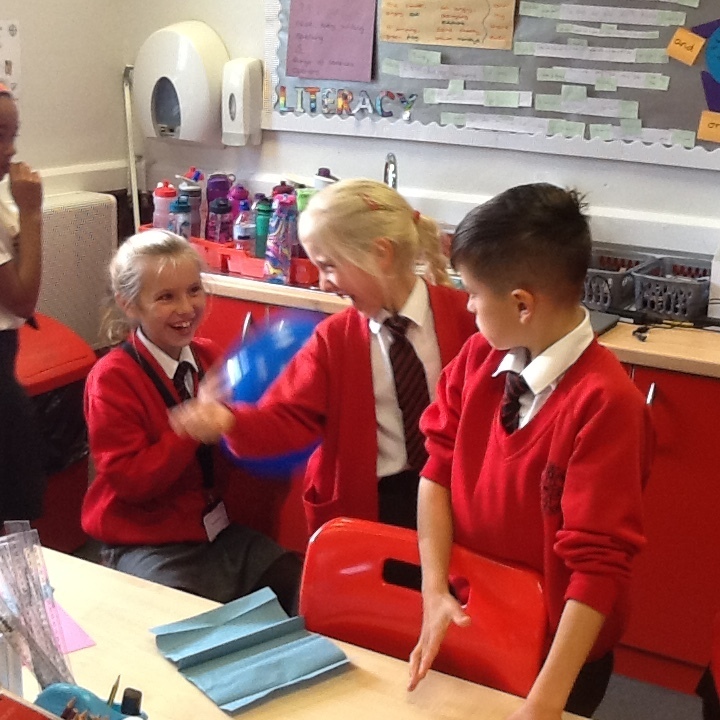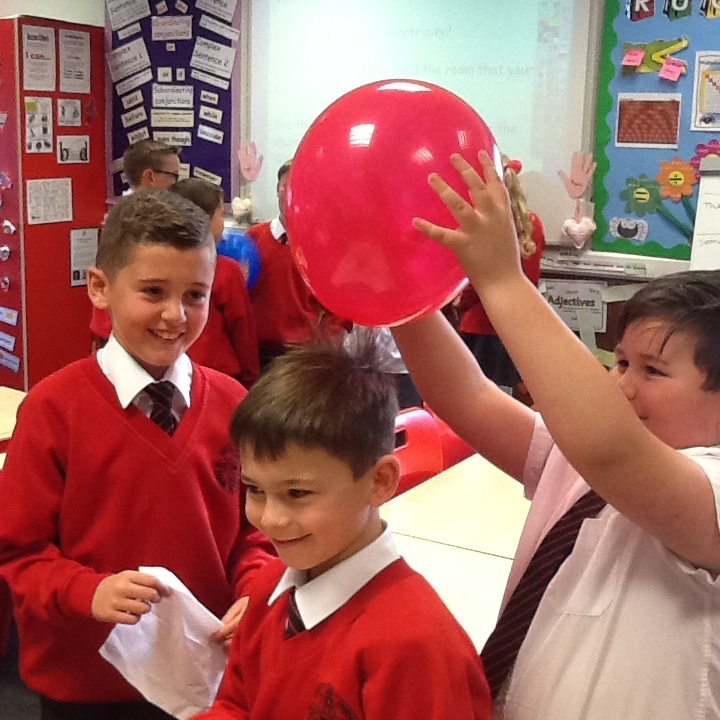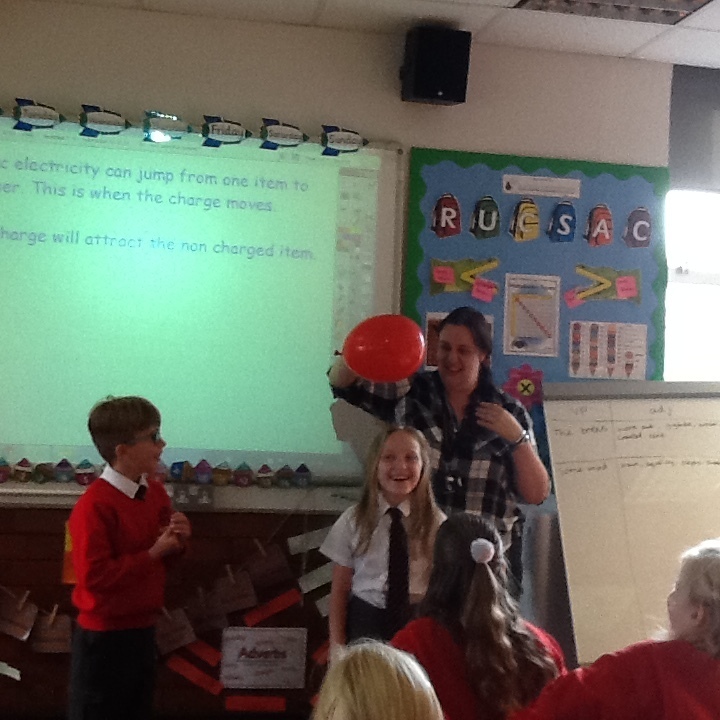 Library Visit
Year 4 were invited to Lichfield Library to take part in a craft workshop. Each class made a poppy memorial to keep in school and the children made an individual poppy to go on the libraries memorial display.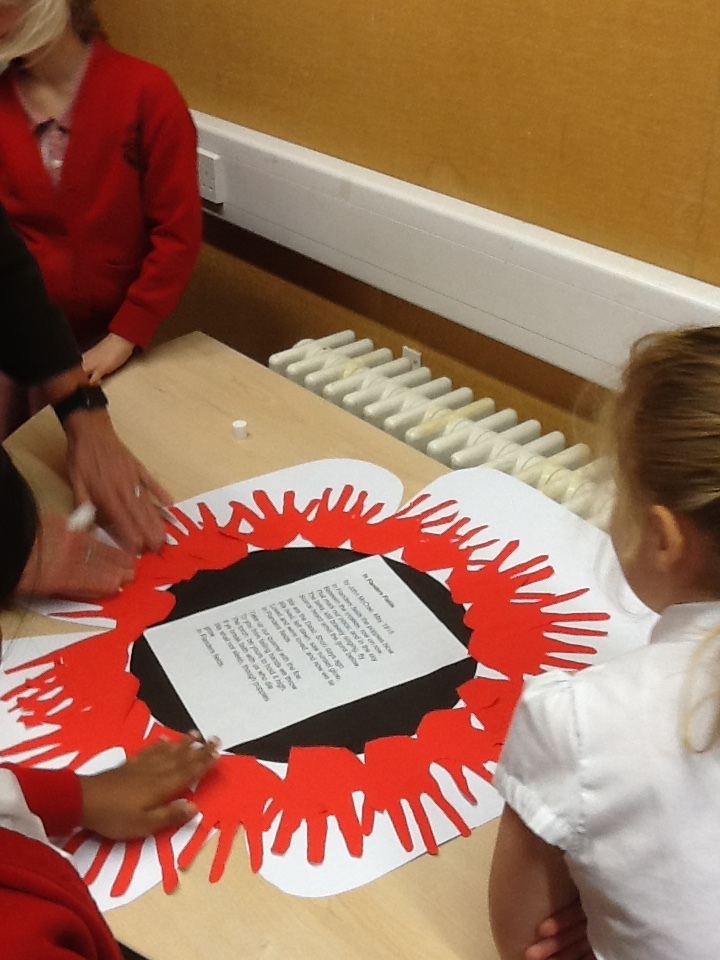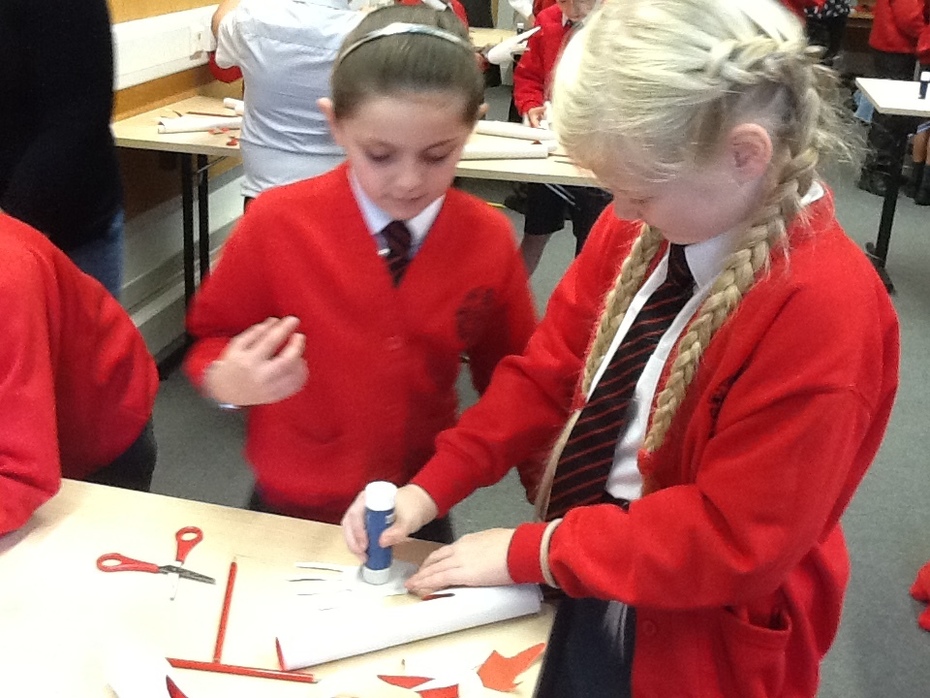 Tudor Games
The children recreated a Tudor pastime of Nine Men Morris. They had to draw out the game board before playing against their opponent.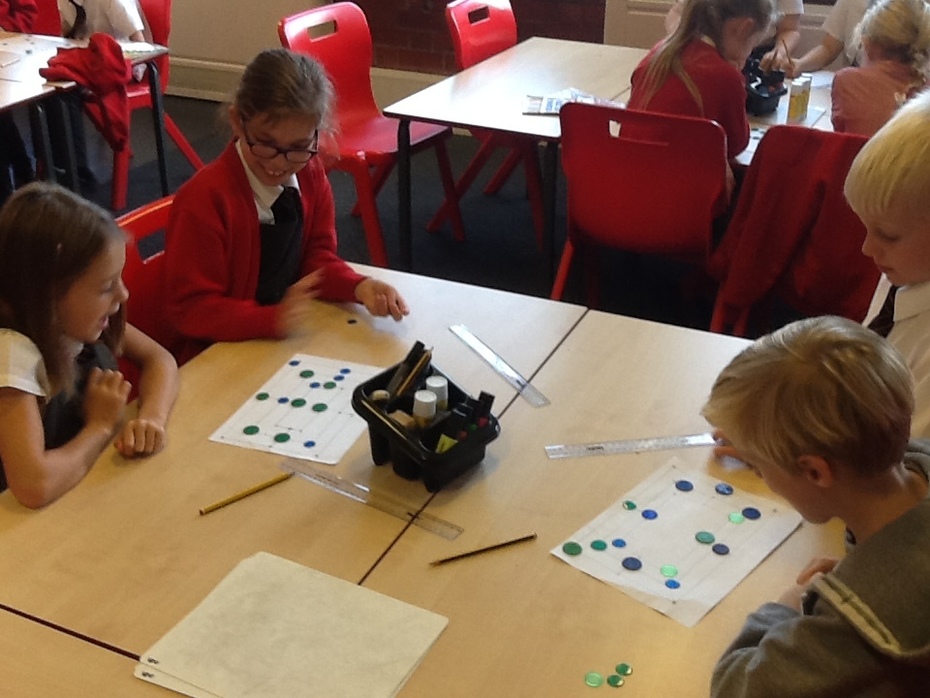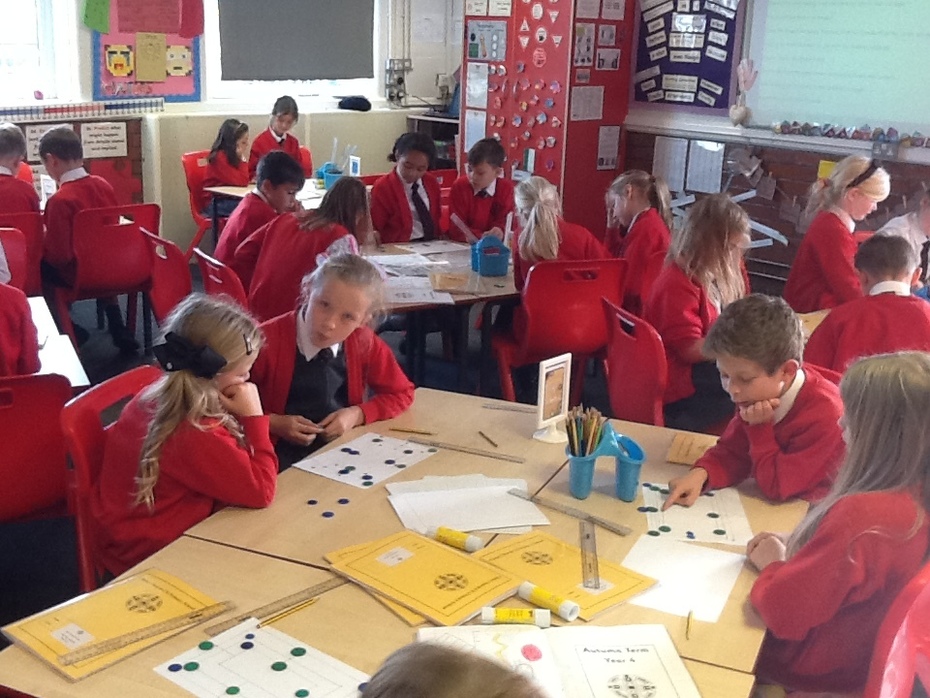 Henry VIII Blind Date
We wanted to find out which wife was the best - so we played Tudor Blind date. The winning wife was Catherine of Aragon. Do you agree?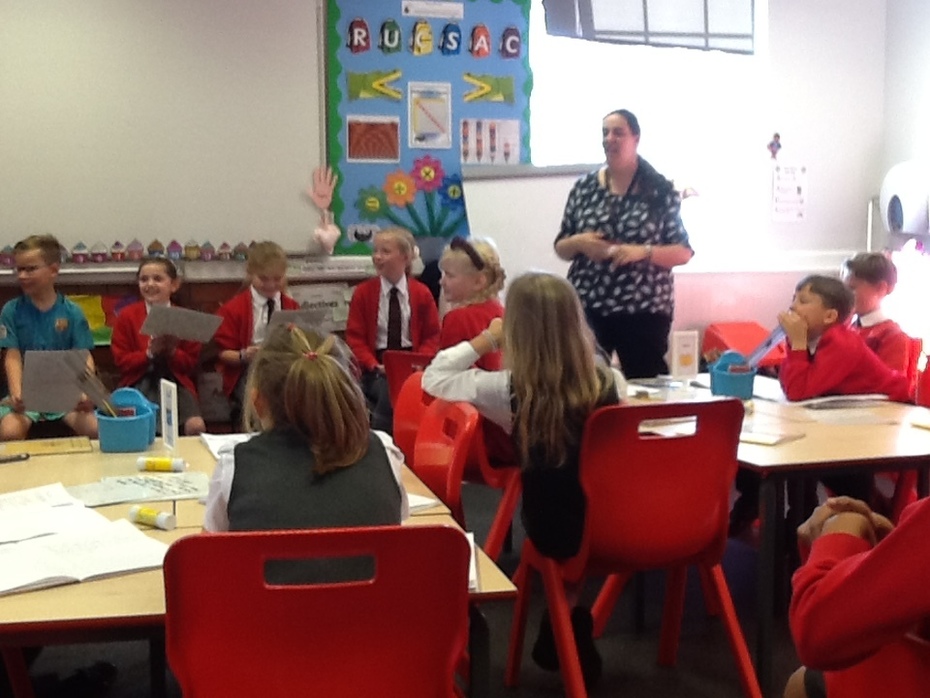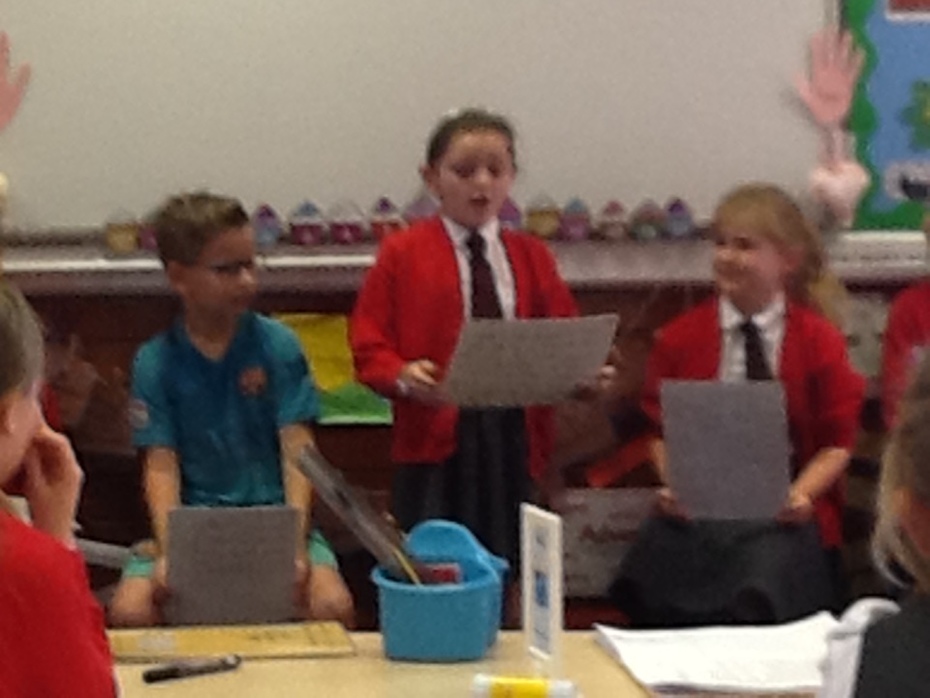 Maths
Year 4 investigated factors by playing factor (bug) splat.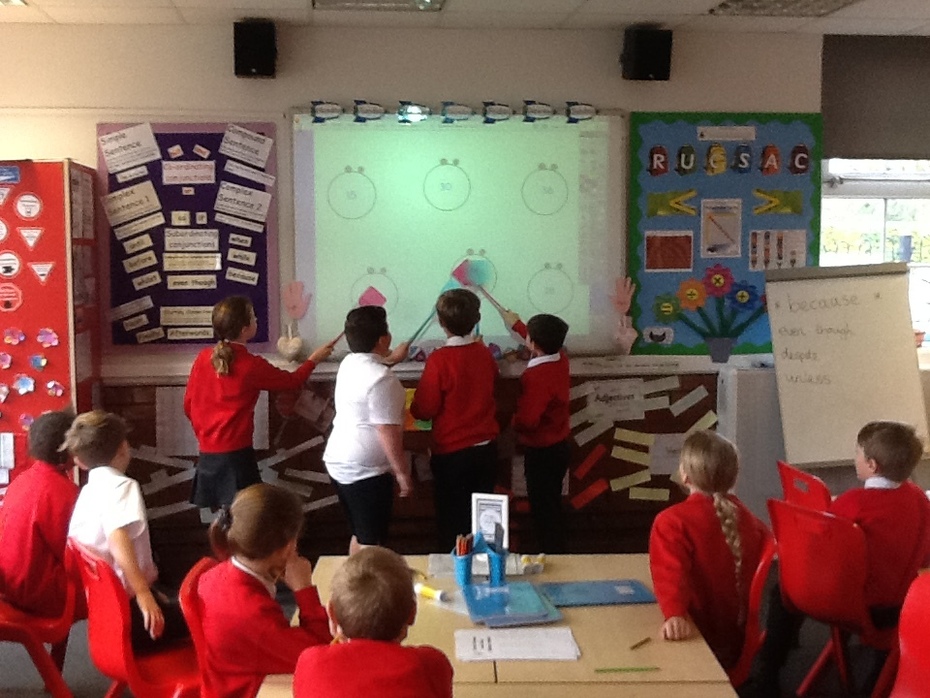 Class Worship - 4ST
4ST carried out their class worship thinking carefully about showing tolerance towards other religions.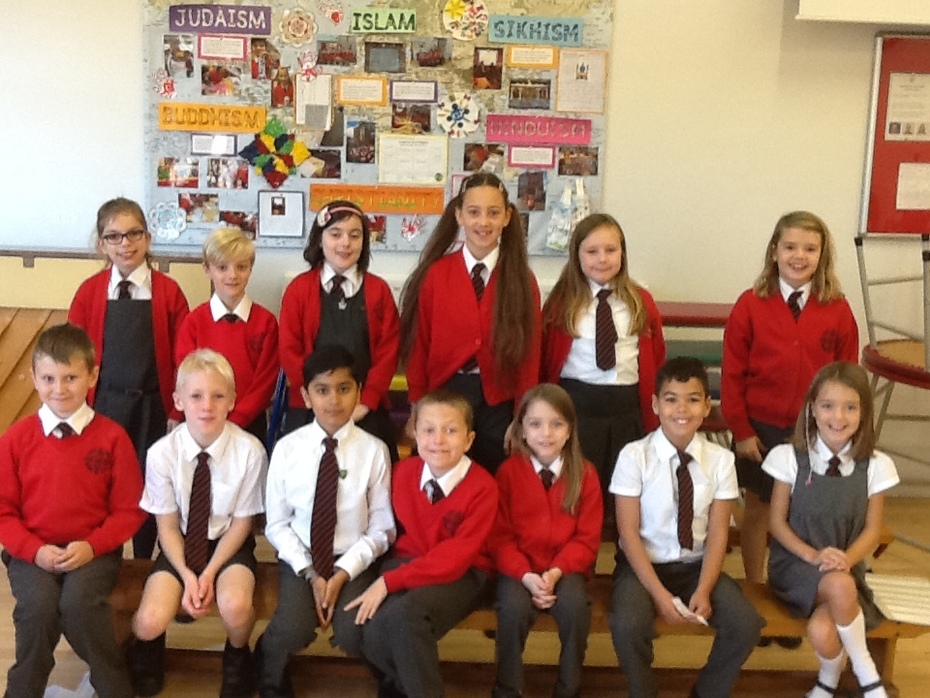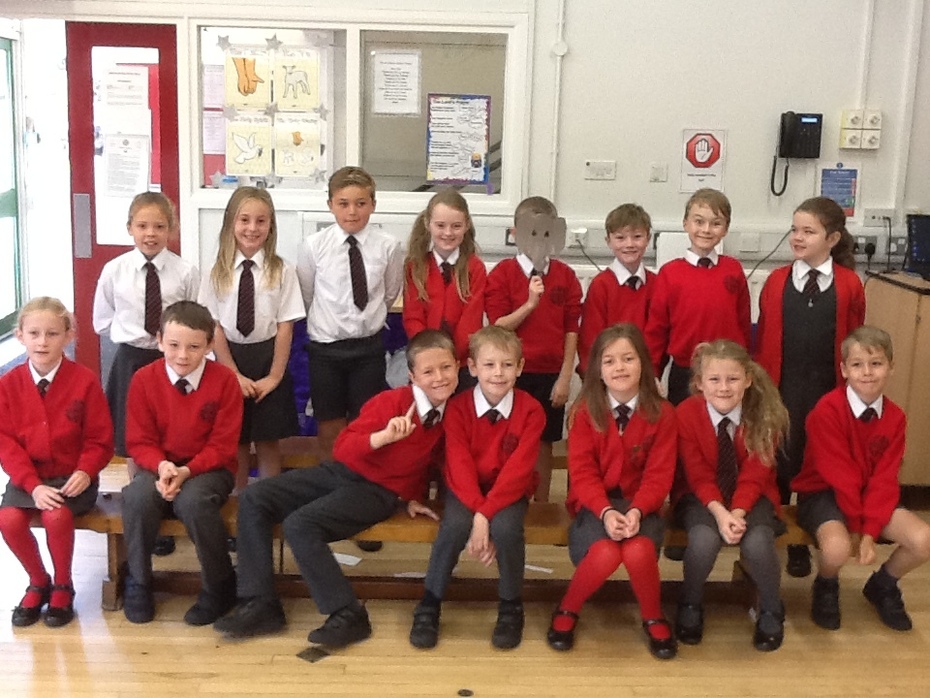 Literacy Lessons
Year 4 have been exploring adverbials using sentence building techniques and Drama using our Class Text.
Please look at the link below to see a collection of pictures from our Literacy sessions.
International Language Day
On Tuesday 26th September Year 4 learnt some Italian.
We had fun learning to count, the colours and so basic phrases.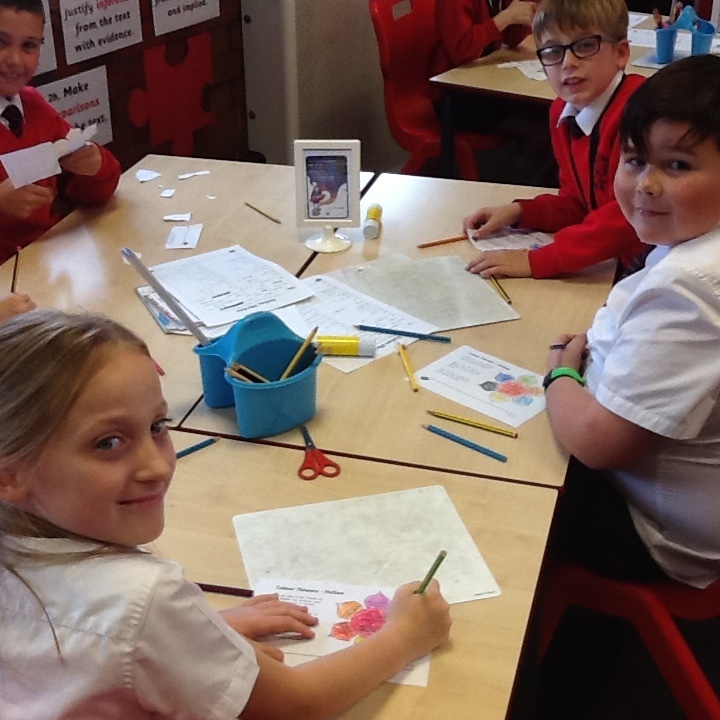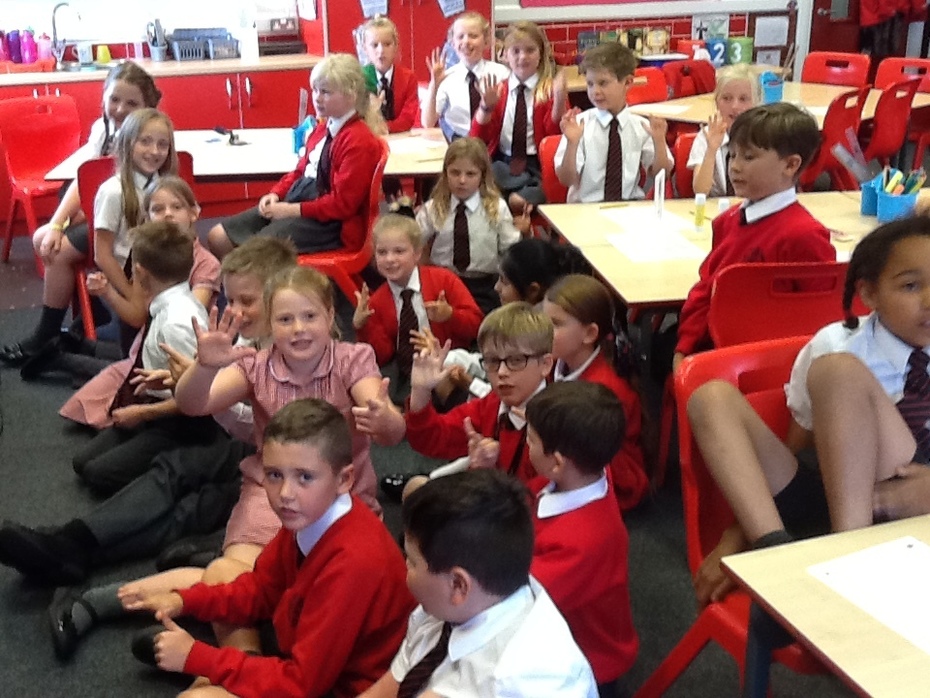 Battle of Bosworth
Year 4 have been to battle. The children enjoyed taking on different roles and recreating the famous battle.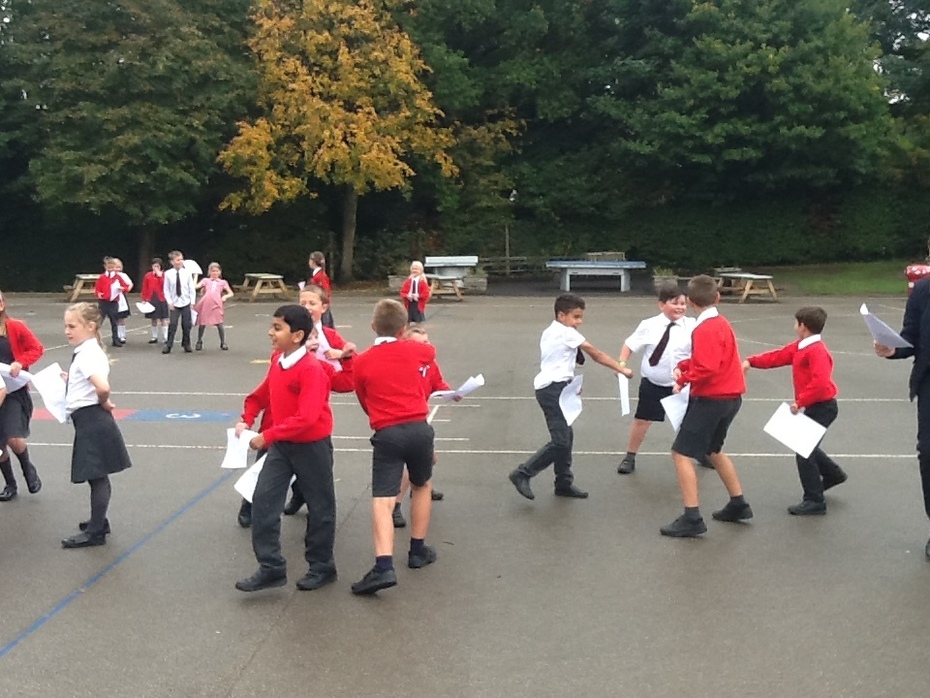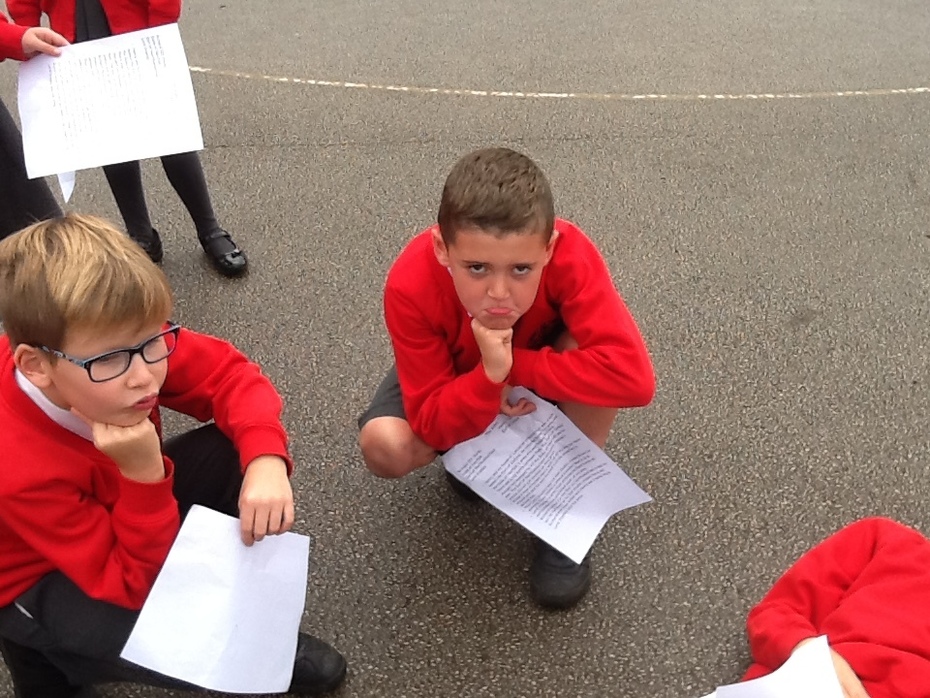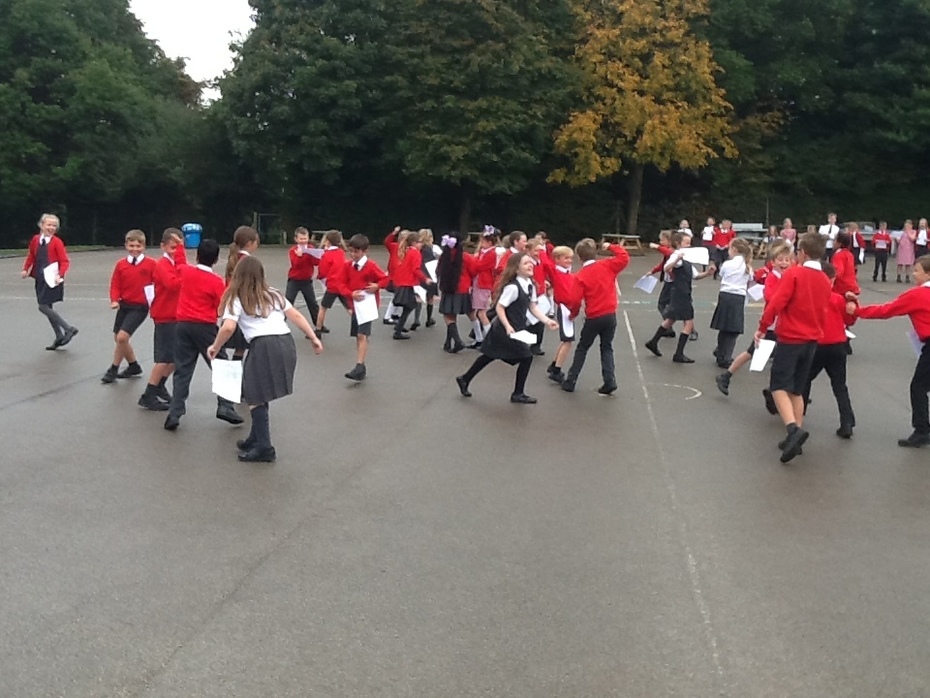 Electricity
In science we are exploring electricity and the children explored making circuits to see:
Who could make light?

How bright can you make your light?

Can you make a noise with your circuit?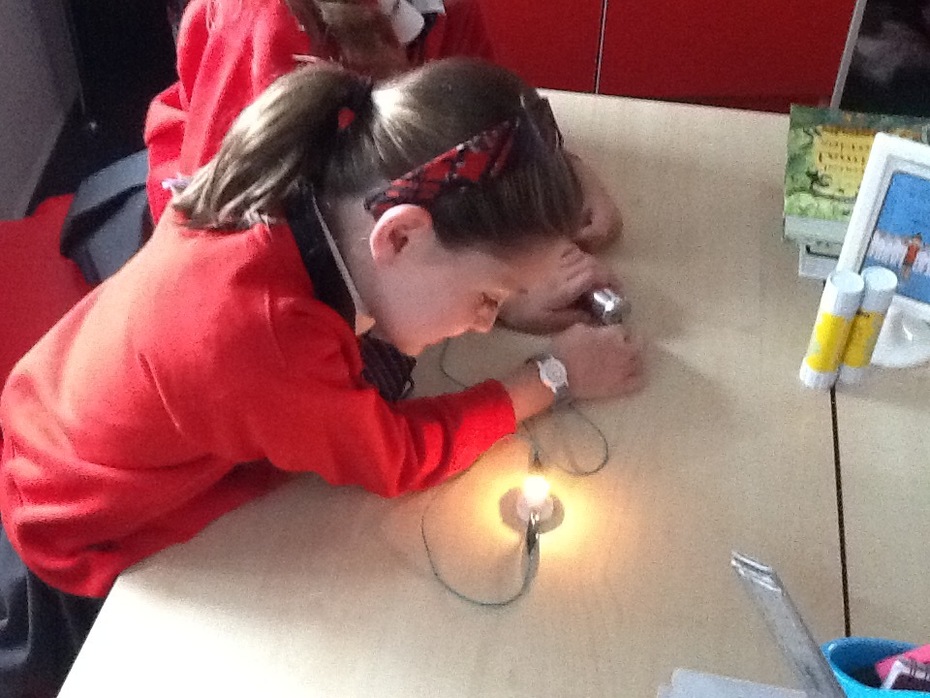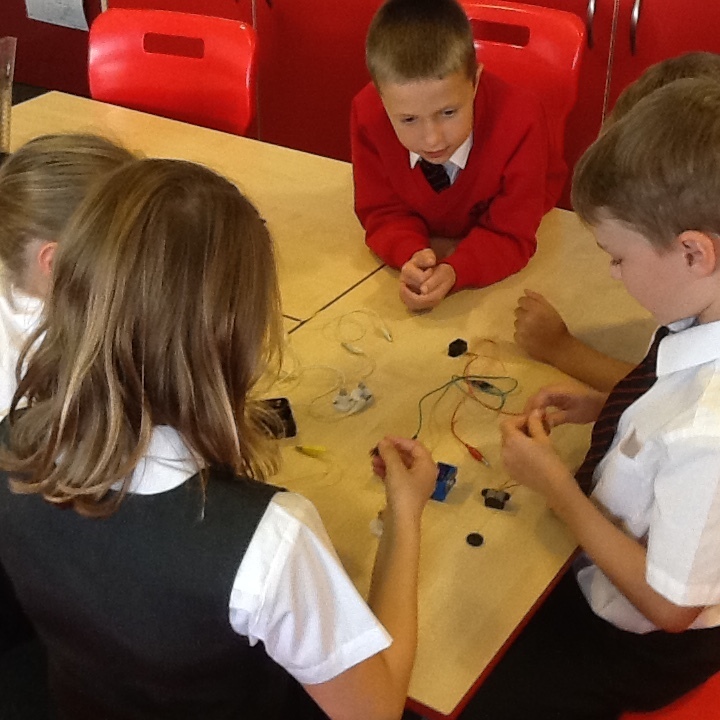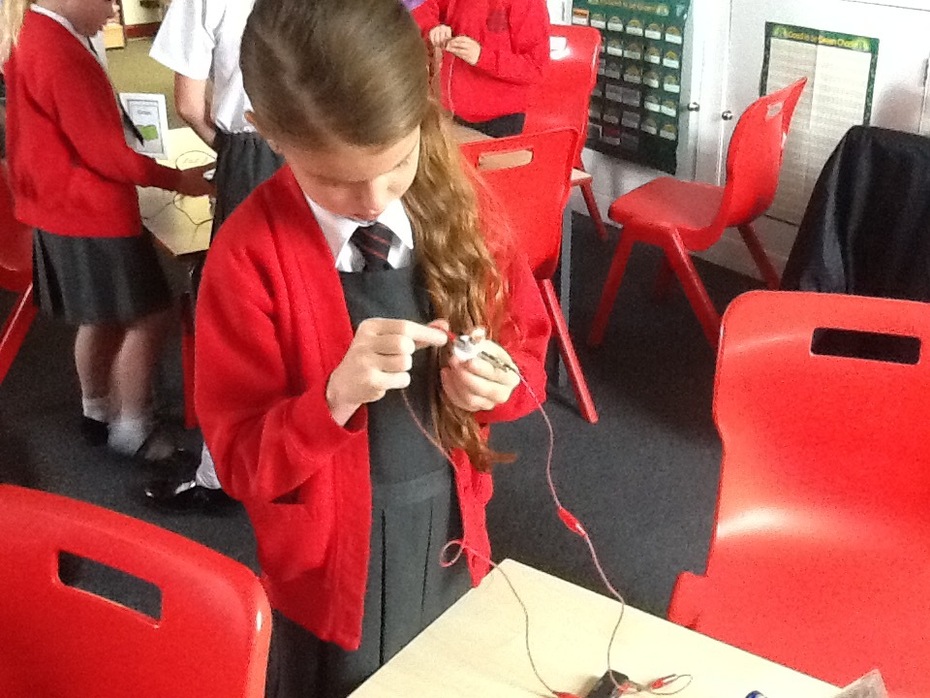 Sustainability
We were very lucky to have a visitors in year 4 who taught us all about sustainability and the three R's.
Recycle, Reuse and Reduce.