Welcome To Year 3
from Mrs Davenport & Mrs Benniston
The teaching assistant in Year 3 is Mrs Smith.
Calendar
We have outdoor games on a Wednesday and swimming on Thursday afternoon from 2nd March .
Please make sure you have the correct kit.

Recent Letters
Our Big Question this term is
Who were the ancient Egyptians?
What are we made of?
Big Band!
A big band visited school today and performed for the children. They enjoyed listening to and finding out about the different instruments!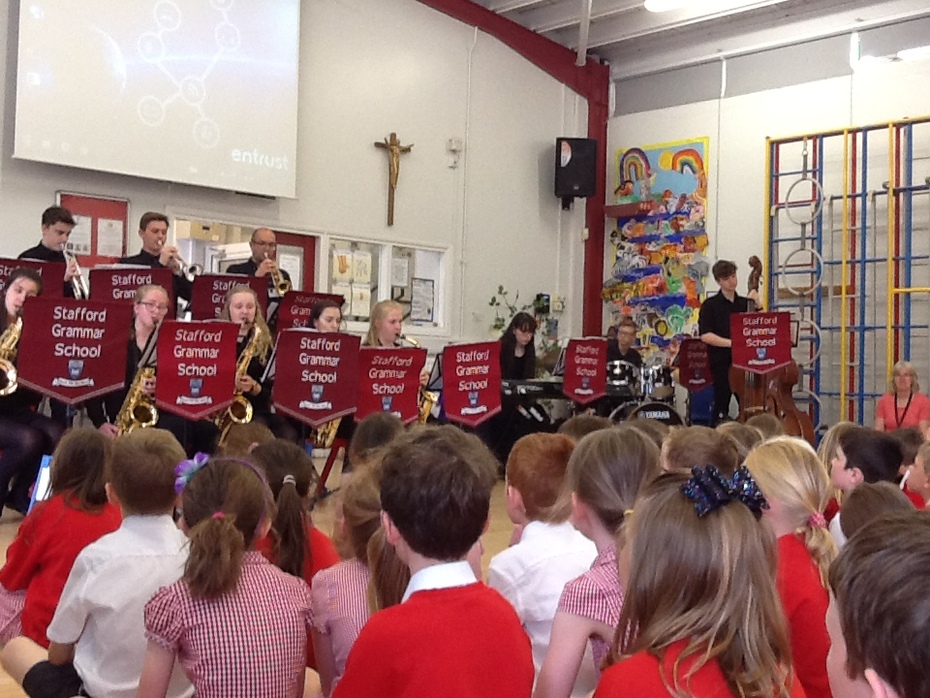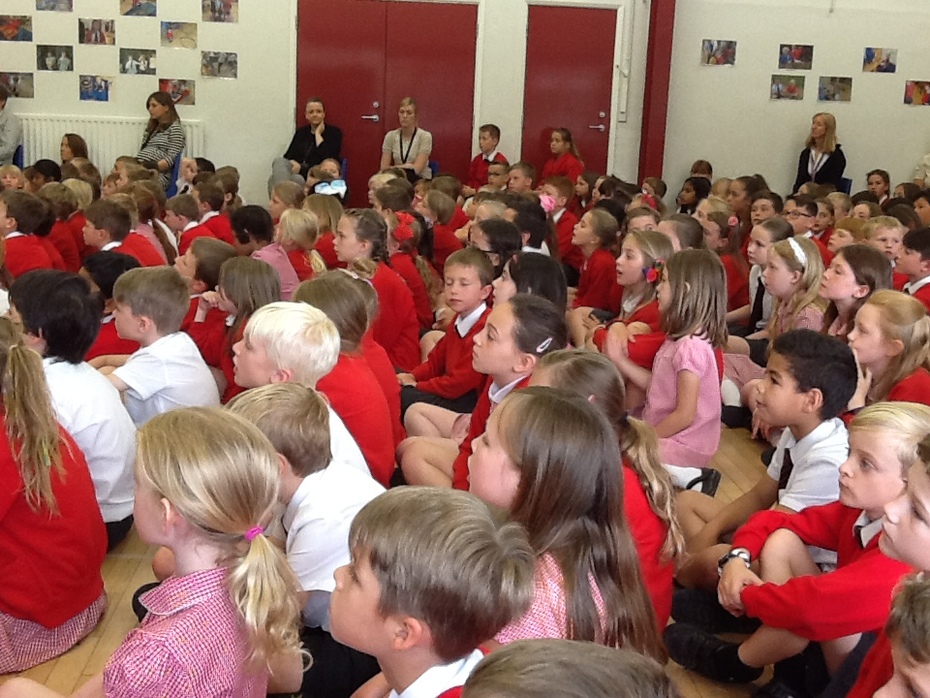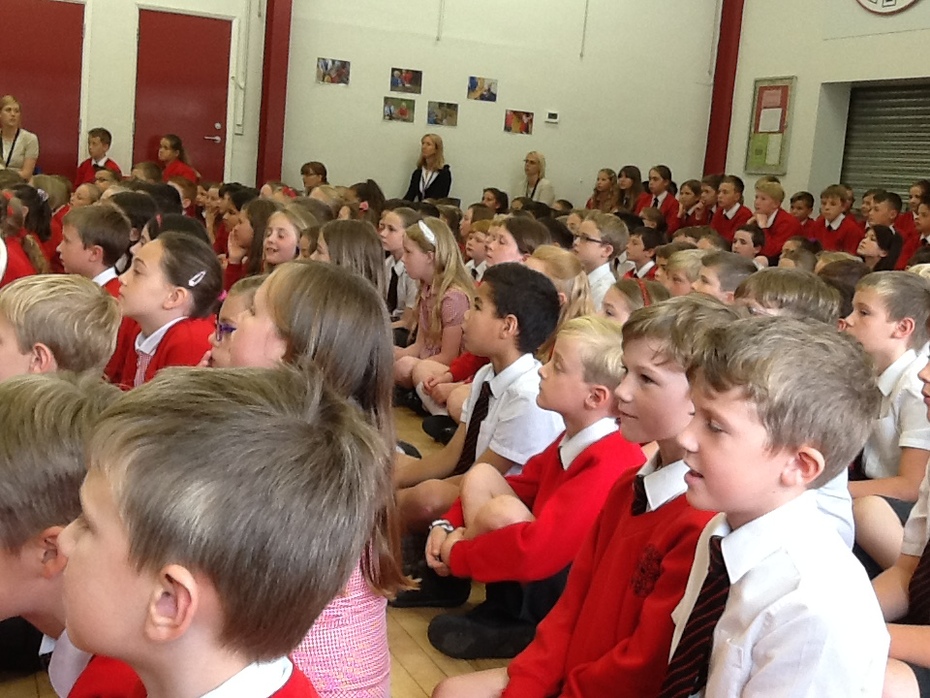 Sleepover!
On Thursday 22nd June Year 3 took part in a sleepover at The Christ Church Hotel! The children all had fun and enjoyed playing games, drinking hot chocolate with marshmallows and watching a film in their pyjamas.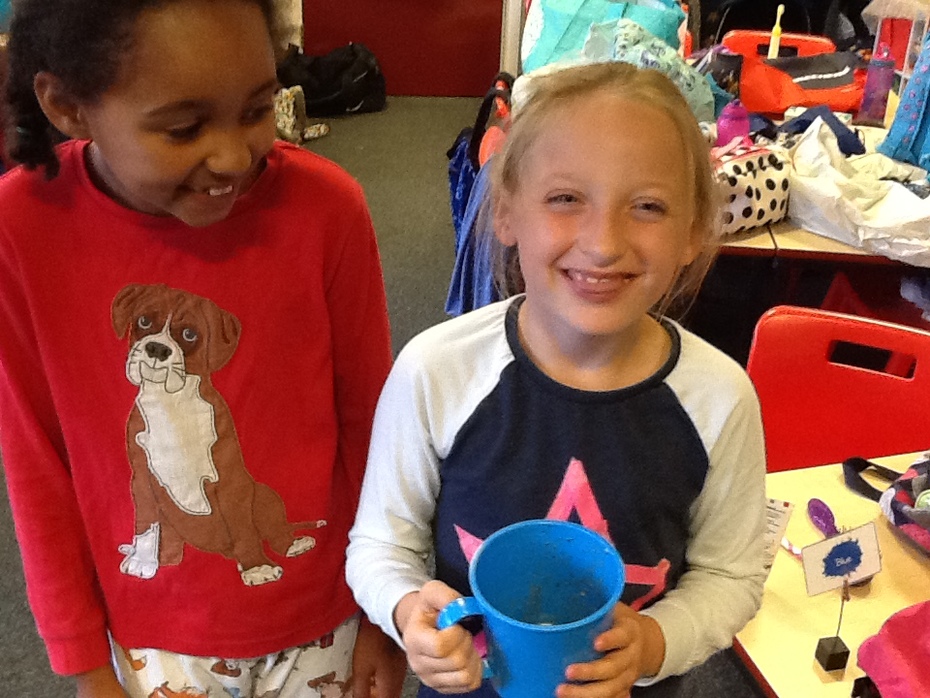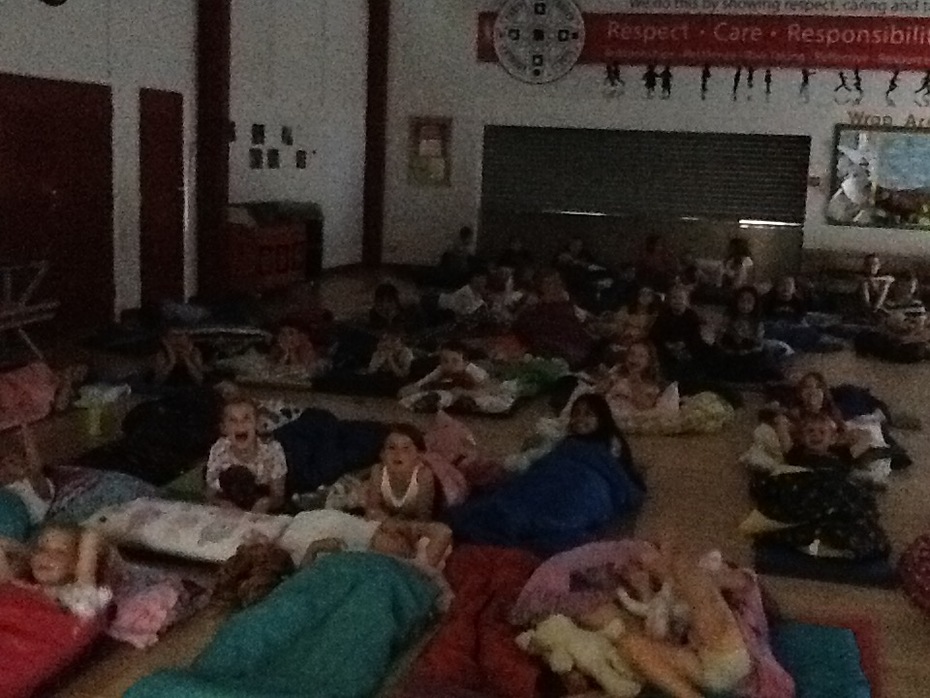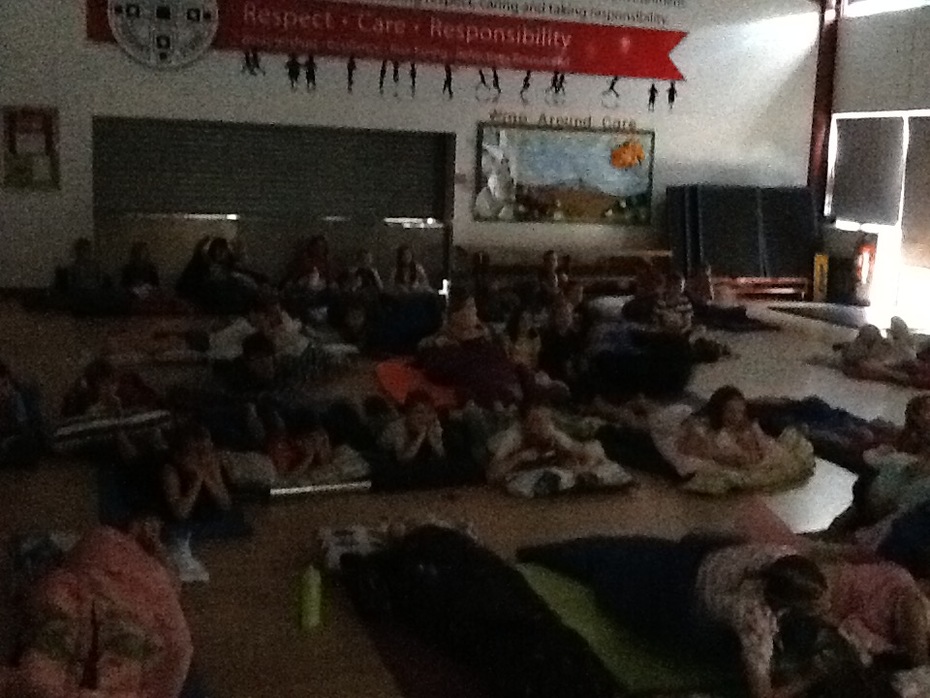 Egyptian Day!
On Friday 16th June year three travelled back in time and became Egyptians for the day. During the day they met Cleopatra and Howard Carter and found out about life in Ancient Egypt. The children took part in a number of workshops which included dancing, art and design and hieroglyphics. The children really enjoyed finding out about mummification and turning a friend into a mummy. A fun day was had by staff and children.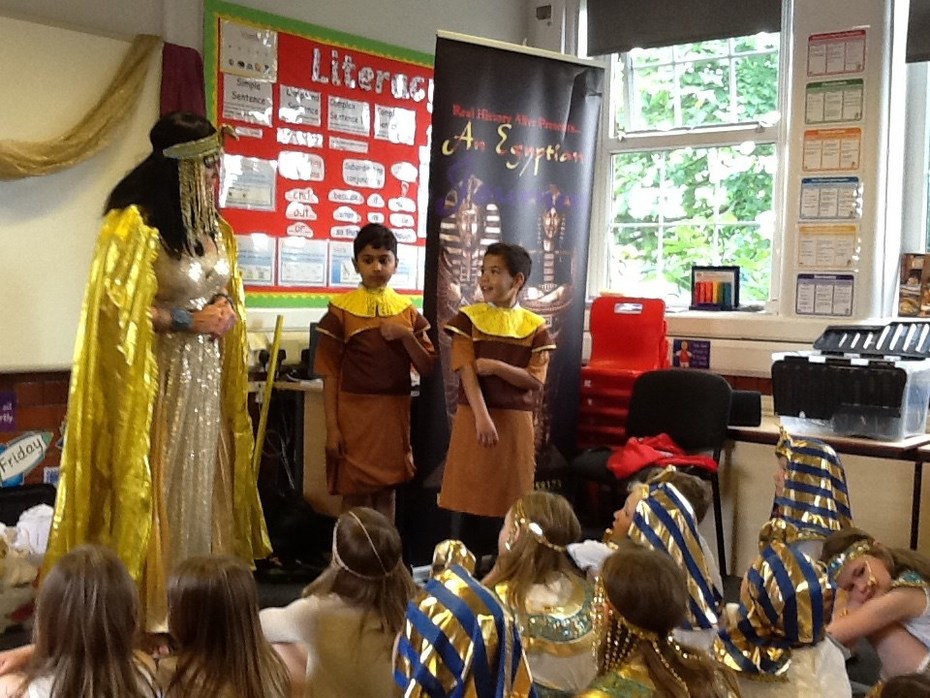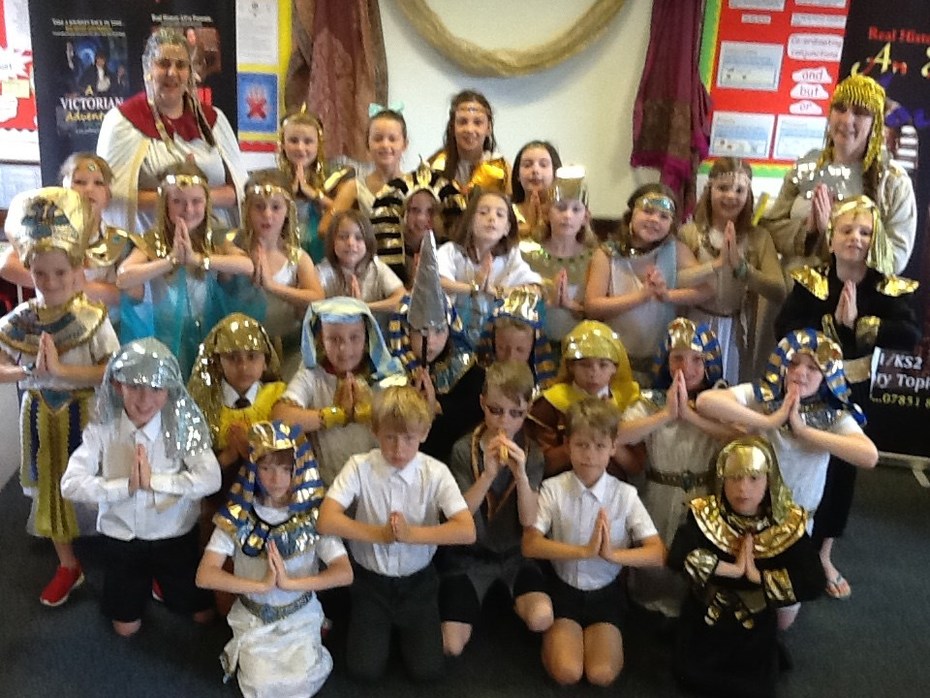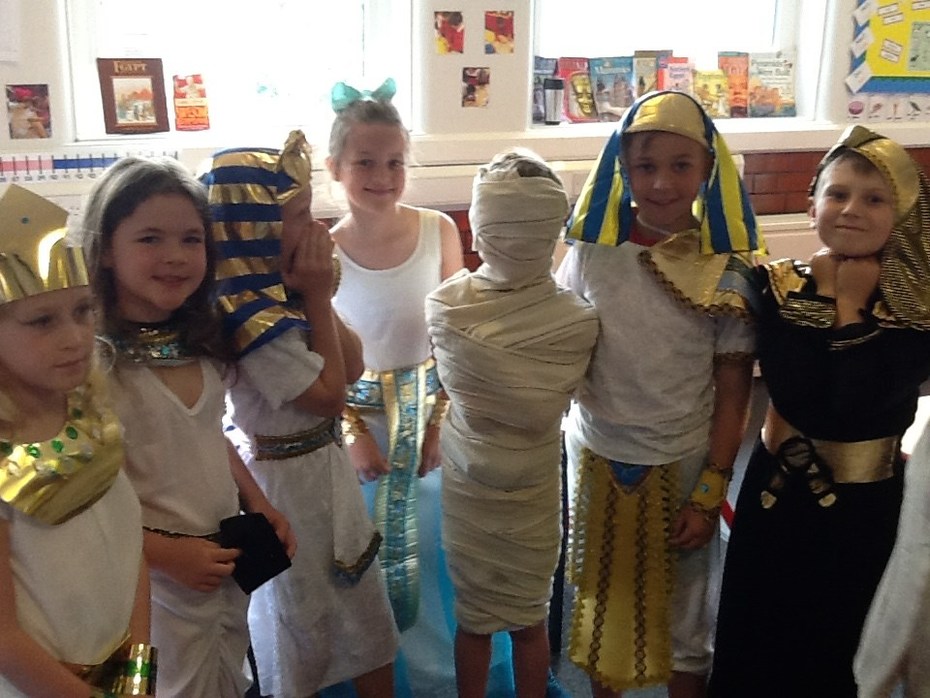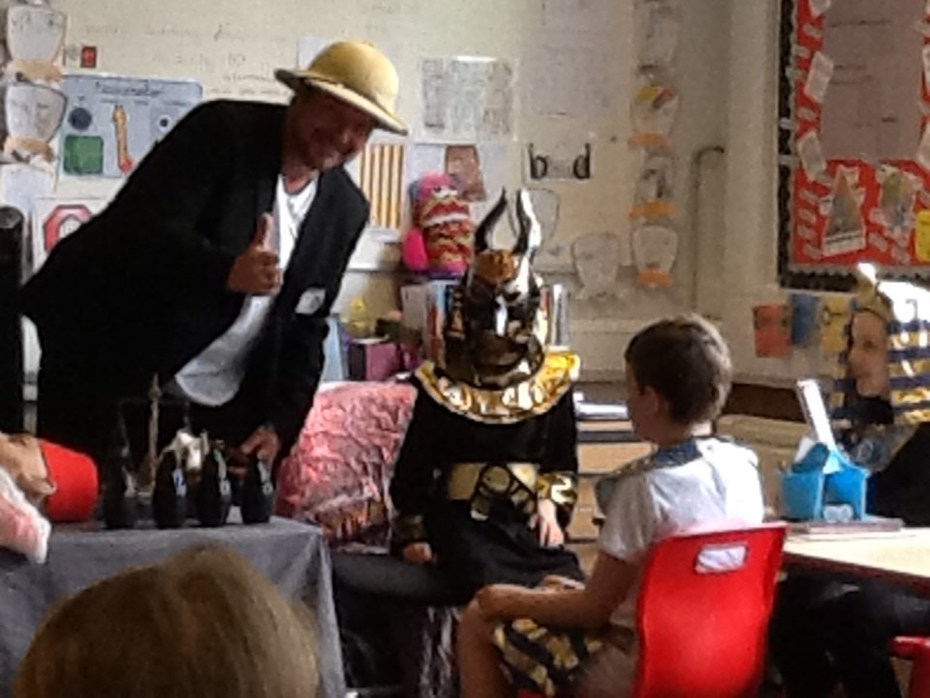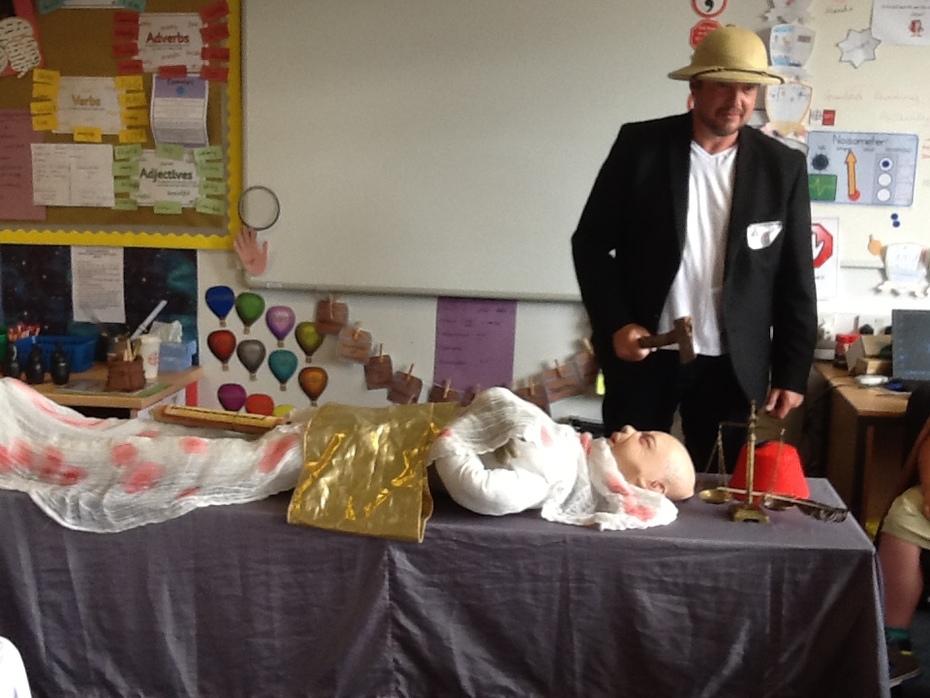 Egyptian Cinderella
We have been exploring the story of 'The Egyptian Cinderella' in Literacy, ready for creating our own story.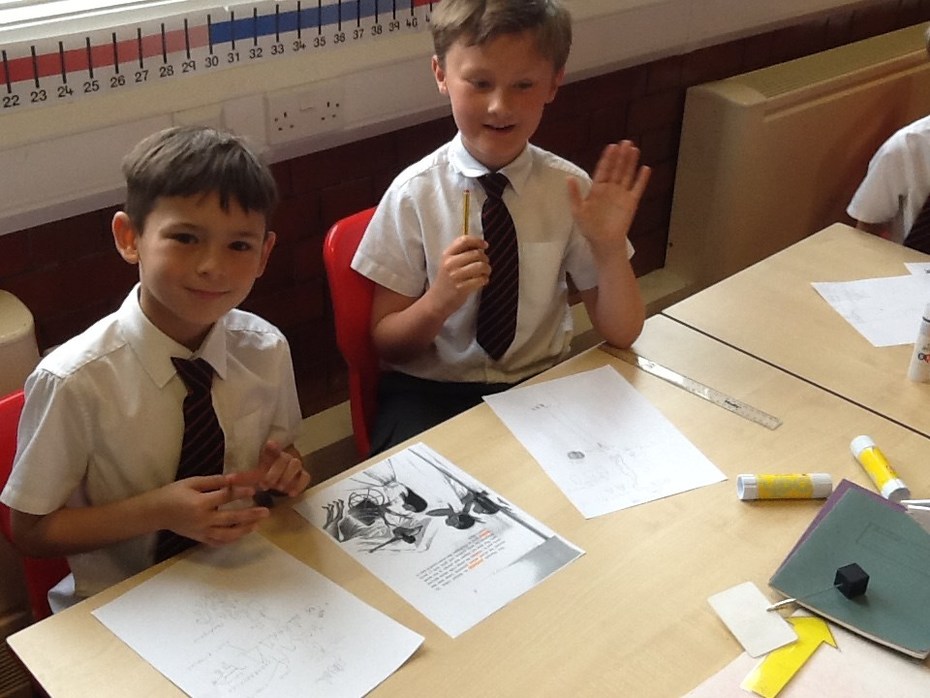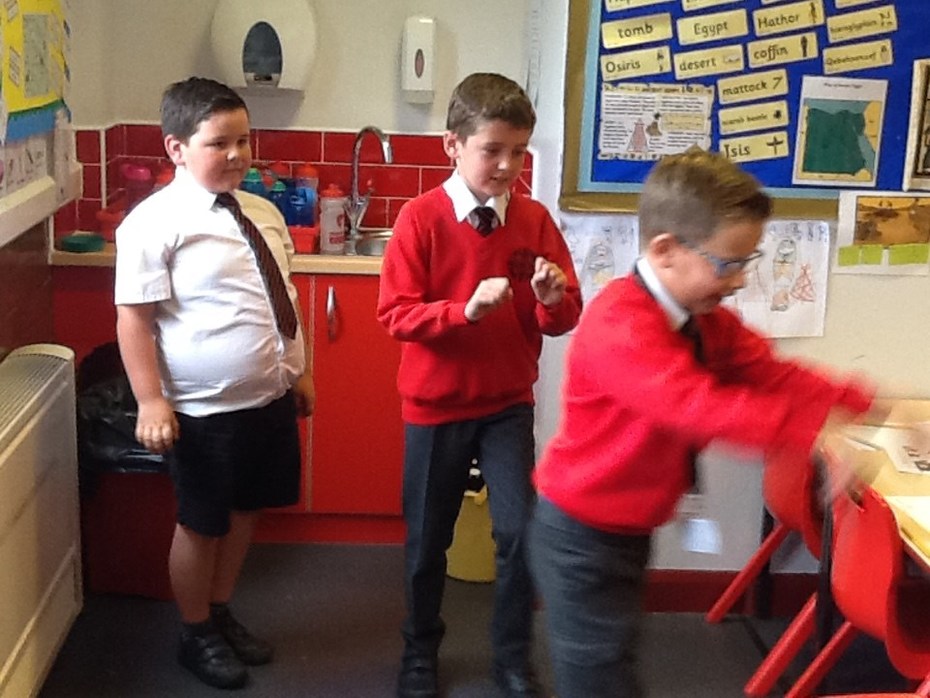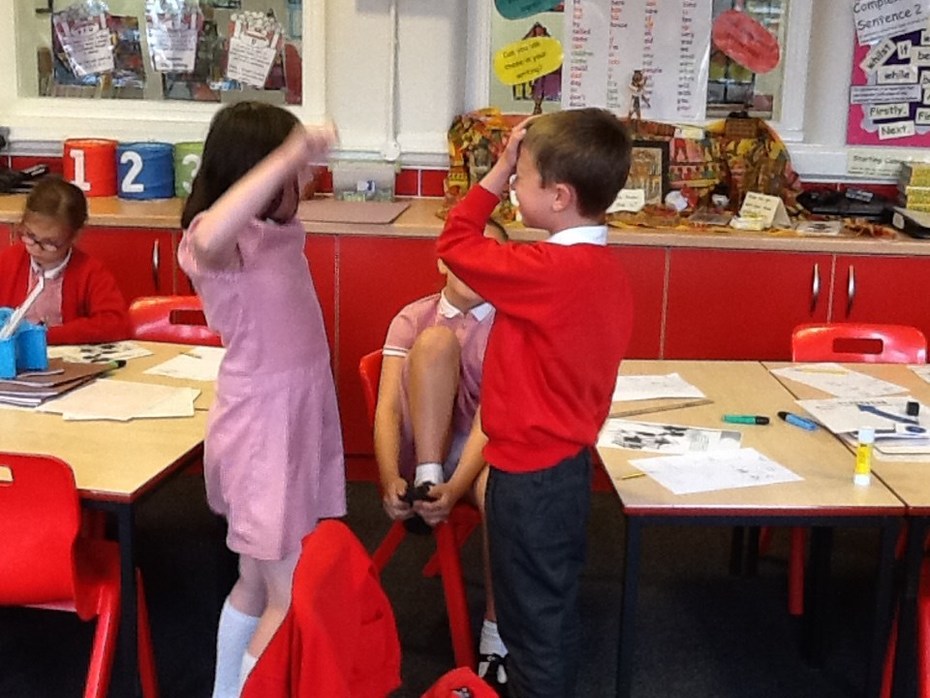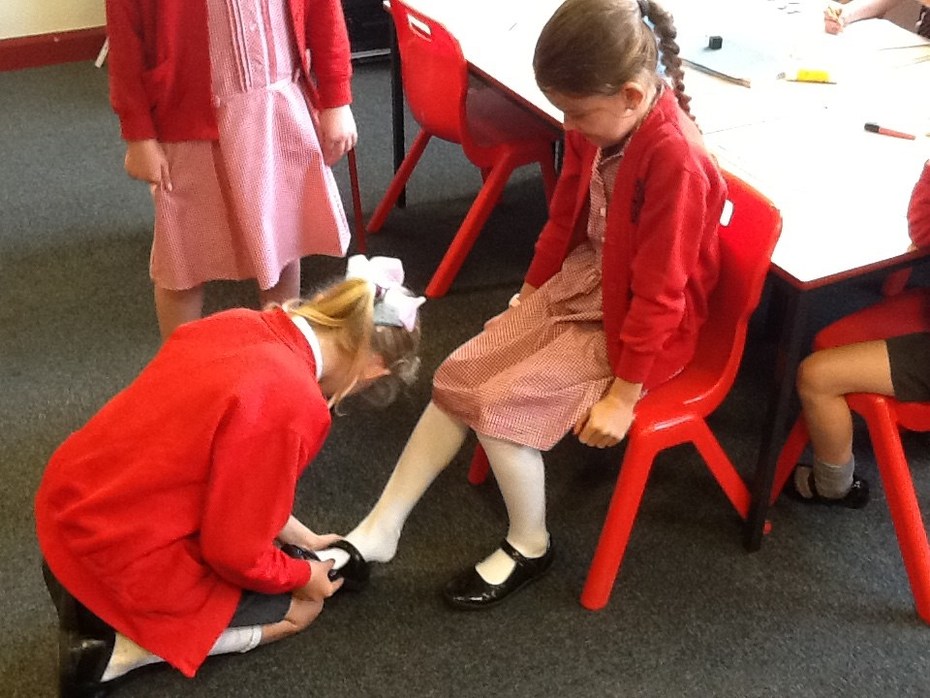 Magnetic Games
In Science we have been exploring the big question, 'Can you feel the force?' The children have learnt all about magnets and the forces - how they attract and repel. They designed a game using these skills and had lots of fun trying out each others!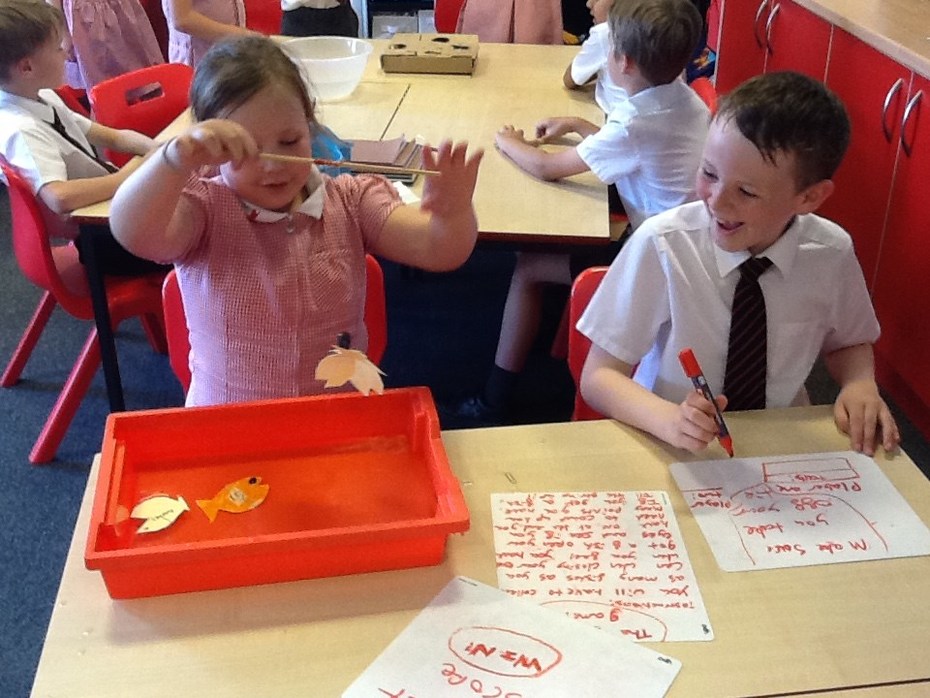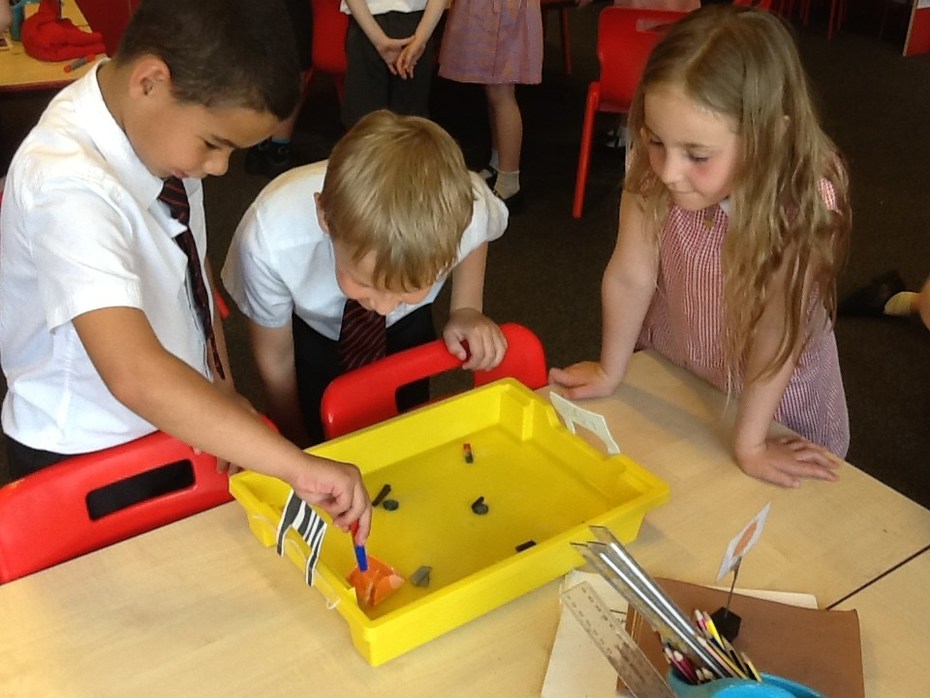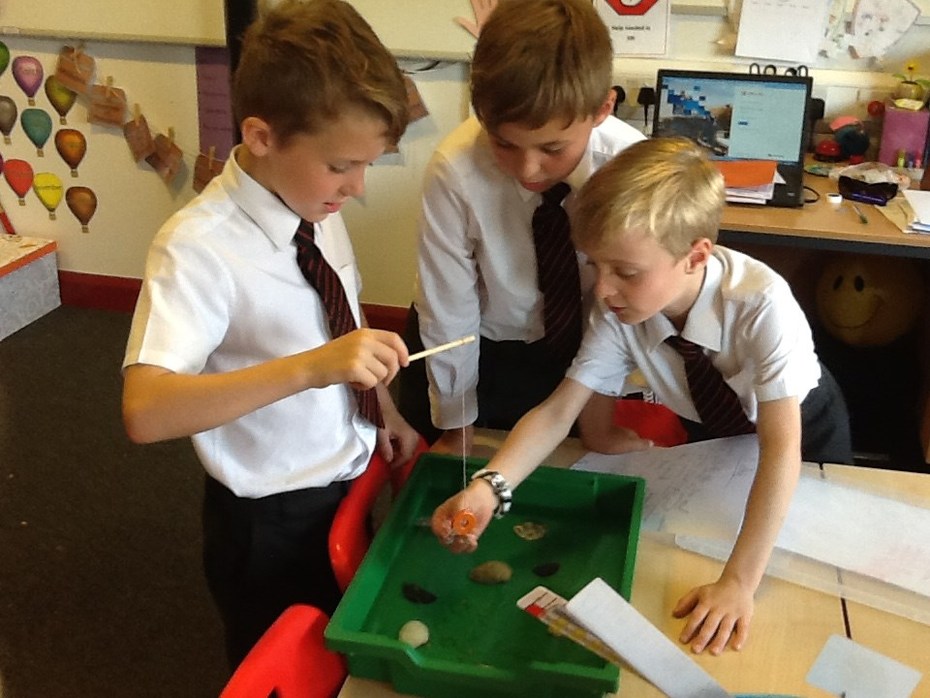 Pyramid Investigation!
In Maths we have imagined we are Egyptians building a pyramid and carried out an investigation to find out how many blocks we would need. We even explored square numbers!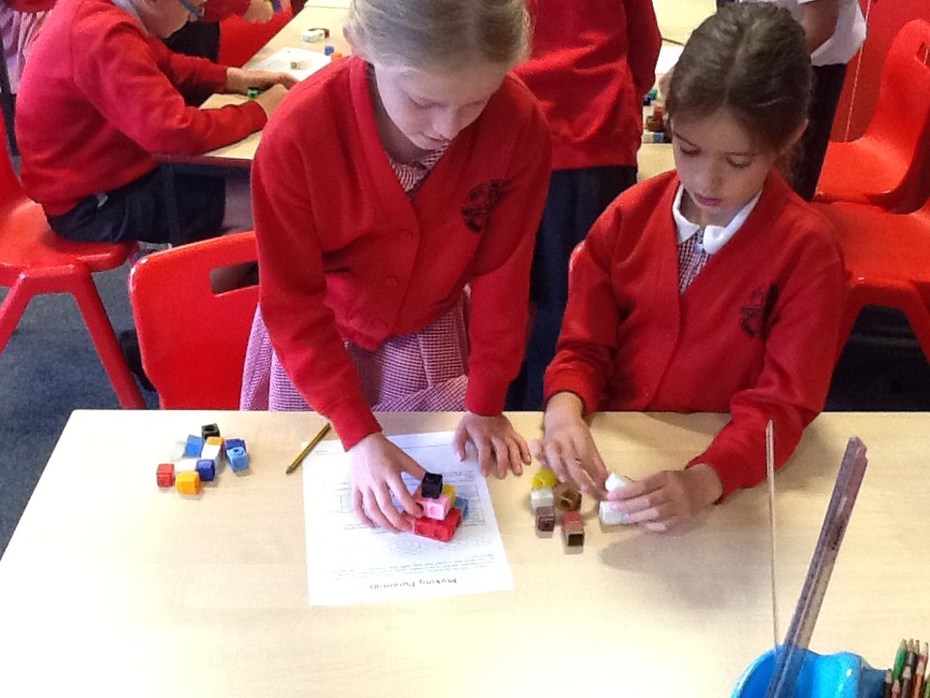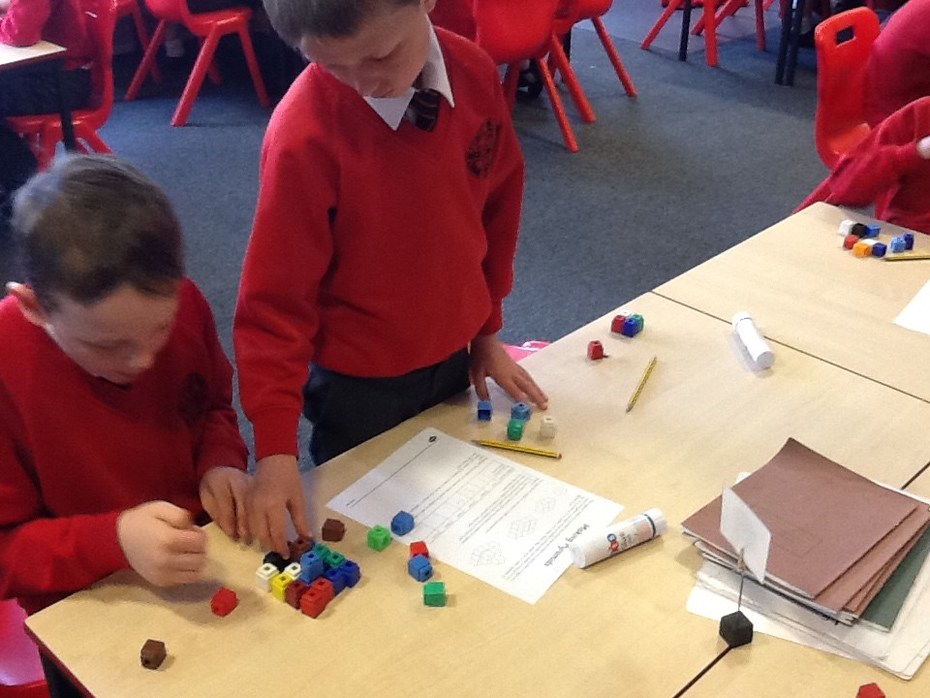 Year 3 Worship!
The children all worked hard to learn their lines for our class worship about Buddhism.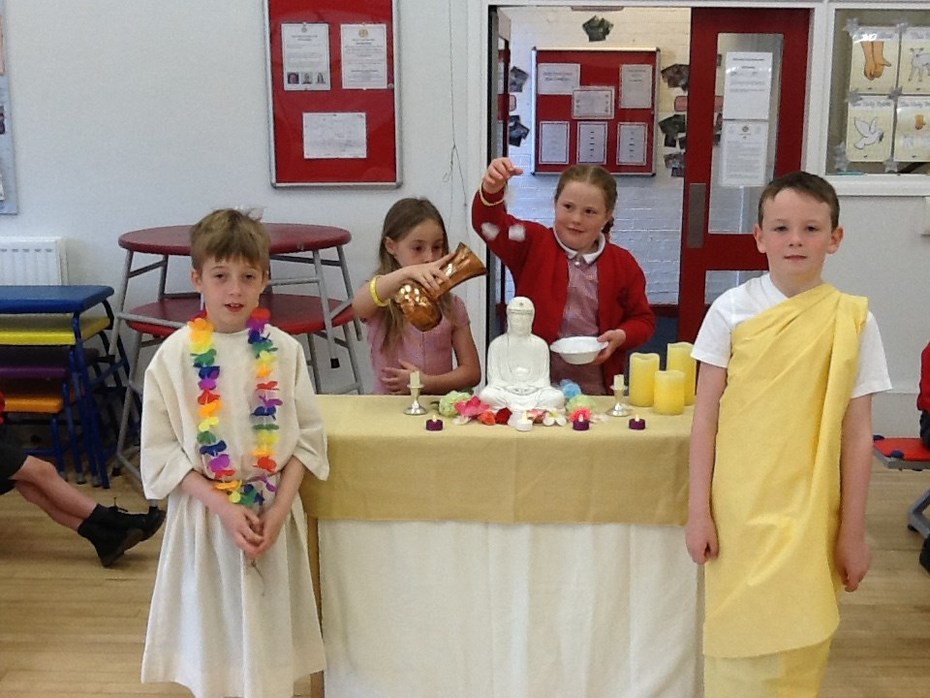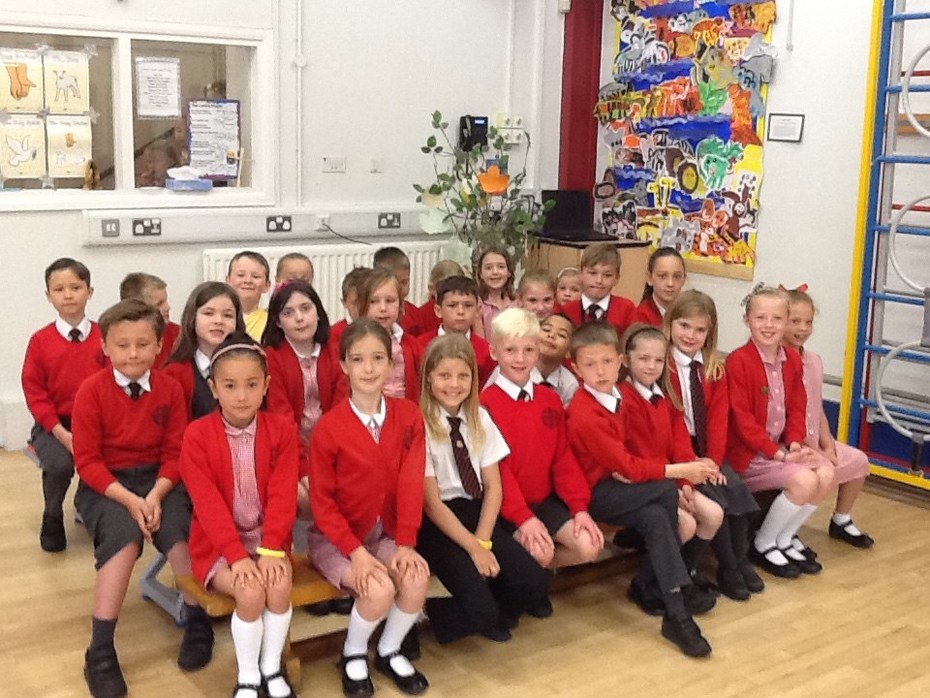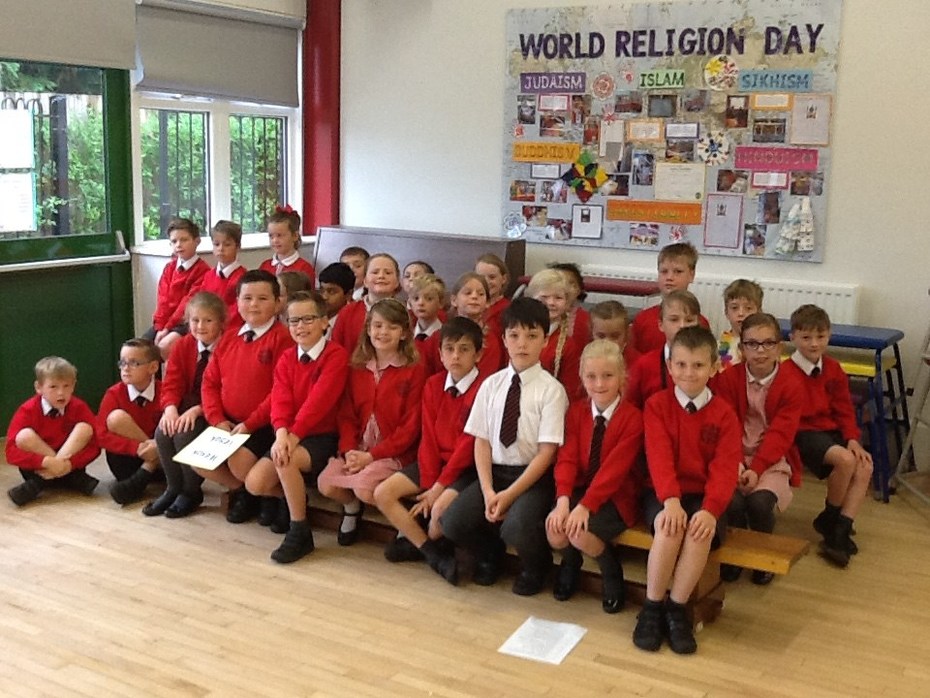 Year 3 Easter worship at Christ Church
We proudly performed our Easter worship to our parents and grandparents in church.
They loved hearing our wonderful singing.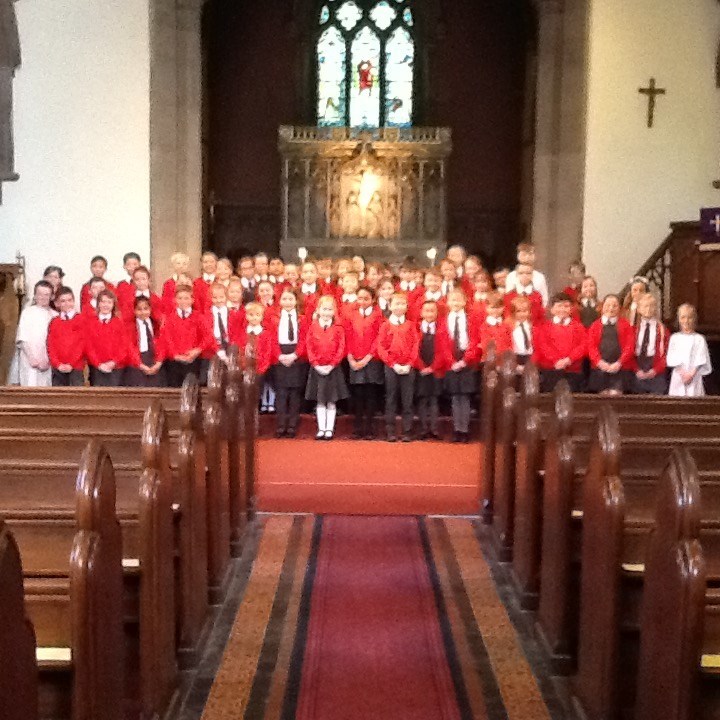 We loved getting outside and exploring the environmental area.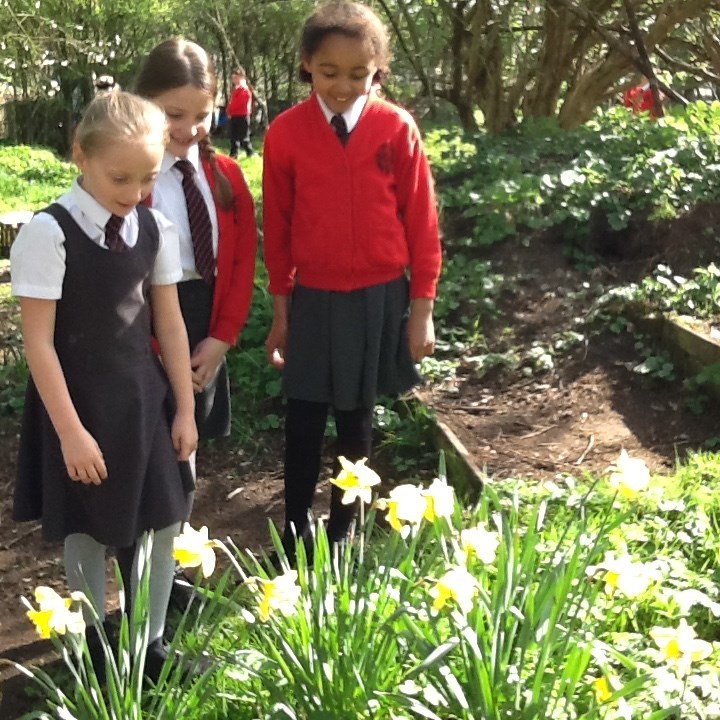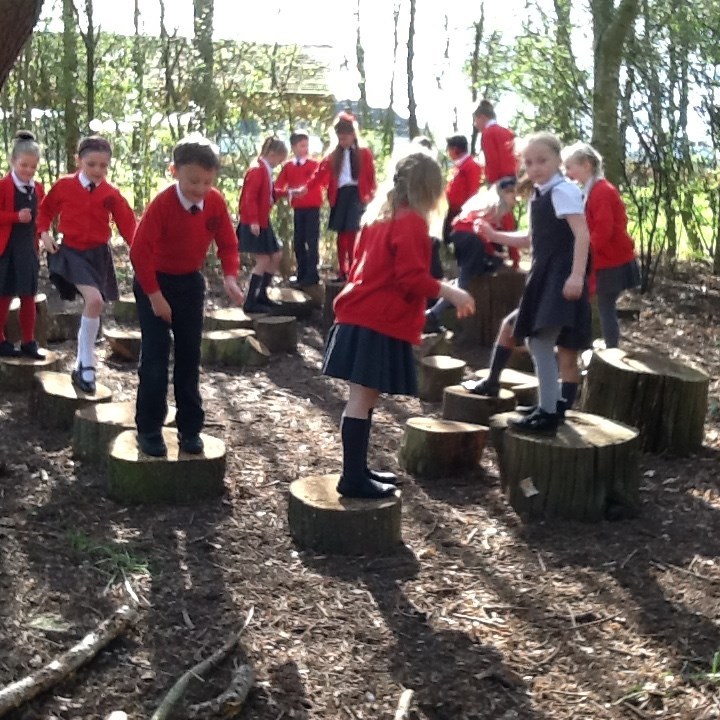 World Book Day
We dressed up as our favourite characters for World Book Day.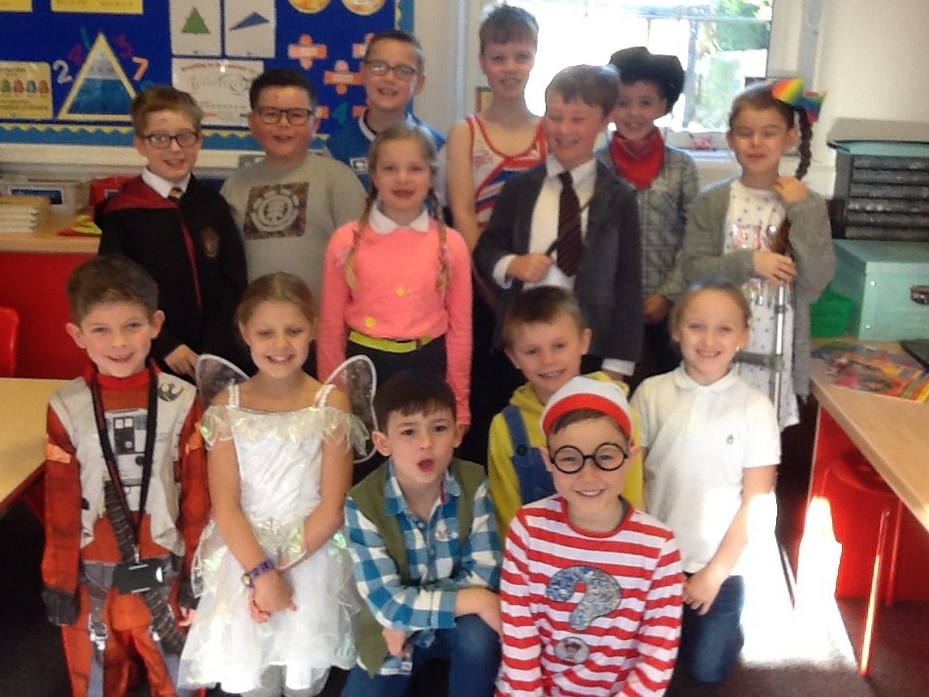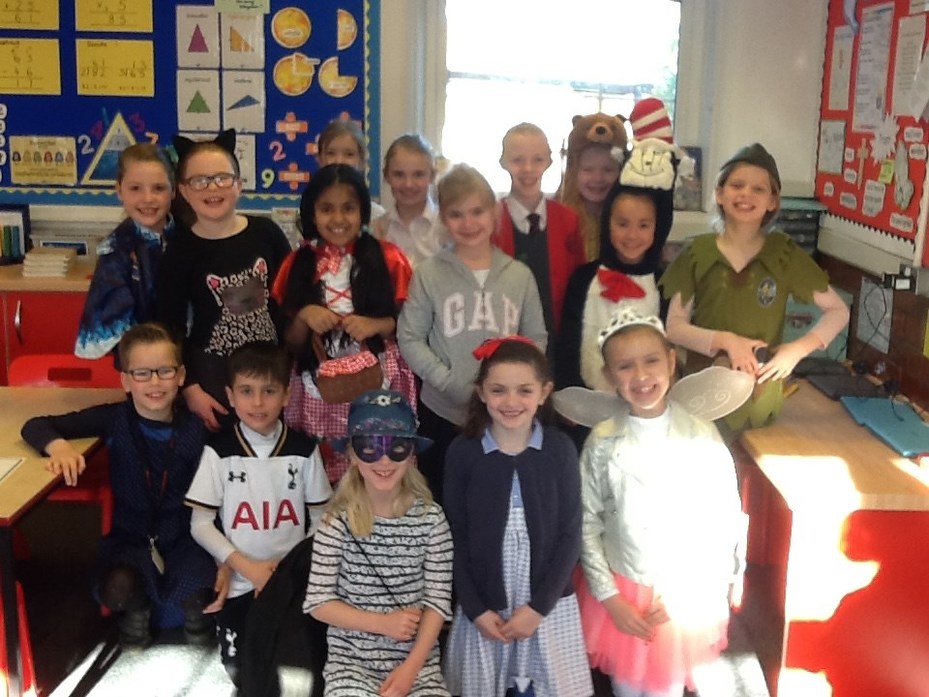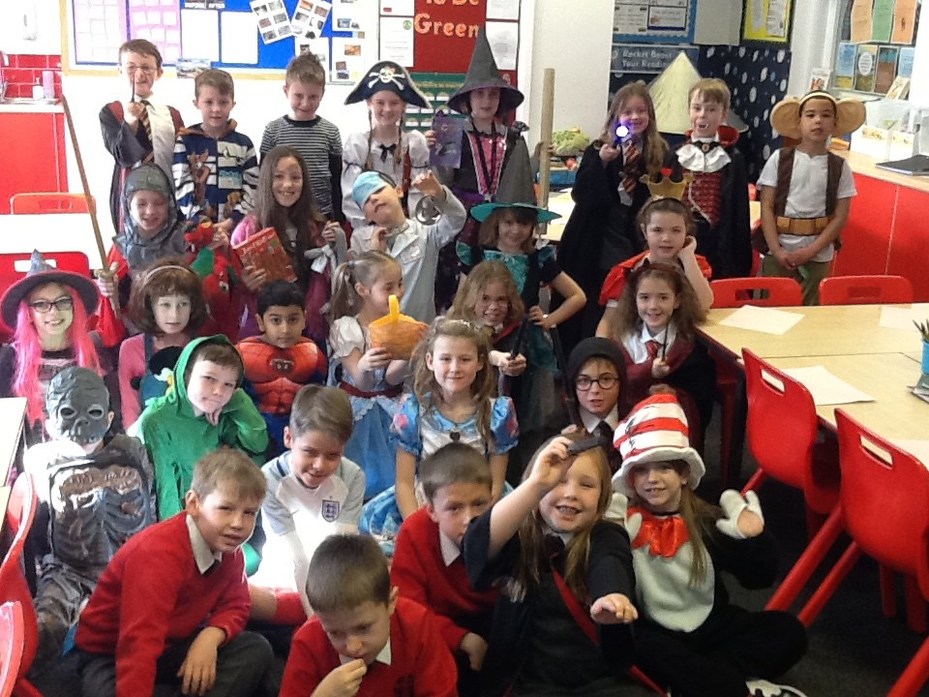 Year 3 worship
Respect For Other Religions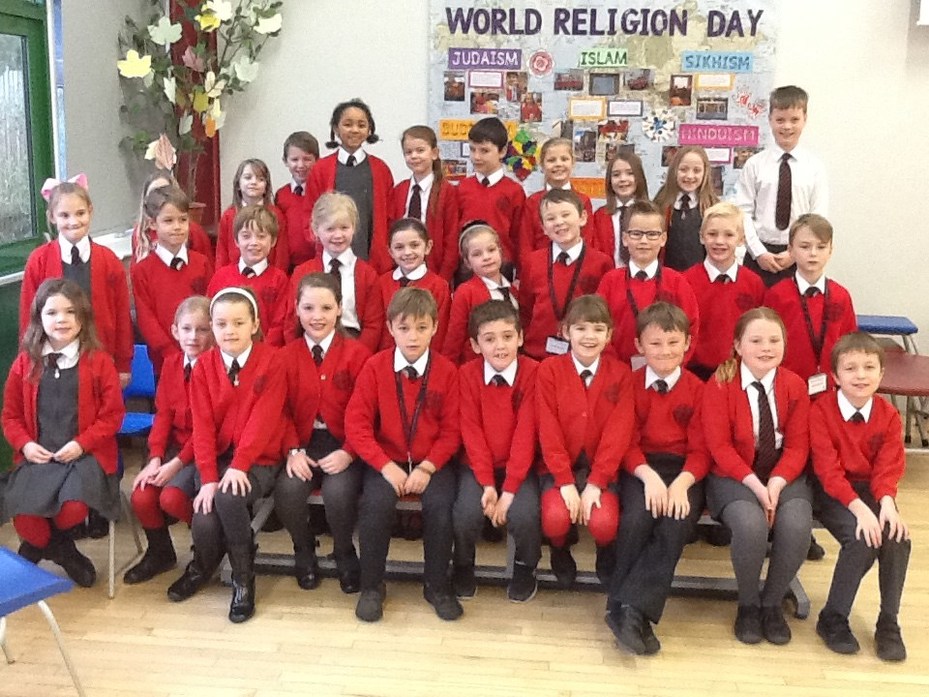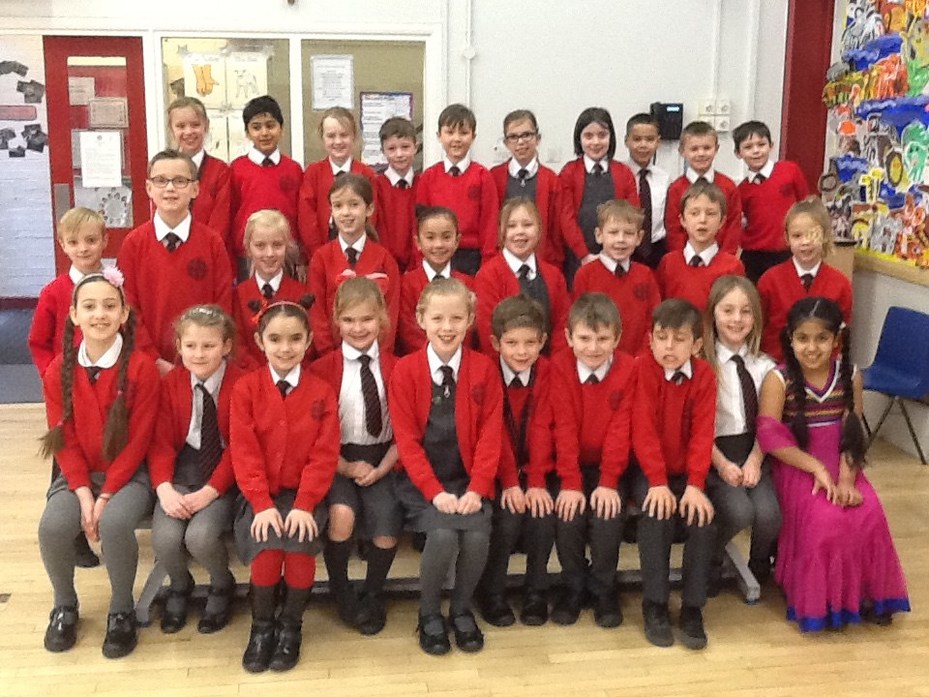 Look at our fantastic volcanoes!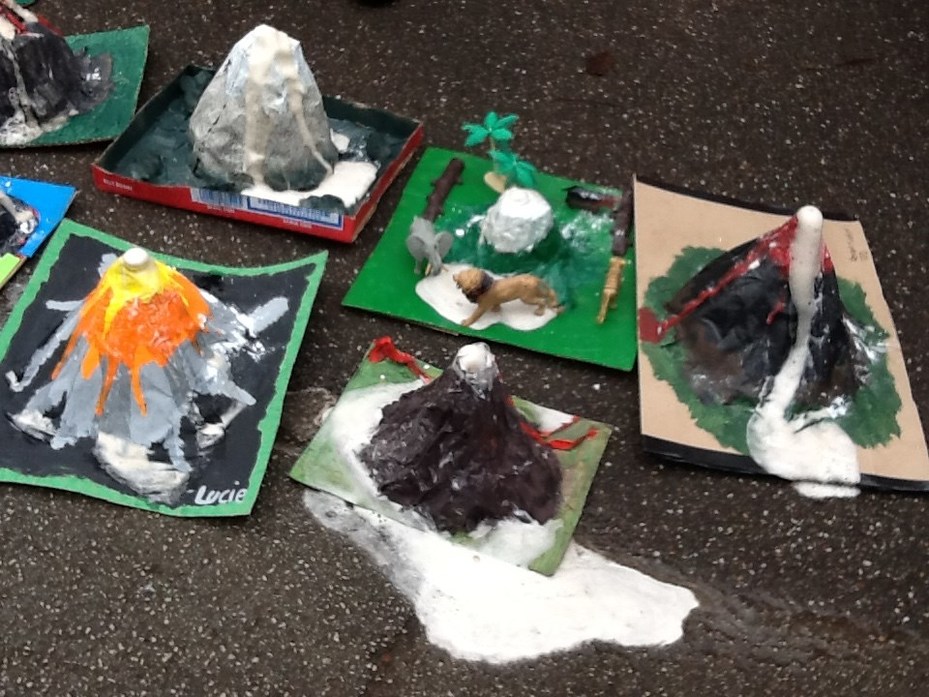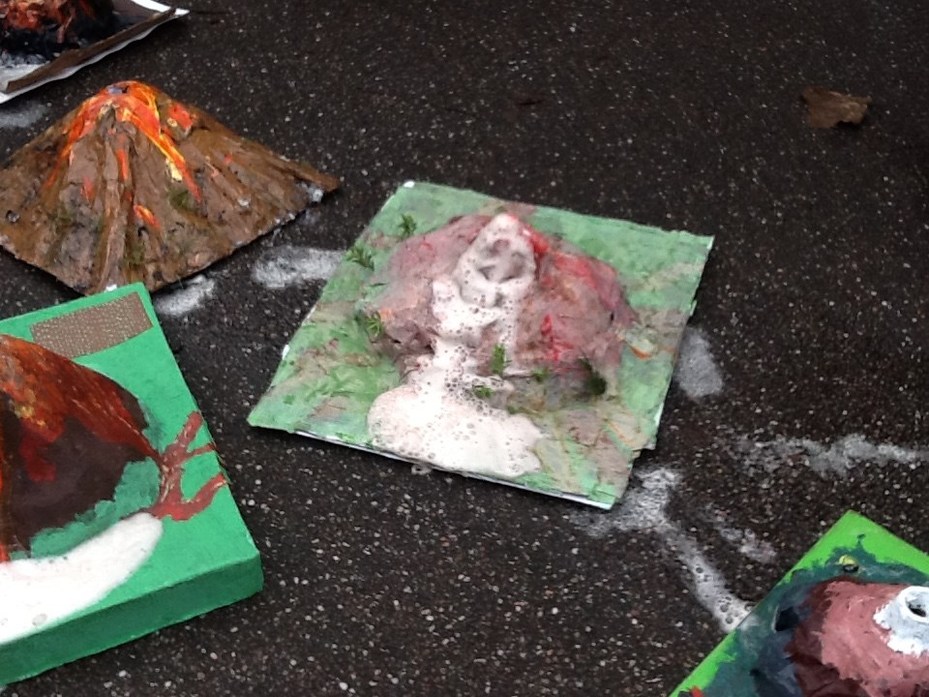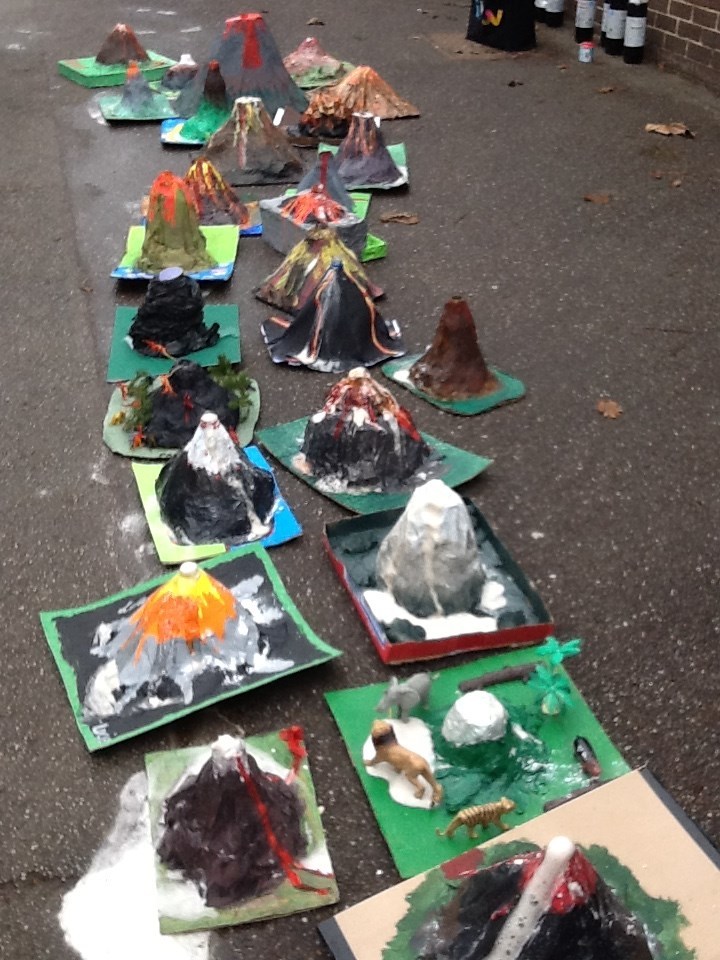 Year 3 had a very exciting morning creating volcanic eruptions. Well done everyone, you made some brilliant volcanoes.
World Religion Day
We have been learing about Sikhism in Year3.
Avaani's Nan and Grandad came in and talked to us about their faith and answered some of our questions.
We heard some Sikh stories and made zig-zag books about the life of Guru Nanak.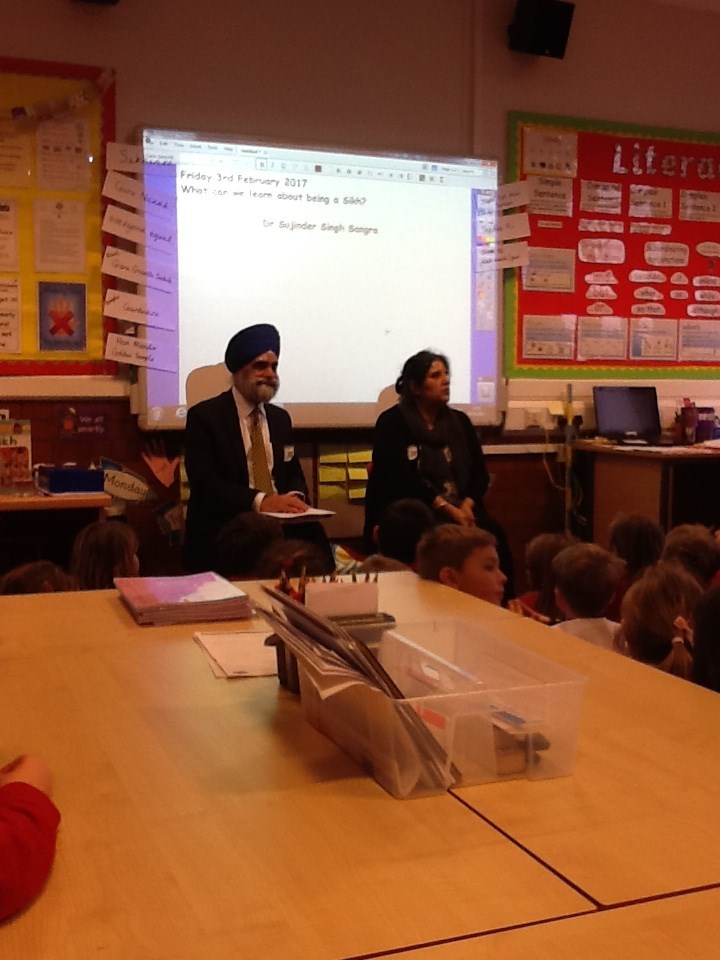 Artist Prize!
During our worship today Archie Kennedy received a prize for the best artwork from the company who ran the schools art exhibition! The company chose their favourite piece of art from a number of schools that they have worked with. Well done Archie!
Sleeping Beauty Pantomime, Garrick Theatre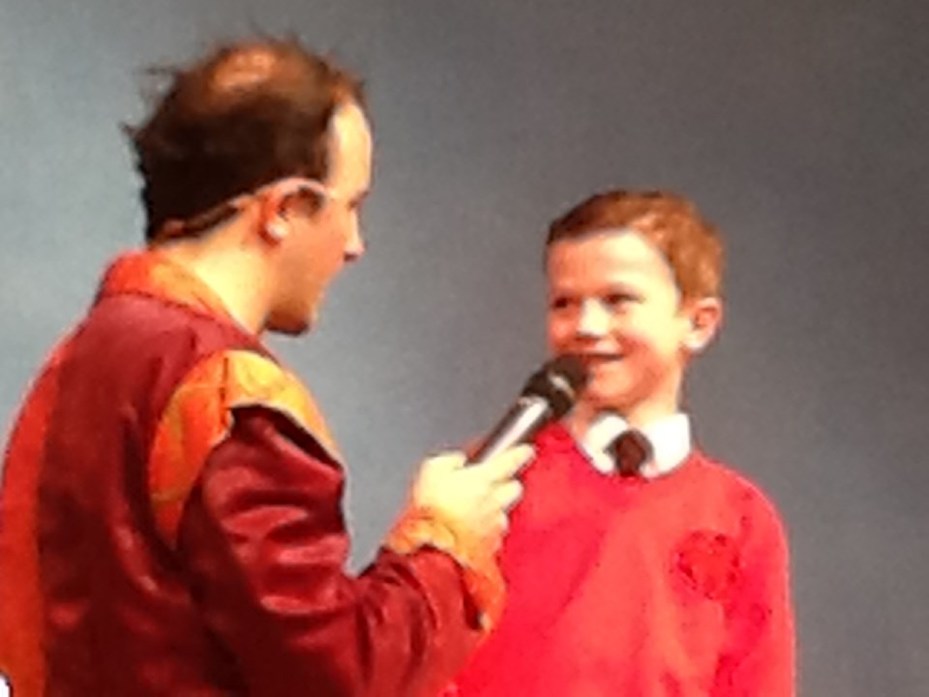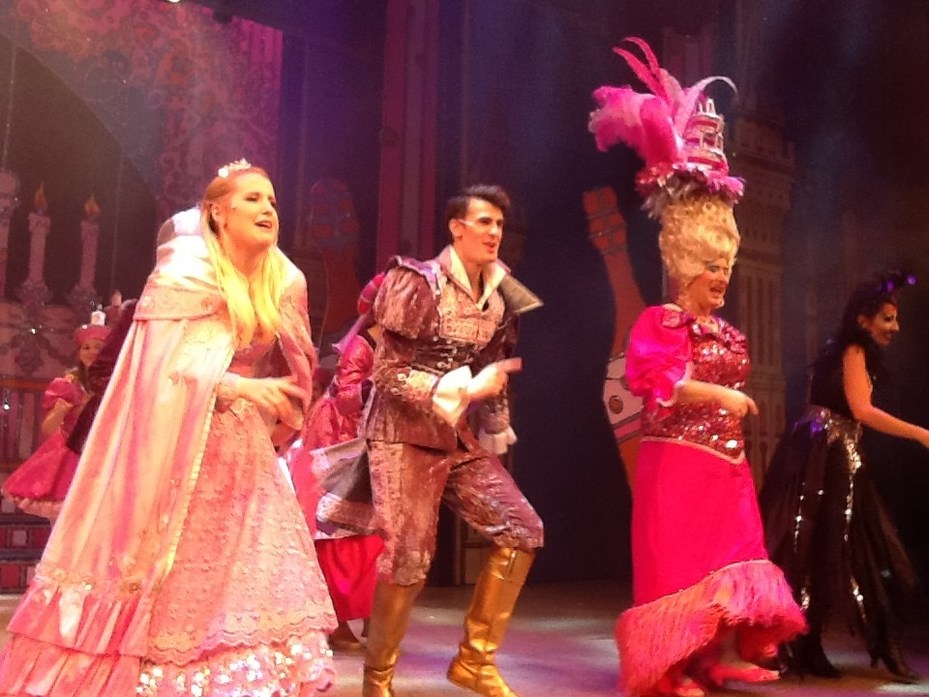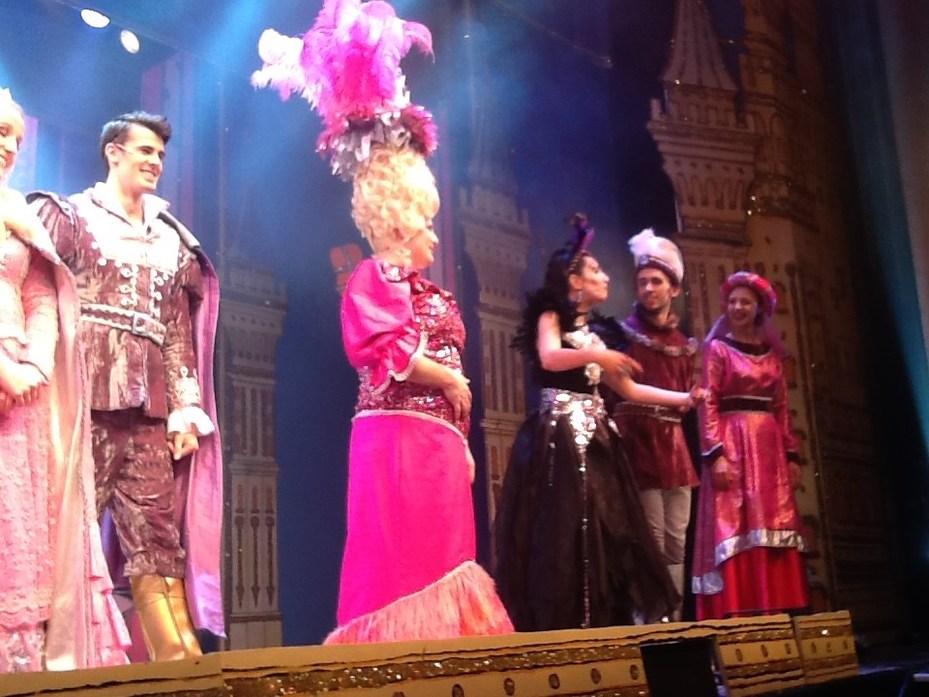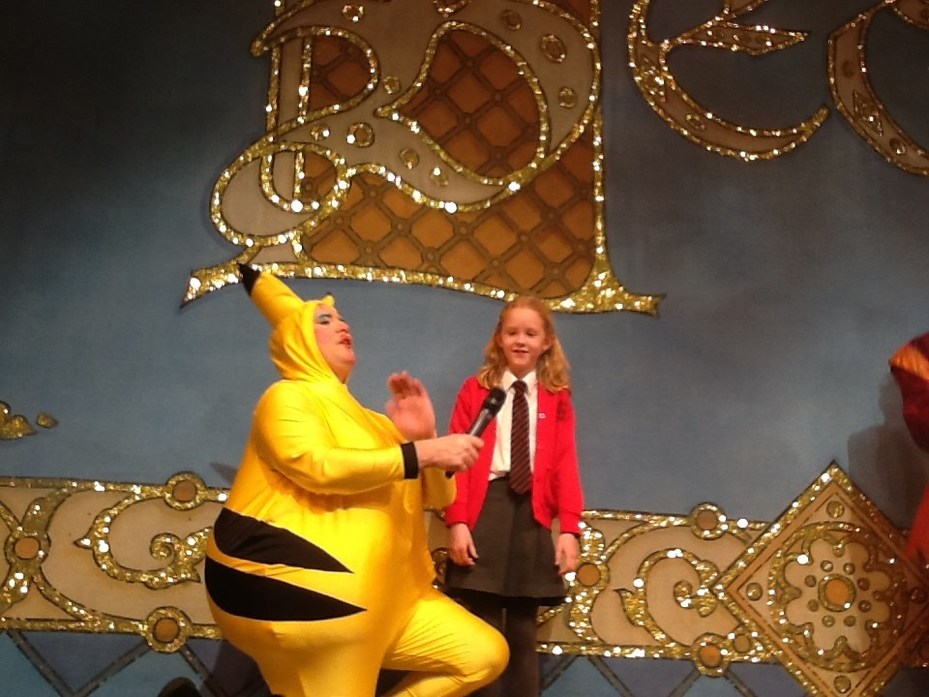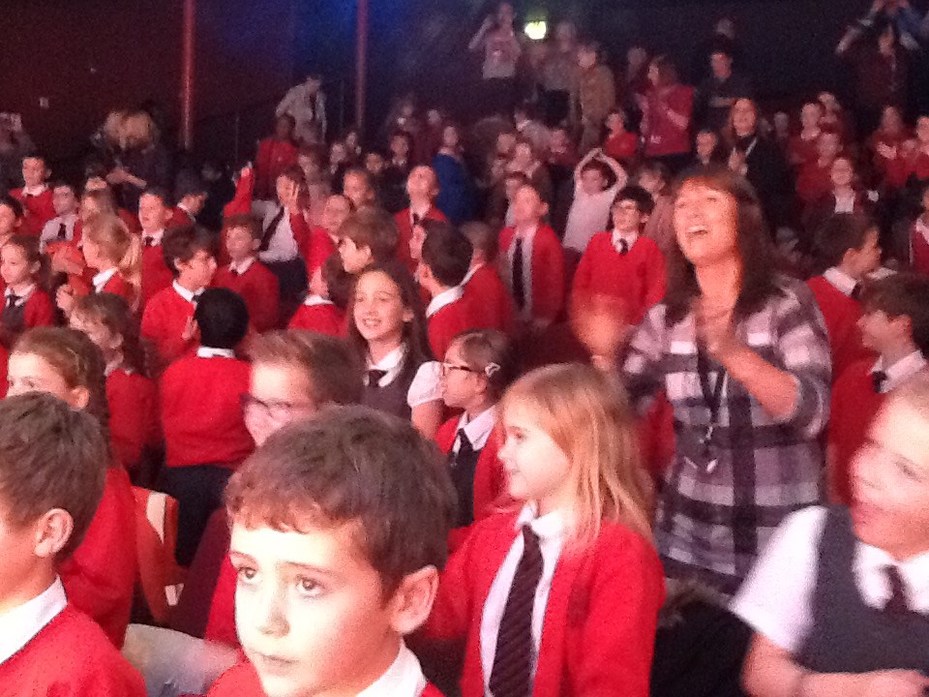 Muffins!
This week the children became junior bakers! During the week they have carried out market research, baked and evaluated their own products. The children really enjoyed tasting different muffins and collecting data to find out the favourite flavours within the class. They then worked in small groups to design and make their own uniquely flavoured muffin. We had a variety of flavours, both savoury and sweet. The children were then given the challenge of producing a persuasive poster and advert to promote their muffin design. The teachers and the children have had a fun week!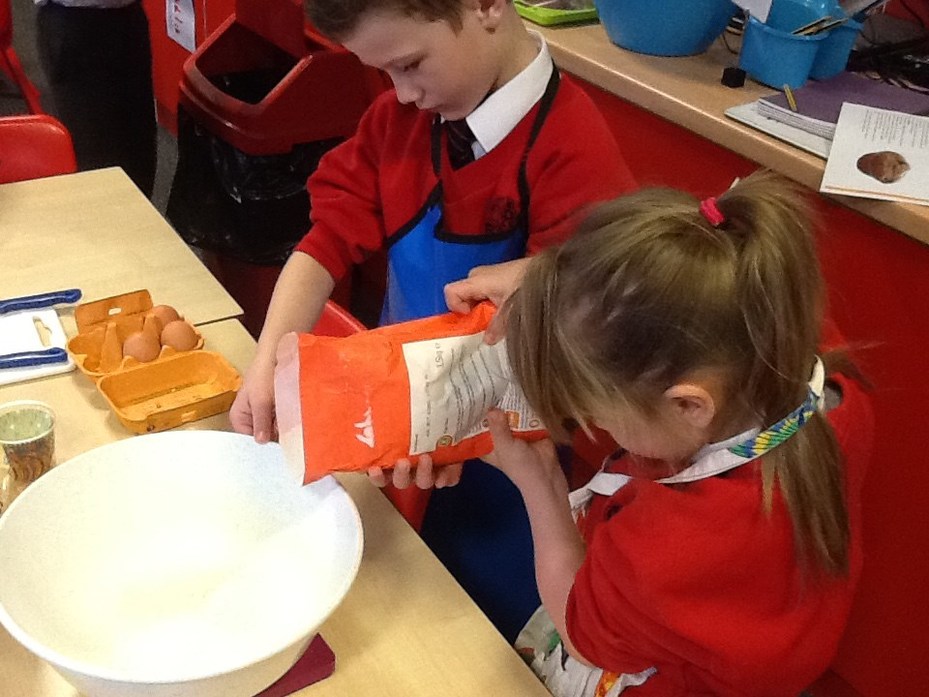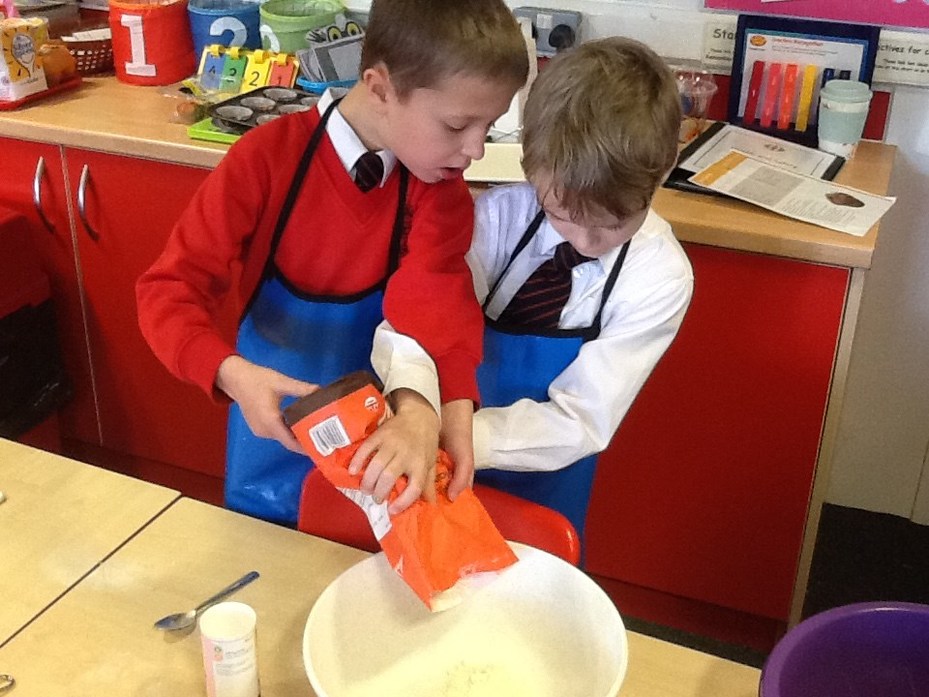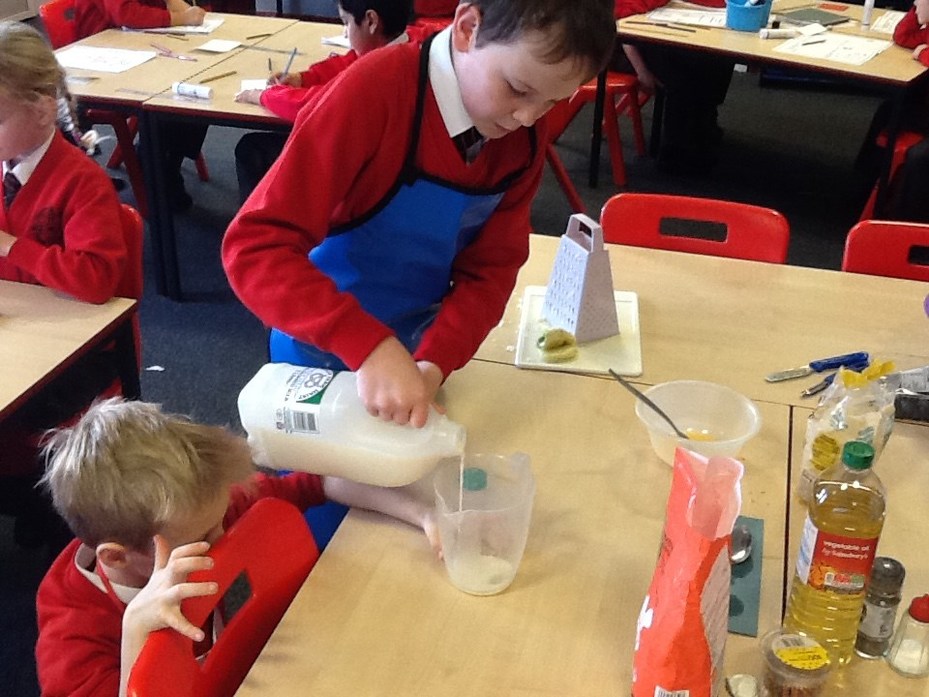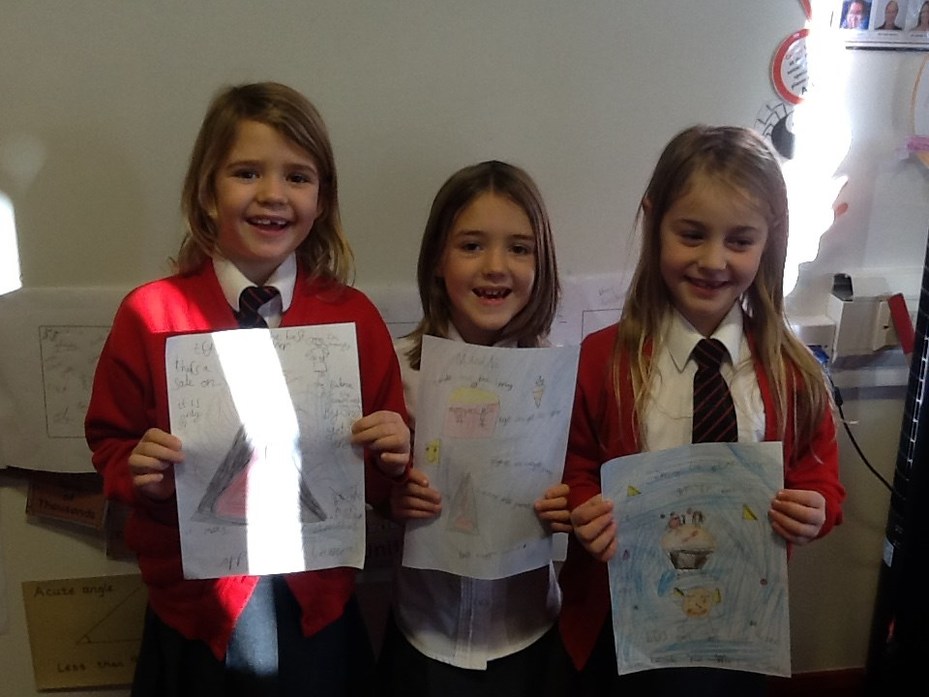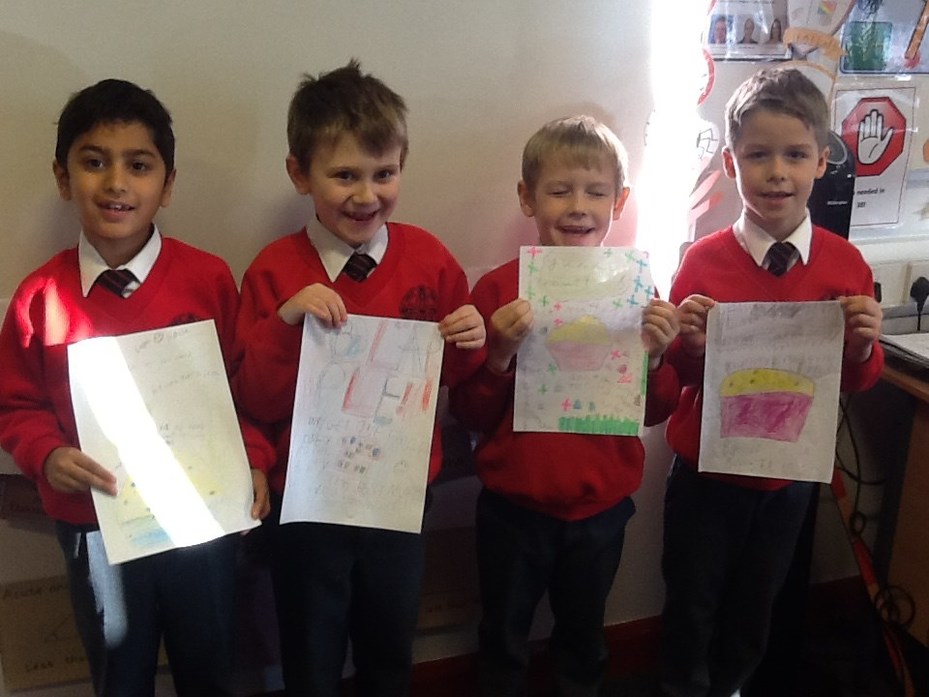 Church Worship
On Wednesday 30th November the children attended a worship at the church. During the worship they found out about Advent and its importance to Christians. Some children were given the opportunity to light some of the candles which symbolise the different stages within Advent.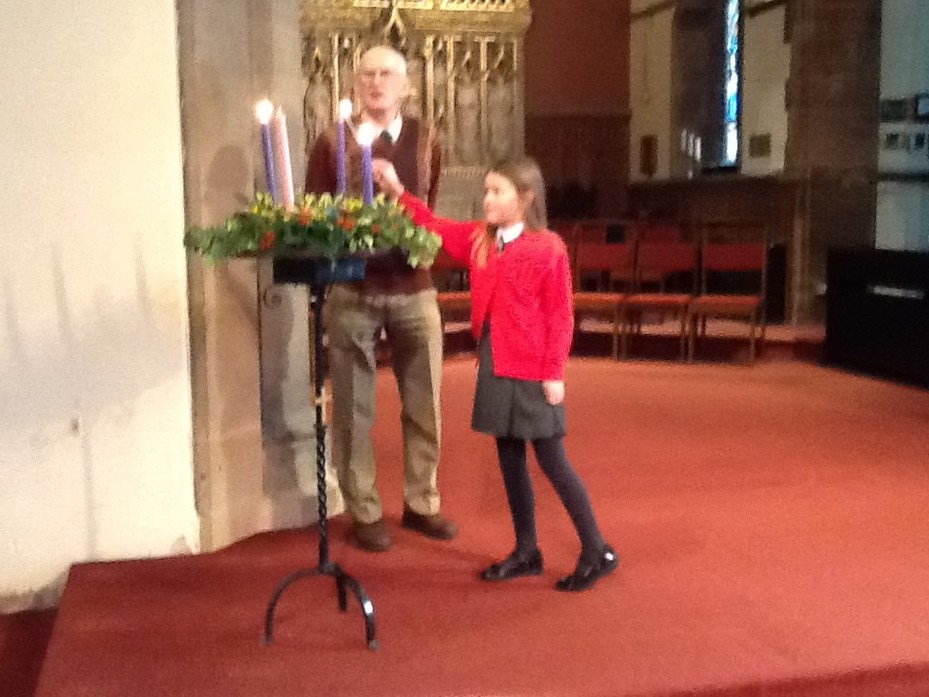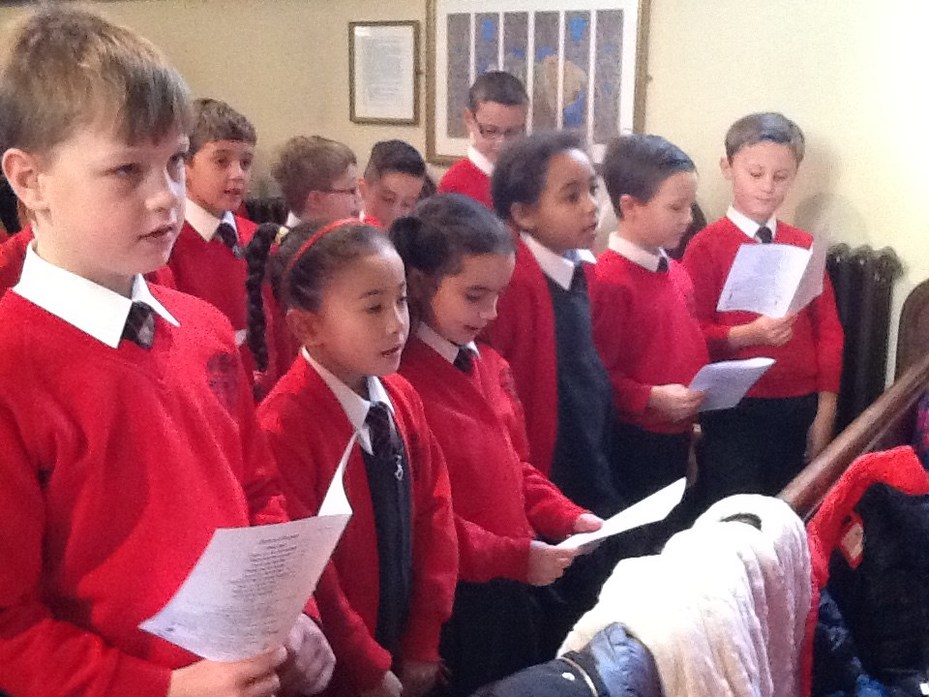 Book Detectives!
During our last few Literacy lessons we have been looking at nocturnal animals using the John Lewis advert about Buster The Boxer and also reading by Nick Butterworth books. The children have also been book detectives exploring the settings, characters and plots for a range of books, so they can use the information found to support their own creative writing.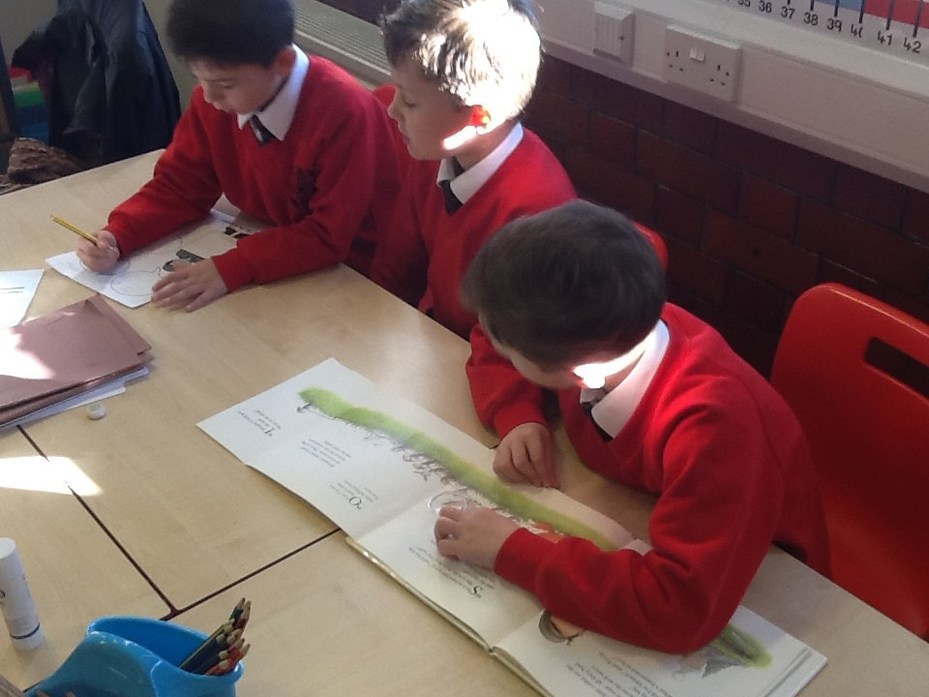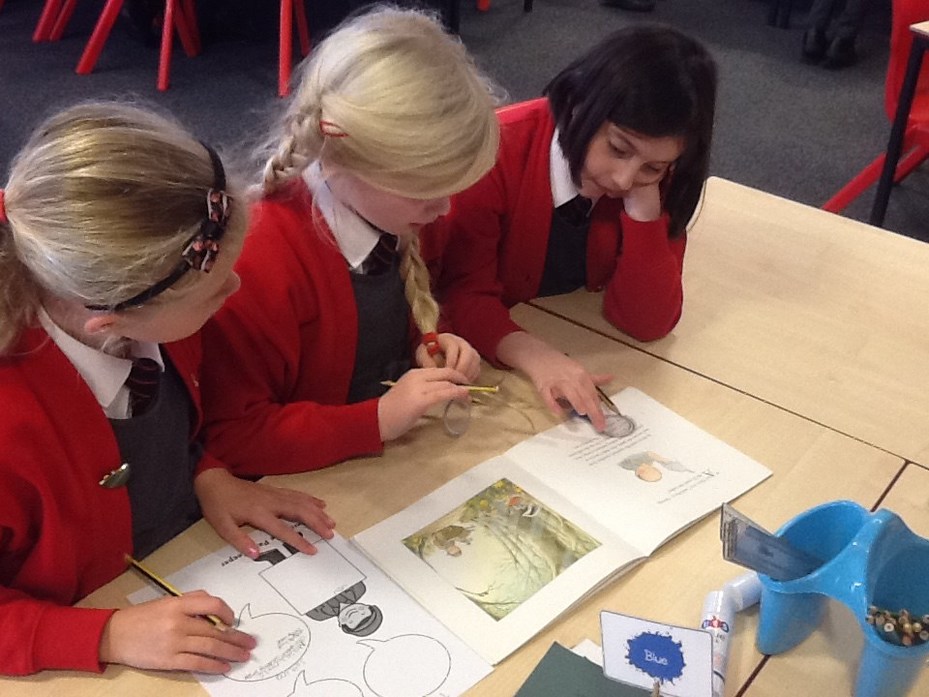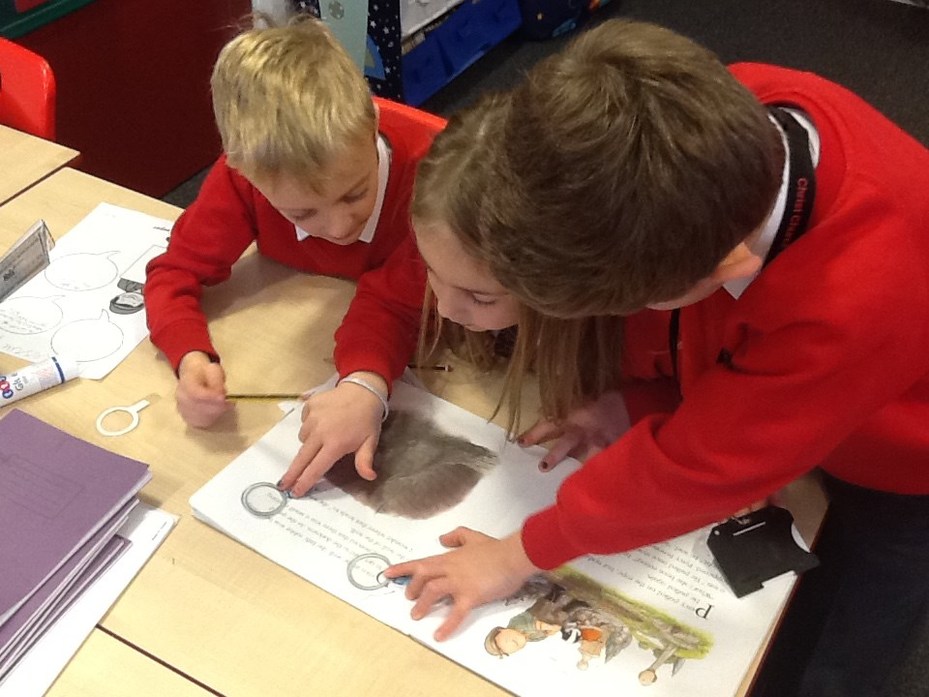 Singing at the Library
Year three had a lovely morning singing Christmas Carols at Lichfield Library to open their Christmas events. The children sang 5 Christmas songs including Little Donkey and Jingle Bells. All of the parents and staff were impressed by the children's singing and all of their hard work learning the lyrics!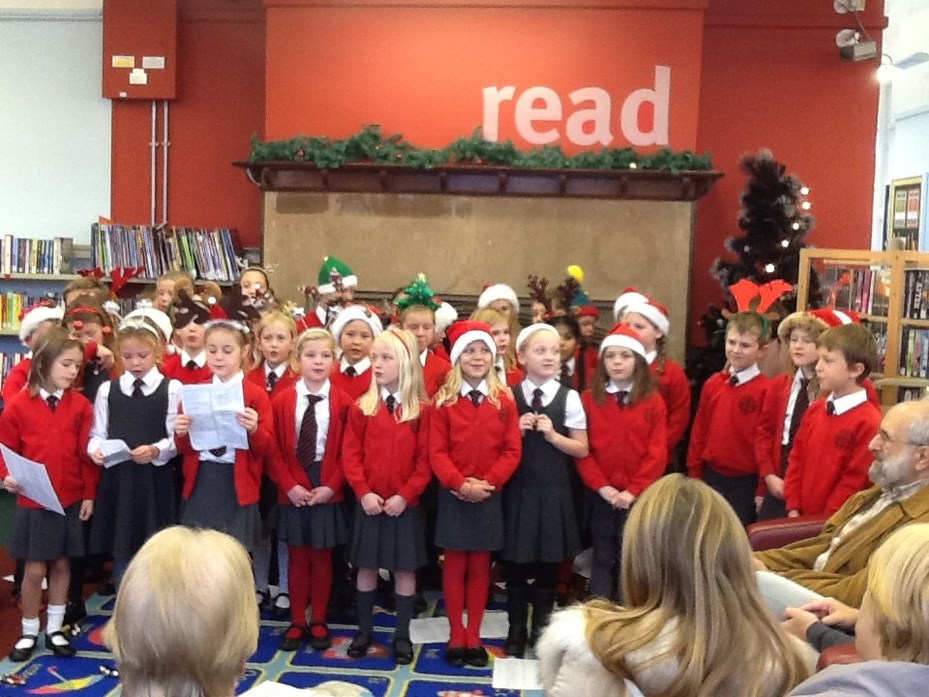 Viking Day
On Wednesday 8th November Year 3 were invaded by Vikings. The children arrived dressed up in costume ready for a fun day ahead. The children discovered what it would be like inside a Viking village, how The Vikings communicated, played a range of Viking games and explored a range of artefacts. Some were original Vikings pieces and were about a 1000 years old. Thank you to all of the parents for your help creating the costumes, our visitors were very impressed with the effort made and the children's behaviour during the day.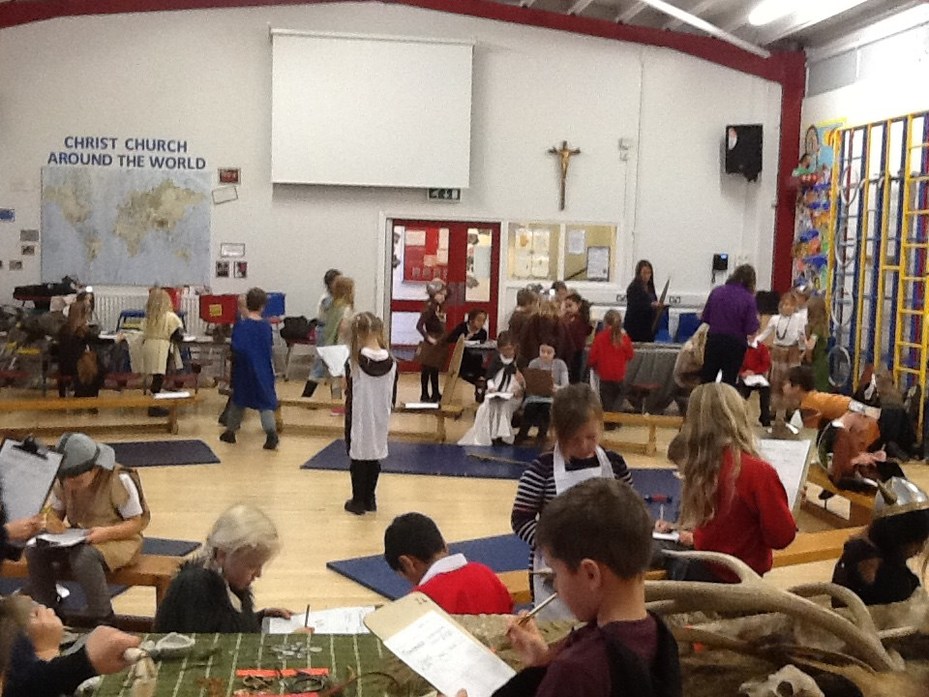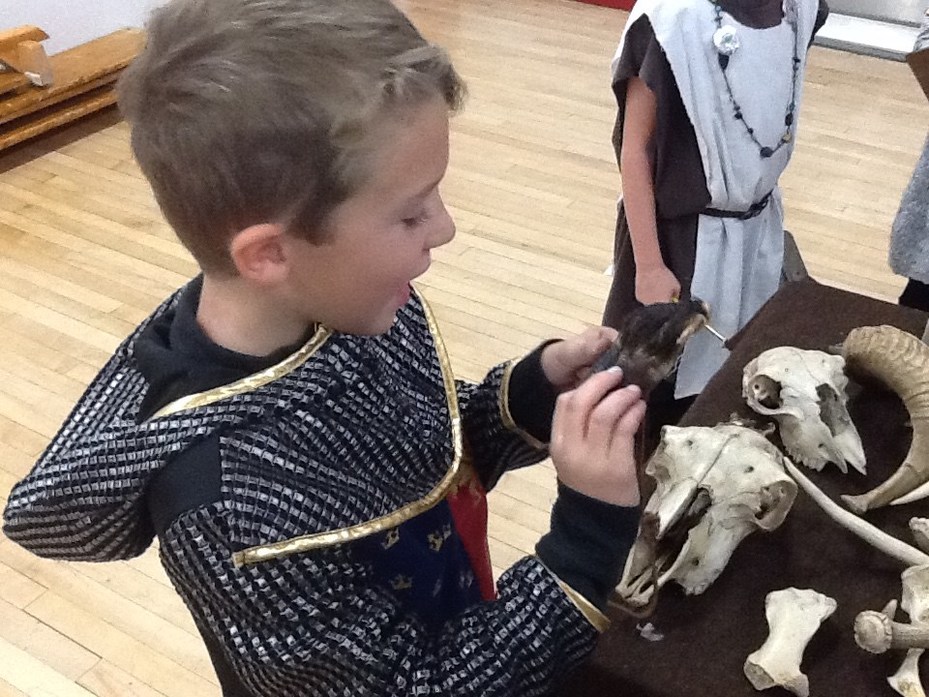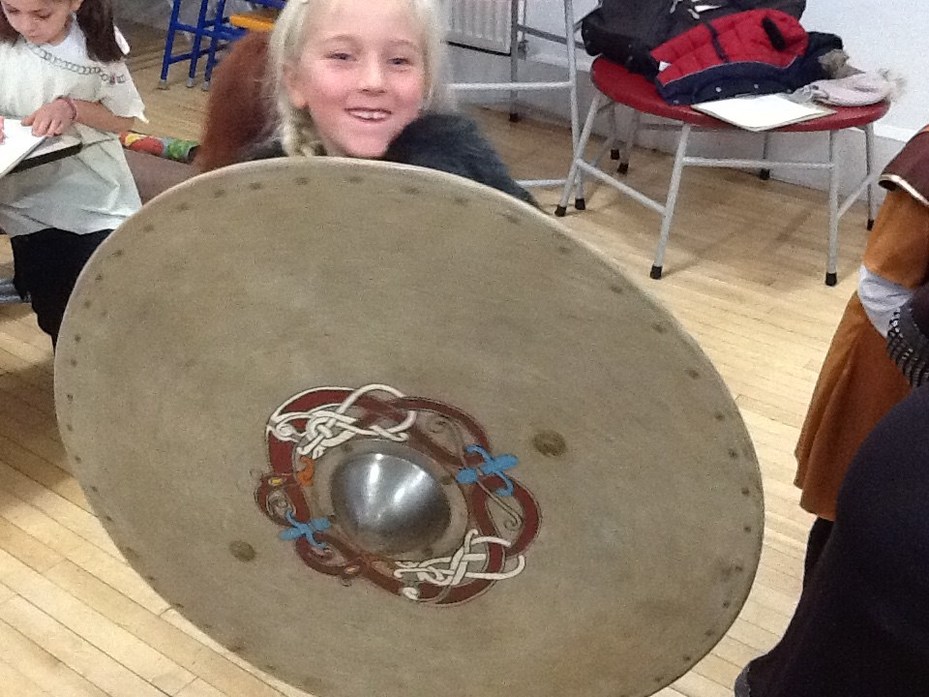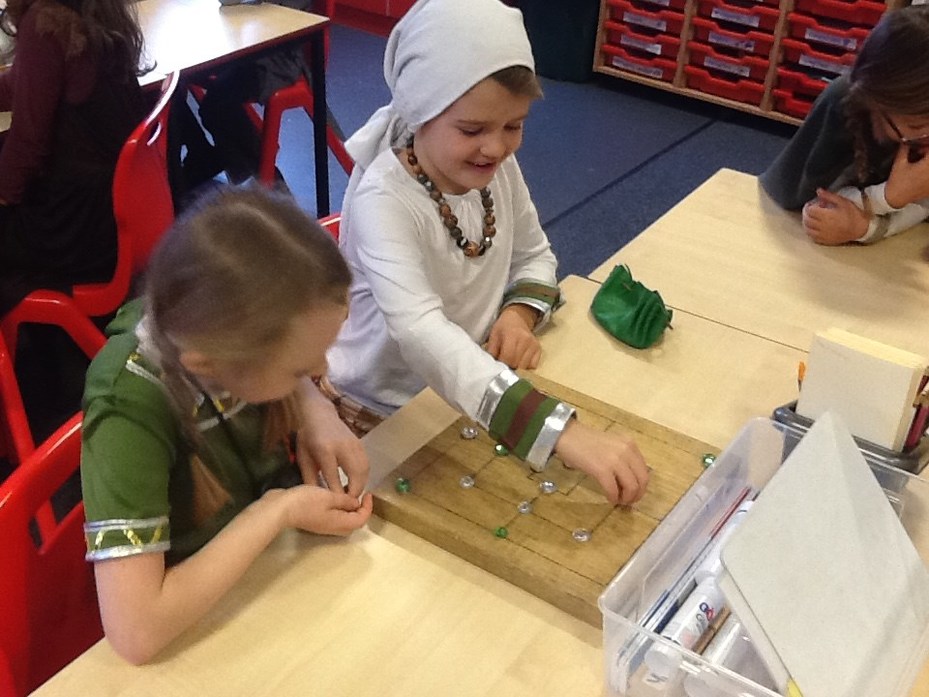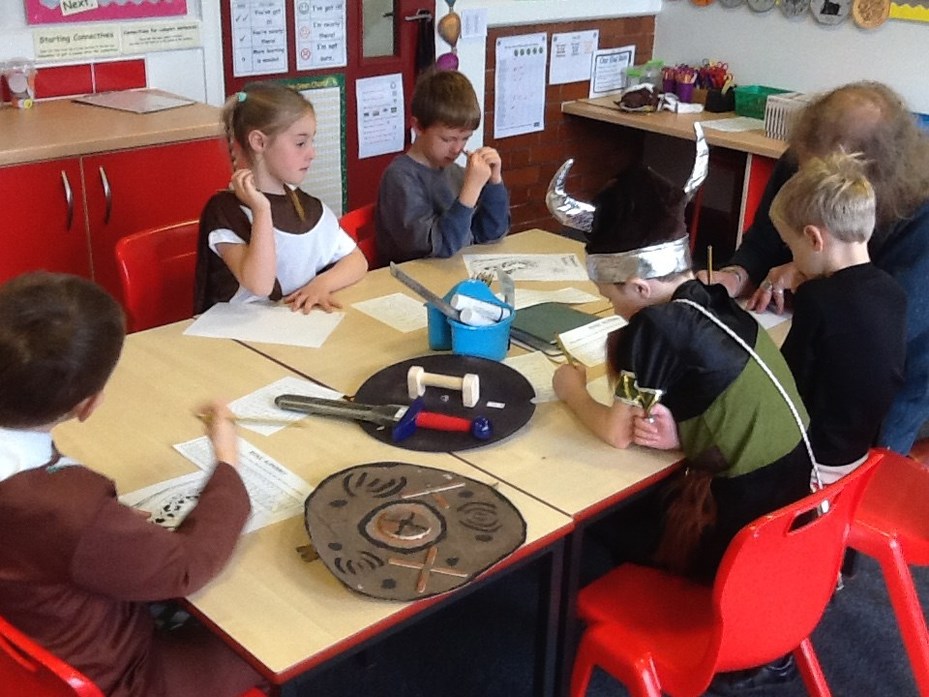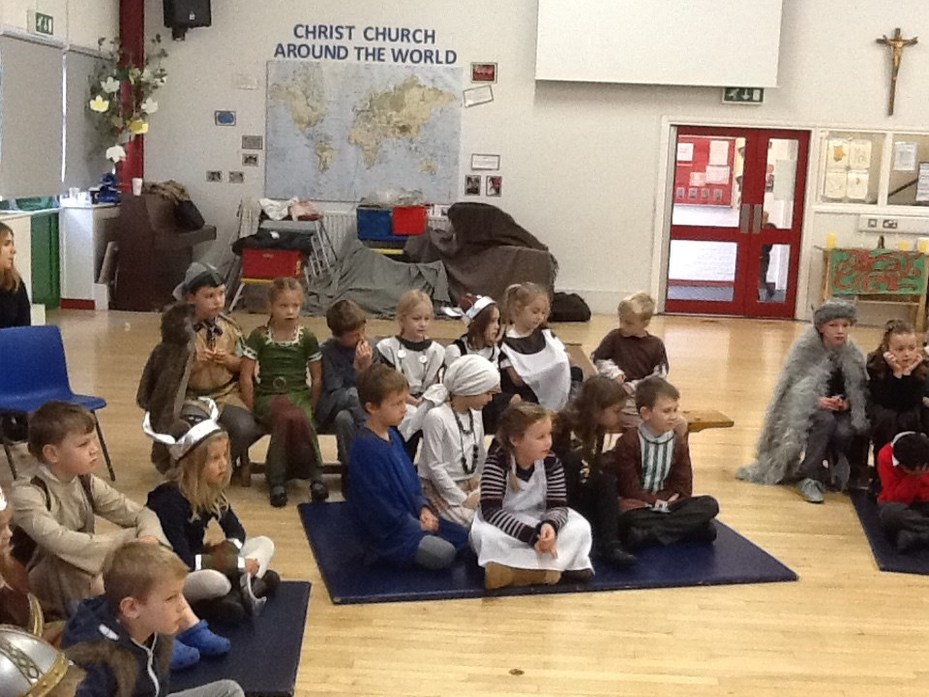 Viking Bread
Year 3 wrote instructions for making Viking bread. We followed our instructions in the afternoon and enjoyed eating our delicious bread with honey. It smelt wonderful in the D & T room!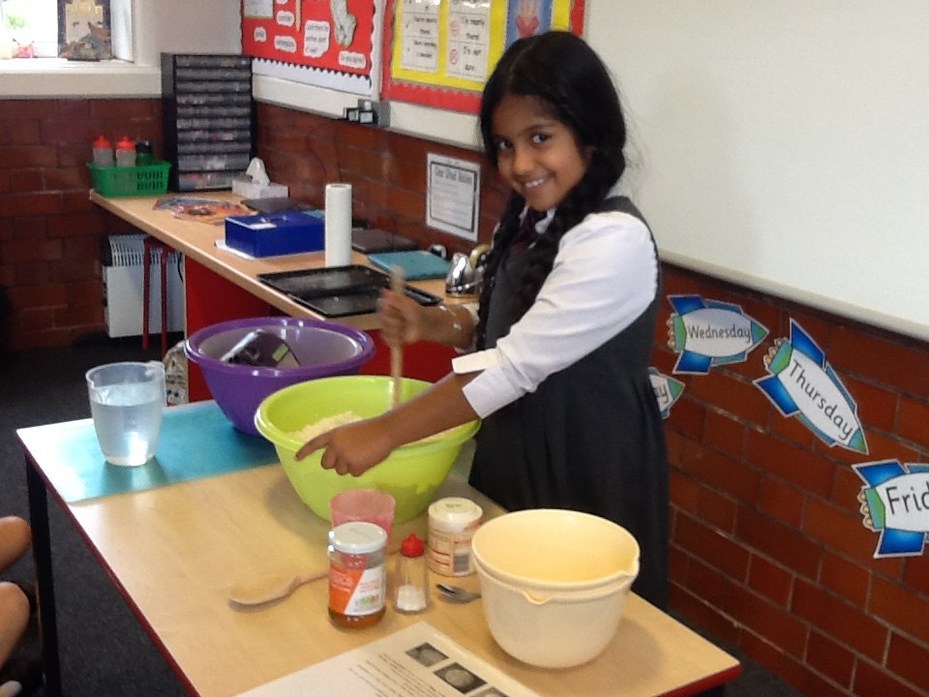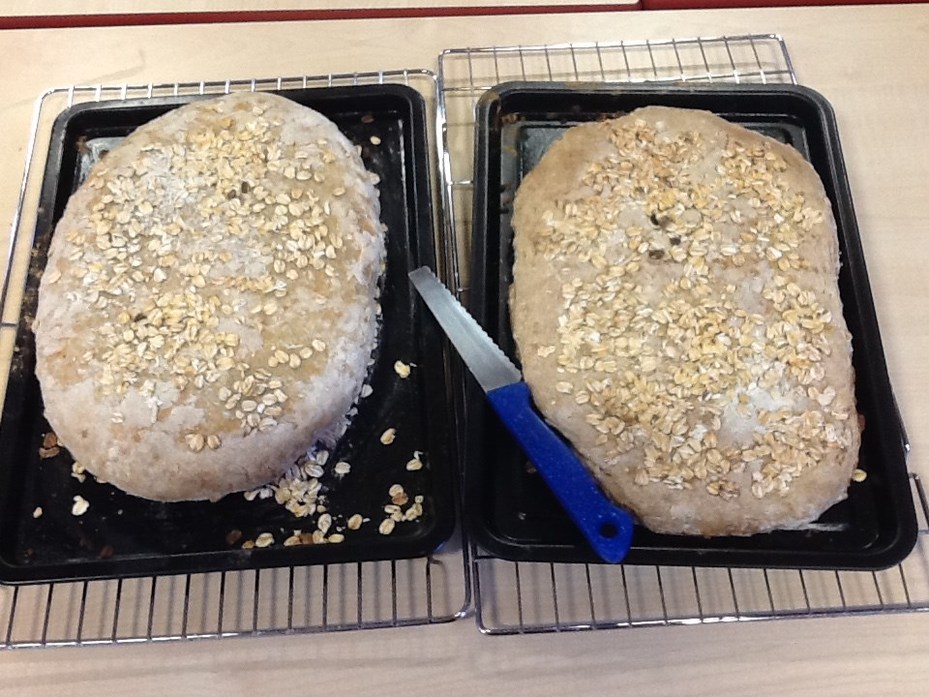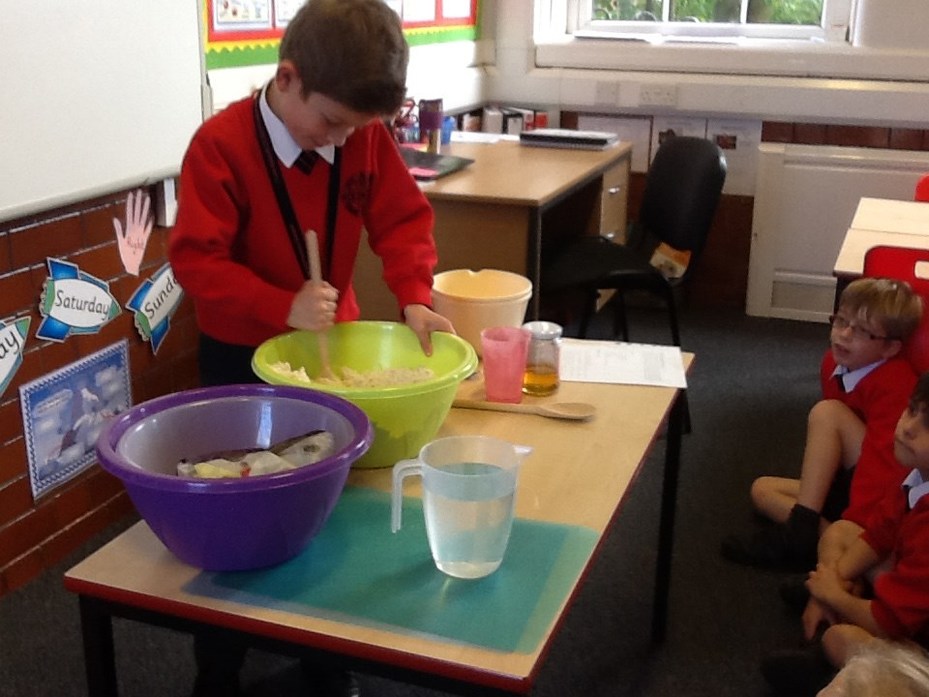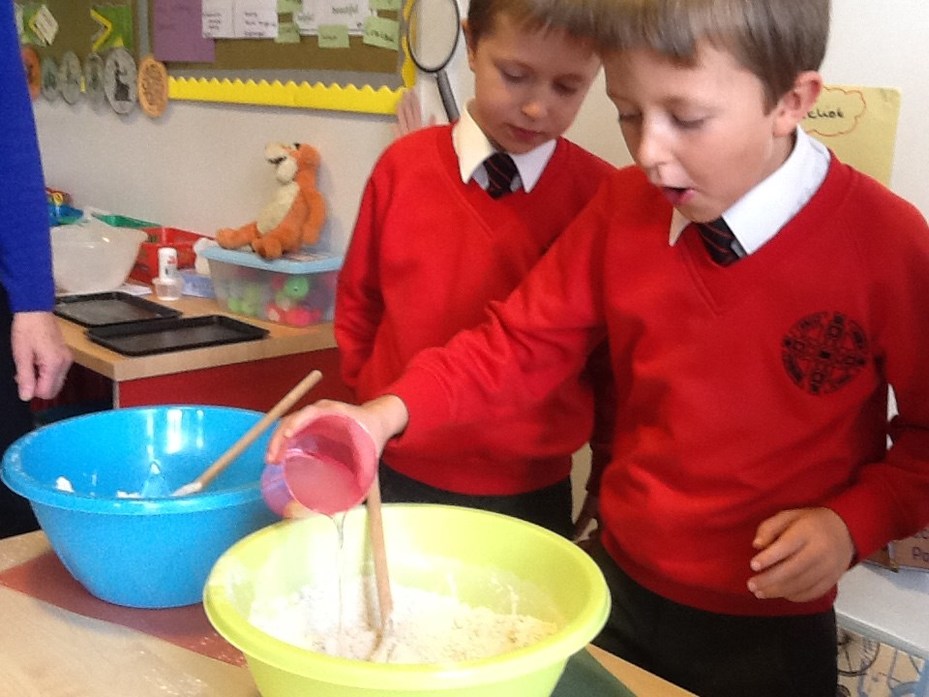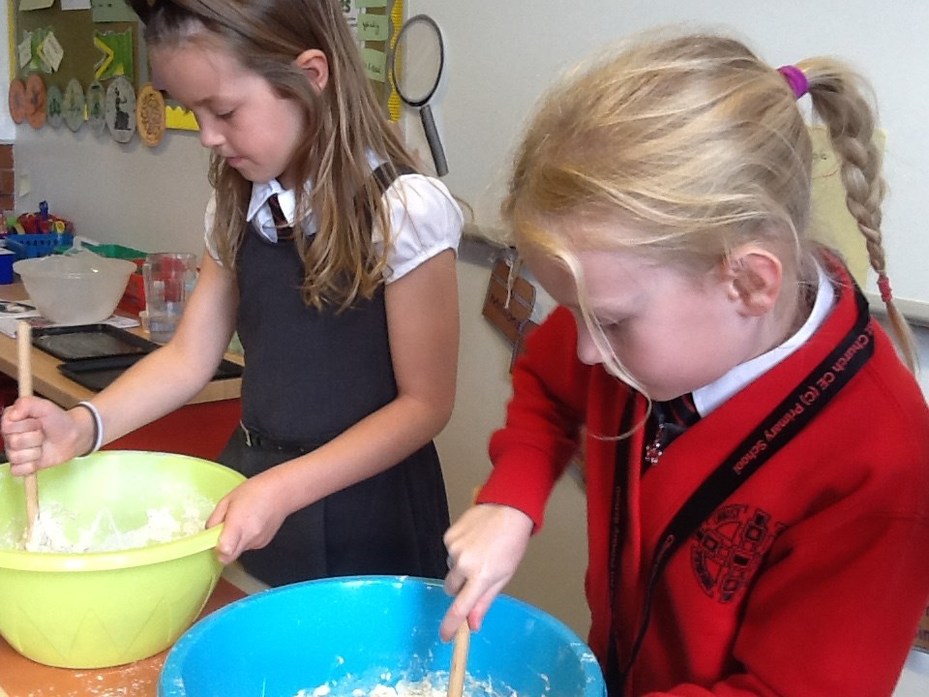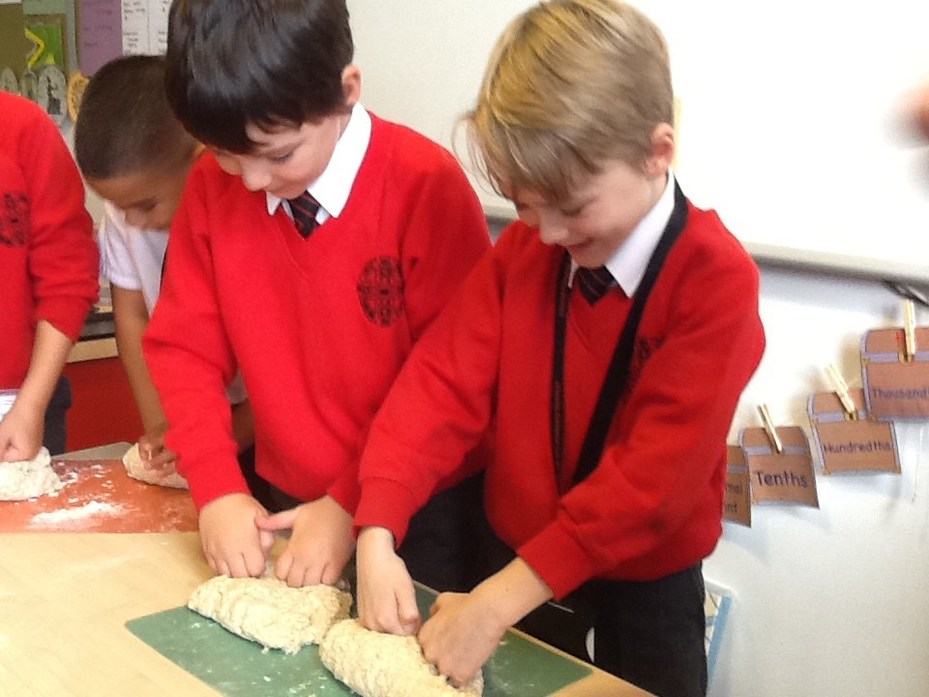 Class 3DD Inspire Workshop
Thanks to all the adults that came to our Viking Inspire Workshop.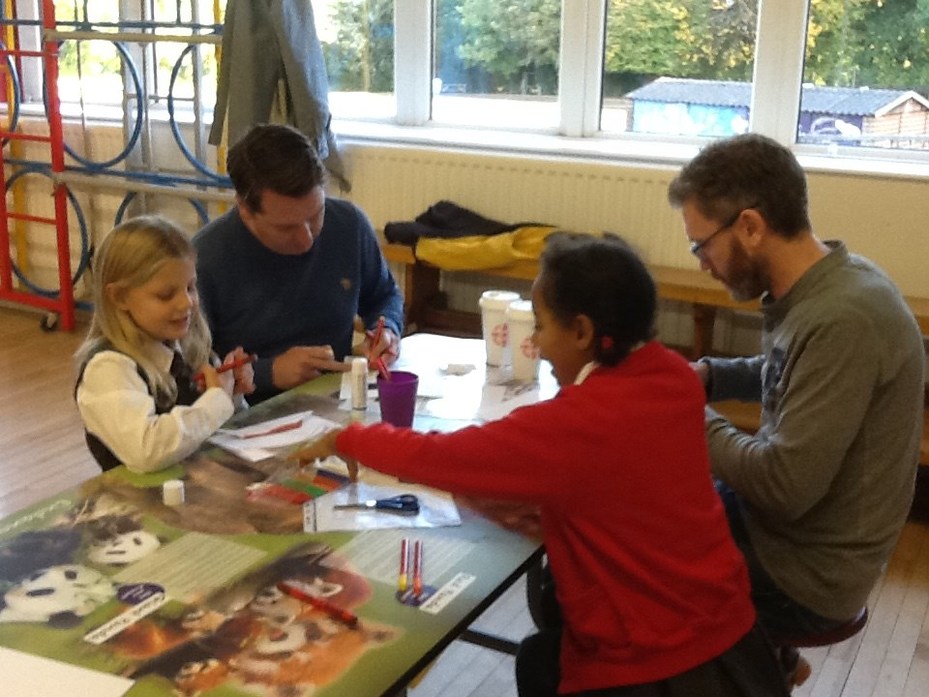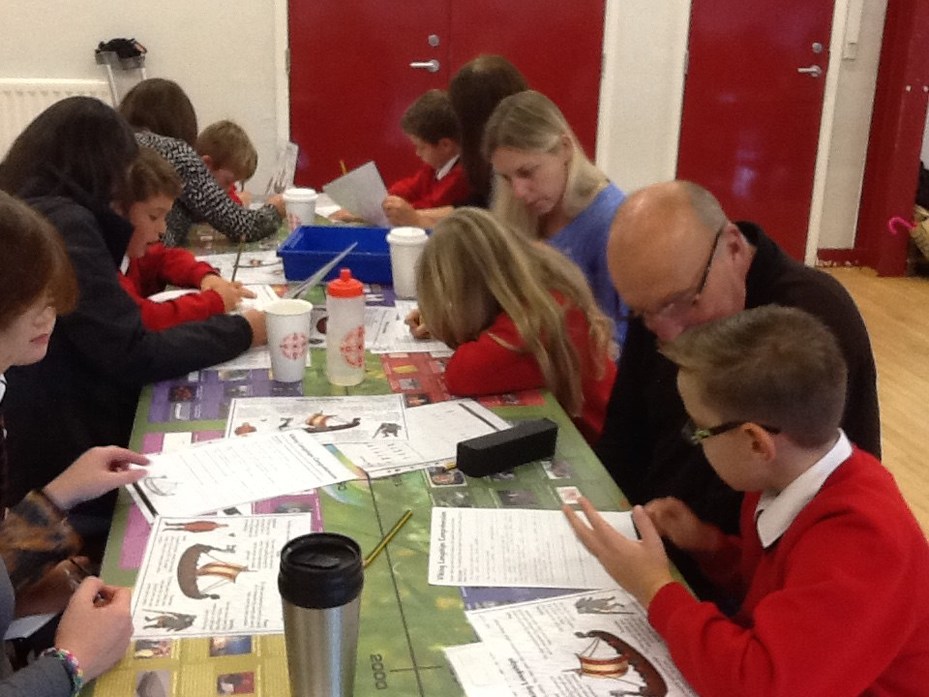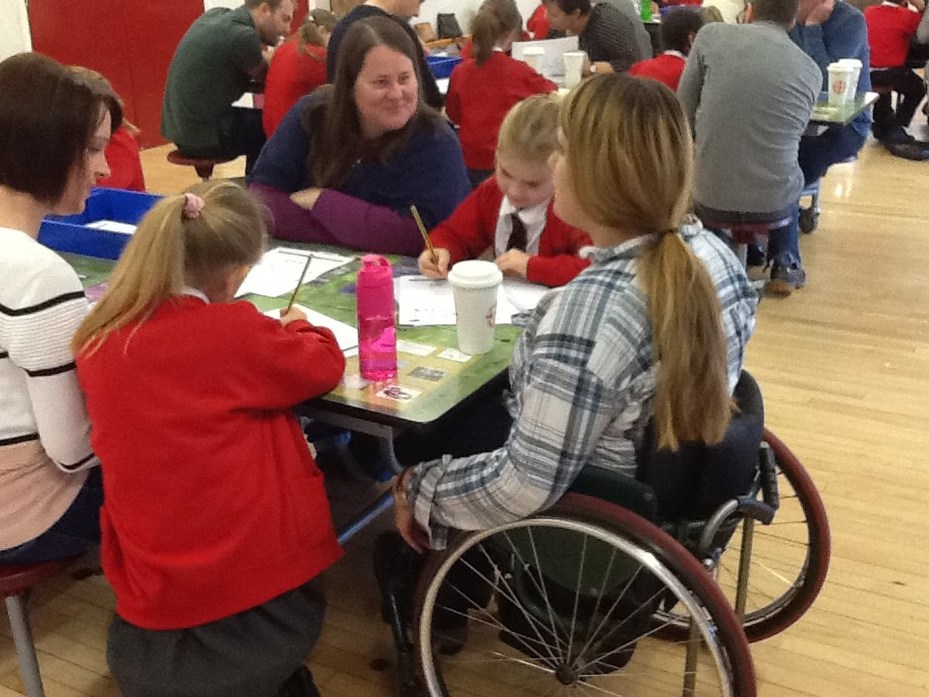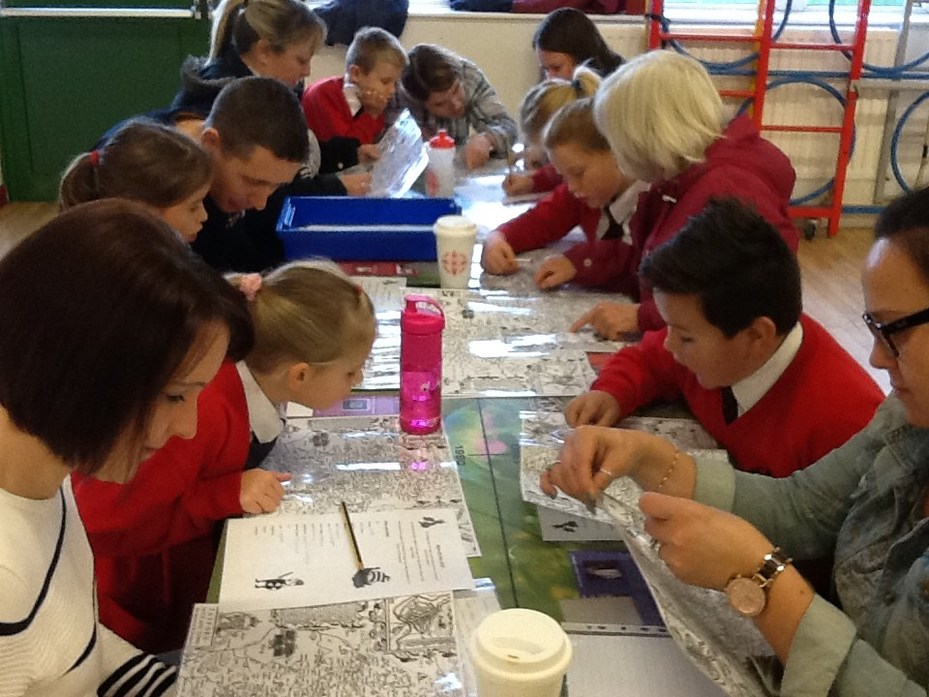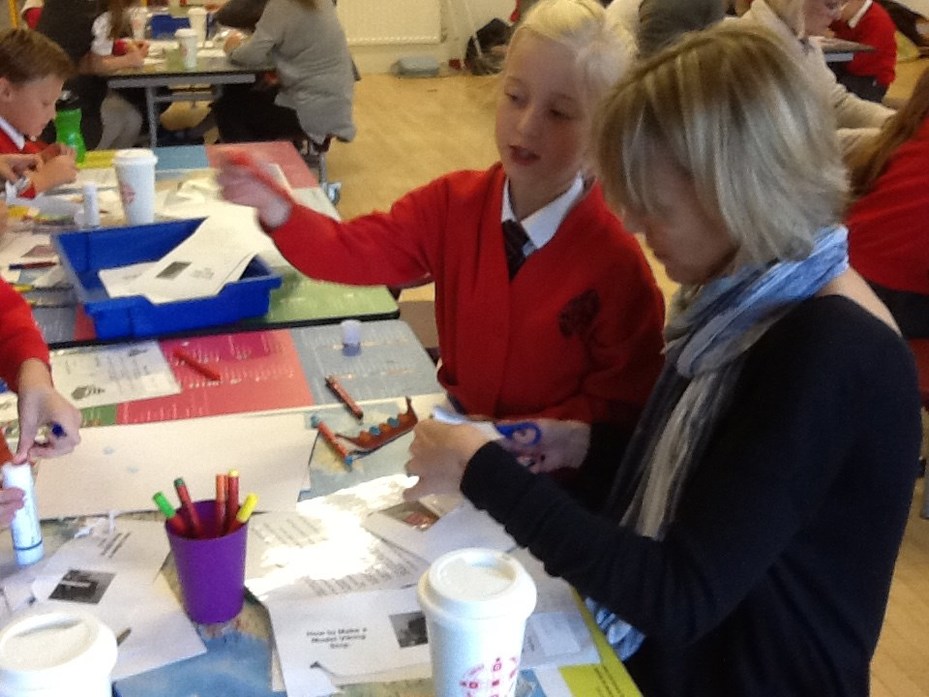 Class 3BI Inspire Workshop
Thank you to everyone who came to our inspire session. The children really enjoyed showcasing their work with you.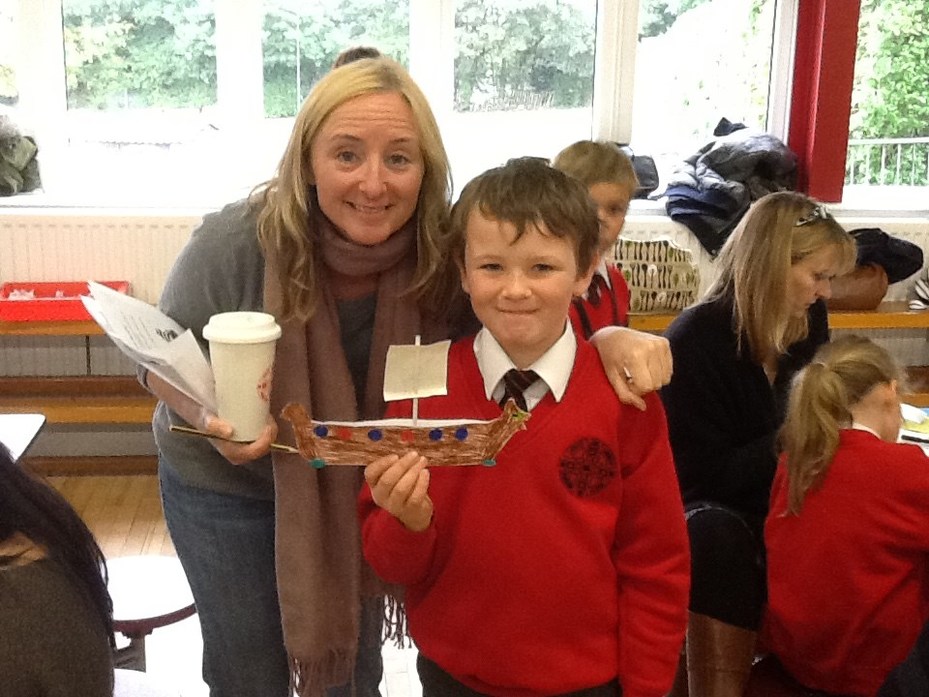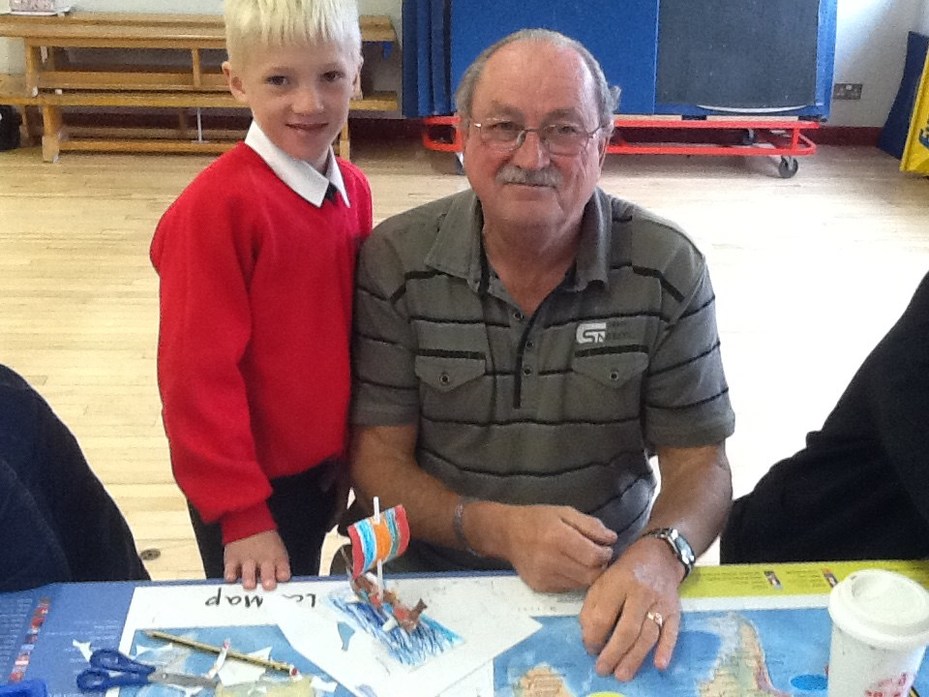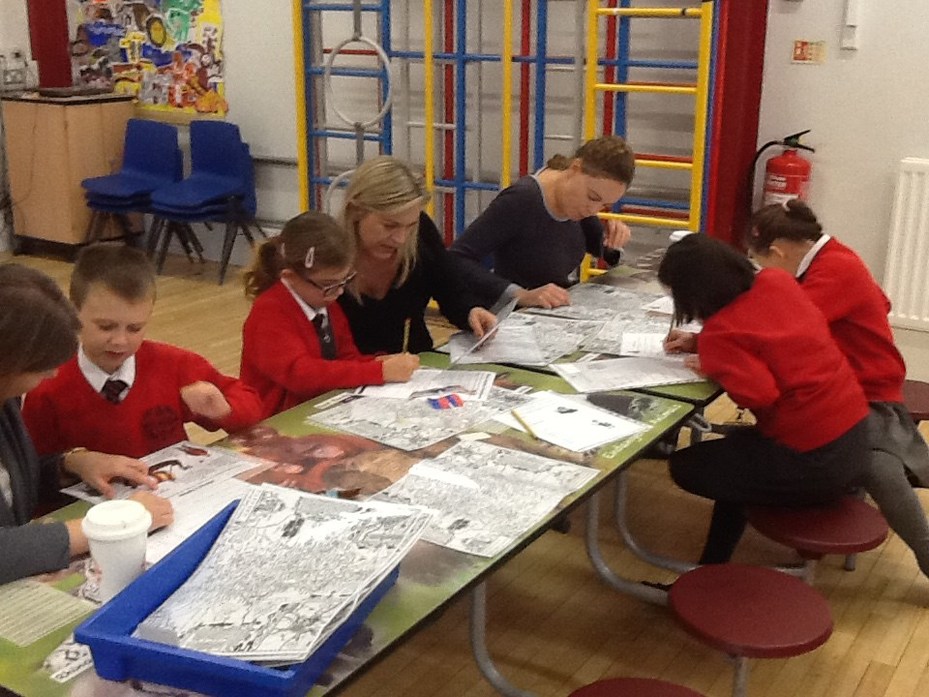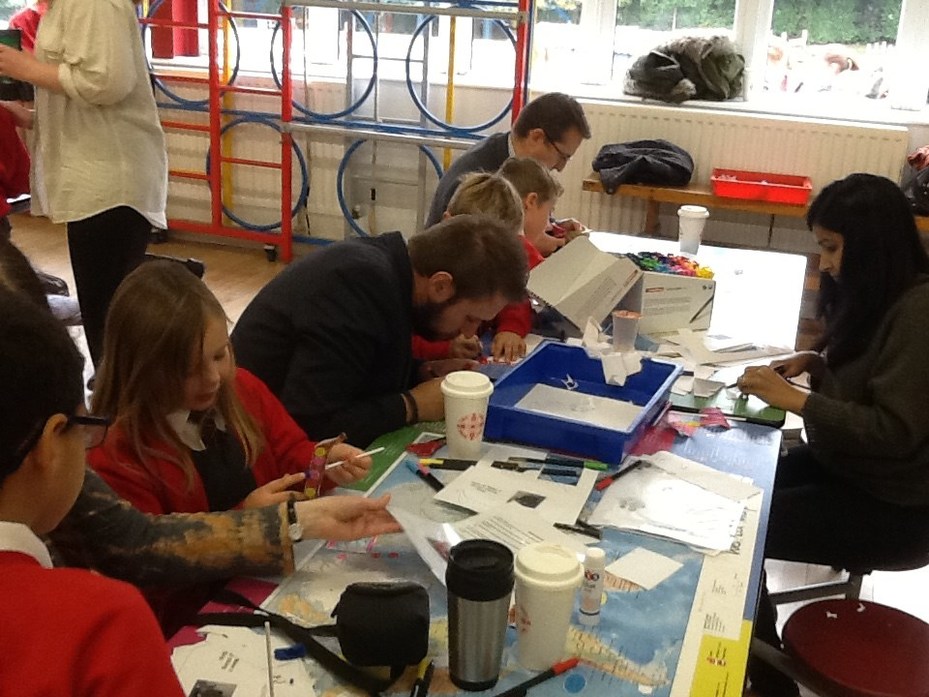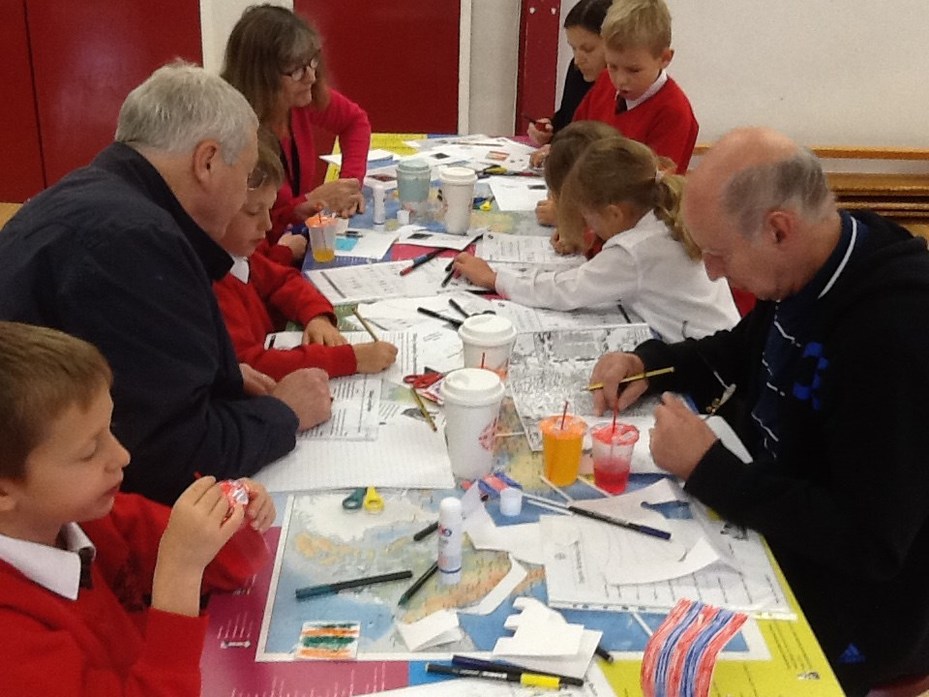 Year 3's Whole School Worship
Our theme was 'Right and Wrong' and included a performance of The Good Samaritan.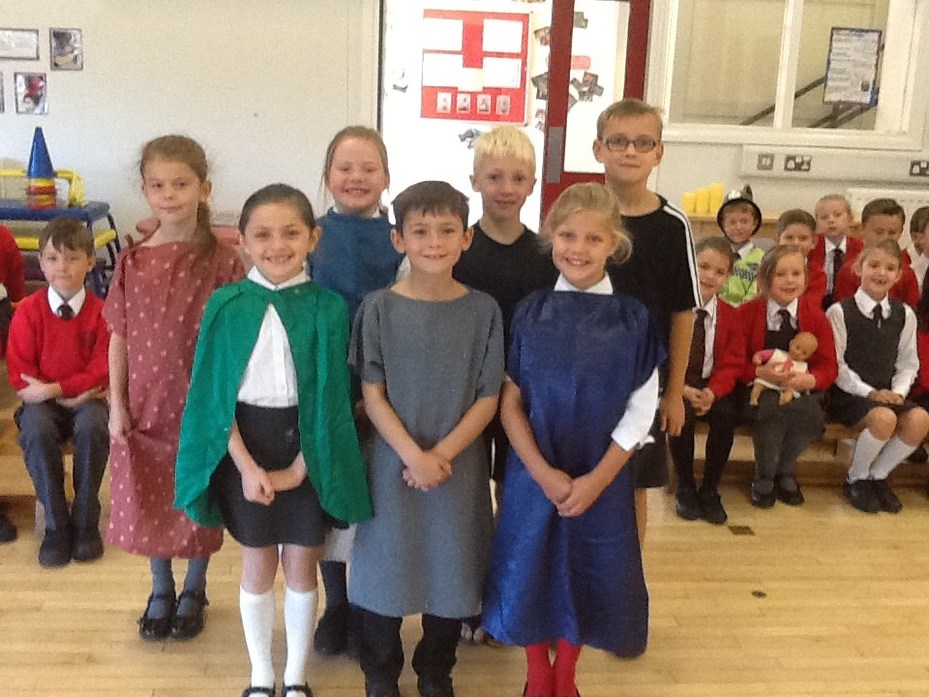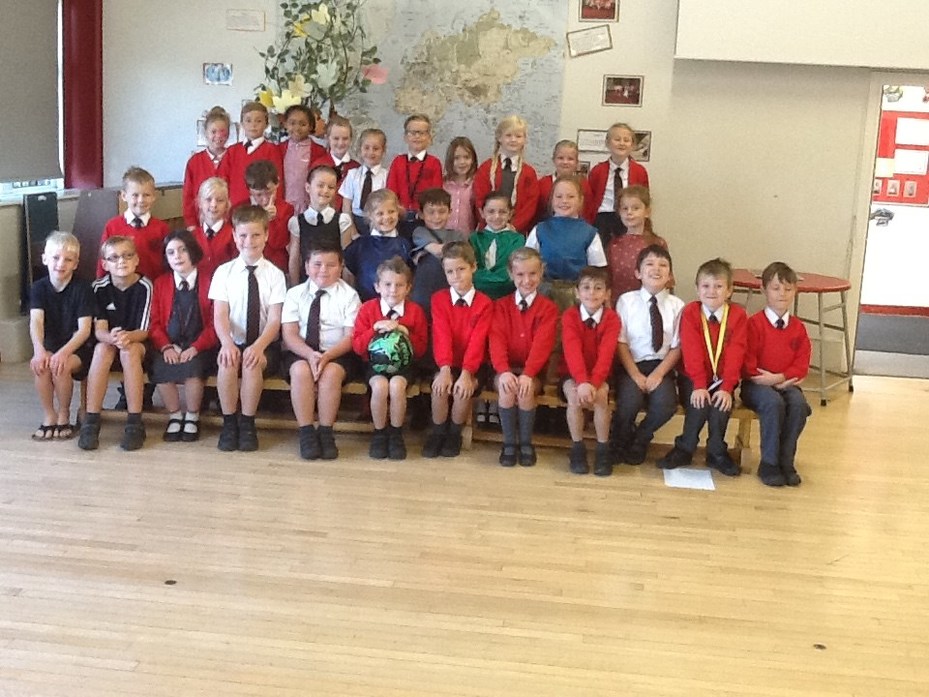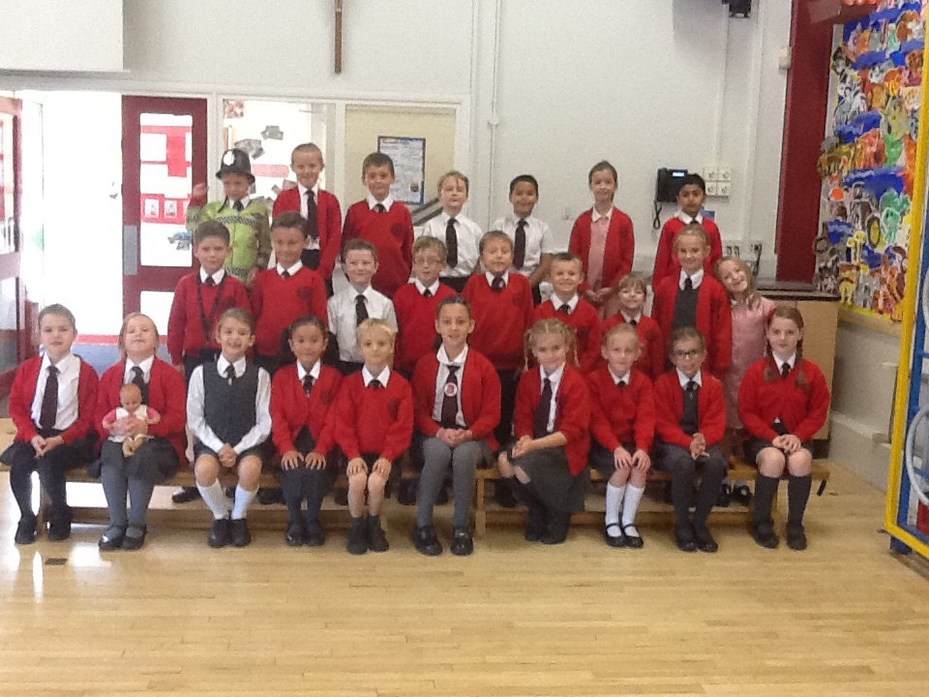 European Language Day
On European language day we learnt how to count in Spanish and some colours.
We enjoyed playing some great counting games and sang songs.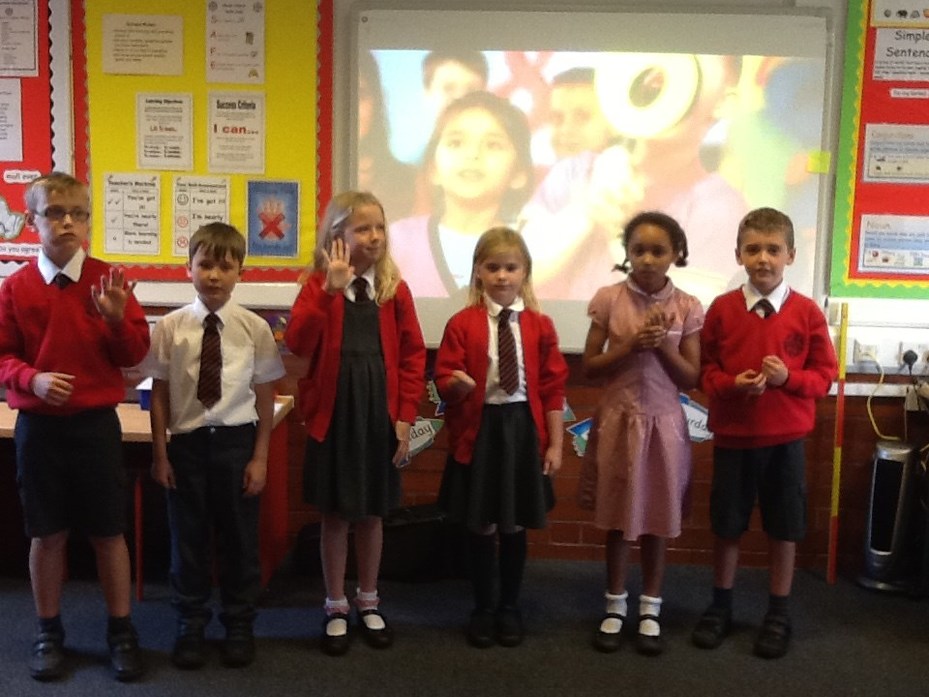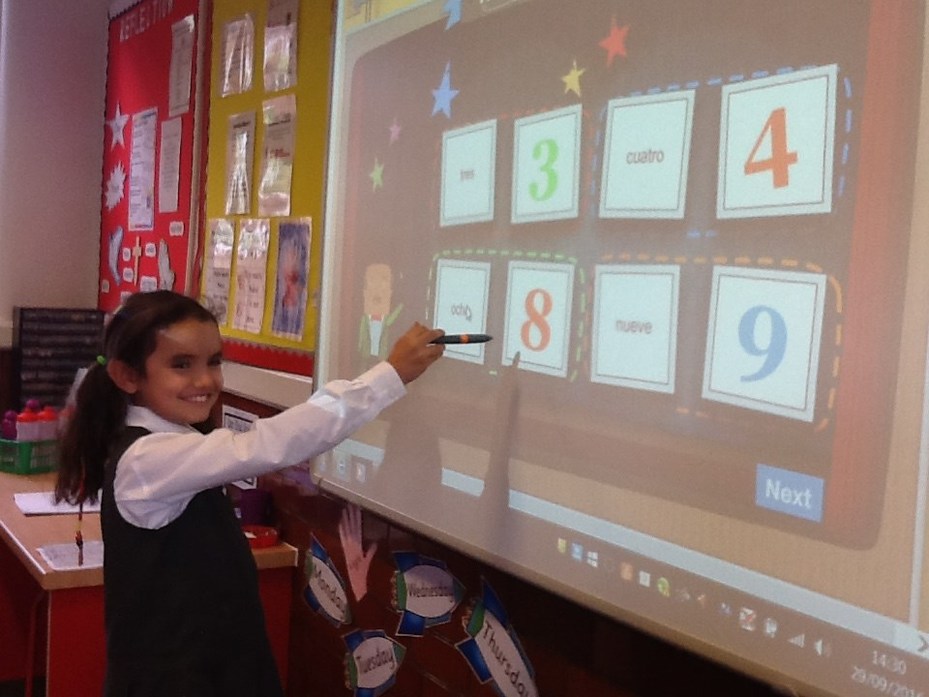 We have used our wonderful environmental area to help us write setting descriptions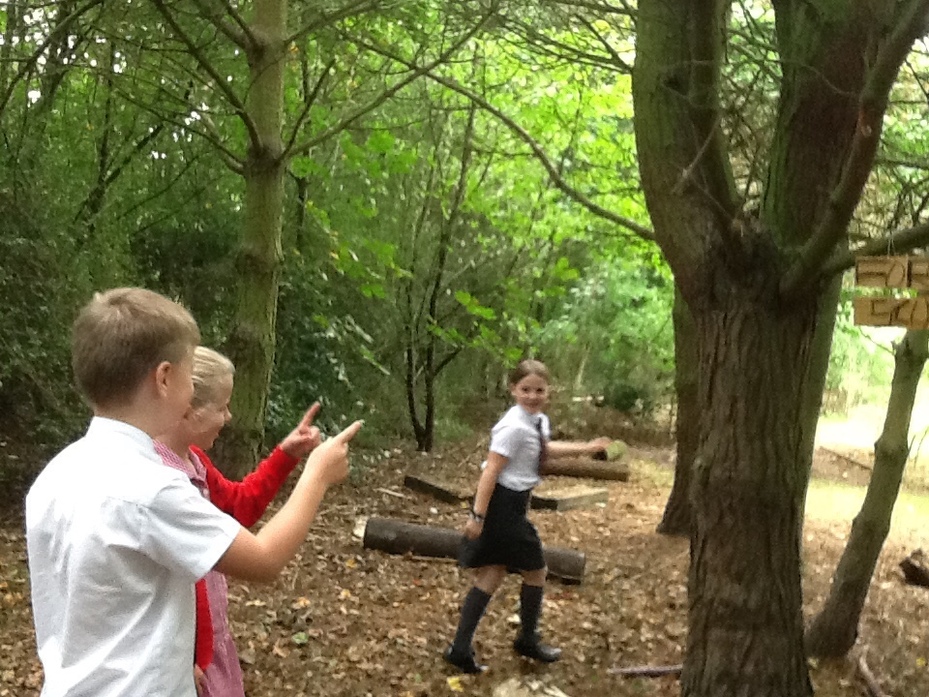 Year 3 are learning to play the recorder this term.