Welcome To Year 3
from Mrs Davenport and Mrs Cheek
The teaching assistant in Year 3 is Mrs Arrowsmith
Calendar
We have indoor PE on a Tuesday and outdoor Games on a Thursday.
Please note, after February half term, swimming will replace outdoor Games on Thursday afternoons.
Please make sure you have the correct kit.

Recent Letters
Our Year 3 Privileges:
Bring a teddy to school.
Sit at the Mrs Davenport's/Mrs Cheek's desk.
Take the register.
Have Barnaby/giant pencil with you.
Wear slippers.
iPad for 10 minutes.
Sit in the reading area with a friend.
Wear pyjamas/onesie in the afternoon.
Bring in your own pencil case.
-
Our Summer Term Big Question is:
What Legacies did the Ancient Greeks leave behind?
Greek day was a huge success! We started the day with a delicious feast of olives, tomatoes, hummus, tzatziki, feta cheese, figs, bread, yoghurt and vegetables.
We learnt more about the Ancient Greek alphabet, Gods, The Olympics and had a Greek Quiz.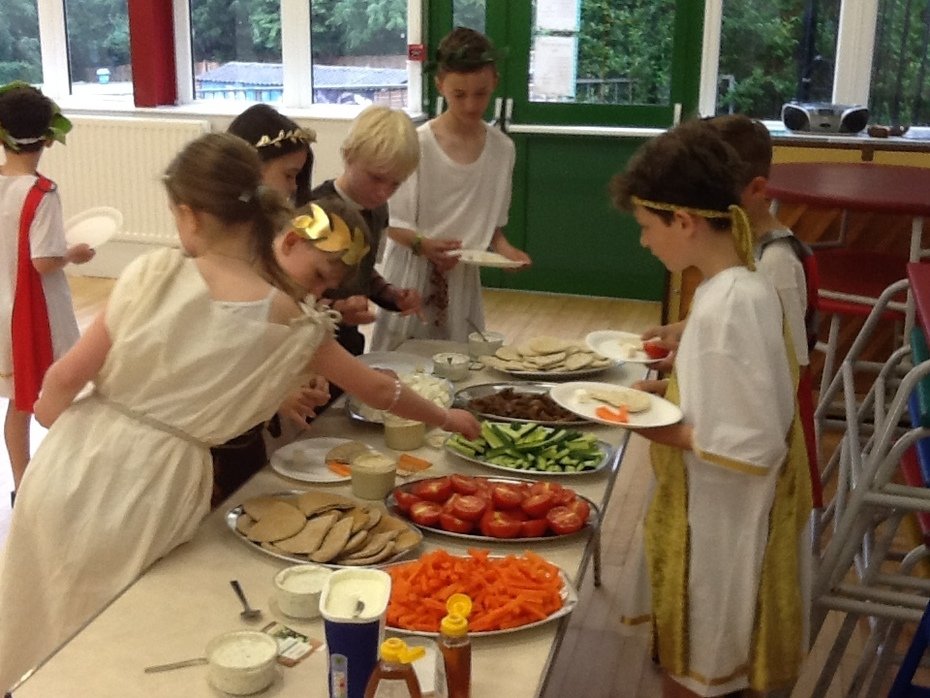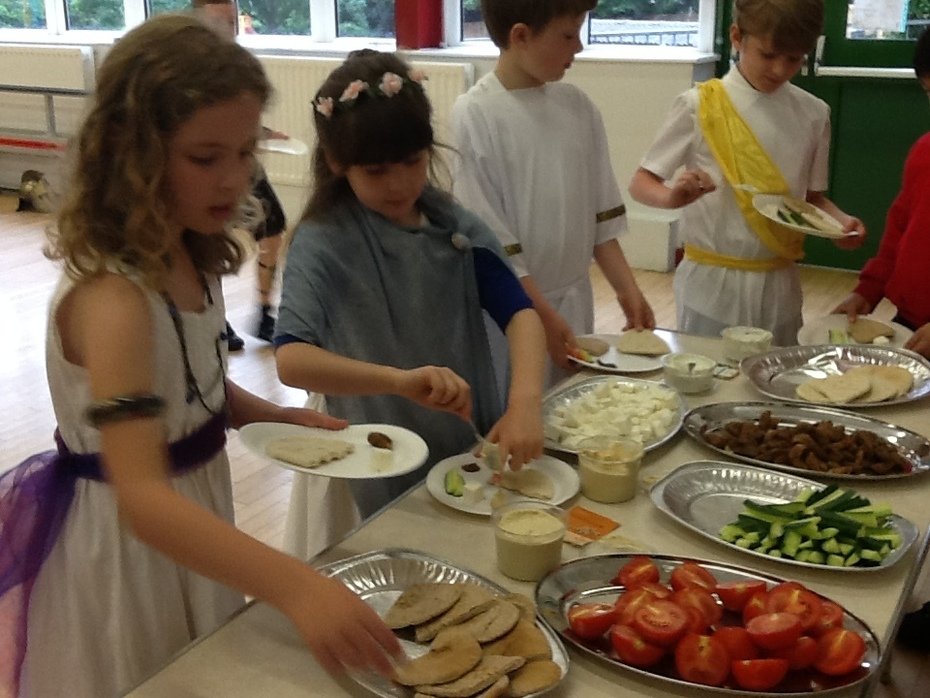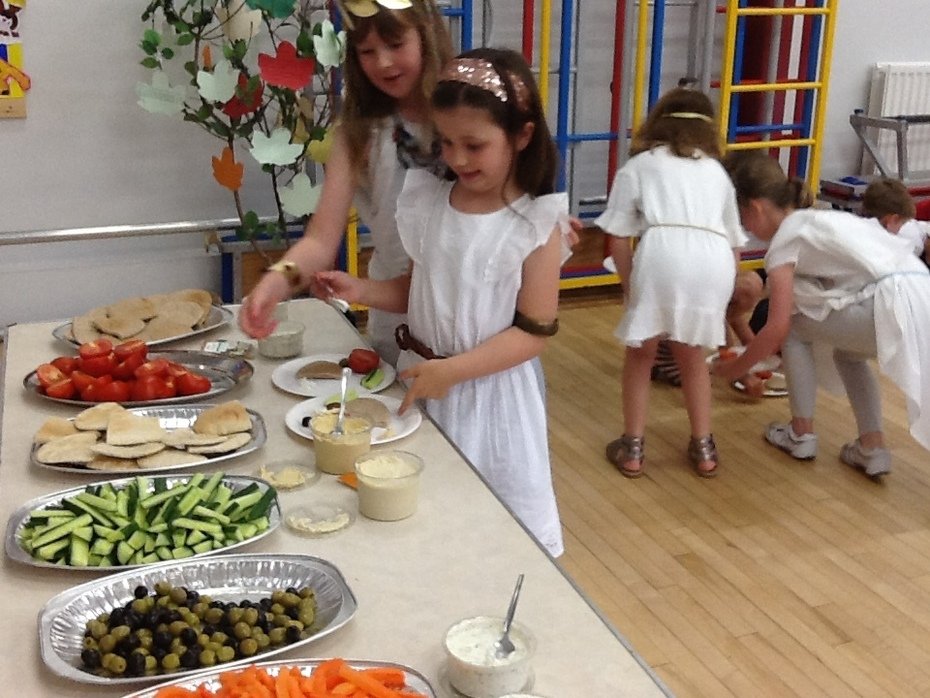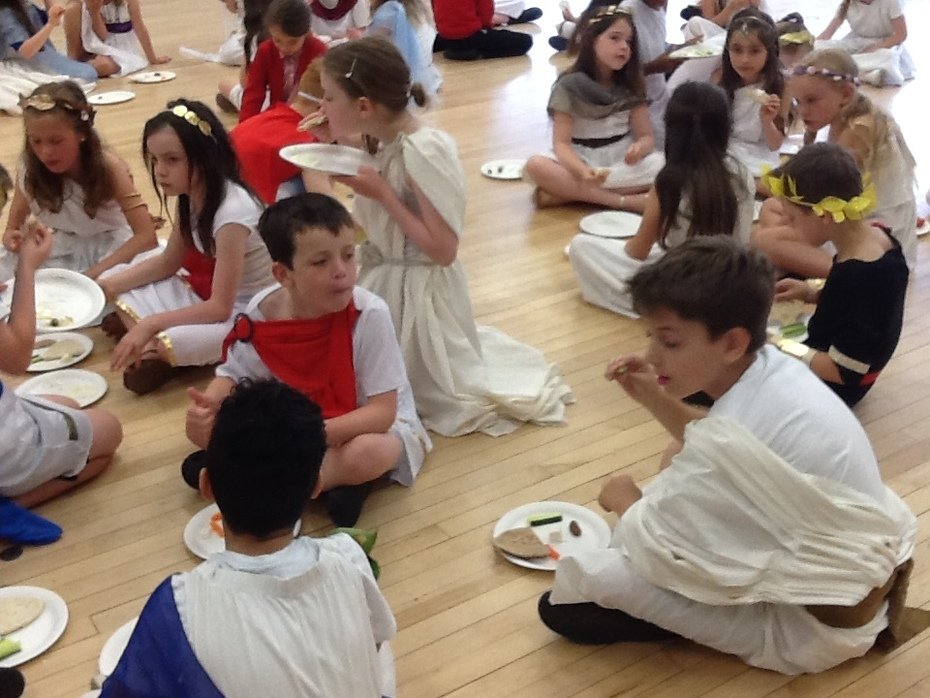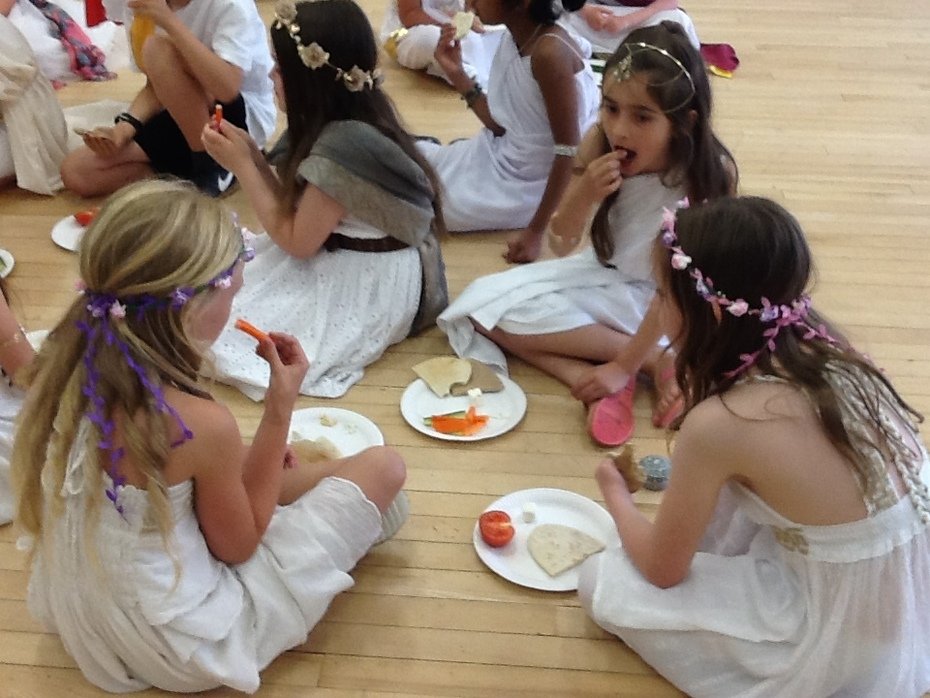 Spring Term
On Thursday afternoon, the children took part in a live lesson listening to famous authors talk about their love of reading and listening to them bring their stories to life. They even had a draw-along with the illustrator of the Horrid Henry series. An unusual lesson enjoyed by all!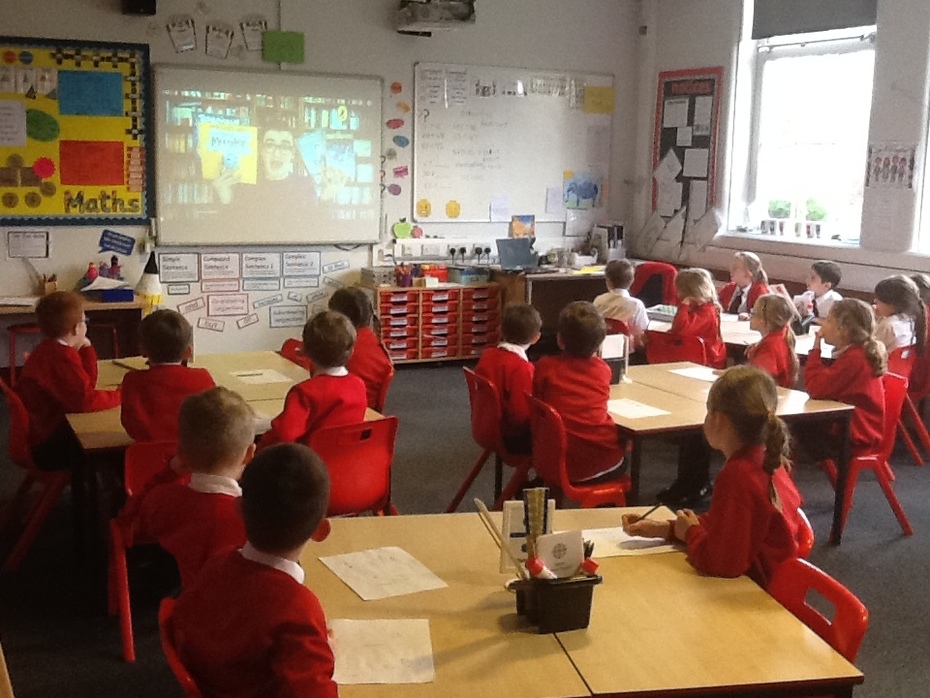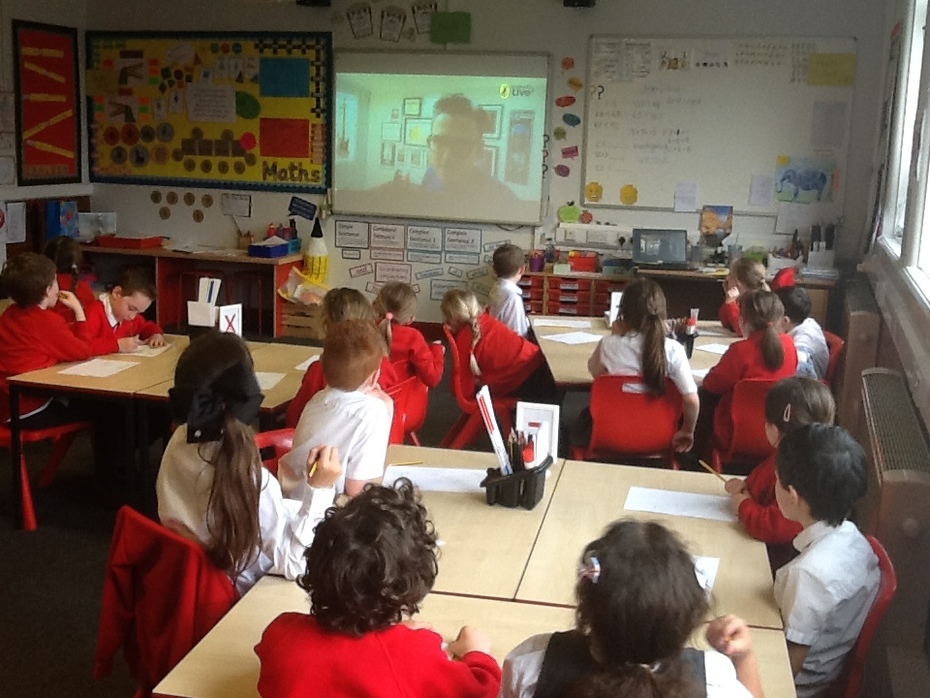 -
The children carried out investigations to answer the question 'Which rock would make the best statue?' They had to work together to test for durability (did it break?) , how permeable the rock was (did the water soak in?) and what density it was (did the rock float or sink?).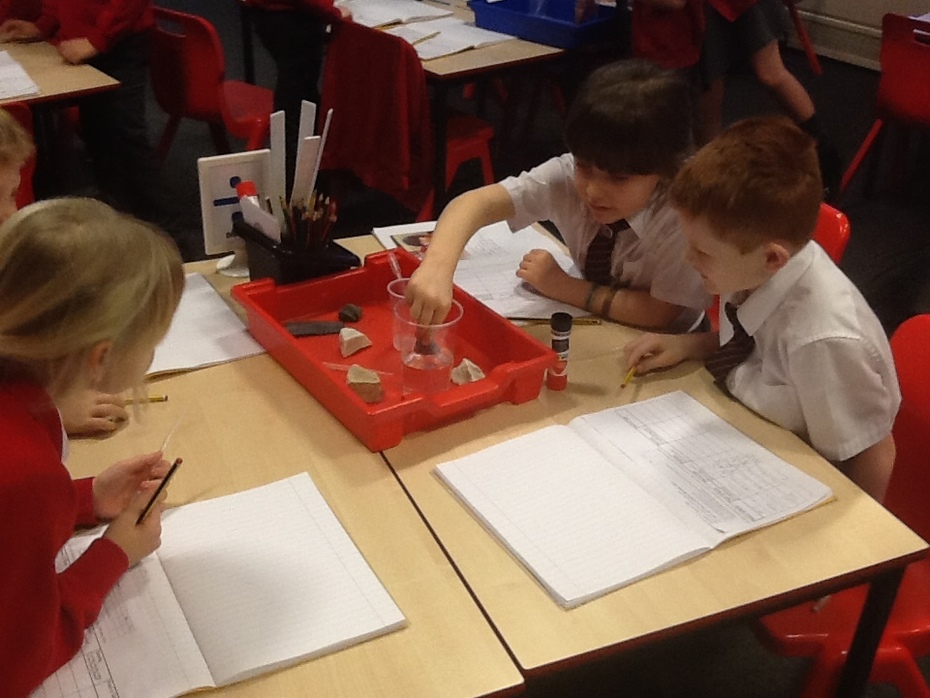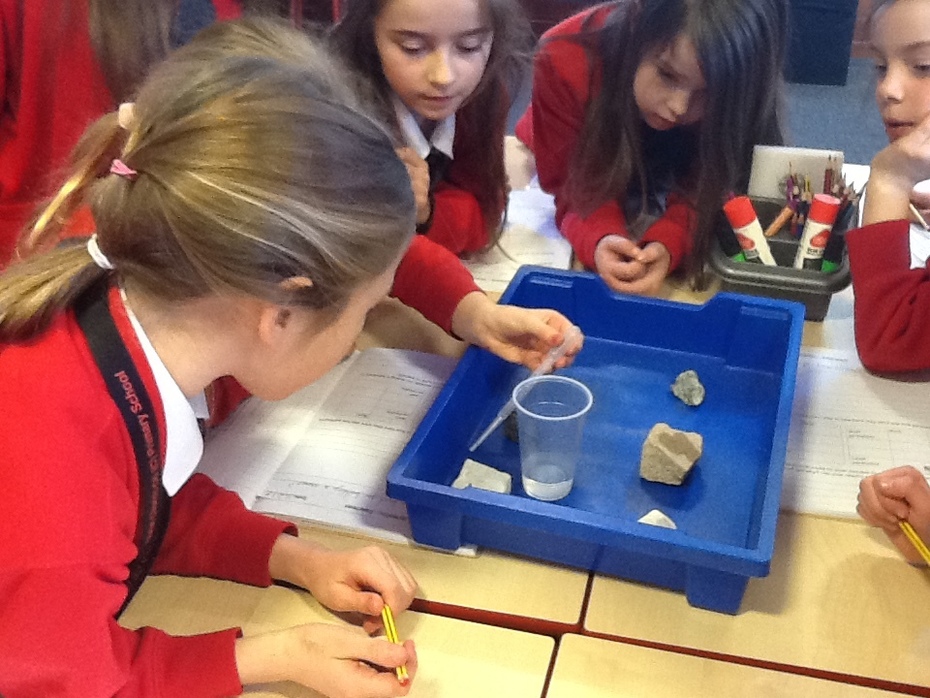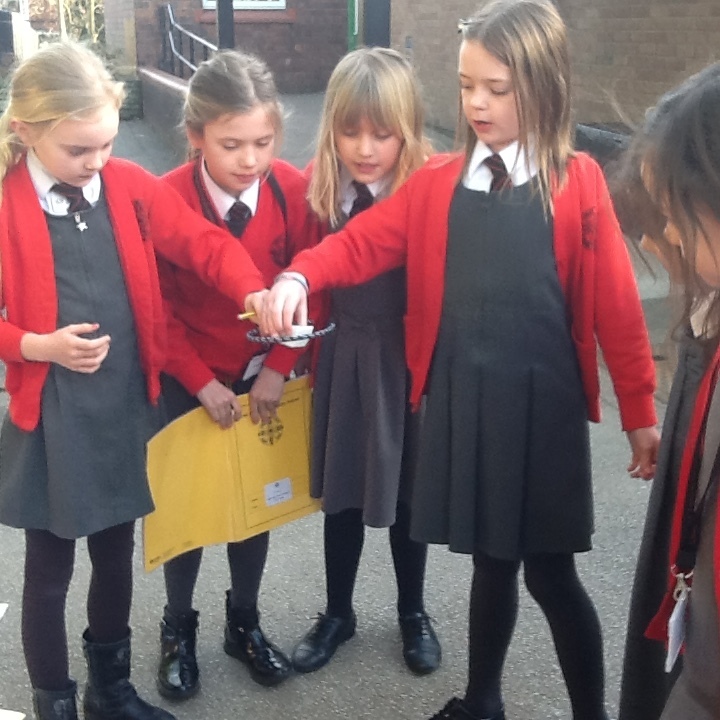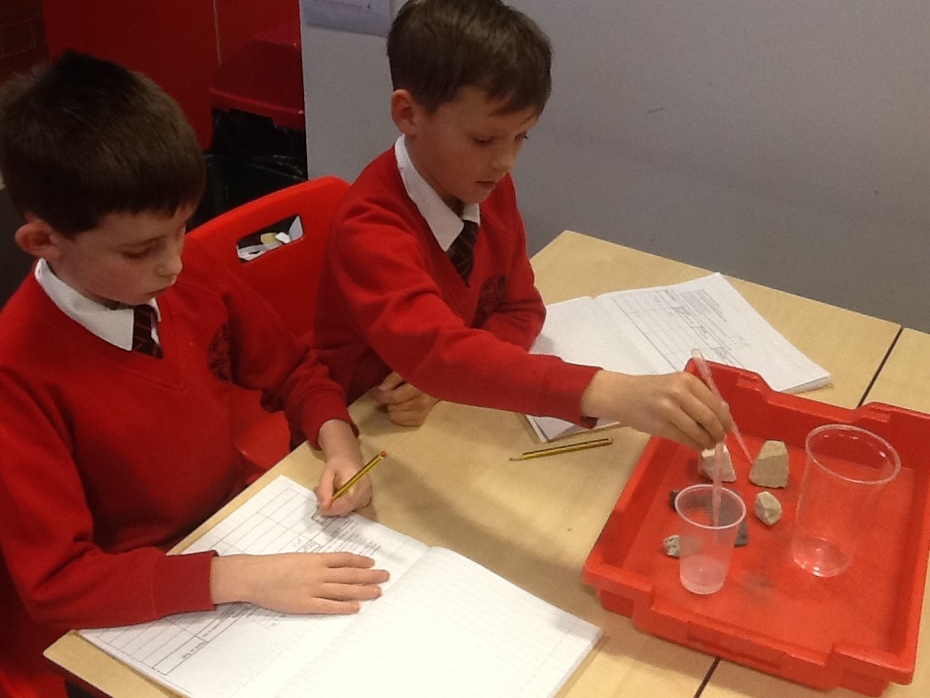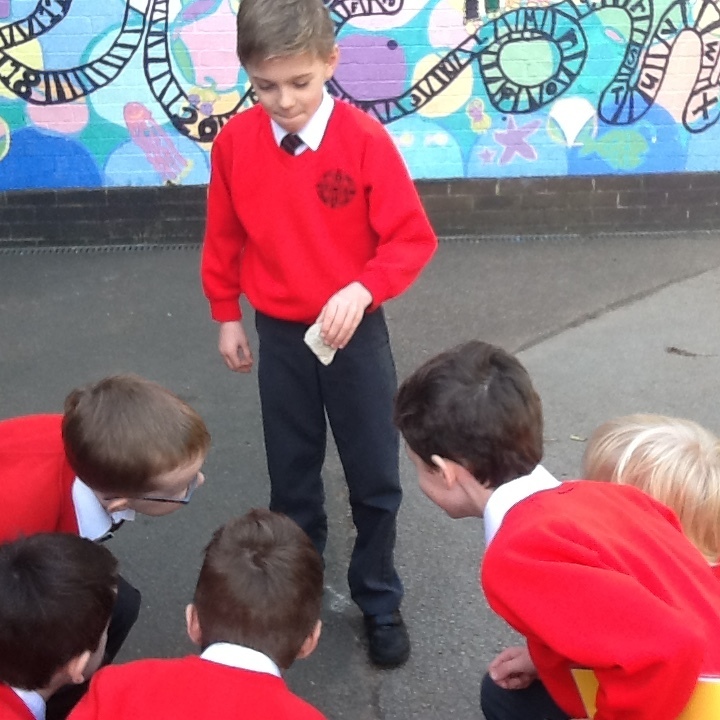 -
As part of our new Science topic, the children have been investigating different types of rocks and testing them to see if they could make them crumble!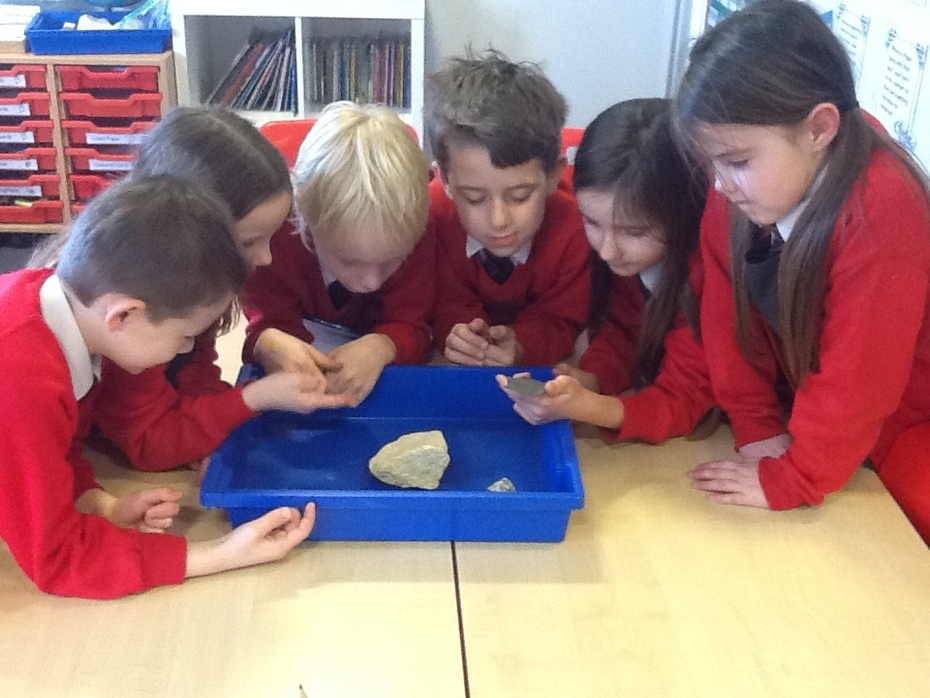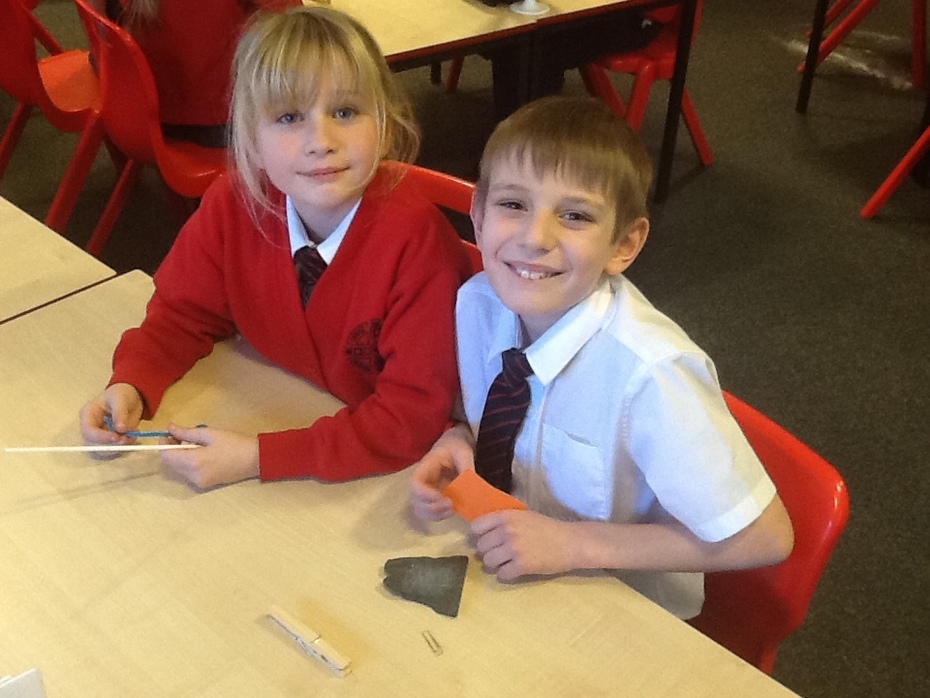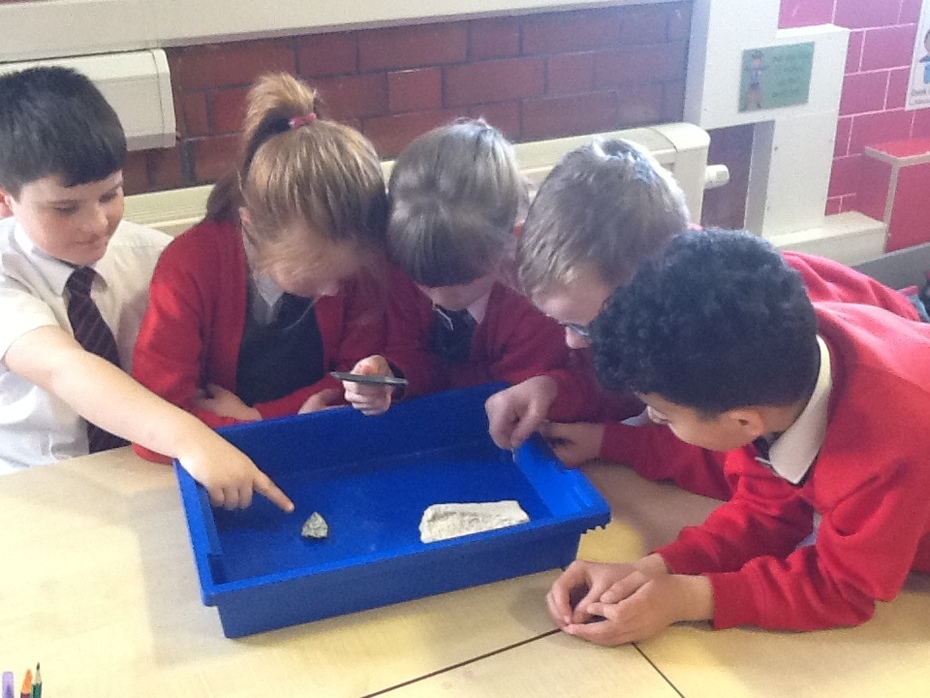 -
On Friday, the children enjoyed bringing their volcano drawings to life when they used a special App on the iPad. They were able to see inside their volcano and learn new facts.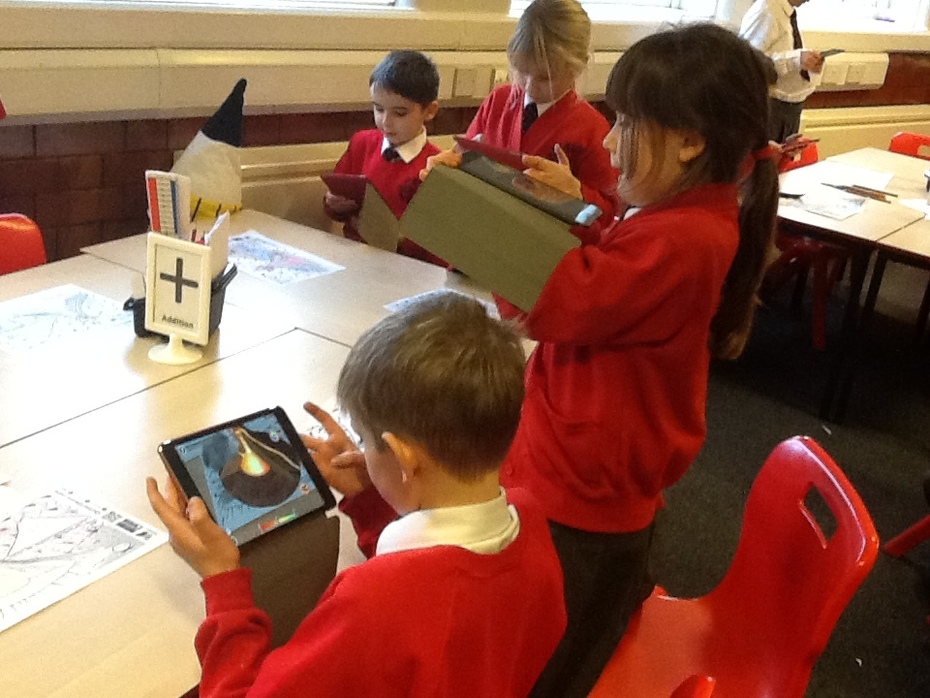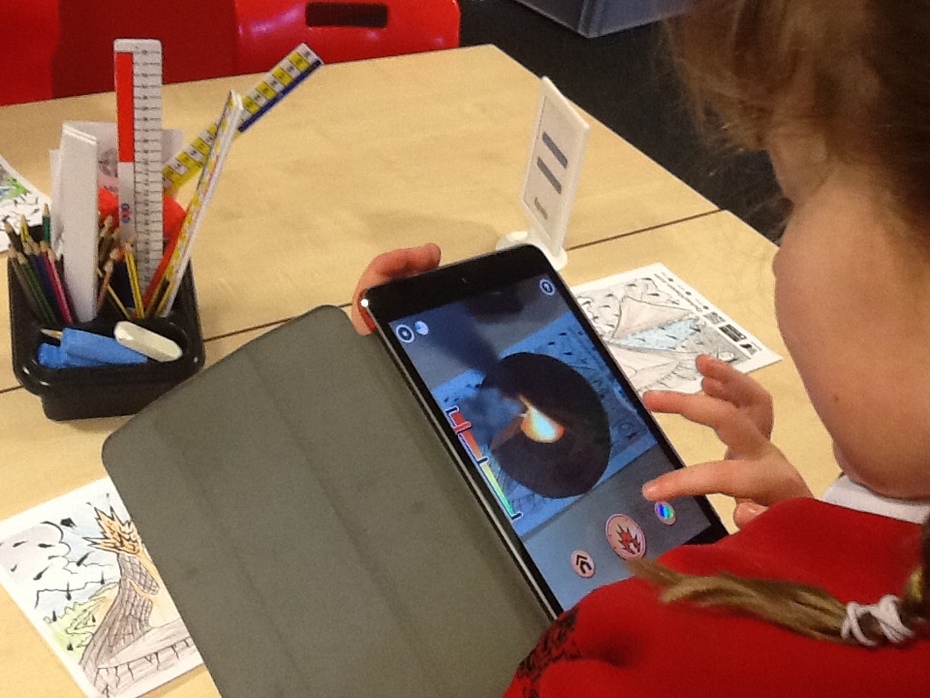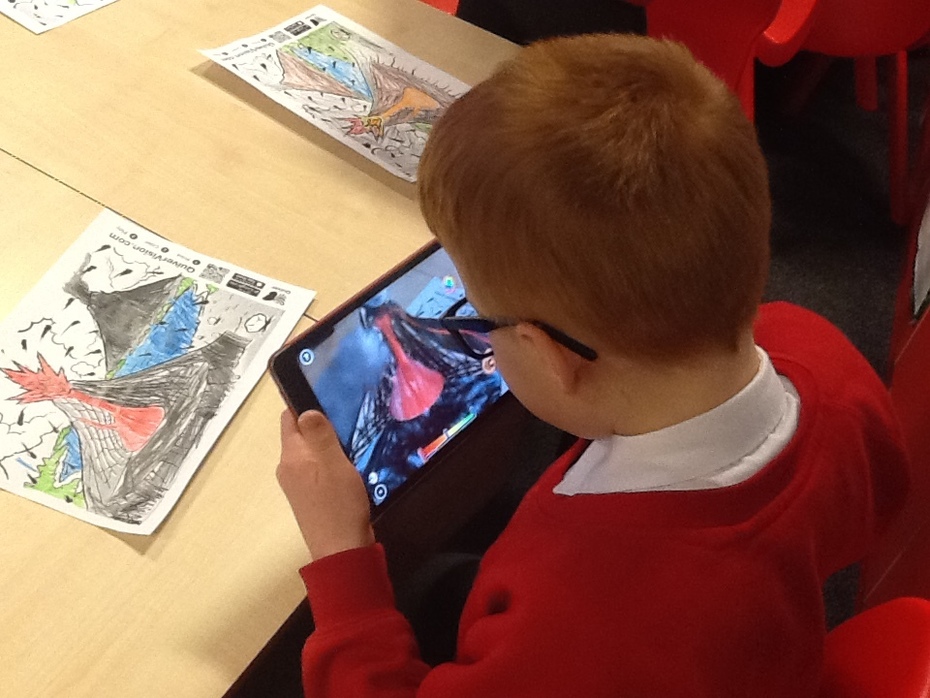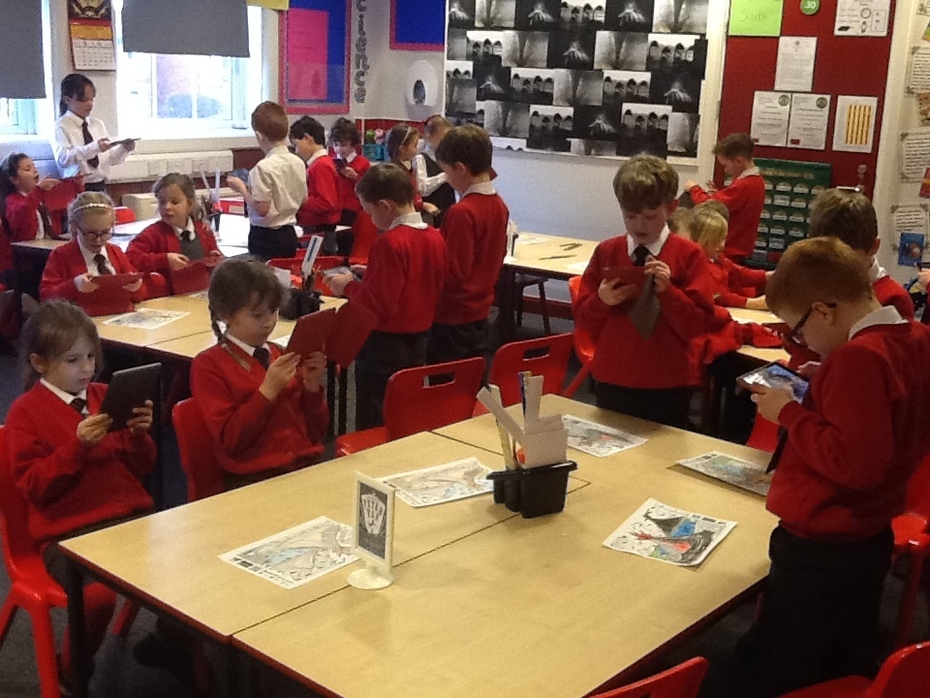 -
We've had a busy week in Year 3!
The children have been learning to tell the time and they have started to learn the recorder.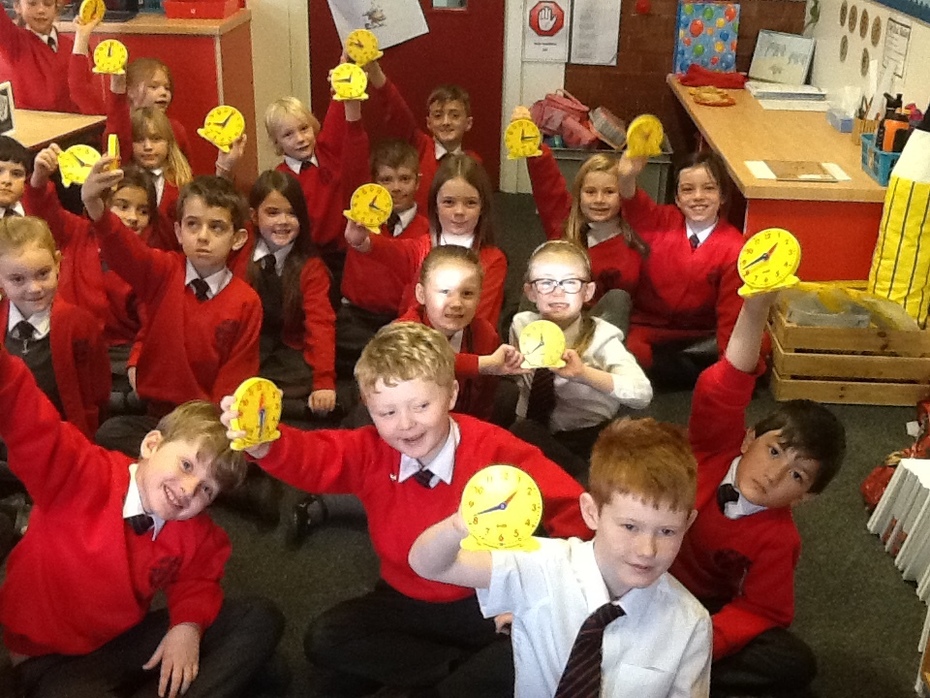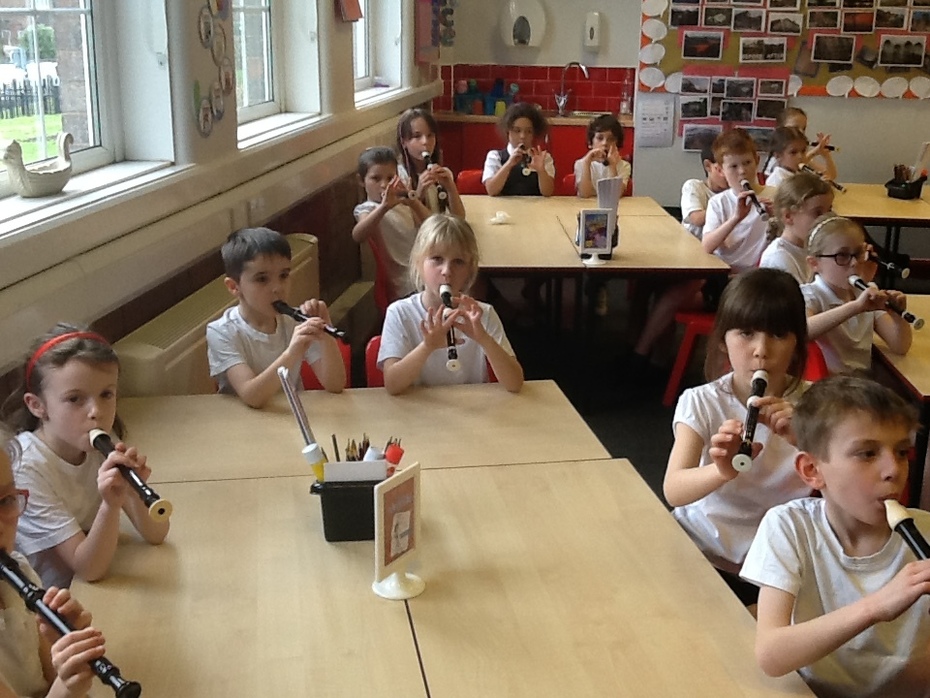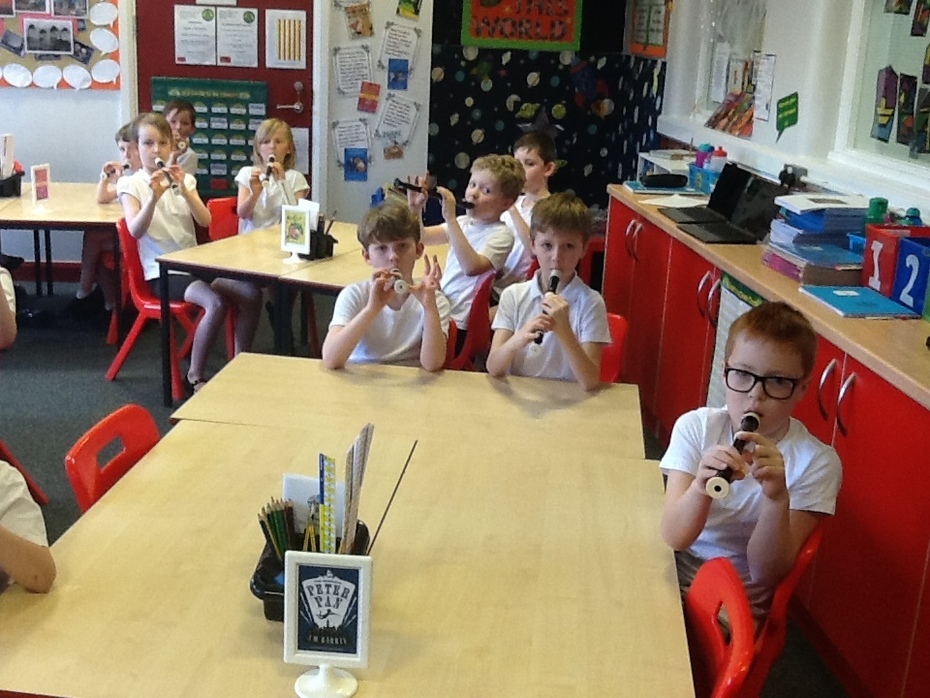 -
Year 3 looked at photographs of extreme weather conditions and tried to decide how each disaster had happened. We can't wait to learn more this term.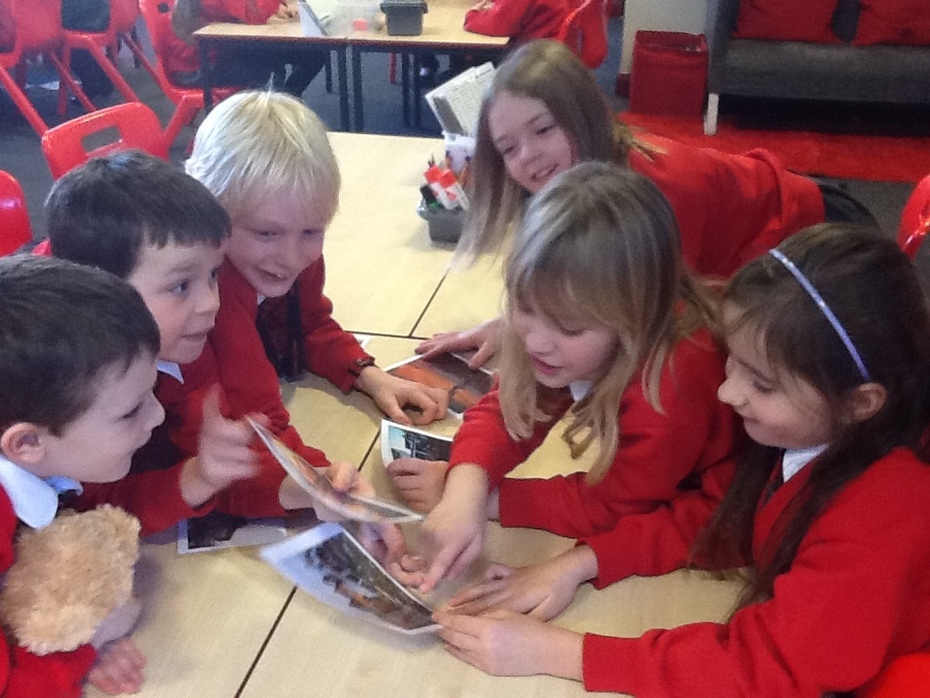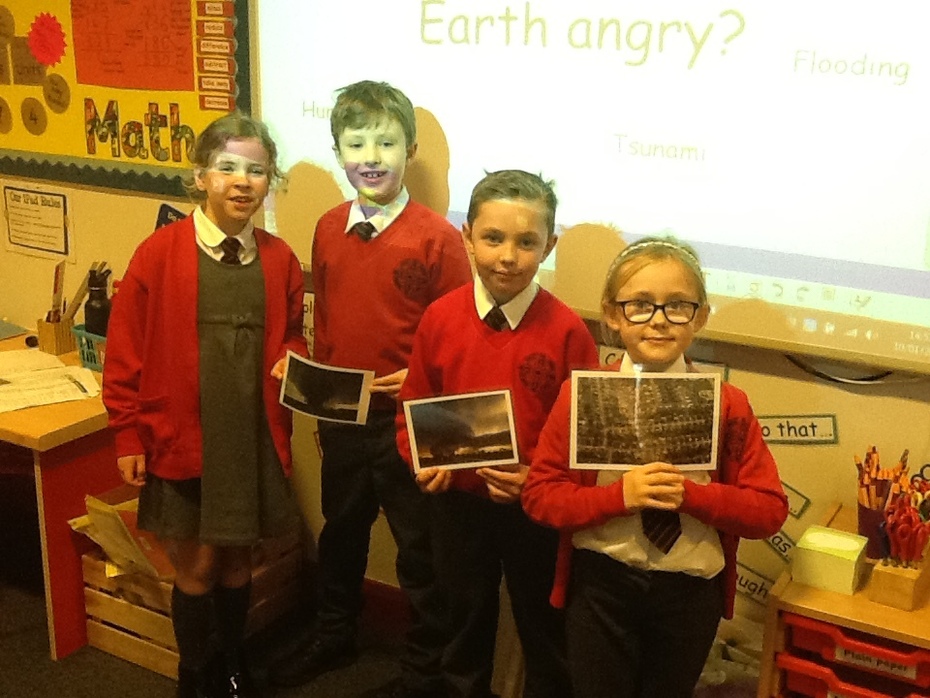 -
Autumn Term
Year 3 stayed behind after their worship at Church to continue with their RE lesson. The children have been learning about the importance of Christmas to Christians and were looking for any changes or signs around the Church to show how Advent and Christmas are celebrated.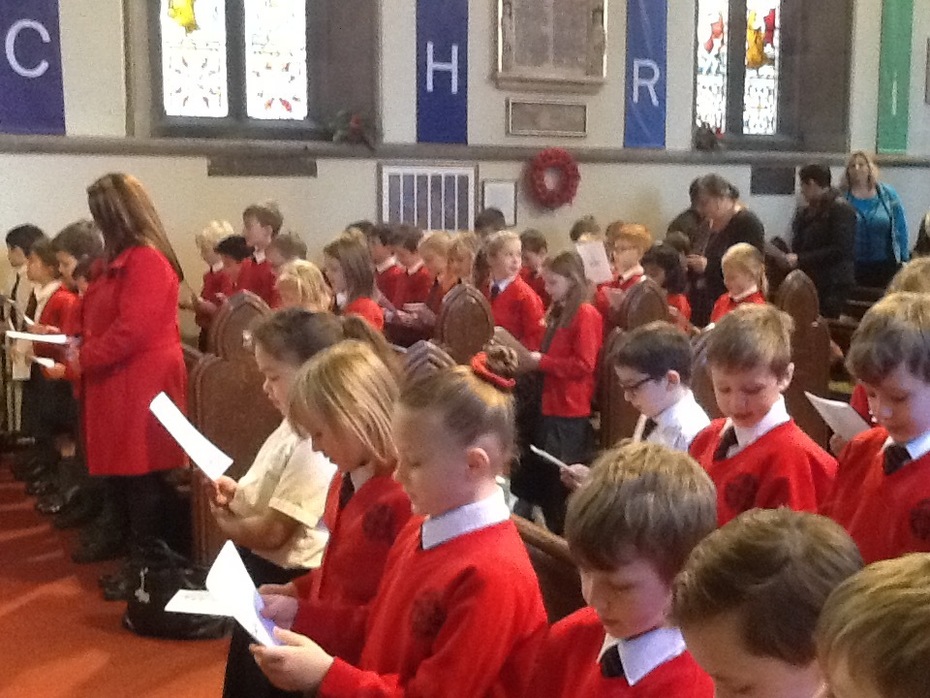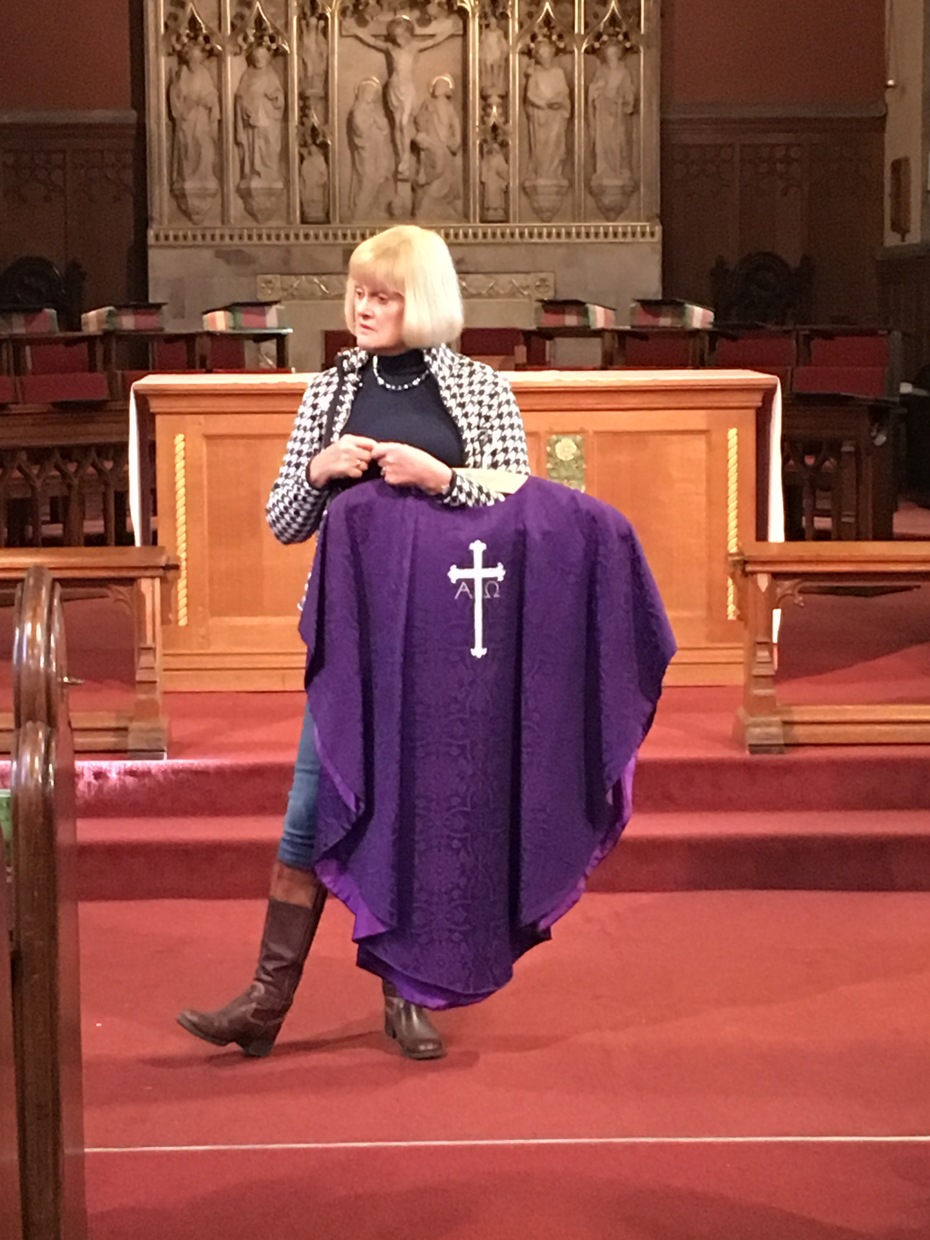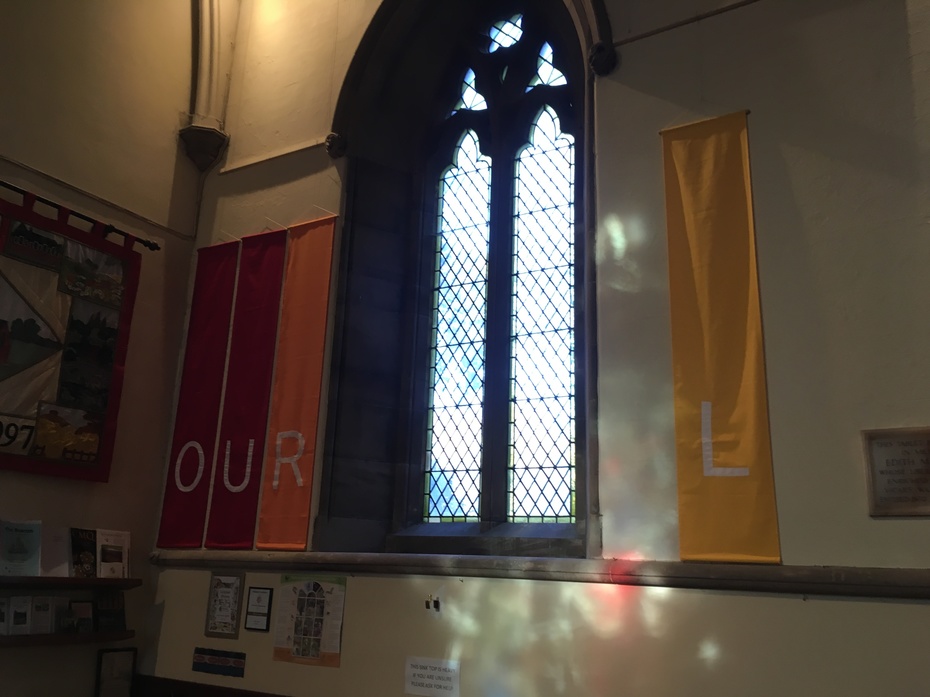 -
Continuing our Big Question learning, the children have been finding out what Vikings wore. They learnt about the differences in clothing between men and warriors and why the women had different items on for their role around the home.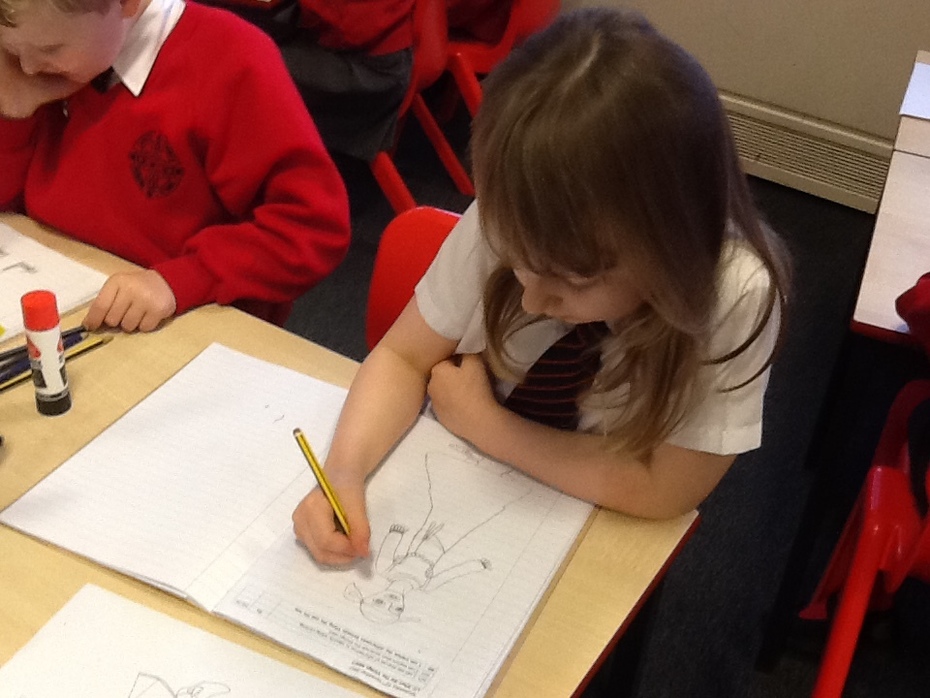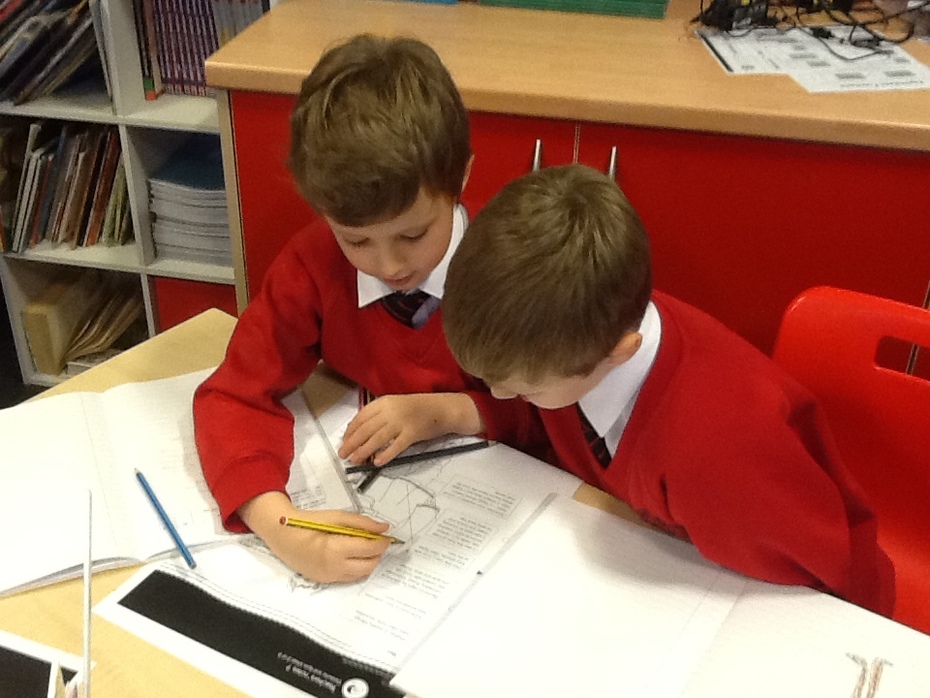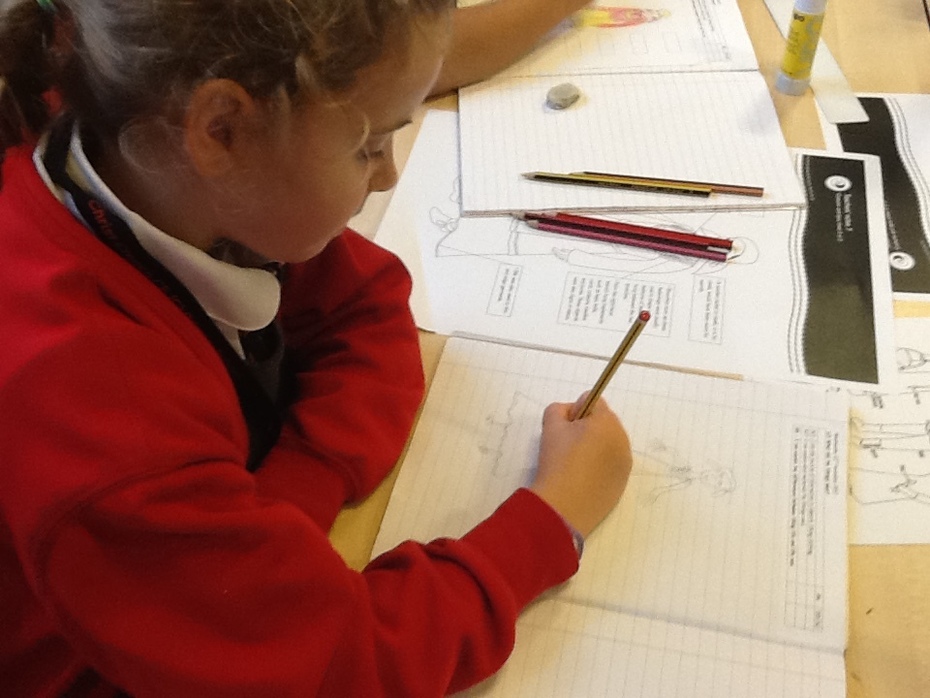 -
This week in Science, the children have set up experiments to find out what happens to plants in different conditions. Some of our plants are in the dark and some of them are not going to be watered!
Do you think they will survive?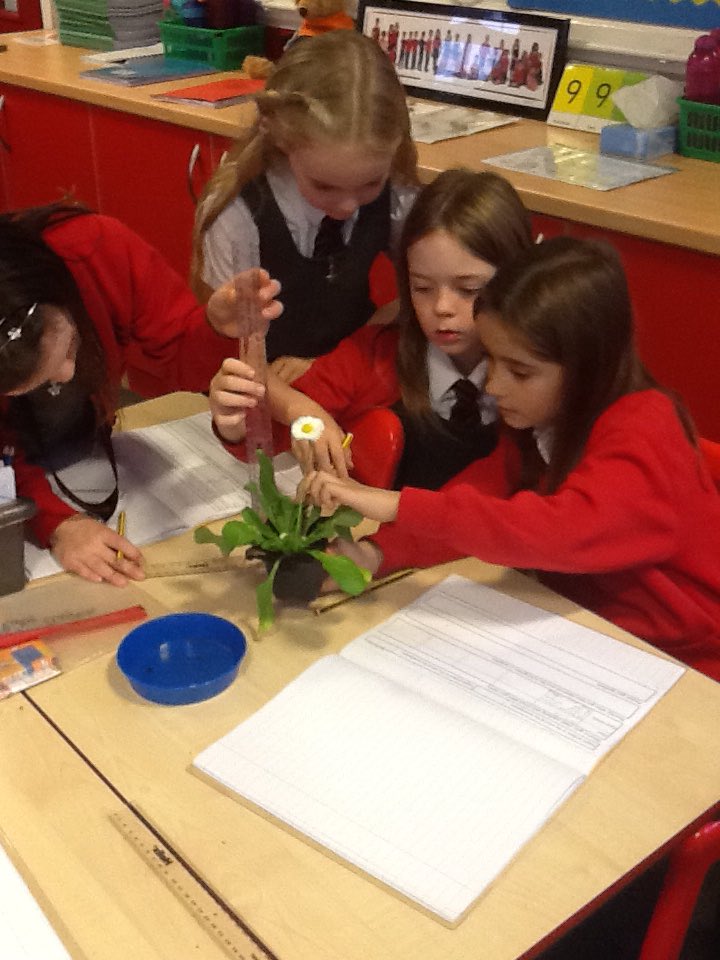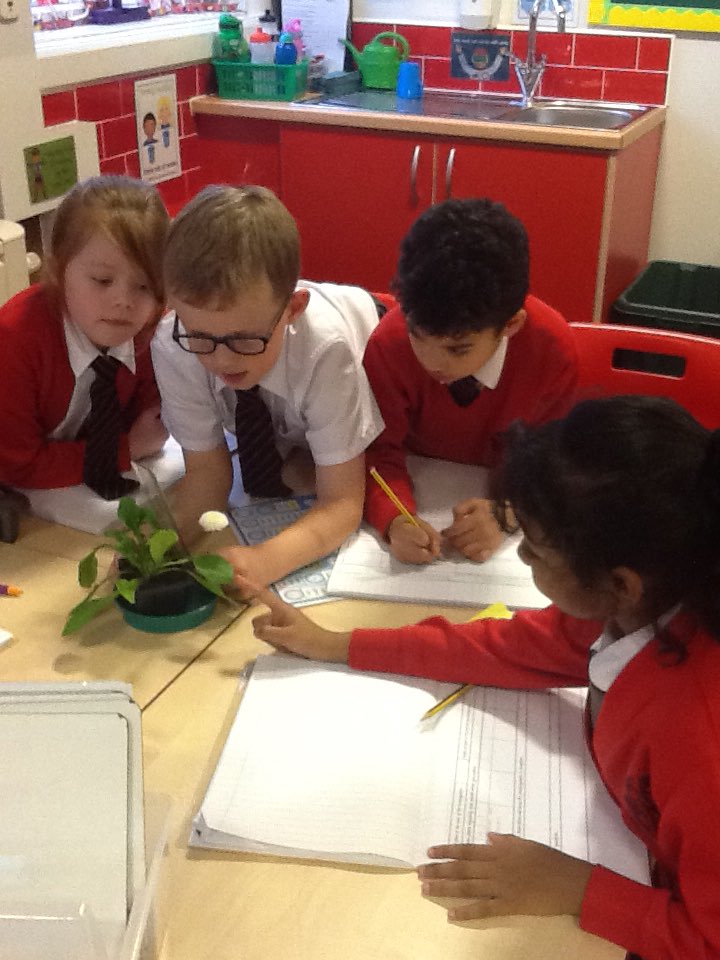 -
The children had an exciting day learning about the Vikings and what it would have been like to be one. They learnt all about how they lived, what they ate and what roles they had. The children were able to make a coin, some flour and butter and some Viking jewellery. They also learnt about the Viking Gods and how the Vikings tried to keep them happy! Y3 ended their day with a battle. A great day of learning for the children.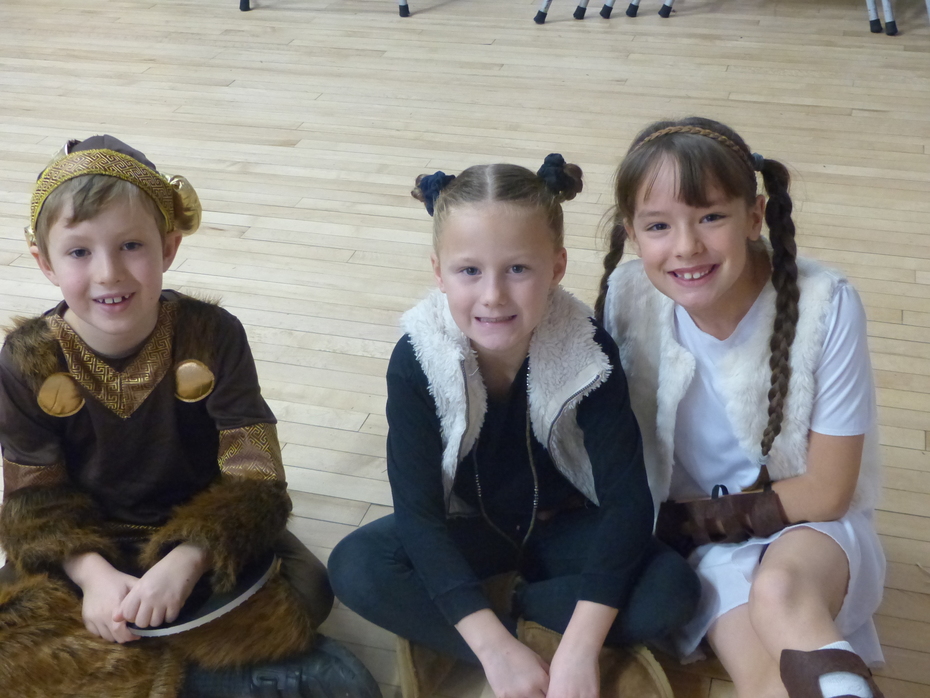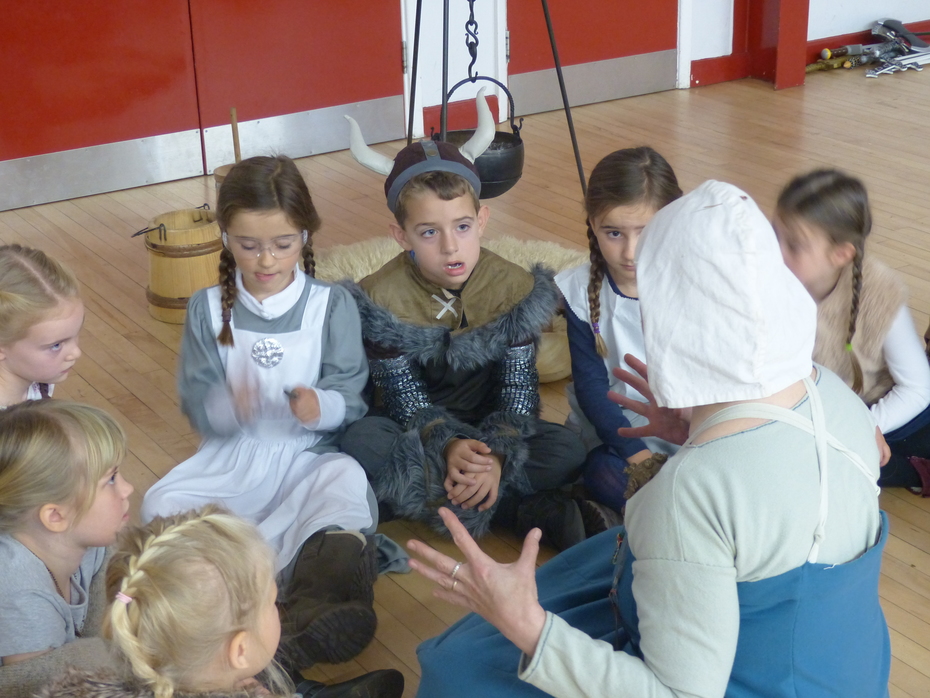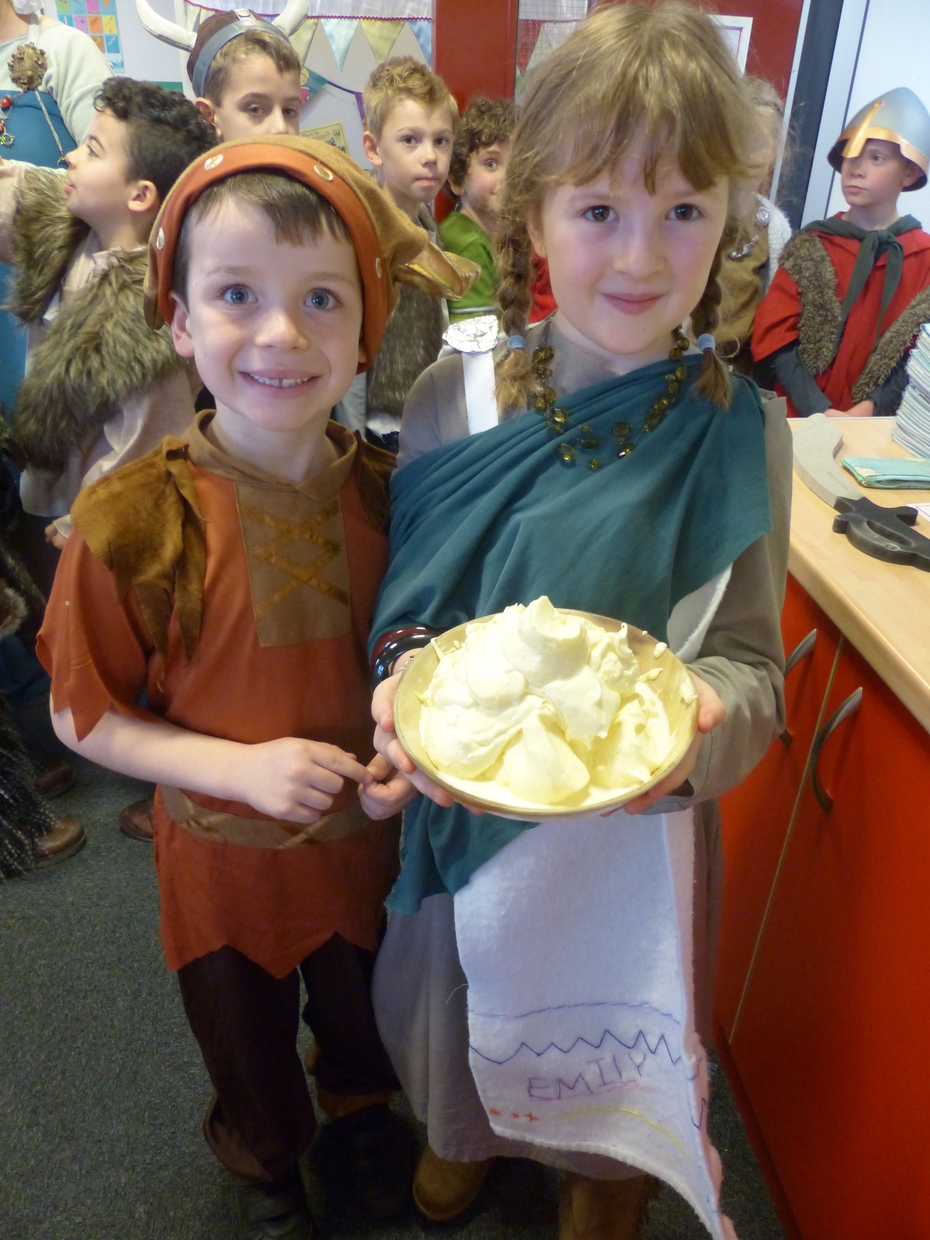 -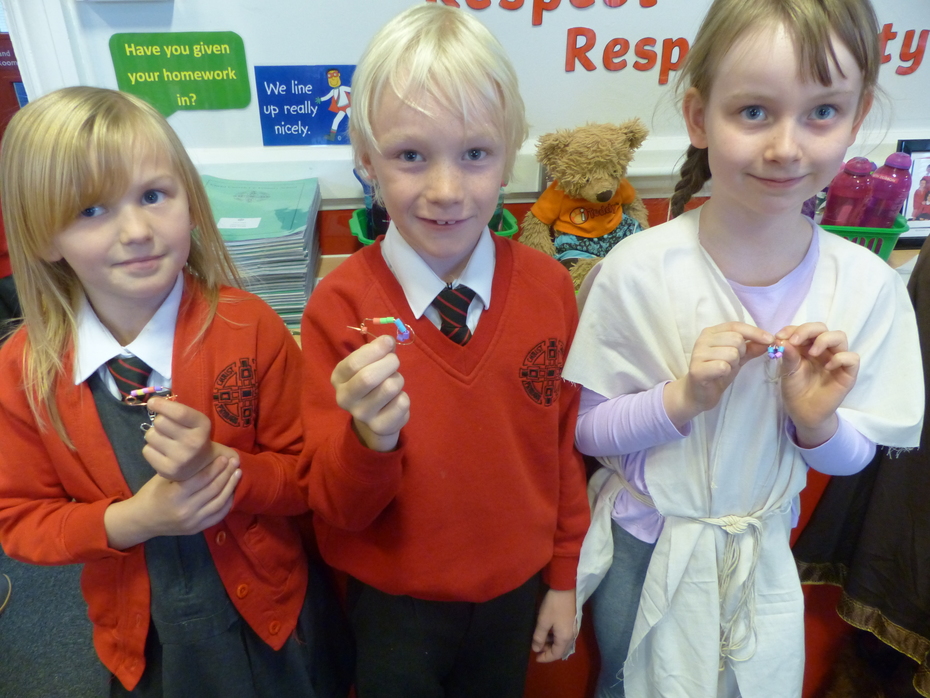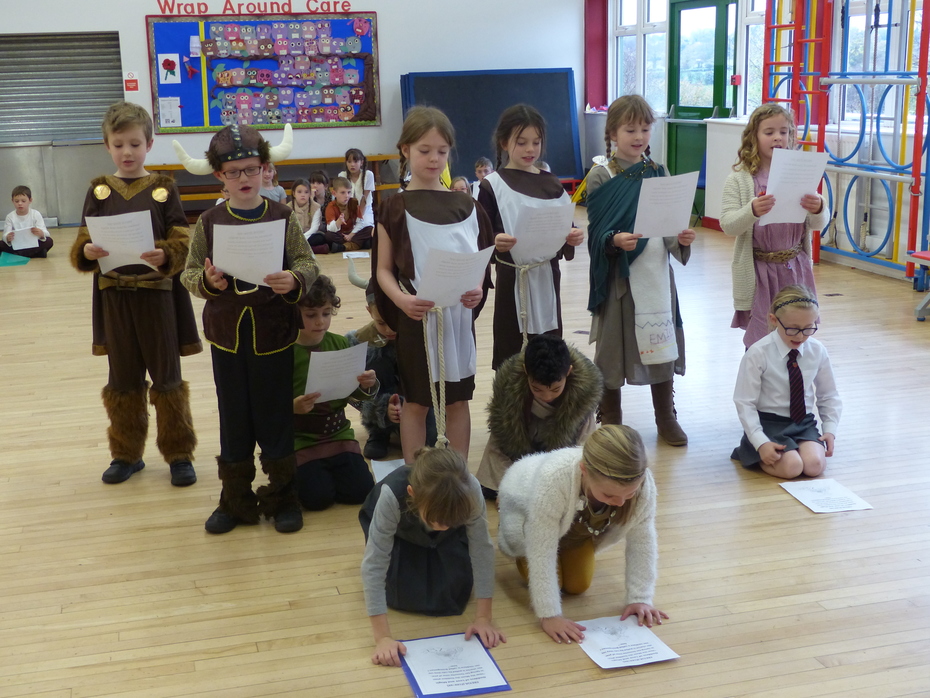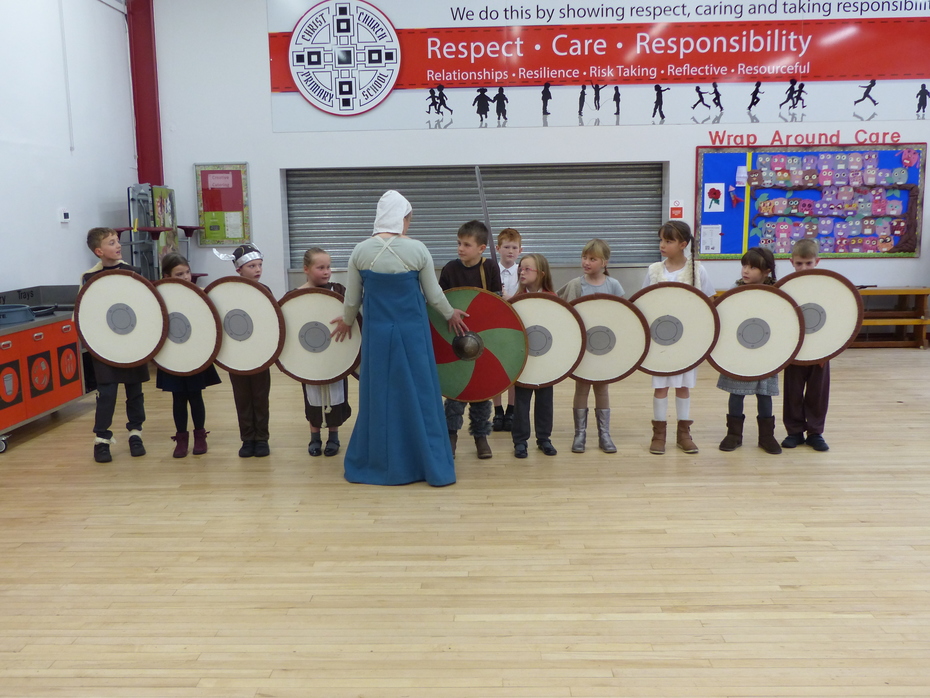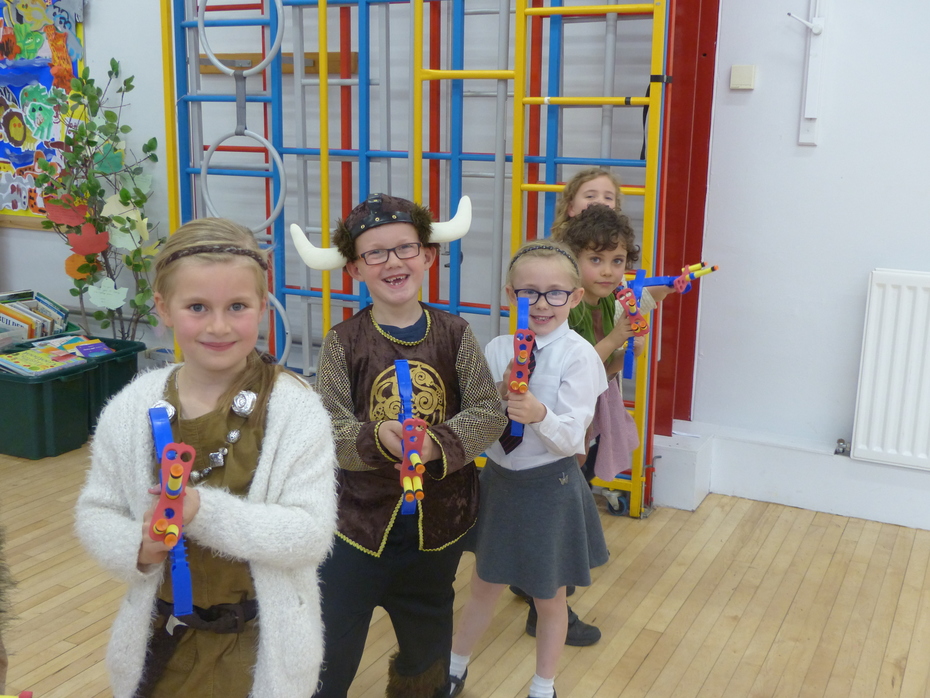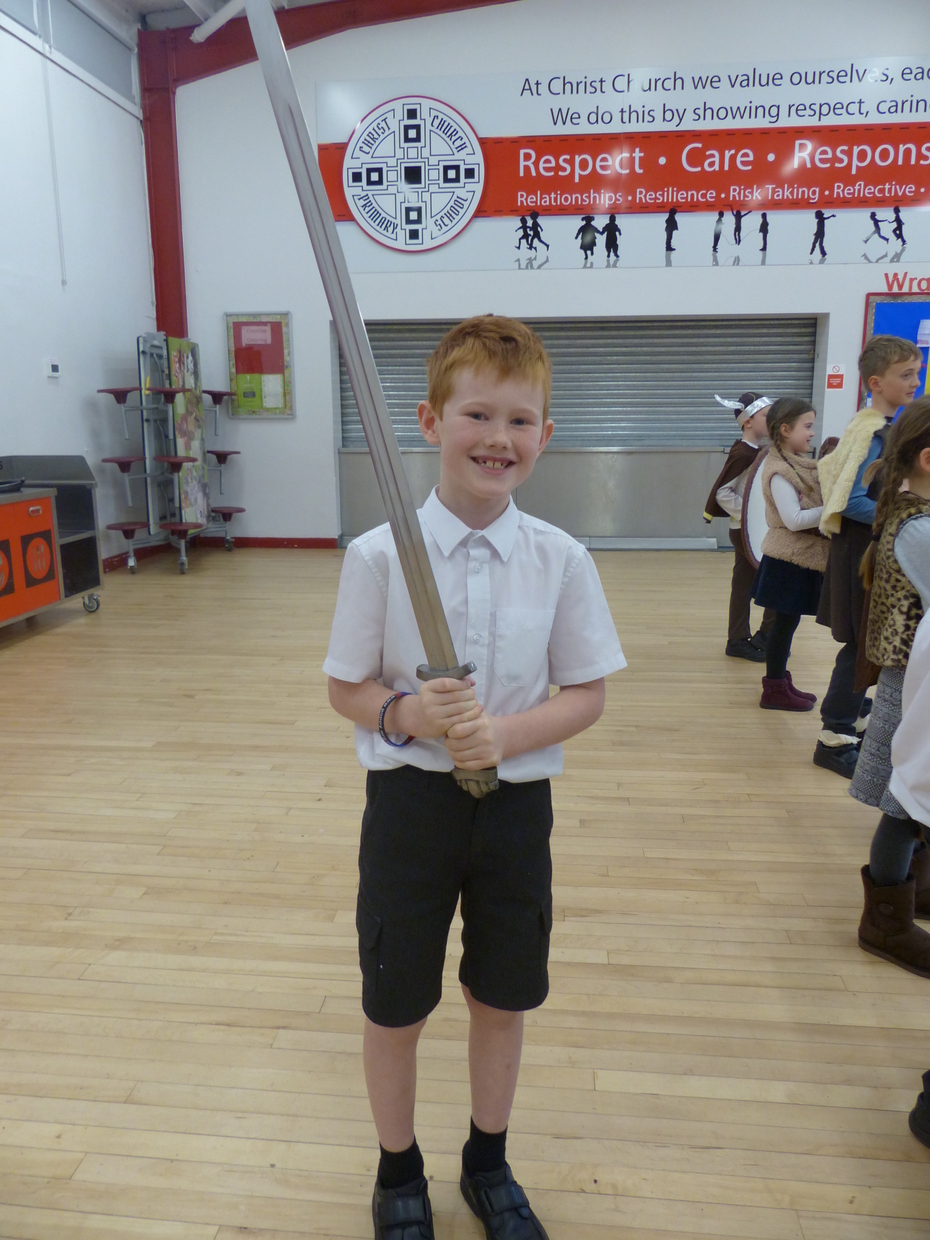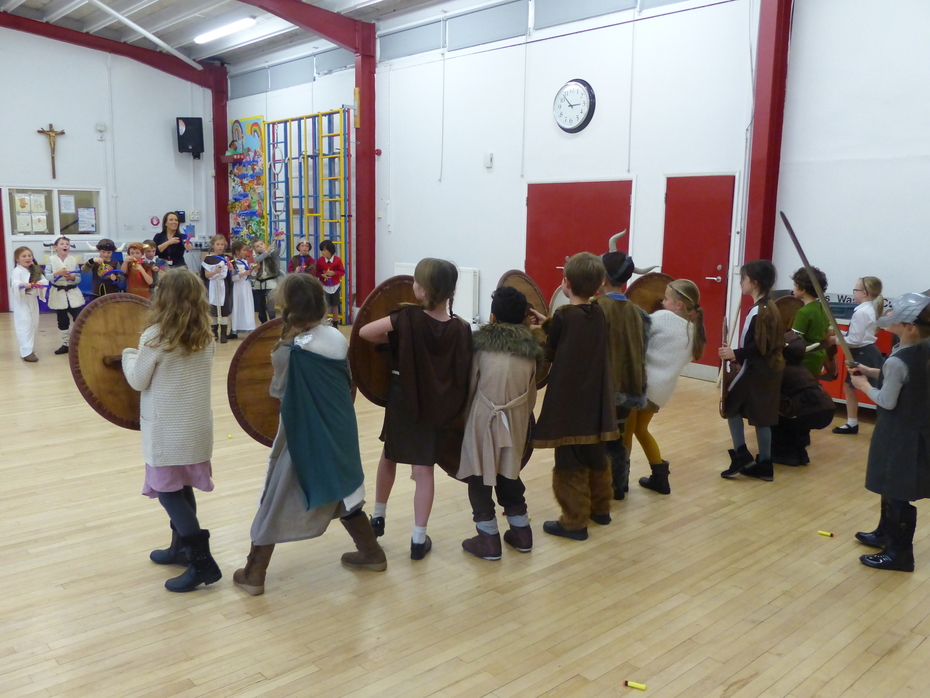 -
The sun was shining for 3SC's rescheduled Library visit this afternoon. The children learnt more about Remembrance Day and listened to a poem. They all helped make a special poppy using their hand prints before making a smaller one for the Poppy Trail in the Library.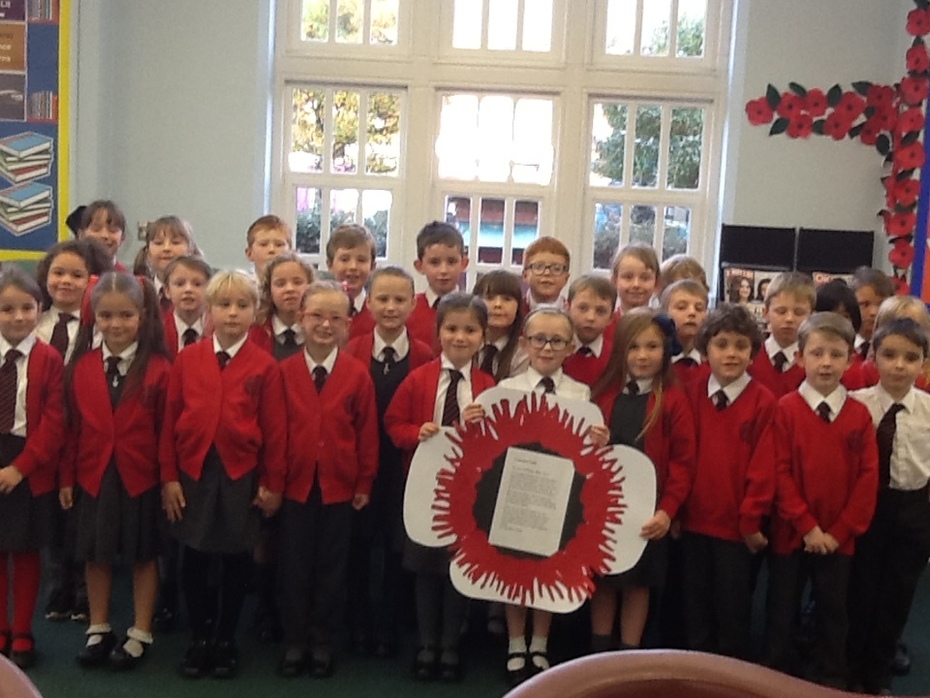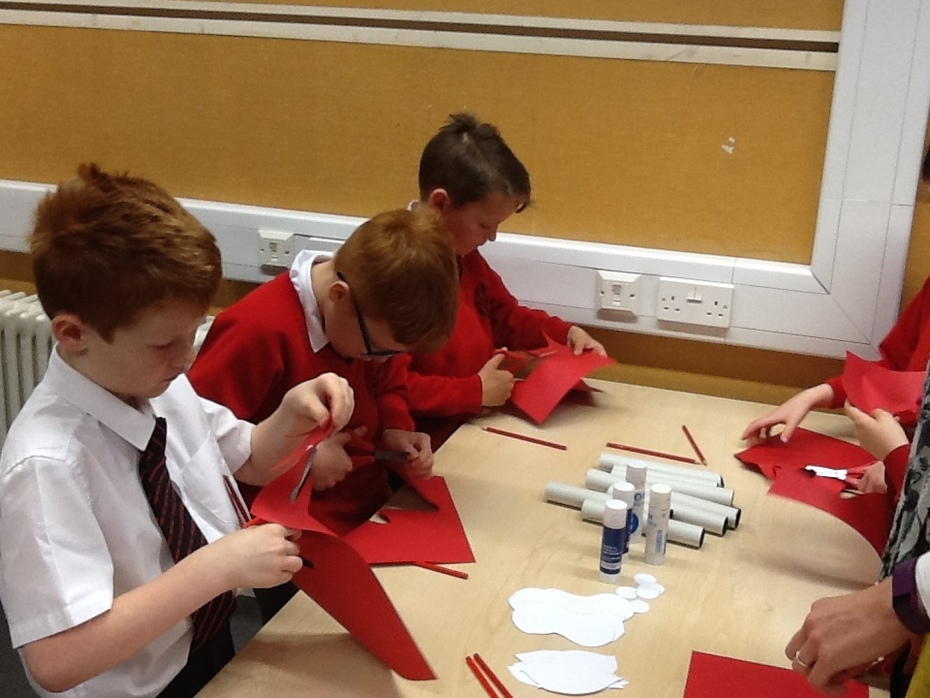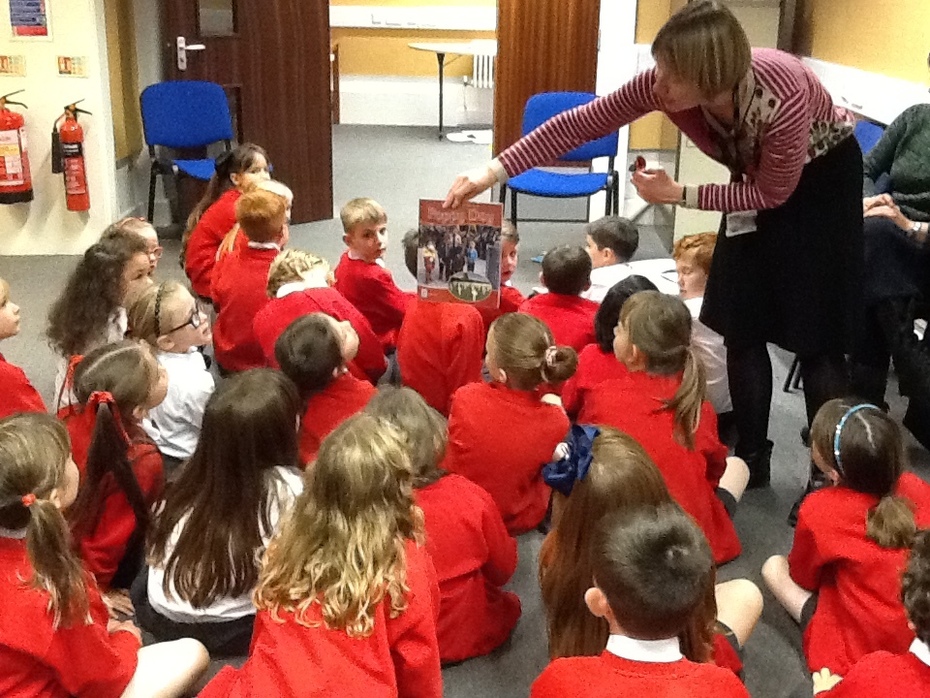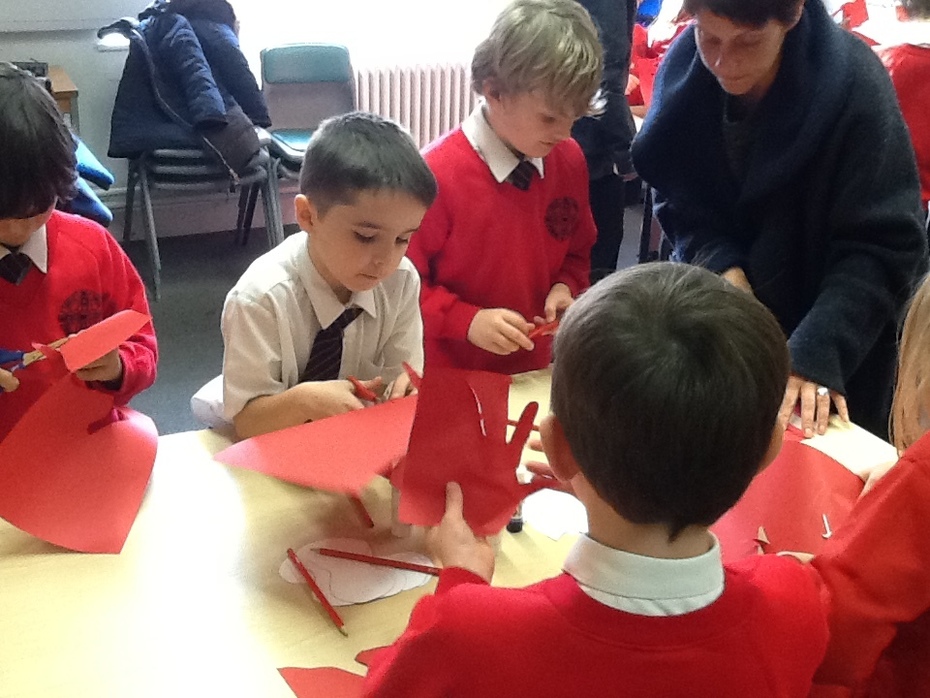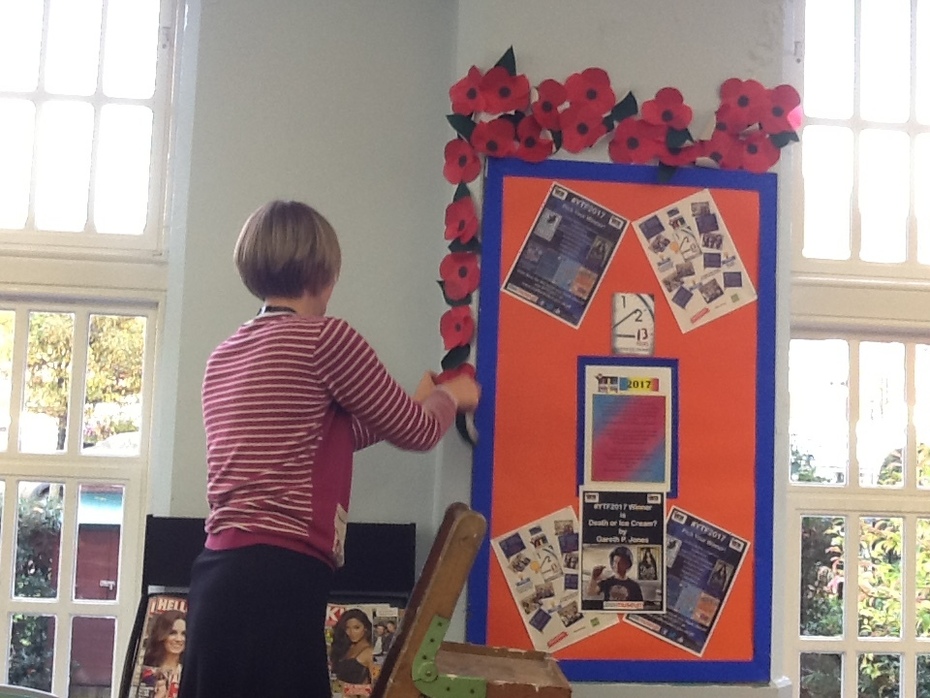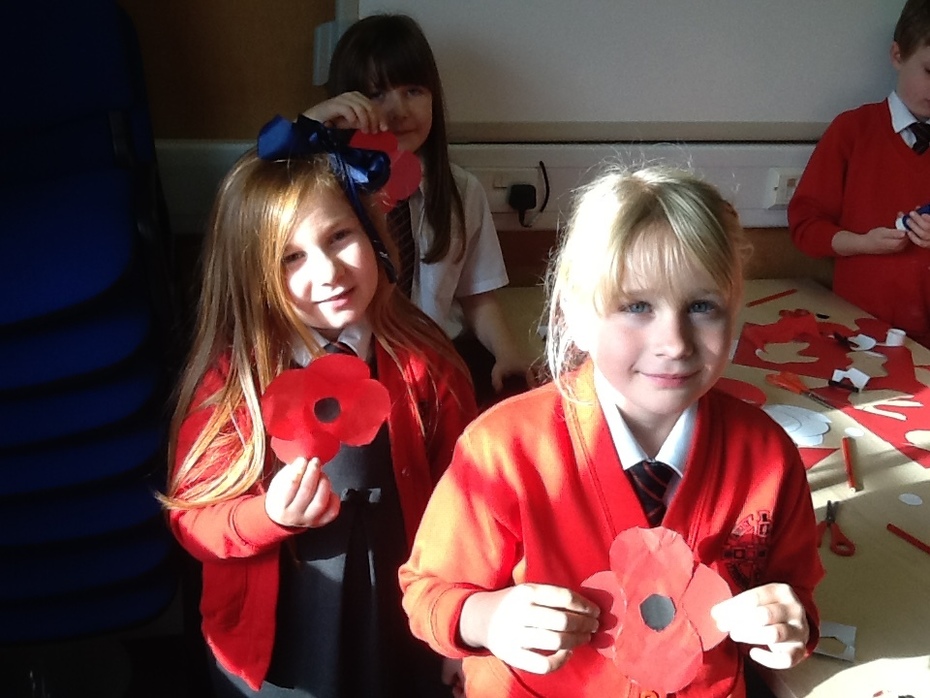 -
On the last day of the half term, Year 3 have re-planted their beans so they can be transported on their half term holiday!
The children have learnt about the importance of the roots having room to grow.
We hope the children have a lovely half term after a great start in Year 3.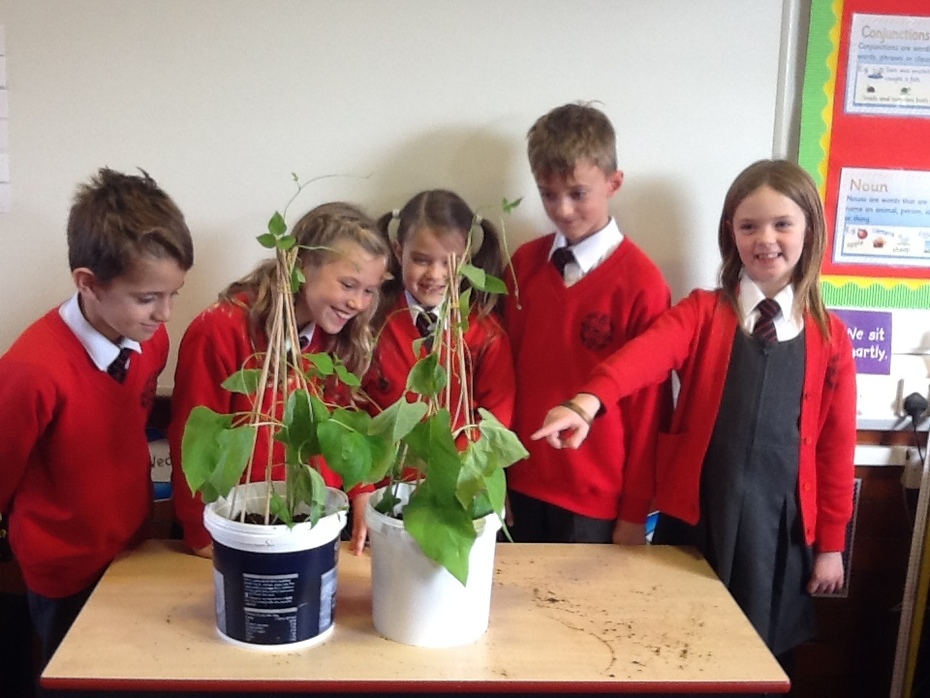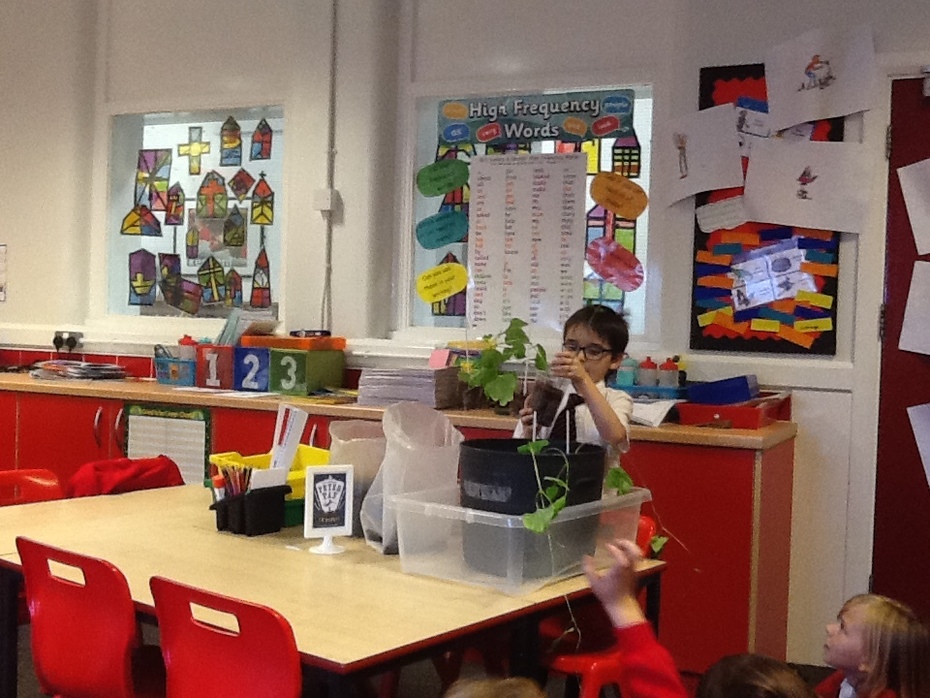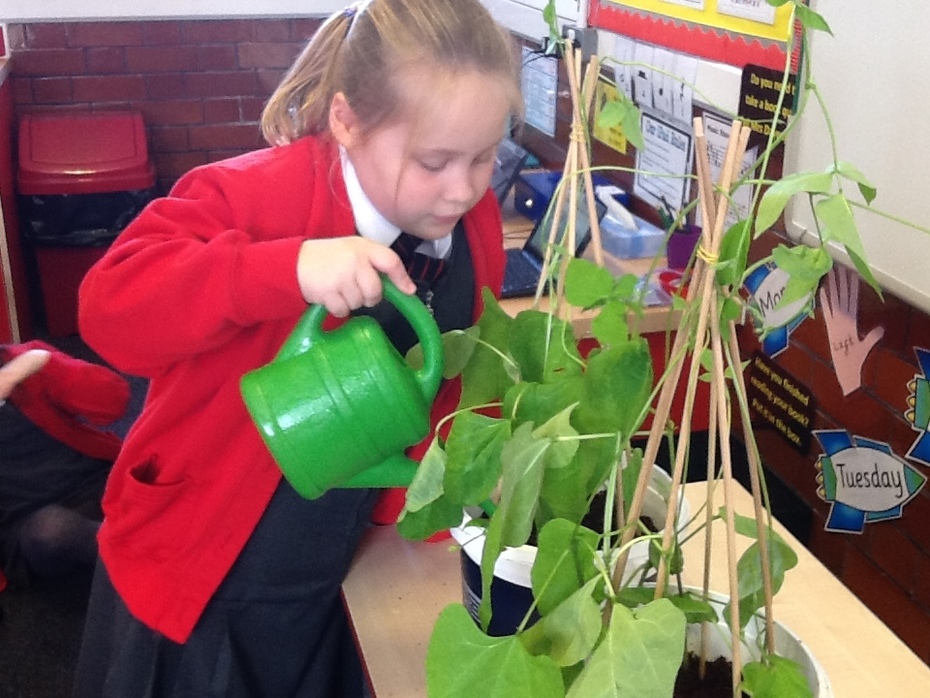 -
Have the children been telling you about our beans?
They have been growing really well and Year 3 have been recording this in their 'bean' diaries.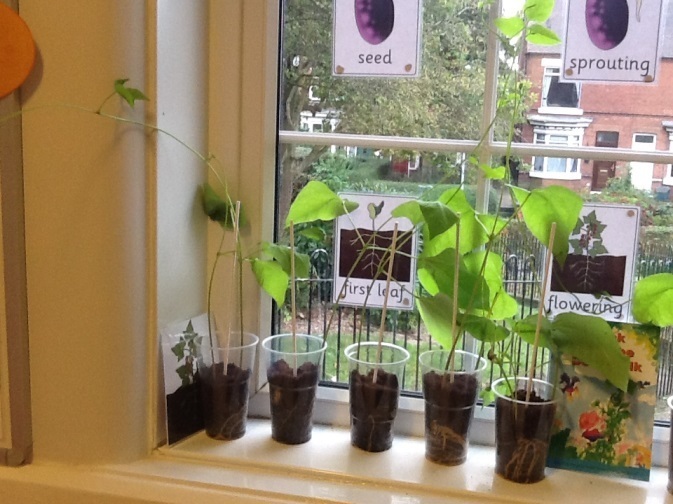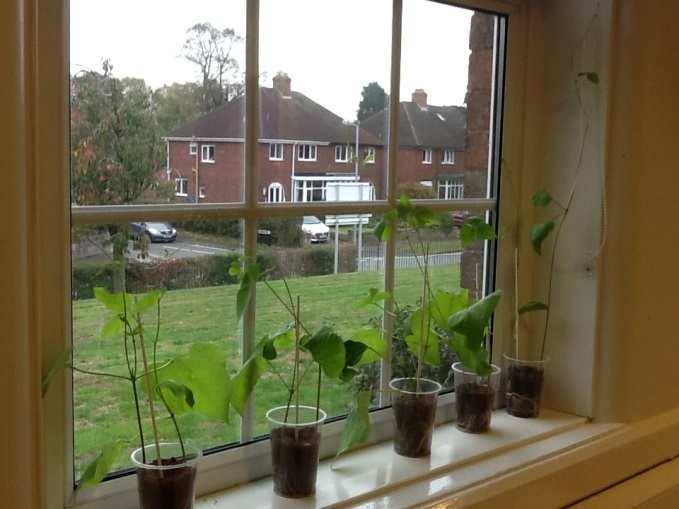 -
In Maths, the children have been investigating nets of 3D solids. We learnt lots about the shape when we put the nets together!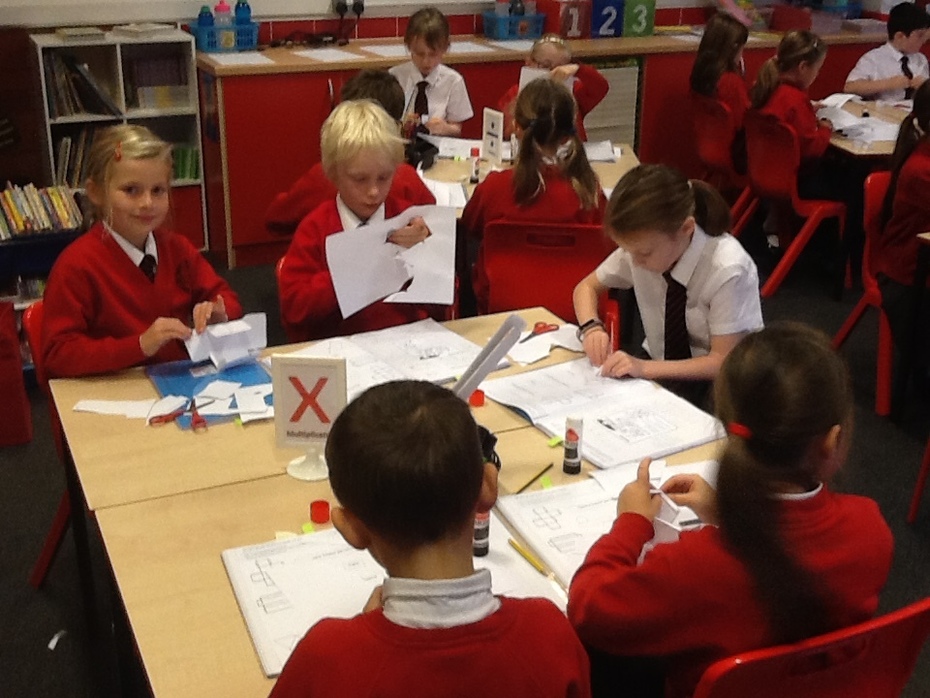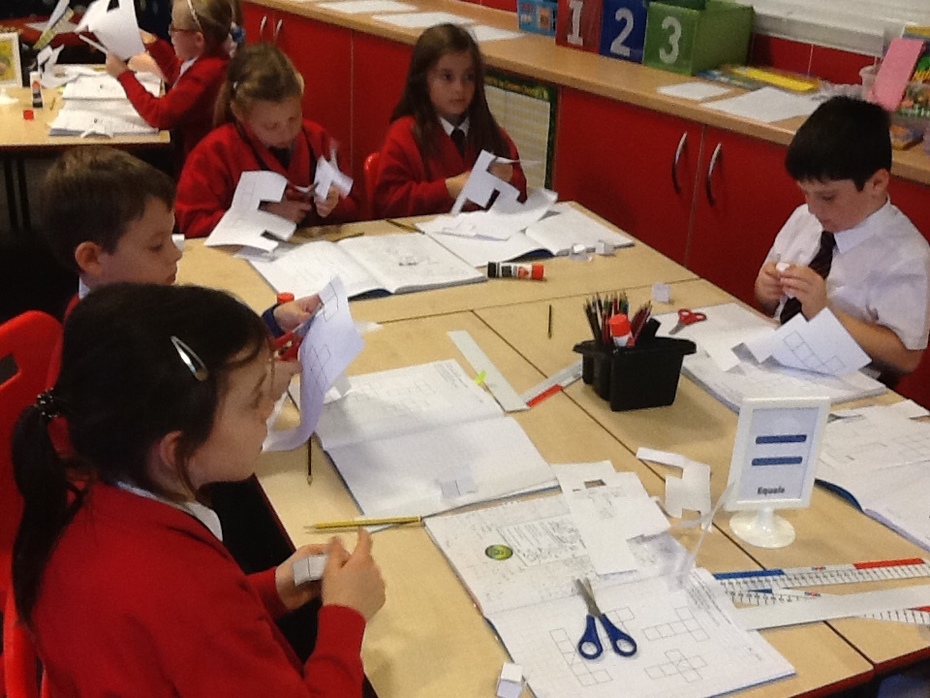 -
A huge thank you to all the adults that were able to come and work with 3SC for our Inspire workshop on Tuesday. The children had lots of fun continuing their learning about the Vikings and making longboats.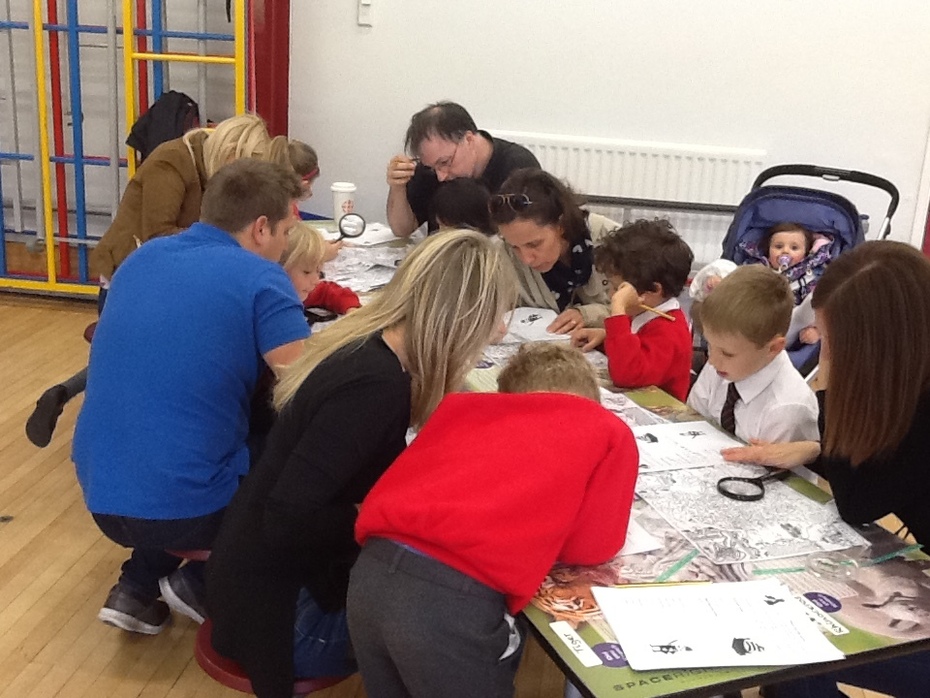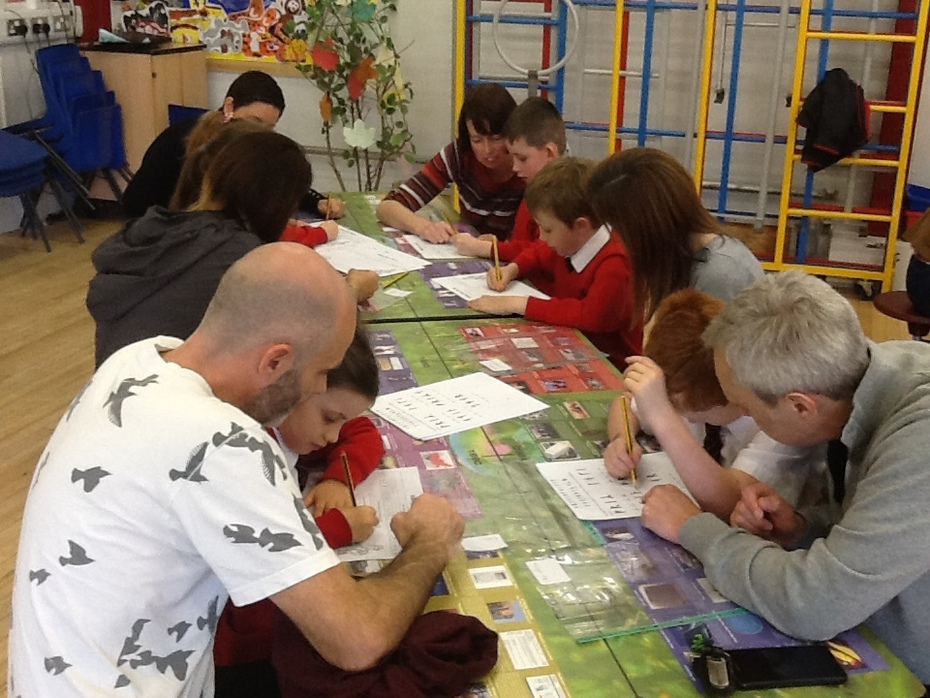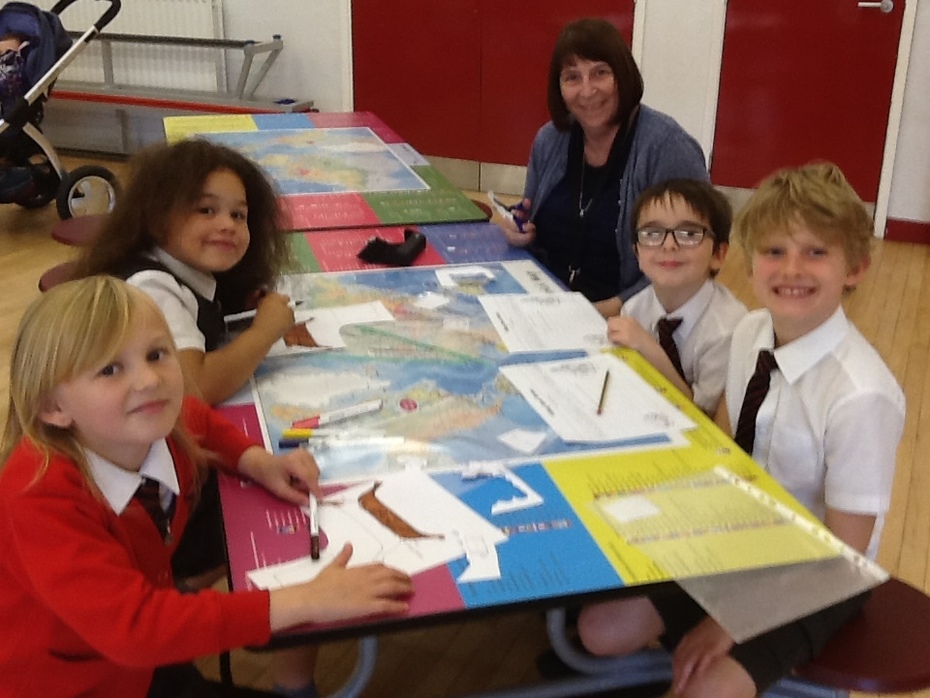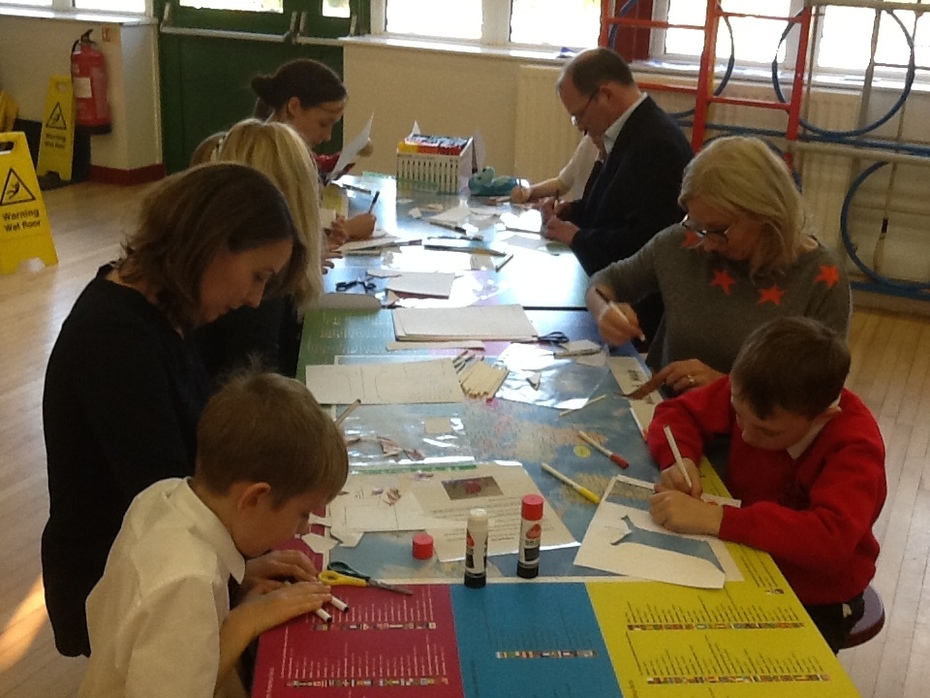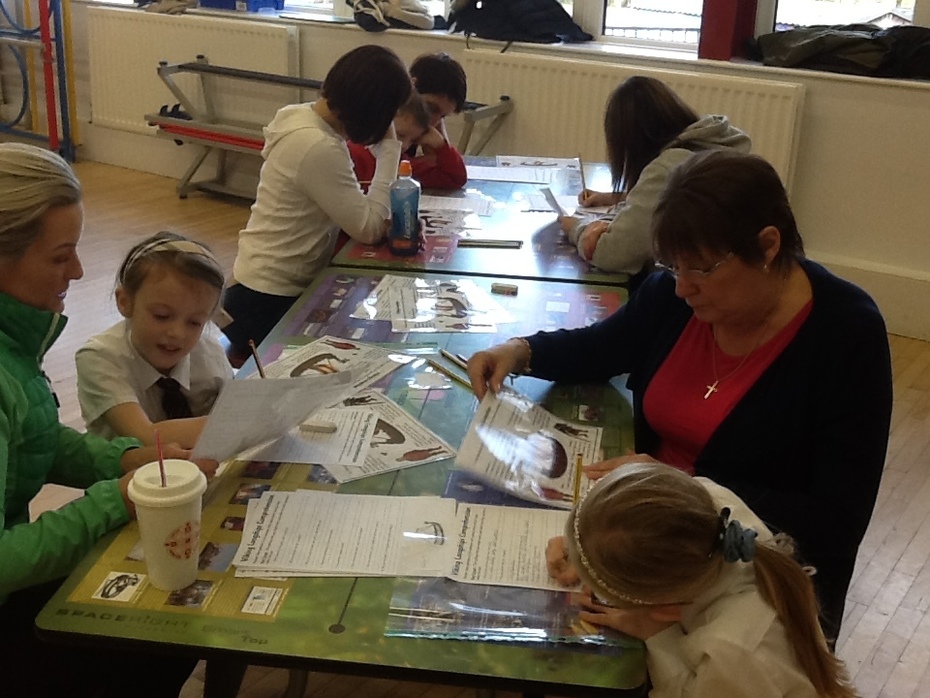 -
3DD went to Lichfield Library to learn more about Remembrance Day and make a special poppy with our hand prints.
We listened to a poem and all made poppies for the Poppy Trail in the library.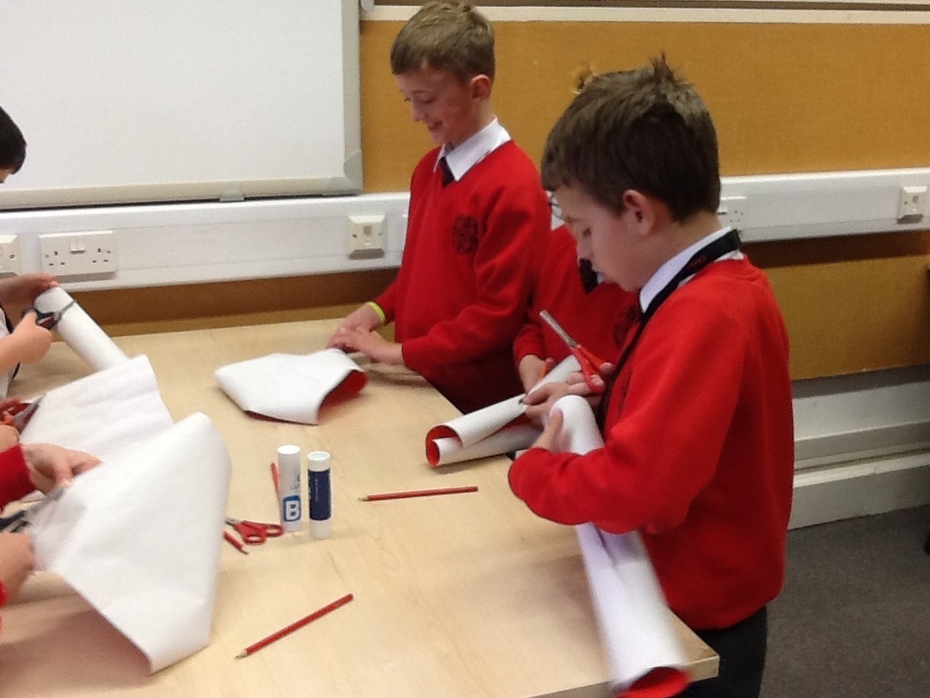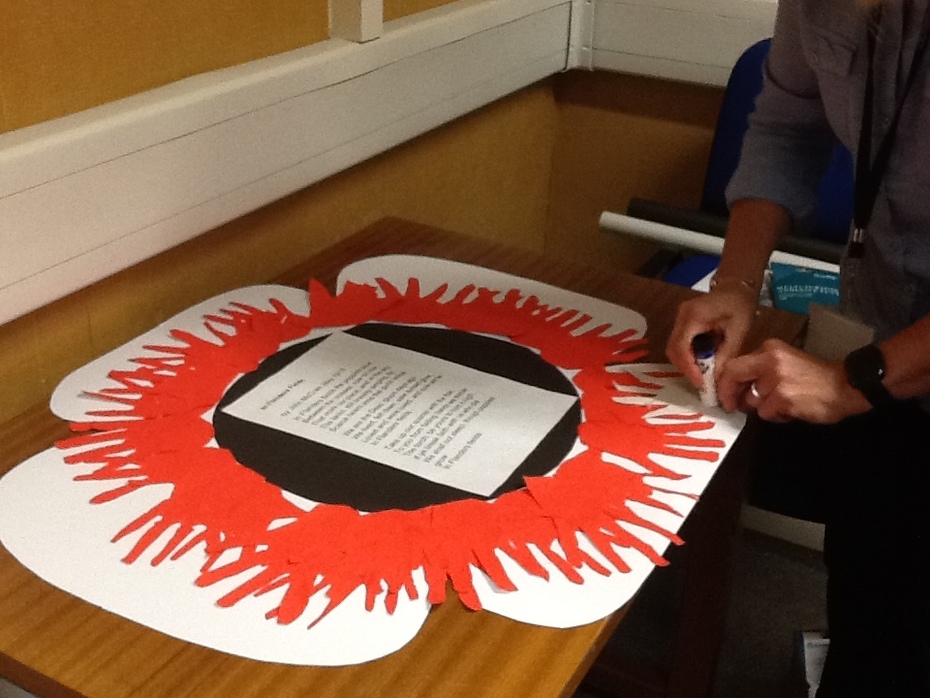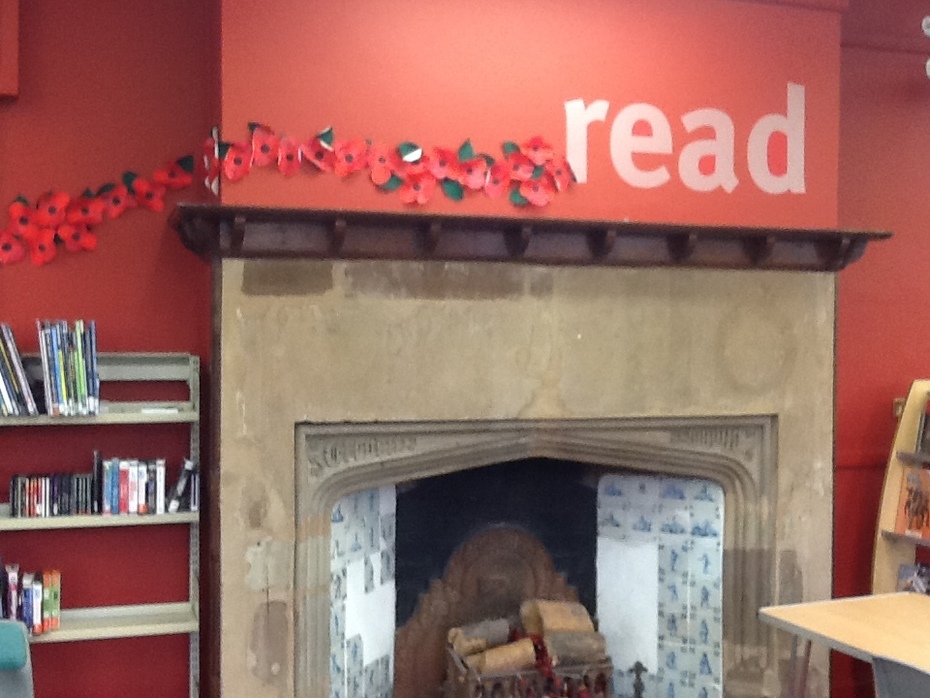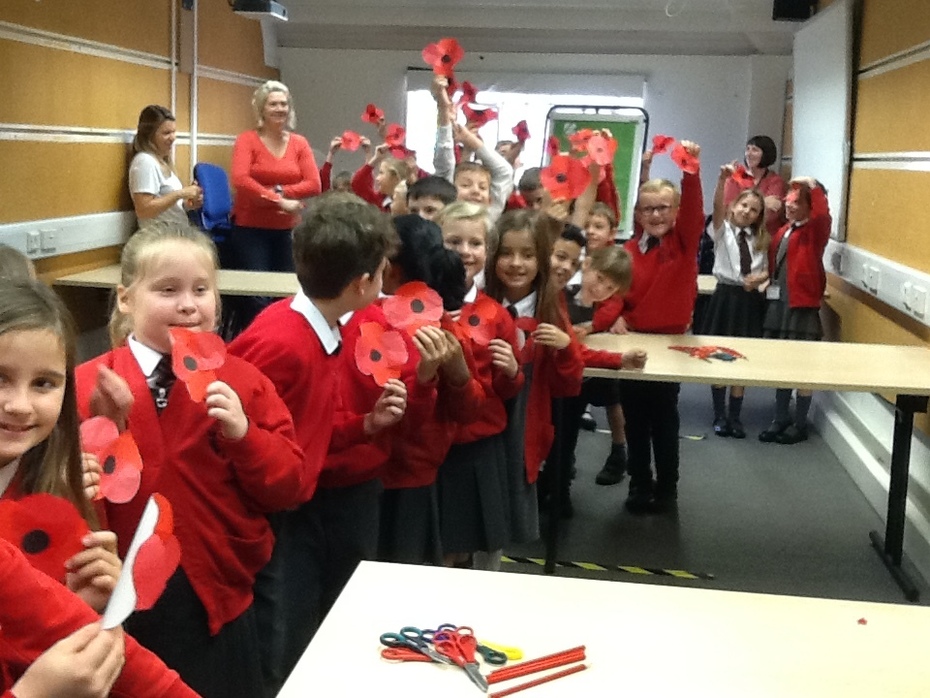 -
A big thank you to all the parents, grandparents and carers that came to work with the children at
Mrs Davenport's Inspire workshop.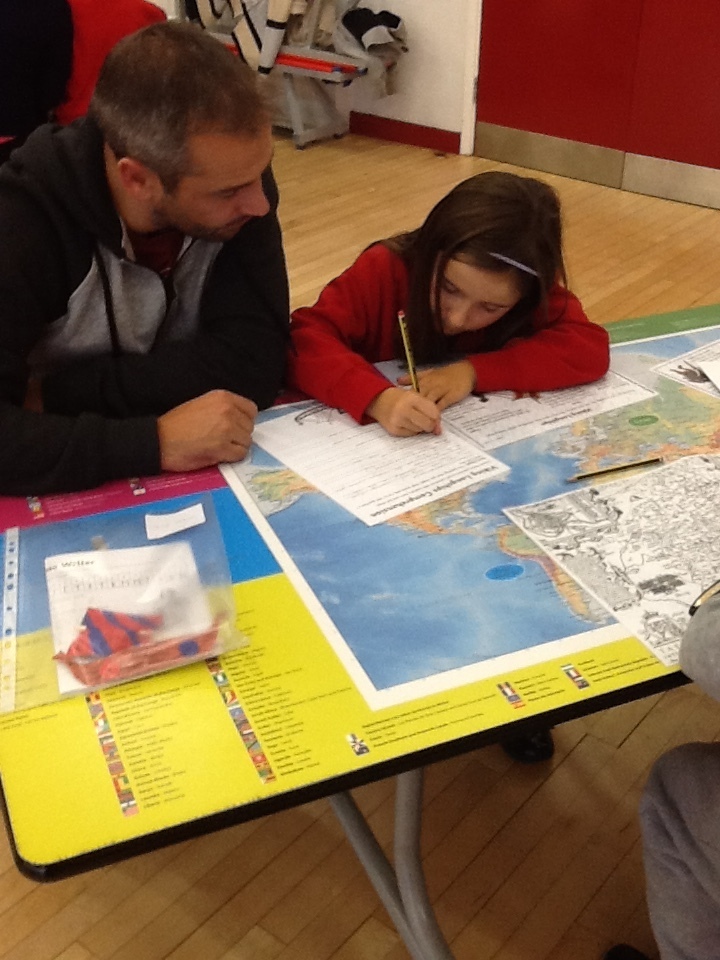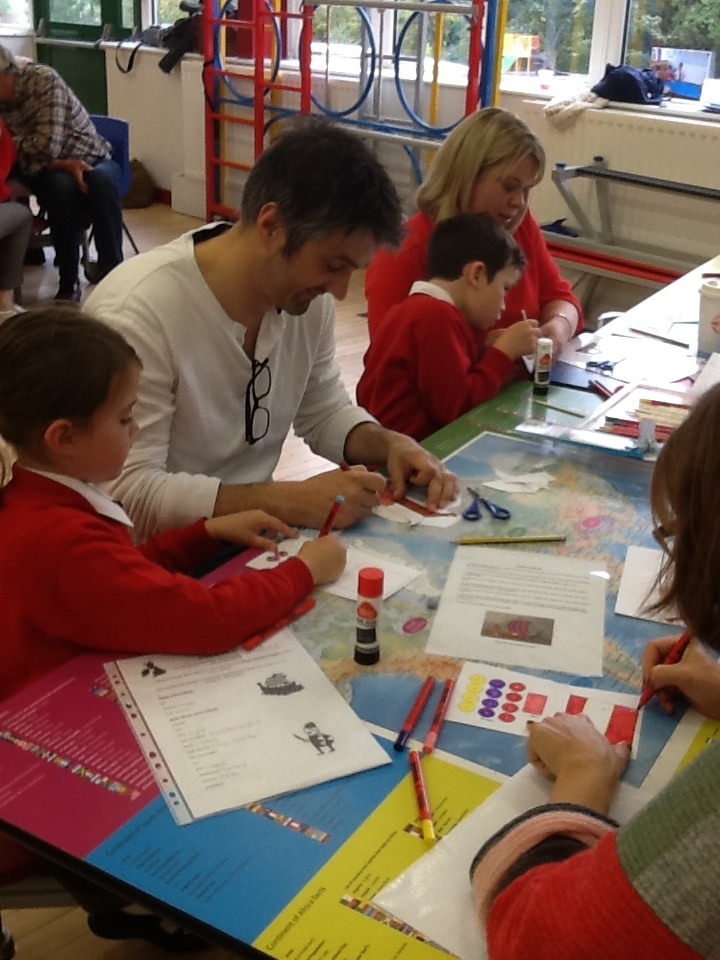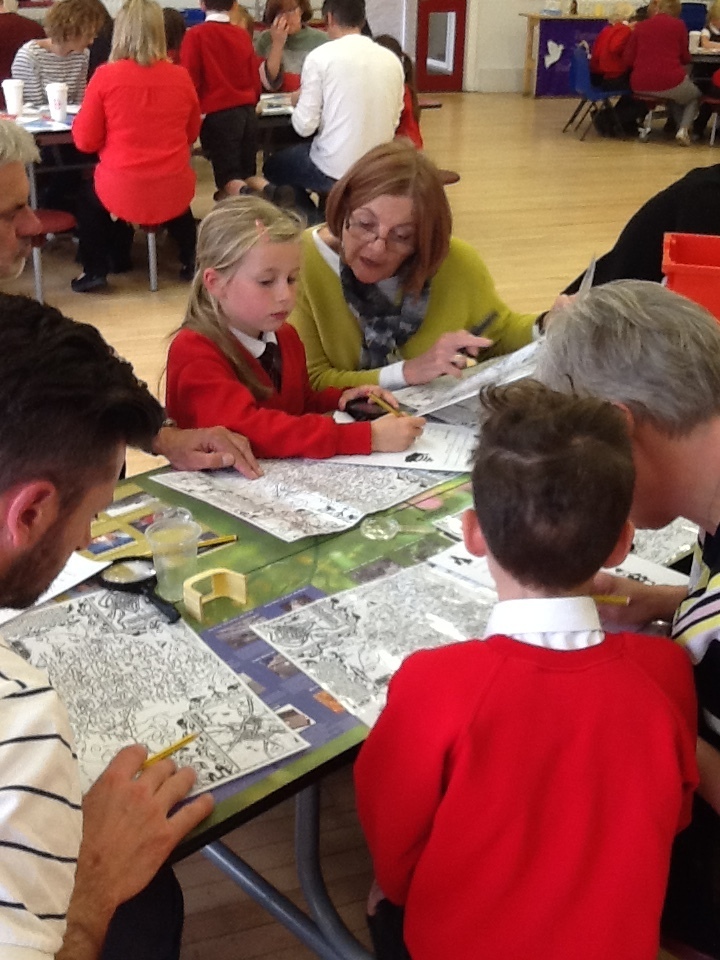 -
As part of our work on Jack and the Beanstalk, Year 3 planted some runner beans. We will be checking up on them every week because we can't wait to see them grow!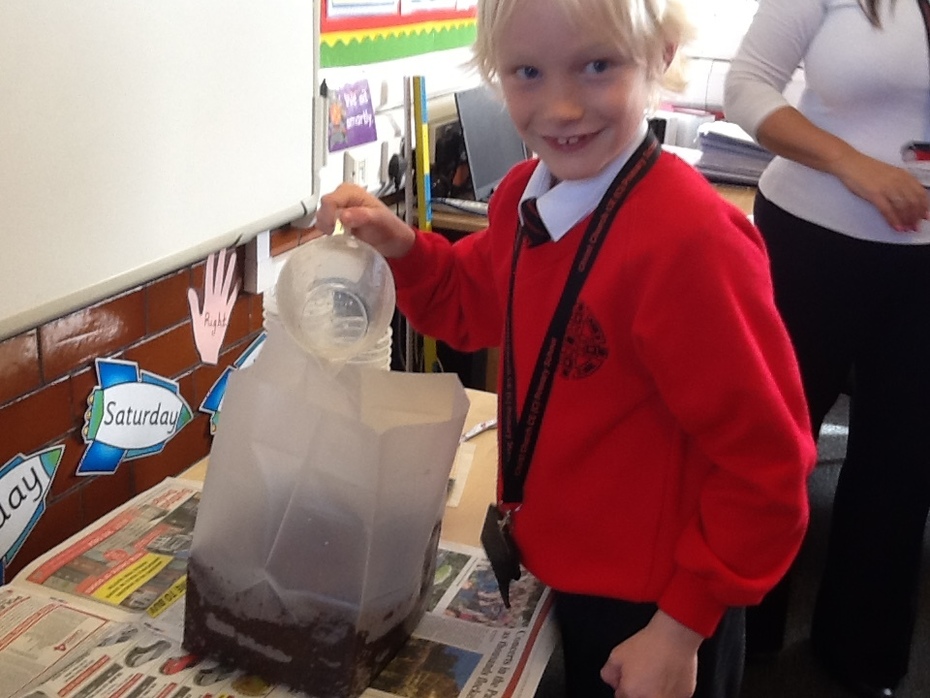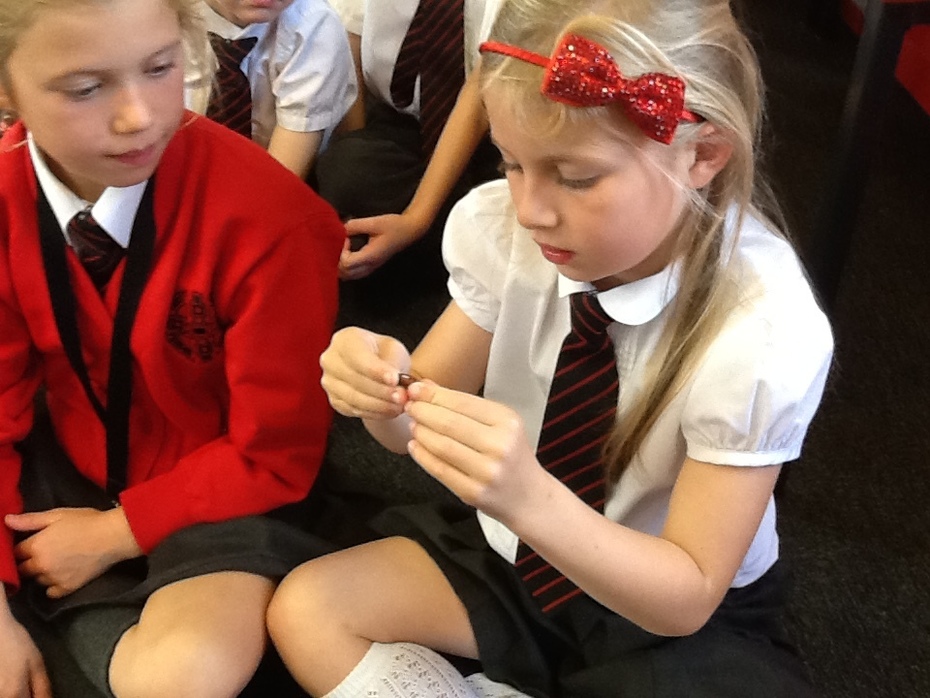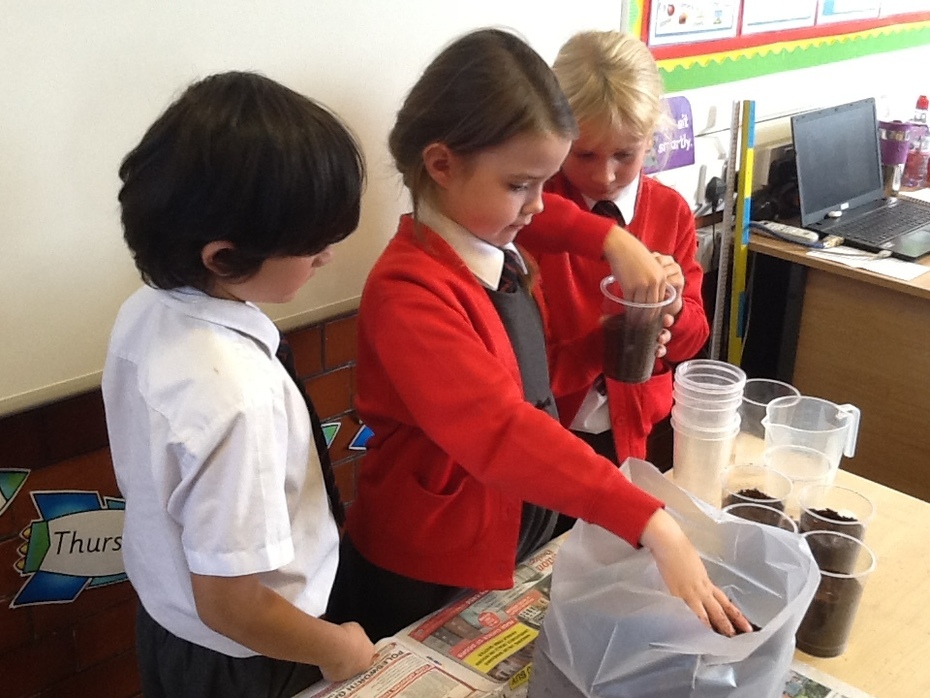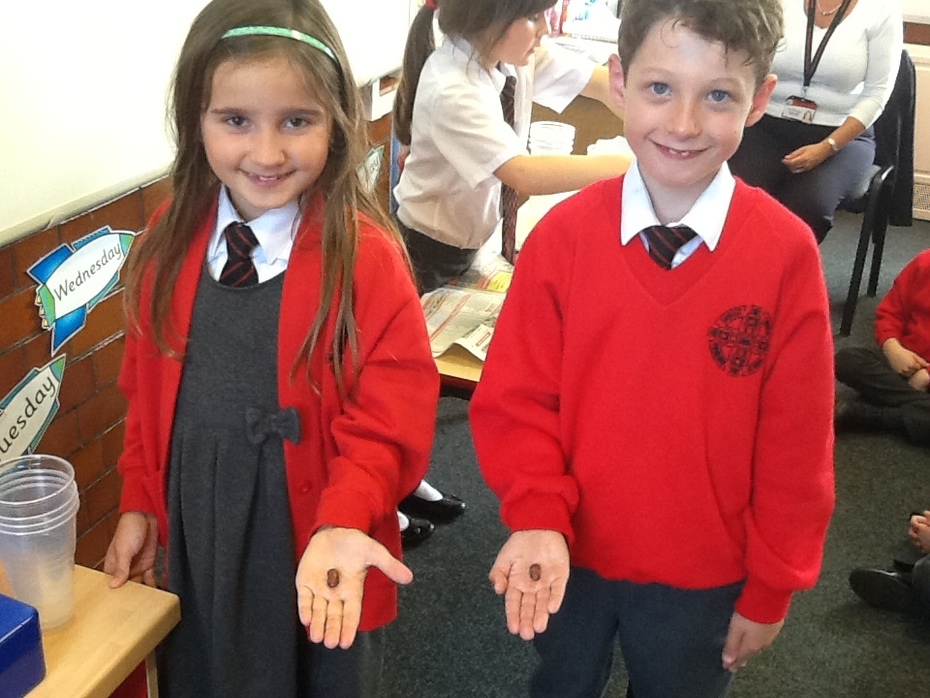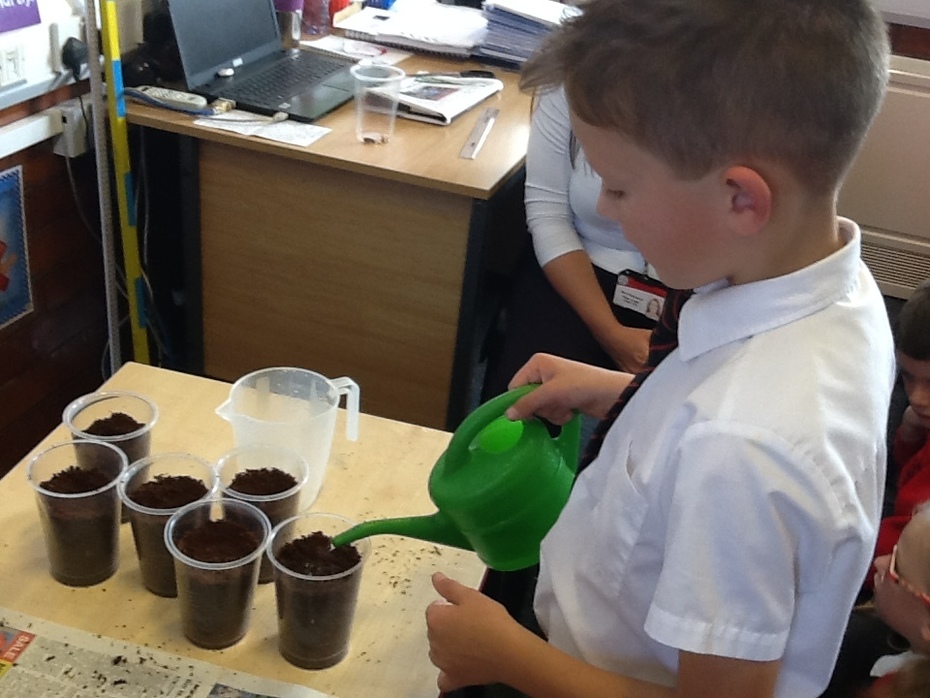 -
Well done to all the children in Mrs Cheek's class for a brilliant worship on Right and Wrong.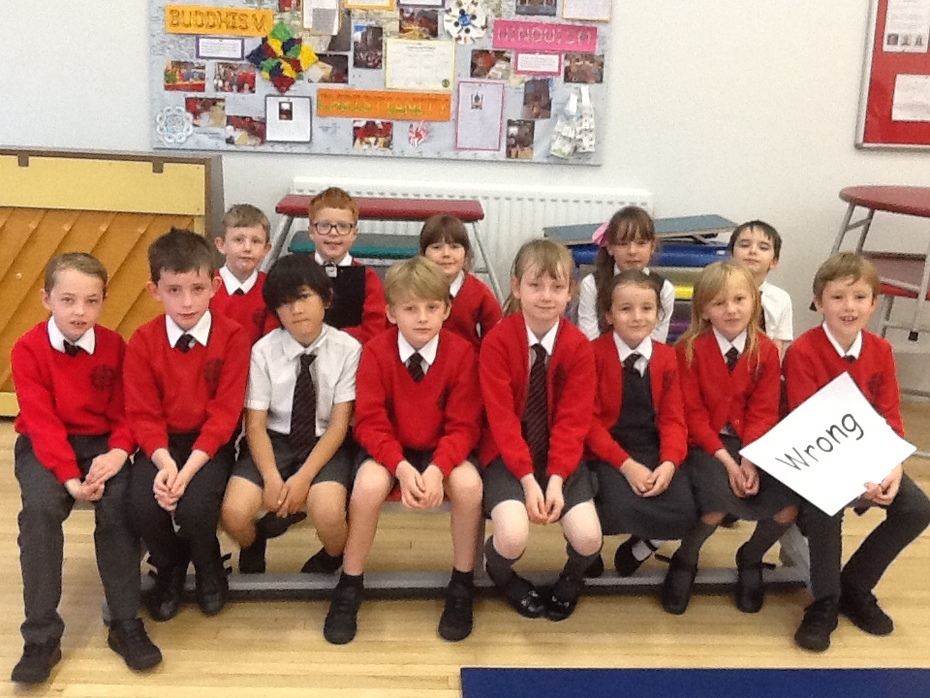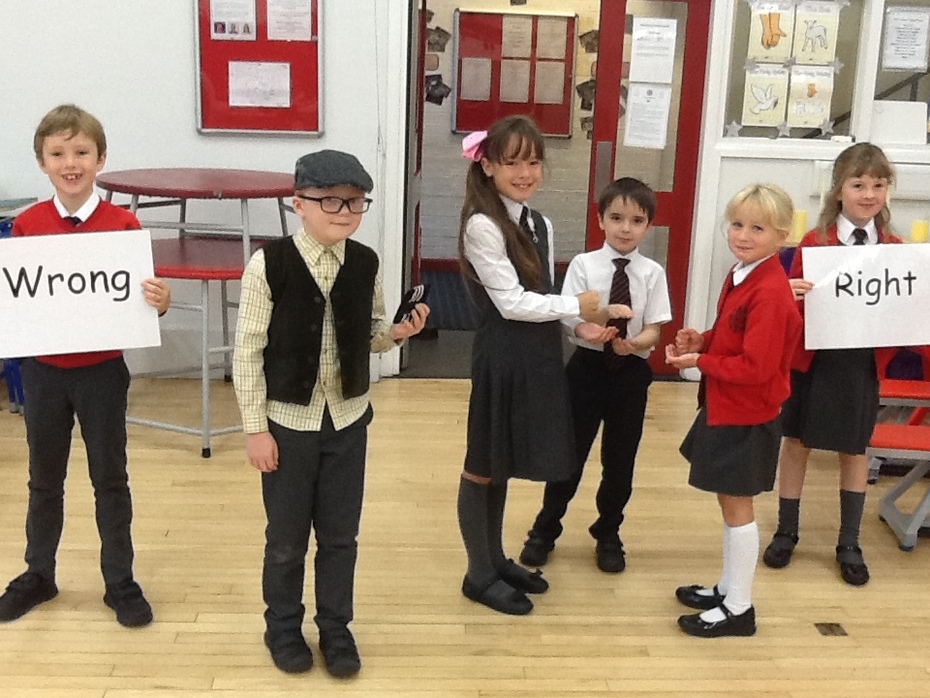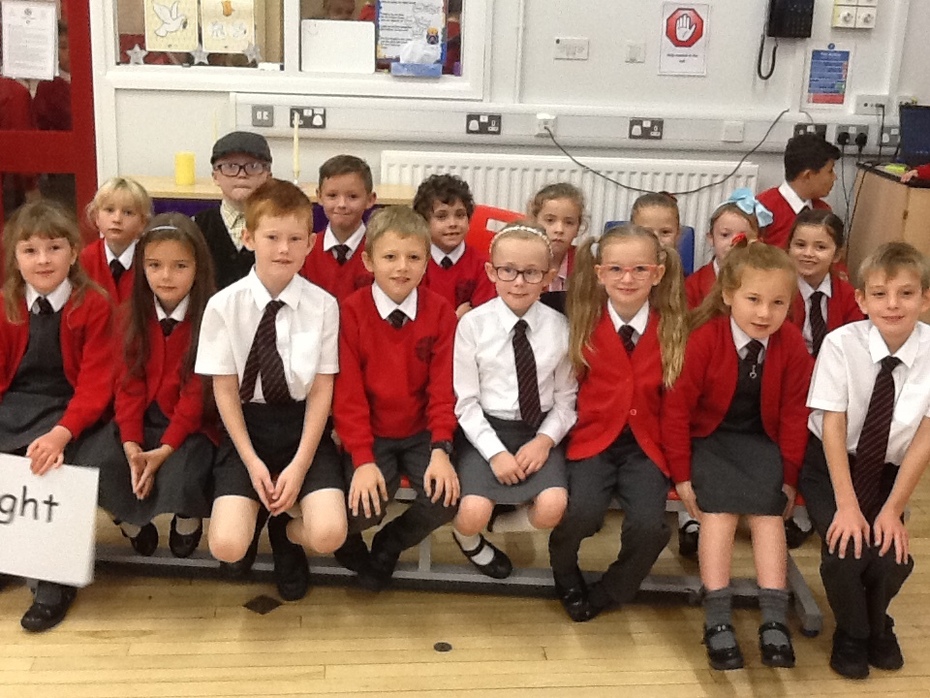 -
Well done to all the children in Mrs Davenport's class for a fantastic worship about Friendship.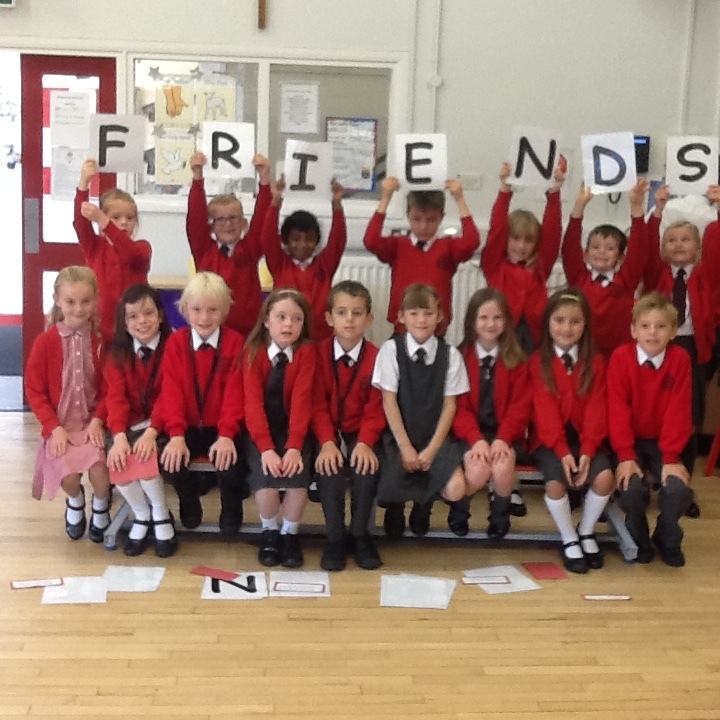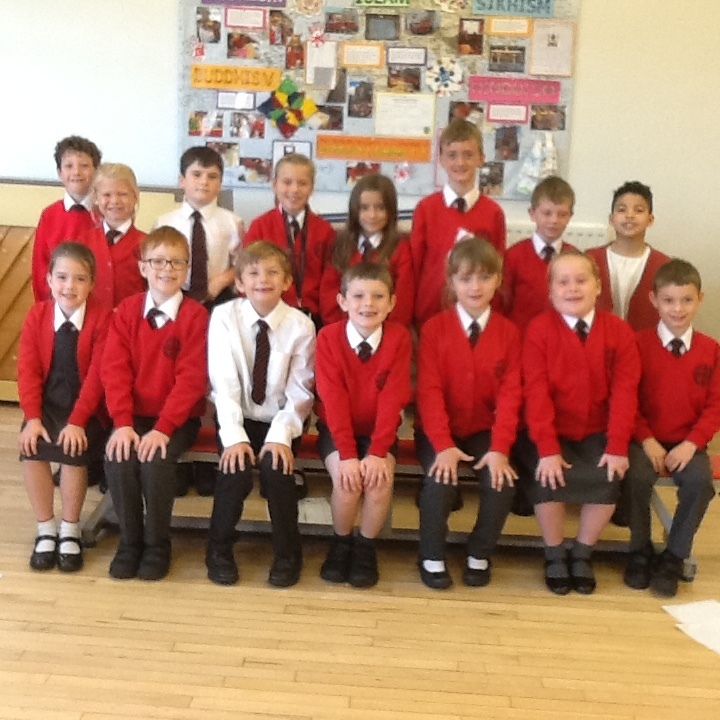 -
On Wednesday 20th September, Year 3 had some visitors from Henkel who came to talk to the children about looking after the environment. We learnt about saving energy and reducing waste.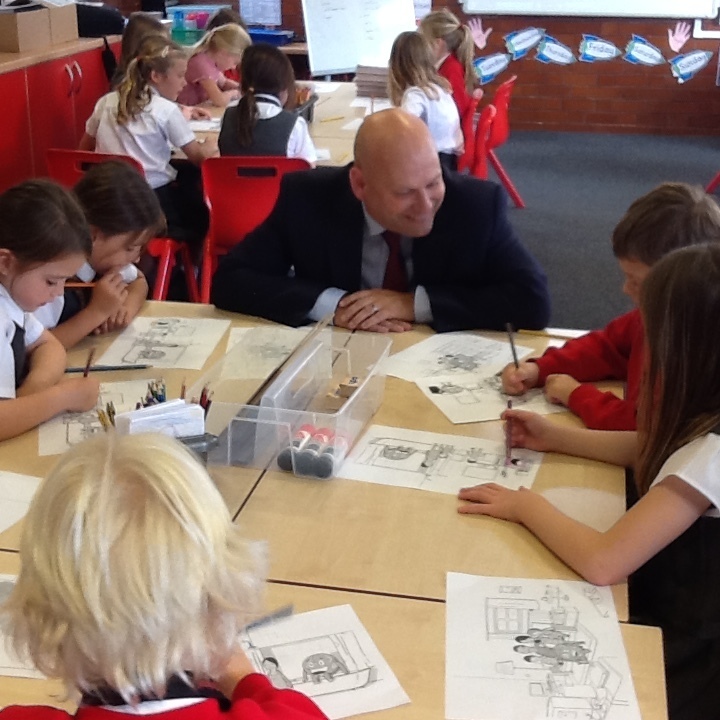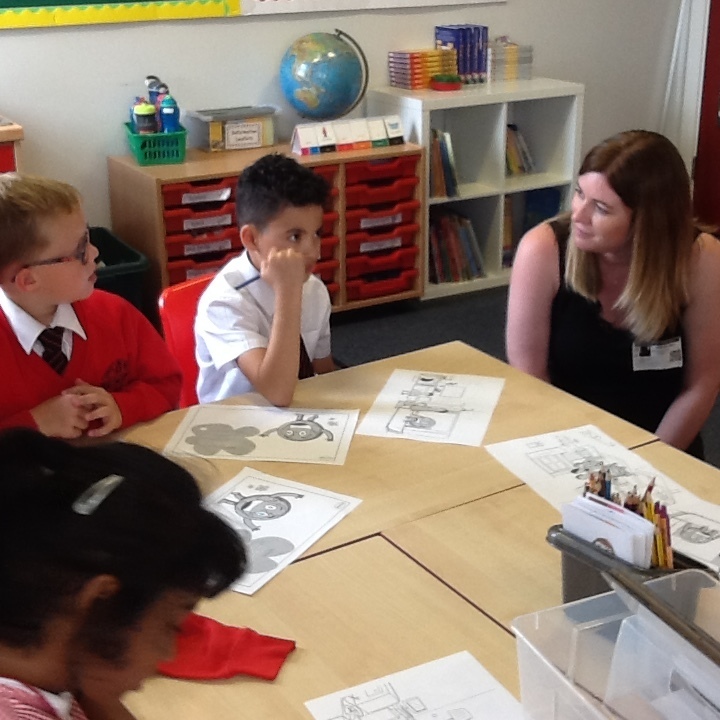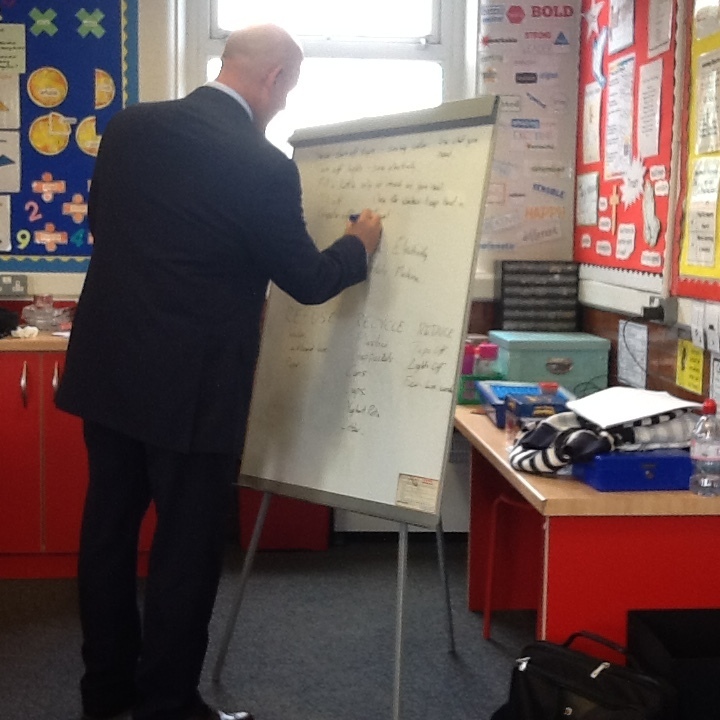 -