Welcome To Year 2
from Mrs Pennock & Miss Binns
The teaching assistants in Year 2 are Mrs Bourne and Miss Bannister
We have Outdoor Games on a Tuesday and indoor P.E. on a Monday afternoon.
Please make sure you have the correct kit.
Calendars
Grammar workshop for Parents (June)
Recent Letters
Who's to blame on Pudding Lane?
The children are all looking forward to learning about our new big question next half term. We hope you all have a wonderful holiday!
Great Fire of London day
The children had a fantastic day today learning all about their new Big Question! The morning started with an exciting performance, followed by dressing up and learning to dance like people in the 17th century. We also helped the plague doctor to cure our teachers of the plague!
After lunch we learned how to make a fire chain to put out the Great Fire and also created our own map of London.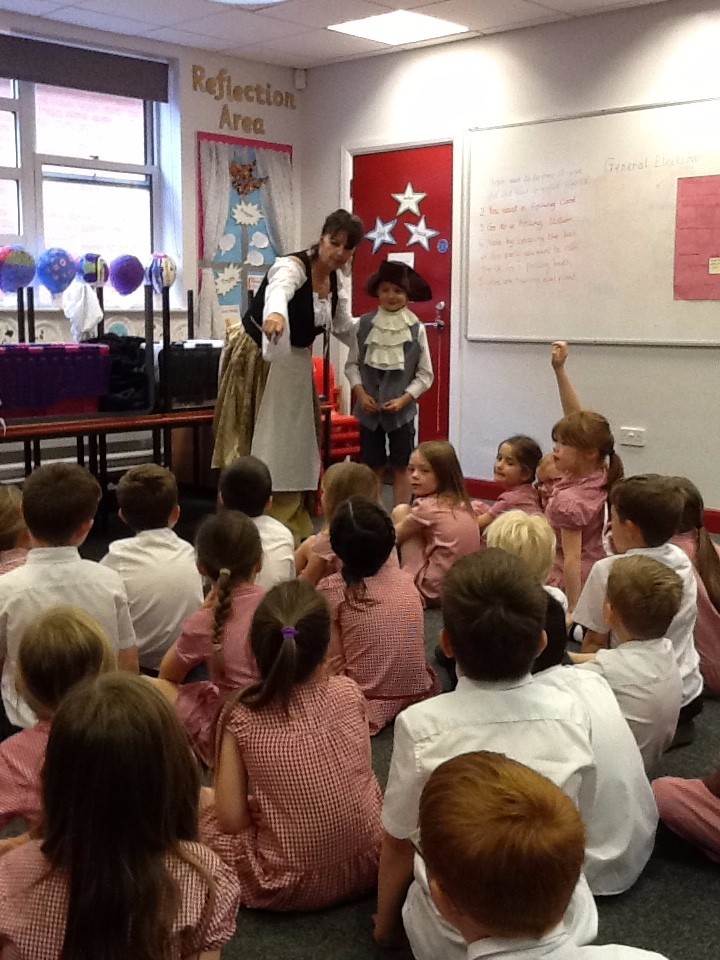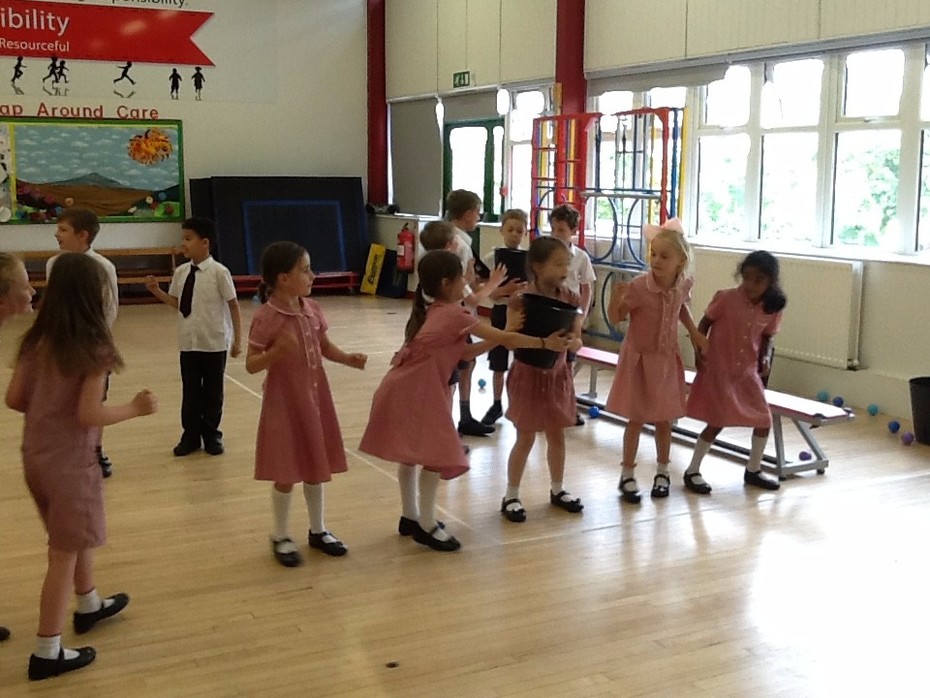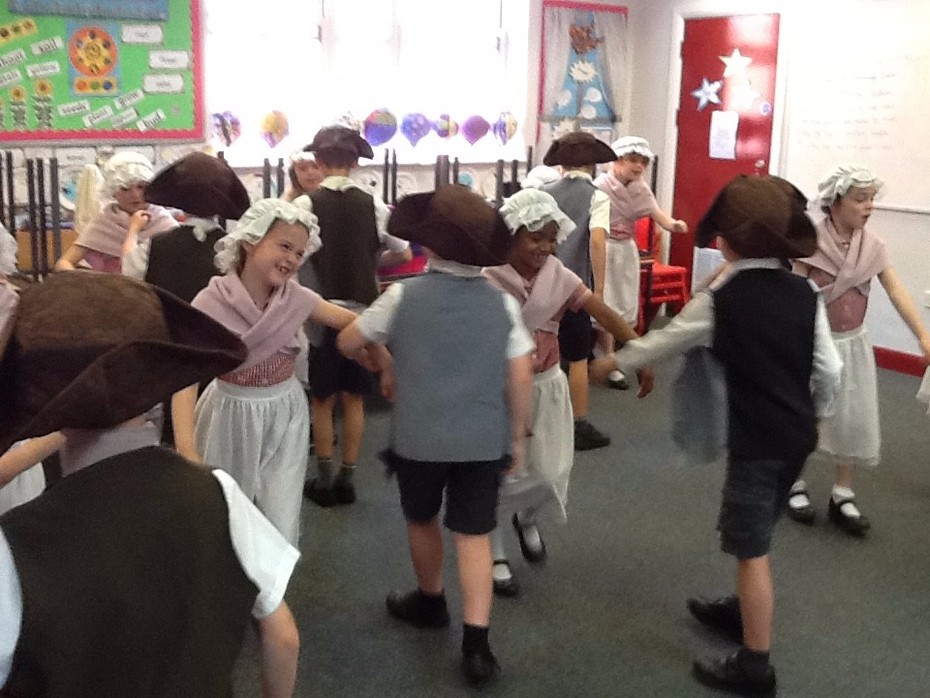 The salads that we designed and made were delicious!
We have planted sunflowers today!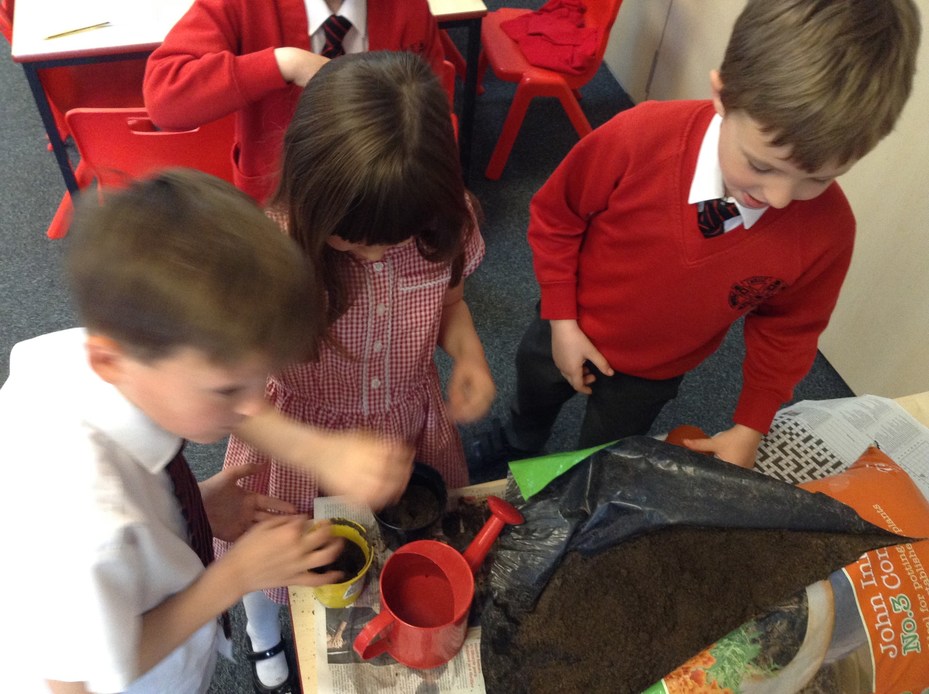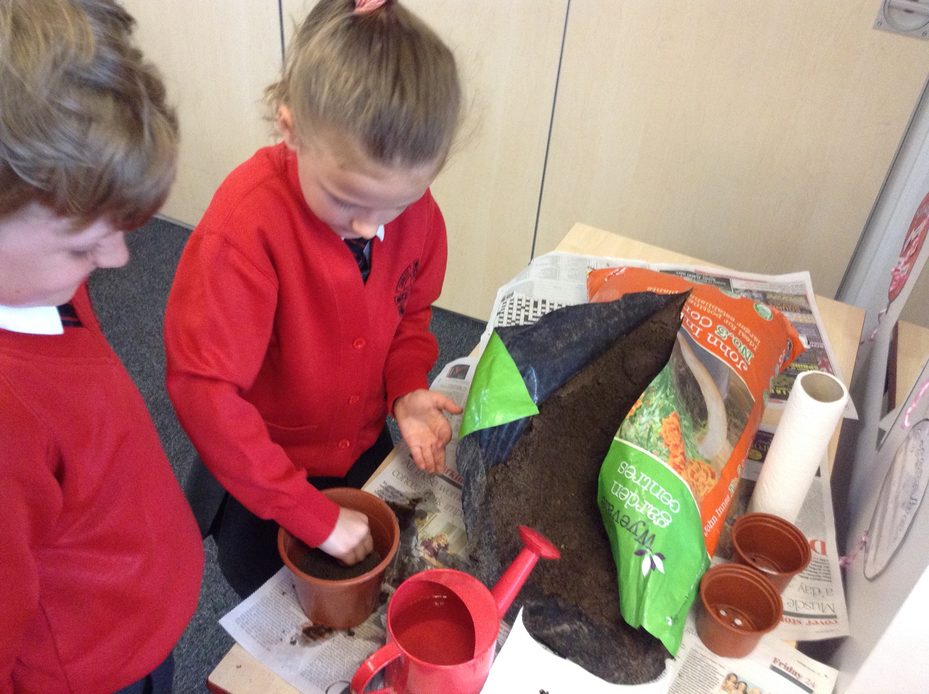 How does your garden grow?
This half term we will be doing lots of science learning about plants and animals- their lifecycles, habitats and things they need to survive. We will be growing our own sunflowers to bring home and making our own salads in Design and Technology too.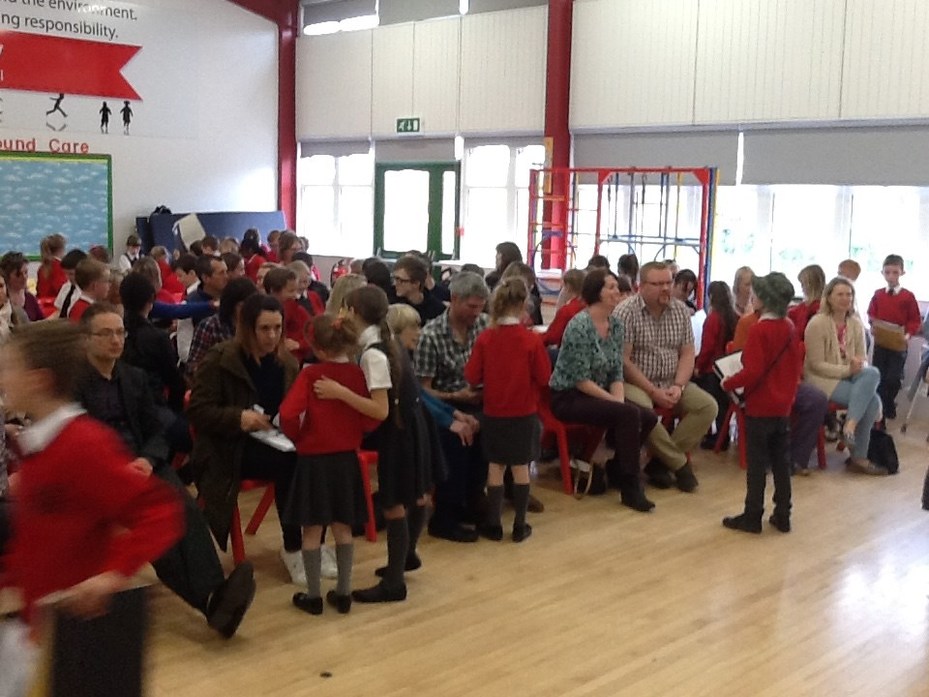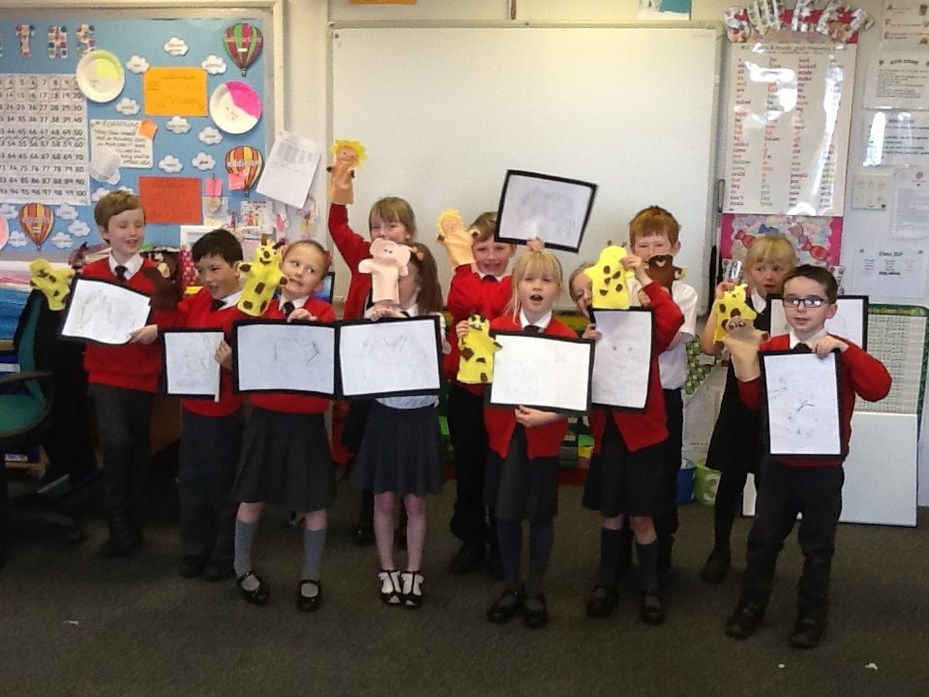 Thank you for coming to see our showcase today! We hope you've enjoyed hearing about our African learning.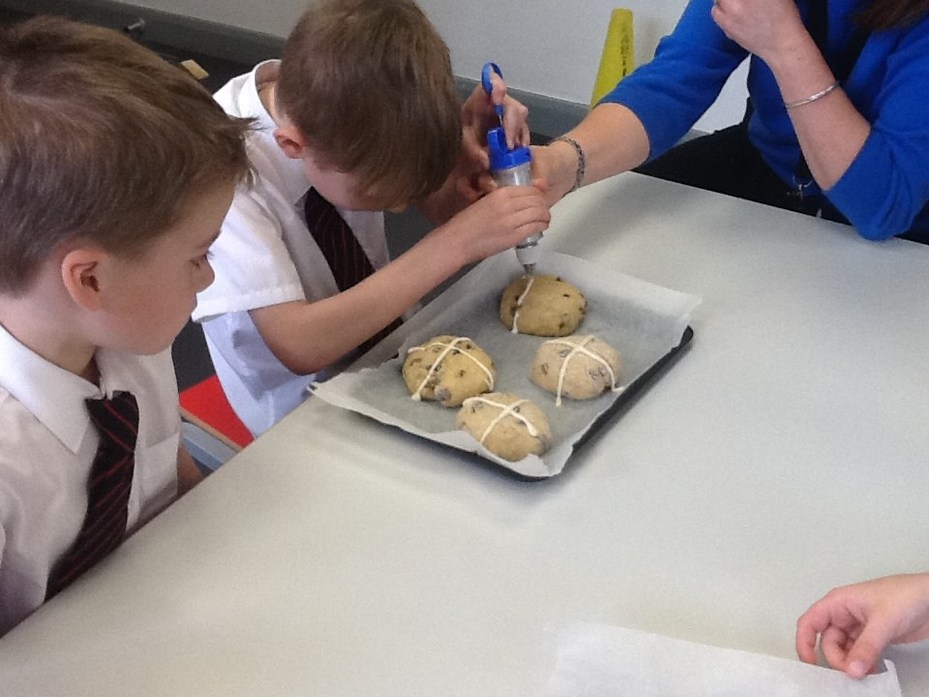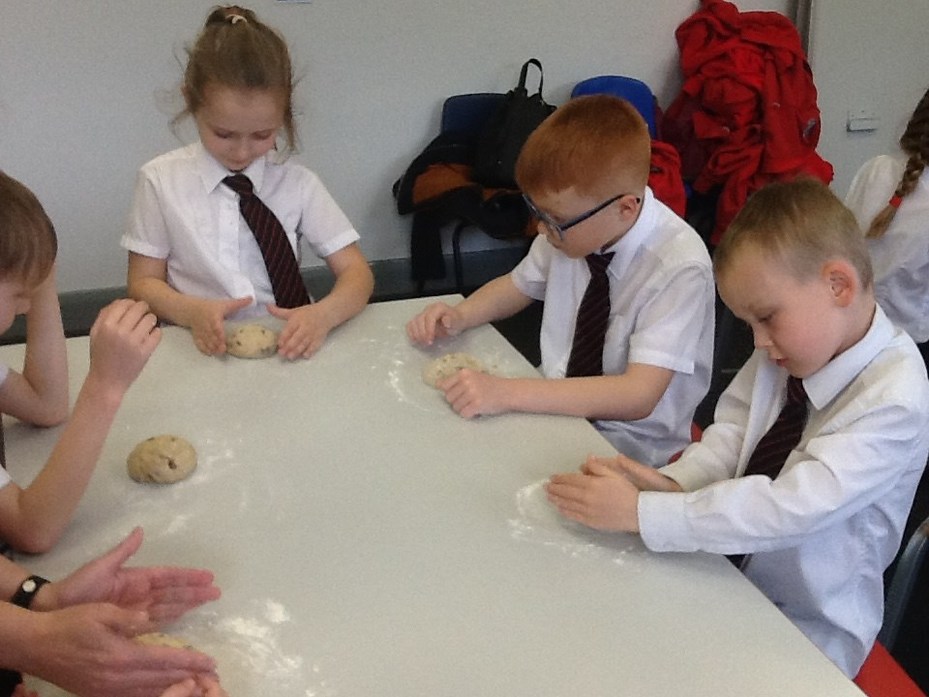 Easter Baking with Mrs Eggington's group - these hot cross buns tasted delicious!
We've had a busy fortnight in Year 2 learning about belonging in RE, Red nose day fundraising and of course, Science week!
We are looking forward to welcoming parents into school on Thursday to showcase our Africa learning.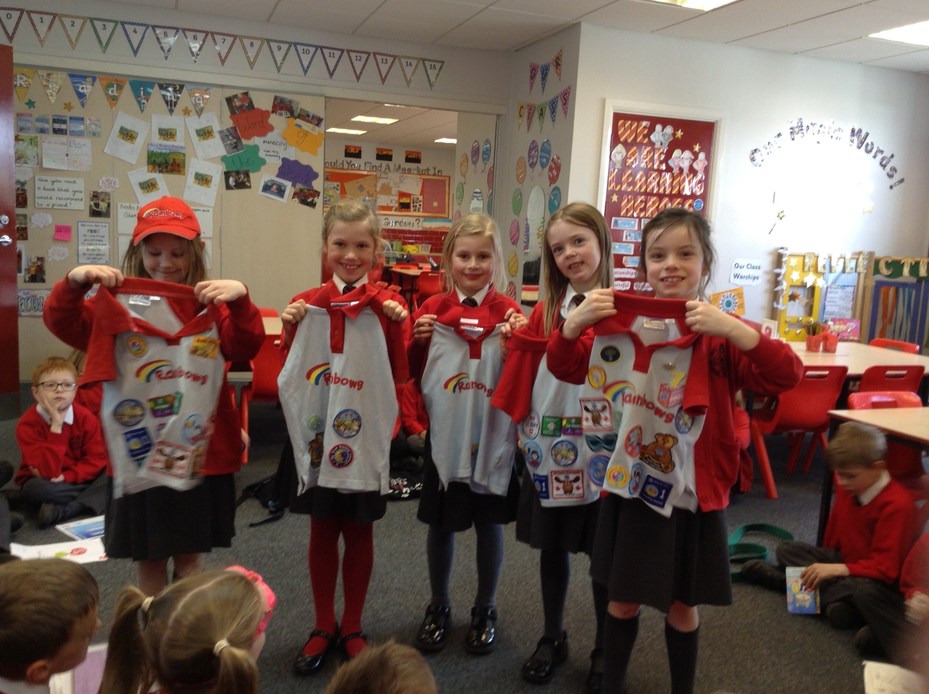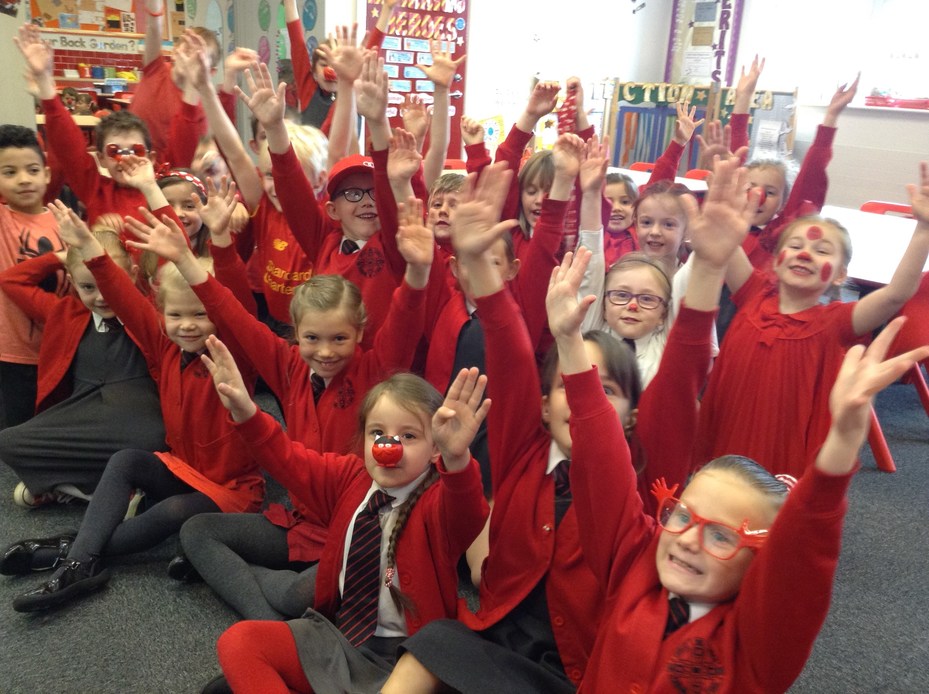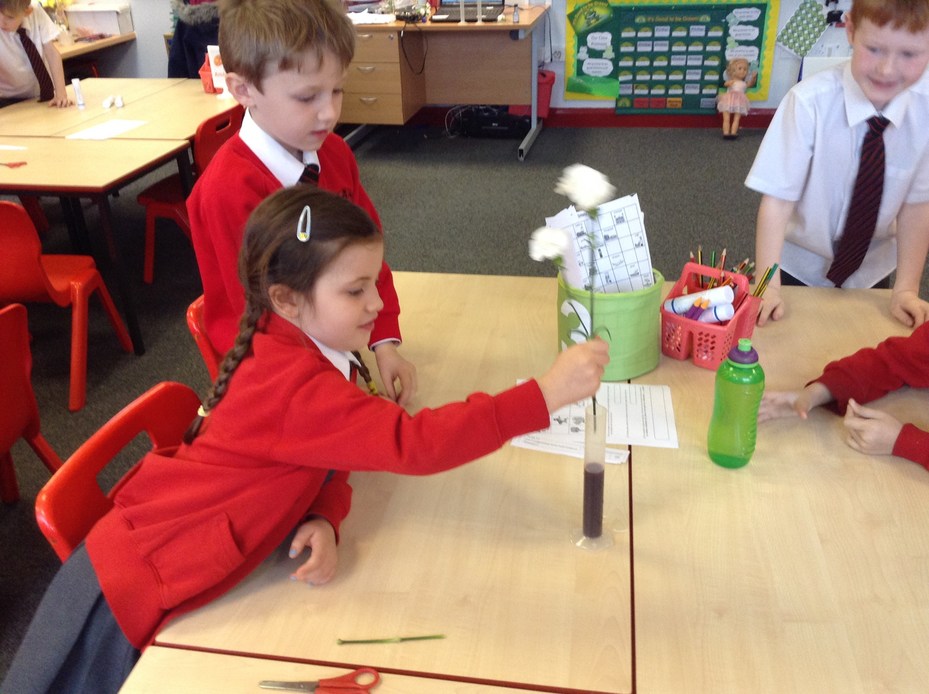 HAPPY WORLD BOOK DAY!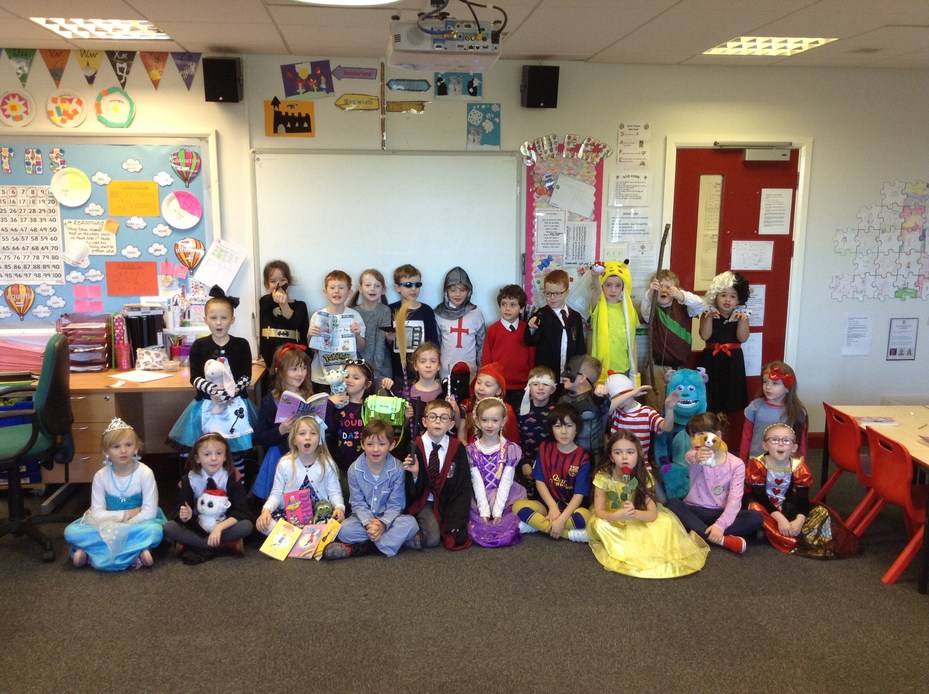 INSPIRE WORKSHOP
Who wants to be an Engineer?
Year 2 have really enjoyed working with their parents and grandparents in their Inspire workshops. They learnt lots about Isambard Kingdom Brunel and the amazing things he designed and built.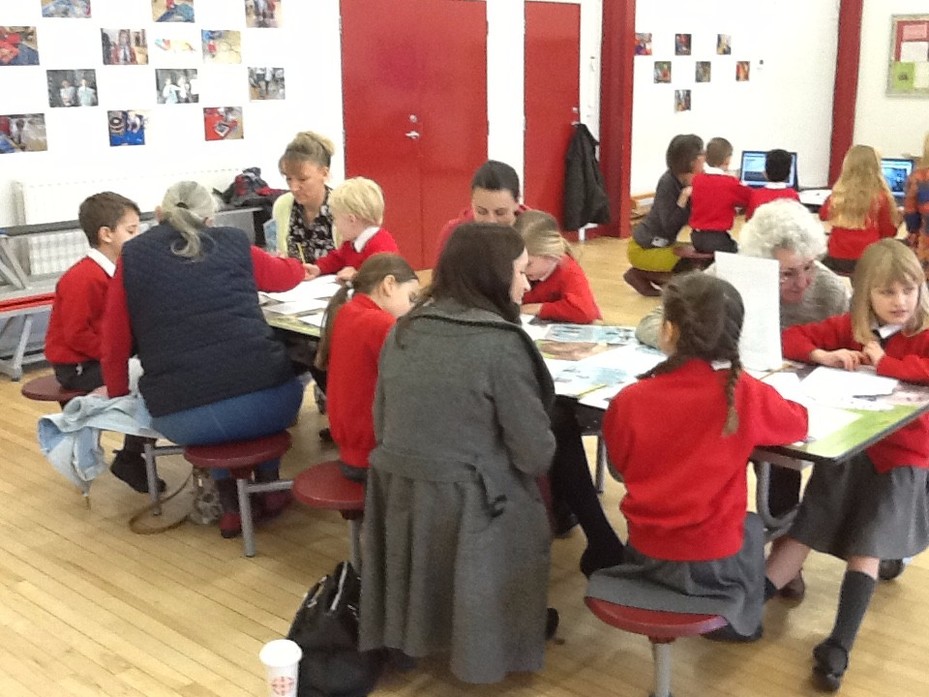 WORLD RELIGION DAY
We really enjoyed World Religion Day in Year 2! We learnt lots about Hinduism and made Mandalas, Rangoli patters and even acted out the story of Rama and Sita.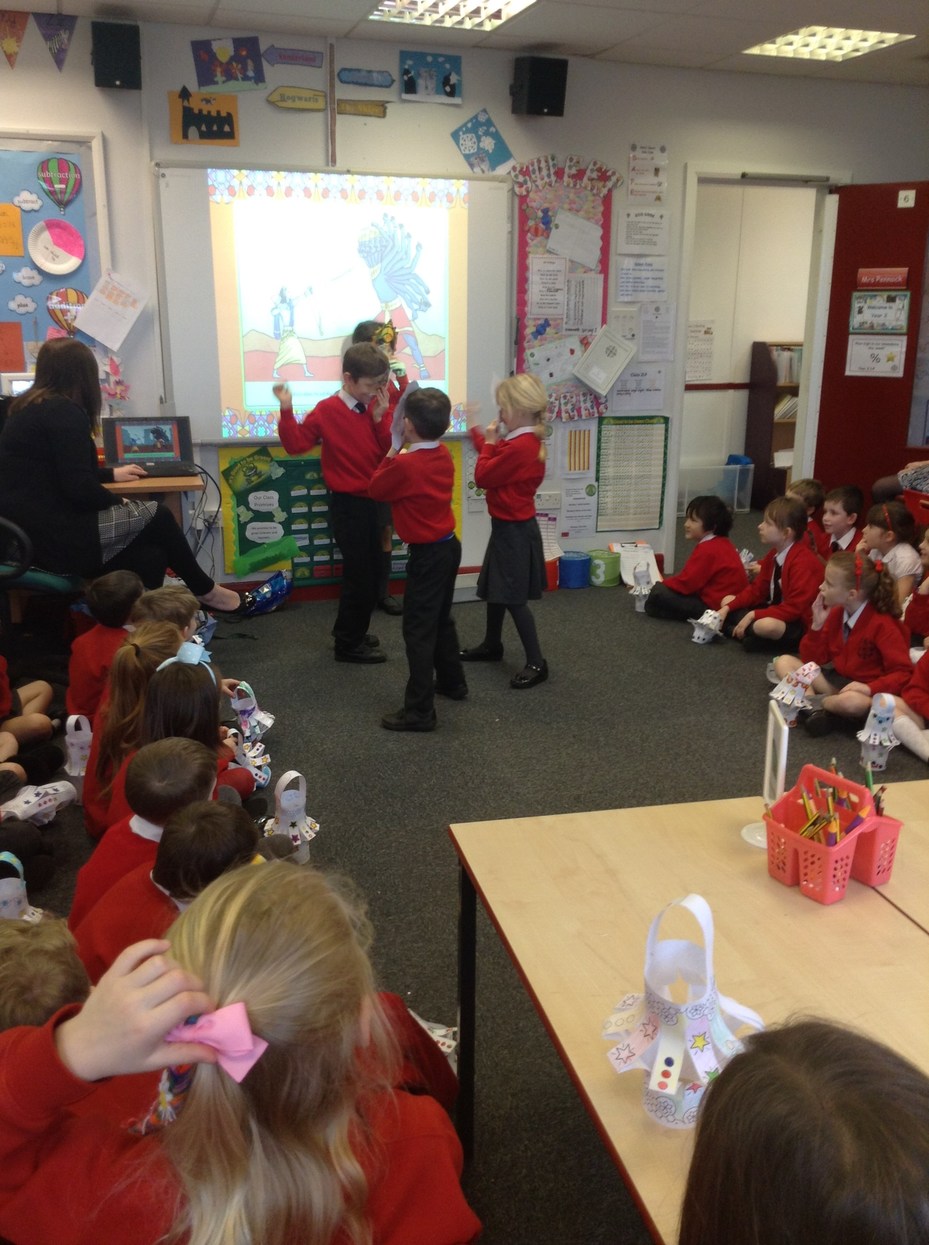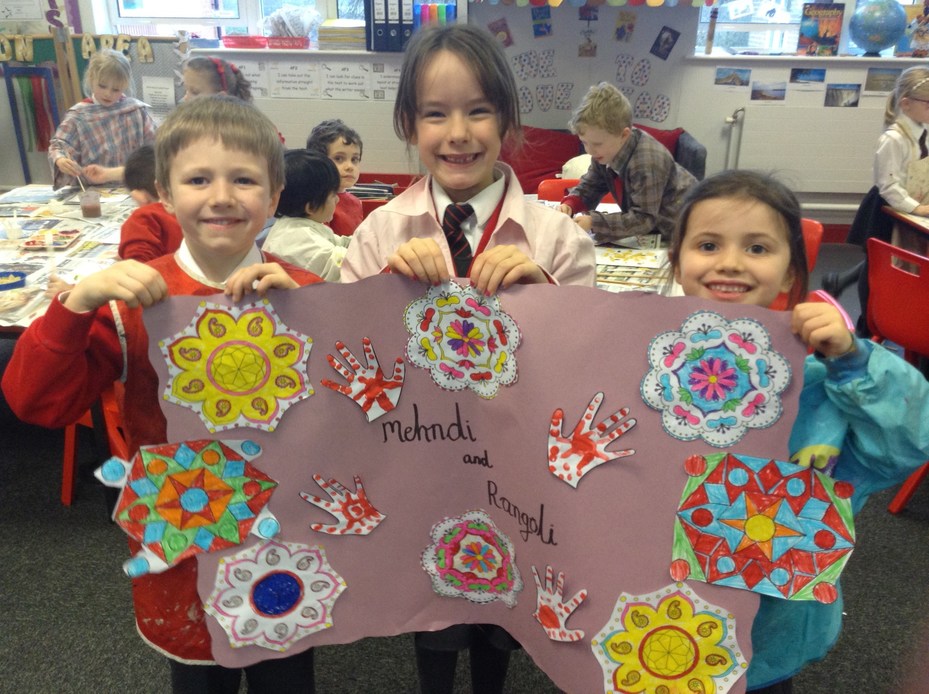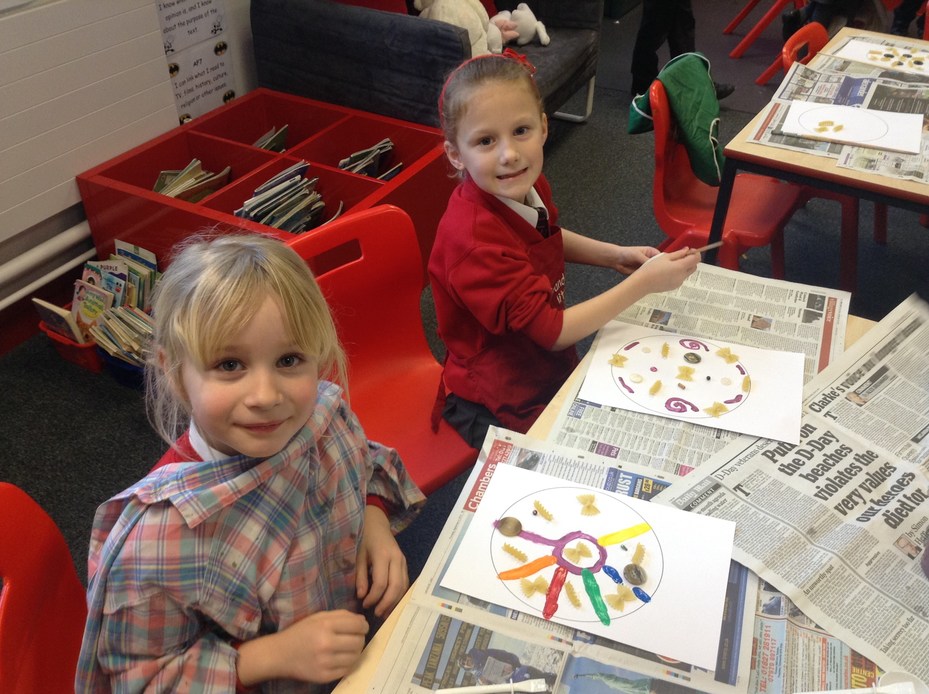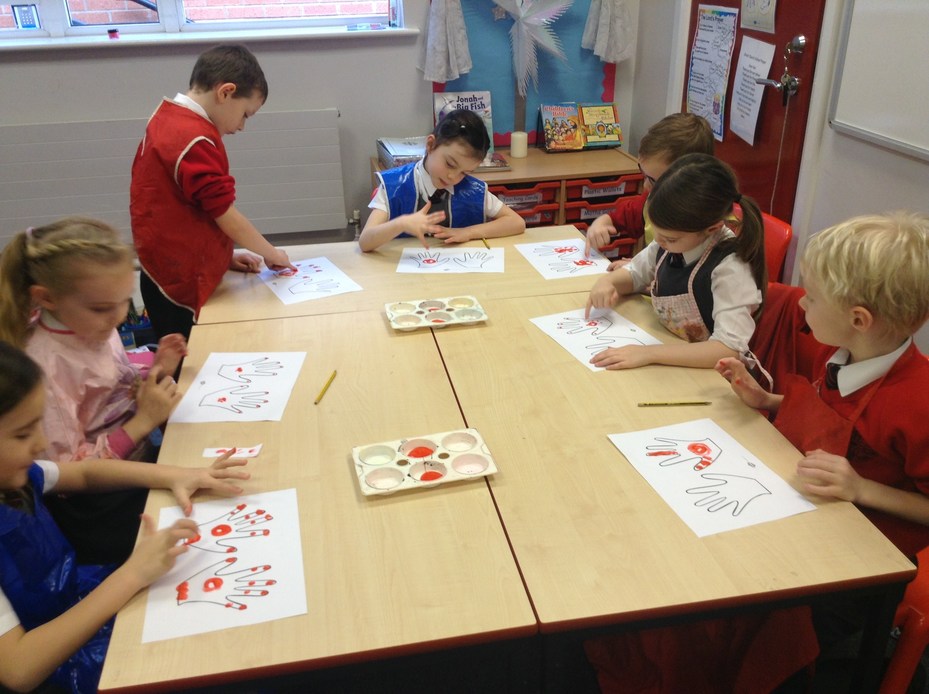 We have been painting African sunsets and exploring lots of African artefacts in Geography.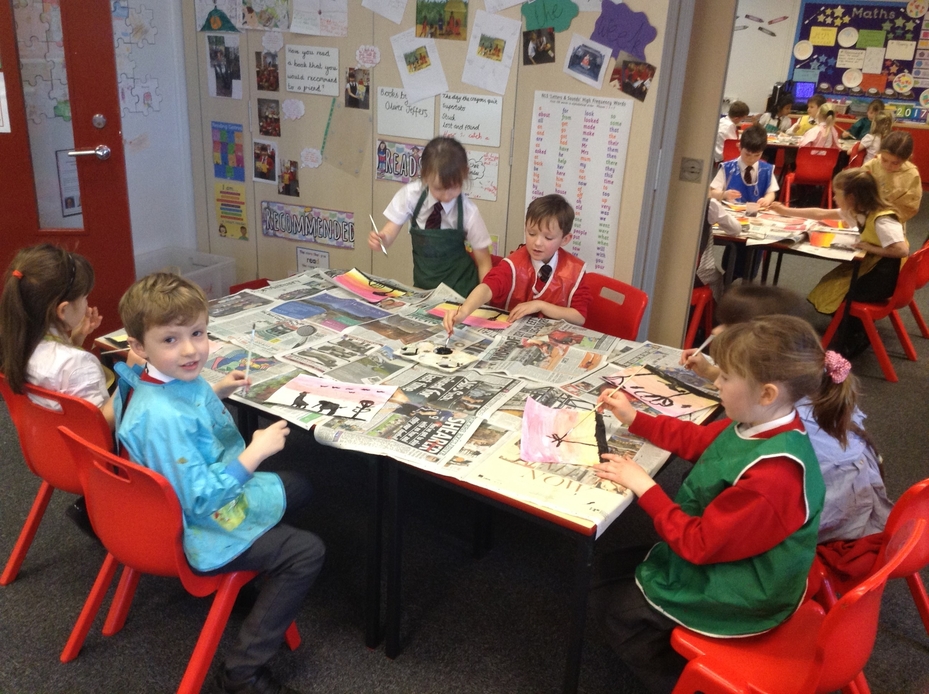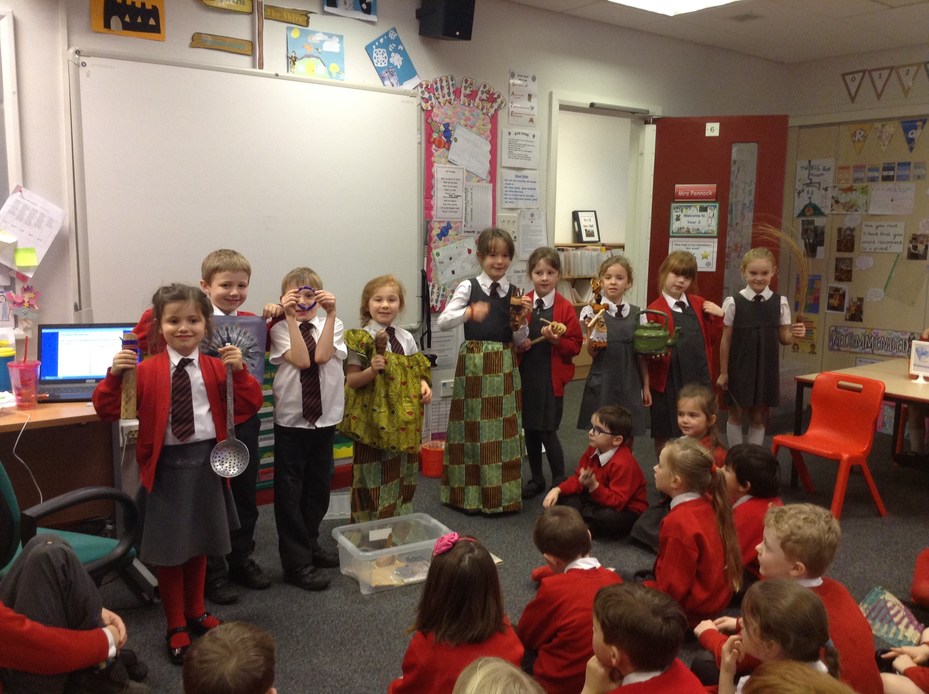 We had a brilliant visit from Zoolab today. They brought lots of animals, which can be found in Africa, to visit us and some other little friends too! We learnt lots about habitats and the different things animals need to survive.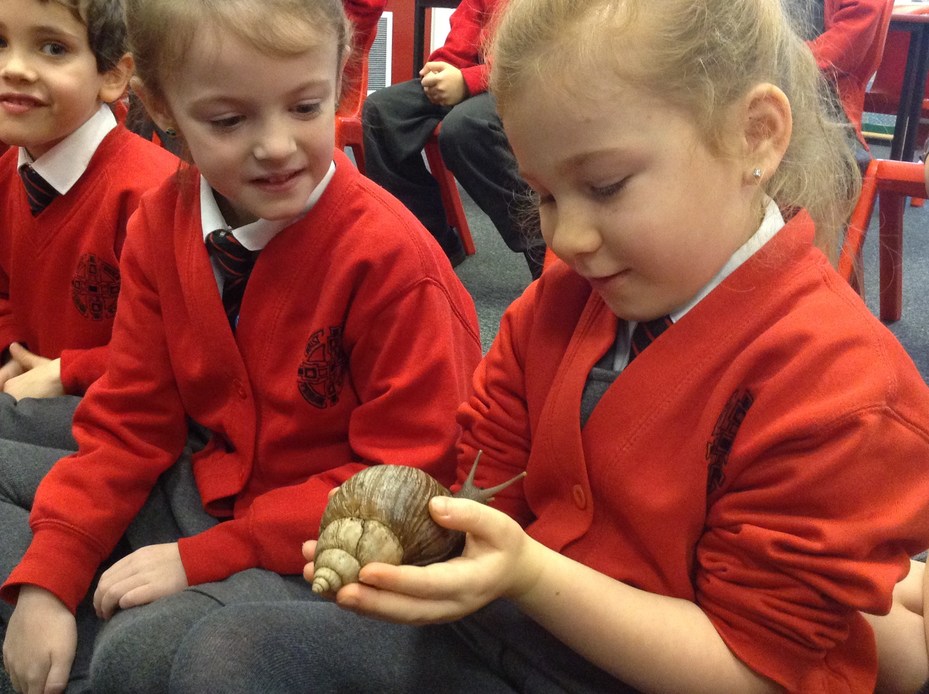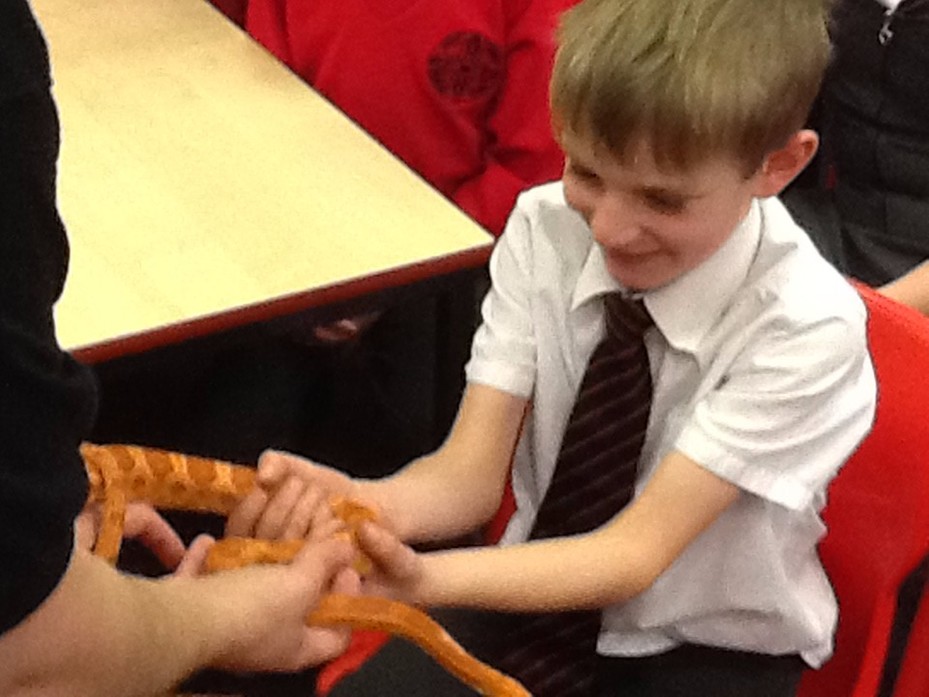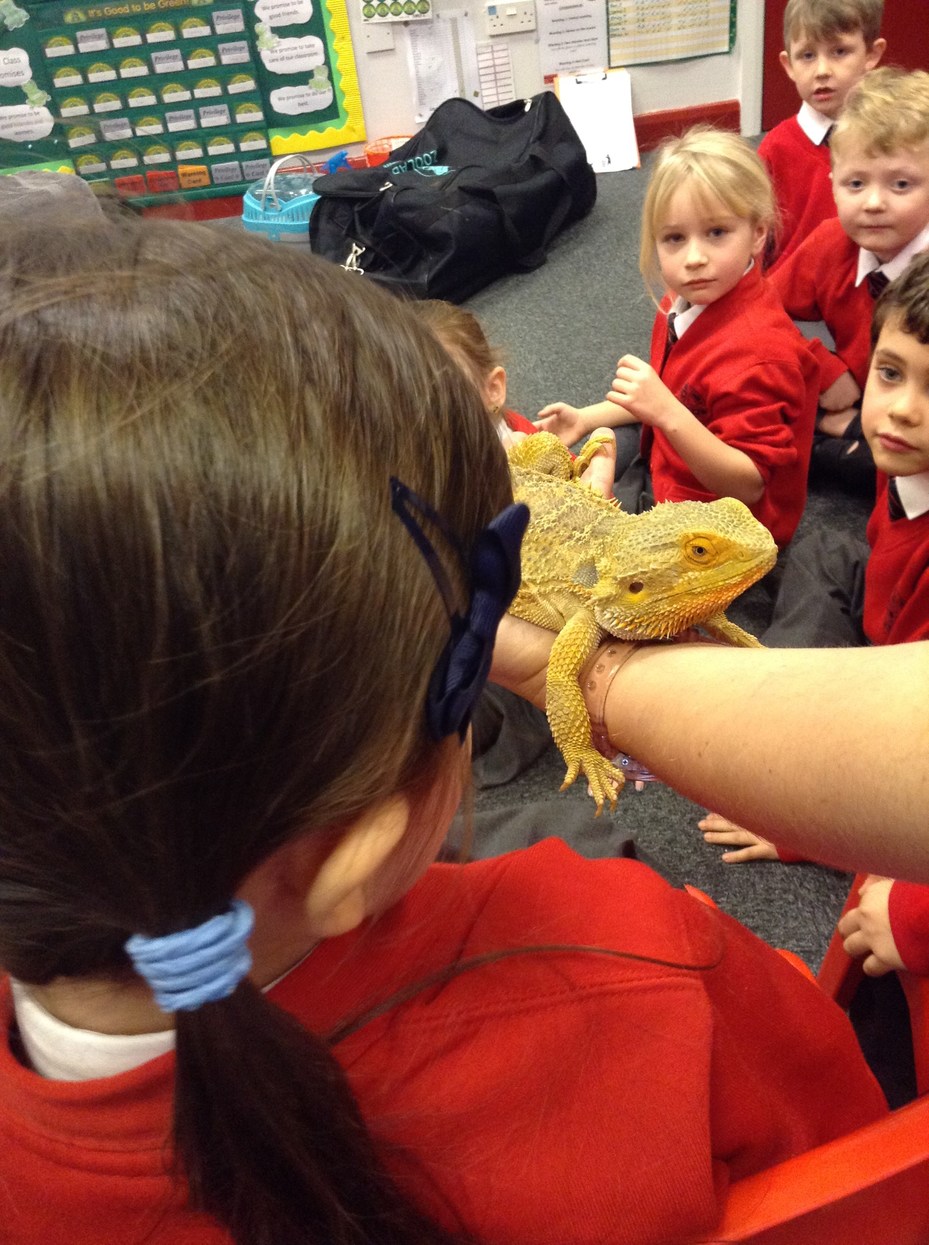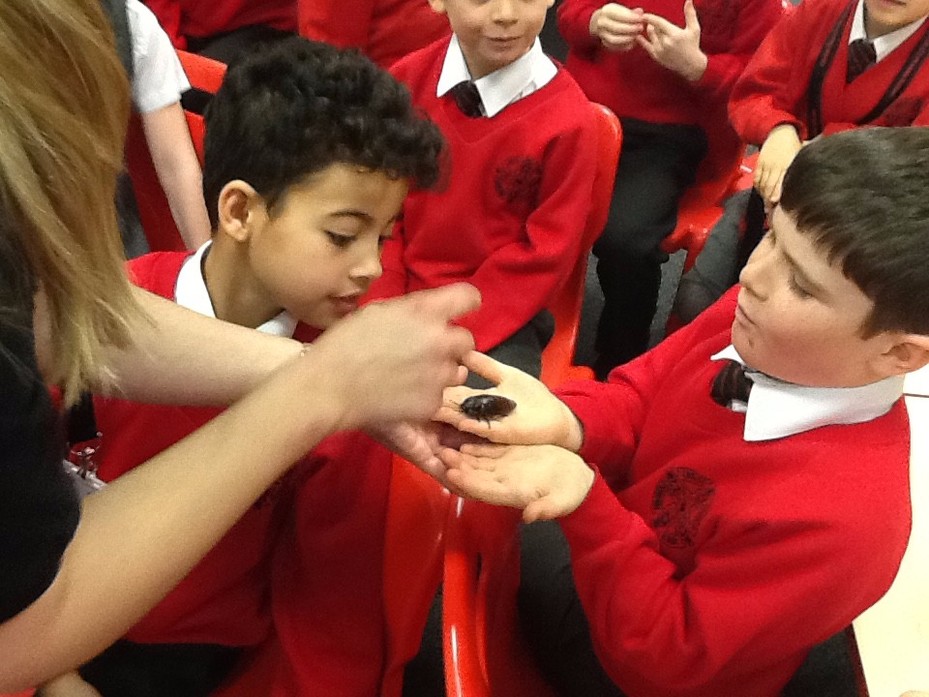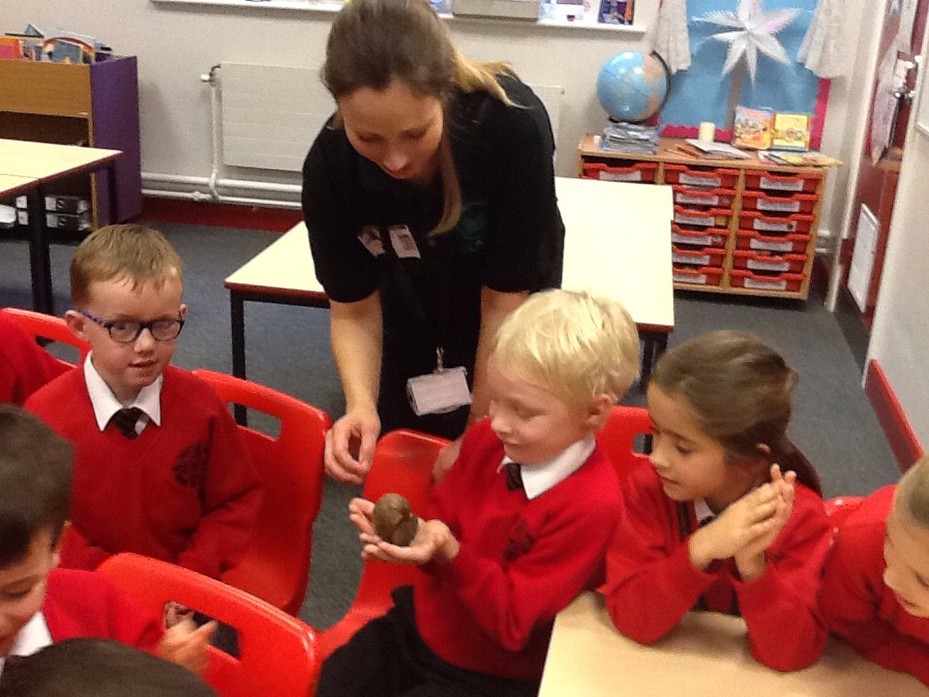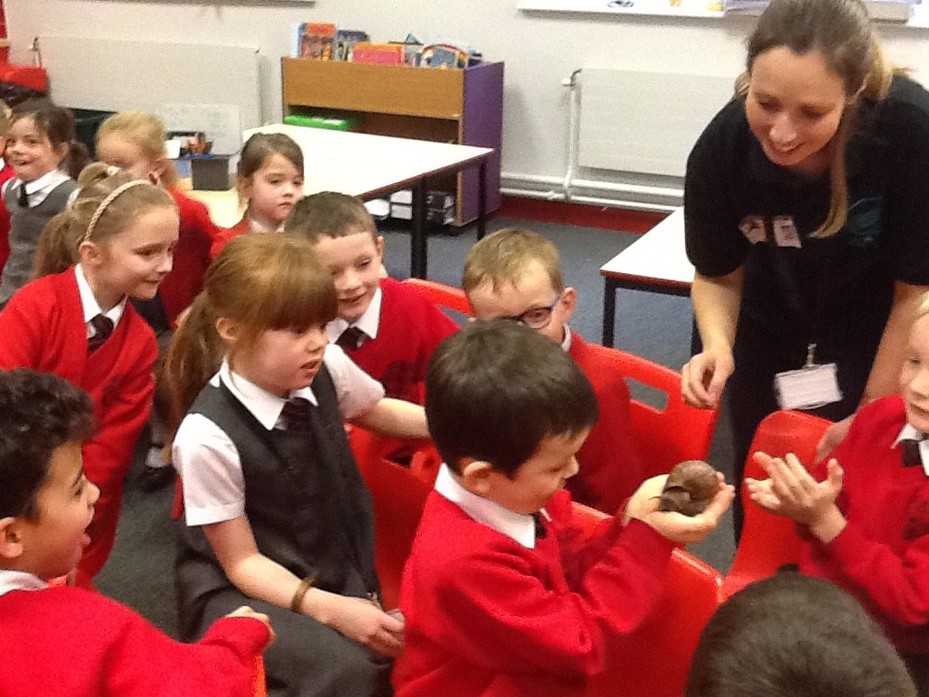 Would you find a meerkat in your back garden?
This term Year 2 will be learning about what it would be like to live in Africa! We will be enjoying lots of geography lessons where we get to grips with using an atlas and learn lots of facts about African countries and landmarks. We will be learning about an important explorer, writing about some fascinating animals and will even have some very special visitors!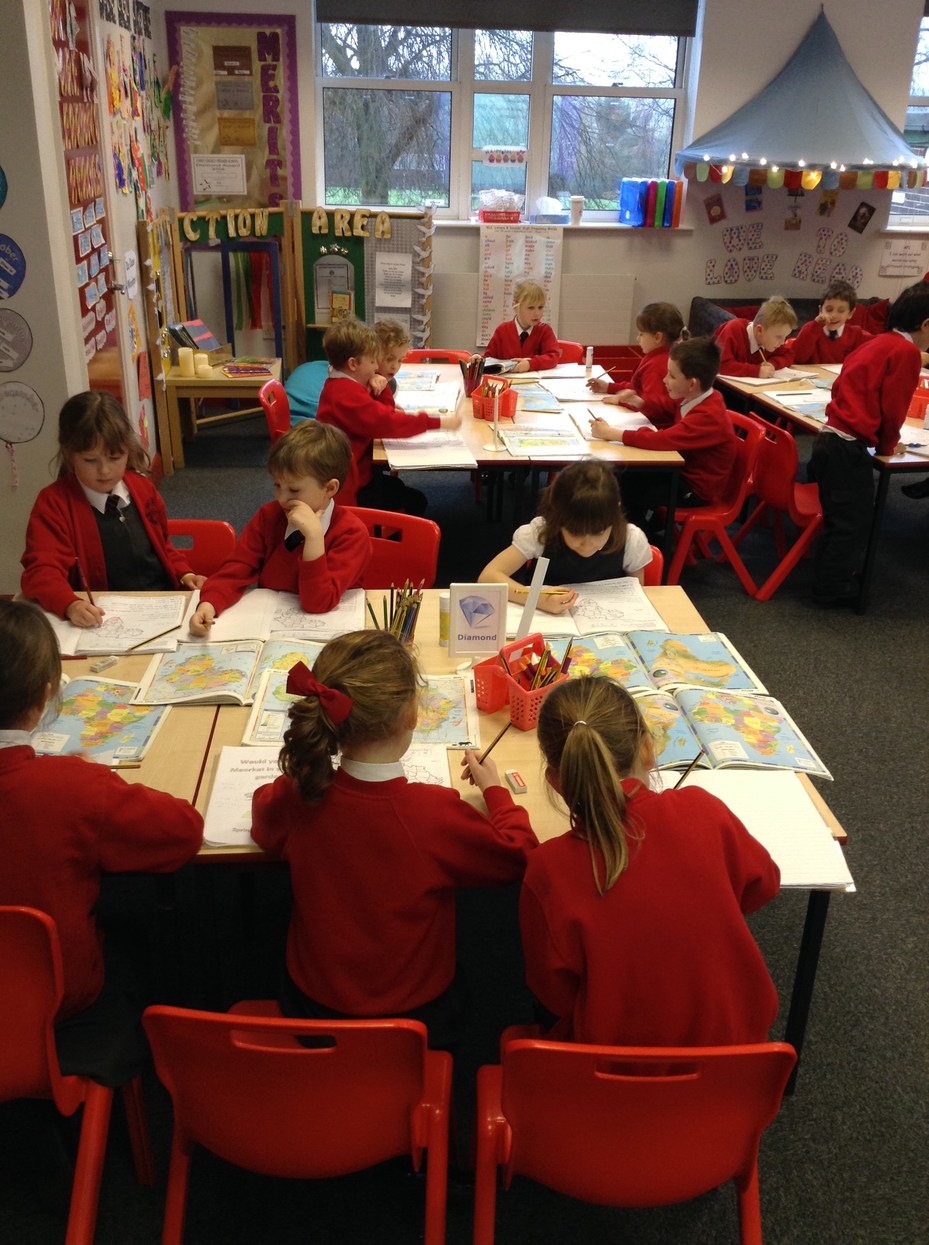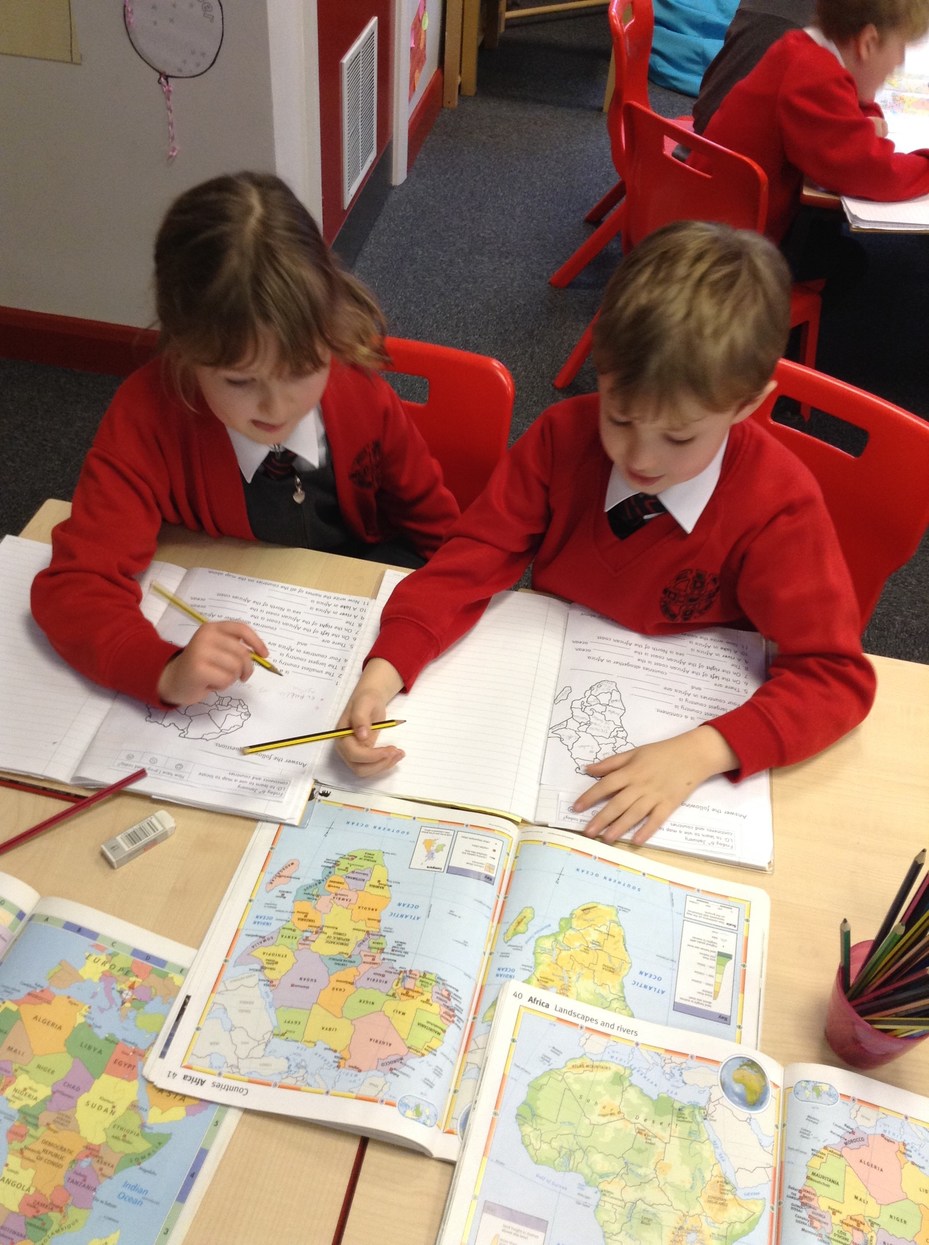 Is This the Greatest Story Ever Told?
On the run up to Christmas, Year 2 will be learning all about the importance of Christmas. We will be retelling the Christmas story from different perspectives (including Steve the donkey's) and thinking about what we can learn from the story.
We have been working hard on our Nativity 'A Midwife Crisis!' and can't wait to perform it for our families next week.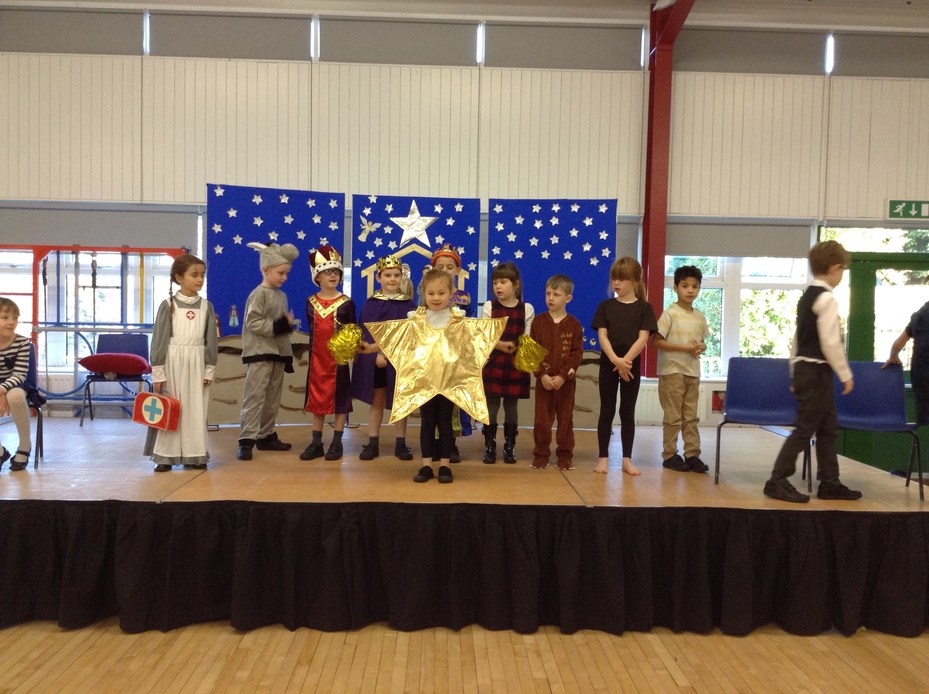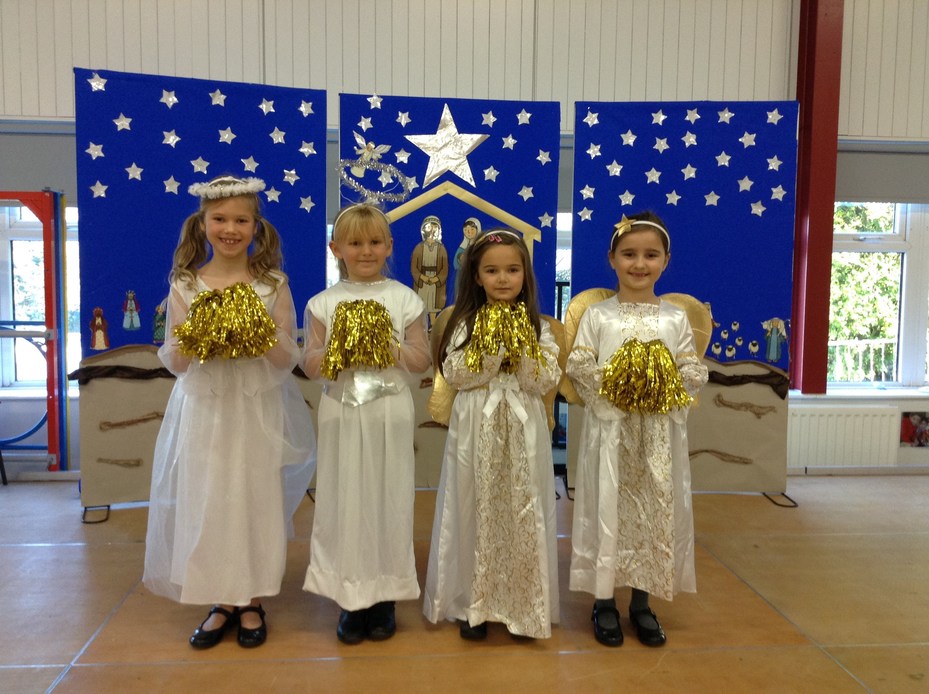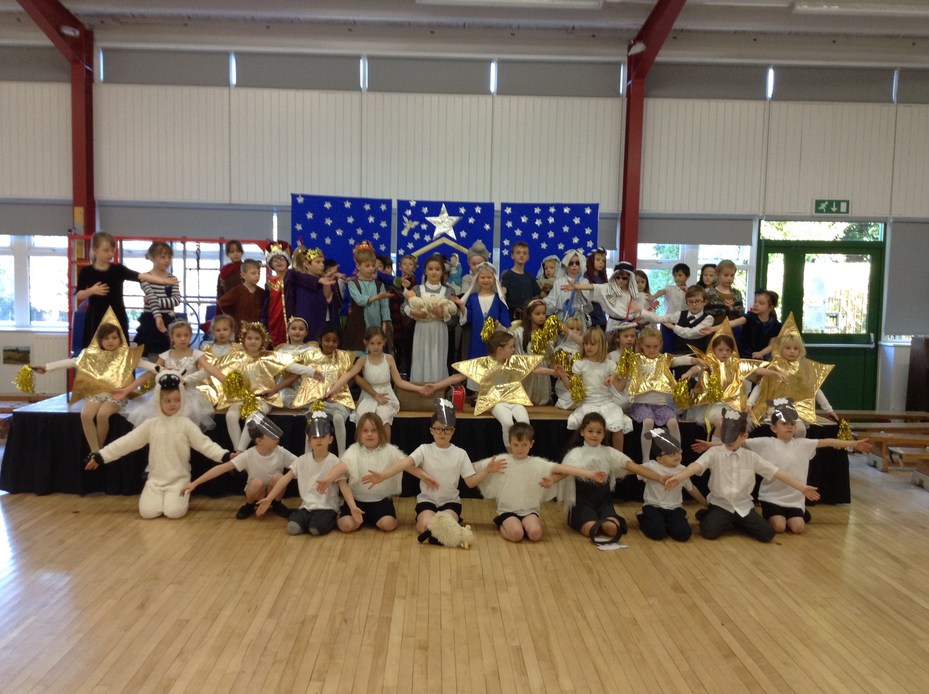 We used Pudsey's spots to learn about fractions when we supported Children in Need!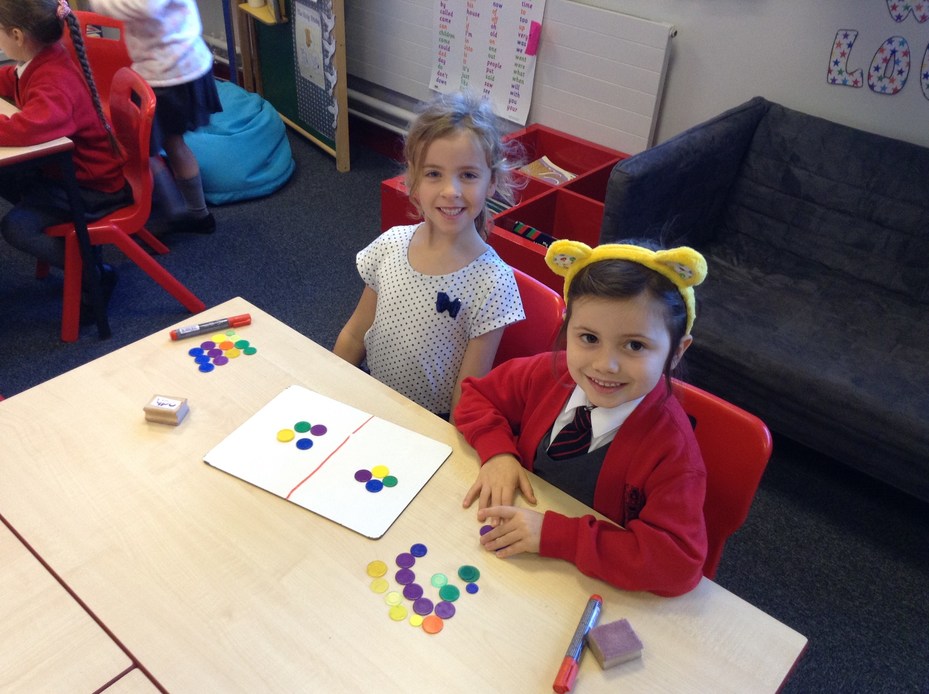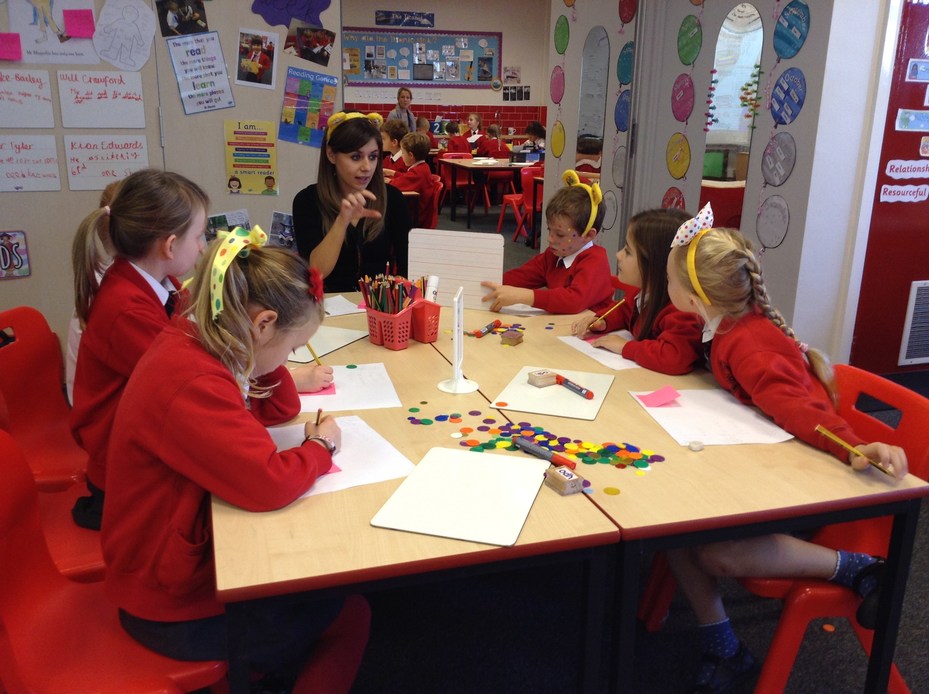 Year 2 have really enjoyed their computing lessons learning about programming.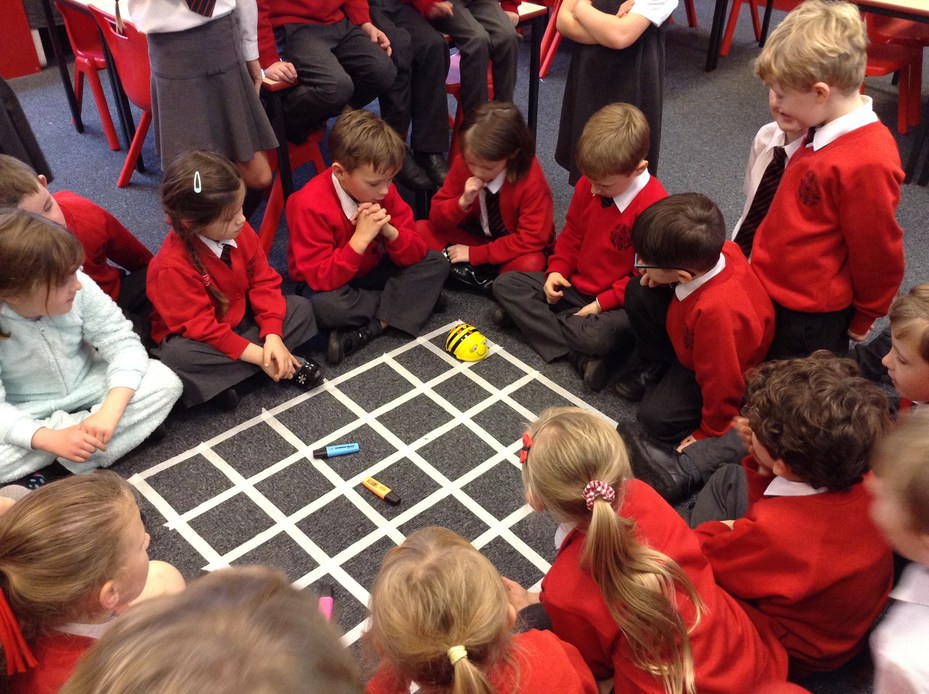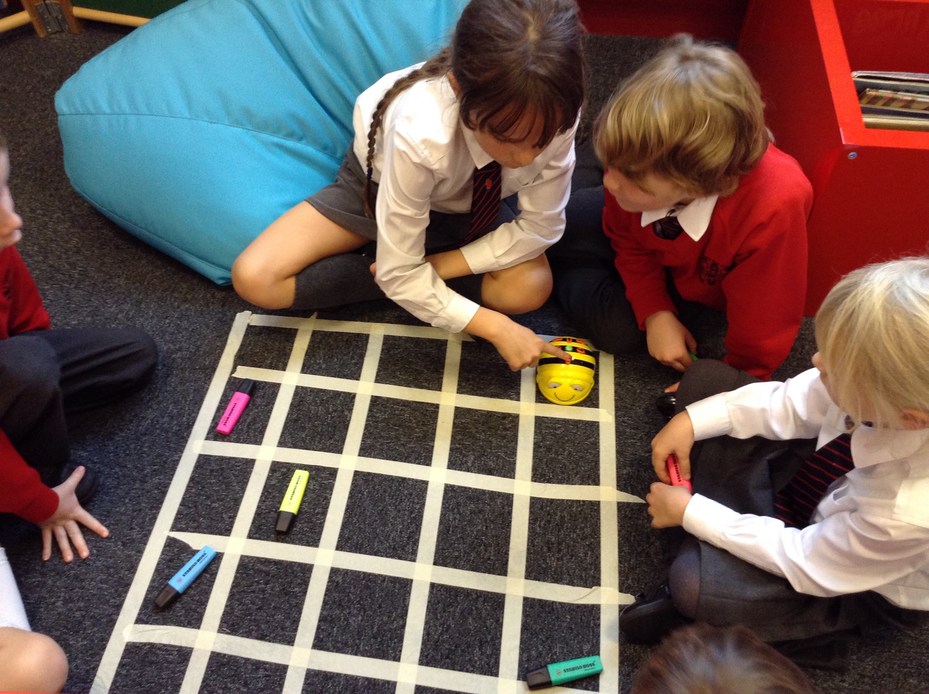 Lots of measuring in Year 2 this week. We have been measuring capacity in ml and l, and have even been using metre sticks to measure out the lengths of dinosaurs on the playground!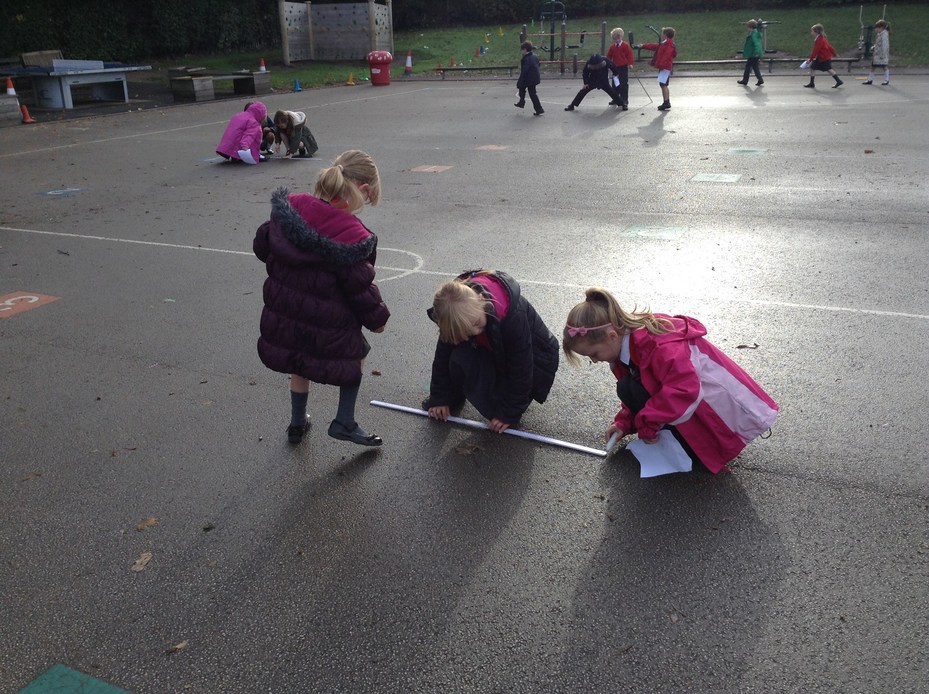 We have been reading lots this week and have really enjoyed our reading lessons!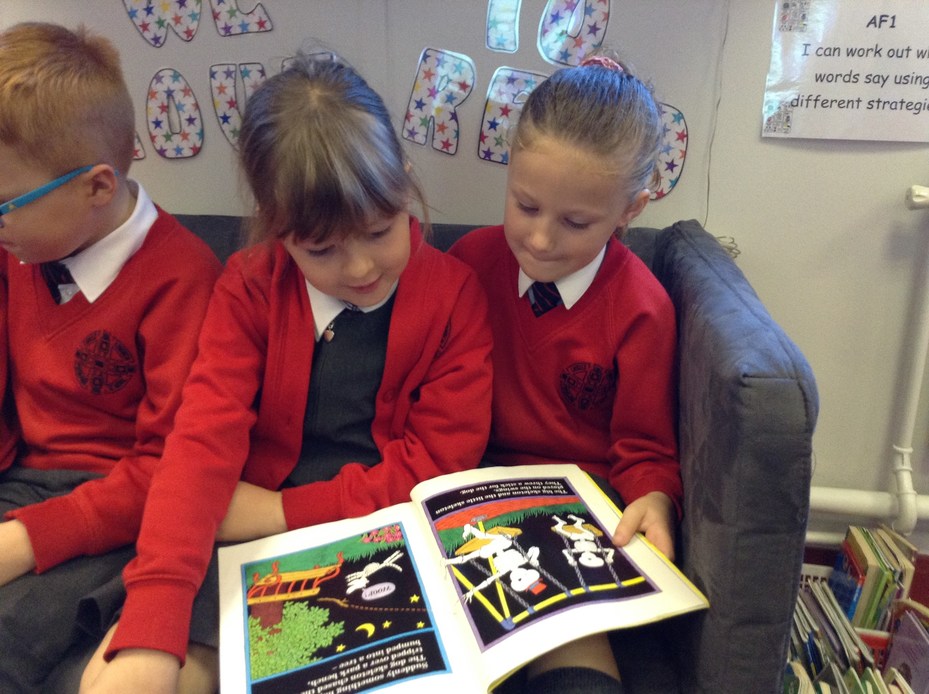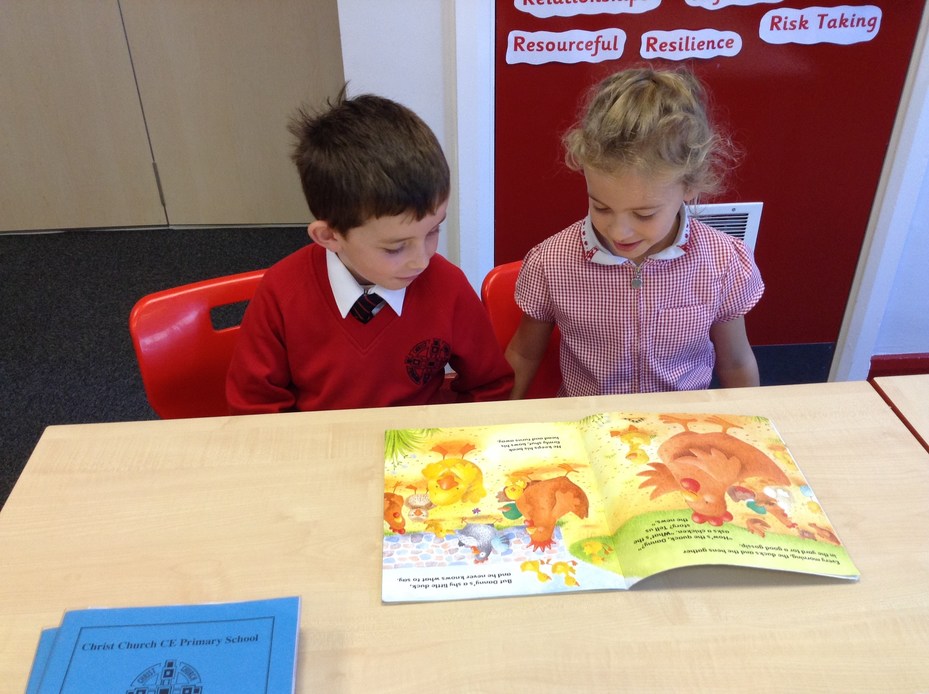 This week in Literacy we have been writing about the fairy door we found in our environmental area. The children have written some fantastic noun phrases and similes describing the things we could see and hear around us.
We have also learnt the names of the Continents and Oceans this week so that we can explain where the Titanic was sailing from and to.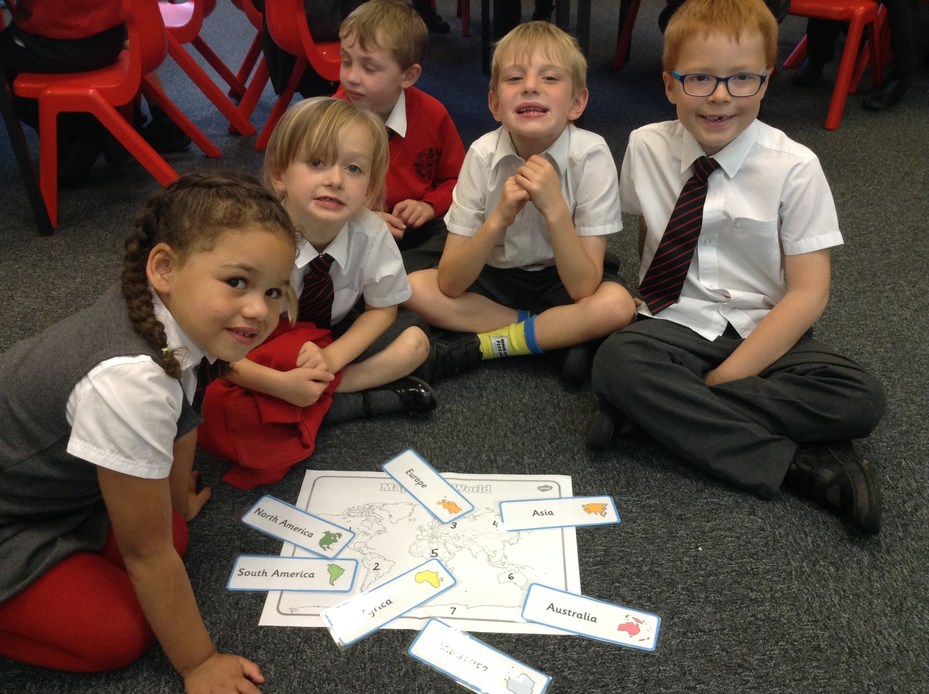 Year 2 Worship
Year 2 did a brilliant job performing their class worship on the festival of Eid today. Well done for remembering your lines and acting so well children! We all learnt how sometimes making sacrifices for other people can bring happiness.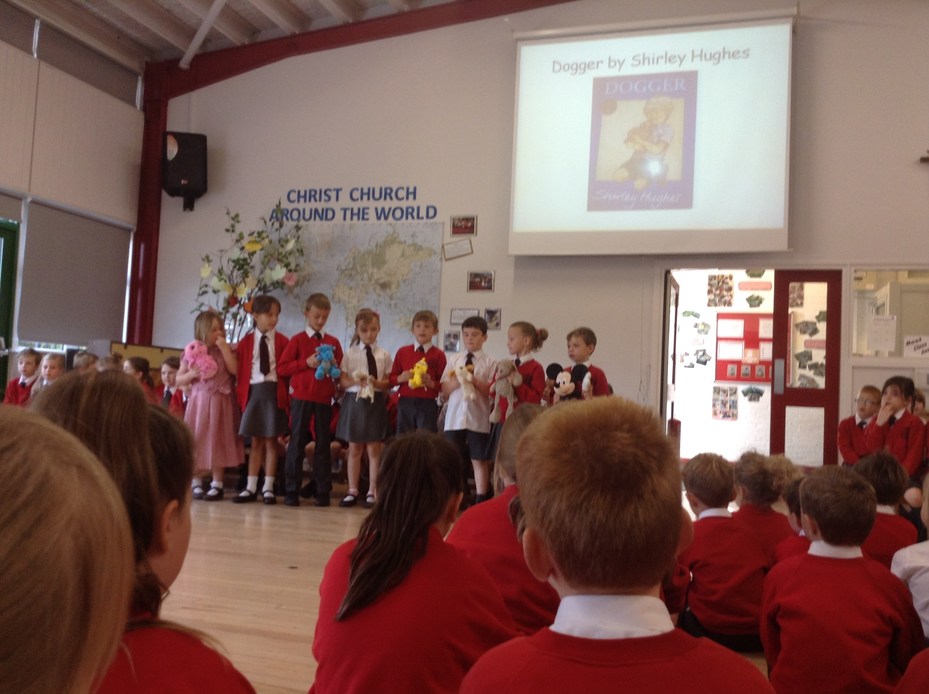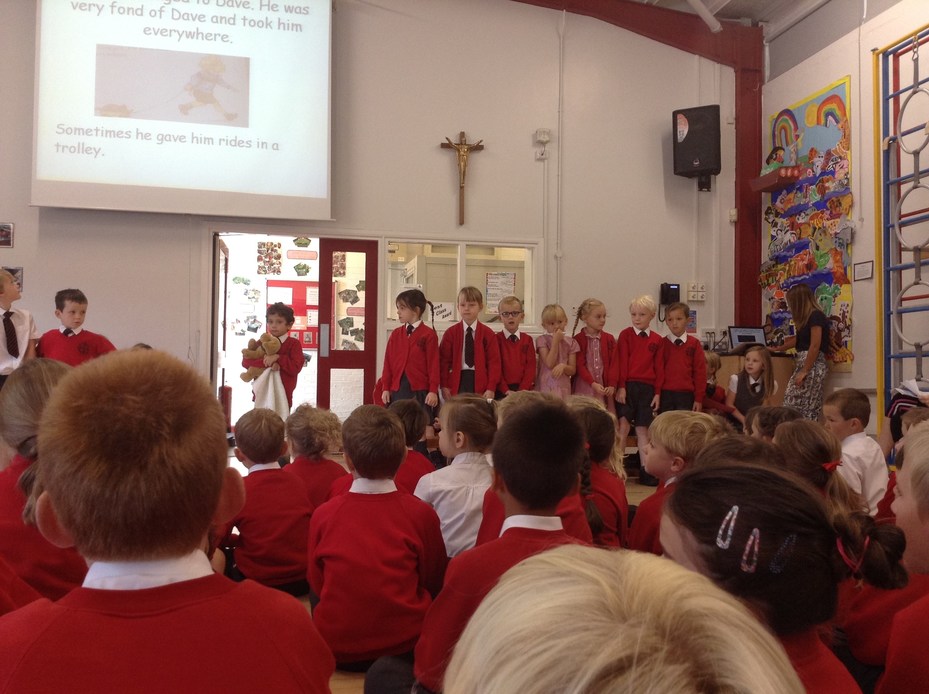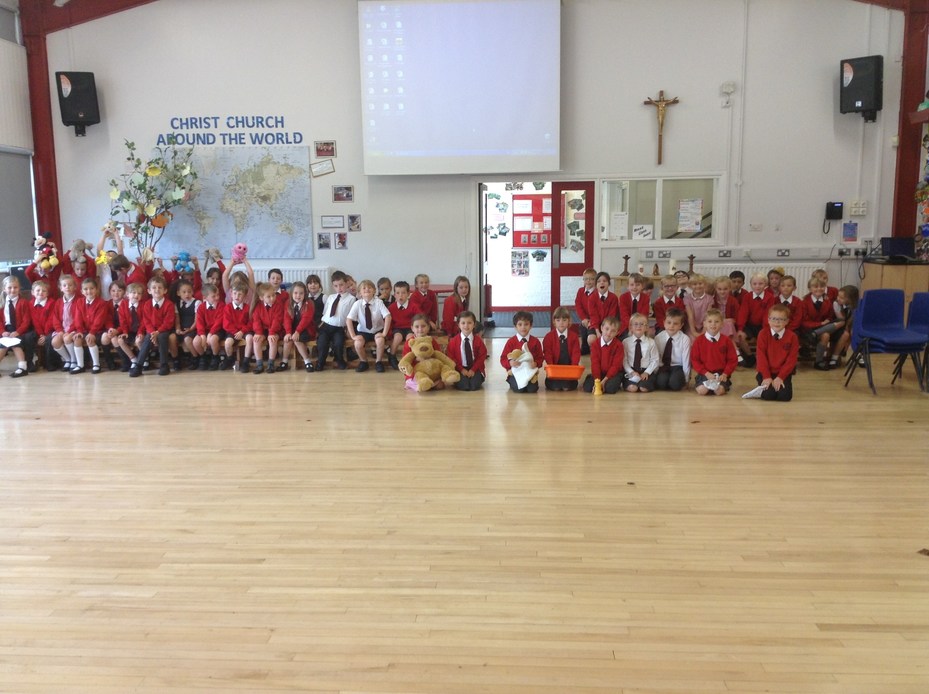 Why did the Titanic sink?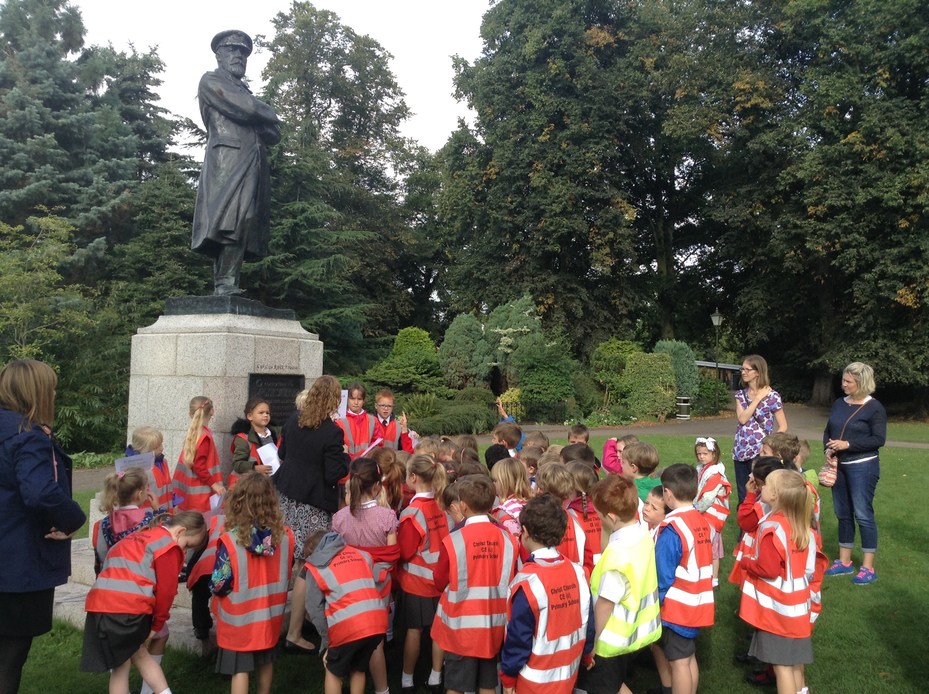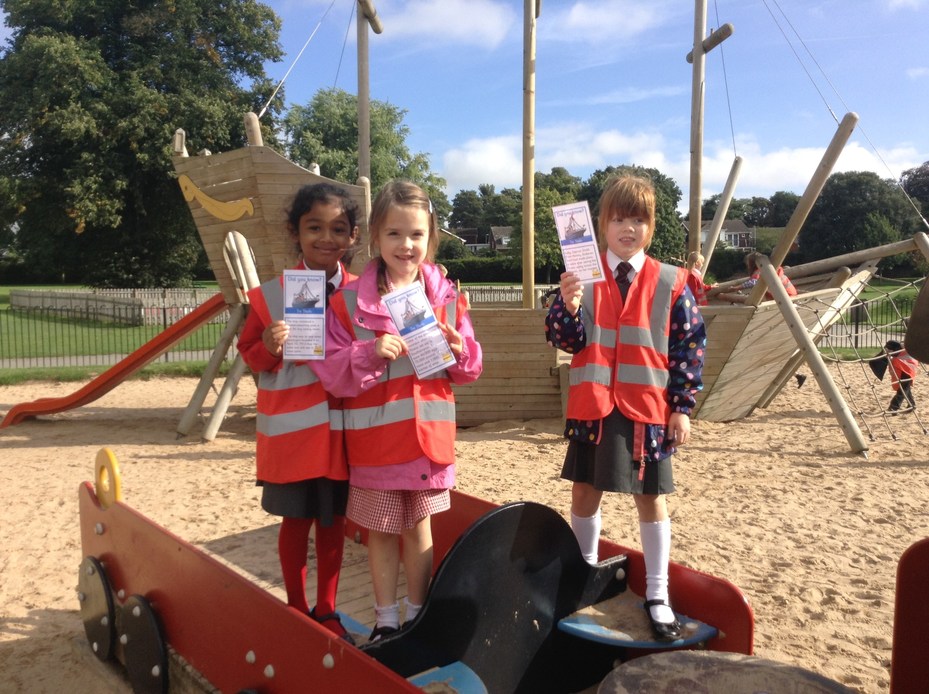 We have been learning all about the Titanic this week. We have written postcards home from the Titanic and learnt about what life was like for rich and poor passengers on board. This week we are investigating materials to see which would be best for making a boat.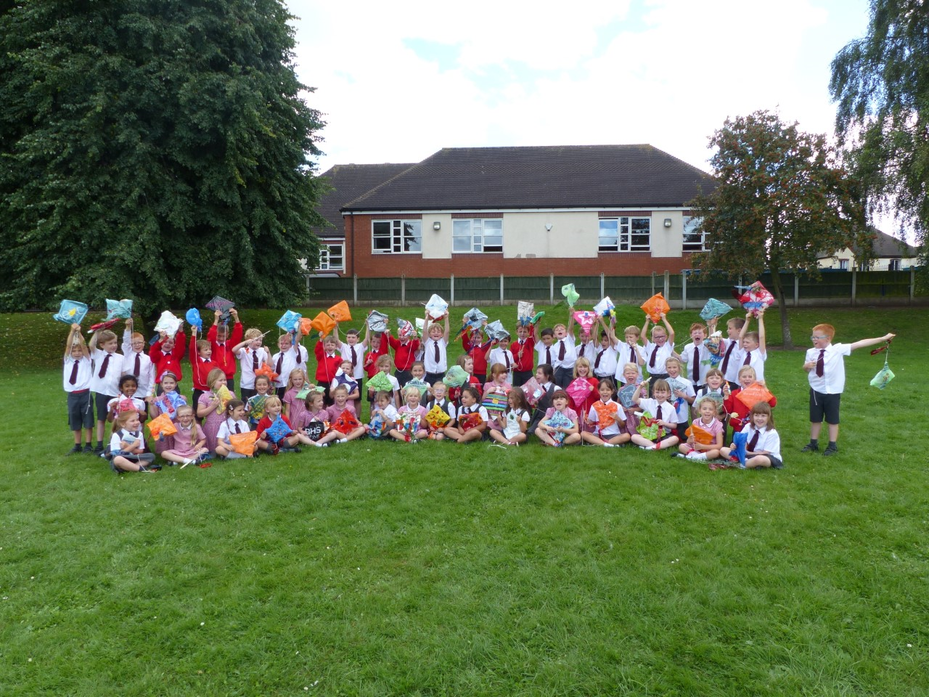 We have had a brilliant first week in Year 2! All our learning has been based around Oliver Jeffer's brilliant book STUCK!
We are excited to go on a trip to Beacon Park on Monday morning, where our BIG QUESTION for the autumn term will be revealed....