Respect - Care - Responsibility
Relationships - Resilience - Risk Taking - Reflective - Resourceful
Christ Church CE (c) Primary School
At Christ Church we value ourselves, each other and the environment by showing respect, caring and taking responsibility.
Alongside this, we strive to:
- Form strong relationships with both our peers and adults in school, looking after one another.
- Be reflective and taking responsibility for our learning.
- Show resilience towards any challenges that we face.
- Take risks so that we can aspire to be the very best learners, workers and members of society.
- Be resourceful, in challenging situations by using our problem solving skills.
It is through our beliefs and values that we ensure enjoyment, happiness and academic excellence.
Our British values also underpin our school ethos and we develop our understanding of these throughout our curriculum.
We are proud to be a Church School, which continues to nurture and develop our Christian ethos through links to both our Church and the Diocese.
USEFUL INFORMATION AND LINKS
NEWSLETTER
Click on the date to download a copy of the latest school newsletter:
PARENT PAY:
Click here for the link to parent pay.
LUNCH MENUS:
New summer 2015 menus (amended slightly due to pupil voice):
EASYFUNDRAISING:
Click here for a link to Easyfundraising - please support Christ Church so that we are able to raise lots of money for our school!
(For more information about easyfundraising, click here).
Take a look below at what we have been learning, inside and outside of school..!
(to see past events and pictures, please go to the gallery section under 'News and Events')
Aston Villa
This week some children from Year 5 and 6 were fortunate enough to visit Aston Villa football club. Whilst there, the children took part in a mini tournament and were lucky enough to get a tour of the ground. The tour involved a visit to the player's lounge, a view of the pitch from stand and the chance to experience the press room!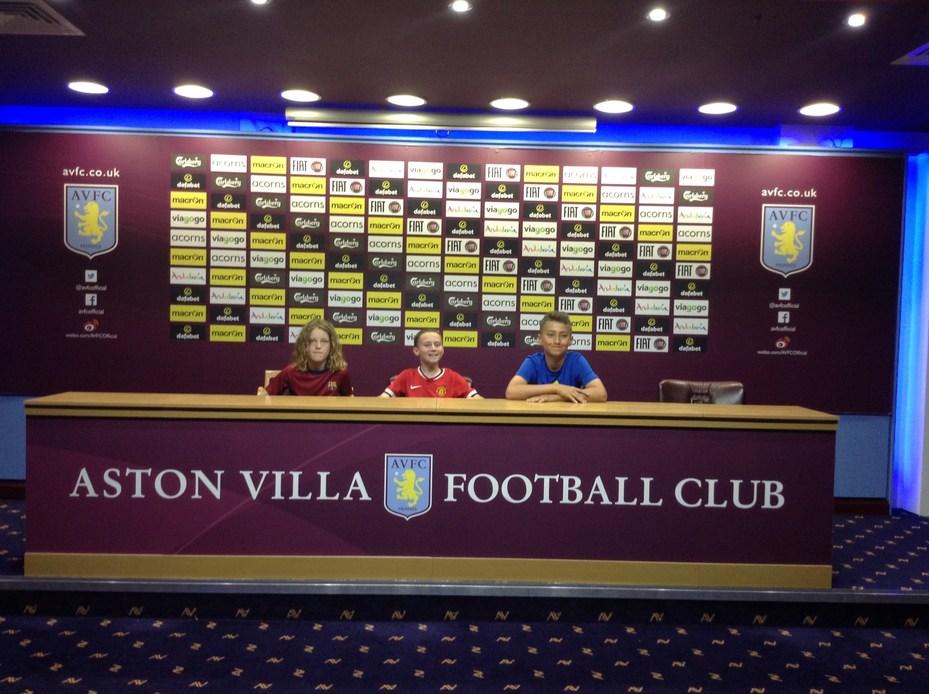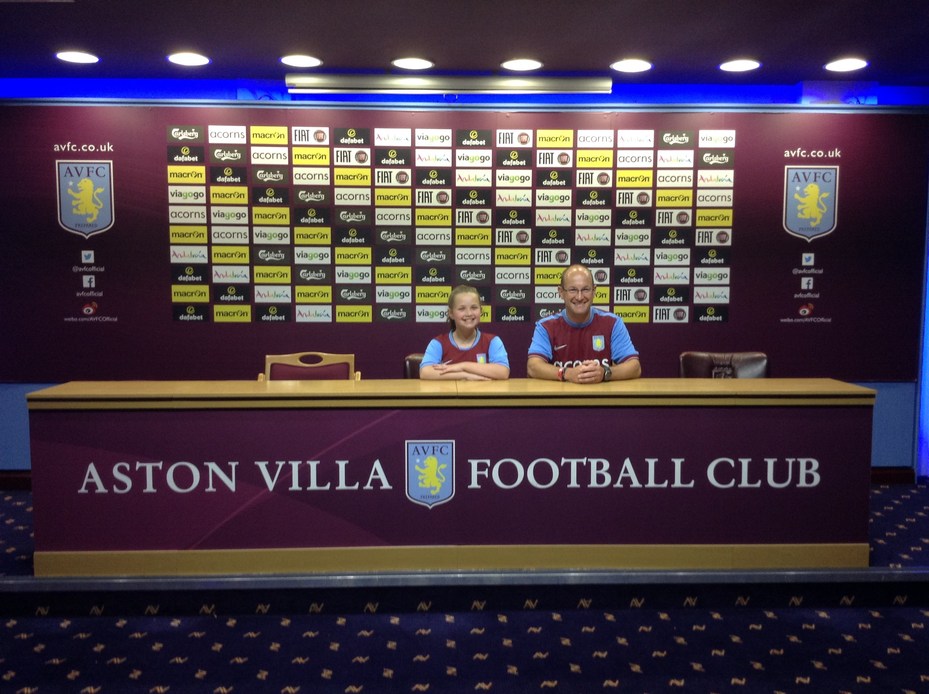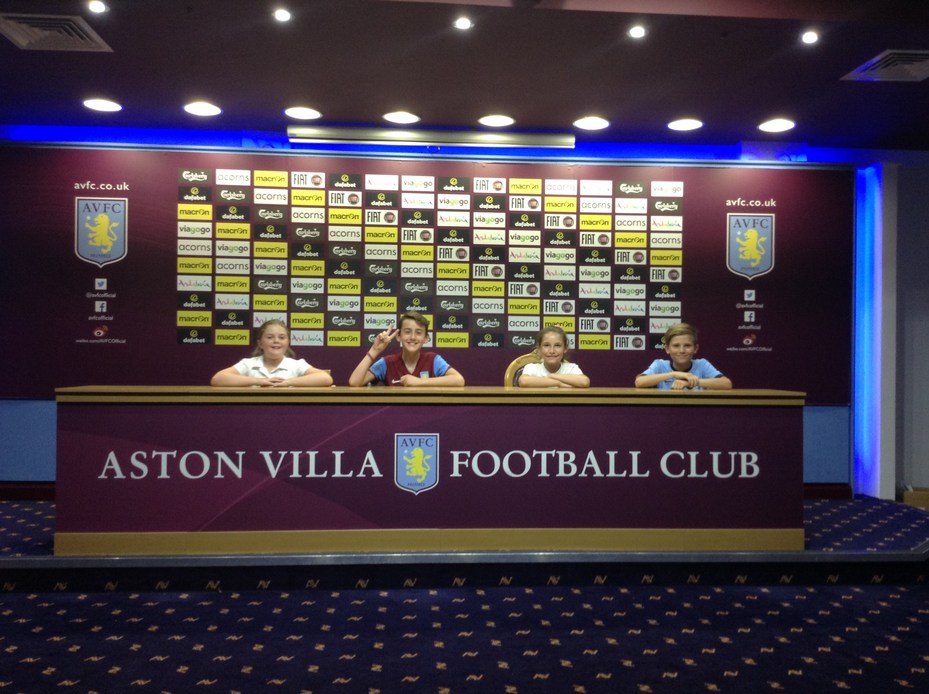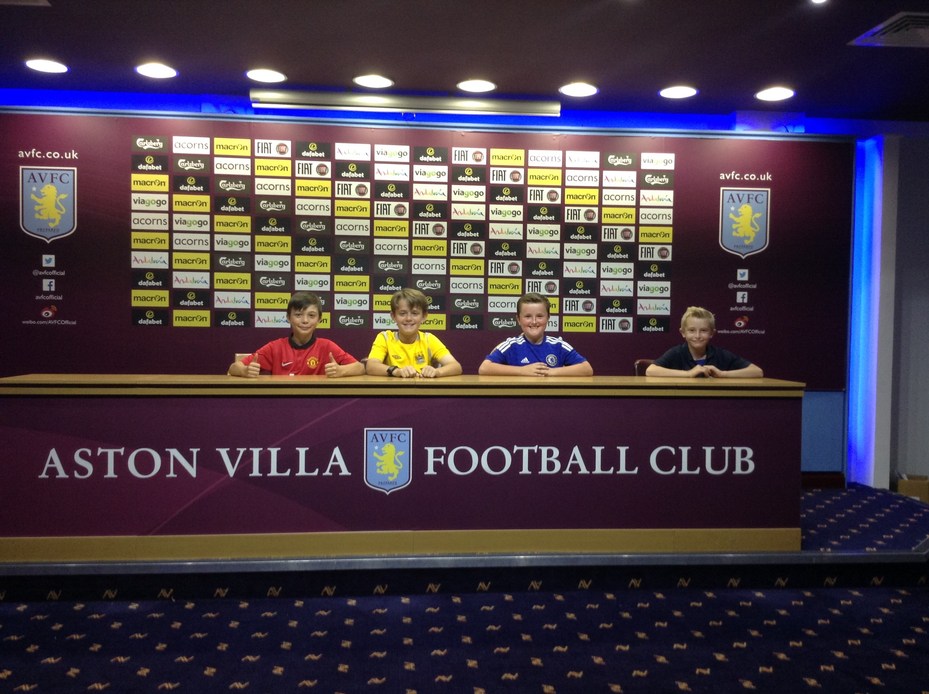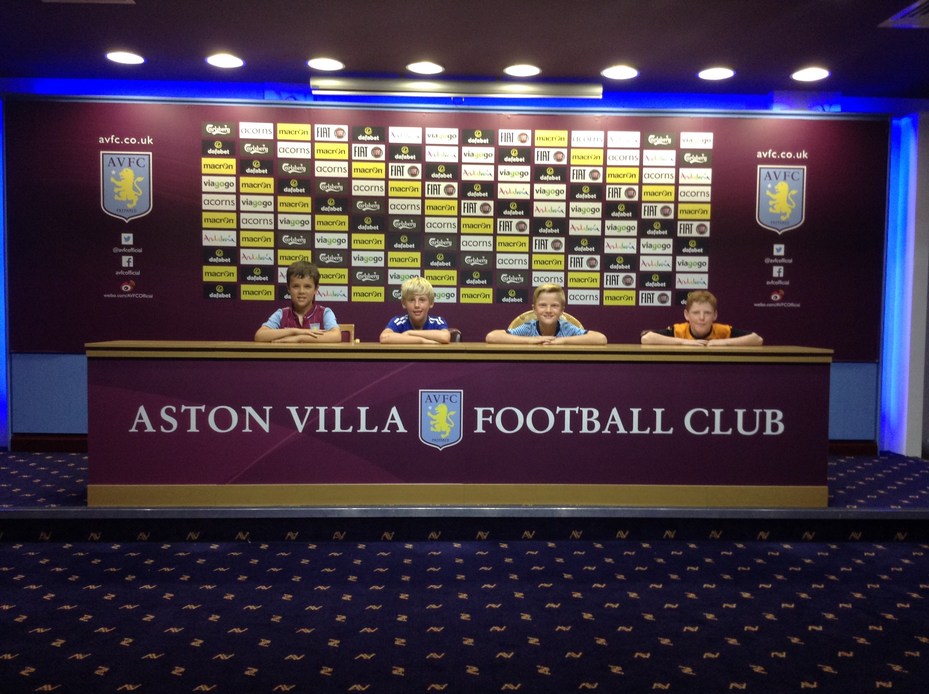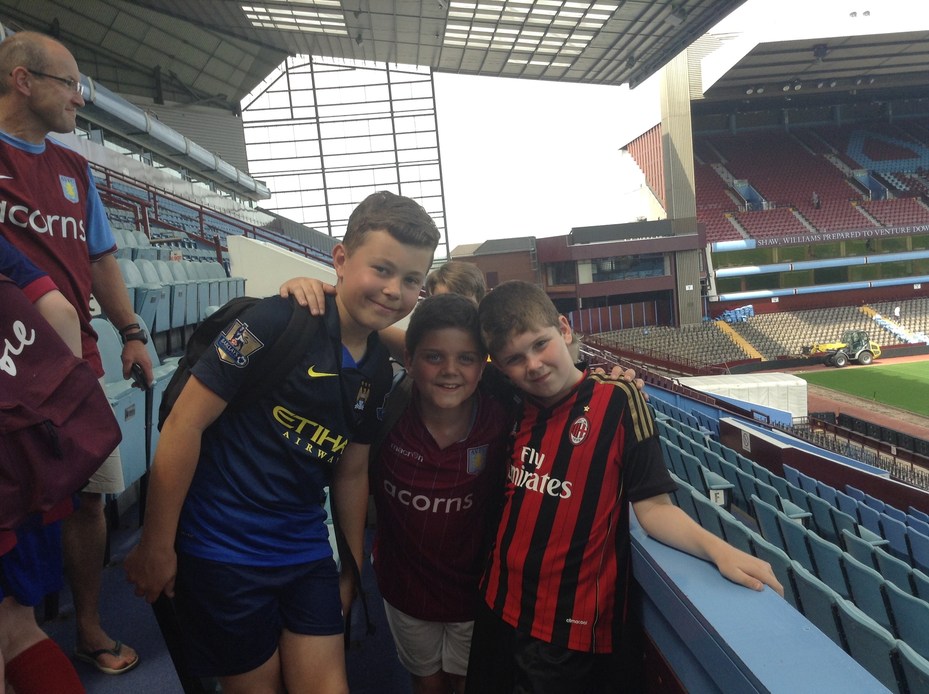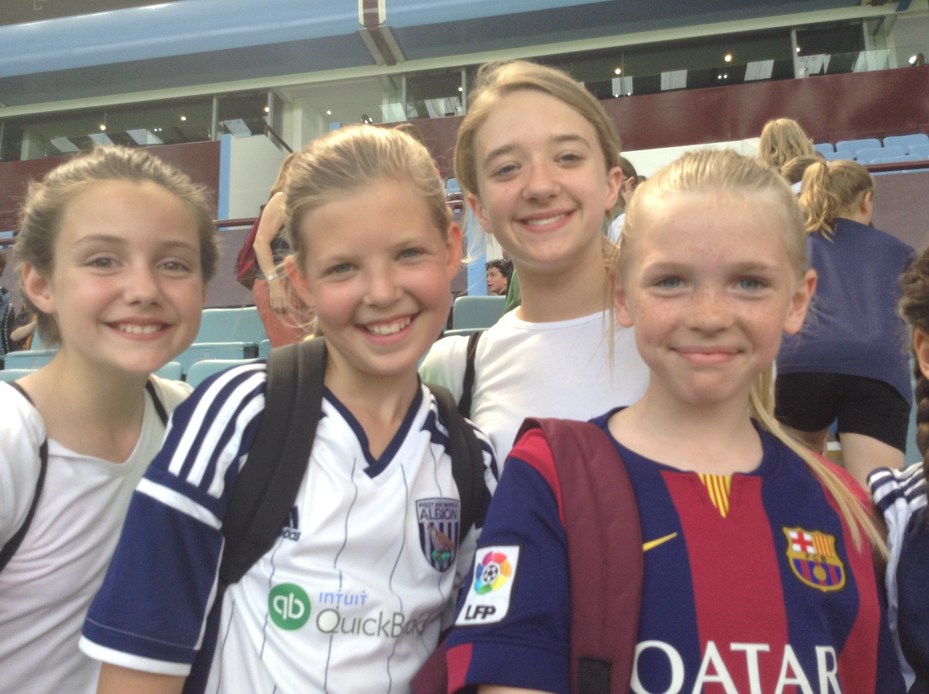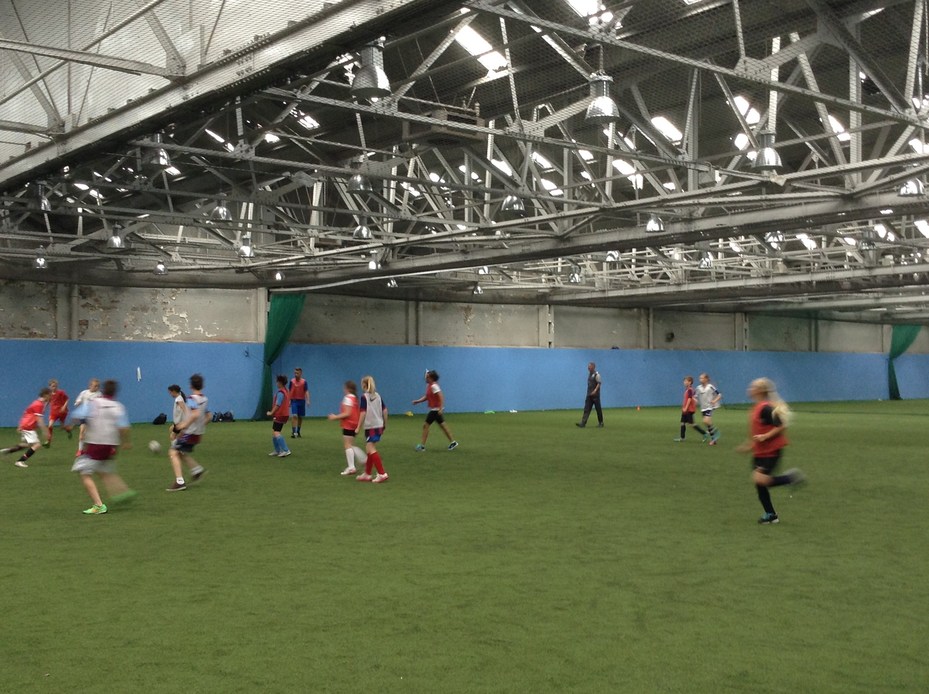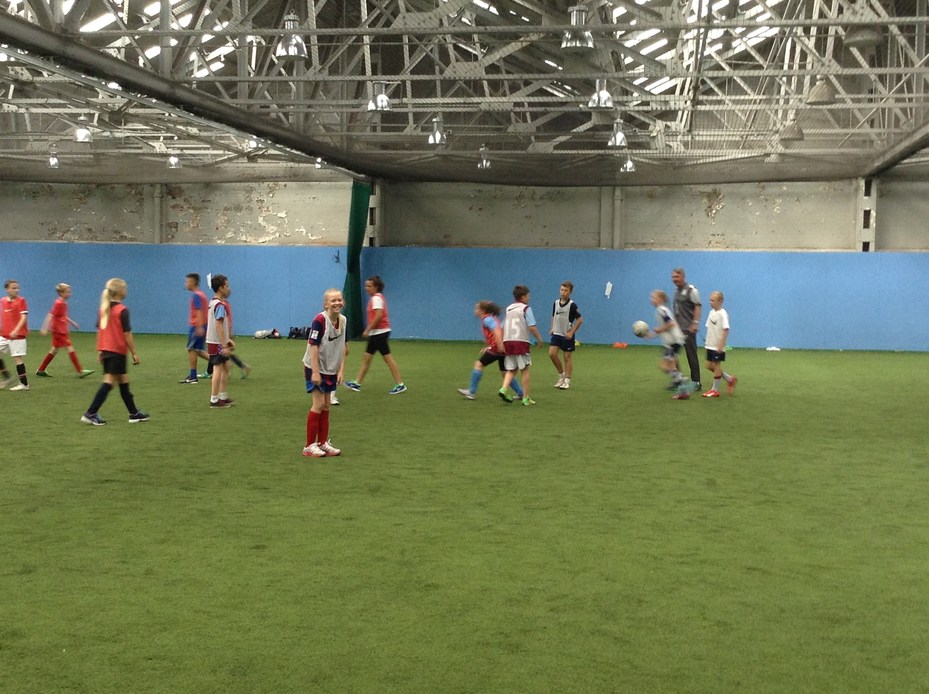 Beaudesert
Earlier this week, Year 5 enjoyed a fun packed, energetic day at Beaudesert. Whilst there, they were able to take part in a number of adventurous activities and learnt many new skills.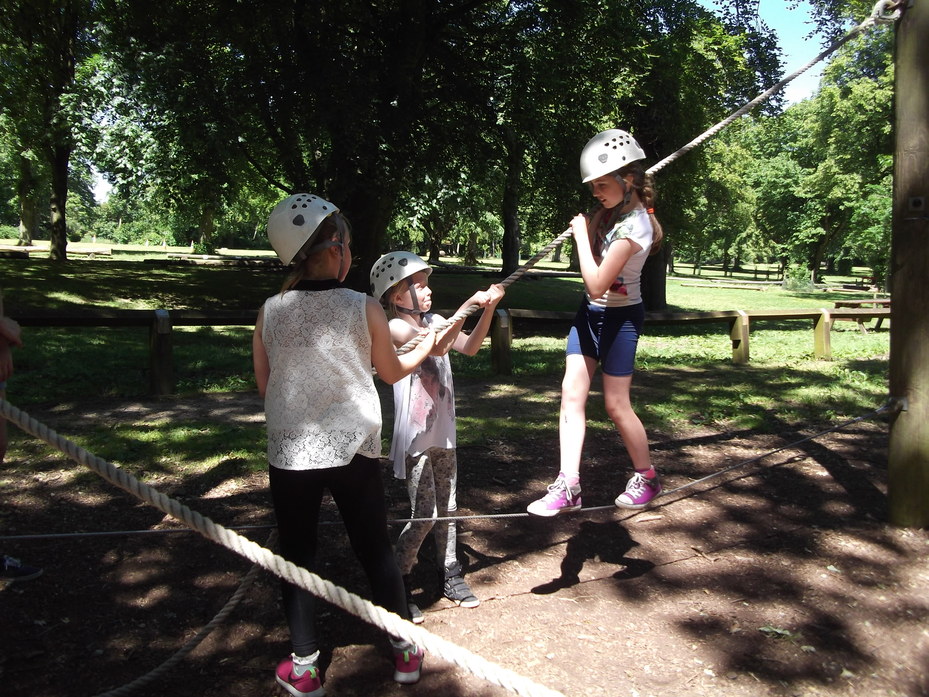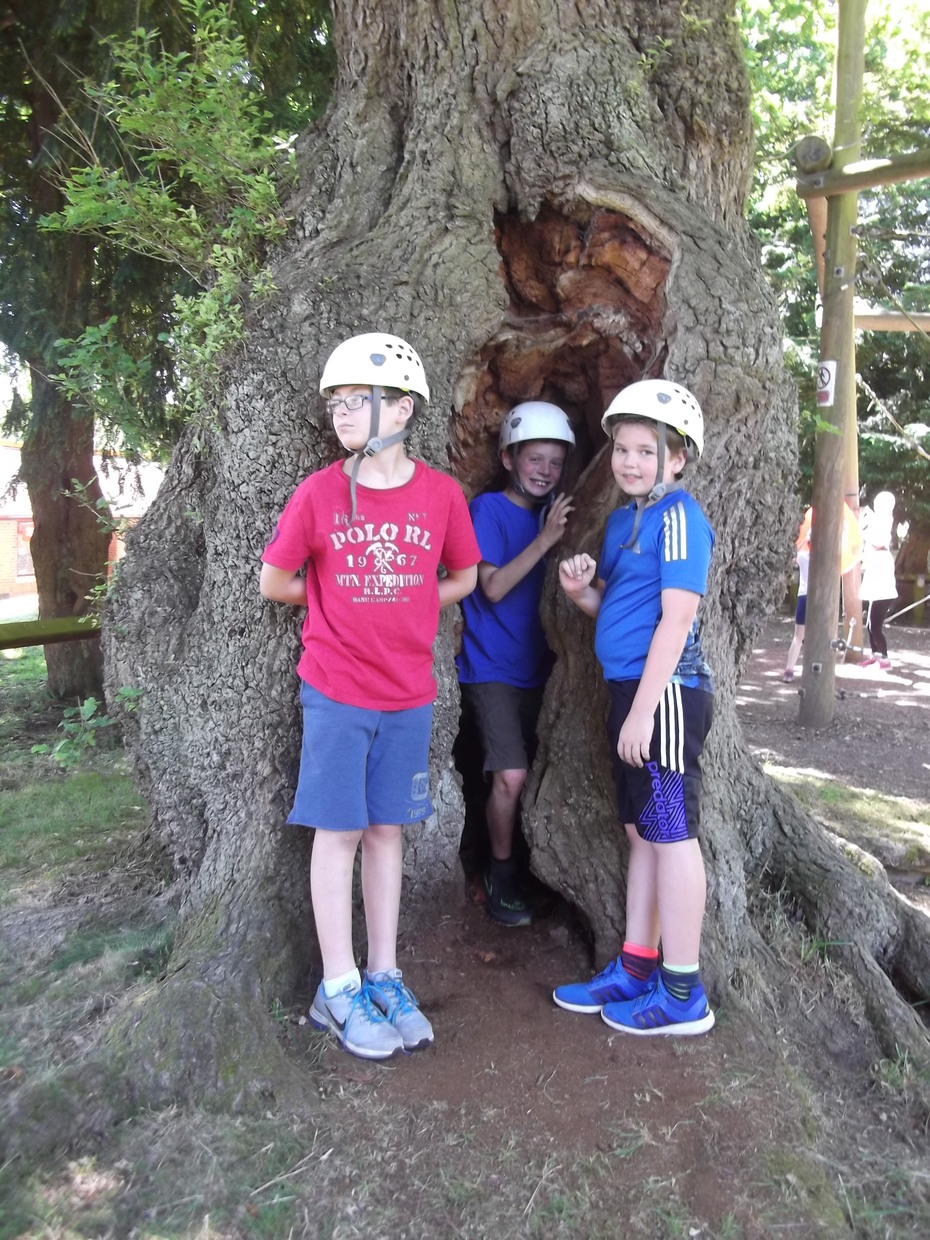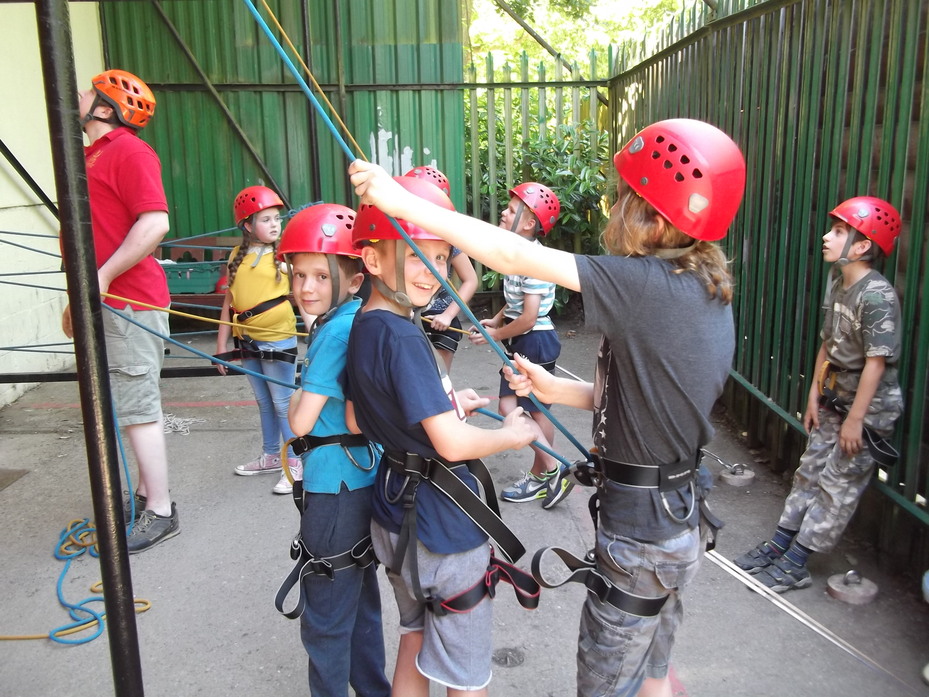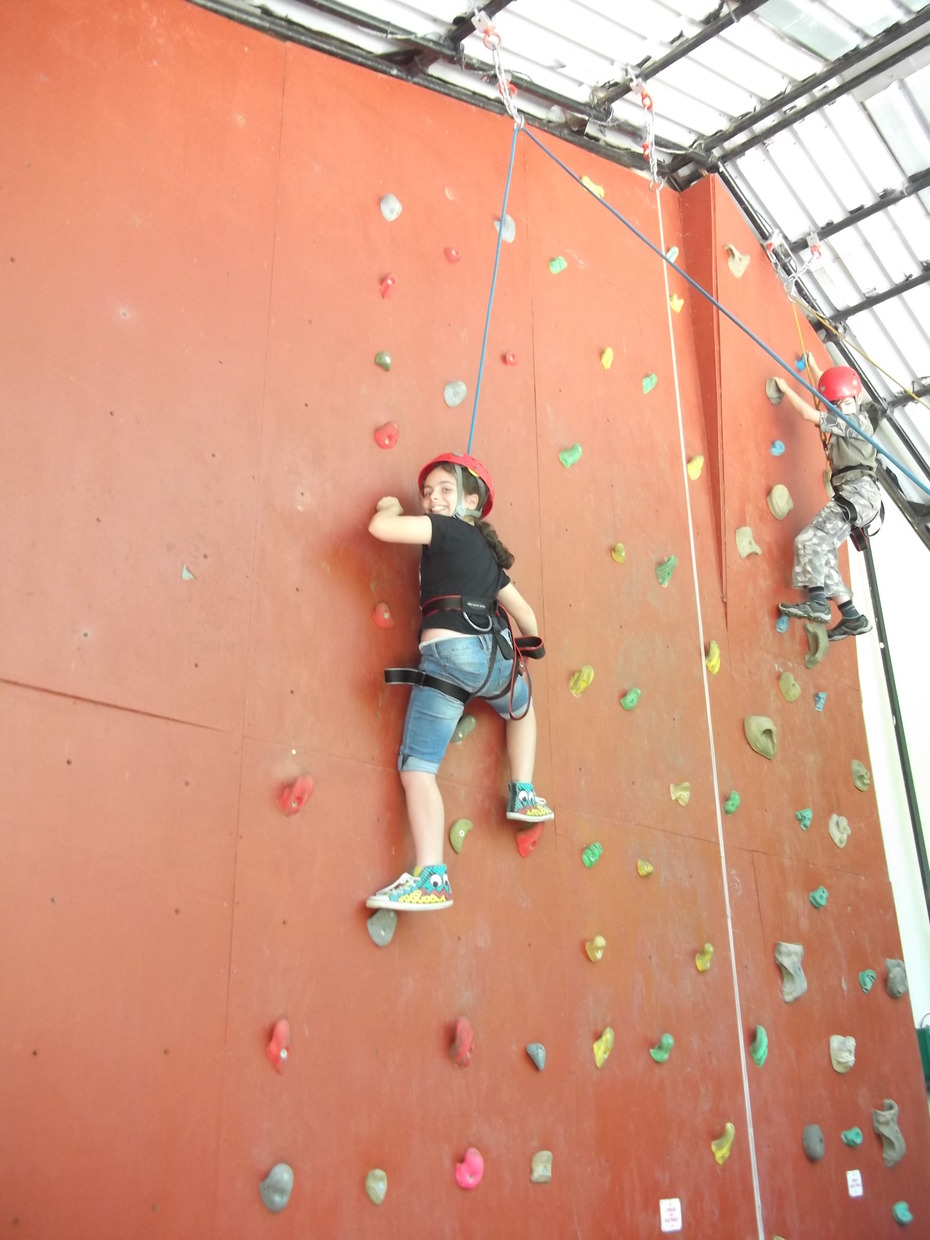 'Hotel Christ Church'
Last Thursday proved an extremely exciting evening for Year 3 as they were lucky enough to be the first every group of children to sleep over in the school hall! They had a wonderful evening playing games, watching a DVD and camping in the hall with their friends.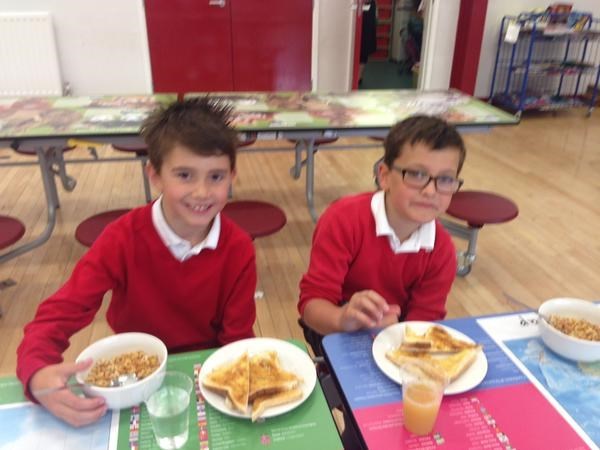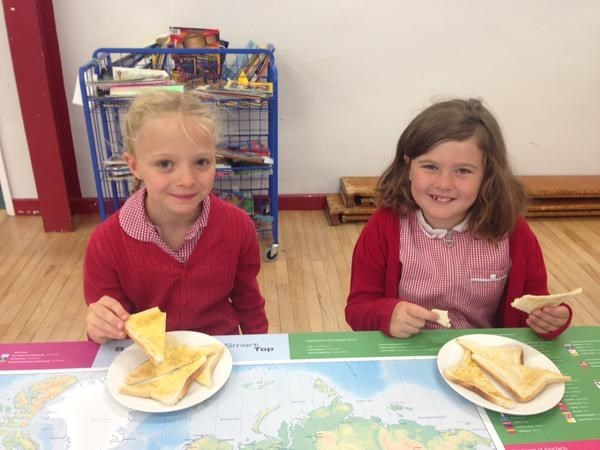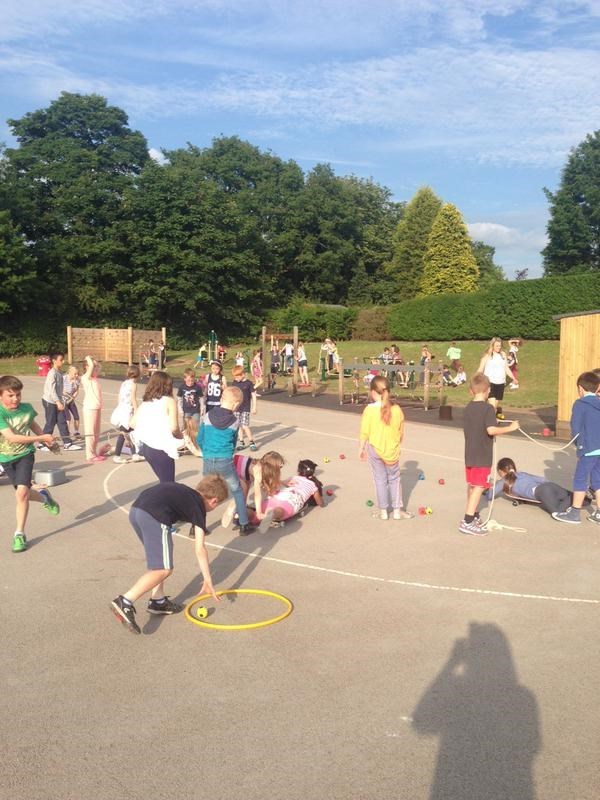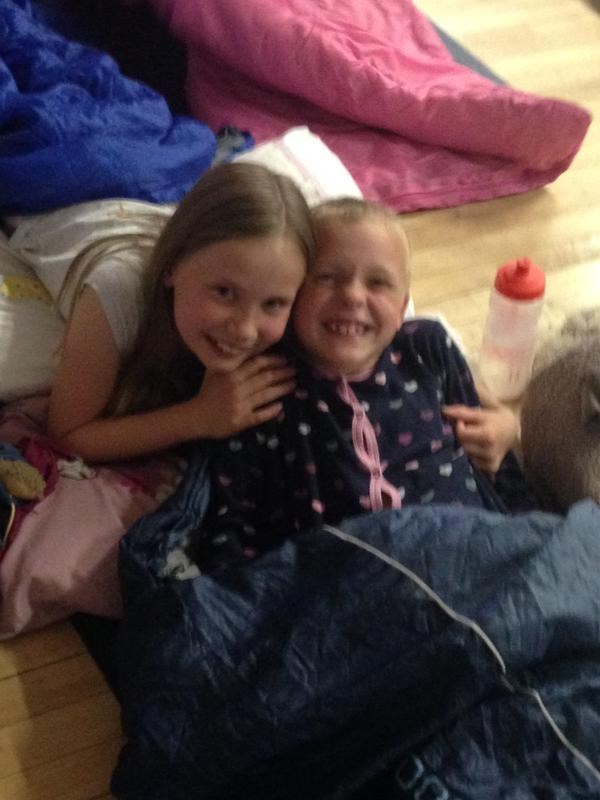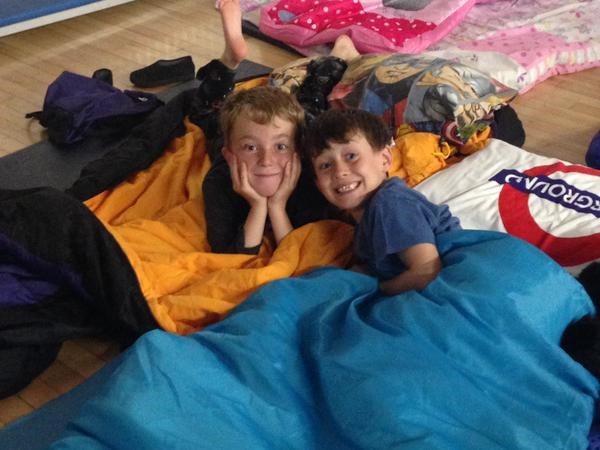 Design & Technology Room
If you didn't already know, Christ Church was left a Legacy from a gentleman who was an ex-pupil of Christ Church. His name was Mr Ernest William Deakin. He wanted to give something back to his Primary school which still held a special place in his heart. Mr Deakin wanted the legacy to be used for something that would benefit the education for the children of Christ Church today and for years to come.
After much thought and deliberation, the school staff and the governors have decided to spend some of the Legacy money on converting the old ICT suite into a brand new Design and Technology / Art room.
We are extremely excited about this fantastic new room, which we are going to name 'The Deakin room'. There will be an official opening before the Summer holidays.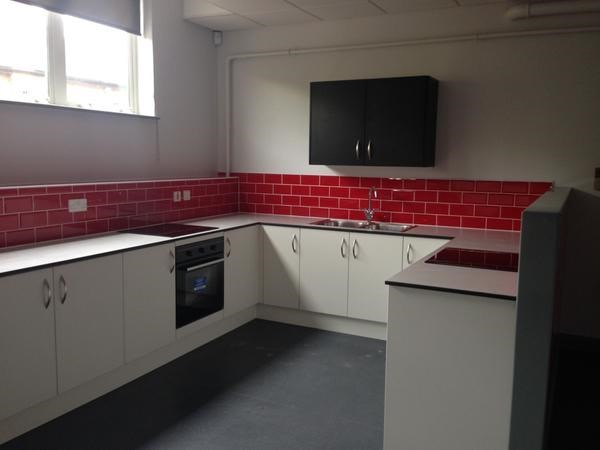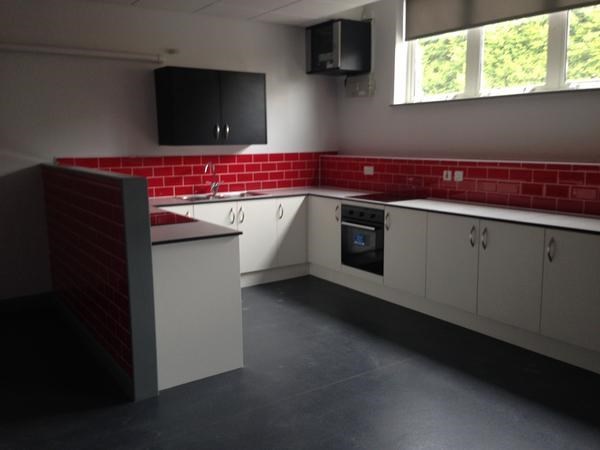 Netball Fun
Earlier this week the children at Netball club got to participate in a mixed Year 5 and 6 intra school tournament. The children had a wonderful time and certainly enjoyed the support of the parents who came to watch.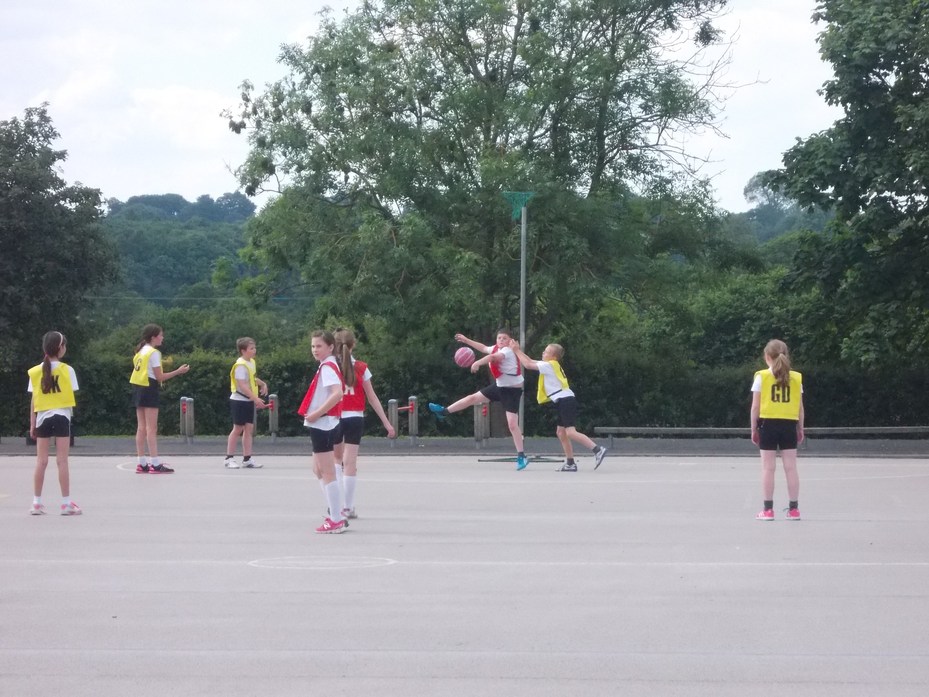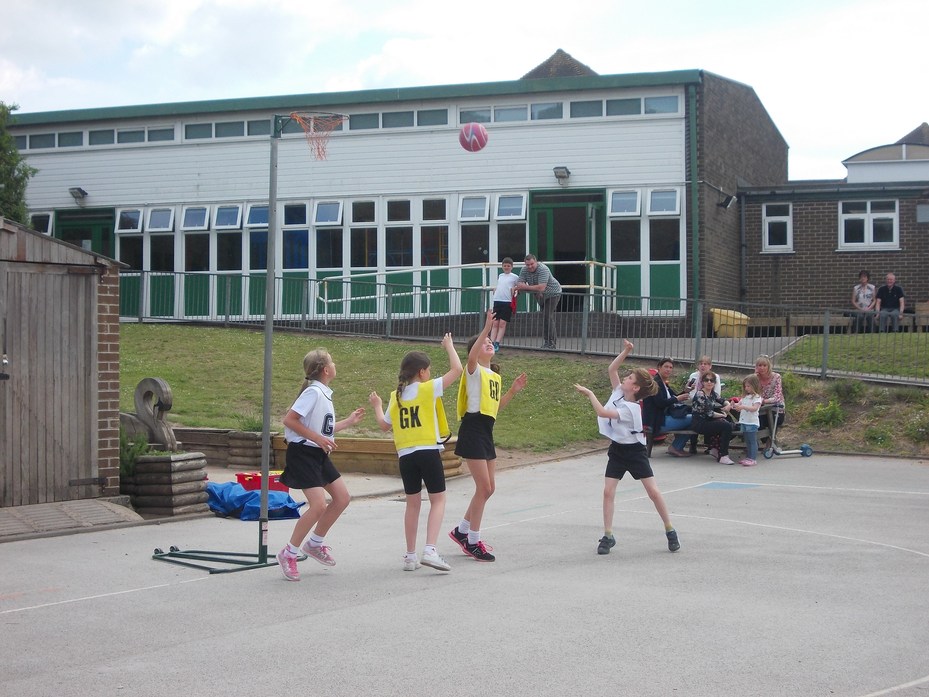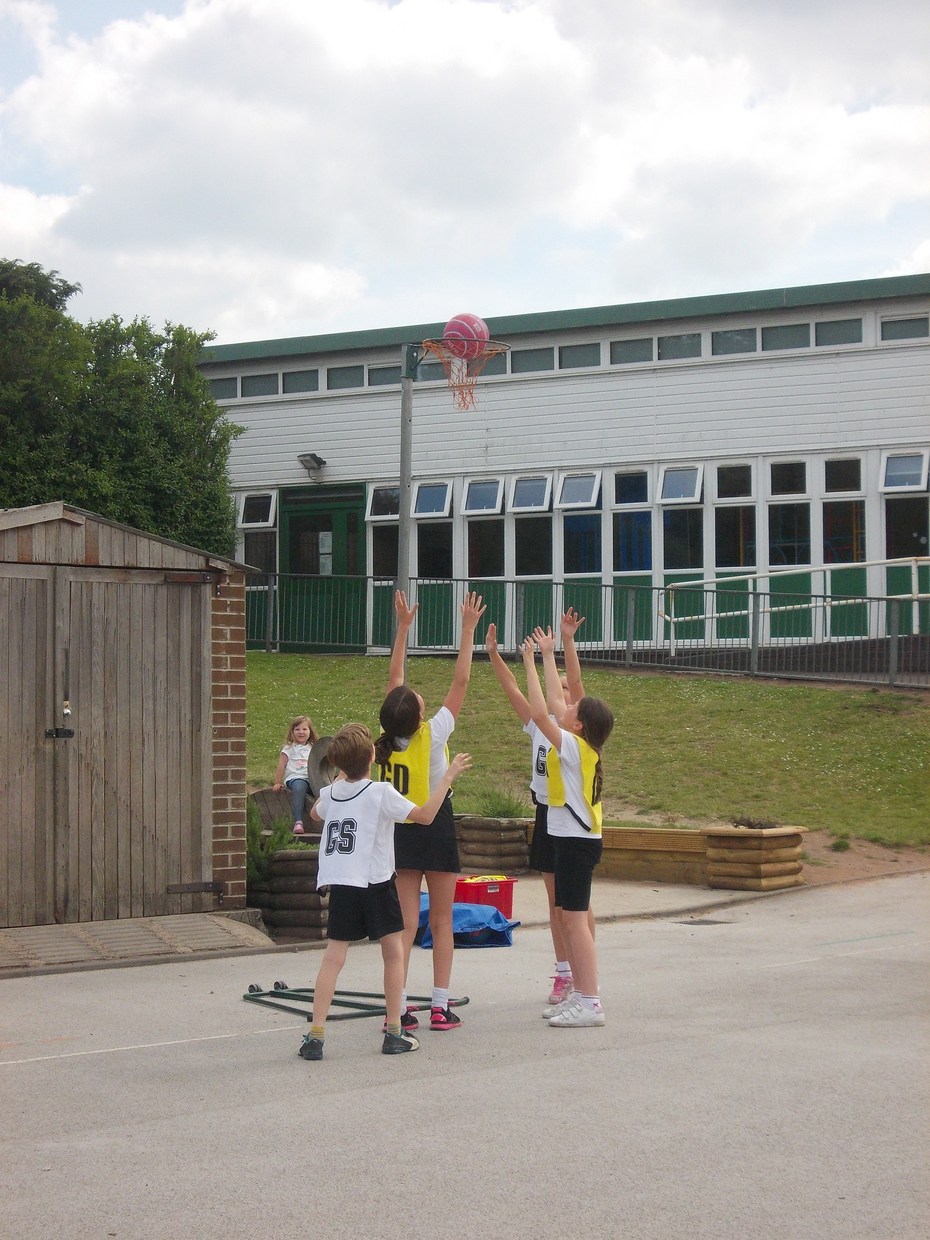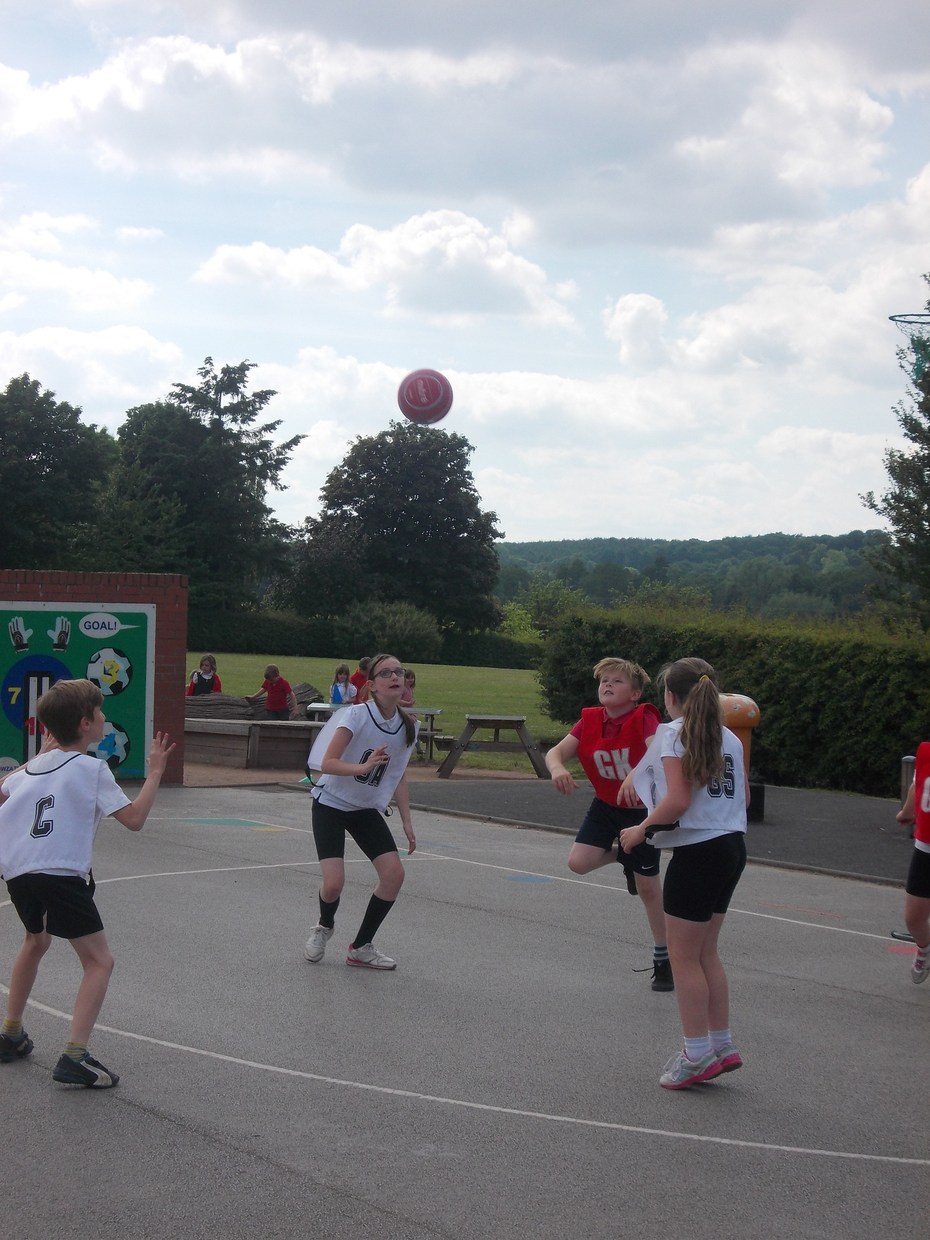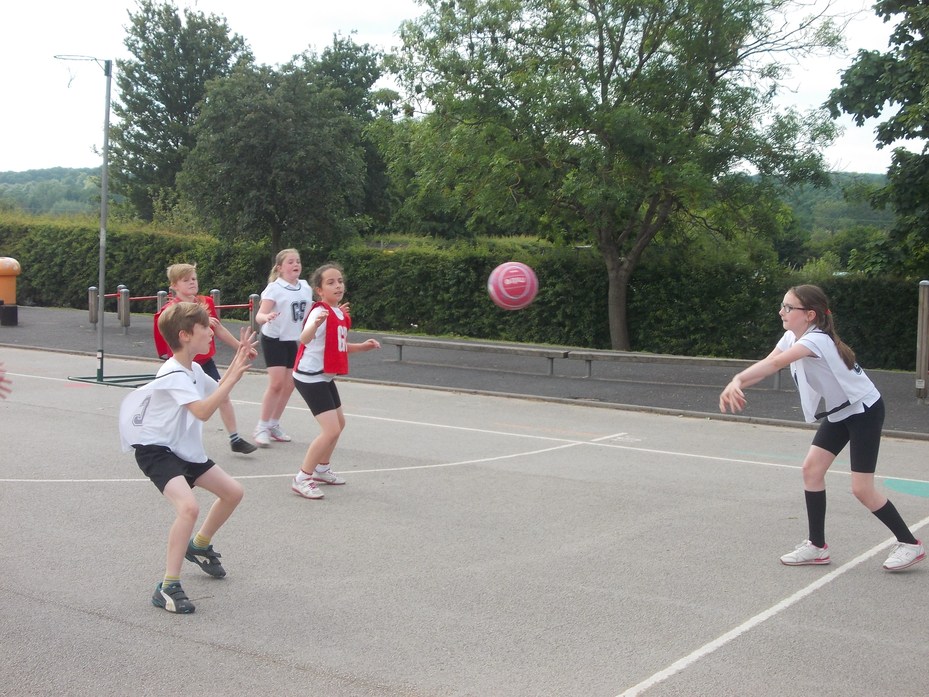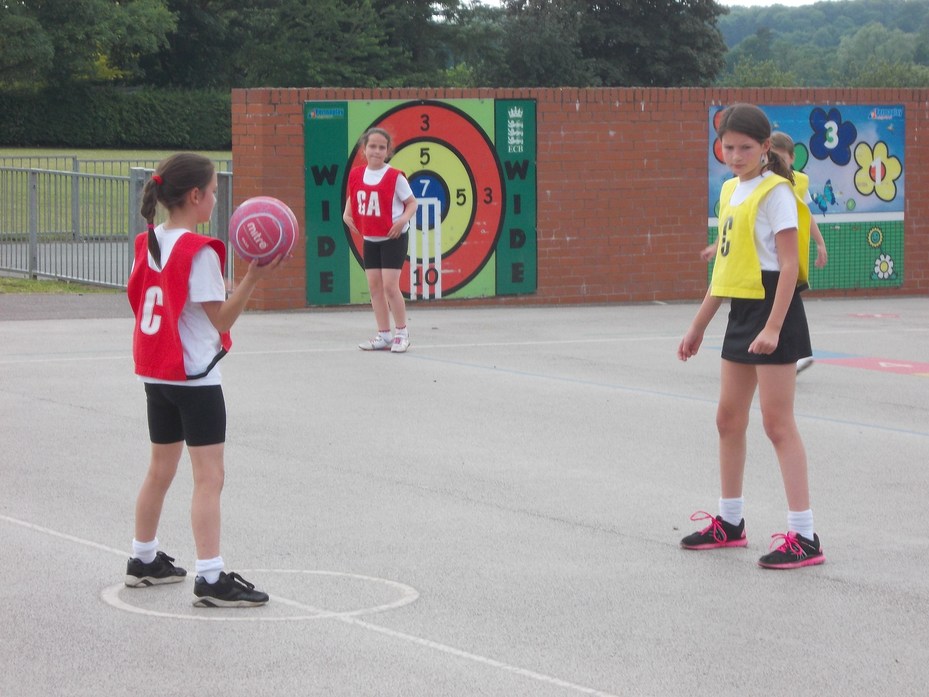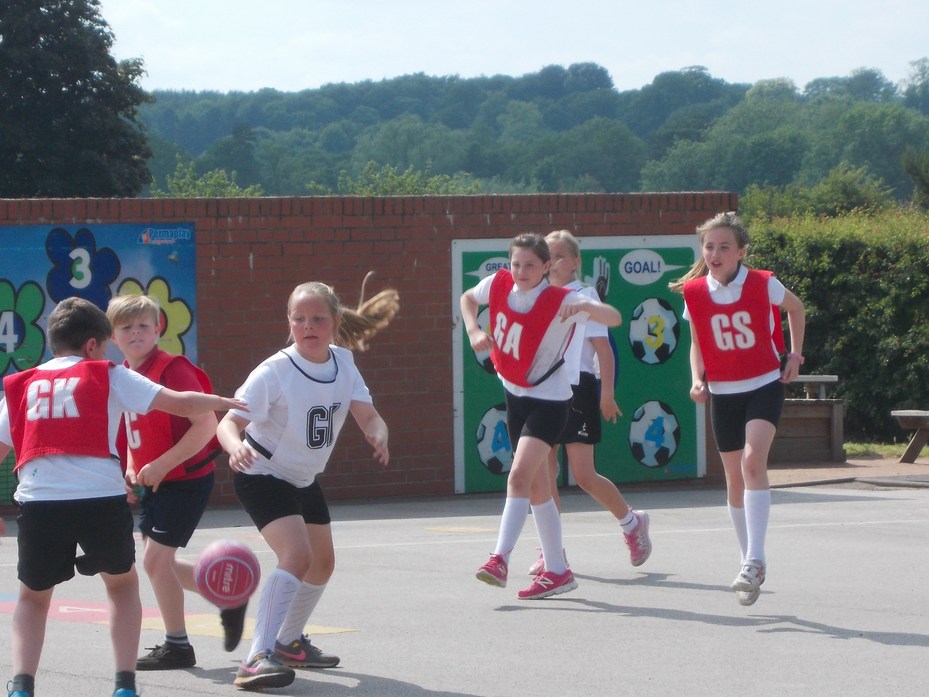 Keeping Fit
Last week our six brand new pieces of outside gym equipment were installed.
We are all extremely excited about this and the children are looking forward to using it during break and lunchtimes.
What a super way of keeping fit and healthy at school!

Keep a look out for more photos of different year group on the equipment. These will be posted on the here and our Twitter page.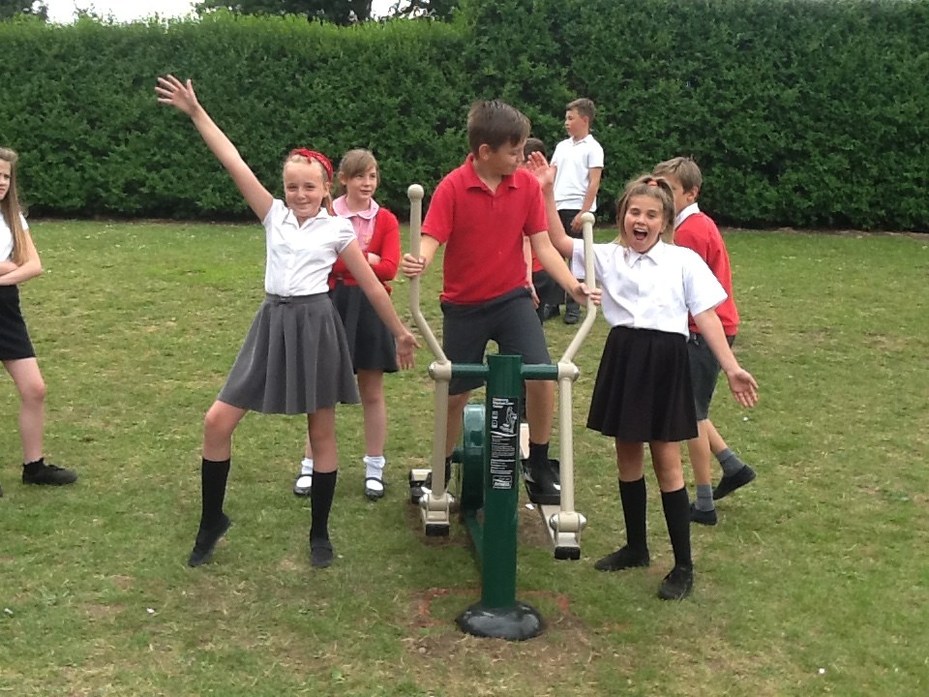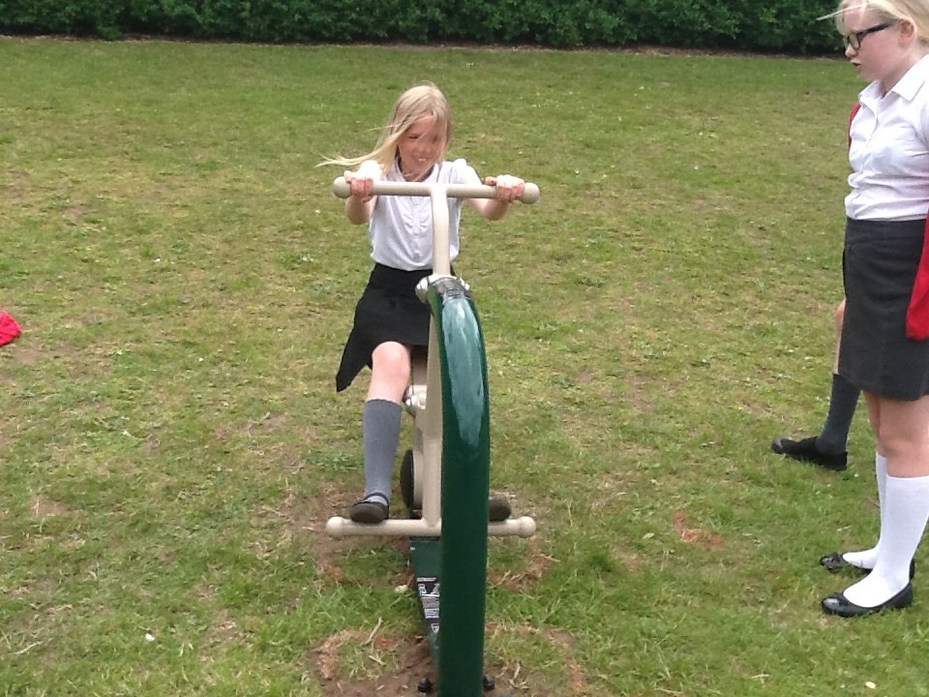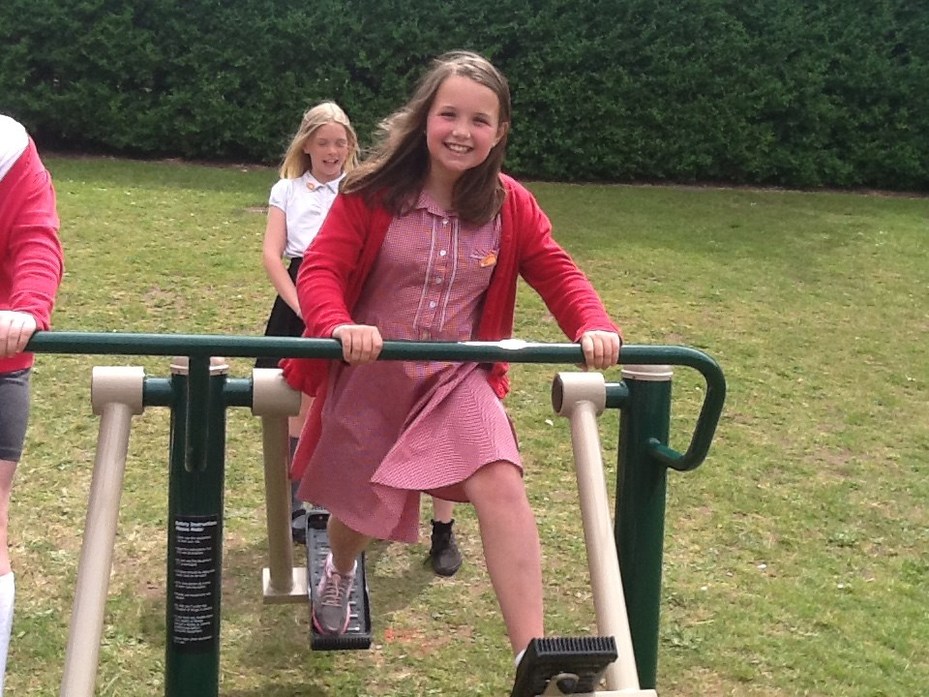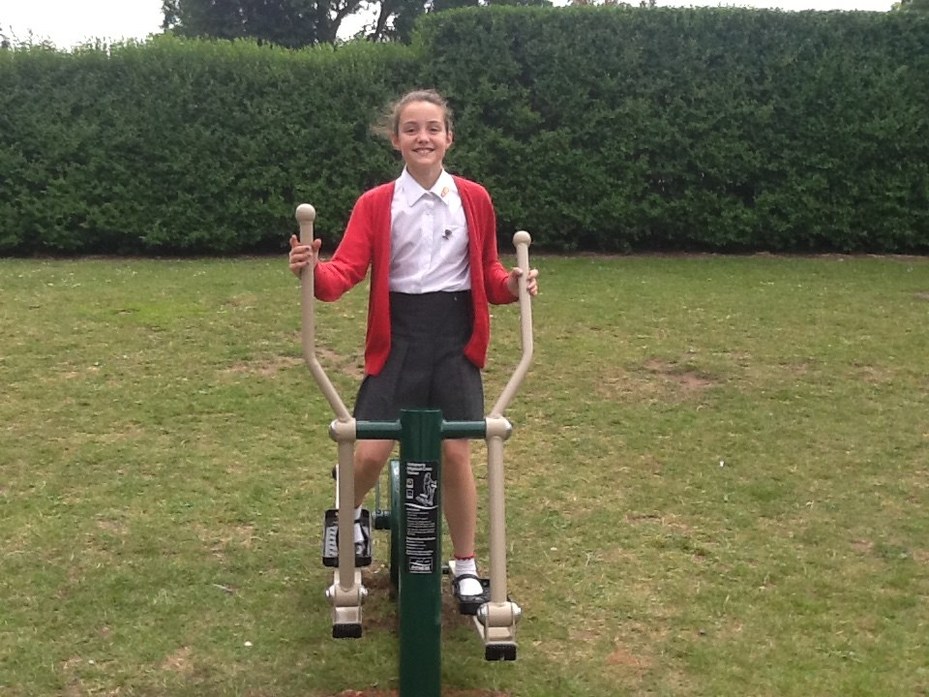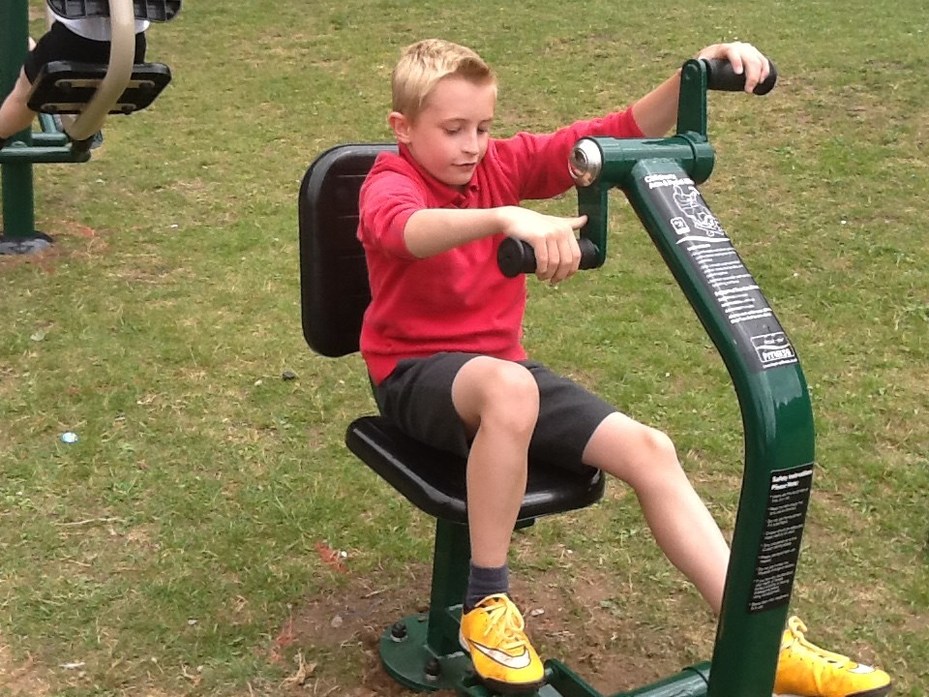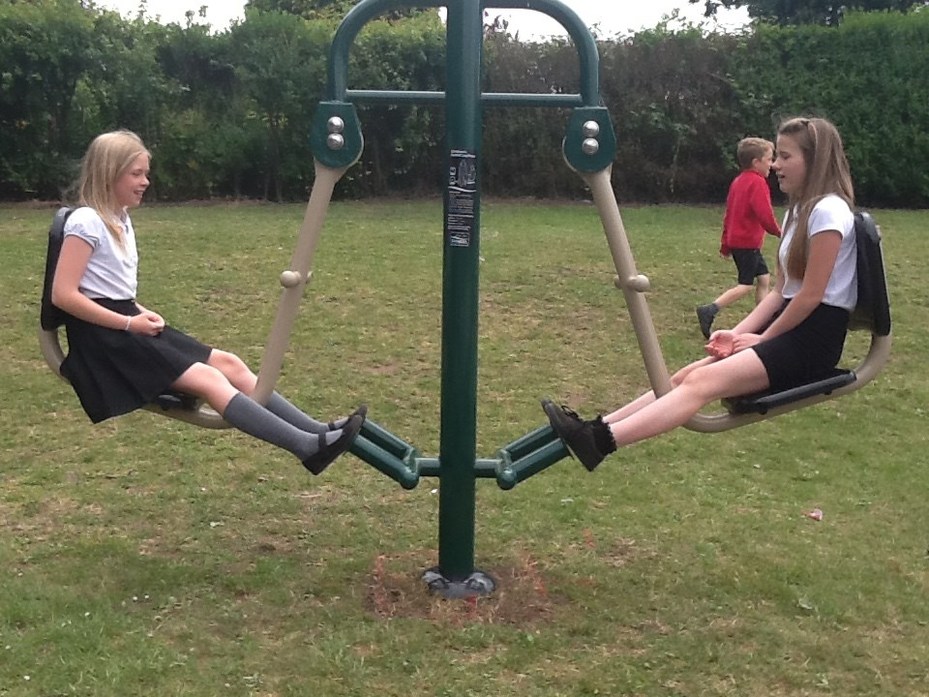 Cuppa and a cake
On Friday 12th June, parents and carers came together in the school hall to enjoy delicious cakes and biscuits that were kindly donated by some wonderful bakers. All of the money raised will go to the Teenage Cancer Trust.
We will update you with exact amount raised later next week.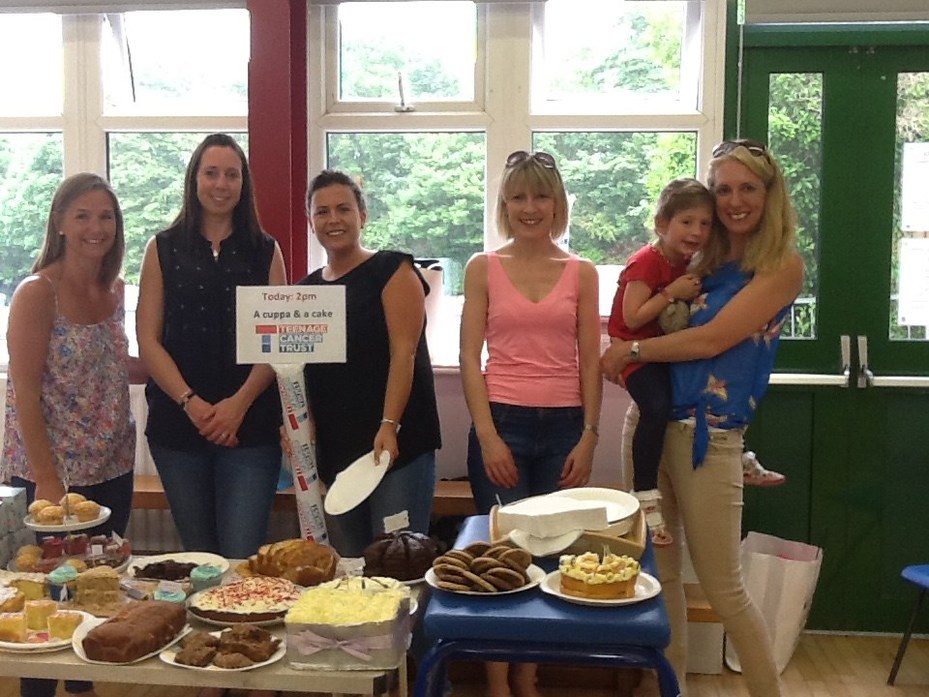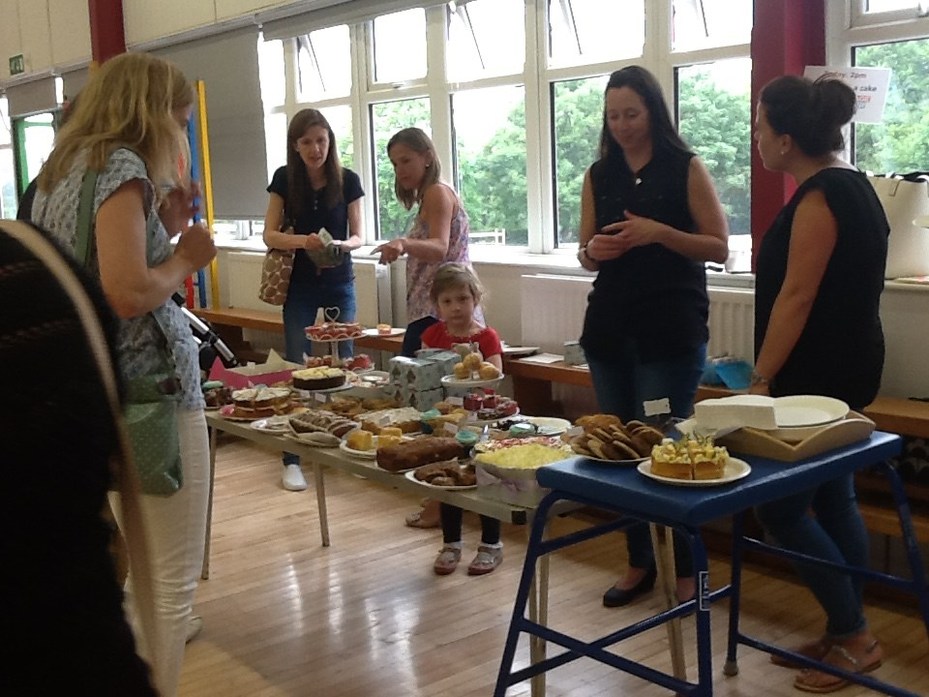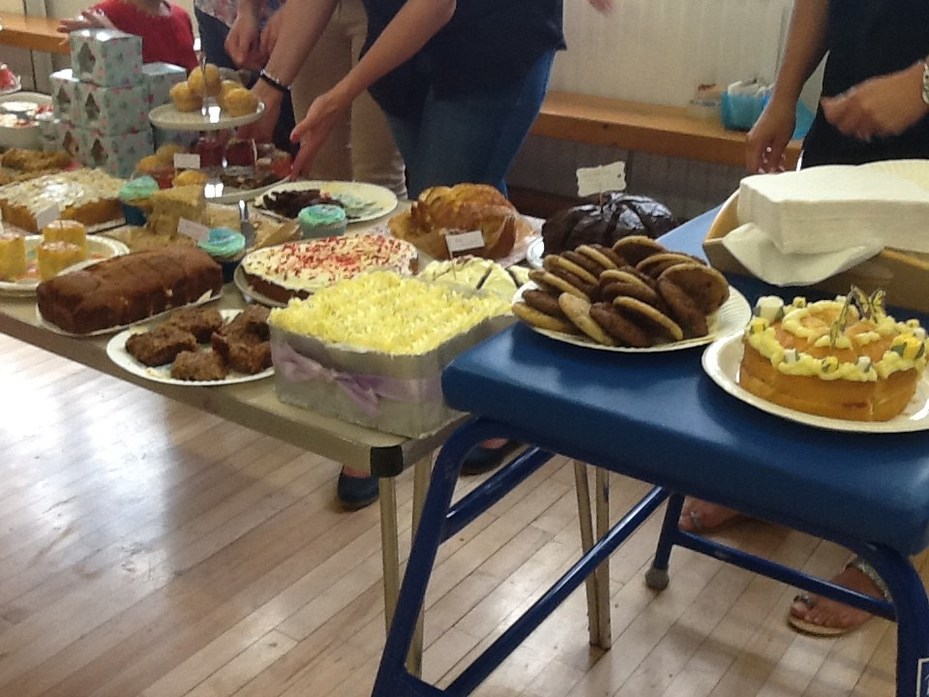 Lichfield Arts - 'I see Jazz'
Year 5 took part in an exciting Art and Music project as part of the Lichfield Arts. Two people from the project came into school and the children designed circles to be stuck on cds. These cds will then become musical notes on a huge piece of music. This is an exciting project for Year 5 to be involved in!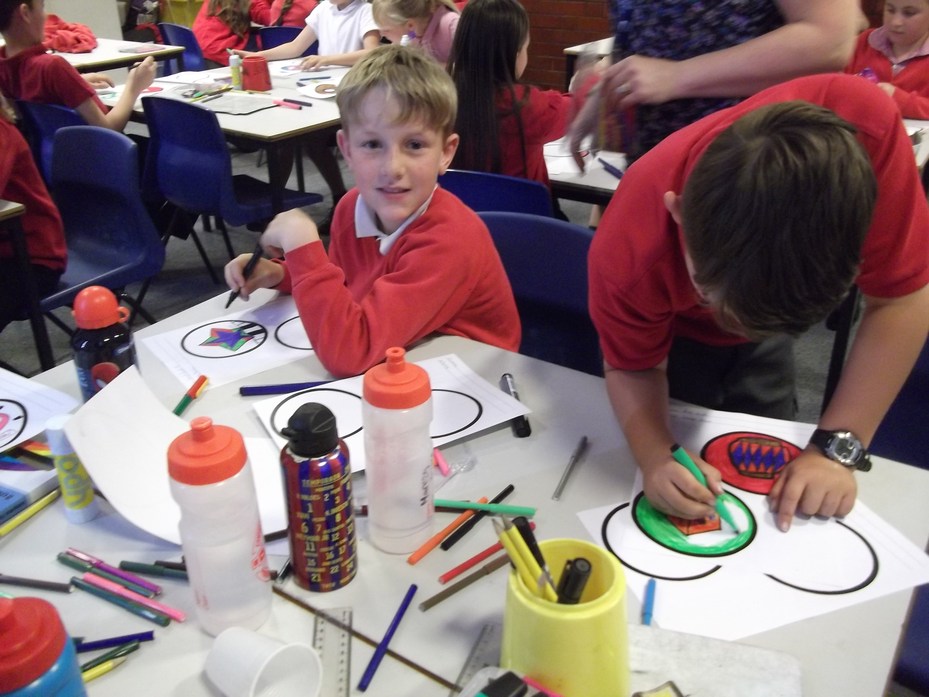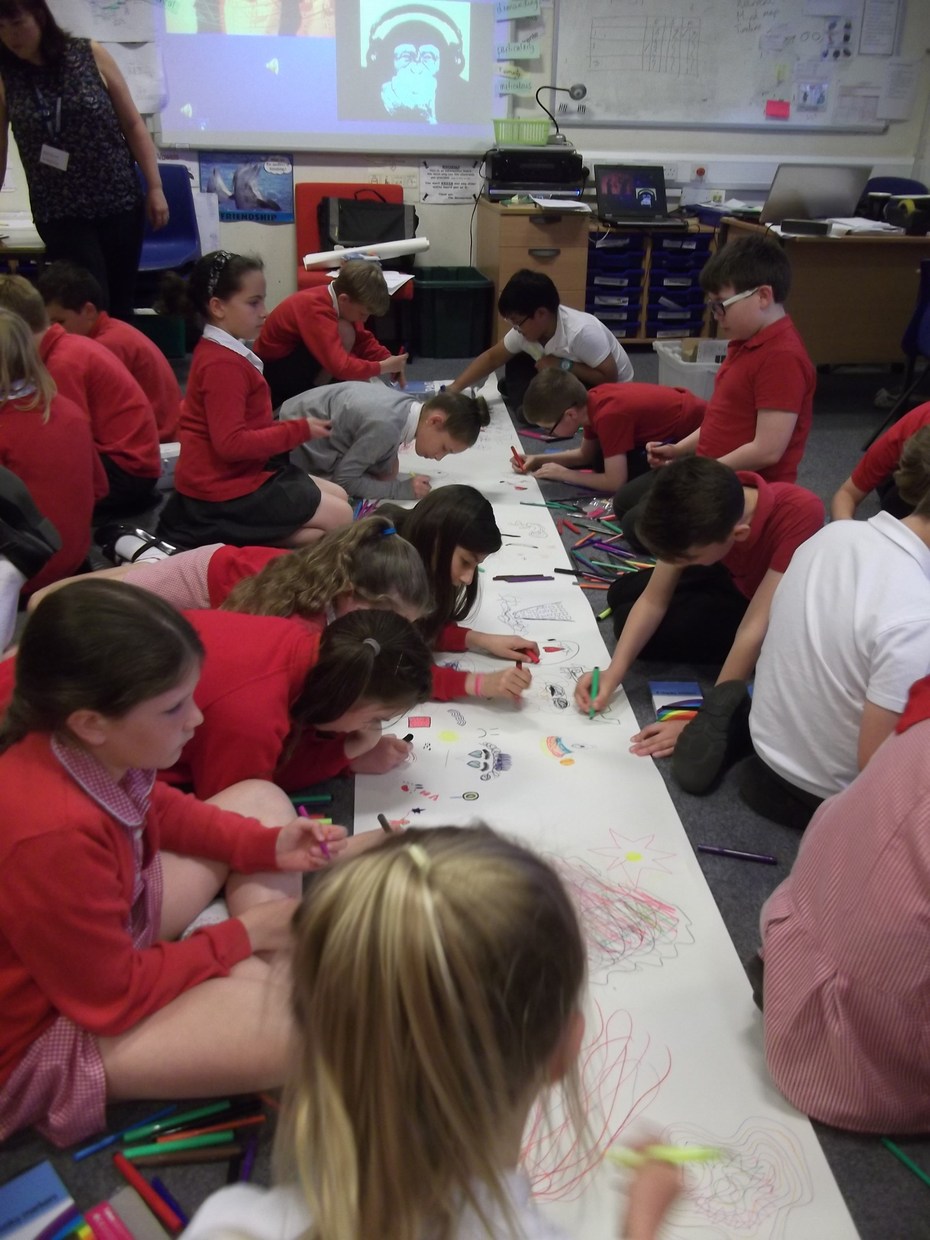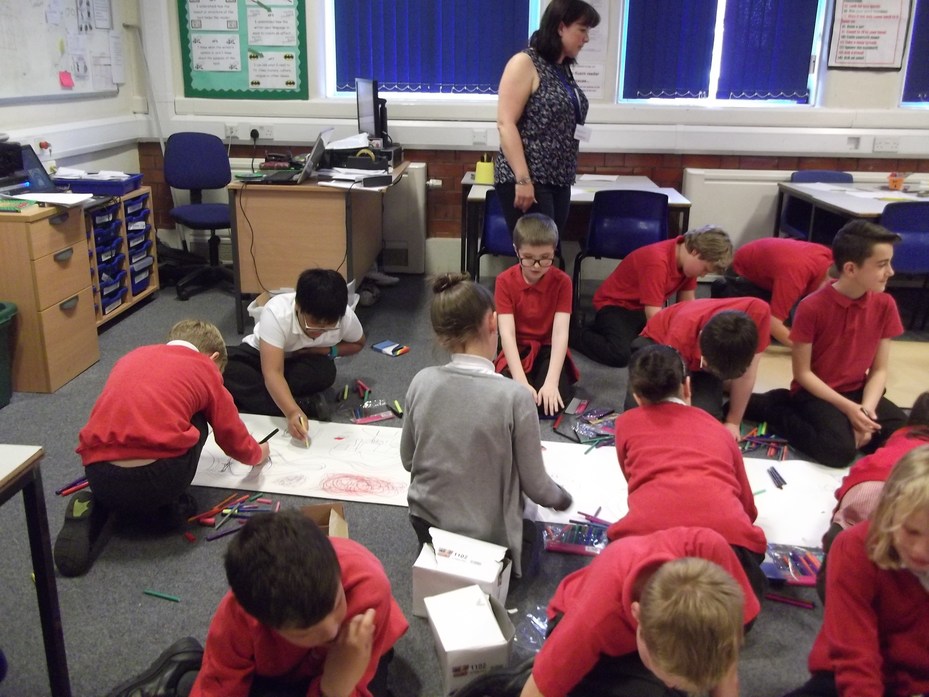 Drayton Manor
On Friday 5th June, Year 6 enjoyed a fun packed day at Drayton Manor theme park. This was a well deserved treat following all their hard work this year. They had a super day and discovered that we have some thrill seekers at Christ Church!
As always, Year 6 were a pleasure to take and made us all extremely proud.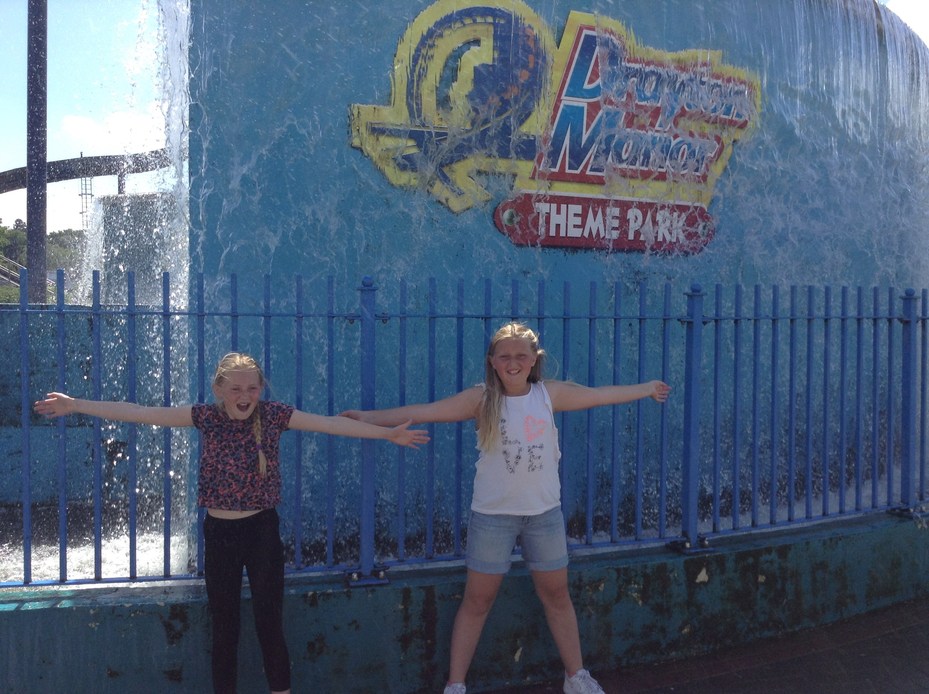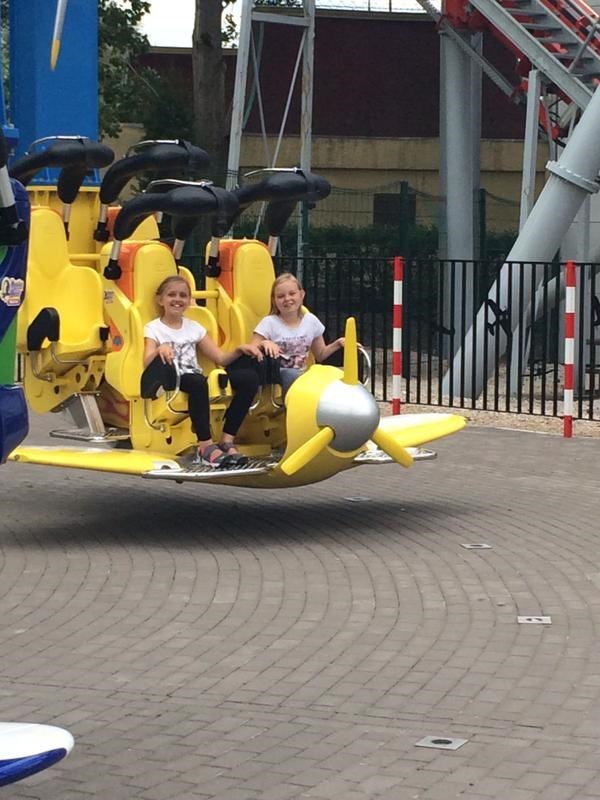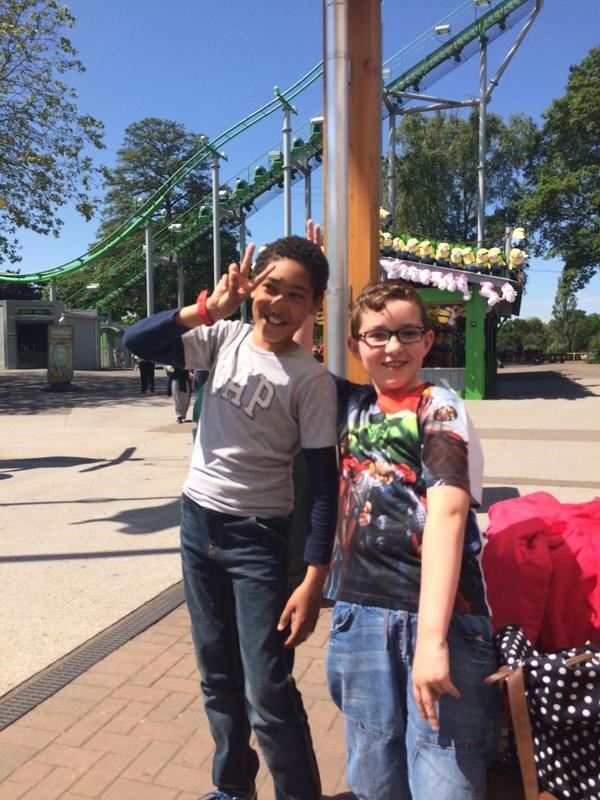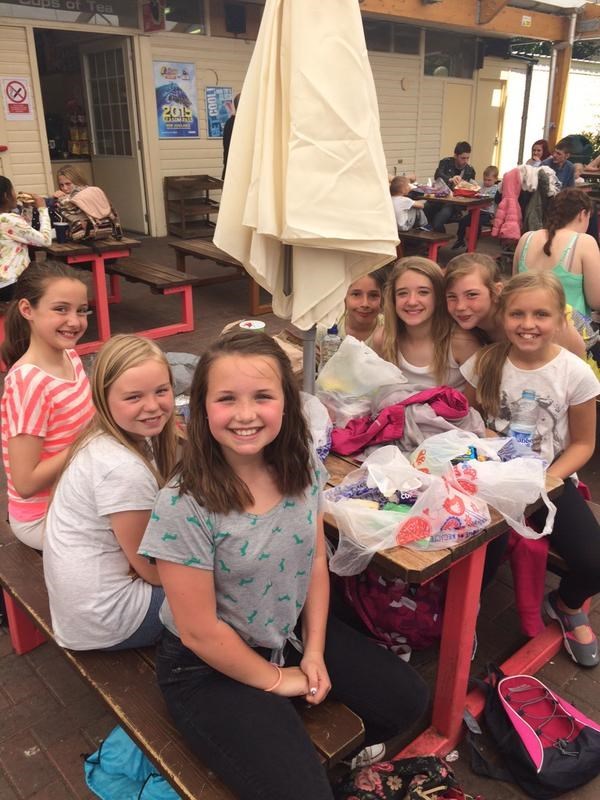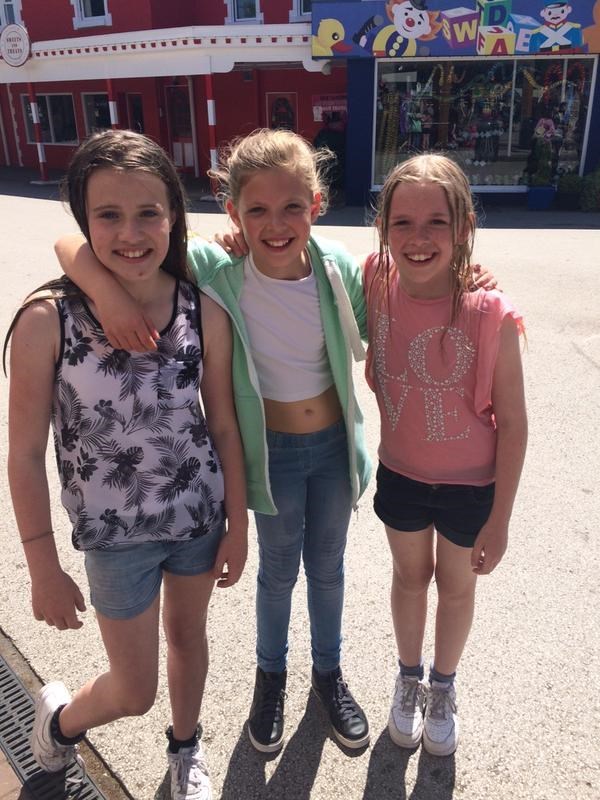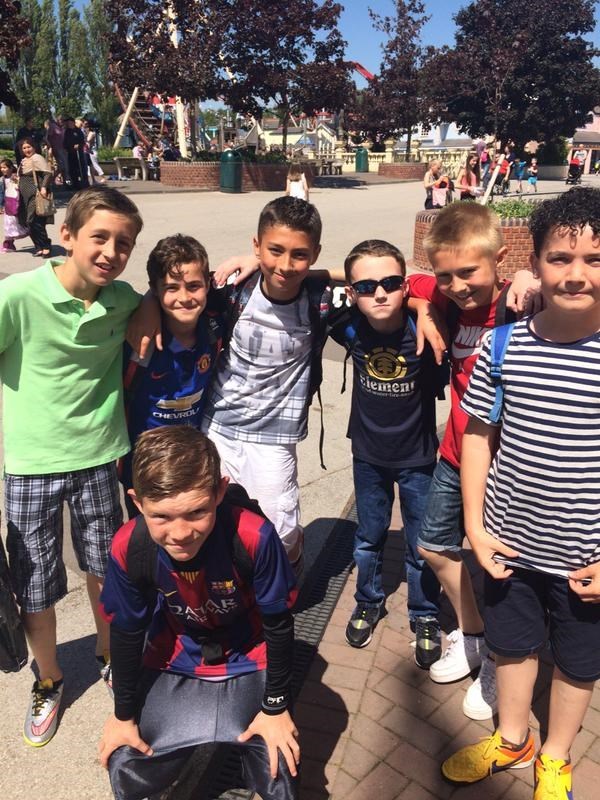 Wheelbarrow Competition
This week Mrs Wilson has been working with some Key Stage 1 children to create a magnificent garden as part of the competition at Curborough Craft Centre. The theme of the wheelbarrow is 'Percy the Park Keeper'.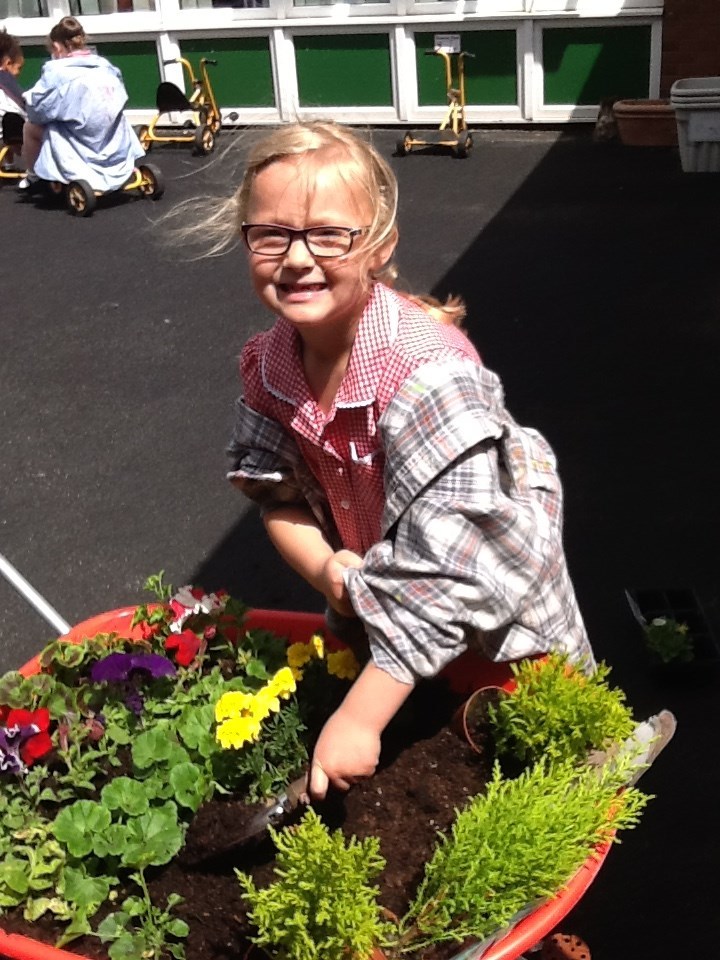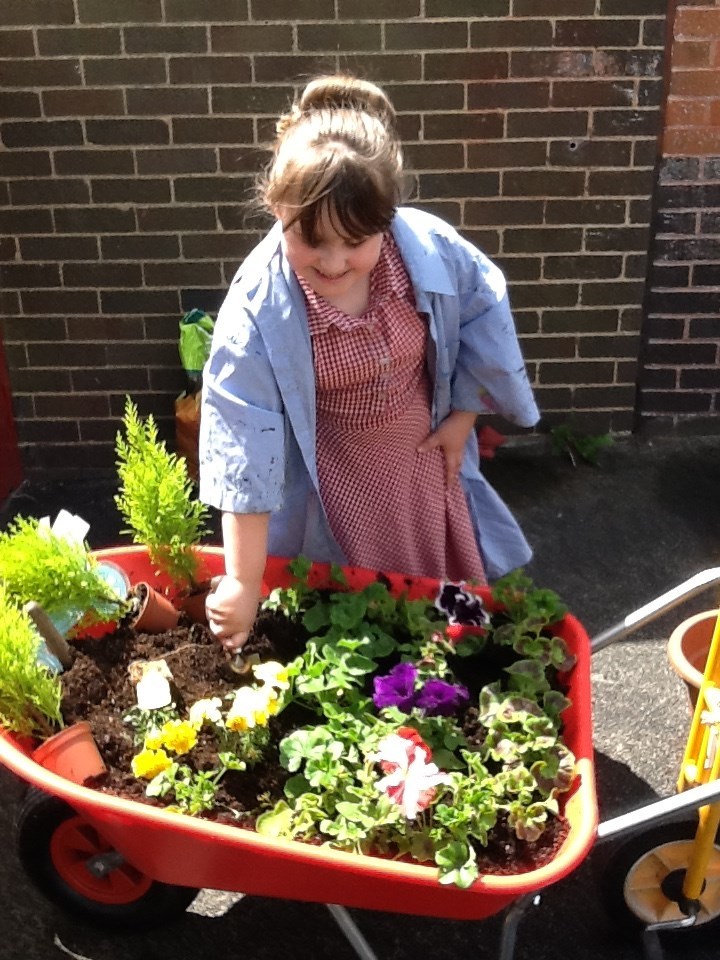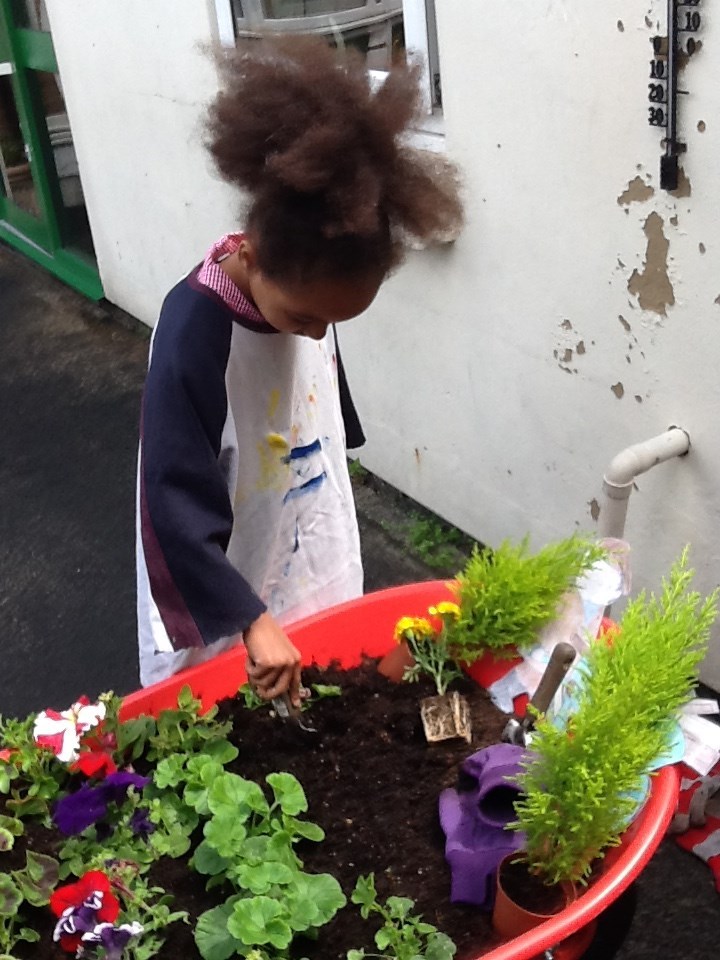 Whitemoor Lakes
It has been a brilliant first week back for Year 4 as they have spent three days at Whitemoor Lakes. Whilst on their residential, the children took part in many activities, including: climbing, archery, raft building, problem solving and zip wire! All of the children had a brilliant time and certainly made Christ Church proud whilst they were there.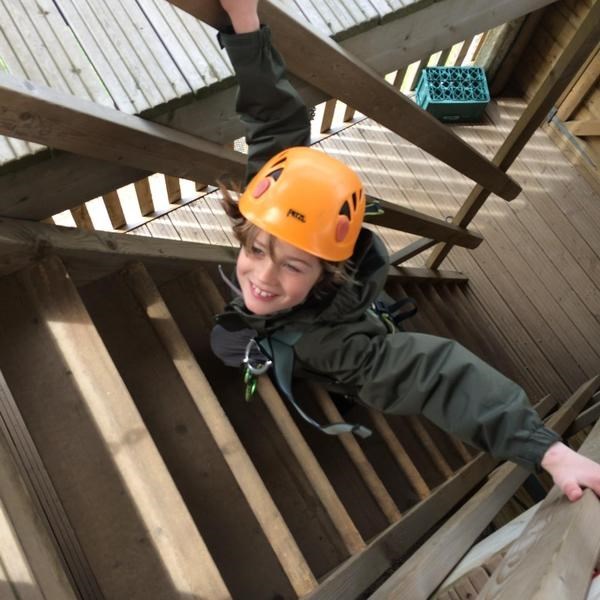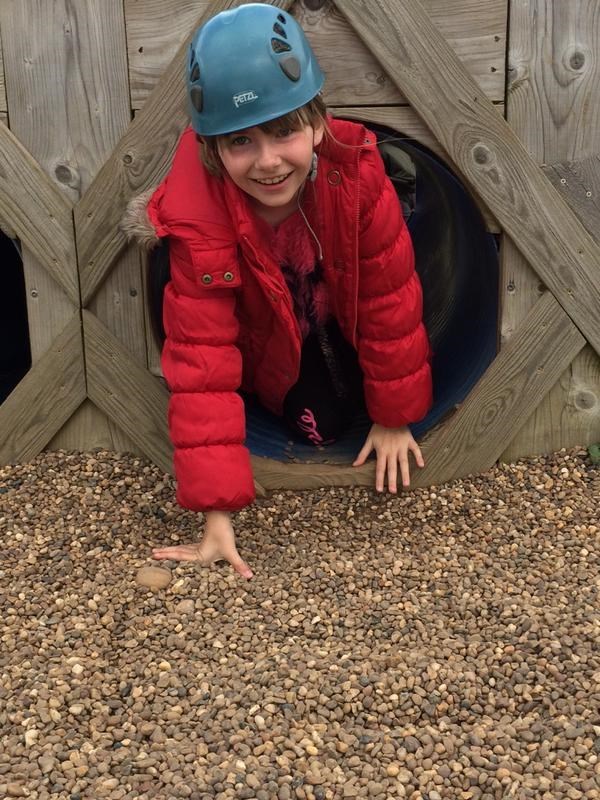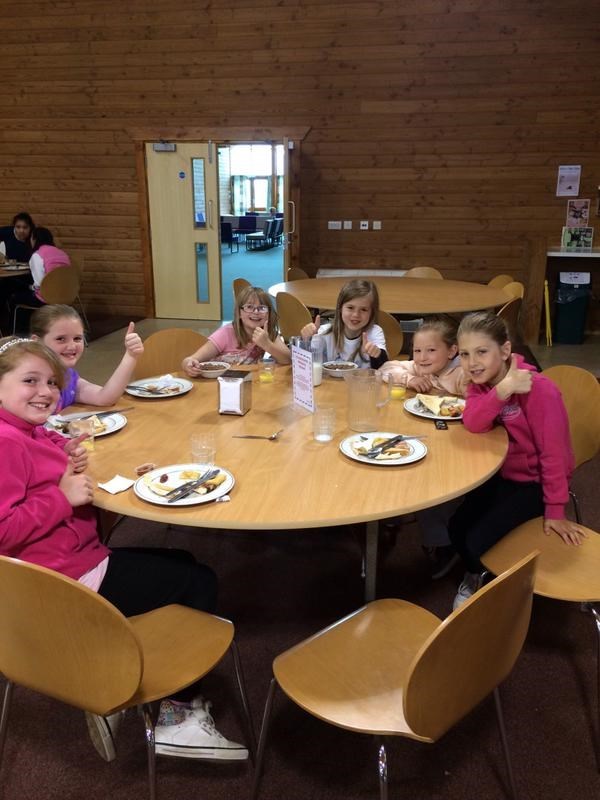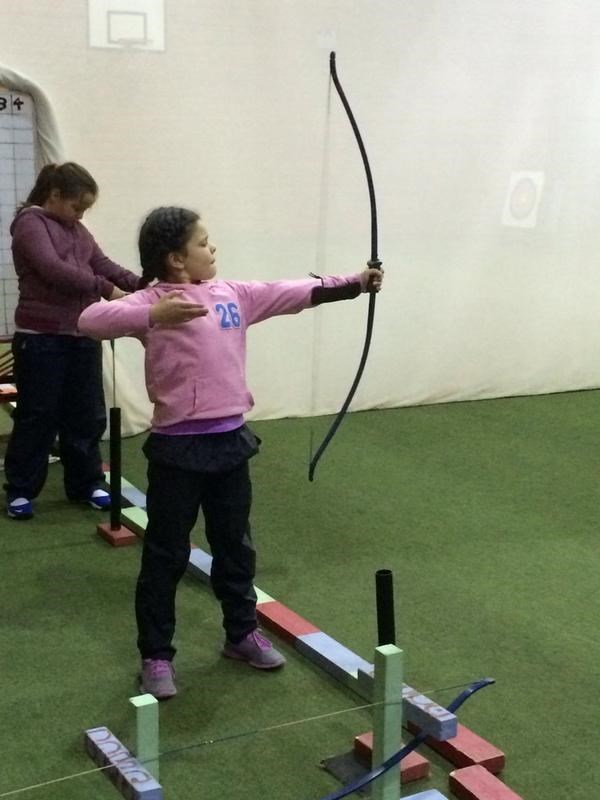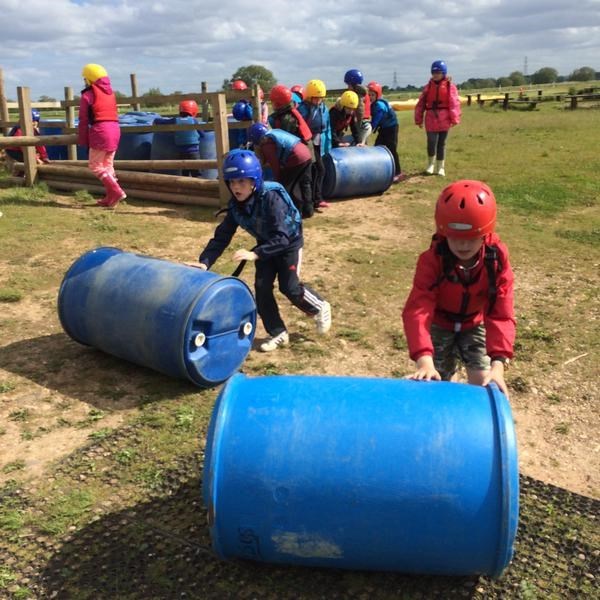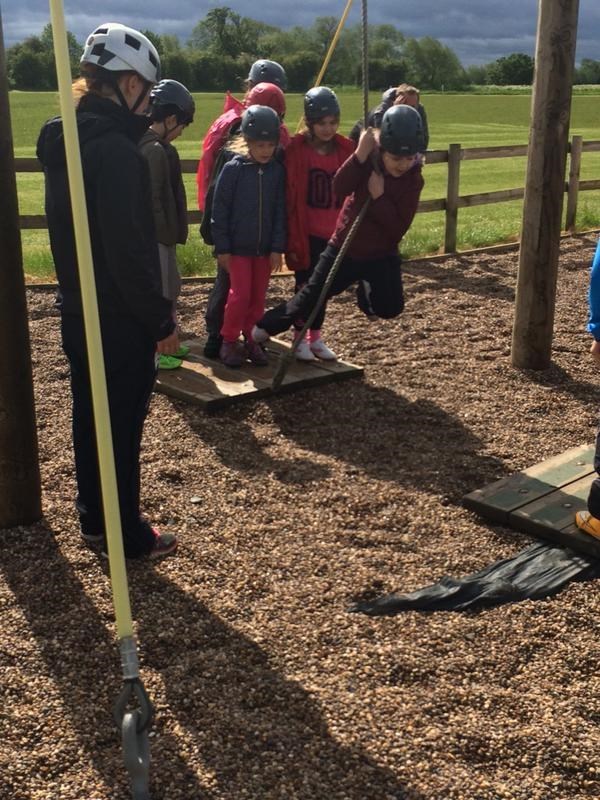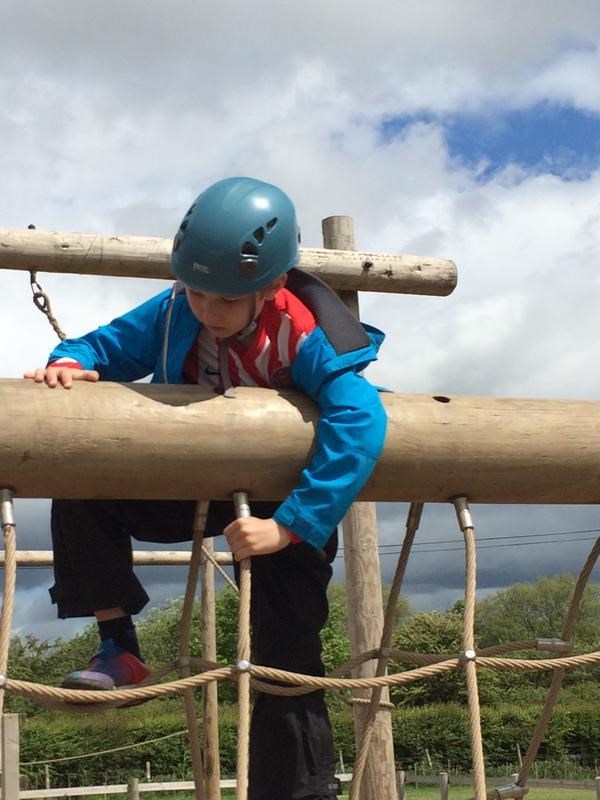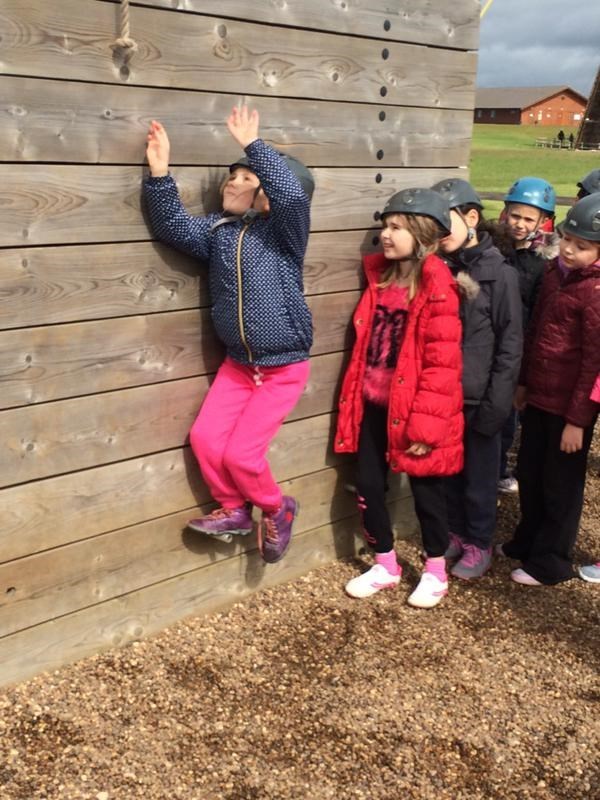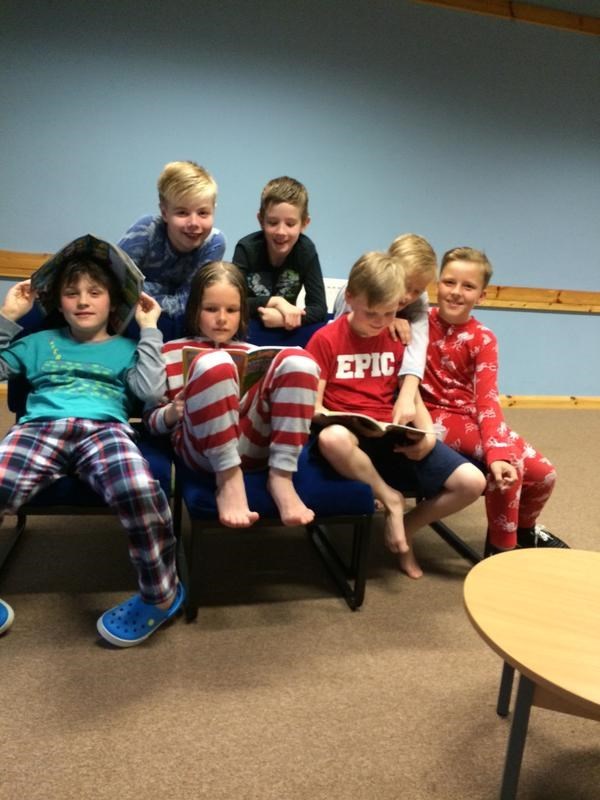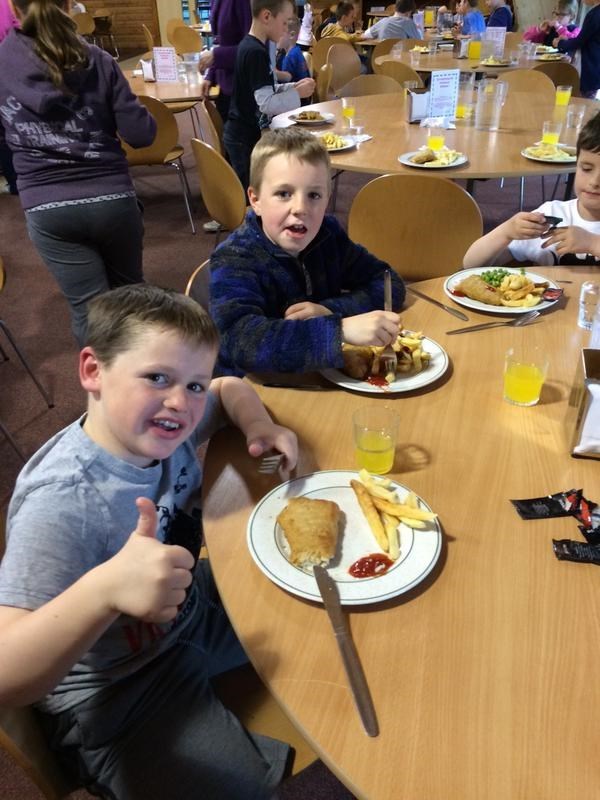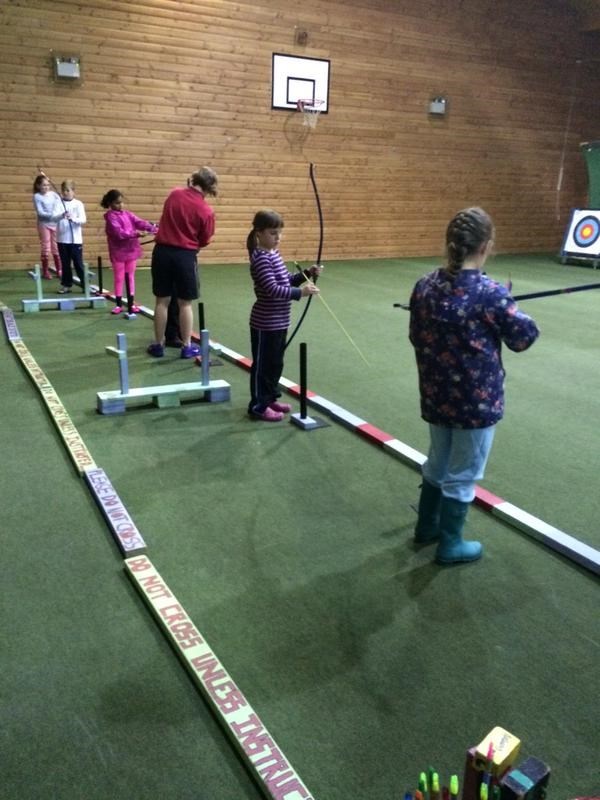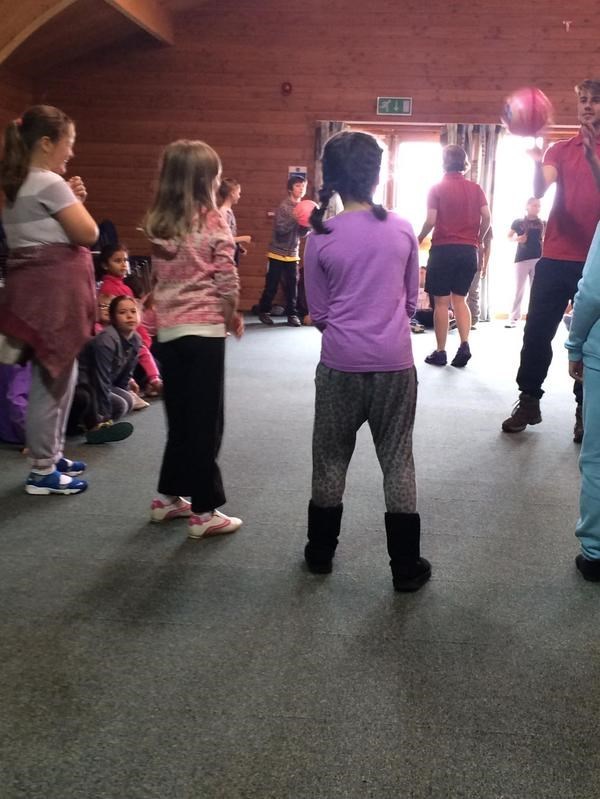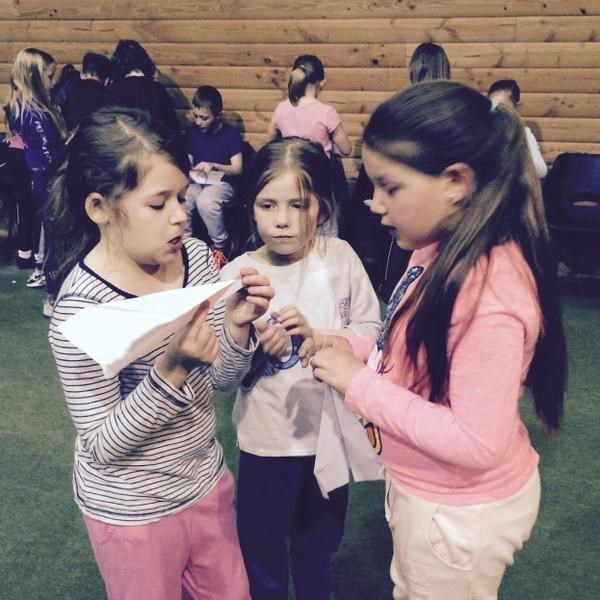 Half Term Awards
We have reached the end of another busy and fun half term at Christ Church. Awards from Governors, TAs and lunchtime staff have all been handed out.
In addition to this, there were six lucky winners of the WHSmith vouchers, awarded to children who have been 'green' all half term.
Many other children have managed to stay 'green' for the whole of the half term and have been rewarded with a special certificate.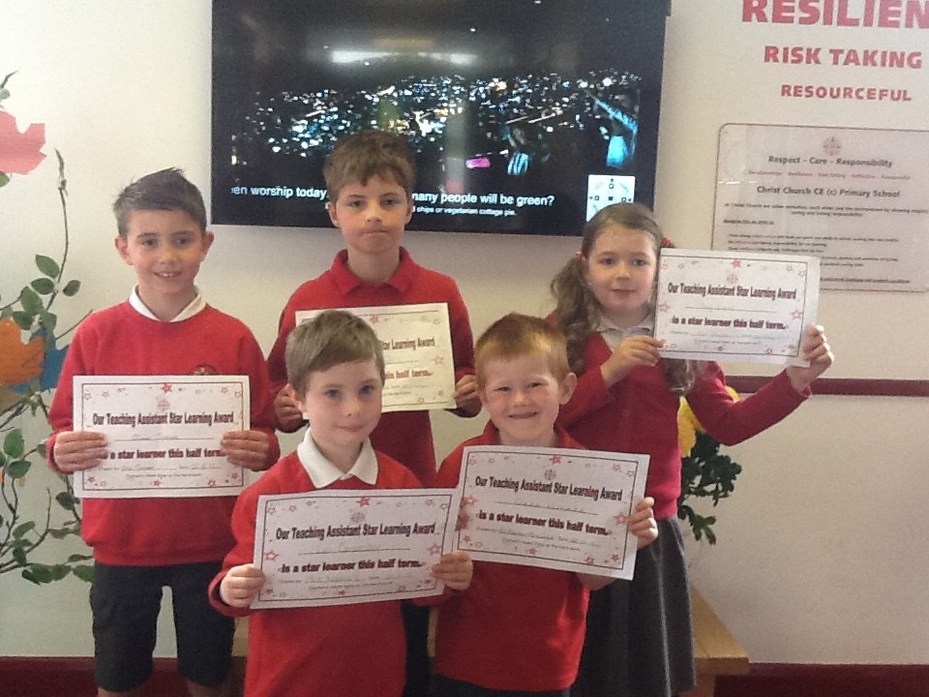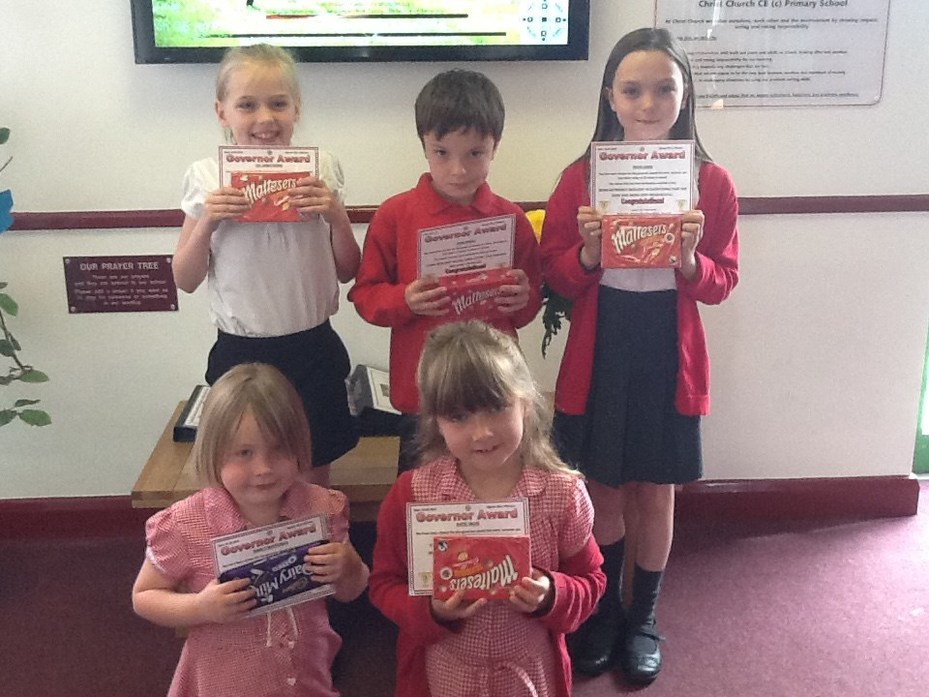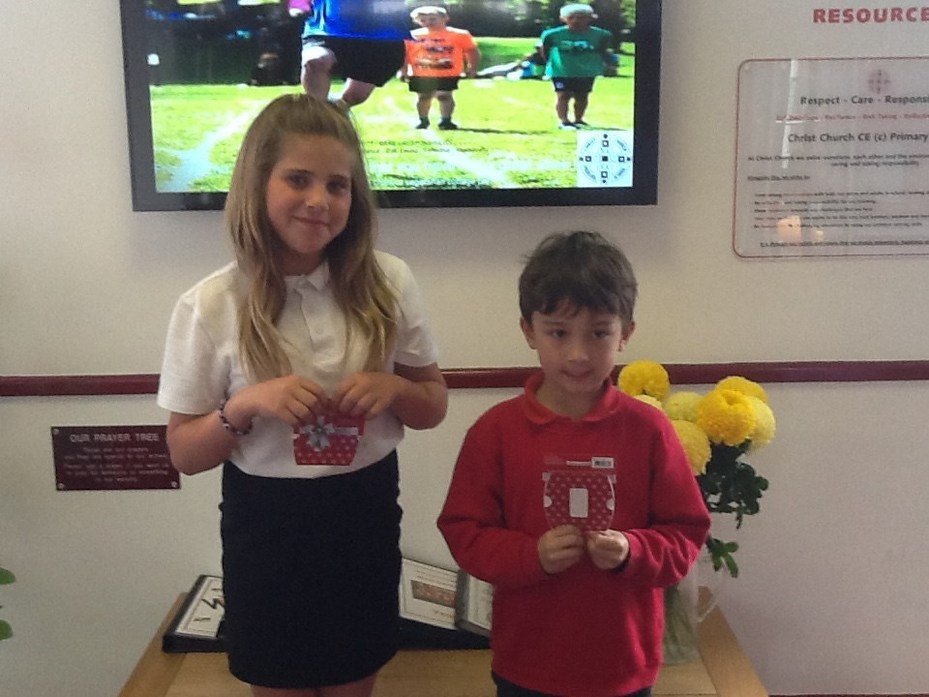 Health and Safety
We all know how important it is to stay safe at school so we have gathered some extremely responsible children to be our very own heath and safety monitors.
Take a look at the video below to see just some of the jobs that our wonderful health and safety officers do.
For more information about this and regular updates from our head officers in Year 6; check out the health and safety page which can be found by clicking on the 'our school' tab above.
Science Week
It has been a busy week at Christ Church with the whole school carrying out exciting and interesting science investigations. The focus of the week has been to conduct practical experiments in all areas of science. This has ranged from looking at the shapes bubbles create, propelling a bean bag with an elastic bungee cord, building a high and stable structure from spaghetti and marshmallows and racing magnets around our very own race track!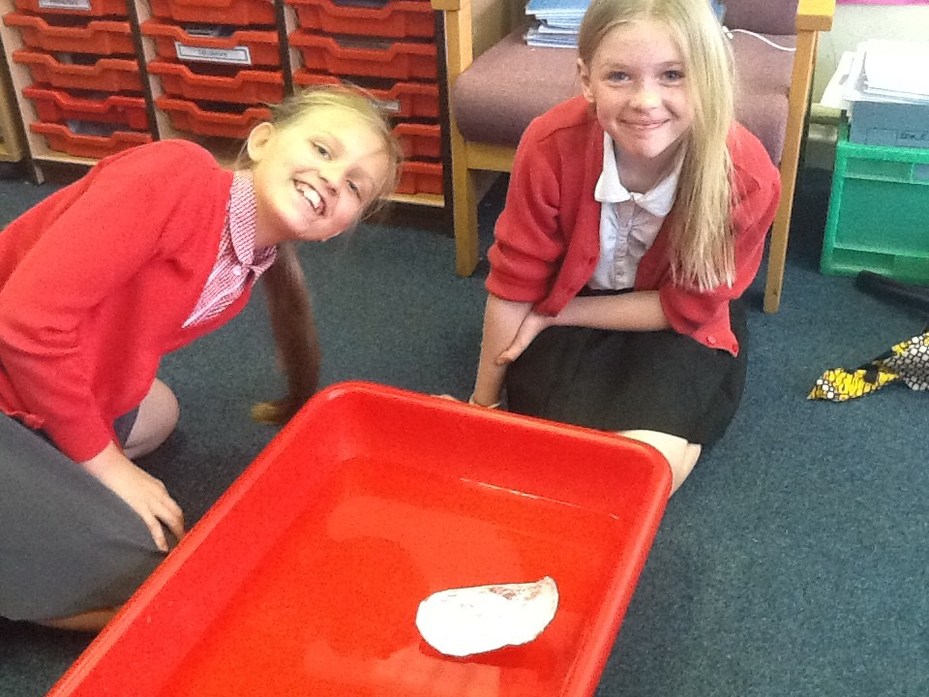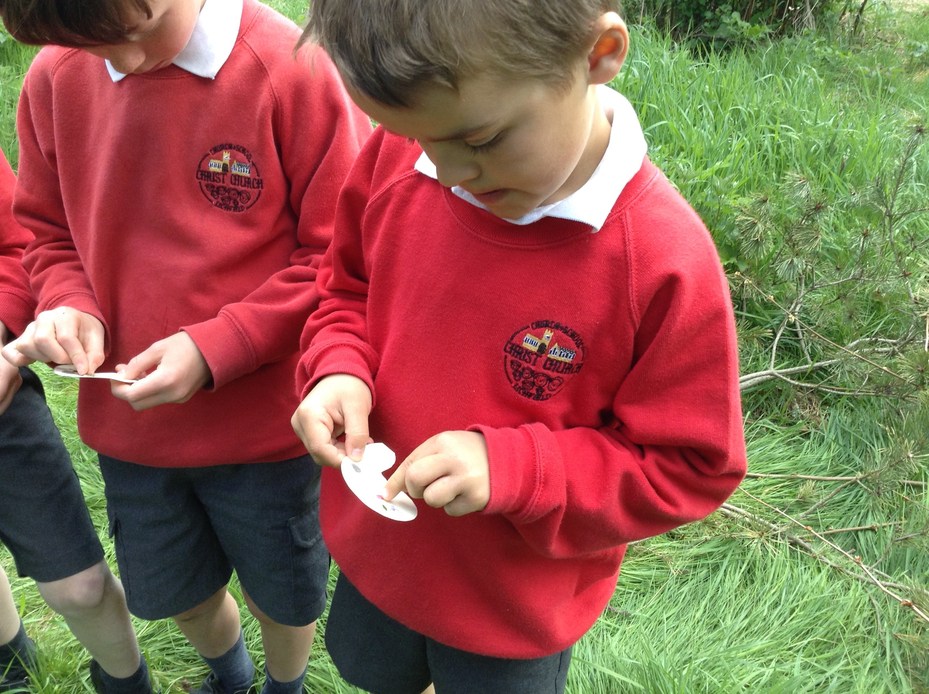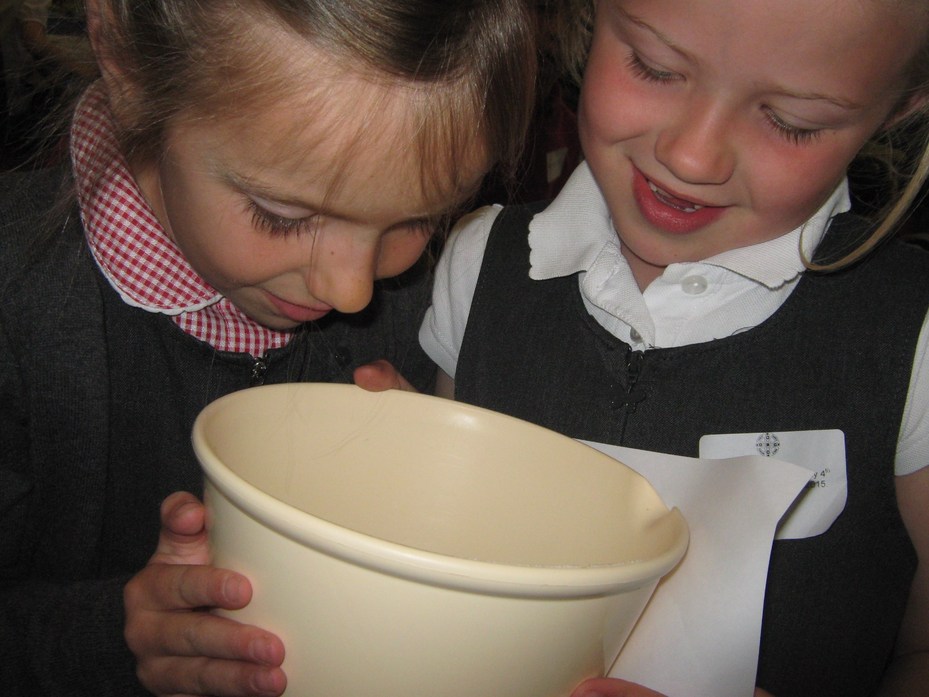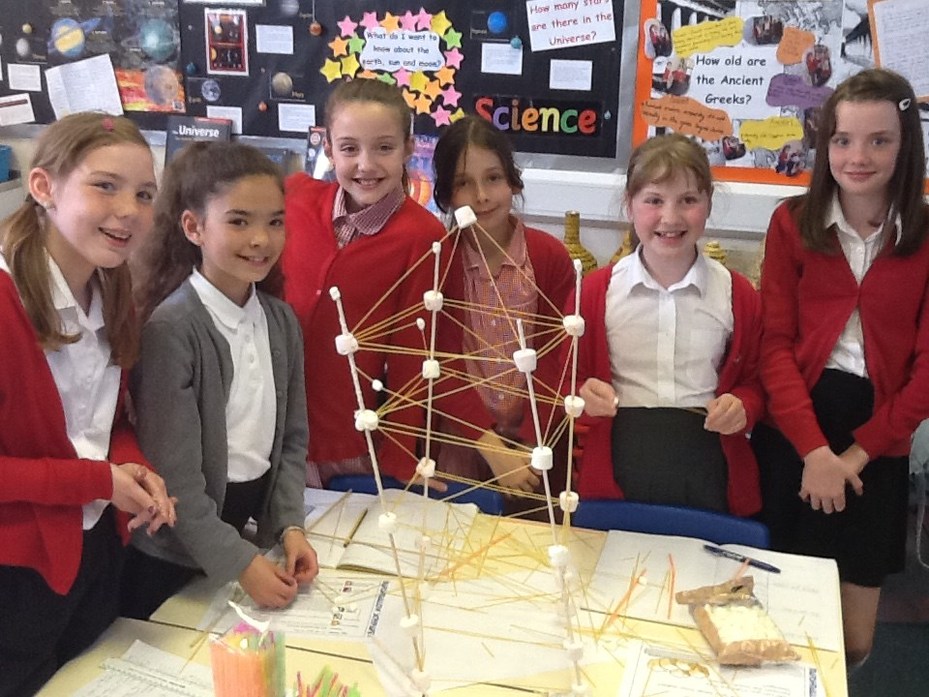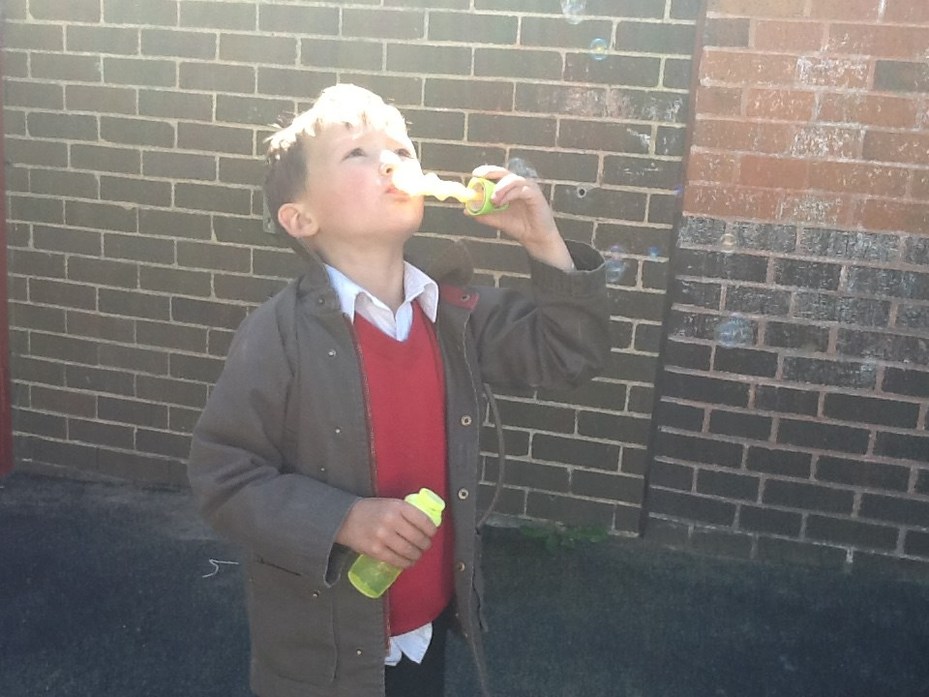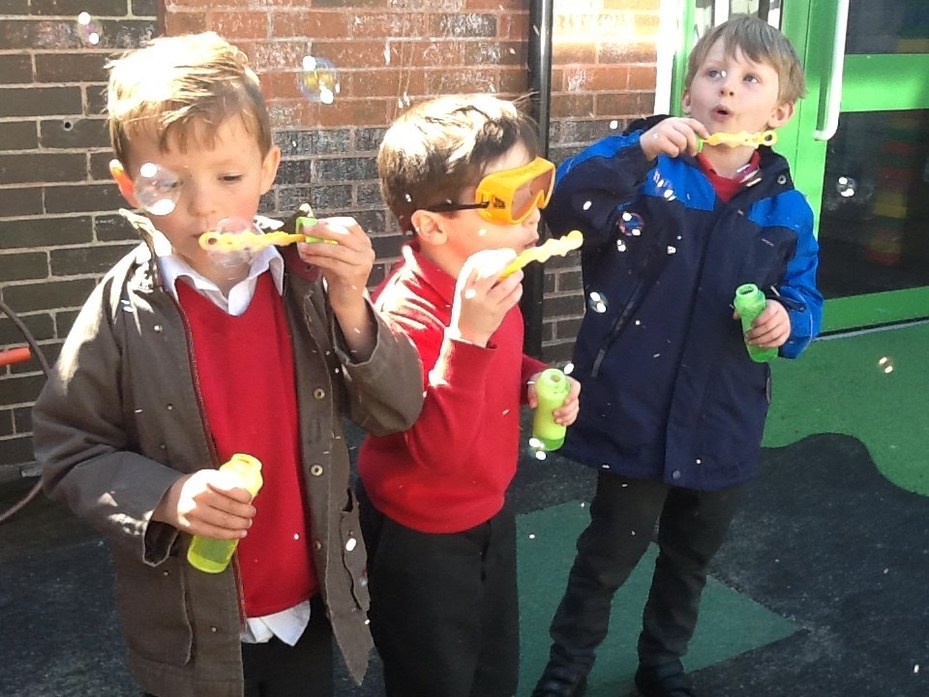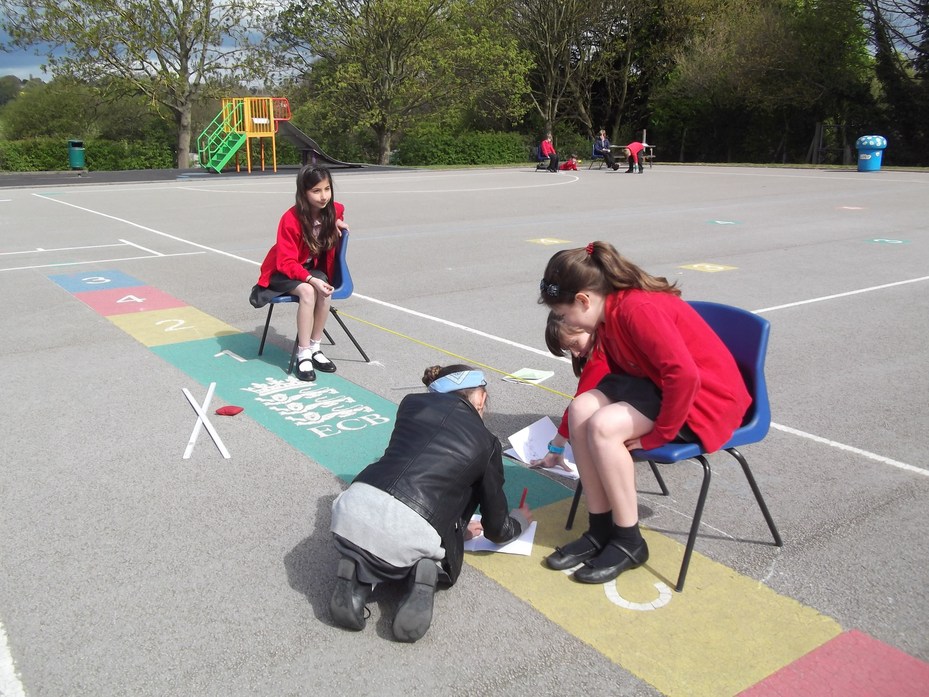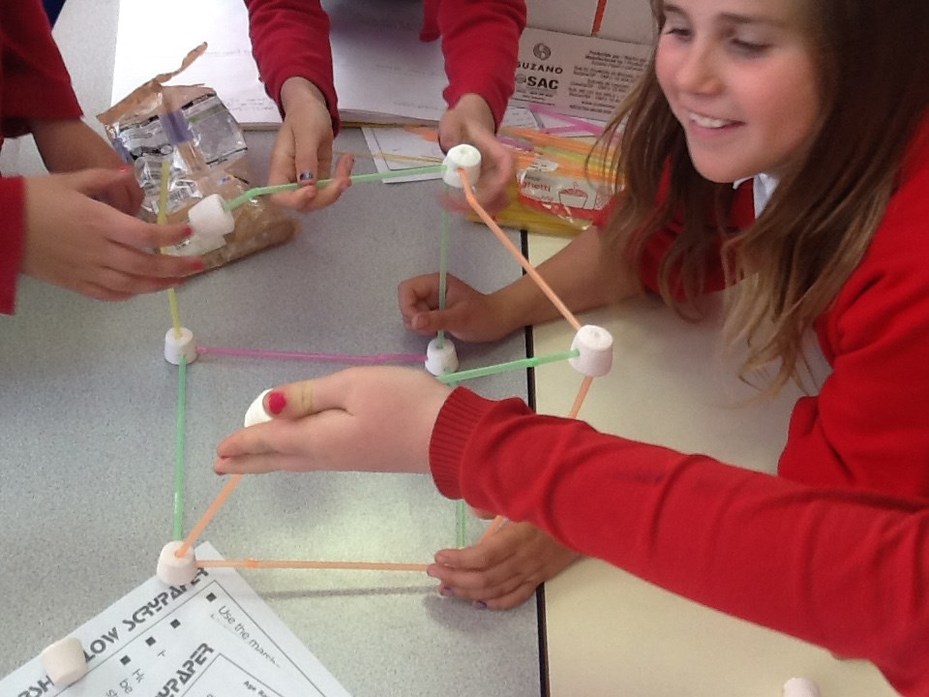 St. George's Day Cake Competition
A few weeks ago, our talented catering team launched a competition in school to design a cake for St.George's day. We were inundated with fantastic recipes and designs - it was amazing to see how many budding chefs that we have in the making at Christ Church! After a lot of deliberation, Sophie from Year 3 was chosen as the winner. Her cake design/recipe was created by our team and all the children and staff were able to try one for their lunch. They were delicious. Well done Sophie!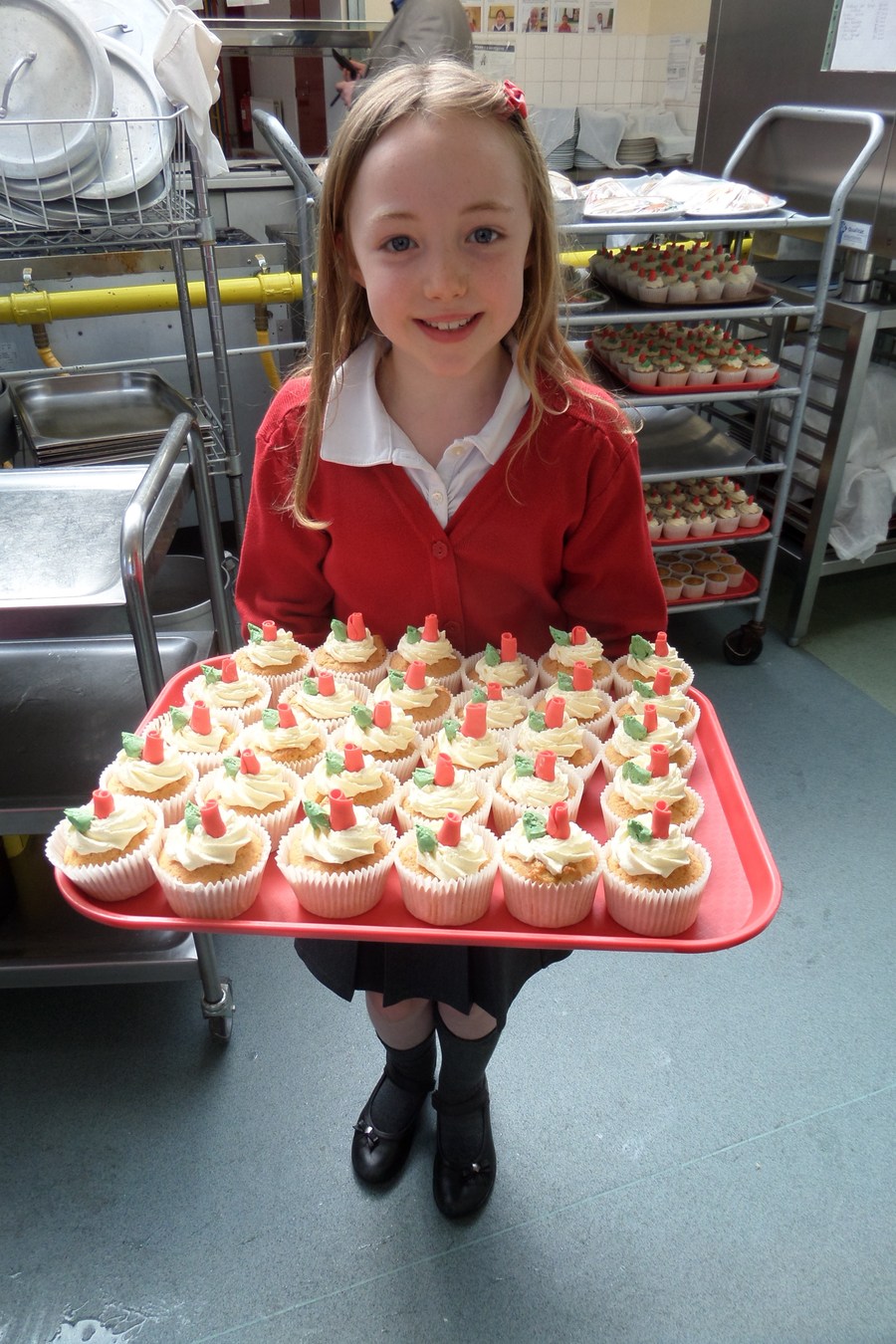 School Values
This week Year 6 have been using the environment to create images that represent our school values.
They worked brilliantly as part of a team and then presented their creation to the class, explaining how their image reflects their chosen value.

Can you guess the school value?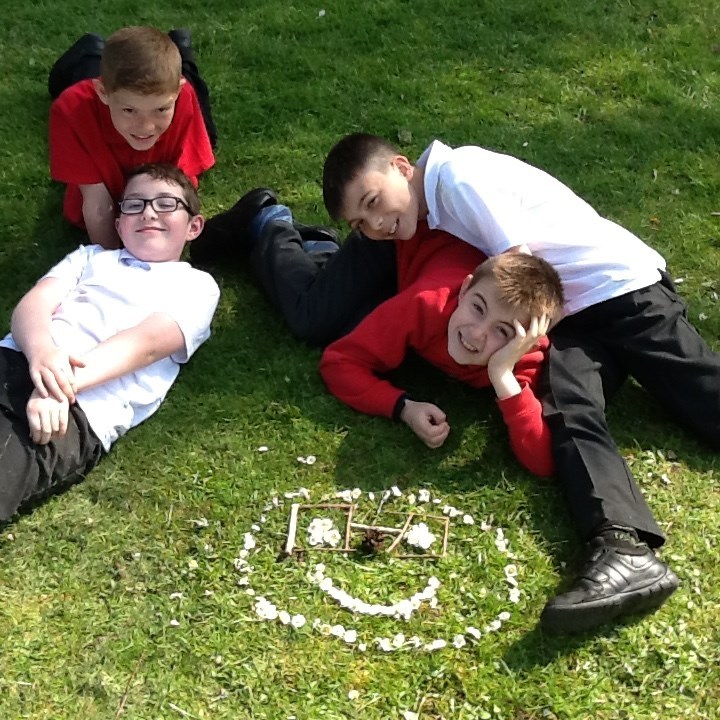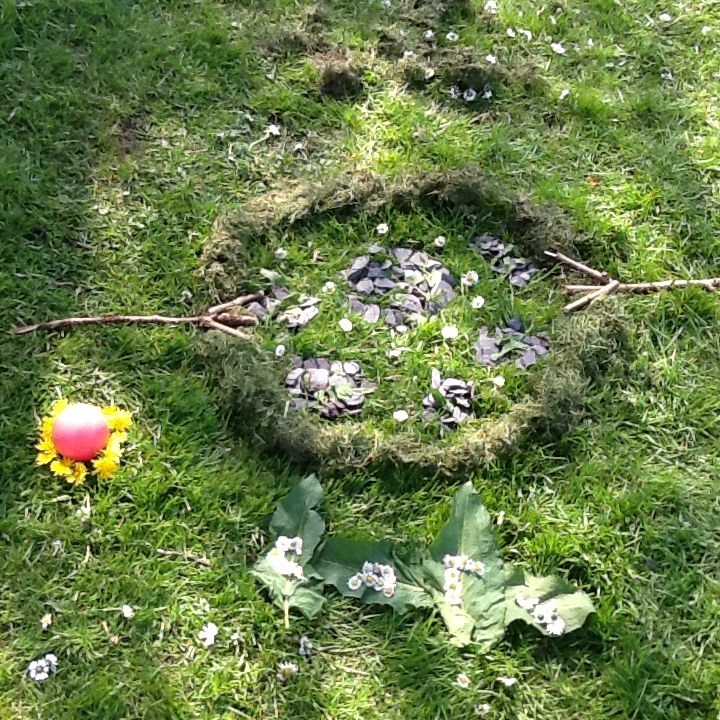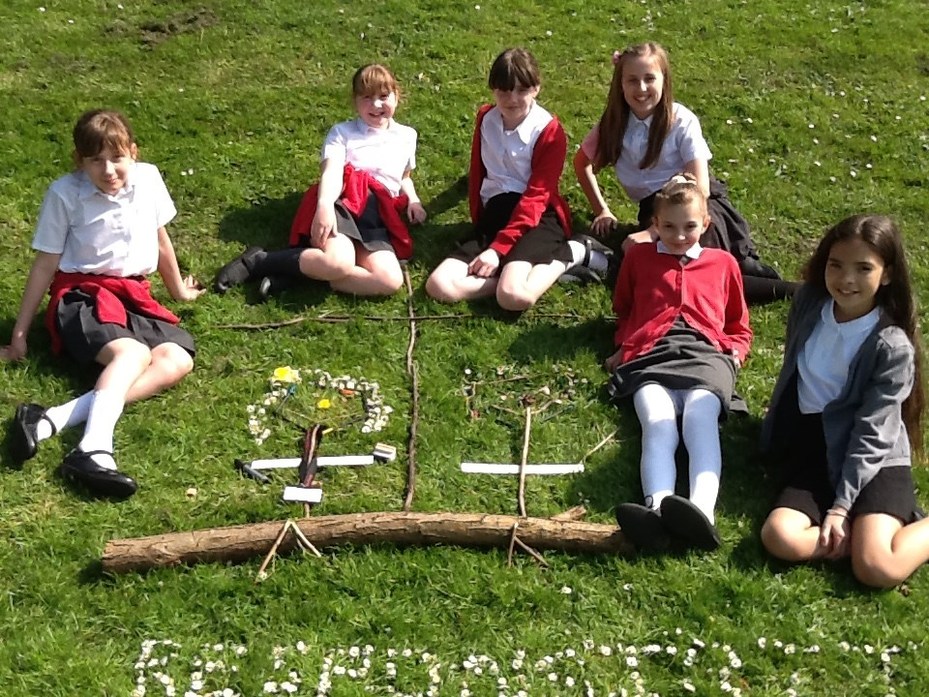 End of term achievements
It has been a brilliant and busy term at Christ Church. We are extremely proud of all the hard work that has taken place.
We were able to celebrate this hard work during Worship today.
Children received awards from the Governors and TA's and lunchtime staff. It was also the first 'Good to be Green' prize draw. Six children won the super prize of a WHSmith voucher!
We hope that the excellent behaviour and hard work continue next term.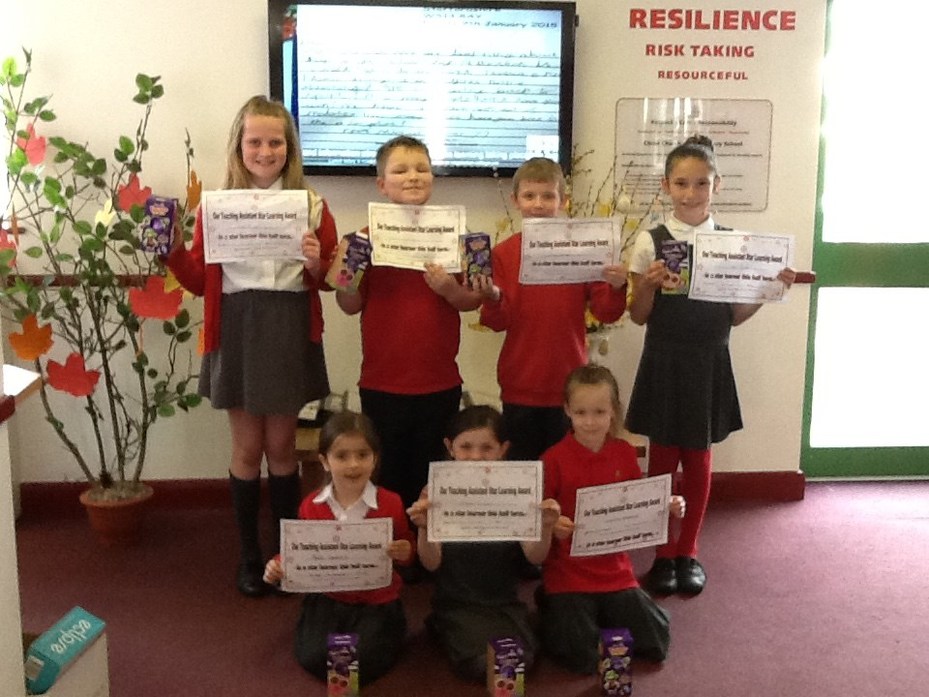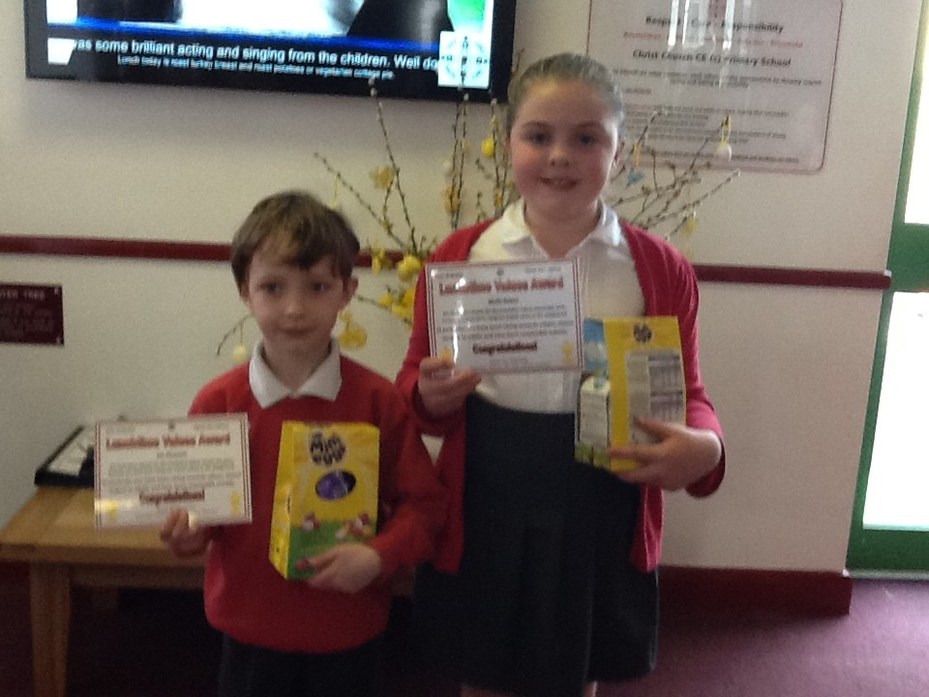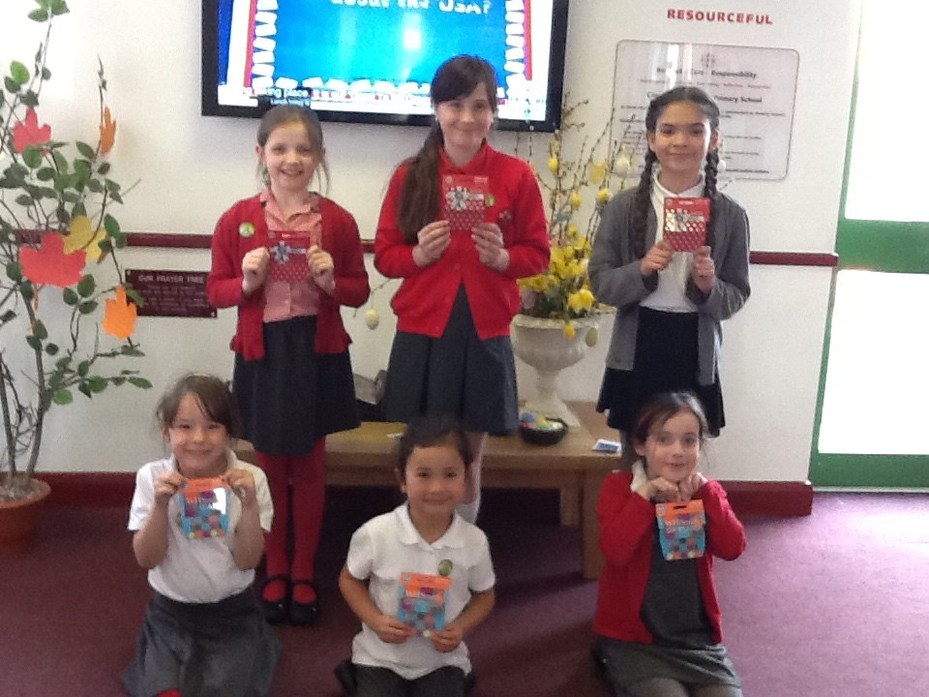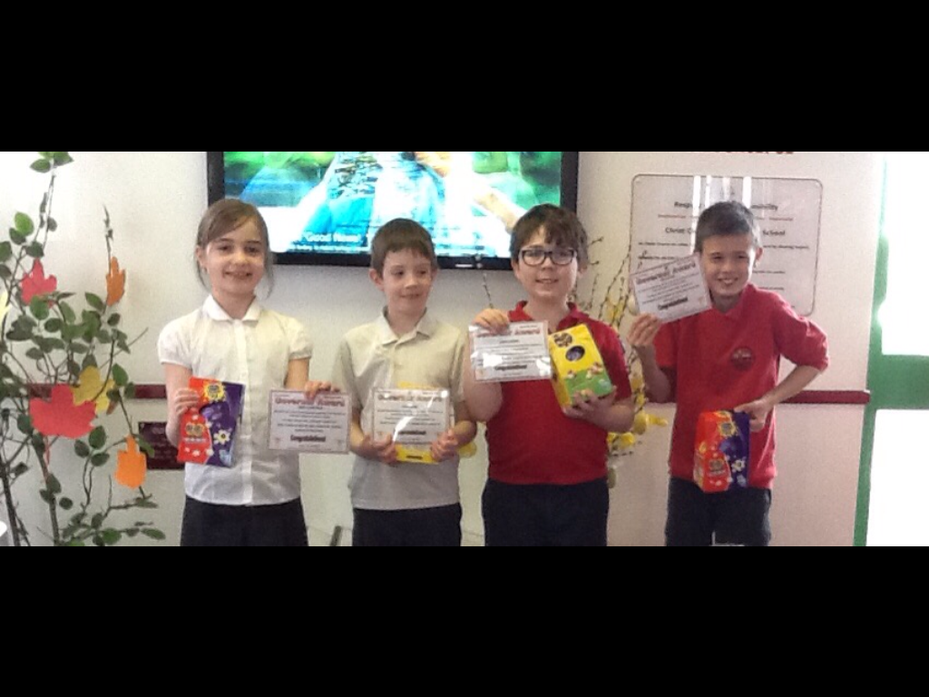 'Roll Back the Stone'
Earlier this week Year 3 performed songs from Roll Back the Stone. This wonderful event took place at Christ Church. It was great to see so many families there to support the children.
Well done Year 3!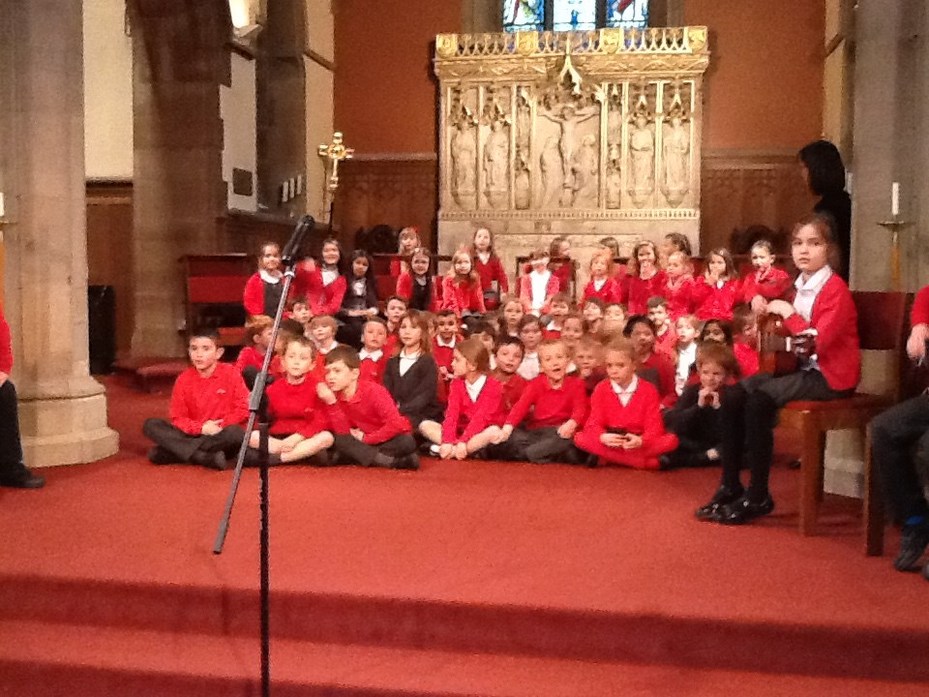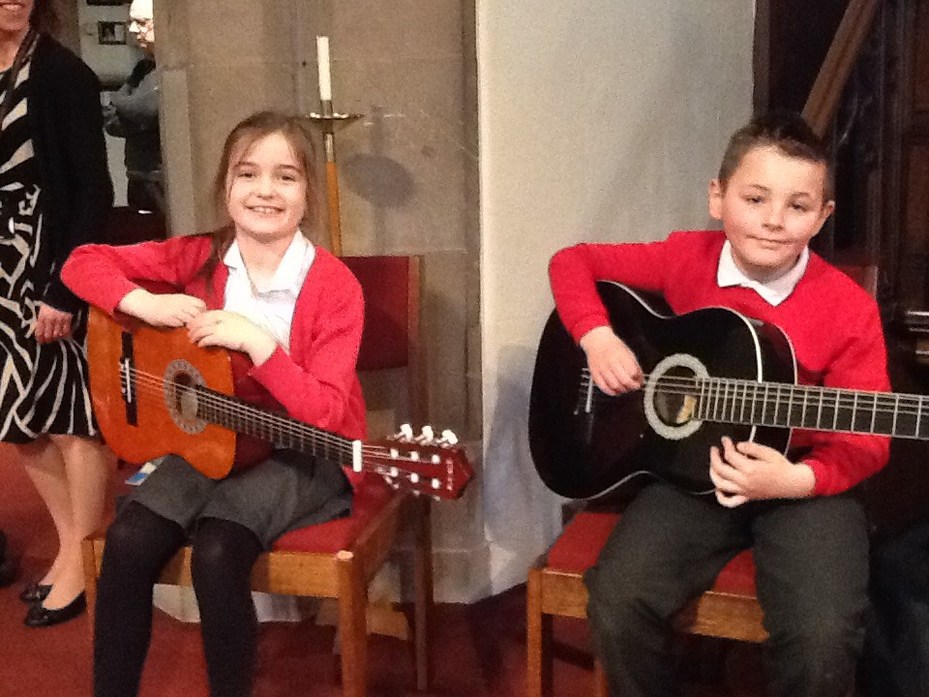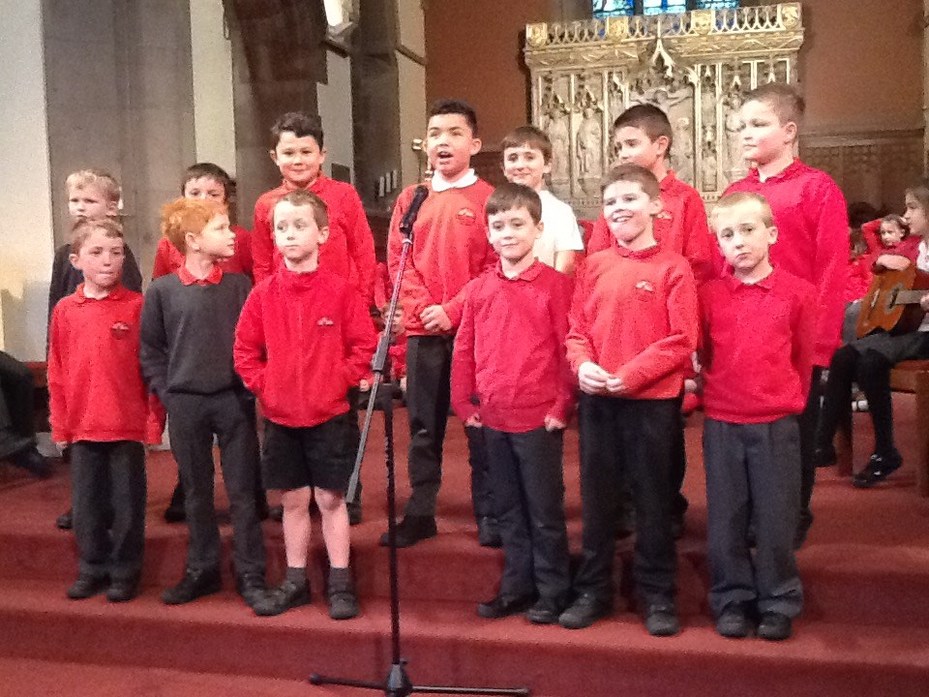 Easter Production - 'Good News'
It has been a busy final week of term for Year 4. They performed their wonderful Easter production to the school and their families.
We were so impressed by all the singing and acting and thoroughly enjoyed their performance of the Easter story.
Well done Year 4. We definitely have some great actors at Christ Church!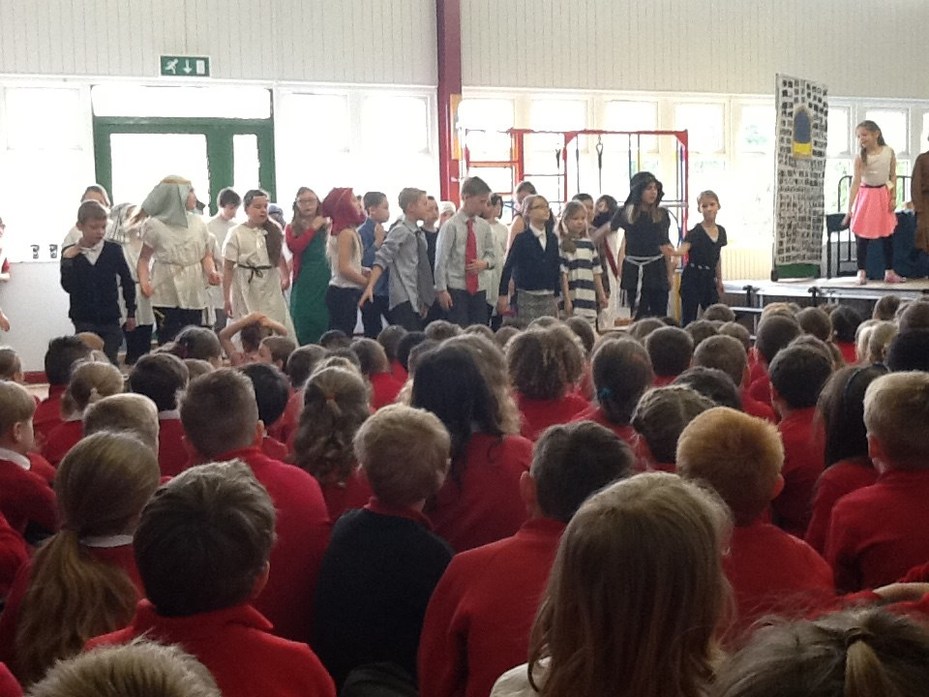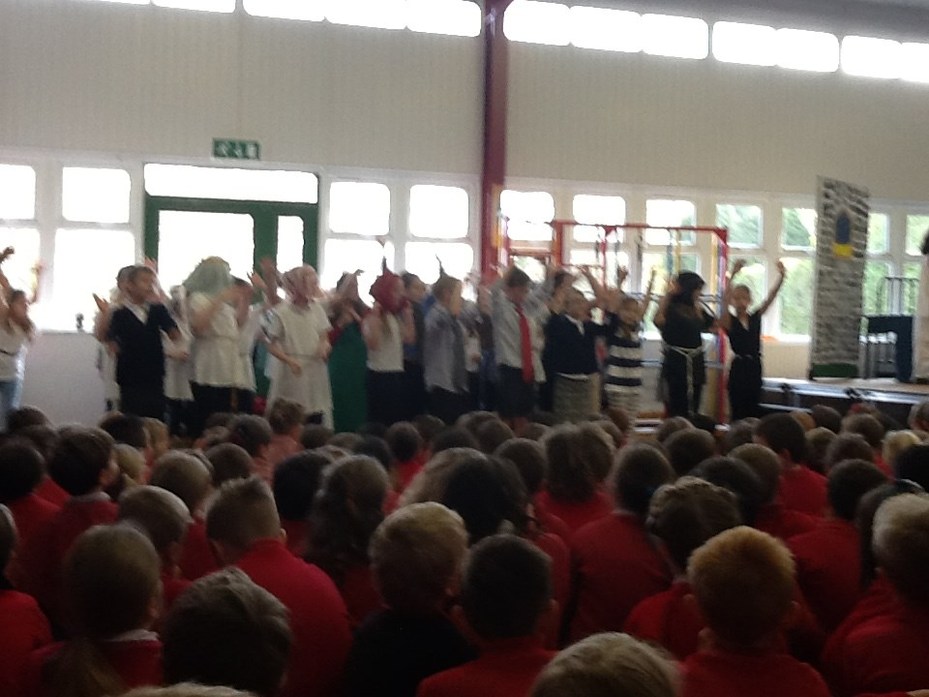 E-Safety Drama
On Friday Year 4, 5 and 6 children watched a brilliantly informative E-Safety drama by EScape. The children learnt about the importance of being safe online and what to do should they come across something that they don't feel comfortable with whilst on the Internet. There was then an opportunity to take part in a workshop; allowing the children to discuss their use of the Internet and some tips to think about when online.
We learnt a lot about e-safety and I particularly liked that they used the woods to represent the Internet. Keeping on the right path was an important message. Lily-May (Year 6)
I learnt a lot and was reminded about the importance of being safe online. This is something we talk a lot about in class.
Abi (Year 6)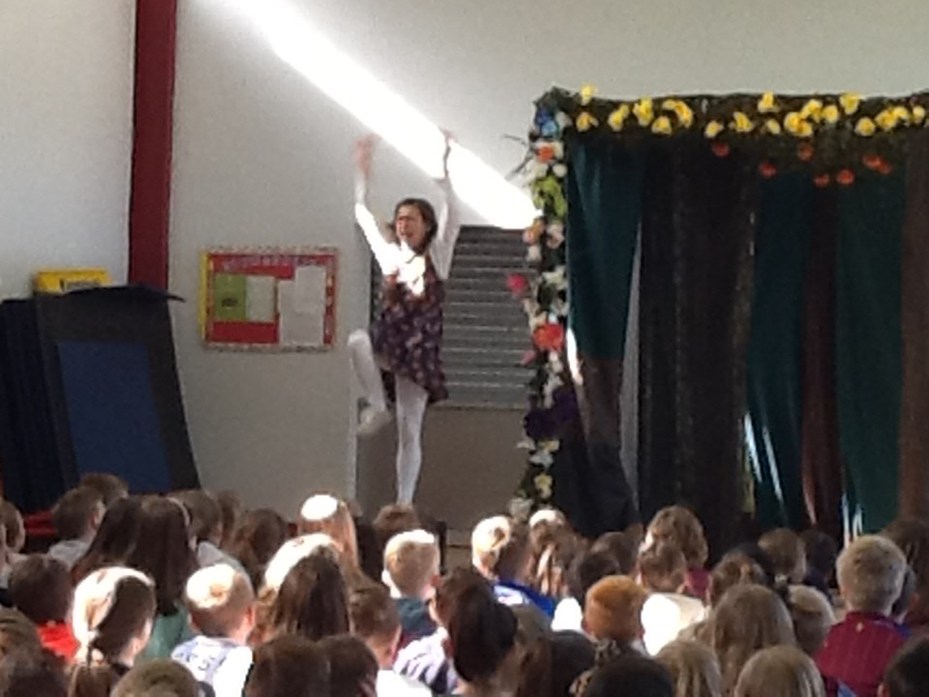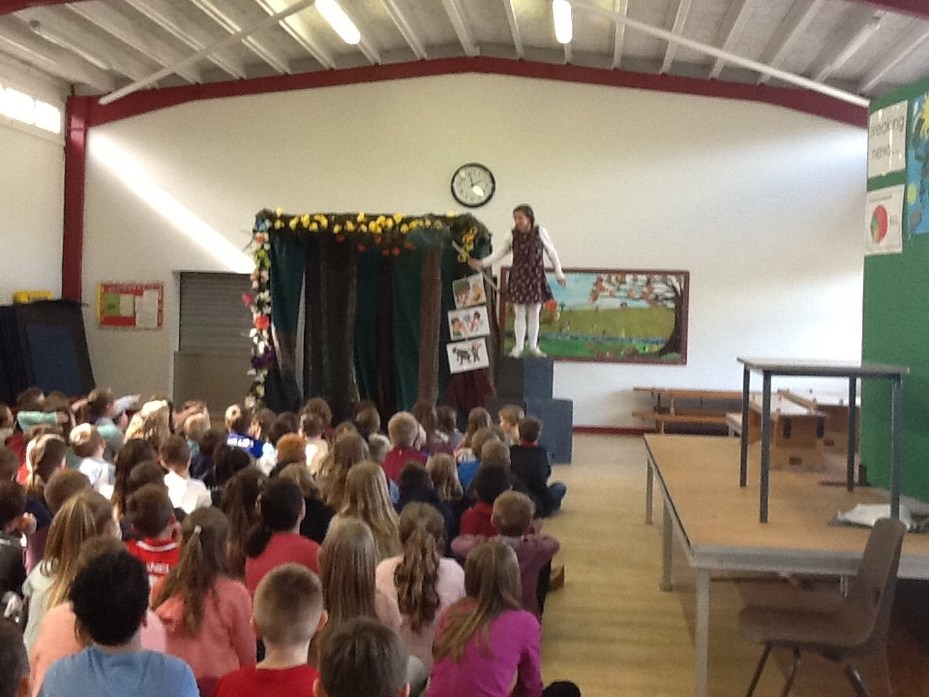 Red Nose Day 2015
Today has been a brilliant day. We are so pleased with the effort that all the children have gone to and can certainly say that we've seen some funny faces! This morning we had a great worship from Year 6 where we learnt about the history of Red Nose Day and saw how the noses have changed over the years. In addition, we were lucky enough to see and listen to the official Red Nose Day song.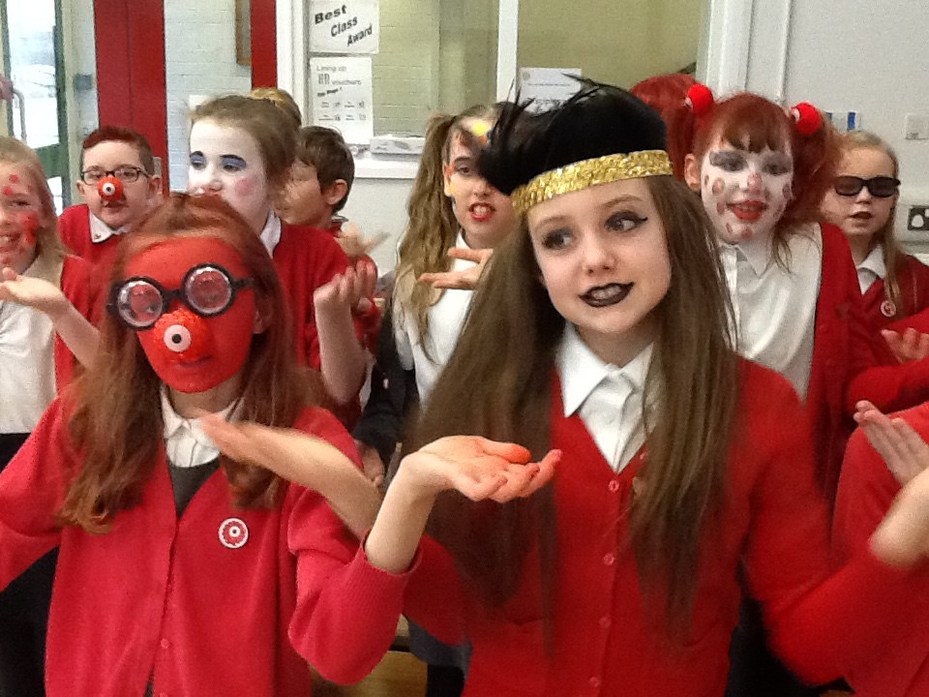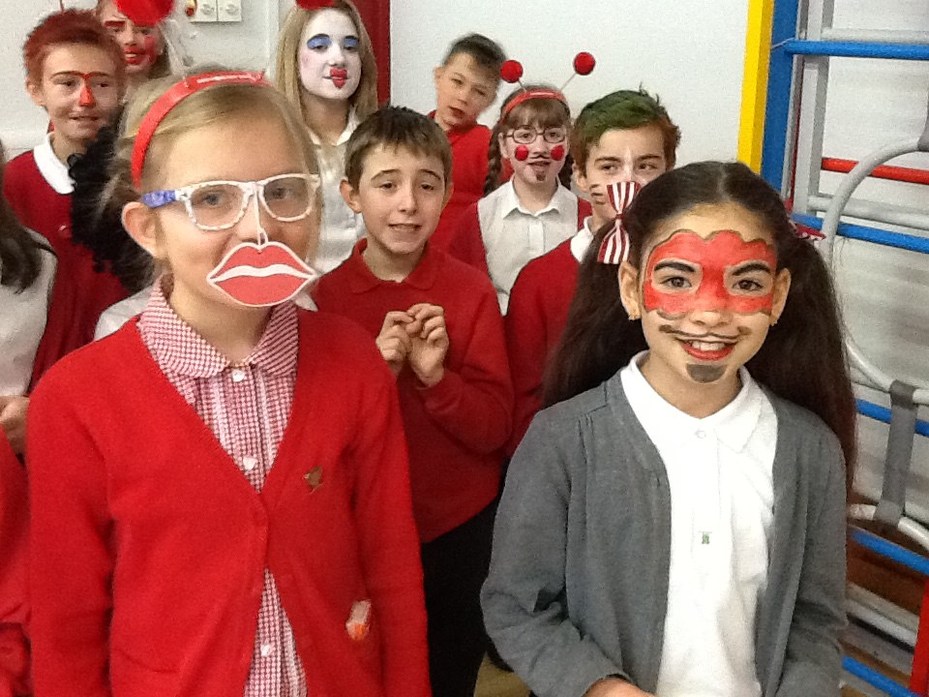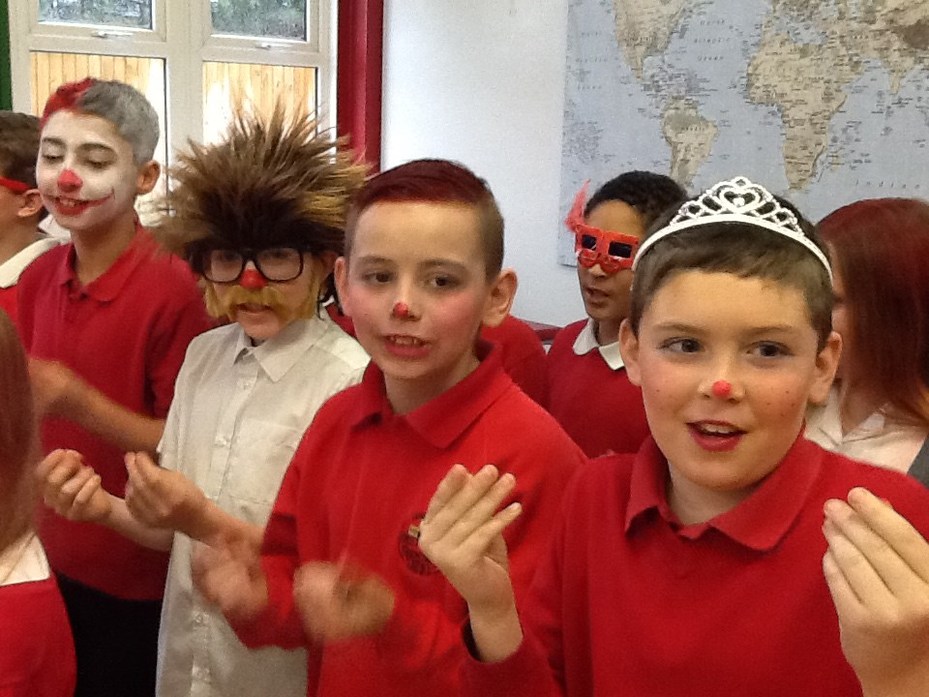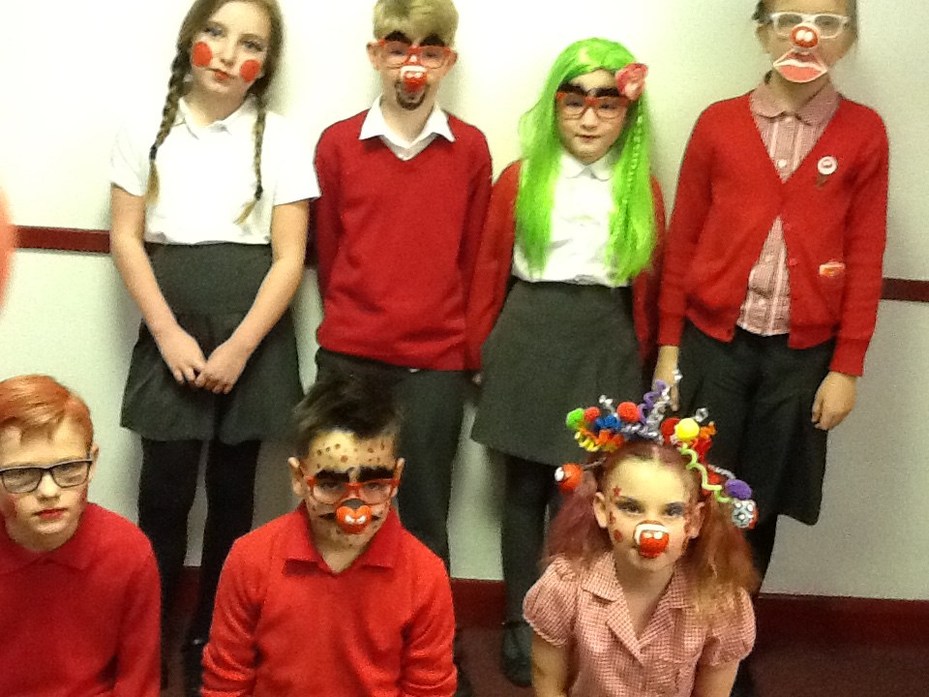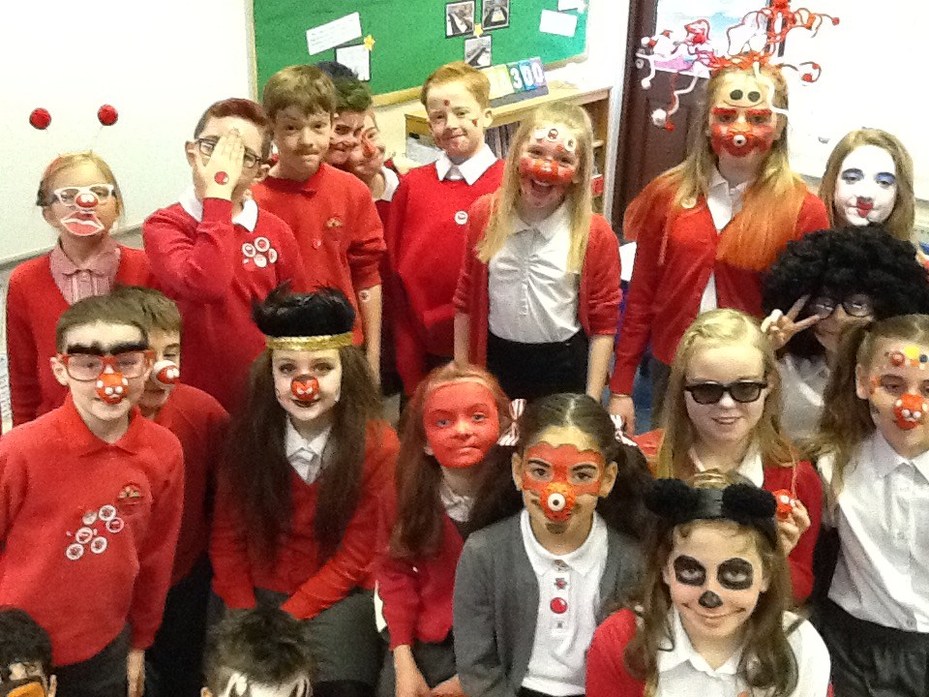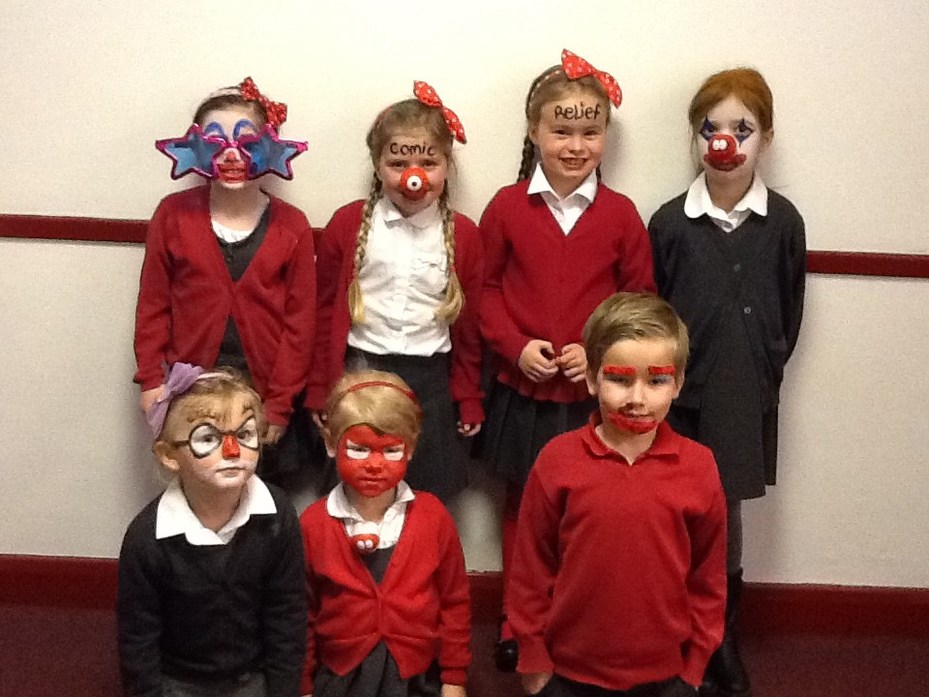 Christ Church C of E (C) Primary School News
News Page »

Latest School Calendar Events
Open evening for parents

08

Jul

2015

15:15 pm - 16:30 pm @ School

Parents are invited to come into school, to talk to their child's teacher about their report.

Sports day: KS2 am, KS1 pm

13

Jul

2015

09:00 am - 15:15 pm @ School

Come and see your child take part in Sports day.

Leavers service

14

Jul

2015

18:00 pm - 19:30 pm @ Christ Church, Church

The Year 6 children will be performing in their leavers service.

School breaks up for the Summer holidays

17

Jul

2015

15:15 pm - 06 sep, 18:30 pm @ School

Enjoy your Summer holidays!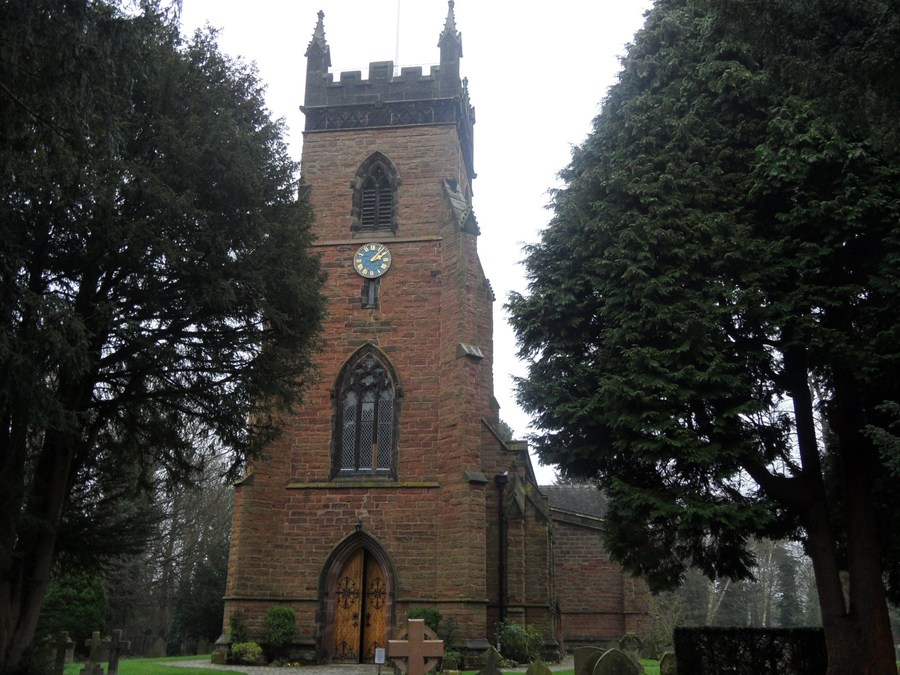 Church news
Click here to go to the Christ Church website.
JAM tots
Every Wednesday from 2-3pm, during term time, the Church will be hosting sessions for babies, toddlers and pre-school children, with their grown-up.
The sessions are free of charge.
If you require more information please call:
Linda: 01543255948
Carol: 01543264000
Every month in Church, there is a family worship, which everyone is welcome to attend. Click on this link for more information.