Respect - Care - Responsibility
Relationships - Resilience - Risk Taking - Reflective - Resourceful
Christ Church CE (c) Primary School
At Christ Church we value ourselves, each other and the environment by showing respect, caring and taking responsibility.
Alongside this, we strive to:
- Form strong relationships with both our peers and adults in school, looking after one another.
- Be reflective and taking responsibility for our learning.
- Show resilience towards any challenges that we face.
- Take risks so that we can aspire to be the very best learners, workers and members of society.
- Be resourceful, in challenging situations by using our problem solving skills.
It is through our beliefs and values that we ensure enjoyment, happiness and academic excellence.
Our British values also underpin our school ethos and we develop our understanding of these throughout our curriculum.
We are proud to be a Church School, which continues to nurture and develop our Christian ethos through links to both our Church and the Diocese.
USEFUL INFORMATION AND LINKS
NEWSLETTER
Click on the date to download a copy of the latest school newsletter:
PARENT PAY:
Click here for the link to parent pay.
LUNCH MENUS:
New winter 2014/5 menus: week 1 week 2 week 3
EASYFUNDRAISING:
Click here for a link to Easyfundraising - please support Christ Church so that we are able to raise lots of money for our school!
(For more information about easyfundraising, click here).
Take a look below at what we have been learning, inside and outside of school..!
(to see past events and pictures, please go to the gallery section under 'News and Events')
End of term achievements
It has been a brilliant and busy term at Christ Church. We are extremely proud of all the hard work that has taken place.
We were able to celebrate this hard work during Worship today.
Children received awards from the Governors and TA's and lunchtime staff. It was also the first 'Good to be Green' prize draw. Six children won the super prize of a WHSmith voucher!
We hope that the excellent behaviour and hard work continue next term.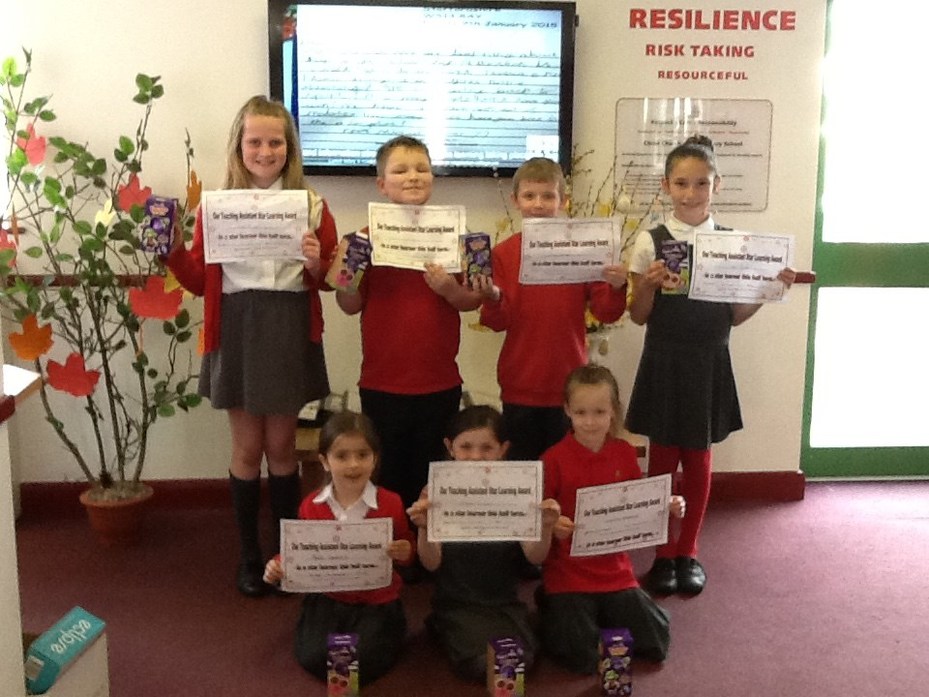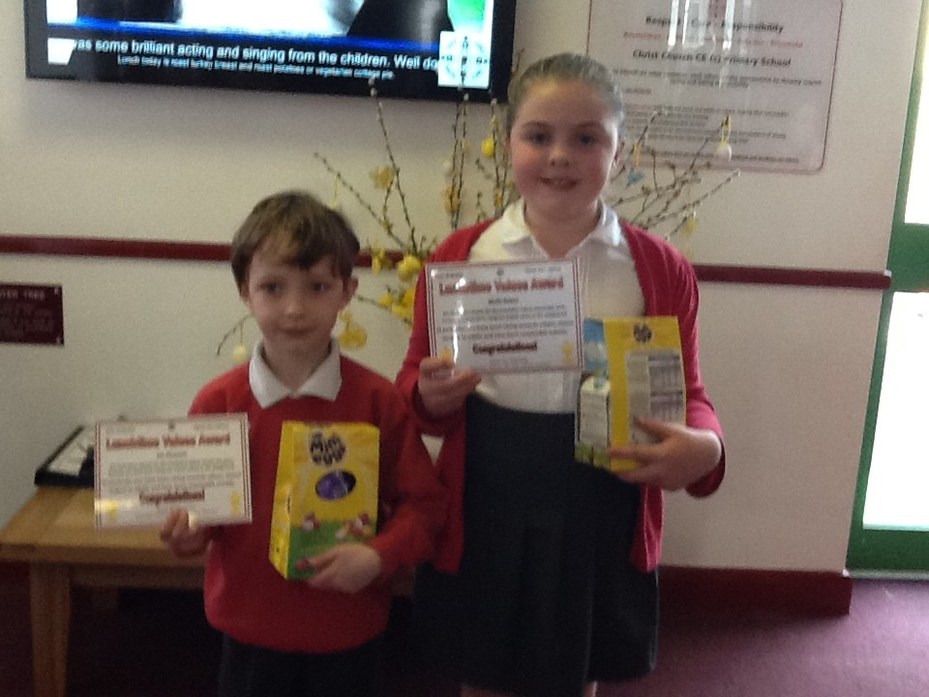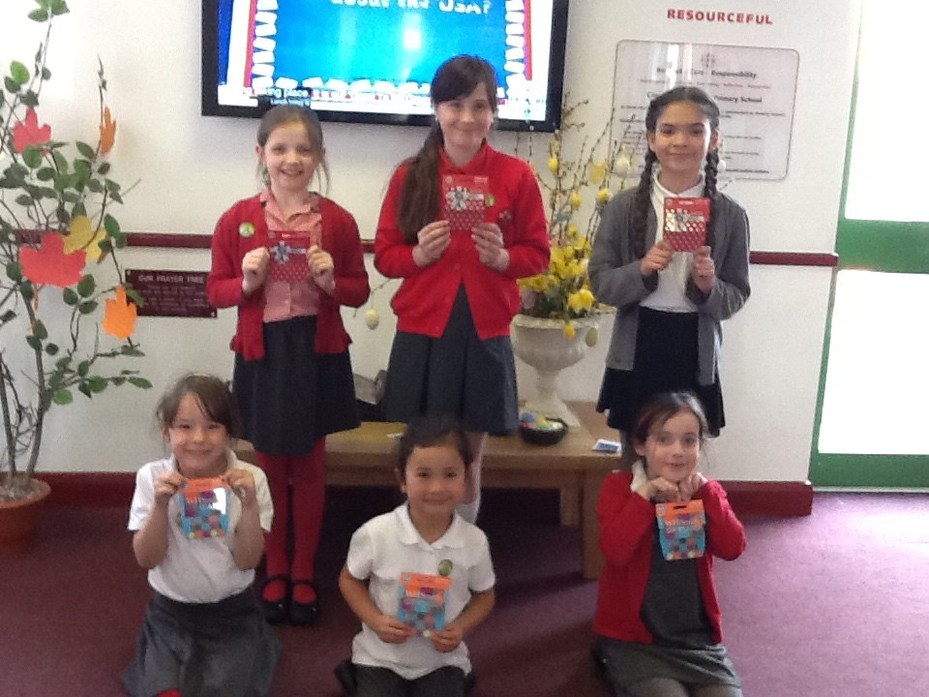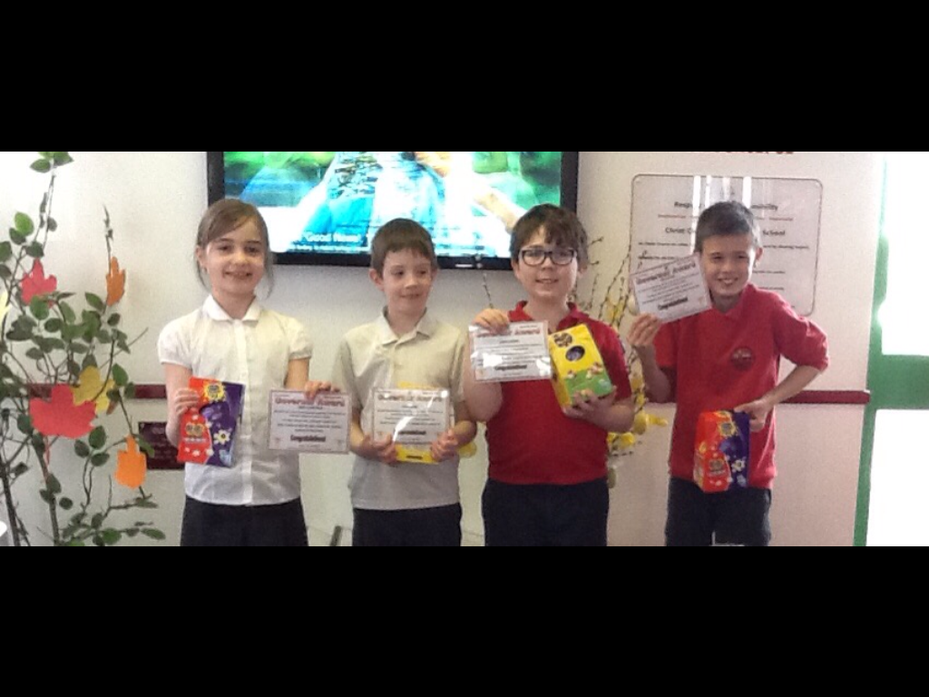 'Roll Back the Stone'
Earlier this week Year 3 performed songs from Roll Back the Stone. This wonderful event took place at Christ Church. It was great to see so many families there to support the children.
Well done Year 3!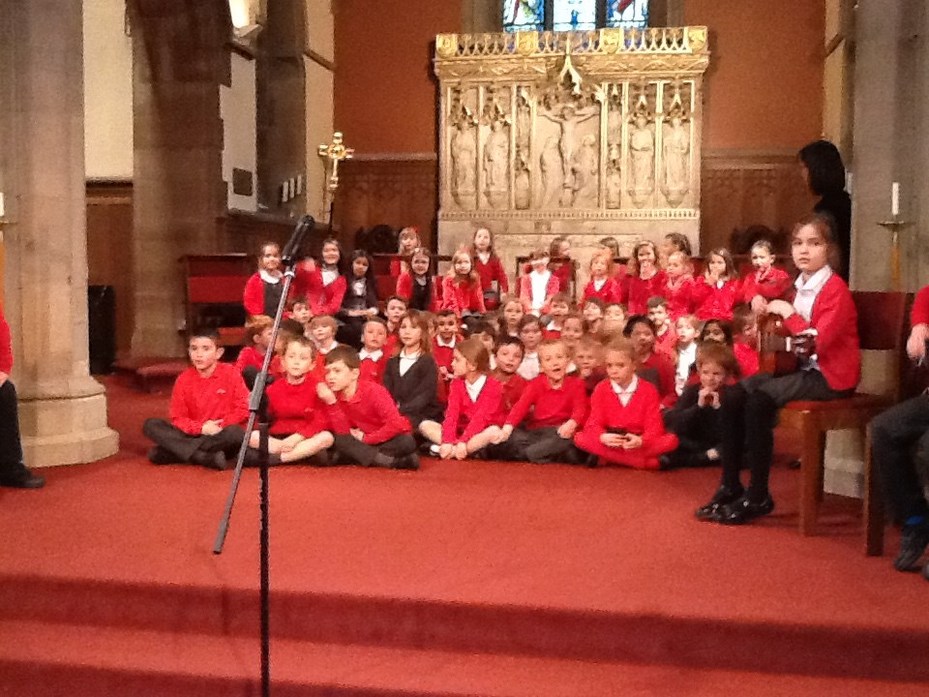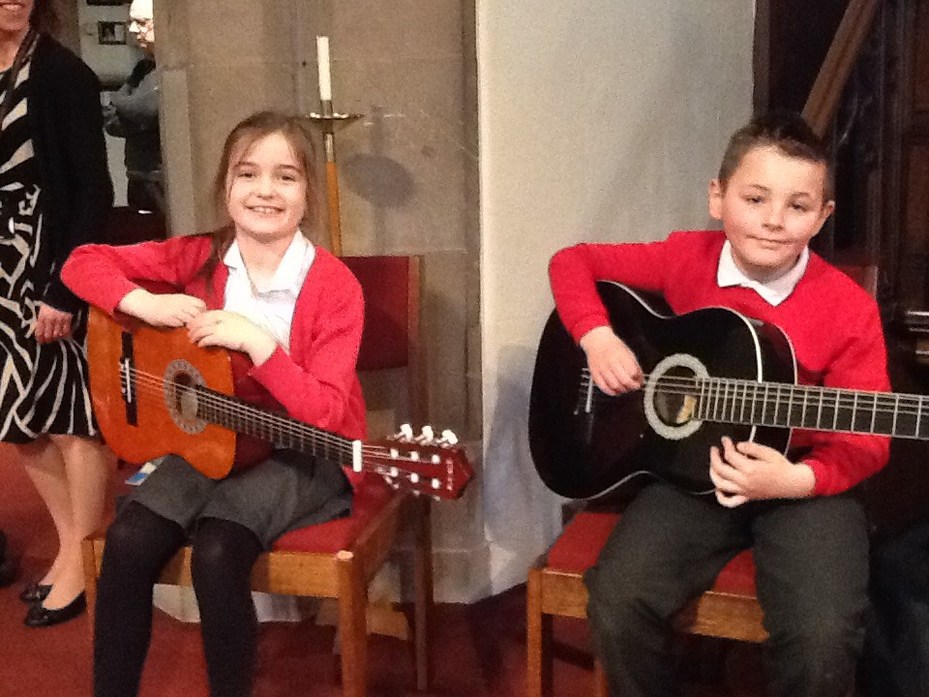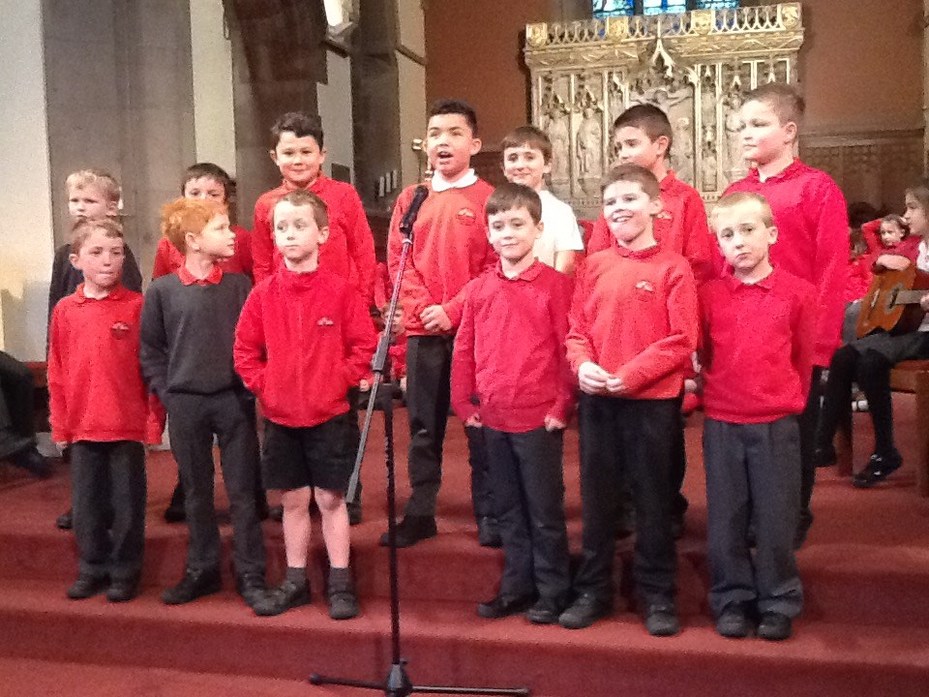 Easter Production - 'Good News'
It has been a busy final week of term for Year 4. They performed their wonderful Easter production to the school and their families.
We were so impressed by all the singing and acting and thoroughly enjoyed their performance of the Easter story.
Well done Year 4. We definitely have some great actors at Christ Church!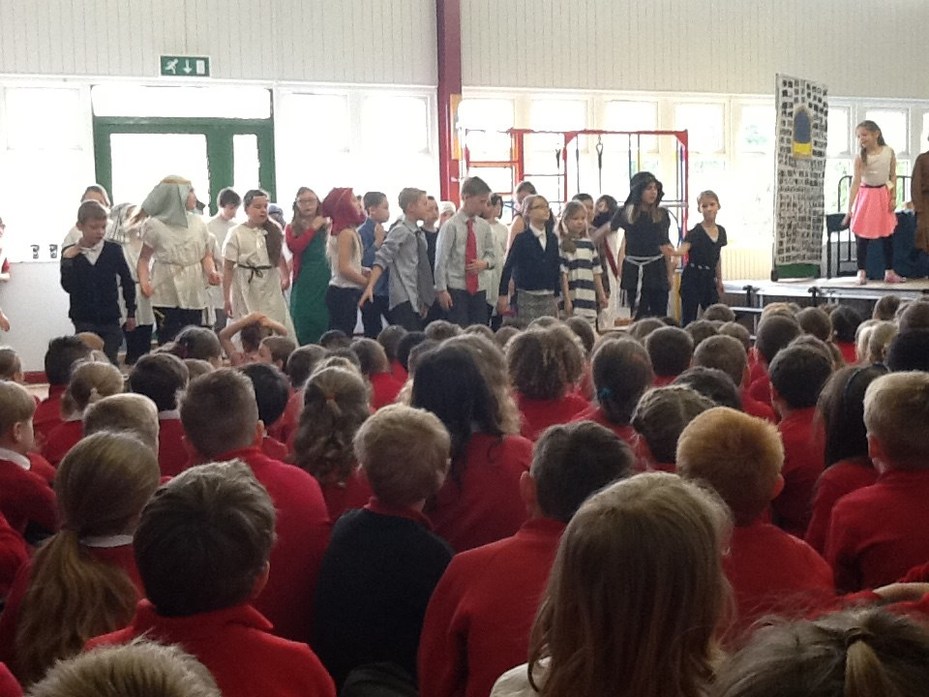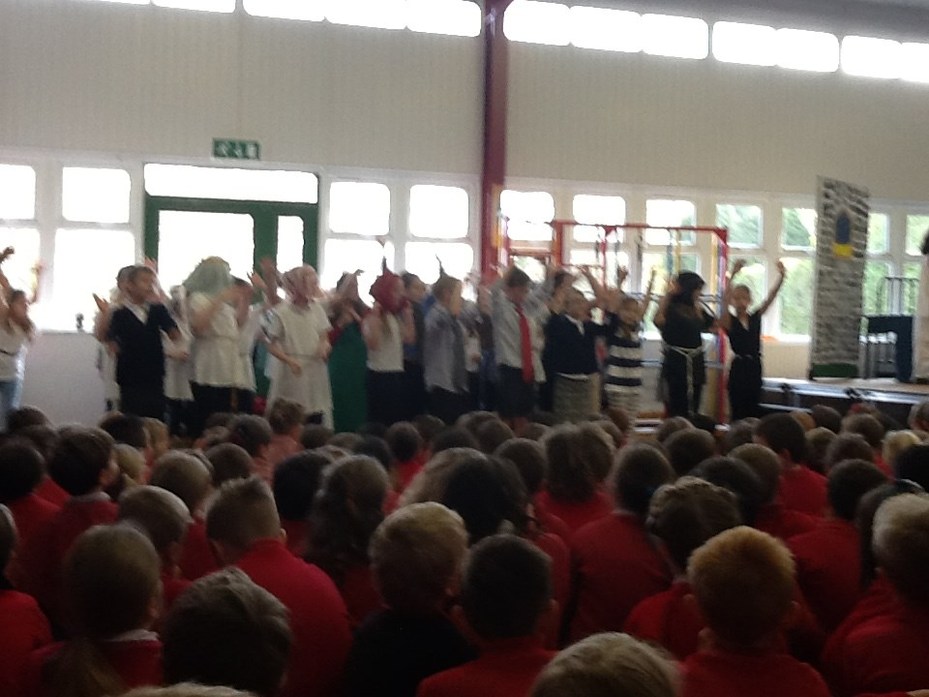 E-Safety Drama
On Friday Year 4, 5 and 6 children watched a brilliantly informative E-Safety drama by EScape. The children learnt about the importance of being safe online and what to do should they come across something that they don't feel comfortable with whilst on the Internet. There was then an opportunity to take part in a workshop; allowing the children to discuss their use of the Internet and some tips to think about when online.
We learnt a lot about e-safety and I particularly liked that they used the woods to represent the Internet. Keeping on the right path was an important message. Lily-May (Year 6)
I learnt a lot and was reminded about the importance of being safe online. This is something we talk a lot about in class.
Abi (Year 6)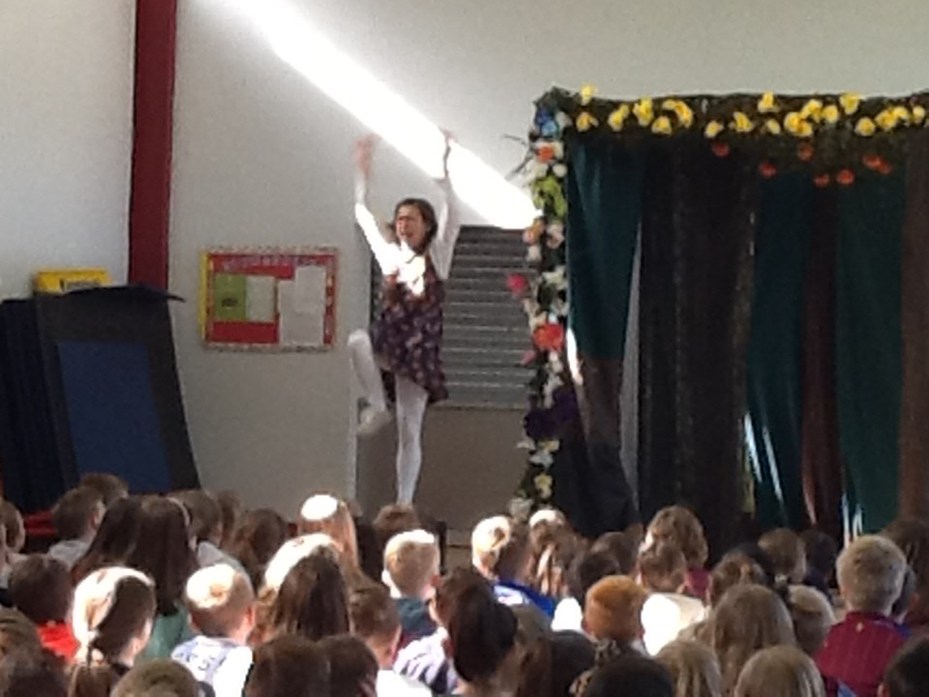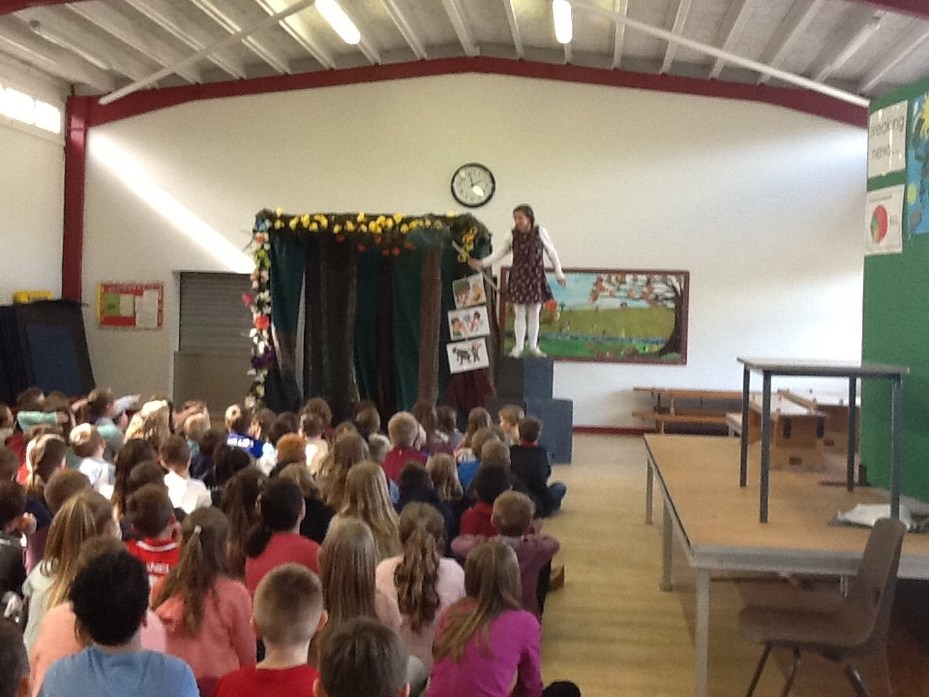 Red Nose Day 2015
Today has been a brilliant day. We are so pleased with the effort that all the children have gone to and can certainly say that we've seen some funny faces! This morning we had a great worship from Year 6 where we learnt about the history of Red Nose Day and saw how the noses have changed over the years. In addition, we were lucky enough to see and listen to the official Red Nose Day song.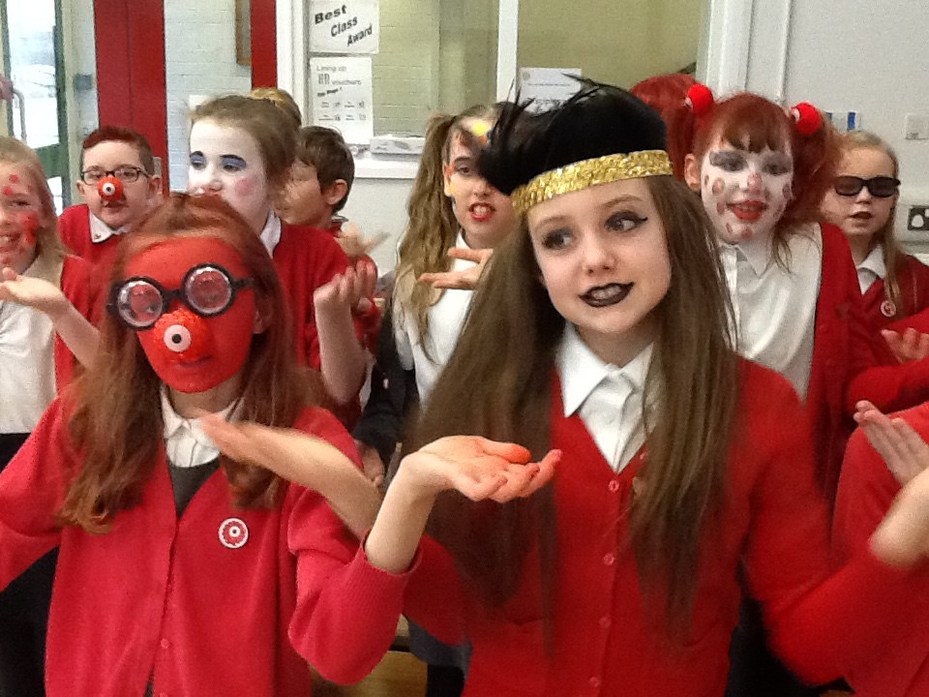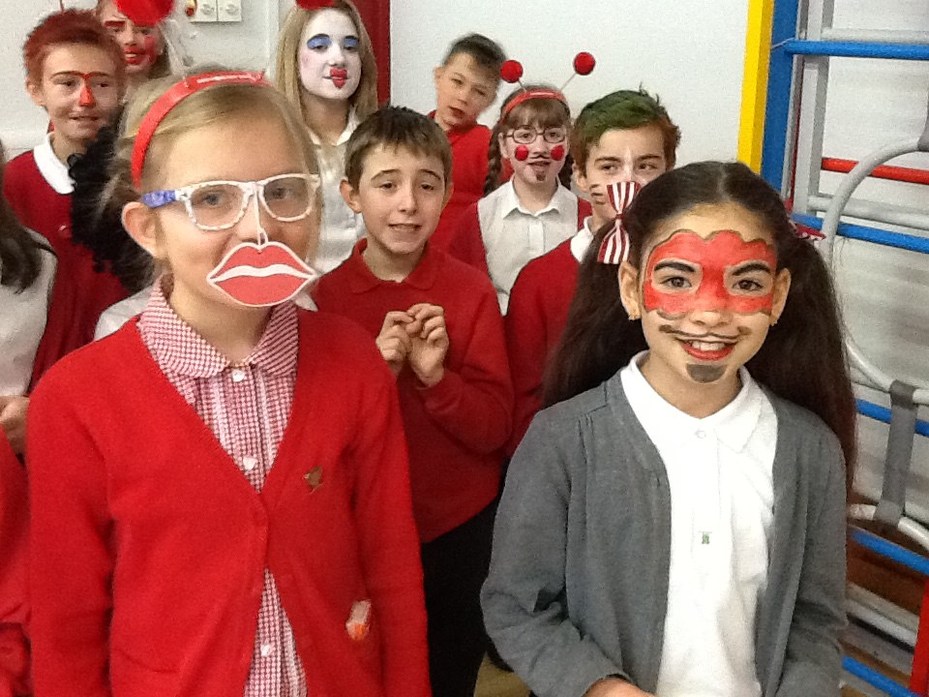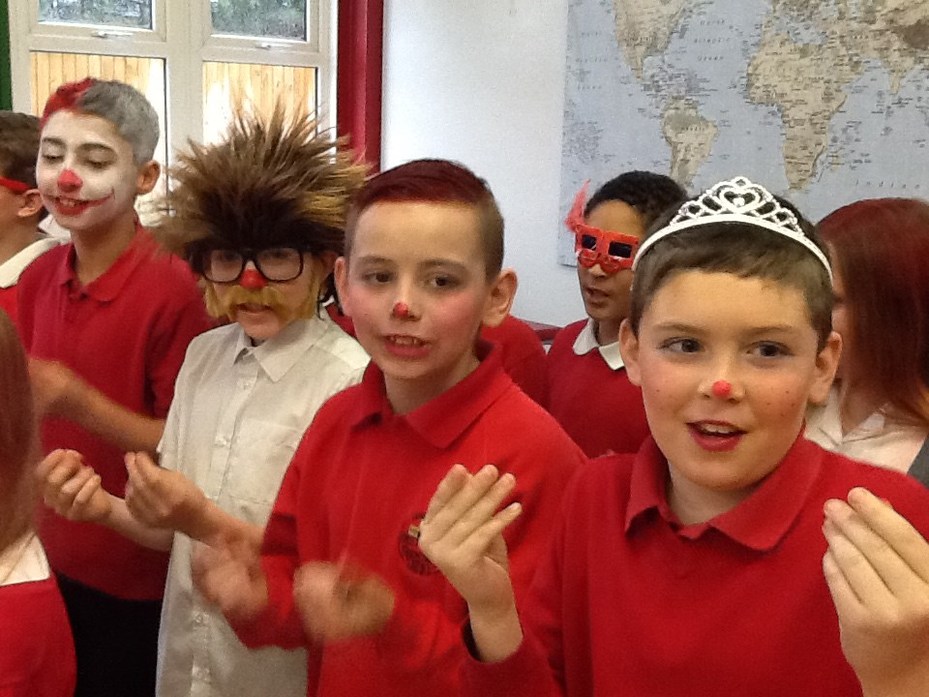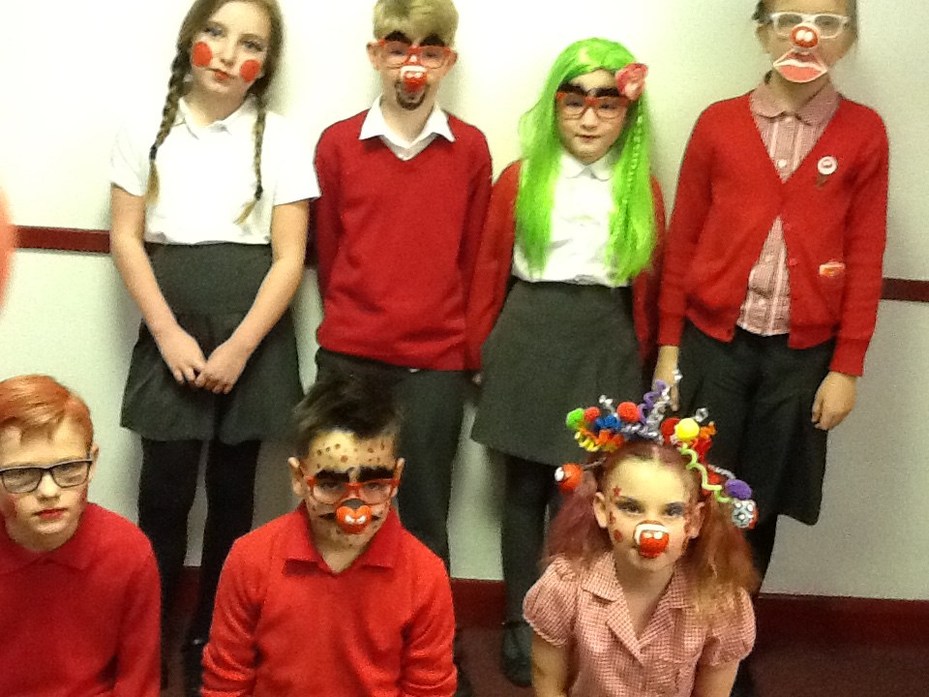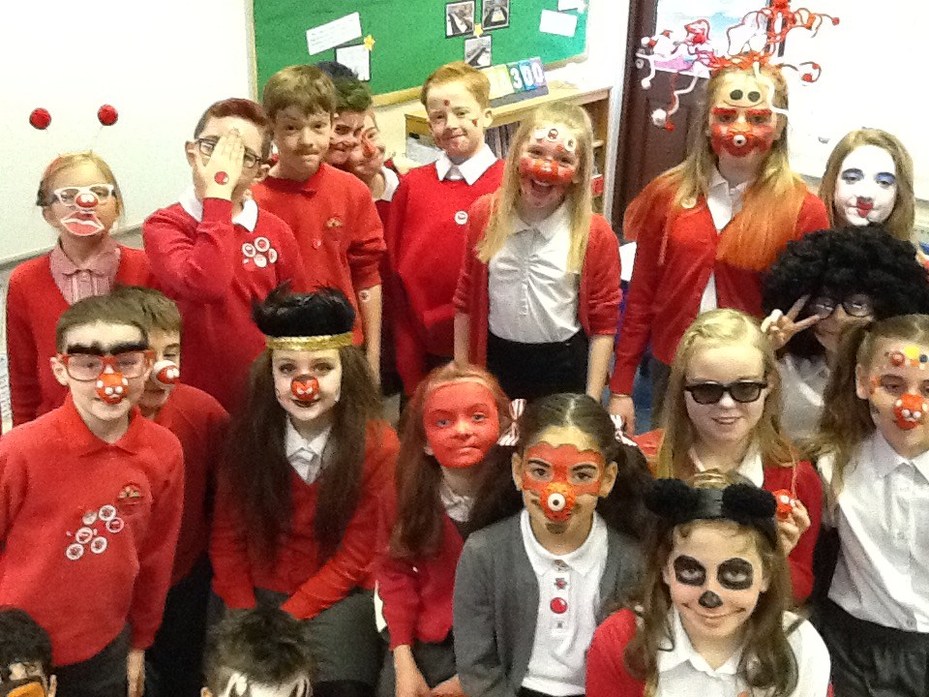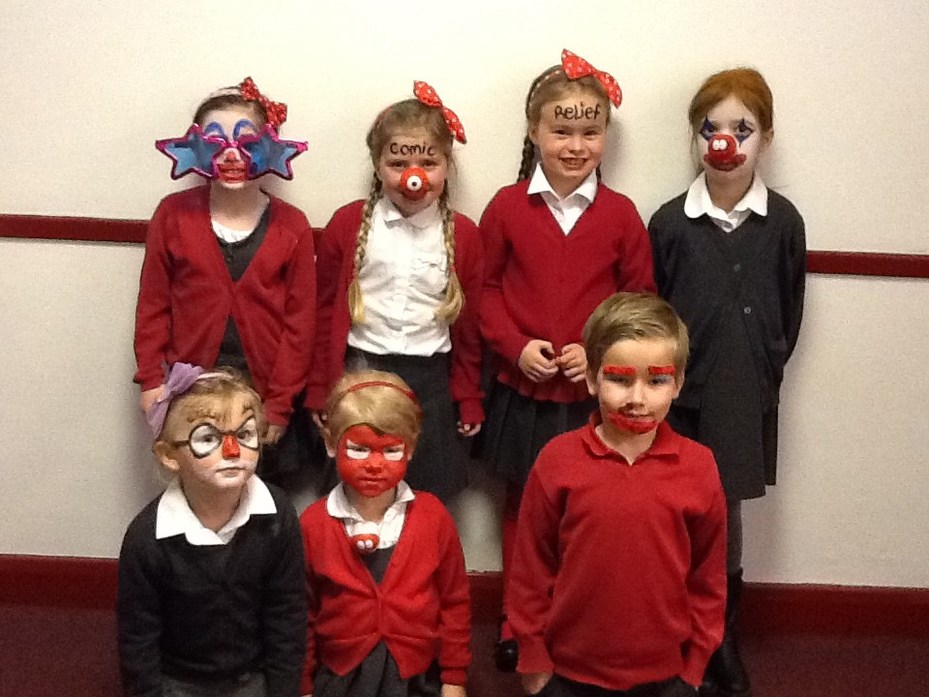 Tag Rugby
On Tuesday 10th March 2015, children from Year 4 represented Christ Church in a tag rugby competition. They played brilliantly and won their first 3 matches. Unfortunately, they were knocked out in the semi-finals, but all the children played their hearts out. We were very proud of them. Well done team Christ Church!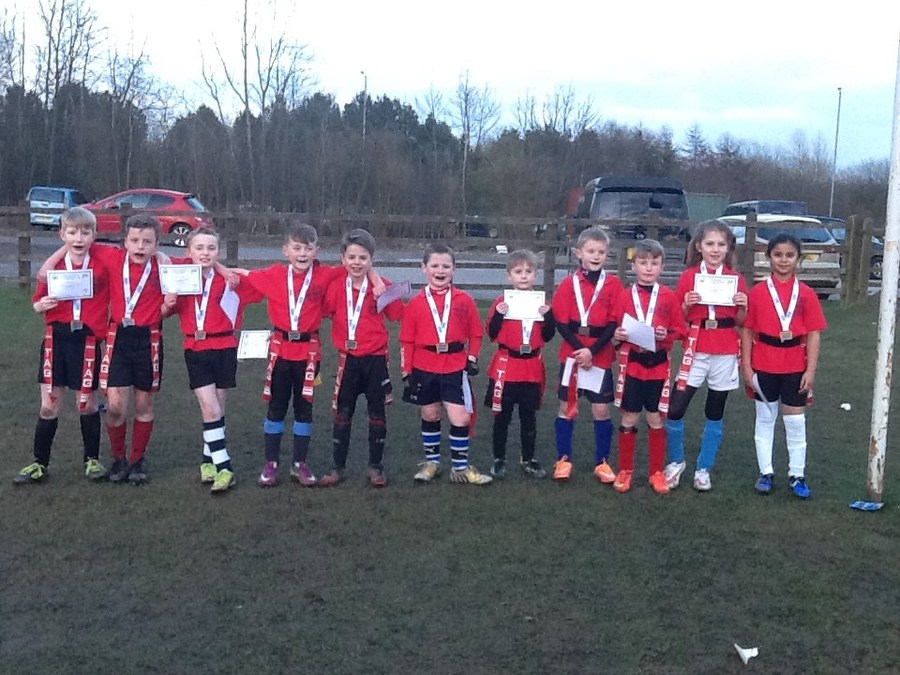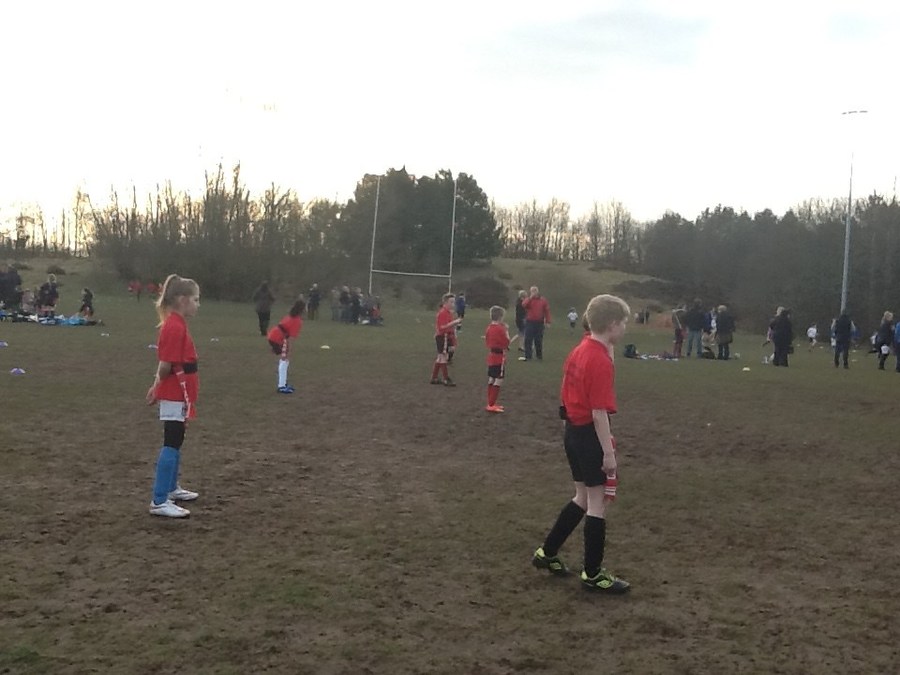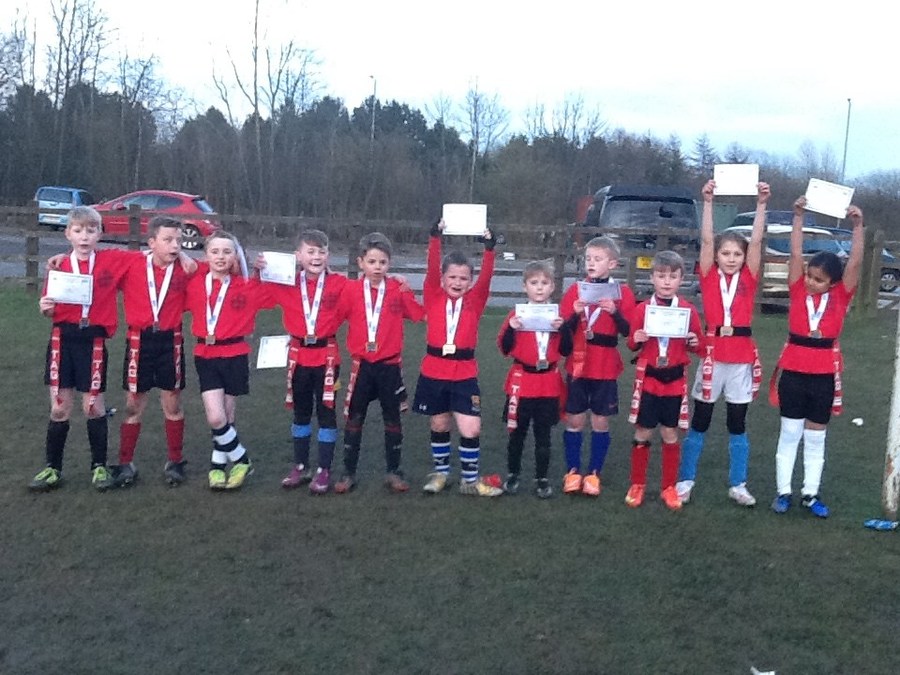 Year 4 learn about Hinduism
Last week Year 4 had a visit from Mrs Kumar, who helped them to learn about Hinduism. She talked to the children about what Hindu's believe. They also found out information about Hindu fesitvals and looked at what they wear. Thank you Mrs Kumar.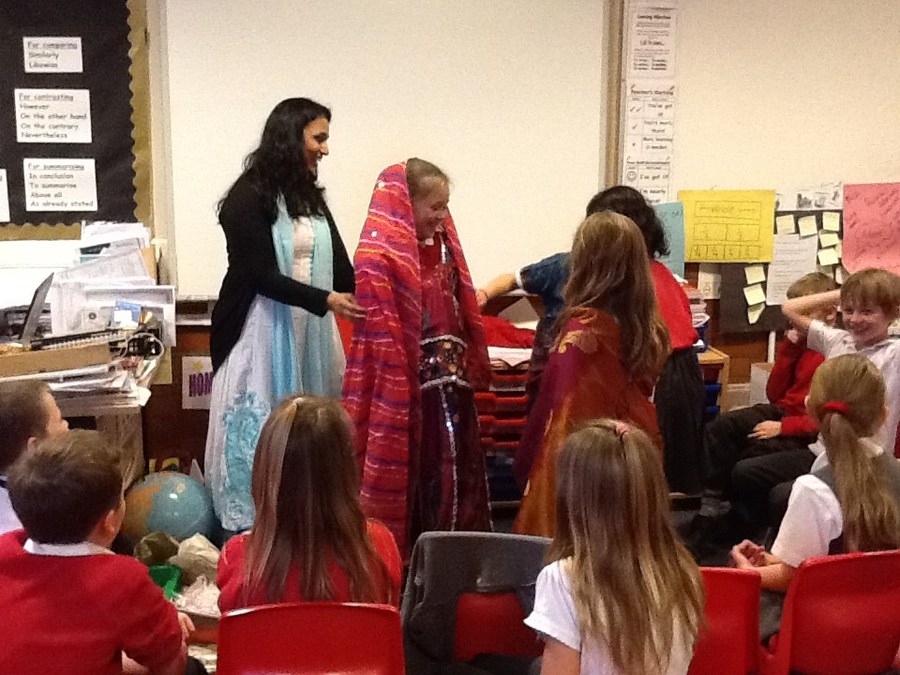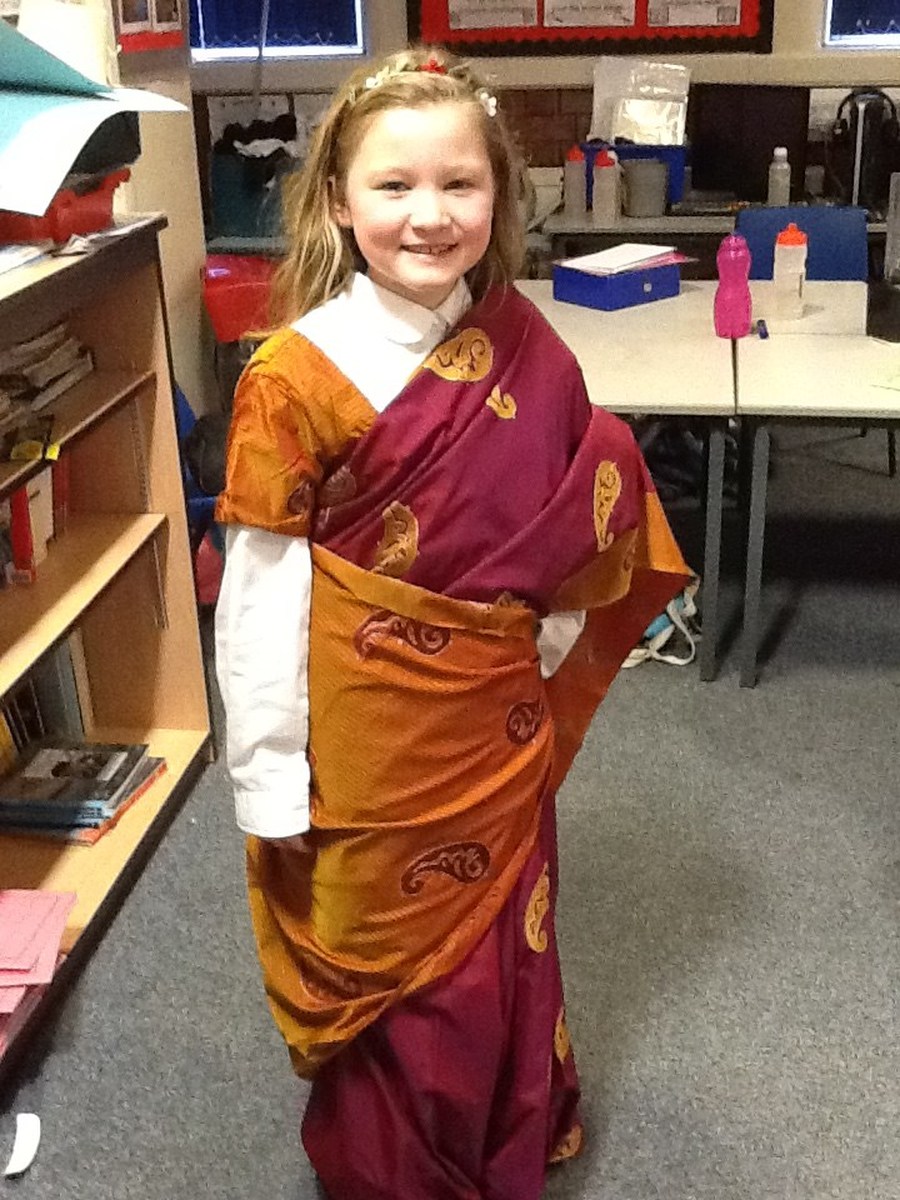 Handball
This year, we have introduced some new extra-curricular activites for the children to experience. One of the new sport that is on offer is Handball. The children have been learning about the rules of this new sport and have really enjoyed playing matches against each other in the club.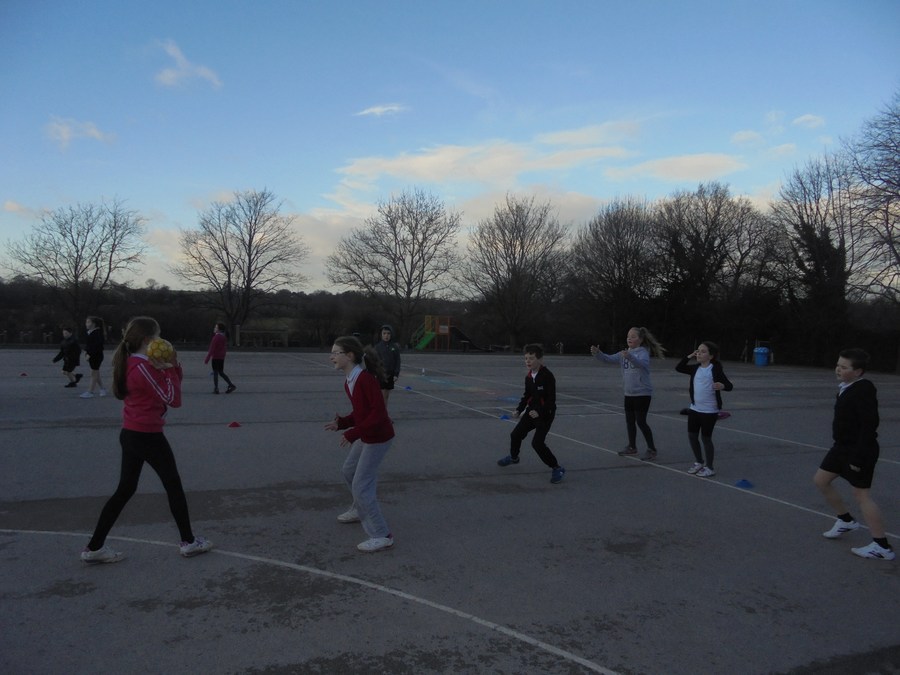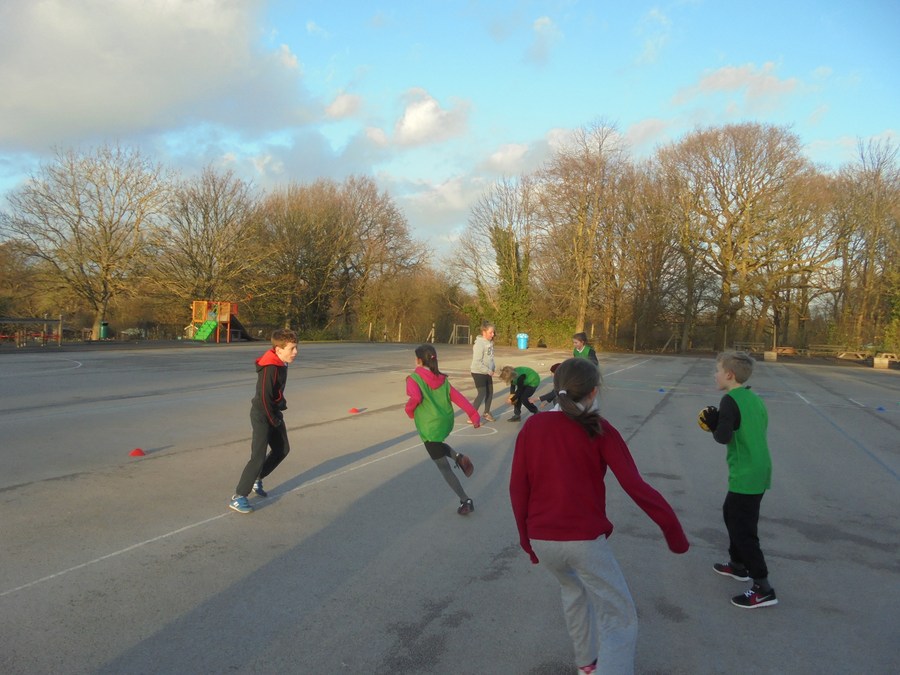 Year 6 visit the Think Tank
On Tuesday 27th January 2015, Year 6 went on a trip to the Think Tank in Birmingham. They learned about how different things, in the past, present and future, work and they also found out about our planets in the amazing Planetarium. They had a wonderful time at the Think Tank but also thoroughly enjoyed catching the train to and from Birmingham. They were an absolute pleasure to take and were a credit to the school. Well done Year 6!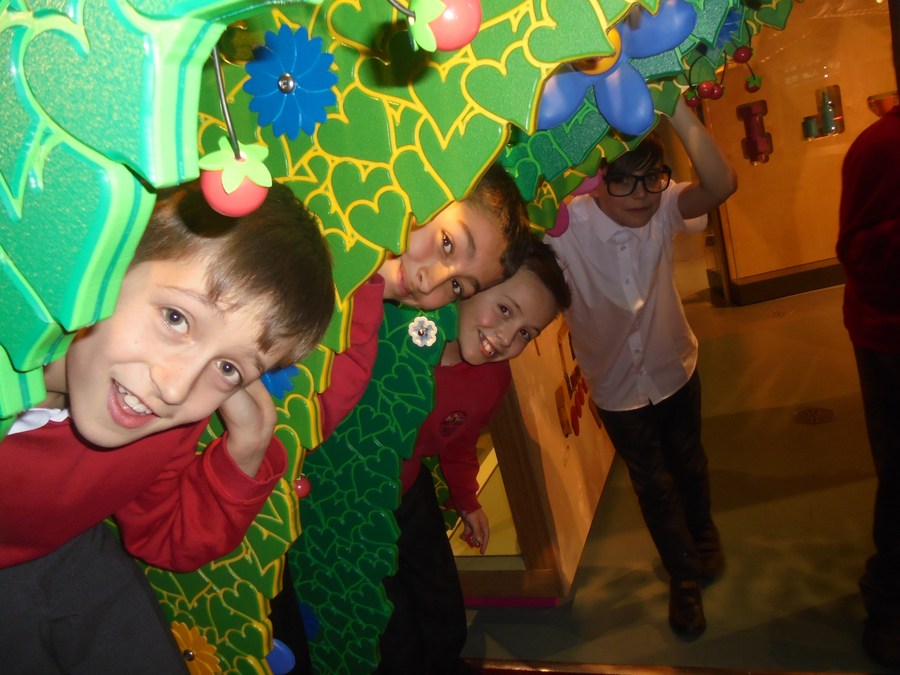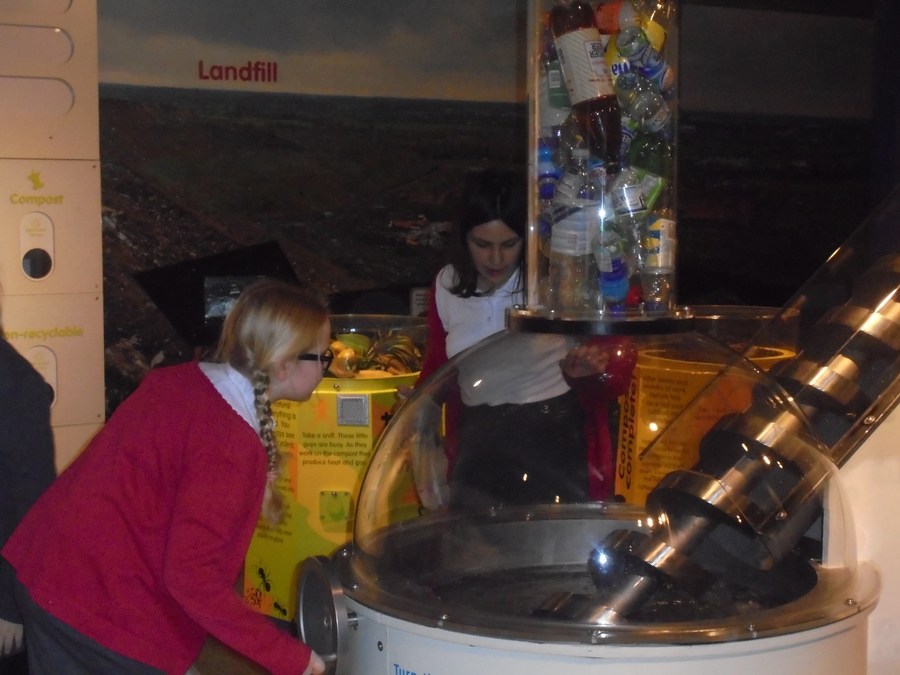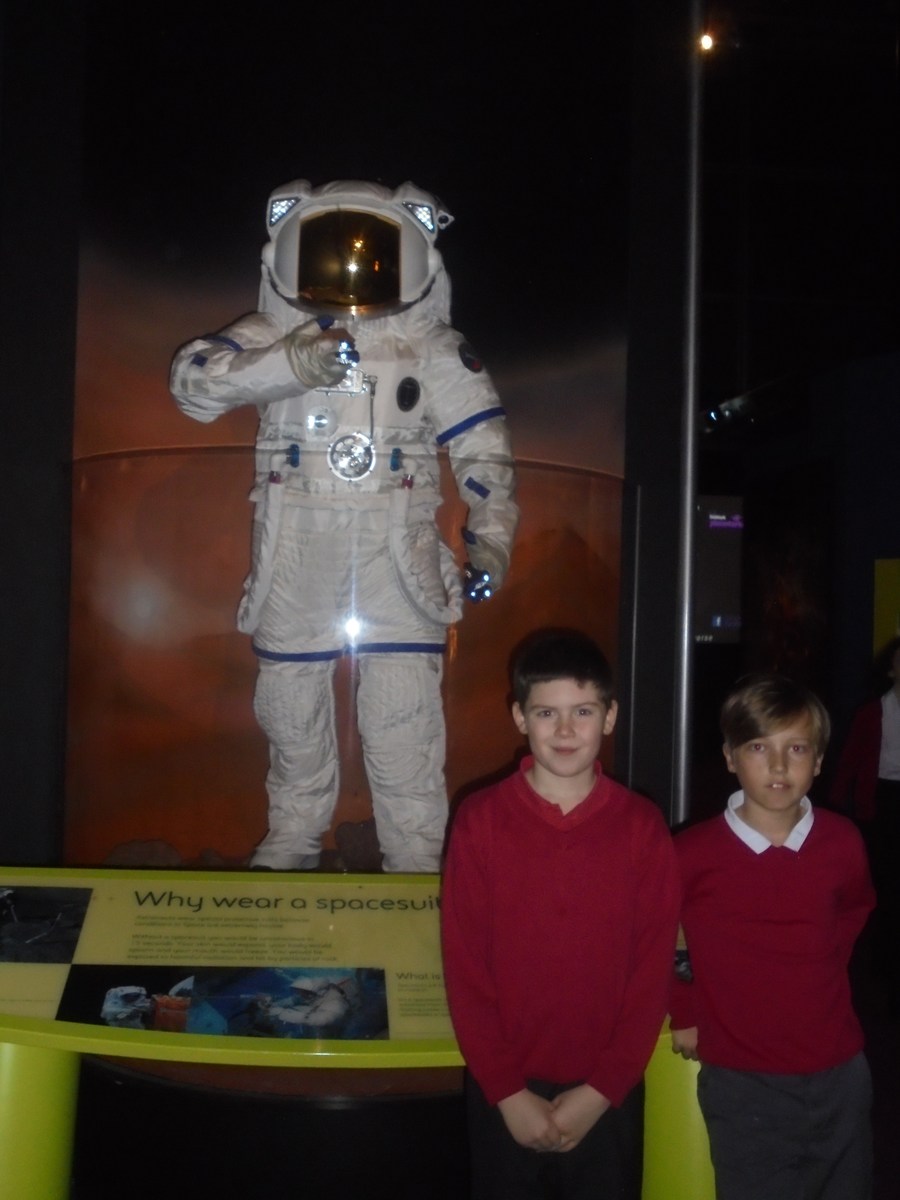 Young Voices January 2015
On Wednesday 14th January a group of children from Years 4, 5 and 6 attended the Young Voices concert at the LG Arena. They had an amazing time singing and dancing to lots of different types of styles of music, from lots of different cultures. Both the children, staff and parents who came to watch, had an fantastic time. Well done to all involved.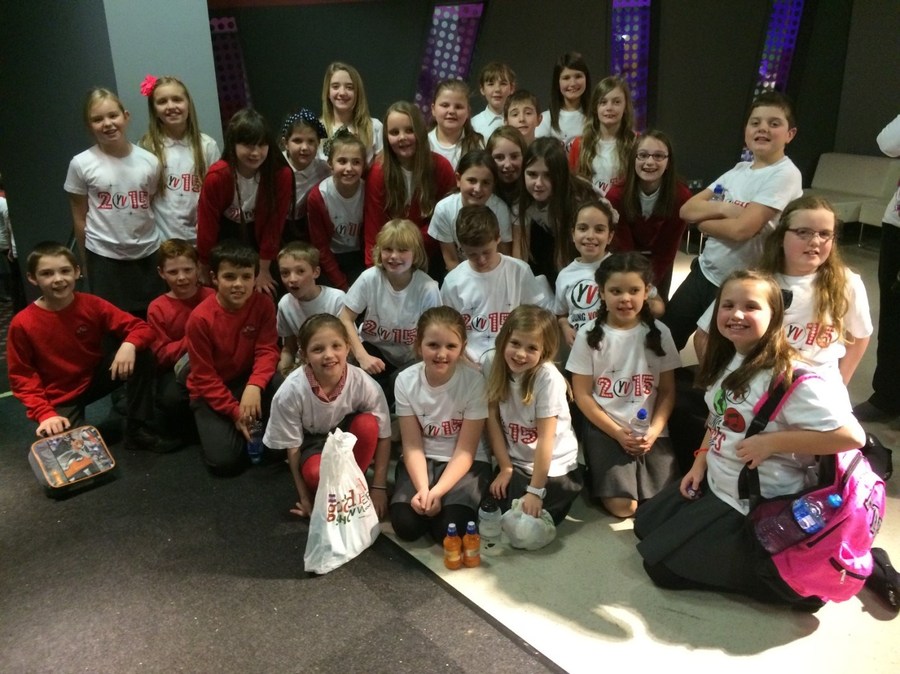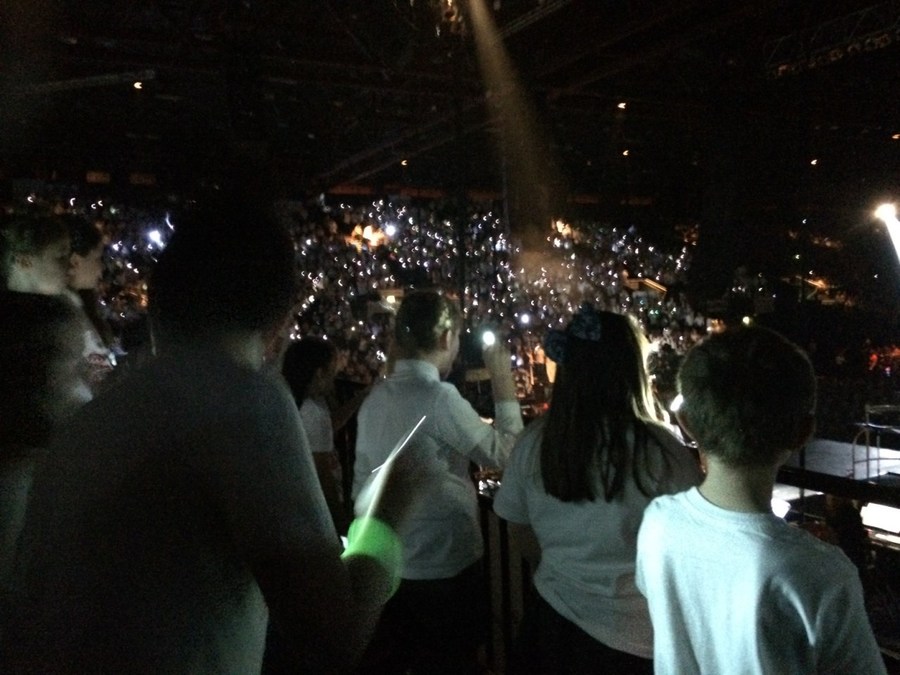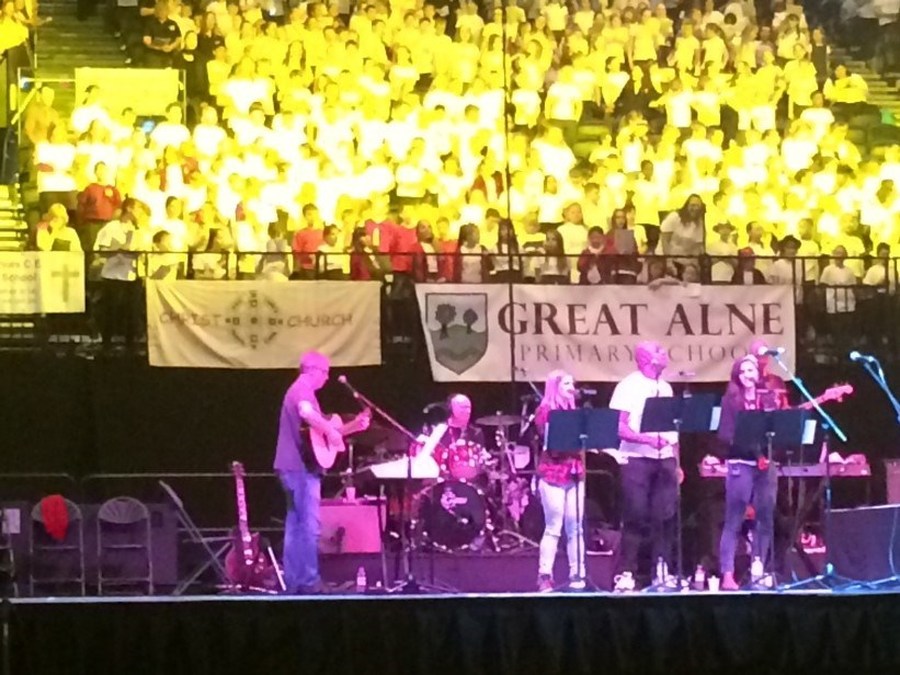 Carol Singing at Waitrose
Yesterday, 18 children from Christ Church (along with a few parent volunteers), sang carols at Waitrose to bring some Christmas cheer and raise money for Christ Church. They all sang beautifully and raised £123.11. Well done to everyone who sang and thank you to everyone for their support.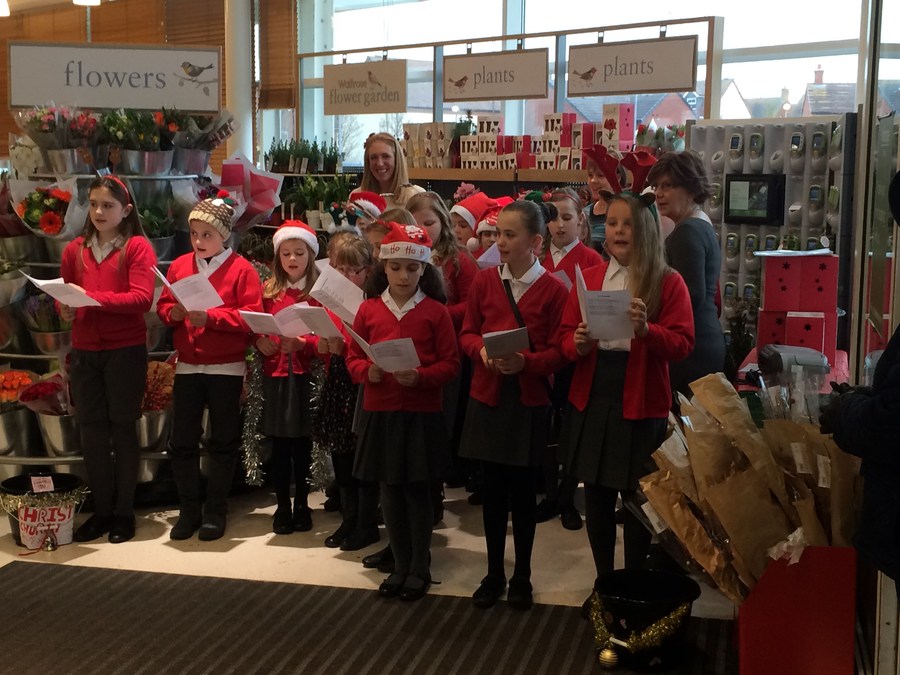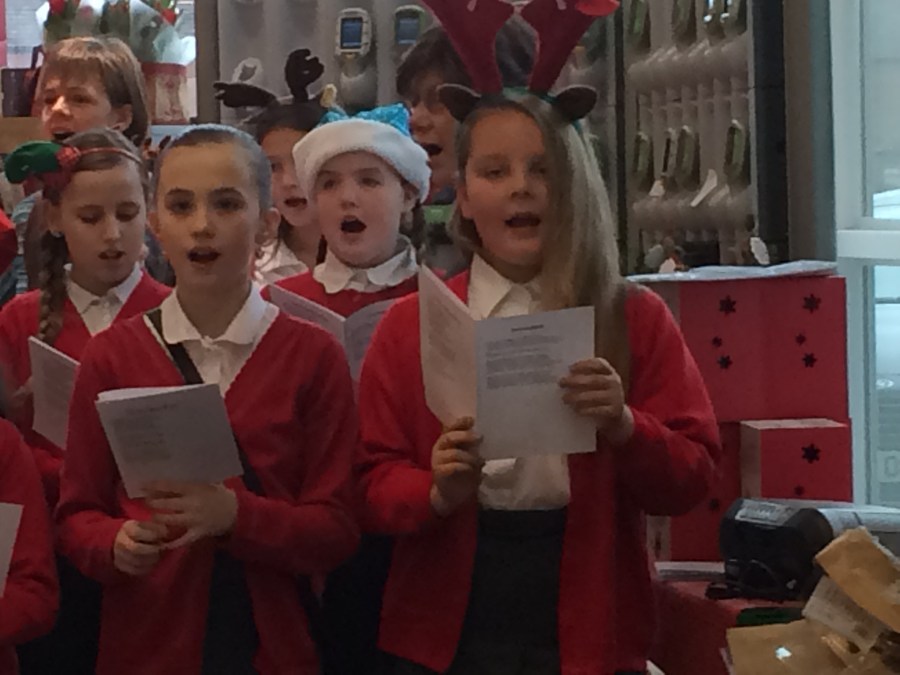 Police Cadets
Over the past six weeks, 10 of our Year 6 children have been learning how to become police cadets. The children have had a brilliant time taking part in problem solving projects and learning about initiatives used to address key issues in their communities around crime prevention and community safety. Well done to all involved.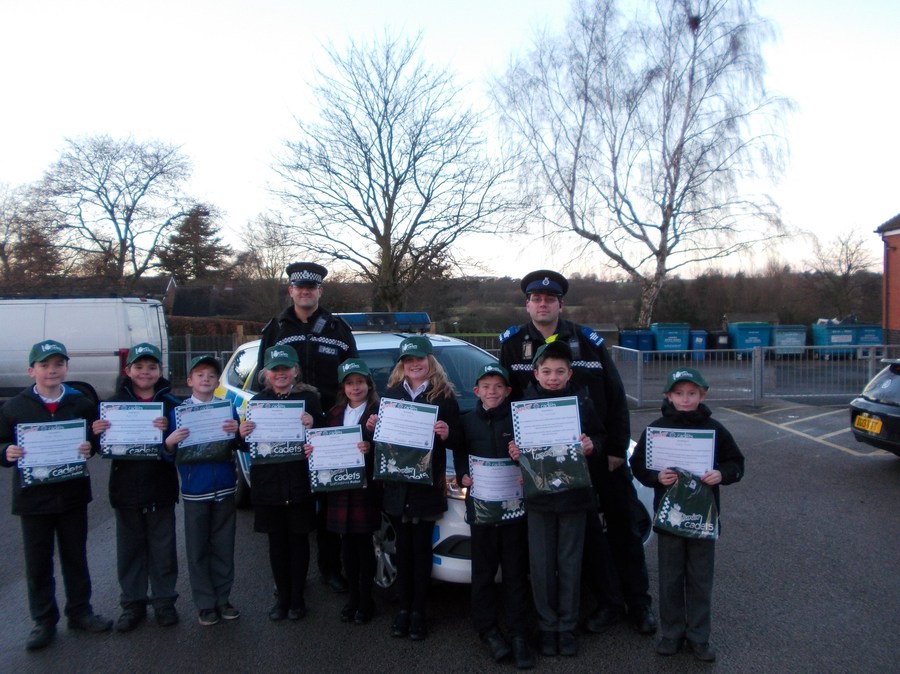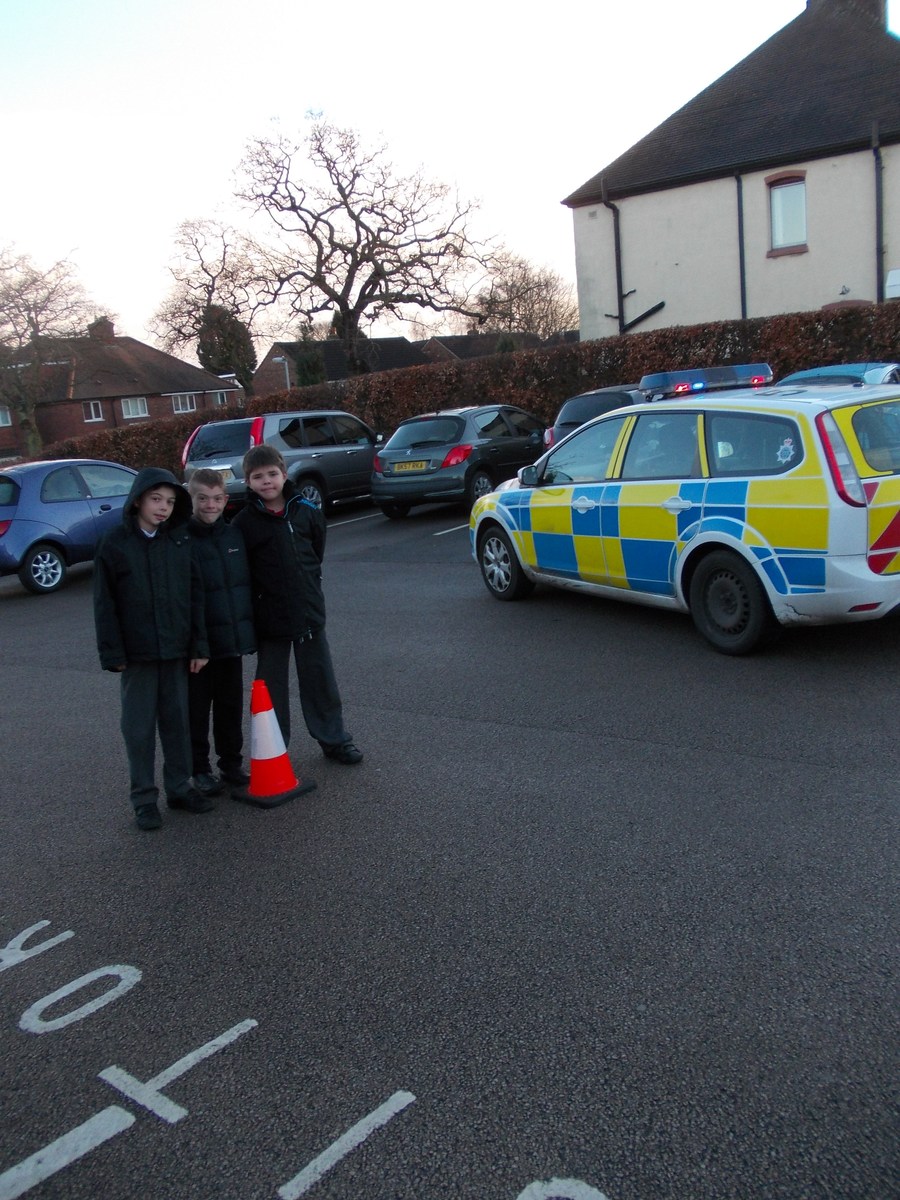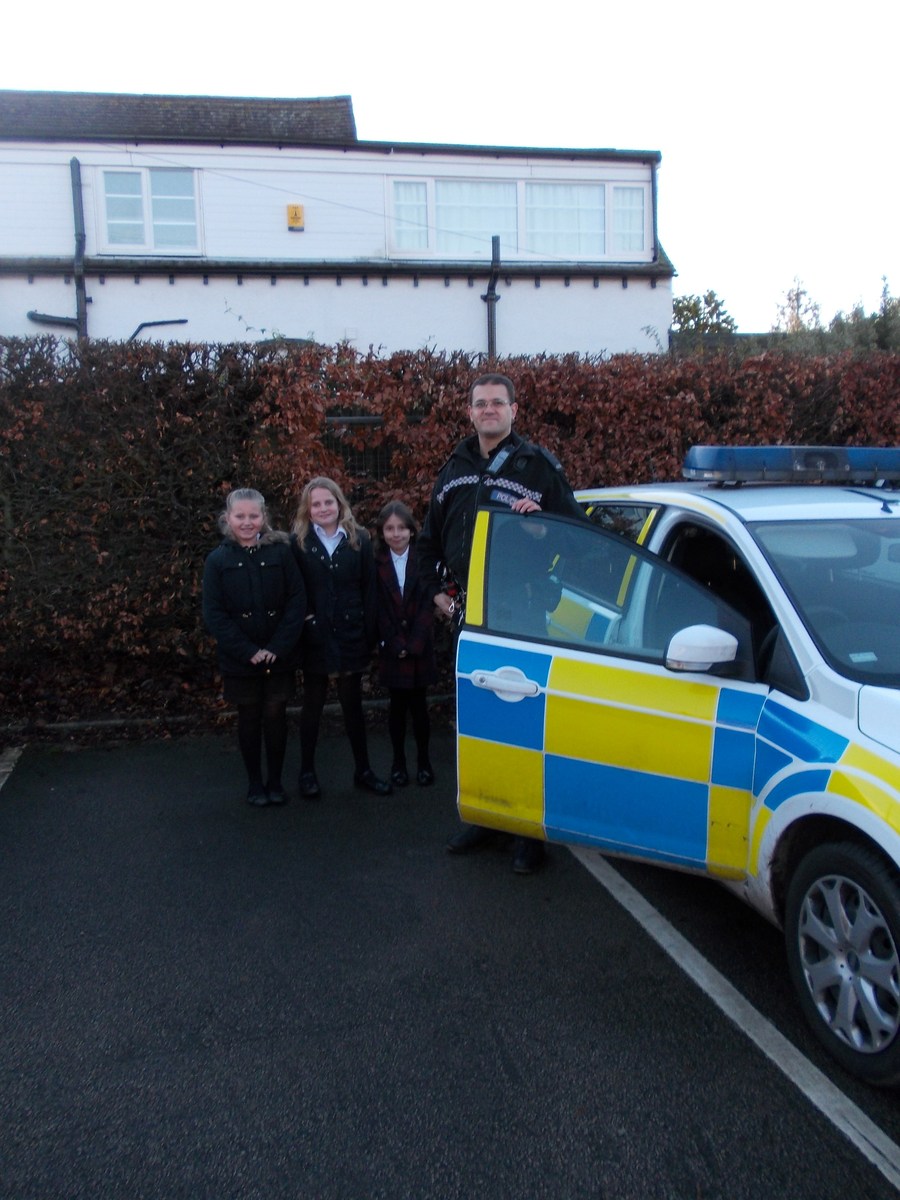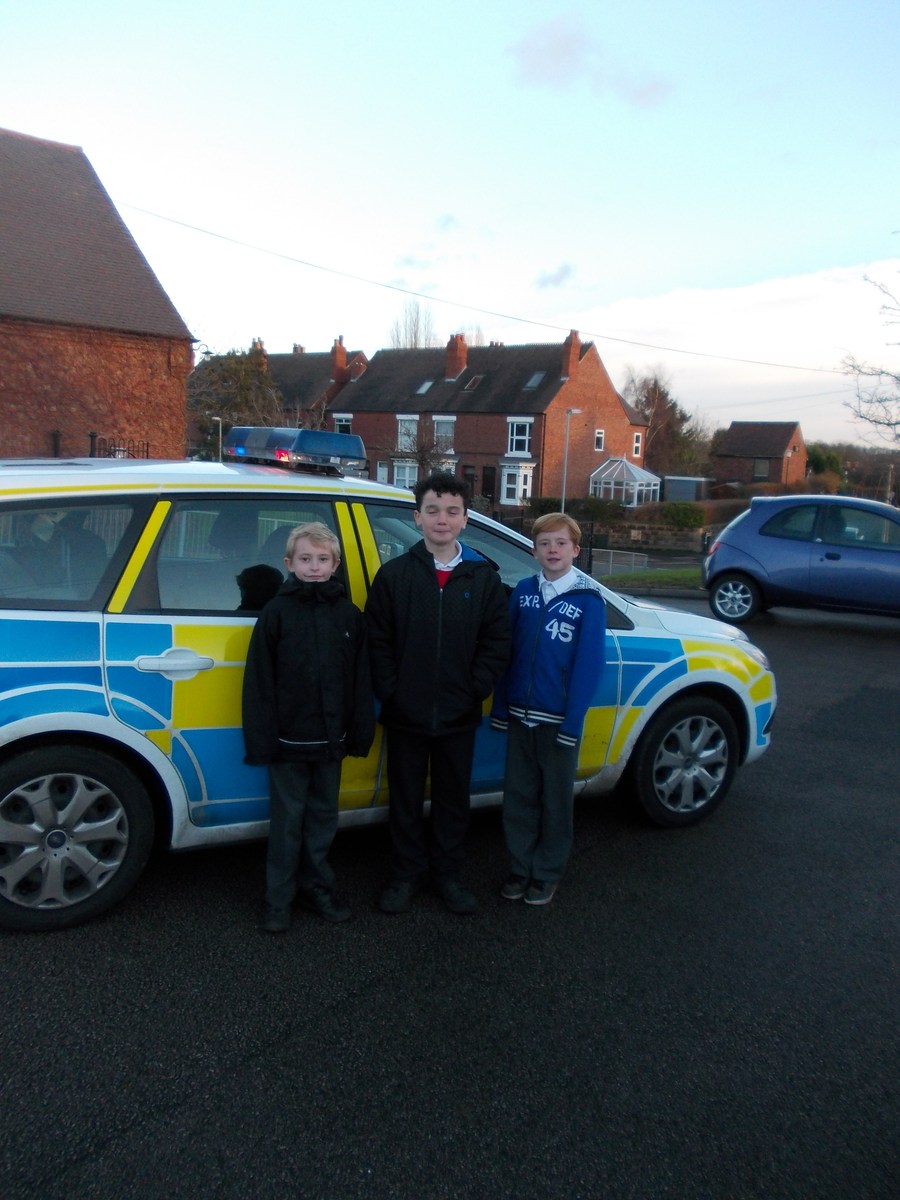 Sewing club
There was a new after school club this term - sewing club. The children had a fantastic time, learning how to create different sewing stitches. Their final project was to make personalised badges. Don't they look wonderful?!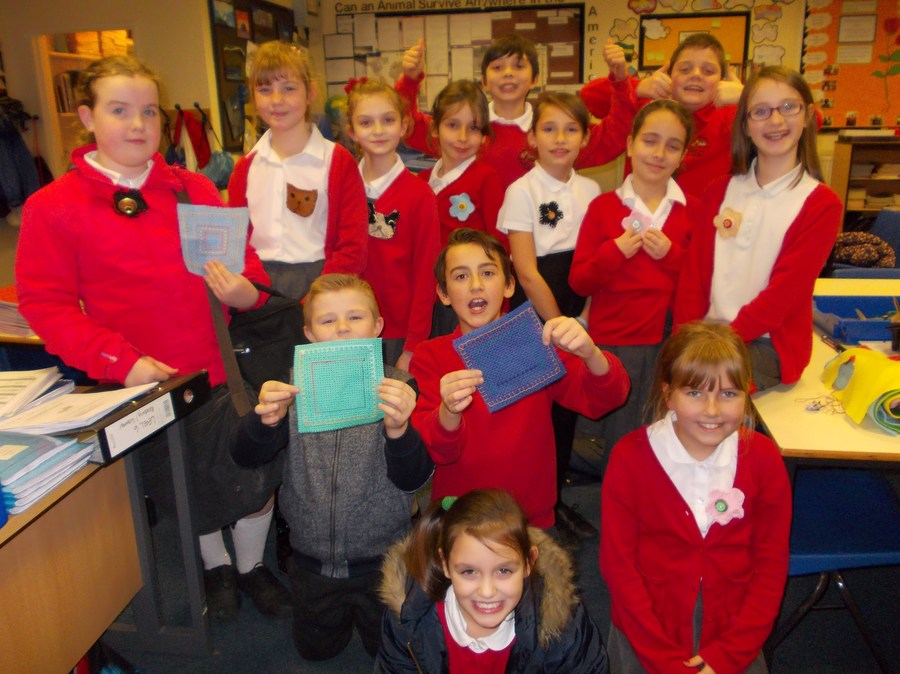 Year 6 Learning Outcome
This Tuesday afternoon, Year 6 held their Learning Outcome. Parents came to
see a big range of activities that the children had created themselves to show
what they had been learning this term. We were so proud of how much effort the
children put in to the afternoon, and grateful to parents for taking time out
to come.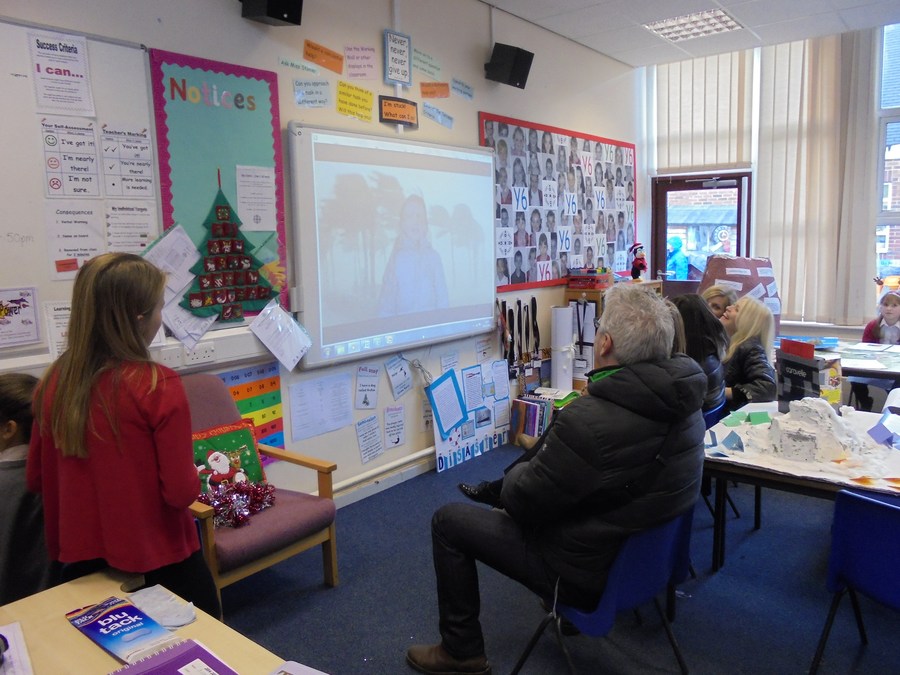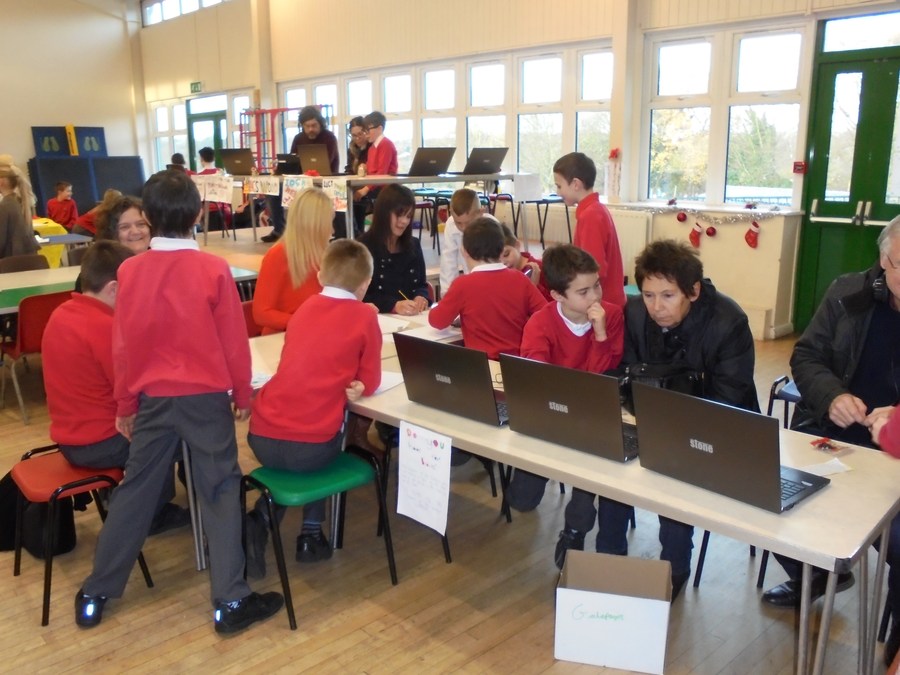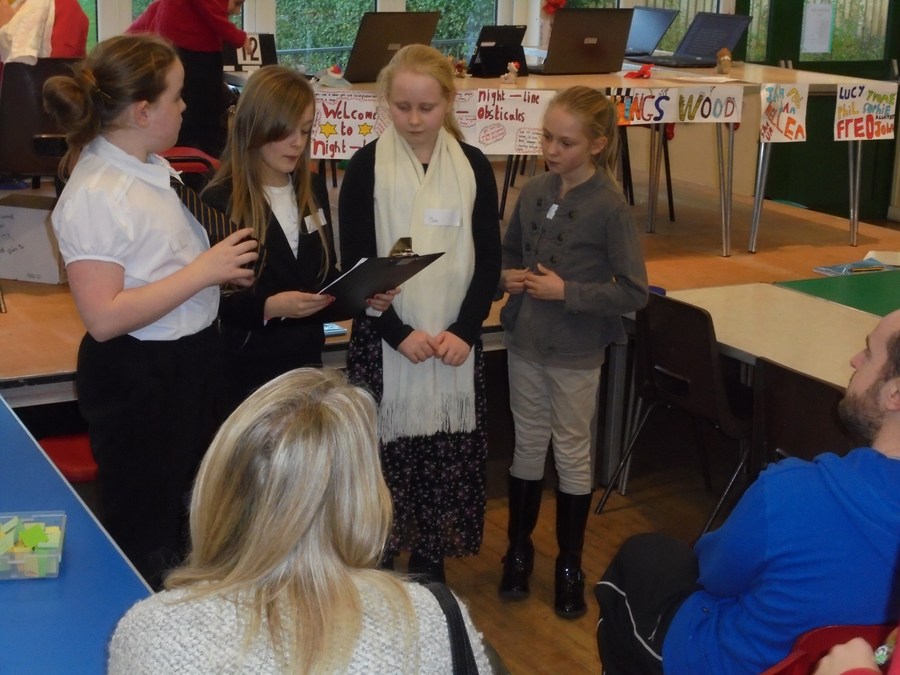 Year 6 Art Gallery
On Friday 21st November, Year 6 hosted an art gallery for parents so that they could see the fantastic pieces of art they had created as part of their art topic, along with the work. Look out for some of their fabulous paintings displayed around school.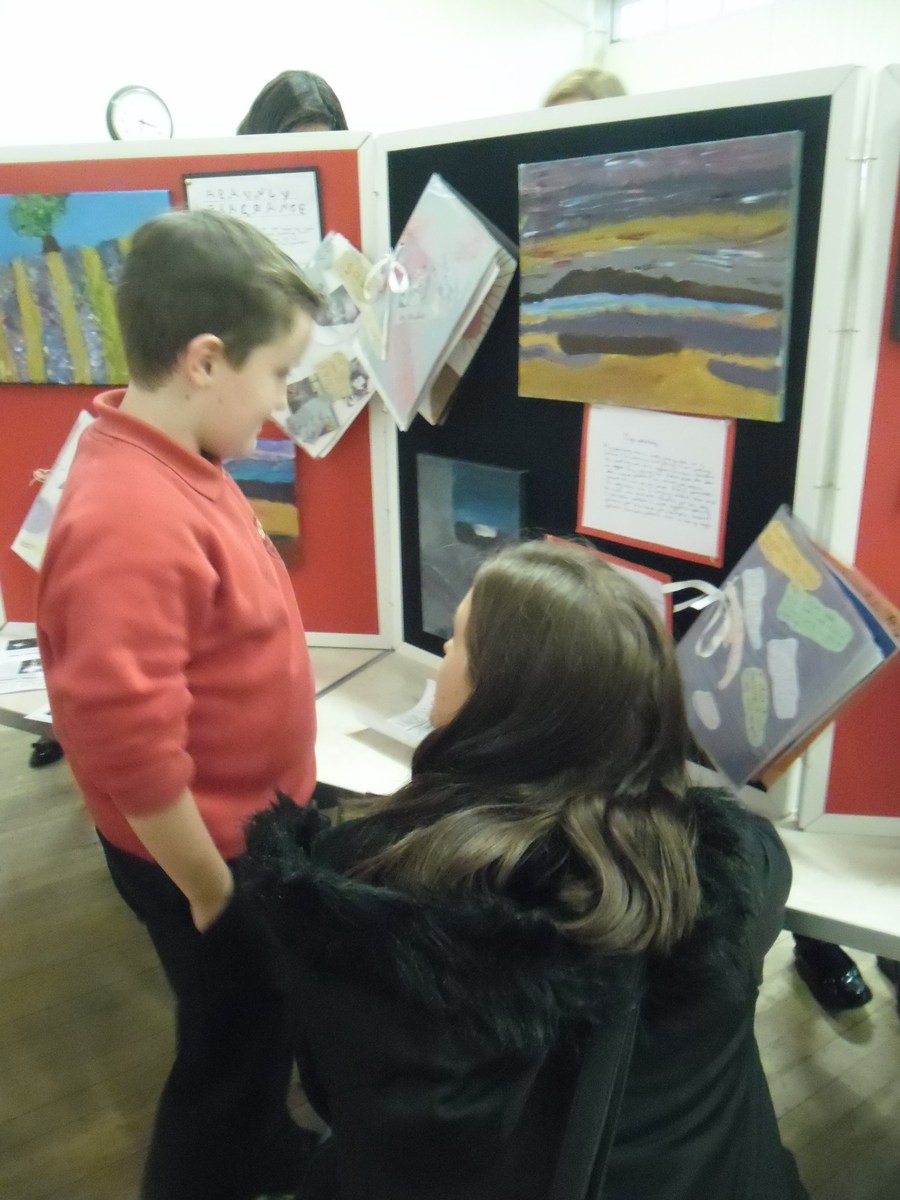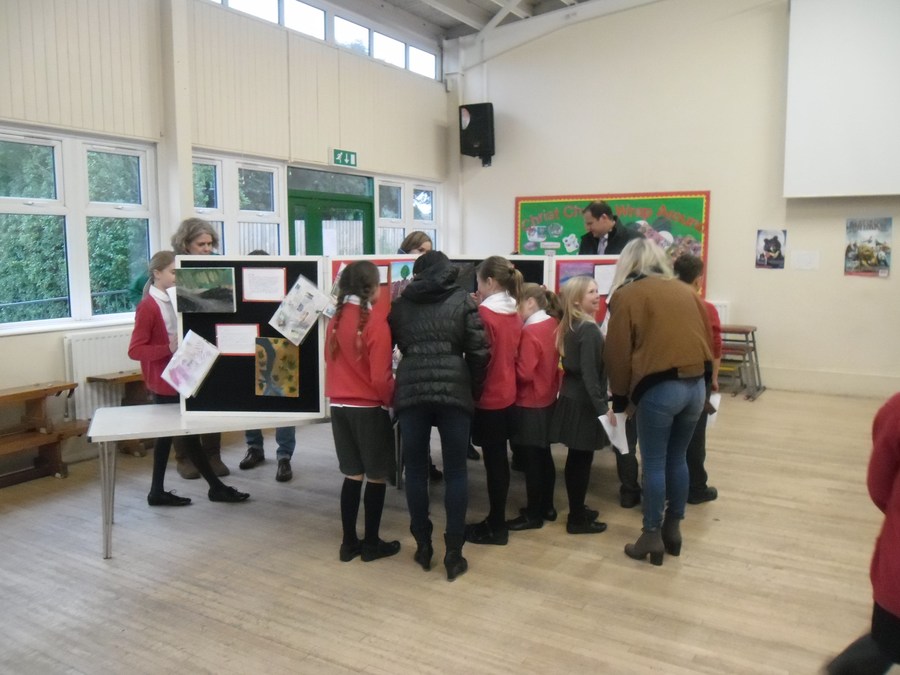 Year 6 go to Kingswood
Last week Year 6 had a fun filled week on their residential at the Kingswood Centre in Staffordshire. Each day was packed with activities, some of the favourites being: quad biking, zip-wire, power climb, abseiling and laser quest. Every child challenged themselves and loved being able to experience something new and exciting! In addition to the busy days, we also enjoyed a range of evening activities, such as, campfire, movie night and mini-Olympics. We are extremely proud of all the children and the way that they represented Christ Church.
Well done Year 6, a tiring but wonderful week away!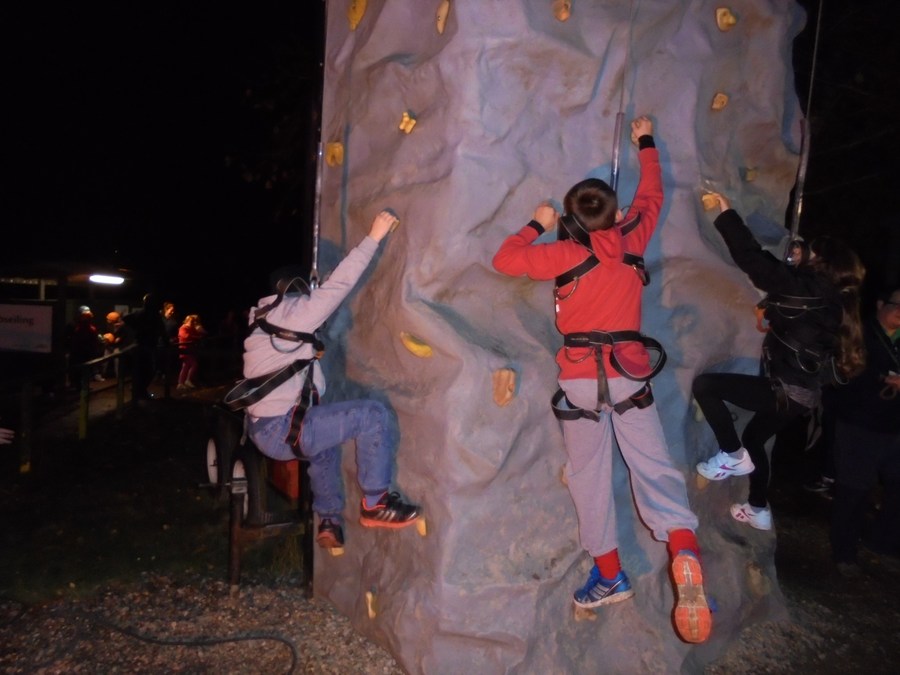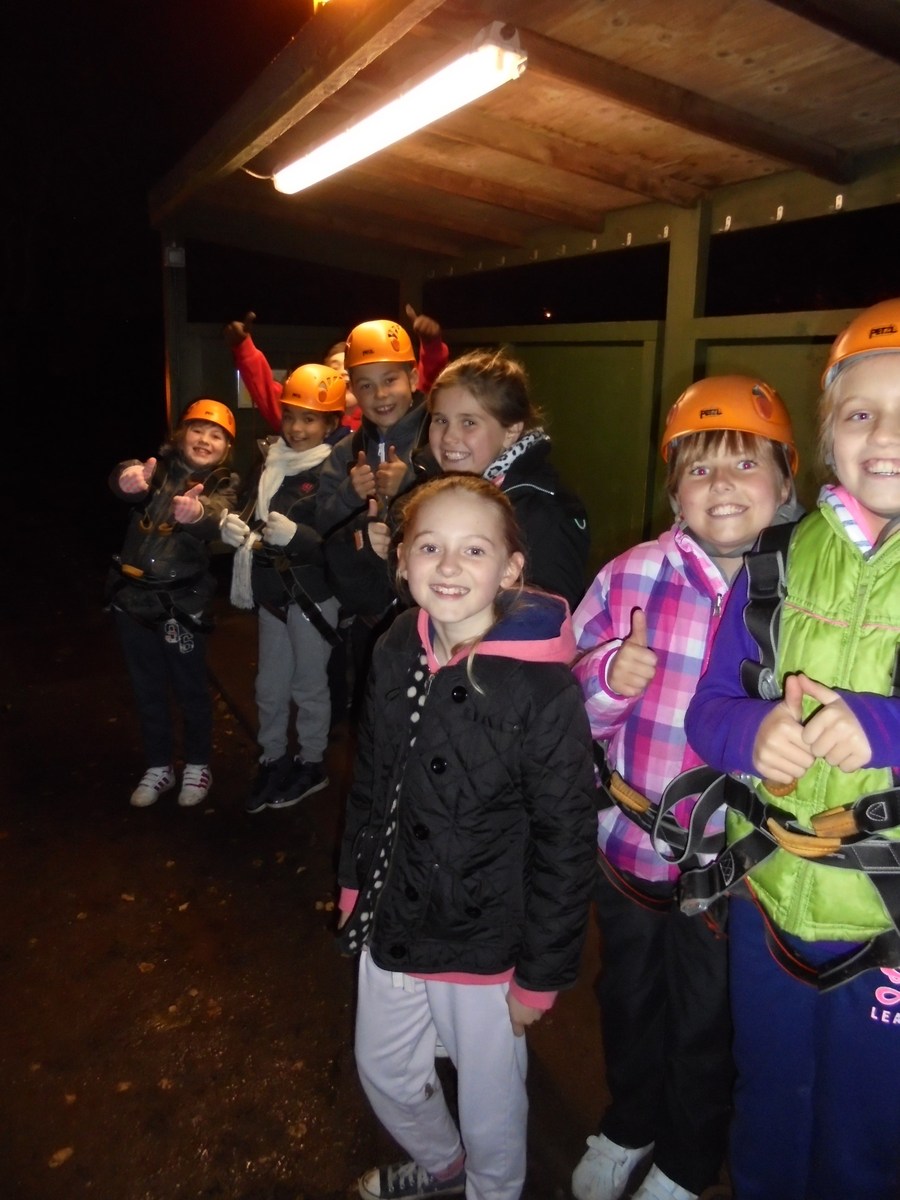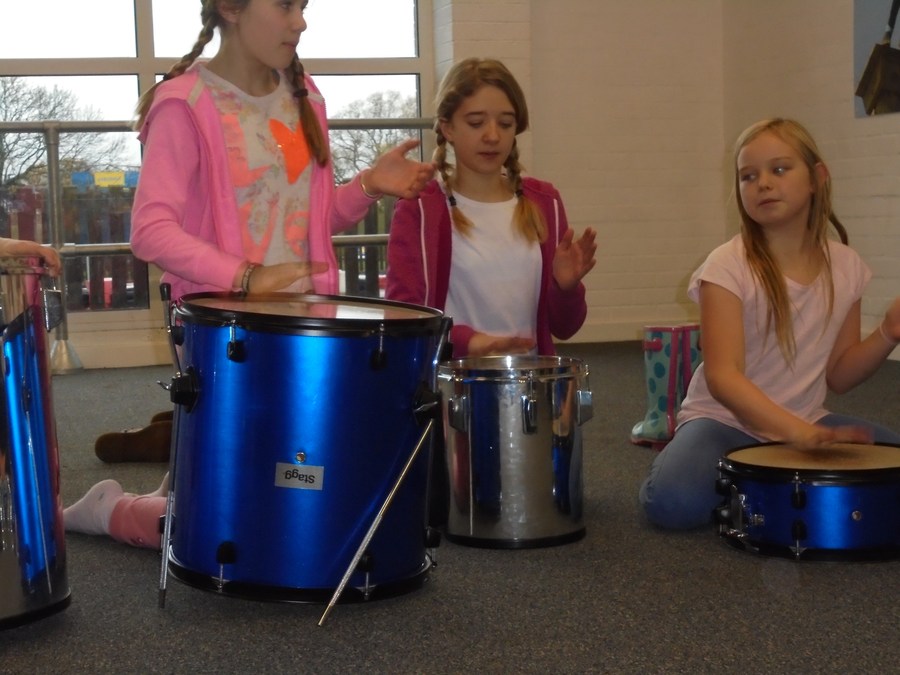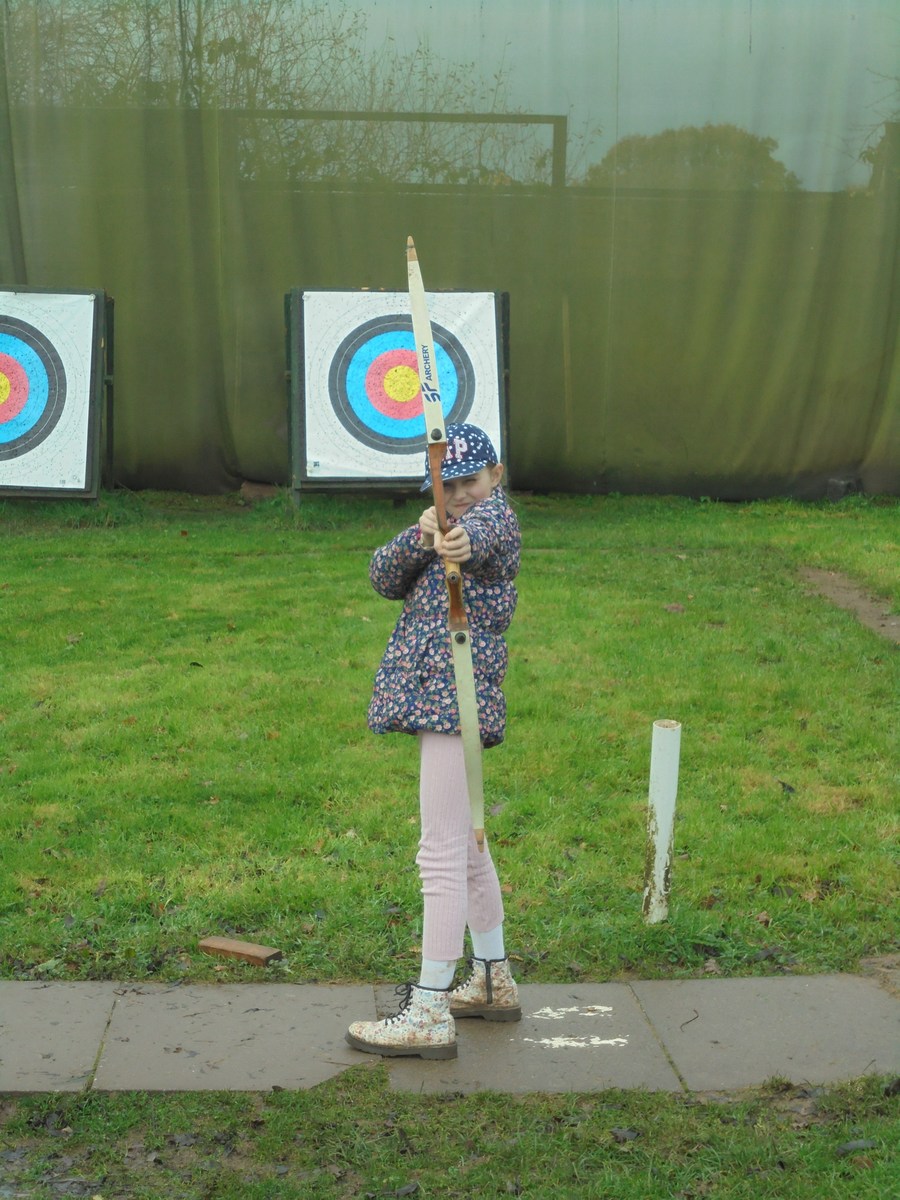 The Year 5 'Big Question' debate
Today, Thursday 23rd October 2014, Year 5 held their learning outcome debate all about deforestation...is it a good thing or not? Parents were invited to see this fantastic event take place. The children used all the knowledge that they had learned this half term around their big question 'Why is Brazil in the news again?'. It was a brilliant afternoon and the amount of knowledge that they children shared was unbelievable!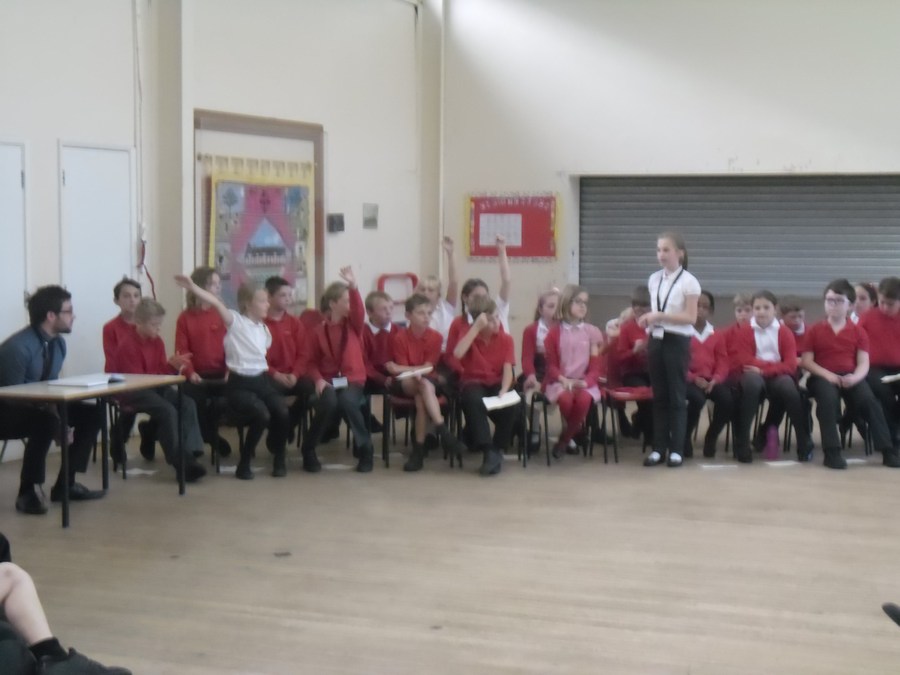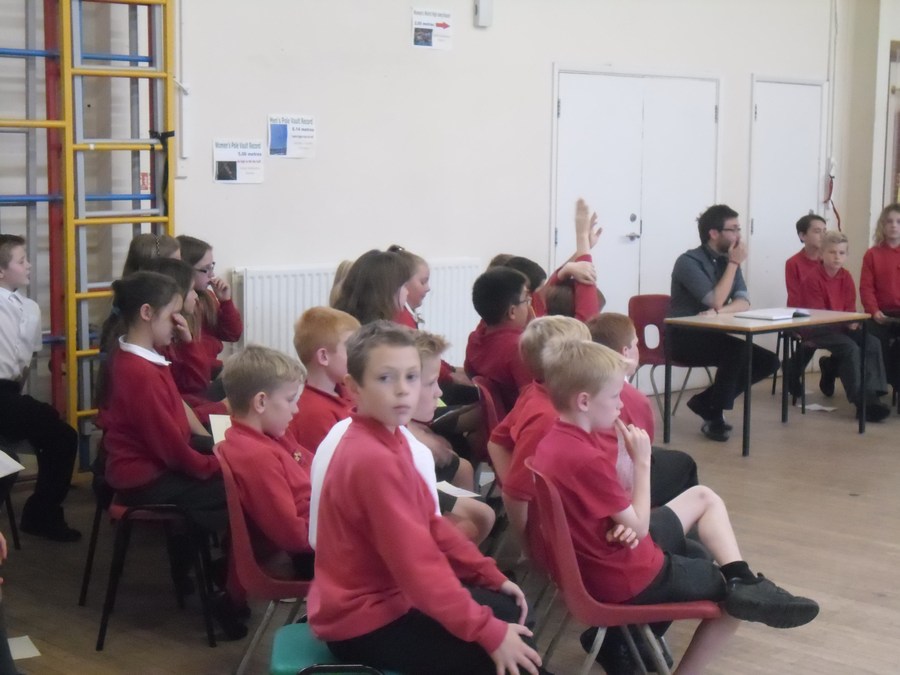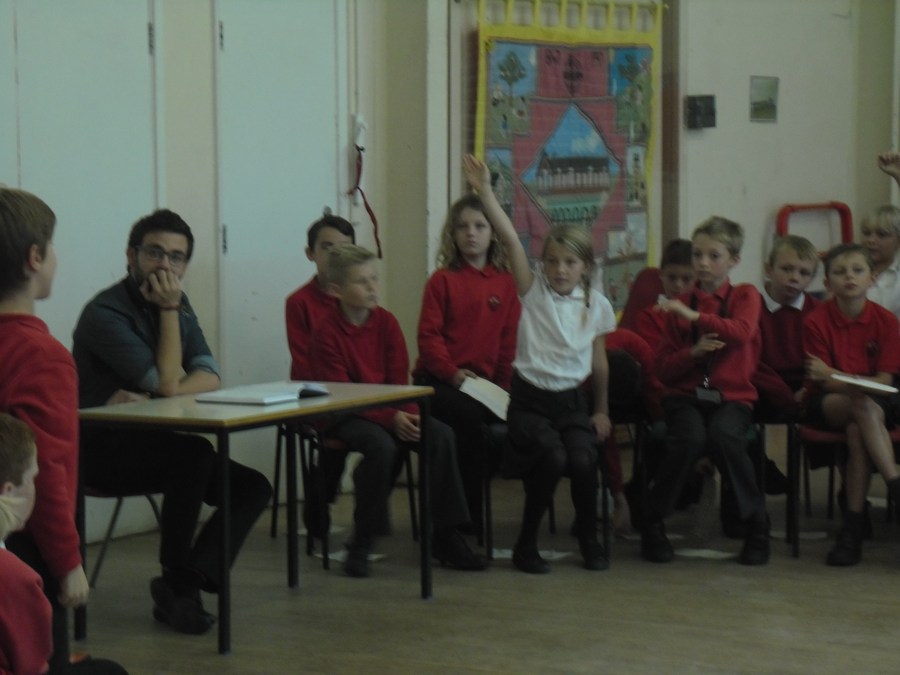 New books in each Year group
On Friday 17th october 2014, 14 children were selected to go to H & H Spalding Books in Barton to help choose some new books for their year group. We have kindly been given money from the School Association to purchase new books and shelving. It was a real treat for all the children who went, as they could choose 100 new books for their year group to read and enjoy. We can't wait to have the books and shelving in school after half term.
ALL THE CHILDREN AT CHRIST CHURCH WOULD LIKE TO SAY A MASSIVE THANK YOU TO SCHOOL ASSOCIATION FOR GIVING US MONEY TO DO THIS.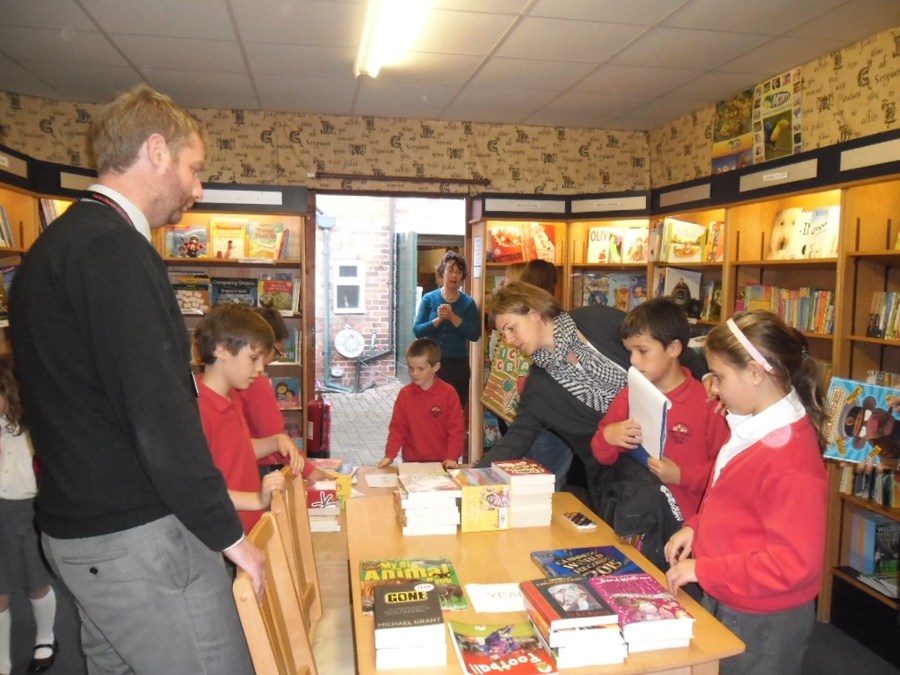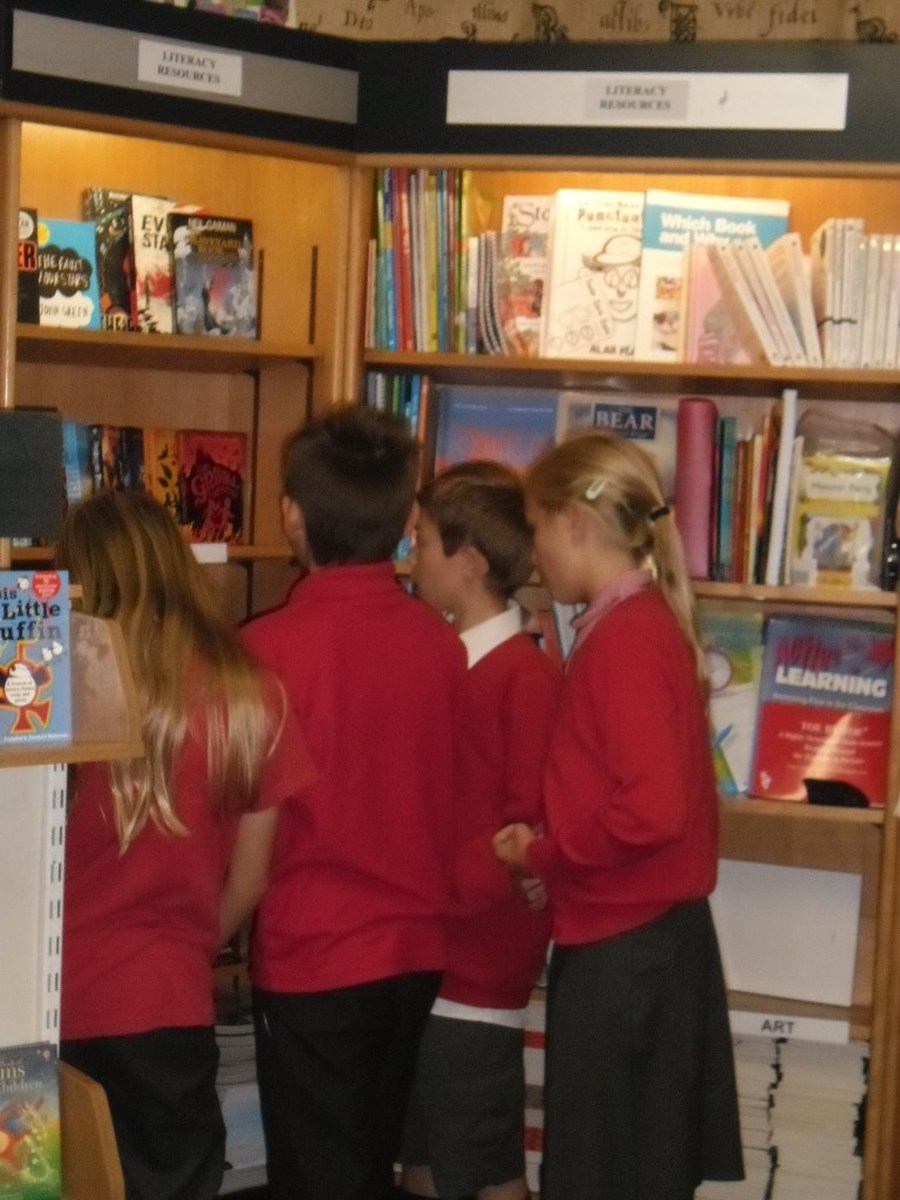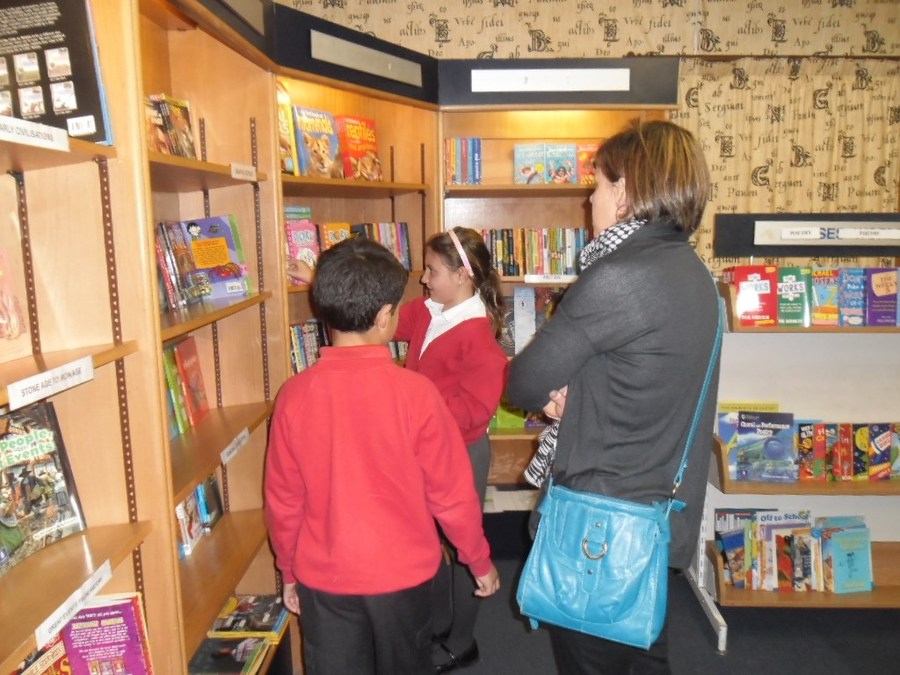 Rugeley Power Station visit Christ Church
On Wednesday 8th October, Rugeley Power Station visited the children in Year 4. During the morning, the children learned about how to reduce energy
consumption and all about alternative sources. The children also created a range of circuits and carried out a variety of investigations. All the children had a brilliant time and were 'buzzing' about their learning.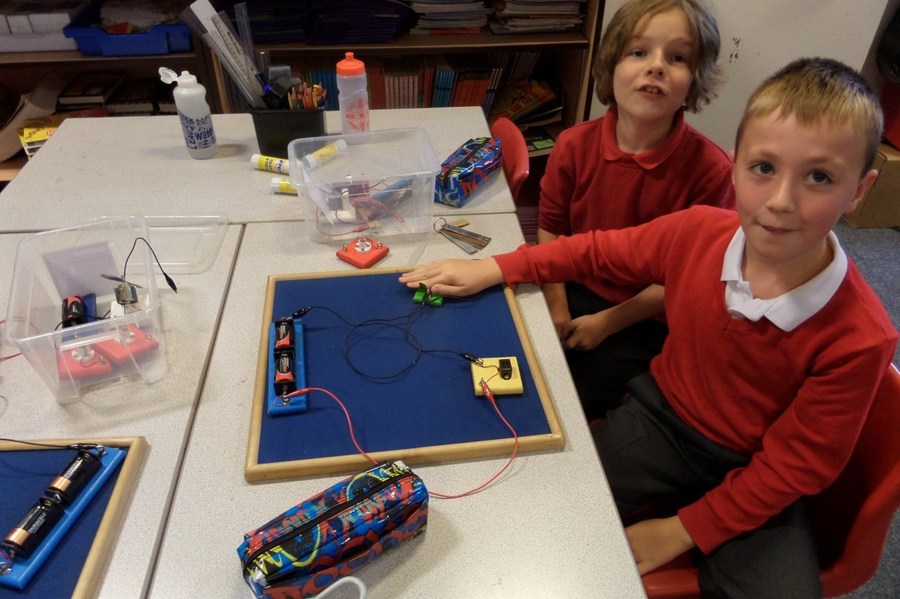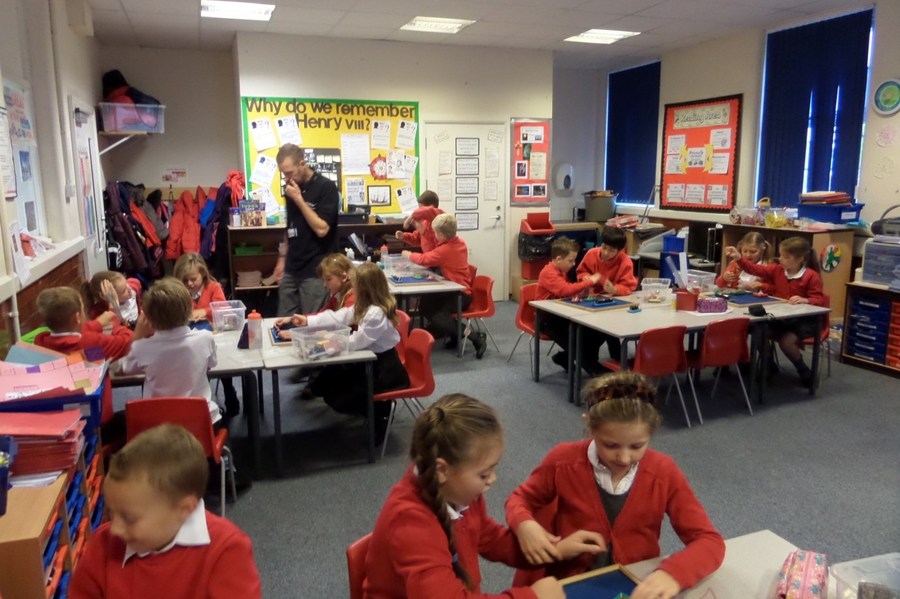 Christ Church C of E (C) Primary School News
News Page »

Latest School Calendar Events
May Day - school closed

04

May

2015

09:00 am - 18:30 pm @ School

School is closed to staff and pupils.

INSET day

05

May

2015

09:00 am - 15:30 pm @ School

School will be closed for pupils today.

Year 3KP Inspire workshop

07

May

2015

09:00 am - 11:30 am @ School Hall

3KP have their Inspire workshop today, where parents and carers are invited to come and work with their children.

KS2 SATS week

11

May

2015

09:00 am - 15 may, 18:30 pm @ School

Please ensure that if your child is in year 6, that they are in school for this week..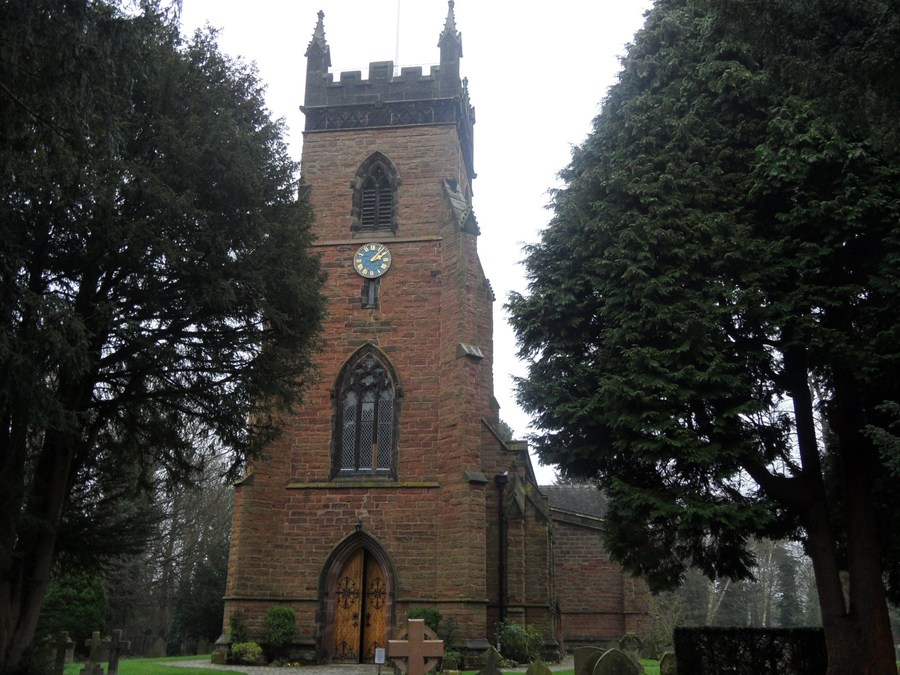 Church news
JAM tots
Every Wednesday from 2-3pm, during term time, the Church will be hosting sessions for babies, toddlers and pre-school children, with their grown-up.
The sessions are free of charge.
If you require more information please call:
Linda: 01543255948
Carol: 01543264000
Every month in Church, there is a family worship, which everyone is welcome to attend. Click on this link for more information.