Welcome to Christ Church Primary School's
website!
We are a 2 form entry Church of England Primary School, situated in Western Lichfield, Staffordshire.
Christ Church is a friendly and caring school where children are happy, motivated and eager to learn. Positive behaviour and respect for each other is embedded throughout our school community. Our school ethos is 'Christ Church Cares.'
Being a Church of England School, we have strong links with our local Church, Christ Church.
We hope you enjoy looking around our site and that you can find all of the information you require. Should you wish to look around the school, then please contact the school office (details can be found above) and they will arrange a tour for you.
USEFUL INFORMATION AND LINKS
NEWSLETTER
Click on the date to download a copy of the latest school newsletter:
PARENT PAY:
Click here for the link to parent pay.
LUNCH MENUS:
New winter 2014/5 menus: week 1 week 2 week 3
EASYFUNDRAISING:
Click here for a link to Easyfundraising - please support Christ Church so that we are able to raise lots of money for our school!
(For more information about easyfundraising, click here).
Take a look below at what we have been learning, inside and outside of school..!
(to see past events and pictures, please go to the gallery section under 'News and Events')
Year 6 Art Gallery
On Friday 21st November, Year 6 hosted an art gallery for parents so that they could see the fantastic peices of art they had created as part of their art topic, along with the work. Look out for some of their fabulous paintings displayed around school.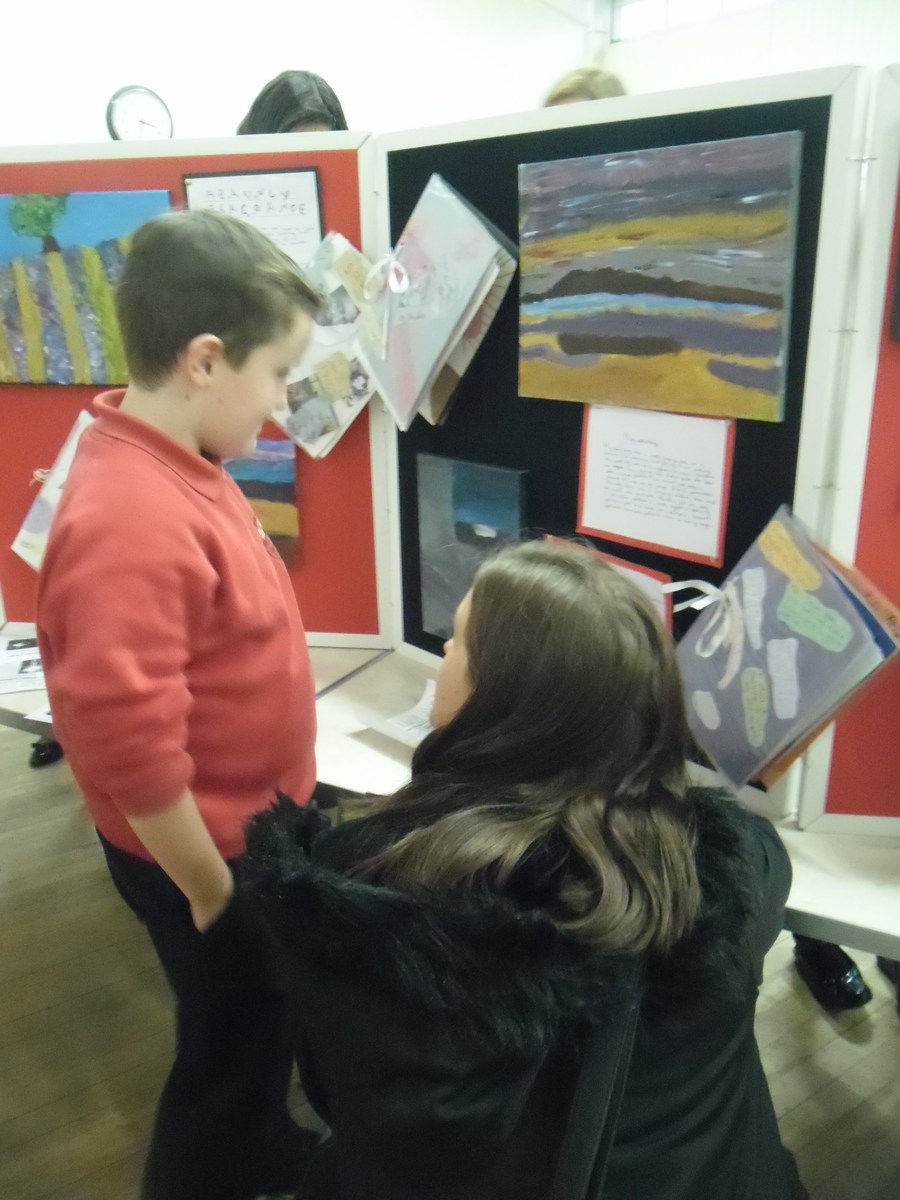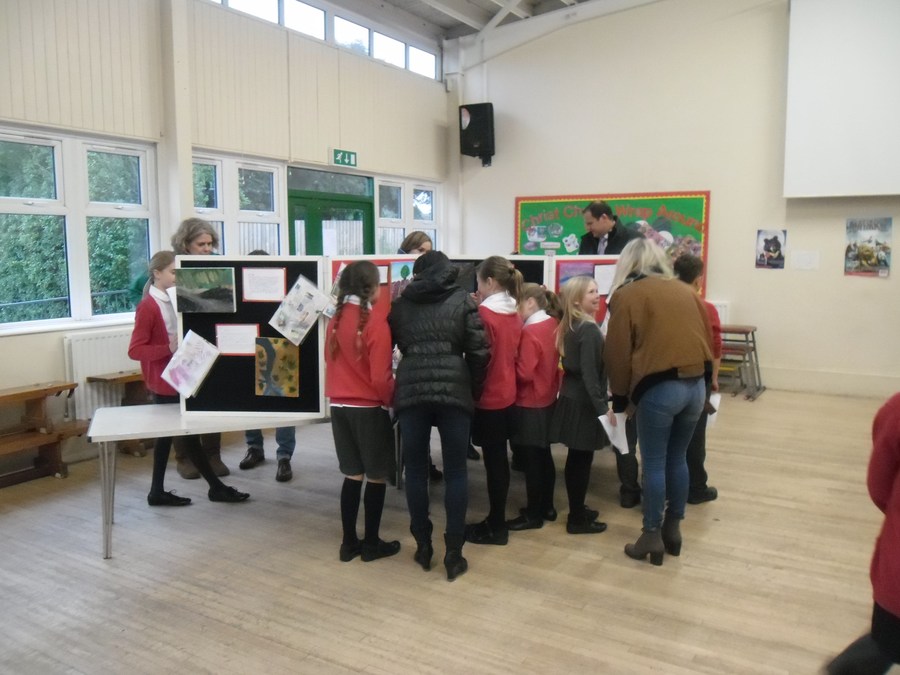 Year 6 go to Kingswood
Last week Year 6 had a fun filled week on their residential at the Kingswood Centre in Staffordshire. Each day was packed with activities, some of the favourites being: quad biking, zip-wire, power climb, abseiling and laser quest. Every child challenged themselves and loved being able to experience something new and exciting! In addition to the busy days, we also enjoyed a range of evening activities, such as, campfire, movie night and mini-Olympics. We are extremely proud of all the children and the way that they represented Christ Church.
Well done Year 6, a tiring but wonderful week away!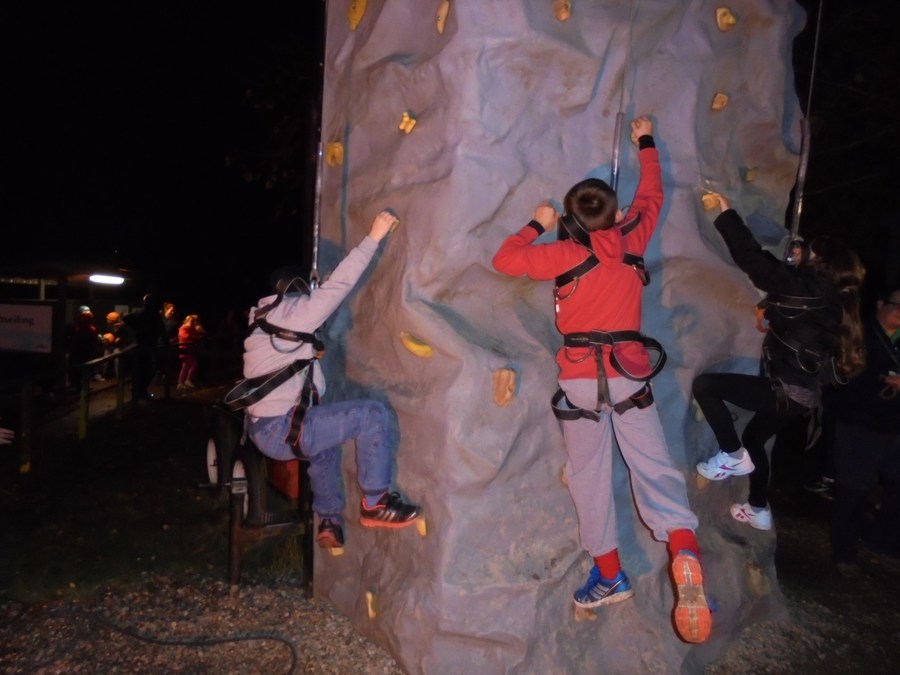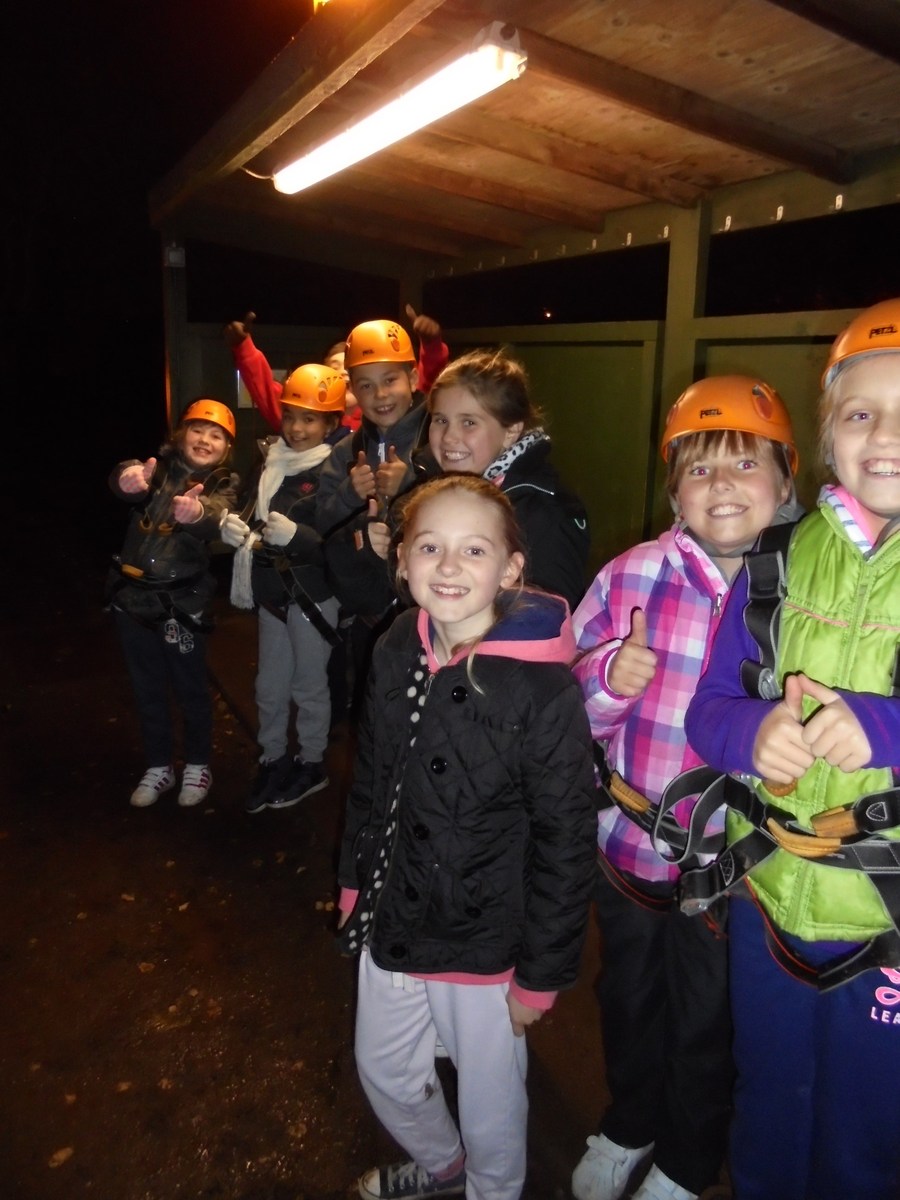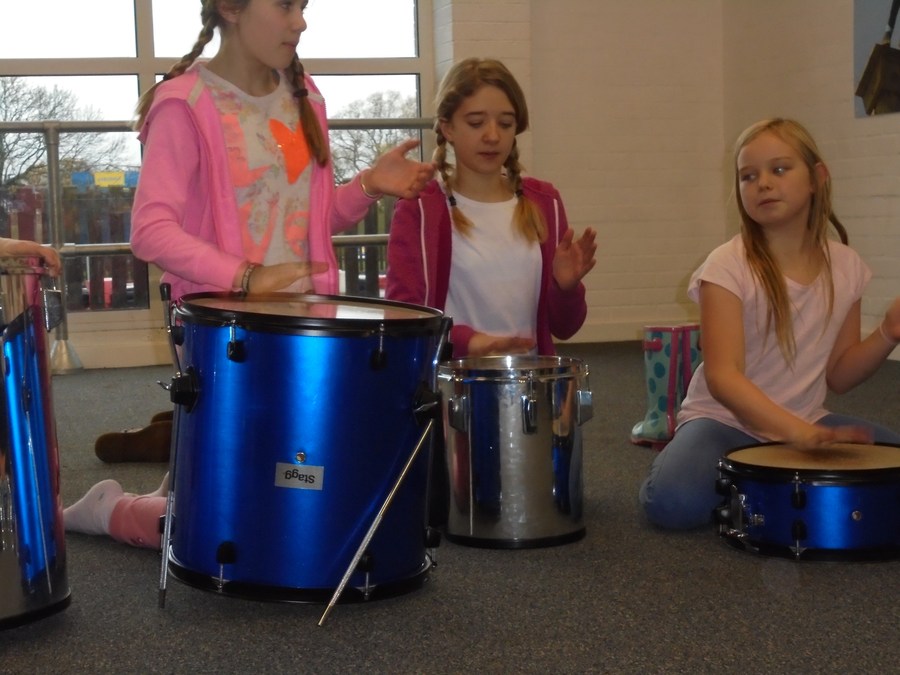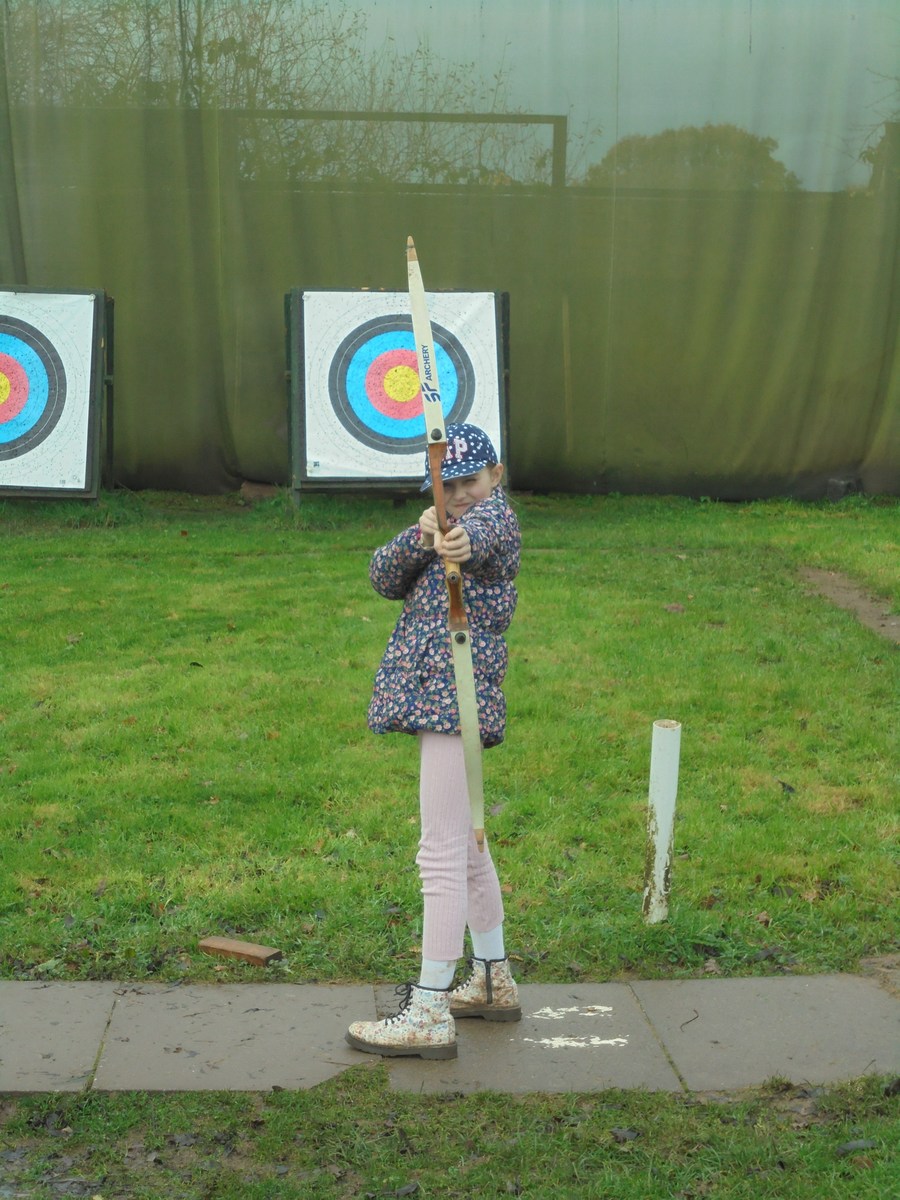 The Year 5 'Big Question' debate
Today, Thursday 23rd October 2014, Year 5 held their learning outcome debate all about deforestation...is it a good thing or not? Parents were invited to see this fantastic event take place. The children used all the knowledge that they had learned this half term around their big question 'Why is Brazil in the news again?'. It was a brilliant afternoon and the amount of knowledge that they children shared was unbelievable!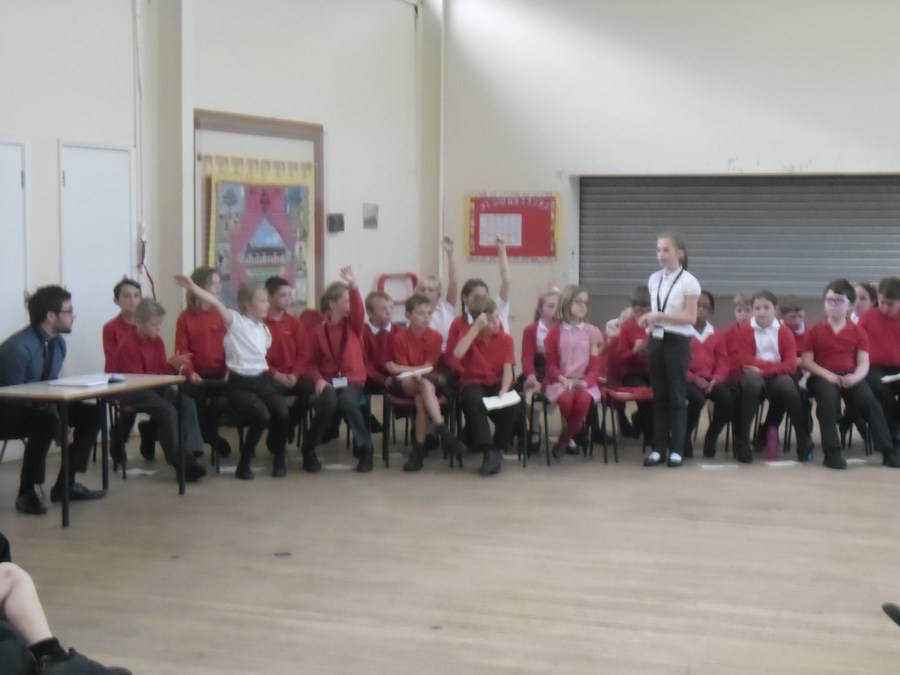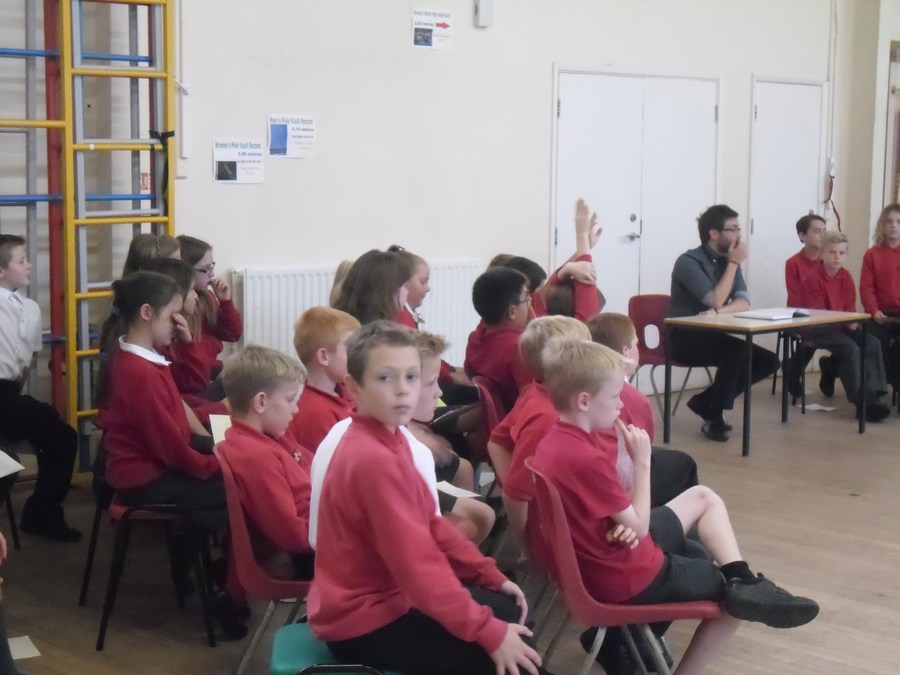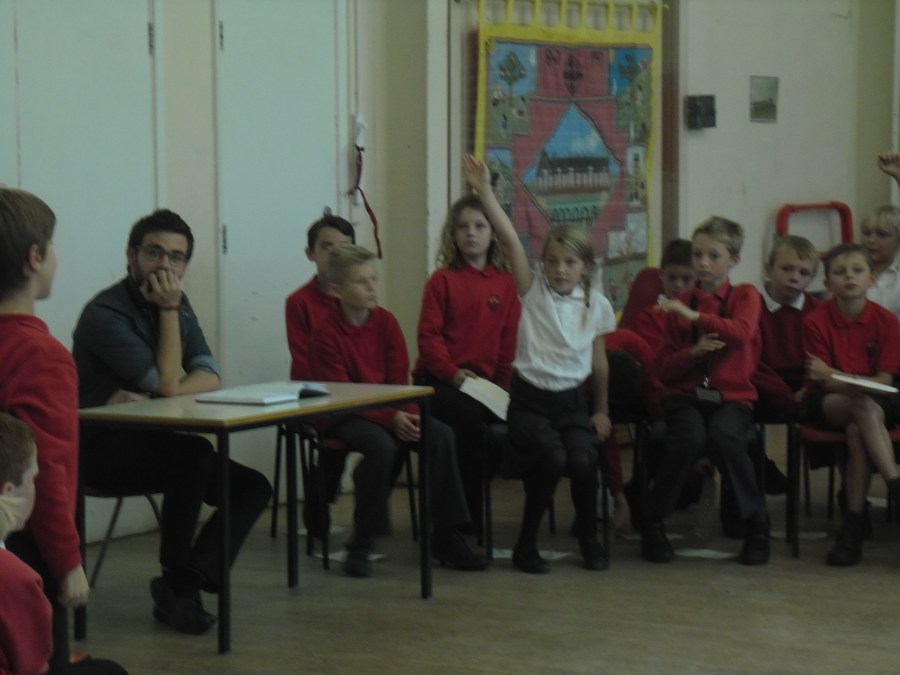 New books in each Year group
On Friday 17th october 2014, 14 children were selected to go to H & H Spalding Books in Barton to help choose some new books for their year group. We have kindly been given money from the School Association to purchase new books and shelving. It was a real treat for all the children who went, as they could choose 100 new books for their year group to read and enjoy. We can't wait to have the books and shelving in school after half term.
ALL THE CHILDREN AT CHRIST CHURCH WOULD LIKE TO SAY A MASSIVE THANK YOU TO SCHOOL ASSOCIATION FOR GIVING US MONEY TO DO THIS.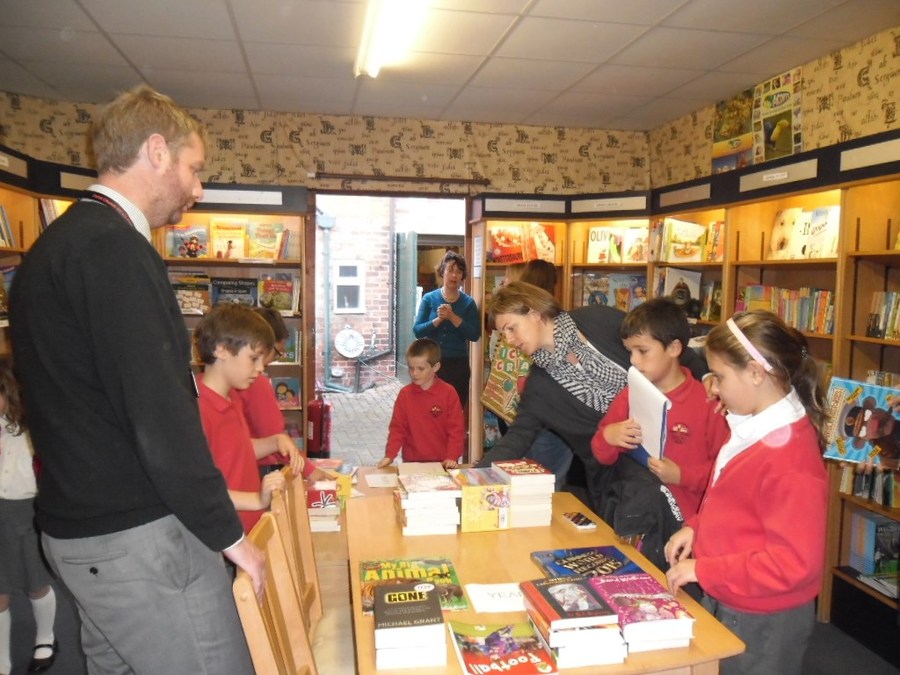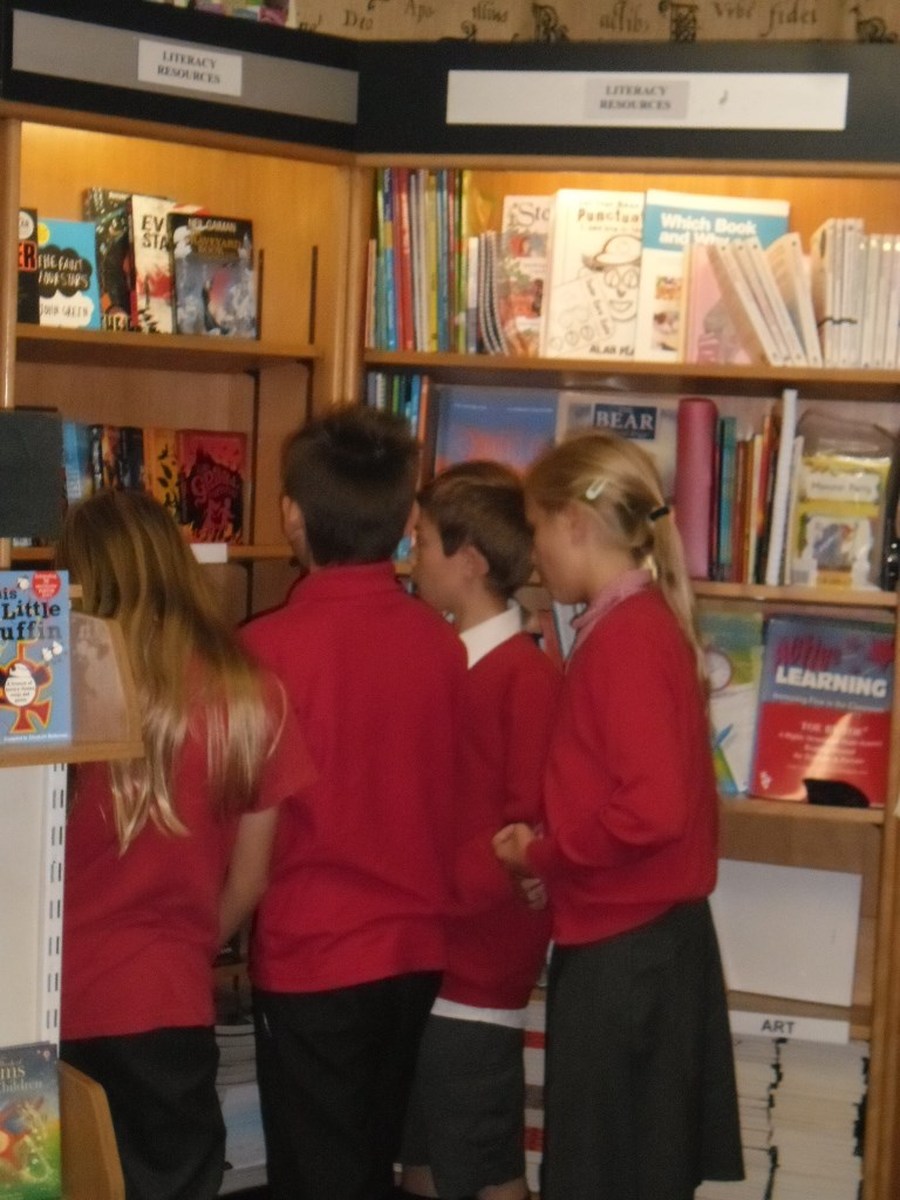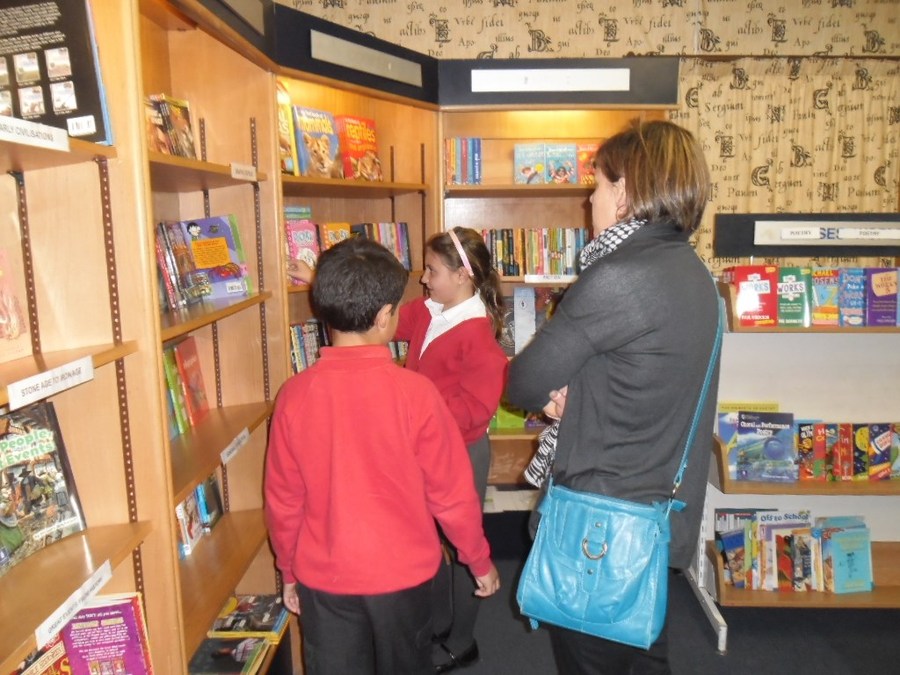 Rugeley Power Station visit Christ Church
On Wednesday 8th October, Rugeley Power Station visited the children in Year 4. During the morning, the children learned about how to reduce energy
consumption and all about alternative sources. The children also created a range of circuits and carried out a variety of investigations. All the children had a brilliant time and were 'buzzing' about their learning.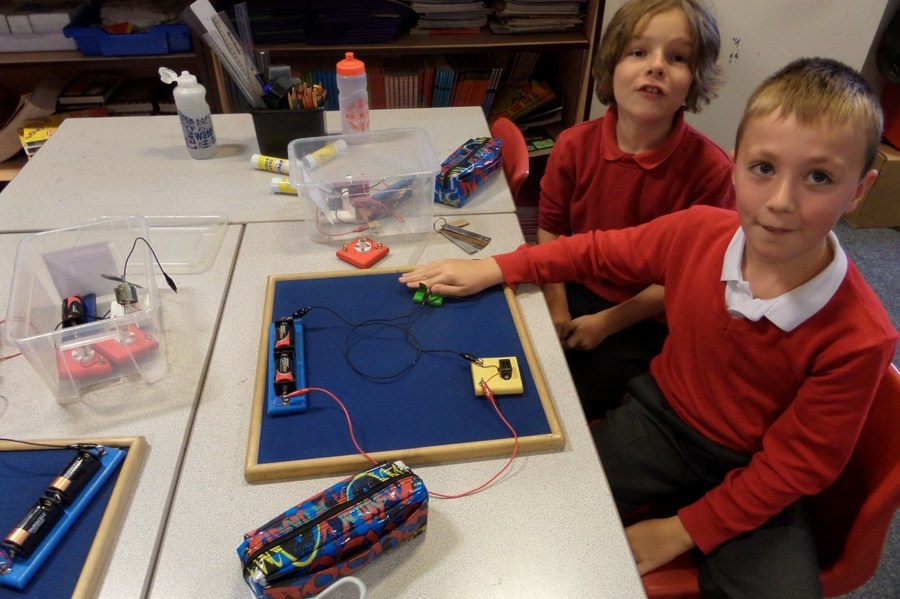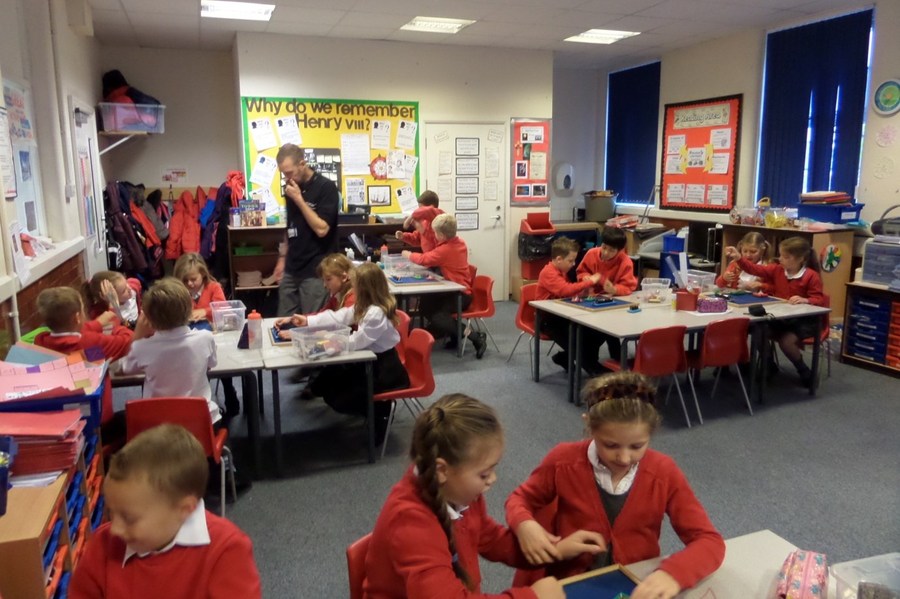 Prom Praise
On Saturday 27th September, children from Year 5 and 6 performed in an event at the Cathedral called Prom Praise. It was an amazing experience for the children, who got to sing on the stage with a live orchestra. A big thank you to all the children, staff and parents involved, for supporting the event.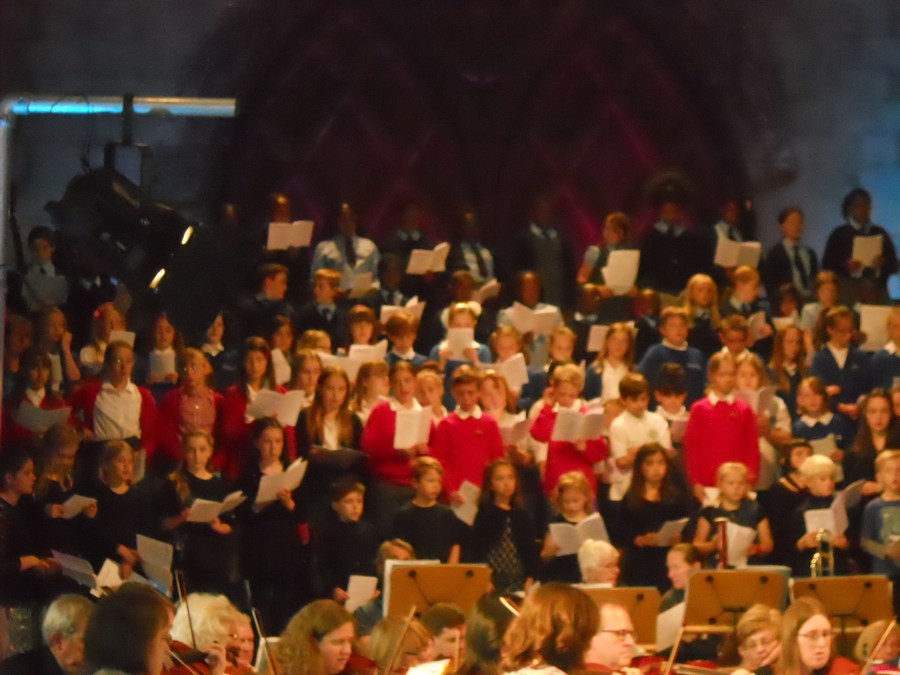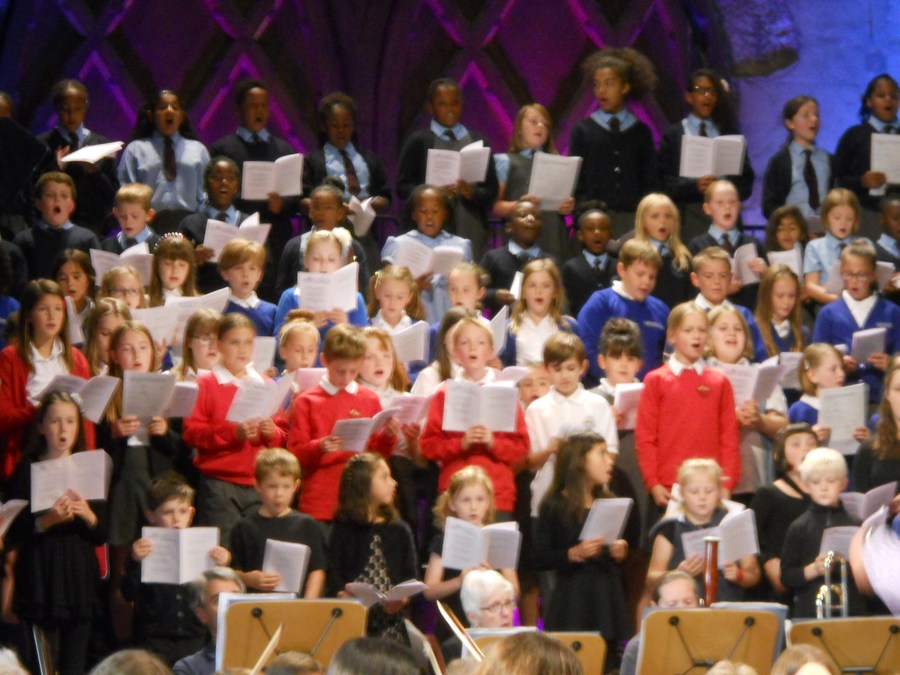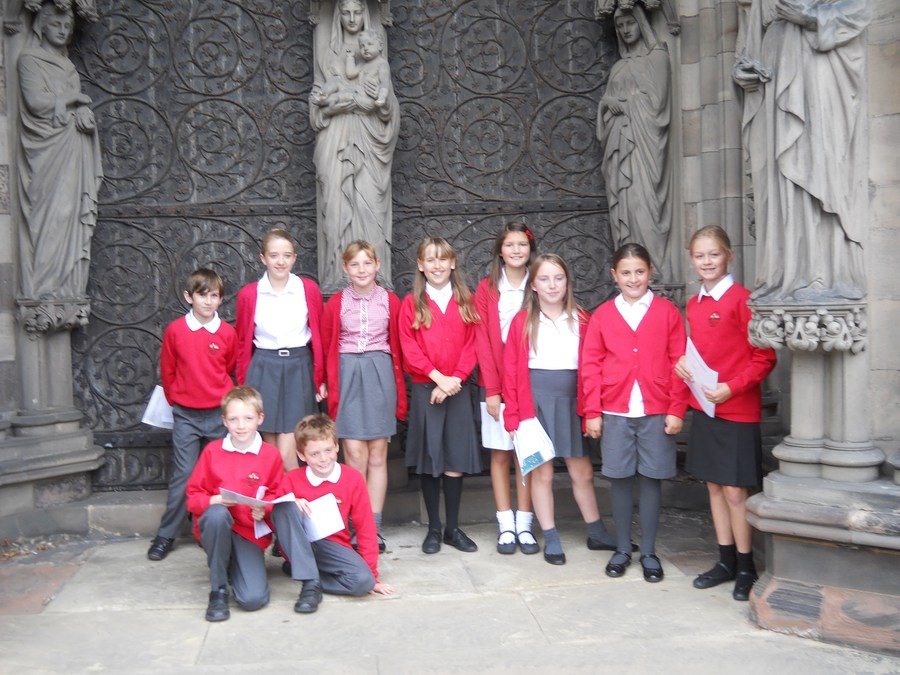 Wrap Around Care questionnaire results
The new and improved Christ Church Wrap Around Care has now been in operation for a year. At the end of the summer term, we sent out a questionnaire to parents to find out their thoughts on the service provided.
We are extremely pleased with some of the lovely comments from parents and we are now looking to act upon some of the suggestions for changes that were made.
98% said that their child is well cared for at Wrap Around Care.
96% said that they were pleased with the way Wrap Around Care is run.
96% said that they felt the activities provided meet the needs of their child/ren.
92% said that their child/ren enjoy Wrap Around Care.
Talented artists at Christ Church
Fifteen of our talented artists, from Year 4 and 5, have been to the art department at The Friary to create 3 canvases: The rainbow fish, The Gruffalo and our take on a Lichenstien. These will be displayed around our school in September. The children were taught how to work with acrylic paint and how to successfully produce different tones and textures. Keep at look out for them in school, when they are displayed!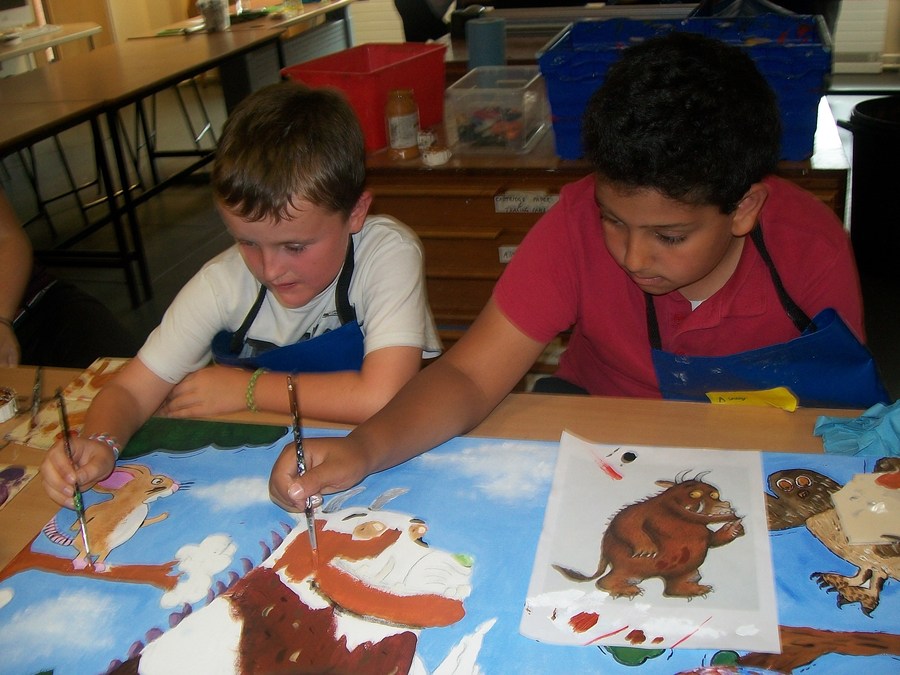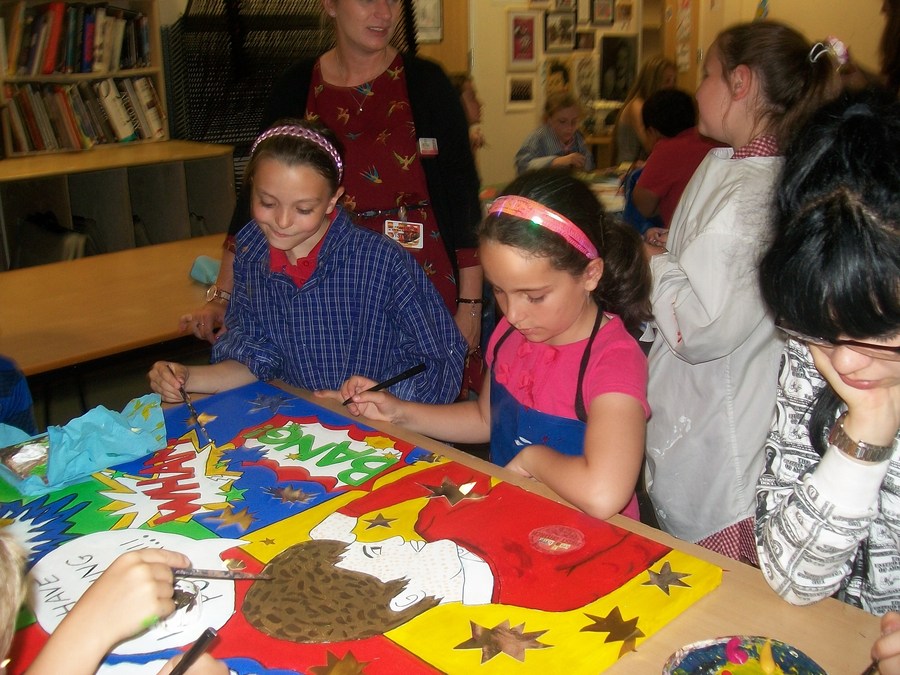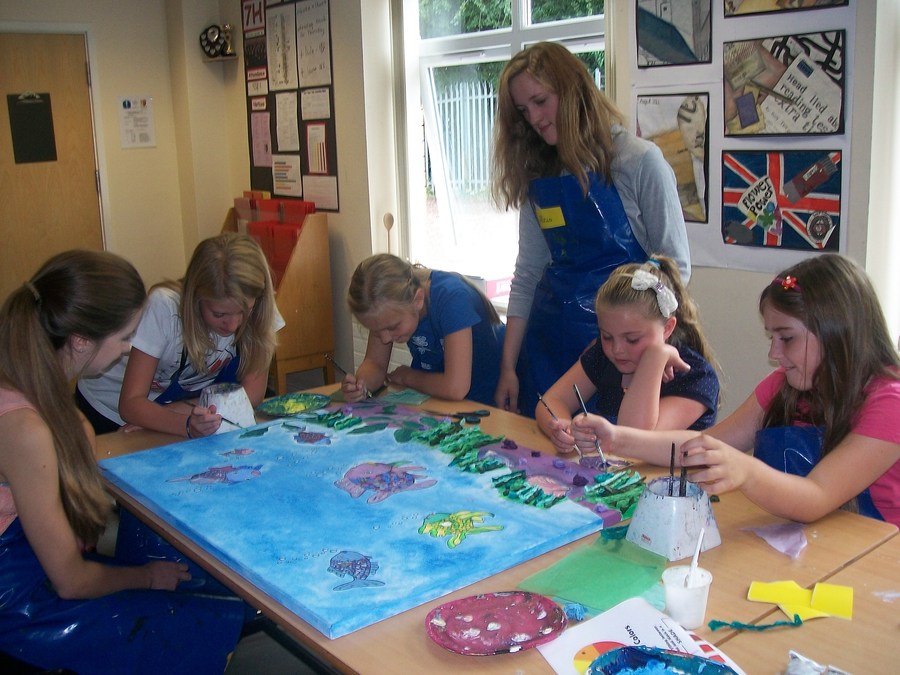 Children's Questionnaires 2013/2014
All the children in the school have completed questionnaires, asking them their thoughts about Christ Church Primary School. Below are some of the results:
98% of children feel happy at school
99% of children feel safe at school
98% of children enjoy learning at Christ Church
97% of children feel that work challenges them and makes them think
When asked, some of the best things they mentioned about Christ Church Primary School were:
-Everyone is kind and friendly
-The teachers are lovely, kind and helpful
-Learning is fun
-Maths and Literacy lessons are interesting and make me think
-There are lots of great after school clubs
-We have lots of friends
-All children are treated fairly and equally
Christ Church C of E (C) Primary School News
News Page »
Latest School Calendar Events
Parents evening early: 3.30-6.30pm

25

Nov

2014

15:30 pm - 18:30 pm @ School

Parents evening will take place for all year groups.

Parents evening late: 5-8pm

26

Nov

2014

17:30 pm - 20:00 pm @ School

Parents evening will take place for all year groups.

Reception Nativity

05

Dec

2014

14:00 pm - 15:00 pm @ Christ Church, Church

Reception will be performing the their Nativity.

Carols by Candlelight

09

Dec

2014

15:30 pm - 16:00 pm @ The Church

Year 1 are performing in carols by candlelight at church.

Year 2 Christmas performance

11

Dec

2014

14:15 pm - 15:00 pm @ School hall

Parents are invited to watch KS1 in their Christmas performance.
Calendars page(s):
School Calendar >>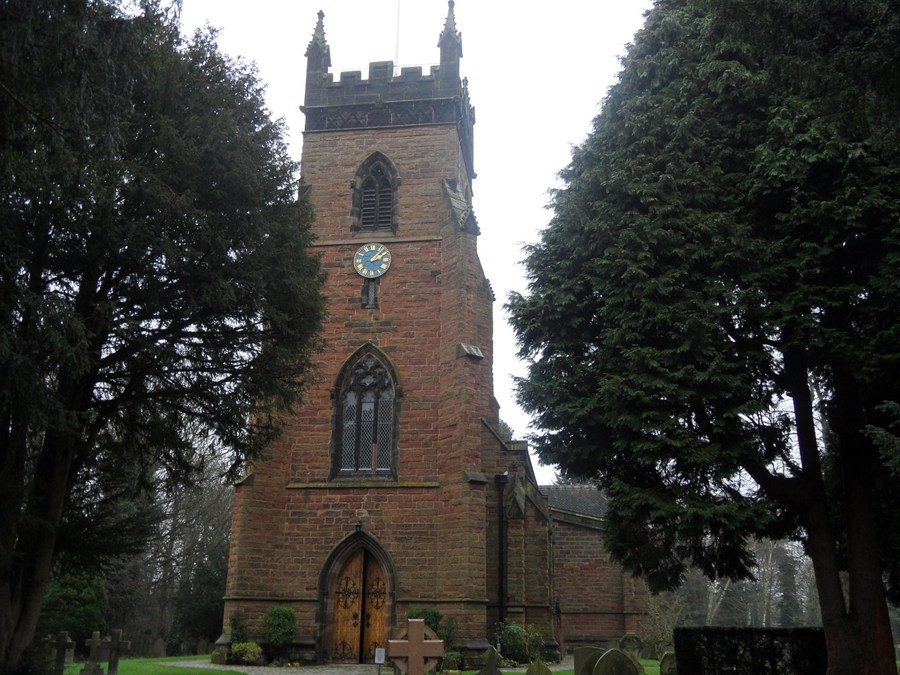 Church news
JAM tots
Every Wednesday from 2-3pm, during term time, the Church will be hosting sessions for babies, toddlers and pre-school children, with their grown-up.
The sessions are free of charge.
If you require more information please call:
Linda: 01543255948
Carol: 01543264000
Every month in Church, there is a family worship, which everyone is welcome to attend. Click on this link for more information.